04 Jul

Visiting the Ghibli Studios exhibition in Central World, Bangkok

The magical world of Ghibli is in Thailand! It got me excited as soon as I saw its posters all over the subway stations. I do appreciate the effort they put to market it. Since I wasn't able to make this trip to their actual exhibition centre in Tokyo, Japan (you need to book it at least a month before), I was super-happy to find it in Bangkok.

I was so surprised to see the number of people who went on to see the exhibition on the first day itself! And I was one of them. I have to say, the exhibition is world-class and you can see the sheer amount of effort put into each section. Although I was disappointed with a few things which I think can come later.

But I am here to share how my experience was and if you should visit.

Before you proceed, did you know you actually pronounce 'Ghibli' as 'Jibli' with a J? I didn't. But I checked. With a Japanese.
About Studio Ghibli
Studio Ghibli is an animation studio much like Disney (but Japanese). It was founded in 1985 by two renowned directors Hayao Miyazaki and Isao Takahata and producer Toshio Suzuki. Over time it has produced 24 movies while the next one 'How do you Live' is about to release on 14th July, 2023.
Studio Ghibli has produced some of the most magical movies that have done really well economically as well as bagged quite a few international awards for art. Some of the most popular ones are My Neighbour Totoro, Spirited Away, Kiki's Delivery Service, Howl's Moving Castle and so many more. Needless to say, they are also the forerunner in the anime industry, one of the largest in Japan.
Other unique characteristics of these movies are that all of the scenes are hand painted in acrylic and watercolour and there is hardly any use of computer animation. Most of the stories and themes have a magical side where the protagonist is a child or a young boy or a girl. But in all cases, you will experience joy and a sense of fulfilment by the end.
Should you visit the Ghibli Exhibition?
If you have seen a few moves then yes. You definitely should. The exhibition takes scenes from these movies that are all made in 2D and then creates a 3D space with them. Some you can see, others are photo booths where you can interact and be a part of the movie. My favourite was taking a photo beside Totoro in the rain!
But if you haven't seen a few of these movies, then I won't recommend going. You probably won't be able to relate to the sets. Most of these are photobooths and need you to stand in queue for some time. So if you don't know why are you there, it will simply seem like a waste of time.
On the other hand, you can start watching these movies right away.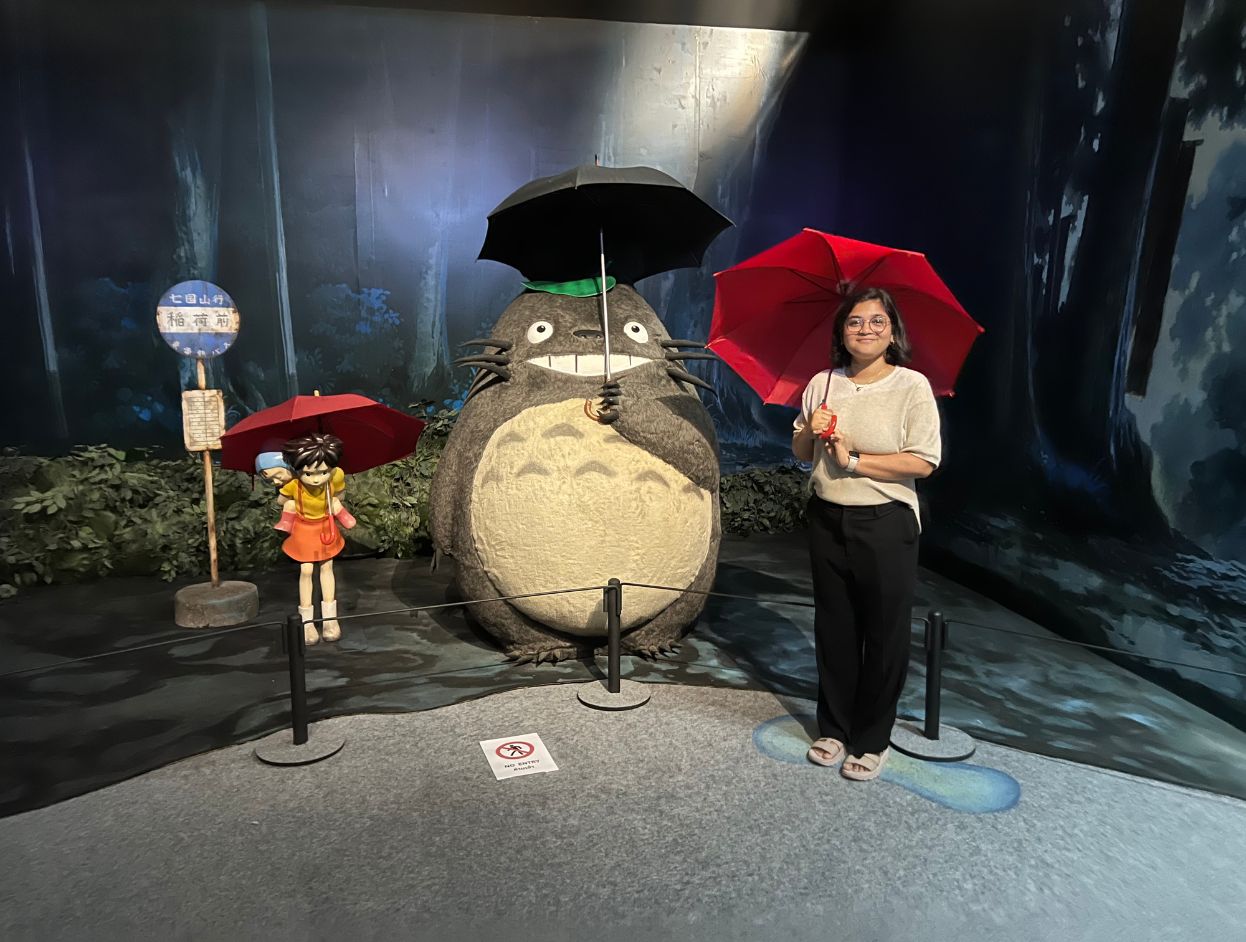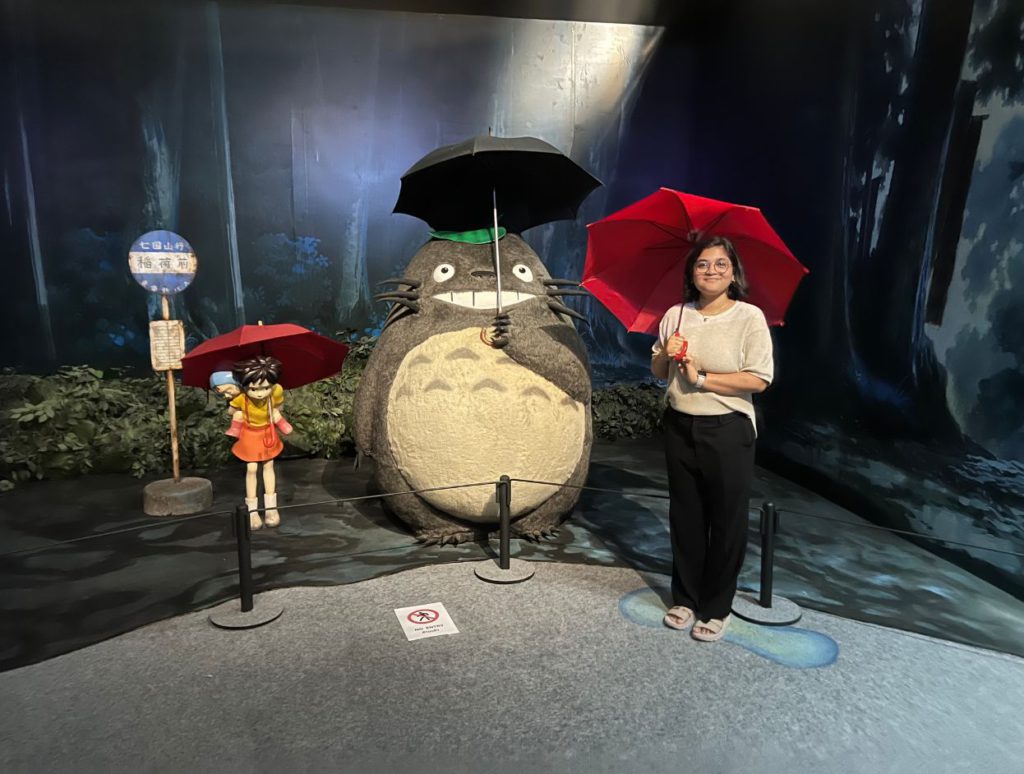 Ghibli Exhibition Ticket prices
Since we can safely say that the 'early bird' tickets are sold out by now and we cannot avail that price anymore, you are left with 3 options.
1. General Ticket: 590 THB (1 June – 30 June 2023)
2. At Door Ticket: 650 THB (1 July – 30 September 2023)
3. VIP Ticket: 1290 THB (2 May – 30 September 2023)
You can buy a general ticket ahead of time online at https://www.thaiticketmajor.com/the-world-of-studio-ghiblis/ if you already have a date in mind. If you don't, honestly don't worry. Because with the additional service charge that you would pay by booking online will eventually cost you almost the same as the At Door ticket.
Now, is it worth buying a VIP Ticket to a Ghibli Exhibition? That will clearly depend upon how much time you want to spend on lines to take photos. Most of the exhibition corners are 3D experience and you do not have to stand in line if you want to take photos of the installations. But if you want to take a photo with you sitting inside it, then you need to get in line. And at some counters, this may take between 10-20 mins.
I bought the regular ticket and spent around 2 hours at the exhibition taking photos at almost all the booths. A VIP ticket will cut it down to 45 minutes maybe or less. Other than that, there are no benefits of the VIP ticket.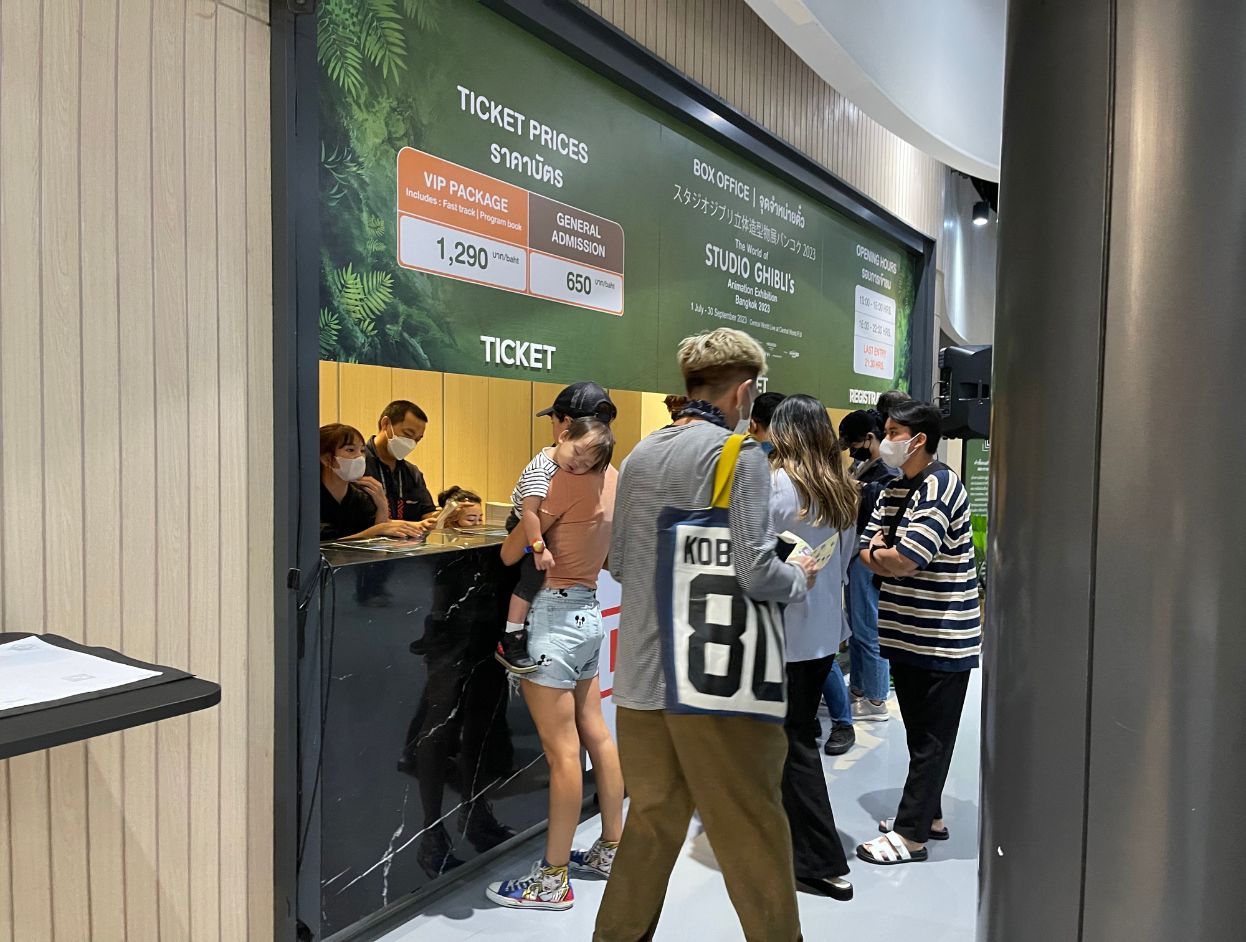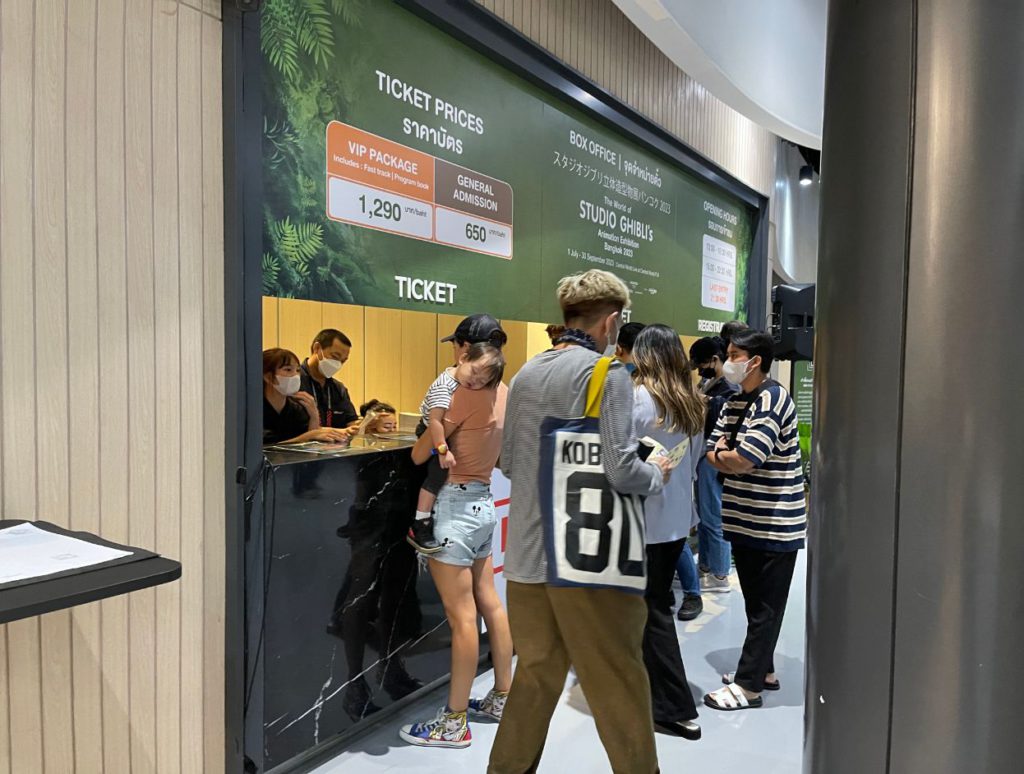 Ghibli Exhibition Timings
To get inside the exhibition, you need to reach the ticket counter between 10 am – 4 pm. I don't think you will be guaranteed an entry after 4 pm since it can take a while to visit the exhibition as well before closing.
Weekends can get quite crowded, but I would still not say that it's too much. Just a little bit of an enthusiastic crowd. If you can, you can visit during the weekday. I am sure you will hardly need to stand in queue for the photos.
What to expect at Ghibli Exhibition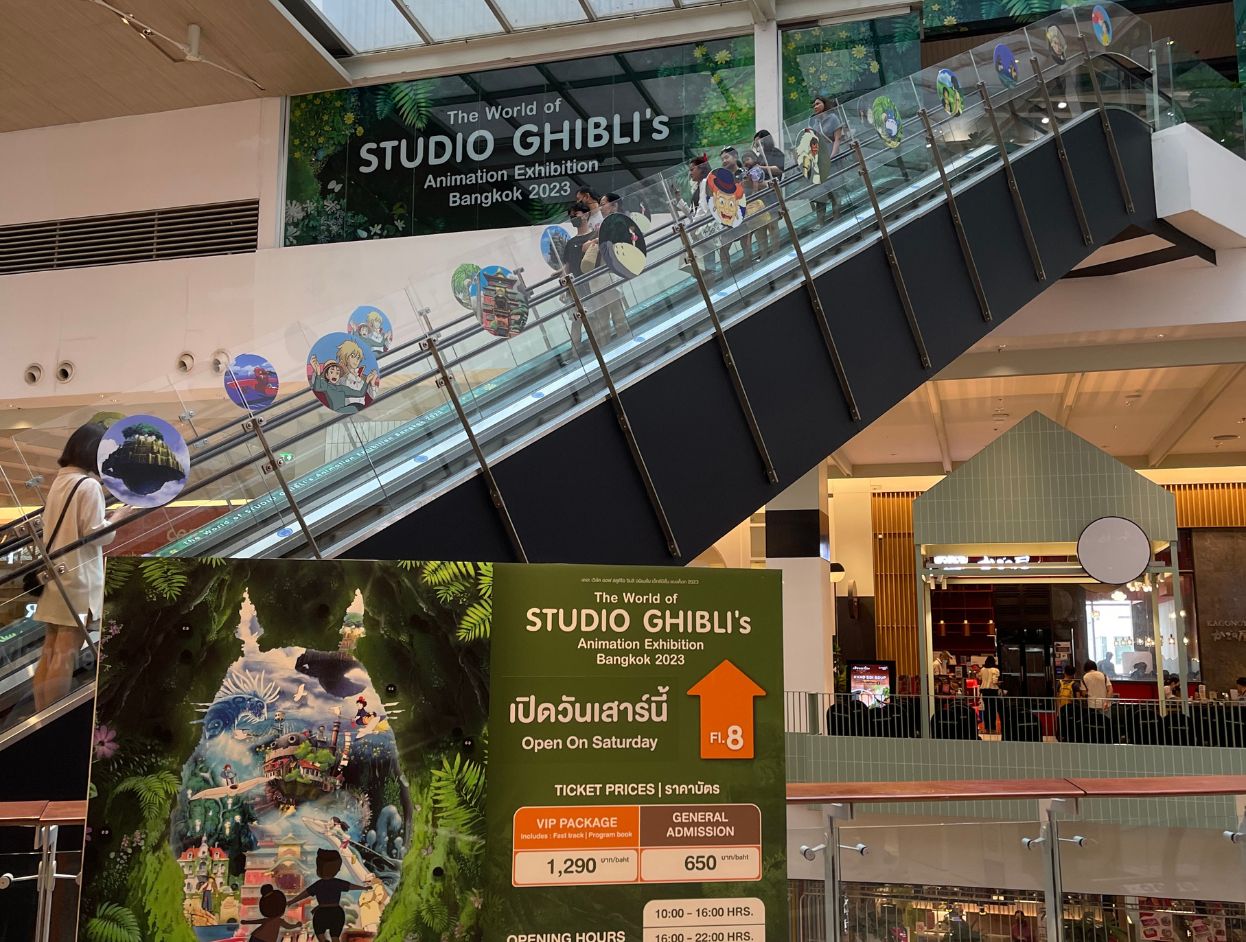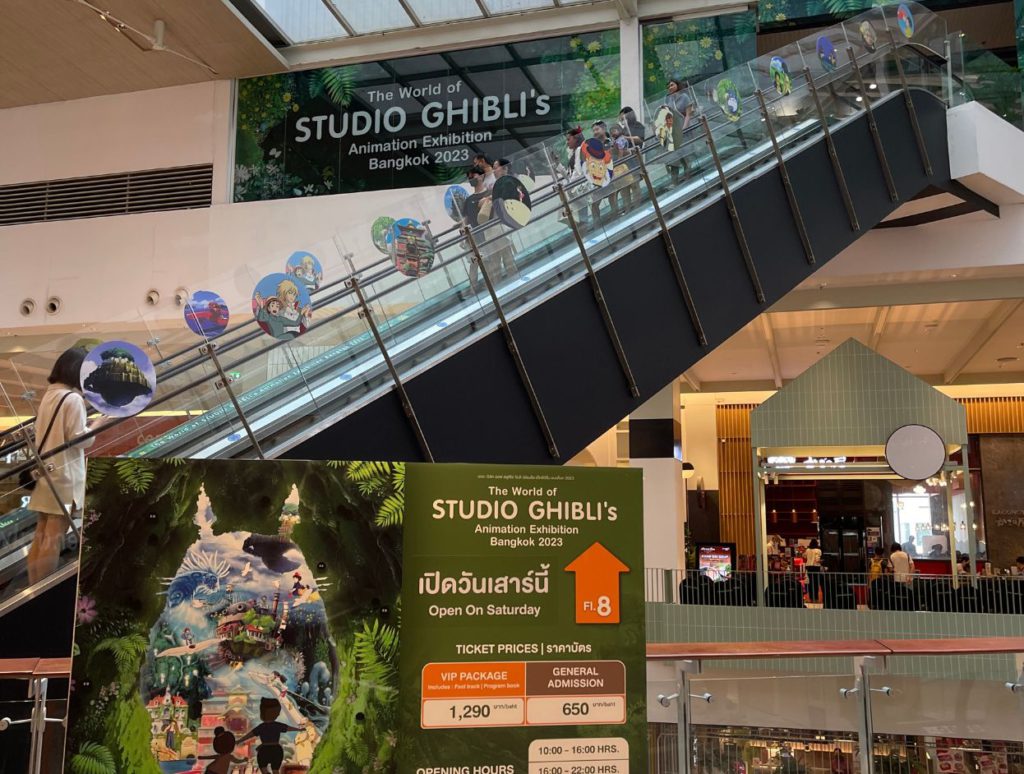 To get to the exhibition, arrive at Central World Mall. You need to reach the 8th floor (but the lift to the 7th floor only since the 8th-floor lift area is closed). Once you are at the entry area, you need to exchange your online ticket with a physical ticket at one of the ticket counters. From there all you need to do is to follow the line.
Don't forget to pick up one of the pamphlets with the exhibition map and a stamp area. Each installation has a stamp booth where you can get a stamp on your pamphlet and make a souvenir out of it.
Just enjoy the rest of it. I don't think I should be telling you more. Although some booths could be more crowded than others. Let me bomb you with my photos.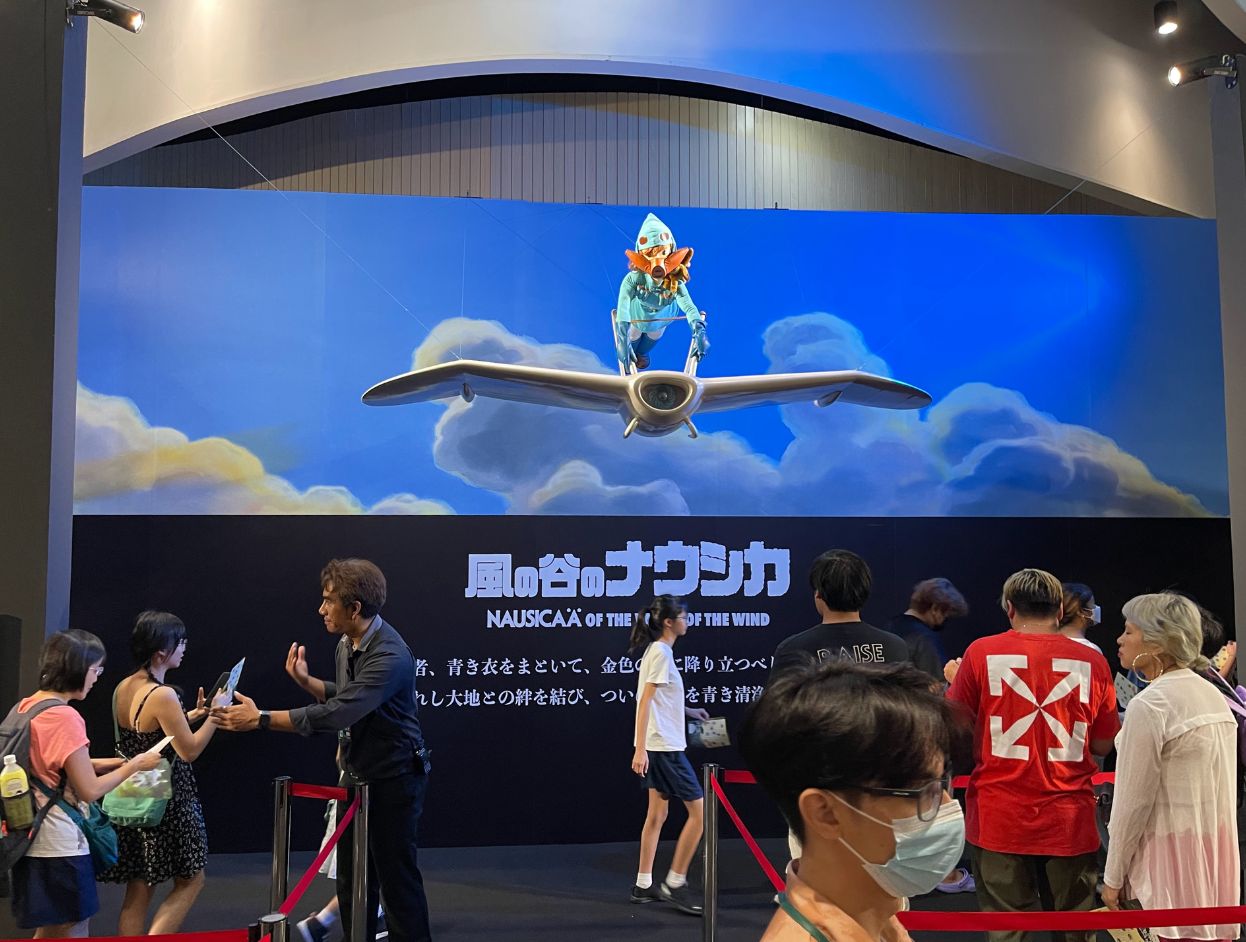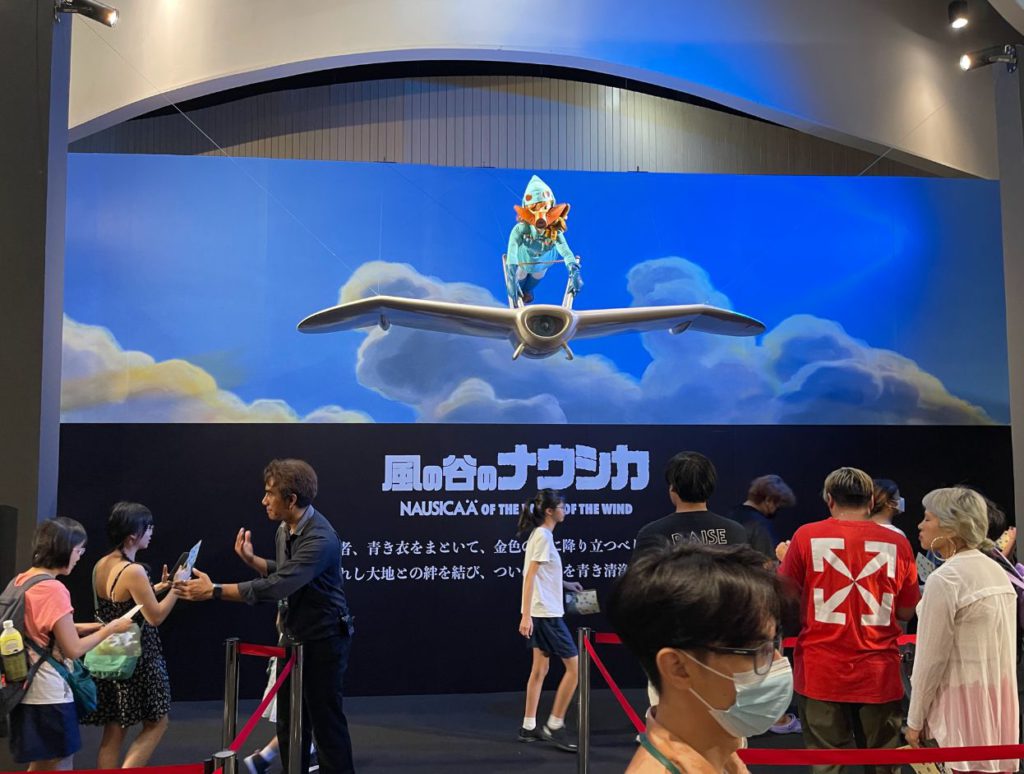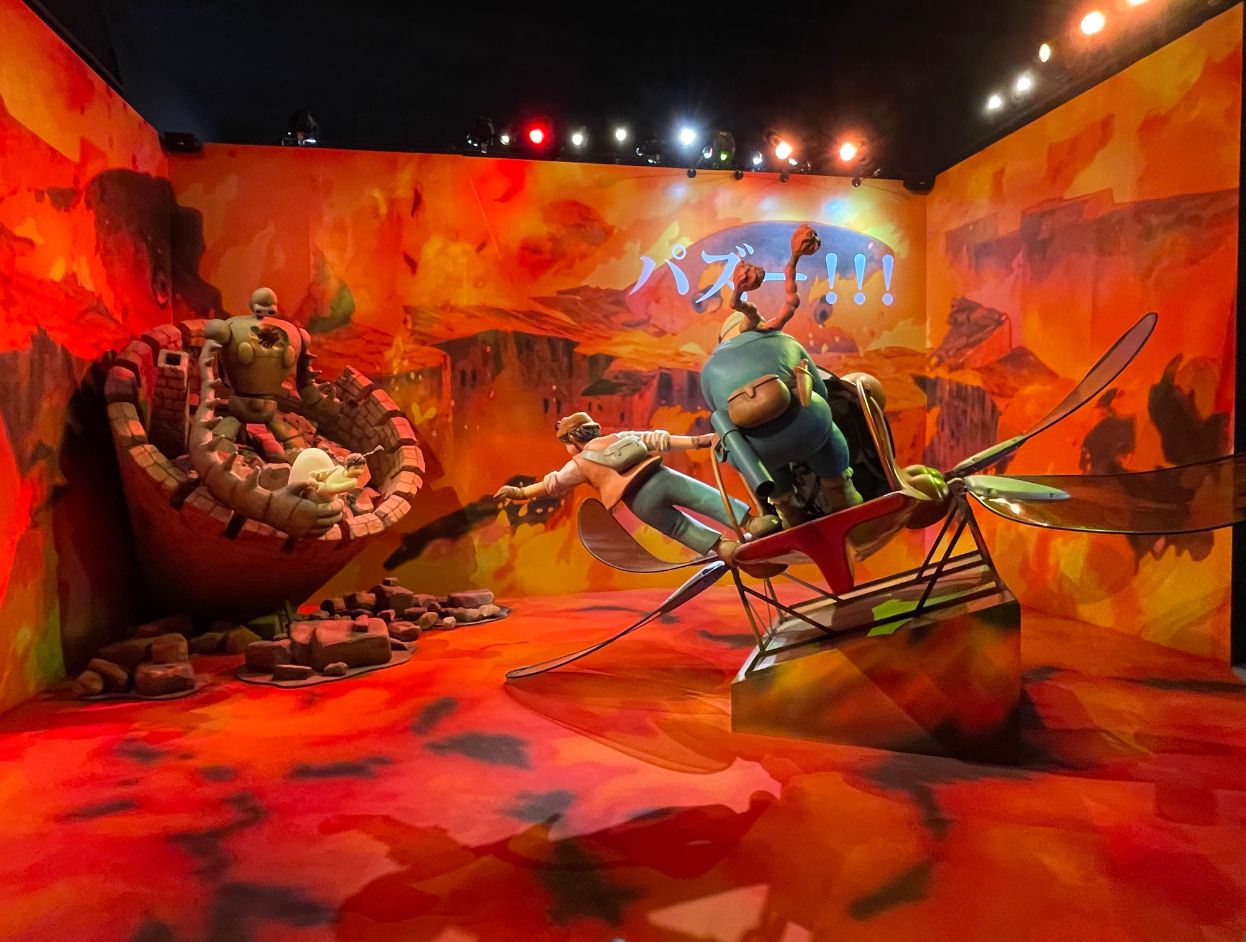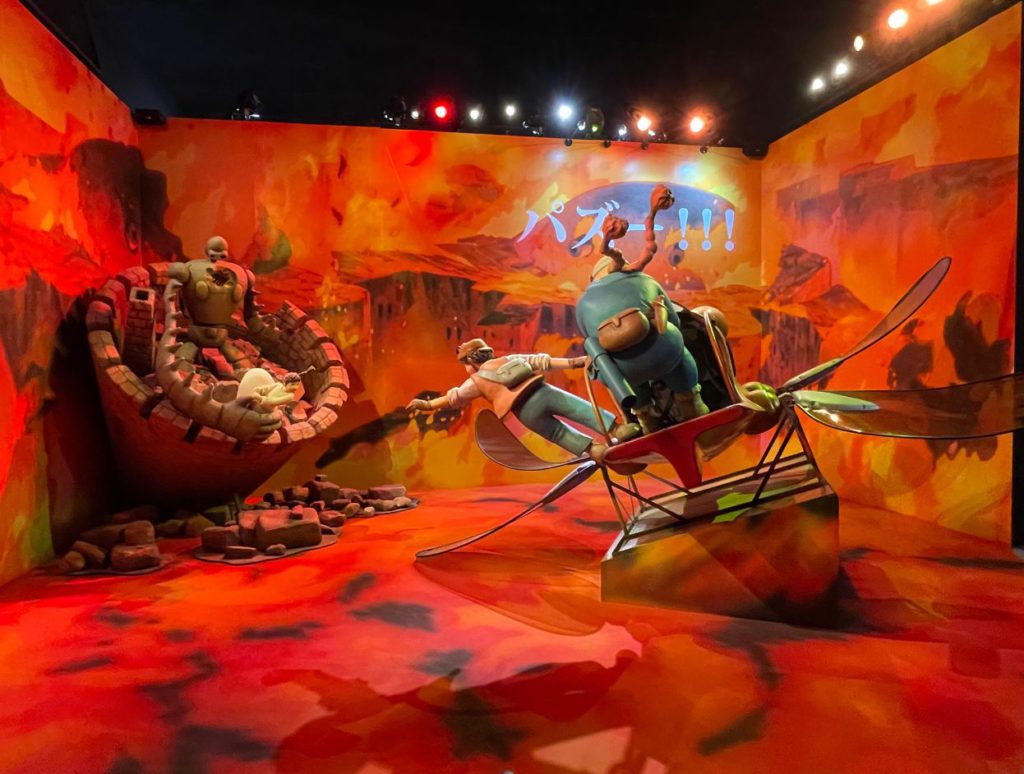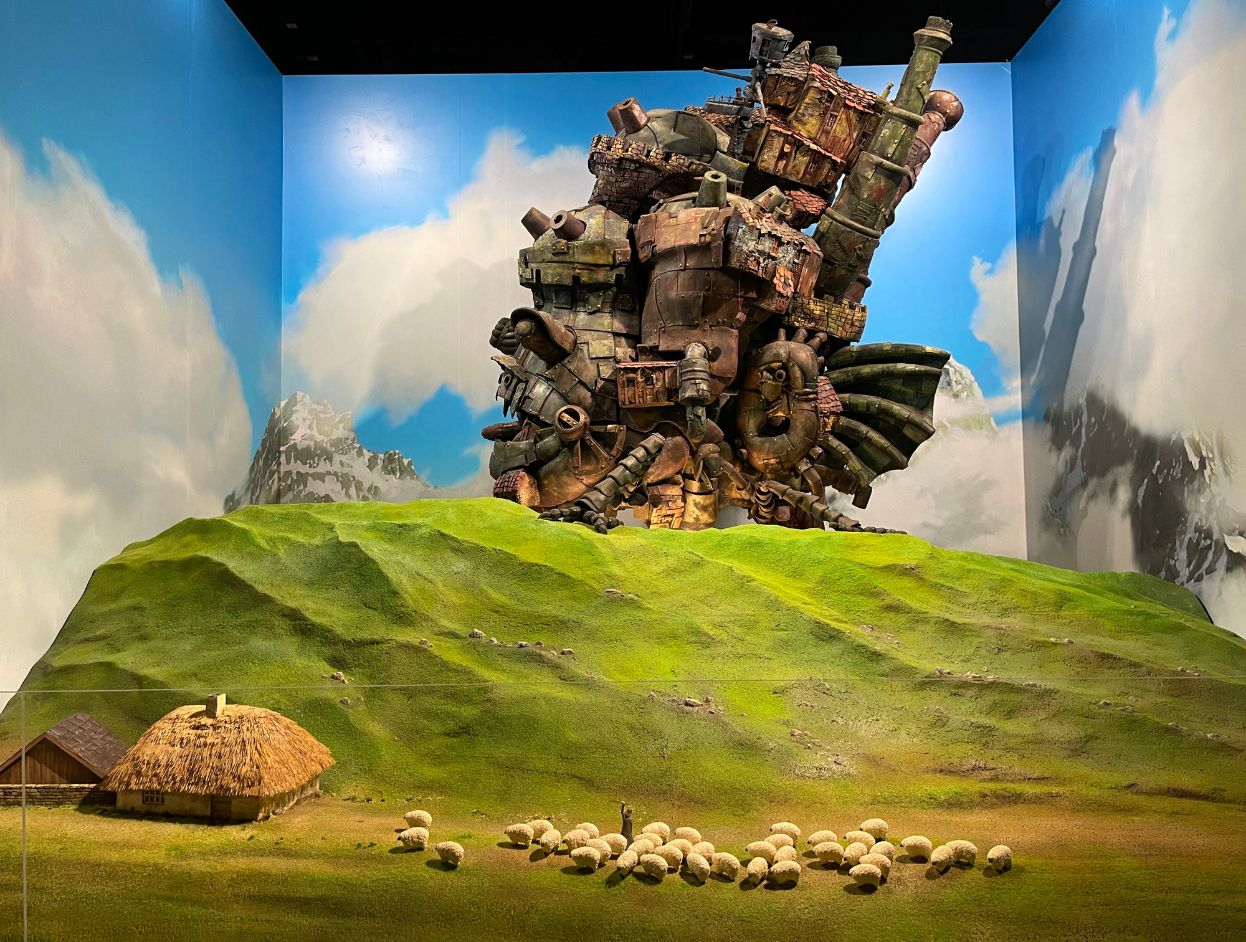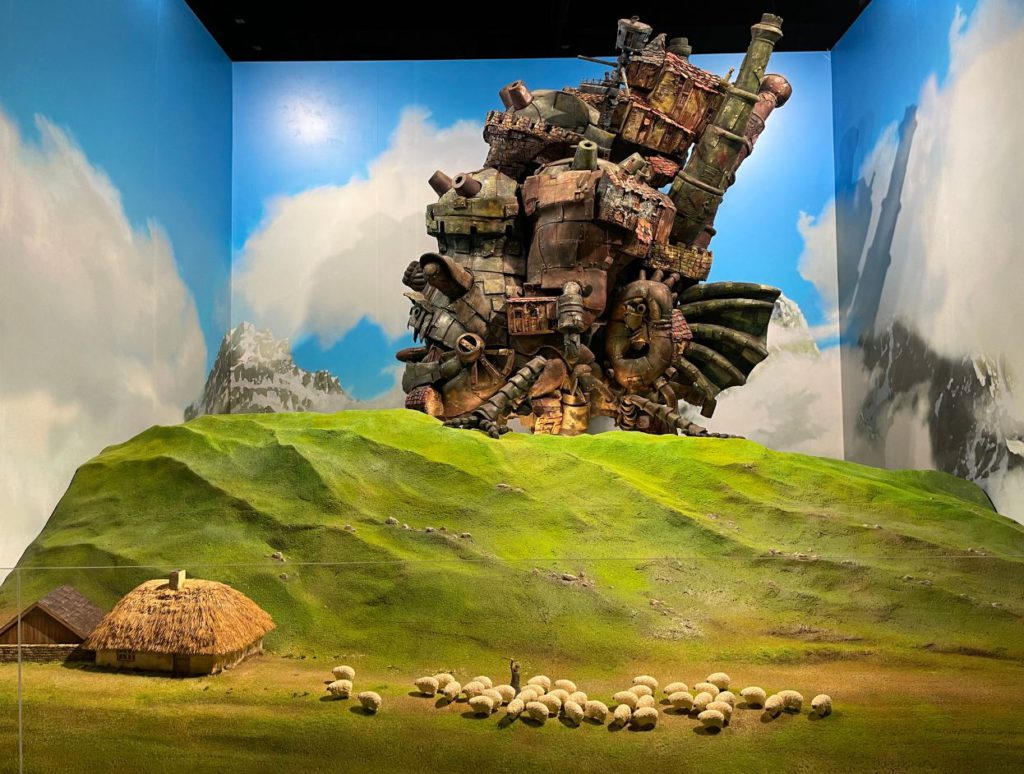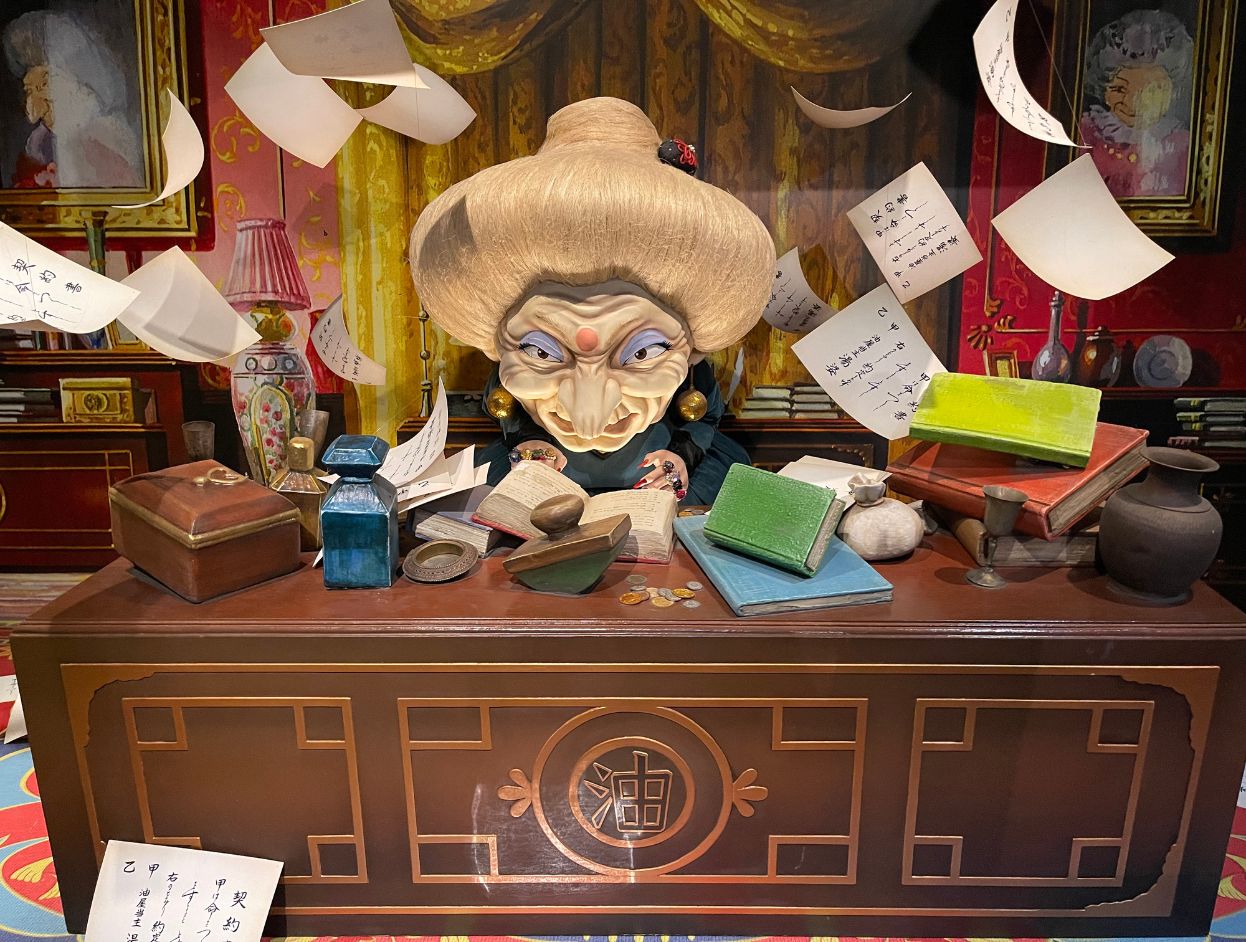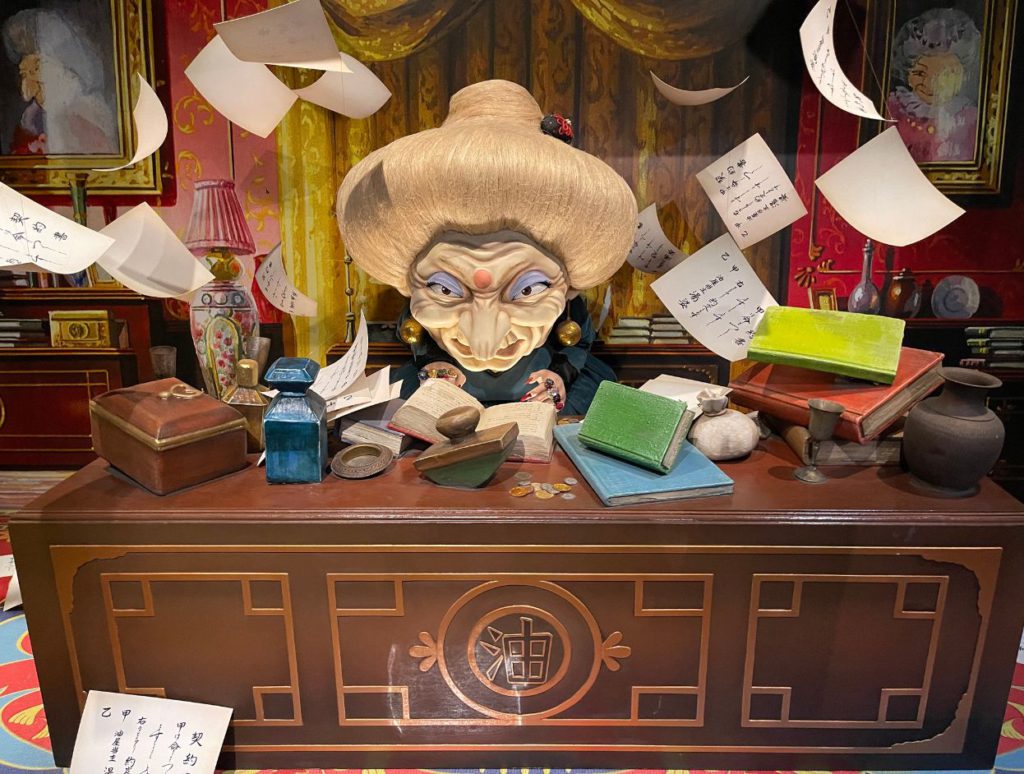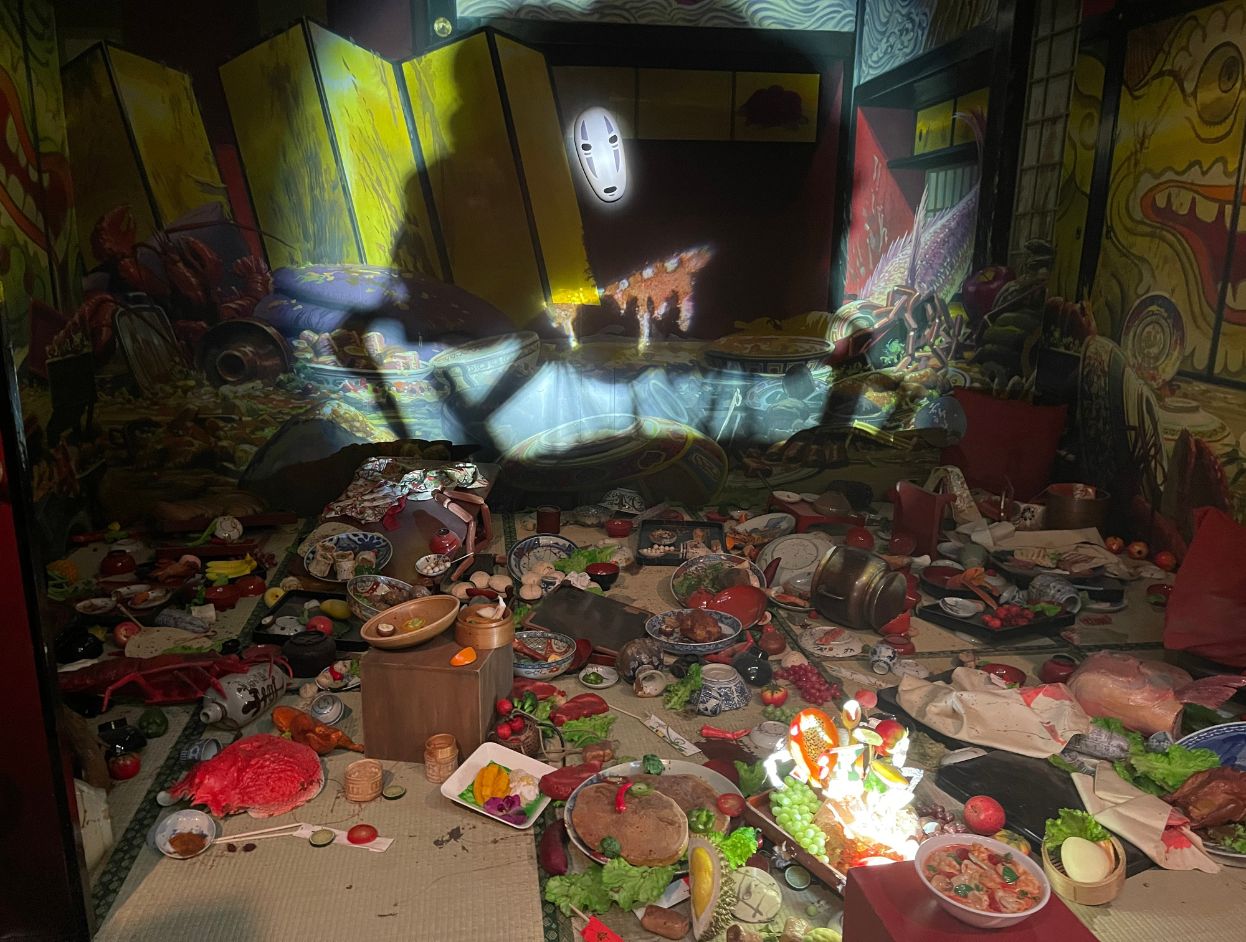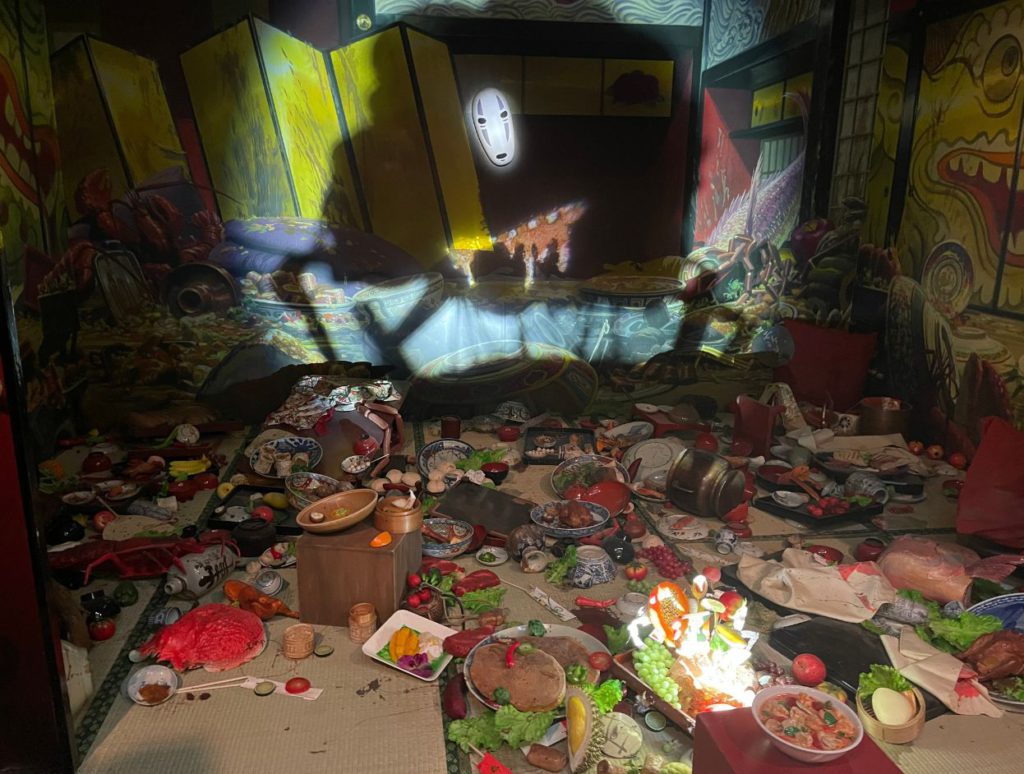 Here are the movies that this exhibition showcases:
1. Nausicaä of the Valley of the Wind
2. Howl's Moving Castle
3. Castle in the Sky
4. Kiki's Delivery Service
5. Porco Rosso
6. My Neighbour Totoro
7. Pom Poko
8. Princess Mononoke
9. Spirited Away
So if you haven't seen these, you can go ahead and do so before you go. I can assure you that it is much more fun looking at the installations if you have watched that movie than not.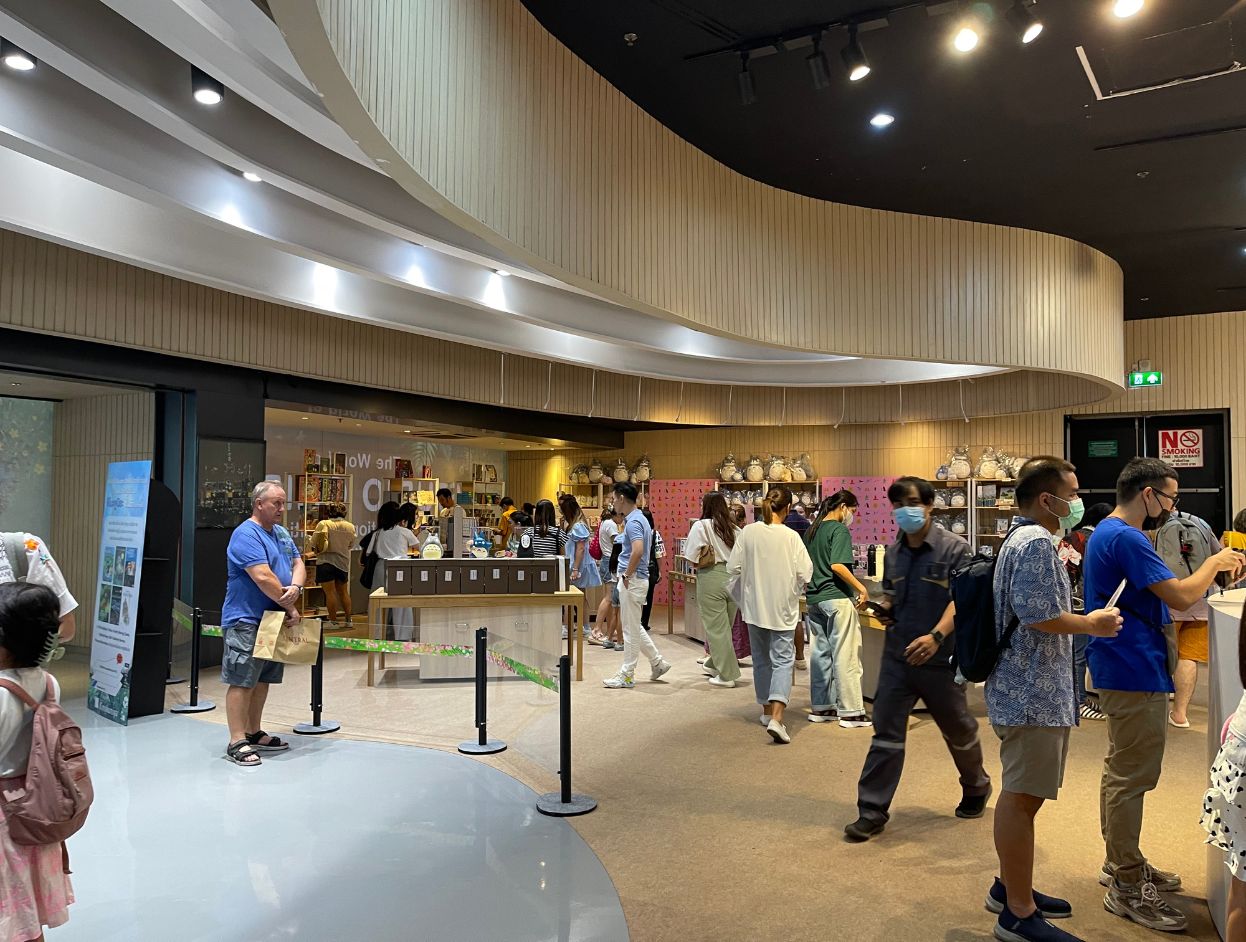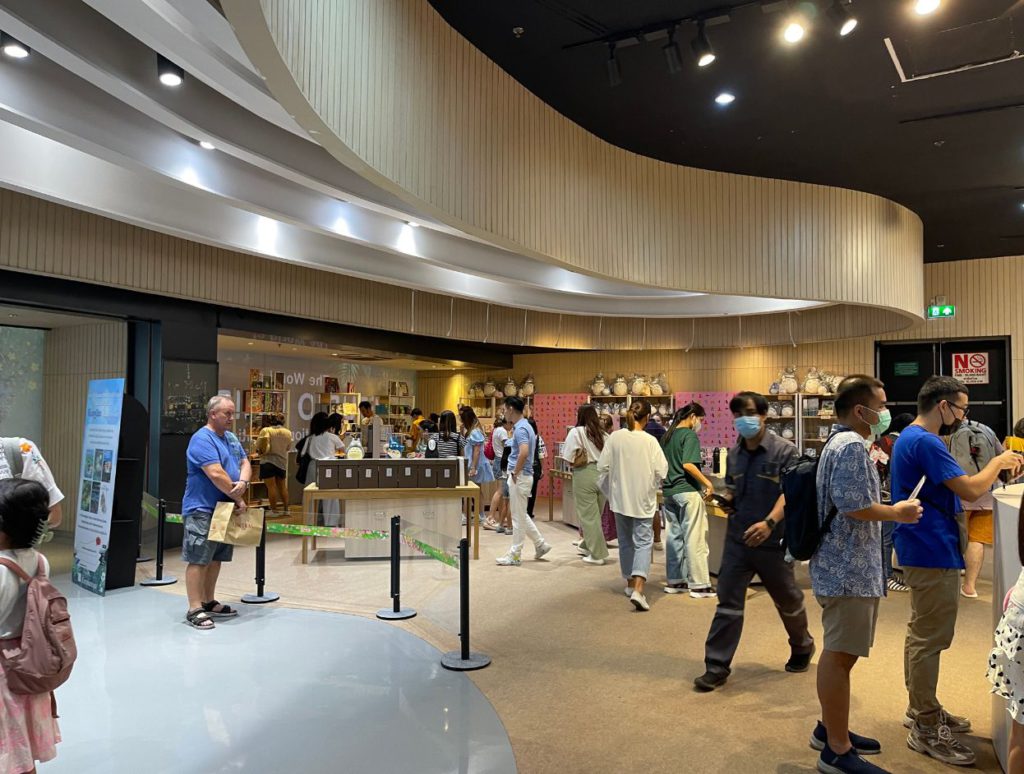 Things I wish they would consider
It is kind of typical of Japan to not consider English speaking their audience. And while the headlines and some of the text around the installations were in English, most of the things were not. Even the video they played where the founding directors were talking about the Ghibli Studios did not have English subtitles. It kind of dampens the mood that they really do not take their English-speaking fans into consideration or they simply don't care.
Although to be honest, most of it was not even in Thai as well. So you are simply looking at things and guessing a lot of things. Or did they make this exhibition for just Japanese ex-pats?


Related Articles