19 Mar

A Travel Guide to Visiting Auli, Uttarakhand

Auli is still one of the lesser-known secret hill stations of Uttarakhand that has not been swarmed over by tourists. At least yet. And that in itself brings respite from the otherwise crowded attractions in the area. Otherwise known as a fantastic ski resort, Auli has lush green open meadows that are great for a trek during the summers as well.

I loved it because, after the intense experience of the Kedarnath and Badrinath pilgrimage, Auli was a more light-hearted relaxed touristic spot with hardly any tourists for miles. But you need to know a few things to plan a trip to Auli. You can live there or just visit it in a day and be back. Here is a complete travel guide to visit Auli.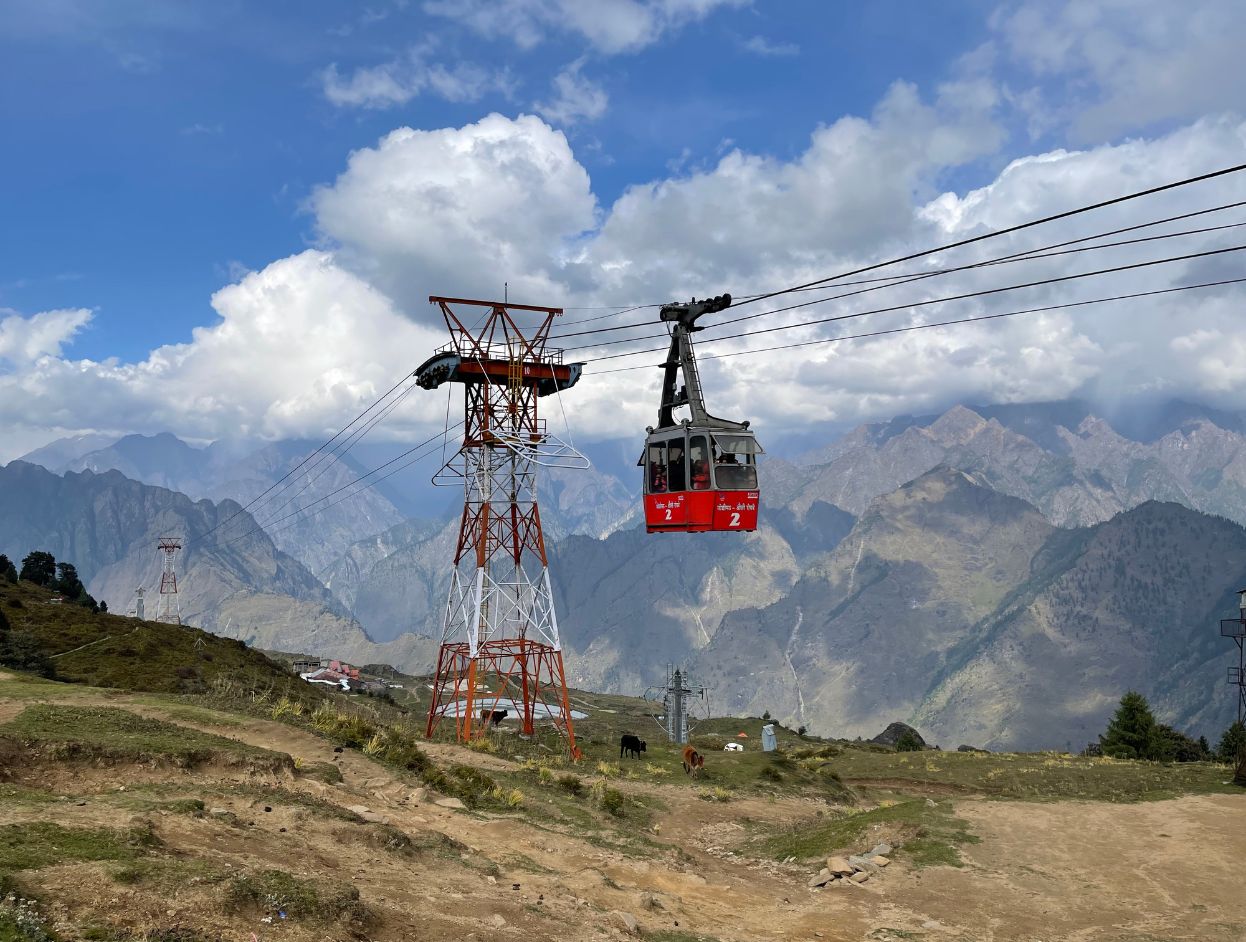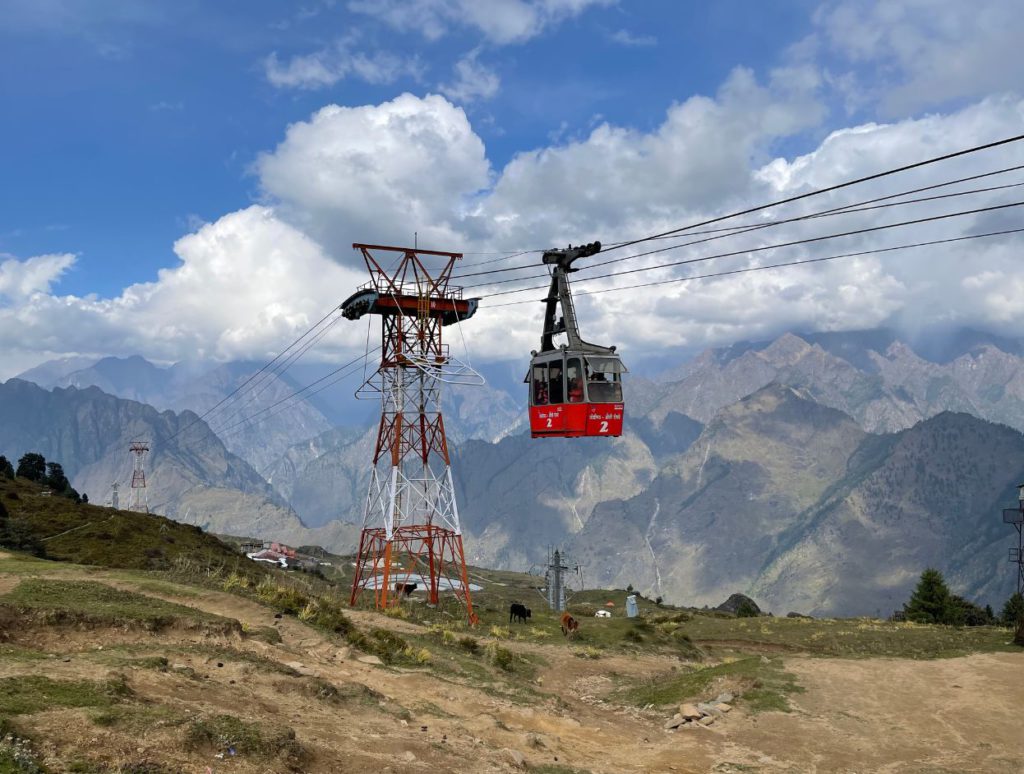 Why visit Auli
As I already mentioned, Auli is especially attractive as a ski resort. The 5-km stretch on the gentle slopes of Auli is perfect for both beginners and advanced skiers. Auli ropeway service has a cable car and a ski lift that adds to the infrastructure required by skiers. Apart from that there are several ski schools that tourists can check out for some fun ski experience.
Now, Auli is fantastic in winter but there is a different side to Auli during the summer. Due to its location, Auli serves as a gateway to several treks on this route towards some of the most beautiful Himalayan peaks and ranges. Some of the short treks like Gorson Bugyal are just a few kilometres away. But Auli is also the starting point for some long-range treks towards Nanda Devi passing Saptakund and Homkund on the way.
Looking to ski? Read on the visiting the ski town of Gulmarg, Kashmir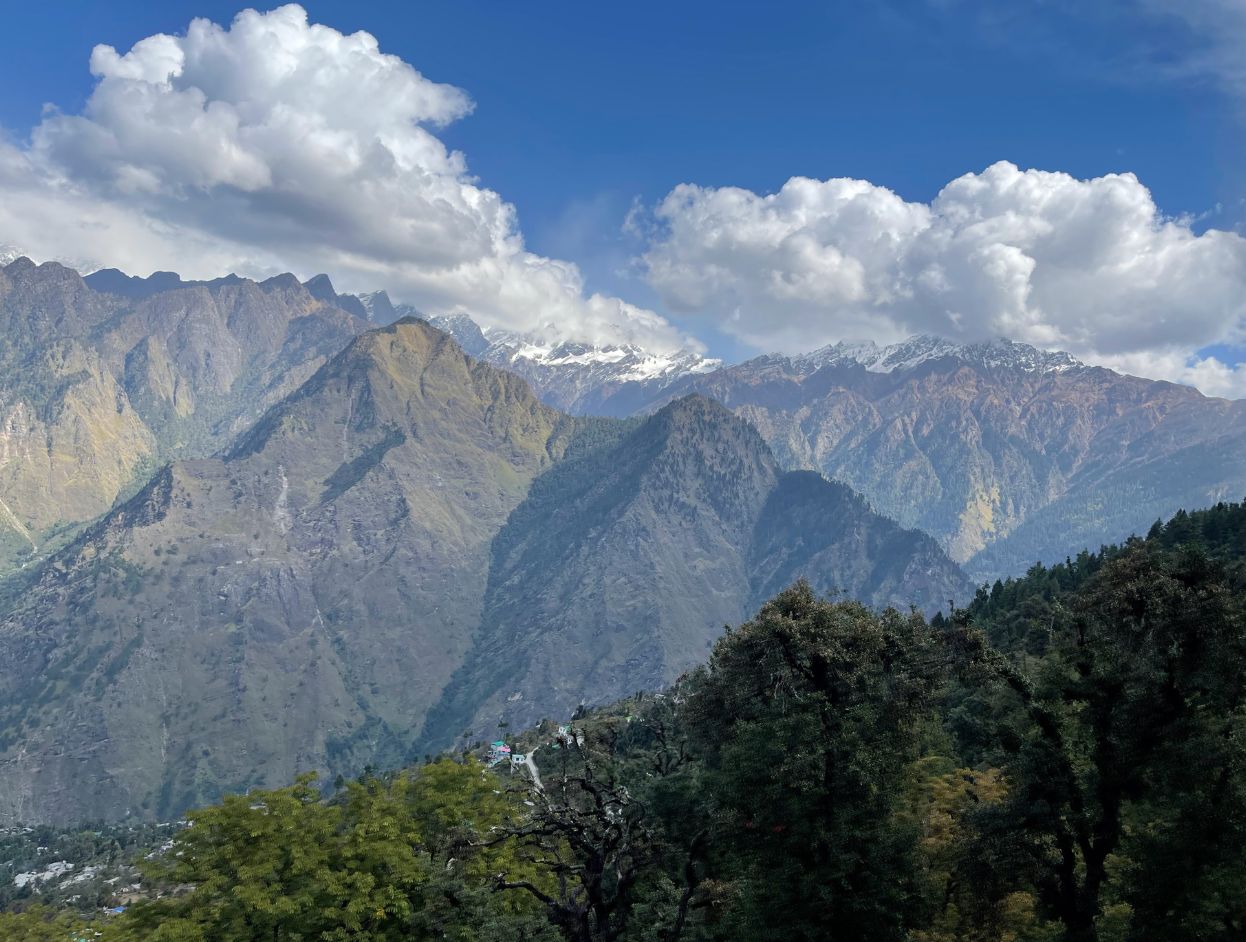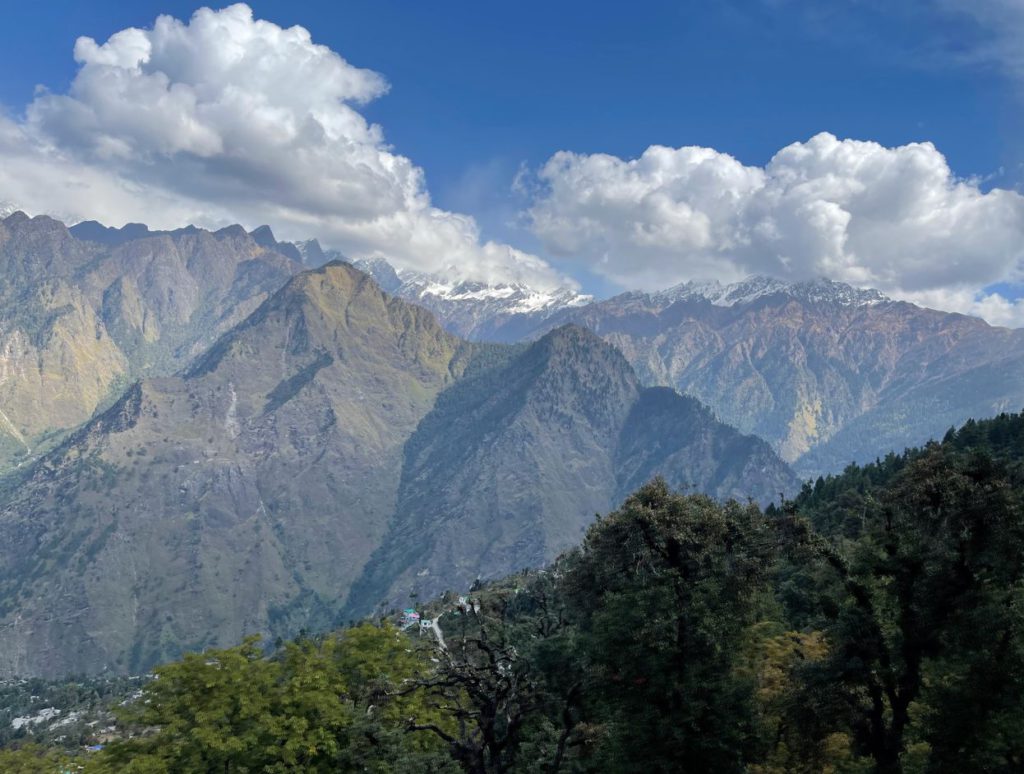 When to visit Auli
Your visit to Auli pretty much depends upon what you want to do. If you are looking for a winter wonderland, snowfall and some skiing, December – March is the best time to visit. Auli gets heavy snow all around the winter but January-February is the peak season. Pack warm though.
If you are not fond of winter or snow, you can always look out for Spring and Autumn seasons. These are shoulder months when the places are not overly crowded by tourists and you can enjoy the place to yourself. April, September, October and November are fantastic months to enjoy the place when the weather is pleasant and the skies are clear.
The summer months of May, and June are ideal for long treks when the snow melts completely and trekkers look forwards to some challenging trails. Auli may get a little warm, but it is perfect to explore beyond the meadows. If you are planning to visit Badrinath during this time, Auli makes a great stopover.
The months of July and August receive heavy rainfall in the region. Landslides are common and the outdoors are muddy and swampy which makes trekking high altitudes treacherous. So maybe avoid this time.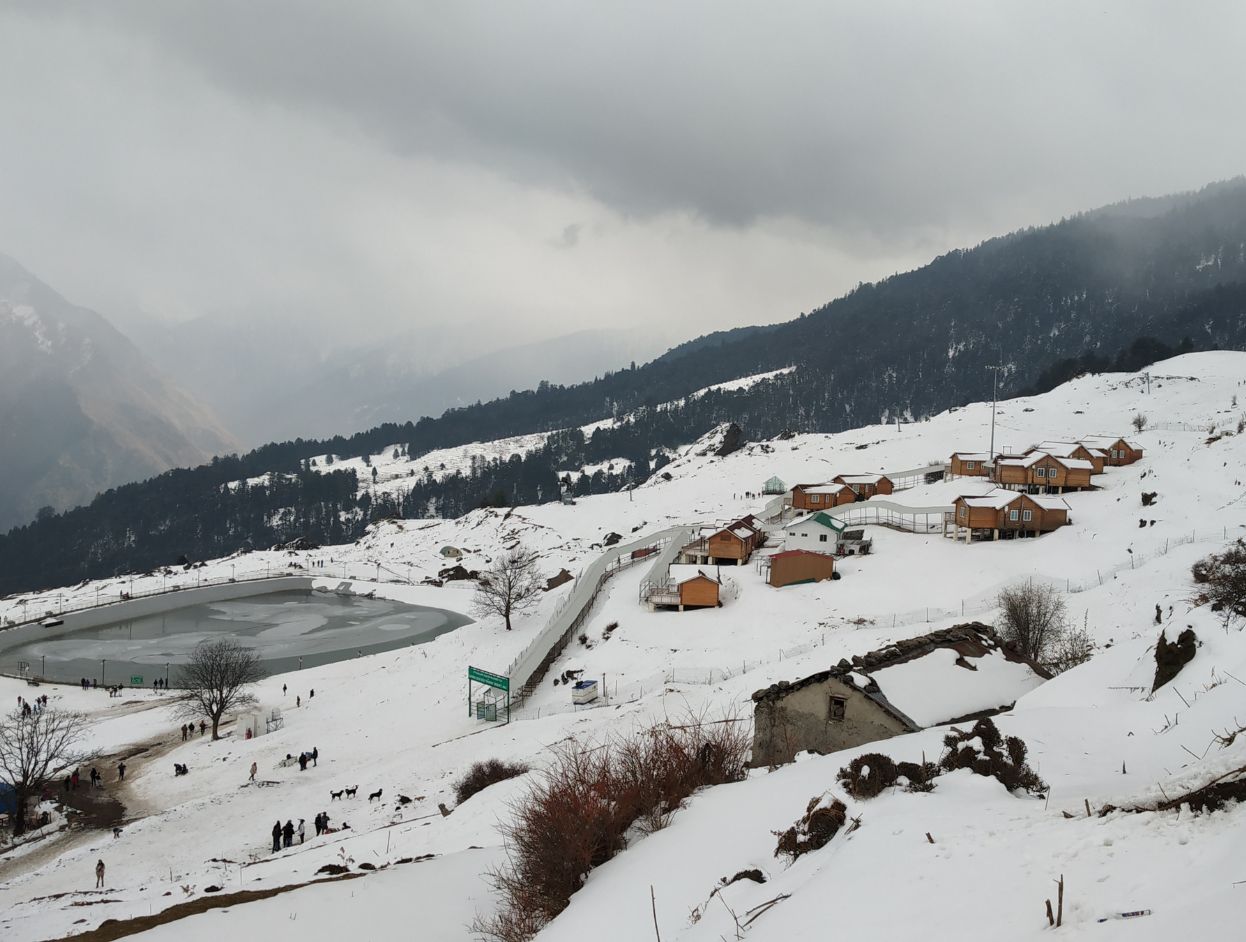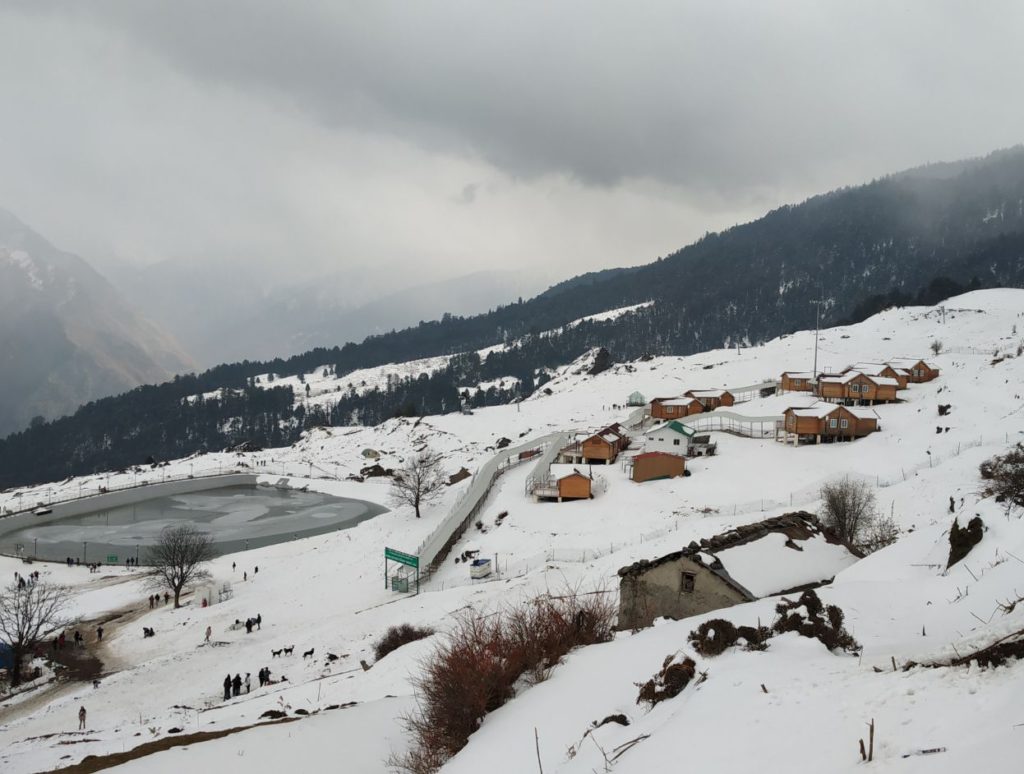 How to reach Auli
To reach Auli, you must reach Joshimath before. From Joshimath, you can reach Auli only using two types of transportation – the road and the ropeway. No other modes of transportation run on this route. However, during the winter months, you cannot access Auli by road at all. Therefore between December – mid-March, you may have to rely solely on the ropeway to reach and return from Auli to Joshimath.
Reaching Joshimath
To reach Joshimath you can either take a train to Rishikesh or Haridwar or take a flight to Jolly Grant Airport at Dehradun. From there, hop on to a bus or a taxi to reach Joshimath which takes around 10 hours for the journey. 
You can get a bus at Rishikesh Bus Station that starts early morning between 4 am and 6 am. You can get the ticket at the station or book one in advance on any online portal like makemytrip.com, abhibus.com or redbus.in. Unless you are planning to break your journey in between, you need to start your journey before sunrise to reach Joshimath by evening. You can check the same for buses from Dehradun as well.
Another option is to take shared sumo for the journey. It may not be as comfortable but it will be slightly faster. The prices are almost the same. However, all sumos also leave before sunrise so you need to be super early to start to catch one. No schedules are available online so it's better to ask around for directions at the bus station.
You can take a private taxi/minivan for the journey. The average rental of a day is ₹3500 for a 4-wheeler car and ₹6000 for a tempo traveller (in 2022) with a driver. Do check before the inclusions and exclusions of your trip. This works best if you are in a group.
Reaching Auli by Ropeway
To take the ropeway, you need to reach the base of the Auli ropeway ticket counter first near Joshimath. The ticket counter or base station is just around 5km from Joshimath town centre but you will need transportation to reach here. You can buy a ticket directly at the ticket counter itself or you can buy them in advance on the official government website.
The round-ticket cost per person is ₹500 for the round journey. If you are buying the tickets at the counter, you better take some cash with you. Once you have your tickets, you may have to wait a little while for your turn to board the ropeway.
The journey on the ropeway is an experience in itself. It lasts about 25 minutes and you can get a glimpse of some of the most beautiful peaks in the region. It gets cold as you go up so better take some warm clothes with you even if it feels warm in Johshimath. The ropeway is one of the highest ropeways in India.
Once you are at the top and decide to return, go back and report at the counter. You may have to wait for a while before you get your turn on the return journey back.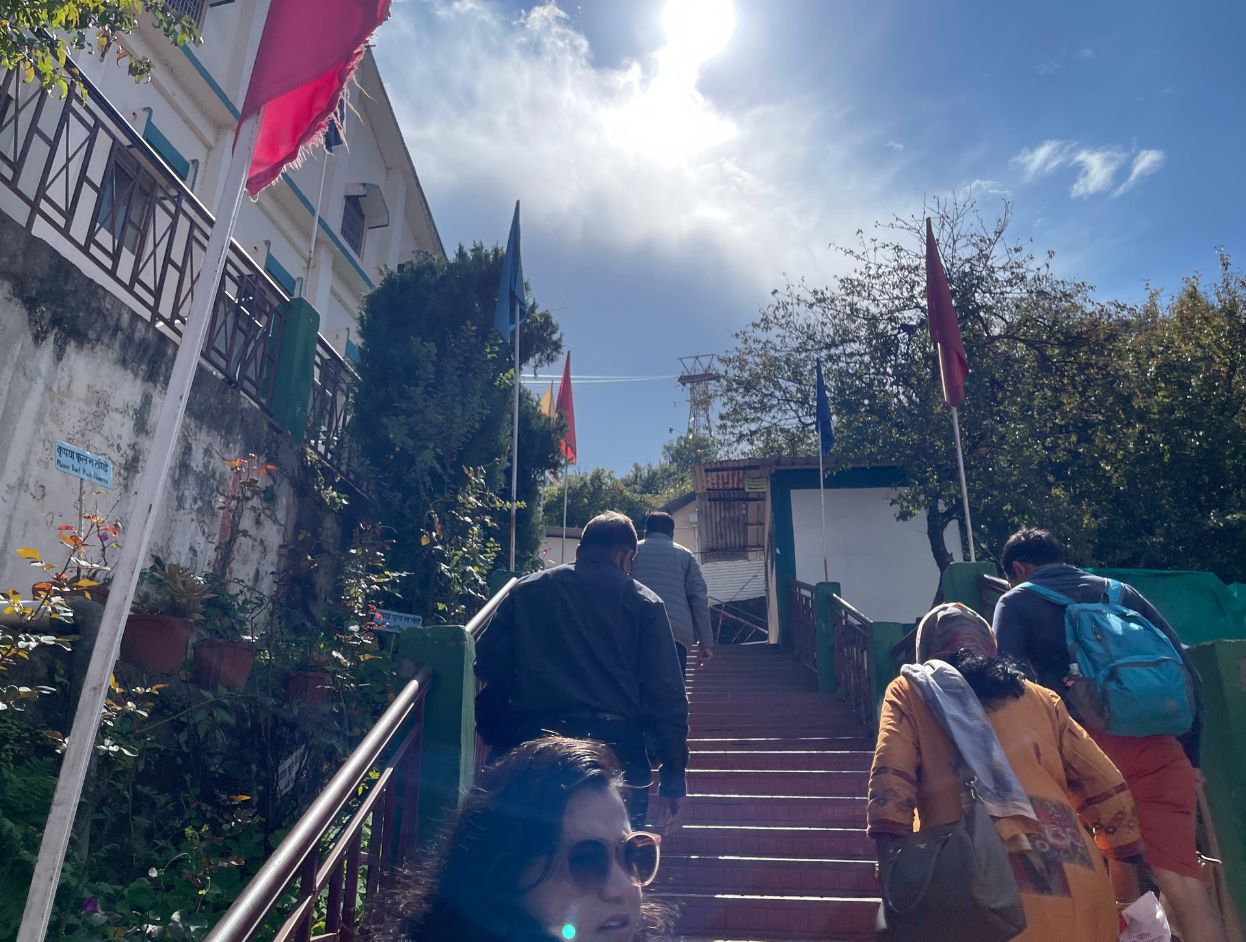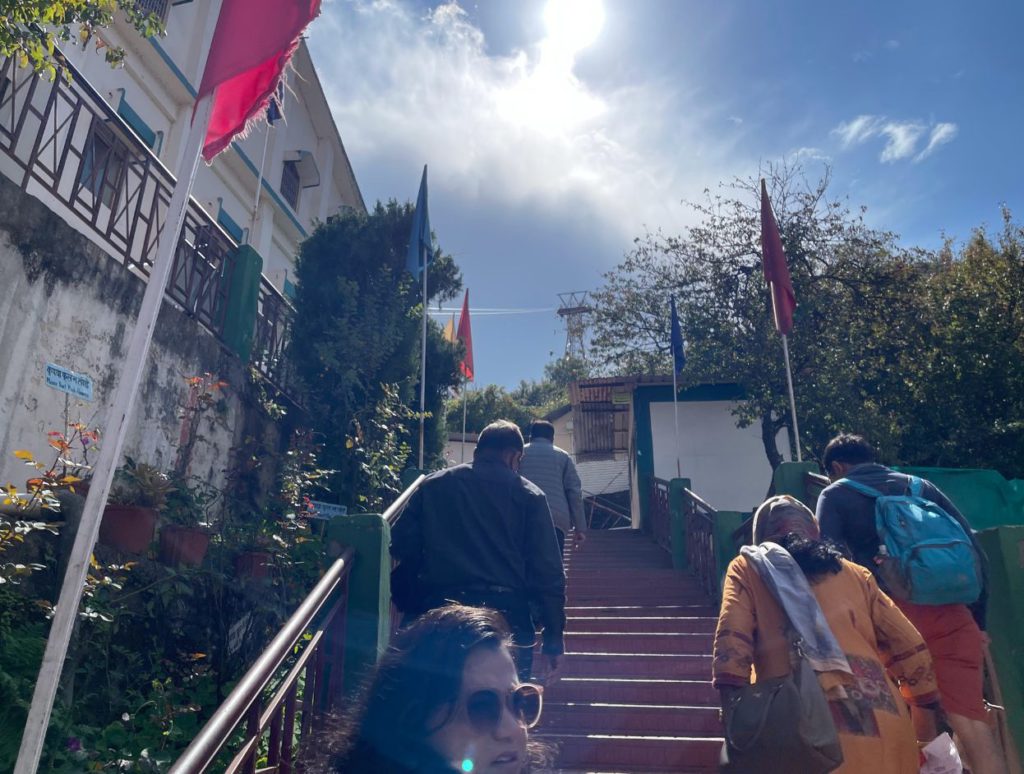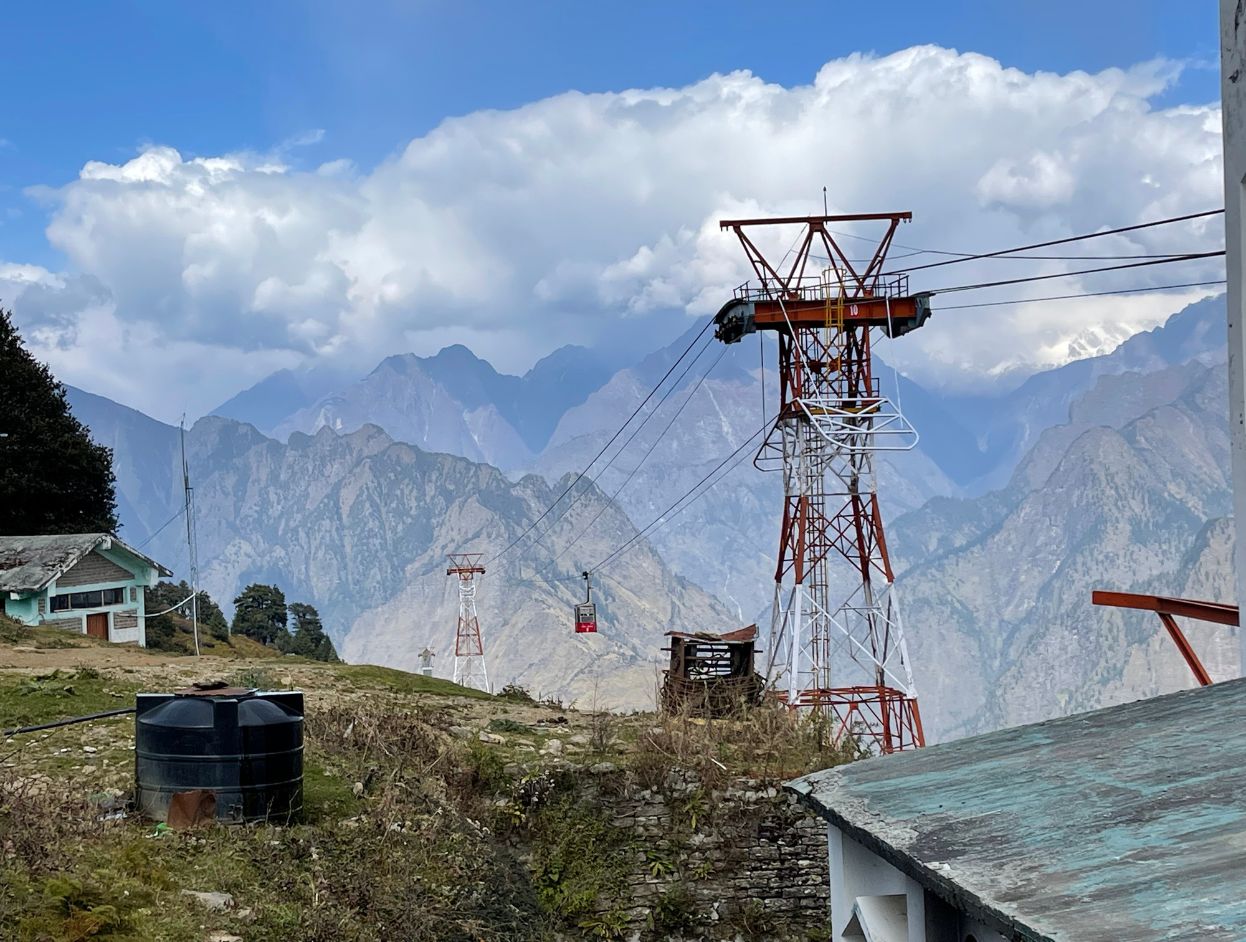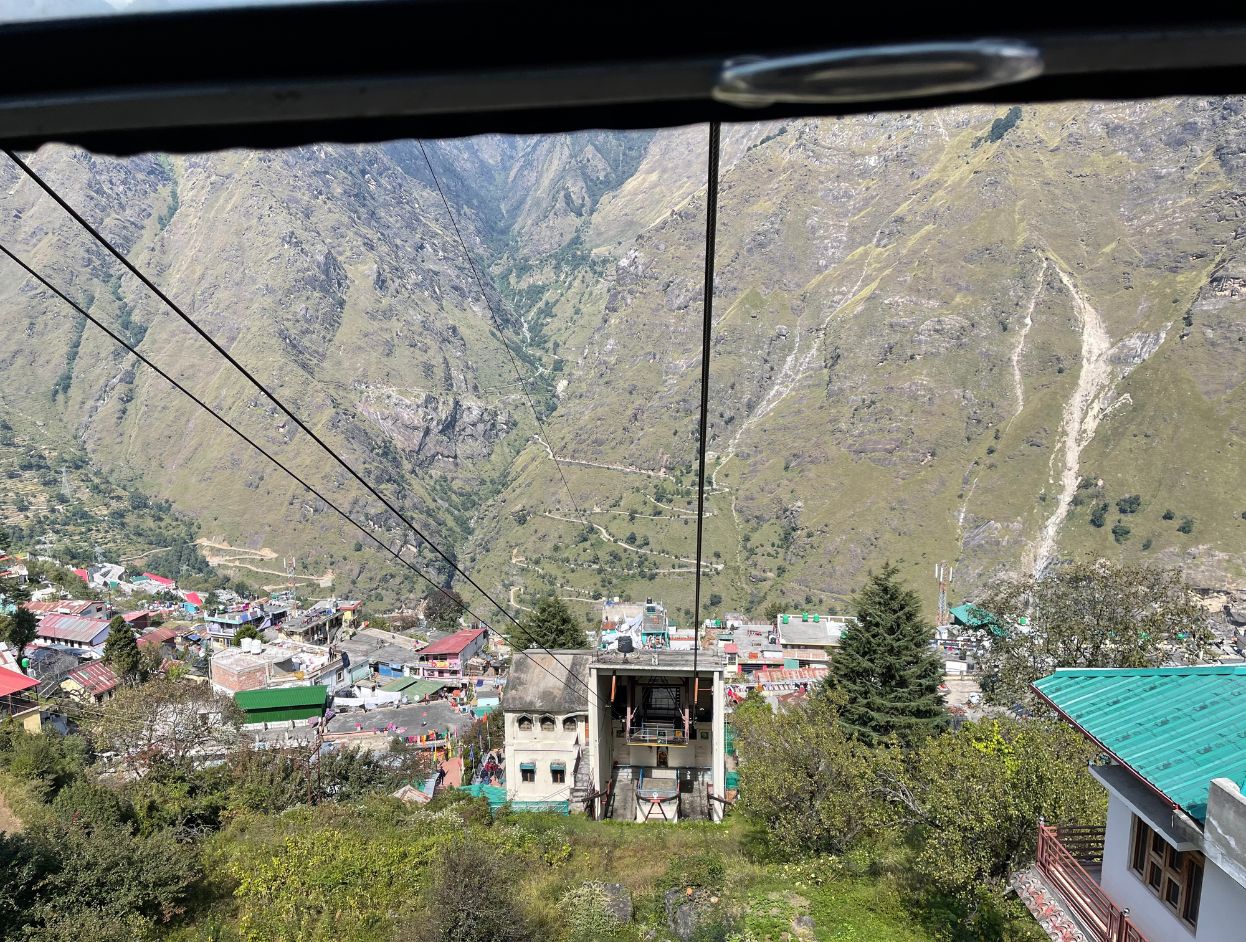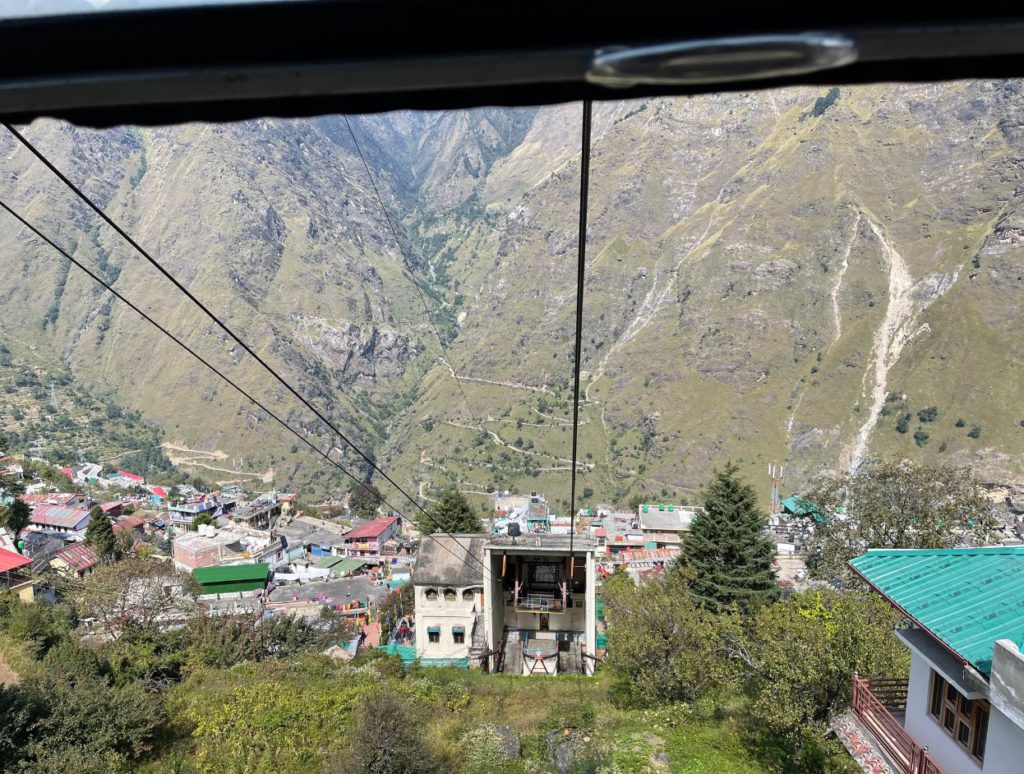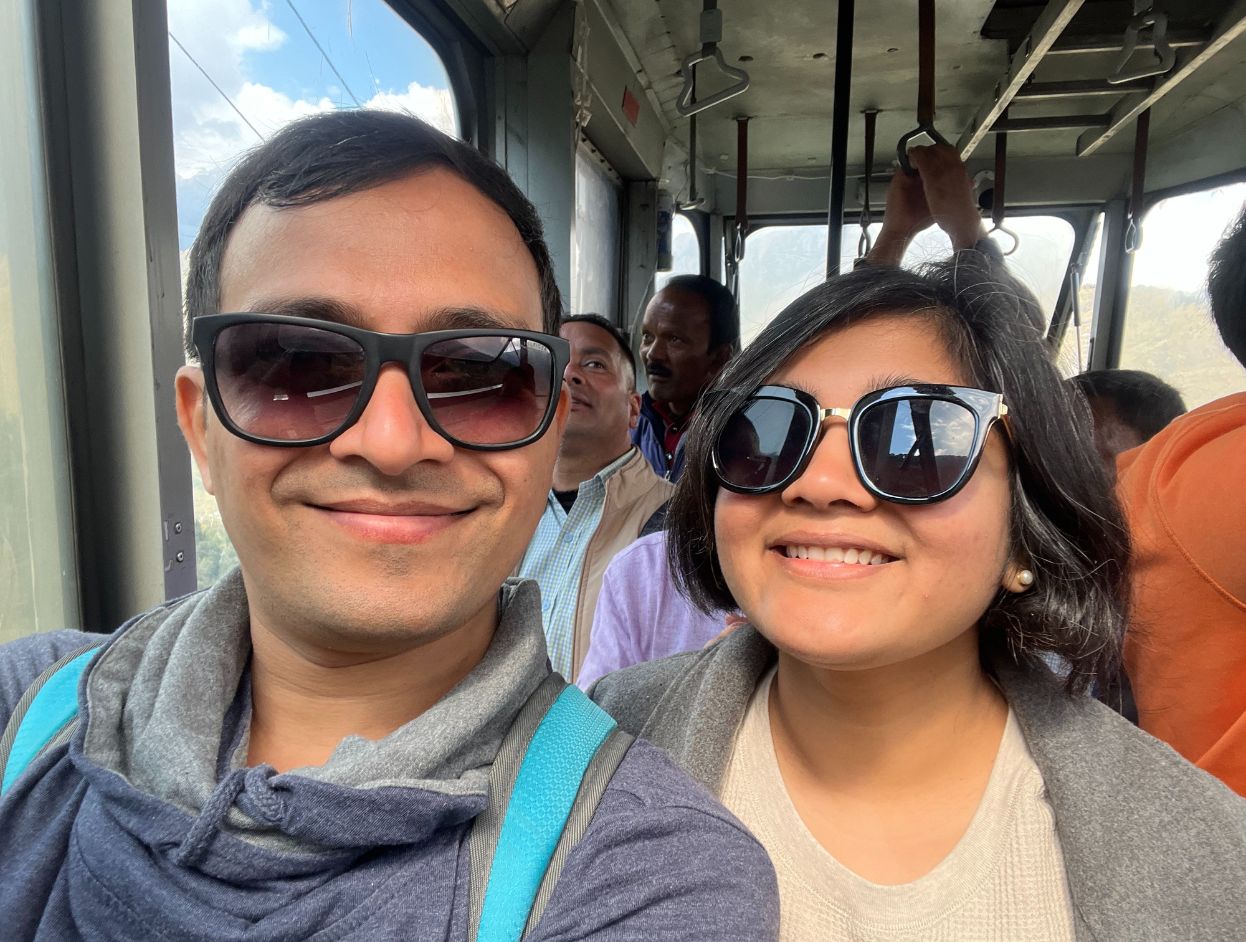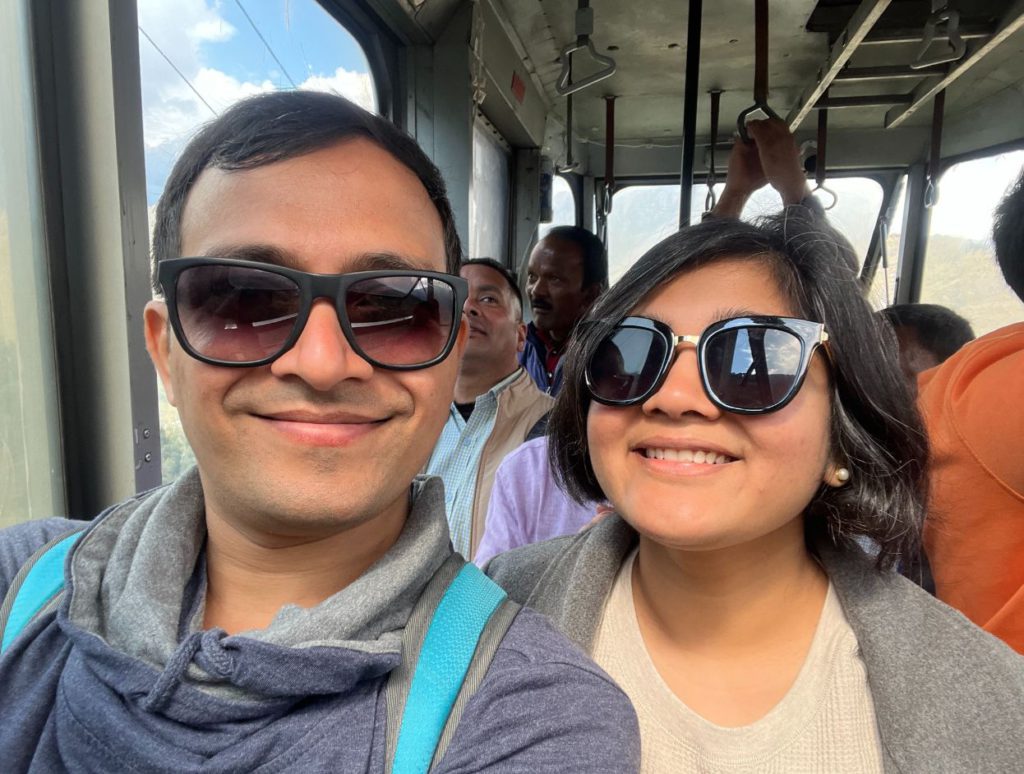 Reaching Auli by Road
During the summer months, you can also take the journey to Auli by road. You can hire sumo or a car at Joshimath to Auli GMVN Ski Resort for around ₹800. This turns out to be cheaper if you are in a group, but you may miss out on the ropeway experience.
Although you can still take a chair lift to the upper terminal from the Ski resort which costs around ₹100 per person for the ride.
As I mentioned, the roadways are closed during the winter months when it snows heavily, so this option is open only during the summertime. Unless you are returning on the same day, keep the number of the cab driver in handy to help you return back to Joshimath.
Where to Stay
There are a few hotels and resorts in Auli, but I wouldn't say that it will guarantee a place if you do not book ahead of time, especially during peak season. But if you plan, you can totally get a fantastic place at a great price. I wouldn't worry about the view since no matter where you are staying, the views will be gorgeous.
Now if you have a lot of luggage, you can stay at these places since you get direct access from a vehicle. Here are a few places where you can stay:
Budget: GMVN Guest House, Mountain View Stay, Royal Village Resort
Luxury: Casa Himalaya, Mountain Rover Auli Resort
However, if you would love an even better view with the ski experience, you can head to a higher altitude. You will not have car access to these places and will need to carry your luggage yourself.
The Snow City, Snow Mount Hotel Auli
Checkout this website for more options:
Things to do at Auli
1. Experience the Auli Ropeway
More chances are that you will experience the ropeway on your way to Auli anyway. But in case, you end up taking the road, you must take a ride on the Auli ropeway or the ski lift. The height of the ropeway not only gives an aerial view of the meadows in Auli but also gives a fantastic view of the surrounding mountains. The mountains are covered with snow for the most part of the year and are so gorgeous to look at. I enjoyed the ride, and I think so will you.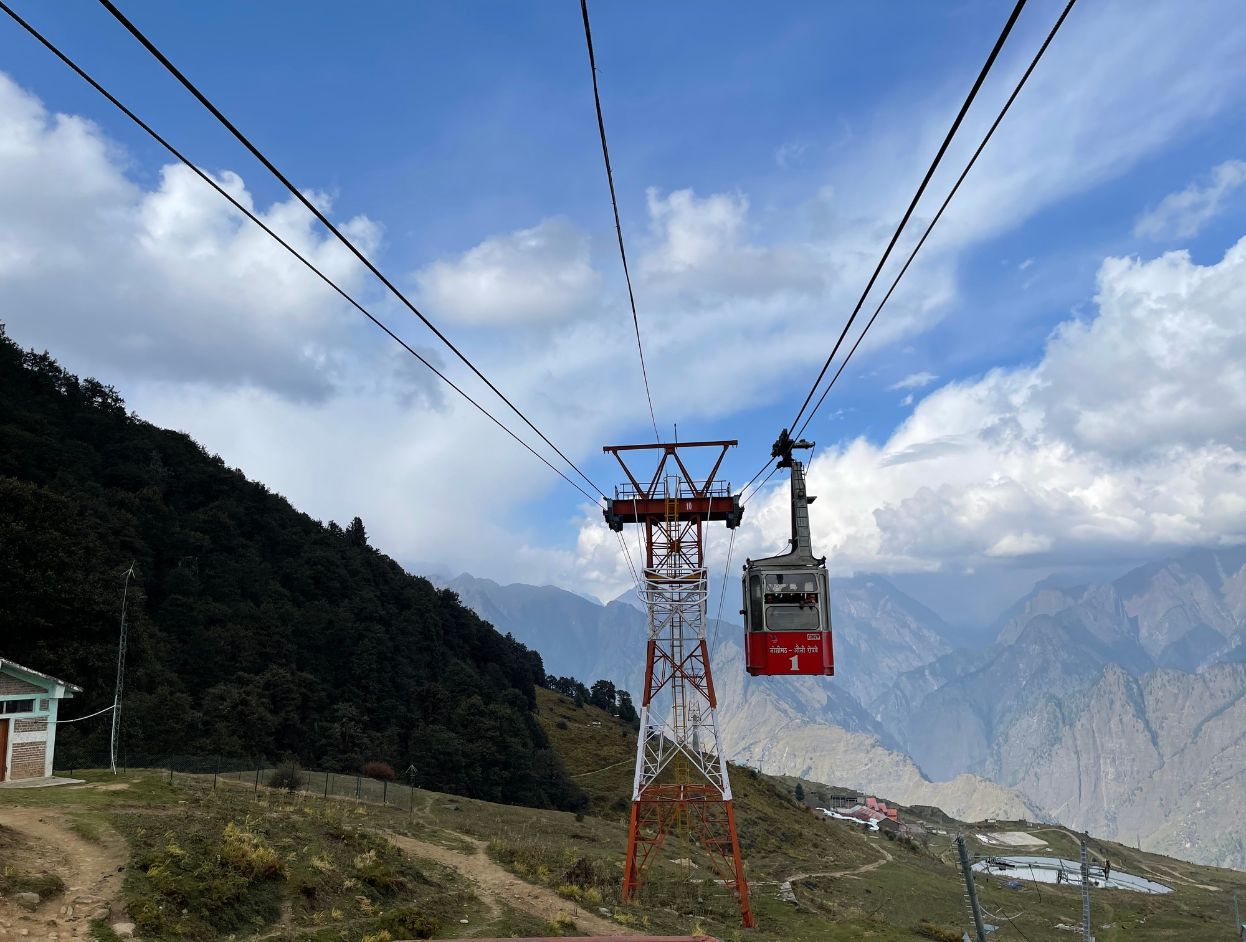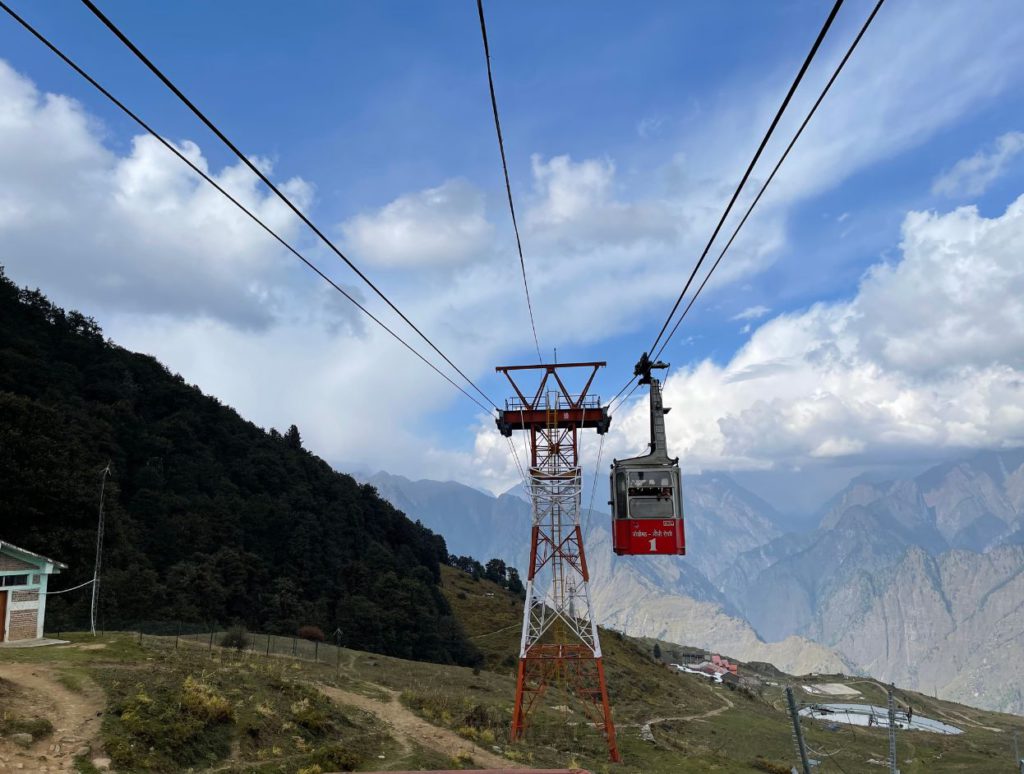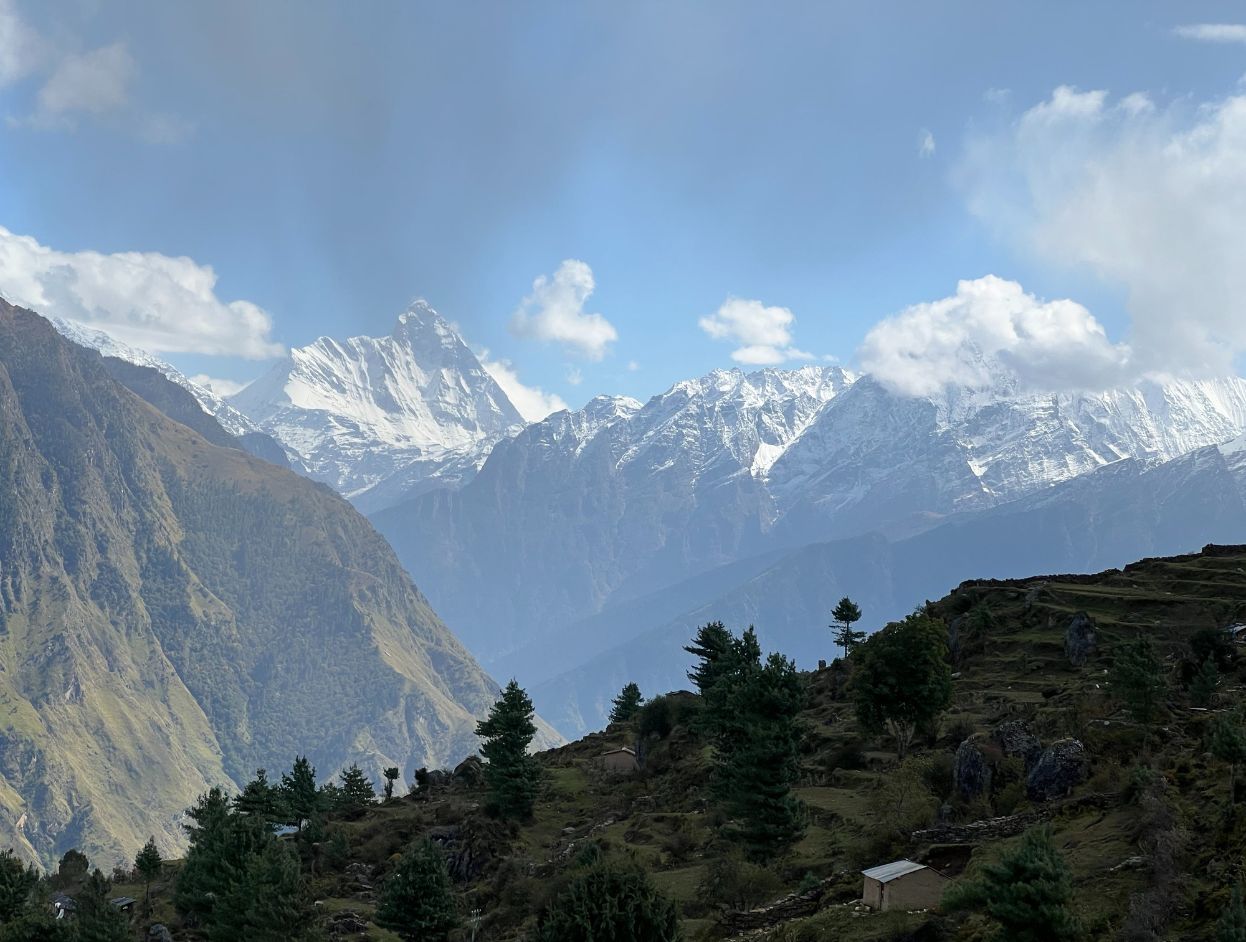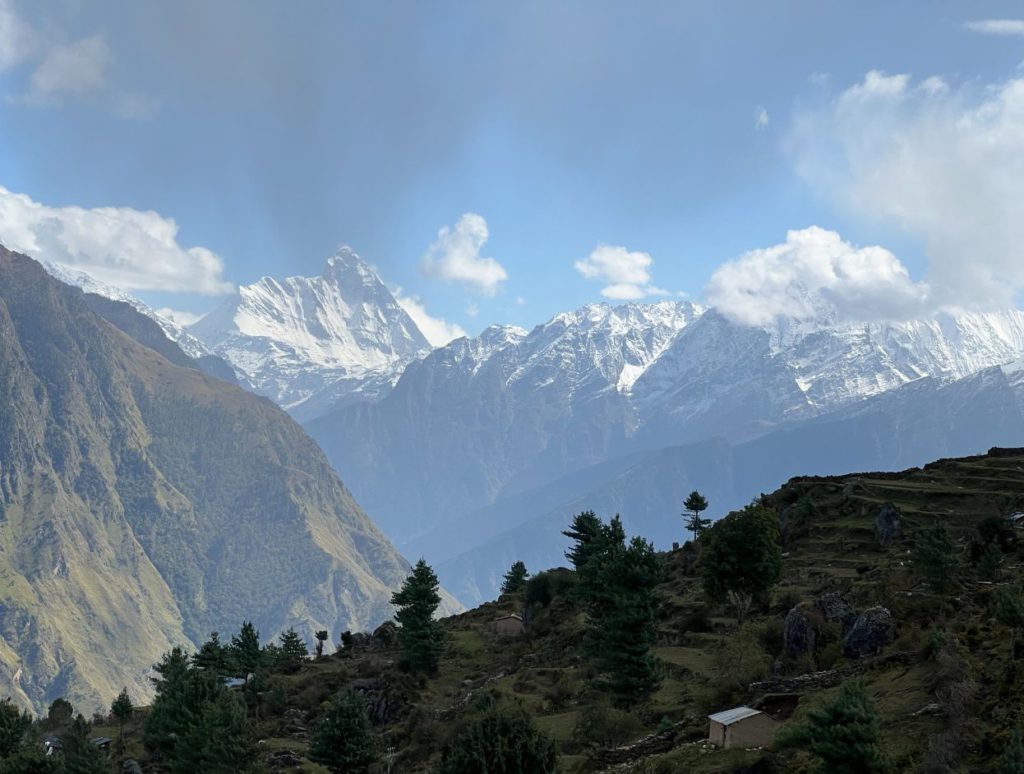 2. Ski on the gentle slopes of Auli
This one is only available during the snowy winter months between January to March. So really depends upon your timing. But it would be an experience. Even if you do not know much about skiing, I think it would be a lot of fun to take a day lesson from one of the skiing schools in the area.
And if you have a little more experience, the chairlifts are ready to take you to the top of the slope from where you can make your way down in style. You can rent ski gear here as well. GMVN conducts several ski courses over a period of 7-14 days that you can participate in. On top of that, the local authority conducts events during the snow season for tourists and ski enthusiasts.
3. Hike to Gorson Bugyal
Gorson Bugyal is a meadow around 3km from Auli. Bugyal in Garhwali means meadow itself. It is not a very steep trek. But you will need some fitness level to do it since the altitude is high. Or just take your time with a few breaks on the way. You will pass through some cosy coniferous forests and a small temple on the way. Take some food and water with you since you won't find them here.
The view of the surrounding valleys from Gorson Bugyal is astounding. You really can get a 360-degree view of the Himalayan ranges, mostly covered in snow. We also caught snowfall here that was so much fun!
Ponies are available from Auli with guides who are ready to accompany you to the top and back. If you are unsure but still want some hiking experience, you can take a pony to the top and trek back on foot. It is not very far honestly. The pony will cost you ₹500 per person even if you wish to hike back on foot.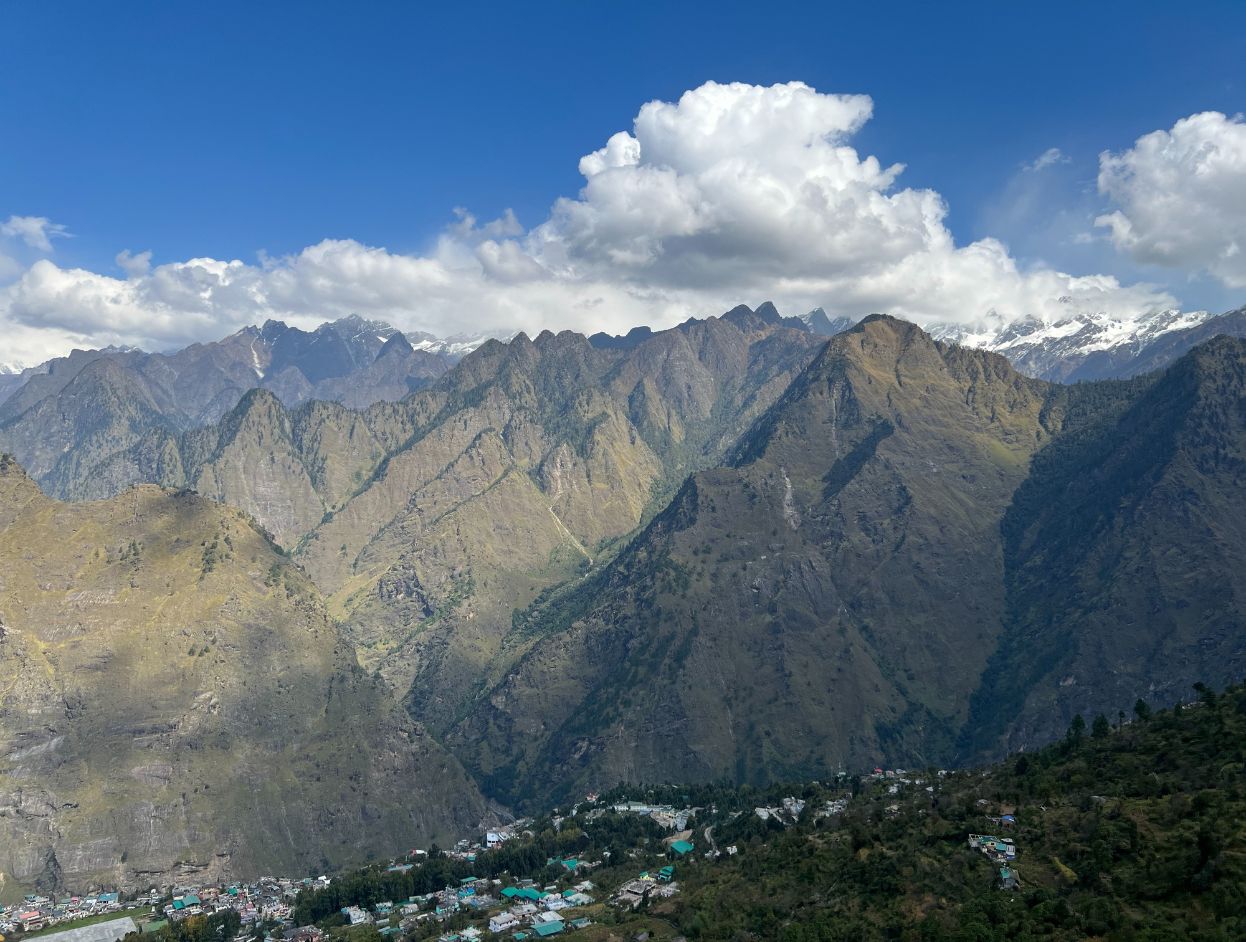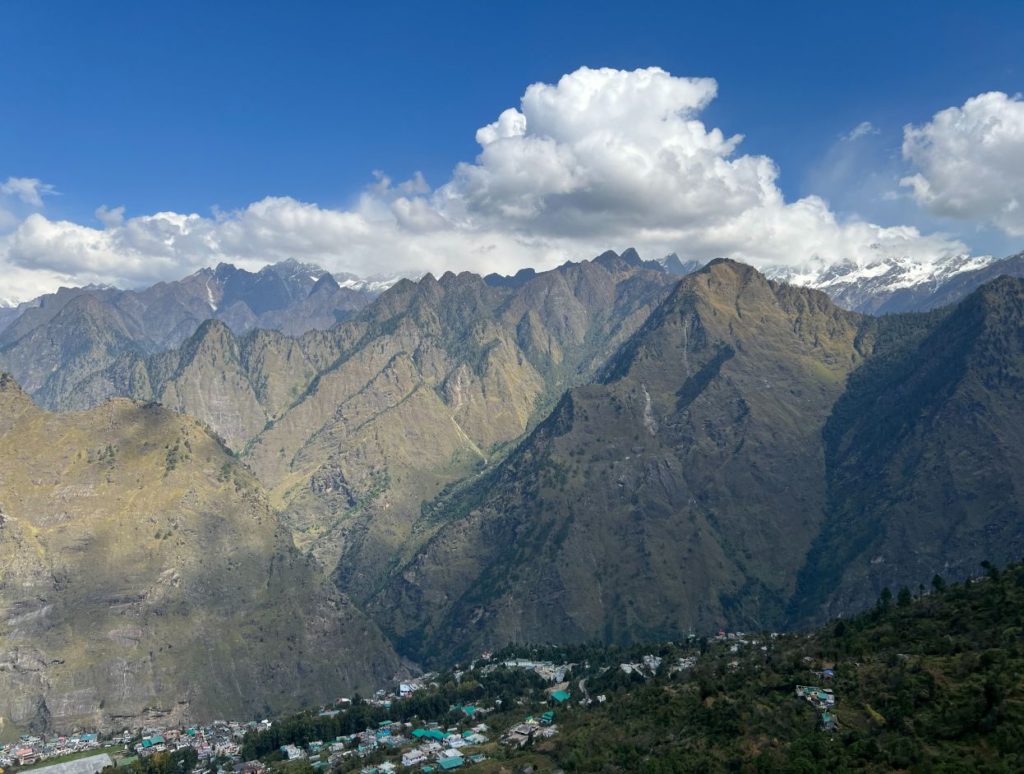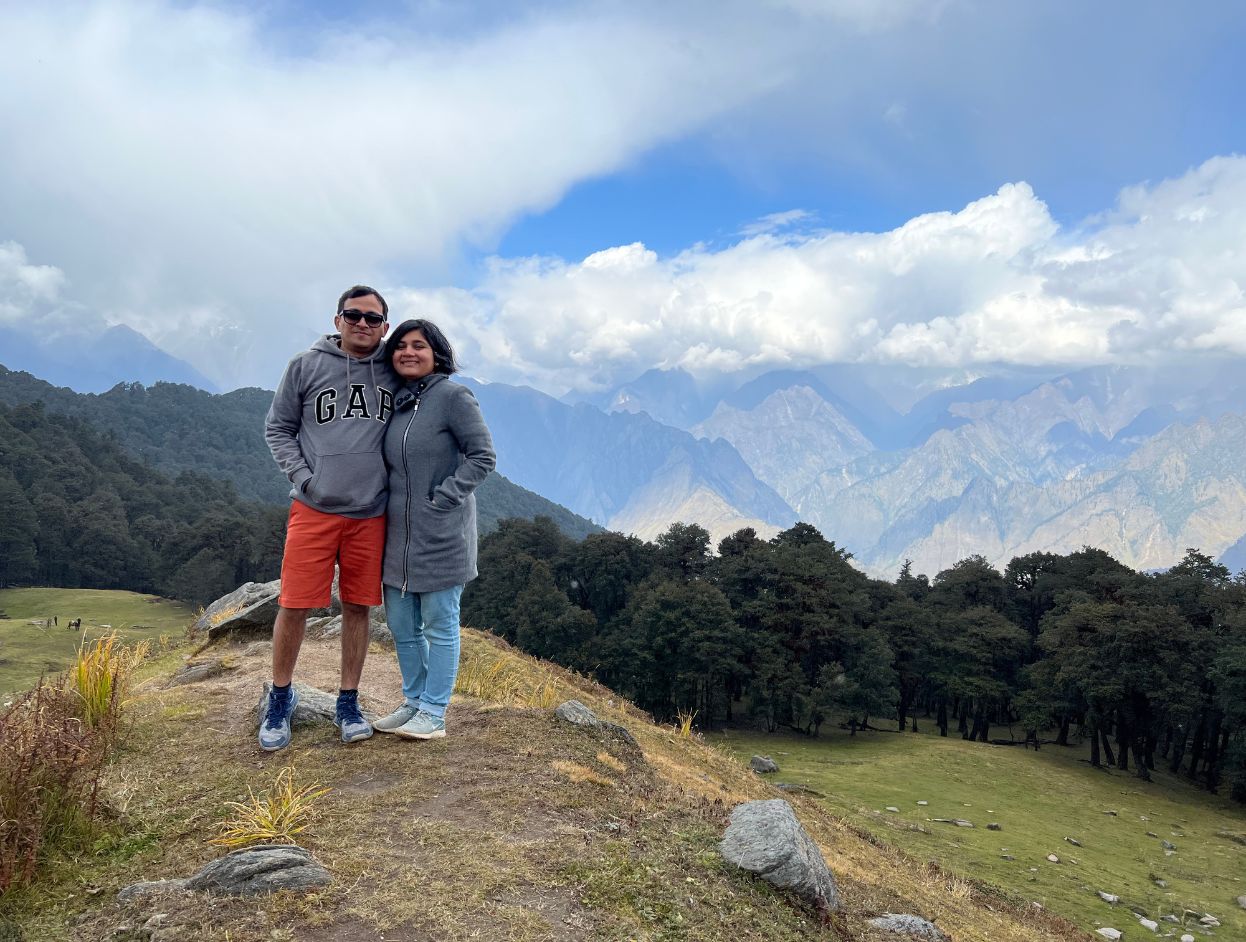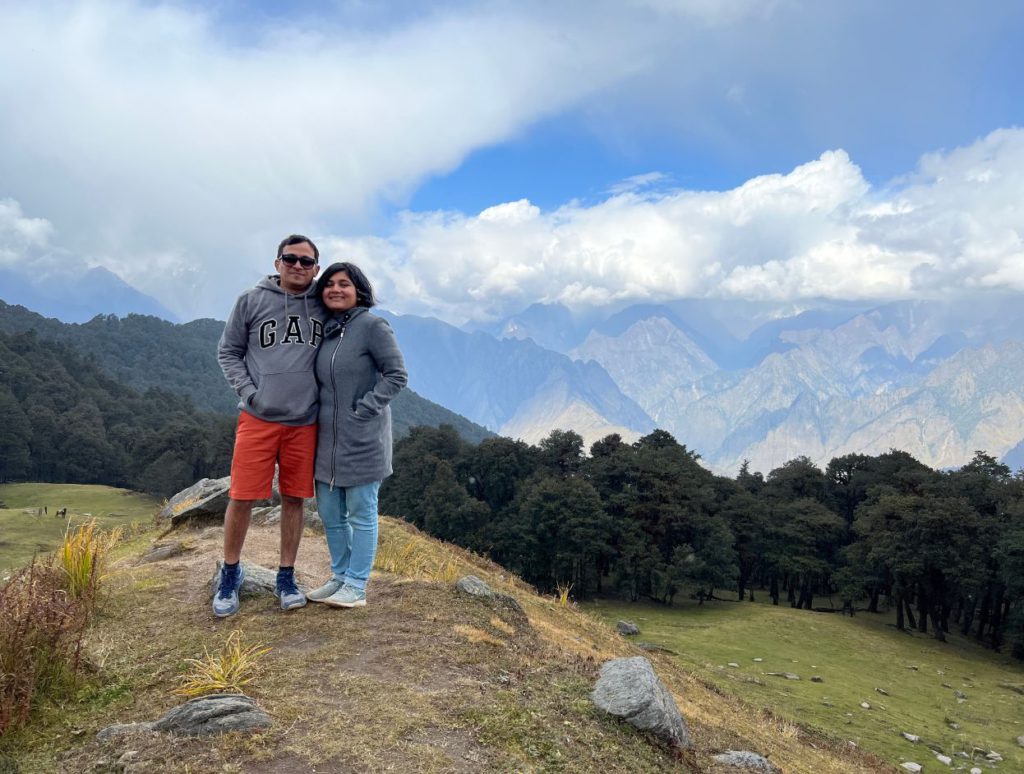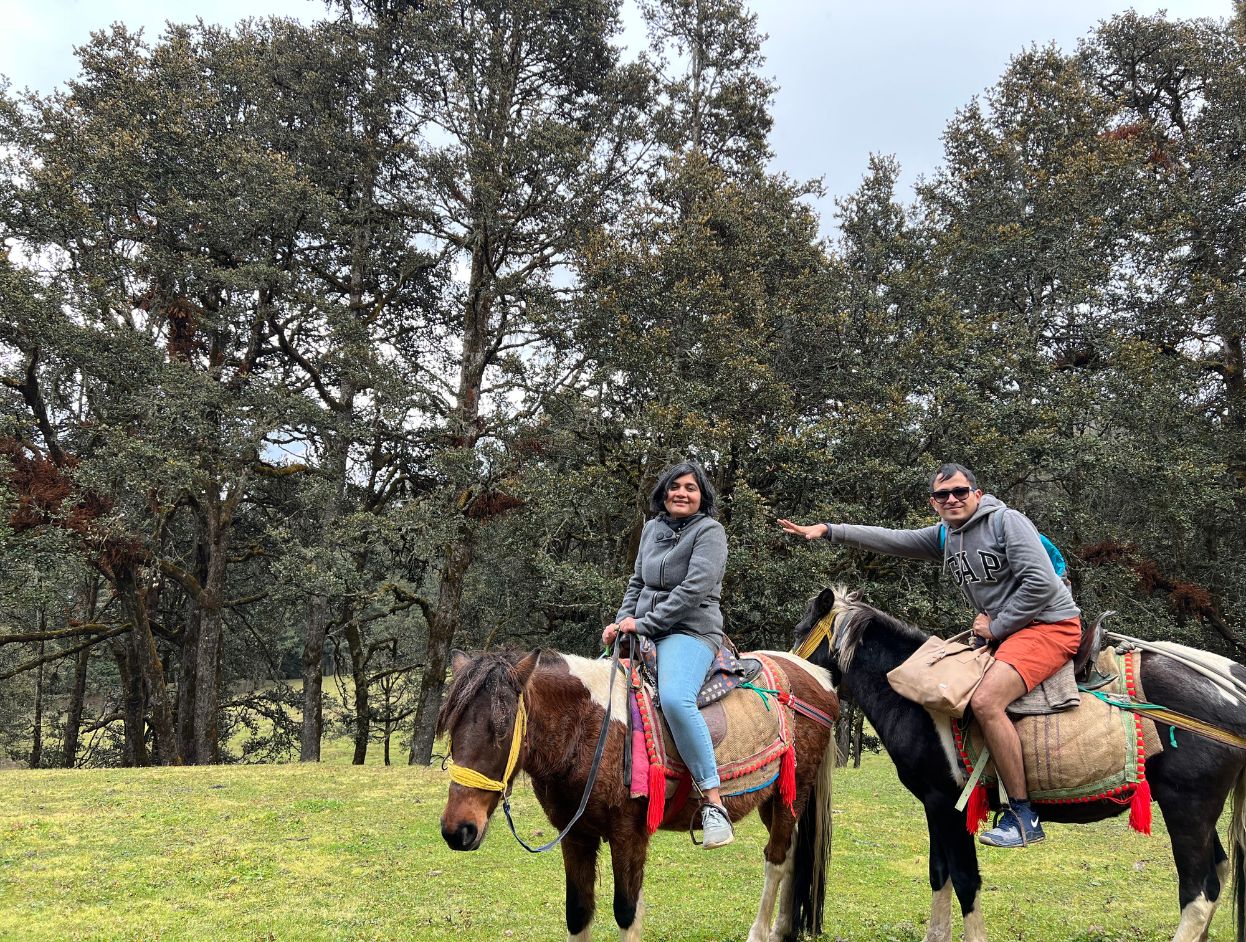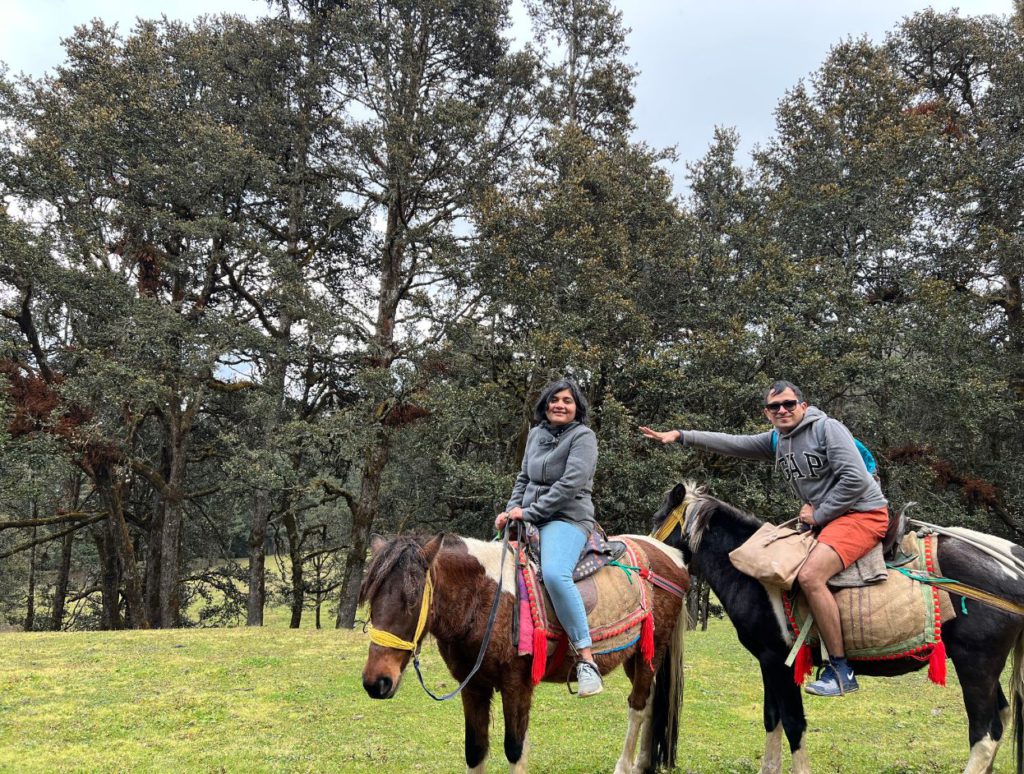 4. Hike to Kuari Bugyal
Kuari Bugyal (also mentioned as Kwani Bugyal) is another trek from Joshimath that has some breathtaking views. The endpoint is the Kuwari pass where the trail goes as Joshimath-Auli-Gurso Bugyal-Kwani Bugyal which rewards you with some serious views of Nanda Devi and Dunagiri mountain ranges.
The trek on this route goes through lovely green oak trees and green meadows that in itself are therapeutic in nature. However, there is also another starting point that starts near Hanuman Shila that one can take. Take a local guide with you since you will need help to navigate here as there are no roads or trails but complete wilderness.
5. Enjoy a high-altitude artificial lake
Well honestly, it is more of a wonder than a beauty. And if you are planning to trek in the area, you will find better-looking lakes. But it still is a great feat to build an artificial lake at such a high altitude with a sparse civilization around.
The lake is not just decorative. It has freezing coils at the bottom to create artificial snow for tourists. A form of suction or pump carries the snow to huge fans that spreads it over the ski slopes. So I think it is worth checking out!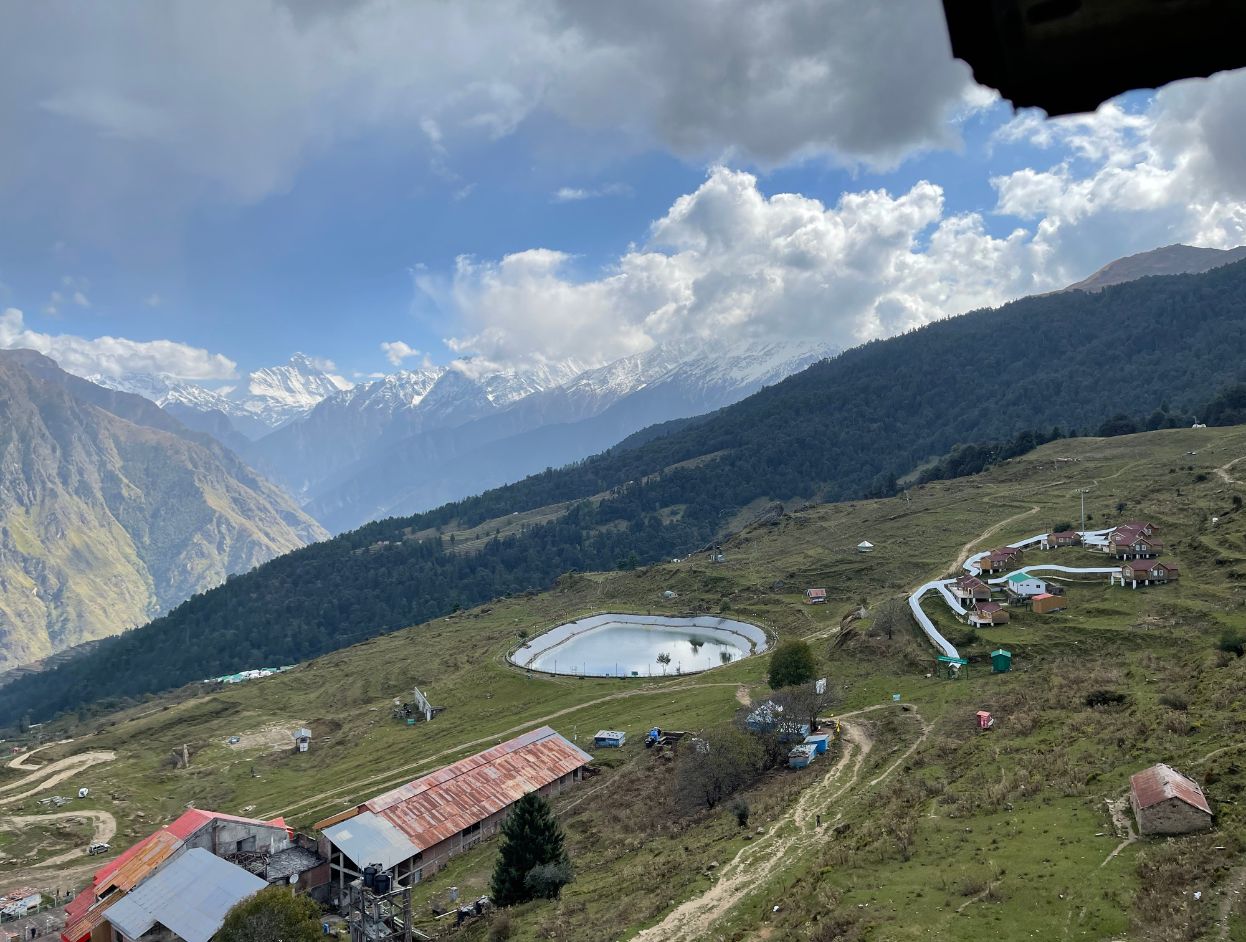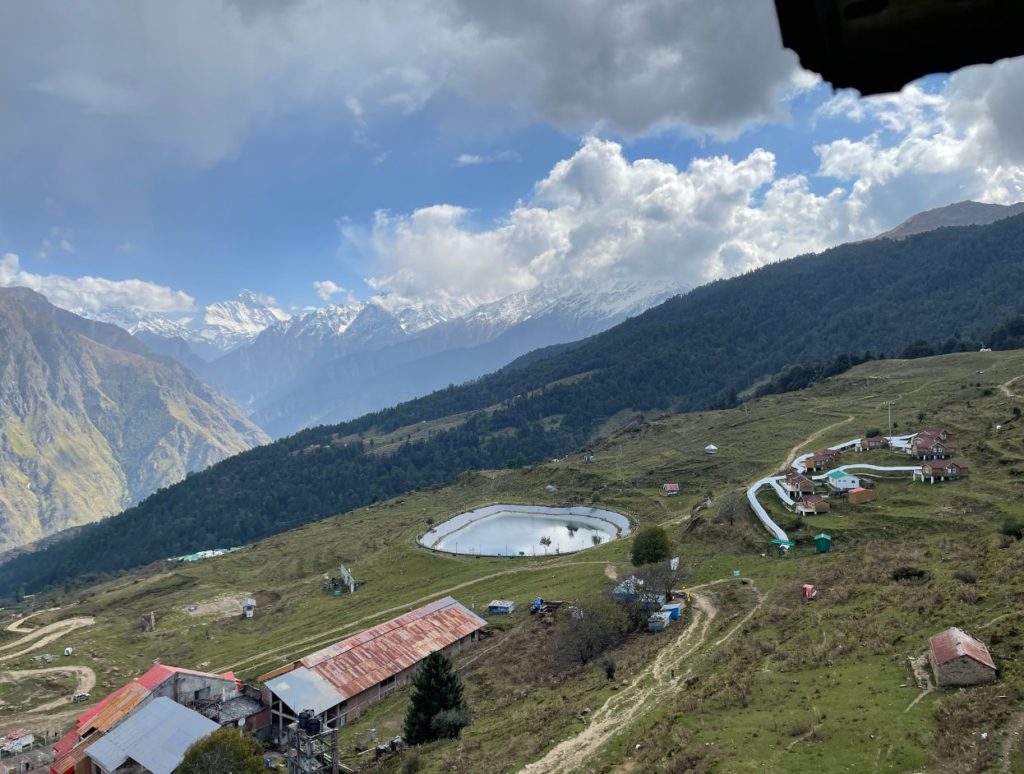 Places to visit near Auli
1. Joshimath
Joshimath is also known as Uttaramatha (or the northern monastery) while the other three are located in different parts of the country. The place has important religious significance since it was established by Adi Shankaracharya himself and started the tradition where the place was the charge of Atharvaveda.
Joshimath is also important since it is the base for people travelling to Badrinath, Guru Gobind Ghat, the Valley of Flowers and several other trekking routes in this area.
2. Badrinath
Badrinath needs no introduction. It is one of the most important shrines in the country. But other than that it is simply known as Devabhumi or the 'land of gods' due to several Hindu legends originating here.
The main temple of Badrinath is dedicated to Lord Vishnu which is one of the 4 dhams as well as the chota dhams of the north. Thousands of pilgrims travel to Badrinath every year during the summer months to get a glimpse of the shrine and the lord's idol inside.
Need more details? Read more on how to reach and visit Badrinath Dham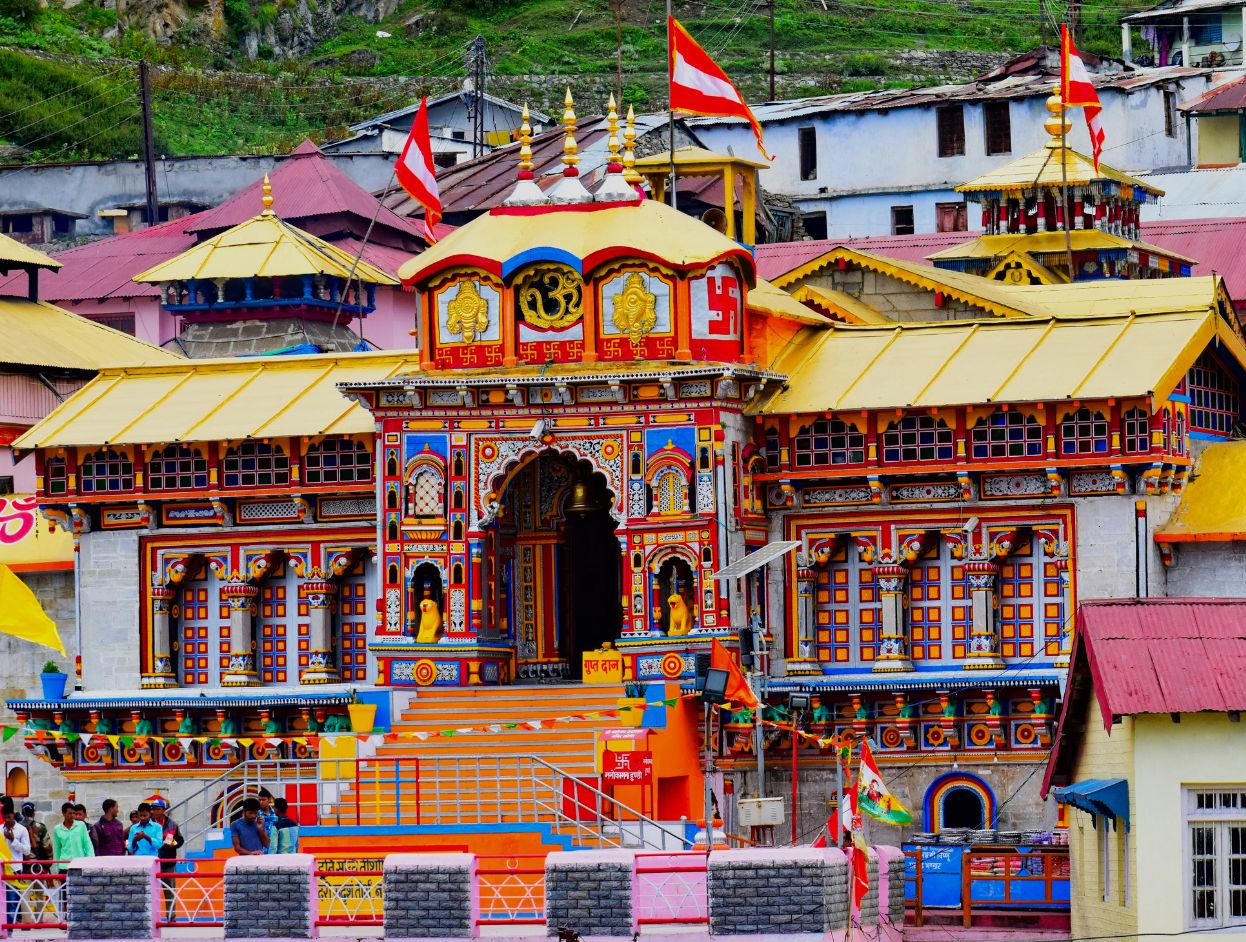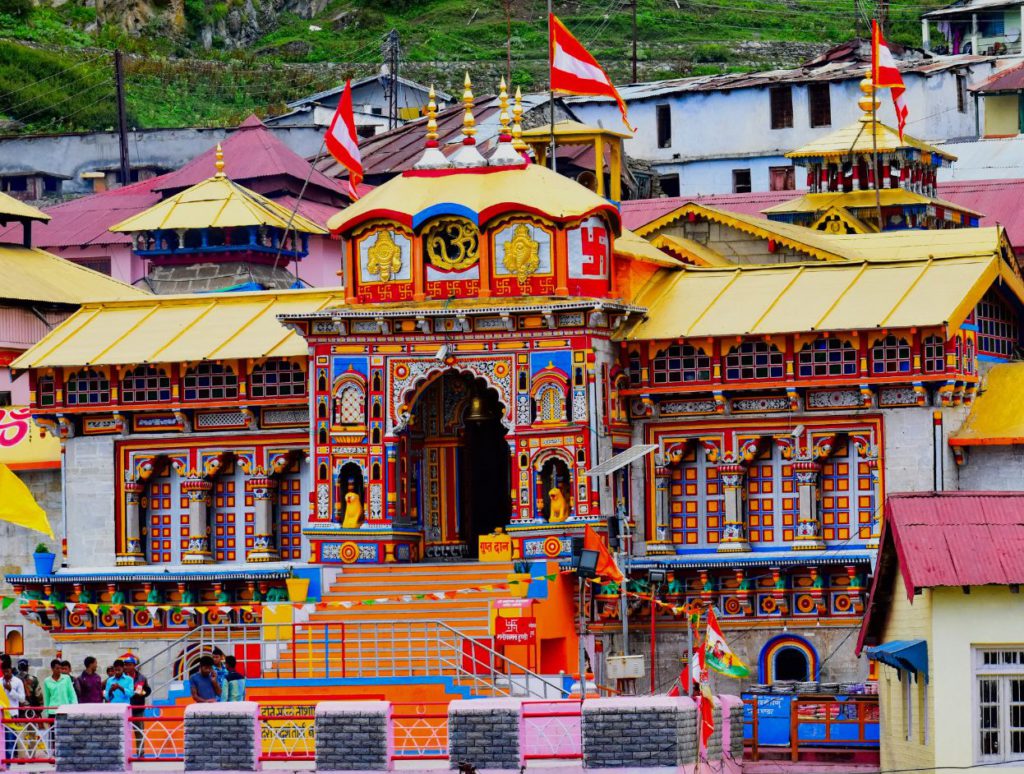 3. Mana Village
Mana is a small village located just 4km north of Badrinath. It is the last habitable village before the border of Tibet. The place is considered holy as it is home to Ganesh Gufa (cave) and Vyas Gufa. This is where Ved Vyas narrated the Mahabharata that was scripted by Lord Ganesha himself.
This is also the place where you can get a glimpse of the Saraswati river before it disappears. Another important landmark is Swargarohini or the gates to heaven that the Pandavas and Draupadi took in their last pilgrimage.
Planning a visit? Also read our article on visiting the holy village of Mana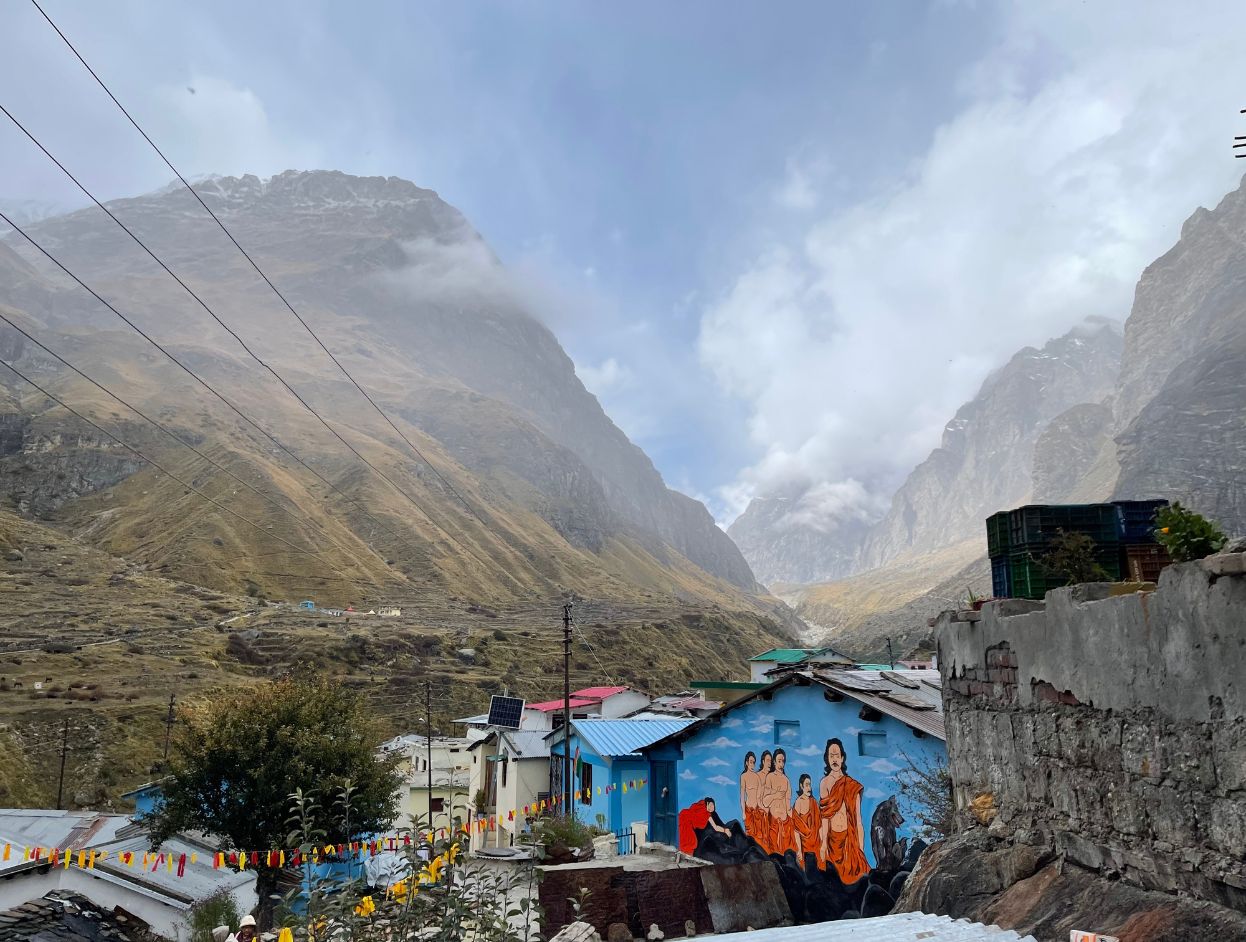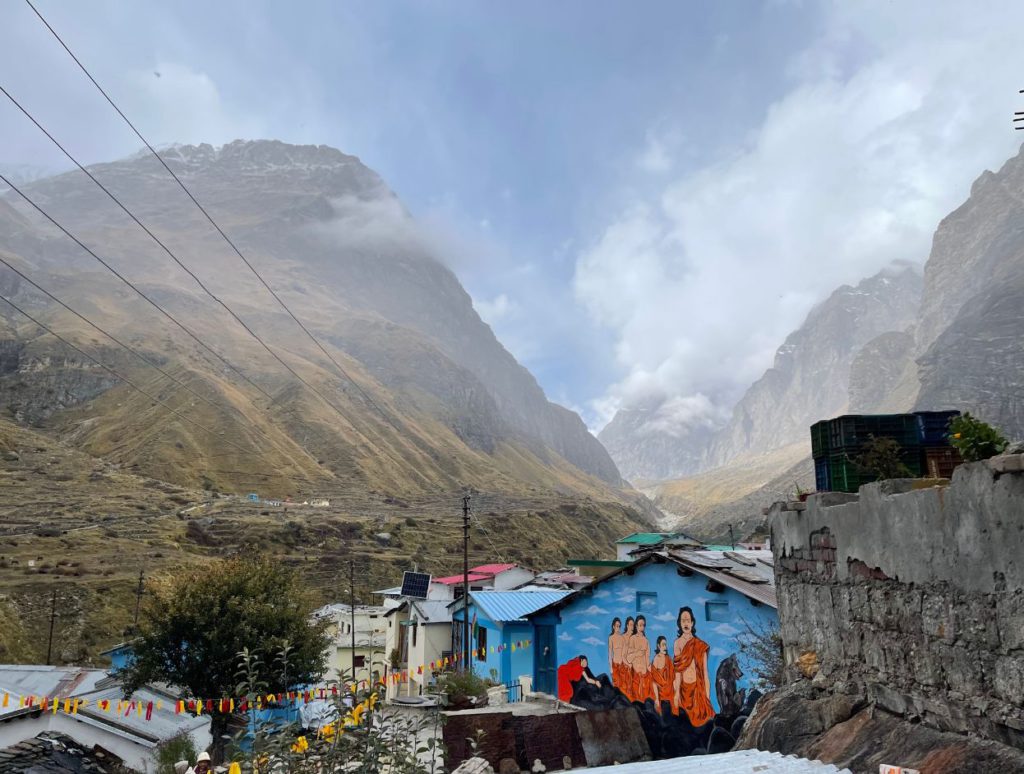 4. Nanda Devi National Park & Valley of Flowers
Nanda Devi National Park and The Valley of Flowers is a trek route deep in the Himalayan wilderness that only a few take. The trek goes through dense forests, open meadows, bridges, streams and glaciers. In the end, you will find gorgeous meadows filled with alpine wildflowers, especially breathtaking during the spring season. The place is also a listed UNESCO World Heritage Site today.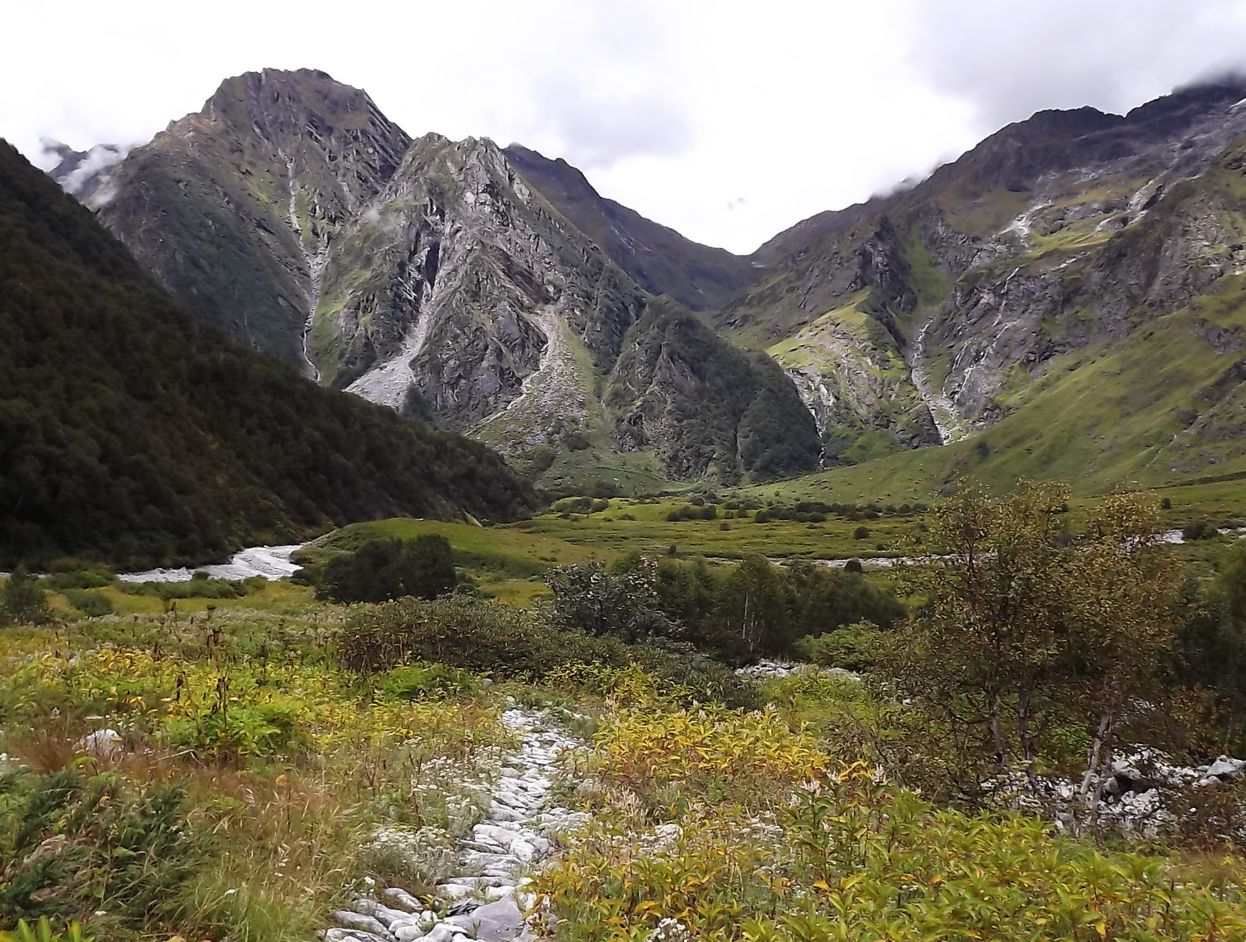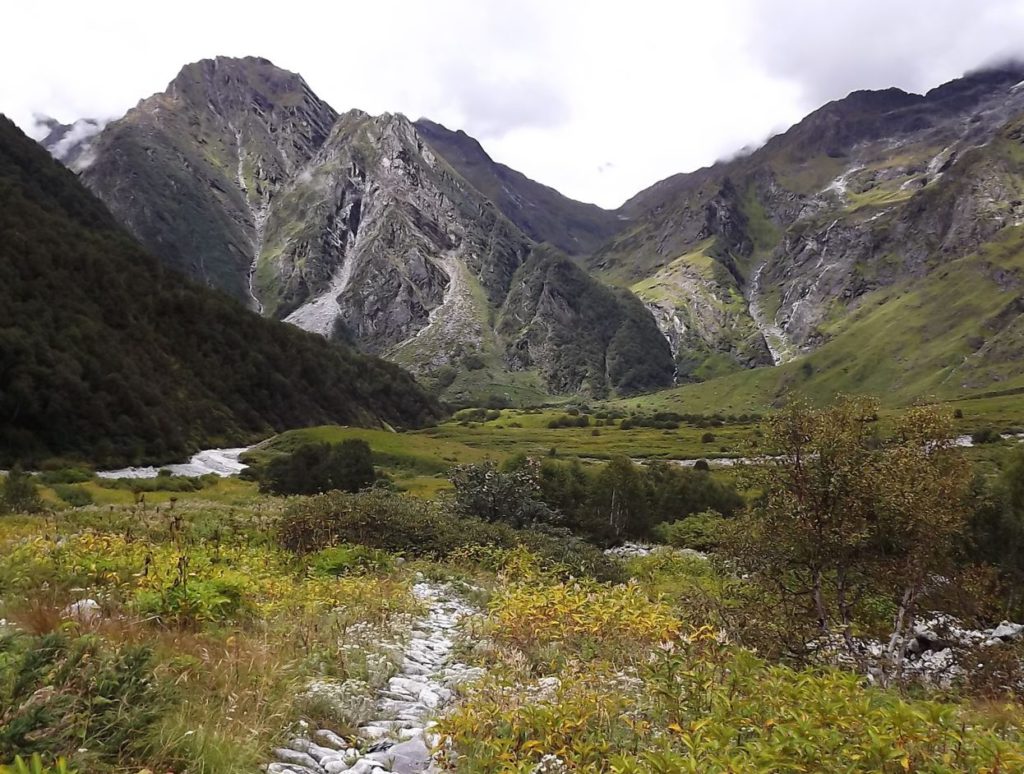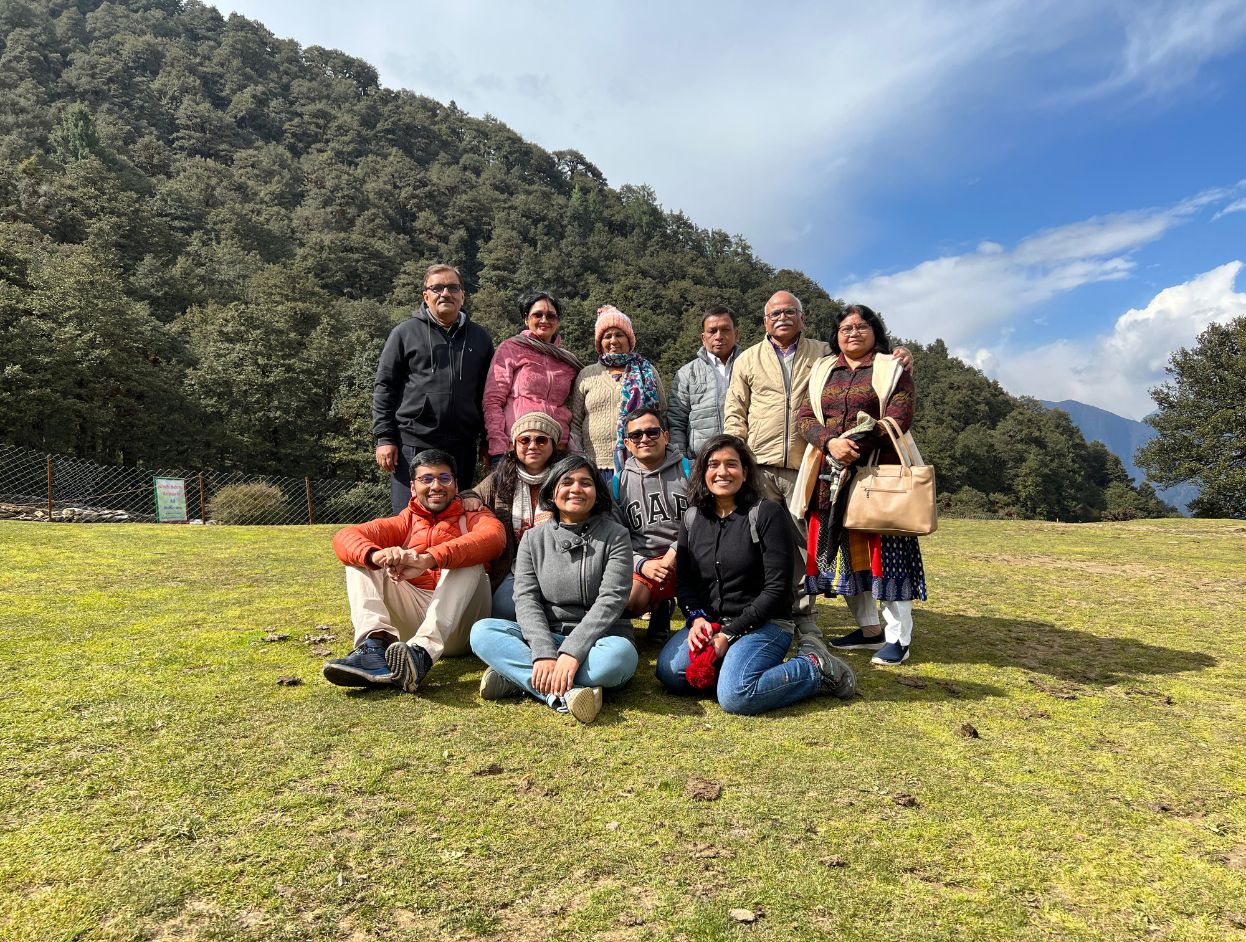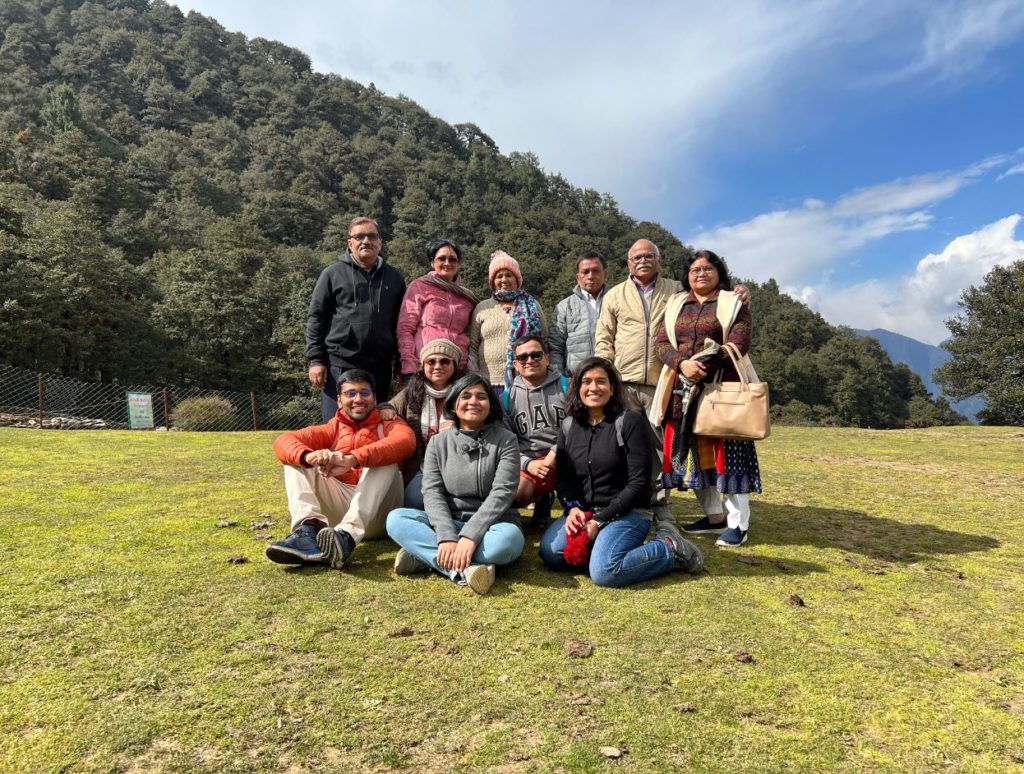 Related Articles