19 Mar

How to book a Helicopter to Kedarnath

I am here to share all I can on how to book a helicopter to Kedarnath. If you are on this page, you are already halfway through your plans for your travels to Kedarnath. And it is imperative to plan as thoroughly as possible. 

The yatra to Kedarnath is a pilgrimage still and is taken up by a lot of people in a year. You will not just find the routes crowded, but services are short and pricy. Especially during the peak season. So brace yourself.

Here is all you need to consider before and during booking your helicopter ride to Kedarnath.

Travelling to Kedarnath? Check out our blog guide to help plan your trip to Kedarnath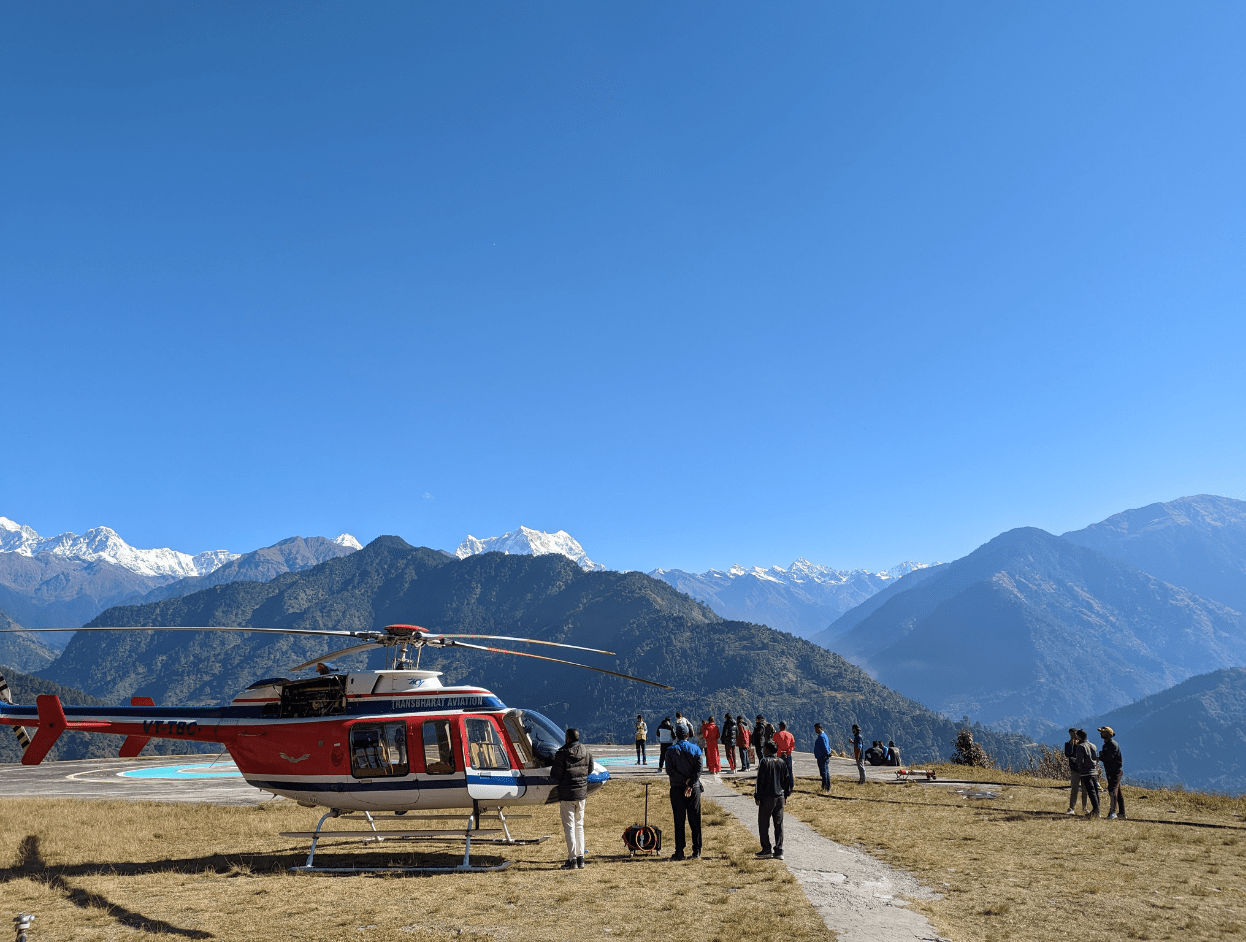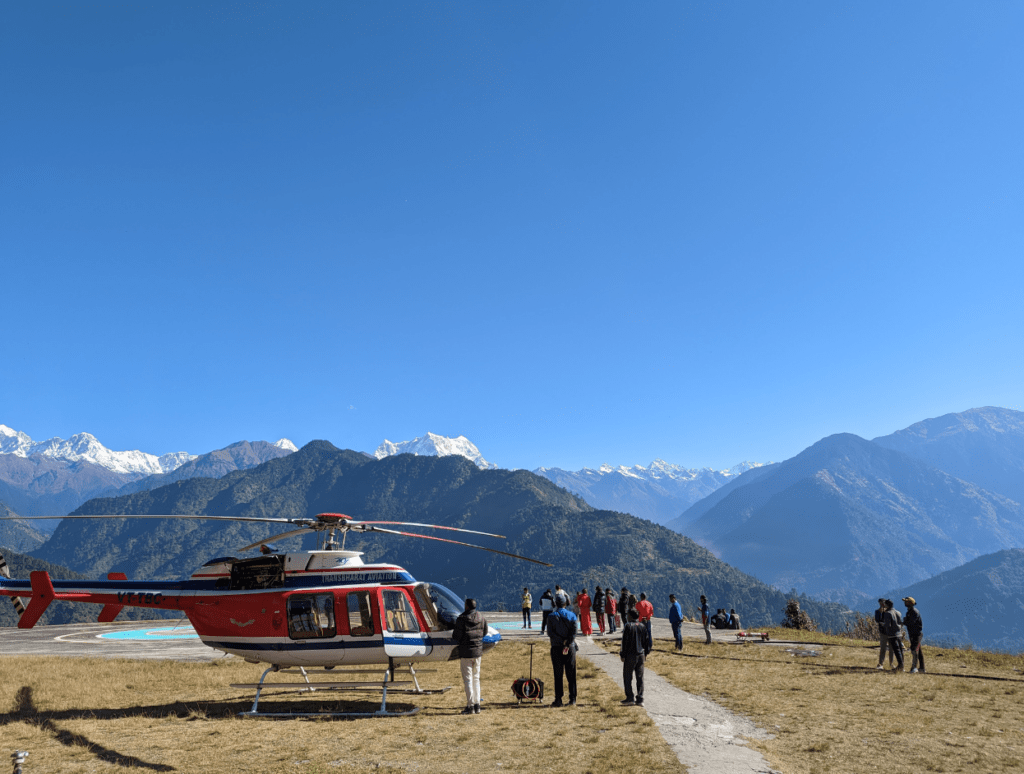 Why book a helicopter
You can consider booking a helicopter service to Kedarnath for the following reasons:
1. You wish to finish this journey within a day
2. In case you are unsure if you will be able to take this physically demanding journey by trek by yourself
3. You have the elderly and children with you
4. If you suffer from ailments or are physically unfit to trek
I personally booked a helicopter for me and my family. But given another chance, I will definitely take the trek route the next time I visit. The pilgrimage of Kedarnath comes to its true fruition once you take this journey on foot.
Helicopter Services Available
There are 7 helicopter services available in the region. To travel via a helicopter, you need to first travel all the way to Guptakashi. This can only be done by road starting from Rishikesh.
The 7 helicopter services operate from 3 different areas at the base – Guptakashi, Phata, and Sersi. Phata is 15km from Guptakashi towards Sonaprayag and Sersi is around 22km from Guptakashi, a little ahead of Phata.
Here is the list of services available in the region in INR (as of 2022):
Location
Operators
Round Trip Fare
Guptakashi
Arrow Aircraft
Aryan Aviation
₹7,750
Phata
Pawan Hans
Chipsan Aviation
Thumby Aviation
Pinnacle Air
₹4,720
Sersi
Arrow Aircraft
Himalayan Heli
Kestrel Aviation

₹4,680
All of the above are private companies and operated privately. And while the above prices are applicable for your booking online and ahead of time, expect to pay a much higher price if you need to book at the last moment, physically via a tour operator.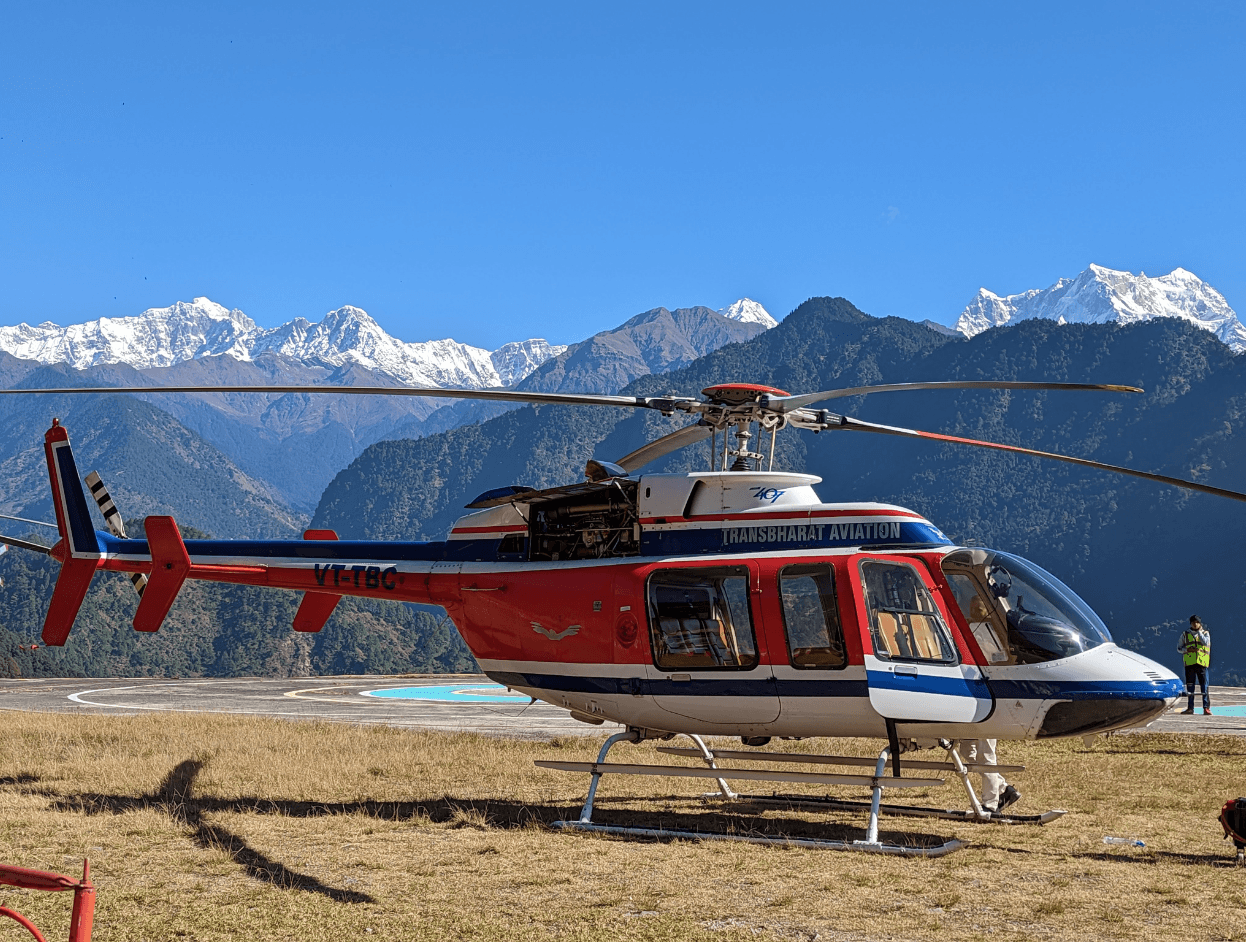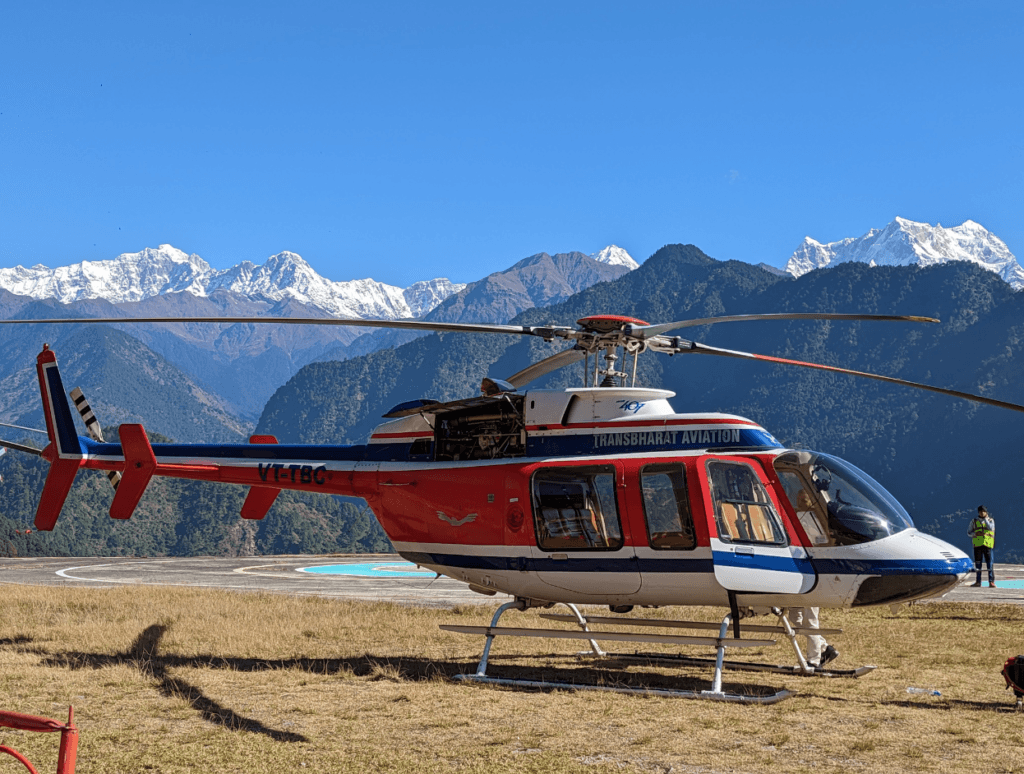 How to book a helicopter online
Step 1 – Register yourself for yatra online at https://registrationandtouristcare.uk.gov.in/
Step 2: Download the PDF result with the QR code on it. You will need this while booking your helicopter ride online.
Step 3: Register yourself on the helicopter portal ahead of time at https://heliservices.uk.gov.in/
Step 4: Note the day when the registration for the helicopter starts according to your dates of travel. Usually, the booking window opens around 30 days before travel. You will find the notice on their website for the upcoming booking window batch.
Step 5: Make sure you are online as soon as the registration starts. The tickets get sold out very soon, usually bought by people but also by tour operators in bulk. Keep your cards, softcopy of yatra registration and your digital Adhaar card handy. Prefill any information you can. You may have to try several times. If the transaction is done but it did not get confirmed, the money will probably come back to your account in a few days.
Step 6: In case, you are not successful in booking your tickets online, look for an agent and book via them. They may charge a little extra, but it is best to have your tickets booked as early as possible.
Step 7: Make sure you take a printout of BOTH your tickets and your boarding pass with you. Do not forget to take the print out and definitely do not forget your boarding pass. Don't rely on a digital boarding ticket pass on your phone for this.
NOTE: Try to book a morning slot for your visit. The earlier, the better. It will give you more time at Kedarnath which means that the chances of your getting darshan are more before you need to return to the base.
How to book a helicopter offline
It is still possible to get tickets offline in Guptakashi. But this should be your very last option. You can head over to the GMVN office in Guptakashi or the office of respective helicopter operators in Phata or Sersi and buy the ticket. But these are subject to availability.
Also expect to stand in long queues and in some cases, pay a higher price than the actual ticket price. There are also a few dealers on the market who tend to buy the tickets in bulk and sell them to make a profit. If you are happy to pay the price, it may save you a lot of inconveniences.
Travelling on the helicopter
Boarding your Helicopter
Once you are in Guptakashi and the day of your journey has arrived, make sure you are on time. Best to be ahead of time. The time of reporting will be mentioned on your ticket. While some operators are not excessively strict on timings, others may even deny you entry for arriving late.
If your helipad is in Guptakashi, it can take you between 15-20 mins to reach from within the town depending upon where you are. If you are travelling all the way to Phata, it will take you around an hour's time to reach. If you are travelling later in the day, it may take even longer.
And if your helipad is Sersi, consider starting 1.5 hours before the time of your reporting. 
Once you are at the helipad, show your tickets to the ticket counter. You will get a registration number or a boarding pass. They will probably weigh you and divide you into groups according to your collective weight. It may take upto 1-2 hours for your turn to board the helicopter. You can go around to eat but make your you don't miss your estimated time.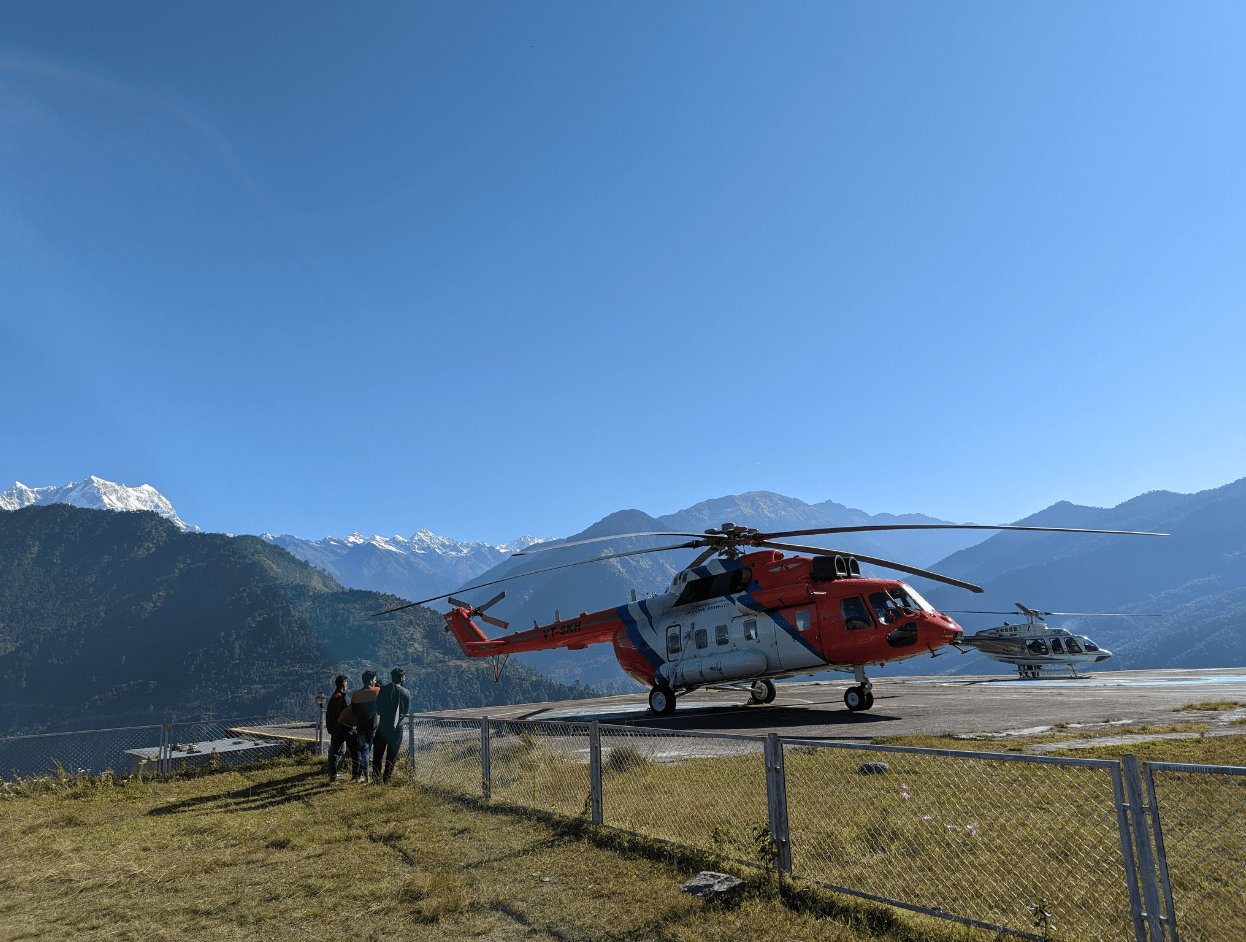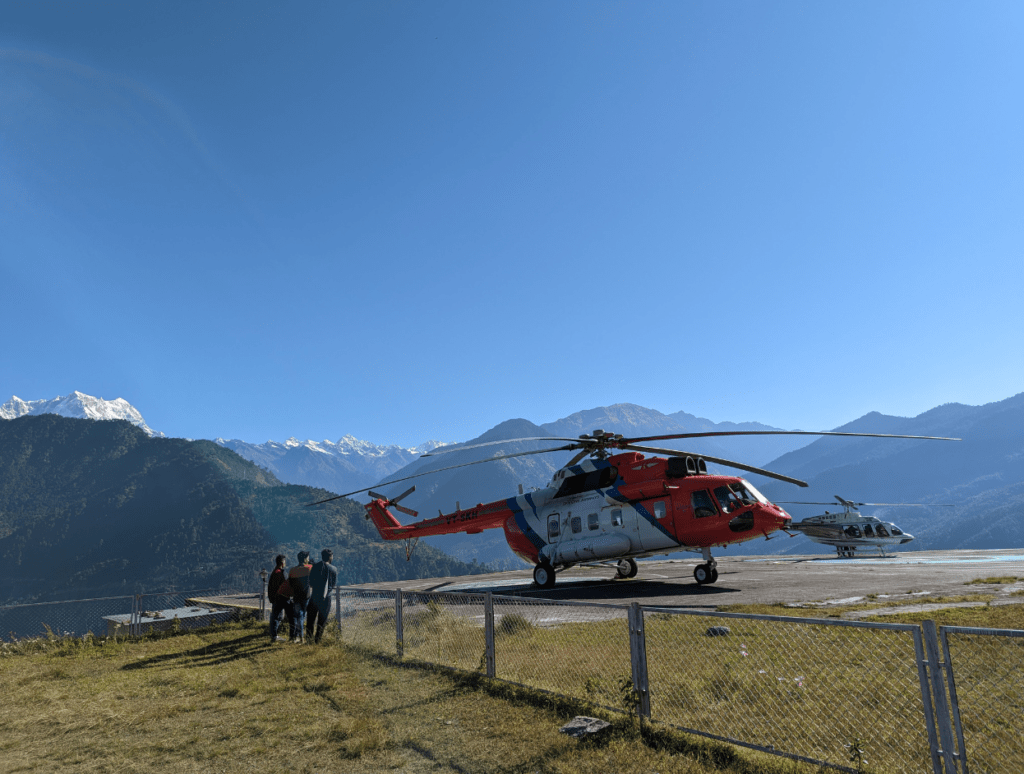 During your Ride
You can take luggage only upto 2 kgs per person during your flight. This is excluding all the jackets and garments you are wearing. So leave anything that you don't need but carry your warmest jacket since it can get really cold at the top.
Once you are onboard and settled, it is just a matter of a few minutes before you reach. Enjoy the view. Once you reach the helipad at Kedarnath you need to walk another 500m to the shrine. Signboards will navigate the way for you.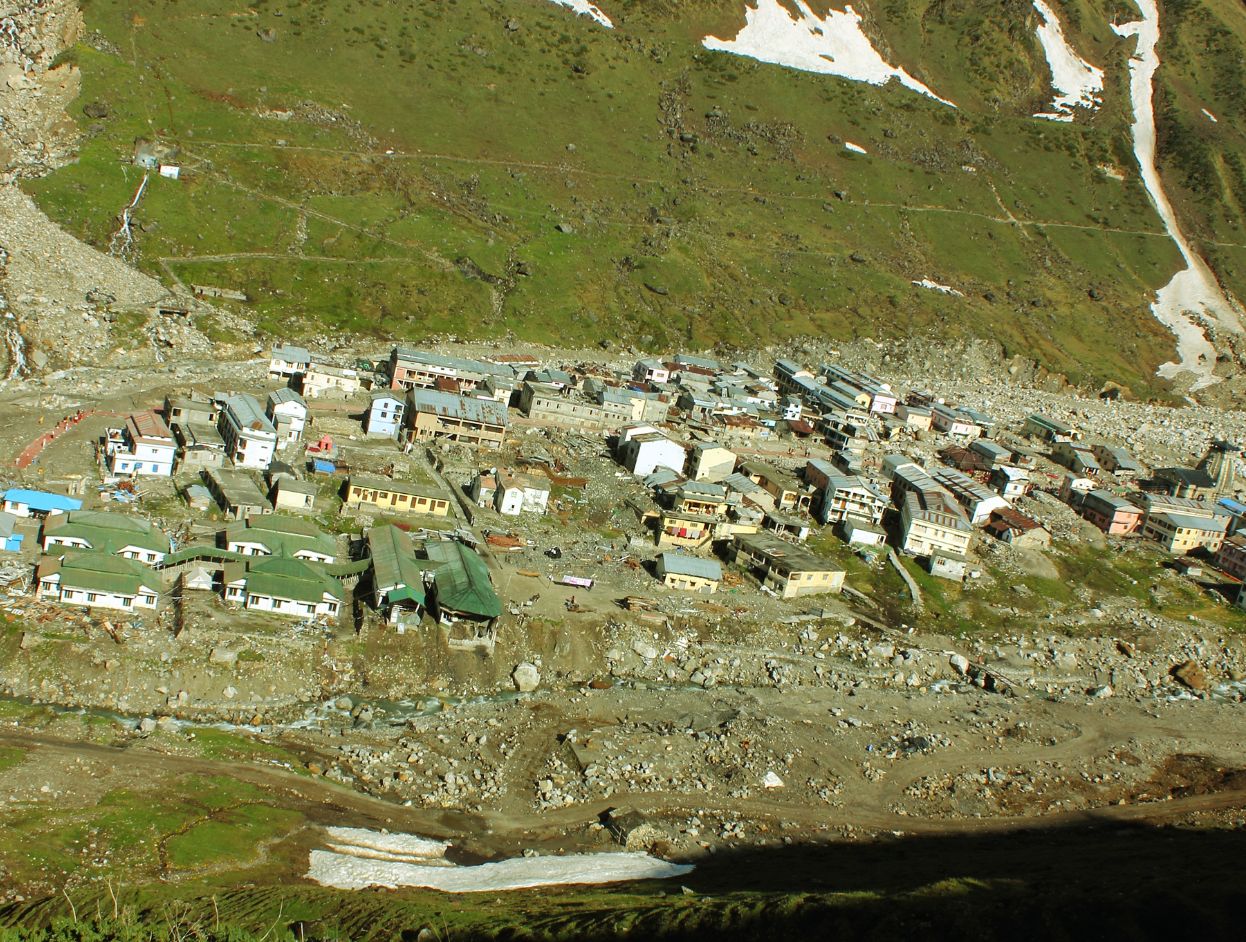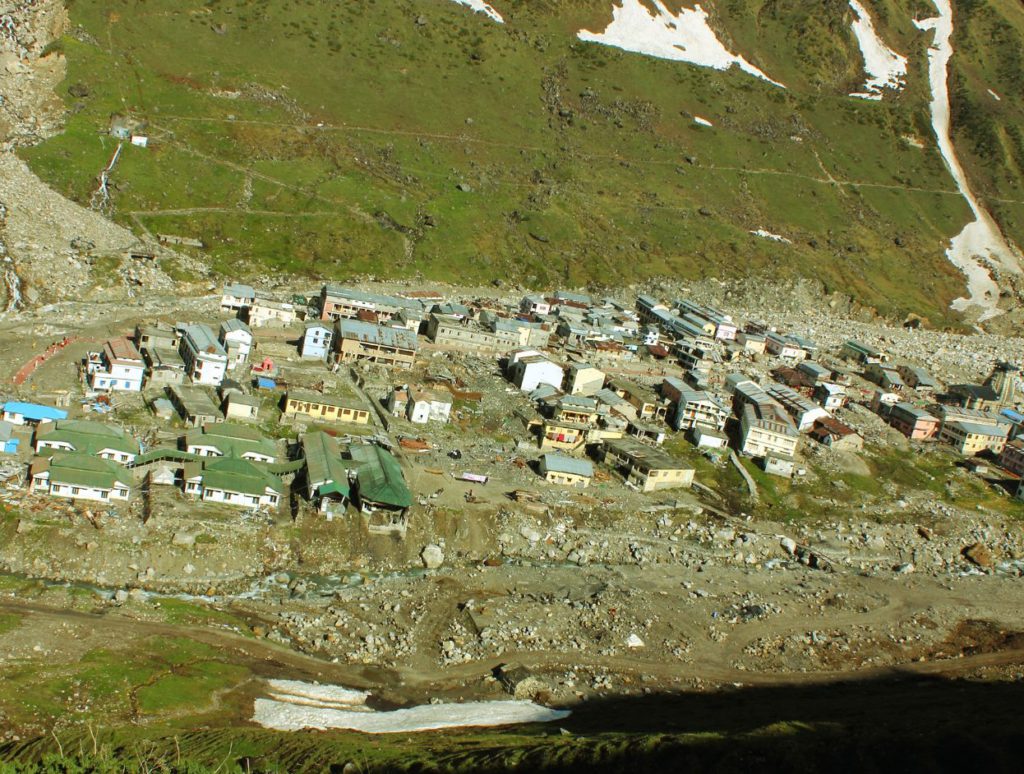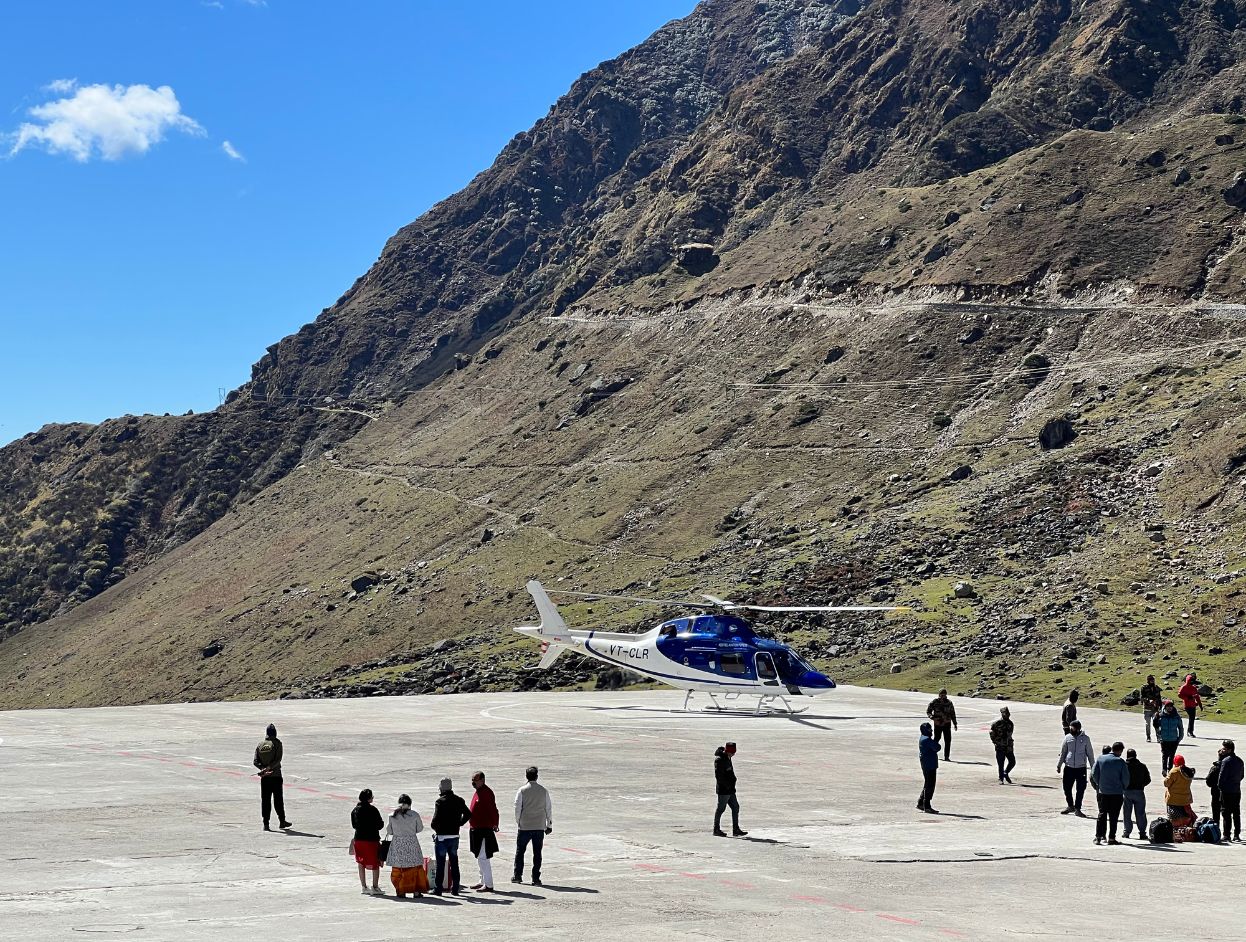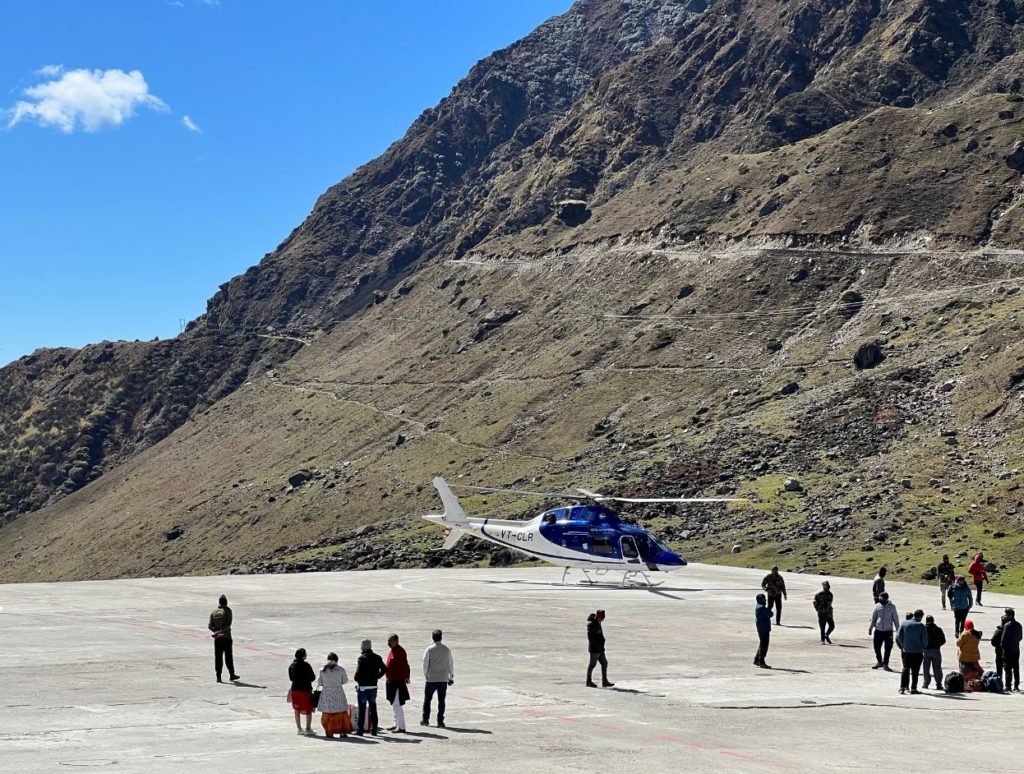 Return Flight Back
You get around 4 hours for darshan at Kedarnath. More often than not, it is not enough for darshan. Therefore it is best to leave early in the morning to get as much time at Kedarnath as possible.
On a usual day, the last helicopter ride leaves between 4-4.30 pm from Kedarnath. You should ideally be at the helipad before 3 pm for your return ride back. Although you will be having your boarding pass, you will still need to get a number for your turn. Waiting for your turn after getting a number can take between 1-1.5 hours. You can eat and relax in the area during this time.
Important Notes for the ride
Keep in mind the following points for your ride:
1. Flights to the top and back are not guaranteed. The operators can cease the return or one-way journey due to bad weather conditions. And you do not want to be stuck in a helicopter in the middle of a foggy day
2. If you are in Kedarnath, it is totally possible that your return flight is cancelled. In this case, you will have to spend the night there. You can look out for rooms, GMVN guest house or, in the worst-case scenario, a tent to spend the night. They provide warm bedding or a sleeping bag for the night. Public toilets are available, although usually very dirty.
3. All children above 2 years need a full ticket.
4. You are charged extra for every kilo over your permitted limit (2kg per person). So carry only essentials.
5. You may have to get a medical checkup for the travel. Although it is not strictly imposed and it was never asked during our travel, it could come up.
What to take with you for the journey
Take as few things as possible for your journey, but keep warm. Make sure you are wearing good thermals – both on top and bottom. Add a sweater in middle and a thick warm jacket suitable for sub-zero temperatures. You want to take these off at Gupta Kashi since it is pretty warm. If you are stuck at night at Kedarnath, you will need all the warmth. So be prepared for it.
It is advisable to also take a raincoat or an umbrella with you. Weather is unpredictable in Kedarnath and it can rain relentlessly around the monsoon months. If you have any special medicines, you MUST carry them with you.
If you suffer from asthma, severe blood pressure issues or heart problems, keep an emergency number handy. Helicopters are liable to fit in emergency transportation during their schedule. So in case of an emergency, head over to the helipad for assistance.
Safety Notes
The tragedy of 2013 tells us enough about this place. While Kedarnath and the area are called Devabhumi or The Land of Gods, you can sometimes feel their wrath in full force.
Peak monsoons are not the best time to do this journey. The rivers are overrun with water and valleys are susceptible to flooding. It is best to look for a drier month for your visit.
Helicopter operators are also known to be notorious for safety standards. Once you are there, you will know why. The operators operate services between 2-5 times the normal capacity on these routes. This means that the pilots and the crew are rushed and at times tend to miss the safety protocols.
We witnessed the helicopter crash on the next day of our visit to Guptakashi. And the reason was operating with less visibility. It was not a one-off case. Since all these helicopters are single-engined, it lowers the safety bar by a lot anyway.
I am hoping not to scare you, but it is always good to carry insurance.
Other than that, enjoy your ride!
If you are visiting Kedarnath, you may also want to check out our blogs on visiting Badrinath Dham, Mana Village and Auli, the lovely ski resort town.


Related Articles