10 Feb

How to get a Vietnam tourist Visa for Indian

For Indians, Vietnam is blooming into an attractive tourist destination in recent time. Not just because its close, comfortable and affordable to travel to, but also because of far less restrictions on documentations.

Vietnam is one of the few countries for Indians where you do not need to go through a long procedure. If you are looking for more information, continue reading on how to get a short-term Vietnam tourist visa for Indian nationals.

Also, If you are planning your vacation to Vietnam, check out our guide for some great Vietnam travel itineraries
What does a tourist visa for Vietnam means?
Vietnam tourist visa for Indian nationals is a visa that lets Indians visit the country of Vietnam for touring, sightseeing and leisure. You can tour any part of the country within 30 days of entry in Vietnam.
You cannot conduct any kind of business (officially). However, you can still conduct meetings or sit for an interview if required for official purposes.
How many types of visas are there in Vietnam?
There are only four types of Vietnam tourist visa for Indian nationals. Find the details of their validity and stamping fee below:
| Type of Visa | Validity | Stamping Fees |
| --- | --- | --- |
| Single Entry | 30 days | USD 25 |
| Multiple Entry | 30 days | USD 50 |
| Single Entry | 90 days | USD 25 |
| Multiple Entry | 90 days | USD 50 |
How can you apply for a tourist visa for Vietnam?
There are two types of Visa if you are looking to visit Vietnam.
1. Tourist Visa
2. Business Visa
Since in this case, we are only talking about tourist visa for Vietnam that you can acquire that in two ways only:
1. Visa on Arrival
2. Visa from the Embassy (if you are staying for more than 30 days)
Visa on arrival in Vietnam for Indians
While you get a Visa on Arrival directly at the immigration at the airport, you will have to finish some documentation beforehand. Without documentation you will not be given a Visa on Arrival at the airport and will be deported back via a self-funded ticket.
Visa on arrival is only available at the airports which means you need to fly to Vietnam. You cannot get a VOA at the sea or land borders which mean that you need to get a full visa beforehand.
You can get a VOA at the following airports ONLY:
1. Noi Bai International Airport (Hanoi)
2. Cat Bi International Airport (Hai Phong)
3. Da Nang International Airport (Da Nang)
4. Cam Ranh International Airport (Nha Trang)
5. Tan Son Nhat International Airport (Ho Chi Minh City)
6. Phu Quoc International Airport (Phu Quoc)
NOTE: You do not need a visa if you are flying in and out of the island of Phu Quoc within 30 days of arrival. However, if you are traveling to mainland Vietnam or have a connecting flight from there, you will still have to apply for a visa.
What documents do you need to get a Visa on Arrival for Vietnam?
In order to get a Visa on Arrival, you need to go through two processes in total:
#1 You need to apply for an approval letter online uploading all the necessary documents.
#2: Once you get your approval letter, you will get your VOA and stamping done at the immigration counter once you land in Vietnam.
How to get your approval letter?
Here is a step-by-step procedure on how to get your approval letter:
Step 1: There are a lot of websites providing services for visa on arrival. Some of them are vietnam-evisa.org and vietnamvisa.govt.vn but they do charge a hefty sum. I will suggest heading directly to the official website.
You do not need to pay any extra charges apart from the visa fees. It is a fairly simple process to follow. Head over the official website for Vietnam VOA here.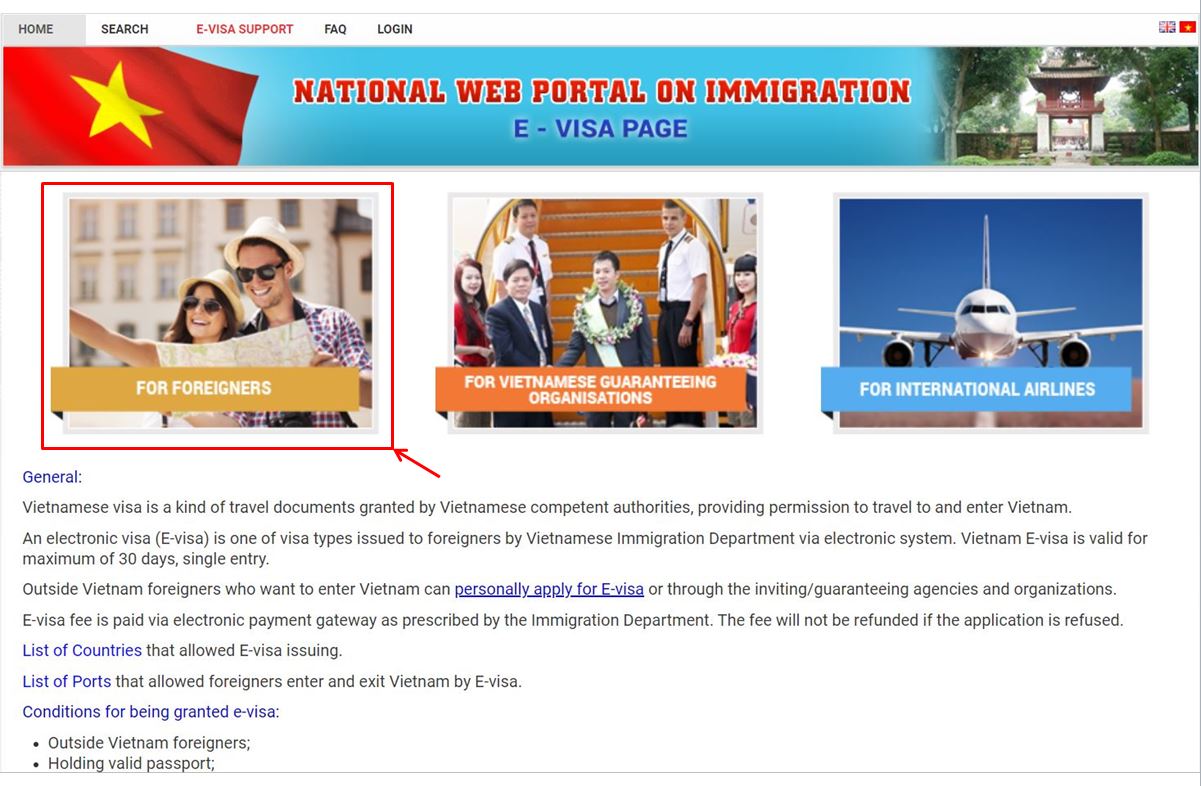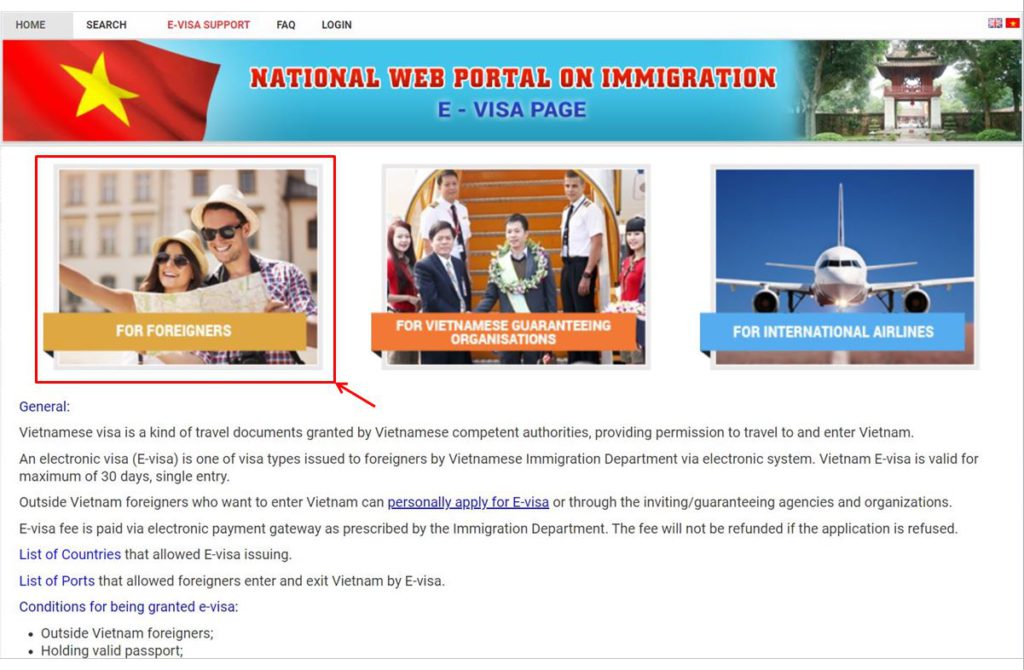 Step 2: You need to upload two important documents on the next page as follows:
1. Passport size Photo: Make sure that the photo is of high-resolution and with a white background. You can see the best specifications for the photo below.
2. Scan copy of Passport: Upload the first page of the passport with all your details. Make sure the scan is on a flatbed, is not blurred and all details are visible. Your passport should at least be valid for the next 6 months.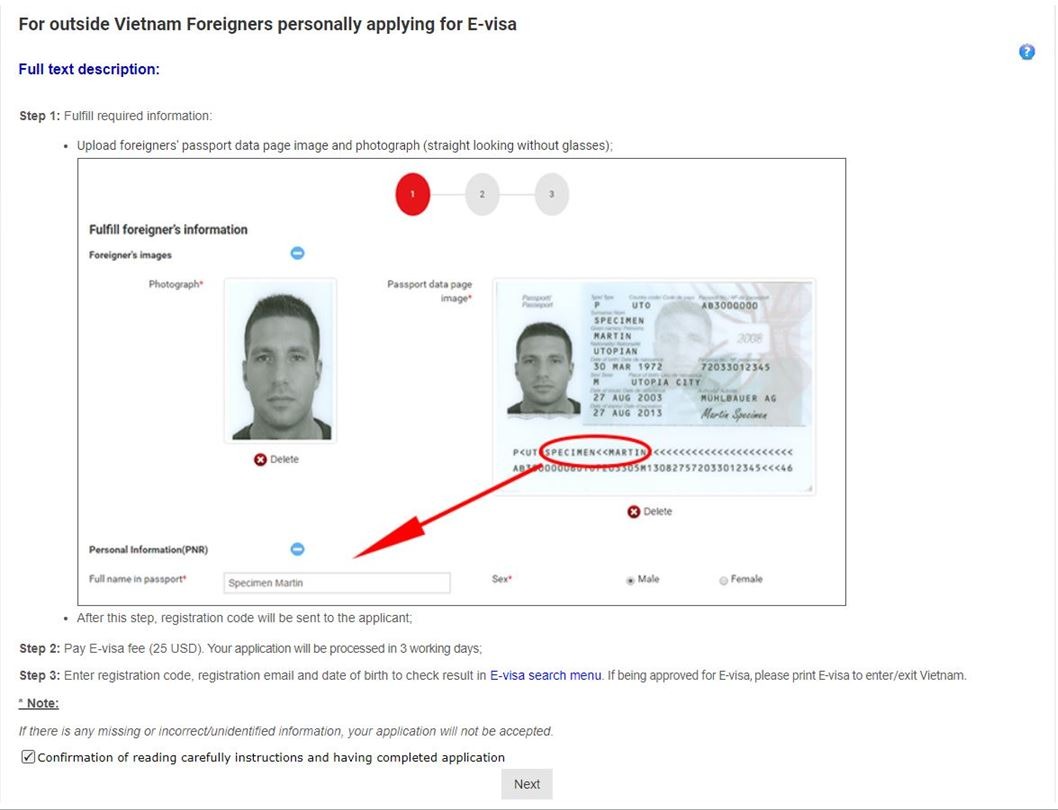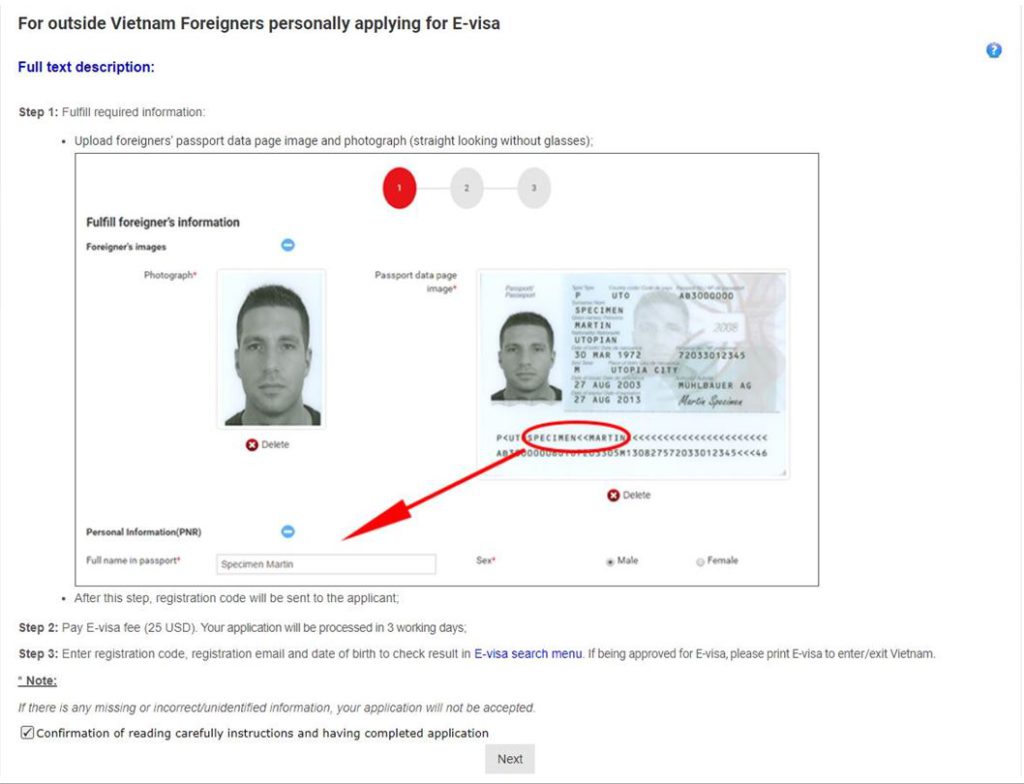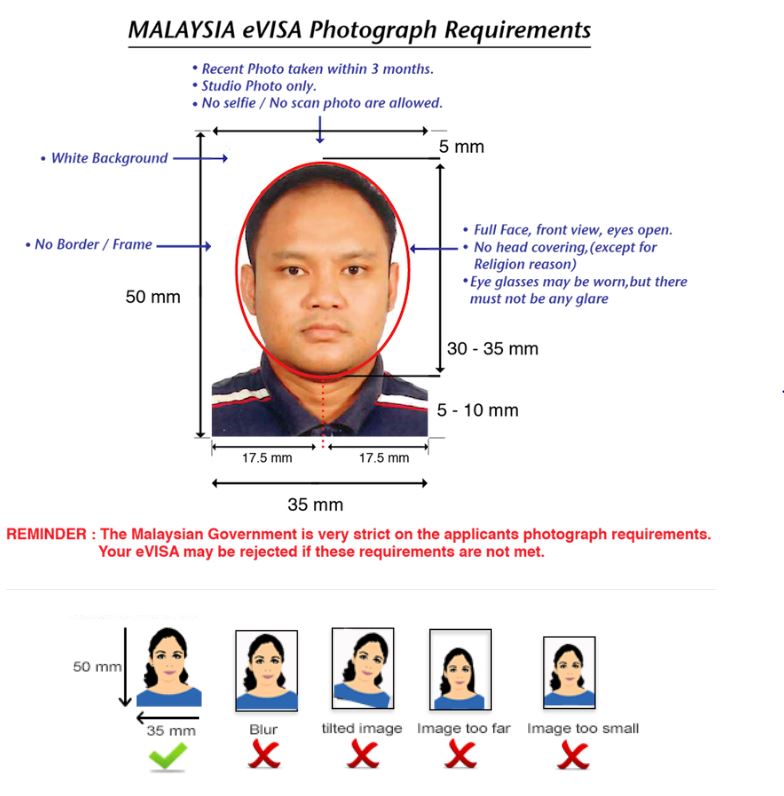 Step 3: Fill the rest of the details below on the same page. Make sure that the details are correct and are the same as printed in the passport. Any discrepancy may result in rejection of the request.
You will need to save a tentative itinerary in this case since you will have to specify your entrance and exit checkpoint. In case there is a change while you are touring, you can also head to your respective embassy to check the process for a change.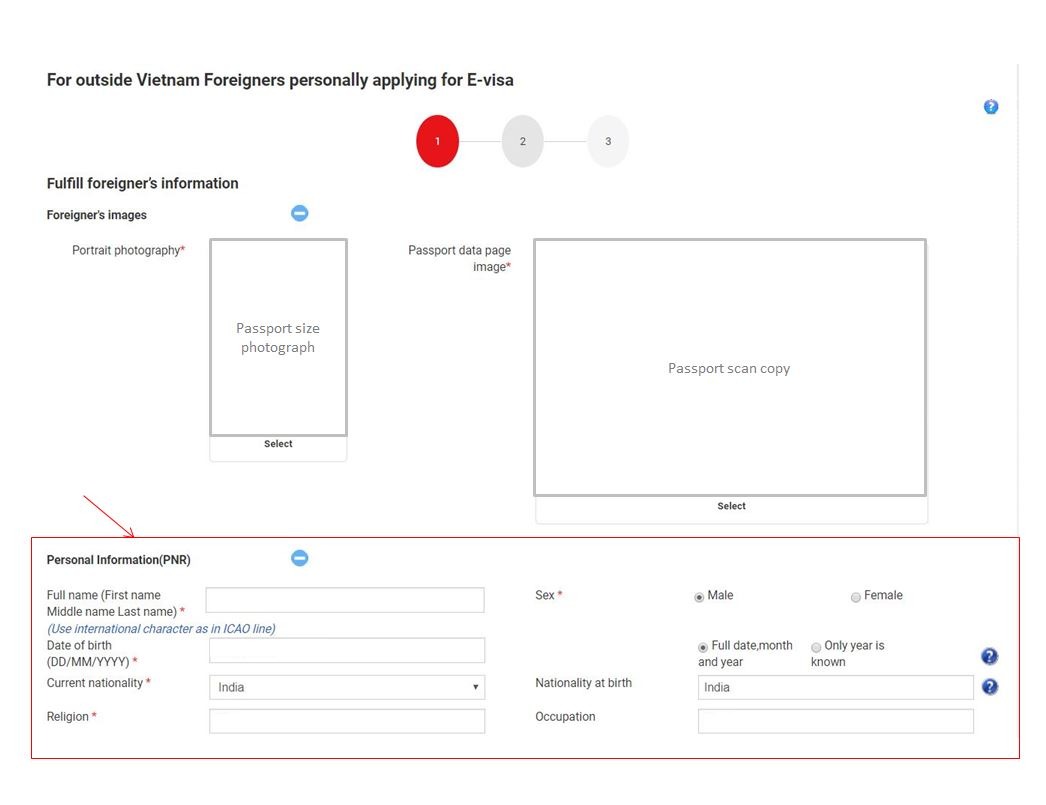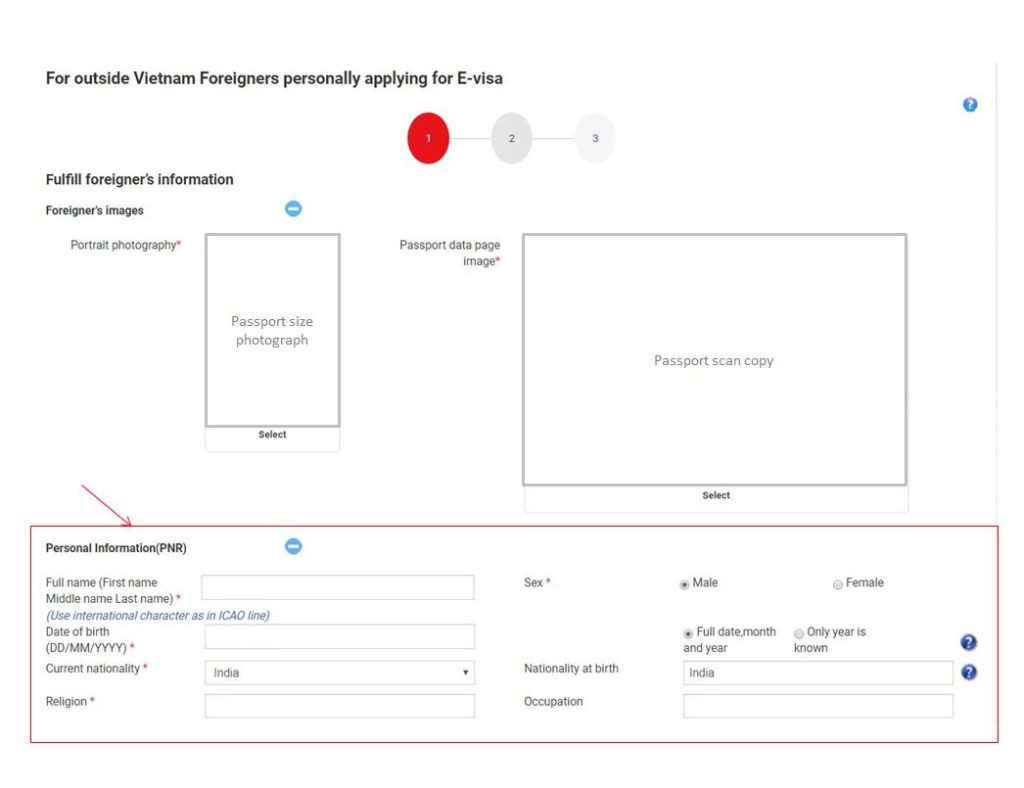 Step 4: Review the information thoroughly at least twice and go ahead with payment online with a debit or a credit card. Other modes of payment may not be valid to you. In case your application is not processed, this amount will NOT be refunded to you.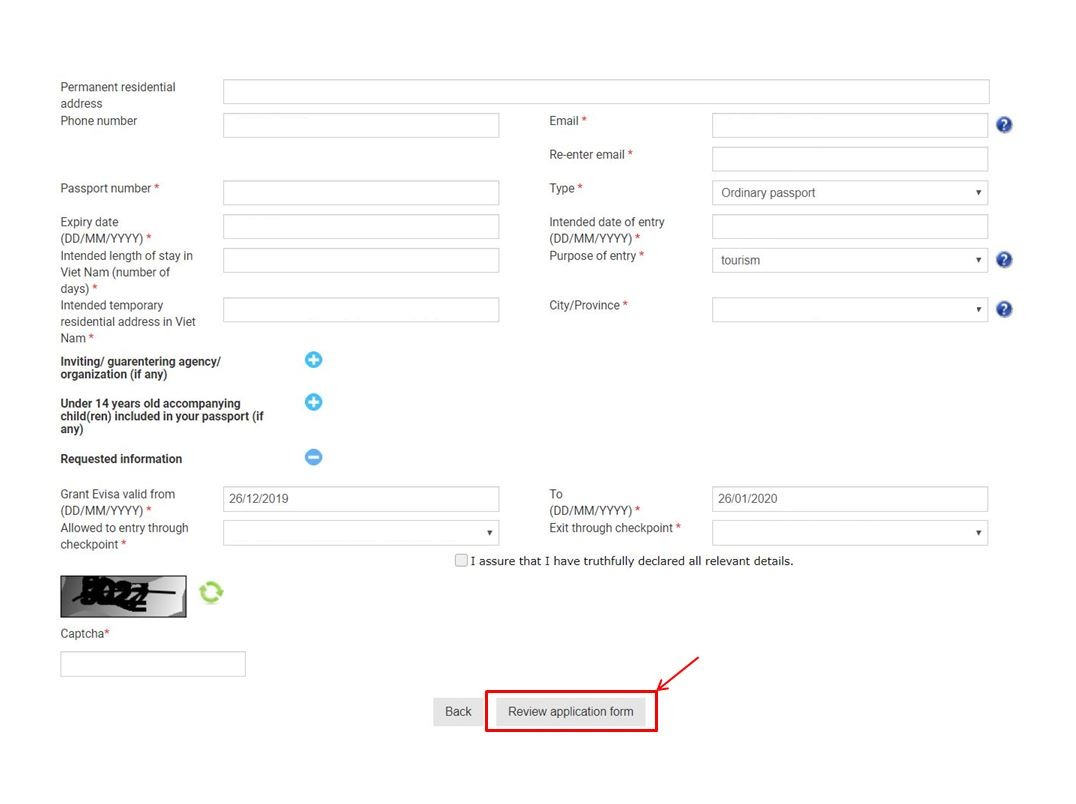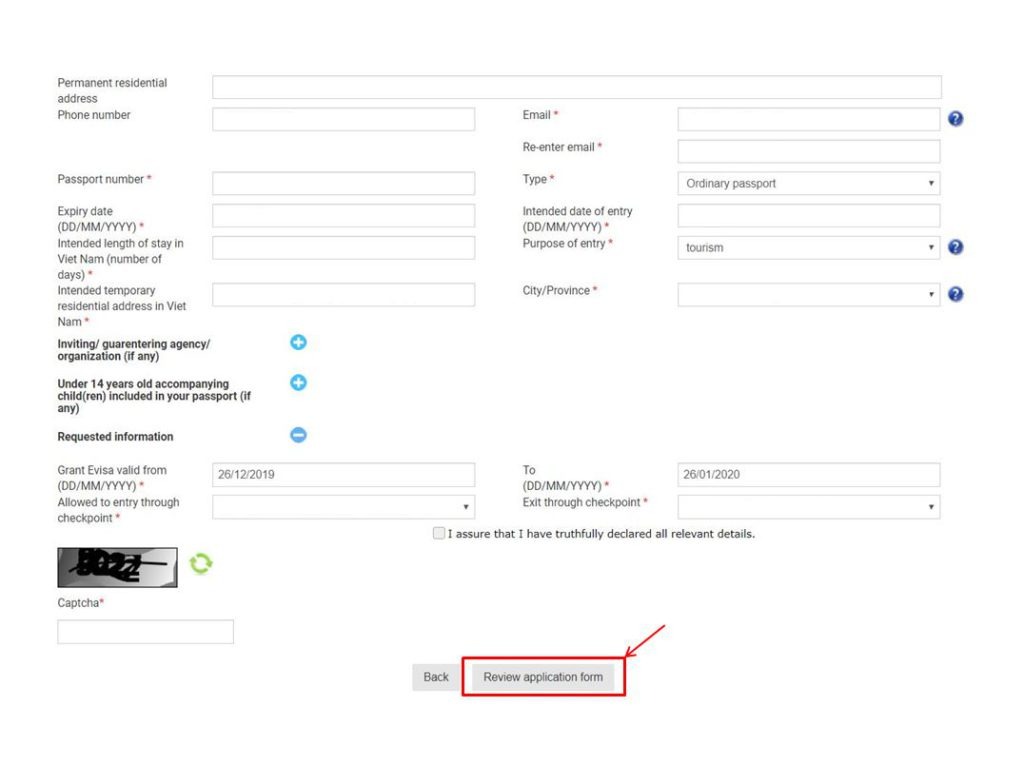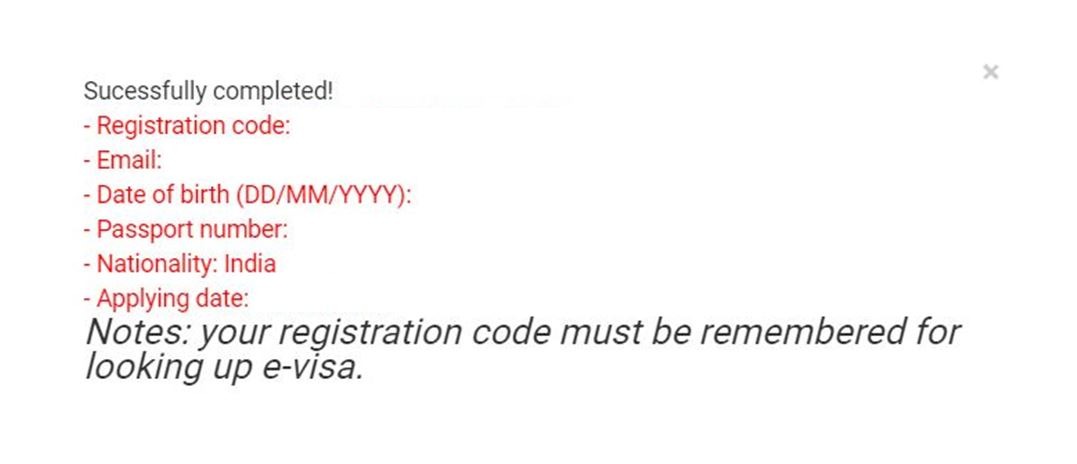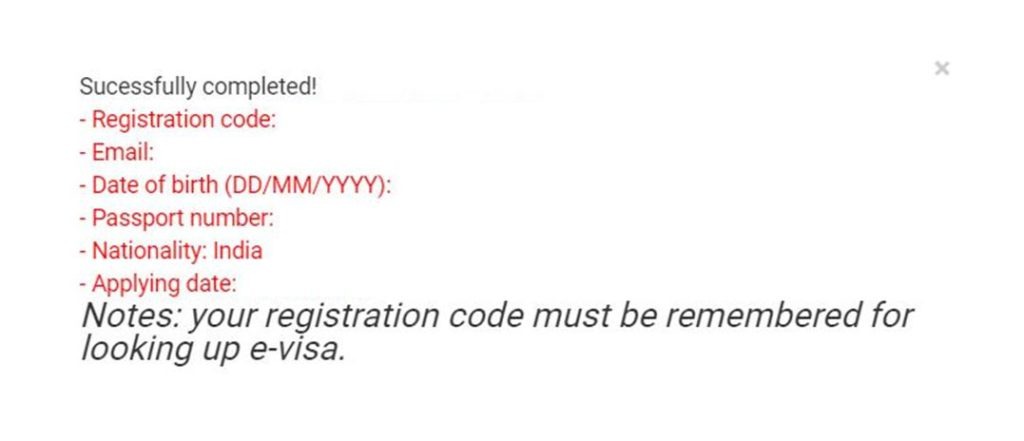 Step 6: You will get your approval letter over the mail in up to 3 working days from the day of application in a similar format as below. It may take more time in case of Public holidays in Vietnam. Apply for your visa well in advance.
What do you need to take while traveling to Vietnam?
You only need to take a hardcopy of the approval letter and your valid passport. You may be asked to show your approval letter while boarding your flight. You do not need to pay at the immigration in this case. In very rare cases do they ask for further documents.
If you have gotten your letter via an agency, you will have to further pay the stamping at the airport (USD 25/50). In this case you should have the money in hard cash in USD only (and not in the form of credit/debit card) since there may not be any ATMs available before immigration.
Head over to the desk of 'Landing Visa' first as soon as you reach. You will have to go through immigration after that nevertheless.
What if you want to extend you stay in Vietnam for more than 30 days?
After entering Vietnam via a VOA you can head over to a local agency/organisation/individual to guarantee your stay and apply on behalf of you for a new visa with the Immigration department. Vietnamese citizens cannot guarantee your stay for this process.
Visa can be extended only up to 30 or 60 days depending upon the type of visa you currently hold. Use this option only in case of emergency since it can take up to 10 days to get your visa extension and you will have to give up your passport during that time.
Single entry visas cannot be changed to multiple entry inside Vietnam.
When can you enter Vietnam?
Despite giving an entry date, you can actually enter Vietnam at any time as the validity of your visa dates permits. The dates automatically come up in your visa while applying. You can neither enter before nor leave Vietnam after the dates as specified in the Visa.
In case you want to enter earlier, you will have to apply for another application. In that case, your previous application will be nullified.
When to Apply for a Vietnam Visa at the Embassy?
You can apply a visa at the embassy in case you are traveling for a business trip or for a period for more than 30 days. You will also have to apply a visa via an embassy if are attending diplomatic or special events.
Where to apply for Vietnam Visa in India?
You can apply Vietnam tourist visa for Indian nationals from one of the two places in India as below:
Embassy – New Delhi – 17, Kautilya Marg, Chanakya Puri, Malcha, Block C, Diplomatic Enclave, Chanakyapuri, New Delhi, Delhi 110021, India
Consulate – Powai Plaza, Central Ave, Hiranandani Gardens, Sainath Nagar, Powai, Mumbai, Maharashtra 400076, India
In case you do not reside at either of these cities, you can still apply through post or via an agency.
Documents required to apply for a Vietnam Visa
1. Filled out the form (download one at http://app.ivsource.com/app/img/forms/vn1.pdf)
2. Two passport-size photos (4cm x 6cm) – check specifications above
3. Covering letter stating the purpose of visit
4. Confirmed hotel reservations with contact information
5. Confirmed return air ticket
6. Updated bank statement of the last three months
7. Evidence showing that you have enough financial sources for your travel (at least USD 1,000)
8. Original Passport with 6 months of validity from the date of travel
9. Visa Fees of USD 48 or Rs.3500 (money order/cheque or cash)
Your passport must have at least two blank pages for visa stamp. The processing time for Vietnam visa is 7-10 working days. Application submission time is 10:00 to 12:00 and visa collection time is from 16:15 to 17:00.
The embassy also process requests for Foreign Nationals living in New Delhi at the moment. You can contact the embassy for more queries at sqvnindia@yahoo.com.
Do Indians need a transit visa in Vietnam?
Indians don't need a transit visa if you are changing flight at an airport or halting at a cruise. But you must stay in the restricted area of transit and cannot leave the premises.
Duty Limits
1. 400 cigarettes
2. 5 litres of spirit
3. Large sums of foreign currency (US$5000 and greater) must be declared.
More Queries


Related Articles