10 Mar

How to get a Schengen Visa from India

It seems that you have been smitten by the "travel bug". You may want to fulfil your heart's desire to visit the snow-capped mountains of Switzerland from those Bollywood songs. Or the insta-famous "dreamy villages" from Italy.

Or if jealousy took you over at the lover's spot in front of the Eiffel Tower in Paris, you need a Schengen Visa. This is my step-by-step guide on how to get a Schengen Visa from India.
What Is A Schengen Visa?
A Schengen visa will allow you to roam 26 European countries without border controls between them. For example, you can travel from Italy to France to Switzerland without any more documentation
Which Are The Schengen Countries?
Schengen countries are Austria, Belgium, the Czech Republic, Denmark, Estonia, Finland, France, Germany, Greece, Hungary, Iceland, Italy, Latvia, Liechtenstein, Lithuania, Luxembourg, Malta, the Netherlands, Norway, Poland, Portugal, Slovakia, Slovenia, Spain, Sweden, and Switzerland.
Love to Travel? Check out our blogs on Thailand Visa, Vietnam Visa and Malaysia Visa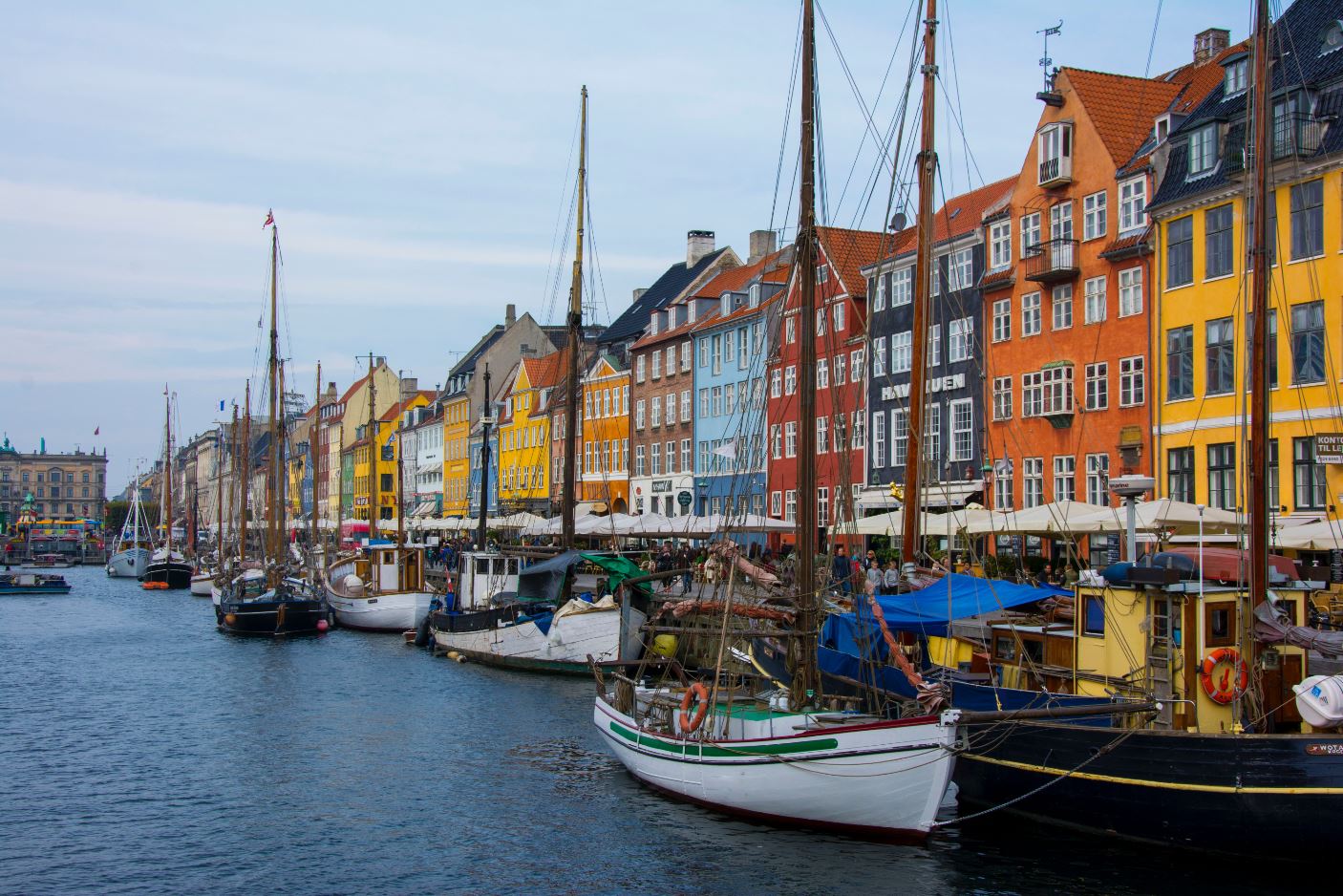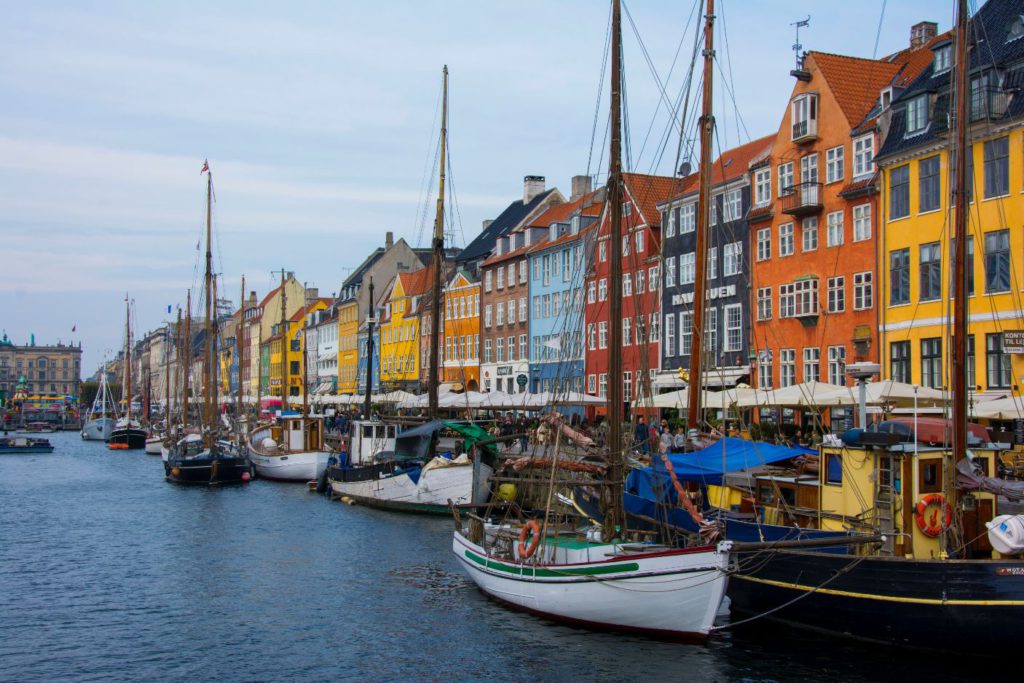 How Long Before Should You Apply?
You need to apply for a Schengen visa from India at least 2 weeks before your planned trip. You need to give enough time for the whole process to finish and for the passport to come to you. However, if the embassy rejects your visa for any reason you, may not have the time to apply again. The most you can apply for is 3 months ahead of your planned trip.
How Much Does Schengen Visa Cost?
The base charge for a Schengen visa is 60 euros for adults and 35 euros for children between 6-12 years.
The visa fee is waived for children below 6 years of age. You don't need a visa if you are an Indian student travelling for educational purposes. Or if you are up to 25 years old represent an NGO travelling for seminars or educational events. Or if you are an Indian researcher travelling for scientific research purposes.
Which Embassy To Apply To?
You can apply to the embassy of:
1. To the only country you are visiting
2. To the country which is the main destination of your visit depending on the number of days you are staying
3. The country in which you will be initially landing to before moving on to the rest of your journey
Who Can Help You With The Processing Of Your Visa?
You can either hire a travel agent who can help you get your documents together, but you still need to go to the appointment by yourself. Or you can apply it directly through VFS global.
It acts as a mediator between an individual and governments across the globe and helps process your visa. But they still don't hold accountability in case your visa is rejected. That power lies with the respective embassy only.
What Kind Of Schengen Visa Should You Apply For?
If you are halting to a Schengen country for a connecting flight without getting out of the airport then you need to apply for an Airport transit Visa
A "Short term visa" will let you visit Schengen countries for up to 90 days at a time. Understand your visa type here.
How To Apply For A Schengen Visa From India?
Step 1: Arrange your Documents
Now, there is a long list of documents in the process to get Schengen Visa from India and all of them are very important. The scrutiny of Schengen visa applications is quite heavy. Therefore you need to give them proof in as much detail as possible that you will be leaving the Schengen area in the committed period.
Here is a summary of the list of documents you will need to apply for a Schengen Visa from India:
1. Original Passport and Photocopy
Your passport must be valid i.e. issued in the last 10 years and must have a validity of 3 months post your return ticket date. You should have at least two empty pages in your passport book to apply for a visa.
2. 2 Passport sized photographs
You need to get a portrait photo of passport size, dimensions 35mm width and 45mm height, with a plain white background where 80% of the photo should have your face. You can go to a photo studio and tell them your requirement for a visa.
Most of them should be able to help you out. I will suggest you mail a softcopy of it to your email id as well for future use. Ideally, the photo should not be more than 6 months old. Learn more about the requirements here
3. Visa Application Form
You need to fill a form for visa application which is different for all countries. You can either fill the form by downloading it from the official VFS website or you can get one at the VFS while applying.
4. Print out of Flight Reservations
This is simple enough if you have already booked your flights. But if you have not and you are not sure if you want to book before getting a visa, here is a pro tip:
You can book a ticket without paying for it. It is called a ticket on hold. What you need to do is look online for flight booking aggregators for a website like yatra.com, goibibo.com, expedia.com etc. Look for an option of hold for free and go ahead and book it.
This will give you a ticket on your mail ID stating that the payment needs to be made in another 24 hours or it will expire. You can use this for applying for your visa. Once you get your visa you can book the ticket of your choice and your convenience.

DO NOT submit fake booking documents for your application will get rejected in case of checking and you may also be denied any future visa in this case. If you are travelling from one country to another during your trip, you need to show the booking for that as well. You can refer to the page for more FAQs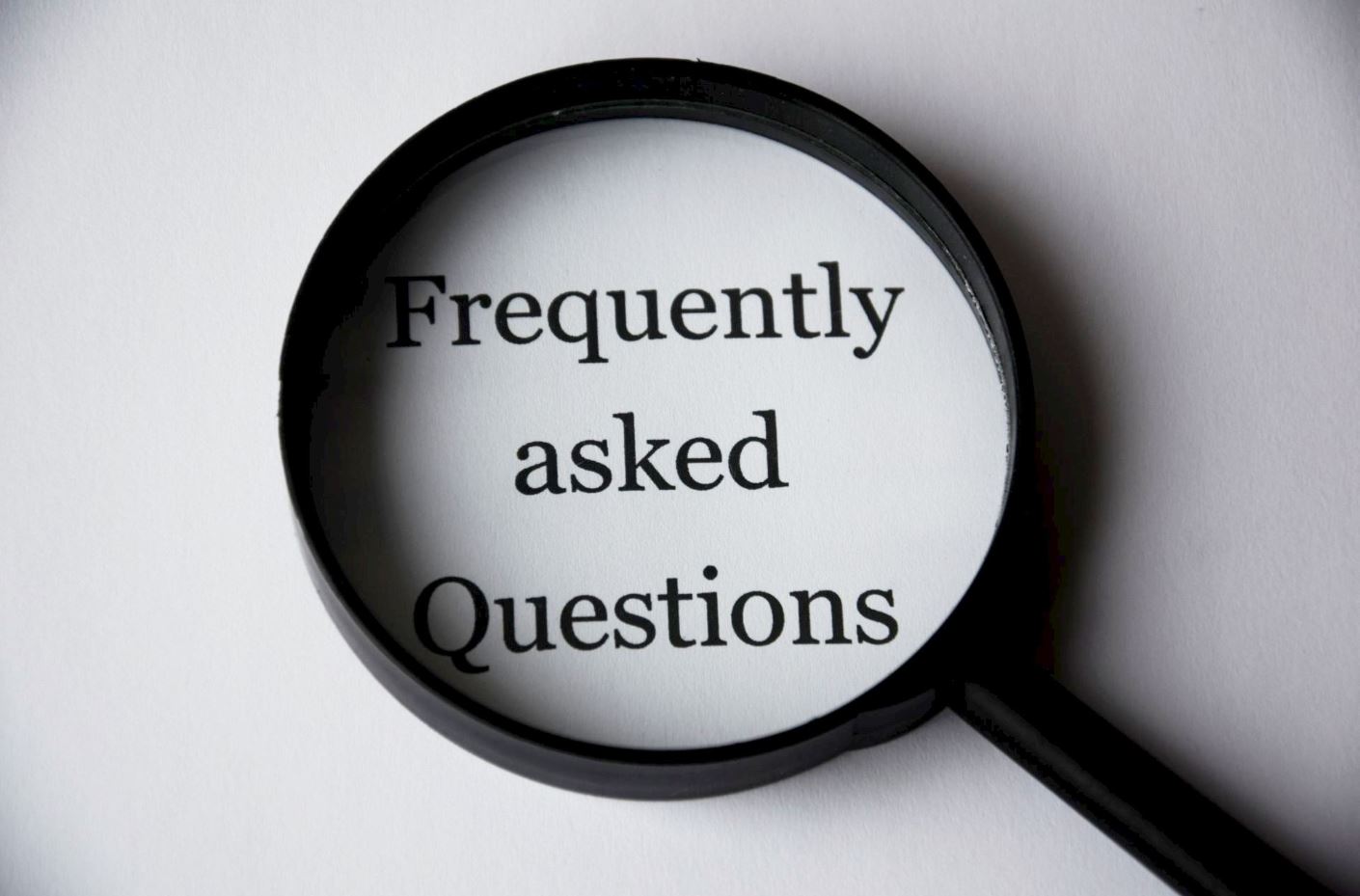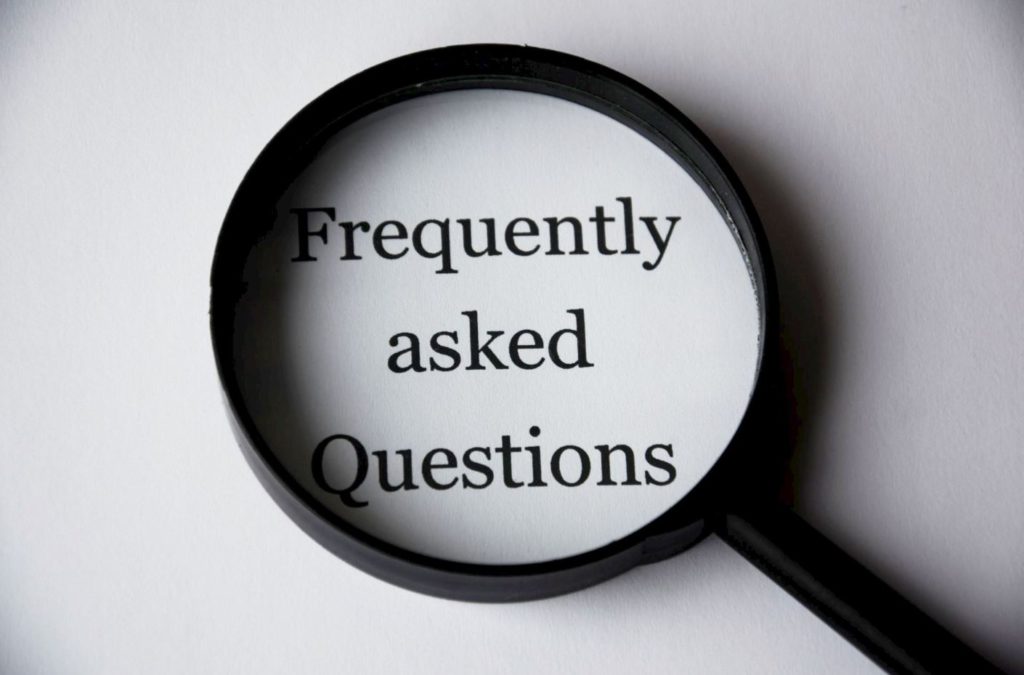 If you are sure of your plan and applying for a visa well ahead of time I would suggest going ahead and book your tickets. Apart from that if you have a solid itinerary and if you can book tickets inter-city, you should show these too.
The more detailed your itinerary is, the fewer chances your application will be rejected. Although note that inter-city tickets by rail or bus are usually non-refundable. You can use Omio, formerly known as Goeuro to book your intercity tickets.
5. Cover letter explaining the reason for the visit
This letter explains the reason why you are visiting the Schengen country with a small description about yourself stating your current address, where you work, your arrival and departure dates and a summary of your itinerary for the visit.
6. Proof of Residency at each place
You need to show proof of your residence at each place you are visiting. If you are staying at hotels, then you can book a hotel in advance with a 100% refundable tariff on a cancellation or you can book a hotel without any charges at Booking.com. Airbnb bookings are accepted as proof of residence, but they must clearly mention the address and the hostname or number.
In case you are going to live with a friend or a family member during any part of your visit you need to provide a copy of their passport with a valid residence permit (if not an EU resident) and a letter of invitation
7. Medical Insurance for the trip
You must purchase medical insurance that covers you for a minimum of €30,000. The most preferred is MAWISTA BY ALLIANZ. I bought one from Religare health insurance and it costs less than INR 1000 or $15 to get covered. You can read more about the requirements here
8. Bank account statement for the last 3 months
You need to pull out your bank statement and get it signed and stamped by your respective bank. You should ideally have immediate funds of INR 1,00,000/- per person to be able to clear your applications without any issues. However, you can find a breakup the requirement of the minimum bank balance requirement by country and duration of stay here
9. Address proof of Current Residence
If your passport is in the same state as the visa application centre, this is not required. However, if not you need to give an additional document as legal proof of your current residence. If employed, an HR letter stating your address is enough or a Bank statement with your current address will suffice.
10. Additional Documents
Depending on your employment status additional documents are required as follows:
If Employed –
1. ITR acknowledgement of last 2 years
2. Last 3 months' pay-slips
3. Employers approval for the holiday on their letterhead with the current address
If Self-employed –
1. A copy of your business license in India
2. Company bank statement for the latest 6 months
3. Income Tax Return (ITR)
If a student – 
1. Proof of enrolment
2. No-objection certificate from your Indian school or university
If retired –
1. Pension statement for last 6 months
Below is a detailed description of the above requirements:
Step 2: Book an Appointment
Book an appointment with the nearest VFS visa application centre online
Step 3: Submit the Documents
Appear for the appointment on the due date and submit the required documents. This may take quite some time, so take a buffer of 3-4 hours for the complete process.
Step 4: Pay visa fees
Once you submit the documents, pay the fees at the cashier. This will include a nominal charge of VFS for processing. You can also opt for a courier service (the passport will be delivered to your doorstep) and SMS service (you will be notified of the status of your application by SMS). VFS centres usually accept cash or DD only. The basic fee structure is as follows:
| | | |
| --- | --- | --- |
| Schengen Visa Category | Fee in EUR | Fee in USD* |
| Adult | 60€ | 70$ |
| Child between 6-12 years of age | 35€ | 41$ |
| Child younger than 6 years of age | Free | Free |
| Holders of diplomatic, official or service passports travelling for official purposes | Free | Free |
| A family member of an EU/EEA national | Free | Free |
| Pupils, students and accompanying teachers during a school trip | Free | Free |
| Researchers travelling to perform scientific research | Free | Free |
| Nationals from, Georgia, Kosovo, Russia, and Ukraine. | 35€ | 41$ |
Step 5: Submit Biometrics
Once yo do the payment, show the payment receipt at the submission counter. You will receive the receipt for the submission of your application which you need to keep with yourself till you get your visa. You need to get your biometrics done after this.
Step 6: Collect your passport with visa
If everything goes well, your visa will arrive at your preferred address or you can collect it at VFS in a few days
How Long Does It Take For The Visa To Be Processed?
If things go well, your visa should come in 15 working days if you are applying for a Schengen visa from India. In case of a rejection, you may require to submit additional documents and this process may go up to 30 days.
What Can You Do If Your Visa Gets Refused?
Before the visa is refused they usually correspond on the reason for refusal. If you can rectify the issue or come up with the required documents, you may still get your visa.
In case you have all the required documents you can make an appeal. While refusing, the concerned embassy will be sharing the exact reason for the grounds of refusal and the laws supporting it. You can then check with VFS on the specific procedure pertaining to an appeal thereafter. Here are some common reasons for the refusal of a Schengen visa from India.
What Documents Should You Carry While Traveling To The Schengen Area?
Carry a hard copy of all the bookings of your flight tickets and hotel with local transport. Also, one should carry the latest bank statement as proof of sufficient means of subsistence during your visit. While this is not mandatory, but in some cases, this could be asked for.
How Can You Extend Your Schengen Visa While In The Schengen Area?
This is a tricky task. The chances of an extension of a Schengen visa are quite bleak once you are already travelling. In case of emergency, visit the immigration centre of the current area. Try to find out the requirement of the documents immediately.
You need to apply for this before the expiry of your current Schengen visa. You can stay in the area till the time your application is in process. However, in case of refusal, you will have only a day or two to leave.
I hope that answered most of your questions. However, if you need more details you can visit the official VFS website. On top of that, you can also leave a query in the comments section and I will help resolve it as best as I can.


Related Articles