09 May

Rules, Regulations and Travel Tips for Italy

You must have read a bunch of travel tips for Italy by now. If you have been planning your trip to Italy for a while now, I am sure you have most details that you need.

From a travel itinerary to how to go around in Italy, food, and accommodation – it isn't that difficult to figure out.

But there are some things that no one talks about. Things like custom regulations, tipping habits, and sim cards are often ignored.

But they can be a huge pain if you are on a tight timeline. Plus you have to figure it out on the go.

Here are some important tips and practical guides you may want to know before hopping on that plane.
Custom Regulations in Italy
Within the EU
No quantitative regulations exist on products while traveling within the EU for personal use except for the following :
1. More than 800 cigarettes, 400 cigarillos, 200 cigars, or 1kg of smoking tobacco
2. 10L of alcoholic beverage above 22% of strength, 20L of alcoholic beverage below 22% of strength, 90L of wine (60L of sparkling wine), and 110L of Beer. (L = Litres)
From other countries to the EU
Travelers arriving in the EU from a non-EU country can carry products of personal use worth €430 when traveling by air and sea and of €300 otherwise. Minors, under the age of 15 years can carry products worth €150 without having to fulfill any customs requirement. The maximum limit for tobacco products and alcohol are as follows:
1. 200 cigarettes, 100 cigarillos (maximum 3 g each), 50 cigars, or 250g of smoking tobacco
2. 1L of alcohol above 22% of strength or 2L of alcohol below 22% of strength.
3. 4L of wine and 16L of beer is allowed inside the EU
Minors under the age of 17 are not allowed to carry or bring any type of alcoholic content inside the EU
From EU to non-EU countries
NO limit of value on the purchase exists.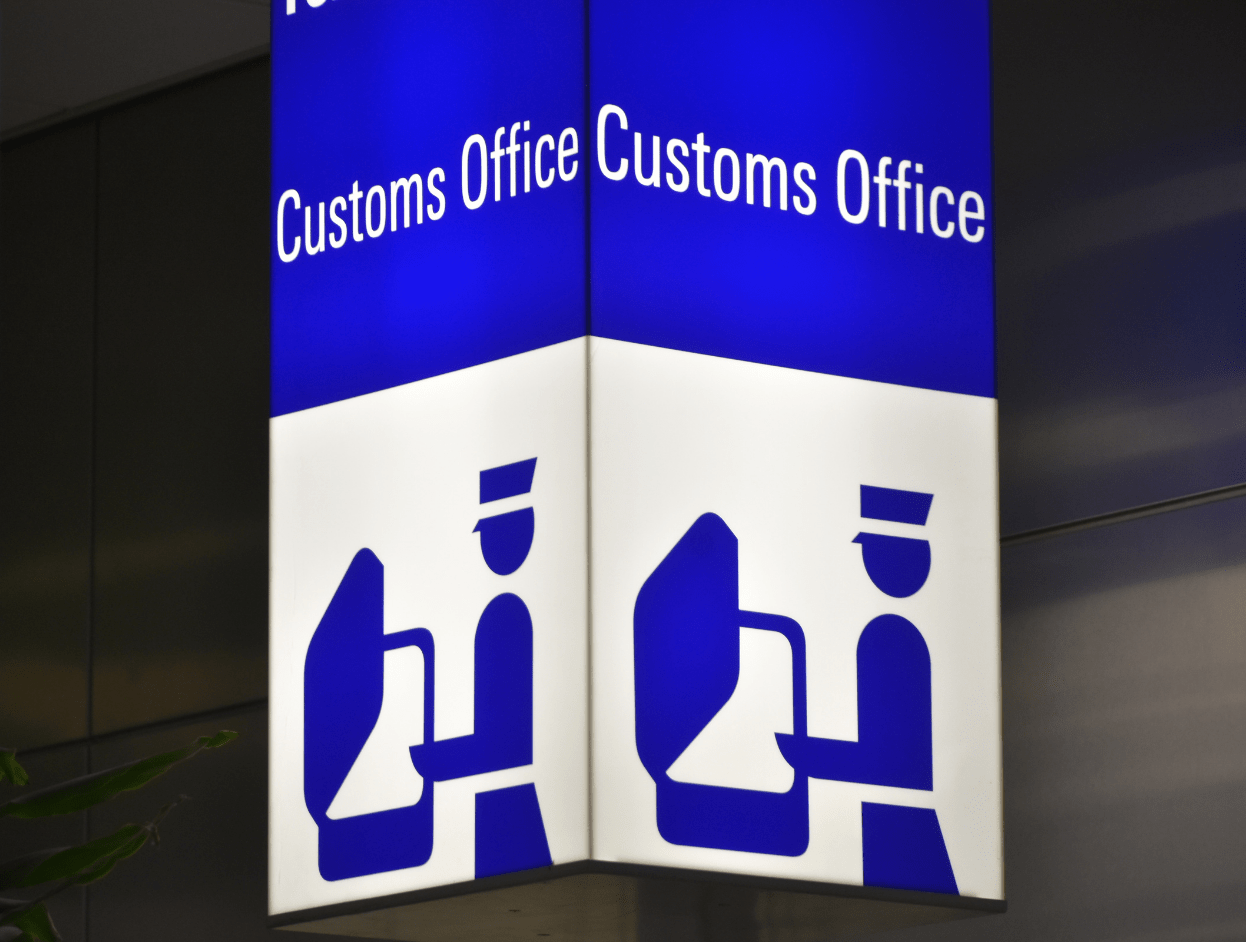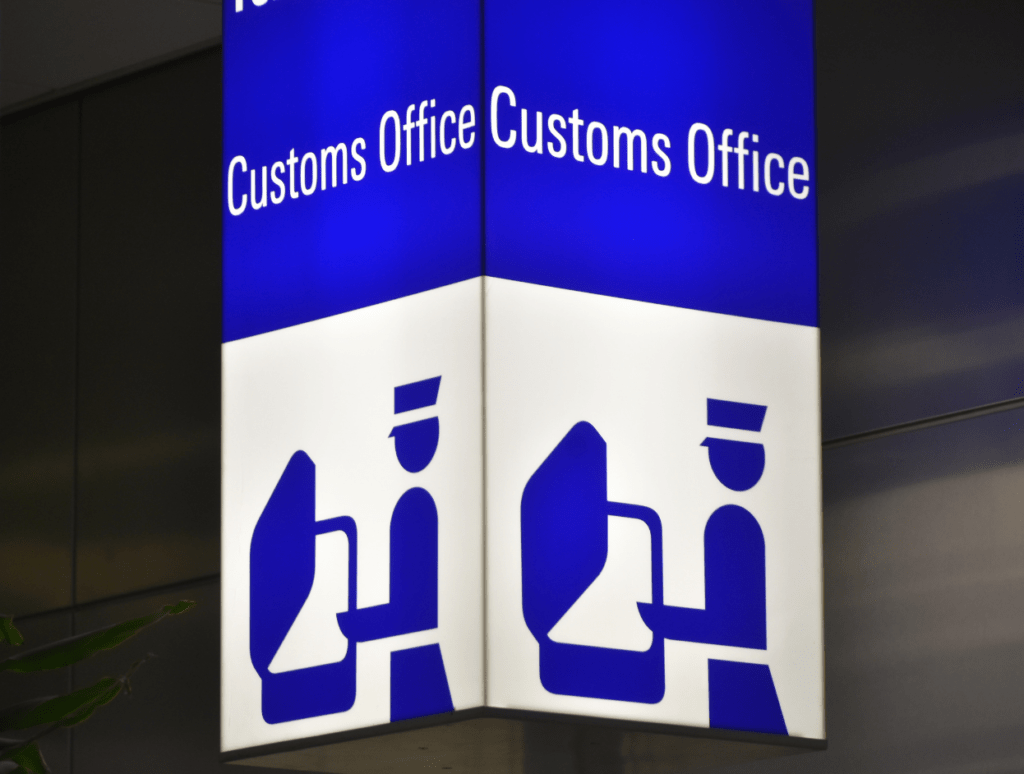 Currency transfers
No declaration is required for currency transfers below the value of €10,000 per traveler for personal use. For currency transfers over €10,000, you need to declare to the customs in a detailed procedure.
Refund on VAT on consumer goods purchased by a non-EU resident
Non-EU residents can avail a refund on the VAT on the products purchased inside the EU with the following conditions:
1. The overall value of the purchased goods should be more than €154.94 including VAT
2. The products are intended for personal use and are being carried in personal luggage
3. You need to possess the invoice of the purchase of the article with your name as the purchaser along with a document ID equivalent to a passport or other
4. The product must leave the EU within 90 days of purchase beginning at the end of the month it was purchased.
5. The product must be exhibited at the Customs regulations to obtain a stamp on the invoice that it has left the EU boundaries.
6. The invoice must be returned to the Italian seller within the time period of 4 months starting at the end of the month of the purchase of the product.
Other Products
1. Import of animal products from non-EU countries or even some specific EU countries are not allowed.
2. You need to check with the Embassy for regulations regarding the transportation of a pet.
3. Export of antiquities and art objects requires a special permit.
Visit the official website for more details https://europa.eu
Drinking & Drug Laws in Italy
Minors in Italy are not allowed to buy or drink alcohol but they do not incur any penalty or criminal charges unless they are drunk. Even in the case they are, their homes or parents are sought and then handed over to them.
There are no laws against drinking in public in general. But carrying a bottle openly in public while sipping from it may give a few disapproving glances.
Drinking in historic places is prohibited in Rome as well as Florence. In Venice, drinking or eating by sitting at a public place that is not designated as a seating option will attract a heavy penalty.
In spite of the rules, if you want to drink in the open air, find a park or picnic area. Carry a bottle of the spirit of your choice there to drink in peace with civility. Just avoid it if unsure of any situation.
Marijuana is legal in Italy only for medicinal purposes. You will need a doctor's prescription to obtain any product related to it. Possession is not a crime but even a small amount can attract a fine. It can also lead to the seizure of documents like a passport or personal ID.
Driving a scooter, a car, or even a bicycle under the influence will be heavily punished. Selling and growing marijuana is completely illegal and will get you a sentence of 2-6 years in prison.
Possession or selling of any other drug like cocaine or heroin is plain punishable and will get you in the imprisonment of 8-22 years.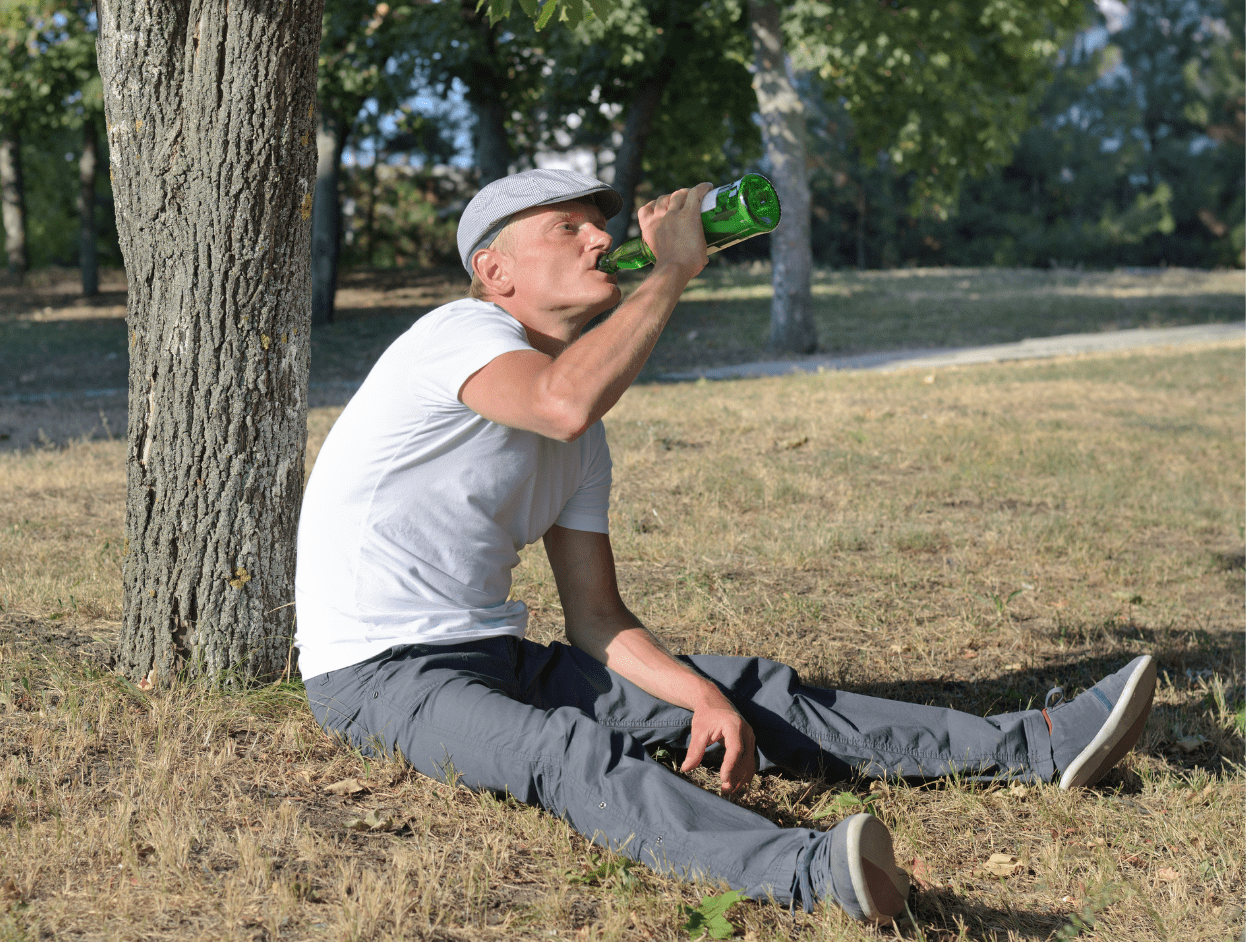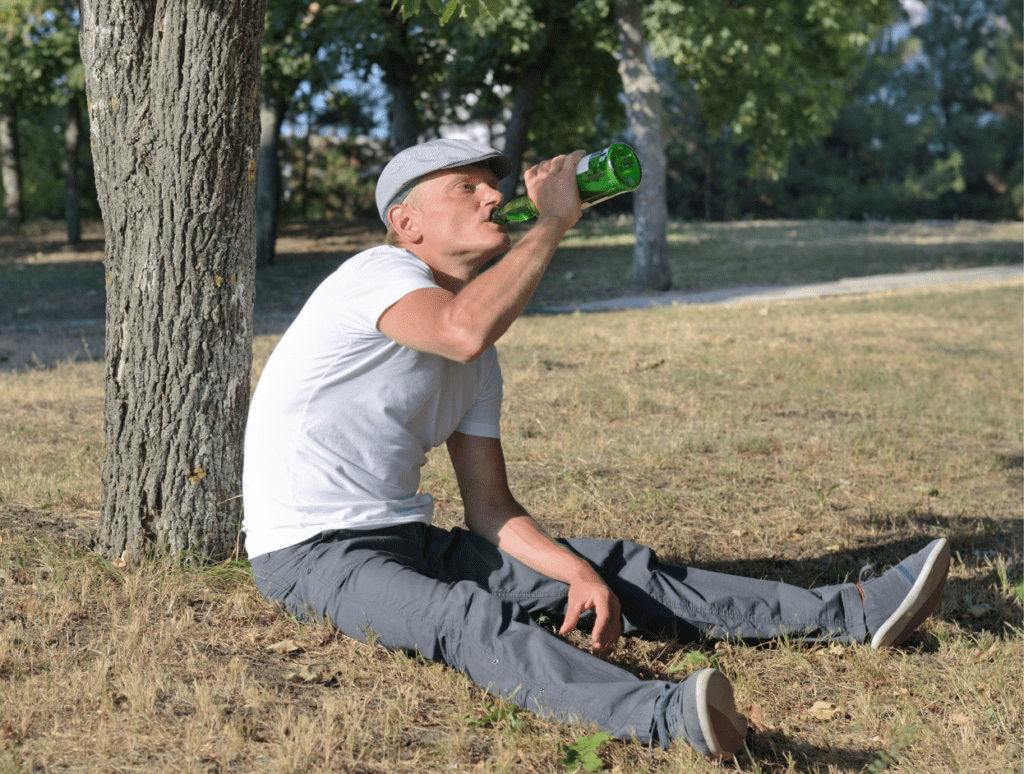 Emergency Numbers in Italy
For any emergency related to police, fire, or other safety issues you can call 112 in Italy. Below are other numbers for related issues
112 – Carabinieri (national police)
113 – Local police (also ambulance and fire)
115 – Fire department
116 – Roadside assistance (expect to pay for any service)
117 – Finance police (if you've been cheated)
118 – Medical emergencies
Apart from the above, keep these numbers handy before you travel
– Phone number of the Embassy or Consulate of your respective country located in Italy along with an address
– Phone number of the travel/health insurance company from which you bought your travel/health insurance
Electricals in Italy
Italy uses Type F and L power sockets.
Type F: This is also known as "Schuko" and also works with type C and type E plugs
Type L: This is of Italian origin and can be used with a type C plug
Buy a converter if you are not acquainted with this type of socket.
In Italy, the standard Voltage is 230 V and the frequency is 50 Hz. If the standard Voltage of your country (UK, Europe, most Asian and African countries have it)  is between 220-240V, you can use your appliance in Italy.
If the standard voltage of your country is between 100-127V (like in the US, Canada, and many South American countries), you will need a voltage converter to run your appliances.
Money & Tipping in Italy
While online transactions are quite common in Italy, the country is still quite cash-heavy, especially the rural areas. You will find ATMs in all major cities near the tourist attractions. But if you are going to head far off town, get some cash in hand.
Currency Exchange
The most obvious way to exchange currency is to go to a currency exchange and get some changed. While it is fine in some situations, currency exchanges offer some of the highest rates you can pay. It is not good for your pocket.
The best way to get a good rate is to withdraw from an ATM apart from using plastic money. Look for a sign for 'Bancomat' (which is ATM in Italian). However, you really need to keep an eye while using an ATM in Europe:
1. Use only a debit card to withdraw money. Charges on withdrawal of money on a credit card are steep. You will also need to shell out a high rate of interest on it.
2. Some companies in your countries may offer a travel card or free fee card. It will not charge any fees while withdrawing money from any ATM internationally or even swiping your card.
3. Check with your local bank if they have a correspondent bank in Italy. It means they have allied with a bank in Italy that will offer far less withdrawal fee to you than other banks
4. In case of a regular withdrawal, the ATMs charge an additional fee of 1-3% on top of the money taken out.
5. Know what is the currency conversion rate at that point in time. Do the calculation on your mobile at least once. When the ATM shows you its current exchange rate offering, you will know if it's a good deal to go ahead or not.
6. Avoid independent ATMs like Travelex, Euronet, Moneybox, Your Cash, Cardpoint, and Cashzone. These ATMs sometimes charge withdrawal fees till as much as 30% of the money. You can usually find them near tourist attractions or next to another ATM to confuse you.
7. It is always better to take out a larger sum of money than in less frequency. However, you will have a set limit of withdrawal in a day. So if the ATM says, cannot process the transaction for a large amount of money, try a smaller amount. Also, ATMs may churn out large denominators on notes. These are difficult to exchange, so take out the money in odd numbers like €280 instead of €300
8. Keep some cash beforehand and avoid withdrawing a lot of currency at the airport. ATMs at the airport may charge slightly higher fees than  others
Credit or Travel Cards
Many tourists also prefer paying via credit cards /Travel Cards directly at retail shops rather than Cash. Check with your service provider if there are any additional charges on paying by credit card. Charges on a travel card are usually the least or nil.
While transacting, between paying in the local currency or pay by using home currency, always choose the local currency. For Example, If you are a US citizen in Italy, the local currency is Euro and the home currency is Dollar. In case you choose to pay in dollars, you will be charged an additional fee of exchange.
Tipping
Tipping isn't a very built-in culture in Italy. While tipping will be appreciated, it is almost never expected or required. Although, while eating there can be some additional charges added to your bill for it.
Coperto: Coperto is sometimes added to the bill if you sit down at any table. It usually covers charges for bread, olive oil, vinegar, or any other condiments you use. Coperto charges counts as service charges and are clearly mentioned in the menu. It can range from €1-3 per person. But can go up to €6 if you sit at a prime location or in the restaurants with a view.
Pane: If not Coperto, sometimes the bill may include a pane. It may vary from €1-1.5 and includes the charge for the bread.
Servizio: Servizio is a tip in itself. It is added to the bill when there are 8 members or more at your table. It should be clearly mentioned in the menu and you don't need to tip anymore.
Coffee: You need not tip for coffee at all. While you can leave a small amount of change to round off the bill.
Other: Tipping small amounts of change is appreciable to porter or any other service agent if you enjoyed the service. A tip of €5 for a half a day tour and €10 for a full day tour to your tour guides is a generous tip. You need not tip cab drivers unless you don't want to haggle with change. The final bill comes including tax. Even if you decide to tip someone, a  tip of 10% of your bill is a good amount, but again it's not obligatory.
Phone & SIM
About all phones will work in Italy with the same provider if your phone supports GSM 900 or GSM 1800 frequencies or your cellphone provider doesn't service the area.
However, calling and data usage internationally can be extremely expensive, so figure out the international plans available with your service provider before you leave.
A cheaper option is to buy a SIM locally if your phone is unlocked (you can change the SIM). The three major service providers in Italy are TIM, Vodafone, and Wind.
All you need to do is take your passport and ask for a tourist SIM. It will get you a validity of 15 days starting at approx. €30. There is some talk time and data which comes with the new SIM.
Sim cards at the airports are usually way more expensive than in the market. If you need to add more money or top-up, you can always go to any tabaccheria, supermarkets, or even some ATMs.
You need to ask for ricarica (top up) tell them your service provider's name and how much money do you want to put in.
Italy Time Zone
All of Italy runs on only one single time zone, but like other European countries change the time zone during summers:
Standard: Central European Time Zone (GMT+10
Summer: Central European Summer Time (GMT+2)
Related Articles