24 May

The Best things to do in Florence, Italy

If you are planning a trip to Italy then I am sure Florence must be on your list. While you must have heard about the city in a few passing references, do you know why is Florence so popular? Especially when in Italy, Florence is the epicentre of art and is one of the must-visit places in the country, Let's see why.

Florence is the capital of the Tuscany region of Italy which is known for its landscapes, popular Italian wine, it's legacy when it comes to art and the birthplace of­­­­ the renaissance which is perhaps the most influential and significant period in human history.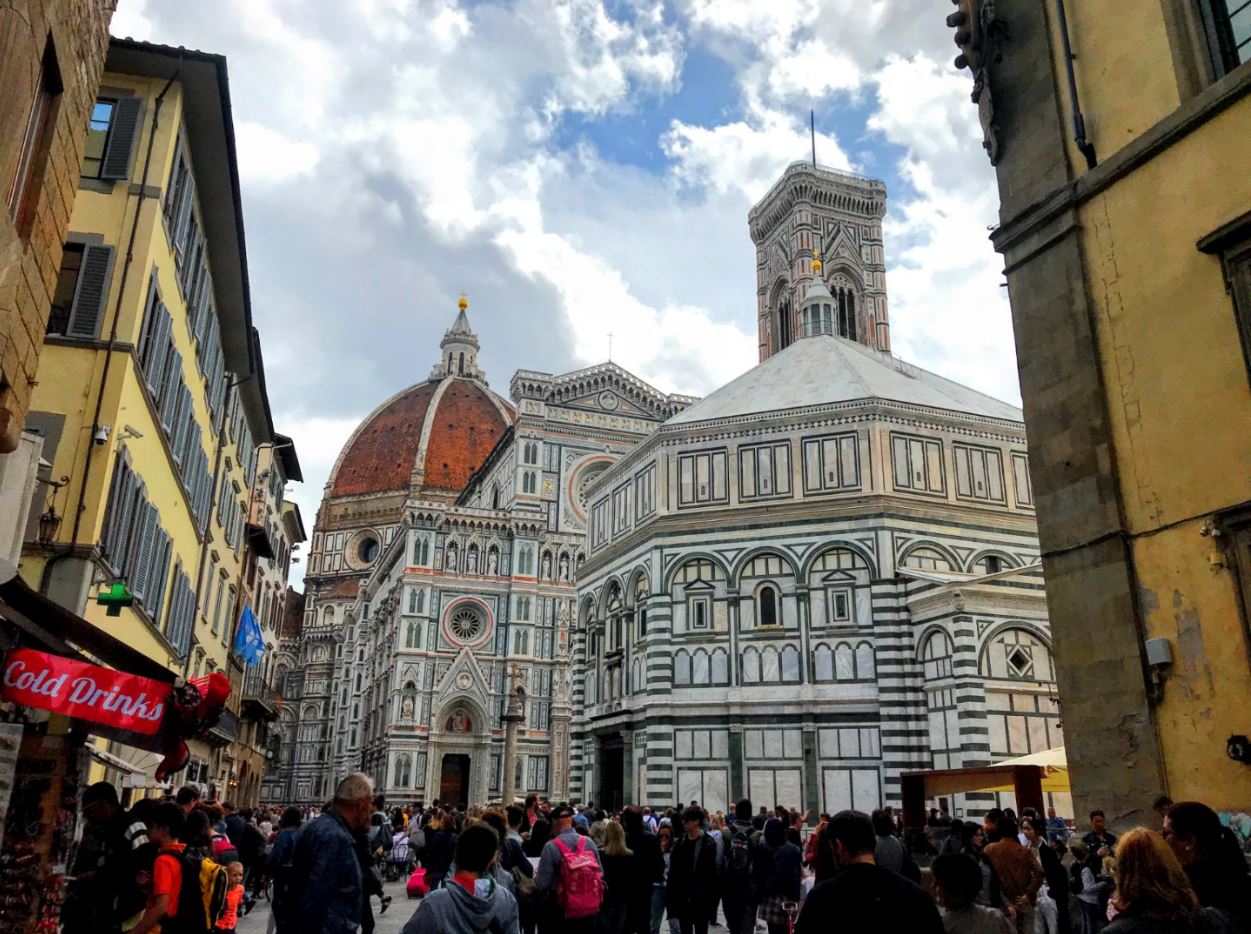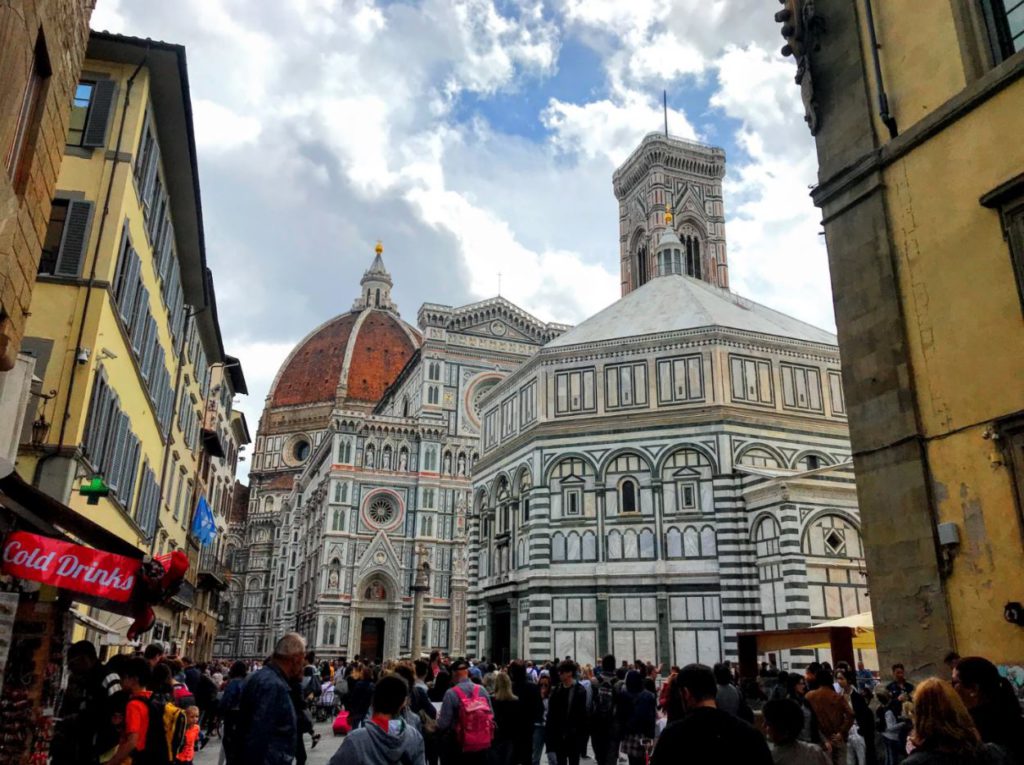 What Has It To Do With Renaissance
Renaissance with its literary meaning 'rebirth' was actually a time of rebirth of new and modern ideas in science, politics, art, literature, and culture. After a dark period of sickness and devastation, renaissance suddenly saw noblemen who became interested in art and sculpture, common men in science and politics.
The invention of the printing press fuelled the propagation of radical ideas. New trade markets lead to an increase in wealth of traders and merchants. And nations started to send expeditioners around the world to uncover new lands which later became a contest in colonization.
It is perhaps not misguided to say that renaissance defined the world we live in today and Florence was where it started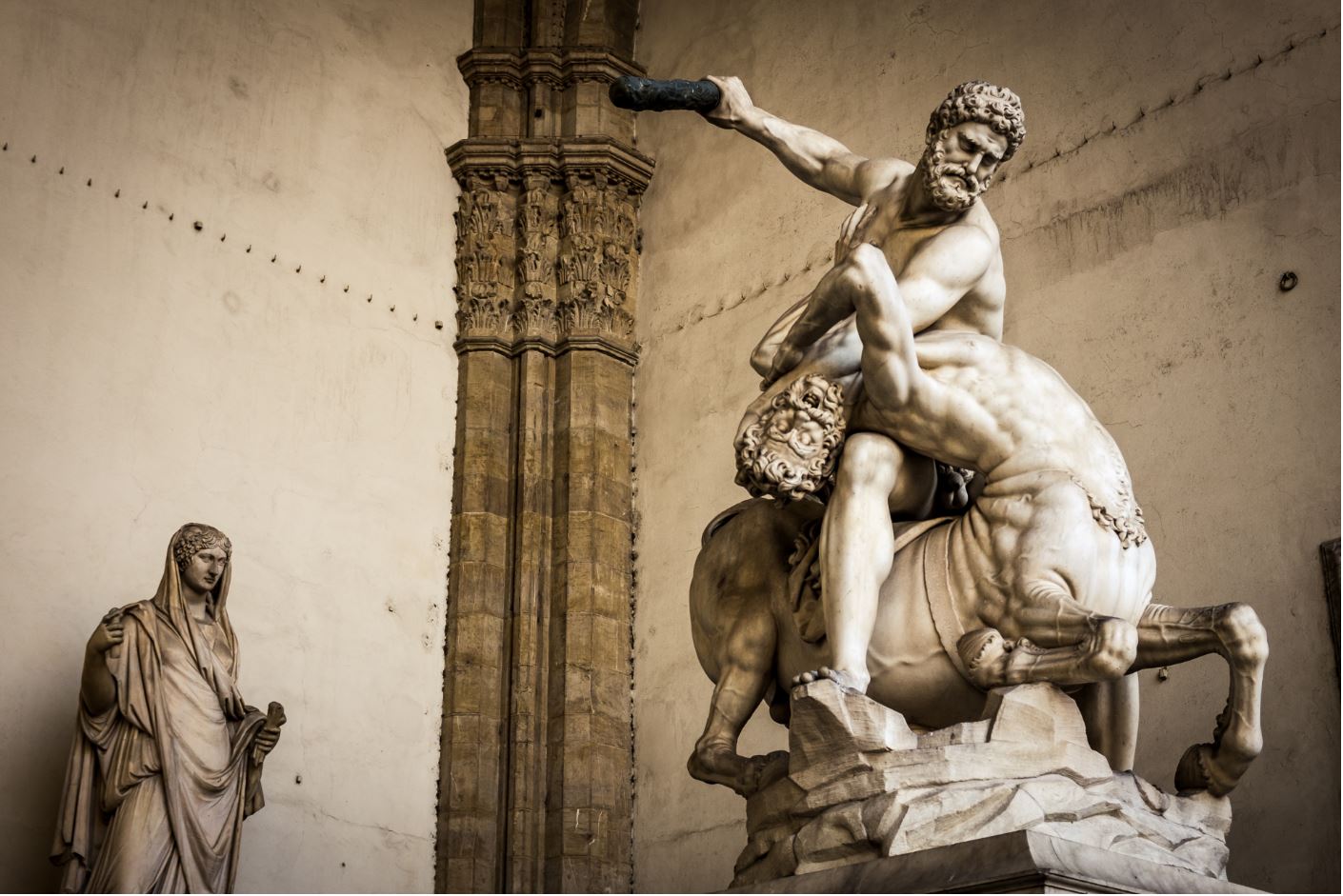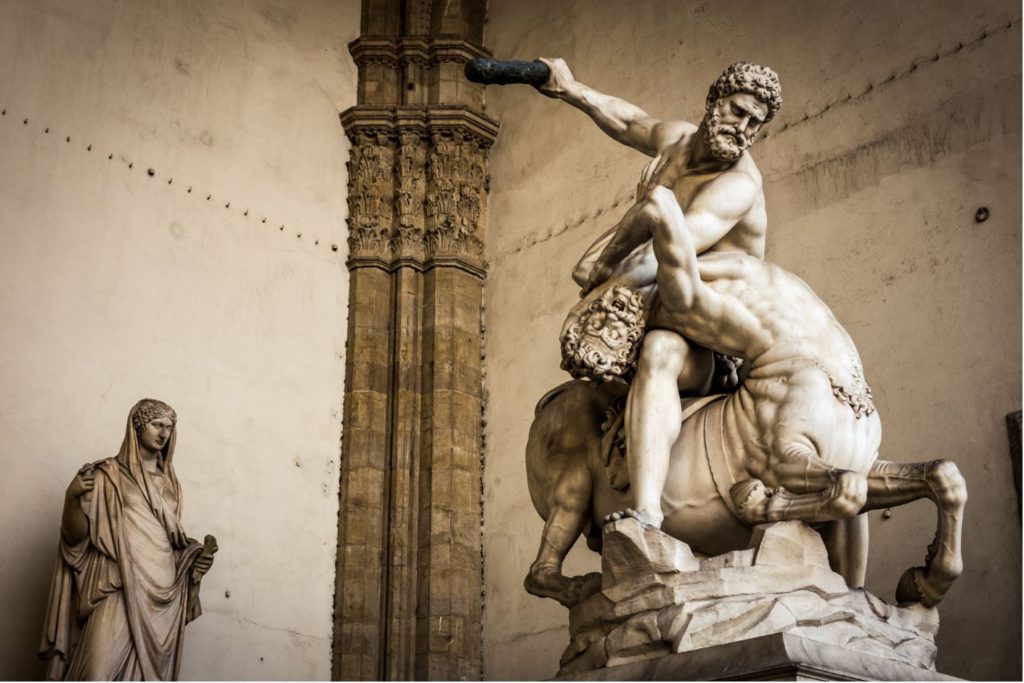 How Is Florence Related
While all the history is okay, but what makes Florence so important?
The answer lies in the fall of Constantinople which was the center of all of the world's cultural and political power till then. Once occupied by the Ottoman Empire, the scholars, historians, scientists, and artists mostly fled to Italy which they had friendly relations with. There under the noble families, they flourished and taught their ideologies to more.
Florence was a once trading hub of textiles and wools which also led it to be one of the most fashionable cities of all times. But it was banking that made the city so important to Europe.
Medici, one of the most powerful families of Florence during the Renaissance was great bankers and had close ties with the Pope and the Vatican. It meant that they had financial ties with all of Europe and then beyond. They did contribute greatly to the art and architecture of the city which you and I enjoy till today.
Tip: There is a Netflix series on Medici now, go ahead and kill some time on Florence.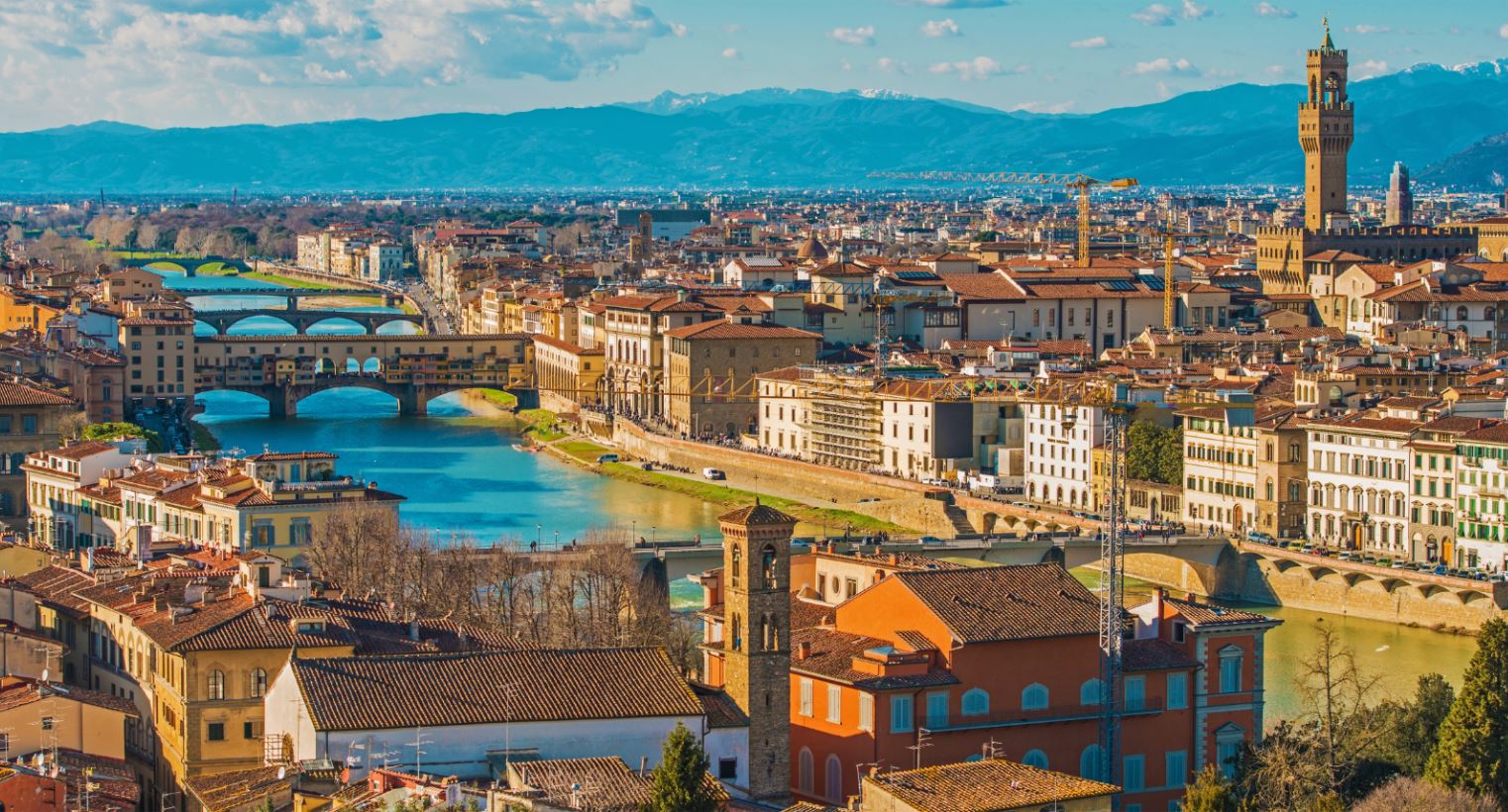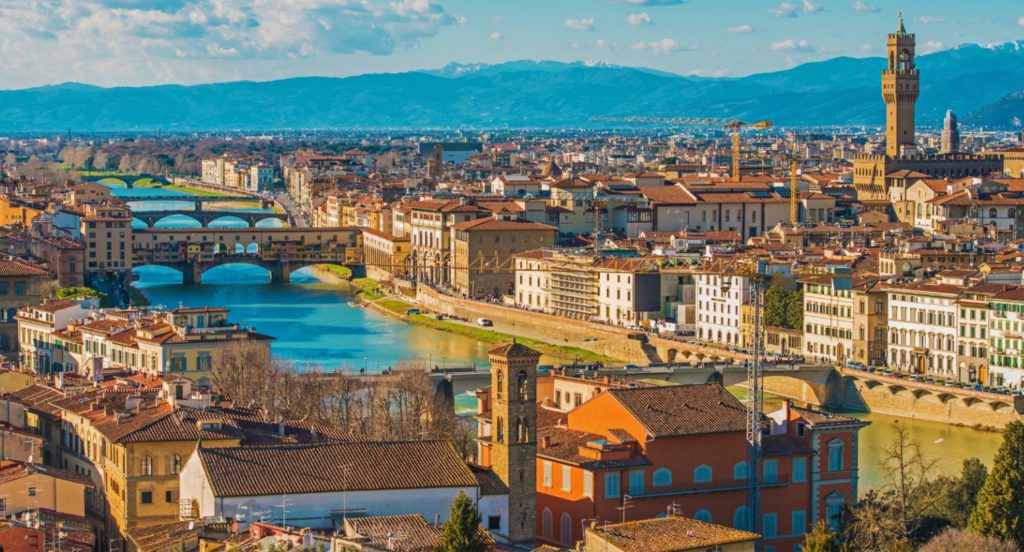 How To Reach Florence
The least popular way is to take a flight directly to Florence International Airport (FLR) since most of the flights that you will find are connecting and you still have to travel from the airport.
The most popular is taking a Train or a Bus to Florence. The connectivity is great and you can travel from Rome (1 hour), Venice (2 hours) and Milan (1hour 40 minutes) in a super-fast train. Buses may take longer but they would be even cheaper starting from as low as €10.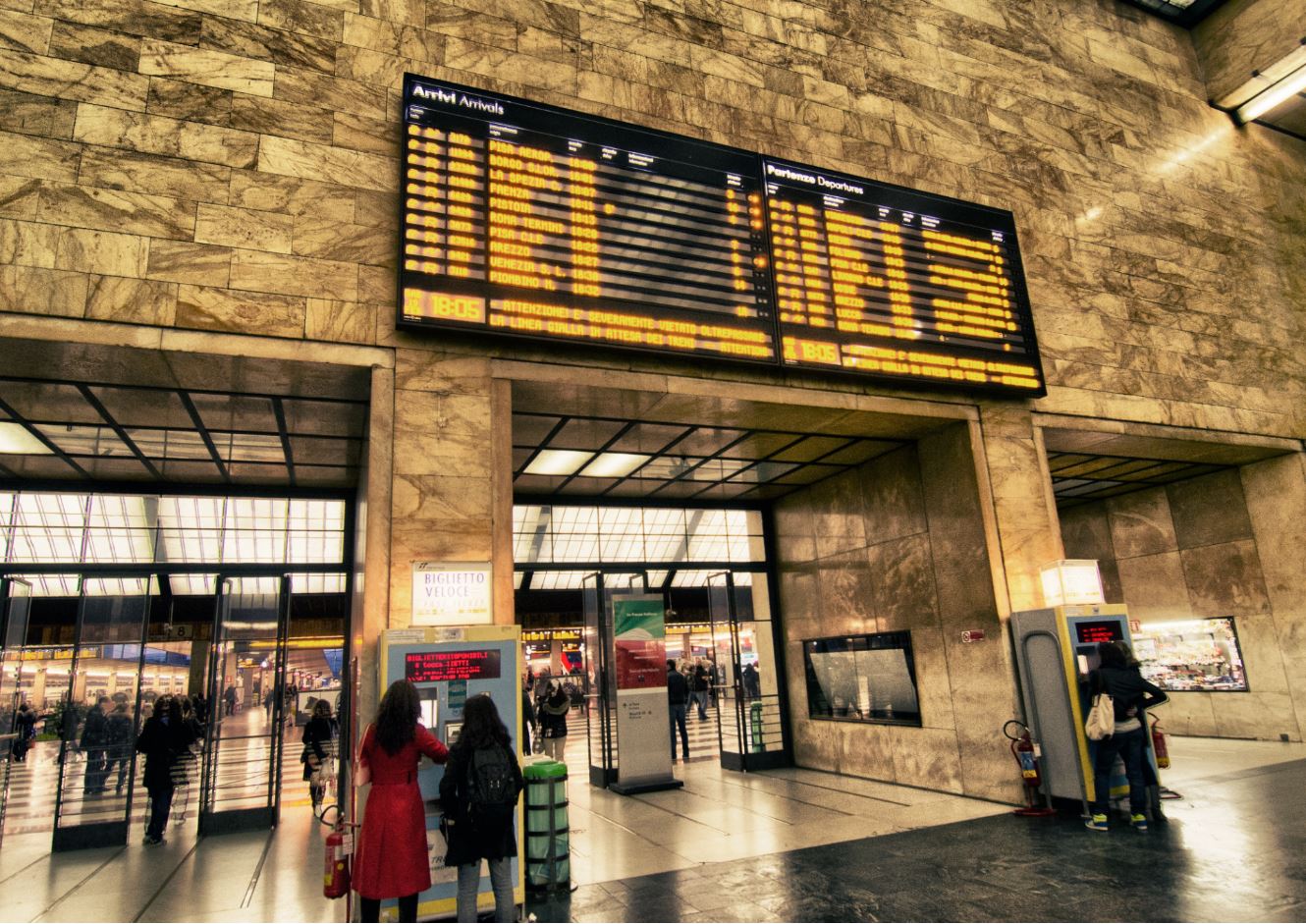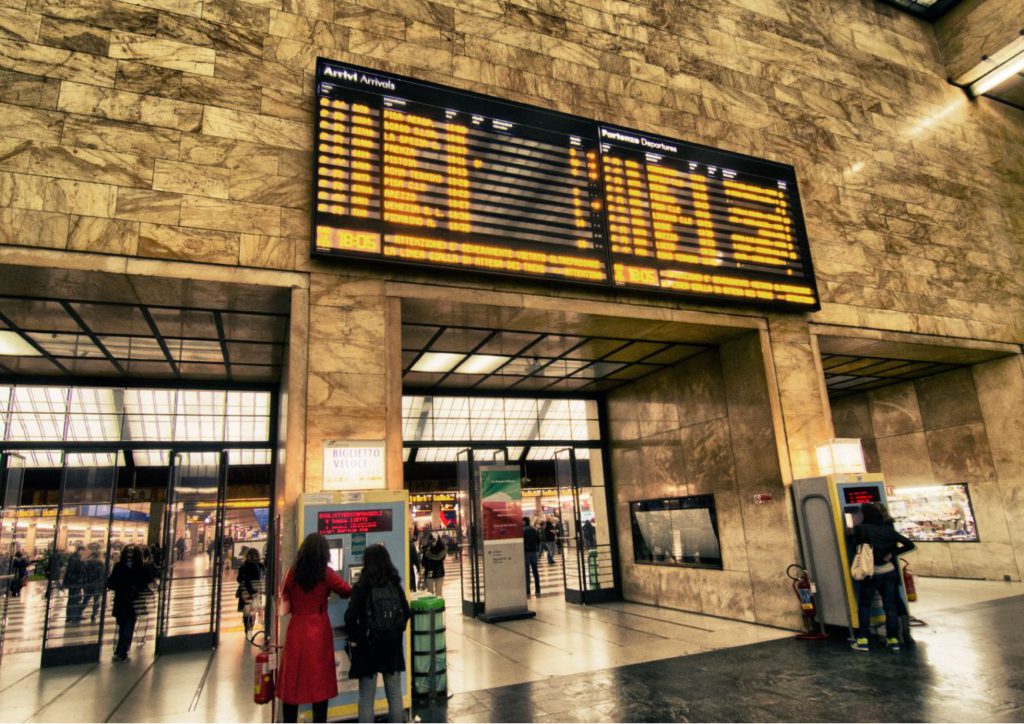 Best Time To Visit
The best time to visit Florence or Italy is during the summers. The weather is pleasant and the cities come to life. It also comes with a lot of crowd since Italy is one of the most visited countries in the world along with slightly higher prices of almost everything.
One upside is that the days are really long where sunlight is till as late as 10 pm which gives you more time to move around.
Winters are really cold and there could be some limitations due to cold weather and eventual snowfall. Although there is very less crowd even the tickets are cheaper for many attractions. You will save a lot if yo­­u plan to go during the off-season.
A good time to go could be April or October where it is still chilly and windy but not like winters. You may find comparatively fewer tourists around. Don't forget to take a warm jacket and an umbrella too.

How To Go Around In Florence
Florence is a fairly small city and you can easily get by in Florence on foot. Most of the tourist attractions are located in a small area and the maximum you will need to walk between the farthest points would be around 40 minutes.
Buses are also available at almost all routes along with trams which is a great way to see the city as well. I will not suggest buying a day pass for any of it because you will be covering most of the places on foot only. In any case, a single trip bus ticket will cost you €1.2 to anywhere and you can buy the ticket at a tabacchi (tobacconist)
Make sure you wear comfortable shoes or you may have to go shopping for shoes as well.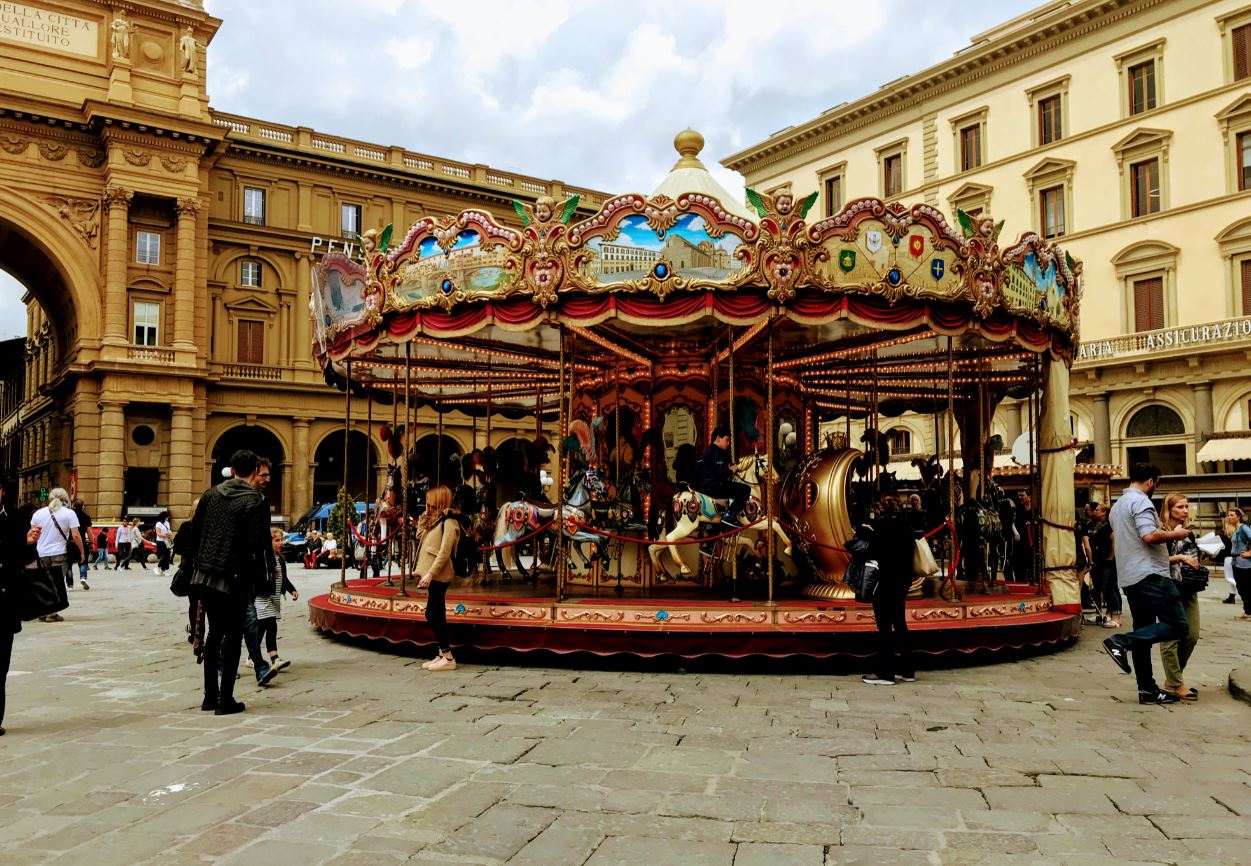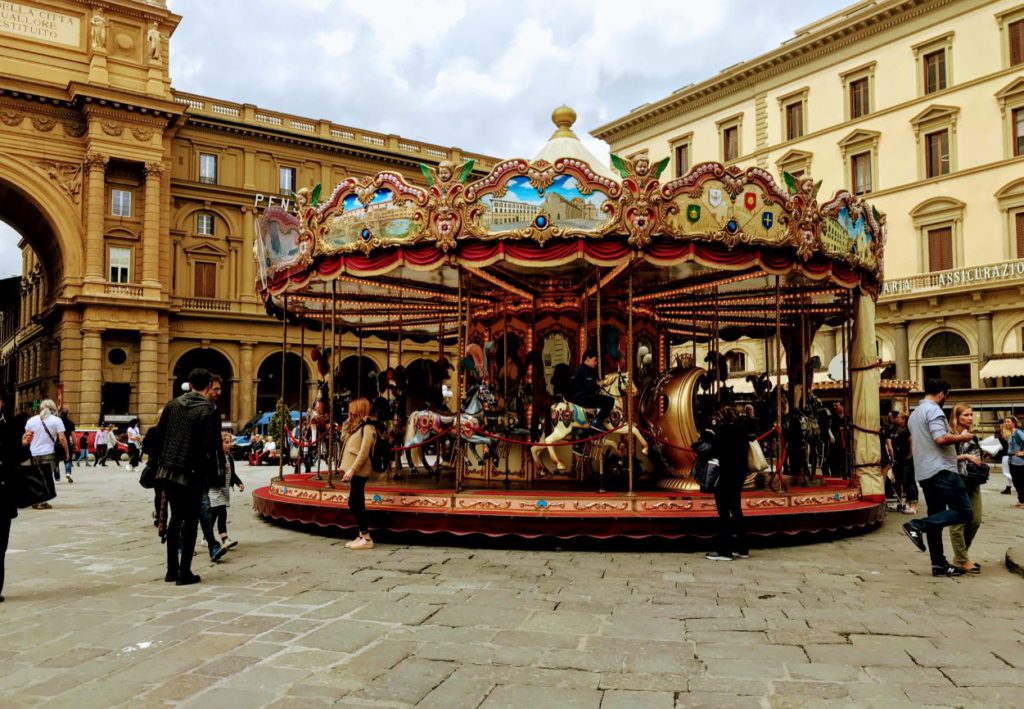 What To See In Florence
Like many other popular Italian cities, there is a lot to see in Florence and if you are willing to see most of them then a day will definitely not be enough. You can still do a day trip by picking 2-3 popular places and having a great time by planning ahead.
But if you want to experience Florence's history in-depth, take at least 2 days in the city. Add another day if you want to take a day trip to the beautiful Tuscany countryside and enjoy a little rural life.
Cathedral Of Santa Maria Del Fiore Or Duomo Di Firenze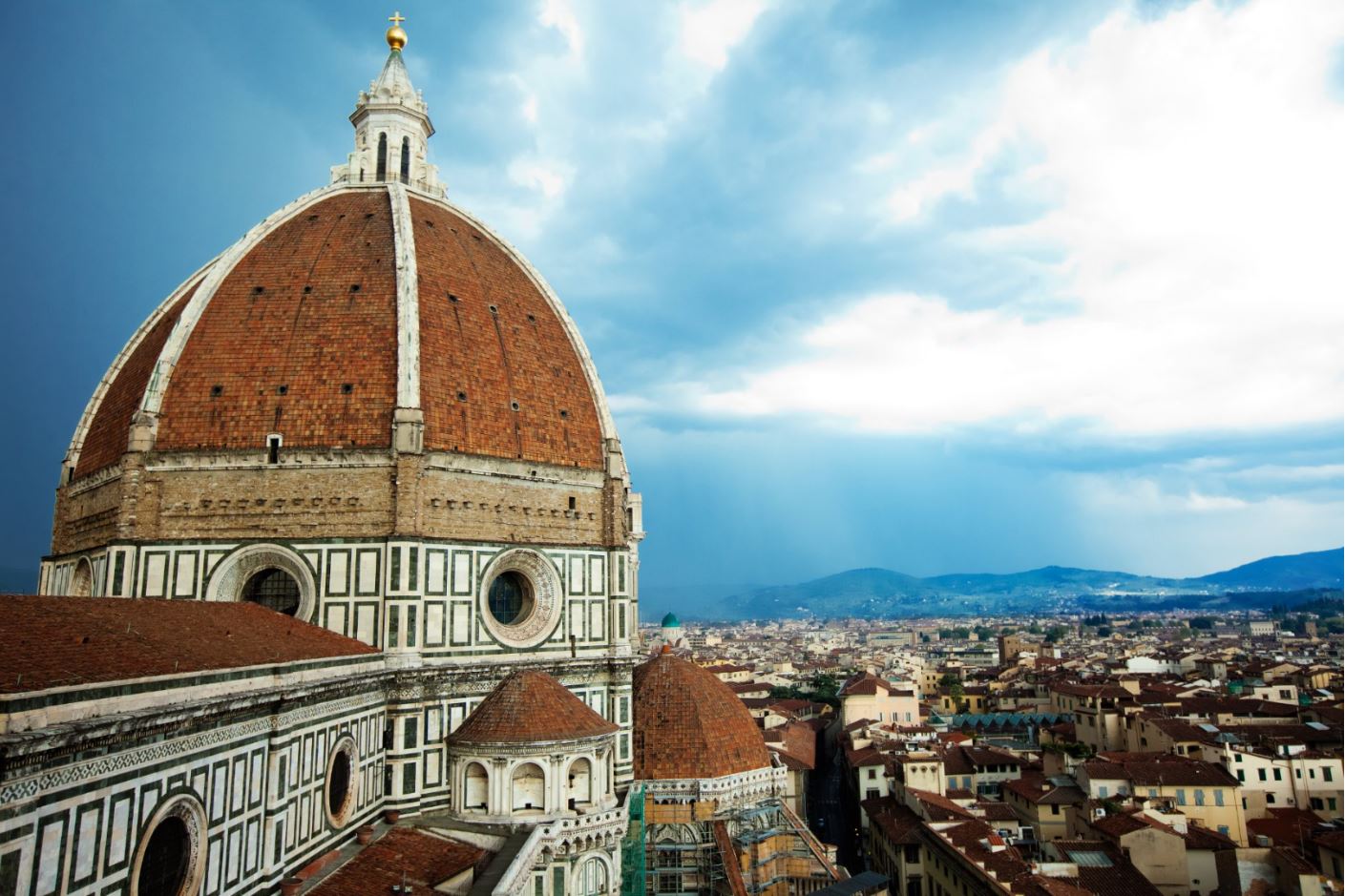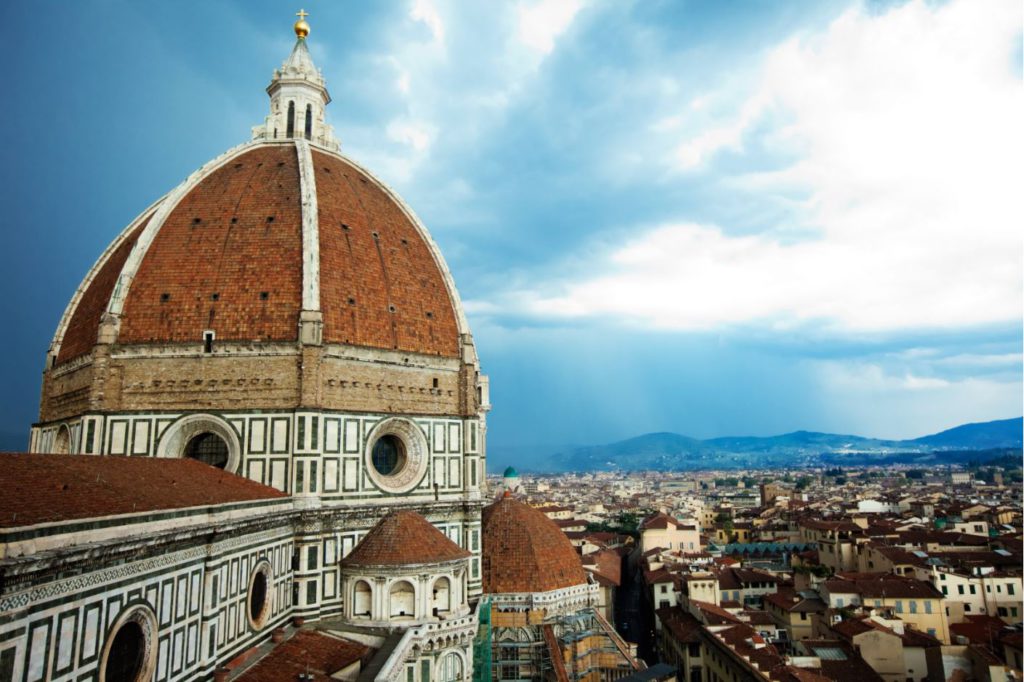 The Cathedral of Santa Maria is a large and beautiful church. It forms the centre of activity for Florence. The cathedral is known for its size which was the largest in the world when built in the 15th Century and took over two centuries to complete.
It is located on the Piazza del Duomo which is also a place you must spend some time as you can visit the major buildings of Florence in close vicinity – Cathedral del Duomo, Campanile di Giotto and Battistero di San Giovanni.
Italy at that point of time was ruled by city-states which always had a rivalry between them. At one point in time, the measure of a city's prosperity was seen in the greatest buildings and work of art done in them and Florence proved their dominance with the Cathedral of Santa Maria.
The most puzzling part of the construction was the dome. The size of the dome baffled the local architects for a long time. Filippo Brunelleschi later resolved this problem giving the dome its name as well.
It is a great sight to watch and can be seen by climbing up the dome through its 463 steps which give a glimpse of the city.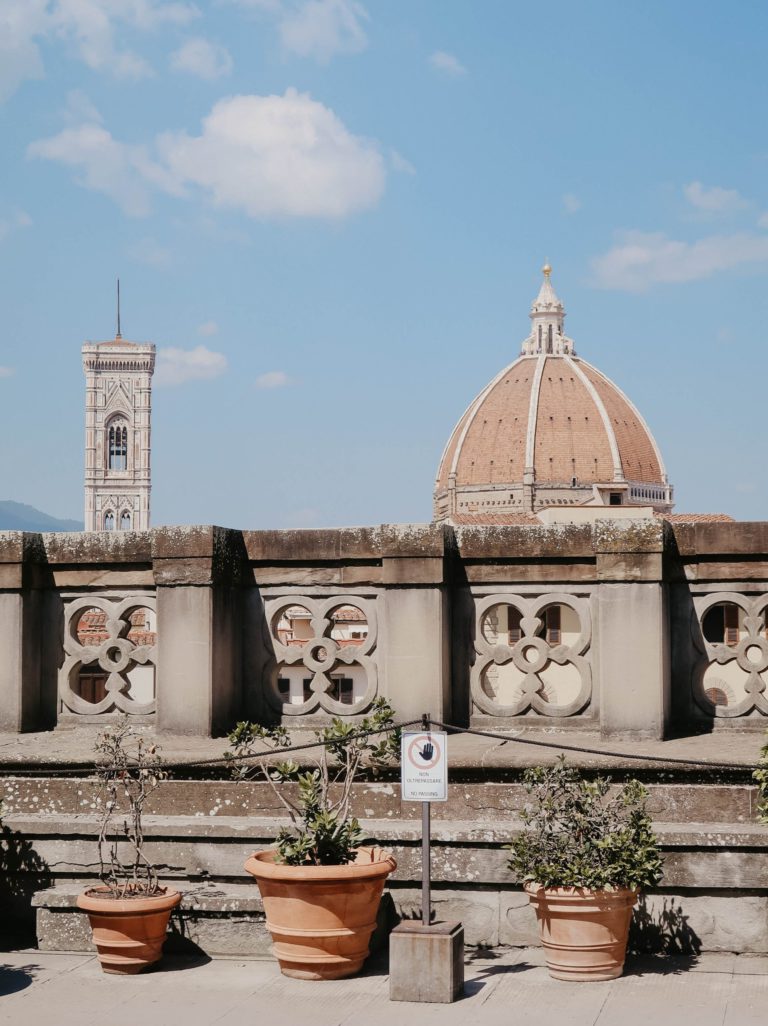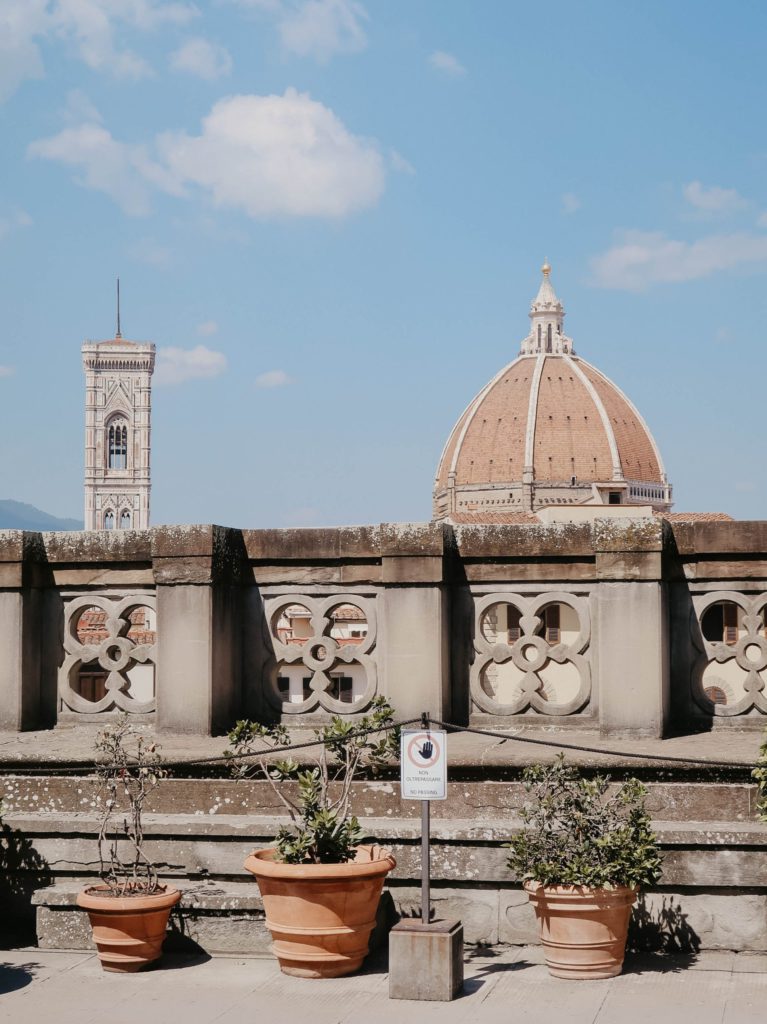 TIMINGS :
Monday, Tuesday, Wednesday and Friday: 10 am – 5 pm
Thursday: 10 am – 3:30 pm (depending on the month)
Saturday: 10 am – 4:45 pm
Sunday and public holidays: 1:30 pm – 4:45 pm
The Cathedral's opening hours do not coincide with the opening times of the dome. Visitors can climb the dome every day from 8:30 am until 7 pm (On Saturdays until 5:40 pm). It is closed on the bank holidays.
Cost: Ticket starts from €18 which includes the entrance to the Cathedral, the Dome, the Baptistery, Crypt, Campanile di Giotto and the Museo Dell' Opera del Duomo and can be bought online on the official website
Florence Dome Climb: Priority Entrance Tour
Tip: I will highly recommend reserving the ticket online in advance and going there early in the morning as soon as the entry starts. The area becomes extremely crowded during mid-day and you will end up spending a lot of time in lines
Note: Dress appropriately if you want to visit the cathedral. Sleeveless t-shirts, dresses, shorts or anything above the knee and off-shoulder dresses are not permitted.
Also check out: Cafeteria Delle Oblate is a great place with a view of the cupola. It is located on the roof terrace of Biblioteca Delle Oblate, a public library very near to the cathedral.
The Uffizi Gallery & Galleria Del'Accademia
You may not be a great admirer of art and I can understand that. But you must visit at least one of the two most popular galleries in Florence or even Italy. The Uffizi Gallery houses art from the most famous painters of the renaissance period.
You may have heard of artists like Botticelli, Raphael, Titian, Michelangelo, and Giotto. 'The Birth of Venus' by Botticelli is the most famous of all along with a few early works from Leonardo da Vinci as well.
If you are an art enthusiast you can spend around 2-3 hours here. If you are not, I would suggest read a little on the internet on some of the artworks and have a go.
Ultimate Uffizi: Priority Entrance Small-Group Tour
The most famous work in Galleria del Accademia is the sculpture 'David' by Michelangelo. It is a magnificent work of art and makes you wonder of the inhuman skills of the sculptor. Although if you are short on time you can skip this. Instead see a replica of David at the Piazza Della Signora next to the Uffizi Gallery.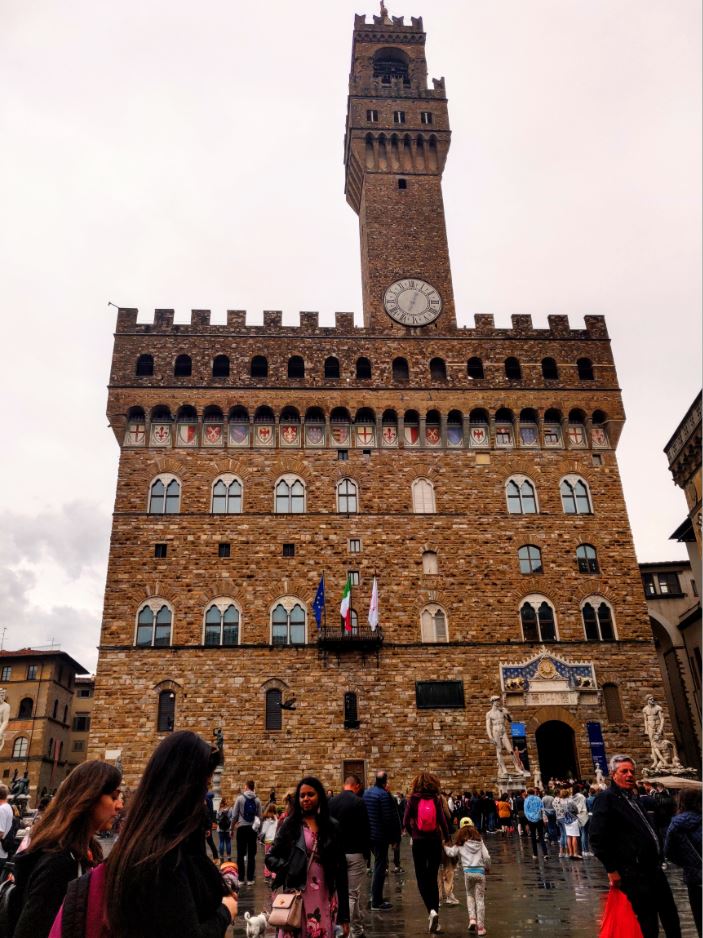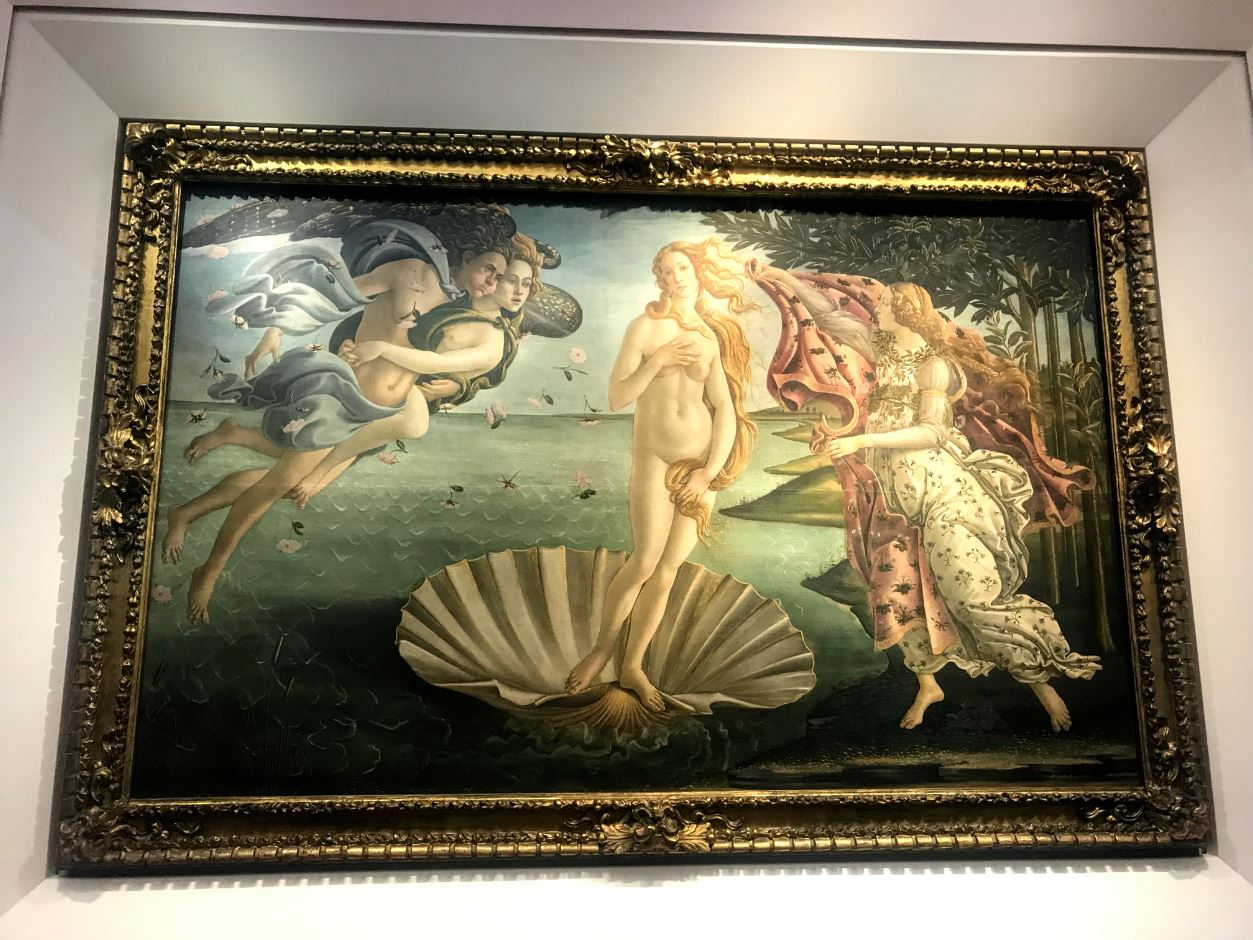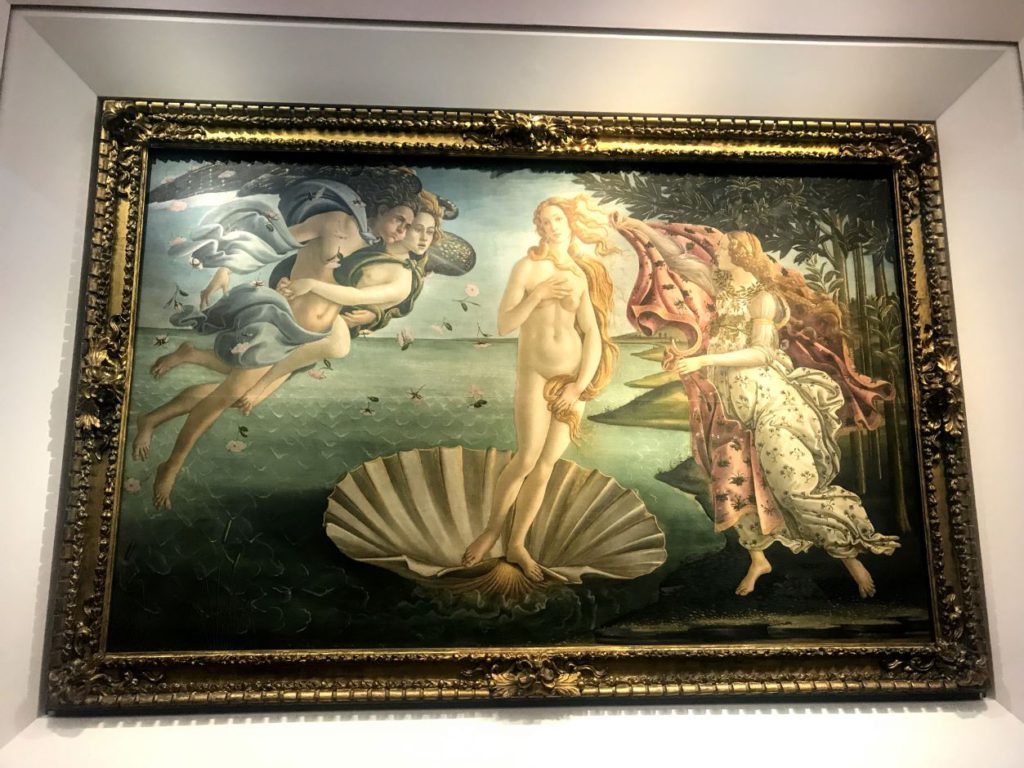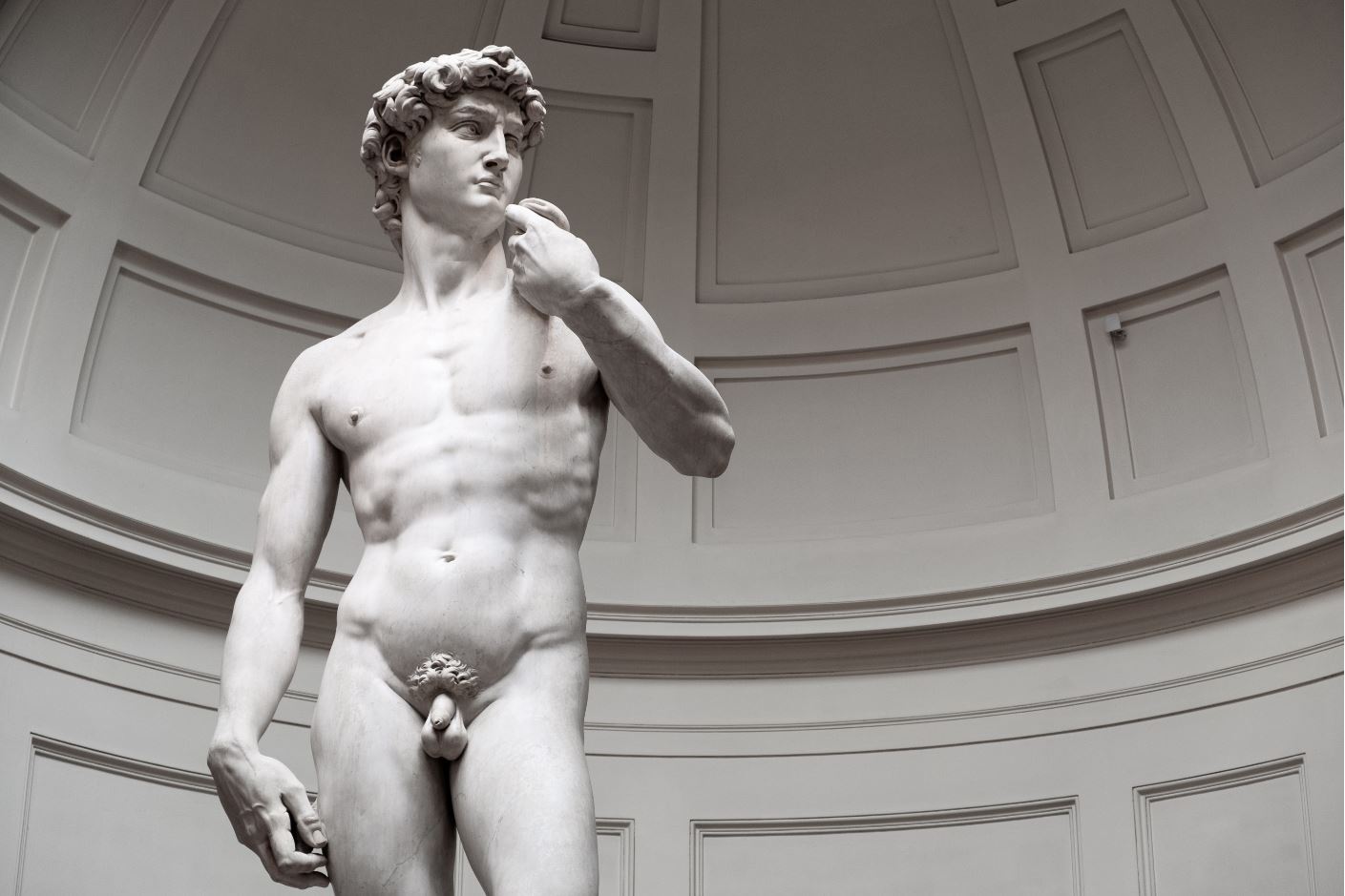 Timings: 8.15am to 6.50pm Tuesday to Sunday. Closed on Monday.
You will have to book the tickets specific to the timings as per availability and reach there around half-hour before.
Cost: Price of ticket from March to October is €24.
Price of ticket from November to February is €16. Concession for Children and students applicable and can be booked on the official website
Tip: The tickets to the museum must be booked beforehand. If you are willing to pay more, you can check for skip-the-line options. You can also opt for an audio guide once inside which is €6 per person. It's perhaps not the best but it will still give you some perspective on what you are looking at in the museum.
Also Check out: Piazza Della Signora is like an open-air museum. It hosts many famous sculptures along with many fine restaurants and café with a great view. Beware of the cuperto (service charge) though. They charge extra for the view if you sit down at any.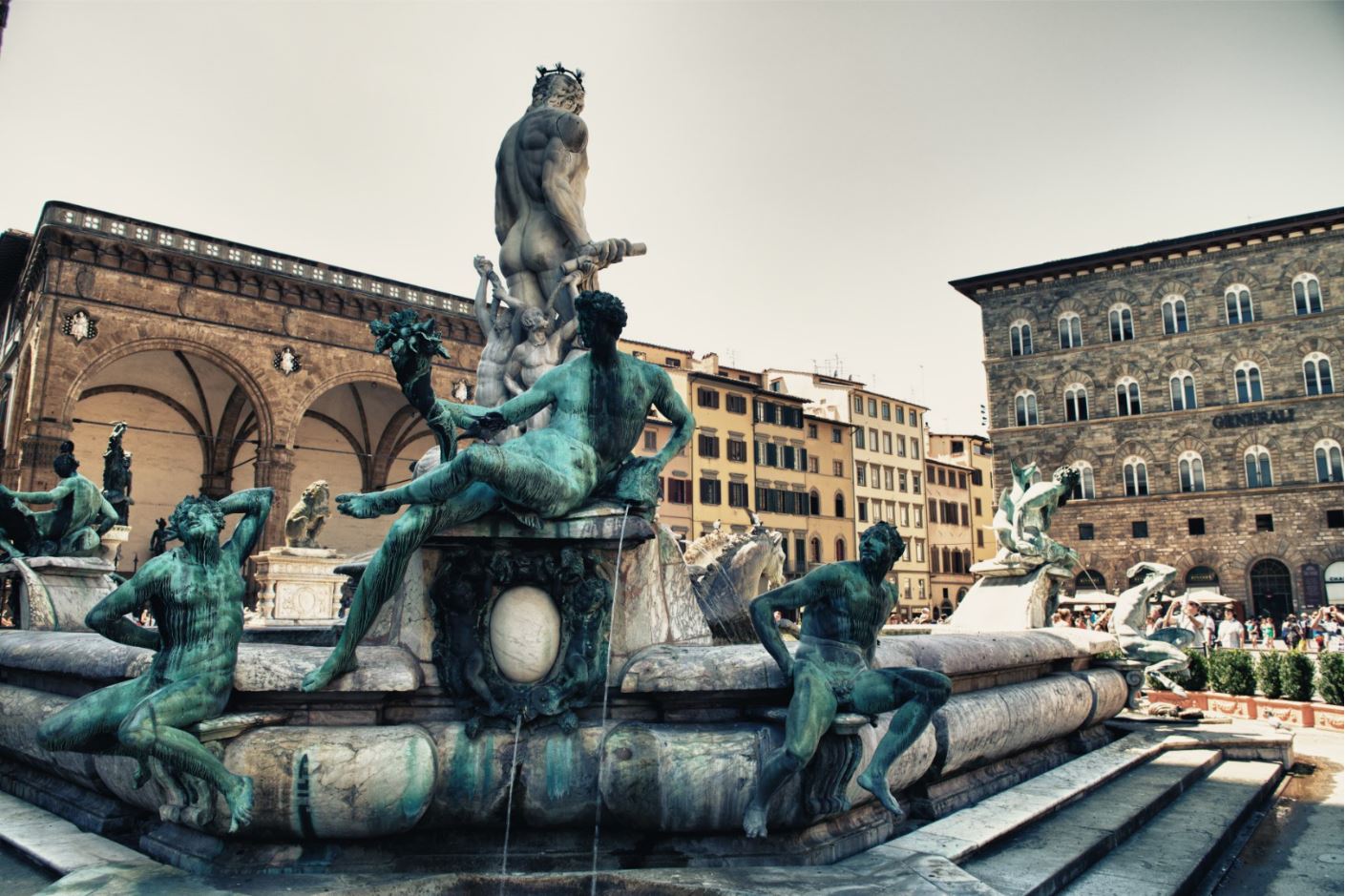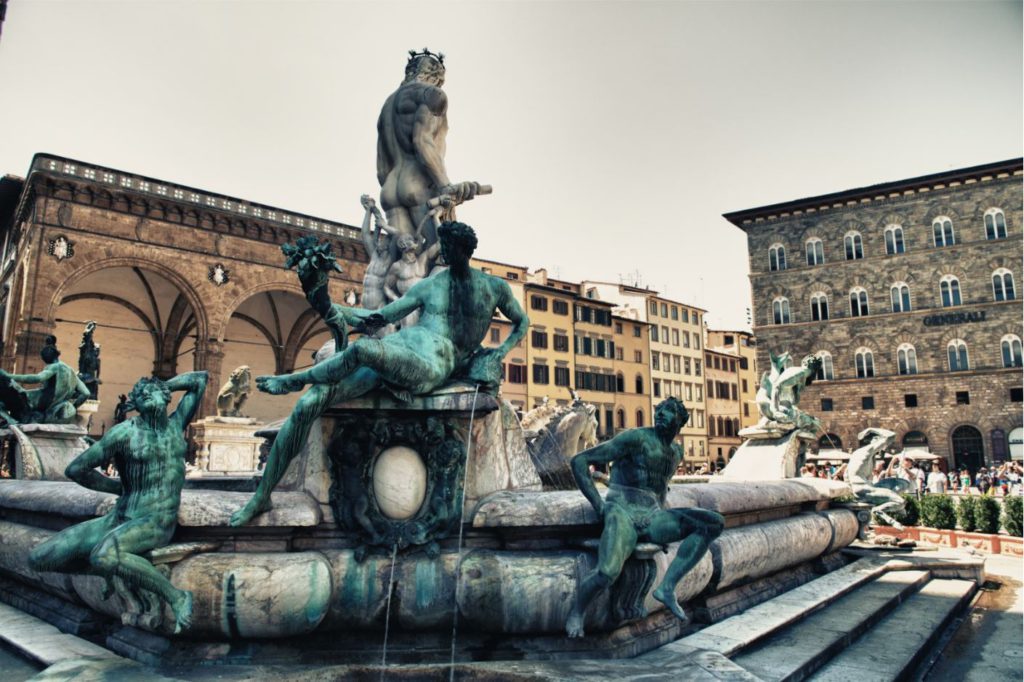 Mercato Centrale
Do you think I will only talk about colourful drawings and nude statues? Well here is something important. For a great lip-smacking lunch you can head to Mercato Centrale which is the most popular food market in Florence. You may end up missing it while walking through. It does look like a warehouse from the outside since it is not open air.
On the ground floor, you will find vendors selling fresh fruits, wine, cheese, meat, spices, oil, and other local produce. However, if you are looking for something ready to eat head to the top floor. You will find a busy food court with stalls with all kinds of regional cuisines.
We had a Florentine steak which again along with Panini is a popular local delicacy.
Timings: Monday to Saturday from 7 am to 2 pm. Additional timings on Saturday from 4 pm to 7 pm.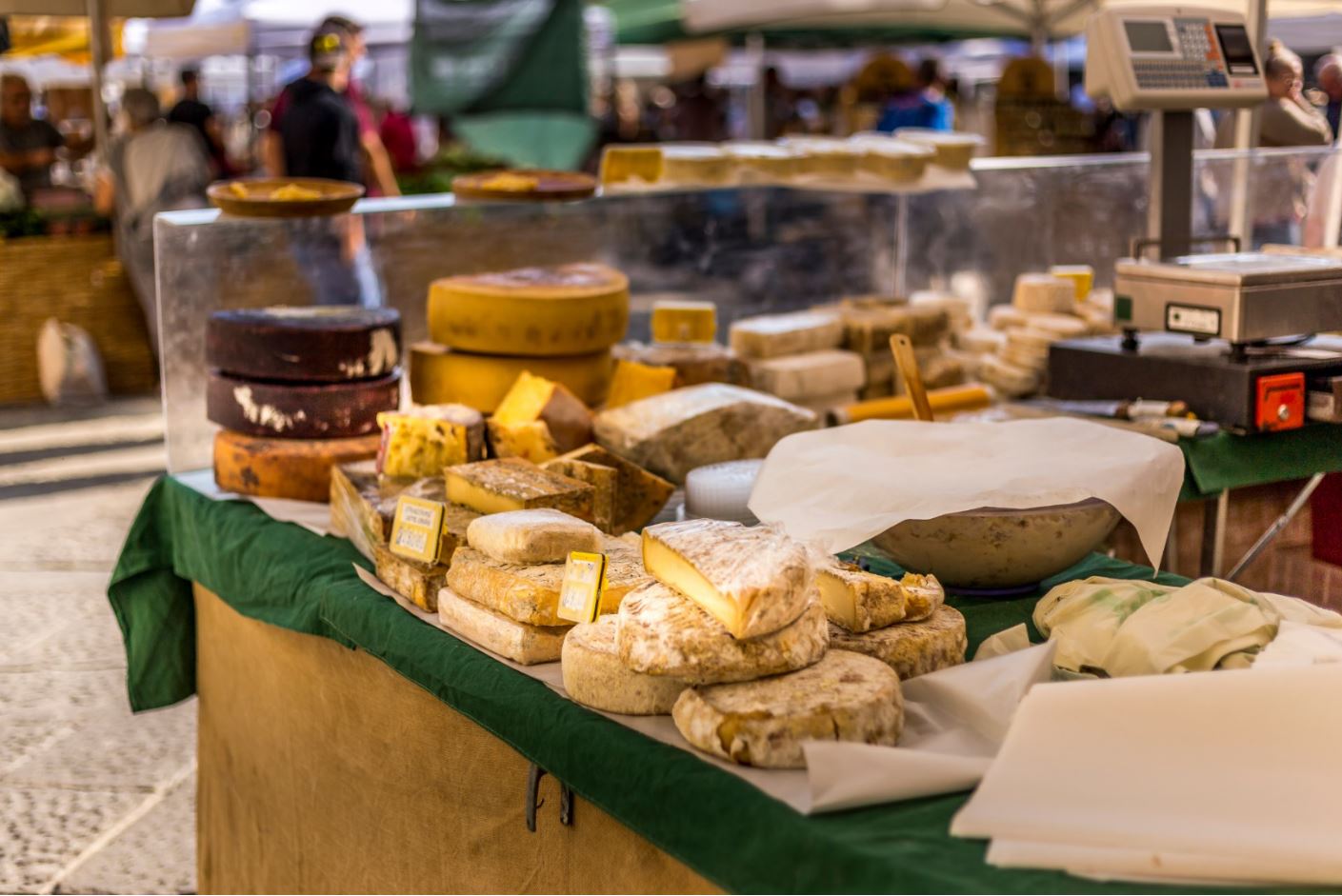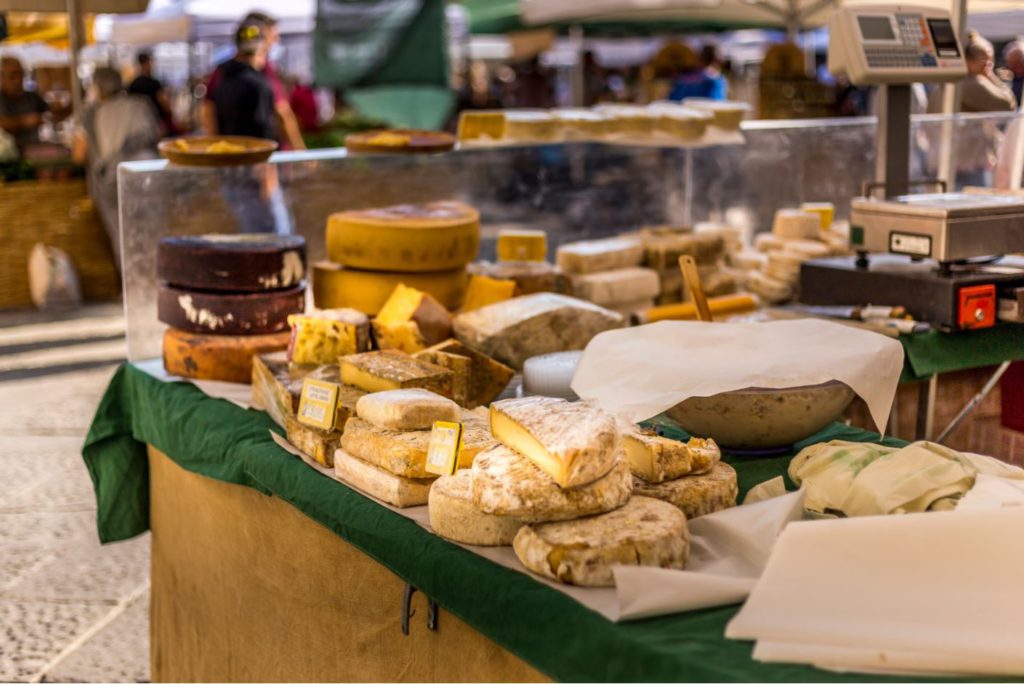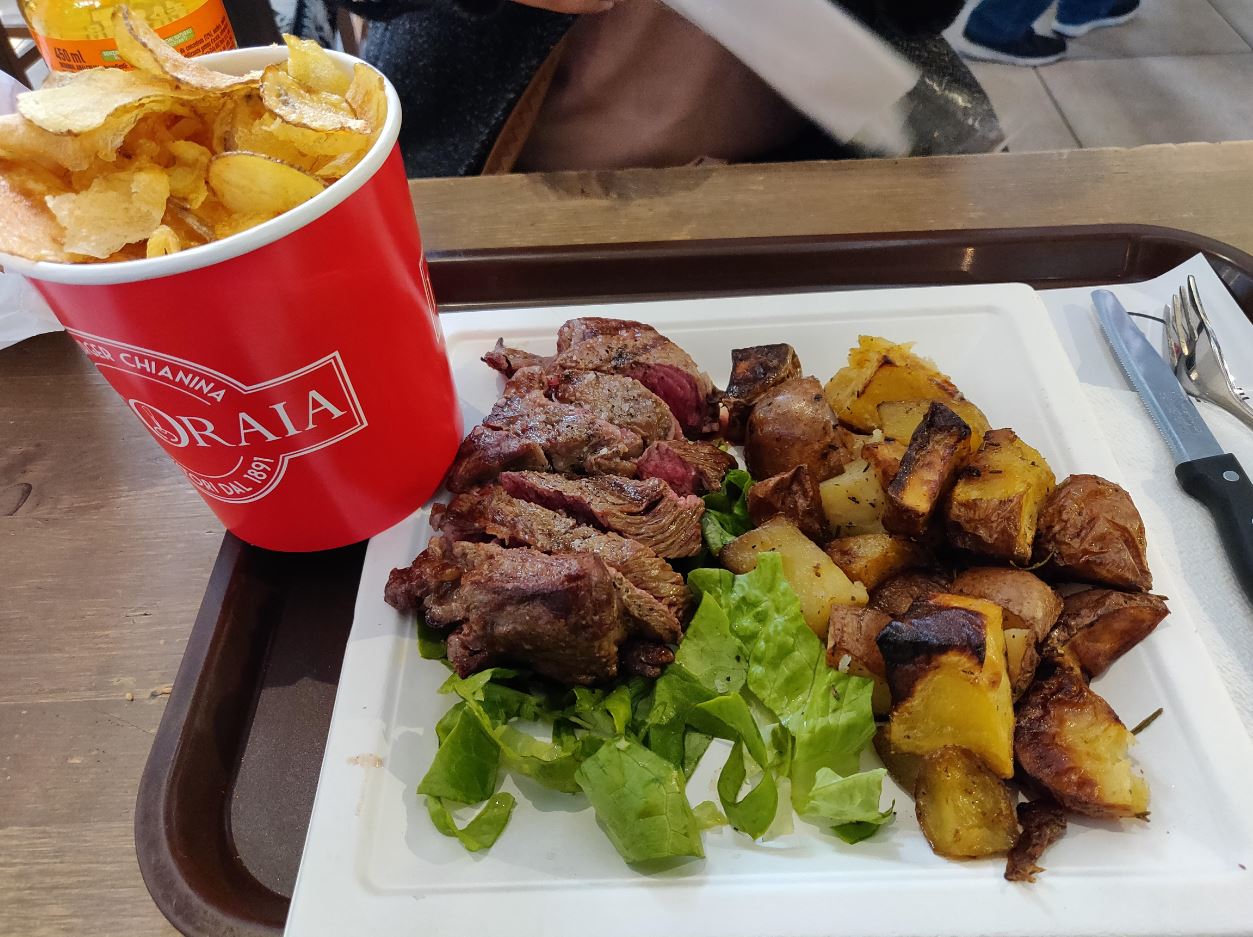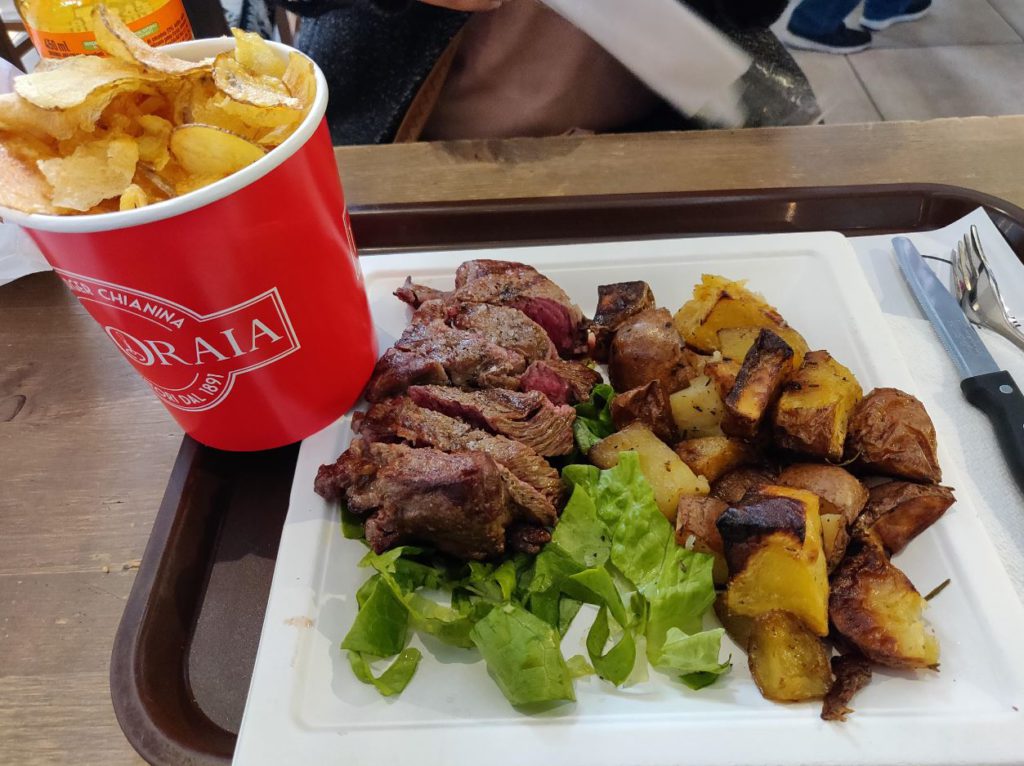 Ponte Vecchio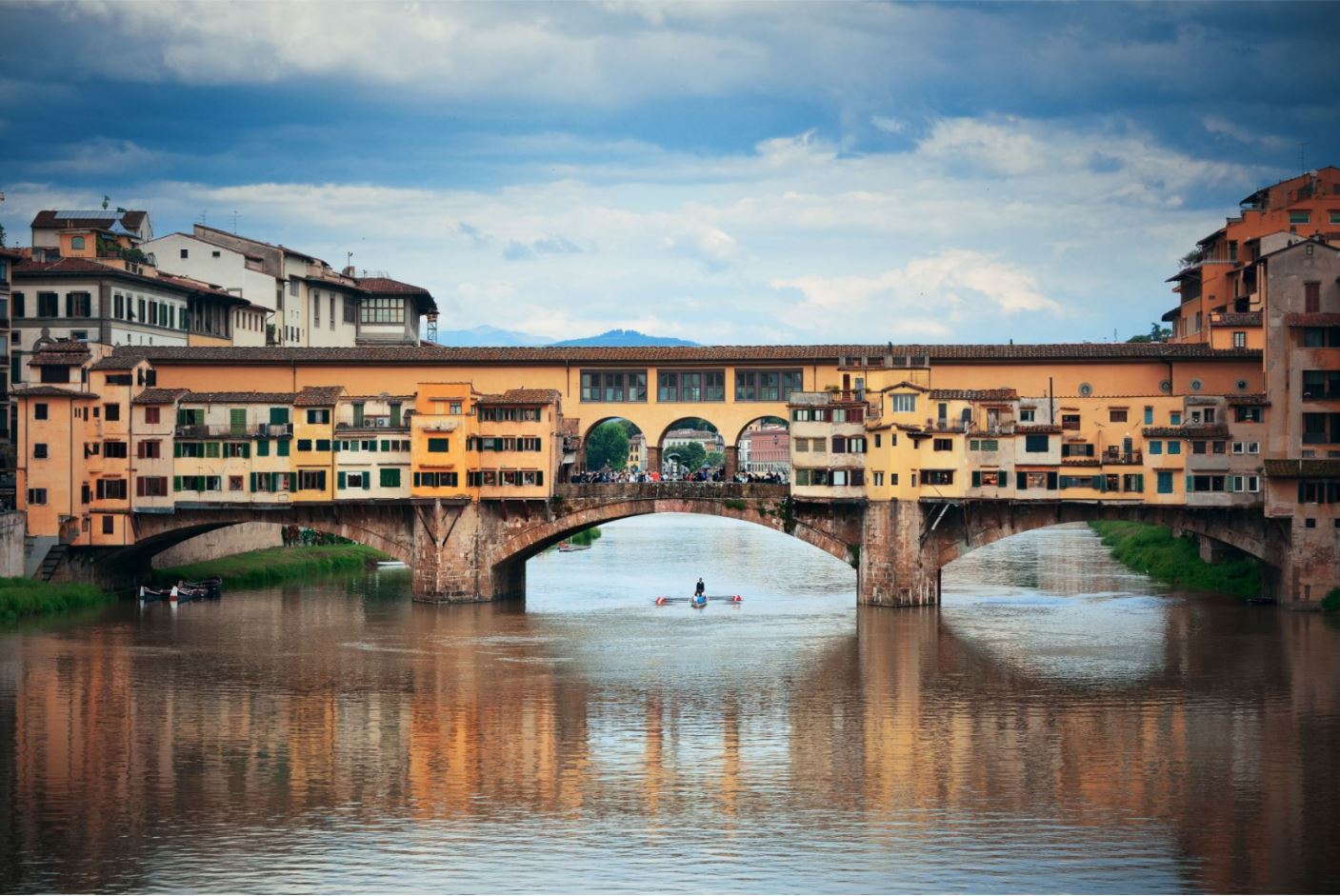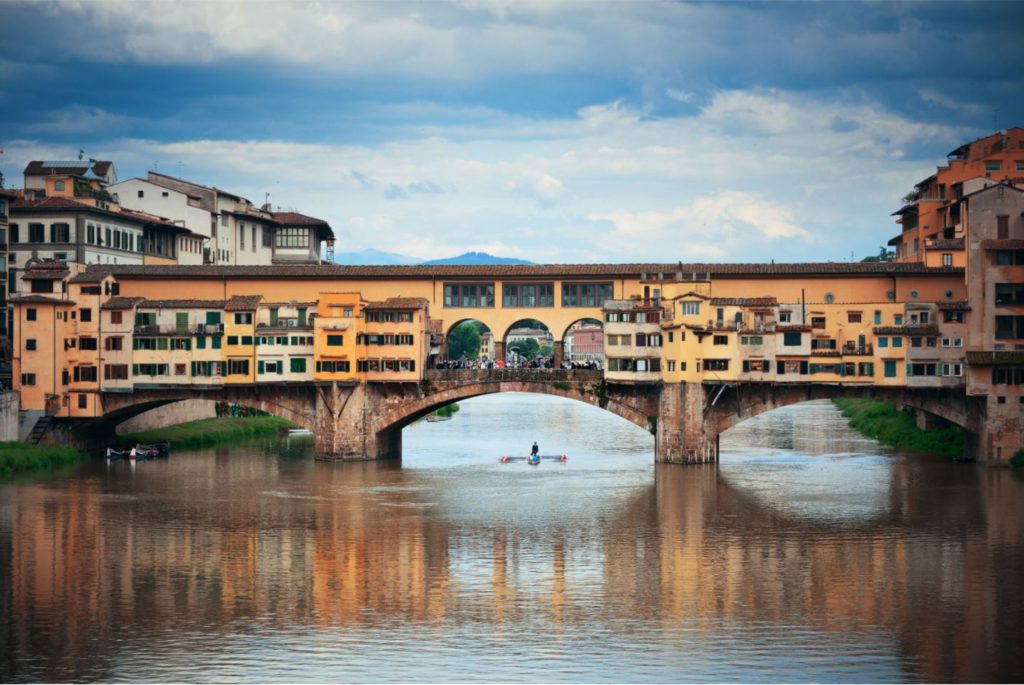 Ponte Vecchio is the symbolic bridge of Florence. It is also the oldest stone bridge in Europe although it has been reconstructed several times. The bridge connects Palazzo Vecchio to Palazzo Pitti and is a must-visit spot in Florence.
A number of jewellery shops lines the bridge on both sides. Butchers shops once resided here that were removed after the request from Ferdinando I de Medici complaining about the smell of their most important passageway.
You can also take a boat trip to Arno River if you get a chance. One gets to see the bridge from a completely different point of view.
Timings: Open at all times
Cost: Free of Cost
Piazzale Michelangelo
After all the walking around inside Florence, you must reward yourself with the greater picture. And if you are still wondering how the heck people take those damn lovely photos of the city you must head to Piazzale Michelangelo.
The Piazzale is a vast public terrace meant to give people a view of the whole city. But it may be a bit of an effort to reach here. The evening is a great time to catch the sunset here.
The best way to reach here is to walk. The best way to explore Florence is on foot. If you are walking from the heart of the city to the Piazzale you will see the most and the best of Florence. That includes the Arno river and Ponte Vecchio.
If you are not up for the walk, you can take a bus (number 12 and 13) from the train station or the taxi stand. A cab would cost you around €15
Timings: Monday-Saturday: 9.30 am to 1 pm and from 3 pm to 7 pm. Sundays: 3 pm-7 pm
Cost: Free of Cost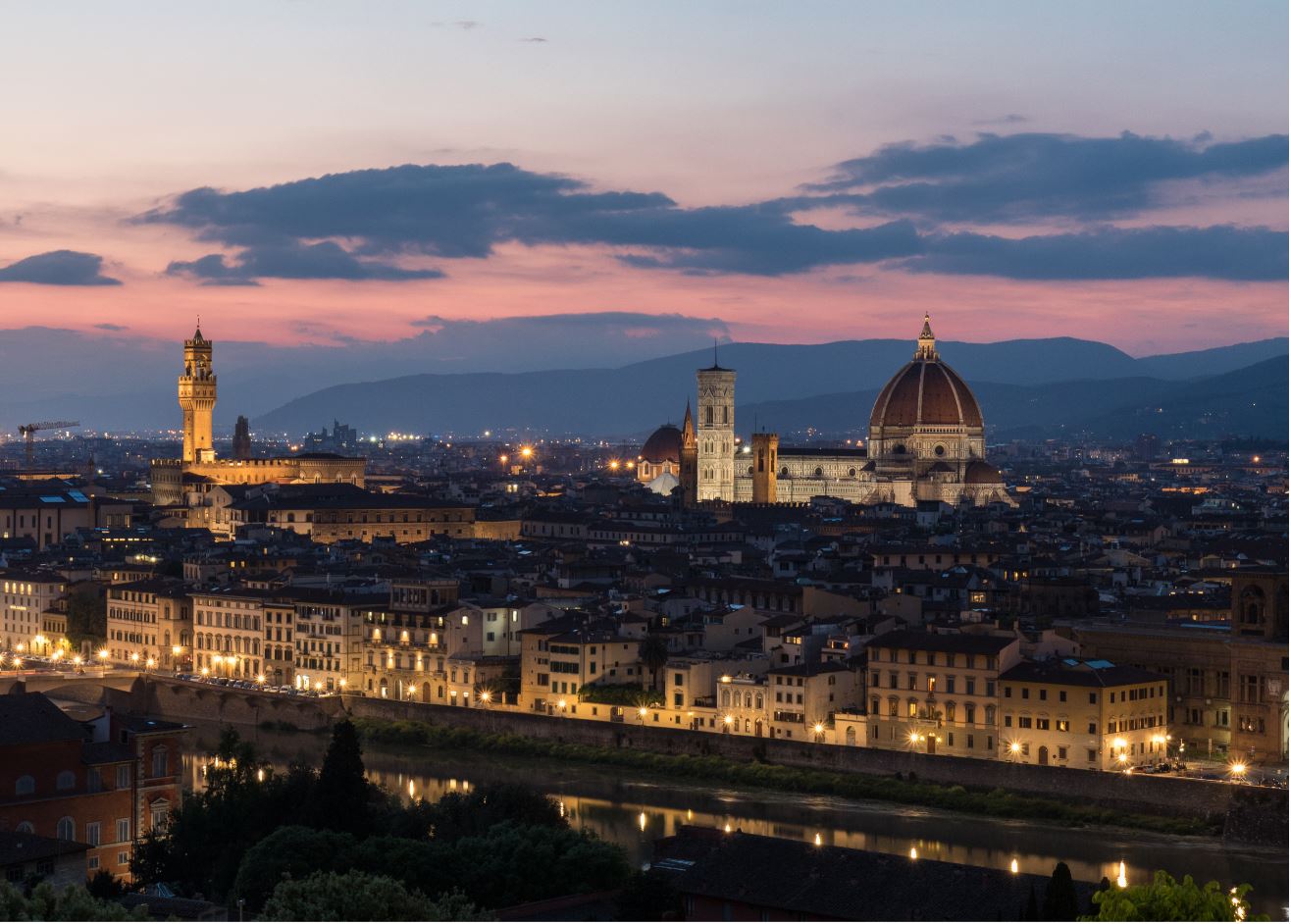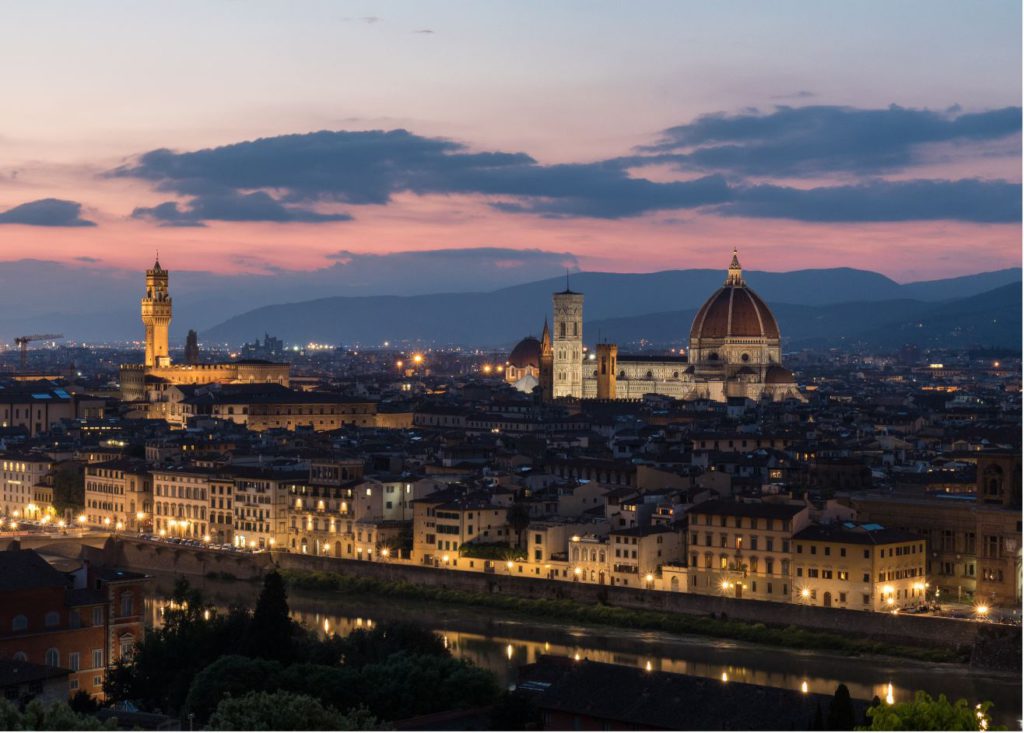 Oltrarno Area
In case you are fed up with the crowd and want to experience Florence in a "quieter" mood, you can head to the Oltrarno area. It is on the left side of river Arno and relatively farther from the main tourist area. Most of the tourist don't choose to visit the place if they are visiting Florence for only a day.
The area consists of Pitti Palace, Boboli Gardens and Santo Spirito square.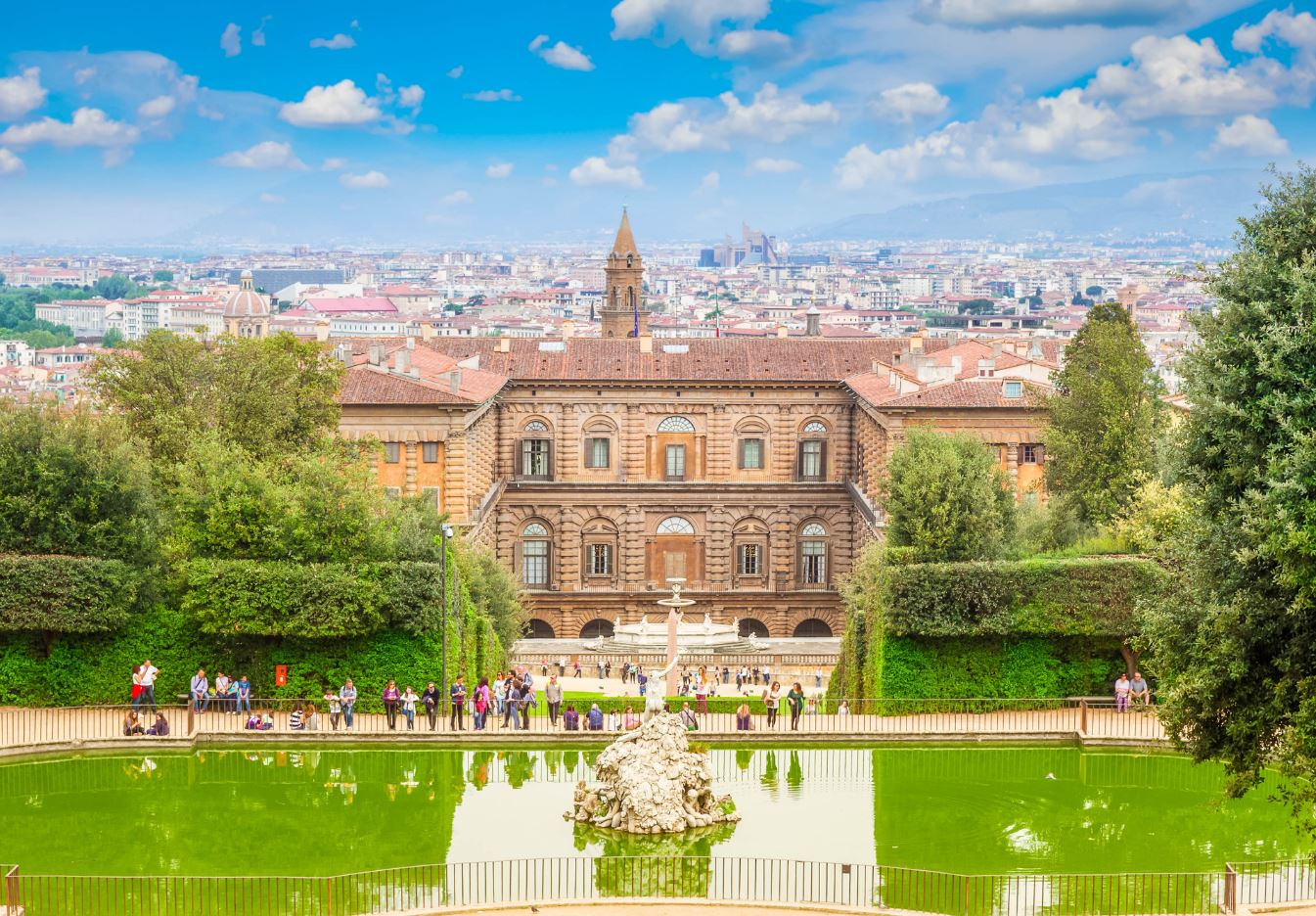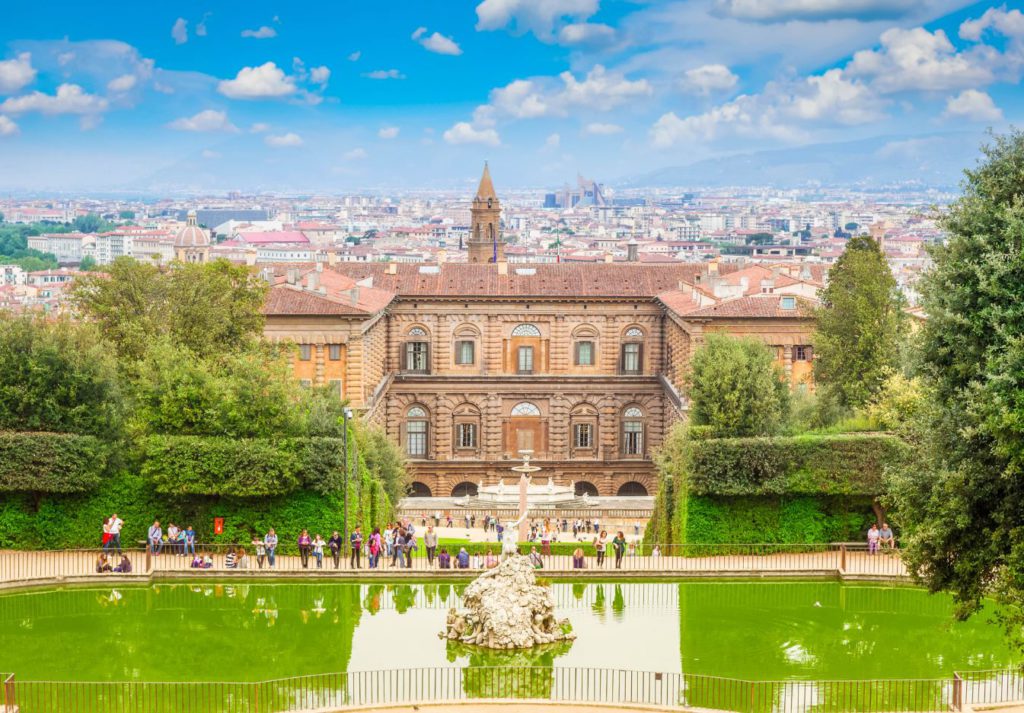 Pitti Palace is yet another example of Florence prosperity which took around 4 centuries to complete and housed three dynasties. The last heiress of the Medici family handed over the palace along with more than 500 pieces of art to the government.
Timings: Monday to Sunday: 8: 15-18:00
Cost: A full price ticket is €16.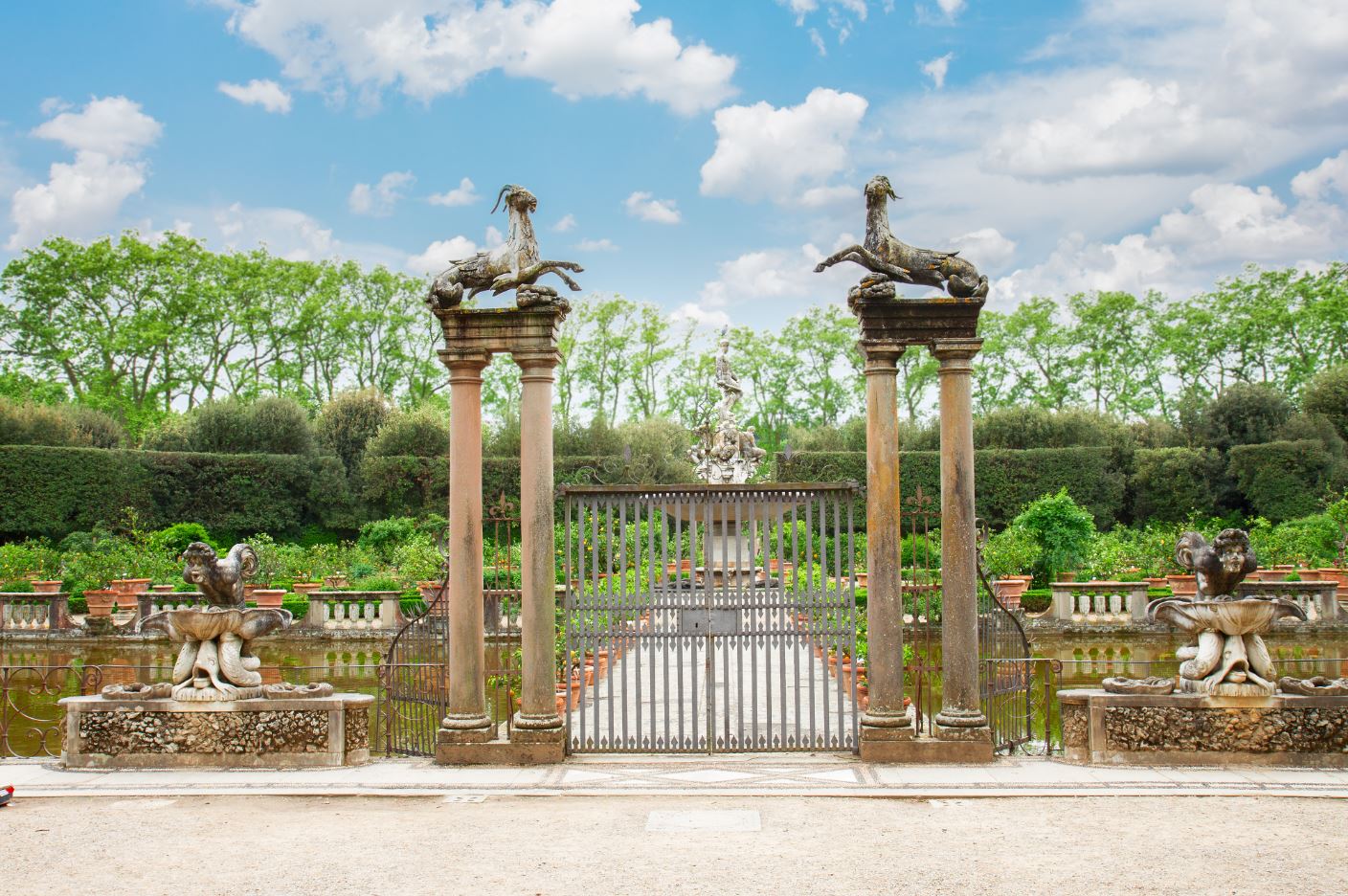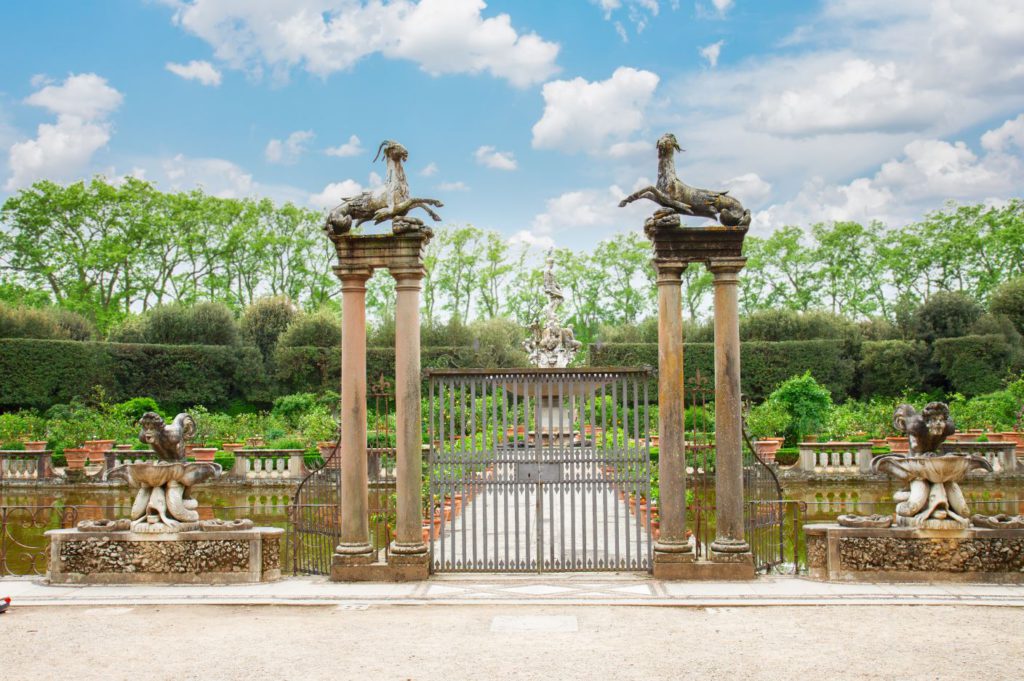 And then there are the Boboli gardens which can only exemplify the luxury segment in gardens if there is one. Apart from the foliage and the botanical segments, it is decorated with many sculptures, fountains, and pavements.
I wonder how fun it would be to design this. Choose a cooler time to visit if you in Florence in summers although you may still find it crowded.
Timings: Tuesday to Sunday from 8.15 am – 4.30 pm (in winters) to 7.30 pm (in summers). Do check the timings for the month you visit. Last entry is one hour before closing.
Cost: A full-price ticket is €10.
Again, a quieter spot away from the bustling tourist area Piazza Santo Spirito is a local favourite. A farmer's market lines up in the morning, pubs and restaurants in the evening. After a visit to the gardens in the evening, why not choose to have dinner here as well before heading back to the other side.
Where to Stay in Florence
While it depends upon a lot of factors, I will definitely suggest you stay somewhere close to the main area i.e. near the Duomo. Some places nearby even have a view of the Duomo from their terrace. And you can visit the square early in the morning when it's empty. Another great location would be near Ponte Veccio with the view of the river.
That being said, if you are staying long term, staying on the other side of the Arno river giving you more privacy. I will especially suggest somewhere near Boboli gardens or Piazzale Michelangelo if you have a vehicle of your own. Large independent homes will do well for a family. Here are some options you may like.
Hostels: Leonardo House, Hotel Romagna, Emerald Palace, Mia Palace B&B and Hostel
Places To Eat
If you have been in Italy for any amount of time I am hoping that you have had gelato till now. But a good gelato place can make your day. While a bad can make you hate it for quite some time. Avoid the ones near the main tourist areas. They may use artificial ingredients to make gelato more colourful and creamy.
Vivioli Gelato is a great place in Florence to check out some. They have been around since the 1930s and are still very popular.
Check out this fantastic place which offers to teach you how to make authentic Italian gelatos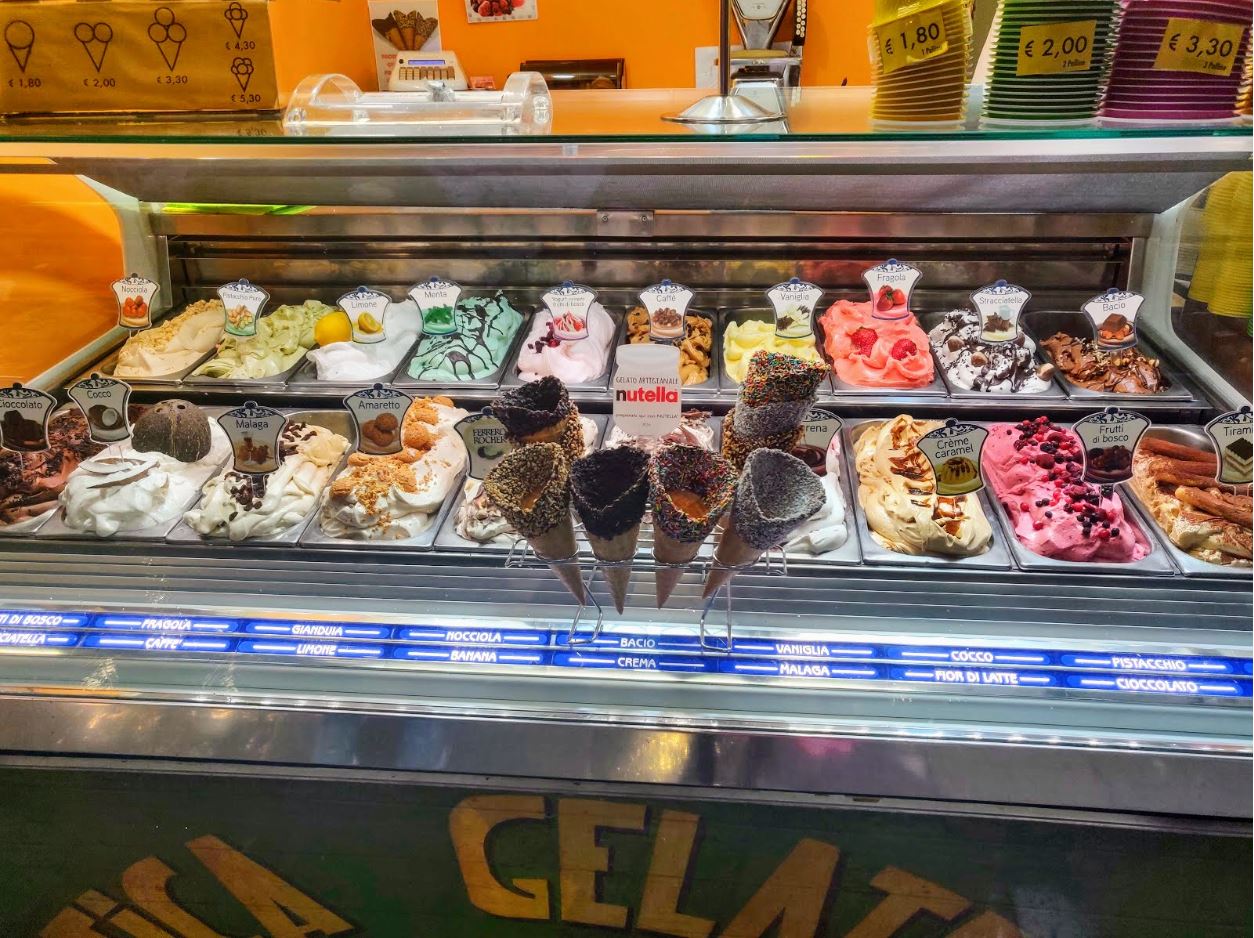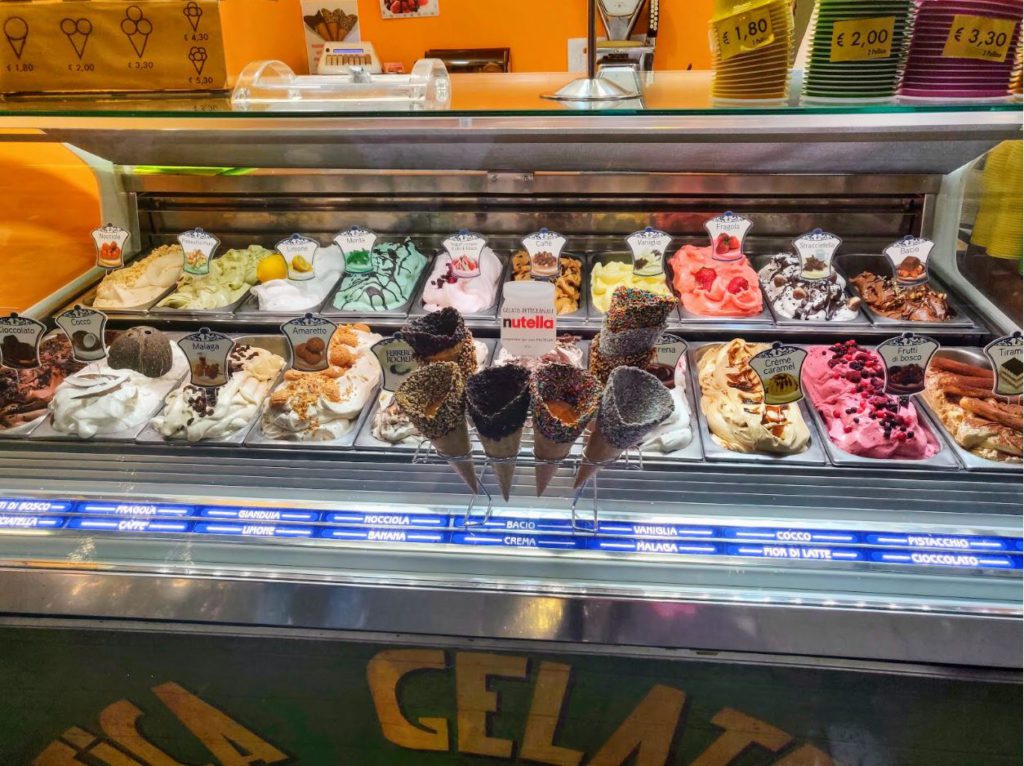 Save On Pinterest


Related Articles