10 May

The Best things to do in Milan, Italy

Milan is a lot more than just a fashion capital. It is one of the most important cities of northern Italy along with Rome, Venice and Florence with a very distinctive culture of its own since there has been so much history in different parts of this country. Milan is also a financial hub and home to Italy's national stock exchange. It has made the city much more glamorous owing to a lot of high-end restaurants and shopping destinations.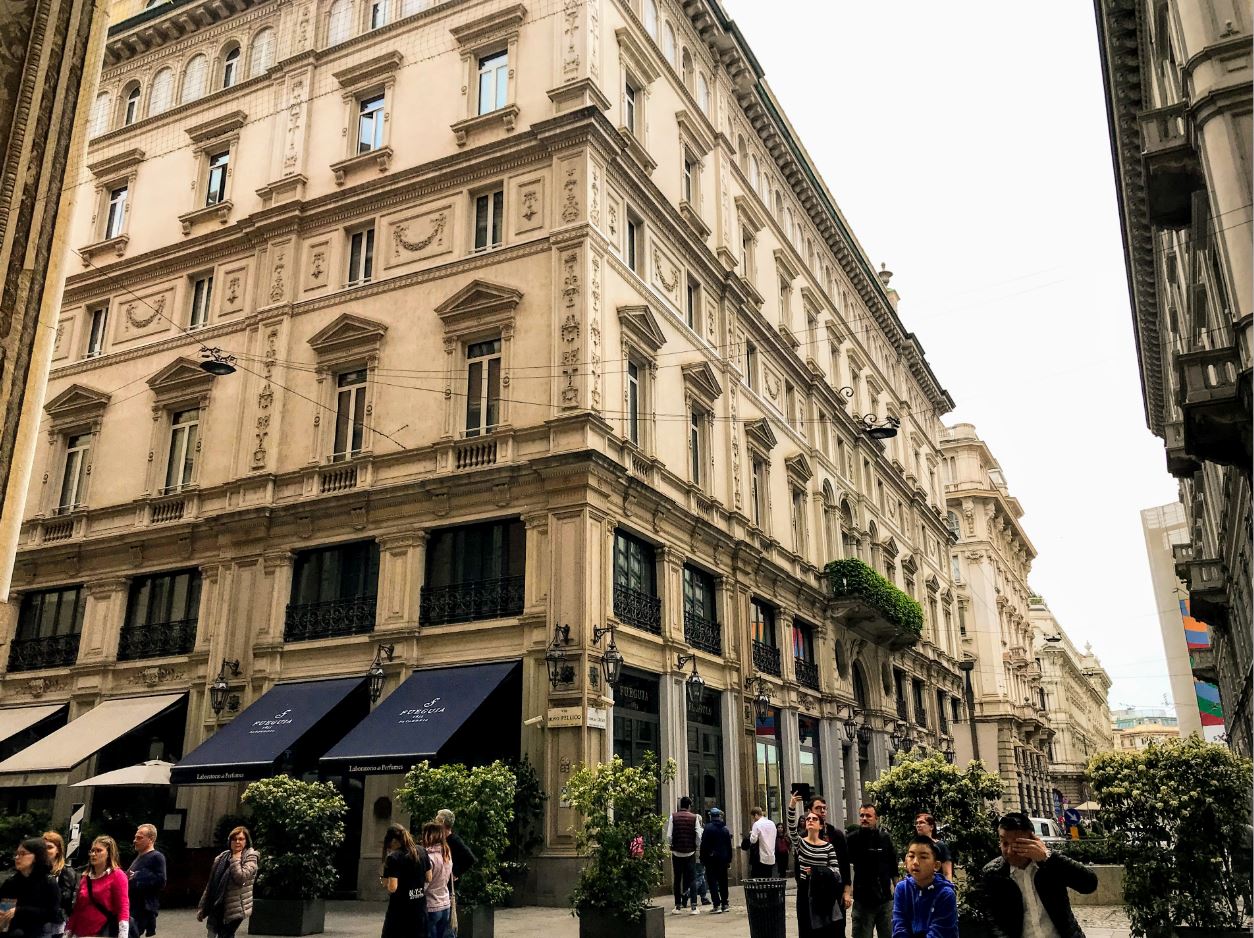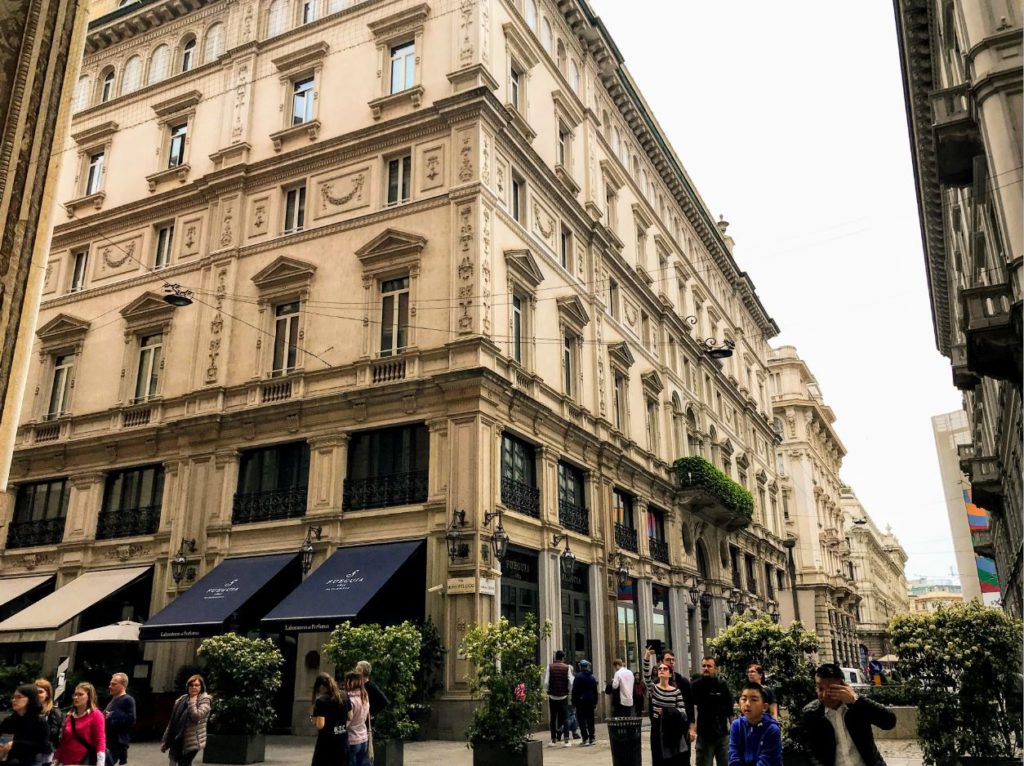 Milano Fashion
But fashion is Milan's salient essence and probably Italy's also. Italy is a profoundly beautiful country. It is the birthplace of the renaissance and a keeper of best work of art that has happened in the history of the world. It was also obscenely lavish when it came to lifestyle. The mix of its beauty and extravagance pushed over to the modern world has made Italian fashion as it is so today.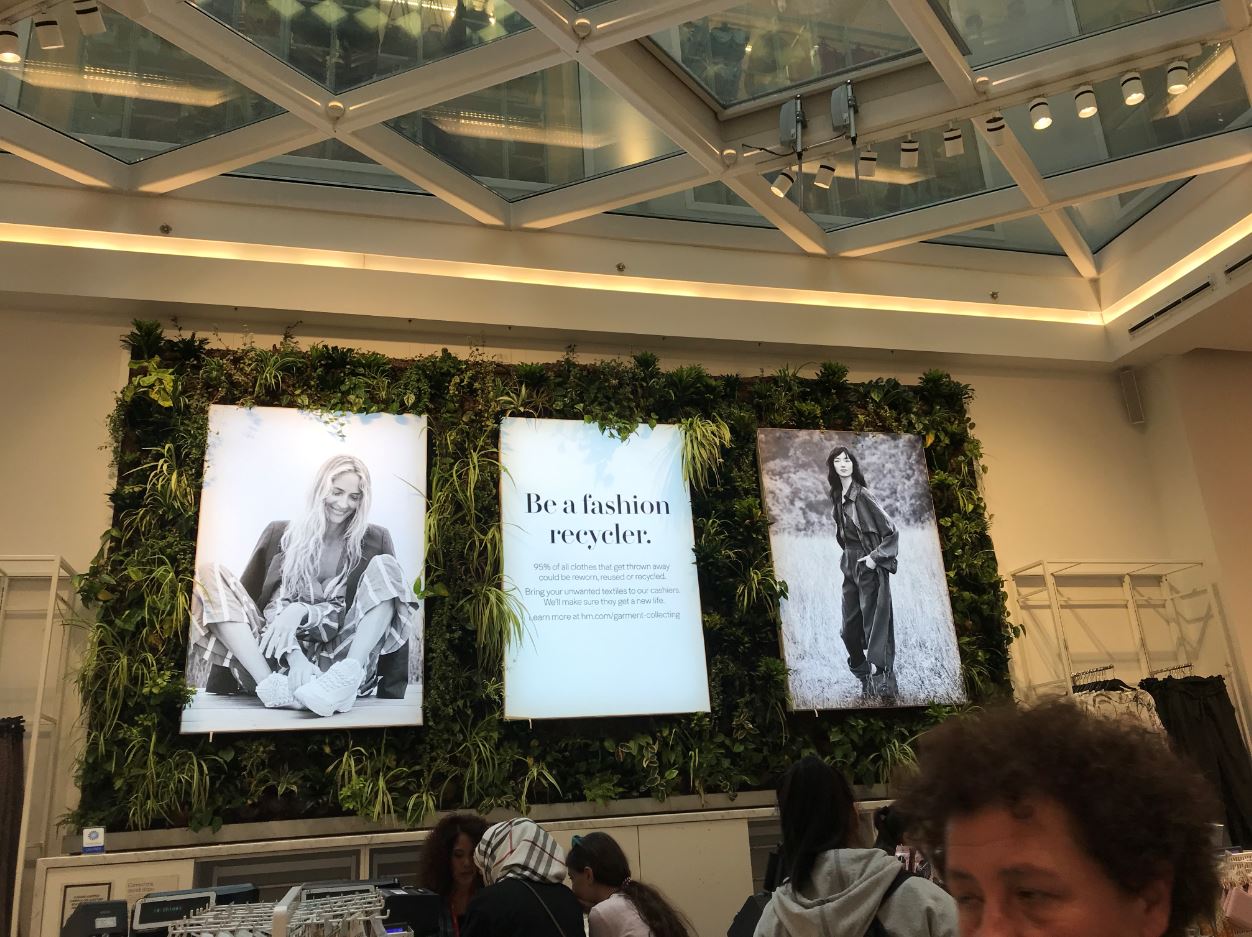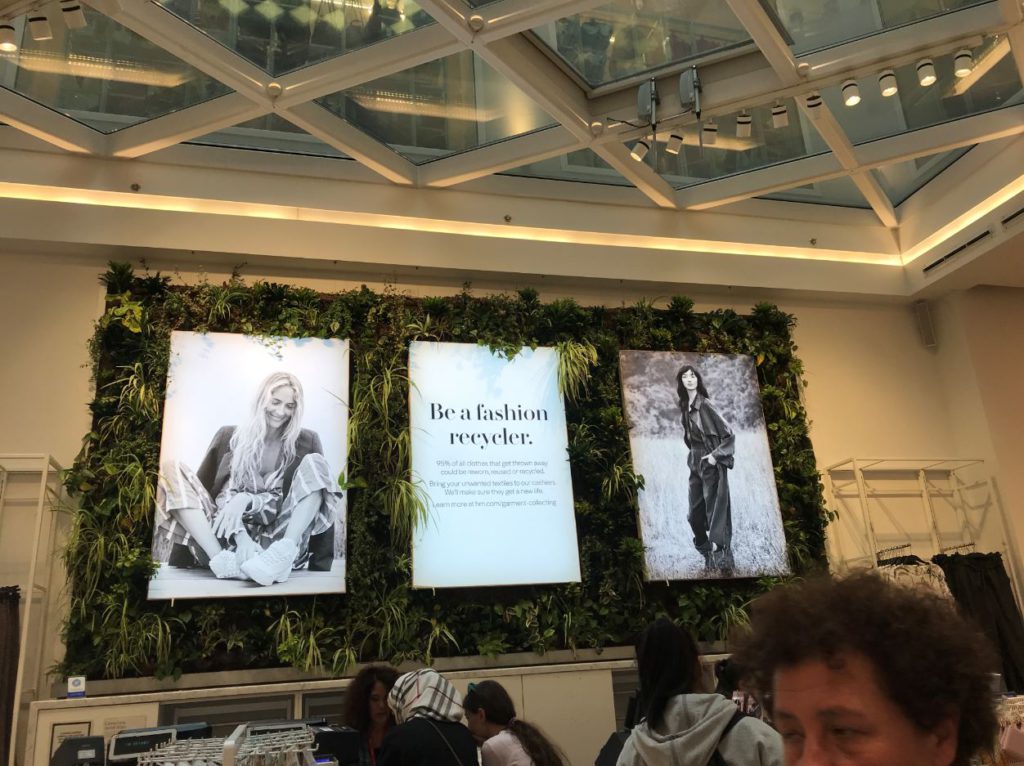 But it's not just about fashion. It is about style. Italians have a great physique which also comes from their favourable food habits. On top of that, they like to wear garments which have great fit, unlike the baggy-oversize t-shirts we call upon for comfort. There is not a lot of flamboyance to their attire but they do mix simple clothes with statement accessories. Leather is one of their most loved materials and almost everyone owns a leather jacket in varied colours.
Talking about colors, Milan is dull in winters. Stylish but dull. You could only see a sea of black, grey, beige, white, blue and brown for colours unlike in the east. It does come alive during summers. But since most part of the year is cold the eyes can starve for a bit of colour.
And Where Did It Come From
It all began in 14th century when the flourishing noble houses including the house of Medici started emphasizing a lot of art and the softer elements of lifestyle. Eventually, affluent Florentines started spending a considerable amount of their wealth into clothing. But in the 19th century, the prices of garments dropped after the invention of the assembly line. After that Italy started showcasing some of the best collections in fashion beating its fast rival Paris in pricing.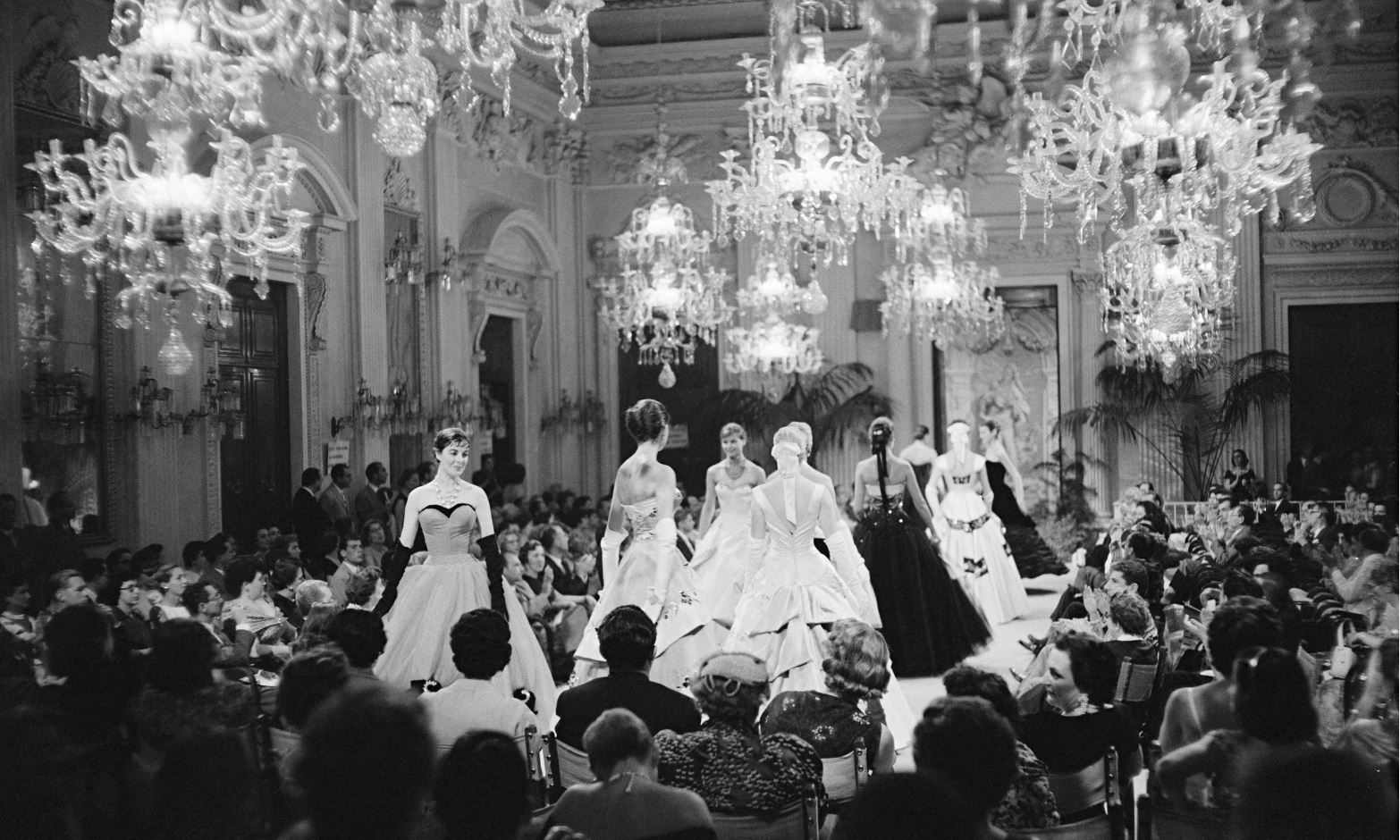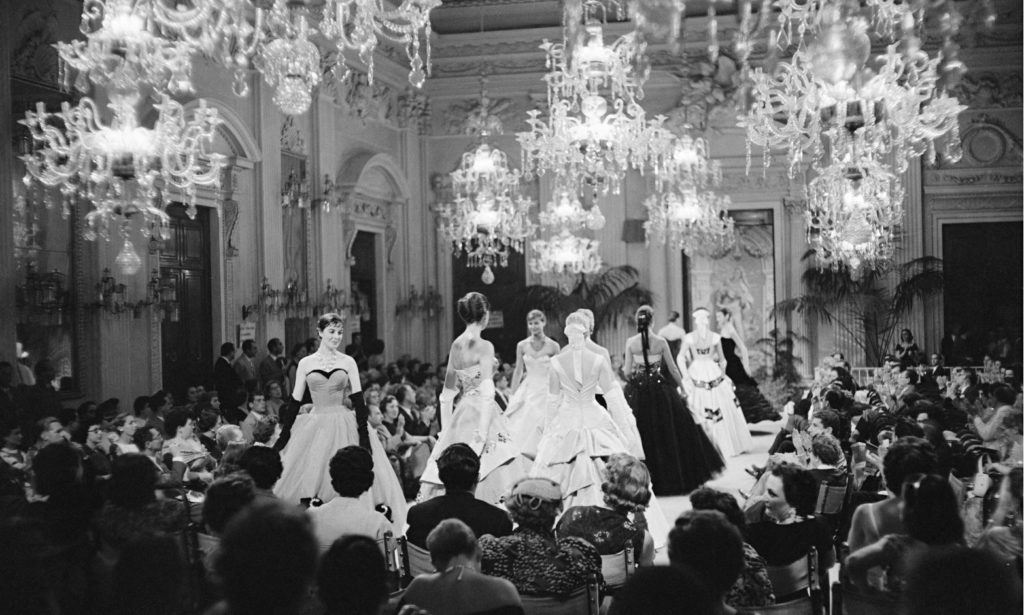 Go Shopping In Milan
If you are looking to attend the bi-annual Milan Fashion show, then check out the dates a season ahead. They usually tend to be in February/March for Autumn-Winter and September/October for Spring-Summer collection.
The garments of haute couture go on sale (yes, you heard it right) before the arrival of the next collection. This takes place in January/February for winter collection and July-September for the summer collection. If you want to buy from the brands themselves then head directly to the luxury outlets. Check out this luxury transfer service to Fidenza village for fantastic discounts on luxury outlets.
There are more affordable designer outlets a little on the outskirts of the city. It is where you can buy the same products at a discounted price. By designer outlets in Italy, I mean something like a plaza or an open mall. There you will find multiple brands lined along with restaurants and place to hang out. You can also hire a personal shopper in Milan for the latest tips and tour on fashion styling in international fashion.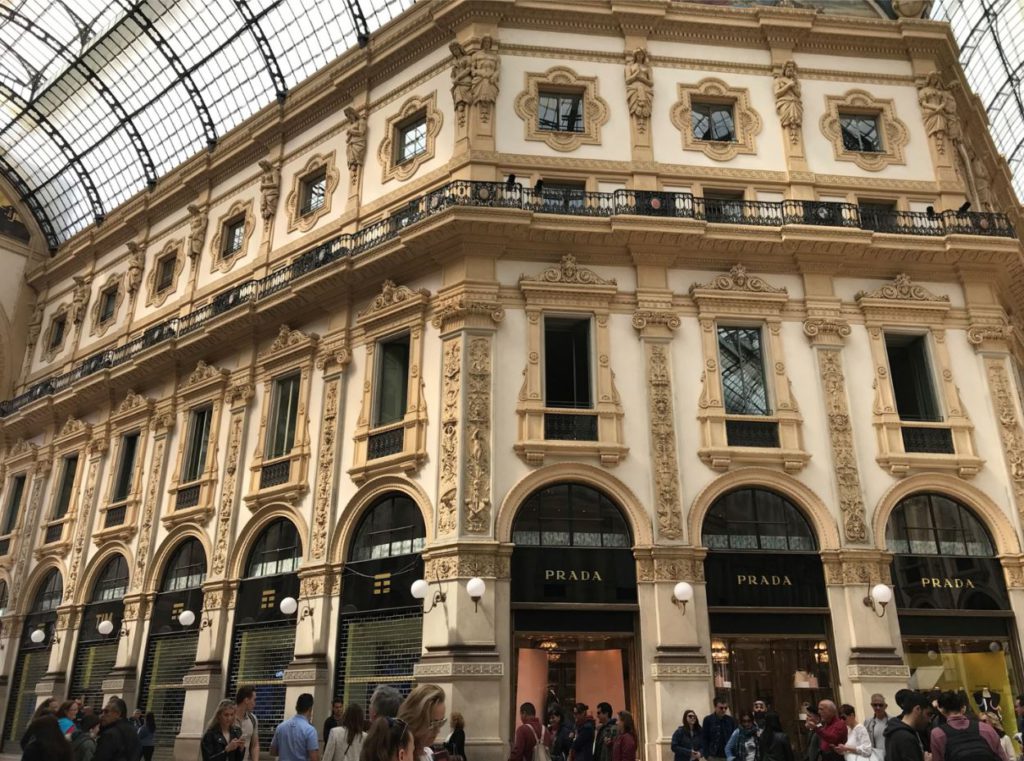 The discount of the products can vary from 5% upto 70%. Also take in consideration that there is no return policy on these garments. So try everything on before you buy. A very common trick of the shopkeepers is to mix the discounted products with the full value. So check the price tag for discounted items.
For The Tourist In Milan
Although Milan is a big city, the tourist area is limited to quite a small space. In fact, you can see a full day of sightseeing. You don't need to tickets for most places. But for the ones there are, it is always better to book tickets beforehand online. You won't waste time in the long queues there.
Travelling to Italy? Check out our Italy travel itinerary from 7 days to 3 weeks
Santa Maria Delle Grazie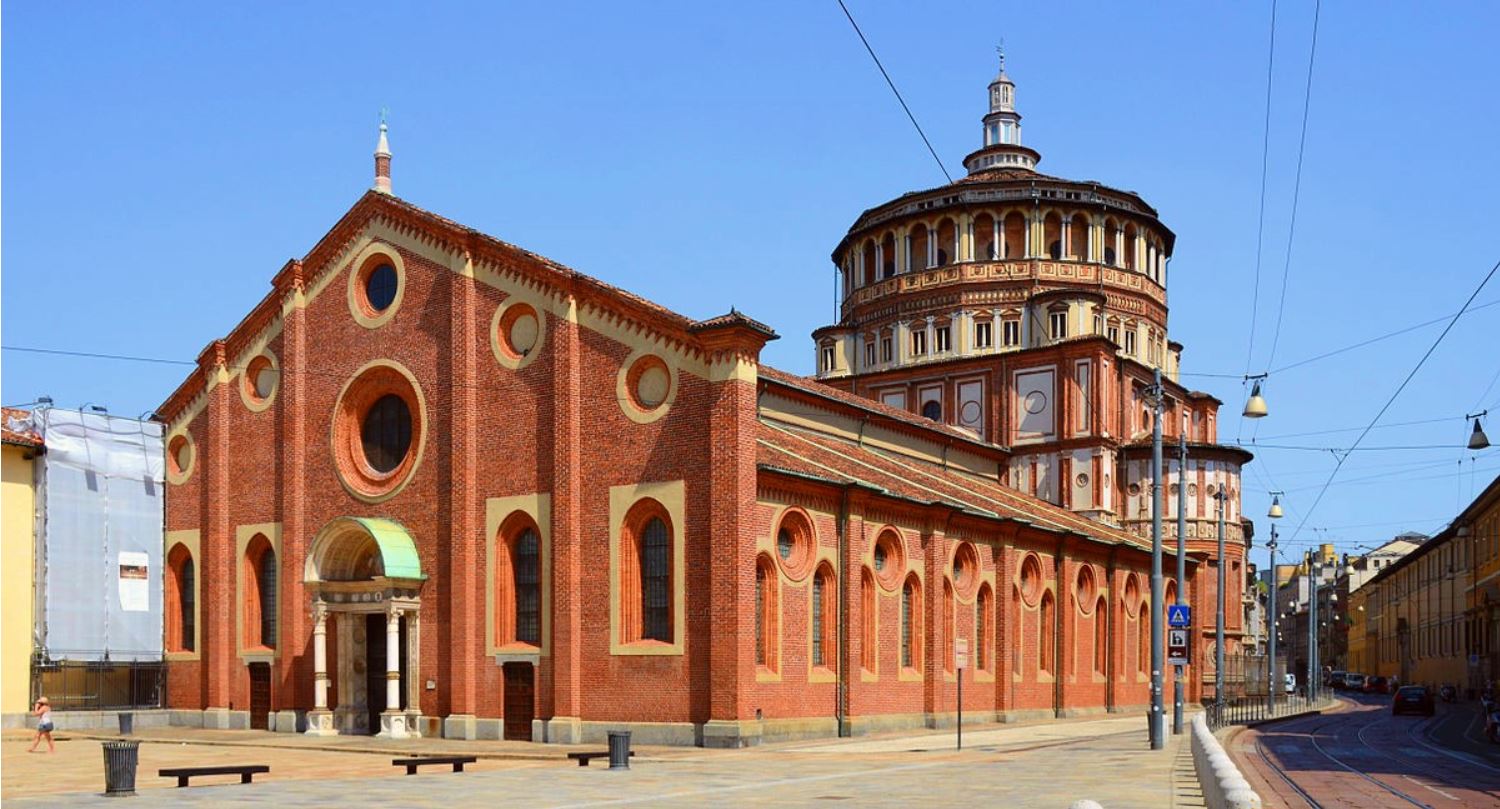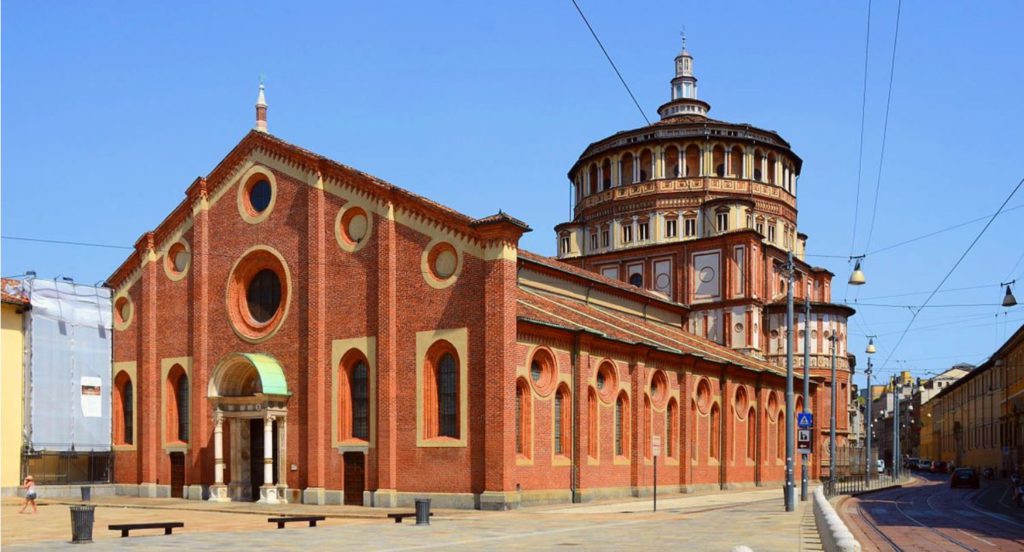 You can always start with one of the greatest art pieces in the world – The Last Supper by Leonardo da Vinci. It represents the last dinner between Jesus and his disciples. It now sits on the wall of the dining hall of former Dominican covenant of Santa Maria Delle Grazie. Since only 25 people are allowed in the hall at a time, you need to book your ticket in advanceto . You will also have reserve your date and time of visit.
You can book them on their official website or through getyourguide for an added guided tour. If you are looking to save a little more, you can check the website consistently. They go on flash sale sometimes without any notification. The tickets sometimes automatically club with that of other museums for higher prices. So make sure to pick the right option.
How to get there: It is 5 mins from Cardona (its nearest metro station). If you are coming from the Duomo tram #16 stops right in front of it.
Timings: Tuesday – Sunday from 8.15 am to 6.45 pm. Closed on Monday
Price: The church is free to visit. But you need to book tickets for Last Supper online for 24 Euros with English Guided tour for 15 minutes
San Maurizio Al Monastero Maggiore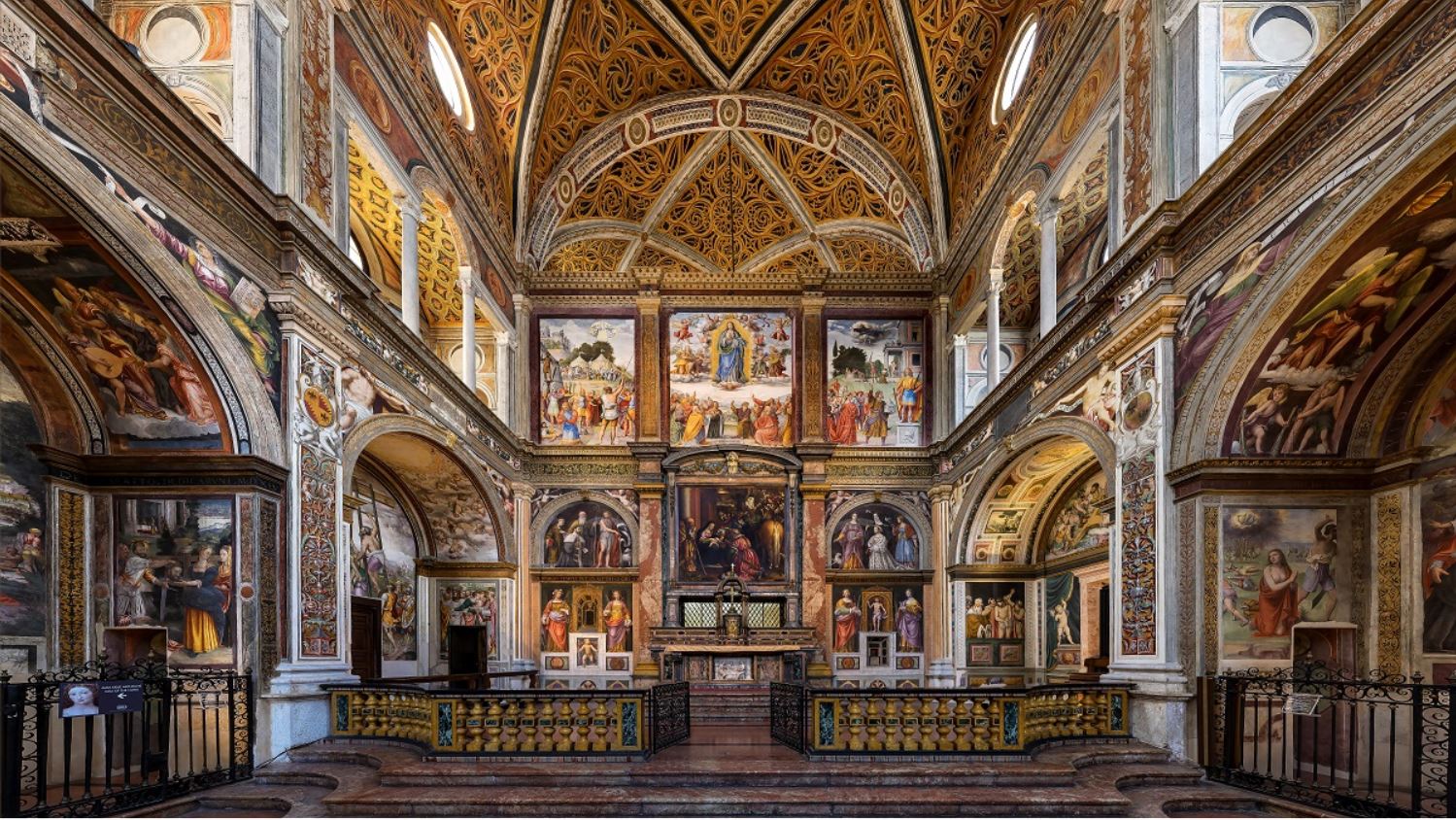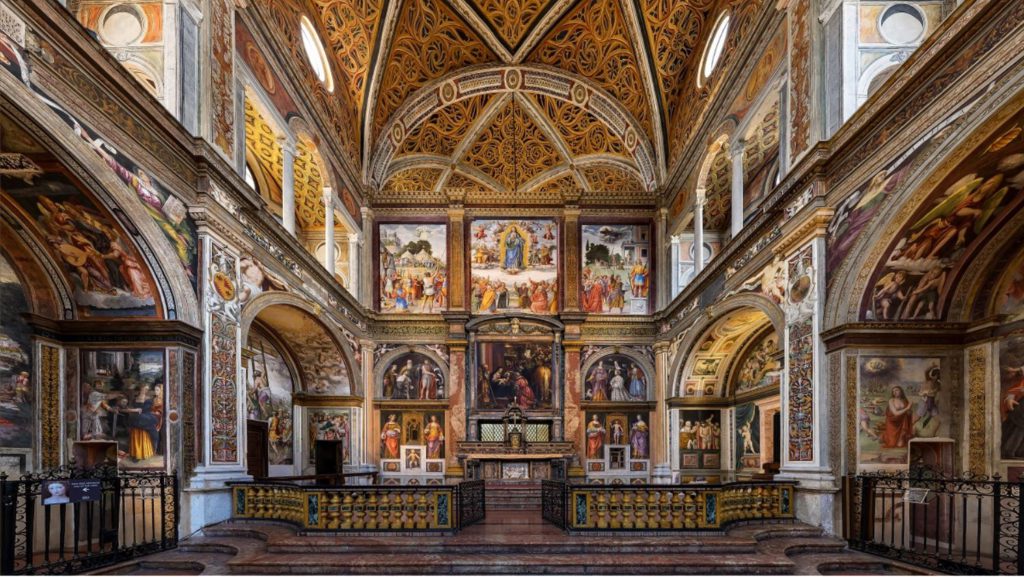 San Maurizio al Monstero Maggiore is a church in Milan at a 10 minutes walking distance from Santa Maria Delle Grazie. It is now in use as Civic Archaeological Museum.
Like most of the other famous buildings in Milan and northern Italy, this place is also an example of subtle gothic architecture. You may find the façade quite unimpressive but you need to step in to get more.
A delight to the eyes, the complete ceiling and the walls are covered with fresco paintings in vibrant colours in renaissance style from the 16th century. Biblical scenes cover the ceiling. The church is attached to a small nunnery called 'Halls of Nuns'. You can even find an organ (musical instrument) from the 16th century.
How to get there: It is 3 minutes from Cardona (its nearest metro station) and a 10 minutes' walk from Santa Maria Della Grazie
Timings: Tuesday – Sunday 9am to 7.30pm. On Thursday it is open additionally till 10.30pm . Closed on Monday
Price: Free to visit but a donation is usually appreciated
Sforzesco Castle, Sempione Park And Arco Della Pace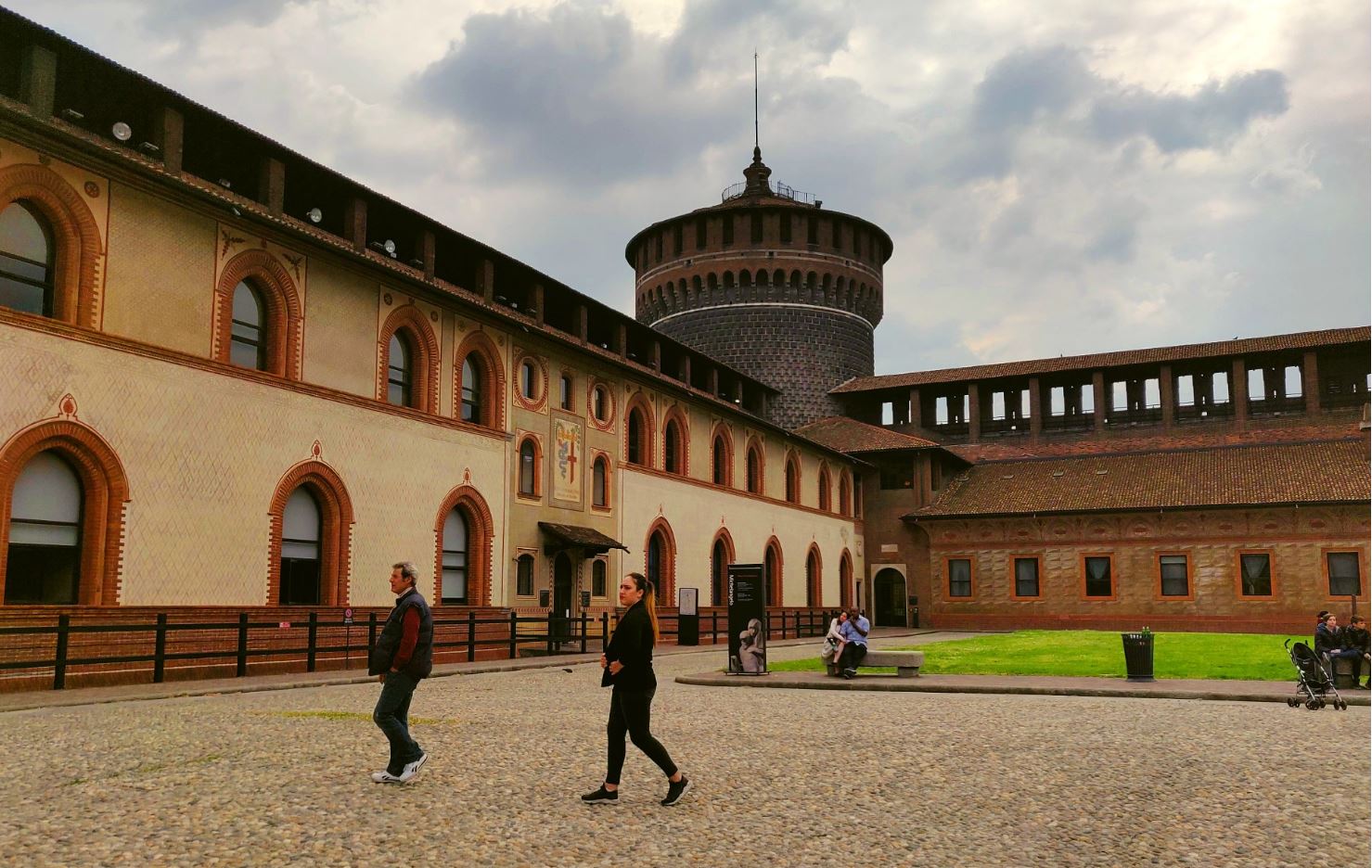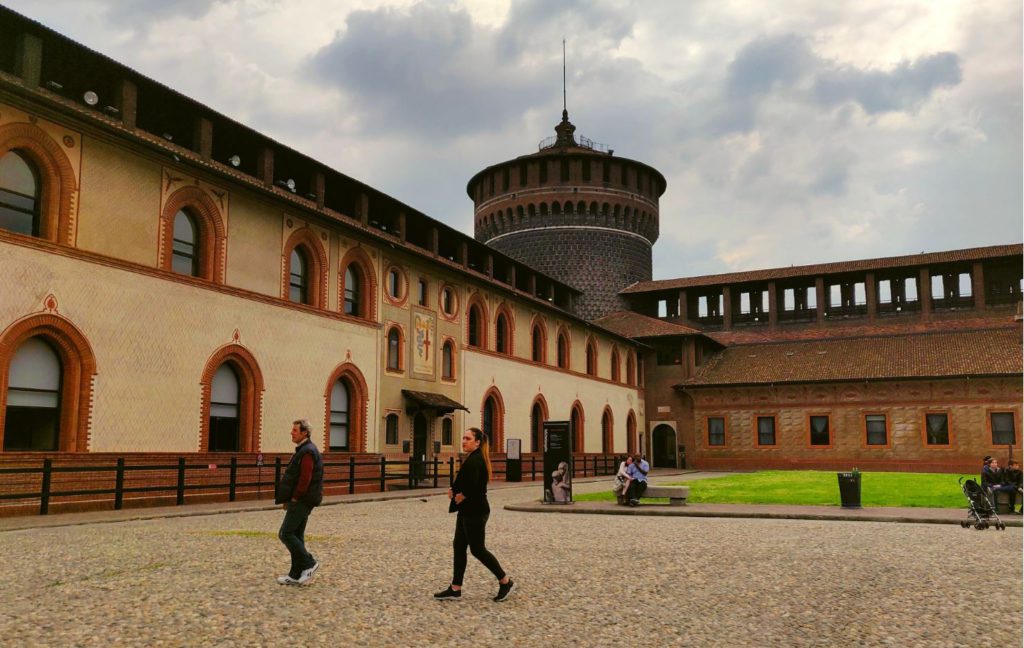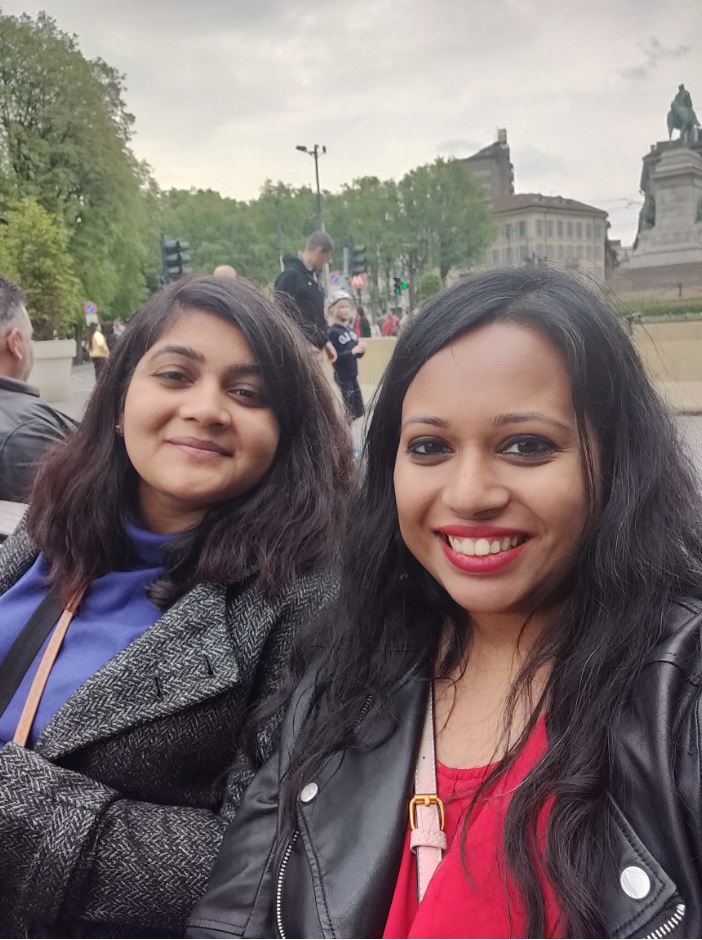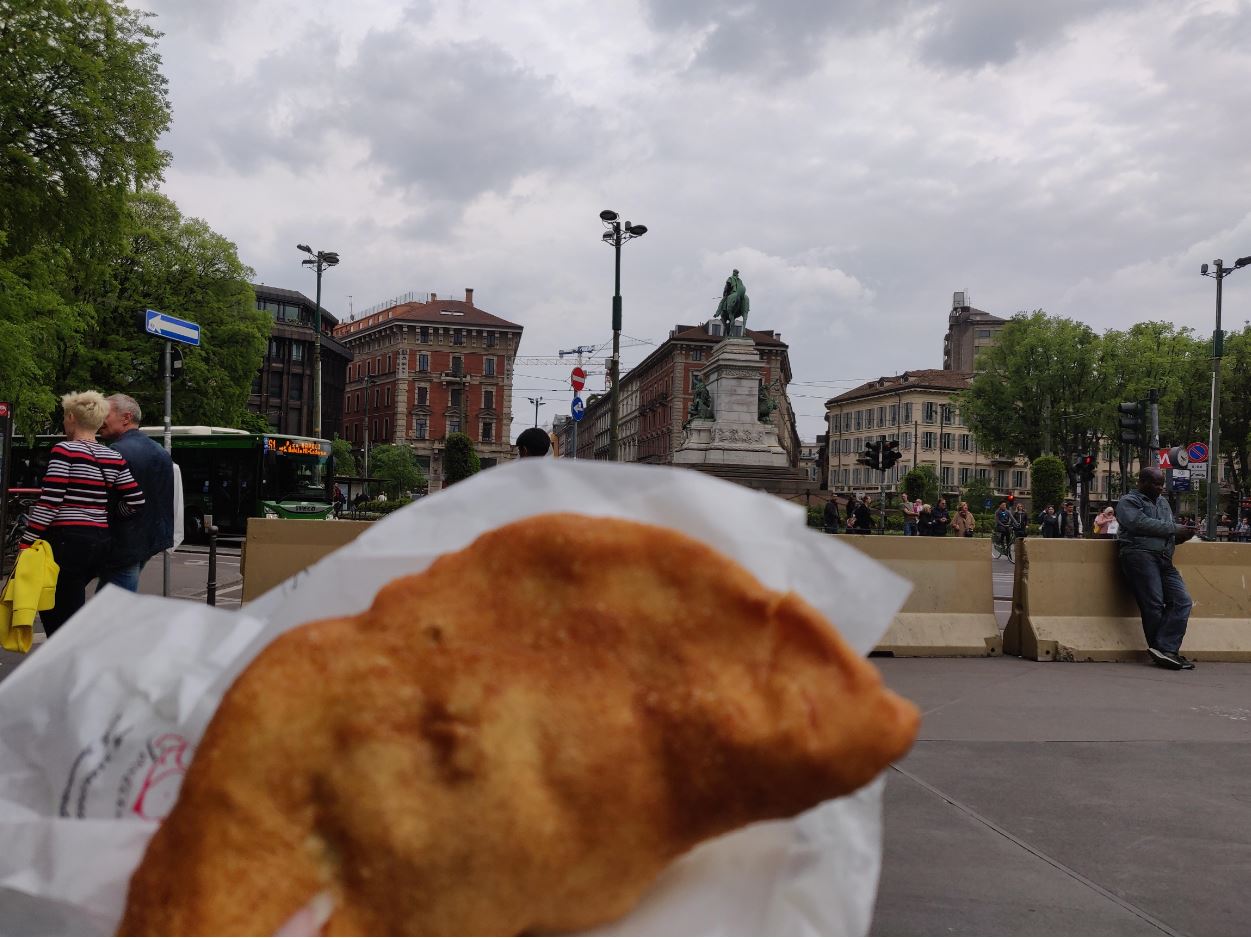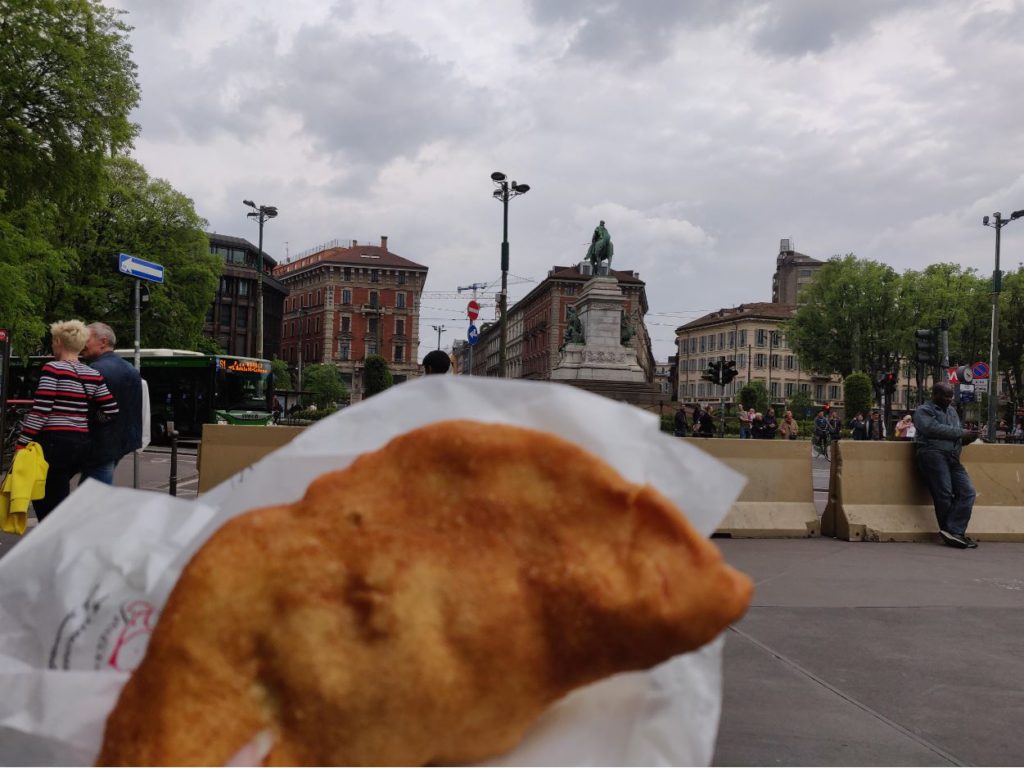 Castello Sforzesco was earlier a Visconti fortress, a noble family from the middle ages. The Sforza dynasty took over the castle who also ruled the renaissance Milan. They transformed it into a palace in much grandeur while inviting famous artists like Leonardo da Vinci and Donato Bramante to work on the palace. Leonardo Da Vinci also designed the defence of the fortress.
But the main attraction for the tourists is its park. The lush green space in front of the castle lined with benches and food stalls. Sempione Park is on the other side of the castle. It is a refreshing break from the mad crowd of the tourist spot. You can sit around to watch some ducks, turtles, fish and birds around the pond. If you are with your family, it's a great spot for kids to spend a couple of hours or more.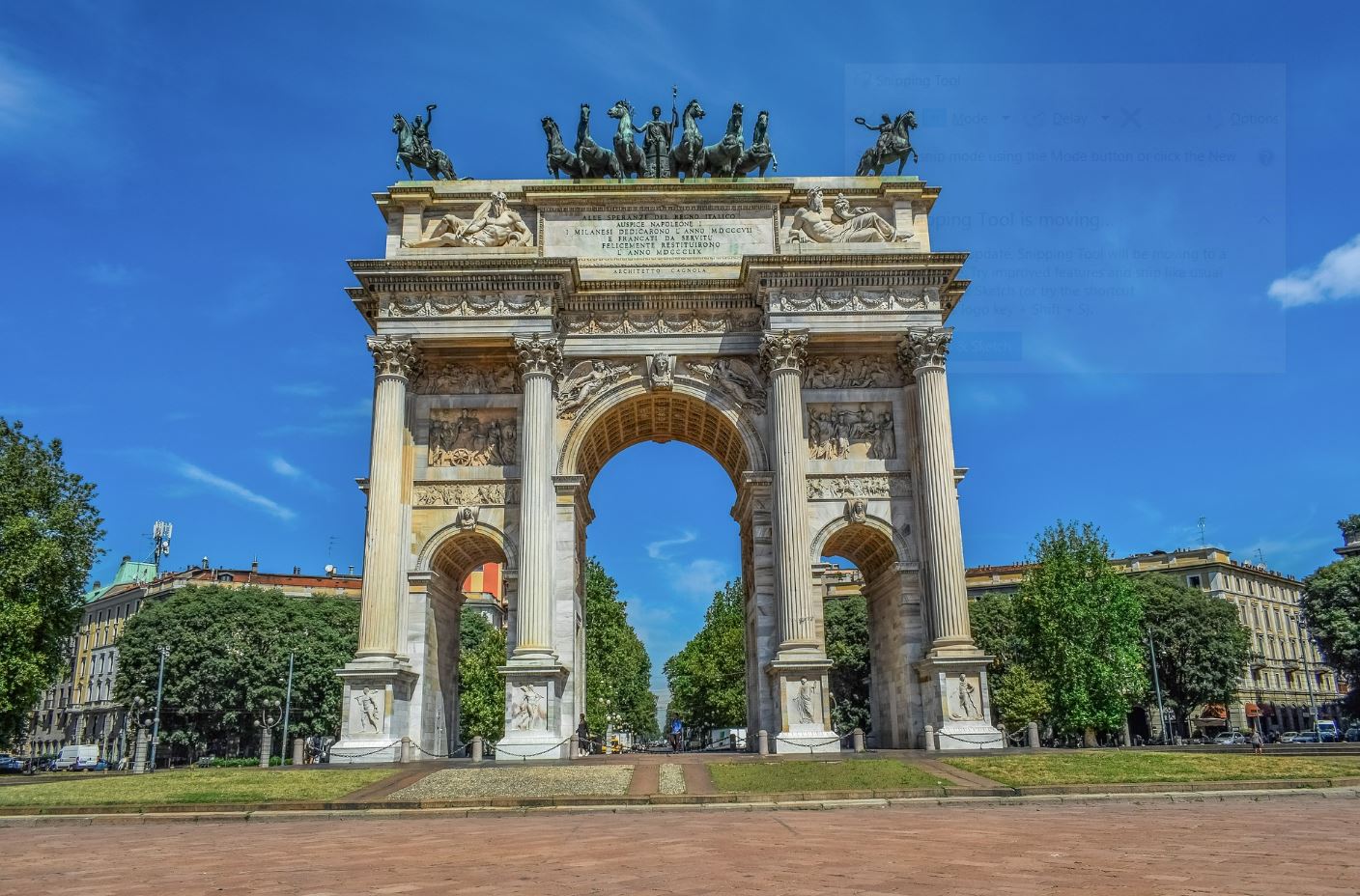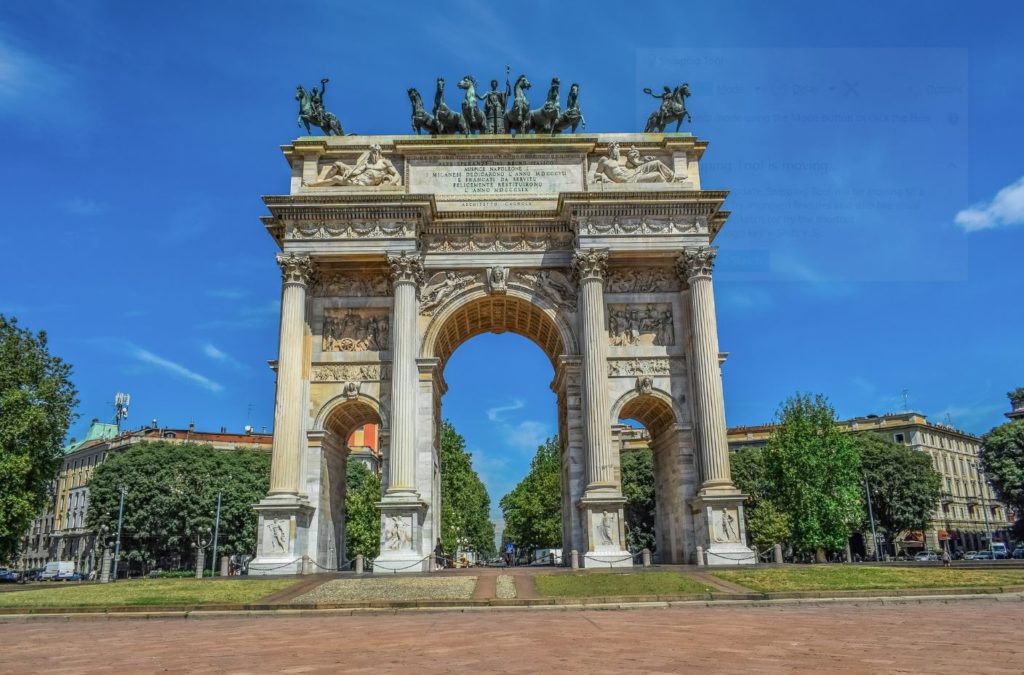 The last leg of this place is Arco Della Pace. It is an arch built much later and inaugurated in 1838 by the newly crowned Austrian king. It was dedicated to the cause of peace among European nations.
How to get there: The closest metro station is Cairoli Castello. It is hardly 2 minutes walk from the Sforza Castle.
Timings: All days open from 7 am to 7.30 pm.
Price: Free to visit. The museum charges are Euro 3-5 and you can buy it at the spot.
Monumental Cemetery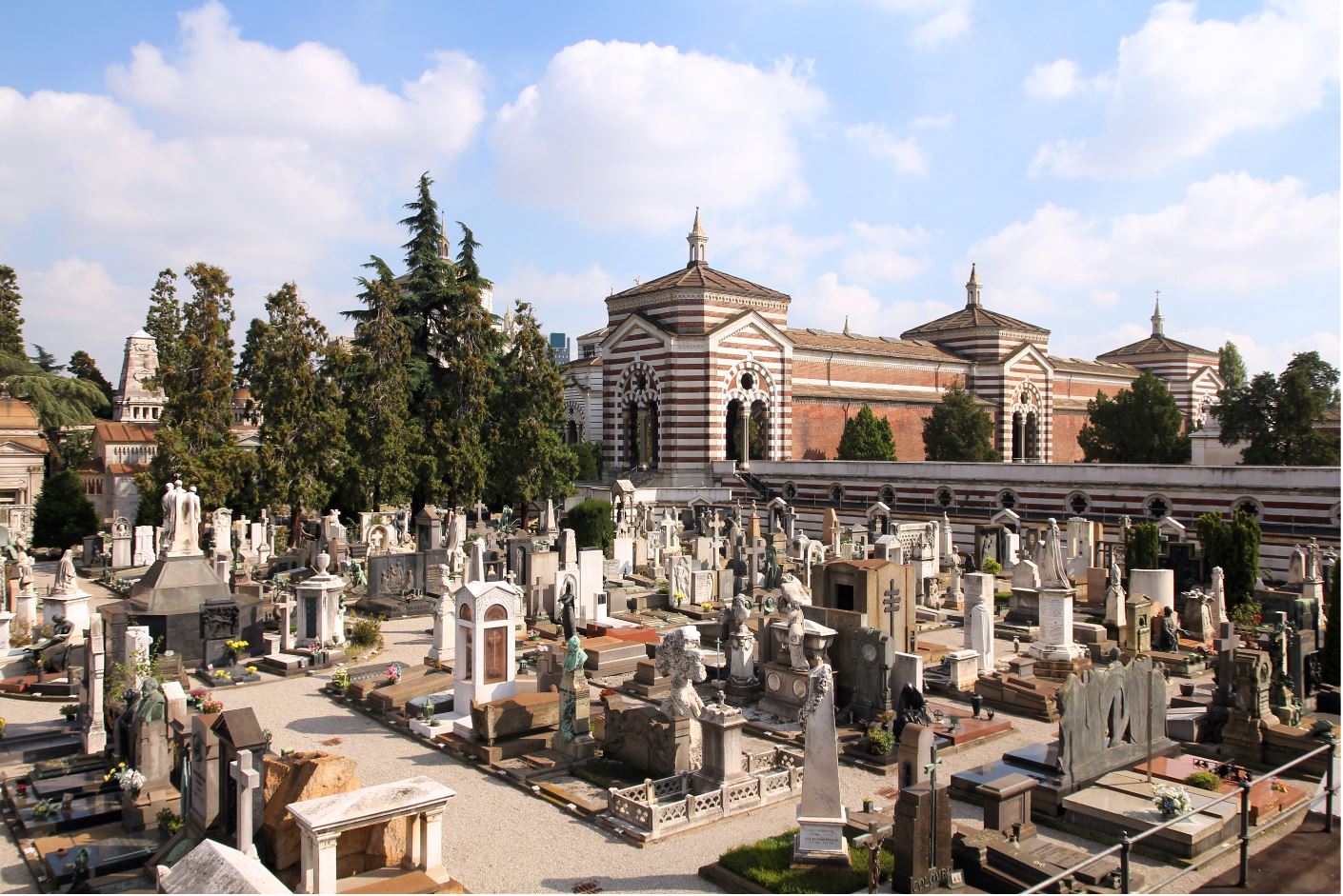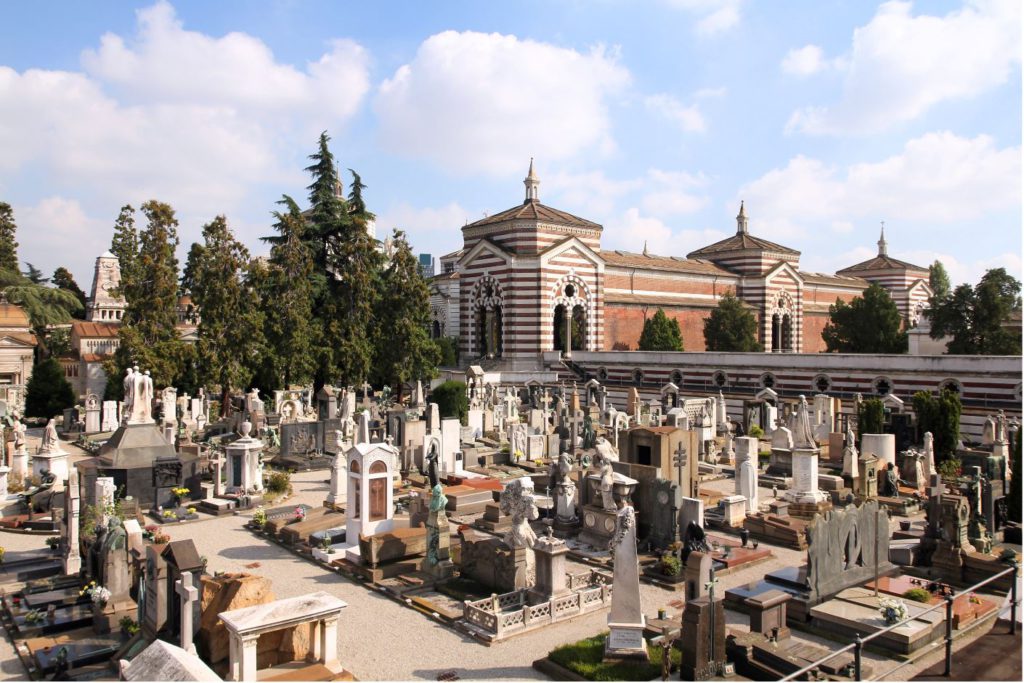 Only Italians can make death beautiful too. Maybe the Egyptians can do it grand but Italians can make art out of it. This is a cemetery designed by an architect named Carlo Maciachini and opened in 1866.
You will find some them as gorgeous and a few maybe even weird. The more powerful and wealthy noblemen have more plush and opulent display around the graves/crypts of their loved ones. To be buried here, you need to be in the Milanese high society or a famous personality.
If you want to hear the more interesting stories, you can hire a local guide. This place is still not extremely popular with the tourists and therefore you will not find a lot of crowd. You can loiter around for an hour and read a lot of interesting things on the graves. Just don't be loud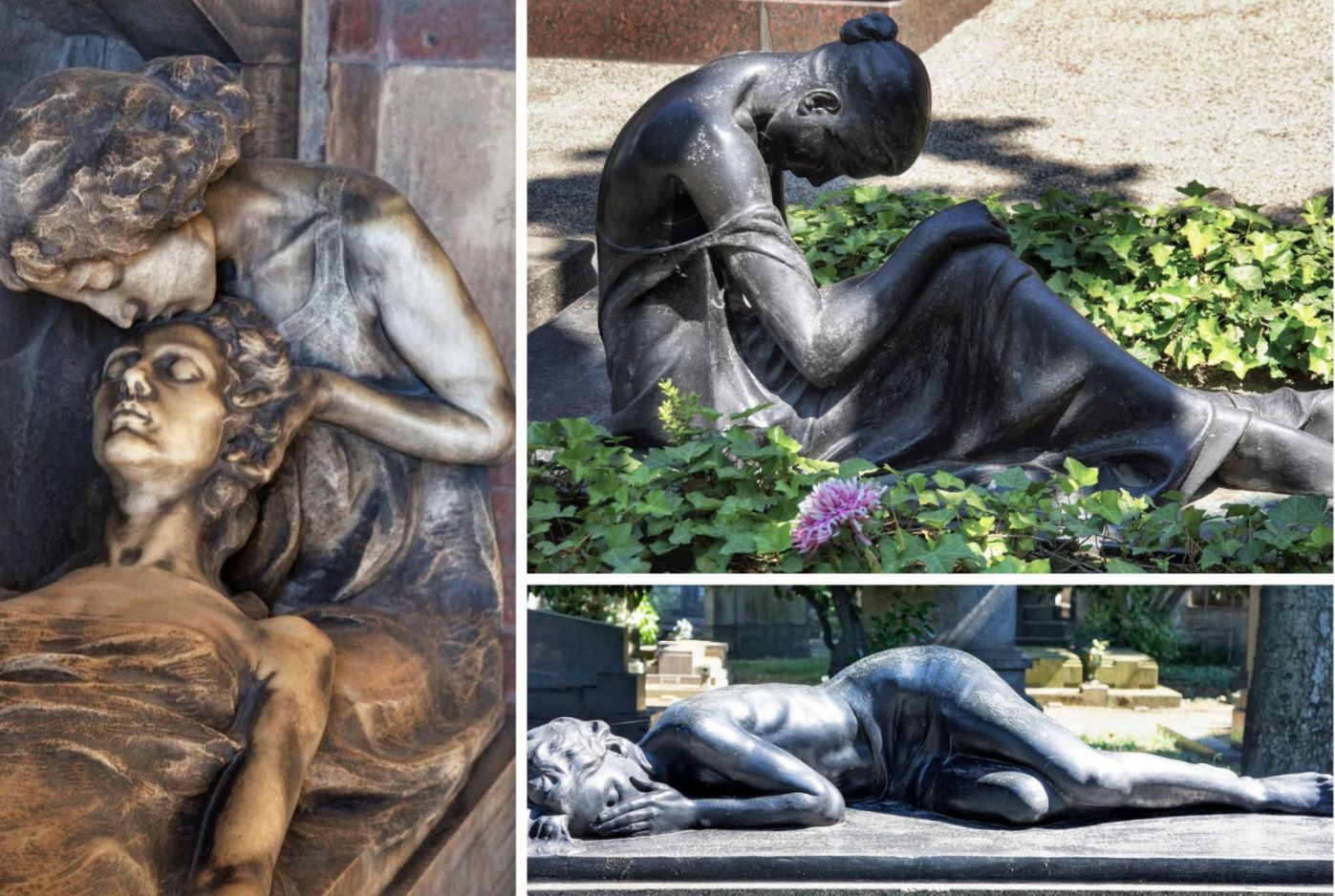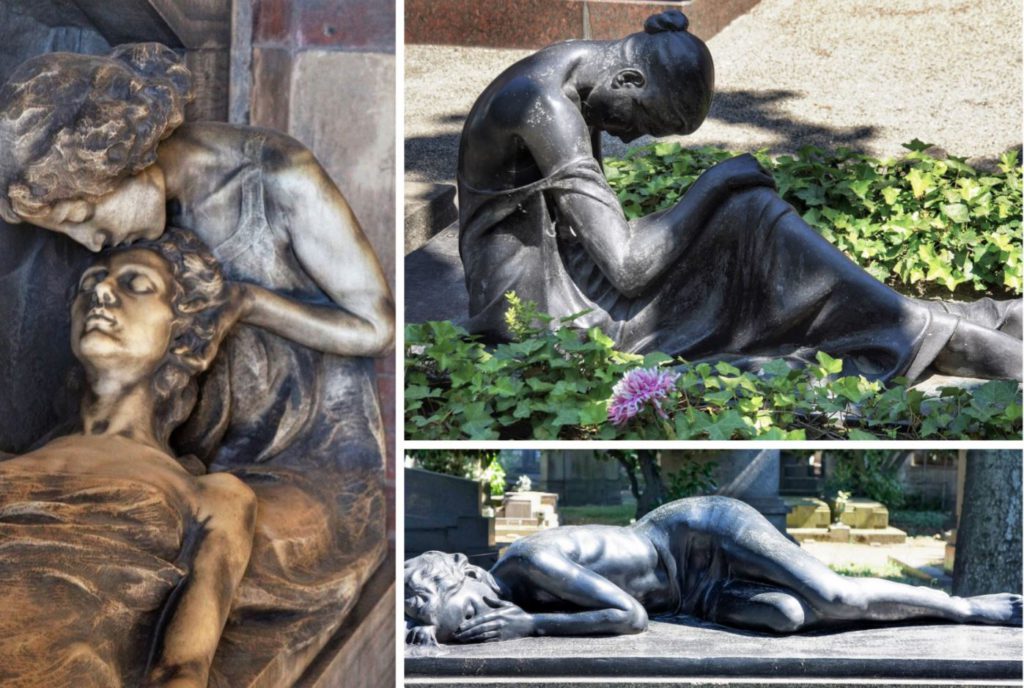 How to get there: The closest metro station is Monumentale which is just next to the cemetery.
Timings: Tuesday – Sunday from 8 am to 6 pm. Closed on Monday
Price: Free to visit. Taking a guide will be additional charges
Teatro Alla Scala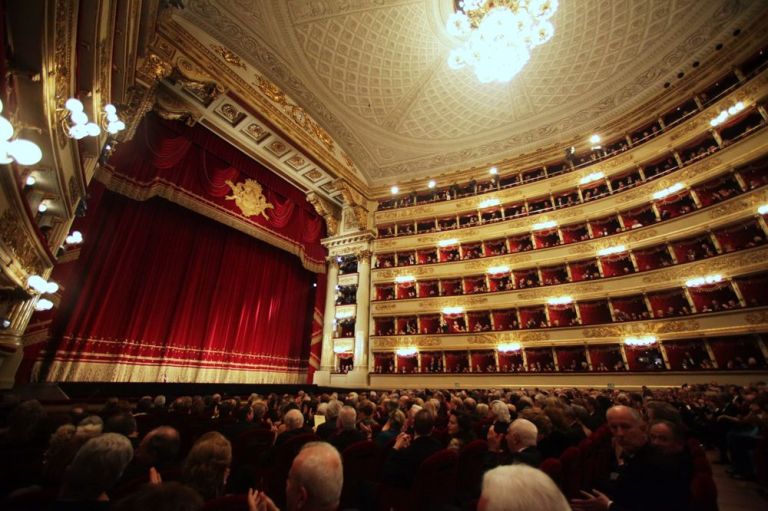 Teatro Alla Scala or La Scala is a world famous Opera house. It would be a treat and a great luck if you can get a ticket to any performance occurring here during your time of stay. But if there is not, you must visit this place.
The opera house is like a huge treasure chest adorned with golden ornamentation, luscious red velvet and shimmering crystals. Several rows of seats are available to witness the splendour of the musical spectacle that takes place here. There are boxes which are only reserved for the ones who can afford it. But you can always have a look when there is no performance going on.
If you are really looking to attend a concert, book your ticket at least a month or more in advance online. It is absolutely jam-packed. People usually adhere to the dress code but is not strict. Although it's Italy so you better put your best stuff on. There isn't a lot of food options available so eat and go beforehand
If you are just visiting, there is also a museum where they keep the instruments from the famous artists who played here. It is a mesmerising collection.
How to get there: The closest metro station is Duomo at hardly 10 minutes walking distance. Manzoli Scala is the closest tram station on line 1 and 2
Timings: Open on all days except public holidays from 9am to 5pm
Price: Ticket price to visit is 9.75 euro including the museum. The tickets for a concert vary the lowest starting at 20 euros and can be booked online
Galleria Vittorio Emmanuelle II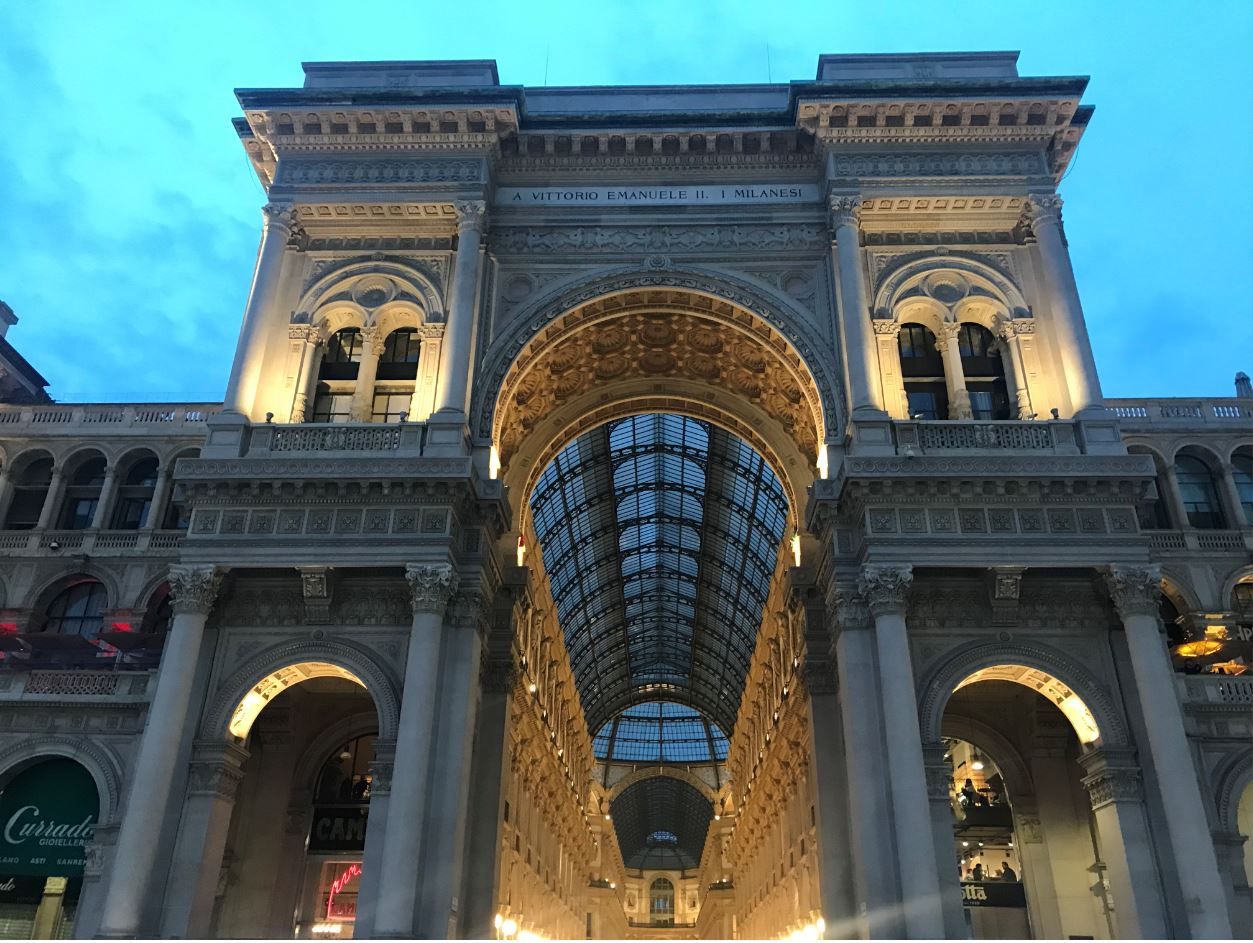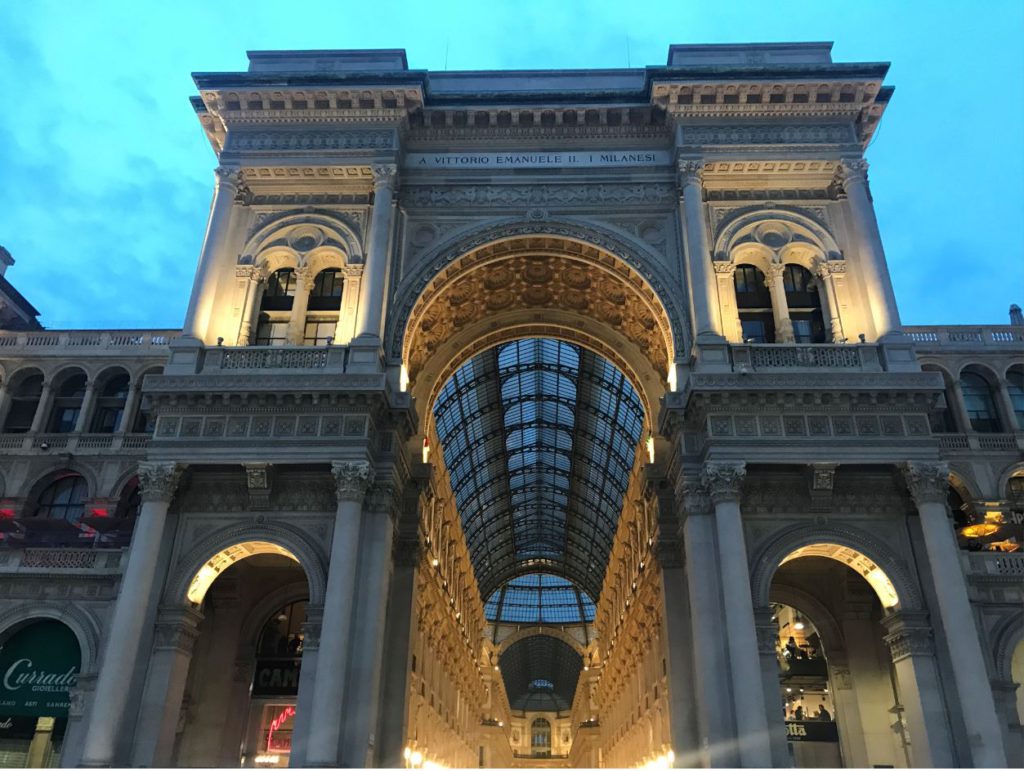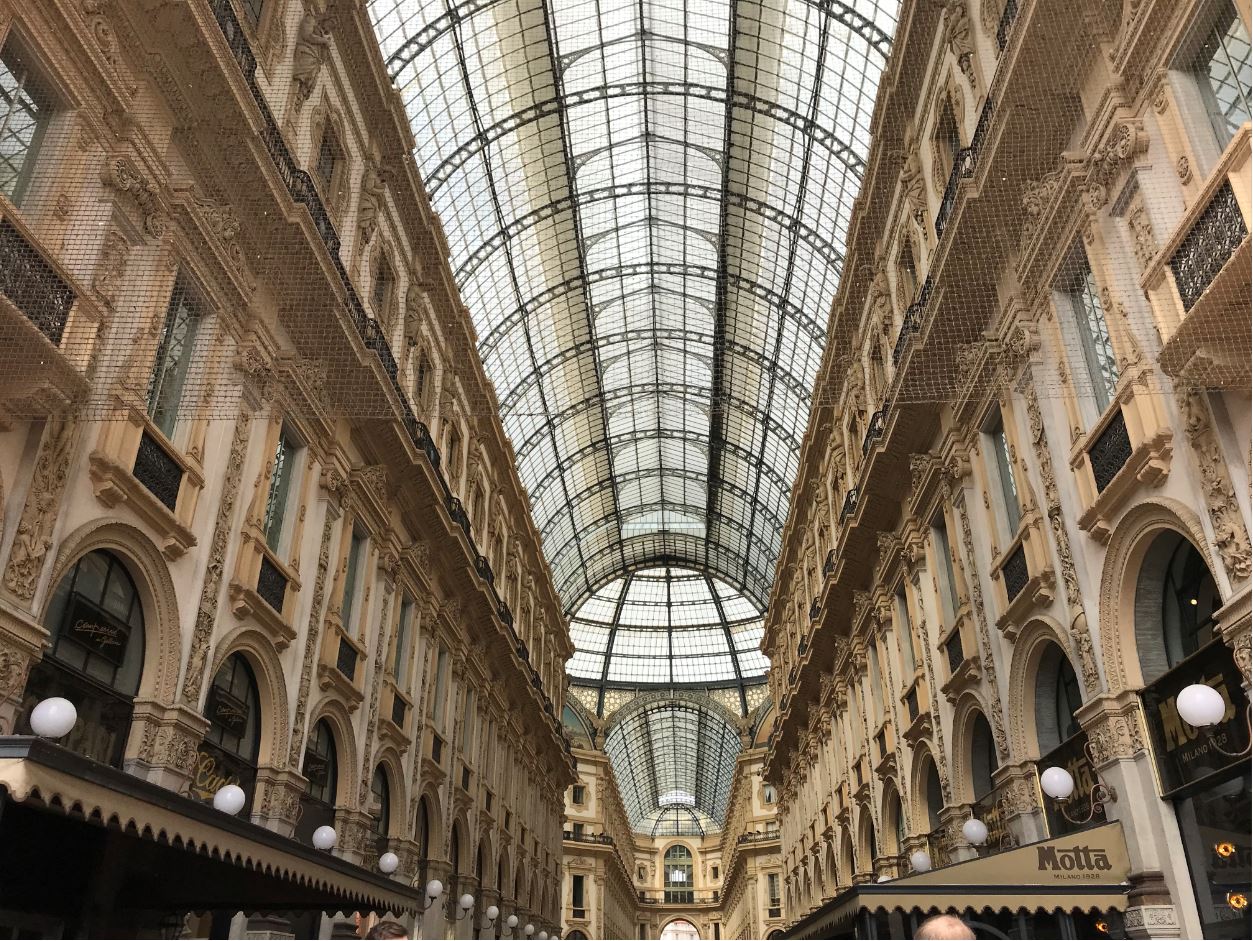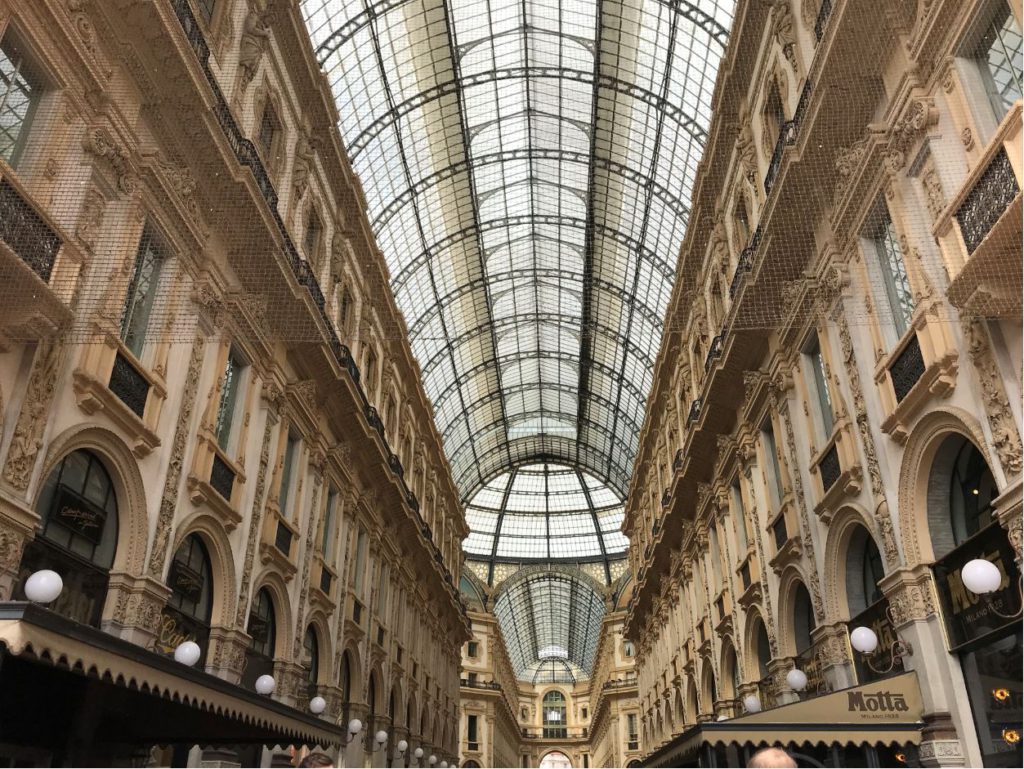 When Italy defines fashion then how can they not bring it together? Today, Galleria Vittoria Emmanuelle II is the world's oldest functioning mall since 1867. It is named after Victor Emmanuelle II who was also Italy's first king.
It may seem that it is a beautiful old crumbling mall of 150 years with classy archaic brands but it is far from it. The building is an eye-popping interweave of the classical old and the glass dome structure in the alleyways from the modern age. The whole place is spotless and lined with all the popular global brands with their latest collection.
Apart from the shops, there are rows of lovely restaurants. That's a meal with a great view of that of the Duomo. The bustling crowd may get overwhelming at times. It also offers an even more impressive view at night.
How to get there: The closest metro station is Duomo which almost opens up to it
Timings: Open on all days
Price: No ticket required
Duomo Di Milano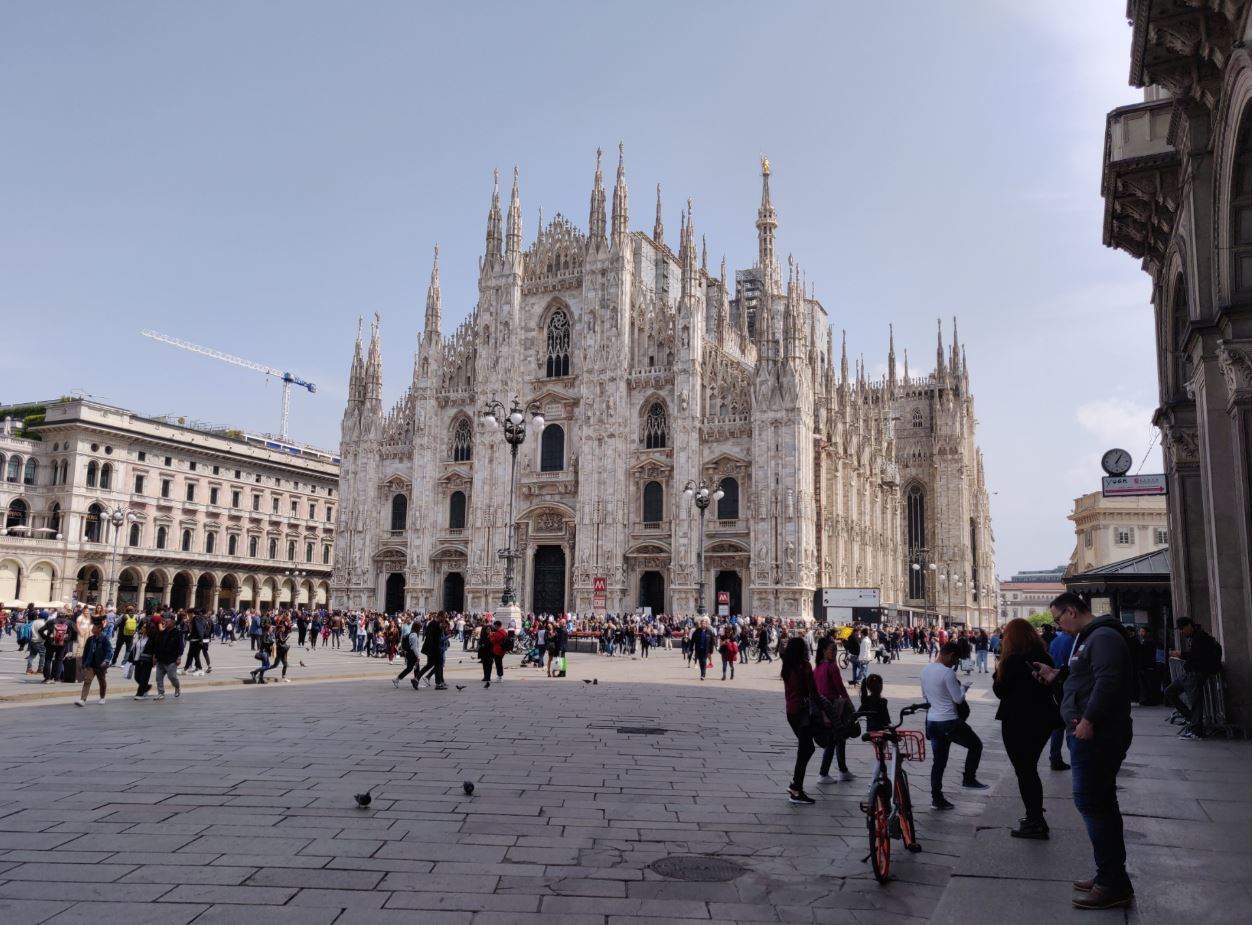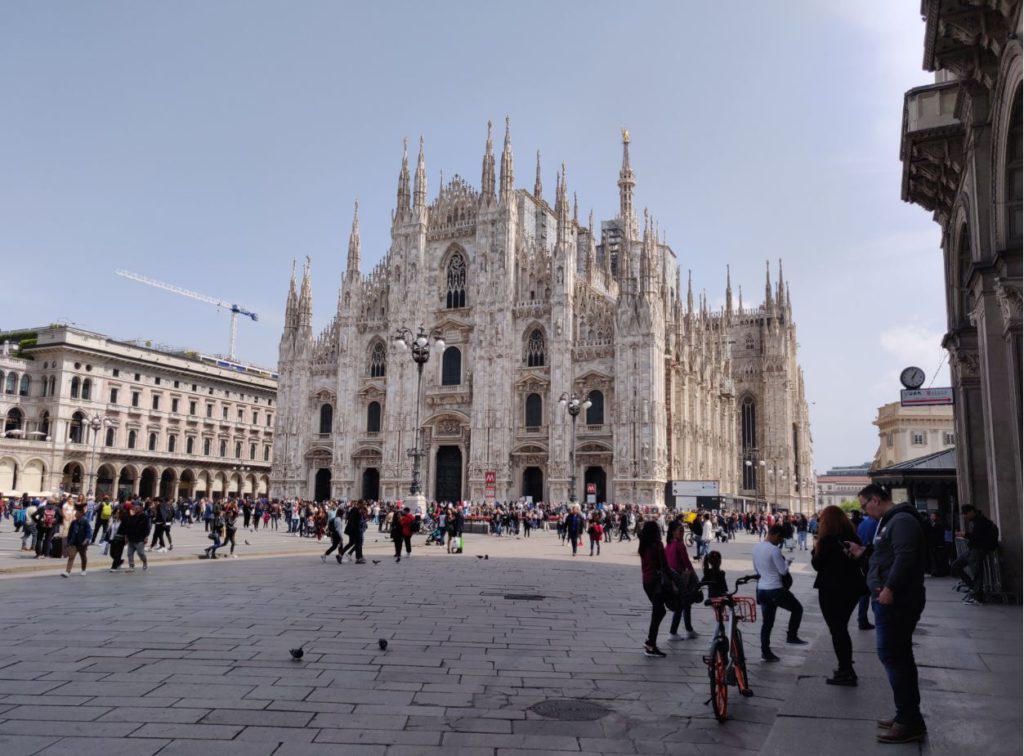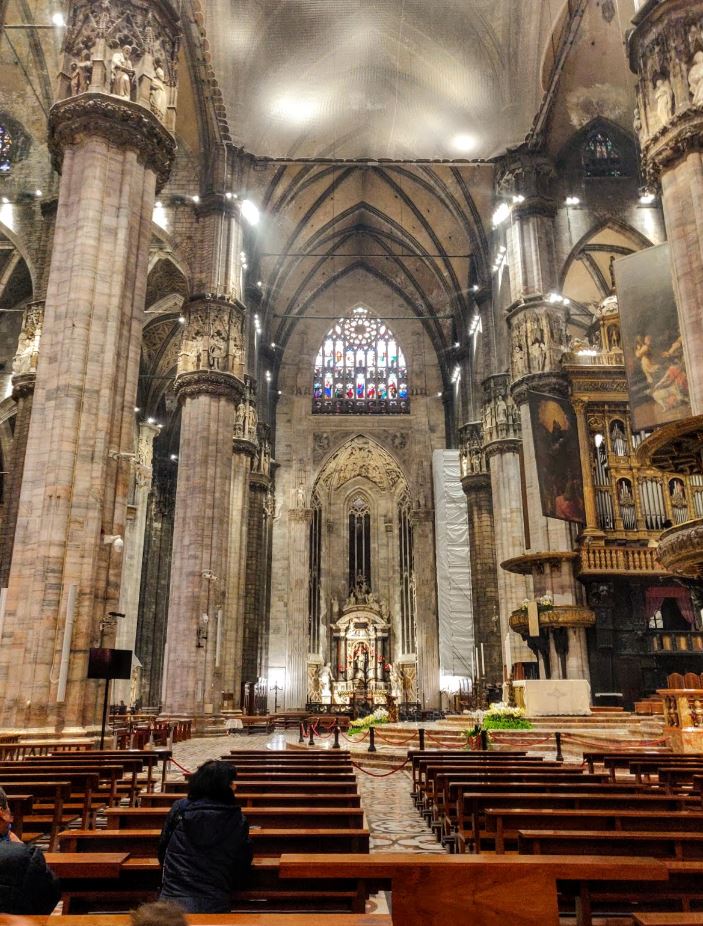 As soon as you put your eyes on the Duomo is takes a good few seconds to sink in that magnificence. It took good 6 centuries to build the Duomo. You fathom what can the Italians artists do in 600 years.
Duomo is probably the greatest example of the Gothic style of architecture. Every sculpture tells a story and you can see the details till the hair. No nook is spared the artistry it deserves. It is the largest church in Italy and the fourth largest in the world.
The interiors are as awe-inspiring as the exterior. The main feature of gothic architecture, the tainted glass paintings are novel and very exquisite. A lot of work is done on the ceilings and the pillars. Spend some time here and enjoy the experience of time-travel.
You can also climb up the Duomo to the terrace. It gives you the view of the complete palazzo and more. However, you need to buy a ticket for it.
How to get there: The closest metro station is Duomo as the name suggests
Timings: Open on all days. Church entrance from 8 am-7 pm.
Price: Ticket price starts with 3 Euro for cathedral entry and more for additional areas. The ticket for the rooftop starts from 13 euros and more for skip the line tickets (which I recommend or don't go at all). Official Website
Naviglio Grande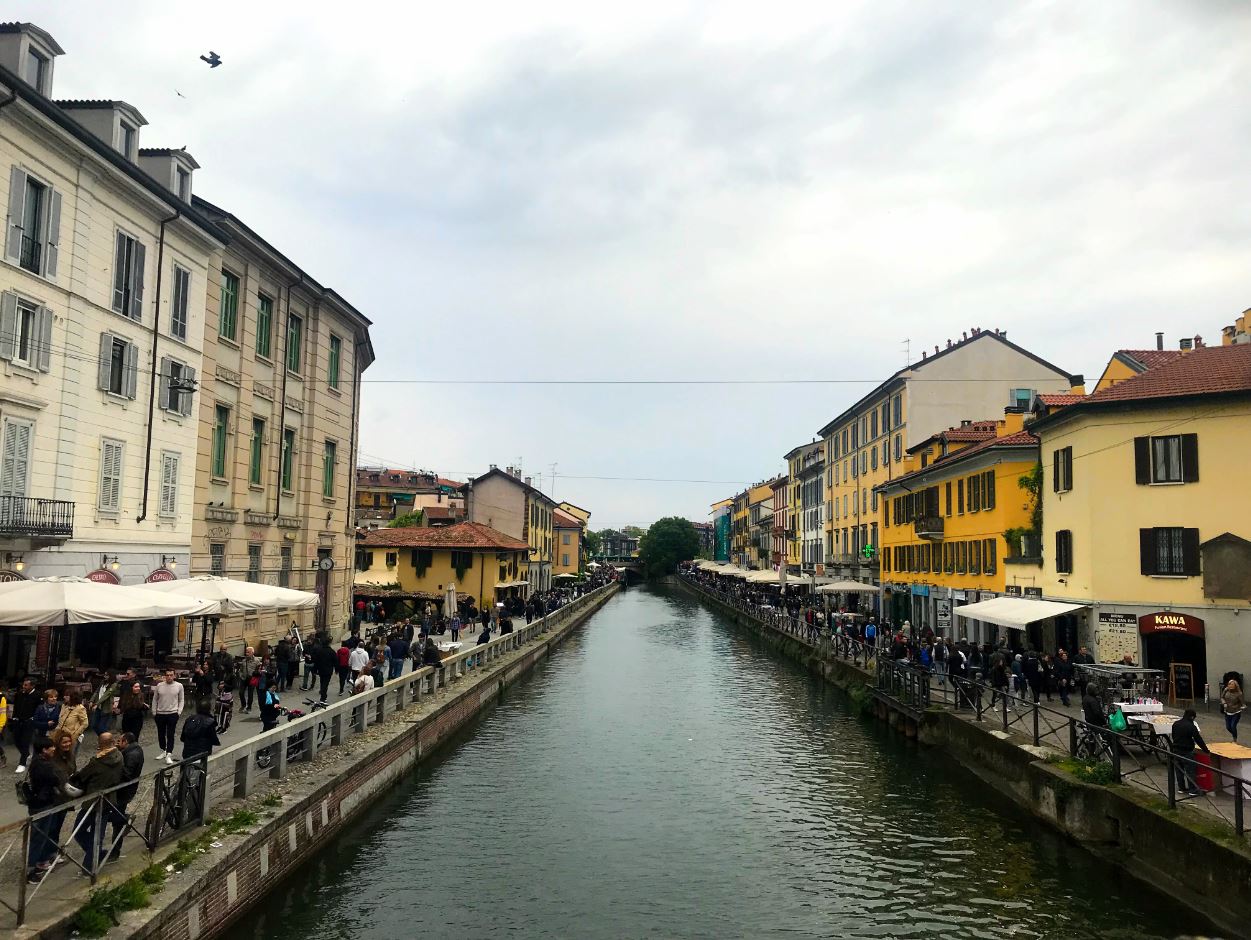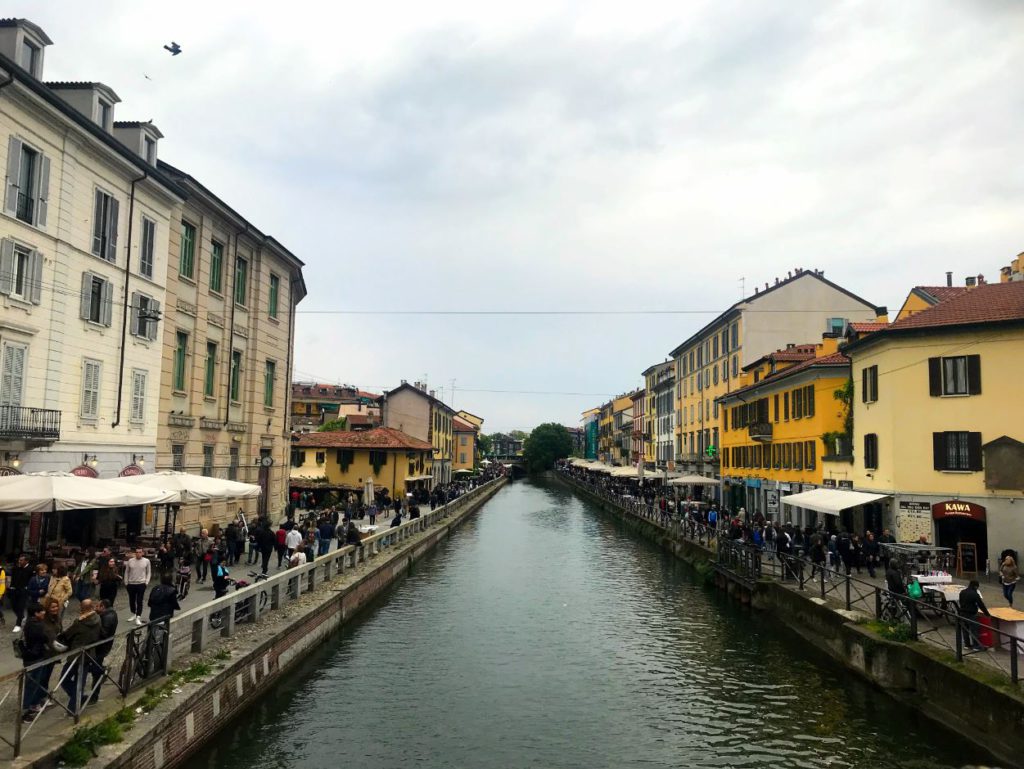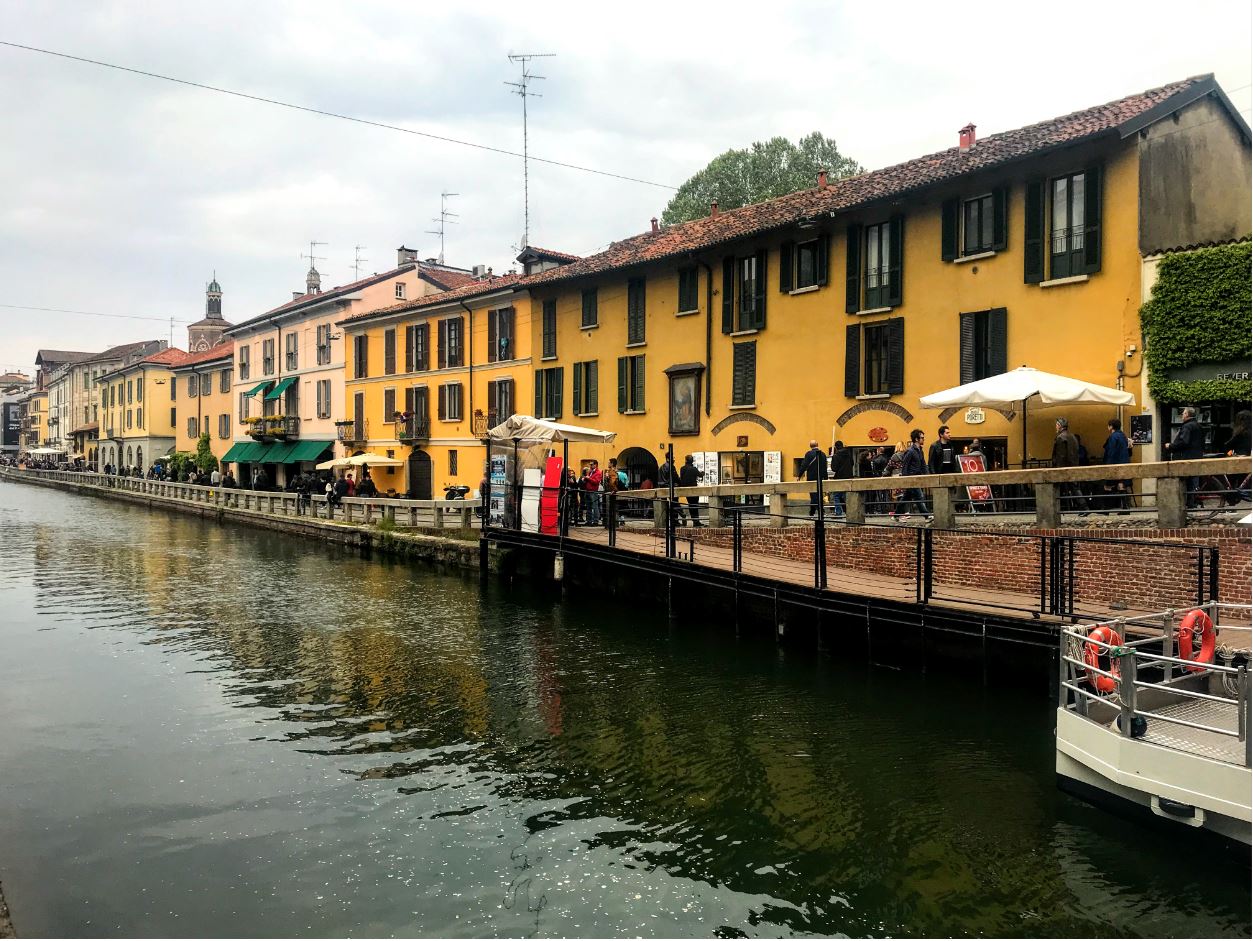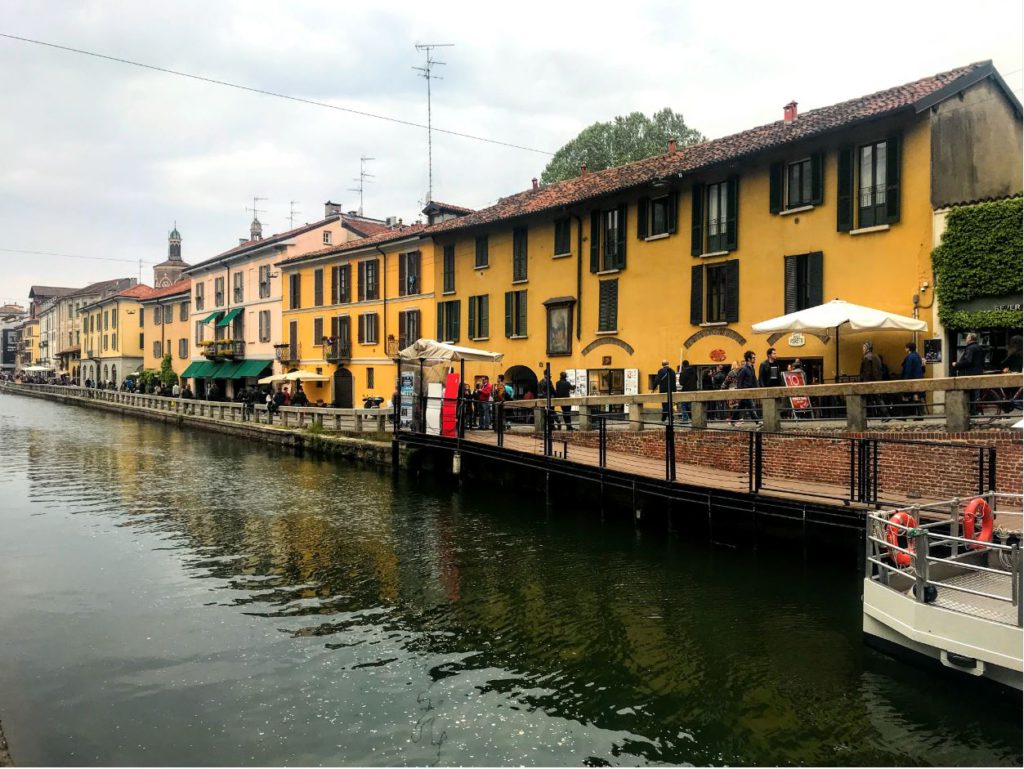 If that was not enough I have a bonus place for you. Now that you are done with shopping and tourism, it is time to eat, drink and relax. A little water will add well to your evening. Head to Naviglio Grande, a place lined with busy restaurants on both sides of simple canal. The canal is not out of the world but the experience is.
Milan: 50–Minute Navigli Canal Cruise
APERITIVO
Italy is famous for its love for food and Milan especially has a very popular culture of aperitivo. This is an evening drink mostly a spritz or even a limoncello along with a few appetizers. It acts as an enhancer of the digestive process. It also prepares the stomach for dinner, which in Italian culture is light and late. Aperitivo is also a great time to sit and catch up with friends and family.
Although Italy is swarming with backpackers and budget tourists, some of it has changed. A lot of restaurants now offer huge buffets with a drink from 6 pm to 10 pm at night. This then acts as dinner. This is what we did.
Cannot get over the food? Read up on our details Italian food itinerary
For 11 euros you will get a great spread of Italian dishes. They range from olive bread, pizza, lasagna, hash brown potatoes, pasta, salads, cut fruits, cheese, pies and deserts. We dug in shamelessly. The food was good, the music was light, the canal was scenic and the vibe was happy.
You can also skip a few of the above as per your interest and budget. Whatever you will do, you may still end up missing some of it. There is just so much to see in Italy. So maybe relax a little and enjoy what best you can.
Where to Stay in Mian
Milan is a modern cosmopolitan city and there is no scarcity of a range of places to stay. The best area to stay is the city's centre or the cultural centre. I would prefer the area near the Duomo or Sempione Park for an early morning walk. But places get a bit pricier as you move to the centre. If you choose to live away, make sure it is within a walking distance of the subway station.
Here are some hostels and hotels with great facilities and fantastic reviews that I think you may like:
Hostel: Babila Hostel & Bistrot (great location and facilities), Panda Hostel (value for money), Best Hostel Milano, Ostelzzz Milano (sleeping pods)
Budget Hotels: B&B Hotel Milano Cenisio Garibaldi, Hotel Terminal, Hotel Ares Milano
Mid-range: Hotel Vittoria (Pet-friendly), Hotel La Madonnina, Hotel Milano Castello
Luxury: Bulgari Hotel Milano, Palazzo Parigi Hotel & Grand SPA, Mandarin Oriental Milan
Save to Pinterest


Related Articles