13 Sep

The Best Italian Food itinerary and where to find it

Italy, one of the most travelled countries in the world holds an important place in Europe travel itineraries. The presence of more than 50 UNESCO World Heritage sites, spectacular museums, rich culture, and history make it a bucket list destination.

One thing that will complete your Italy experience is Italian food and wine. It's really hard to go wrong with Italian food. However, with lots of varieties for even the same kind of food (just saying "I want pizza for dinner" won't cut it here!), it's really easy to get overwhelmed when choosing what to eat.

Here's a food itinerary to help you plan your meals in the best Italian cities.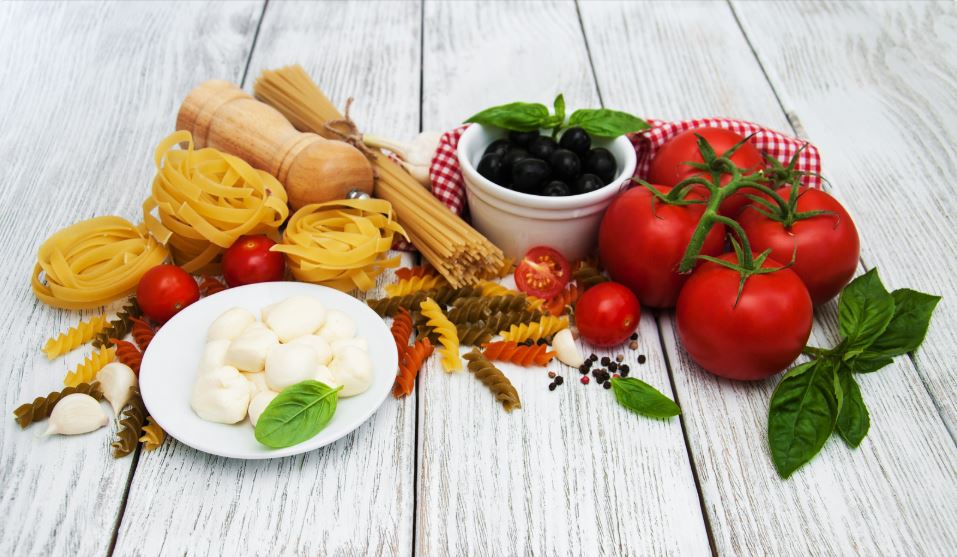 Food in Milan
Breakfast in Milan
Like many European cities, most sightseeing activities in Milan are in the city centre. The city centre has lots of cafes and restaurants to offer. For a delectable breakfast head to Princi Bakery.
Their custard brioche is mouthwatering enough to warrant a return trip to Milan. They also serve a variety of pizza by slices, pasta, and paninis other than desserts and artisanal bread.
Budget travellers can skip Princi and head over to Luini. Close to La Scala (opera house, next to Duomo), Luini is a little hole-in-the-wall restaurant that has been selling traditional panzerotti for more than 60 years.
Available in both fried and baked versions, panzerotti is a calzone-like dish with a crispy exterior and soft gooey filling. Go for a classic melted mozzarella and tomato panzerotti for a timeless snack.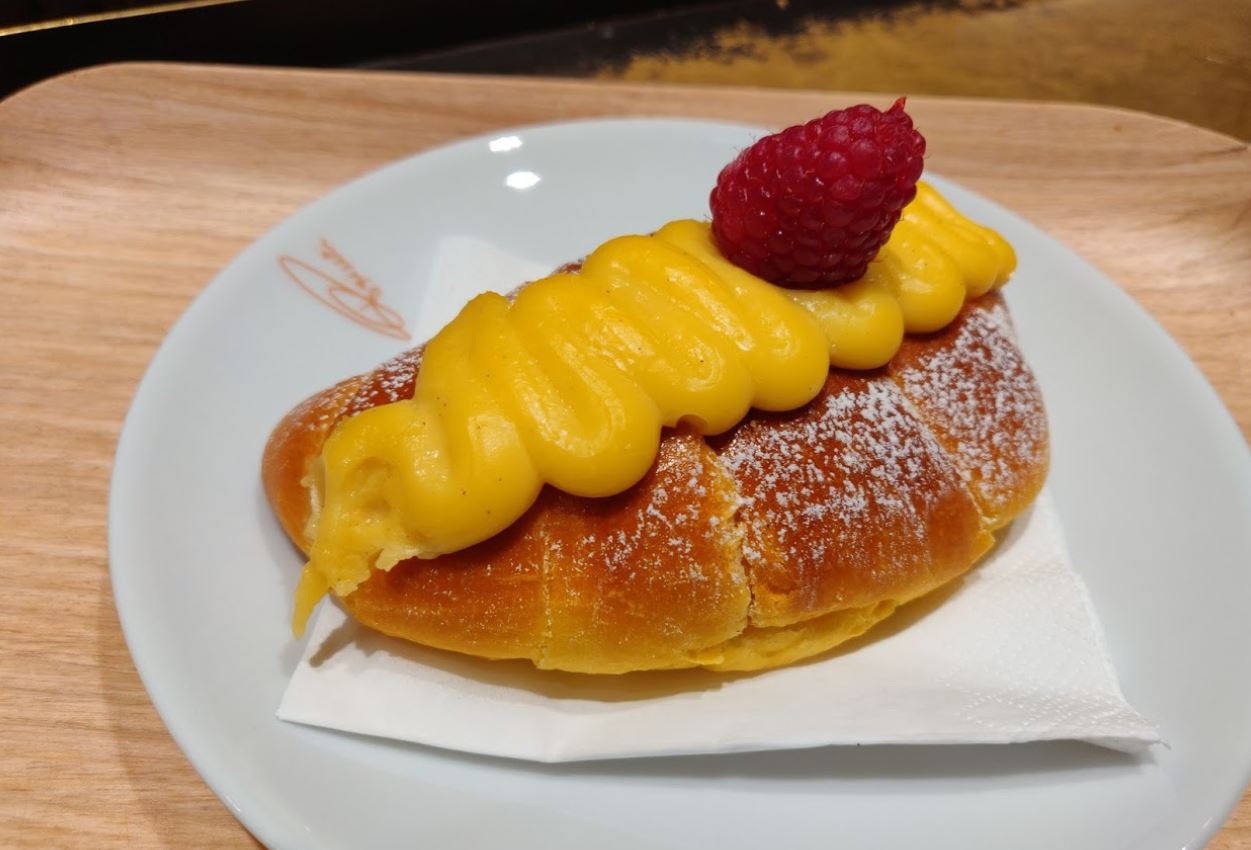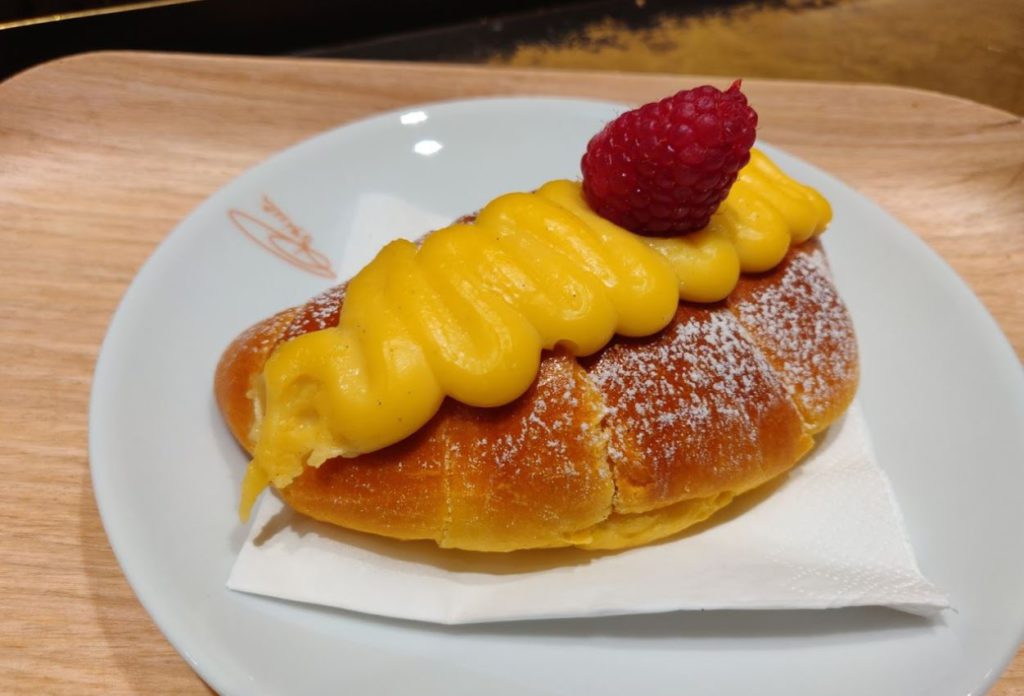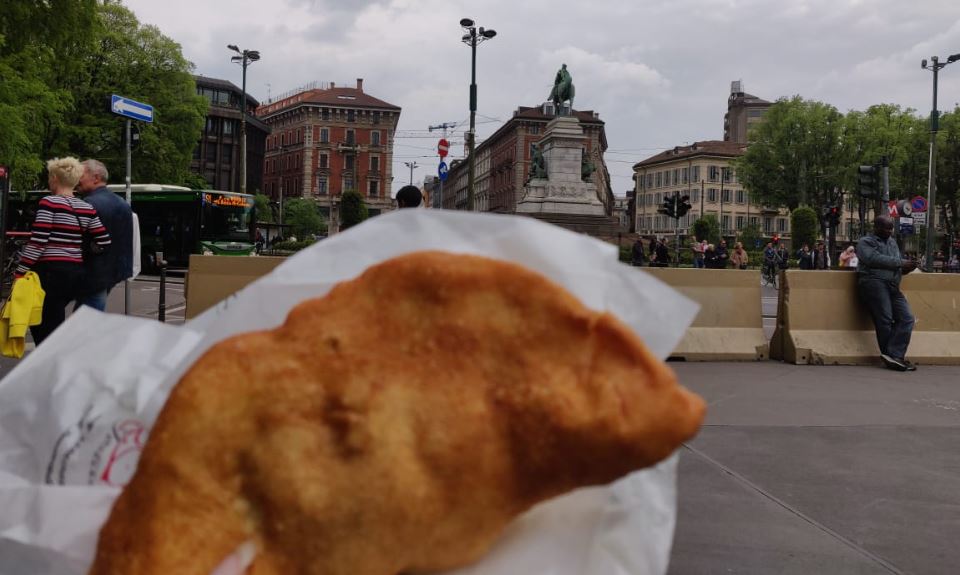 Lunch in Milan
For lunch, try Risotto Alla Milanese, a smooth cheesy rice dish which gets its pop of colour from saffron. This dish, rumoured to have originated as a joke to mock a glass worker's love of saffron by his wife, is present on all restaurant menus in Milan. Pair it with a glass of prosecco for a wholesome meal.
Related activity: Milan: 3.5-Hour Traditional and Modern Food Tour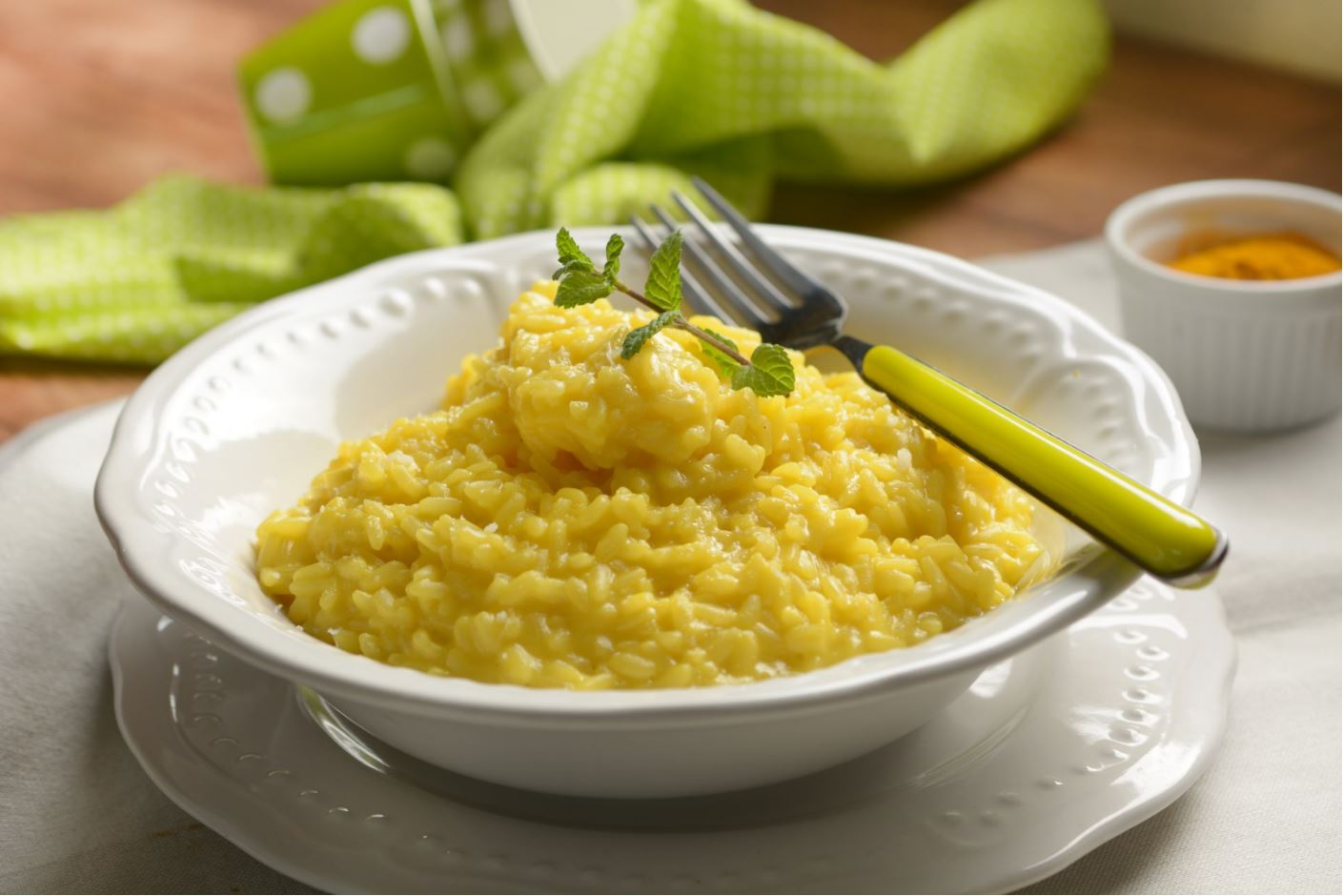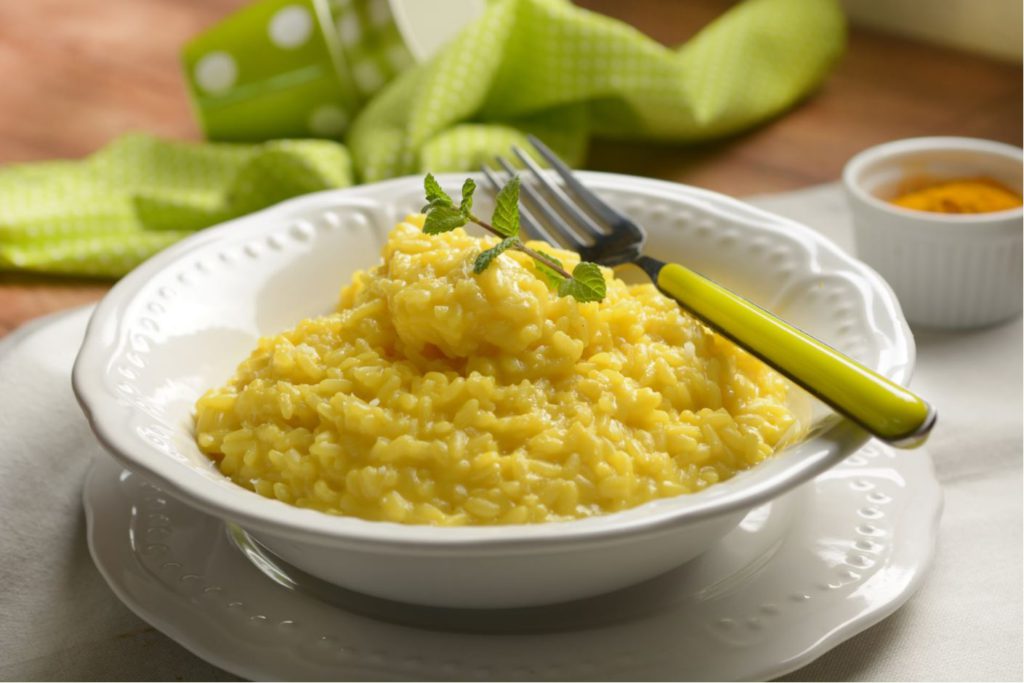 Dinner in Milan
After exploring all that Milan has to offer, it's time to take a breather. Head to the Naviglio Grande area of Milan in the evening. The place, though often compared with Venice, looks more like a mini-Amsterdam in my opinion.
The canal lined with bars and restaurants of all kinds offers a great view for an Aperitivo. What's that, you ask? Italy's Aperitivo culture is a product of northern Italian culture. People in Italy go out for pre-dinner drinks once they leave work for the day. These drinks open your stomach and prepare you for dinner.
The Aperitivo scene is really big in Milan with many restaurants giving a free buffet along with the first cocktail you order. Order a classic Aperol Spritz, made of orange liqueur, or a Negroni, made with Campari, gin, and vermouth for an authentic Aperitivo experience.
In Milan? Check out our guide: Milan City Guide for Fashion, Food, and Facts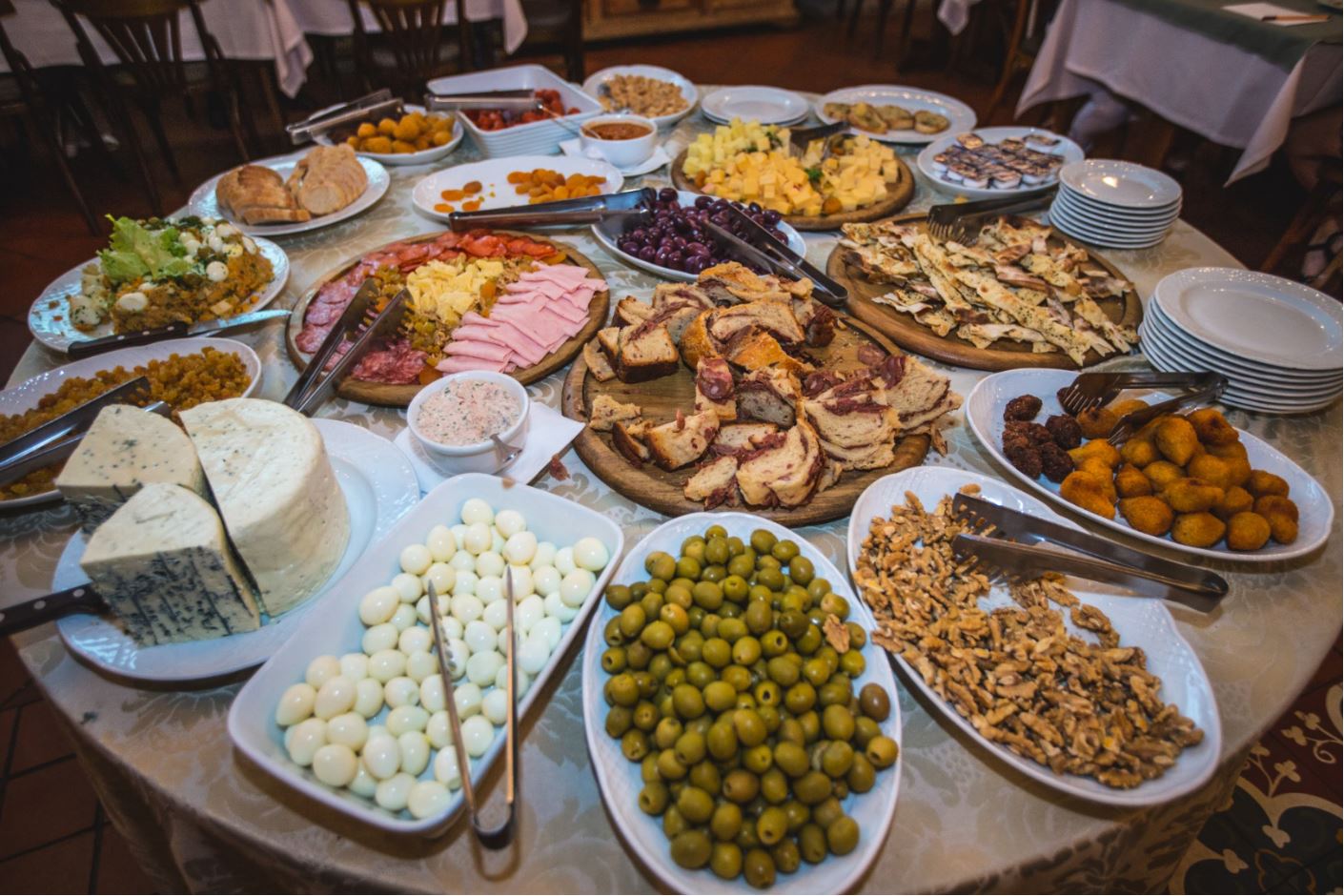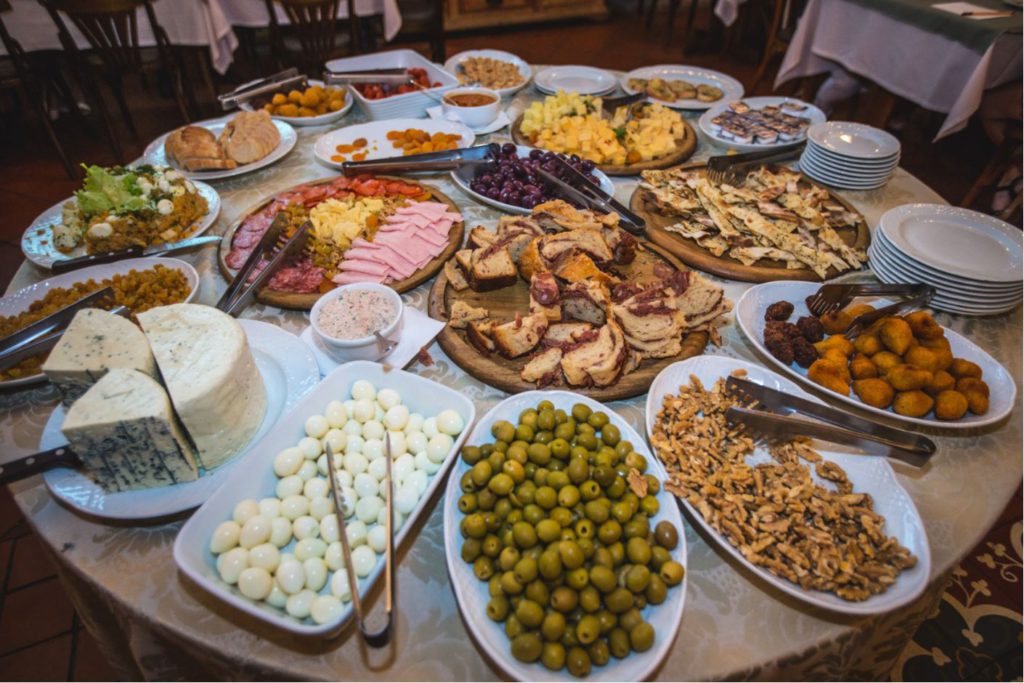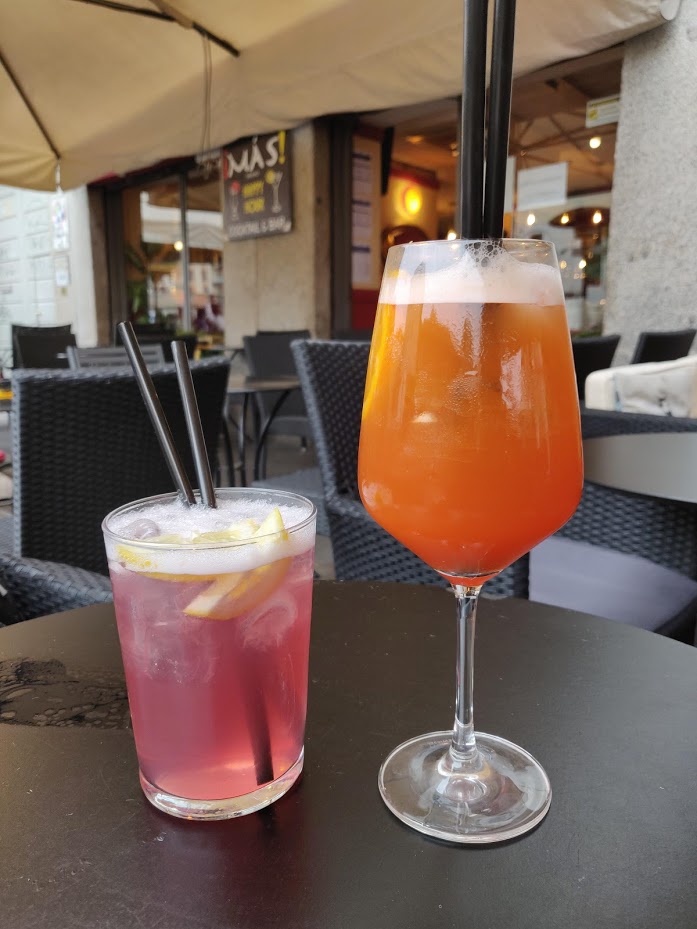 Food in Venice
Breakfast in Venice
Canals, gondolas, marble palaces, cobble-stoned streets in danger of getting water-logged and regal bridges with scampering tourists – that's Venice in a nutshell. The city of love awakens quite late in the morning, so plan ahead and buy some breakfast food from a nearby supermarket the night before.
The strict Italian food regulations make the Italian food sold in supermarkets better than most restaurants back home. You can buy a freshly baked focaccia bread with olives or sun-dried tomatoes for flavour and pair it with some ricotta cheese.
Yoghurts of different flavours are another popular breakfast option. Yoghurts in Italy are thick, creamy and almost like a pudding. Try the hazelnut yoghurt and your life will never be the same.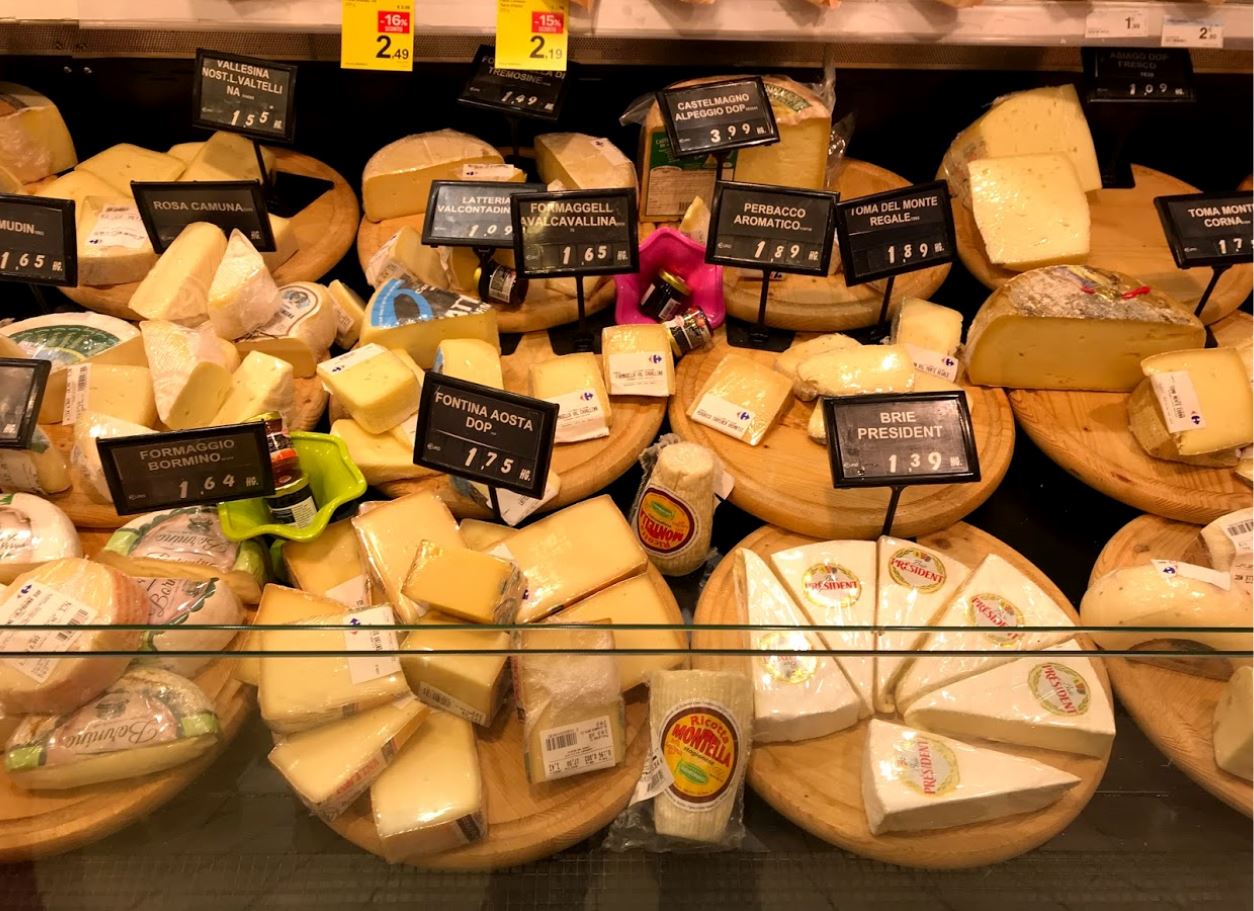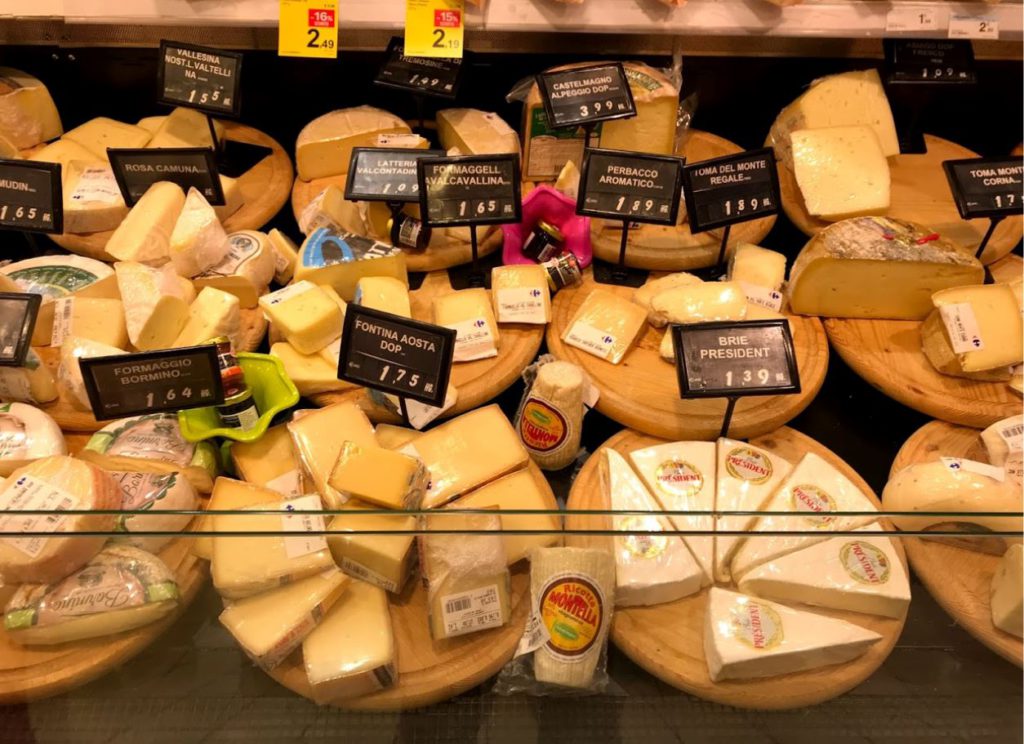 Lunch in Venice
Fine dining in Venice for all meals can dig a hole in your pocket. Most restaurants which offer a view of the canals, charge an additional cuperto charge for the view they offer.
If you're travelling on a budget, look for little window shops that sell pizza by slices, handmade pasta or fresh crepes. Succeed with a light lunch with gelato on a summer day or a glass of hot wine (Vin Brule) on a cold day.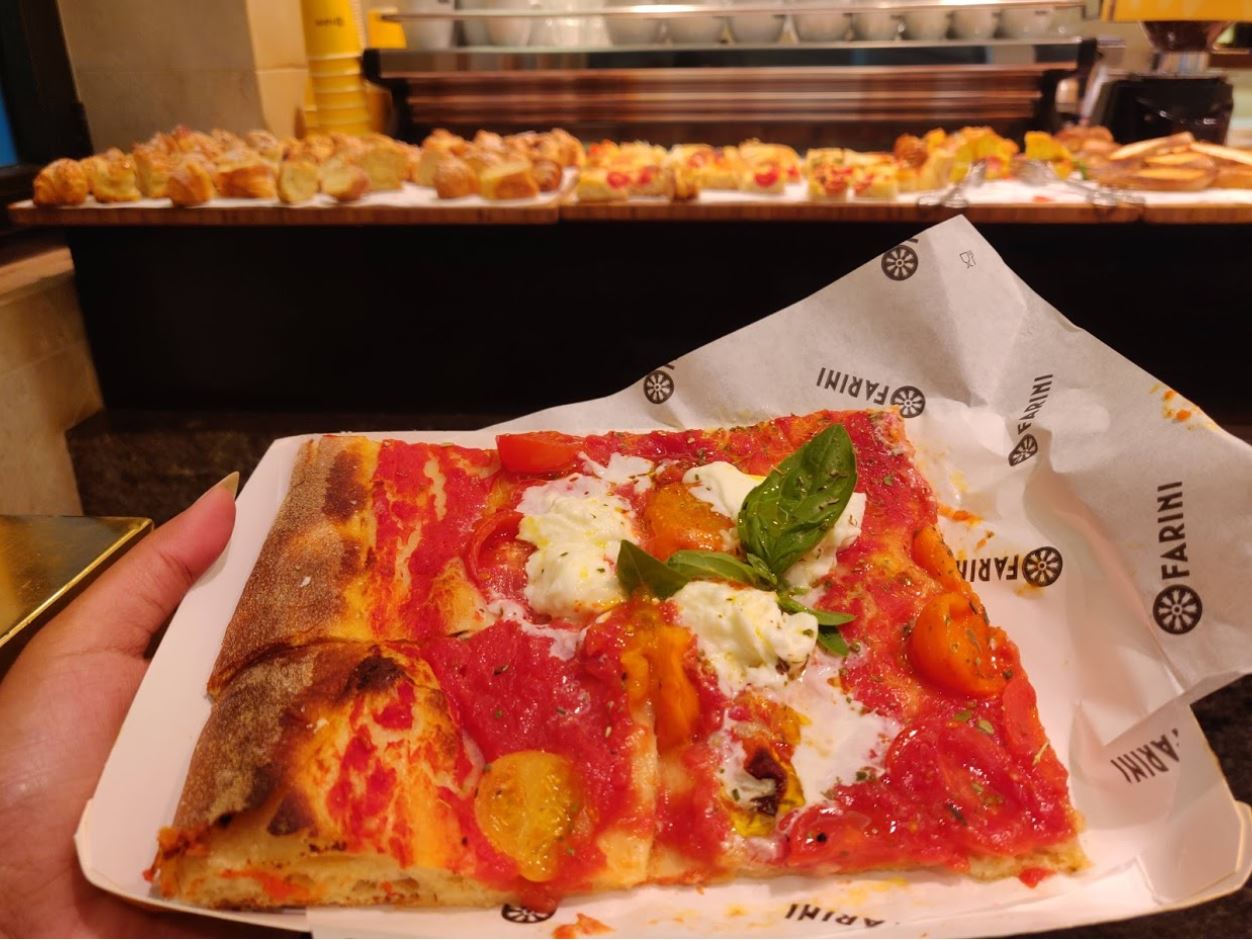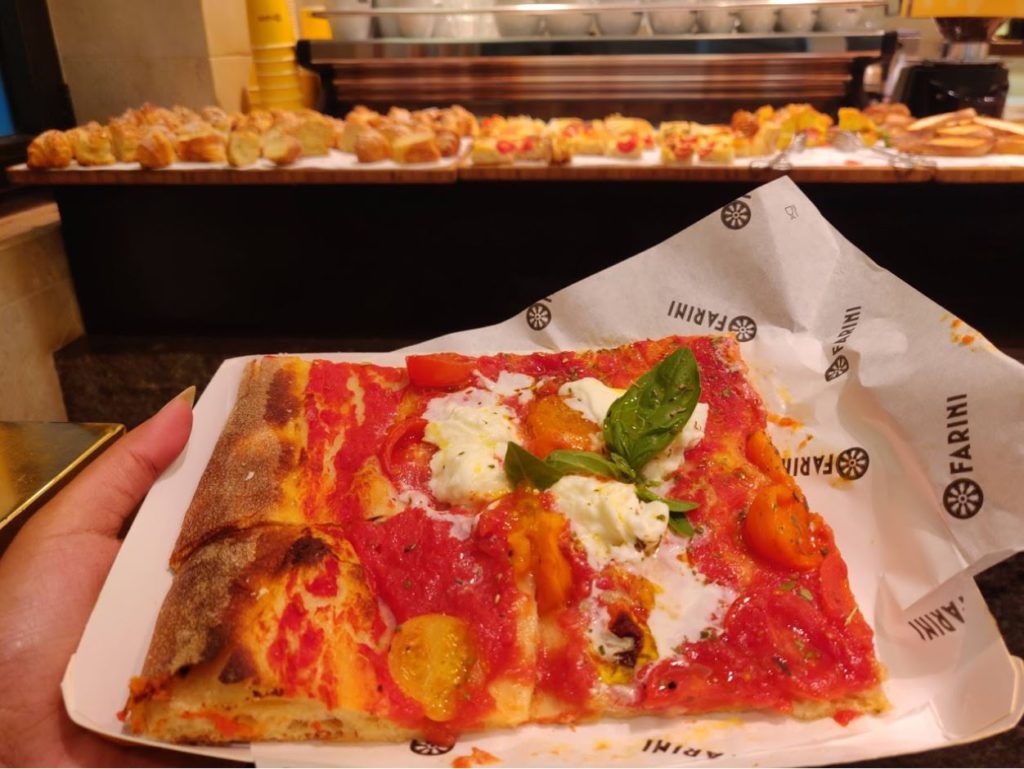 Dinner in Venice
Evenings in Venice are by far the best time after most of the day-trippers have left. Grab a bottle of Bellini from the local supermarket and take a romantic stroll around the almost empty streets of Venice. Bellini is an invention of Venice and comprises Prosecco with white peaches.
To taste authentic Bellini, you can also head to Harry's Bar. It was opened by Giuseppe Cipriani, the inventor of Bellini.
Venice is home to several Michelin-star restaurants. For dinner, remember to reserve a table as most restaurants do not entertain customers without prior booking. For an inexpensive meal in a Michelin-star restaurant, go to Osteria La Zucca.
With less than 10 tables, this homely place is always booked out days in advance. Zucca means pumpkin in Italian and this place serves a lot of modern pumpkin dishes among other foods. Do not miss the pumpkin flan with ricotta cheese when you dine here.
Related article: Venice: The Good and the Bad side of Fame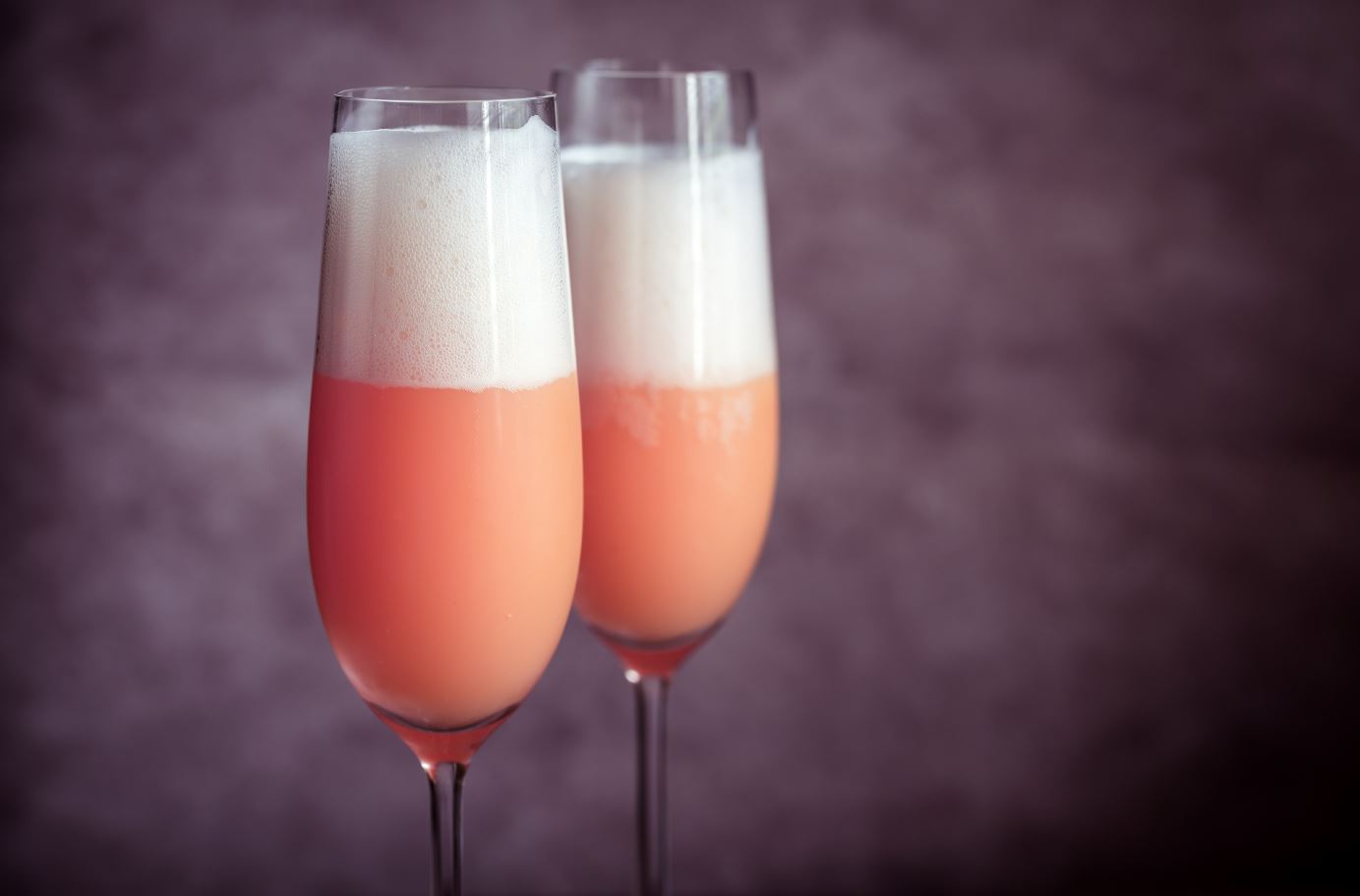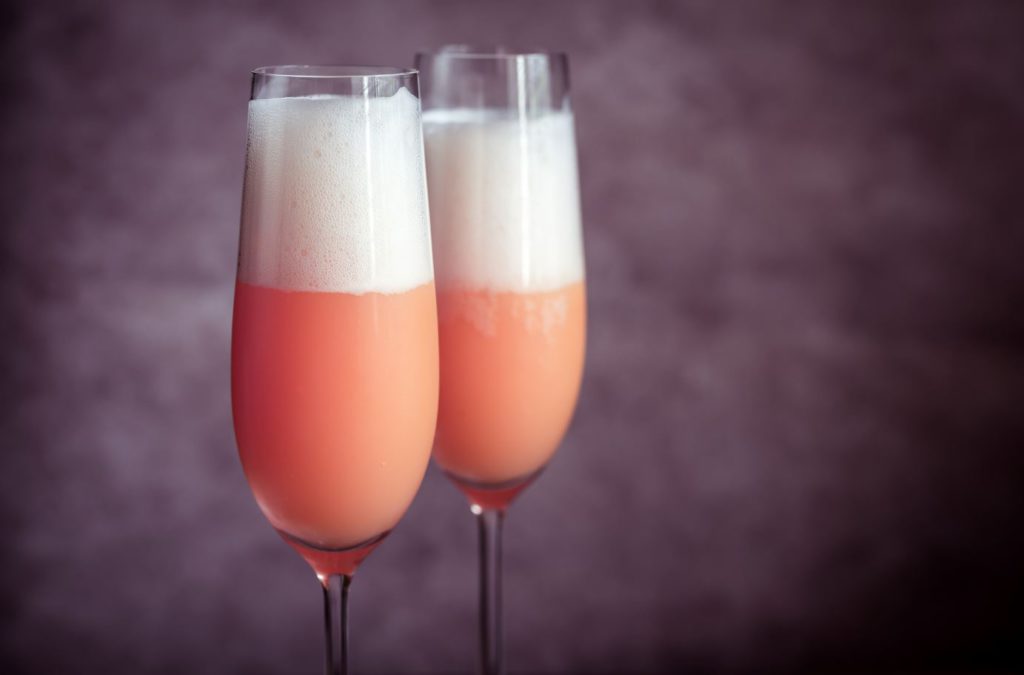 Food in Florence
Breakfast in Florence
Start your day in Florence with a traditional Italian breakfast of coffee and cornetti in a nearby cafe. You'll be surprised to know that the cost of having a coffee at the bar and at the table is different.
While cappuccino and espresso are the usual breakfast favourites for Italians, you can also try various other types of coffee. Café nocciola i.e. hazelnut coffee is coffee flavoured with hazelnut butter and little bits of hazelnut. You can also get an espresso version of this.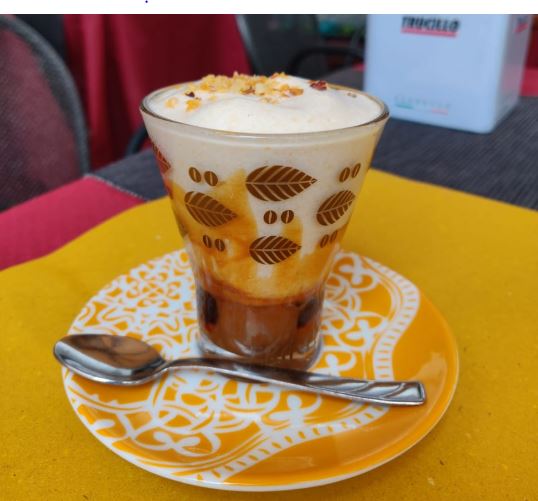 Lunch in Florence
A vineyard tour with lunch and wine tasting is an experience worth indulging in while in Tuscany. As Chianti hills are close by, several vineyards provide pick-up and drop-off services in Florence.
A traditional Tuscan lunch at a vineyard consists of cured Italian meats, different types of cheeses, hand-made pasta made with vegetables from the garden and a dessert with fruits from the garden. This is served with different types of wine that pair well with the food.
You can alternatively also go for a picnic in the chianti hills. From a local Salumeria buy an assortment of goodies to build your own charcuterie and cheese board. Grab some prosciutto i.e. cured meats, cheeses, bread, fresh fruits and a bottle of wine.
Out of hundreds of cheeses that Italy offers- Pecorino (sheep's milk cheese), Parmigiano Reggiano (parmesan), Gorgonzola (blue cheese) and Burrata (made from mozzarella and cream) are a must-try. Remember to ask for a little taste of everything before you buy them.
Check out these activities that you may like: Florence: 5.5-Hour Italian Food Market & Cooking Experience; Pisa, Siena, San Gimignano with Lunch and Wine in Chianti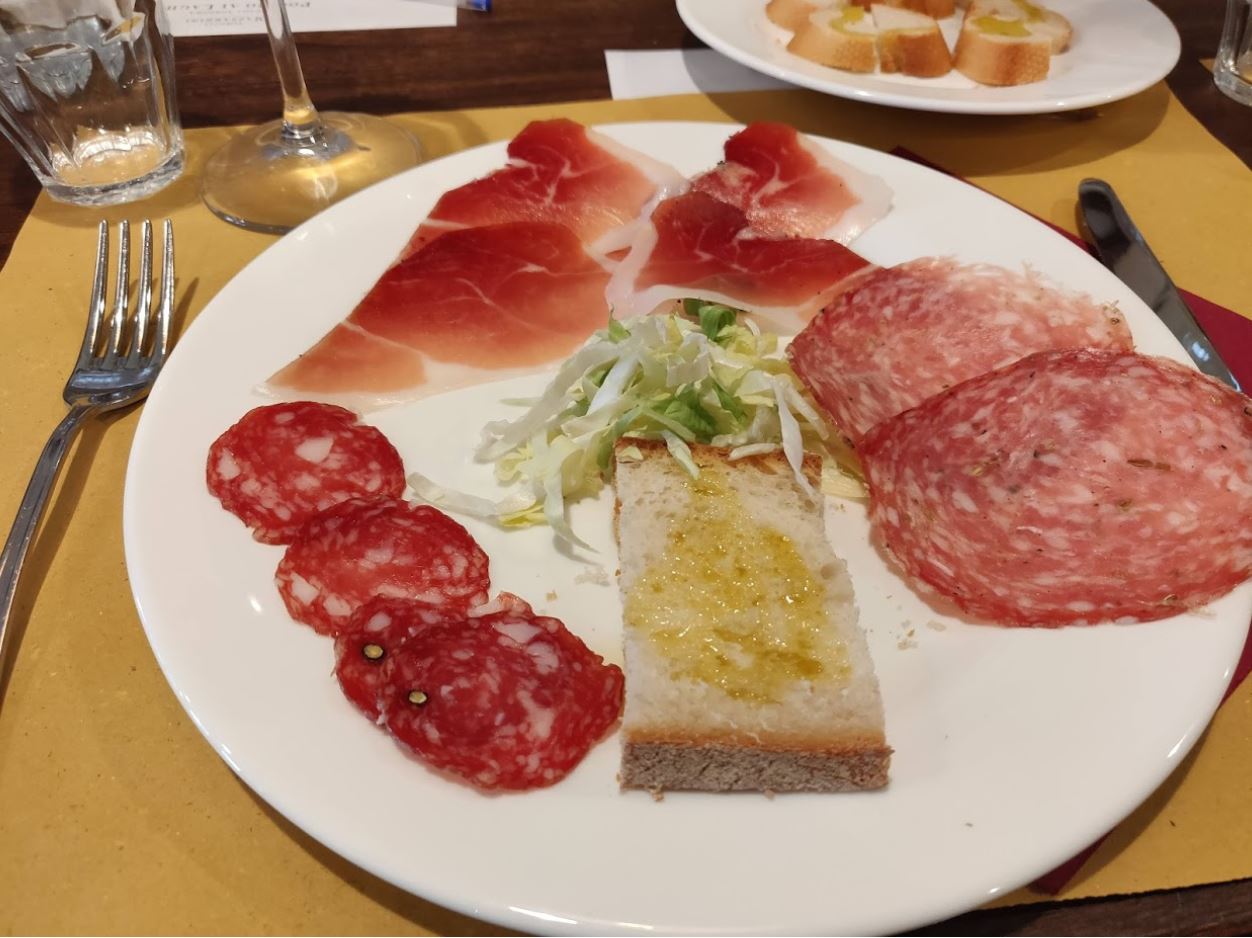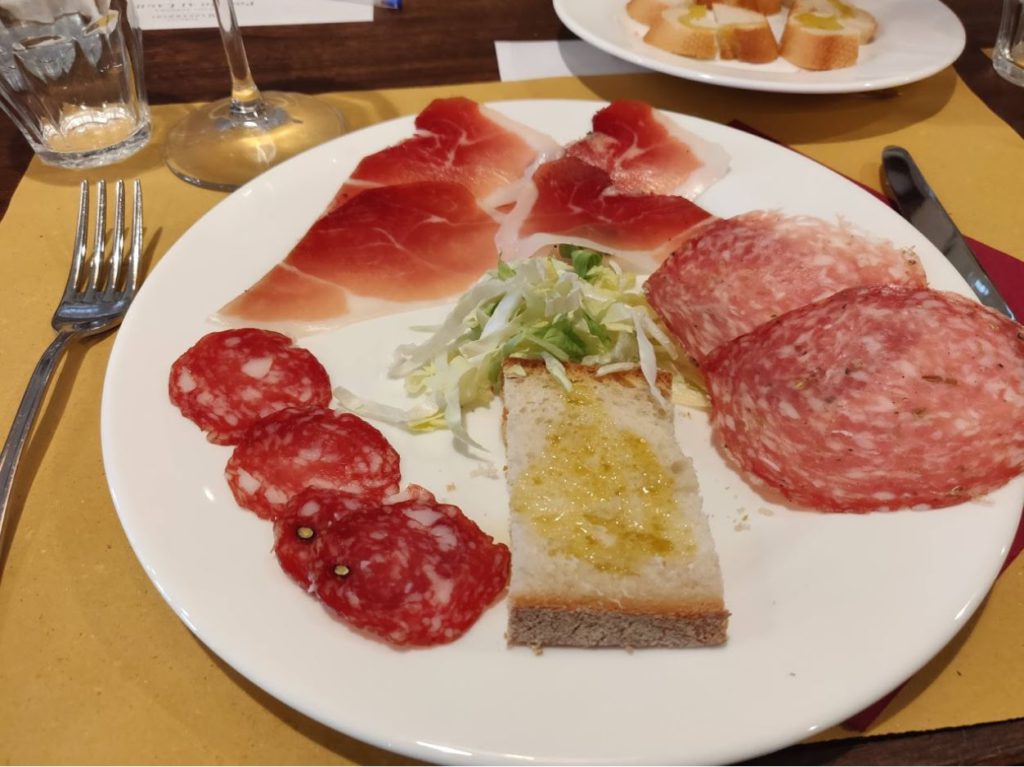 Dinner in Florence
One can easily spend an evening in Florence wandering the beautiful streets of the city and watching people. Head over to the San Lorenzo market area to experience the street market scene of Italy. You can buy all sorts of leather goodies for a bargain.
Close by, Mercato Centrale is an indoor food market which houses many food stalls. Try the Florentine steak with Tuscan chips for a filling and delightful meal. You could also try handmade pici pasta, which originates from the Tuscan town of Siena.
These are thick irregular spaghetti pasta made al dente i.e. pasta which has a bite to it. Honestly, they're not everyone's cup of tea but you'll never know if you love it or hate it until you try it.
Traveling in Tuscany? Here are the best things to do: Enjoy the best of a Tuscany Tour in a day; A Brief Travel Guide to Florence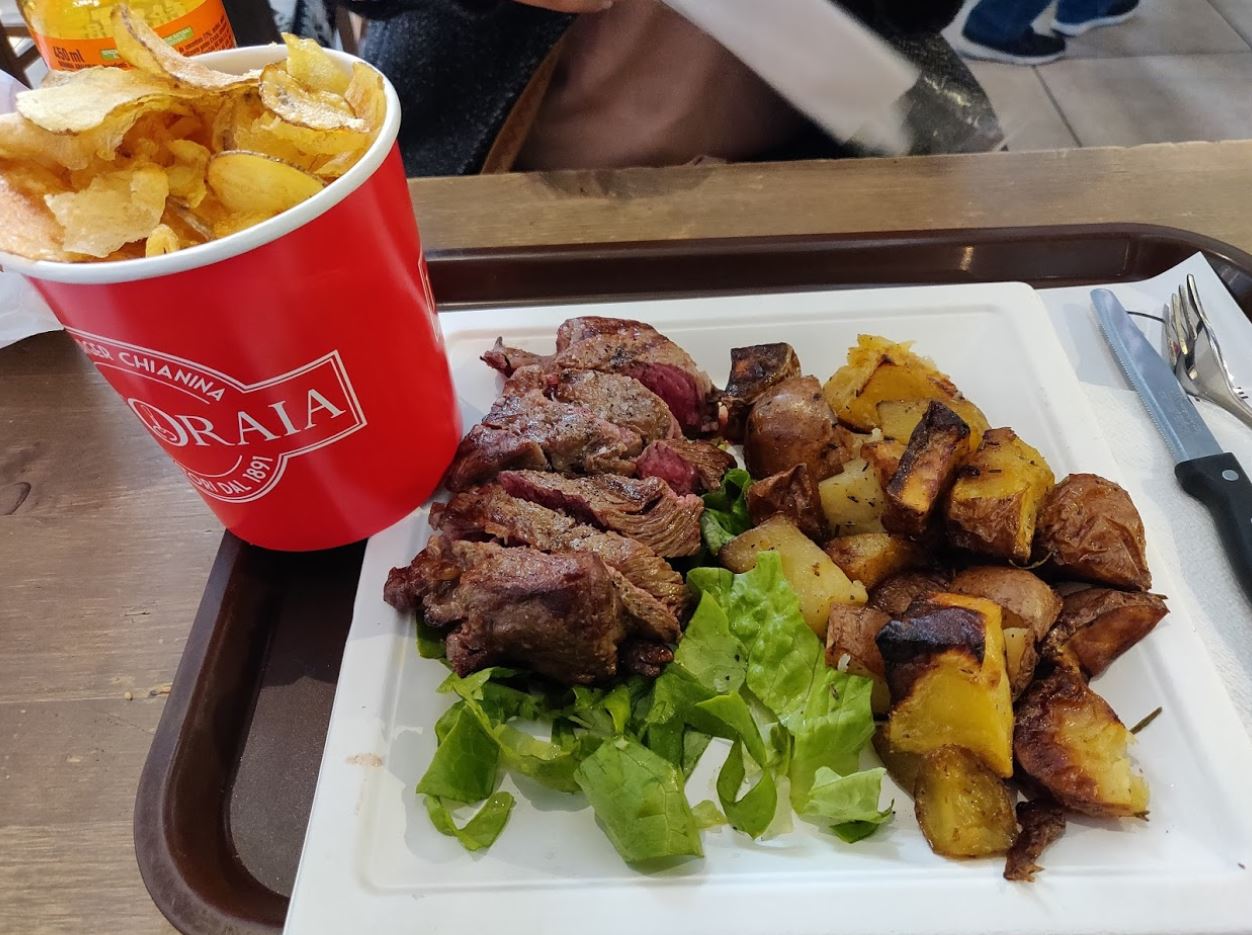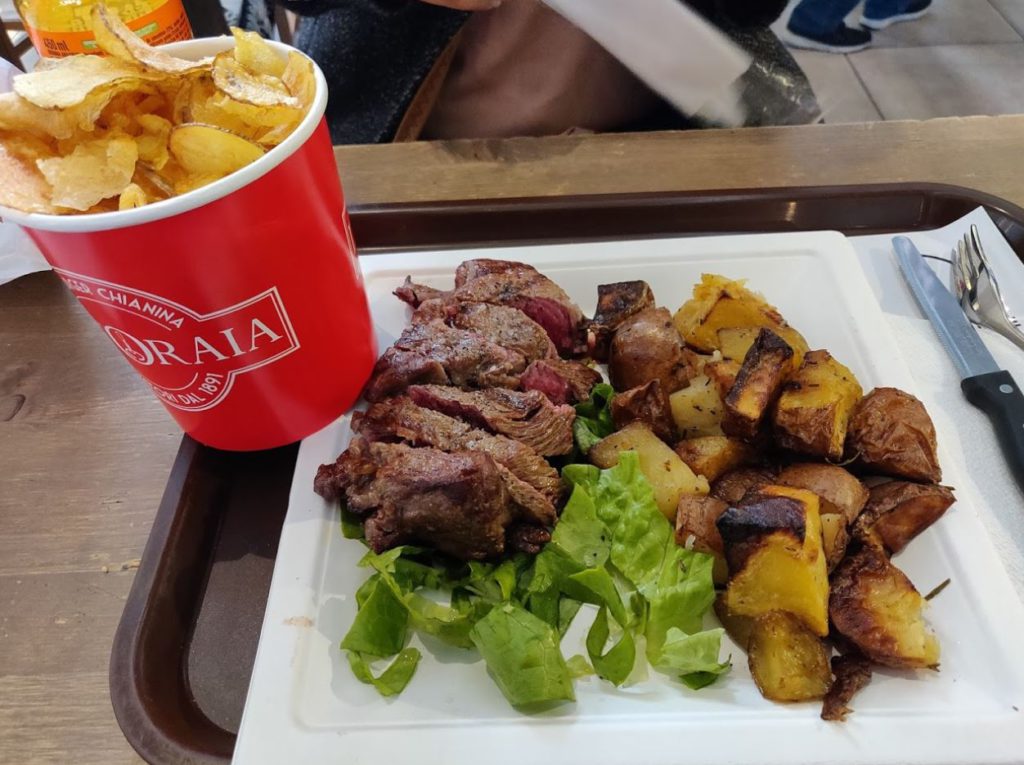 Food in Rome
Ah, Rome, one of the best European cities there is. Honestly, you could eat anything here and have a great meal. But always remember to walk a little far from tourist locations when looking for a restaurant. Restaurants close to popular places are usually overpriced and unauthentic.
Breakfast in Rome
For a savory breakfast, try a panini with cheese and prosciutto or a panini with Caprese salad. If you have this from a place that makes them fresh, you will eat a panini every day on your Italian food vacation. If you're pressed for time, go for a sweet breakfast in a local pasticceria nearby. Cornetti, cannoli, ciambella are some common breakfast options available in all cafes.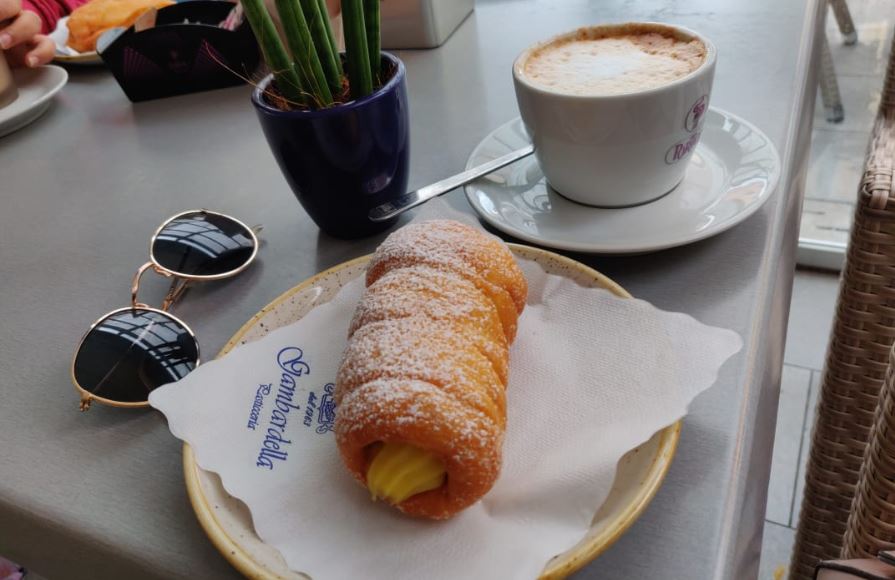 Lunch in Rome
Try to keep an eye on the time as you tour around the city as most restaurants close for a couple of hours after 3 PM. Try to stick to regular lunch hours if you don't want to end up hangry because of closed restaurants.
For lunch, if you're craving pizza, remember the pizza would be served roman style i.e. with a thick chewy crust. In my opinion, one should eat pizza every day when in Rome.
Try the Margherita for a conventional yet drool-worthy meal, a quattro formaggi (four-cheese) pizza for a decadent meal, or an artichoke or eggplant pizza for a unique meal.
Related activities: Rome: Street Food Tour with Local Guide
As you roam the streets of Rome, you will find a lot of shops selling vibrant colored bottles of liqueur. Cremoncello, a dessert liqueur, comes in various flavors like melon, pistachio, hazelnut, chocolate, lemon, banana, tiramisu, and white chocolate to name a few.
The salespeople at these stores are really friendly and will let you taste as many flavors as you want before you select your bottle. I loved the melon and hazelnut the best, but don't let this stop you from trying them all.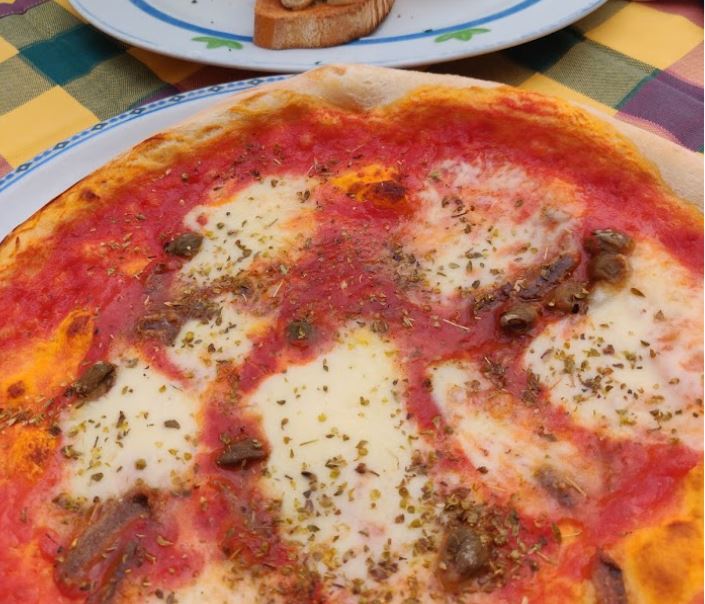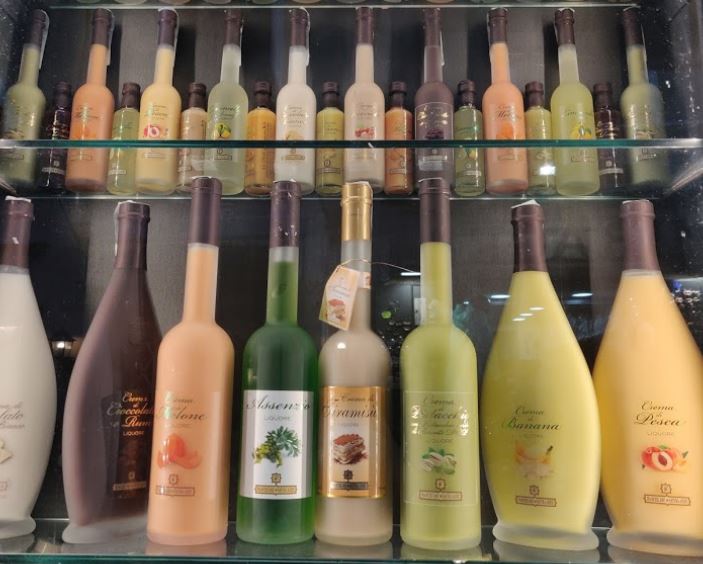 Dinner in Rome
For dinner, it's time to try the king of all carbs- pasta. Carbonara and cacio e pepe are two pasta dishes that originated in Rome. Carbonara sauce comprises of guanciale (pork cheek), cheese (pecorino or parmesan), eggs and black pepper.
Cacio e pepe is a simpler version of carbonara without the guanciale. Another delicious pasta to try in Rome is pasta amatriciana and made of guanciale, tomatoes, and cheese. Ask for the house wine wherever you dine. The inexpensive price and delicious taste will surprise you.
Here is our guide on travelling inside Rome: How to roam in Rome like a pro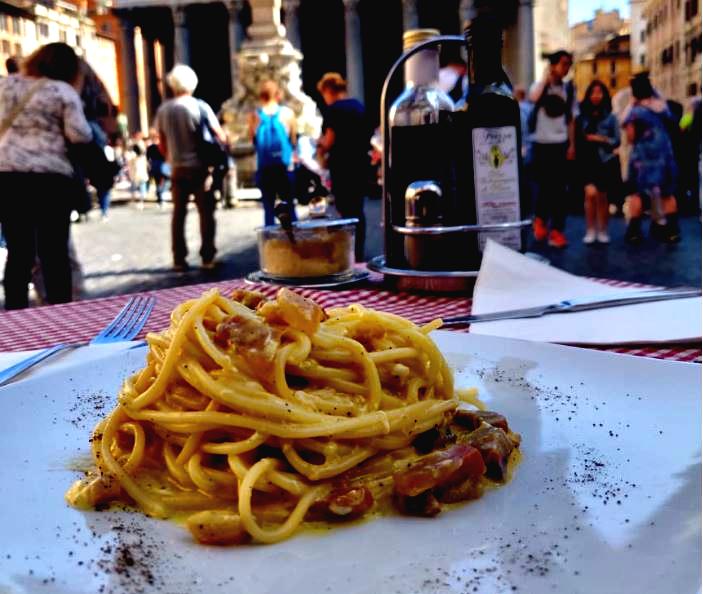 Food in the Amalfi Coast
Lemons and Amalfi coast go hand in hand. You cannot go to Amalfi and miss the ginormous lemons on fruit stands, women in lemon printed dresses, kids eating lemon pops, and shops selling literally everything in lemon flavor (lemon soaps were my favorite).
While you're in Amalfi coast, don't forget to cut open an Amalfi lemon and taste the pure citrus delight. Amalfi lemons are by far the juiciest lemons and you can eat it like a fruit.
Fun fact: The origin of the mafia was due to a sudden demand for lemons in the 1900s when somebody identified its benefits for curing scurvy.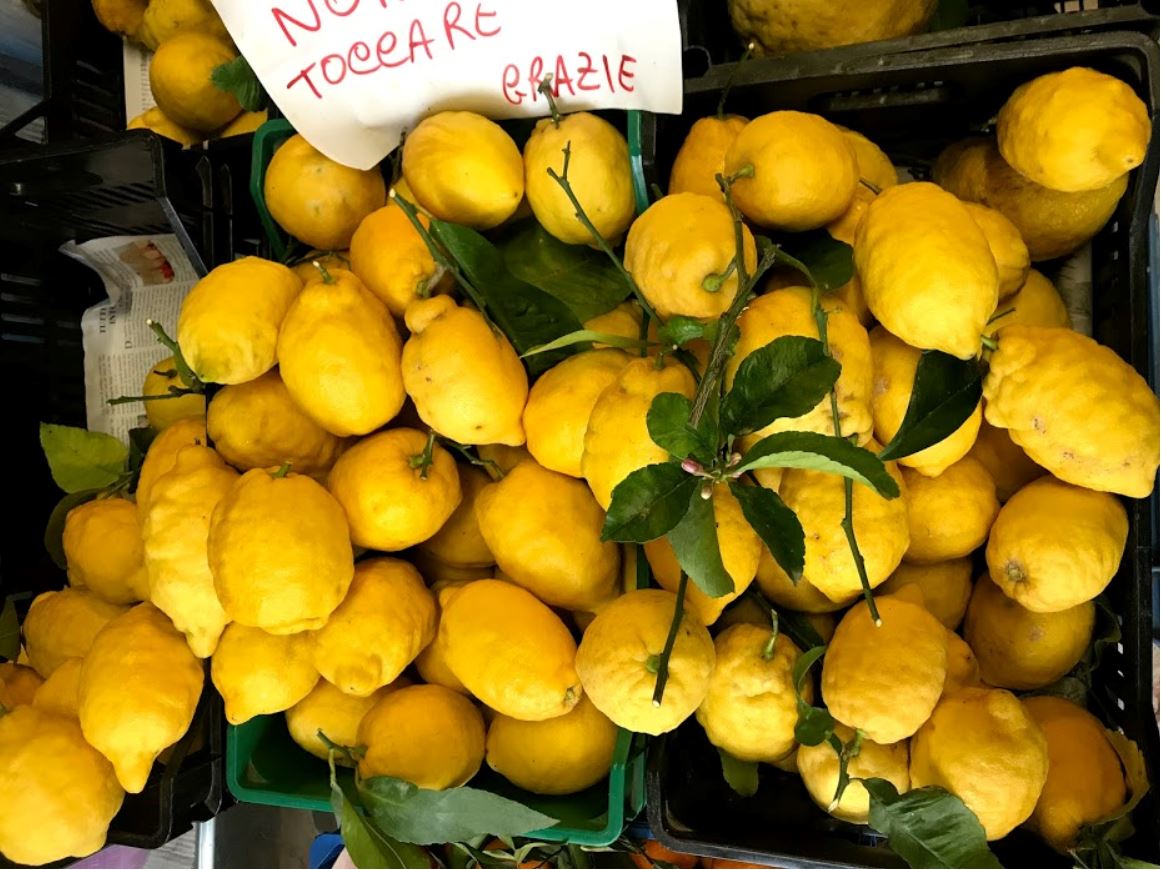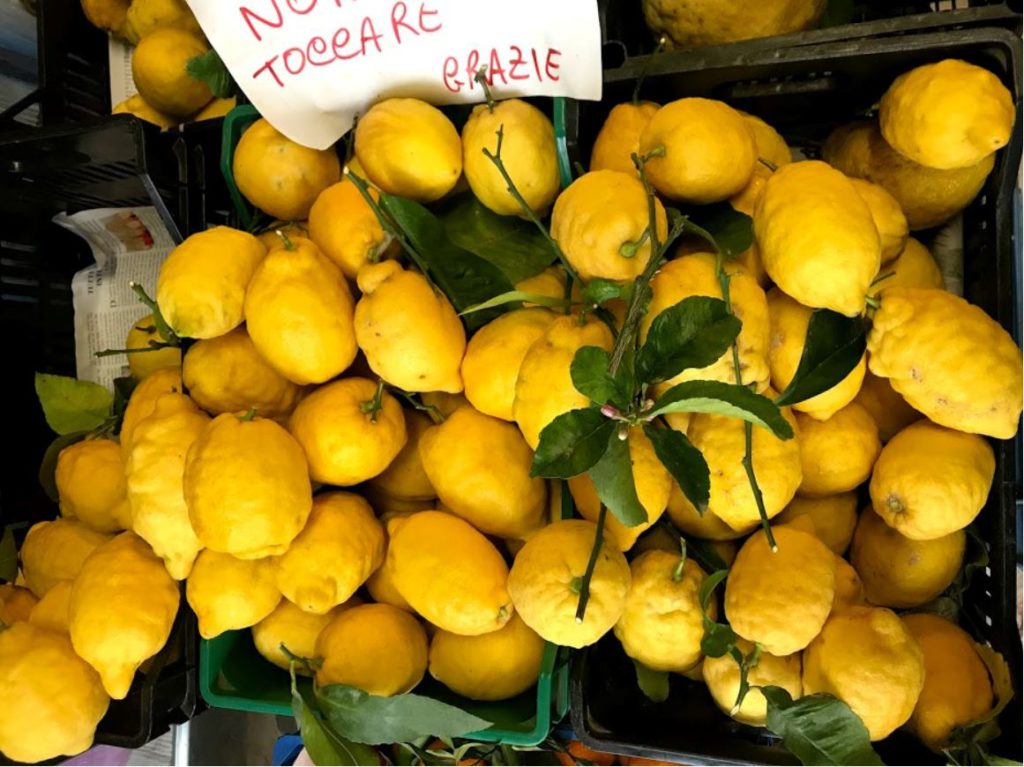 Breakfast in Amalfi Coast
Begin your day with a glass of freshly squeezed orange or lemon juice and a fresh Caprese salad. Caprese salad, probably the easiest salad to make yourself, is also the easiest to screw up if you don't have good-quality ingredients.
All you need is tomatoes, mozzarella cheese, basil, olive oil, and some pepper. The Amalfi coast is popular for mozzarella, so definitely taste it while in the area.
Most popular towns on the Amalfi coast like Positano, Sorrento and Amalfi have expensive restaurants. Do venture out to check out some of the quainter towns on the coast like Cetara, Minori, Maiori, and Ravello.
Not only will these towns have lesser crowds but the cost of fine dining restaurants will also go down drastically. If you want to stay where the action is, that is in the popular towns, several street food options can help you not break the bank.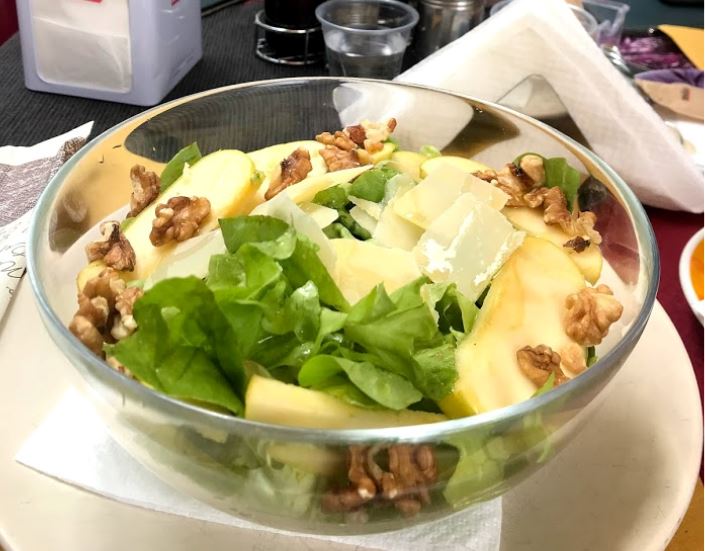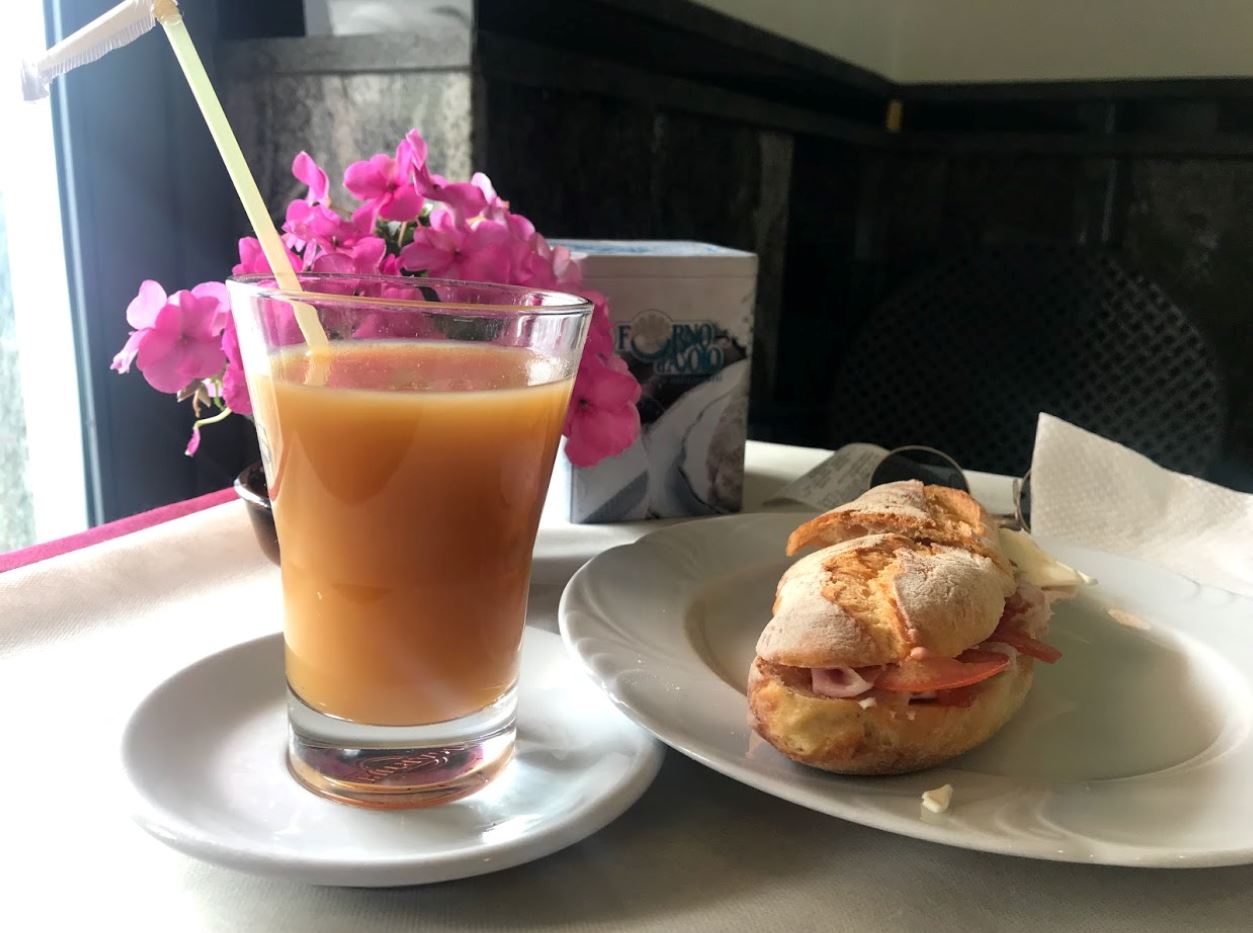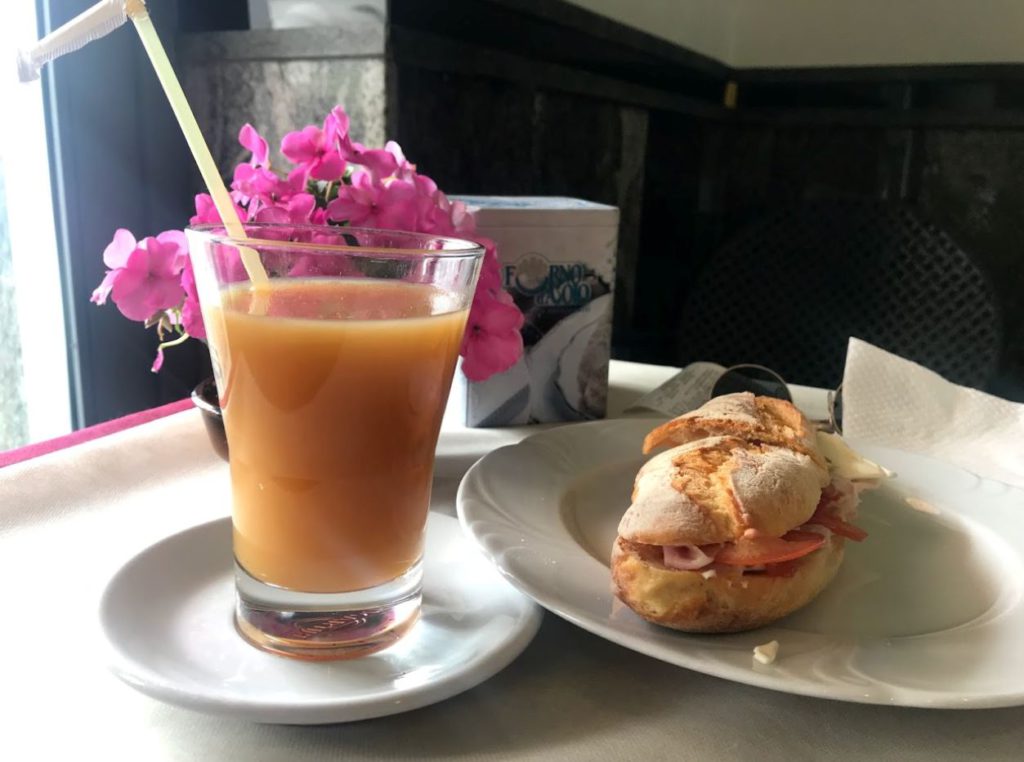 Lunch in Amalfi Coast
Cuoppo, a paper cone full of fried seafood, is quite popular among backpackers. Suppli and arancini are two other popular street food options in Italy. Both are rice balls fried and cooked in tomato sauce.
The difference is that suppli has a cheese filling sometimes and arancini have minced meat ragu filling inside. Ensure that you have these fried foods freshly made as sometimes they're pre-made and let's just say cold fried food doesn't taste the best.
While you explore the various cities on the coast, make sure to stop at a gelateria and try a limoncello gelato or lemon granita. The uniquely fresh flavour gives much-needed respite from the unforgiving Amalfi sun during summers.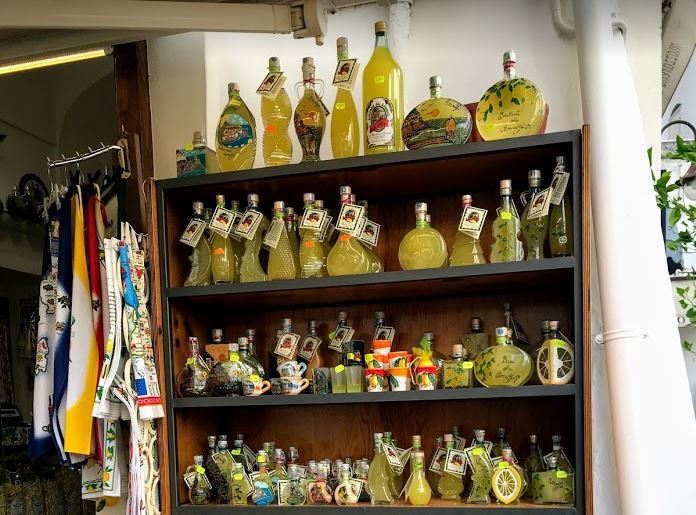 Dinner in Amalfi Coast
Continuing with the lemon theme, try a lemon and seafood pasta for dinner. Scialatelli, a thick fettuccine-like handmade pasta, with clams and lemon sauce is an ideal dish to try in almost all restaurants on the coast.
You can also try another version of this pasta with mixed seafood. End your meal with limoncello, a digestive liqueur made from Amalfi lemons. Its refreshing taste has lured many people to sudden drunkenness. Many restaurants give a complimentary shot of limoncello at the end of the meal.
Limoncello also makes for a great souvenir or gift for loved ones as many shops in Amalfi town sell it in fancy glass bottles.
Read our blog on traveling in Amalfi Coast: Why Amalfi Coast, got so famous so fast
Activities we suggest: Paestum: Mozzarella Farm & Greek Temples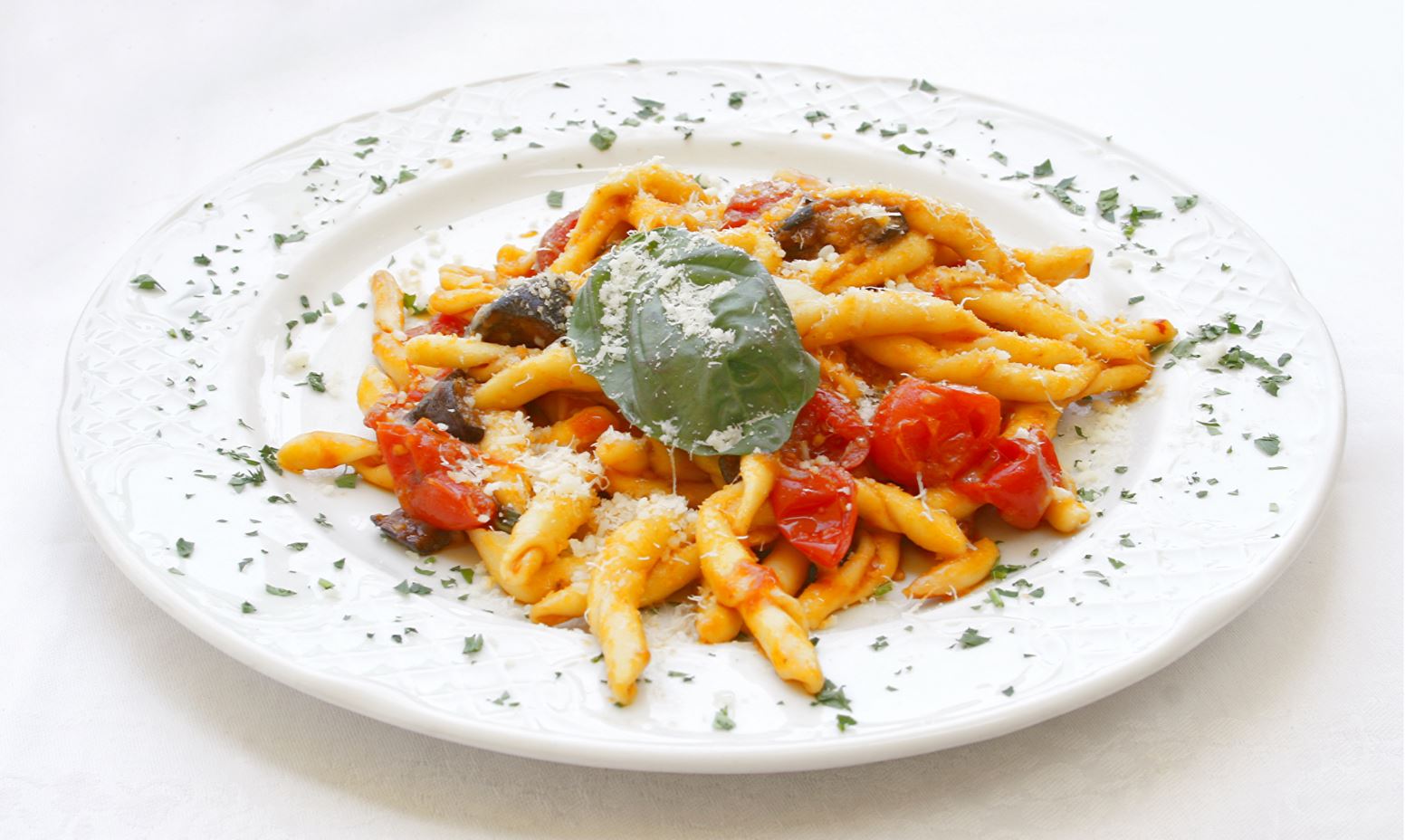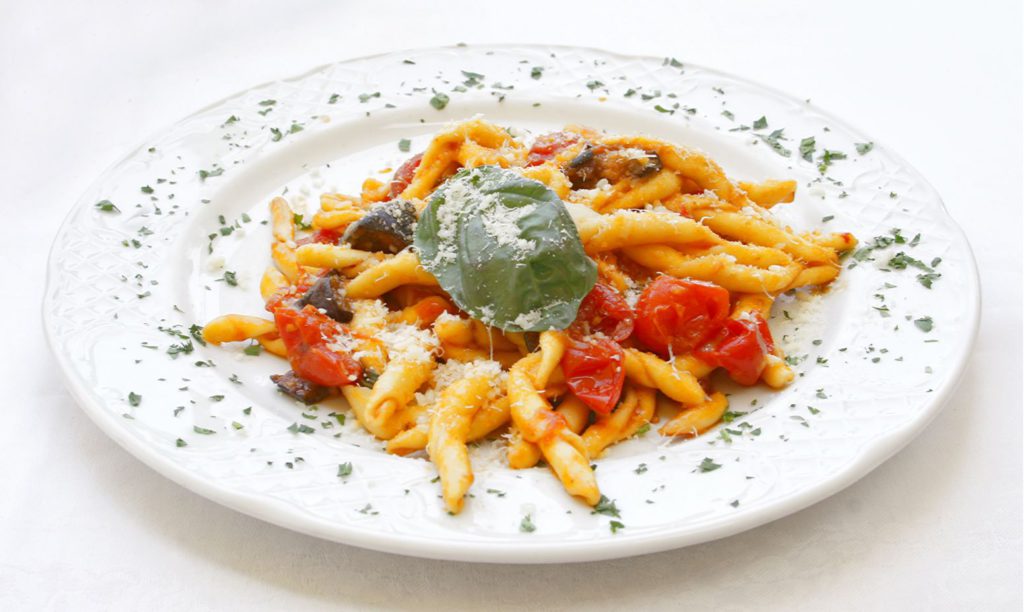 With every part of Italy having its own speciality, Italian food has lots of variety. Even this list has missed several of my favourite Italian food like gnocchi, ravioli, tiramisu, and lasagna. One way to try as much Italian food as you can is to go on a food tour.
This way you can try many different foods and learn the history behind them. Alternatively, you can also go for a cooking class to learn to make pasta or pizza from scratch and understand which wine pairs well with what.
If you're pressed for time and have a jam-packed itinerary, stop stressing and eat your way through Italy with this food itinerary!
Save on Pinterest


Related Articles