30 May

The Perfect Tuscany Tour in a day, Italy

Some days, I feel that there could be more than that of my daily life. I get up in the morning and check my phone. Not just for the time but to see if I missed something while I was sleeping. I then dread something that went wrong at work and then I dash to fix it. Work is well…work. Some days it's very automatic, other days there is just too much going on. And that happens, I am back and it's dark already.

Sometimes I used to wonder what could have happened that day if I don't go to work. Maybe I could go to a water park. Or sit with friends and watch a movie, but then my friends aren't free either.

And then we took a vacation to Italy and saw how so many people do it there. You know…life. Italians say we don't enjoy life. That's quite true sometimes I believe.

Never did I ever sit at a café at three in the afternoon and had wine. It has been a while since I sat with friends after work at home without an agenda. Or make food from scratch, the traditional way. There is so much more to life and it's really very simple.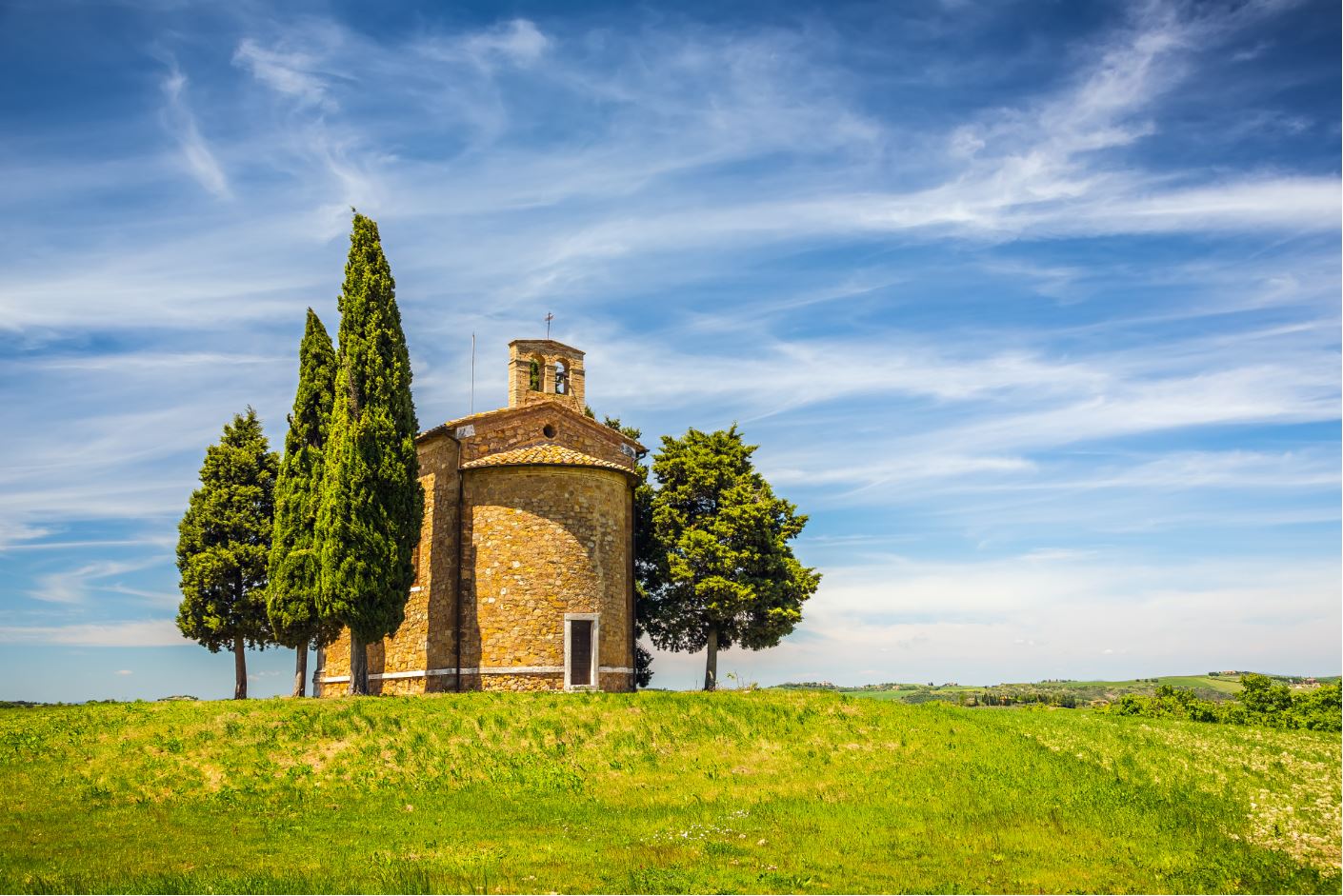 You must experience a boring day in Italy, rather in Tuscany. Your day should consist of getting up to catch on a breakfast of some croissant and espresso in the morning. Go to a nearby lake or the beach afterward. Just enjoy looking at the blue shining sea and the ferries that pass regularly or swim.
Next, visit a winery in the afternoon and join them for lunch. Enjoy the simple food made with the local produce and then enjoy a drive in the countryside. Perhaps visit a church, go for a walk and sit in the evening for aperitivo with friends and talk till its dark.
Of course, you cannot do it every day. You will have to go back to work. But it really did give me a few days I will always think about whenever I talk to someone about my holidays in Italy.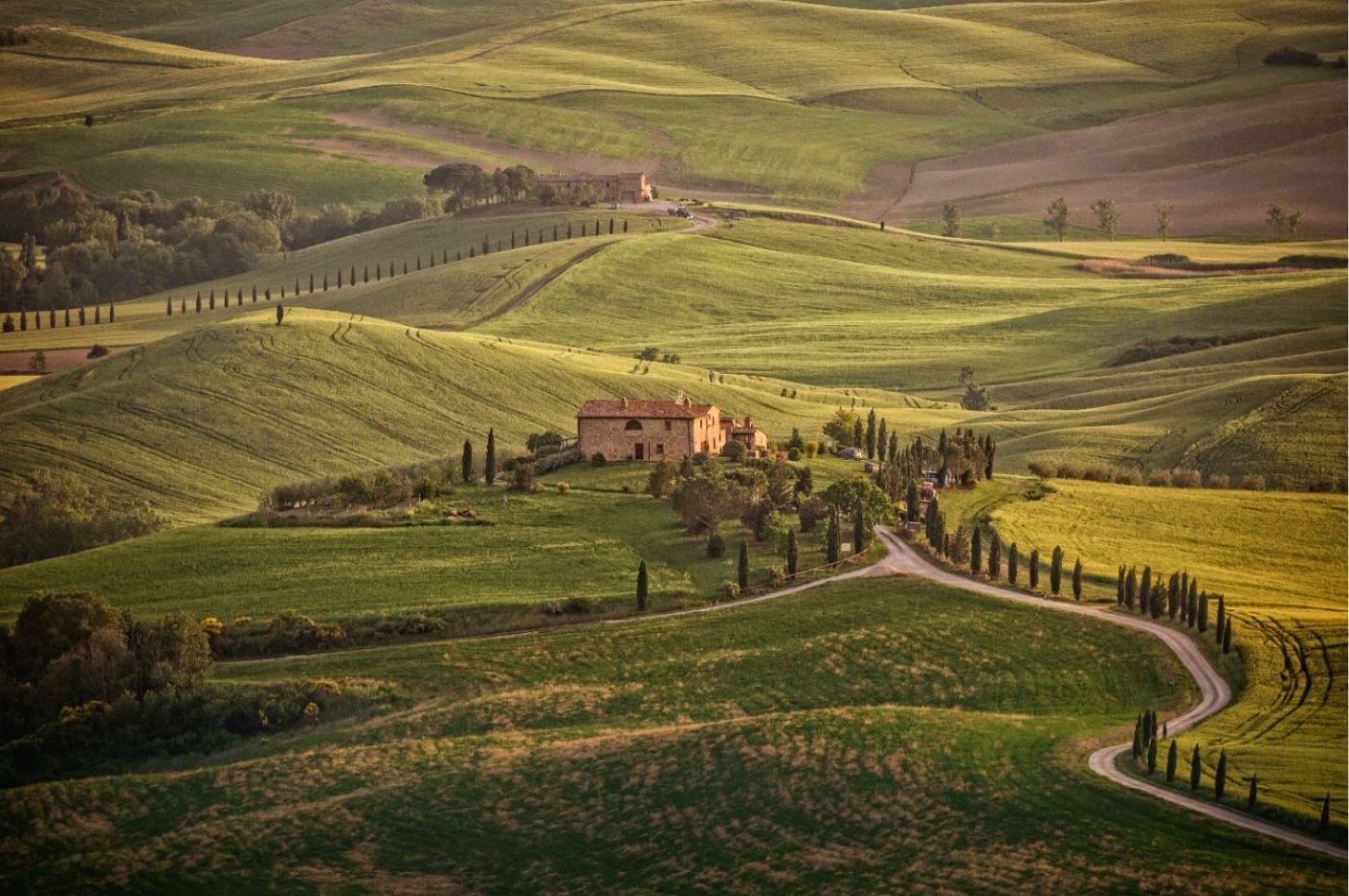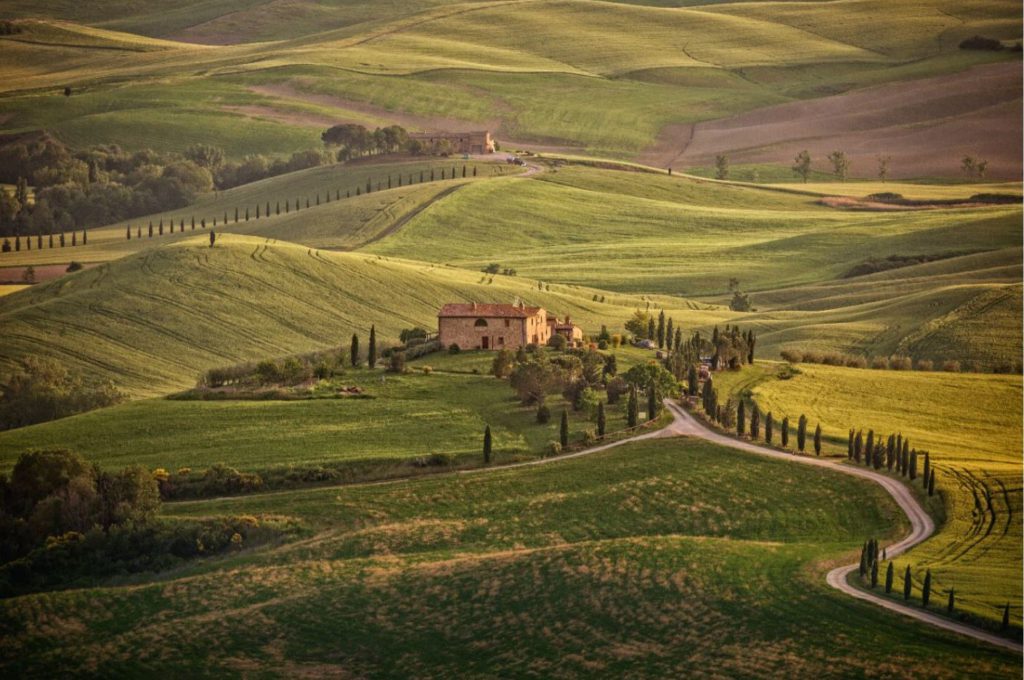 The pictures don't lie when it comes to Tuscany. These ones especially have been all over the internet but yes, Tuscany does look like this even without filters. But it is not just the visual that makes Tuscany famous. It is also a blend of what you taste, smell and feel which makes people an admirer of this place.
Where Is Tuscany?
Tuscany is the region central to Italy and as big as half of Holland, the capital being Florence. Along with Florence, Tuscany is termed as the birthplace of Renaissance. It is extremely rich in art, culture, gastronomy, and landscape. It has recently become much sought after tourist destination. The Tuscan villages are much less crowded than the more popular cities of Florence, Venice or Rome.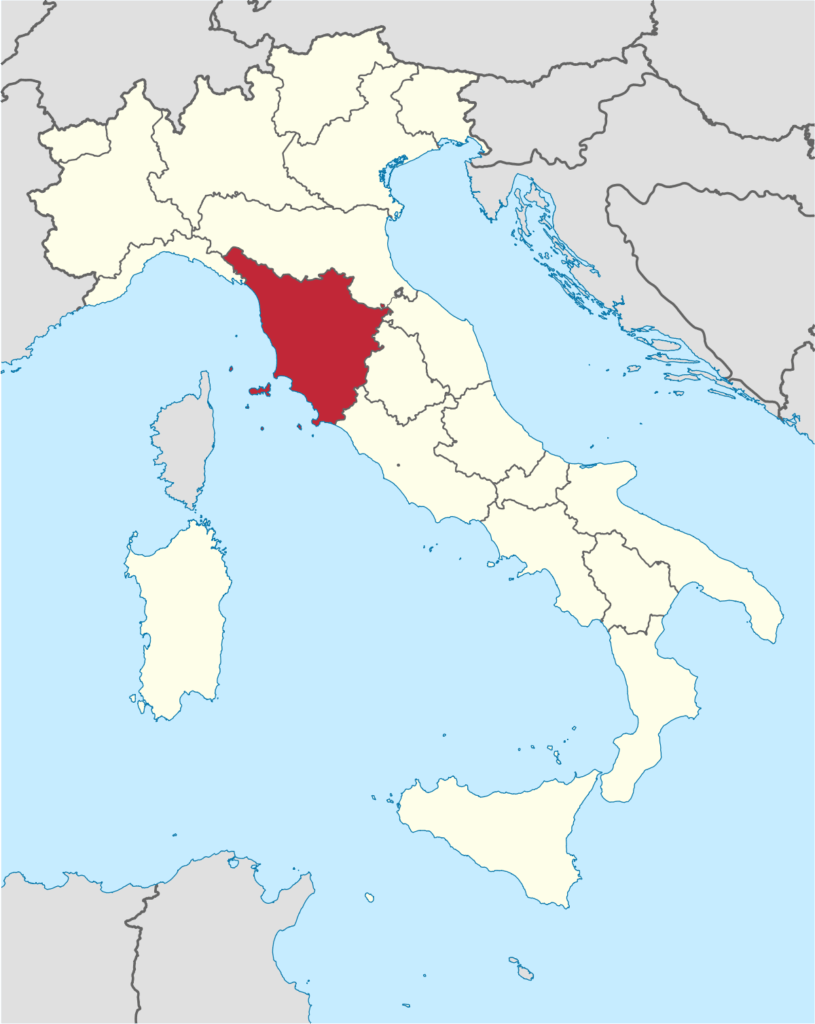 How To Reach?
The easiest way to reach Tuscany is to reach its capital city Florence. While Florence has an International airport (FLR) but if you are already in Italy it is easier and cheaper to take a train or a Bus to Florence. They start from €10 which is in the middle of Rome (1 hour), Venice (2 hours) and Milan (1hour 40 minutes).
Other important international airports near Florence are in Rome (Leonardo da vinci – Fumiccino FCO), Pisa (Gallelio Galilei – PSA), Venice (Marco Polo – VCE) and Milan (Malpensa – MXP).

See It With A Tuscany Tour
One of the great ways to take a Tuscany tour by yourself is by car. If you are 3-4 people and have an international driver's license you can rent a car for as less as €20 a day. Check out this website for more options.
However, if you are a solo, couple or don't want to rent a car another great option is to take a Tuscany tour with a travel agency. I personally took this option. The reason I enjoyed the tour was that they know the routes, the tickets are paid for, and you don't have to get in lines. On top of that, there is a free lunch and a live narration of the history and culture of the places you visit. I found it more than worth the money I paid for it.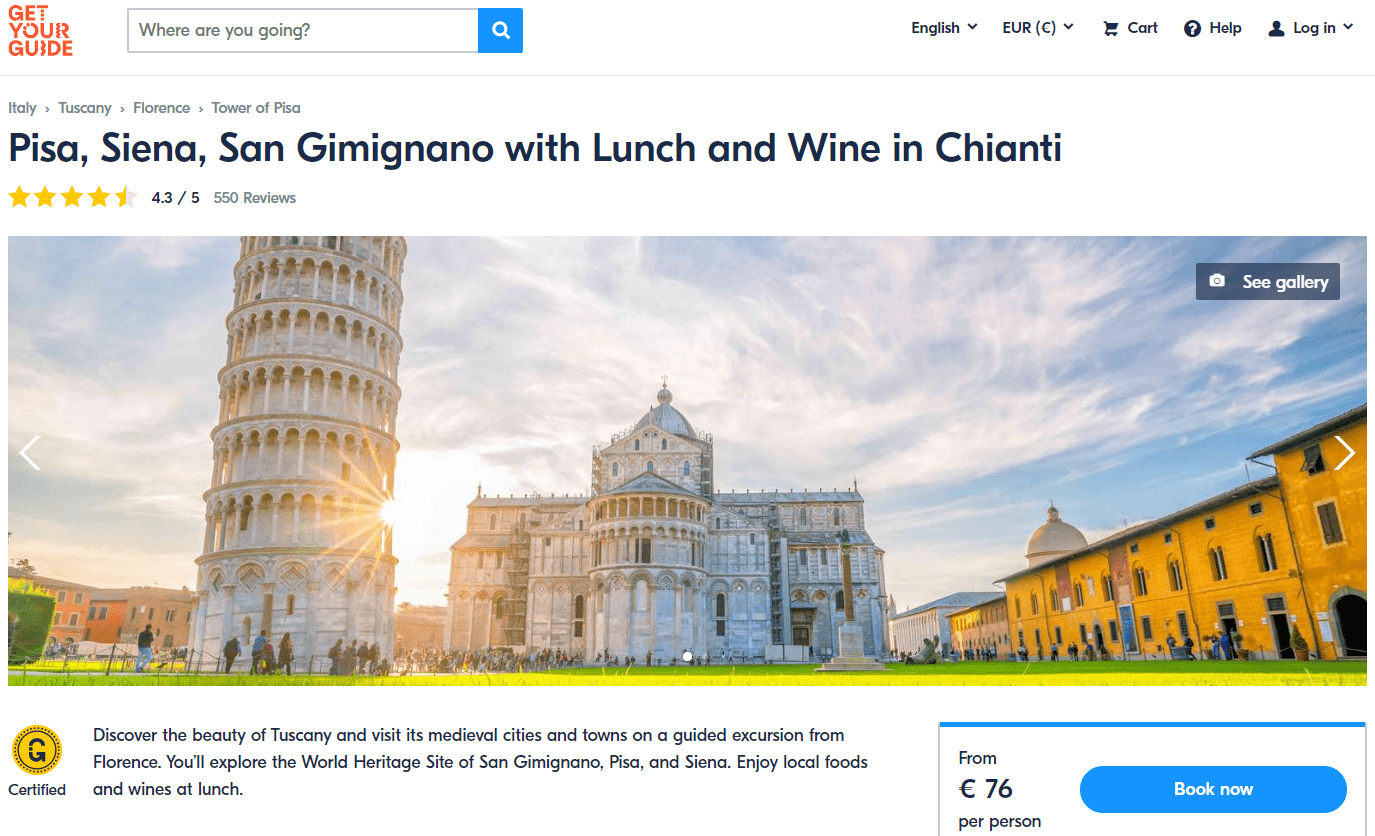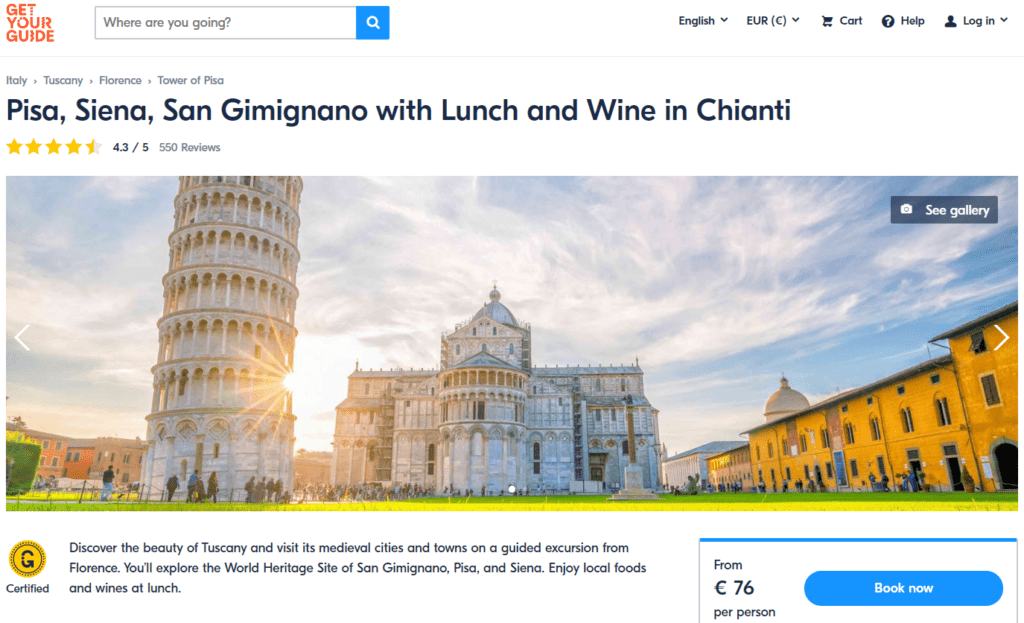 You can book Tuscany tours online from an online booking agency, a local tour office or from the popular aggregators like Klook or GetyourGuide.
This is the activity that I booked – From Florence: Day Trip Pisa, Siena & San Gimignano w/Lunch
But you can find a few other versions of it with slightly different itineraries.
What To See In A Tuscany Tour?
The places in Tuscany tour which are most visited by tourists other than Florence are Sienna, San Gimignano, Pisa, Lucca, Versilia, Maremma and Chianti.
Sienna, San Gimignano, and Lucca are smaller towns from the medieval ages. Versilia and Maremma, on the other hand, are coastal towns with sapphire blue water on the Tyrrhenian Sea. Pisa is another town most famous for the leaning tower of Pisa. Lastly, Chianti is the countryside of Italy that produces the well-known Italian wines.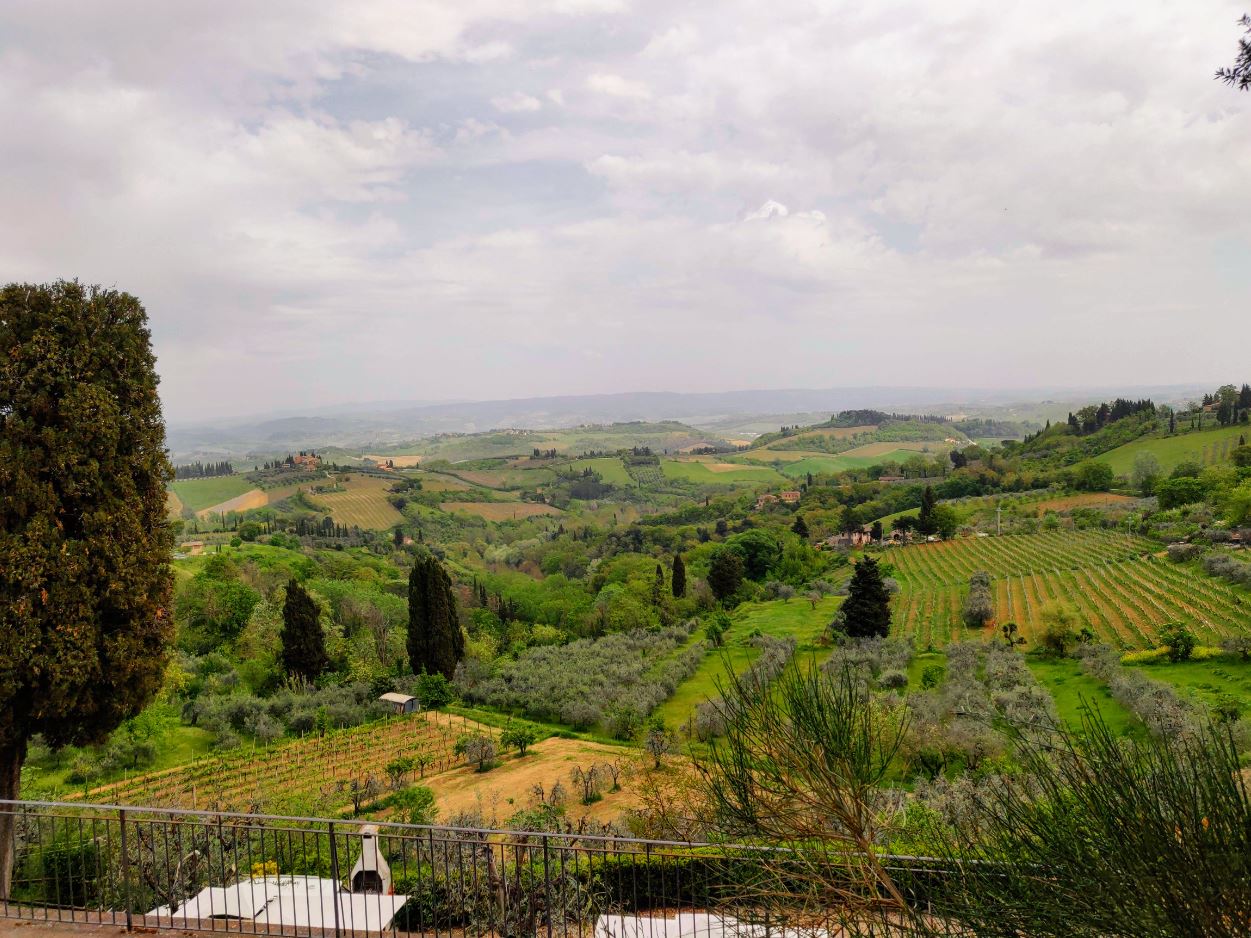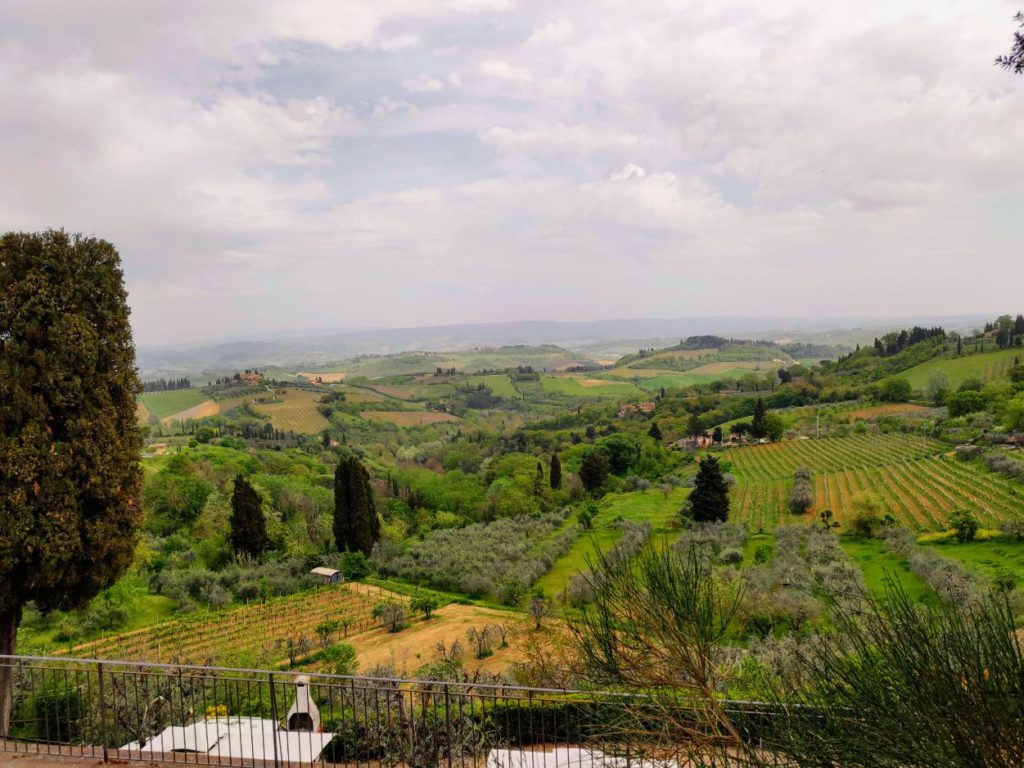 There are many more villages on the way. The countryside is so lovely that the drive will be all you will need to experience Tuscany. Although to cover just the above you will need at least 2 days.
If you are taking a one-day Tuscany tour, first they will take you to Sienna for a guided tour of history and culture. Followed by a visit to a winery in Chianti for wine tasting and lunch. Later you will proceed to San Gimignano and Pisa for half a day to be back by evening to Florence. Let me tell you more about my experience of it.
The tour starts at 7.30 am so you will have to get up early and reach the gathering point in Florence. It is usually a café where you can also grab some breakfast. At the gathering point, they assign you a group and a tour guide basis on the preference of your language. The most common ones available are English, French, Portuguese and Spanish.
Just carry a printout of your ticket, a water bottle, and some snacks and look forward to enjoying the best of the Tuscany tour in a day. Here is what you will see in a day. Let's start our Tuscany tour.
Siena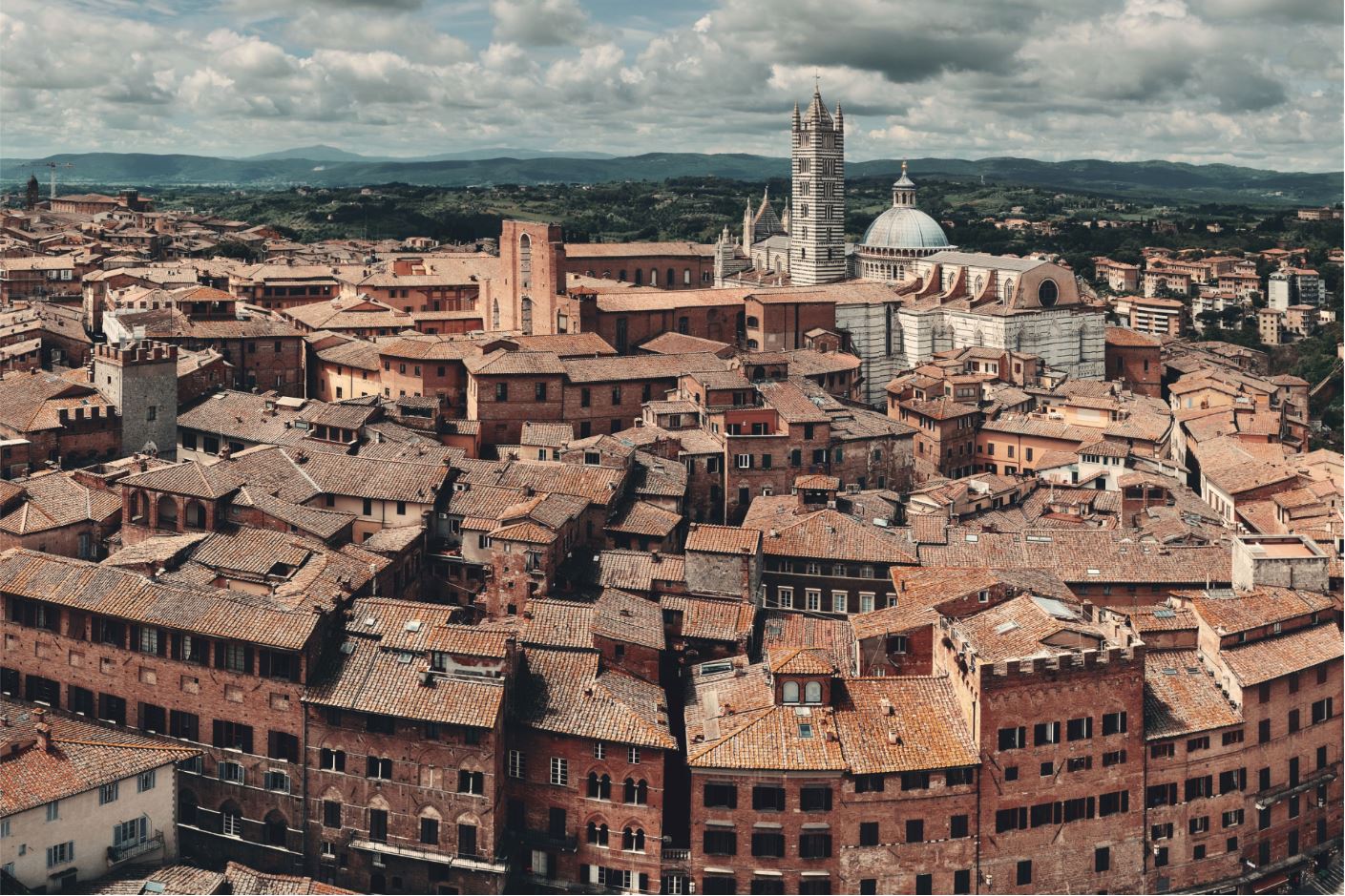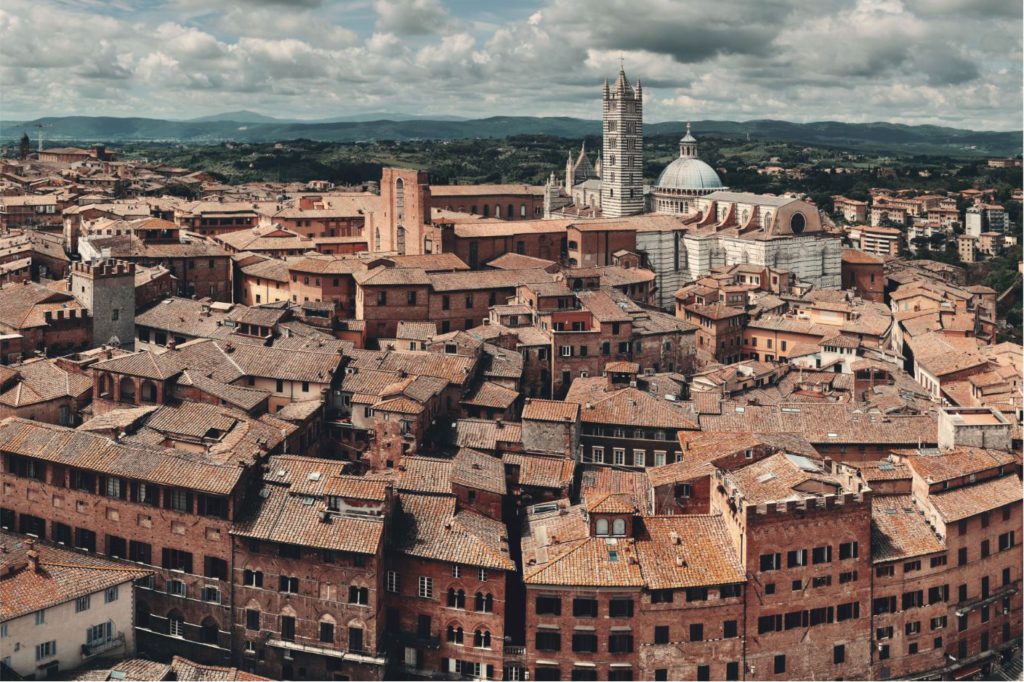 Siena doesn't sound really popular, especially to people outside Europe but it has a very strong history. During the medieval period, it was another town famous for banking apart from Florence. In fact, the first bank of Europe or in fact the whole world is in Sienna.
Sienna was the centre of banking, trading and military activities during the medieval period. It was even estimated to be in the league with Florence, Venice and Genoa. The plague wiped out more than half of Sienna's population which resulted in its eventual downfall. Florence conquered it later. Since then, its growth has almost been stagnant and now it is mostly known as a tourist town in Italy.
Siena is popular for the famous Palio run which is a horserace. It is held twice every summer in the central piazza also known as Il Campo. It has been featured in the James Bond movie Quantum of Solace as well.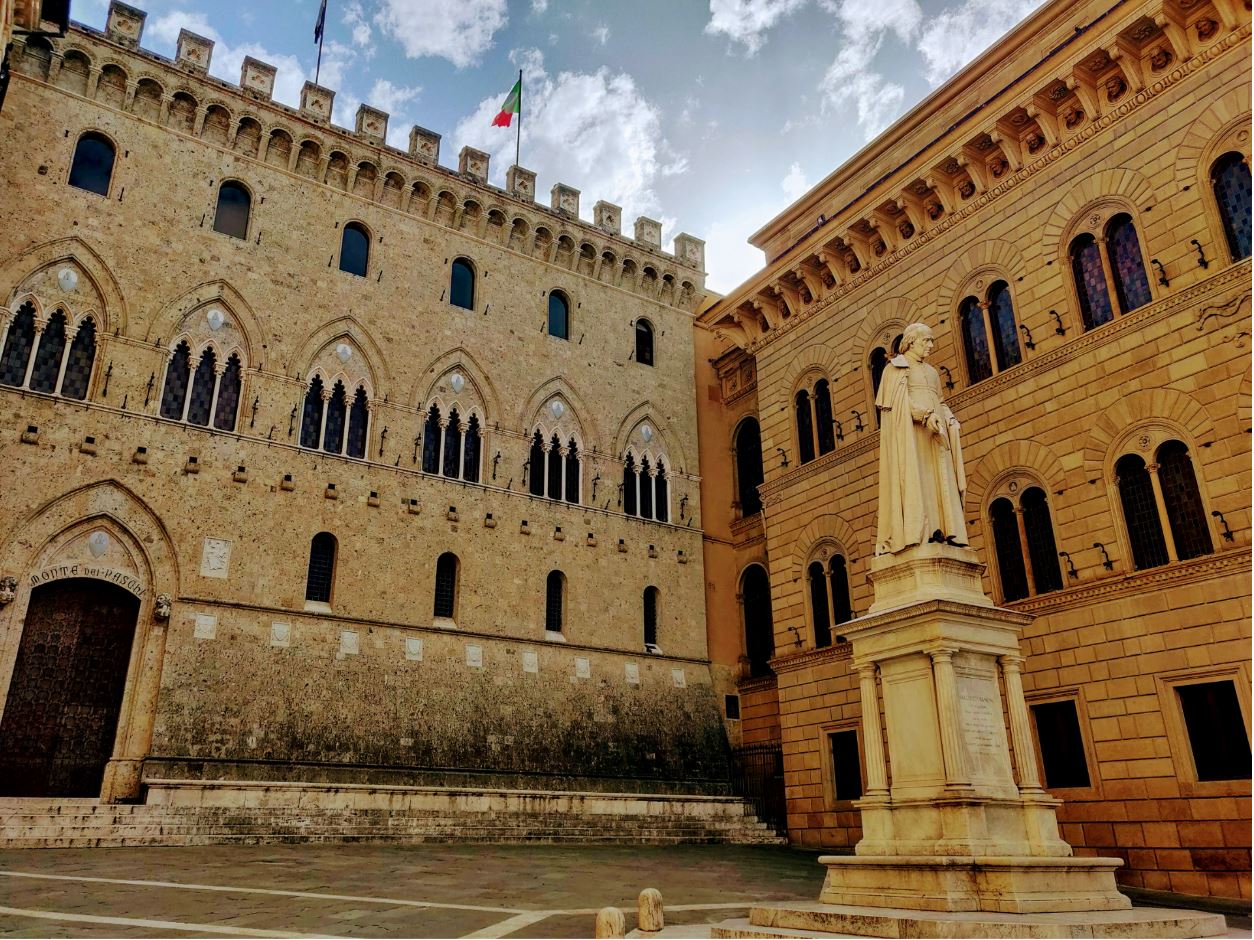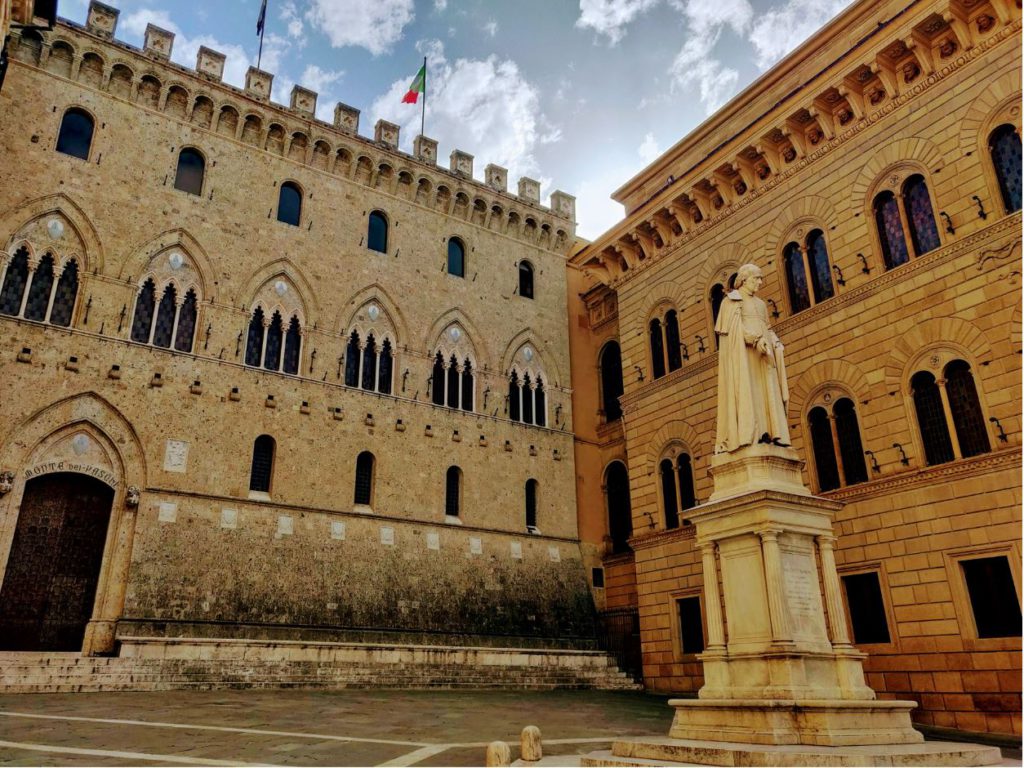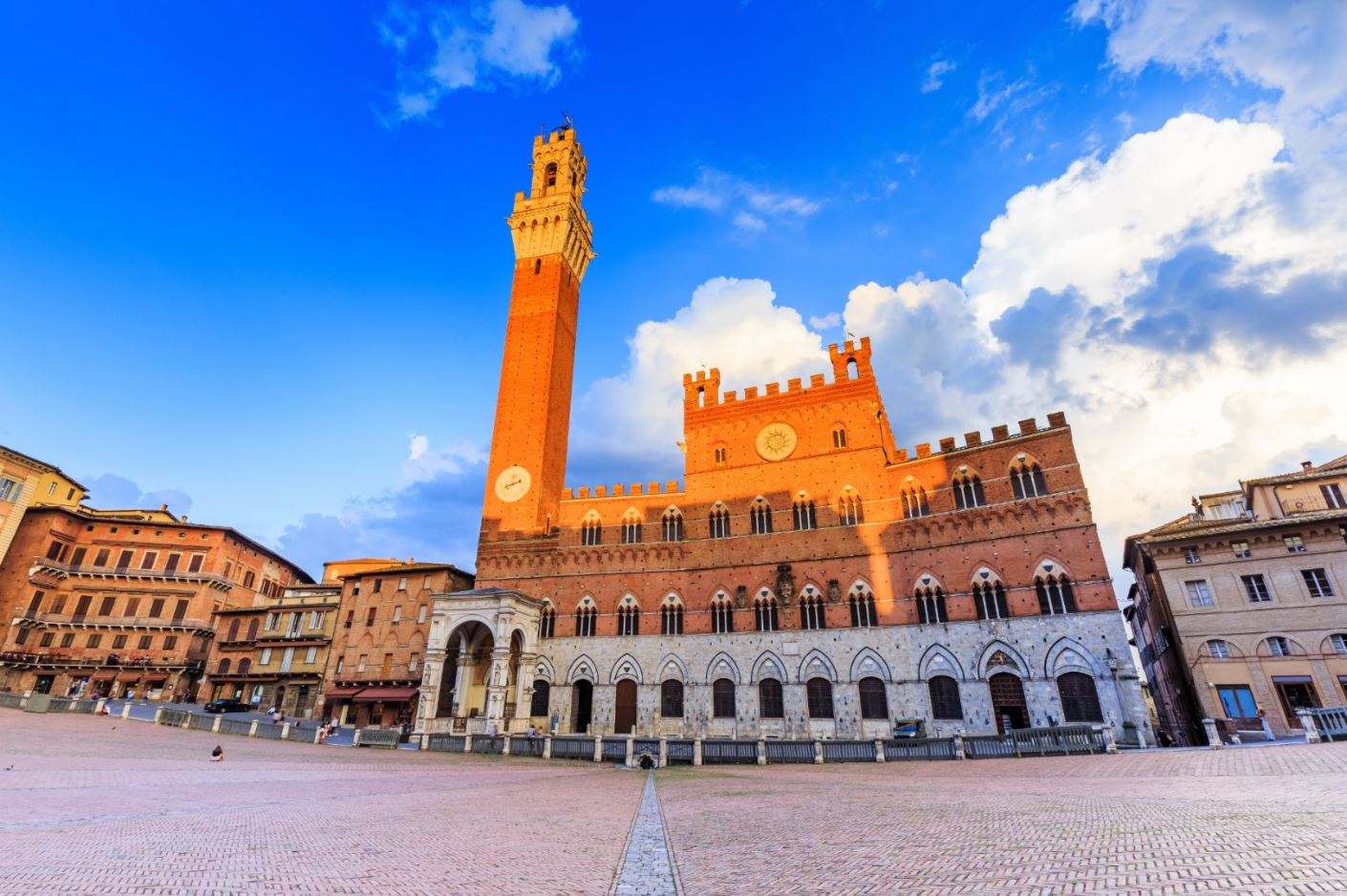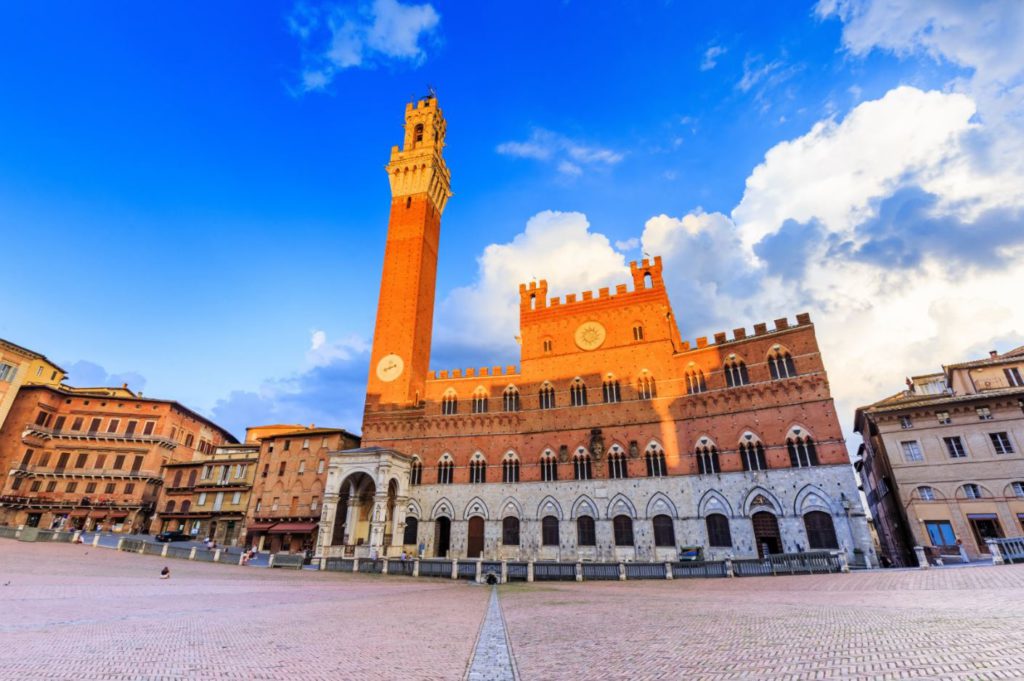 Apart from that, it's a rustic old town with stone houses and cobblestone streets. The signboards outside the cafeteria as done in typical hanging Italian style in cursive calligraphy. You will also see Lamp-posts in wrought iron with typical Italian embedded floral patterns.
If you are with the tour guide they will take you around the town and show you all the popular landmarks – the medieval banks, cathedrals, piazza and even to some famous bakeries. Sienna is also famous for its desserts and cookies. You will also find a wide selection of wines at all restaurants. For a great experience, pair it with a local pasta style 'pici' similar to spaghetti but thicker and served with either cheese and tomato sauce.
If you are on your own, you can easily spend a day here visiting a lot many other buildings in the town. Climb up the central tower to get the best aerial view of Siena with hues of brown. Understand how the origin of the name of a popular color called 'burnt Siena' was inspired.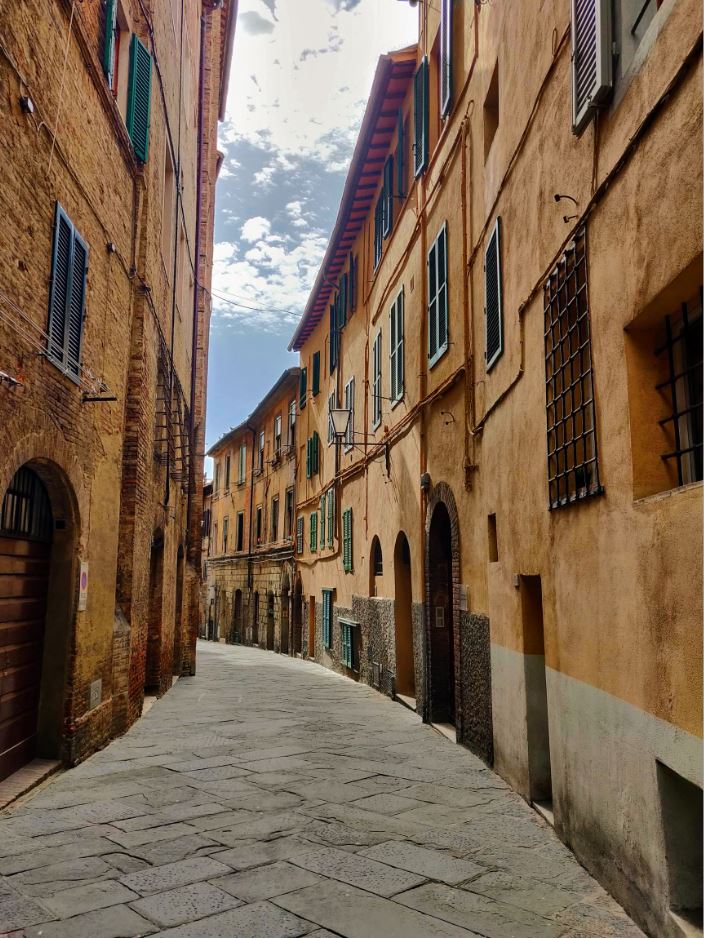 Chianti
Chianti is the central region of Tuscany where most of Italy's wine is produced. Apart from that, there are several castles with their own vineyard. Their bottles are branded with the castle's sigil as a brand name. All the wines labeled Chianti comes from here but they do have certain criteria.
The Chianti region produces mostly red wine. For any wine to be labeled as 'Chianti' the wine is required to be made of at least 80% of Sangiovese grapes. The ones with over 38 months are called 'Reserva'. If any wine meets certain criteria they are labeled as 'Superiore'.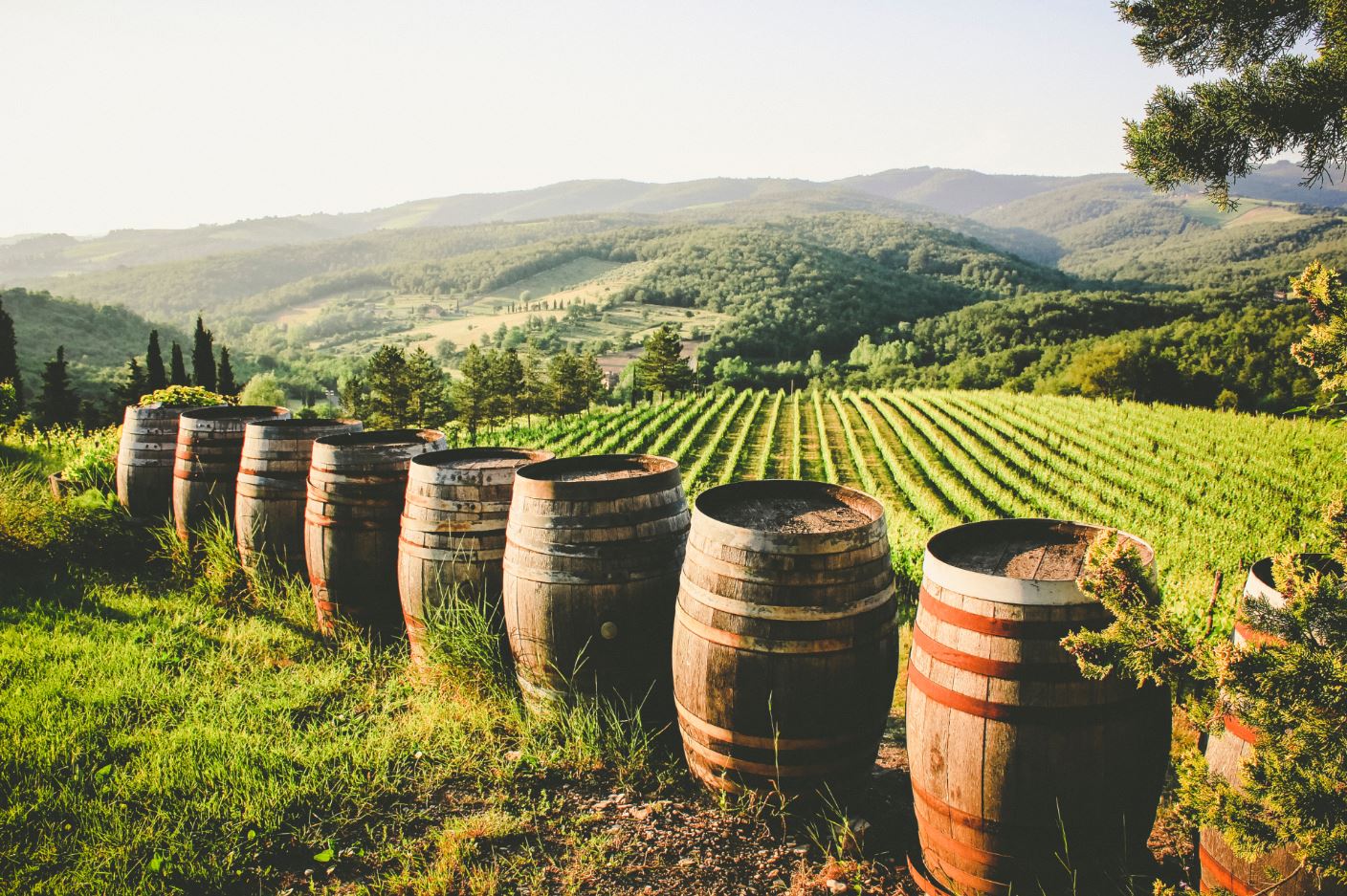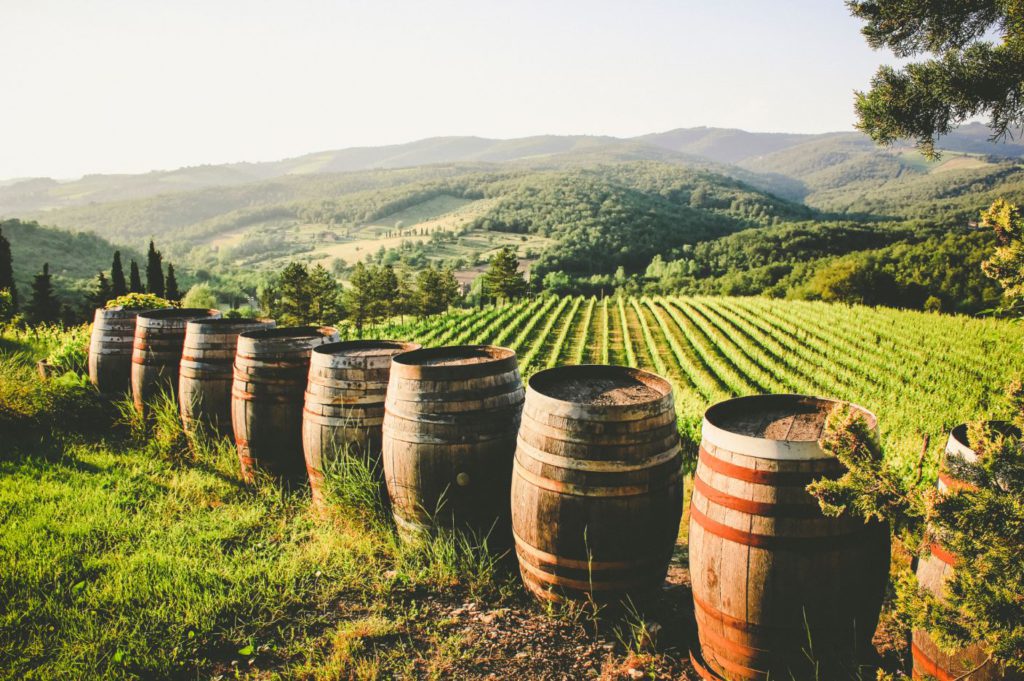 I cannot say I know a lot about wines. I like mostly dessert wines because they are sweeter but one overtime does acquire a taste for it and is a great subject to study. But if you are in the Tuscany region you must at least go to one vineyard to know more about it.
The tour guides took us to a vineyard which not only got us to taste five different kinds of wine but also had a large spread of lunch with three courses of meals. The lunch consits of very simple Italian ingredients from the countryside made fresh with hands and served handsomely. In case you are a vegetarian you can tell them ahead. They even had gluten-free options.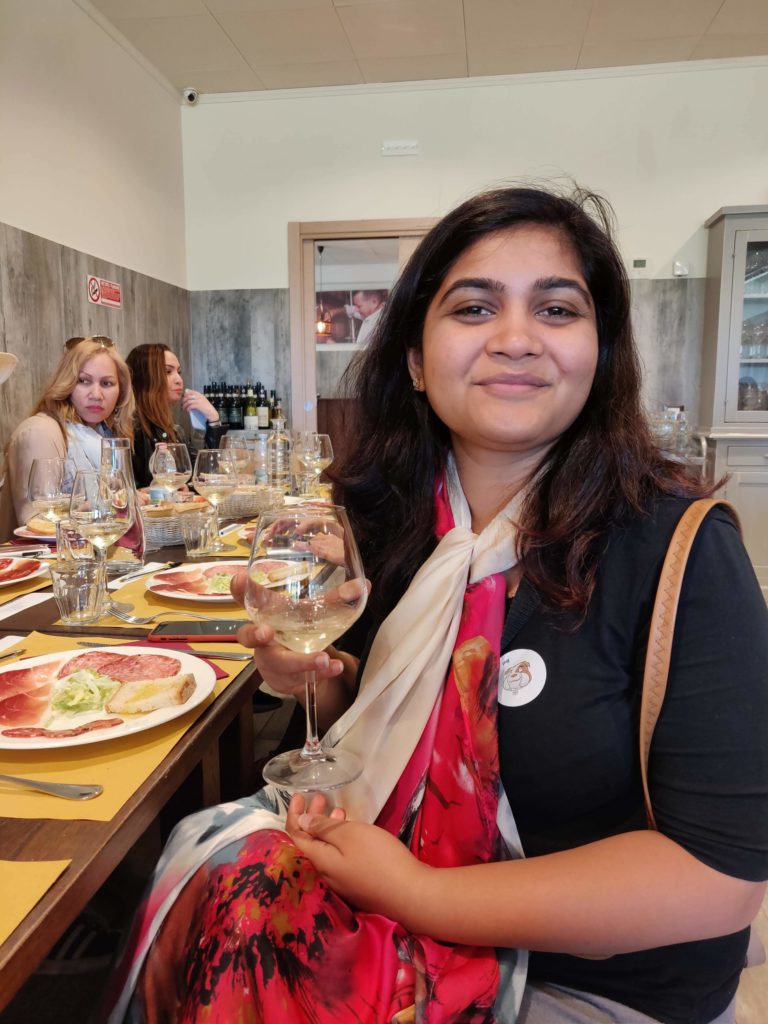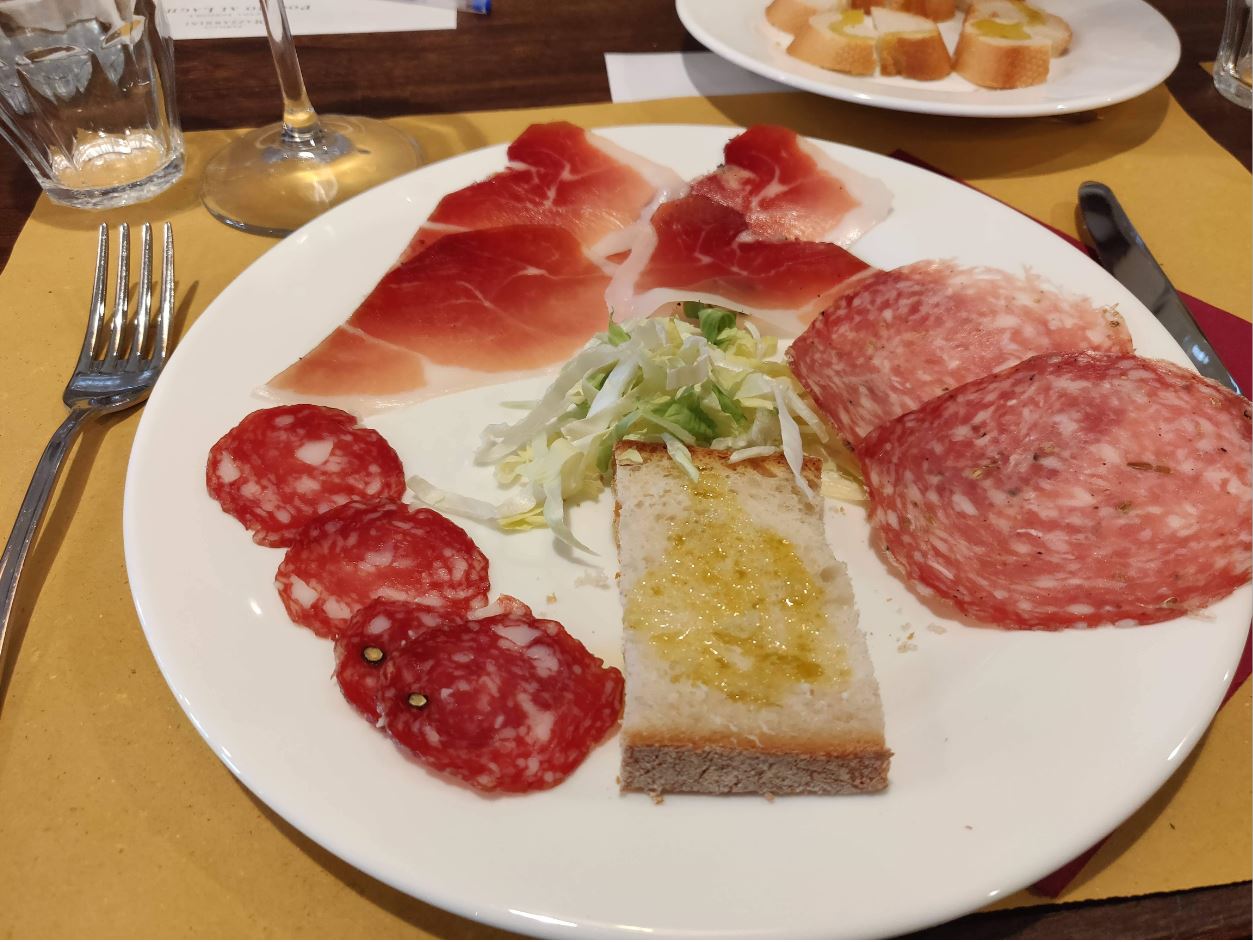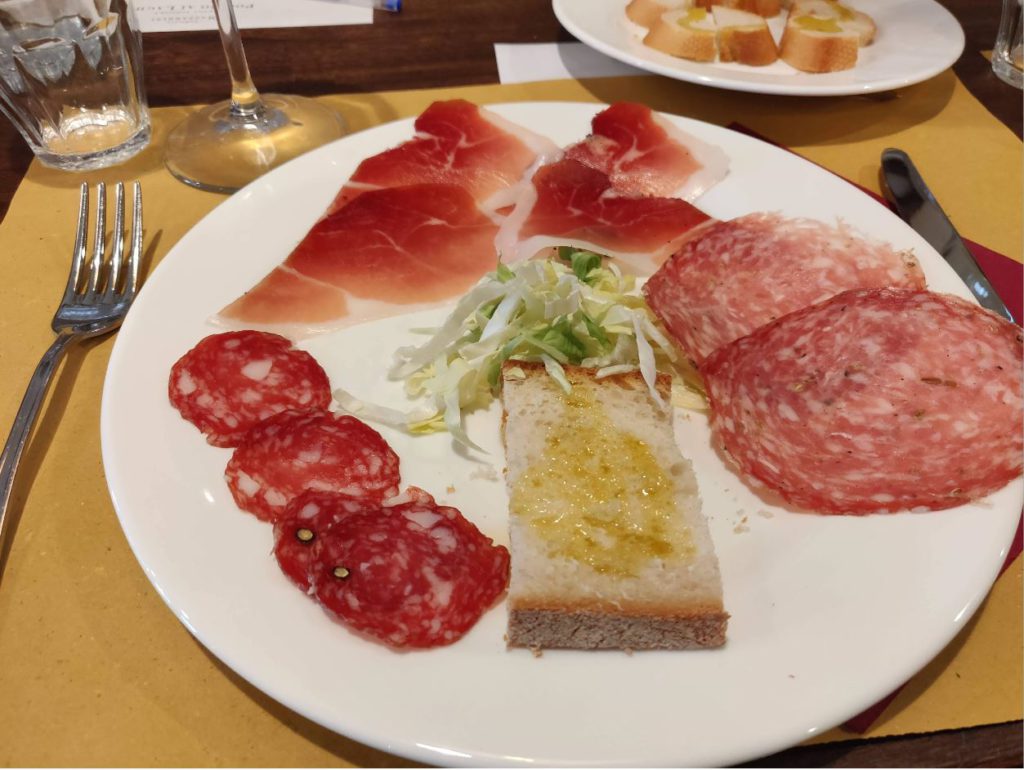 By the time they do take care to explain the process of winemaking and the different kinds of them. If you are interested in buying any you can opt to do so with some discount at the place. It will be cheaper than buying outside. Olive oil and balsamic vinegar are other local products which are complementary produce of the vineyards.
Ask them all the questions you want. Enjoy the delicious austere lunch with delicious wine for it makes a great experience.
San Gimignano
San Gimignano is another small but popular town in the Tuscan region whose birth dates back to as far as first century BC so take a second to let that sink that in. And people still live here!
You would feel that these towns would be devoid of a lot a crowd and lets you be all by yourself but it is wrong. During summers San Gimignano is as crowded as any other Italian city. Tourist flock to the countryside to experience the medieval version of Tuscany.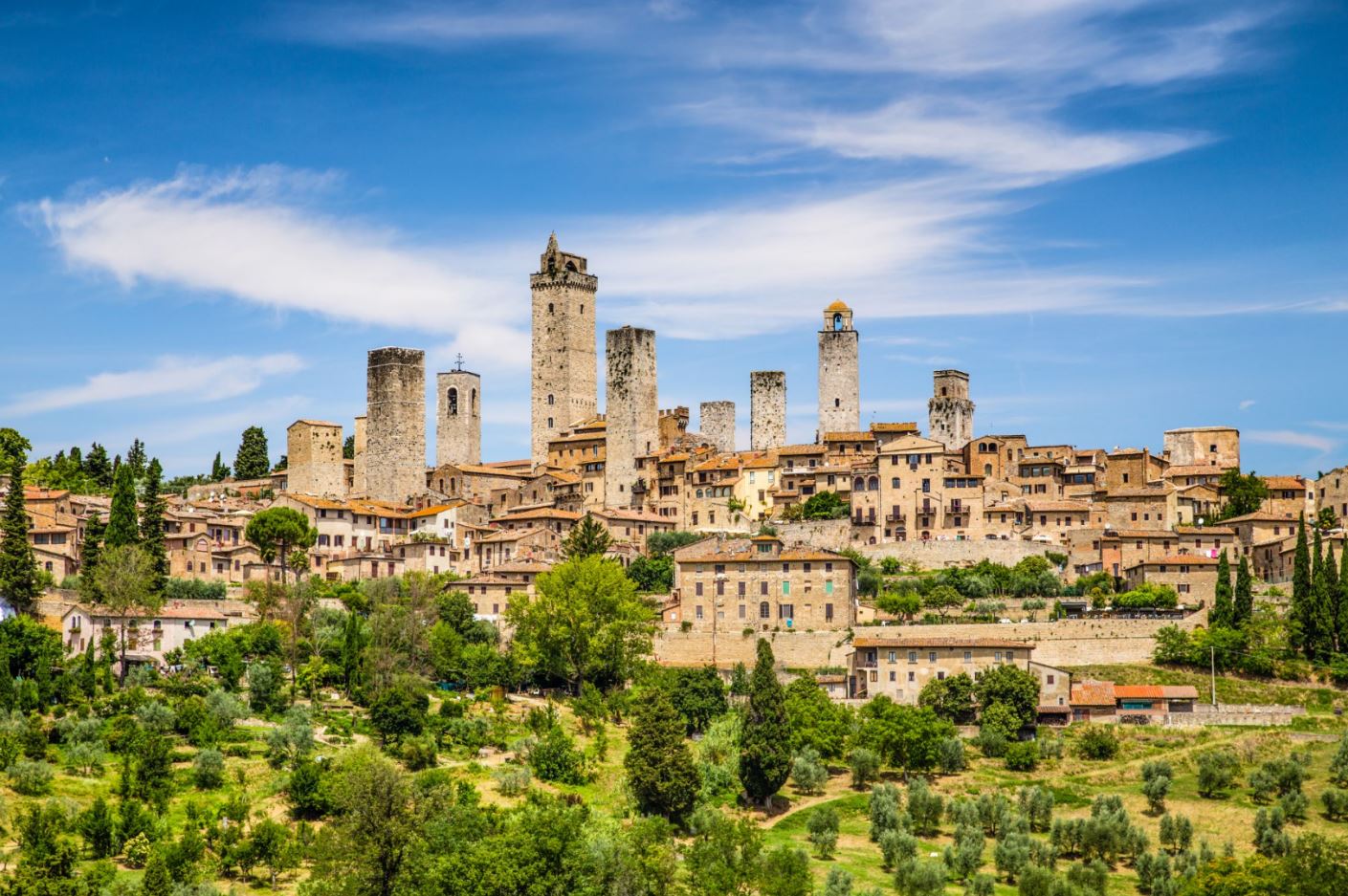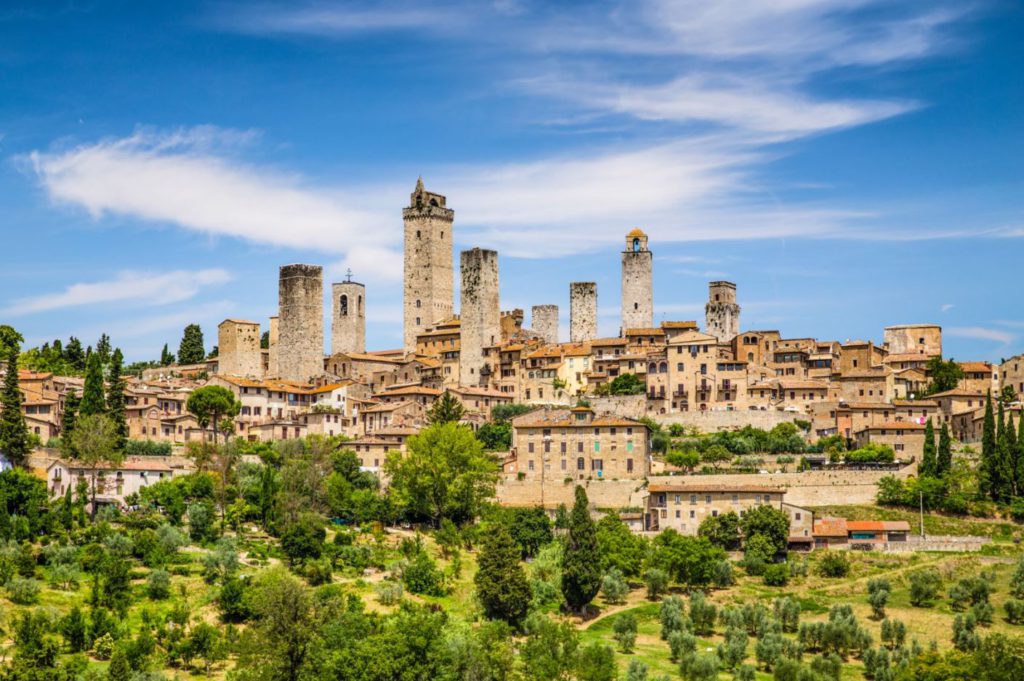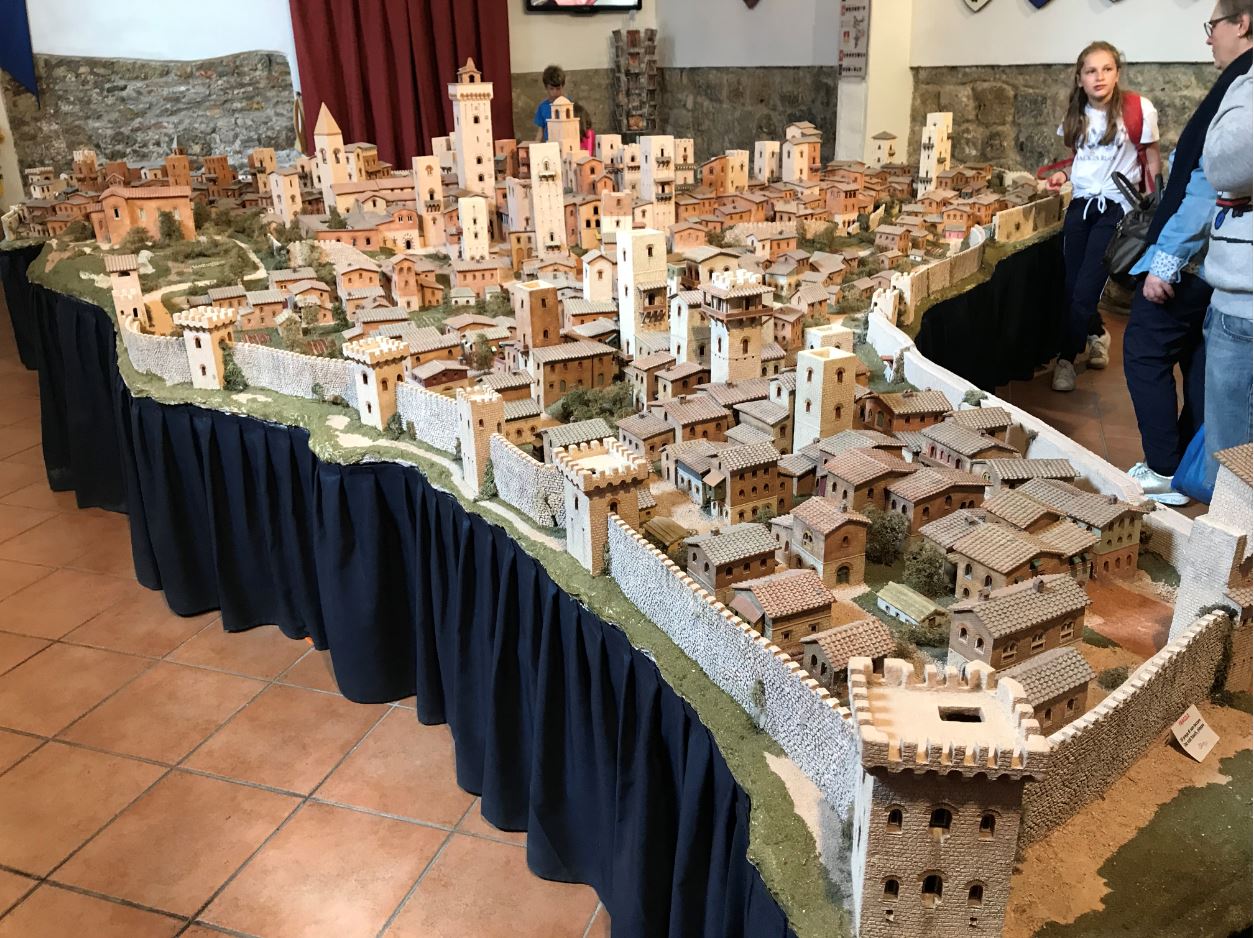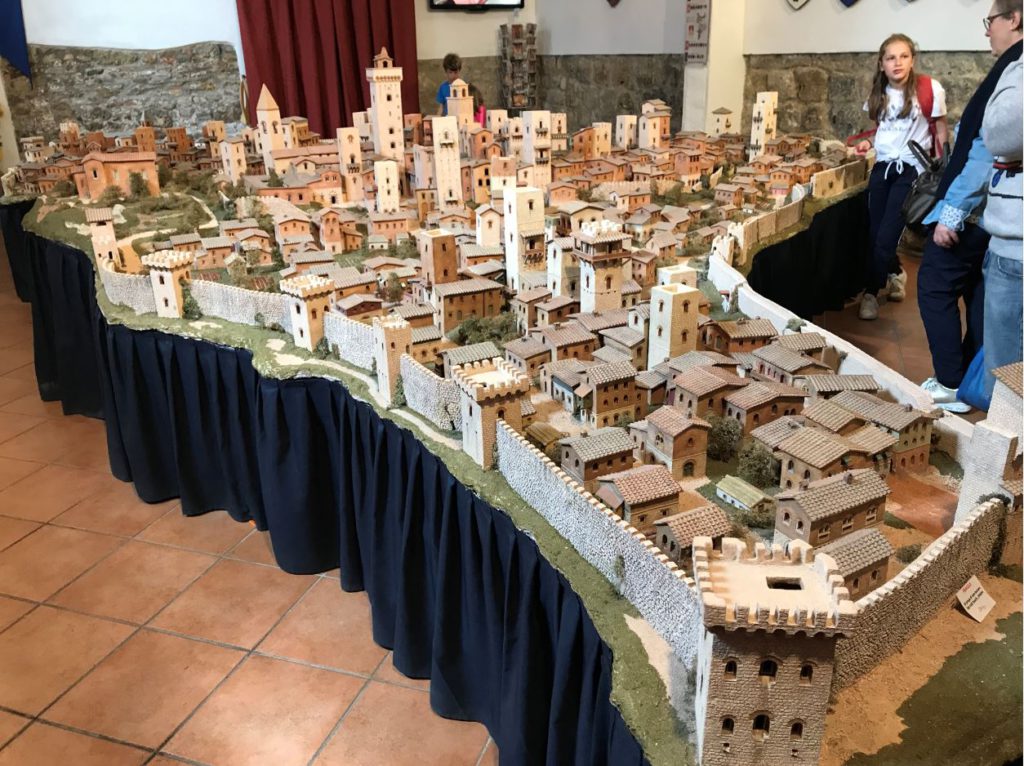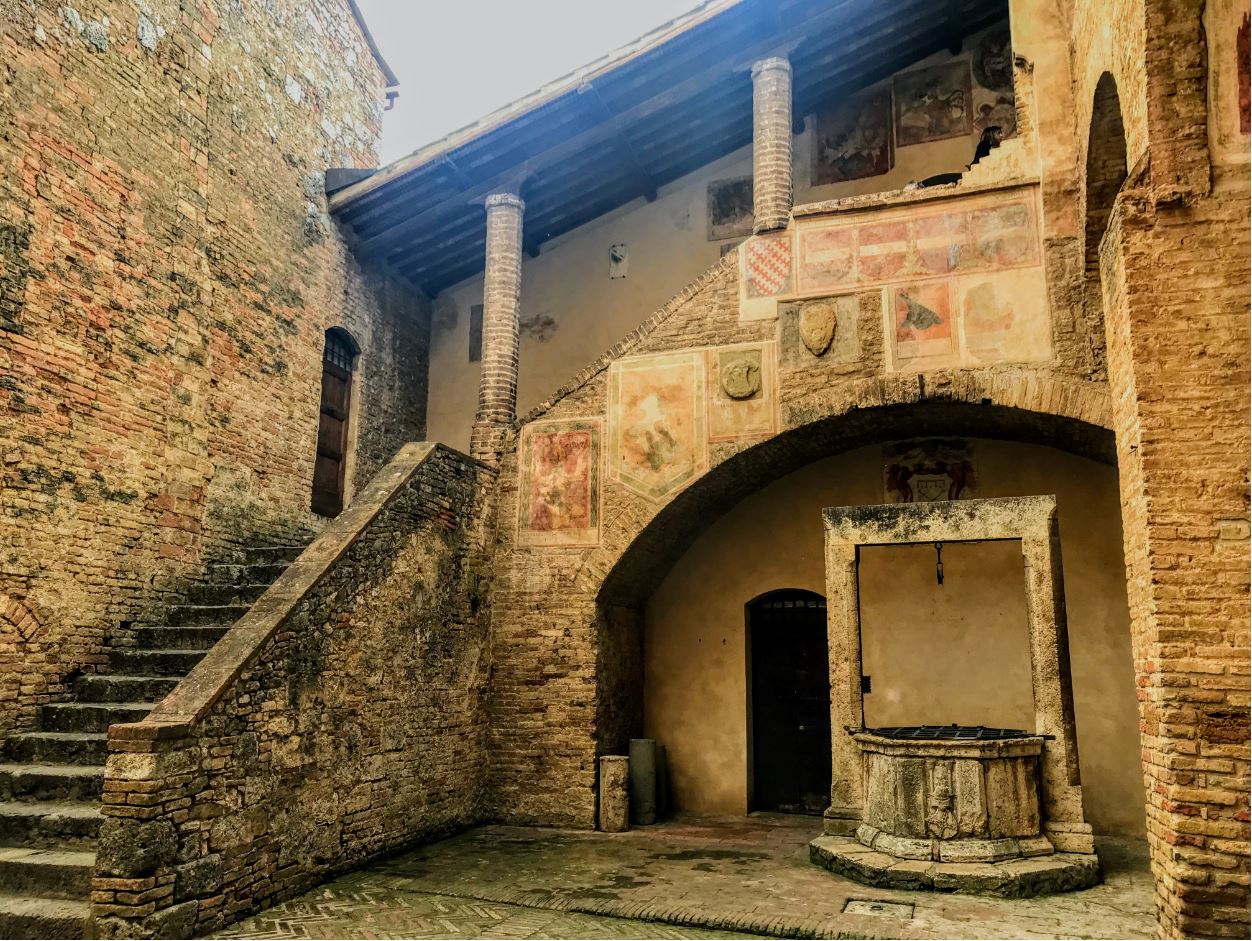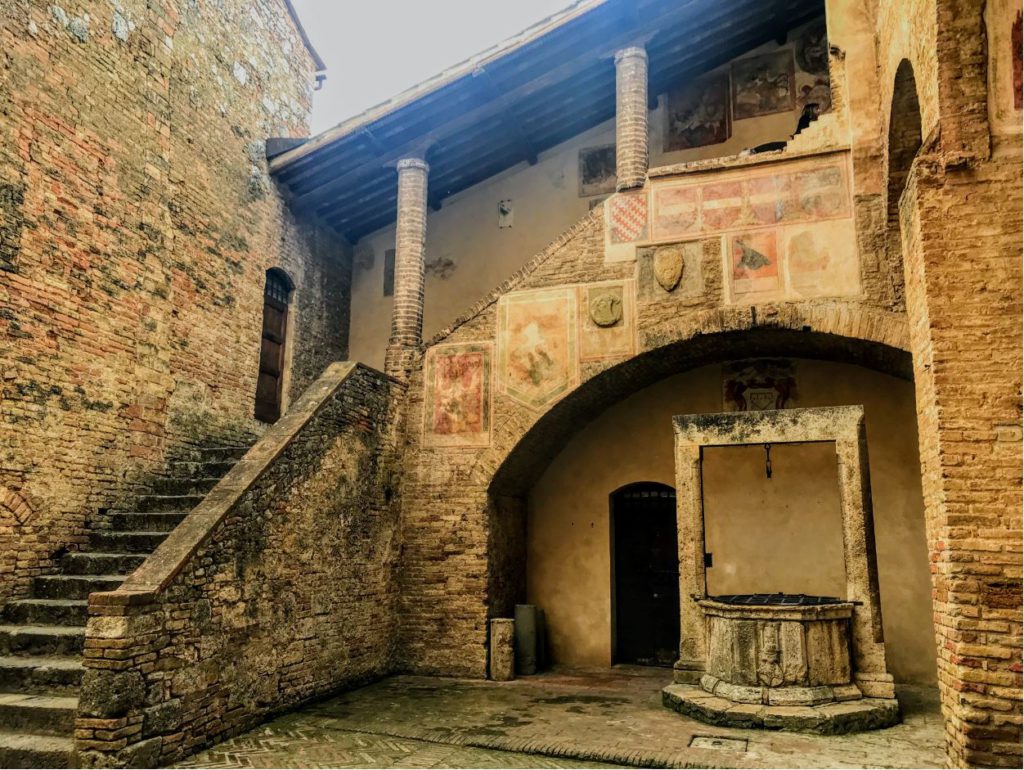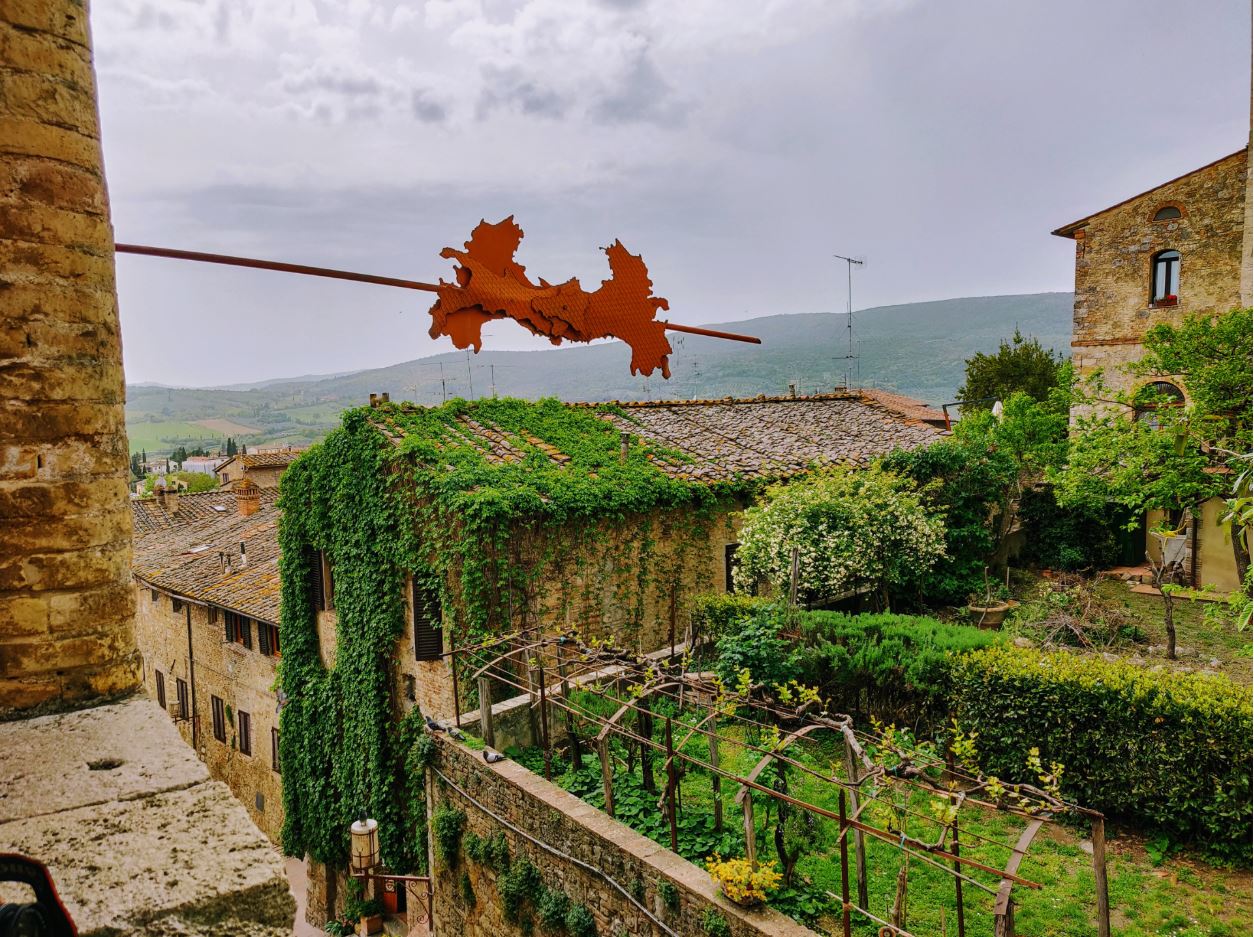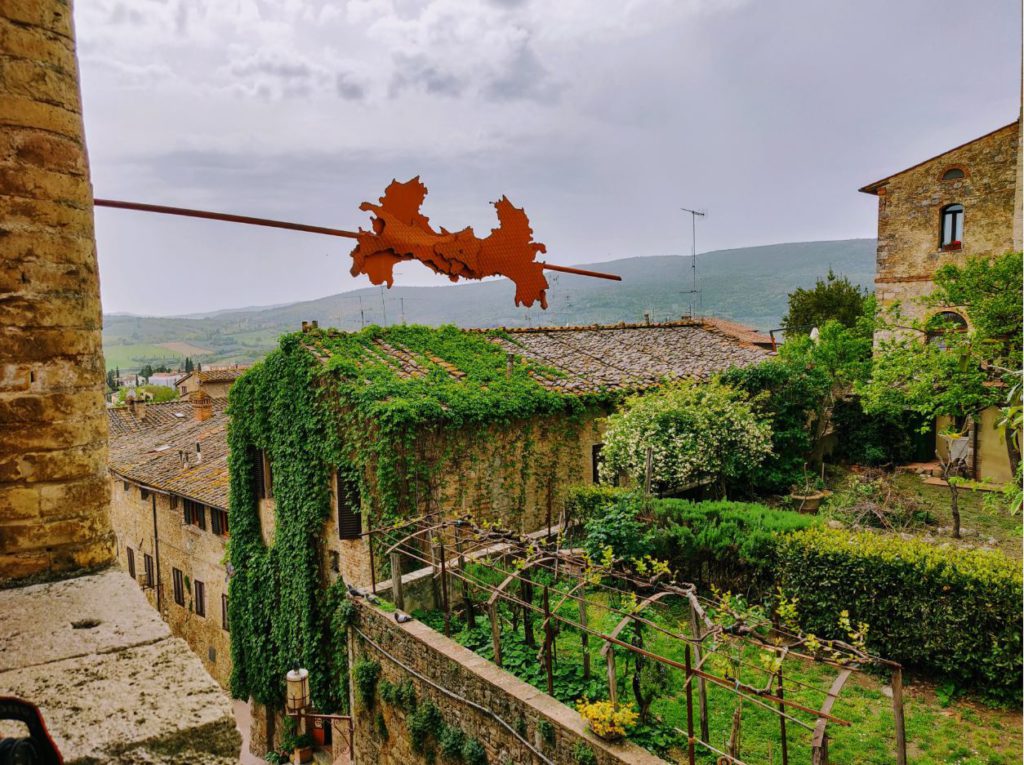 San Gimignano looks like a town from a popular medieval TV series where there are no vehicles in the town and you can only walk. Once you are here, you really will feel transported to another place and time in history.
If only there were fewer people and some knights in armour around. Most of the buildings are free to explore. Although, remember to climb the tall towers to get the loveliest of aerial views of not just the town but of the countryside as well.
If you are in San Gimignano and a fan of the local Italian ice-cream 'Gelato', you must visit Gelateria Dondoli. They are twice the winner of world gelato competition (yes, that's a thing) and the gelato is really out of the world. It may get crowded though.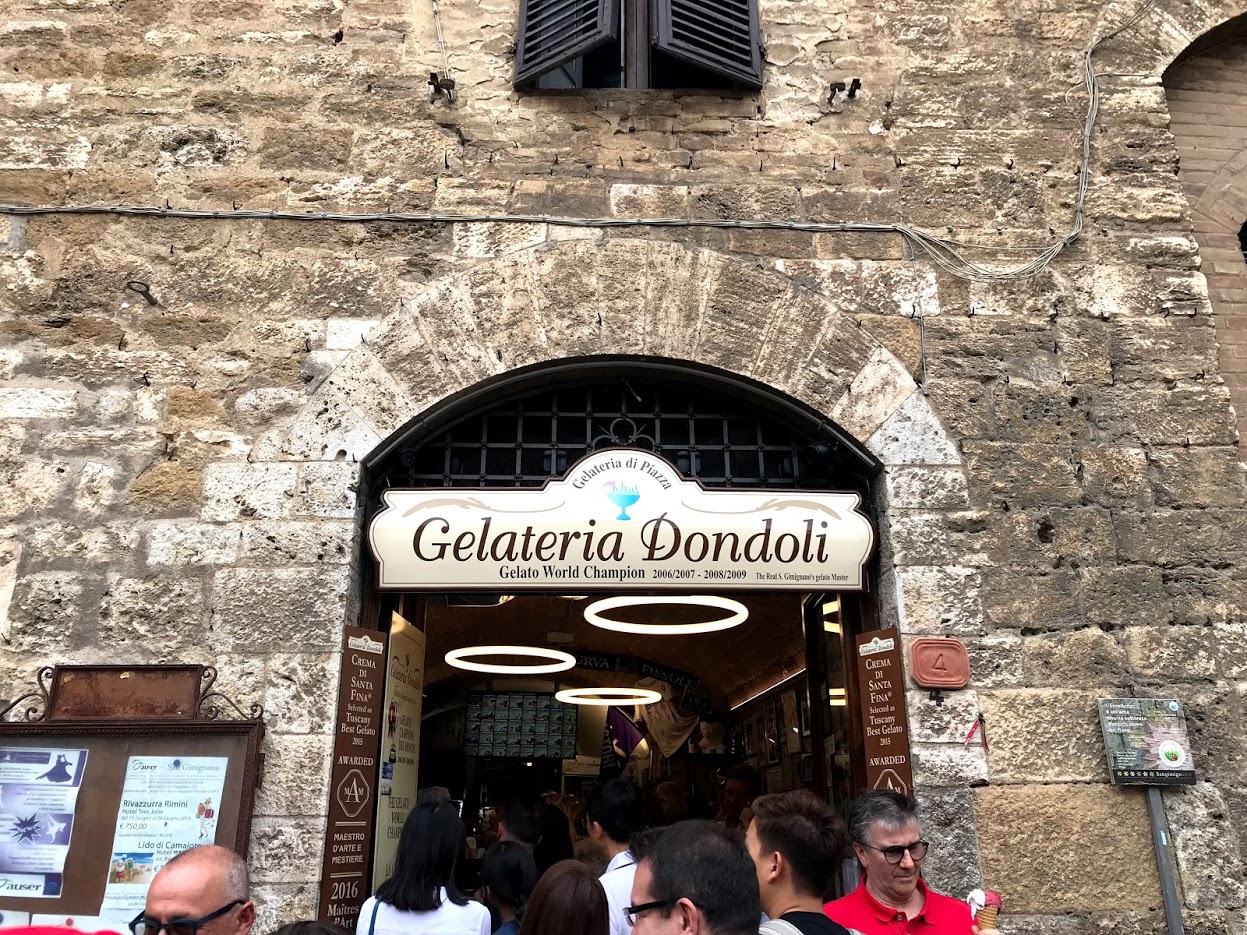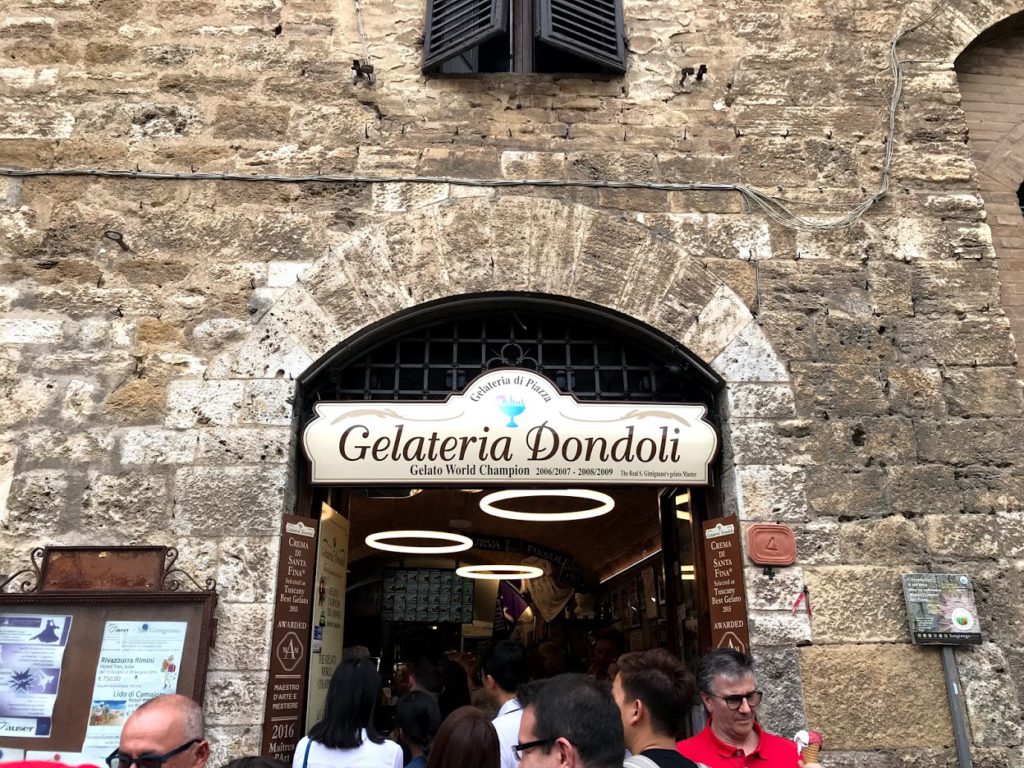 If you are not taking a day tour or a car and decide to visit through public transport, you may have to change a couple of buses. There is no direct bus to San Gimignano from either Florence or Siena. In that case, you will have to take a bus to a nearby town called Poggibonsi and then take a local bus to San Gimignano.
Pisa
If you are in Italy you cannot really miss Pisa out, could you?
Pisa is the most famous of all in Tuscany and all credit goes to the leaning tower of Pisa. People flock here from all over the world to see a tall tilted building. But it's not just the tower which should be seen. The whole complex consists of four buildings – the leaning tower of Pisa, the Baptistry and Camposanto, the cathedral and the Sinopie Museum. All of them are exceptional work of art and if you have time, you must explore all of them.
The tower of Pisa started inclining when it reached the completion of the 3rd floor. It further resulted in a slanted structure from its time of completion in 1372. The main reason being its short foundation, unstable underground soil, and flaw in the constructional design.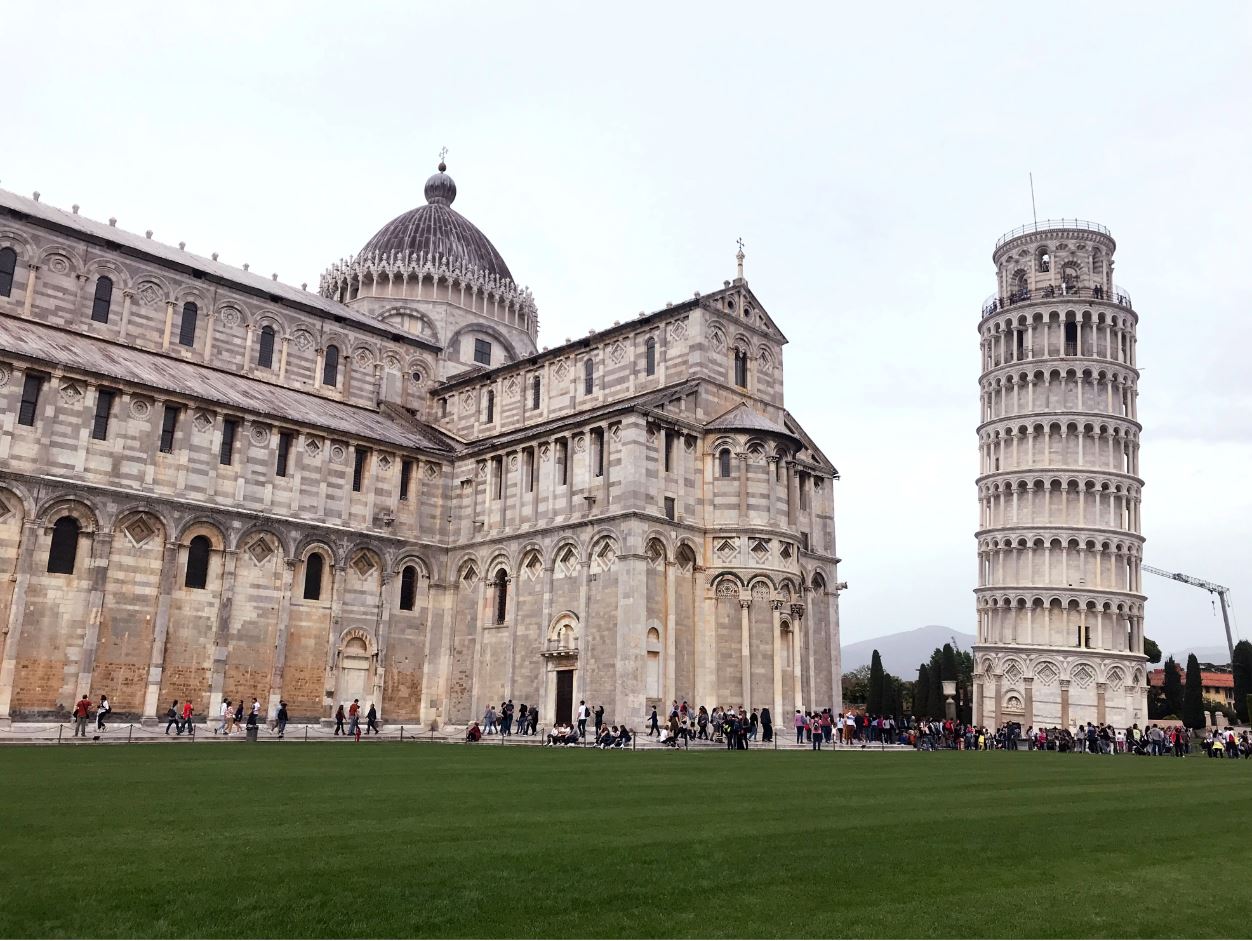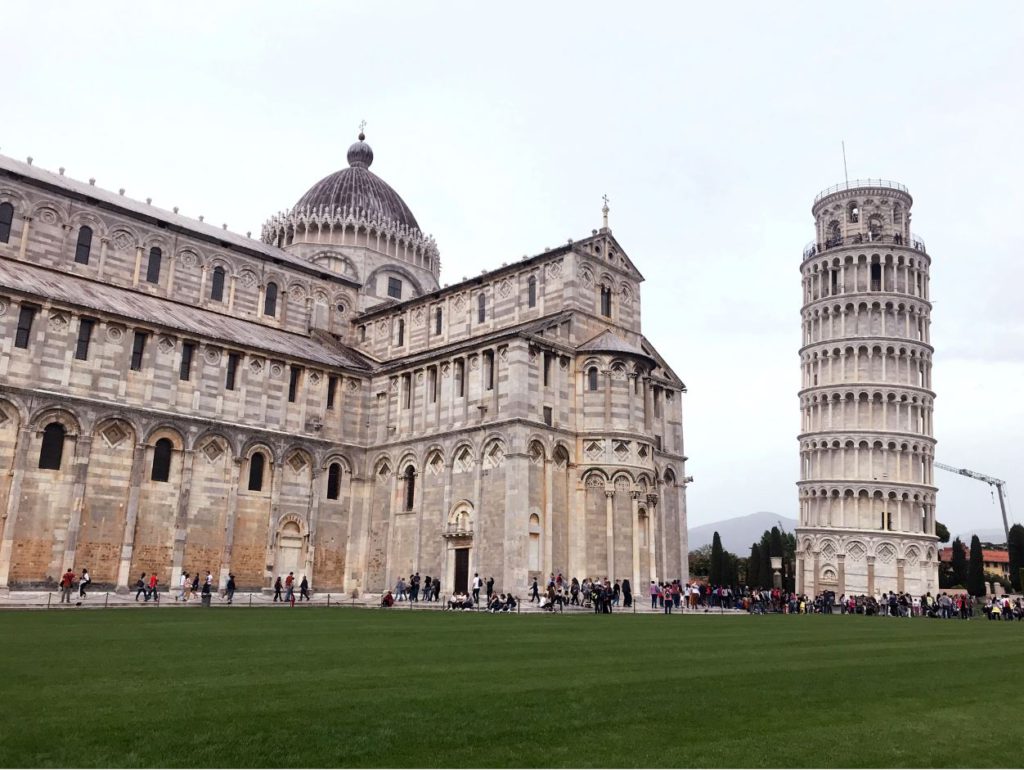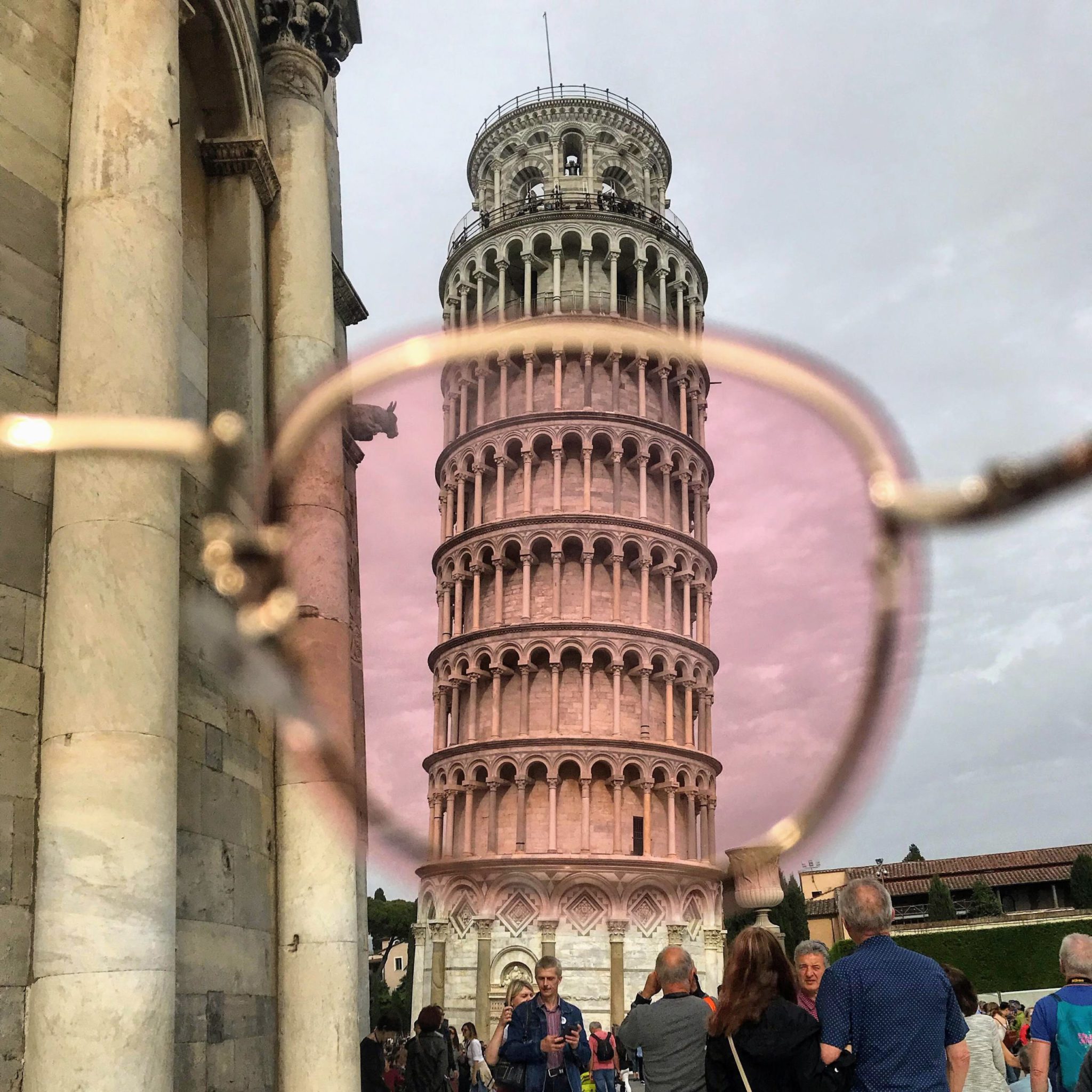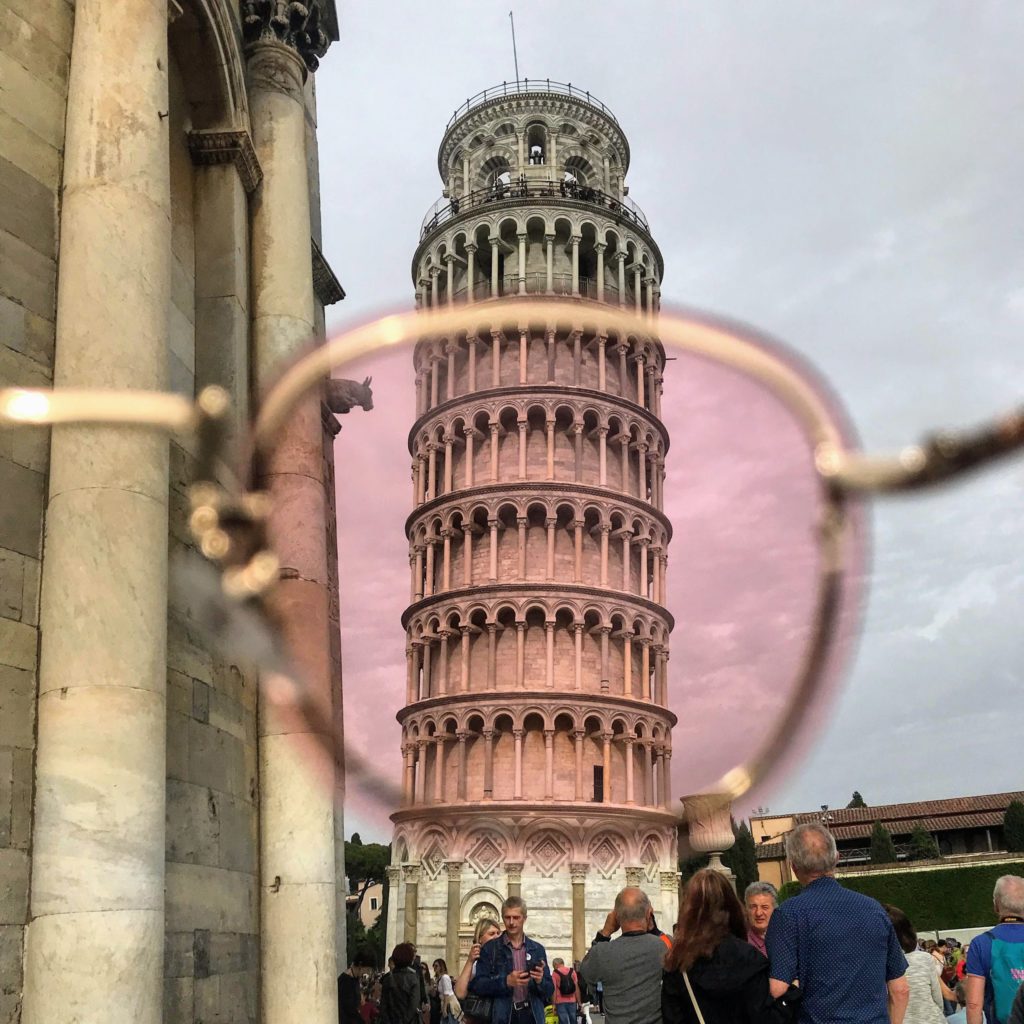 There have been on-going projects to restore the building since the 1990s. They have helped in holding on from the tower from tilting more. Although a rather astonishing fact is that it has survived four earthquakes since its inauguration. The soil which is the cause of its inclination is also the reason that has let it outlive its ideal fate.
If you are with the guided tour you may not get a lot of time here. Another important thing to note is to go up the staircase in the tower you need to buy a ticket. You can either pre-book here or buy at the counter (which I will not suggest since you will be wasting a lot of time at the counter).
Check out the Baptistery and the cathedral if you get time. They are as splendid from inside as from the outside. Don't forget to do some awkward touristy poses for photographs.
And that brings us to the end of the tour and leaves us at Florence. I would say it was a 9 out of 10. The one thing that I really liked about any good tour is that you don't spend time on figuring out the ticket booth, stand in queues, sometimes not really sure what you are looking at or the history behind. That left us exasperated at some places.
Where to stay in Tuscany?
The Tuscany tour is ideal if you are short on time and would like to cover a lot in one. But if you have time on your hands and are at leisure in Tuscany, it's just icing on the cake.
You can try looking for a villa or even a small castle in the Tuscany area. There are many homestays available at very cheap rates and is an incredible experience to live in the countryside. Although in this case, you will have to rent a car. From there you can spend a whole day in each of these cities and explore even more local vineyards and cheese factories.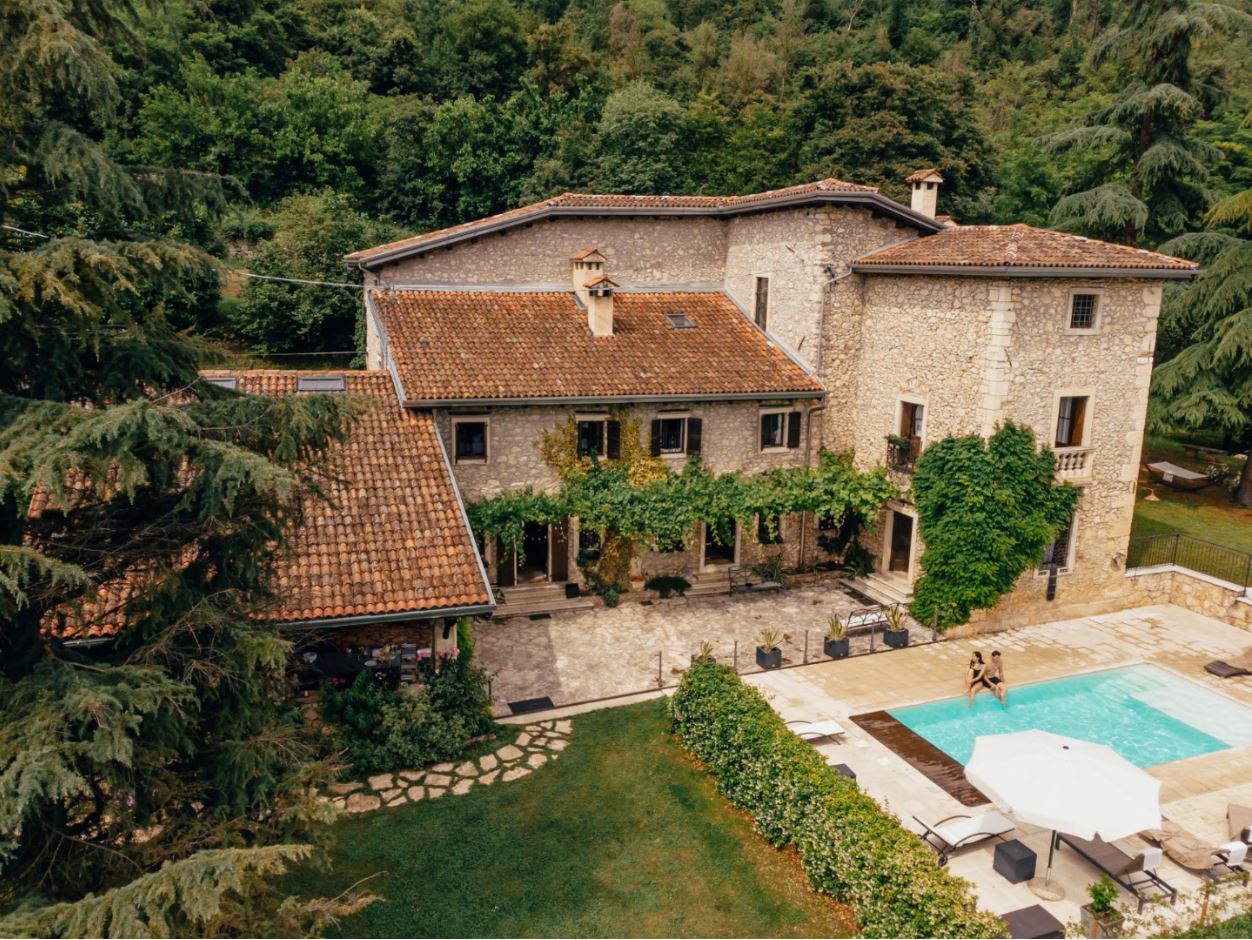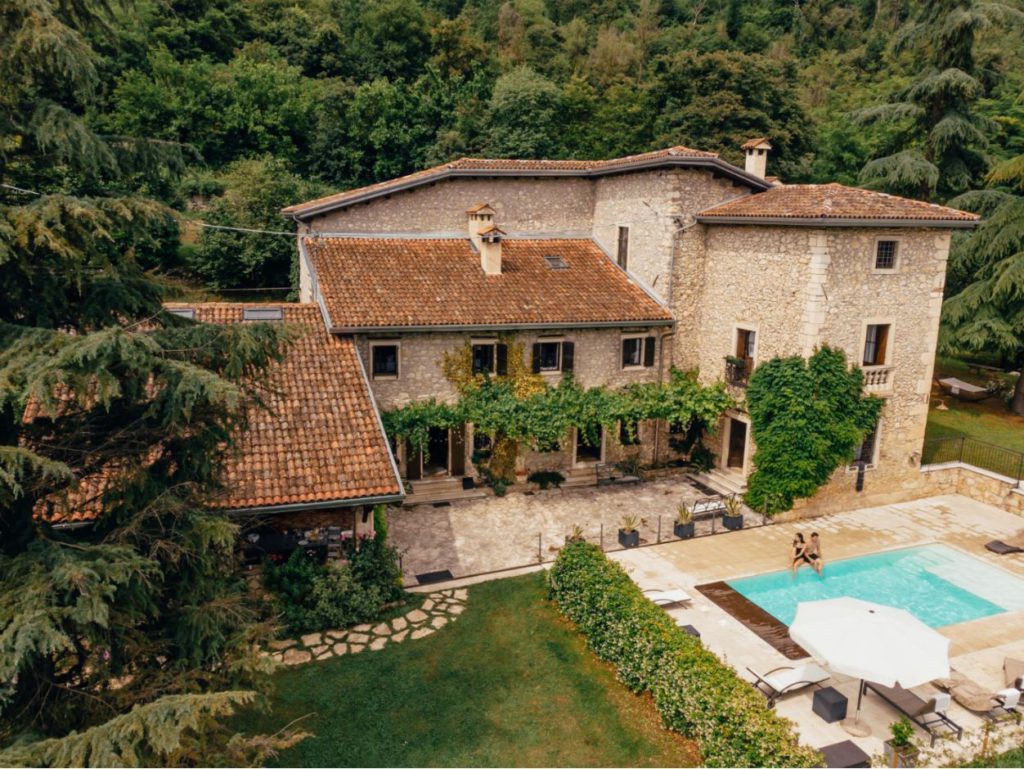 There are many other small villages to explore like Fosdiovo, Bargo, Collodi, Monteriggioni, Volterra, Suvereto and many more. Here are a few places in the Tuscany countryside that you may like:
Chianti Craft House Badia a Passignano
Once you are done with Tuscany, you will find nothing like it. It is so lovely, so damn slow, even walking in the sunshine feels like living an extraordinary life surrounded by so much art and beauty. You can see the locals sitting, chatting, and laughing with their tobacco and drink which makes you feel as if you can come here from time to time and forget the one that you live every day.
Save on Pinterest


Related Articles