30 Apr

Italy Travel Itinerary from 7 days to 3 weeks

Do you enjoy spending long spans of time in one place or do you find fast-travelling more fun? That will decide how to travel in Europe. A few years ago you would often hear people doing 'all of western Europe' in a matter of two weeks. But recently the shift has been more towards 'Slow travel'.

To be able to travel slowly, spend more time in one place, and experience the place at a deeper level. I think it only makes sense. Italy is a small country but is so diverse that you can travel for months and still cannot cover much. But we all gotta work. So here is my Italy travel itinerary for your limited vacation time.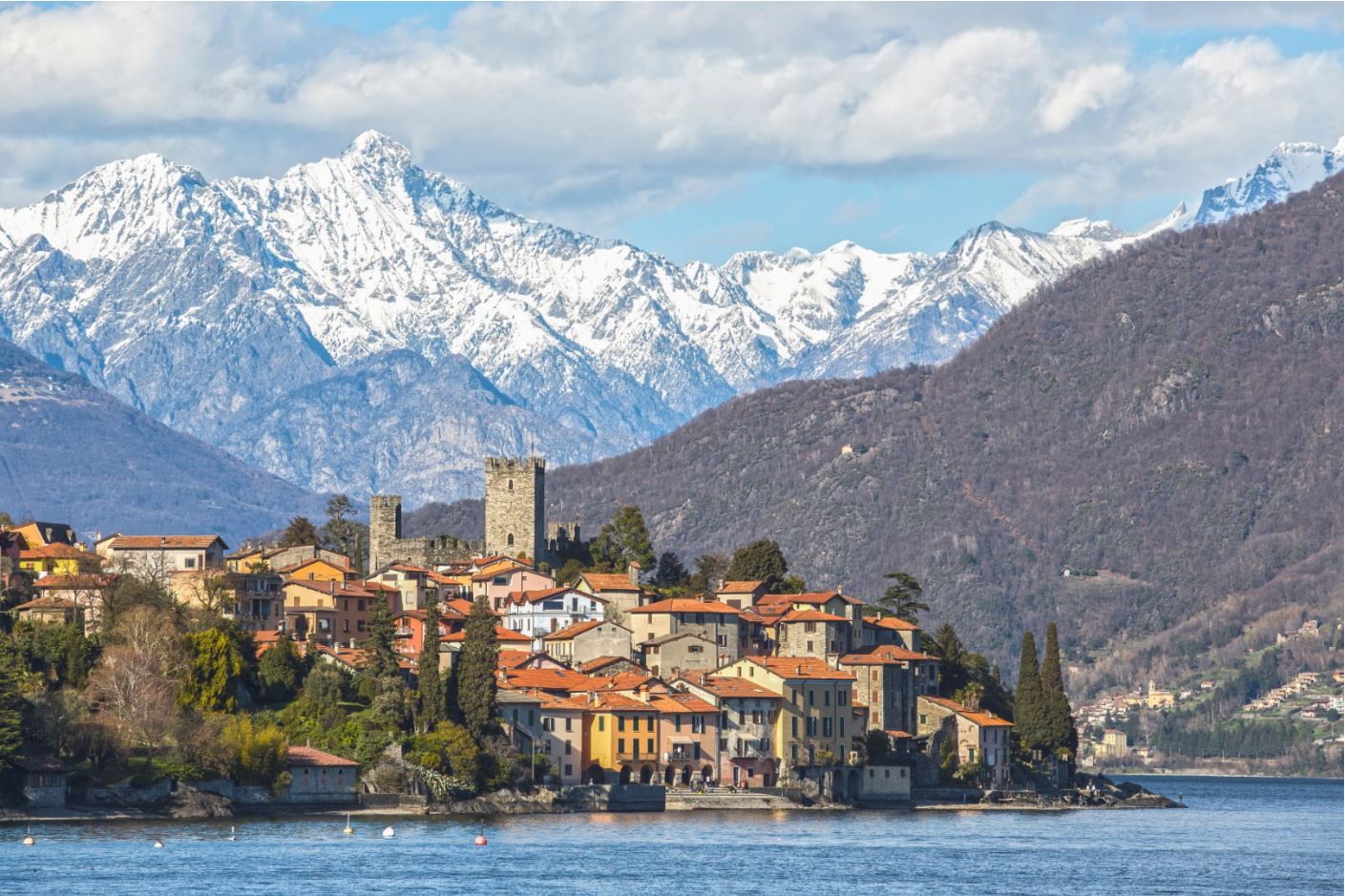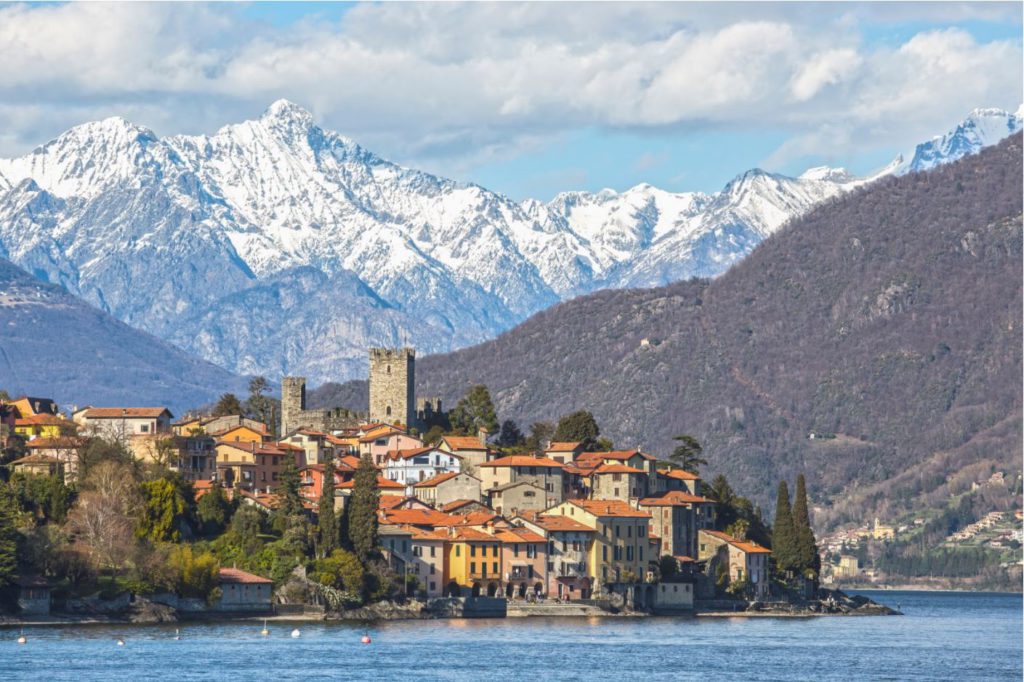 Best Places to See in Italy
Rome
Of course, you have to visit Rome. It is the capital city of Italy and ground zero for the mighty roman civilization. To stand inside the old town and look at the ruins where a great civilization began that conquered most of Europe is a feeling filled with awe. But otherwise, also, Rome is a lovely city.
It is like an open-air museum and you will find people relaxing and having a drink in the evening with their friends. It is a life as 'seen through the rose-tinted glasses'. If you have more time in the city do not miss a tour of Vatican City and a fast walk through long Christian history.
Related Article: How to Roam In Rome Like A Pro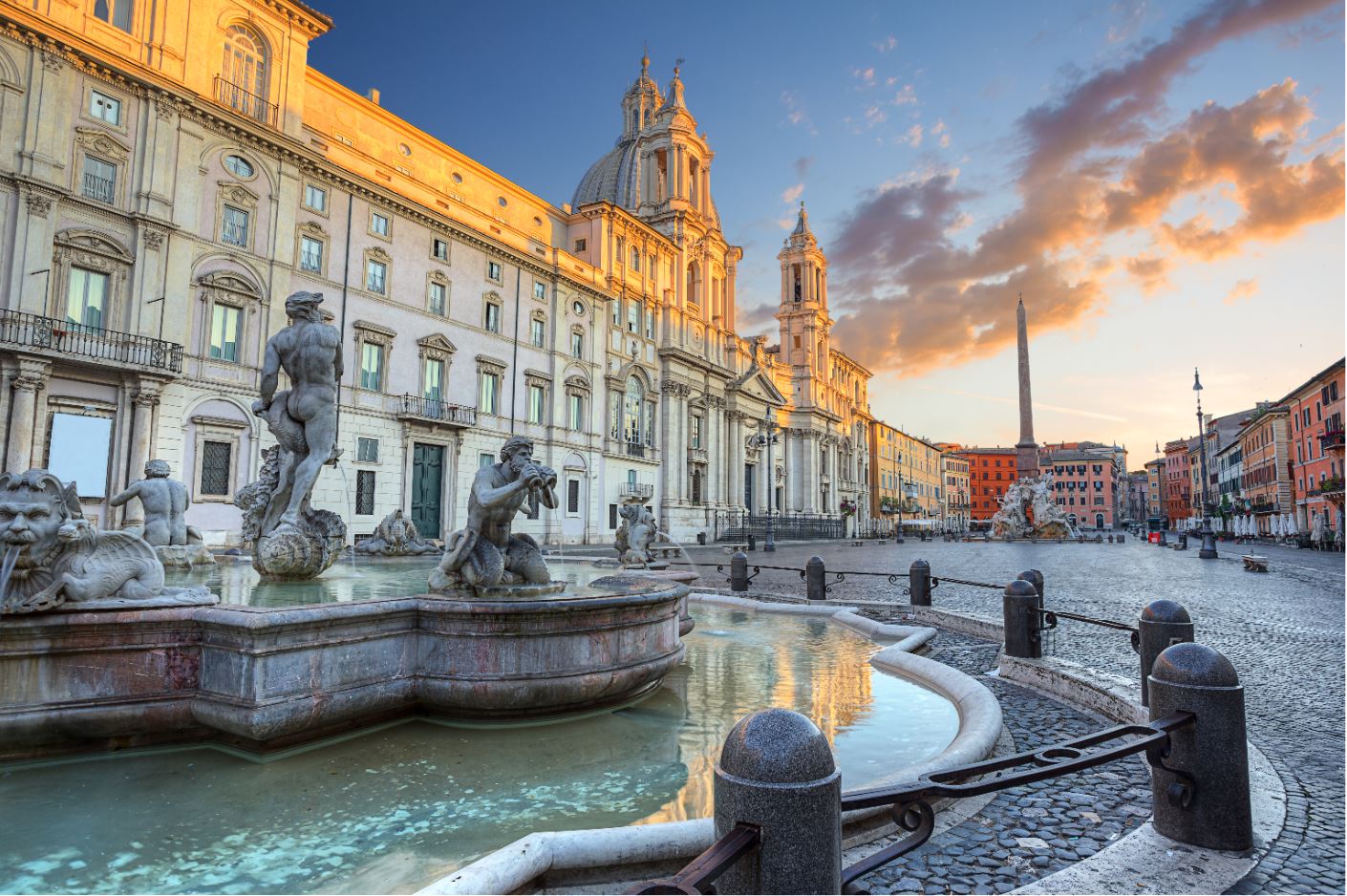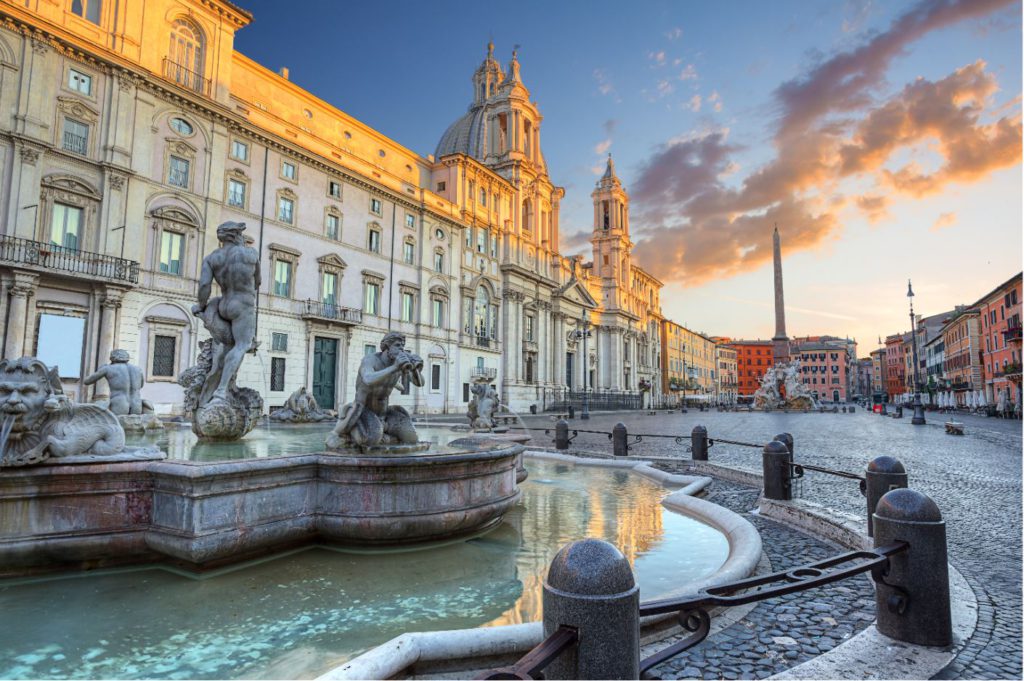 Florence & Tuscany
Tuscany is one of the most bountiful regions of Italy. Both in terms of artistic wealth and food & flavors. Florence is the capital of the Tuscany region. Florence also holds great significance in the world as the starting point of the Renaissance. It was a time with so much advancement in literature, science, art, and events that changed the world. Again, Florence has some of the best art galleries and castles not just in Italy, but the whole of Europe.
Apart from Florence, there are other important places in Tuscany worth seeing. Pisa attracts people from all over the world for the famous 'Leaning Tower of Pisa'. Sienna was another important town that is home to World's First Bank! Chianti region has numerous vineyards and produces Italy's best wine. There are several small villages in Tuscany that a picture-perfect for a gorgeous afternoon.
Related Articles:
A Brief Travel Guide To Florence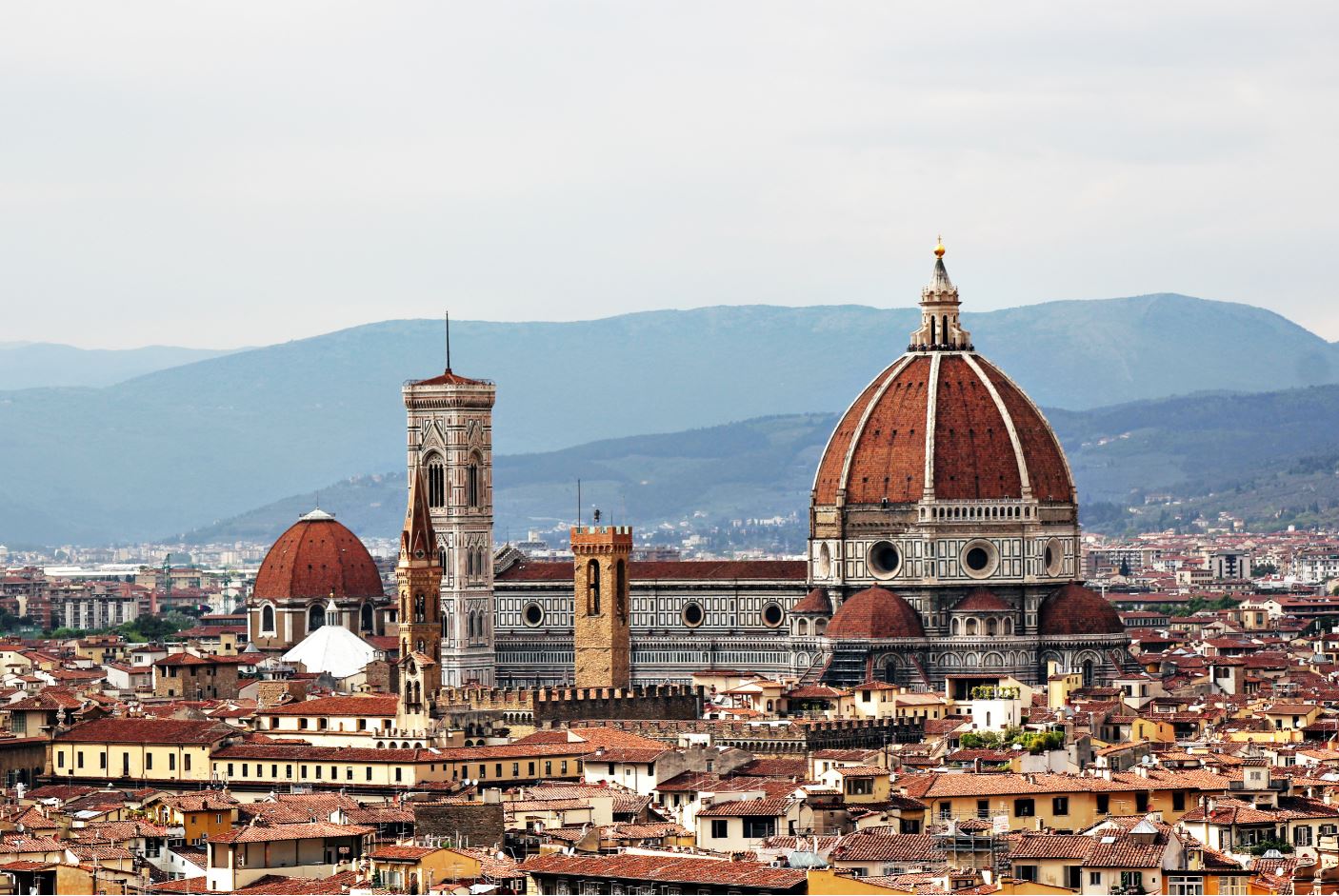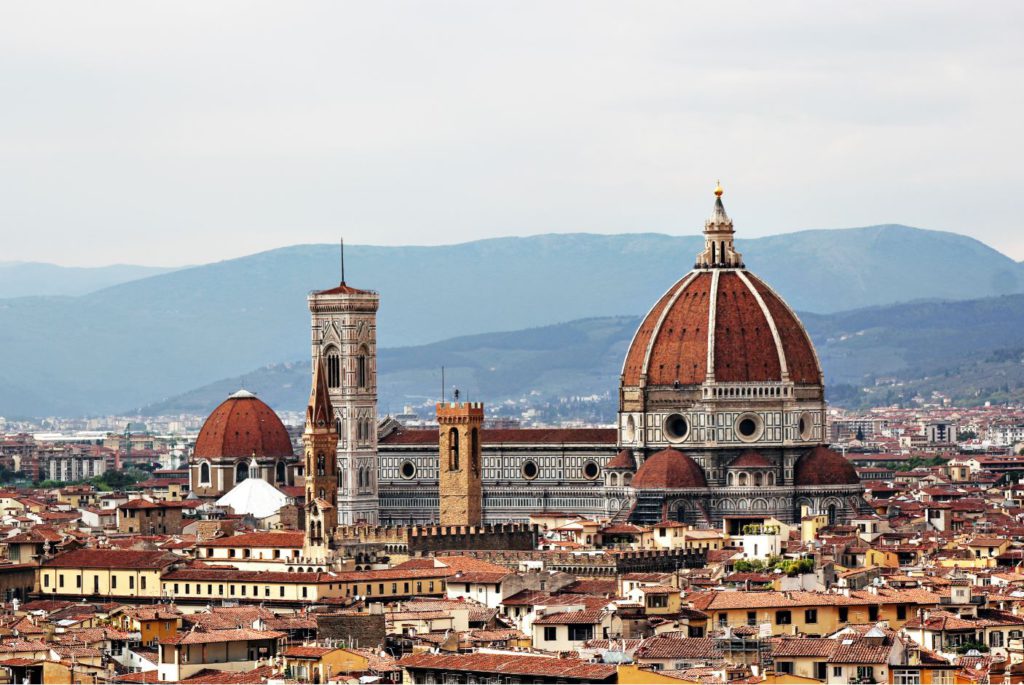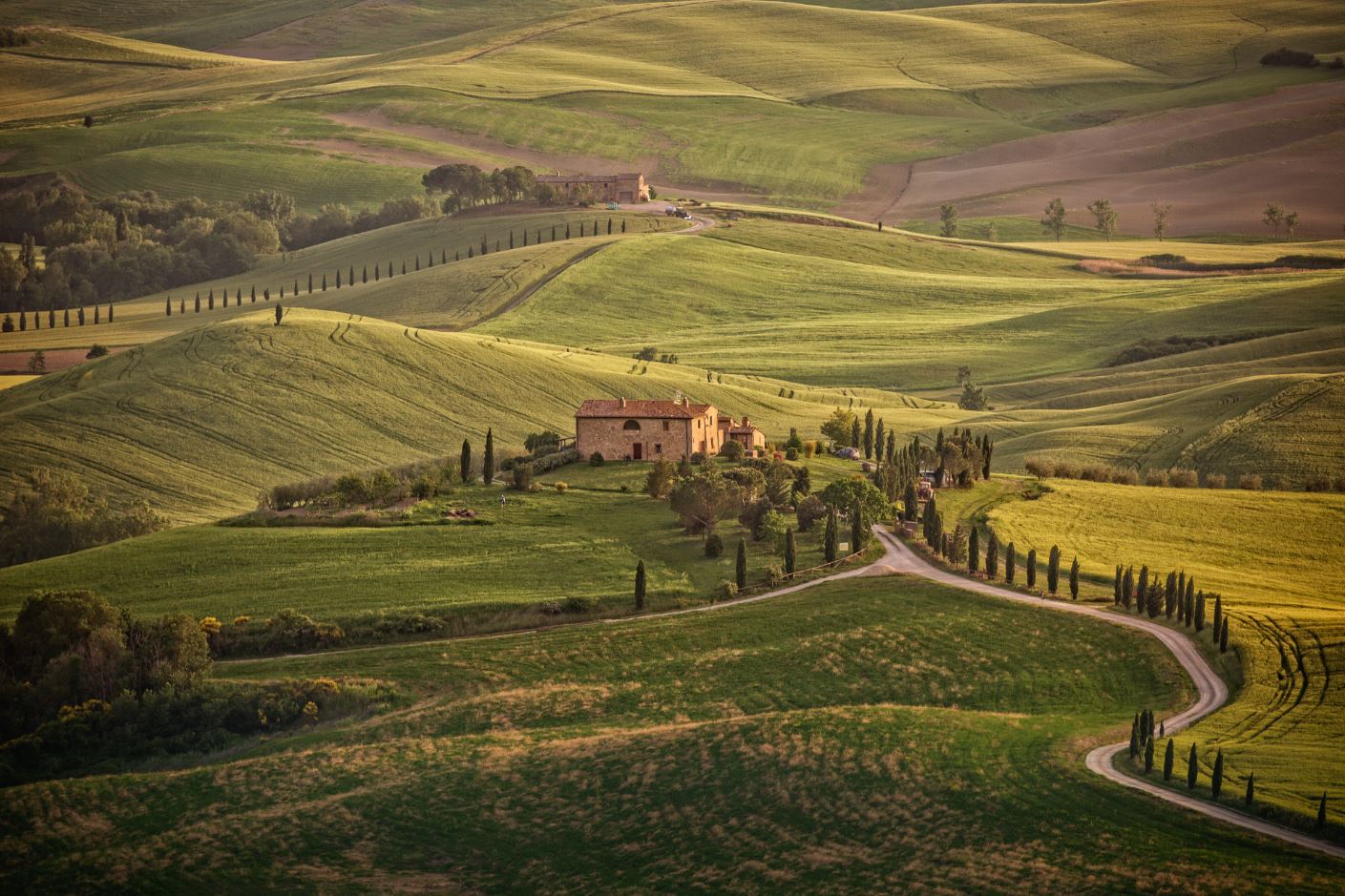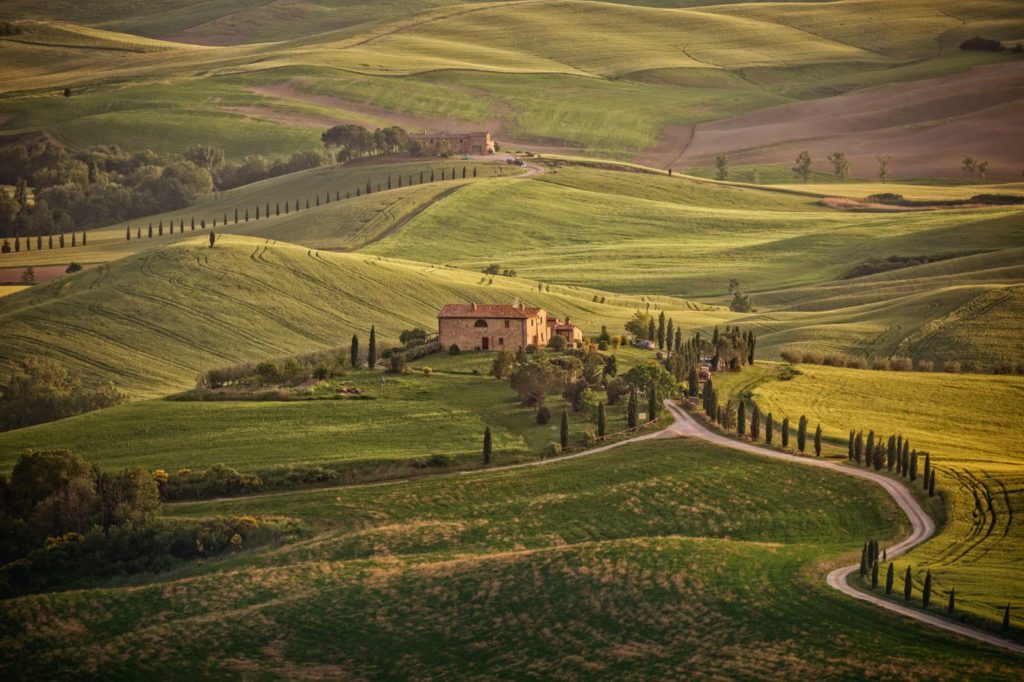 Venice
Venice is a place that is on everybody's list. And it is a city like no other. Venice was also ultra-rich known for its lavish parties and opulent palaces that still stand today. Build on islands, connected by bridges and separated by canals, Venice is truly romantic.
But you can also find yourself competing with thousands of tourists for a good view and some space. Nevertheless, a night in Venice is worth it. You will be able to get some quiet time and spot some deserted roads in the early morning hours.
Related Article: Venice: The Good And The Bad Side Of Fame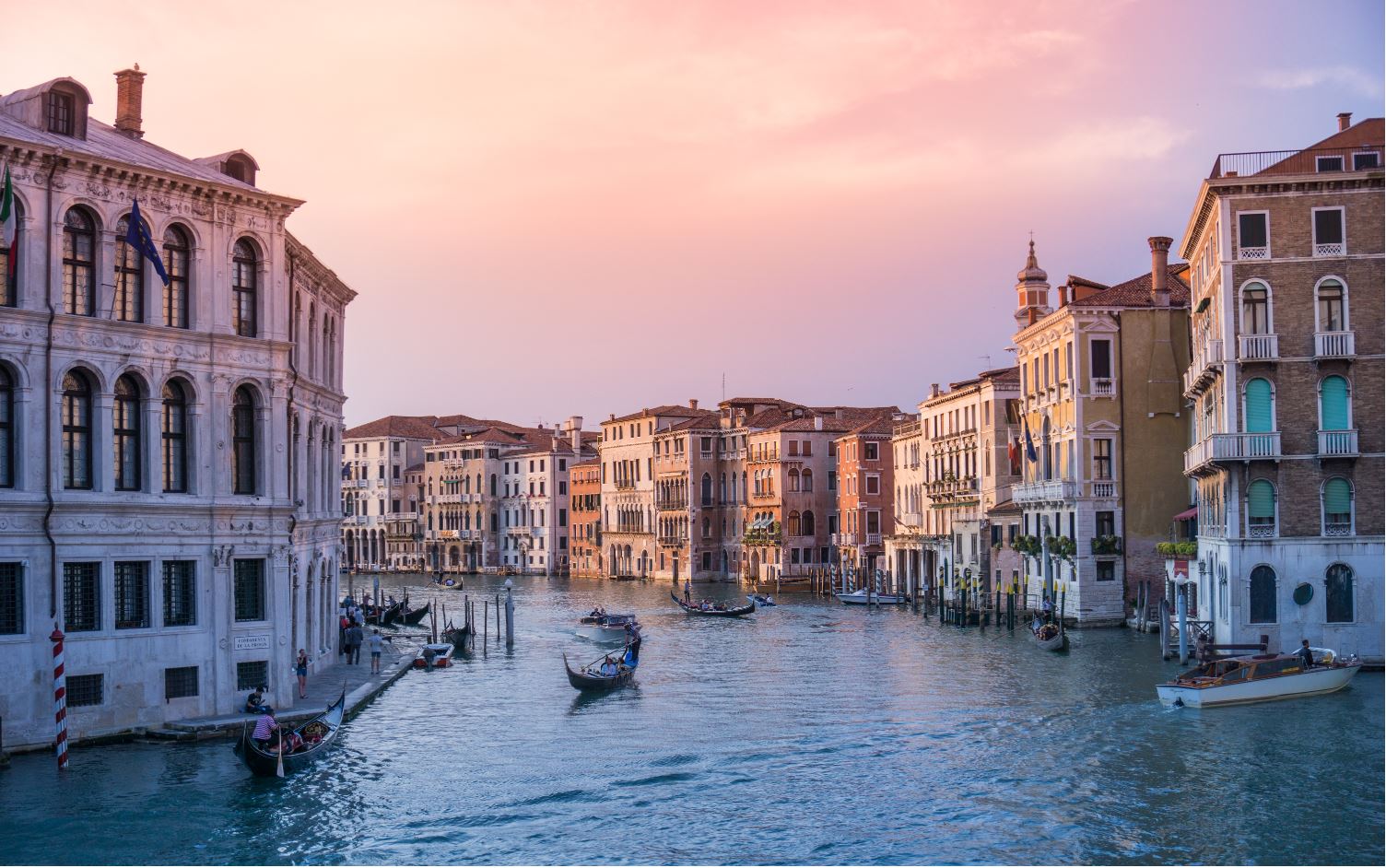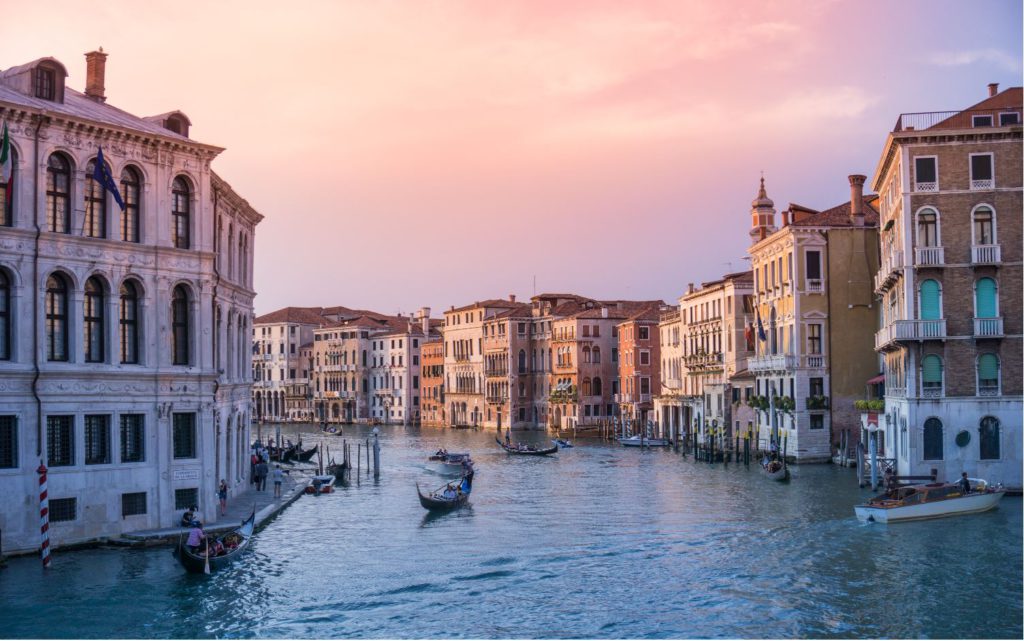 Milan
Milan is the fashion capital of Italy. It is almost always in the 'Top 5 Most Fashionable Cities' in the world. It is the financial capital and an important economic powerhouse of Italy. But it is also a lovely confluence of the grandeur of the old with the modern lifestyle.
The Duomo, its most famous landmark stands in the middle of the city along with the oldest retail mall in the world. It is also famous for the culture of aperitivo. It is when people gather to meet their friends and family after work in the early evening hours for a drink.
Related Article: Milan City Guide For Fashion, Food, And Facts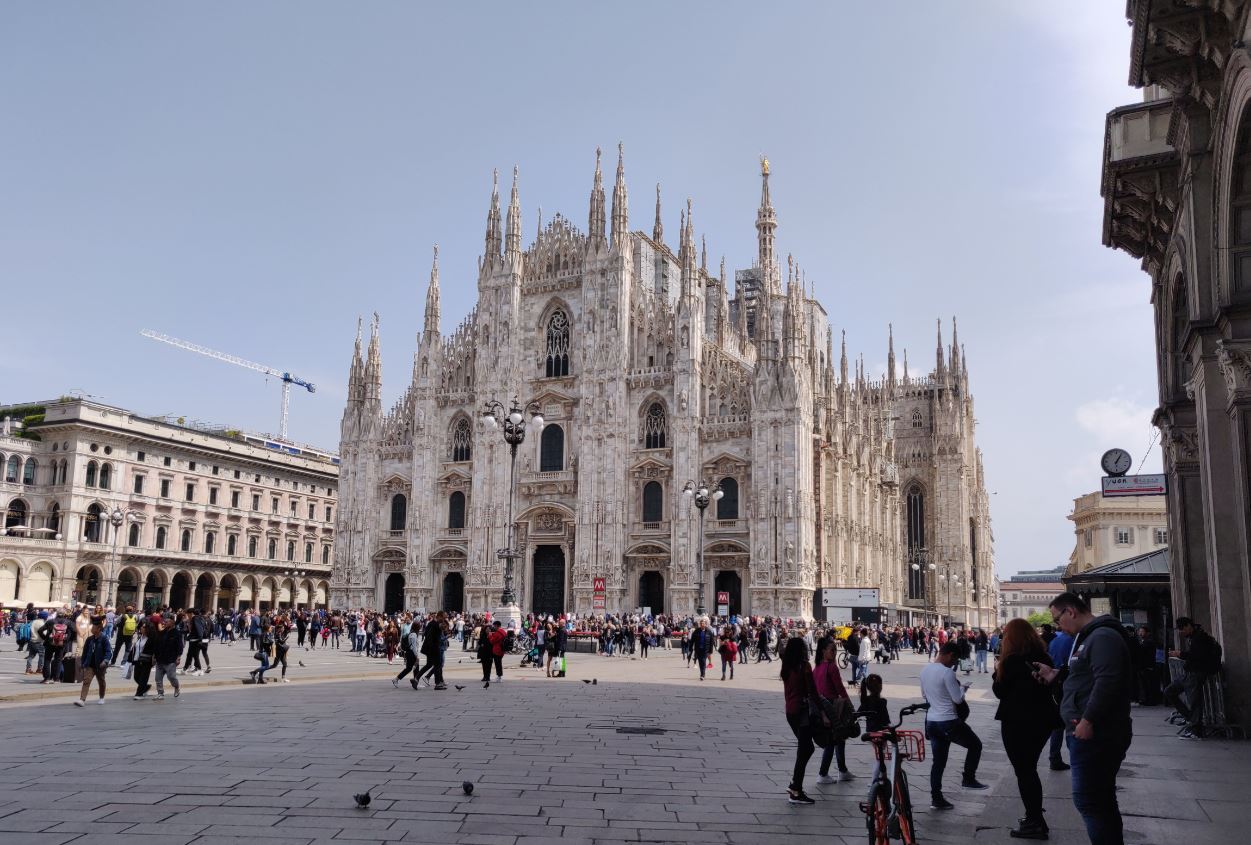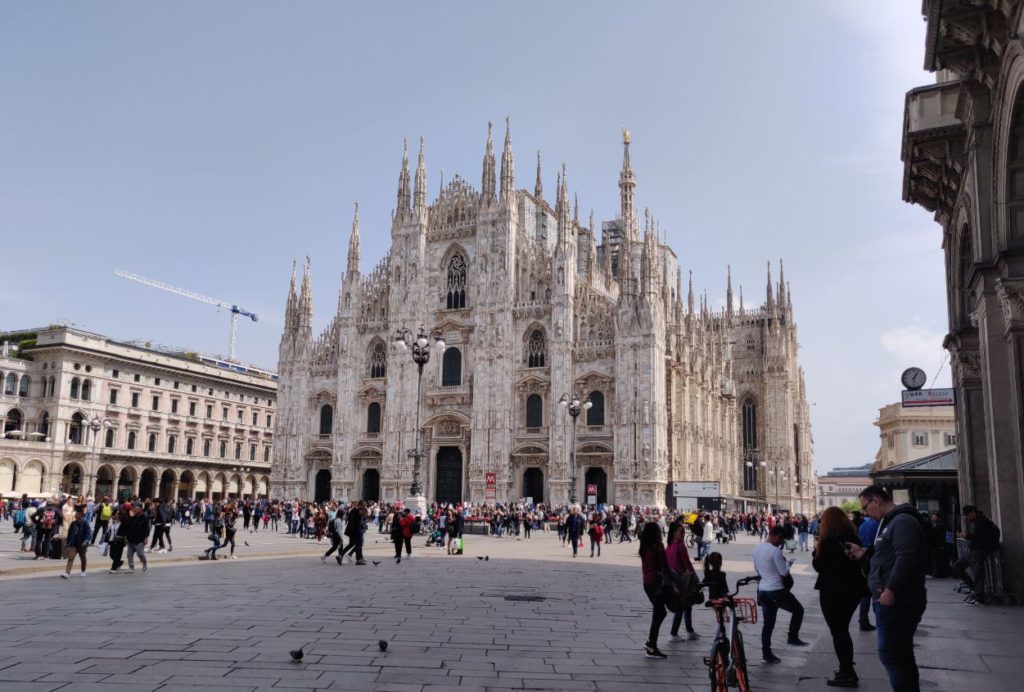 Naples & Pompeii
Naples was another important city in central Italy just after Rome. Today, many people shy away from Naples due to some unscrupulous activities. But there are still lovely places to if you know the good neighborhoods. Naples has fantastic food with a popular belief that pizza originated here.
It is also the gateway to two of the popular ruins of Roman civilizations – Pompeii and Herculean. The volcano Vesuvius sits on the background of the city that was once responsible for the destruction of hundreds of miles of human civilization.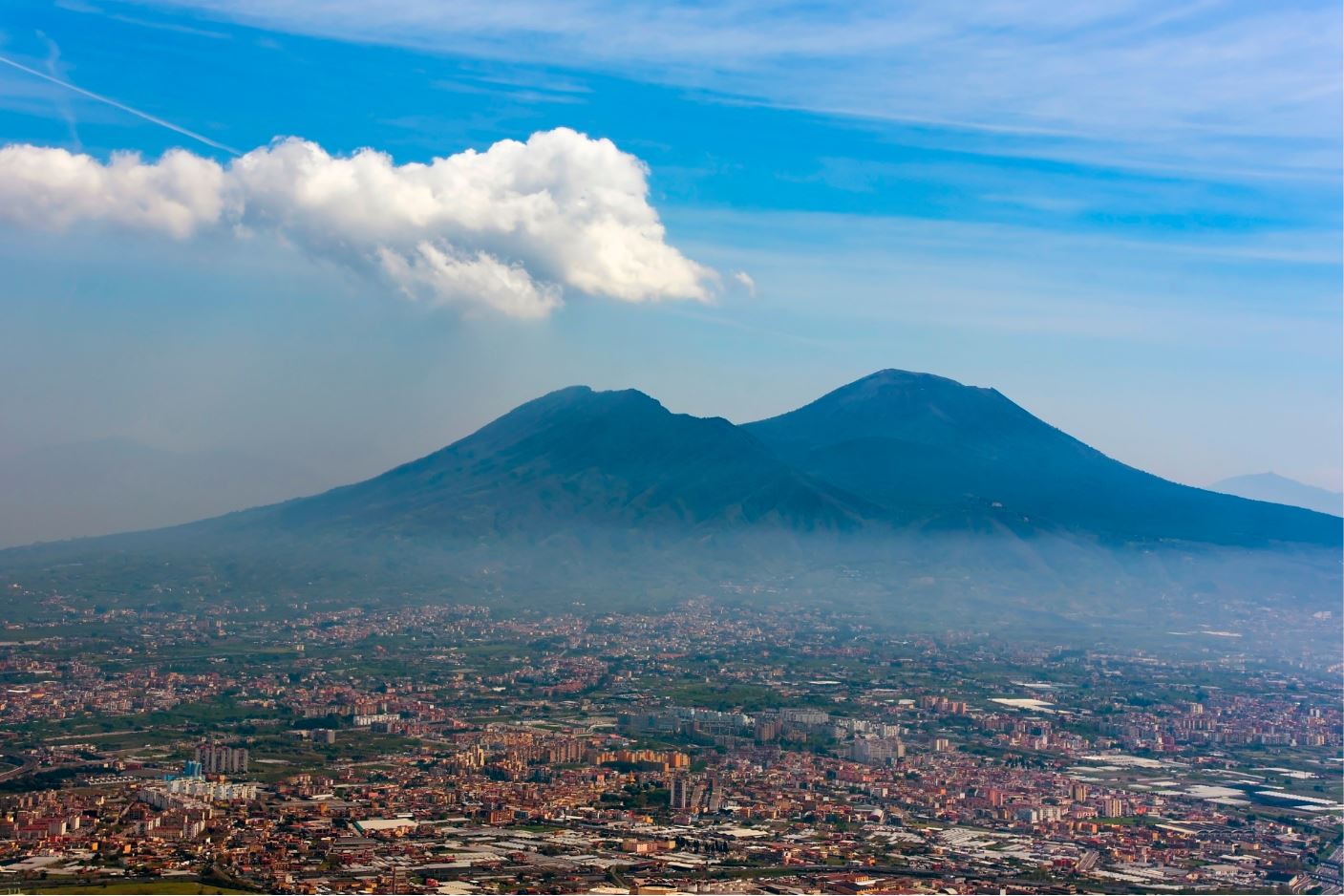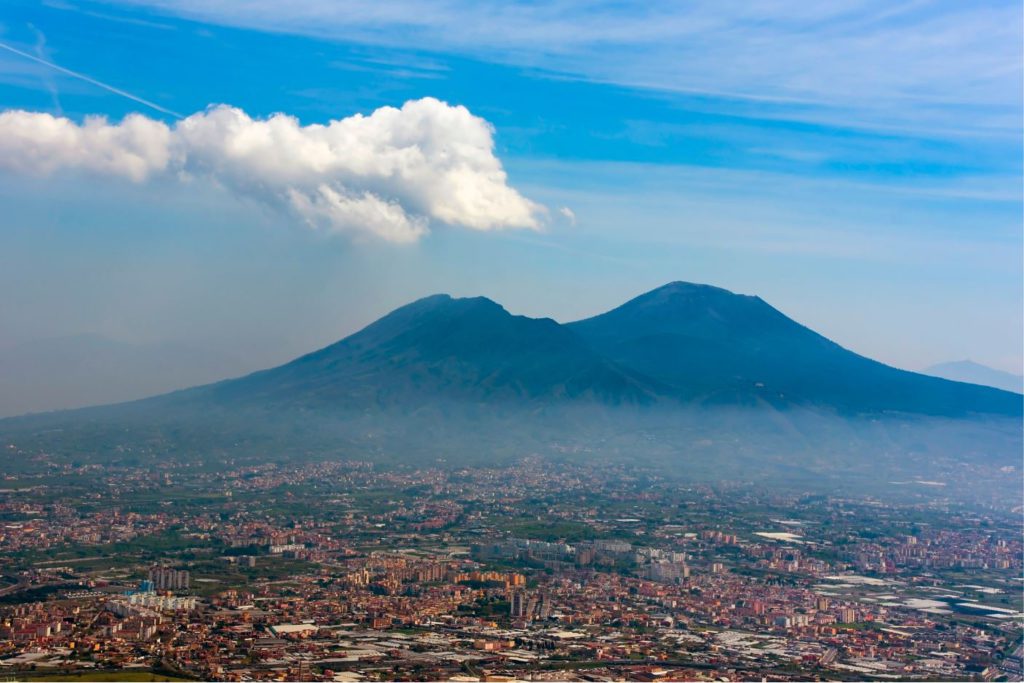 Amalfi Coast
Amalfi Coast is one of the loveliest coastal areas of Europe. During summers, the coast has a Mediterranean-like climate. It rose in fame in recent years with the circulation of the dreamy photos on the internet. But it always attracted the rich and wealthy that can be weighed by the luxury hotels in the area.
There are many villages, small and large, in the Amalfi coastline. Most notable are Amalfi, Positano, and Sorrento. But if you like a rather quiet time, you can also stay in Minori, Maiori, Atrani, and even the island of Capri.
Related Article: Why Amalfi Coast, Got So Famous So Fast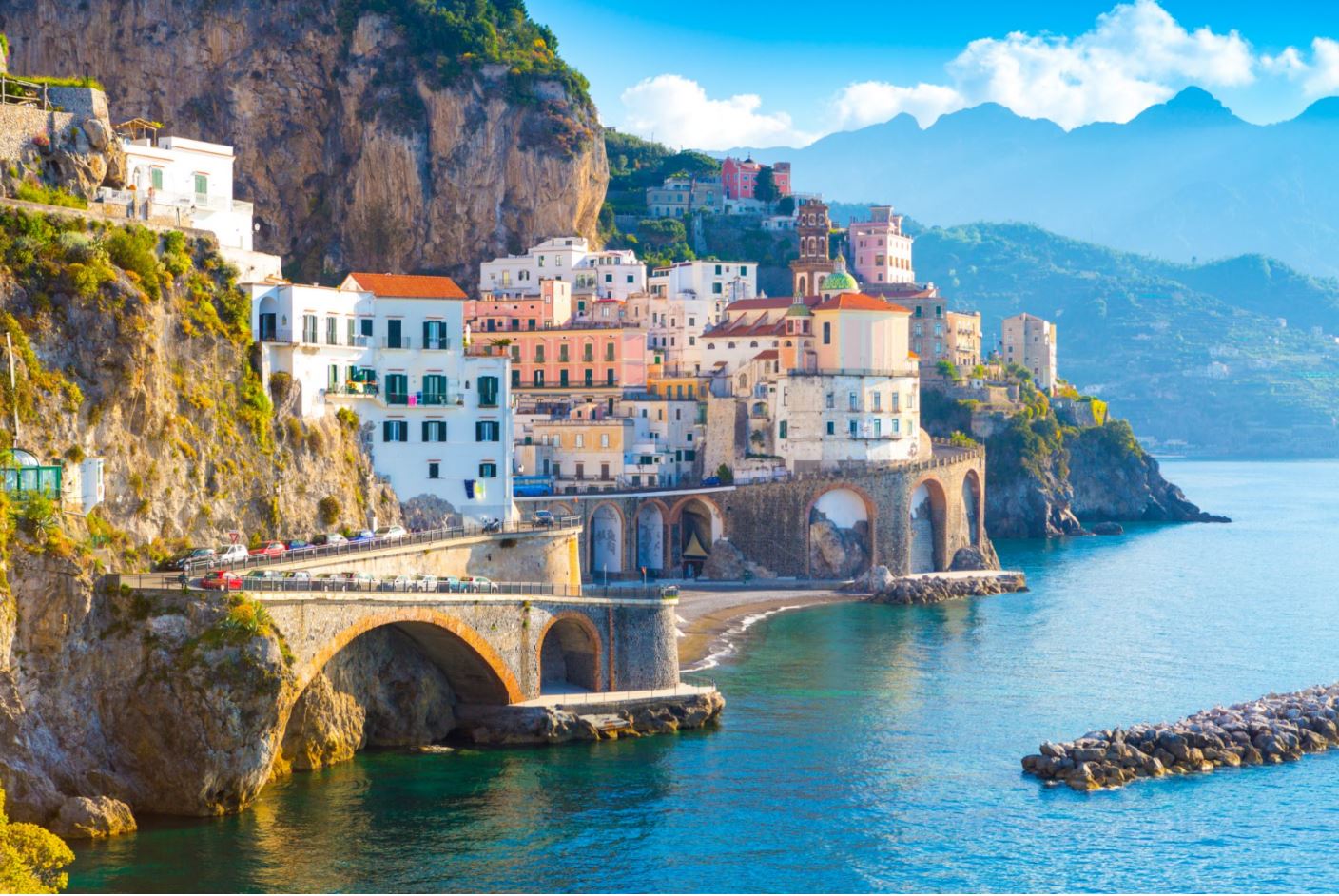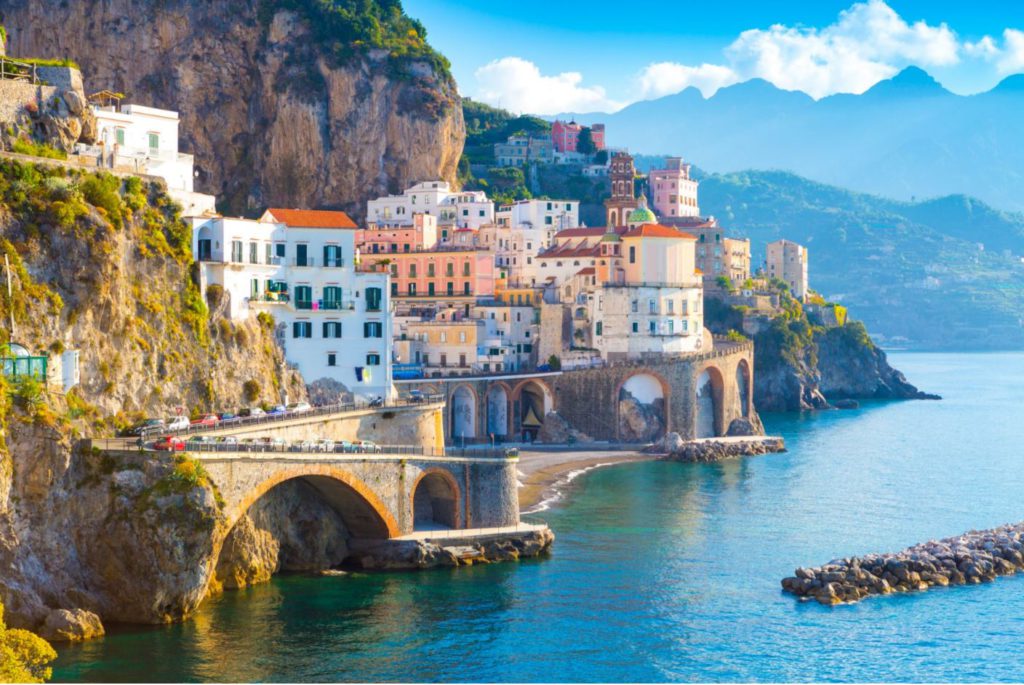 Cinque Terre
Similar to Amalfi, Cinque Terre is also a conglomerate of five villages along the north-west coast of Italy. These are even lovelier due to their disconnection from the outside world. You need to travel a bit on off-the-beaten-path to arrive here and can only travel by boats across the villages.
You will still be able to find plenty of tourist crowds during the day. But you can still spend your morning hiking along the cliffs on some very popular hiking trails and evenings relaxing by the shore.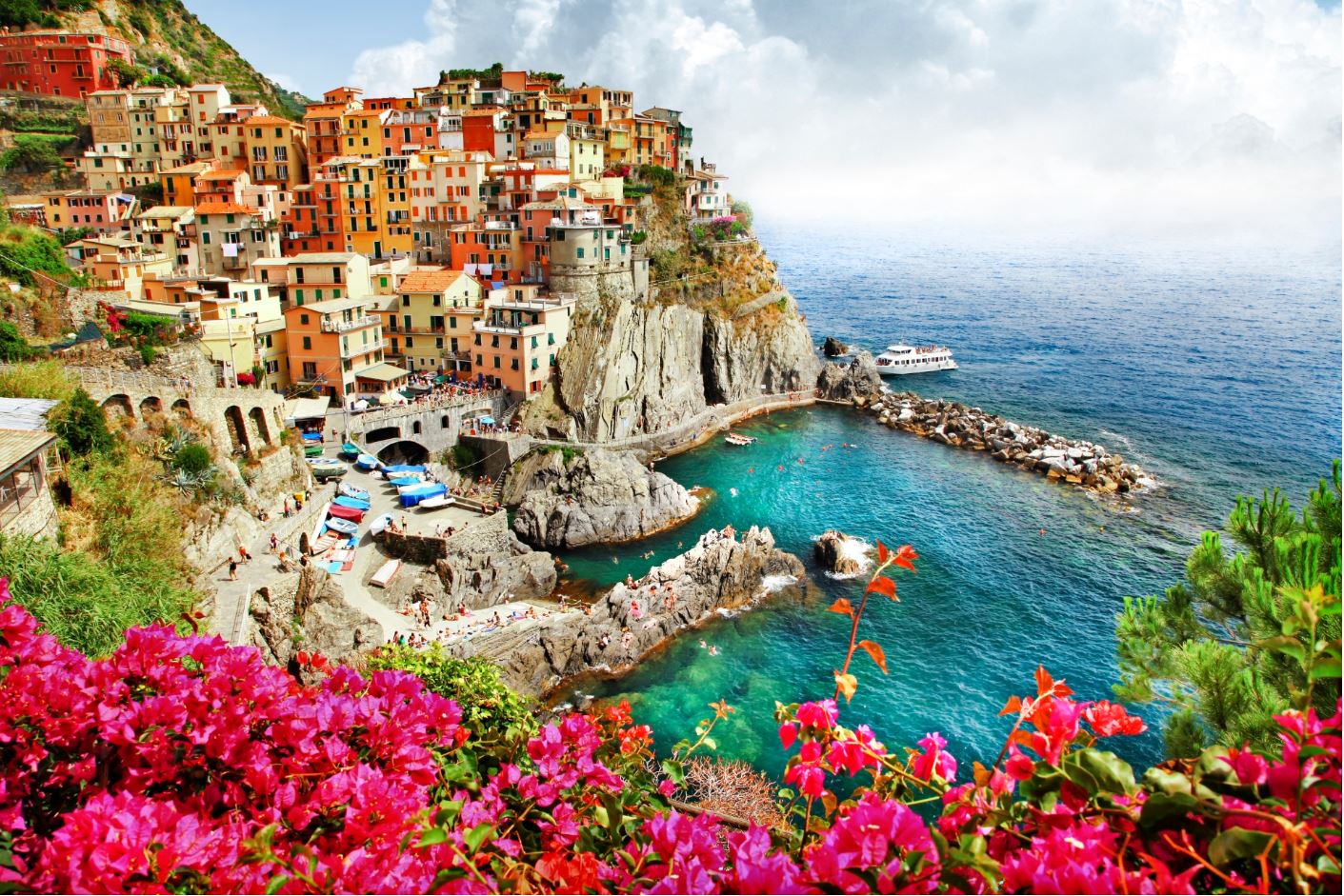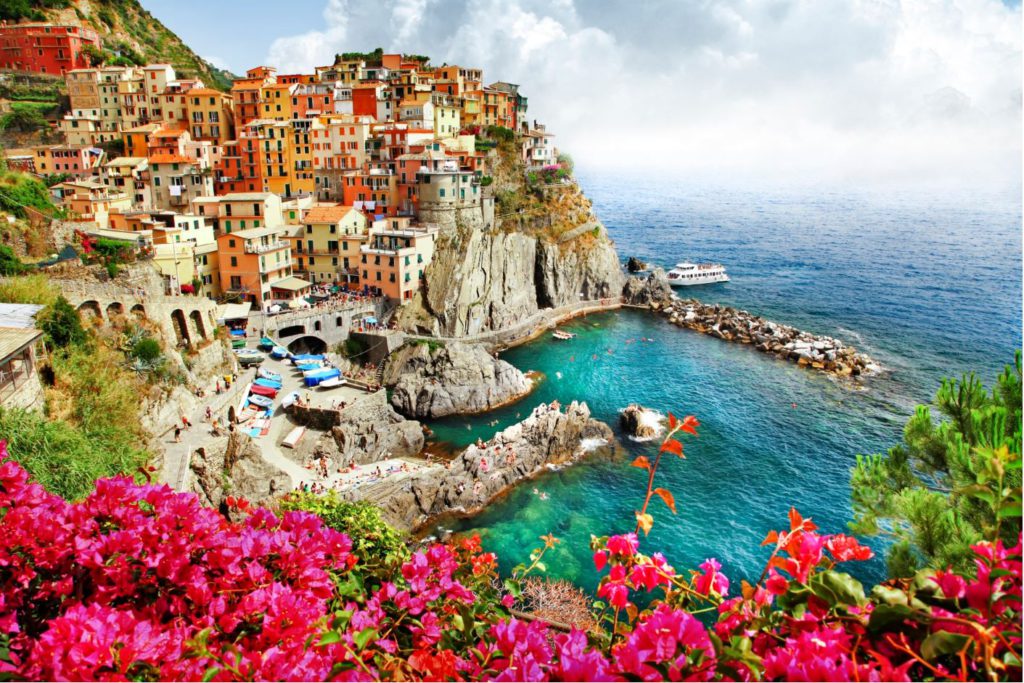 Best time to visit Italy
Best time: Summers (May-August): Summers are obviously the best time to spend in not just in Italy but the whole of Europe. The cities, the towns, the countryside and the beaches all come alive in the summers. It is when the whole of Europe is out on holiday. Consequently, it is also the peak season and can be extremely crowded. Especially since Italy receives one of the largest numbers of tourists in the world. There is another option.
Shoulder Season: Spring/Autumn (March-April, September-October): These are not always the very best season but they are not bad either. Most of the tourist attractions are open during this time and the crowds are far less. Tickets and hotel prices are also reasonable.
It can be a little cold and windy but you can manage with the help of proper gear. A week of Easter holidays in April can see a jump in tourism and hotel prices. But all in all, a good time to go.
Winters (November-February): Winters are cold and chilly. However, these still do not deter some tourists. You will find cities completely devoid of tourists. The Christmas markets are at their best in December and most bakeries are putting out lovely products.
The downside is many museums, tourist attractions and ferry lines can be closed. On the other hand, you can get some serious discounts on the ones that are open. If you have been to Italy once in the summers before, you can try this time from a different point of view.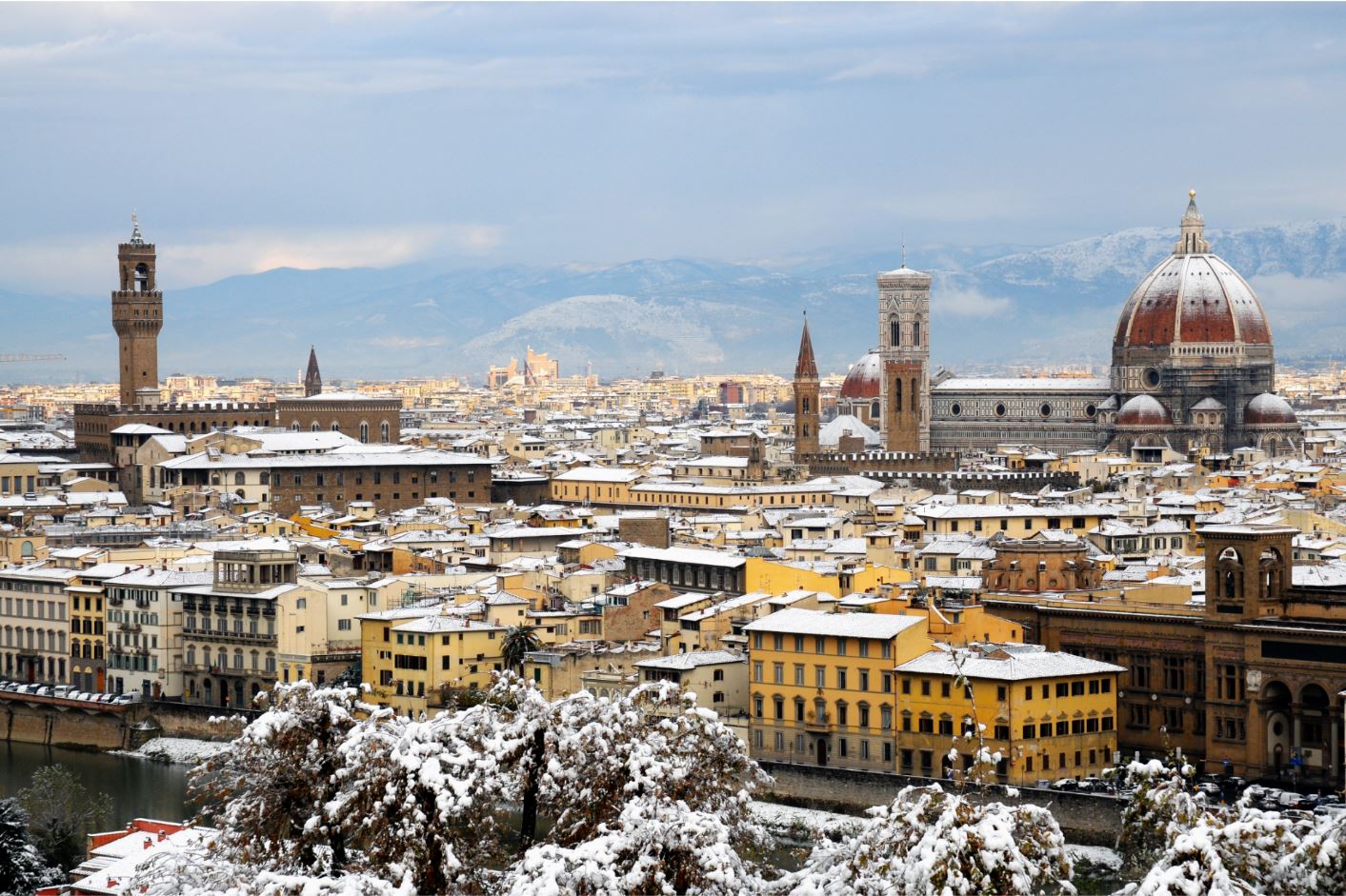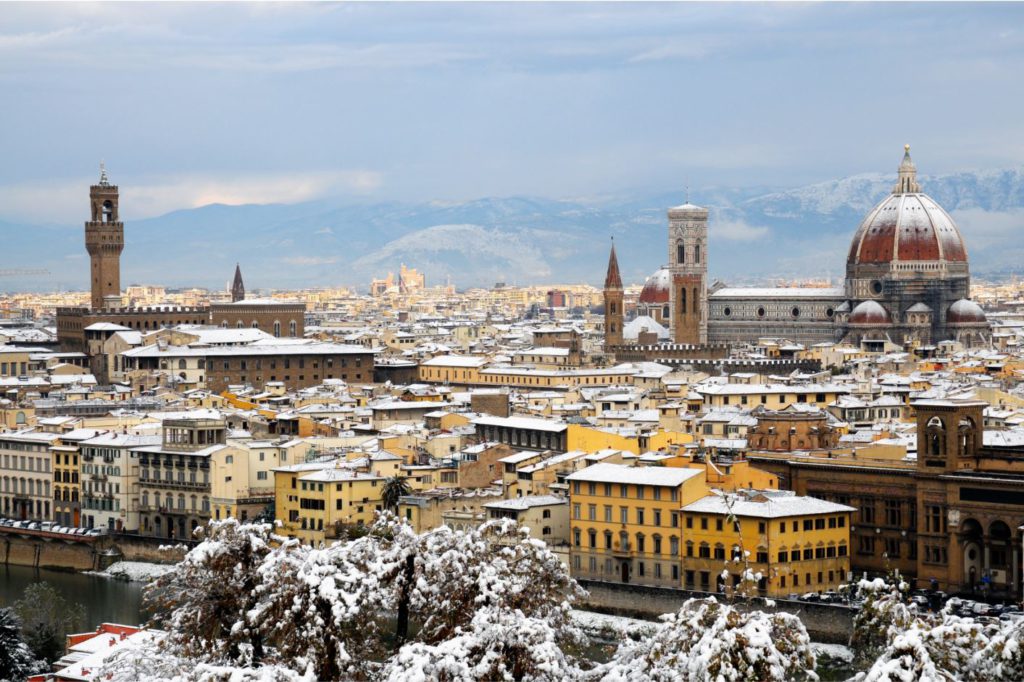 How to go around in Italy
Trains: These are undoubtedly the best way to move around in Italy. Almost all the cities are connected by some of the other levels of railway lines. The trains are fast, comfortable and convenient. But they are not inexpensive. Although what they cost in money, they make up for it in the comfort. You can either book a train online beforehand to buy a ticket at the railway station.
Bus: Buses are also frequent and even comparatively cheaper than trains if you are on a super-budget trip. You may need to take a bus to travel in the interiors of Italy that is not connected by trains anyway. In fact, buses are the only means of transport in the coasts of Amalfi and the countryside of Tuscany.
You can buy a ticket beforehand online on omio.com or trainitalia.com or you can buy the passes on some bus. In some cases, you will have to buy the tickets before boarding the bus from the Tabacchi or newspaper stand.
Flights: Flights are available to almost all of the major cities in Italy. But it's not worth it if you are travelling inside the country. They are far more expensive compared to trains and buses. With the travel to and from the airport, they don't give any advantage of time as well.
Most flight doesn't run on extremely short routes. Most cities have a rail or a city bus connected to airports. Rome and Milan are the best airports if you are flying in or out to another country.
Car rental: A self-drive car rental is a fantastic option if you are with family or if you plan to live in the countryside or the interior of Italy. But some areas in the Amalfi coast can be treacherous to drive. Also, Cinque terra is not accessible by car at all. You will need to have an international driver's license.
Read up beforehand on the rules and regulations of driving in the EU. Italians drive on the right side of the road. A day's rent in Itay is between USD 20 to 35 depending upon the type of car. Booking a car beforehand can save you a lot of hassle. You can book a car online on discovercars.com available in several locations.

Italy Travel Itinerary Summary
Italy travel Itinerary for the duration of:
1-3 Days: Rome -> Vatican City -> Florence
5 Days: Rome -> Vatican City -> Florence -> Tuscany
1 Week: Rome -> Vatican City -> Florence -> Tuscany -> Venice
10 Days: Milan -> Venice -> Florence -> Tuscany -> Rome -> Vatican City -> Amalfi Coast
2 Weeks: Rome -> Vatican City -> Naples -> Pompeii -> Amalfi Coast -> Florence -> Tuscany -> Venice
3 Weeks: Rome -> Vatican City -> Naples -> Pompeii -> Amalfi Coast -> Florence -> Tuscany -> Cinque Terre -> Milan -> Venice
Italy Travel Itinerary
Italy Travel Itinerary 1-3 Days
1-3 Days: Rome -> Vatican City -> Florence
If you are traveling to Italy for a very short span of time, most probably you will start in Rome. And the best way to experience Italy is to spend leisure time roaming around in the city. Vatican City is a half-day trip from the Rome center but is a must-visit. If you are a history buff, like me, choose a live-tour guide (which is so much better than the audio guide) to know the behind the scenes story of the royal tapestries and paintings on the Sistine Chapel.
Book a guided tour to Vatican City: Vatican Museum, Sistine Chapel & St. Peter's Basilica Tour
But if you have another full day, you can also take a day trip to Florence. It can be a lot to see in Florence in just one day, but it will be worth it if you pick the best. You can take a train to and back from Florence and walk around the city on foot. Pre-book your tickets to the museums in Florence to avoid waiting in long lines.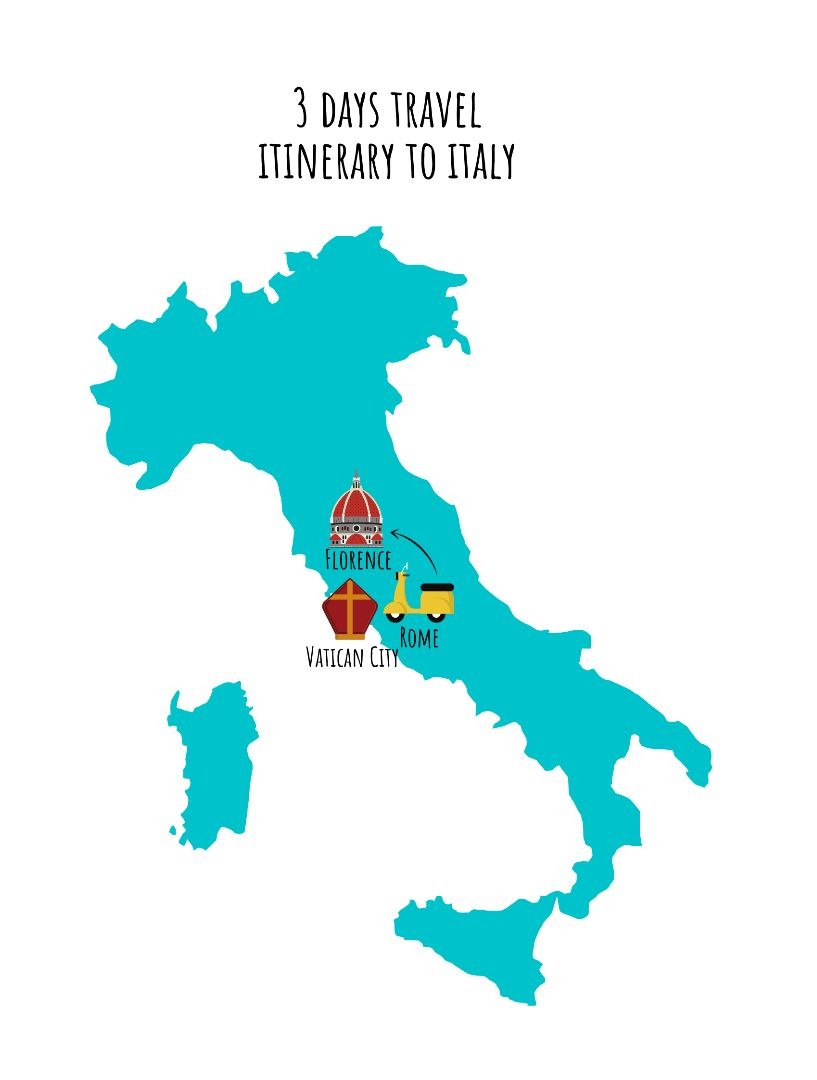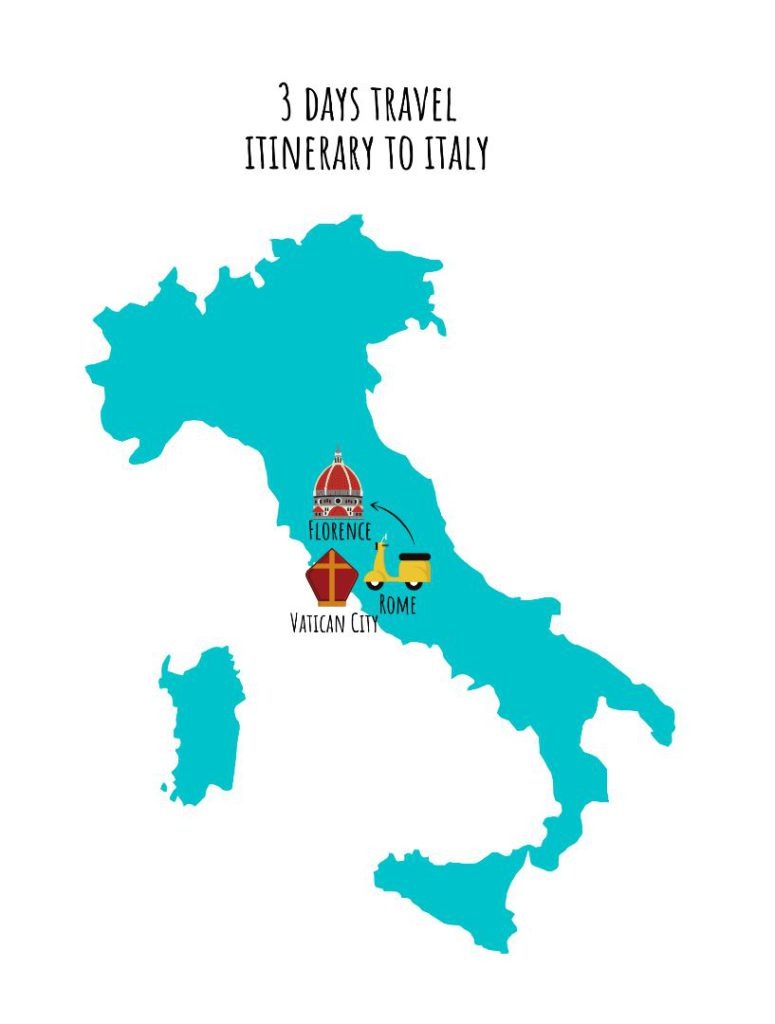 Italy Travel Itinerary 5 Days
5 Days: Rome -> Vatican City -> Florence -> Tuscany
For 5 or more days in a row, you must add Tuscany to your list. Tuscany is one of my favorite places in Italy. It is all about lovely green hills, lined trees, laid back countryside mansions, vineyards, and ancient walled-cities. Add a tour of the vineyard in Chianti with a typical Tuscan lunch looking over the countryside.
For someone who wants to spend more time here, rent out a mansion, and live out from there. You can spend as much time in Tuscany and not get bored. If you are short on time, you can also take a day trip from Florence. They take you around the countryside and include towns like Siena, Pisa, and San Gimignano with lunch at a Tuscan vineyard.
Book a Tuscany tour: From Florence: Tuscany Day Trip with Lunch and Wine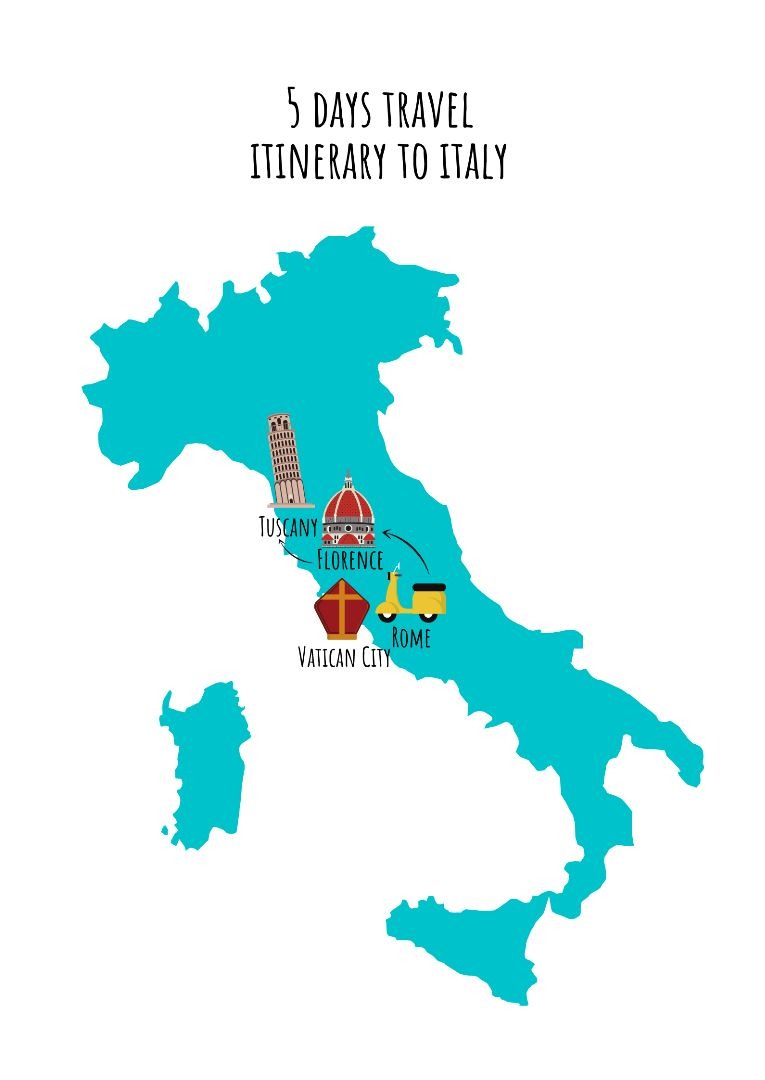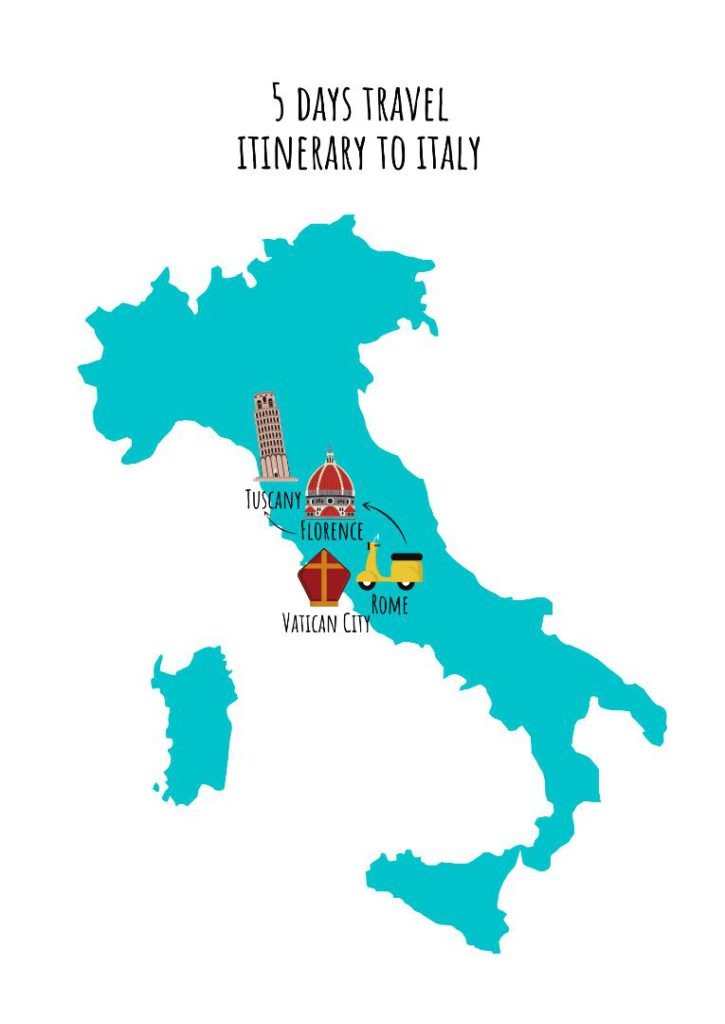 Italy Travel Itinerary 1 week
1 Week: Rome -> Vatican City -> Florence -> Tuscany -> Venice
Venice is usually at the top of most people's list in Italy. You can take a train or a bus from Florence to Venice. I always emphasize on staying in Venice overnight inside the island city. Venice is lovely, but the crowd at a time can be overwhelming. The day cruises bring a large number of tourists inside the city that rule the days from 10 am to 5 pm. It is before and after this time that you will be able to enjoy the best of Venice.
Book a Venice Museum Tour: Doge's Palace & St. Mark's Basilica with Terrace Access Tour
Venice is also prone to aqua Alta, temporary flooding of the city, but focus on the good and enjoy your day in the breath-taking city. Venice is also famous for seafood and Bellini, a drink where prosecco (Italian champagne) is mixed with white peaches.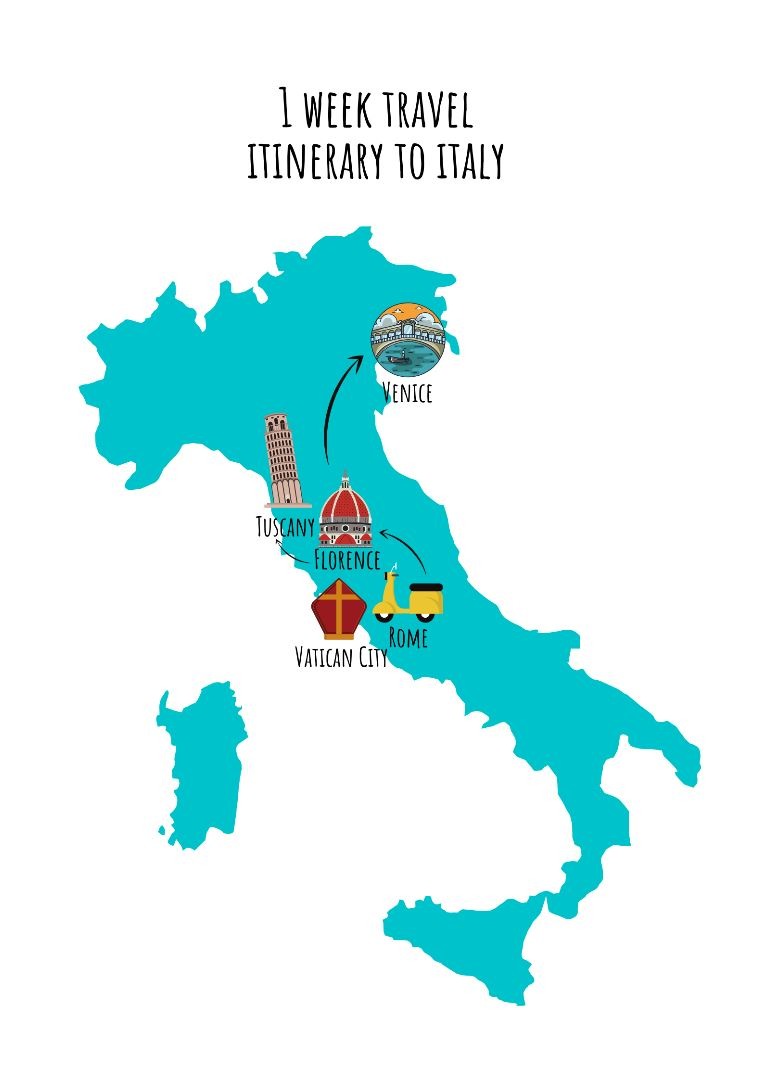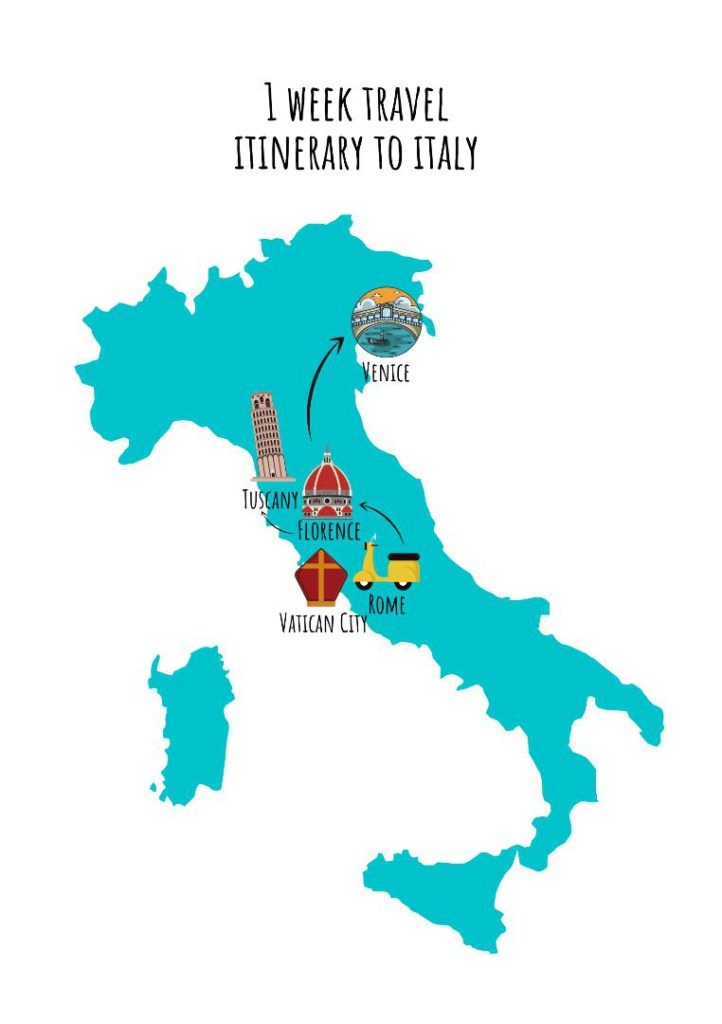 Italy Travel Itinerary 10 days
10 Days: Milan -> Venice -> Florence -> Tuscany -> Rome -> Vatican City -> Amalfi Coast
If you are staying even longer, you can choose to enter out of Milan and exit from Rome, or the other way round. Most international flights cater to both cities and are equally cheaper to fly to or from.
Adding Milan to our itinerary calls for a glamorous short day at Duomo, and a canal-side evening at Navigli Grande for an aperitif. Milan is also home to the famous painting of 'The Last Supper' by Leonardo Da Vinci. But if you want to go beyond history, Milan is a paradise for shoppers.
There are some of the best (and oldest) shopping complexes in the world. There are outlets that have all possible luxury brands on sale that shoppers sprint to buy for a steal.
Amalfi coast is the other most beautiful place in Italy apart from Tuscany. While it can expensive to vacation in the towns of Amalfi and Positano, there are other smaller towns that can suit well to a backpacker's pocket. The best part is travelling to the villages by boat. The cliffs with small European towns as you see from the water are spectacular.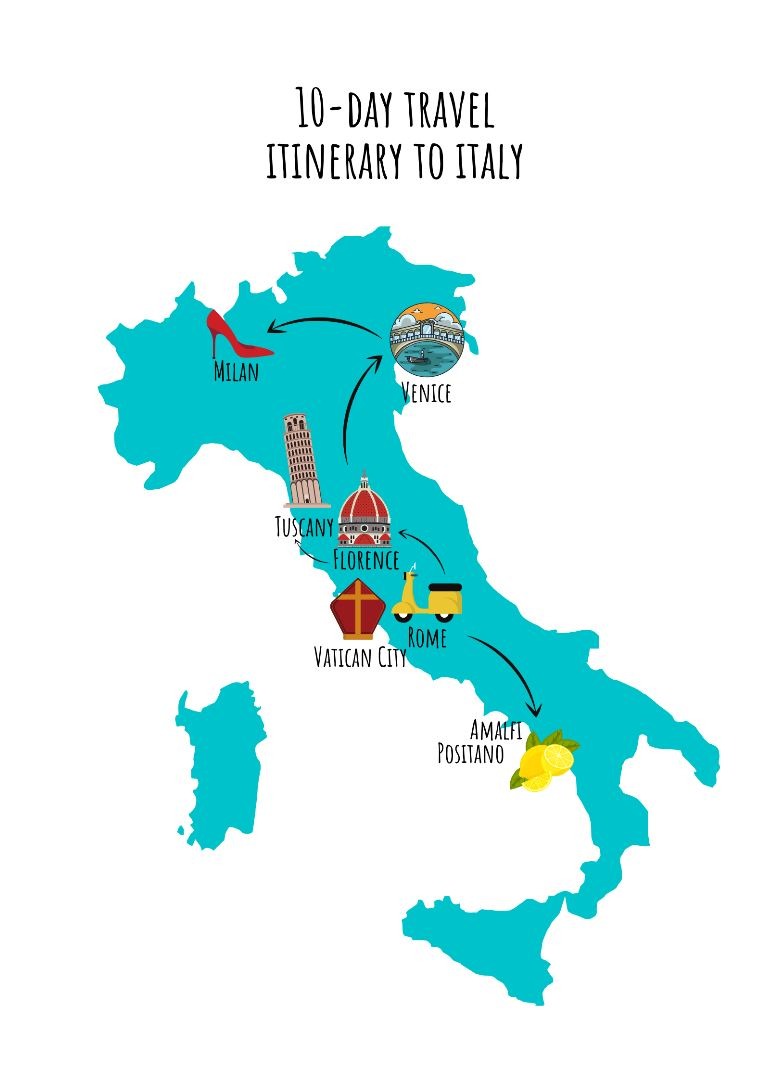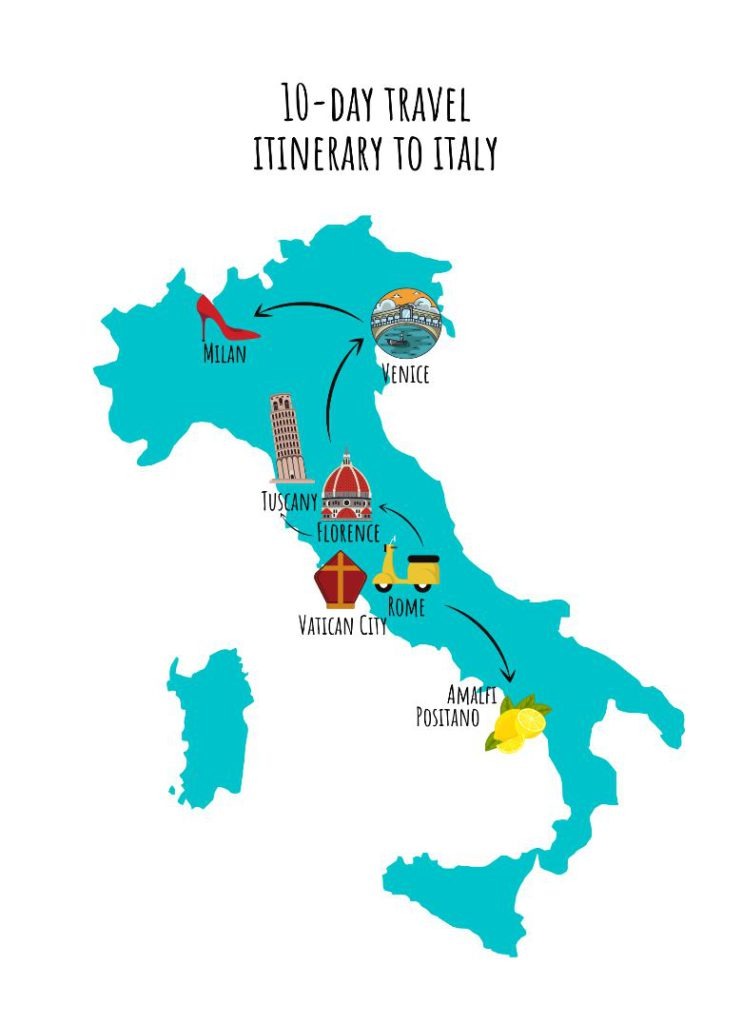 Italy Travel Itinerary 2 Weeks
2 Weeks: Rome -> Vatican City -> Naples -> Pompeii -> Amalfi Coast -> Florence -> Tuscany -> Venice
With more time in your hands, you can make a stop at Naples and Pompeii on your way to Amalfi. Mount Vesuvius is the looming figure over Naples and surrounds towns that have been threatening to explode at any time. But there are hikers who dare to climb it and see what lies inside.
The last time it exploded it put to death two most prosperous cities of the time – Pompeii and Herculean. As a wonder of nature, archaeologists found them time-traveled. Covered and buried inside ashes or carbon, whole cities, people, and even food was found perfectly intact from hundreds of years ago. This is a Disneyland for history-lovers.
Book a tour in Pompeii: Pompeii: 2-Hour Small-Group Tour with an Archaeologist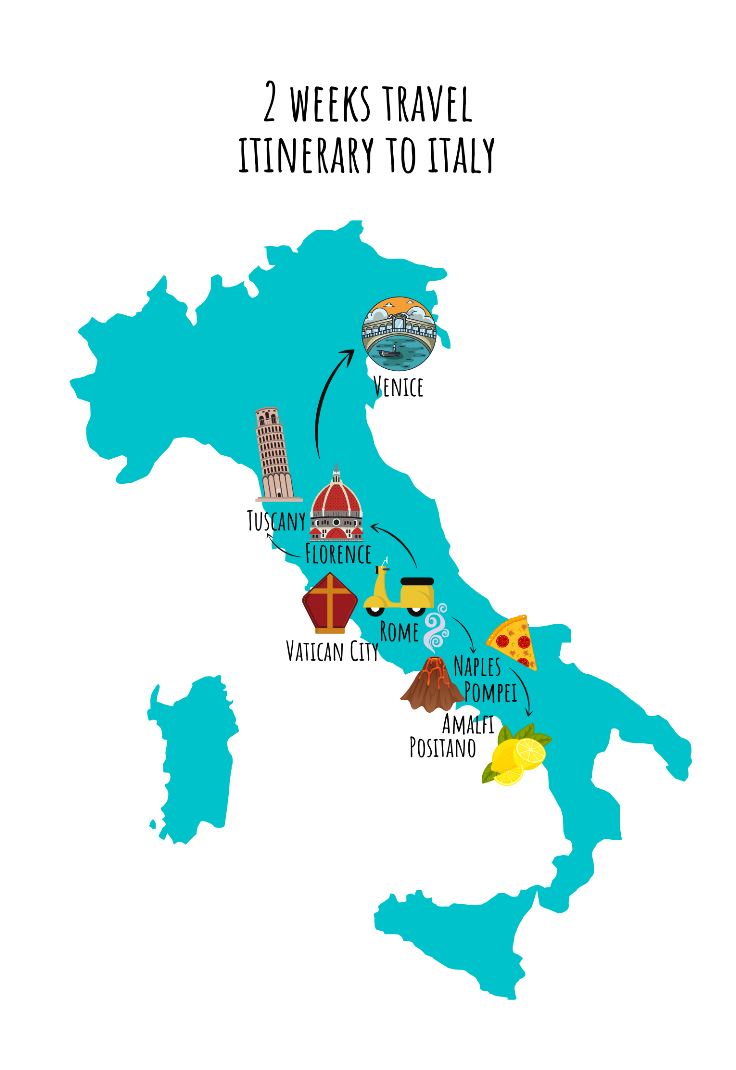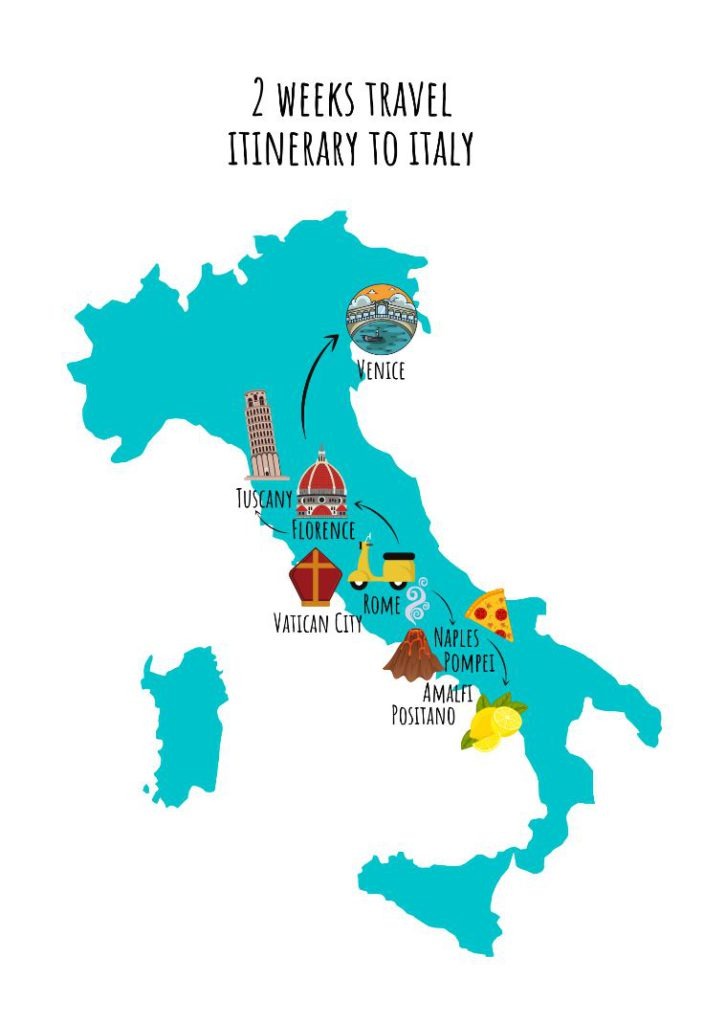 Italy Travel Itinerary 3 Weeks
3 Weeks: Rome -> Vatican City -> Naples -> Pompeii -> Amalfi Coast -> Florence -> Tuscany -> Cinque Terre -> Milan -> Venice
Here are all the best places in Italy that you can slow travel and relish in your own place. But I will stay Italy has so much more to offer. You can travel for months inside the country and still cannot cover all of it. Go ahead and pick the place as per your choice and style of travel and make your own itinerary out of this.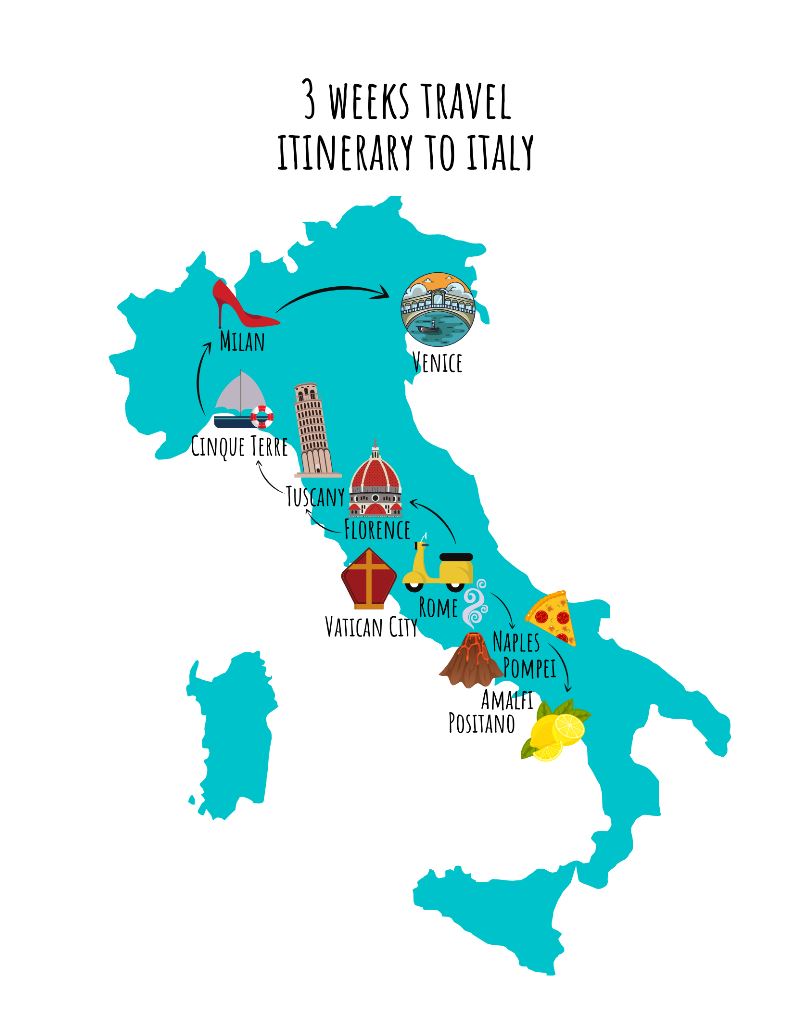 Save On Pinterest


Related Articles