23 Feb

Laos Travel Itinerary from 5 Days to 4 Weeks

Laos really surprised me. I knew how similar it is to Thailand, especially in the northern part. At the same time, it is so unlike any other part of the world in terms of infrastructure and commercialisation. At so many points I thought that Laos is like Thailand, just 100 years ago. Anyway, I was able to make a short trip to Laos and I wanted to share my Laos travel Itinerary for 5-7 days.

I think 5-7 days are good enough for Laos unless you have some activities planned or you are travelling slowly. In that case, you can spend weeks here. I would not mind. It is a place that you can savour slowly. People are as good and happy as you can find.

But if you are looking for a short trip, three cities in north Laos will make the most of your trip. However, before diving into a detailed itinerary, let's look at the best places to visit in Laos.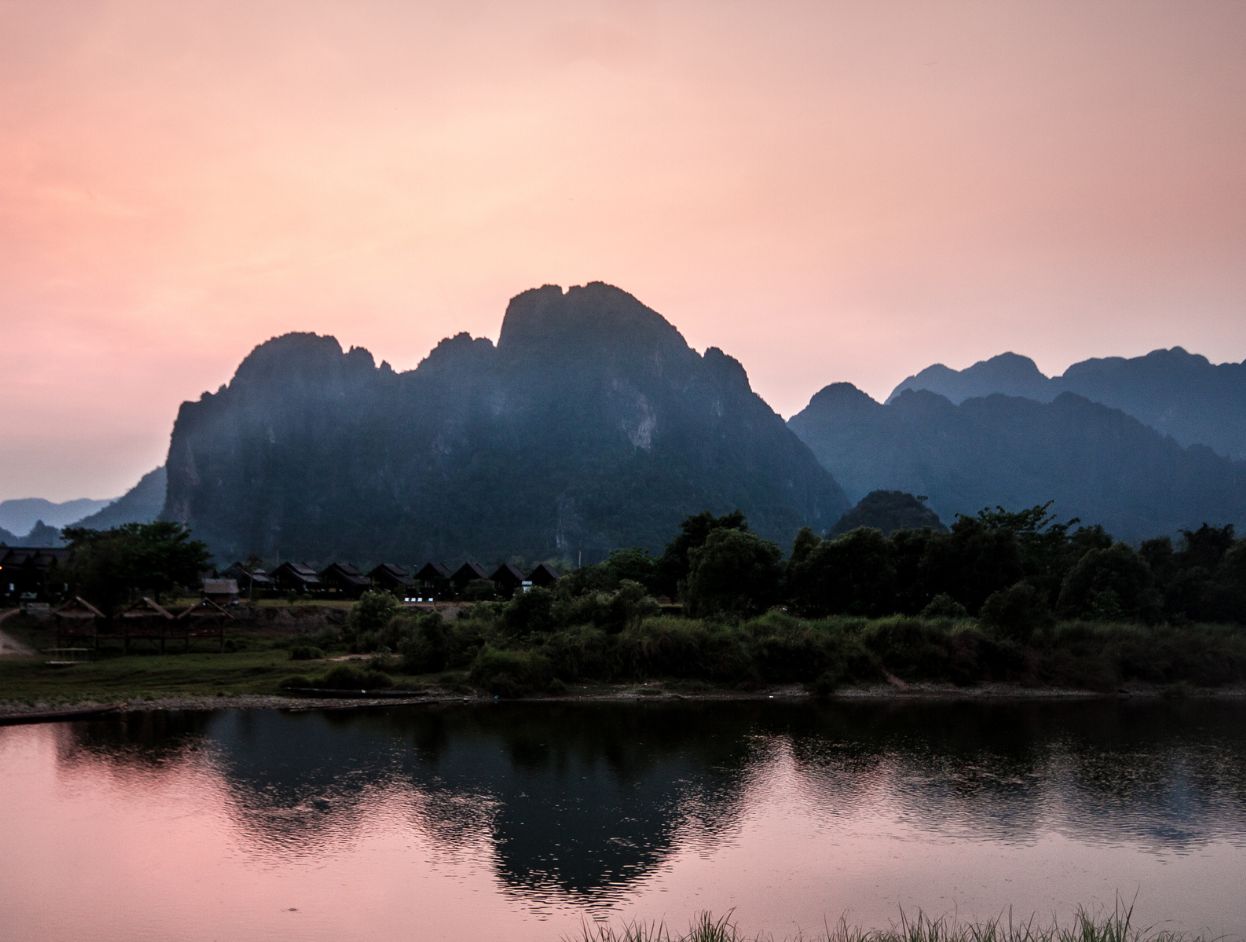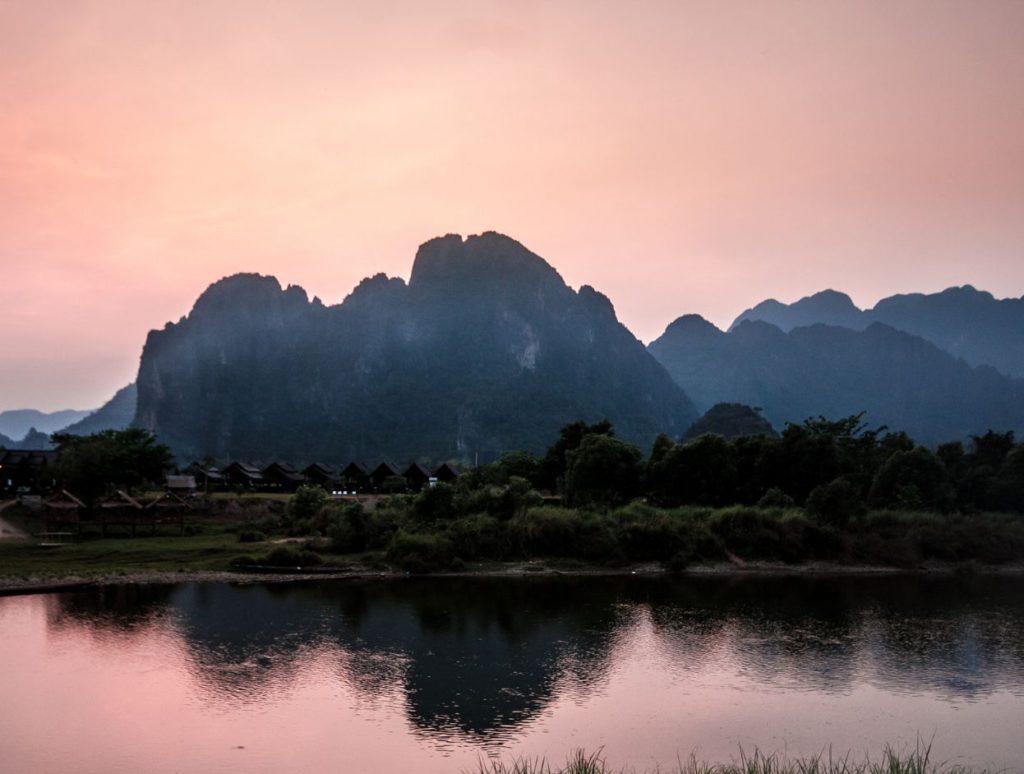 Places to see in Laos
Luang Prabang
Luang Prabang is the heart of Laos. It is the one place that you have to visit. This was the former Lao capital with heritage buildings in siamese style with an astounding influence of french colonialism. Of all the words, I will choose elegance.
Luang Prabang is located right next to the Mekong village. The main city is so small that you can even walk around most of it on foot with a bit of time. Phousi Hill in the middle of the town gives an aerial view of the city that is especially great for sunset views.
Other than that, Luang Prabang is a fantastic place to catch the local ways of life of the Lao people. They seem to be perfectly content and happy to be here and very welcoming to tourists. Don't forget to take a small cruise on the Mekong River.
Here is our blog on the top things to do in Luang Prabang, Laos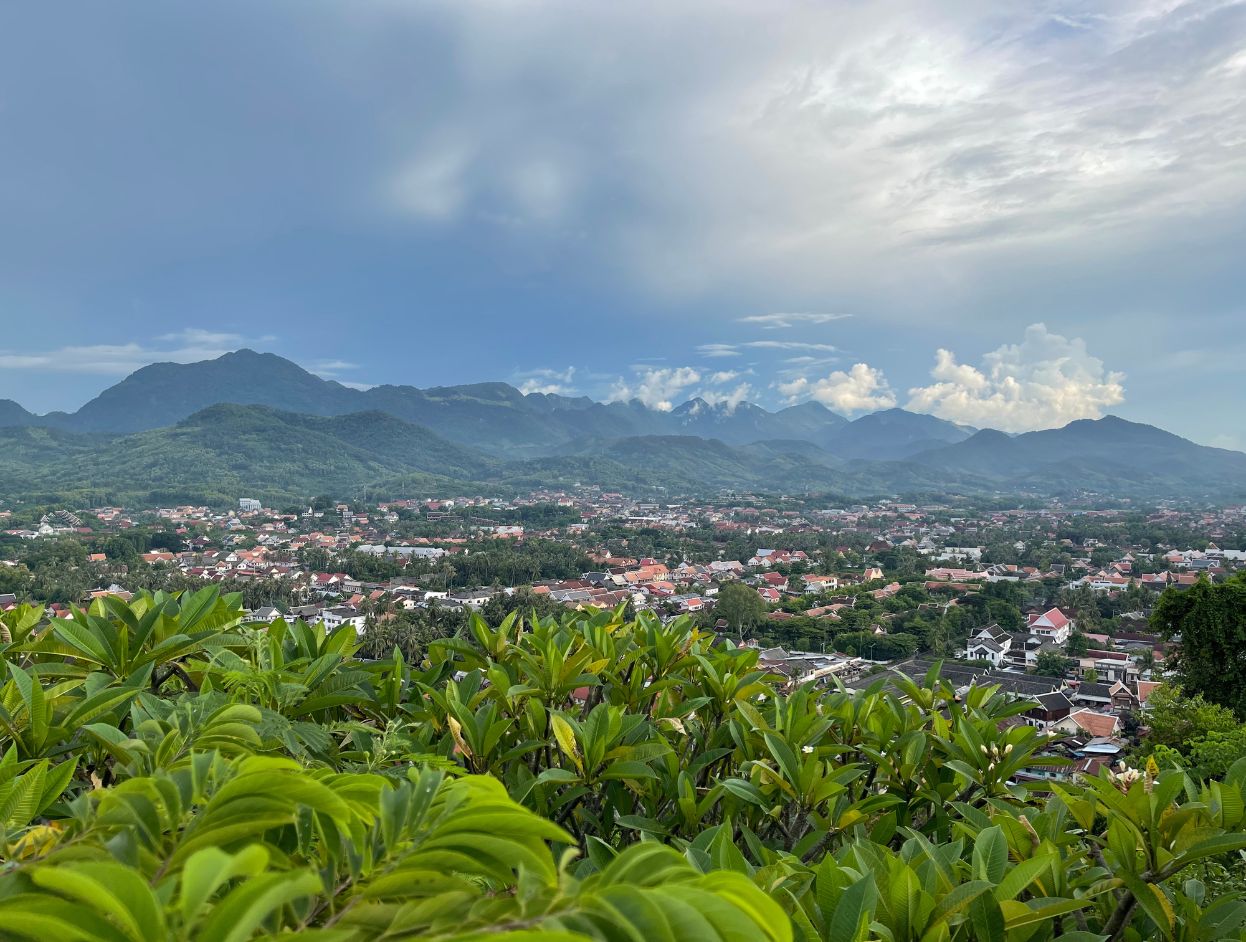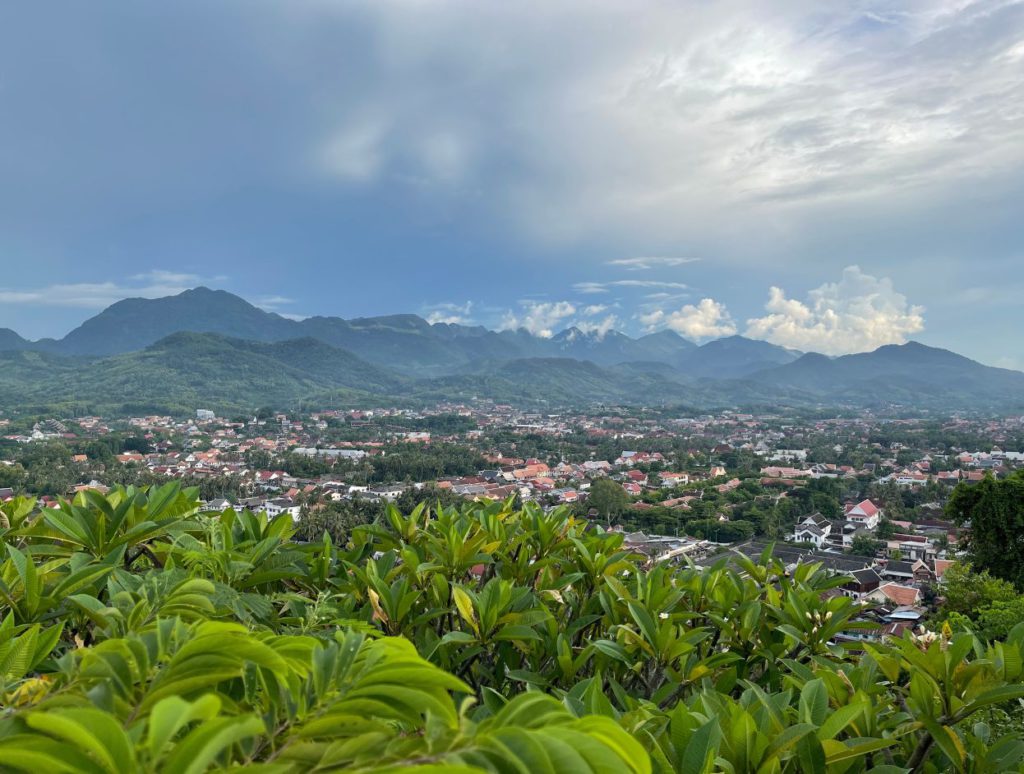 Vang Vieng
Vang Vieng was once the roaring paradise for backpackers. You can say they built this town. But I cannot say if the town will see the same days ahead in future. Nevertheless, Vang Vieng is beautiful. It is the mountains and the cliffs that give Vang Vieng its beauty.
The small river that zooms past it adds a lot of activity and energy to the place. You can go SUP, kayaking, tubing, boating and a lot more. You can select from a lot of adventure sports in the town. I cannot say if they are 100% safe, but they are worth exploring. I loved the hot air balloon though.
During a busy season, the town is also lined with a lot of pubs, restaurants and bars. You can find a lot of them on the riverside with young backpackers enjoying a cheap drink.
Check out our blog on the best activities to do in Vang Vieng, Laos.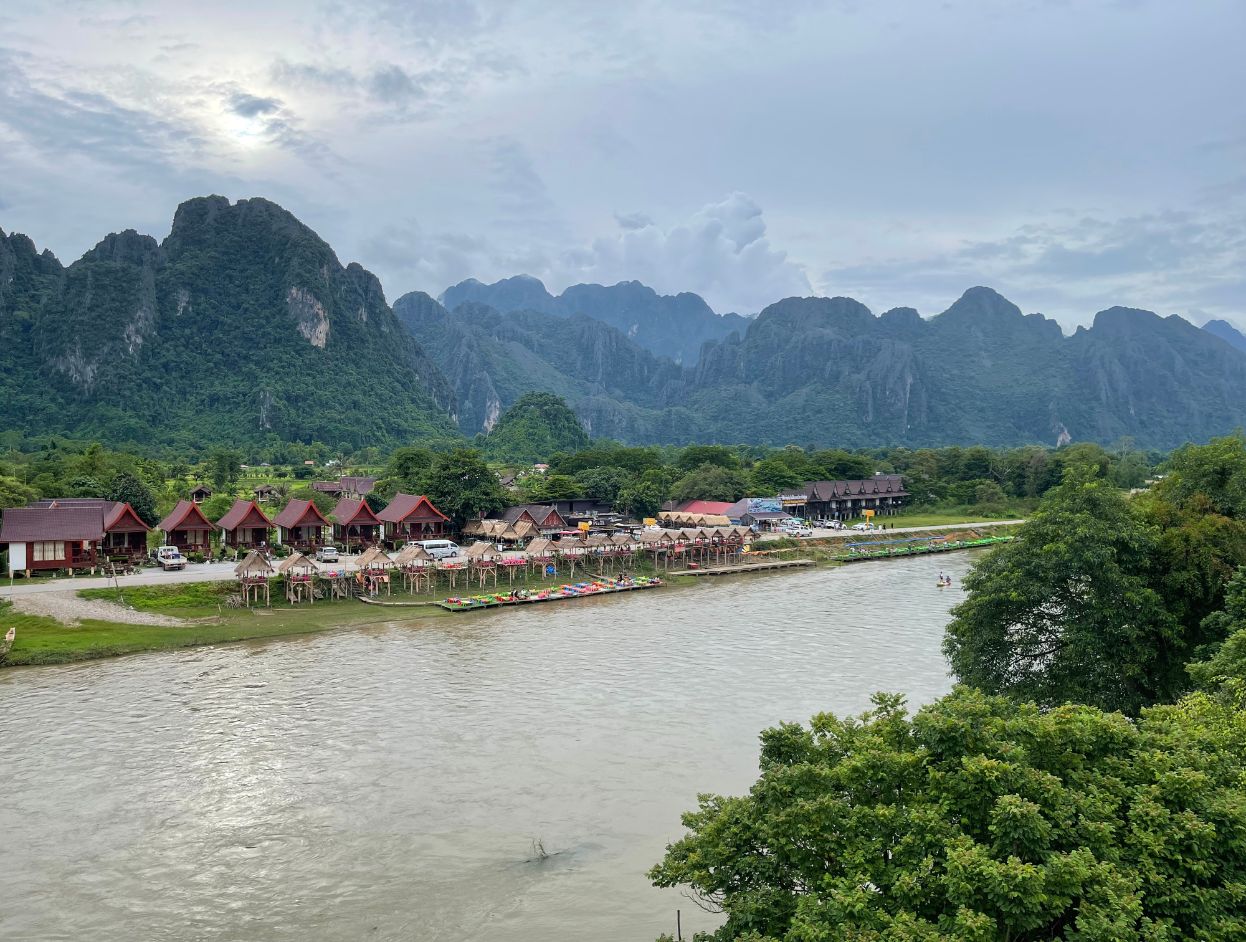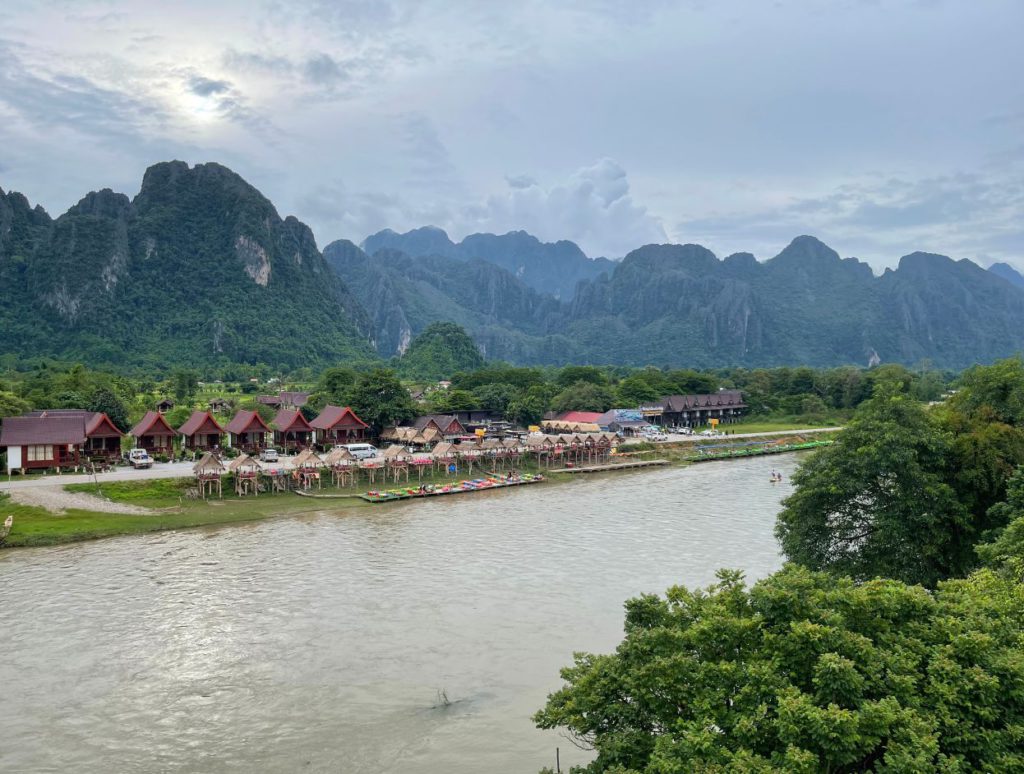 Vientiane
Vientiane is the present capital of the city. It is a busy city like most others in Southeast Asia. Although it is so much smaller than the likes of Bangkok or Jakarta. While there isn't too much to spend a lot of time on here, there are still some very important landmarks, temples and shrines that are worth visiting.
I also think the city has great food and cafe culture and you can find some nice chic French styled cafes in the middle of the city. Hire a tuk-tuk to take you around the capital city in lazy Lao style.
Read our article on what to see when in Vientiane, Laos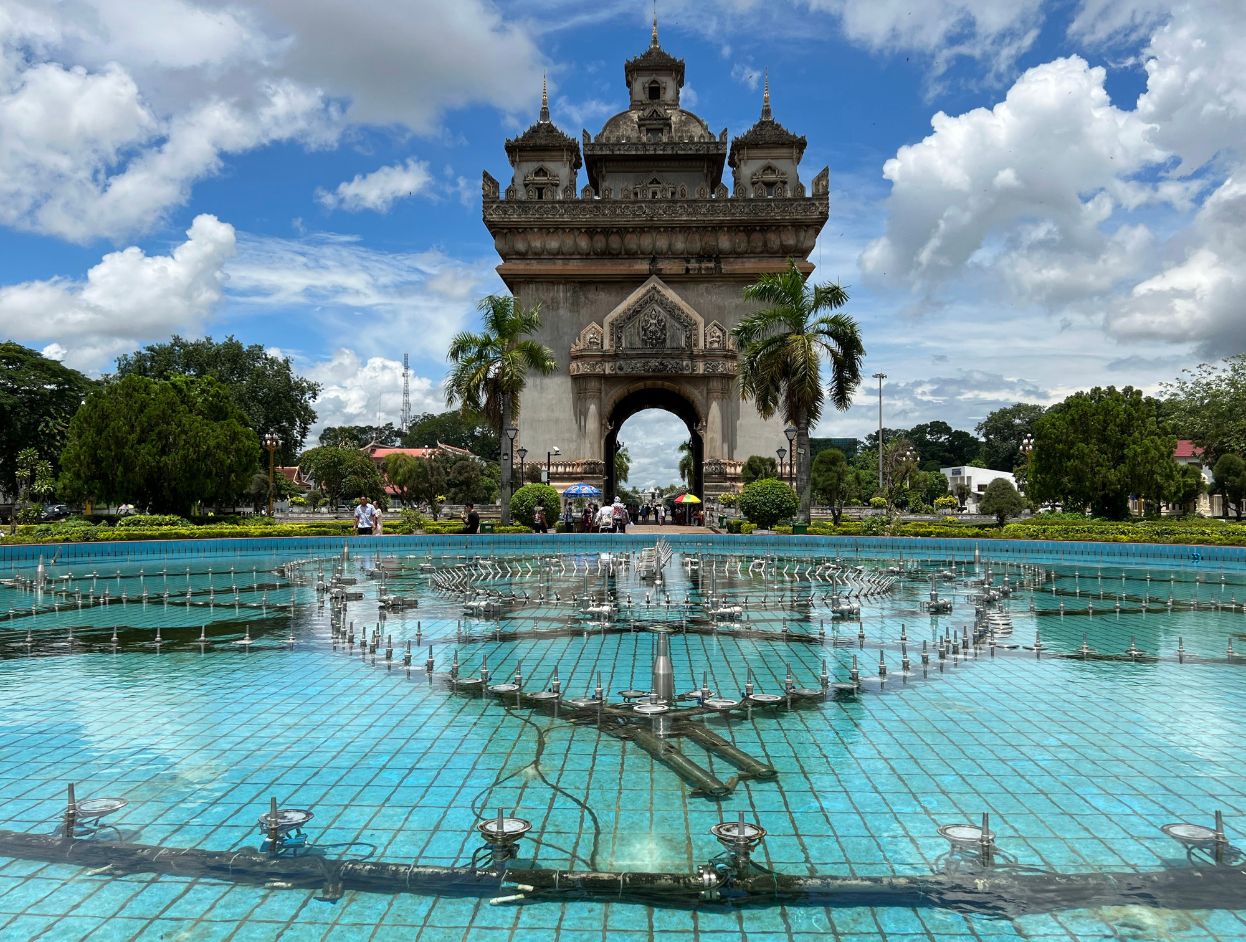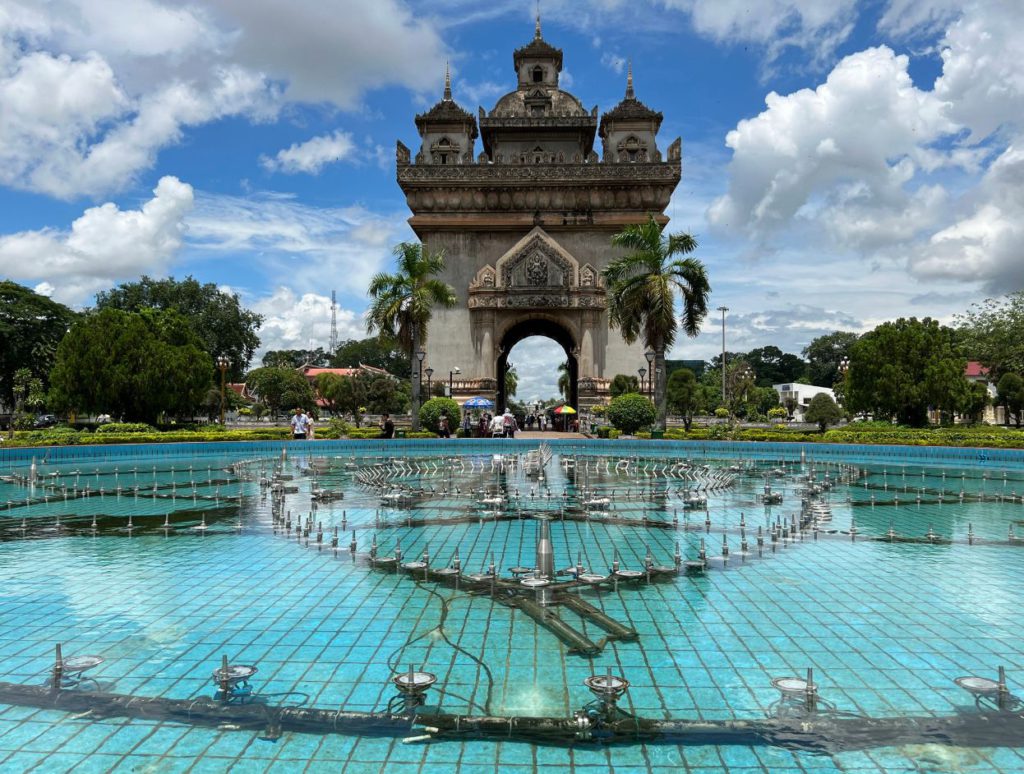 Pakse
Pakse is the biggest town in southern Laos and the second most populous in the country after Vientiane. In spite of being so remote, it still has a slight buzz to it. Although not a lot of tourists go so far and remote. The city itself has a big buddha, several small temples and a few tourist attractions.
However, the area around Pakse is endowed with natural beauty. The best one is The Boleavan Plateau with dense tropical jungles and lovely waterfalls. Another important place is Champasak (read below) that is home to ruins from the Khmer civilization reminding you of Angkor Wat (but much smaller).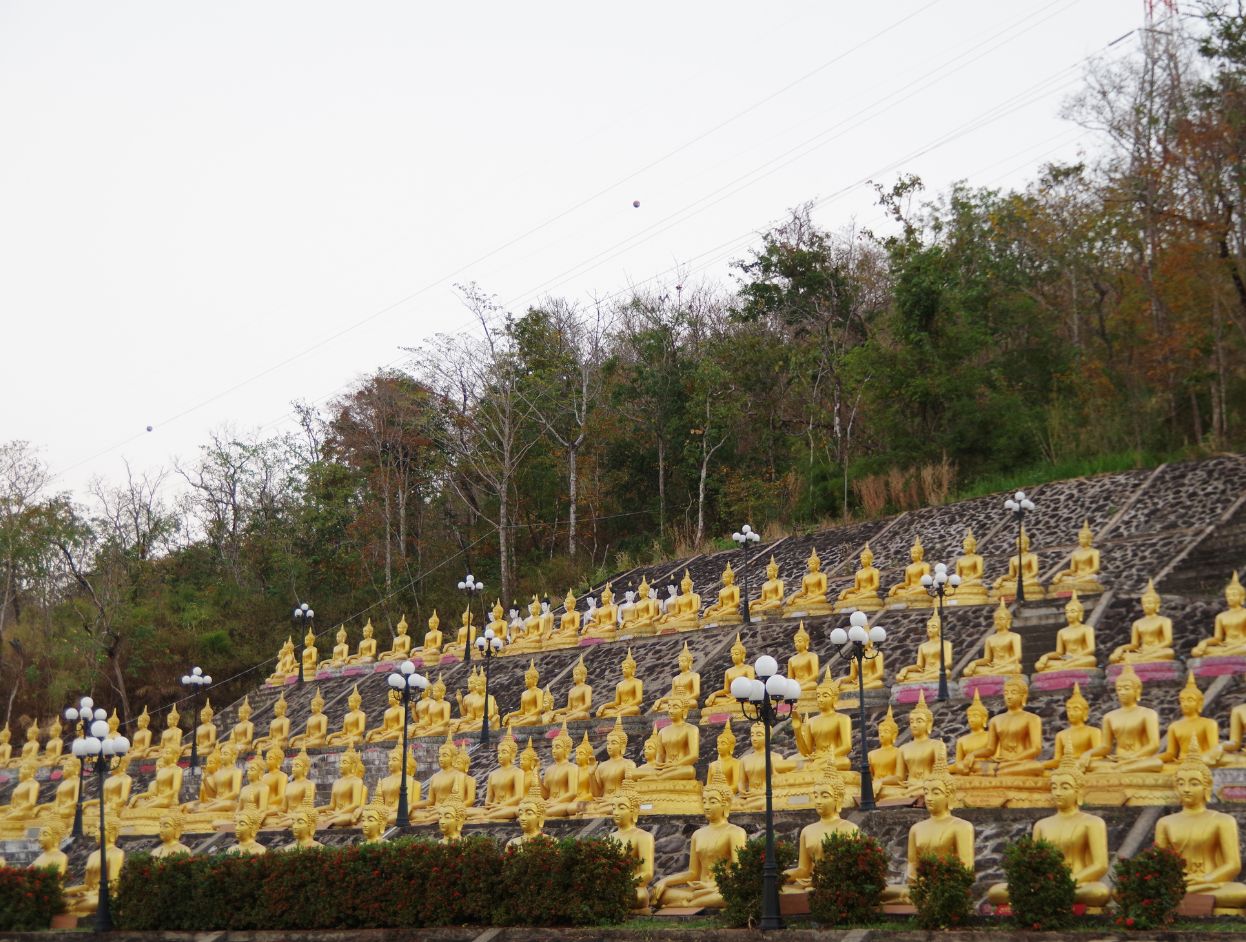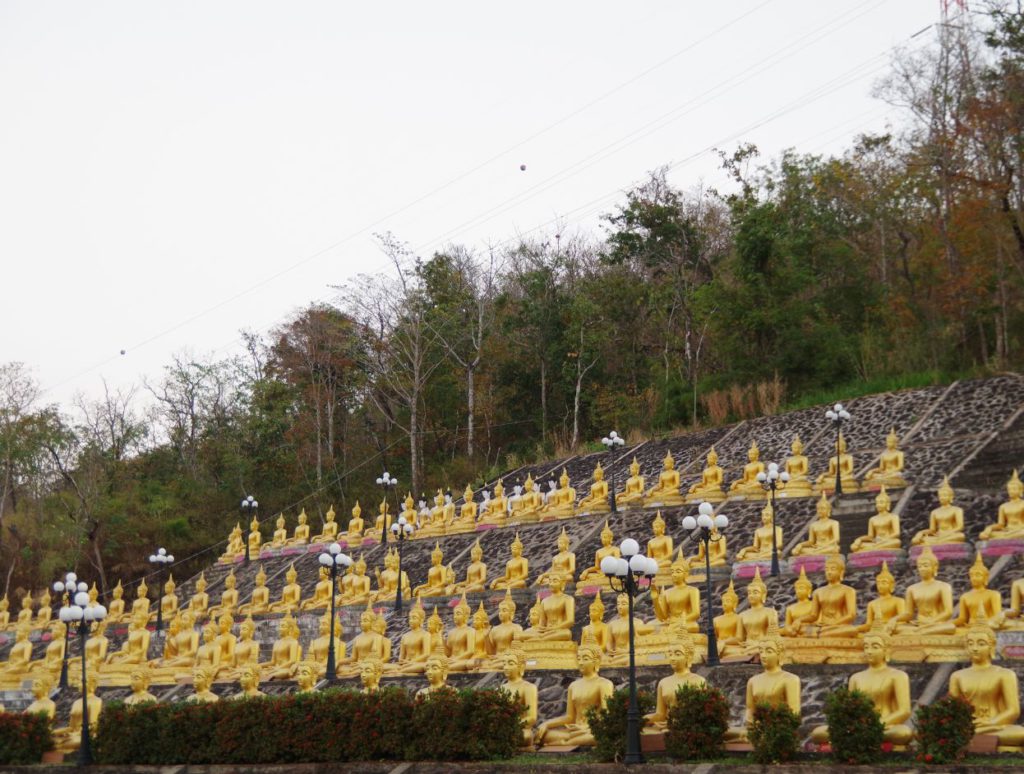 Vat Phou
Vat Phou is a temple complex near Champasak south of Pakse. The elaborate temple ruins run back to the 5th century, even a little before the Khmer civilization. These set of ruins are from the ancient city of Sreshtapura, mostly dedicated to Hindu gods and later following Theravada Buddhism.
The ruins are located far off from the civilization in the countryside. So apart from the historic experience, you can also enjoy the nature walk. There are a few temple complexes, so it can take a full day to explore.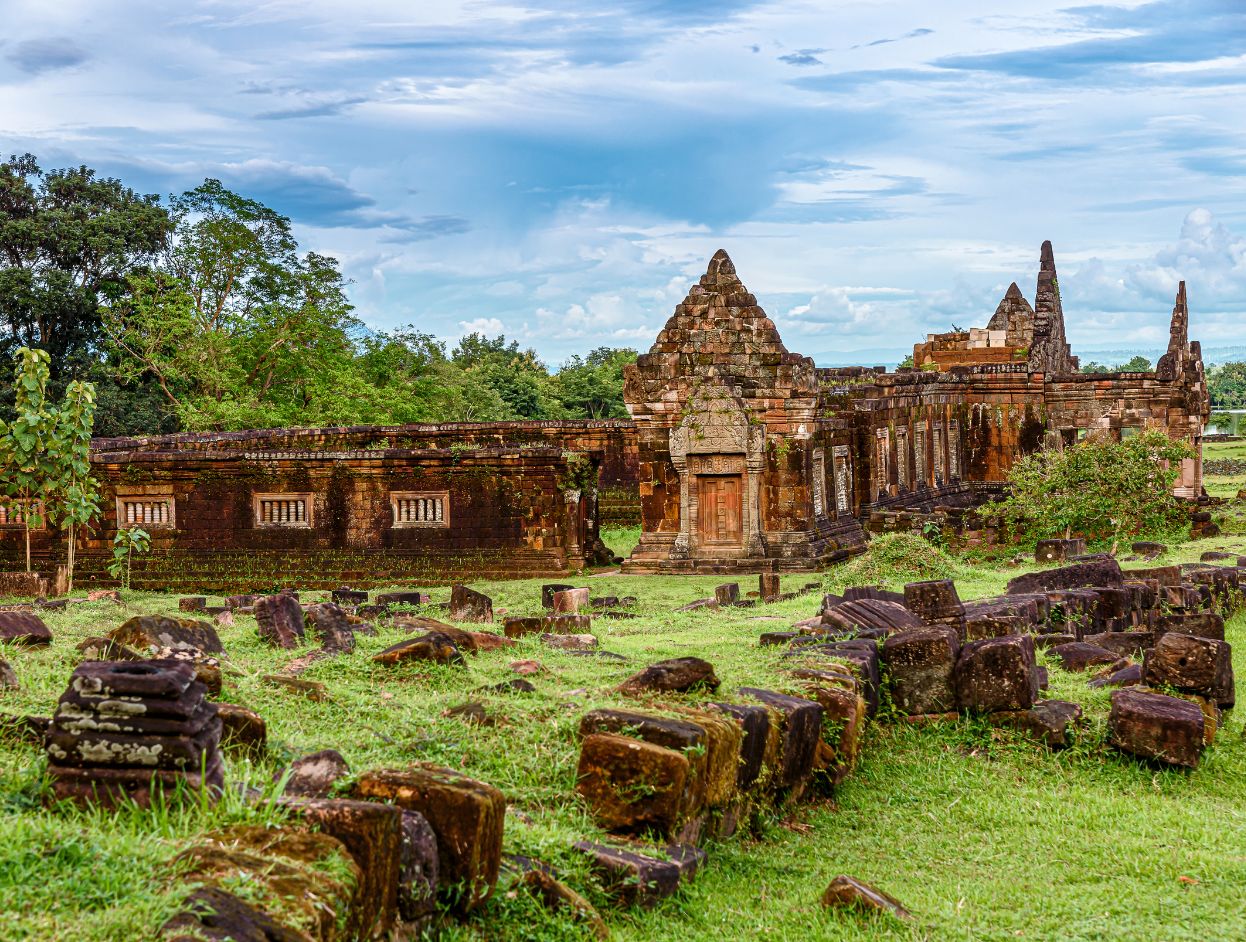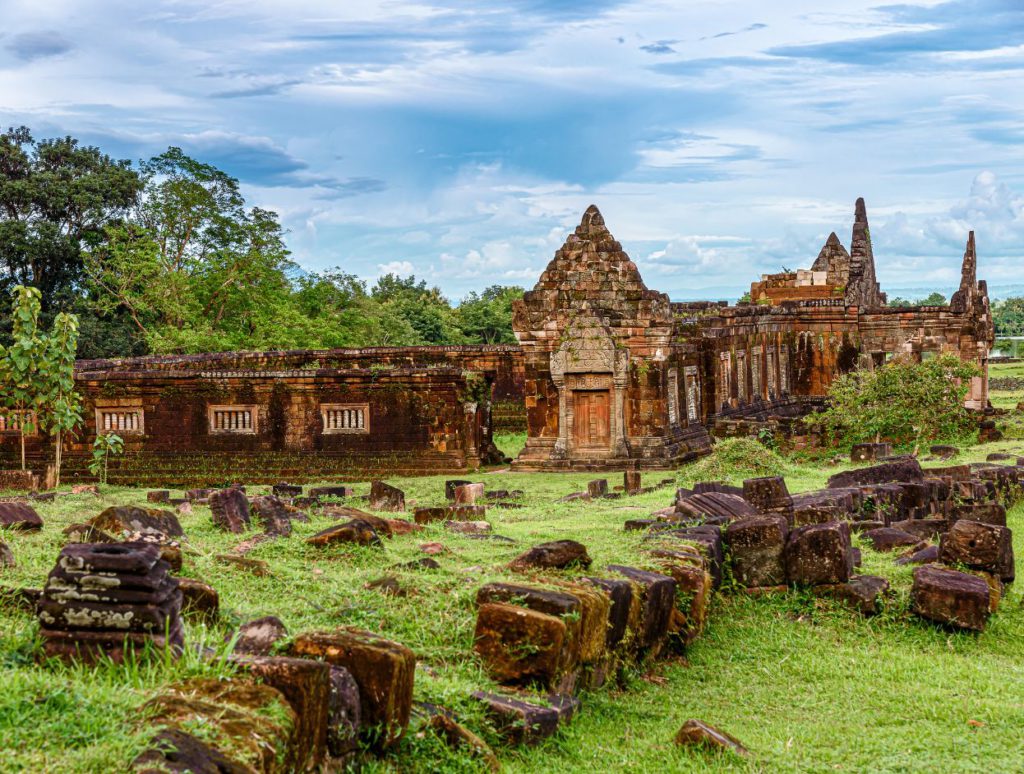 Si Phan Don
Si Phan Don is a unique natural at the southern tip of Laos bordering Cambodia. It is a cluster of 4,000 large and small islands formed by the fragmentation of the Mekong river. Most of these islands are submerged during the wet season.
Some of the popular islands worth visiting are Don Khong, Don Som, Don Det and Don Khon. Most tourists head out to Don Det or Don Khon for a chill time and a backpacker vibe. You can also head out for a boat ride on the Mekong river to spot some Irrawaddy dolphins.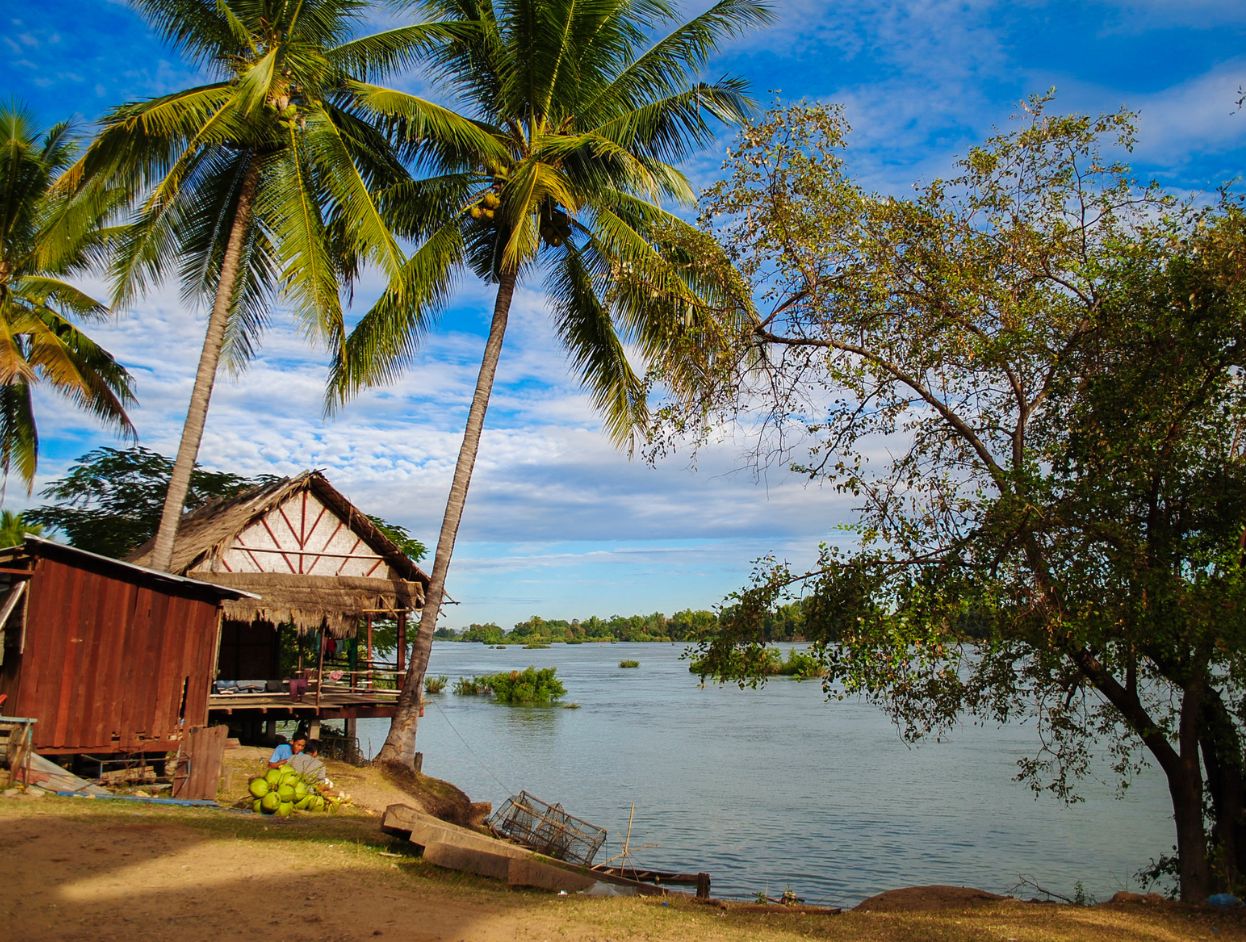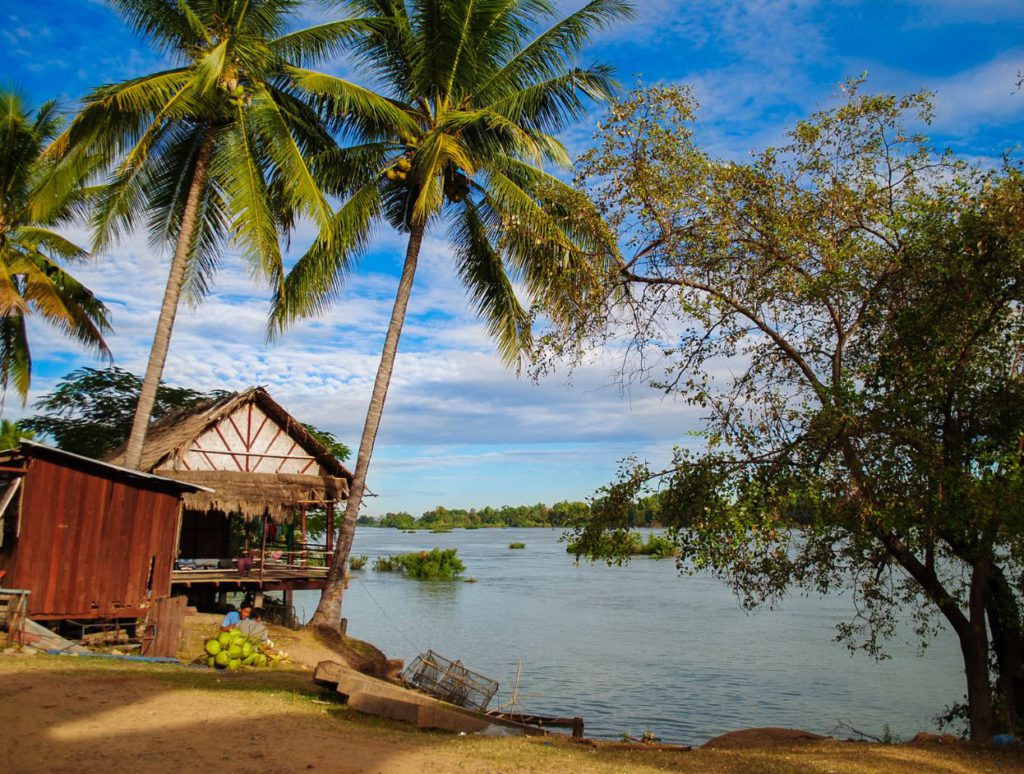 The Plain of Jars
The Plain of Jars is one of the most important prehistoric archaeological sites in Southeast Asia. These are huge fields in northeastern Laos that has large stone jar-shaped structures seemingly made of stone. Some locals considered these kilns.
As per the archaeologists, these structures date back between 1250 – 660 BC. More than 900 jar sites have been discovered in the Xiangkhouang Province. They are speculated as burial grounds due to findings of human remains, burial goods and ceramics around them.
The area around the sites was heavily bombed by the US during the secret war. And a lot of dormant bombs still remain in the area. Therefore, sightseeing is only possible on a fixed route that has been carefully cleared and made safe.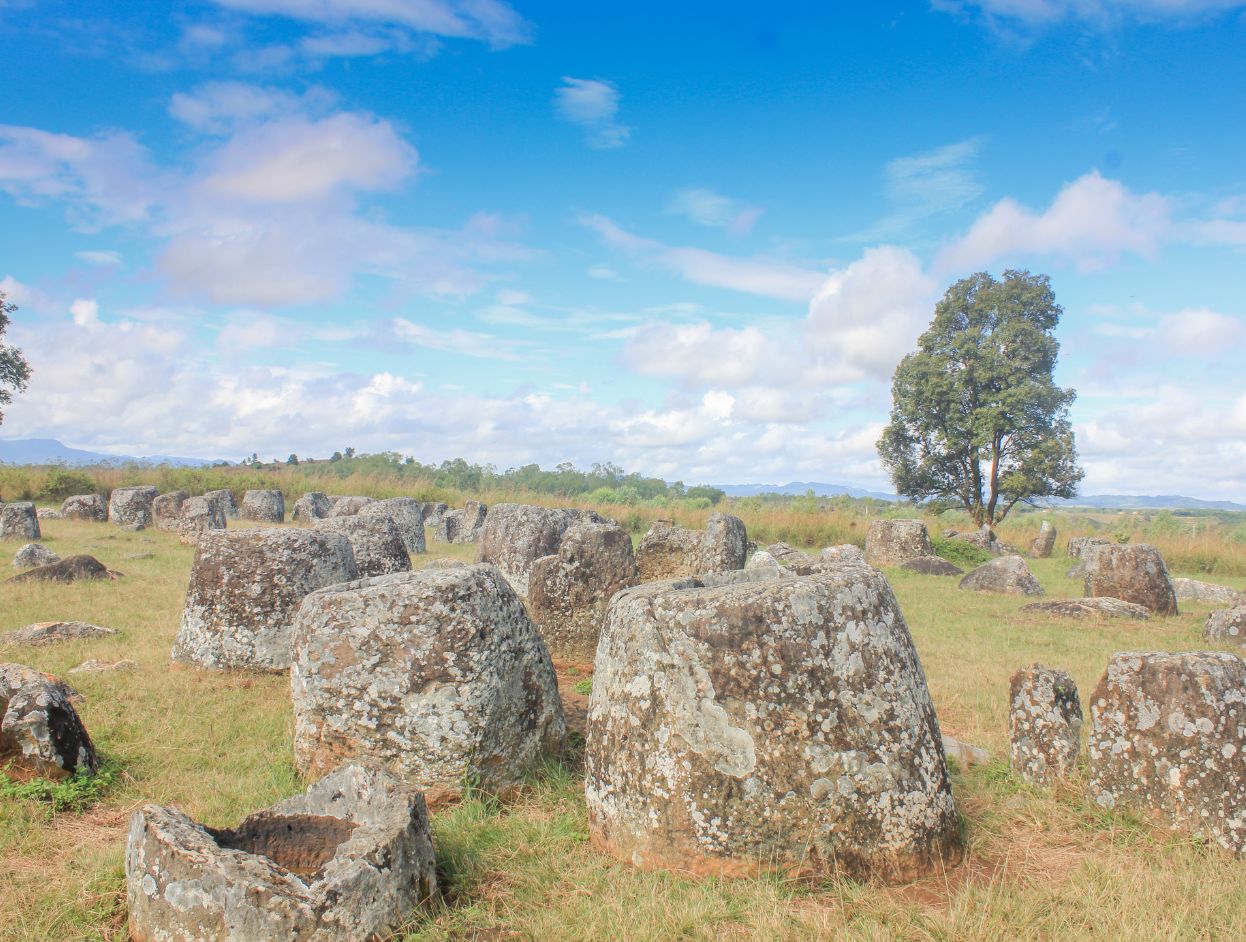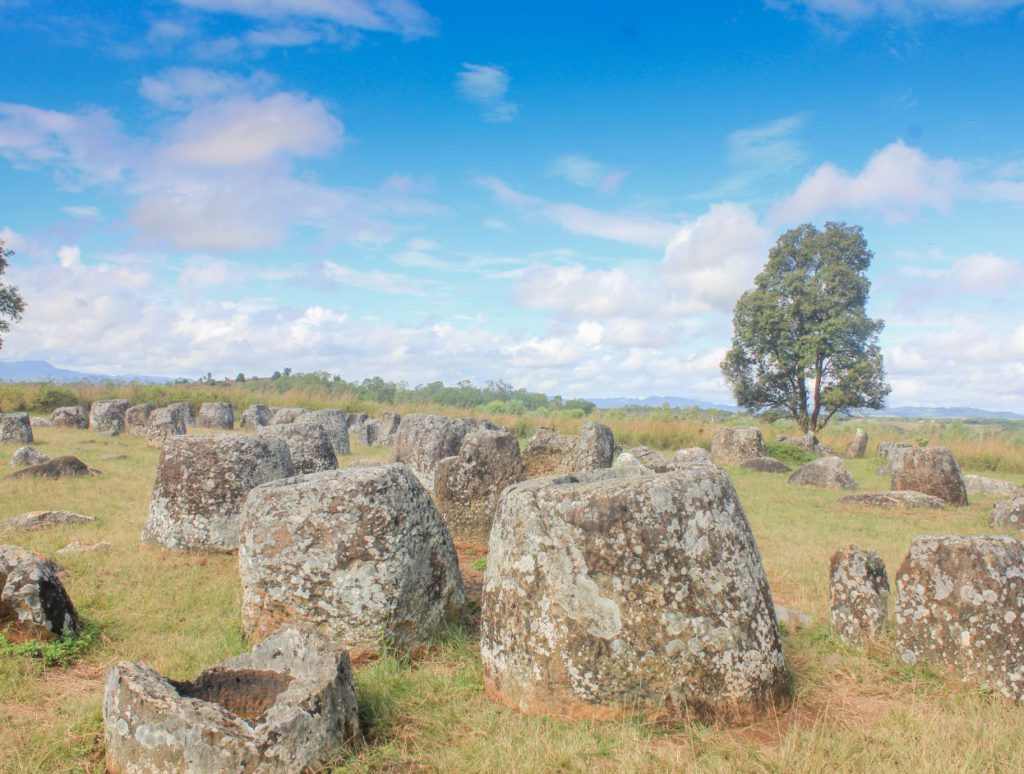 Laos Itinerary Summary
a) Luang Prabang → Vang Vieng
b) Luang Prabang → Vang Vieng → Vientiane 
c) Luang Prabang → Plain of Jars → Vang Vieng → Vientiane → Pakse
d) Luang Prabang → Plain of Jars → Vang Vieng → Vientiane → Pakse → Vat Phou → Si Phan Don
3-5 Days Laos Itinerary
Luang Prabang → Vang Vieng
If you are planning to do a short trip to Laos, I think you can think of doing only Luang Prabang and Vang Vieng. Although you can even choose to do Luang Prabang for the whole 3 days as well since you will have to travel back or onwards from Vang Vieng to Vientiane to fly out of Laos.
There are a few options to travel between Luang Prabang and Vang Vieng including minivans and buses. But the best of all is the high-speed railway but you will need to book tickets early.
5-7 Days Laos Itinerary
Luang Prabang → Vang Vieng → Vientiane 
This is also a sweet time and itinerary. It covers almost all the major places in Laos and you won't miss much if you don't go further. While Luang Prabang and Vang Vieng are rich in culture and beauty, you can get a glimpse of urban Lao life in Vientiane.
All these cities are well connected with each other via minibus, buses and high-speed railways. You can either start at Luang Prabang or the other way around in Vientiane. International flights run from both cities. 
7-10 Days Laos Itinerary
Luang Prabang → Plain of Jars → Vang Vieng → Vientiane → Pakse
Now is when you head out a little deeper into Laos. While these are not extremely offbeat places, not a lot of tourists head this way. However, you won't find a lot of roads in good condition so expect long tiring hours on road. 
To reach the Plain of Jars, you need to first reach the town of Phonsavan. You can take a minivan from both Luang Prabang and Vang Vieng which will take around 8 hours to reach. From there, you can choose to do a day tour of this place. You move onwards, you will need to come back to Luang Prabang or Vientiane.
From either of the two cities, you can take a domestic flight to Pakse, south of Laos. While local buses will be available as well, due to the bad conditions of the roads, I will suggest avoiding road transport if you do not have a lot of time.
2-4 Weeks Laos Itinerary
Luang Prabang → Plain of Jars → Vang Vieng → Vientiane → Pakse → Vat Phou → Si Phan Don
If you are going to explore Laos in so much depth, know that I am in awe. To cover so many places in Laos will need a lot of patience and time. The above itinerary covers most of the places worth visiting inside the country. Although it is the south of Laos that is mostly untouched.
You can of course take the usual course we have been talking about for all the major cities. You can access Vat Phou and Si Phan Don from Pakse. While you can do a day trip to Vat Phou, Si Phan Don is much farther. It is a good place if you wish to cross over to Cambodia by road since you will have to travel all the way back to Pakse to travel onwards anyway.
Enjoy your time in peace and let me know about your trip.


Related Articles