24 Feb

How to Travel Inside Laos

Laos is lovely and beautiful. I am sure you must have figured that out from the photos. It really is another world though. And getting information to travel inside Laos will be pretty tricky (it was for me).

On top of that, the schedule of trains and buses tends to change without any notice. And none of this information/booking while most of these cannot be booked on the internet either.

So if you are going to travel inside Laos (check out our itinerary), get ready for a bit of adventure. A bit of frustration may also follow but the views will not disappoint you. I am here to share all I know. But note that this information is from 2022, just after covid so things may change when you visit. Let's get started.
Travelling inside Laos by Minivans
The reason I am talking about minivans first is that it is the most popular way for people to travel inside Laos. Most locals and budget tourists use minivans to travel from city to city. And it is probably to only transportation option available in most towns in Laos.
That being said, you will have to figure out the frequency of the minivans yourself. Except for the major towns, minivans may not run daily since there are too few people travelling. However, for towns like Luang Prabang, Vang Vieng and Vientiane, minivans are available several times a day, every day of the week.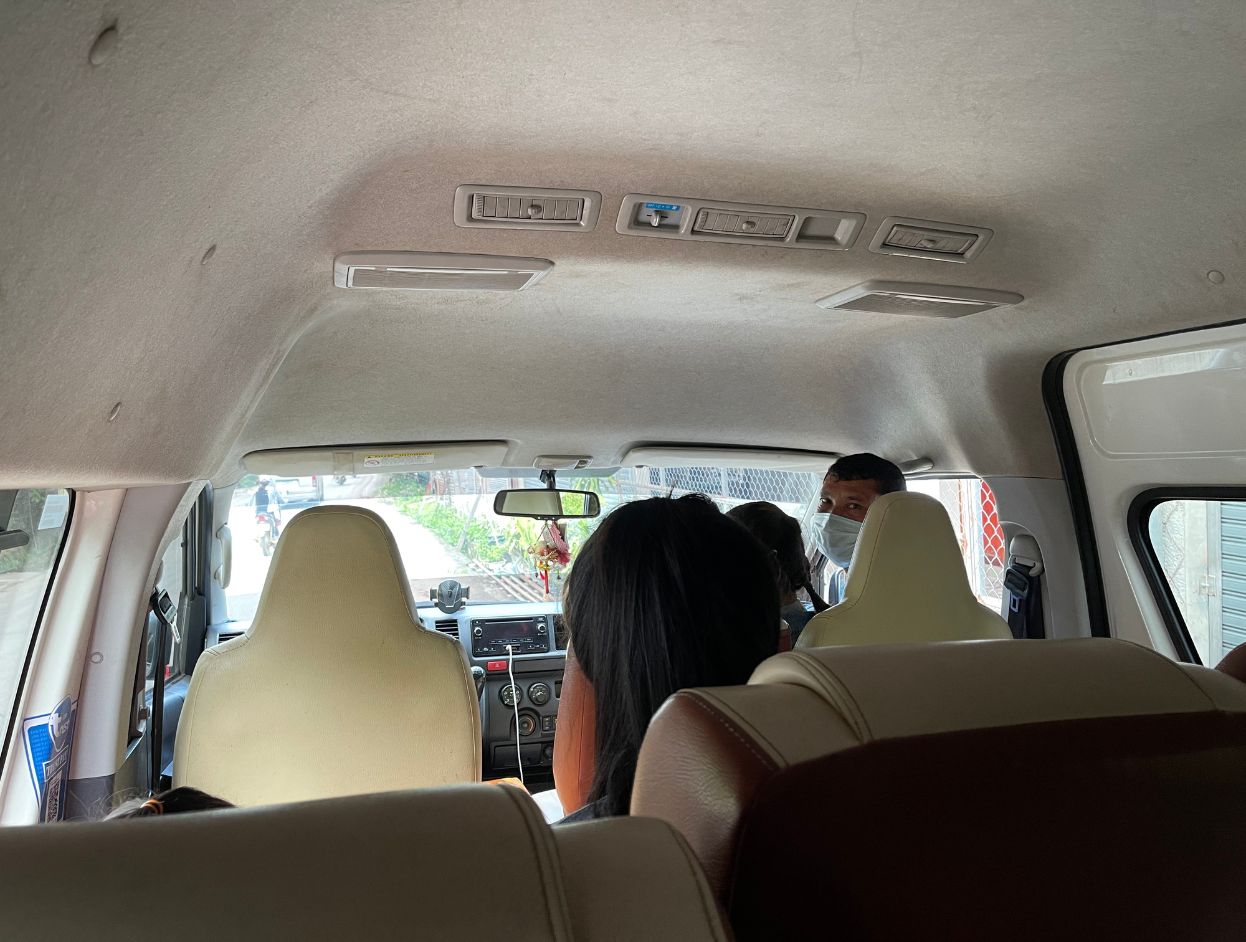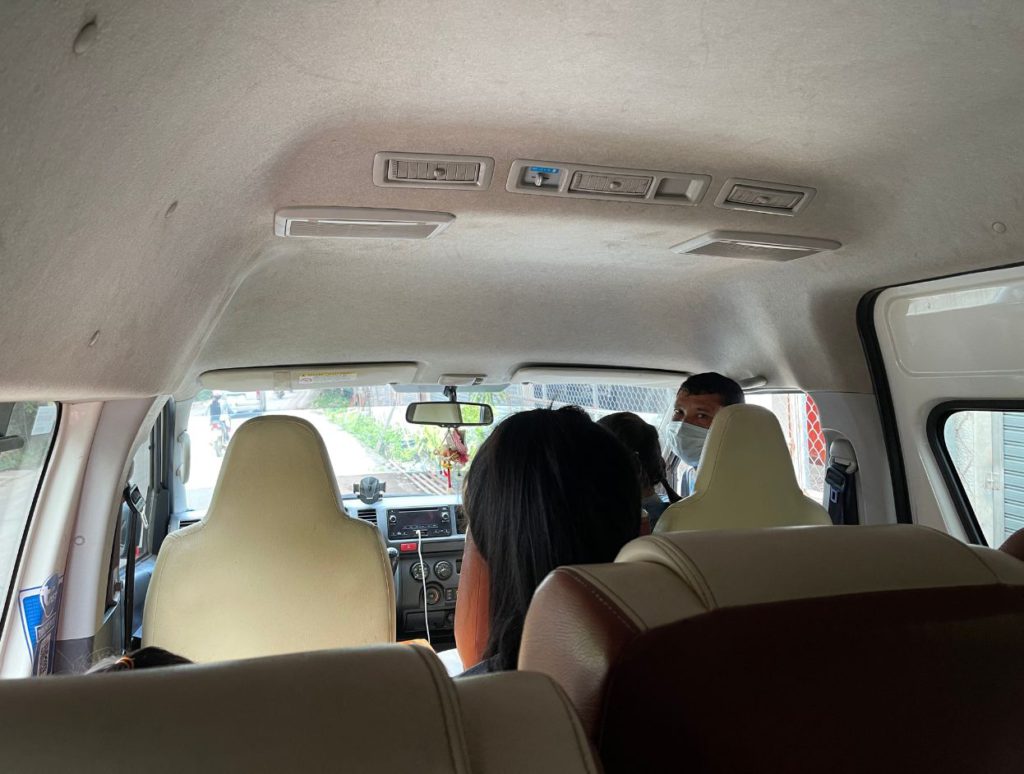 How to Book a minivan
You can get a minivan from the minivan station in these cities (mentioned below). Just head over to the station and buy a ticket at the counter. The prices can differ as per availability but are still one of the most affordable options in Laos.
Try to book the ticket a day earlier since most minivans leave during the first half of the day (6 am to 2 pm). They get booked very fast.
Here is the Minivan station location (on google maps) for the following towns:
Luang Prabang – Naluang International Bus Station
Vang Vieng – Minivan Bus Stop Service
Vientiane – Vientiane Northern Bus Terminal, Vientiane Southern Bus Station
If you do not wish to travel all the way to the station to get a ticket, you can talk to your hotel manager. They should be able to book it on your behalf. You can also request the minivan to pick you up from your hotel.
You may be able to book a minivan online at 12goasia.com or other aggregators. However, please reconfirm with them once a day before to avoid any unforeseeable circumstances. I don't think they are completely reliable.
What to know before you take a minivan
Minivans are crowded. Since most locals use them for transportation, the drivers or the agencies tend to fill every available inch of them with people. So on one hand, the experience is a little funny, but it can get frustrating. If you have a lot of luggage, you will find this challenging.
While the minivans pick you up from your hotel, they will end the trip at the minivan station. So be prepared to look for a taxi to get to your final destination. Shared songthaews are usually available at the minivan station.
Travelling inside Laos by Bus
I found the bus service inside Laos very unreliable between cities. The bus stations were present but the timetables are outdated and very little information is present online. So if you are looking to travel by bus, it is best if you reach the bus station and enquire around. 
I would suggest that you visit the bus station a day earlier to check out the timetables. The buses leave earlier in the day and you can hardly find one after 2 pm inside Laos. Buy the ticket at the counter itself.
Buses are the most affordable transportation option in Laos. However, the facilities are not great so keep your expectations low. Also, carry food and water with you for your ride.
You can find the bus stations in the mentioned location (on google maps) in some of the cities in Laos:
Luang Prabang – ສະຖານີໂດຍສານ ໂຊກປະເສີດ Bus Station (This is a new bus station moved away from the old one)
Vang Vieng – Vang Vieng Bus Terminal
Vientiane – Central Bus Station (CBS)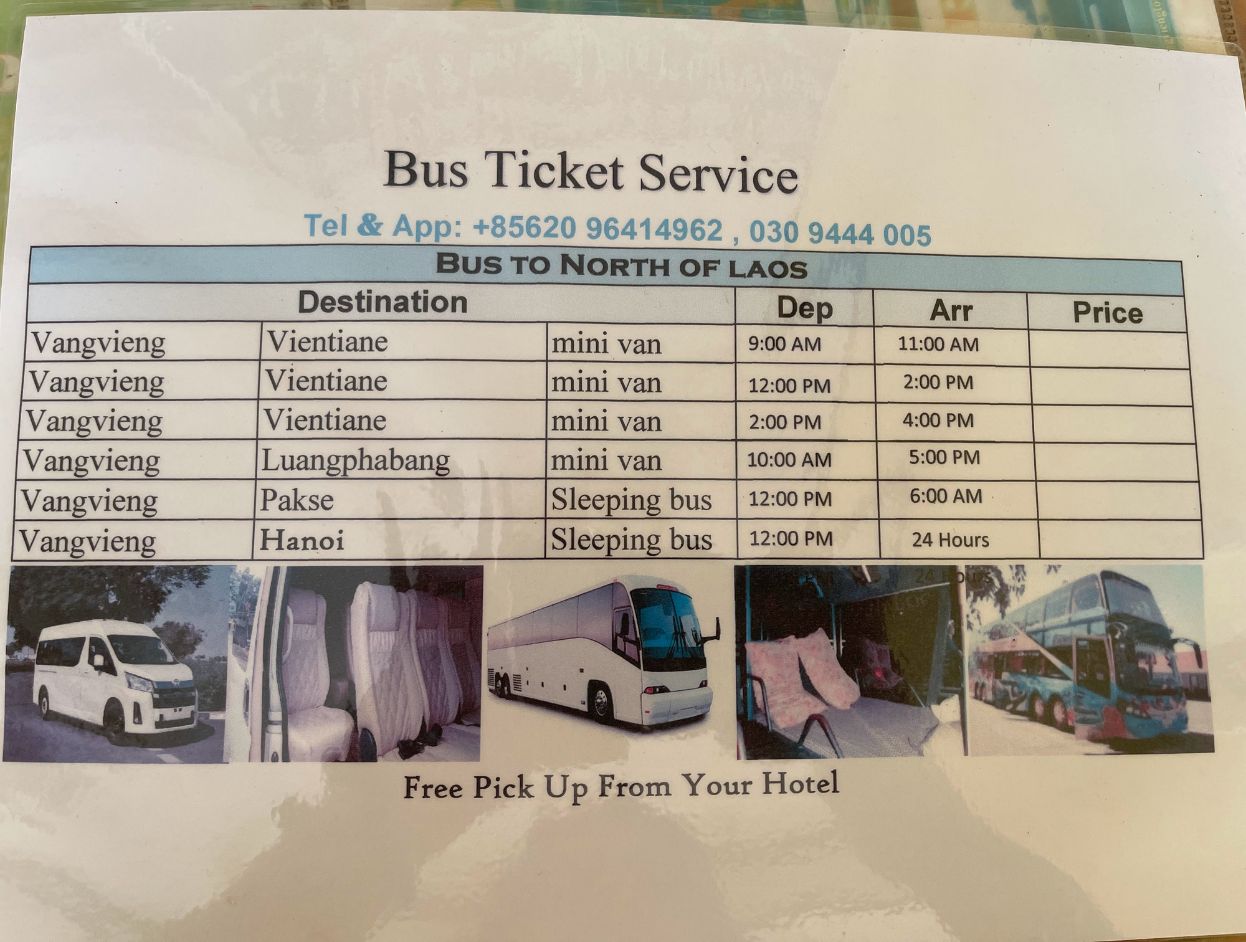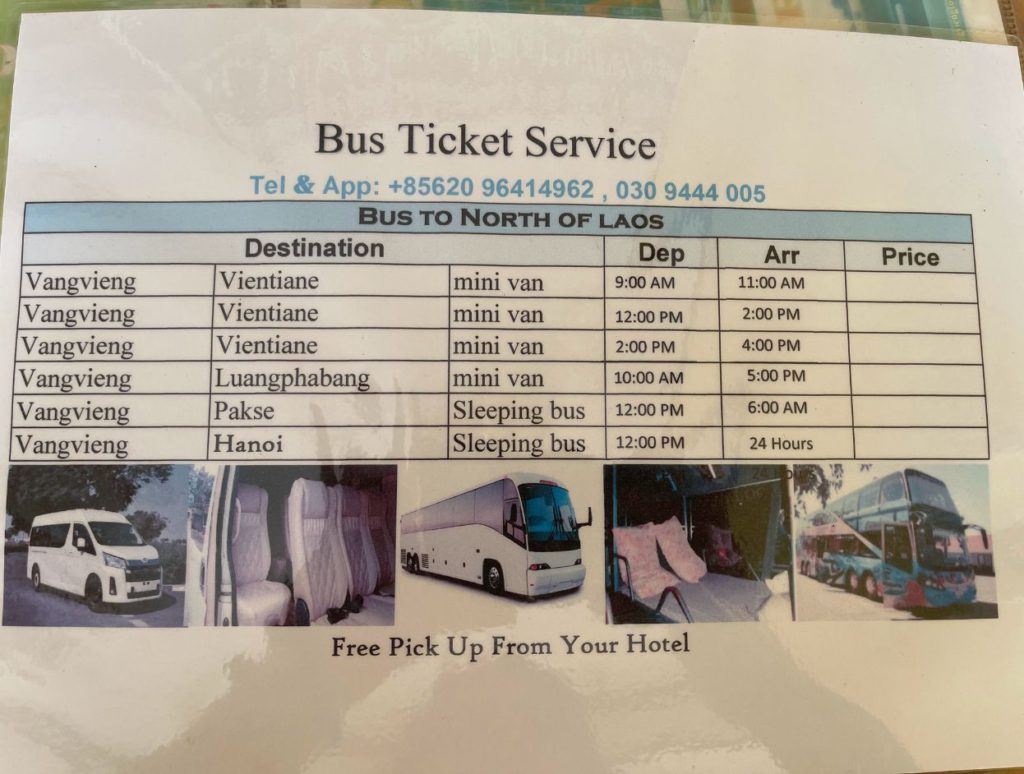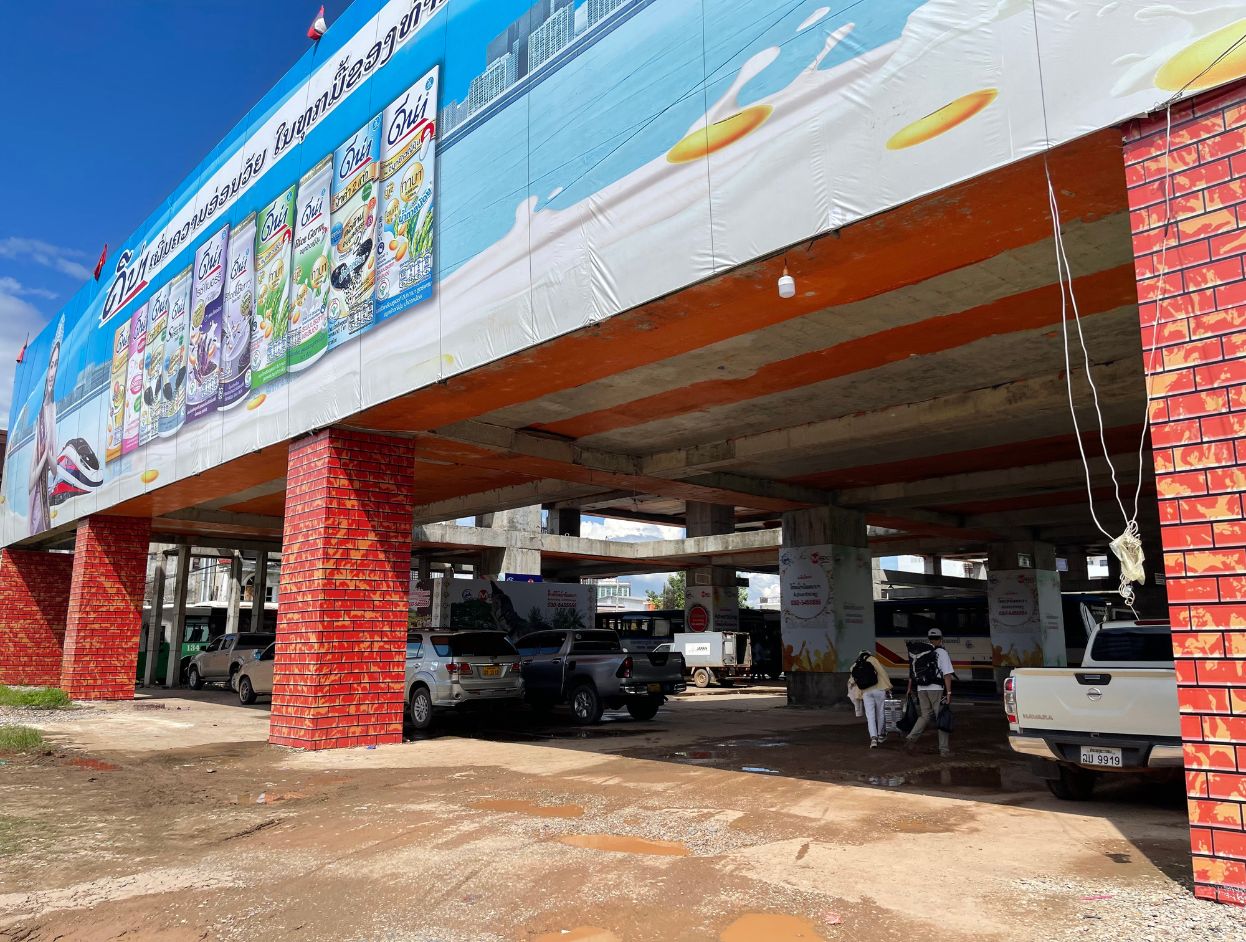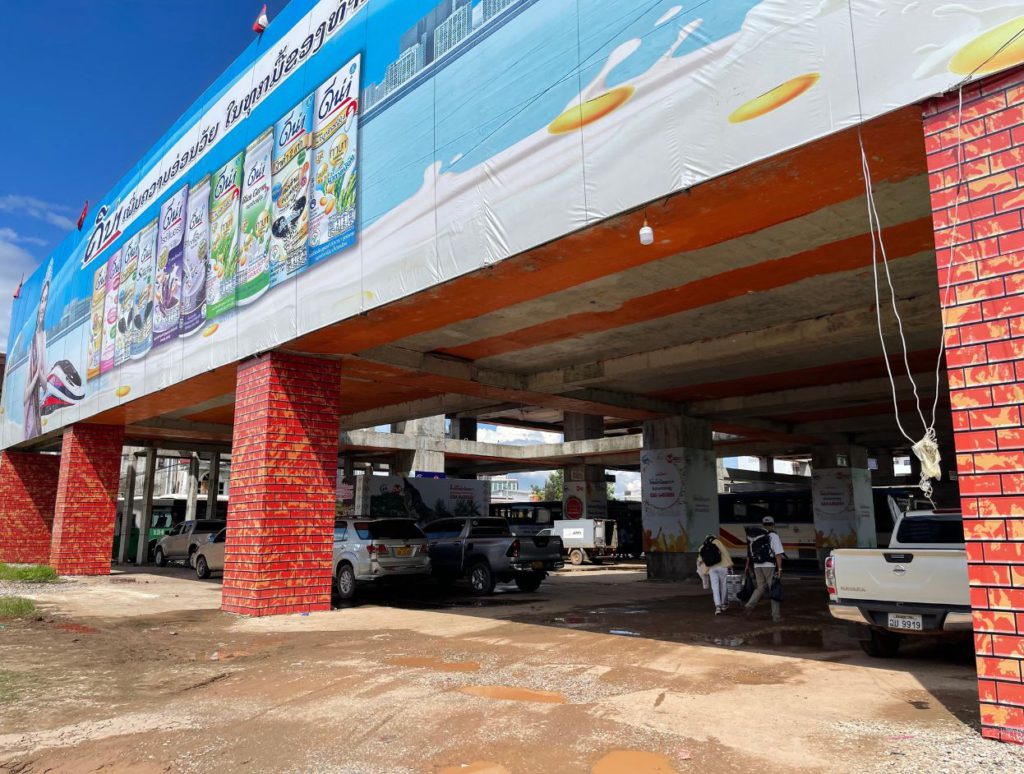 Travelling by Bus from another country
Buses are a more convenient option if you are travelling to Laos from another country. Several buses run on international routes between Laos and Thailand, Laos and Myanmar, Laos and Cambodia and Laos and Vietnam from different cities in Laos.
You can easily board a bus from Thailand from the city of Udon Thani to Vientiane as well as Luang Prabang. In fact, some buses run all the way from Bangkok to Vientiane. You may not be able to find a bus ticket online. But you can buy one directly at the bus ticket counter at Udon Thani, Vientiane and Luang Prabang.
Once you board the bus at the bus station, the bus will stop at the immigration point between Laos and the other country (Let's talk about Thailand in this case). You need to finish the formalities to cross over. 
If you need a visa (or eVisa) to enter Thailand or Laos, you must have it here. You can also apply for VOA if you are eligible. But if you can, get it ahead in time to save a lot of time and hassle during the crossing. The bus will wait till all passengers have completed their formalities. Once done, you board the bus again and it will cross the border to the other side.
The process is usually simple and easy. The ticket prices are quite affordable. The buses running on international routes are usually better than the local ones.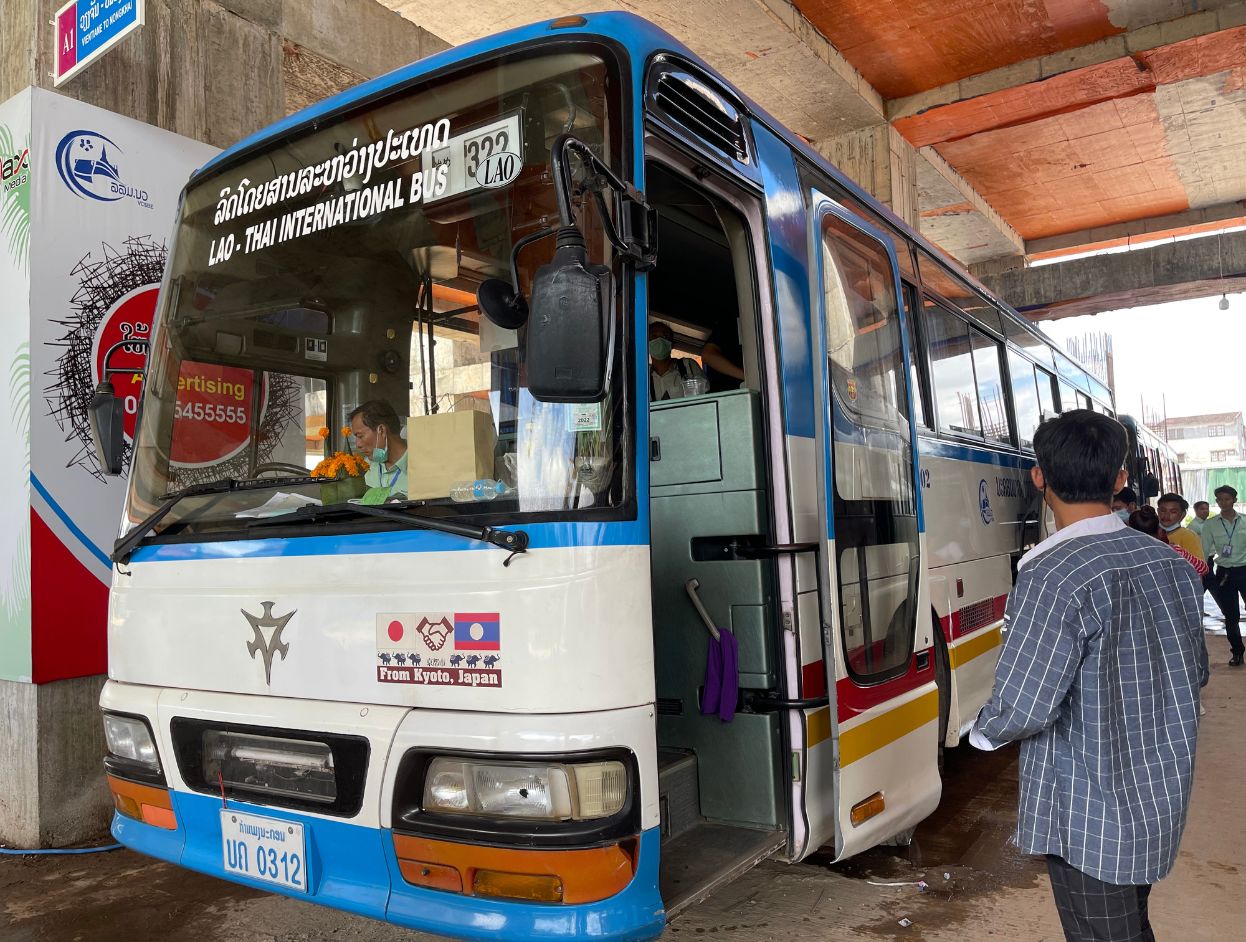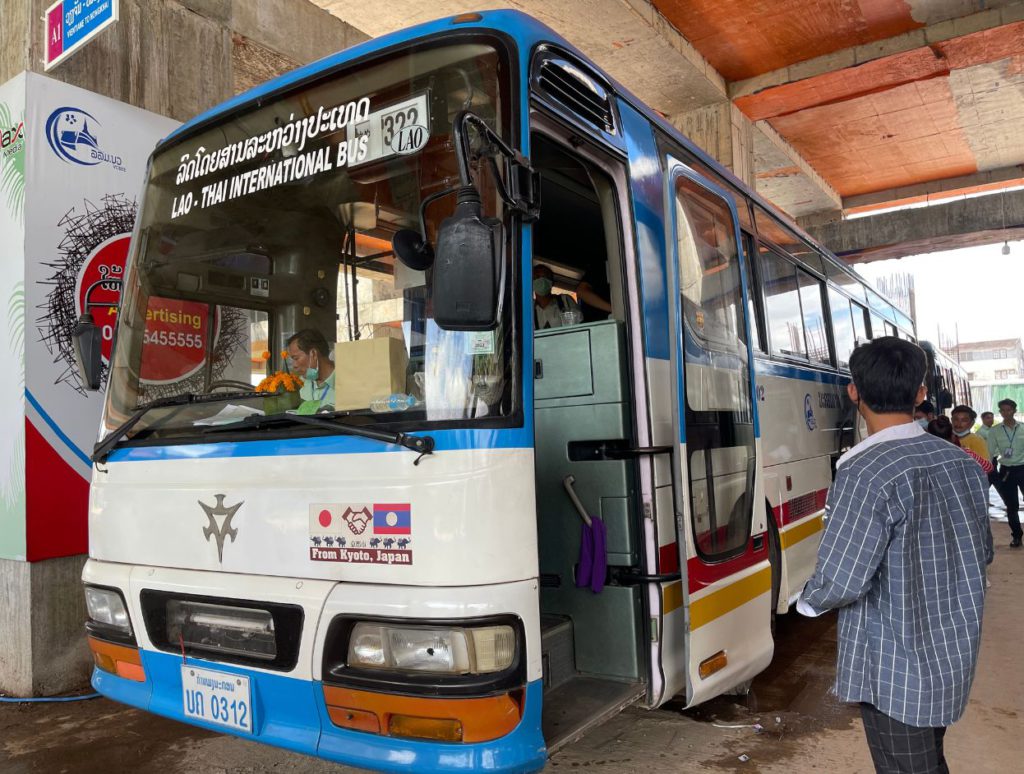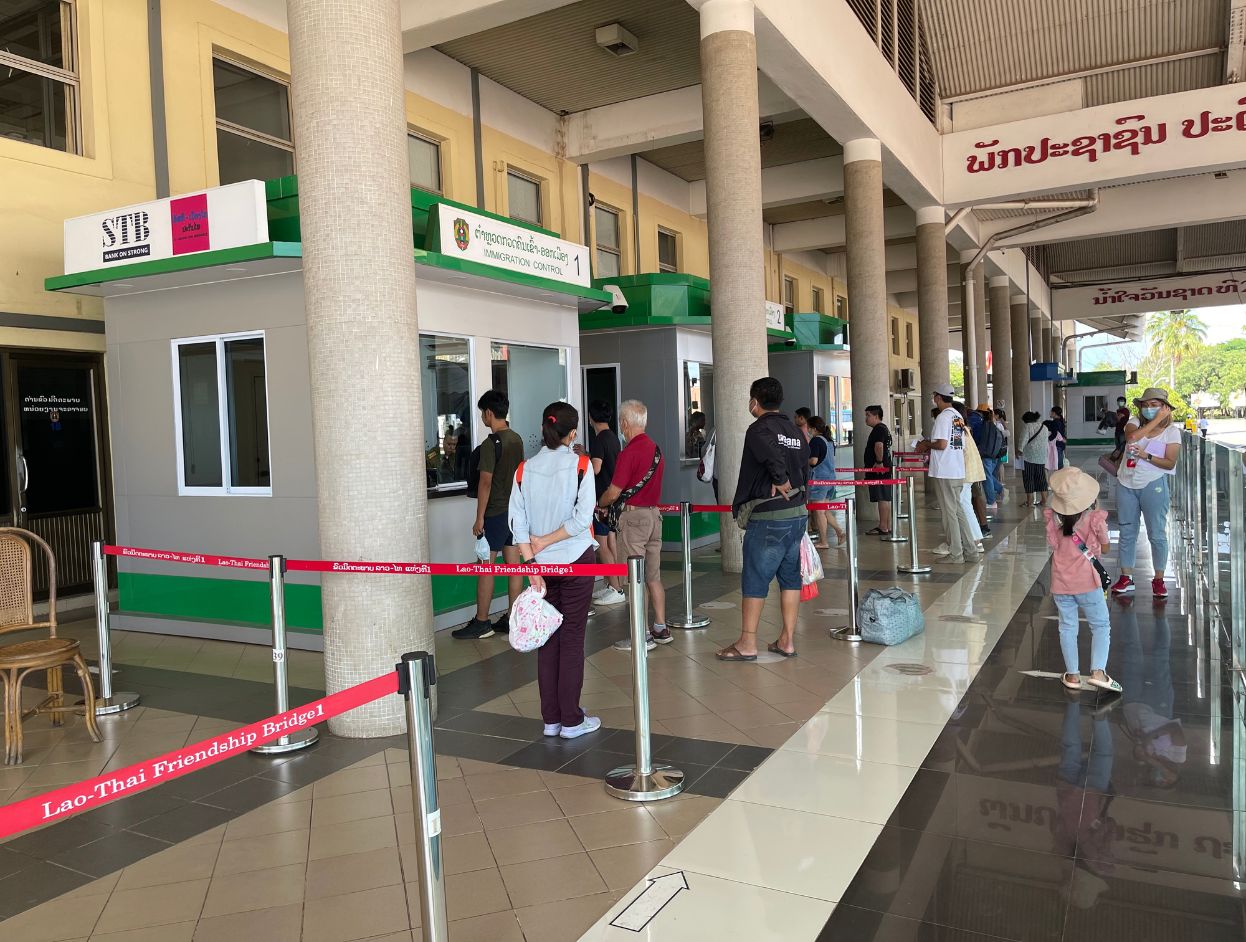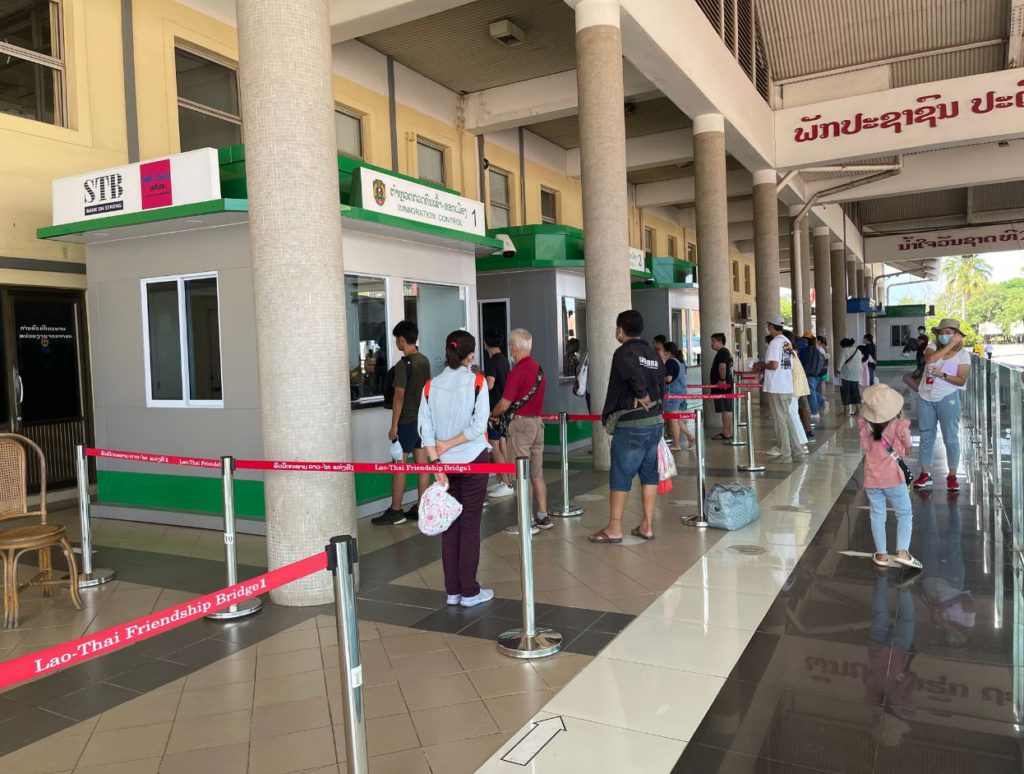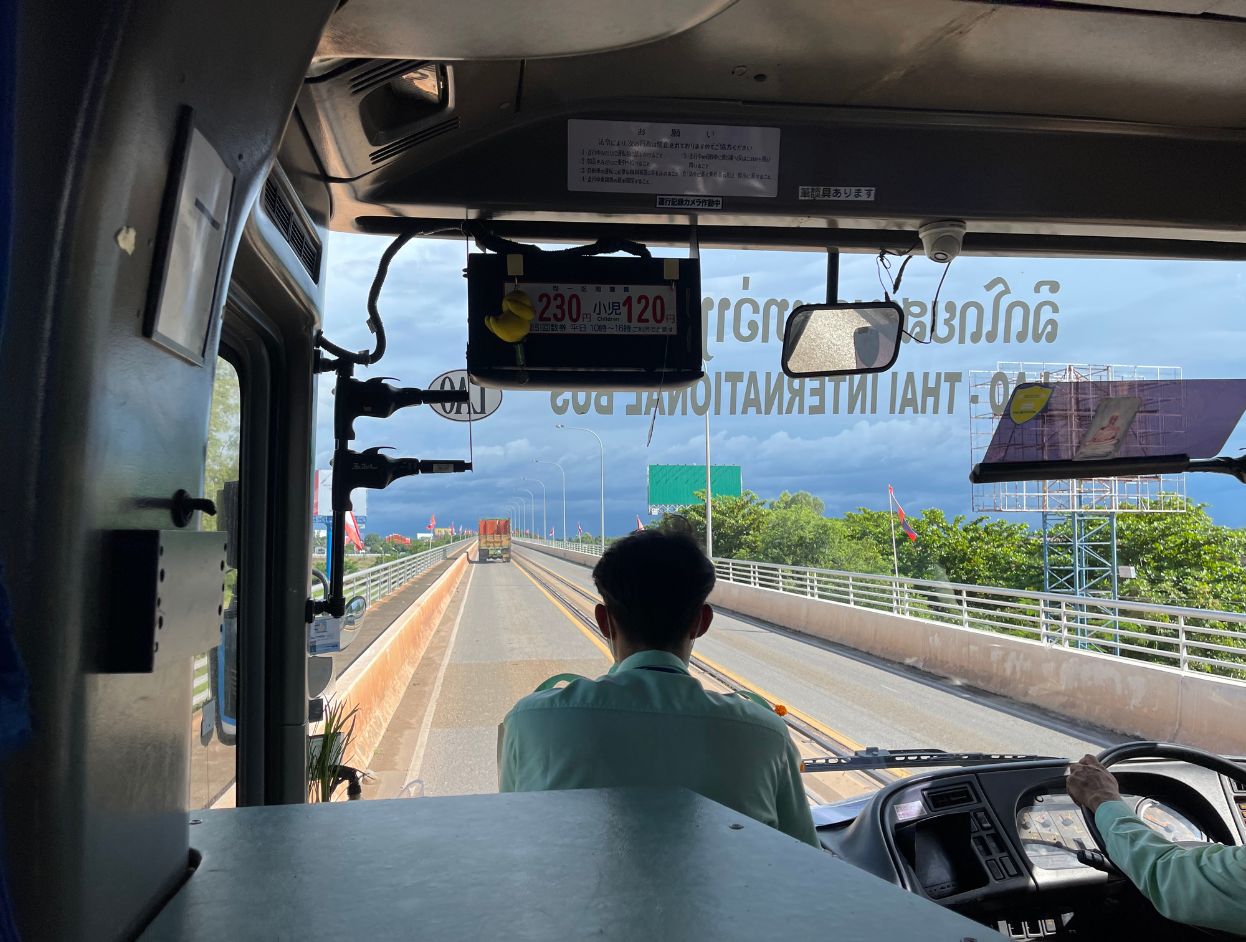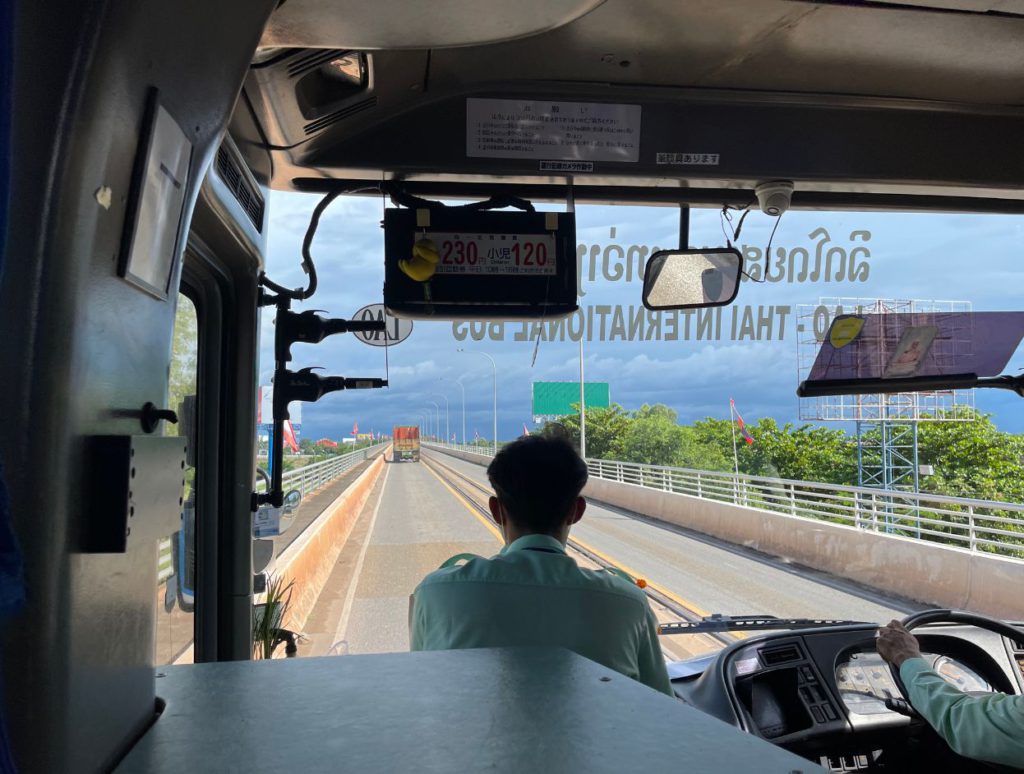 My Recommendation
I personally will not recommend you take a bus when travelling inside Laos (we are talking about 2022). It is way more convenient to take a minivan if you are looking at affordability. If you are looking to save time, then take the high-speed railway. If you are travelling between major cities like Luang Prabang, Vientiane or Pakse, you can also consider taking the flight.
Travelling inside Laos by Flight
Some of the most important cities in Laos have developed airports and I will encourage you to take a flight when traveling from another country. Flights can also work well when travelling from Luang Prabang or Vientiane to Pakse since connectivity between the two regions is very limited.
Airport at Luang Prabang
The airport at Luang Prabang has flights connecting to several cities in Southeast Asia (like Bangkok, Hanoi, and Kuala Lumpur) as well as a few domestic cities. The airport is relatively small but it is just 4 km from the city, so it is convenient to reach. It is also not very crowded. 
However, the flights are infrequent and air services are very average since only budget flights operate on these routes. Shared cabs are available at the airport with fixed prices (ranging between USD 3-7). A private taxi may cost you upto USD 25 for the trip.
You will have to pay in kip which is the local currency. You can find ATM right outside the airport.
Luang Prabang airport location
Also Read Top Things to do in Luang Prabang, Laos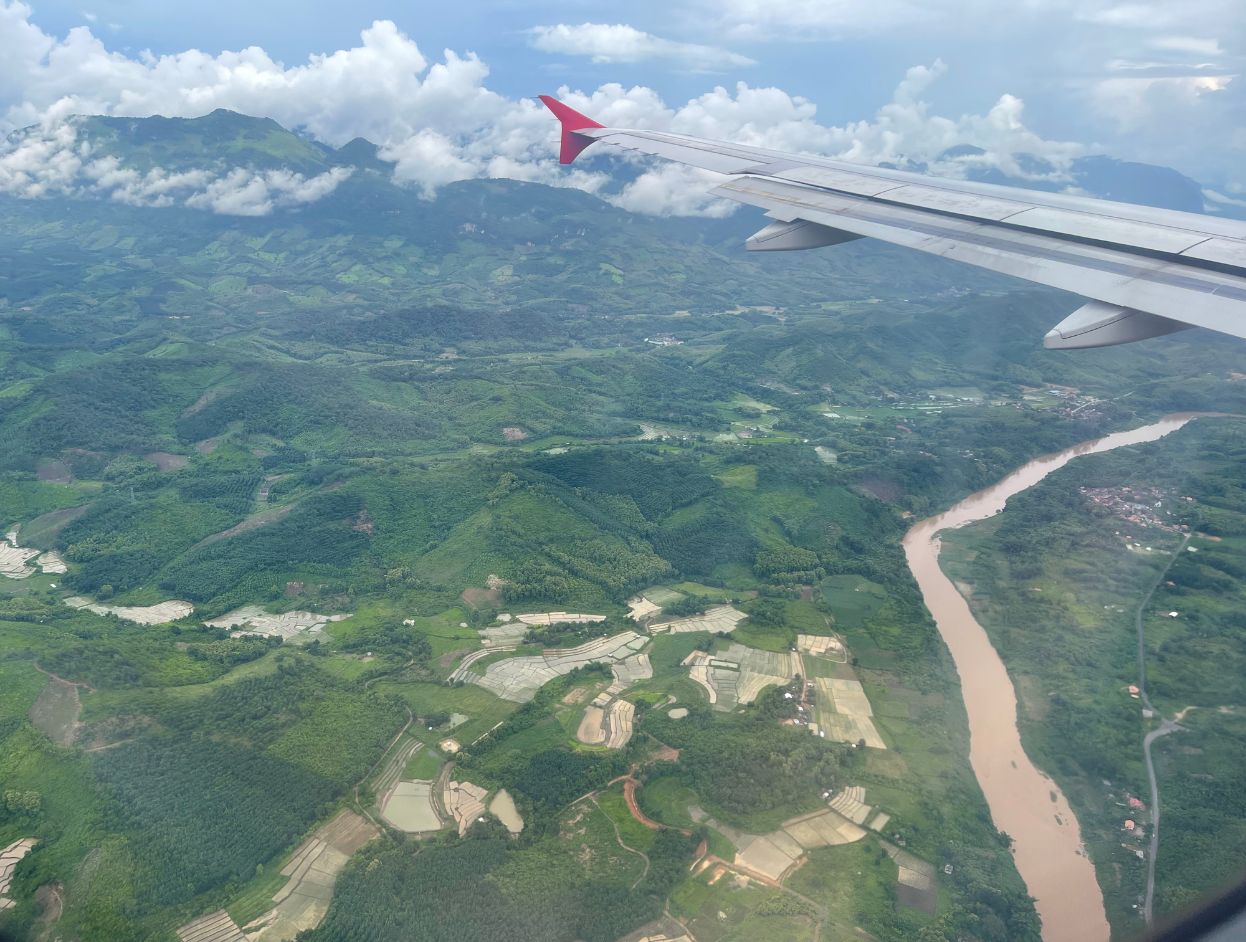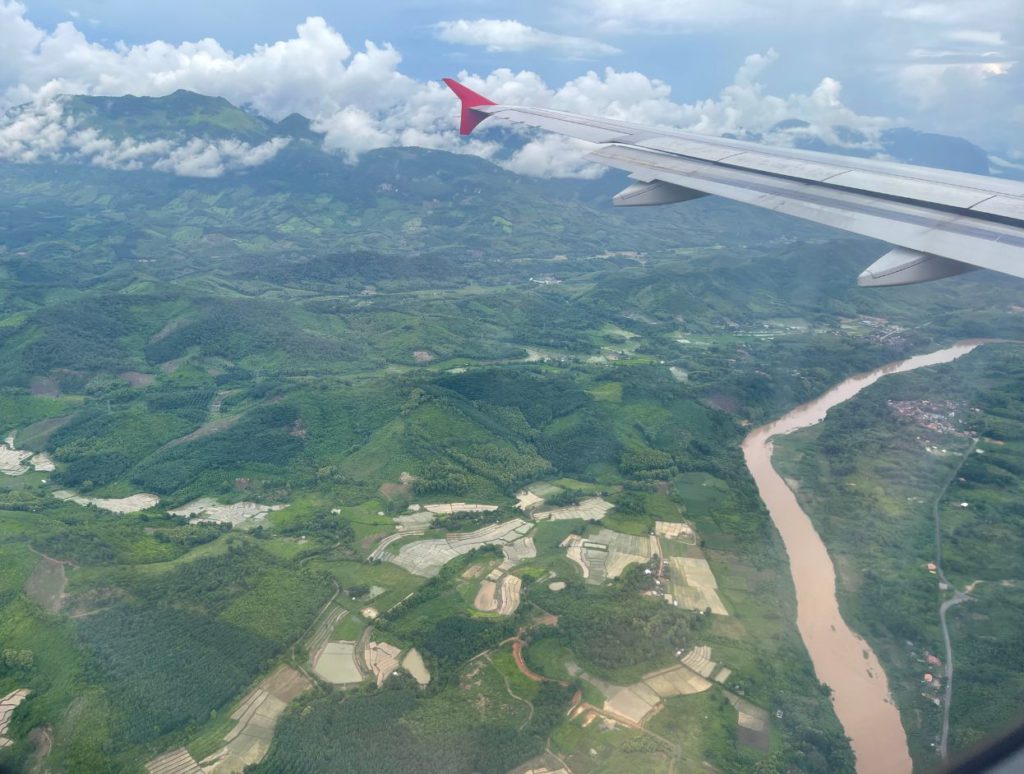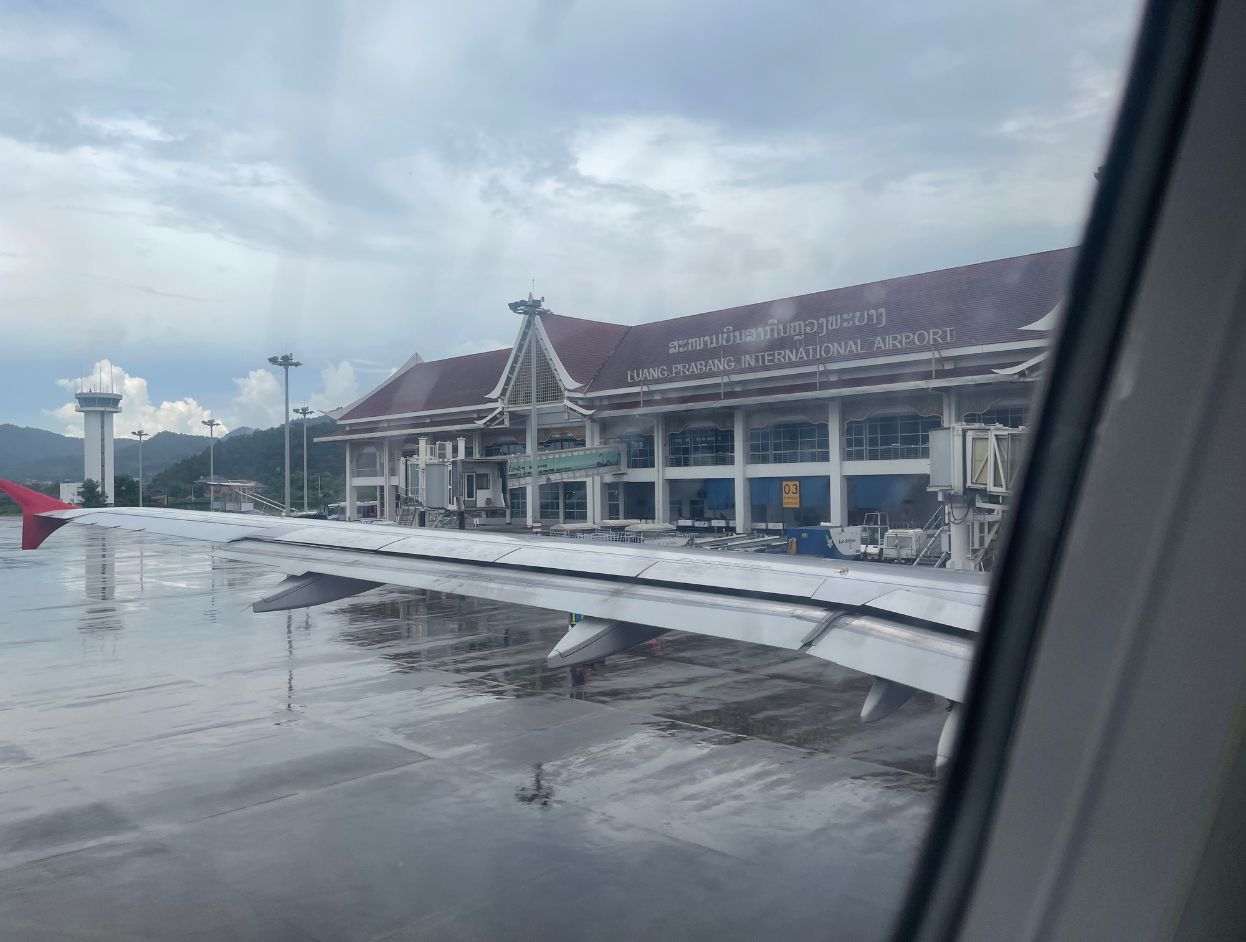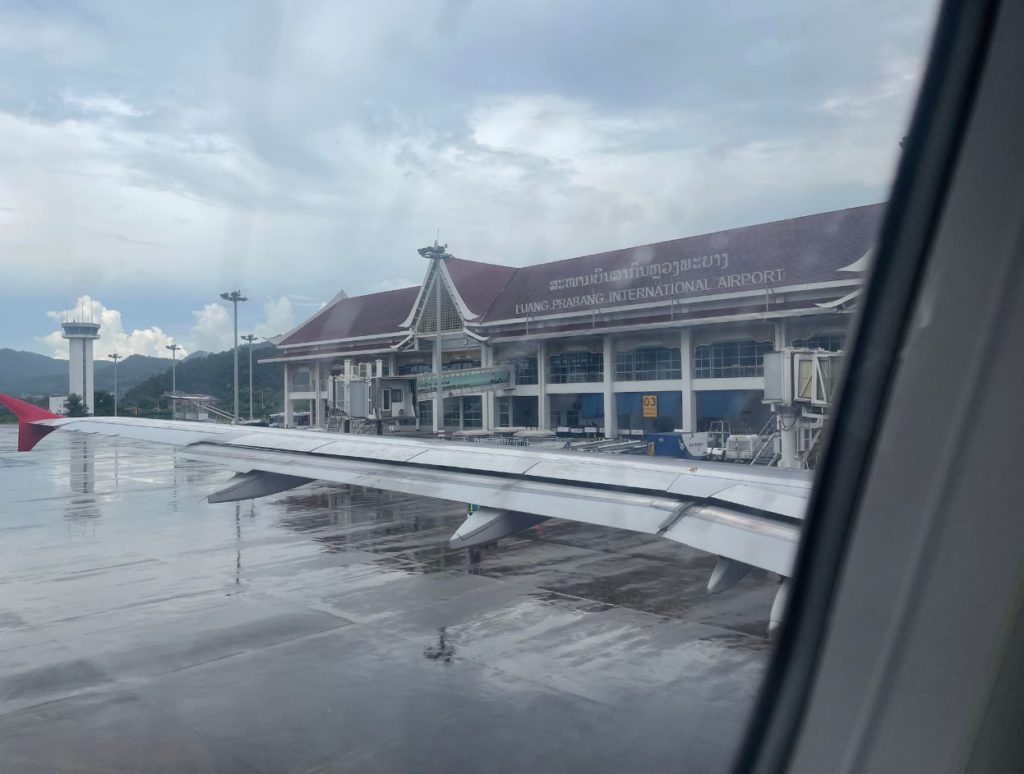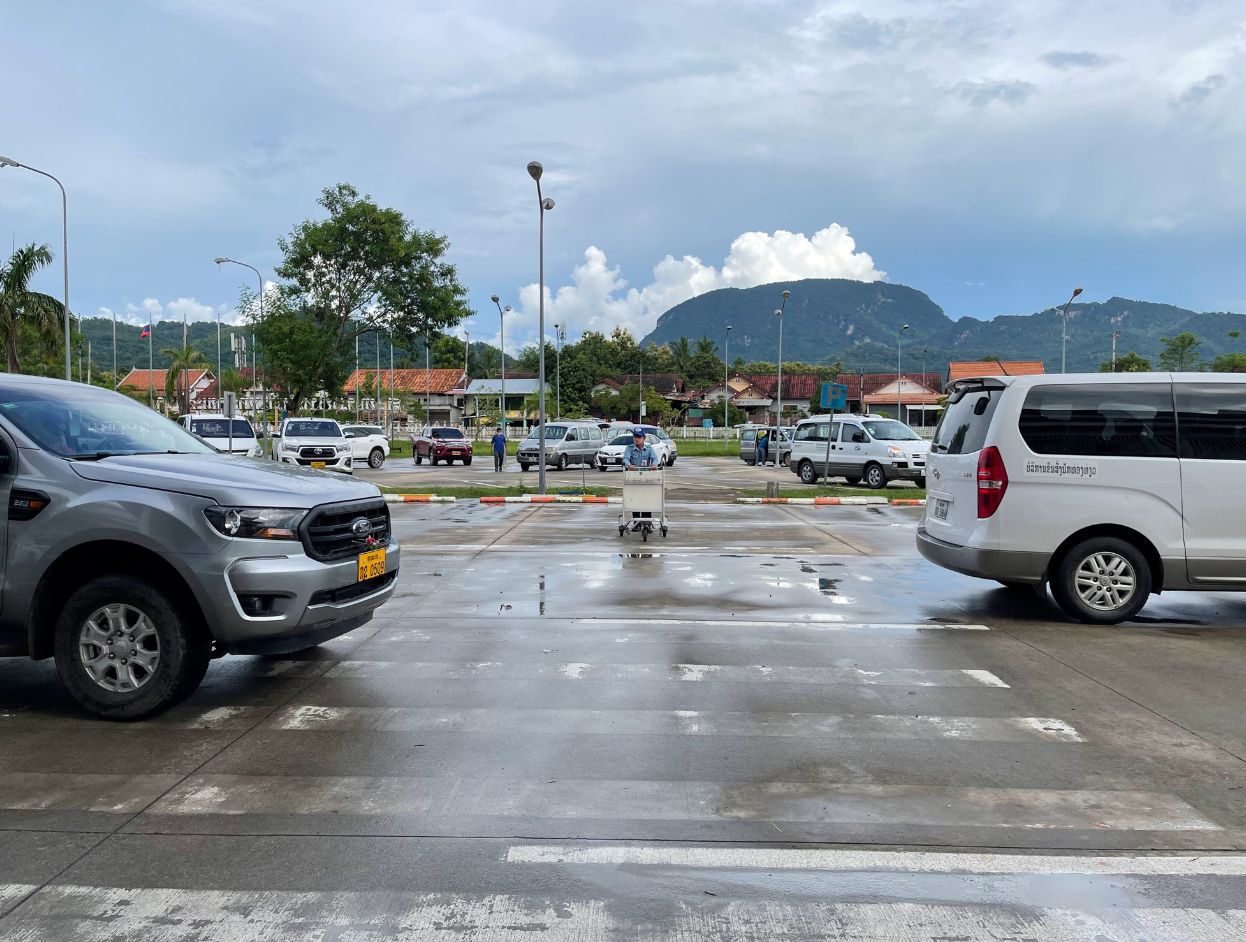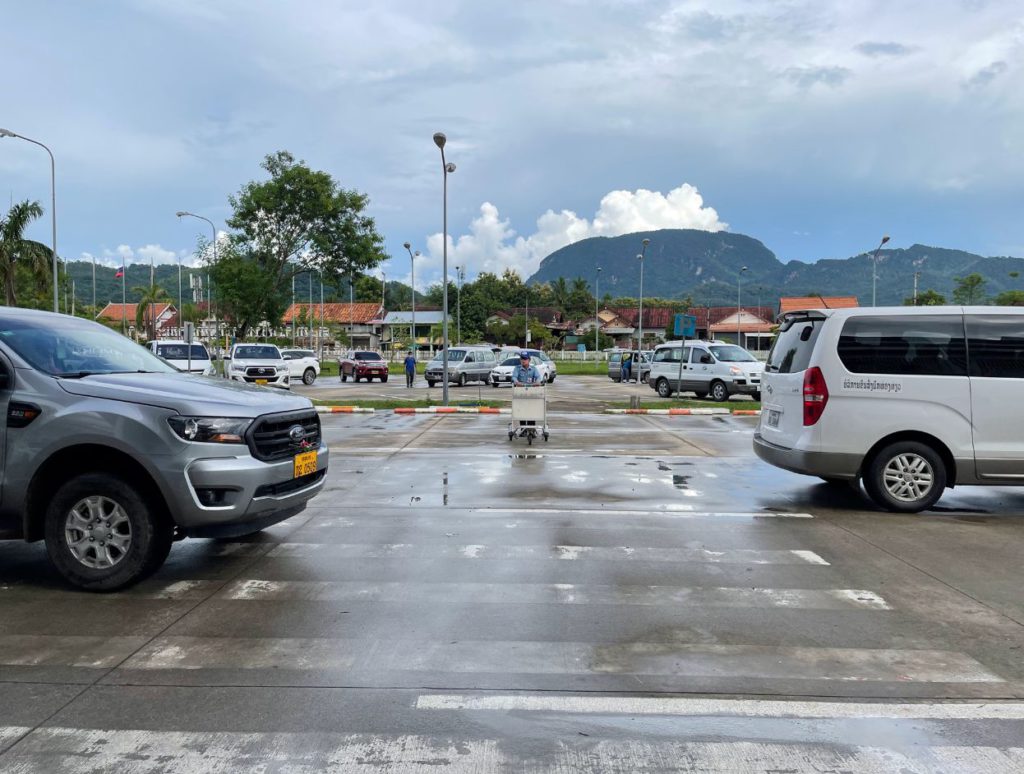 Airport at Vientiane
Even though it is the biggest airport in Laos, it still is very simple and small compared to other international airports. Wattay International airport is just 8km from Vientiane city centre. If you are arriving here, you can find plenty of options for transportation right outside the airport including the bus.
You can take a taxi from the airport's parking area which costs around 60,000Kip (around 4 USD). You can take a tuk-tuk from (outside) the airport which costs around 40,000Kip. An airport shuttle also runs to and from the city which costs 15,000Kip for the journey. You can get the map and stops right outside the airport or here.
You can also pre-book airport transfers to Wattay Airport to the city beforehand online to avoid the hassle on the spot.
Shared Wattay International Airport Transfers (VTE) for Vientiane
The airport connects a few more cities in Southeast Asia (and may expand to more in future). But due to lack of traffic, the amenities are few. If you are planning to get a VOA, make sure you get some cash in USD.
Related Article Here is what to see when in Vientiane, Laos
Travelling inside Laos by High-Speed Train
Laos just got its new shiny toy, thanks to deep Chinese pockets. It has made life for both tourists and locals so much easier. And it will definitely boost trade in the country as well.
However, much to people's dismay, the trains are fairly hard to book. As of now, there is no booking system online. So one either needs to travel all the way to the railway station to get a booking in-person or find an agent in the city to book via them.
I will suggest you do it via an agent since in most cities the railway stations are located several kilometres outside the city. It will take a lot of your time to make the trip.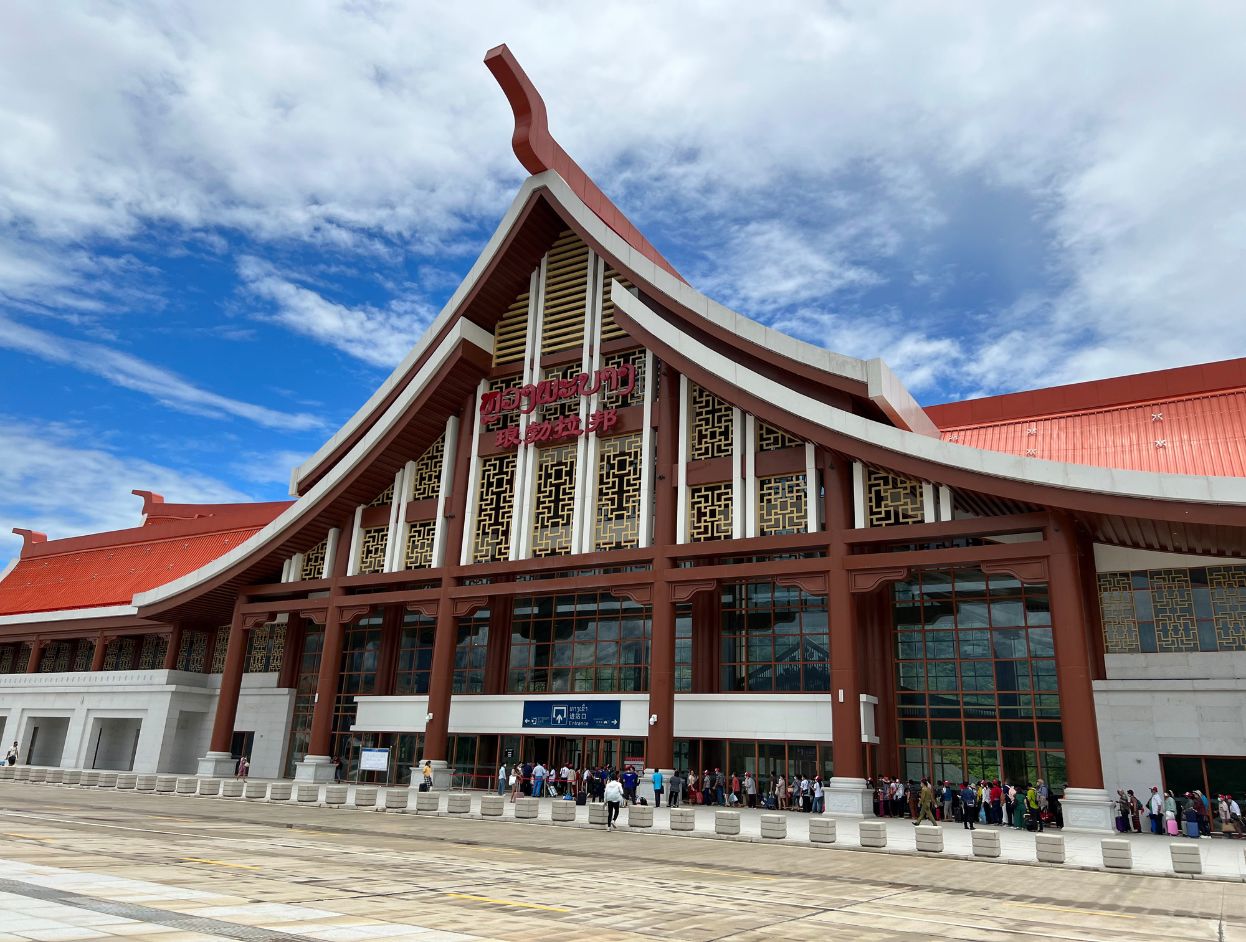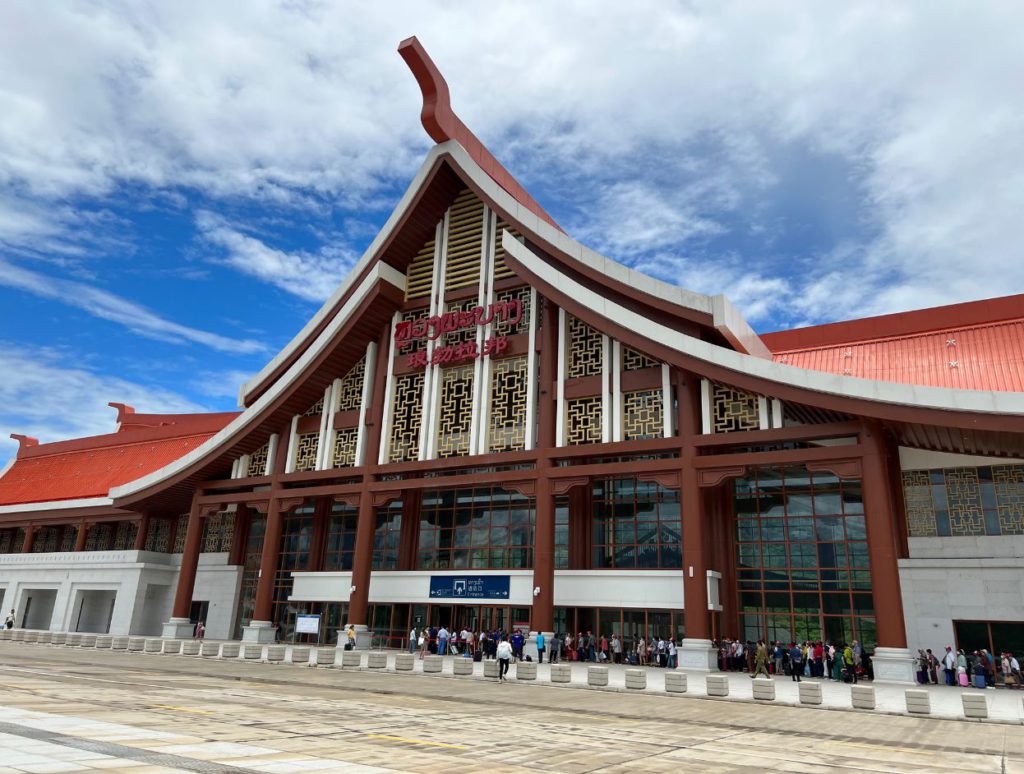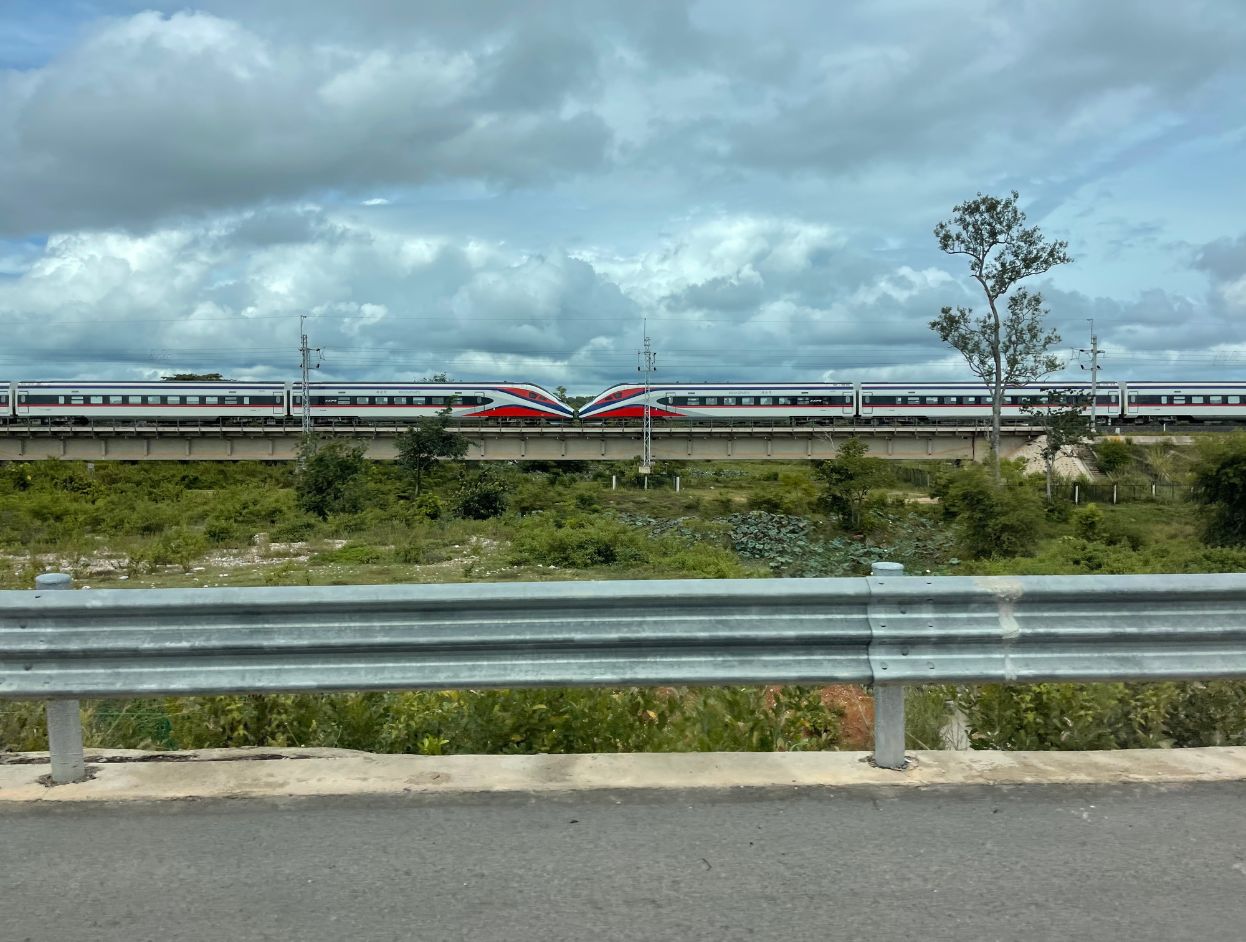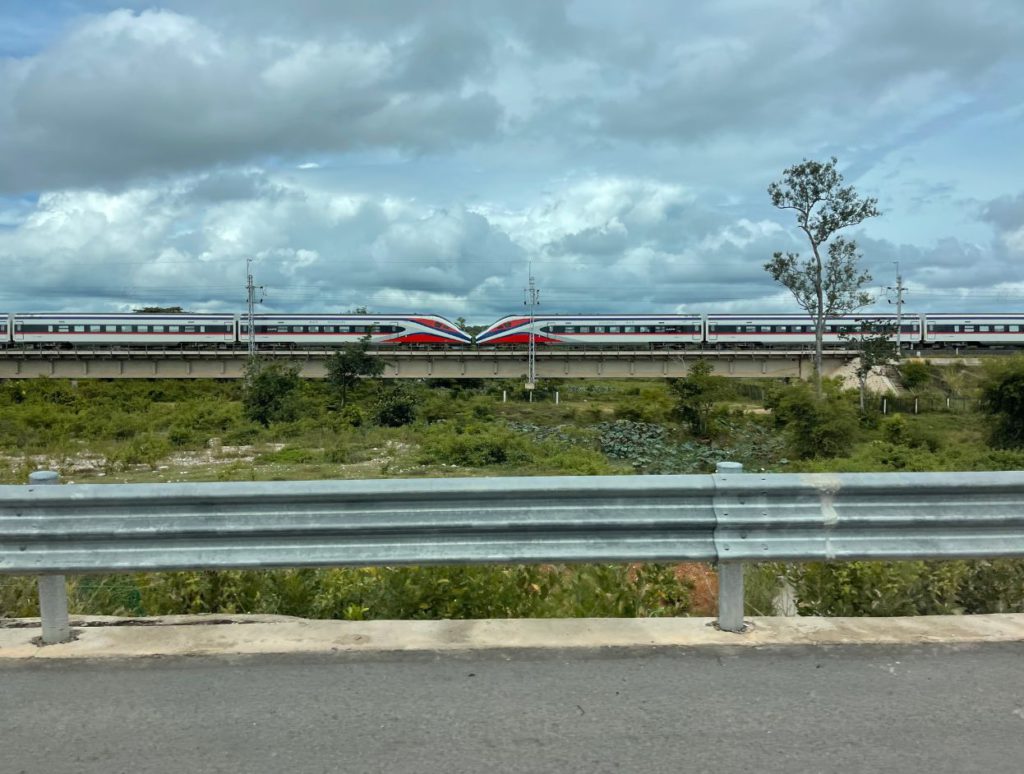 Train Prices and Transporation
You need to check with the agent for the available timetables since the ones available online are not updated. Several classes are available at different rates. The train costs a lot more compared to other options but it will save you a lot of time. Expect the prices to be around 1.5-2x what you would pay for the minivan.
Some agents also include pickup from your hotel to the railway station in the ticket as well. This can work well since it can be difficult to find transportation considering the stations are so far from the city. 
On the other hand, you may end up paying more for the local transportation at your origin and destination city than what you pay for your train ticket. So beware of the total cost. App-based taxis are not available in Laos, so book your transportation ahead of time.
Here is the location for the train stations in major Lao cities:
Luang Prabang – Luang Prabang Railway Station
Vang Vieng – Vang Vieng Railway Station
Vientiane – Vientiane Railway Station
Most Preferred Transportation Options for these routes
Luang Prabang - Vang Vieng
The best option is to travel by high-speed railway which takes just 2.5 hours vs minivan or bus which can take between 6-8 hours of travel.
Vang Vieng - Vientiane
You can take either the minibus for affordability or the high-speed train for comfort since both of them take about the same time (2 hours) to cover this distance.
Luang Prabang - Vang Vieng
You can either take the high-speed railway or a domestic flight for this route depending upon the schedule of available flights/trains. The cost and time for both will probably be similar.
Luang Prabang/Vientiene - Pakse
Take the flight on this route since high-speed railway is not available and the time taken by minivans is very long for the journey.


Related Articles