06 Jun

Top things to do in Rome, Italy

'When in Rome, do as the Romans do' is a phrase which you will hear often when talking about Rome. At first, I found it intimidating, after all, Rome was infamous for many things. But worry not, nobody will judge you if you don't. After all, Romans do some things so well that very few will be able to imitate them anyway.

Chances are that if you are visiting Italy, you will certainly visit its capital city Rome. You must do it anyway. It is a grand city and beauty will surround you at every nook and corner. So much so, that you feel tired of taking pictures after a while.

The beauty of Rome is deeply ingrained in its architecture which is not just limited to the ancient buildings. Inspired by them, Romans have taken the same architectural style and have built malls, shopping complexes, restaurants, and houses around it.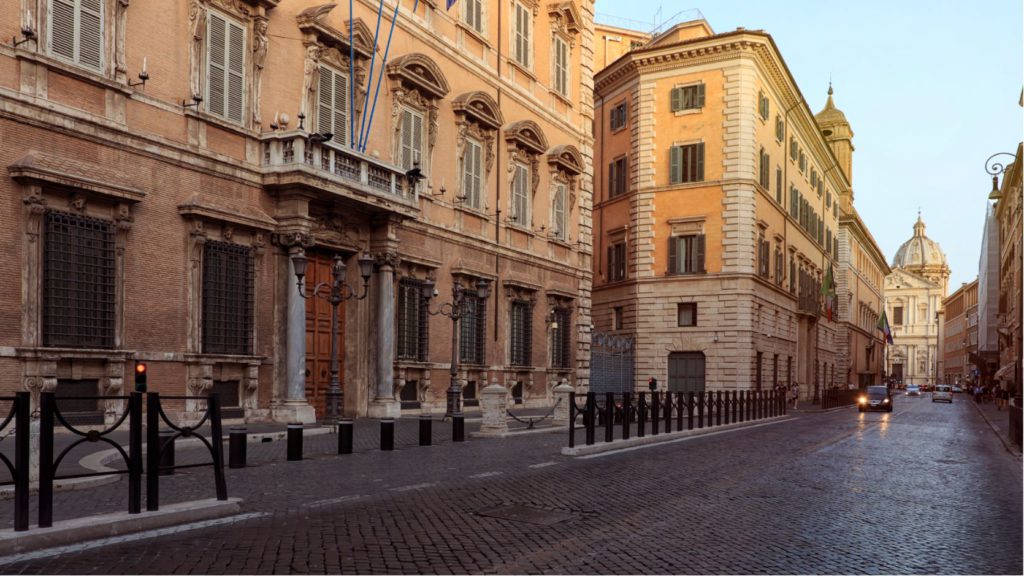 Why Should You Visit Rome?
While Venice and Florence are known to be lovely cities and very attractive to tourists, Tuscany is the famous countryside of Italy known for food and wine, Milan is known for shopping and Amalfi for its picturesque villages, what makes Rome famous?
I would say because Rome has art, history and great food at every corner. And although it's one of the biggest in Europe, Rome has a slow-paced life compared to others. Sometimes life in Rome may appear like a permanent vacation with work and life given equal importance.
Also known for Dolce Vita – "Sweet Life" or "Good Life", it is very common to see people leave work at relaxed timings. They spend the evening at a bar with friends and family to enjoy an evening drink.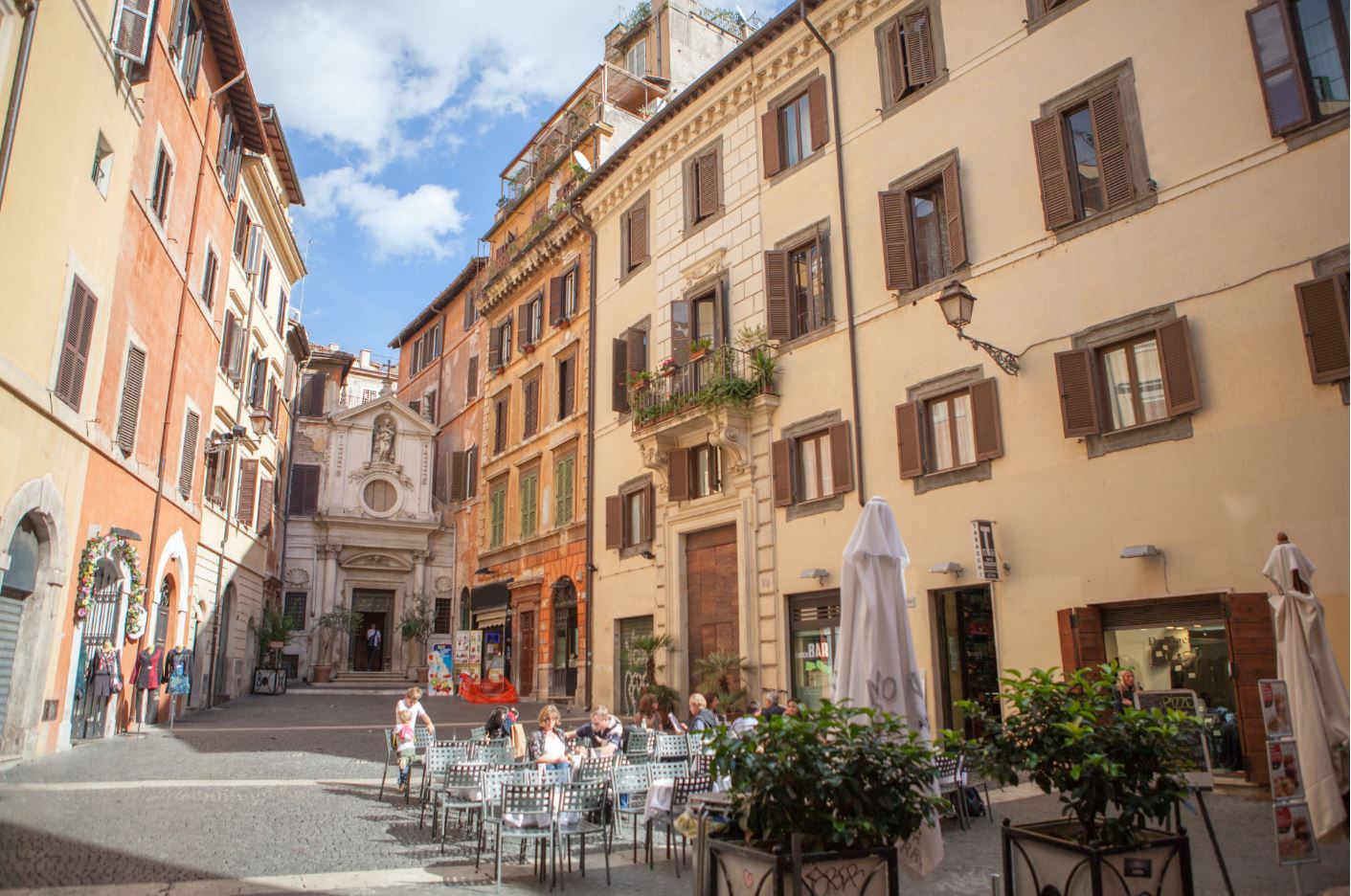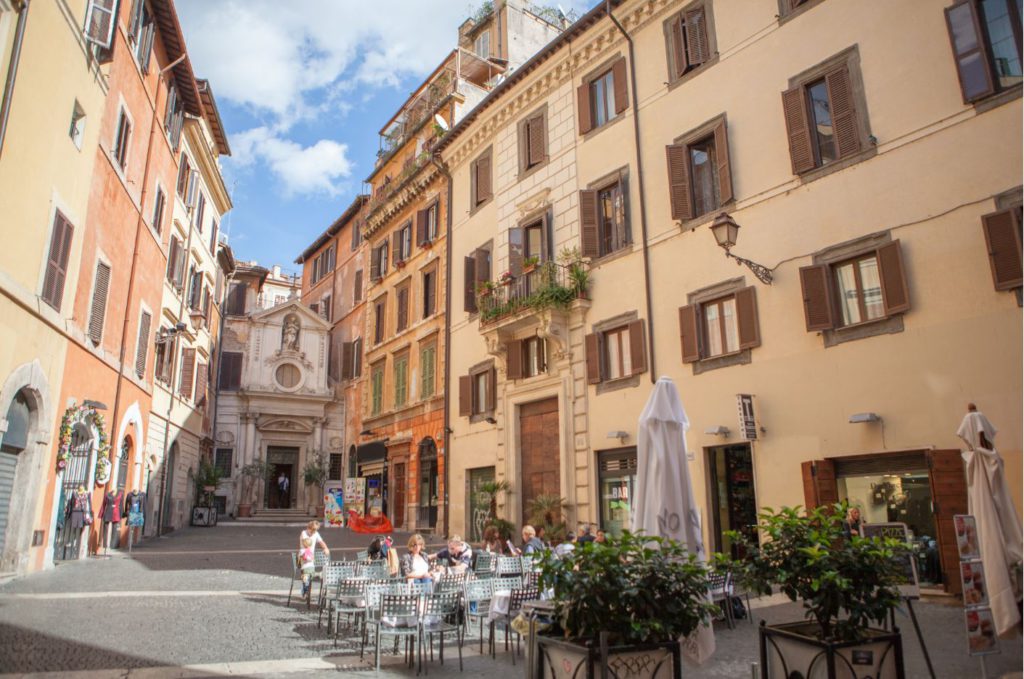 How Long To Stay?
To see most of the important attractions you will need 2 days in the city at a leisurely pace. While you can also do these in a day, you will enjoy the best of the city with more time in hand.
You will need 1 additional day to see Vatican City. Although if you want to experience more and have more time I will recommend 4-5 days in Rome itself. There is quite a lot to do.

How To Get Around in Rome
The connectivity in Rome is good but the subway does not connect all parts of the city. Instead, you may have to take a bus or a tram. If you are flying from another country and land at Fiumicino Airport (FCO), you can take the airport line train to Termini station for €14 to get to the city first.
From Termini, you can choose to take any mode of transportation – Subway bus or tram.
A Bigletti ticket is a ticket for public transport in Rome and is applicable on the subway and tram. It will cost you €1.5 for 100 minutes (for single use). A full-day ticket will be €7 for unlimited transfers for 24 hours. You can buy this from a ticket vending machine.
You can buy the bus tickets from a local souvenir tabacchi (tobacco shop available everywhere).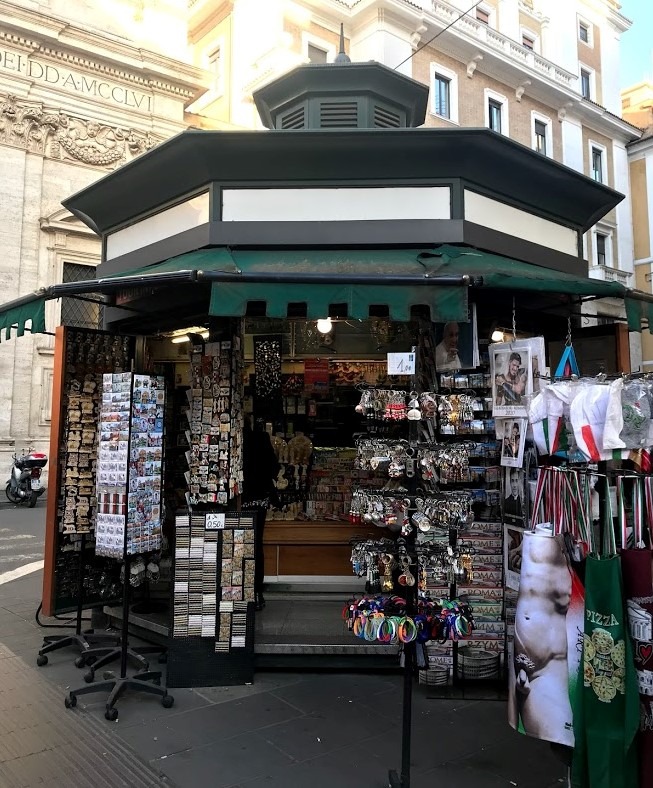 In case you are planning to visit during summer and are in the mood to see most of the museums you can opt to buy an Omnia card. It is a premium city pass and gives you fast-track entry to major attractions in Rome.
It comes with an audio guide and a discounted price on 30 museums, a 3-day hop-on-hop-off pass, and an unlimited city pass for transportation on all modes.
I bought all of them separately and it cost me around the same plus the hassle. But if you choose to visit only a few places, buy tickets separately. You can also buy a Roma card which includes free entrance to 2 museums, a discount on others and unlimited transport in the city and is cheaper.
Best Places to See in Rome
Apart from the fact that you can enjoy Rome a lot for free since you can have fun just walking in the city, there are a few important places which hold very important significance in Rome's history. In this case, I don't even want to get into Rome's history since there is so much to it.
And if you are a simple tourist like me, don't try to understand all of it. I also felt a sense of missing out on things. Even after visiting all attractions, you will still not be able to understand Rome completely. You will have to live here for that.
But for the ones who go to Rome for a limited time, you can start with the grandest and the most famous of all.
Colosseum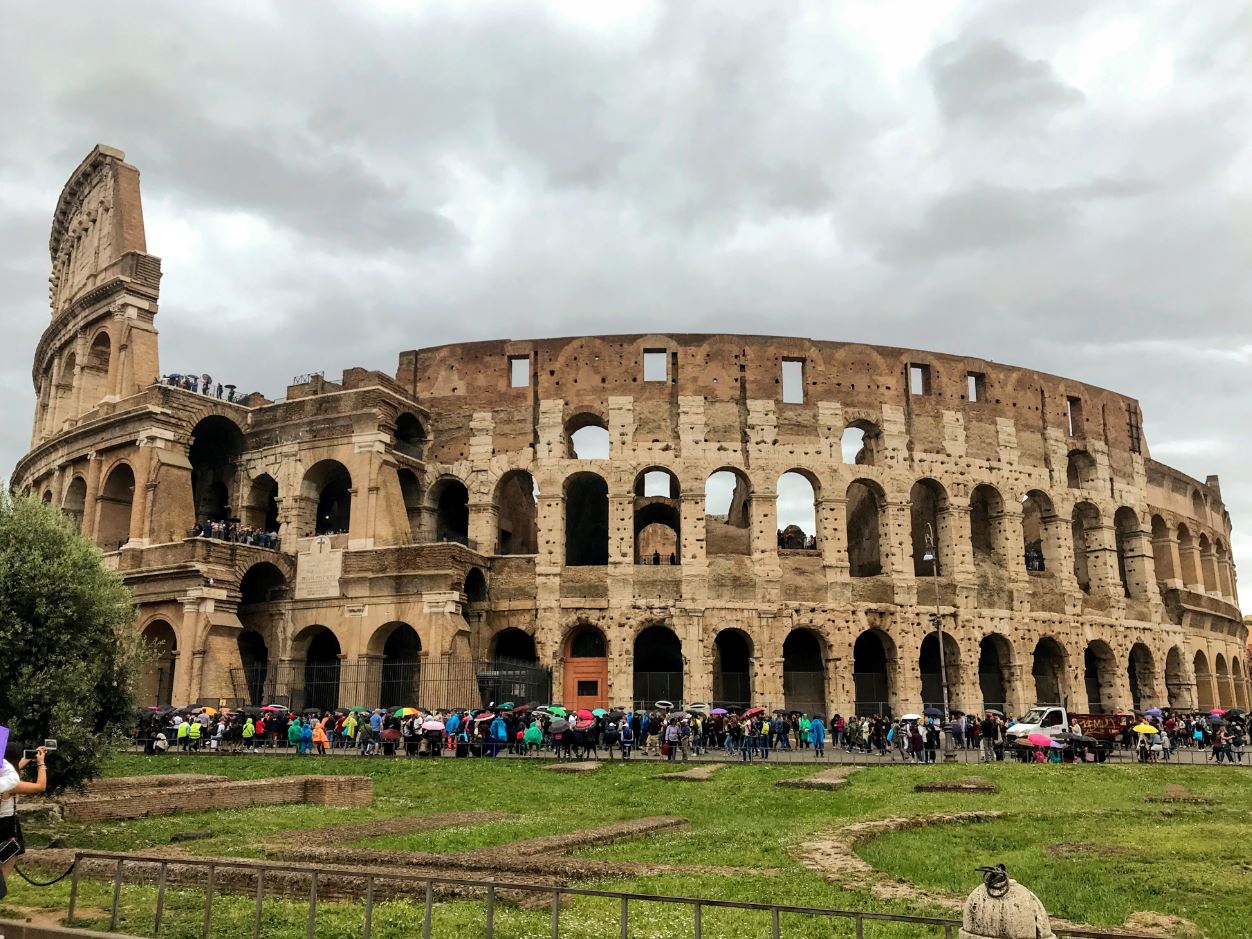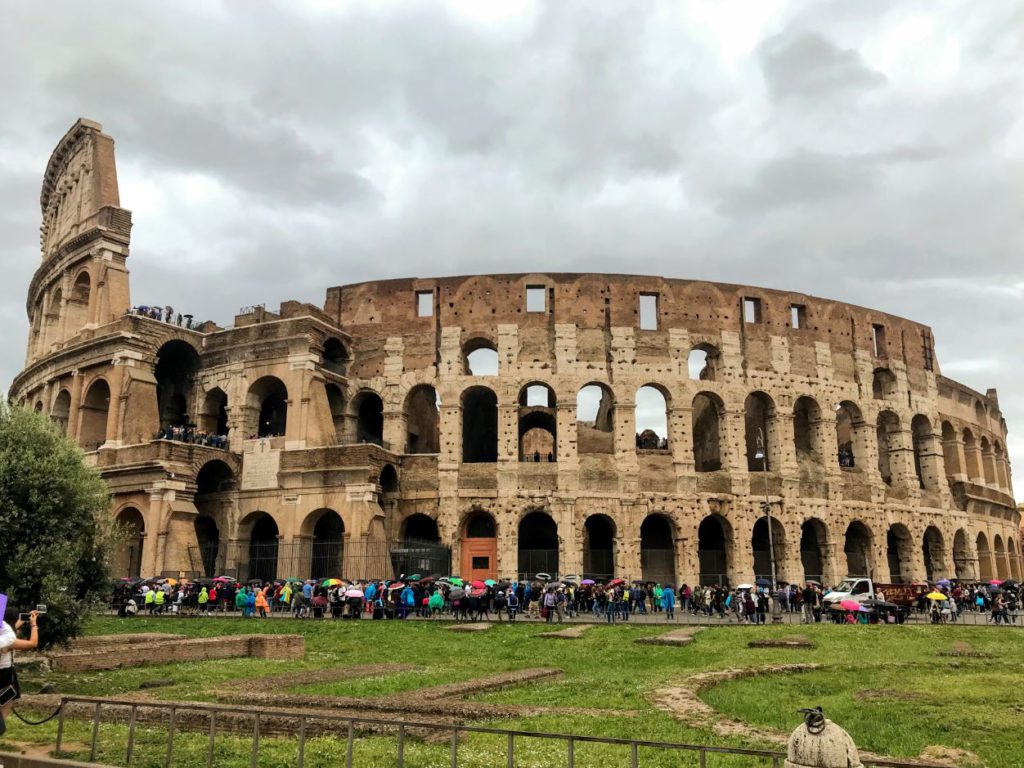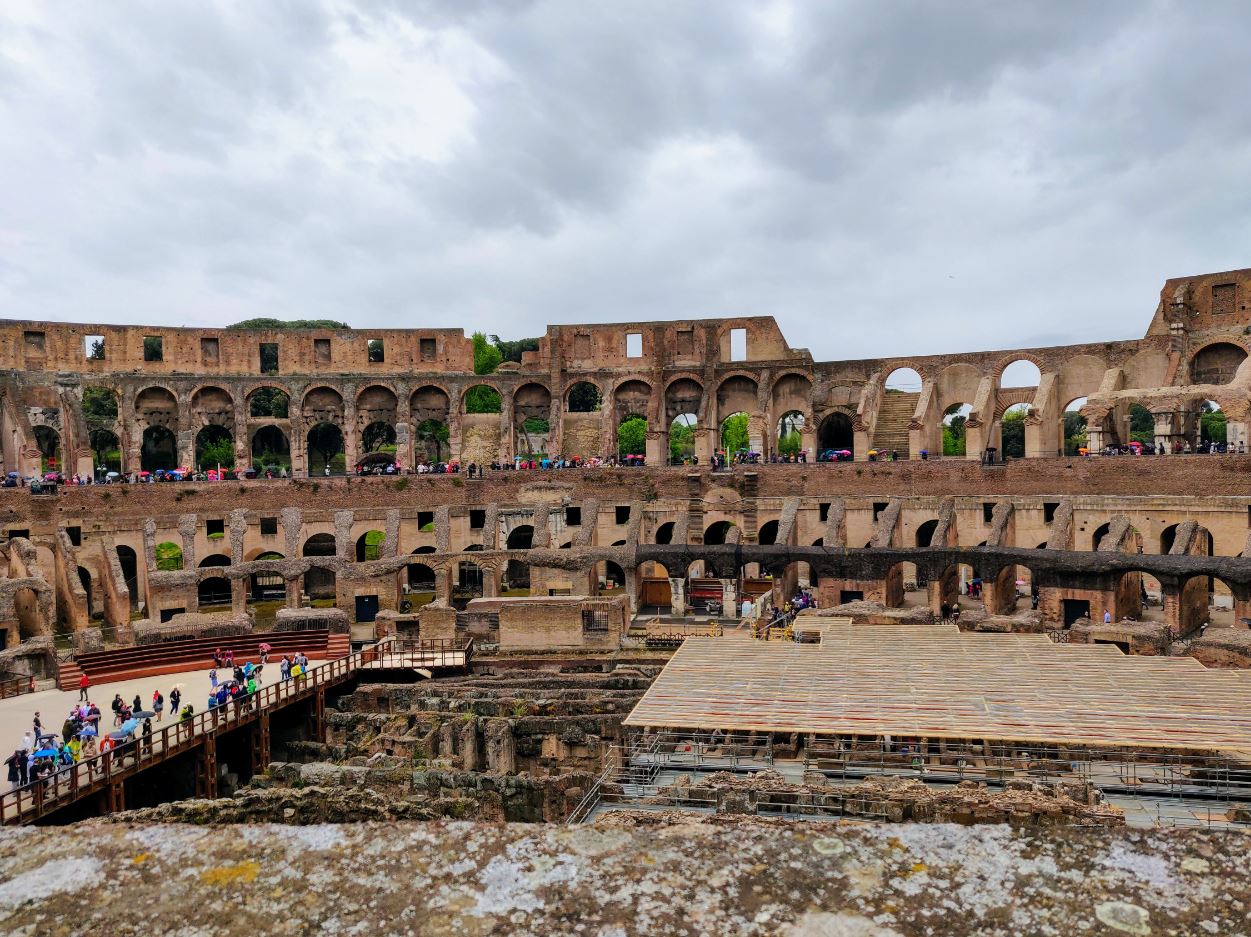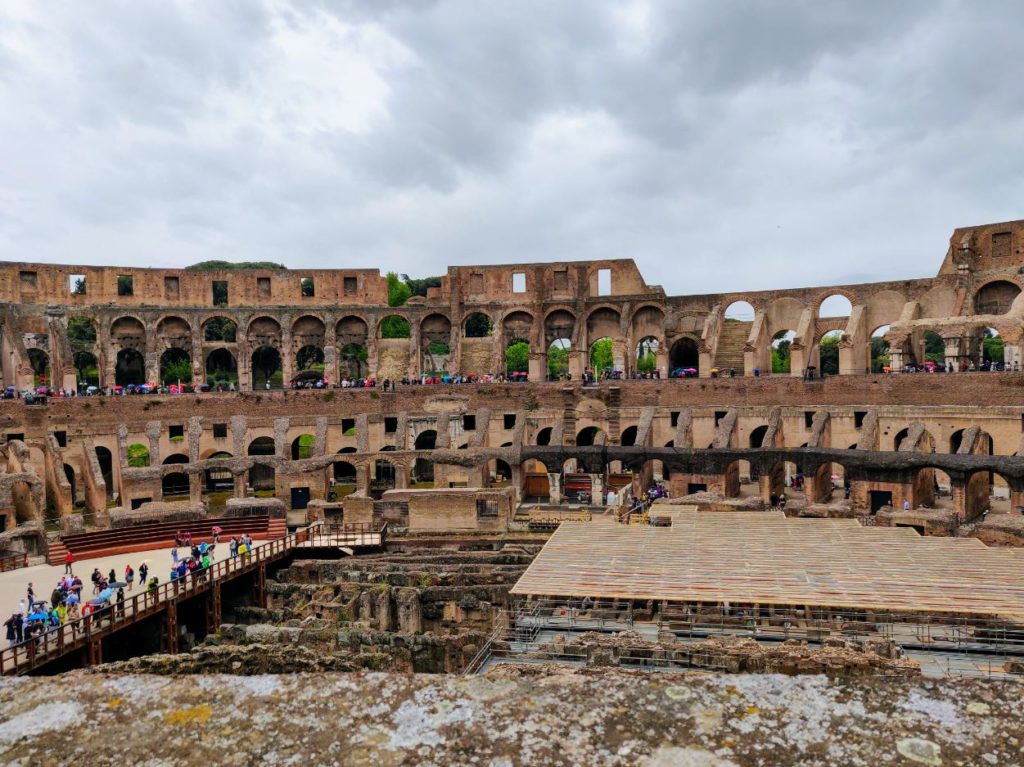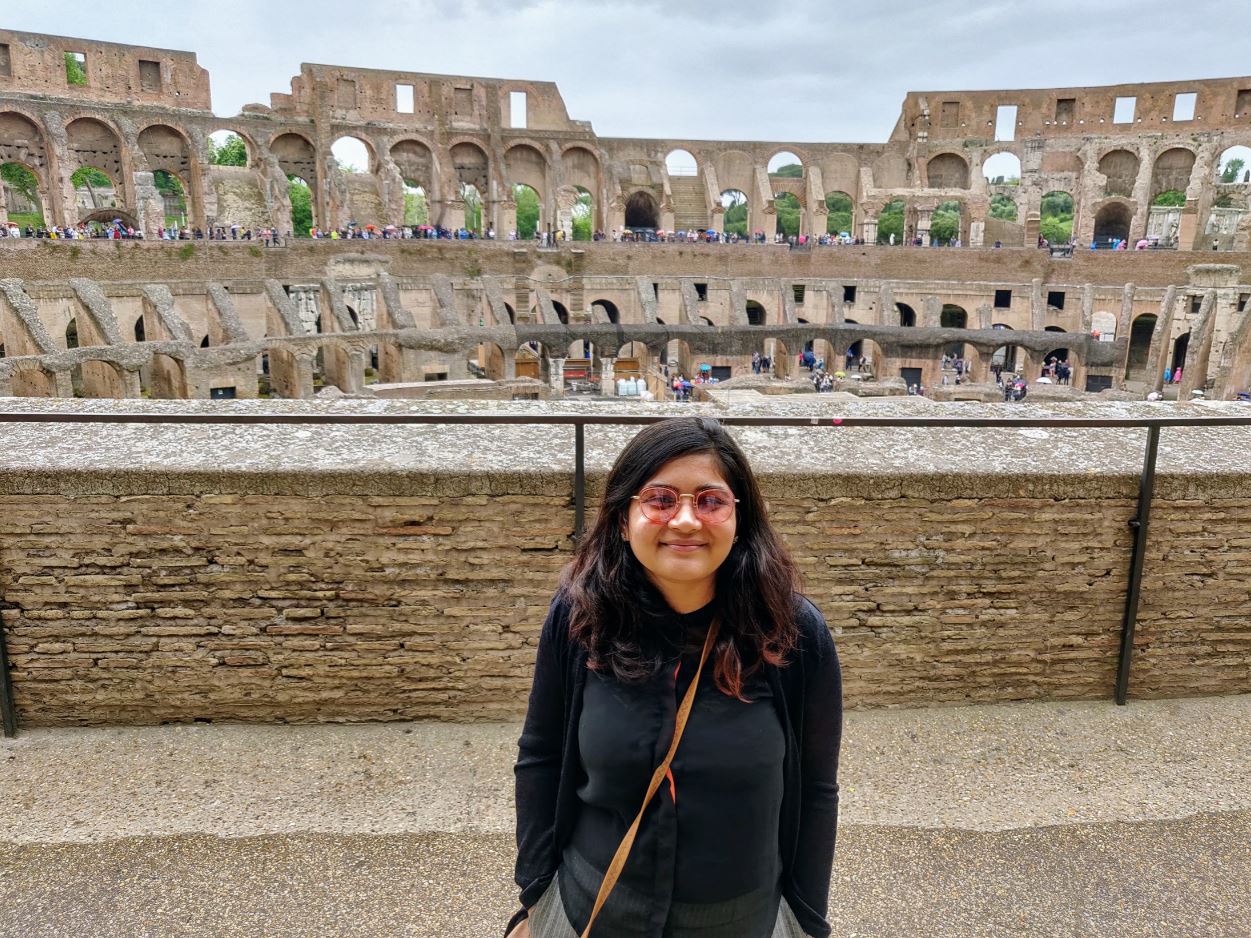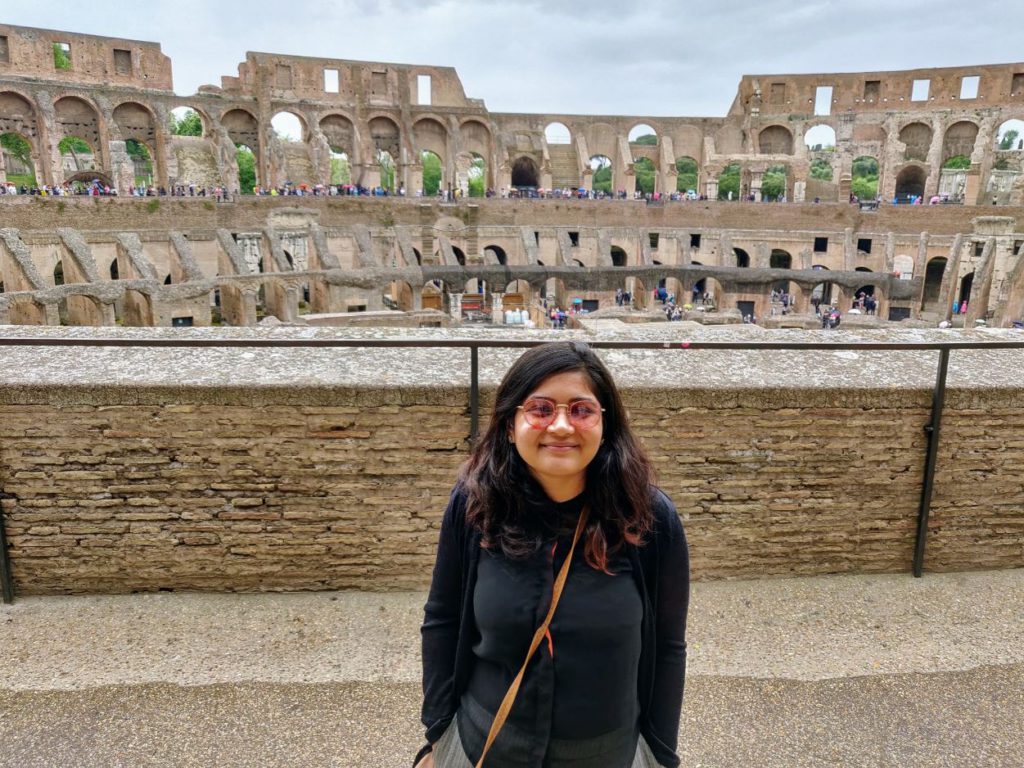 Known as the largest amphitheatre ever built, Colosseum became famous for the gladiator battles from the various renderings of their tales in movies and TV series. Colosseum was completed in 80 A.D. by the Roman king Titus as a gift to the people. It was built so that they can enjoy watching contests, public spectacles and enactments.
It can hold up to 80,000 people at a time. Its sheer size and beauty make it a part of the Seven Wonders of the World. If you can, you must see it twice – during the day and at night.
I will suggest taking a skip the line tour for Colosseum. Again, it will cost you more but when on vacation I will always prefer to save time over money. And most of them come with a live guide and access to Palatine Hill and Roman Forum. Both of them are located nearby. If you are going to Italy in the summer, the lines are going to be long.
Roman Forum And Palatine Hill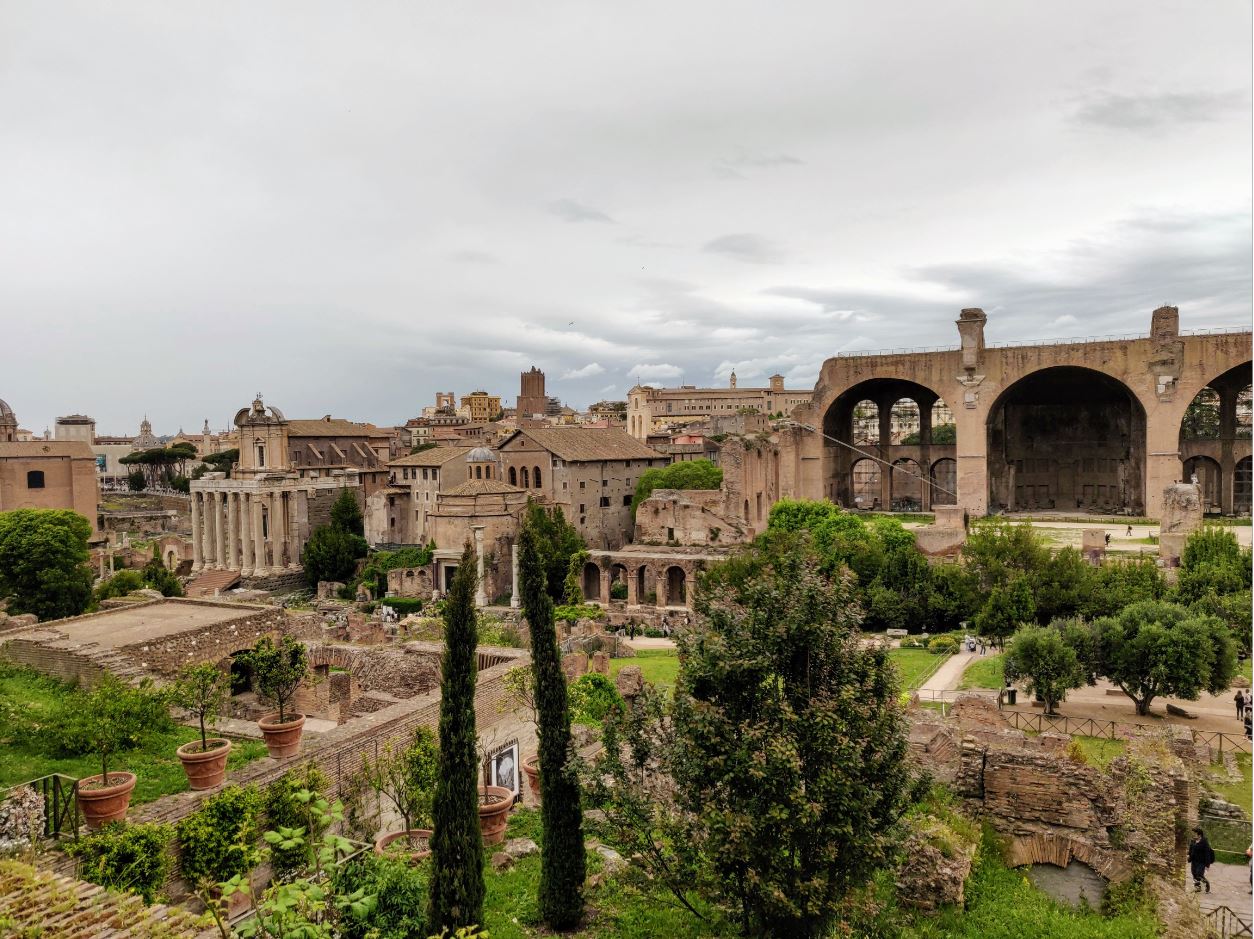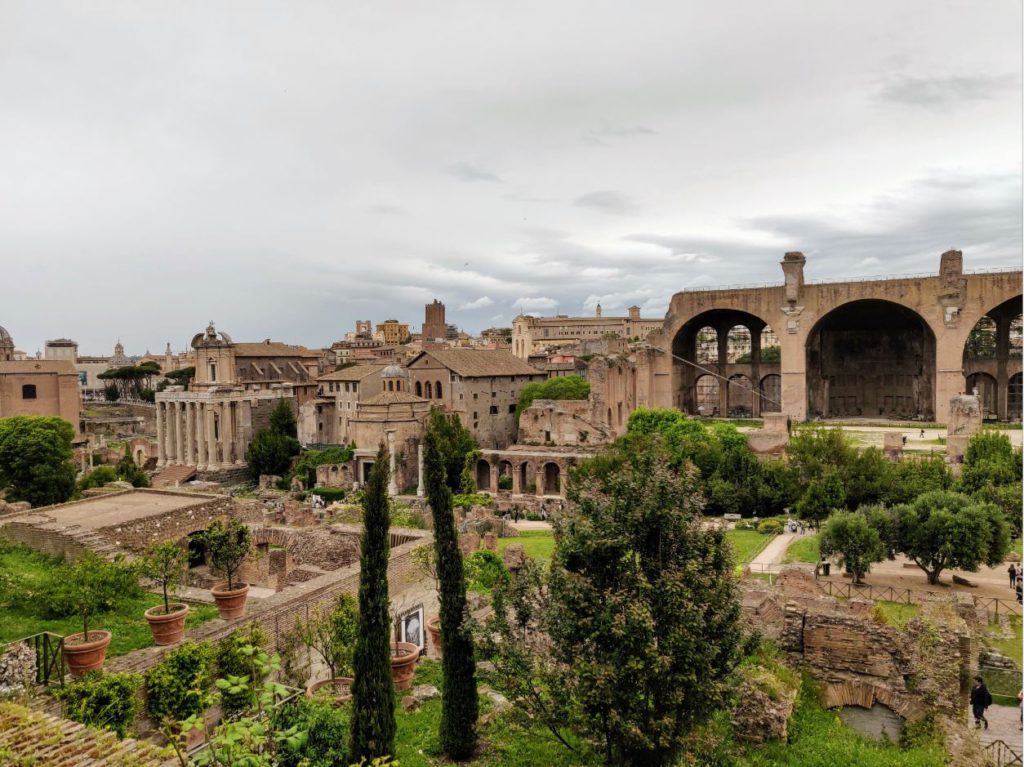 This might not be on top of your list since it does not have the same glamorous status as the Colosseum. The Roman forum and the palatine hill are inside the same premise, just next to the Colosseum.
You must visit them if you are there already. It is the birthplace of the Roman Empire. You can find the oldest buildings from the Roman dynasty here.
Once home to the most affluent of Roman society is now left to ruins damaged by earthquakes and thieves. But you climb a little on the Palatine hill and you will see all the ruins of an ancient city of now diminished glory. You will be looking at something built at the beginning of civilization. How cool is that?
And once you keep climbing to the buildings on the Palatine Hill, you will find fountains and terrace gardens known as Farnese Gardens with each level. I think that was particularly the highlight of the place for me. We found some lemon trees and water fountains around and a charming place to relax.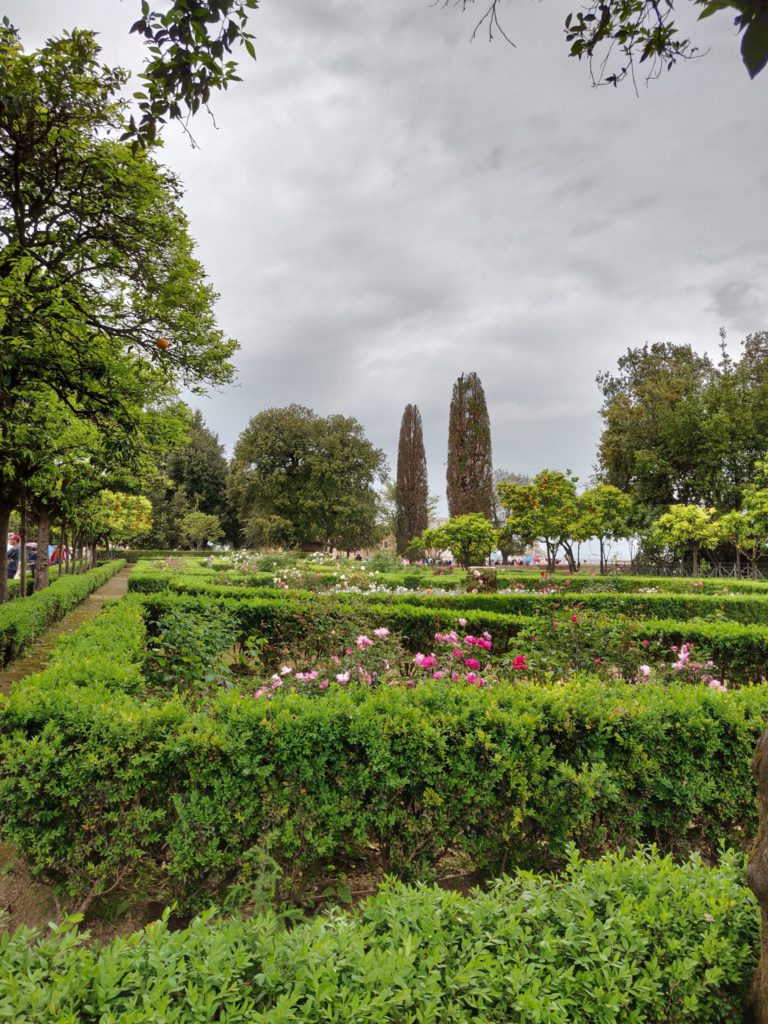 Trevi Fountain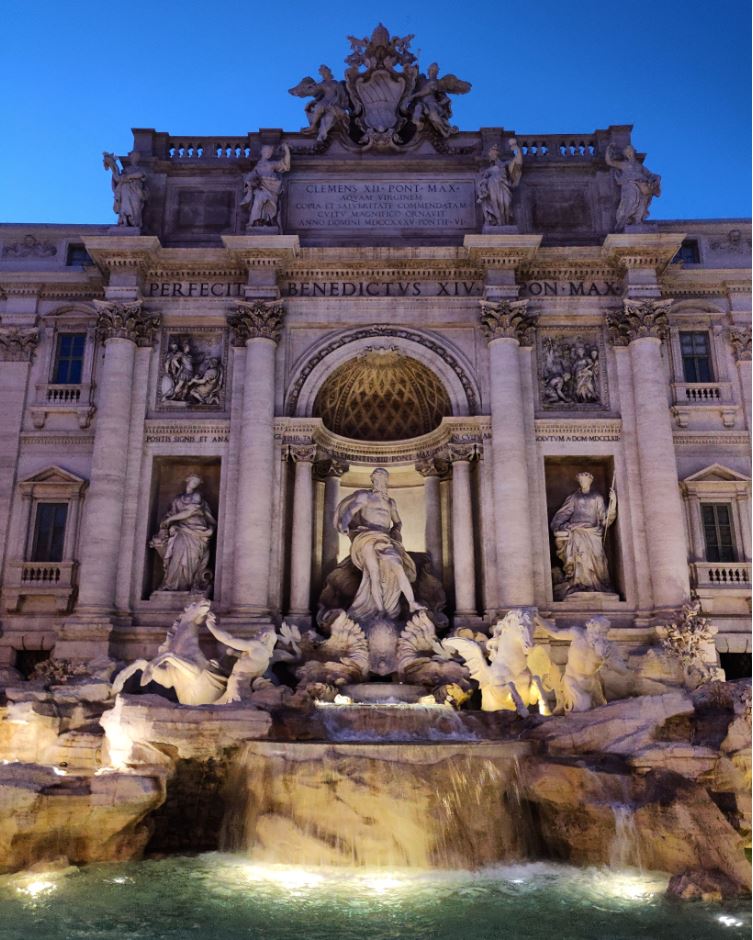 This one is my favourite in Rome. It is a really fancy composition of statues which seem like a part of a story with water flowing around. What makes it so unique is that it is a part of the city now. And the Romans left it for the public to enjoy for free.
Like all other places, you will see it packed with tourists and maybe a few locals. But these places are just so beautiful that making your way into the crowd and waiting on the sidelines to take a perfect photo. It is really worth it.
As a tradition, if you throw a coin in the fountain with your right hand over your left shoulder, it will bring you good luck and back to Rome. So, if you like Rome so much, go ahead. You can also help a few people in the process since all those coins go into a donation.
Pantheon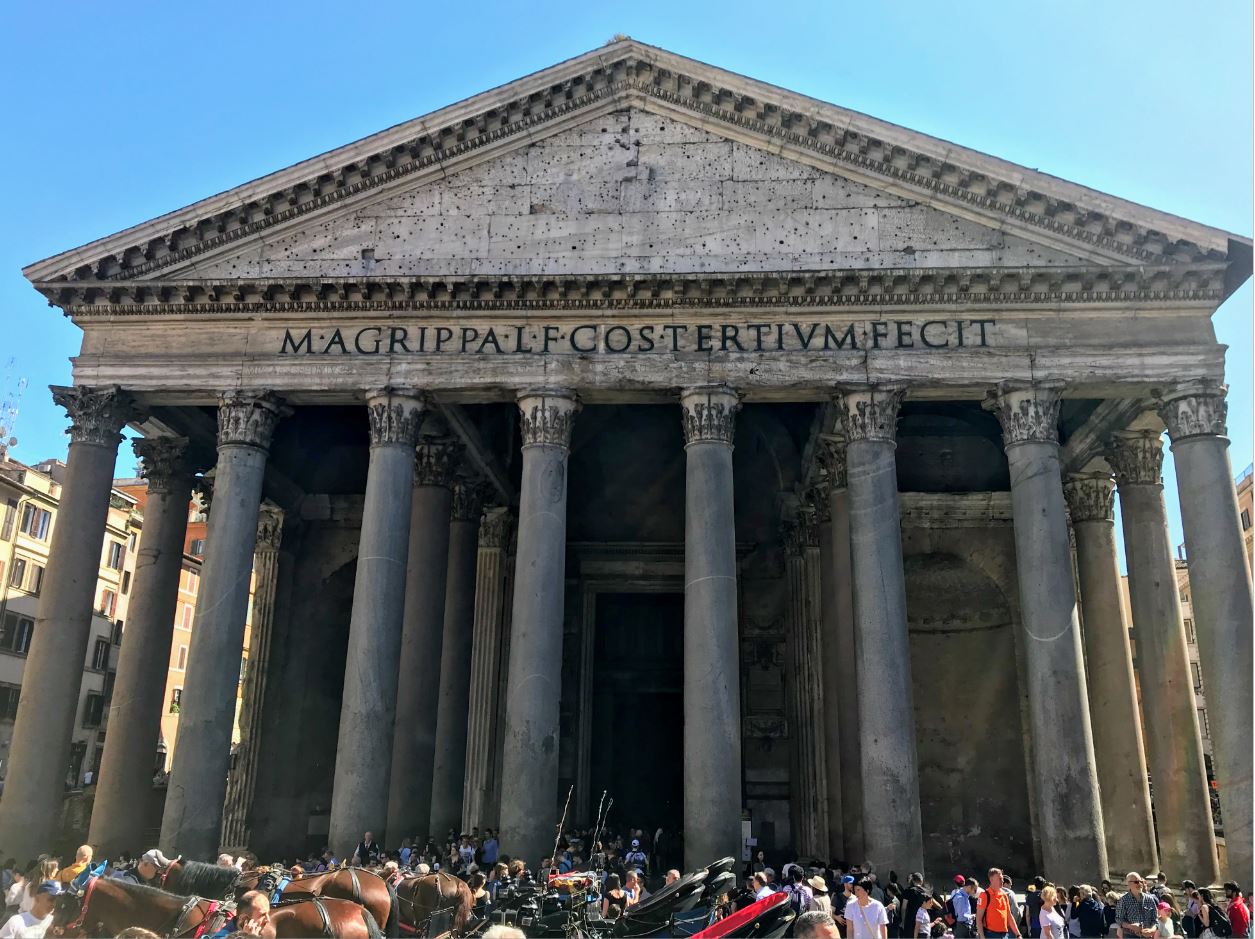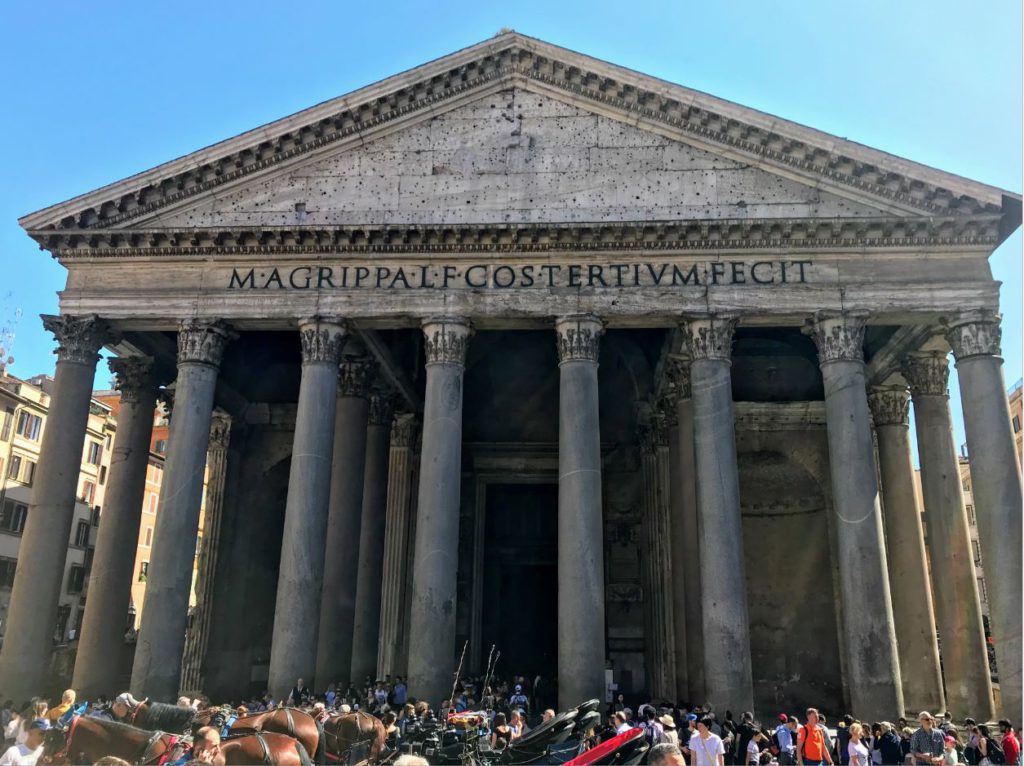 Romans are generous and they have developed their city like an open-air museum. Where else will you be walking on the street and suddenly a piazza opens up with a huge Pantheon in the middle, Where? Again, the best part is there is no entry fee for it.
But then that's where the party ends since the line to see Panthenon is long. And groaning over it will not get you anywhere since others are doing the same looking at you.
It is always worth visiting the inside of any of these places in Rome. But in case you want to avoid joining the long lines, you can always sit at one of the restaurants with a view of the Pantheon. Eat a hearty meal instead. Cuperto (additional Service charge) will be applicable though.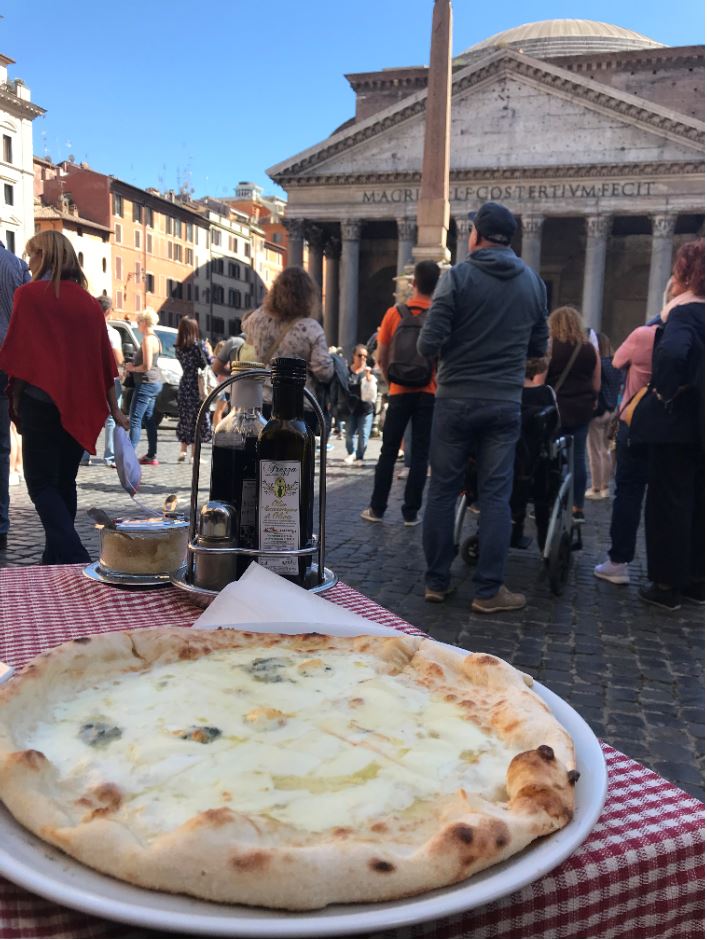 Spanish Steps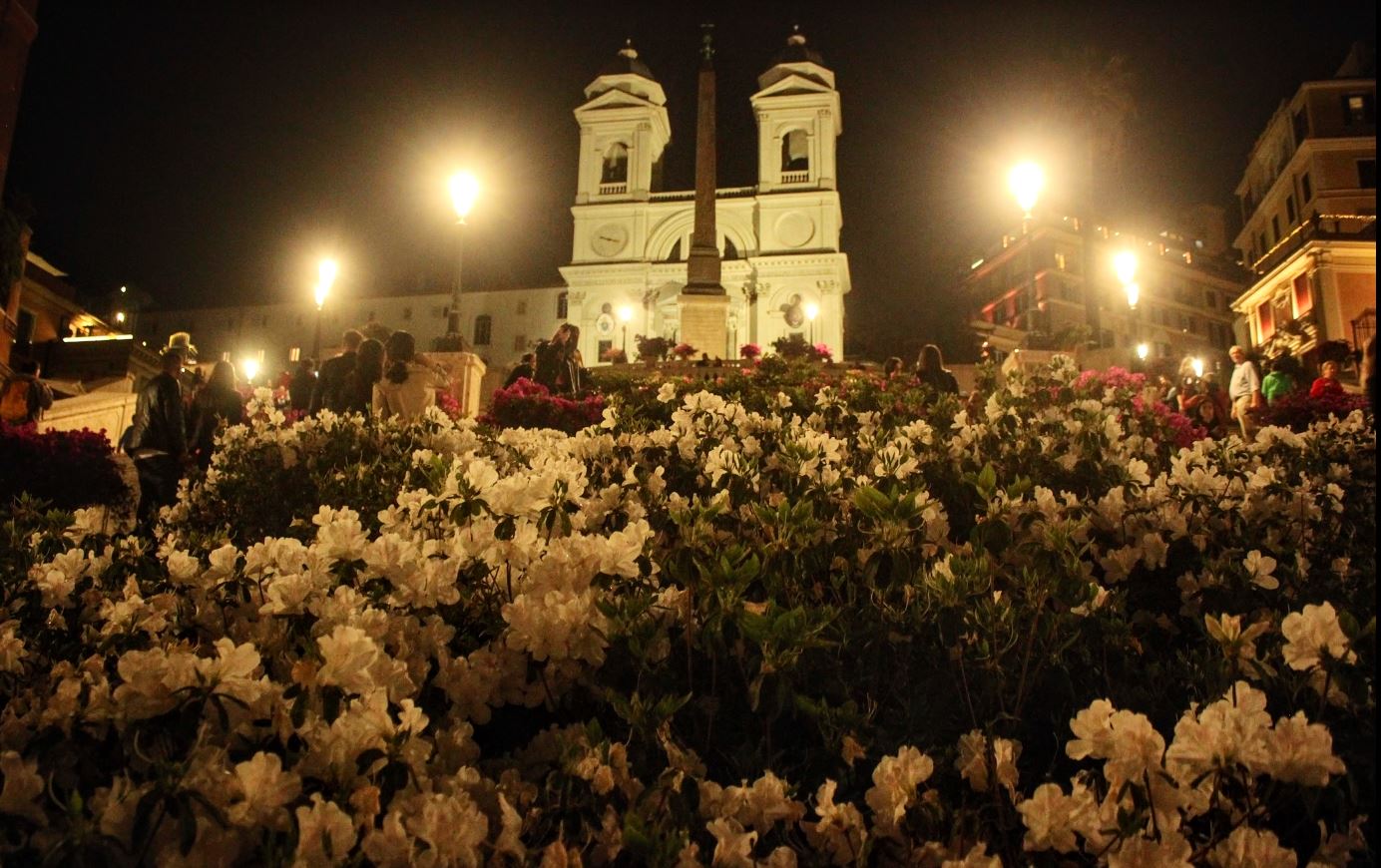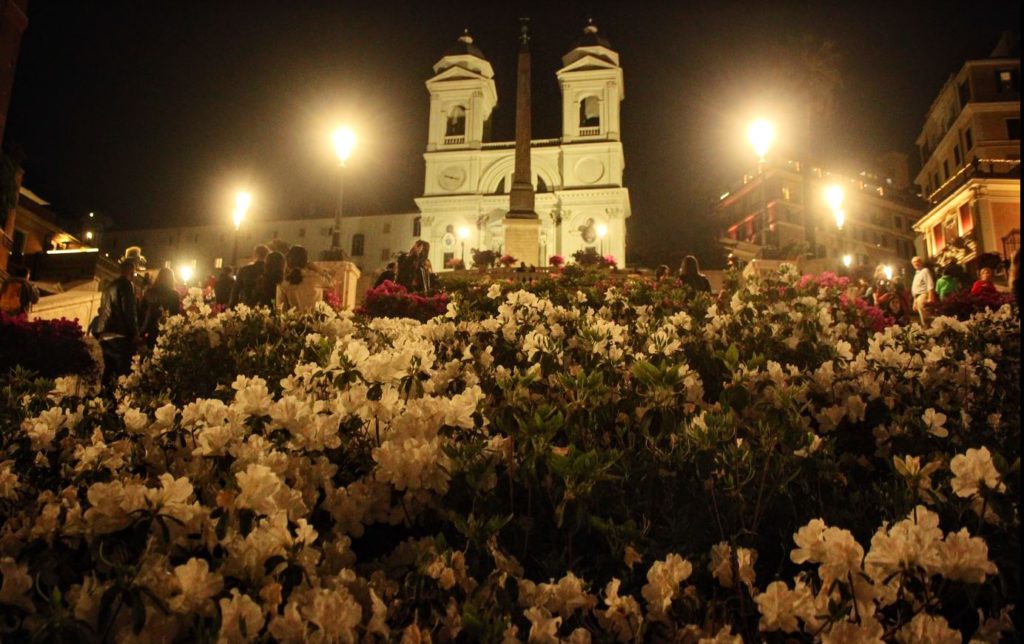 Now you can really pick up why some places are popular and then there are some which may leave you perplexed. Spanish steps are well… just steps with a lot of history behind them.
We visited the place at night and found it buzzing and lively with people around hanging out with friends and family. There may be a few loners with a beer. But a few artists playing some music on the guitar gave them some really good company.
The steps were decorated with bougainvillaea and that was the highlight for me for the place. There were pink and white flowers all over the place. There is also a lovely fountain at the base of the steps. Makes are a really scenic place to chill, that too for free!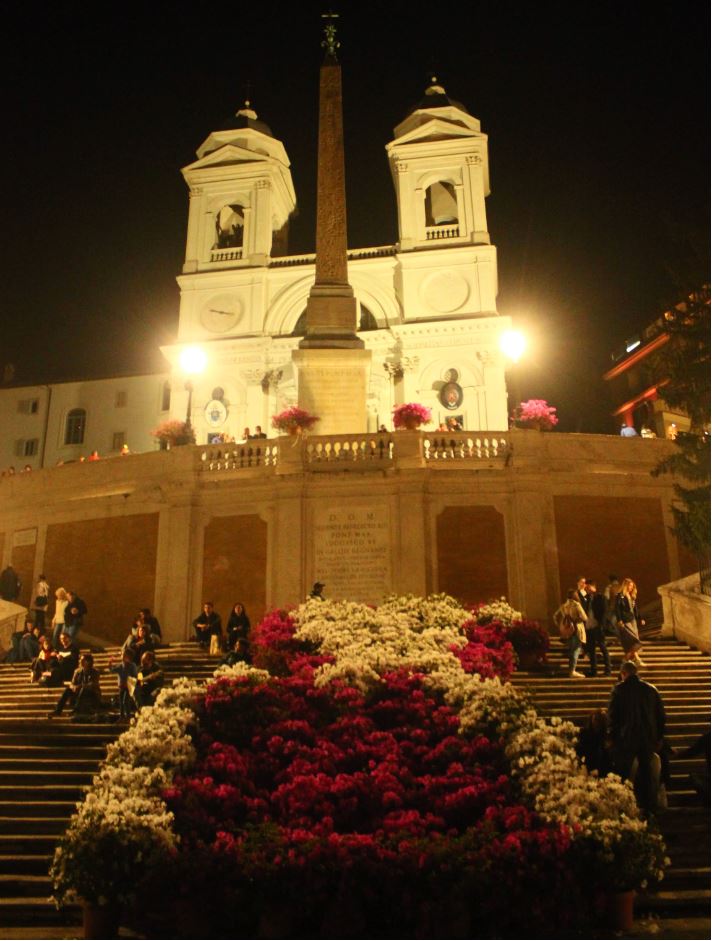 Piazza Navona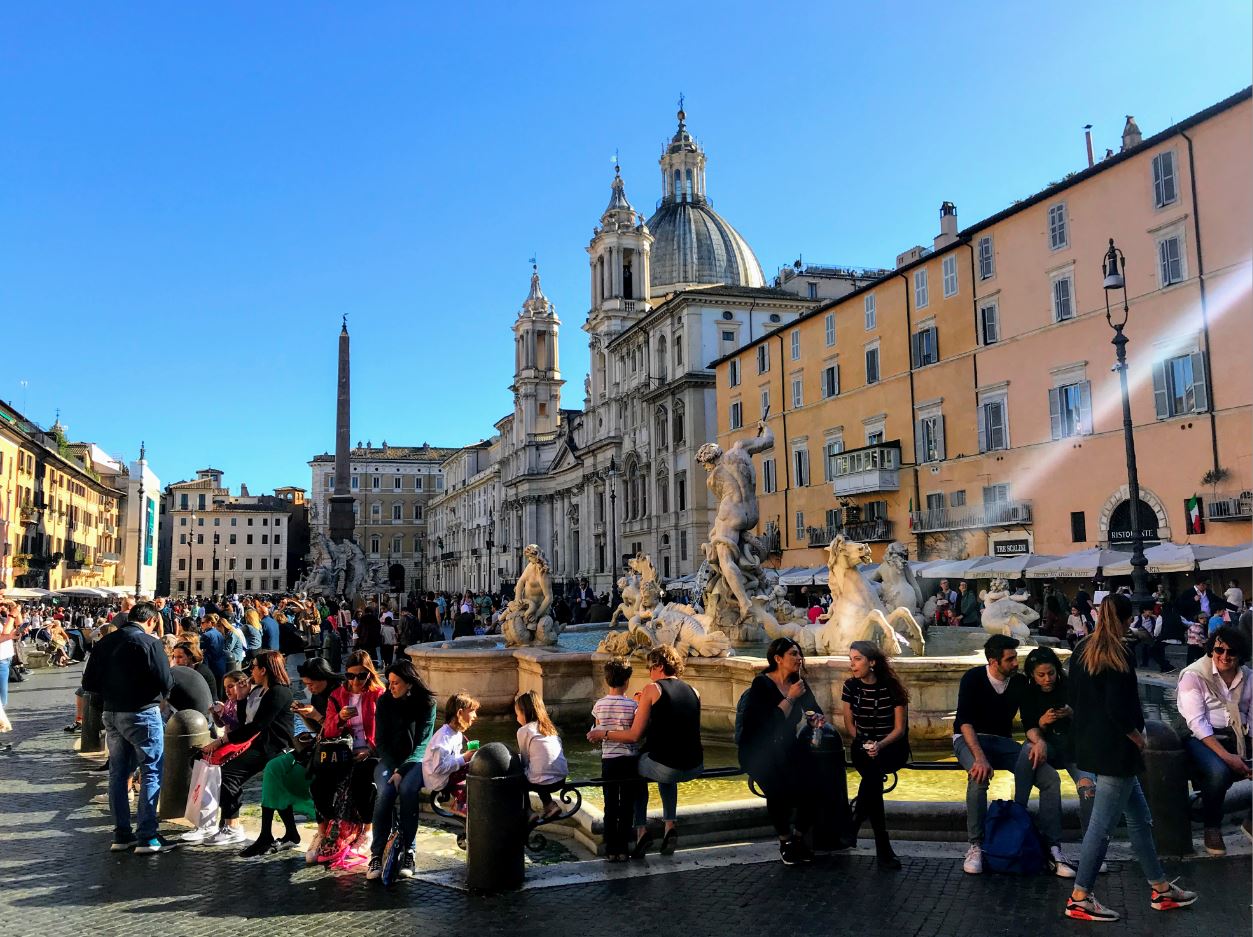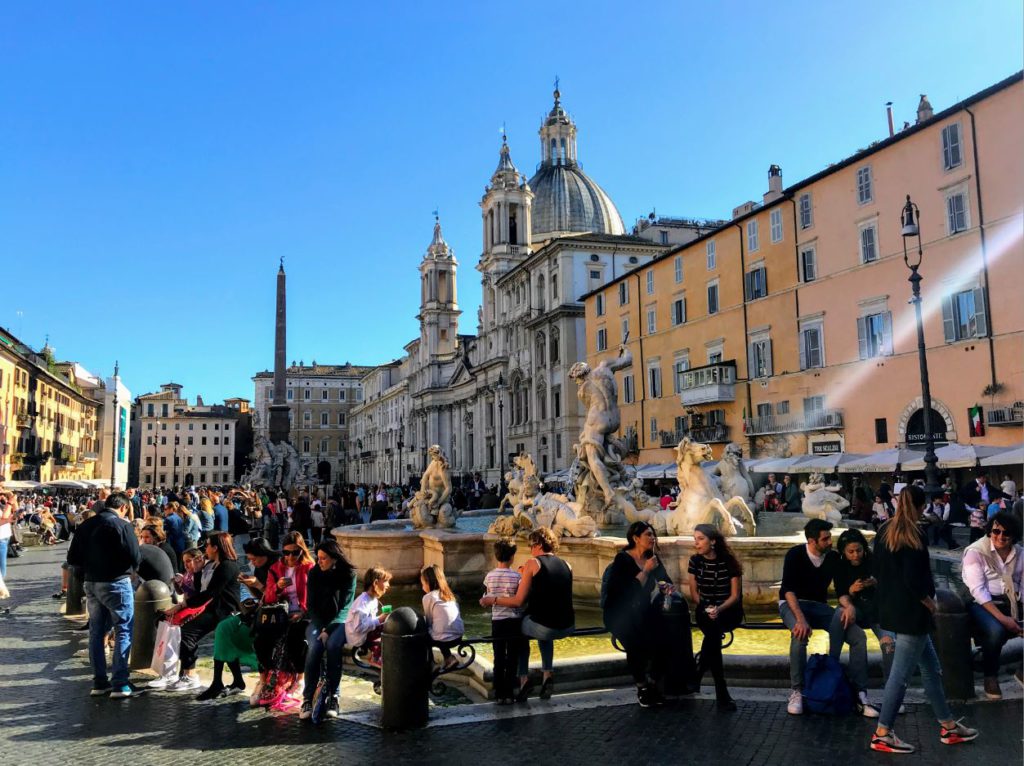 Although it was always on the list, this was particularly suggested our host at our Airbnb go check it out since it was absolutely gorgeous. But we were a little surprised to find nothing extraordinary.
We were looking at the wrong place. The beauty of the Piazza is not just in the buildings here but in the atmosphere. You will feel it once you spend a little time here.
People from all over the city come here as a meeting place with friends with quite a number of open restaurants around.
You can spend an hour around watching people, watching pigeons, watching random artists, watching buildings and watching people again. It is more of something to be felt. Grab a gelato if you don't have much to and sit next to the fountain to devour it clean.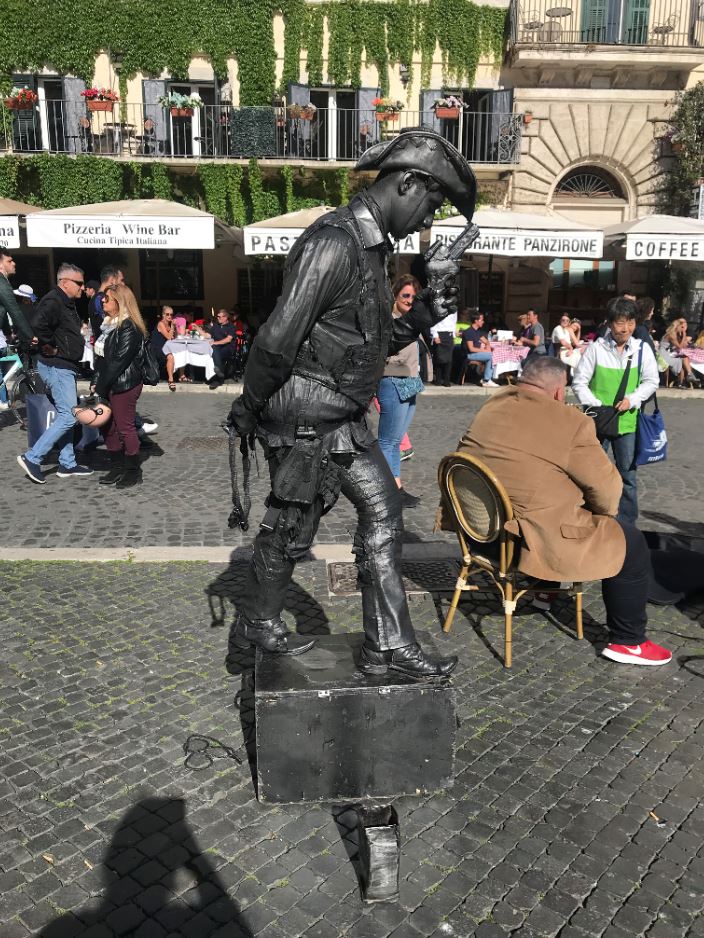 Vatican City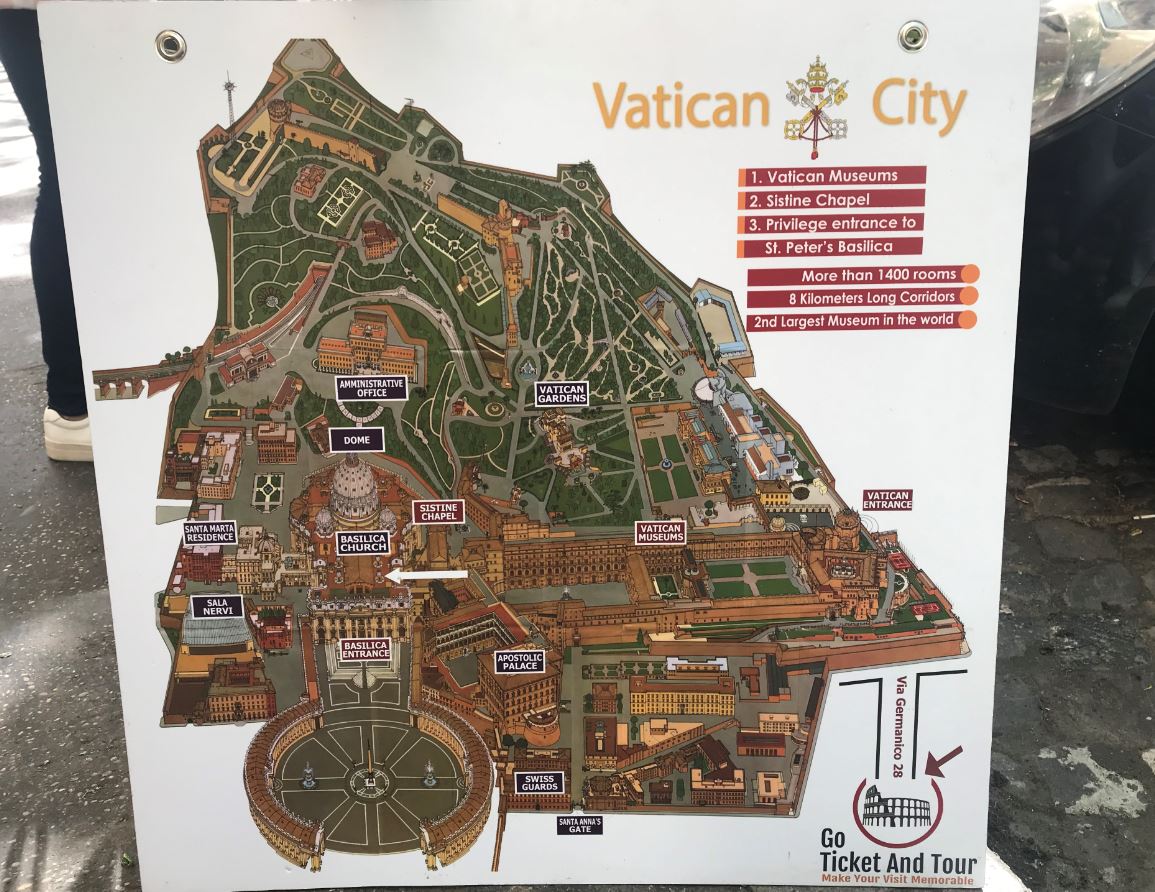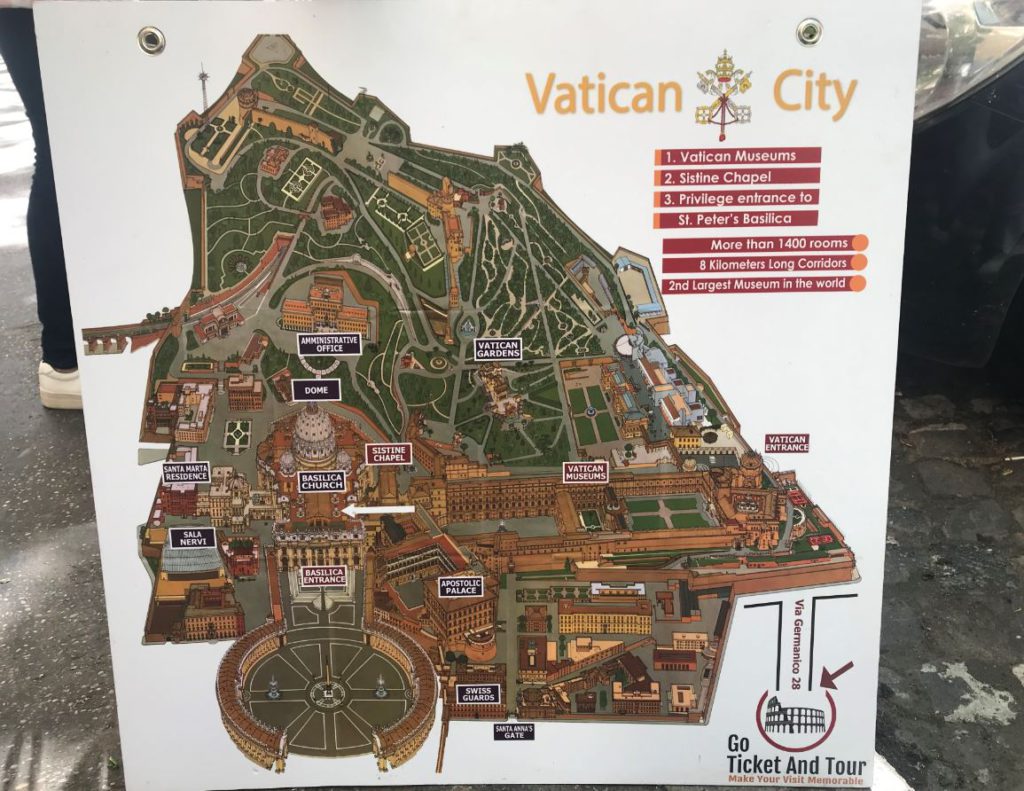 While you must be aware of what the Vatican is and why is it famous, sometimes the question is what is there to see at the Vatican?
Vatican City is the smallest country in the world. It is mostly termed as a state and seat to the catholic papacy, the Pope. It plays a huge significance in the world. They have reigned a large part of the world in shadows until recently.
The Vatican City museums and Basilica are the most lavish, ornamented and opulent places of all time. There are rooms full of sculptures and painting from the most famous artists in the world, a never-ending ceiling with fresco paintings with biblical scenes and precious artefacts from all over the world.
After all, at some point in time, the pope was a more powerful person in the world than any kingdom you could think of.
Vatican Museum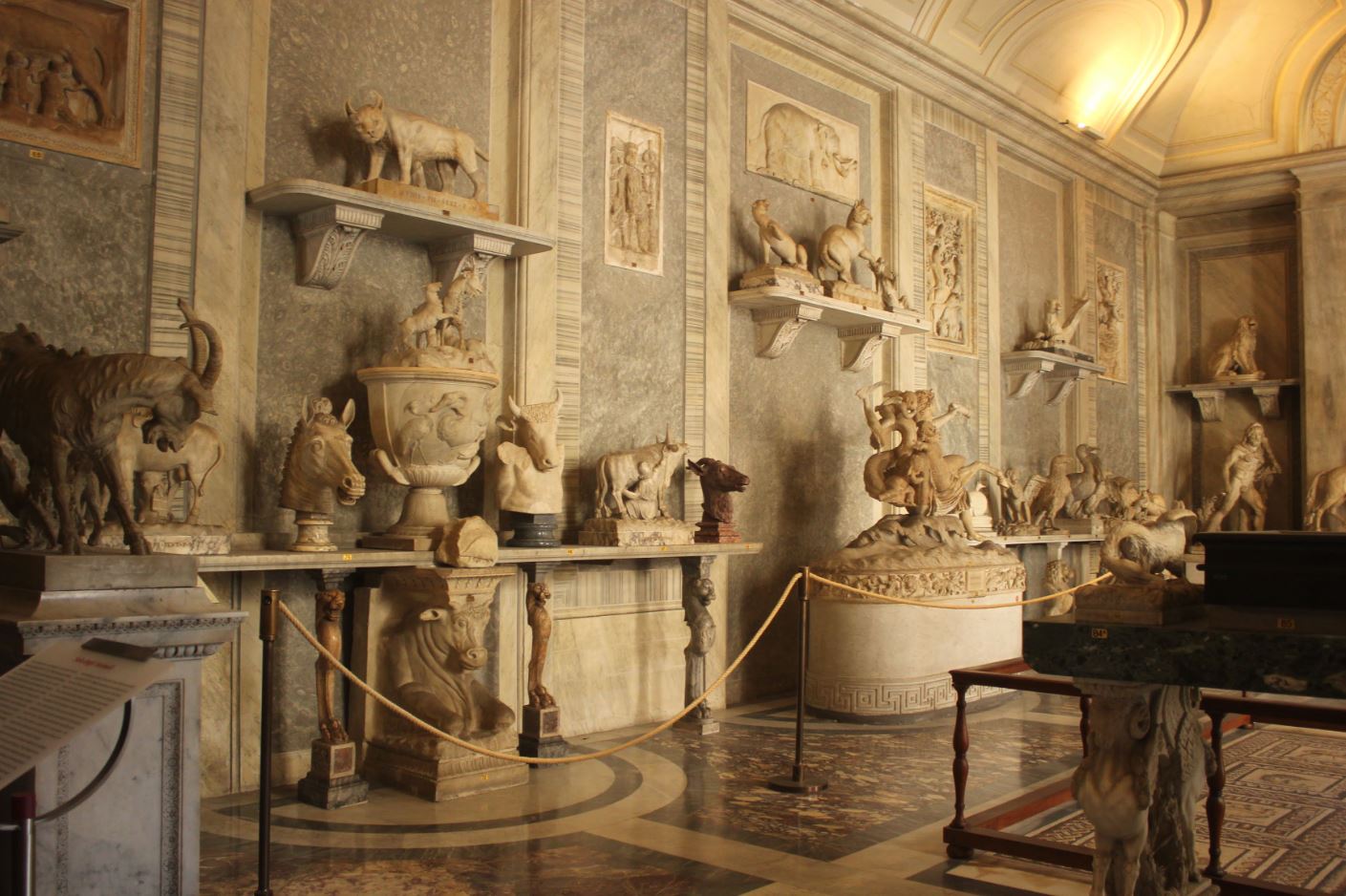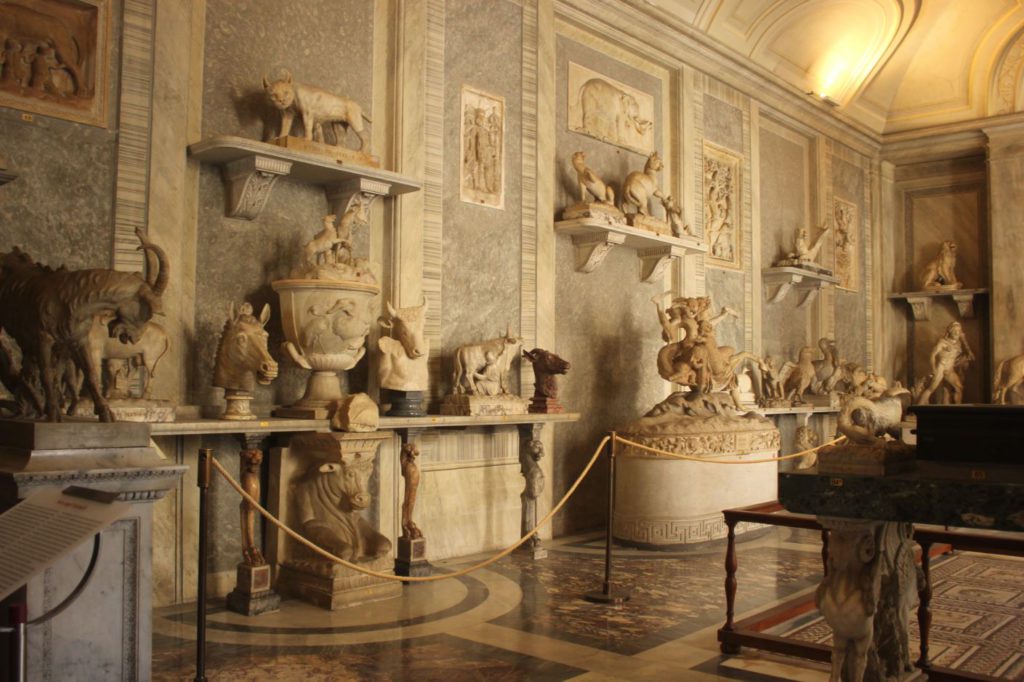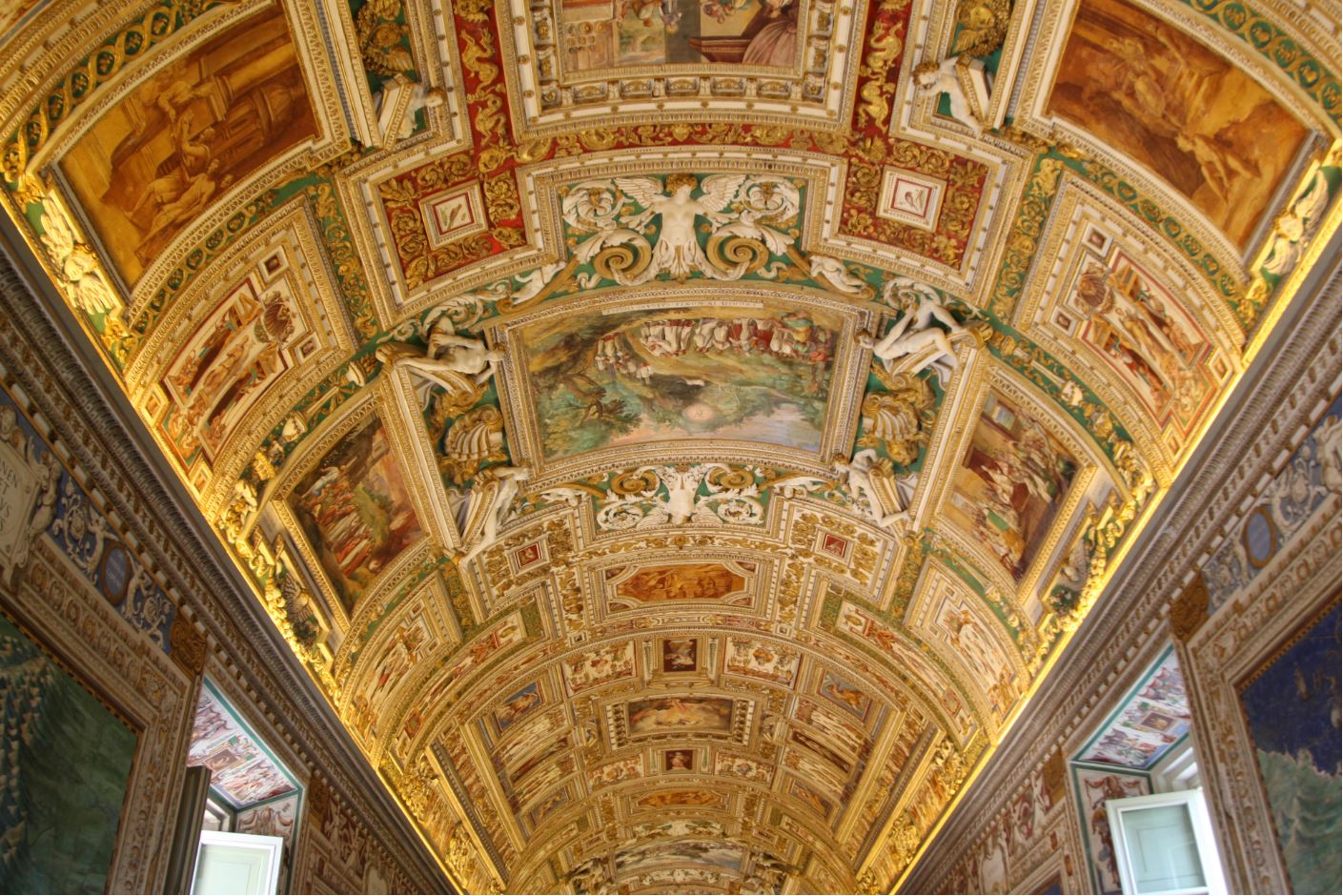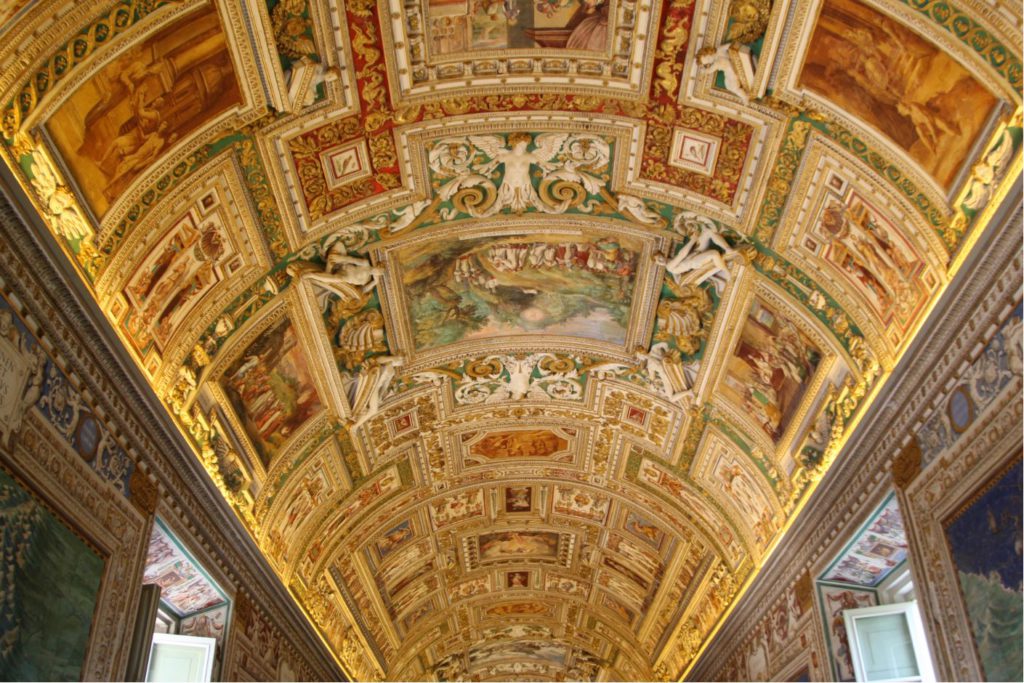 A walk through Vatican museums will give you a peek in history. There are tapestries adorned with maps made during the period of colonization where new lands were explored and documented, ornamented ceilings with sculptures. The tourist crowd would be trying to get the best shot of anything.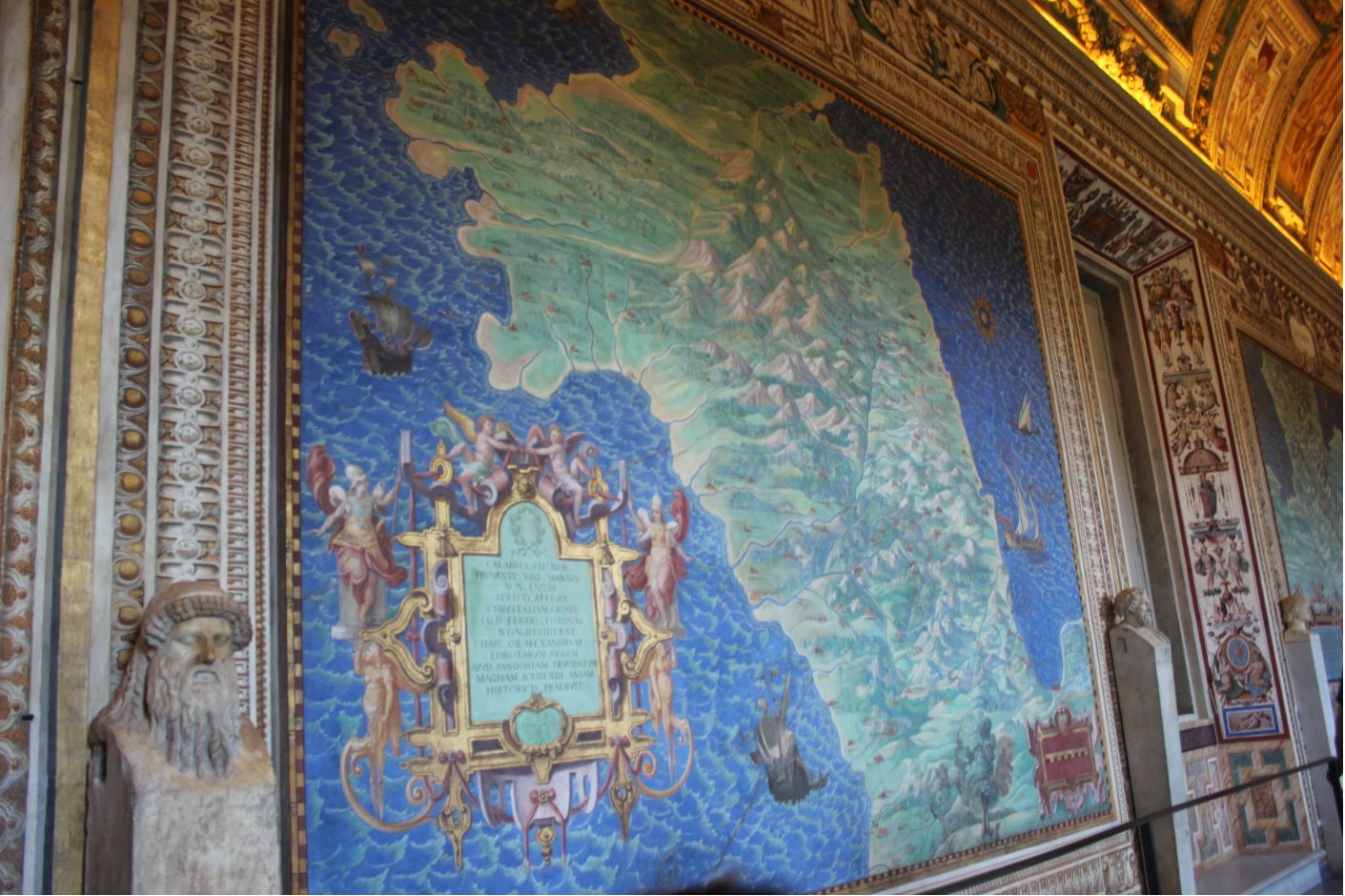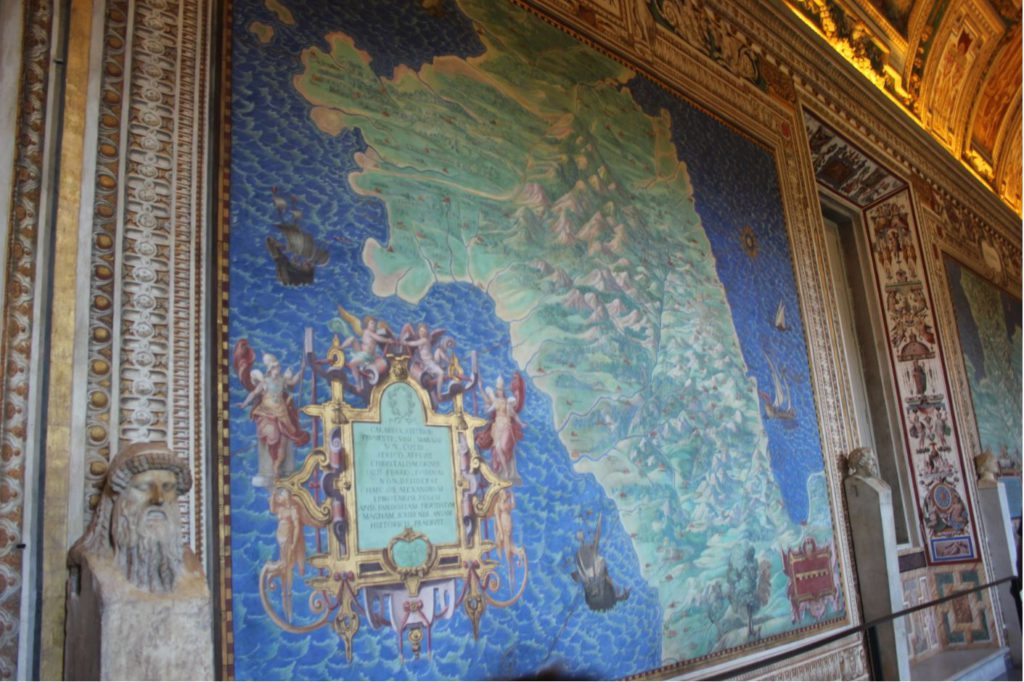 Sistine Chapel
Once you finish the tour of the museum, you will enter the Sistine Chapel. You are not allowed to take photographs in the chapel and will get a short period to see the chapel if you enter in a group.
Although your guide will definitely take you through the meaning of the frescoes on the ceilings and the history behind them beforehand. Pay attention when they do. You will feel a sense of awe but the crowd may deflate your excitement a little because it is usually jam-packed.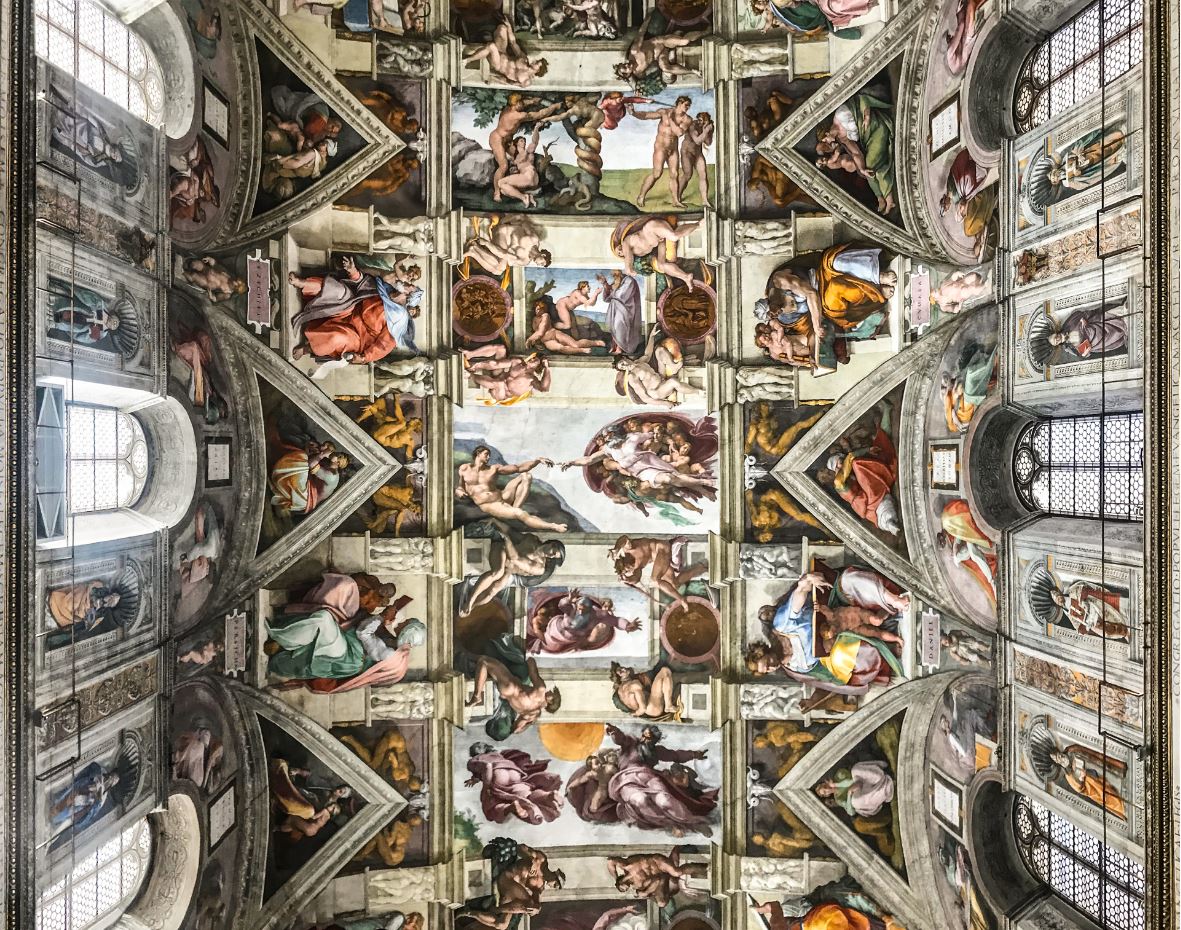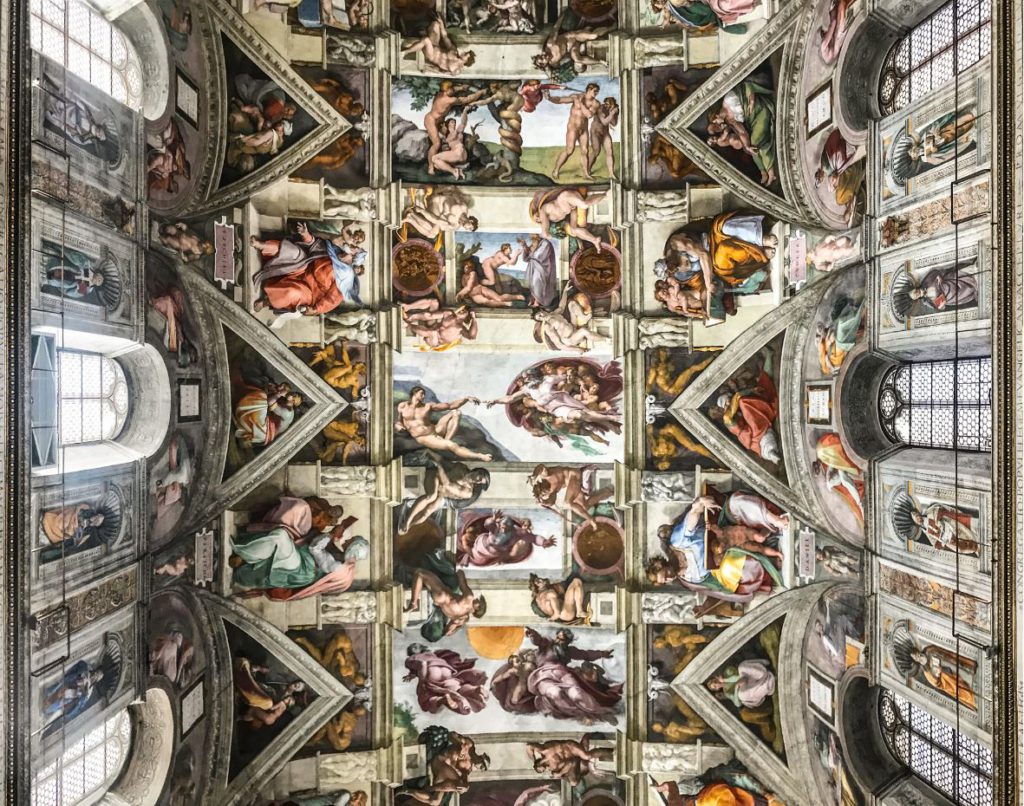 St. Peter's Basilica
The last stop is St. Peter's Basilica which is free of cost and open to the public. It is the epitome of grandeur and is the world's largest Basilica in the world. You can also go up the stairs to the dome to get a view of St Peter's square. But it will cost you an additional €6. Spend some time here and then some on the square.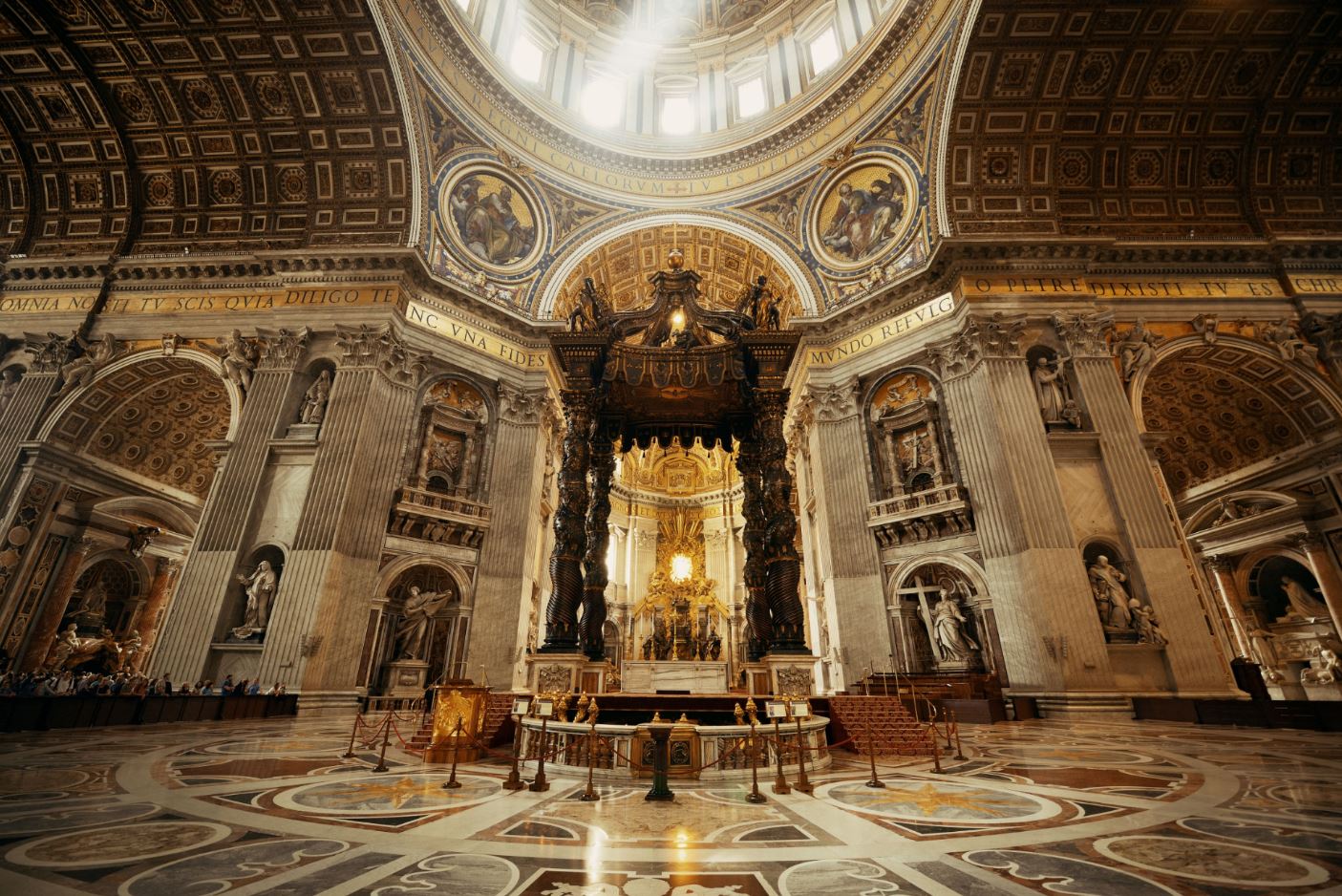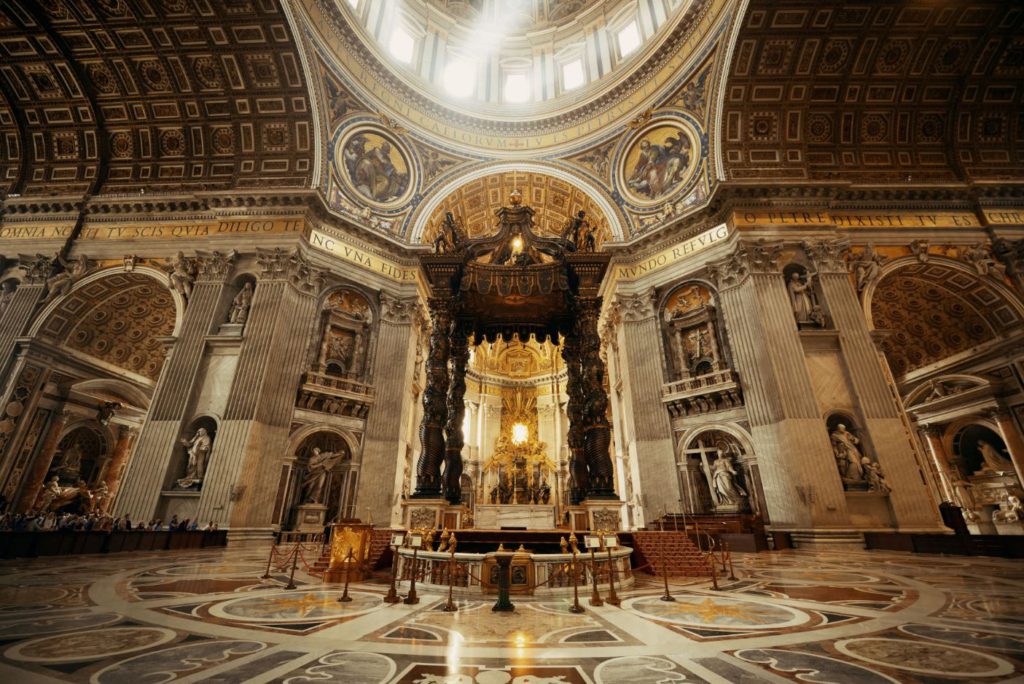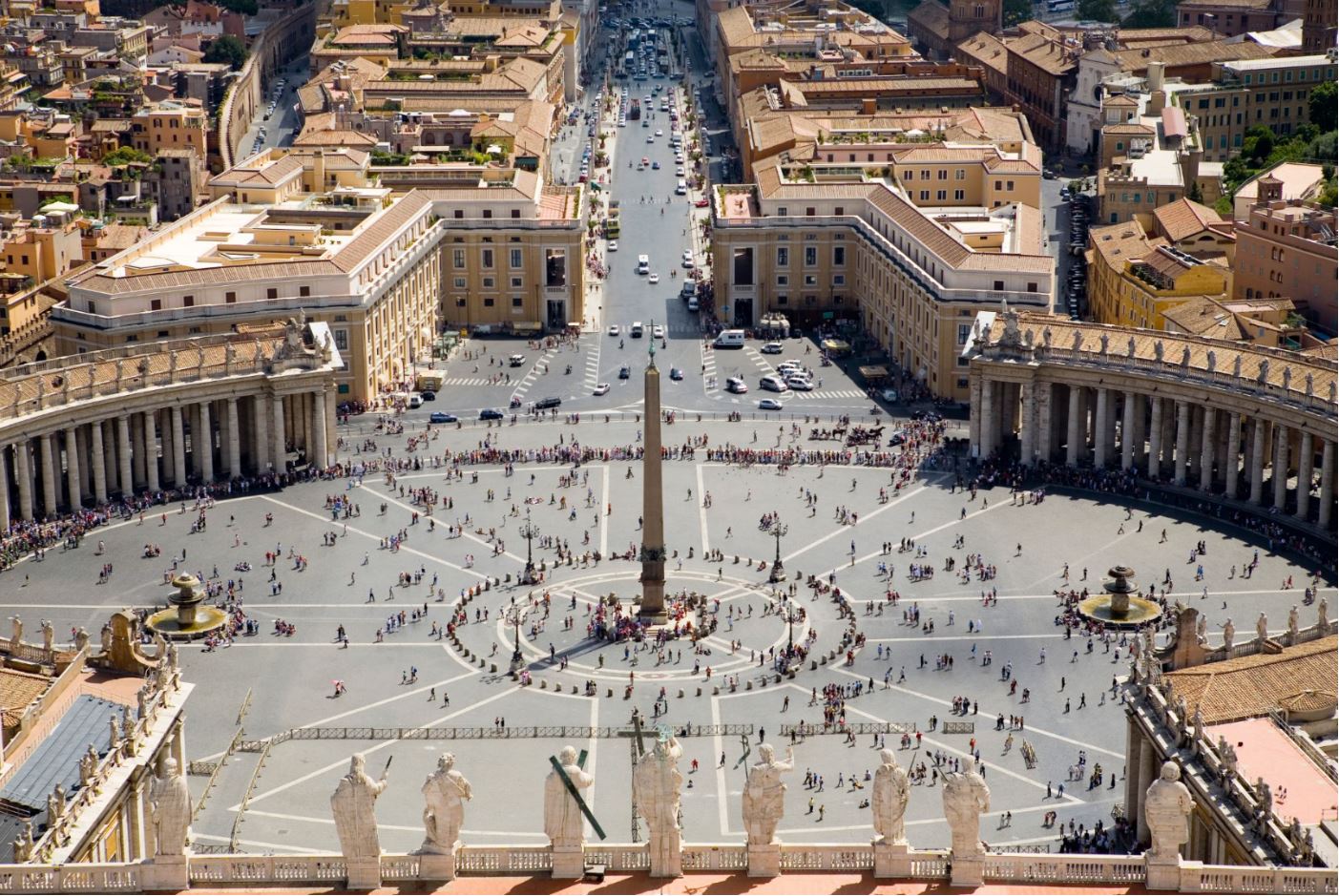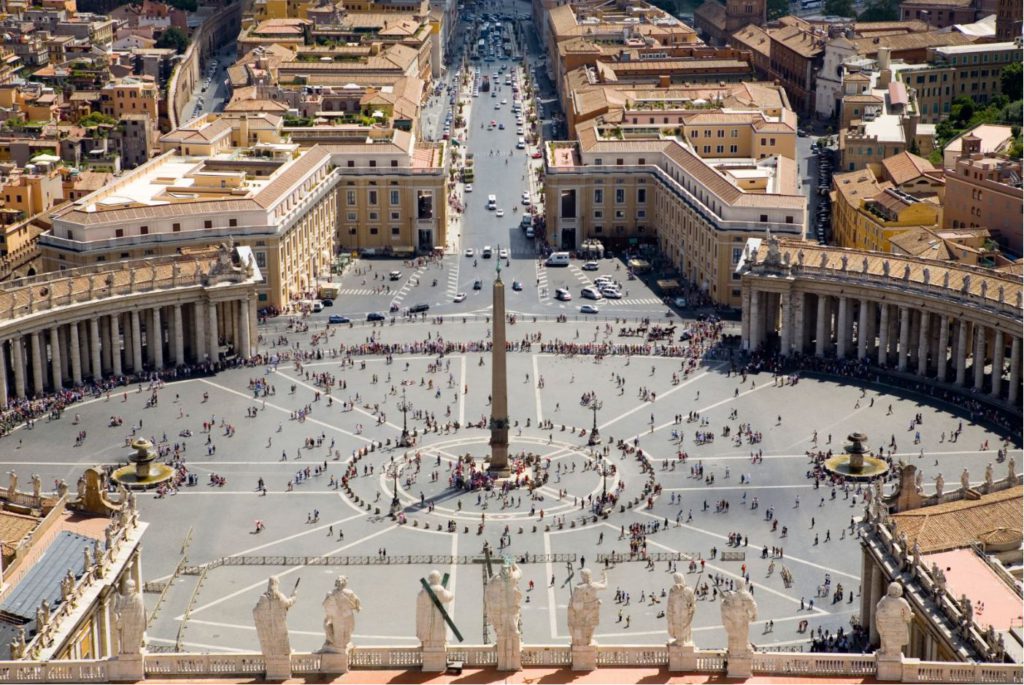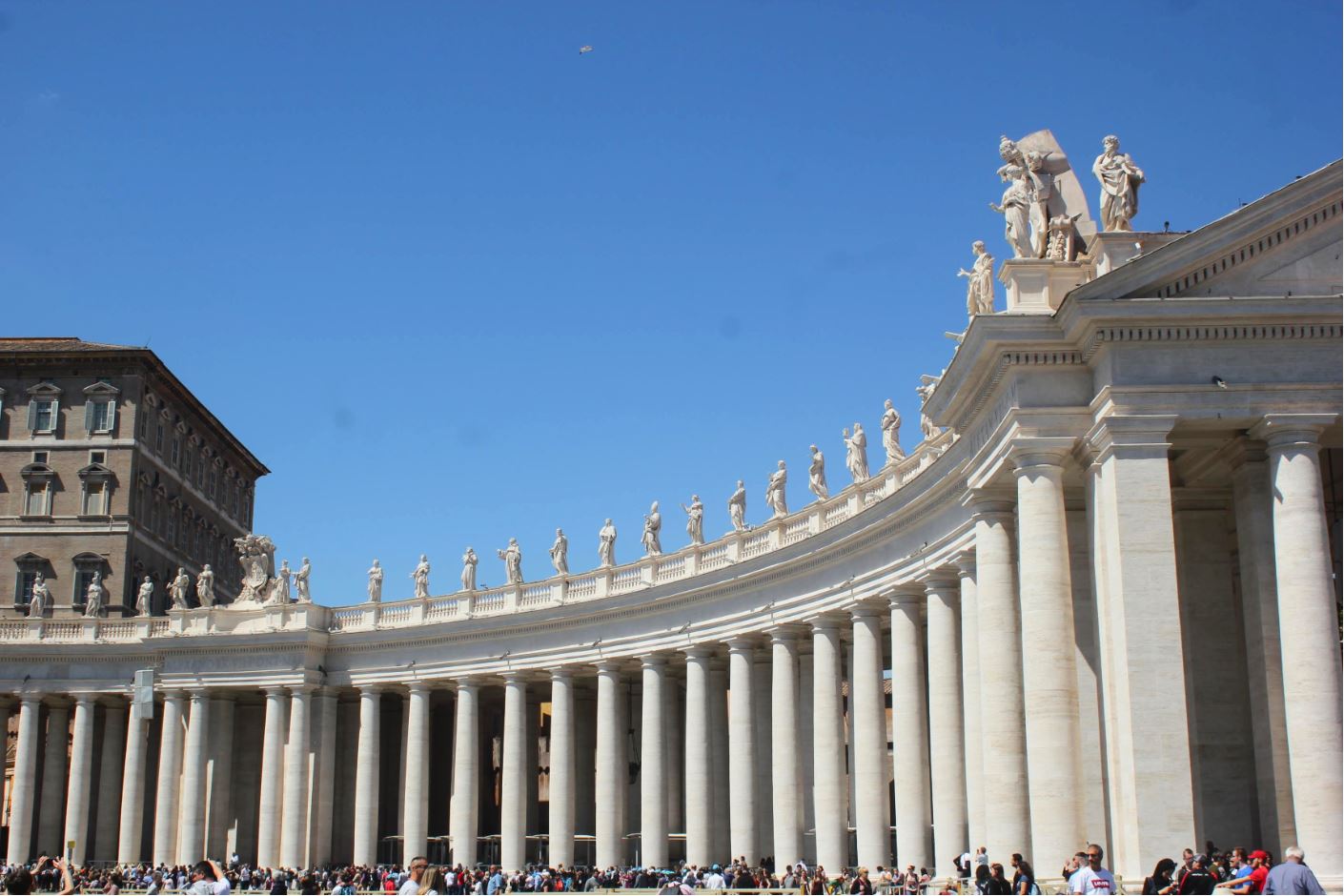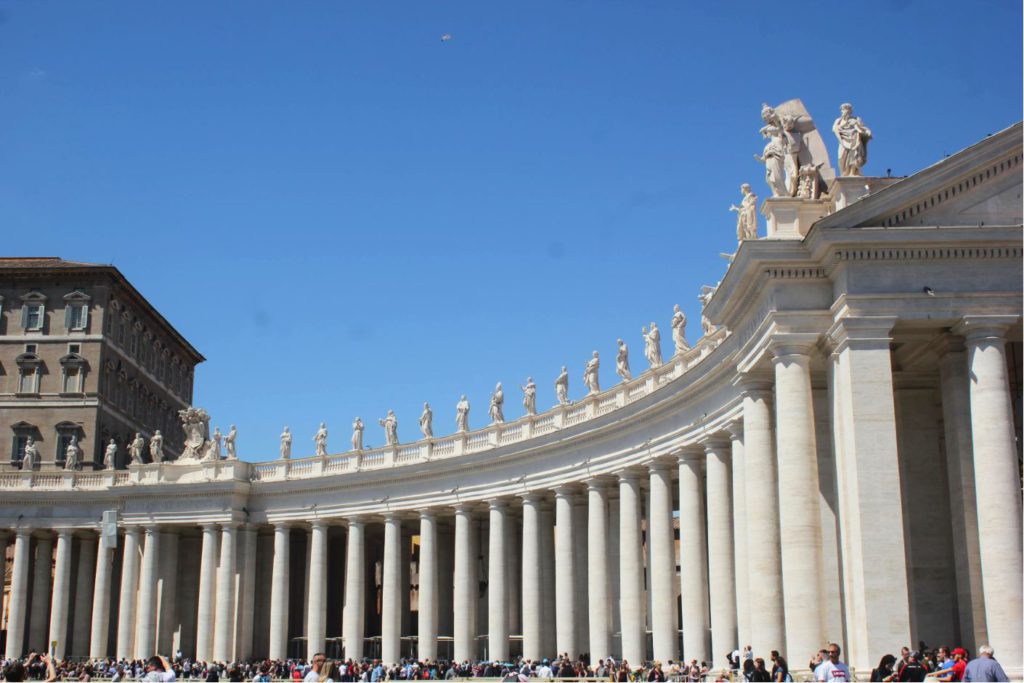 The main church opens up to both sides in a series of pillars with sculptures on top of them in perfect symmetry. If you have seen the movie 'Angels and Demons', the trip to the Vatican will give you some serious goosebumps.
If you are planning to go to the Vatican, I will suggest you should avoid weekends, especially Sundays. Also, the Vatican has free entry to its museums and Sistine Chapel on the last Sunday of every month.
While it is a great tip for backpackers on a budget, it gets really crowded. Be ready to wait up in lines for hours. If you want to enjoy the place is more peace you should join the first tour of the day.
You can buy the tickets on their official website but I found it more expensive. Instead, I got a better deal here with a guided tour and good reviews. Note that this does not include the ticket to the top of the dome at St. Peter's Basilica.
What Else To Do
Apart from these, there are many more places to see in Rome but that depends on how much time you have. But if you have time you must take a walking tour of the street markets in Rome and shop like a local.
It will give you a sense of the local produce, fresh vegetables available, and the local cheese and wine sold at wholesale prices. You can also take a guided tour in this case.
We met some friends and learned that they were taking a pasta making class with an Italian chef that day and I think that's another great idea to spend time in Rome and understand their local cuisine.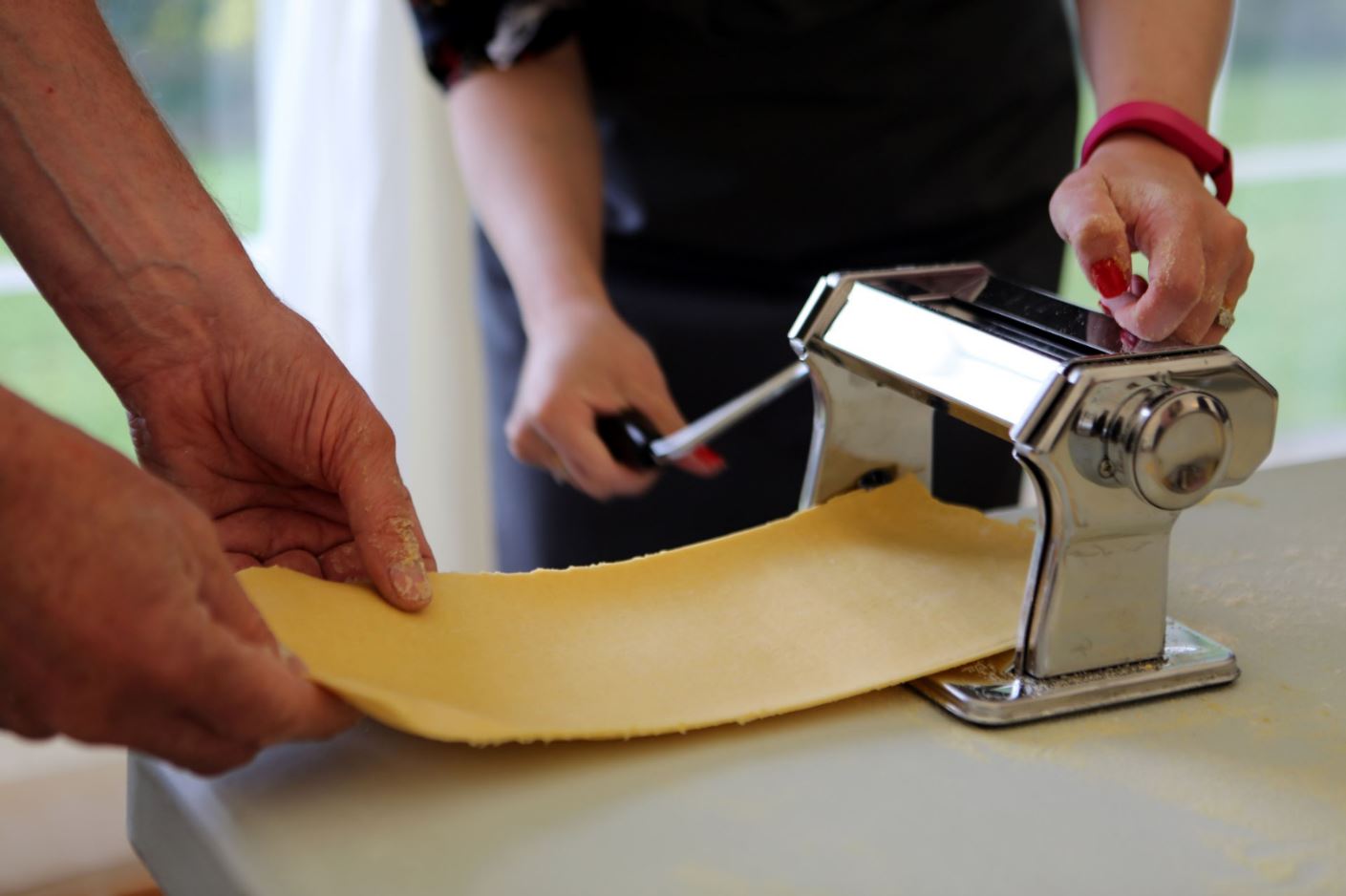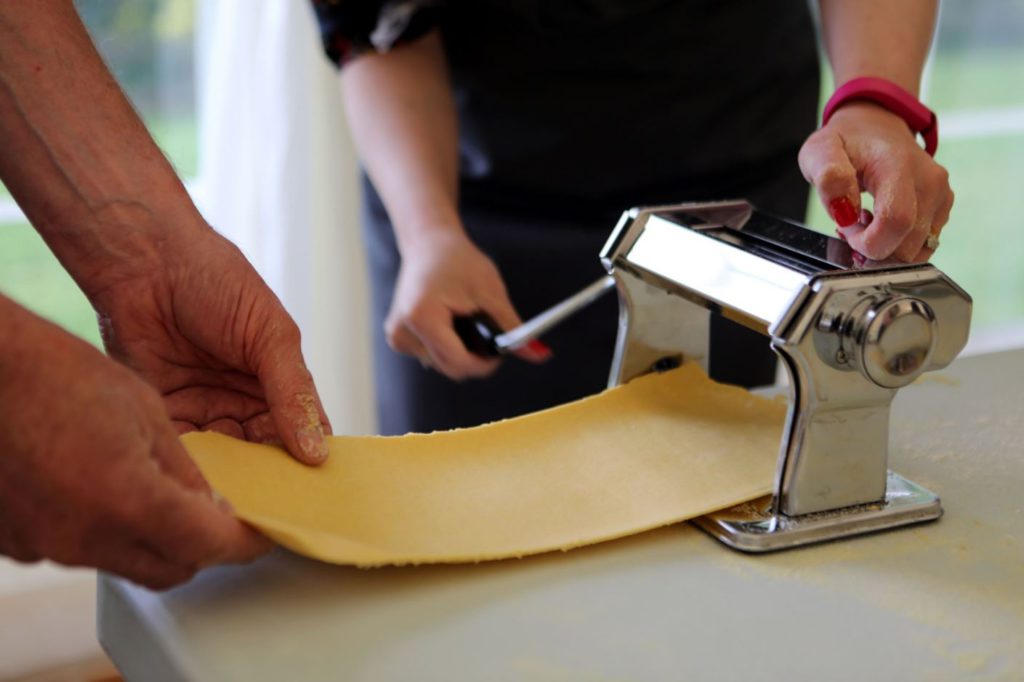 Where to Stay in Rome
If you are travelling for Rome for the first time and want to cover a lot in a short span of time, you should look at staying near the historic center. You will spend far less time travelling that way. Monti is a great neighbourhood for it.
In case you want something more chic with a bustling nightlife and a younger crowd, Trastevere. Expats and bohemians have a deep impact on this neighbourhood's culture. Other popular areas are Pigneto and Prati. Avoid the area around termini. It can be a bit shady at times.
Here are some of the popular stays that I found during my research.
Hostels: YellowSquare Rome, The Beehive, Sandy Hostel
Things To Take Care
While Rome is not known for heinous crimes, people have come across petty thievery and pickpocketing. Make sure that you fasten your passport, money, and valuables tightly with your body.
If you are using a wallet, keep it in your front pocket. If you are using a sling bag, make sure the valuables are in the inside pocket. Don't keep your valuables in a backpack which is easily accessible.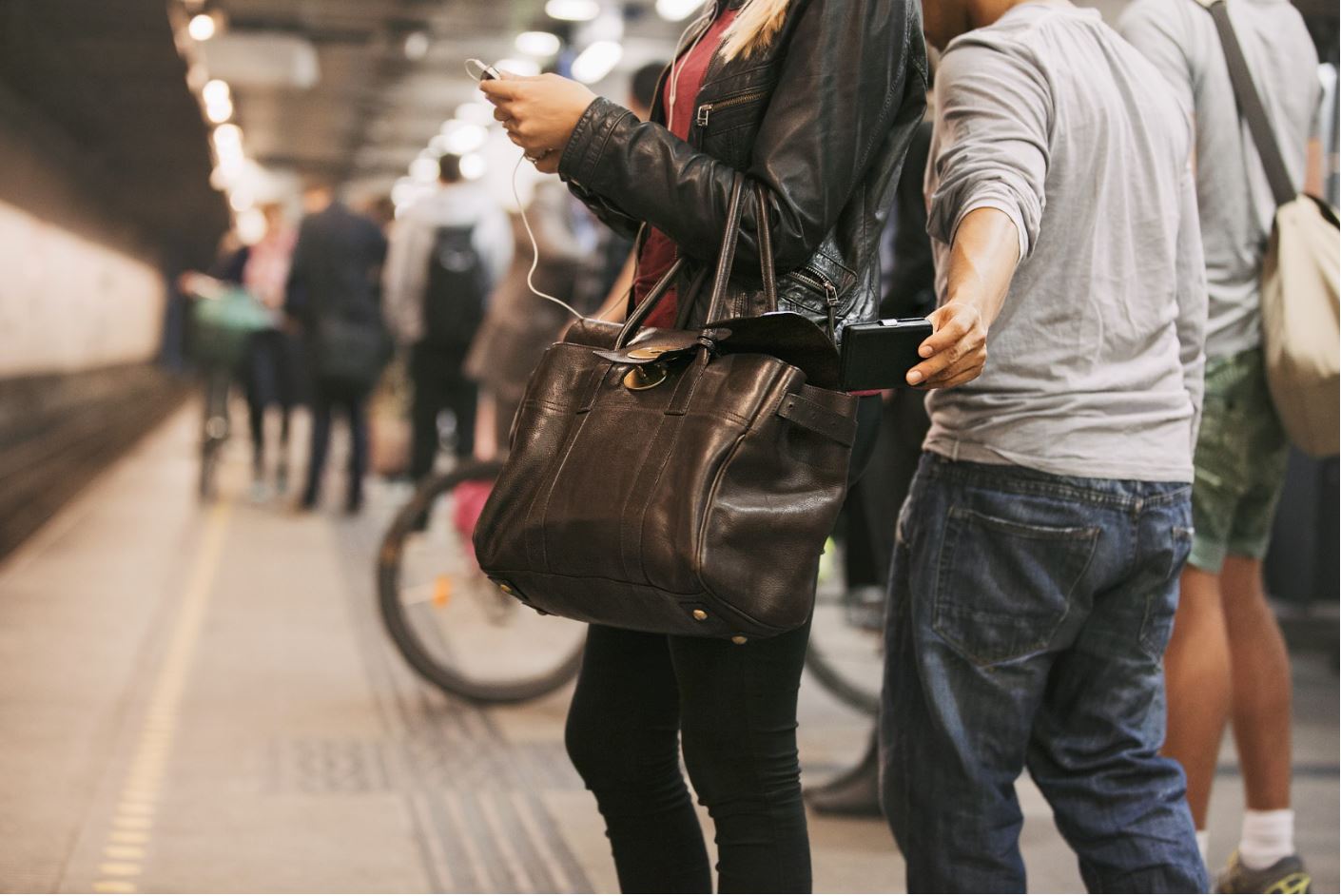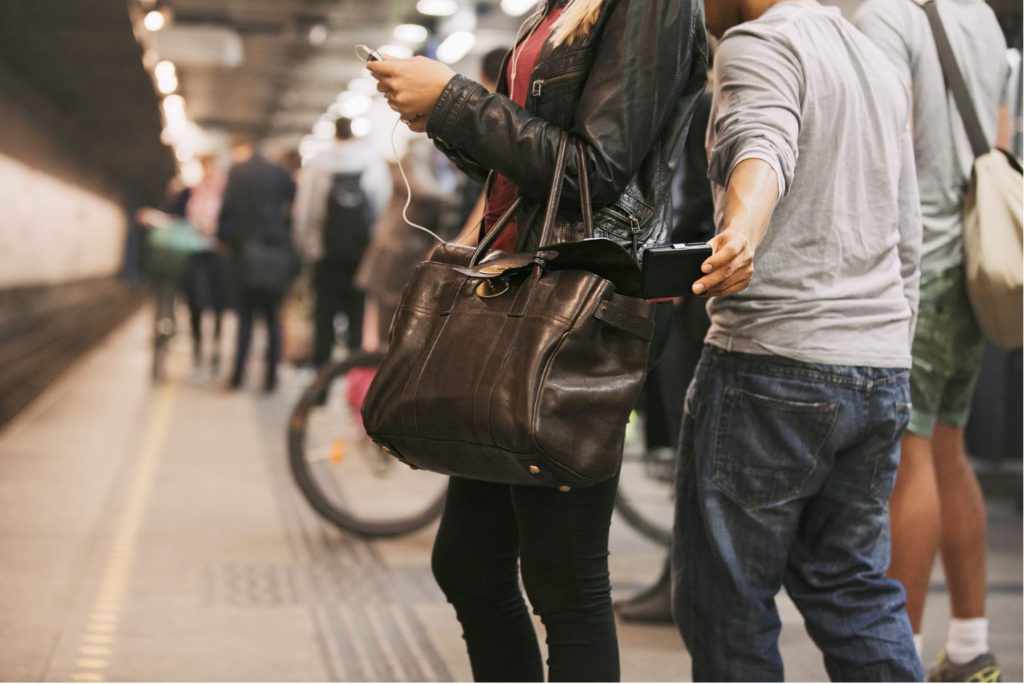 Eating street-side food should not worry you. But if you are vegetarian or a vegan double-checks with any hotel and vendor if they had meat in the dish. Meat can range from chicken to pork and beef which is a common part of the local diet. But vegetarian options are usually very easy to find.
Restaurants near tourist places will usually be more expensive. So keep an eye on the menu (which is on display outside all restaurants) along with the prices. Then choose how much would you like to spend.
Cuperto or service charge starting from €2 per person is applicable in a lot of restaurants. But only, if you decide to sit down, especially in restaurants with a view. You need not tip in Italy but you can just round the bill off.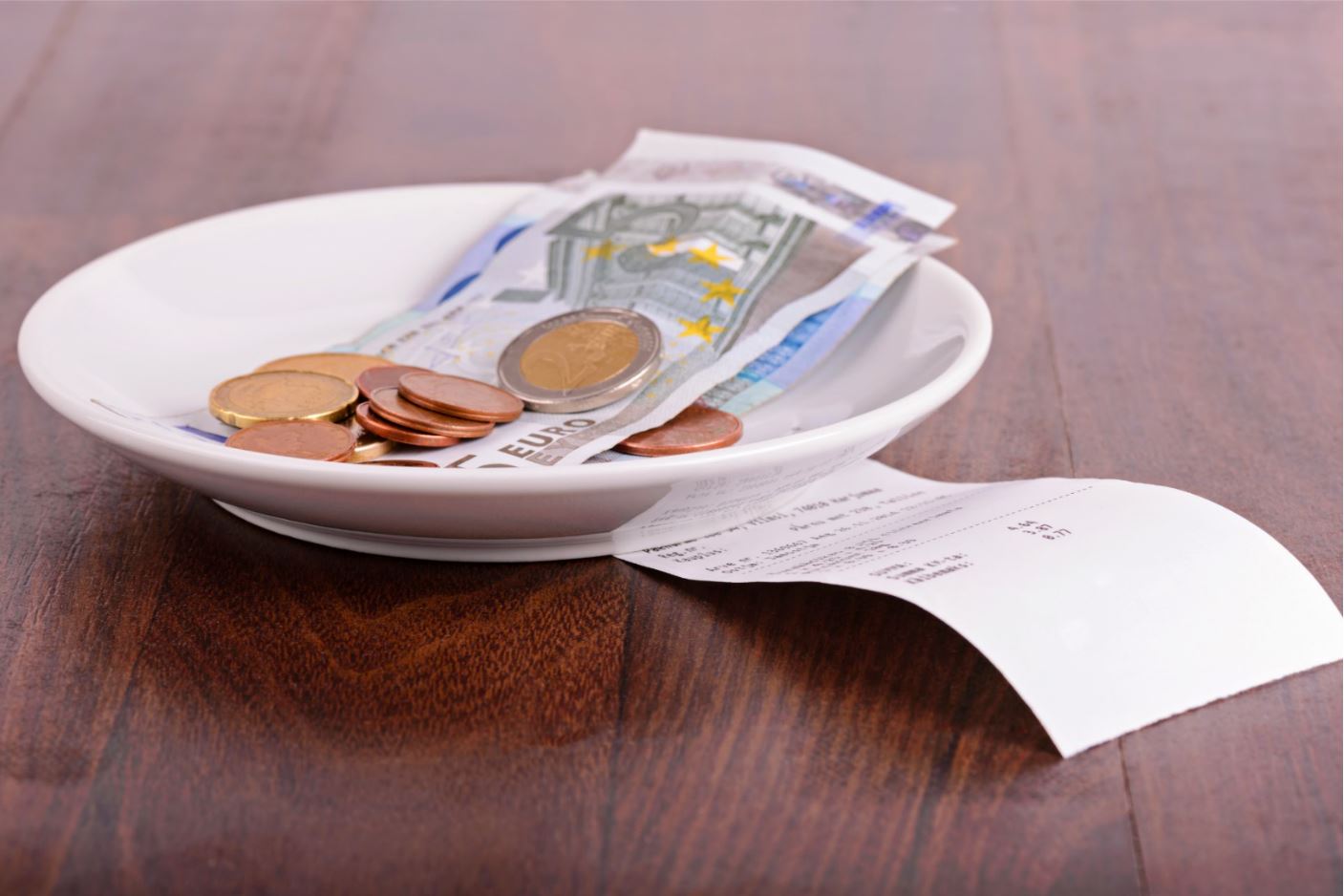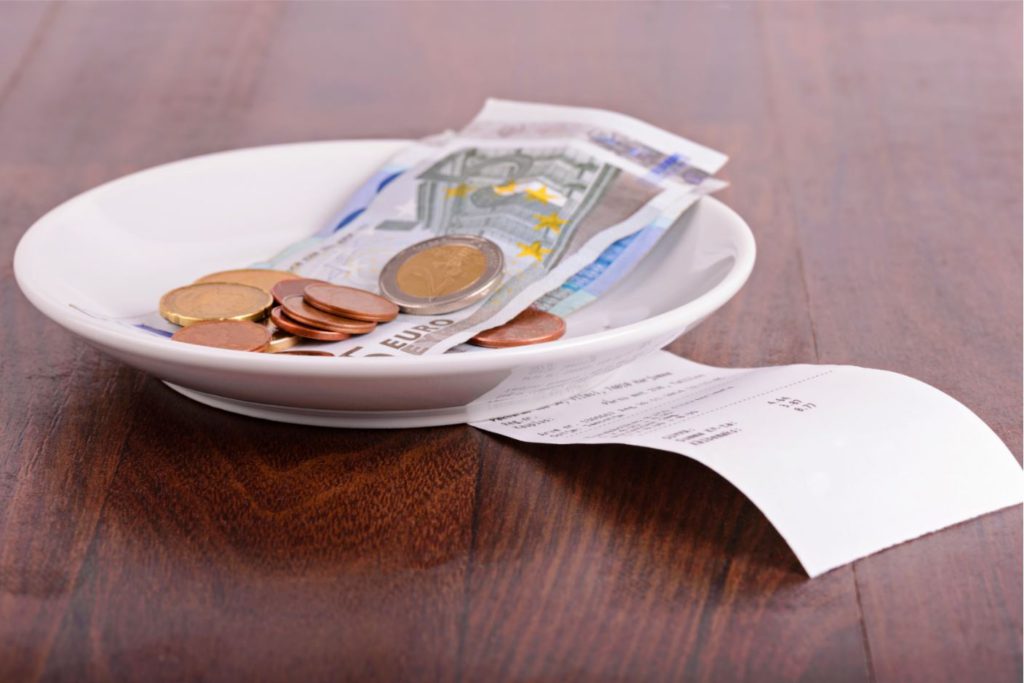 Some other common scams are people asking to take your photos and then asking for a tip. People offering to tie a wrist band and then asking you for money.
Gladiators dressed in costumes around colosseum will offer to take a photo with you. After that, they ask for an exorbitant amount of money. Just be careful on the free stuff. There is no free stuff in tourist areas.
Other than that, enjoy Rome. I will certainly suggest going for a night stroll. However, in the early hours, the city looks even better with bright street lights and restaurants buzzing with tourists. That is how you should roam in Rome.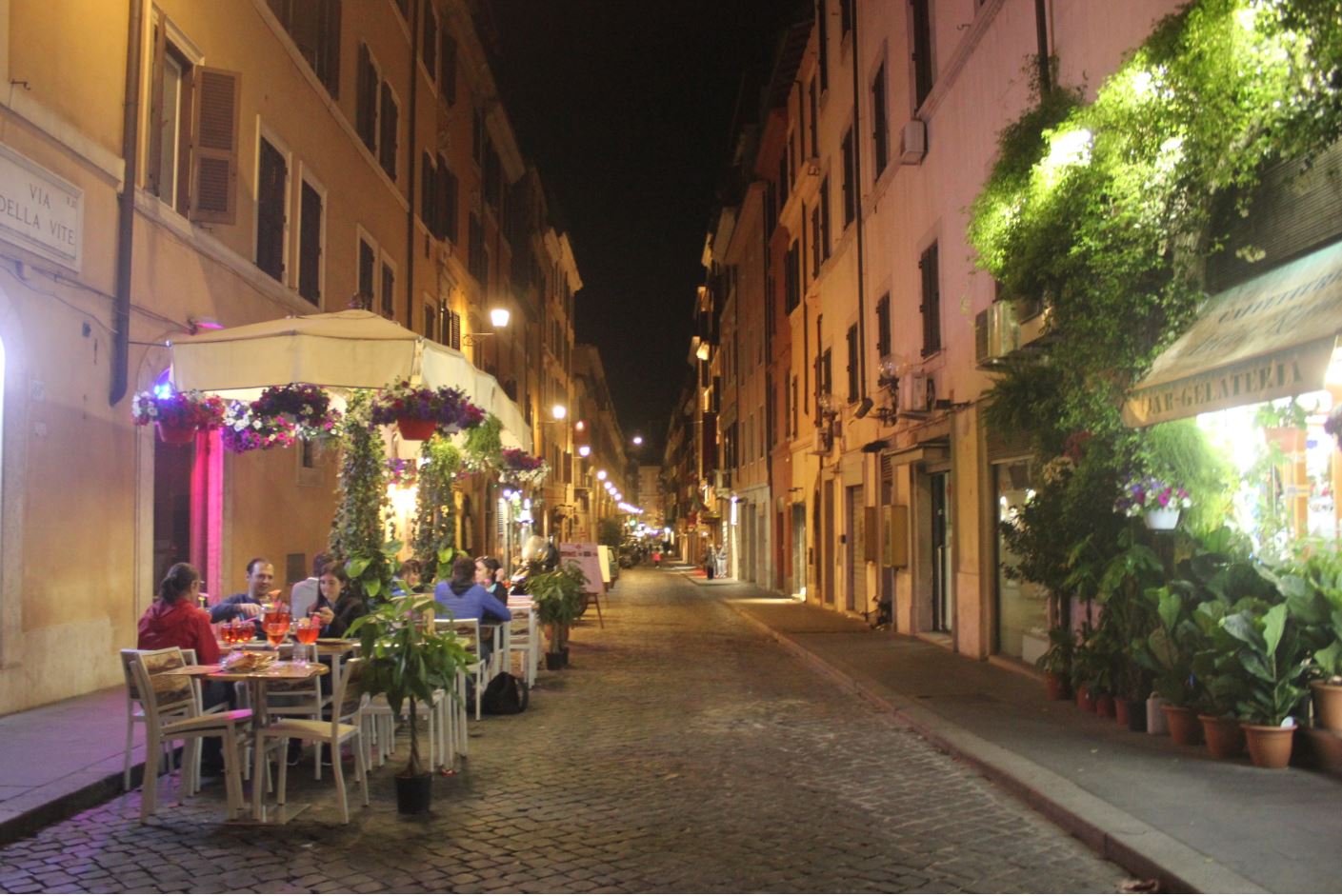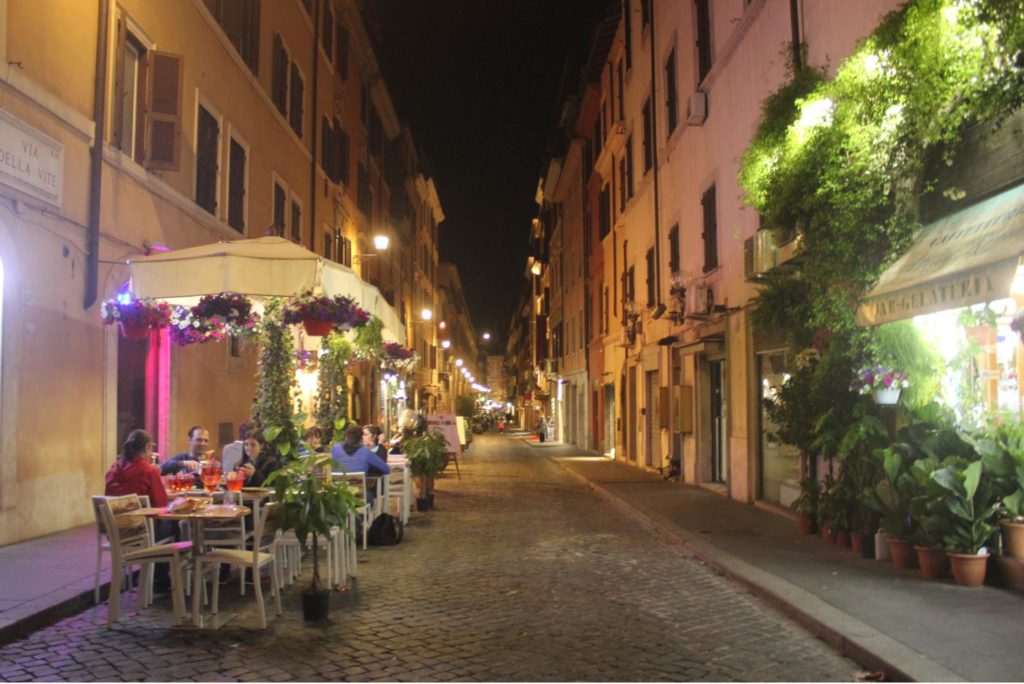 Save on Pinterest


Related Articles