21 Aug

Jim Thompson House Museum Review, Bangkok

If you are in Thailand for a long time, chances are that you have had a look at Jim Thompson retail outlets. I am a fan of their products. These are gorgeous silks made into elegant products of scarves, shawls and bags in gemstone colours, shapes and sizes.

So if you are curious about the background story, you need halt in Bangkok and take a tour of the Jim Thompson house museum. This is the house of Jim Thompson, a popular American businessman and architect who settled in Thailand.

He was the one who took the traditional Thai silk to international fame. He was also a passionate collector of ancient artefacts from South-East Asia.

The house of Jim Thomspon is not only a museum to his collection. It is also a wonderful piece of architecture. He had tastefully culminated a blend of traditional Thai silhouettes and material with contemporary elements. The result is chic even after so many years.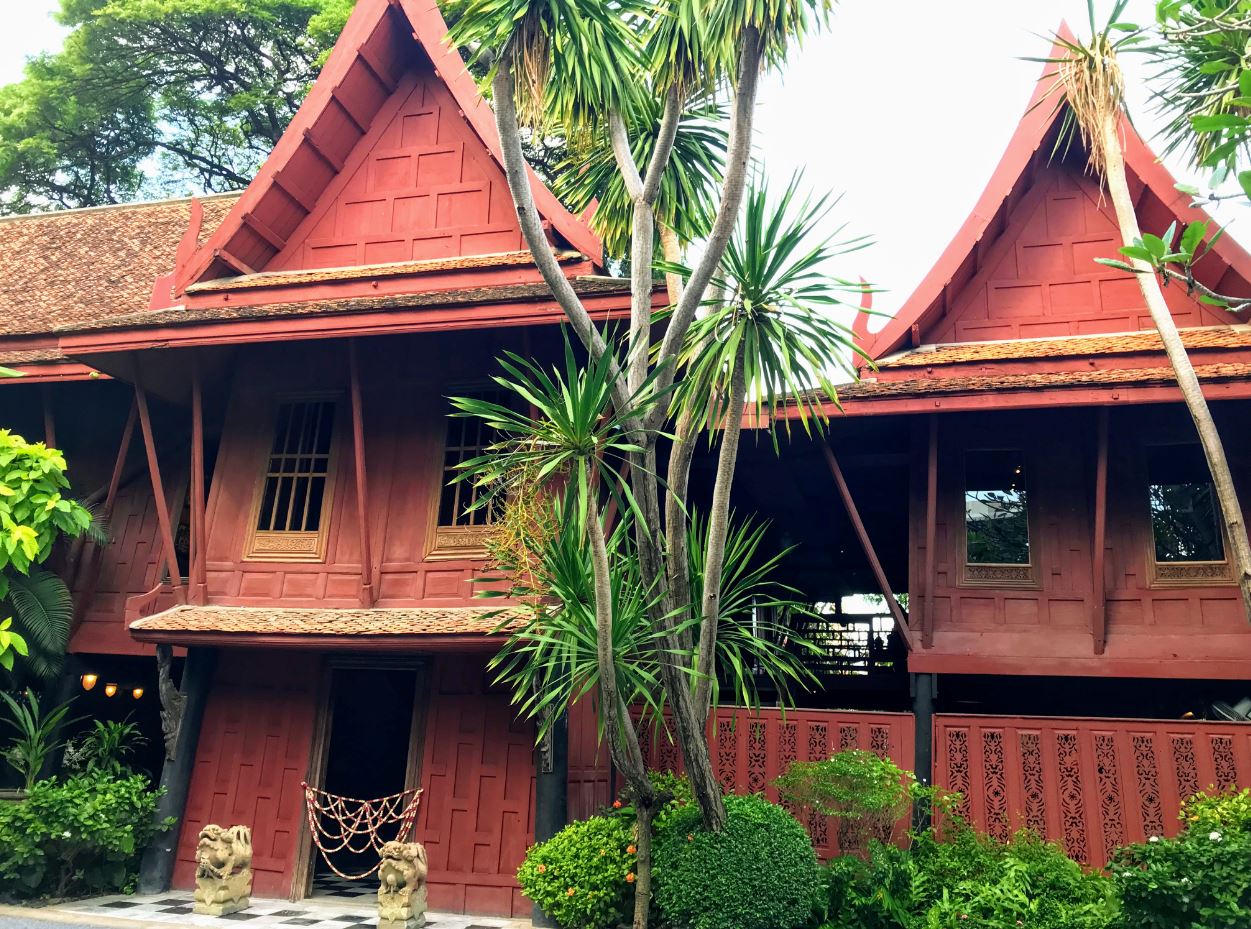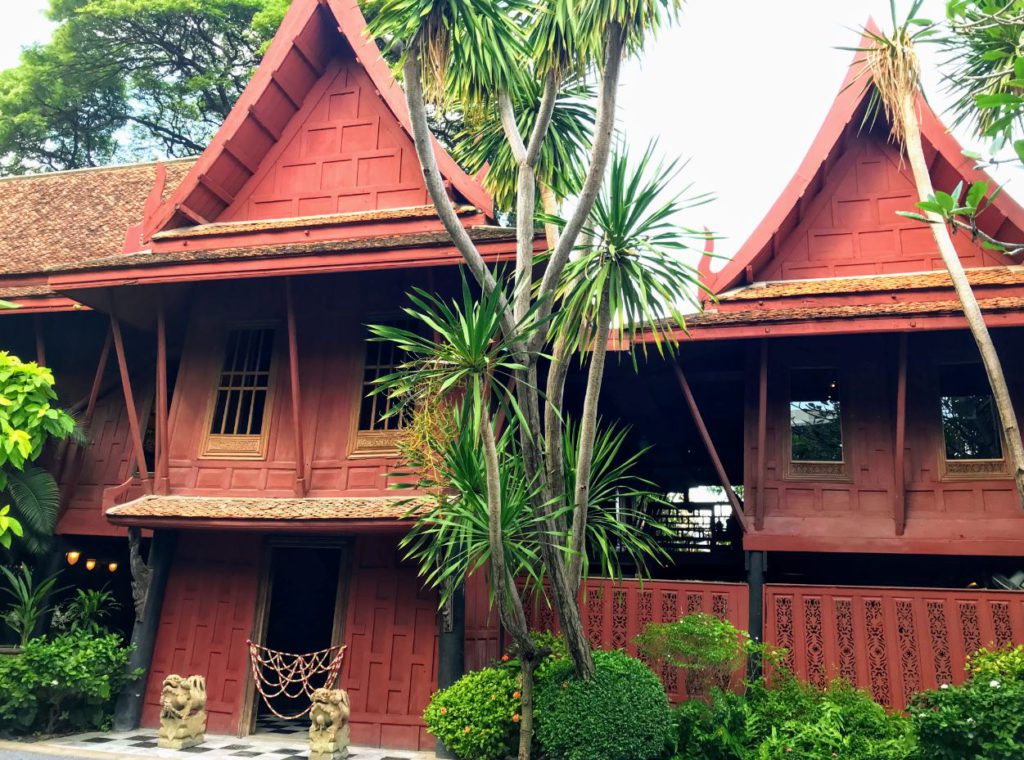 About Jim Thompson
Jim Thompson was born in America to a wealthy textile manufacturer in 1906. He went to Princeton University in 1928 and even represented America in 6-m sailing event in at 1928 summer Olympics. Later he went on to practice architecture and design homes of the rich and wealthy of East Coast.
He enlisted in the army in 1941 in the Second World War. His posting led him to places like North Africa, Europe and the Ceylon. For his last stint, he got a transfer to Thailand to work with the liberation army against the Japanese who occupied Thailand at that time. By the time he reached Thailand, Japan surrendered.
After he resigned from the army, he returned to Thailand for the prospect of business opportunity. After a disputed venture he found the Thai Silk Company Limited with George Barrie. It lead to the revival of a near-extinct craft.
Together they founded the popular design style of dramatic colour combinations and brilliant tones that is still used today. The venture raised thousands of local Thais out of extreme poverty. His emphasis was to keep most of his work cottage-based to help women by letting them work from home.
In 1958, he started building a house to display all his collection of artefacts that he acquired around Asia. Jim Thompson disappeared in Cameron Highlands in 1967 and was never found again. It still remains one of the biggest mysteries of the region.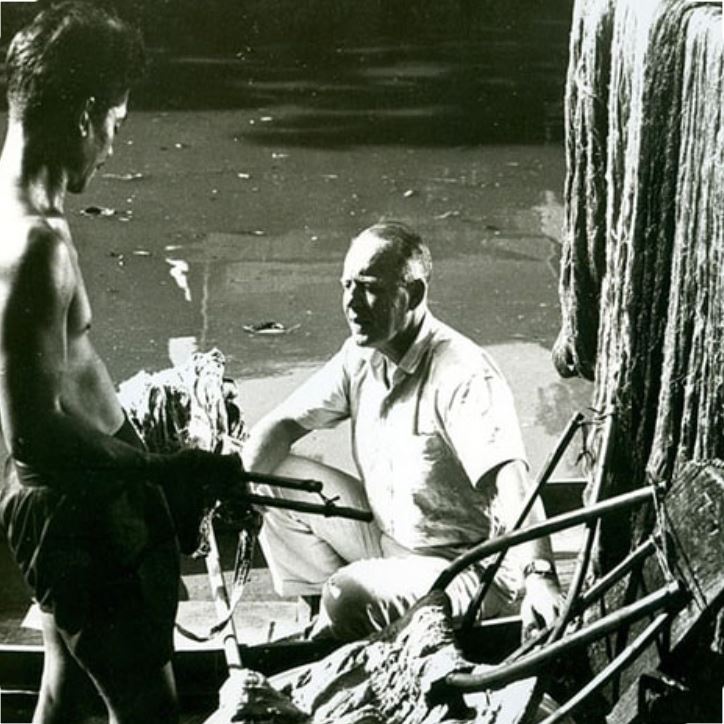 Where is Jim Thompson house located?
Jim Thompson House Museum is located in central Bangkok, Pathum Wan district. It is fairly close to Siam Paragon Mall, Bangkok Art and cultural centre and is only at a walking distance from National Stadium.
How to reach Jim Thompson House
Metro: You can easily reach Jim Thompson House Museum using the Metro. Get down at National Stadium BTS Station (on the dark green line) and walk for 5 minutes or 300m from there. You can also get down at Ratchathewi BTS Station (on the light green line) and walk for 10 minutes of 650m from there.
Bus: You can take any of the following buses to reach Jim Thompson House.
Bus no. 15, 16, 21, 25, 29, 34, 36, 40, 47, 48, 50, 54, 73ko, 79, 93, 141, 159, 204
Air-conditioned bus no. 501, 508, 529
To check the bus from your location, you can use the ViaBus app or moovit app (or moovitapp.com) to find the most convenient routes.
Day tour: If you are only looking to visit the Museum, I will not recommend taking a tour. You can easily do it yourself. But If you want to dive deep, you can travel with a tour guide.
They will take you through the neighbourhood to the homes and workshops of Baan Krua community. These are silk-weavers who still produce silk in the traditional style.
Check out this tour for this particular experience.
Self-drive: You can also drive there yourself. There is a decent area of parking available for the visitors inside the premises that is at the walking distance to the house museum.

Jim Thompson House Open Hours
Jim Thompson House is open from 9.00 am to 6.00 pm every day of the week. You can visit the place at any time since it is never too many people here. If you want it emptier, try visiting during the weekdays in the first half.
You can only visit the house with a tour guide that is available near the ticket counter. You need not pay extra for them. Guided tours are available in Thai, English, French, Chinese and Japanese. The last guided tour is at 6.00 pm.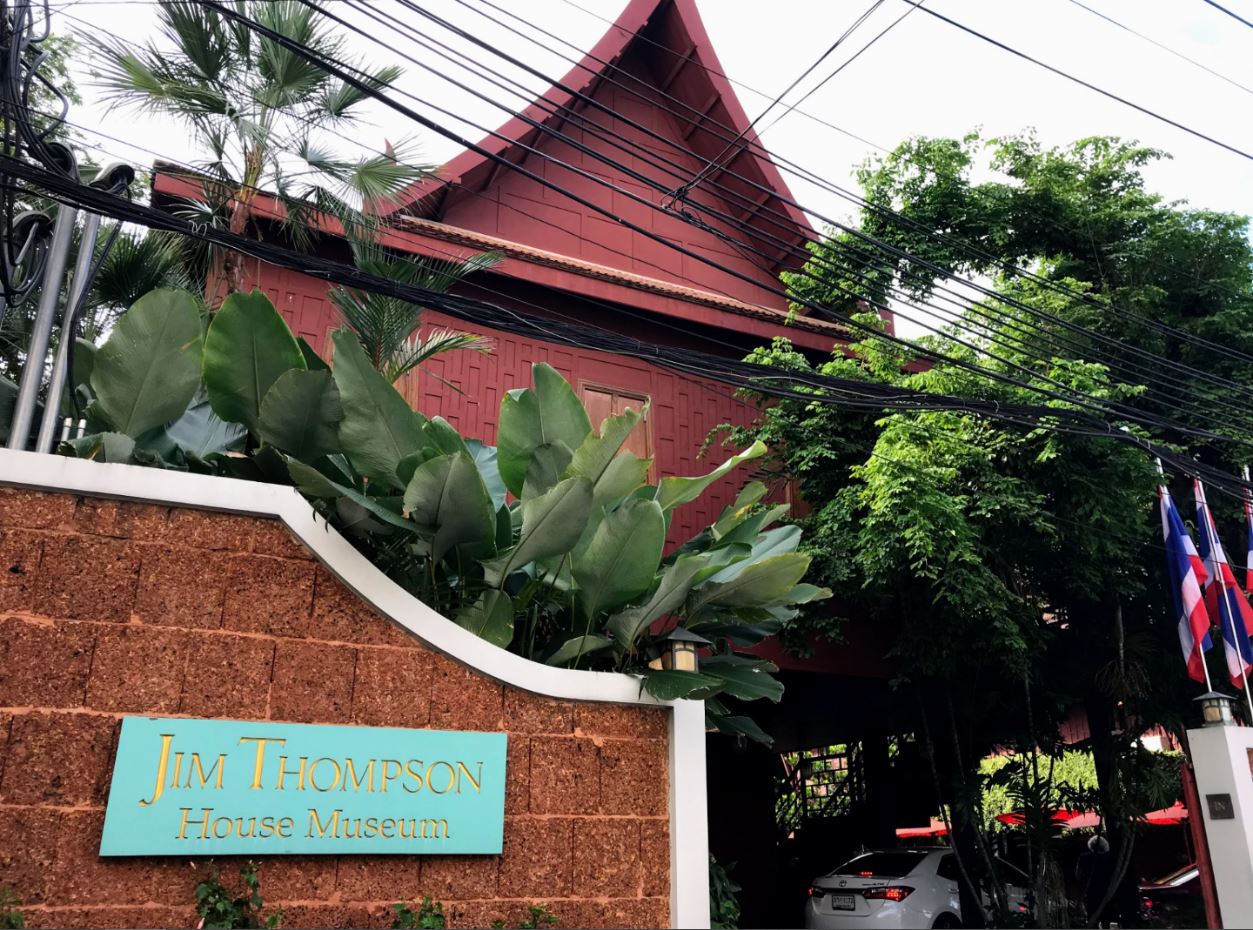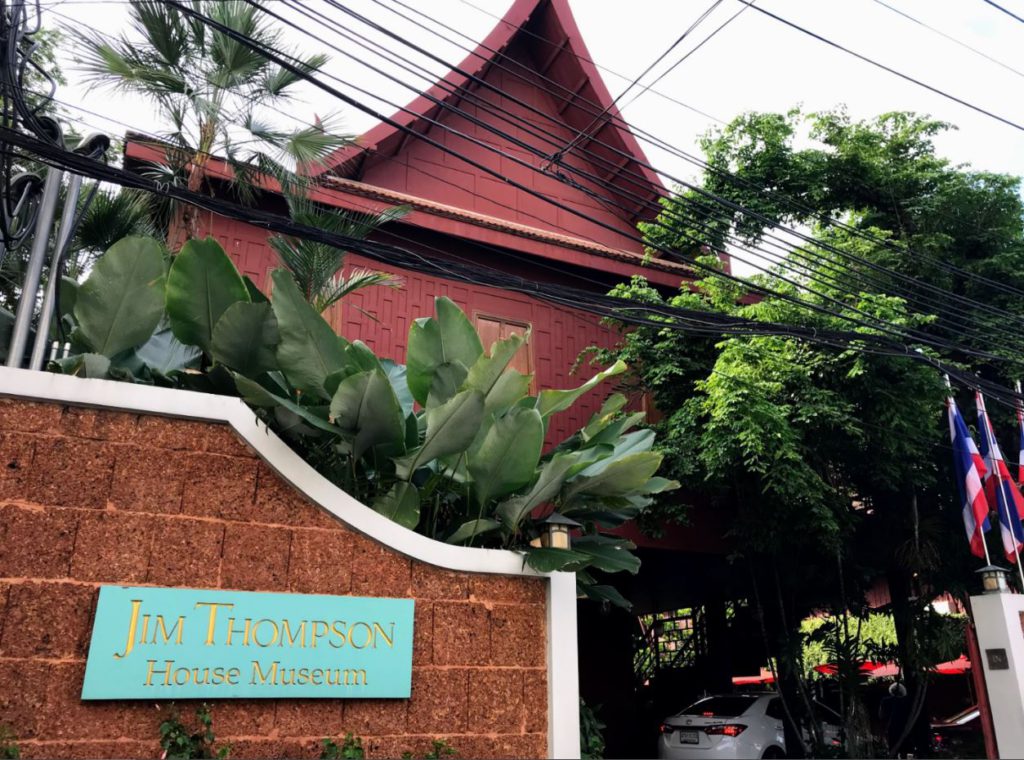 Jim Thompson House Entrance Fee
The entrance fee for Jim Thompson house is 200 THB per person for both foreign and Thai citizens. The ticket is at a discounted rate of 100 THB for students under 22 years if you have an ID with you. Entrance is free for children under 10 years.
You can buy the ticket inside the premises. You may have to wait sometime before the next guided tour begins of your preferred language. Cameras and taking photographs are not allowed inside the house.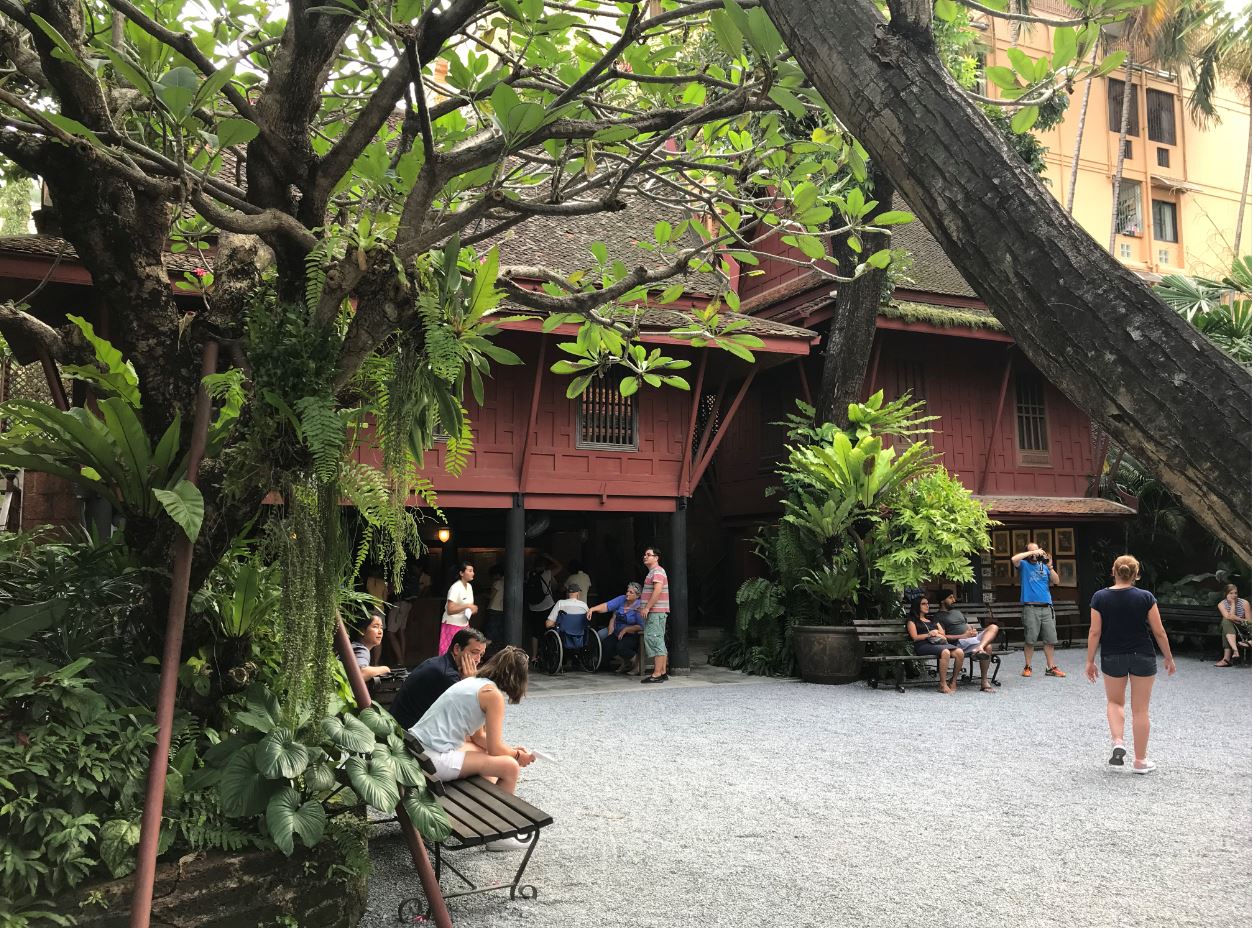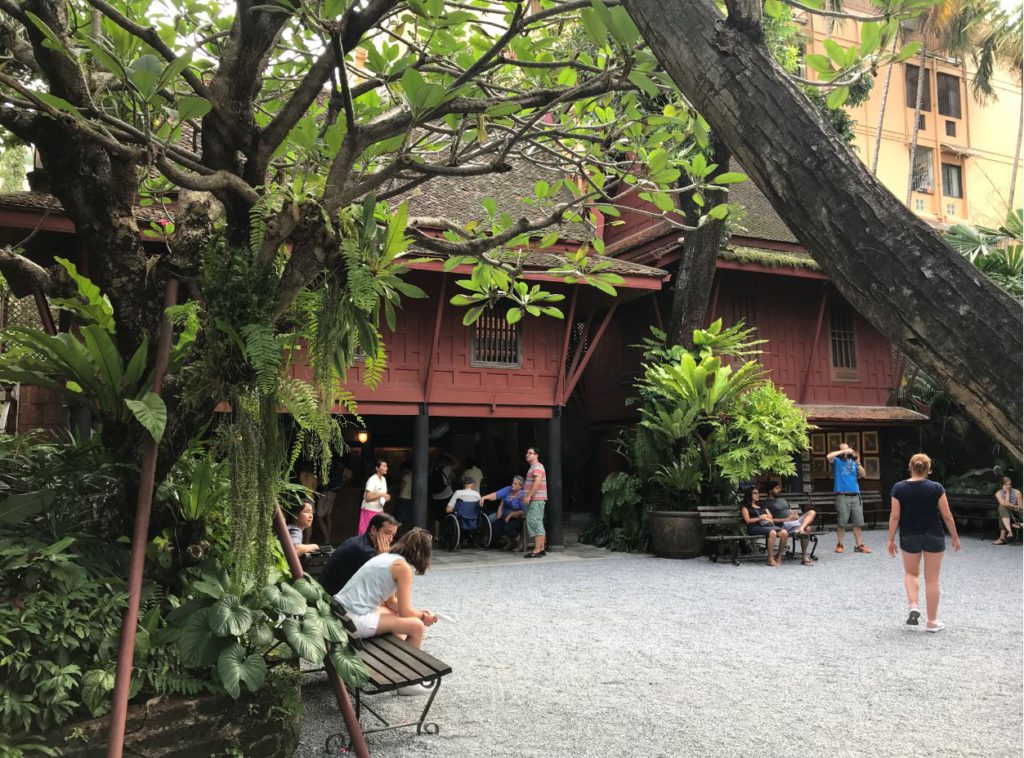 Jim Thompson House Architecture
Jim Thompson house is often called 'The House on the Klong'. A 'klong' directly translates into a 'canal' in the Thai language. Therefore, it implies that the house sits on the bank of a small canal. It directly overlooks a set of quarters where the local weavers used to work for him.
And since we are talking of weaving, there is actually a live demonstration of rearing silk out of silkworms as soon as you enter the main area. There is a woman that sits with a basket of silk cocoon who dips them into hot water to get the silk out of them. Another basket of dyed silk in several colours lies next to the first one.
Now back to the house.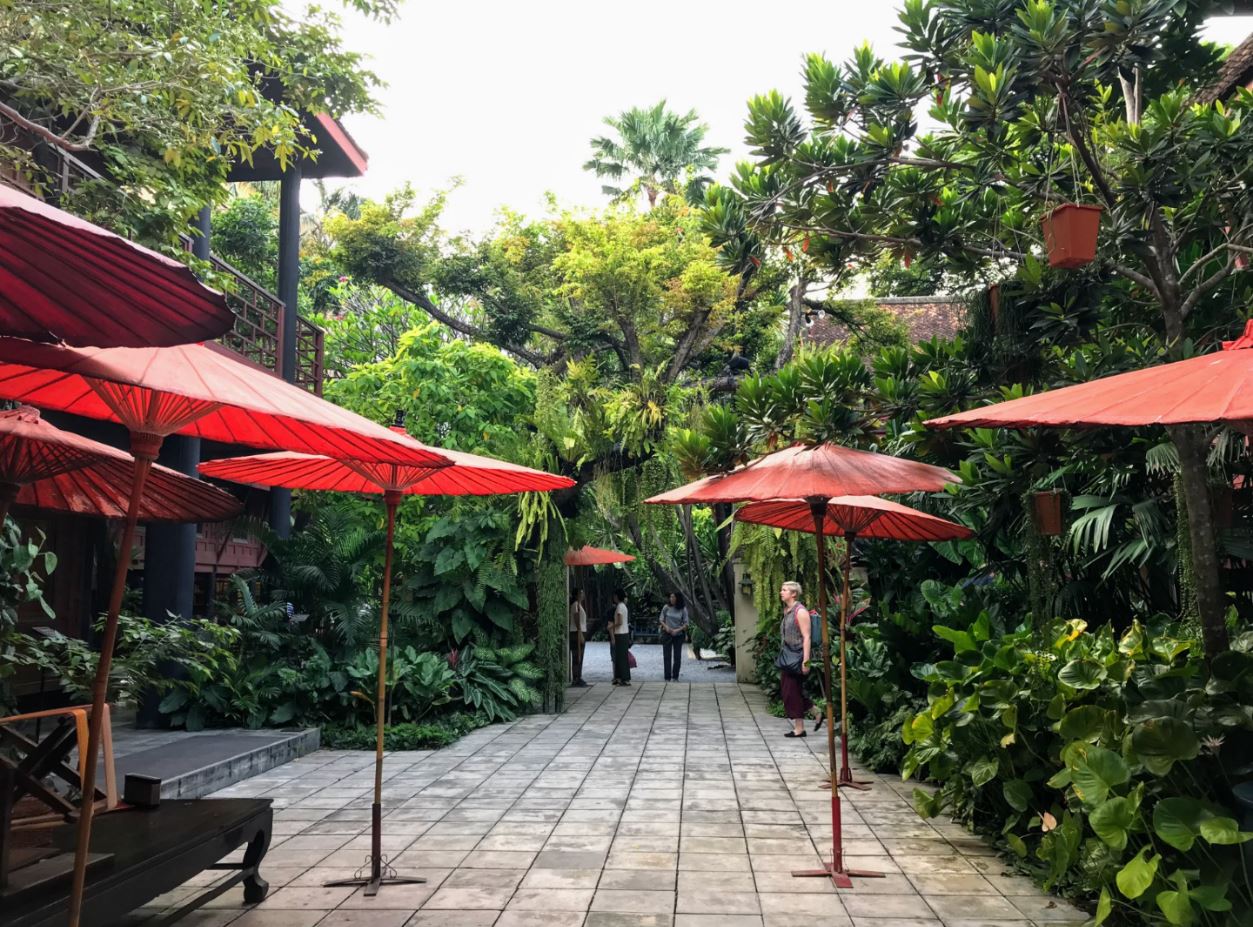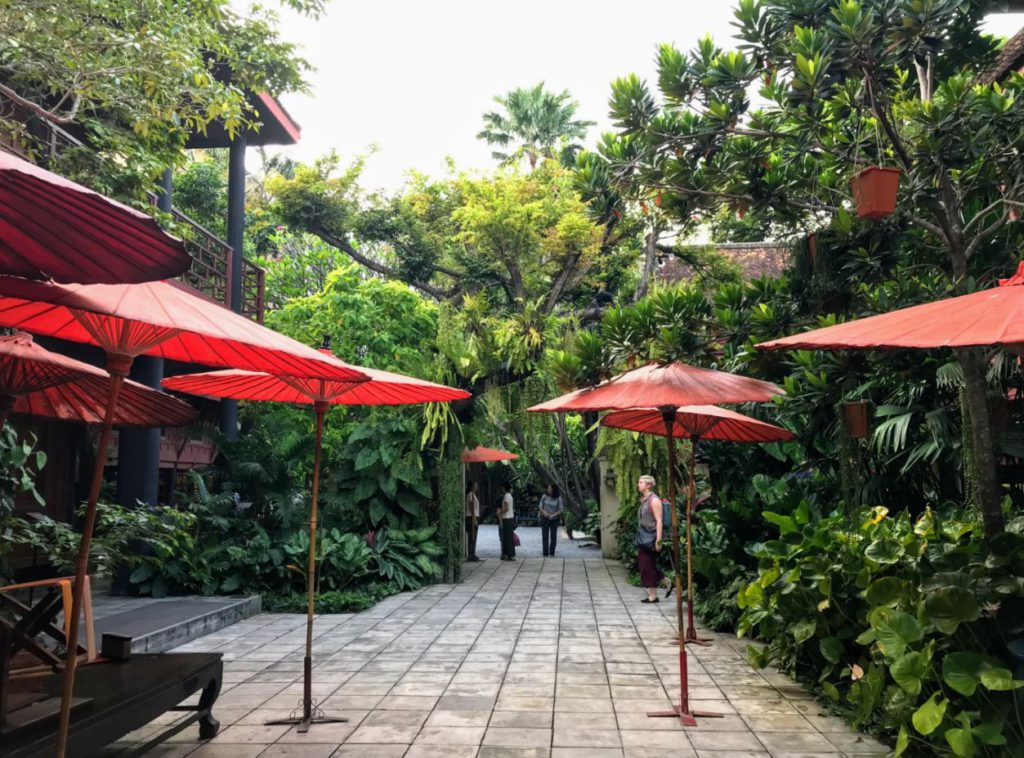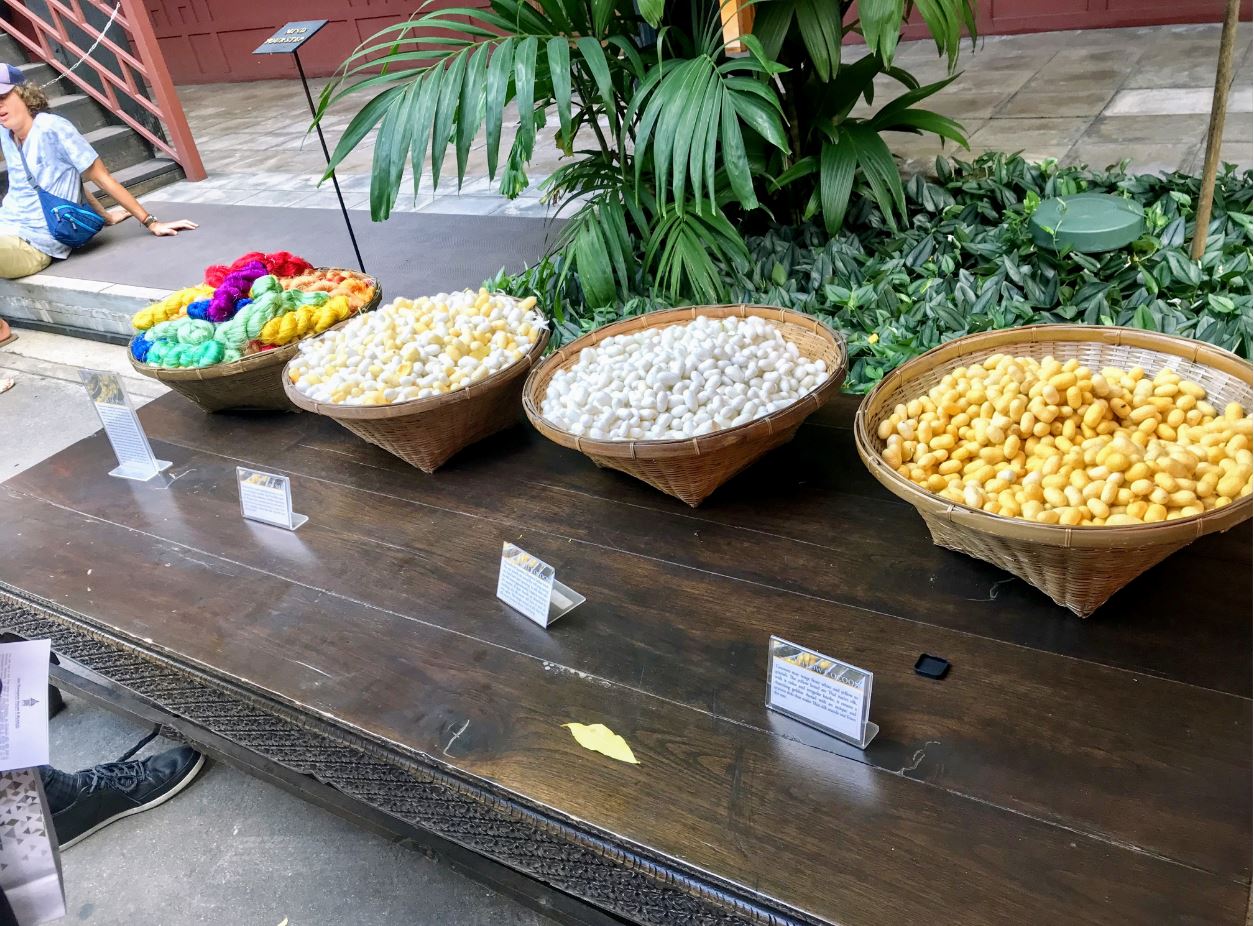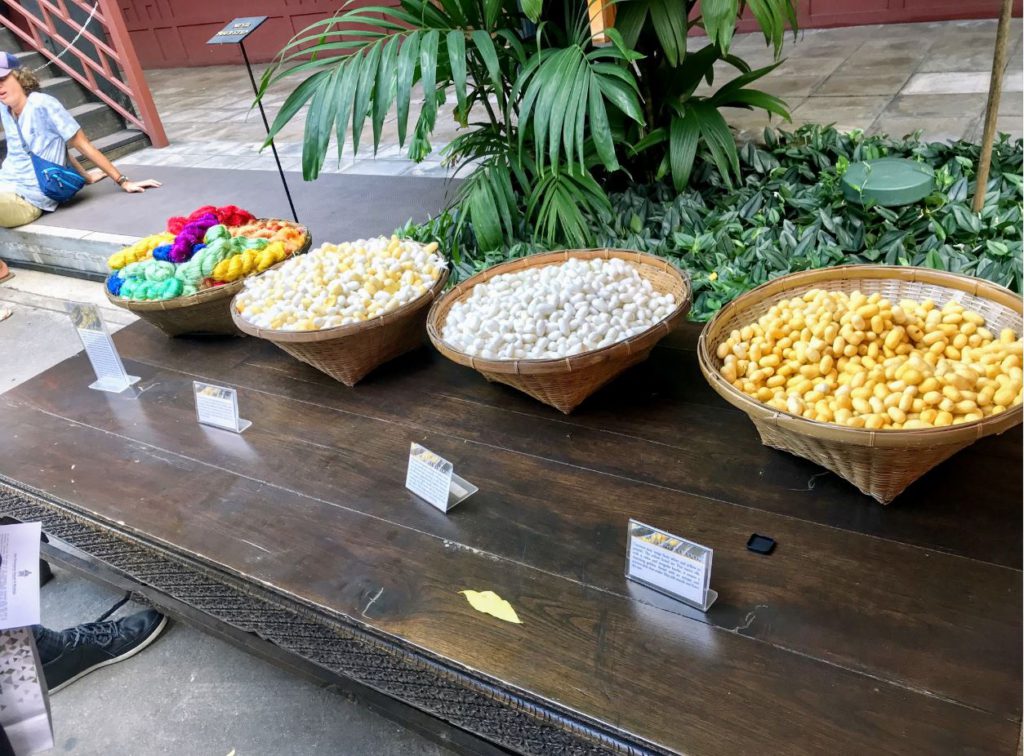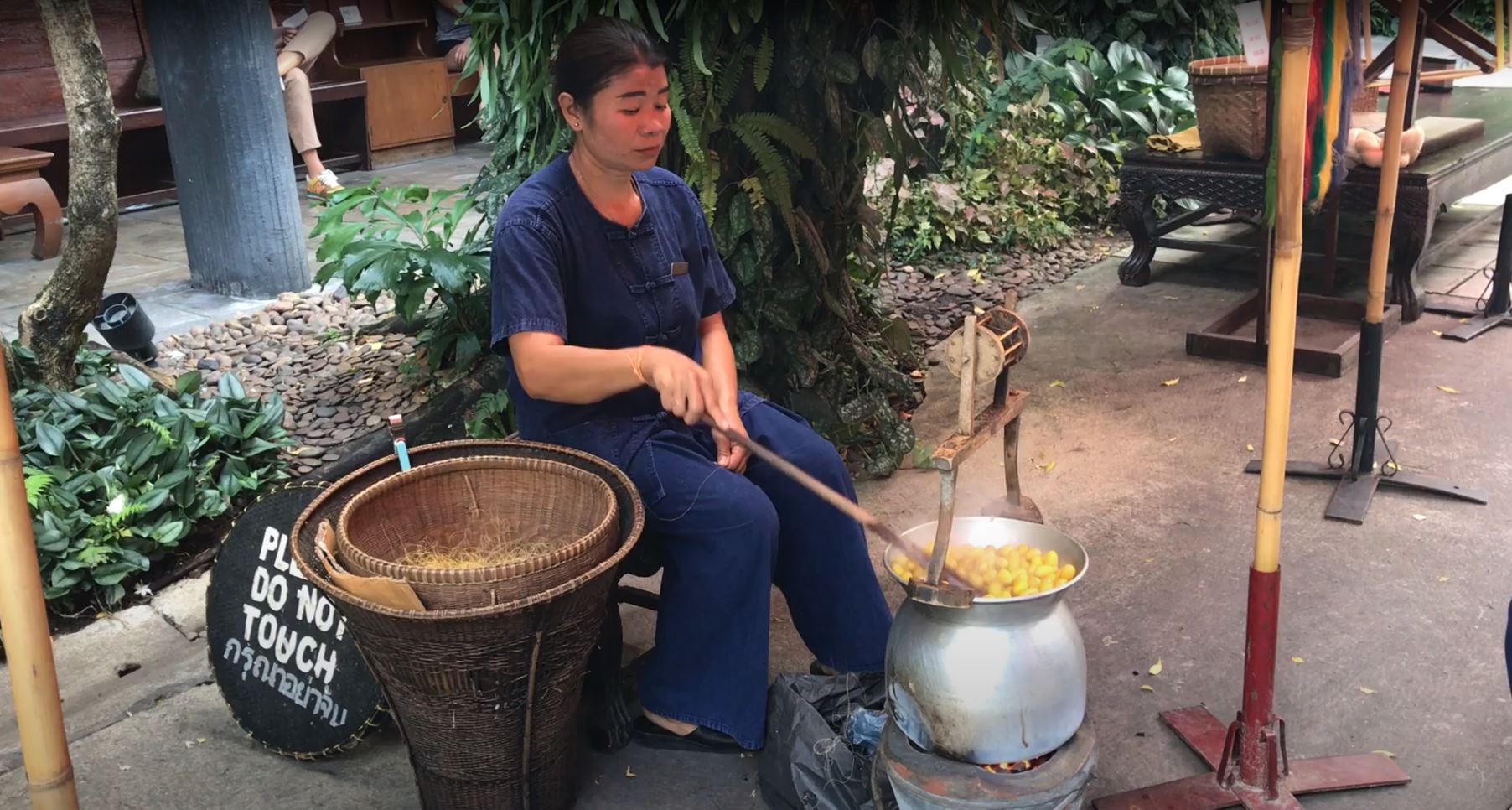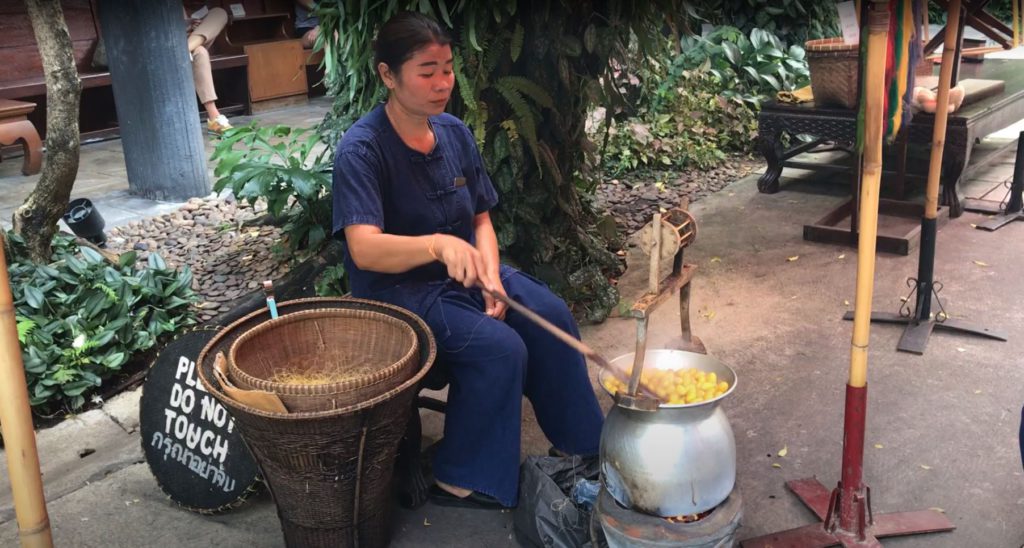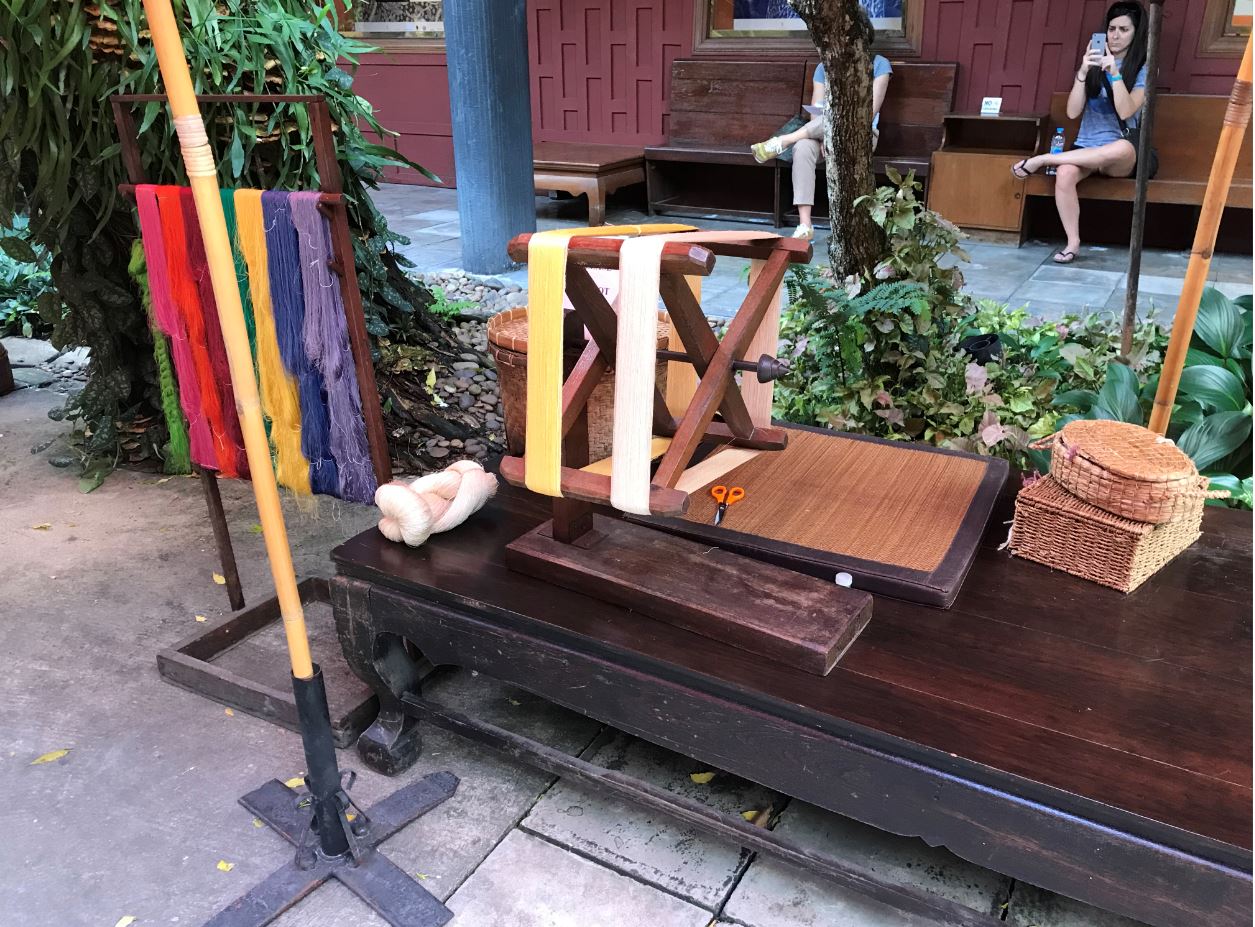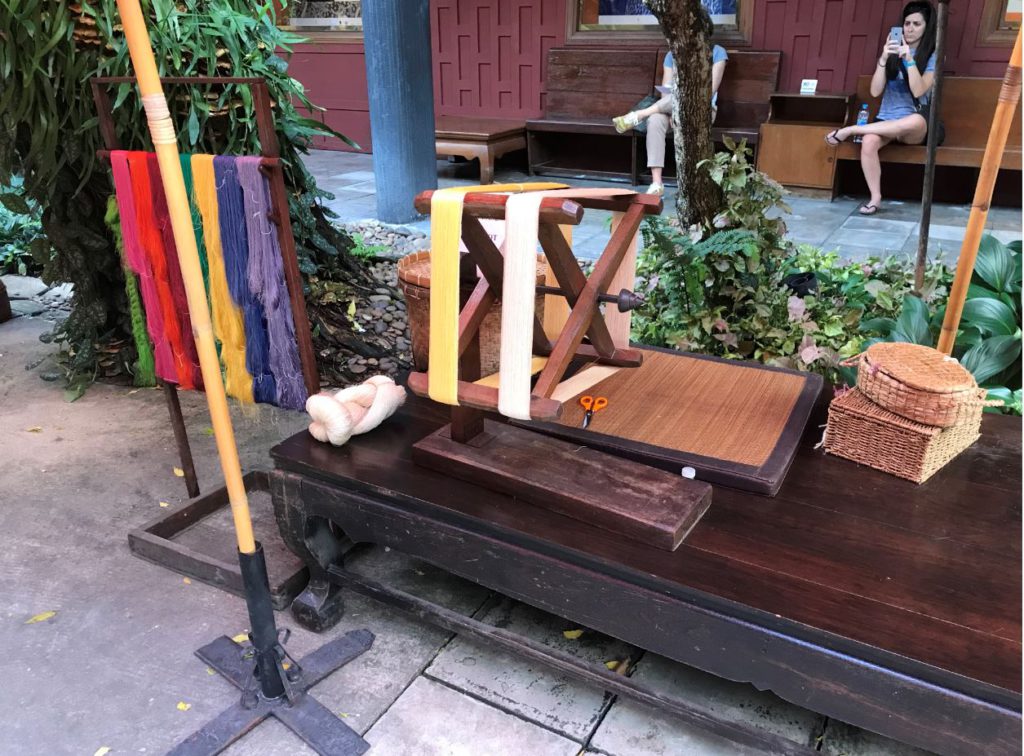 Interiors
Jim Thompson bought six chunks of land of standard size here in Bangkok. He then searched for traditional teak-style Thai houses across the country to put them right next to one another. These houses were packed at their original spot, transported and then reassembled again on site.
The largest of the lot was a weaver's house from Bangkrua which sits as the living room today.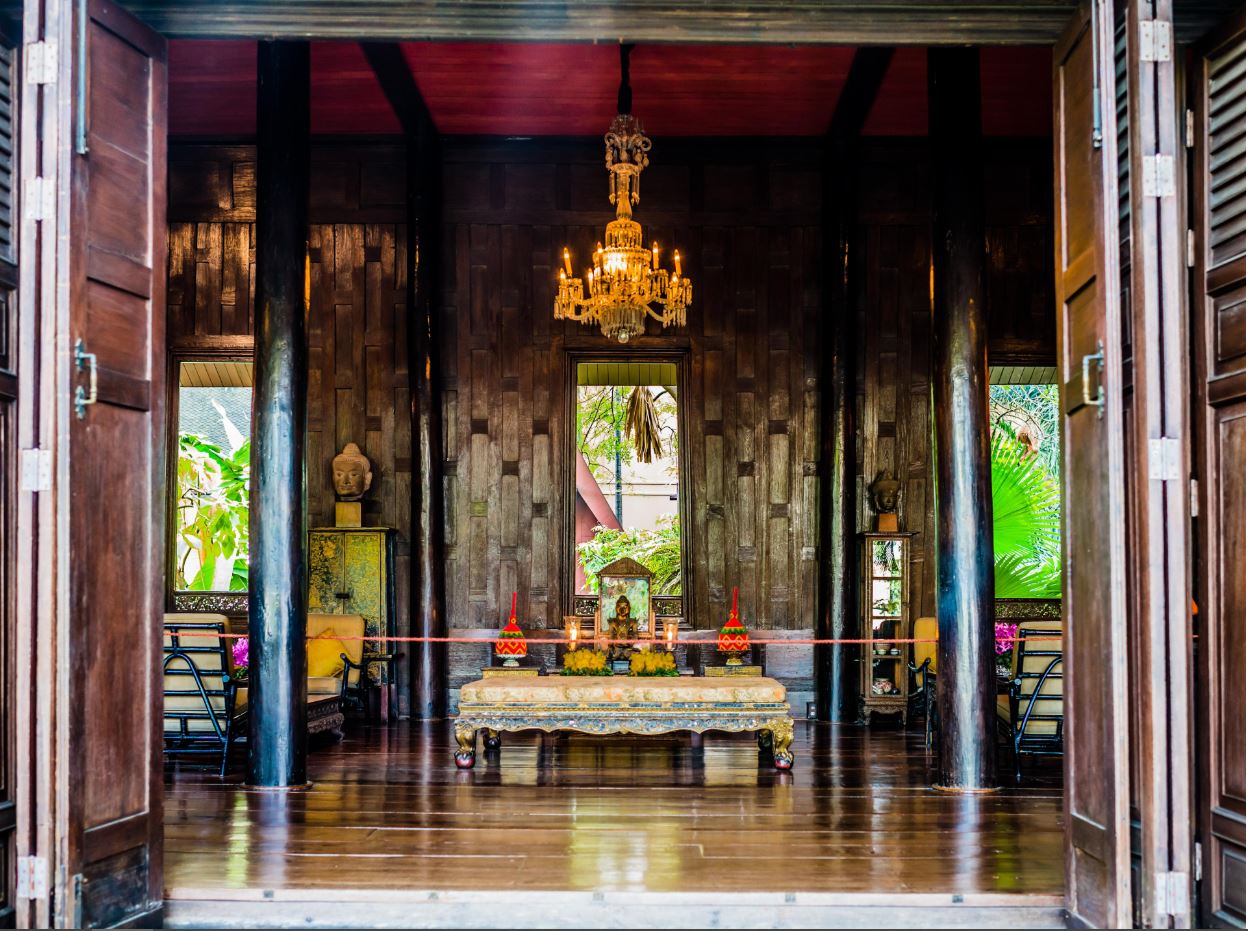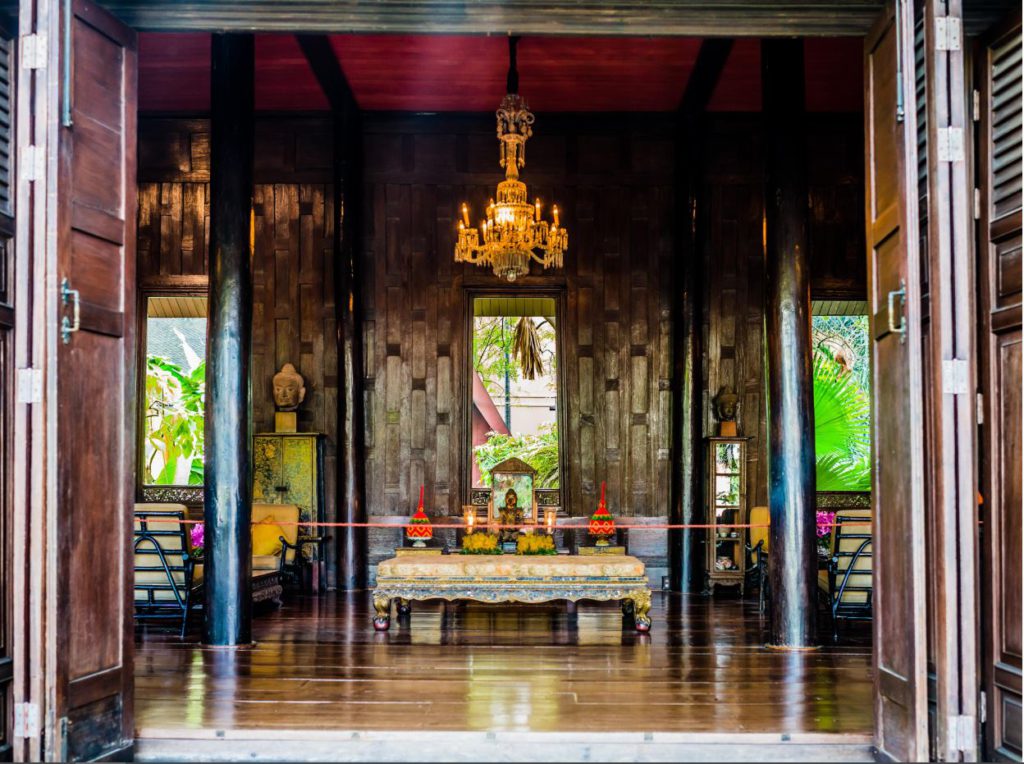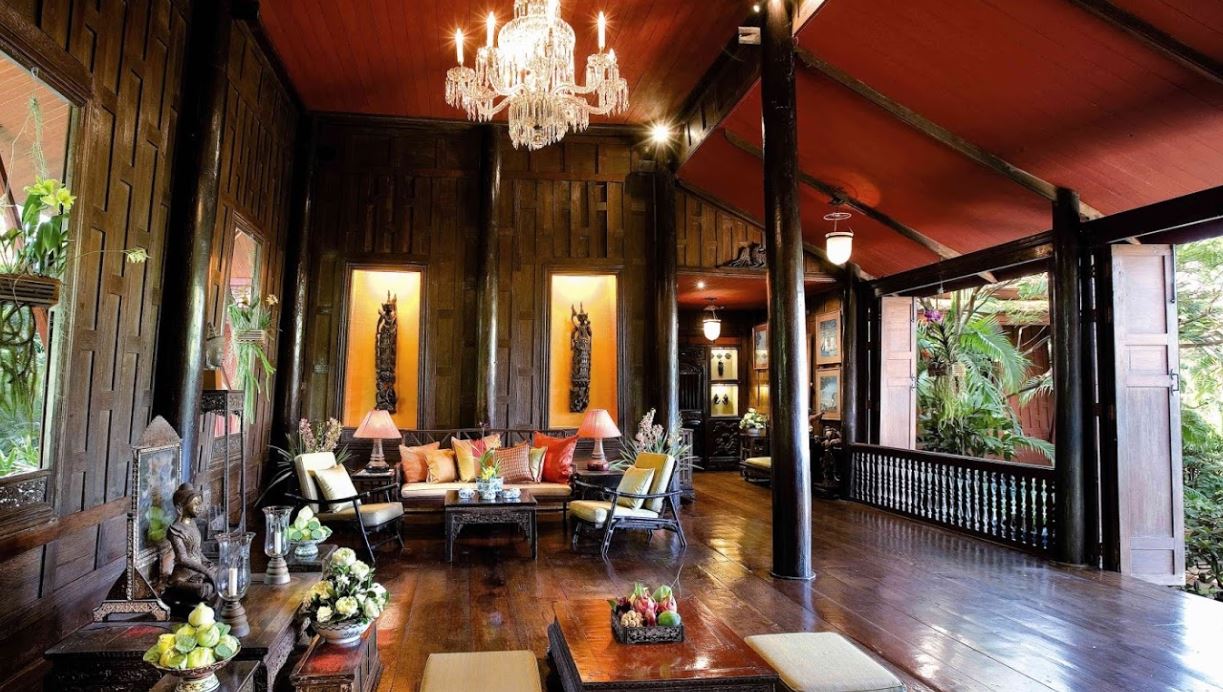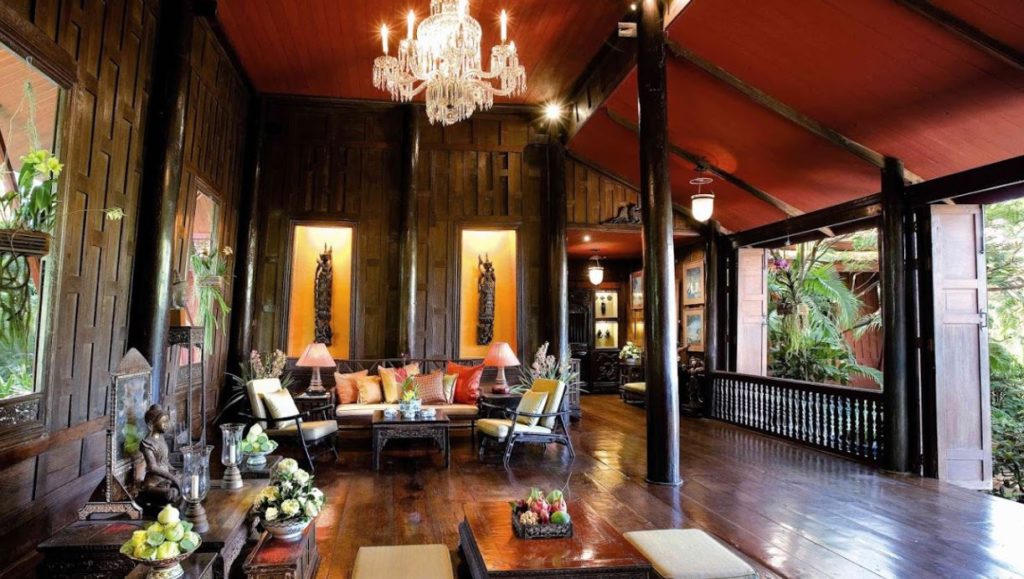 To give it a more authentic Thai feel, the whole structure was raised on a platform that can be reached using a staircase. In typical Thai homes, the locals use the area on the ground floor to keep farm animals and tools for farming. You will need to take off your shoes before entering upstairs.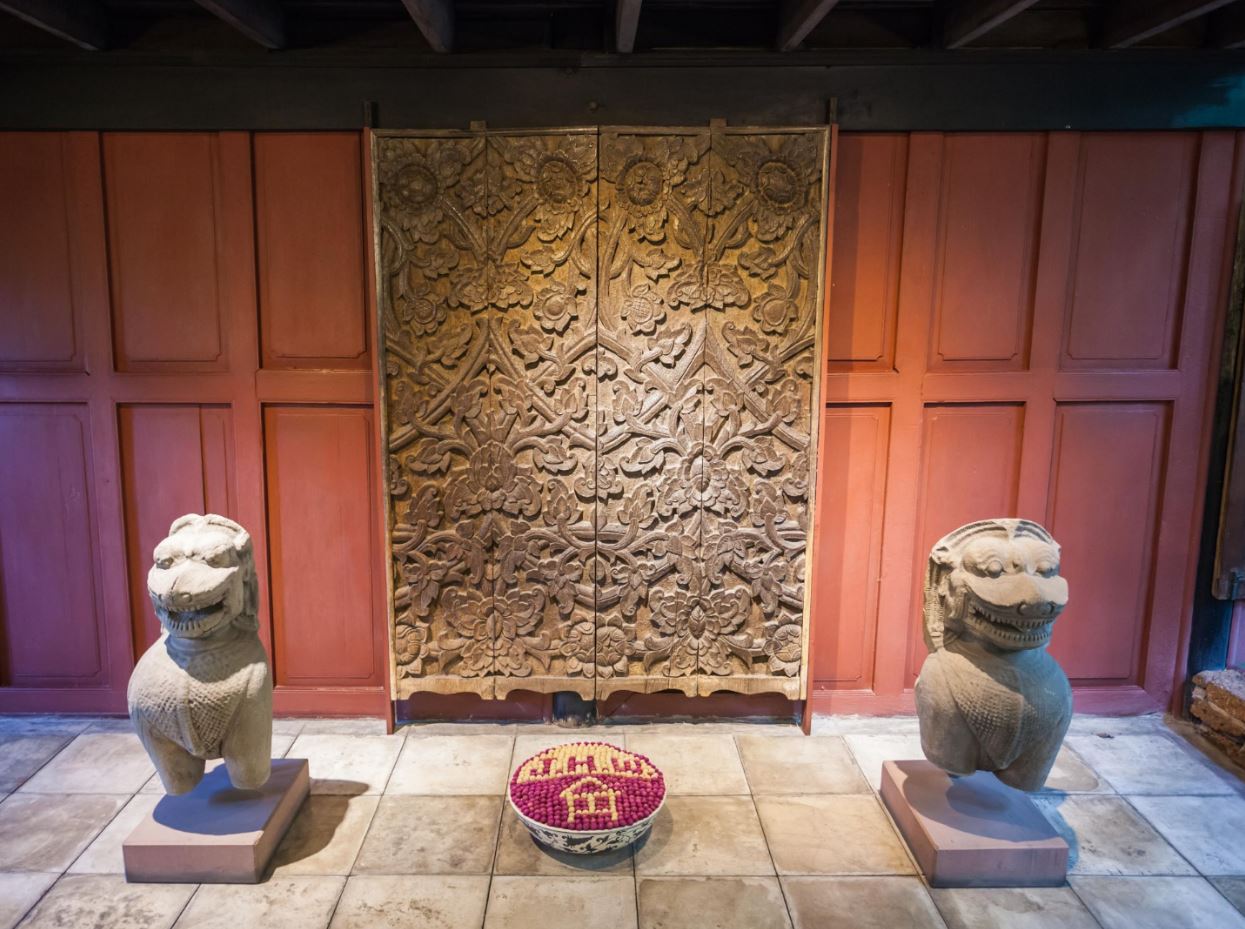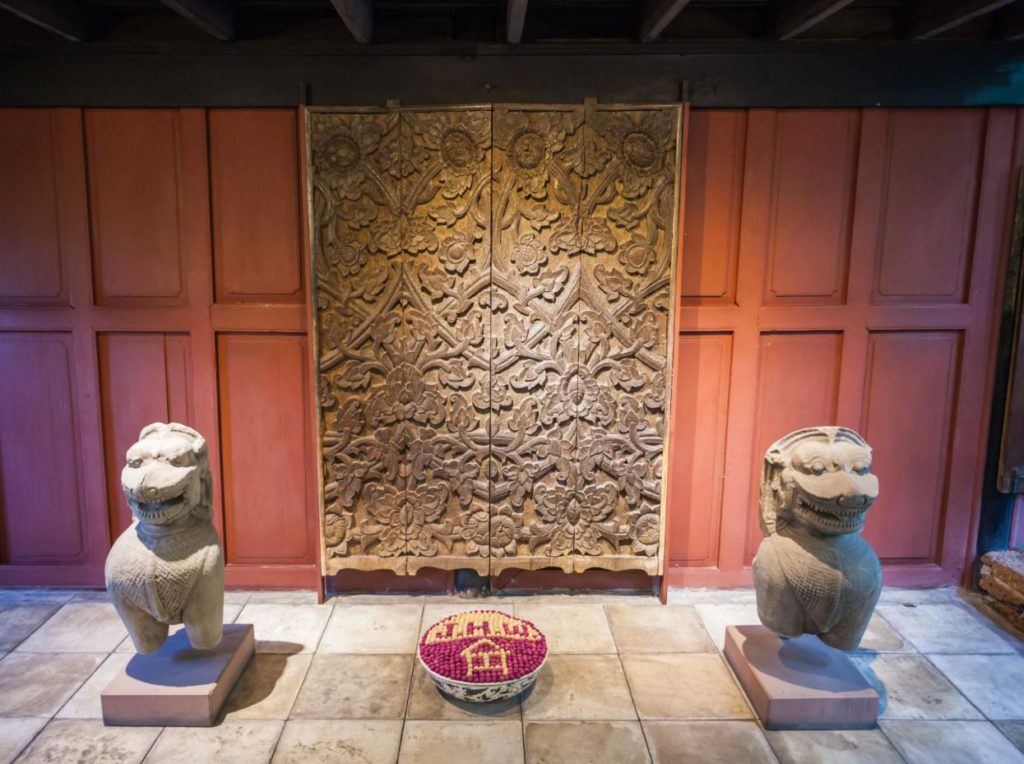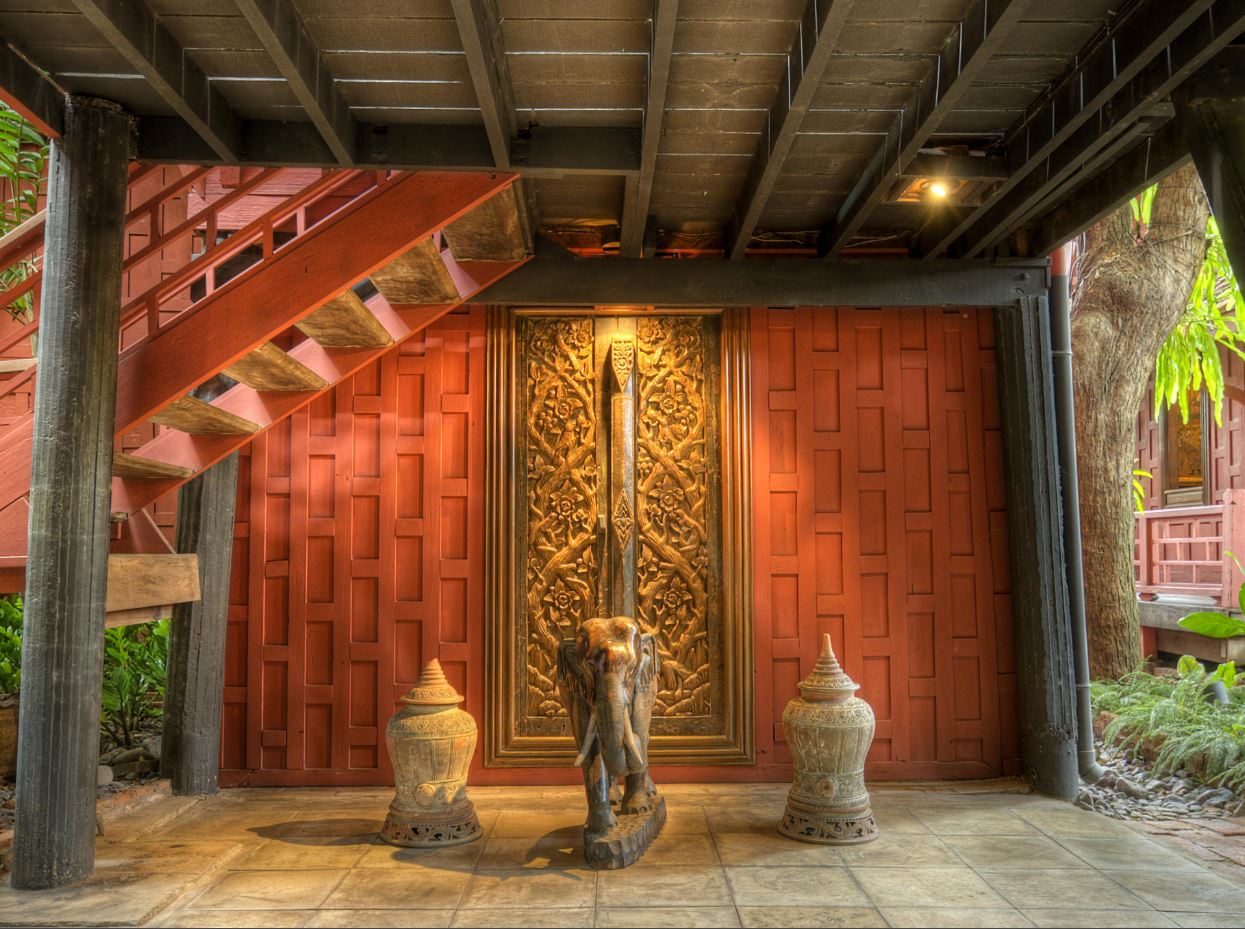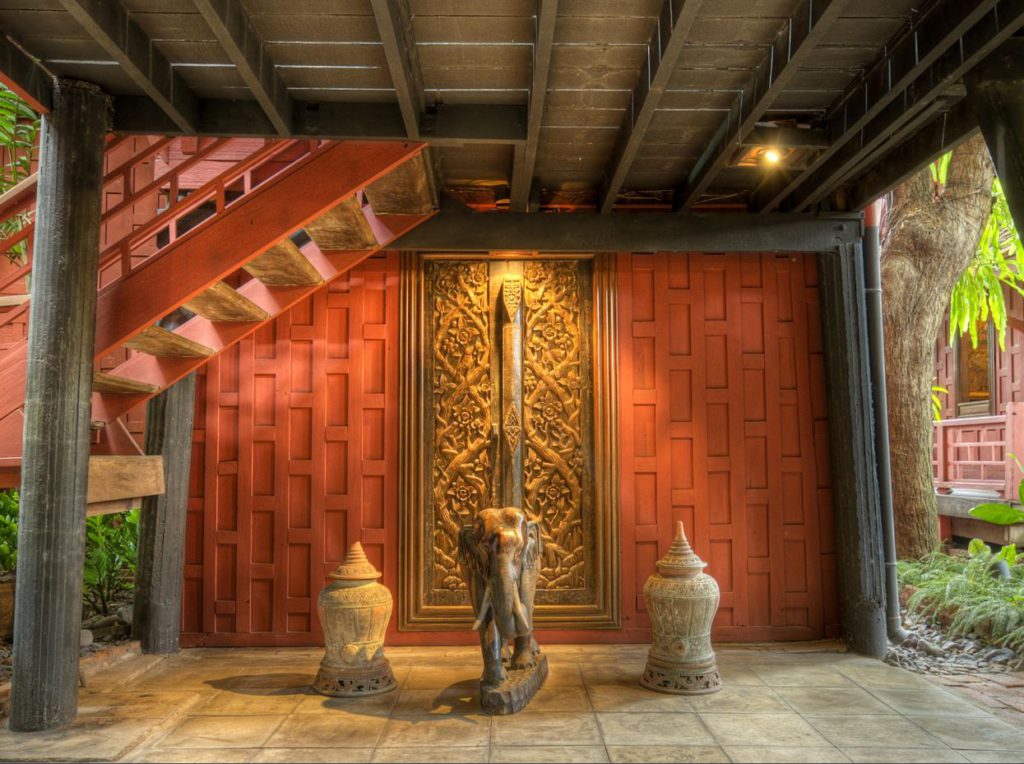 Once the house was finished after a year, he started decorating it. These were the items he had collected from not only Thailand but also Myanmar, Laos and Cambodia.
He frequently travelled there on buying trips. Jim Thompson specifically brought several statues of Buddha and Thai paintings that also depicted the life of Buddha.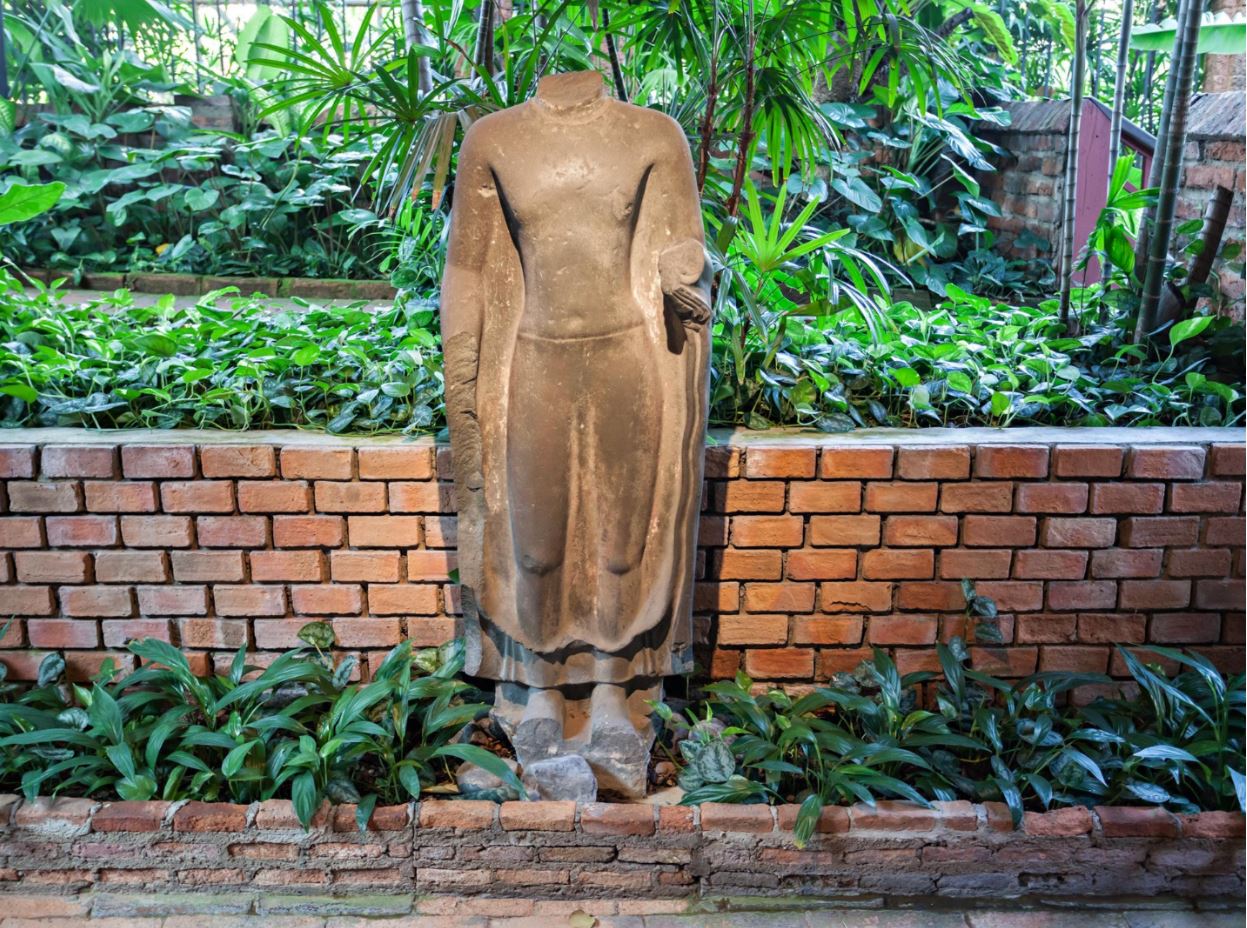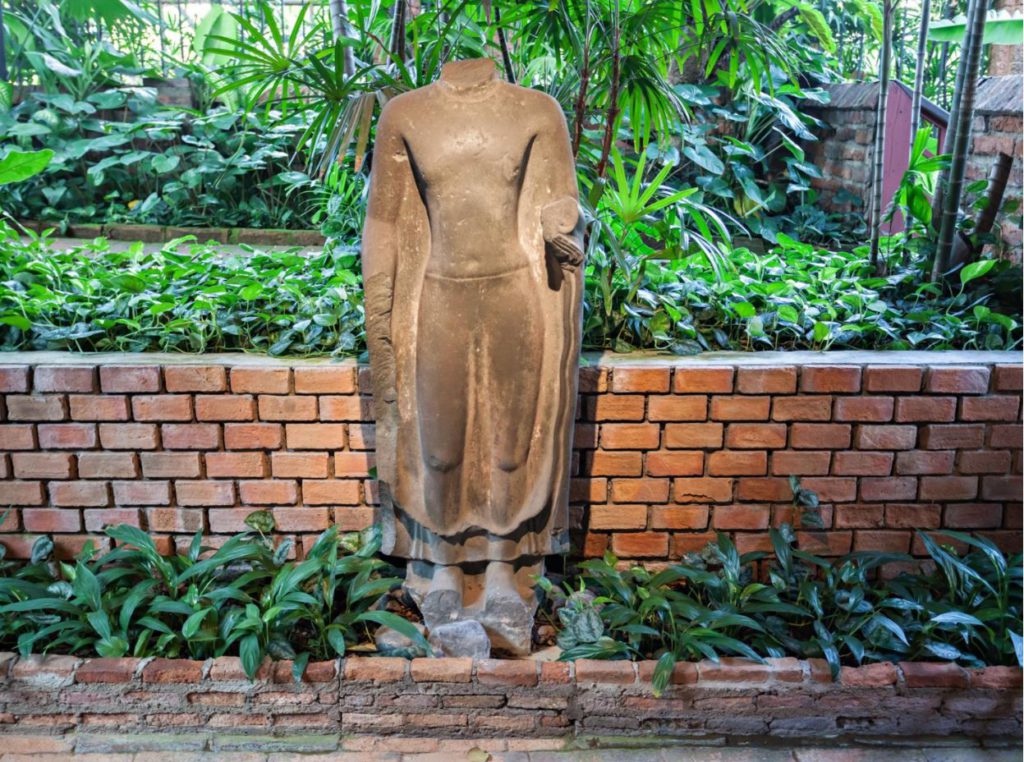 Moreover, he also displayed the place with blue and white Chinese Ming porcelain, Belgian glass, Victorian chandeliers, Benjarong pottery, Carvings from Cambodia, Burmese statues and even a dining table that was used by King Rama V of Thailand himself.
A point of great interest is a bathroom with a cat-shaped male urinal and a frog-shaped bidet.
After the disappearance of Jim Thompson, the government of Thailand gave permission to establish a foundation here. The foundation dedicates itself towards the conservation and preservation of Thai cultural heritage. Several sponsors both private and organizations also support and sponsor this place.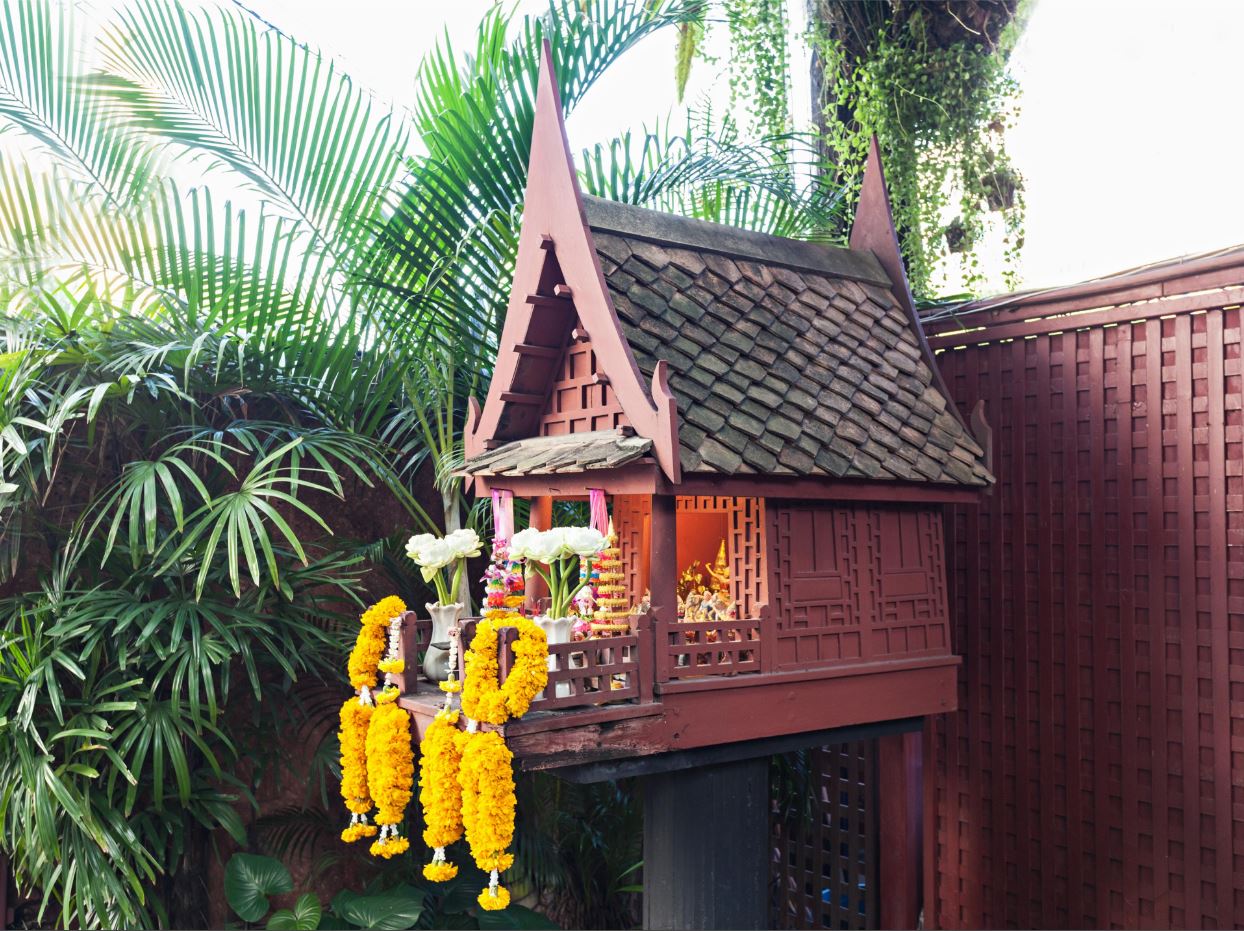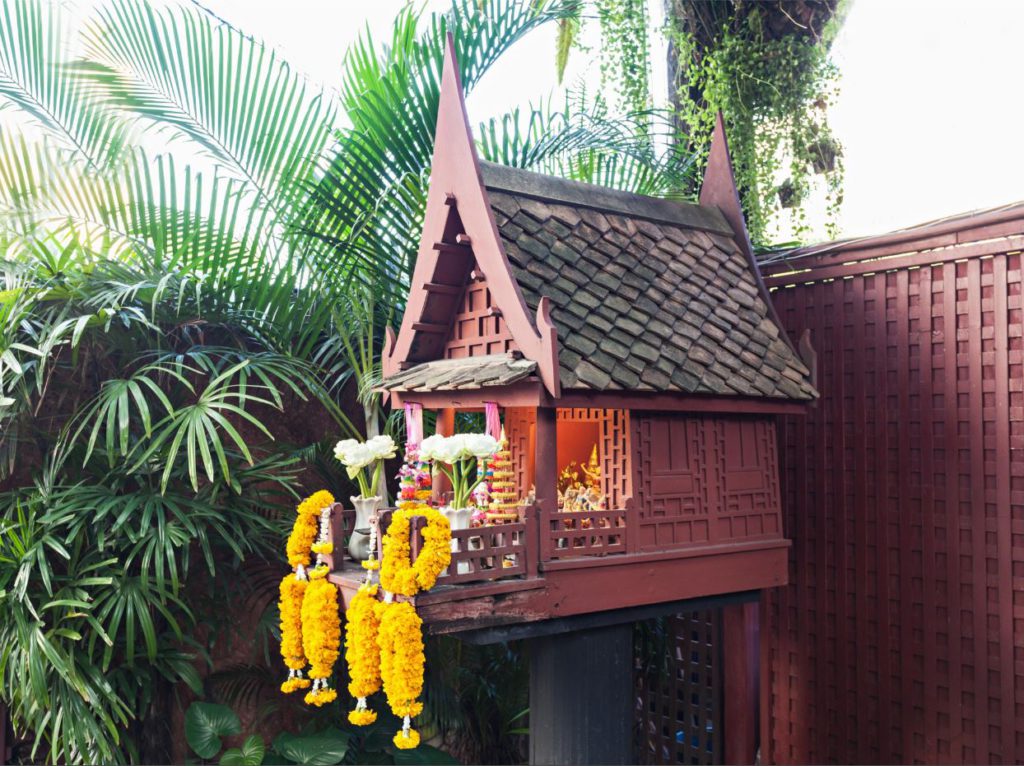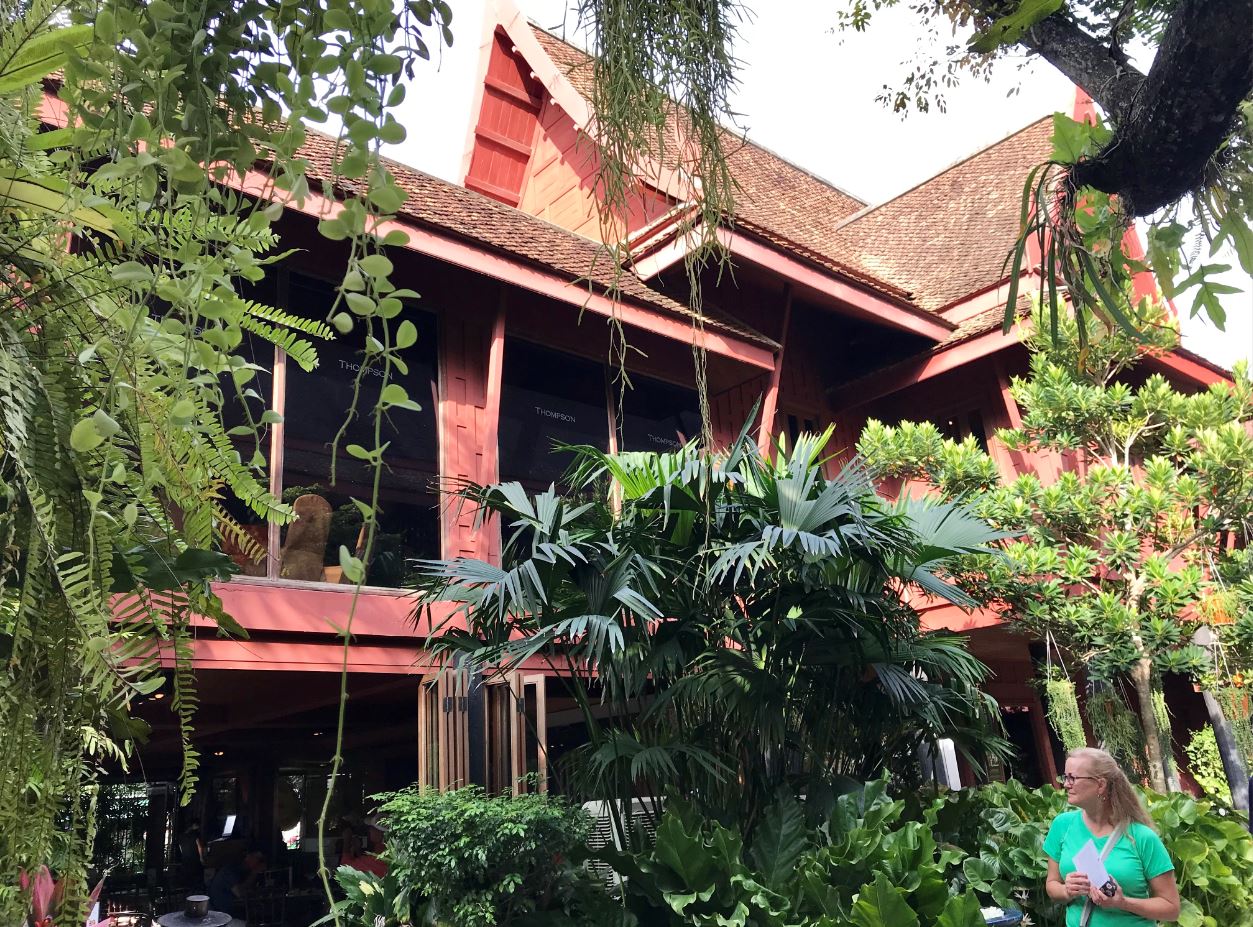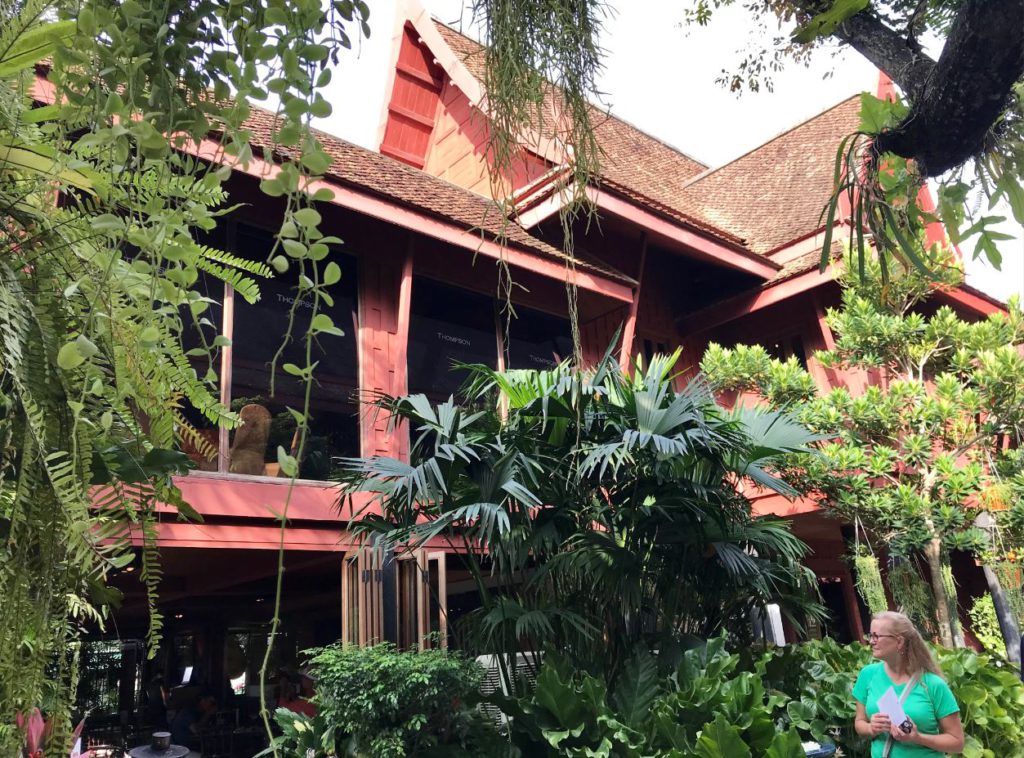 Restaurant
There is a small restaurant right next to the main house. You can access it both before and after the tour. The main attraction of the restaurant is the pool that runs at its perimeter with large orange and white fish inside. That itself will tempt you enough for a stop.
Other than that, the food is quite nice. The restaurant serves only traditional Thai food that presented even beautifully. The prices, of course, match the standards. If you are tired and hungry and want to experience some chic Thai hospitality, I think it's a great place to eat.
However, I personally can do with less fancy stuff with local prices.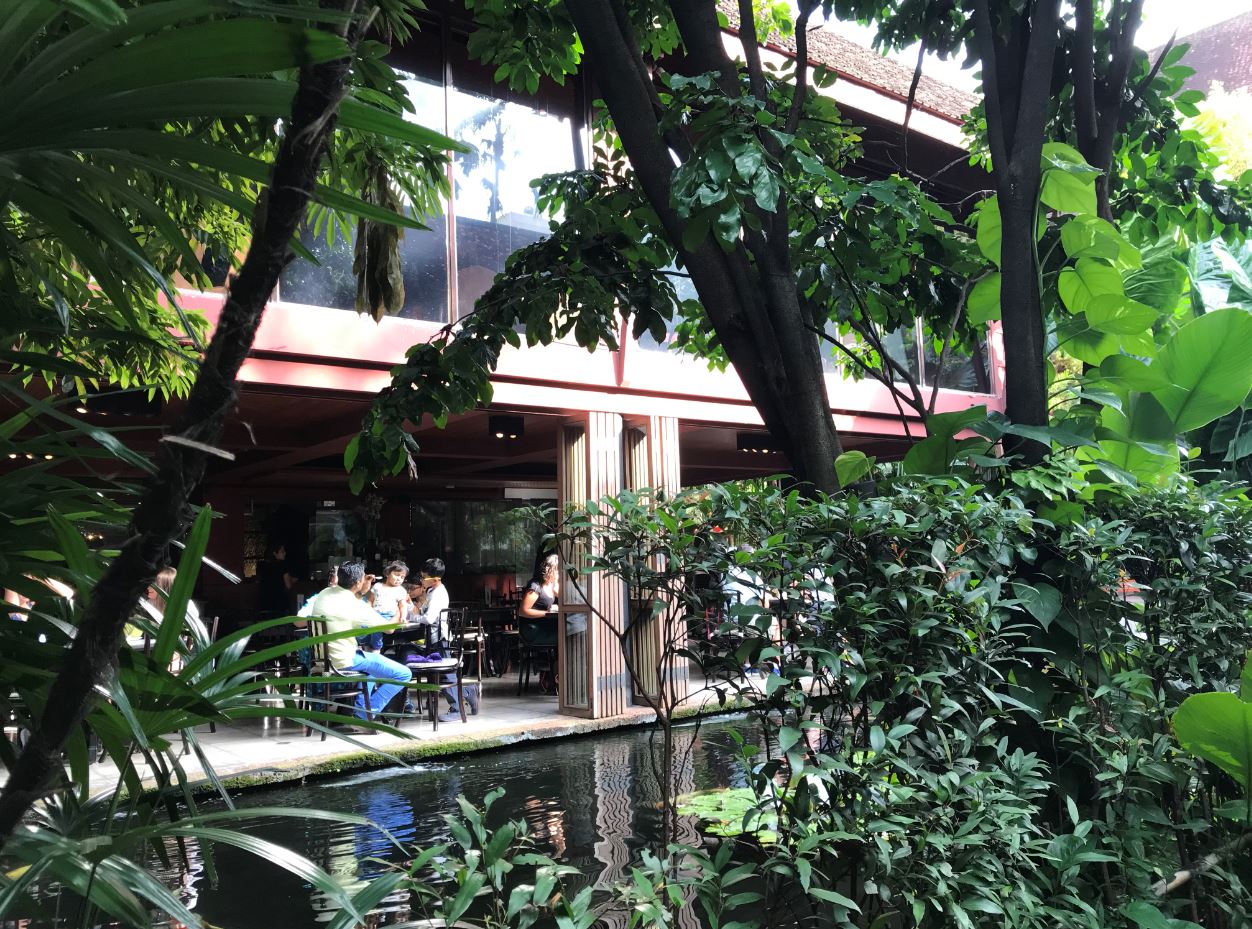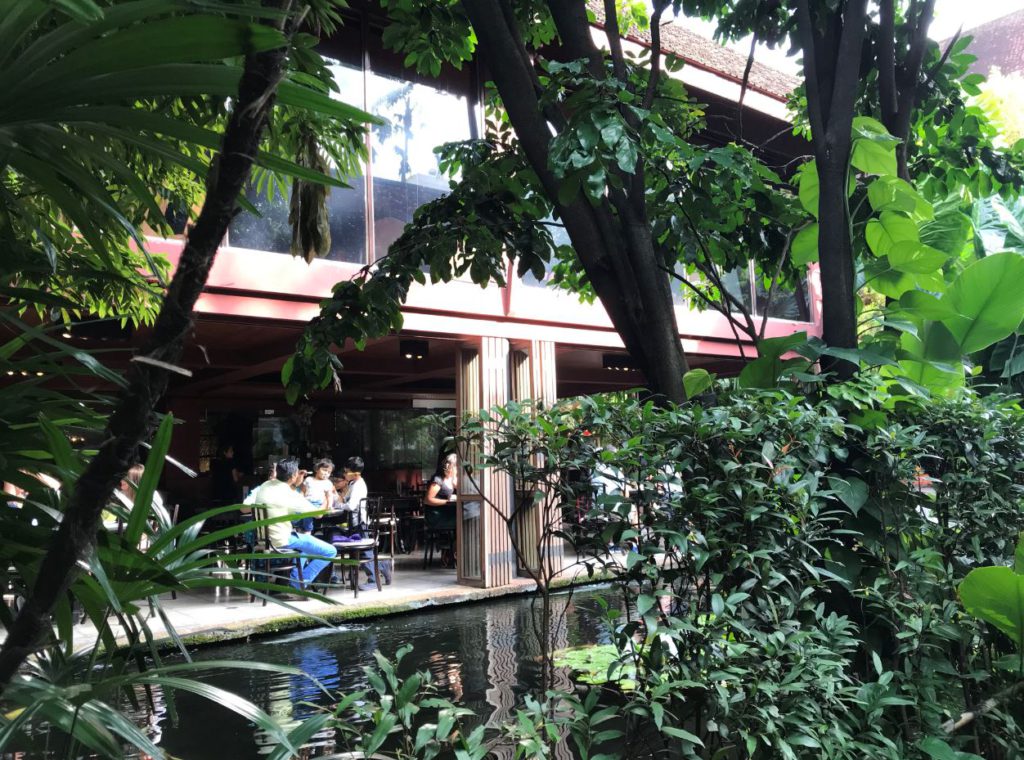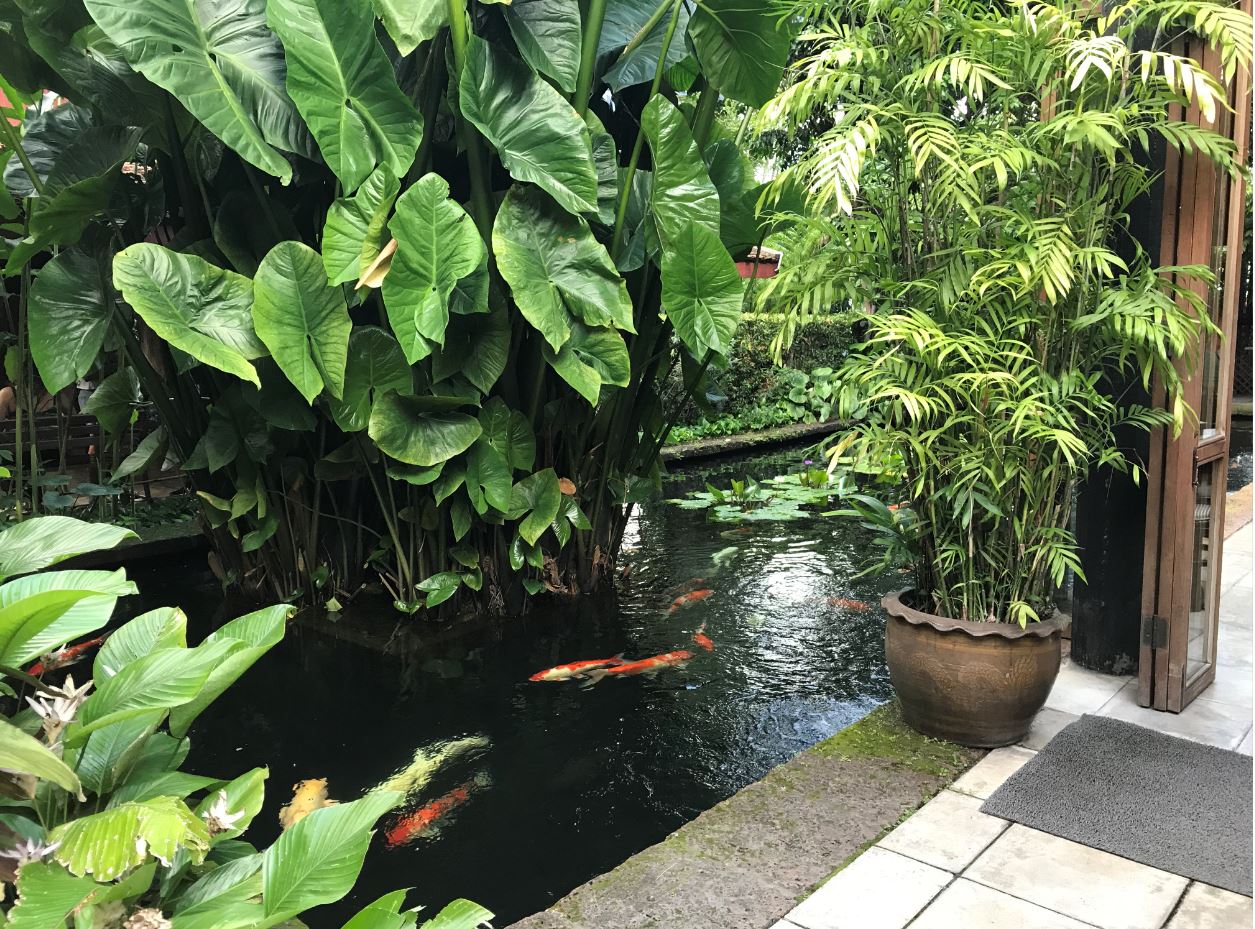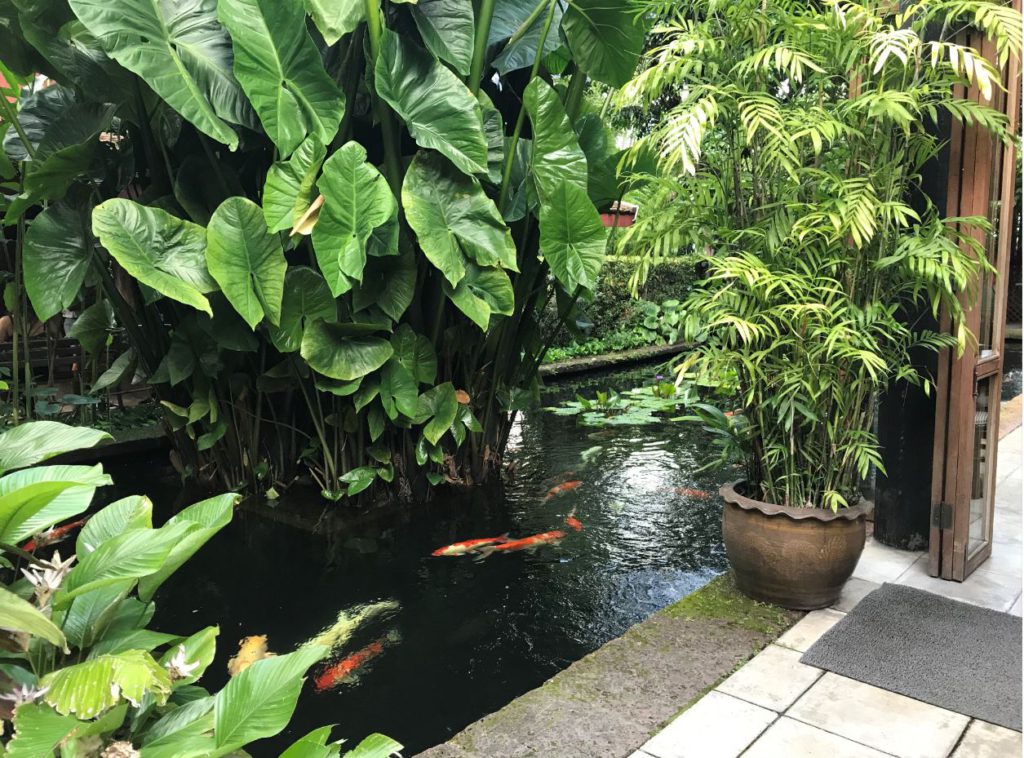 Outlet
If you want to see the end product of the Thai silk we have been talking about for so long, you can peek in one of the outlet store located inside the premises. The outlet has everything that the standard brand offers. Plus there may be some discount on top of it.
I must warn you, it's not cheap. But I have to admit the products are gorgeous. There are outfits, bags, scarves, purses, napkins, cushion covers and home accessories done in bright colours and some catchy prints.
If you miss it, you can always find a store in popular malls in Bangkok. There is definitely one at the Suvarnabhumi Airport, you know…just in case!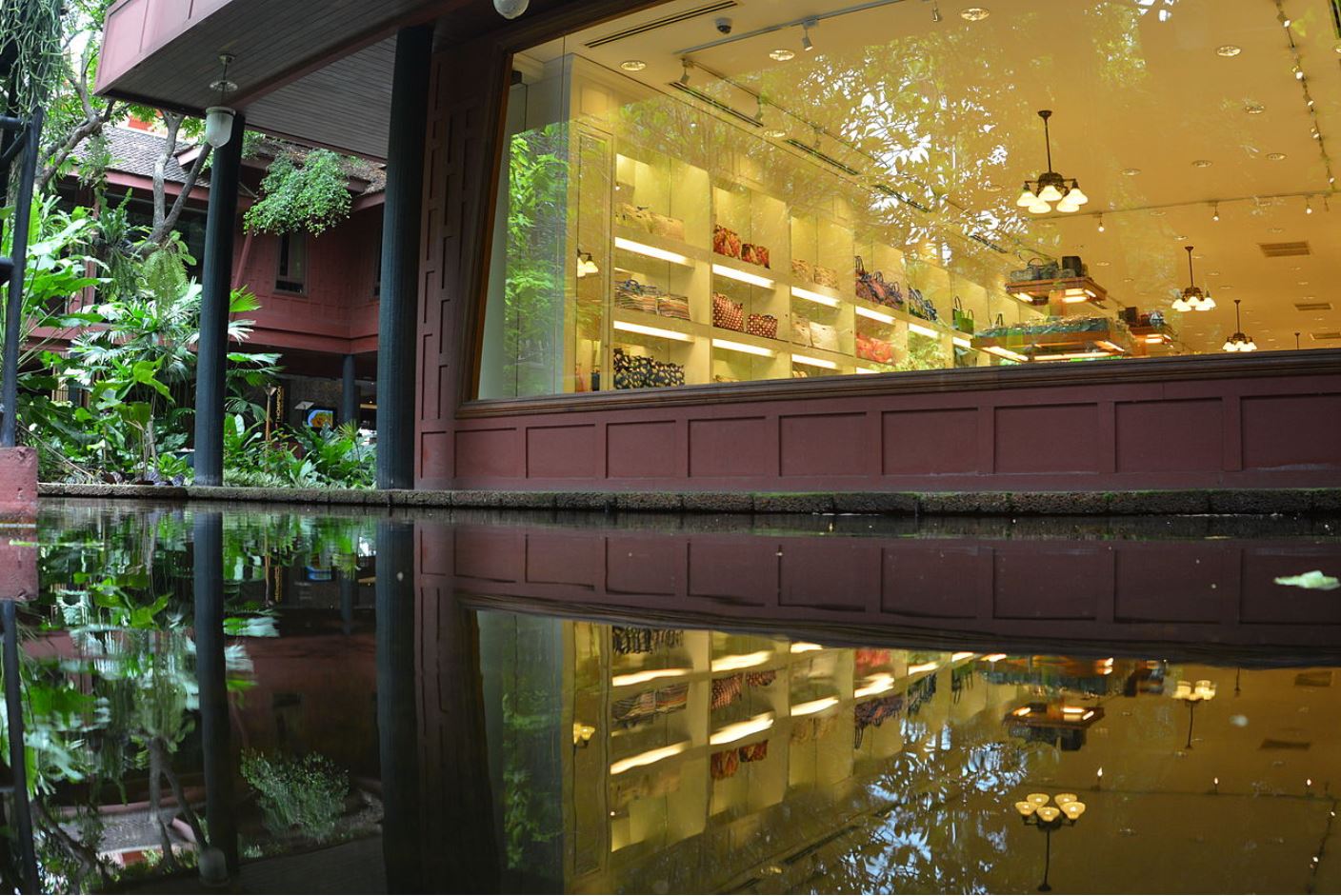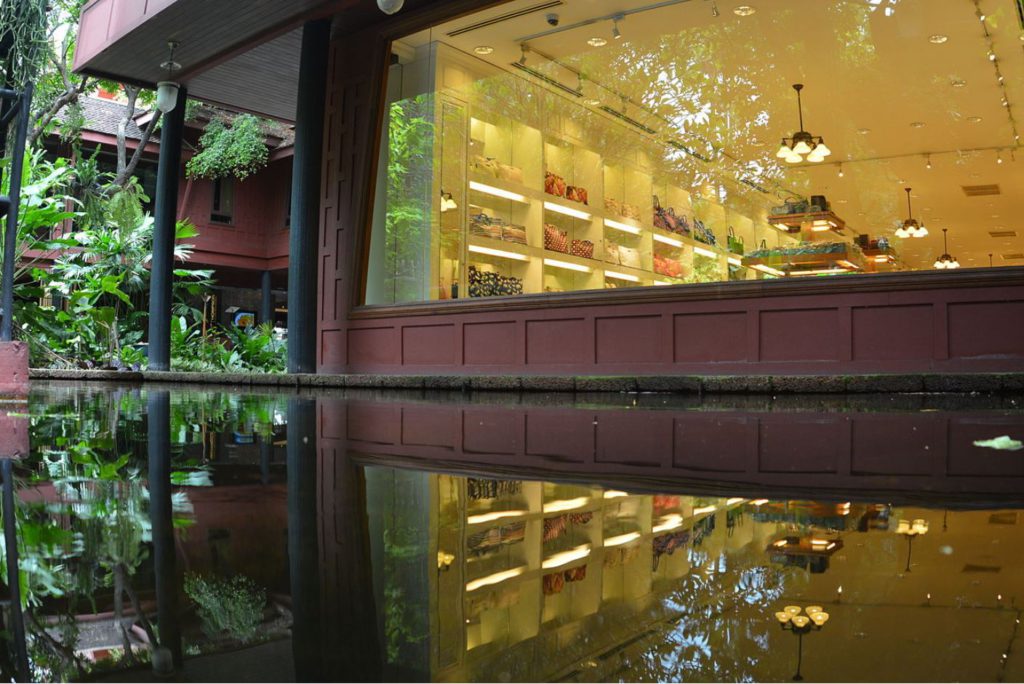 Places to see near Jim Thompson House
If you are in the area, you can also check out these popular destinations frequented by tourists.
Bangkok Art and Cultural Center – 7-minute walk at a distance of 500m (Location)
Chaloemla Park – 10-minute walk at a distance of 500m (Location)
Sea Life Bangkok Ocean World – 15-minute walk at a distance of 1km inside Siam Paragon (Location)
Madame Tussauds – 15-minute walk at a distance of 1km inside Siam Paragon (Location)
Nai Lert Park Heritage Home – 10-minute drive at a distance of 3km (Location)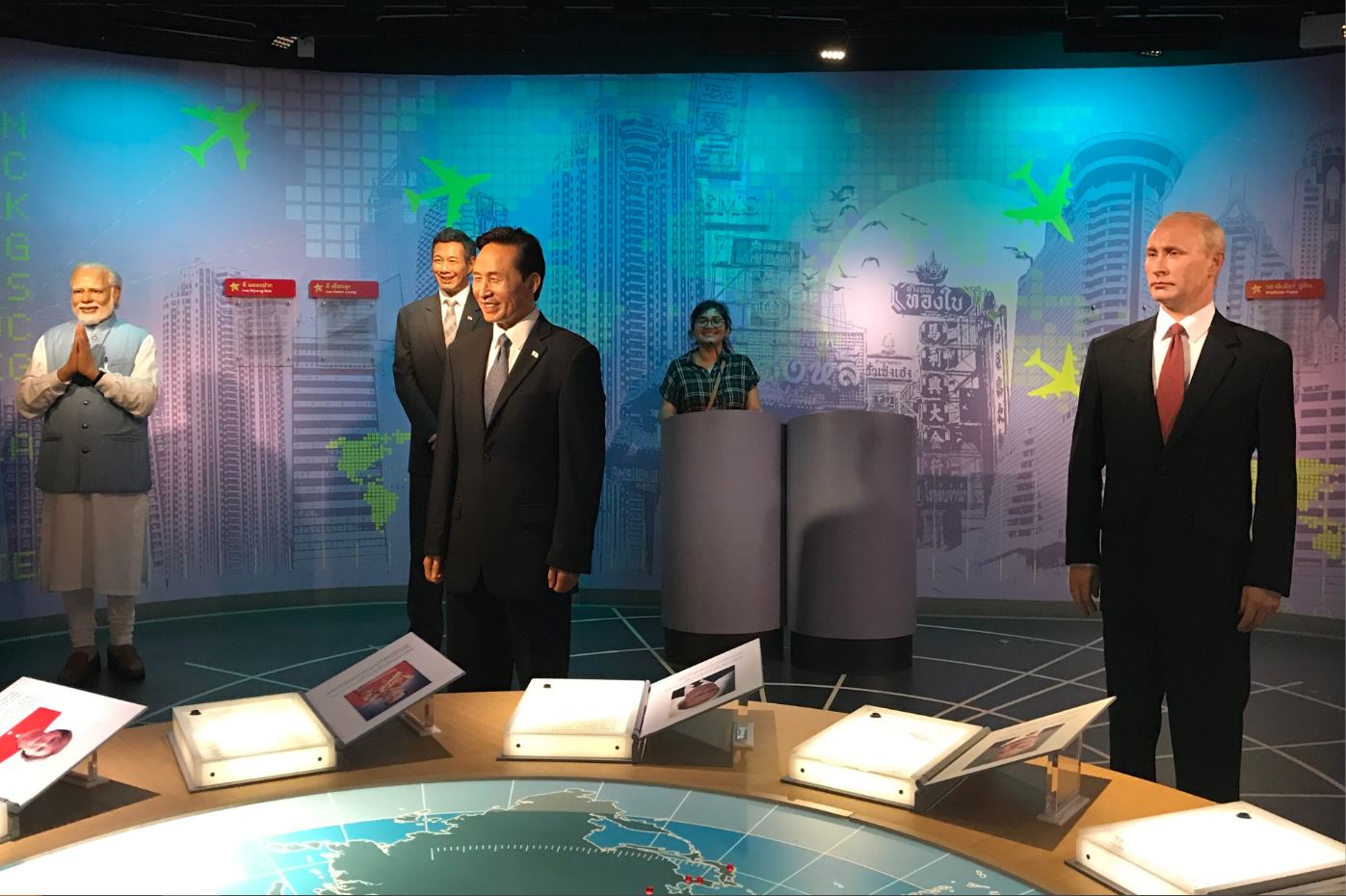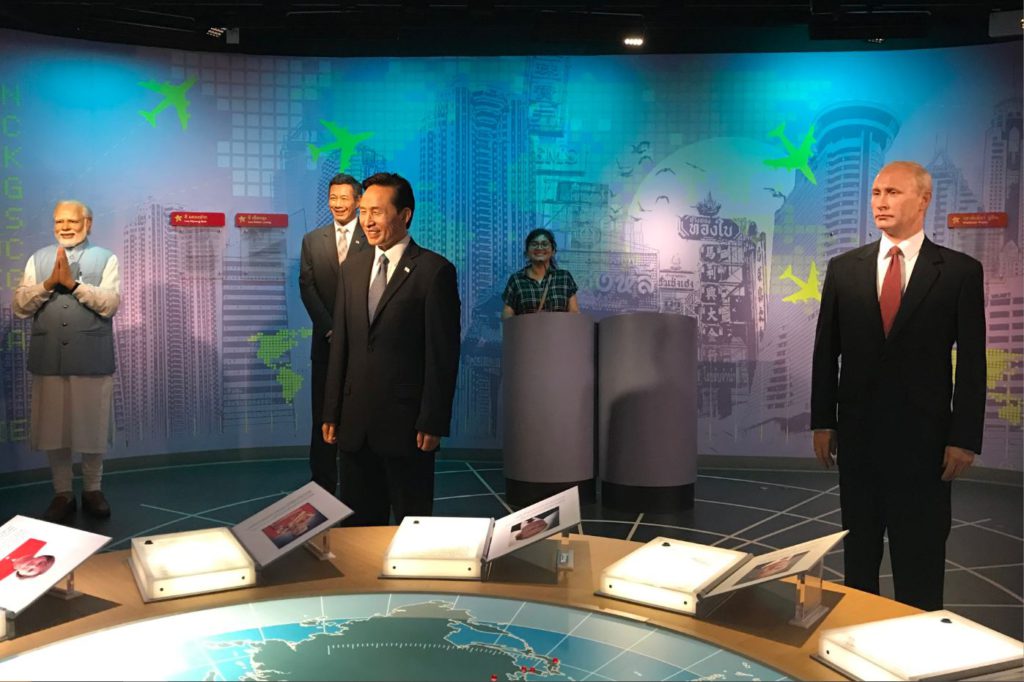 Save On Pinterest


Related Articles