28 Aug

Visiting Museum Siam, Bangkok Review

Museum Siam is one of the less-visited museums of Bangkok, especially by foreign tourist. It had been on my list for several months. But my recent visit made me wonder why more people don't visit it. In my honest opinion, it is one of the best museums I have ever seen.

Museum Siam is so unique because of its brilliant combination of culture and technology. It is made to encourage people, especially the young Thais to come and interact in a fun environment. The museum revolves around the definition of typical 'Thai-ness'.

On top of that, it is very convenient to reach.

Here is everything you need to know about visiting the Museum Siam.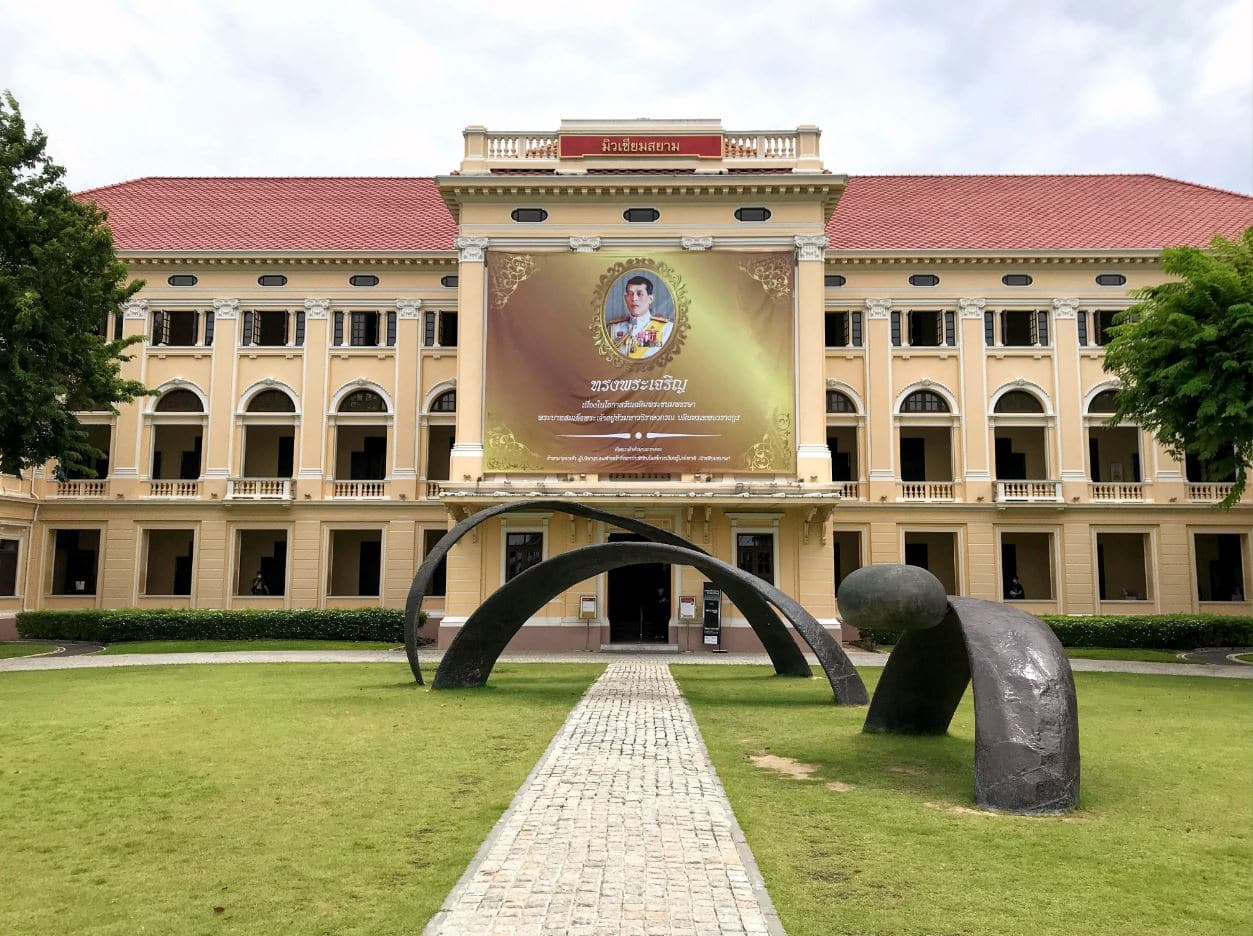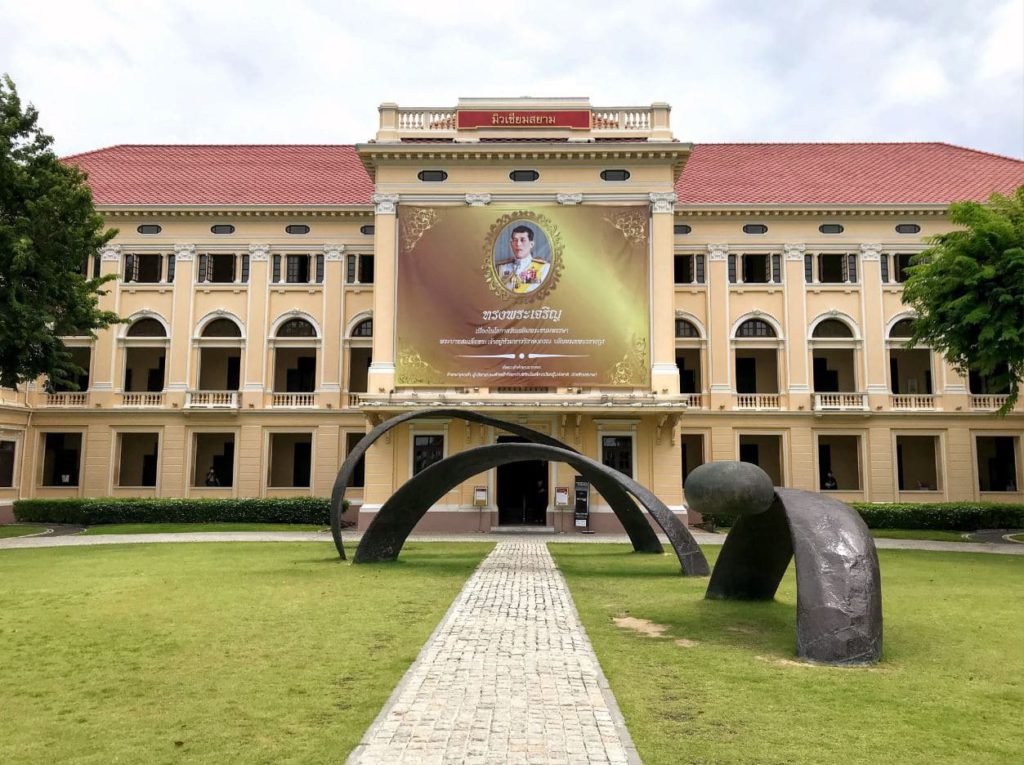 About Museum Siam
Museum Siam is the first prototype of the concept of Learning Center called a 'Discovery Museum'. It was established in 2007 in the old building of the Ministry of Commerce. It is an effort that the Thai government initiated to combine the activity of 'Play' and 'Learn'.
Museum Siam, in itself, is dedicated to the question of 'What does being Thai Means?' And with the use of interactive games and state-of-the-art multimedia technology, the exhibits show a transformation from the past to the present form of Thailand and its relationship with its neighbouring countries.
The museum went through a major renovation in 2017 worth millions of Bhat. You get to see the most modern side of Thailand today.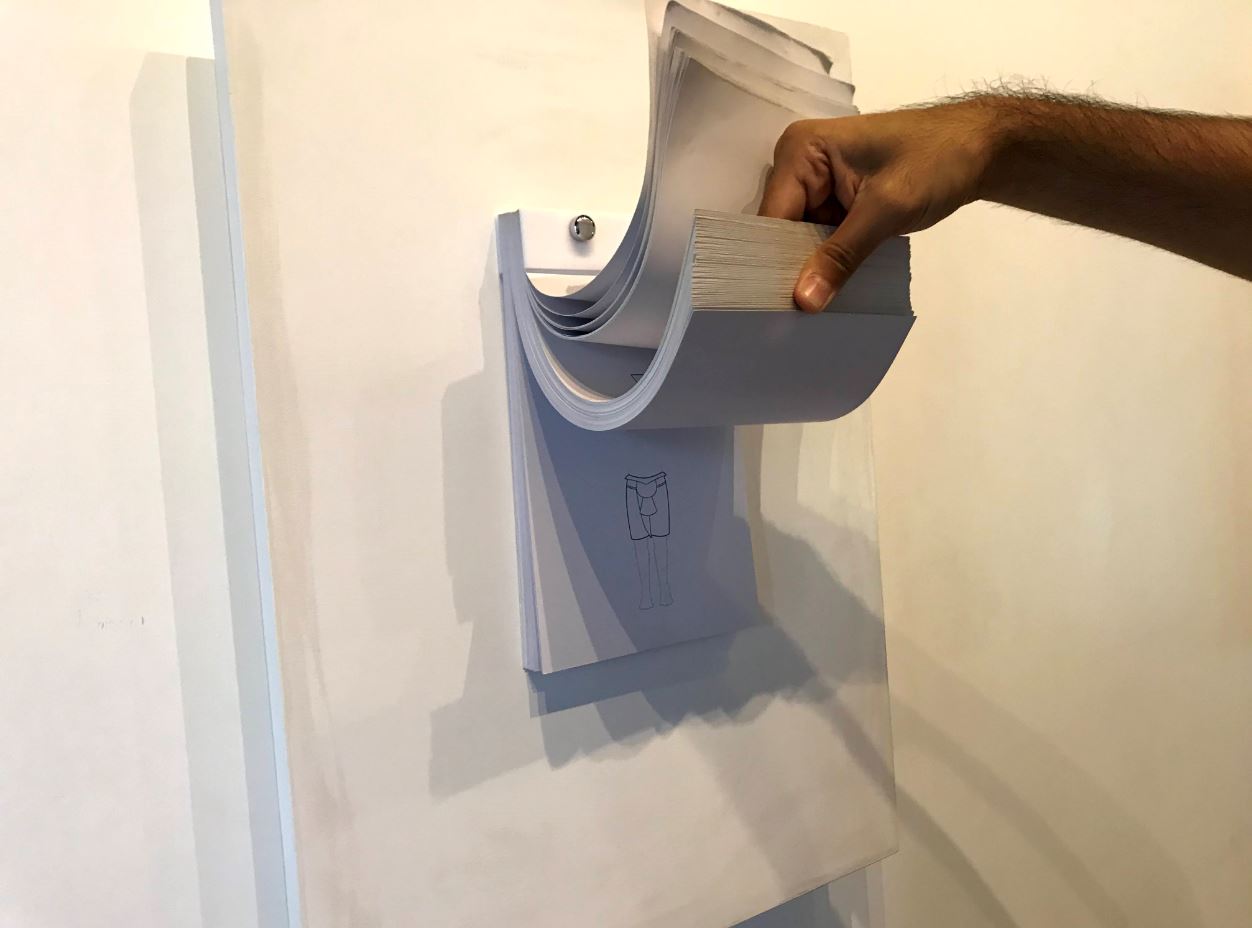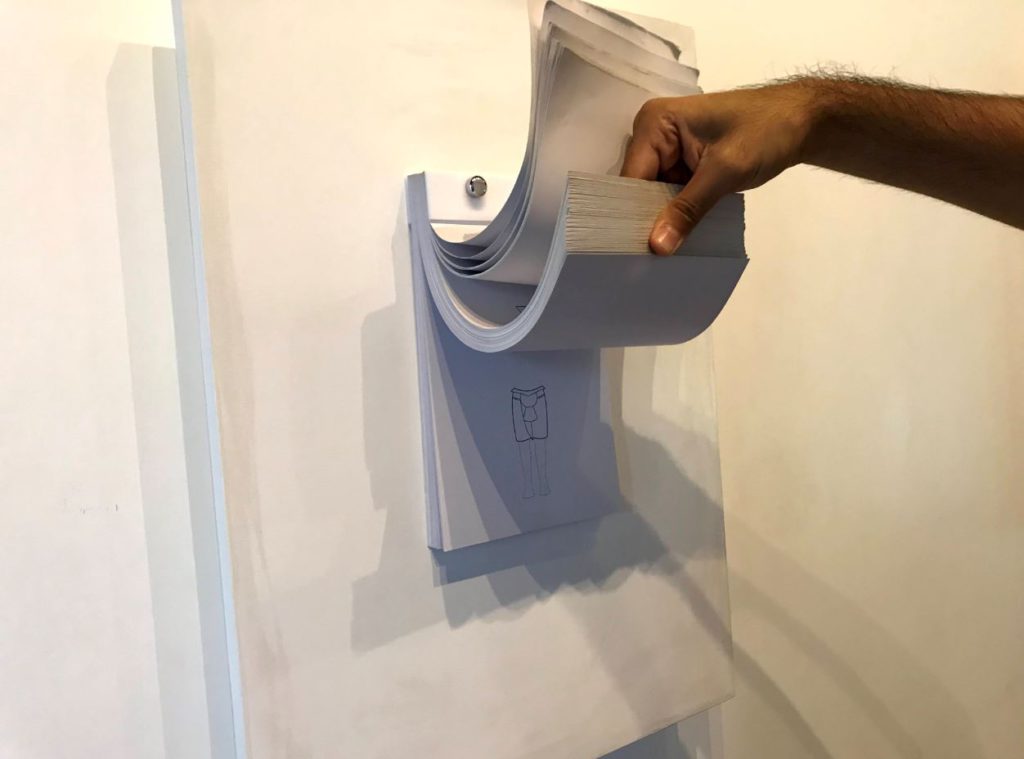 Where is Museum Siam Located?
Museum Siam is located in the old Bangkok region just south of Wat Pho and 15 minutes' walk from the Grand Palace. It is also located at one of the exit points of Sanam Chai MRT station.
How to reach Museum Siam
Metro: The easiest way to reach Museum Siam is by MRT if you have easy access to the blue line. Just get down at Sanam Chai station and get out at the entry towards Museum Siam. You will literally walk into its front grounds and walk up to the entrance in a minutes' time.
If you are travelling on the BTS line you can get down at Saphan Taksin BTS Station (Dark Green line). Move out of Exit 2 to Sathorn Pier. From there take a ferry to Rajini pier. Walk for 3 minutes from there.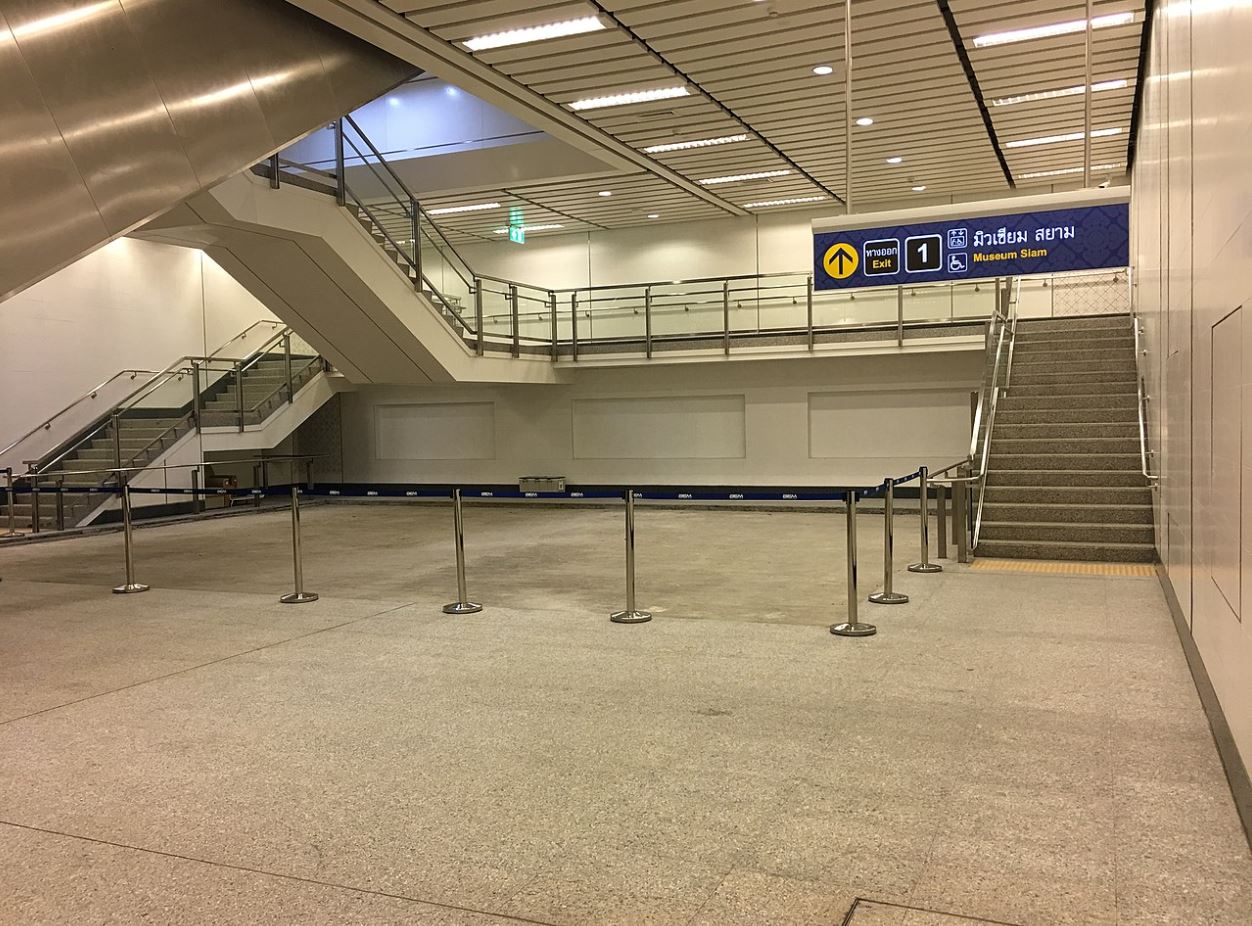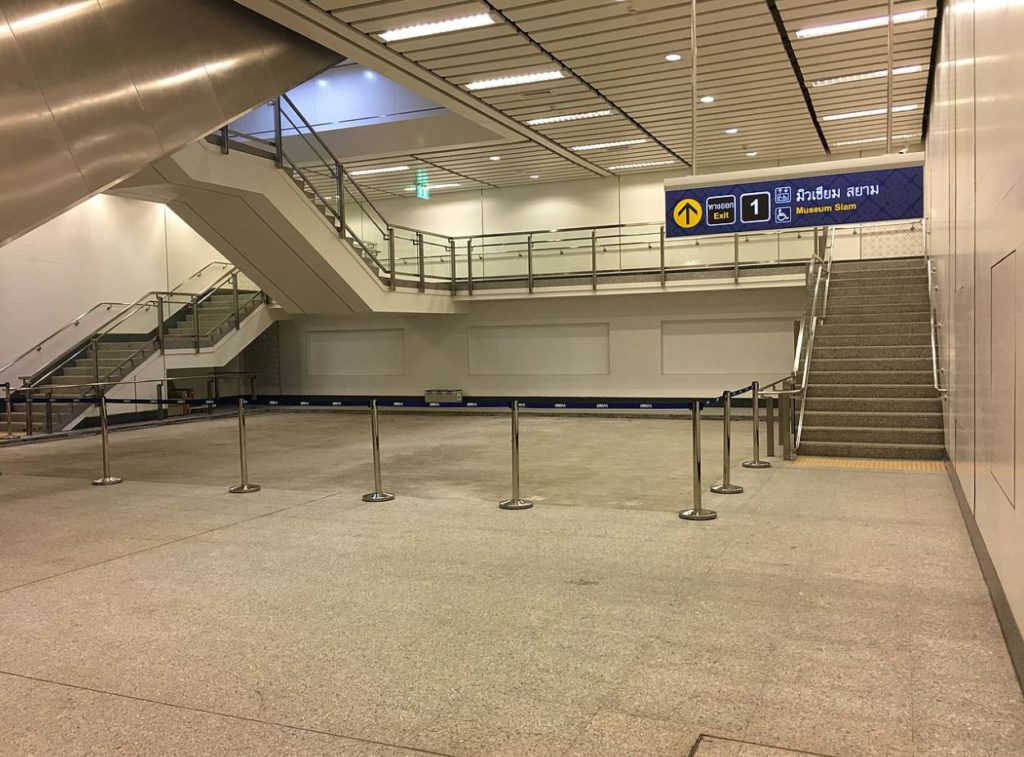 Bus: The bus routes pass directly through Museum Siam are 3, 6, 9, 12, 32, 44, 47, 53, 82 and 524. You can use ViaBus app or moovit app (or moovit.com) to look for the most convenient bus route for you or check it on Rome2Rio.com.
Ferry: If a ferry is more accessible to you, you can take one to Tha Tian pier. Walk for 7 minutes or 550m from there. You can also take a ferry to Rajini Pier and walk for 3 minutes of 270m to the museum.
Self-drive: You an easily drive up to the museum and parking is available for all museum visitors. The parking for motorbikes and cycles are free. Charges are applicable for 4 wheeled vehicles.
The first 15 minutes are free. Parking charge is 30 THB per hour for every hour onwards. Free parking for 3 hours is available with the receipt to the museum, souvenir or Elfin coffee shop.
Museum Siam Opening Hours
The museum is open from 10 am to 6 pm from Tuesday to Sunday. It is closed on Mondays.
While the museum is never too crowded, you can find it pretty much to yourself during the weekdays in the first half.

Museum Siam Entrance Fee
Individual: The entrance fee for both Foreign and Thai citizens in 100 THB per person. Admission is free for children below 15 years. It is 50 THB for students above 15 years of age if you have an ID card.
Group: For a group of people more than 5, the entrance fee is 50 THB per person. This is applicable for both foreign and Thai citizens. Admission is free for children below 15 years. It is 25 THB for students above 15 years of age if you have an ID card.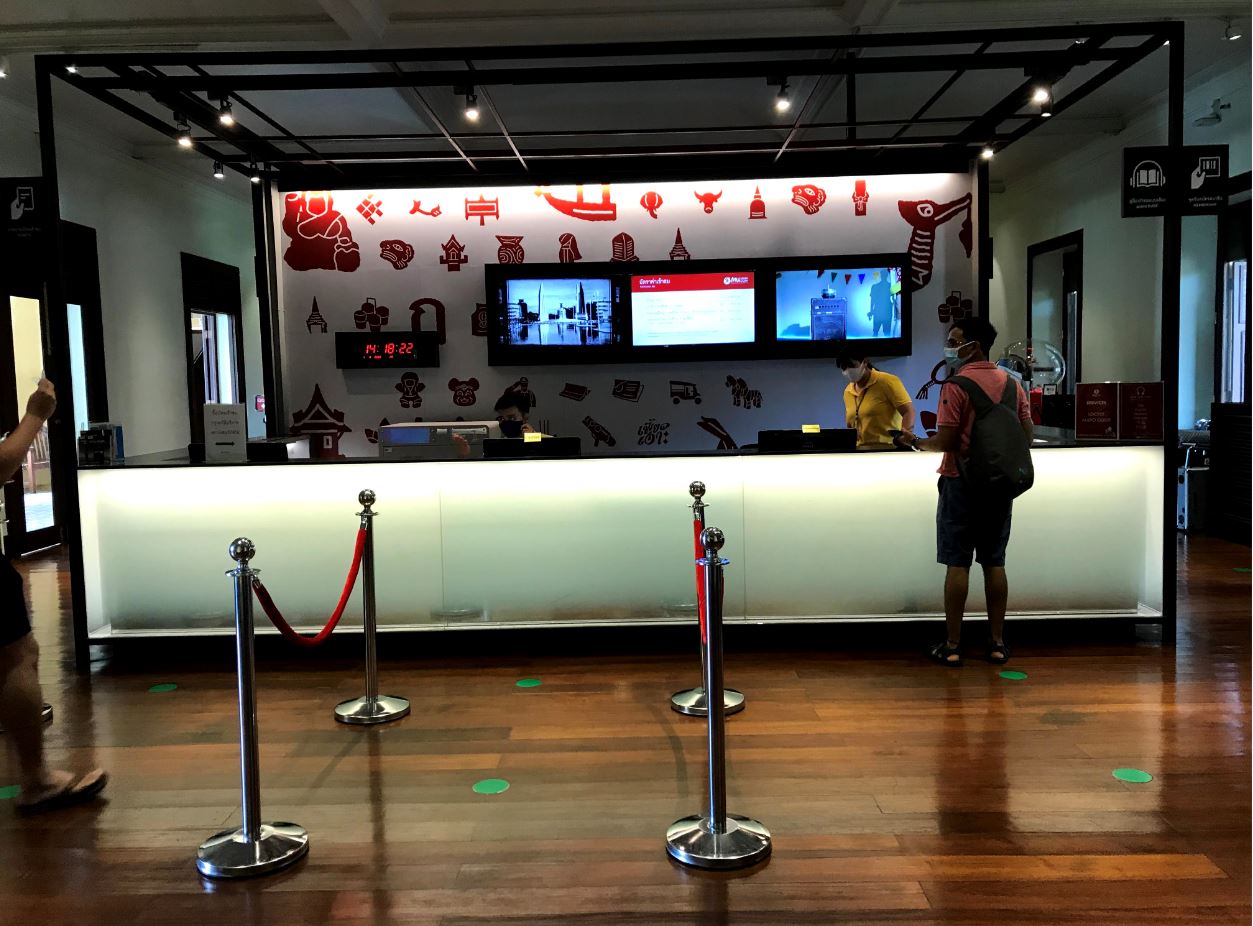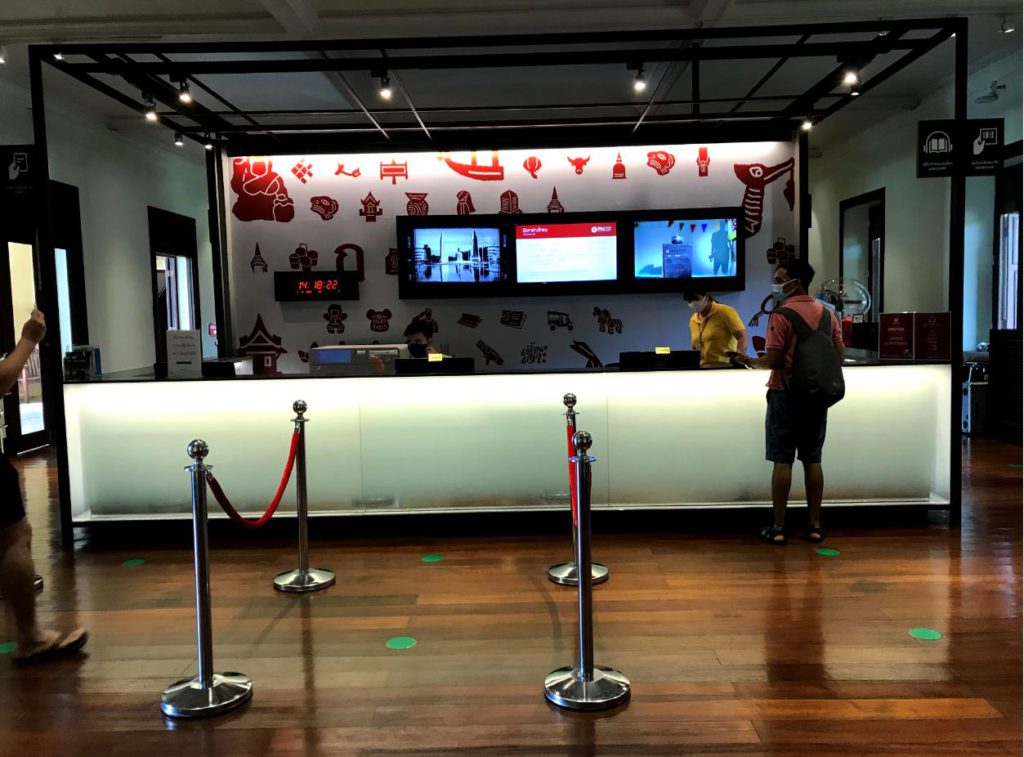 Visiting Museum Siam
Ticket Counter
As you enter museum Siam, you first need to head to the ticket counter. The ticket counter is one the ground floor and east to navigate. Plus there will be someone to guide you.
At the ticket counter, you can get your tickets and a guidebook. The guidebook contains details about the museum in both English and Thai. You can also ask for a free audio guide at the counter (I strongly recommend). You will need to give some kind of ID proof as a guarantee.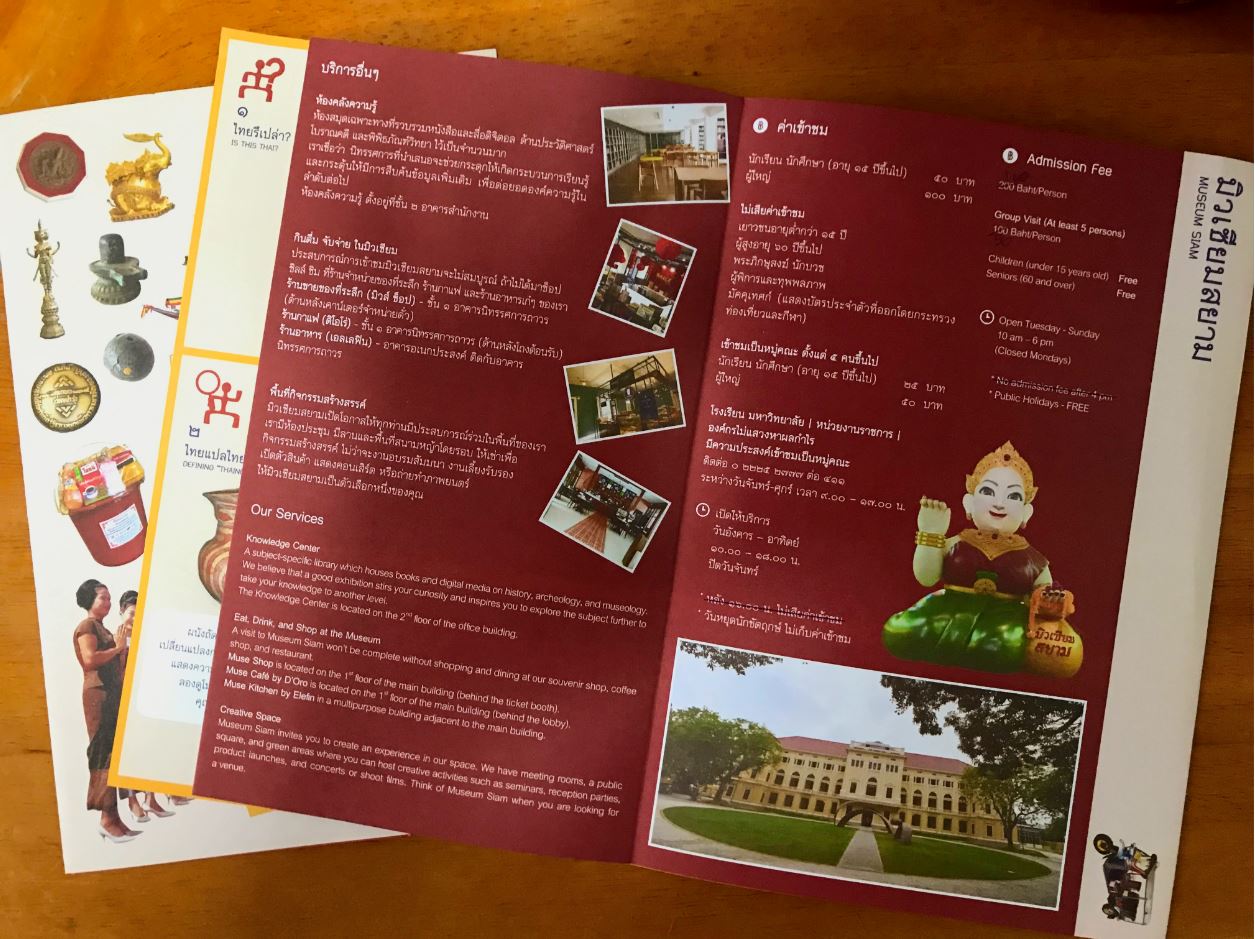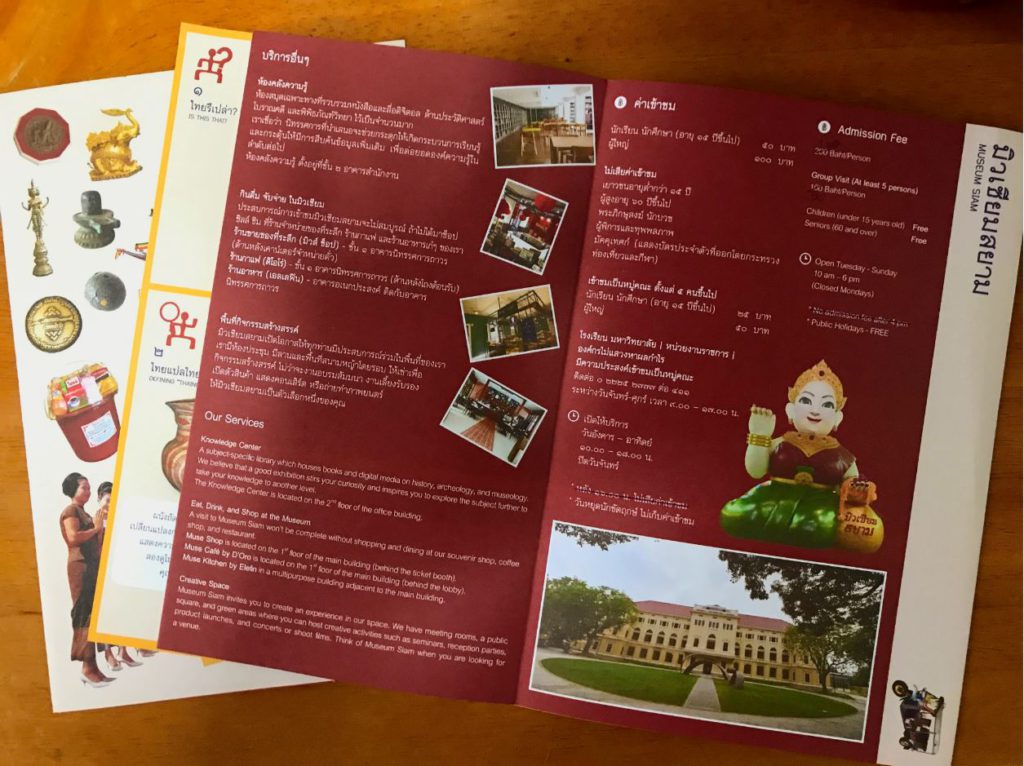 The Museum
The museum has several rooms that also divides it into a different section. You can start your tour from the second floor. Each room has a name that depicts the topic it talks about like 'Village life', 'Thailand and the world', 'Typically Thai', 'Buddhism' etc.
Each section has an interactive unit where you act upon something (like a button, flipping stuff or a game) and you get a result.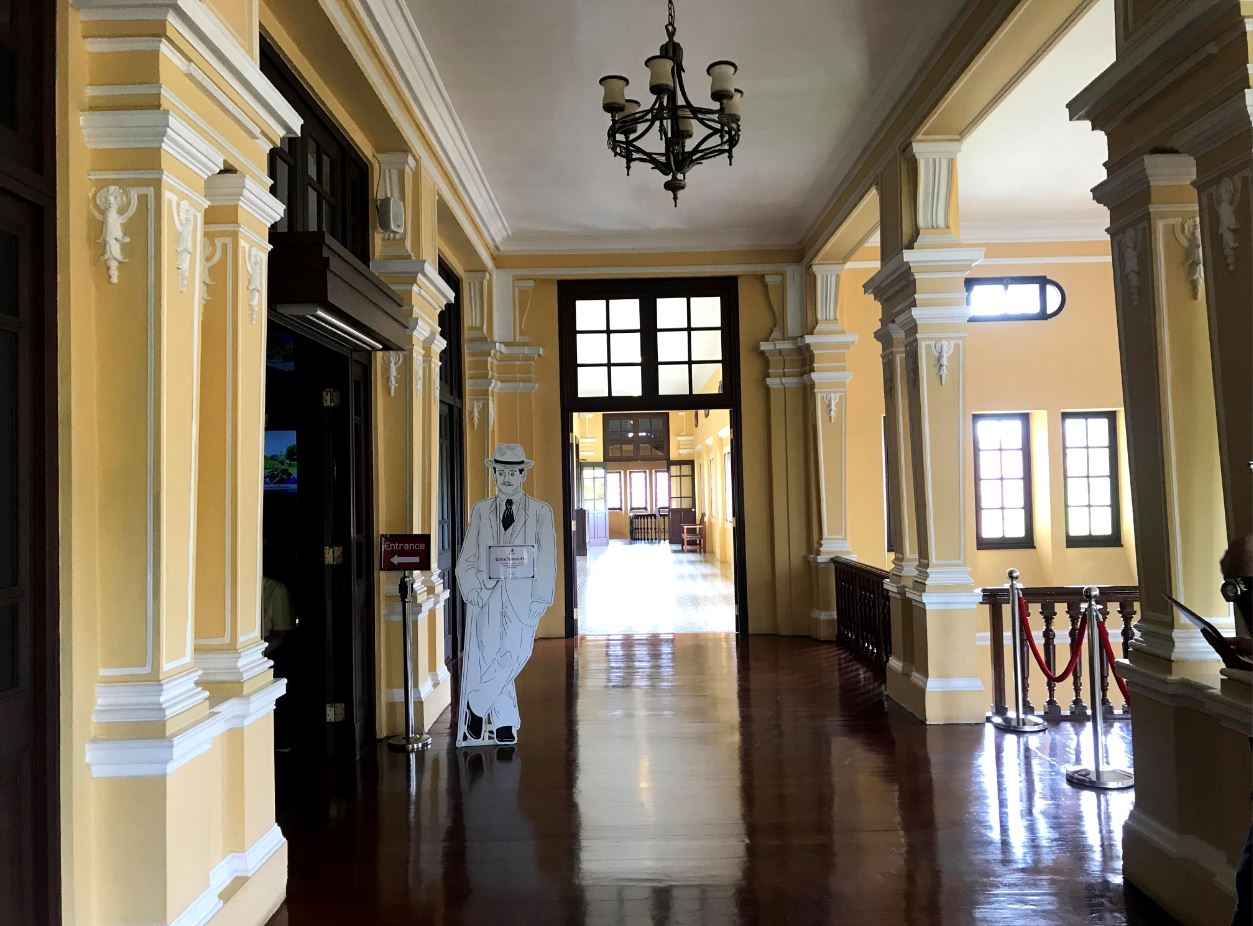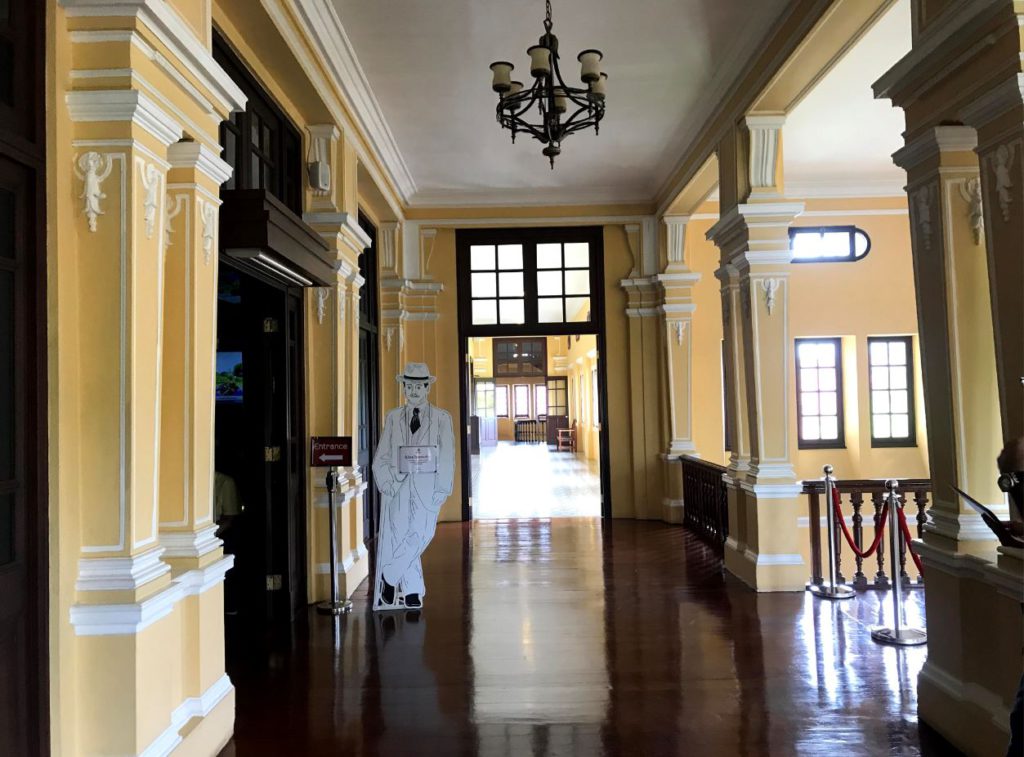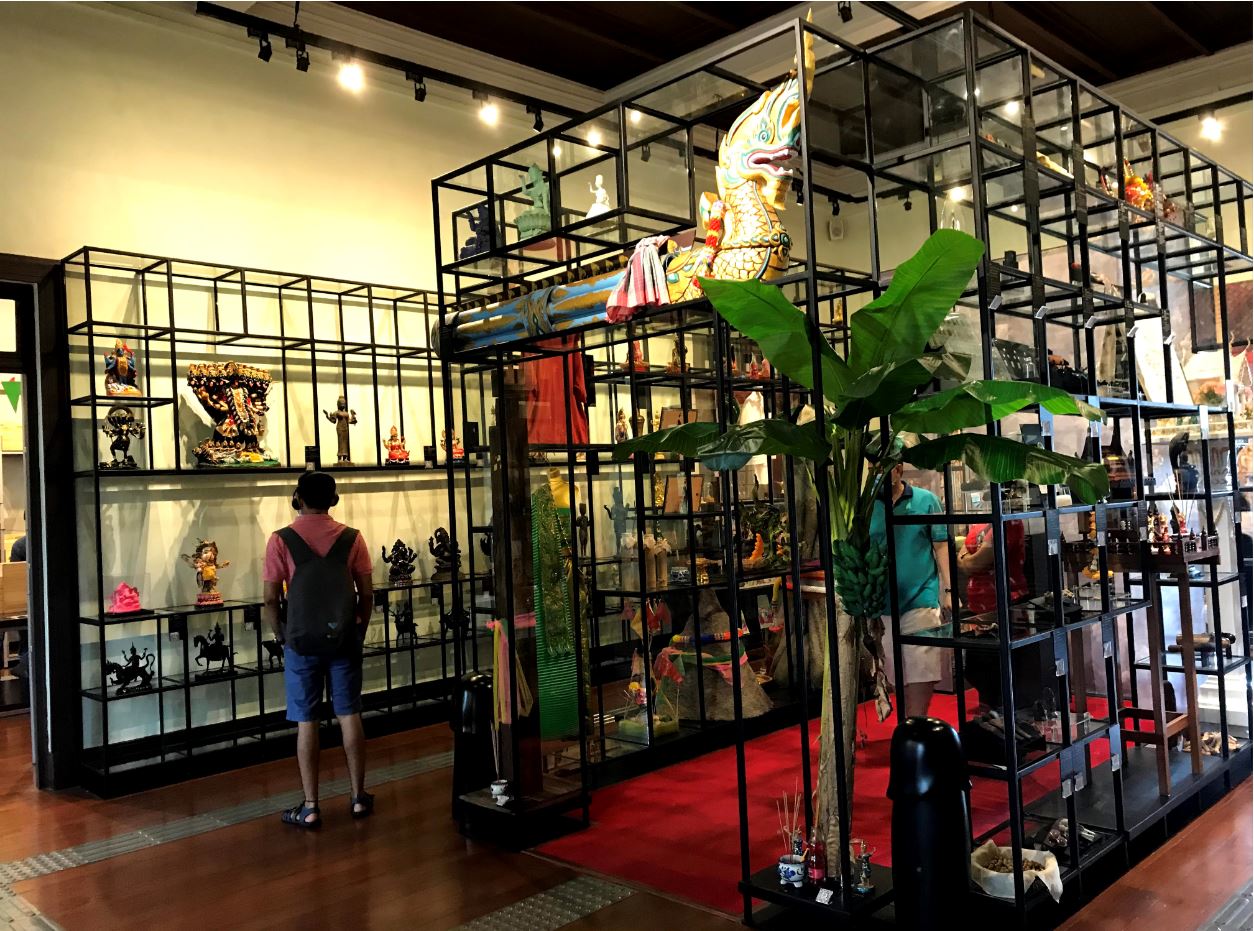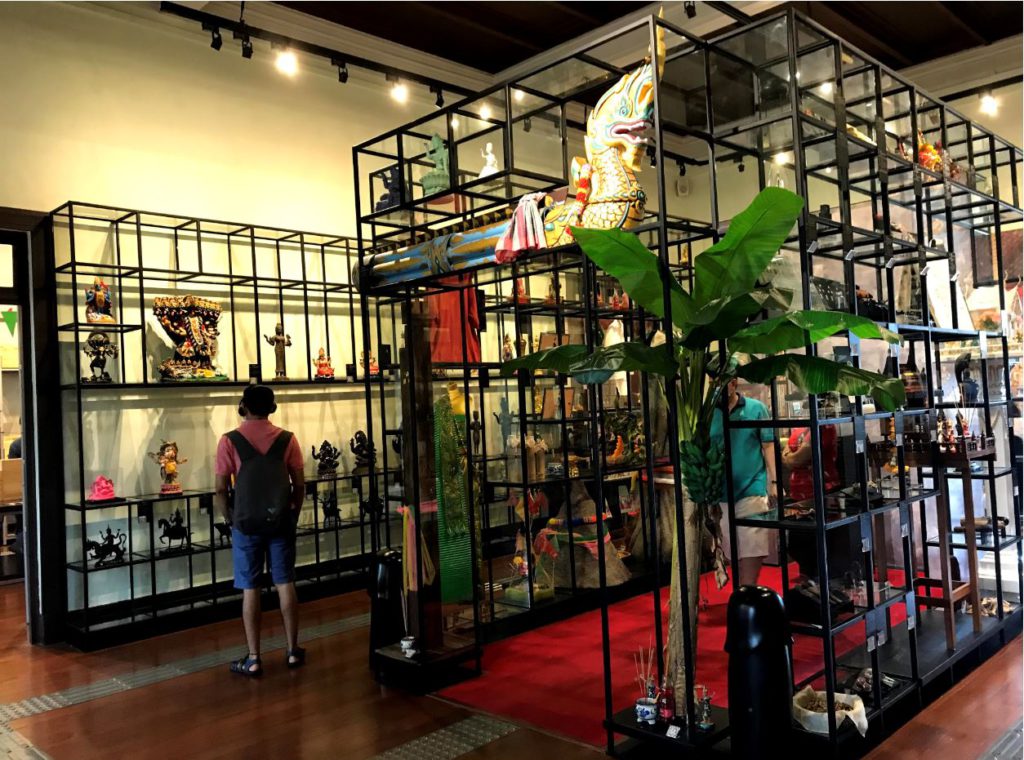 The first room has a full-size mannequin in the middle. There are TV screens around the room with heated discussions on what is Thai? Is Padthai Thai or Chinese? Is that dress traditional Thai? Where did it come from? The rooms that follow try to answer these questions.
An adjacent room is a gallery with numerous Thai products and features. There are drawers that you pull to see an object or a booklet of information. Right next to the drawer is a snippet of information that explains it.
It talks about the history of the Thai flag, lace dresses, popular Thai movies, the floral shirt, Khon masks, Sukhothai period and a lot more.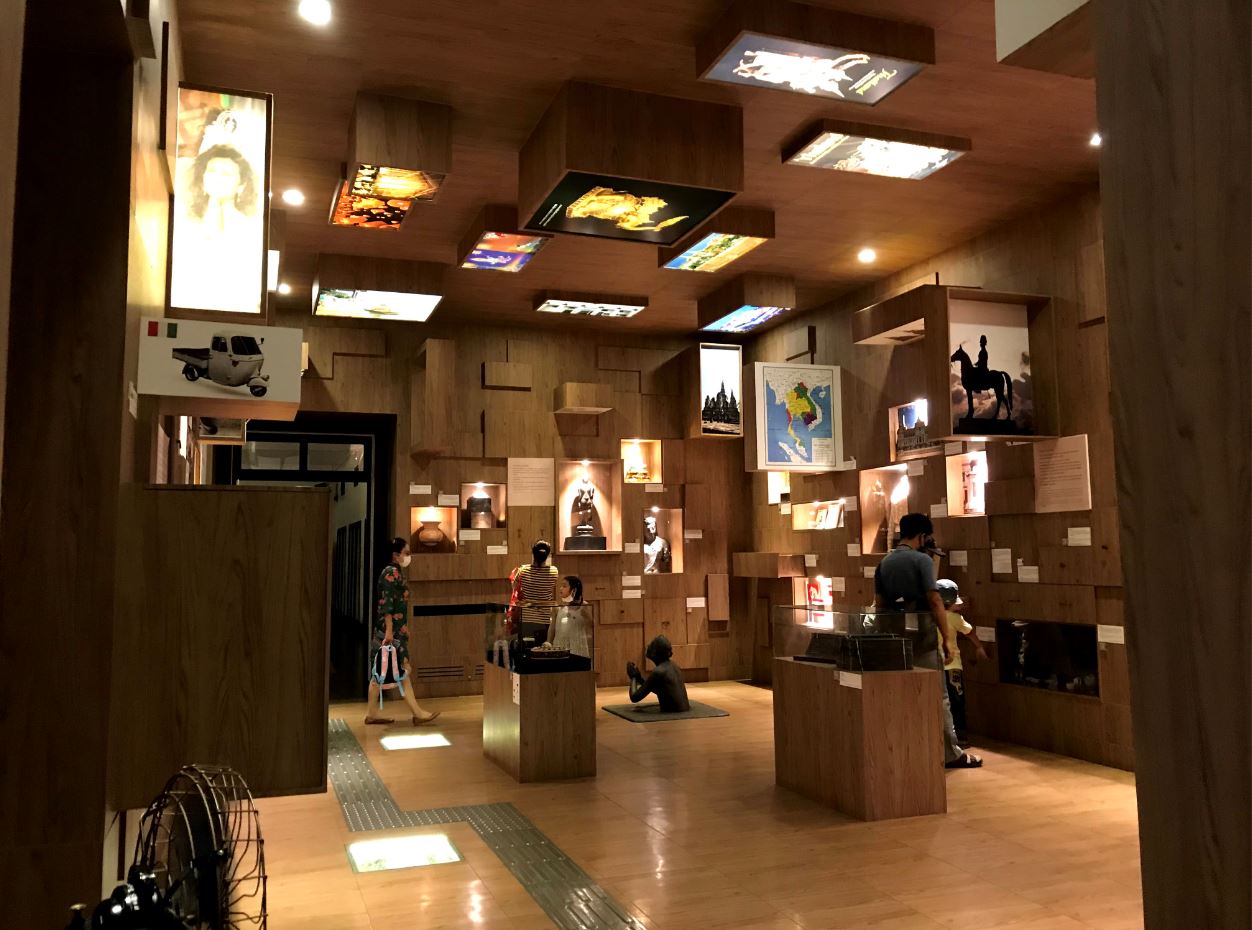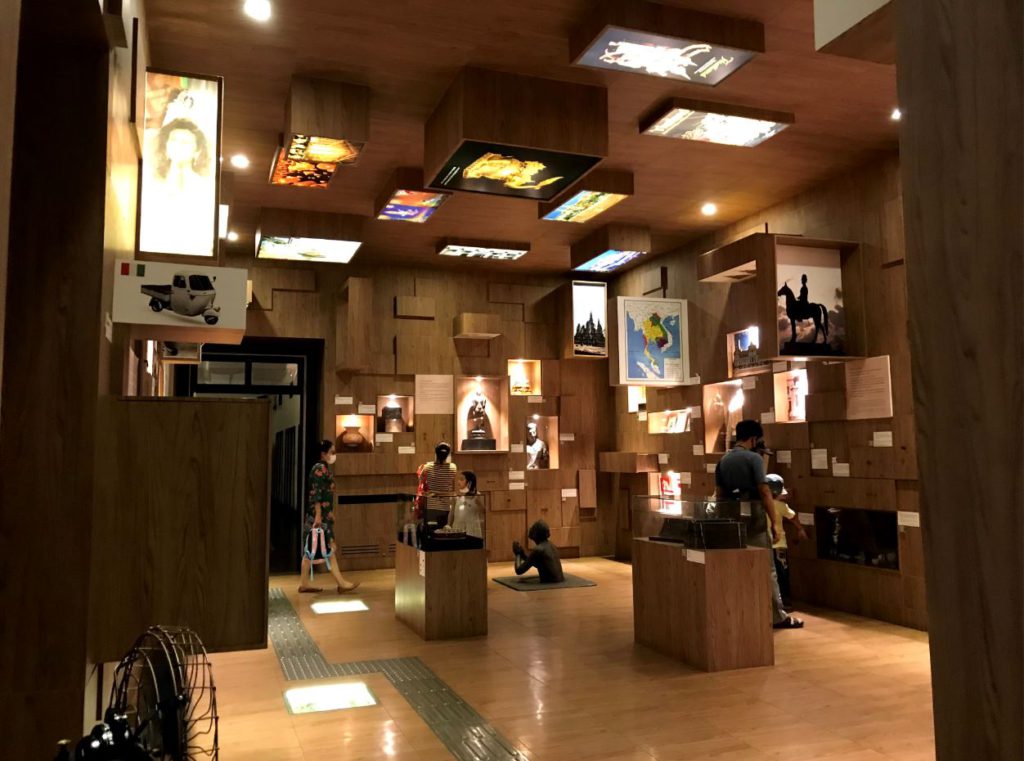 Another room takes you through a brief history of Thailand. A large table in the middle has flushed cubes that slowly emerge on the top with relevant content inside. They keep emerging and disappearing along with laser images according to the narrative that goes in the background.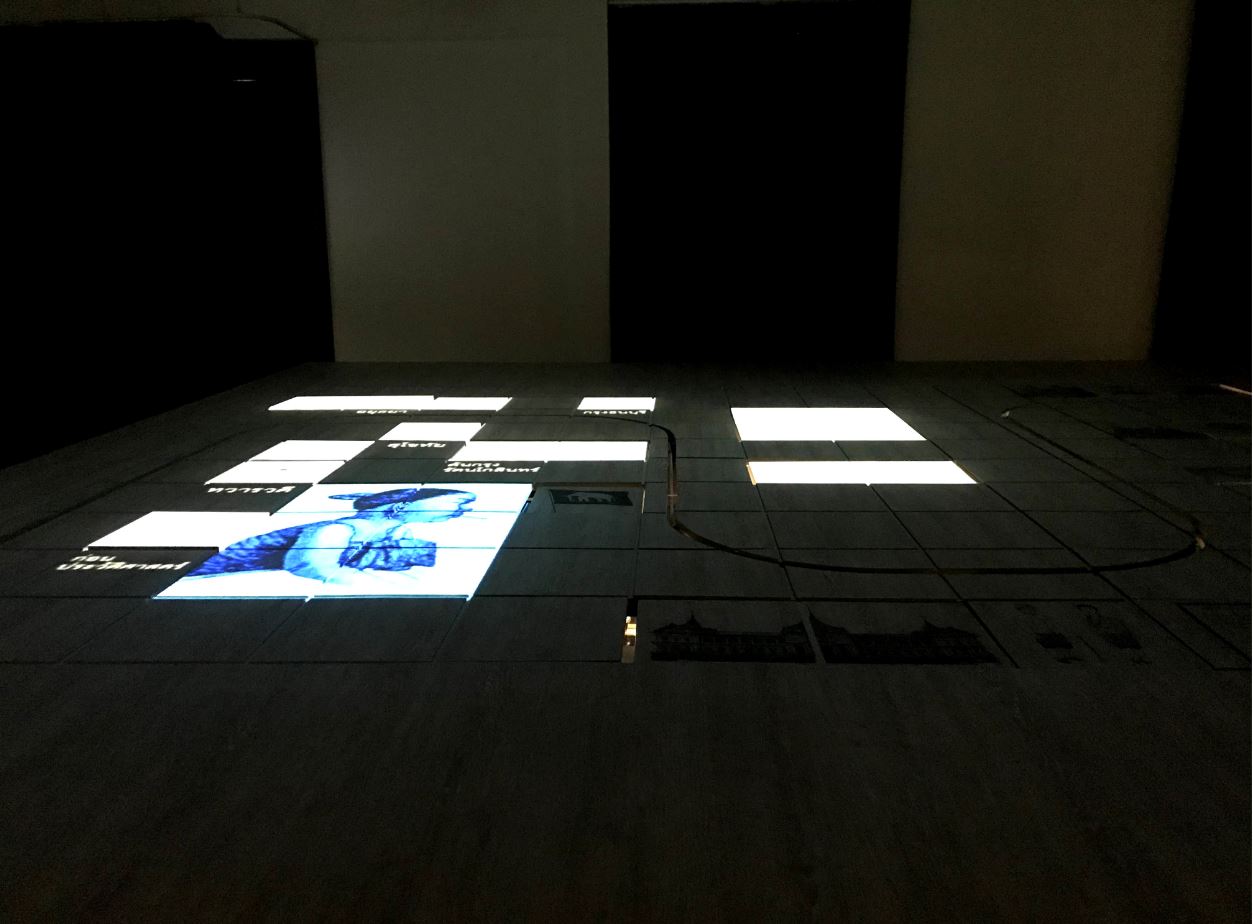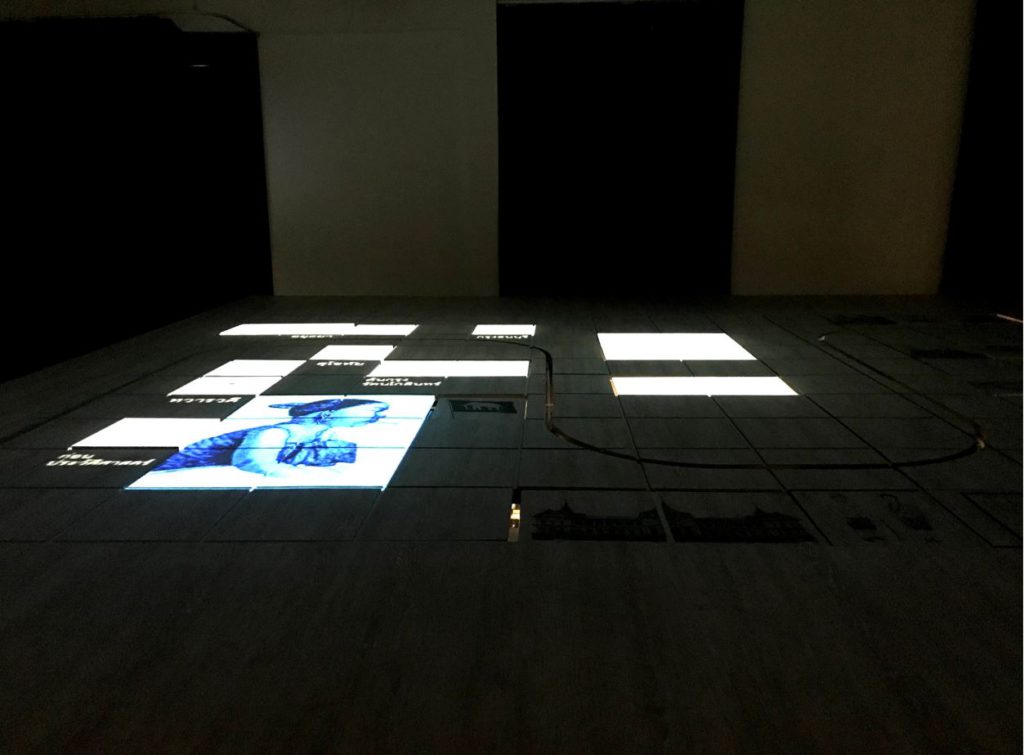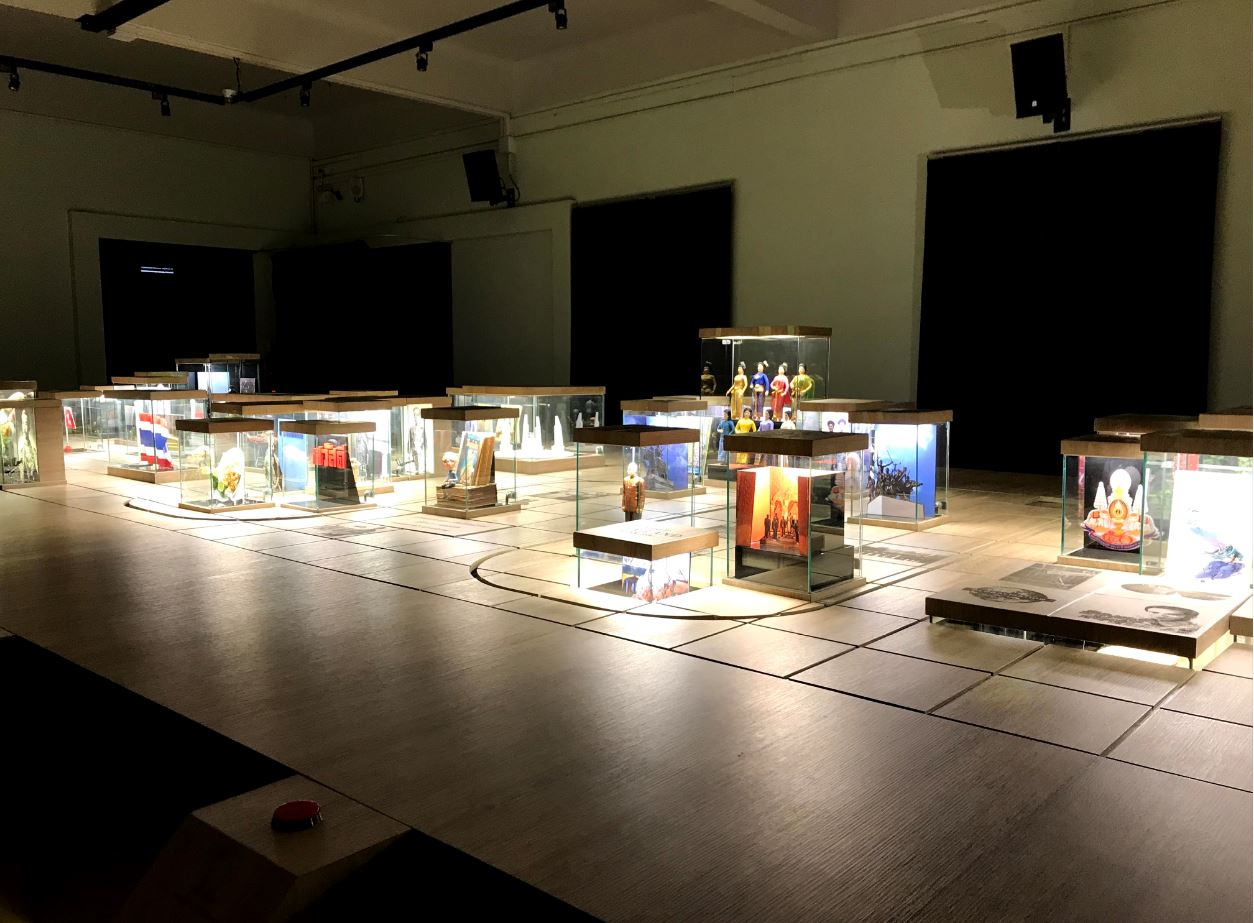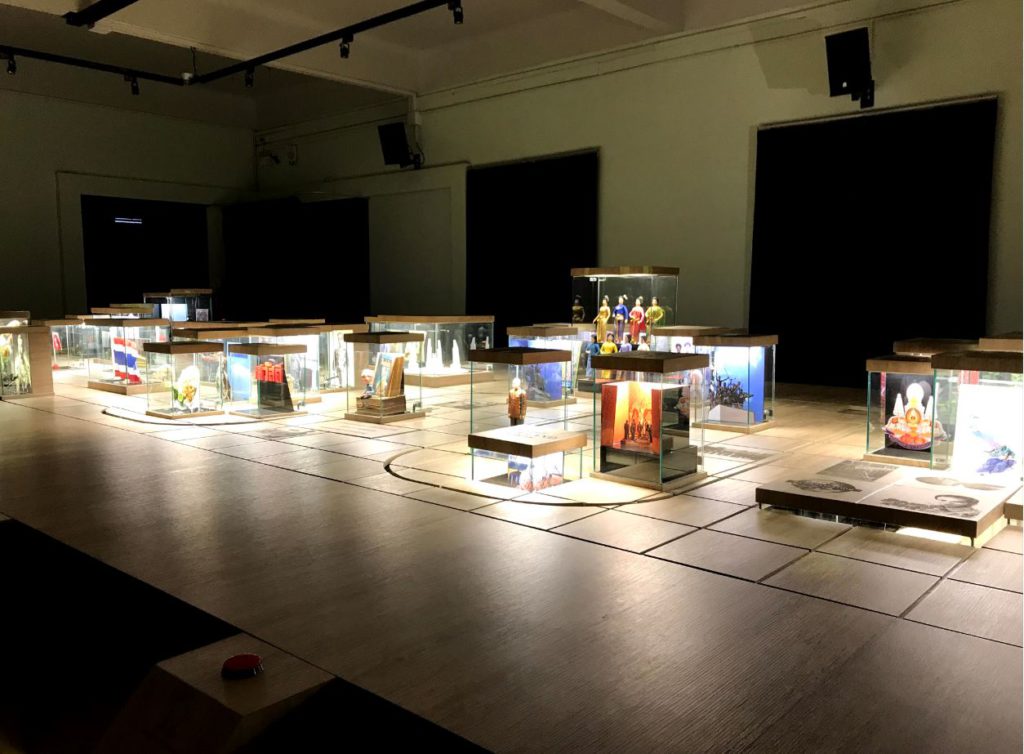 As you cross a couple of halls, a large room is made to replicate the throne room from the grand palace. The pedestal in the middle is the throne of the King. In Thailand, the locals used to rever the throne as Mount Meru, the centre of Hindu and Buddhist cosmology. The ceiling is in red and golden colours with patterns from the universe.
As you move ahead a room full of mannequins show the attire worn and associated with Thailand on a grade to what was traditional to what people wear in Thailand today.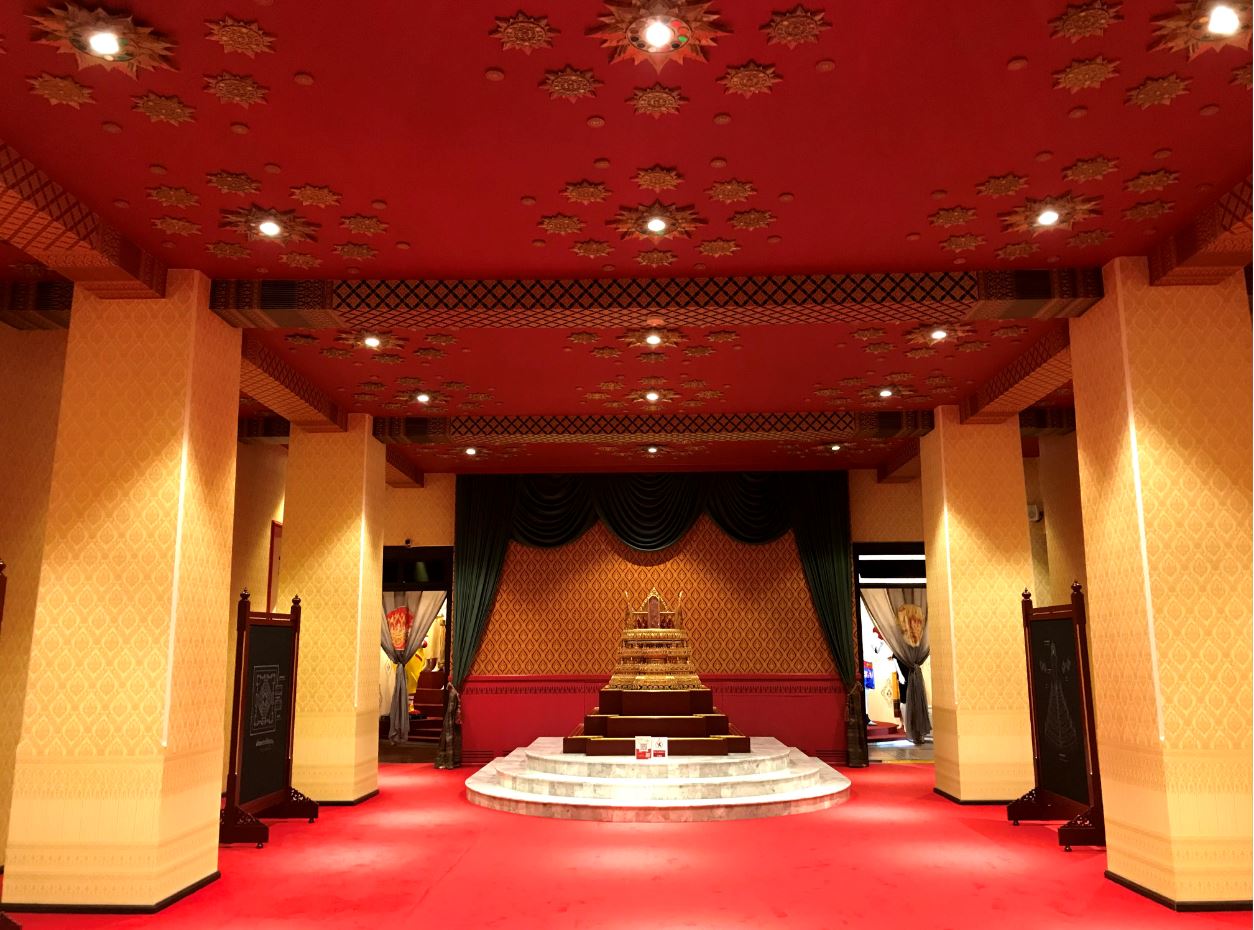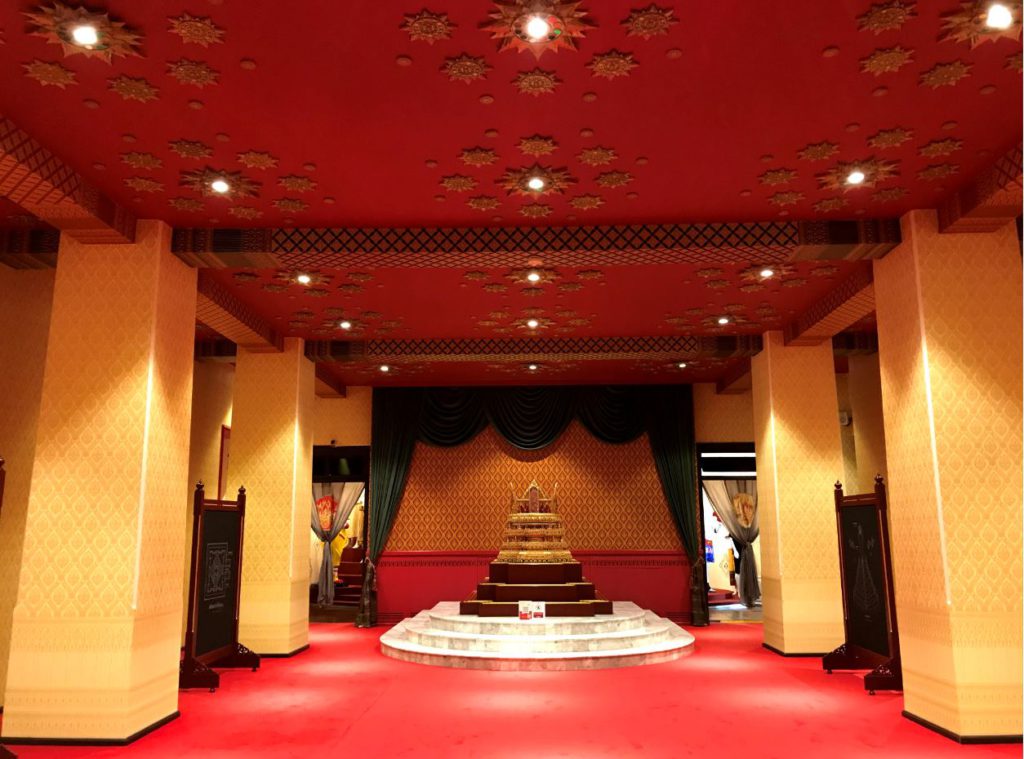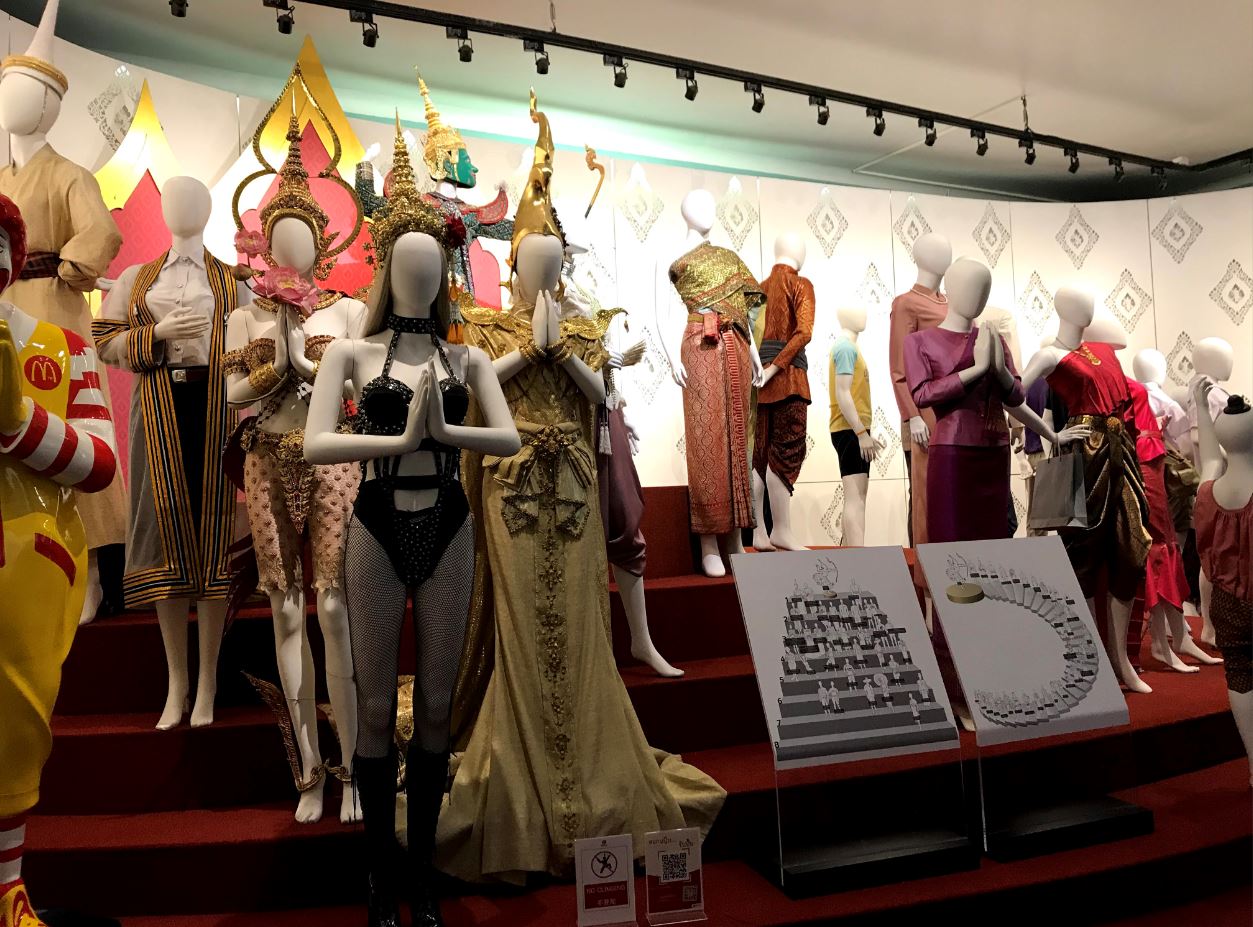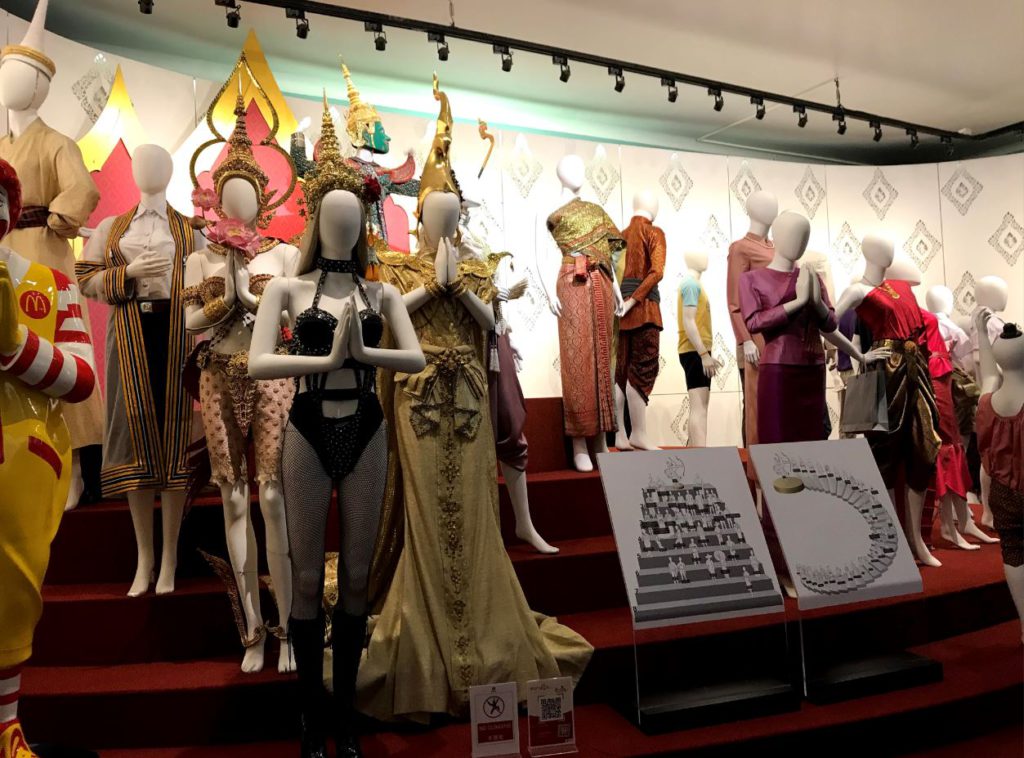 One of the rooms is a small gallery with everyday products used in Thailand on display. If you haven't seen on, Thais often drink Iced coffee or cola out of a plastic bag with a straw. Unique sight right?
There are also medicines, talcum powder, condiment containers that you see in Thai restaurants and everyday snacks. You can say they are all quintessentially Thai and someone who grew up in Thailand will only be able to connect with them.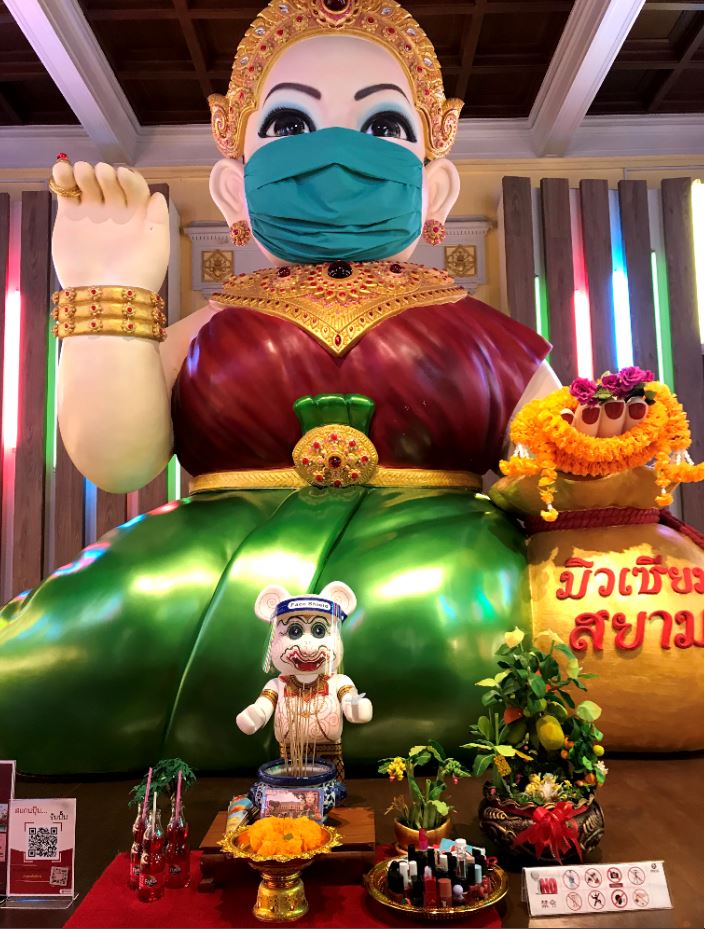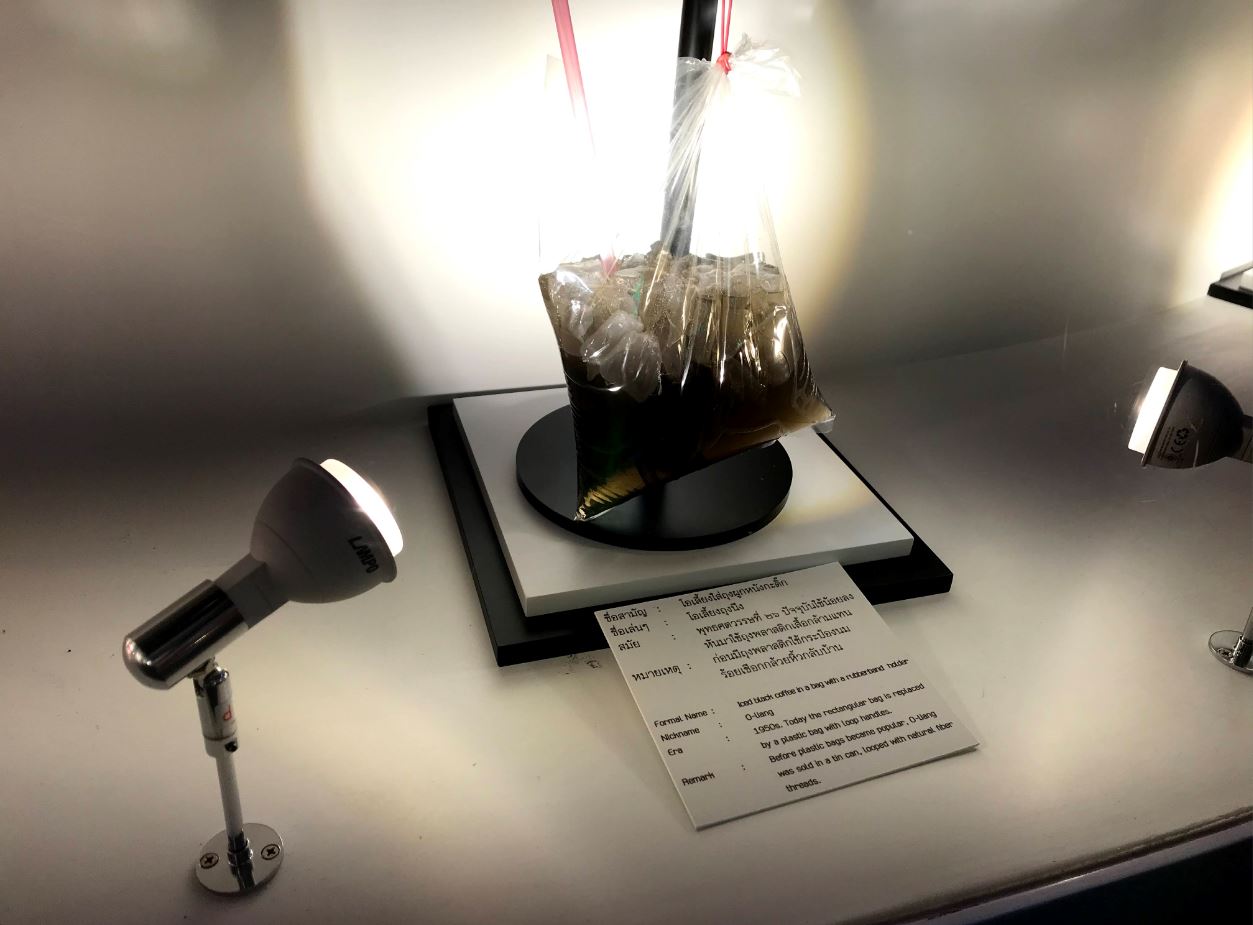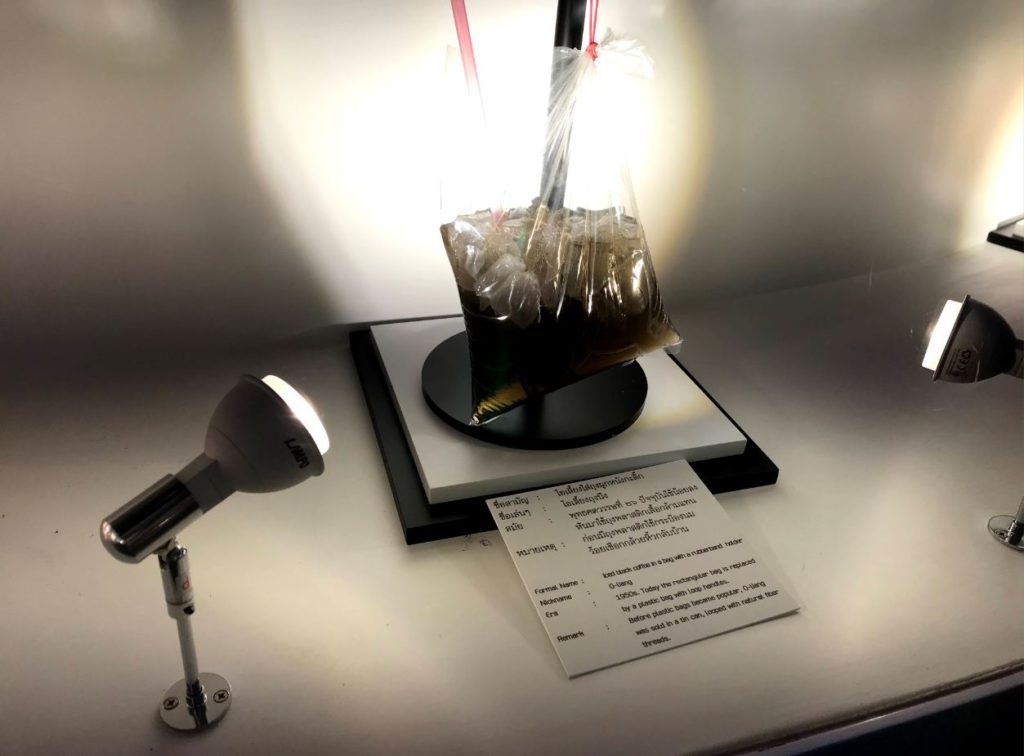 Similar to the second floor, the first floor has many rooms talking about different features of the culture ranging from a live classroom from different times to the evolution of Thai elements from different countries of the world.
My favourite is a room focusing on Thai cuisine. You need to take out a plate from the shelf at the corner and put it on the counter in the centre. And Boom! Suddenly there are laser lights that tell you all about the ingredients and history of Thai cuisine. That's some mind-blowing stuff.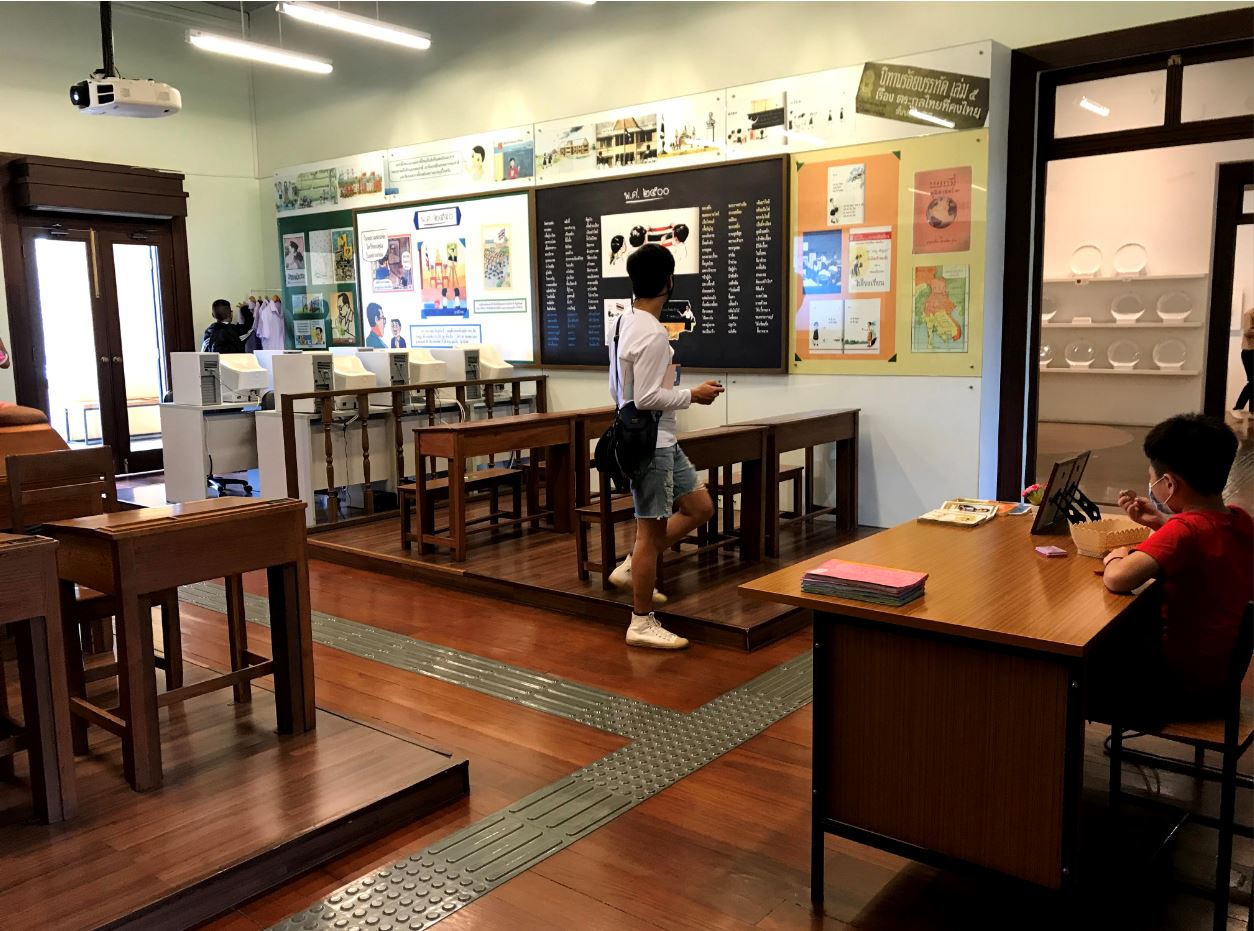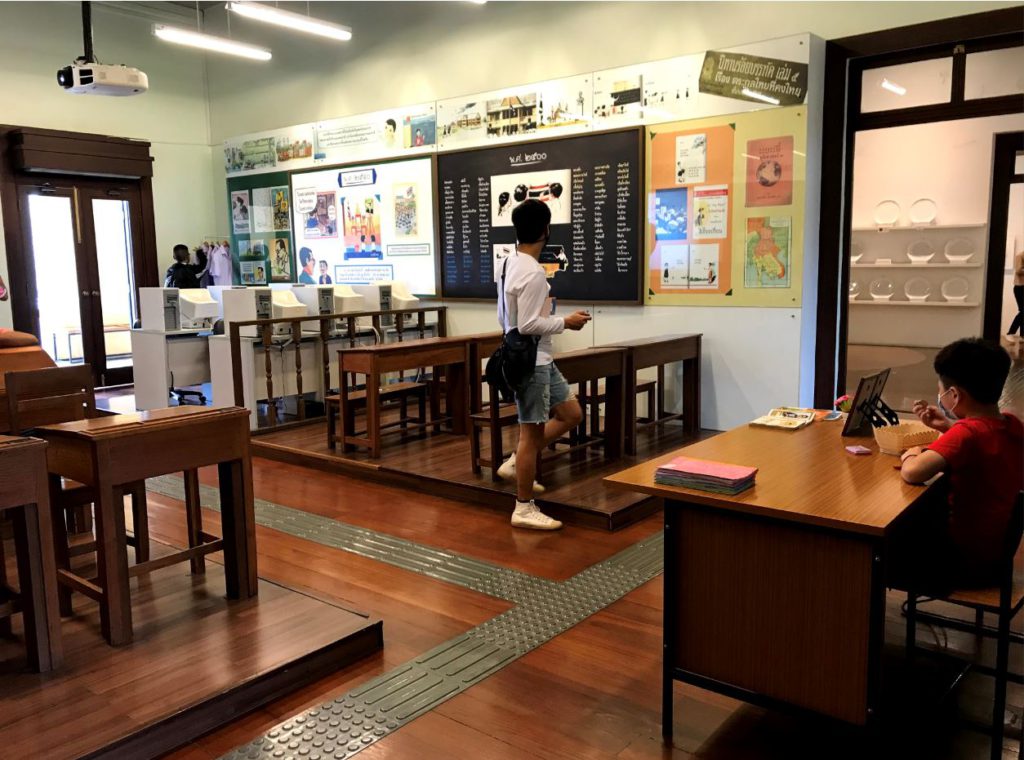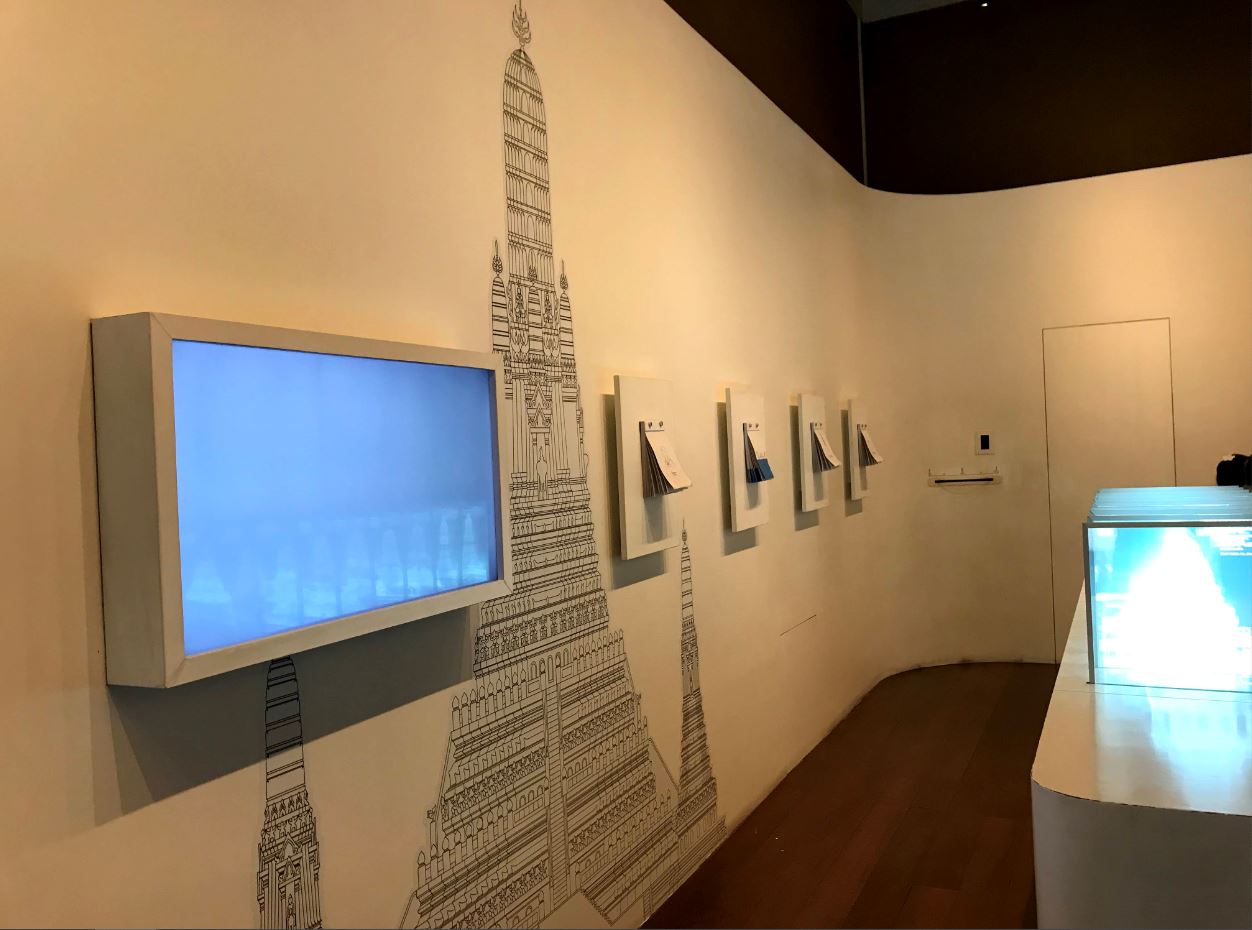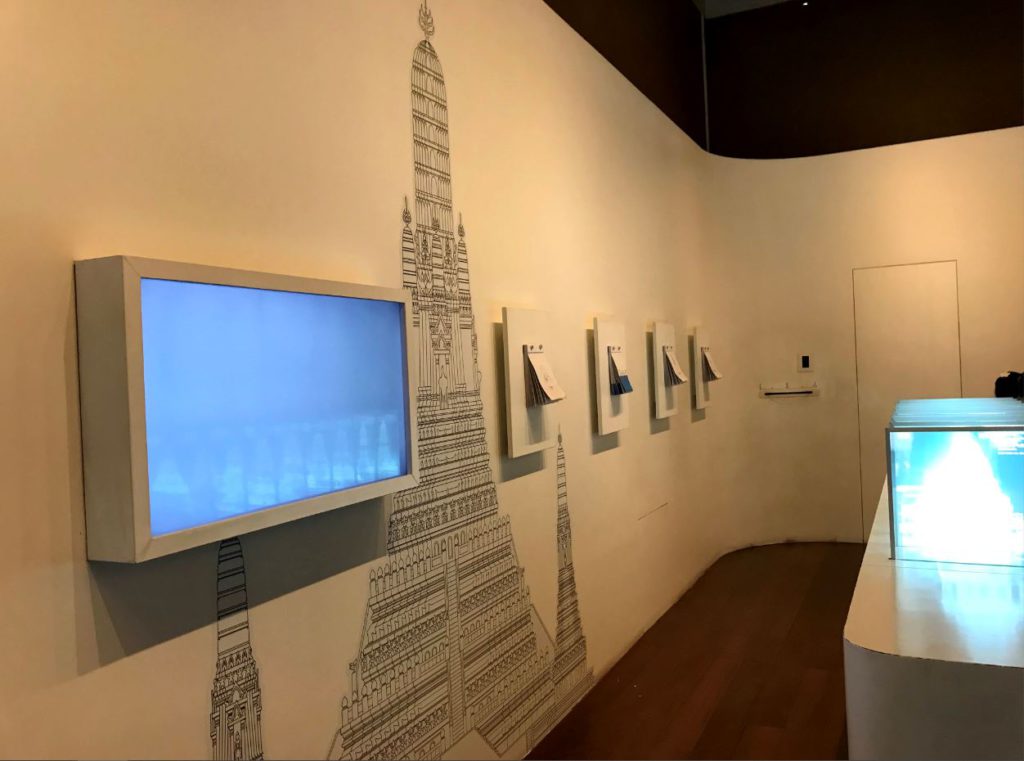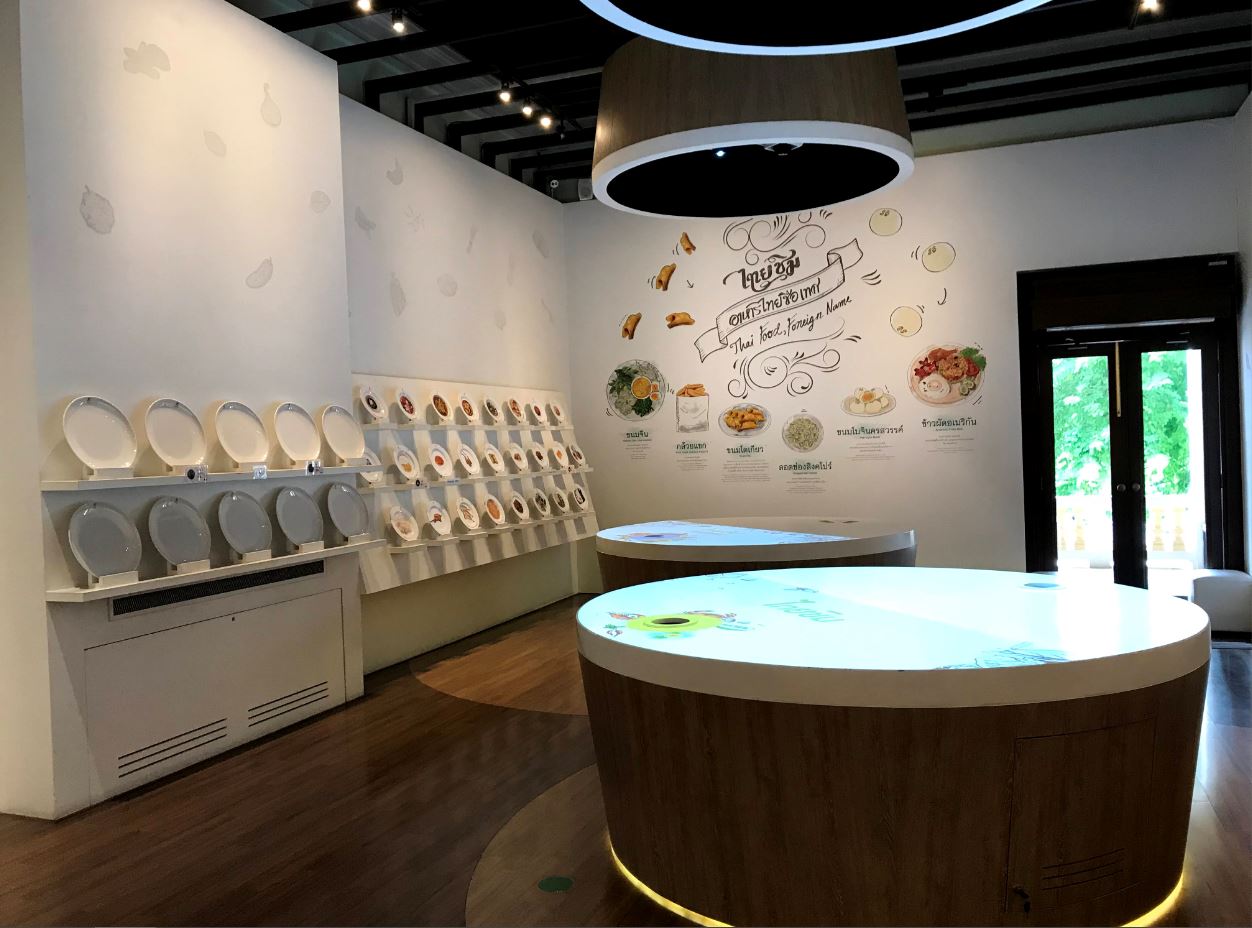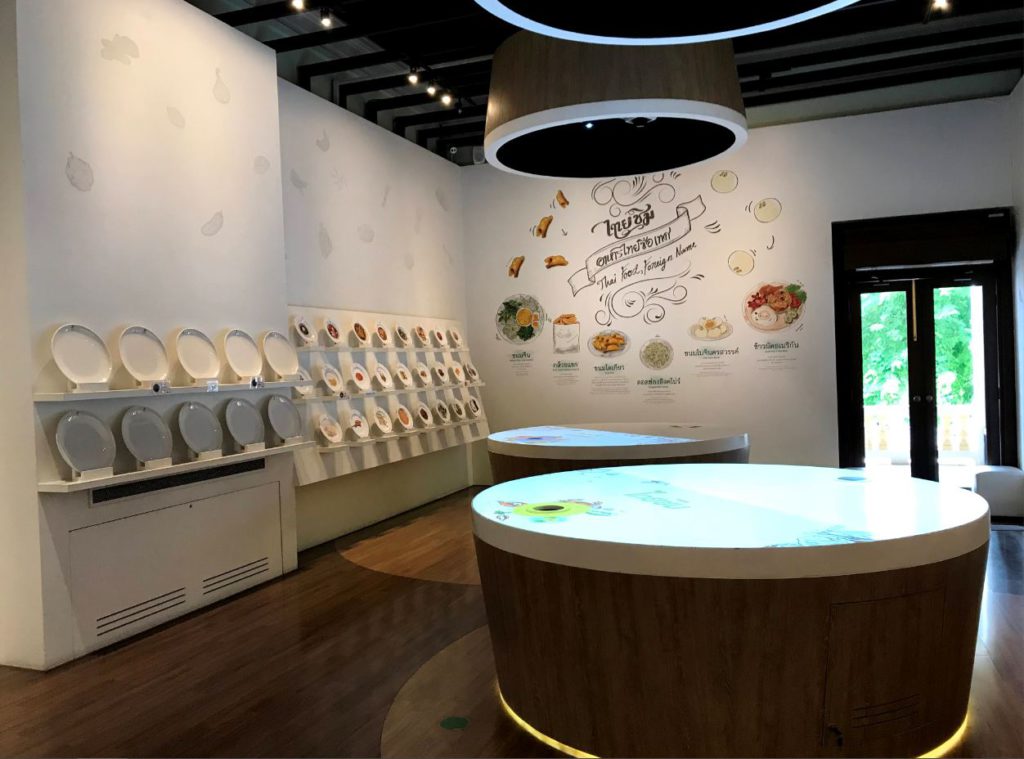 Other rooms have games and booklets that try to tell you about the Thai concept of 'mai bpen rai' or 'greengjai'. There is also a multimedia room that talks about the three pillars of Thailand – Nation, Religion and the King. A room at the end has different costumes from Thailand. You can put them on and click a photo with different backgrounds from Thailand. For some sweet memories!
Roughly took us 2 hours to explore the whole place at peace.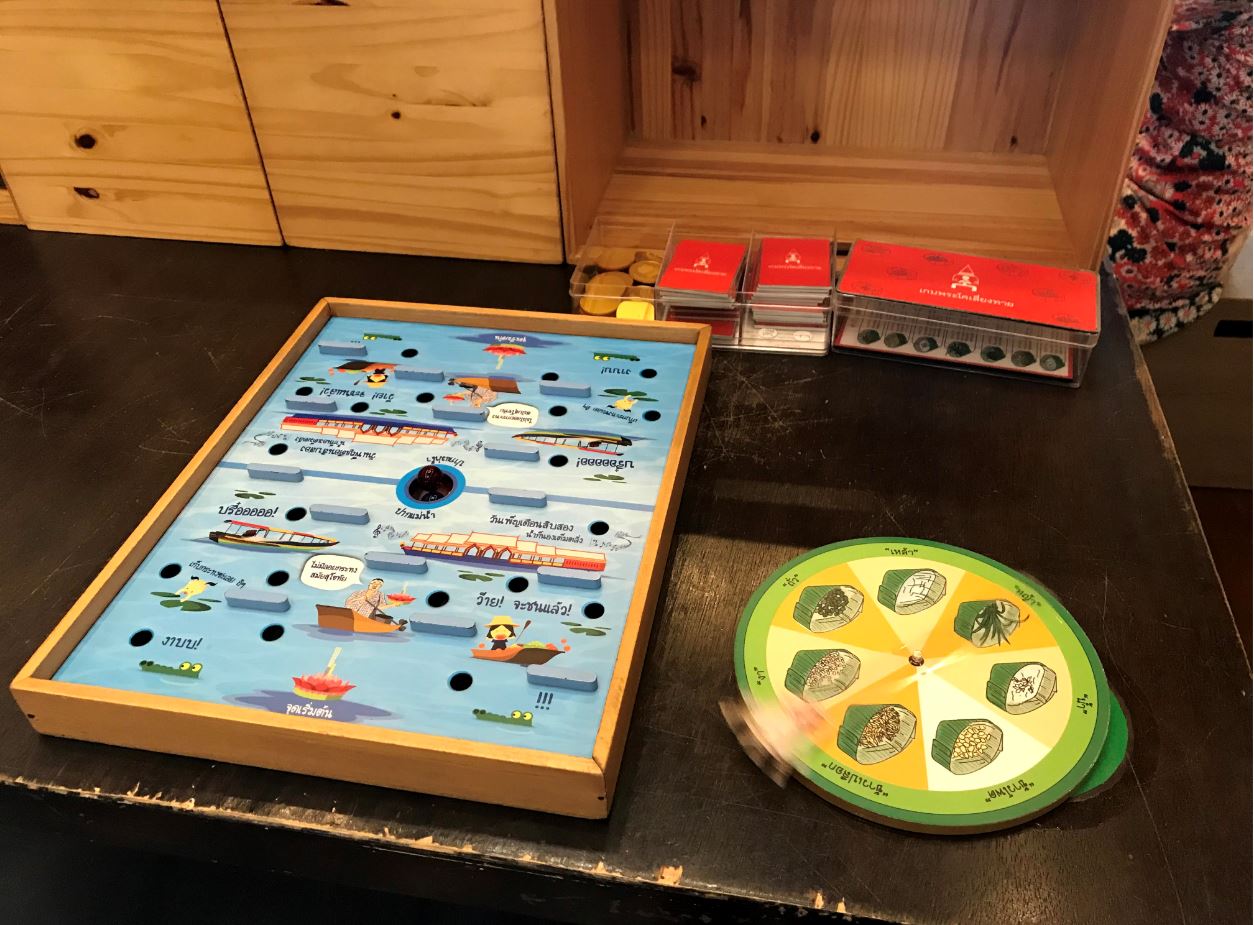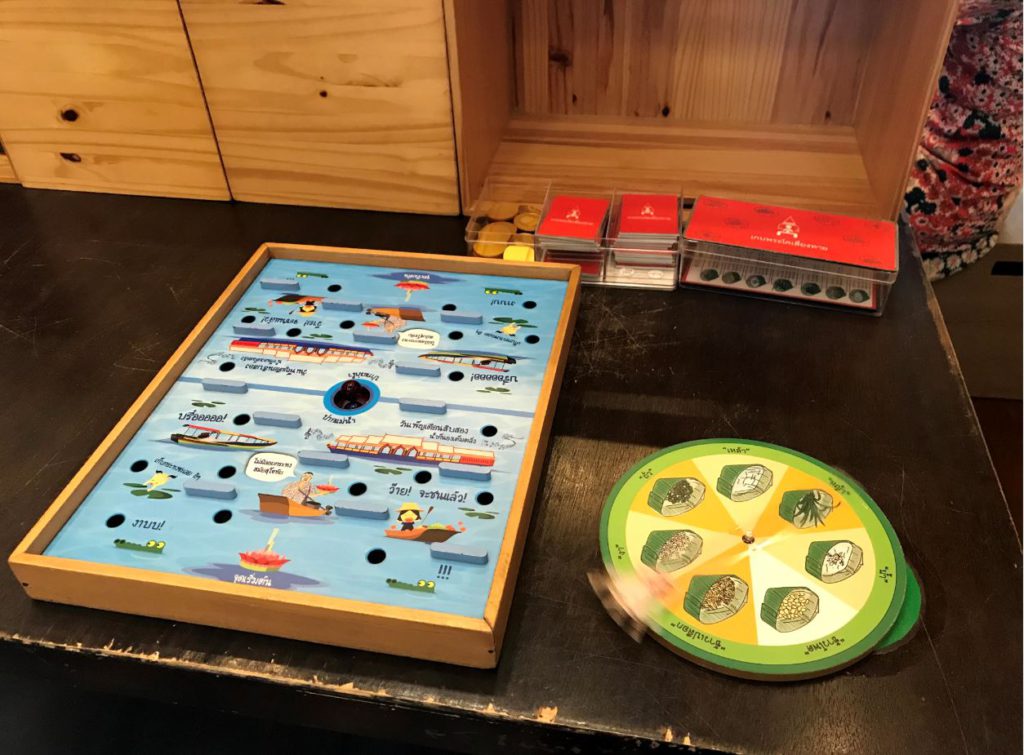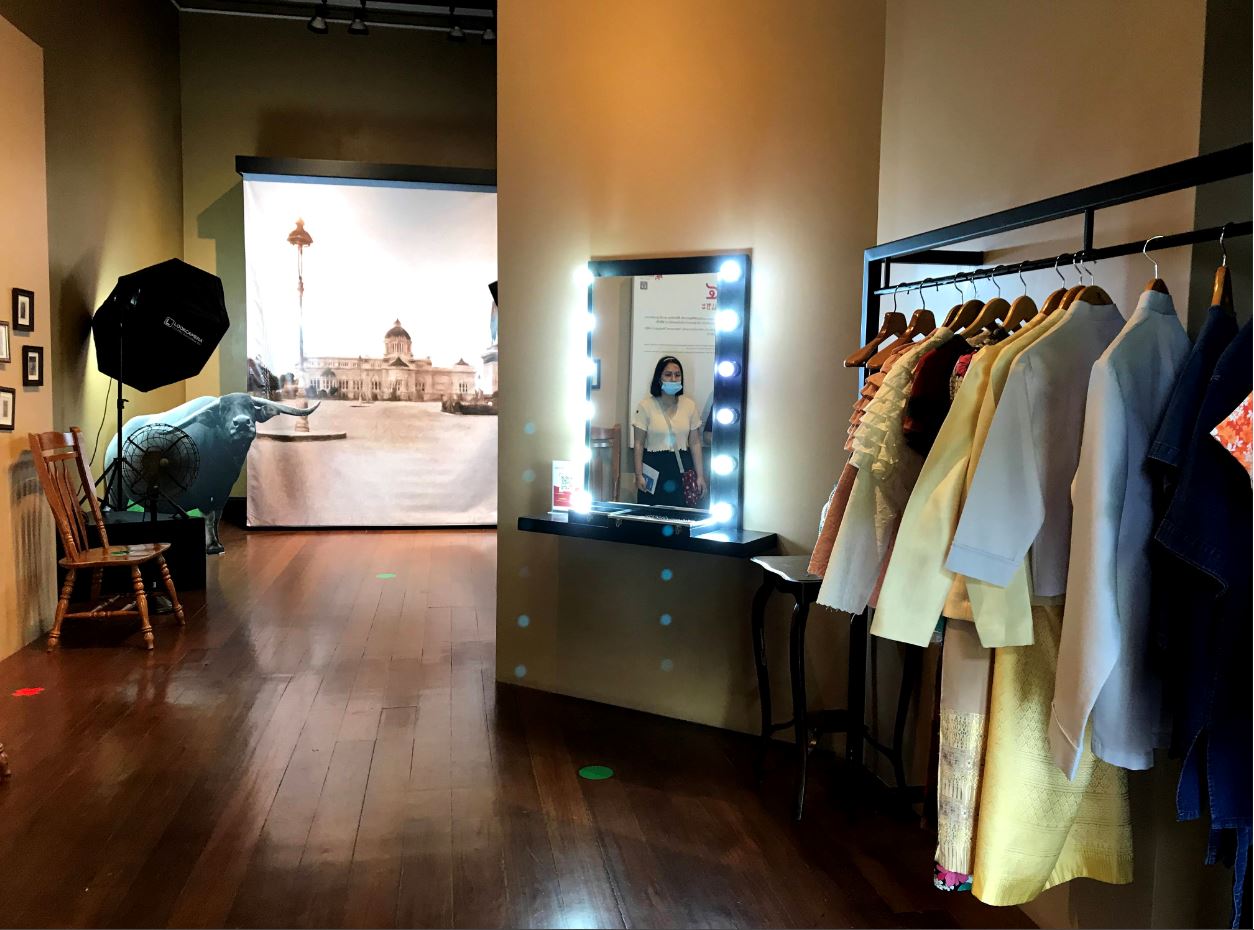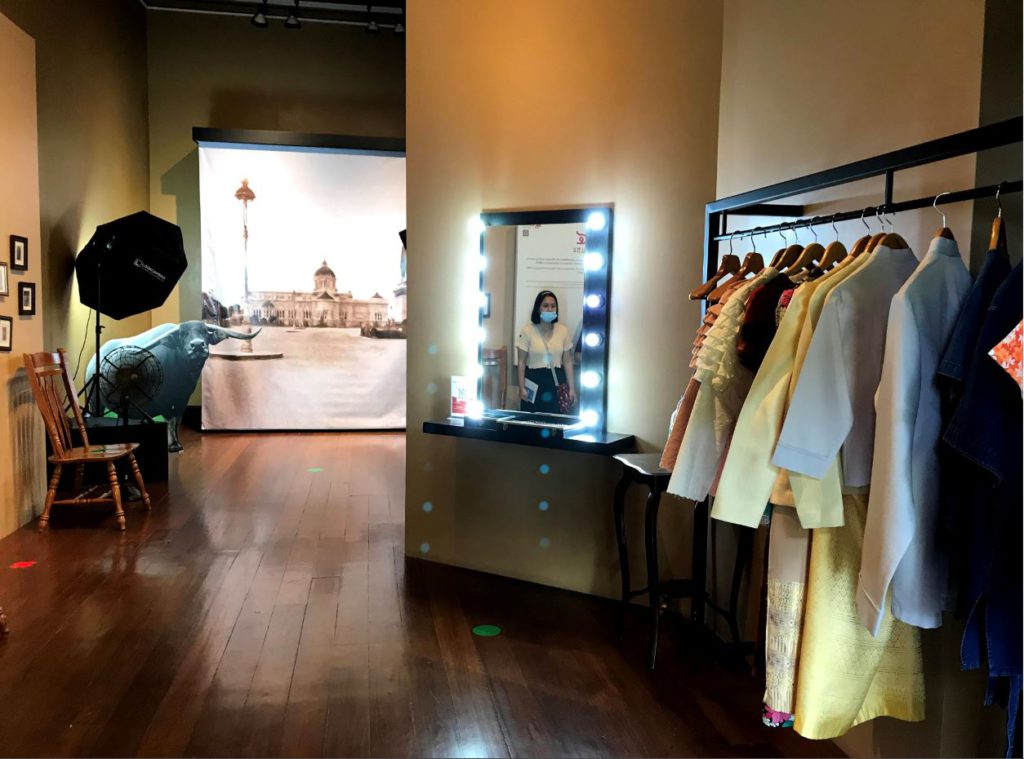 Cafeteria
There are three cafeterias in and around the museum. The first one, Café D'Oro is on the first floor. The Café offers smoothies, pastries and coffee at a reasonable price.
Another one, Muse Kitchen by Elfin coffee is outside the main building in the museum grounds. It has some Western classics on the menu. Prices are pretty reasonable still. The third one is right behind the ticket counter.
Oh, and there are even a few souvenir machines at the end. Just in case you want something to remember the place.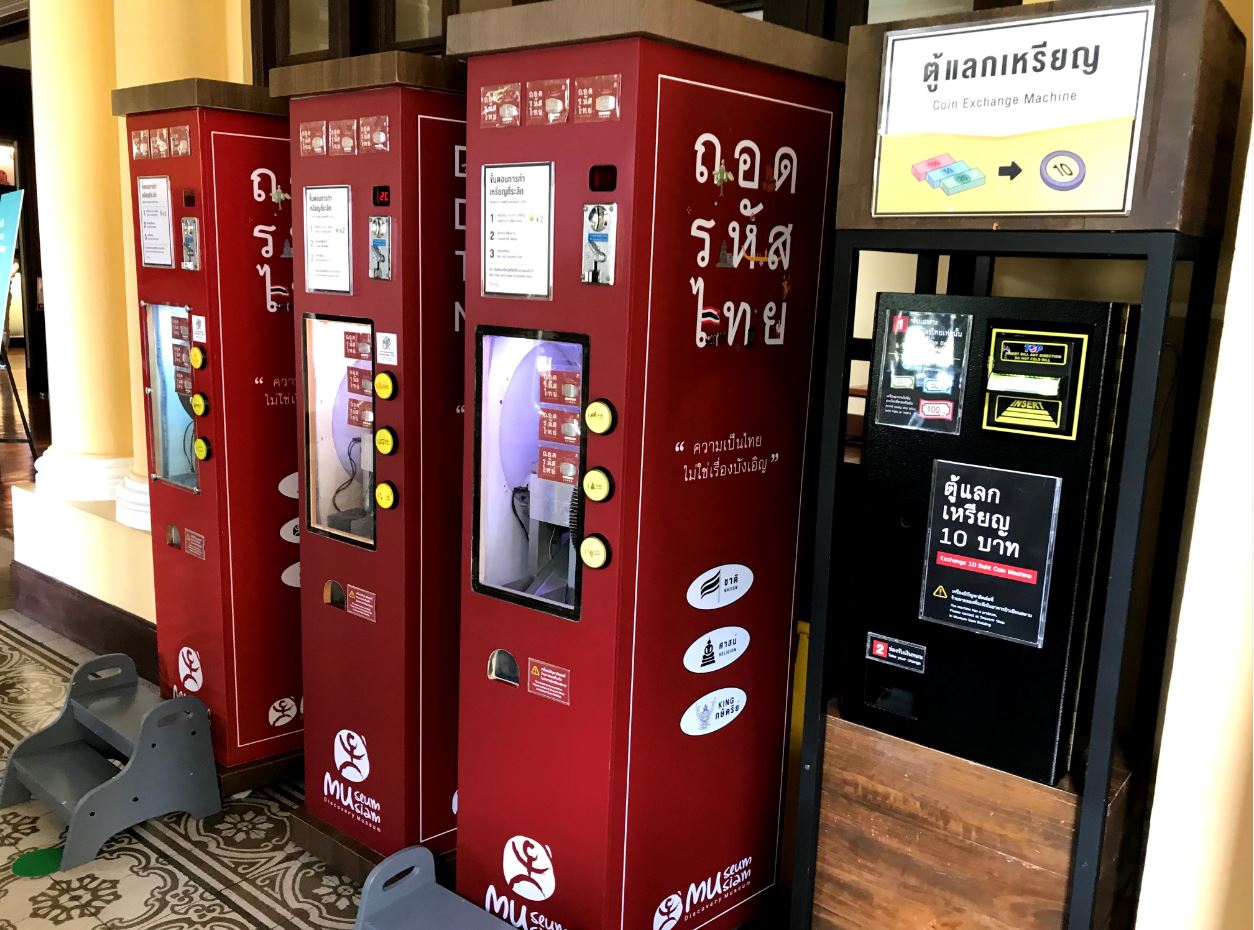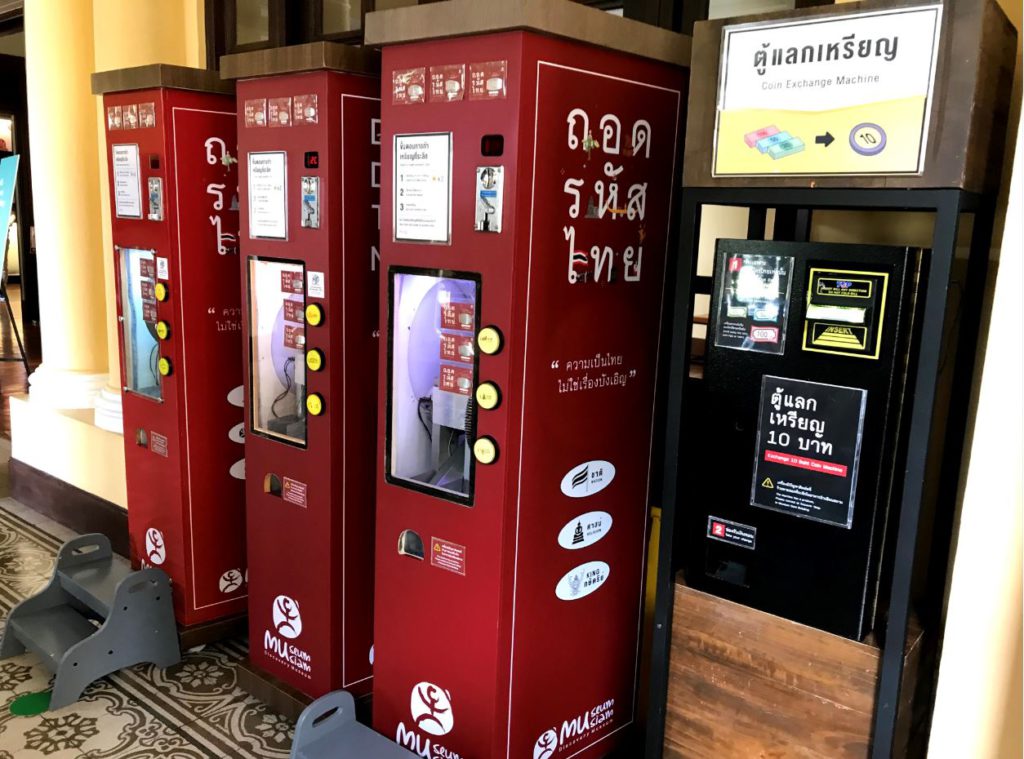 Other museums like Museum Siam
The concept of the Discovery Museum has been inculcated to develop other museums in Thailand too. You can find similar features in these museums
Siam Insect Zoo in Chiang Mai
Phuket Thaihua Museum, Phuket
Sgt. Maj. Thawee Folk Museum in Phitsanulok
Sub- Jumpa Museum in Lopburi
Places to see around Museum Siam
If you are in Museum Siam, you can also visit some of the following places. These are within a walking distance or can be reached with a short ride.
Wat Pho – 15-minute walk at a distance of 1.1km (Location)
Wat Arun – 15-minute walk at a distance of 1.1km to Tha Tian Pier and a 10 min ferry ride across the Chao Phraya River. (Location)
The Grand Palace – 15-minute walk at a distance of 1.3km (Location)
National Museum – 5-minute drive at a distance of 2km (Location)
National Museum of Royal Barges – 10-minute drive at a distance of 4km (Location)
Chinatown – 10-minute drive at a distance of 4km (Location)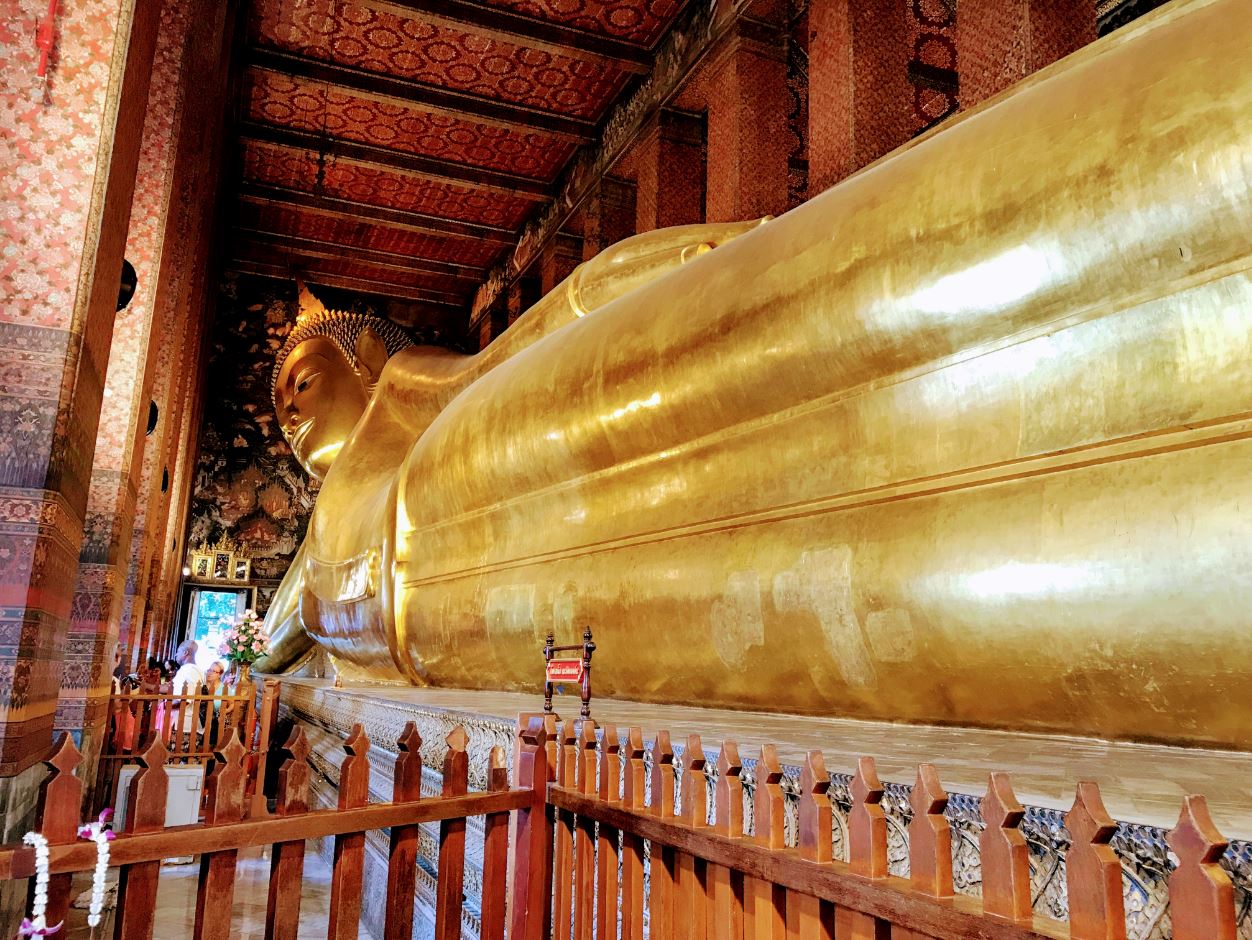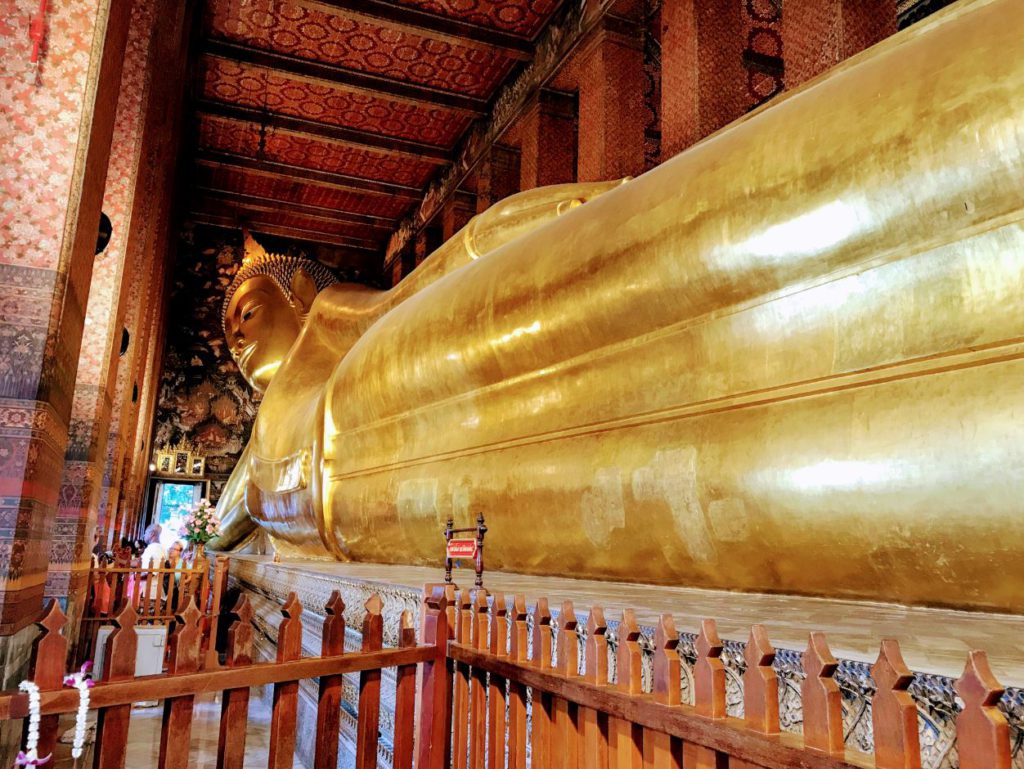 Save On Pinterest


Related Articles