20 Aug

Visiting Museum of Contemporary Arts, MOCA Bangkok

If you were to plunge deep down in Thailand's culture, you need to explore two sides of it – The traditional and the modern. Most tourists like to hang around the cultural centre. With its rich heritage spots like the Grand Palace, Wat Pho, Wat Arun it attracts the most eyes. But very few know or explore the contemporary side of the city.

Thailand has a thriving art industry. During the past decade, Thailand renovated several warehouses and empty buildings and turned them into art galleries. They did it in an attempt to give a global platform to the local artists.

But if you want it in the most elegant, professional form, you must visit the Museum of Contemporary art (MOCA Bangkok). With works from the most popular Thai artists (like the artist who built the white temple in Chiang Rai), you get a peek into the blooming contemporary industry of personal expression that is slowing gathering eyes from around the world.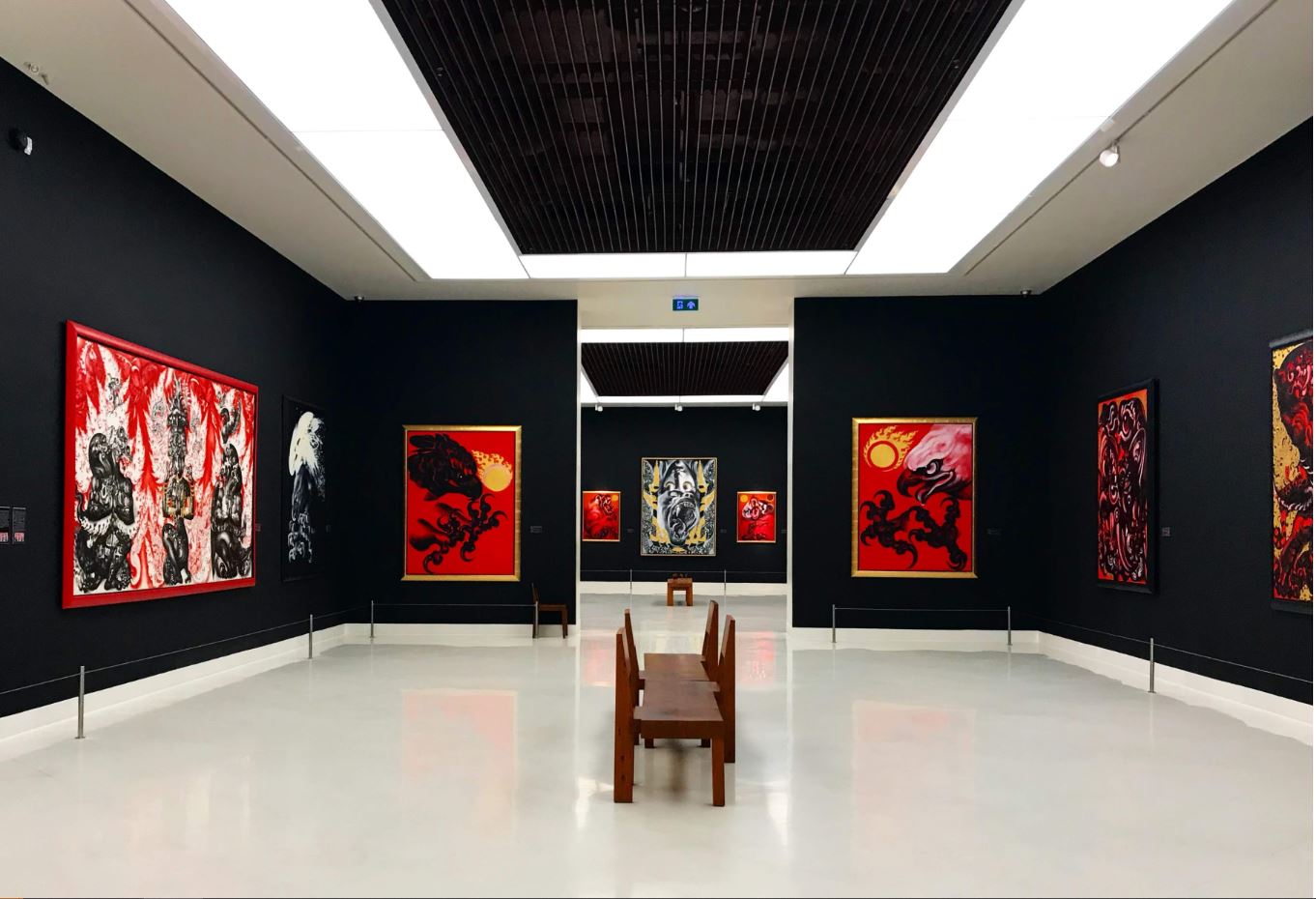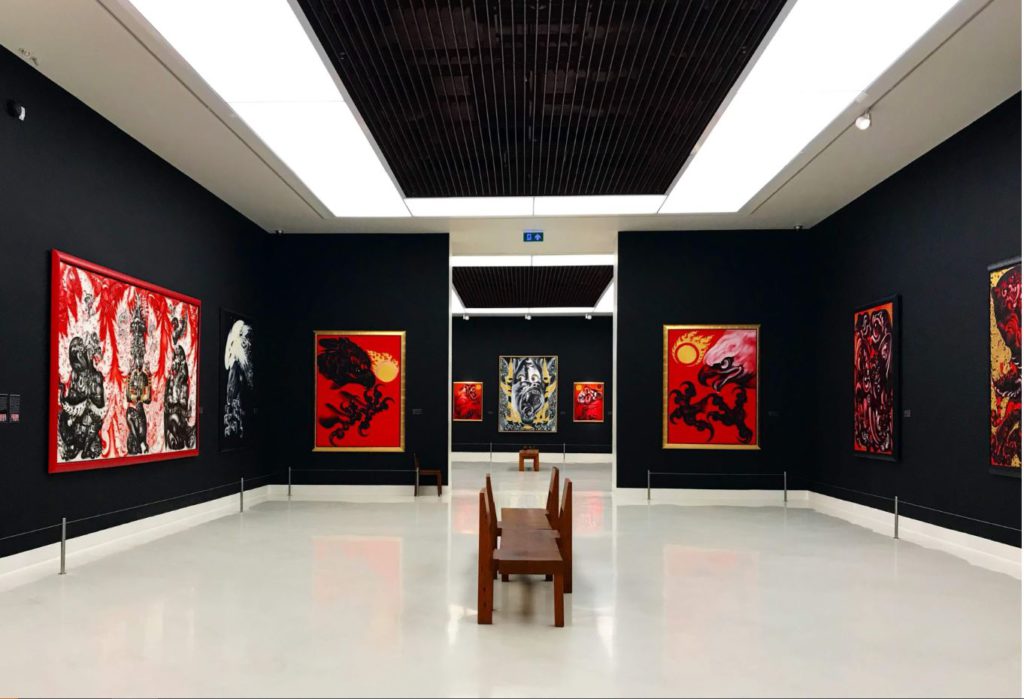 About MOCA
Museum of Contemporary art (MOCA Bangkok) has one of the largest collections of modern art in Asia. Thai millionaire Boonchai Bencharongkul is the founder of the museum privately owns it too. He is also the founder and chairman of Dtac, one of the largest mobile operators in Thailand. His interest in art runs deep.
The museum had the blessings of His Majesty Late King Bhumibol. The establishment of the museum honours the famous professor Silpa Bhirasri, an Italian-born artist. He took up Thai nationality and contributed greatly to Thai art. He is known as the father of Thai Contemporary Arts. Silpa Bhirasri founded the Silpakorn University. He was also the master sculptor for important landmarks like victory and democracy monument in Bangkok.
MOCA Bangkok is divided into several galleries that house both permanent and temporary collections. Collections range from paintings, sculptures to even creative artworks done using audio, lighting and video formats.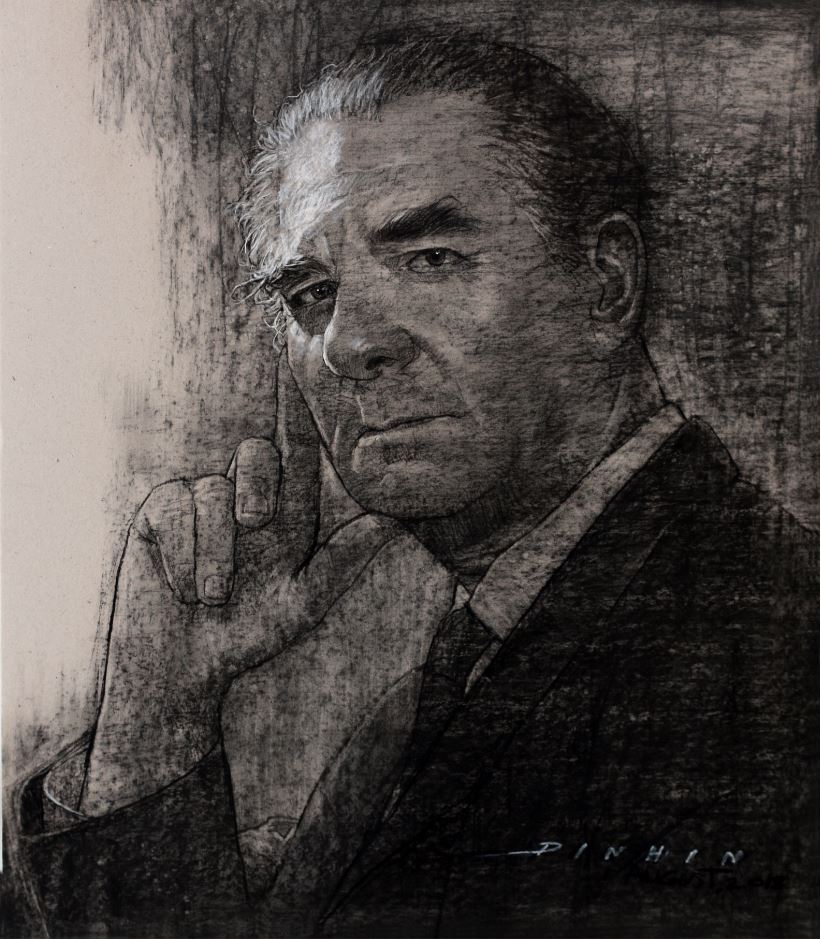 Where is MOCA?
Museum of Contemporary Arts (MOCA Bangkok) is located at the northern end of Chatuchak Area in Bangkok. It is located on the road that runs parallel to Don Mueang Tollway that runs towards Don Mueang Airport.
Address: 499 Kamphaengphet 6 Road, Ladyao, Chatuchak, Bangkok 10900.
How to reach MOCA?
Metro: The Museum is not directly accessible using the Metro system. You will have to take a private vehicle like a taxi to finish the journey. If you are travelling via MRT, get down at Phahon Yothin MRT Station (on the blue line) and switch to a taxi or motorcycle taxi for 5 km. You can also take bus 191 from the nearest Bus station (location of Google maps) that will drop you off at Bang Khen Station and you can walk for 600m from there.
If you are travelling via the BTS system, you can get down at Mo Chit BTS Station (on the light green line) and switch to a private vehicle for next 7km. You can also take bus 543 from the nearest Bus station (location on Google maps) till Bang Khen Station.
Bus: Several bus pass through the area, especially till Bang Khen Station (next to Bang Khen railway station). The bus routes are 29, 52, 69, 134, 187, 191, 504, 510, 555. From Bang Khen station, you need to head towards the service lane and walk for 600m onwards. Use ViaBus app or moovit app (or moovitapp.com) to check the possible bus routes from your location.
Train: If you are well-versed with the local train system (Suburban railway), you can also take a train to Bang Khen Station. Trains run from Hua Lamphong Station connecting Bang Sue Station (next to Bang Sue MRT Station). However, trains tend to be slow and unreliable, so take some spare time aside for the journey. You can then walk for 600m from Bang Khen Station to the museum.
Self-Drive: You can, of course, drive to the museum. From Vibhavadi-Rangsit Road heading north, turn left at Wat Samien Naree. Then turn right driving along railway passing one traffic light. You will find MOCA on your left side on the service lane. Parking is available for MOCA visitors for free.

Museum of Contemporary Art entrance fee
The entrance fee for individuals is 250 THB for both foreign and Thai nationals. The fee is the same for both Adults and Children. If you are a student and have an ID card, the entrance fee is 100 THB.
In case you are planning to visit in a group please email info@mocabangkok.com and check of concessions. Refer to this page for more information.
The fee is chargeable only for permanent collection and art galleries. For temporary collections, the museum usually does not charge any entrance fee.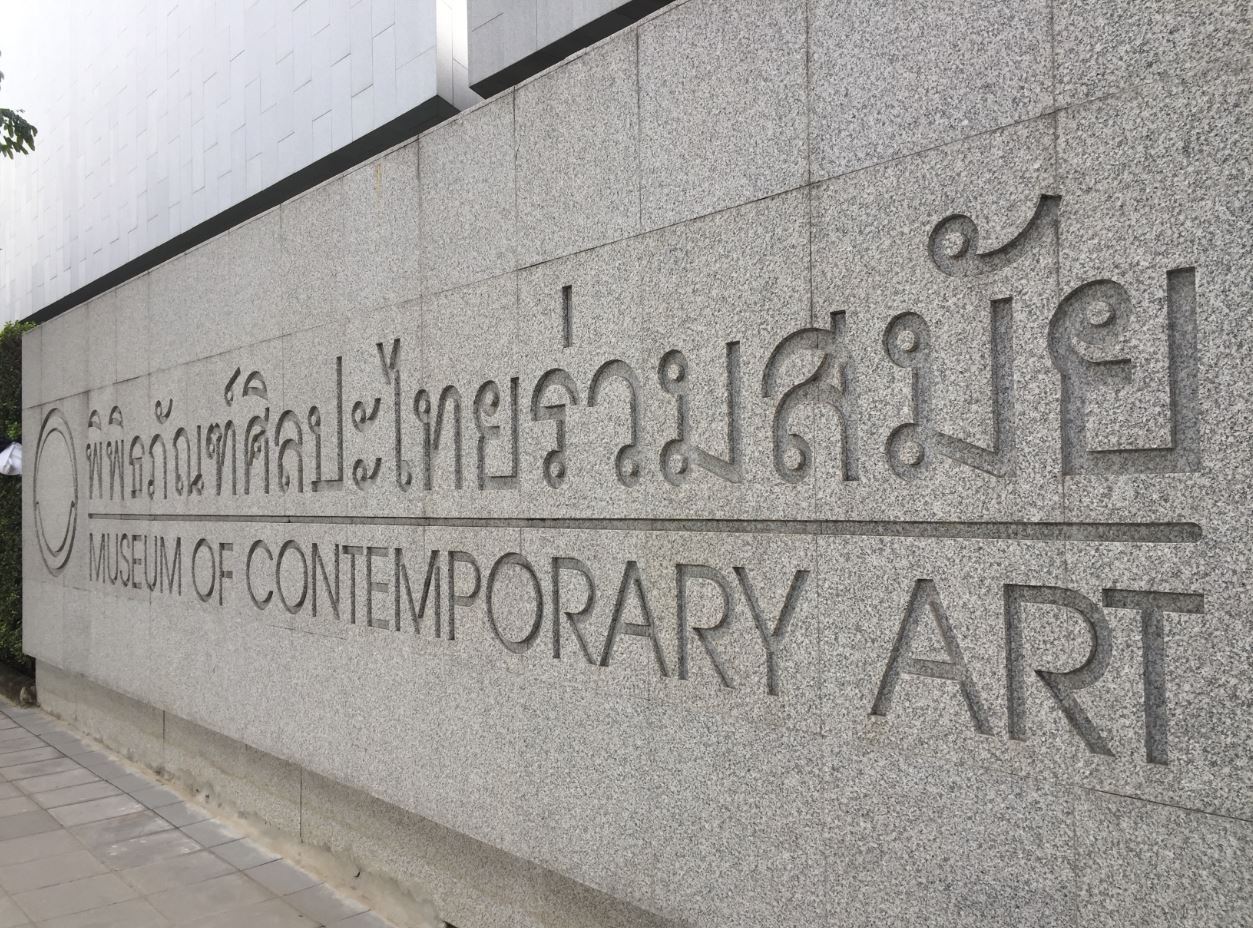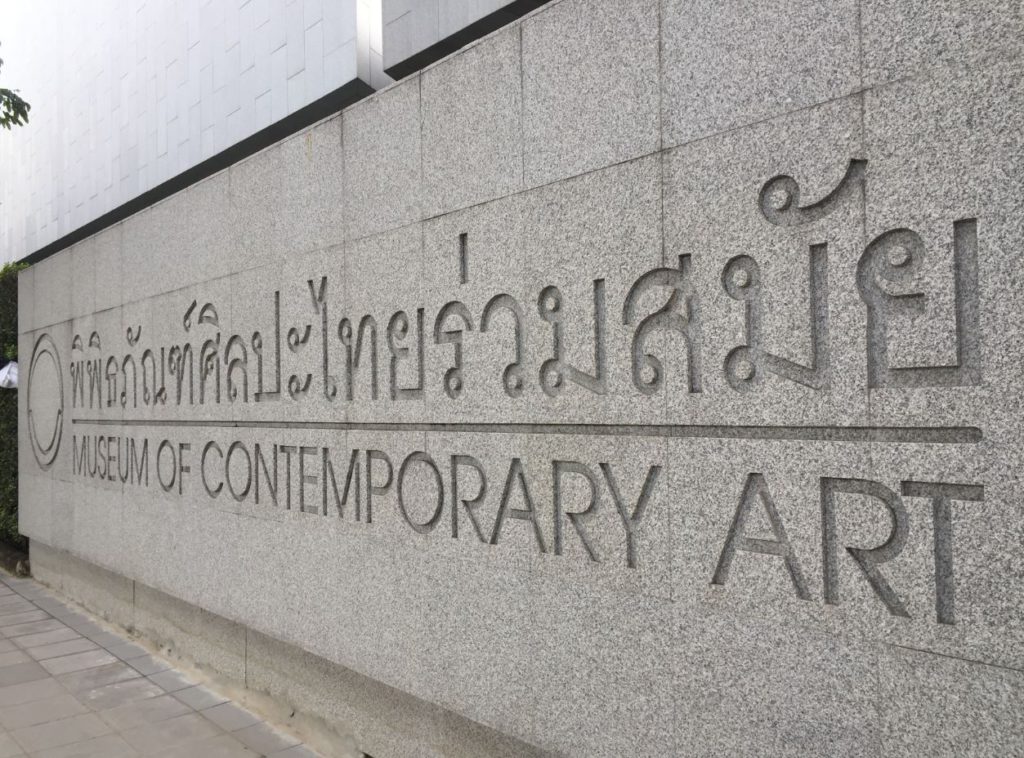 Museum of Contemporary Art Opening hours
Museum of Contemporary Art is open from 10 am to 6 pm from Tuesday to Sunday. The museum closes on Mondays. Check if they are open on their website before you plan to visit on a public holiday.
Official Website: mocabangkok.com
Visiting Museum of Contemporary Art
As much as I appreciate the content inside the museum, I equally appreciate the architecture of the place. You can easily spot the building from a distance that looks like a block of ice in snow-white colour. The building has nothing but an elegant signage of MOCA in bronze. There is also a large garuda at the entrance on the top. The blend of traditional Thai beliefs and techniques kind of makes this place even more special.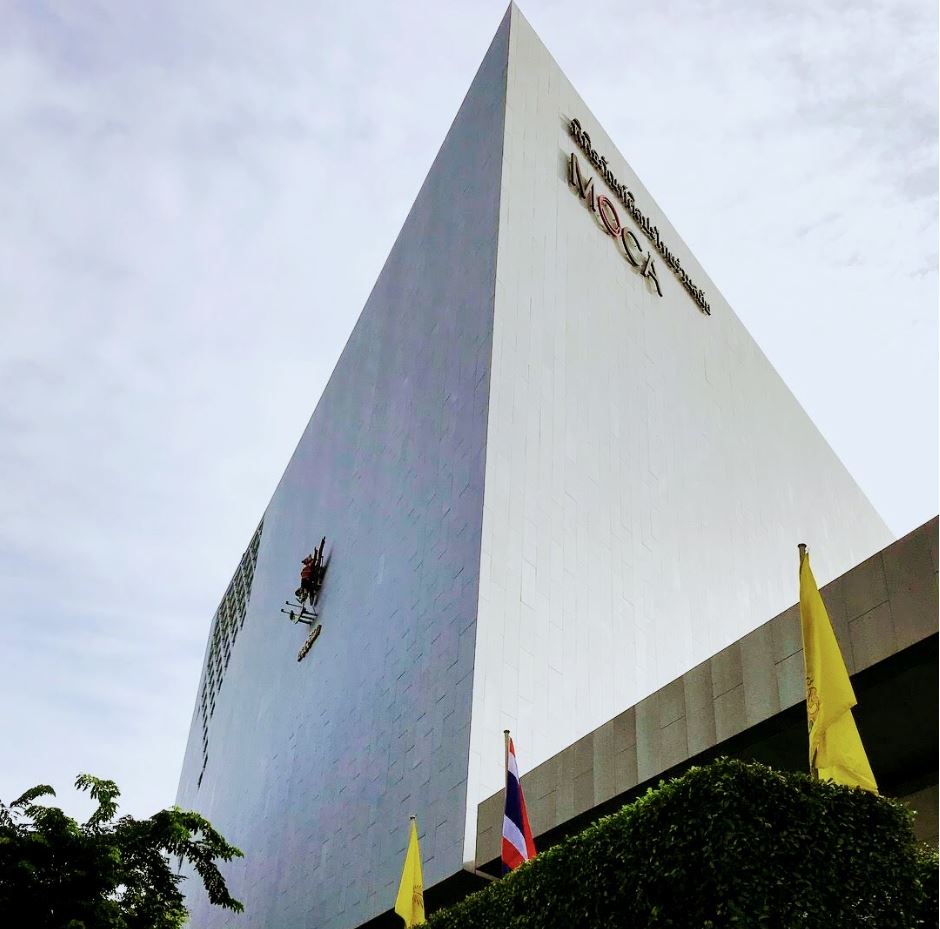 At the entrance are two remarkable sculptures. One of the Hindu god Ganesha signifying an auspicious beginning. And another of a large abstract lotus on a small water body. It has become an important signature of the museum. The bottom level of the façade wall has a pattern of jasmine plumes with a perforated wall. It lets in the light on the inside near the entrance area.
As you enter after you buy your tickets at the counter, a sleek tall elf-like Garuda sculpture welcomes you that forms the signature entrance.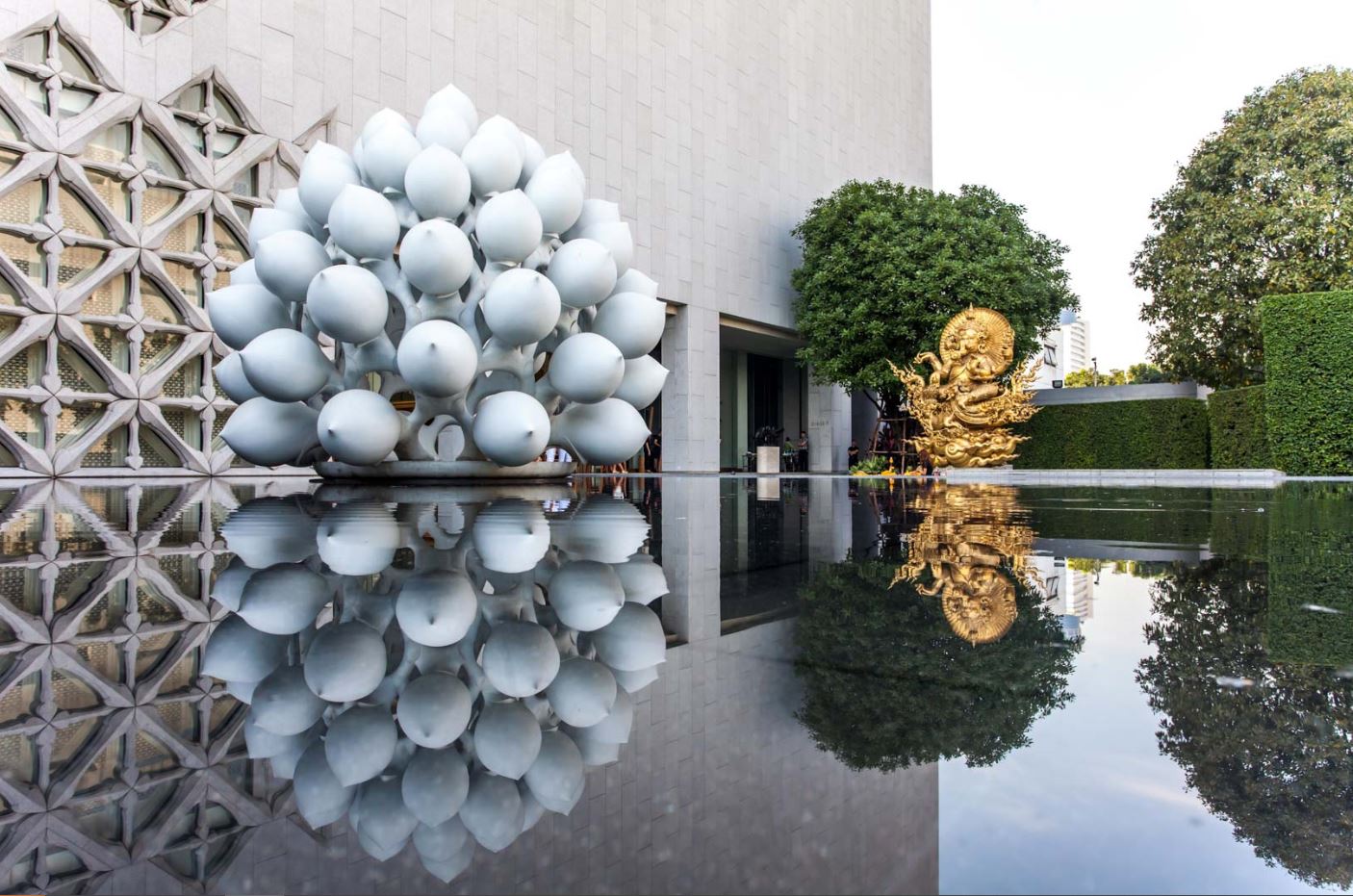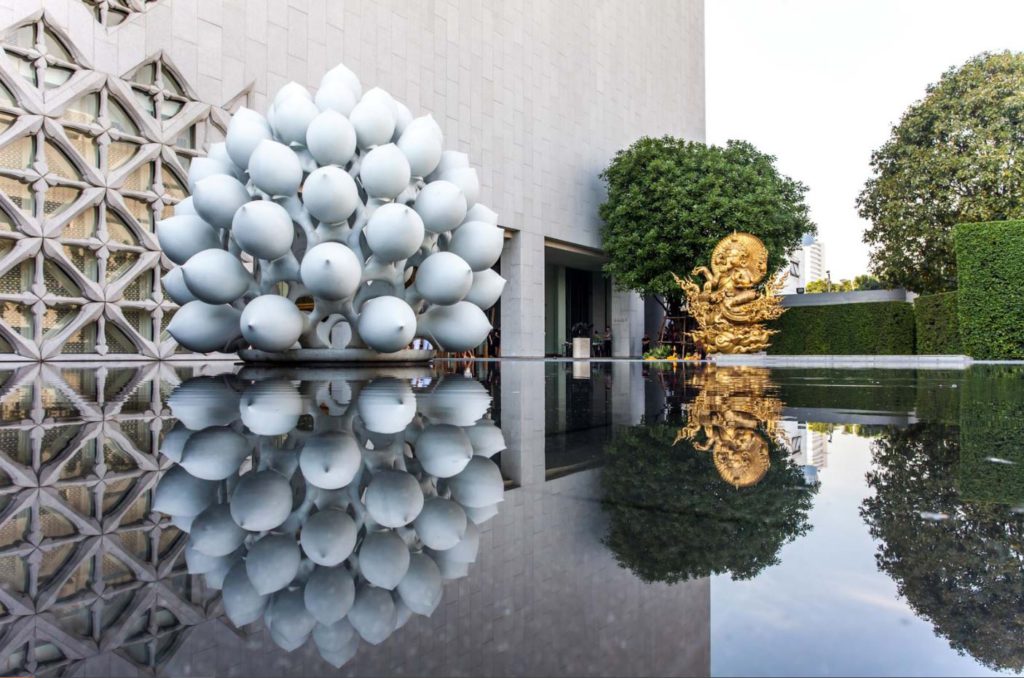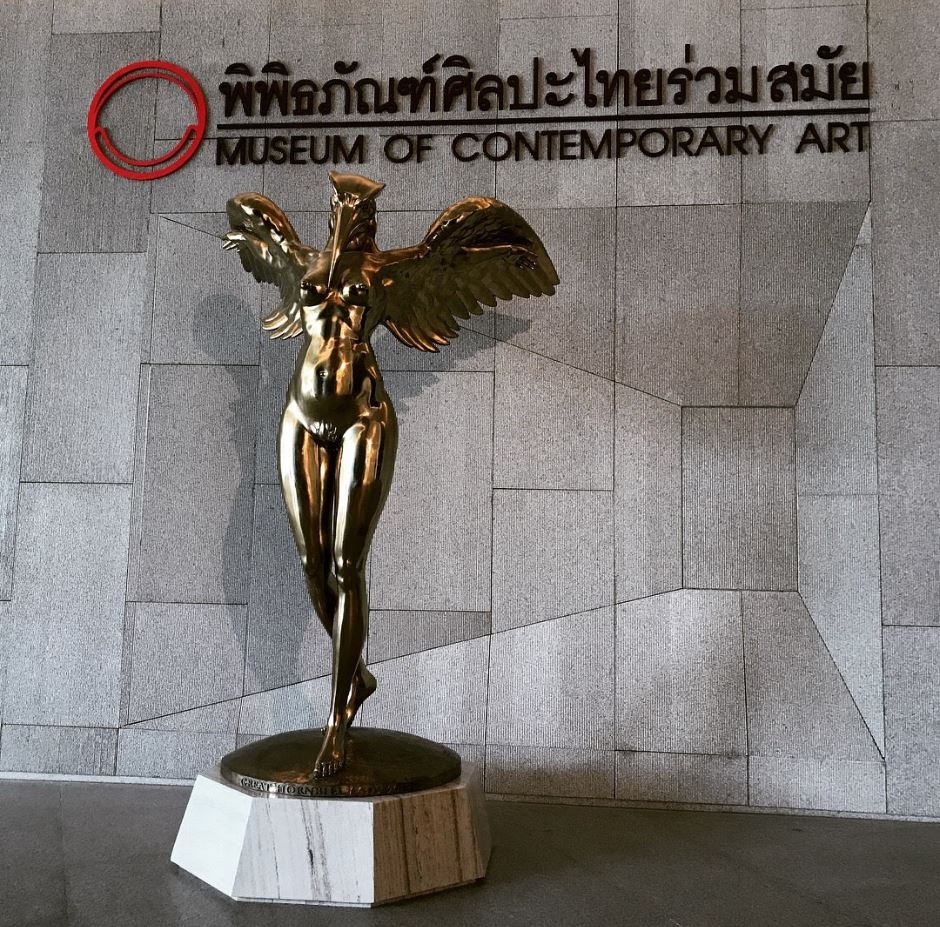 The ground floor is dedicated to temporary galleries. There may or may not be any temporary exhibition at the time of your visit. You can check the ongoing and upcoming exhibition schedule on their official website https://mocabangkok.com/temporary-exhibition/. Sometimes exhibitions often start with a grand opening with musical shows and celebrity show-ups.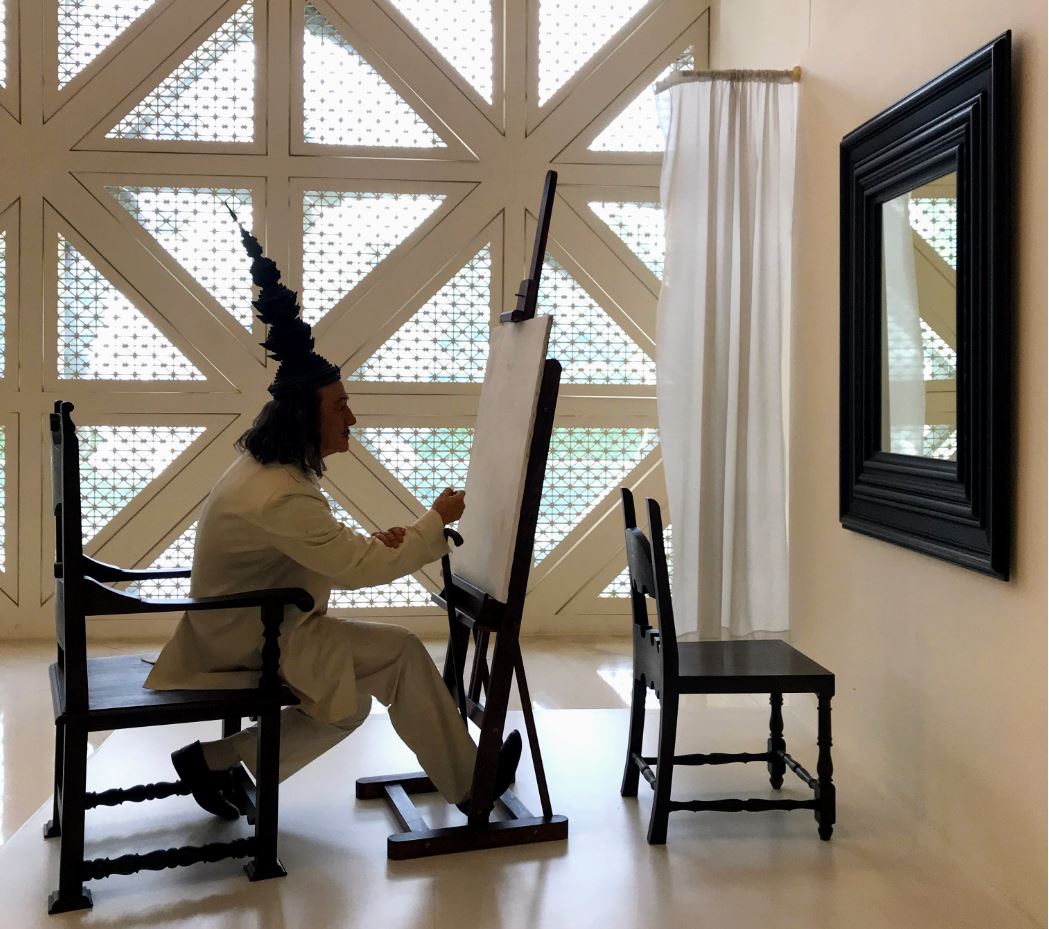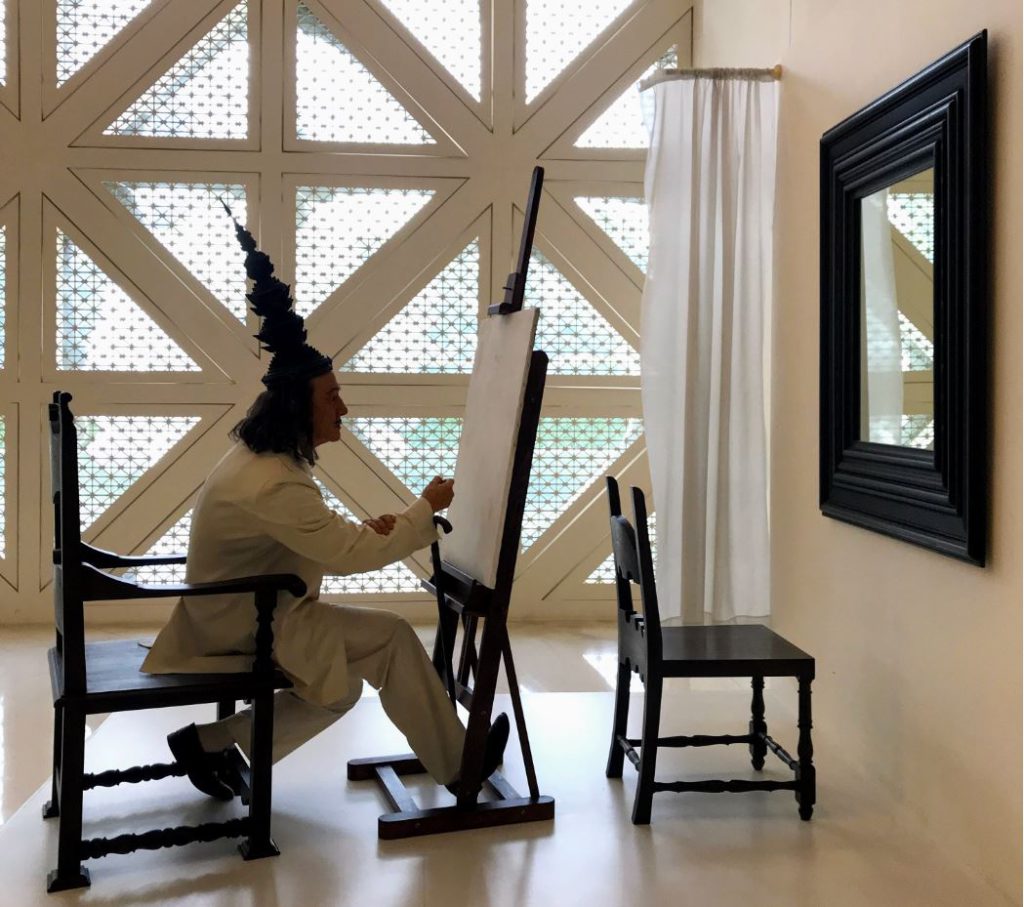 The second and third floor has several galleries with permanent collections from various Thai artists. Many of them were students of Silpa Bhirasri and have developed a unique style of their own. The museum has a reputation for being an open space for art. It corresponds to sensitive subjects like corruption, religion, prostitution and diminishing traditional values.
Another characteristic of many artists is that their paintings have a deep connection to Buddhism and Thai traditional values. That makes the paintings so remarkably unique that you can recognise those features even if you come across them in another part of the world.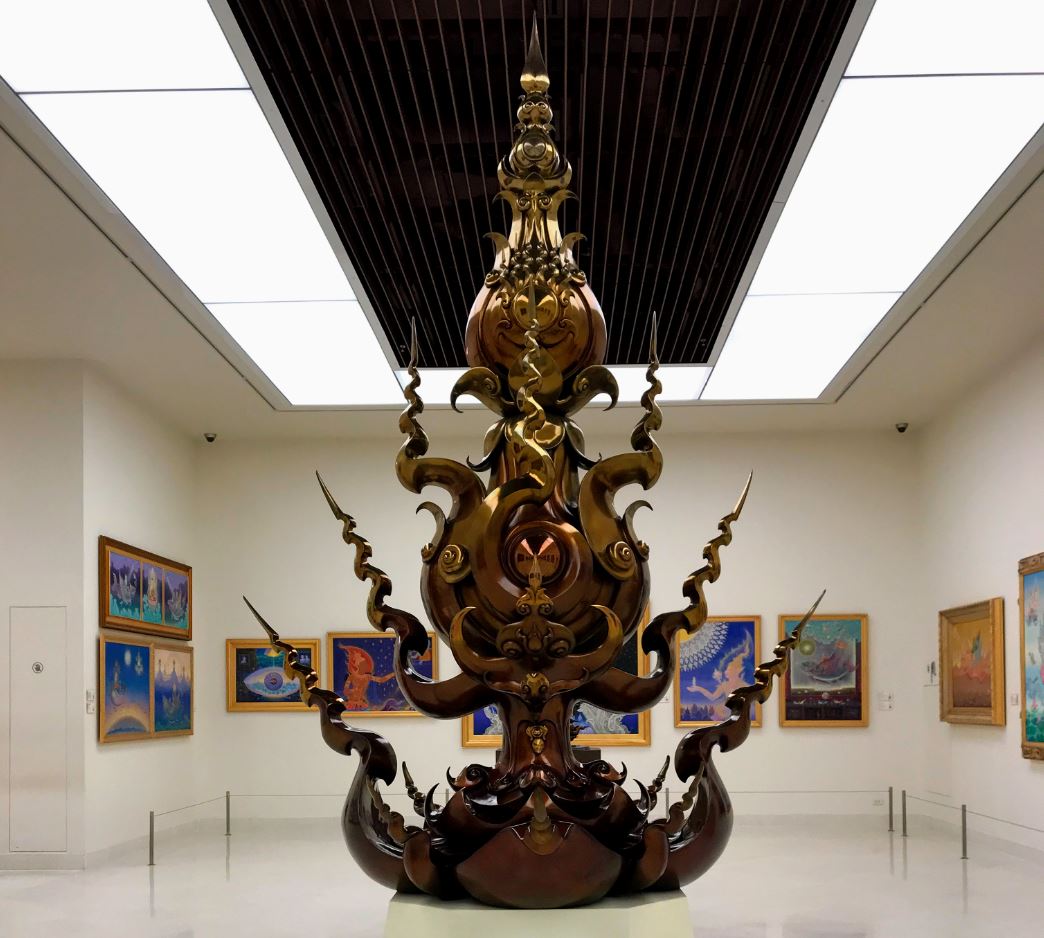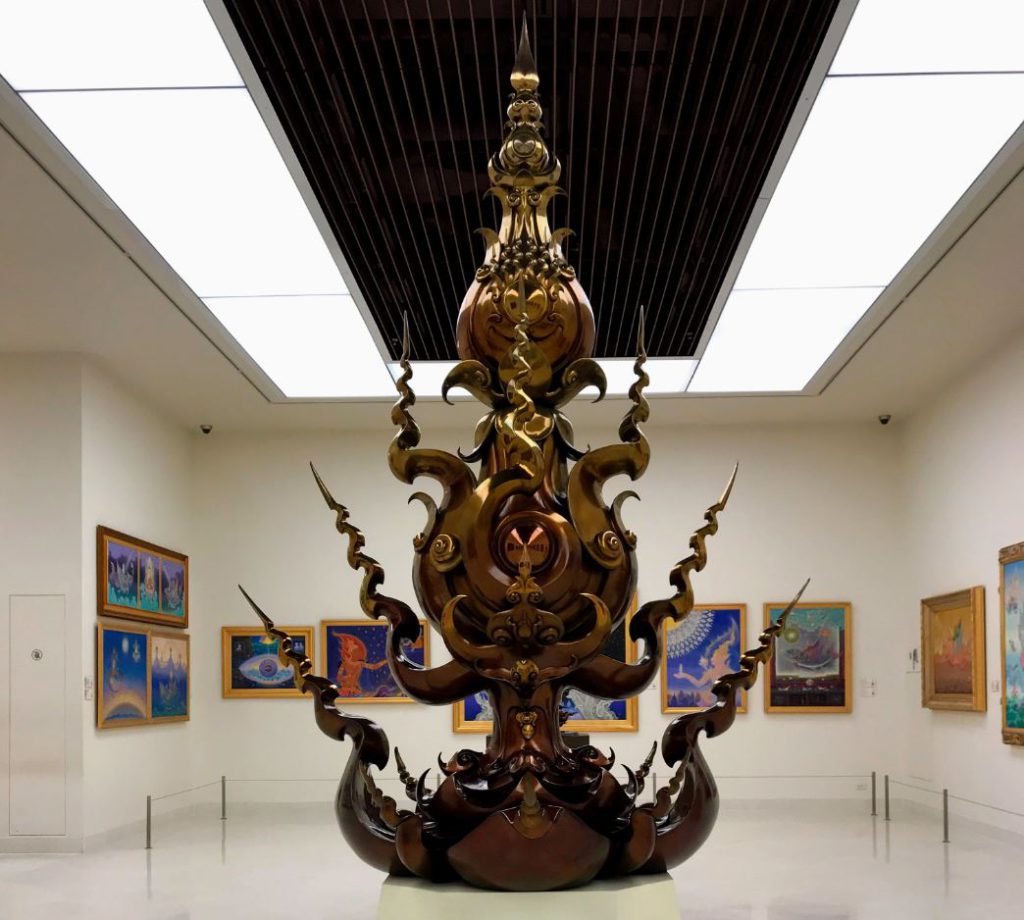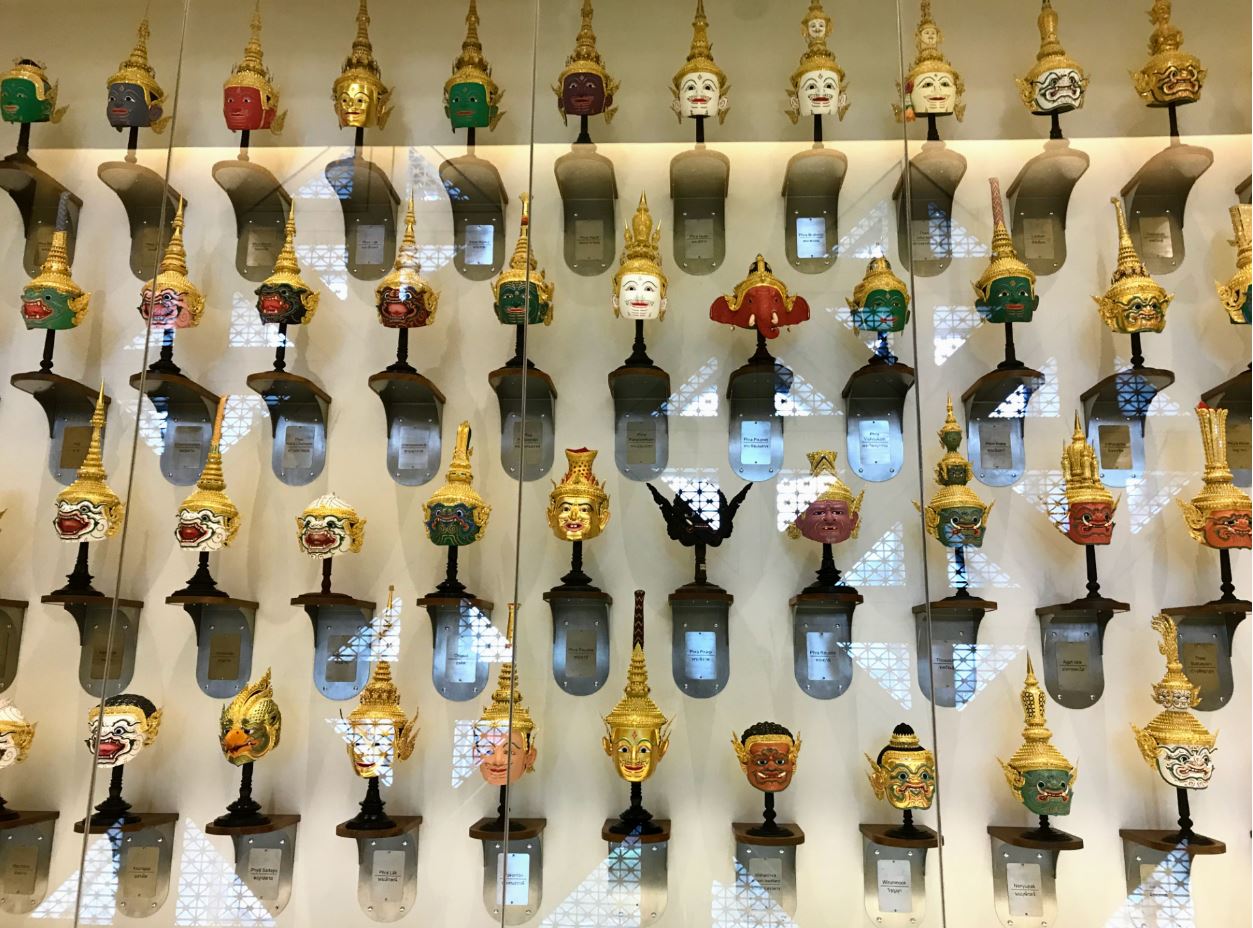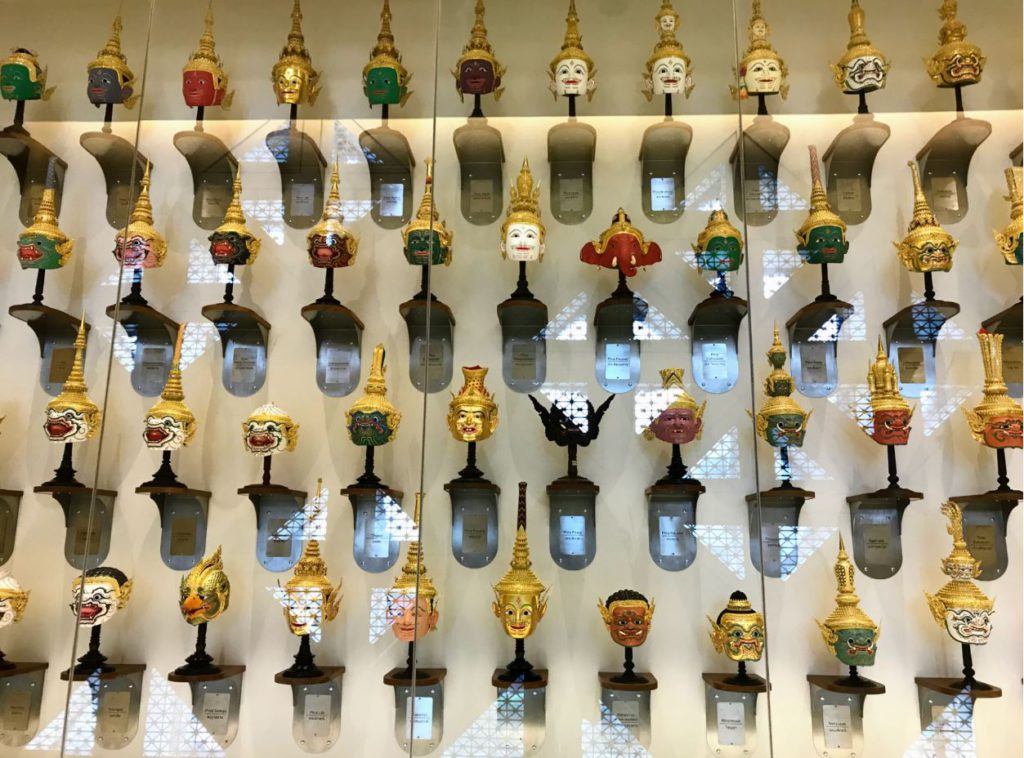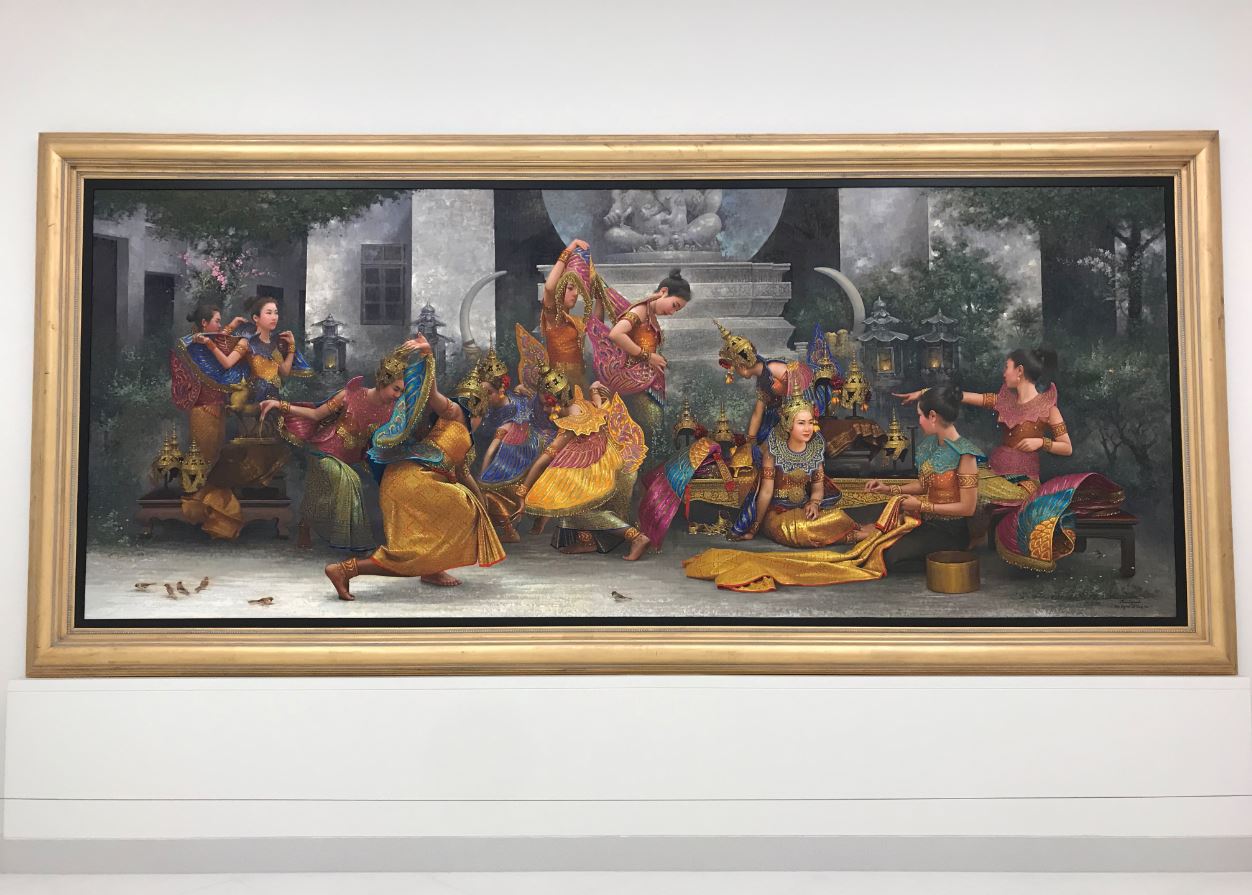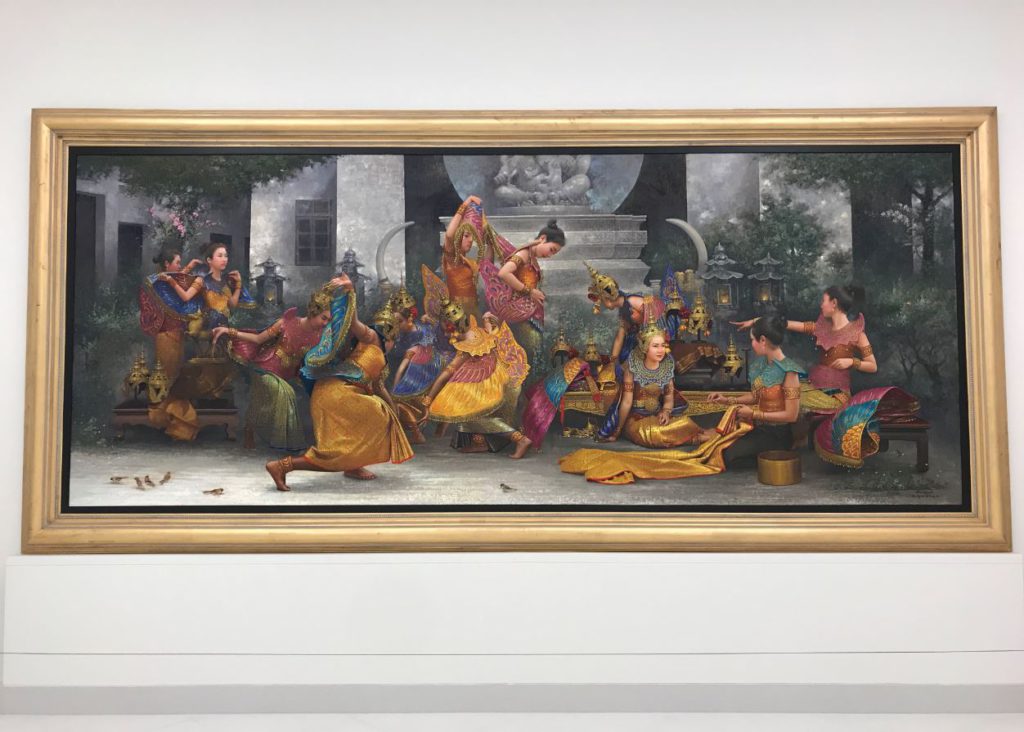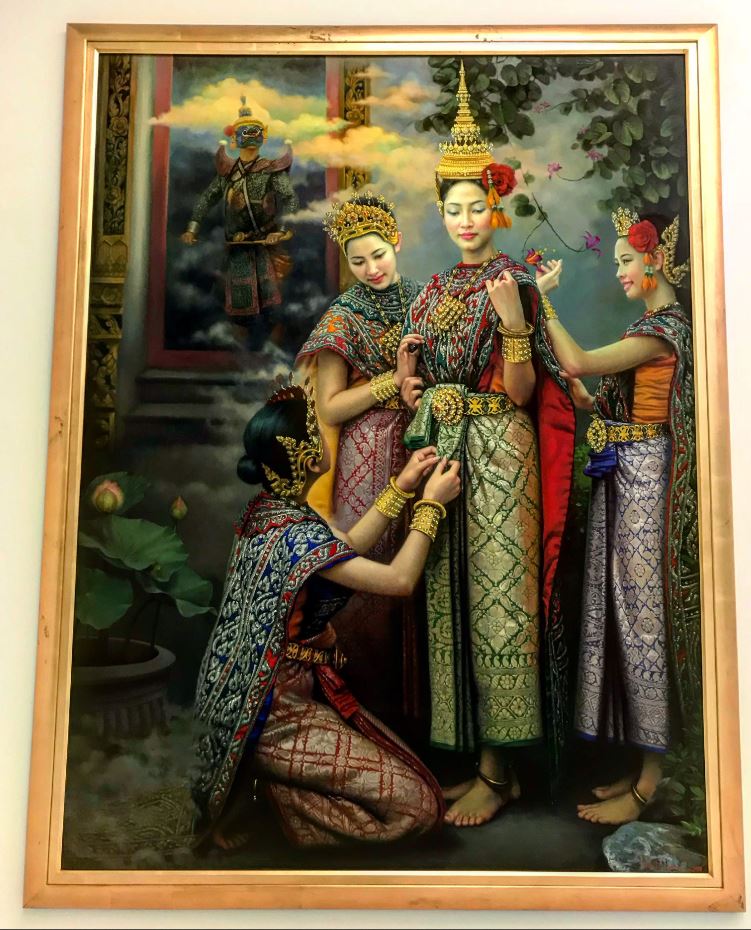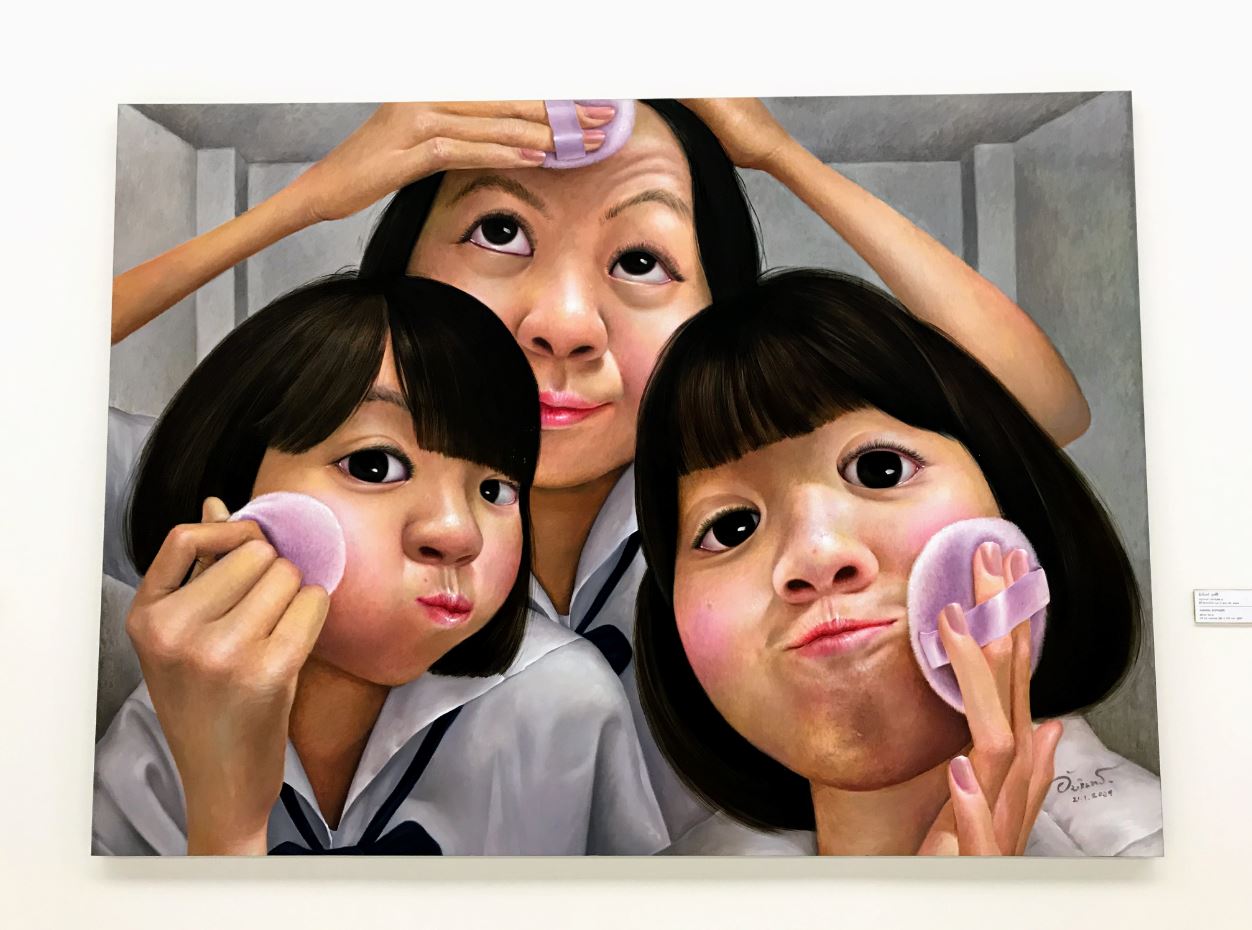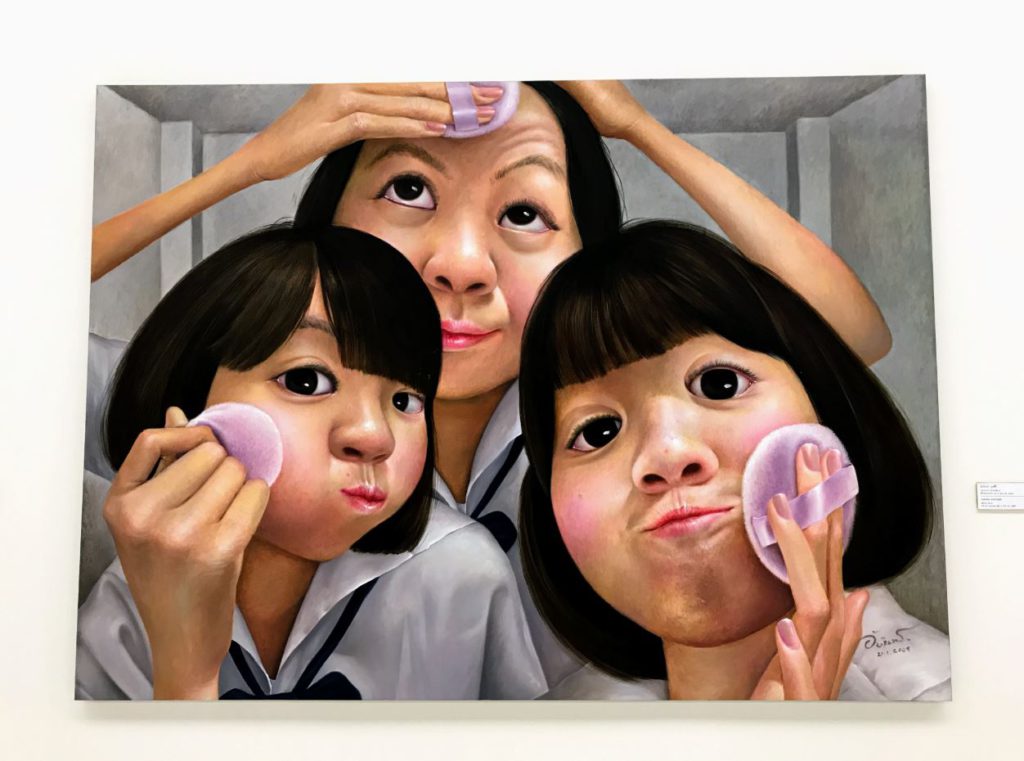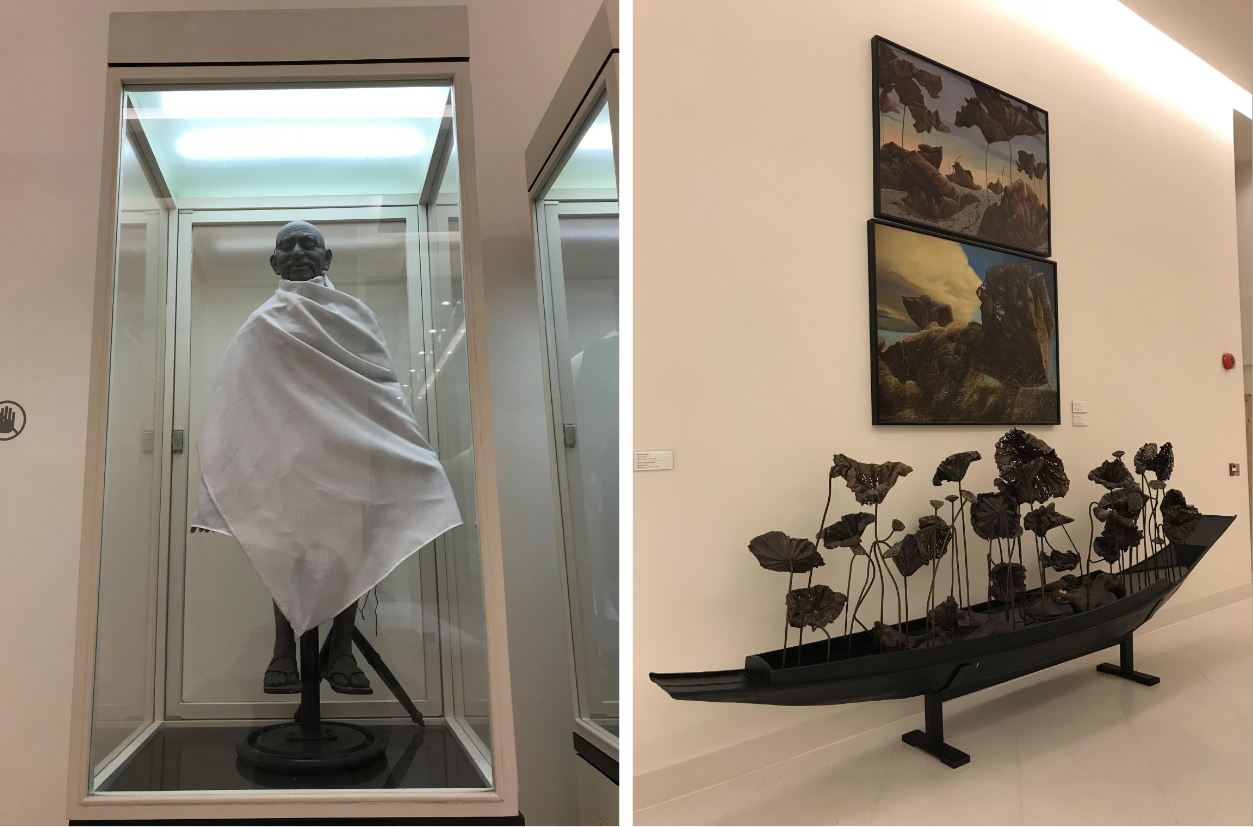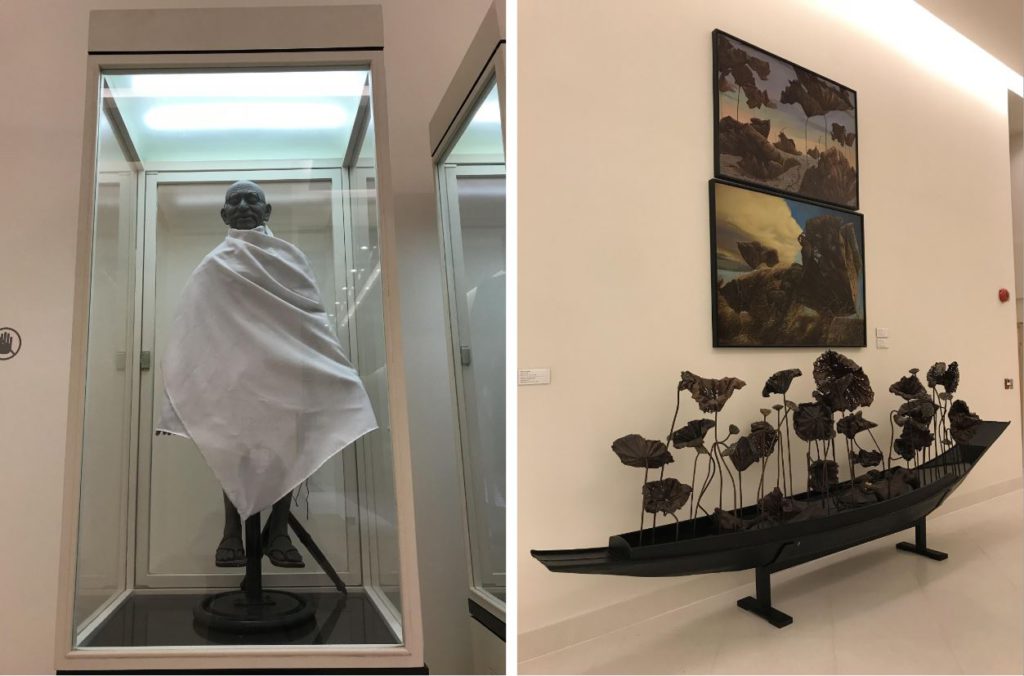 A large portion of the fourth floor is dedicated to a popular Thai Artist Thawan Duchanee. Thawan Duchanee, again an alumnus of Silpakorn University takes a deep inspiration from Buddhism. His most notable work also includes a series of paintings showing Ramayana in his own interpretation.
Another room contains the best work from several other Thai artists. Three large paintings of intricate details showing the Heaven, Earth and Hell also make an important highlight of this floor.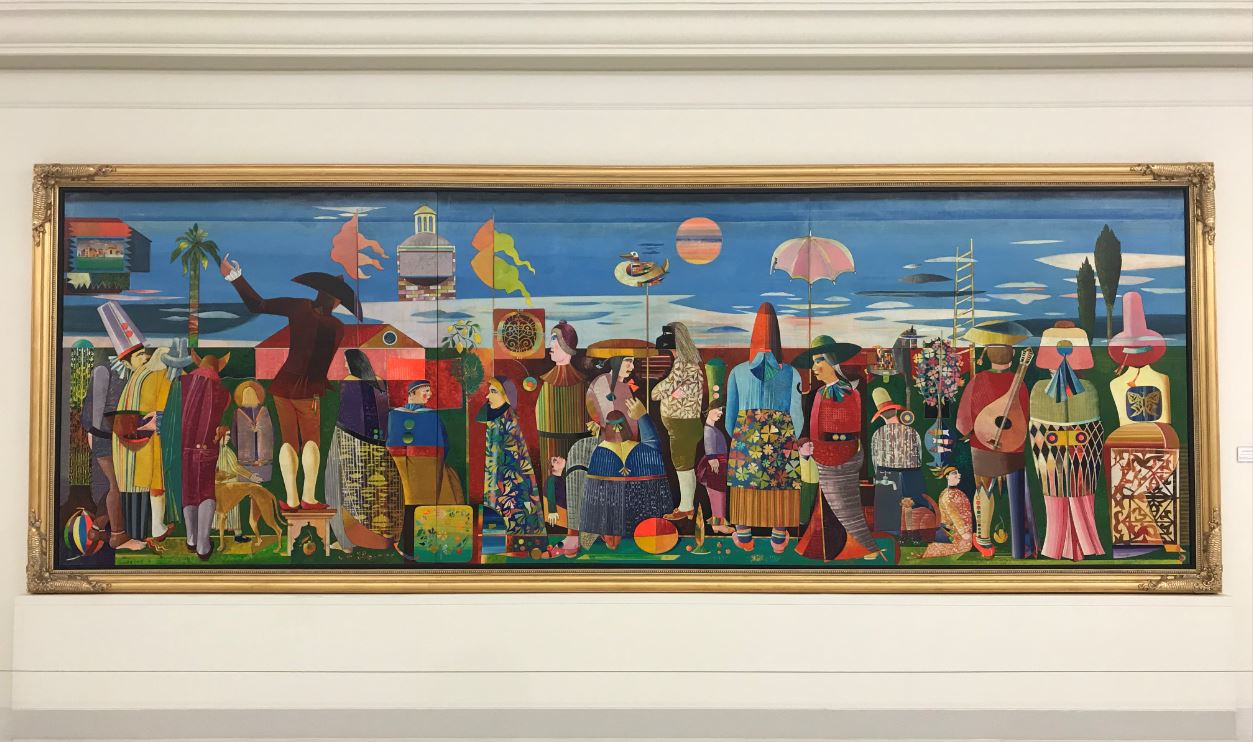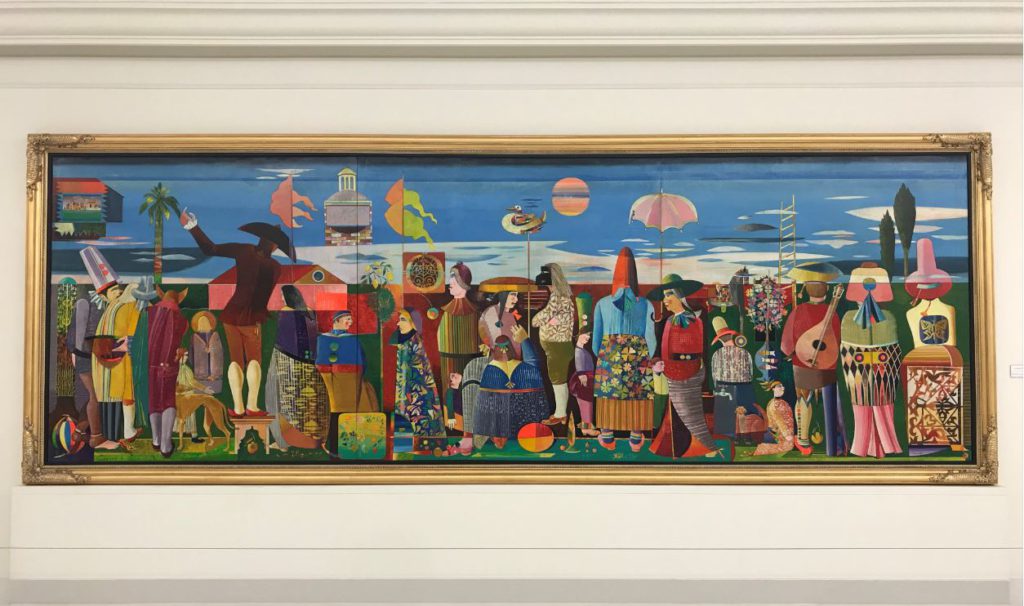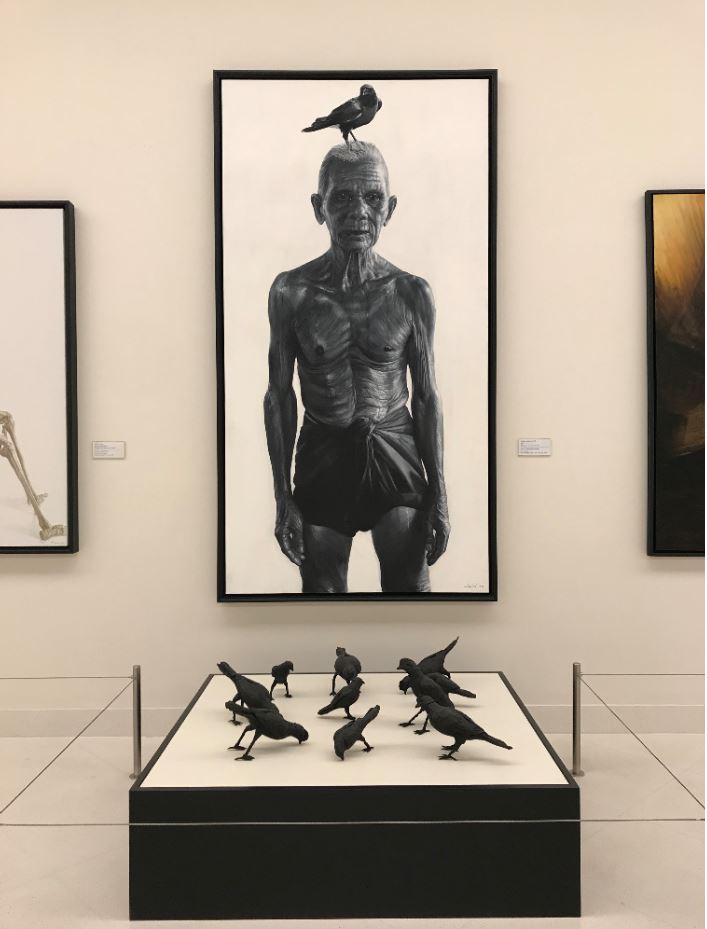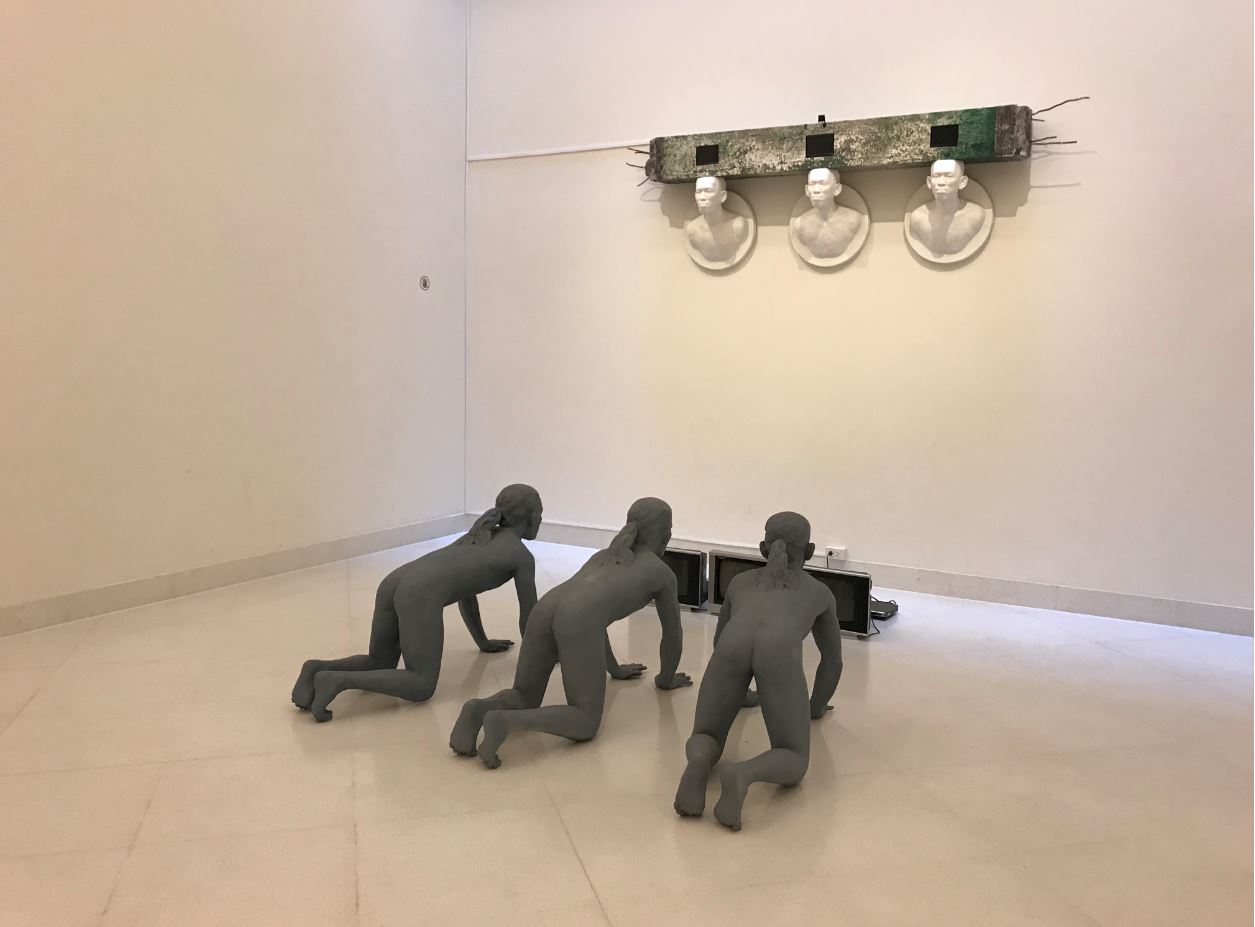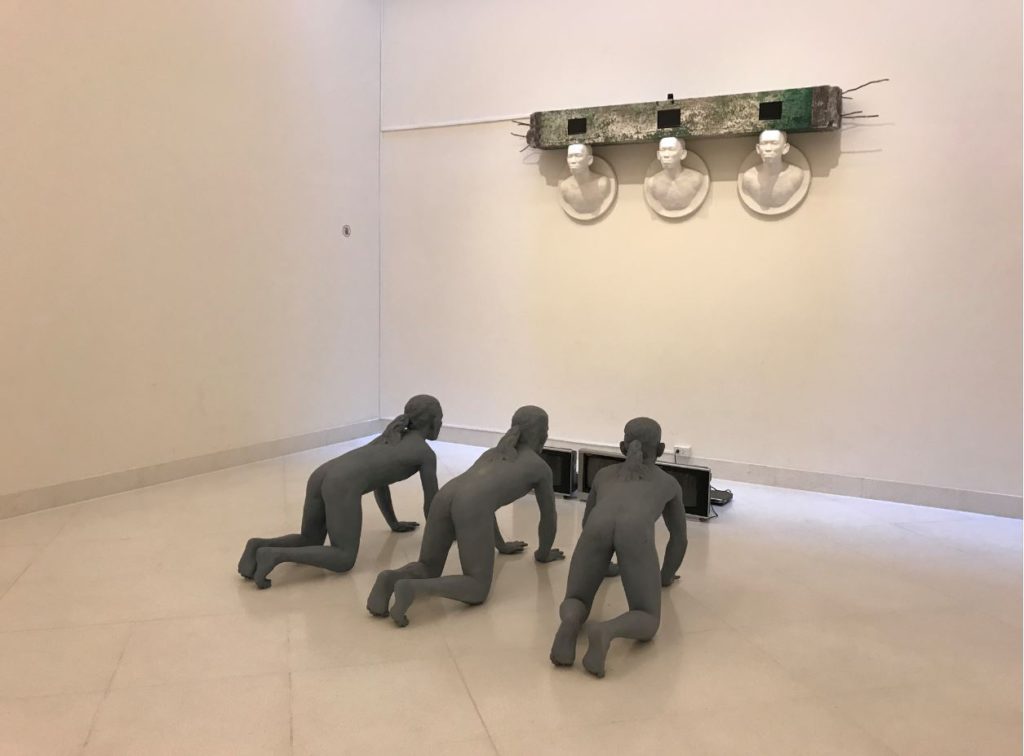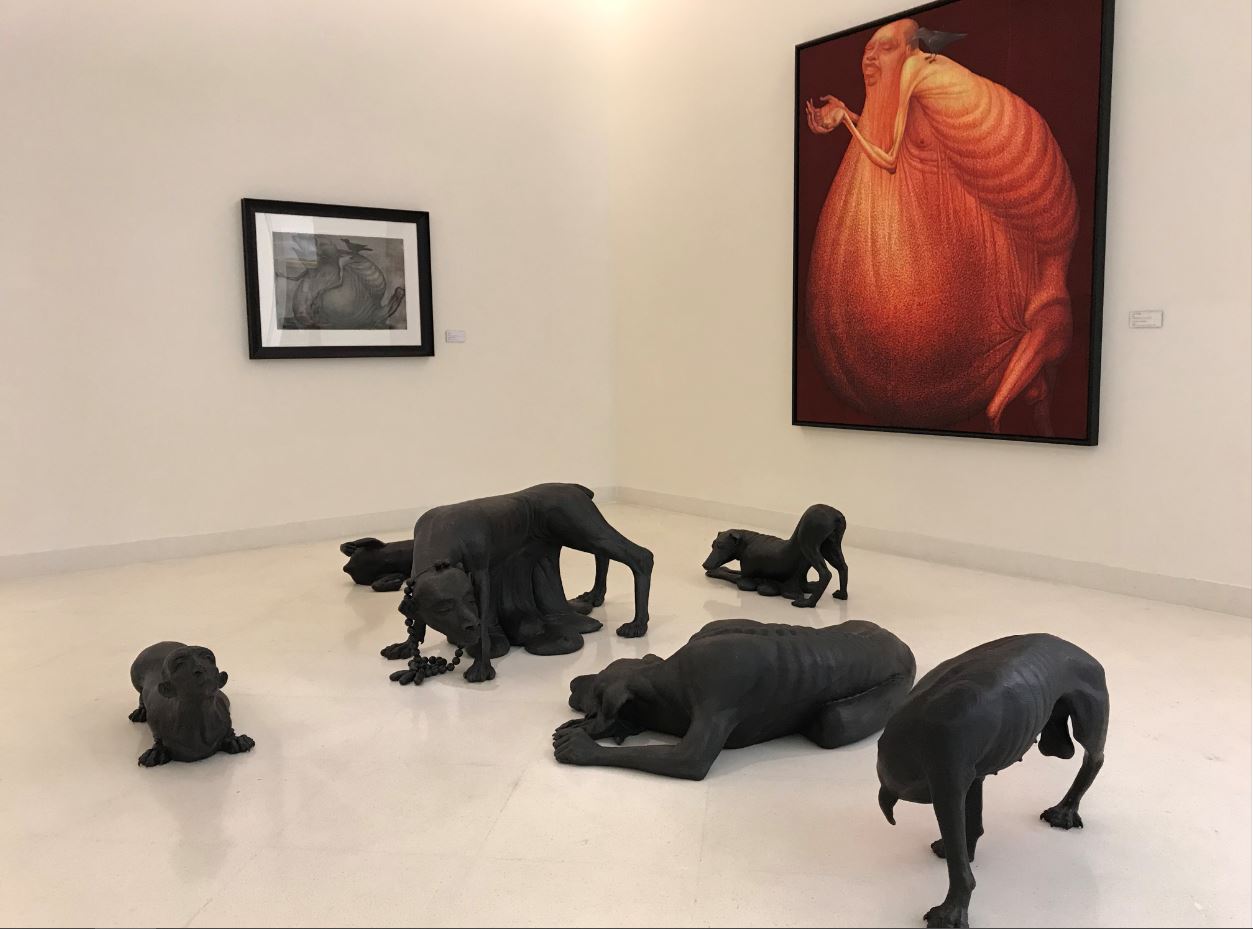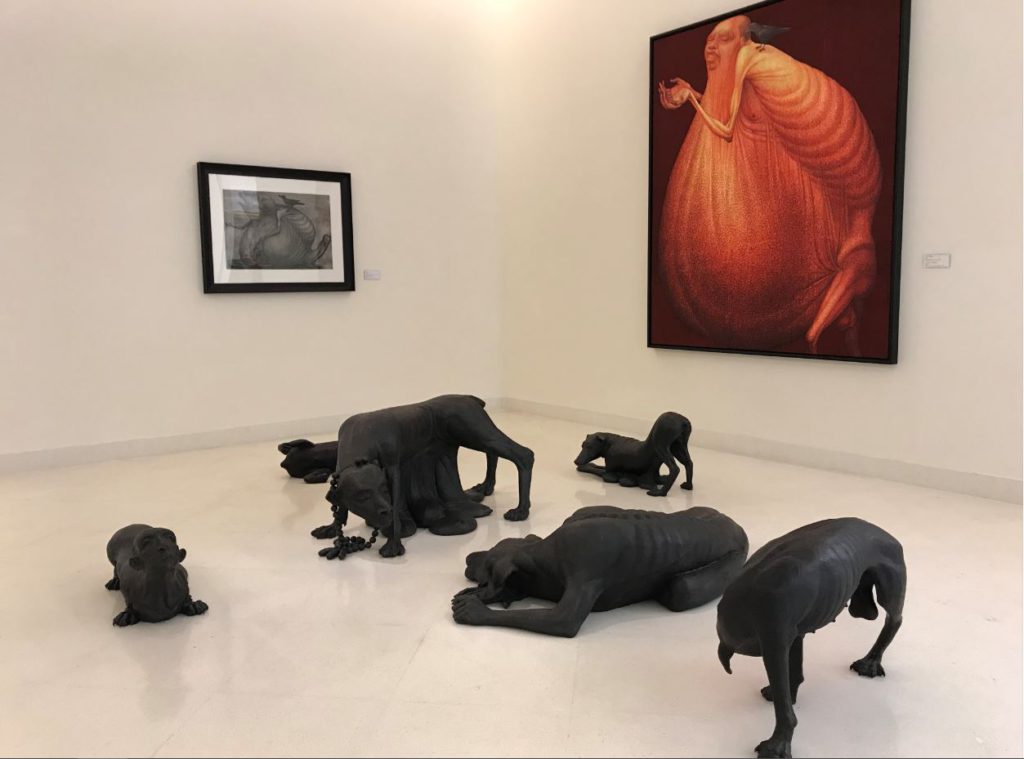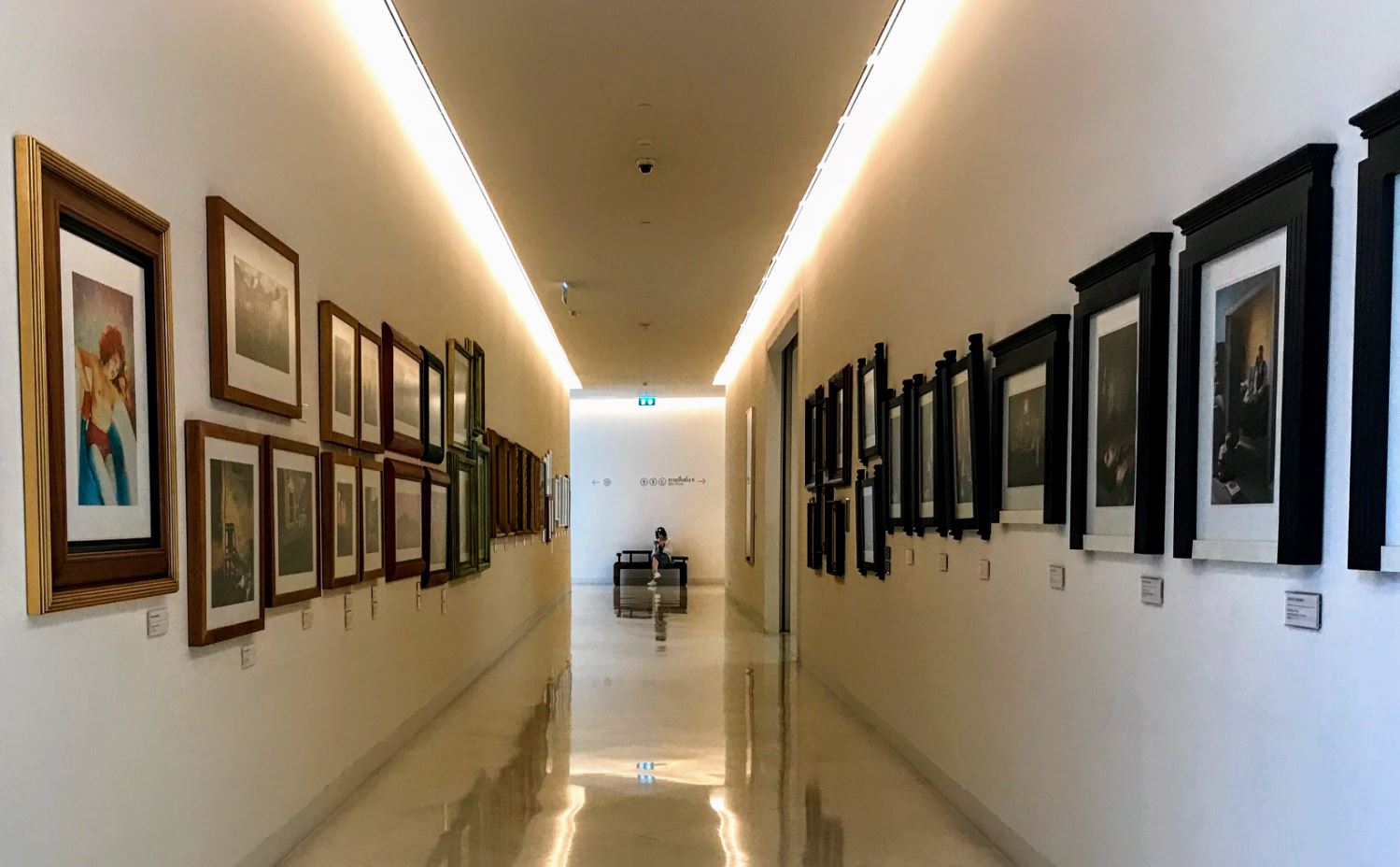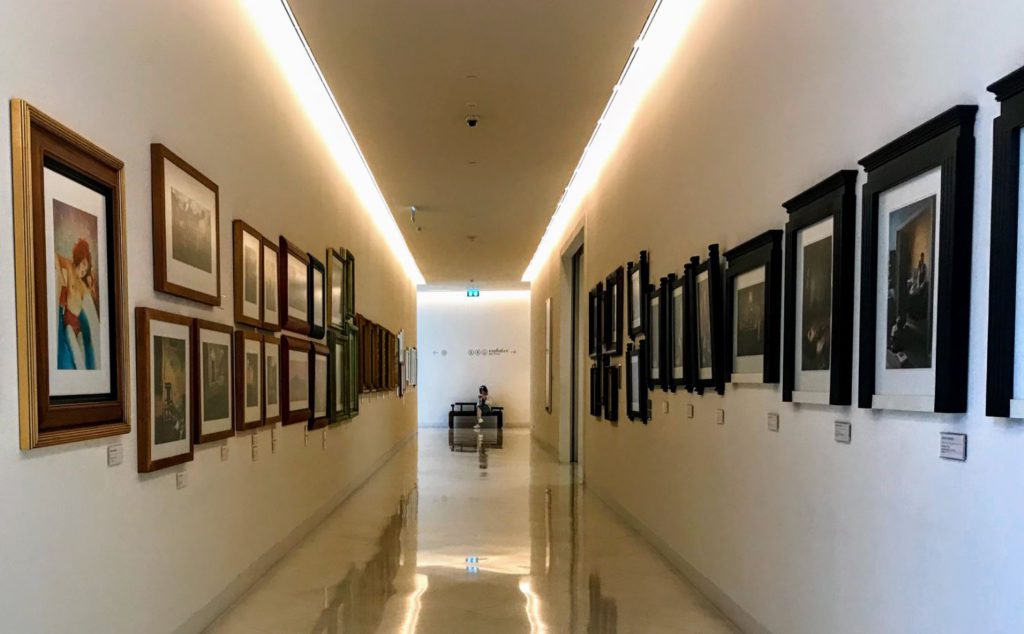 The fifth and the topmost floor has a complete reversal of taste. Probably the most important gallery called Richard Green Room lies here. It imitates a European museum atmosphere. On the walls are paintings by European artists in Renaissance-like style with thick golden frames. Some of these date back 3 centuries. You cannot take photographs in this room.
Paintings from artists of other countries like China, Vietnam, Malaysia, Russia, Italy, USA, Japan and Norway are also displayed here.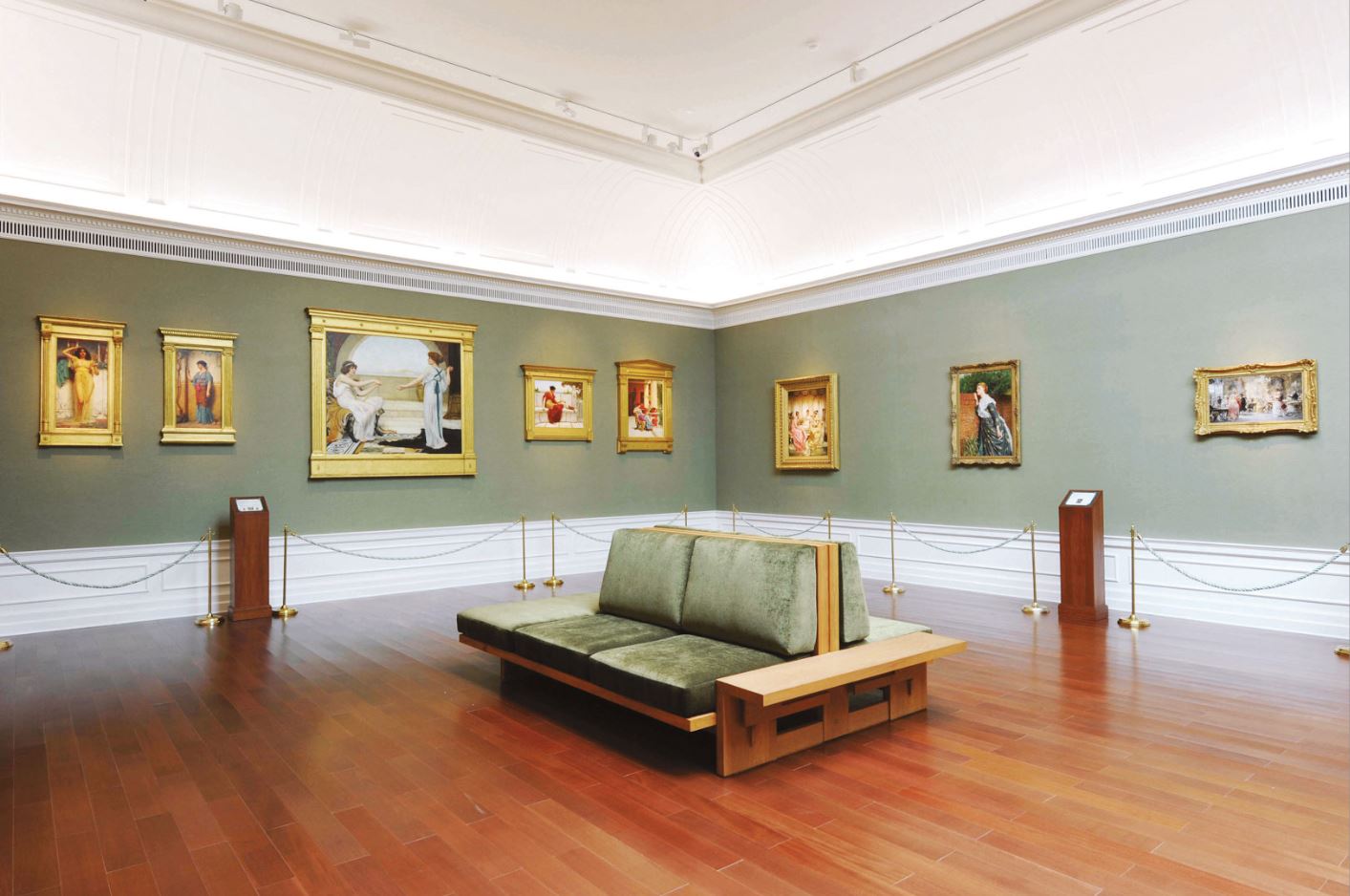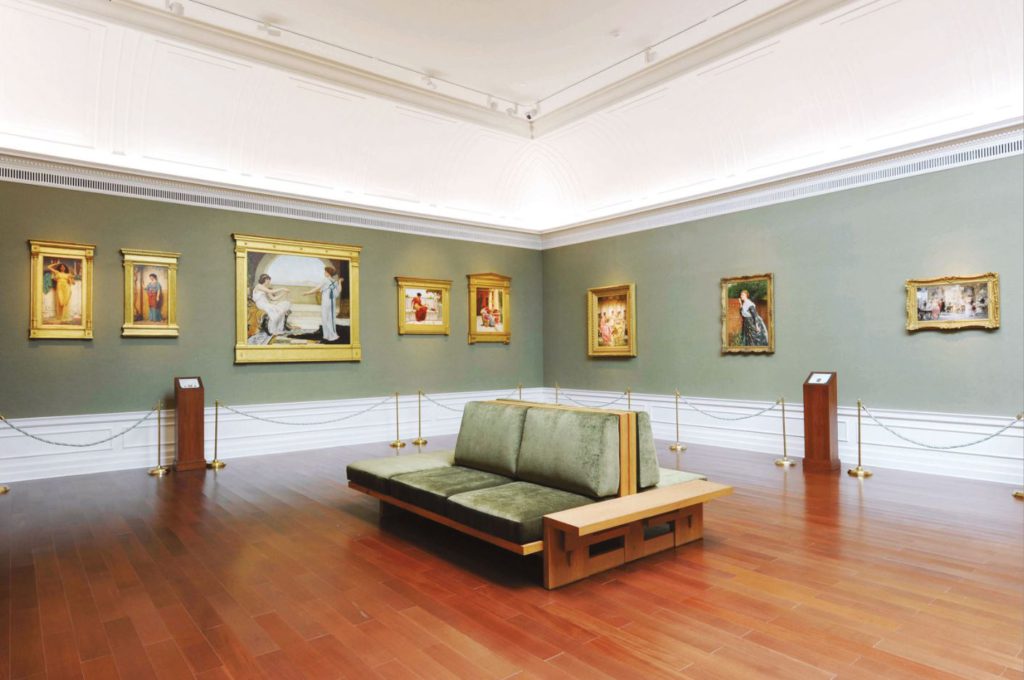 Once you are done exploring all the galleries, you can then come back to the ground floor and have a coffee at the coffee shop. There is also a souvenir shop right next to it if you would like to purchase something of the same nature.
Is it worth it?
Now, I will not say that it's for everybody. Contemporary art has a specific audience and comparatively few people enjoy it. But if you have an interest in both museums and art, I think it is a must-visit. Do check for any interesting temporary collection that has been displayed.
If it doesn't interest you, the pain to travel all the way to MOCA Bangkok is probably not worth it.
Other popular Contemporary Arts Museum in Bangkok
If you liked MOCA Bangkok, here are some other places that you may enjoy visiting:
Bangkok Art and Cultural Centre – The place only has temporary collections with a wide range of art subjects. It is also easily accessible by National Stadium BTS Station. (Location)
Lhong 1919 – An old Chinese Mansion and crumbling warehouses have been renovated into a tourist complex and art galleries to display artworks by local artists. (Location)
The Jam Factory – A café, a restaurant, a gallery, a bookstore and a homeware shop put together inside an old factory, very popular with young Thai crowd. (Location)
Warehouse 30 – A 6,000 sq. m. warehouse that has been repurposed into a creative community complex for fashion, art, food and film. (Location)
Adler Subhashok Gallery – A private collection ranging from antique furniture to near-extinct Buddhist textiles. (Location)
ATT 19 – A restored 120-year old building into a retail art gallery that focuses on Japanese ceramics, vintage clothing and Asian antiques. (Location)
Goja Gallery Café – A café and a restaurant that sits in the middle of an art gallery and displays artworks from numerous local artists. (Location)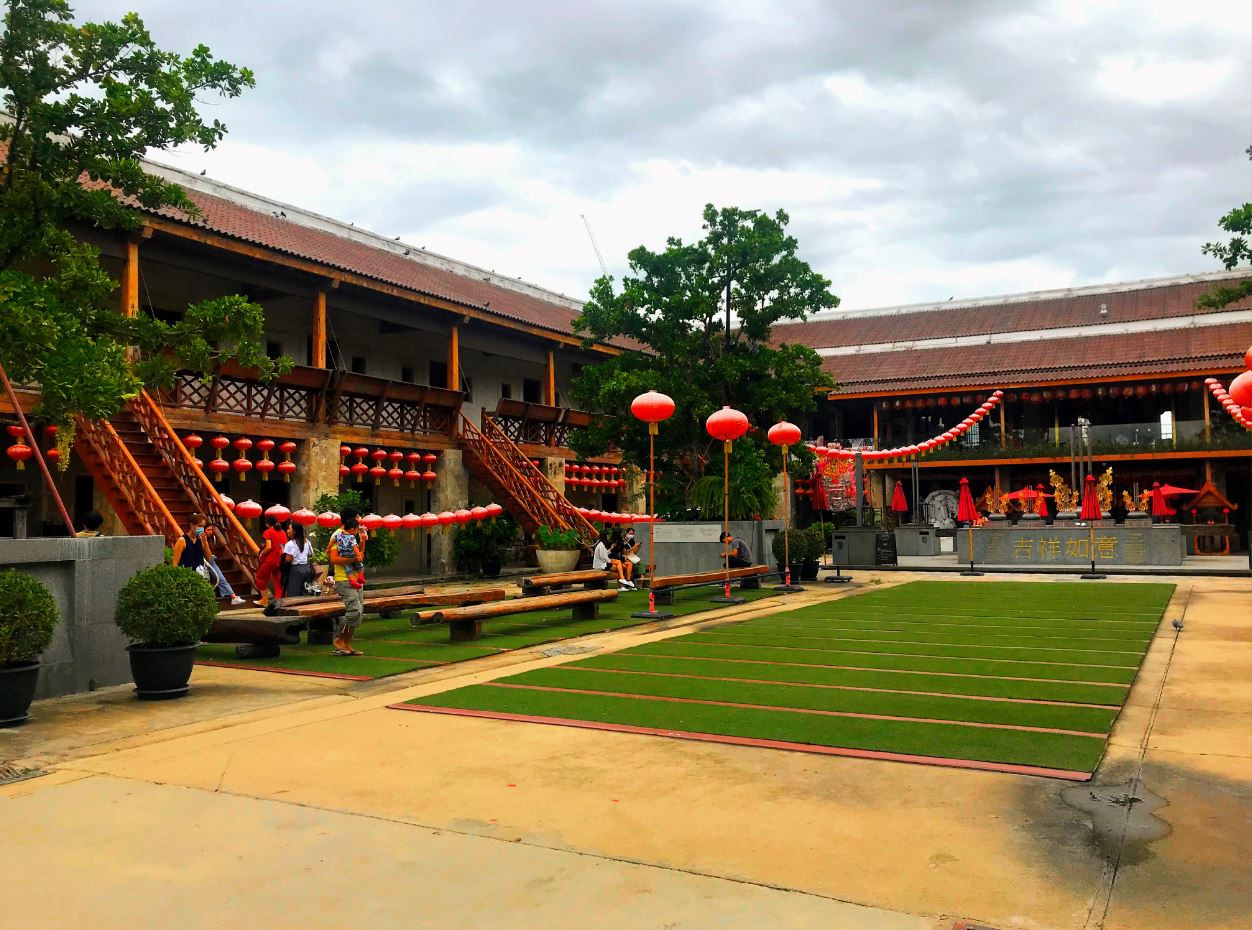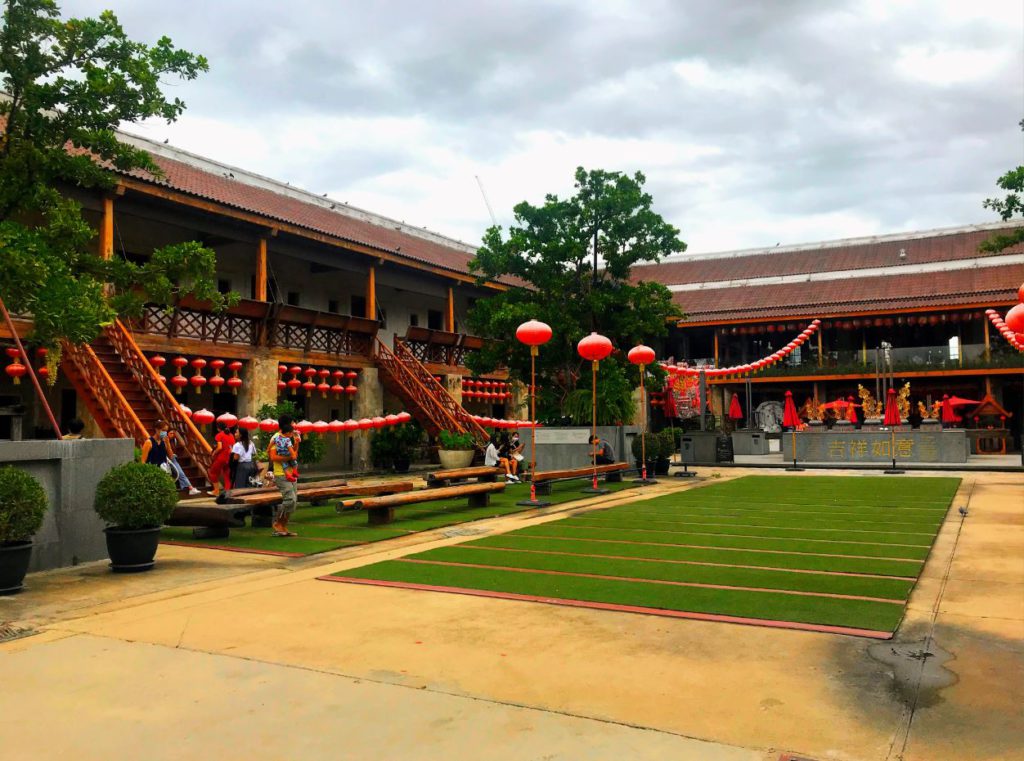 Save On Pinterest


Related Articles