20 Jun

3-day Kyoto Travel Itinerary for first-time tourists

What can I even tell you about Kyoto? You must have scrolled through so many images already. Honestly, when you think about Japan, you are probably thinking about Kyoto. Or Mount Fuji. But Kyoto is where you will find a hidden world transported intact from the Japanese feudal era. It is where all travellers go to soak in the (air quotes) 'culture' that makes Japan so (air quotes again) 'exotic'.

I was a little surprised when I arrived in Kyoto. I imagined finding a city lined only with traditional Japanese houses. A place where cafes and markets squeeze into narrow streets. And people are selling food out of their wooden stalls and groceries out of a crate. I still found that, but I also found a fairly large city with a lot of urban vibes that nobody really talks about.

In any case, Kyoto has a lot to see and to do. It would take anymore more than a week to actually do all of it. And even then it won't be enough. But if you have limited time and resources, you can follow this itinerary. It has almost all the important attractions and experiences and by the end of it, hopefully you will feel like you have seen enough.

Since Kyoto is a cultural centre and a very dynamic city, a lot of activities take place in the city. Theatres around the town showcase dance performances, puppet shows and theatrics. In case, you find something going on during the time you are there, definitely chuck some of the stuff from below for that experience.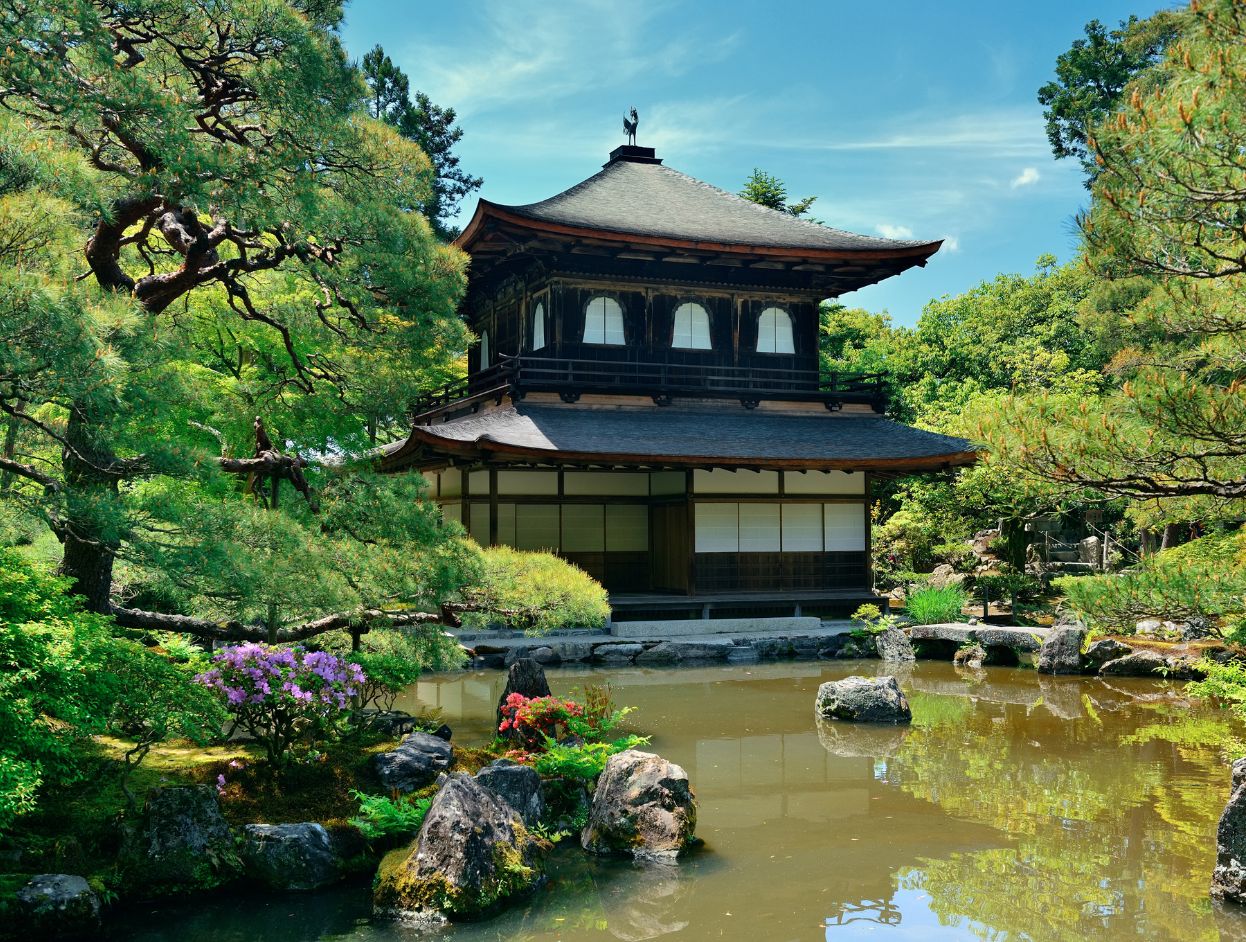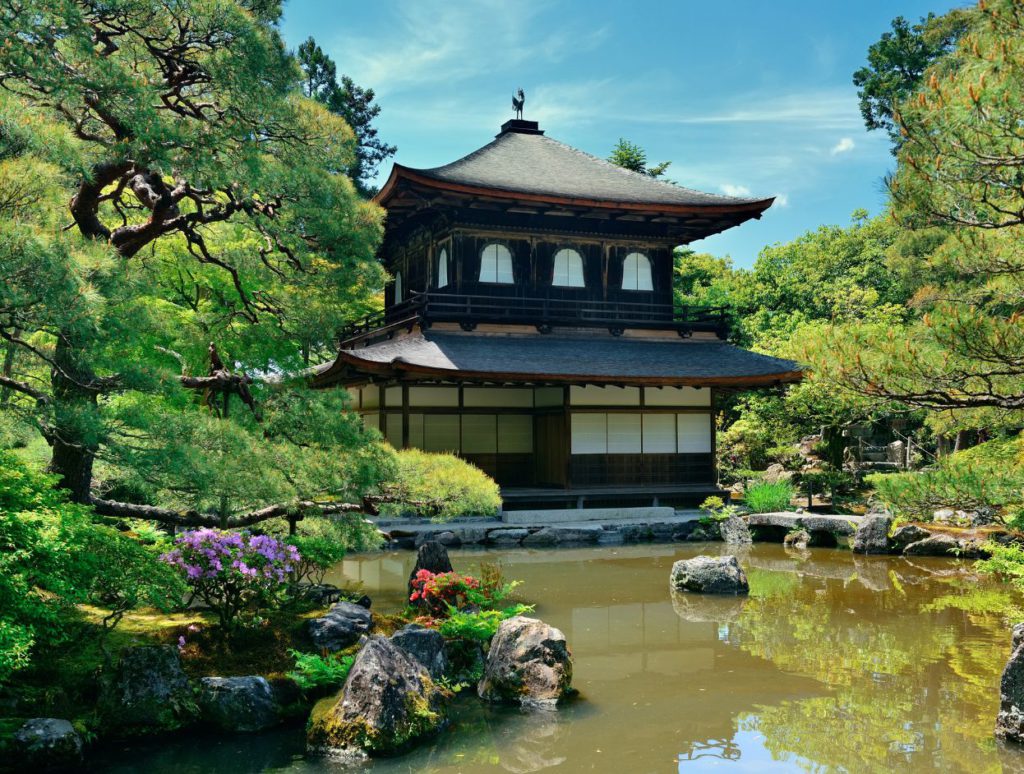 How to reach Kyoto
The best way to reach Kyoto or even to travel inside Japan is to take the train from wherever you are starting your journey. If you are planning to buy a JR Pass, several trains run from Tokyo to Kyoto every day and can cover this distance within 2.5 hours. The Kyoto train Station is well connected to the local metro and buses. It is fairly easy to navigate to your final destination from there.
Kyoto does not have its own airport. Instead, the closest airport is Itami Airport in Osaka. You can take a direct limousine bus to Kyoto which is very convenient. Or you can take the bus to Osaka station and then take a train to Kyoto from there.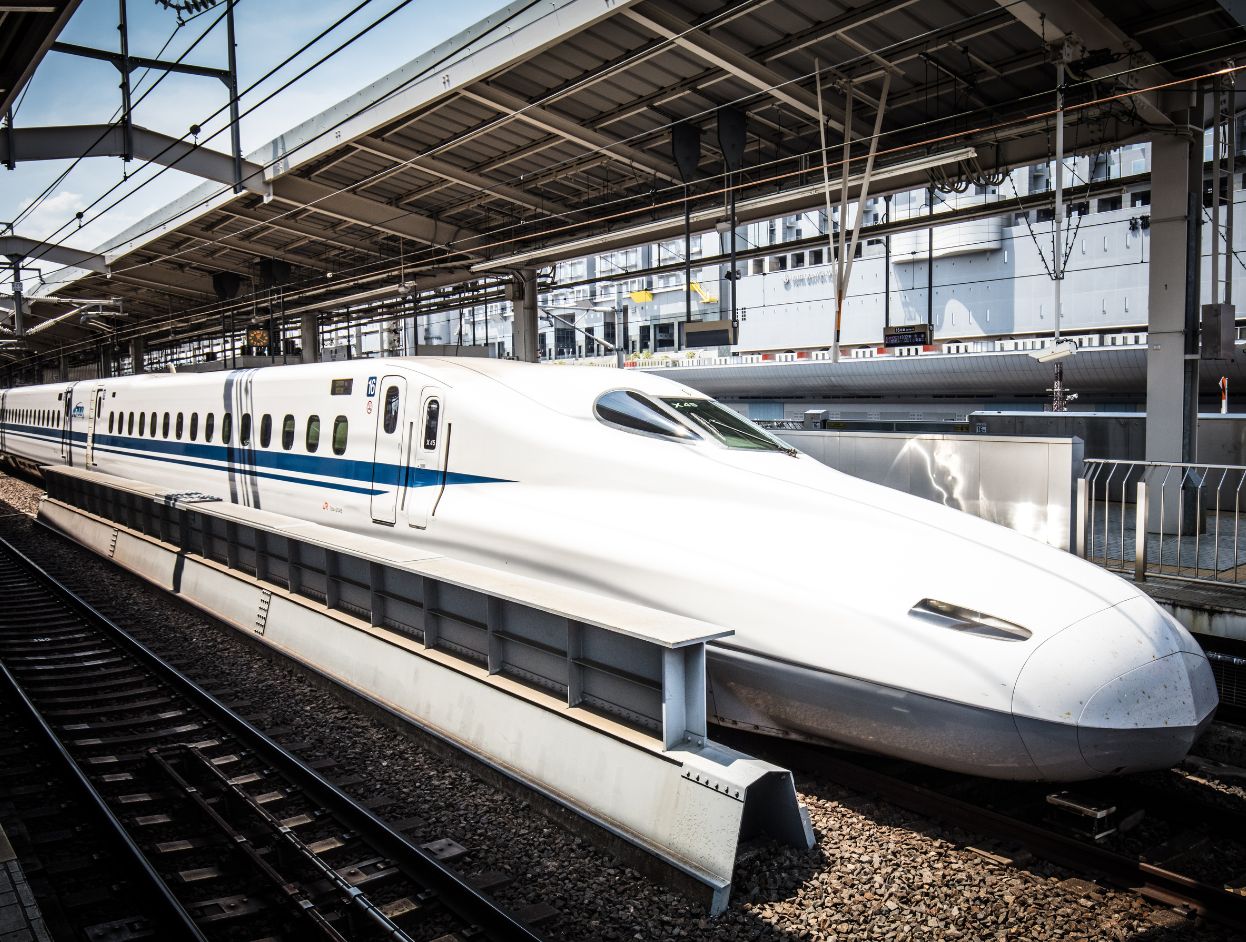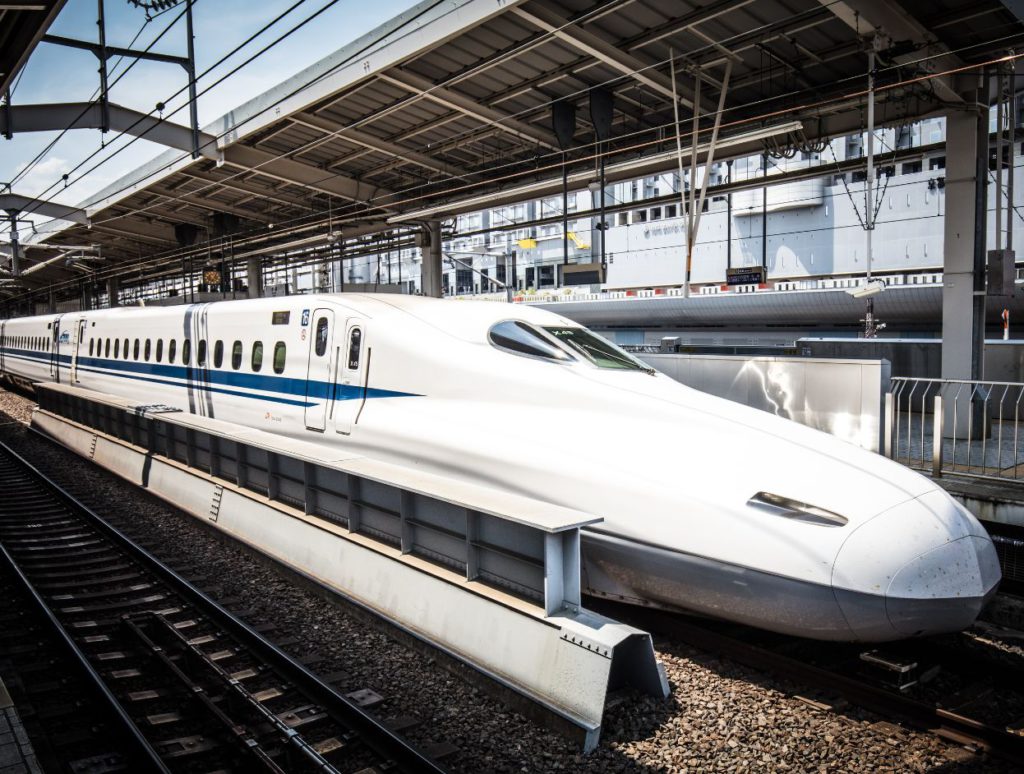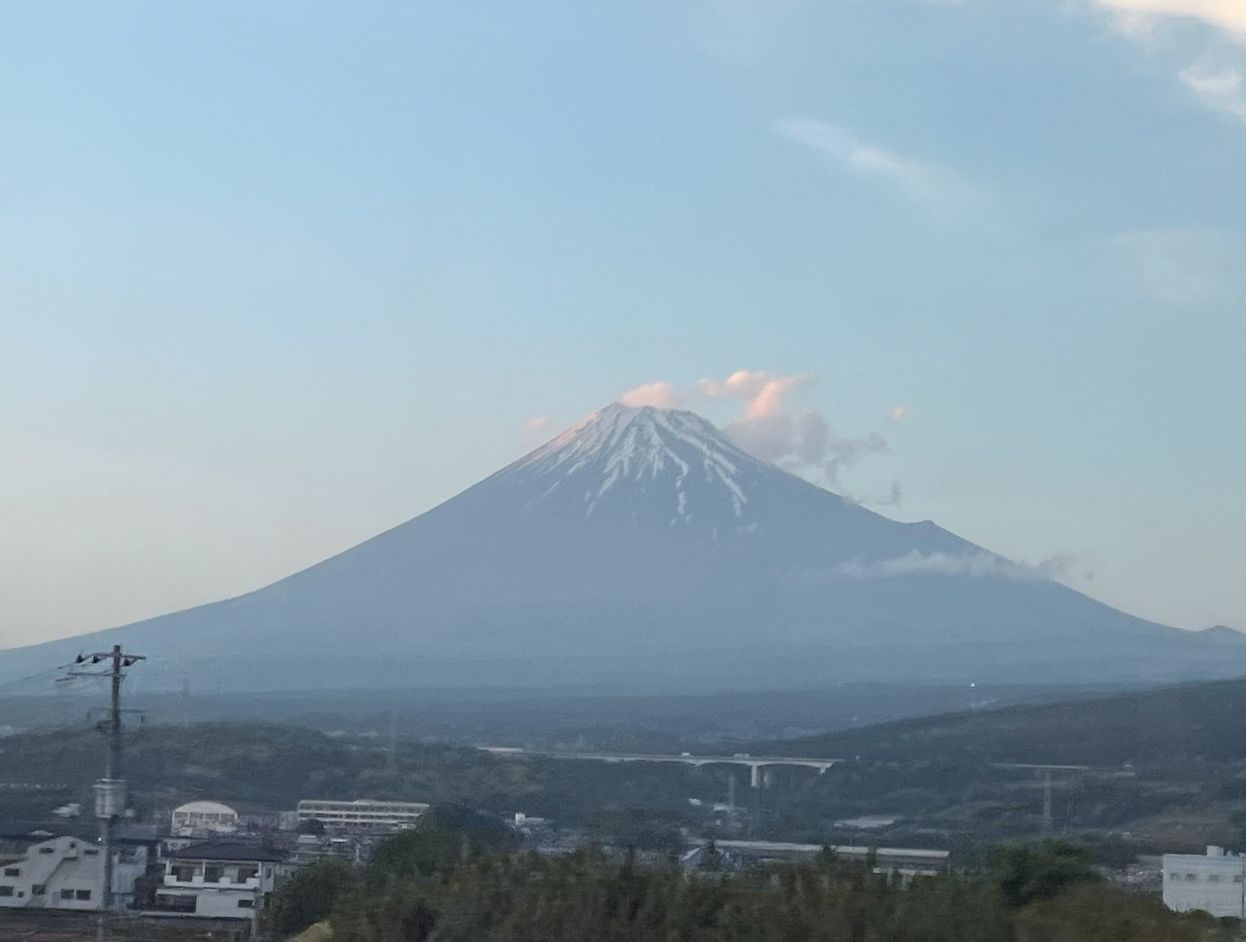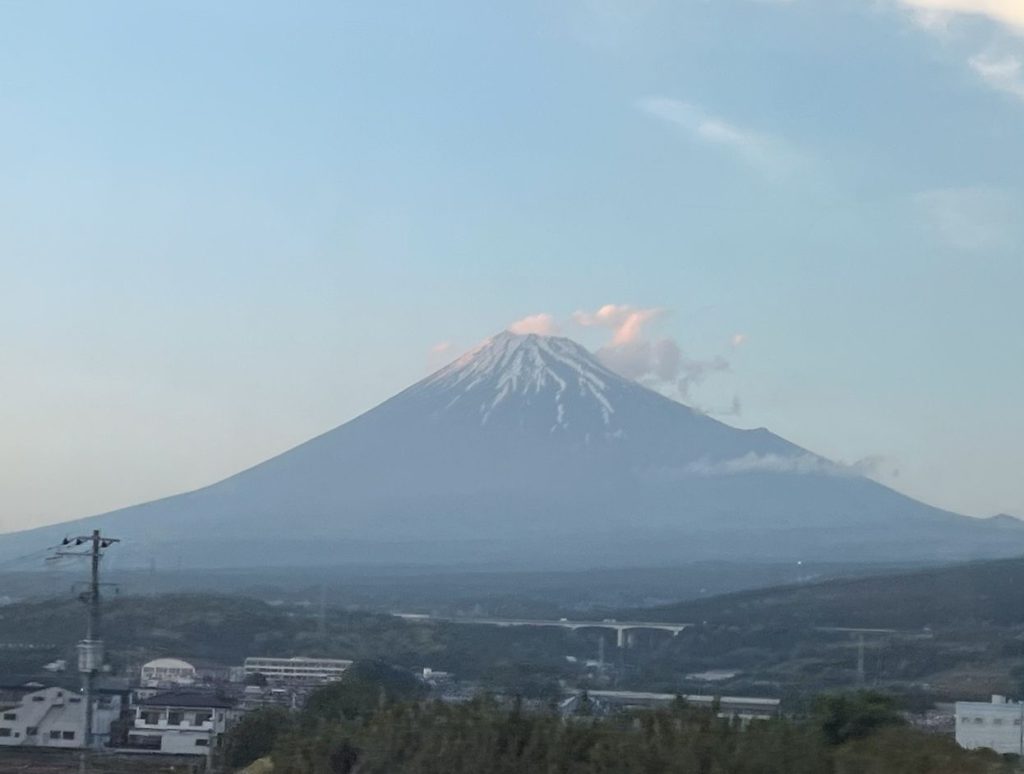 Kyoto Travel Itinerary
Once you are in Kyoto and have checked in, it is time to start planning your days. Since there is a lot to do in Kyoto, it is better to combine the places you want to visit together. If you plan to use public transport then know that you will end up walking A LOT! So better take your best walking shoes with you.
Planning your Japan itinerary: Check out our Japan travel itinerary from 7 to 21 days
Here is how you can spend 3 days in Kyoto:
Day 1: Yasaka Jinja Shrine - Chion in Temple - Shoren in Temple - Kiyomizu dera - Hokan ji Temple - Neneizaka - Gion
We are going to start Kyoto with the best of it. This is the traditional authentic stuff that you came for. All of the above attractions are located in and around the Gion area.
The Gion is popular as the geisha district and its extravagant teahouses. As you will walk along the streets of Gion, you will be able to see the traditional Japanese architecture interrupted by some local cafes, souvenir shops and places that cropped up to cater to tourists.
Dress up in a local Japanese style
Before we start, I want to share that you can also rent a Yukata (a simpler version of Kimono that lets you walk around easily), both for men and women in Gion. It is not uncommon for tourists to do so which gives you some lovely Instagrammable photographs. They also give hair and other accessories along with the yukata. 
You can either do it at the start of the day or after you have returned from Kiyomizu dera before going over to Hokanji Temple and Gion. But you will probably end up paying for the whole day. On most days, you will be able to find some shops in the area. Or you can also book one ahead of time online.
Rent a Yukata: Kimono and Yukata Rental at Kimono Miyabi Kyoto
Looking for some Japanese experiences? Here are some unique experiences in Kyoto for tourists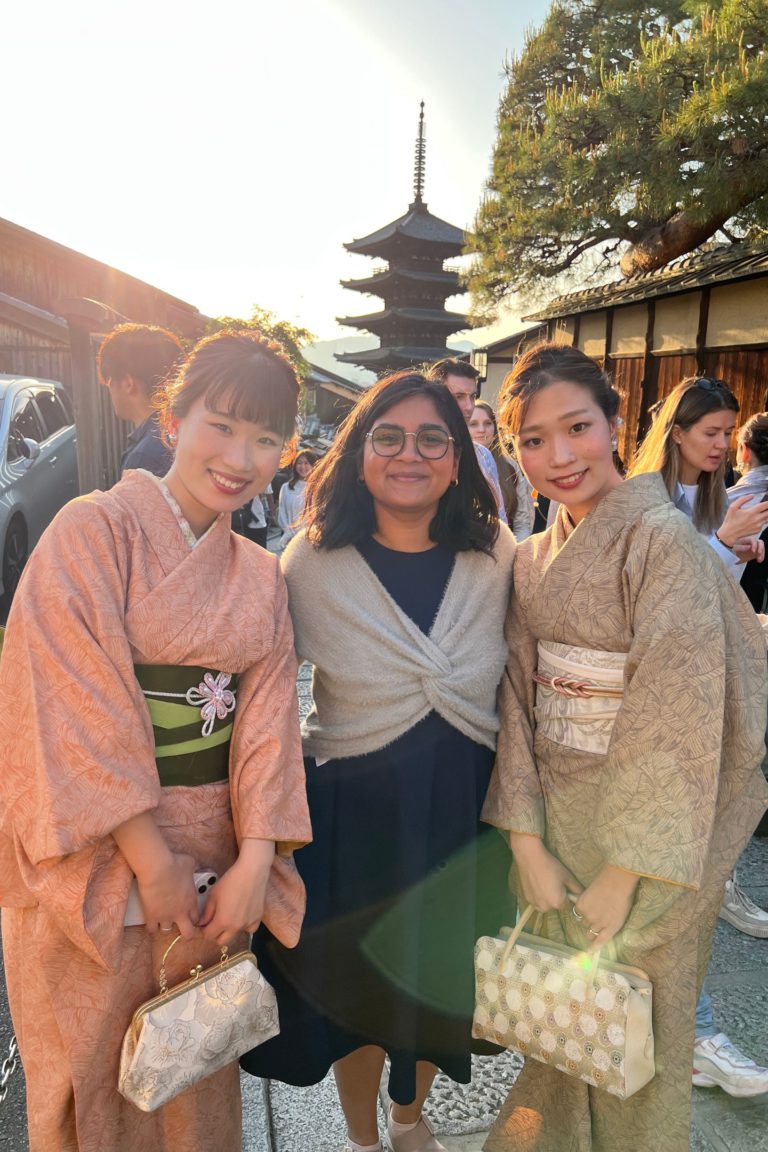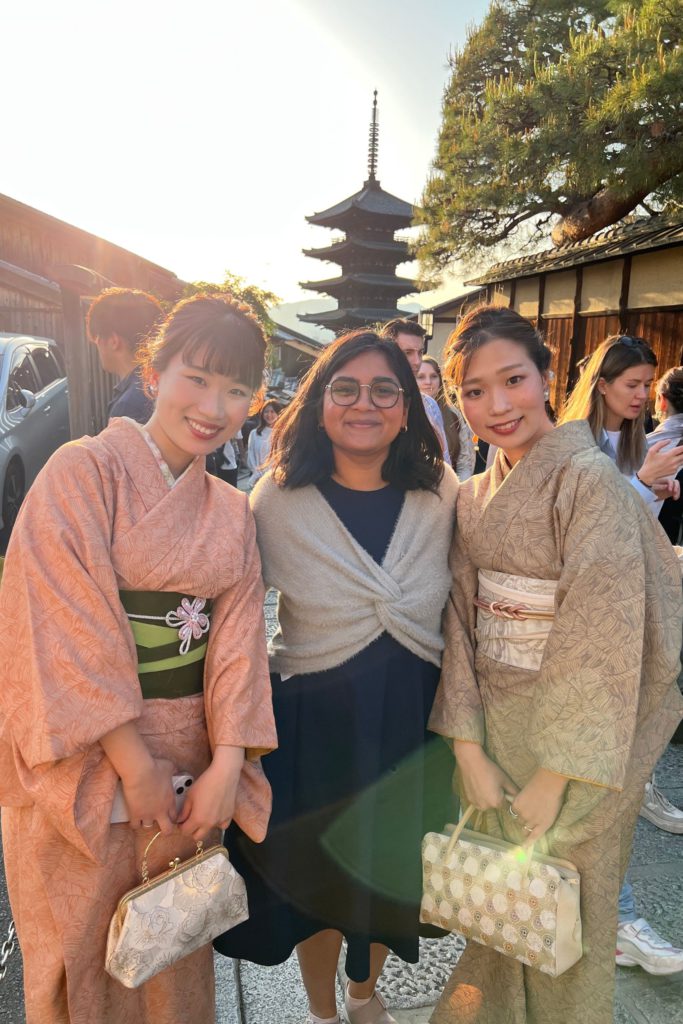 Yasaka-jinja Shrine
Yasaka Jinja Shrine is historically a very important shrine. As per the temple records it was built around 656 AD. It was so important to Japanese people that they travel from all over the country to visit this place. As the pilgrims poured in, there arose the need for their stay, food and also entertainment. And that is how the Gion area started to develop.
Yasaka Shrine is at the crossroads as you enter Gion. As you enter its giant gates, you will see an altar with a large bell. There are white lanterns decorated all around it and the main shrine on the left. On weekends, you can find friends and couples ringing the bell and praying for something special they want in their life.
Yasaka Jinja is where the festival of Gion Matsuri takes place. It is undoubtedly the most popular festival in Japan. The festival includes a procession that starts from the shrine. A boy is selected each year as a divine messenger and is paraded around the town. The festival takes place between 13th July to 17th July every year. It started more than a thousand years ago to avoid epidemics by praying to the spirits.
I suggest you visit this shrine twice – once during the day and once in the night. The bright lit-up lamps are something to see. Just behind the shrine is the way to Maruyama Gardens where you can spend some time and enjoy a nice day.
You can take the metro to Gion-shijo station and walk from there. Or take a bus from your location if available.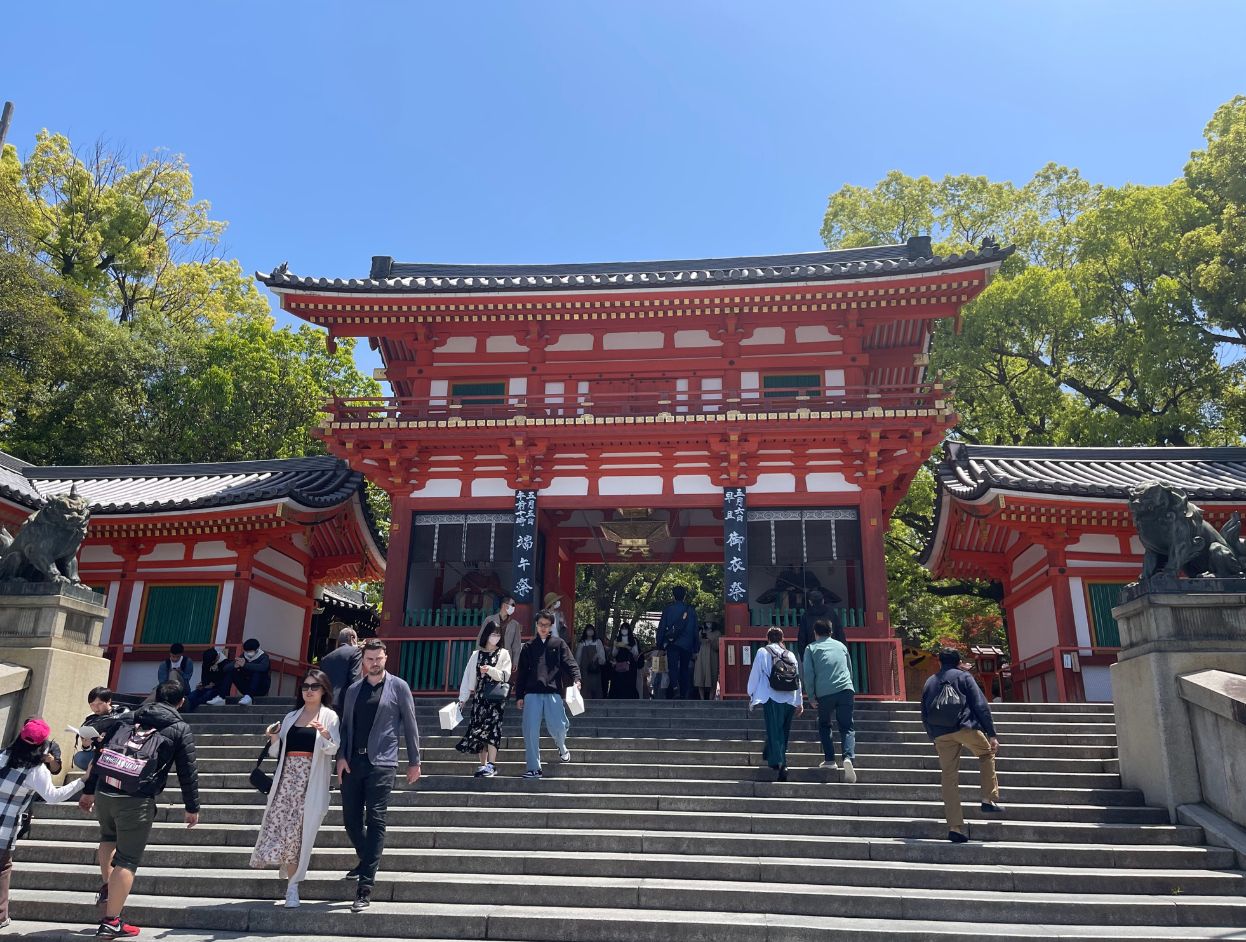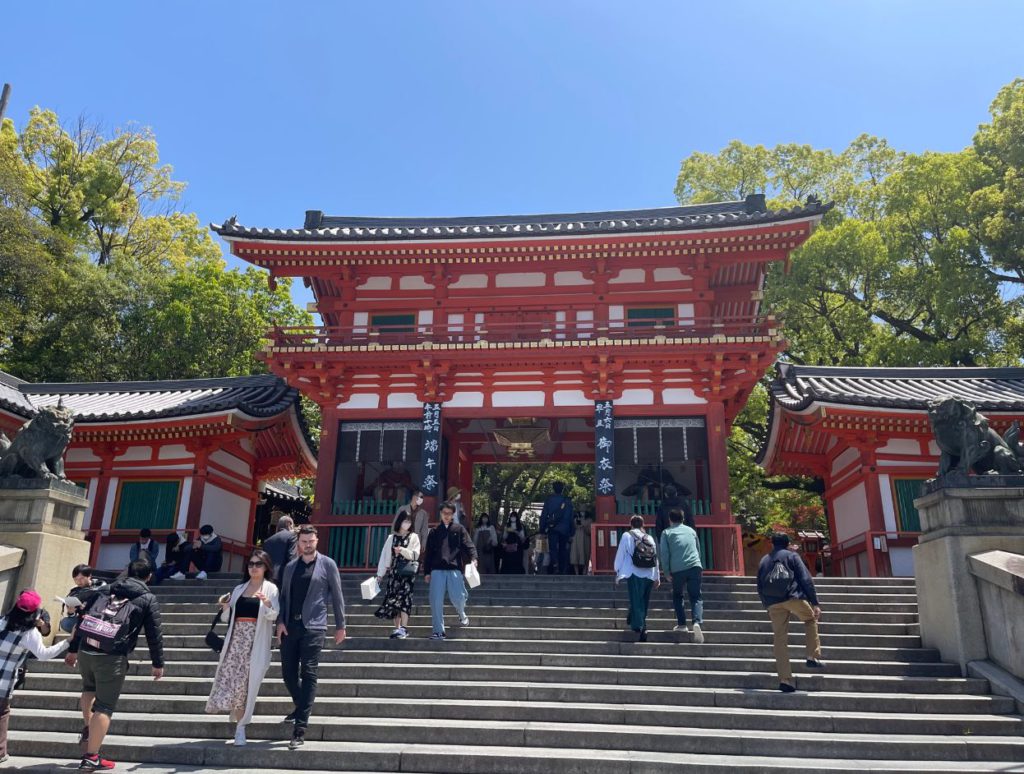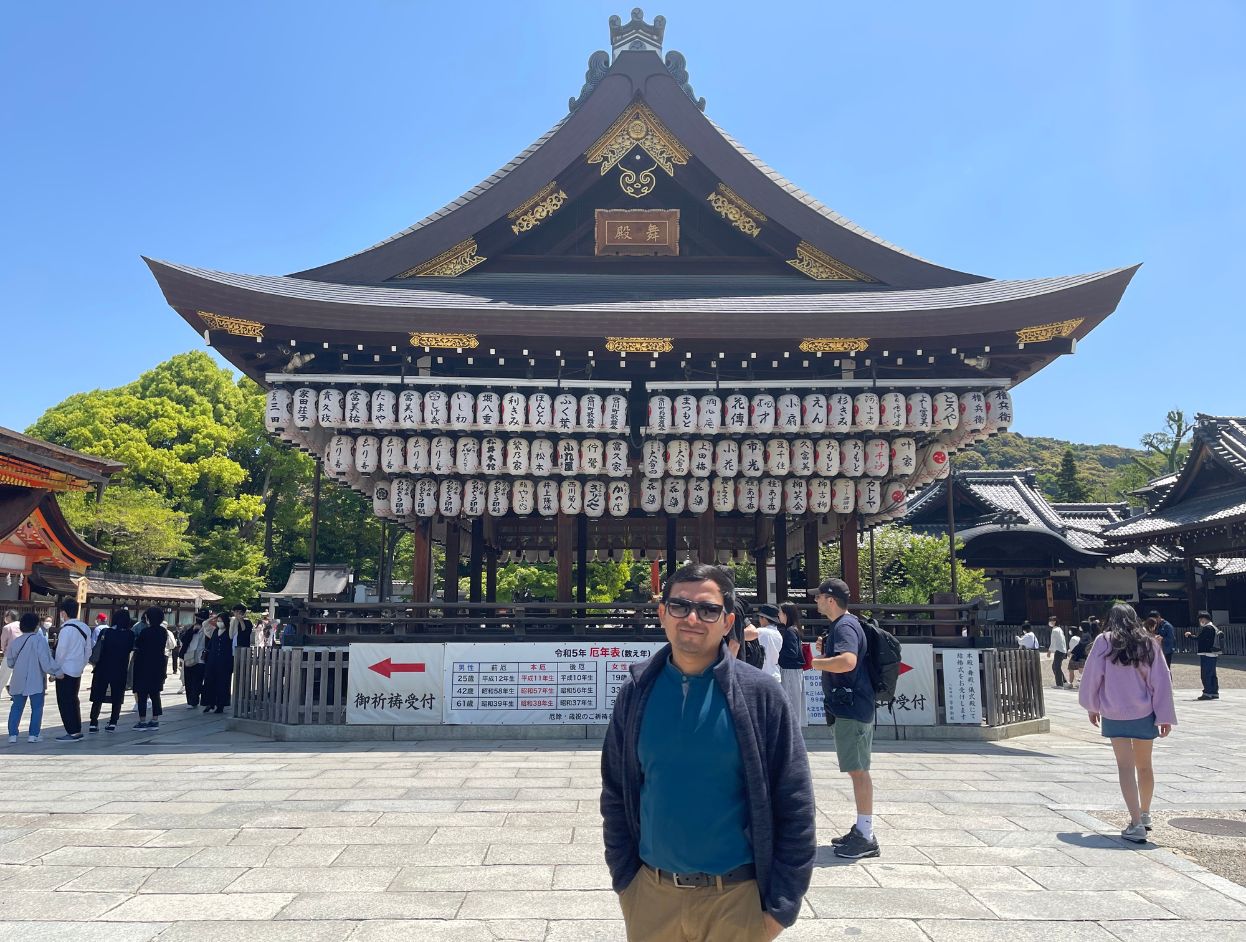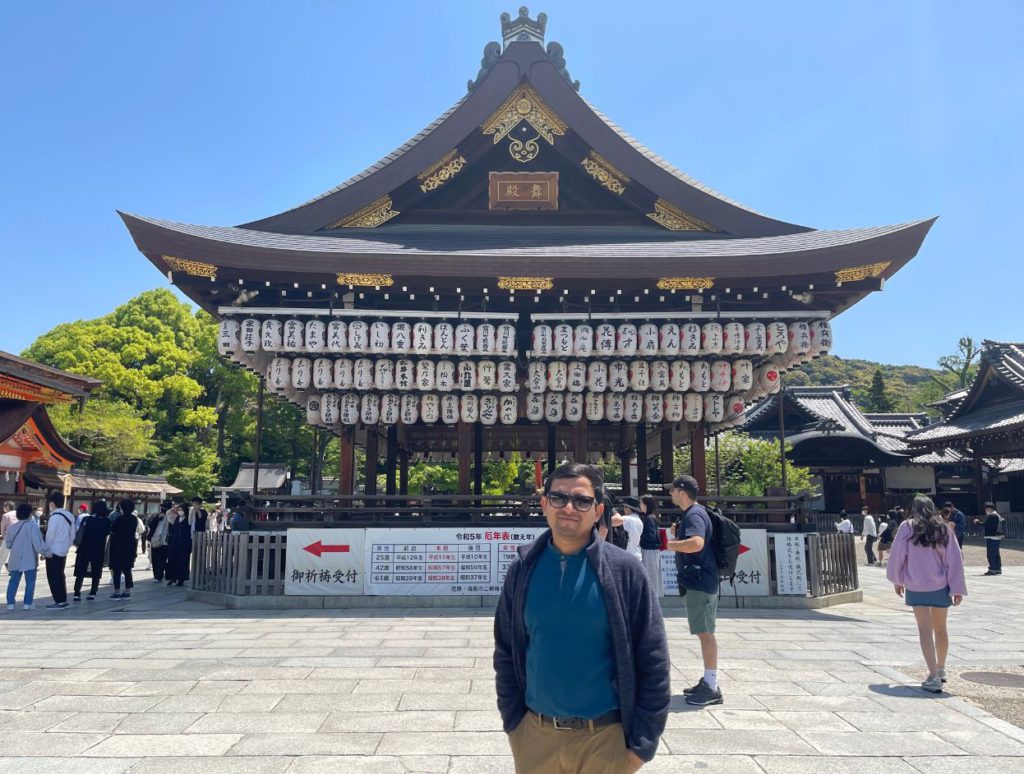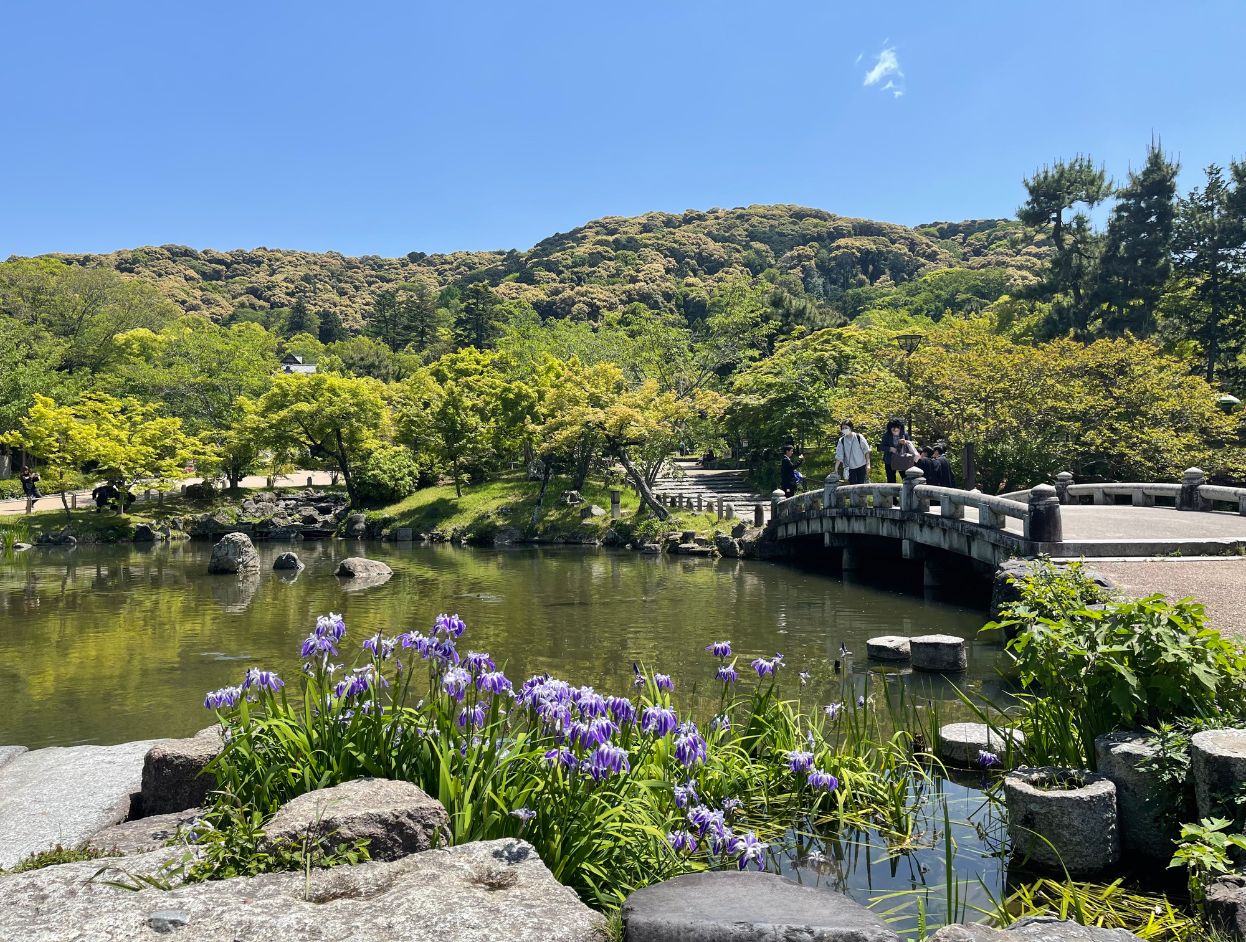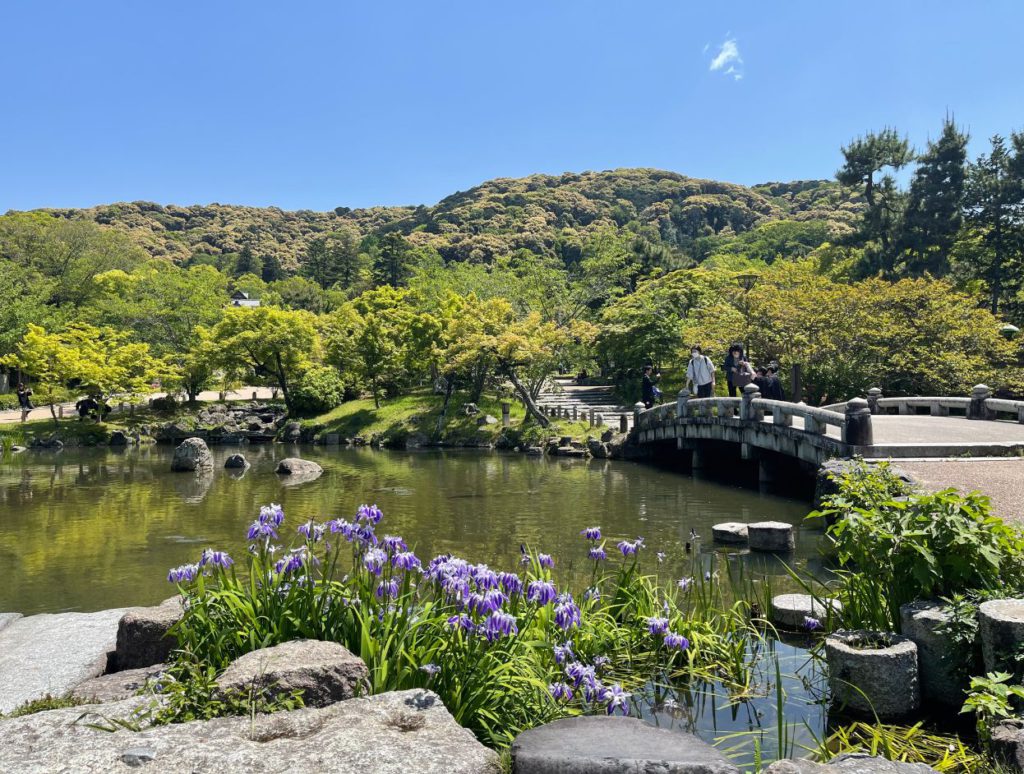 Chion-in Temple
Chion-in temple is located a little ahead of Maruyama Gardens and you walk to it. You can spot the temple with its gigantic and imposing gate at the front. 
Chion-in Temple is the head temple of the Jodo Sect of Buddhism. And while I do not have a deep knowledge of Buddhism and its various sects and practices, this is what I know. Jodo sect was founded in 1175 by priest Honent. It is currently the most practised sect of Buddhism in Japan.
During that time, only monks and aristocrats could practise Buddhism. The commoners could not partake in the faith and had no means of salvation. Honen introduced a way where anyone can attain salvation and can enter paradise after death just by reciting the Buddha deity's name in faith.
You can visit the temple and its surrounding shrines. The temple premise is huge with a main temple that hosts the altar and a large hall where many can pray together. There are the monk's quarters, a couple of lovely gardens and a large bell that you can find if you climb some stairs at the back.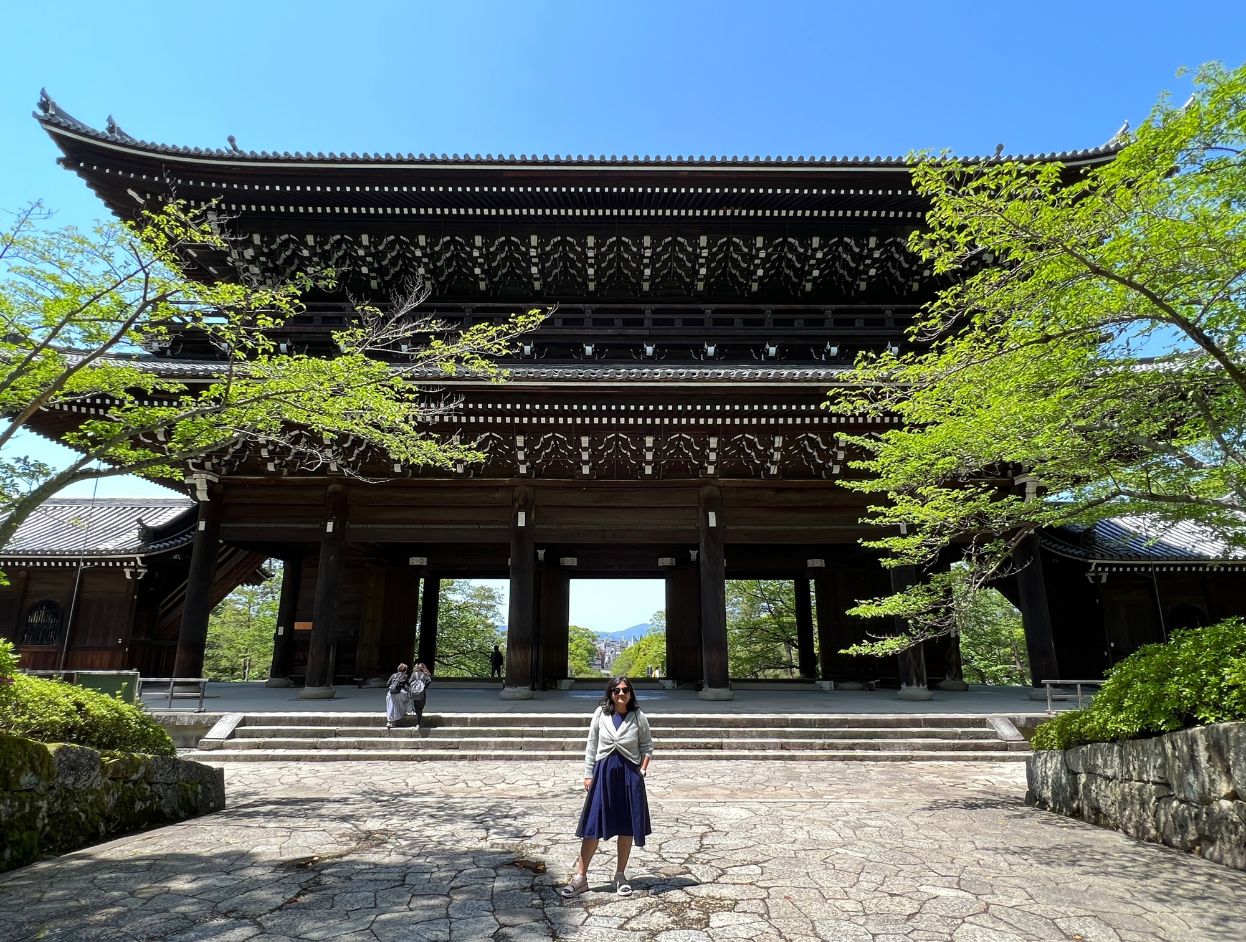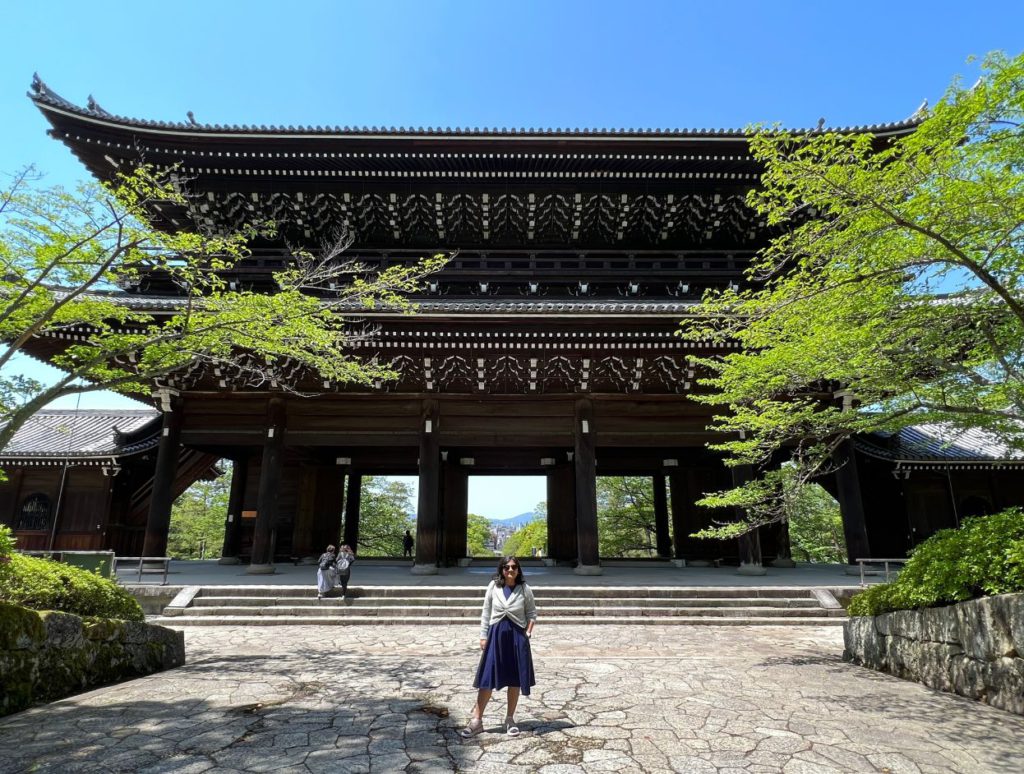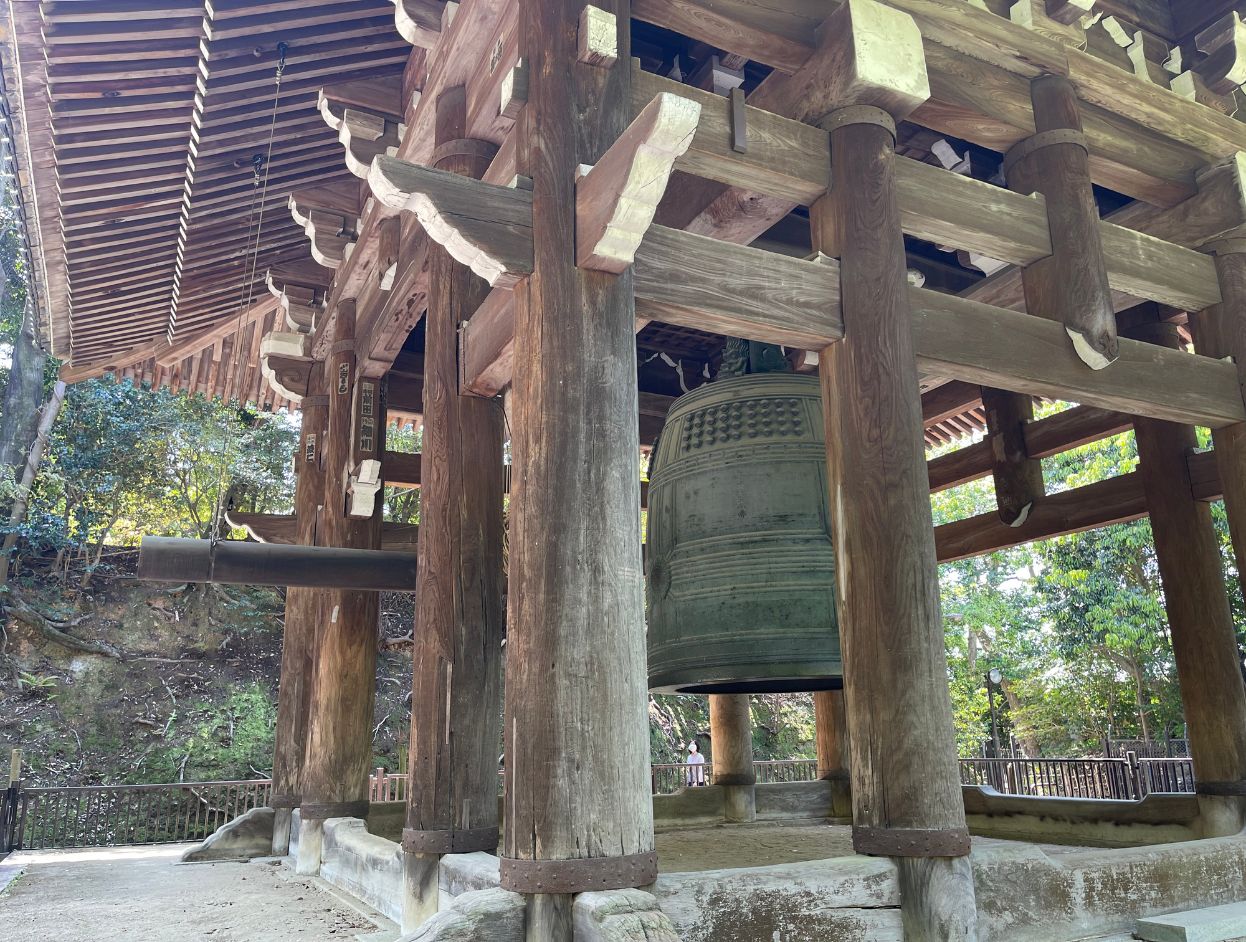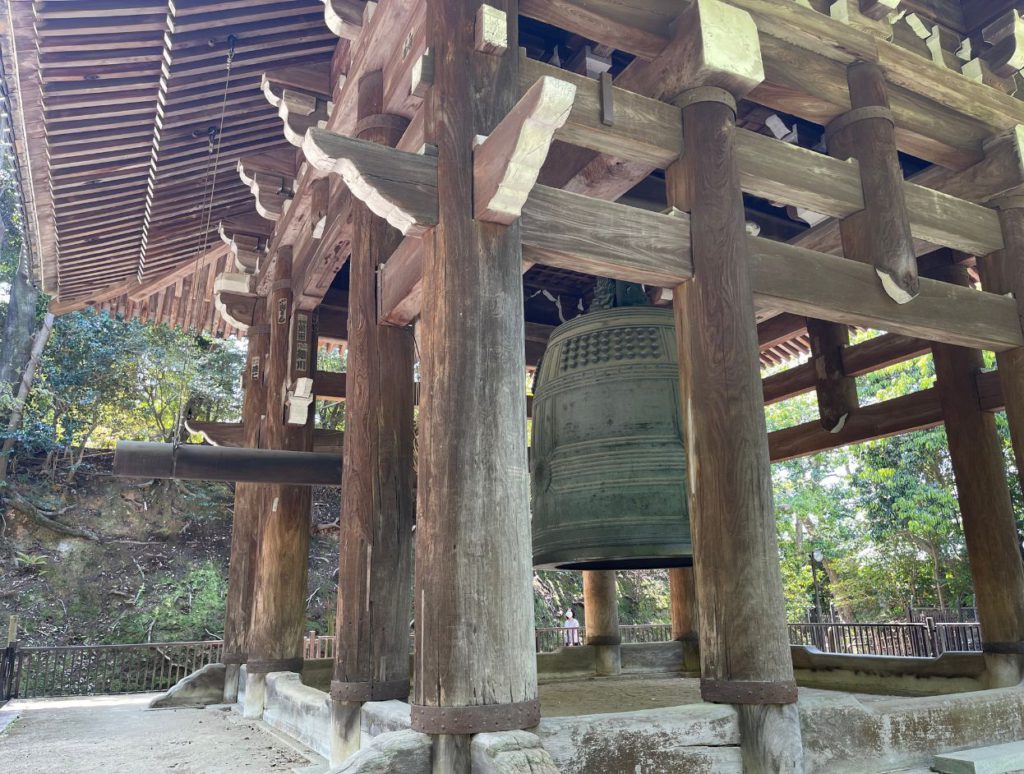 Shoren-in Temple
A little ahead of Chion-in Temple is the Shoren-in Temple. You will find it on the right-hand side, just 5 minutes by walk. Shoren-in has a temple area along with a beautiful Japanese-style garden that you can enjoy in peace. Compared to other gardens in Kyoto, few tourists come here. You need to pay an entry fee and leave your shoes at the door.
It is a small temple complex with several traditional rooms connected to each other by passageways and galleries. The temple was once extremely important since its head priests belonged to the Imperial family. Most of the rooms are open and covered by Japanese sliding doors that open to the garden area. I also found quite a few paintings, tiles and texts in these rooms as well. It must be a privilege to stay in such a beautiful place.
Once you have visited the temple area, you can wear your shoes and head to the garden. Definitely spend some time here. You can also find a small patch of bamboo forest in the middle.
If you are hungry by now, it is a good idea to pick up some food in the area before you head over to the next destination which will take some time to explore.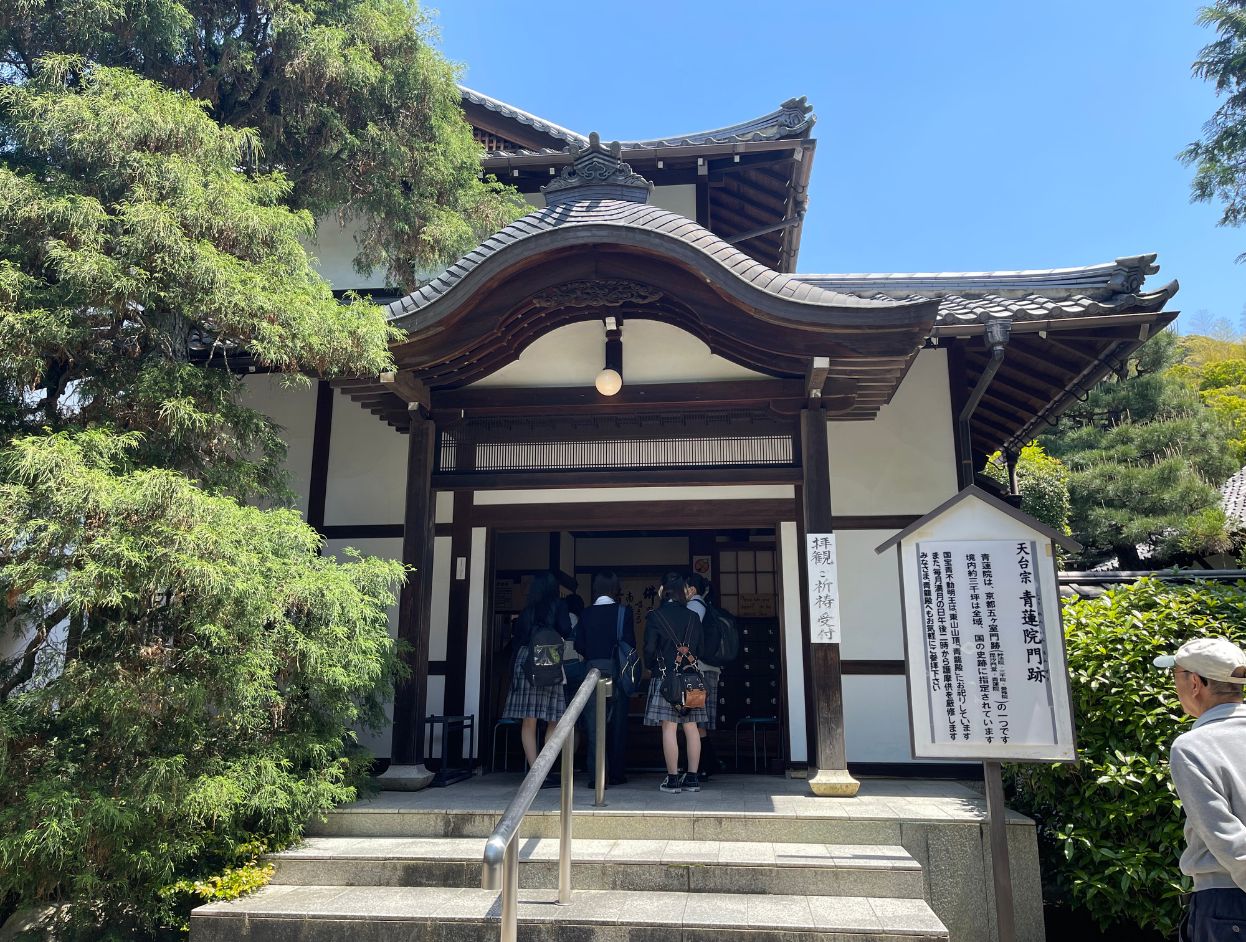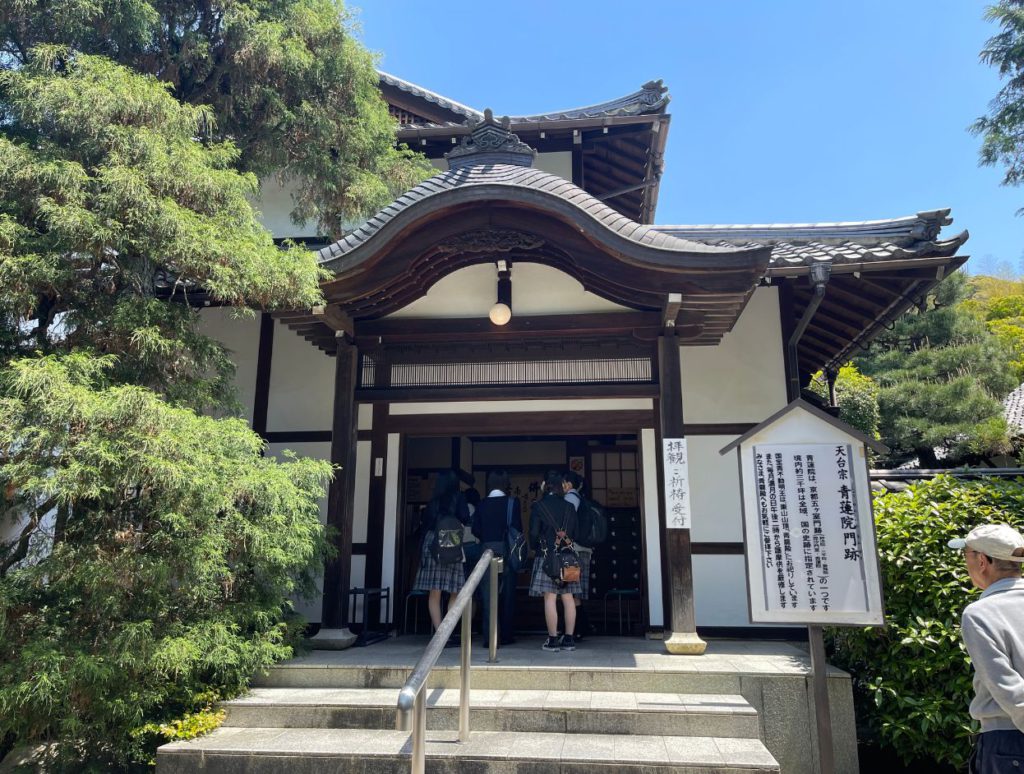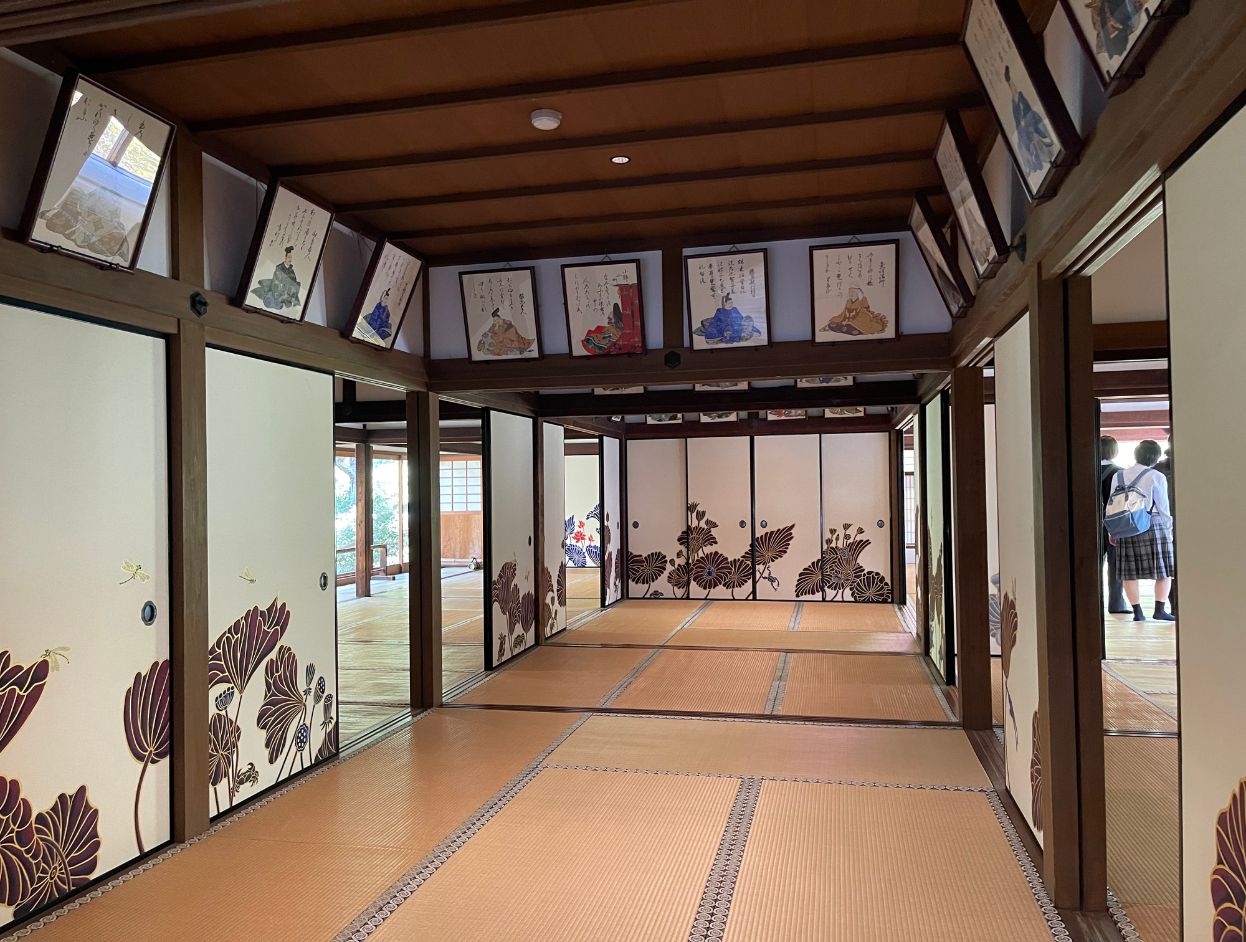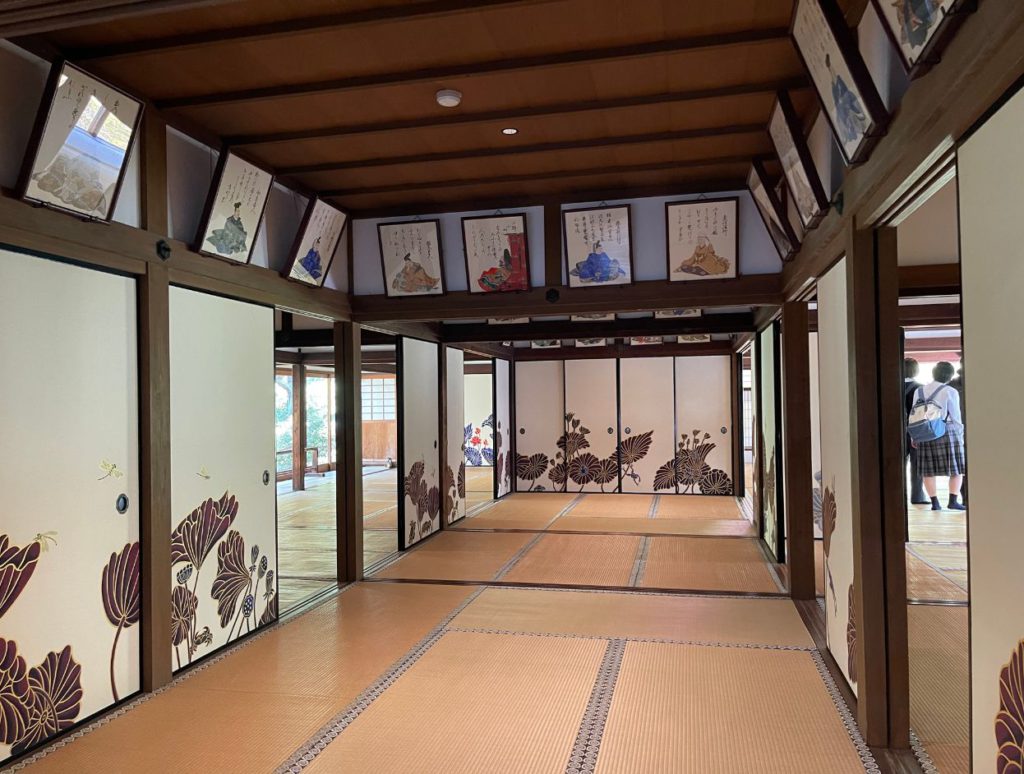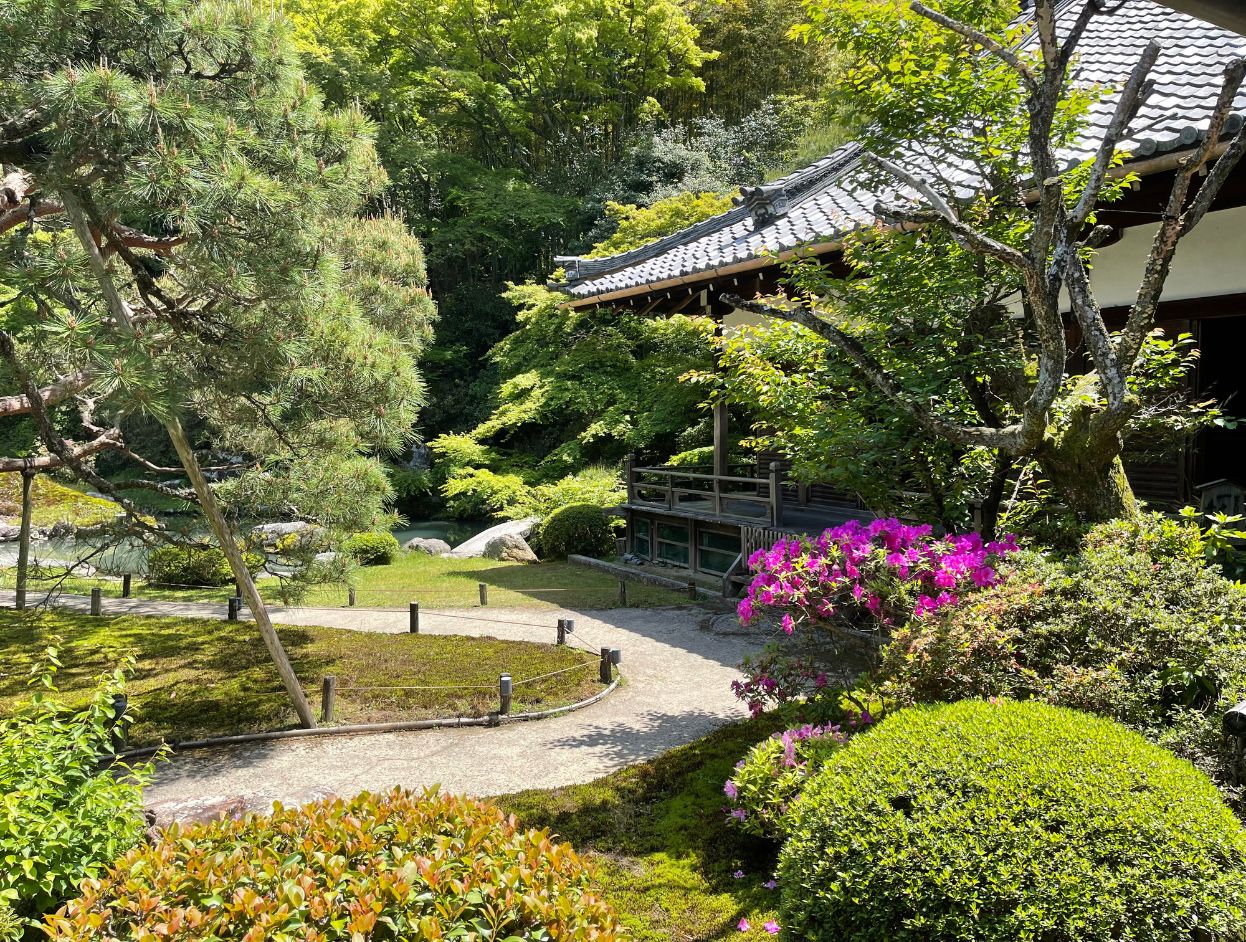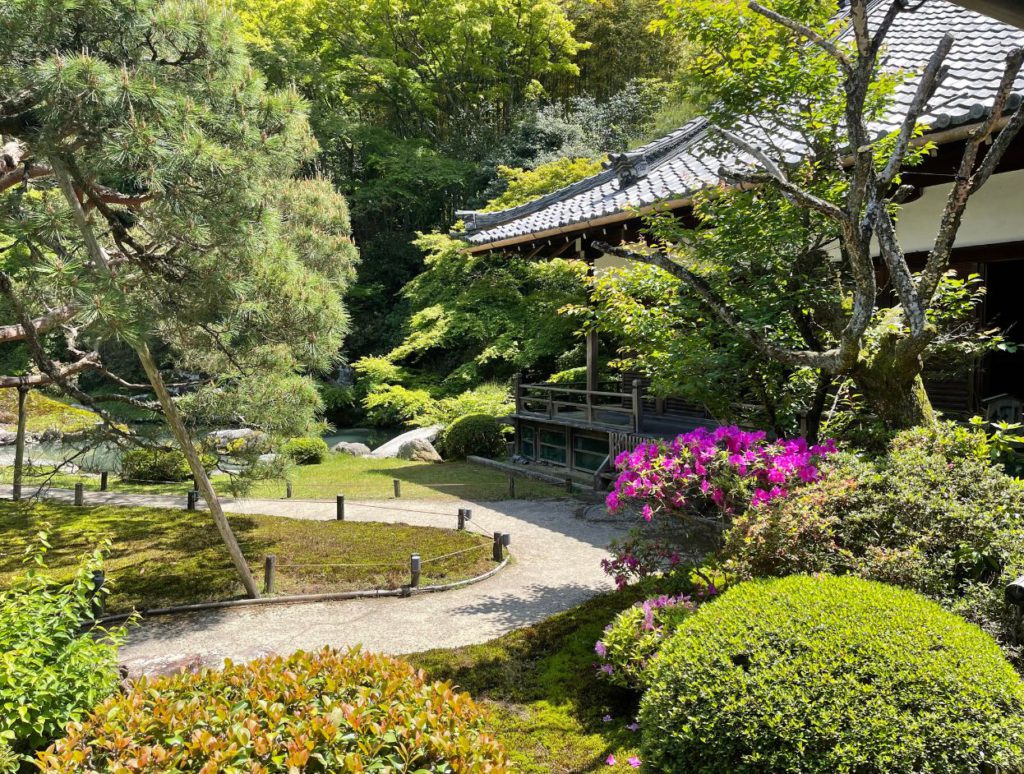 Kiyomizu-dera Temple
The first shrine at Kiyomizu-dera was established in the early 8th century. It was built by a priest from Nara who had a vision of building a shrine next to the Otowa Spring. In fact, the name Kiyomizu meaning clear water also comes from the spring. The temple's present building was constructed in 1633. The temple is built without using a single nail.
There is a popular expression in Japanese "to jump off the stage at Kiyomizu". It translates somewhat to 'to take the plunge'. This refers to an old belief that if someone jumps off the 13-meter stage at the temple and survives, their wish will be granted. During the Edo period 234 jumps were recorded and most of them survived. The authorities banned this practice later.
Pilgrims come to drink from the Otowa Spring for good fortune and manifest a wish or visit the Jishu shrine in search of true love. But most tourists come for the view from the temple's grand stage overlooking Kyoto city. This is especially dramatic during the sunset. But a good clear day is great as well.
Kiyomizu-dera was also on the list of 21 finalists for the New Seven Wonders of the World. But eventually, it did not make the cut.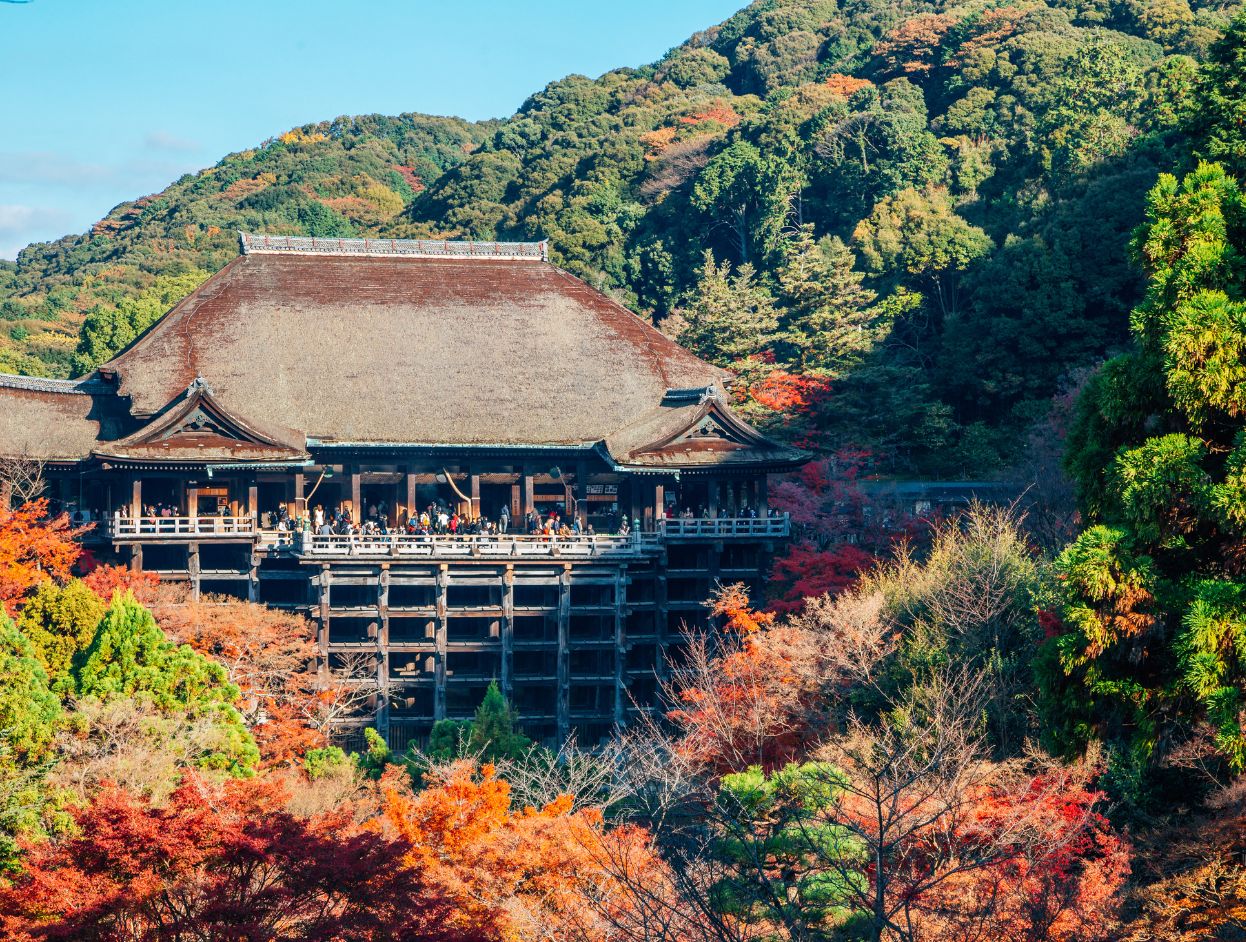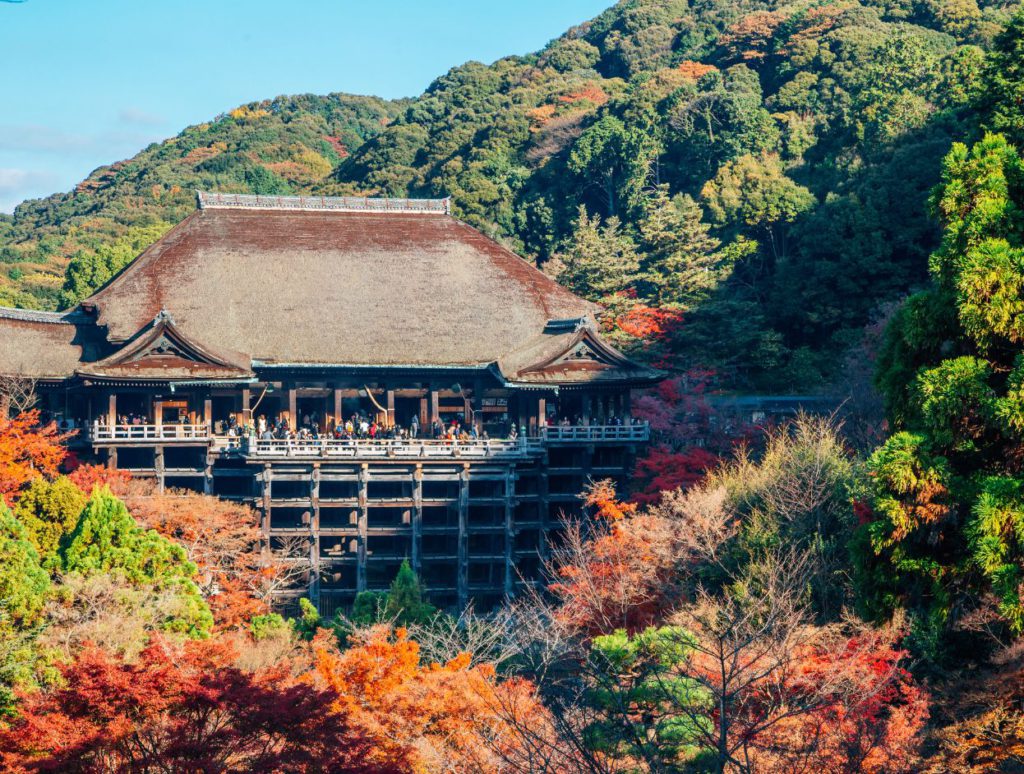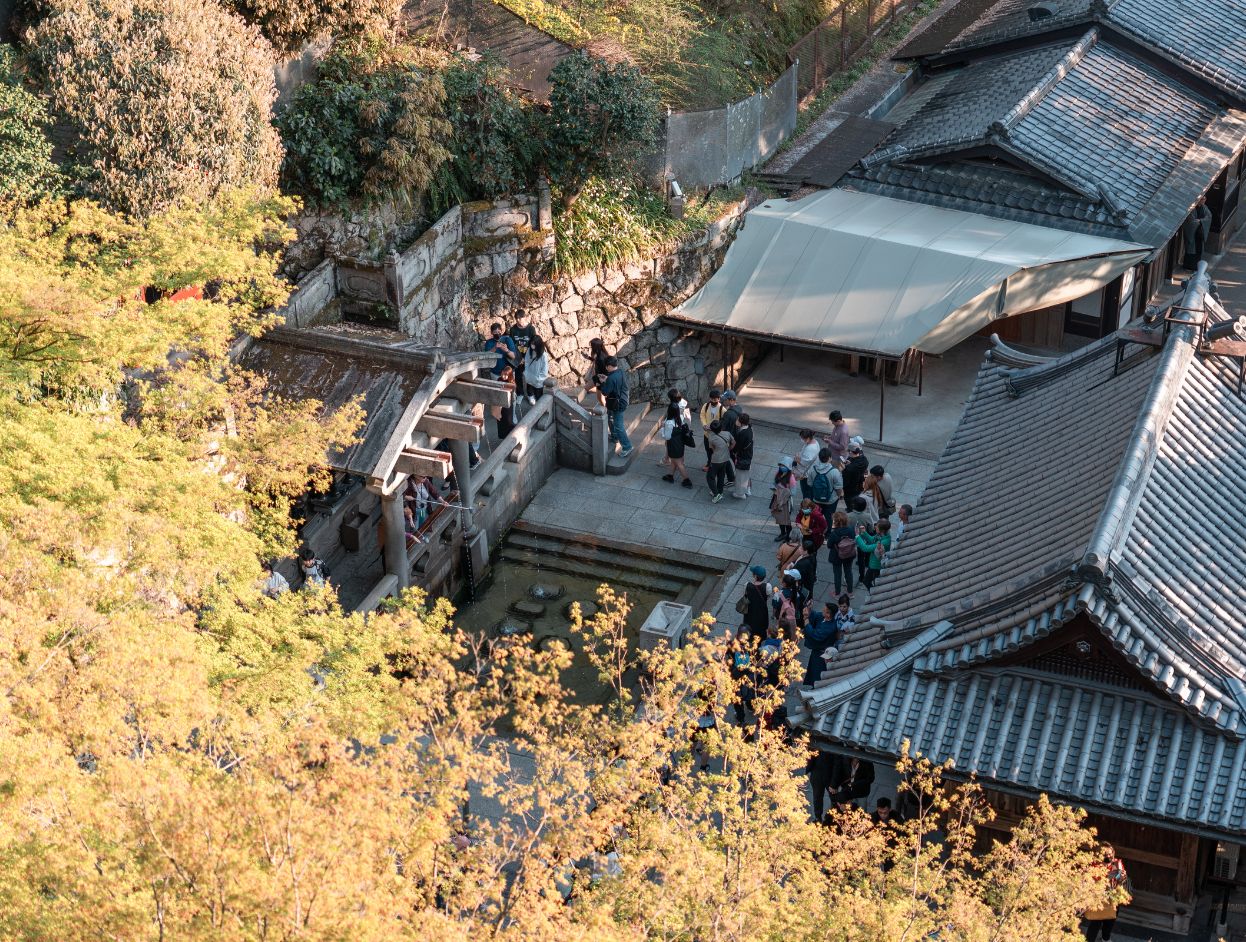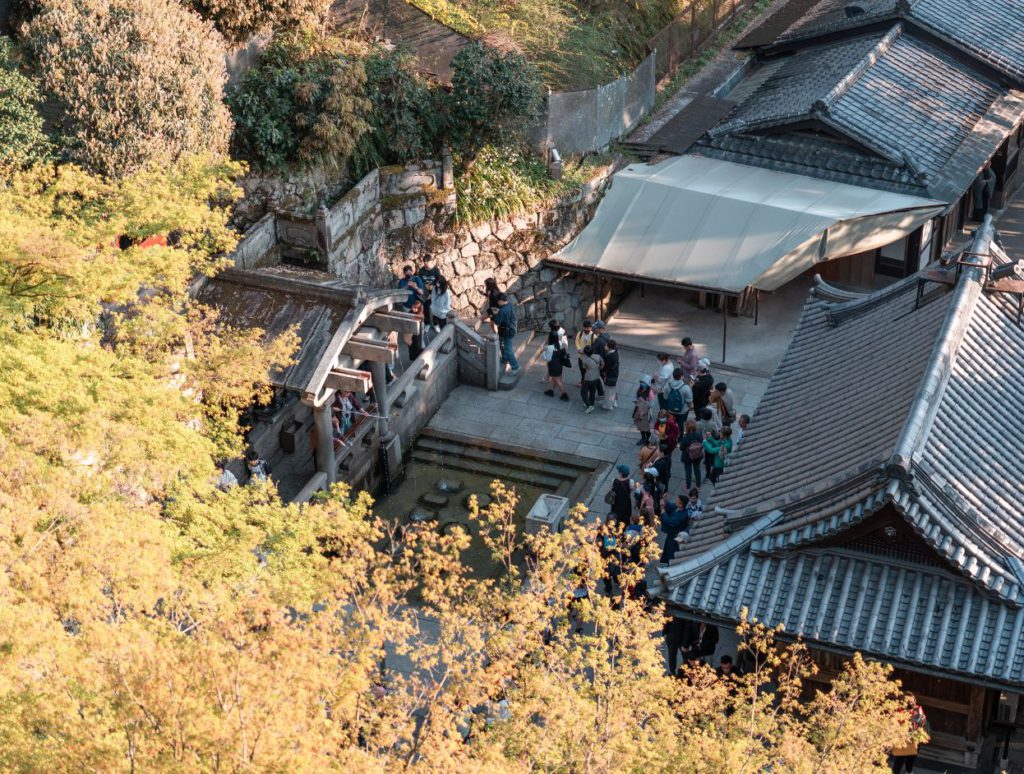 Hokan-ji Temple
You would have already seen Hokan-ji all over the internet. Even if you haven't, Japan does not shy away from advertising the image of Hokan-ji, a five-tiered pagoda in the background with a geisha in front for almost all of its campaigns. Most people don't even visit the temple. But it is the streets around Hokan-ji that are THE SPOTS to get a photo in Kyoto. 
Sadly, you are not going to find the streets to yourself since the place is very popular with tourists. Late evening or sunset time is the best time to visit this place. The orange sky accentuating Hokan-ji's silhouette is something to check out. If you wish to find this place for yourself, you can go early morning as well.
This is the best place to put on a Kimono or a Yukata and do a photoshoot. If you don't want to go through all that trouble, you can get a photo with the locals wearing one.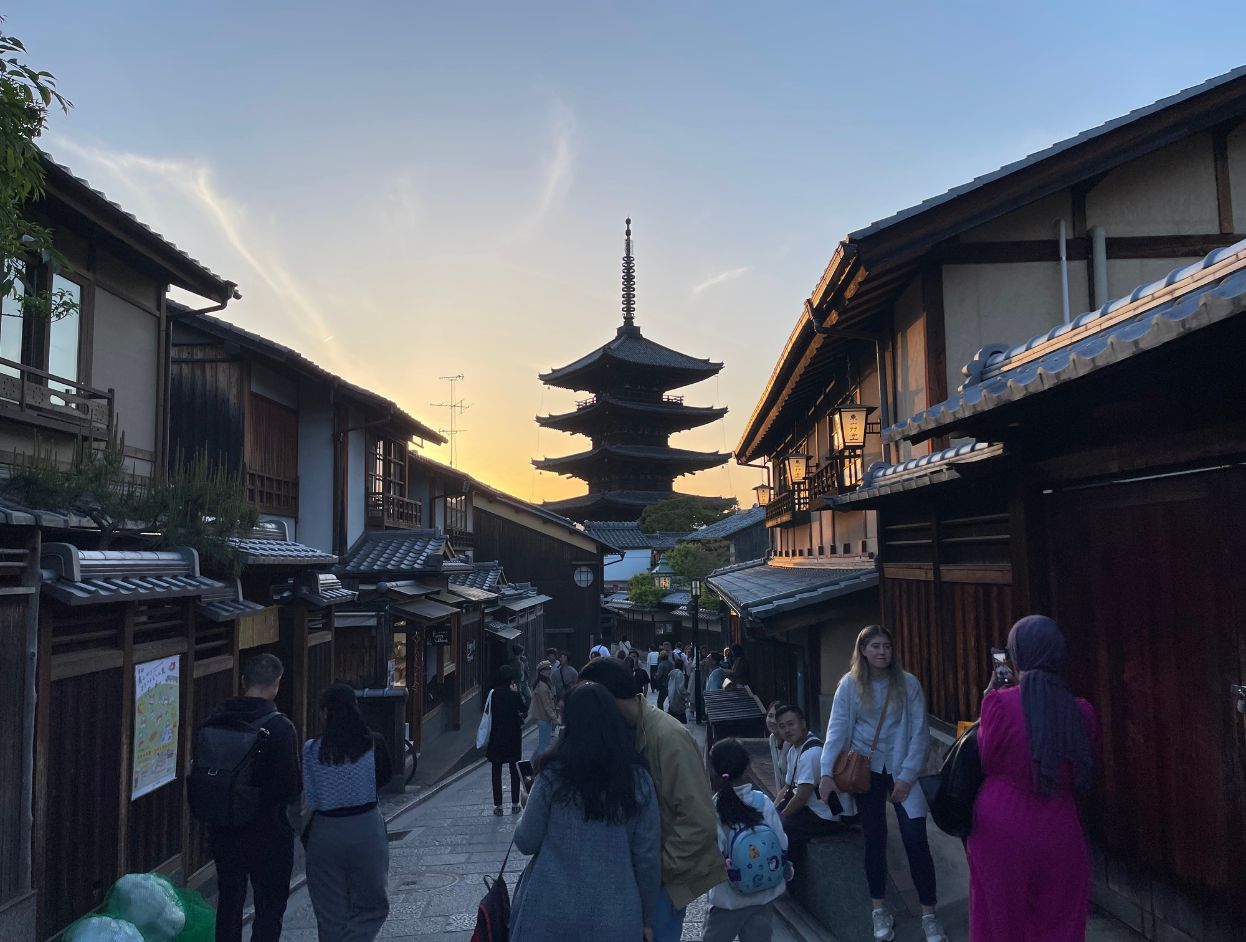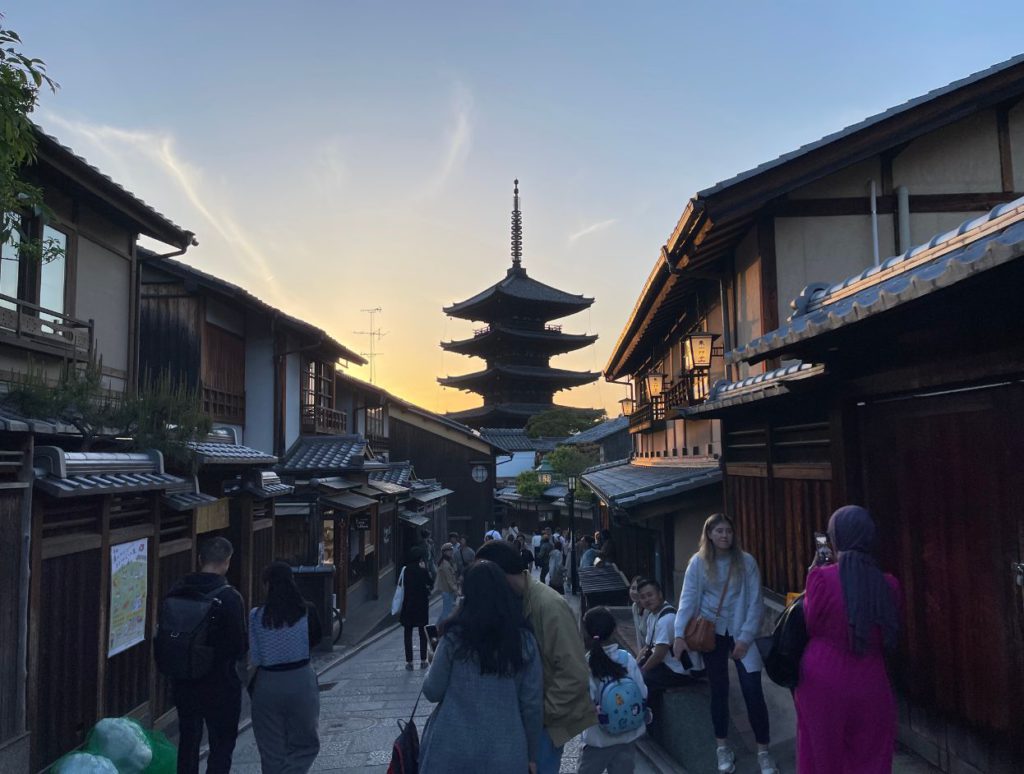 Neneizaka
Right near Hokan-ji is Neneizaka, a quaint street with traditional Japanese-style homes and shops, perfect for some Kyoto experience. The shops on this street sell delicious street food, and souvenirs along with cafes and small restaurants. Hell, you can also find a Starbucks inside one of these lovely buildings. Another one sells curated souvenirs from Ghibli movies. Loved Totoro!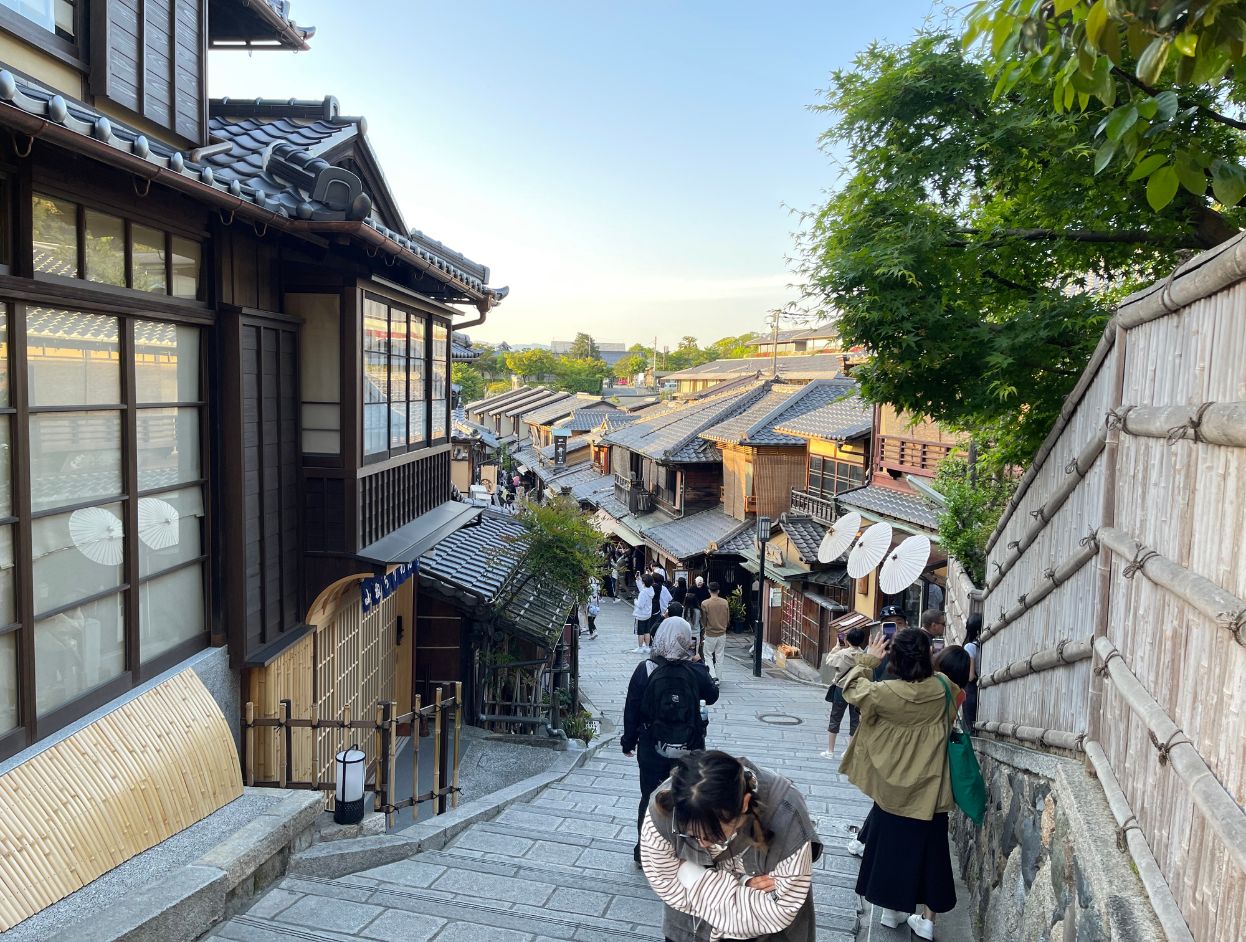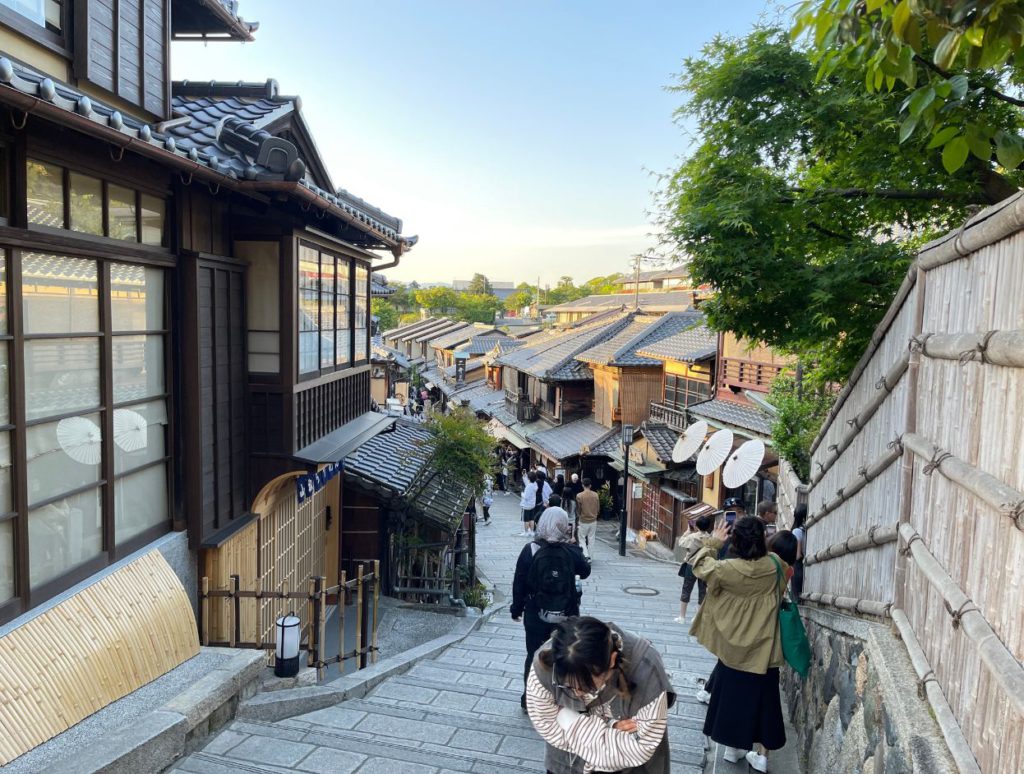 Gion
While you have been in Gion this whole time, it is the Gion after dark that you must visit too. It is hardly bustling and you won't find many people roaming in the streets at night. But if you can, take a guided tour in the night and dig up stories from the alleys about the geisha culture, the tea houses and how this place came to be.
There are several tour guides that take place at night. I will recommend booking at least one. It is totally worth it. I will also suggest you watch some world-famous Japanese movies. I am sure you will find a lot of Gion in there as well.
And that is where you end your day. I am sure it must be a long day. But there was so much goodness packed into it.
Book a night tour in Gion: Night Walk in Gion: Kyoto's Geisha District
Hoping to spot a geisha in Gion? Here is our guide on how to see a geisha in Kyoto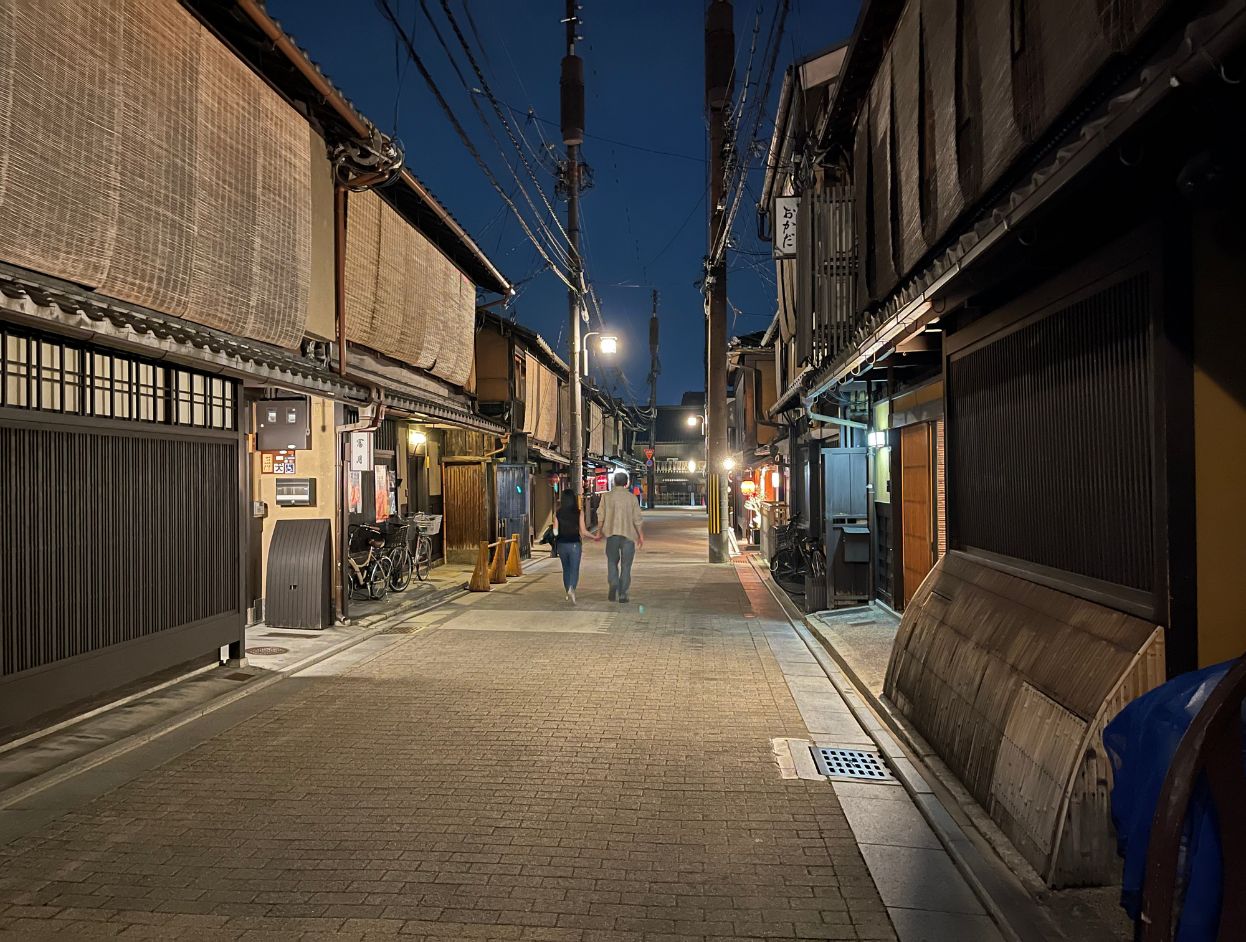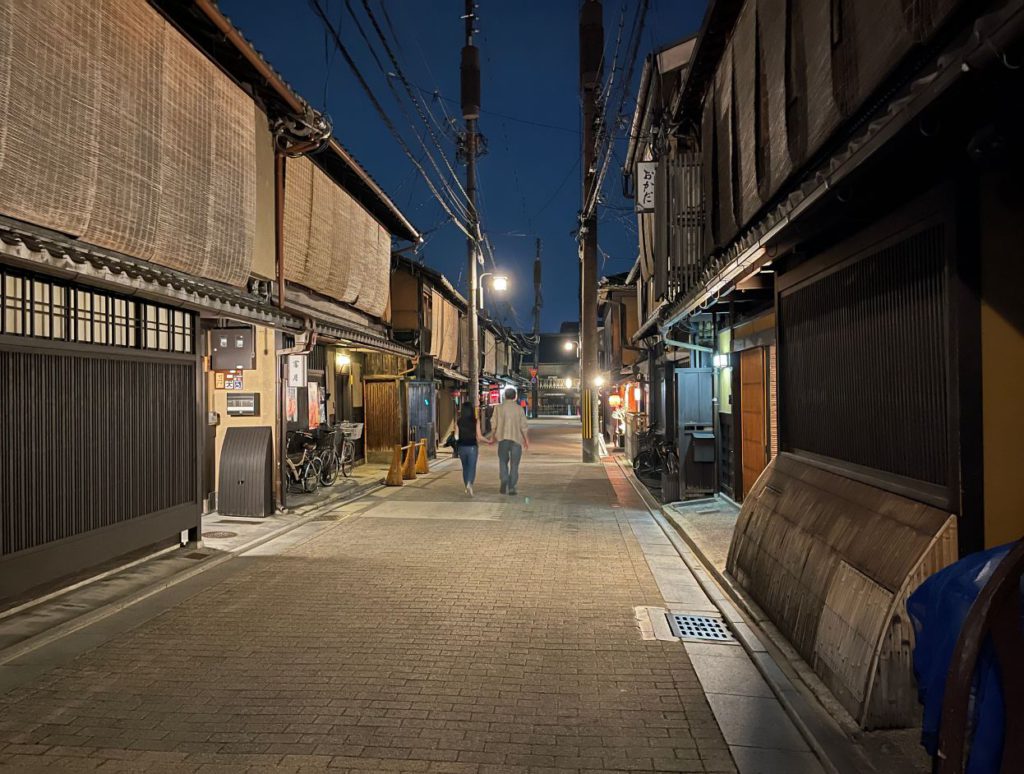 Day 2: Heian Jingu Shrine & Gardens - Higashiyama Jijoshi - Nishiki Market - Samurai & Ninja Museum - Nijo Castle - Kiyamachi Dori
This is also going to be a long day. It will also include travelling around a little bit using the metro or a bus. So if you haven't bought your day pass, I will suggest you do. It will save you a lot of hassle with carrying around change.
Heian Jingu Shrine & Gardens
The Heian Shrine is relatively new compared to other spots in Kyoto. Built in 1895, the shrine is dedicated to the spirits and Japan's last emperors to its Shinto legacy. It was built to commemorate the 1100th anniversary of Kyoto's foundation.
The shrine sits around a huge ground in contrast colours of scarlet and green roof. But the most stunning feature is the extra-large Tori gate that greets you much before the temple starts. There isn't much to do at the shrine, just soak in the architecture. In the event of an occasion, you may find celebrations just around the shrine.
My favourite feature is the gardens. You need to pay for a ticket and enter from the left side. The gardens are quite big and are one of the best places to catch the blooming of cherry blossom trees during spring. The place has some seriously beautiful photo spots. Spend some time here.
Once you are done, find a bus to our next destination. The bus stop was just a little ahead of the temple gates.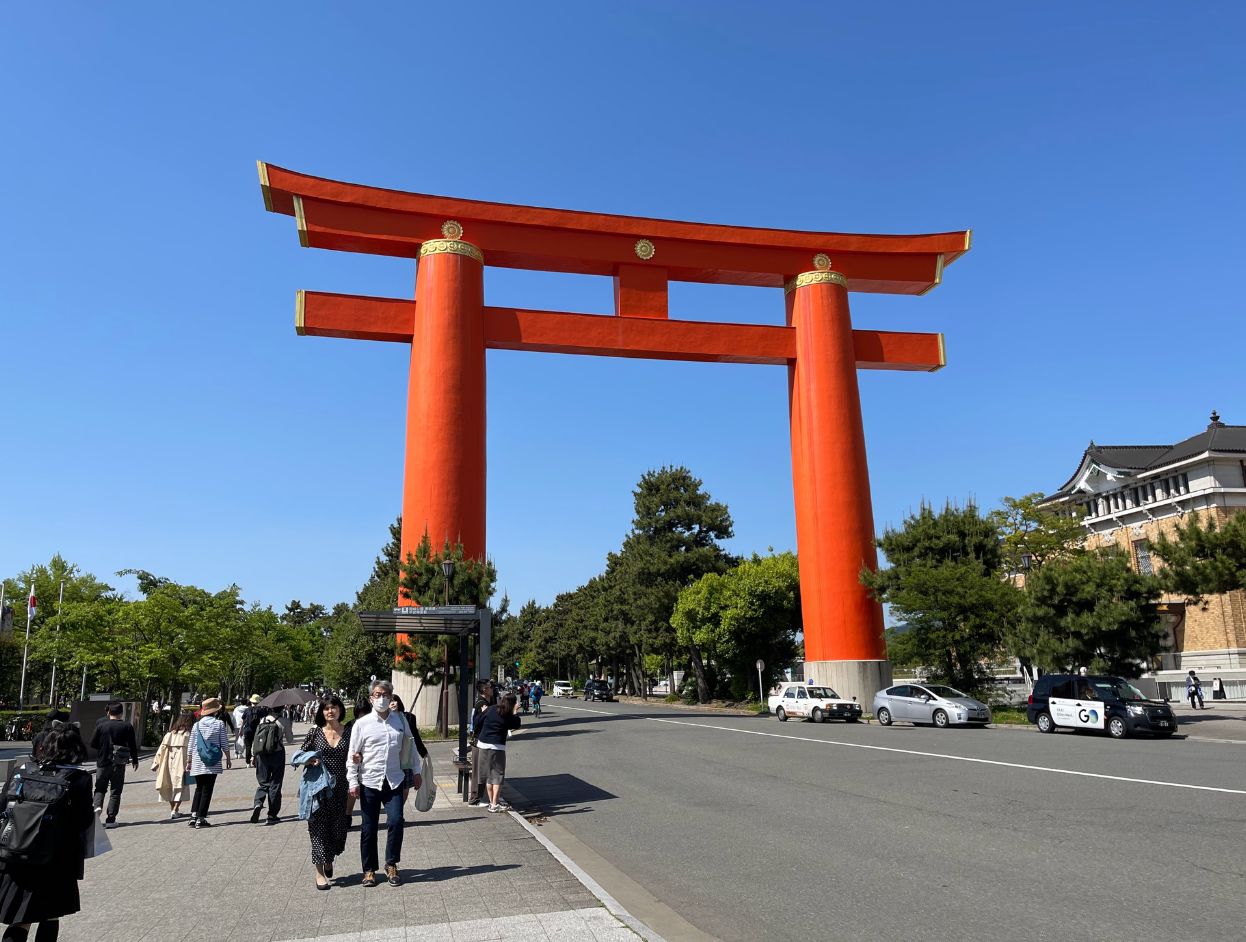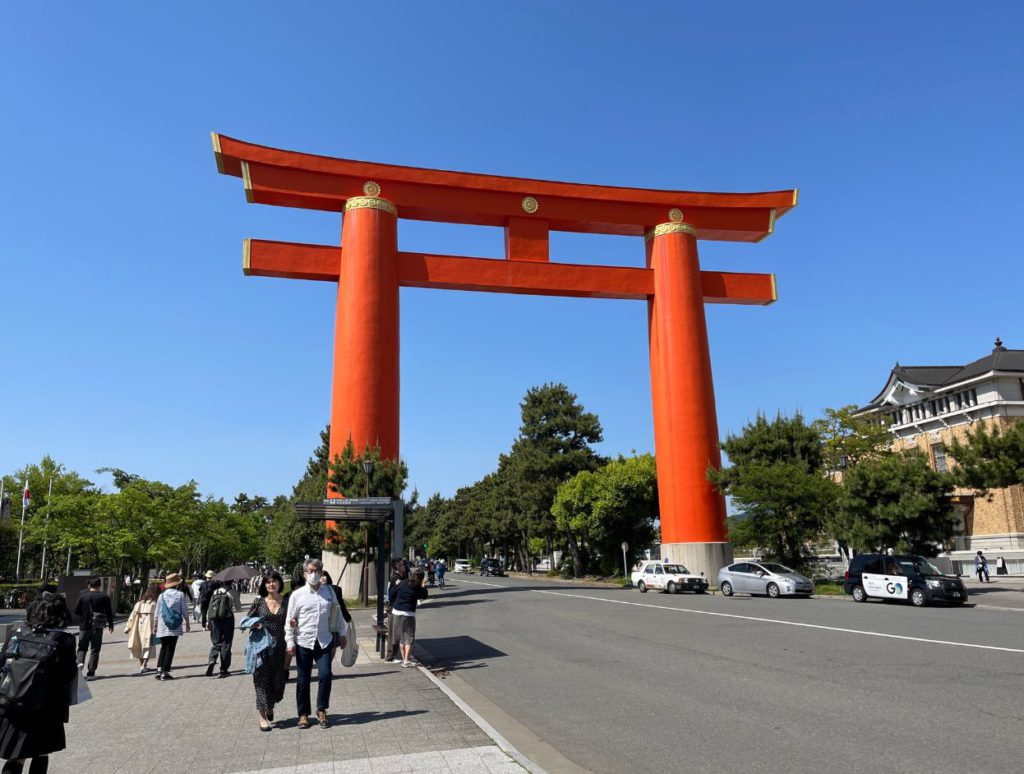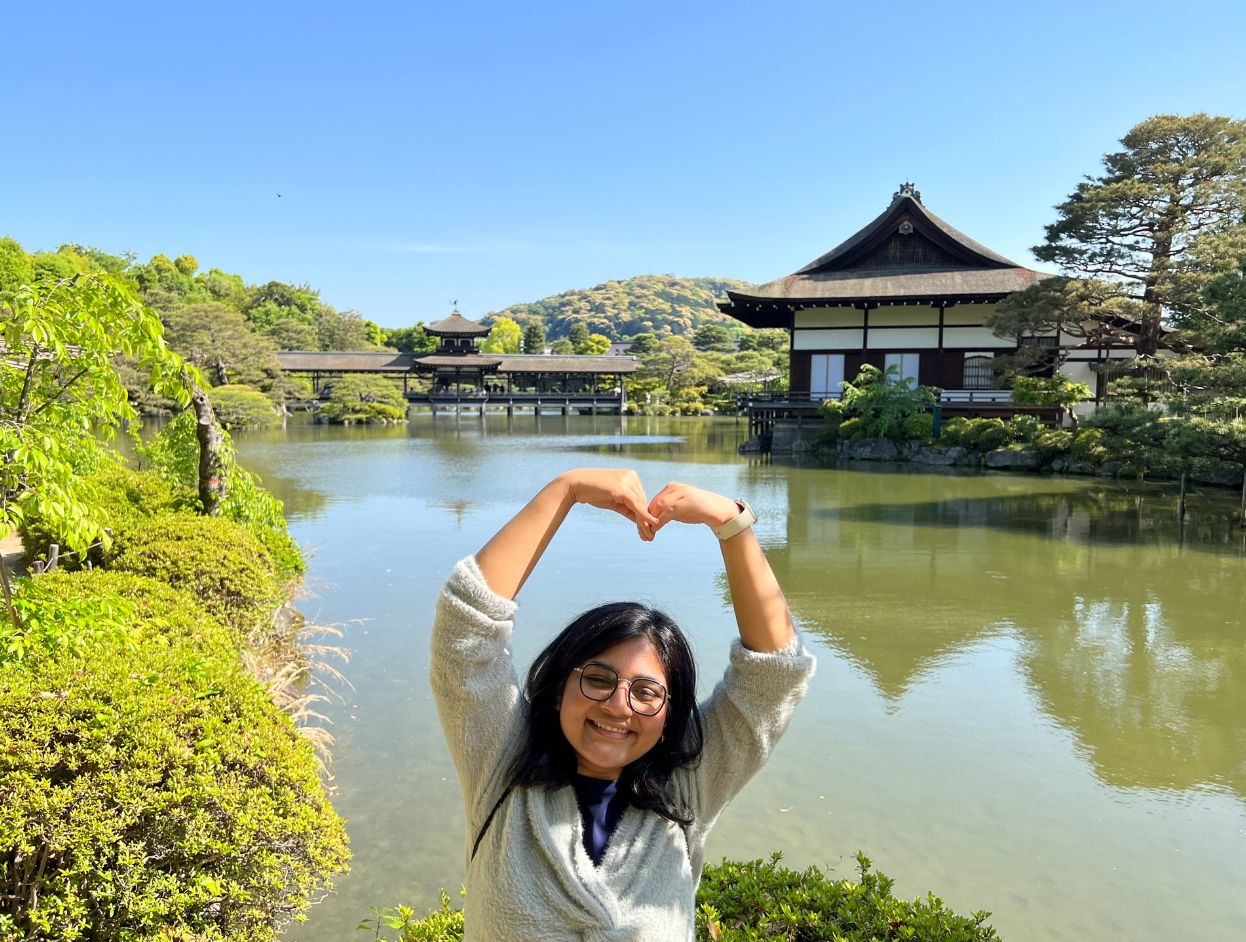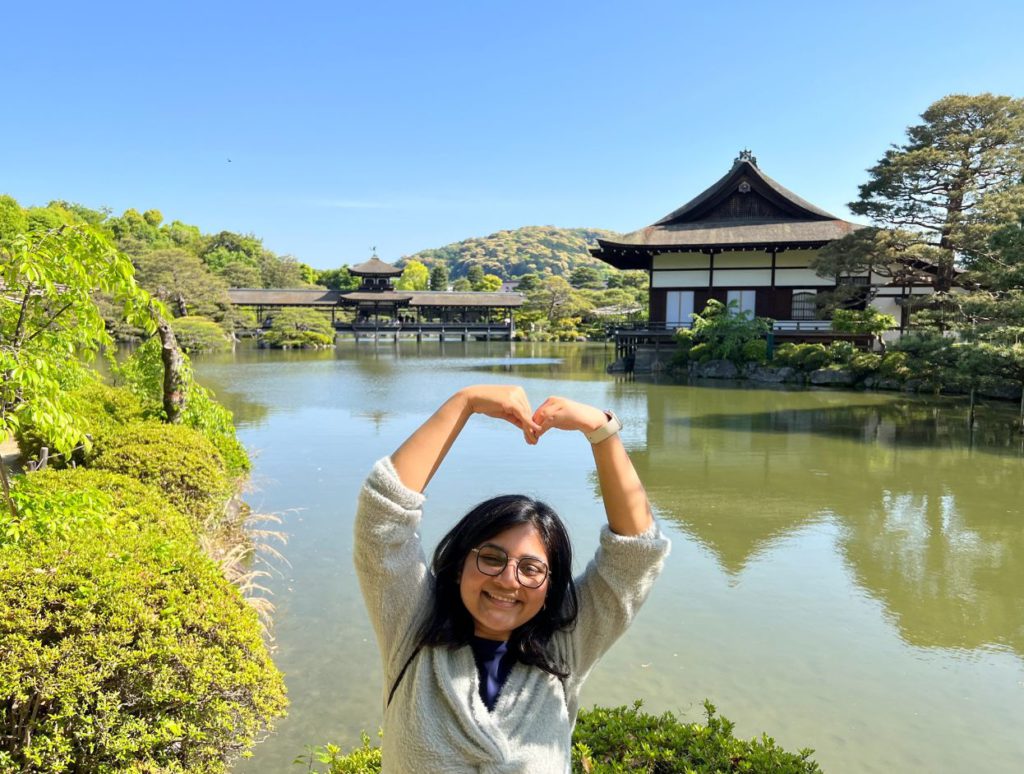 Higashiyama Jijoshi or Ginkakuji
By now, you must be a little bored of the temples. So for today, consider this our last one. You may need to walk a little from the best stop to reach this temple. But the several street food shops on the way will make your walk fairly enjoyable. 
The place is commonly knowns as Ginkakuji or the 'Temple of the Silver Pavillion'. The temple initially was a retirement villa built by the eight shogun (present equivalent to a country's prime minister). It was inspired by the Golden Pavillion and it later inspired aesthetic ideals that influenced several Japanese buildings during that time.
The main feature of Ginkakuji is its large gardens. As you follow the garden trail, it will continue uphill and after around 15 minutes of walking, you will be able to reach the high point from where you will be able to get an aerial view of Kyoto city. It will also make a lovely place to catch the sunset. Ginkakuji is quite popular with tourists and you will find the place relatively crowded.
From here, we will travel to Kyoto's city centre to grab some food. A bus would be the best option for this journey.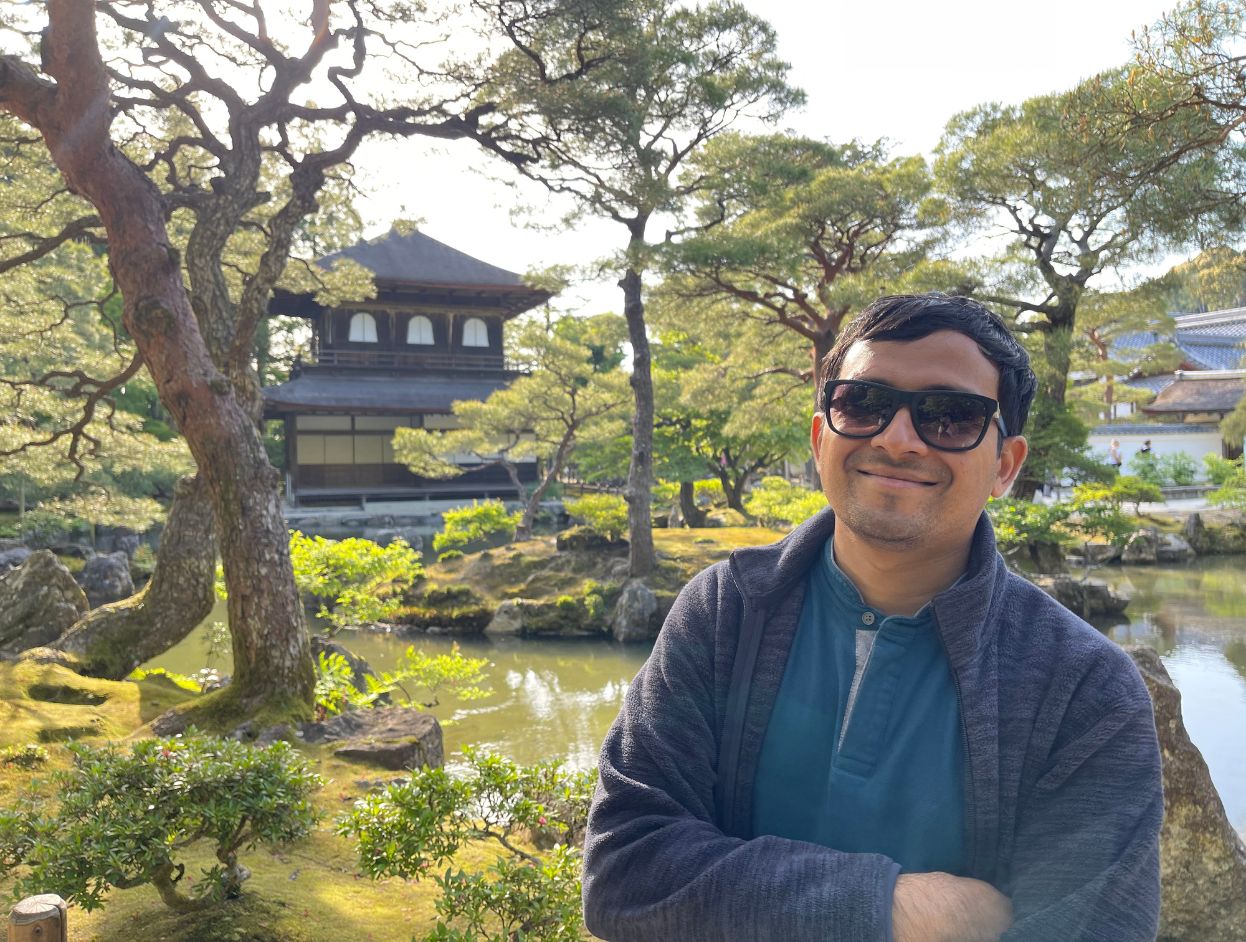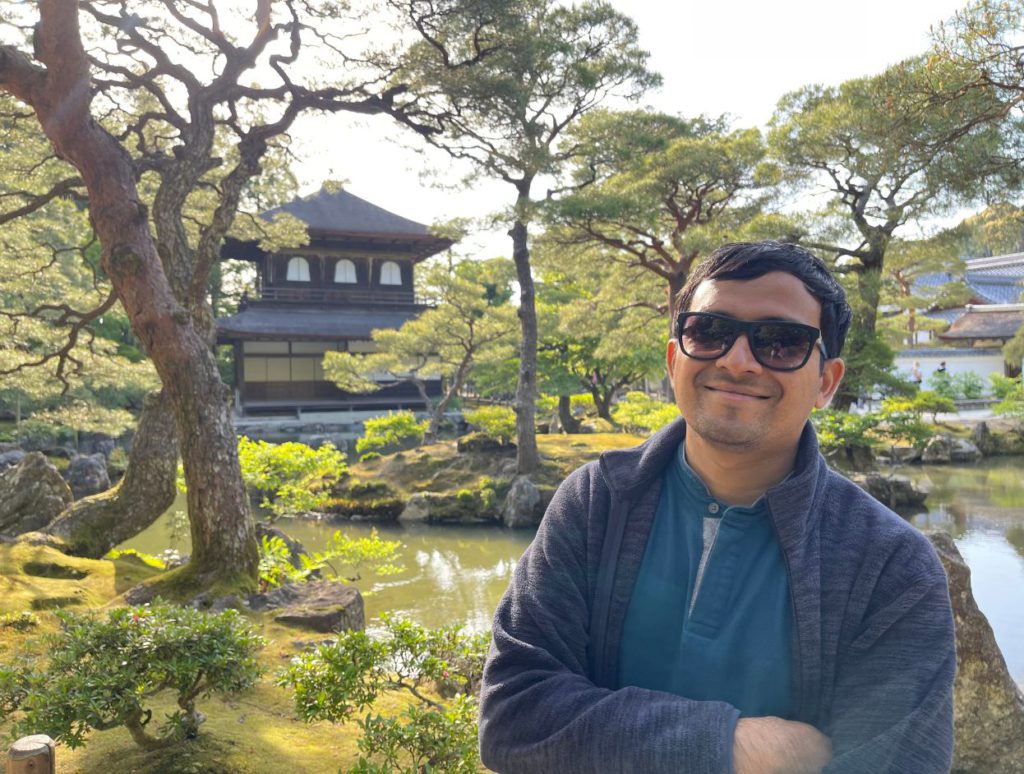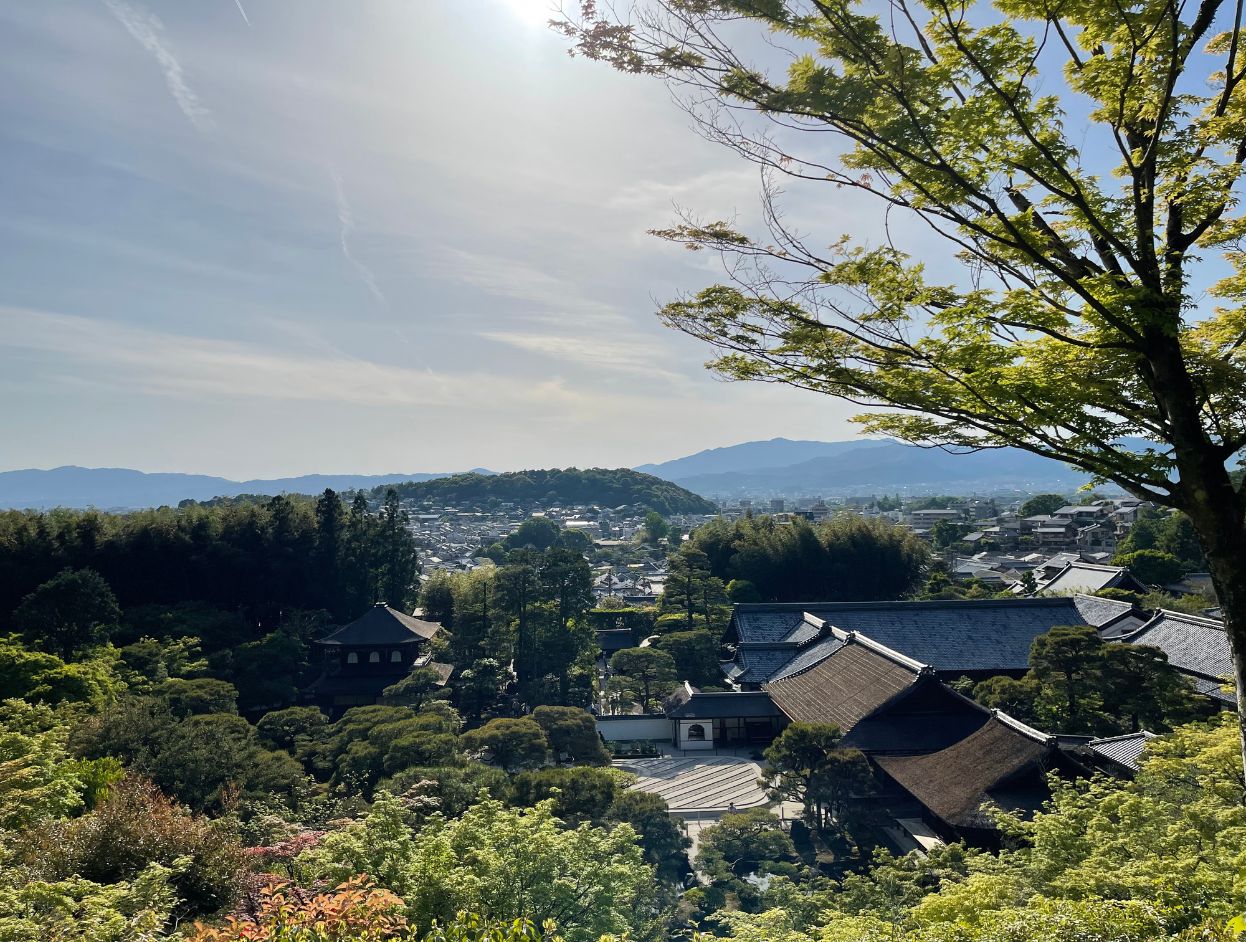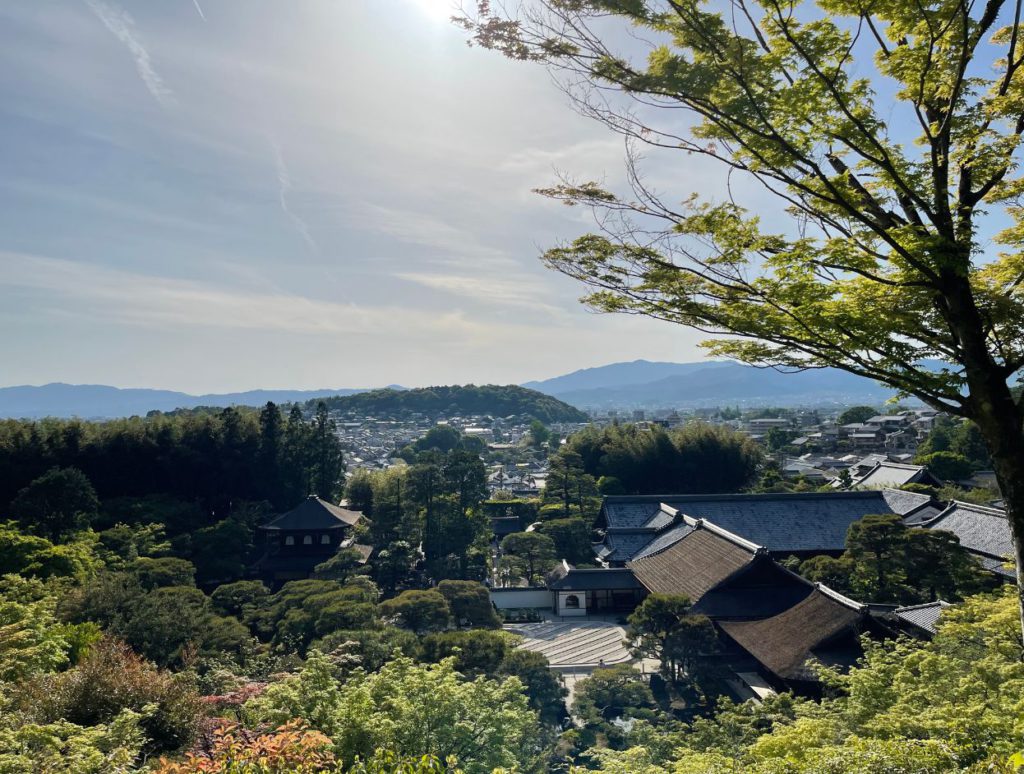 Nishiki Market
Nishiki is the most popular hot spot in Kyoto for shopping, food and souvenirs. And rightly so. The food quality and options here are fantastic. You can find affordable mouth-watering Japanese meals here. You can either get them on the go or just sit down and enjoy the meal slowly.
The only cache is that the place gets super crowded around lunchtime. So expect some lines. If you are super hungry, you can also explore the markets right around it. Simply keep following your nose.
You can also explore Daimaru Kyoto which is a large and fancy supermarket located at the basement level in a nearby mall.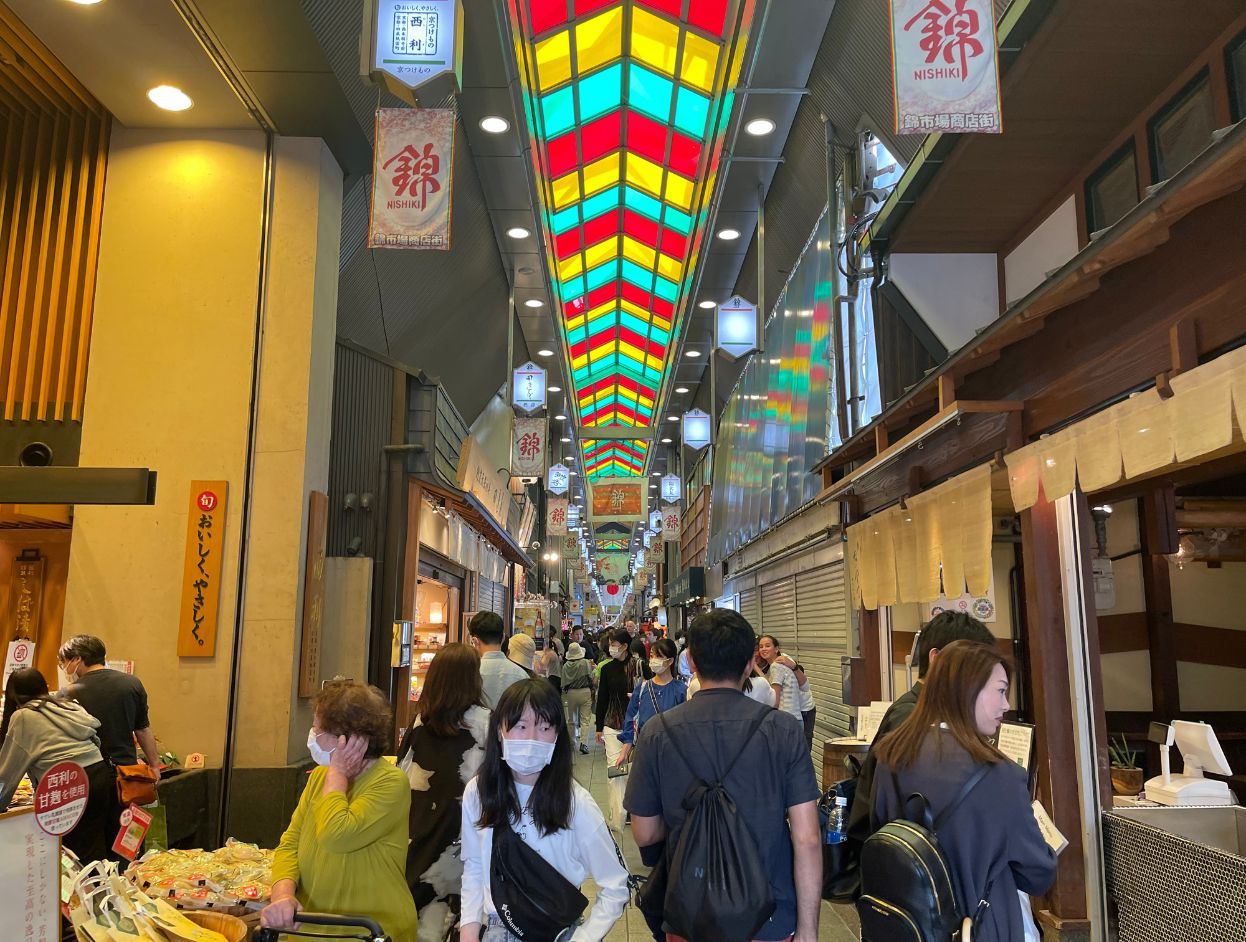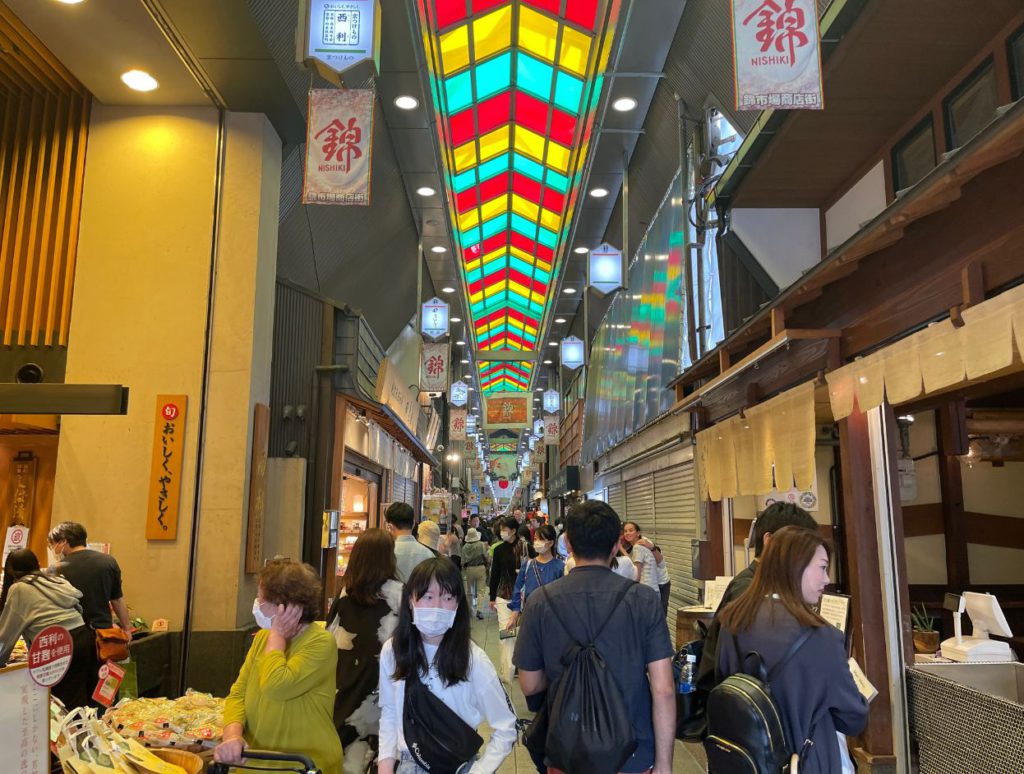 Samurai and Ninja Museum
Just a little ahead of Nishiki Market is Samurai and Ninja Museum. It is actually located on the first floor and you may miss it if you do not look around properly. You can book a tour ahead of time as well since one starts every hour. It is a guided tour only.
The museum is really quite small with a few different rooms. Each room has some artefacts, samurai costumes and a lot of details about samurai and ninjas. But the highlight of this place is their guides. Our guide was this nerdy guy who seemed so absolutely passionate about samurais, ninjas and katanas (the sword that samurais used to carry). He talked us through the history of samurai and ninjas in detail, how did they come to be and patiently answered all the questions we had.
Once you are done with the talks, you can head over to the next floor to learn and practice some ninja skills with another ninja guide. The session lasts around 15 mins and is kind of fun. The tour ends with another place a little away from the museum where you can put on some samurai clothes (it is a cheap copy, but ok) and take some photographs for your tourist memories.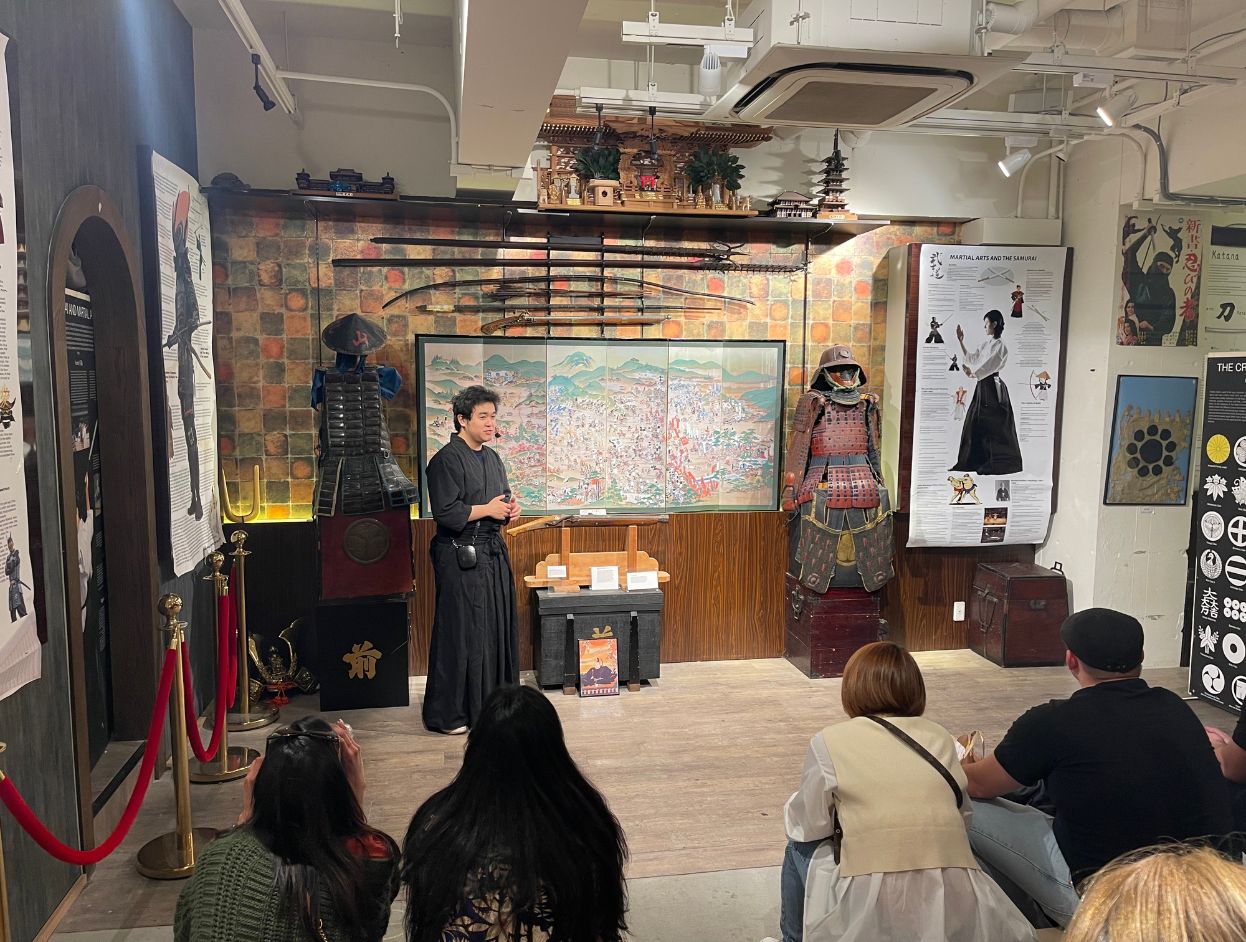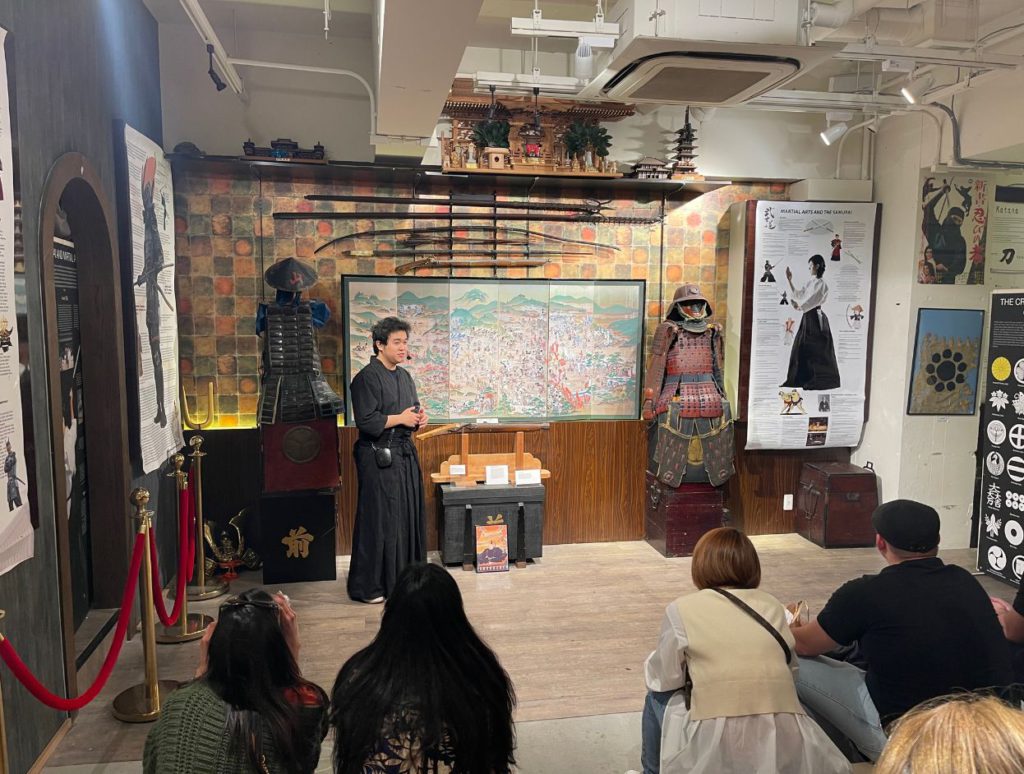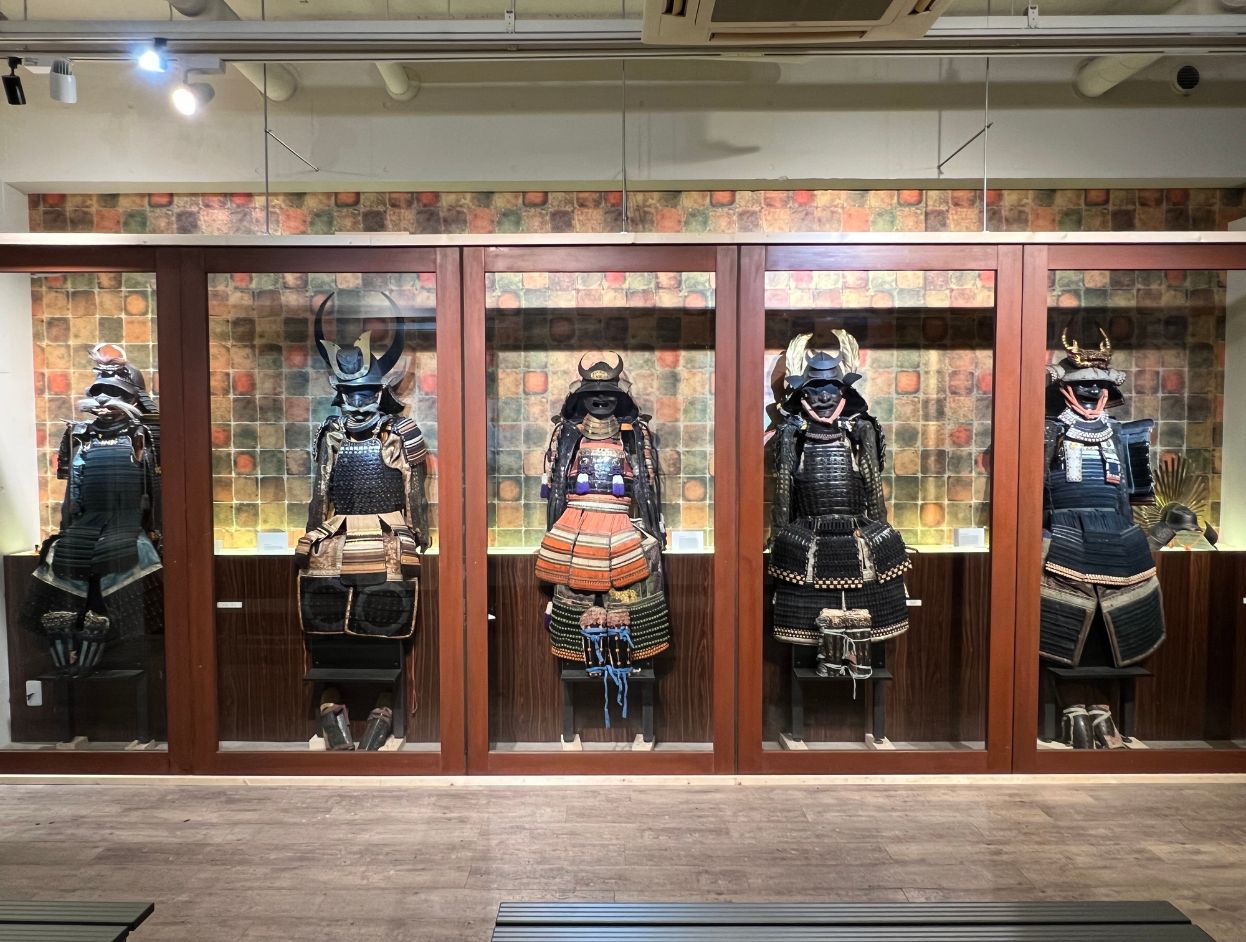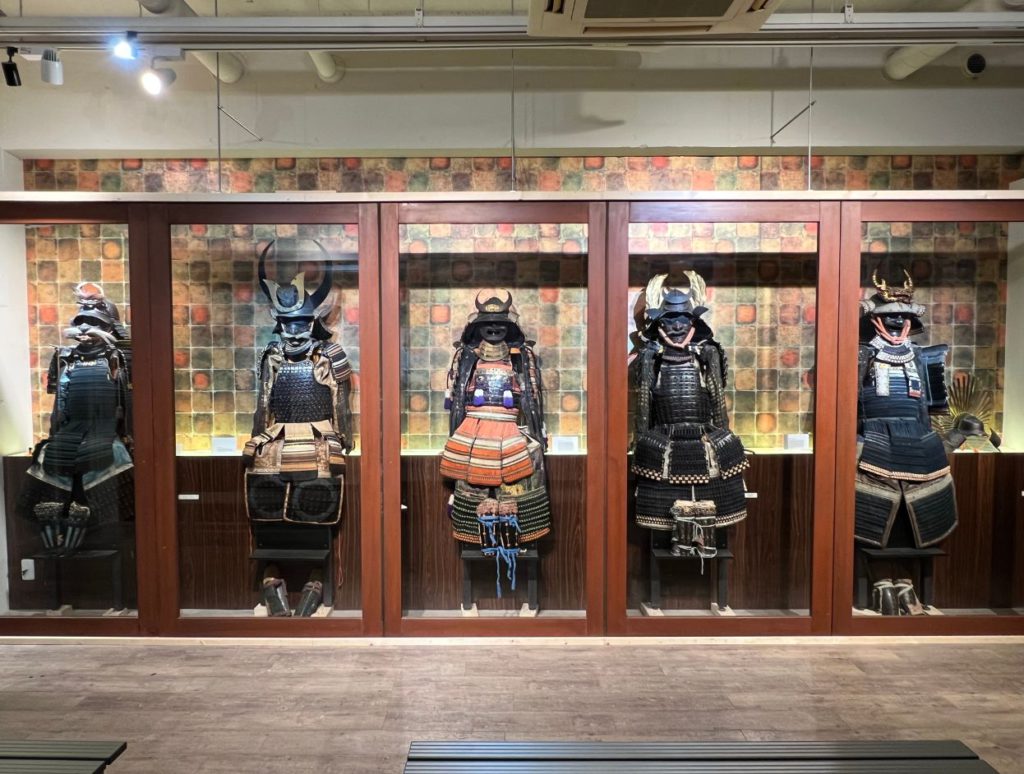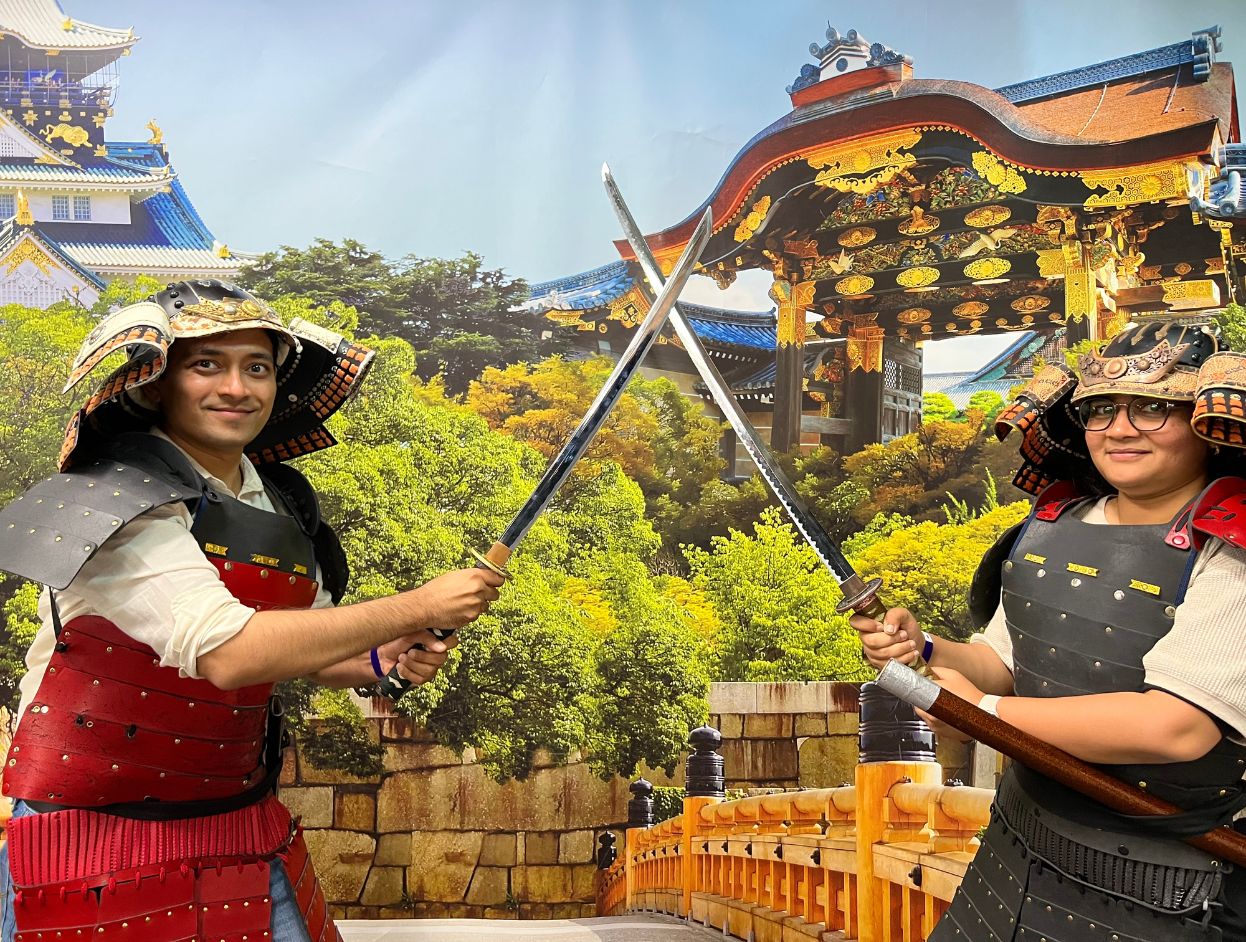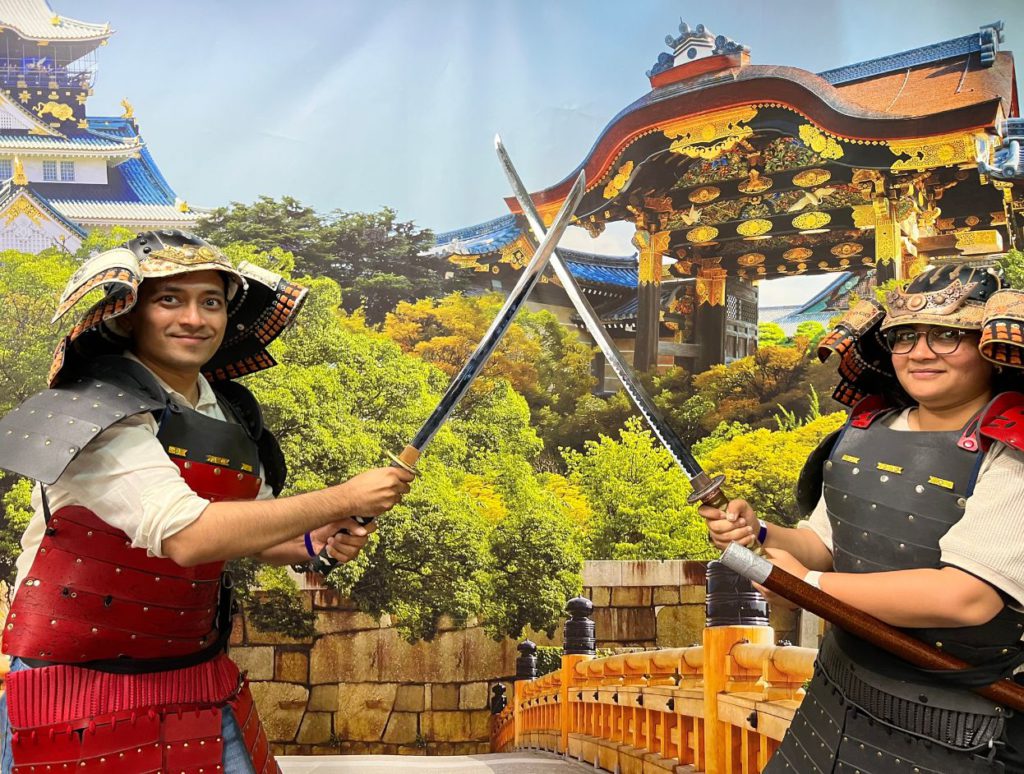 Nijo Castle
Our last stop before we talk about our nightlife is Nijo Castle. Nijo Castle closes by 5 pm. So make sure you are there on time. You can skip any of the activities above if you are short on time. The best way is to take the bus from Nishiki Market.
Nijo Castle was built in 1603 by the first shogun of the Edo period. It was then used as the Imperial Palace for a while. The castle was then donated to Kyoto City and opened to the public as a historic site. It is one of the best examples of castles from the feudal era. The castle became a UNESCO World Heritage Site in 1994.
The castle is divided into Honmaru, the primary palace complex and Ninumaru which was the second line of defence and the gardens around it. Today Honmaru is only occasionally open to the public but you can still enjoy the gardens and Ninomaru on a regular day. English audio guides are available just after the entry area.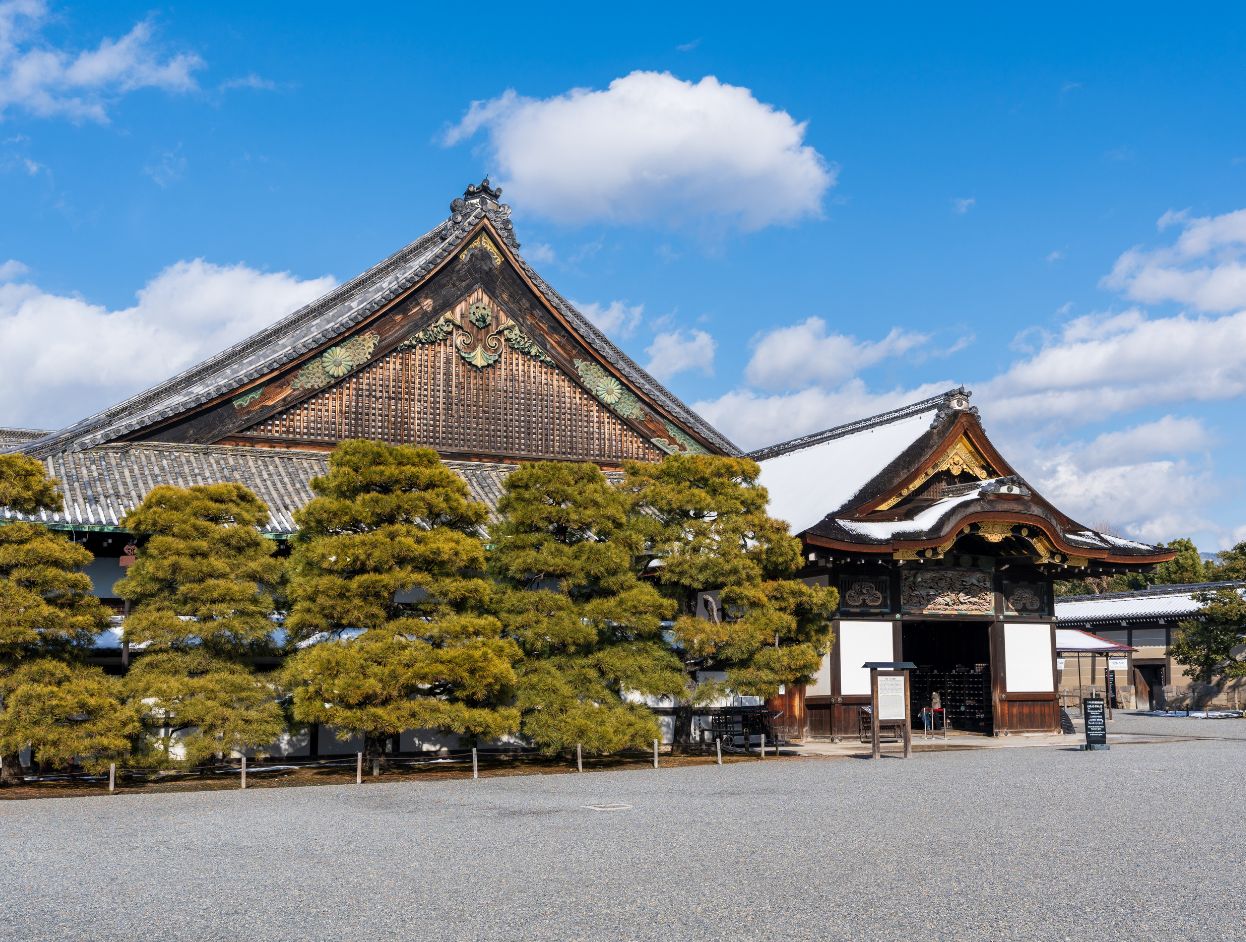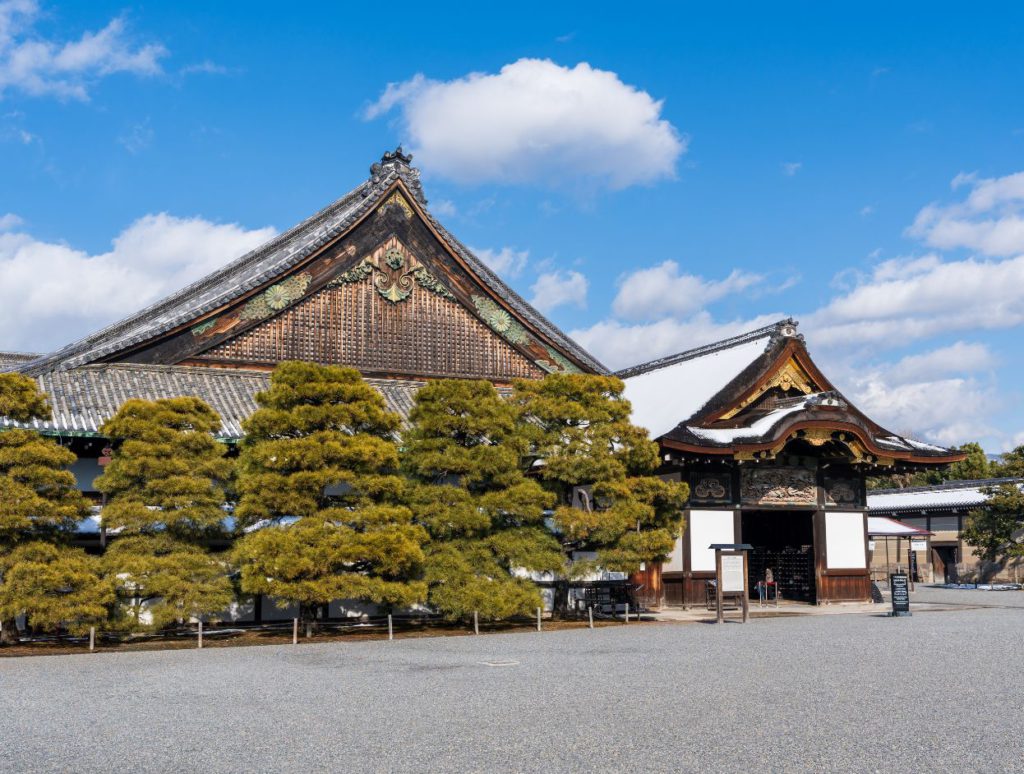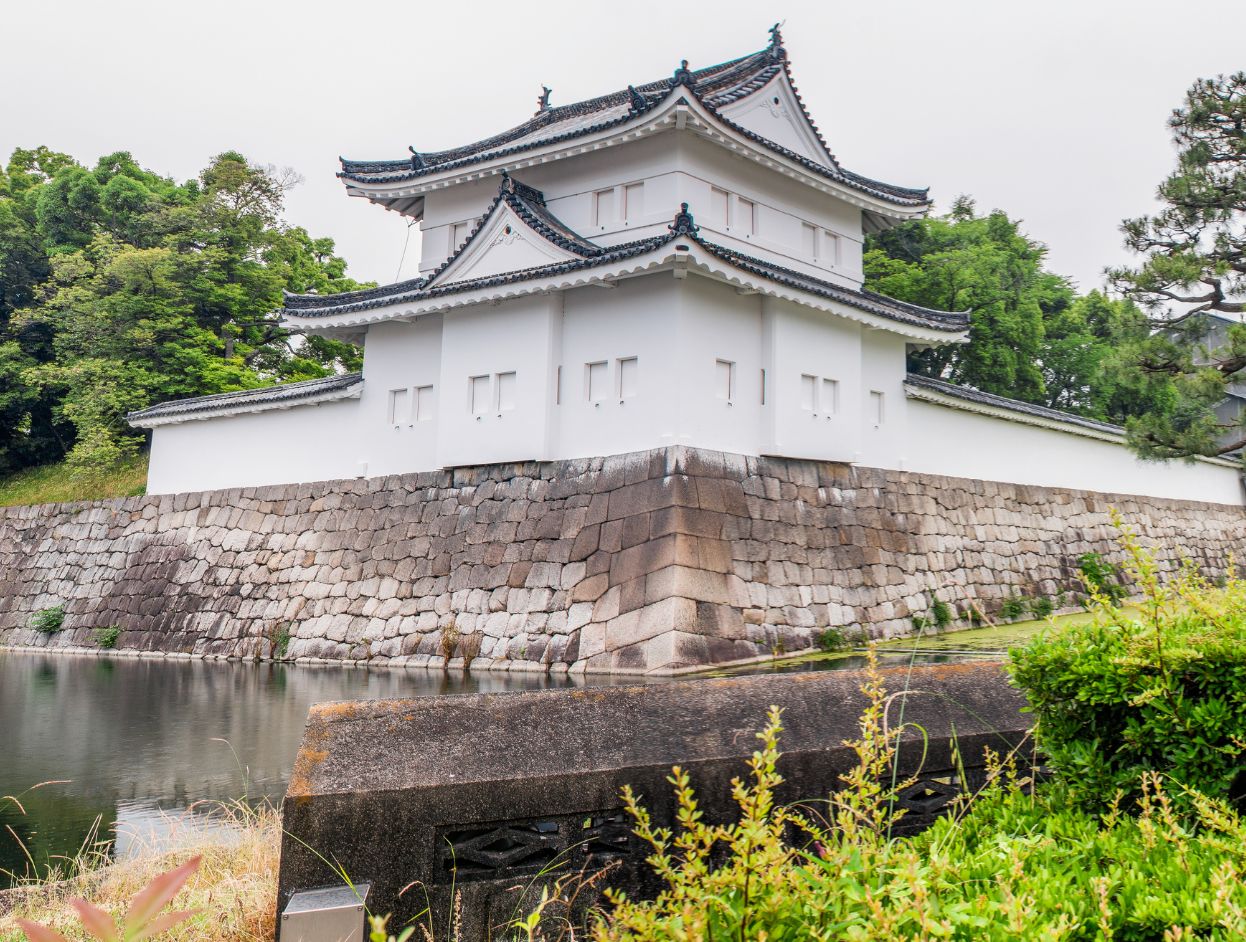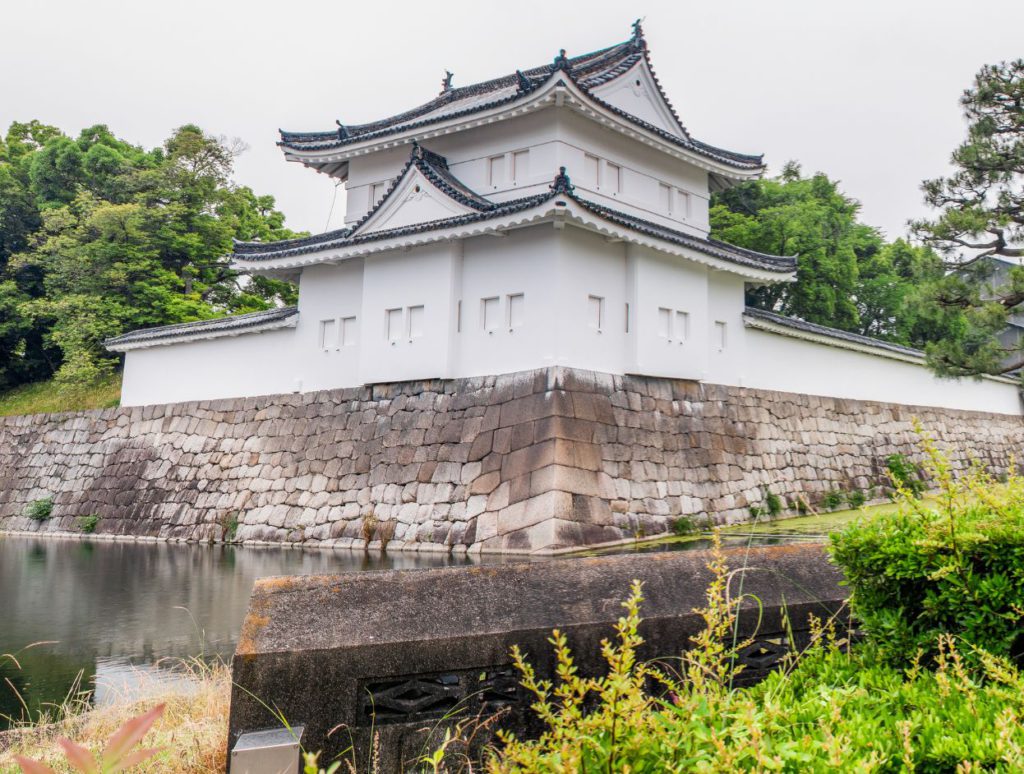 Kiyamachi Dori
You can end your day with some nightlife in Kyoto. While Kyoto may seem a little dull on the nightlife part, some areas are wide open and bustling with tourists. And Kiyamachi Dori is where you will find everyone.
The street is located on the bank of the Kamo River and on both sides of the narrow Takase River. Dozens of Izakaya are open and entertaining late into the night on either side of the street. If you walk a little inside the alleyways, you can also find some hidden bars and restaurants. But we found them super-full. So if you want to hang out at a special place, you can ask your hotel to make reservations on your behalf.
Or you can walk into one of the places where some random dudes are inviting people at the entrance of the izakaya with a menu on the podium. I loved the nightlife in Japan. The cocktails are far more affordable compared to any other place I know. If you are drunk as a skunk by the end of the night, you can take a cab from the main road to your destination.
You can also check out some food and bar hopping tours with a guide around in this area.
Book a Food Tour: Kyoto: Casual Pontocho Evening Food Tour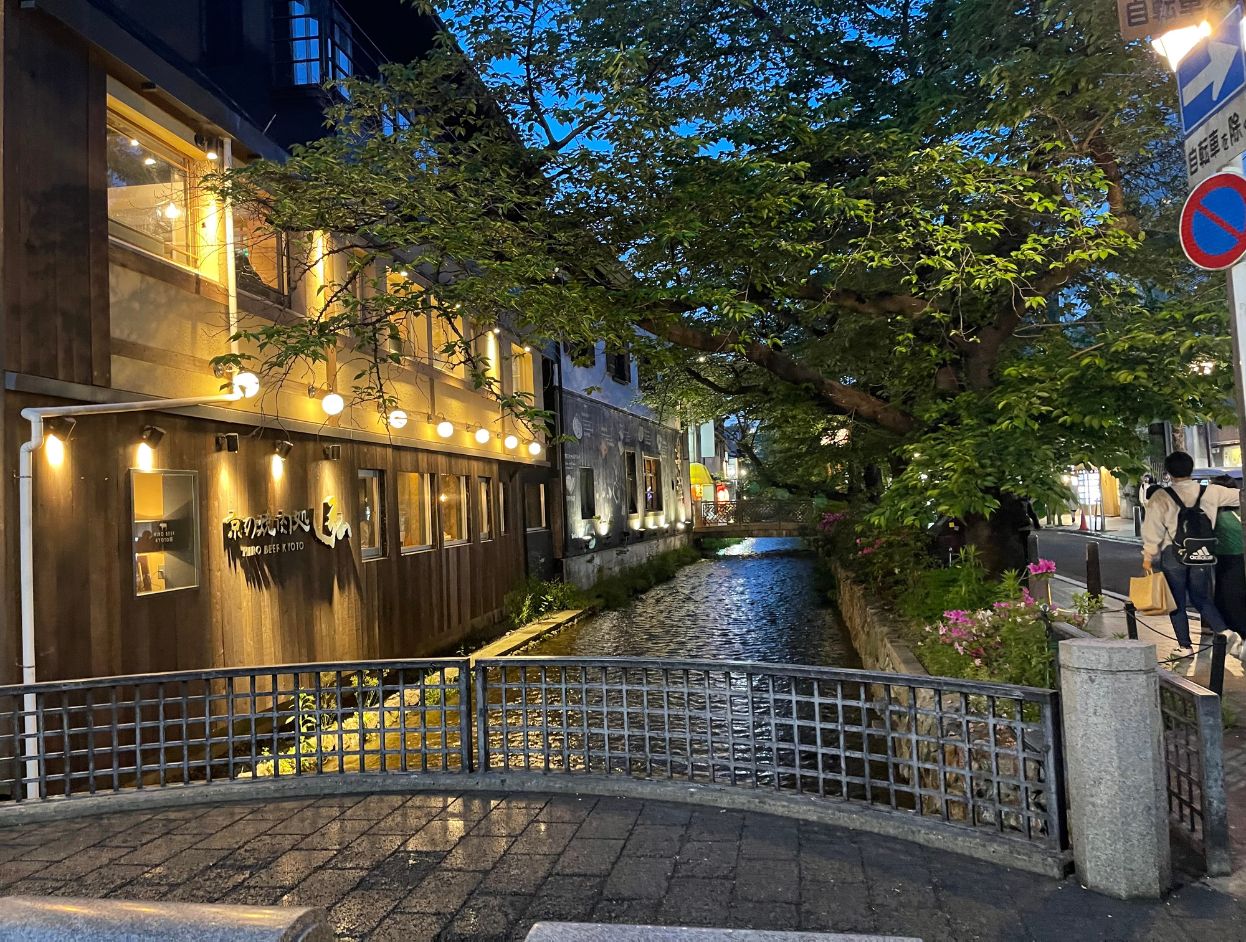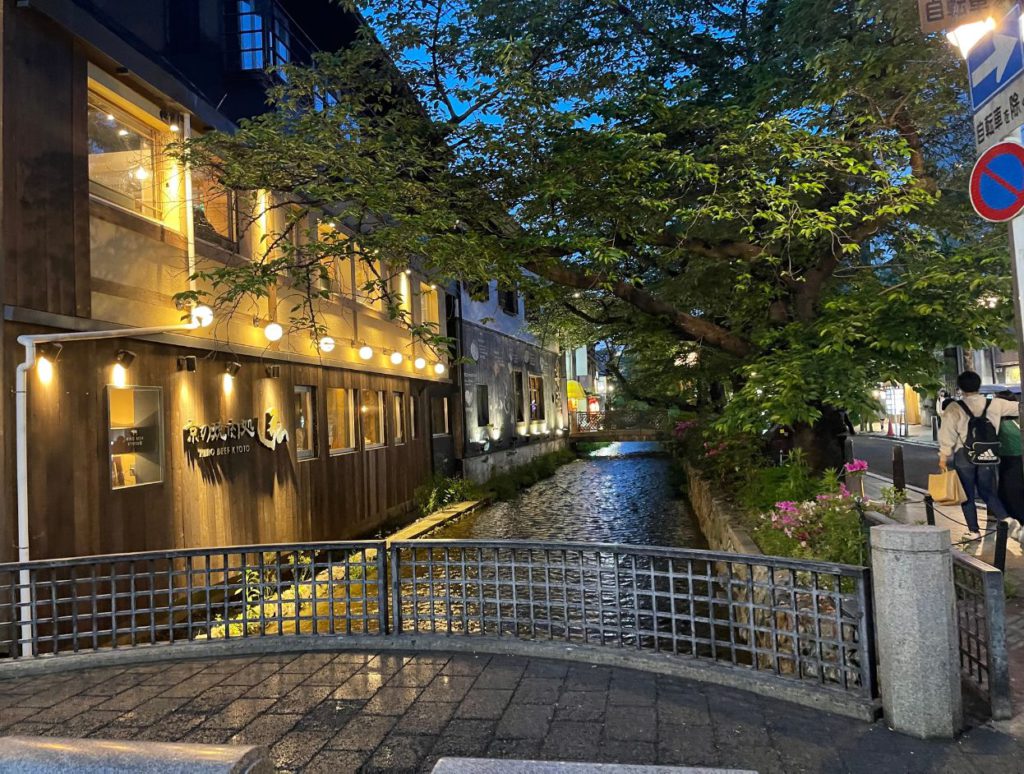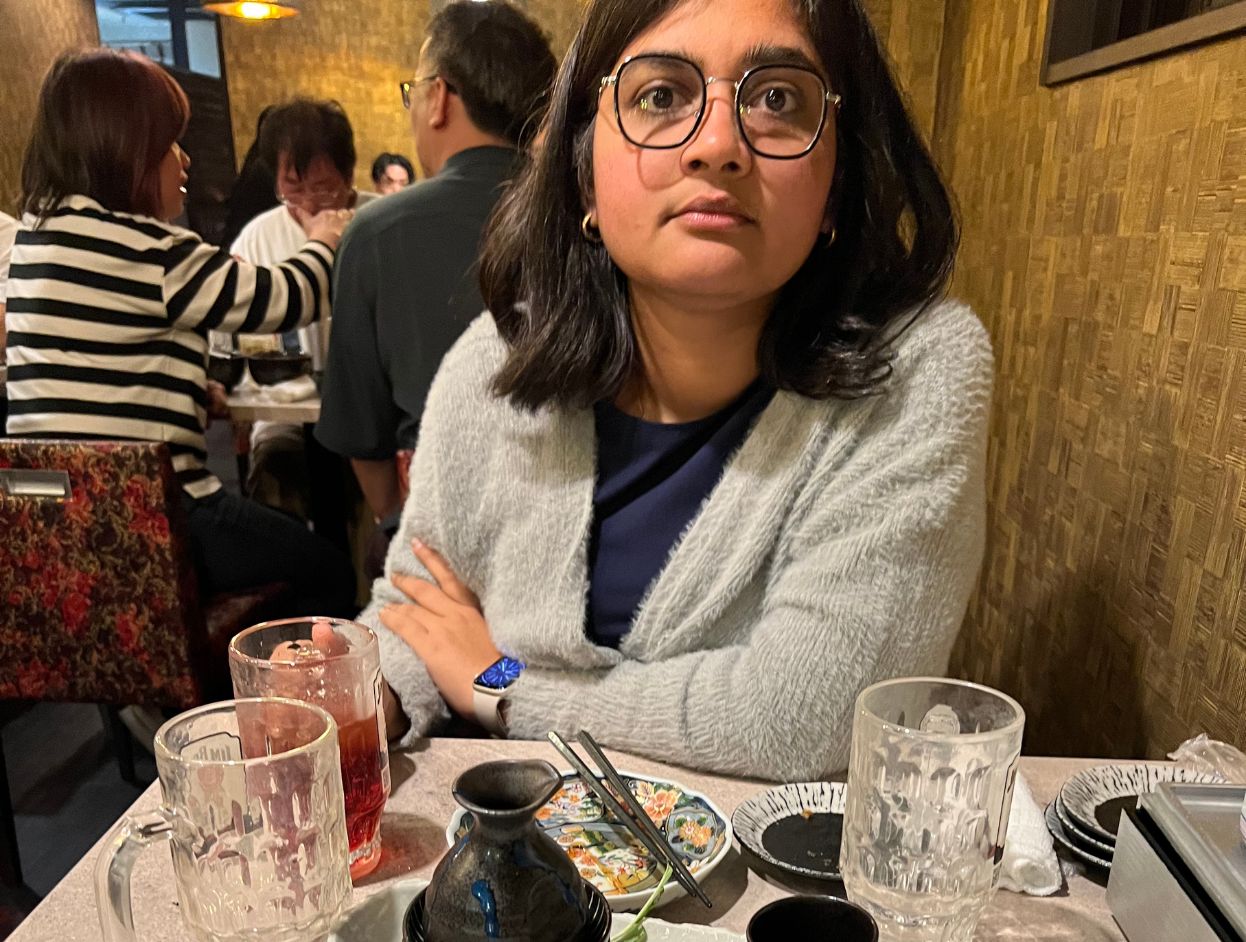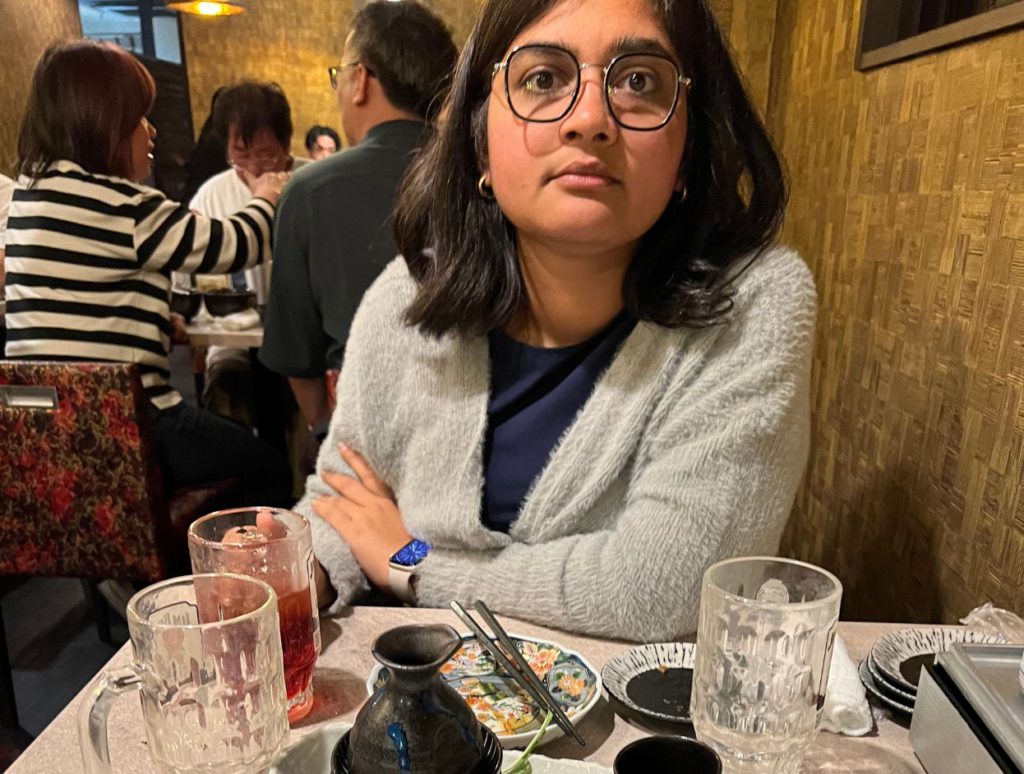 Day 3: Arashiyama Bamboo Forest - Kinkakuji - Fushimi Inari
If you had a little too much fun the night before, worry not. I have you covered. And the solution is by starting with a calmer place with some bamboo and forest. As you can see, there isn't a lot squeezed in this day. Which means that you are open to adding more. But note that a trip to Fushimi Inari is long and if you end up completing its circuit, your legs will probably be too sore to move much anyway.
Arashiyama Bamboo Forest
This is one of the top picks in things to do in Kyoto. And it really is so unique and beautiful. Especially for tourists who have never been to a bamboo forest before. But the not-so-great part is it is always jam-packed with tourists. No matter when you go. So either you get up super early and be the first one to arrive. Or expect a large crowd of tourists, especially during weekends or holidays.
I will still suggest that you do not miss it. While the main attraction is the bamboo forest, there are a few additional things you can do in the area. At the end of the forest, you can walk upto serene gardens and a private villa where you can enjoy a tea ceremony (although I found the price for this quite steep).
Or you can turn to the other side and walk down to Katsura River. The pavement on the banks of the river is lovely to walk on a clear day. You can find a lot of boats on the river and if you fancy a ride, just go ahead and do it. On the other side of the river, you can also visit the monkey park filled with red-faced monkey friends.
There is also Tenryu-ji an important temple, nearby. And if you have the time and interest, you can stop here for some time as well.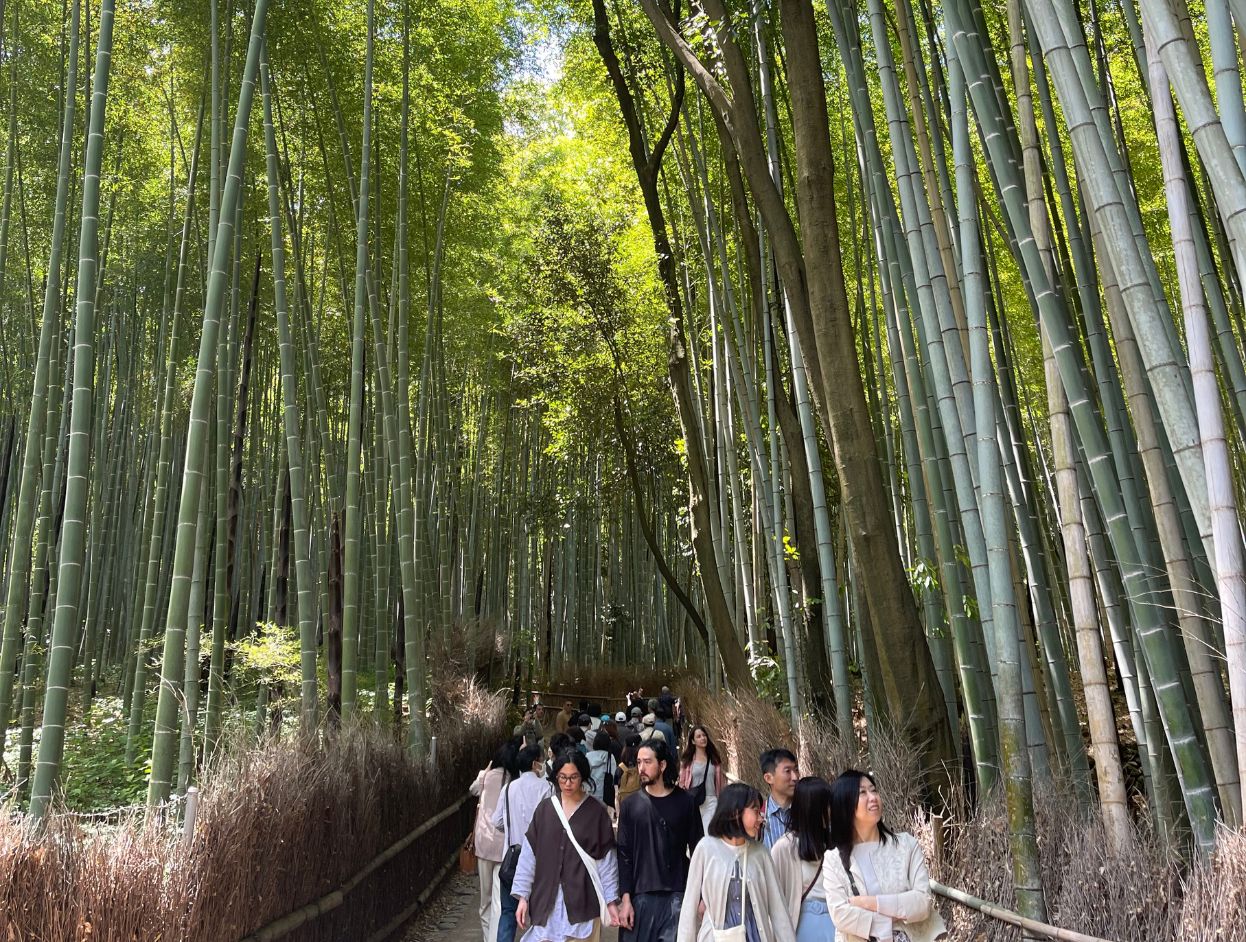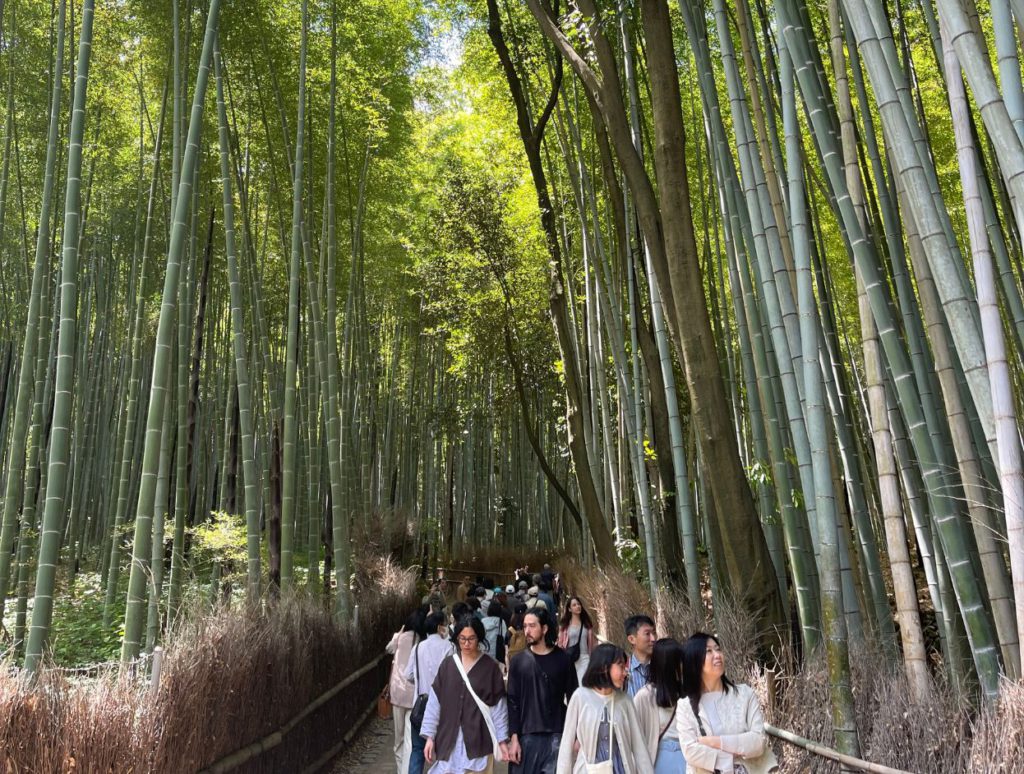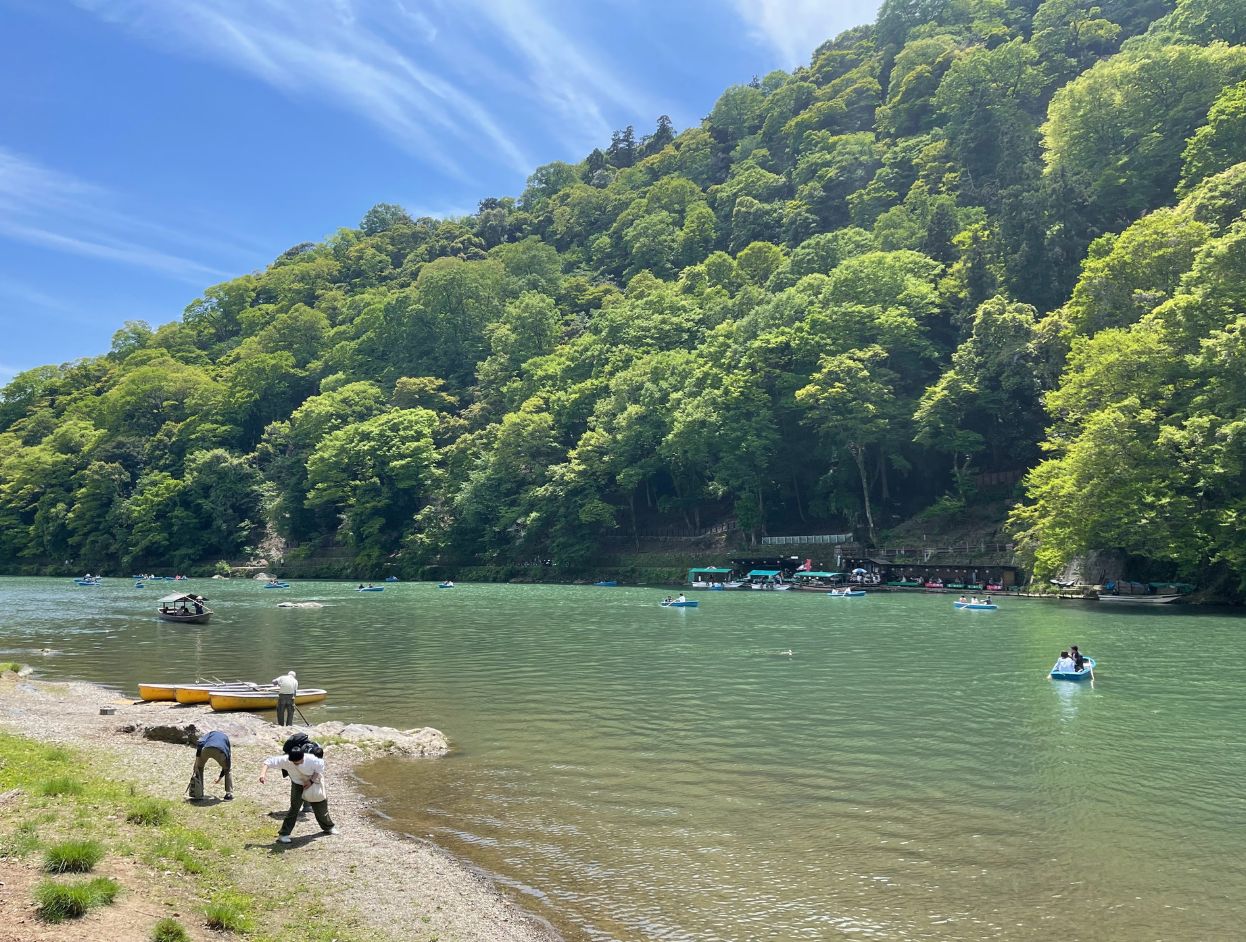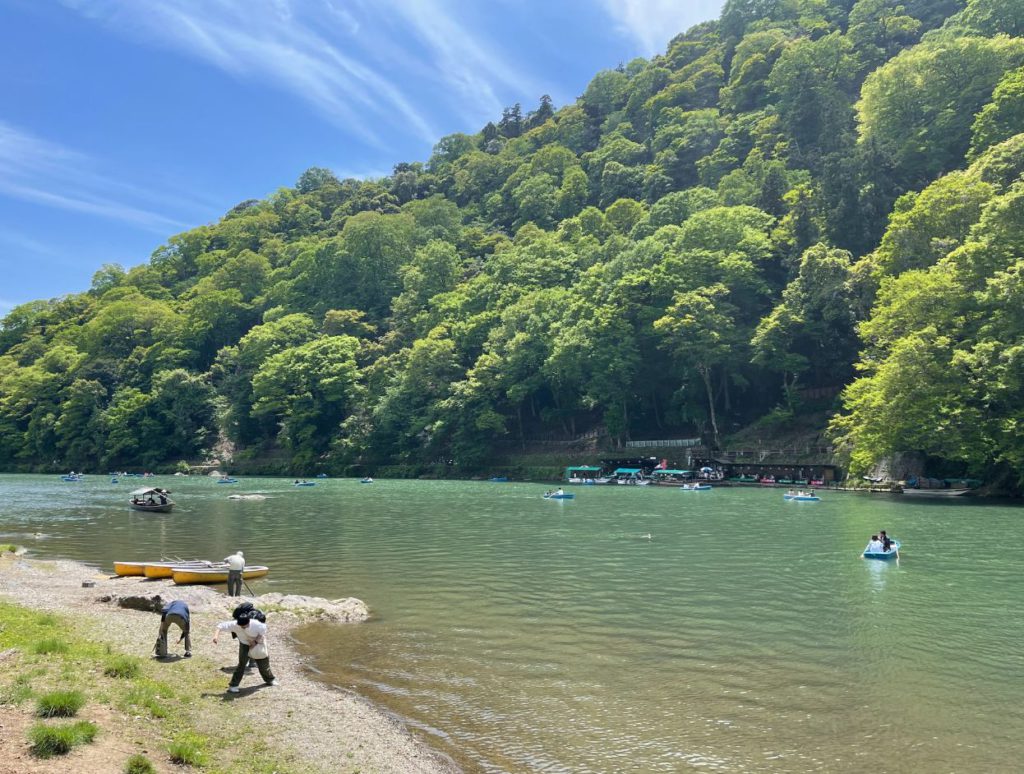 Kinkaku-ji
The distance between Arashiyama and Kinkaku-ji is quite something and you will need to change a couple of transport options for this. But Kinkaku-ji is probably one of the most important temples in Kyoto. 
Also known as the 'Golden Pavillion', the top two floors of Kinkaku-ji are completely covered in gold leaf which gives this place its name. It served as a retirement villa of a shogun in the past. Later it passed on as a zen temple as per his wish after his death. Kinkaku-ji was also the inspiration for Ginkaku-ji or the silver pavilion that you visited on the first day in Kyoto.
The entire structure burned down a few times during the internal wars and once again in 1950 by a junior priest. The present structure was built in 1955. The temple became a UNESCO World Heritage Site in 1994.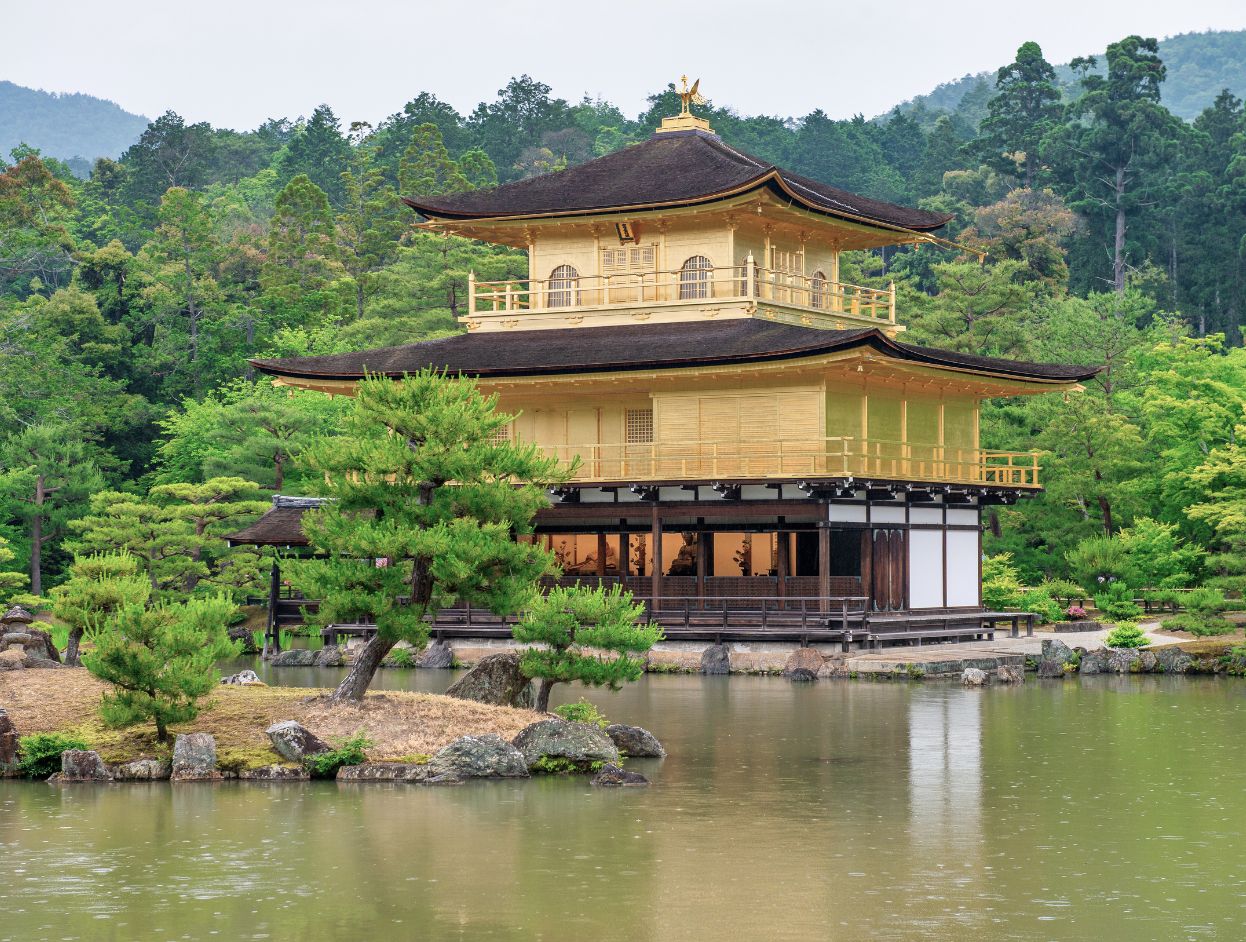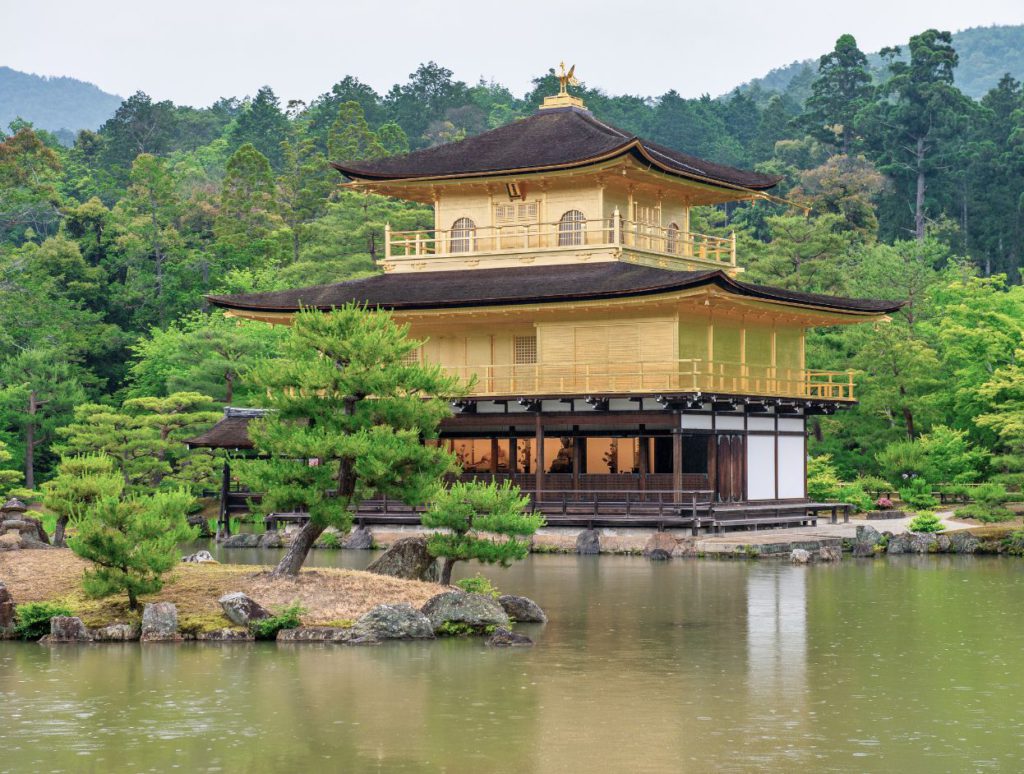 Fushimi Inari
Our last stop of the day is the holy Fushimi Inari. It is something of an experience, so keep aside some time and energy for the visit. If you are traveling from Kinkaku-ji you can take a mix of bus and subway to reach here.
Fushimi Inari is world famous for its thousands of bright orange torii gates that stand right next to each other towering over you. As soon as you reach here, you can visit the shrine at the bottom of the holy trail. But right behind the shrine is the start of the trail that goes all the way up to Inari Mountain and back. You will need to take the stairs for the most part.
The shrine is dedicated to Inari, the Shinto god of rice. It usually takes between 2-3 hours for anyone to climb up and return to this trail. Since you will be climbing a LOT of stairs, you will need a bit of physical fitness. Although you are not obligated to complete the journey and can return back at any point in time.
As you take the trail, you will come across several photo spots and small shrines on your way. If you believe in the spirits, you are free to pay your respects. There are small fox statues near the shrines that are ambassadors to the Inari god. I found this journey extremely rewarding. Not to forget, I bought a small tori gate as a souvenir for myself. A hot bath in an onsen can help you with sore feet at night.
Looking to visit the floating Torii gate? Check out our itinerary to Itsukushima or Miyajima Island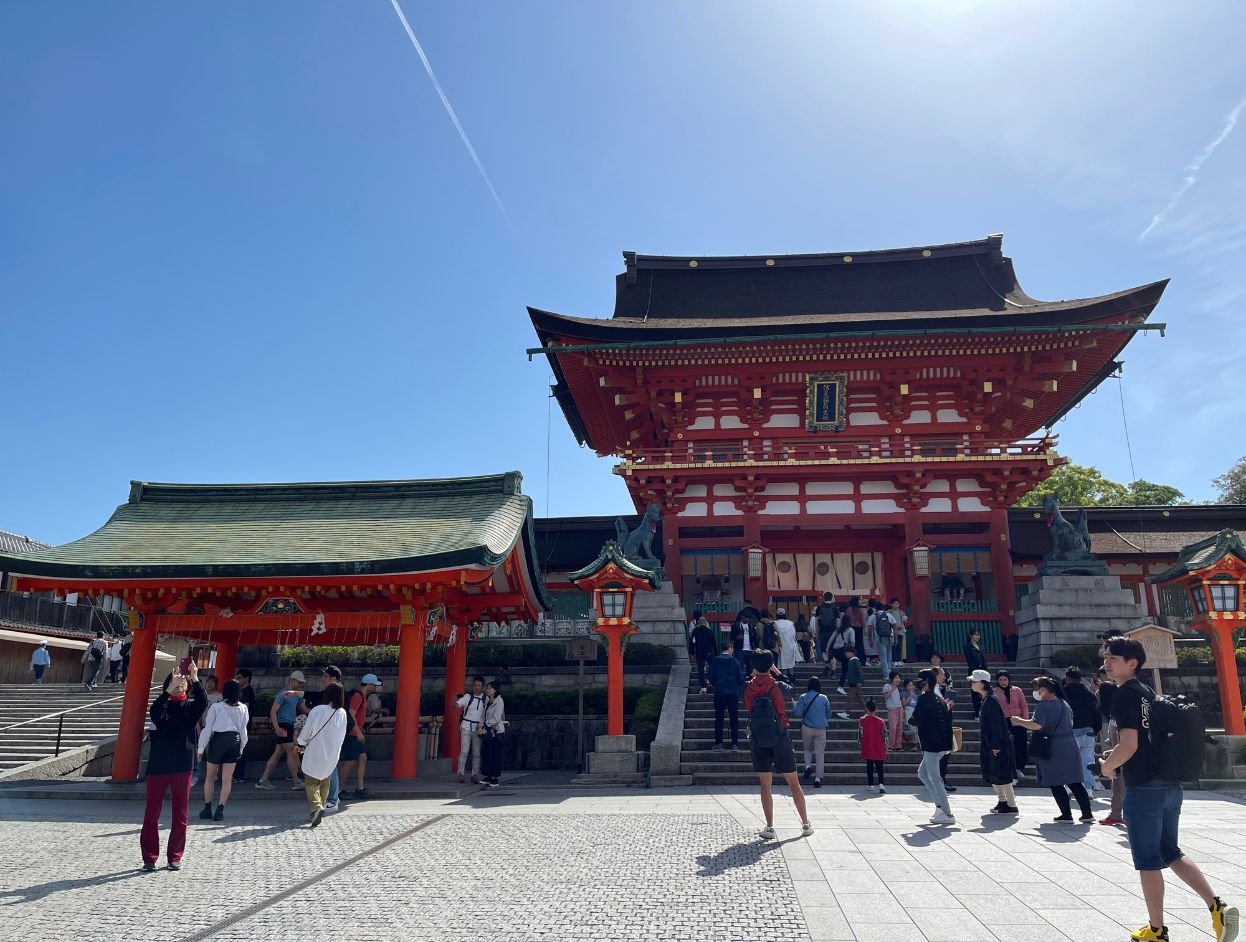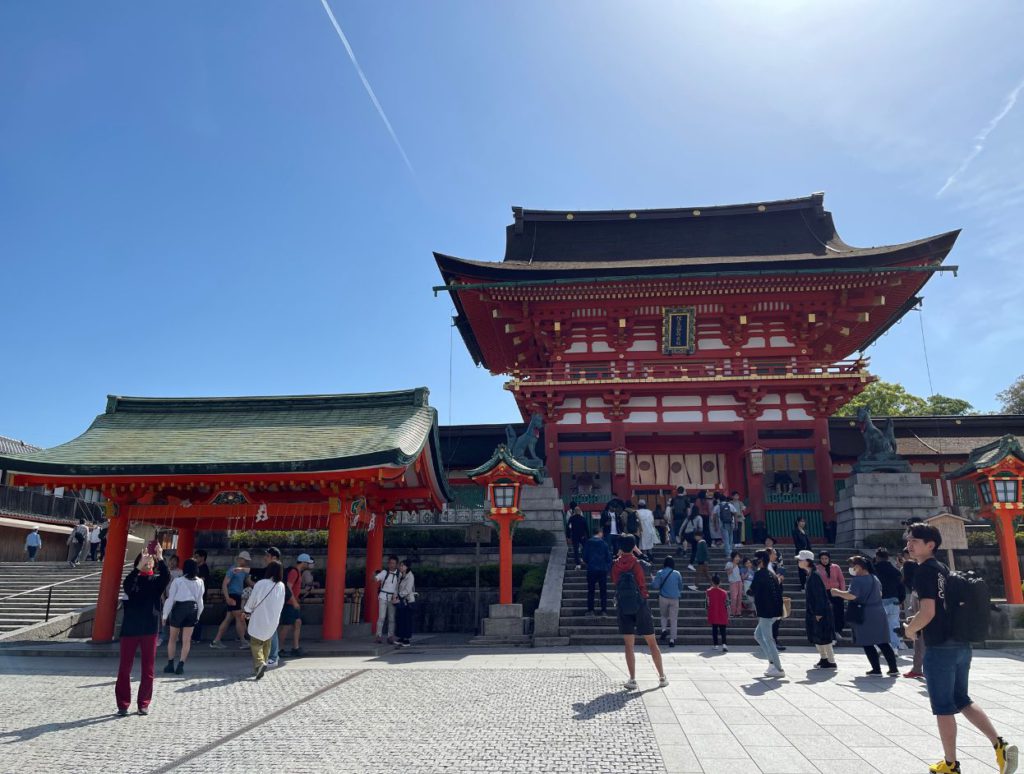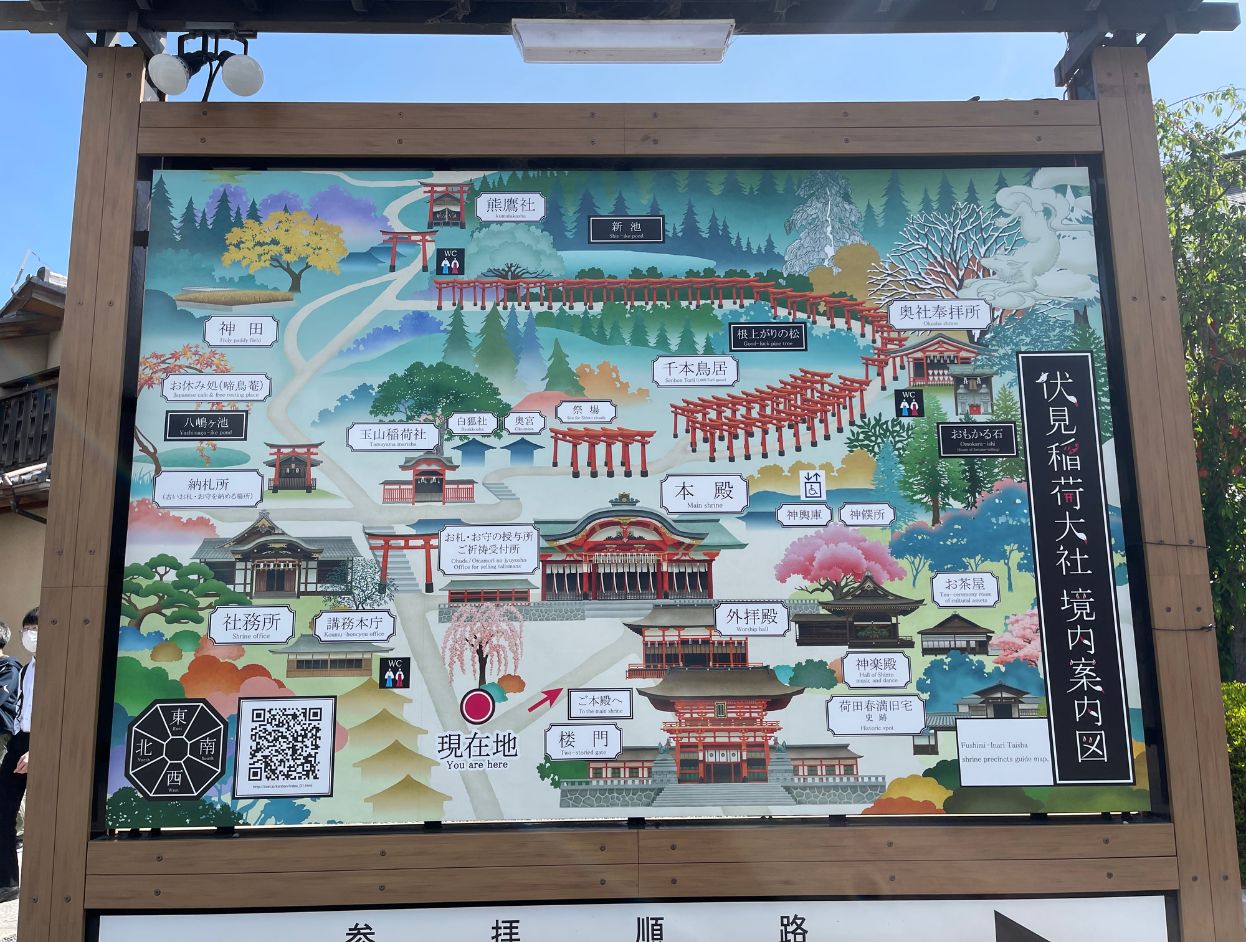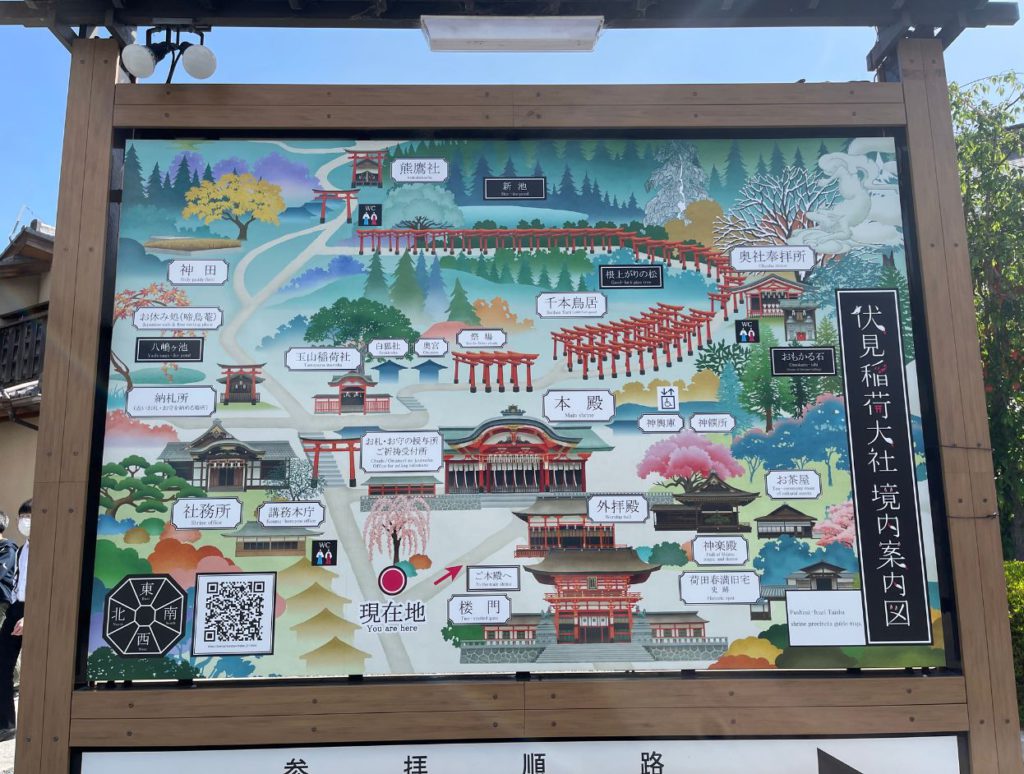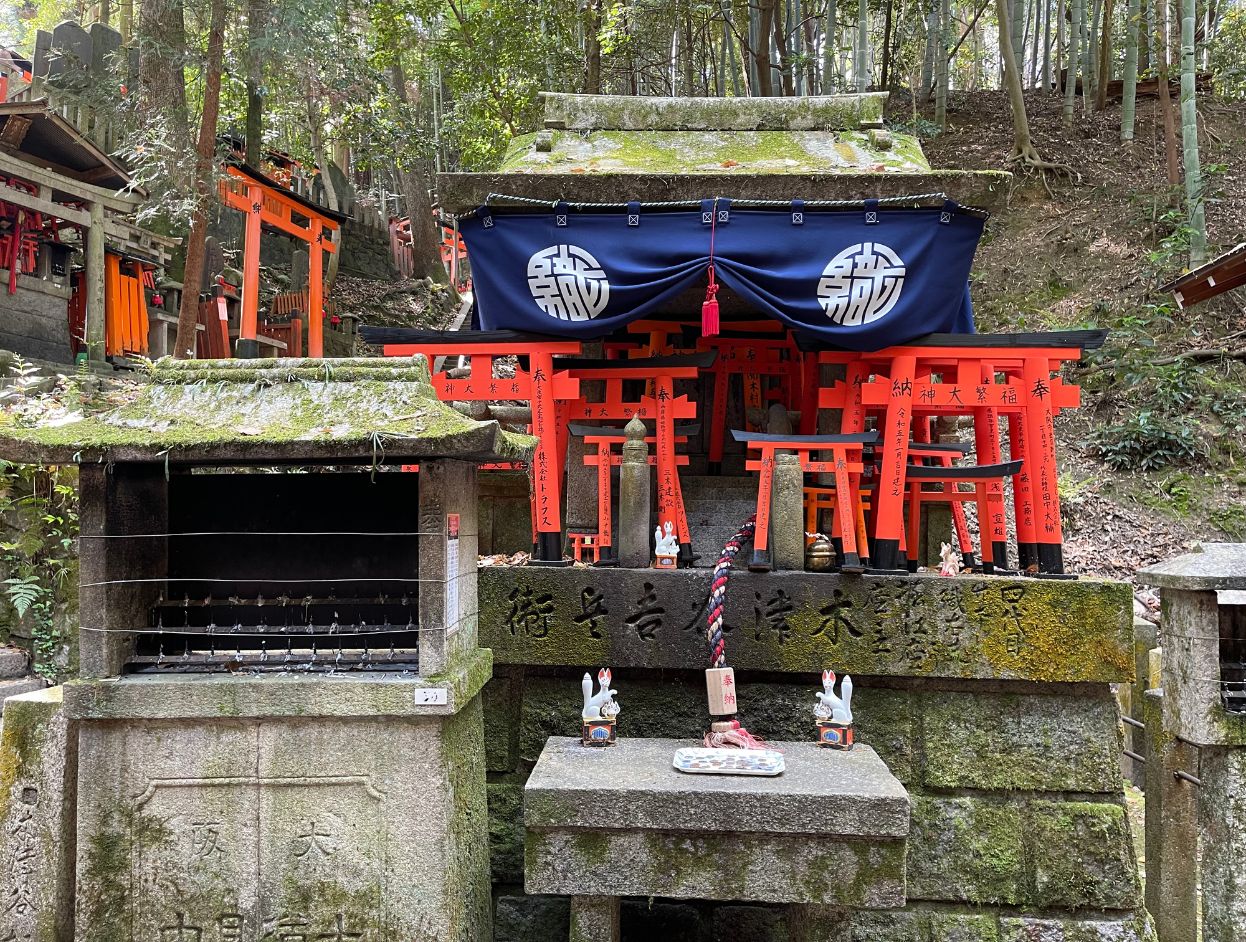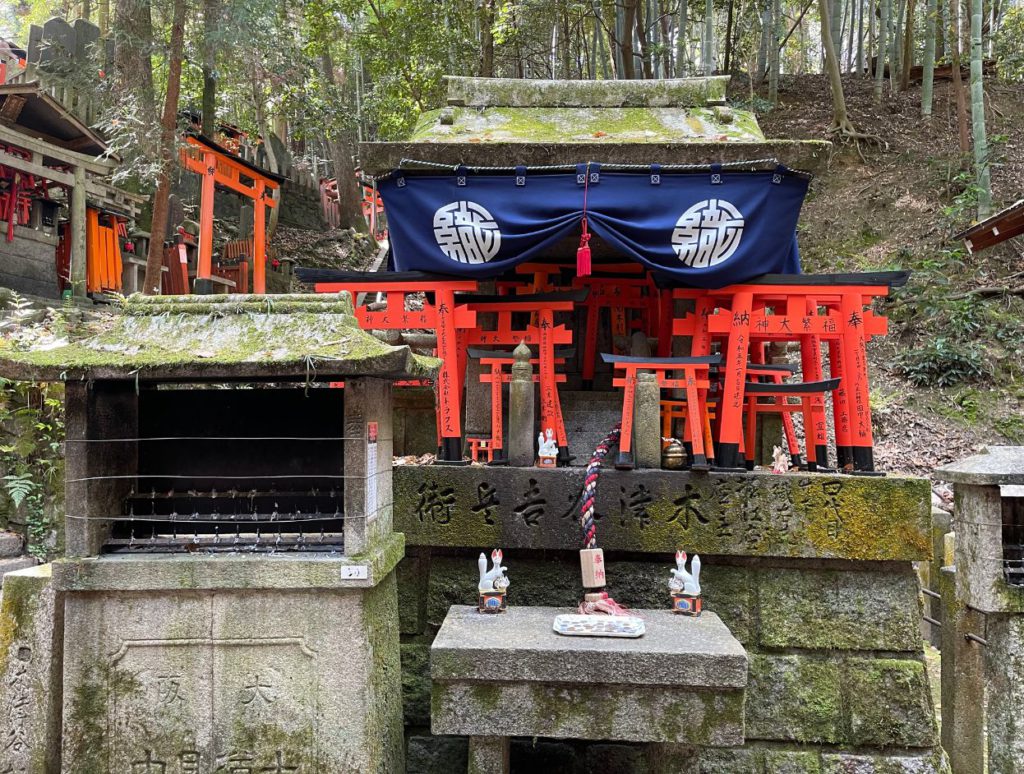 Where to stay in Kyoto
Now that you have your itinerary sorted, you should also think about where you want to stay in Kyoto. The best places to stay in Kyoto are around the city centre near Nishiki market or around Kyoto station. If you are planning to go out and stay late for drinks, it would be great to stay somewhere within walking distance from Kiyamachi Dori.
Gion is also a lovely area to stay in. You can get the most authentic experience by staying at a traditional machiya or Roykan in Gion. But it is usually very expensive and is best to book ahead in time.
Other than that, try to live somewhere near one metro line which can help you get around the most popular tourist destination with ease. Here are some places you may want to check out.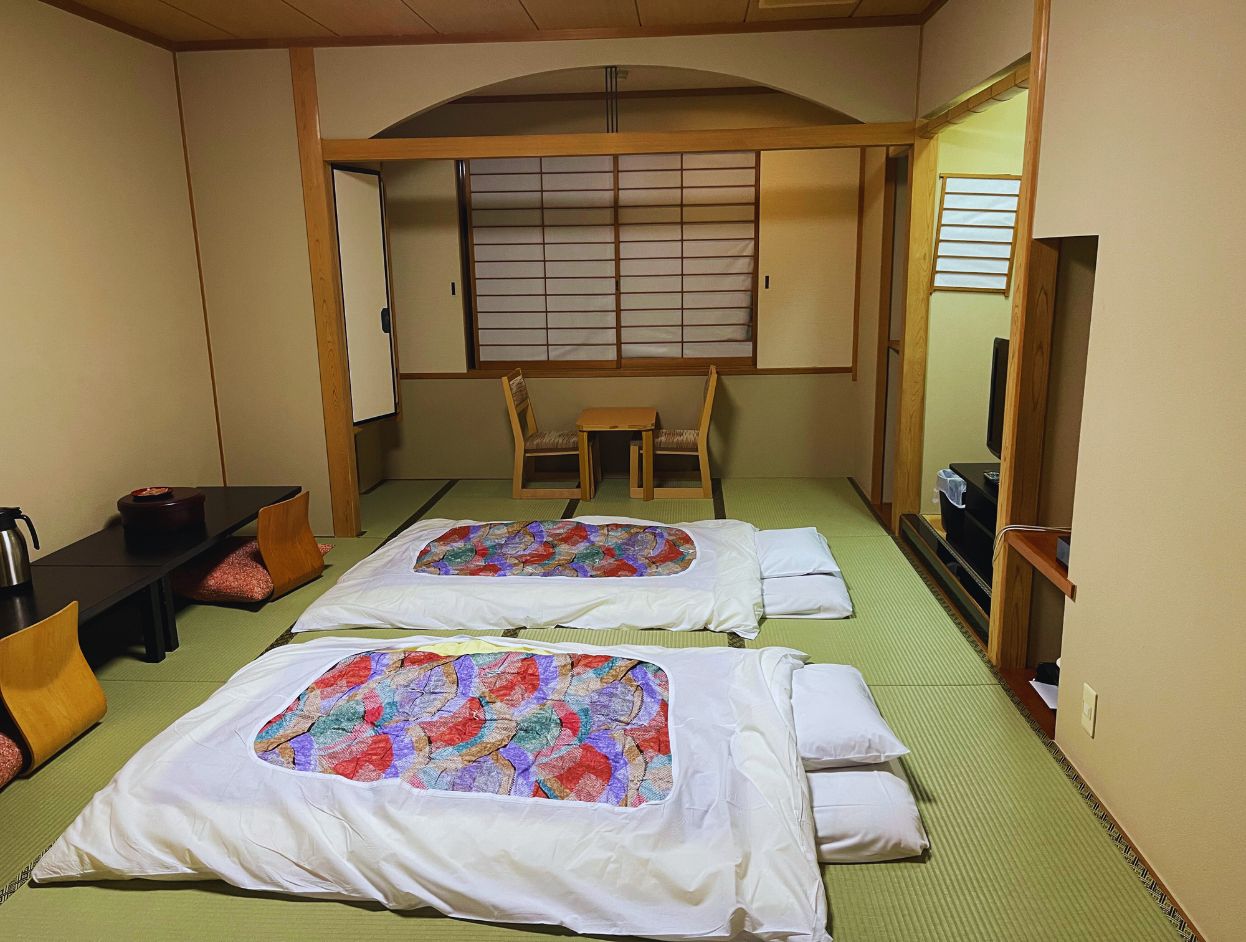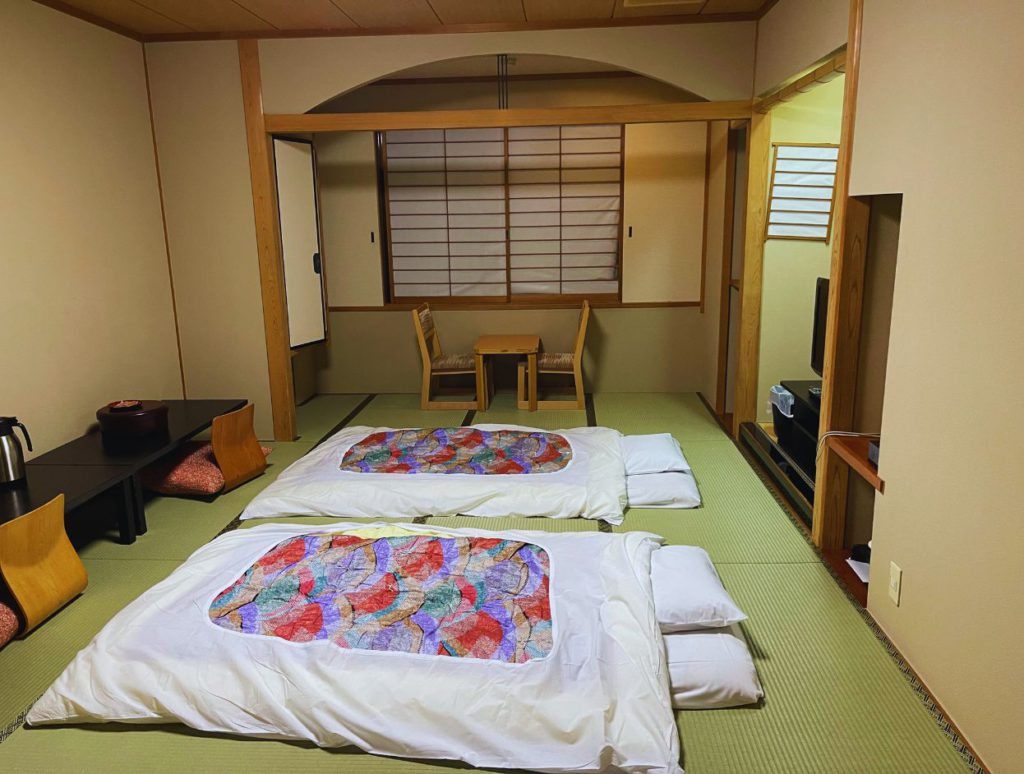 Hotels & Ryokans near Nishiki Market
Machiya or Royokans in Gion
Other Beautiful Ryokans in Kyoto


Related Articles