30 May

Japan Travel Itinerary from 7 to 21 Days

Japan has always been on everyone's list of the top places to visit in the world. It is modern and traditional at the same time. On one hand, there are bright flashy arcades with anime-styled teenagers walking around. On the other, there is this secret world of geisha and samurai with their traditional customs and codes of ethics.

You will need quite a bit of time to see all of it. It may not be enough still. But depending upon how much time you have, do whatever you can. You can always come back for more. Who knows what will Japan look like in 20 years?
Top Places to Visit in Japan
Here are the top places to spend some time in Japan
Tokyo
Tokyo is Tokyo and even if you wish to compare this city to other metropolises, it just won't make the cut. Tokyo is bright and shiny with high-rise buildings and such an intense network of railways and metro that you'd spend at least half a day figuring that out. While Tokyo can take several weeks to absorb properly, 3 days is a good time to see around the most important places.
Other than that, enjoy the fantastic food (which is affordable btw), free parks, Shinto shrines, and the Imperial Palace. And if you get a chance, add Disneyland. Tokyo also has world-class museums such as Teamlabs Planets and the Ghibli Museum. If you are going to Japan, make sure you see some Ghibli movies beforehand.
You can enjoy a lot depending upon where you stay in Tokyo. The best neighbourhoods to stay in are Shinjuku, Shibuya and Ginza for tourists. Nightlife is right at hand and there are some fantastic places to eat in the vicinity.
Starting your trip in Tokyo? Read our blog post on our 3-day itinerary in Tokyo for first-time travellers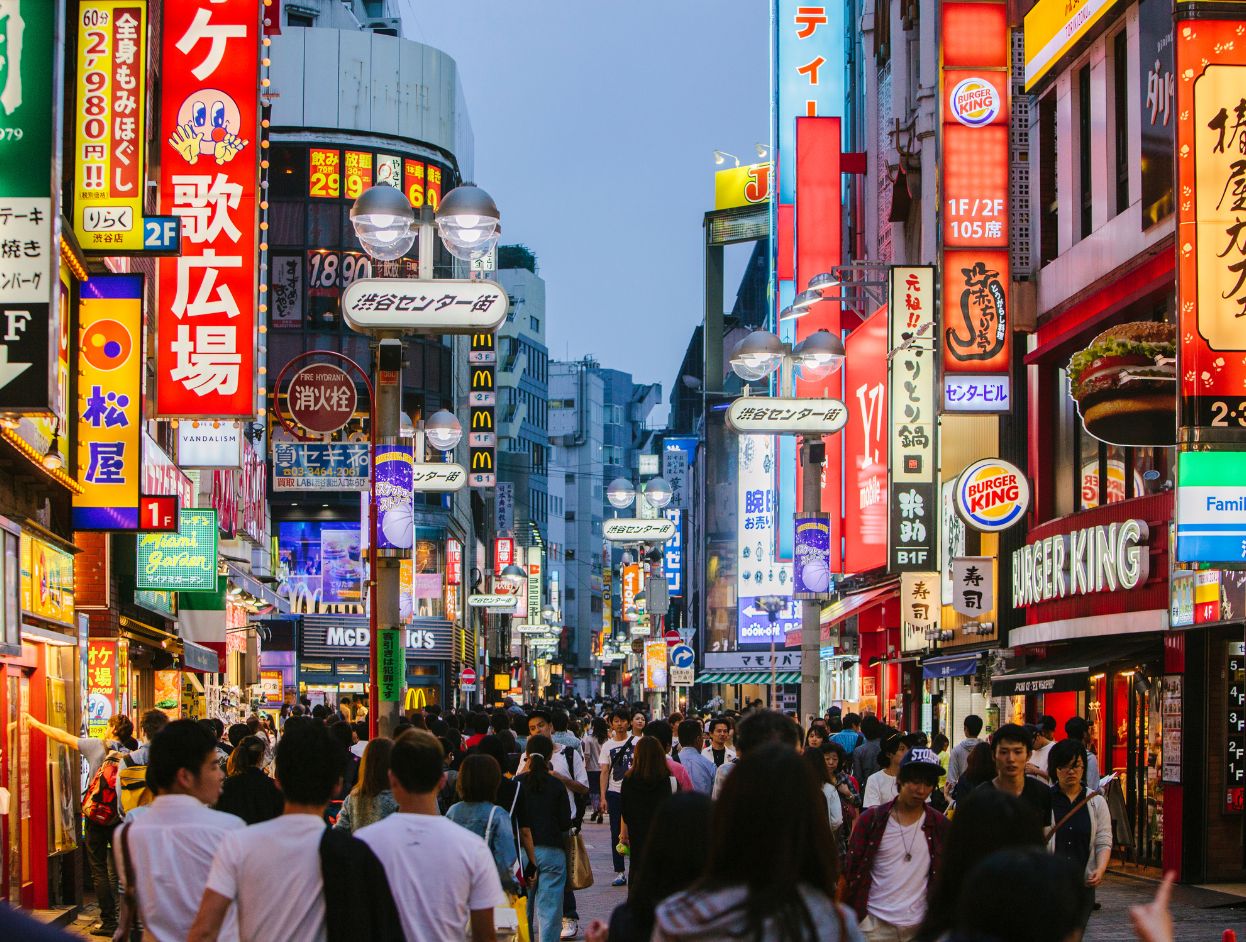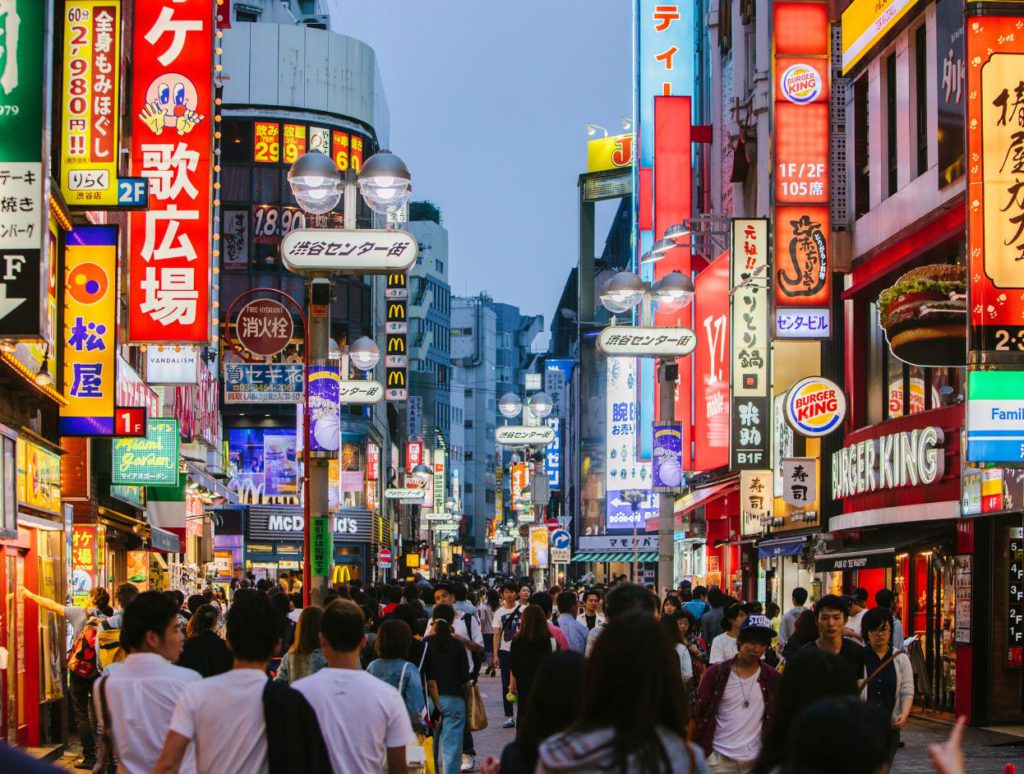 Mount Fuji
Mount Fuji is the poster child of Japan. And it really does look dreamy. No matter when you see it, you will find the top covered in white snow and it looks go good! Mount Fuji is lovingly known as Fuji-san. It is close to Tokyo and on a very clear day, you may even get a glimpse of it from a tall building.
But usually, people travel all the way to Hakone or Lake Kawaguchiko to get a closer look at Mount Fuji. Either of them can be covered as a day trip from Tokyo. But if you want to see both – Hakone National Park and the lakes near Mount Fuji, you may want to stay for a couple of days. While Hakone has a lovely circuit built especially for tourists with fantastic activities, Lake Kawaguchiko has better views of Fuji-san. So it is upto you to decide.
Planning a visit to Hakone? Here is all you need to know for a day trip to Hakone, Japan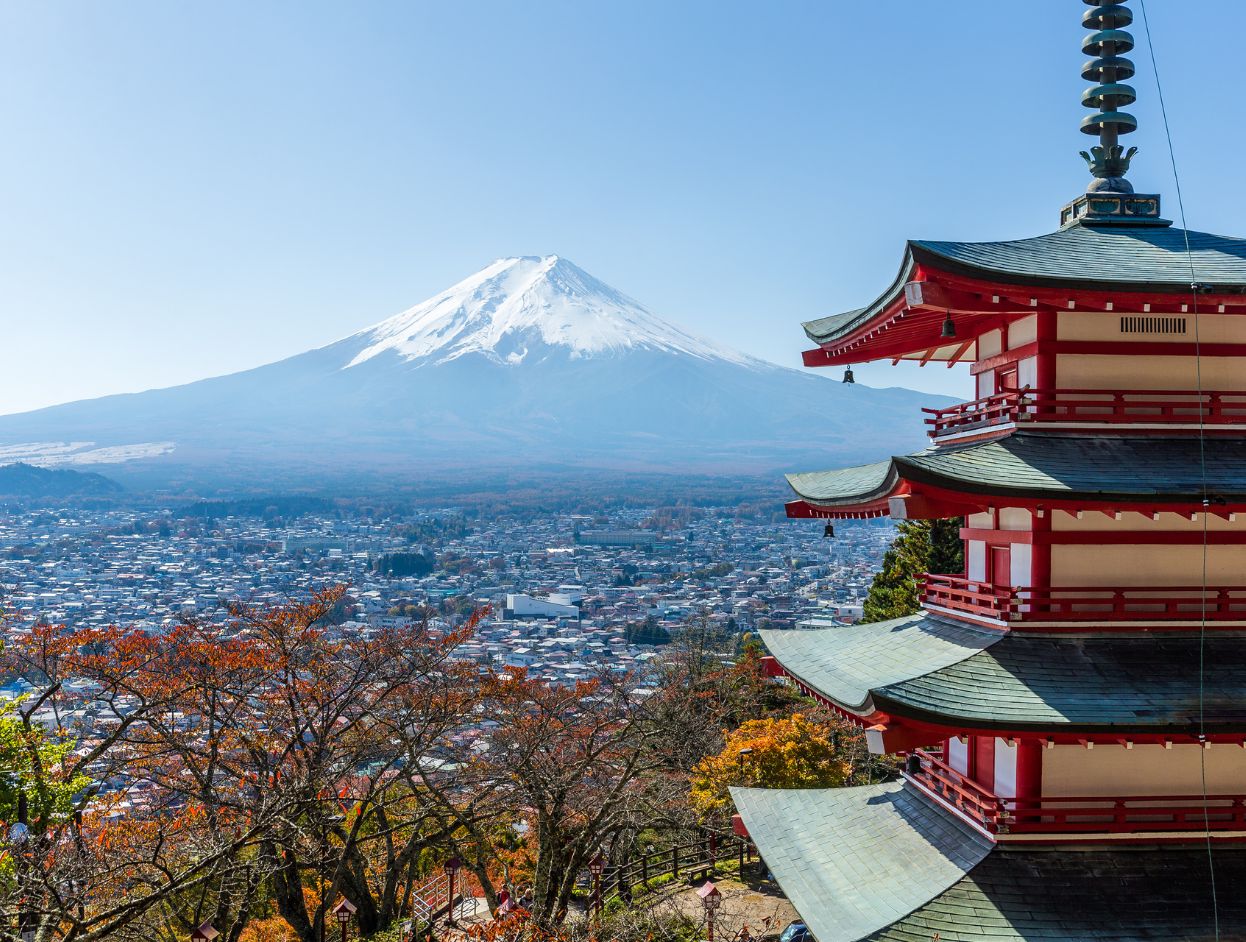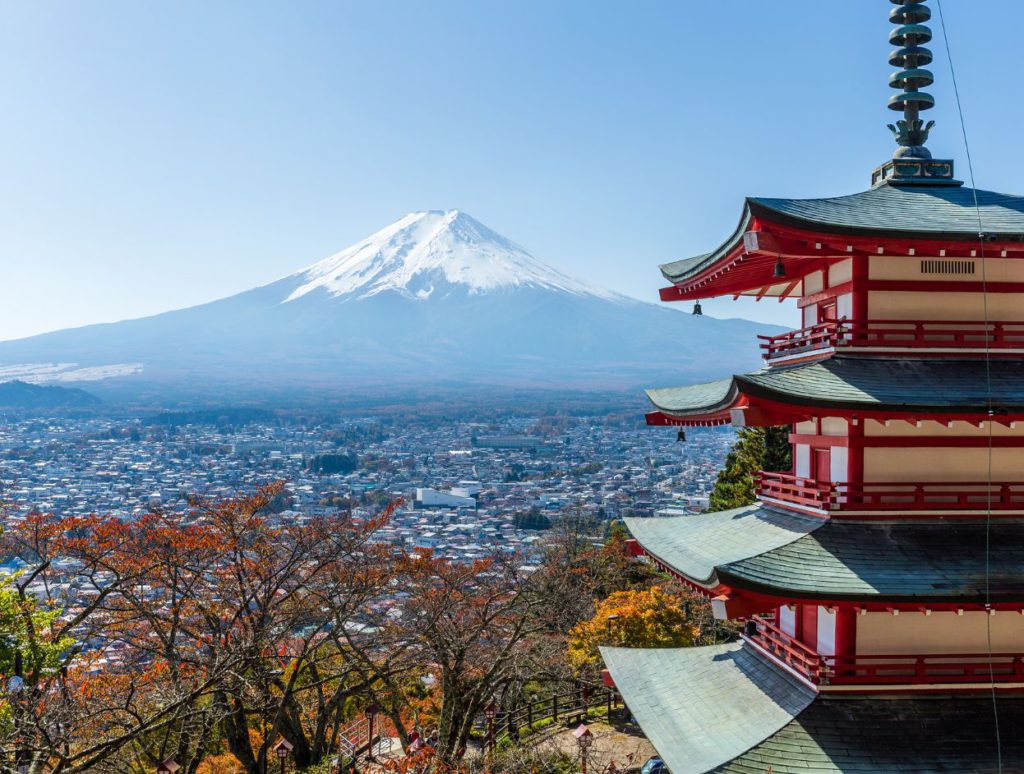 Kyoto
Kyoto is where all the traditional stuff happens in Japan. Of course, you will find all of it in the countryside too. But Kyoto has something about it. It seems that the place holds all the secret traditions and communities from the feudal time and preserved them only to showcase them to the outer world from an invisible glass wall.
Kyoto is full of important Shinto and Buddhist shrines, both enormous and hidden away. The dark streets of Gion are home to the most famous teahouses and Japanese courtesans that we famously know as geishas. Kyoto is almost always bustling with activities, shows and events. So you may be able to catch dance performances, puppet shows and traditional ceremonies just around the town.
Of course, there are some fantastic tourist attractions, museums, bamboo forests, and gardens too. But best of all, there is great food in town. And you really can pop in anywhere to get a happy meal.
I am pretty sure you will need us here. Read our 3-day itinerary to visiting Kyoto and some of the most unique experiences in Kyoto for tourists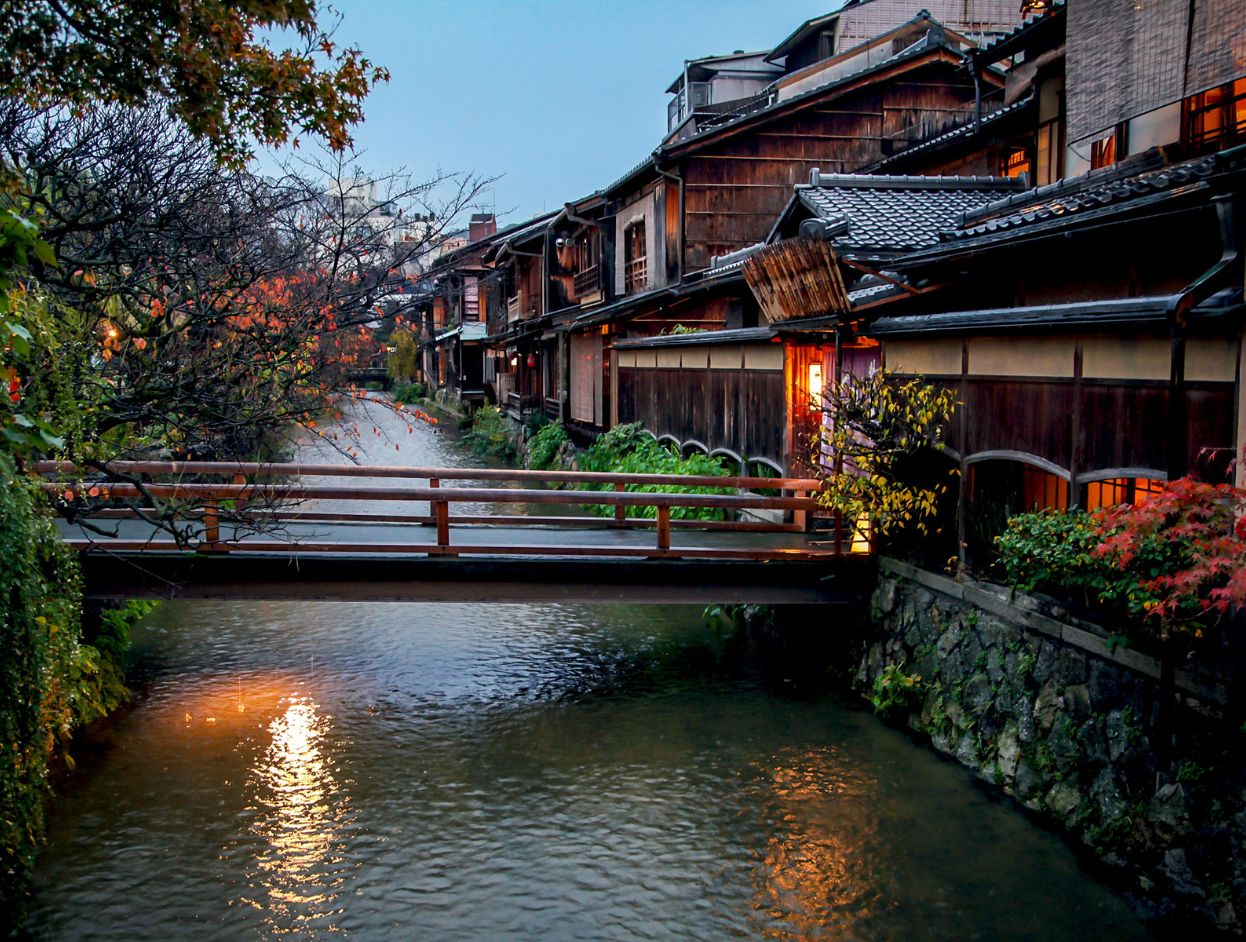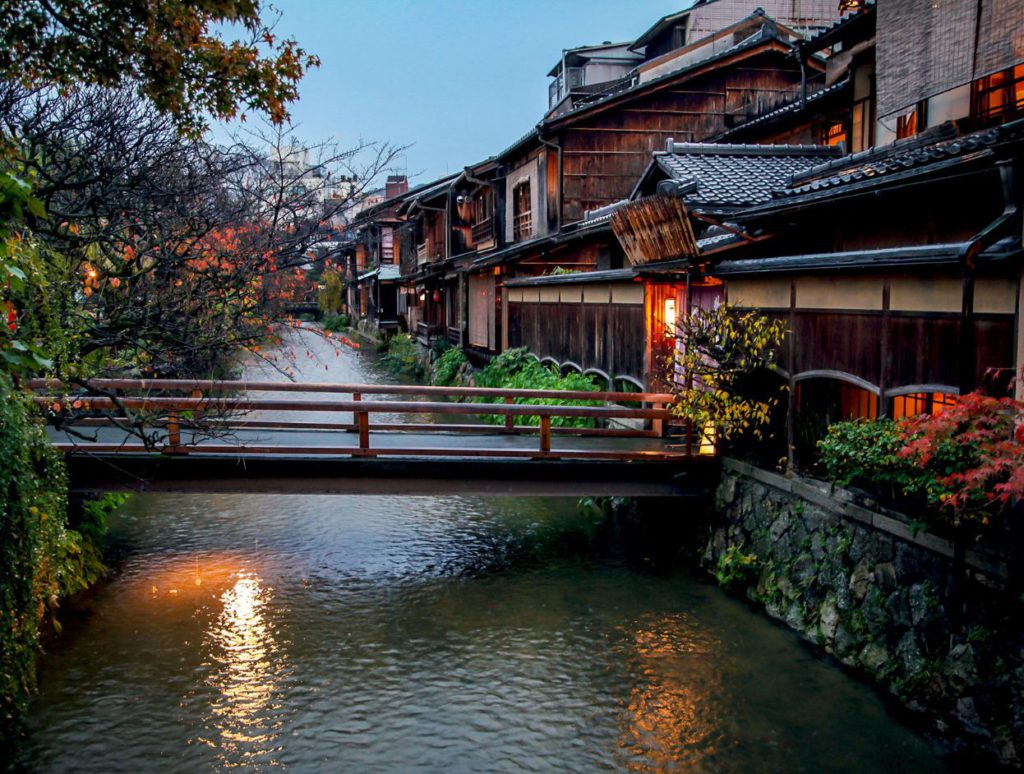 Osaka
Osaka is the second largest city in Tokyo and is full of attractions. Although it is known prominently as the economic centre of Japan, it is colloquially known as the food centre too. So for all the foodies, you have to take out a couple of days. On the other hand, if you are not so fond of urban scape you can skip it altogether.
Other than fantastic places to eat all around the city, Osaka is popular for Osaka Castle, the National Bunraku Theater, an aquarium, Shinto shrines and also Universal Studios. I will gladly suggest you take out a whole day for the last one.
Osaka is also popular for its shopping districts like Umeda, Namba and Shinsaibashi-suji to look for fashion, gadgets, high-tech, toys, Japanese sweets and Takoyaki souvenirs.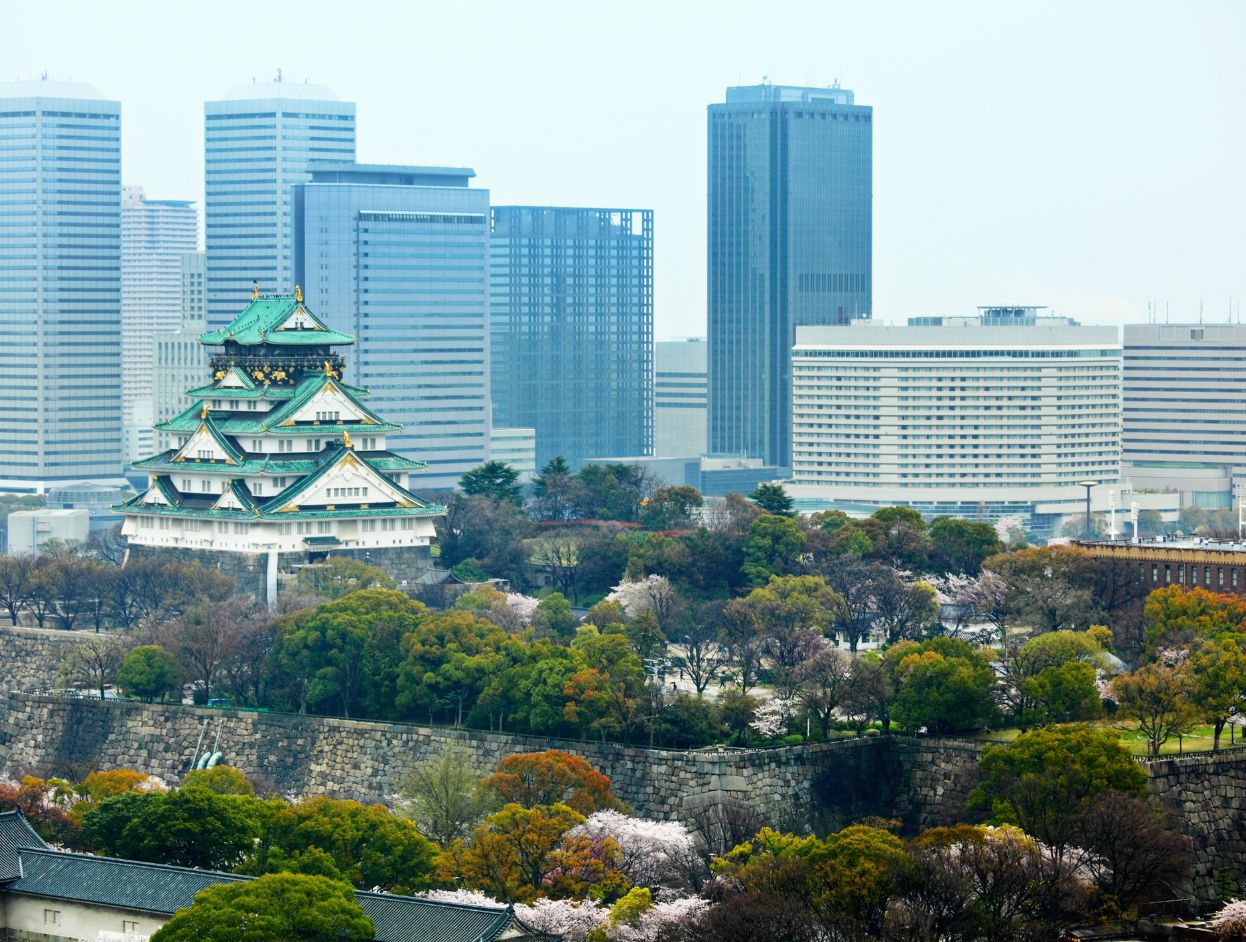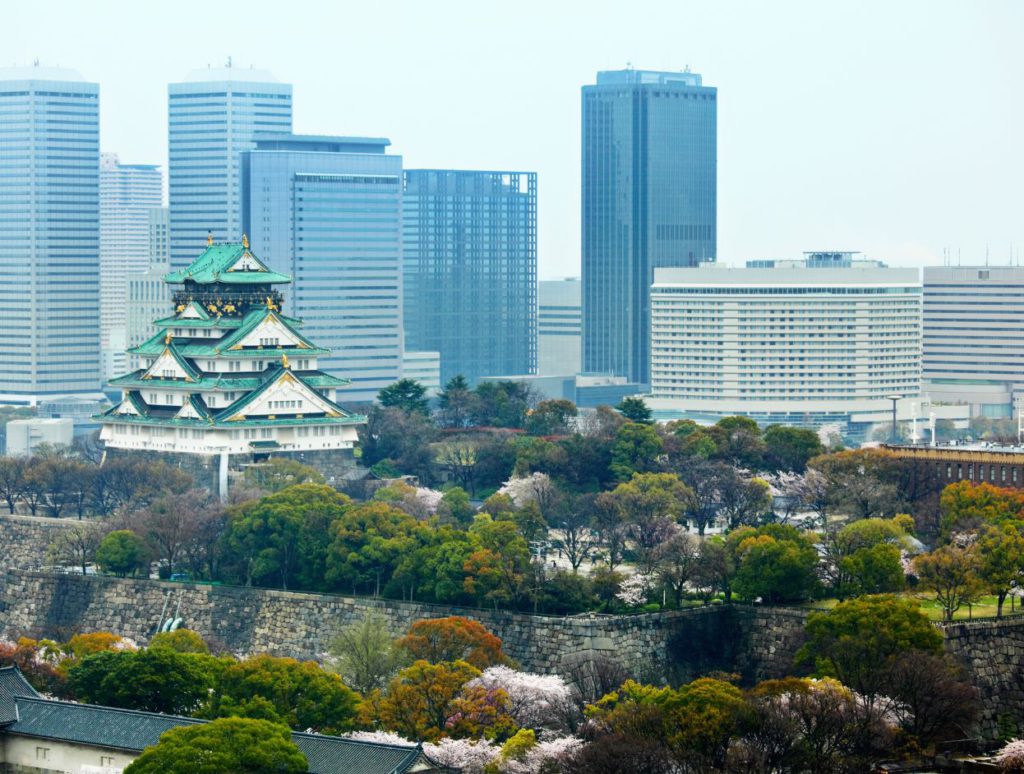 Nara
Nara is a small town just 40 minutes from Kyoto by train. It is very popular with tourists mostly because of the roaming deer that you can see and pet around Nara Park. But that isn't the only reason you should take this trip. The town has a long list of tourist attractions from Shinto shrines, early emperor palaces, Buddhist temples, world heritage sites and lovely parks.
It can take around 4-6 hours to cover most places in Nara. Although most of your trail will be in and around Nara Park. There are hardly any accommodations in town. So it is better to restrict this to a day trip. Arrive early in the morning to beat the tourist crowd.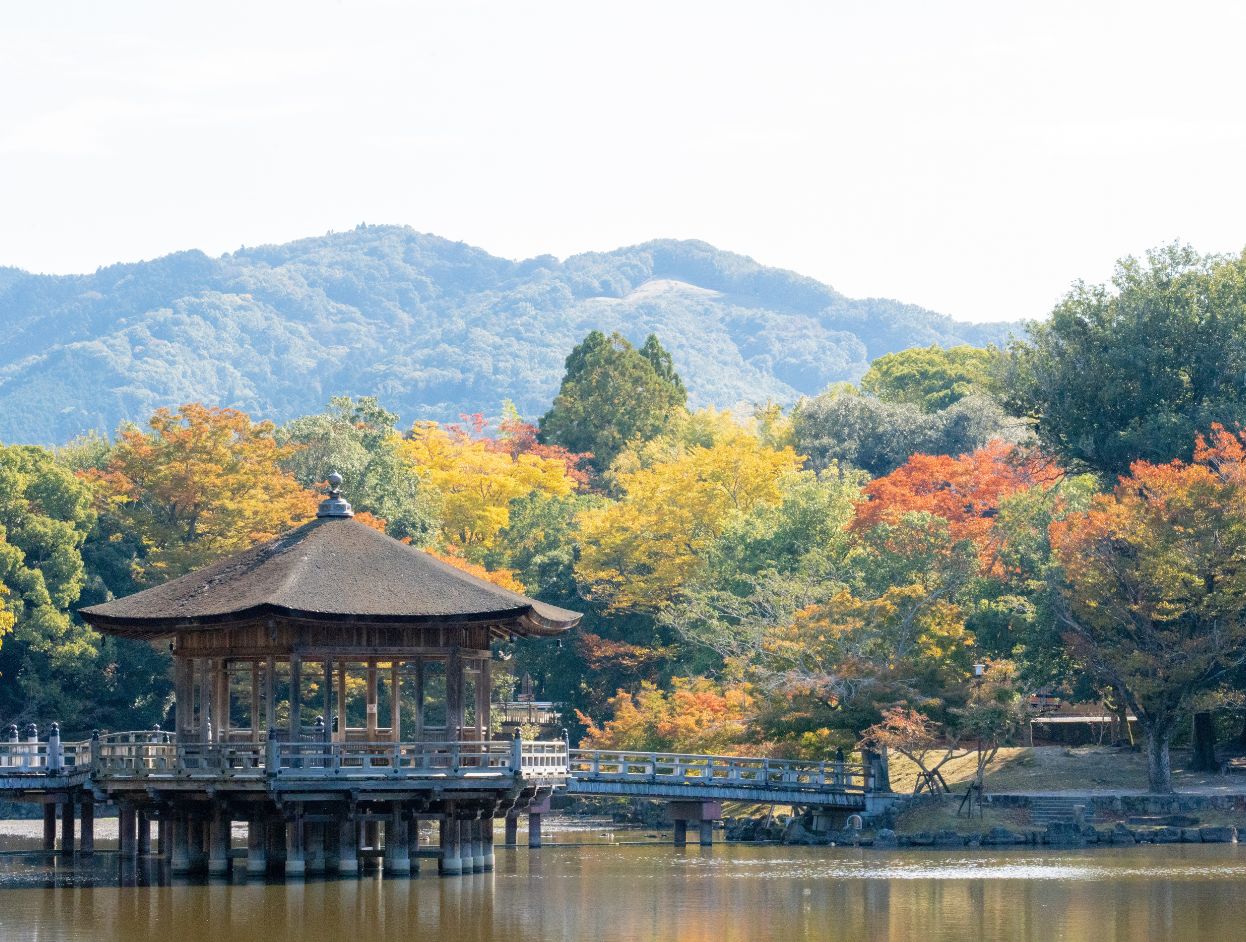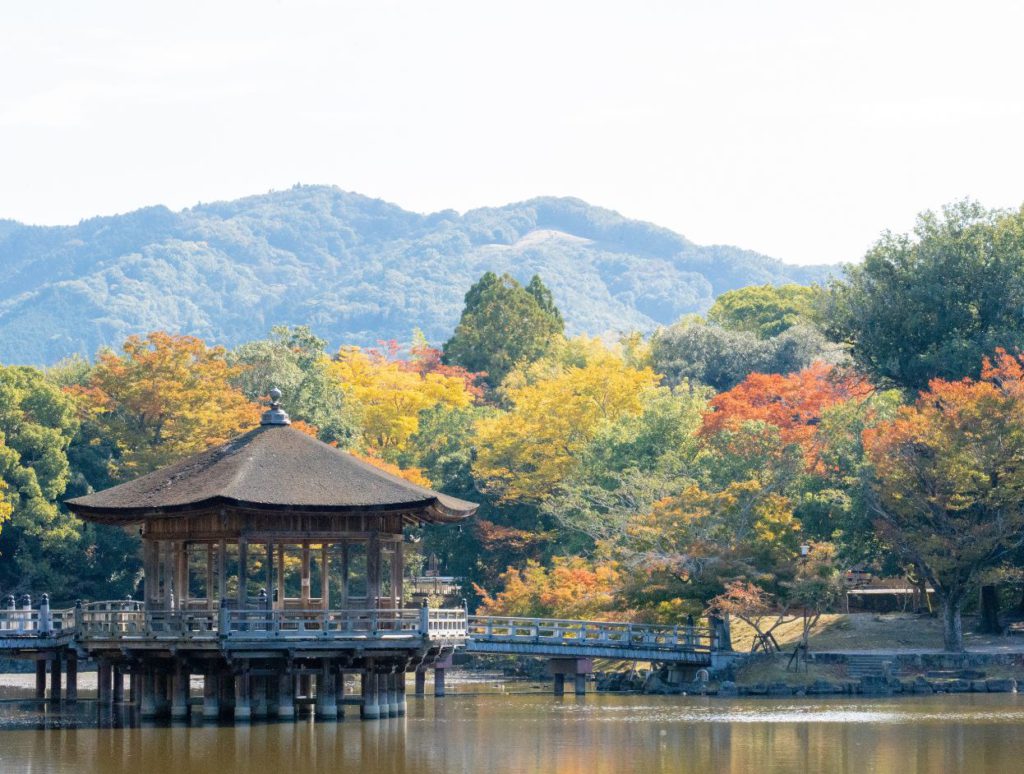 Hiroshima
Everyone knows about Hiroshima. But would you like to visit the place? If you are interested in history, you should. Although you will find the city not quite what you expected. Hiroshima is a bustling green city with modern skyscrapers and all the amenities that you can find in other parts of Japan.
But to preserve the memoir of the atomic attack, the epicentre of the bombing is still present. You can go visit it next to the peace memorial park dedicated to all the people who lost their lives. There is also a museum that houses the artefacts from the bombing. 
Other than the atomic bombing, Hiroshima still preserves a small part of its castle that dates back to its feudal era. Make sure to check it out.
Have questions about visiting Hiroshima? Here is our article on how to do a day trip to Hiroshima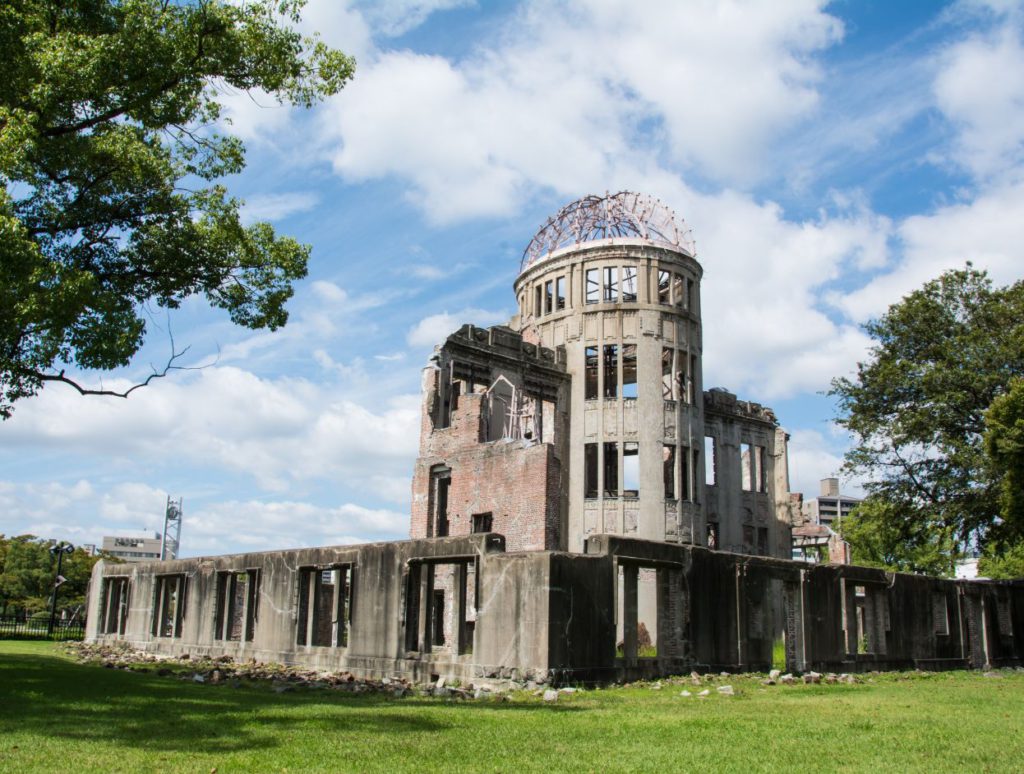 Itsukushima
Itsukushima is sure to add a little coastal magic to your trip. Itsukushima is a small island a little south of Hiroshima. It is mostly popular for Itsukushima Jinja popularly known for its floating Tori gate. Itsukushima Jinja was a water palace and shrine built during the feudal time. But its Tori gate is built on the beach so that the seawater covers it on all sides during the high tide. Although we found it on the land on a low-tide day.
You can also do a few more activities on the island. The island has a ropeway to reach the top of the mountain that gives an aerial view of the island. There are plenty of restaurants and souvenir shops around. You can also pet some deer. But if you are here you must have Momiji Manju, a maple-shaped pancake with filling popular from Hiroshima region.
Need more information on Itsukushima? Read our article on a day trip to Miyajima Island or Itsukushima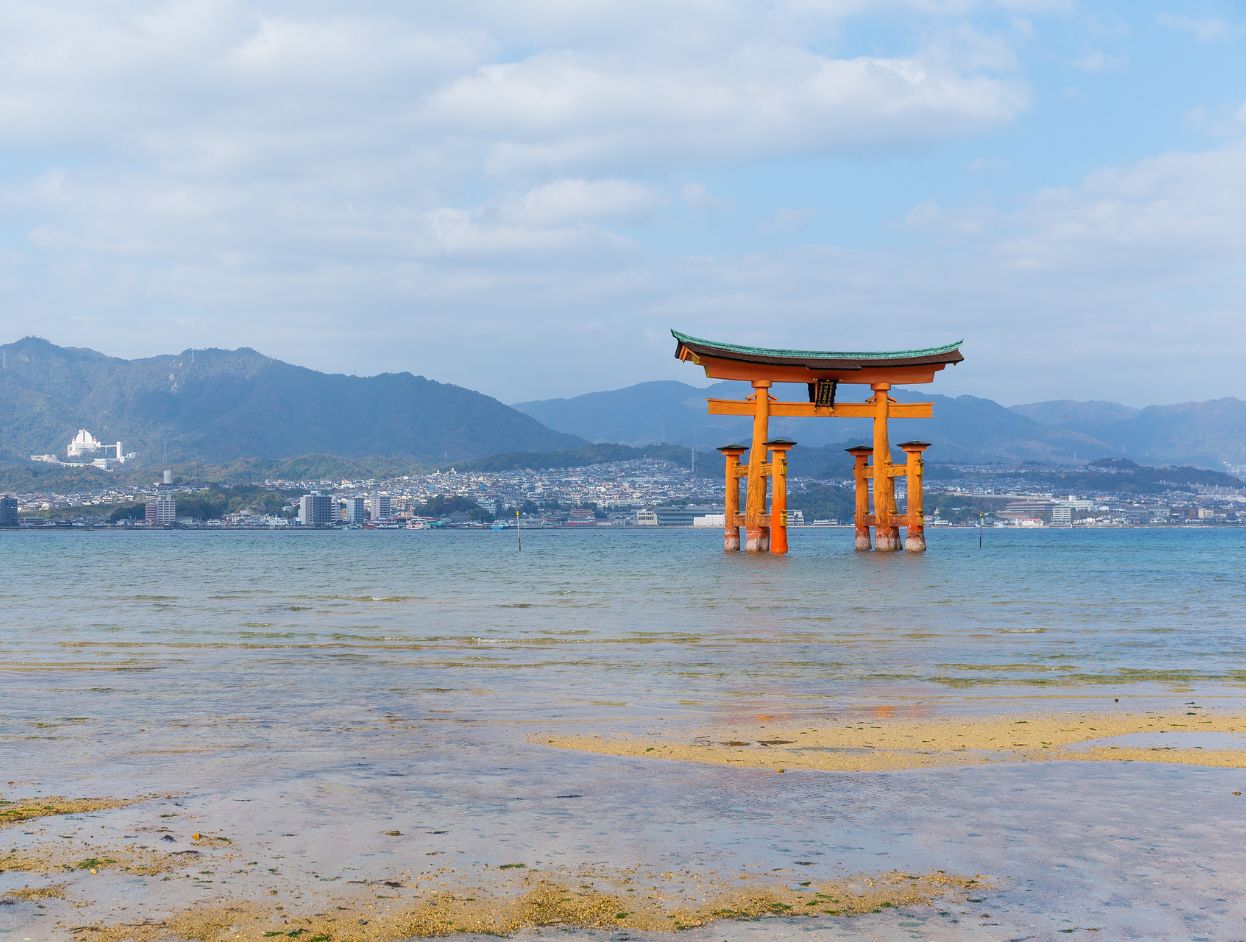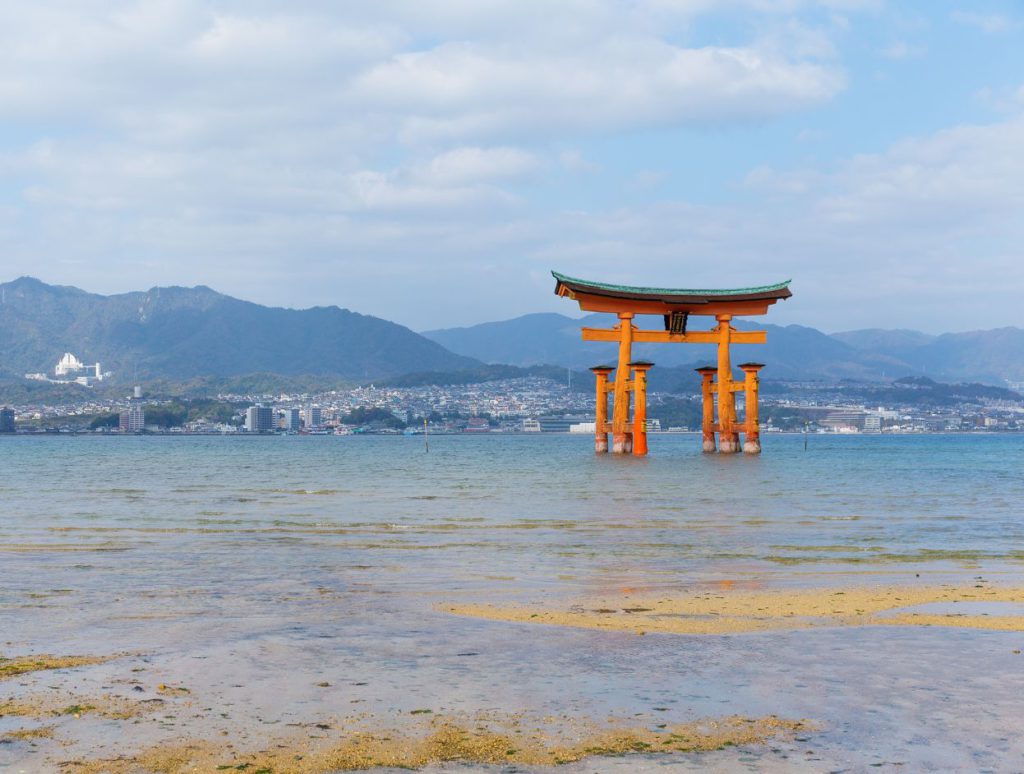 Nikko
Nikko town is the starting point of Nikko National Park, home to some of the most important Shinto and Buddhist shrines in Japan. They are also recognised as world heritage sites. There are a number of tourist attractions to visit in Nikko town and around. But if you have more time, the true beauty of the national park lies in the mountain ranges, waterfall, lakes and several hiking trails in the region.
If you are short on time, you can visit Nikko on a day trip from Tokyo. Nikko pass will be a great help there. But if you have more time, try to spend a day or two more. Nikko is especially beautiful during late autumn when the whole forest turns in several shades of yellow and orange.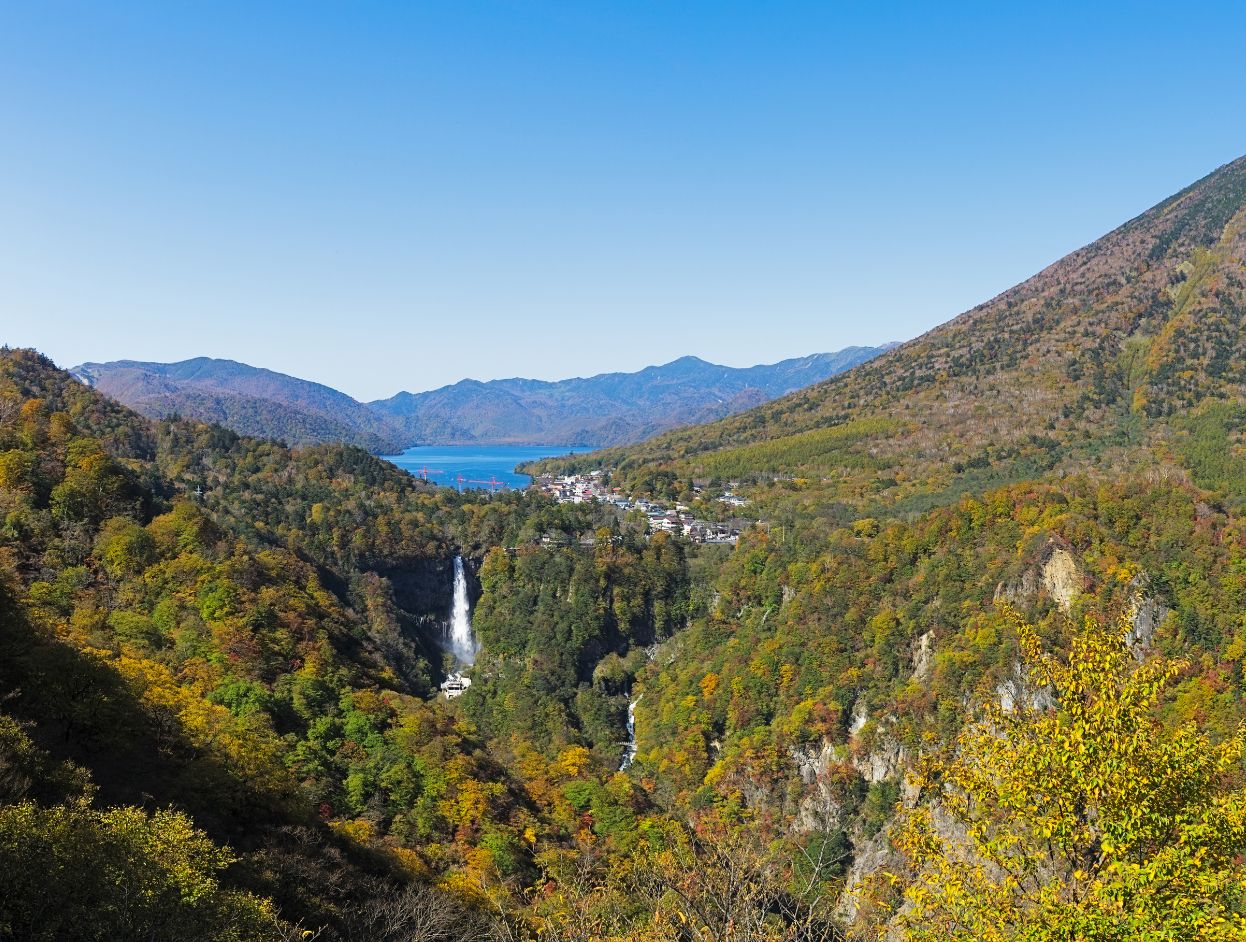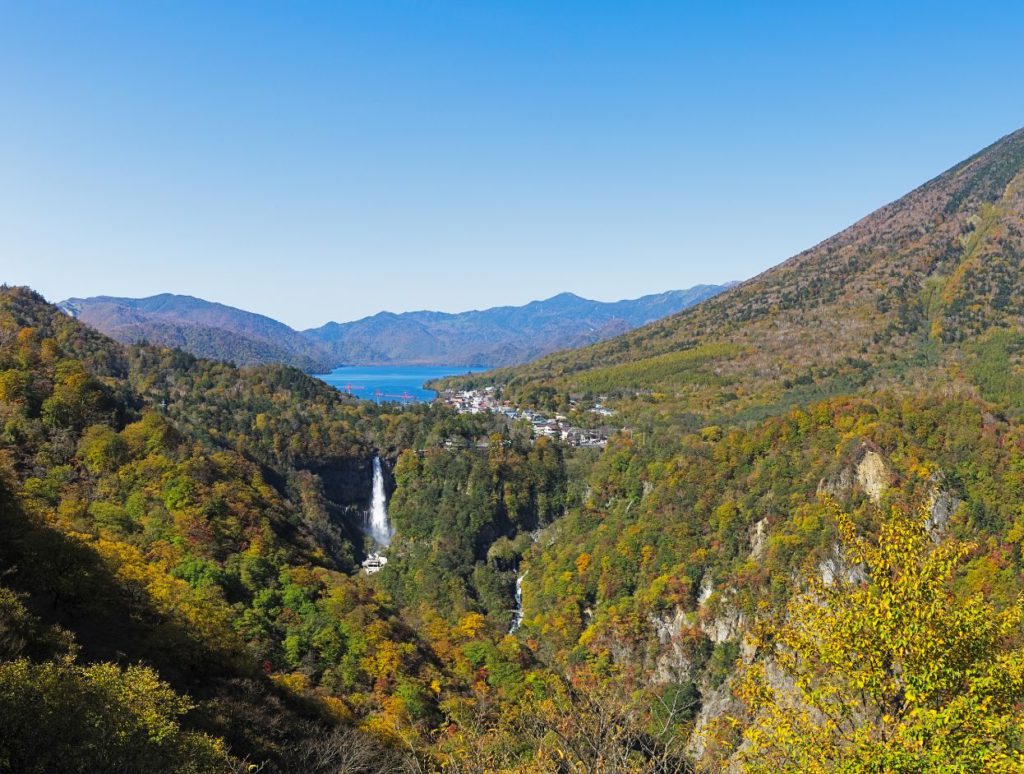 Kanazawa
Kanazawa is for someone who wants to spend a lot more time in Japan. Located on the west coast of Japan, the town of Kanazawa is often compared to Kyoto but a lot smaller in size. Great for a more local and intimate experience. Kanazawa is popularly known for its geisha and samurai districts. 
Since the town was almost untouched by the First and Second World Wars, you can also find several buildings from the Edo period. Kanazawa is also popular for seafood and perhaps a place of interest if you are a serious sushi critic.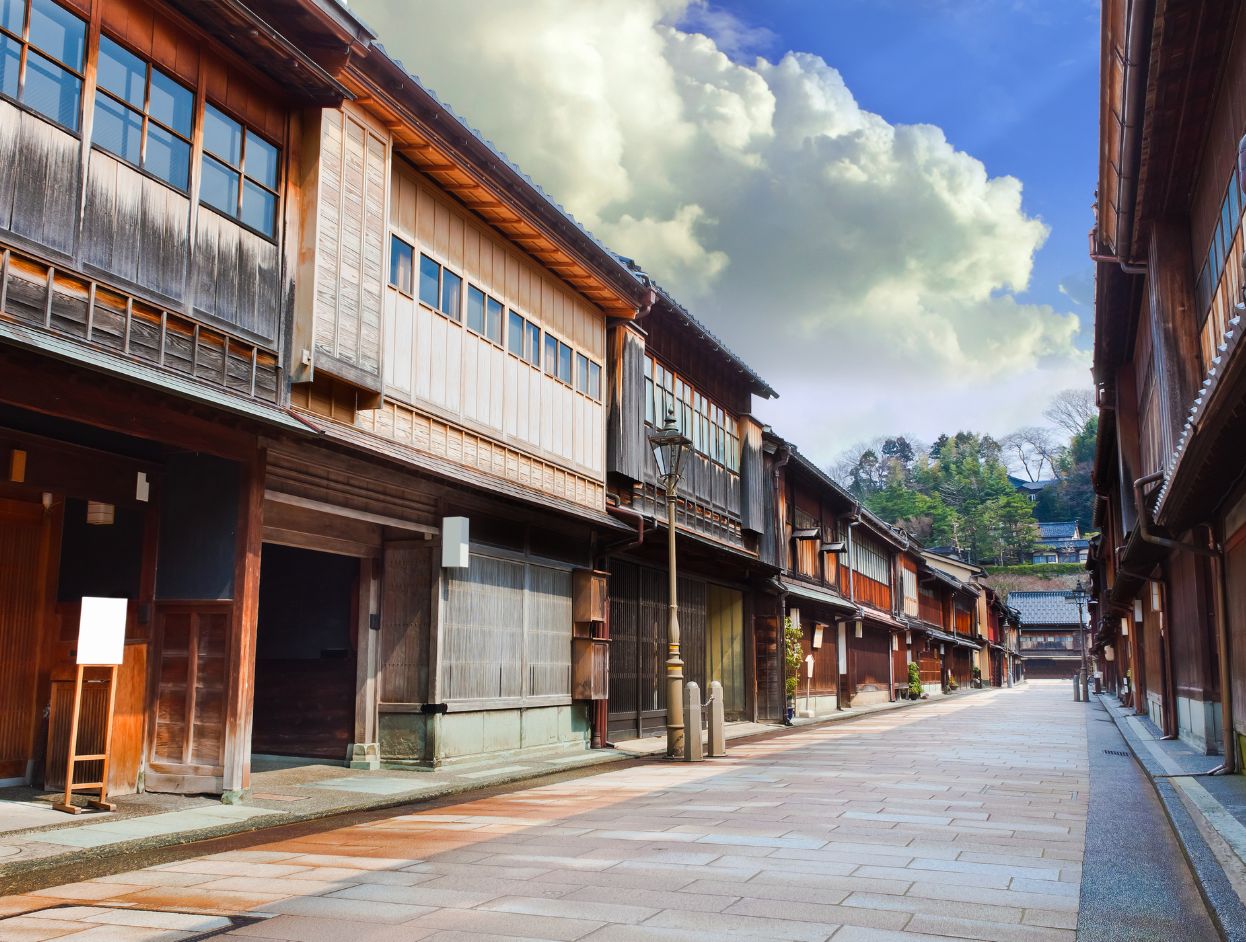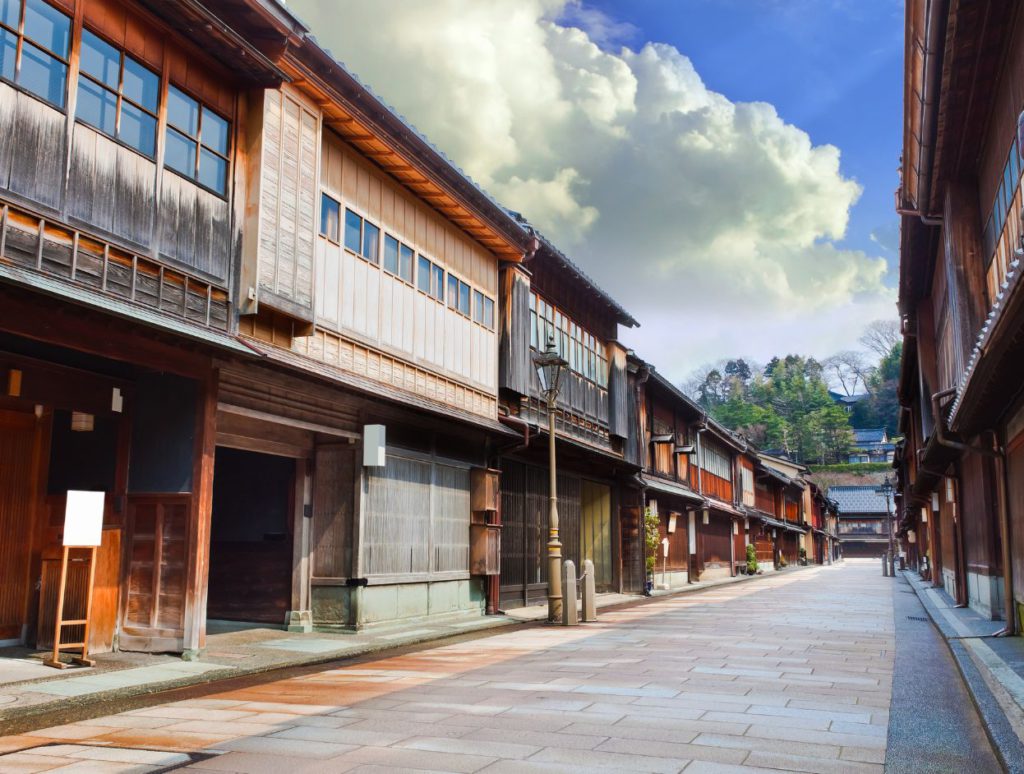 Takayama
Takayama would be on top of the list if I was to spend more time in the Japanese countryside. For starters, Takayama is pretty close to Tokyo. But the highlight of the place is the village of Shirakawa. This is just a Japanese version of the hobbit town where a much different Bilbo-san would have lived. I can also compare this to those idyllic villages from the Ghibli movies.
So the village is filled with conical-shaped hutments sitting in the field of green grass or snow depending upon the season. I would spend a couple of days here and maybe even go for a hike in the nearby areas.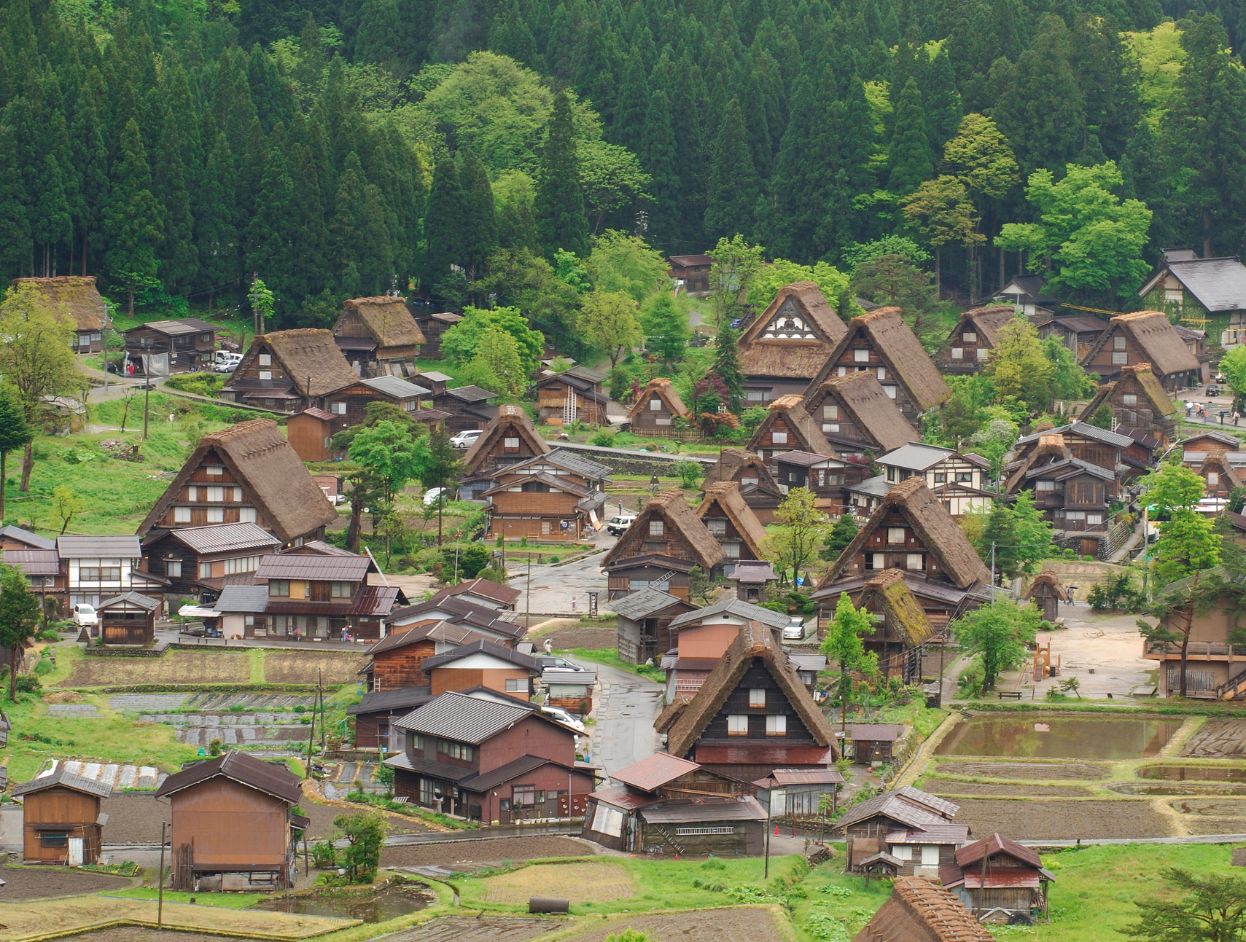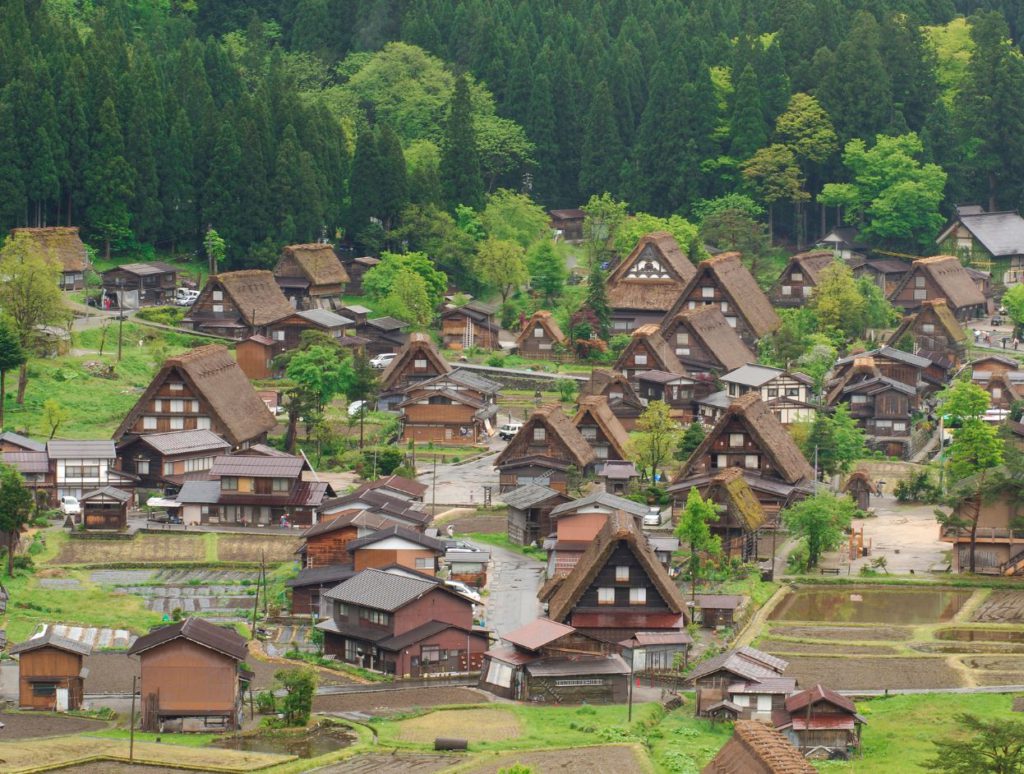 Nagasaki
Nagasaki is another fantastic place you can add to your list for long stays, especially if you are planning to travel back from Fukuoka. Not only Nagasaki is known for the atomic bomb attack, but it also has a surprising number of tourist attractions. Since it is a coastal city, island hopping to its many nearby islands is a popular day activity. You can also enjoy some beach time with its warmer climate.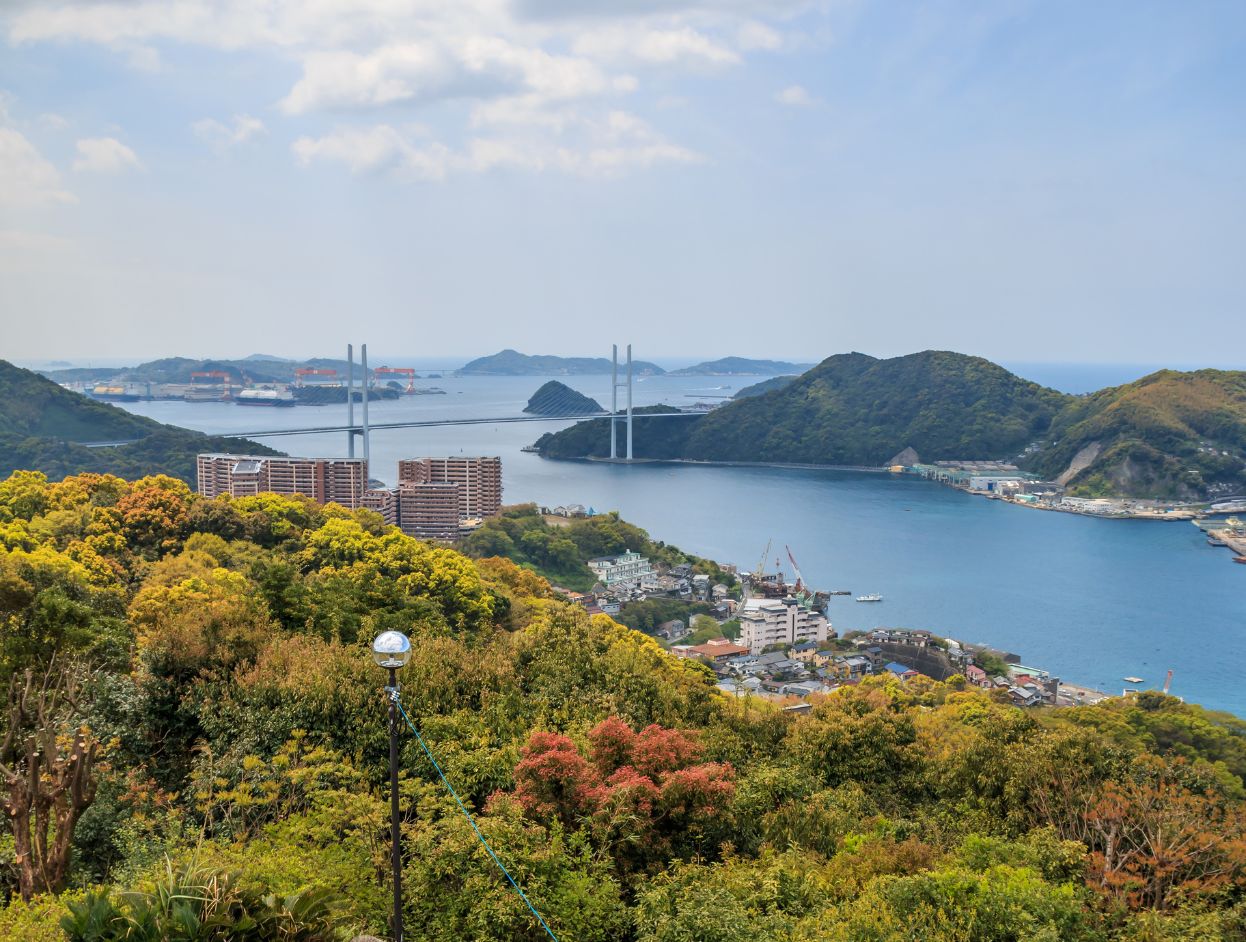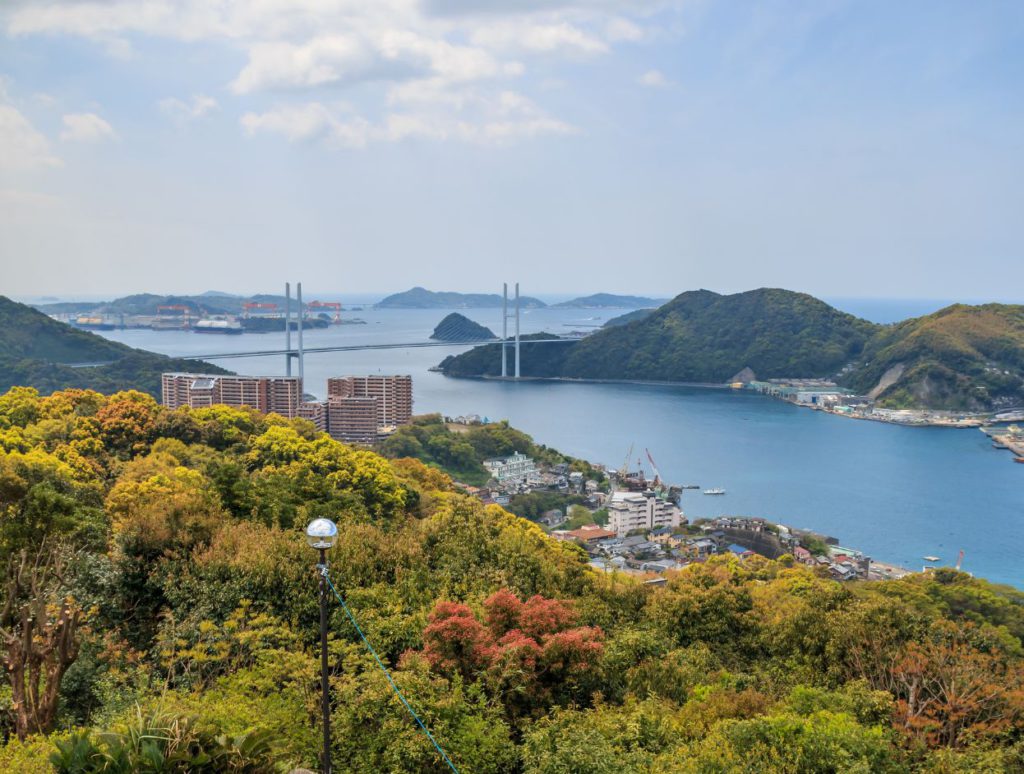 Japan Travel Itinerary
Here are some itineraries that you may find useful depending on the length of the time of your stay:
Japan 5 to 7 days Itinerary
Tokyo - Mount Fuji - Kyoto
If you are travelling to Japan from abroad, chances are you are going to land in Tokyo and may even depart from there. And Tokyo is a fantastic place to spend some time in. Although it is so huge and busting that it may take weeks to explore properly. However, I think 2-3 days could be enough. 
From Tokyo, you can take the train to Hakone or Kawaguchigo. It takes a little more than an hour for the journey with a Shinkansen. Both these places are near Mount Fuji and on a clear day you can get some lovely views of the beloved Fuji-san. Both these places can be covered as a day trip (but not together) so you don't need to stay the night.
From there you can directly travel to Kyoto which takes around 1.5 hours with Shinkansen. Since Kyoto is the cultural capital of Japan and you would want to explore the traditional side of Japan, spend some time there. Don't only rush to the shrines and the tourist attractions (which are great btw). But also check out some of the activities like dance and puppet shows, tea ceremonies and walking tours.
You can always head back to Tokyo to take your flight back.
Japan 10 days Itinerary
Tokyo - Mount Fuji - Kyoto - Nara - Hiroshima
Adding to the itinerary above you can continue your journey to other places from Kyoto. Many tourists prefer a day trip to Nara, a place just 40 minutes away from Kyoto by train. You can enjoy the peace of the countryside.
Making Kyoto your epicentre, you can then also visit Hiroshima. You already know why it is popular. Although I was pleasantly surprised to know that while the horrifying atomic bombing put this place in the world dictionary, Hiroshima was also a very important military and cultural capital before that. You can also visit the Hiroshima castle. 
If you finish early you can also do a half-day trip to Itsukushima Island or if you have time, make a full-day excursion. It is really worth it.
Japan 14 days or 2 weeks Itinerary
Tokyo - Nikko - Mount Fuji - Kyoto - Osaka - Nara - Hiroshima - Miyajima
If you have more, you can fit in a few more places in your itinerary, You can decide to spend more time in Tokyo. Maybe try to squeeze in a trip to Disneyland if you like. From Tokyo, you can take a day trip to Nikko national park with its beautiful lush national park, especially alive during the spring and autumn months.
From there, you can head towards Mount Fuji. Since you have more time in hand, you can consider spending 2 days in this area. Enjoy a day in Hakone with its rides and hillside attractions. And then head towards the many lakes, also known as the 5 lakes that formed when Mount Fuji erupted. There are also some lovely hotels and homestays to stay in the countryside.
You head towards Kyoto after this and spend an ample amount of time there. From Kyoto, you can head to Nara for a day trip and you can also travel to Osaka to stay there for a couple of days. Osaka is a busy city with great food options and has tons of attractions to keep you busy.
You can travel directly to Hiroshima from Osaka or from Kyoto for a day trip or maybe spend a night there. Itsukushima is an optional half-day trip from Hiroshima. So if time permits I suggest that you add it to your itinerary. You will not regret visiting this beautiful island on your trip.
Japan 21 days or 3 weeks Itinerary
Tokyo - Nikko - Mount Fuji - Kanazawa - Takayama - Kyoto - Osaka - Nara - Hiroshima - Nagasaki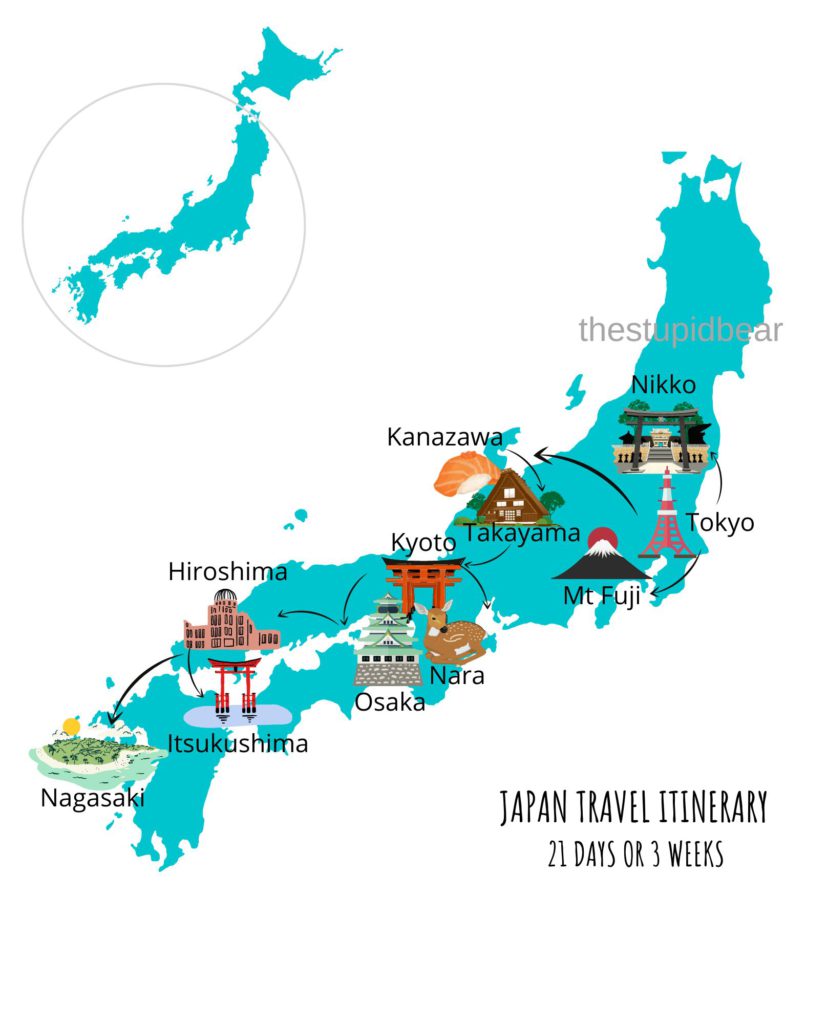 We are only going to add a few more places from the above. Since you already have the most popular urban destinations, why not add some countryside and the west coast? From Tokyo, you can travel all the way west to Kanazawa for a day or two in the city.
From Kanazawa, you can travel back to Takayama definitely visiting the cute little town of Shirakawa. It will take a little effort to take the bus in the interiors of the country, but the views are especially spectacular.
From Takayama, you can continue your journey to Kyoto by train. Osaka and Nara are the popular areas to visit from Kyoto and then head south towards Hiroshima. Now, you can end there and return to Tokyo or travel even further to Nagasaki to explore the deep south of Japan.
Nagasaki has some lovely coastal views and several islands to do a few trips. It will work great if you need to end your trip at Fukuoka.
How to travel inside Japan
Oh boy, that's an extensive topic and I don't know if I can even tell you most of it. But if you are a tourist, the best way to travel in Japan is by using its extensive train network. Japan has shinkansen or bullet trains running on most of its popular destinations. They are fast, frequent and extremely comfortable.
If you are planning to travel by public transport, consider buying a JR Pass. Shinkansen tickets are fairly expensive and a 7, 14 or 21-day pass can save you a lot of money. But only if you plan to travel a lot in the country. To understand if it's worth it to buy a JR Pass, read our article here.
And that brings us to the end of our extensive itineraries for Japan. You can, of course, stay much longer. Maybe explore the Hokkaido and Sapporo region or travel all the way to Miyazaki down south. But since I did not plan so extensively, I will not be able to give you more information on that. Have a great time planning and check out our other blogs related to Japan travel.
Related Articles