31 May

How to Buy a JR Pass and is it worth it?

If you are planning to travel to Japan, I am sure you are weighing your options to buy a JR pass. I don't know how much did the cost bother you, but it did bother me. And although I was eventually able to figure out how to buy it, it took me my complete trip to understand if it was worth it. In the end, it was. But that's not always the case. It will completely depend upon your itinerary and I can help you decide.

So let's get started with some basic questions.
What is a JR Pass?
A JR Pass is a centralised time-bound pass that can be used on the trains in Japan for your commute that falls under the JR Lines. This pass is valid for the time period you choose from and from the day you choose to activate it. Once you have this pass, you do not need to buy tickets when boarding the trains on the JR Rail routes.
When to buy a JR Pass?
Take some time to evaluate if you even need a JR Pass. JR pass is best utilised if you are going to do some of the following:
1. You want to travel through all or several parts or cities in Japan
2. You are travelling for 7, 14 or 21 days
3. You are looking to use shinkansen or bullet trains for your journey to maximise your travel plans
4. You are visiting on a short-term visa
So if your travel is limited to one region in Japan, say Tokyo to Mount Fuji and back, then it does not make sense to buy a JR Pass.
Where can you use a JR Pass?
Additional to all kinds of shinkansen trains that run inter-city, you can also use your JR pass in a few other places as follows:
1. Local metro in Tokyo, Kyoto and other cities are JR Lines.
2. Tokyo monorail to/fro from Haneda Airport
3. Airport line or Narita Express connecting Narita Aiport and Tokyo
4. JR ferry to Miyajima
5. JR Bus Routes in a few places 
You can see the list of places where you can and cannot use the JR Pass here
But as an easy thumb of rule, you can use JR pass on most Shinkansen, at least one line from the airport and the local JR lines in all cities.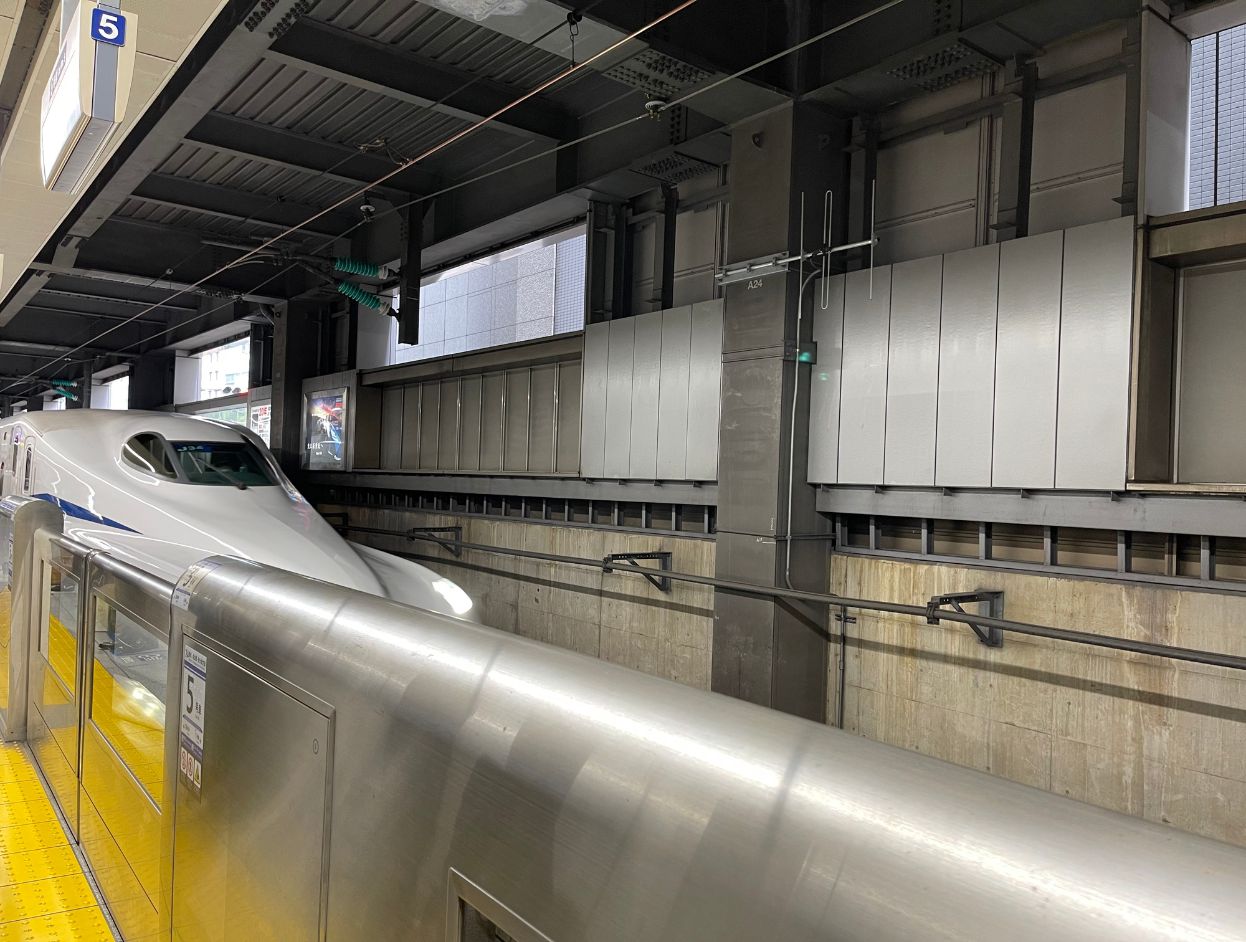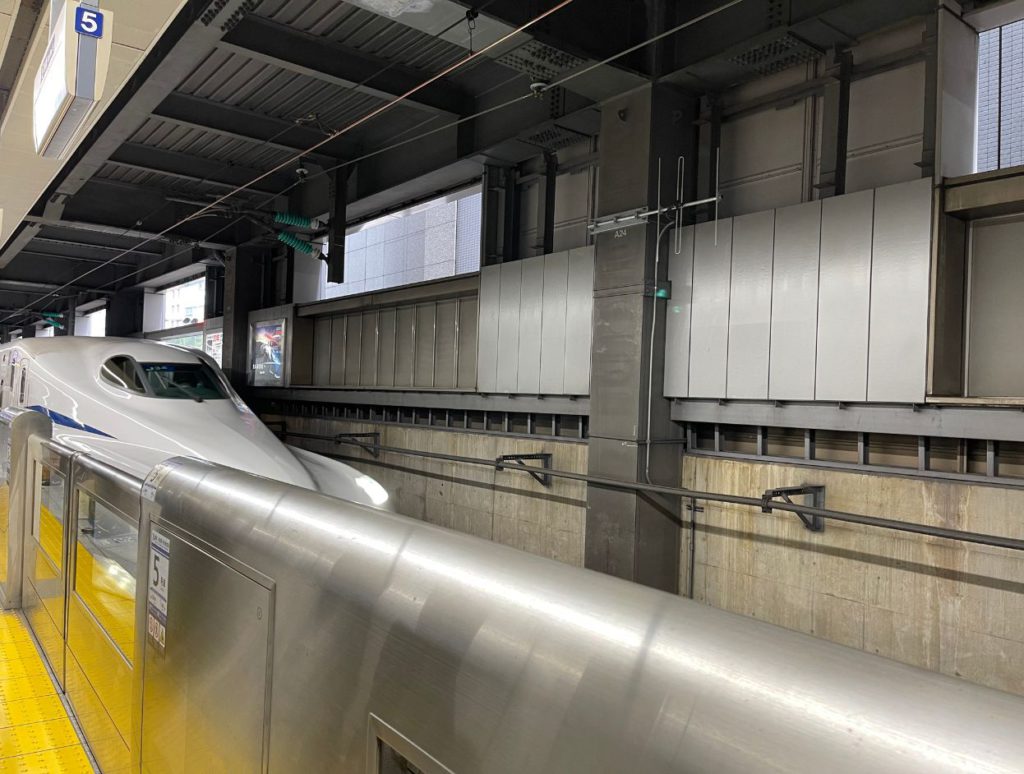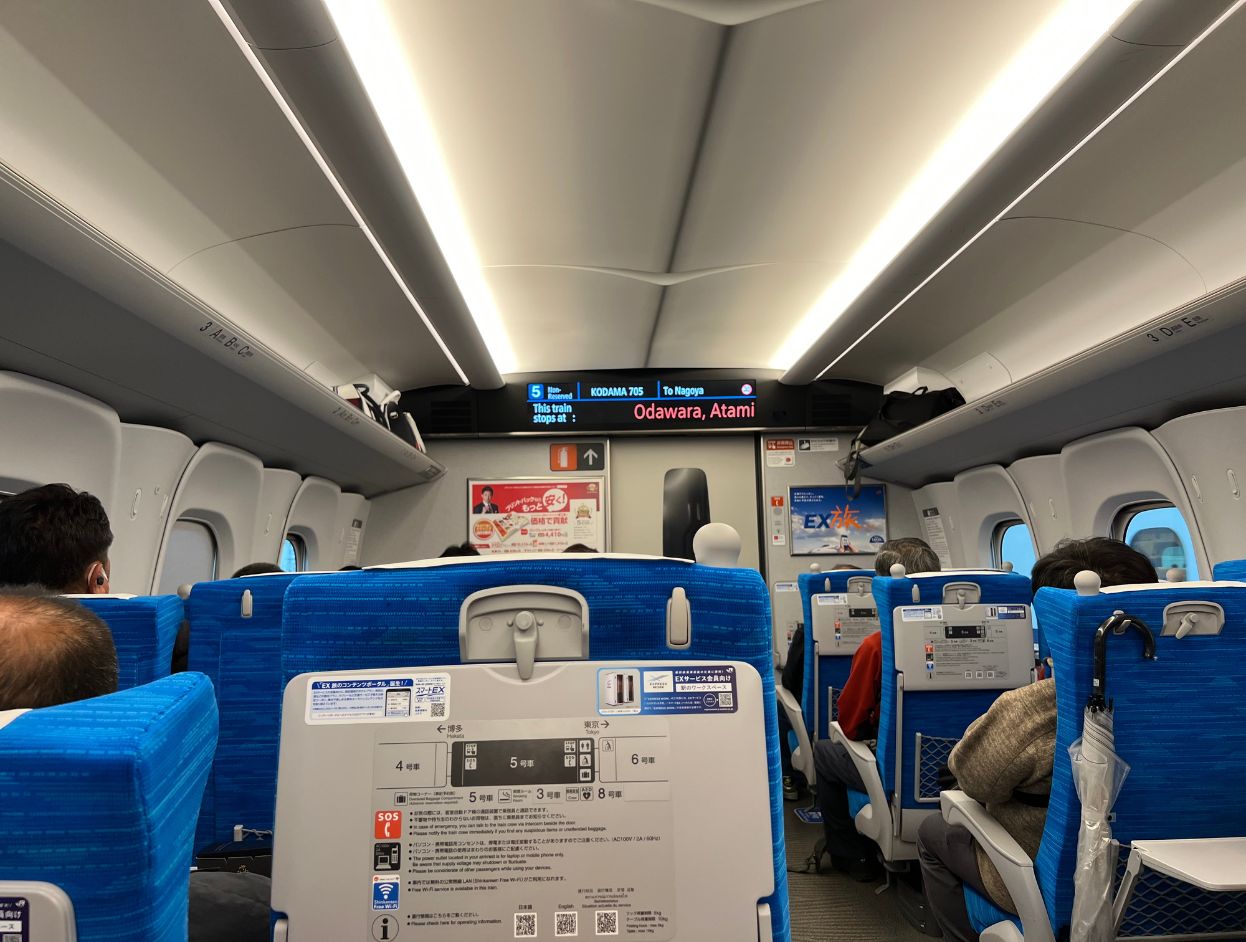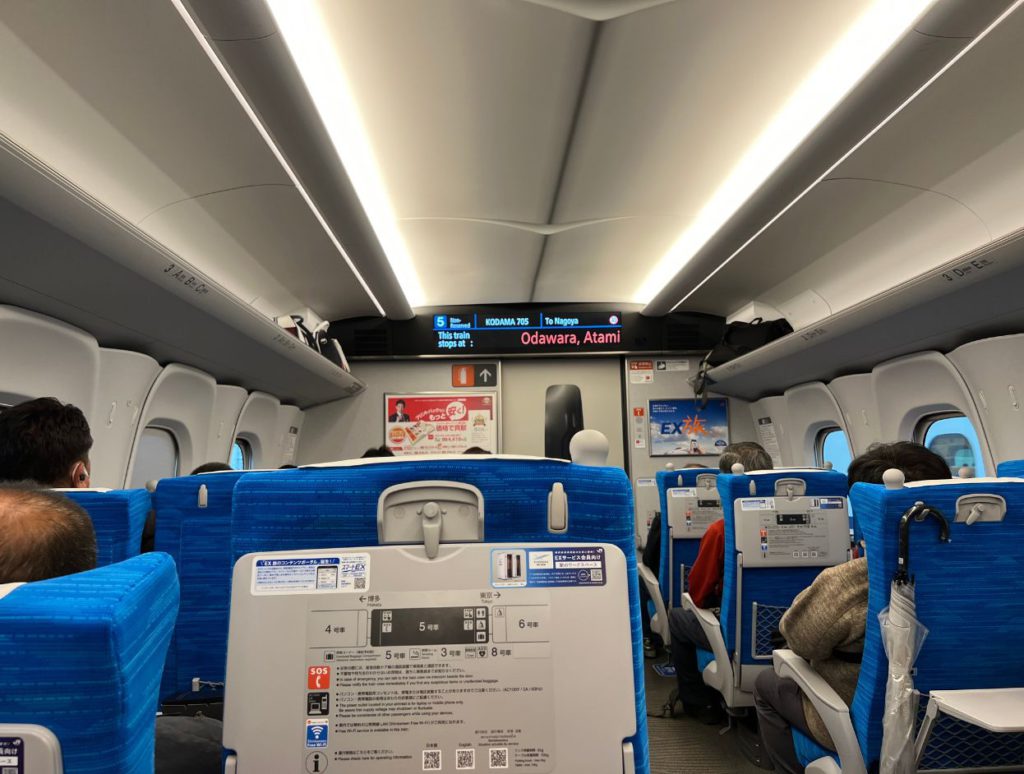 These are the places where you CANNOT use the JR Pass:
1. Local Metro lines in all cities (You will need separate tickets/pass for this)
2. Skyliner line from Narita airport to Tokyo
3. JR Buses on highways (including the airport)
4. Intercity buses
5. Some special shinkansen on certain lines like the Nozomi or Mizuho (do not board these by mistake since you will have to pay the full ticket price on board)
Since there are several Shinkansen that run on the same routes every hour of the day, you can easily find the ones where you can use the JR pass vs where you can't. Just show your JR Pass and tell the ticket office at the station your destination. They will quickly guide you towards the next train, time and platform.
You can find an interactive map of the Shinkansen and JR Lines here. This can help you plan your itinerary as well.
What are the types of JR Rail Passes?
You may be a little confused about the types of JR Passes that are available online. And that can be confusing. It is because apart from a national pass (called the JR Pass), there are also a few regional passes that are available online. 
Now regional passes work great if you are travelling in one part of the country i.e. Hokkaido or Mount Fuji and you want to take several trains just inside that region. These passes are much cheaper than the country-wide JR Pass so it can save you quite a bit of money. You can check out all the different types of JR Regional Passes here along with the prices and detailed map of the lines these passes cover.
However, note that the National JR Pass already include all of these routes. If you already plan to buy it, no need to get a top for the overlapping days.
JR Pass Cost
As of 2023, the cost of JR Pass is as follows:
As you can see there are two types of categories – the standard and the green pass. Unless you are ready to pay a premium price for more comfort and a reserved seat, standard works pretty well. 
Even if you are travelling standard, you can still reserve a seat online at one of the ticketing machines (but it was very confusing for me). So we never reserved our seats and always sat in the unreserved coaches. Nevertheless, we always got a seat, even during the peak tourist days. So I don't think it is anything to worry about.
However, a green pass gives you access to more luxury with wider seats, snacks and more services onboard.
Is JR Pass Worth it?
Despite what you can find online, JR Pass is not always worth it. It is definitely worth it if you are travelling to a lot of cities in a short period of time and using the bullet train to make the most of your time. It is not worth it if you are travelling to just a few nearby places or can take cheaper or slower modes of transportation like a bus or ferry.
The best way to find out is to enter your itinerary in a JR Pass Calculator and it will tell you at what point in time it is worth buying the JR Pass.
Getting JR Pass Delivered
Before we move on to how to buy a JR Pass, you need to know a couple of things. If you decide to buy the JR Pass online, you will have to buy this pass between 3-10 days before your day of travel. This is because once you buy the JR Pass, this will be printed in a facility and delivered to your shipping address in your home country. Therefore, you need to give them the buffer time to do so.
If you are buying the pass too close to the travel date and there is a chance that you won't get it, don't buy it online. Buy this pass in Japan instead. There is a slight difference in the price (it is pricier in Japan) but with the delivery and the transaction charges, it almost cost the same to me.
It is not possible for you to buy the pass online and pick it up at any place in Japan. However, you can get it delivered to your hotel in Japan if you need it. Also, these passes cannot be reprinted, so if misplaced you will not be able to get a copy.
How to buy a JR Pass?
Well, there are several ways to buy JR Pass through online and offline channels but each comes with its own constraints. So I will list them down and you can check them out yourself.
Ordinary
Green Class
Adult
Child
Adult
Child
7 Days
$225
$111
$299
$149
14 Days
$359
$179
$487
$243
21 Days
$459
$229
$633
$316
I have listed the above price of JR Pass in USD since the price can change in Japanese Yen depending upon the exchange rate.
JR Pass Website
One of the easiest ways to buy a JR Pass is to buy it on their official website. It is straightforward and easy to use. You just enter the type of pass you need with the validity and fill out all the details required like shipping details and billing details and pay using your credit card.
You will get an immediate confirmation in your email once the transaction is processed. After that, your JR Pass will be printed and shipped to you within 24 hours. You can track your JR Pass online. Once you get your JR Pass, make sure that you keep it safe and do not forget to carry it for your travel. You will not be able to get a copy of your pass if you lose it or don't have it.
You will need to activate it once you are there in Japan. See the section below for activation details.
Third-Party Vendor Online
You can also buy a JR Pass using Klook.com or Getyourguide.com as online aggregators. These are legit websites to buy your pass and even cost you slightly less than what you will find online. However, they require you to buy the pass at least 10 days before you travel so that it gives them ample amount of time to coordinate and ship the pass to you on time. If you wish to buy them, check out the following links:
Klook: JR Whole Japan Rail Pass (Consecutive 7, 14, or 21 Days)
GetYourGuide: Japan: 7, 14 or 21-Day Japan Rail Pass
At the Airport
If you were not able to buy and receive your JR Pass before your departure, you can buy it at the airport. You can buy a JR Pass at any of these airports in Japan:
1. Haneda Airport
2. Kansai Airport
3. Narita Airport
4. New Chitose Airport
You can find the counter for JR Rail somewhere just outside immigration. Or you can ask someone and buy the JR Pass on the spot. The prices are slightly higher than what you get online, but since you don't have to pay the delivery charges, I don't think its a lot of difference. 
You can pay by cash or card. 
However, you will need to show your passport and your short-term visa since JR Pass is only available for foreign nationals visiting on short-term visas.
Read our article if you are looking for information on how to travel from Narita or Haneda Airport to Tokyo city.
At JR Rail Stations
If none of the above works, you can buy the JR Rail Pass at some of the stations in Japan. However, you will need to carry your passport with the short-term visa. Here are the stations you can get the JR Pass in:
1. Hakata
2. Hiroshima
3. Nagoya
4. Niigata
5. Osaka
6. Sapporo
7. Sendai
8. Shinjuku (Tokyo)
9. Takamatsu
10. Tokyo
11. Yokohama
Out of these only 2 stations are located in Tokyo – Tokyo Station and Shinjuku Station apart from Haneda Airport. The counters are open between 8 am – 5 pm.
Activating your JR Pass
Once you have purchased your JR Rail Pass, you will need to activate it. You can only do this in Japan at the airport or the station counters. So if you are buying it on the spot, you can instantly ask them to activate it for your desired dates.
If you have bought your JR Rail Pass online, then you can go to any of the counters at the above-mentioned location (at the airport or train stations) and get it activated. All you need to do is show your passport with a short-term visa and tell them your date of activation.
Your date of activation will be the start date from which your pass will be valid. e.g. if your pass is for 7 days and I want the activation done from 10th May, then the pass will stop working on 17th May around midday. So you can also plan to activate this for a future date.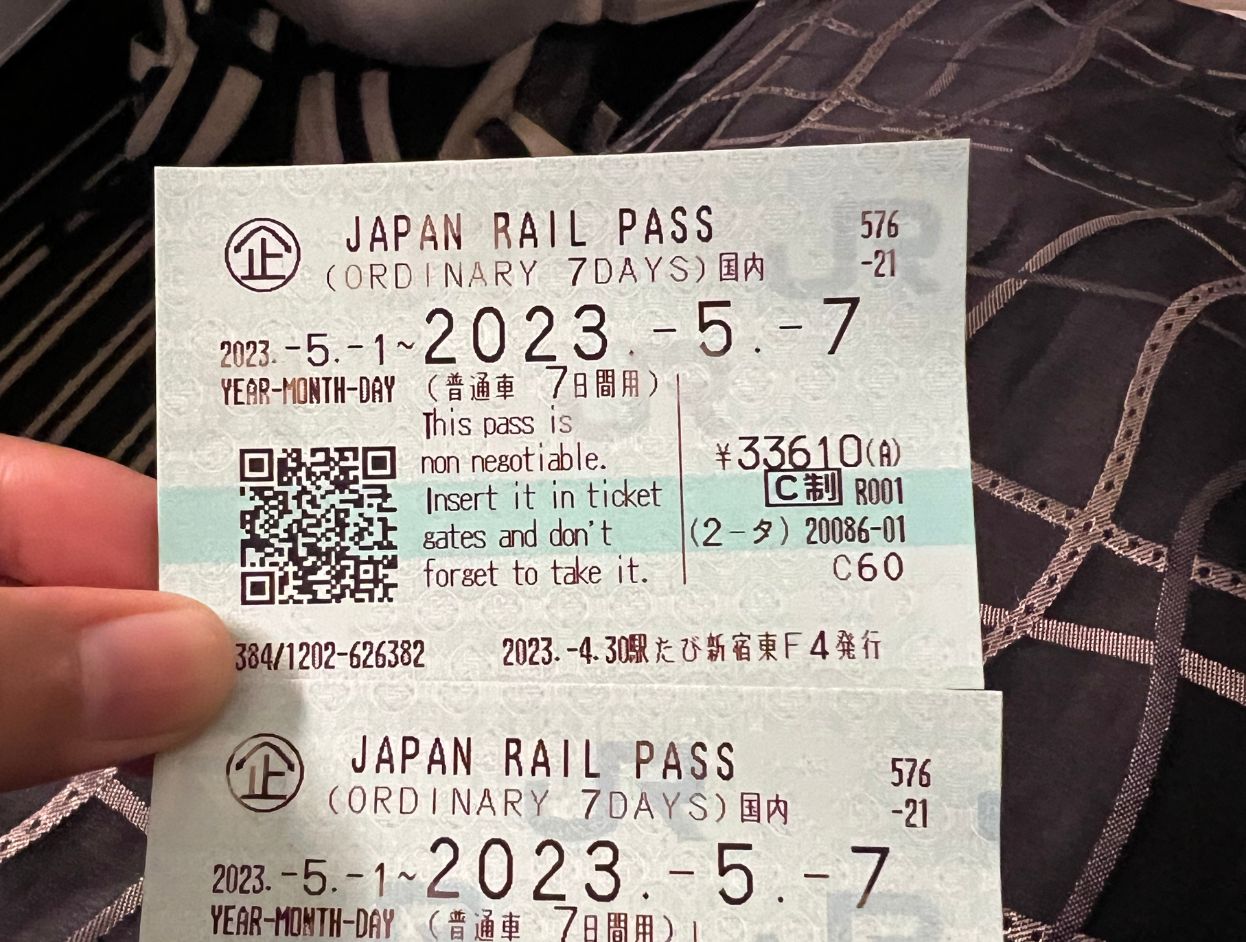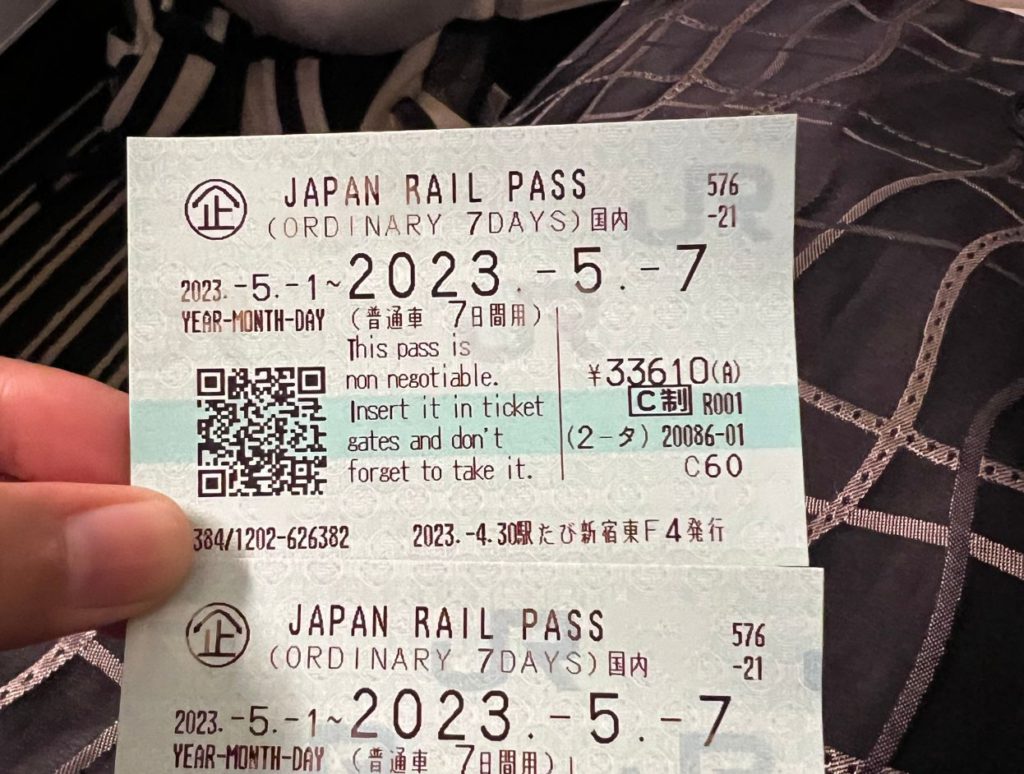 Important things about JR Pass
1. Once you buy and activate a JR Pass you will not be able to change the duration of the pass or change the date of activation. So be sure before you decide after you plan your itinerary.
2. If you lose your JR Rail Pass you cannot get a copy of it. Your pass is gone for good. And since it is a physical ticket, you will need to be extra careful with it.
3. You can buy your pass online for upto 3 months before your travel. Your voucher for exchange is valid for no more than 3 months from the time of purchase. So 2.5 months ahead of your travel is the perfect time for you to purchase this online.
If you have any more questions, you may be able to find them answered already in their blog section. If not, you can always ask them on their forum and the team responds within a few hours. Or you can write them at support@jrpass.com and they answer to the best of their abilities.


Related Articles