29 Aug

Day trip to Itsukushima or Miyajima Island, Japan

We are going to see the most celebrated and scenic Torii gates of all. One that stands on water, popularly called a floating torii gate. It is so lovely that it is one of the three views of Japan, a list of some of the country's most celebrated sights. On a slow day, the bright red Shinto shrine behind it contrasts beautifully with deep blue water. Oh, and it is also a World UNESCO Heritage Site. So you have no reason to miss it.

Itsukushima is usually not very high in a traveller's itinerary to Japan. And I can understand since it is not too mainstream. But it is an excellent detour from Hiroshima. You can cover Hiroshima and Miyajima on the same day. Or if you have time, you can do them on separate days.

But even apart from the gorgeous floating Torii gate, the island of Itsukushima is such a wild change. To me, it just felt like a touch of coastal magic after the beautiful traditional city of Kyoto and the hillsides of Hakone. The place is super busy with tourists during the holiday season. But on a regular day, you may even get place much more to yourself.

If you are looking forward to putting this on your list, this is all you will need to know.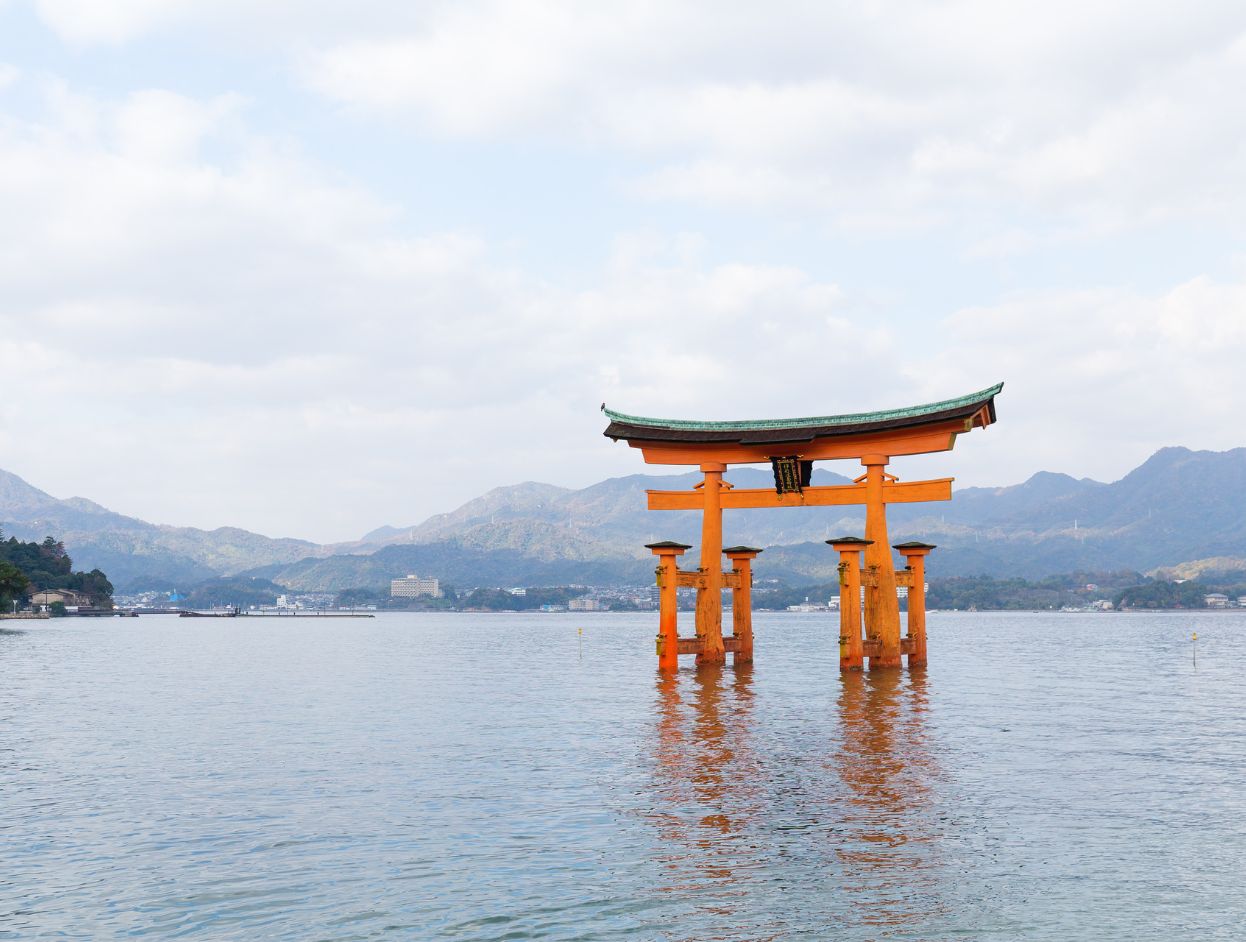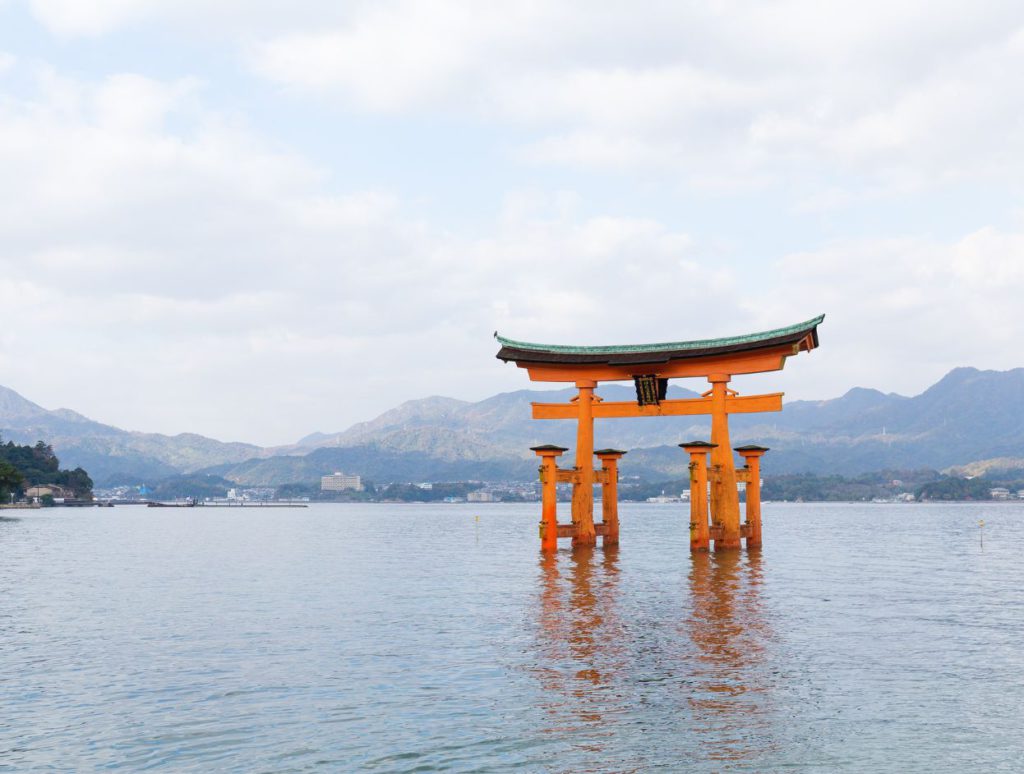 How to reach Miyajima
Itsukushima or Miyajima Island is just an hour away from Hiroshima. But it is still easily accessible if you are coming from Tokyo, Kyoto or even Fukuoka. However, in all cases, the easiest way to travel is to first reach Hiroshima and then travel from there. Here are a few options.
Hiroshima to Miyajima by train
If you are planning to take the Shinkansen, the easiest way is to travel to Hiroshima on the Sanyo-Sinkansen line. From there you can switch to the San-yo line (regional JR line) and travel to Miyajimaguchi station which takes about 30 minutes of travel time. 
The Miyajimaguchi station is located at walking distance from the pier (Miyajima Matsudai Kisen Ferry Terminal). You can take the next ferry from the pier to Itsukushima Island which is another 10 mins. Follow the same route back. You can check the ferry schedule here but they are practically available every 15 minutes.
This will work great if you already have a JR pass or JR West pass. All your rides – the Shinkansen, the regional train and the ferry (take the JR Ferry) costs will be covered by the JR pass and you don't need to spend a dime. If you are planning to buy one, read our article on how to buy a JR pass for more details.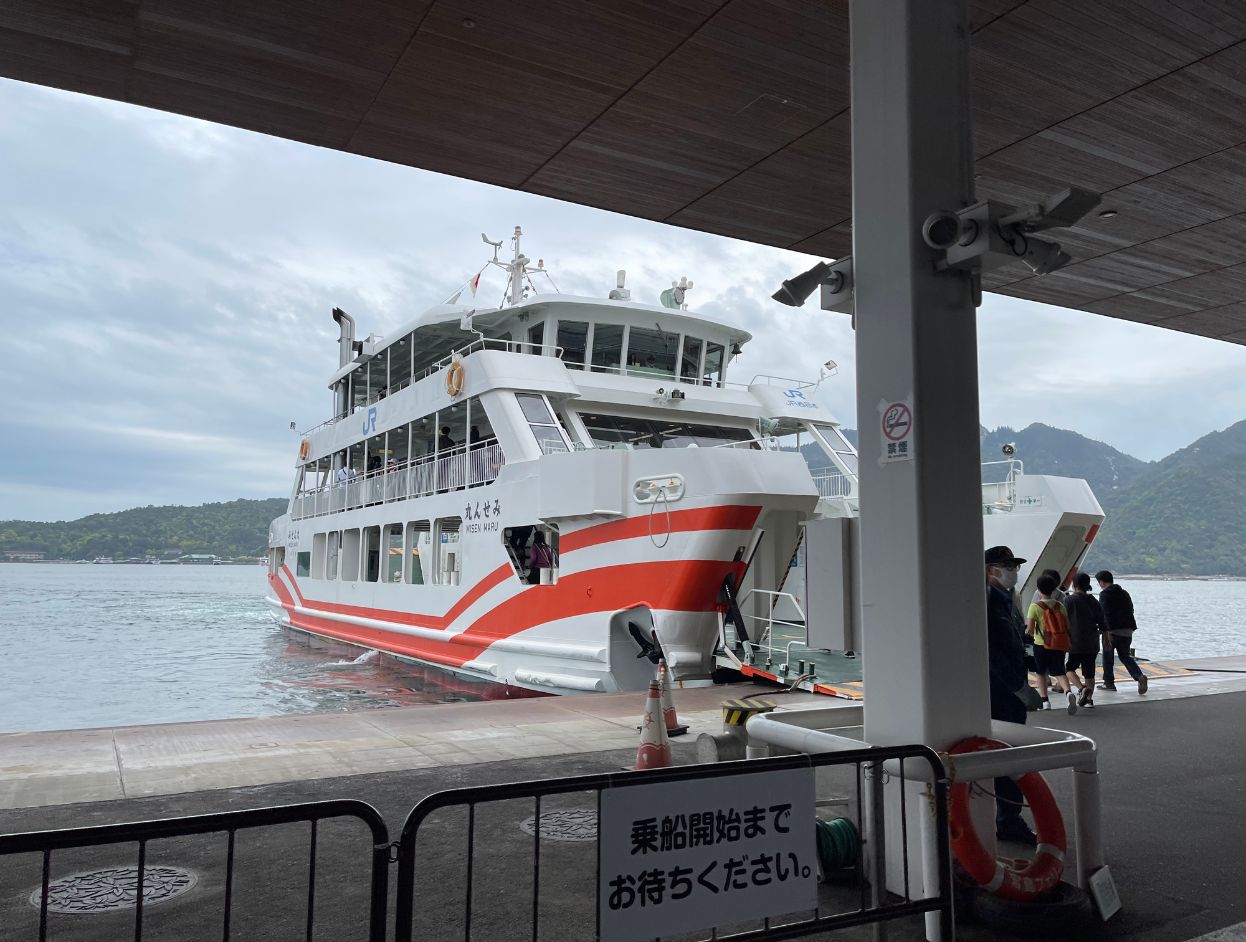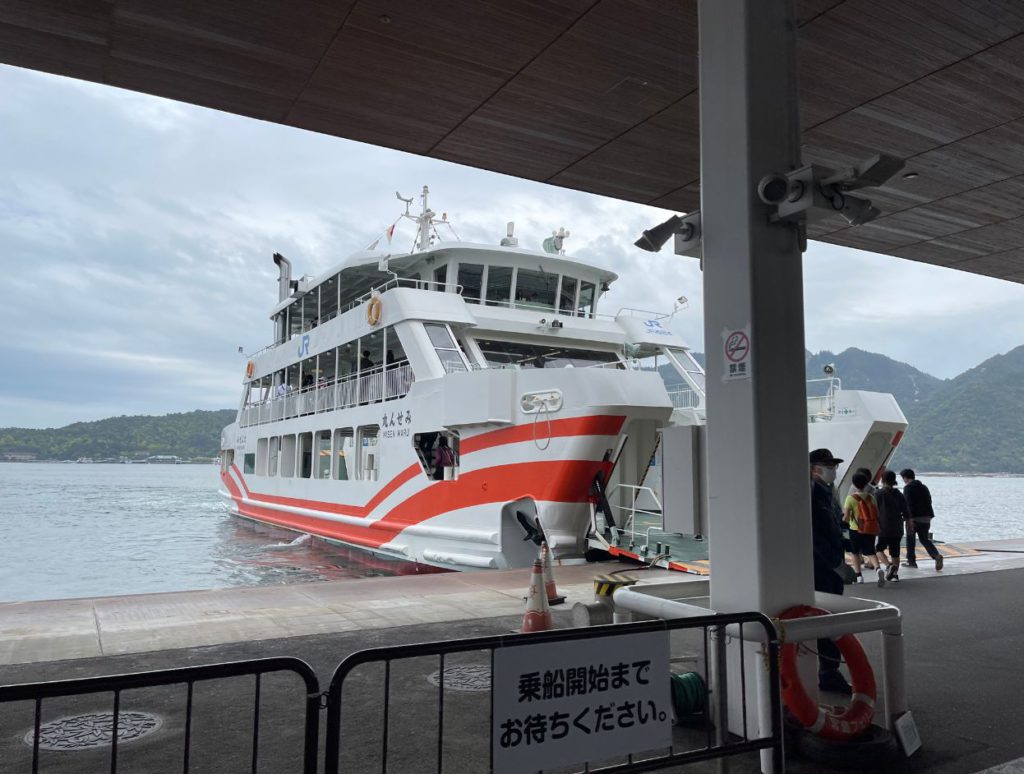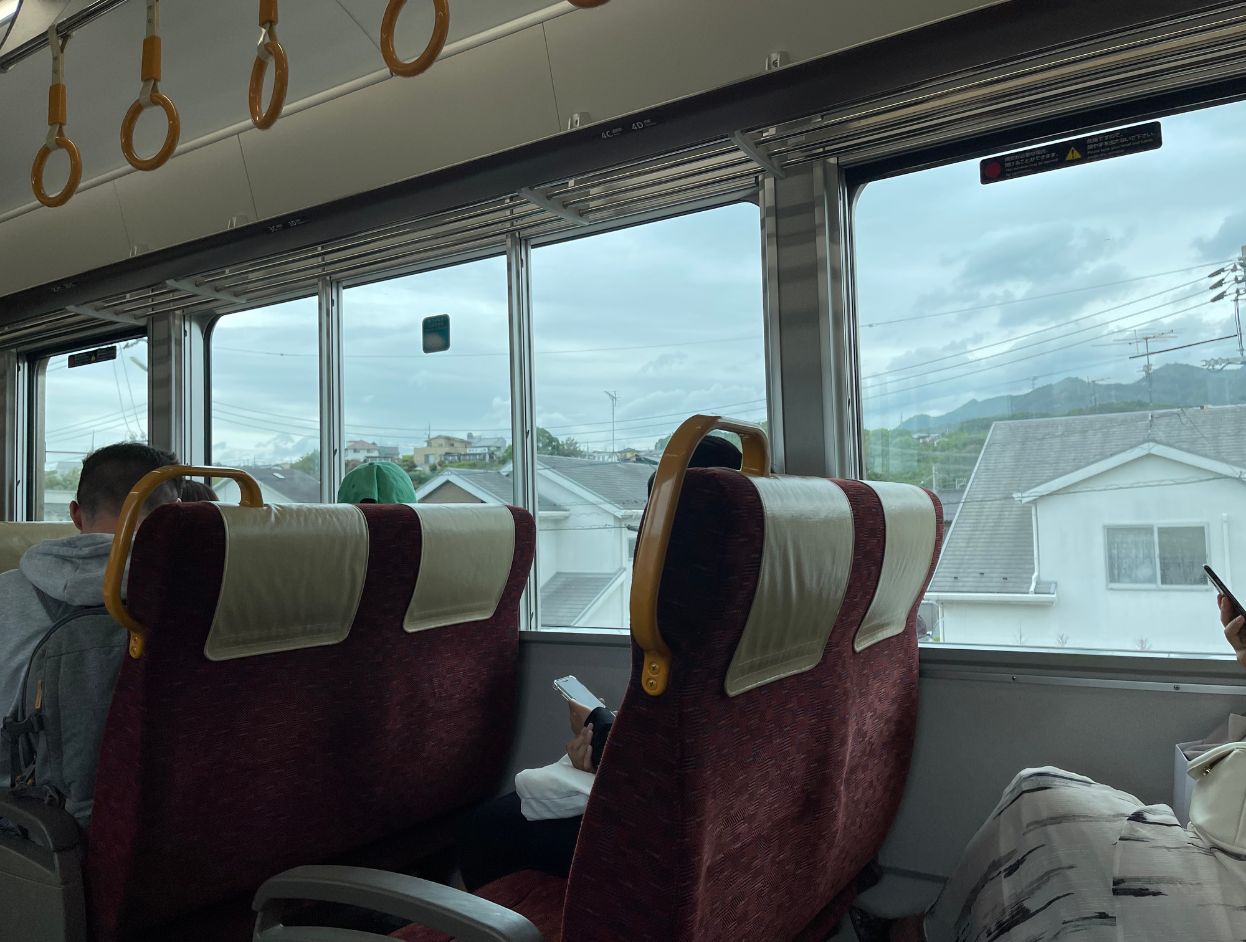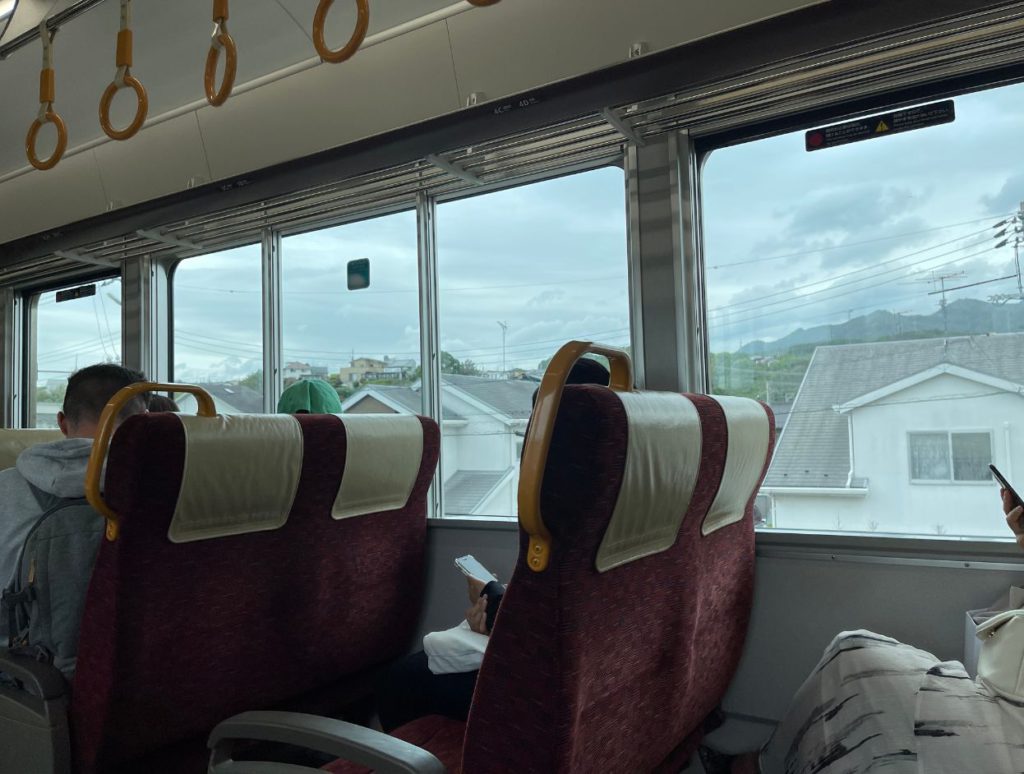 Hiroshima to Miyajima by Tram
Doesn't this sound like a more interesting way to travel already? I think it is! It is also a very scenic route since a large section runs along the coast. The route is called the Hiroden-Miyajima line and is often characterised as an electric train rather than a tram. I will call it a tram since it looks like one. It also runs on the tram line.
Your journey will still start at Hiroshima station where you need to travel to the Hiroshima tram station located right opposite the railway station. From there you just need to enquire for the next train to Miyajimaguchi. The tram takes around 1 hour 15 mins for the journey which is much longer compared to the train. But hey, it should be fun.
If you do not have a JR pass, then taking the tram is only slightly cheaper but takes way longer. Since there isn't much of a price difference, all you need to care about is experience.
You can get down at Miyajimaguchi station and walk to the pier which is hardly 5 minutes by walk. Take the ferry to Miyajima Island and enjoy your day.
Hiroshima to Miyajima by Ferry
The last and the most amazing way to travel is to take a direct ferry from Hiroshima. It is scenic and attributed as a World Heritage Sea Route. Lastly, it is very convenient since it starts from the Hiroshima Peace Memorial which is right in the centre of the city and is far quicker than other means. However, you will need to buy a ticket for your ride since it is not included in any JR or city pass.
To take the ferry, head over to Motoyasu pier on the Motoyasu River near the Motoyasu bridge. There are 2-3 boats leaving every hour and you can buy a ticket on the spot. A round-ticket costs around ¥4,000 and a one-way about ¥2,200. Prices for children are about half of that. It takes between 30-40 mins to make the journey to Miyajima depending upon the tide. Check out more details here.
There is another route that is from Hiroshima port to Miyajima. But you will need to take the tram for about 45 minutes to reach the pier. Plus the boat stops at a couple of points on the way. It is far more affordable though. You can check more details about this service here.
Ferry gives a great view of the floating Itsukushima shrine but you will be able to do that on the ferry from Miyajimaguchi as well.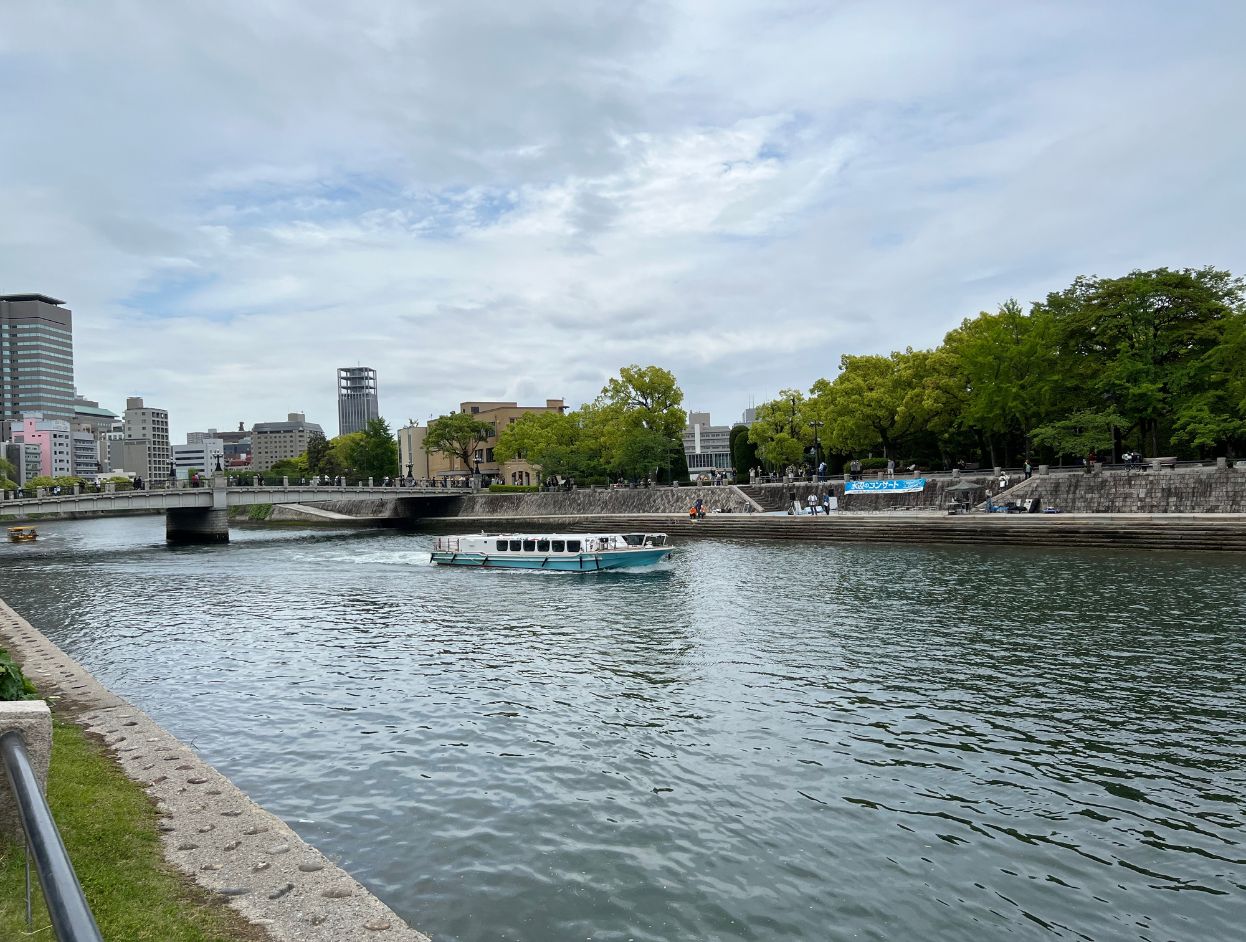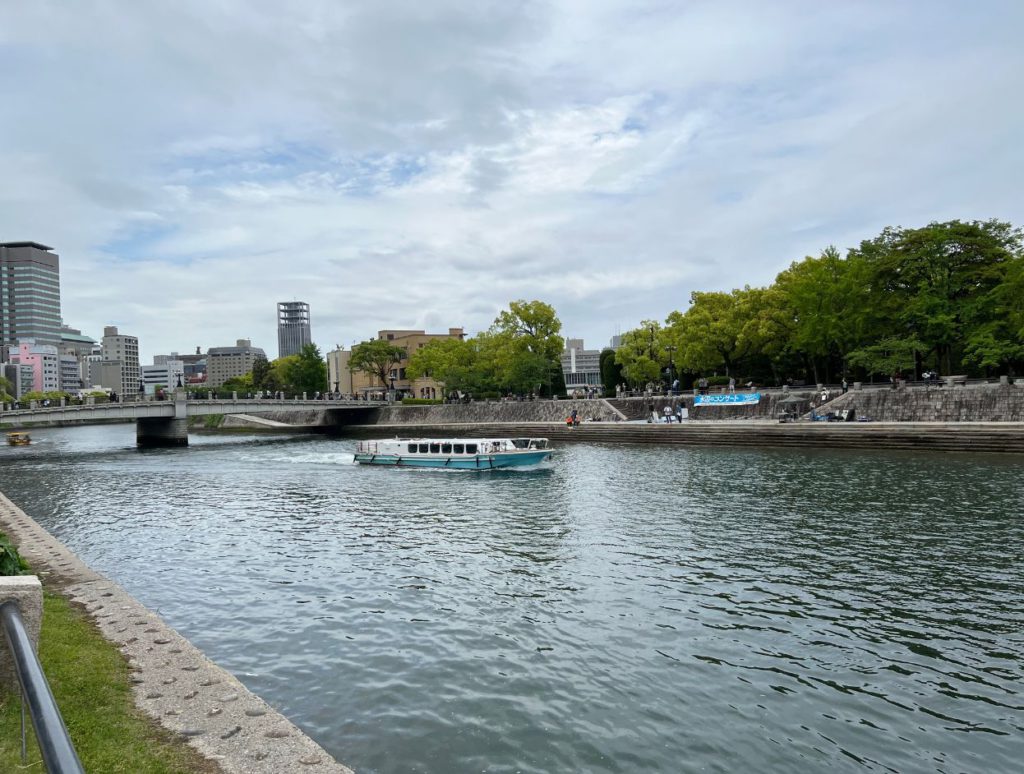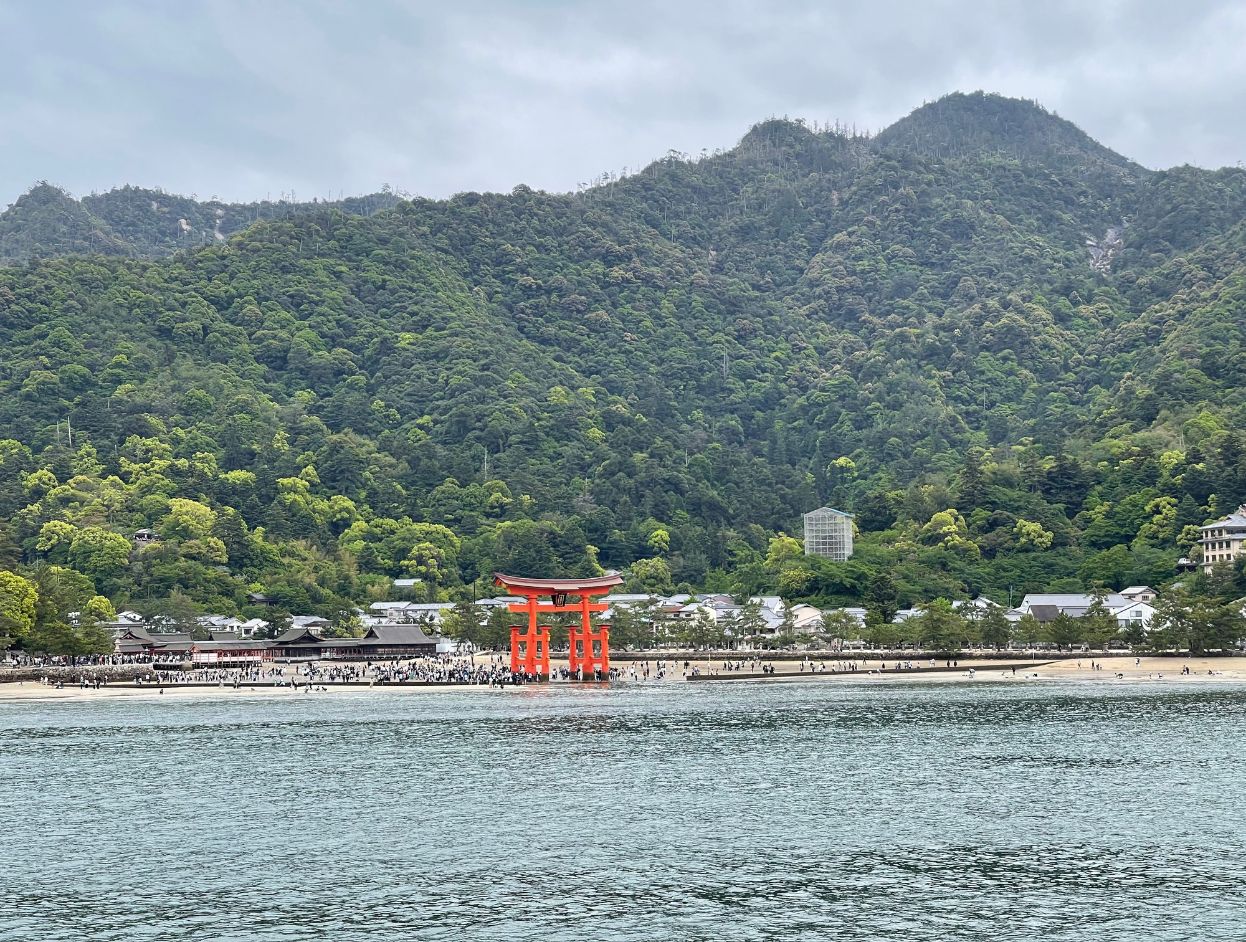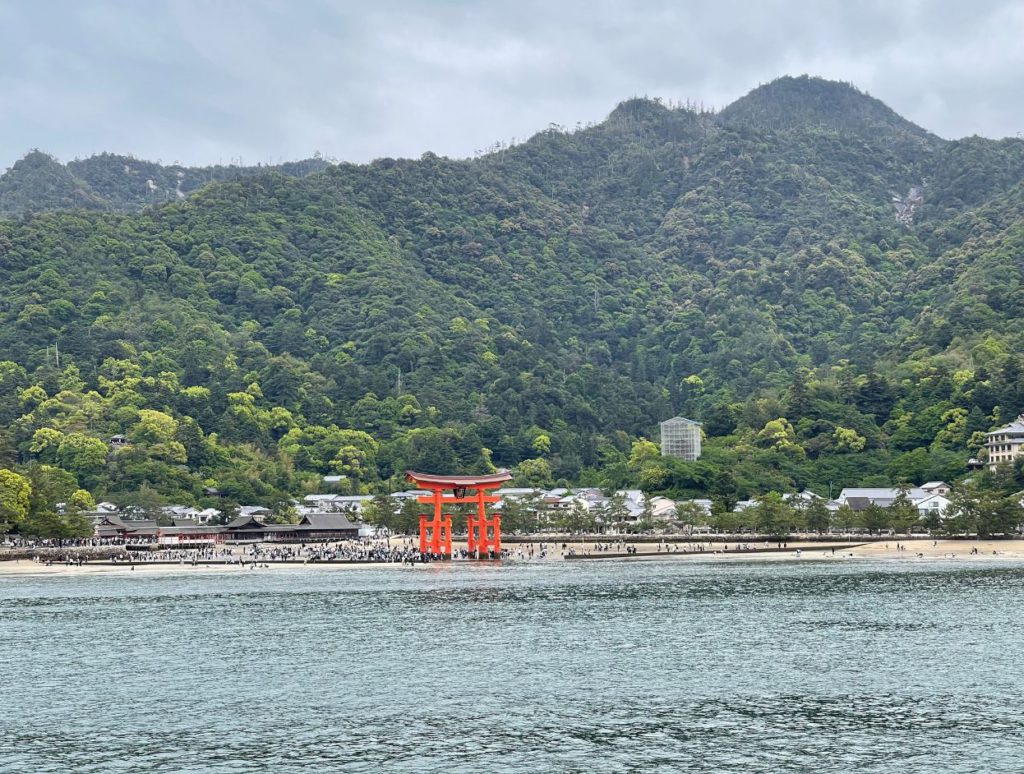 Guided Tours
How to go around in Miyajima
While the island of Miyajima can look gigantic on a map, only a part of it is accessible to tourists. And that part is around the pier. So all the places that you want to visit on the island can be covered on foot. And it is a fantastic way to visit the island. This would take a few hours and could be done in half a day.
But if you are planning to stay longer, maybe spend a night on the island, there is more to do. You can take the cable car to the top of the island or hike your way to the top of Mount Misen which is a fantastic outdoor activity. 
Like several other tourist areas in Japan, a rickshaw ride is also available in Miyajima where you can experience the island on a traditional rickshaw. It is not cheap though, which keeps us away from the guilt of exploitation. Check it out below.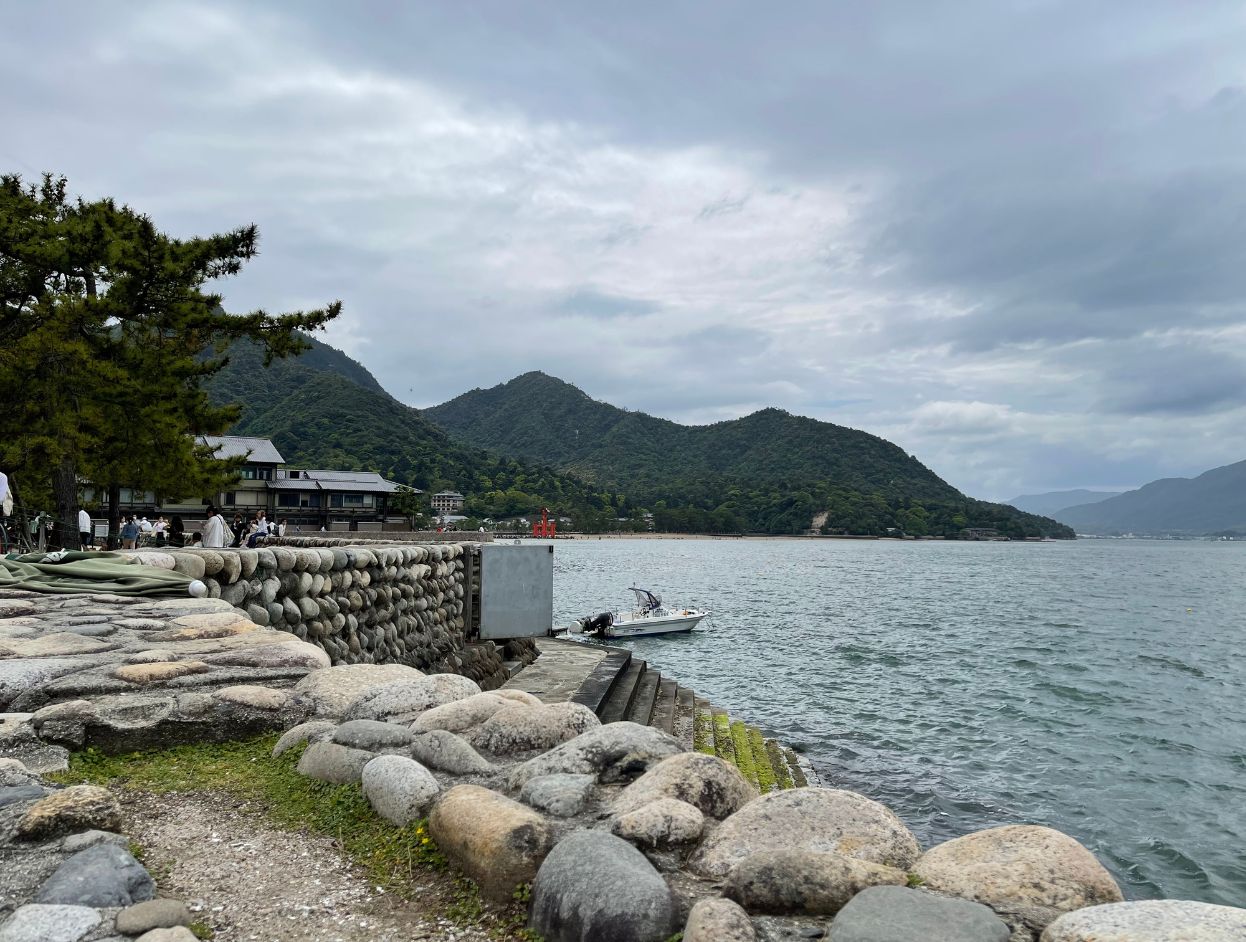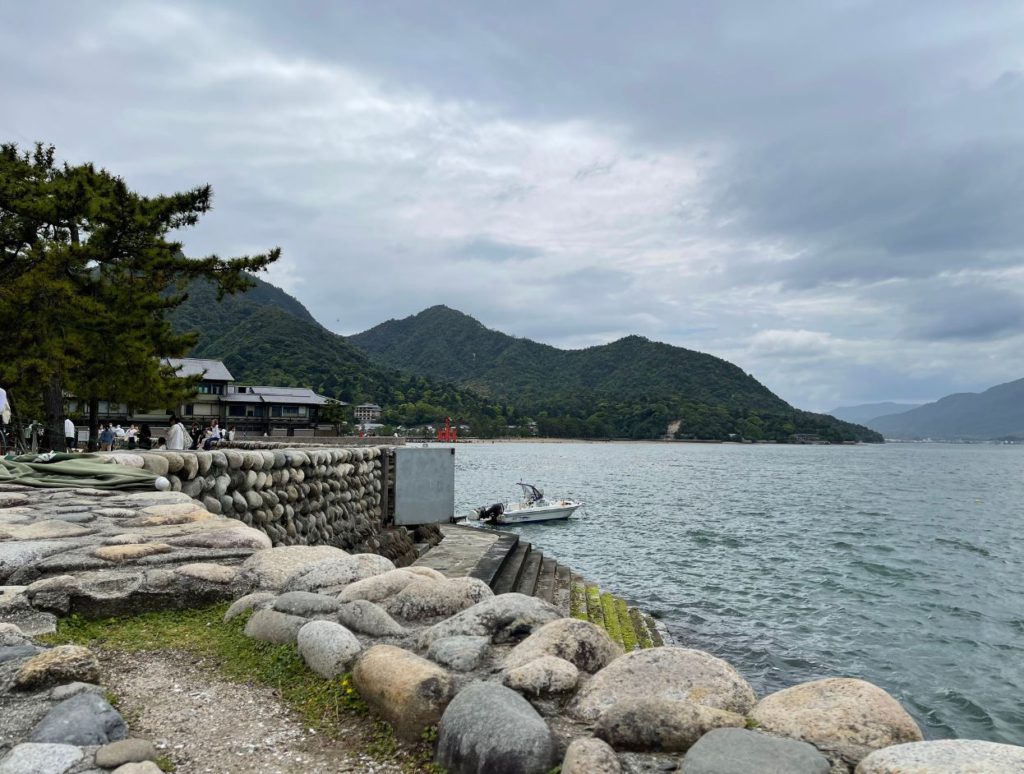 Where to stay in Miyajima
We have been talking a lot about doing a day or half-day trip to Miyajima. But given a chance, I would go back again and spend a day or two on the island. Preferably, on a weekday with fewer tourists and a high tide (I visited during low tide). If you are thinking of travelling slowly, you can consider staying at Miyajima instead of Hiroshima which has a much better view.
There are a lot of excellent hotels on the island, both affordable and fancy. You can check out a few Ryokans in the area. During the non-touristy season, most of them are pretty affordable as well.
Budget Hotels:
Luxury Ryokan:
Things to do in Miyajima
Itsukushima Jinja Otorii (Grand Torii Gate)
Let's start with the most iconic place of all, the Itsukushima Jinja otorii. The gate was first installed in 593 AD. You will be able to spot the Torii gate from your ferry ride itself, but once on the island, go ahead and walk to the gate. 
During high tide, you will find it surrounded by water which probably looks more beautiful with its contrasting colour reflecting on the blue water. You can take a traditional boat ride for 30 mins for ¥1000. They also give a history along with it, but it's in Japanese so unless you understand the language, it may be just sightseeing for you.
I visited the torii gate during the low tide hour. And you can walk on the beach and go all the way to touch the torii gate. Or take a photo right below it. If you wish to find it all to yourself, early morning will be the best time. The gate is lit up with lights after dark which is also a lovely sight.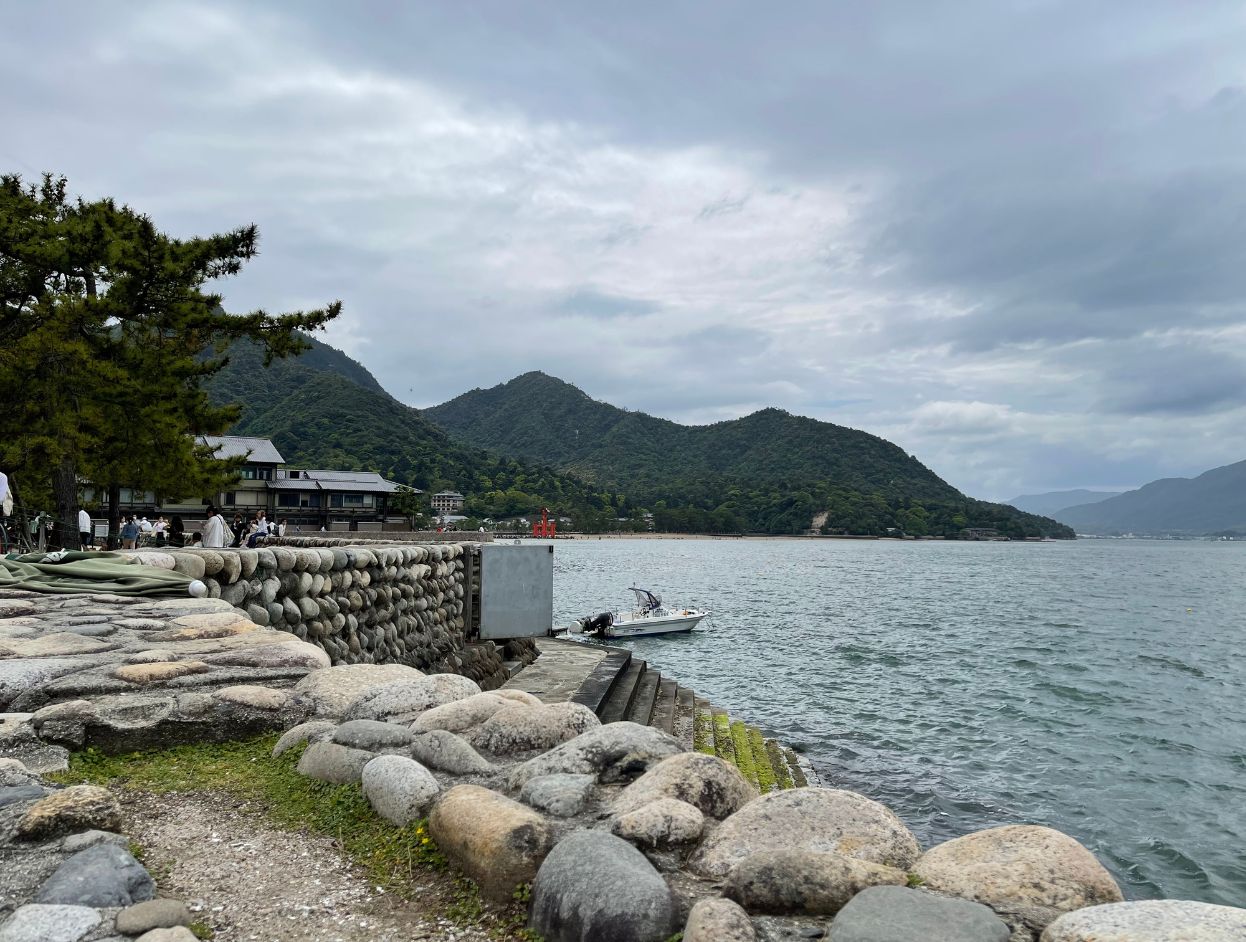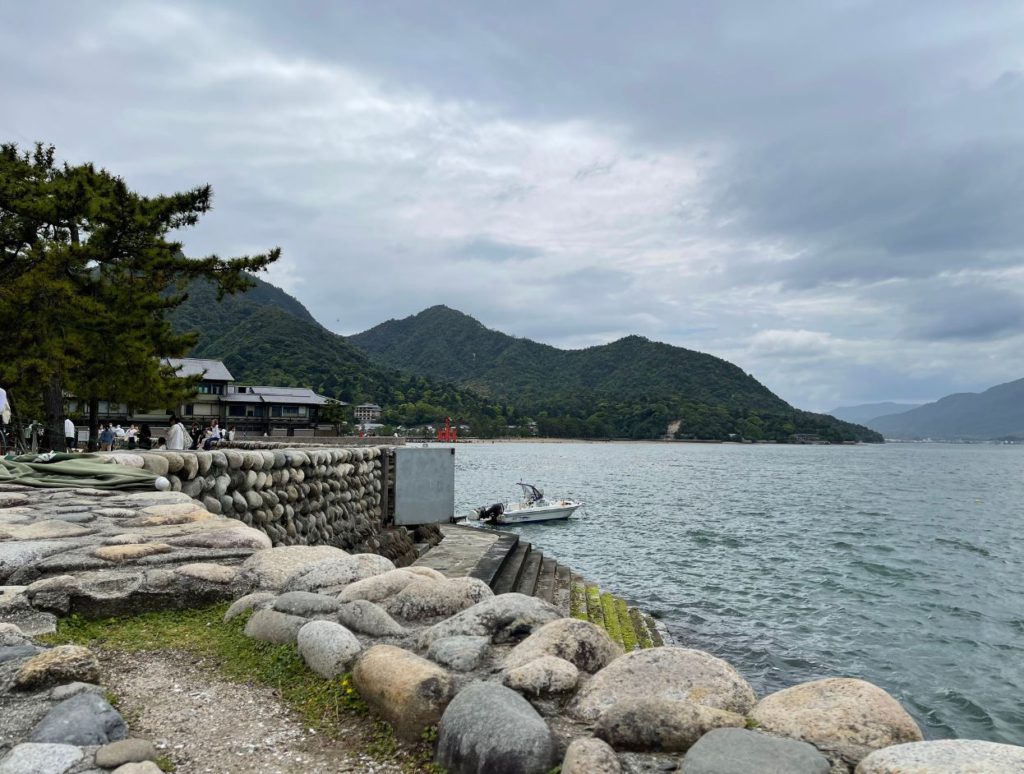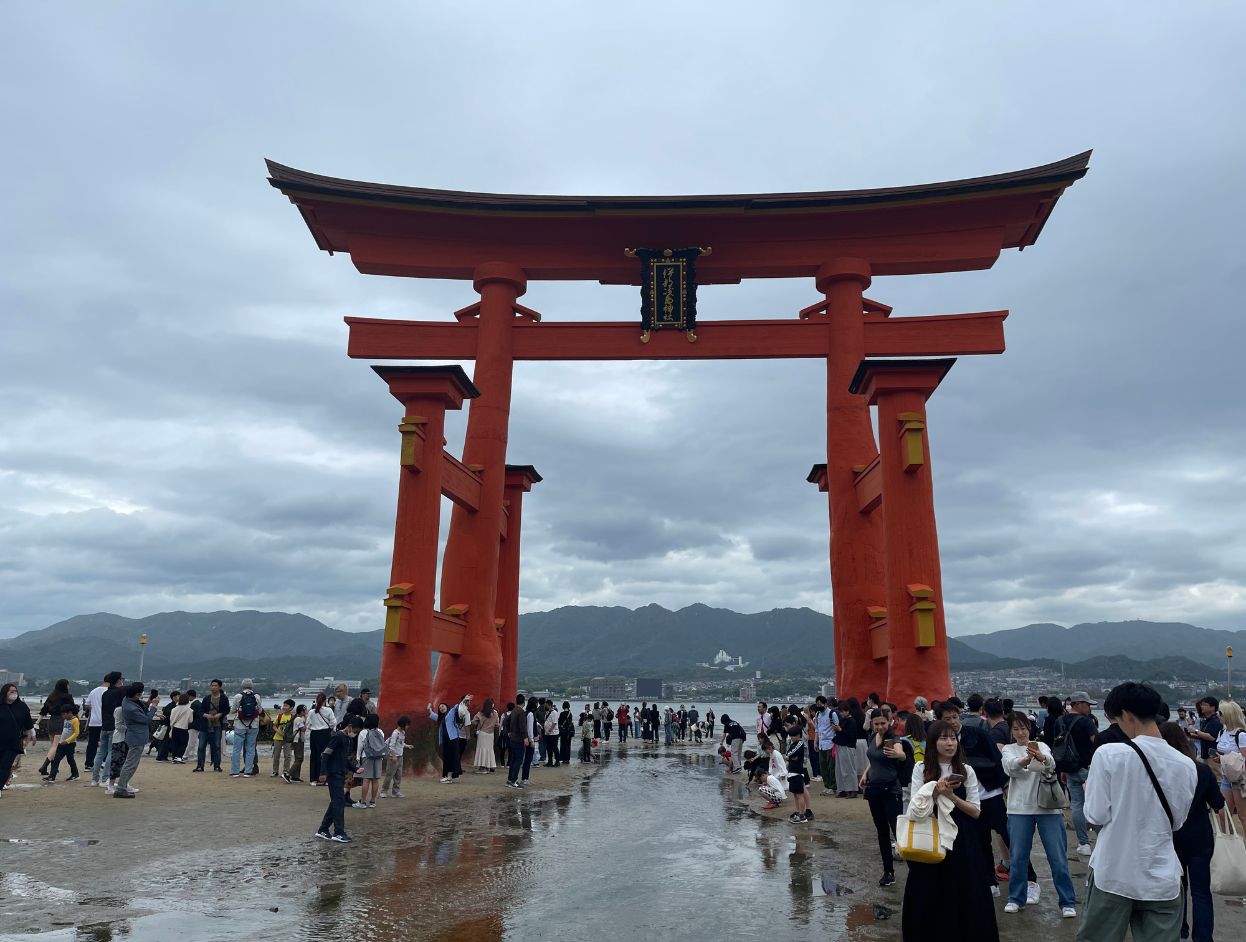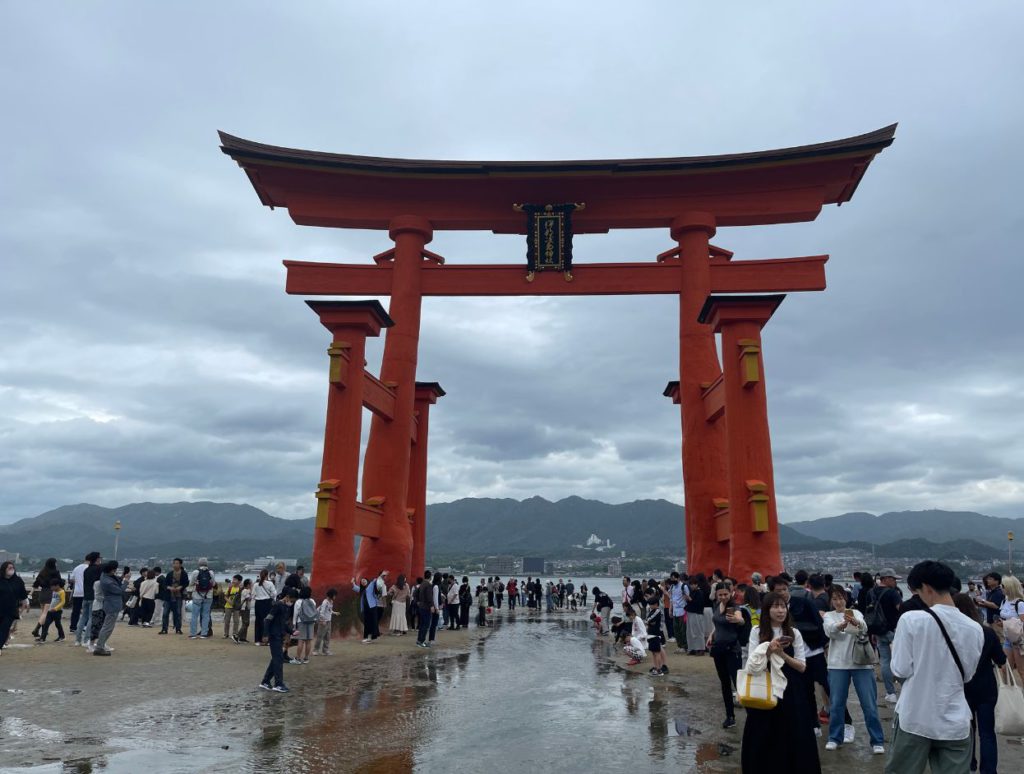 Itsukushima Jinja
The Itukushima Jinja is an important shito shrine in Japan, allegedly the first UNESCO World Heritage Site of Japan. The shrine is dedicated to three Shinto goddesses of seas and storms. The island is so sacred that it is considered as the home of bodhisattva. Because of this no births or deaths are allowed on the island. All pregnant women and elderly near their time of passing need to go to the mainland.
In fact, for the longest time, no commoners were allowed on the island as well. Since tourists started visiting, the shrine was built on a pier over the water separate from the land. And so was the Torii gate. So if you plan to visit, try not to die there. However, one battle was fought here that did end up tainting the island.
The shrine is located right behind the Torii gate built in bright red colour. The entrance fee to the shrine is ¥300 with several buildings connected to each other over water with bridges.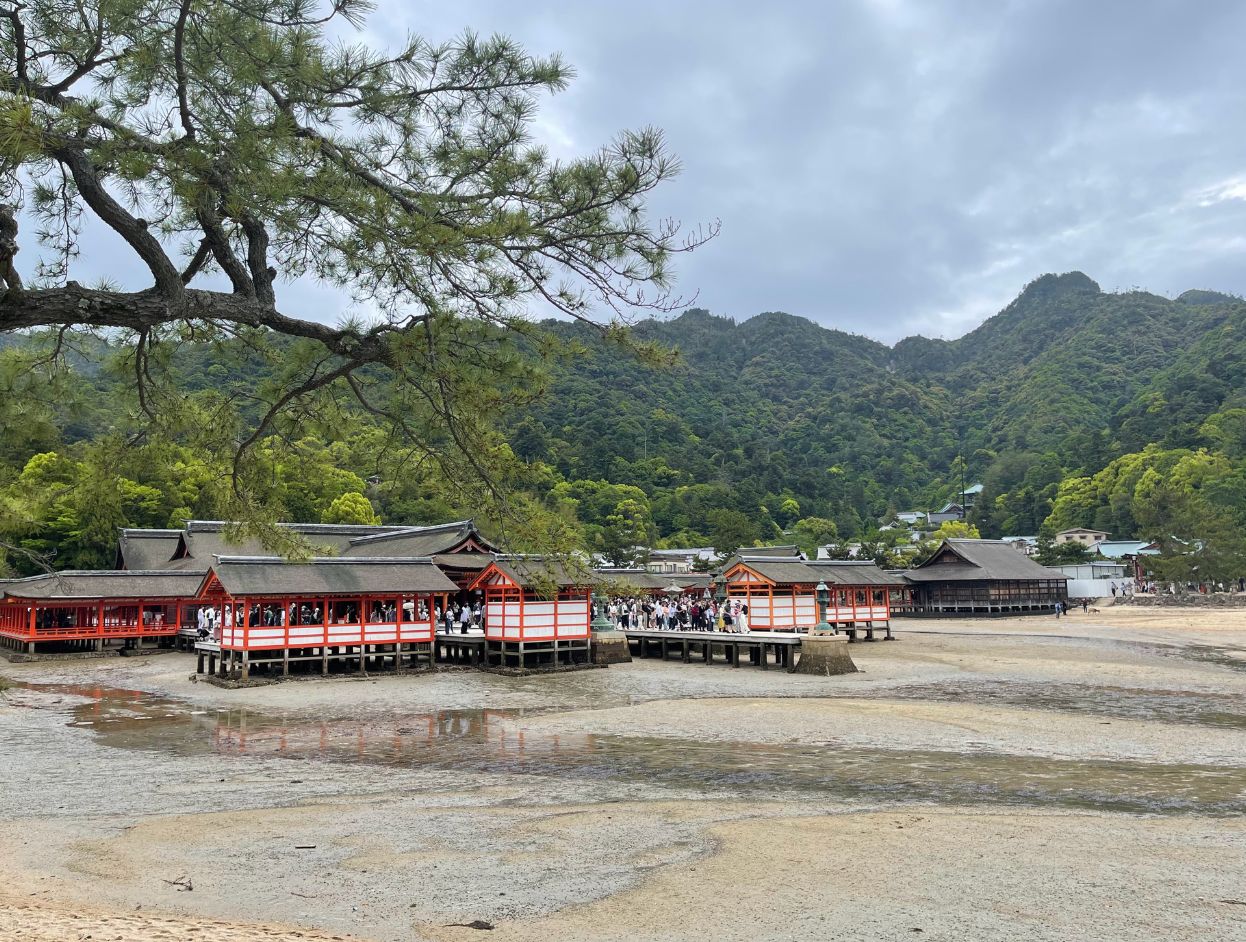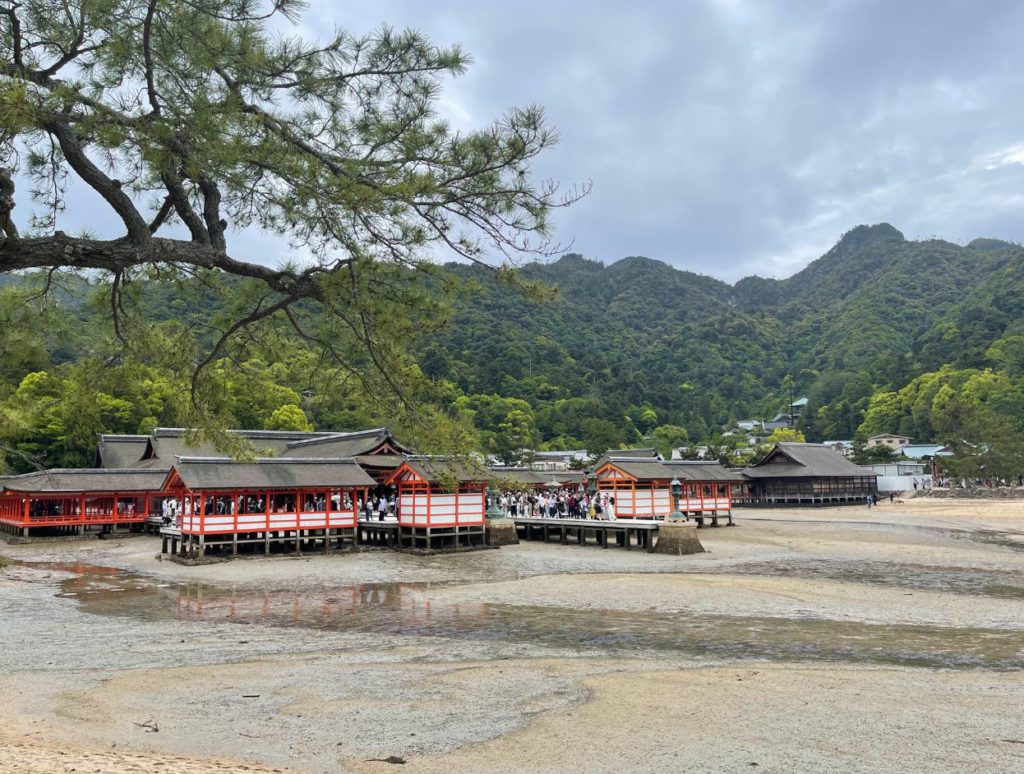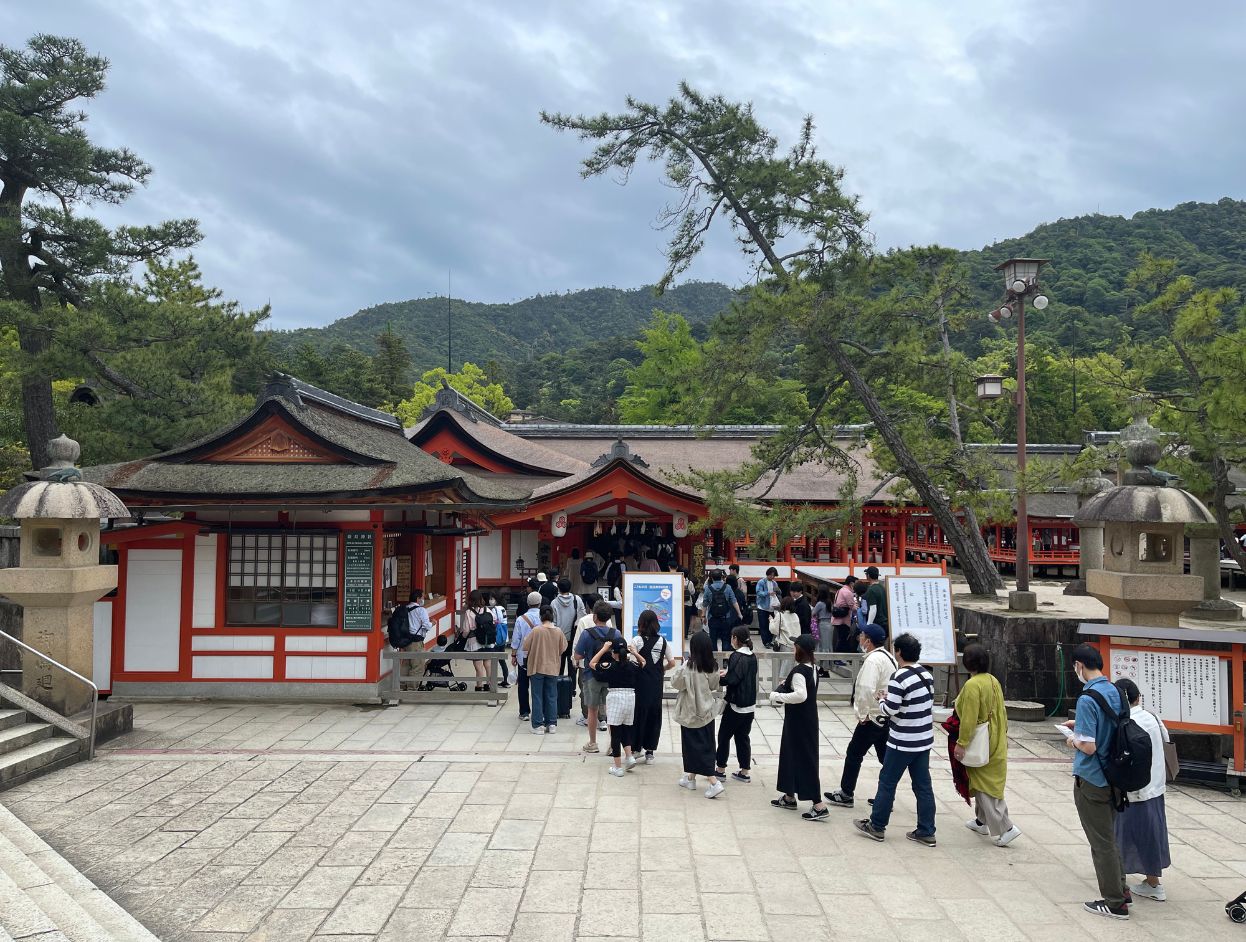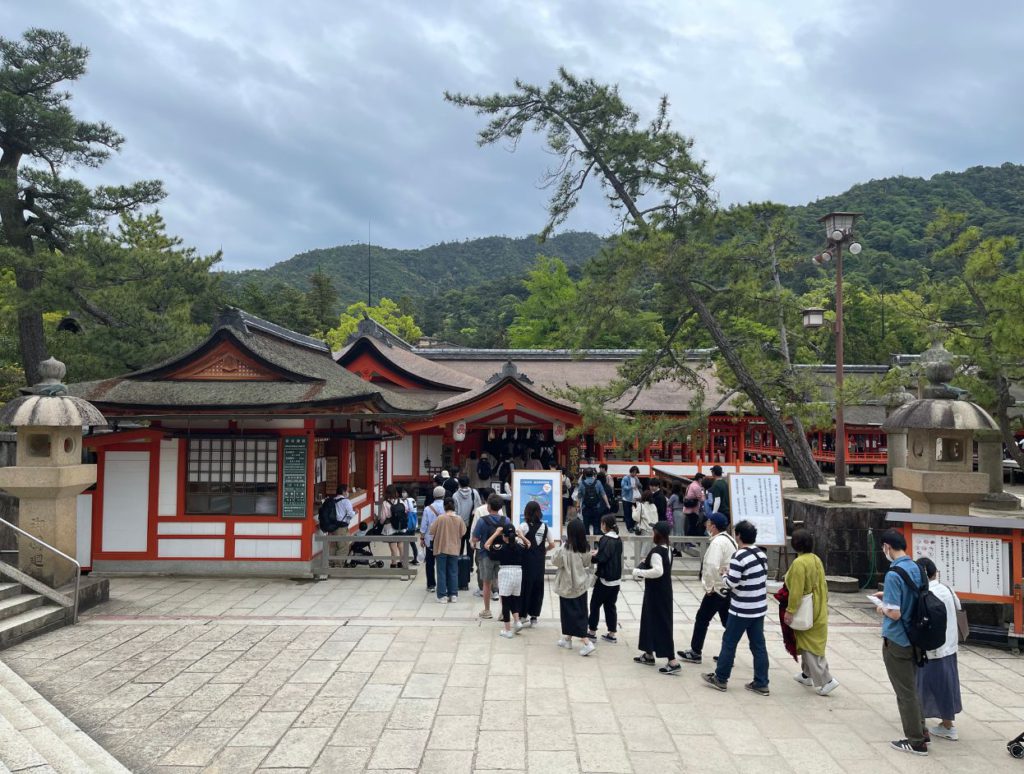 Toyokuni Shrine Five-Story Pagoda and Daisho-in temple
There are a couple of places that you can also cover in Miyajima even if you are short on time. The Toyokuni shrine five-storey pagoda is located just beside the Itsukushima shrine. It is perched on a bit of an altitude but isn't much of a hike. The climb would not take more than 10 minutes. There is no entry fee to the pagoda nor it is open to tourists. But there is a viewpoint that has some fantastic views of Itsukushima shrine and the Torii gate that you can check out.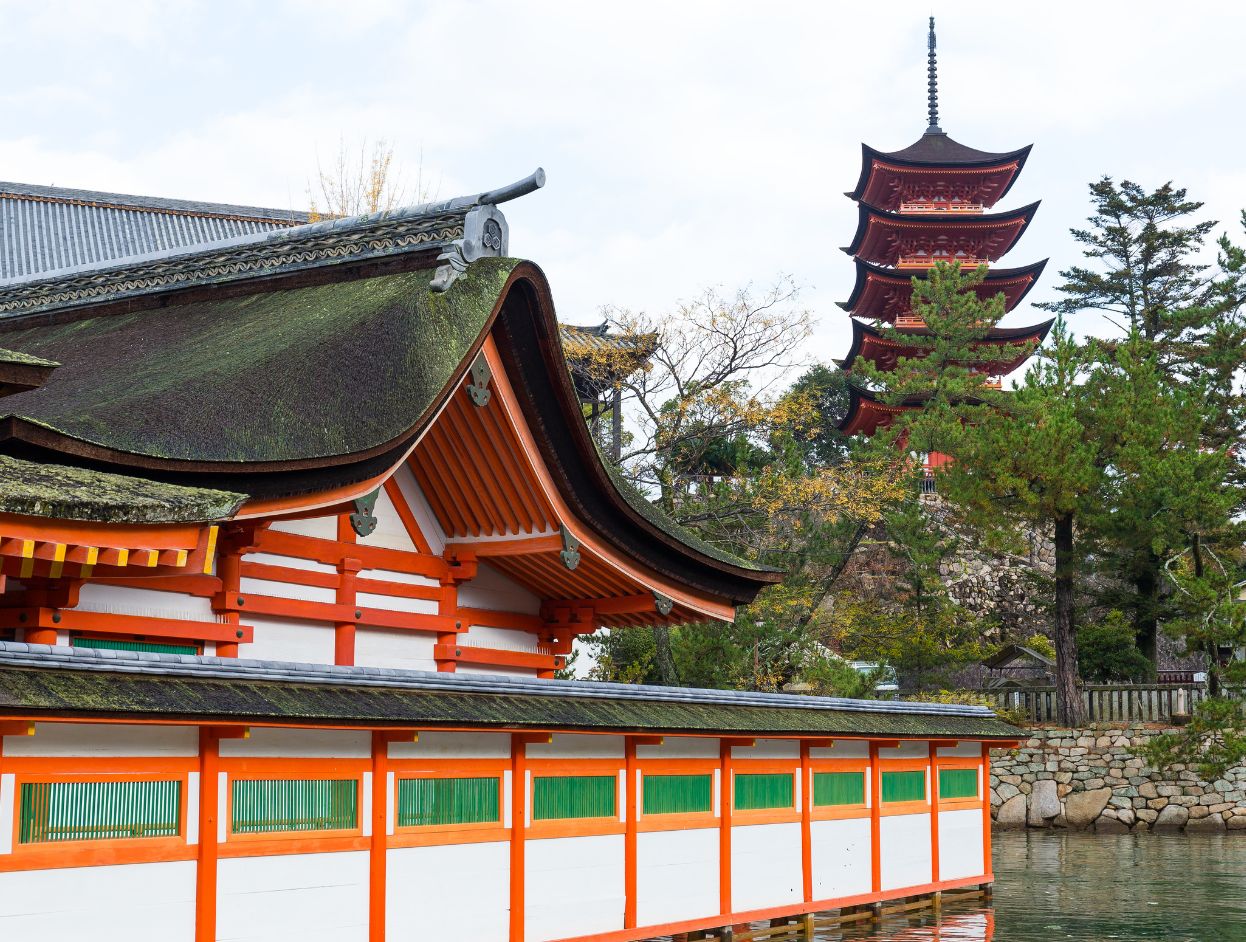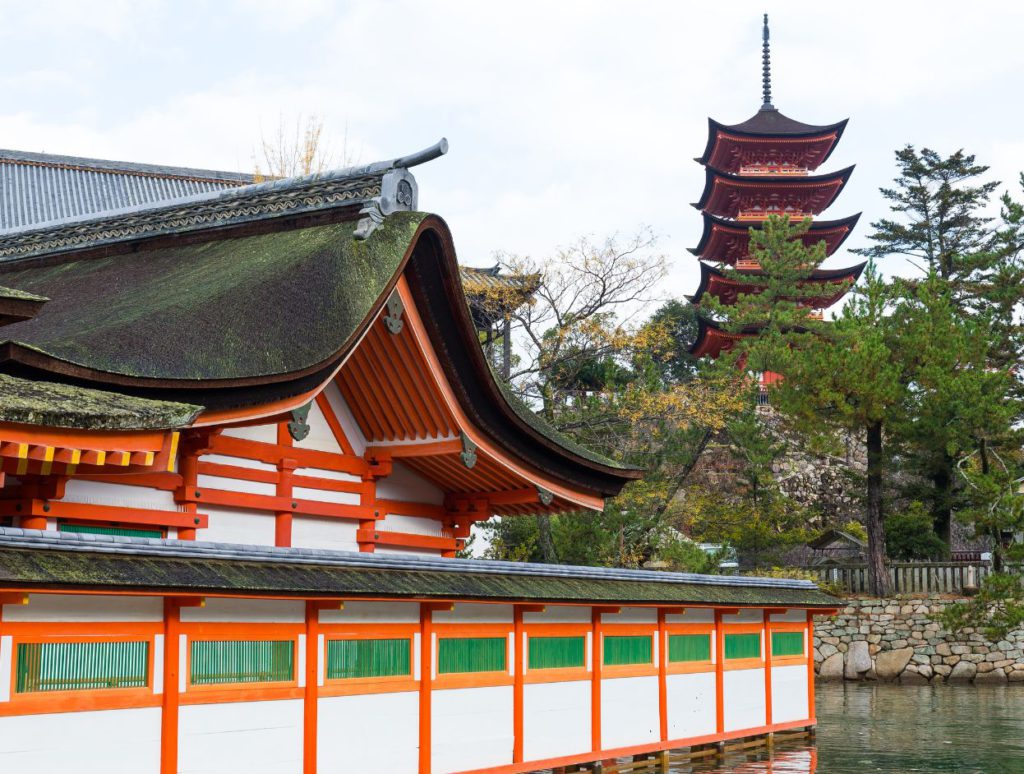 On the other hand, there is another lovely shrine, Daisho-in that is well worth visiting, especially for a quieter time since it is not as mainstream. The shrine is about 800m from the Itsukushima shrine which you can cover on foot. You will need to climb some stairs here as well but the shade of the trees on the way will help. 
The shrine looks older mostly made out of wood. Two wooden guards from Japanese folklore, Agyo and Ungyo stand at the entrance. You can spend some time hanging around, maybe hear a monk pray. There is no entrance fee to the shrine. If you are planning to hike Mount Misen, the trail starts right next to Daisho-in as well.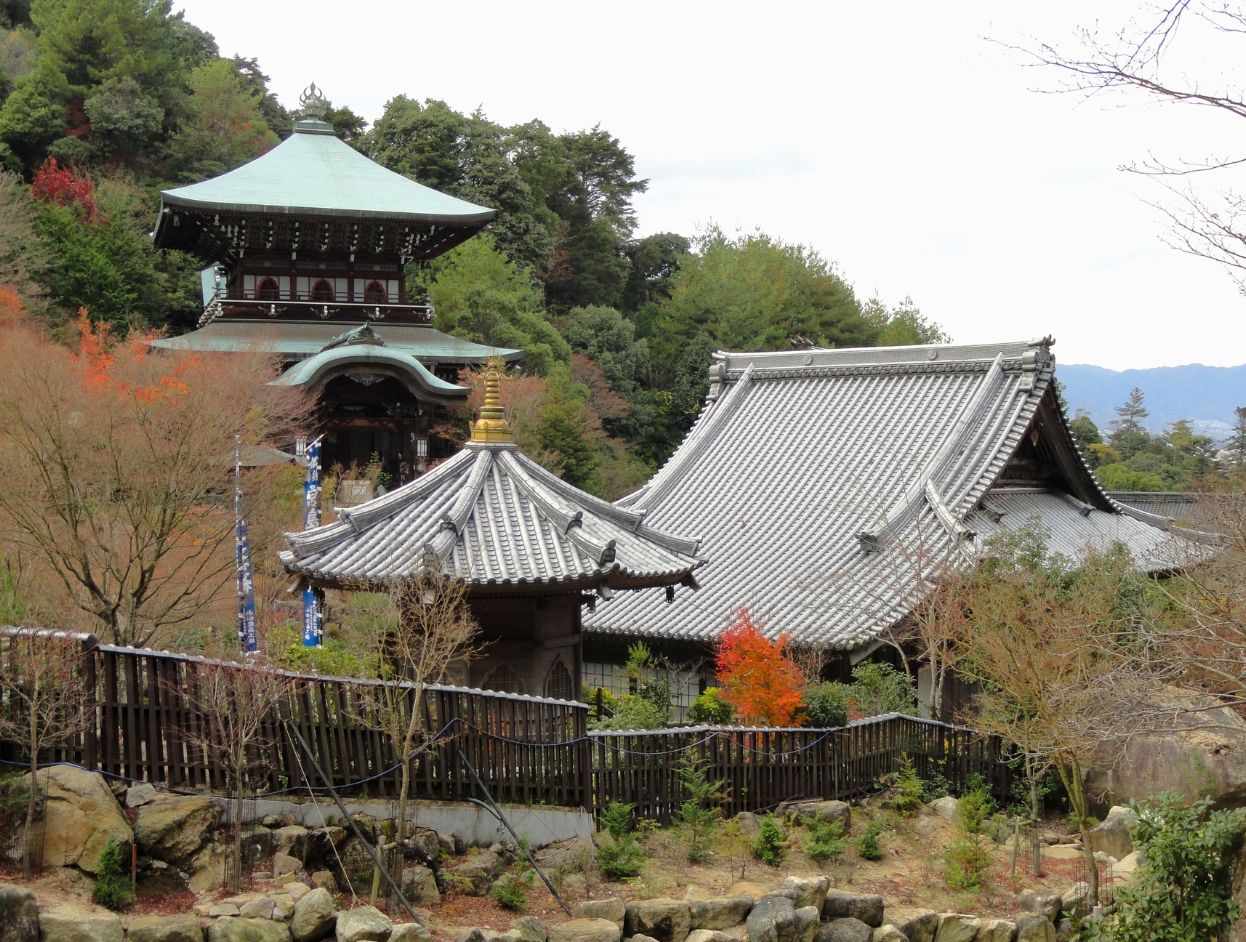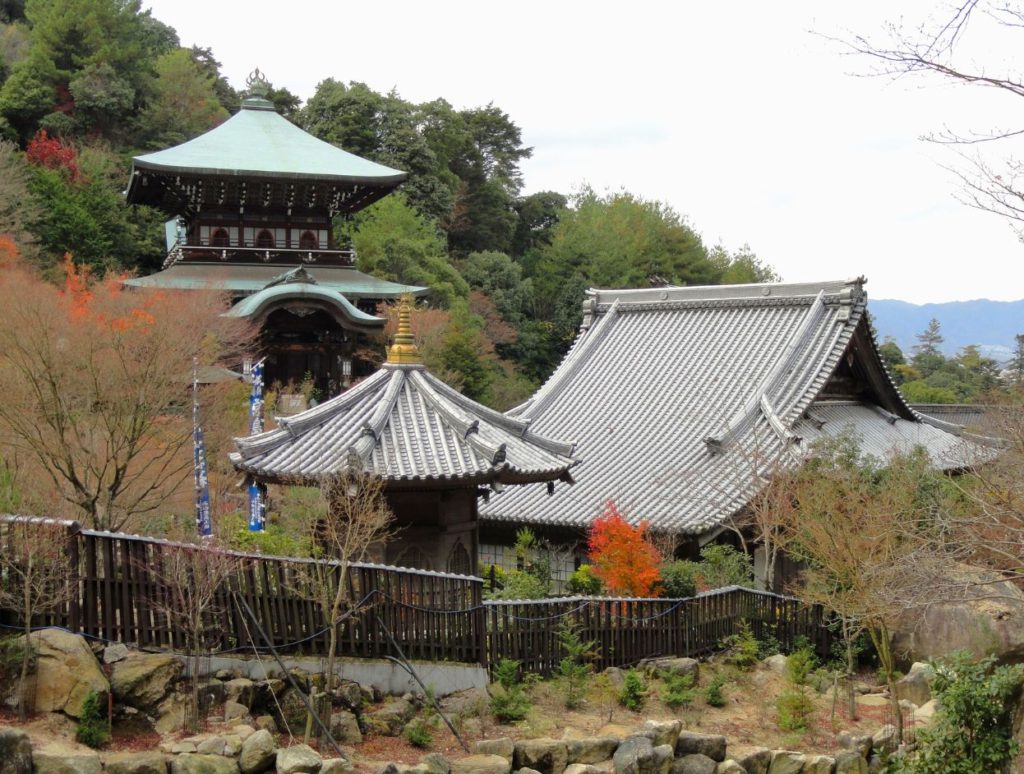 Hike Mount Misen
Mount Misen is the sacred mountain on Itsukushima island that is the background of all this picturesque and holy land. Luckily, unlike several other cultures, people are allowed to climb this sacred mountain although it was done mainly by pilgrims in the past.
There are three separate official hiking trails from the base that you can take to Mount Misen – the Momijidani Course, the Daisho-in Course, and the Omoto Course. Each of these leads to the mountain's summit and takes approximately 2 hours for the climb. The most popular is the Daisho-in course which starts next to the Daisho-in temple and is considered the most beautiful and least steep. You will also be able to spot some sweet deer on your way.
There are no stops or food shops on the way and back, so make sure you have some snacks, a bento box and lots of water with you. Make sure you have plenty of time on your hands as well since there are quite a few shrines and observation decks on the way and at the top. You can also consider taking one way via the cable car.
If you are looking for a tour guide for Miyajima, check out the activity where you can customise your day and include a hike to Mount Misen.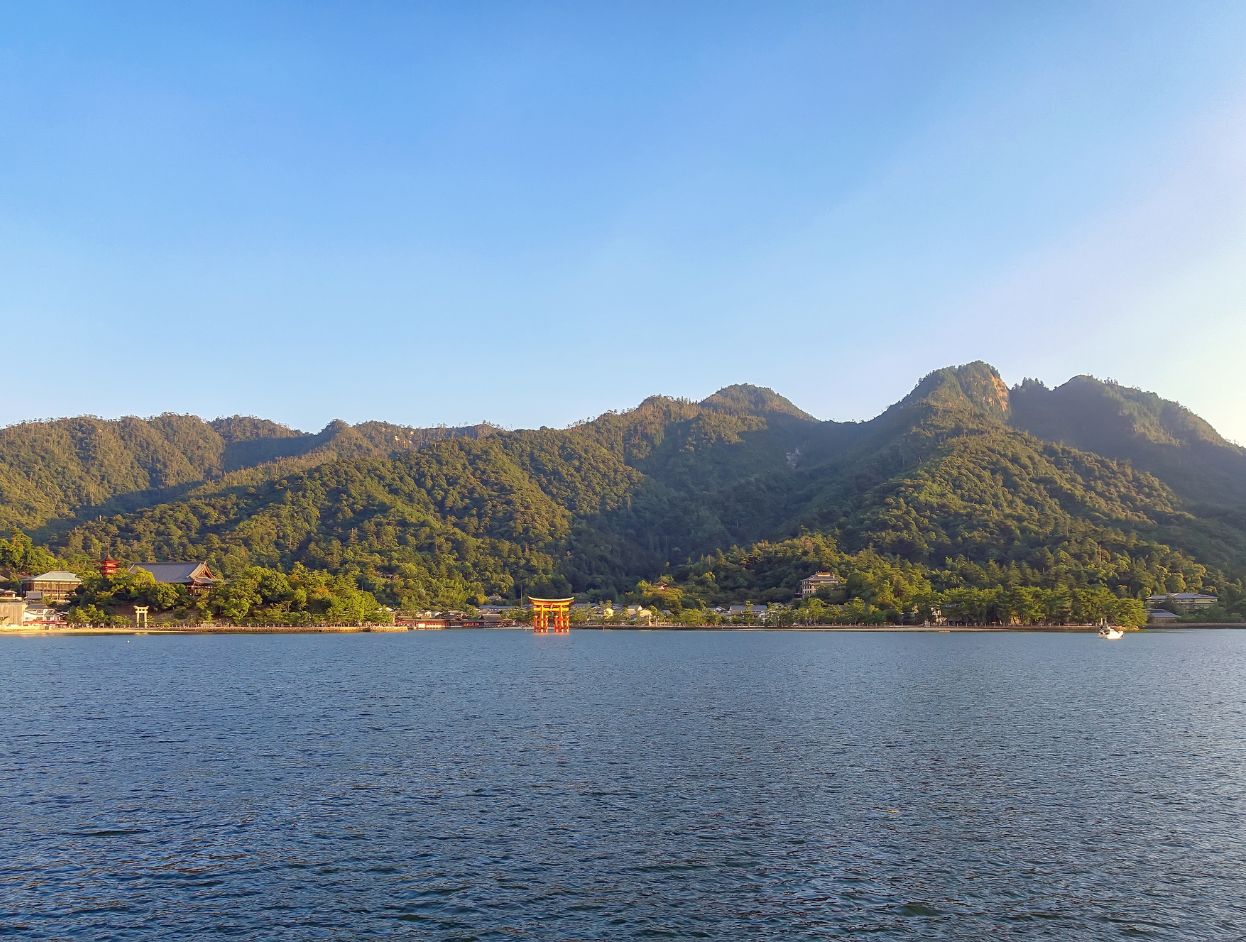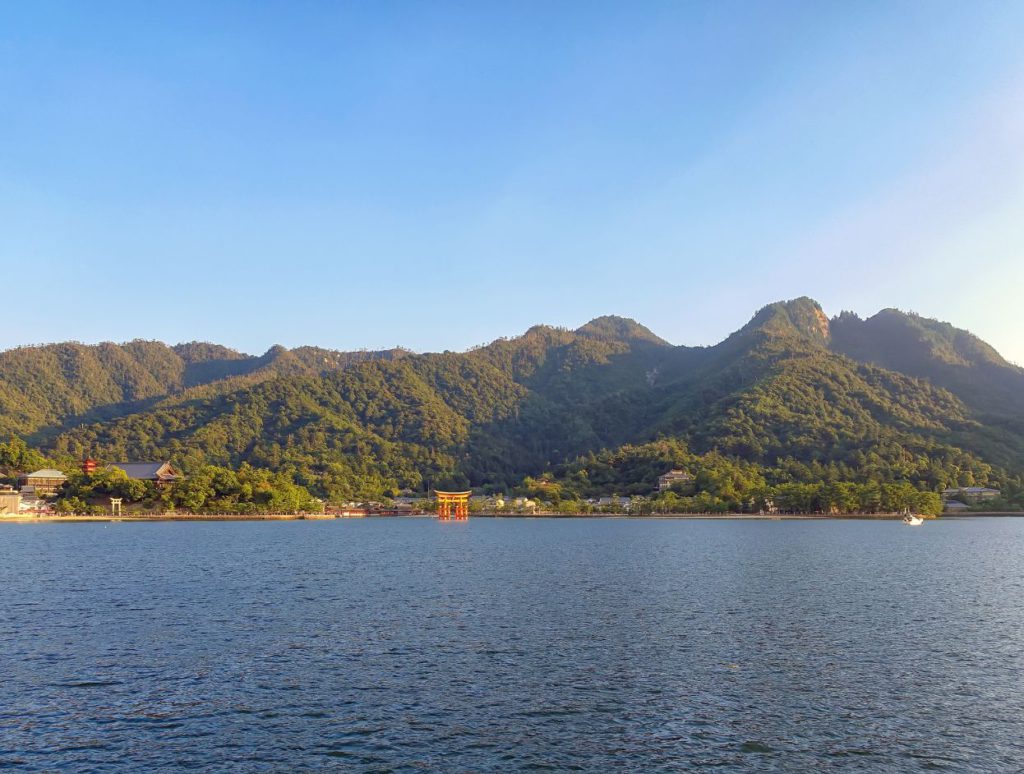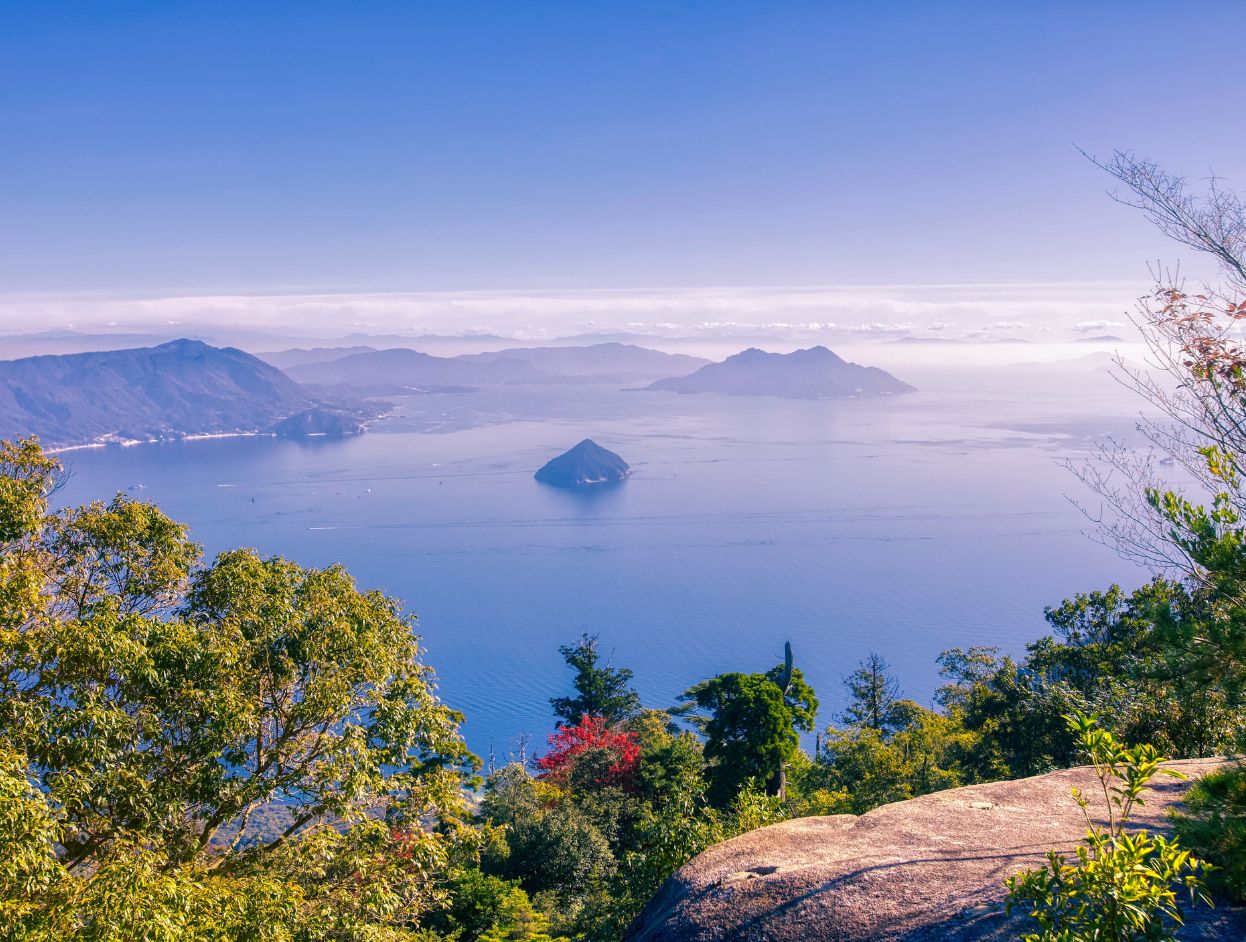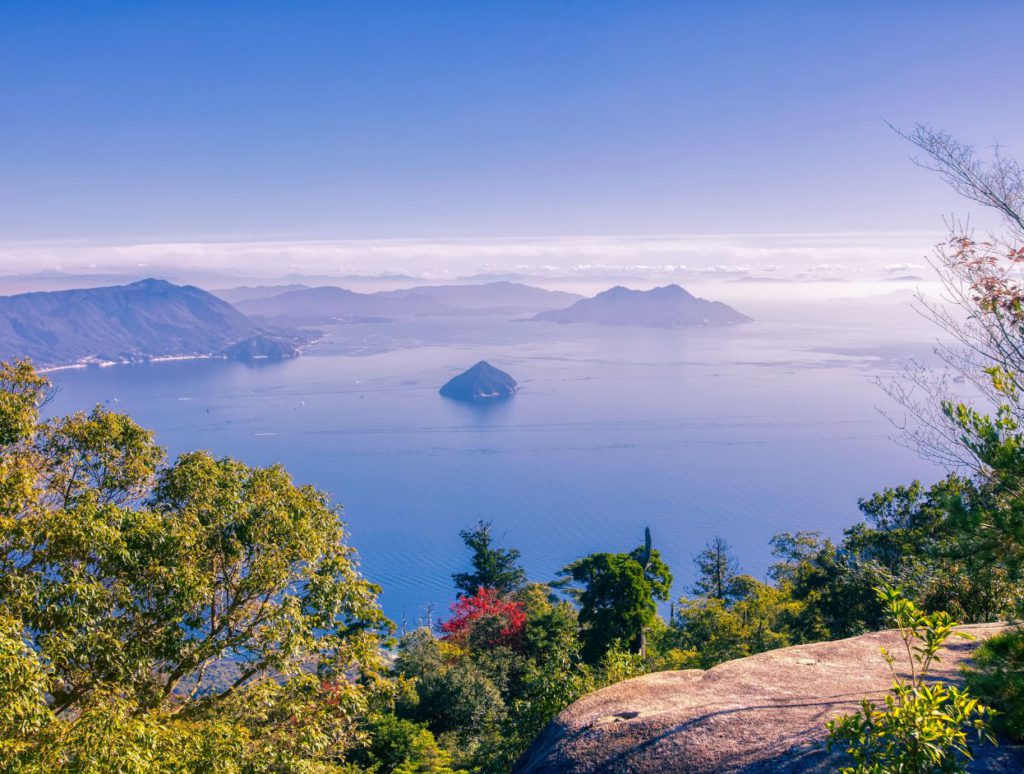 Take the cable car
If taking a hike is not on the cards for you, you can always take the cable car to Mount Misen. To take the cable car, you can walk to Miyajima ropeway Momijidani station which is approx. 25 minutes walk from the pier. You can also walk to the Momijidani Park entrance which is a 10-minute walk from the pier and take the free shuttle bus from there to the ropeway station.
Your ride is divided into two parts. The first one is from the base to Kayatani which is on small cable car seating 8 people and takes 10 minutes for the ride. The next section is from Kayatani to Shishiiwa which has large carriers seating 30 people. This ride takes about 4 minutes. 
The ticket cost charges for both legs. You need to pay ¥2,000 for a round ticket and ¥1,100 for a one-way ticket. Expect to pay half for a child. You can buy the ticket at Momijidani station. It's not uncommon for the cable cars to be closed due to bad weather.
Keep in mind that you will still need to hike a bit from Shishiiwa station to reach Mount Misen's summit. So make sure you have your hiking shoes and a bit of water for that. If you plan to return from Shishiiwa station itself, your trip should take an hour. Add another hour if you plan to hike to Mount Misen and back. And add some more depending upon how much time you want to spend at the shrines sightseeing.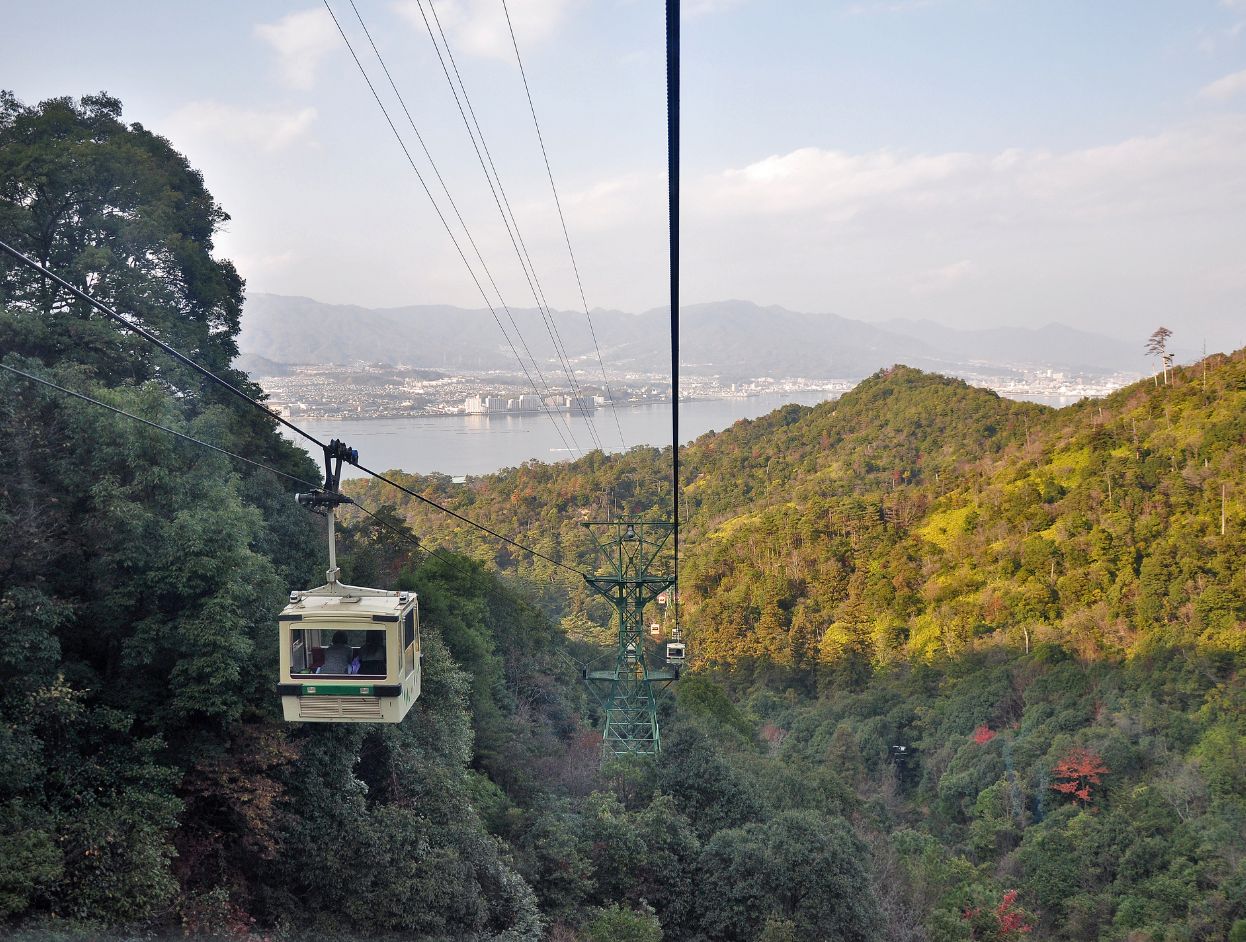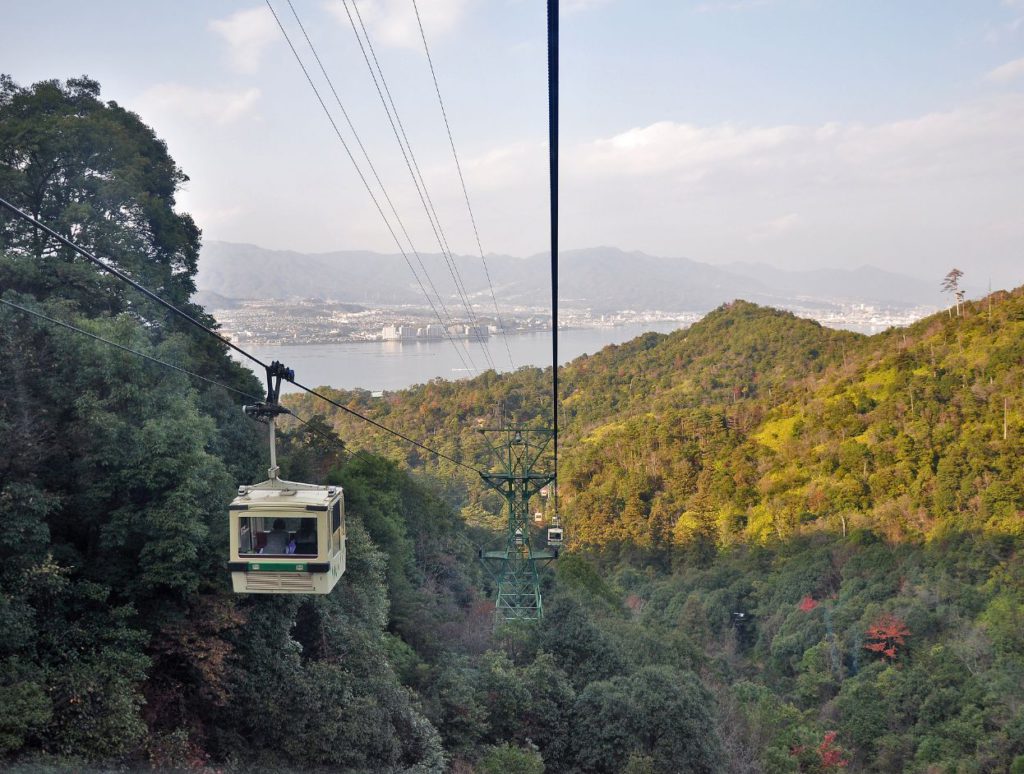 Shop souvenirs on Miyajima
To my surprise, Miyajima is a great place to buy souvenirs. As you walk from the pier to the Itsukushima shrine, the pathway is filled with souvenir shops one after another. All of them sell a variety of products from Japanese ceramics, kitchenware, woodwork, beautiful chopsticks, hairpins, dolls, t-shirts, fridge magnets, charms, keychains, lucky cats, sandals, silks, torii gates and so much more. I don't even know what half of them are.
These are then mixed with some exemplary bakeries with the smell of delicious cookies wafting out of them. If you don't already know Japanese bakeries and their products are to die for! The great thing about all of this was that I did not feel that they were too overpriced. Not sure if you could bargain. But I got a sweet deal of a lot of stuff. Or at least I got great stuff.
Taste the famous Momiji Manju
Talking of bakeries, you are going to see Momiji Manju EVERYWHERE! It is like the symbol of Miyajima. Momiji Manju are desserts that originated in Miyajima during the Meiji period. 
You can say they look like small pancakes but in the shape of a maple leaf. It is filled inside with different types of flavours. The original filling used to be red bean paste but now you can find it for vanilla custard, green tea, sakura, peach, chocolate, taro and a lot more. The outer layer is usually not so sweet but the filling is.
It is so popular that local Japanese make it a point to pick a box for friends and family to take back when out for vacation. We found people swooning all over the bakeries and carrying these home by boxes.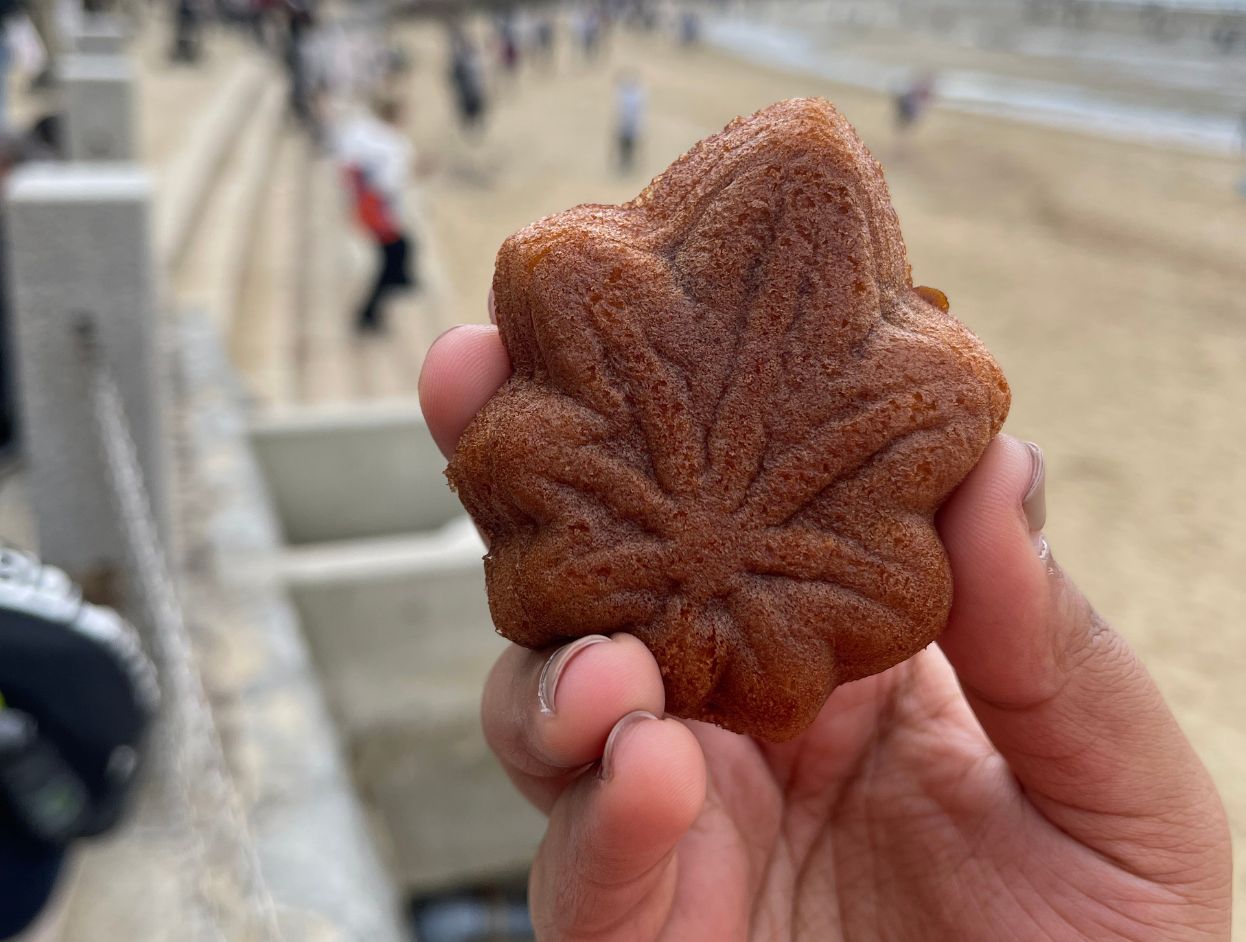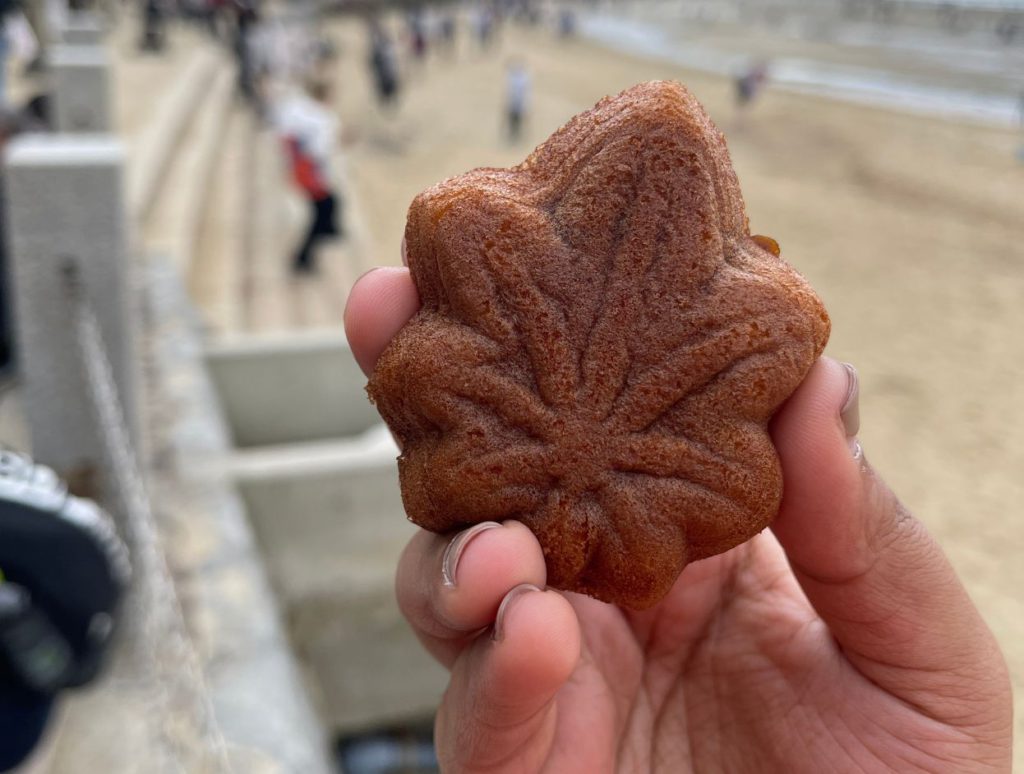 Feed some friendly deer
I was absolutely taken by surprise and delight when I saw a deer strolling around on the island. I thought you could only find them in Nara. But I was happy since I couldn't visit Nara. I think you don't even need to make an effort. Just keep an eye out for these cuties.
Extremely gentle, they don't usually harm people. In fact, you may find people feeding them. I am not sure what exactly are you supposed to feed them. We found one baby deer angrily nudging someone for food. Anyway, enjoy your time with them. But if you are not an animal person, maybe keep your distance.
Eat some Okonomiyaki
Other than Momiji Manju, there is one other food you must try. Actually, you should also try all types of seafood, oysters and eels when in Miyajima. But Okonomiyaki is something special in the Hiroshima area. You can find it on the island also near the Miyajimaguchi railway station.
Just so that you know, Okonomiyaki is a layered pancake kind of thing that has noodles, vegetables, meat, different types of sauces, seaweed, tuna flakes and a silky egg on top. You can customize it. We got a vegetarian one, so you know its available. It is served over a hot sizzling pan called teppan. It totally surprisingly blew my mind.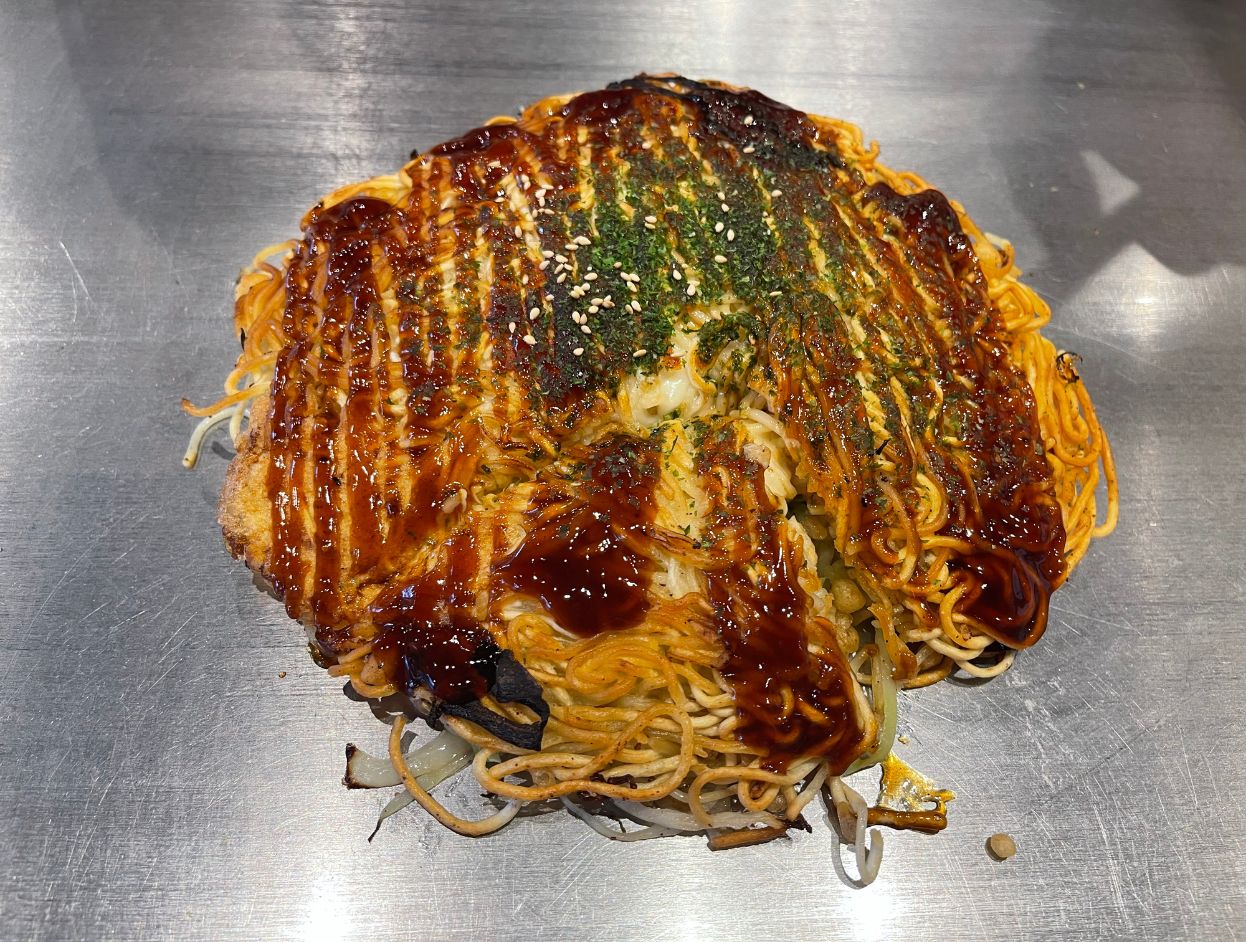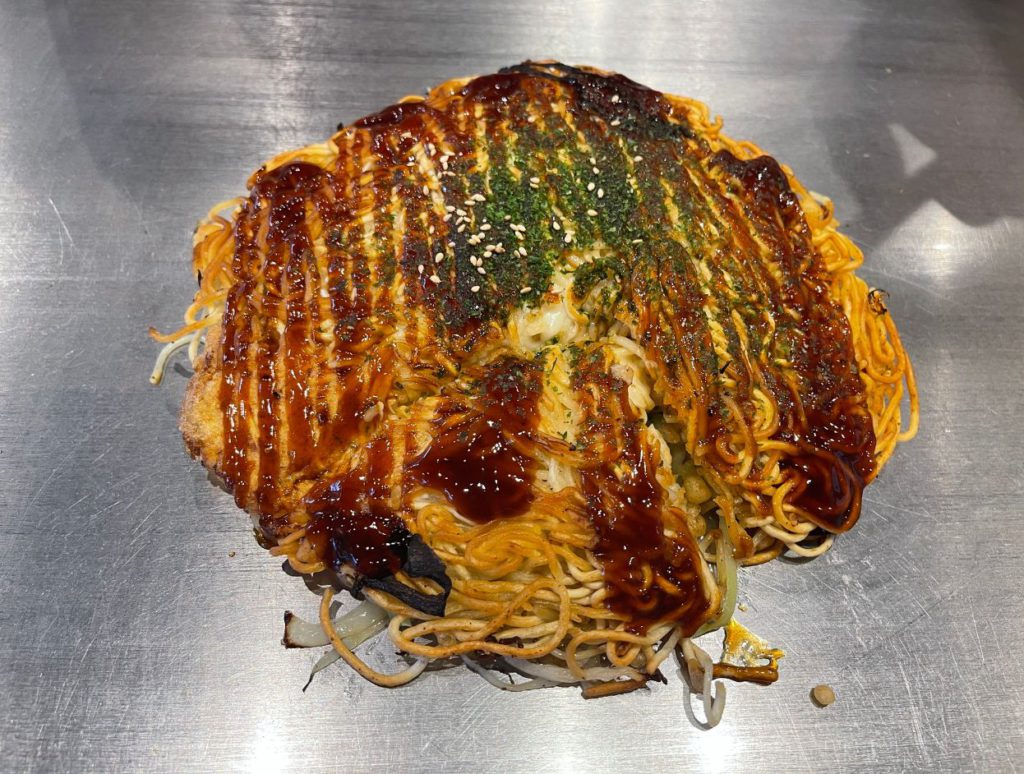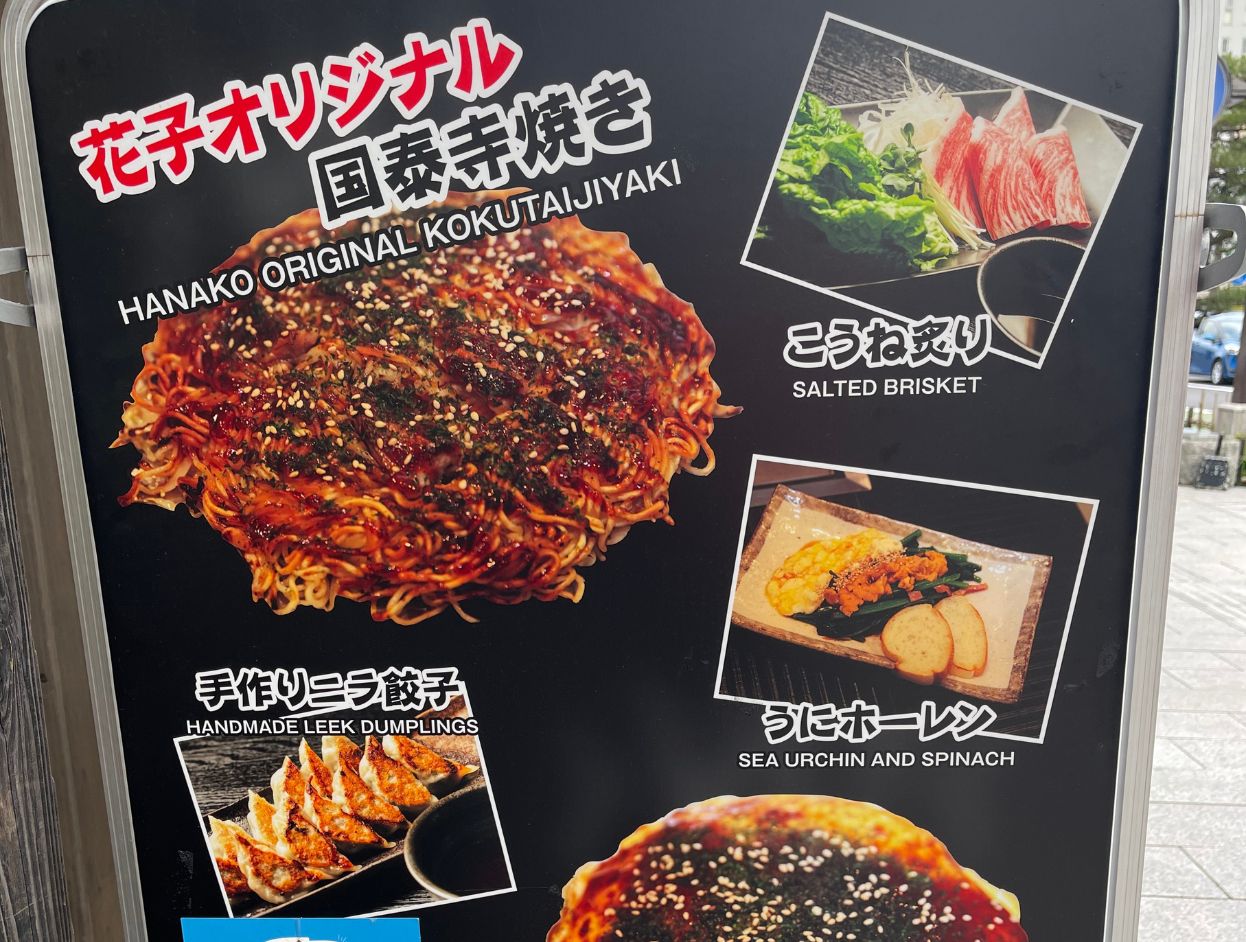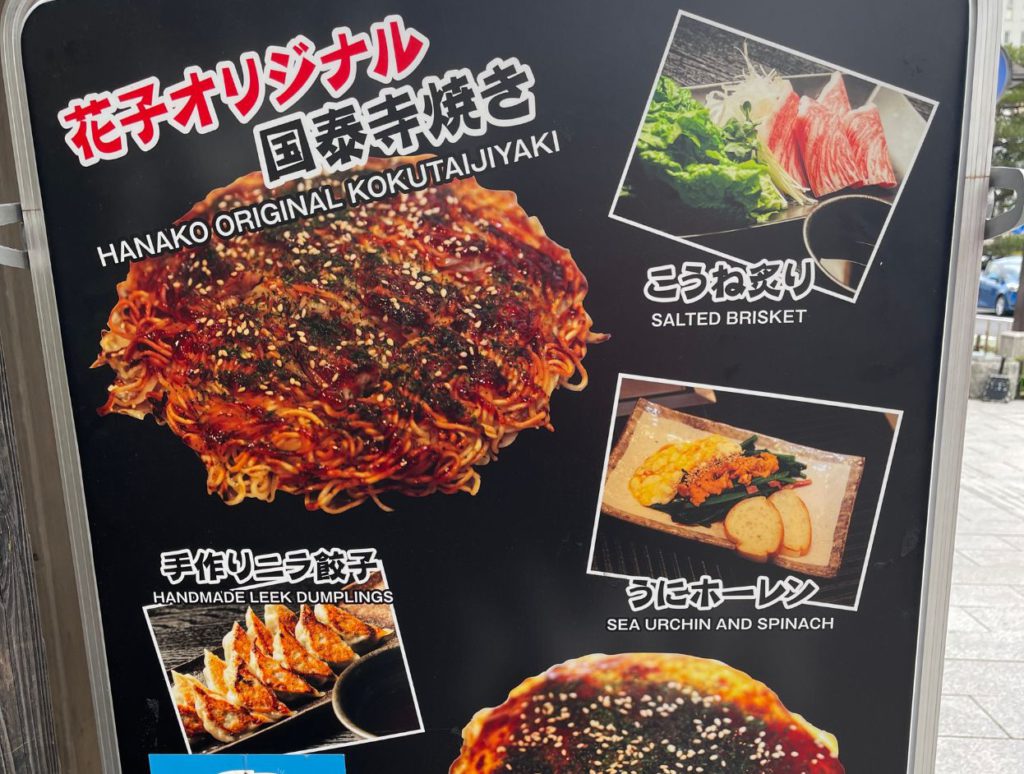 Miyajima History and Folklore Museum
For those who are looking for some offbeat suggestions and a less-touristy place, head over to the Miyajima History and Folklore Museum. It is the former house of a merchant resident of the island. So it really gives you a brief experience of living in an old traditional Japanese house.
The house is divided into several sections, most of them showcasing content about the history of the island and the Itsukushima shrine. There is an entry charge fee of ¥300. The house museum has a second floor as well, so don't forget to check that out too.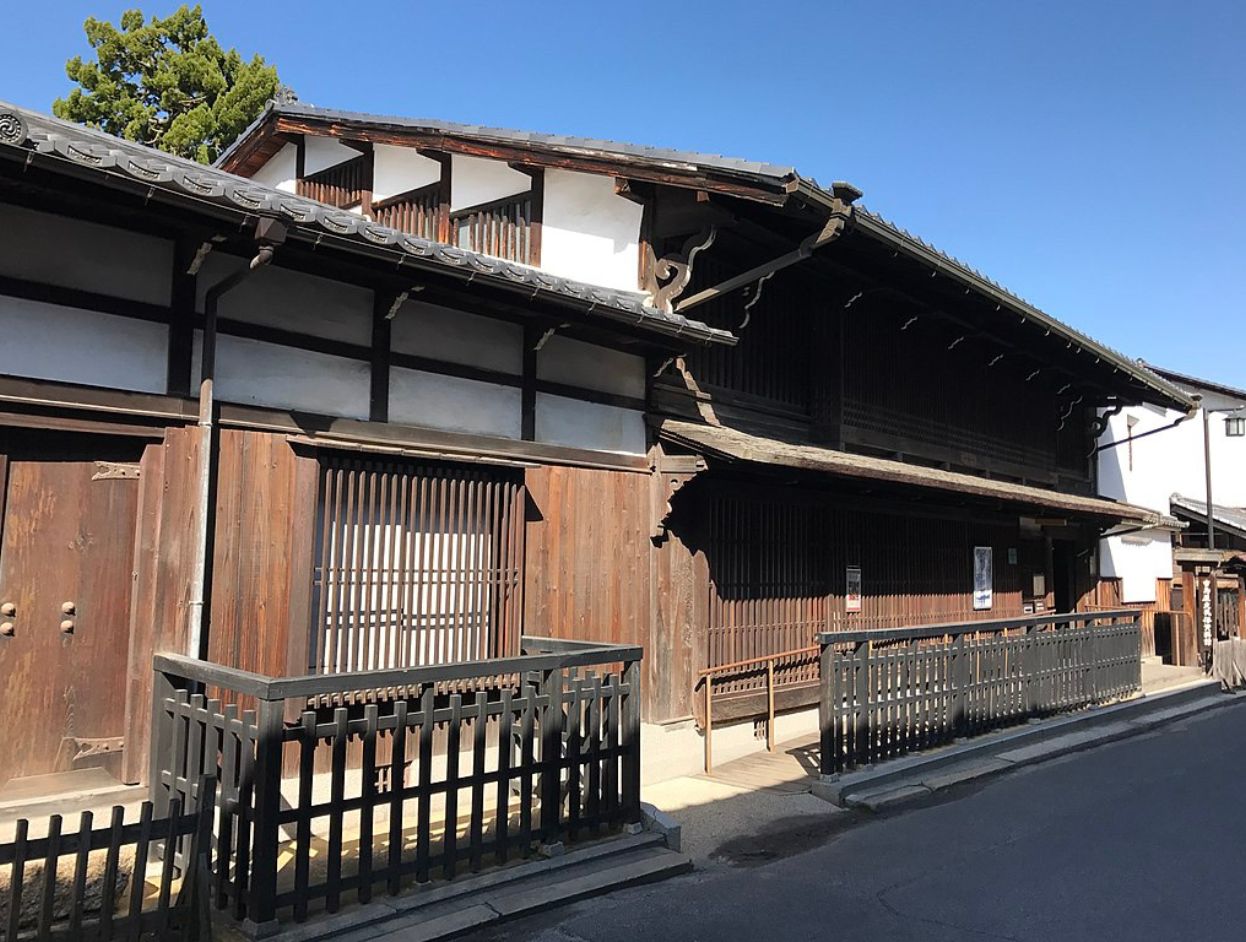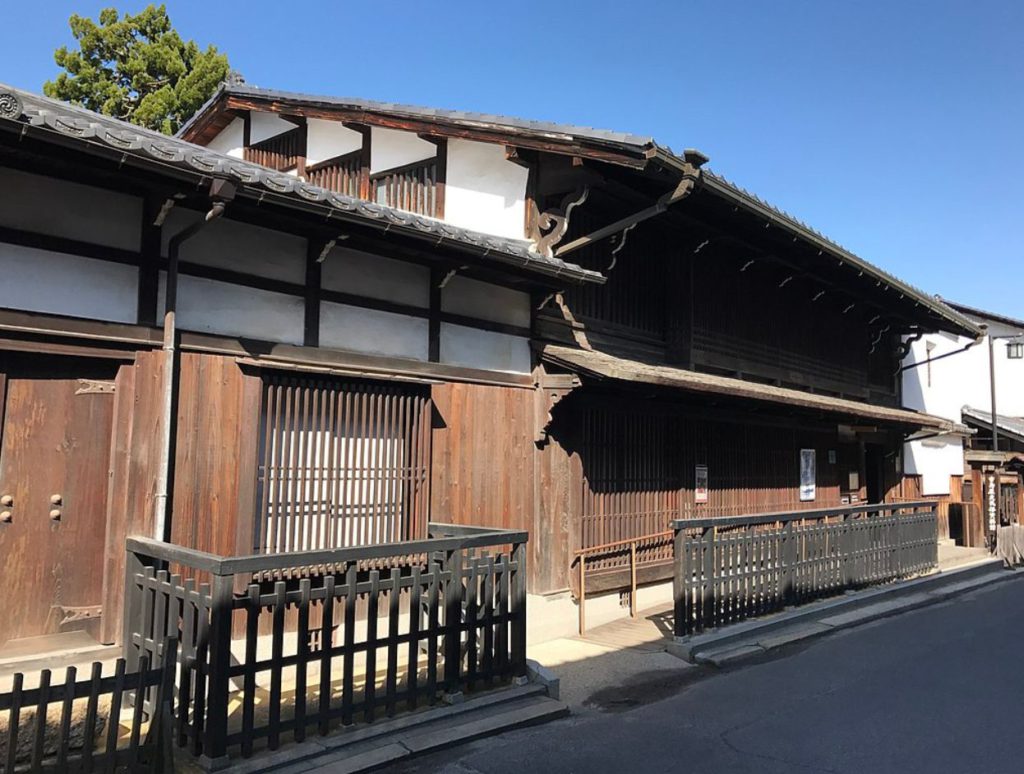 Momijidani Park
This is not really on the top of my list because it is just a nice park, but nothing more. If you do love the outdoors, maybe it's worth visiting, at least during the regular season. But it is definitely worth visiting during cherry blossom bloom as well as during the autumn months to see the lovely yellow and red shades of the foliage.
Since the park happens to be on the way to the cab car station, you can think of taking a walk on that route. It is common to find deer roaming around who are not afraid to interact with humans. A morning walk should be fun.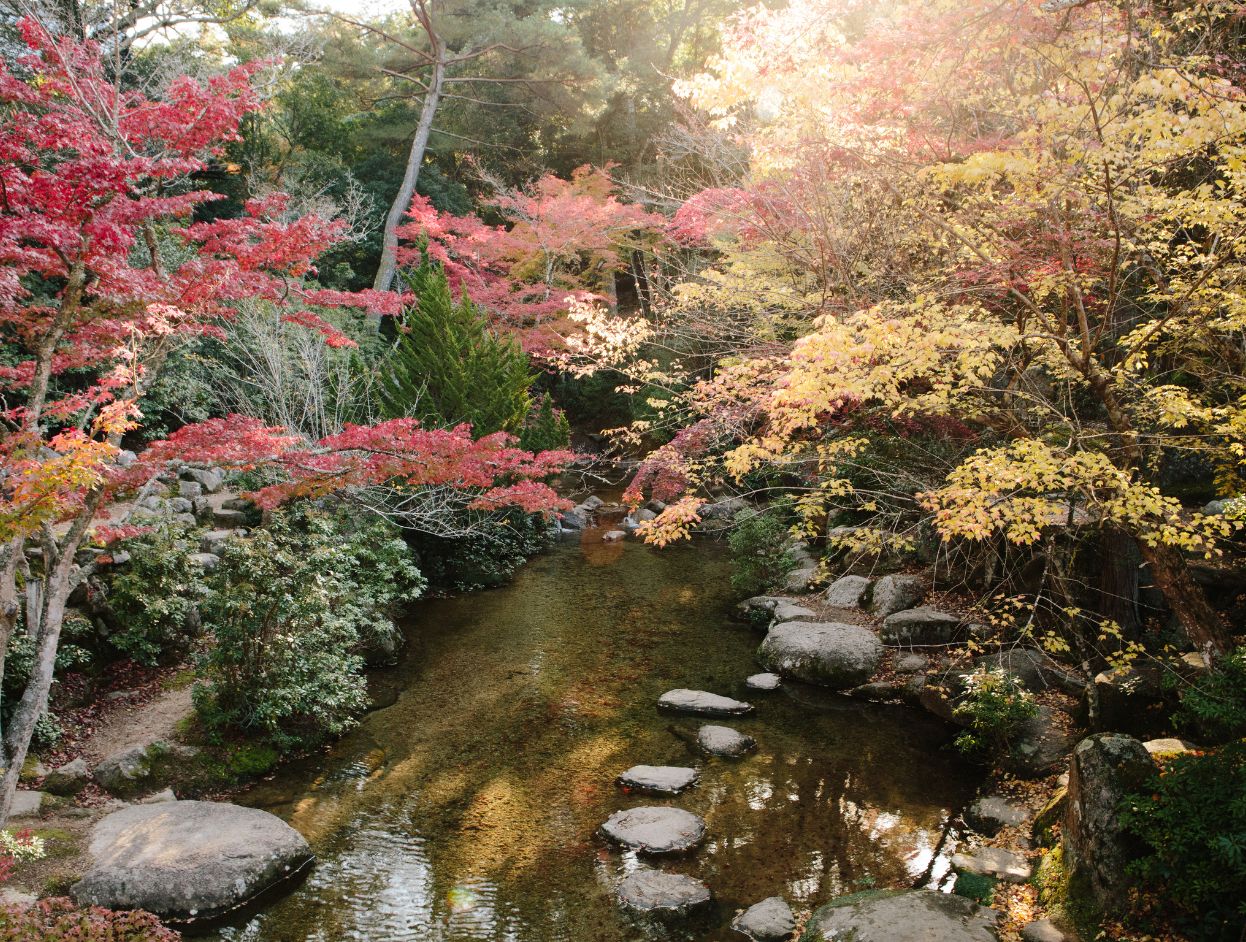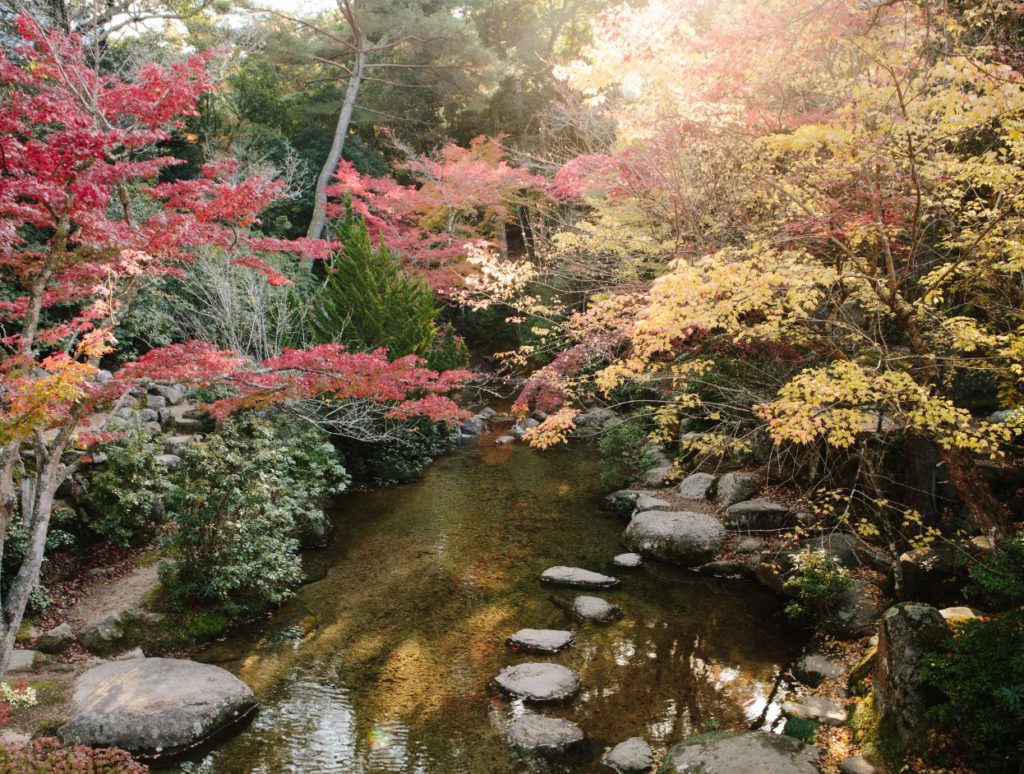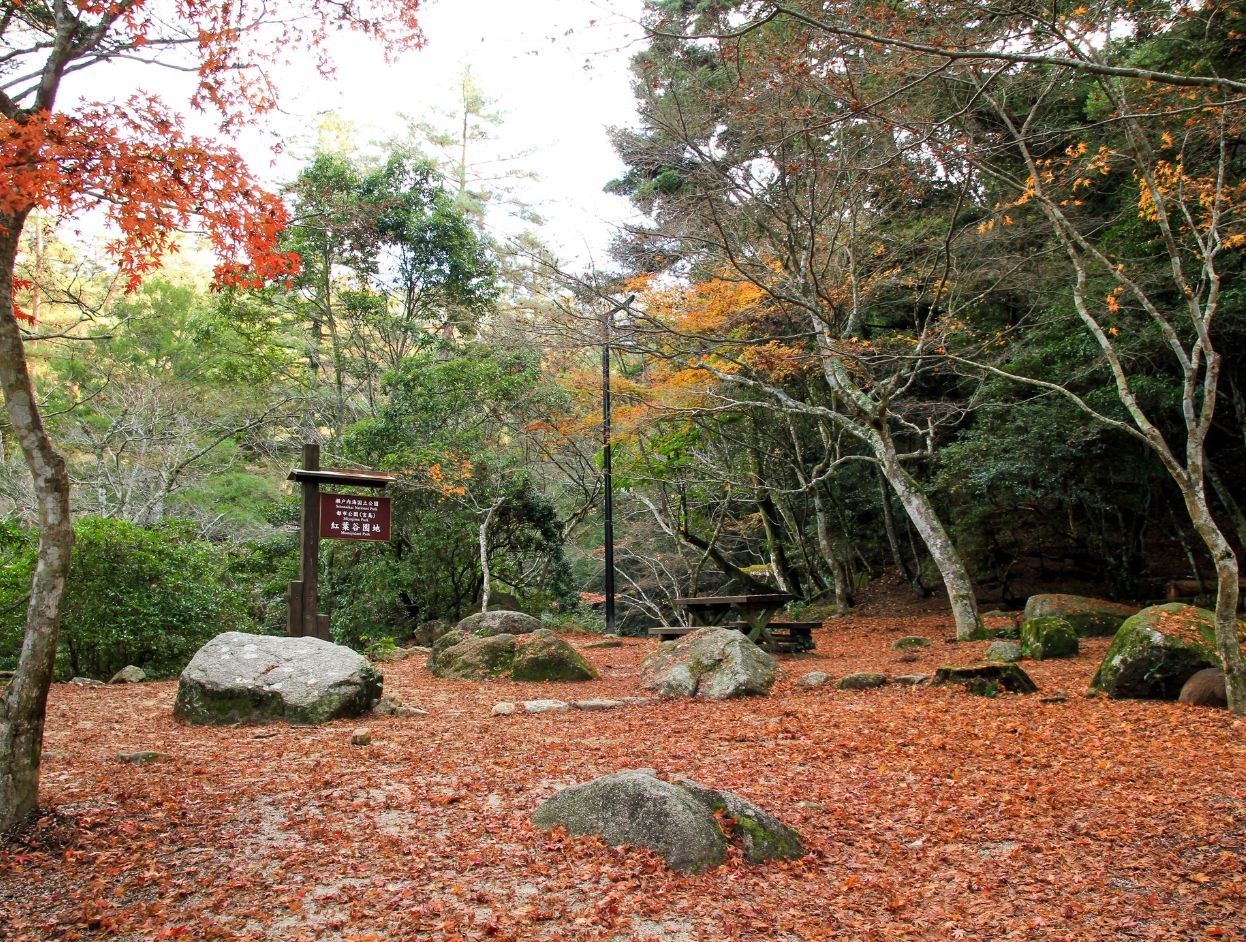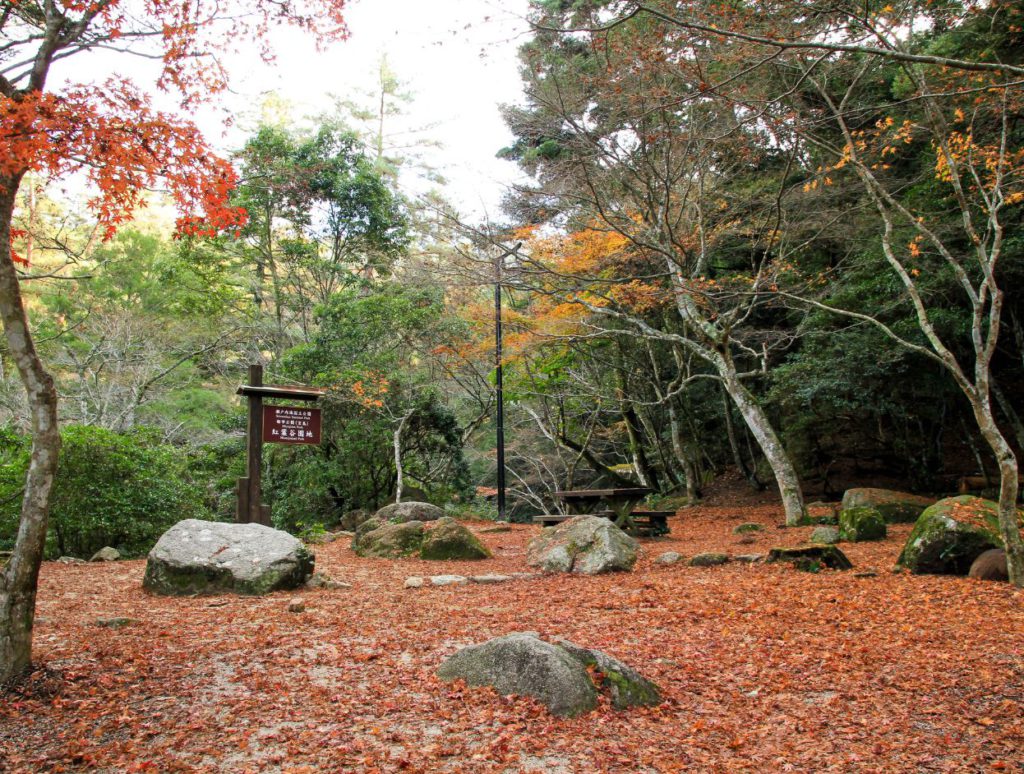 Miyajima Traditional Crafts Center
Another fun and offbeat activity that someone can do on the island lies inside this craft centre. This place is located right next to the Miyajima pier but most people miss it. You will need a bit of time on your hands to experience any activity here. But you can buy some traditional crafts in the shop on the first floor.
But if you do have some time, you can try your hand at making some Momiji Manju, Miyajima-bori (something like a bowl) carving or rice scoop carving here. The place is free to visit but you need to pay for any classes/experiences you book. It would be better if you were able to make reservations beforehand. Visit their website to know more about the prices, timings and booking details.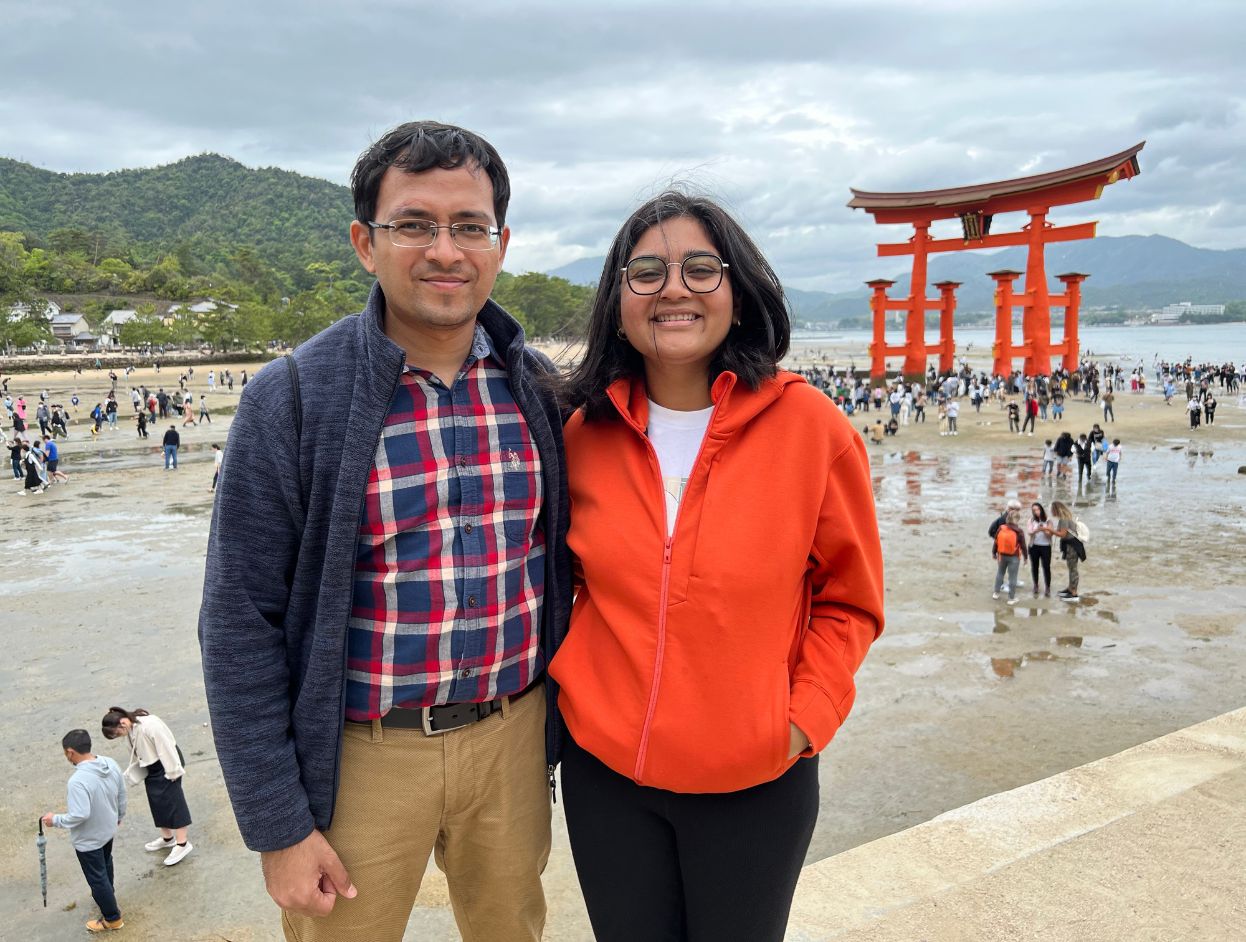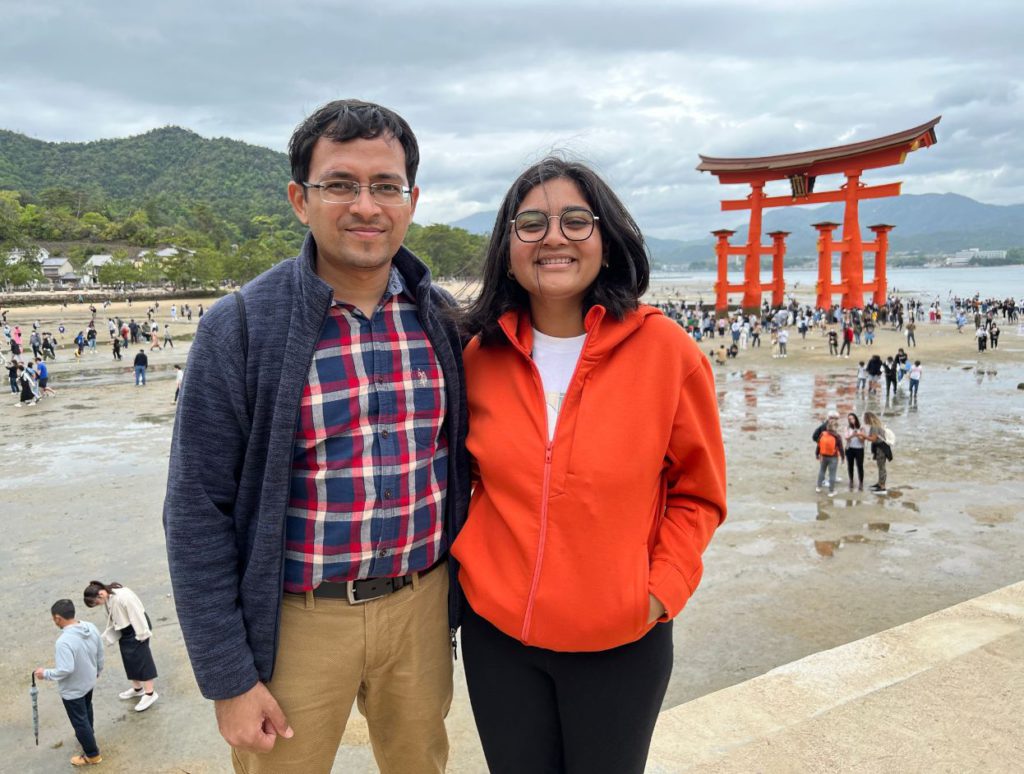 Related Articles