10 Mar

Tawang Travel Itinerary, Arunachal Pradesh

If we start from the start, I did not have only Tawang in mind when I was planning my trip. I also wanted to travel in and around Arunachal Pradesh as a whole. However, as I researched and spoke to a few tour operators, I found that it's probably not a great idea to stuff too many places in my itinerary.

The road journey to most places is linear and I will end up spending several full days simply travelling in a car (or a very bumpy sumo). So for a 9-day trip, I chose to do only the Tawang route and a day in Kaziranga on my way back. Even so, we spend a minimum of 5-6 hours almost every day travelling from one location to another.

However, if you wish to visit other places like Ziro, Itanagar, Pasighat, Aalo and Mechuka, I suggest you take a longer chunk of time. You will have to take a completely different route and the roads aren't great, so the journey will also take longer.

In any case, if you are looking to do the Tawang route, here is my itinerary for it.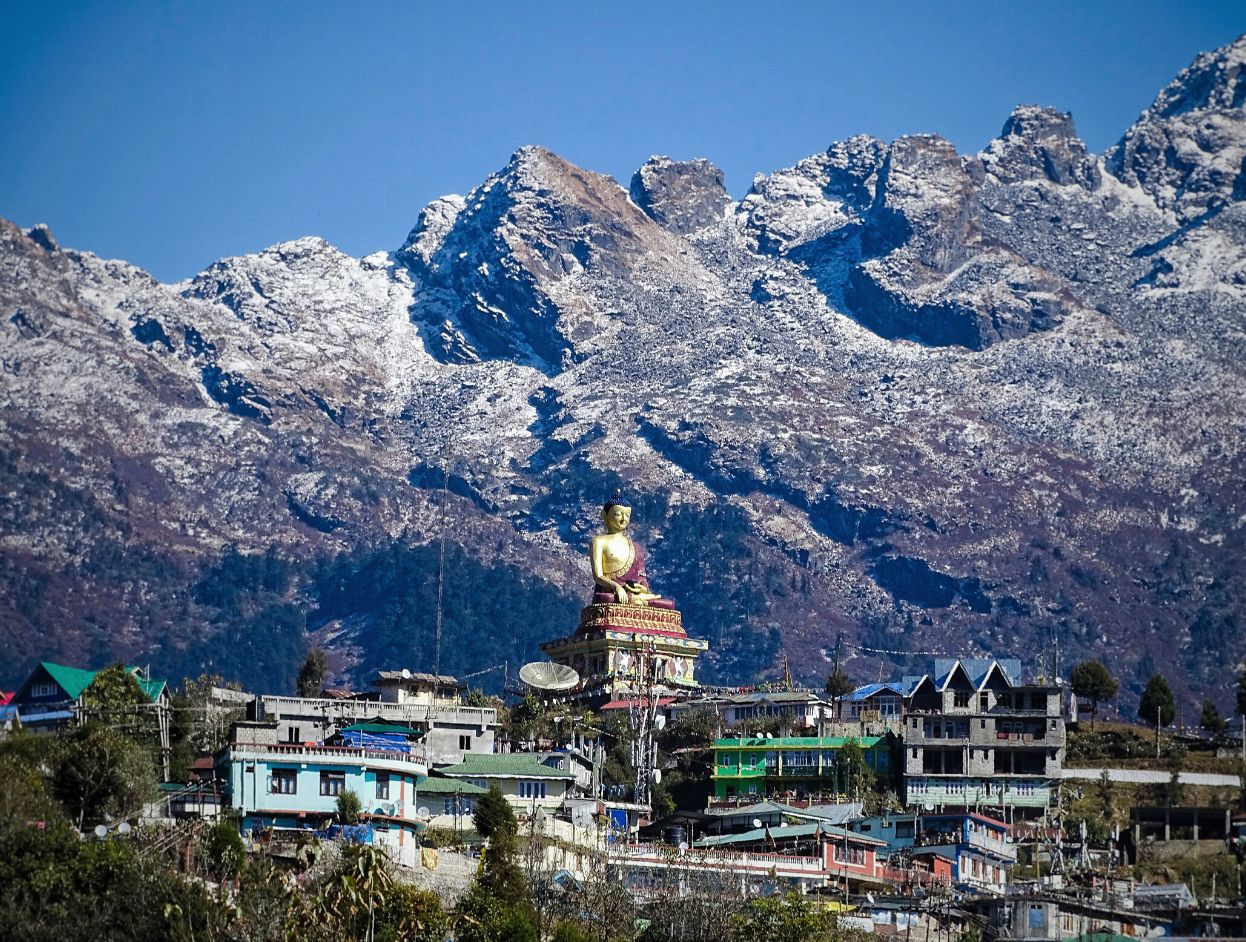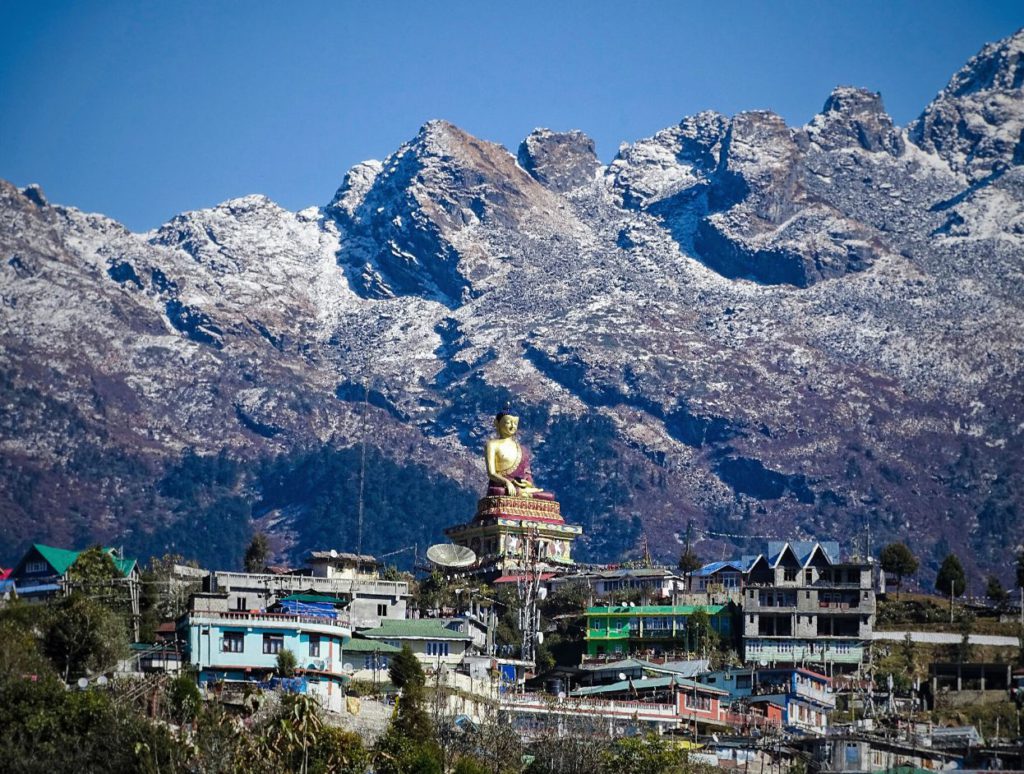 Tawang Route Itinerary
This is what my itinerary to Tawang looked like. Since I had a couple of more days, I decided to visit Kaziranga National Park on my way back.
Day 1: Guwahati – Tezpur – Nameri National Park
Day 2: Nameri National Park – Bhalukpong – Dirang
Day 3: Dirang – Tawang
Day 4: Tawang Sightseeing
Day 5: Tawang – Bum La Pass – Tawang
Day 6: Tawang – Bomdila
Day 7: Bomdila – Kaziranga National Park
Day 8: Kaziranga National Park – Guwahati
Day 9: Guwahati – Next Destination
Although I wanted to include Ziro in this itinerary, it increased my travel time extensively. So I didn't. You can also shorten this trip by excluding Kaziranga National Park and returning to Guwahati from Bomdila.
How to Reach Tawang
I am not going to go into too much depth here since this will take up a lot of space and we have already done that. You can refer to our article on How to reach Tawang for all the details you need including private transport, public transport and guide tours.
We hired a guided tour for the trip. This can be done online via several tours and travel companies. Our driver, Mr Kamal Tamang was amazing, warm and so very hospitable. He did not just act as our driver but also as a tour guide on most occasions. 
Let's dive deep into our itinerary.
Day 1: Guwahati - Tezpur - Nameri National Park
Our driver picked us up from Guwahati airport and came with a surprise gift – a traditional Assamese 'gamcha' or scarf, handwoven in traditional patterns. It was a good start.
If you wish to spend time in Guwahati, you can do that now but don't tire yourself out too much for the journey ahead is tedious. You can also cover some places on your way back. Our next stop was Tezpur.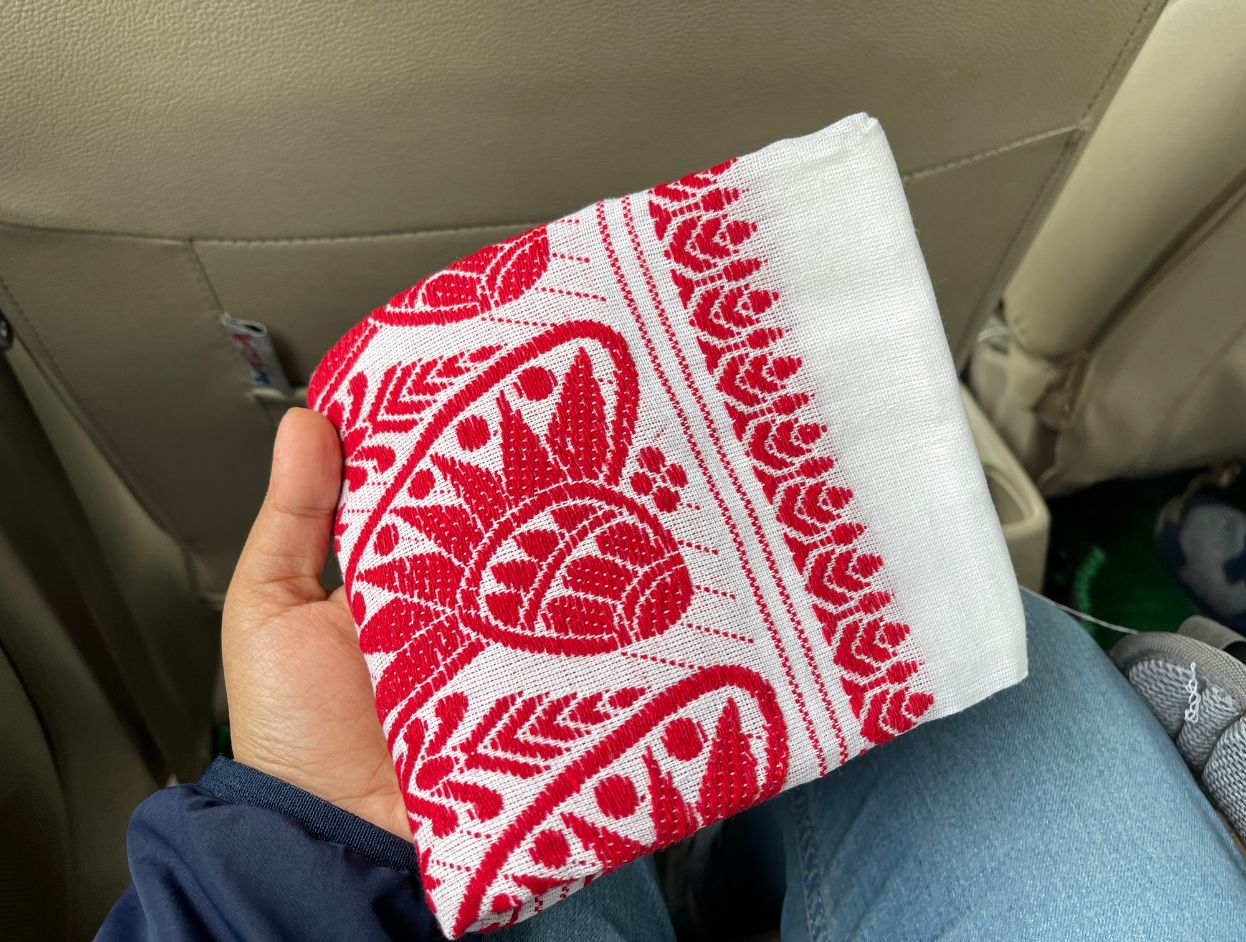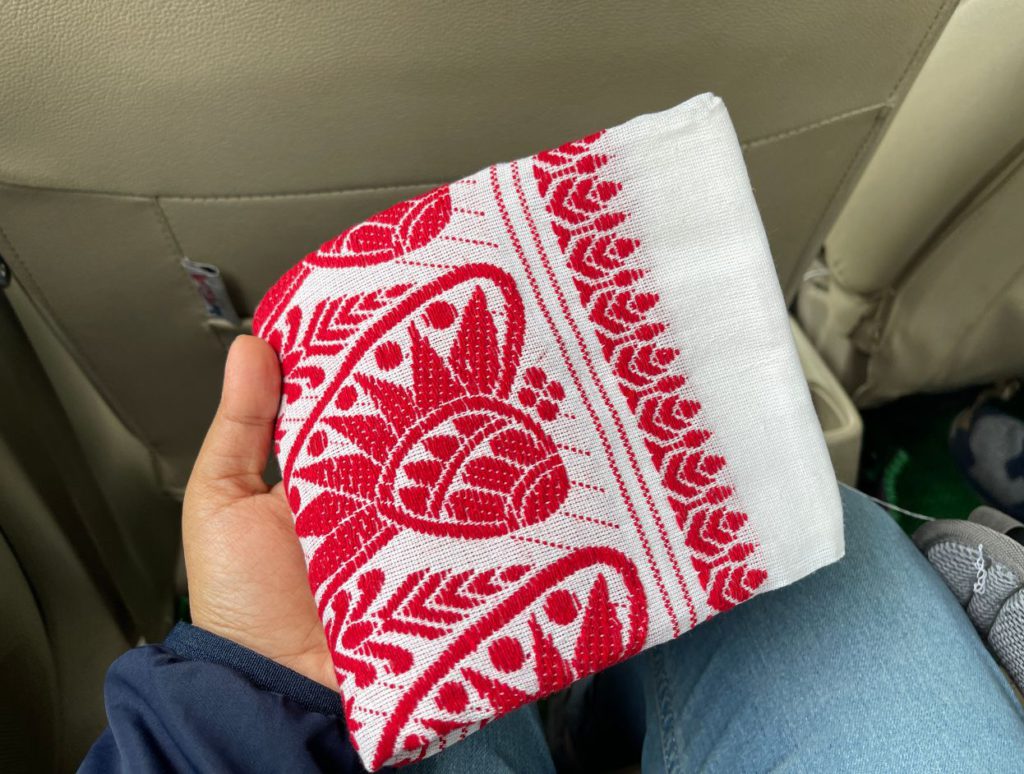 Tezpur
Tezpur is around 5 hours from Guwahati by car and the roads are pretty fantastic. We were in Tezpur during Ashtami or Navratri and were able to witness a fantastic Mela or 'fair' on temple grounds right next to the Brahmaputra river.
There are quite a few places to visit in Tezpur as well, Agnigarh being the most popular one. We also halted at Tezpur for lunch which comprised a traditional Assamese thali. All of it can be done in a day, so you don't need to stay overnight there.
Looking to check out Tezpur? Here are the top things to do in Tezpur, Assam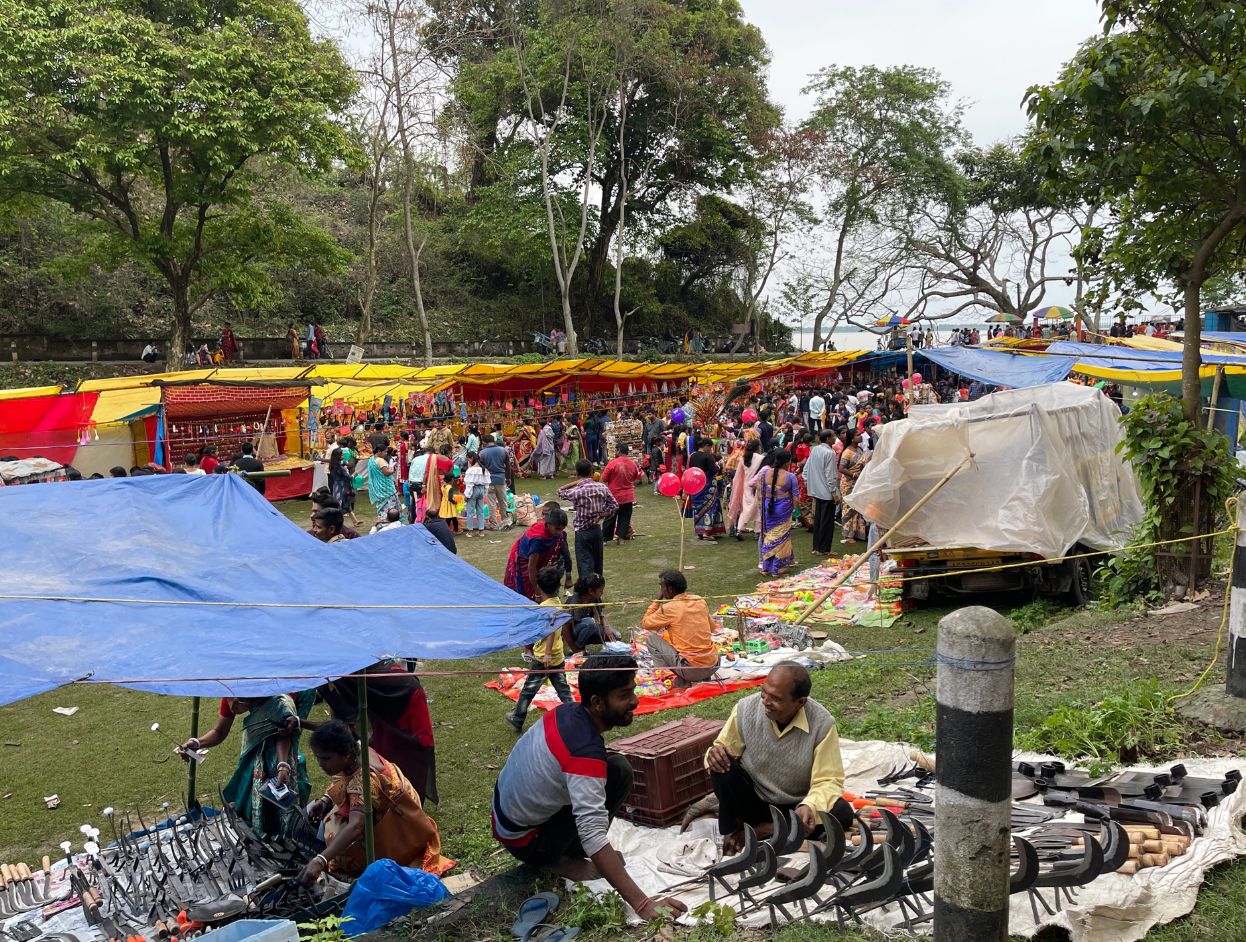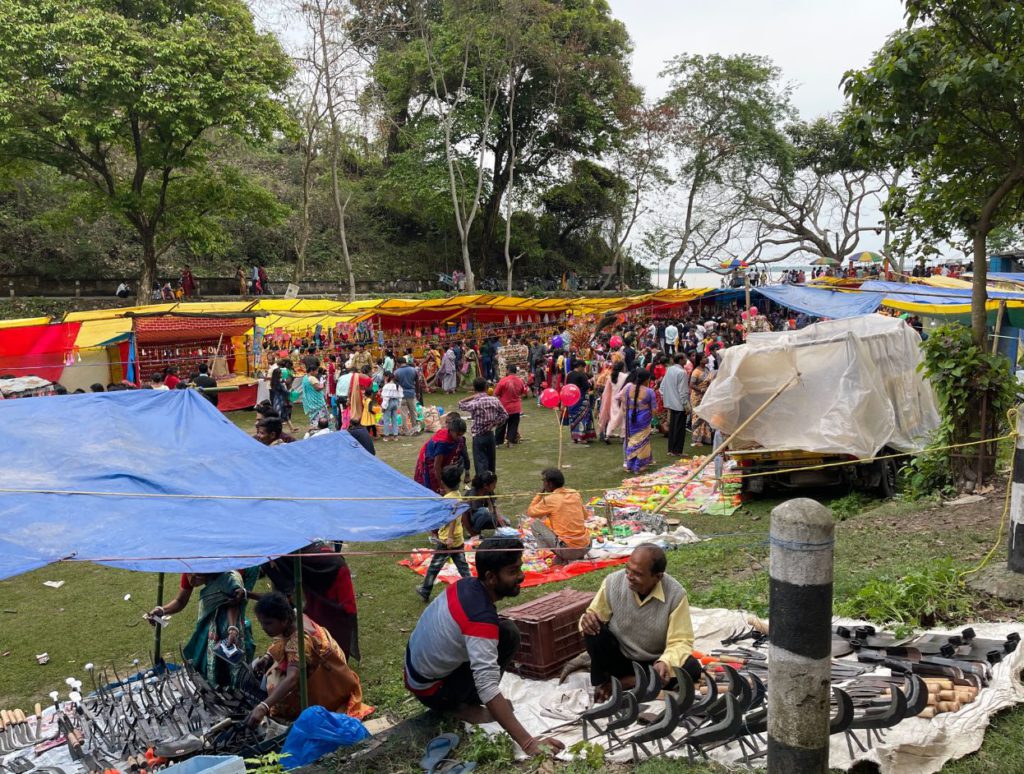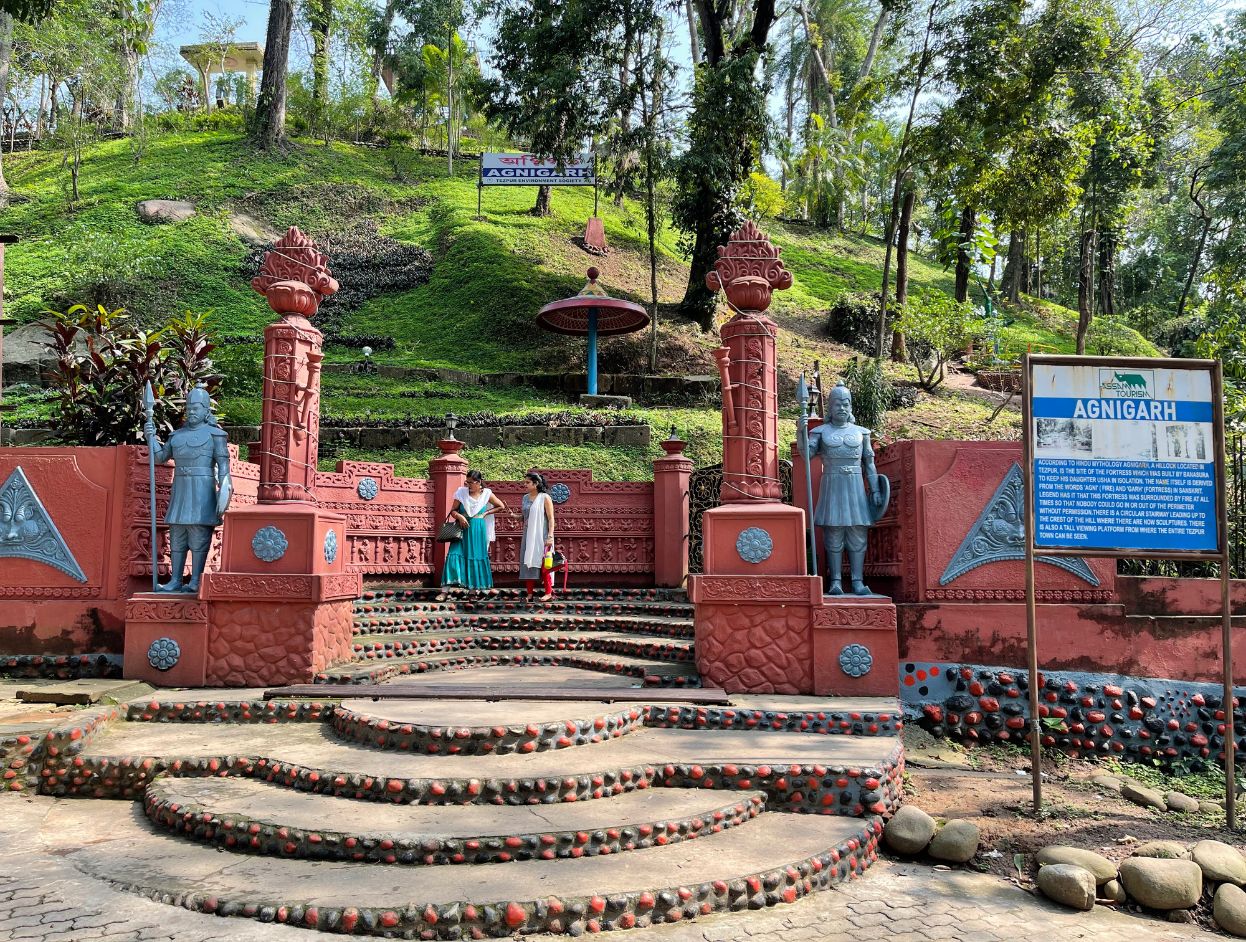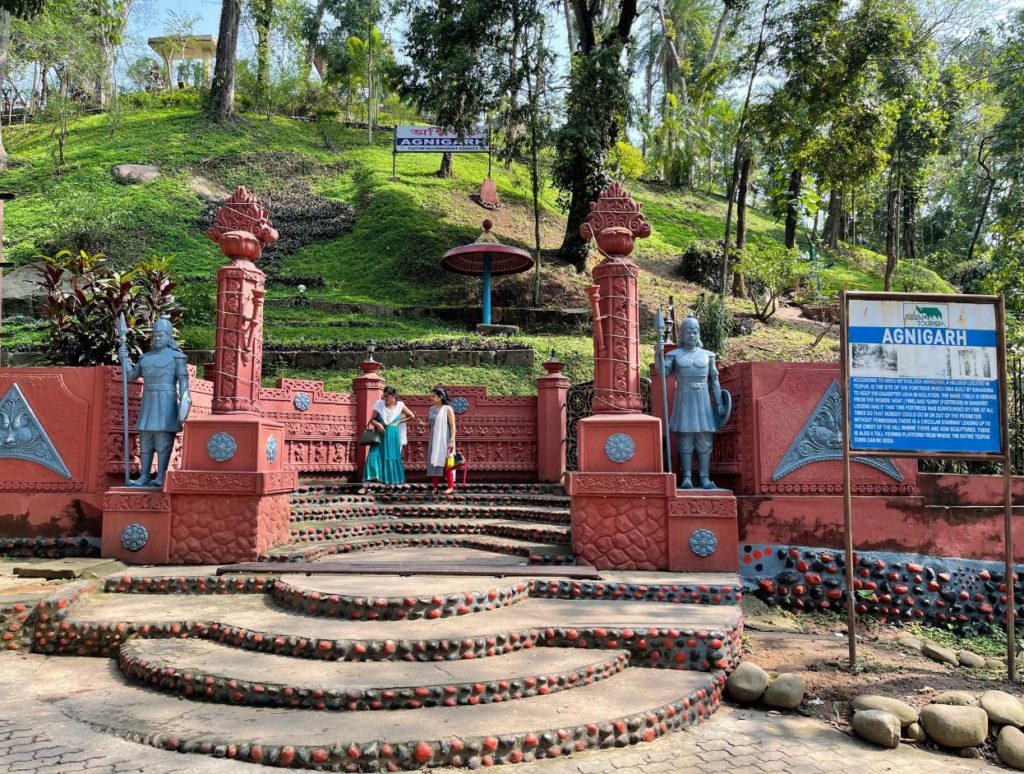 Nameri National Park
We proceeded to Nameri National Park the same day and stayed there overnight. The National park is a tiger reserve, home to a wide variety of biodiversity. The National park is located at the foothills of the Himalayas adjacent to Arunachal's boundary.
Our camp at Nameri was quiet and peaceful located right next to the Brahmaputra river. You can go for a jungle safari in the morning with a forest ranger (book it a day ahead with your hotel). We couldn't go for the safari since there the rainfall from the last few days flooded a large part of the park and it wasn't accessible anymore.
You can also go for white water rafting, although there aren't a lot of rapids on this route. A raft costs 2,200/- for upto 8 people but this activity is not available during the monsoons.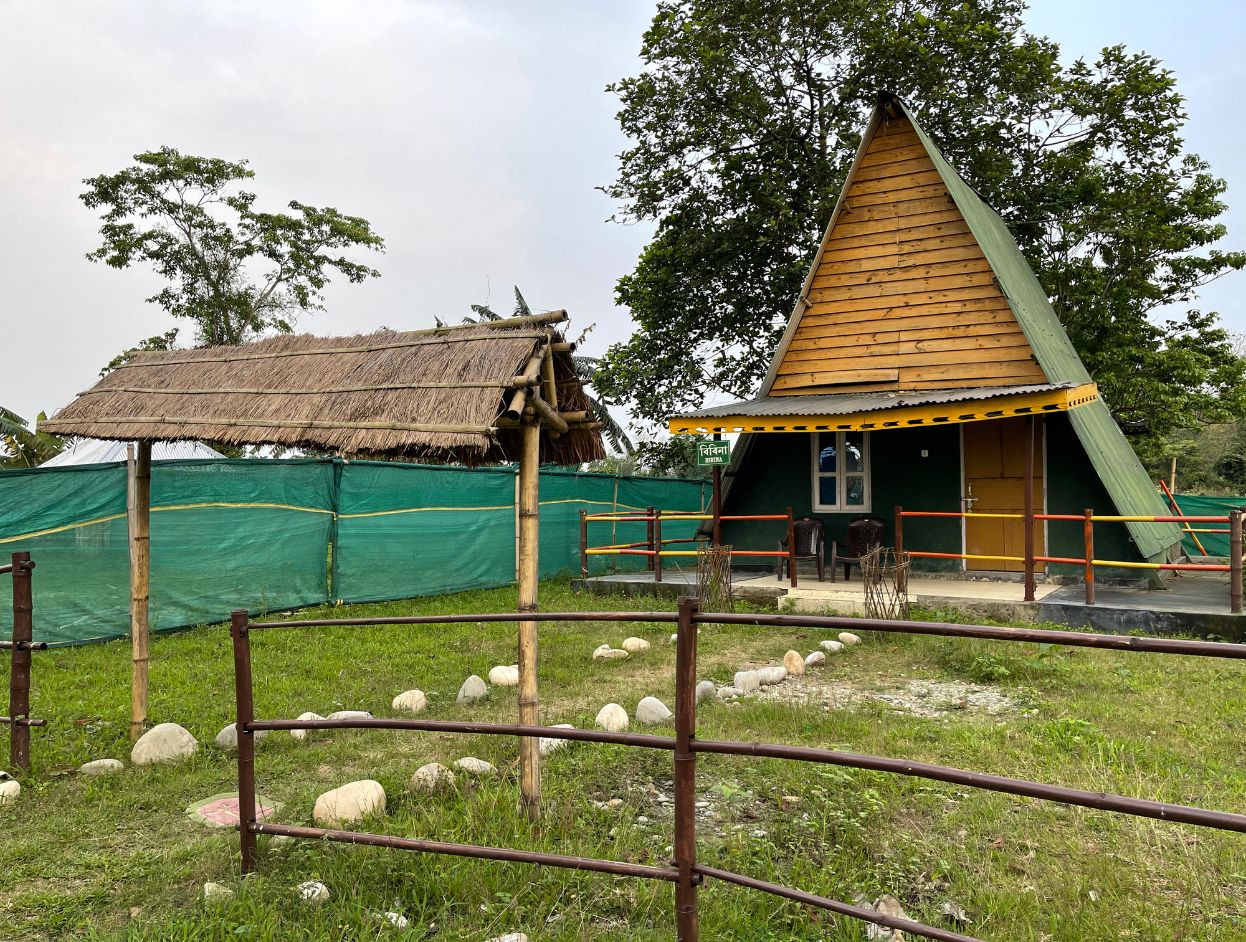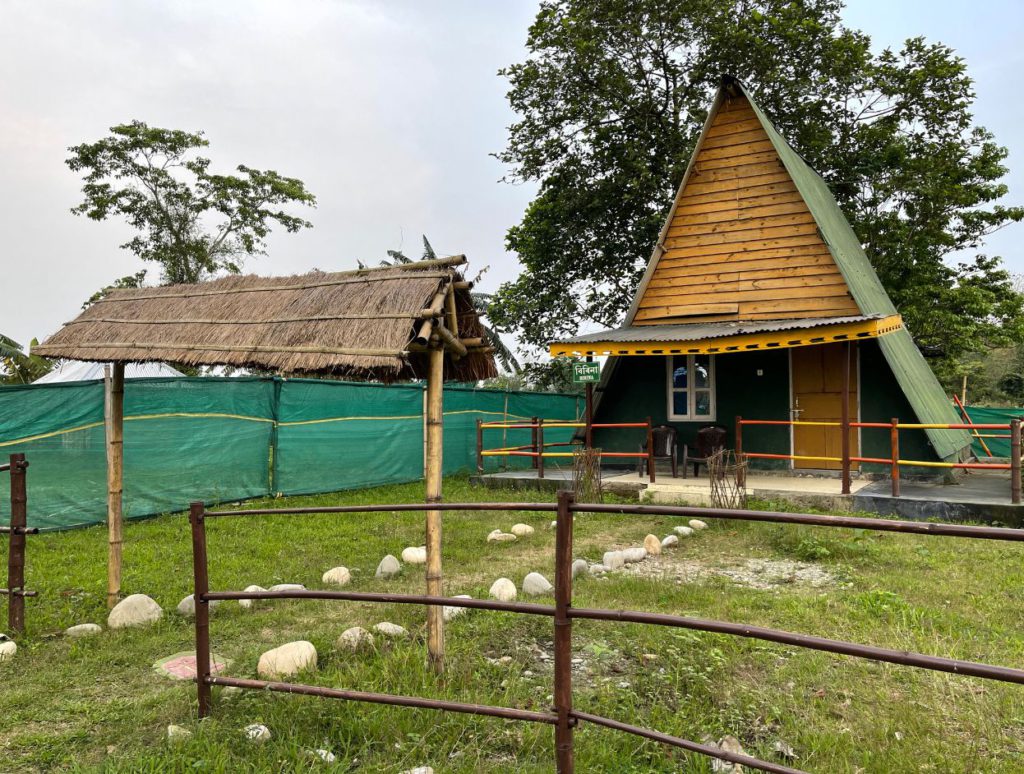 Day 2: Nameri National Park - Bhalukpong - Sangti Valley - Dirang
We started early from Nameri National Park since the journey for the day is quite long. The first stop on our way was Bhalukpong. This is a small town located as you enter Arunachal Pradesh at the foothills of the Himalayas.
Bhalukpong
There aren't any tourist attractions in Bhalukpong so you don't need to spend a lot of time here. But if you are travelling using public transport, the town makes a good place to find shared sumos to travel all the way to Tawang. Come super early though (most sumos start before 8 am).
You will also be halting at Bhalukpong to get or verify your Inner Line Permit (ILP). Once you cross Bhalukpong, you will enter the West Kameng area (the area lying to the west of the Kameng river). It extends all the way upto Tawang district. We stopped at Sessa Orchid Sanctuary. It is a small place with some exquisite orchids, but you don't need to spend a lot of time here.
While we did stop at a lot of places, sometimes important waterfalls or just to click some photos of the view (it gets better with time), our next important stop was Nag temple. I don't know the importance of this place, but apparently, a lot of people in the area travel to this temple for blessings.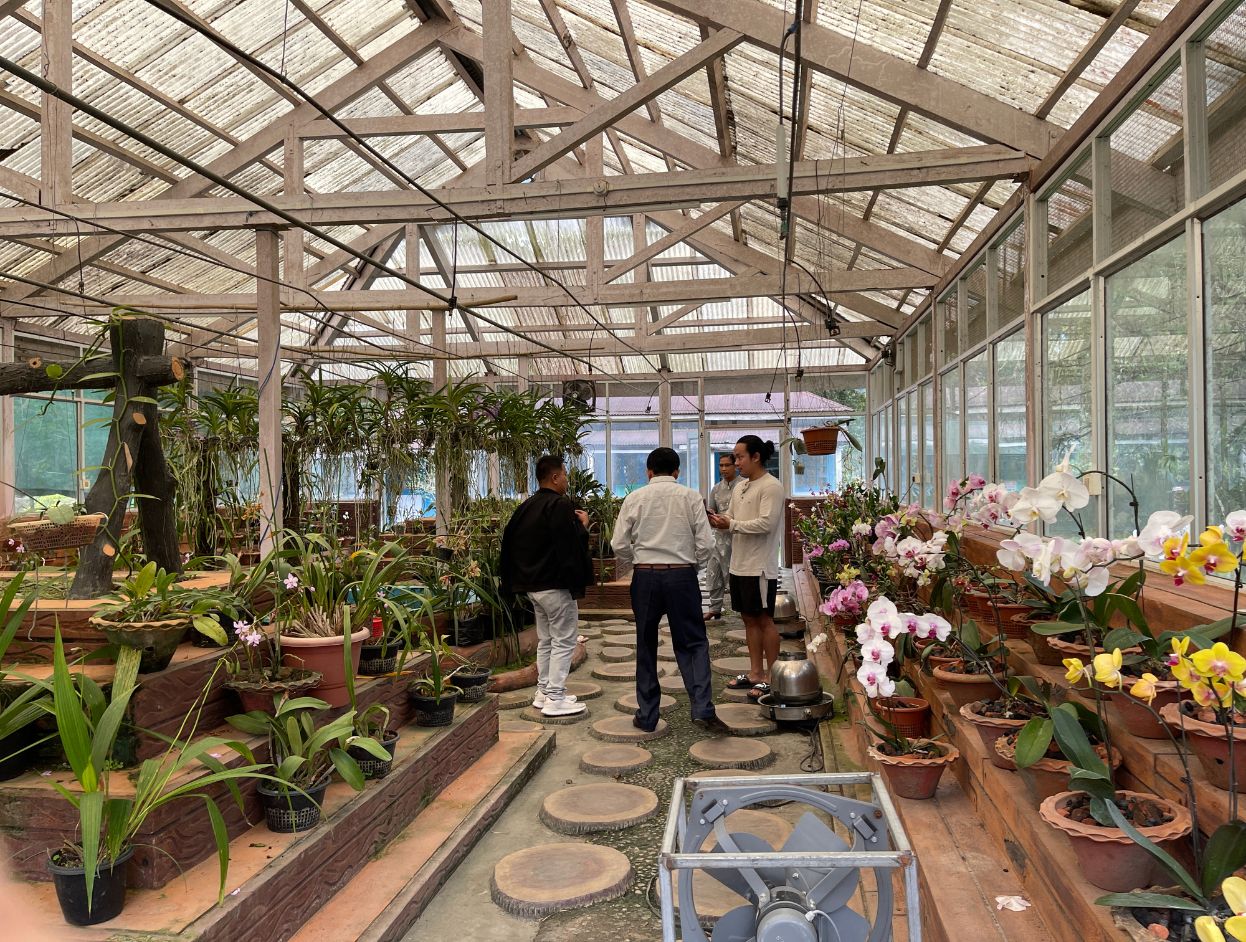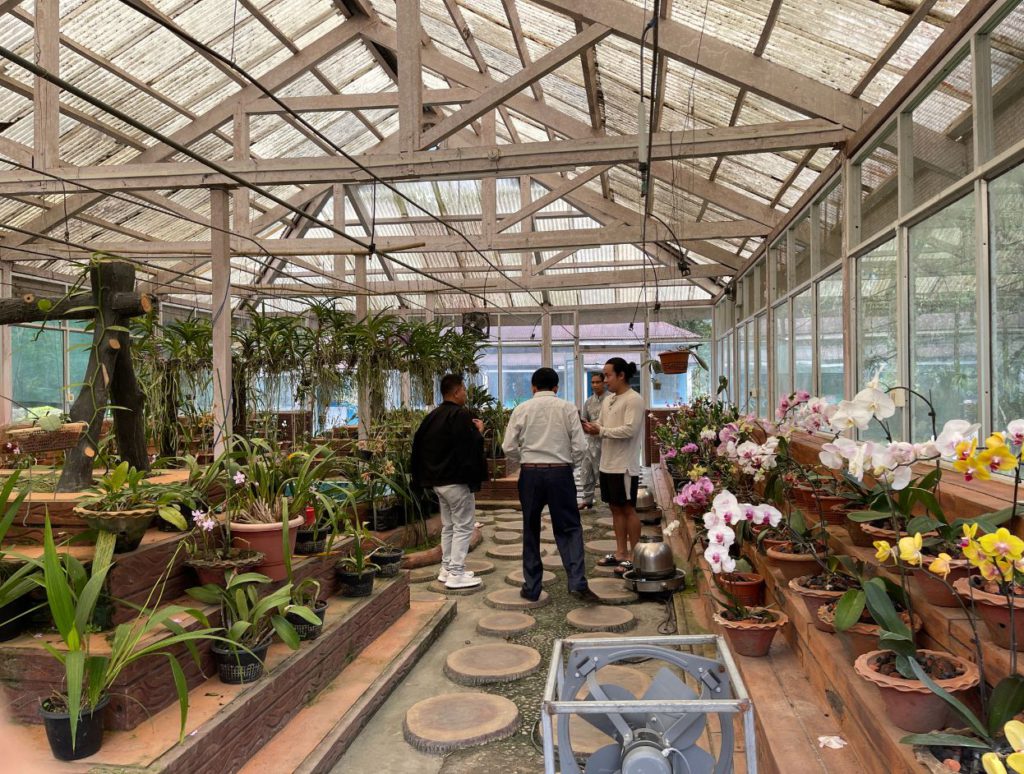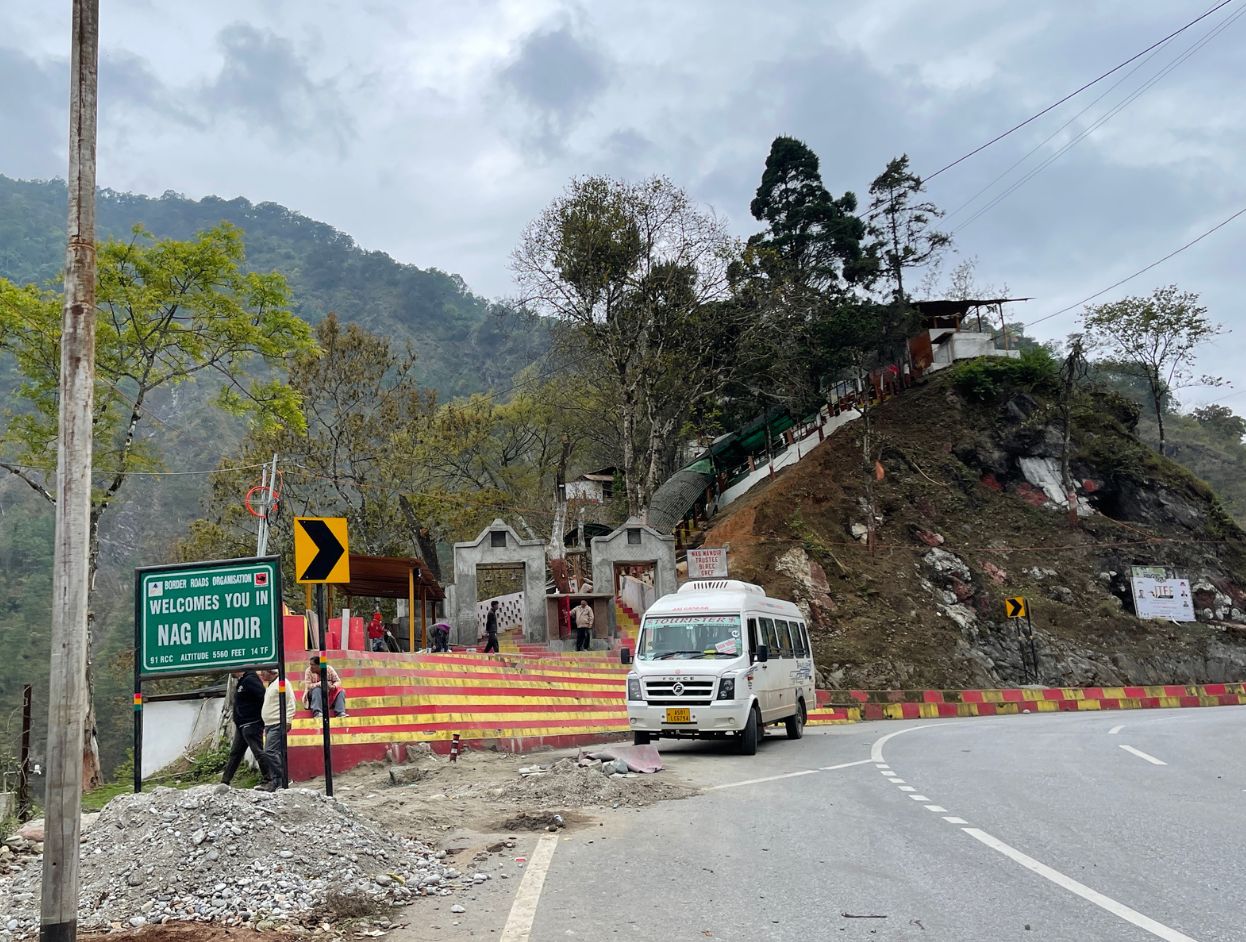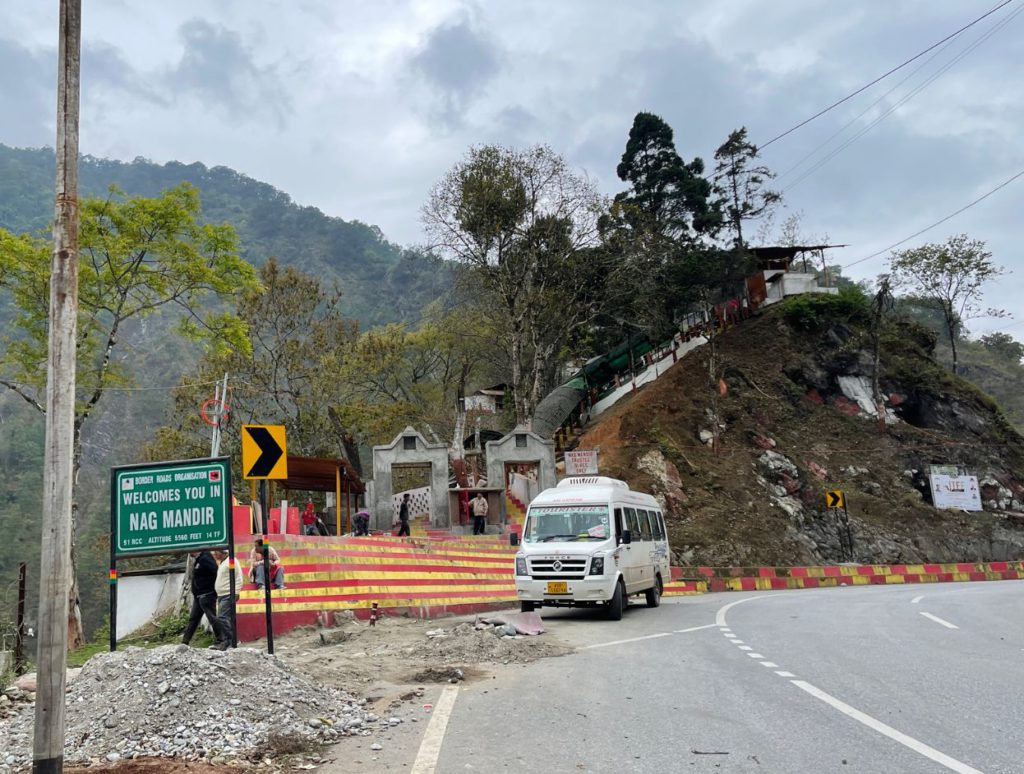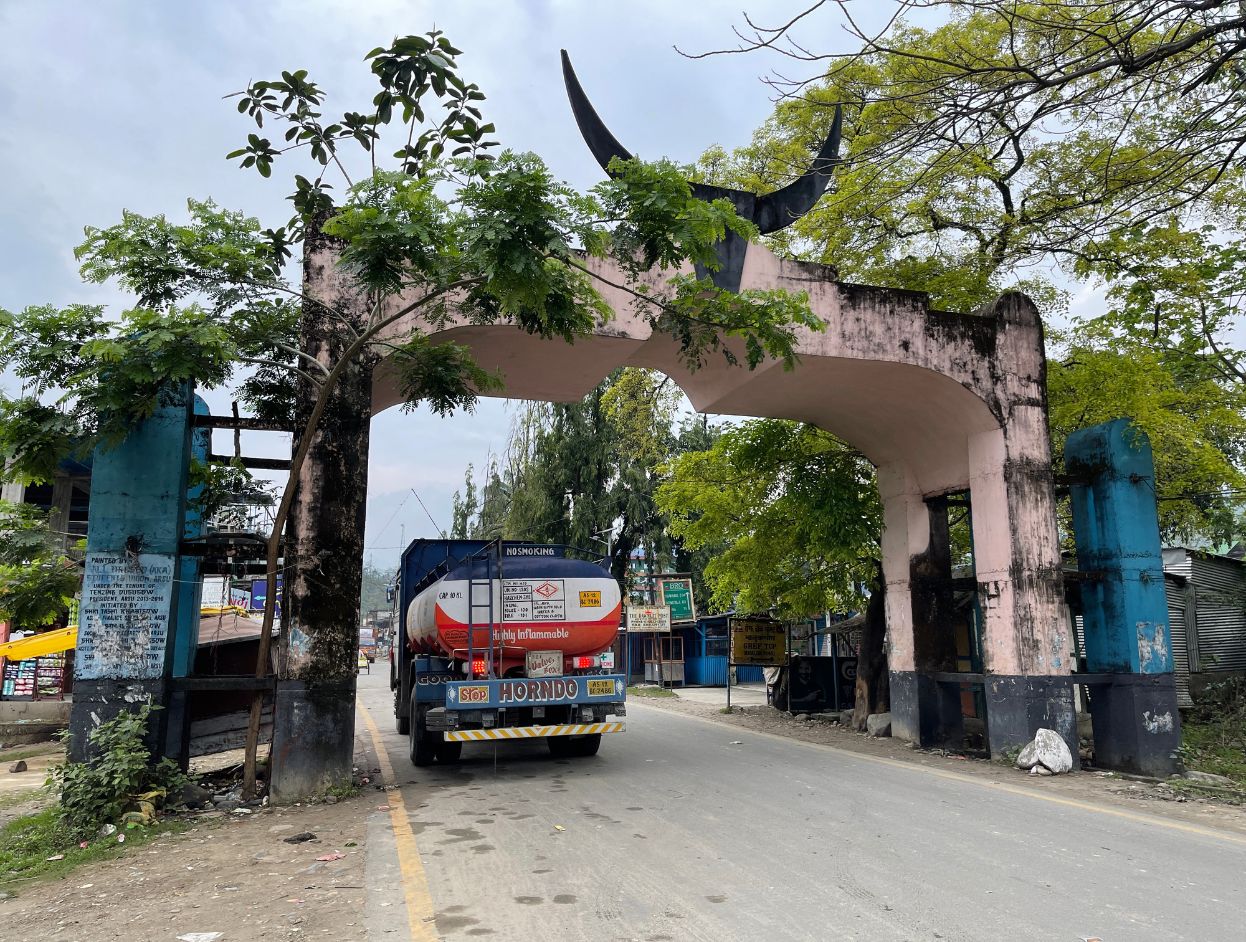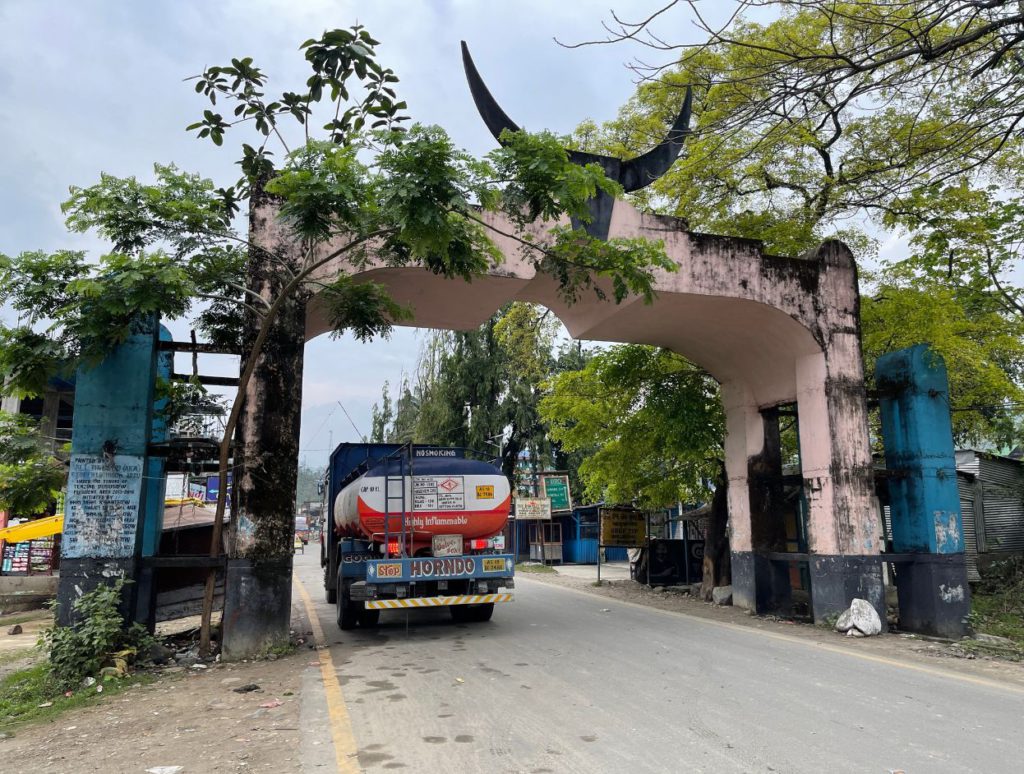 Sangti Valley
We crossed Bomdila and then to the next important stop – Sangti Valley. To me, it was one of the best places I saw in Arunachal Pradesh. I did not go to Ziro, but I am sure the view would be quite similar. You can see miles of paddy farms in different shades of summer and autumn with gigantic Himalayan mountains in the background.
We also stopped at a kiwi orchard. Apparently, both apple and kiwi are popular produce in Arunachal and you can visit their gardens in the area. I saw some buds hanging but it was nice to see how kiwis grew. You can also get your hands on kiwi wine if you want.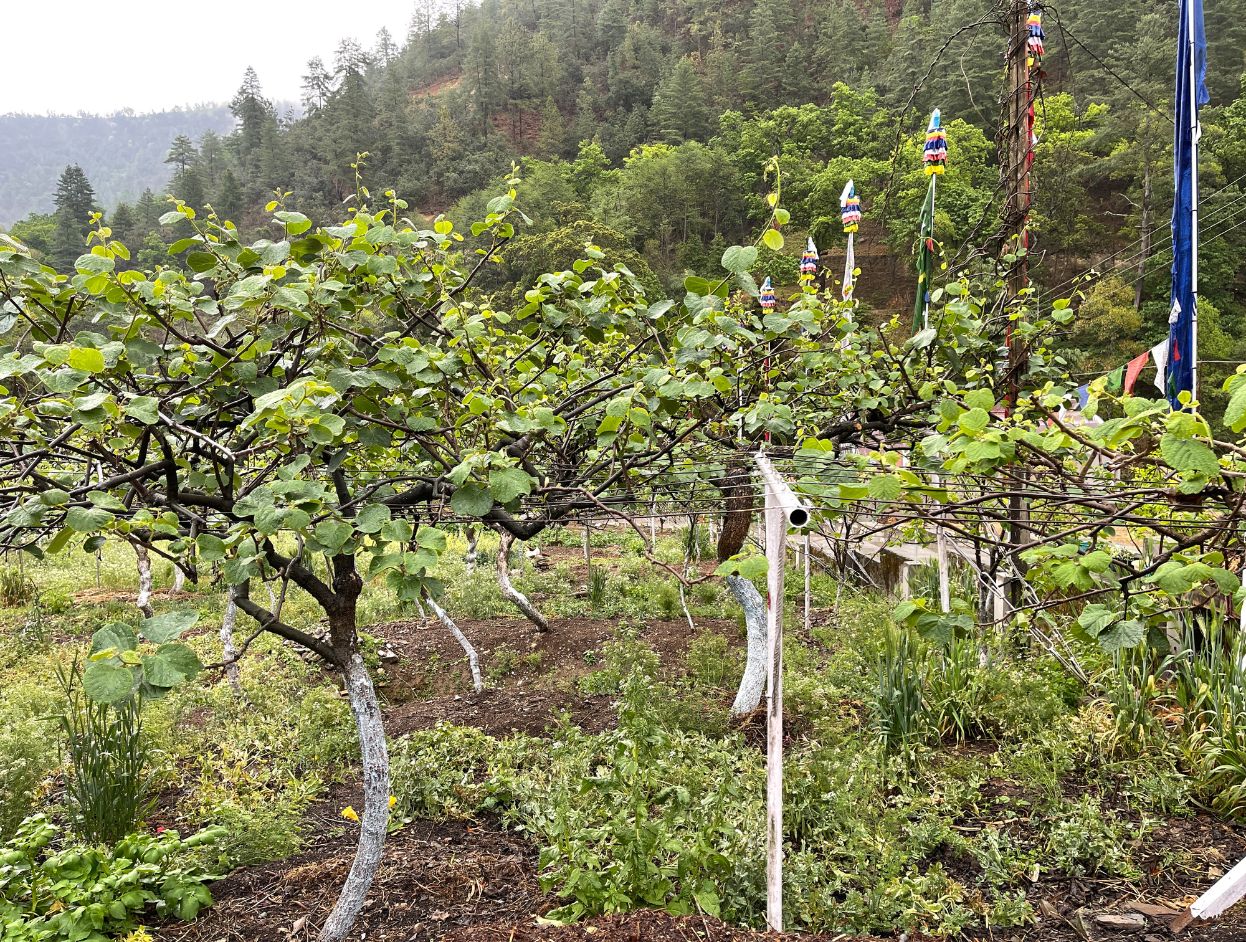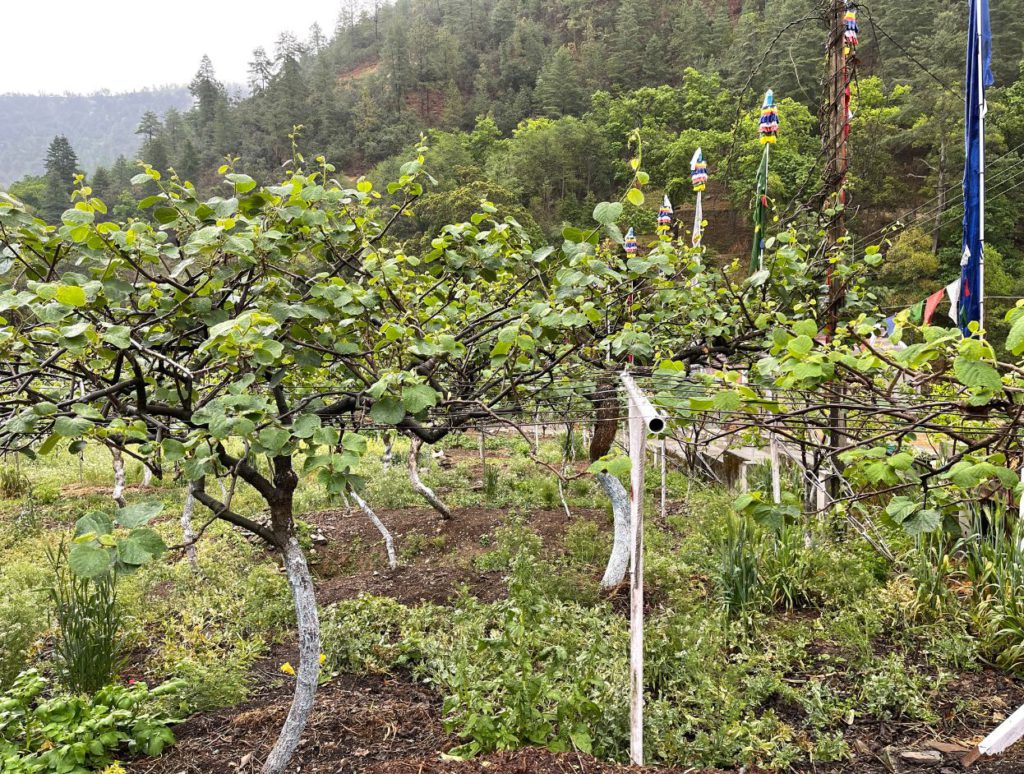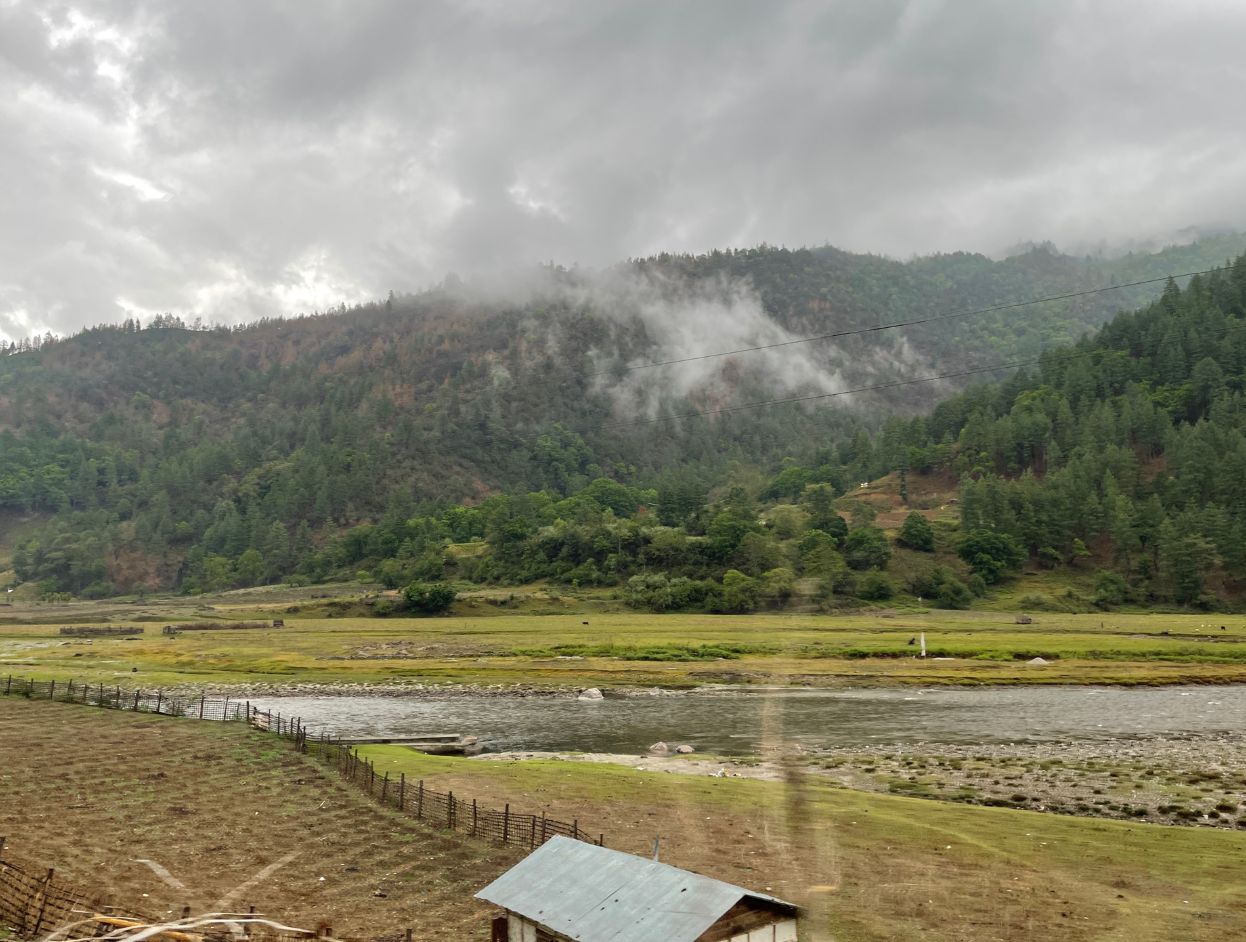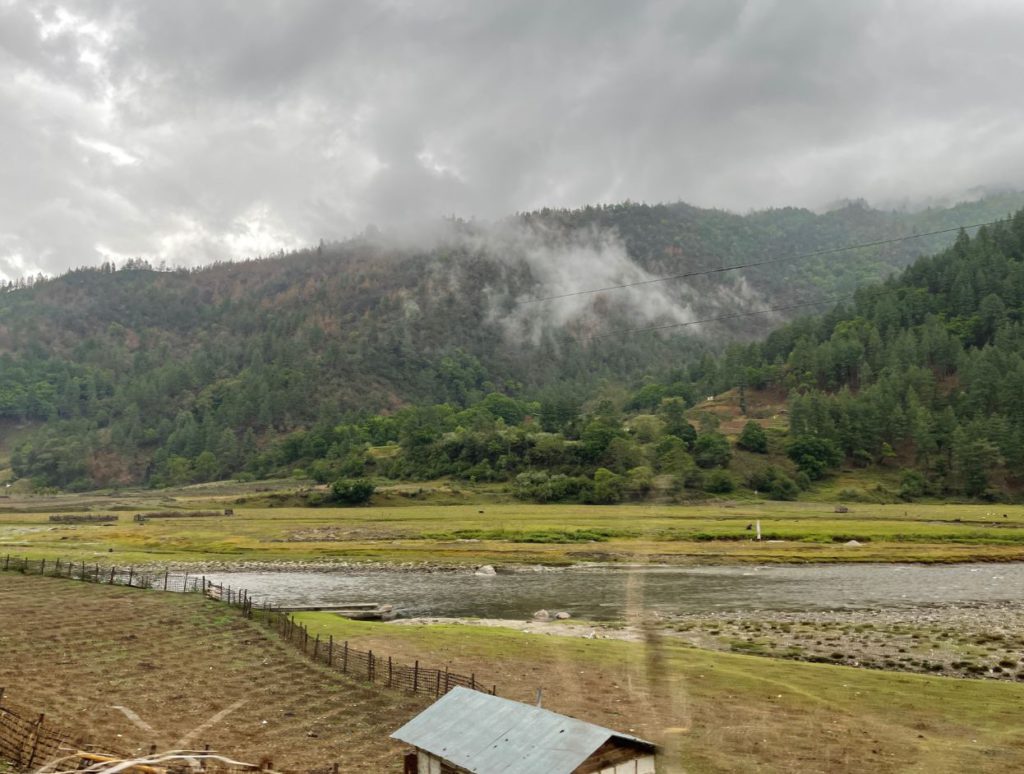 Dirang
Dirang has a few places to visit. But mostly it's a small quiet town used as a rest stop for people travelling to Tawang. In fact, if you wish to travel slowly, you can make a longer stop in Dirang. We visited the Dirang Dzong even before you enter the main town. If you don't know, a dzong is a religious and administrative centre built and used by Tibetans to control territory.
Dirang Dzong is around 300 years old. Sadly it's crumbling but you can still see details of age-old Tibetan-style architecture. Some part of it is in restoration as we speak. Dirang is a settlement of the Monpas people (a hill tribe that extends all the way to Tawang). You will start seeing footprints of their culture in attires, buildings, language and food in Dirang.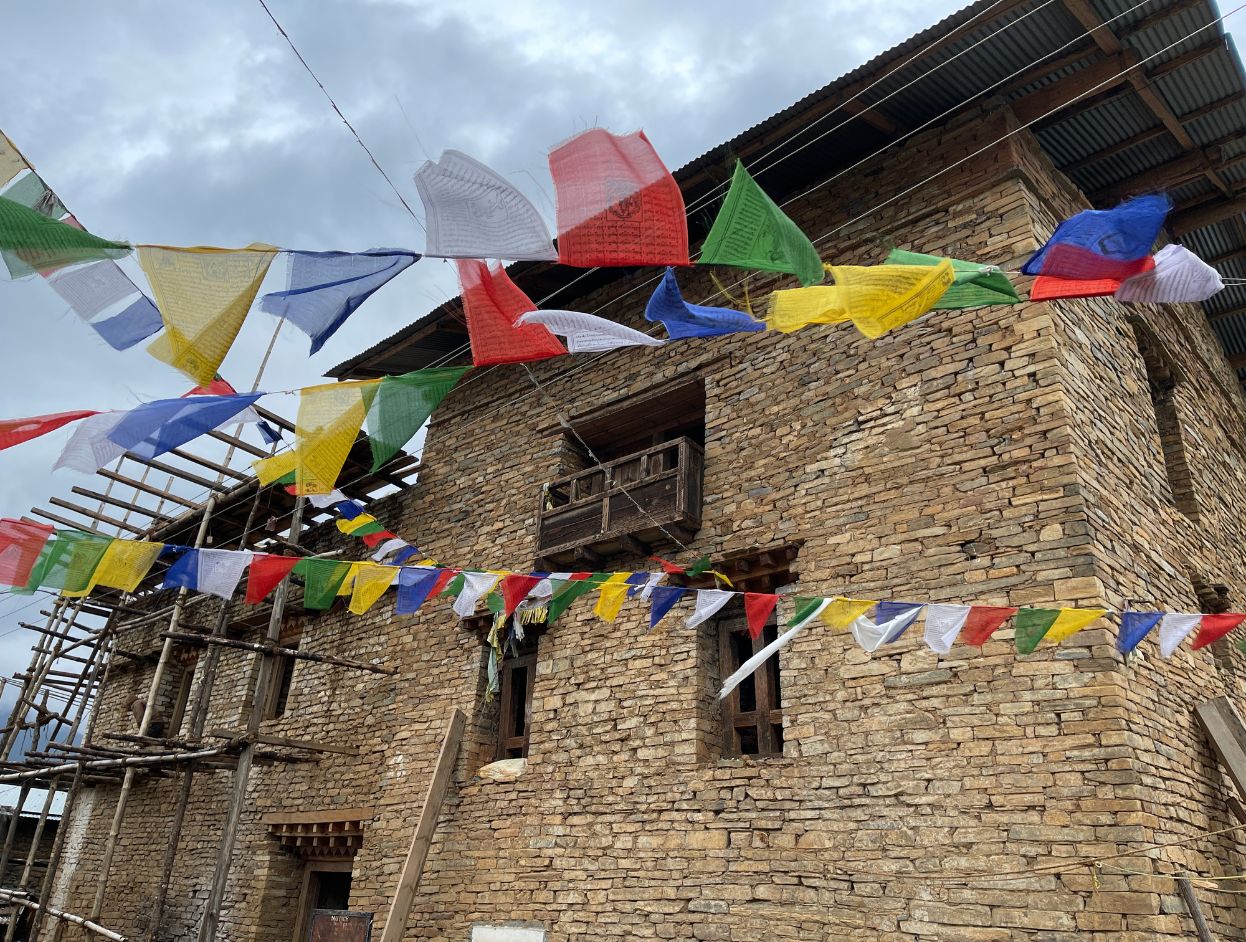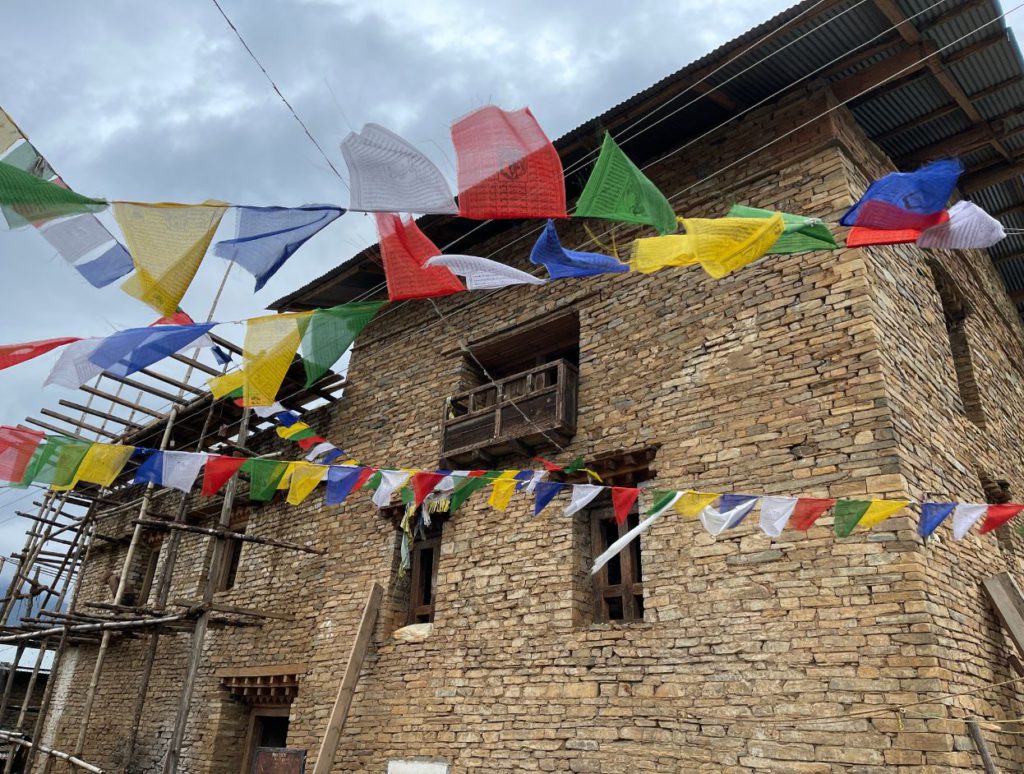 The main attraction of Dirang is the Thupsung Dhargye monastery. Recently built, shiny, colourful and with quite a lot of investment, the monastery is worth spending time in. You can spot it from a lot of distance, sitting on top of a hill watching over Dirang town. The monastery is built in the traditional Tibetan style and even the painting and murals inside are breathtaking.
If you wish to see something more intimate and local, you can visit another monastery in Dirang town. It is closer to the Kameng river and you can find locals hanging around in the area. We did a photoshoot with traditional attire from Tawang (just stupid things to do). People did stare, to be honest.
We spend the night in Dirang, tired and cold. Make sure you pack well since it starts getting really cold from here onwards.
Check out our article on places to visit in Dirang if you want to read more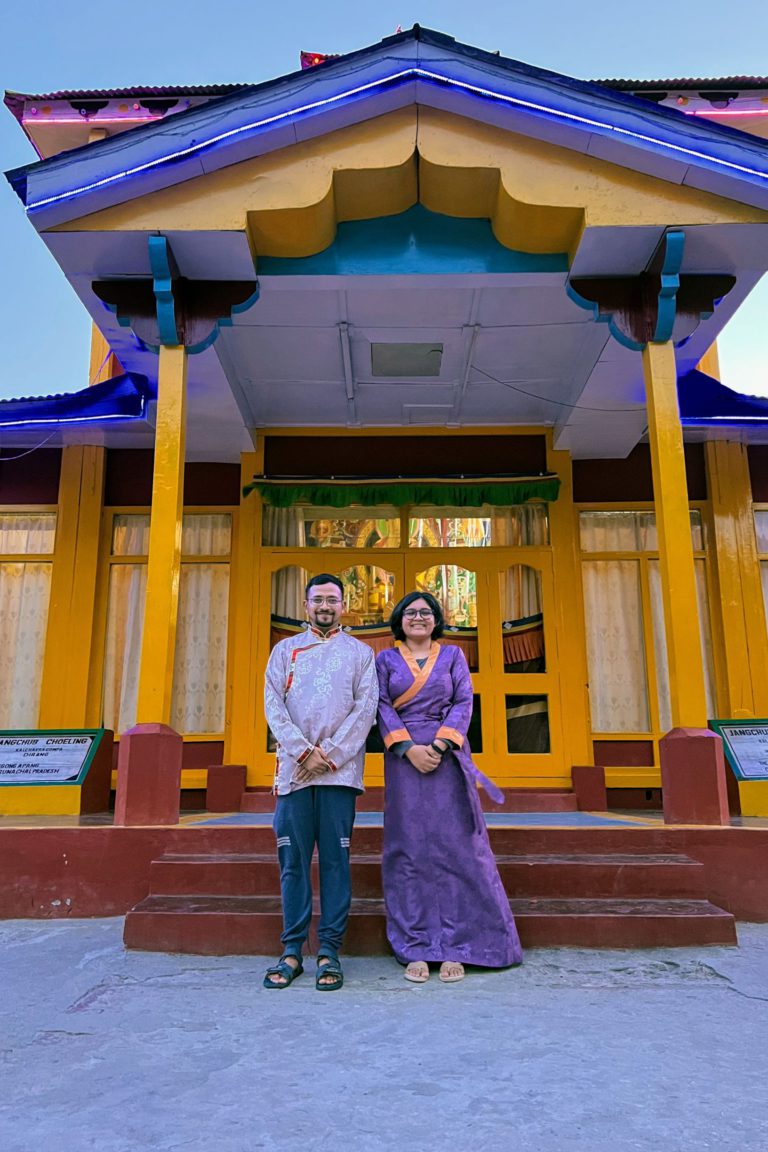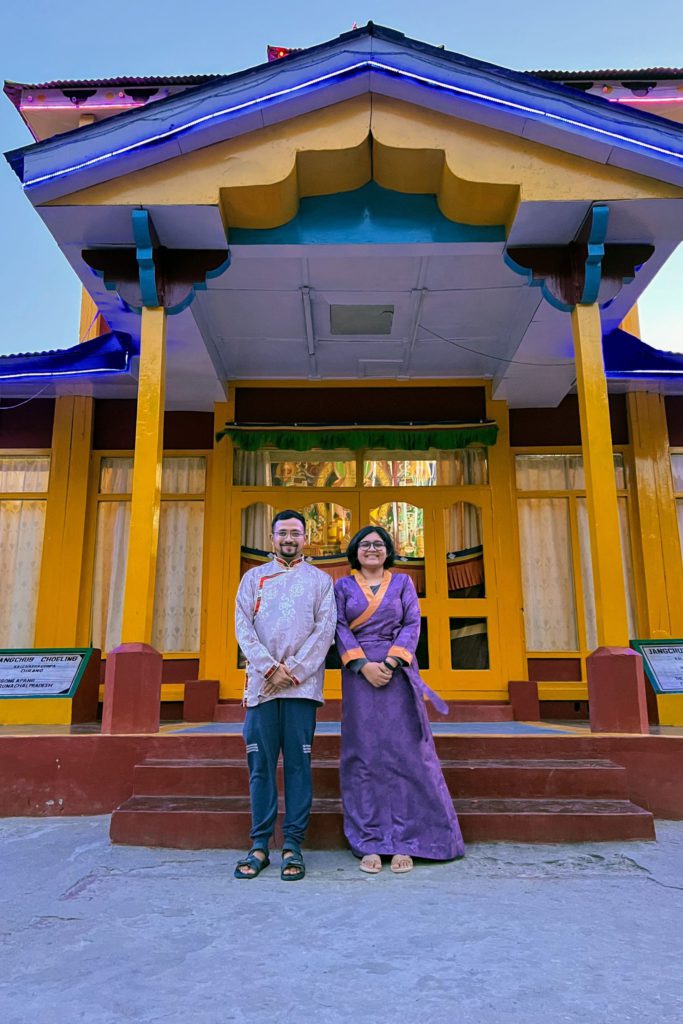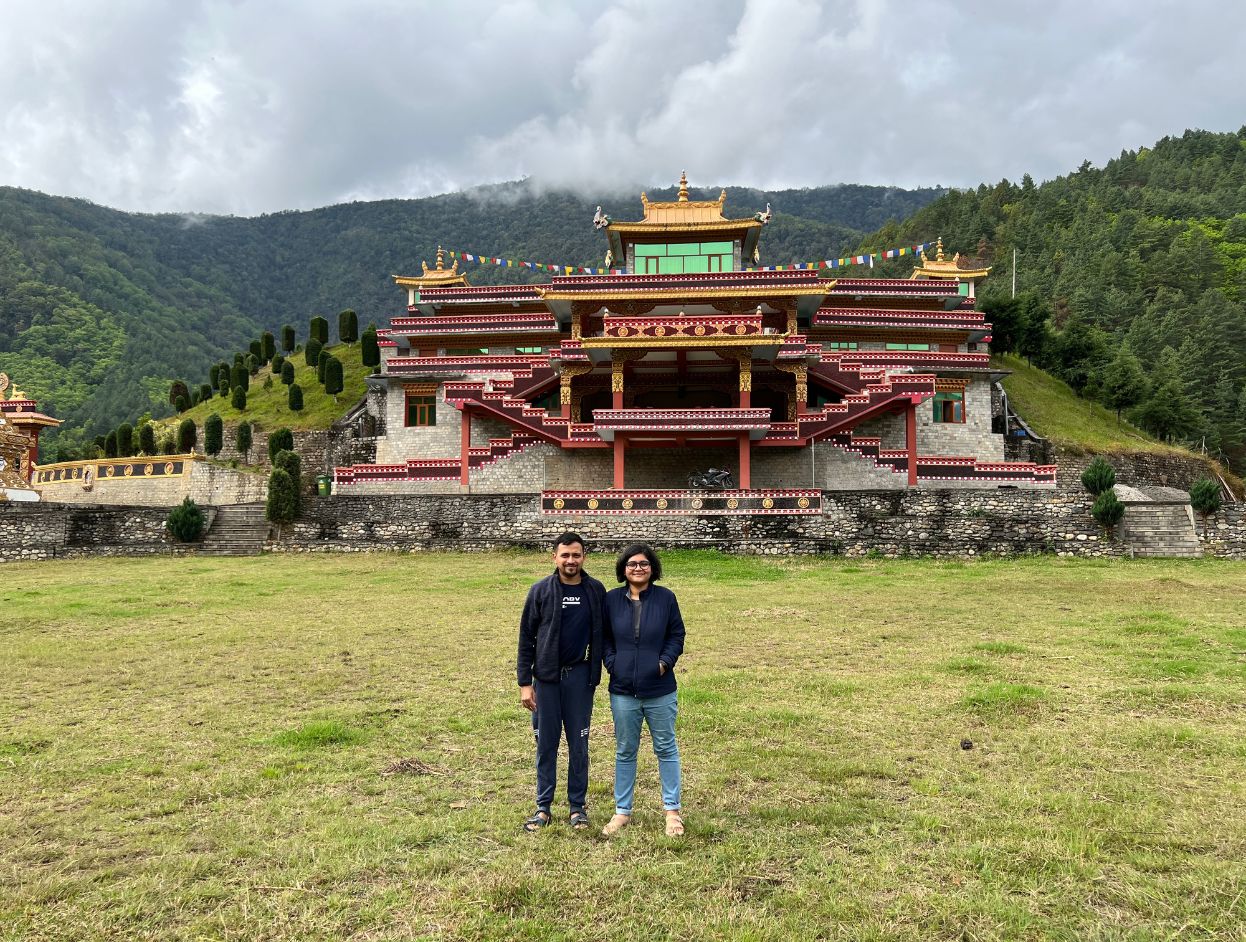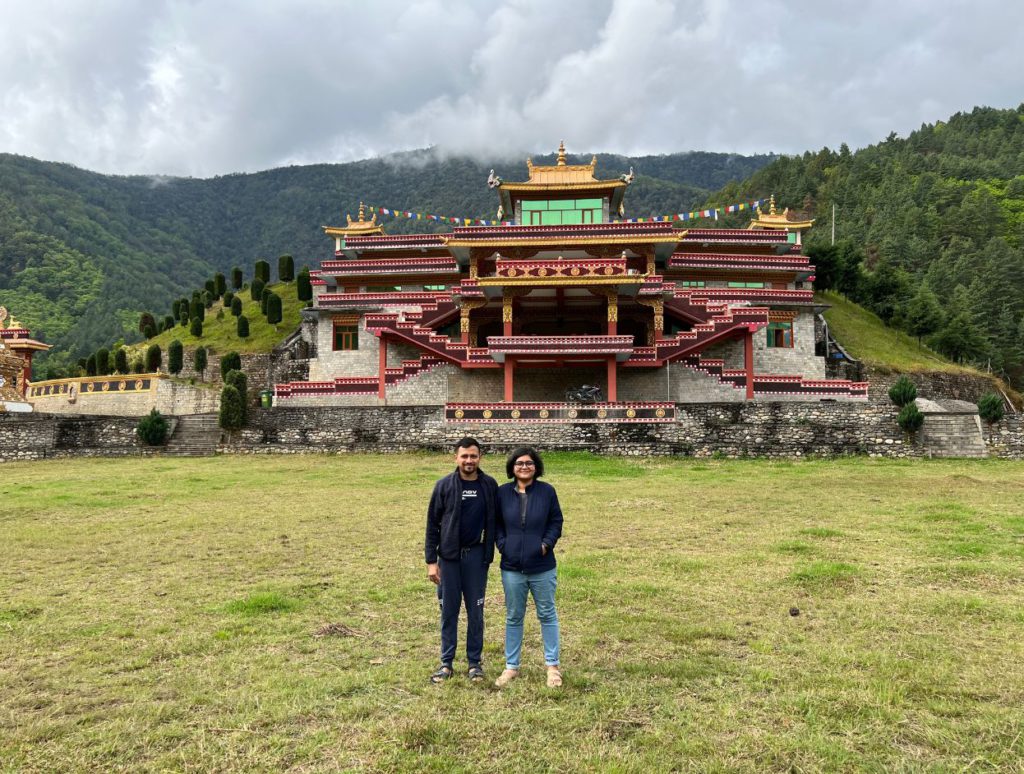 Day 3: Dirang - Sela Pass - Tawang
There isn't a lot of travel on this day (just 5-6 hours :P), but then the weather changes drastically. If you haven't completed your sightseeing in Dirang the day before, you can do so in the morning but try to start early to get some rest in Tawang.
Just 30 minutes into your journey, you can make a stop at Nyukmadung War Memorial. Just to explain, the war between India and China in 1962 happened as China moved to occupy all of this territory. And in defence, several of our armed forces lost their lives. Memorials all across this region try to share the story of those days and astonishing courage and mindblowing tales of soldiers from the war.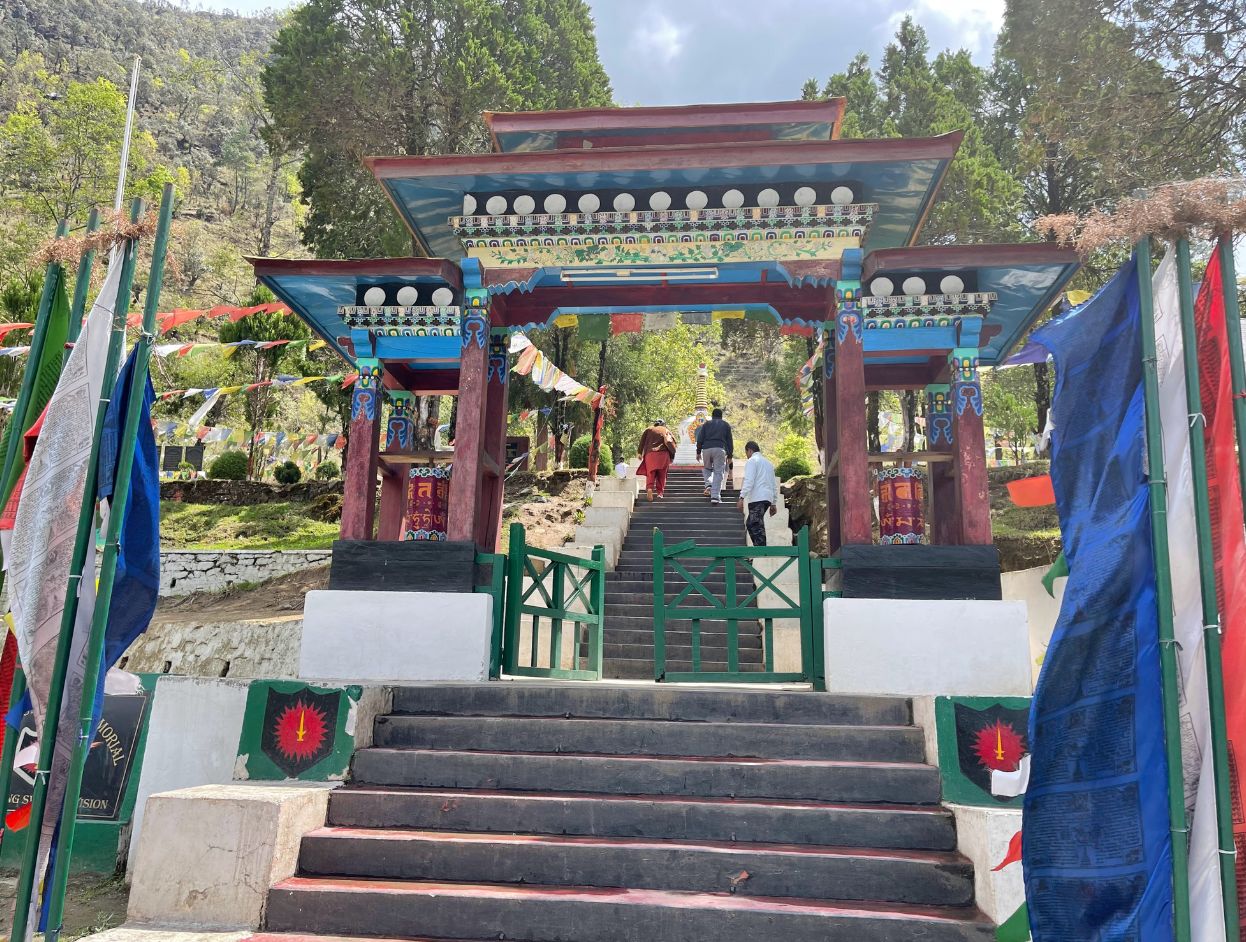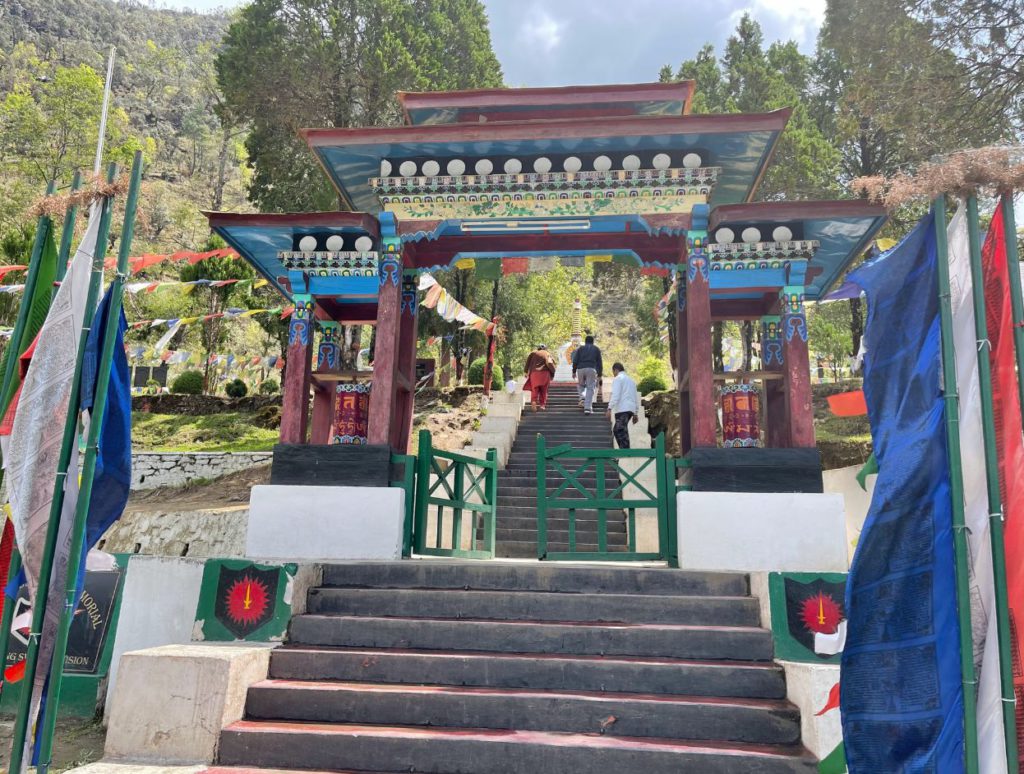 Sela Pass
Right after the memorial buckle yourself for a tipsy turvy ride (don't eat a heavy breakfast) and stop at Sela Pass. Sela Pass is the entrance to Tawang Valley and is at a much higher altitude. The place was pretty much frozen (I travelled in April) and I was shivering to my bones. Due to the altitude, it's common to get dizzy and out of breath. DO NOT RUN here. It is common for people to pass out due to a lack of oxygen.
Right after Sela Pass is Sela lake which is also frozen during the winter months. The view of snow around is gorgeous (if you find it). You can walk down to the lake but then you will probably pant a lot on your way back. Be careful here. Drink warm water or warm tea at the cafeterias nearby.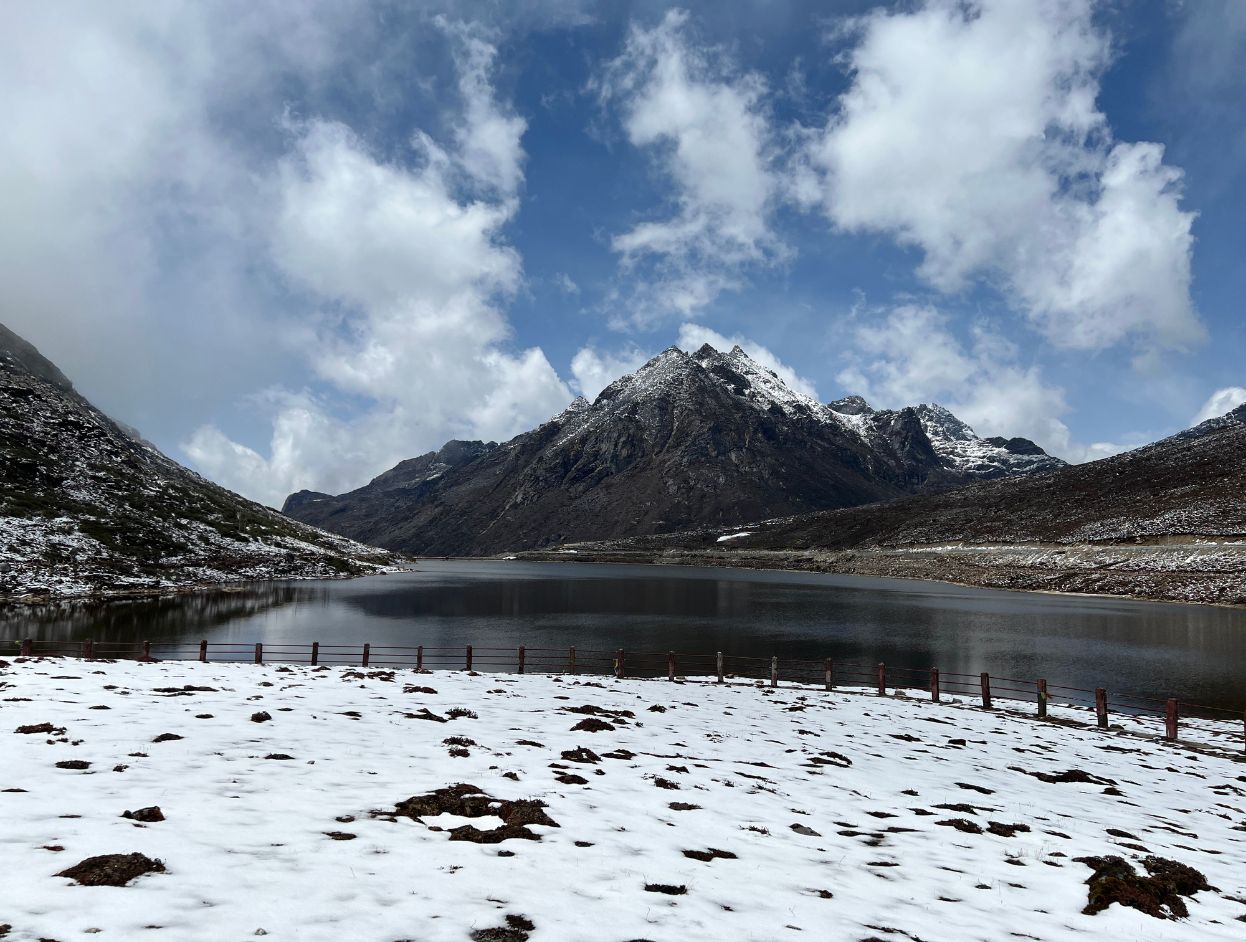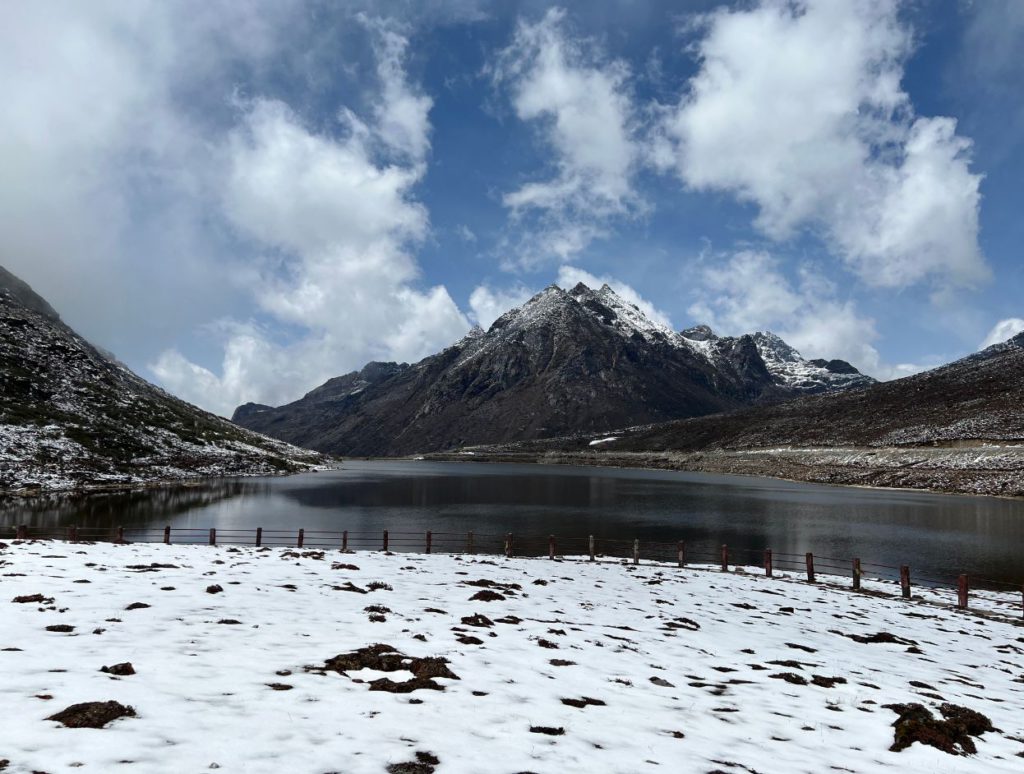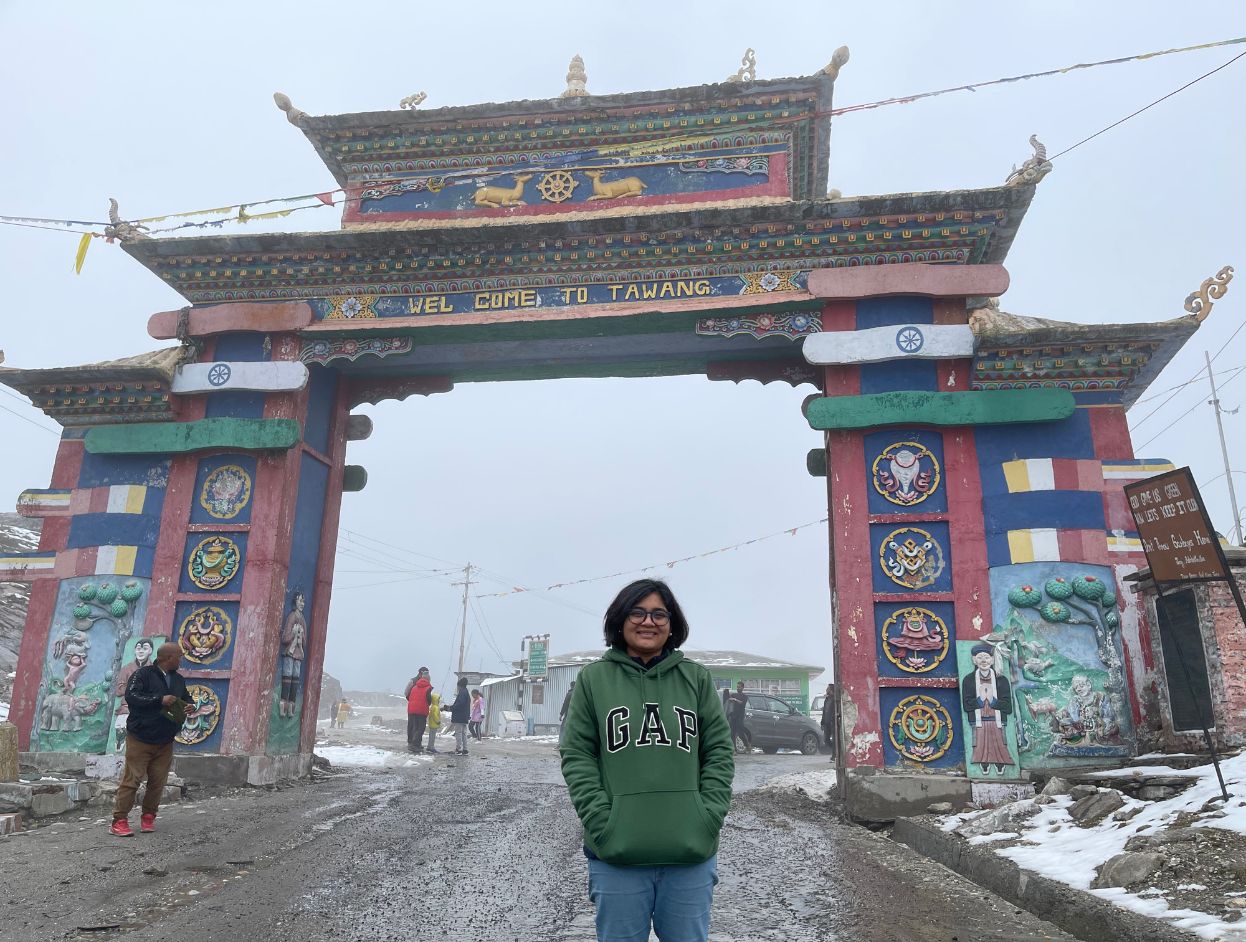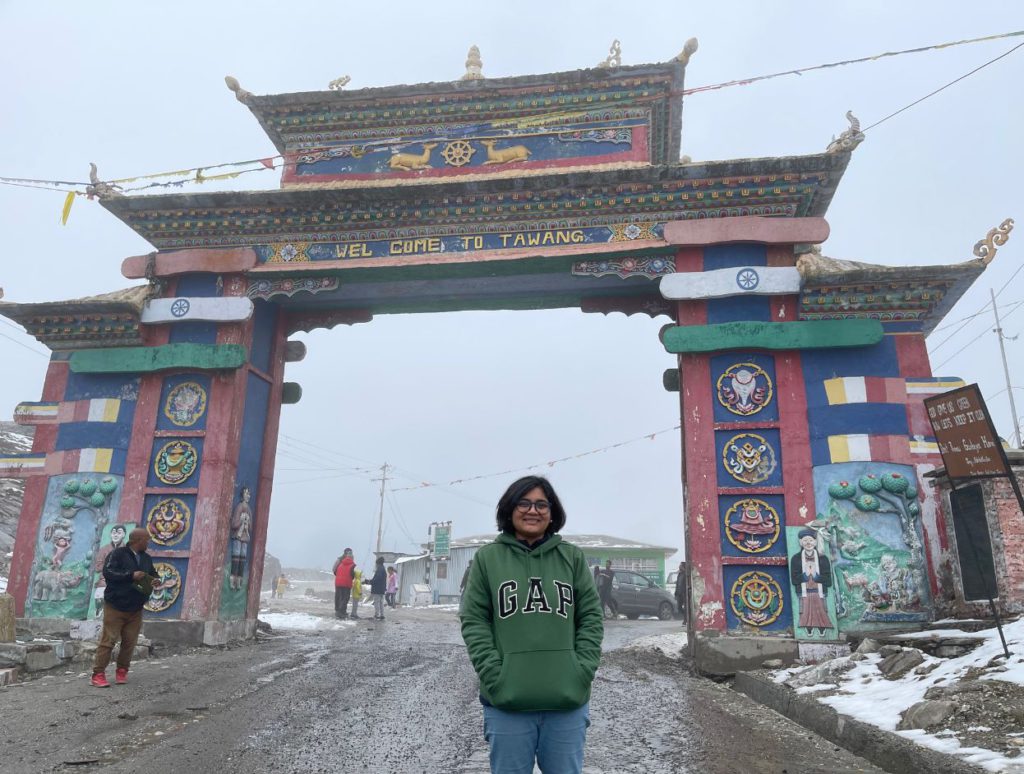 Jaswant Garh
A little way ahead of Sela Pass is an important memorial point called Jaswant Garh. The memorial is built in the memory of Late soldier Jaswant Singh Rawat who was awarded Param Veer Chakra during the Indo China War. Jaswant Singh along with his small army fought continuously for 72 hours and killed 300 Chinese soldiers during the encounters.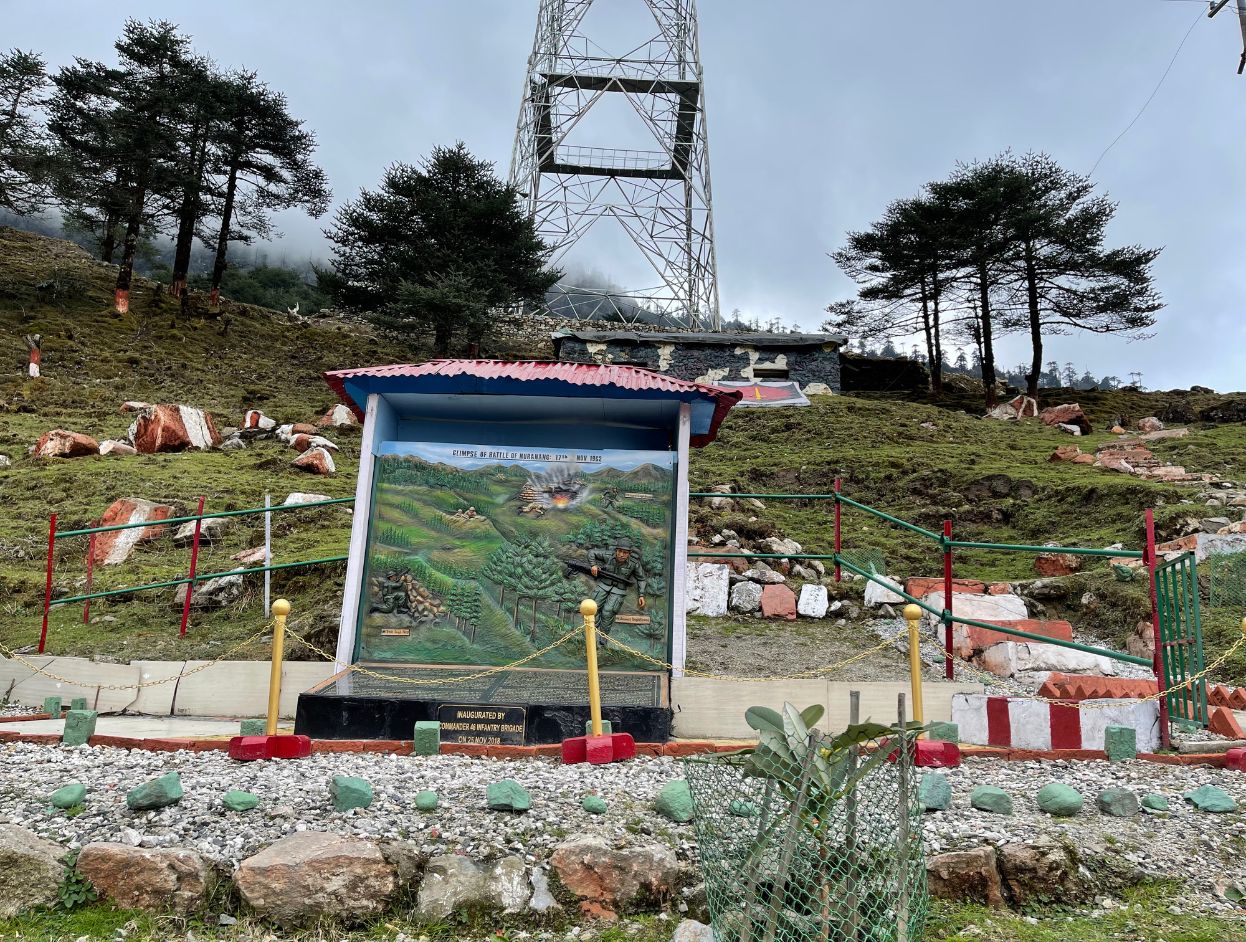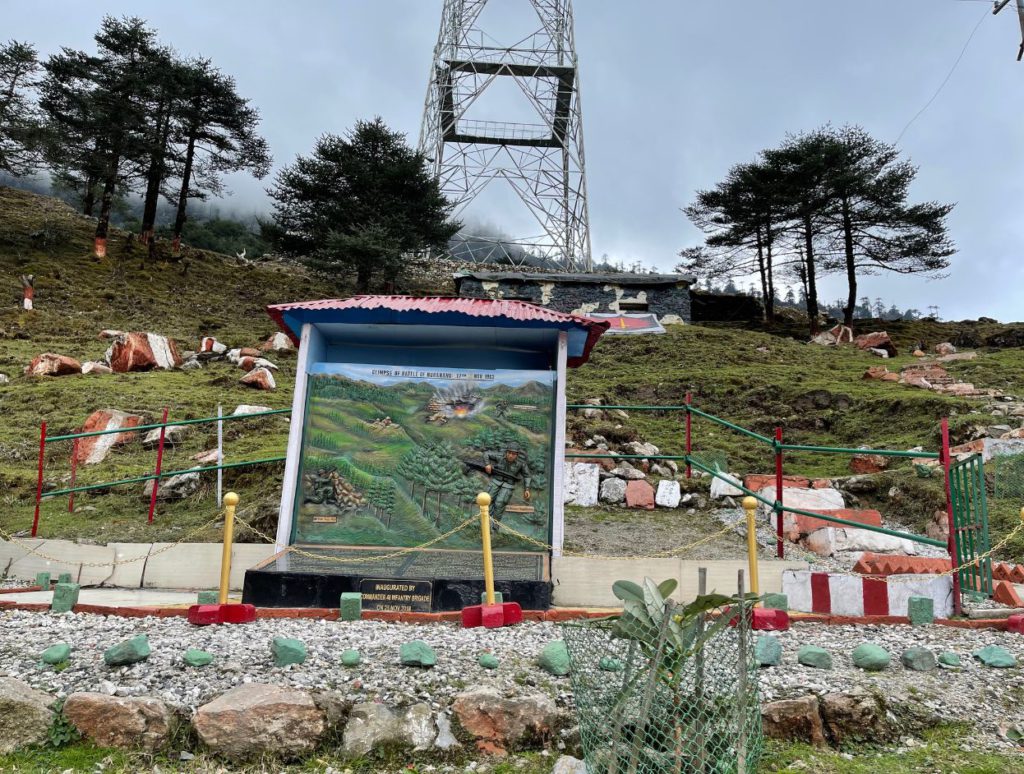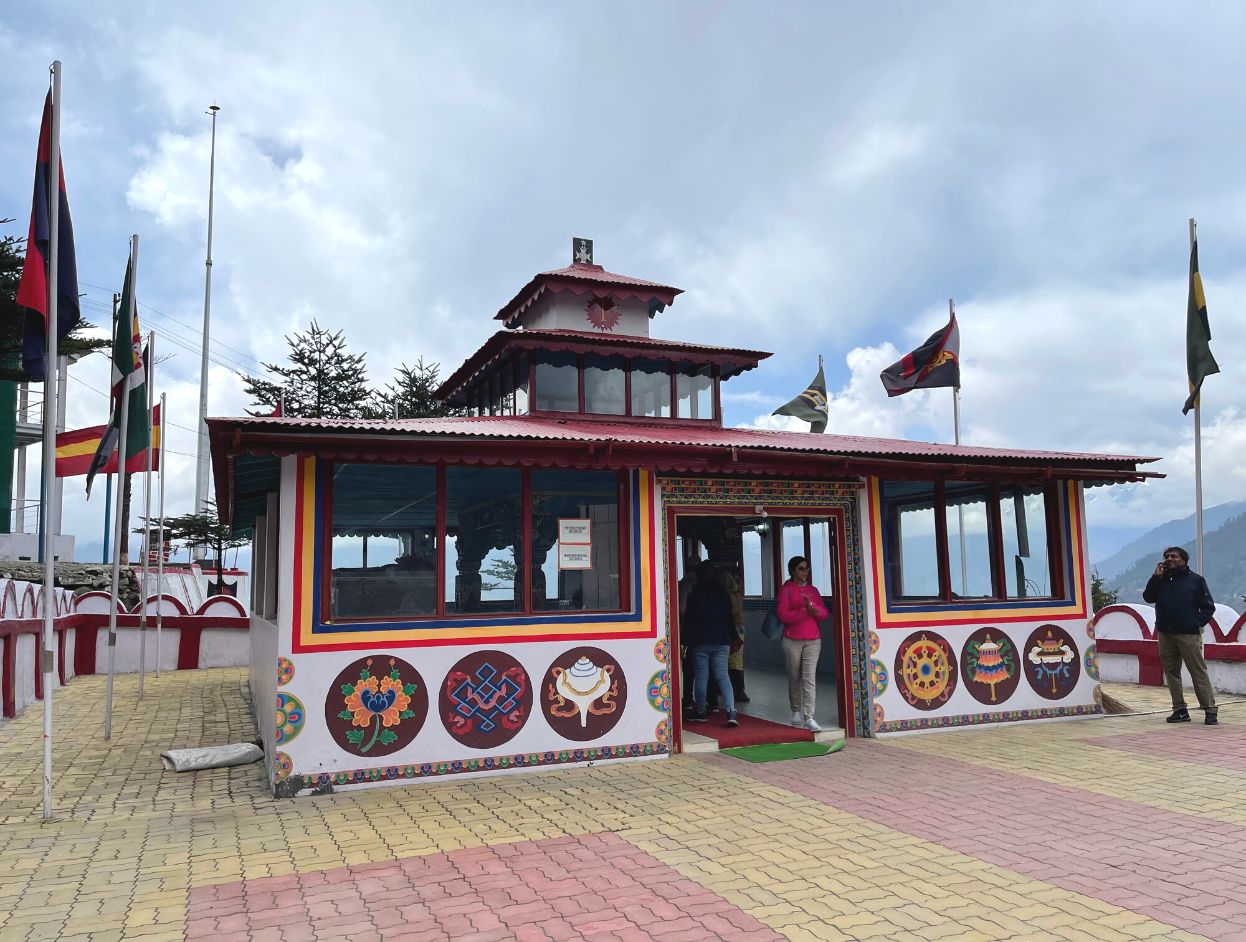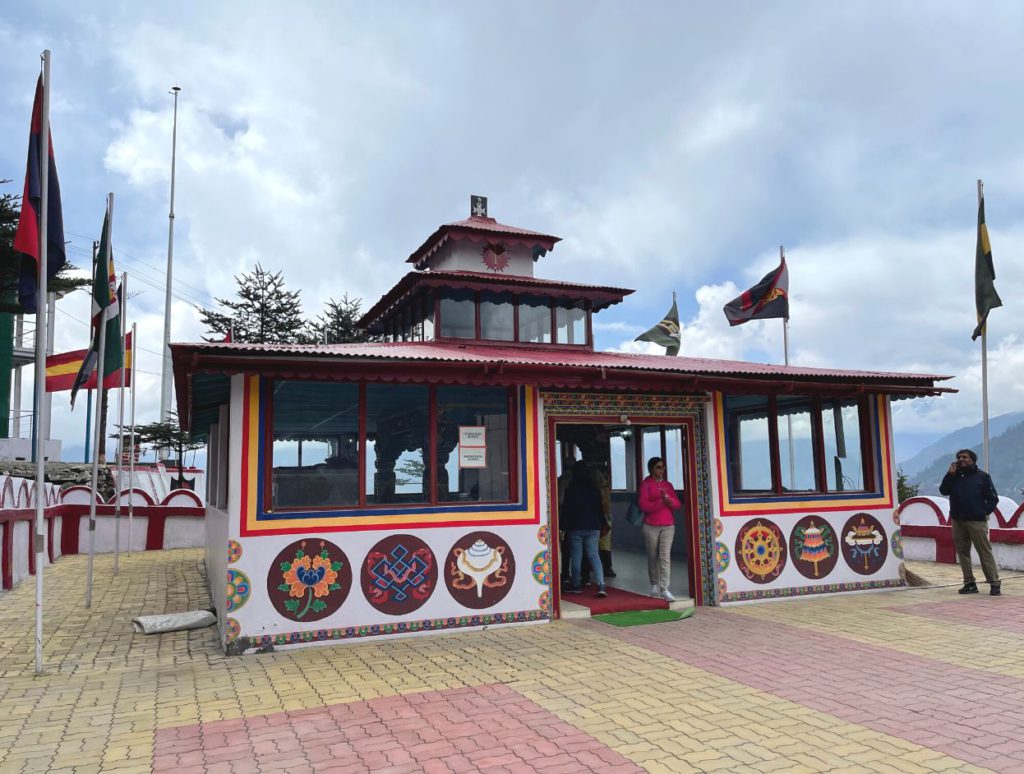 Jung or Nuranang Waterfalls
While there is one more stop before Tawang, you can pretty much call it a day. A few kilometres before Tawang is Jang Valley and if you wish to take a little detour, you will come across Jung or Nuranang Waterfalls. I almost skipped it out of exhaustion, but make the effort to go and see it. The drop is gigantic and the water flow is as strong as you could find. On a sunny day, you can definitely spot some rainbows.
Move along from here and halt in Tawang for the night. Tawang time (and pretty much the whole of Arunachal) closes early in the night (8 pm at max). So make sure you eat your dinner early and shop for whatever you need).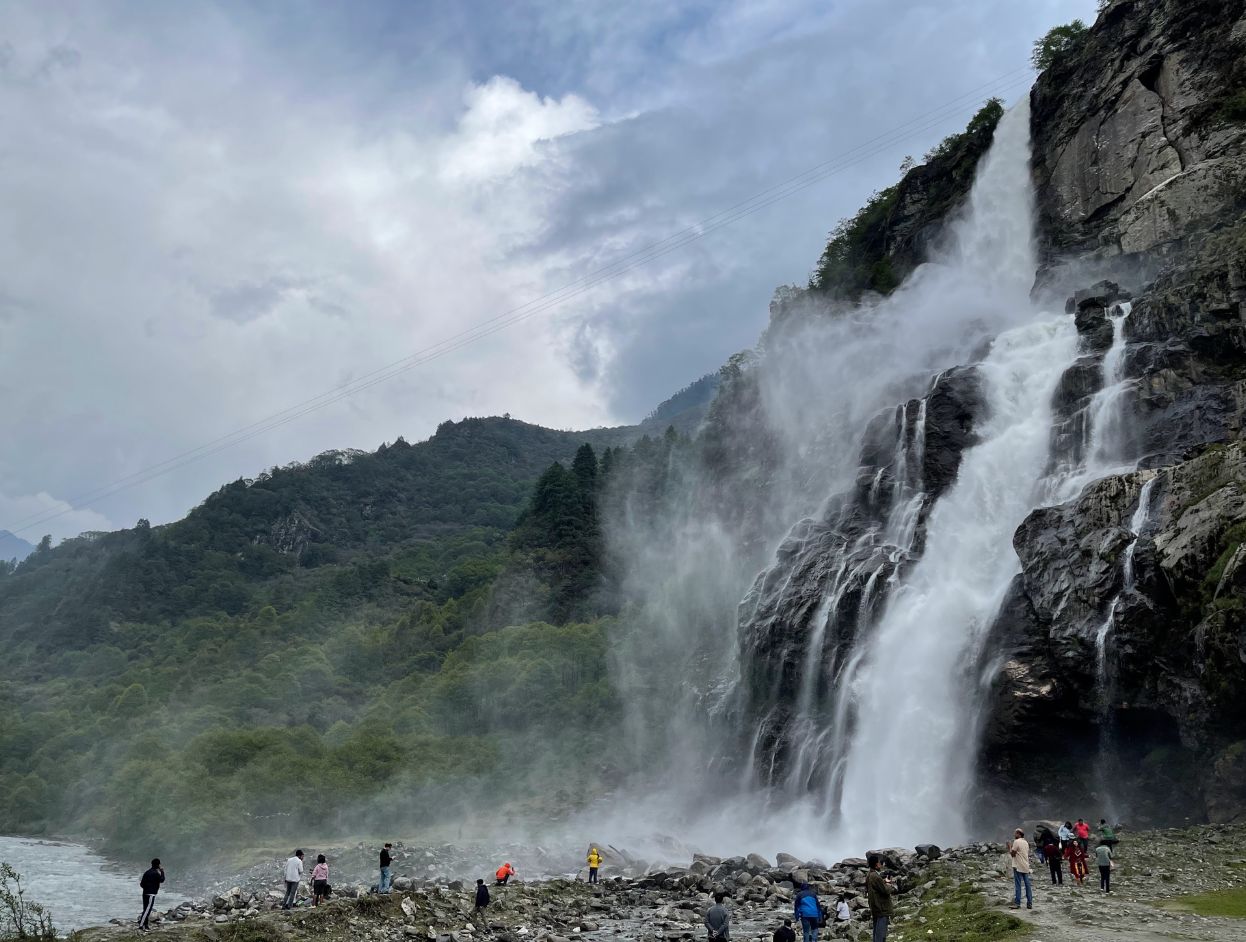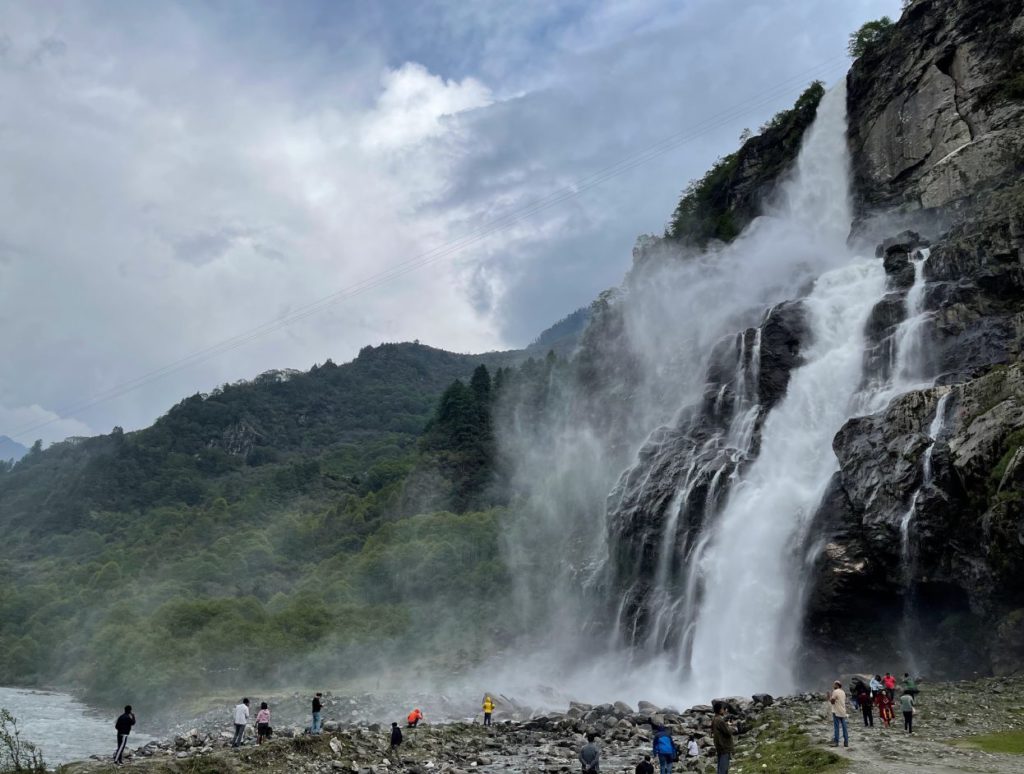 Day 4: Tawang Sightseeing
Day 4 was a pretty chilled-out day compared to the rest of your journey by now. While there are quite a few places to see in Tawang town, you can still finish most of the sightseeing in the first half of the day and then relax and walk around for the other half.
Looking to Explore Tawang? Here are the top things to do in Tawang, Arunachal Pradesh
Tawang Monastery
Now I think this is what most tourists come for. Tawang monastery is a mindblowing boat-like structure, so huge that you can see it for miles ahead. As I was looking at some old photos in the museum, I saw one a century old with only the monastery and nothing else around. I cannot fathom who built this monastery in the remotest corners of Tawang without much help. Tibetans were masters on the mountains indeed.
Tawang monastery is the second largest monastery in the world (Potala Palace in Lhasa being the first). It was built in the 17th century upon the wishes of the 5th Dalai Lama. Shortly after, the 6th Dalai Lama was born in Tawang where the Urgelling monastery stands today.
While the Tawang monastery is huge and filled with scriptures and art from ages ago, only a part of it is accessible to daily tourists. You must visit the museum that is home to all the artefacts that gives a peek into the lives of the Monpa people. 
The main halls of the monastery are huge and gorgeous, decorated in bright Tibetan colours and motifs. The murals on the walls date back several centuries and we found some young students reworking them trying to bring a new life into the intricate designs.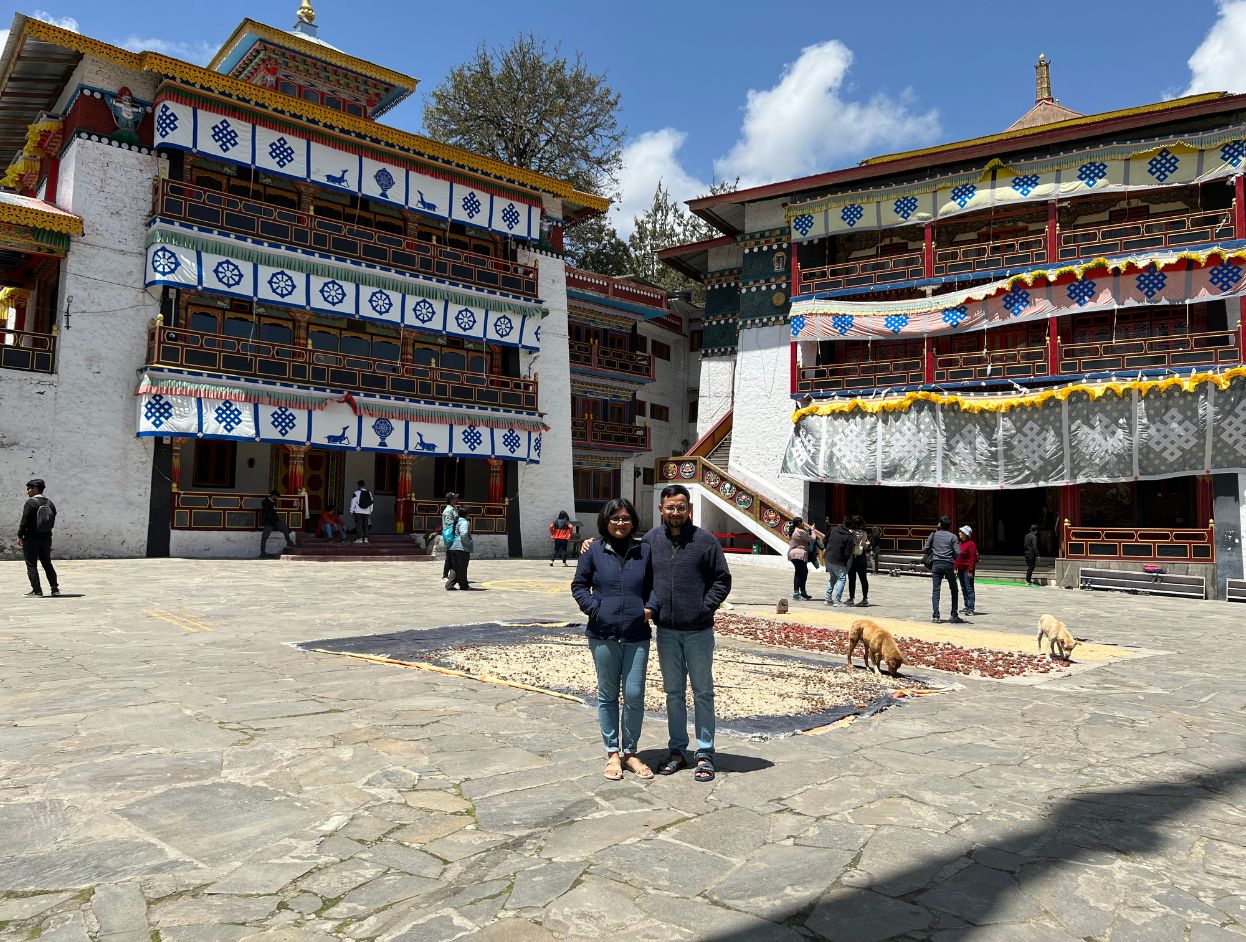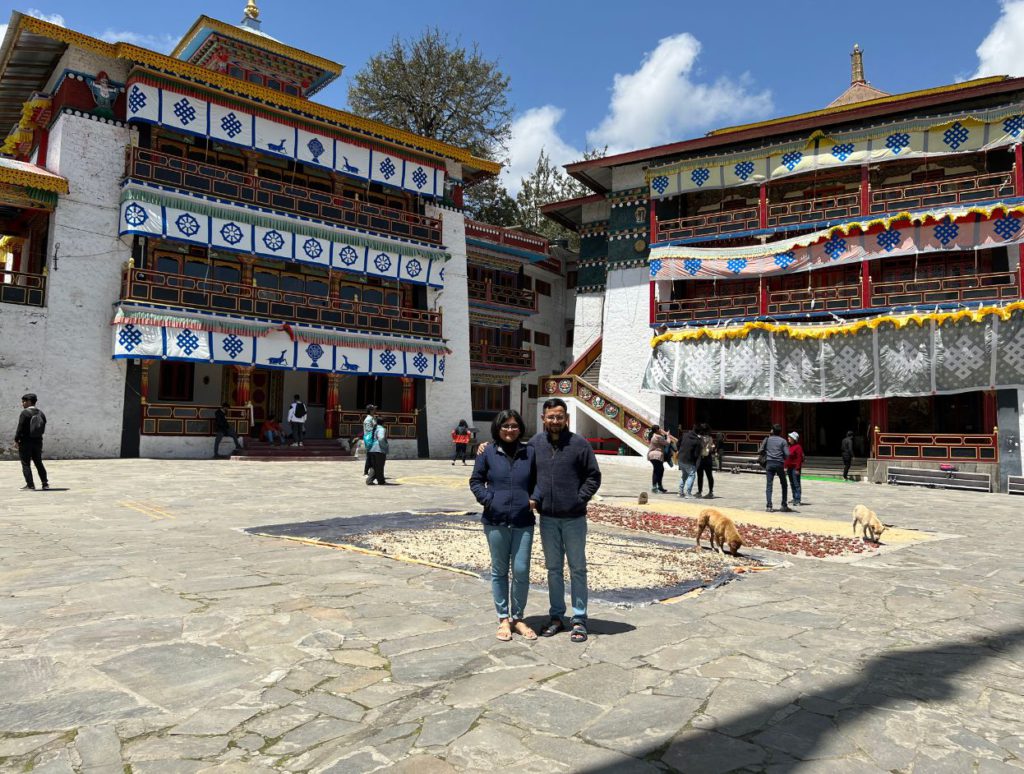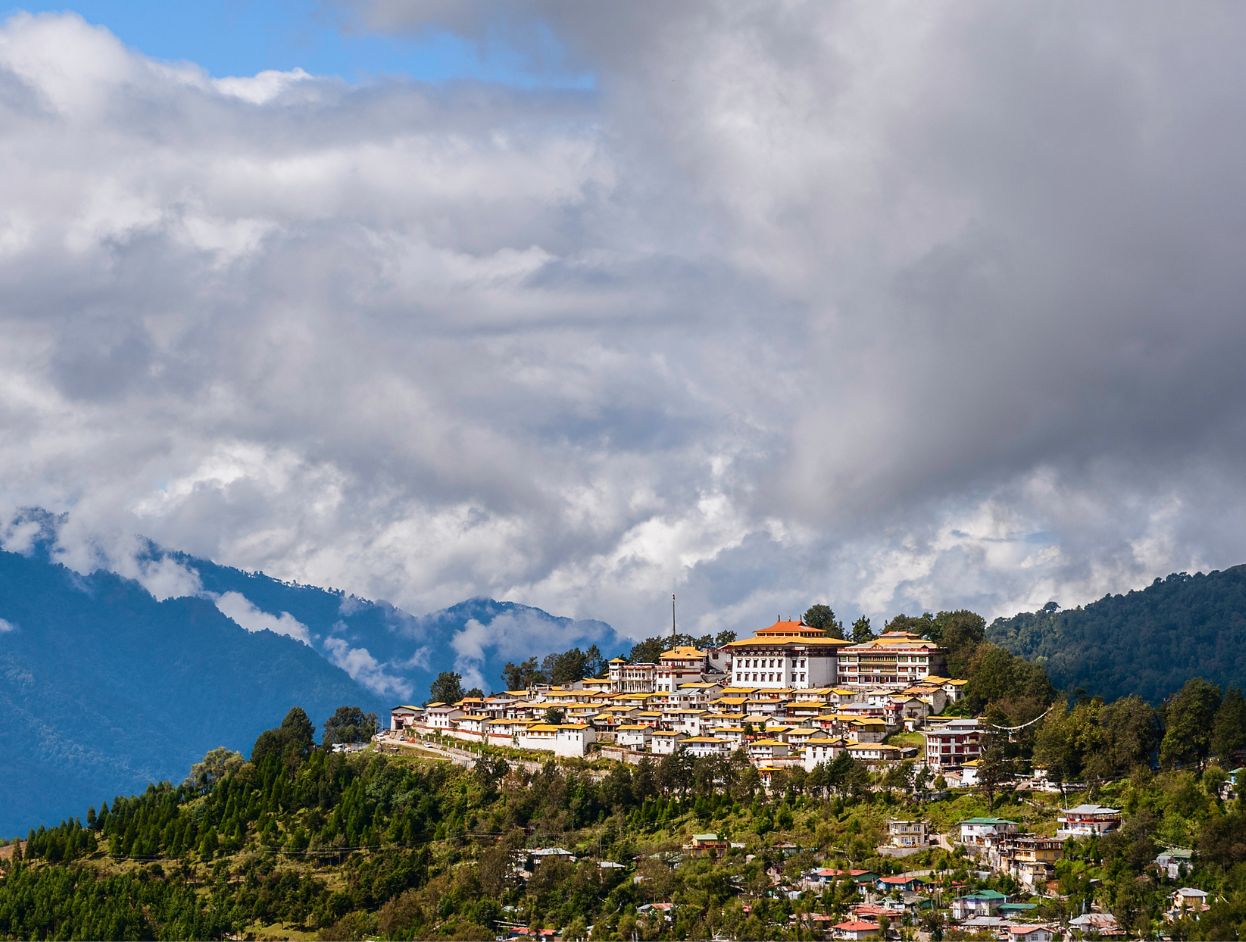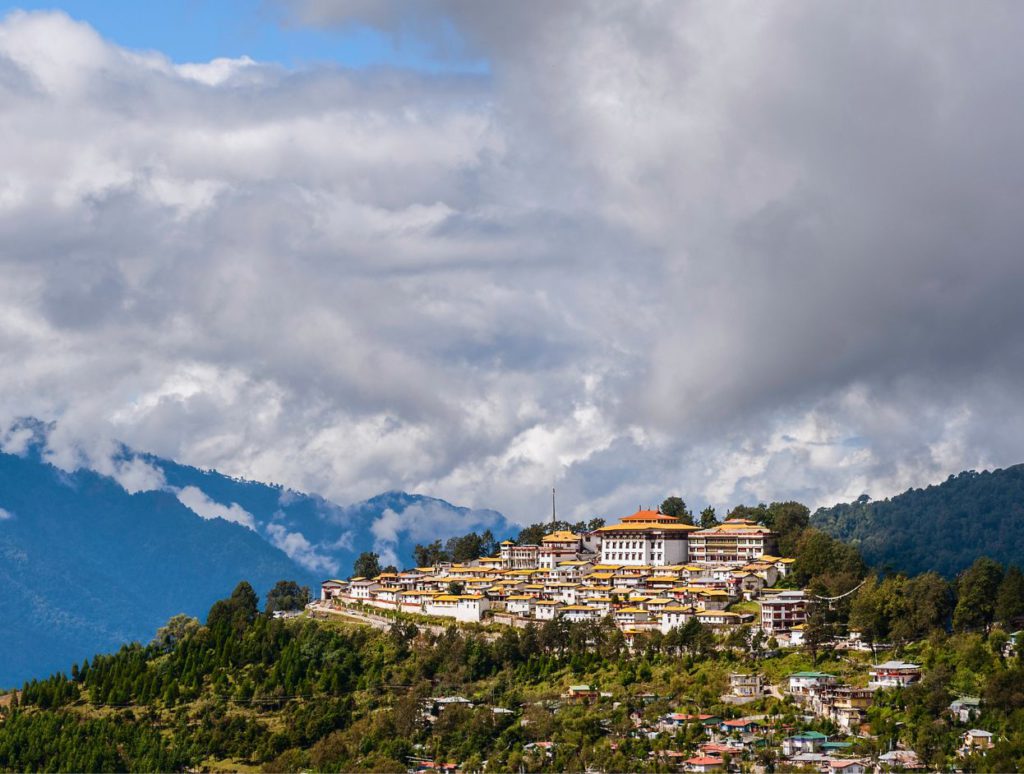 Urgelling Monastery
As I said, the Urgelling monastery is the birthplace of the 6th Dalai Lama and is kept in high regard. However, the place itself is small and secluded. It's a good thing that you won't find a lot of tourists. The local monk told us that the house of Dalai Lama's mother was on the same premise as well.
It is also here that the present Dalai Lama comes and gives sermons and an audience to the locals in the area on a few rare occasions.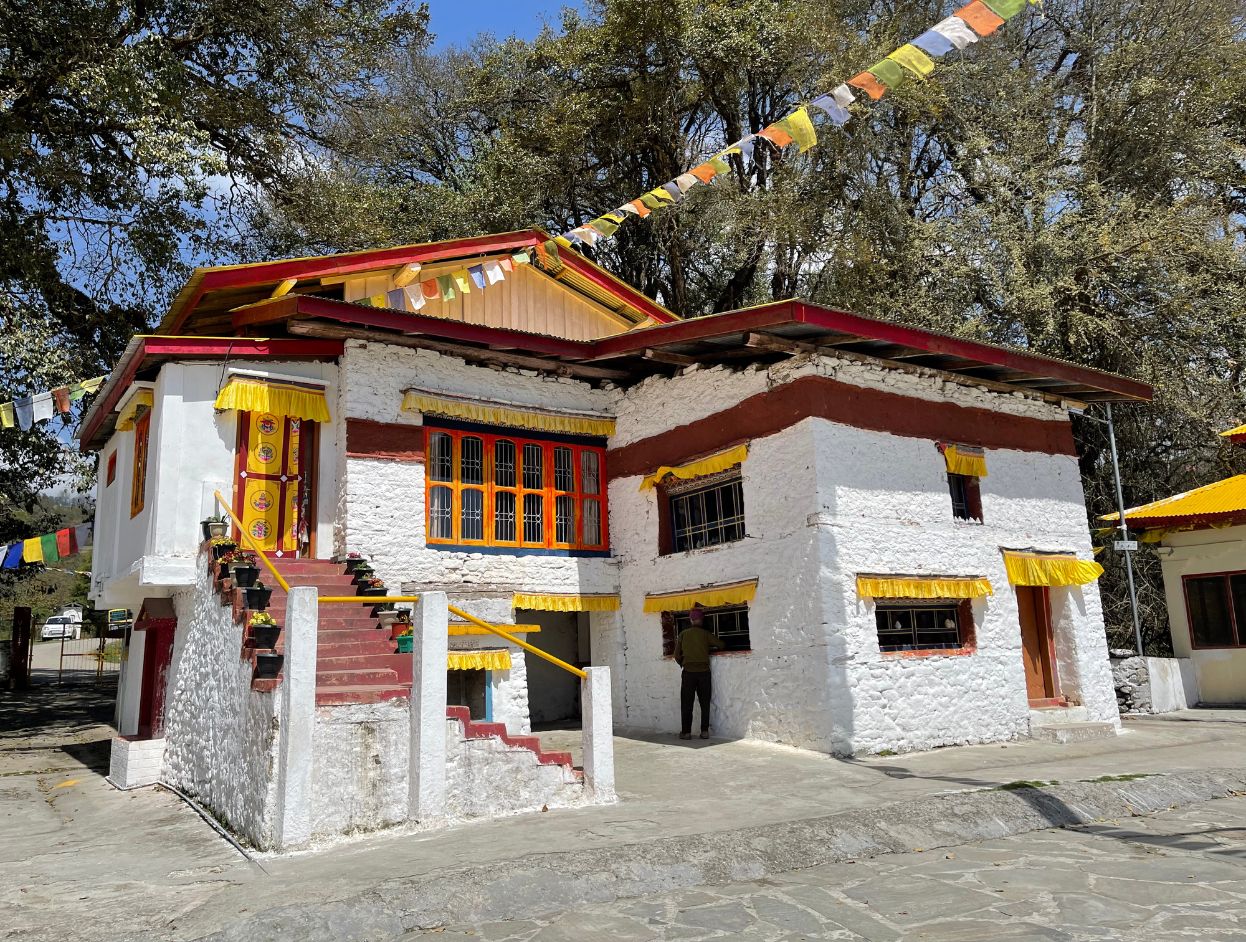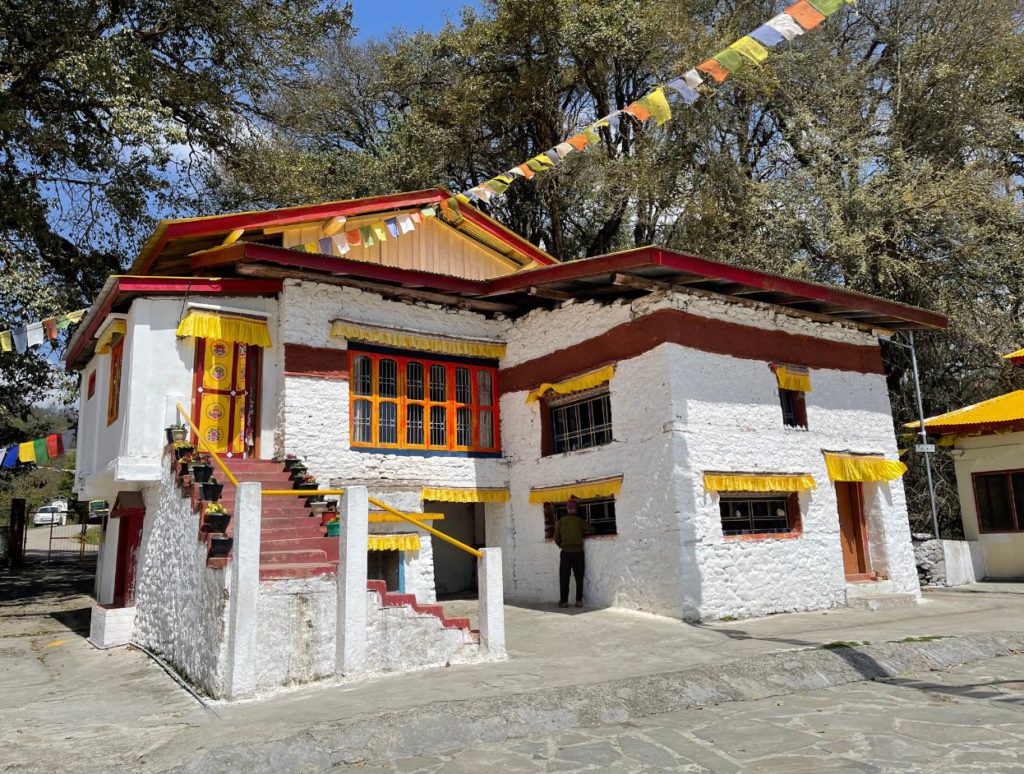 Other Tourist Attractions
After you are done with these two places, you can probably head to the Giant Buddha Statue, which is visible from most of Tawang. Apart from having a great view of the valley and Tawang Monastery, the place also has a small photo area (of I Love Tawang). There is also an art mural talking about the life of king Siddhartha (Buddha himself) from his previous birth to Parinirvana or death.
In the evening, you must make time for a fantastic light show next to Tawang War Memorial that takes you through the incredible stories of the Indo-China war. The light show is animated, rousing and fills you with a sense of pride and patriotism. It is also a work of art. Do not miss it.
If you still have time and wish to explore, you can go to the craft centre and look at how the locals produce some of the traditional Monpa items. If you wish to dive deeper, you can also head to the factory where the locals produce what is sold at the craft center.
There are three separate markets in Tawang – the Old Market, the New Market and the Jawahar Market. All three of them are open and closed on different dates, so you will find one or the other open on any given date. If you wish to buy souvenirs, head towards the shops in the old market.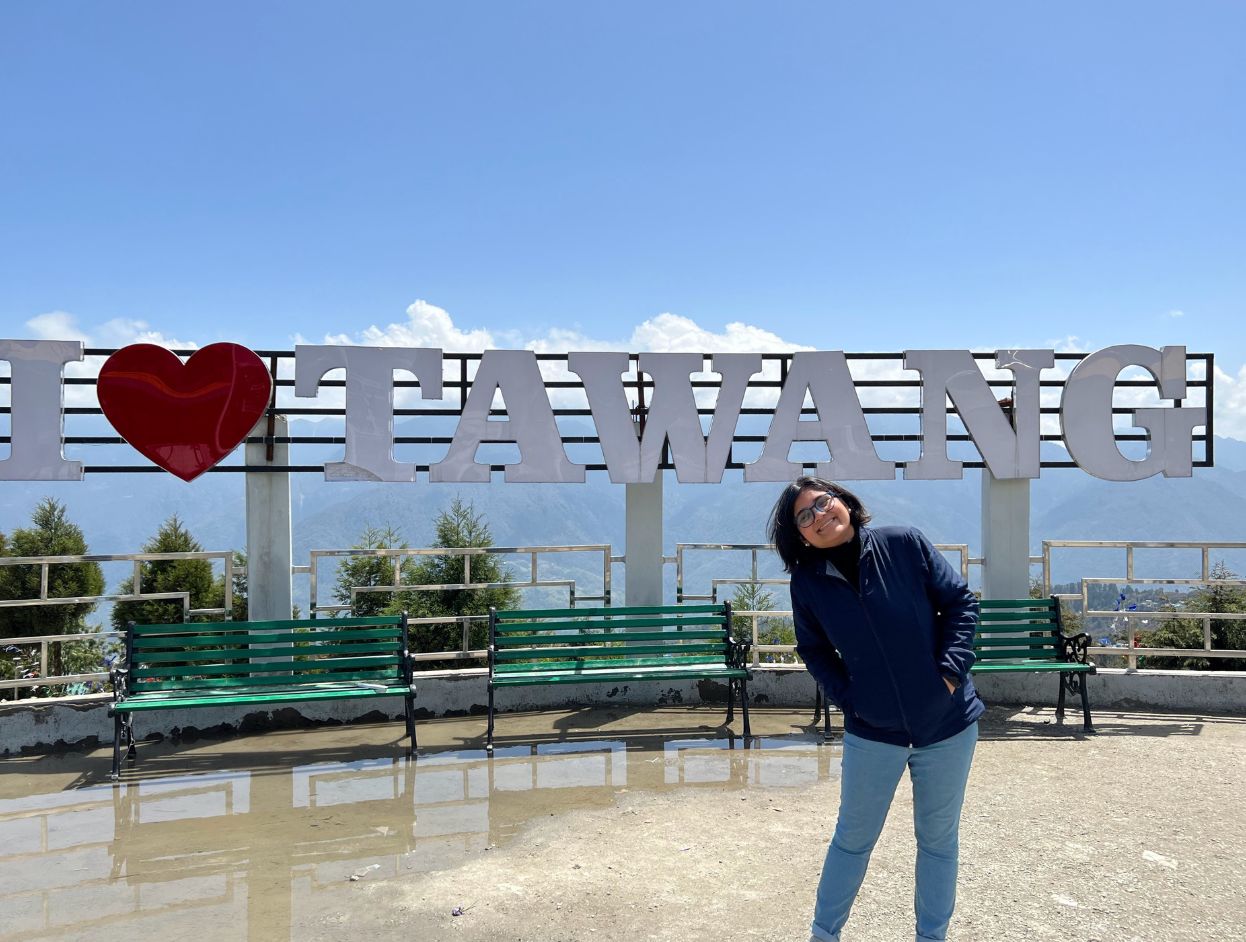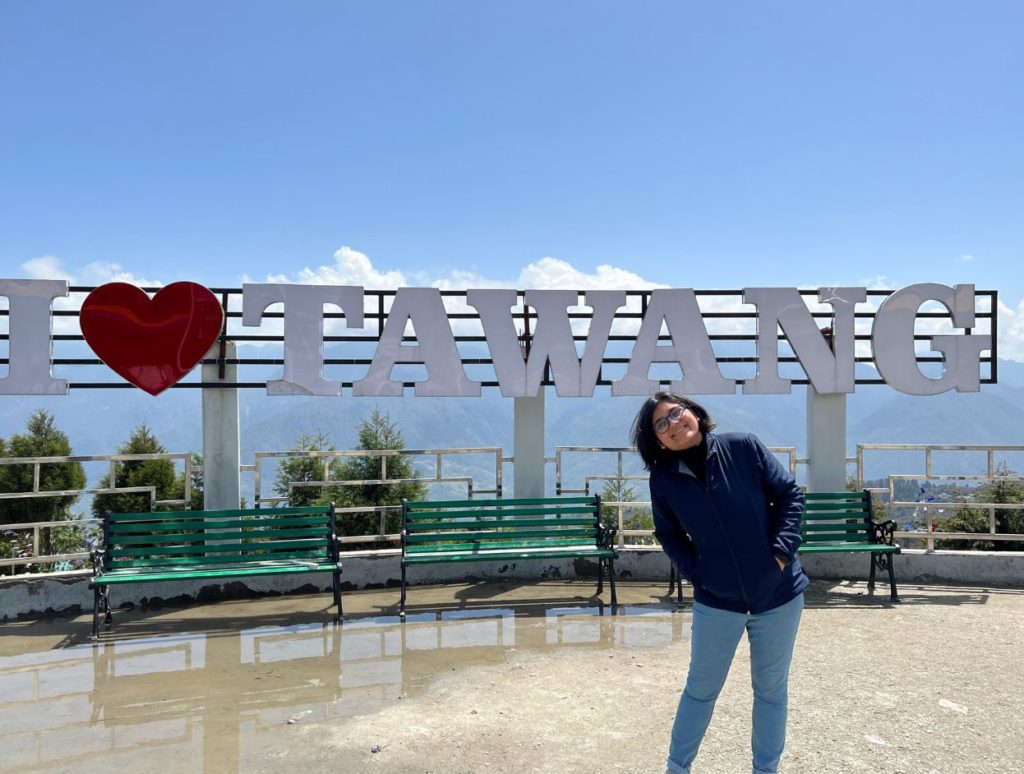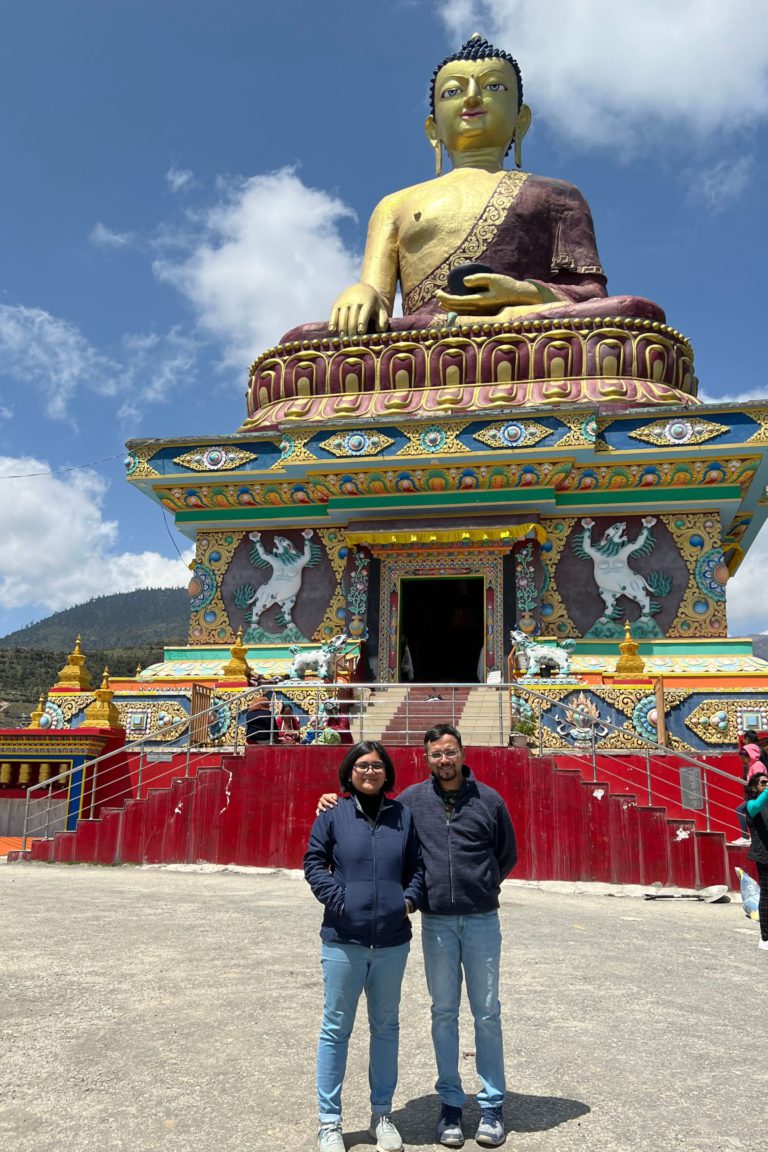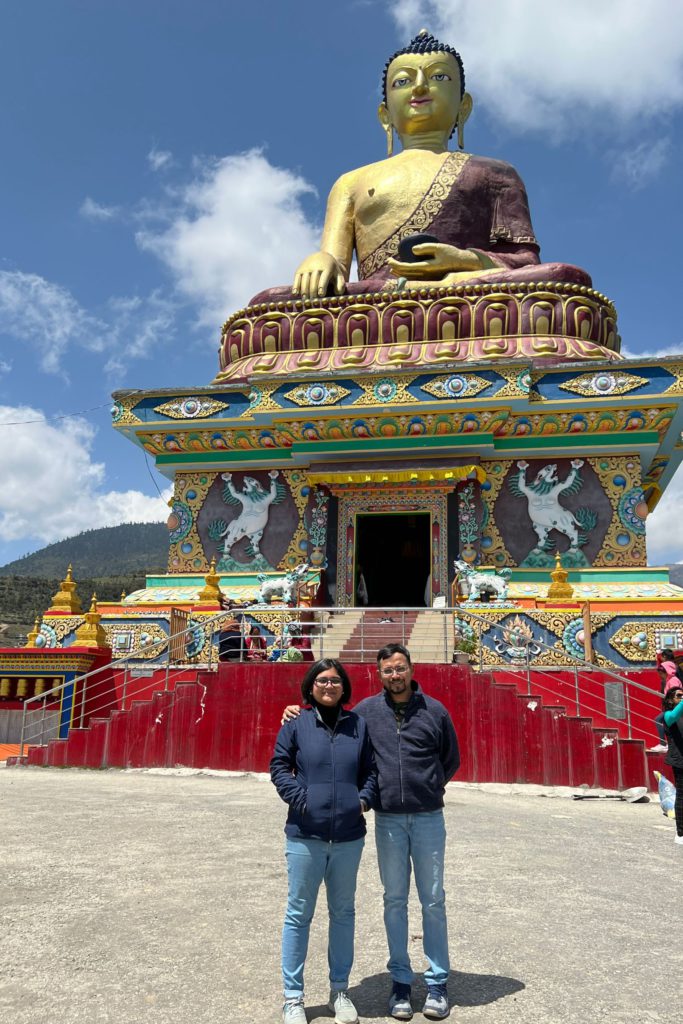 Day 5: Tawang - Bum La -Tawang
Bum La is super cold if nothing else. The day trip to Bum La is not just about Bum La but also about some extremely gorgeous alpine lakes and some pretty harsh weather conditions. 
You need to hire a local vehicle in Tawang only to travel to Bum La which costs ₹5000 for the trip. The driver will get the pass for you that you must keep with you at all times.
Sangetsar Lake
Sangetsar Lake is better known as Madhuri Lake owing to the popularity of the Bollywood movie 'Koyla' where Madhuri Dixit shot a song here. The lake is strange due to the tree barks that stand in the middle of the lake coming out of the water body. The lake was formed after an earthquake hit the area in the 1950s. It is gorgeous both from near as well as from far. Make sure you visit.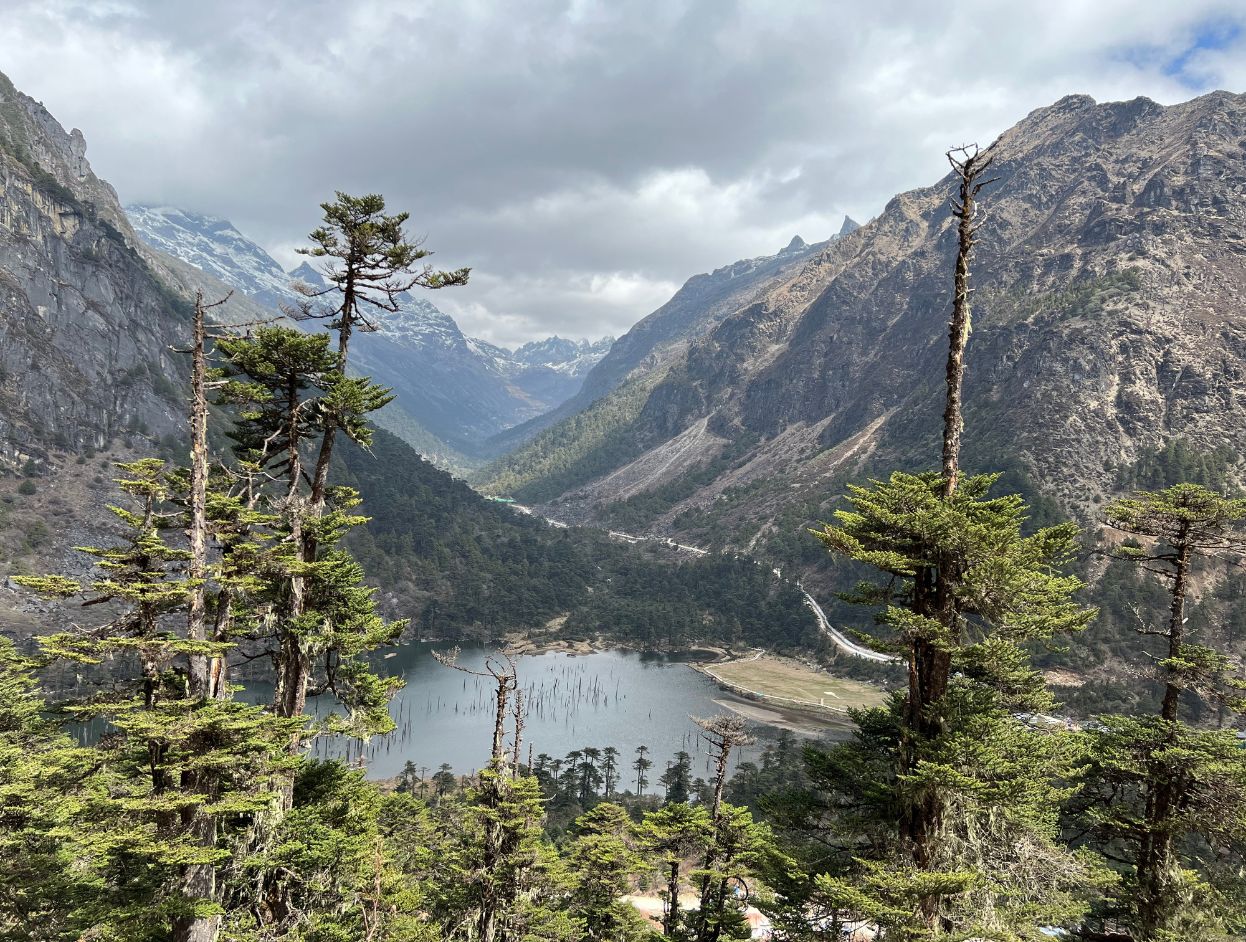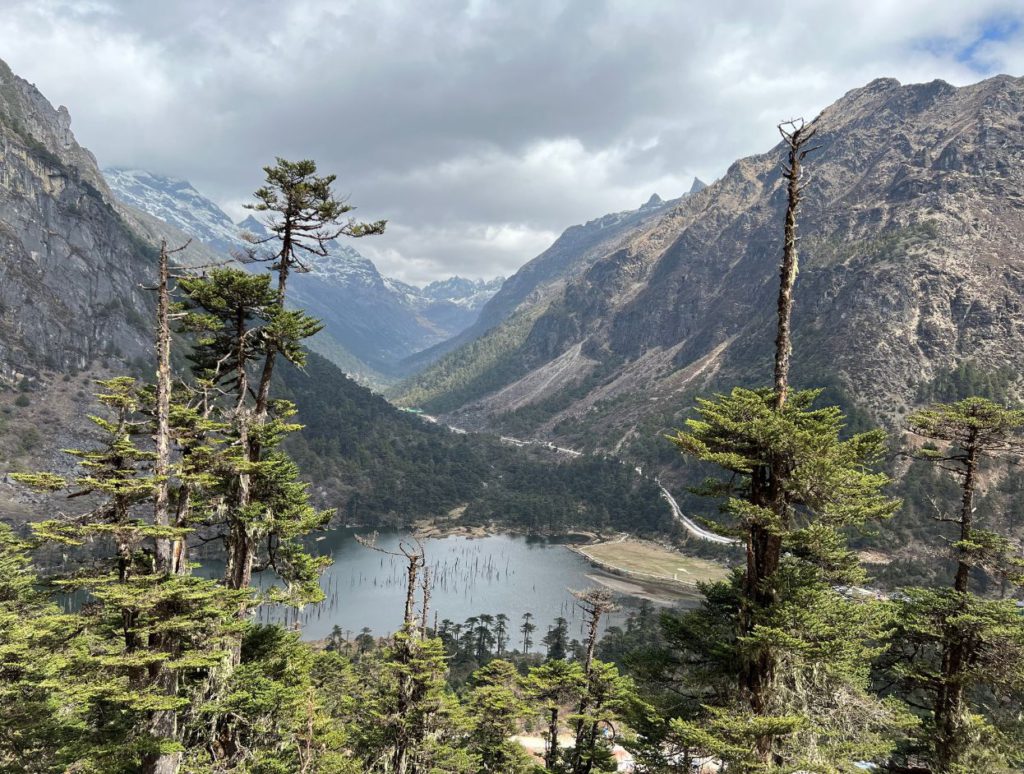 Bum La Pass
Bum La is the last pass in India and the border between India and China. Tensions have always been high on this border, so expect the highest security on your way. It is open to tourists but they expect tourists to not do stuff to compromise the security of the army (like posting camp photos).
You must start for Bum La as early in your day as possible. There is a token pass for visiting Bum La and the waiting can stretch into hours. Moreover, you cannot get a token after noon. Once your number is called out, you can go visit the last mile of the pass while the soldiers tell you about their life and events in the area. It's an interesting place.
Bum La is open subject to the weather. It is definitely not accessible deep in the winter. It is also often closed during the monsoons due to frequent landslides.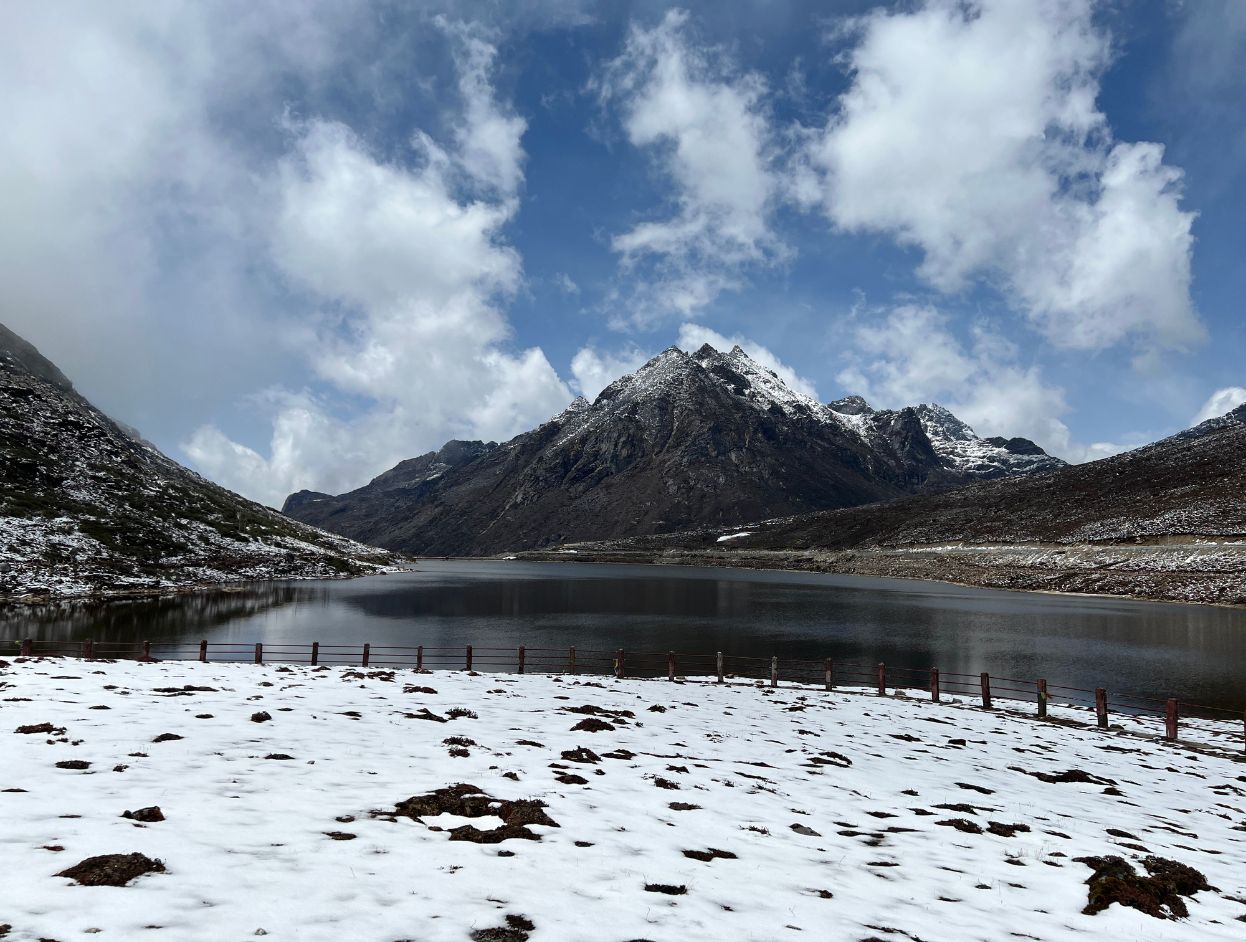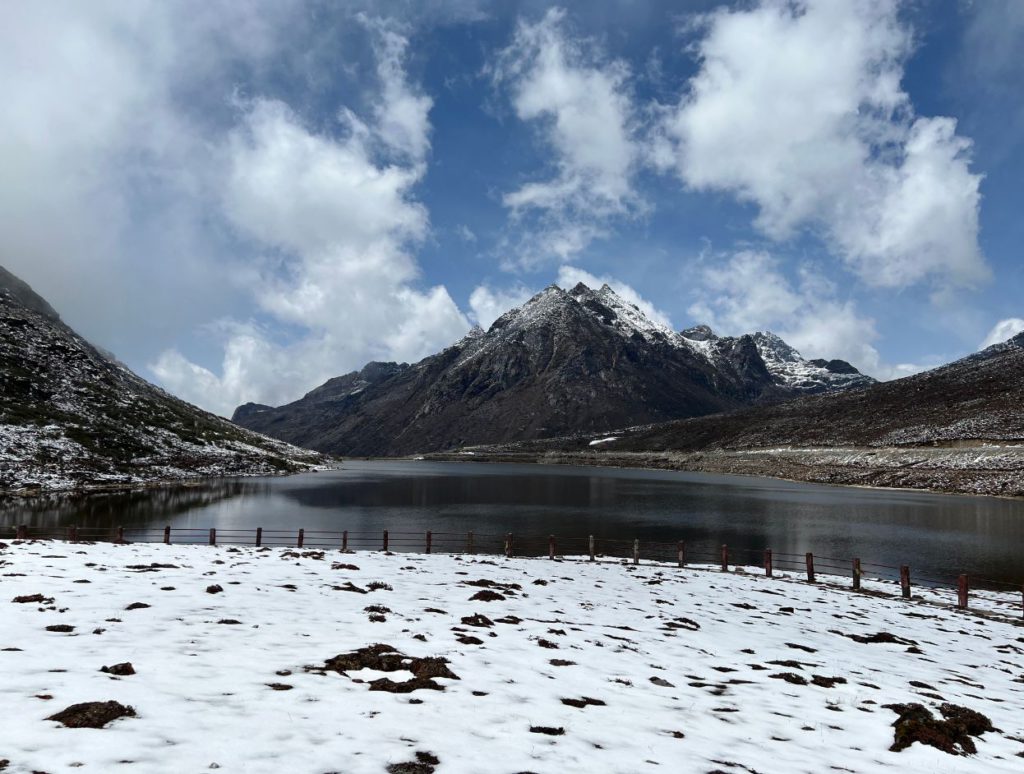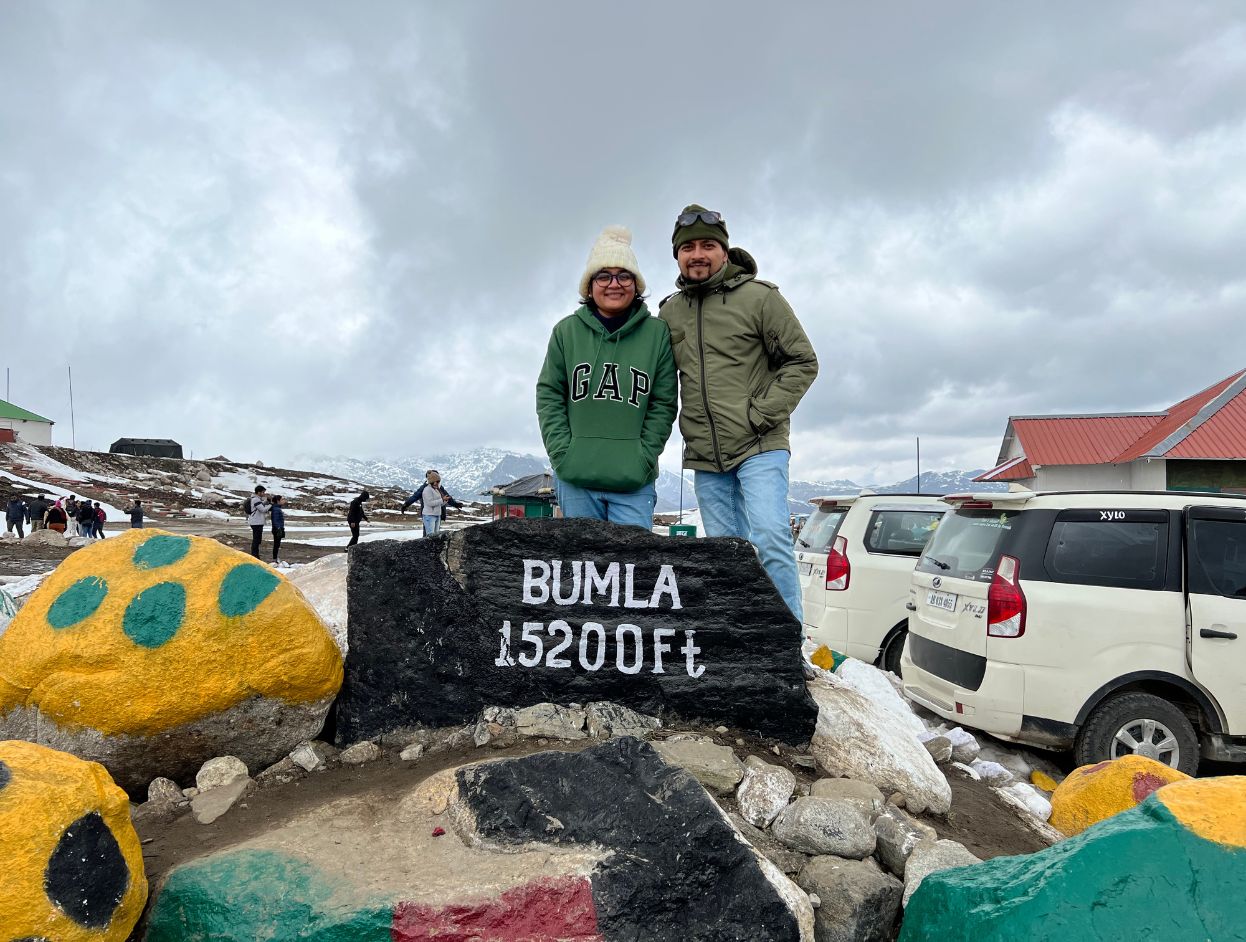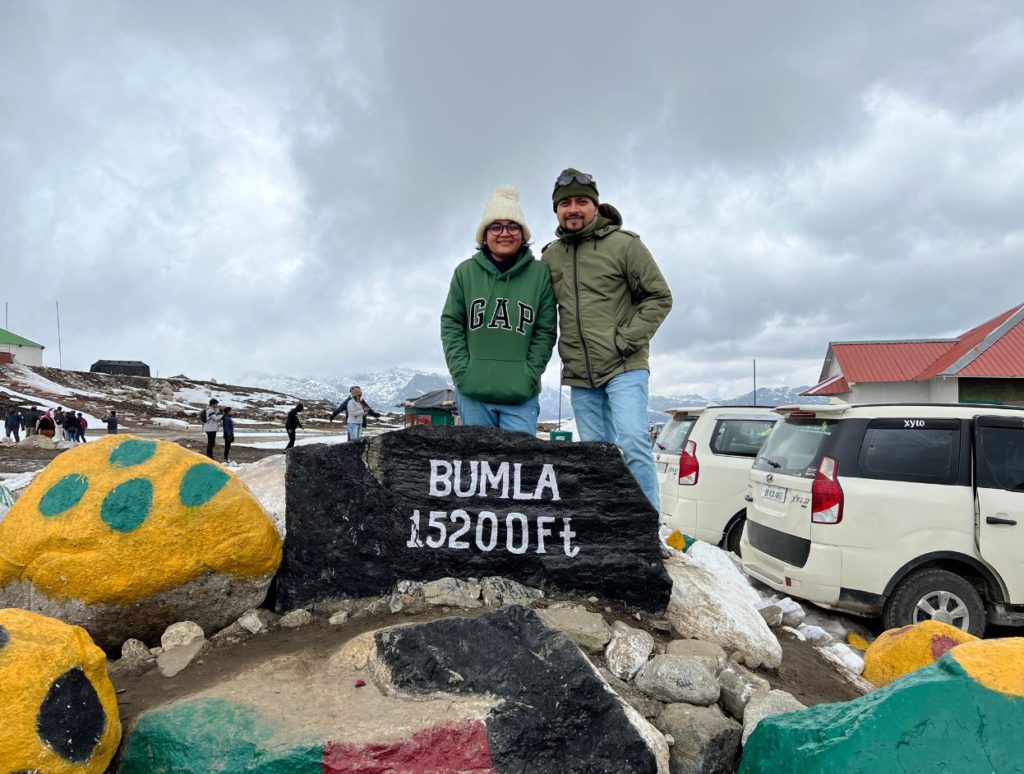 Nagula and P T Pso Lake
As we travelled back, our driver halted at several glacial lakes. The combination of autumn colours, white shining snow and clear lakes reflecting the blue skies make a lovely sight. Make sure your driver halts long enough for you to enjoy the area at your own pace.
The view of Tawang city as you climb up or down this path is also worth capturing. Park your vehicle somewhere and get some aerial shots to remember. Also, don't forget to meet the yaks. The further you go, the furrier they become!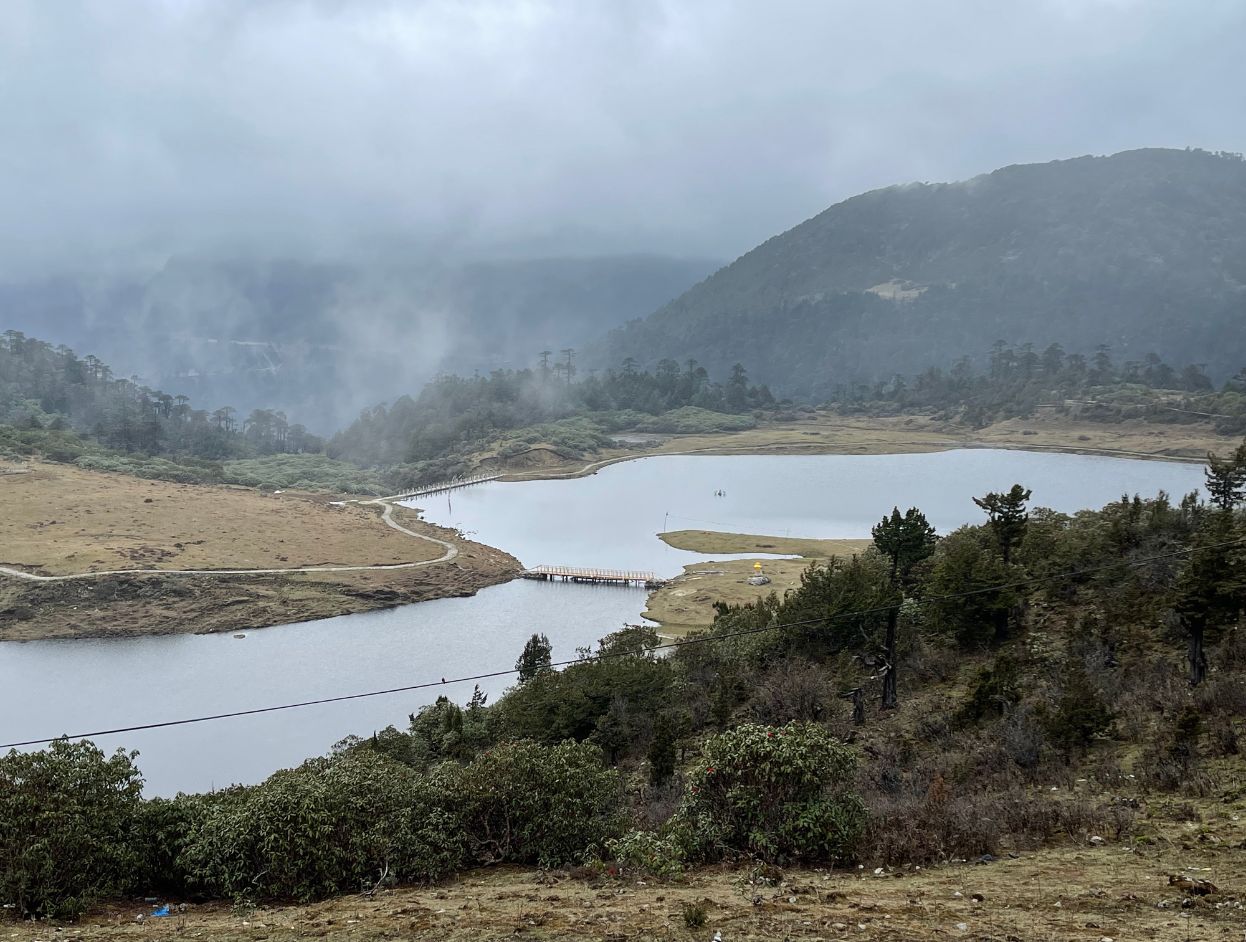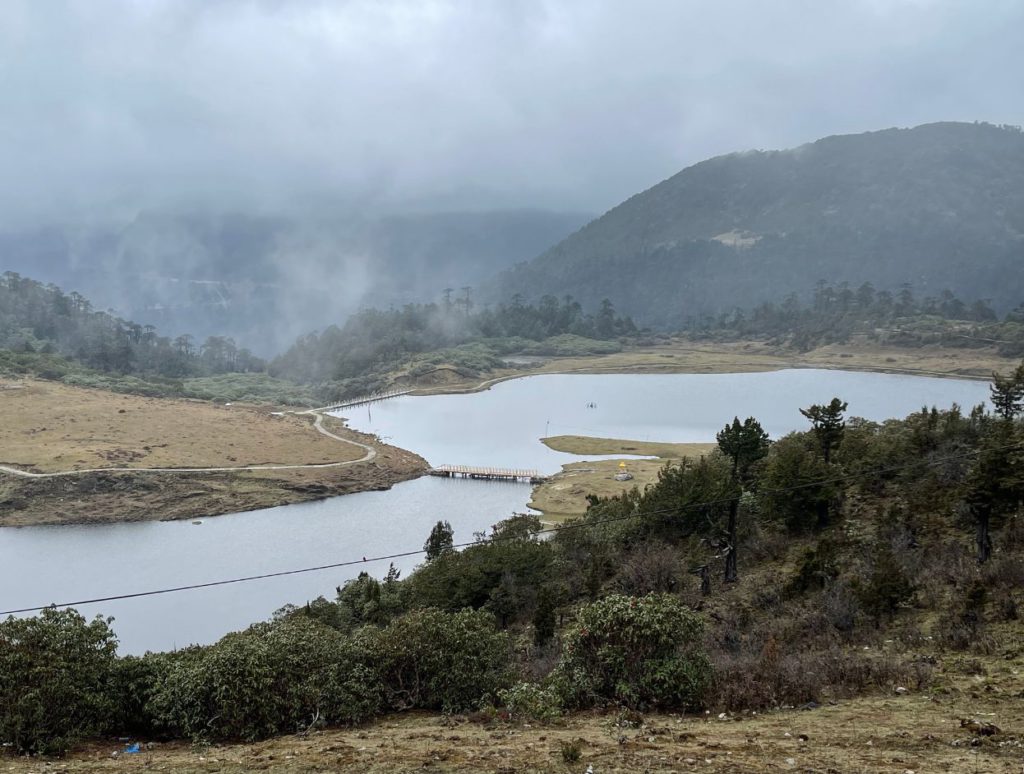 Day 6: Tawang - Bomdila
Now that you have witnessed the peak of your trip, it's time to head back the same way. Bomdila is a good place to make a stop on your way back since it is further down than Dirang and you will save more time in travel the day after.
Bomdila is the capital of the West Kameng area and there are quite a few places to visit in Bomdila as well. The Upper Gompa or Bomdila monastery is also a very important monastery, built recently while some parts of it were renovated. Take some time and enjoy the murals of the monastery and the view from the area.
The Lower gompa in Bomdila has the town and the local market with an older monastery and the cultural centre right next to it. You can purchase some souvenirs at good prices from here if you are looking for them.
Spend the rest of the time relaxing and wandering around the small town.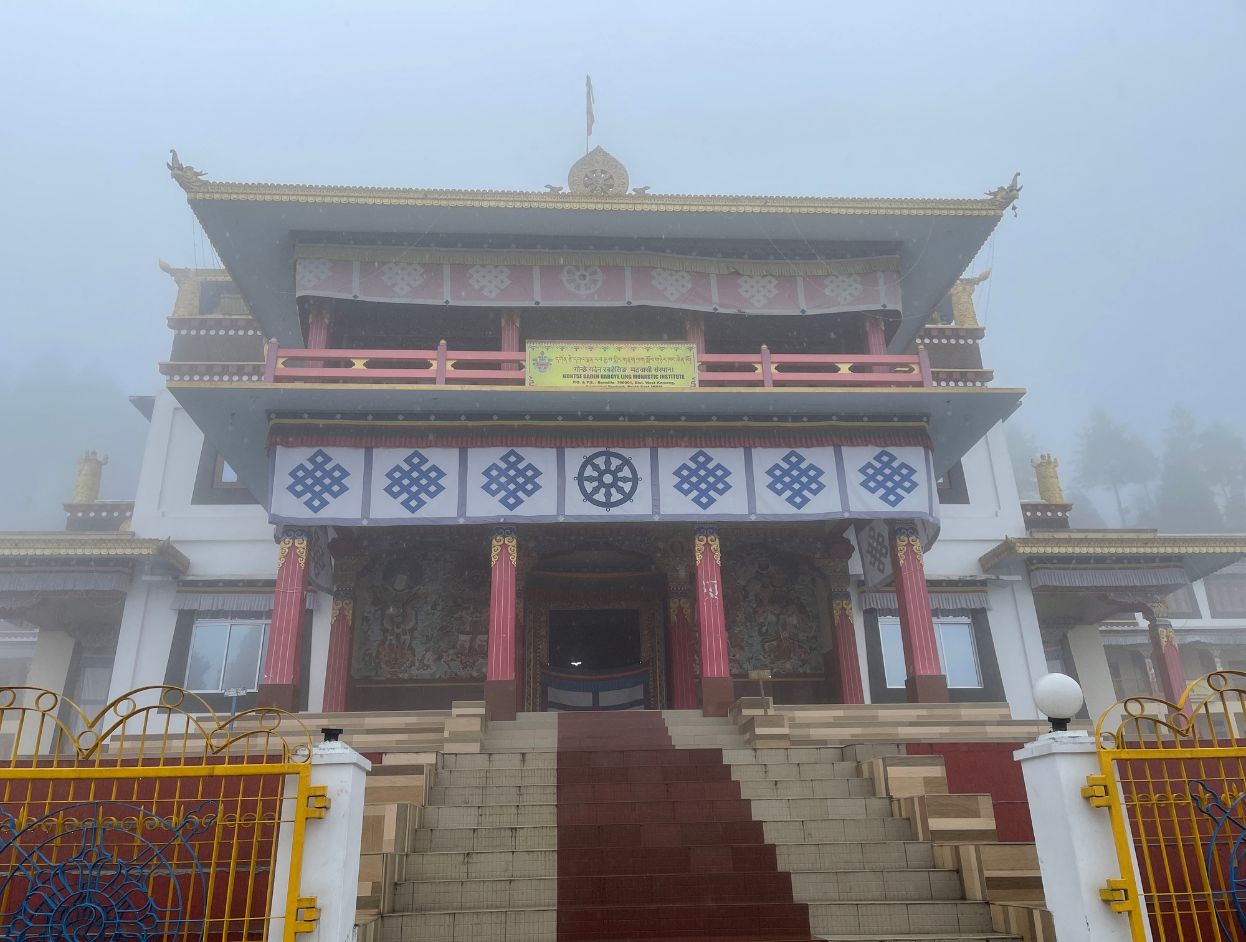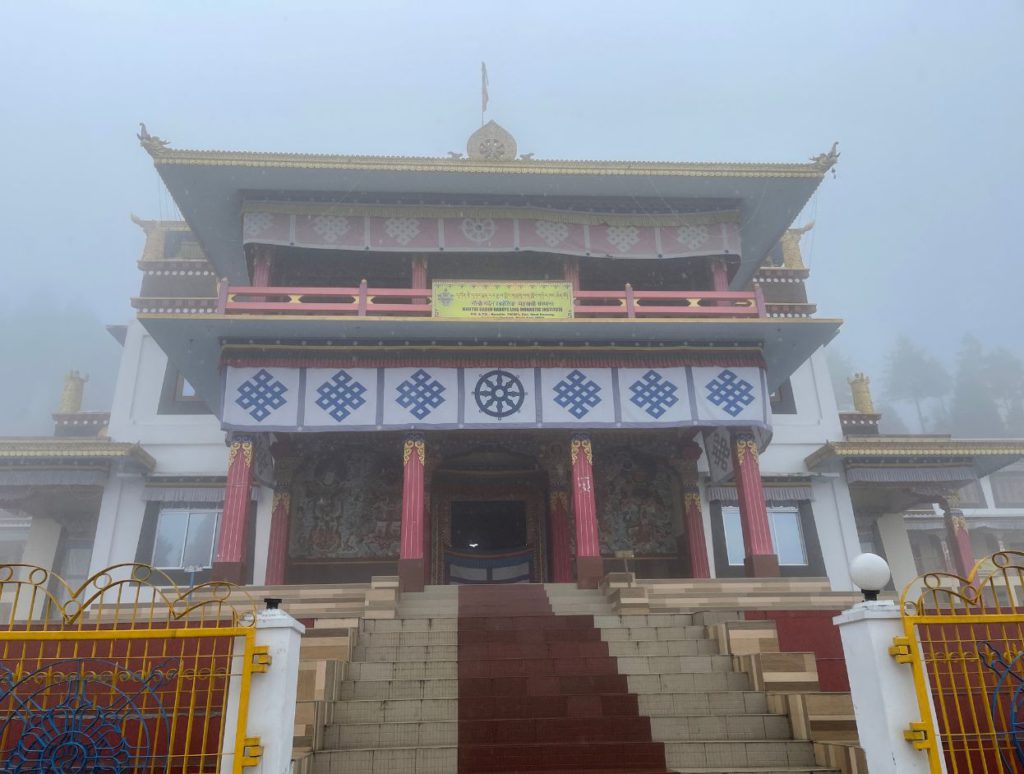 Day 7: Bomdila - Kaziranga National Park
This day will involve a lot of travel. So sit tight and get something to pass your time. The view, of course, is incredible and will move towards being greener and flatter as you enter Assam.
While it sounds like the Kaziranga National Park is a place with boundaries and home to some rare animals, it is actually pretty open. In fact, there is no demarcation of the area and you can gradually see the scenery change. There are quite a lot of smaller villages inside the huge national park area.
As you zoom past, you will see rhinos wandering on the banks of the Brahmaputra river. I couldn't believe my eyes at how green it was. You will probably reach it by late afternoon. You can still go for a walk in the area or relax at your lodge.
If you do not wish to include Kaziranga, you can plan your journey onwards to Itanagar, Ziro, other parts of Arunachal Pradesh or Guwahati but you will have to cross Bhalukpong for all of these anyway.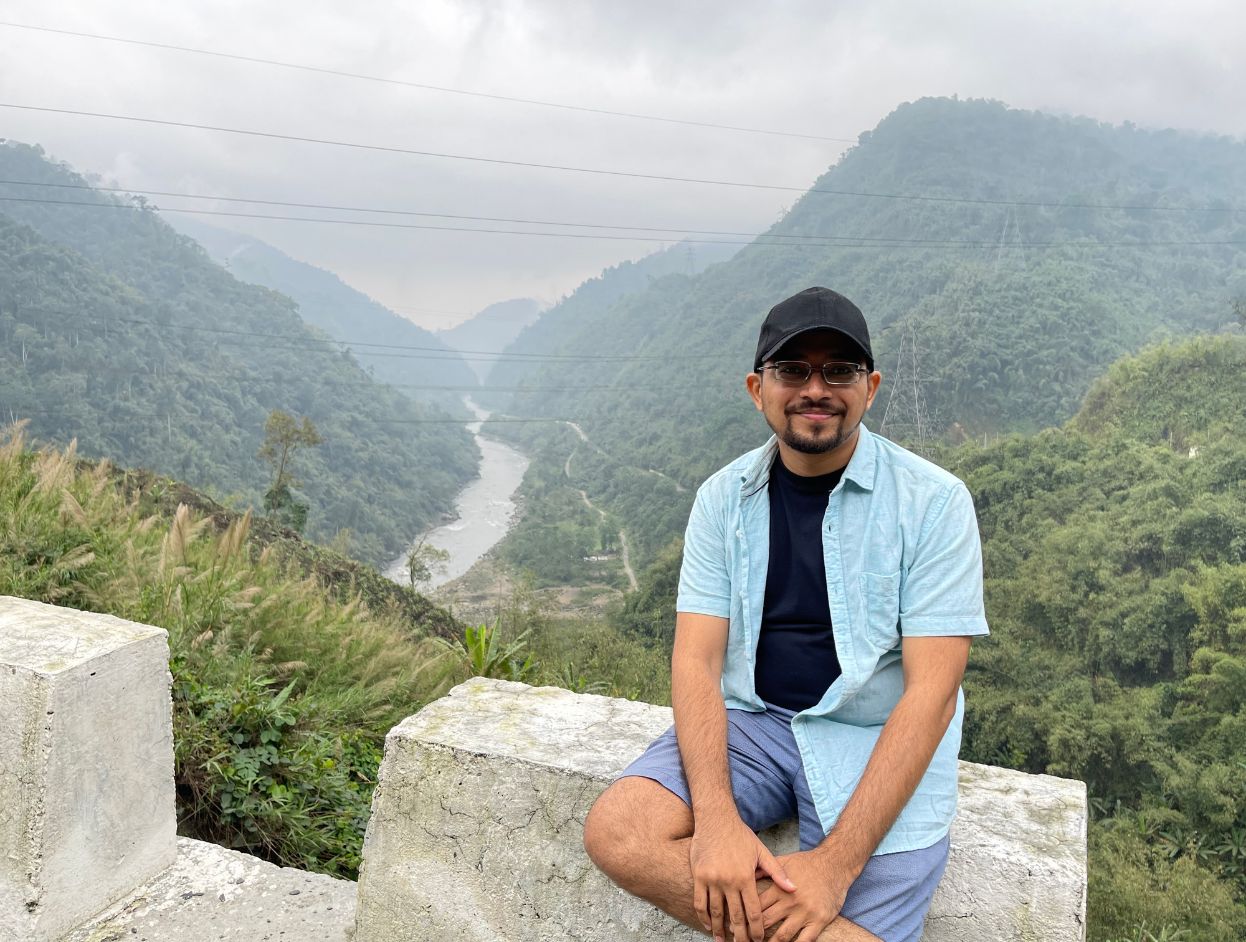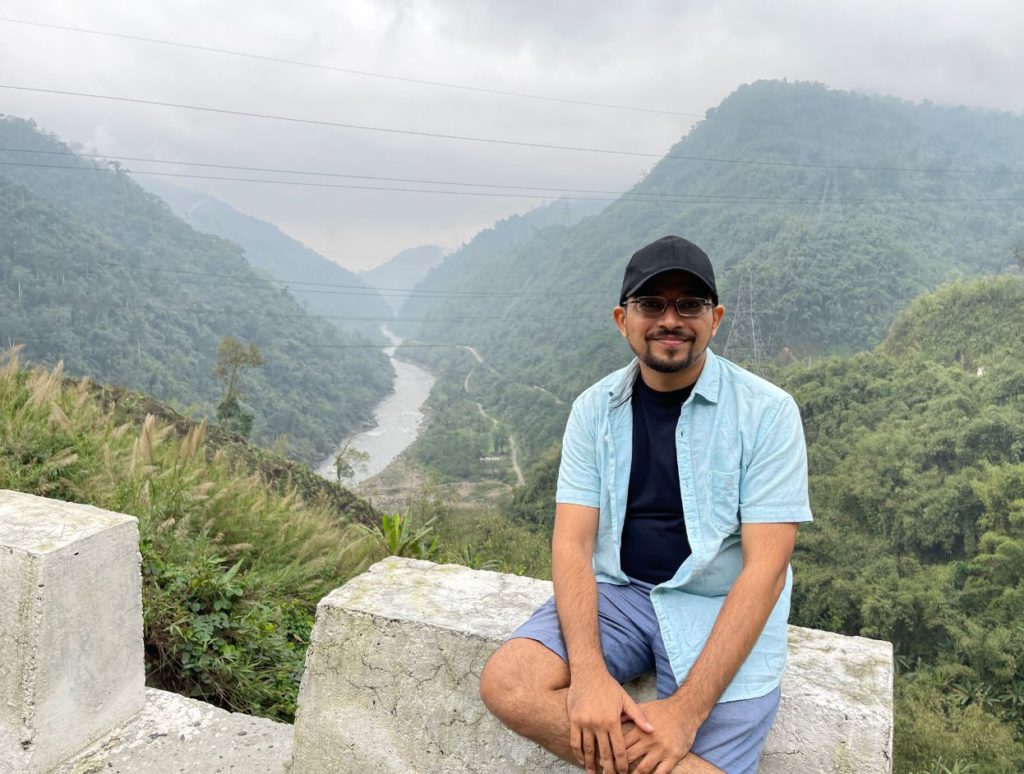 Day 8: Kaziranga National Park - Guwahati
Get up early for a jeep safari in Kaziranga National Park. Now there are several areas of the park that you can pick for the safari. You can book a jeep safari with your lodge or instruct your driver (if you are travelling by taxi).
Kaziranga National Park
Your jeep safari guide should be able to suggest to you the better part of the park to visit depending upon the weather and tourist crowd. It can take a little time to finish off the pass and get into the safari area. The jeeps are super cool, open on the top and look tough. You will have your intestines shaken to the core.
Your guide will stop at several viewpoints and will probably have binoculars for your to see rhinos and other animals. Kaziranga is especially known for rhinos and they are beautiful creatures that look covered in grey armour. We also found some chilling inside water with only their ears popping out!
The jeep safari takes about 2 hours. Hope it doesn't rain. Although there is a cover over all jeeps since rainfall is so common in the area.
You can start your journey towards Guwahati if you are done early. The journey takes around 4.5 hours.
If you have time on the same day, check out some of the popular places to visit in Guwahati.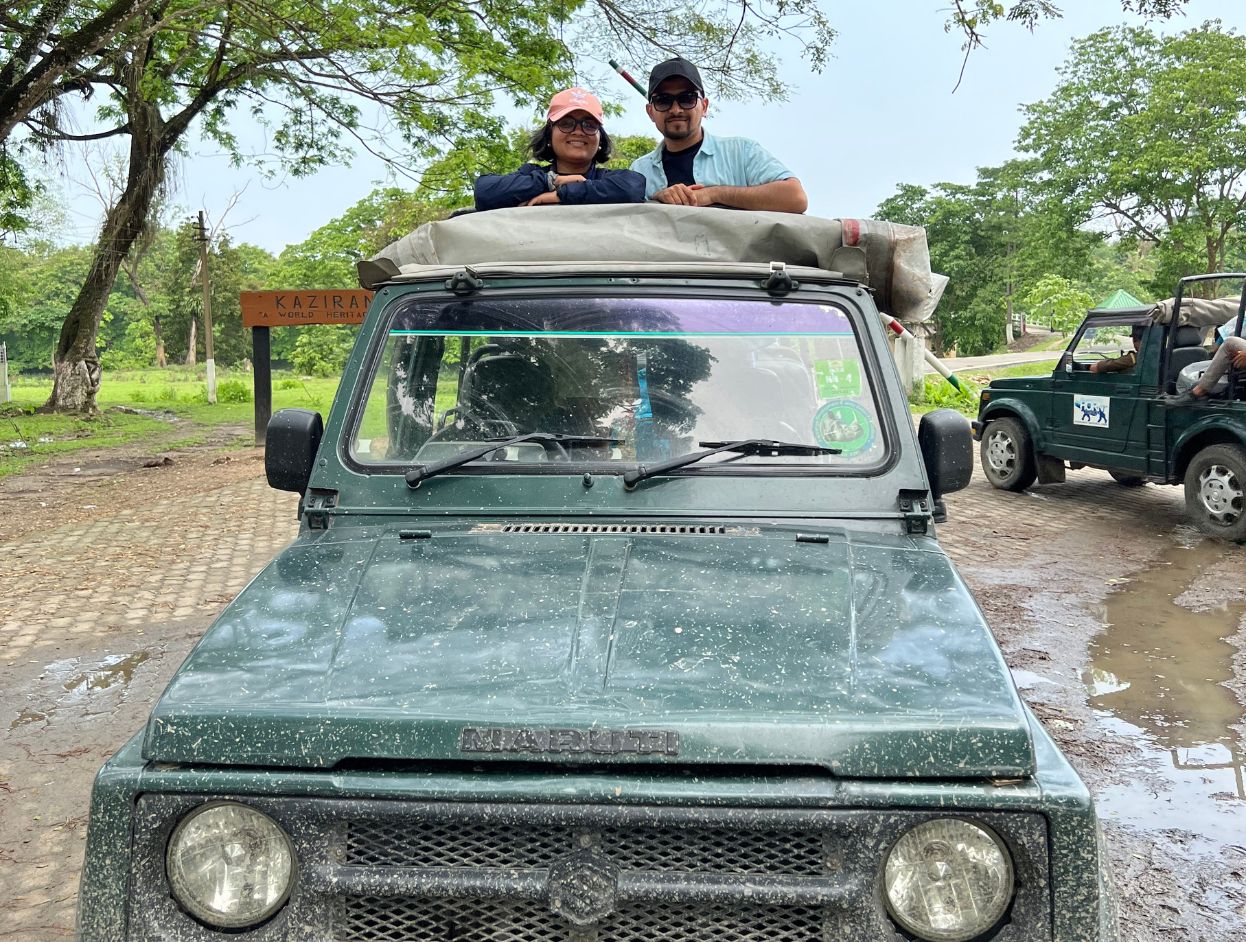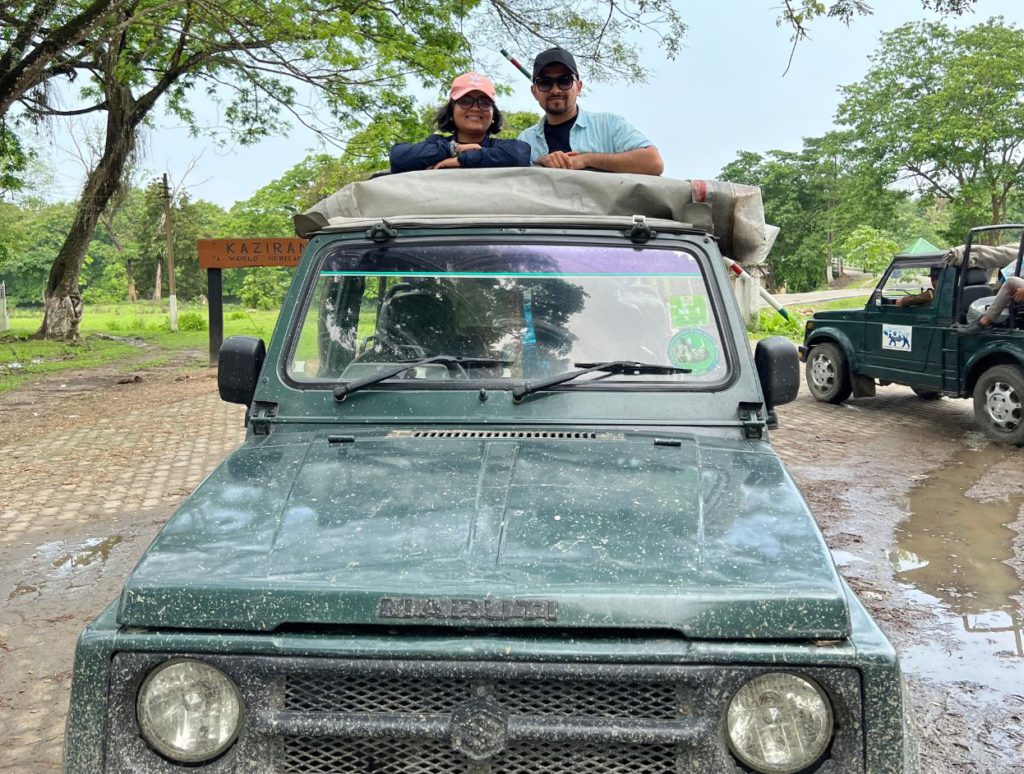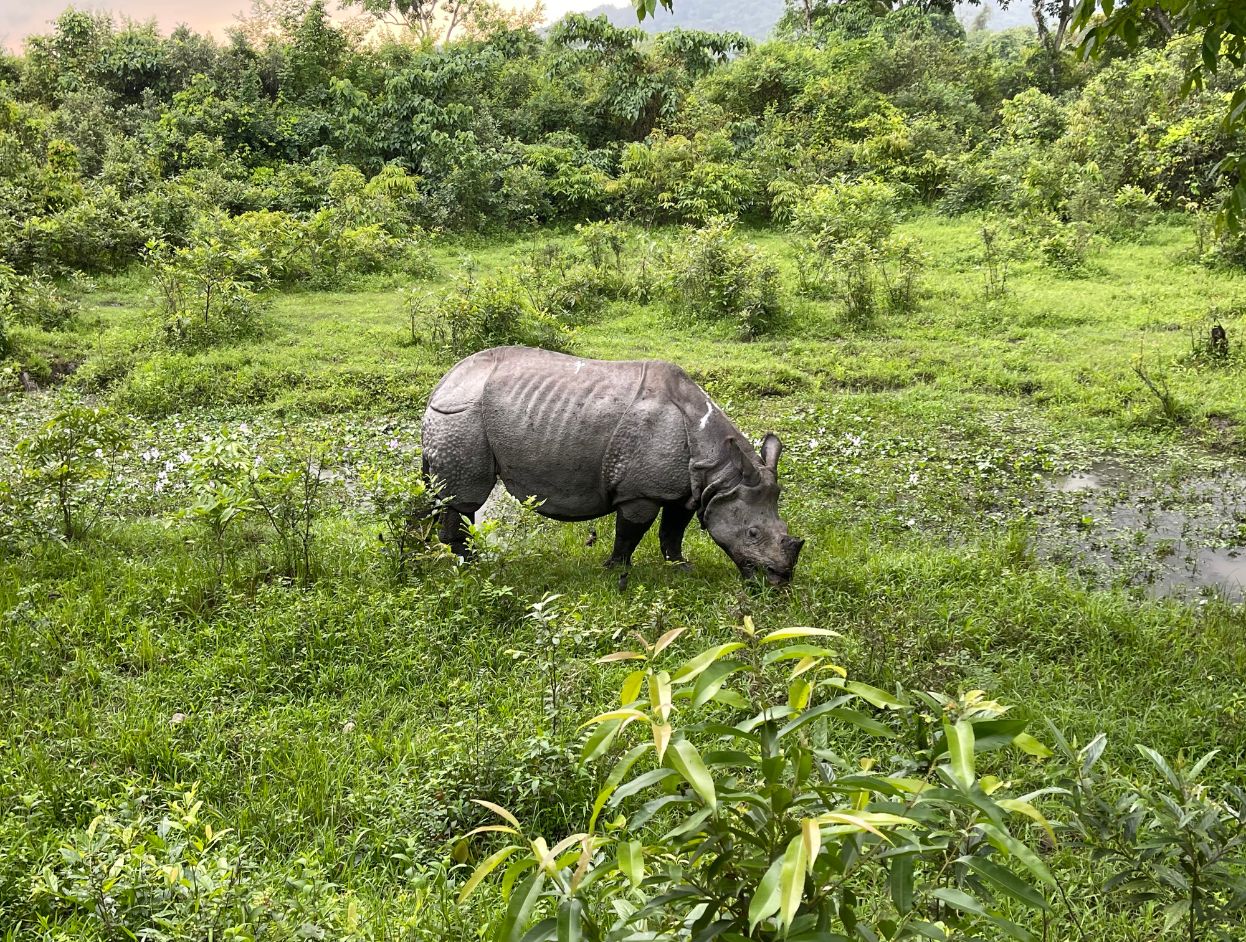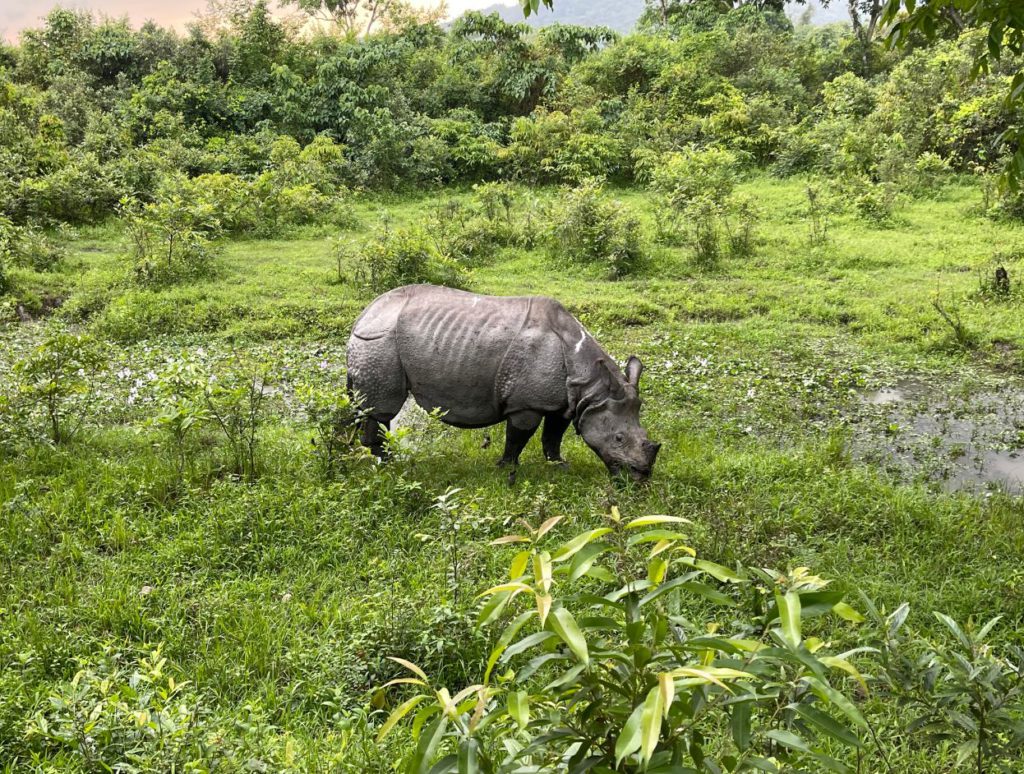 Day 9: Guwahati
Of course, there are quite a lot of places to visit in Guwahati and I am not going to write about all of them here. But if you have time you can definitely check out two popular places – Kamakhya Temple and Umananda temple. Both of them have considerable historical significance and you have to take a boat ride to the Umananda temple, so it's just fun.
Another place that I think is definitely worth visiting is the Brahmaputra River Heritage Center. Built right at the banks of the Brahmaputra river with an astounding view, this renovated house is a modern chic museum and art gallery. The place is full of people looking to relax in the evening and there are a lot of activities on the premise itself.
This brings us to the end of our journey. I was super exhausted by the end of it. But more than that I was just dumb to under pack for the cold. DON'T UNDERPACK. Also, I am glad that I did in 2020, I don't know if things will still be the same when Tawang becomes more popular and gets a flight route too. If you do this too, let me know how it went.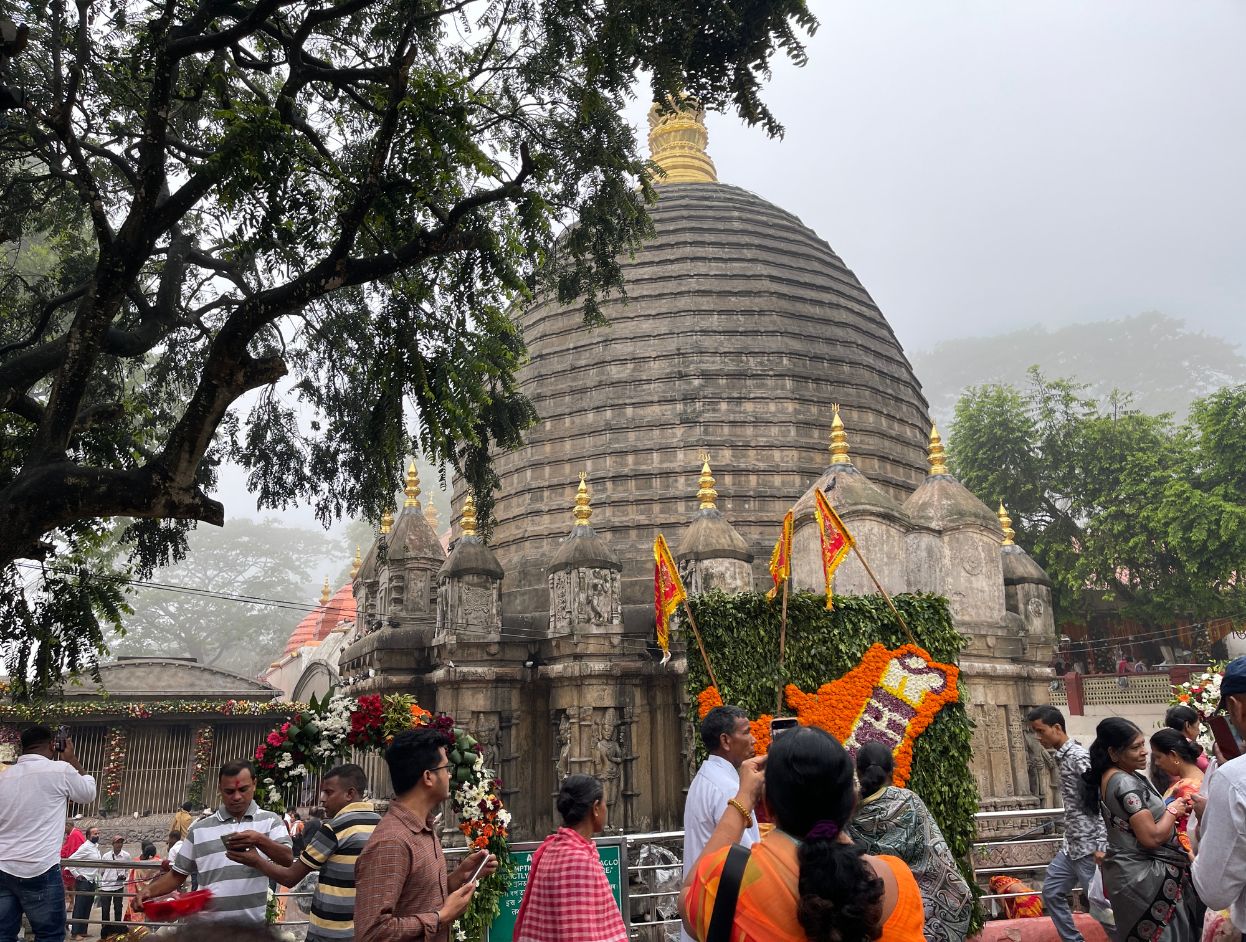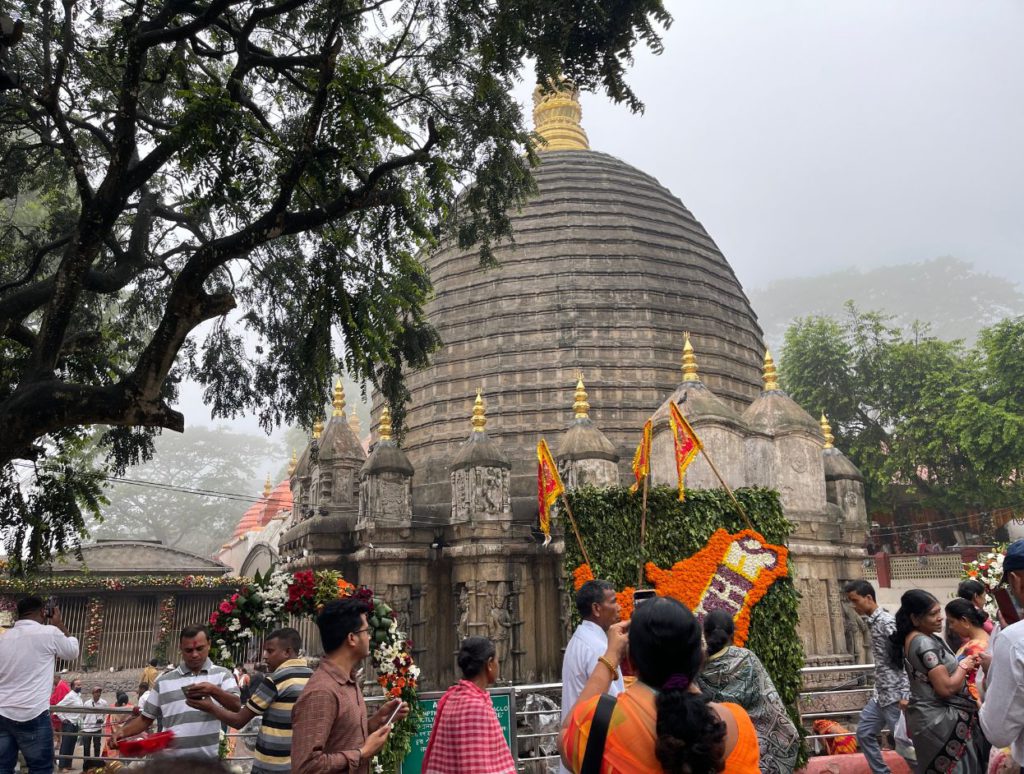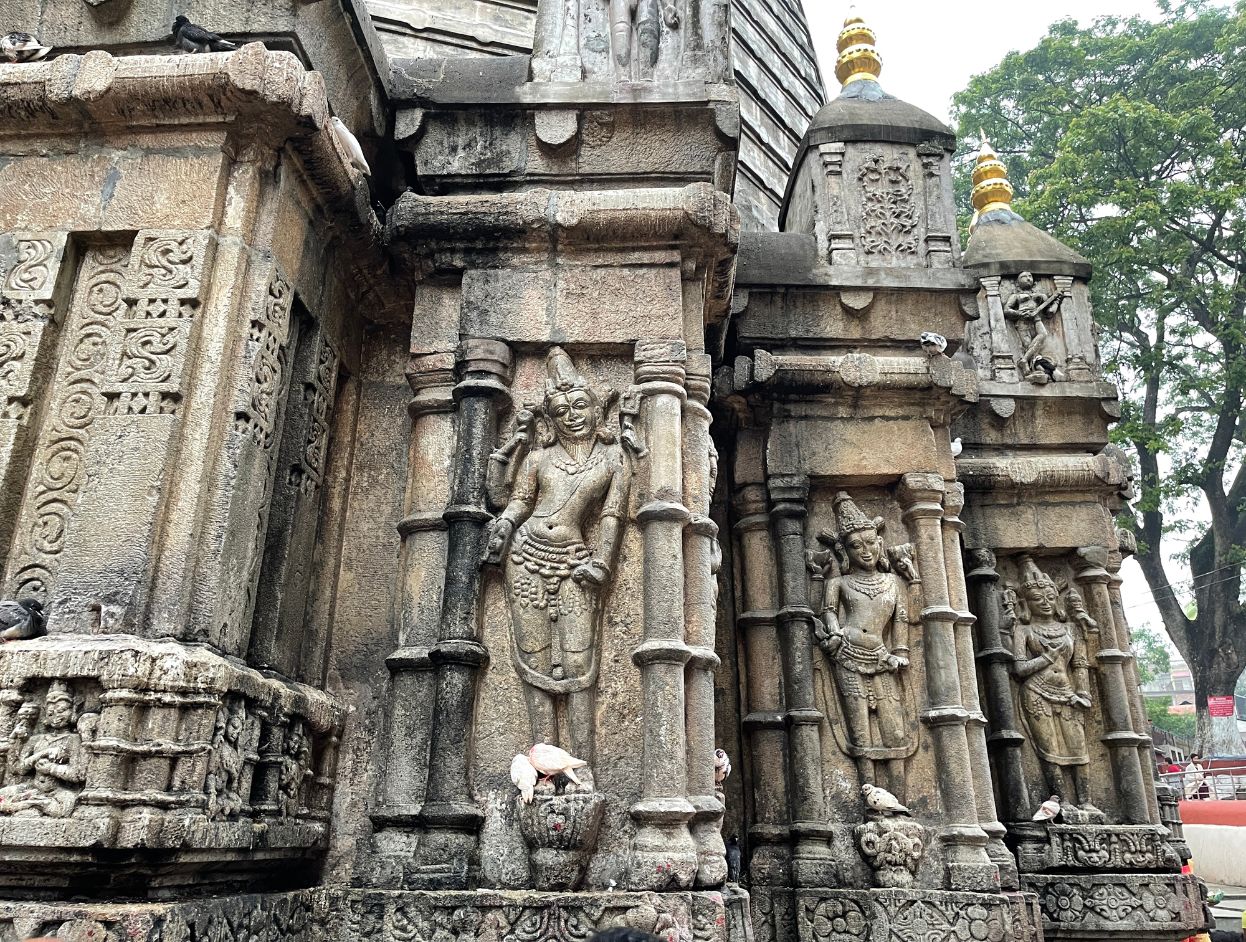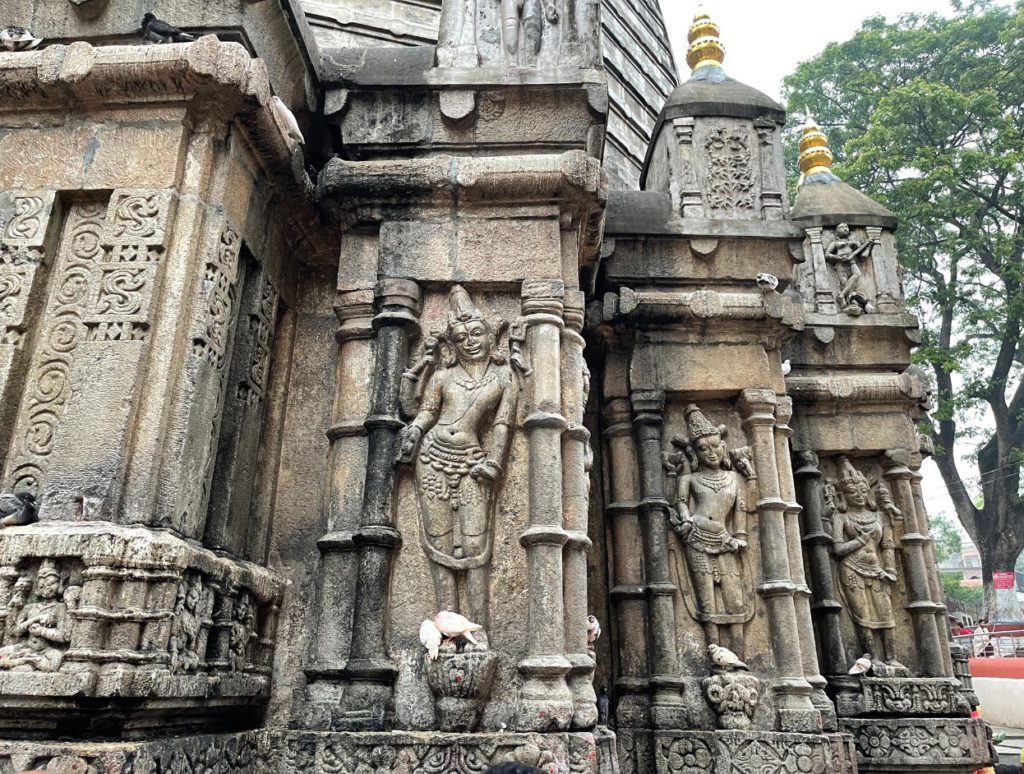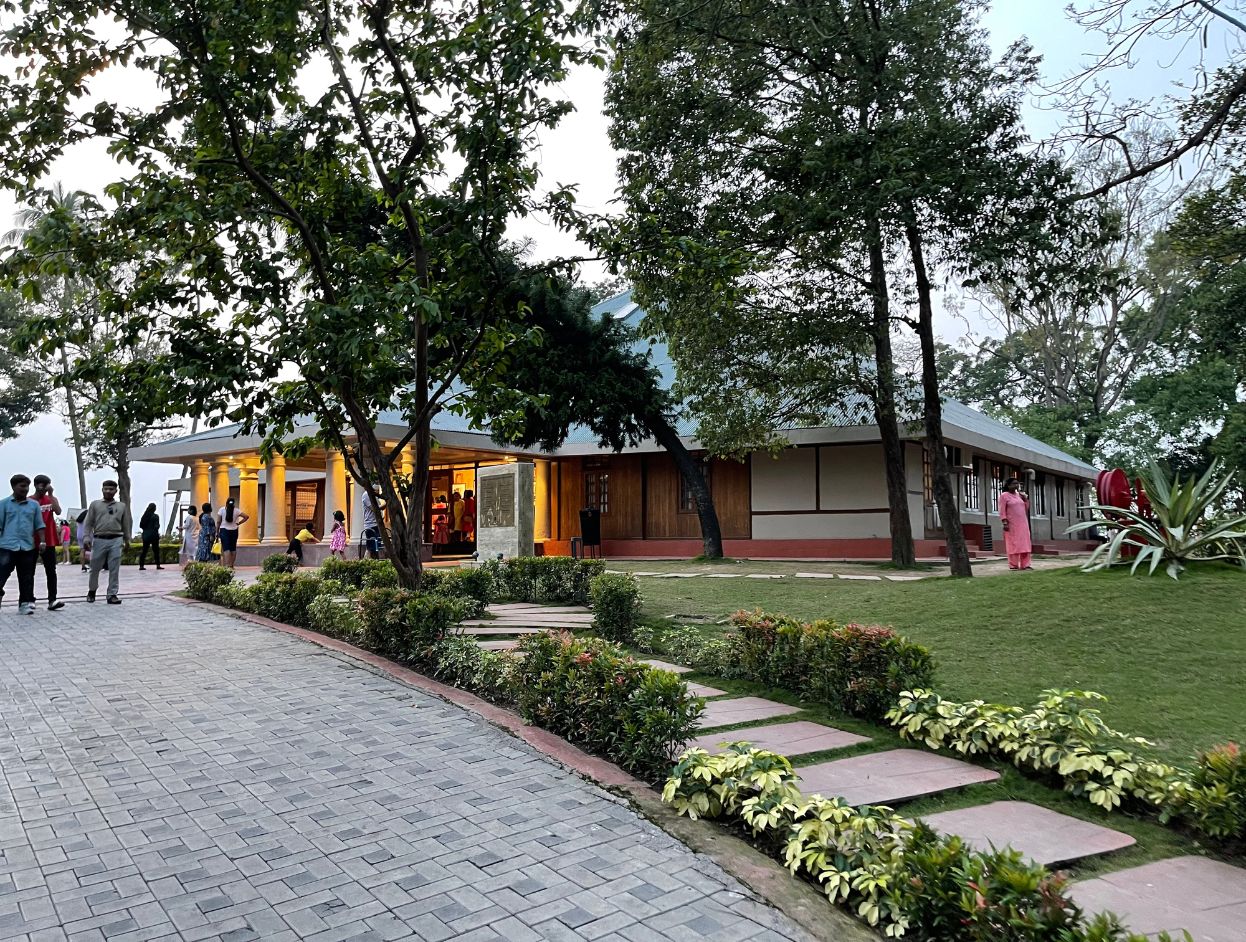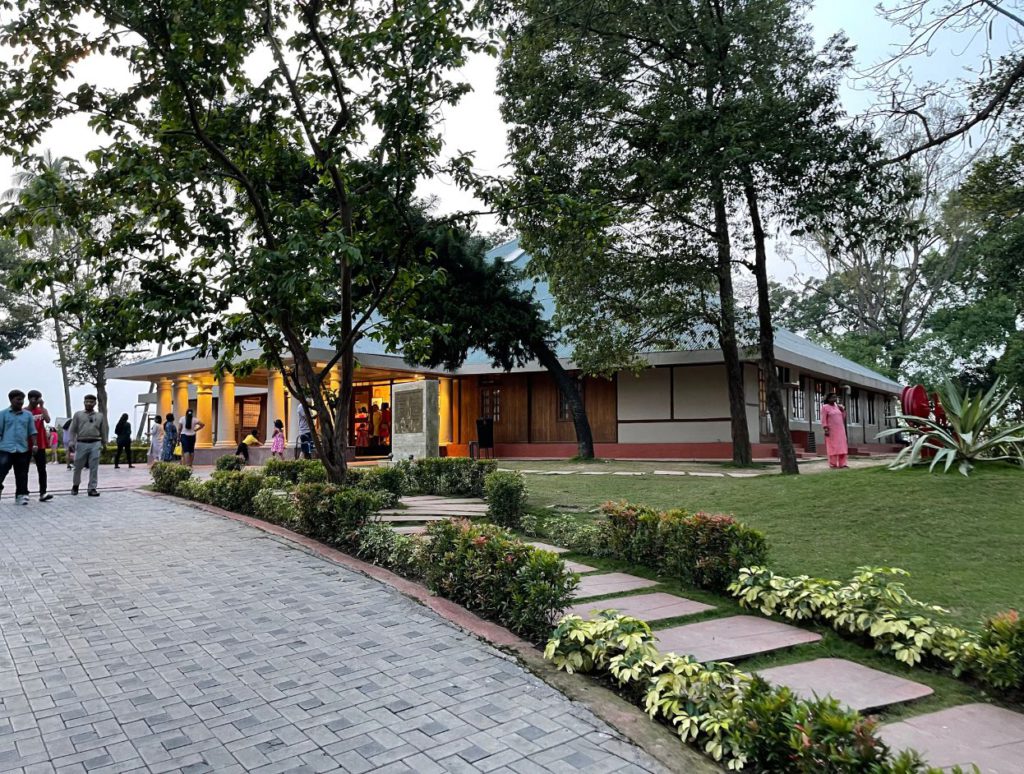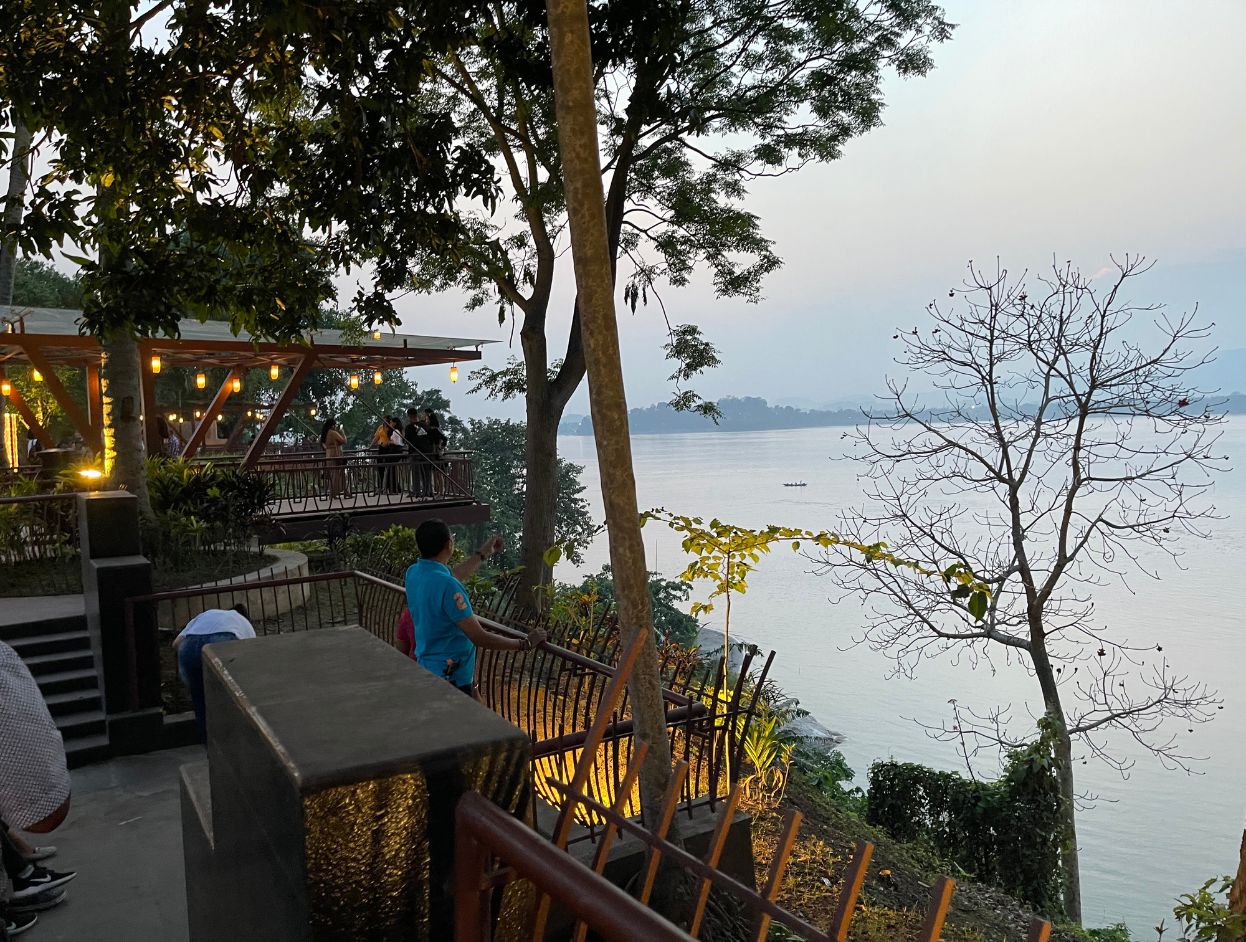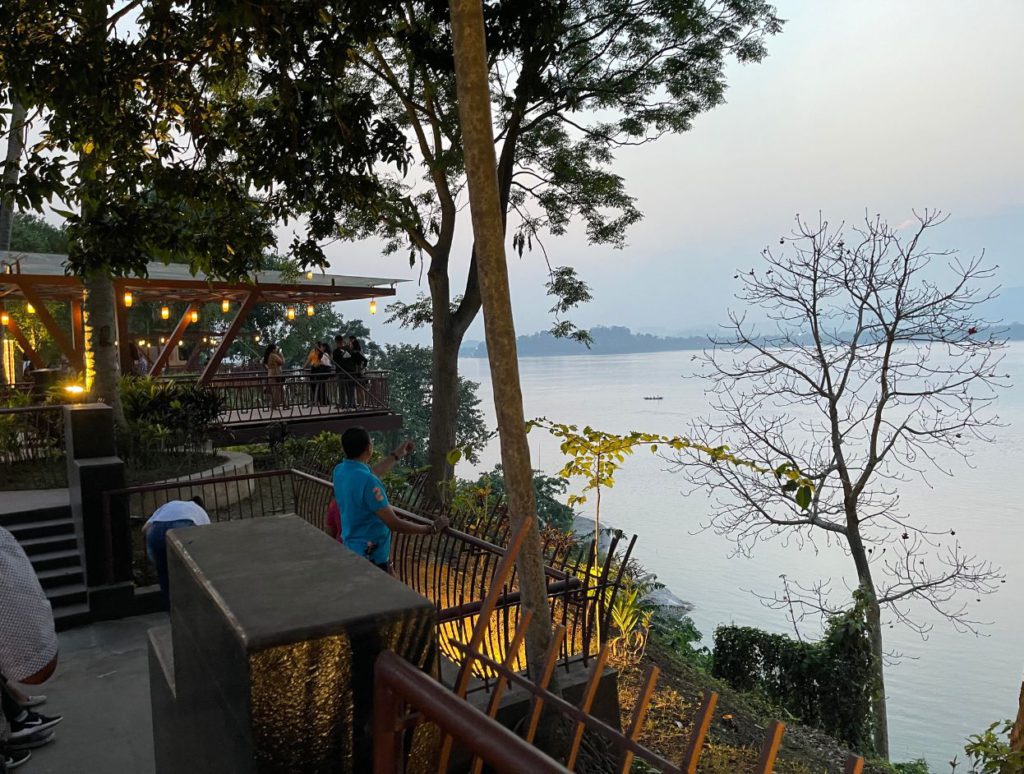 Related Articles