10 Apr

All you need to know about Batu Caves, Kuala Lumpur

Do you know how diverse Malaysia is? It is probably the only country I know after India that is home to so many religions and ethnicities. There is a long history of that and we won't get to it here. But it also came as a surprise for me to see the Tamil community in Malaysia realizing the age-old traditions with so much devotion. Batu caves in Kuala Lumpur is a must-visit, but take out some time for it. You cannot rush this place. And also because it takes some effort to reach.

The caves, on the other hand, seems as if they have suddenly materialized out of thin air. A large limestone rock on a land flat for a few miles. Apart from the main caves, there are other places too in the area, less frequented by tourists. I have put a detailed account of all that I saw.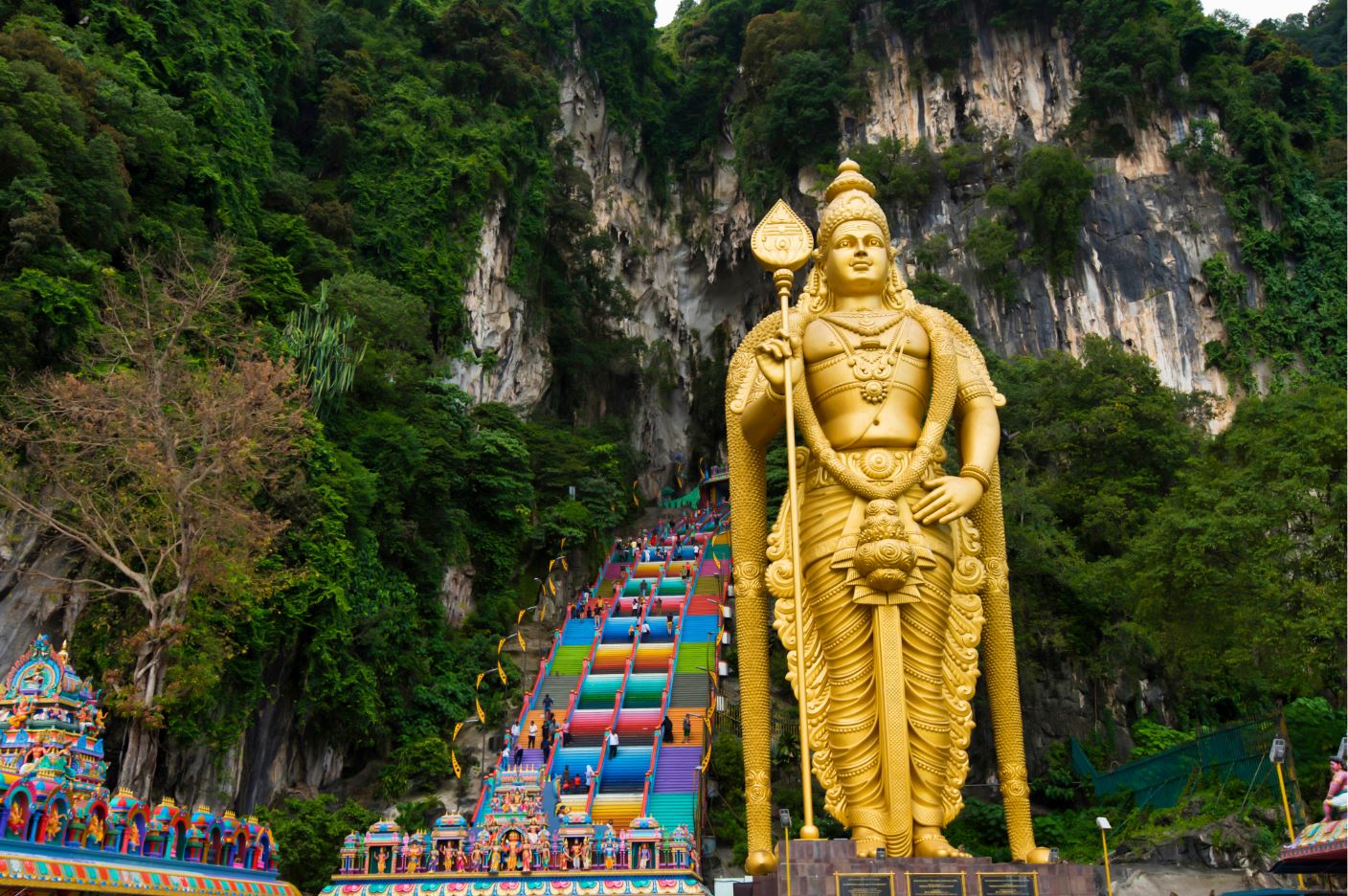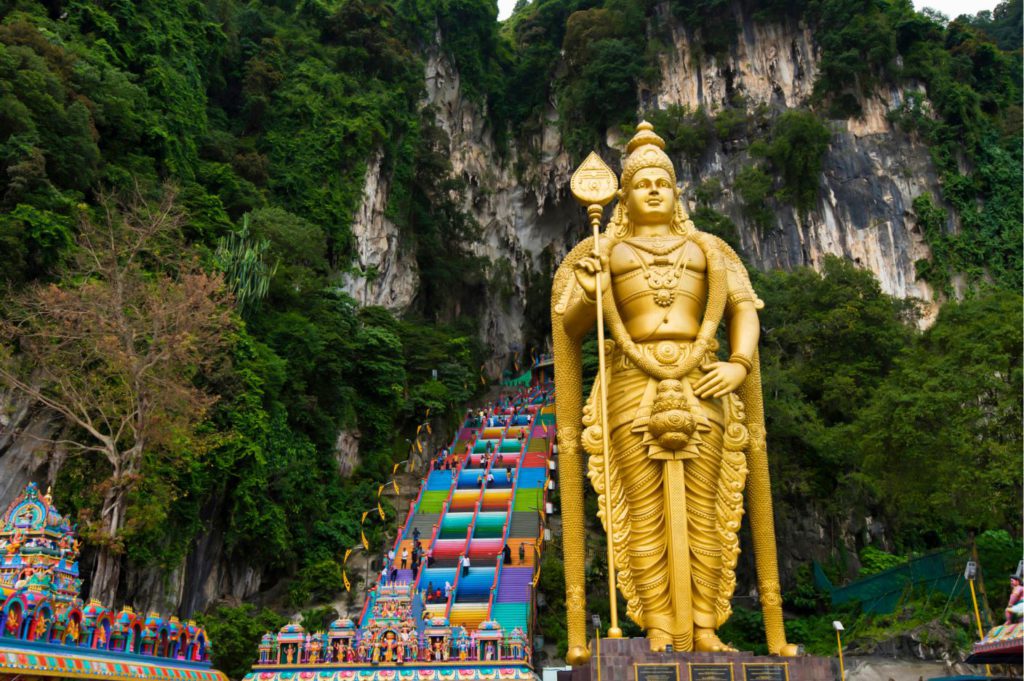 About Batu Caves
Batu caves in Kuala Lumpur are one of the most important Hindu shrines outside India. The name comes from Sungai Batu (Stone River) that flows nearby. Today, Batu caves are home to a Hindu shrine dedicated to Lord Murugan. Lord Murugan is also known as Kartikeyan in some parts of India. He is the son of Shiva and Parvati and the elder brother to Lord Ganesha. He is the 'god of war' according to many mythological stories, even in Buddhist scriptures.
Batu caves are the focus of the festival of Thaipusam in Malaysia, celebrated in grandeur by the Tamil community. A procession is taken from Sri MahaMariamman Temple in Kuala Lumpur to Batu Caves on foot. The journey takes about 8 hours. The locals celebrate through traditional dance and carry large containers of milk to offer it to the deity at the end.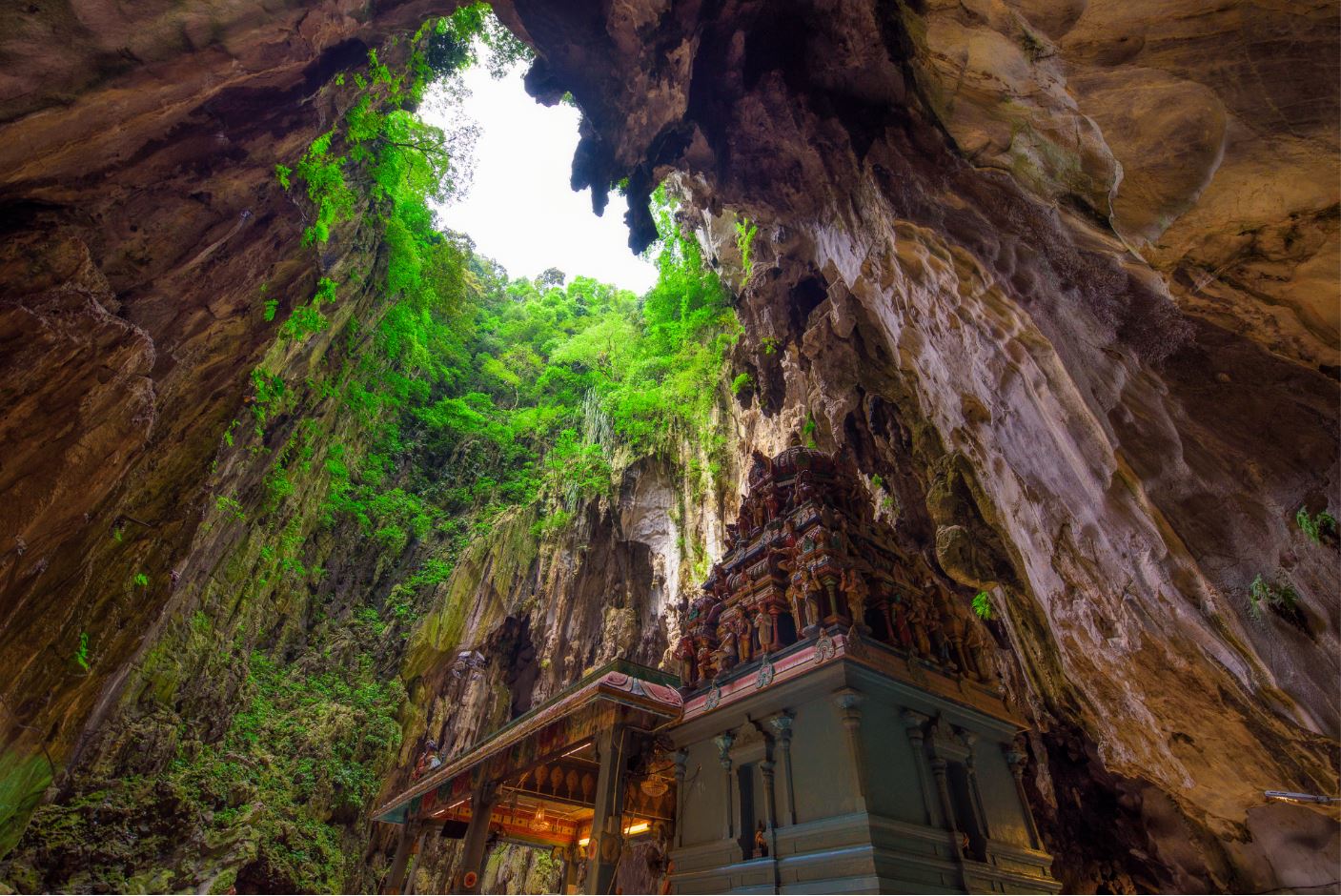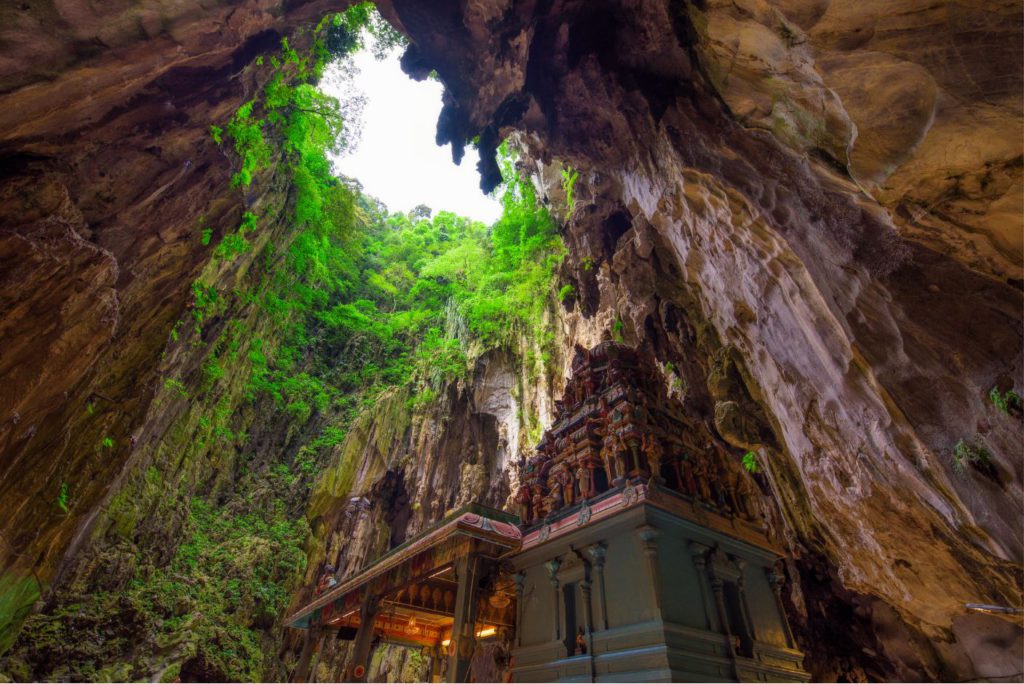 Batu Caves History
The limestone caves are believed to be as old as 400 million years. It was once occupied by the indigenous tribes of Temuan people and later Chinese community harvested the place for fertilizing residues. The idea of converting this place to a Hindu shrine was given by an Indian trader, K. Thamboosamy Pillai. He was also the founder of Sri MahaMariamman Temple and popular among the local community.
In 1890, he established the large golden statue of Lord Murugan at the entrance of the temple. The statue was made in Thailand. The main temple was built inside the cave with 272 wooden steps giving way to it. The wooden steps were swapped with concrete in 1920 and were painted in bright rainbow colors in 2018.
How to get to Batu Caves
Batu caves are somewhat outside the main city and it takes a longer travel time than usual to reach. To reach Batu caves you can go with the following options:
KTM or Suburban railway: This is the easiest and cheapest way to reach Batu Caves from Kuala Lumpur, city center. You can take a suburban train on the KTM line from KL Sentral to Komuter Station of Batu Caves. It takes about 25 minutes for the ride and costs 2.6RM for the journey. Batu caves are just a 5-minute walk from the Komuter Station.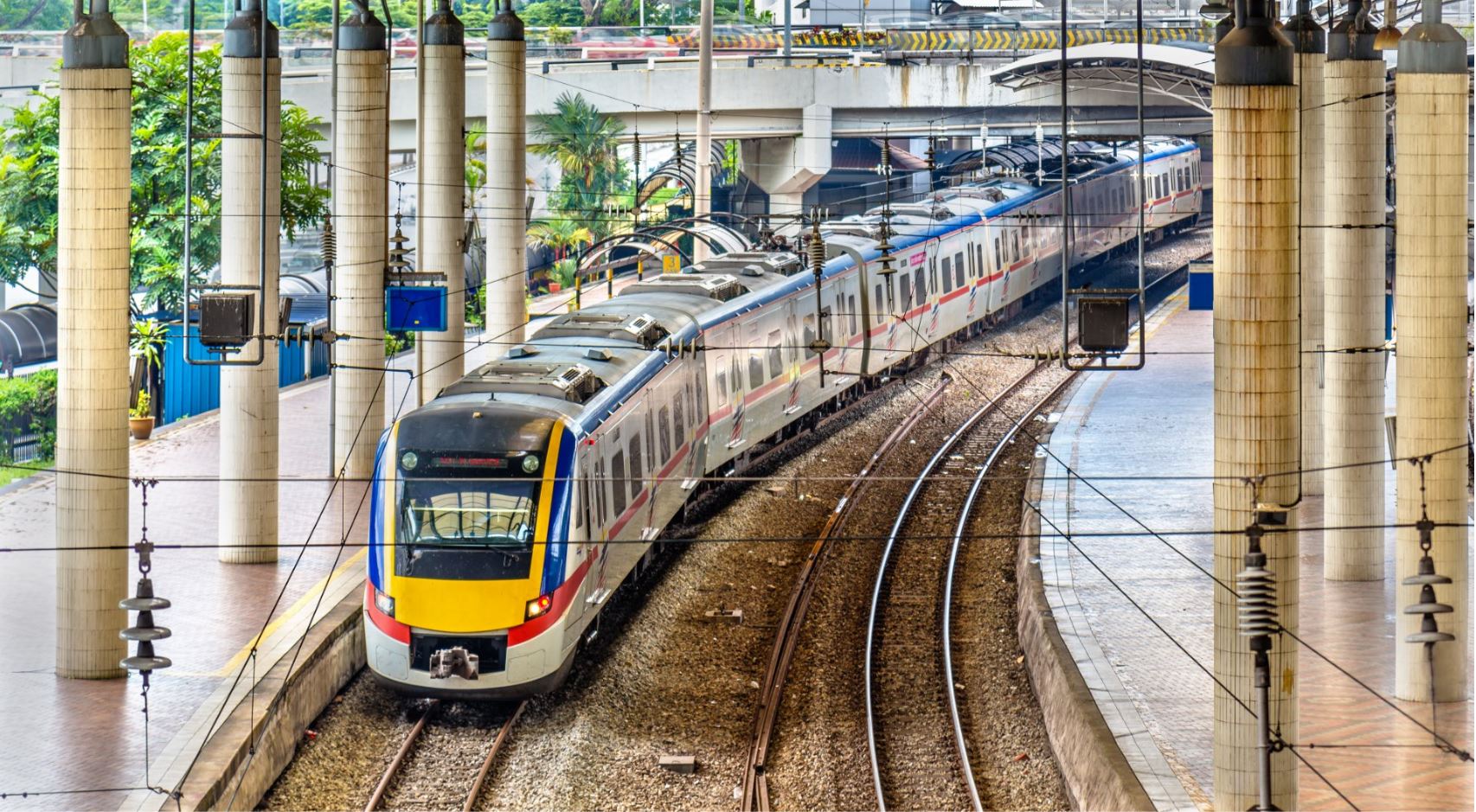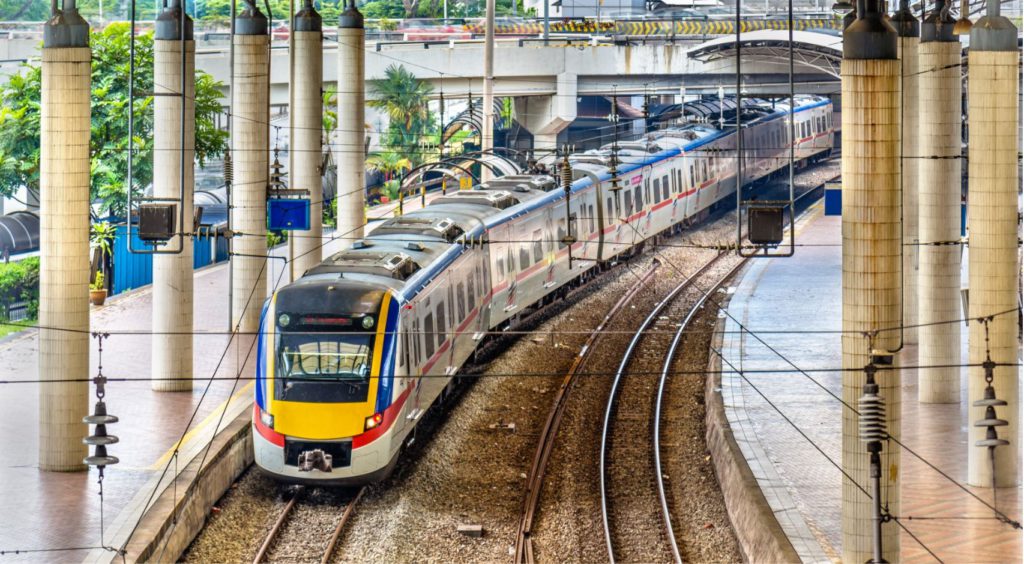 Taxi: If you are more number of people in a group or not staying in the heart of Kuala Lumpur take a cab. A taxi from KL Sentral to Batu caves will cost you around 30-35RM. Make sure that you take the red and white-coloured taxis. DO NOT take the blue taxis or executive taxis since they cost 5 times more than the regular ones on the meter.
Tour: Taking a tour is also a good option. But I will suggest you look at including a couple of more tourist attractions in Kuala Lumpur. A tour of only Batu Caves may not be worth the money. The upside is that you get a guide who will narrate the history and facts about the place. Some tours also combine Batu Caves with Genting Highlands which is not a bad deal.
Book a tour to Batu Caves
Bus: It is the least convenient method if it's not a tour. There is no direct bus to Batu Caves. But there is a free shuttle that runs from KL Sentral to Sentul Station. From there you will have to change to the KTM line to the last stop at Batu Caves Komuter station. There are tour buses to Batu Caves that also operate right next to Bukit Bintang kiosk and leave at 10 am and 2 pm. They start to return back at 12 pm and 4 pm.
Book tour bus tickets: Shared Shuttle Bus Transfers between Batu Caves and Kuala Lumpur

What to expect at Batu Caves
Contrary to the photo of the façade with the huge statue of Lord Murugan and rainbow stairs, surprisingly, there are a few more to do around Batu caves.
Temples at the Foothills
There are two temples at the foothills on each side of the main area. The temples are painted in bright florescent color, a distinctive feature of Tamil temples. The inside of the temple is spacious and clean. There lines up with small closures where idols of various Hindu deities reside. You are expected to leave your shoes outside the temple.
We were there early morning when we saw the local pundits preparing for the morning pooja. Women huddle up around the deities for the aarti. The temple is filled with the smoky air of burnt ghee warding off evil spirits. You can also get 'prasadam', the giveaway of nuts and fruits to eat after the pooja. It is considered sacred. Don't take it, if you don't want to eat it but don't throw it off on the premises.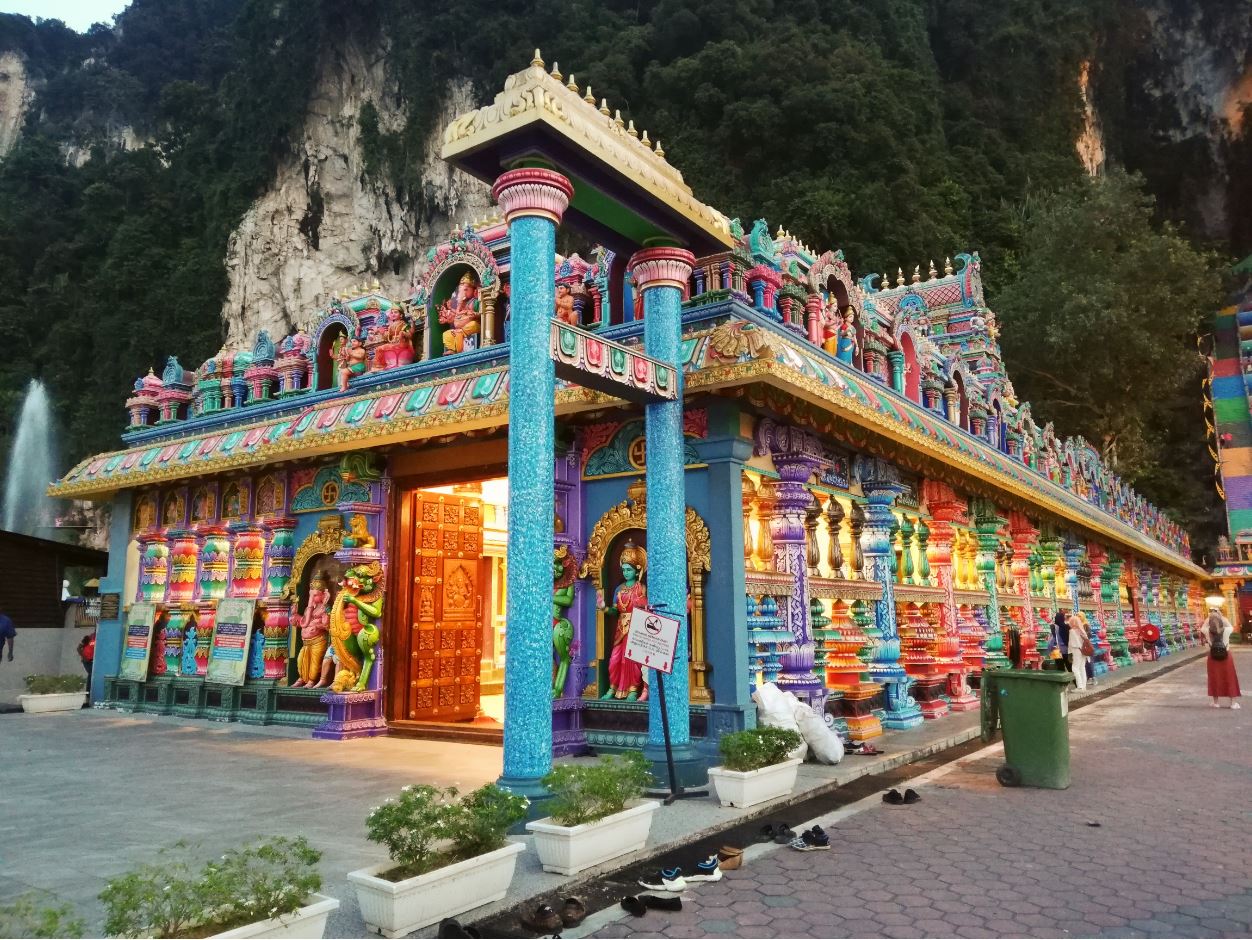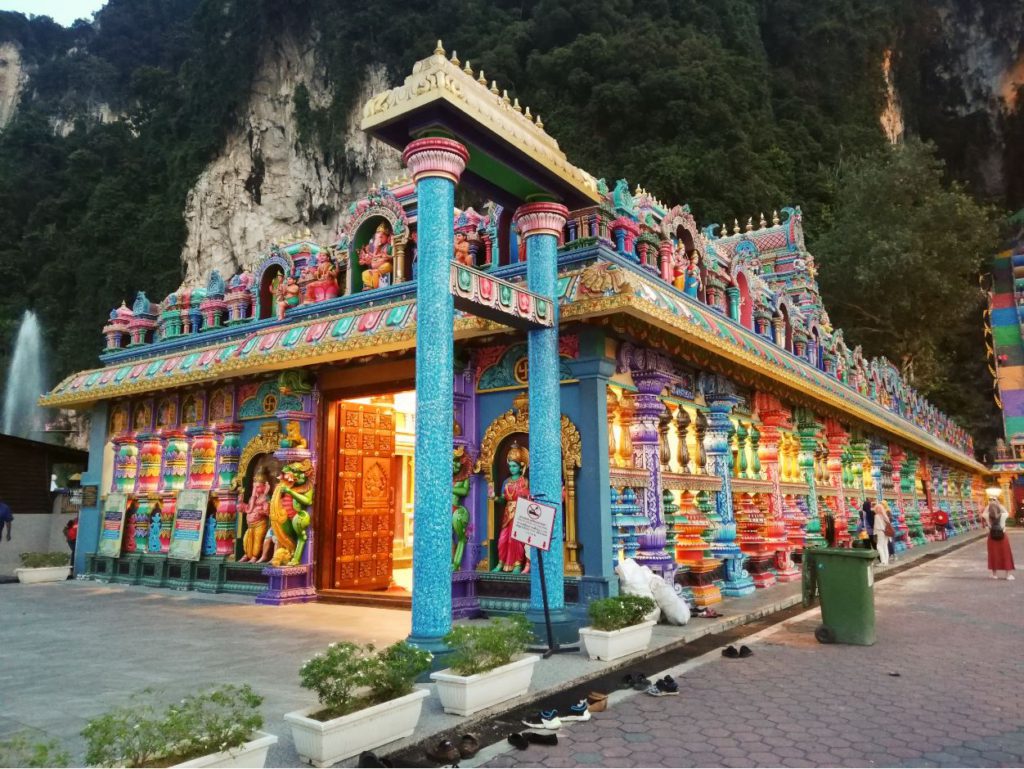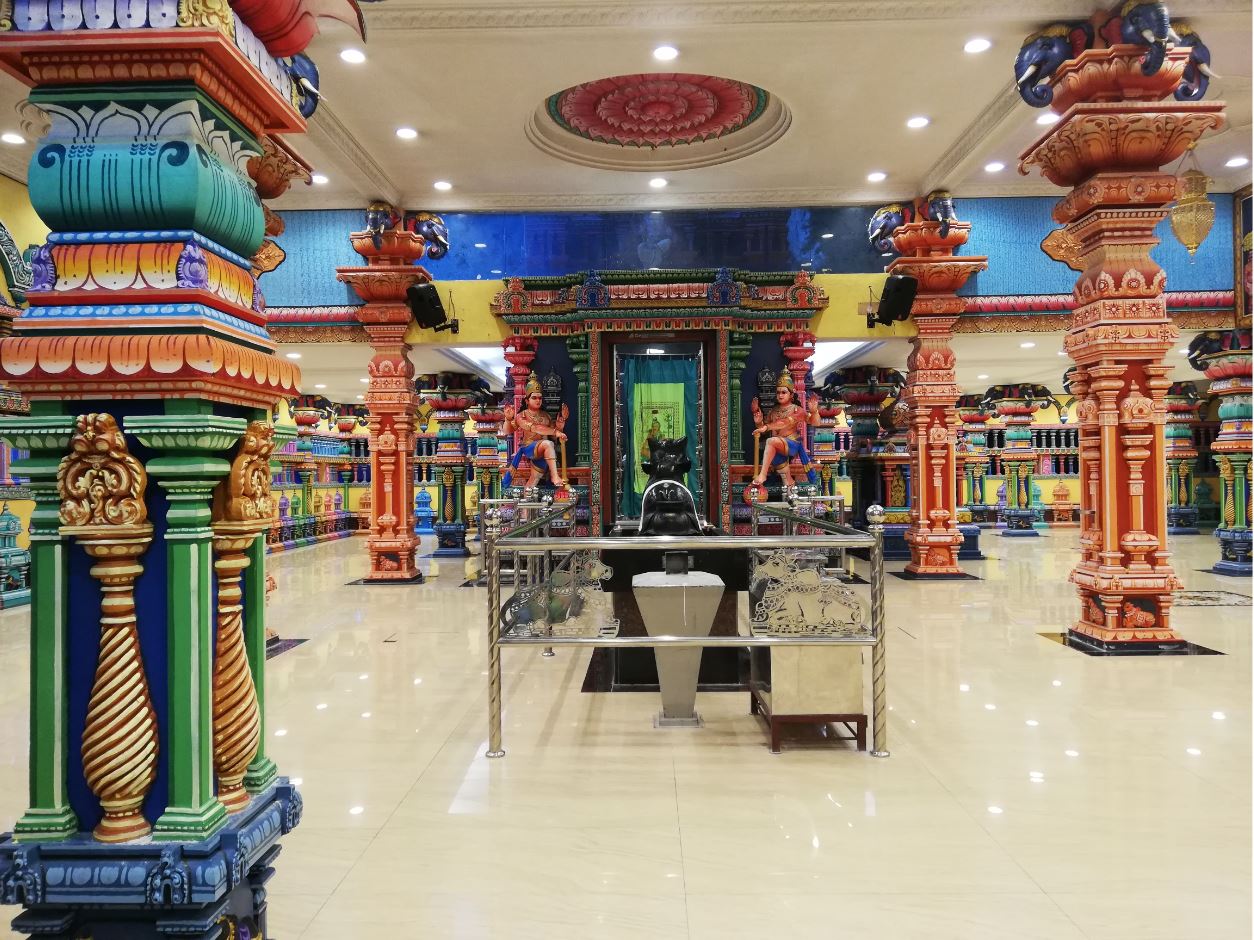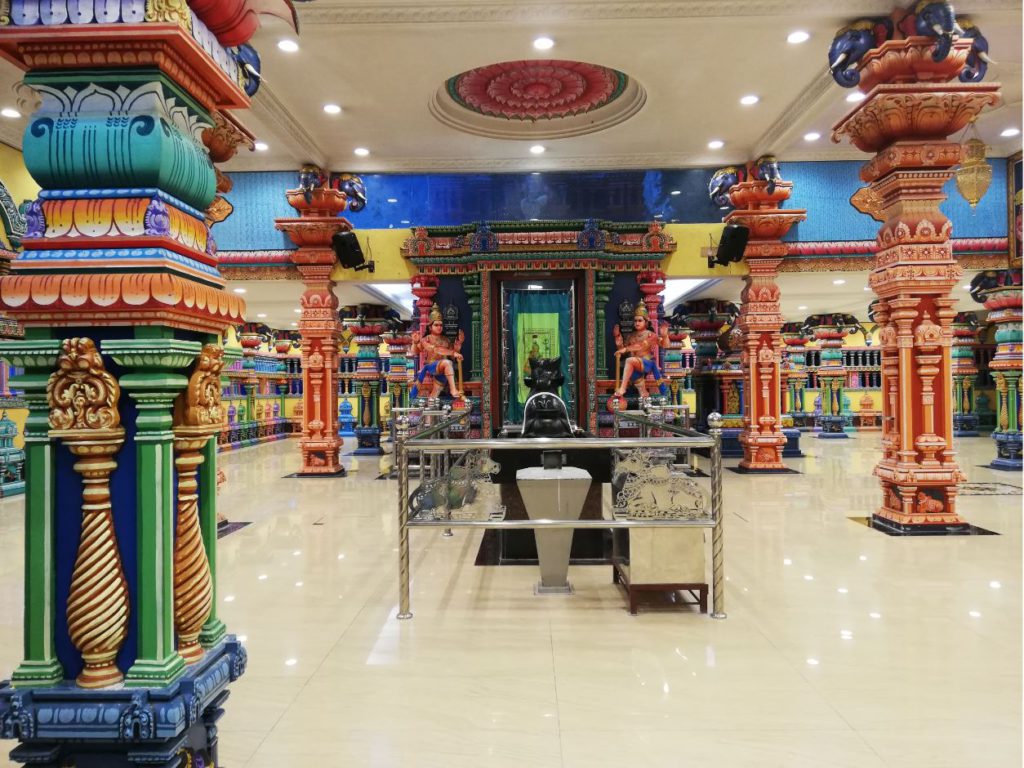 Main Temple
After several stops on the rainbow staircase, we finally reached the top. There is a small temple inside the caves in the same style as those at the foothills. In fact, there is more than one. And the area is large enough to hold a few hundred on the venue at one time. The temple is simple.
A row of peacock sculptures decorates the railing in front of it. Peacock is the 'vahana' or the vehicle of Lord Murugan. In Hindu mythological stories each deity takes up an animal as his or her companion and their vehicle.
The cave formations are equally astonishing with formations like stalagmites. The caves, in the end, opens up at the top and lets the sun rays in around midday. A few artists have worked up their skills to create statues of deities in the stone inside the caves.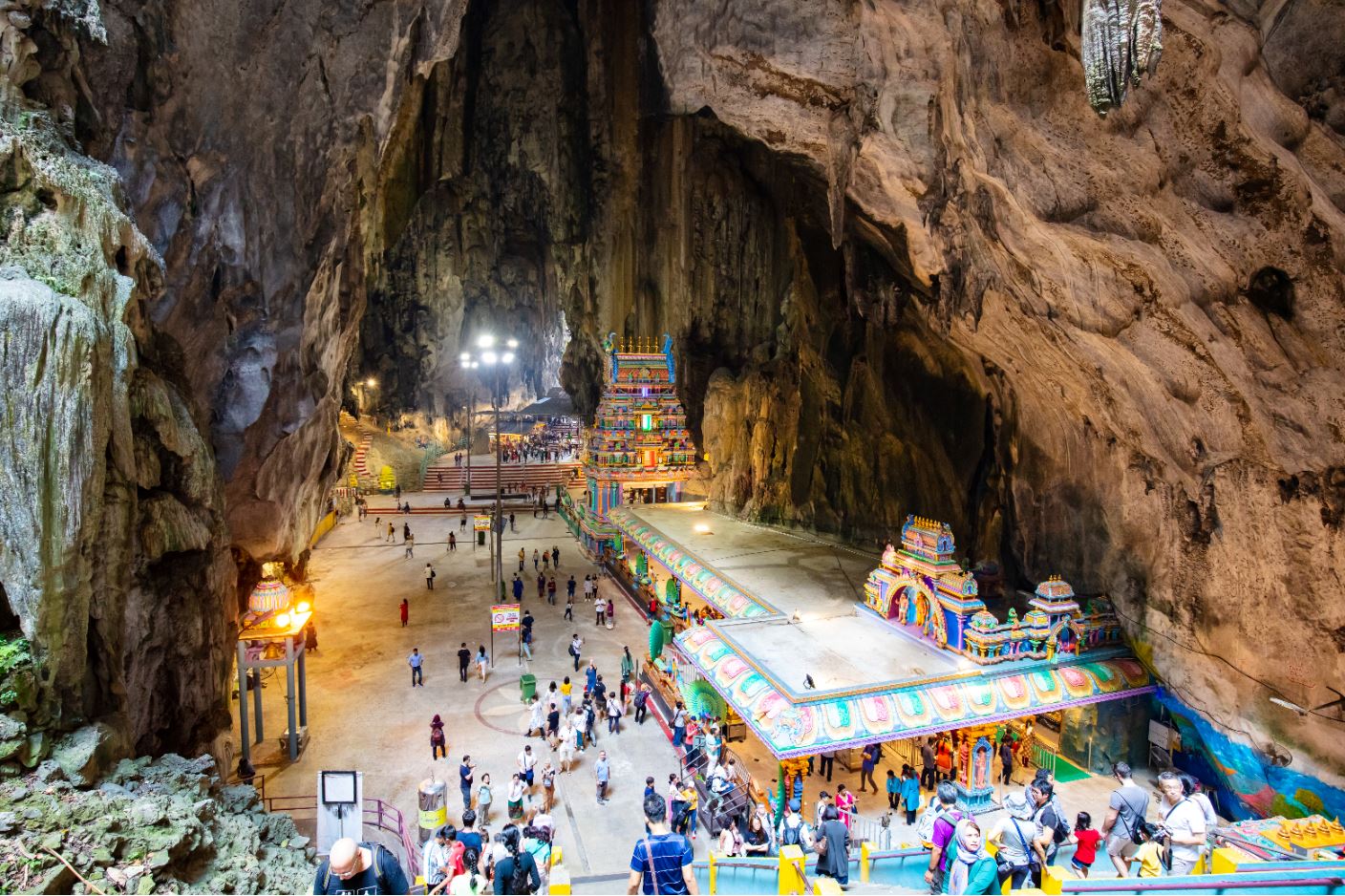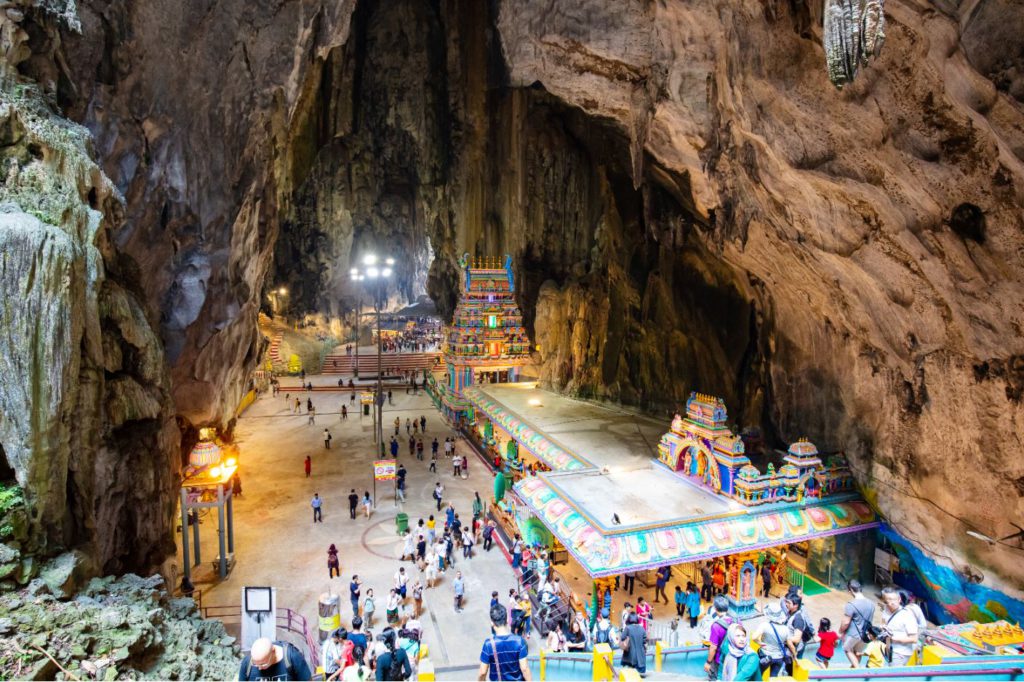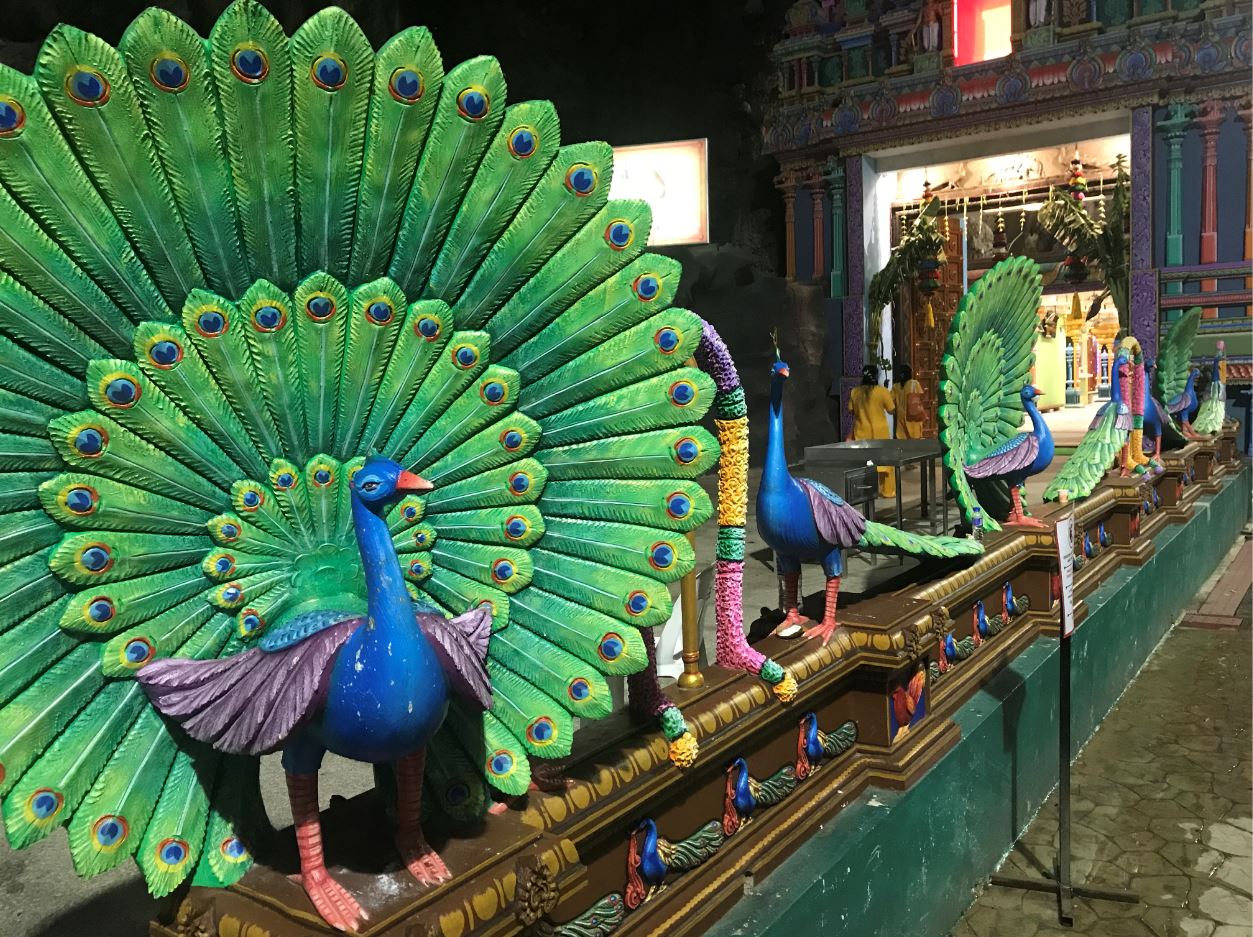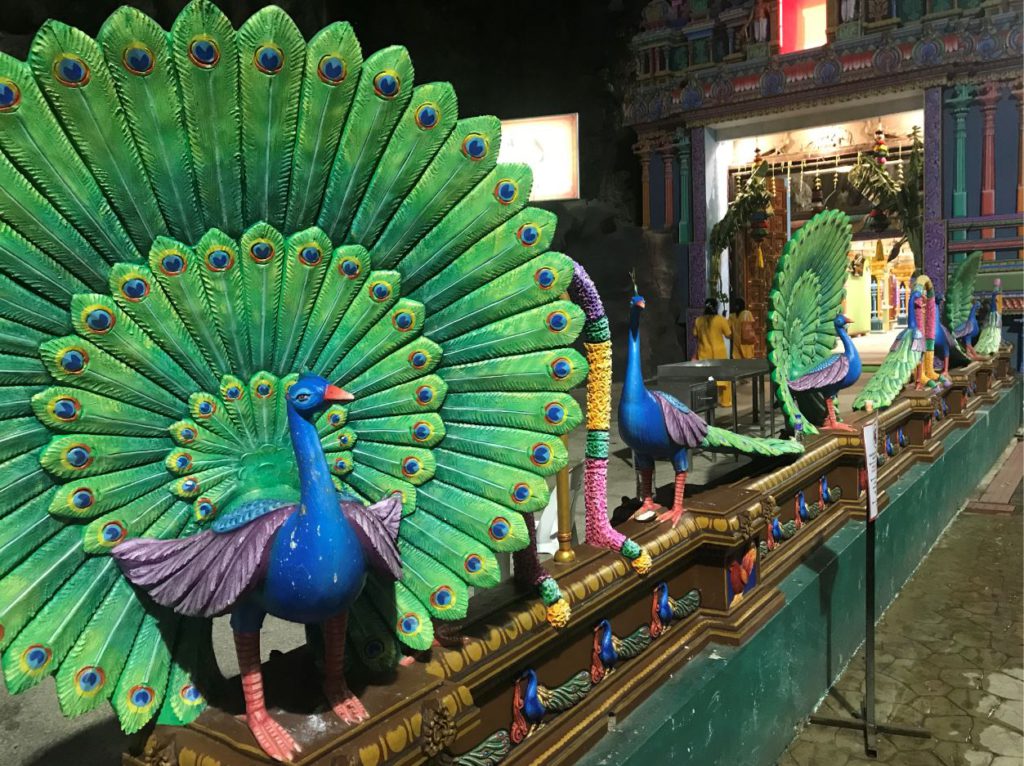 Dark Cave
As you climb down the stairs you will see another set of caves on your right side. These caves are untouched and left in their natural habitat. There reside a large colony of bats, centipedes, and other nocturnal animals and reptiles. The authorities conduct an educational tour of the caves with good reviews by most tourists.
A tour guide takes you through the cave on a 45-minute journey. They then explain the life cycle and characteristics of the animals and their habitat. Everything happens in dark with only torchlights. It is also home to a rare spider, the Trapdoor spider and some insect species dating back 100 million years.
You will have to pay for the tour and buy a separate ticket (scroll down for prices). The caves are sometimes inaccessible to tourists for a long duration of time. Therefore it's best not to book a tour ahead.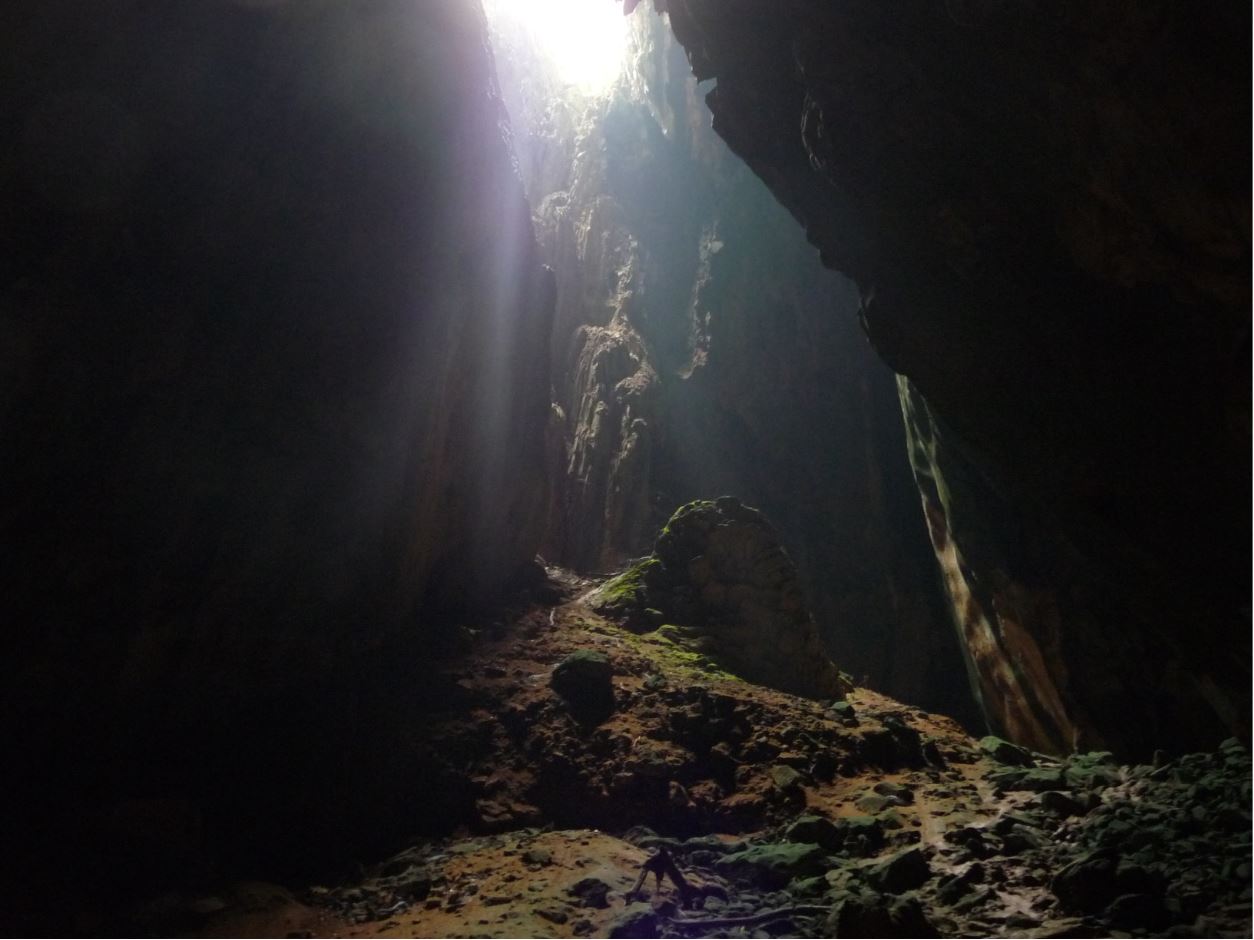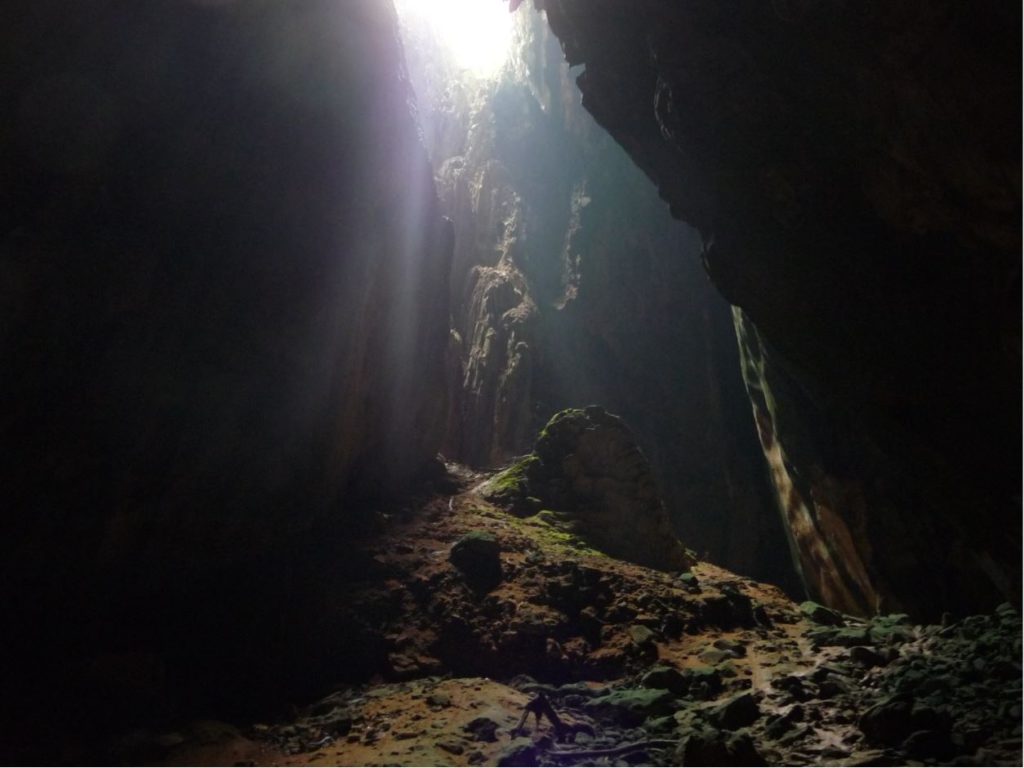 Ramayana Caves
The Ramayana Caves are located at the foothills of the Batu caves. Just behind the temples, there is an open fountain and an over-bridge leading into the caves. You will need a ticket to go inside that you can buy at the counter. Apart from the caves, you can also feed the pigeons and relax with the water fountains.
The Ramayana caves have a lot of figurines from the story of Ramayana. Most of them are in place to depict a story. Most of it is of King Rama on his journey across India towards Lanka where he gathers an army to defeat the antagonist Ravana who abducted his wife Sita. A statue of Rama and Hanuman greets you at the entrance. You can skip the caves if you don't have a lot of interest in the mythological story.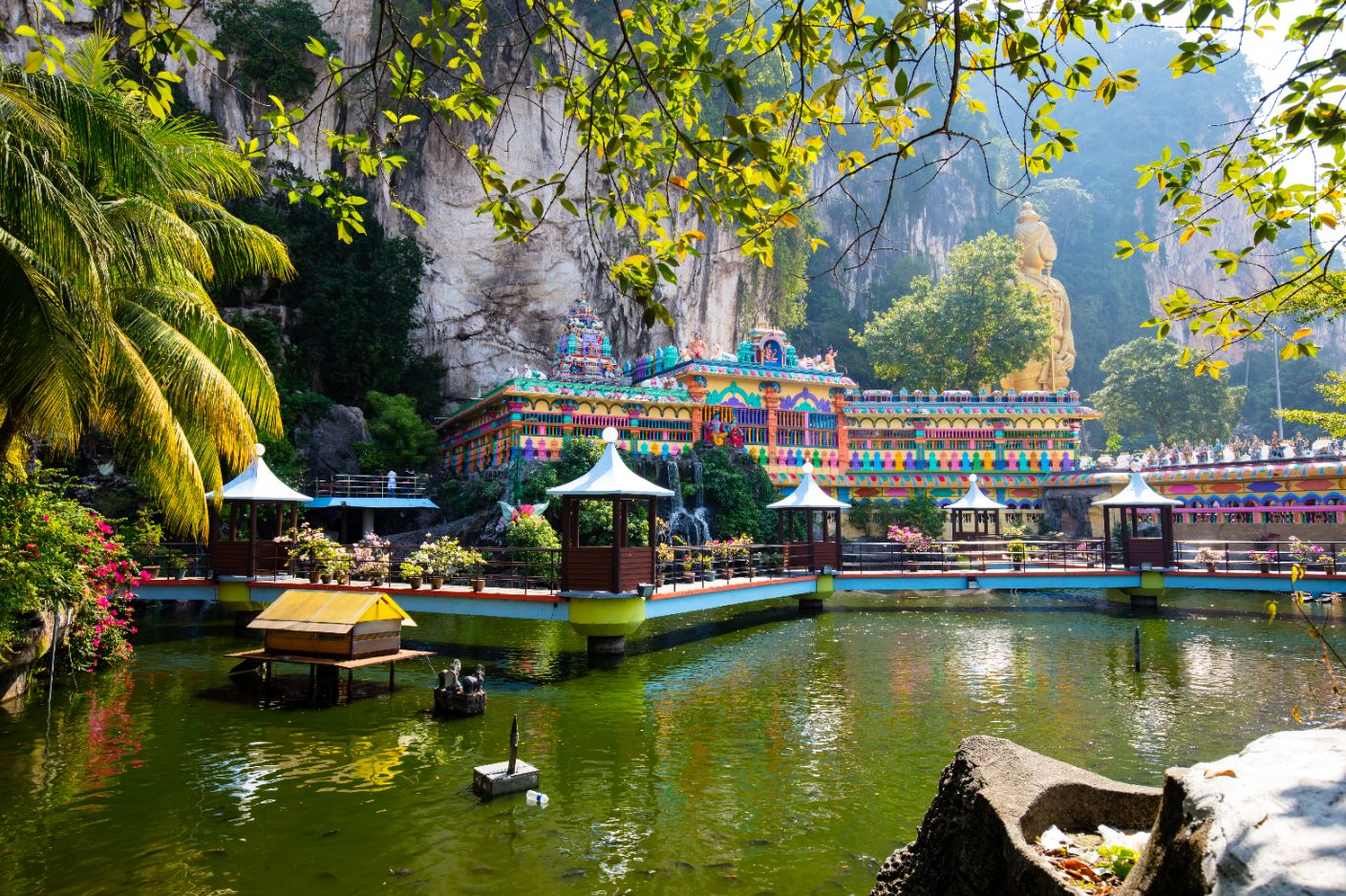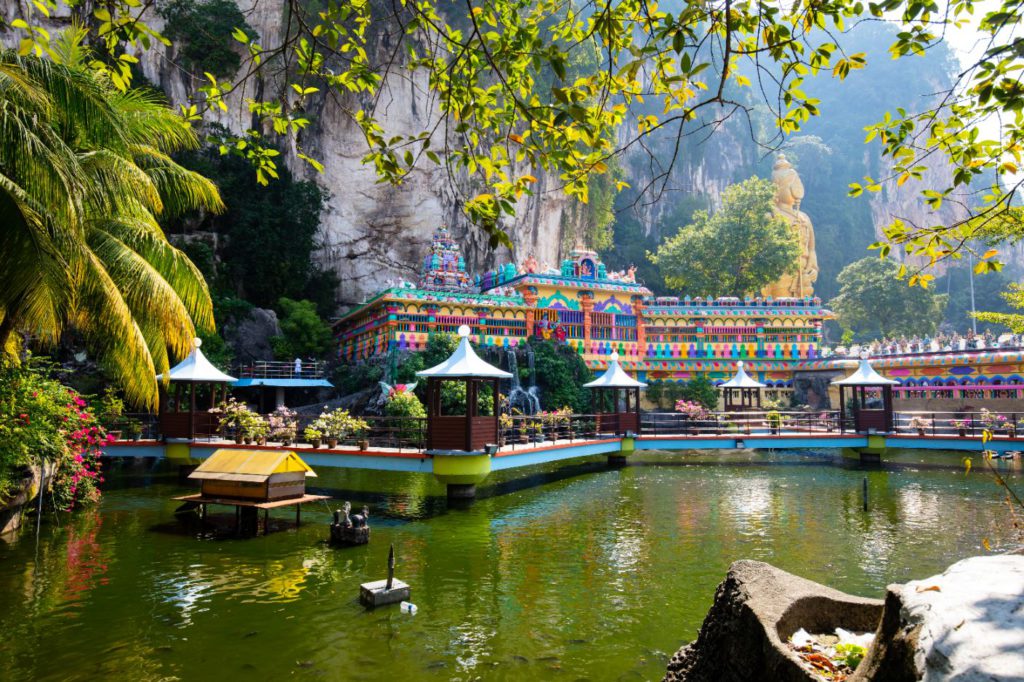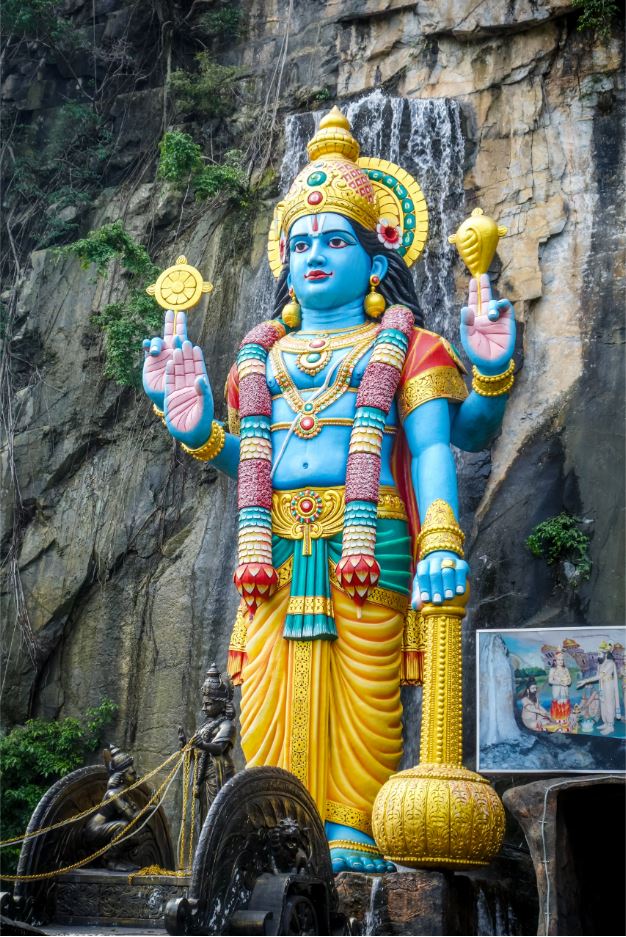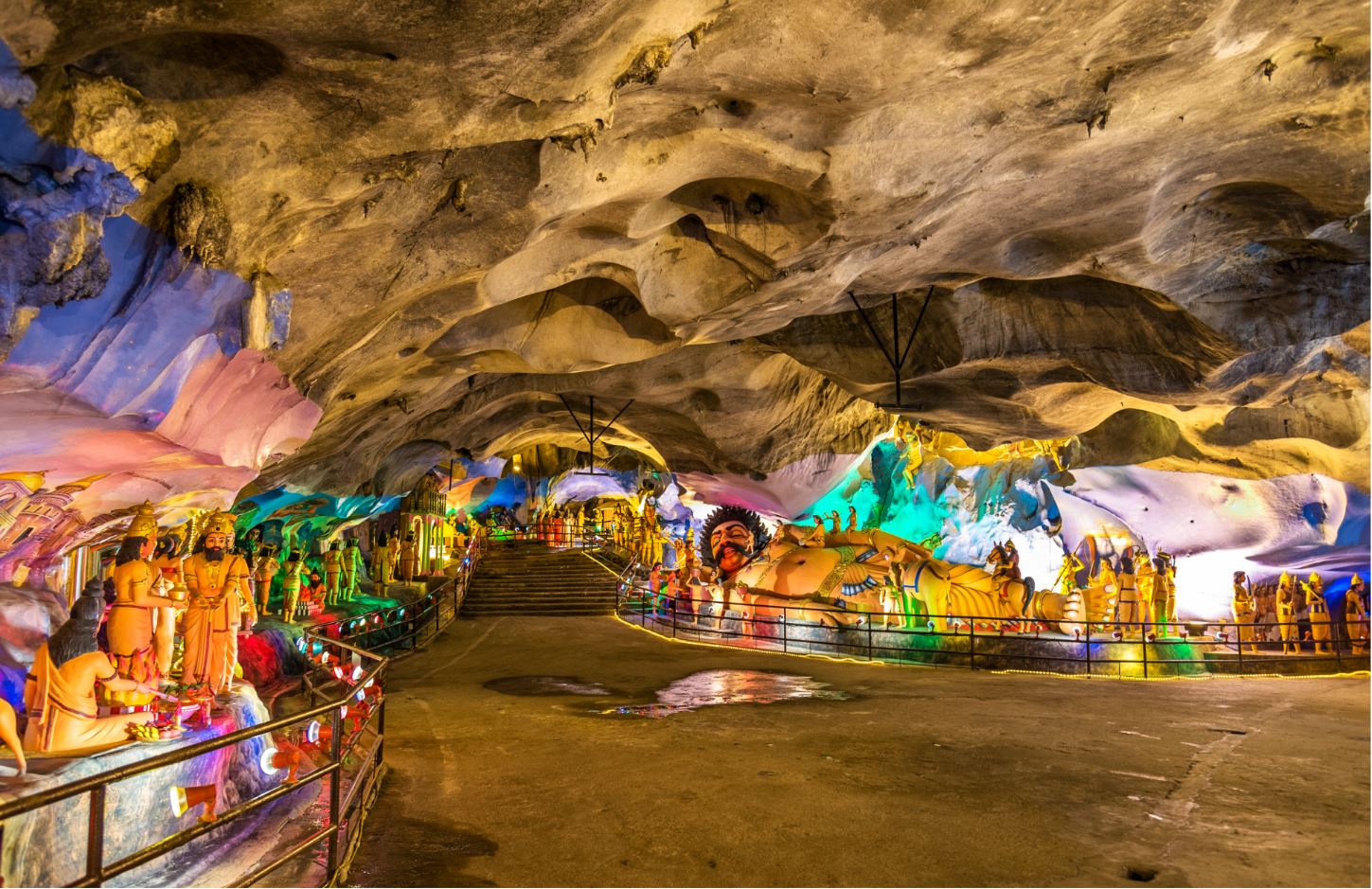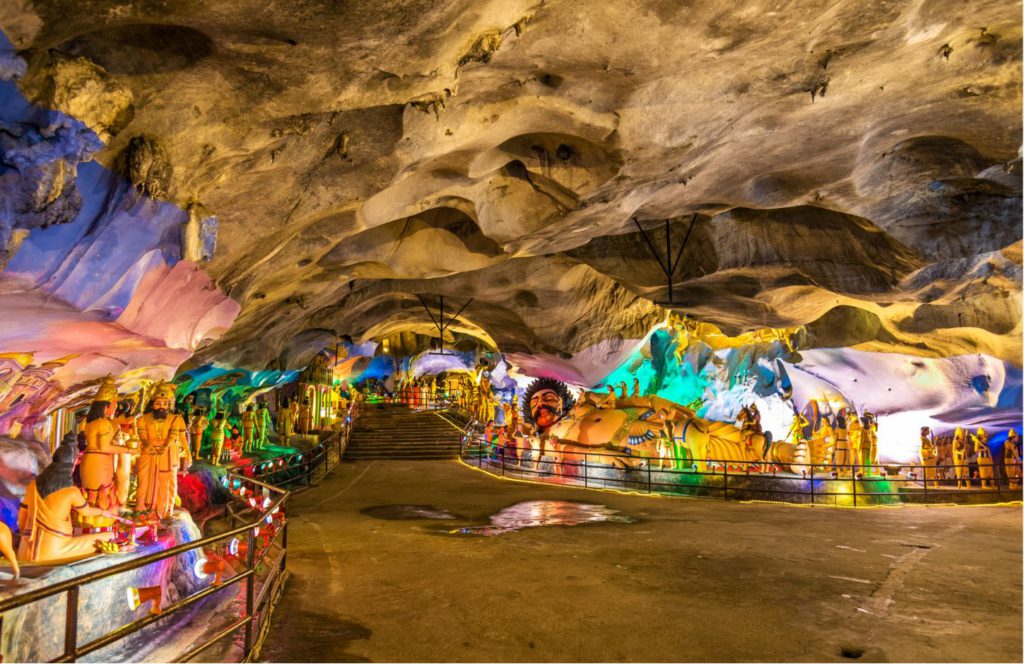 Batu Caves opening hours
Batu caves (Main Caves) timings: These are open from 7 am to 9 pm daily. The temples at the foothills are open at the same time as well.
Dark caves timings: Caves are usually open from 10 am to 5 pm on weekdays and 10.30 am to 5.30 pm on Saturdays, Sundays and Public holidays. However, one cannot guarantee if the caves are open or not. The caves can close for long spans of time.
Ramayana Caves timings: Open from 8 am to 8 pm only
The best time to visit Batu caves is early in the morning if you don't want to visit the dark caves. You can start from KL at 6.30 am and reach Batu Caves as soon as it opens at 7 am. The premises are quiet with very few people around. You get to see locals offering early morning prayers. We also caught sight of a few influencers with their photoshoot routine. Good time to shoot.
Batu Caves Tickets Price
The main caves and the surrounding temples are free to enter. There are no charges to visit the main temple inside the caves. You need to buy a ticket only for the Dark and Ramayana caves.
Dark Cave ticket price: 35RM for the Adults and 25RM for Children
Ramayana Cave ticket price: 5RM for Adults. It is free for the children to enter.
Batu caves Dress Code
While you will never be closely screened for this, you must take care of what you wear while visiting the caves. The caves are a holy shrine after all. You must cover your shoulders and wear clothes till your knees. Both men and women must avoid wearing shorts or hotpants.
Carry a sarong with you that can act as a temporary cover-up if you need. You will be expected to take off your shoes as you enter inside any temple premises, although shoes are permitted on the steps and inside the caves.
Rock Climbing at Batu Caves
Batu caves are the perfect rock formation for rock climbing. There are three climbing spots around the caves with good feasibility and views. These are Damai Wall, Nanyang Wall, and Nyamuk Wall.
You may find it quite difficult to locate the spots and hunt for an instructor. You can check with a professional service provider verticale (http://www.verticale.my/) who arrange regular sessions in Batu Caves. Another option is to choose a day tour with activity on one of the travel aggregators like Klook.
Book a Rock Climbing Experience
What to take care in Batu Caves
Batu caves are also home to a large number of notorious monkeys. While most tourists go unharmed, don't always bet on it. The usual pattern is them trying to snatch hanging bags especially if they see food.
So unless you are deliberately trying to feed them, try putting all the stuff inside a backpack. If you are carrying a camera or side bags, keep them close to your body or cover them with a piece of cloth. If you want to feed them, don't offer it from your hand.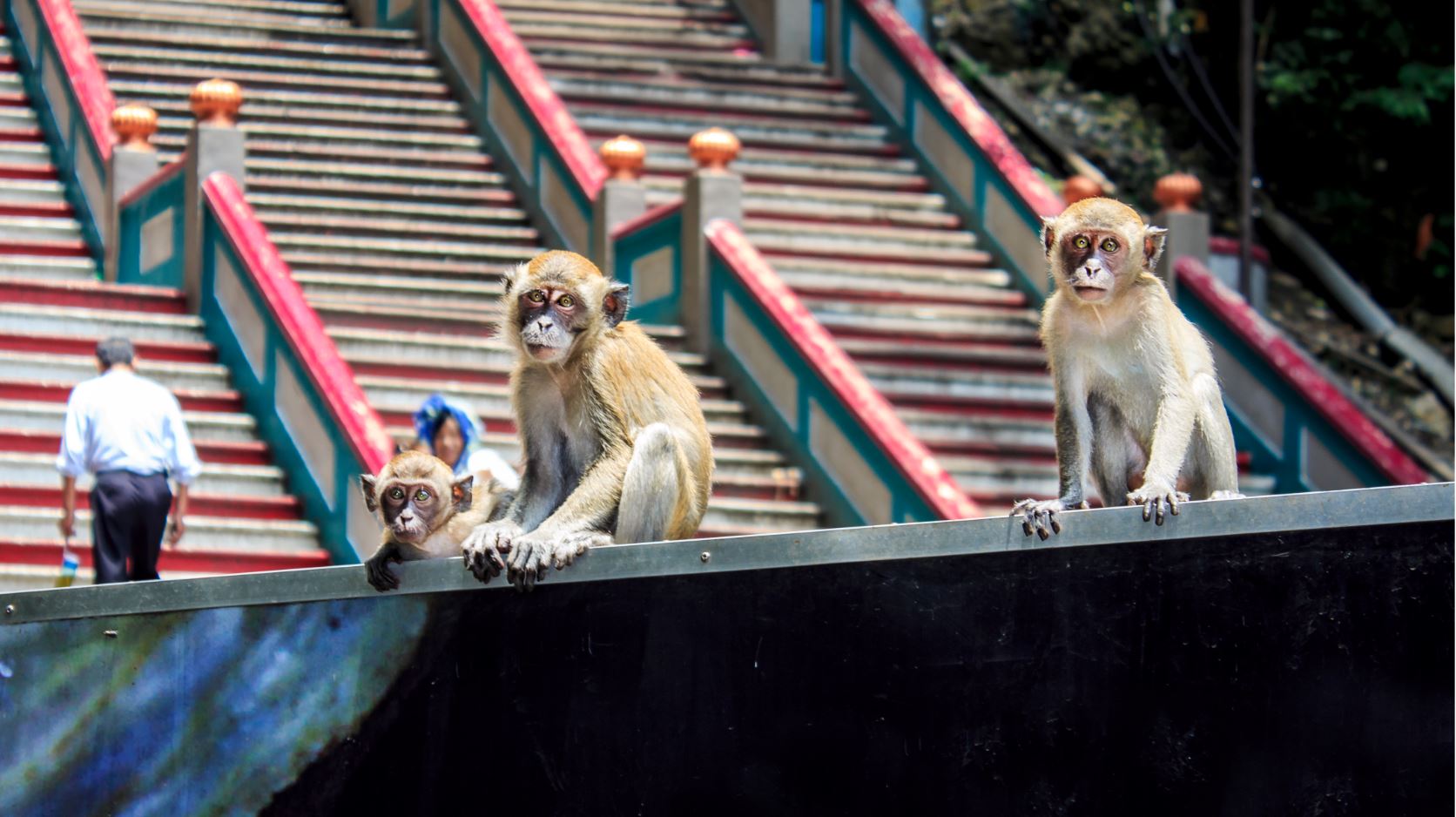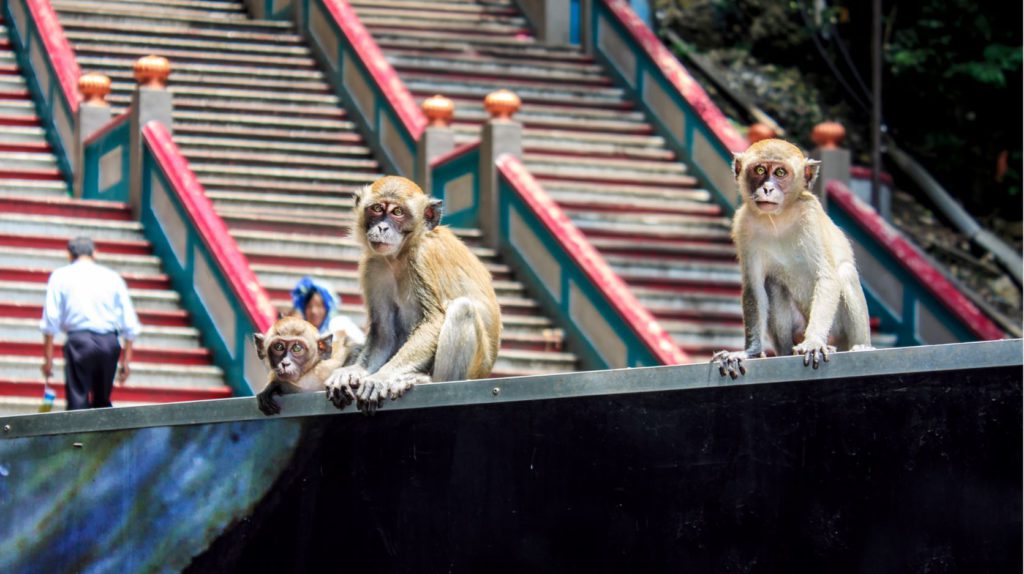 Food around Batu caves
You may be hungry if you haven't already stuffed yourself before you enter the shrine. We found some surprisingly great south-Indian restaurants at the foothills, just opposite the main gate. If you haven't already tried, go for the idli, dosa, sambhar wada, uttapam, upma or pongal. Some restaurants can be pure vegetarian and you need to look at their shop-front signage in case you are looking for non-vegetarian food.
Save On Pinterest


Related Articles