25 Sep

Macau Travel Itinerary from Hong Kong

Macau was fascinating for me. It is a place like no other. It is colonial Portuguese intertwined with Chinese ghettos. On one side, you will find the ruins of European churches. On the other side, the city is full of magnificent casinos and raving nightlife. It was difficult to wrap my head around such a unique cultural identity.

It is a popular place to visit with international tourists. But it is insanely popular with Chinese domestic, also known as 'The Las Vegas of the East'. It is so popular that I found it packed every inch on a Monday morning. Recently, it moved up crossing Hong Kong as the most popular tourist destination for the Chinese.

For ones travelling to Hong Kong with some time on your hand, I think it is definitely worth taking a trip to Macau. If casinos interest you, definitely stay the night. If not, you can also cover the city in a day and be back by evening.

Here is everything you need to know to travel to Macau.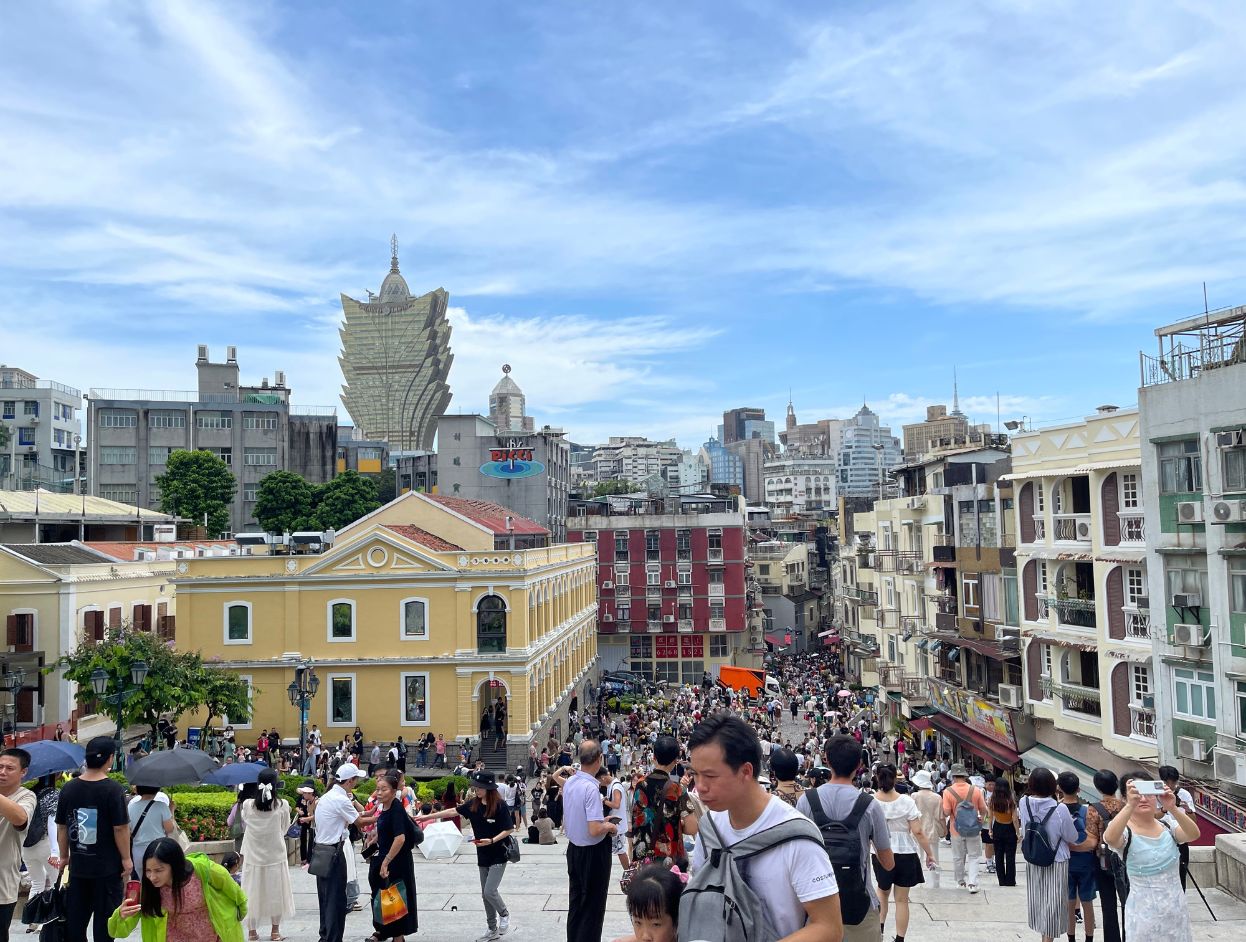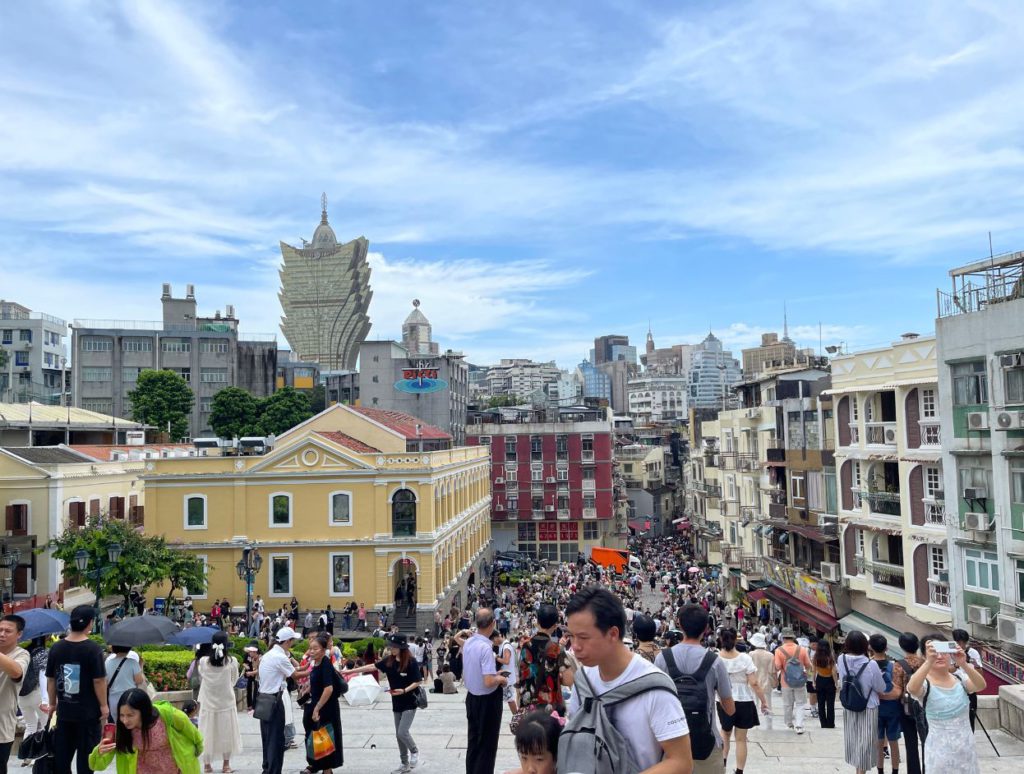 Why travel to Macau
Macau is mostly popular for its casinos, gambling and nightlife. Now with casinos also come luxury hotels, great room service, spas and entertainment zones. So even if you are not planning to gamble, you know Macau got you covered. But the nightlife is something to look out for. And hence, it is worth staying a night in Macau as well.
I had no interest in gambling and nightlife (I live in Bangkok and I have all I need). The part I was interested in was the culture and assimilation of the Portuguese culture. And Macau was such a surprise. There is just one other place – Goa, India that I thought had this lovely combination. But Macau was even better.
You can easily spend a whole day checking out some popular spots around the town, the old ruins, visiting bakeries, museums, churches and Chinese temples. You will bump into a lot of people, but I don't think you can avoid that anyway.
Travelling to Hong Kong? Read our 3-day itinerary to Hong Kong for first-time tourists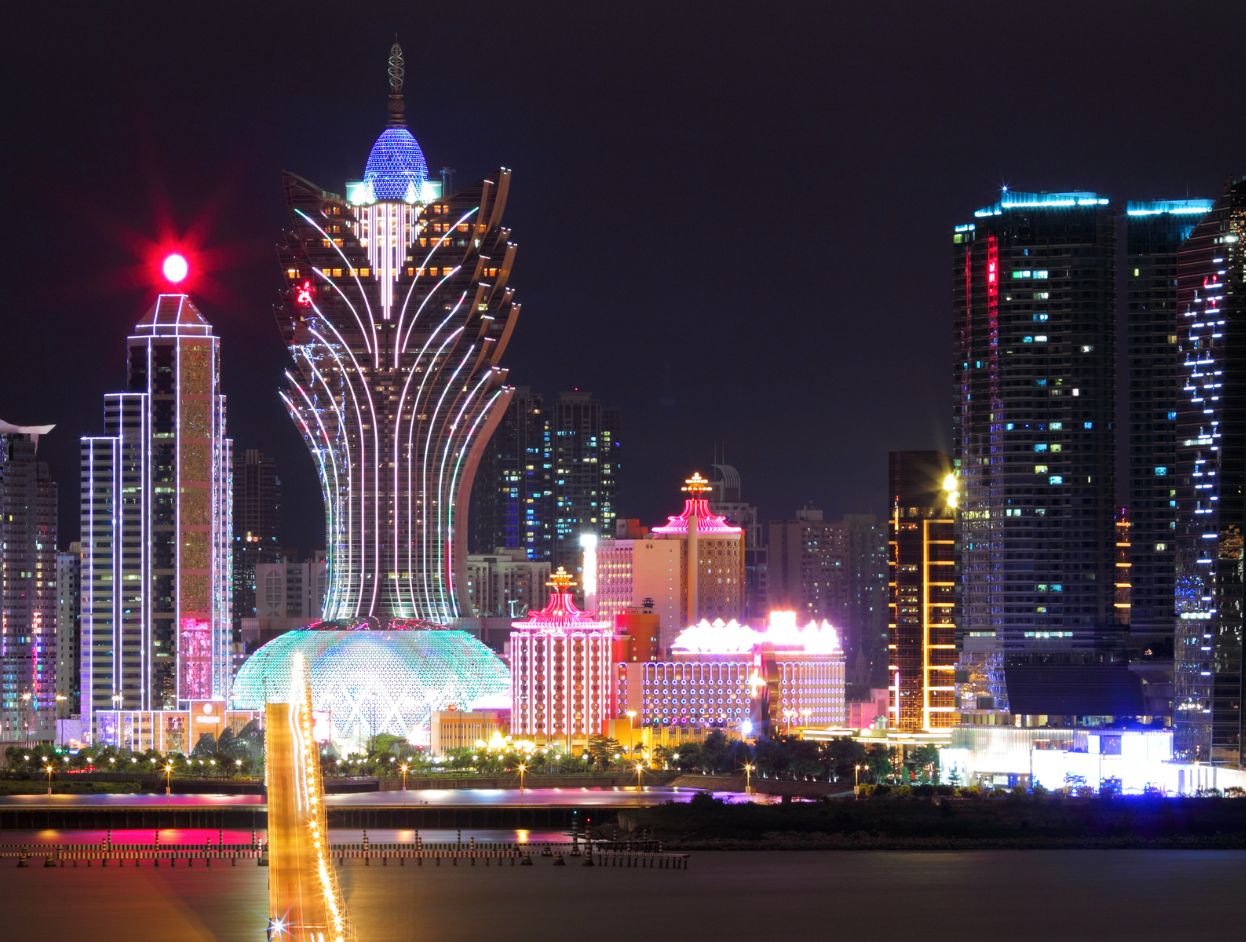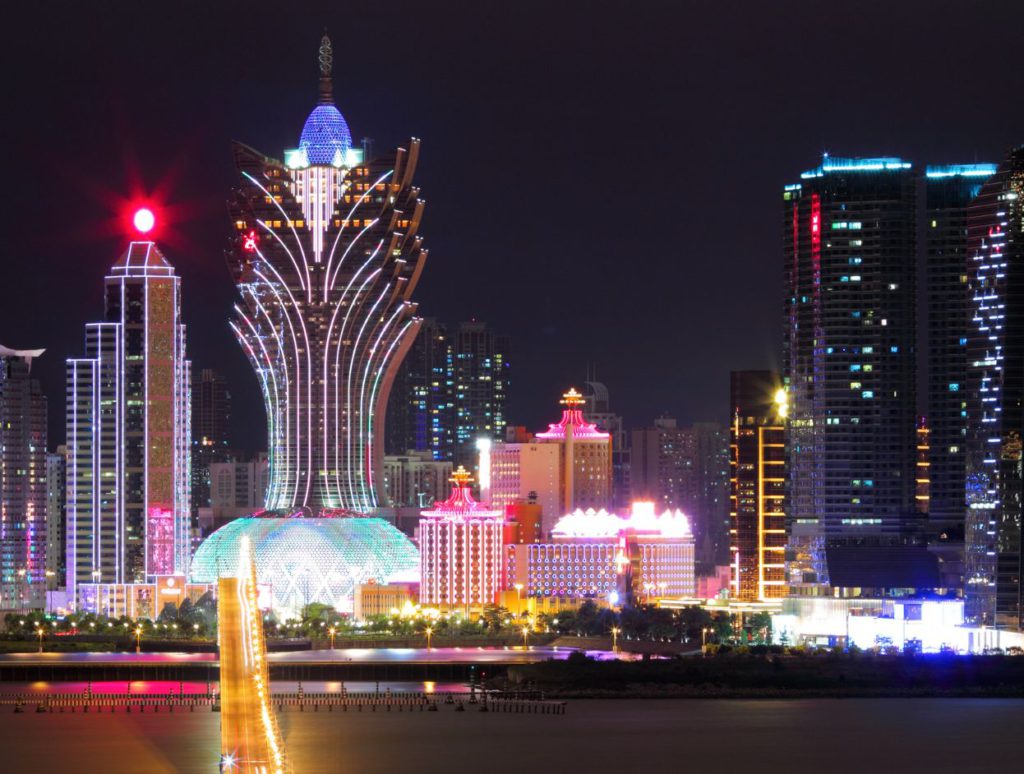 What and Where is Macau?
It sounds like a silly question but this is important to understand. Mostly to get an idea for visas and laws. Macau is a special administrative region (SAR) of the People's Republic of China. It is similar to how Hong Kong operates today. It officially falls under China but follows the 'one country, two systems' rule. This means that Macau has its own administrative systems, laws and foreign policies that are fairly independent of mainland China.
Macau is located on the southern coast of China 60km west of Hong Kong on the coast of South China Sea. It is accessible from Hong Kong via road and sea using a ferry. It takes about 1.5 hours to travel between Hong Kong and Macau. The Macau region consists of the Macau Peninsula, Taipa and Coloane which is largely built of reclaimed land.
A Brief History of Macau
Macau's cultural history begins mostly after the Portuguese settlement in the 16th century. Before that, mostly travellers, merchants and seafarers visited this region as a stop to restock their supplies. During the Mongol invasion of China, several refugees moved here for shelter.
But it was around 1513 that Jorge Alvares, a Portuguese explorer arrived in China. He settled a trading post in Hong Kong and started regular trade with nearby settlements. However, after a lot of pushback and restrictions, the Portuguese were finally able to lease the area of Macau annually from the Ming dynasty in 1554.
The colony rapidly expanded into a city and reached the peak of its prosperity by the late 16th century. The major trade commodity was silk to Japan. Meanwhile, the Portuguese held off several invasions from the Dutch. Amidst turmoil, it continued to be a Portuguese colony as people flocked to Macau fleeing from communist China. The manpower enabled Macau's economy and brought a cultural revolution. Macau gained independence on 20th December 1999, after 442 years of Portuguese rule.
Following the transfer, foreign investment poured in and Macau became one of the richest economies in the world per capita with a very high Human Development Index. The gambling industry in Macau is the biggest in the world, seven times larger than Las Vegas. It is also the most densely populated place on the earth.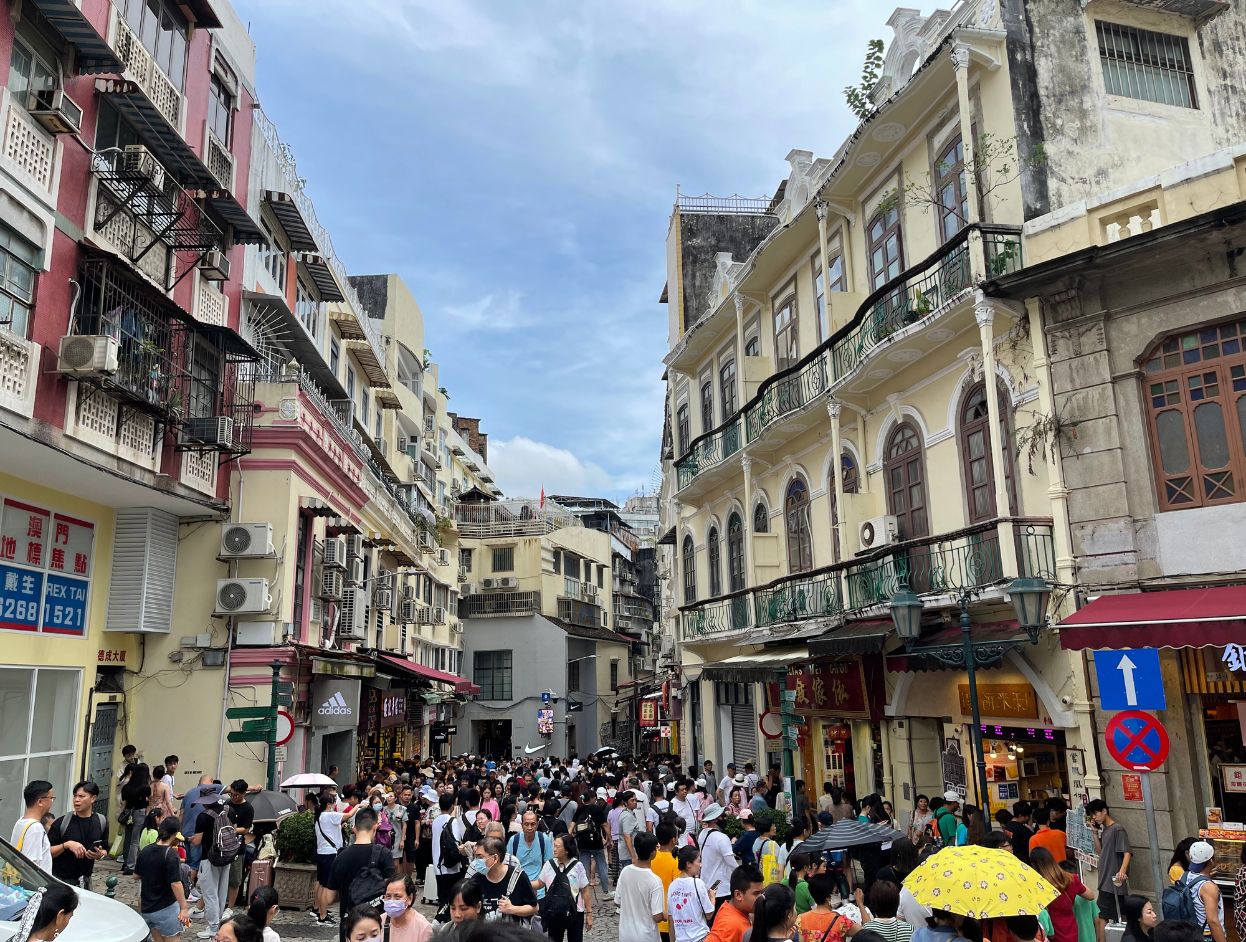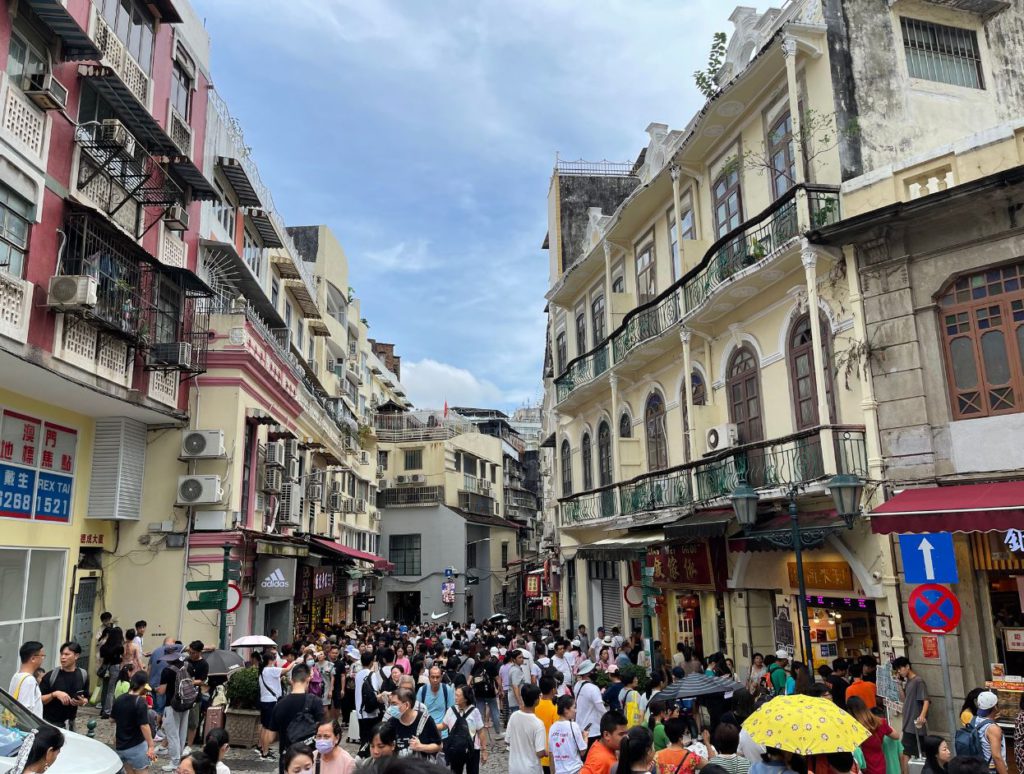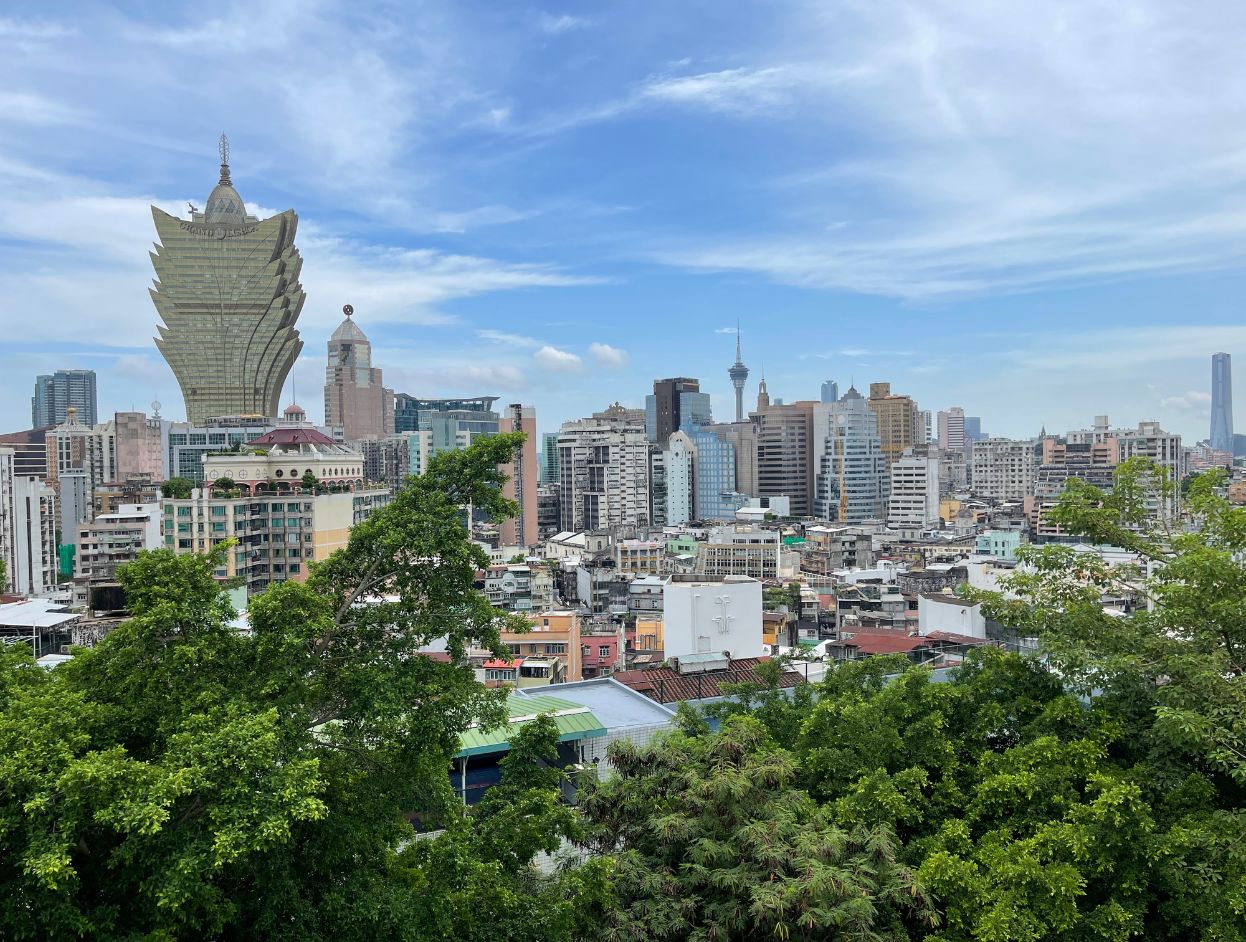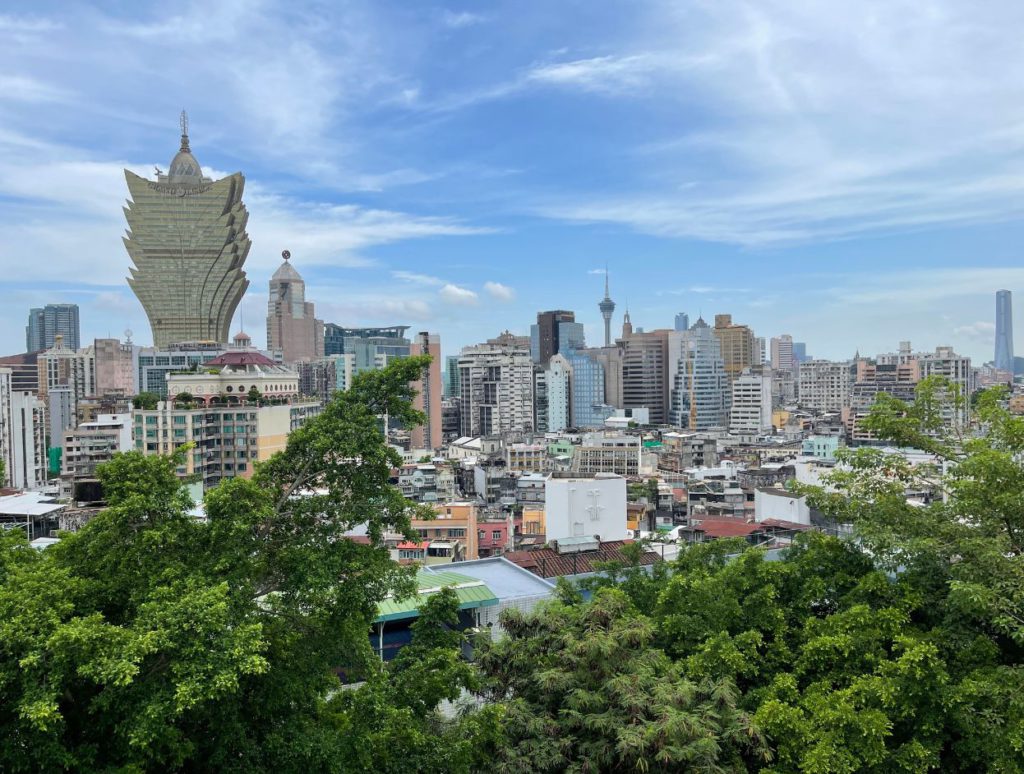 How to travel to Macau from Hong Kong
If you are flying from another country, you can directly take a flight to Macau. Macau has its own airport that has immigration facilities. It's located near the Taipa region where all the casinos are. So you can take a taxi or a city bus to your hotel. 
But if you are travelling from Hong Kong, there are a couple of options for you. Since the distance is just 60km, it wouldn't make sense to take a flight between the two cities.
Ferry
The most common way of travelling for tourists is by ferry. There are two major ferry operators – Turbojet and Cotai.  Multiple ferries run between Hong Kong and Macau several times during the day as well as at night. The ferries leave every 30 minutes during the day and every hour during the night. You can refer to the schedules on their official websites below. I used turbojet and my experience was great.
Cotai Water Jet sailing schedule
The ferry operates from three piers in Hong Kong – China Ferry Terminal (near Tsim Sha Tsui), Hong Kong Pier (Sheung Wan) and Sky Pier (at Hong Kong Airport). The ferry from Skypier is available only for tourists. You will need to go through immigration at each of these piers.
Macau has two operating piers – the Macau Outer Harbour Ferry Terminal (near the Macau city centre) and the Taipa Terminal (near the big hotels and casinos). Choose your destination pier in Macau depending on what you want to do. There are immigration facilities at both these piers that you need to go through.
You can buy a ticket to Macau from Hong Kong on the spot. Usually, the tickets are available in plenty and you can just walk in at the ticket office and buy the ticket for the next ferry. But you can also buy one ahead of time, just to be sure. An easier way is to buy online using one of the aggregator platforms. They are reliable and sometimes even offer great discounts.
Buy ticket online: 
Hong Kong – Macau Ferry by TurboJet
Hong Kong – Macau Ferry by Cotai Water Jet
You need to reach the pier at least 30 minutes before. Leave a little early since it may take some time to figure out directions. There are luggage storage facilities at both Hong Kong and Macau pier. You can find details on the tariff on their official websites (Turbojet and Cotai). 
Once you report at the counter, just keep going in the pointed directions, cross immigration and wait at the pier for your ferry. The ferry ride is smooth with comfortable seats that are great for a nap. Once you reach, you need to go through immigration again and then enter into Macau. Follow the same drill back. Since Macau is a special zone, people from a LOT of nationalities do not require a visa. For more details on Macau visas, read below.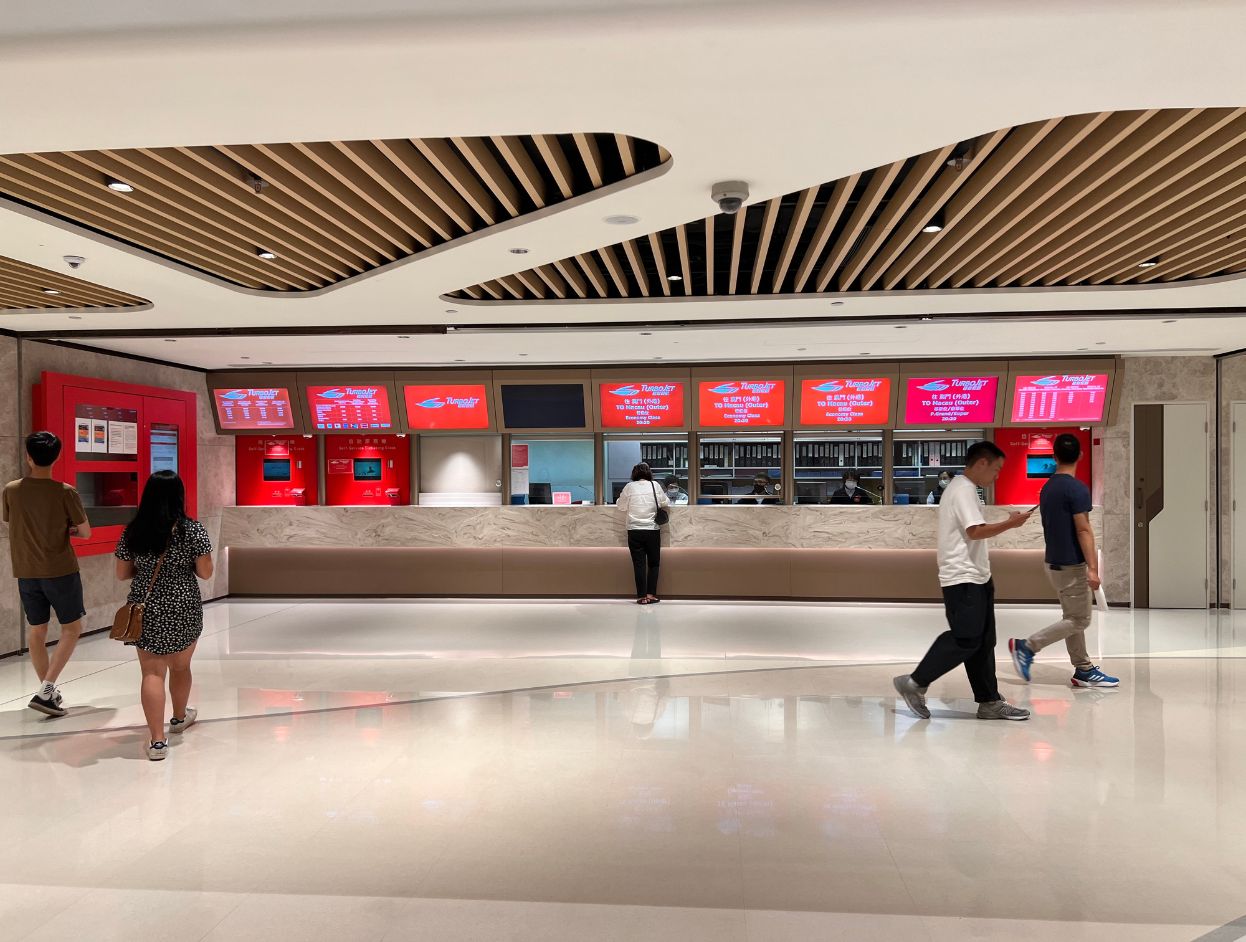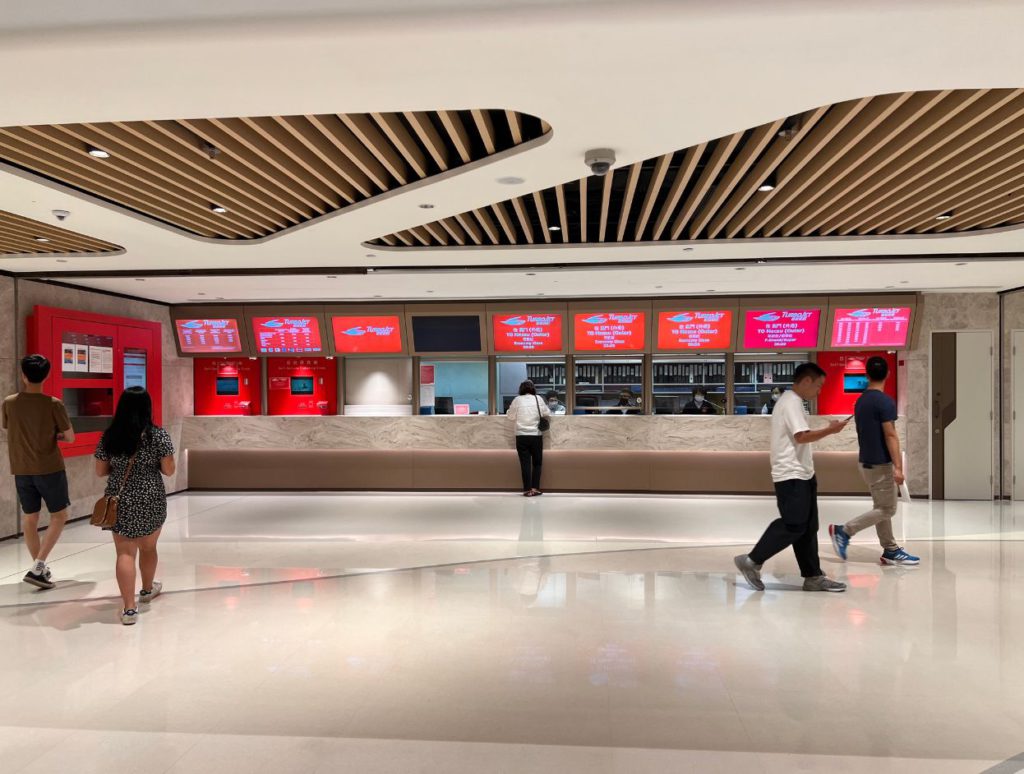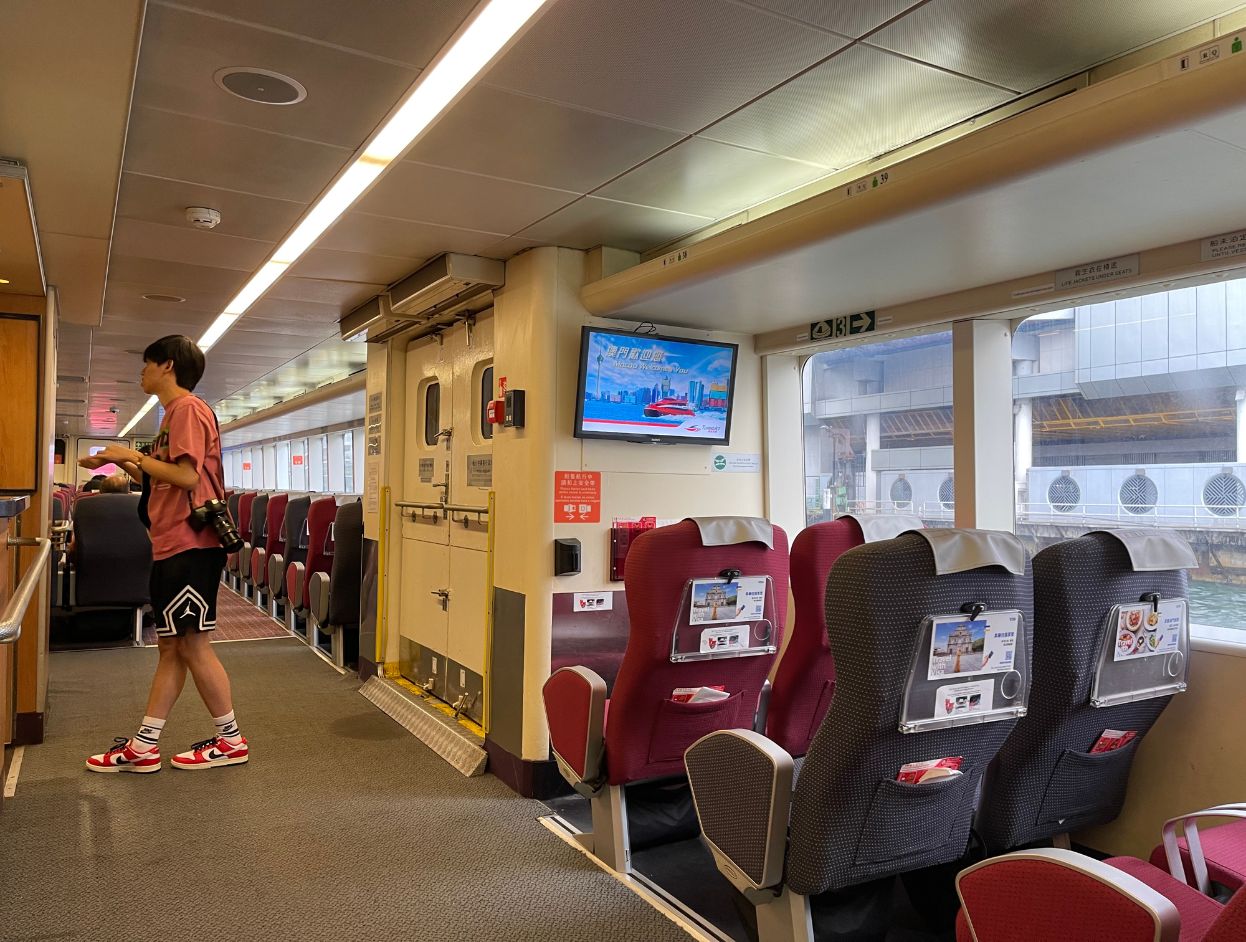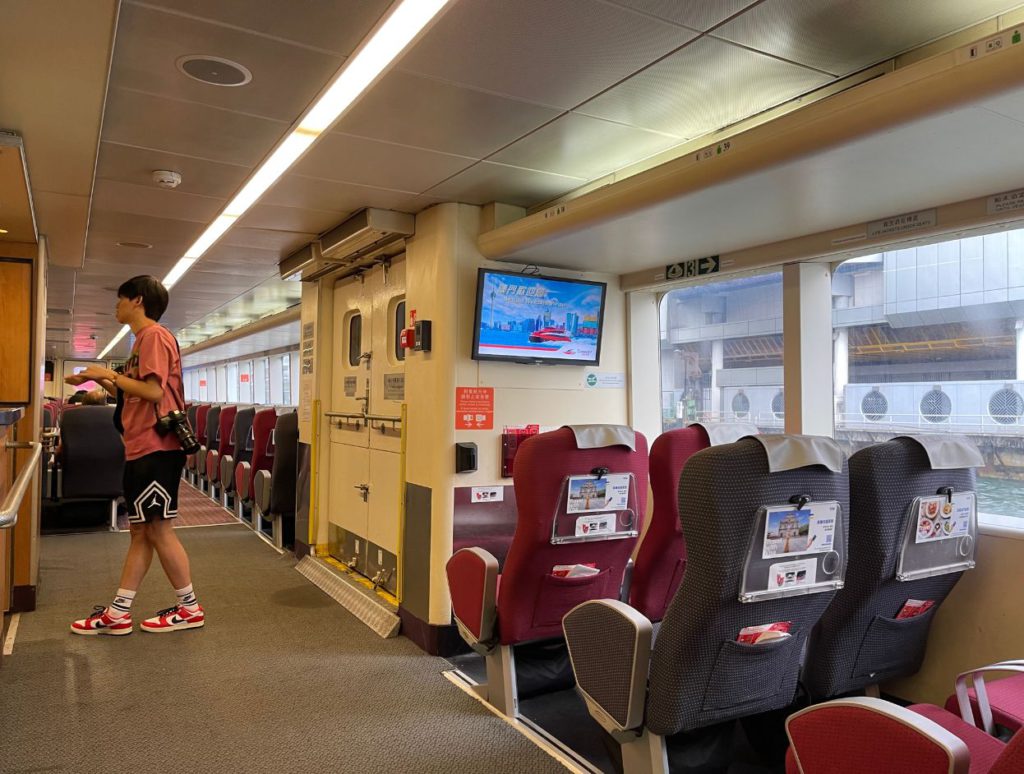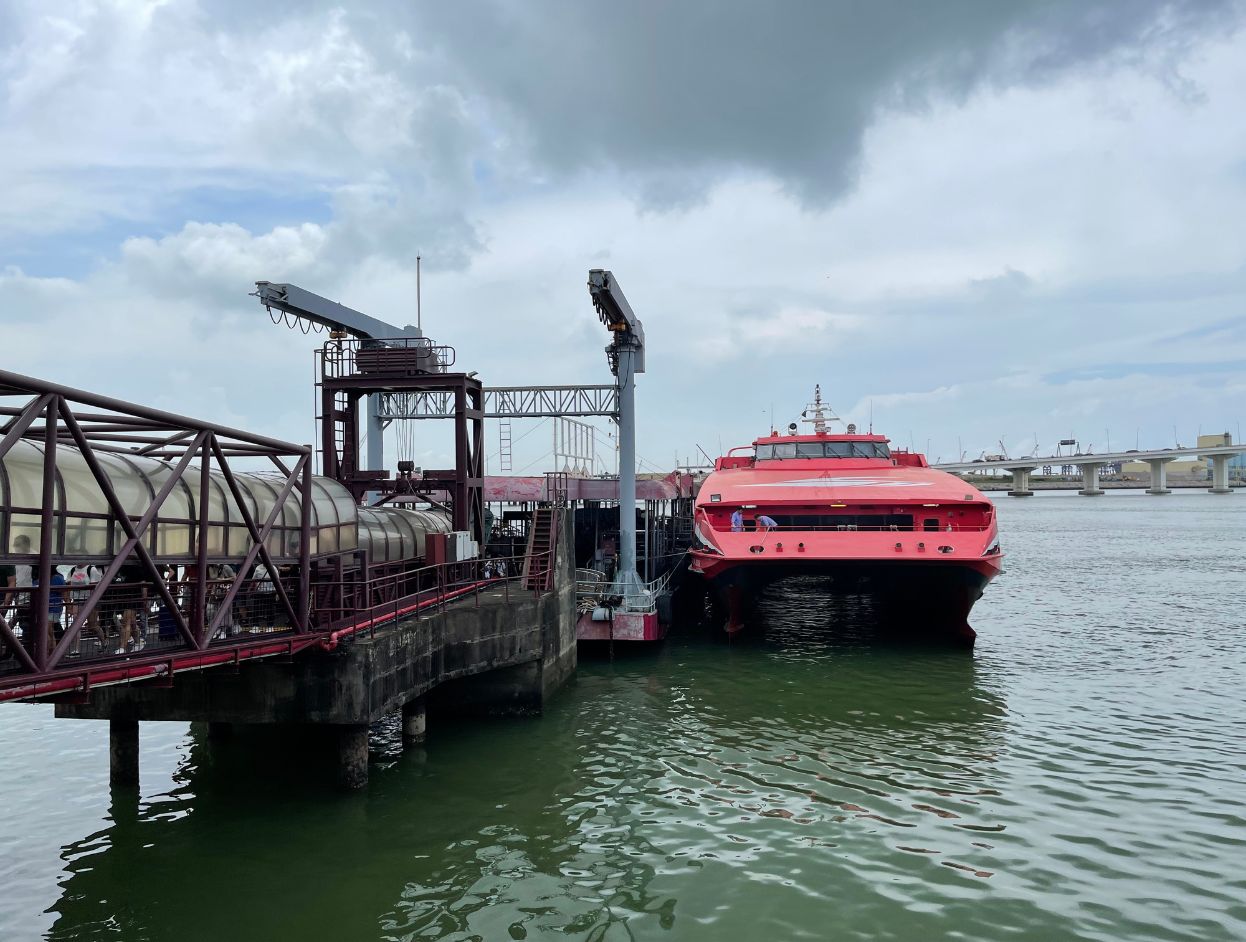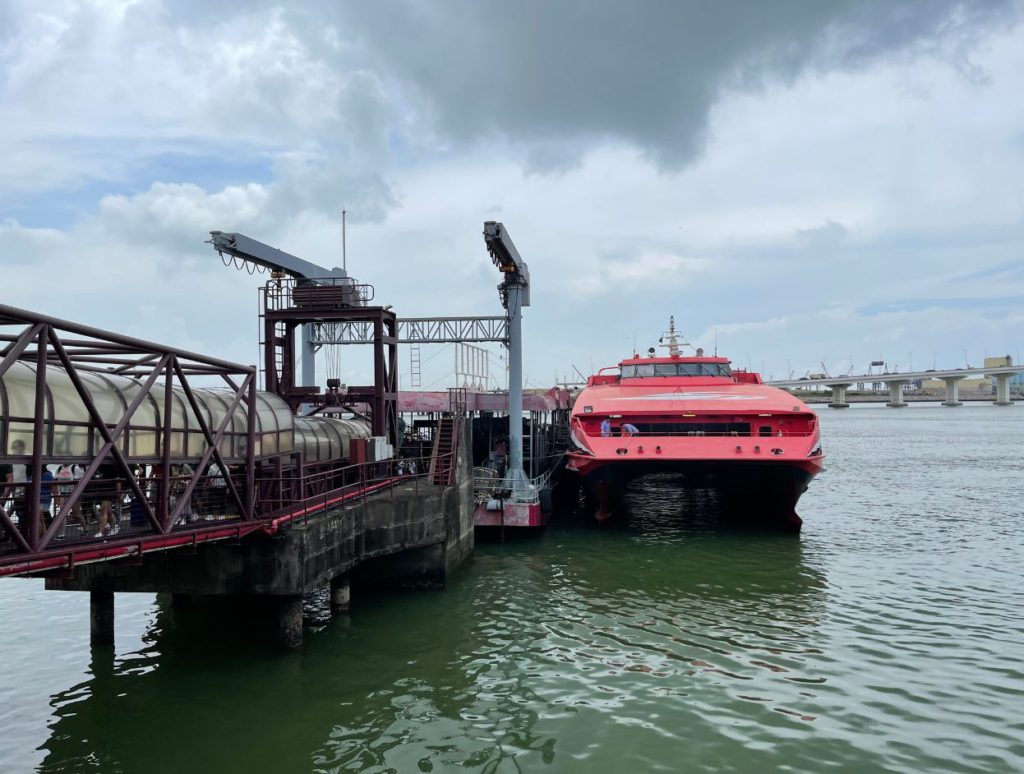 Bus
Another way to travel from Hong Kong to Macau is by bus. Although I would not say that the bus is of any advantage over the ferry since the price is almost the same and it takes longer for the journey. But if for some reason, you need to take a bus this is how you can do it.
You can take a bus directly from Prince Edward in the Kowloon area in Hong Kong that directly drops you at Macau. You can also choose one of the major hotels or casinos as your drop-off point. The journey can take upto 3 hours. The best way to get a confirmed ticket is to buy ahead online.
Book a Bus online: Hong Kong – Macau Shared Bus by Trans-Island Chinalink
You can also check out two popular carriers – HZM Bus and One Bus. If you need to take a last-minute bus, you can also head to the Hong Kong Clearance Building near the airport and take another bus to Macau from there.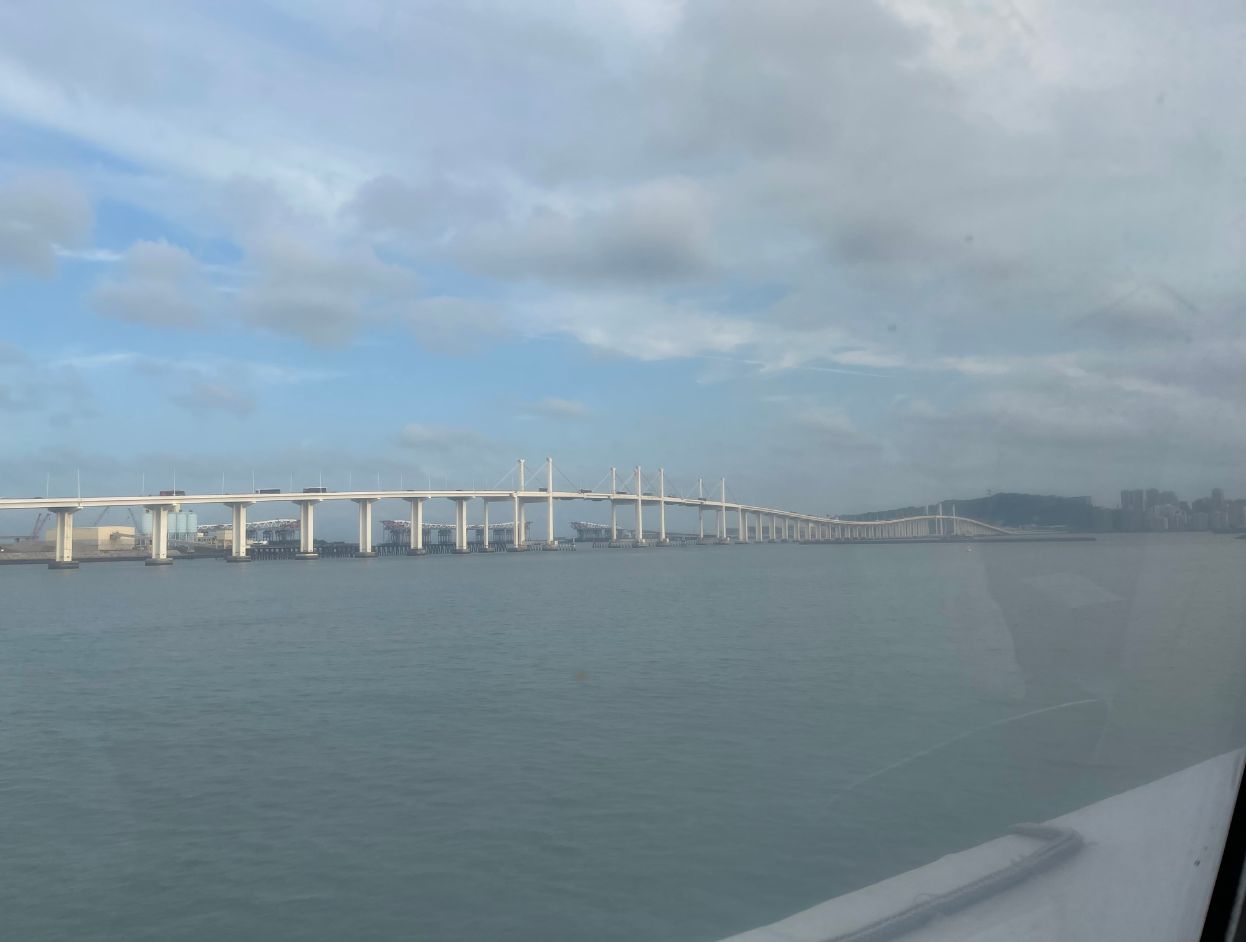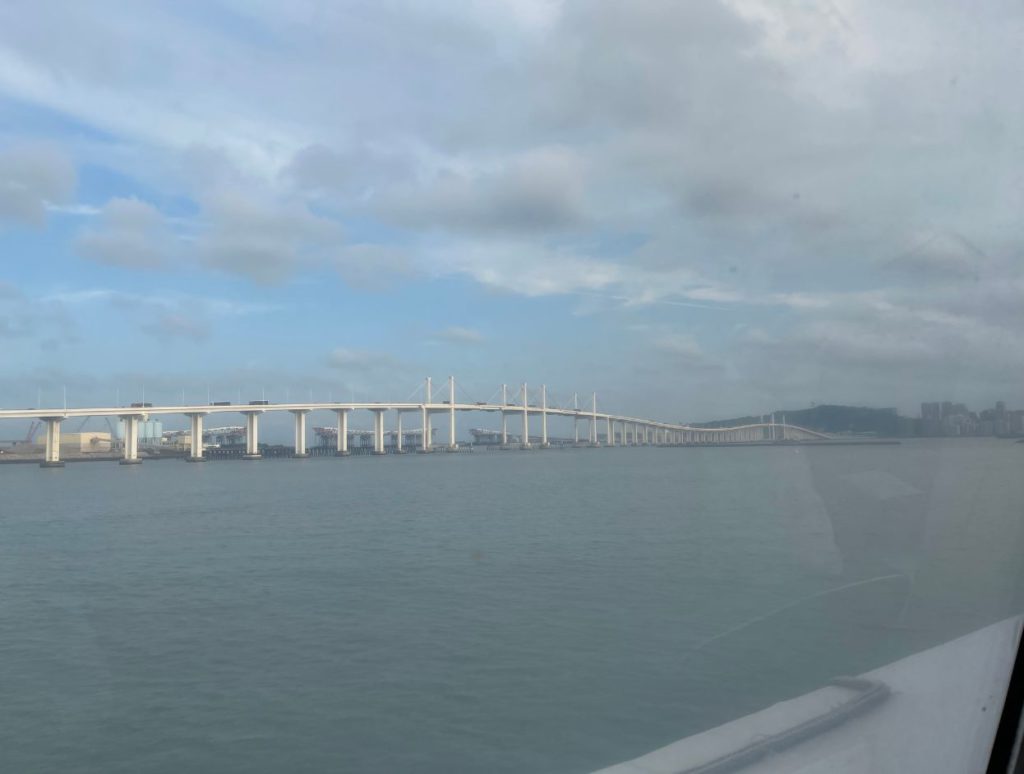 Macau Visa Restrictions
Since Macau is a special administrative area of China, its visa requirements are also different. Macau has very liberal visa policies. Citizens from a lot of countries do not need a visa. They can just enter the Macau region using their passport and a bit of on-arrival formalities. If you are an Indian, you do not need a visa to enter (as of 2023).
For a few others, you may need to fill out an application form and apply to the nearest consulate to get entry permissions. To check if you need a visa to Macau, refer to their official website here.
Indian National looking for visa information? Here is our detailed guide for Hong Kong and Macau visa
How to travel inside Macau
Macau is a fairly big city. There are two sides that are both popular with tourists and have their own set of tourist attractions worth visiting. So you will need a transport. You can always rent a car. 
If you are planning to use public transport, the best option is the bus. You can find buses to almost all major destinations, but you may have to wait a little. It is easy to pay using a Macau card but I will suggest not buying one for a short visit. You can pay by cash since Hong Kong dollars and Chinese Yuan are well accepted. You can find the best bus route on Google Maps (which works in Macau). The timings are not too accurate but a bit of patience will help.
Macau also has trams and a subway on a few routes. See map here. It connects Macau airport and Taipa ferry terminal with the Taipa area. The Outer Harbour ferry terminal also connects to a line that goes around the Macau Peninsula. There is no subway line towards the city centre with ruins, churches and an old city. So it's best to take a bus there.
Taxis are affordable in Macao. So if need be, don't shy away from that. You can get rates and book a taxi on the Macao Taxi app. Or you can call one using their website.
Another thing to note is a lot of hotels run their private buses from the pier or airport to their respective hotels. Some also offer free shuttles to tourist destinations in the city. These buses are free of charge. So if you are staying at one of the hotels, don't forget to check for this facility.
Where to stay in Macau
If you have money to spend, Macau has a spread for you to spend on. Now I am assuming that since you are staying the night, you are also looking at a casino to spend time in. Here are the top casinos in Macau.
Casino Hotels: The Venetian Macao, The Parisian Macao, Grand Lisboa Palace Macau
If you are not into casinos but still wish to enjoy a good time in Macau, check out these hotels. If you are looking to spend more time in the old town, it will make more sense to live around the Macau peninsula. This is also a great place for backpackers. However, the Taipa area is more popular with tourists who are looking for some luxury and memorable nightlife.
Luxury Stays: The Karl Lagerfeld, Mandarin Oriental Macau, Four Seasons Hotel Macao
Mid Range: Studio City Hotel, Sofitel Macau at Ponte 16 Hotel, Grand Coloane Resort
Budget Hotels: Belive&More, London Hotel, House of Lotus
Things to do in Macau
The top places to see in Macau for me revolved mostly around the culture and old town. Since I don't have an interest in casinos and nightlife, I did not spend much time there. So expect my itinerary to leave out those bits and focus on history, temples, art and architecture instead.
1. Fisherman's Wharf
Fisherman's Wharf is a small thematic area near the Outer Macau Pier. You can even walk to it from the pier. The place is open-air. To me, it looked like a part of a hotel. But as you walk in that direction, you can see that there are no boundaries and people are casually hanging out.
The place consists of a number of smaller replicas of some world-famous monuments. Most of them are inspired by Mediterranean and European cultures. The replicas are a work of art and I cannot complain about the craftsmanship. In fact, I mistook it for original buildings from Macau's colonial past. The most prominent is the amphitheatre which is a replica of the Colosseum itself. 
Initially, it was full of retail shops and restaurants where tourists came to hang out, something like an open-air shipping mall. But it was almost deserted when I visited (August 2023). The effects of the pandemic were still evident. It is still a place worth visiting and is free to enter. From here you can walk to the next destination.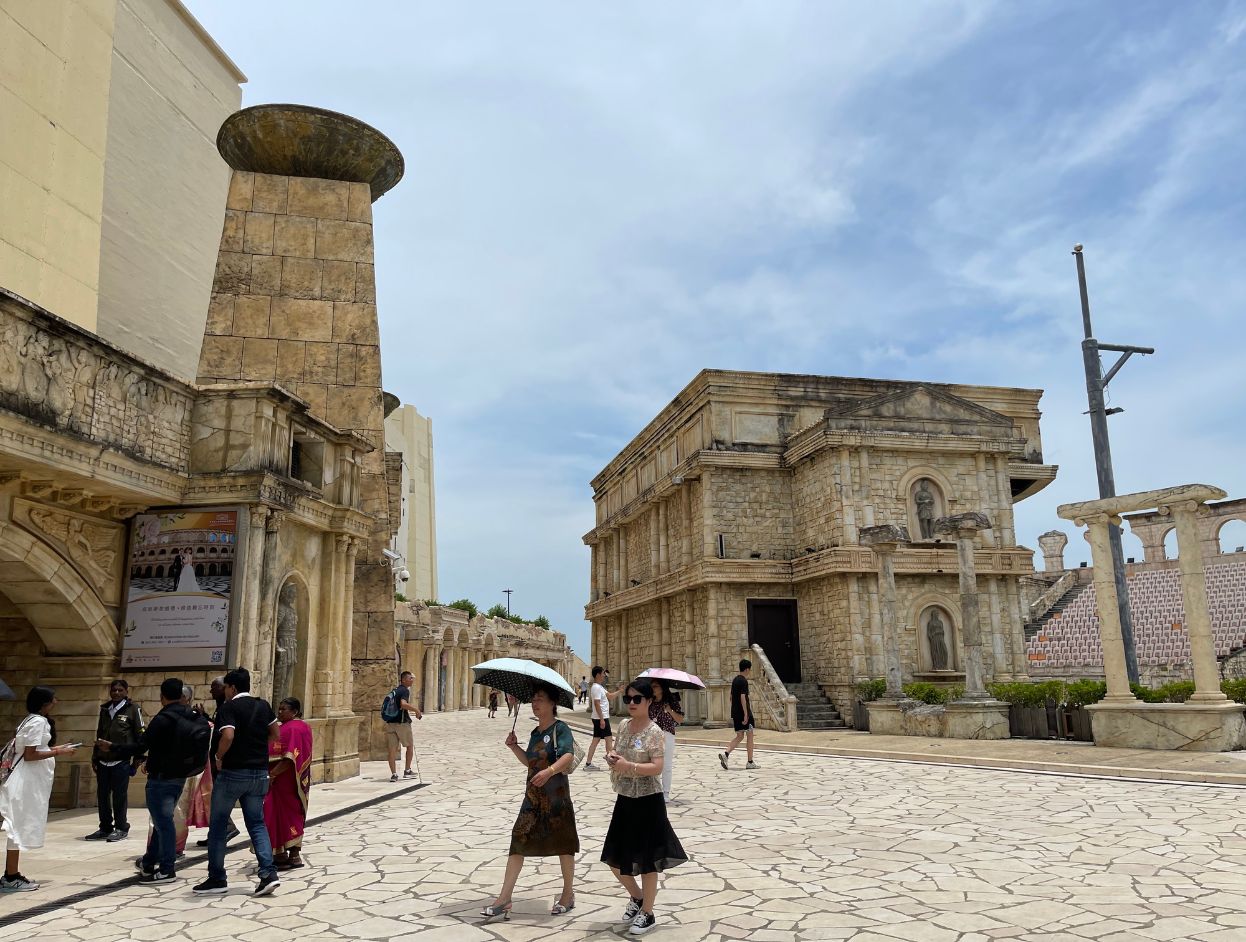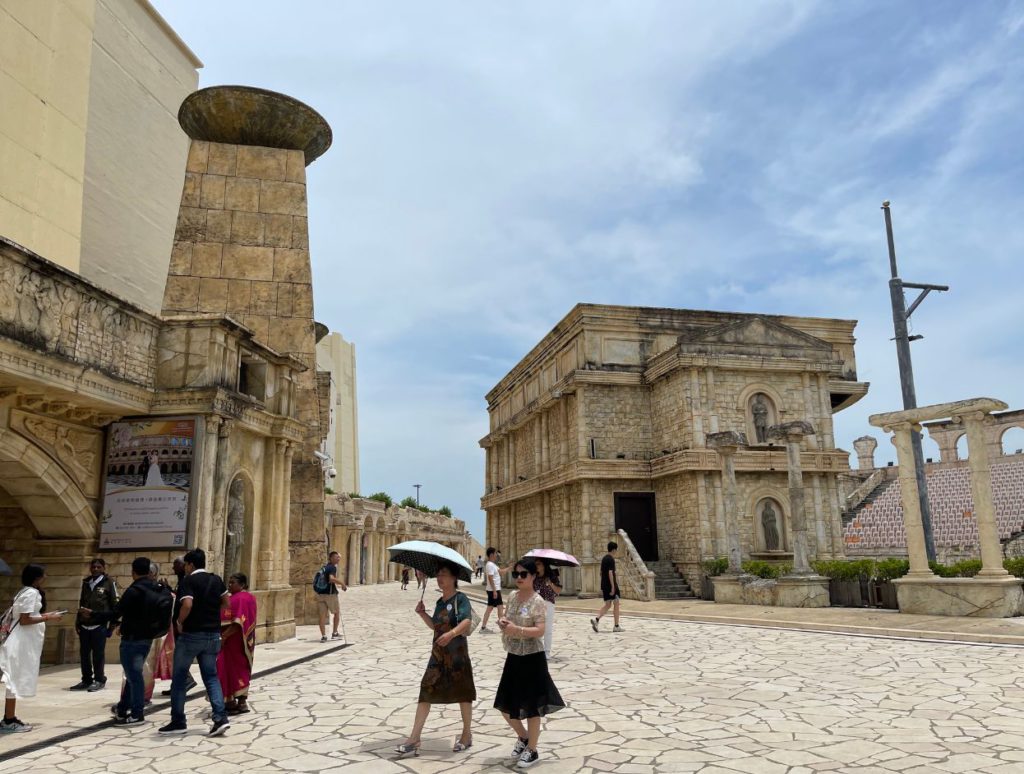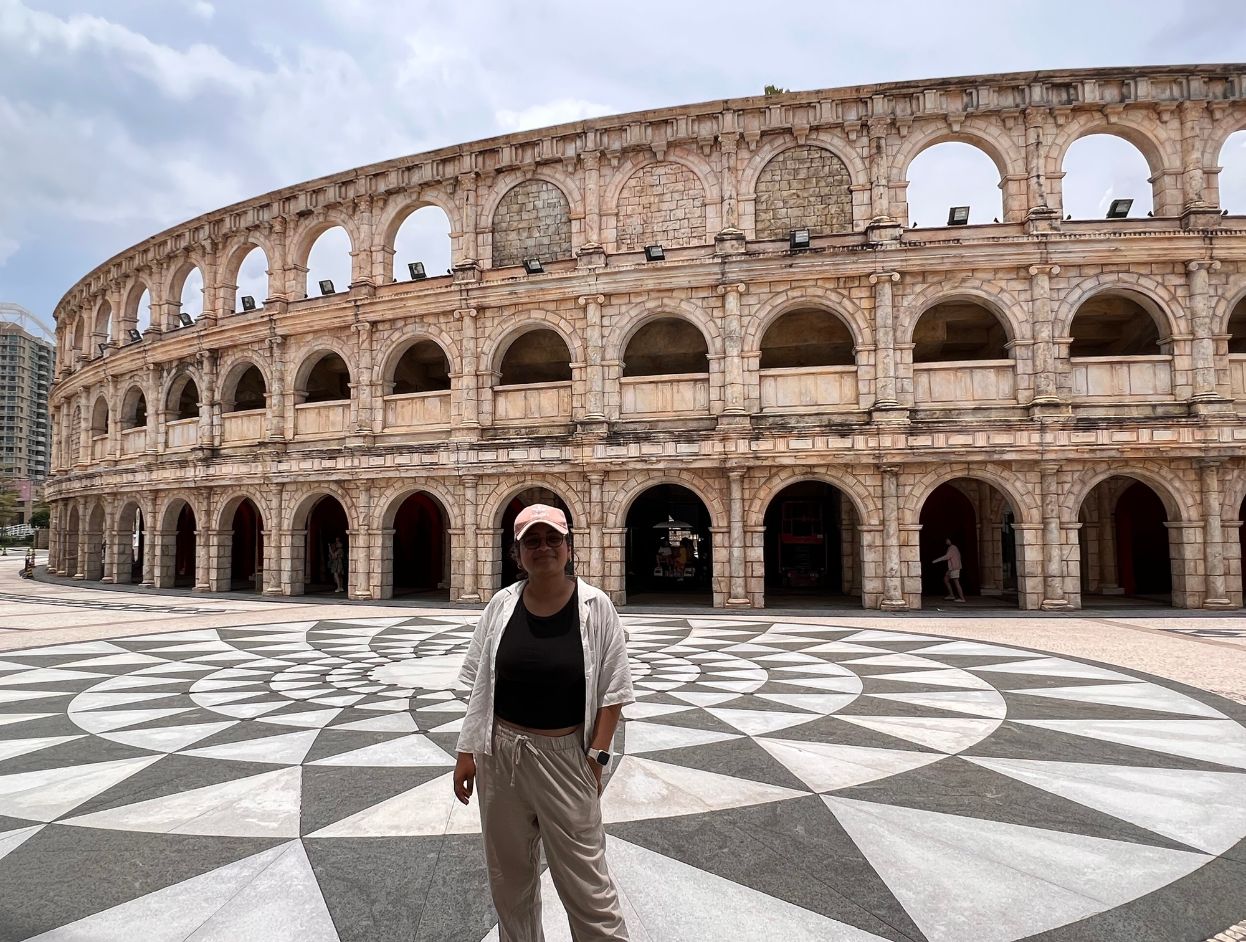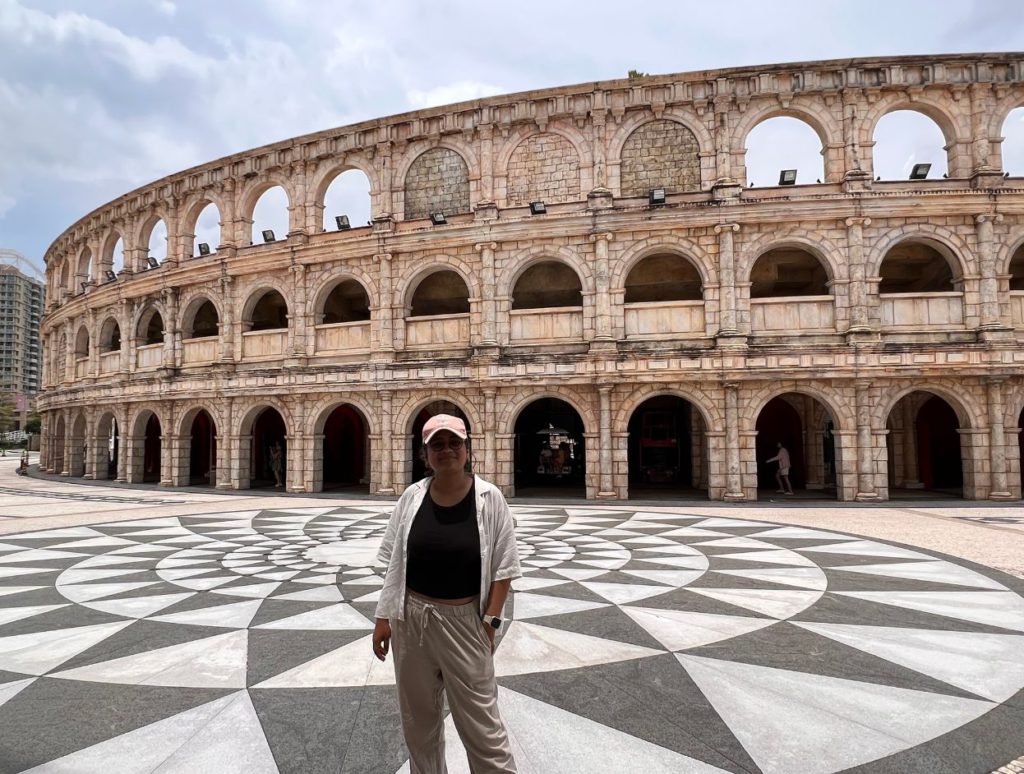 2. Macau Grand Prix Museum
I have no knowledge about car or motorbike racing, but I can tell you that it's a big deal. And an expensive one too. My only experience with them has been with video games like Carmageddon and Road Rash. But I can see why it is so popular. Interested or not, this is a state-of-art museum, one of its kind. If you have the time, don't miss it.
Macau Grand Prix was founded in 1954 by a bunch of car enthusiasts. Motorbikes were later added to it. It is currently one of the two Grand Prix that is not part of the Formula One racing championship. The circuit called the Guia Circuit and is one of the toughest in the world.
The museum has everything you need to know about the Grand Prix. It showcases cars and motorbikes used during the tournament along with the wax figures of some of the winners. 
But it's not just to see. The best part is that there are so many interactive sections. You can race on a motorbike or a car just like you would in a video game arcade. Others showcase how to change a tyre or tell you about the team that works behind each racer as a control tower. It is interesting to understand so many aspects of racing through interactive simulators.
If you are following this itinerary, you can take a bus (check Google Maps) to the next stop that starts right opposite the museum.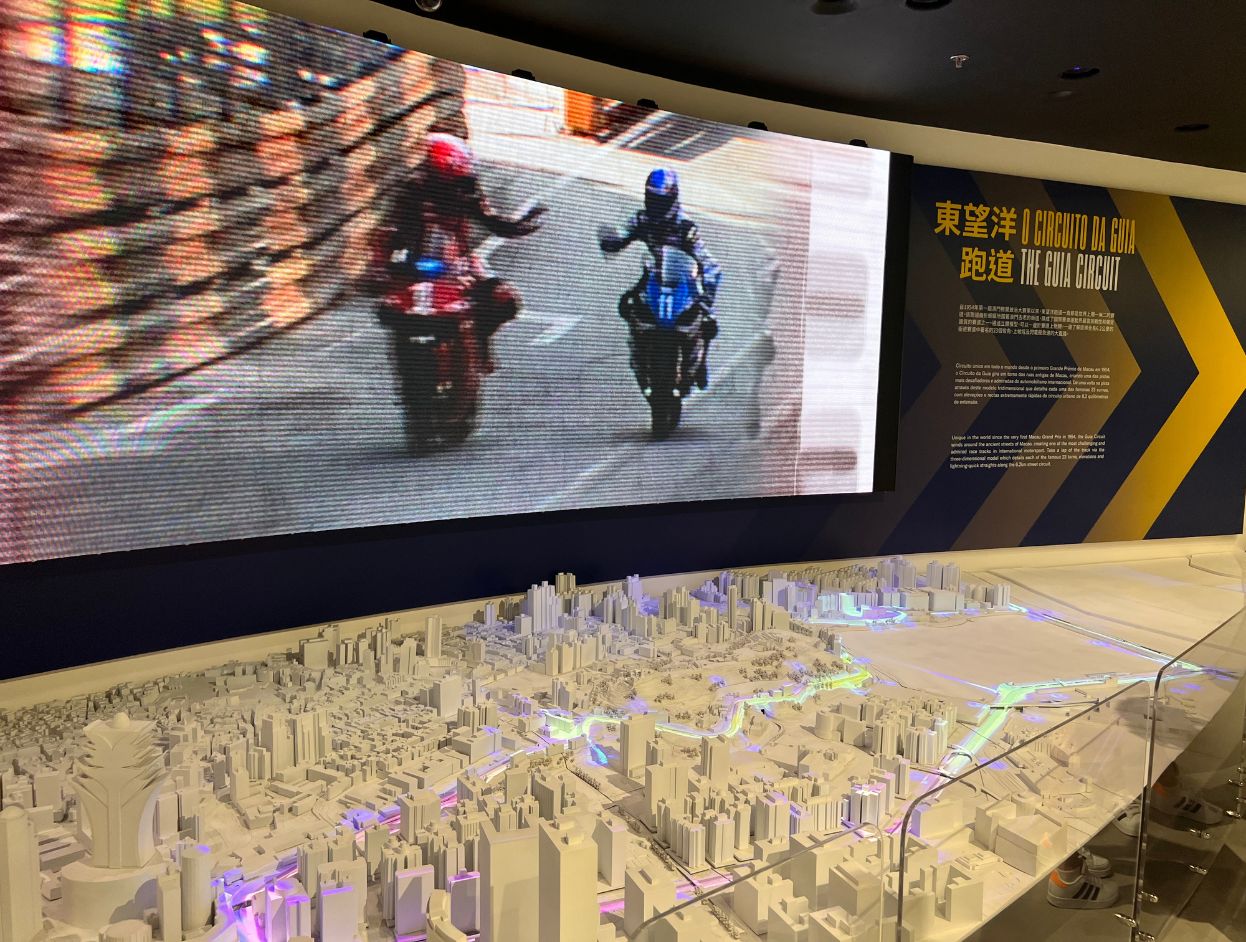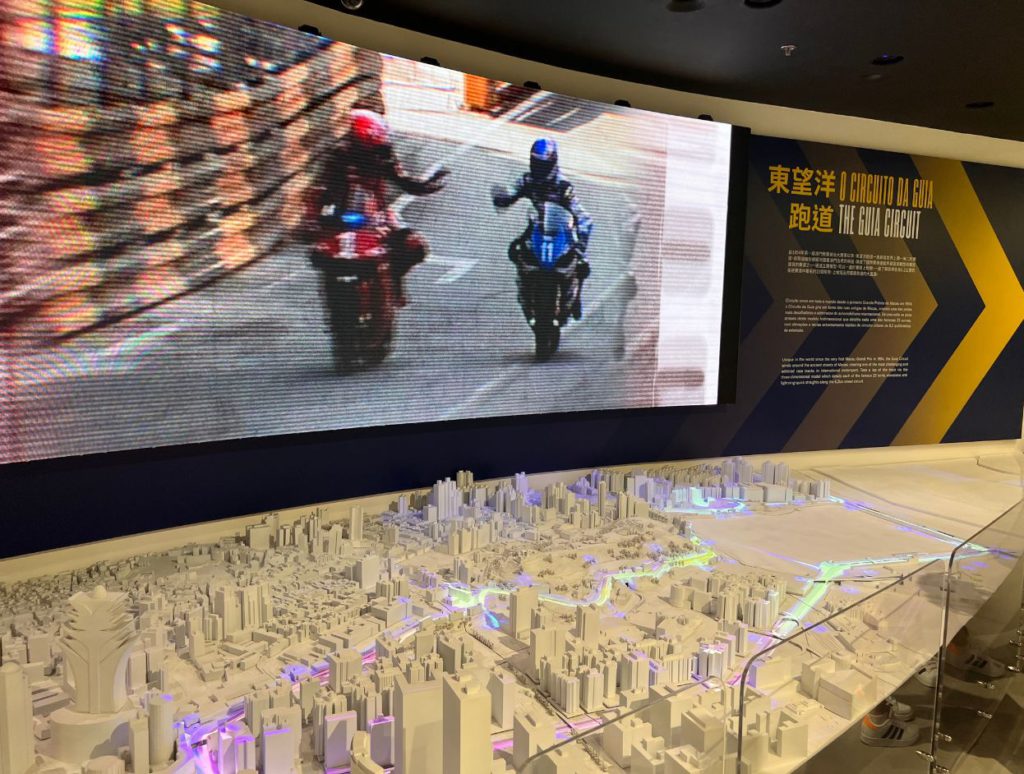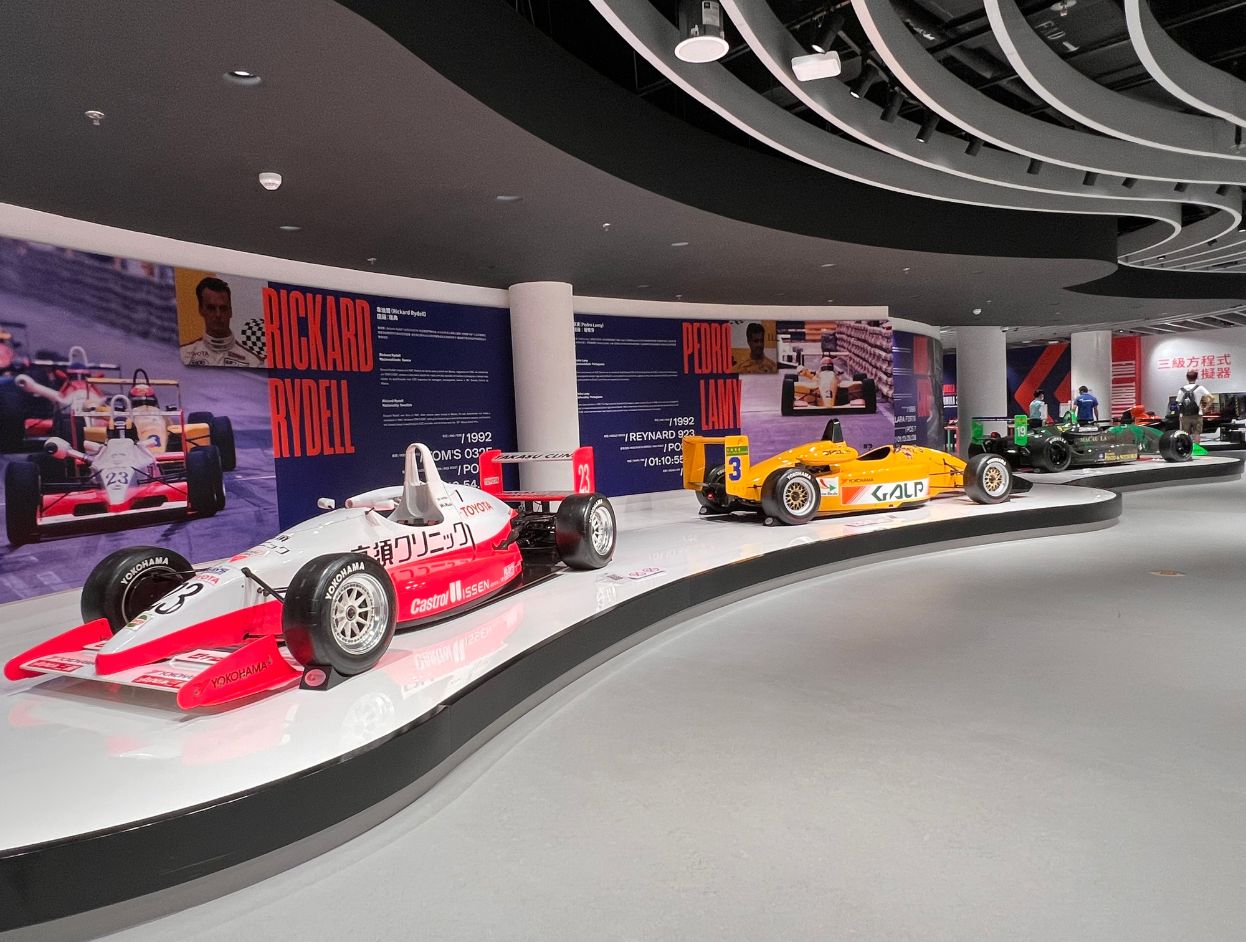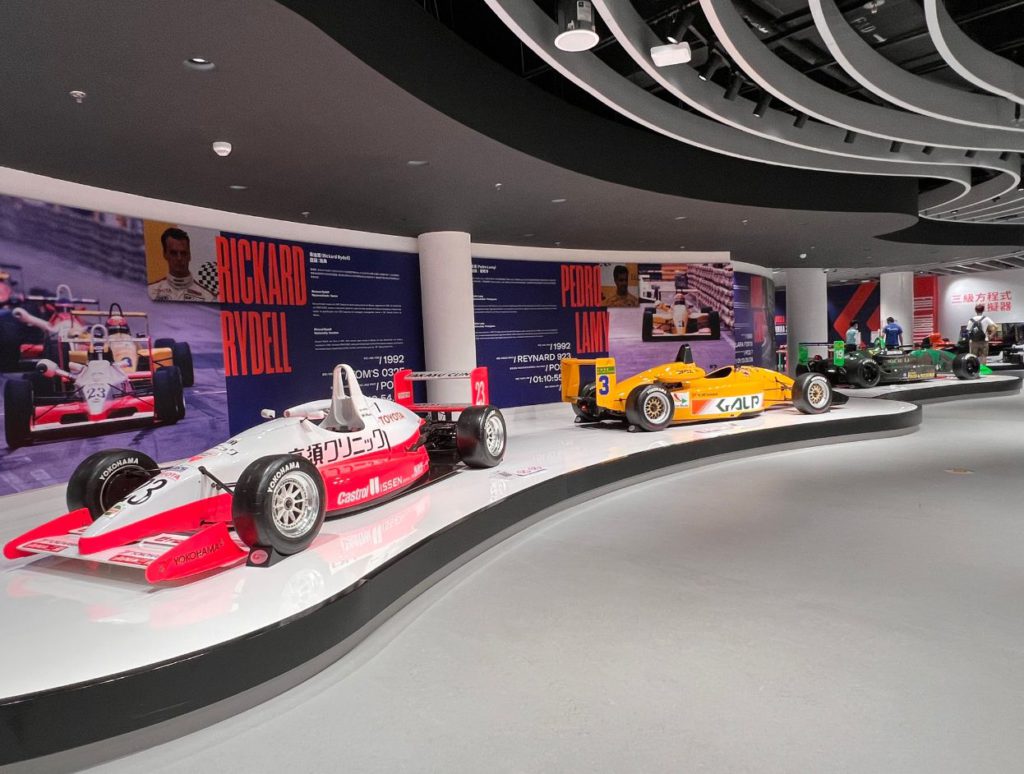 3. Ruins of St. Paul Cathedral
The ruins of St. Paul Cathedral are one of the most important landmarks in Macau. In fact, the old town of Macau kind of revolves around this. Saint Paul Cathedral was completed in 1580. It was so big and grand that it was the biggest catholic church in Asia. The premise also had a university where missionaries exchanged language and ideas and became an important base for their work.
The cathedral along with the university burned down in 1835 by fire during a typhoon. Only the facade remained intact. Later several artefacts were excavated from underneath that are displayed even today behind the facade. The Renaissance-style facade was reinforced with concrete to keep it safe and standing. The area around it became a World Heritage Site in 2005.
The cathedral attracts a lot of tourists. So you will find this area crowded. A better way to see it is from the top of Monte Forte which gives an aerial view of the area.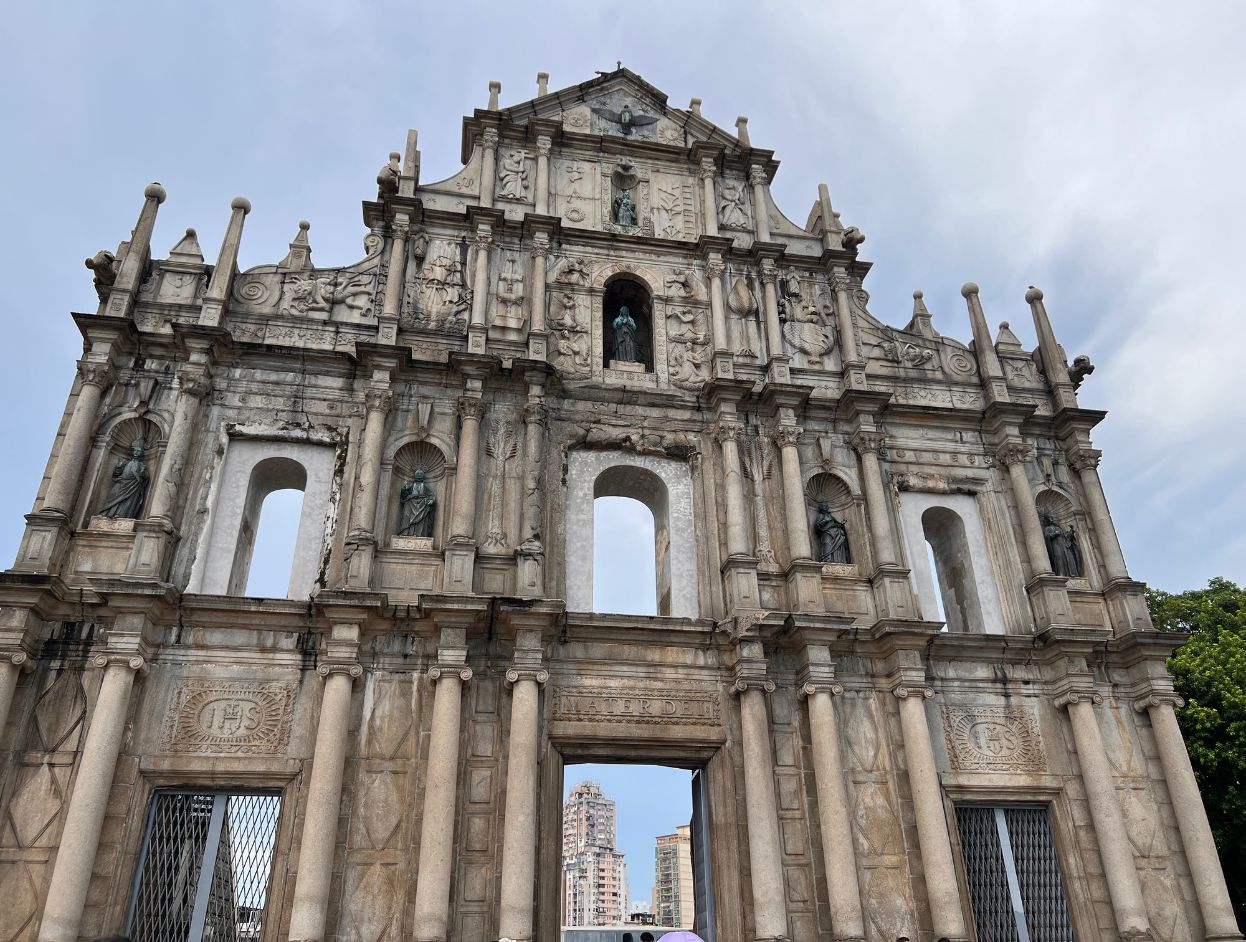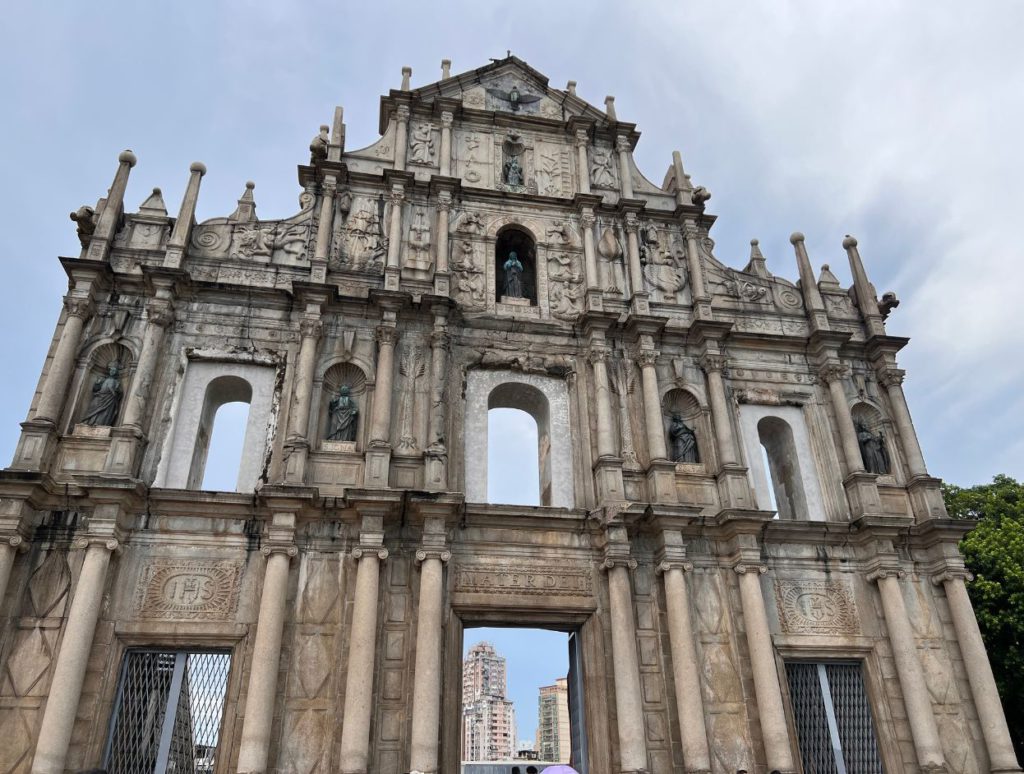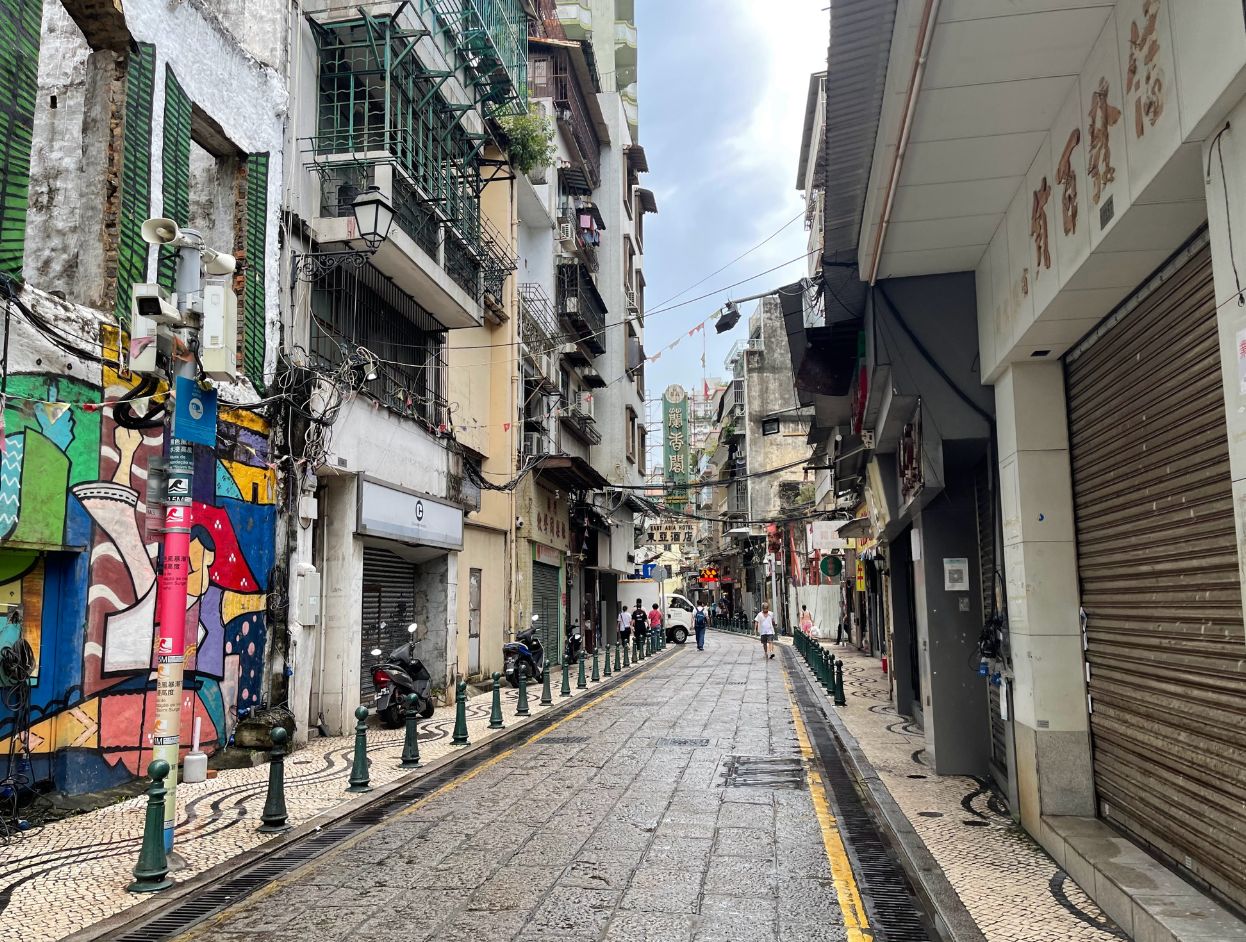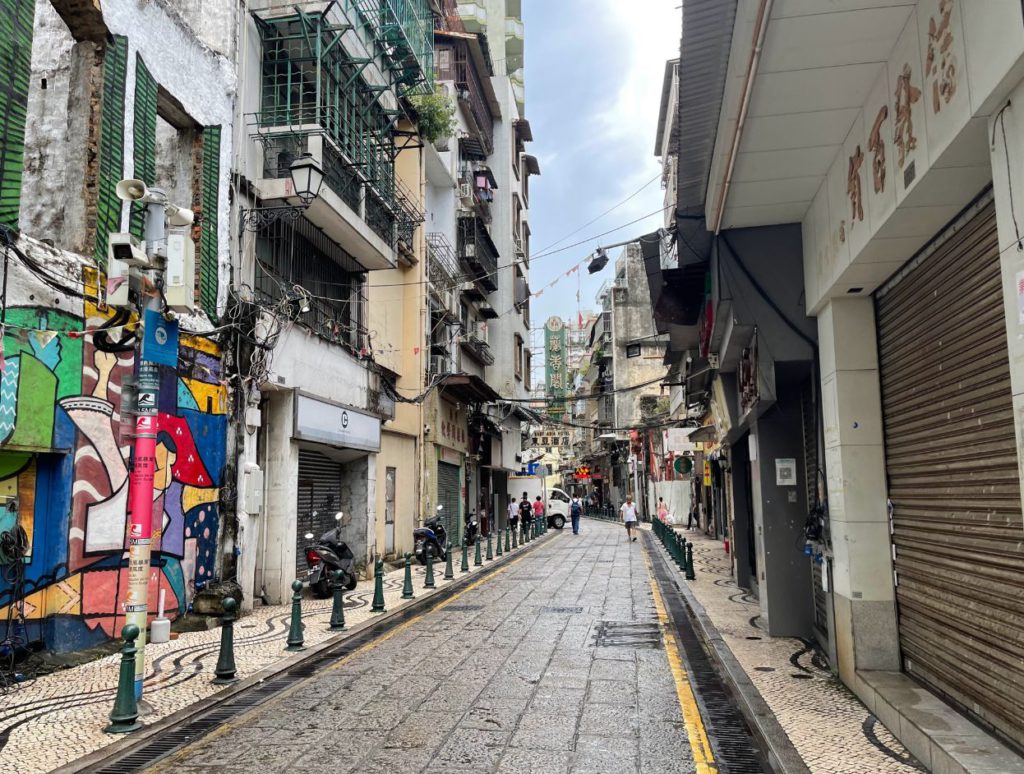 4. Monte Forte
Fortaleza do Monte or Mont Forte is a fort constructed by the Portuguese between 1617 and 1626. It is located right next to the ruins of St. Paul Cathedral so you can just walk to it. The Portuguese built the fort initially to ward off pirates that were plenty in the area. Later it was a strong post against the Dutch invasion as well.
The mort remained a military area till 1965. It was converted into a tourist attraction and opened to the public in 1998. You can climb up the stairs and walk around the top of the fort. There used to be a barracks building on top of the top that was converted into the Museum of Macau. You can get a lovely aerial view of Macau's old town, seashores and even the Taipa area from the top.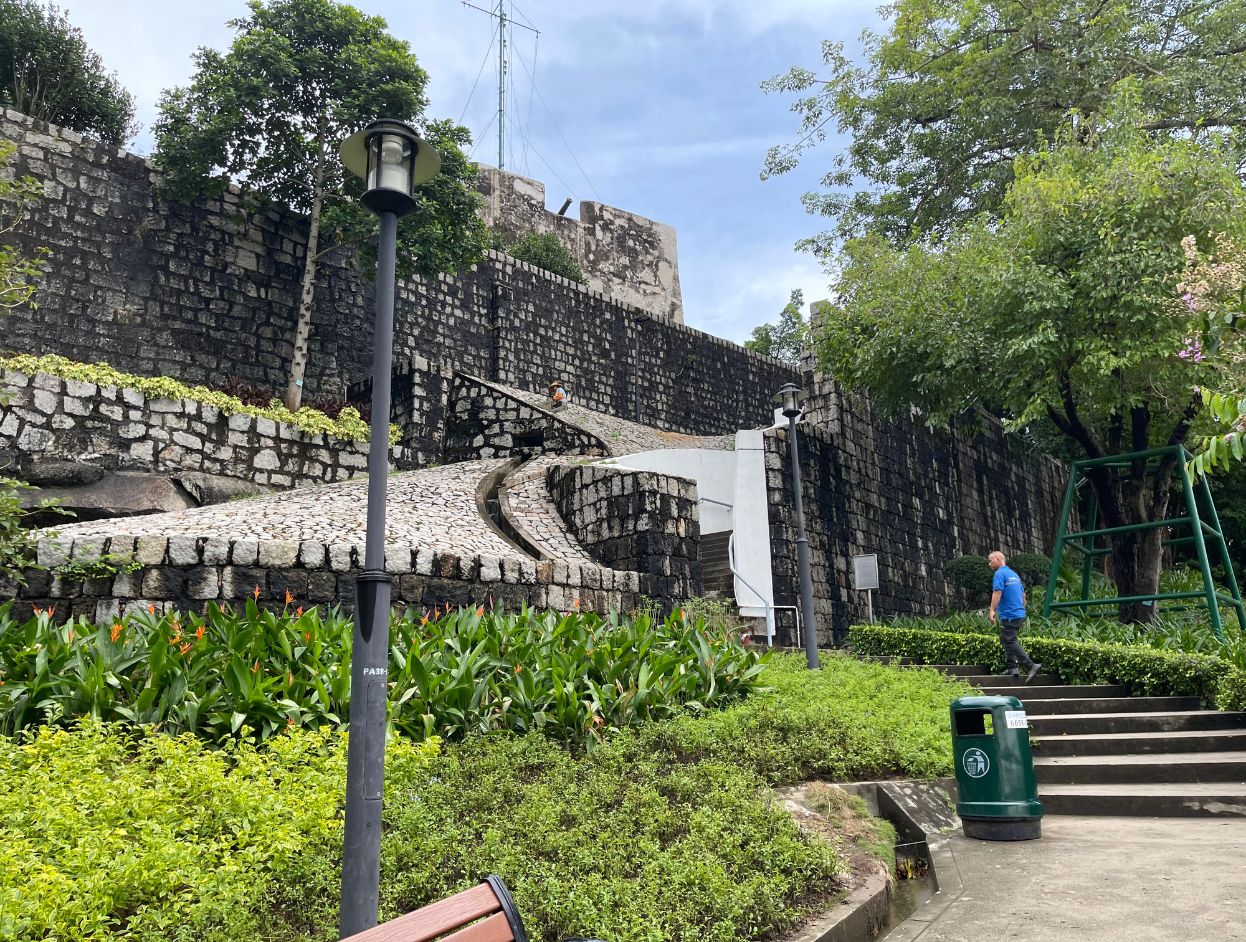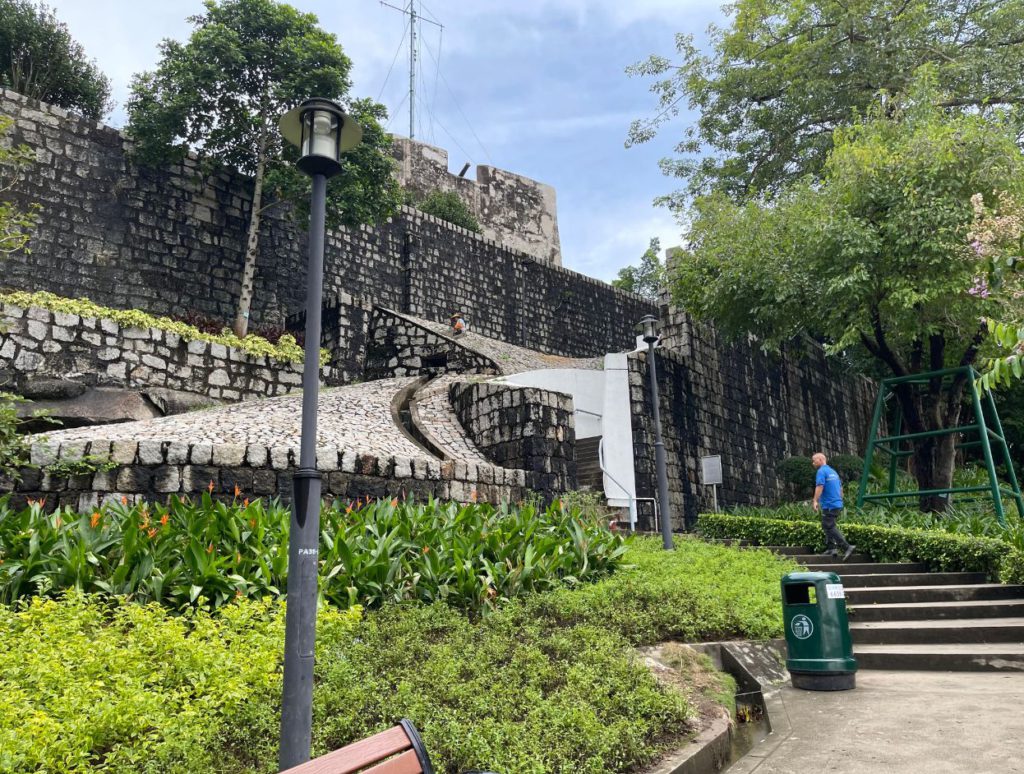 5. Senado Square
Once you are done with the fort, I suggest you take your time and wander around the town. Macau is such a beautiful blend of European and Chinese culture. You can walk towards the Senado Square which is a public square or a piazza (in Italian). People have been meeting and hanging out in this important place for centuries. Today, the buildings around it are filled with restaurants and bakeries.
The square is extremely beautiful surrounded by buildings in Portuguese architecture, mostly from the Renaissance time. I bumped into a lovely cathedral just before the piazza and I couldn't believe that this wasn't Europe. The square is important because of the Leal Senado building that is located there. It used to be the seat of Portuguese Macau's government, but not anymore.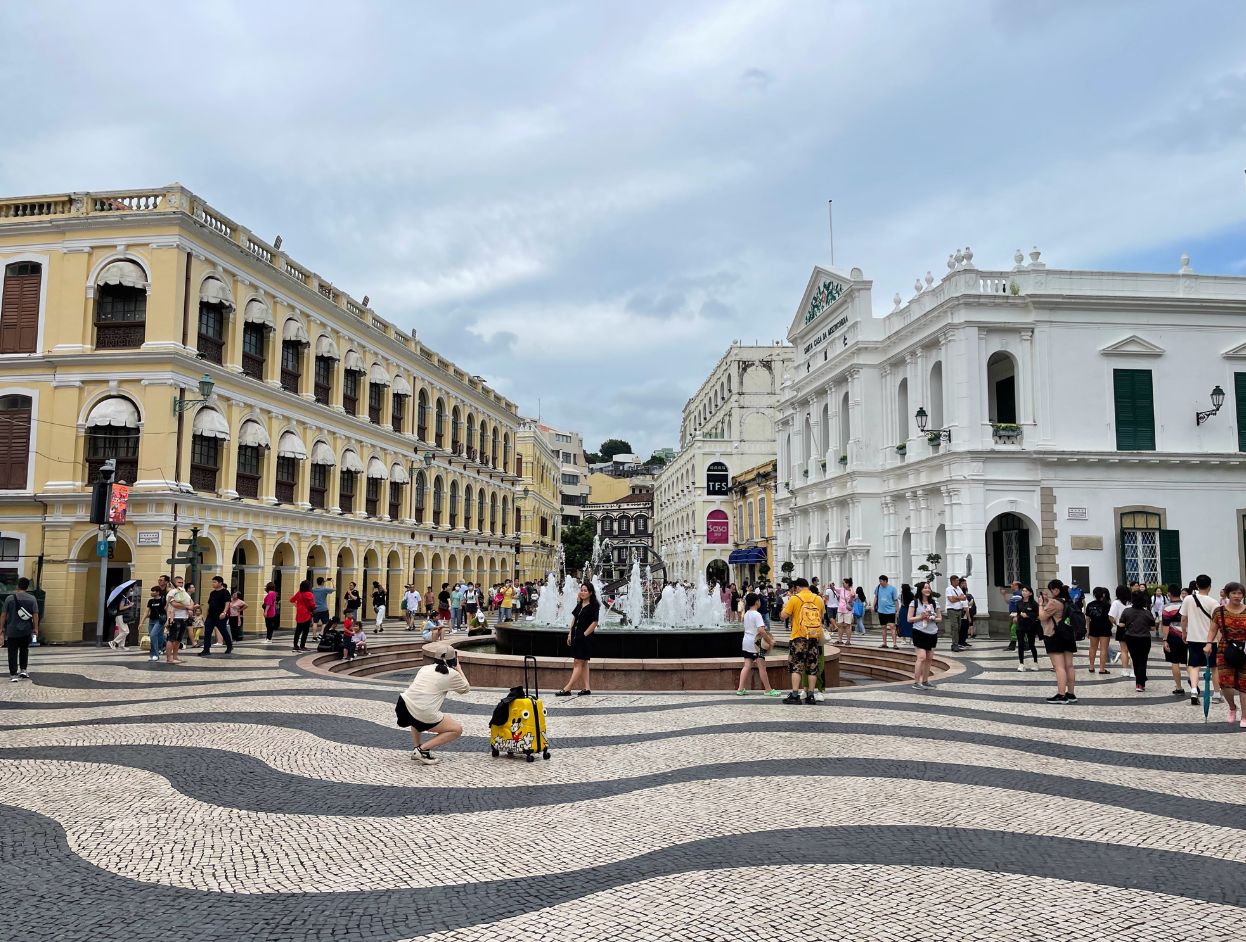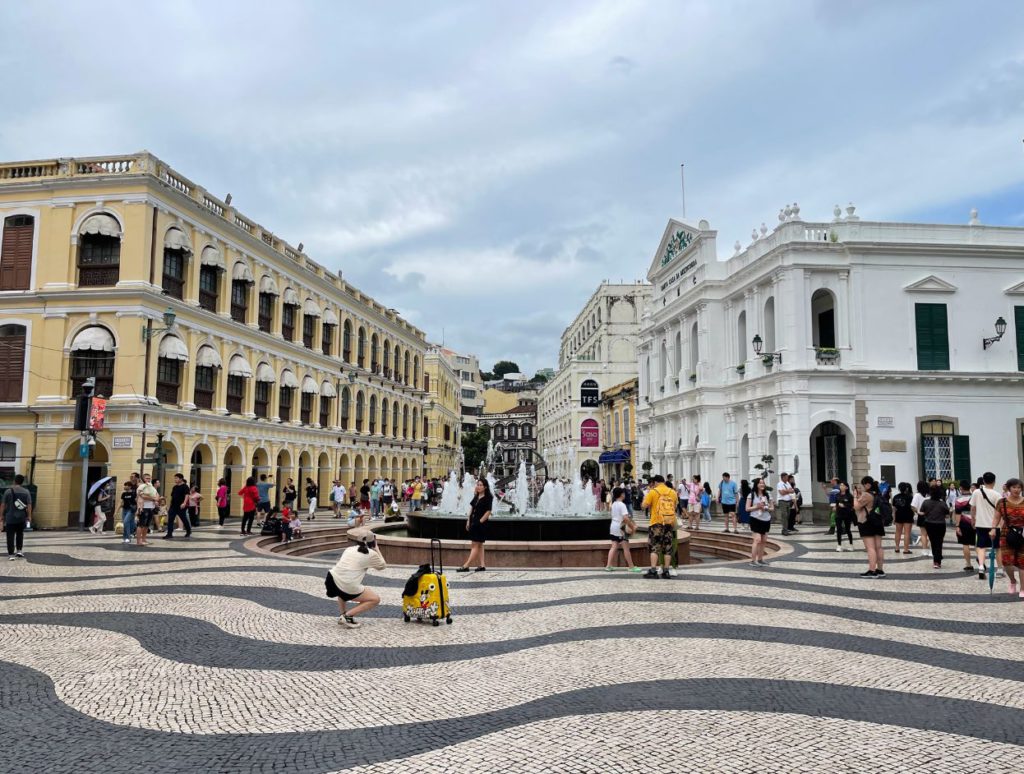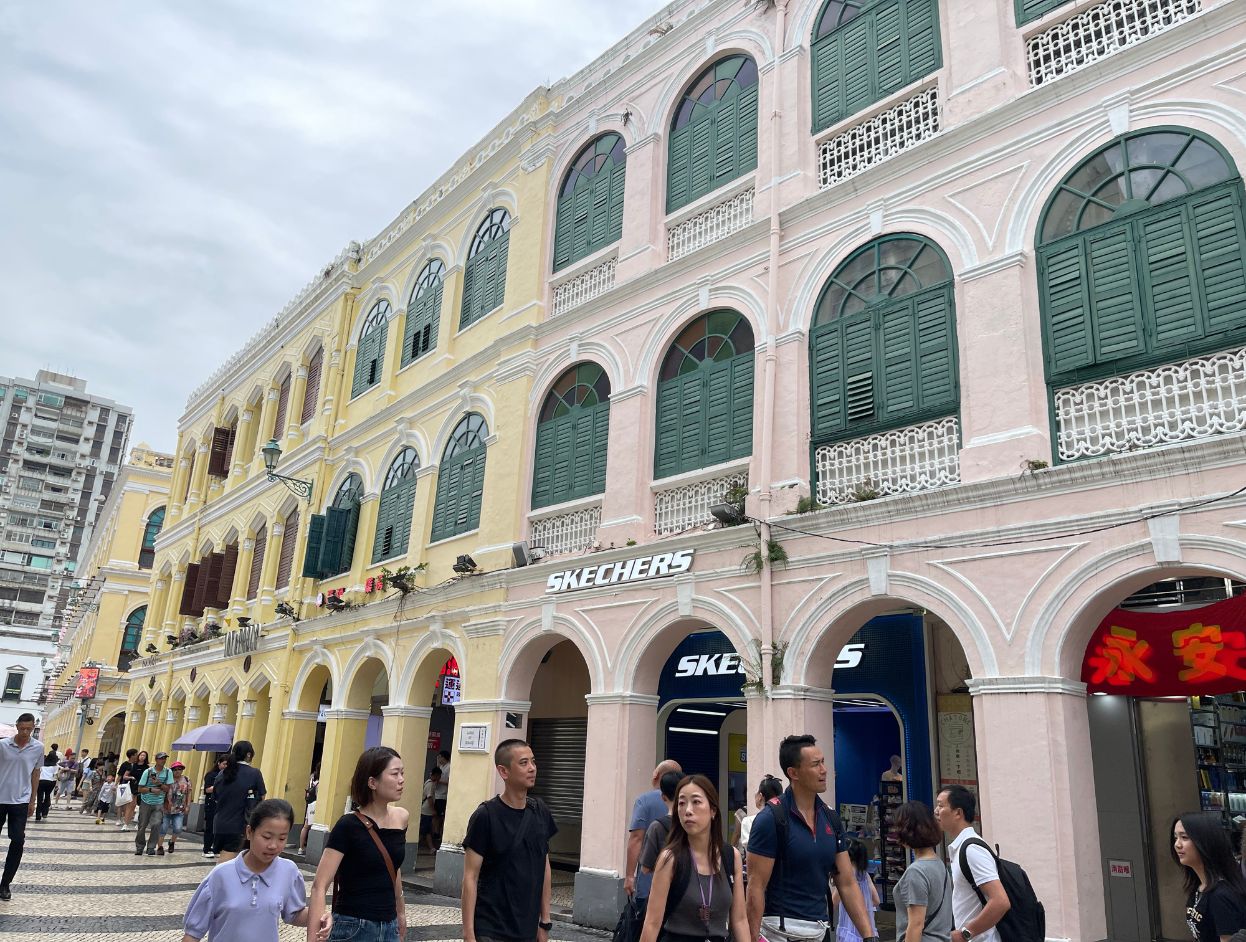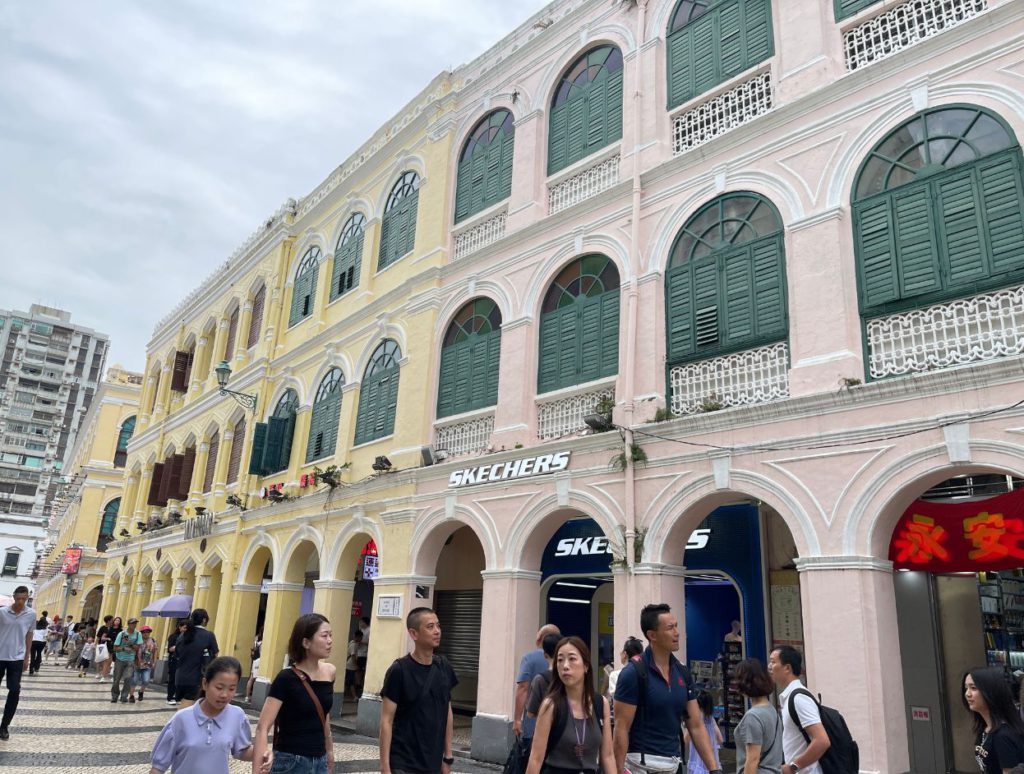 6. A-Ma Temple
A-Ma Temple is very important historically. But if you are tired by now, you can also head towards Taipa town. If not, you can take a bus to A-Ma temple which is a 20-minute ride. 
It was at the coast of A-Ma temple that the Portuguese men first landed. They tried to ask the locals the name of the place. The local mistook it as the name of the beach and replied Maa-gok or A-Maa-gok which mean 'The Pavilion of the Mother', after the temple. And thus, the Portuguese named this place Macao or Macau.
The temple was built in 1488 and still stands to the day. You can also find temple paintings in a historic setting dating back to the 19th century. It is dedicated to the Chinese sea goddess Mazu.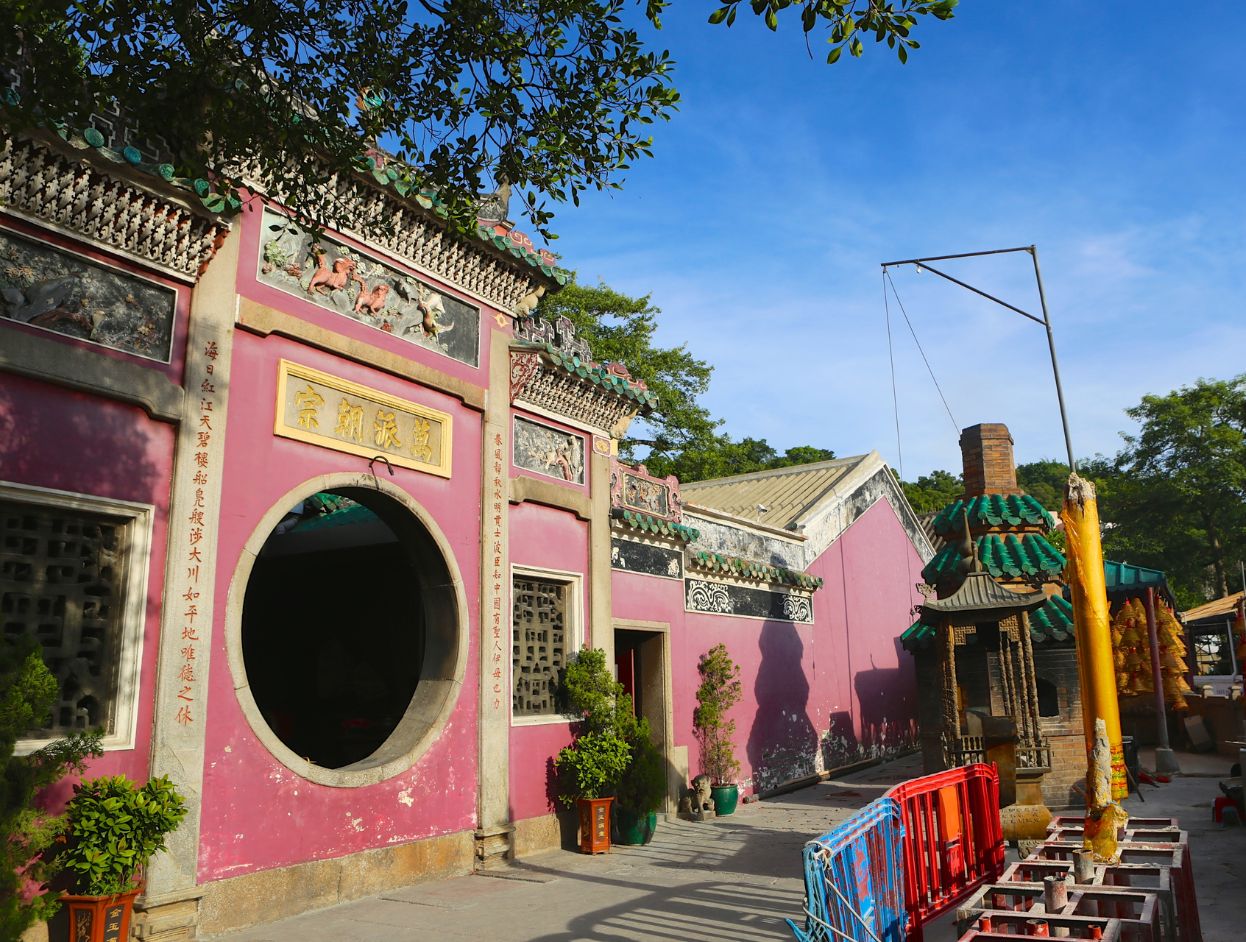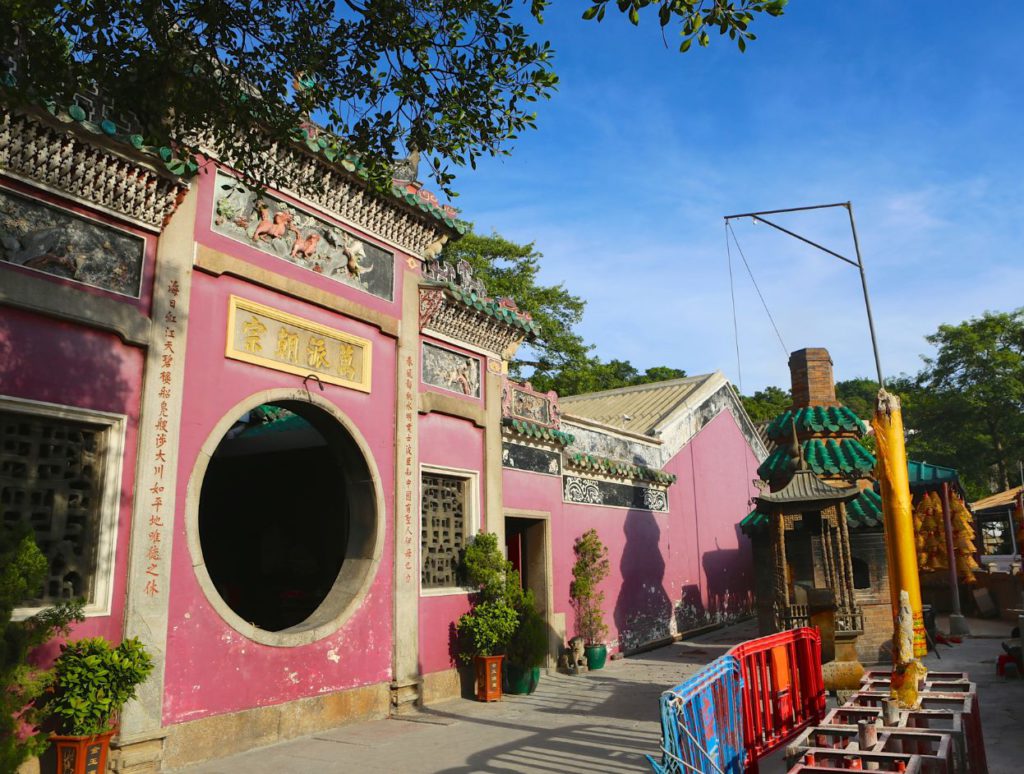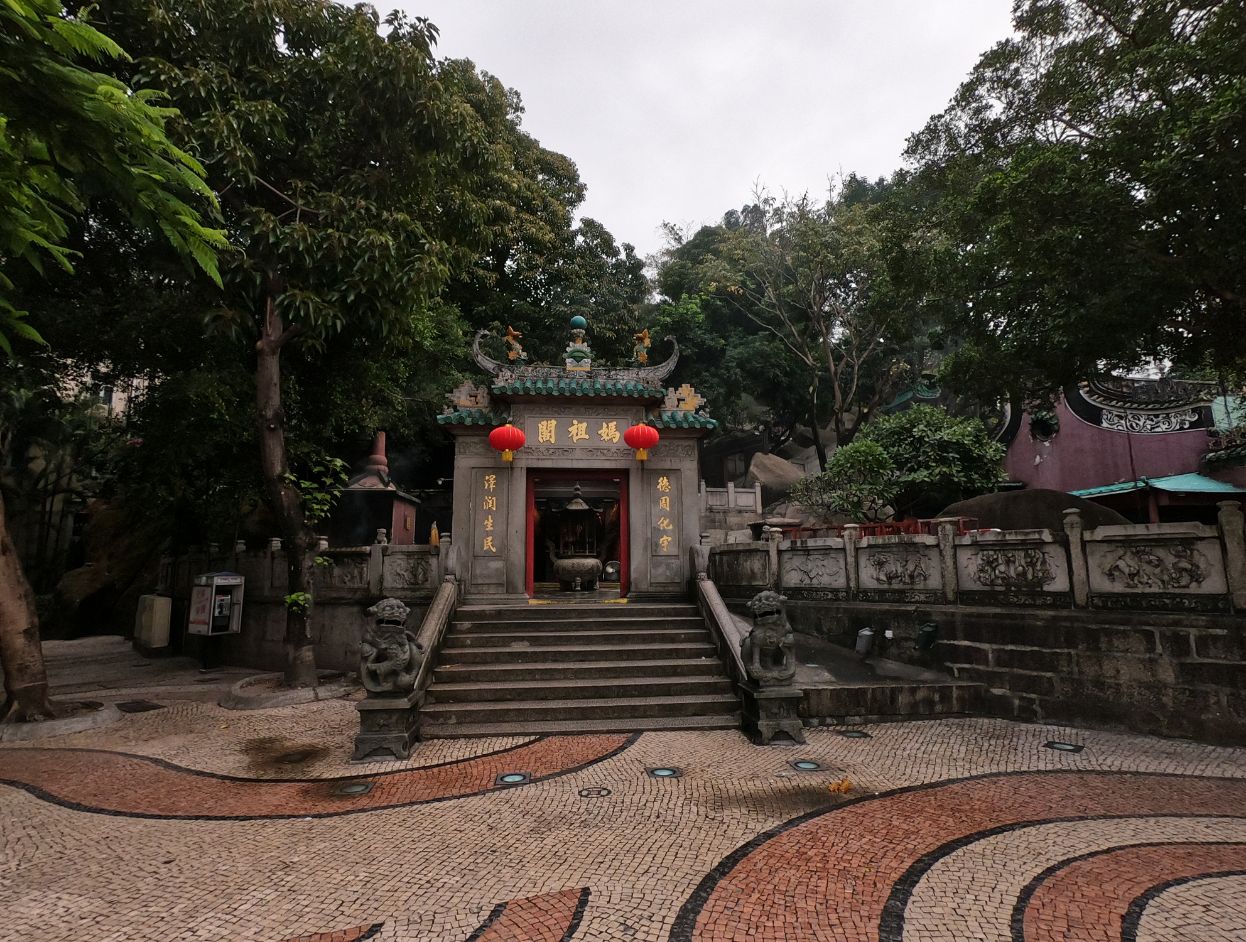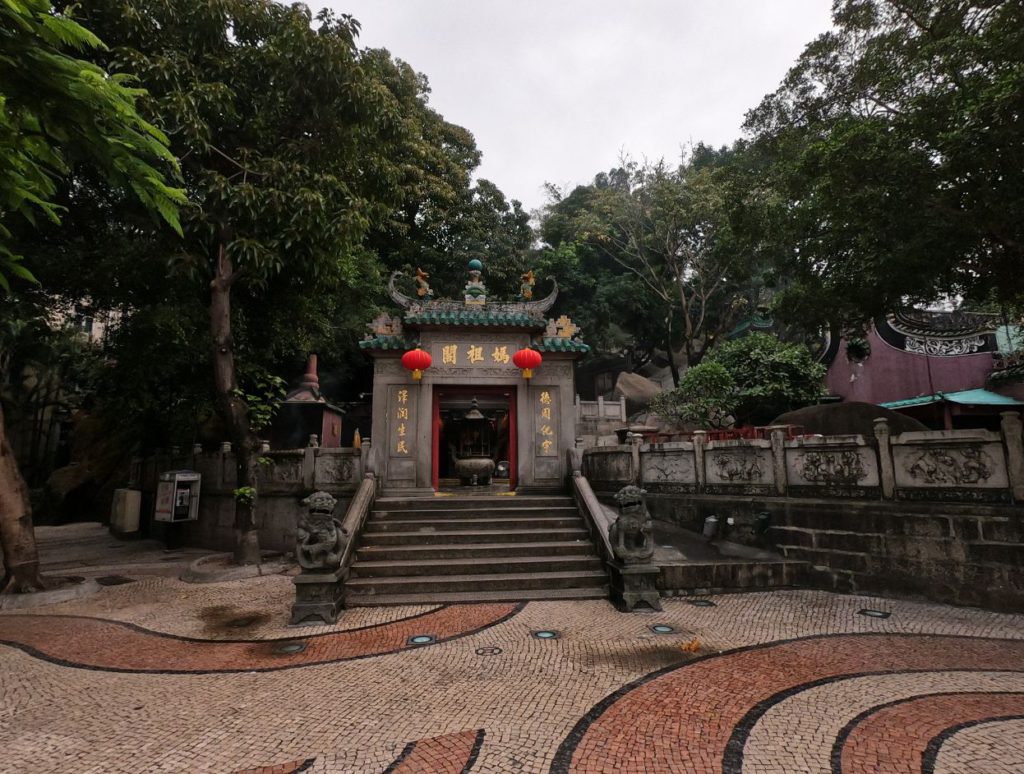 7. Macau Tower
The Macau Tower is one of the most recognisable landmarks of Macau. But you can spot the tower even in the nearby area and don't necessarily need to make a stop here. Unless you are into sky restaurants and adventure sports. If you just want a quiet time you can head over to the observation deck or one of its many restaurants for food or an aerial view of the city.
Macau Tower offers bungee jumping as an adventure activity. In fact, it is the 'Highest bungee jumping from a building' and has the world record to its name. It also has the second-highest decelerator descent facility. If you wish to experience it, refer to their website here.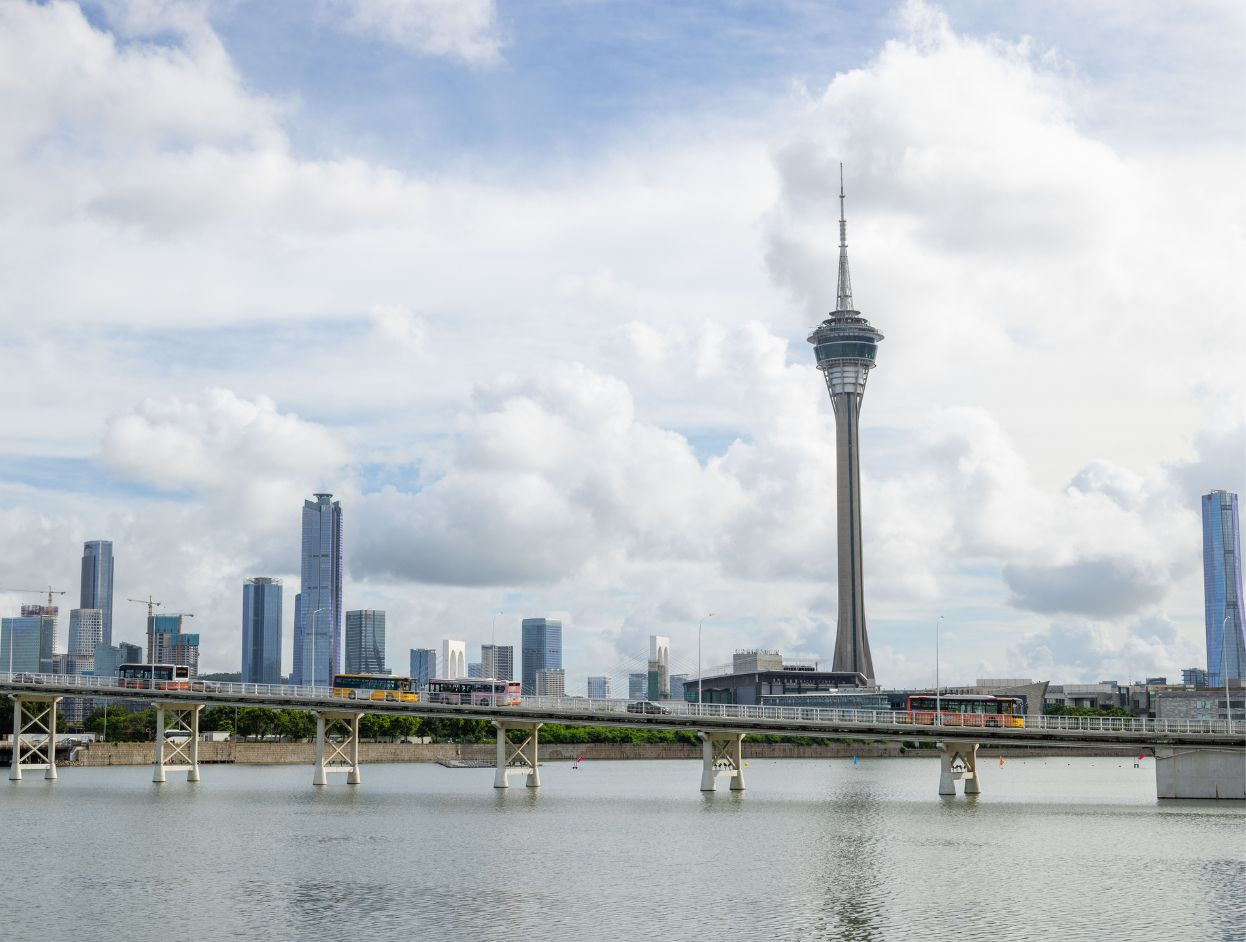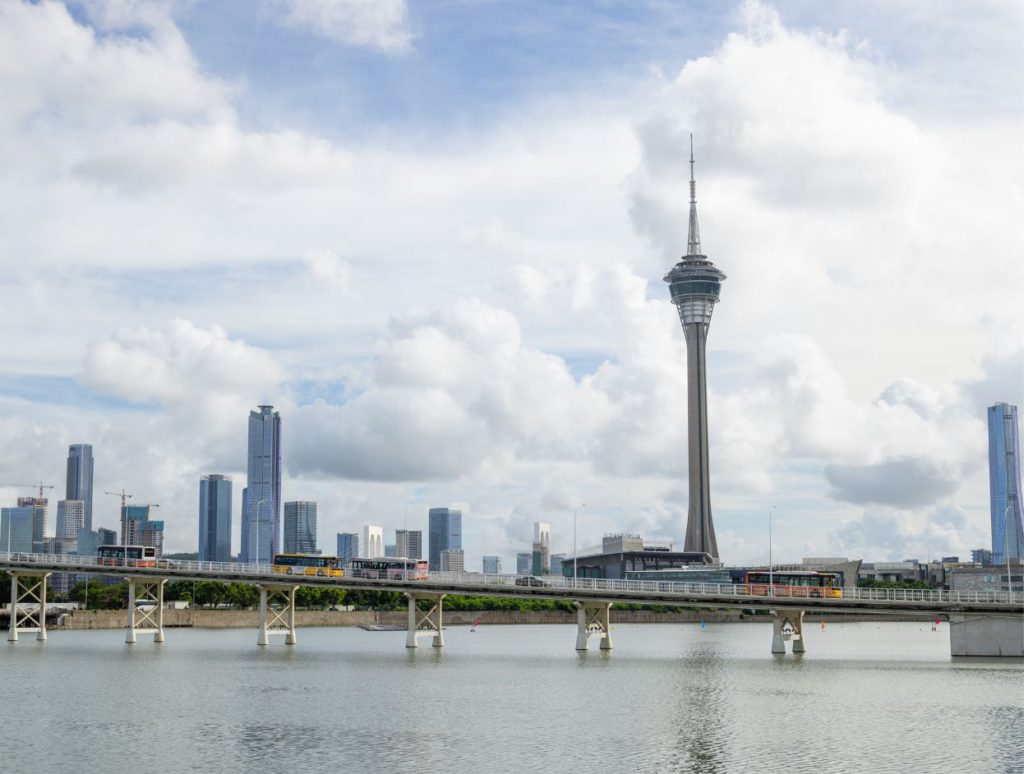 8. Taipa Old Town
We are heading to the Taipa side of Macau. And like the old town around St Paul Ruins, the Taipa town is also a cultural and heritage hub. For the ones fond of history and architecture, Taipa is a treat. The village is full of heritage buildings from the colonial era in beautiful pastel colours, sometimes with murals for a character. It's full of funky restaurants, bakeries, cafes, art spaces, corner museums, churches and temples.
While you can spend half a day exploring all these places, you can also take it lightly and just take a walk. If you have time, you can check The Taipa House Museum, Pak Tai Temple, Our Lady of Carmo Church, Museum of Taipa and Coloane History and Taipa Village Art Space. Or you can just grab lunch and a drink and call it a day.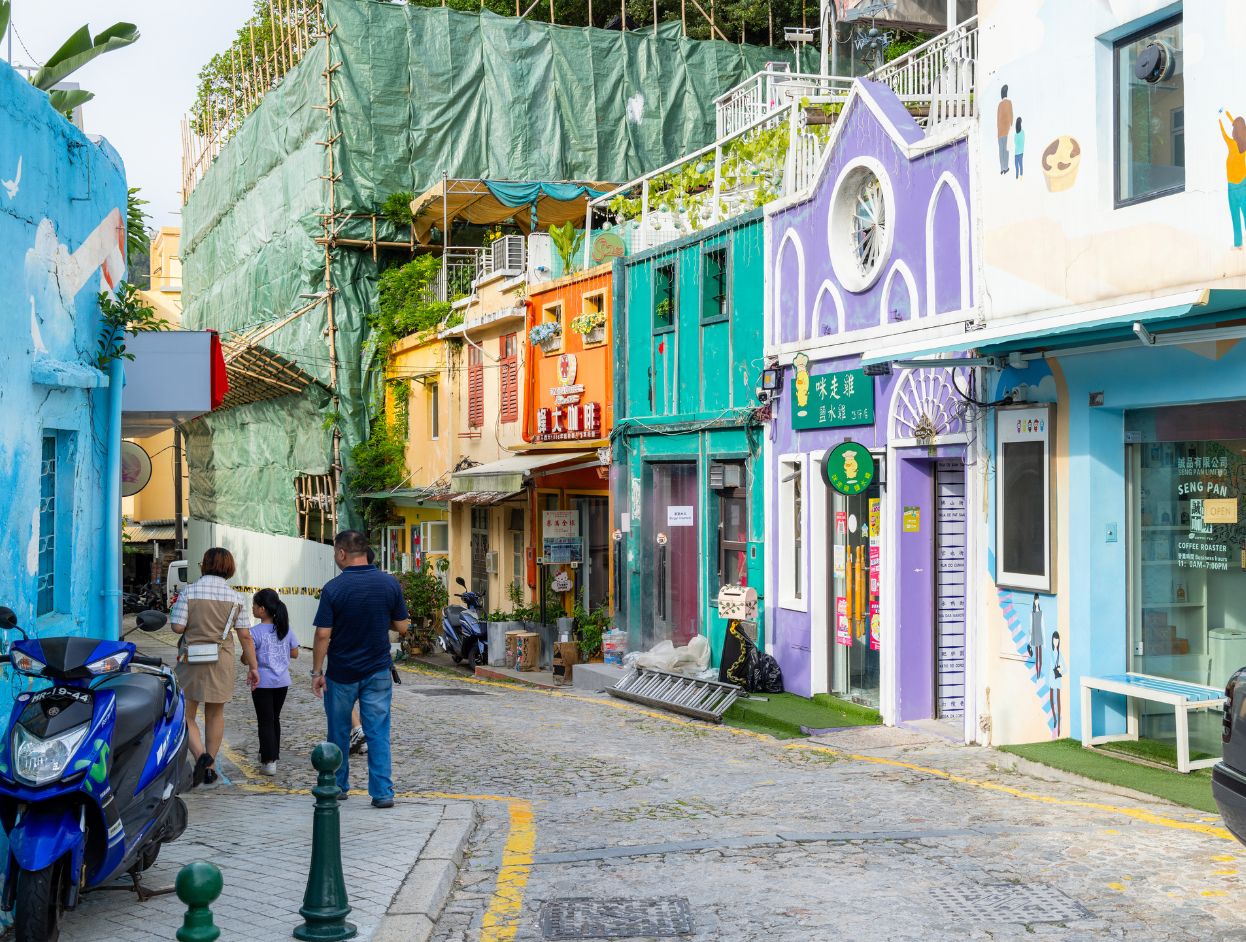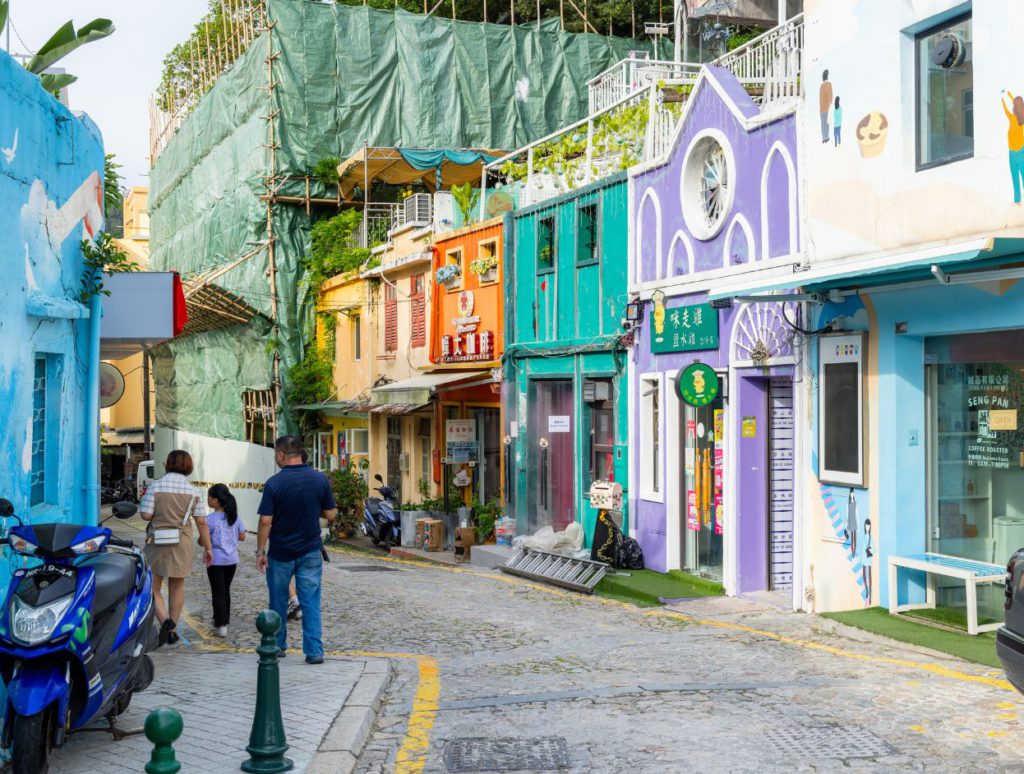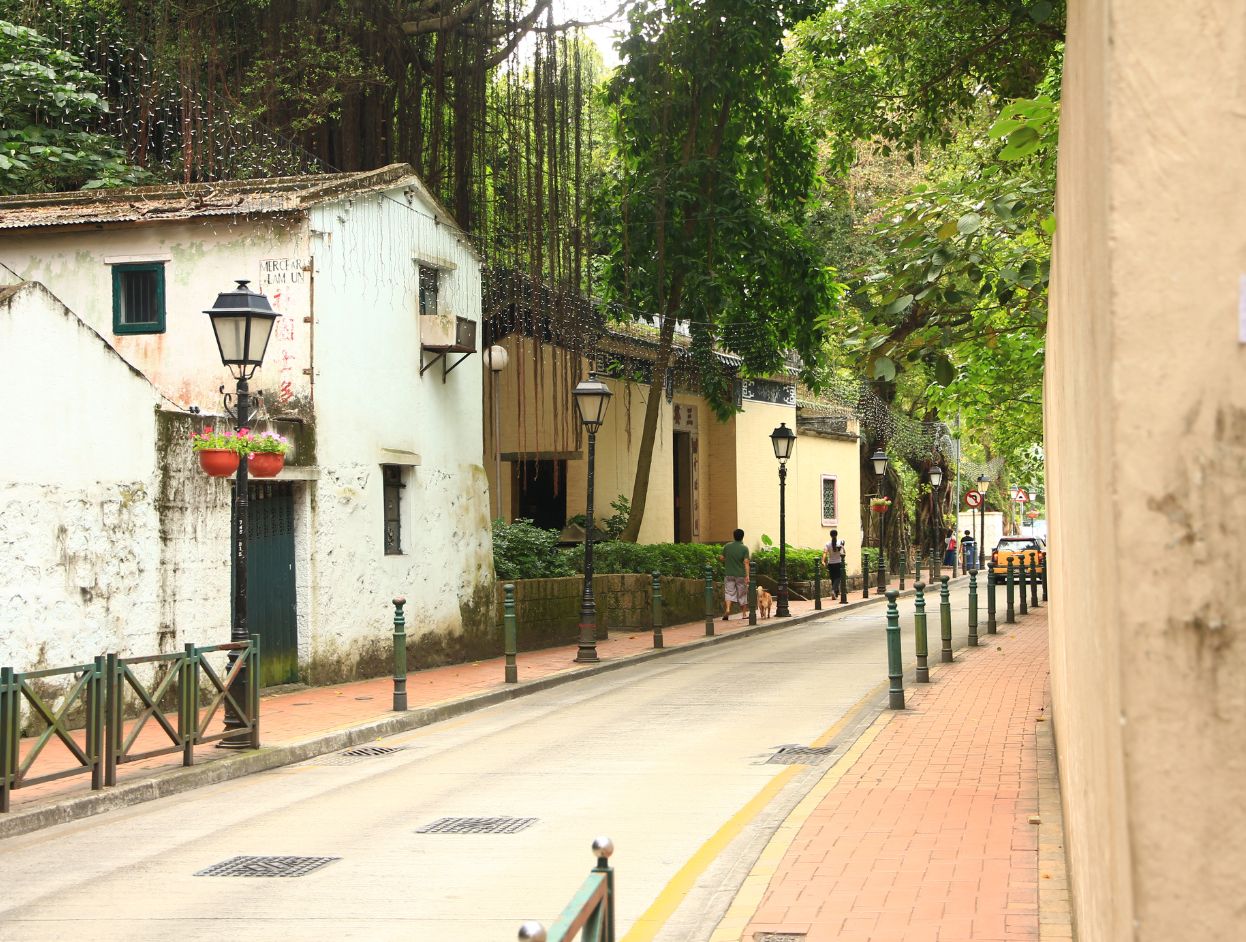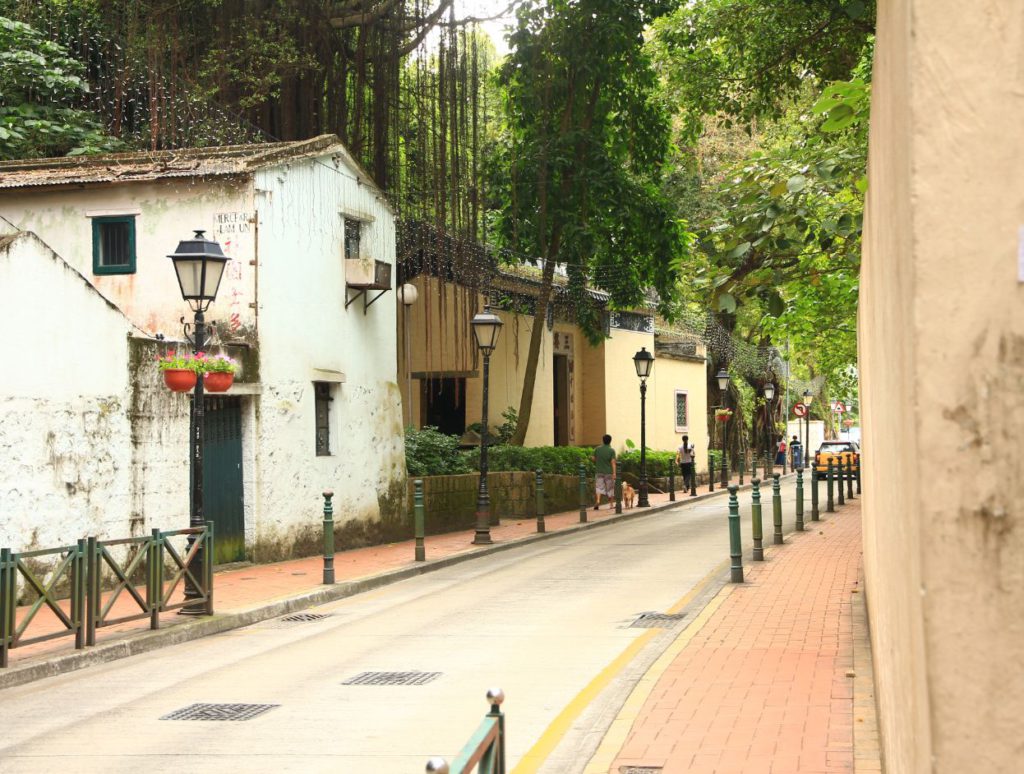 9. A-Ma Cultural Village
A-Ma Cultural village is located on top of the Coloane mountain peak and covers an area of 7000 sq meters. It is also dedicated to the Mazu, goddess of the sea. This is a large complex with several smaller buildings.
It's a lovely example of Cantonese architecture with a large front gate, a marble altar, the Tin Hau Palace, a bell tower and a drum tower. You can also do a small hike to the hilltop to visit the statue of the goddess and a lovely view of the island.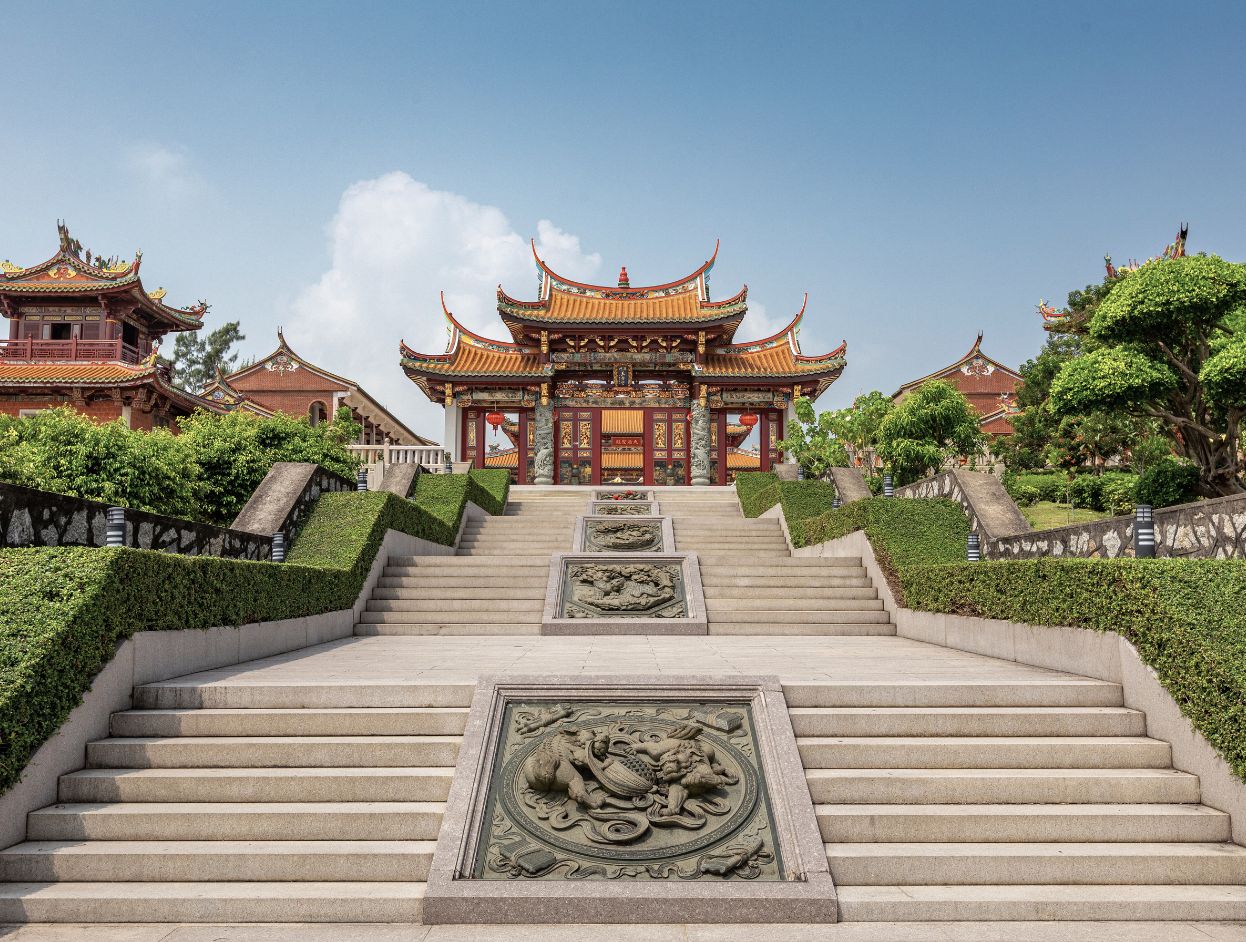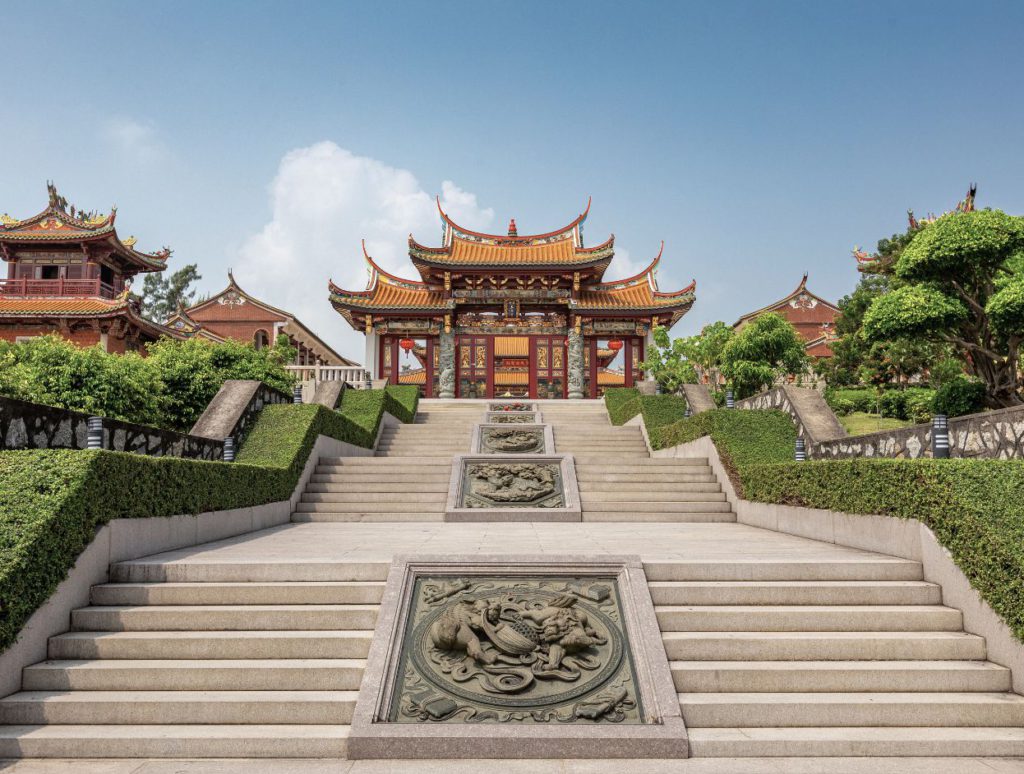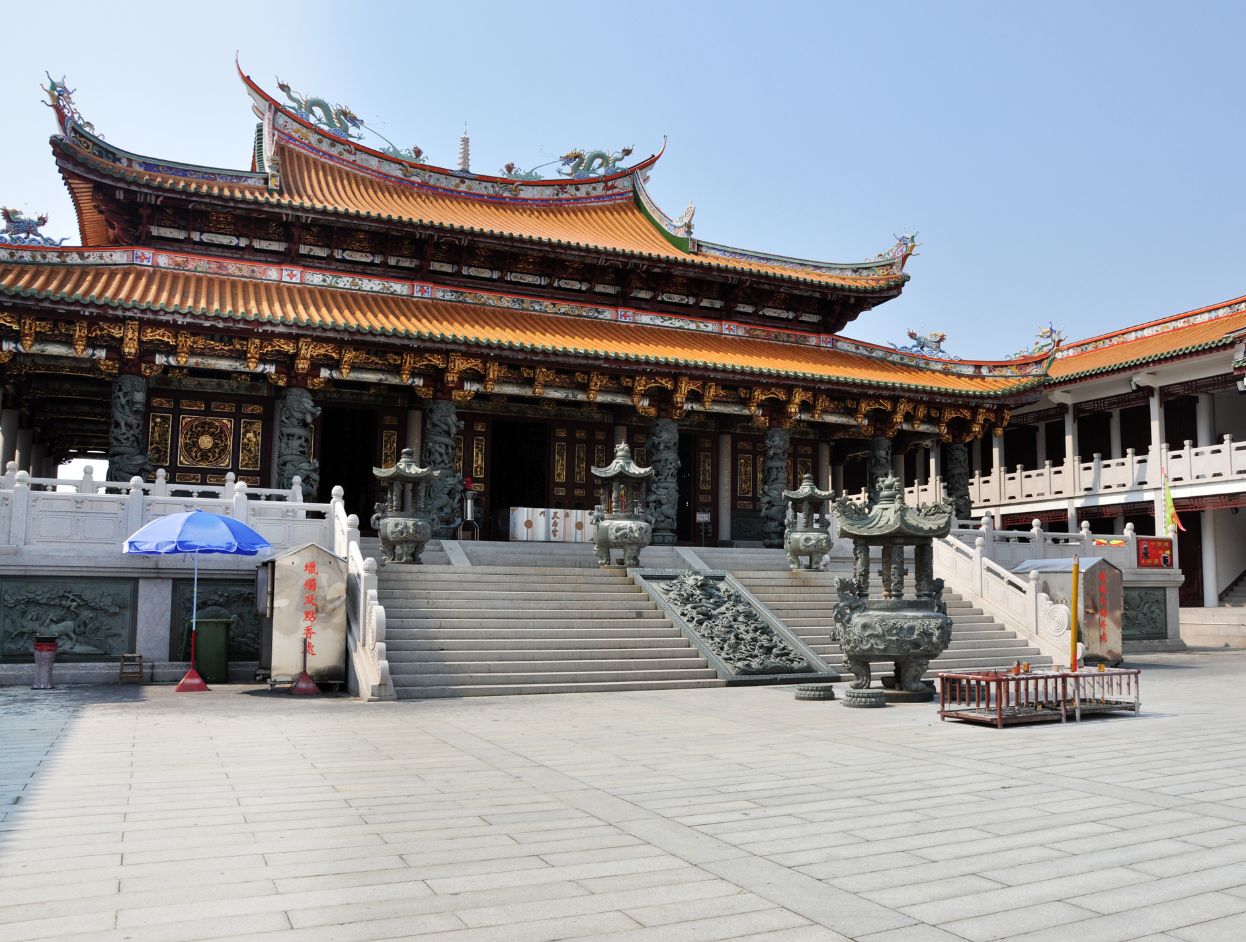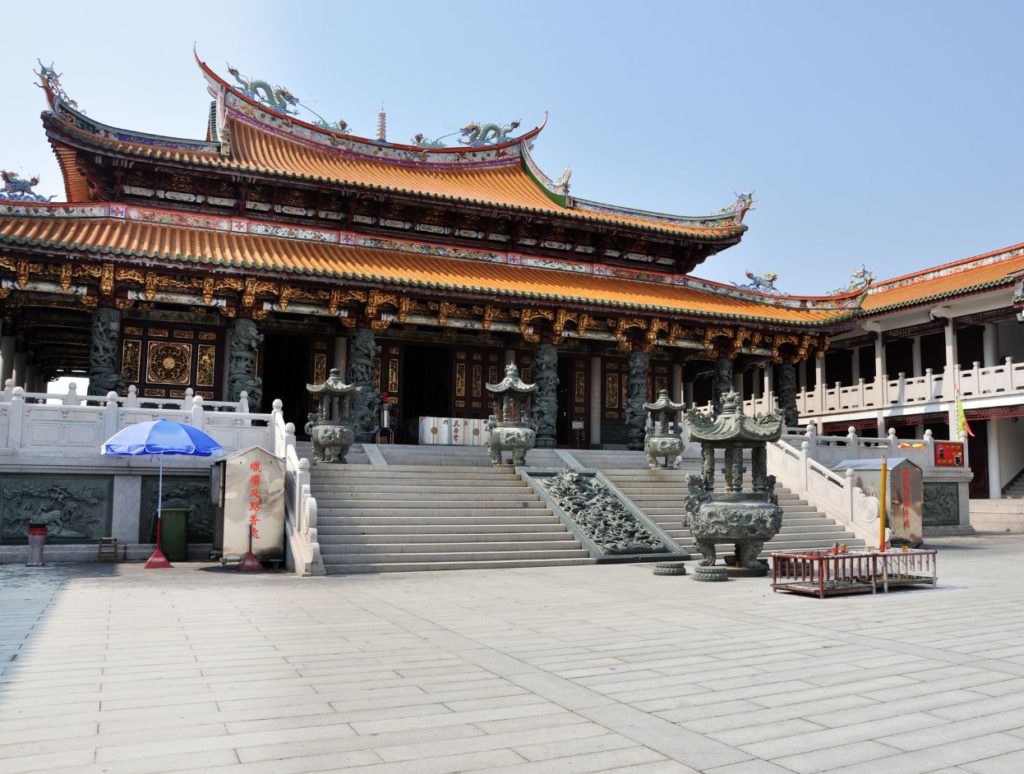 10. Tour the Casinos
You may be in Macau for the casinos and the nightlife. Or you could be here for the culture, like me. But if you have the time, the casinos are still worth visiting. They are open to all visitors and not just the hotel guests. Many casinos also have entertainment facilities and activities for day guests. 
You can still enjoy a gondola ride at the Venetian, or check out the mini Eiffel Tower at The Parisian. In fact, many people just go for Casino hopping all day long. Most casinos have regular shows that you can enjoy for free. After all, it's worth checking out what makes Macau so much money.
Some of the most popular casinos in Macau are: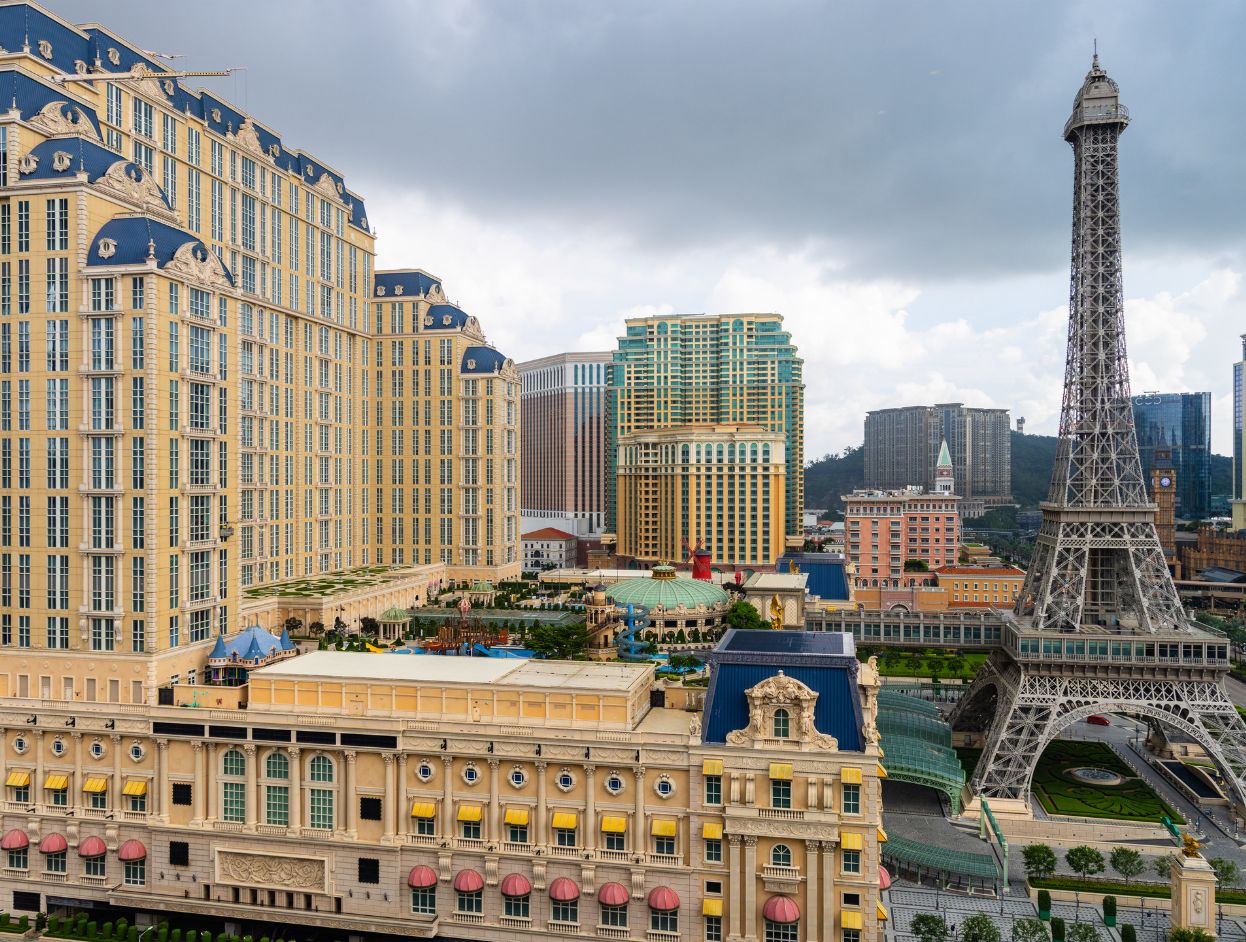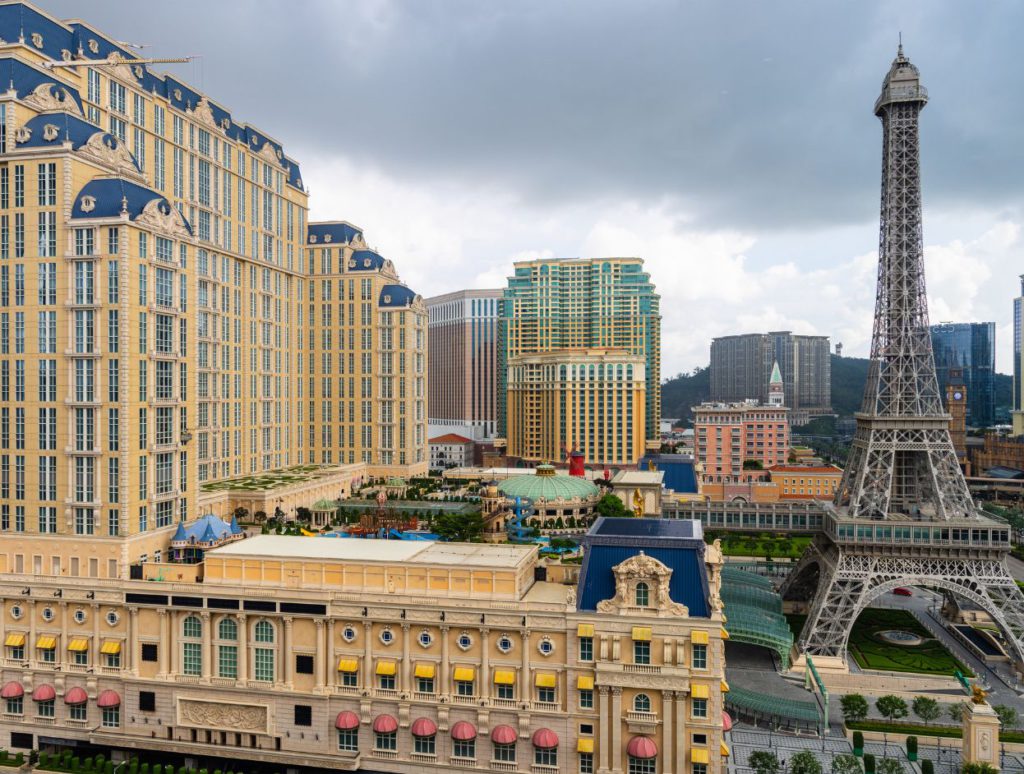 Others
Currency
The official currency of Macau is the Macanese Pataca. However, if you are a tourist and staying there for a short while, you don't necessarily need to go for an exchange. Both the Hong Kong Dollar and the Chinese Yuan are extensively used inside Macau for daily transactions. So unless specific, you should be able to get by. 
The Macanese Pataca's exchange rate runs very similar to the Hong Kong dollar. So unless it's a very large amount, it is just easier to use the HKD for regular transactions. Almost all casinos deal with Hong Kong dollars both for exchanging chips and handing out winnings.


Related Articles