02 Oct

20 Free things to do in Hong Kong

Hong Kong is expensive. Expensive as shit! I thought it couldn't be worse than Tokyo (although the only thing super expensive there was the stay). But I felt that almost everything in general was expensive in Hong Kong – stay, food, groceries, souvenirs, transportation and even alcohol. But I loved the fact that a lot of places in Hong Kong are free to visit. It is just lovely! It befits a great city.

And it's not just the natural parks and the wilderness that are accessible to everyone. But also museums, parks, monasteries and several tourist attractions. So if you want to save a few dollars on tickets, here are a few places and things in Hong Kong that you can visit for free.
1. Victoria Peak
Victoria Peak will always top the list of things to do in Hong Kong. It is one of the oldest and most premium neighbourhoods of Hong Kong and gives a great view of the island and the harbour. You should not miss it. But as advertised, the most common way to reach Victoria Peak is by The Peak Tram, a century-old tramway to the top. You don't have to do the same. 
A more fun and absolutely free way to explore Victoria Peak is by hiking to the top. It takes about an hour to do the hike from the base. The hiking trail is easy to follow. You can stop at several points as the aerial view of the city starts to get better. You can also carry some food with you. On the top, you can walk around the Peak Circle trail and visit the Victoria Gardens. All of them are free to visit and explore as well.
Read our article to learn more about how to travel to Victoria Peak, Hong Kong.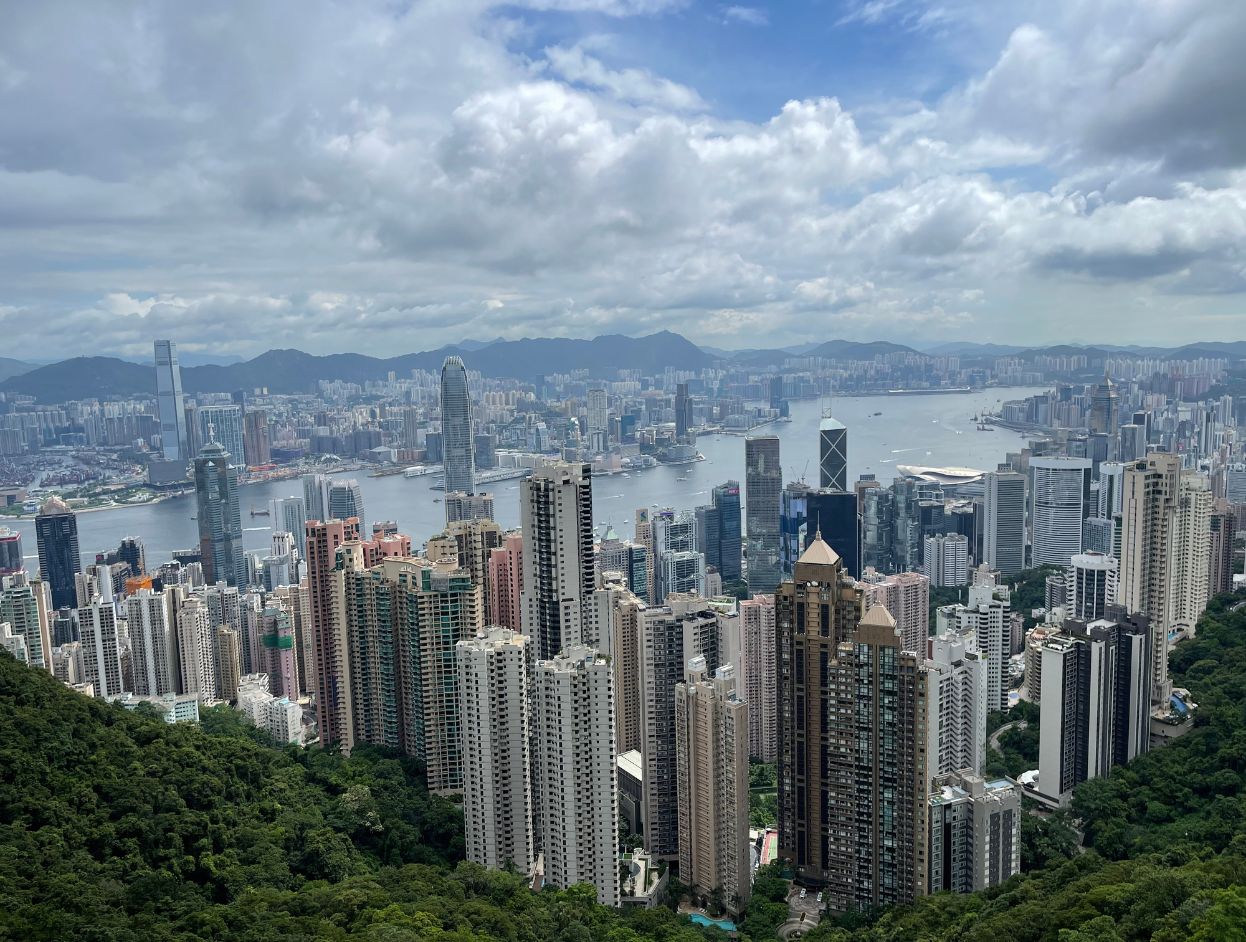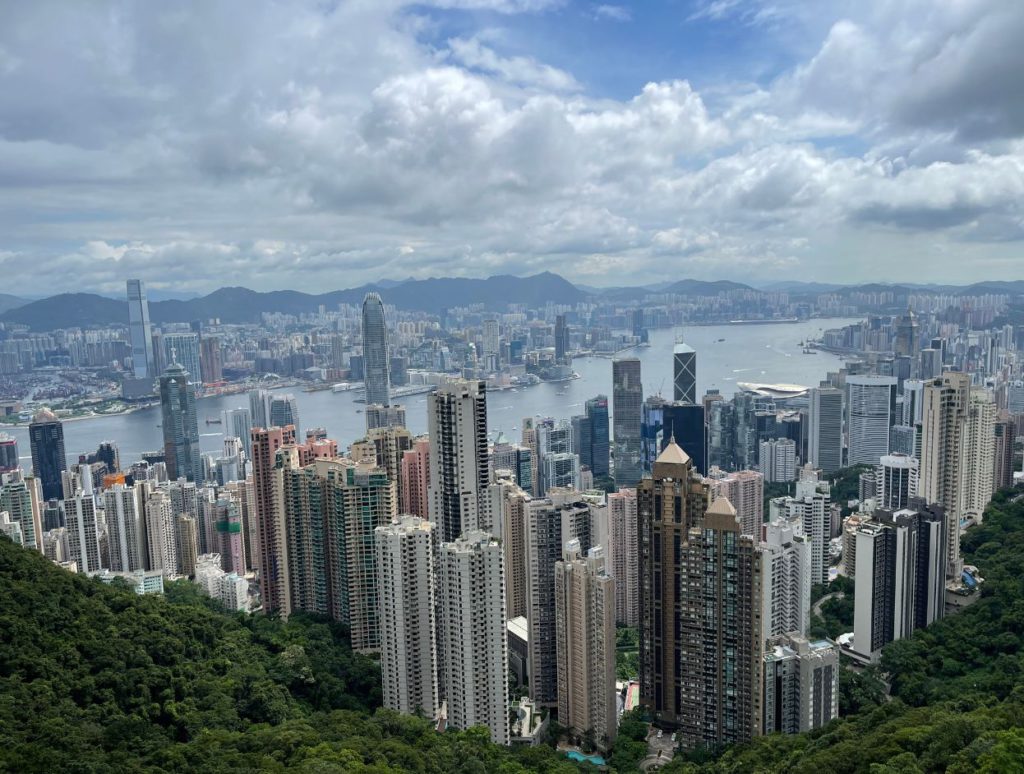 2. Temple Street Night Market
Night markets are free to wander unless you are tempted to buy stuff. Yes, it is tempting once you see all the cute souvenirs and food around, but there is still a lot of local culture and life that you can explore just by hanging around. 
Temple Street Night Market is located near the Jordan area but if you go a little north towards Mong Kok, you will find several other markets as well. Some of the popular ones are Mong Kok Night Market, Ladies Market, Fa Yuen Street Market and Flower Market.
Nathan Road, connecting Jordan and Mong Kok is also a fantastic area to explore a more authentic side of Hong Kong with a bustling nightlife. It is upto you how much you wish to spend along the way.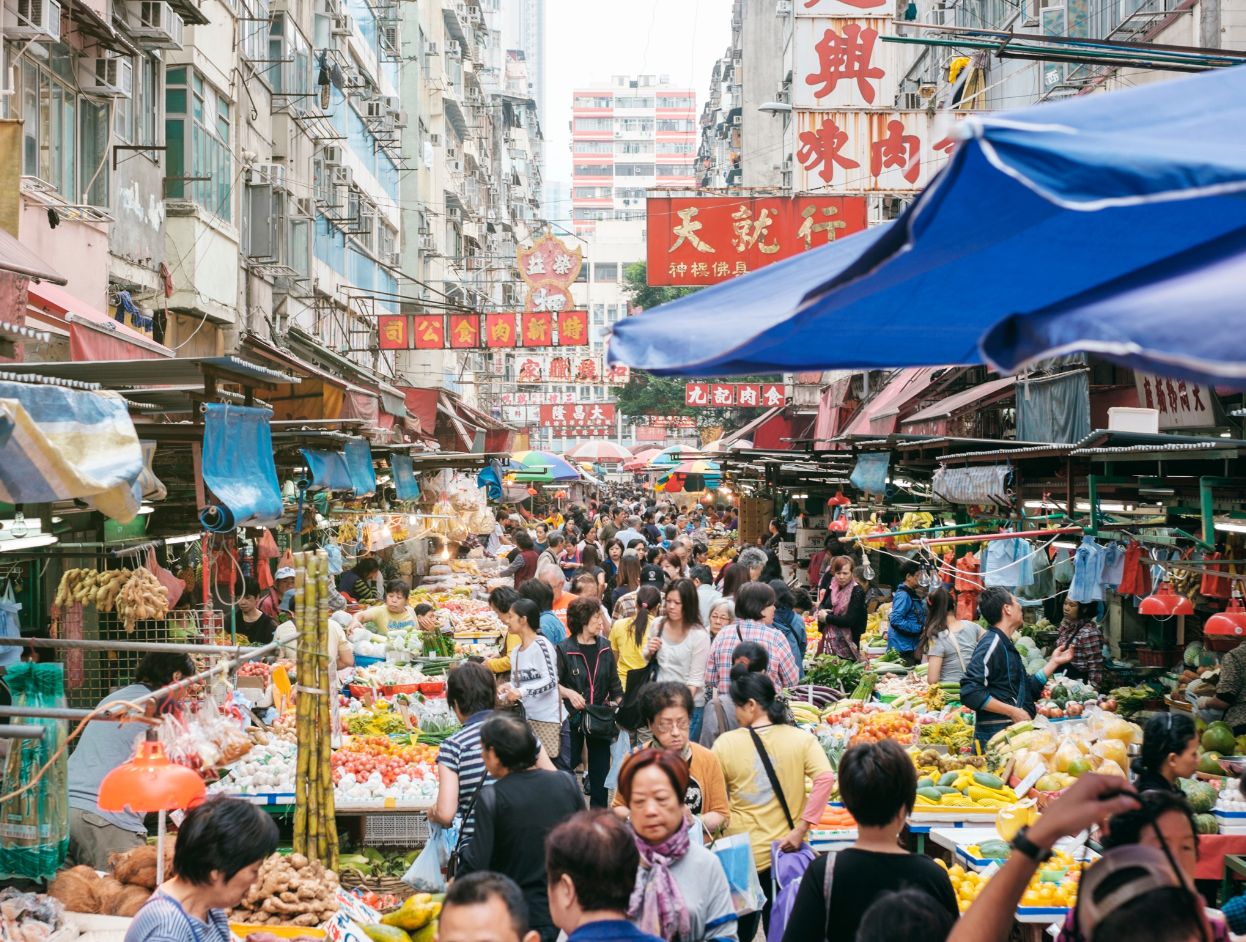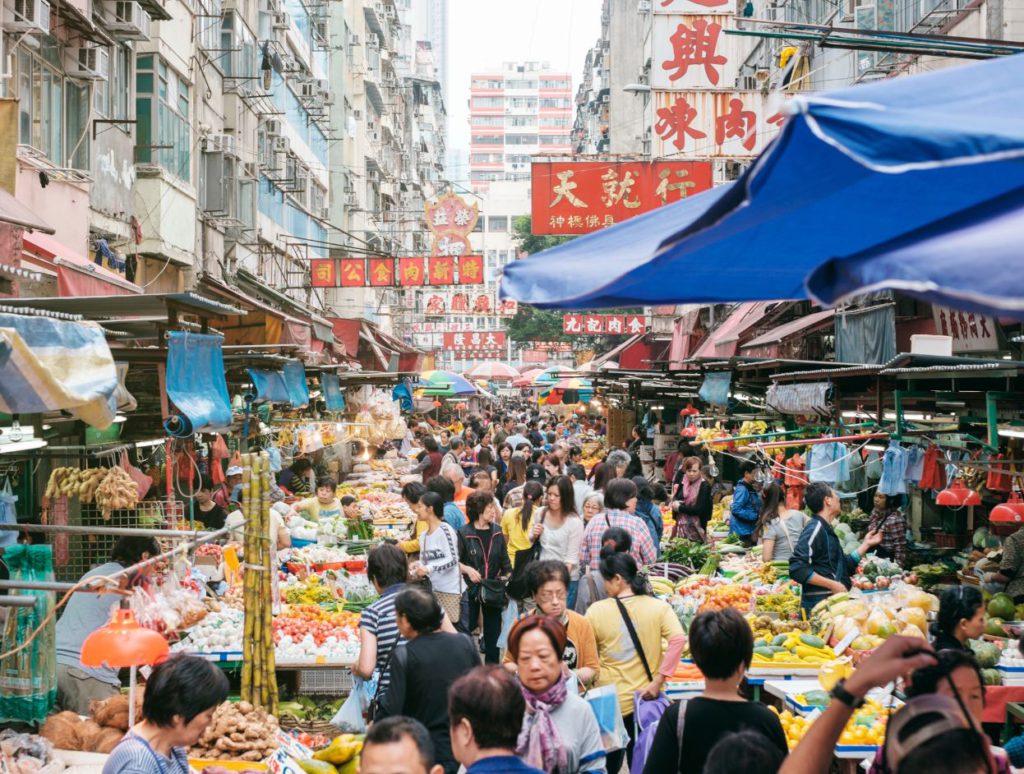 3. Symphony of Lights Show
The Symphony of Lights Show in Hong Kong is iconic. It is a light and sound show that is projected across several skyscraper buildings along the Victoria Harbour orchestrated in perfect rhythm and harmony. It is pretty complex to put together since it needs coordination between so many different units. 
But the most beautiful thing is that it is done for the people of Hong Kong and is free to watch. The show takes place on the Victoria Harbour every night at 8 pm (except on days with bad weather or national emergencies). The best way to enjoy the show is to head over to Victoria Promenade or the Avenue of Stars and take a spot facing the harbour. I found the show somewhat underwhelming, but I still would not have missed it.
Looking for cultural experiences? Here are unique cultural experiences in Hong Kong for tourists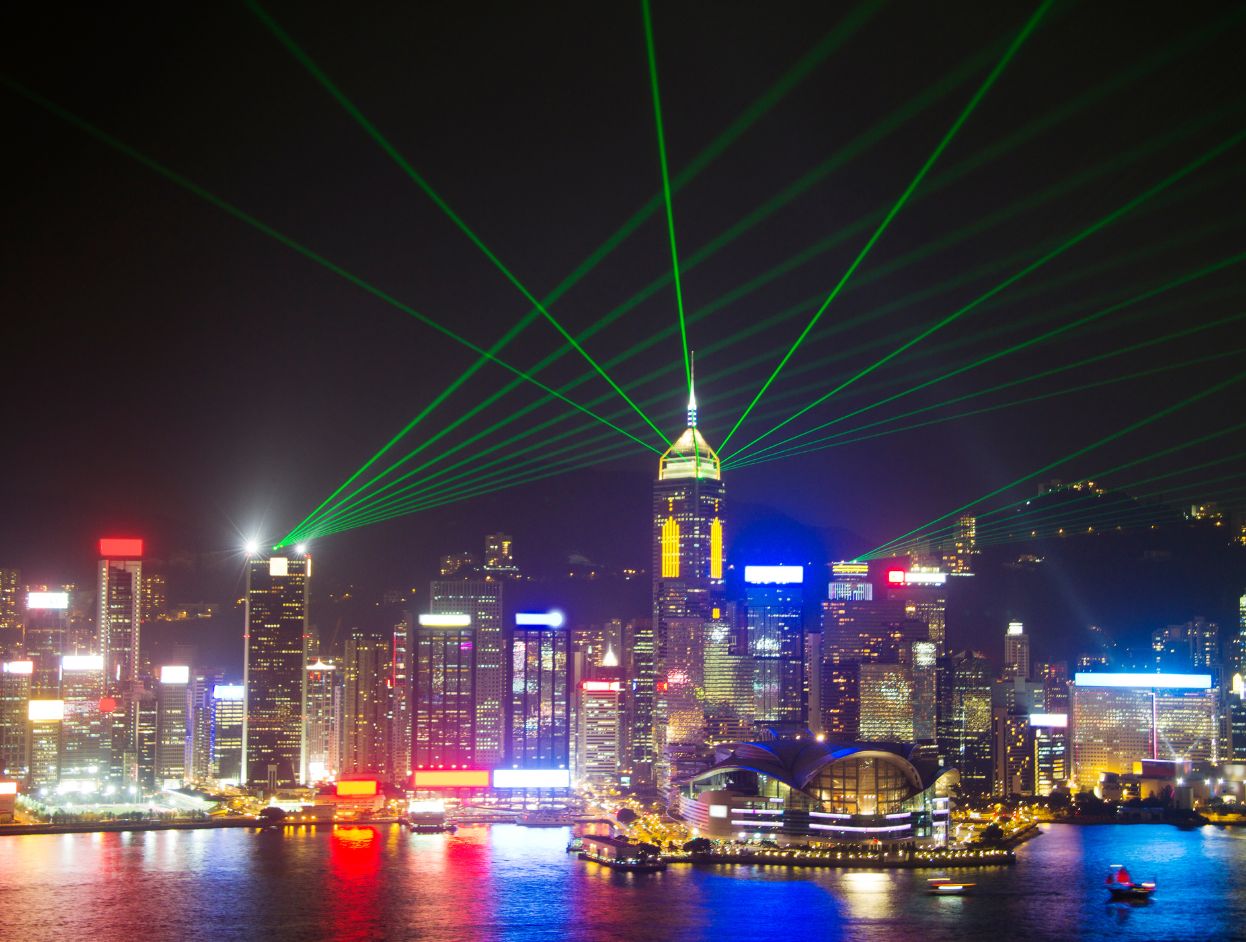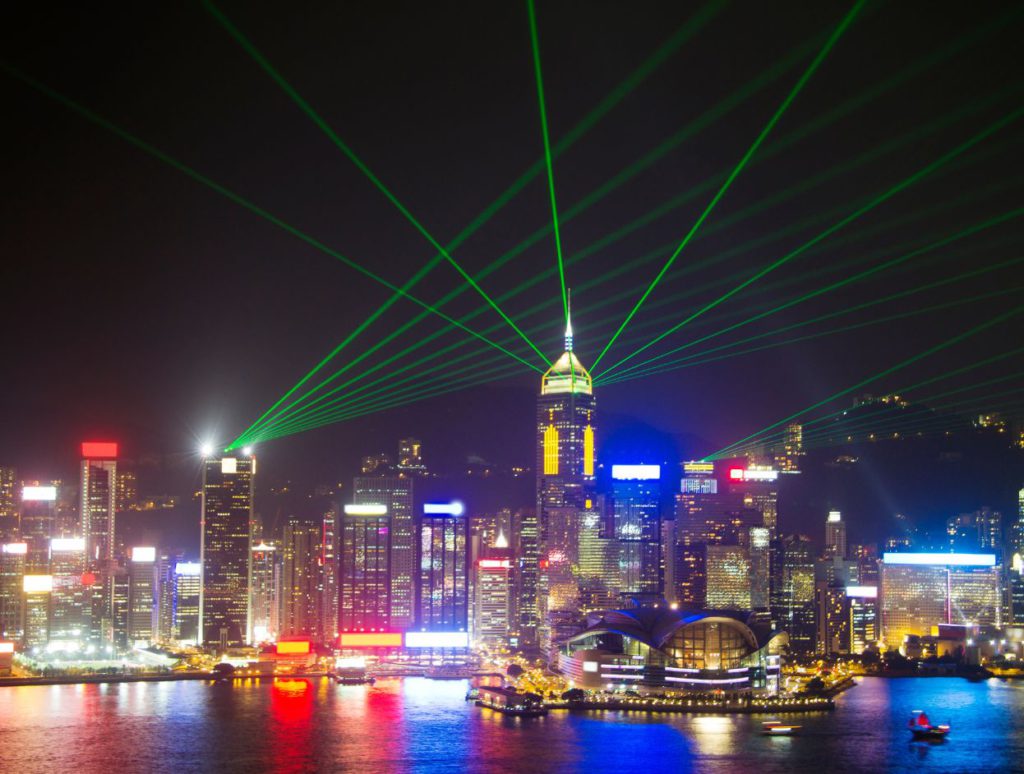 4. Avenue of Stars
On the Kowloon side of Victoria Harbour, you will find the Victoria Promenade and the Avenue of Stars. It is an open esplanade with views of the Harbour on one side and flashy malls on the other.
But on the railing towards the Harbour are handprints of several Hong Kong's movie industry stars. You will find casts, their name and a little about them as you walk past. Hong Kong's film industry is world-famous for its iconic movies from the East, but it was Jackie Chan who took it to the world.
The most iconic feature is the statue of the trophy that is presented to the stars for award-winning performances, much like an Oscar. You will find it right next to the Hong Kong Museum of Art. As you walk to the other side you will also come across the statue of Jackie Chan, the OG of Hong Kong's film industry himself. The promenade is also the venue for several local and annual festivals and celebrations in Hong Kong.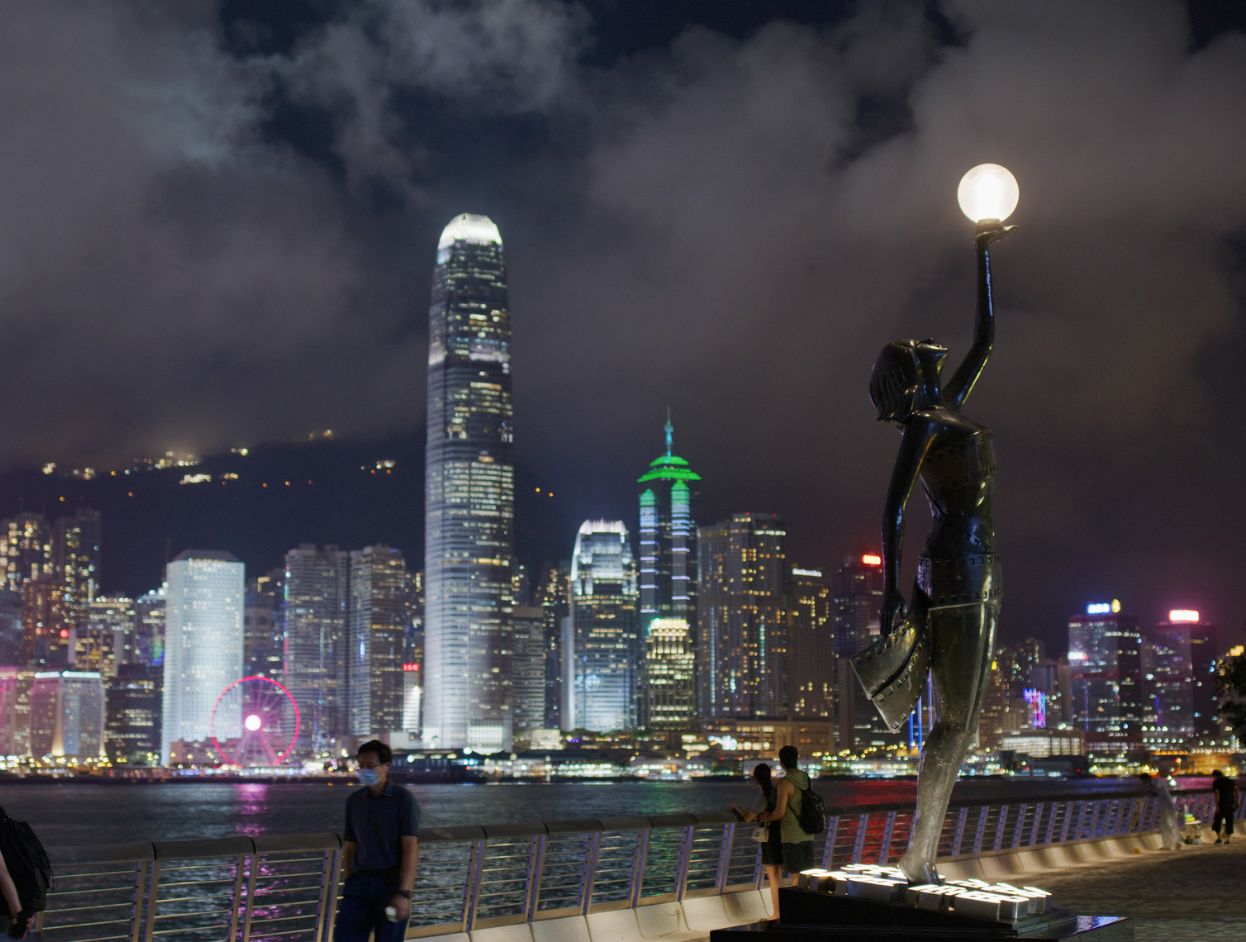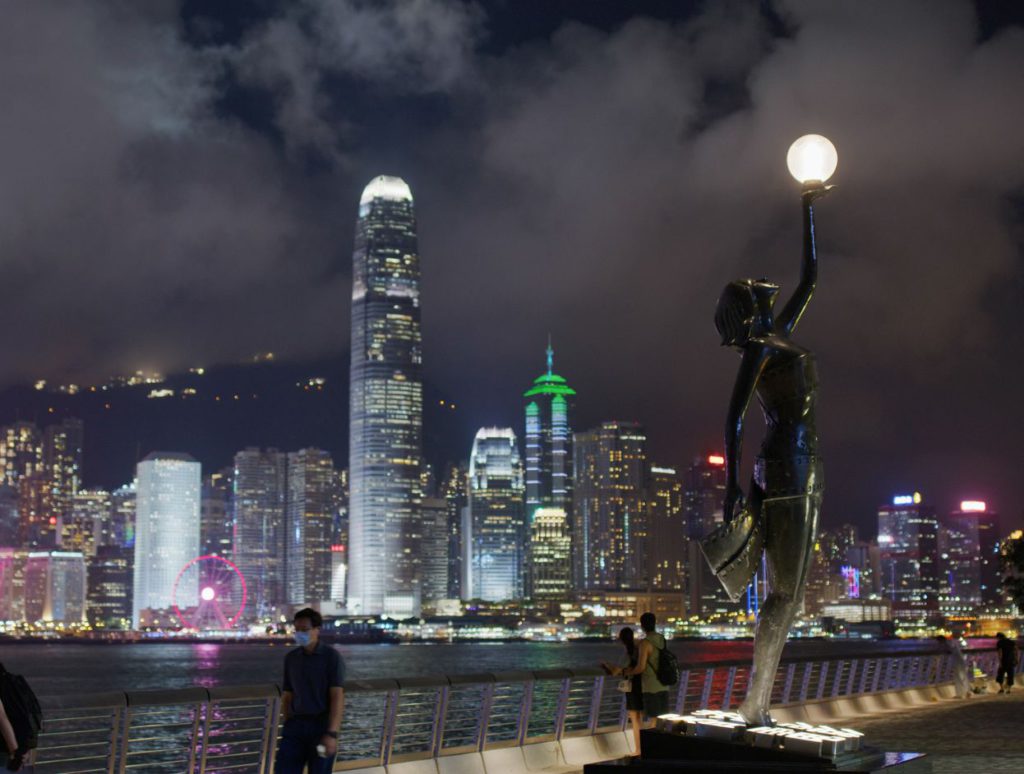 5. Kowloon Park
Kowloon Park is built on the same land as the Kowloon walled city. Kowloon Walled City was one of the most infamous places in developing Hong Kong.
Between the 50s and the 70s, this area had uncontrolled development giving way to cramped buildings and around 33,000 residents making it the most densely populated area on earth. It was mostly filled with people fleeing war, law or poverty. And it soon became the hotbed for illegal activities and organised crime.
The local authorities and its police officers had a hands-off policy since they were deeply sceptical about entering this area. It was finally demolished in the 1990s but a couple of movies were shot around it when it was empty. The area was later converted into a city park that you can visit today. You will even find flamingoes here!
Wondering where to stay in Hong Kong? Here are the best neighbourhoods in Hong Kong for tourists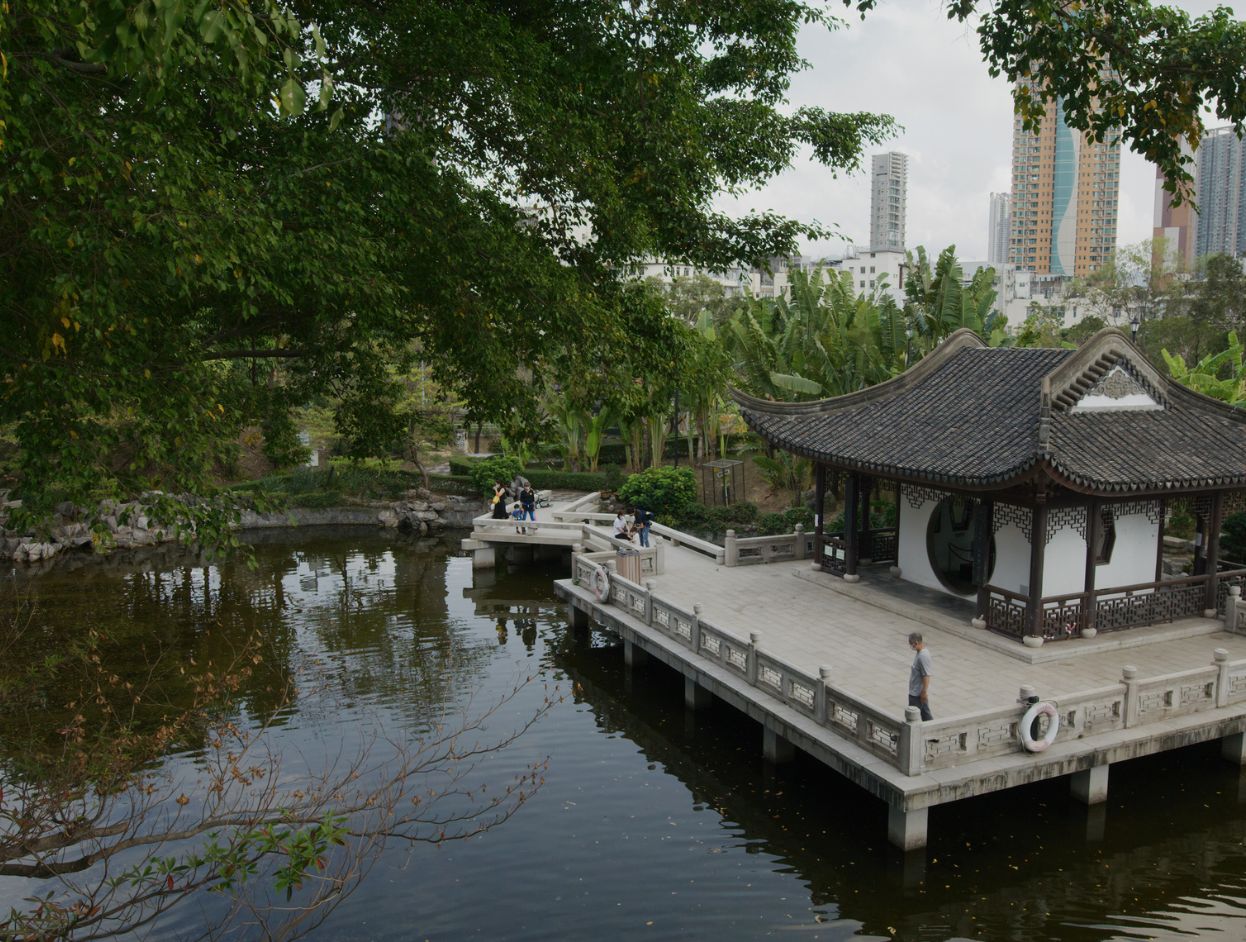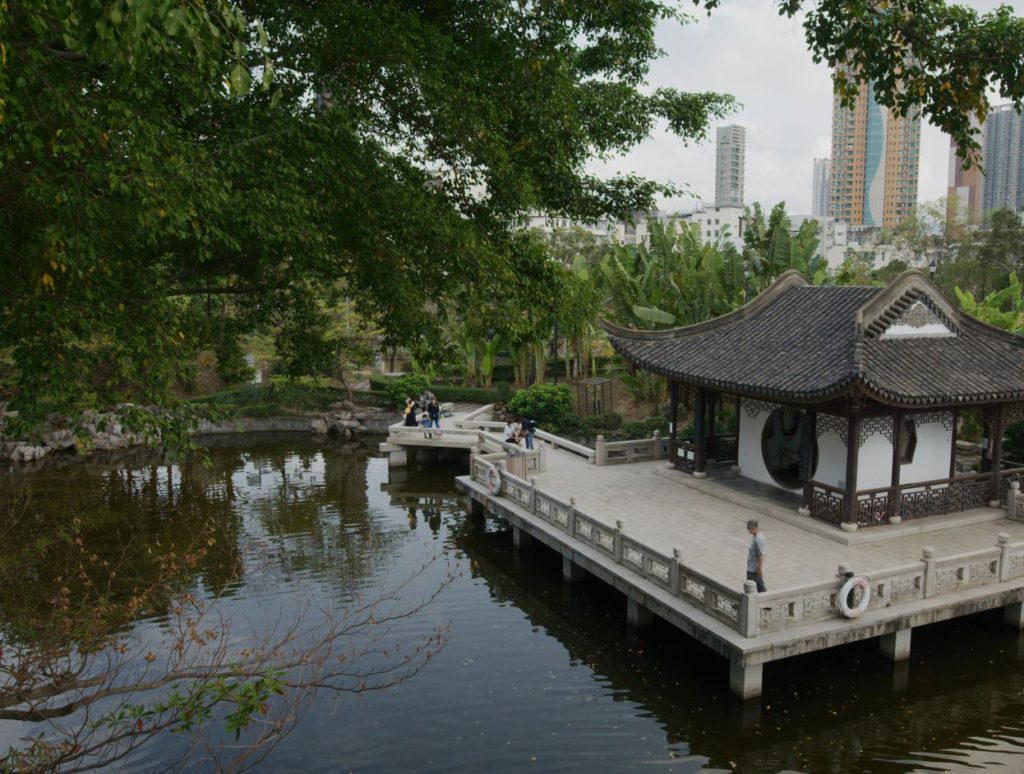 6. Hike the Lantau Peak
The Lantau Peak is on Lantau Island, located to the west of Hong Kong. You will pass by it while travelling from Hong Kong airport. Lantau Island also makes for a popular day trip since there are several tourist attractions around it. But it is not uncommon for hikers to climb the summit of Lantau Peak.
It can be a day-long hike all the way from the base to the top of Lantau Peak. But a more popular way for tourists is to reach Ngong Ping via cable car or a bus and then hike to the peak from there. It can still take upto 3 hours both ways even from Ngong Ping for the hike. The hike is of an intermediate level of difficulty. But you don't need to pay a dime and can enjoy a full day outdoors.
Need more information? Read our complete guide on a day trip to Lantau Island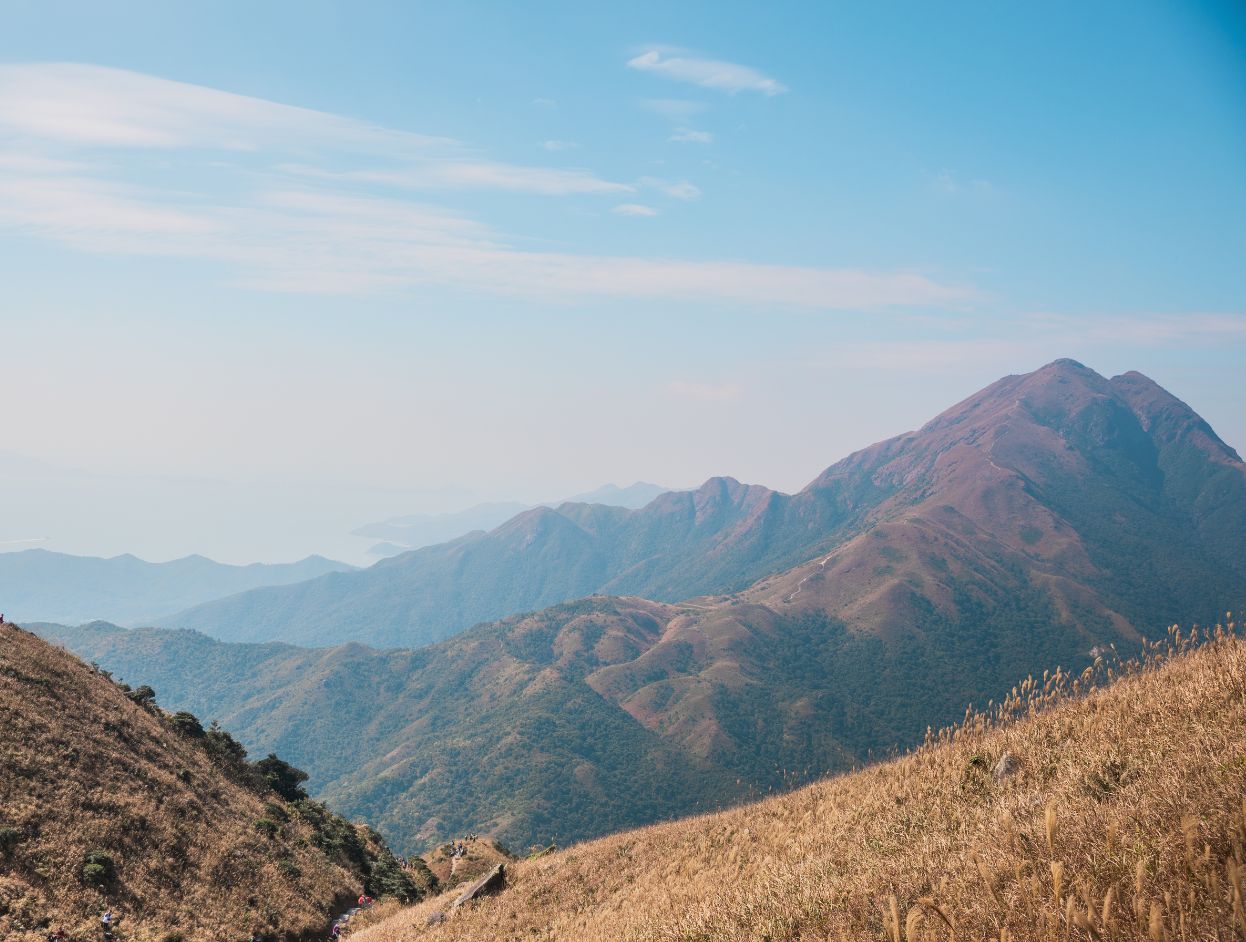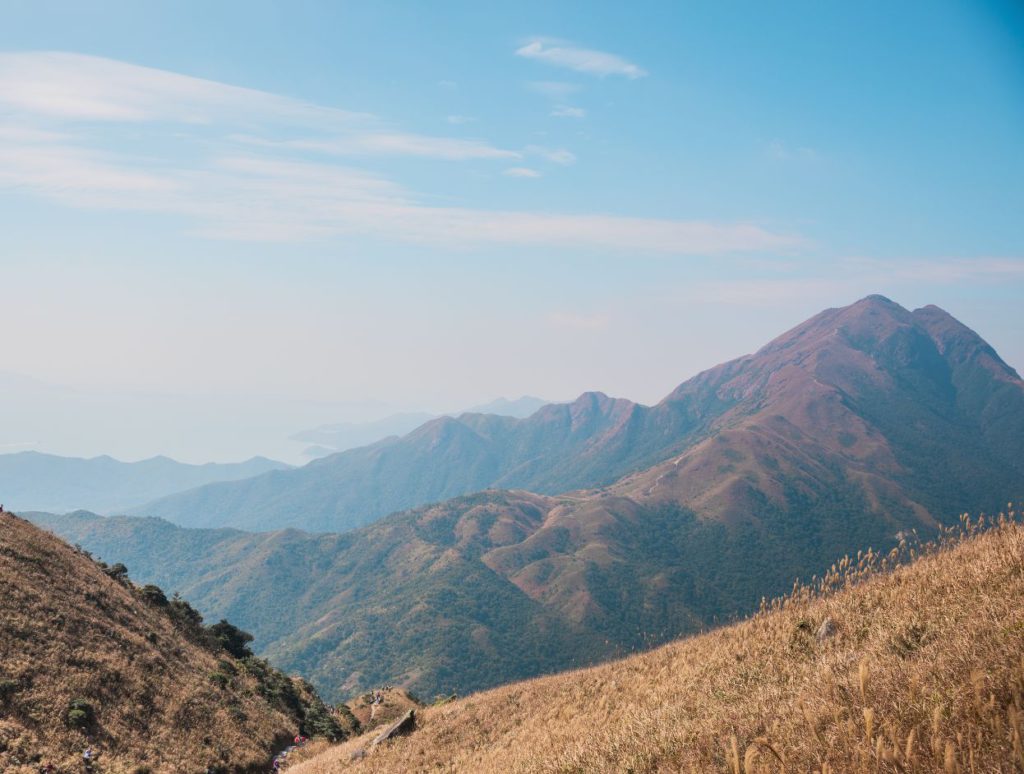 7. Tan Tian Buddha
Tan Tian Buddha is a landmark attraction located on Lantau Island. It was both a religious spot and a tourist attraction and you can spot it from miles away. The Buddha statue sits on top of Lantau Island and you will need to reach to Ngong Ping first before you can visit Tan Tian Buddha. Again, you can take a cable car or a bus (much cheaper) to Ngong Ping. From Ngong Ping, you can just walk around and reach the base of Tan Tian Buddha.
From there, you can walk 268 steps to the top where the statue of the Buddha sits. Once on the top, you will find lovely views of the valley, the island and the Po Lin Monastery. It is a holy place and even with a lot of tourists, there is a sense of peace here. There is also an exhibition if you walk inside the bottom of the statue but you will need to pay for a token to enter.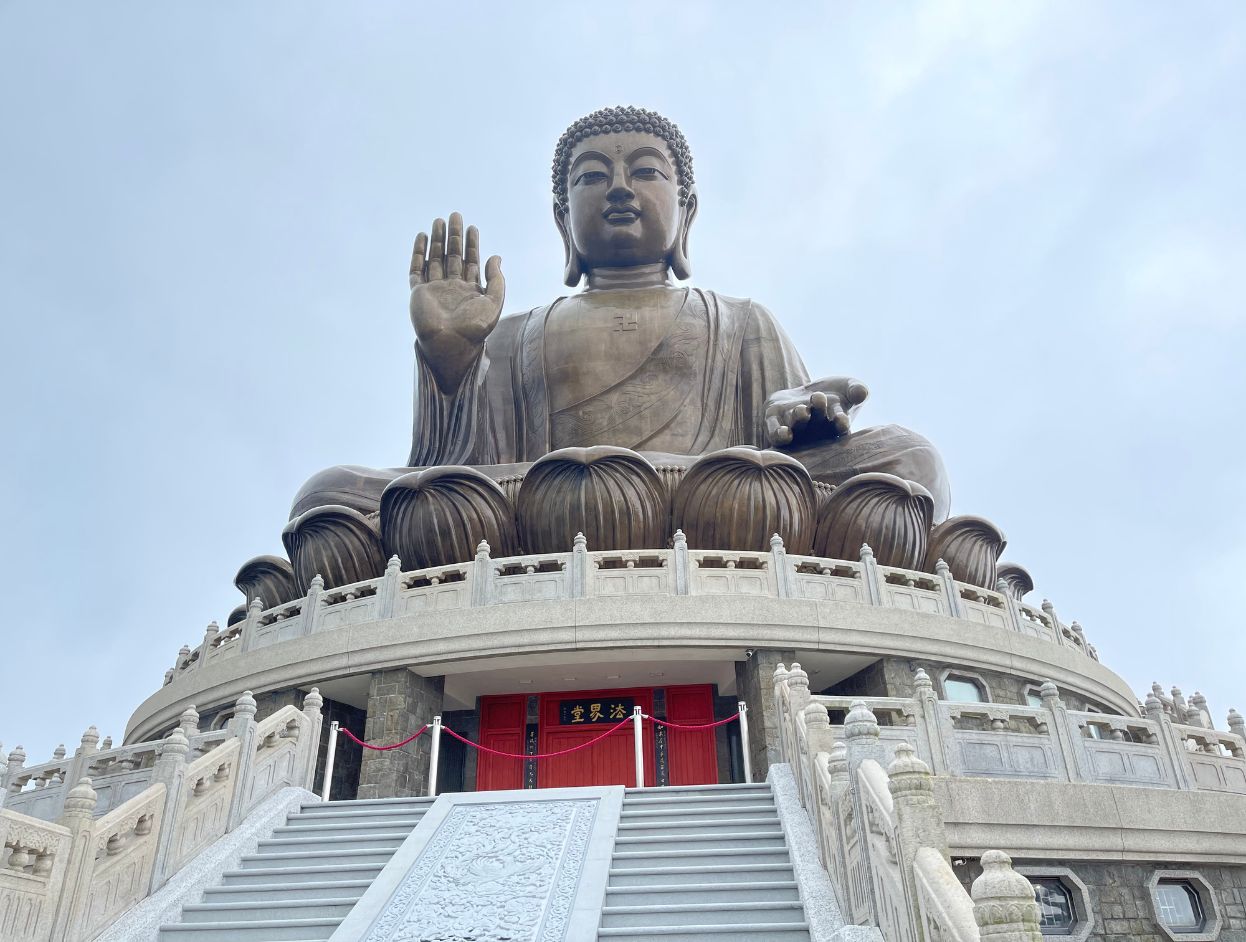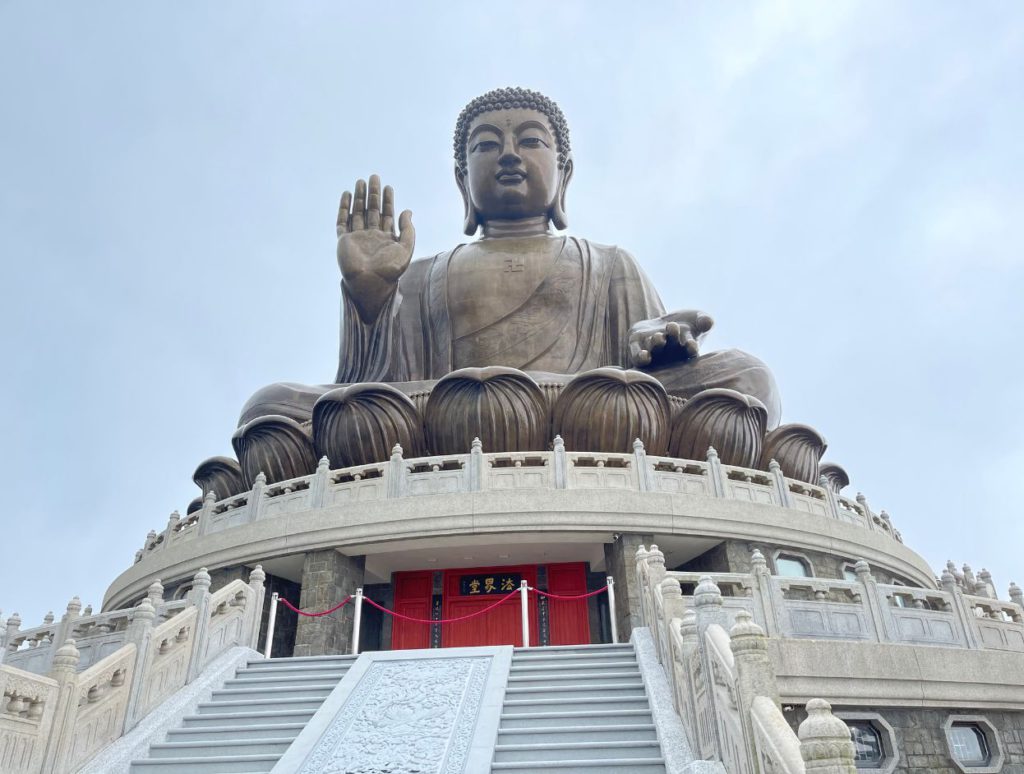 8. Po Lin Monastery
Right opposite to Tan Tian Buddha is the Po Lin Monastery. This is one of the most important and beautiful monasteries in Hong Kong. The monastery is open to everyone but expects the tourists to be humble and respectful. You will find monks walking around and you can talk to them if you can speak or understand Cantonese.
Explore several worship areas inside the monastery. There is a prayer hall at the back called the Hall of Ten Thousand Buddhas with small statues of ten thousand Buddhas seated inside the hall. The open courtyard and the murals are beautifully crafted and looked like illustrations from Chinese tales. 
If you are looking to stretch your legs, you can also take a walk to Wisdom Path which is on the way to the Lantau Peak summit but you need not go all the way.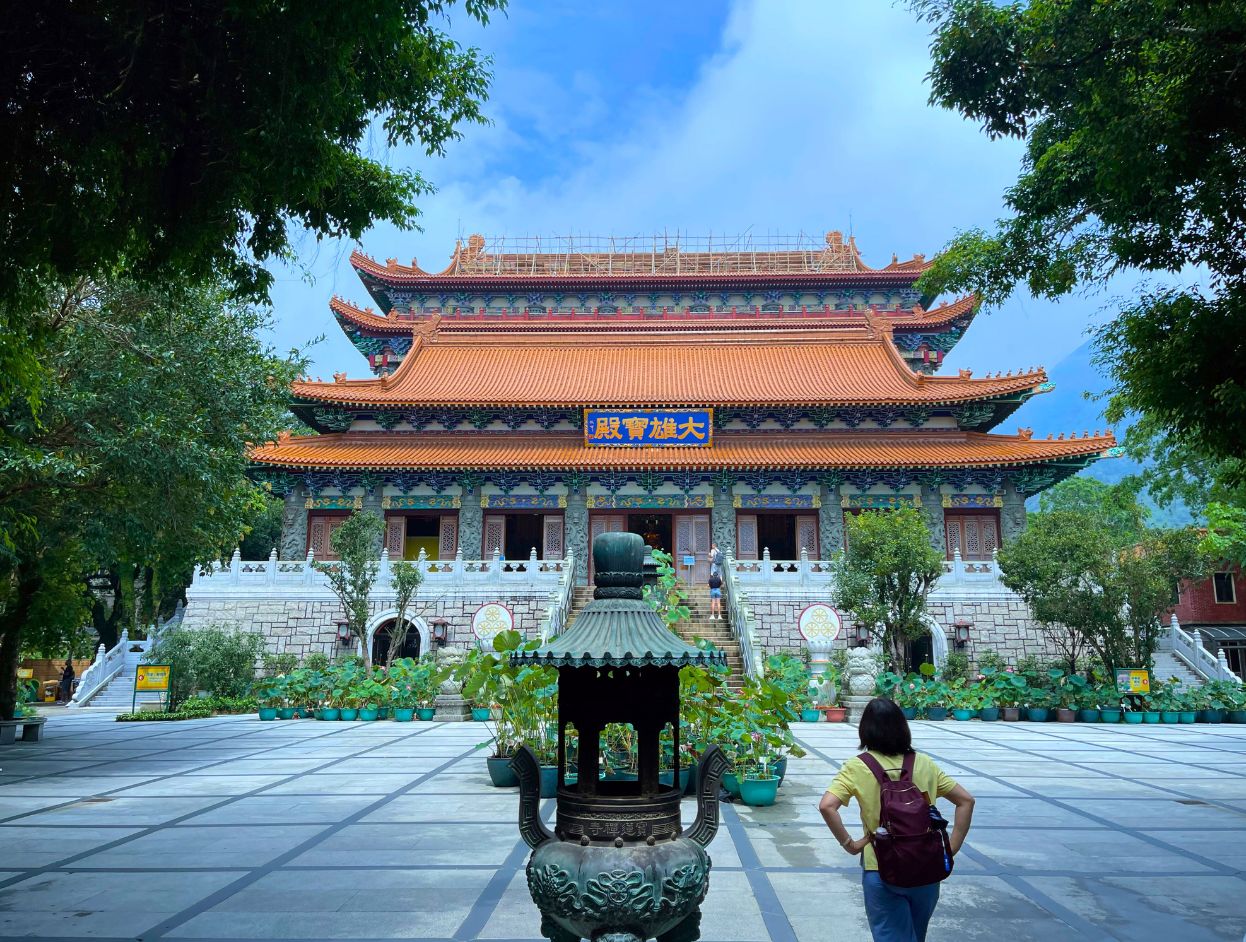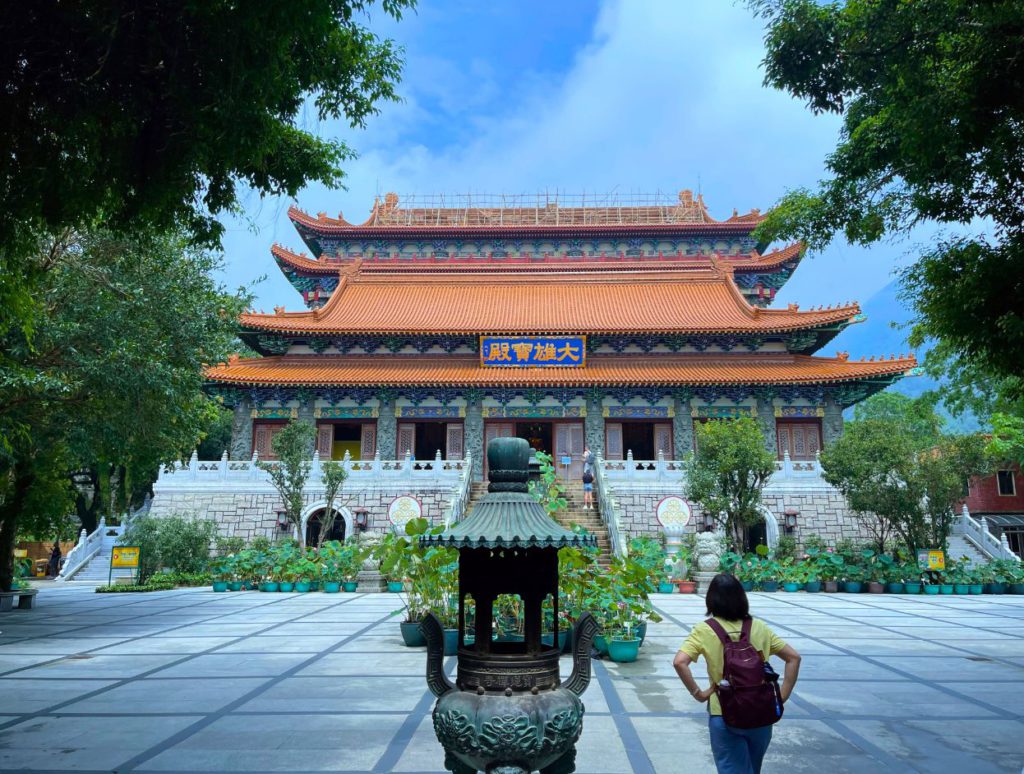 9. Tai O Fishing Village
To the north-west of Lantau Peak is Tai O fishing village located on the shore. The fishing village looks like a place from the old magazines of Hong Kong. There are only a few places like this fishing village in Hong Kong that has not changed with time. You can find several homes in clusters built on stilts over the water.
The community consists of elderly who stayed back in the village and enjoy a slow life. The village is free to enter and you can enjoy your time by walking around. You will find small restaurants selling fresh seafood and lines of stalls selling fruits, vegetables, dried fish and picked or fermented products. You can take Bus No. 21 from Ngong Ping or Bus No. 11 from Tung Chung to get here.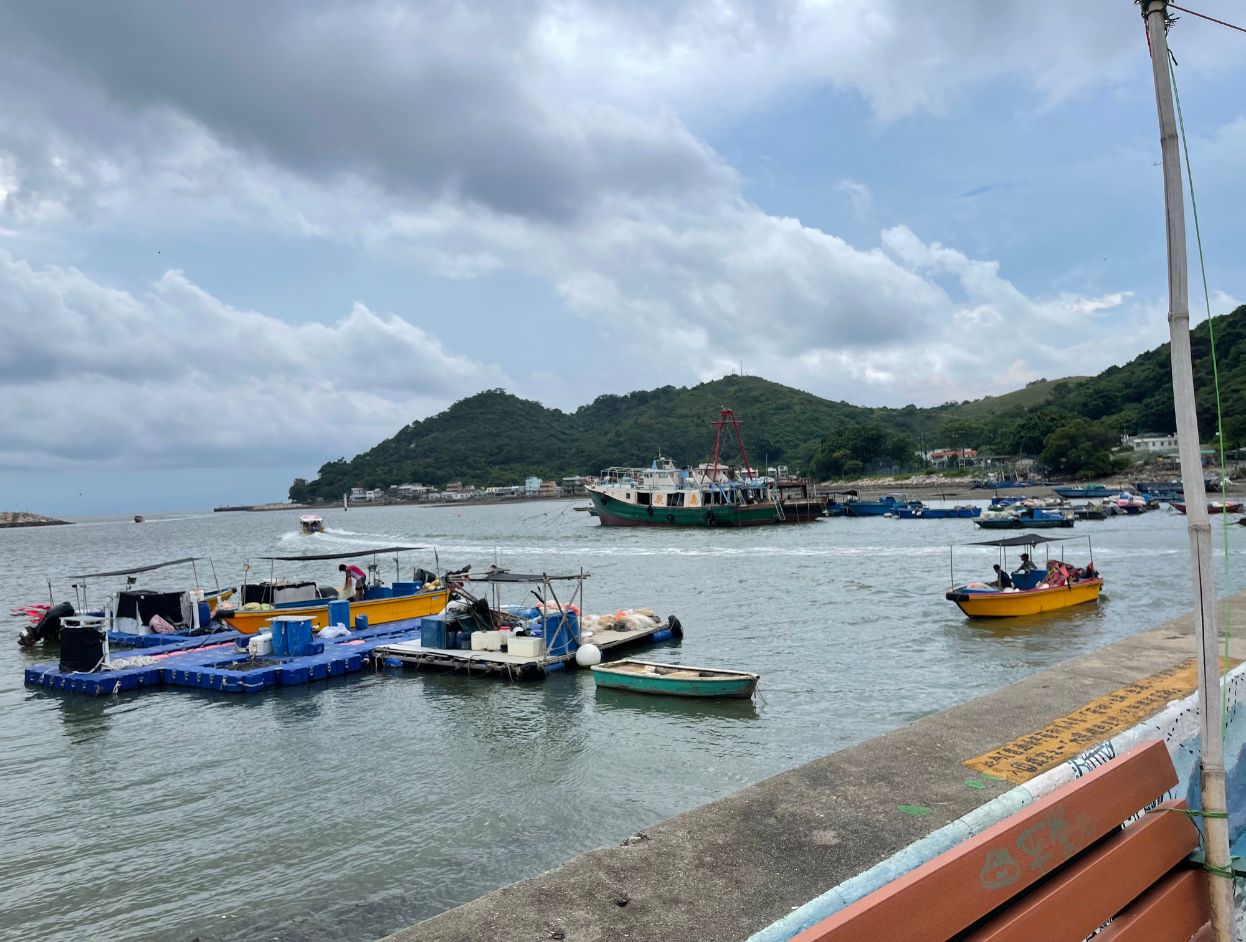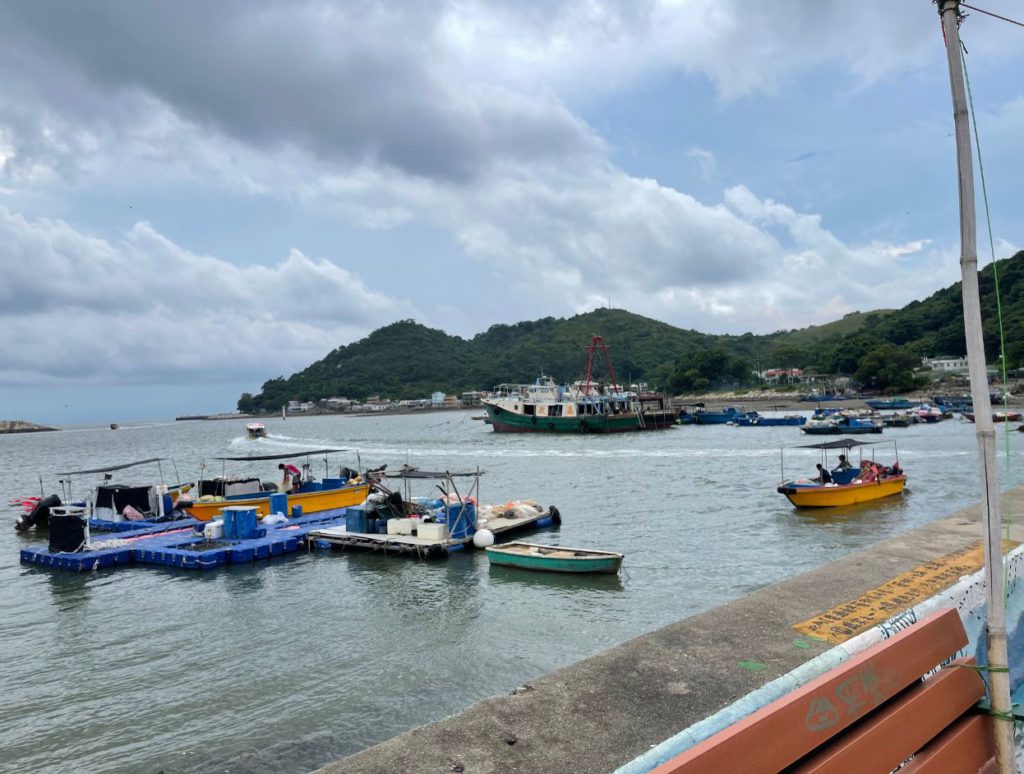 10. Nan Lian Gardens
Now we need to add an exquisite Chinese garden to our list. And the first one here is the Nan Lian Gardens located on Diamond Hill. These are lovely oriental gardens, a traditional mix of plants, trees, rocks, water bodies and pagodas. Just enjoy the serenity with a walk.
It is also kind of odd to find such peaceful places right in the middle of one of the most densely populated places on earth. The gardens are open for everyone well into the evening till 9 pm.
You will also find Chi Lin Nunnery right behind the gardens. It is considered the most beautiful monastery in Hong Kong and it is worth a visit as well if they are open. There is also a vegetarian restaurant inside the garden premises where you can enjoy some vegetarian or vegan food.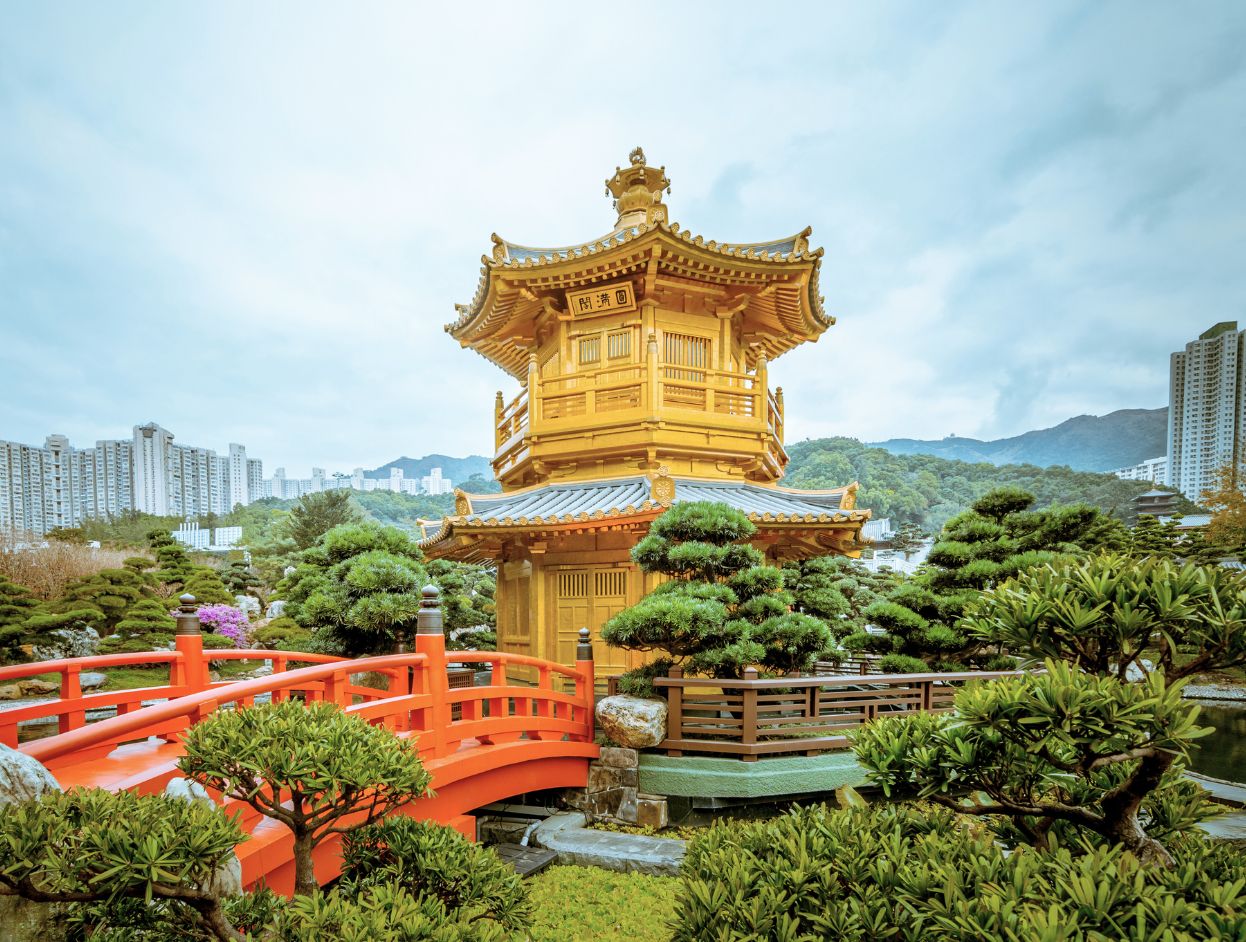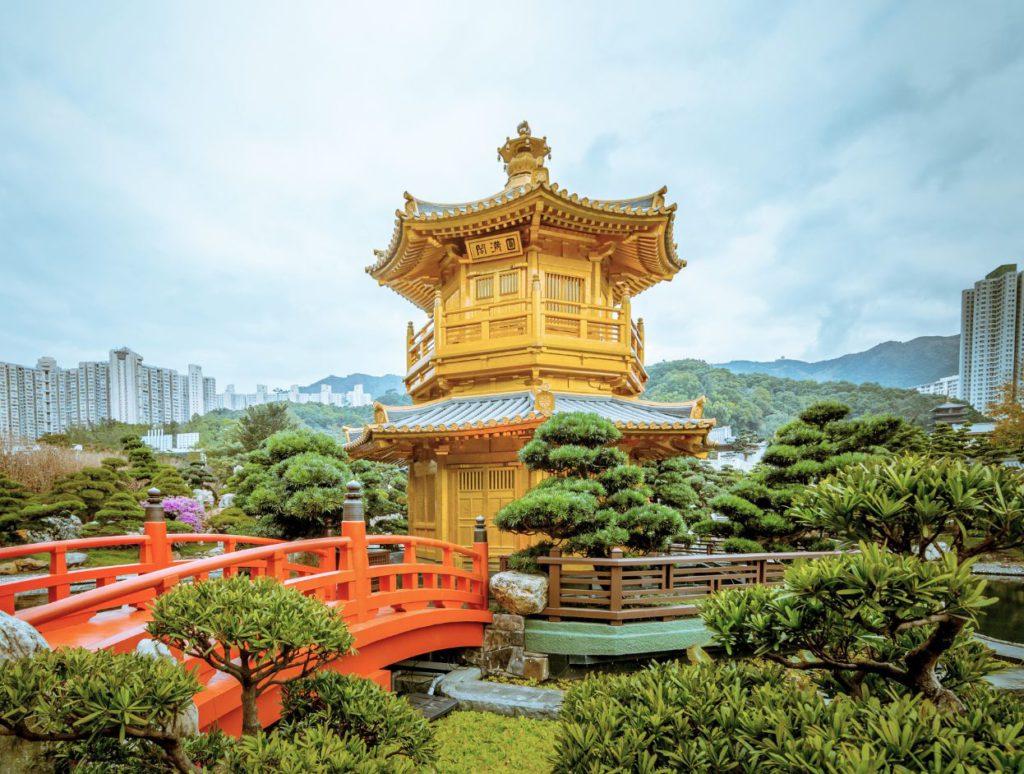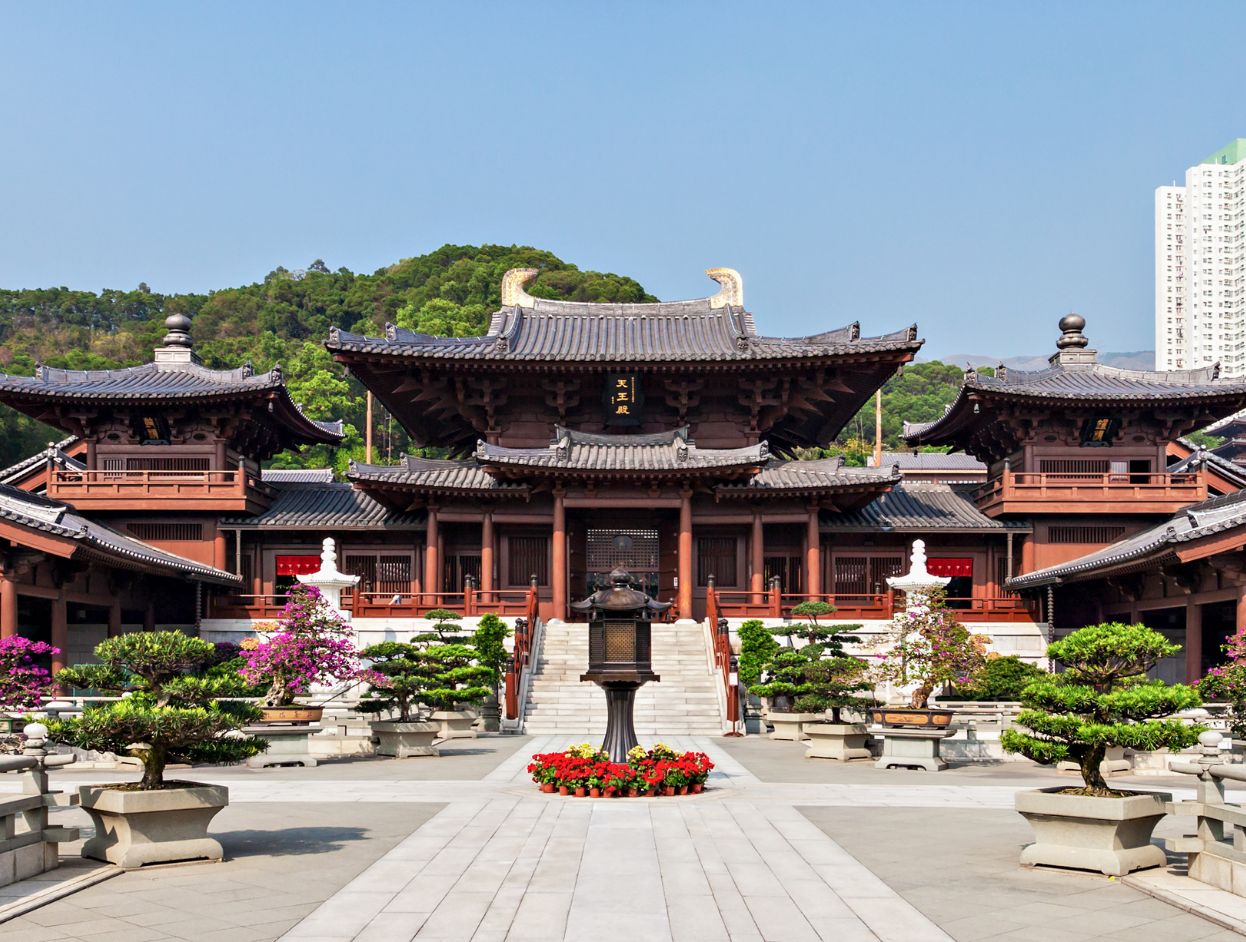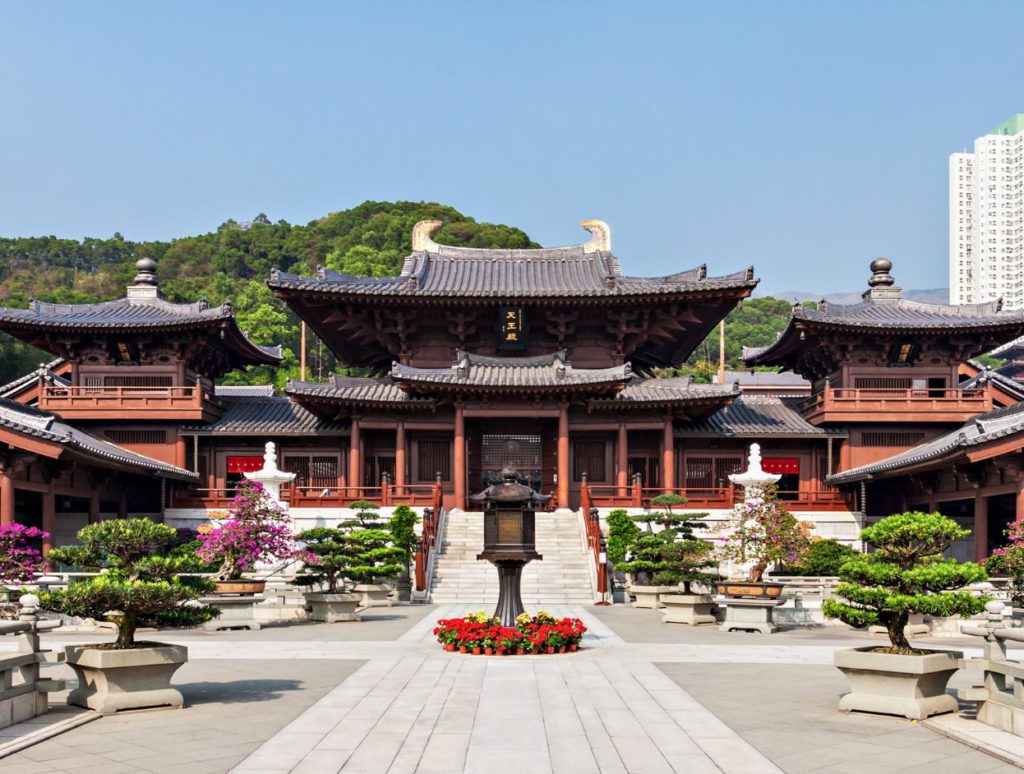 11. Wong Sai Tin Temple
Wong Sai Tin Temple is another important temple in Hong Kong. It is located at a walking distance from Nan Lian Park. It was established by an organisation called Sik Sik Yuen. The temple is lovely and a great example of traditional Chinese architecture. You can walk around the temple for free but you will need to pay a token amount to enter the main hall.
Inside the temple premise, there is also a lovely garden. The Good Wish Garden is built as a smaller replica of the Summer Palace in Beijing. It is built in a traditional Chinese architectural garden style with Asian courts connected by bridges. The water birds and lily pads in the background add a lot of beauty. It is a great place to relax and take some pictures.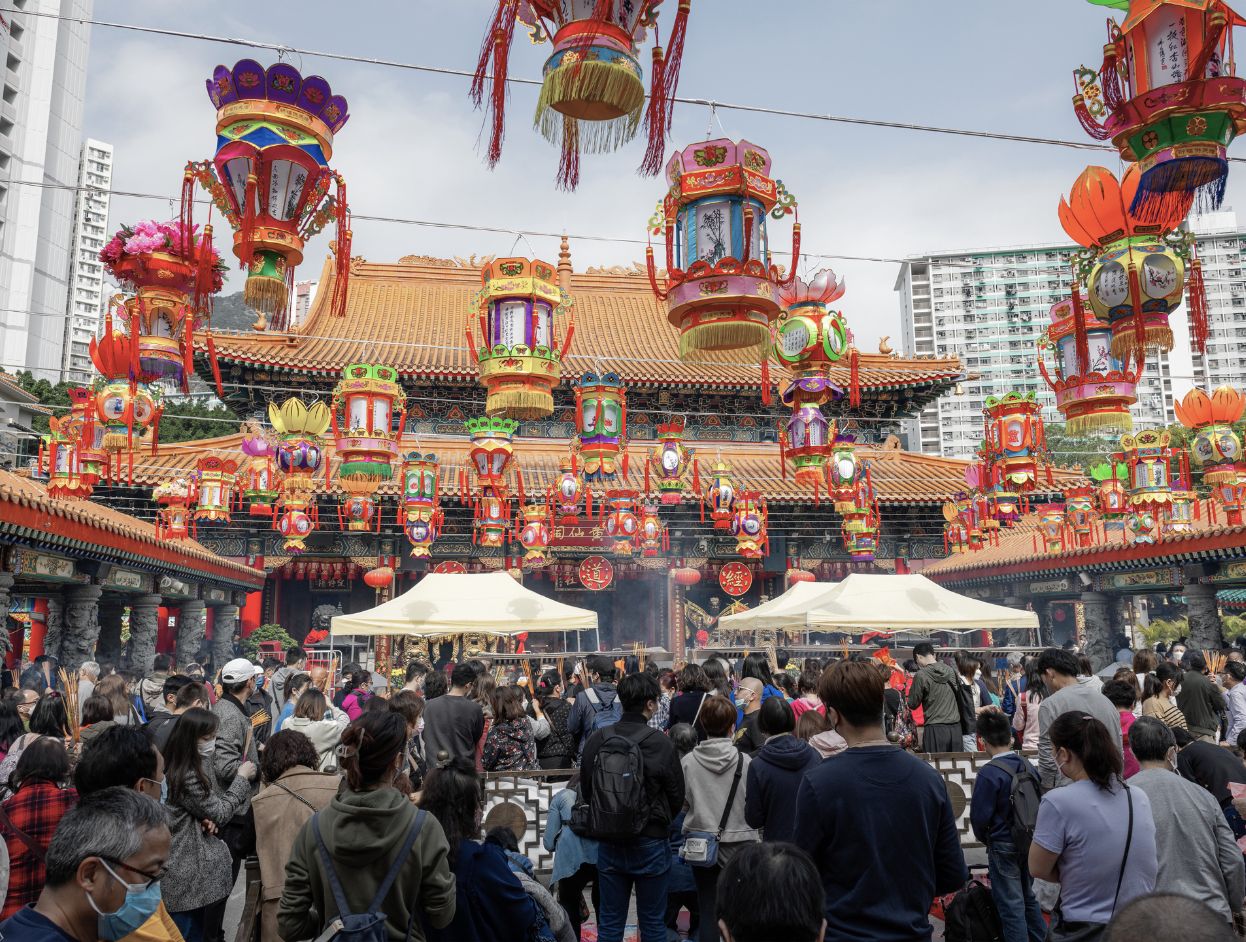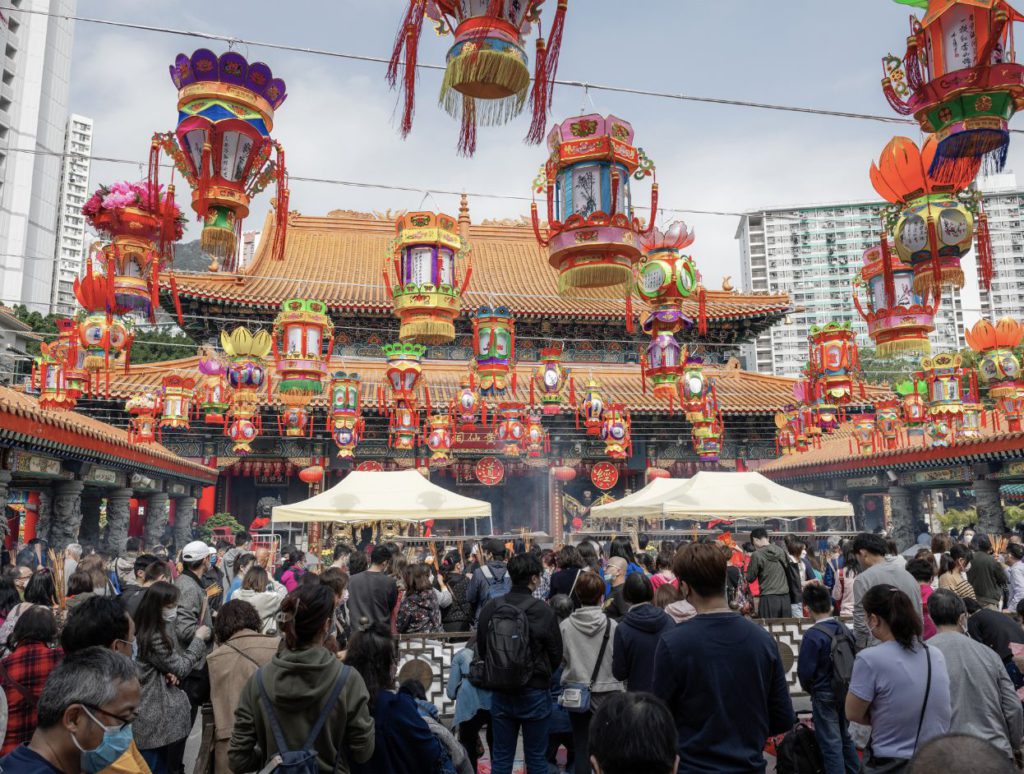 12. Hong Kong Park
Hong Kong Park was one of my favourite places in Hong Kong. It is here that I really appreciated how much the government of Hong Kong thinks for their people and well-being. The park is located near Admiralty MTR station on Hong Kong Island. The park as well as a number of buildings and features inside it are free to enter. It used to be an old barrack from the time of British rule converted into a thriving park.
The park has an aviary (that was closed when I was there). Check it out if it is open for you. Next to it is a conservatory that showcases plants from three different climates with beautiful orchids and a variety of cacti.
Then there is Flagstaff House of the Museum of Tea Ware displaying a variety and history of Chinese tea culture inside a colonial building. On the other side, there is the Visual Arts Center with local art exhibitions and studio space.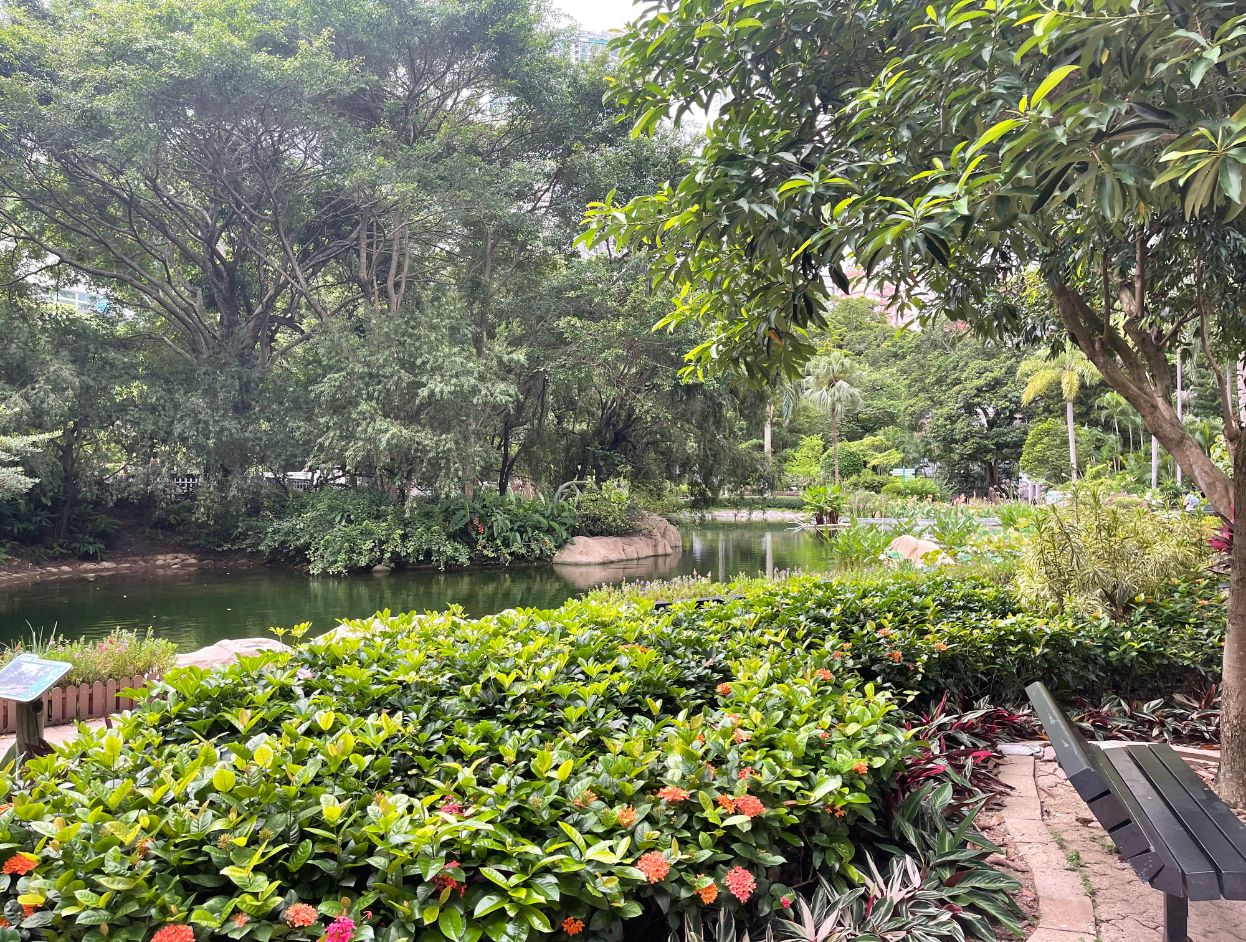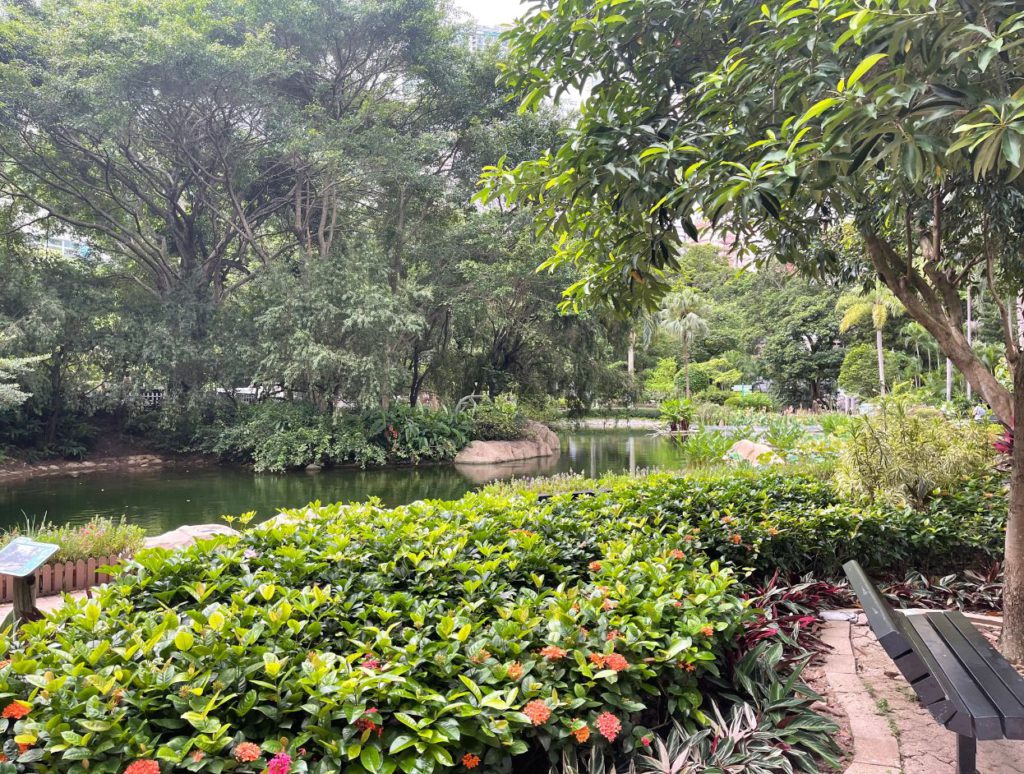 13. Man Mo Temple
Man Mo Temple is located in the Sheung Wan area near Central. It is one of the upscale and bustling areas of Hong Kong with snippets of its rich culture appearing out of nowhere as you walk past. Man Mo is a small but important temple established by rich Chinese merchants in the 1860s. You will mostly find it busy with locals and students.
The temple is dedicated to Man Choeng, the goddess of literature and Mo Tai, the god of martial arts. Therefore, students or their parents often visit the temple to pray for academic excellence and great results on school exams. The area around the temple is often decorated with seasonal decor. So you may find something unexpected. Although the interiors are always in bright red traditional colours, murals and decor.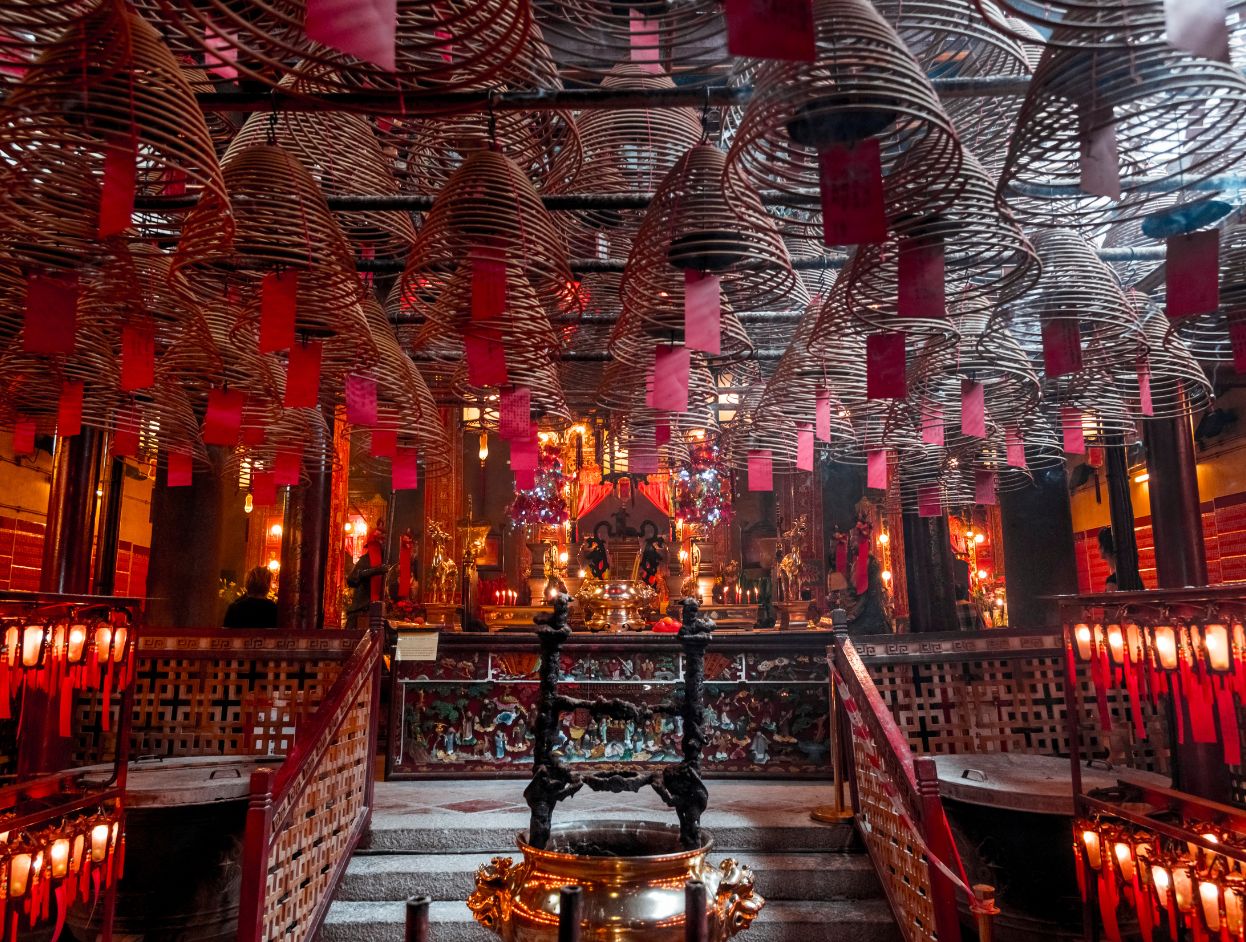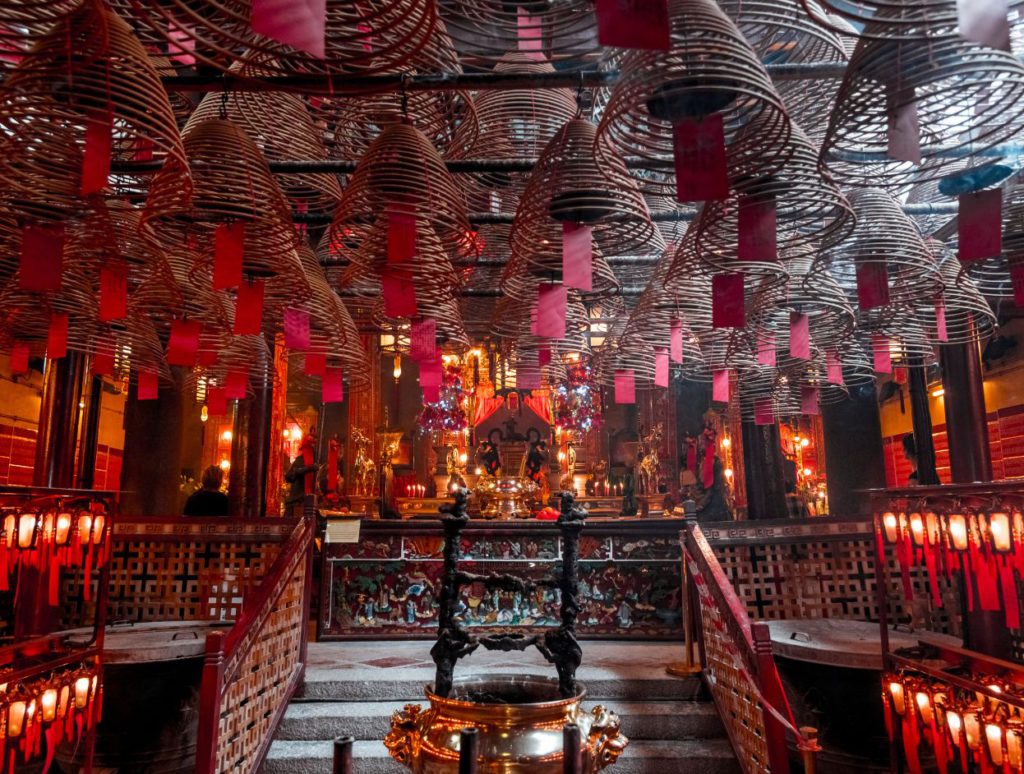 14. Tai Kwun Center
If you walk from Central Market and take the Central Mid Levels Escalator, you will find yourself confused about where are you going. And that will take you towards Tai Kwun Center. Tai Kwun used to be an old barracks and prison area built by the Bristishers during the colonial time.
These buildings are well preserved today. You will still find Victoria Prison in one of the buildings there that is converted into a museum. Don't forget to visit it as well.
But other than that, Tai Kwun is a buzzing area popular with young locals who come there to hang out and get a drink in the evening. The buildings have been converted into restaurants, bars and retail outlets. The open space in the middle showcases cool installations at times and you will find artworks from local artists displayed all around. All of this is free to experience.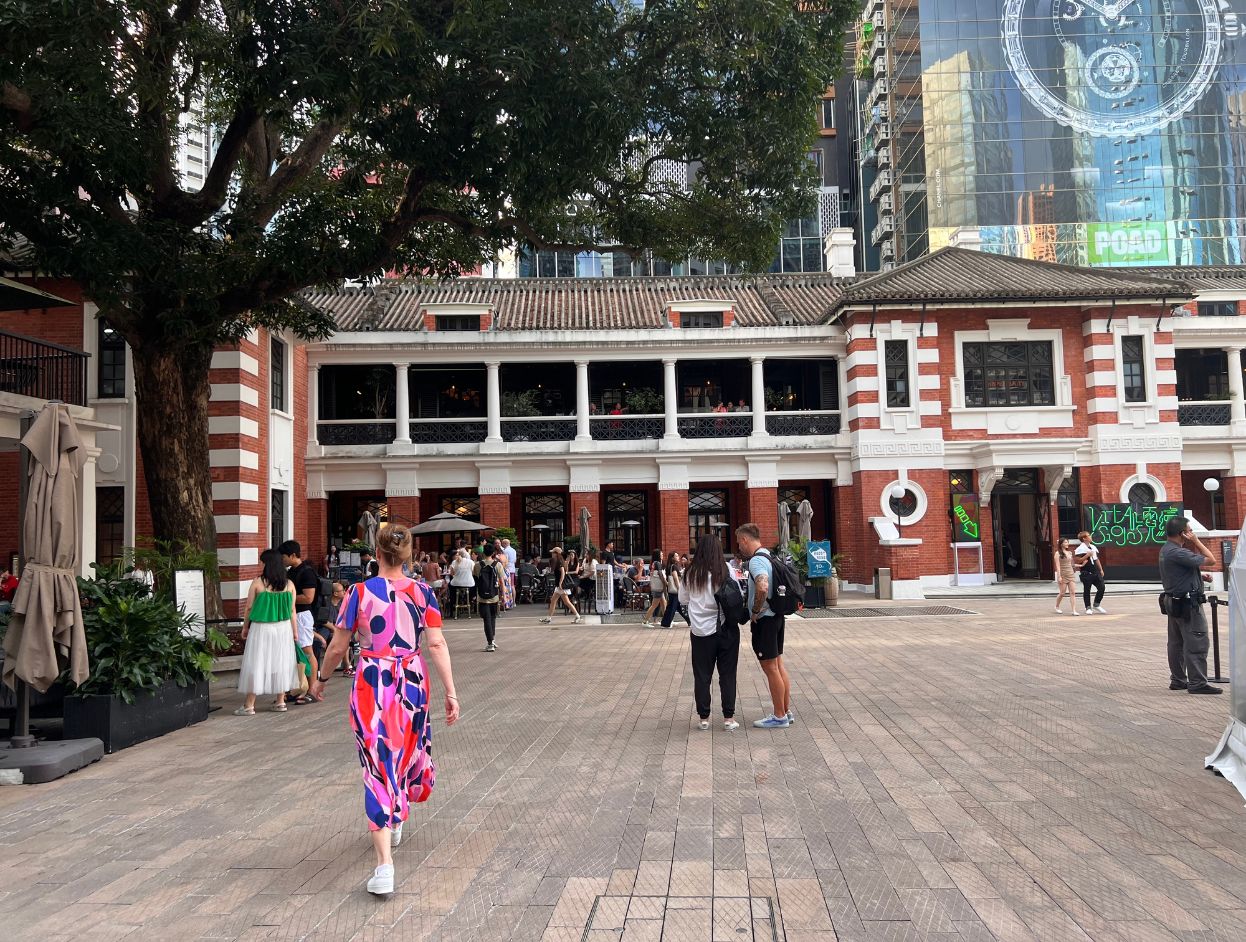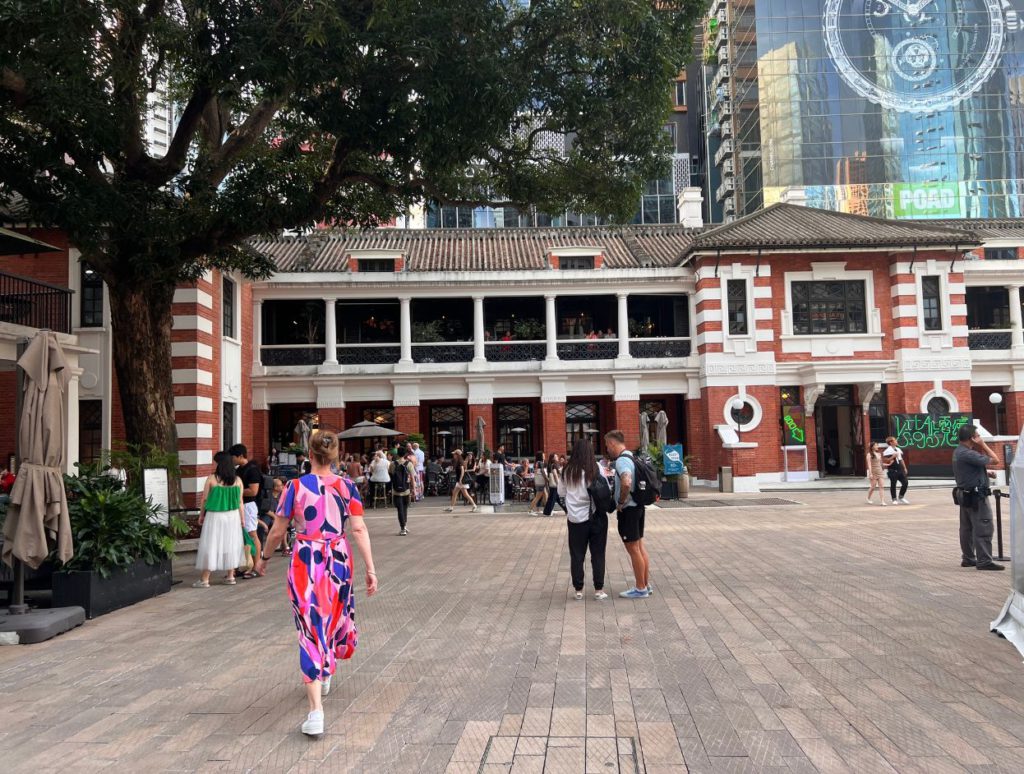 15. Lamma Island
Lamma Island is an offbeat destination that you can put on your itinerary if you have the time. It is the third largest island in Hong Kong located on its south-west side. You can access it by taking a ferry from Central Pier. No cars are allowed on the island which makes it so wonderful. You can only get around by hiking, bicycles or by local boats.
There are two major villages – one on the north side and one on the east. The island is popular for its Indie boutiques, hippie style, vibrant cafes and bars. The countryside views are plenty and life is slow. However, this is attracting more tourists and locals by the day and the crowds are set to increase in future. Enjoy till it lasts!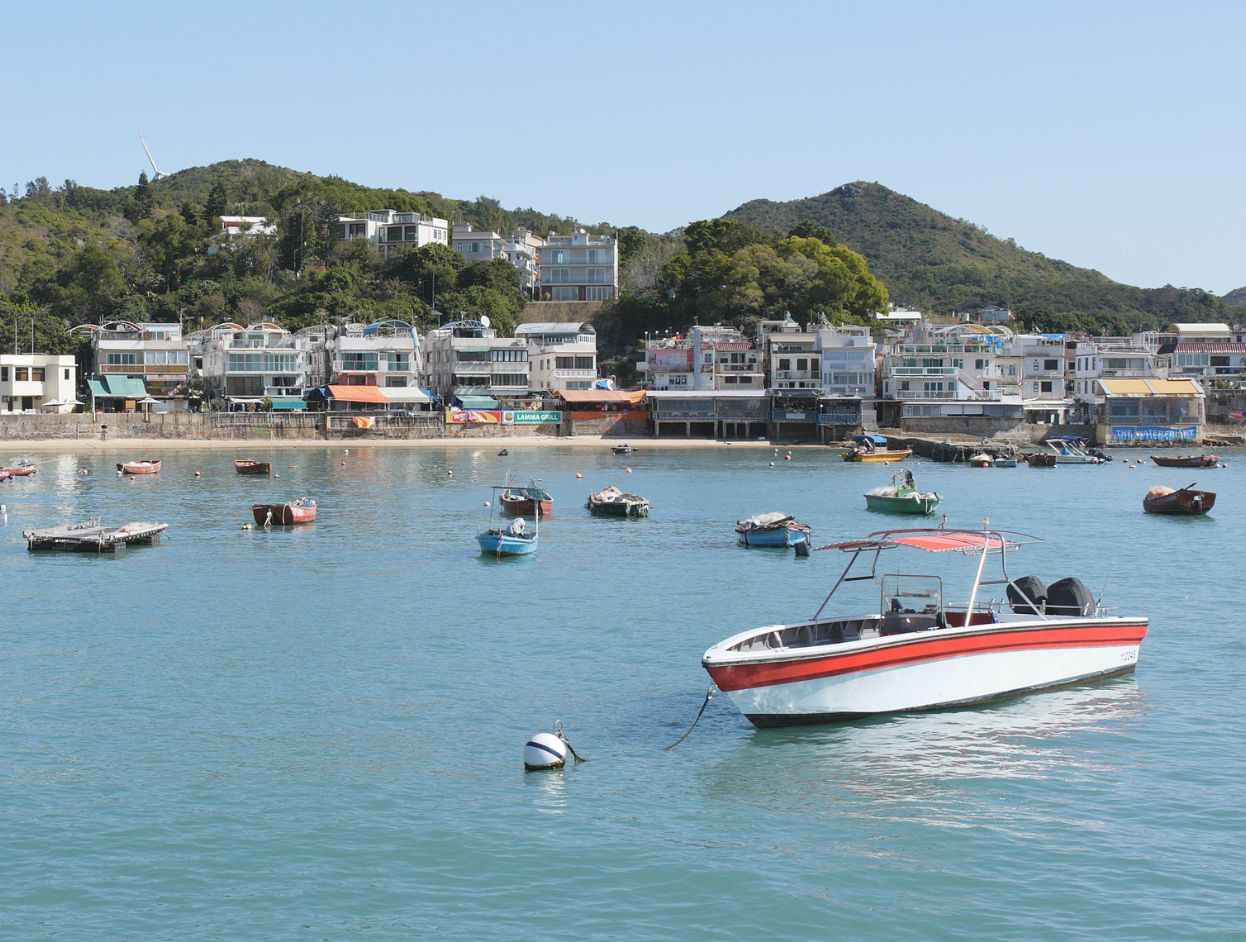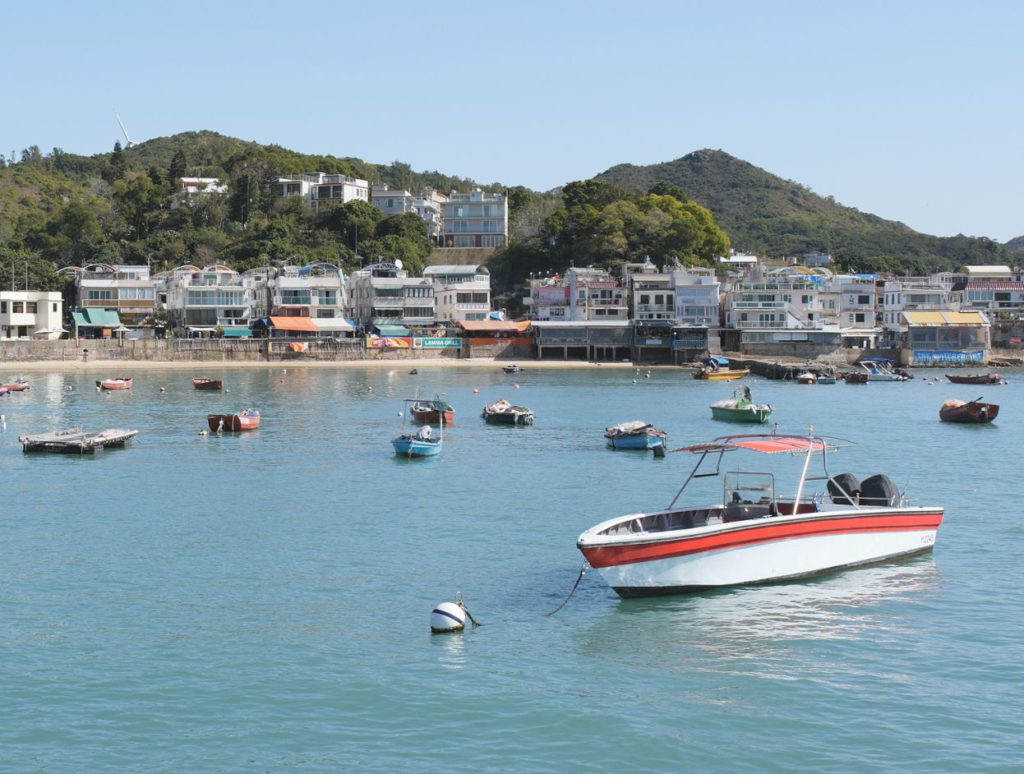 16. Tsz Shan Monastery
Tsz Shan is beautiful monastery located far out in the countryside with an open view of nearby hills. It is strange how quickly you can come so far out of the civilisation in Hong Kong. On one side of the monastery is Pat Sin Leng country Park and on the otherside is the Plover Cove Reservoir. So you know you are surrounded by beauty on all sides.
You cannot simply walk inside the monastery. You will need to book a date and time beforehand but the monastery is free to visit. You can do this via their official website. The architecture is inspired by more subtle and elegant themes from the dynasties of the past. The pure white statue of Guanyin towers over everything else.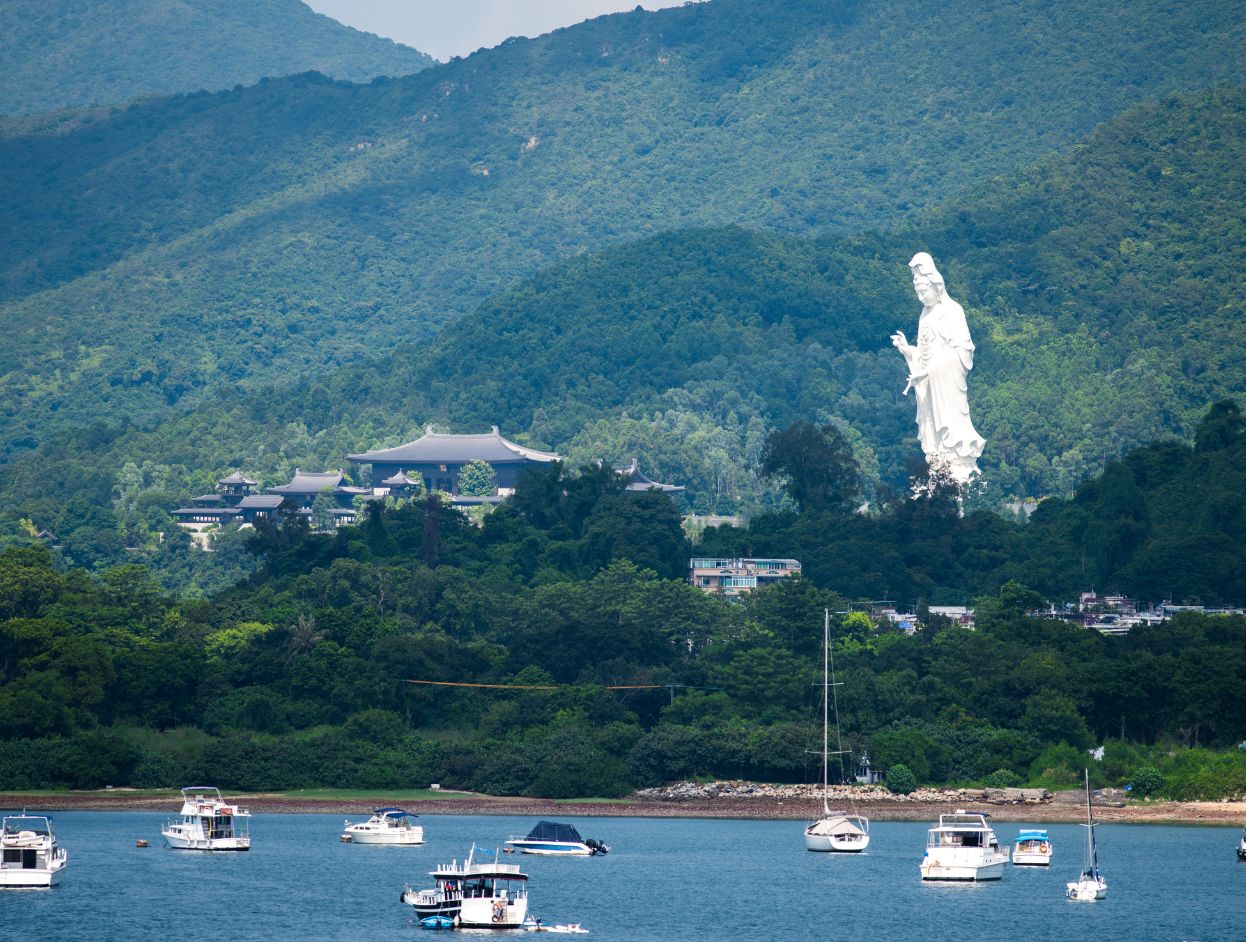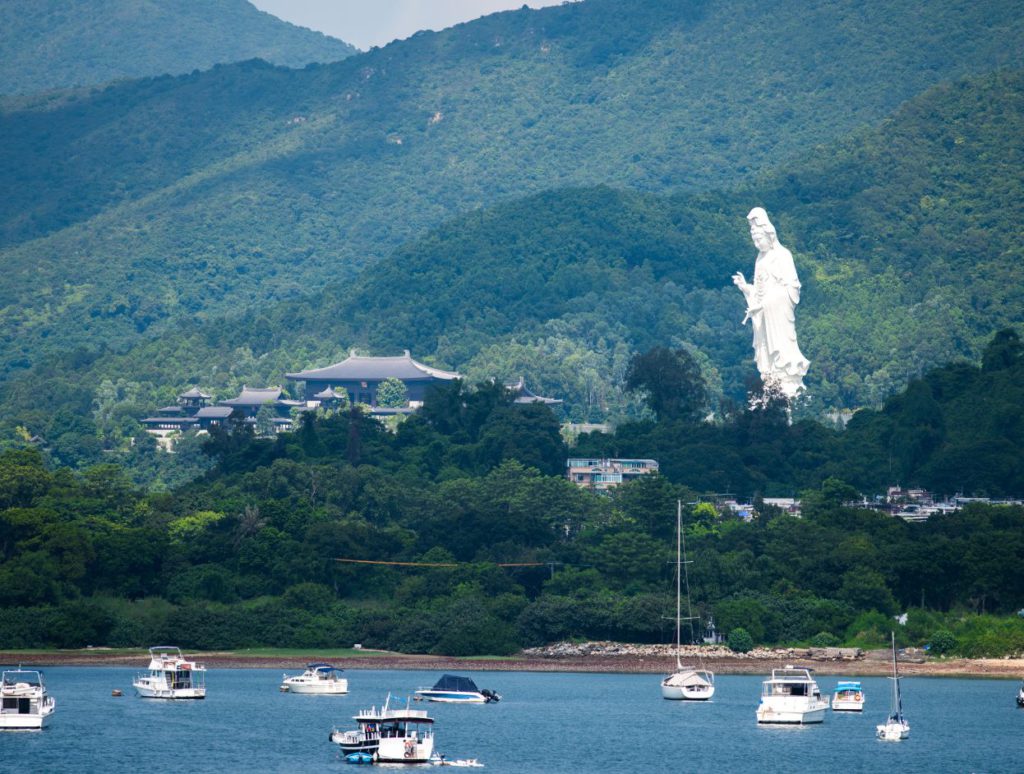 17. Hong Kong Museum of History
This is the place that preserves a part of Hong Kong's rich cultural history. The museum is located in East Kowloon next to Hong Kong Museum of Science. It is free to enter for everyone, so expect it to be a little crowded as well.
You can find exhibitions on Chinese tea ceremony. There are collection of objects that most Hong Kongians can relate to their childhood. You will find traditional garments, a typical roadside stall, old posters from its popular film industry, food habits and a lot of information around politics, economics and trade. It can be a little confusing since the exhibitions seem random. But hey, its free!
18. Hong Kong Museum of Art
Hong Kong Museum of Art is located right on the shore facing Victoria harbour which is iconic in itself. It is free to visit and you can enjoy the lovely view of the sea. There are plenty of benches to sit and admire if you are having a long day. 
The museum showcases a range of Chinese calligraphy paintings both from medieval and modern times. Other than that there are paintings, ceramics, silverware, stamps and more in interactive displays that are engaging and entertaining. There are a few additional exhibitions inside as well that you can visit by purchasing a ticket. The museum also offers educational programs, such as tours, lectures, and workshops.
19. Hong Kong Heritage Museum
Hong Kong Museum of Heritage is located a little outside the city. But if you are willing to go that way, you will not regret visiting it. The museum will especially interest you if you are an entertainment fan or if you have seen any movies from the Hong Kong film industry. The museum has several exhibitions that talks about the movie industry.
Some exhibitions showcase how props were made along with the background details on costume design, material and its complete process. Others show fighting scenes and how are these orchestrated.
And of course, there has to be a whole section for Jackie Chan, the star himself who bought this industry on the world stage. Again, there are a few exhibitions for which you will need to buy a ticket but they are both optional and very affordable.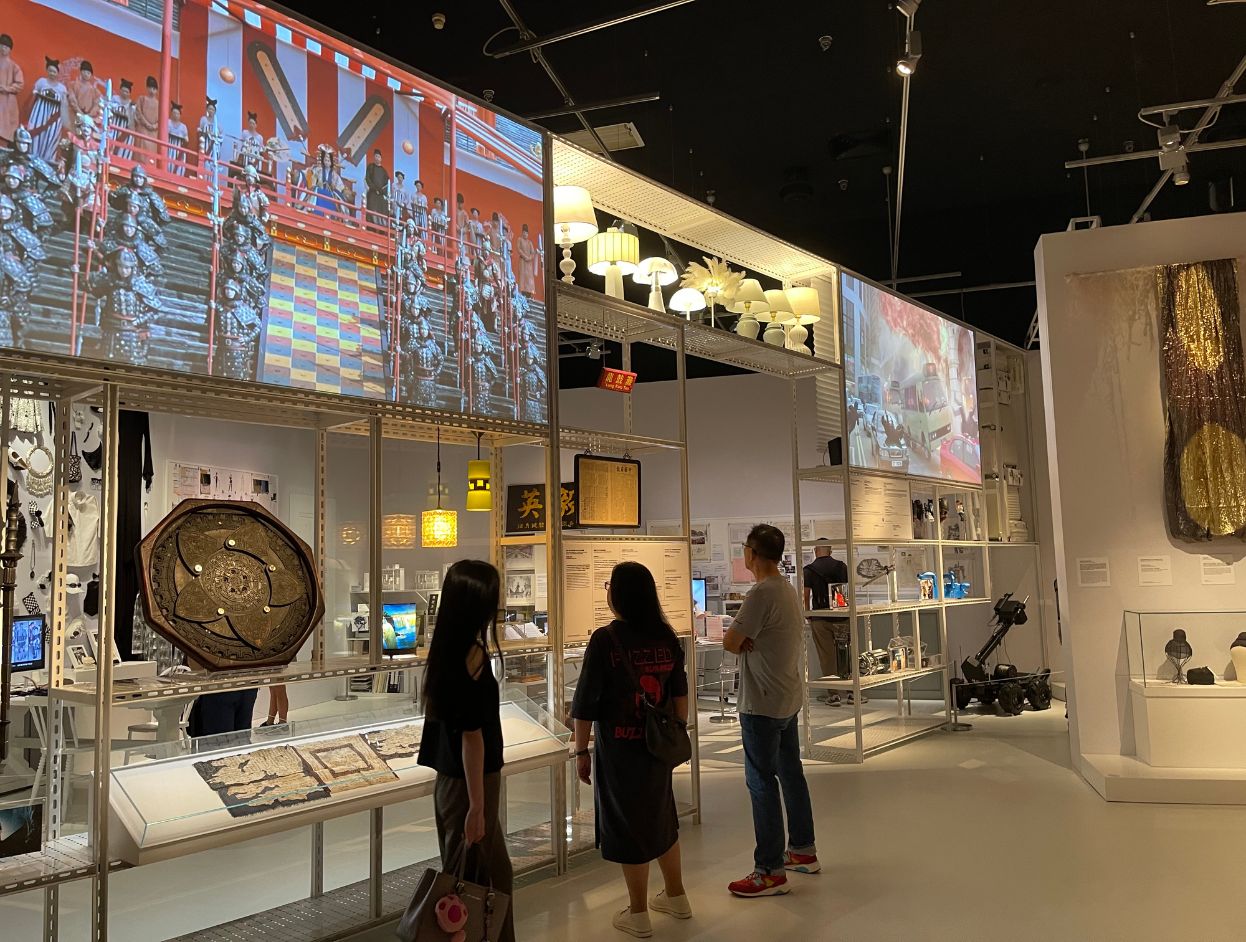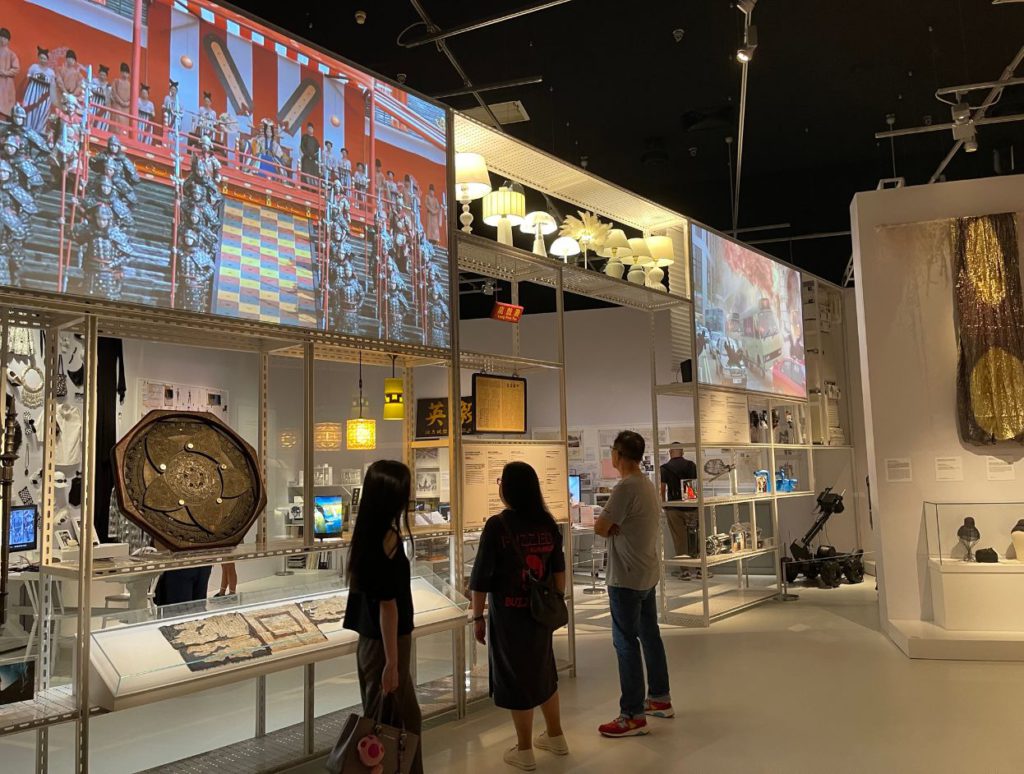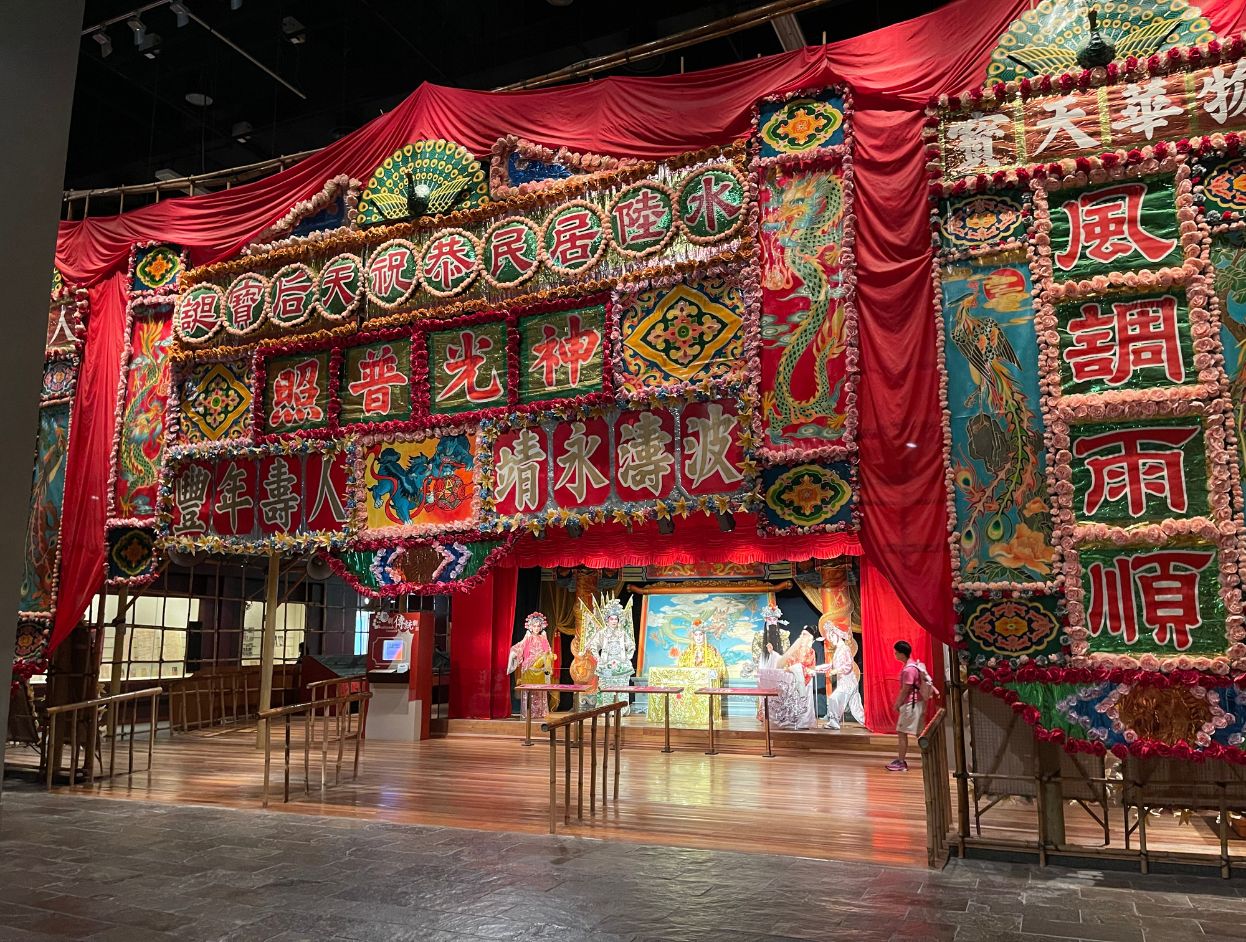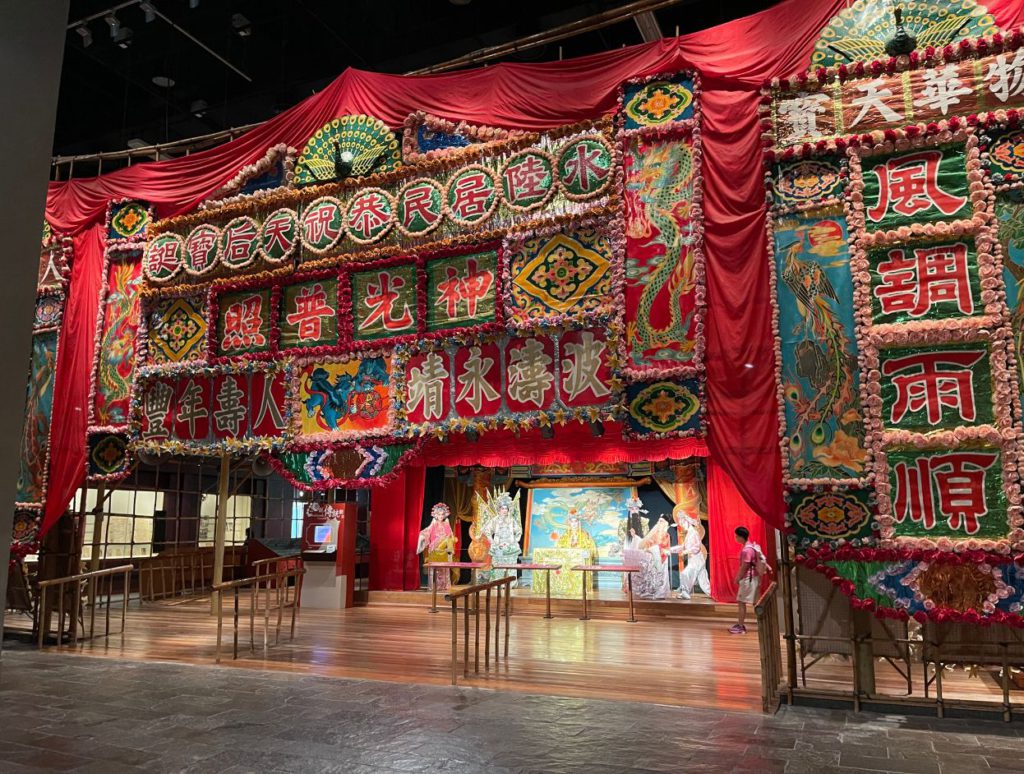 20. Ten Thousand Buddha Monastery
Ten Thousand Buddha Monastery is another quaint monastery located in the remote hill areas of Hong Kong's outskirts. In fact, you won't believe that a monastery exists there when you find it. You will be able to spot it with the lines of golden coloured buddhas who will welcome and guide to to the top where you find the main monastery.
It takes about 10-15 minutes to reach to the top and is a pretty steep climb. Once you are at the top, you can visit the main hall which is home to ten thousand Buddhas seated on the walls on all sides of the prayer hall. At a closer look, buddhas are meditating in alternating and different poses. You can buy a drink from the vending machine and enjoy the view of the city and the forest behind it.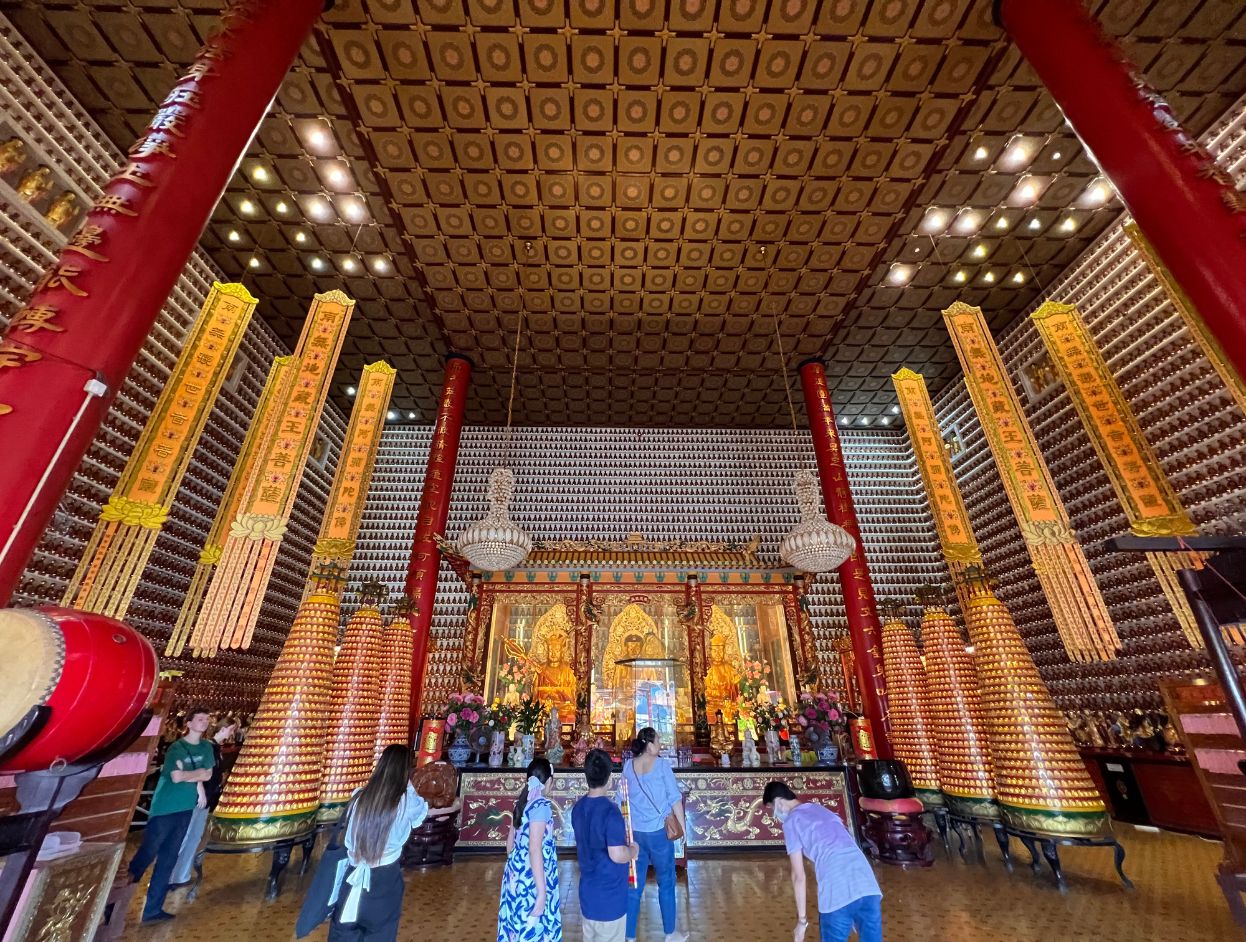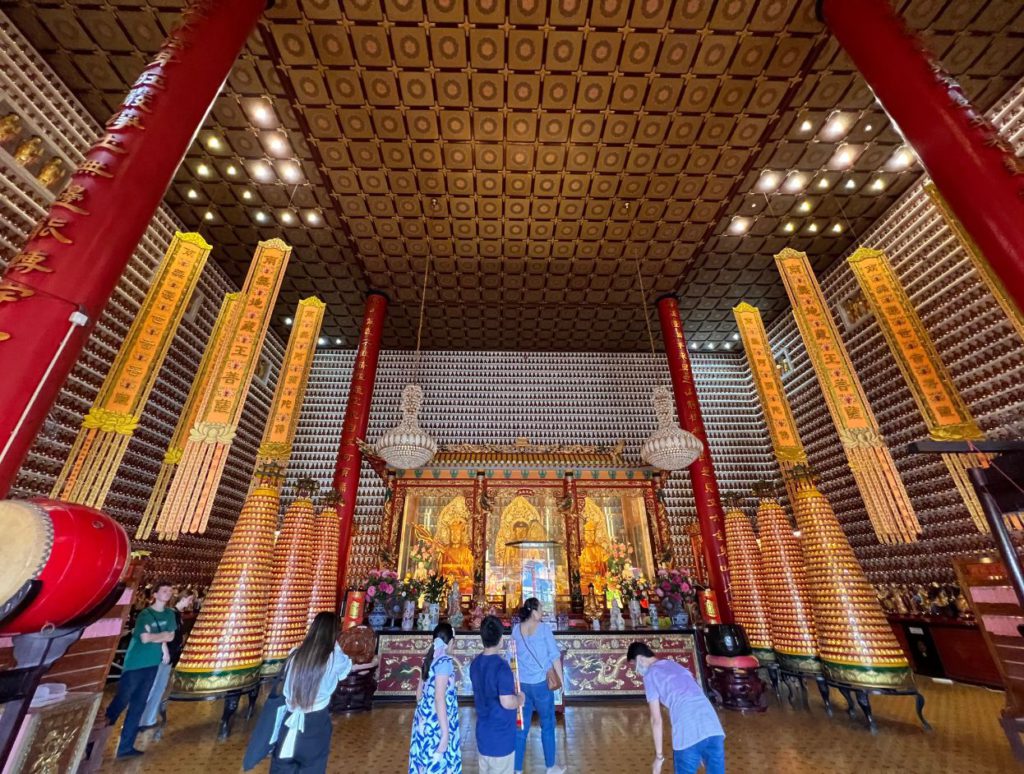 Related Articles