21 Sep

Unique Cultural Experiences in Hong Kong

Have you seen the movie – In the Mood for Love? It spoiled Hong Kong for me. I had fantasized about a city that was dynamic and bustling. And yet on the corner, you will find noodle shops with the shopkeepers selling on top of their voice. I also imagined vintage cars, rickshaw pullers, double-decker buses and ladies walking briskly in fitted Cheongsam to work. Oh, it was so good.

I know all of this sounds unrealistic. Maybe in 1960s. But not the Hong Kong you will find today. And that's what happened. I found none of it. Okay, maybe some of it. But it looked more like an oriental Manhattan to me. In fact, some places just looked like any other city, be it Hong Kong, Bangkok or Tokyo.

But I am still a big fan of experiences. And I dug out some. They aren't exactly what I was looking for, but I think you will enjoy some of them. Yes, you can go around checking off things to do on your Hong Kong itinerary. But it can get a bit too mechanical. We want some flavour in it, isn't it?

So here are some unique cultural experiences that you can explore when in Hong Kong
1. Go on a Food tour
The minute I told my friends about my plans visit to Hong Kong, they all responded the same. That I was going to have great food. For a lot of us, it may seem like Hong Kong's food is the same as Chinese. But Hong Kong's palette is a bit different. Yes, a lot of it has been derived from China but over the years it has also amalgamated with several other cultures to create something unique.
If food is your priority during your travel, you must dedicate some time to it. The best way is to explore the local shops and night markets around the Kowloon area. If you are already acquainted with Asian cuisine, you should be able to navigate by yourself. 
But if you are curious and need some company, I suggest you check out some food tours in Hong Kong. Not only will you get a local for a guide, but you will also get partners. And more people means a lot more opportunities to taste different kinds of food.
2. Take A Mahjong Class For Beginners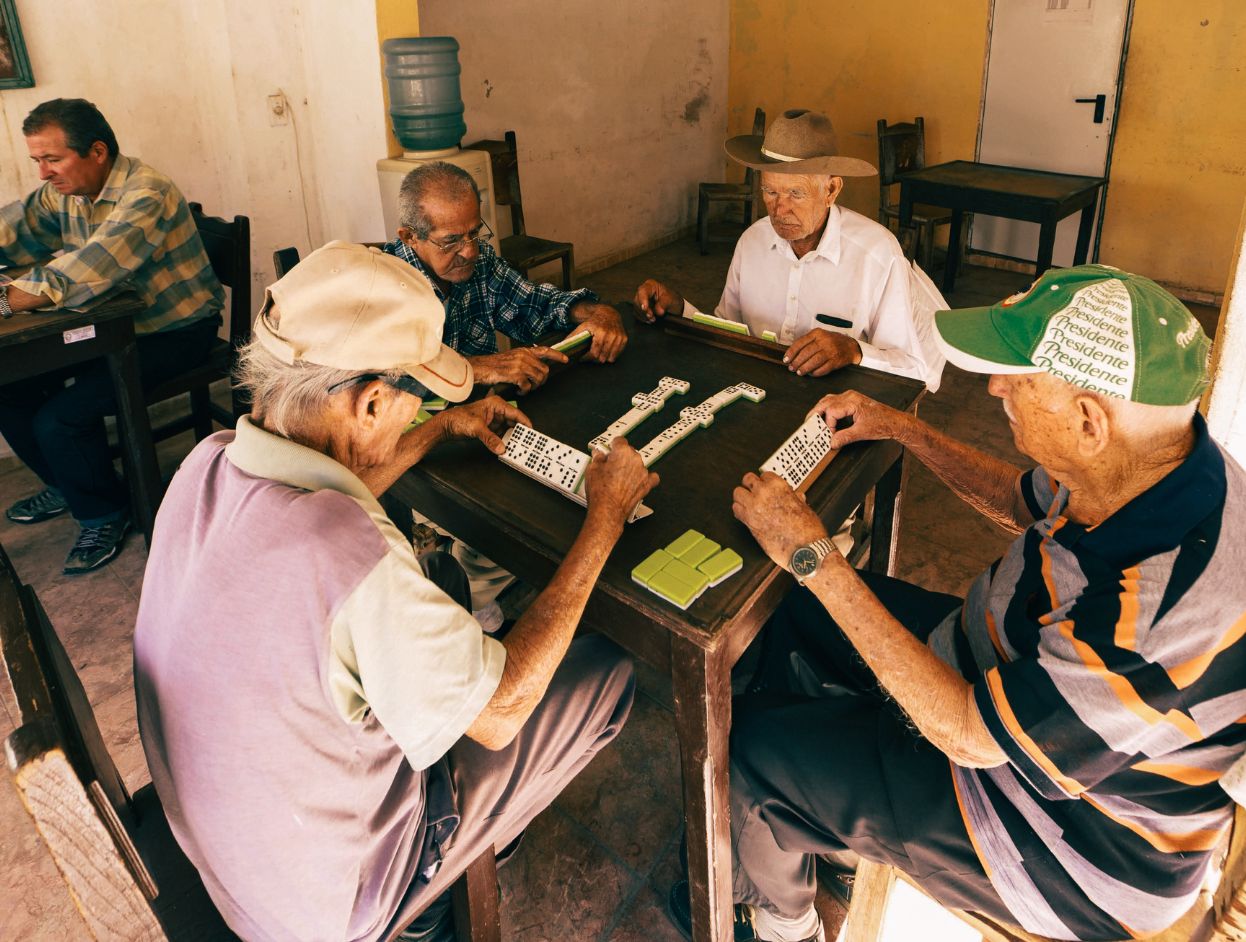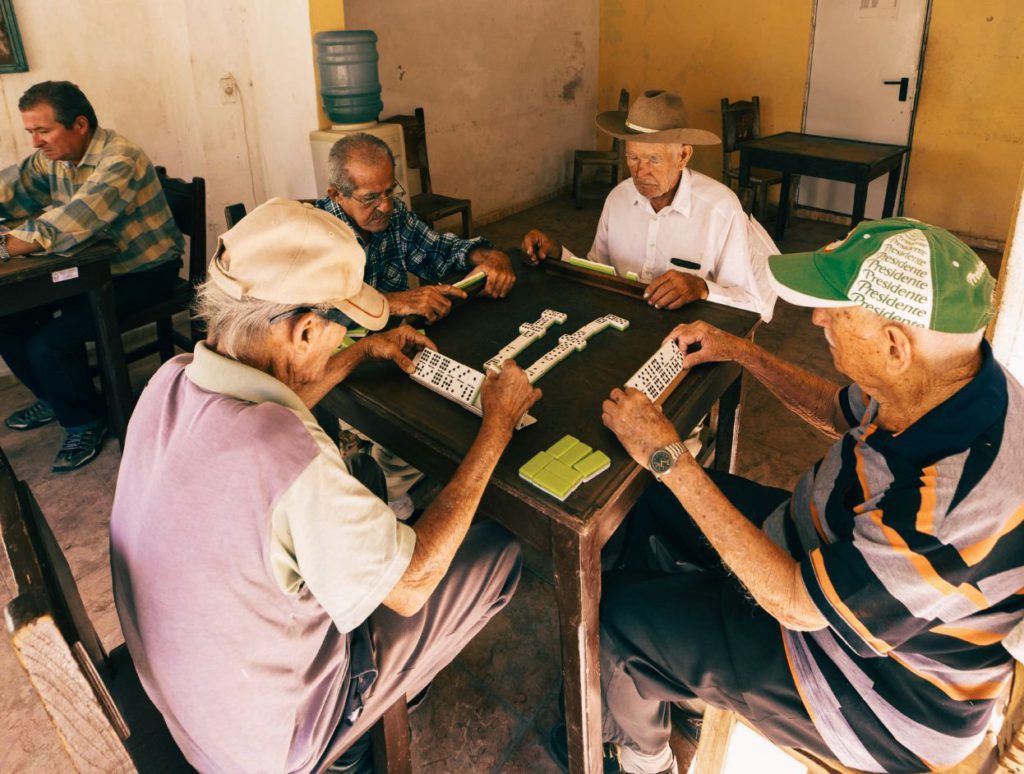 Did you see the other movie – Crazy Rich Asians? If you haven't, you should watch it before you come to Hong Kong (Although that is about Singaporeans). But Hong Kong is filled with even more crazy rich Asians! Anyway, we are talking about the Mahjong scene near the end of the movie. And I bet most of us felt the urge to learn it then.
If yes, then why not fulfil that? Mahjong is an important part of Hong Kong culture. It is especially popular with retired people as they say that Mahjong helps keep dementia away. There are 2 different styles of Mahjong. The Cantonese style (played in Hong Kong) is even better to start with. Take a course on basic rules, techniques and maybe a bit of history with fun facts about Mahjong.
Check out these links to Book:
Mahjong Classes for Beginners by humidwithachanceoffishballs.com
3. Rent a Qi Pao for a photoshoot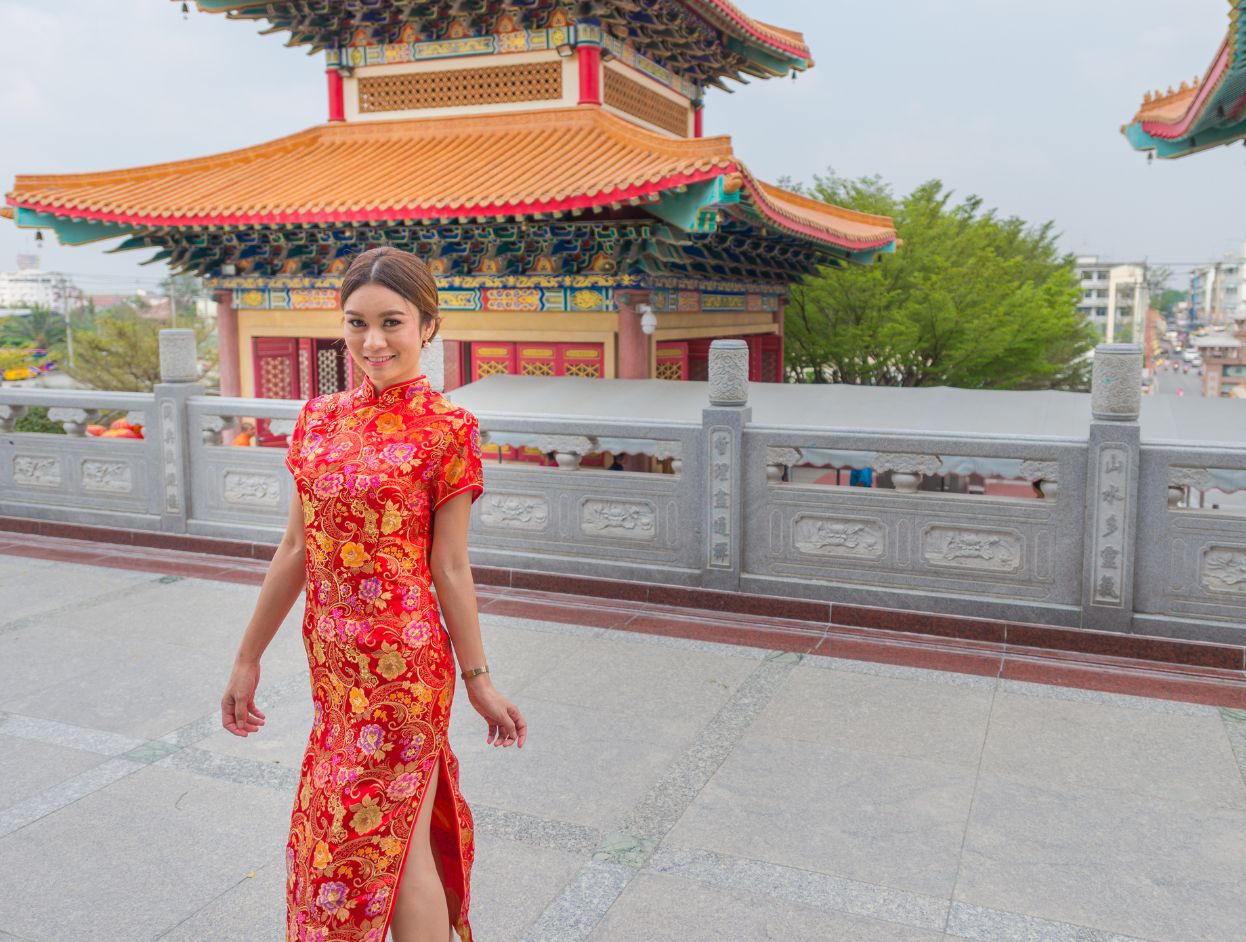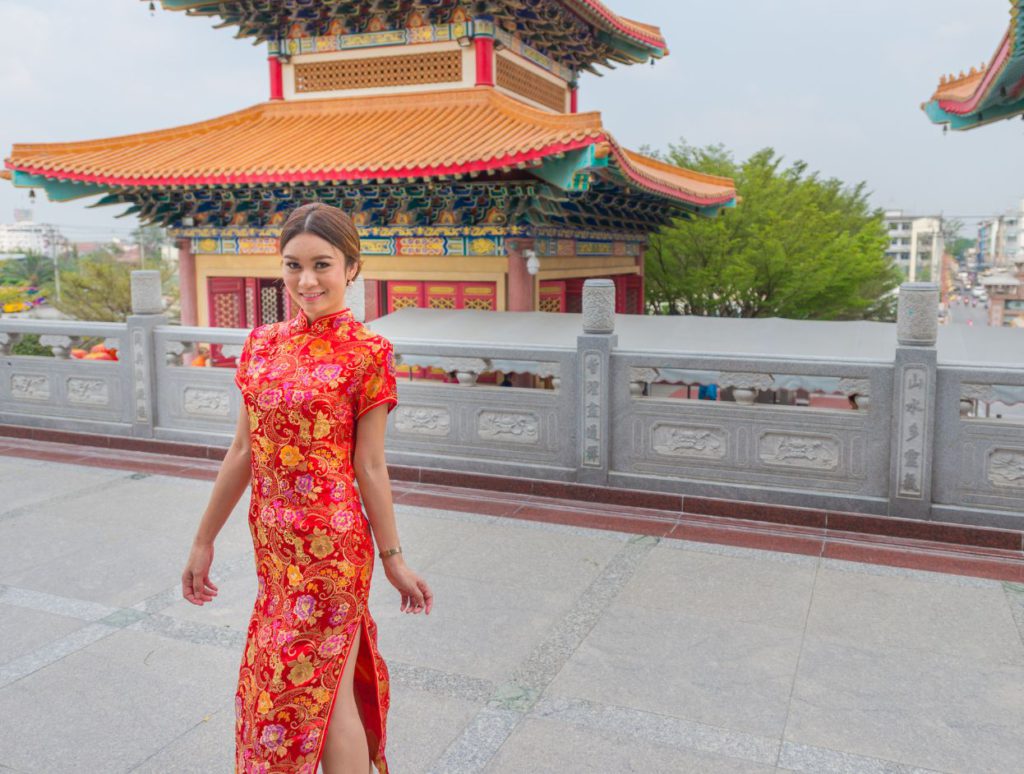 In the last few years, I have made it a point to try out attire from different countries and cultures I visit. Sometimes I even end up buying them. But a photo could be enough. And Chinese Qipao are known for their boldness and grace. There are only a few attires that can look so sexy and elegant at the same time. It is tradition mixed with changing times. Men can also opt to wear a cheongsam.
You can either just rent the clothes and do a photoshoot yourself. Or you can hire a professional photographer (it comes in a package) and let them take care of the background and venue. Most of this is shot in the old town so you get a vintage feel to it. You can also get a full family photoshoot done.
Book Experience: QiPao Rental and Photography Experience
4. Watch a traditional Cantonese Opera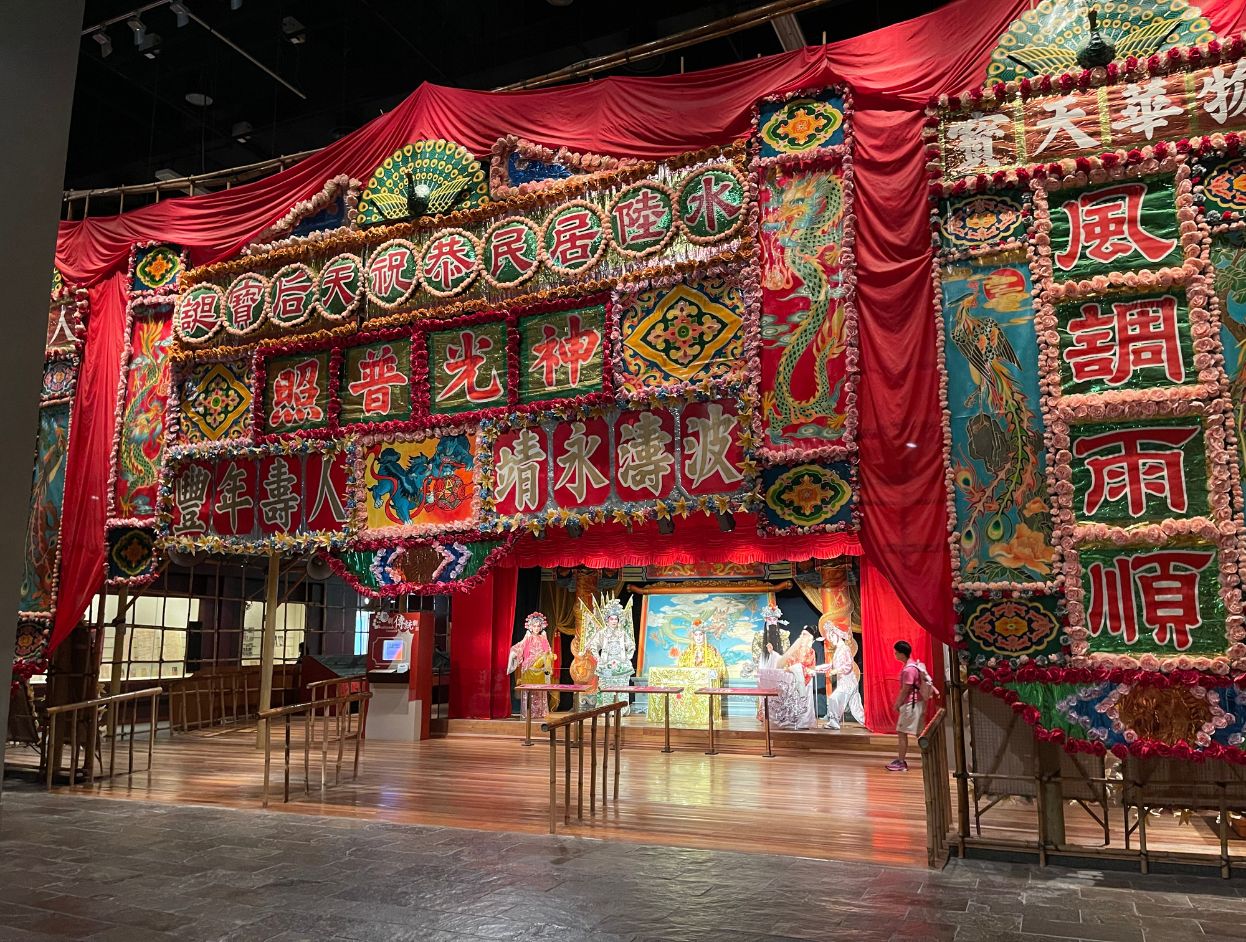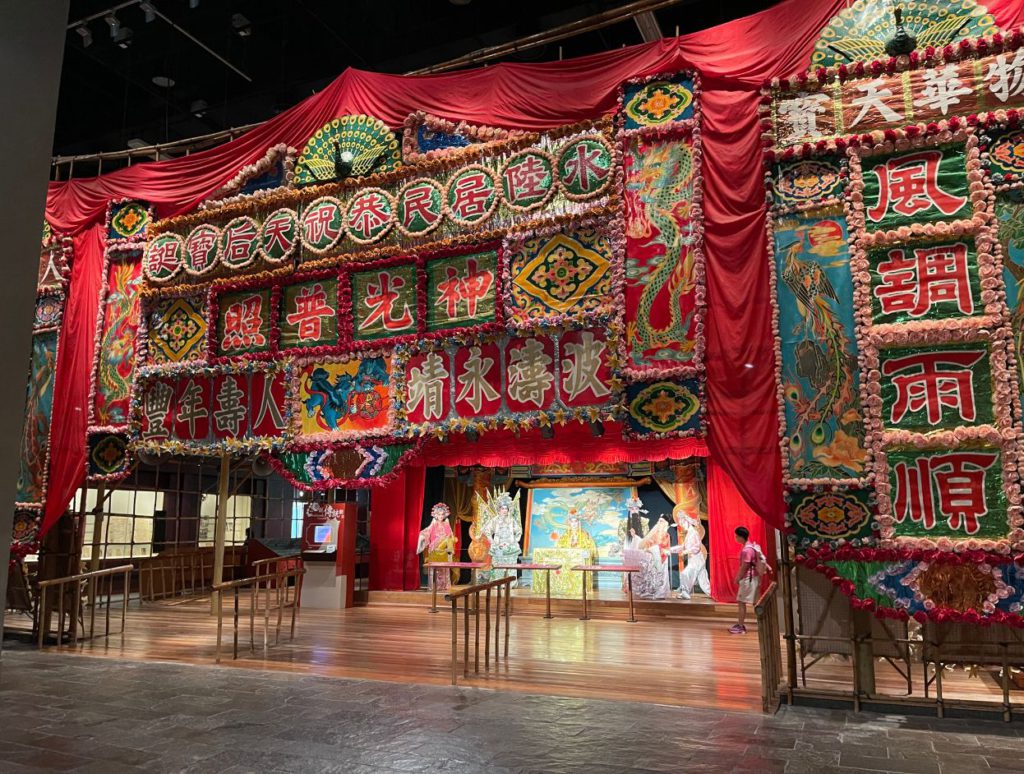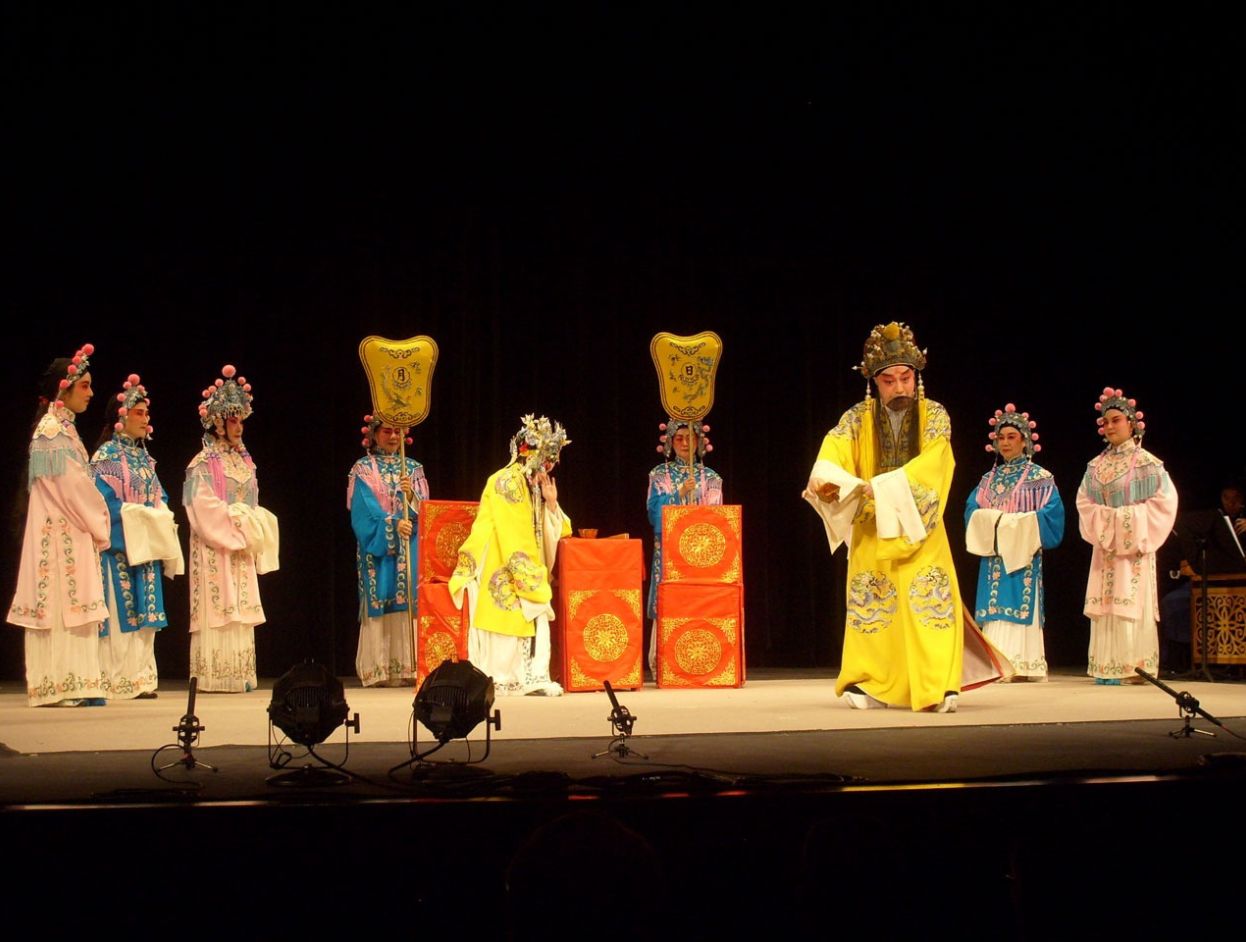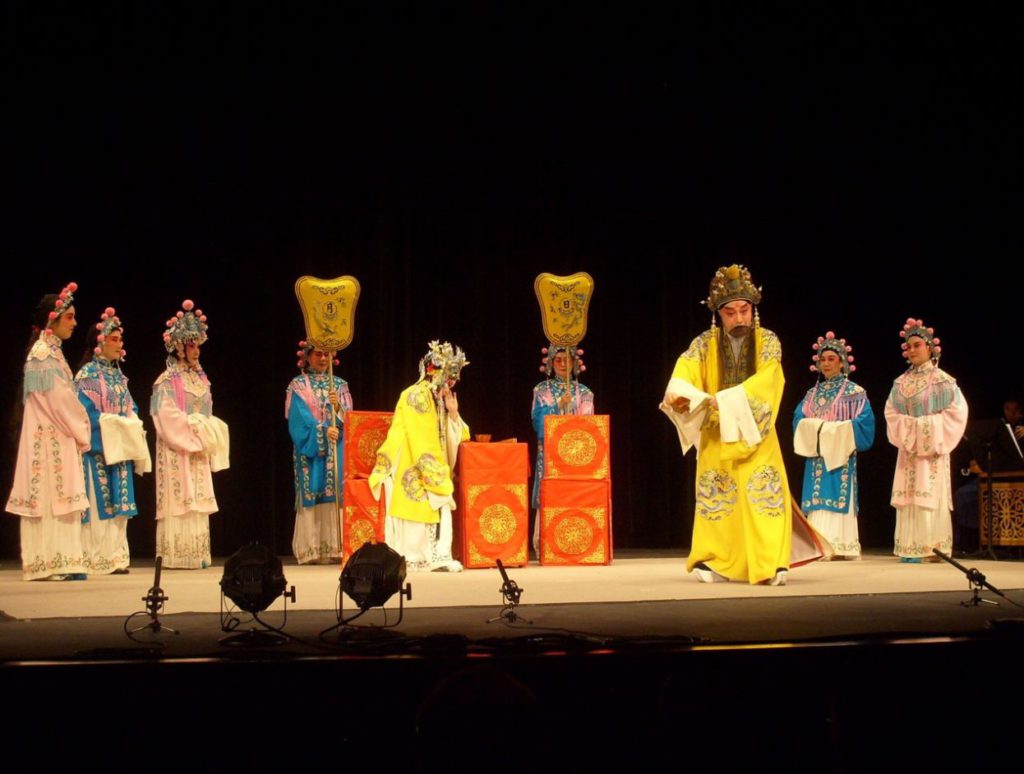 Bright, dramatic and very traditional, the Cantonese opera is a sensory experience on your face. One you should go out of your way to experience. You will find snippets and expressions from it everywhere. From keychains, souvenirs, posters, shows, TV serials and museum displays, it is an important part of a Hong Kongian's childhood. Although with more pop culture getting attention, fewer people go visit an opera with each passing day.
If you are interested in attending a show, you can check out some theatres beforehand and look for any upcoming shows during your visit. Even if you don't understand Cantonese, it will still be fun. Here are links to a few theatres and their websites to check out for a show.
Xiqu Centre – https://www.westkowloon.hk/en/
Sunbeam Theatre – https://www.sunbeamtheatre.com/hk/
Ko Shan Theatre – https://www.lcsd.gov.hk/en/kst/index.html
Yau Ma Tei Theatre – https://www.lcsd.gov.hk/en/ymtt/index.html
Every year, Hong Kong also celebrates the Cantonese Opera Festival during summer. There are a number of performances in the city with renowned regional art forms like Kunqu, Yue and Peking Opera. You can find more details on the official website.
5. Enjoy a cruise on a Chinese junk boat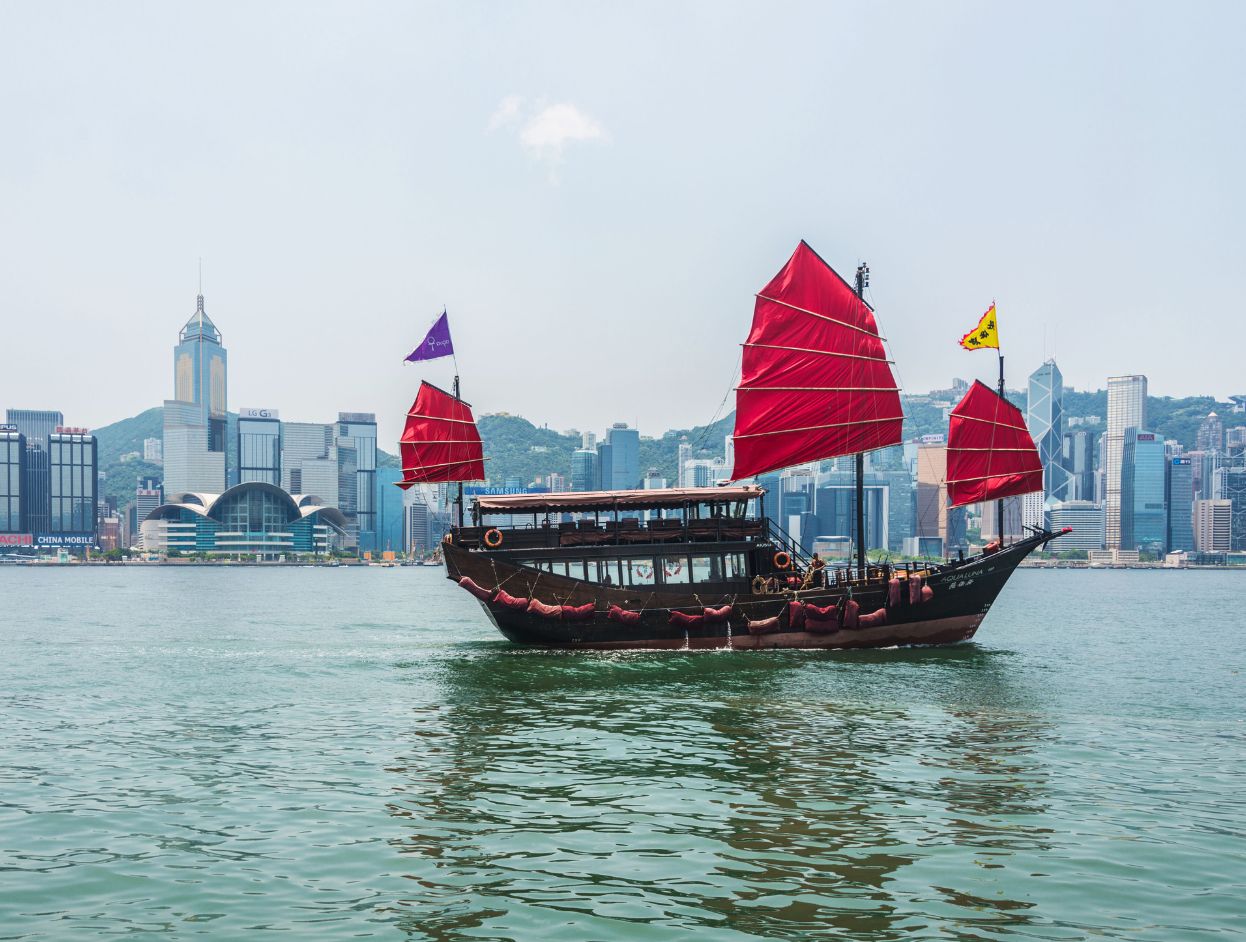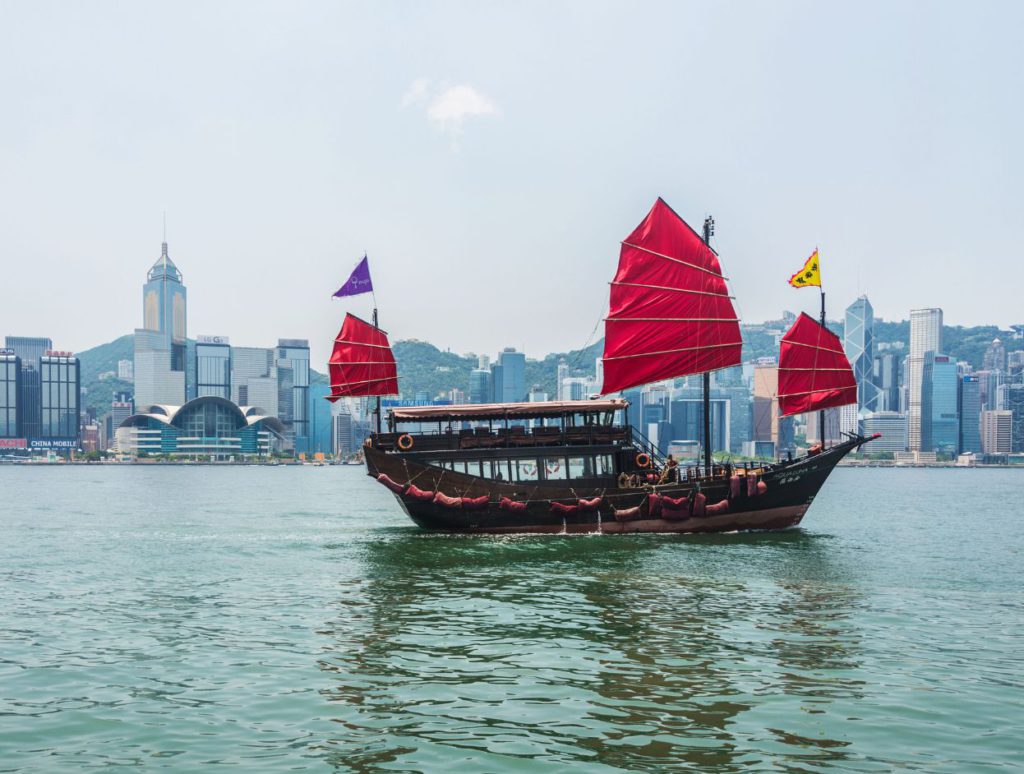 The Chinese junk boat with its red colour sails is the poster child of Hong Kong tourism. And don't they just look grand and elegant? The Chinese junk ships mostly used to belong to merchants who travelled around southeast Asia to trade. But these were also sometimes used for leisure or even as houseboats to live on.
In Hong Kong, you can take a cruise by joining a group at any time of the day. Some of the popular times are around the sunset and during the Symphony of the Lights show. But you can also do an evening tea or a romantic dinner on it. The cruise lasts for an hour. It usually goes around the Victoria Harbour area, so you know you have got the best views of Hong Kong's skyline.
Book cruise: Aqua Luna Victoria Harbour Cruise
6. Take a Class in Chinese Calligraphy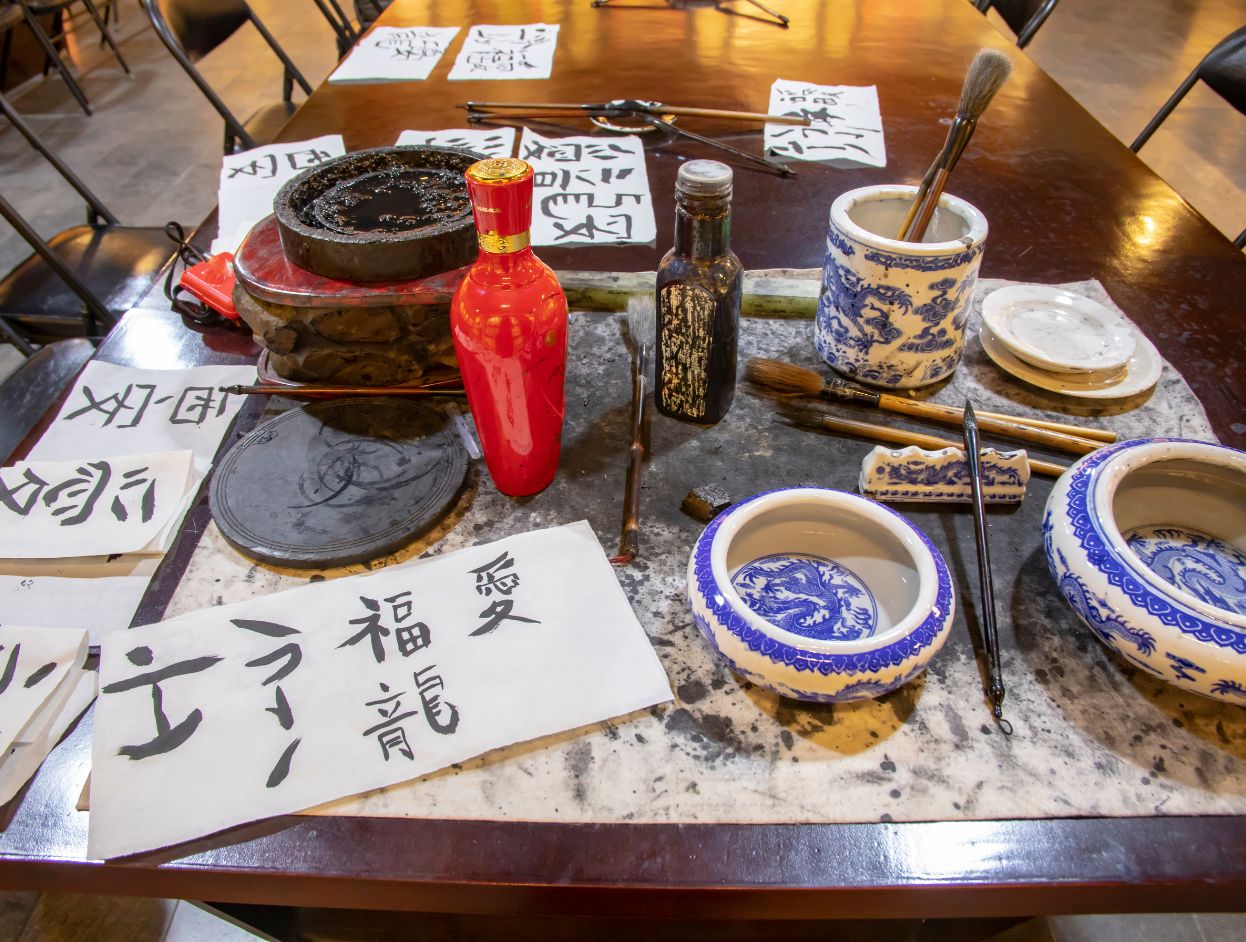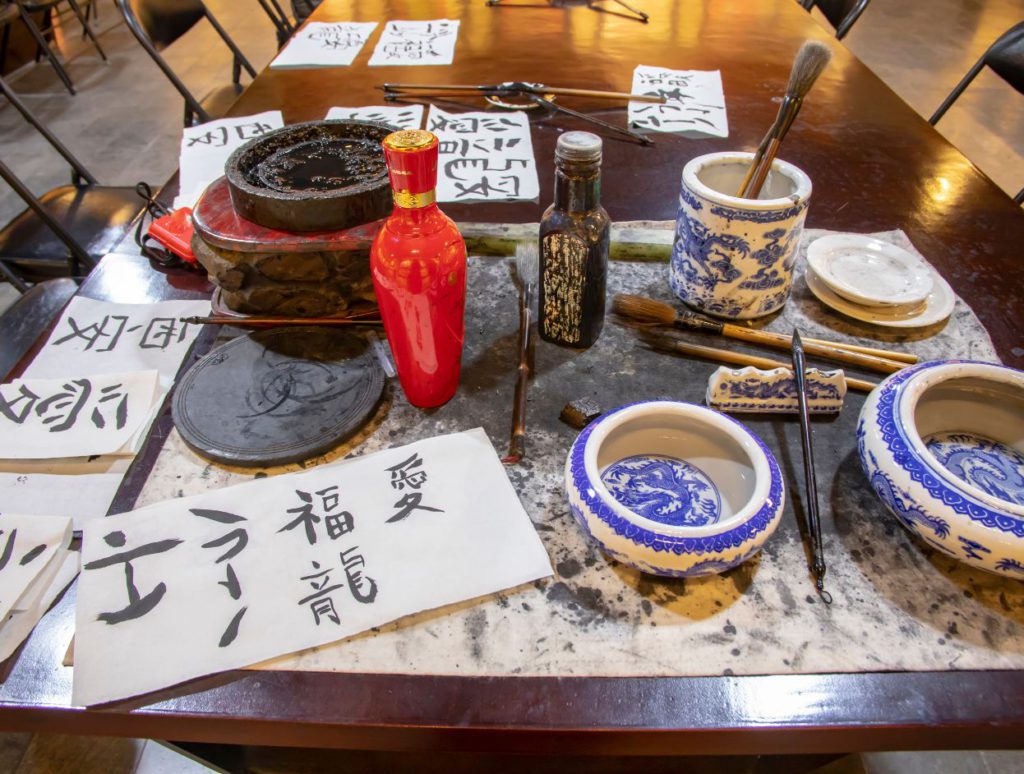 We are now talking about getting a taste of both Chinese writing and visual arts. Chinese text in its beautiful brush strokes is not just literature, it is art in itself. If you already know how to write Chinese, this may be an added experience. But even if you don't, you still should be able to enjoy a beginners class.
You can learn the basics of Chinese writing, how to handle a brush, different types of brush strokes, inks and papers. You can also take back your work and keep it as a souvenir. Maybe learn how to write your name in Chinese. There are quite a few types of courses that are available depending on your interest and proficiency. But for tourists and beginners, check the one below.
Calligraphy course for beginners: Aura Art – Chinese Calligraphy Class
Other Calligraphy courses: https://auraart.hk/course_adult_p2.html
7. Learn more about Chinese tea culture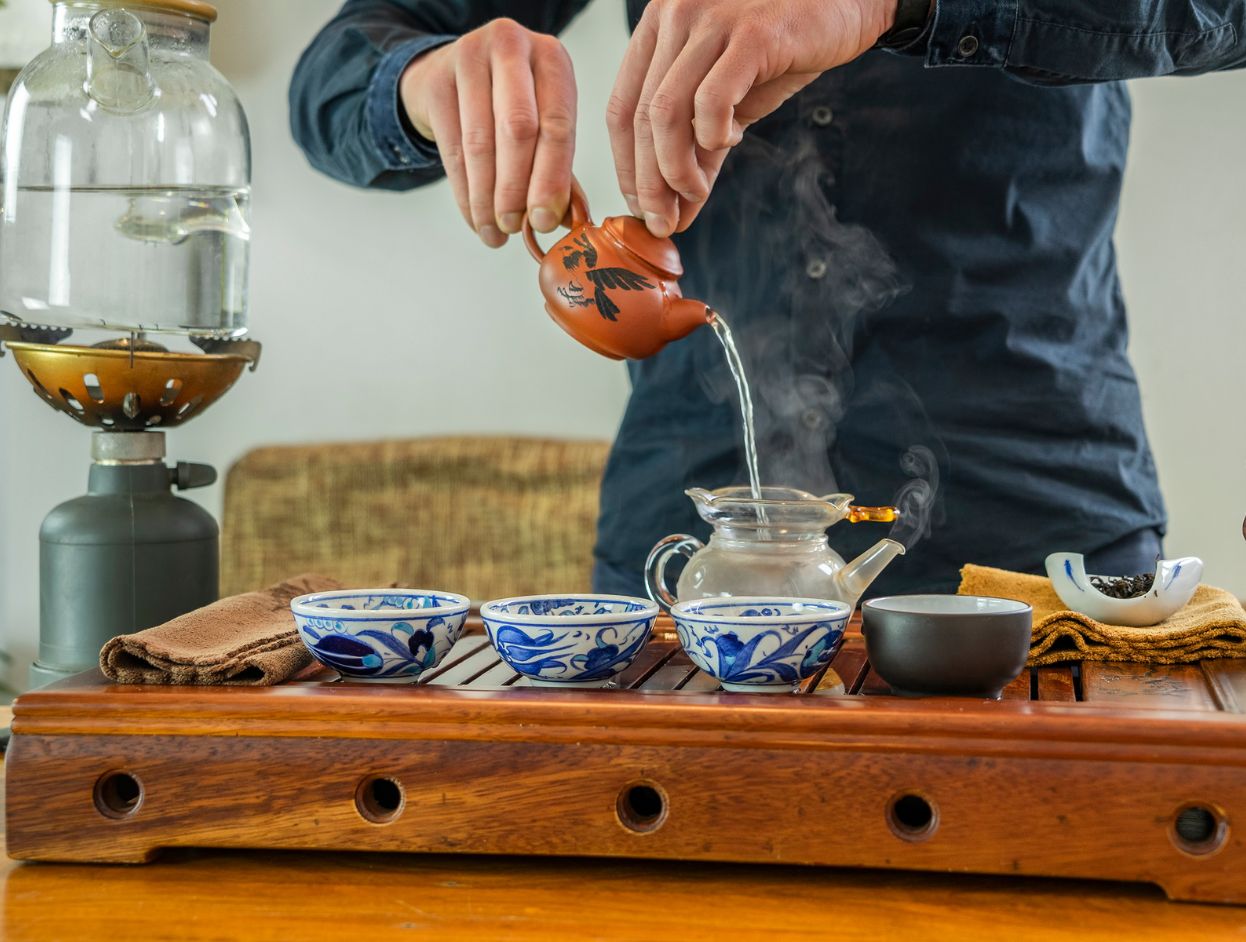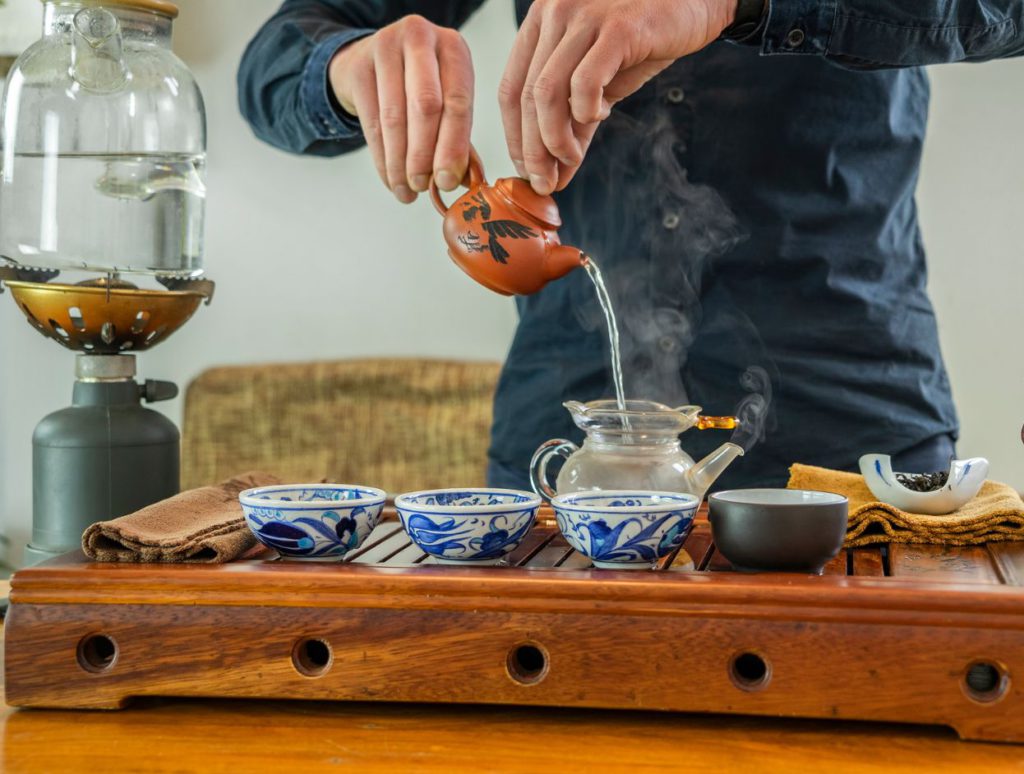 For several Asian cultures, tea is life. And regardless of where you are and what kind of tea you are enjoying, it all started in China. China is called the 'Homeland of tea' and you can get a glimpse of their tea culture in Hong Kong. One of the best things about Hong Kong is that everything has evolved over time. Even the tea culture. Along with finding traditional tea houses, you can also find upscale minimalistic cafes still preserving the essence of this tea culture.
You can learn more about Chinese tea culture in a lot of ways. For tourists, it will make sense to find a tea house and enjoy some afternoon tea with a side of snacks. Here are some options.
Heritage Tea House (for a traditional time)
yú teahouse 瑜茶舍 (upscale and fancy)
You can also book a short class (check out on Cookly) where someone takes you through the tea culture and process of brewing tea. 
Another great way to explore more is by checking out the Flagstaff House Museum of Teaware. This museum is located inside Hong Kong Park and is free to visit. The museum has a large collection of teawares and takes you through a history of tea as well as the Flagstaff house.
If you want to go hardcore and wish to learn more about the history, and cultural impact of tea, you can also take a long course (4 sessions on 4 different days). Hong Kong Sommelier and Bartender Training College offer some unique courses on tea and Chinese tea culture.
Check out courses: http://www.hksbtc.com/en/course-chinese-tea.html
8. Take a Tai Chi Class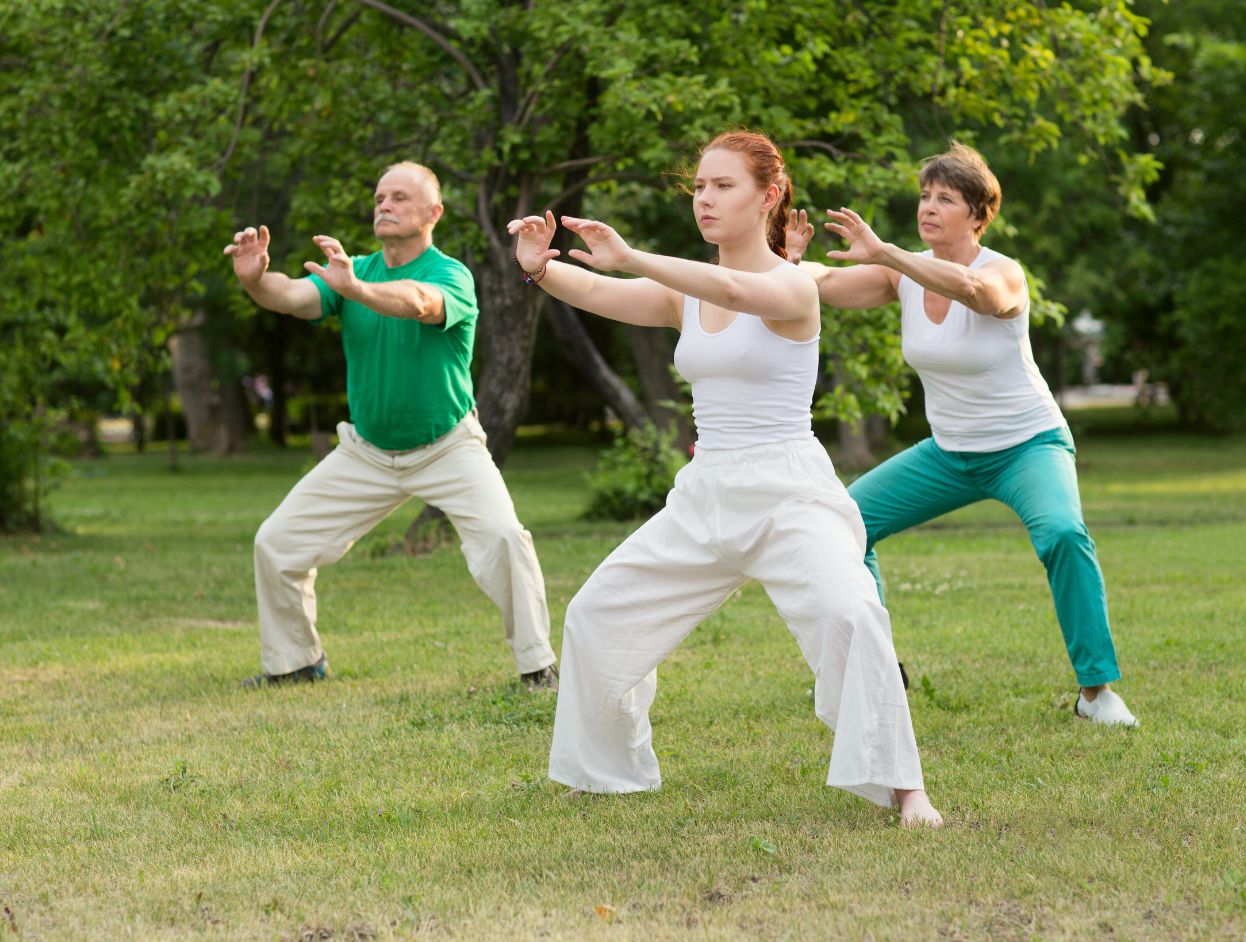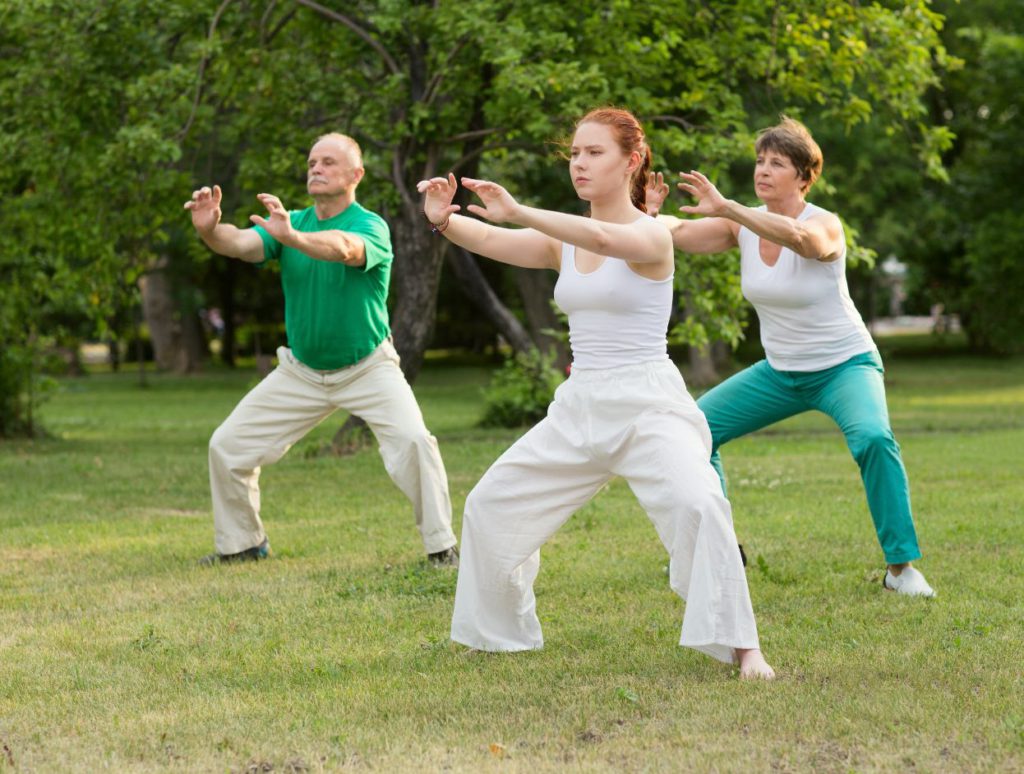 Tai Chi is a Chinese Martial Arts that has been practised for self-defence and strength. It originated from Chen Village, Henan, China but is gaining popularity. While there are several intensity and difficulty levels of Tai Chi, these days it is becoming extremely popular with people to improve flexibility and mobility.
It is especially popular with the elderly due to its light movements and health benefits. So much so that you can find people practising Tai Chi early in the morning at several parks in the city. But most of them take place in Cantonese. If you have the guts you can head over to Hong Kong Park, Victoria Park or Kowloon Park a little after dawn and ask the group if you can join.
If you want to take it as an activity or do a private class here are a few other options.
Chen Style Tai Chi Institute – https://www.taichielite.com/eng/
YMCA of Hong Kong – https://mcs.ymcahk.org.hk/en/ib4WQv4xodyBnF0o96Uh
9. Learn the art of making dumplings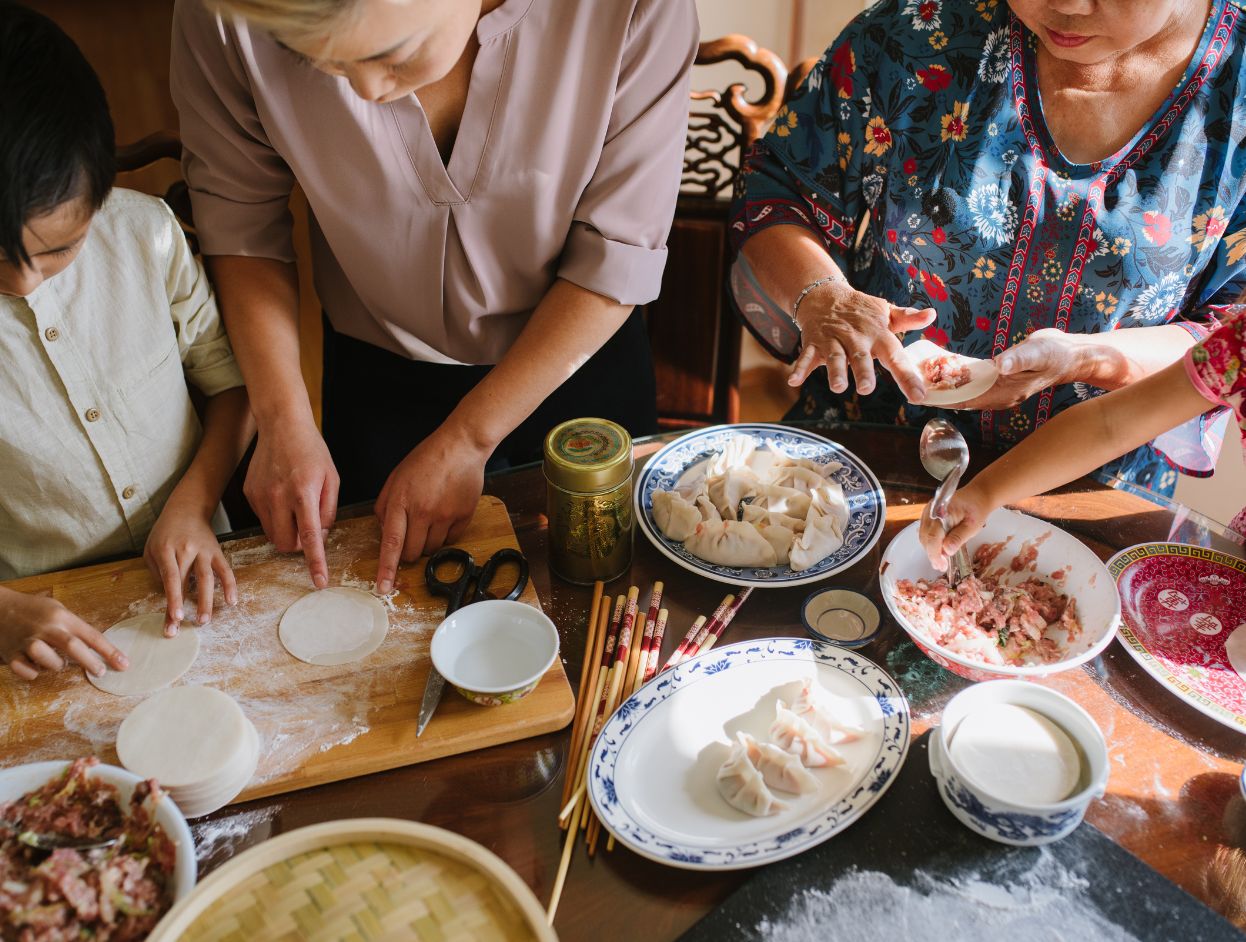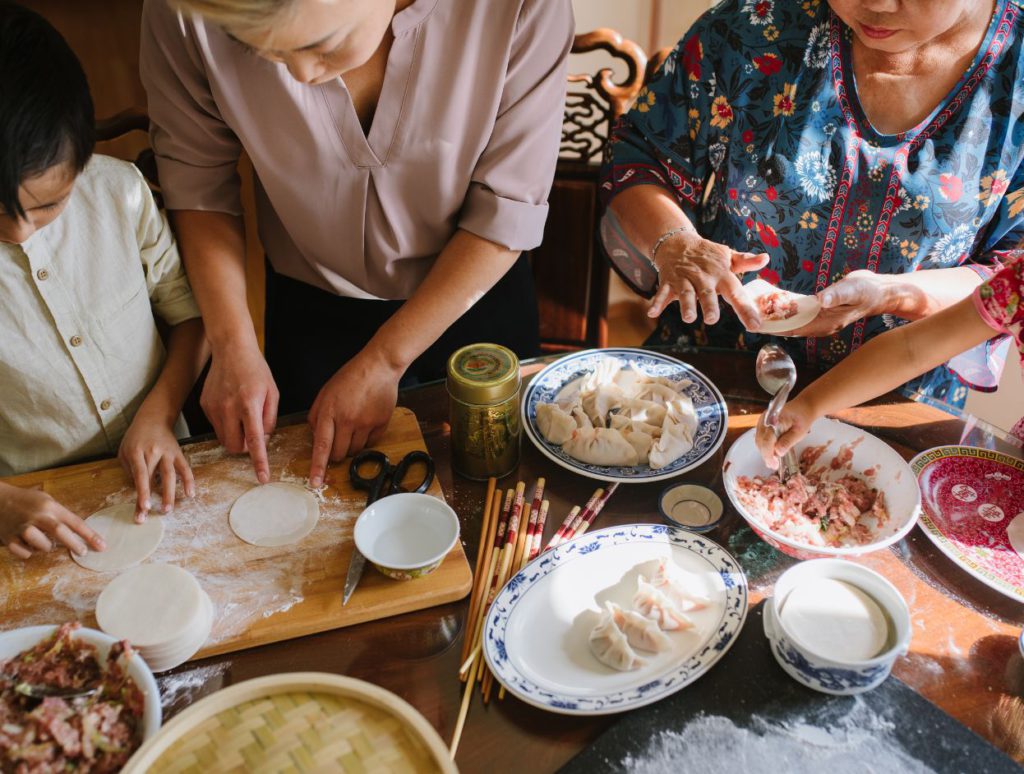 Call it dumplings, potstickers, dimsums, gyoza, mandu or momos, I don't know a soul who is not a sucker for dumplings. The stuffings inside the dumplings can change, but the concept will still remain delectable. 
But I am sure there is another thing that we can agree on. A good dumpling is not a piece of cake. In fact, it is really quite hard to get the juiciness and flavours of the filing right. The consistency of the outer layer of the dough should not be too which is another nightmare to master. 
So if you want to learn how to make a great dumpling, you have to seek out the ones great at it. And where can you find them if not in Hong Kong?
Here are a few places that offer dumpling classes. Of course, it won't make you a master overnight. But I am sure it will be a great experience to start with. You probably won't complain about a bad dumpling once you see how much trouble you need to go through to make one.
Market to Kitchen: Organic Dumpling Class and Wet Market Tour (Vegetarian Applicable)
Traditional Chinese Steamed Bun with Pork Fillings and Homemade Barbeque Pork
Organic Xiao Long Bao (Soup Dumplings Dim Sum) with Wet Market Walk
10. Get acupuncture to relieve stress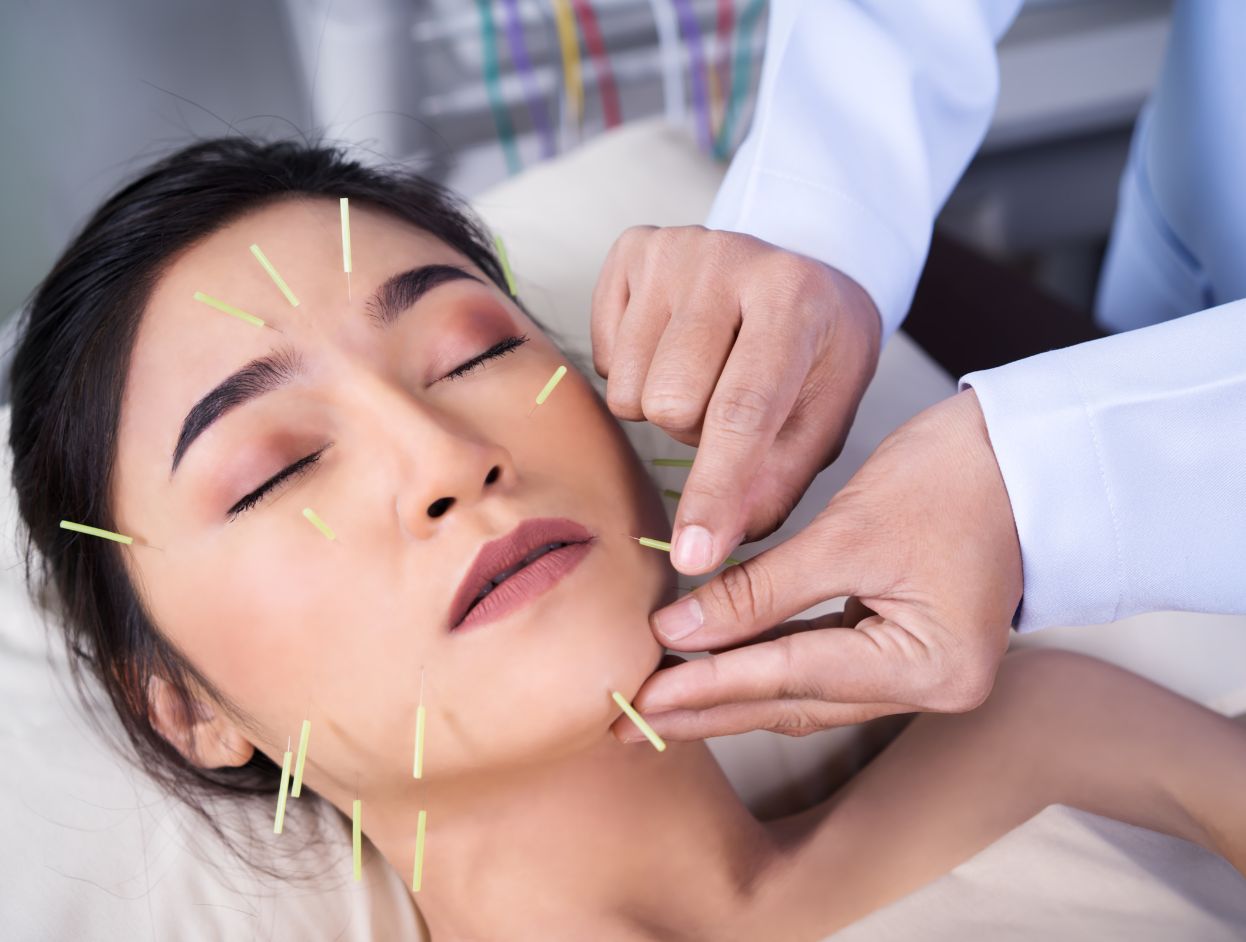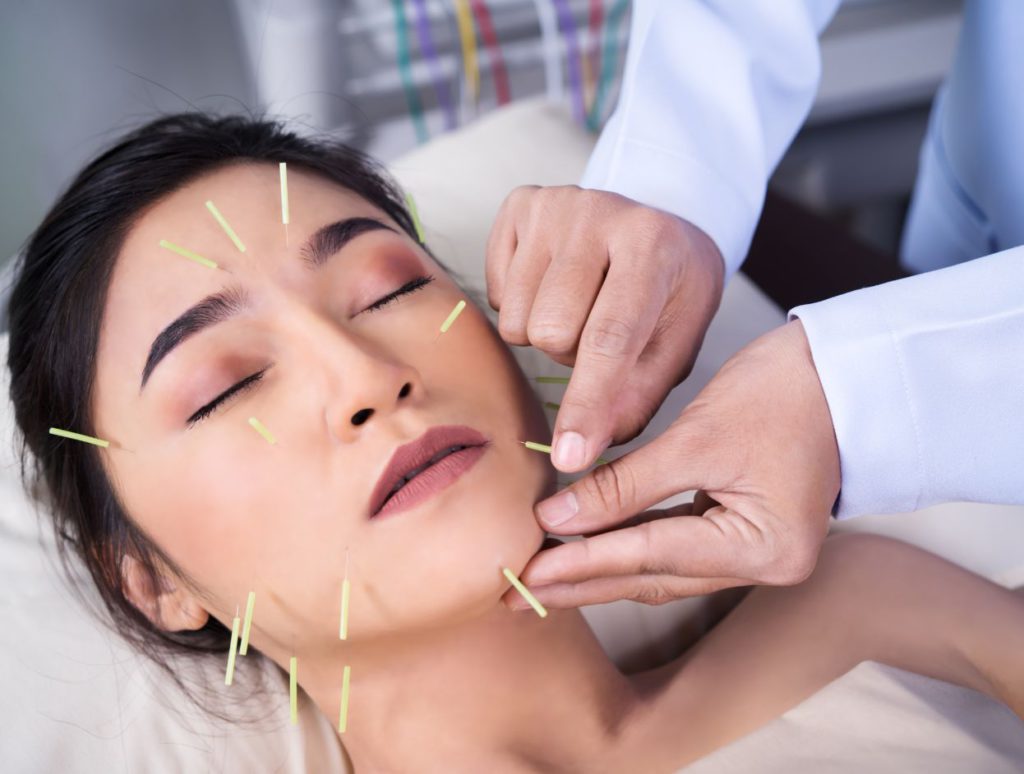 Another ancient practice that comes from China as a part of traditional Chinese medicine is acupuncture. Acupuncture emphasises physical, mental and spiritual wellness. It is based on the theory that Qi (pronounced as Chi) flows through our body in pathways. When these pathways are blocked, then you experience pain and illness. Acupuncture helps unblock those pathways and thus helps you heal naturally.
During this process, thin needles are inserted into the body at certain points. These needles are so thin that you won't even feel them. Acupuncture works on the central nervous system releasing chemicals into muscles, spinal cord and brain. We are not going to get into details. But if you have mild tension and pain in your body that could be due to stress or lifestyle issues, you can read up and consider talking to an expert.
Here are some clinics in Hong Kong that are well-rated for acupuncture treatment:
Perfect Pointe Physiotherapy (website)
Vitality Center (website)
Health Wise (website)


Related Articles