21 Sep

Visiting Victoria Peak, Hong Kong

There is only one way to see the world-famous skyline of Hong Kong stretching across both sides of Victoria Harbour. Actually, there are quite a few ways :P. But the best one is from the top of Victoria Peak. For most tourists, this sits on top of their Hong Kong travel itinerary. Sounds like a cliche, right? And it is. But there is a lot more to Victoria Peak than that.

Victoria Peak is located on Hong Kong Island and is not just a tourist attraction but also an upscale neighbourhood. So you have plenty of options to choose from for transportation and entertainment options. Some even choose to hike to the peak and enjoy a day outdoors.

I visited Victoria Peak for half a day as a tourist attraction. I can say that I did go up and beyond the usual trail. But if I have to do it again, I will choose to spend more time here. Maybe also catch the sunset and the night view of the skyline as well.

If you are planning to visit Victoria Peak, here is everything you need to know.
What is Victoria Peak famous for?
By now, you already know that you are going for the view. Victoria Peak is the highest point on the island of Hong Kong so you can expect an aerial 360-degree view of the island and the Hong Kong skyline.
But what you may not know is that Victoria Peak was a popular neighbourhood since the time of the English colonisers. In fact, the sixth governor of Hong Kong had his residence built on the Victoria Peak, the first in the area. Since there were no transportation options from the peak, people used to travel using sedan chairs carried by other people.
It was in 1888 when the funicular Peak Tram was introduced. After that, the popularity of the neighbourhood grew even more. But even then, no Chinese was allowed to build a residence in this area till 1920.
Now, like all English colonial areas, Victoria Peak also carries memoirs from English architecture and influence. You can find a few gardens, viewpoints, residences, nature trails, gazebos, fountains and even old trams that give you the feeling of an open-air museum. Even if you don't plan to go click photos from the observatory, there is still a lot to do here.
Curious about cool neighbourhoods? Here are the best areas to stay in Hong Kong for tourists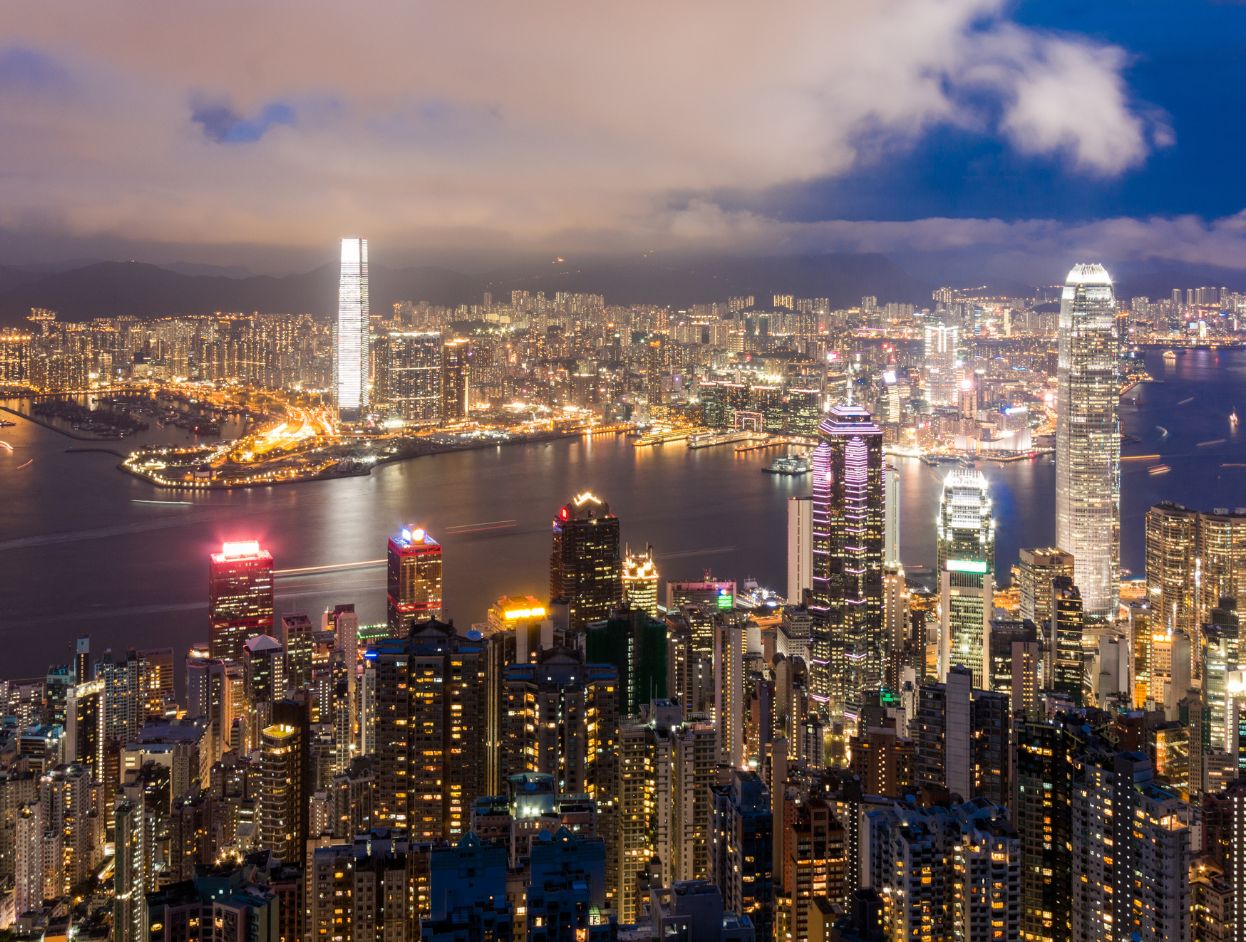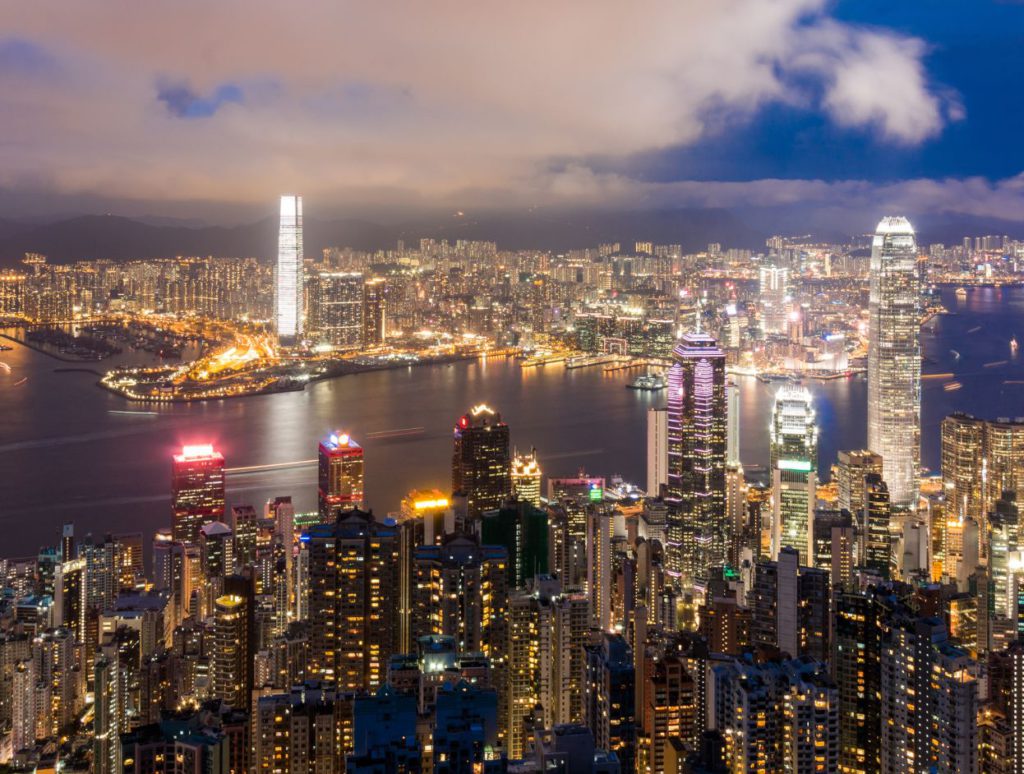 How to reach Victoria Peak
The Peak Tram
The Peak Tram is the oldest mode of transportation in Hong Kong since 1888. So it is worth checking out. The trams have been renovated thought. They look as good as new. But it is still one of the finest tourist attractions in Hong Kong. 
To access The Peak Tram, you need to head to Peak Tram Kennedy Road Station. You can take the subway or MTR to Admiralty or Central Station. From there walk around 15 mins to The Peak Tram station. We also crossed the HSBC Headquarters building on the way!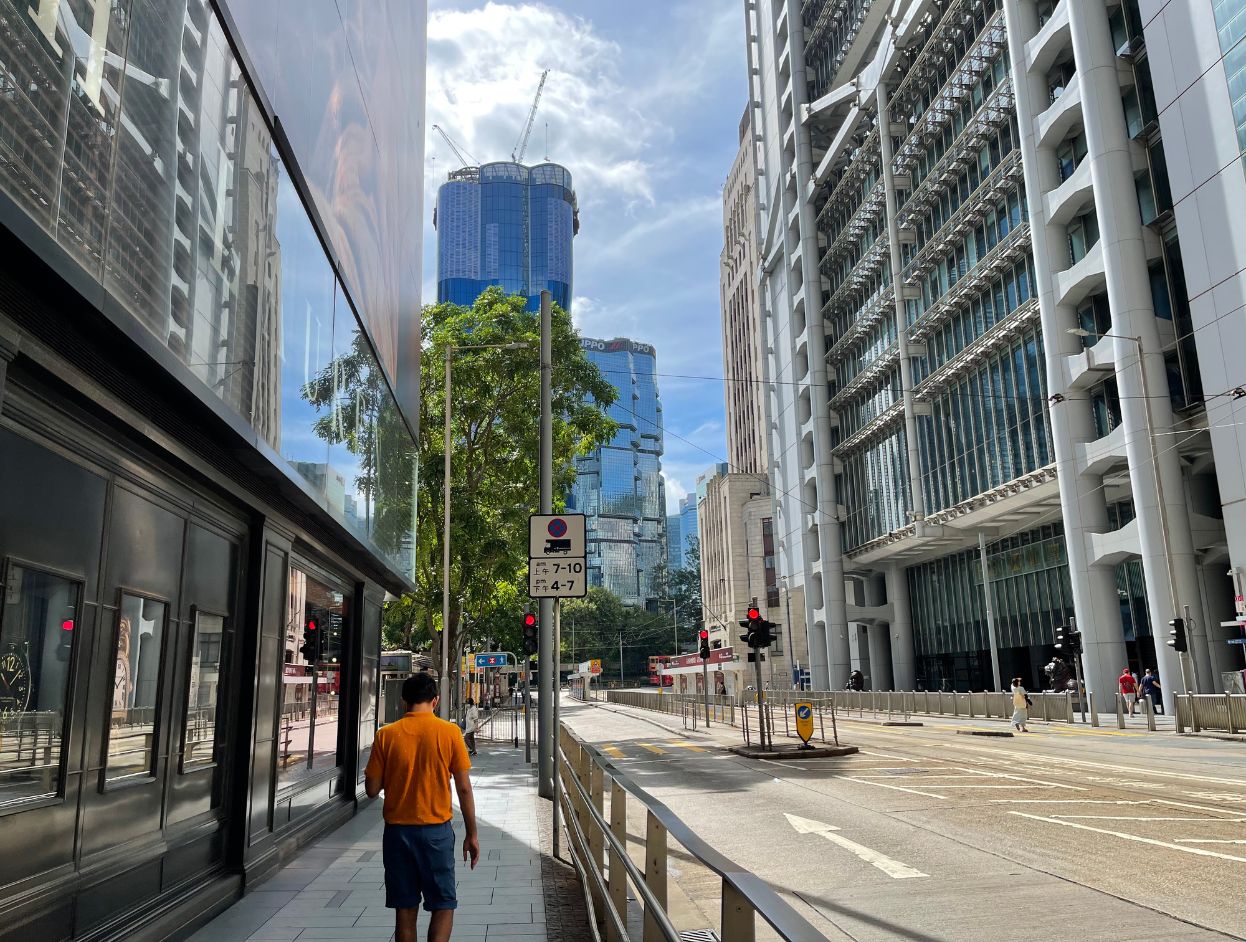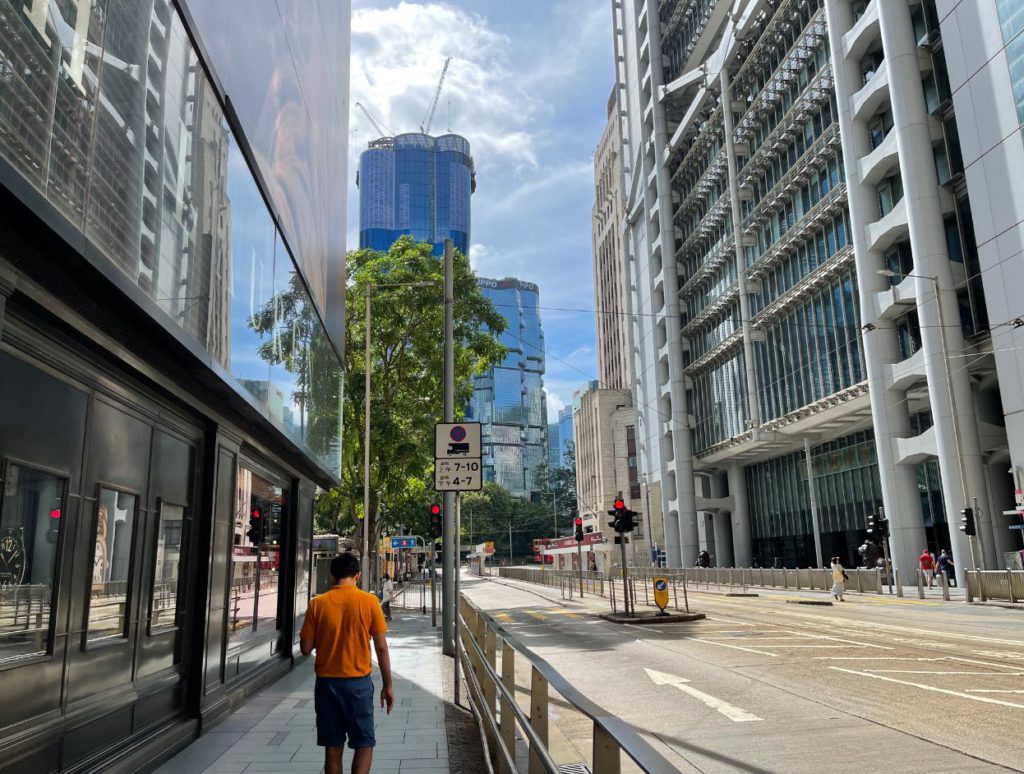 You can either buy a ticket at the Tram station using cash, a card or even an Octopus card. Or you can buy it online via an aggregator to get some discount or rack up some points. There is also an option to buy a combination of tickets with Sky Terrace 428 which is a good deal if you plan to visit the observation deck.
Buy ticket (with or without observation deck): Victoria Peak Tram and Sky Terrace 428 Ticket
If you are heading to Victoria Peak over a weekend, this may get crowded (although we did not find it). In that case, it is advisable to start a little early in the day. The views are definitely better on the right side of the tram during the ascend. It takes around 7 minutes to reach to the top and operates from 7.30 am to 11 pm. The tram stops at the Peak Tower on the top. Enjoy the ride.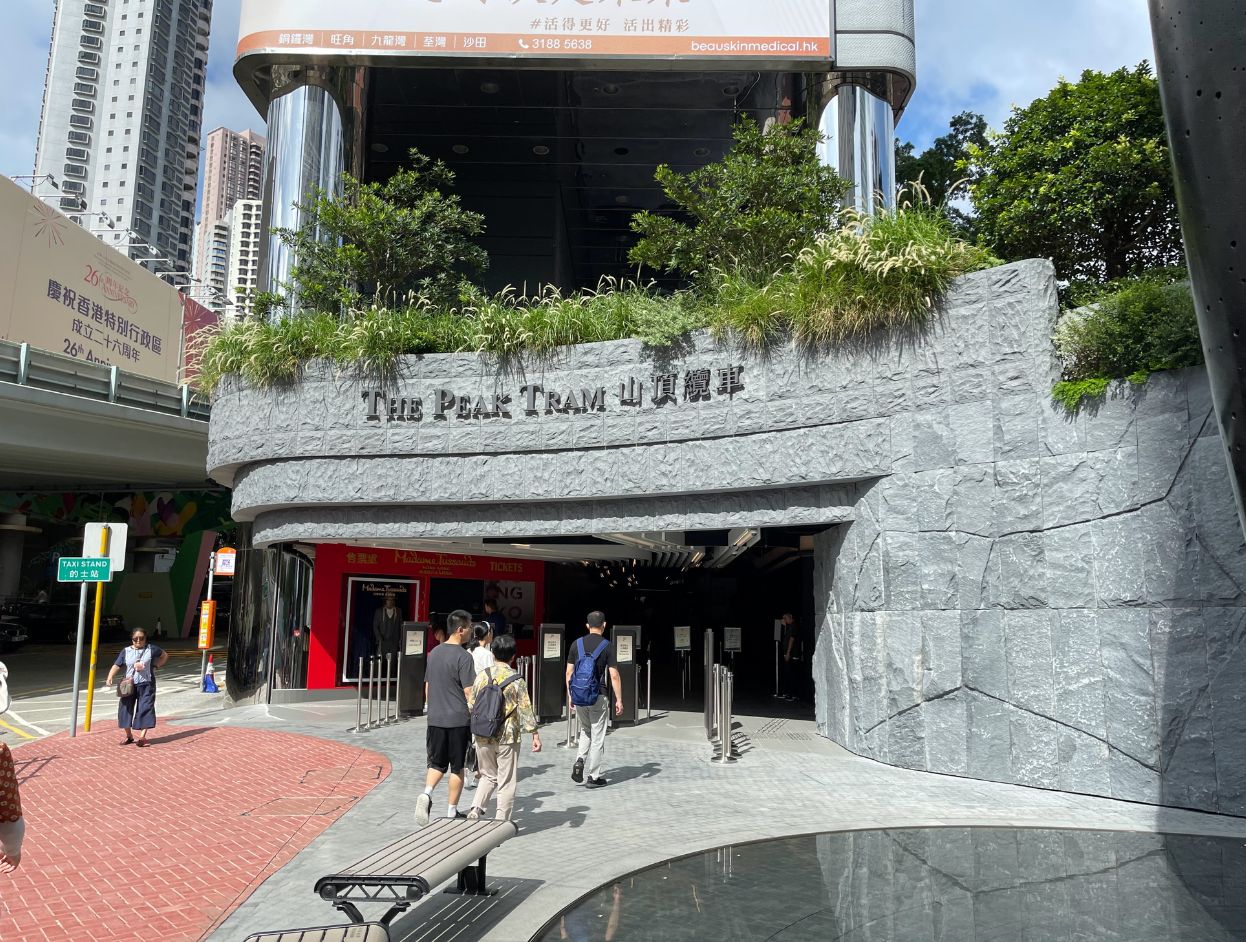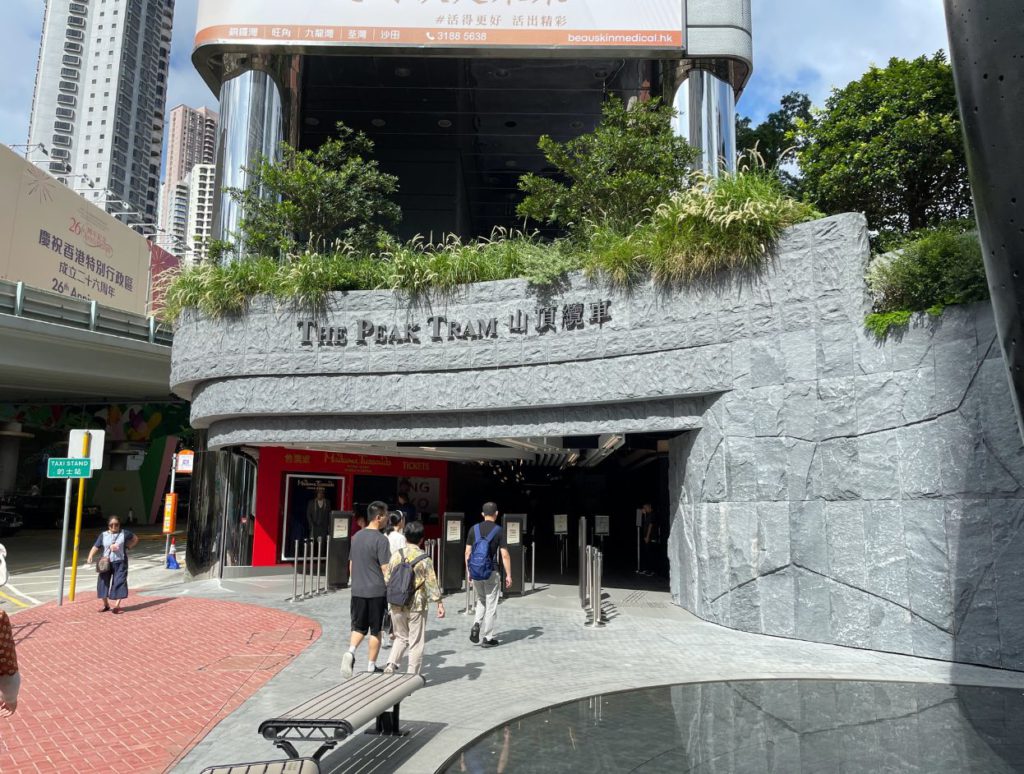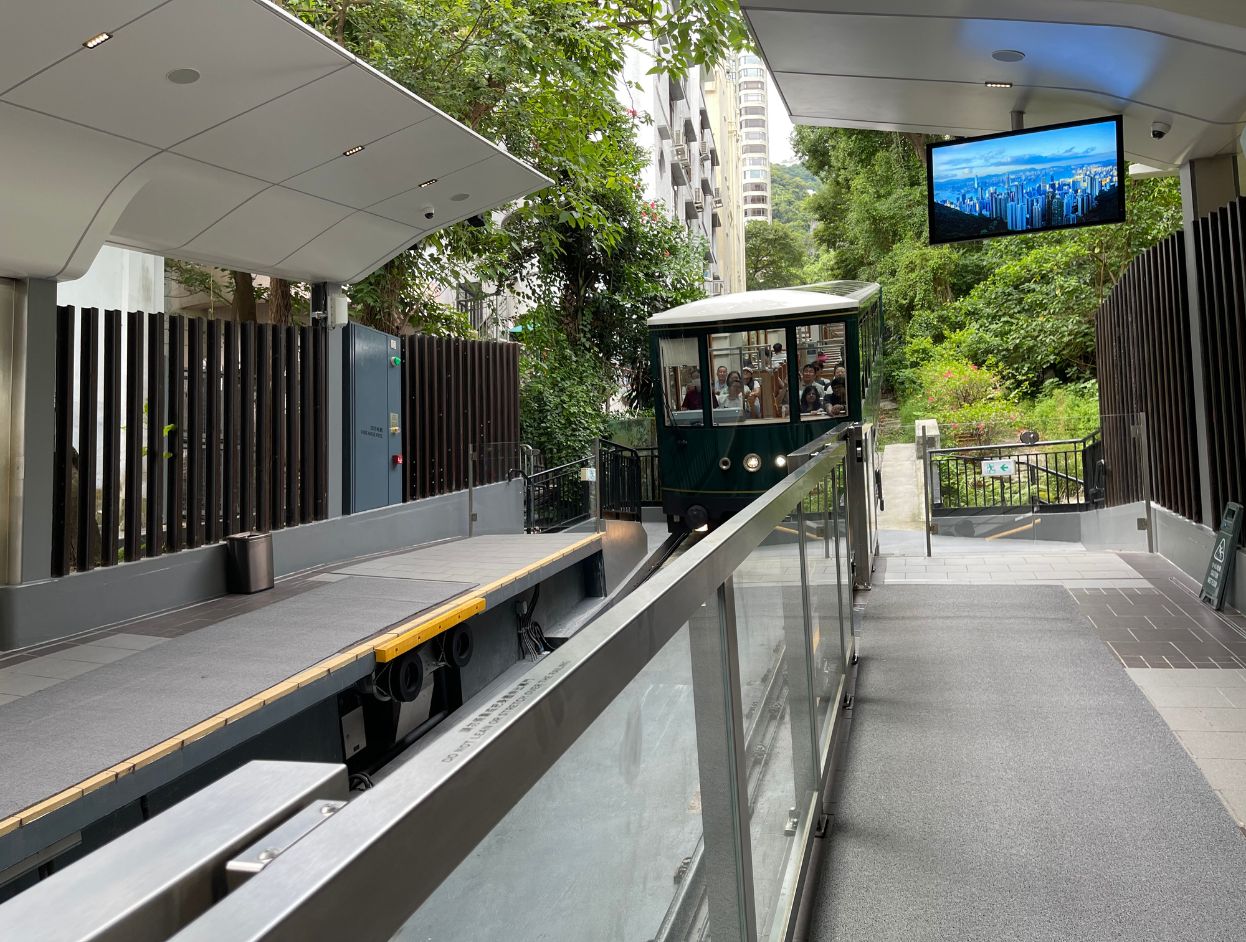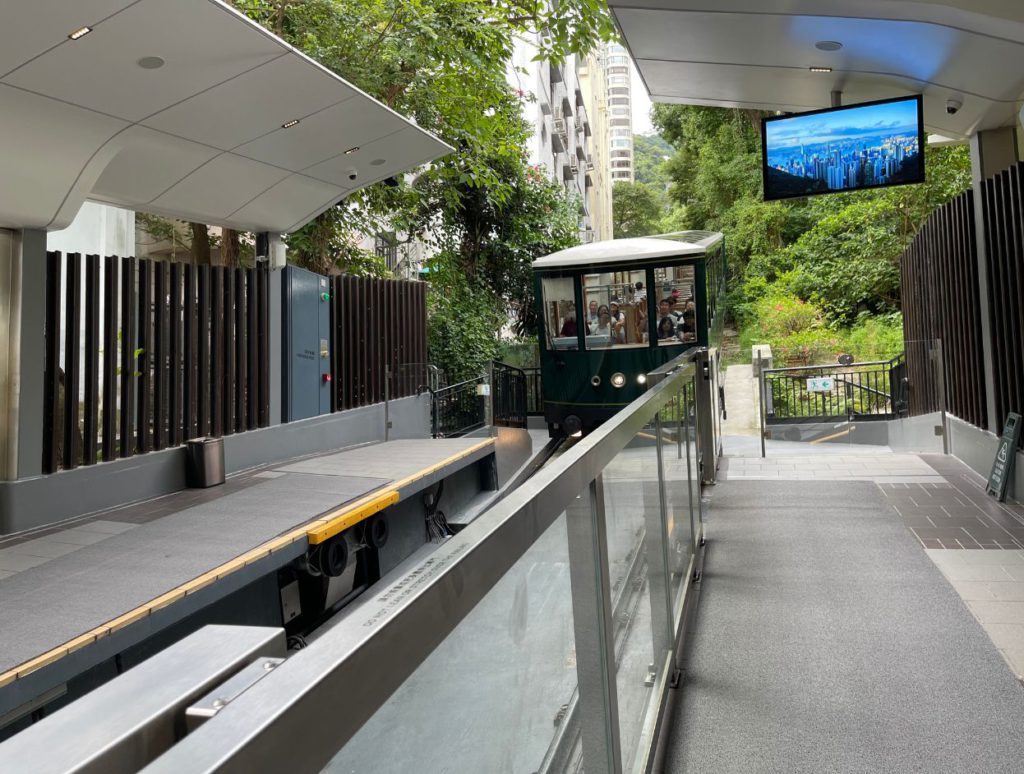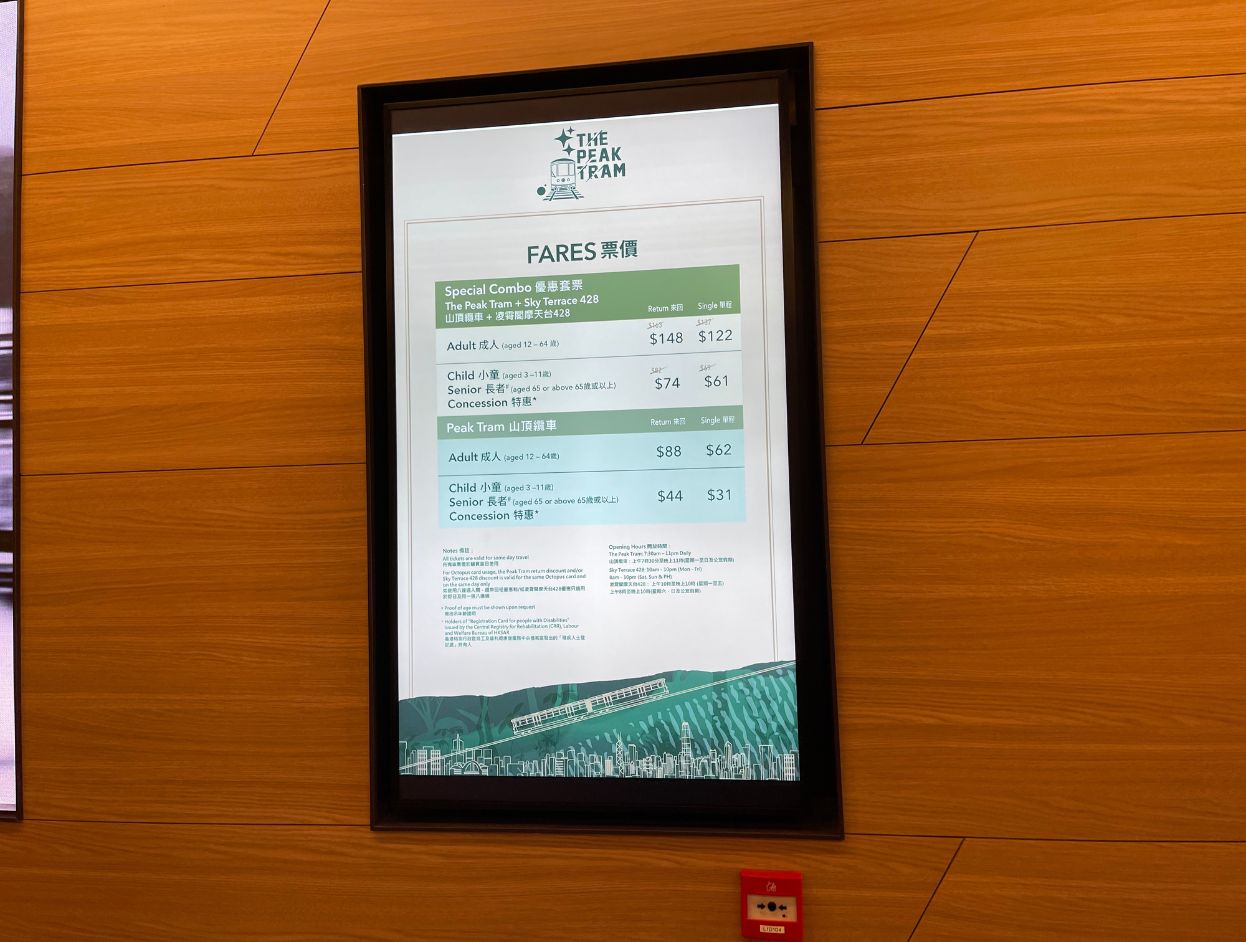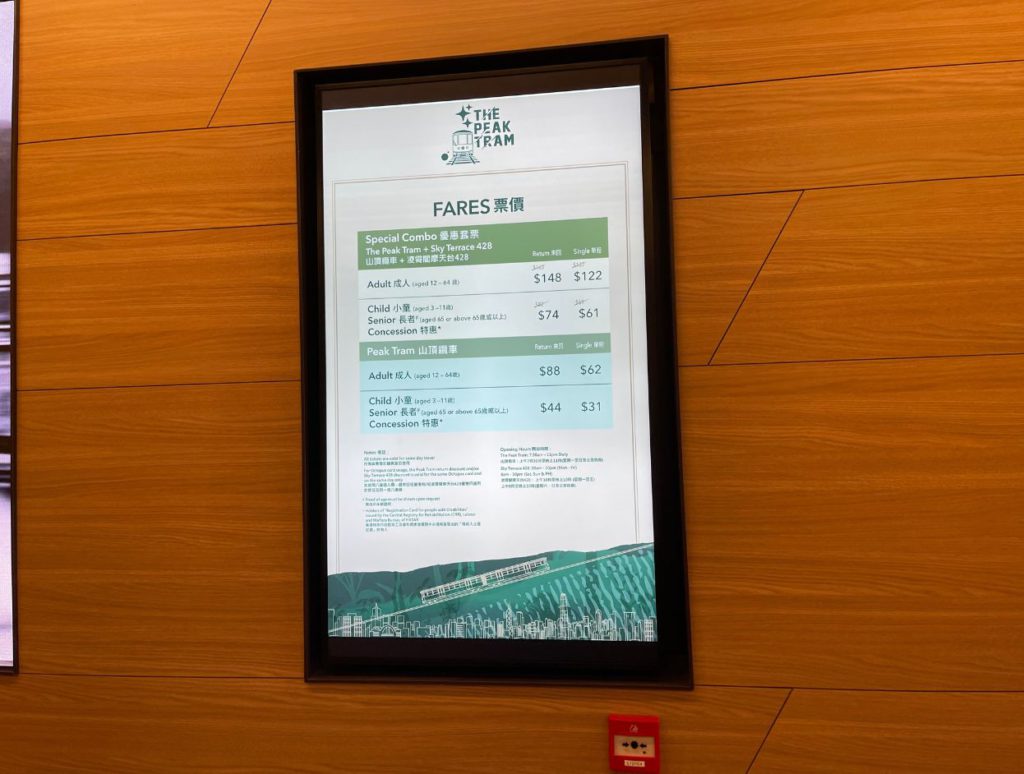 Bus
Another way to travel to the top of Victoria Peak is by bus. It is not a popular way to do this journey, but it is much cheaper. It also takes upto an hour to finish the ride which is way longer compared to the tram. You can take minibus number 1 from Hong Kong Park to The Peak Galleria or Bus no. 15 from City Hall.
The best way to find the most suitable bus on your route is via Google Maps (which works great in Hong Kong). You can pay using cash or an Octopus card for the bus ride. A bus ride will cost you between HKD 12-15 on this route.
Plan to use public transportation in Hong Kong? Read on how to get around in Hong Kong
Hike
For the ones who want to do this a different way, you can also do a hike to Victoria Peak. Mind you, it's quite a hike. But fortunately, it just takes about an hour to finish. From Central, you need to keep walking on Tregunter Road till you find the Old Peak Road. This is the steepest section of the trail where the view starts getting better.
Another way is to follow the Tramway Path that runs parallel to The Peak Tram. The trail merges into subsequent trails that all run into Old Peak Road. There are a lot of hiking trails that start from different directions as well e.g. Lung Fu Shan Morning Trail or Pok Fu Lam Reservoir Trail. But we are only talking about the mainstream ones.
If you decide to hike, ensure you have some water, a snack, a cap and sunscreen. It gets really quite hot in Hong Kong and you don't want to get dehydrated.
Taxi
Since Victoria Peak is well connected with roads, you can also take a taxi to the top. A taxi can drop you off all the way to The Peak Tower, just like the tram. One of the best things about taking a taxi in Hong Kong is that they will ALWAYS use the meter. And you don't have to haggle or settle on a price before you hop in. Just wave for a taxi, tell them your destination and go for a ride.
You can take a standard taxi by waving on the road or using the app HKTaxi. The meter will tell you what you need to pay. On average, it will cost you around HKD 100 to travel from anywhere around the Central area to The Peak Tower. If you wish to be more precise, you can also use this calculator.
Things to do at Victoria Peak
The Peak Tower & Sky Terrace 428
Now you are in the Victoria Peak area, you can choose to spend a full day here. The first thing that most tourists do is to get a good view of the Hong Kong Skyline. The best thing about this is you can do it during the day as well as at night.
Sky Terrace 438 is the observation deck on top of The Peak Tower. It gives an aerial view of Victoria Harbour and Hong Kong Island. You need to buy a ticket to access it. You can buy the ticket separately or it comes in a combo ticket with The Peak Tram that is of good value.
Buy ticket (with or without The Peak Tram): Victoria Peak Tram and Sky Terrace 428 Ticket
I have to say, it is something most tourists do because the view is actually quite fantastic. I cannot imagine how lovely it would be around sunset. But it's not the only way to get a good view. Victoria Peak area has dozens of viewpoints that you can explore without paying a dime.
But if you decide to go, make sure that it's not a cloudy day. During the monsoon season, Victoria Peak is often engulfed in clouds and you will miss the chance to get a good view. Also, take an umbrella with you in that case. Otherwise, enjoy your time. It may get crowded during busy hours but can still find a good spot and take a memorable picture for yourself.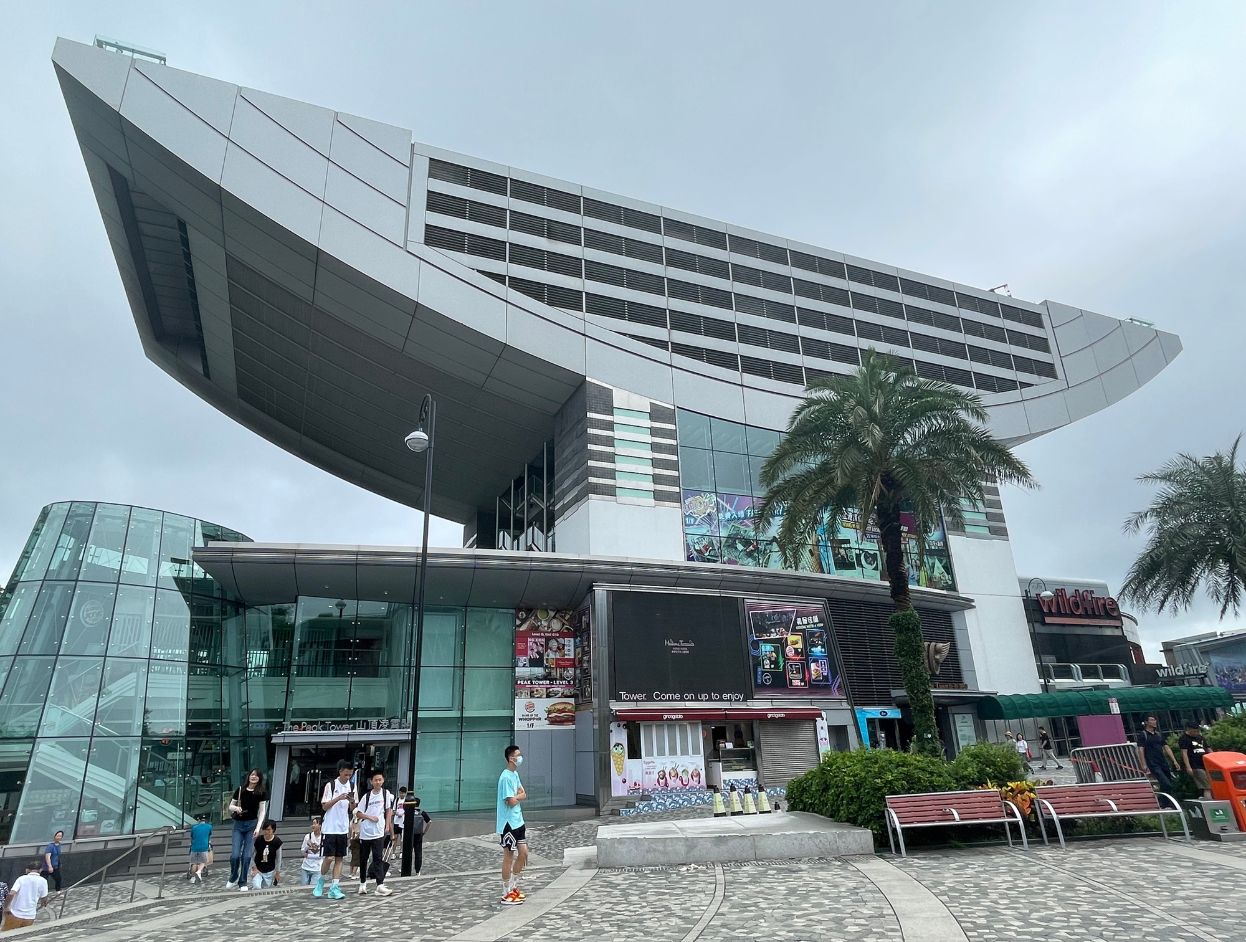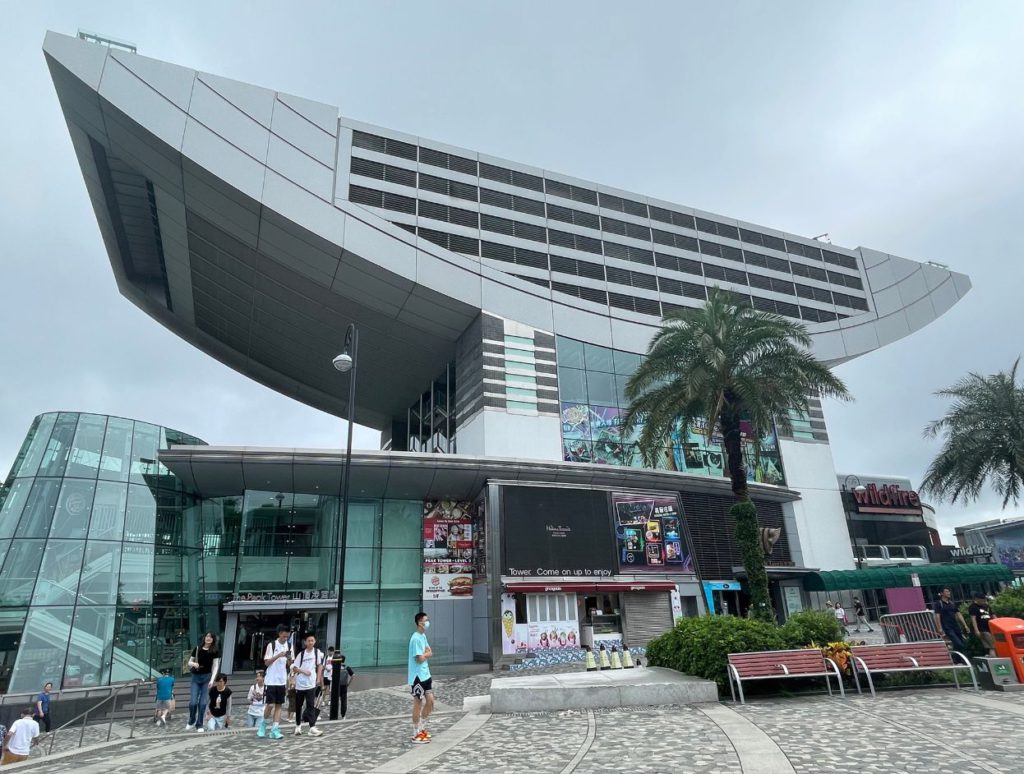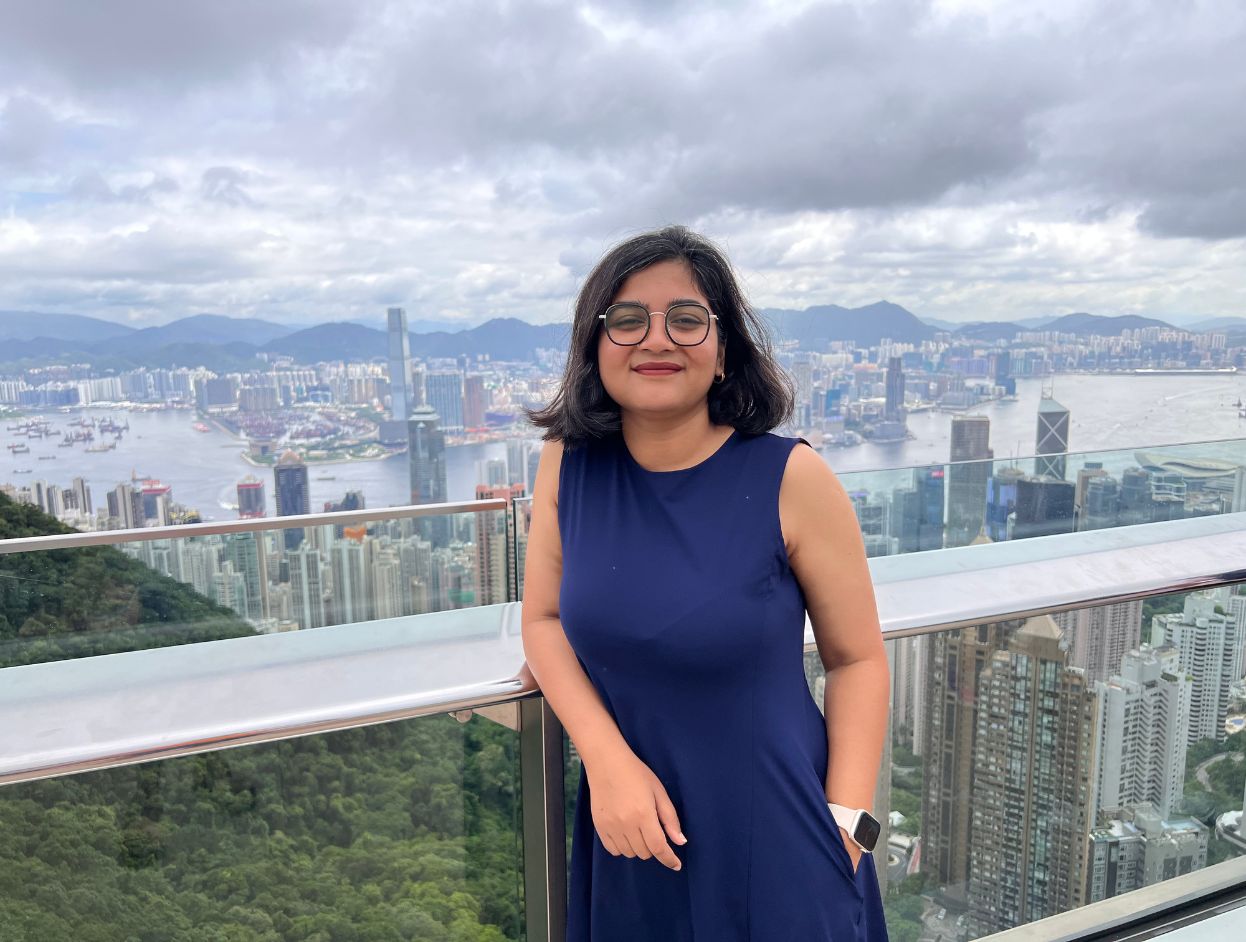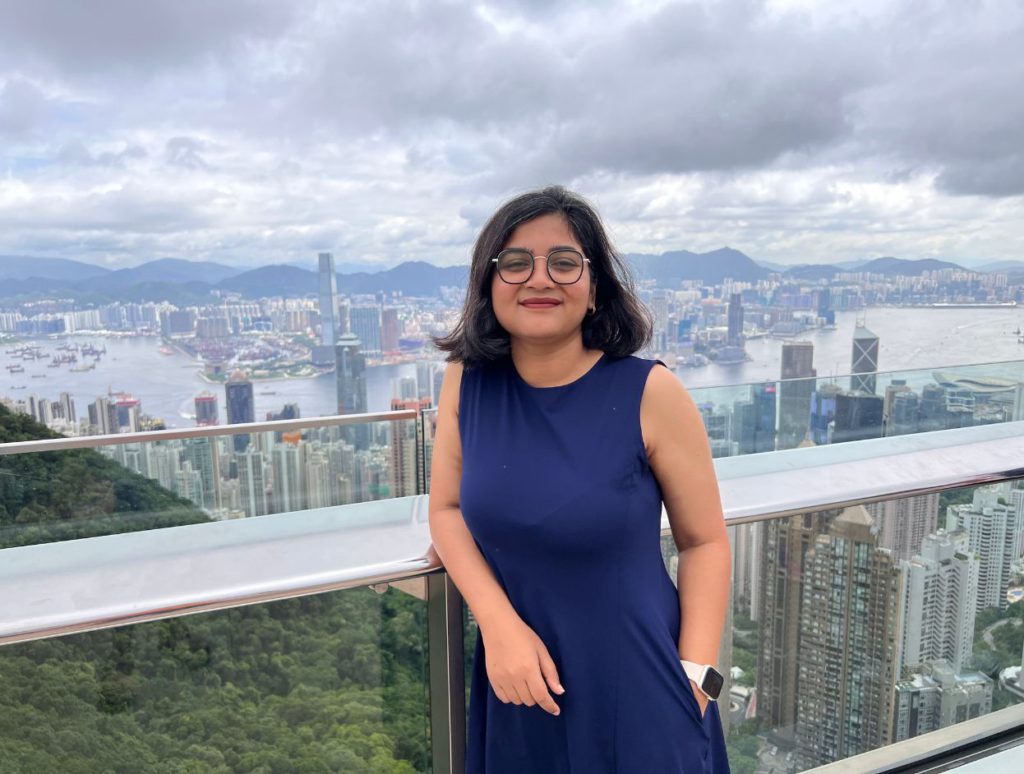 Peak Galleria
Right opposite to the Peak Tower is the Peak Galleria. If you haven't guessed by name yet, Peak Galleria is a mall. I am not going to hype it as a must-do tourist attraction because it isn't. It's just a mall on top of a peak. But there is a free observation deck on top of it that has some fantastic views.
Although this place is of importance because this is probably where you will end up eating. There are several restaurants across many floors in it. Some of them have a fantastic view as well, even the Mcdonalds'. But be aware of the lunchtime. The lines are super long and you may have to wait a lot for your turn. Maybe time your meal slightly before or after lunch hours.
There is a Monopoly Dreams Museum inside the mall that showcases the history of the Monopoly game. It isn't too big, but it is something interesting if you have some spare time on your hands.
Buy Ticket to Monopoly Dreams Museum: Monopoly Dreams Ticket in Hong Kong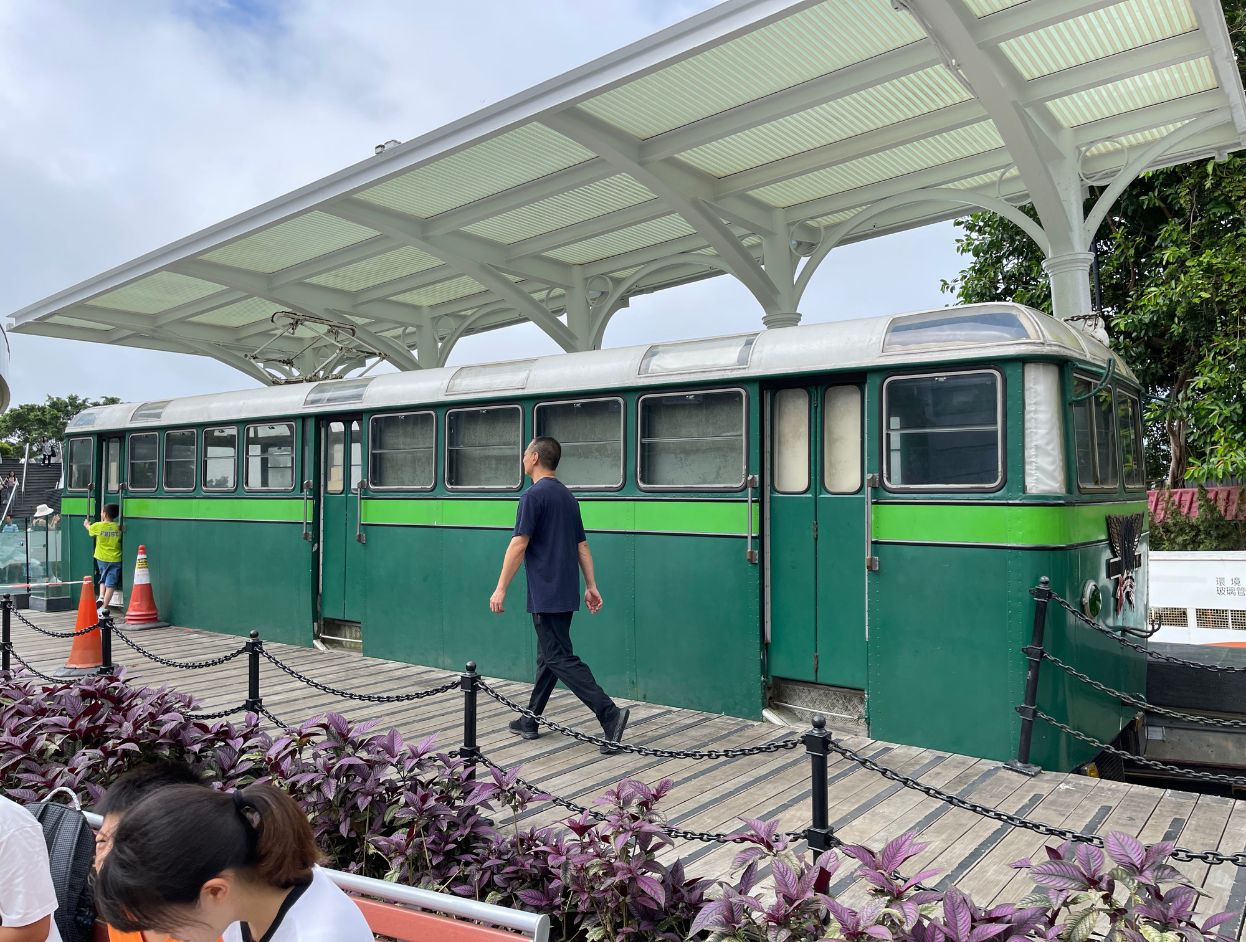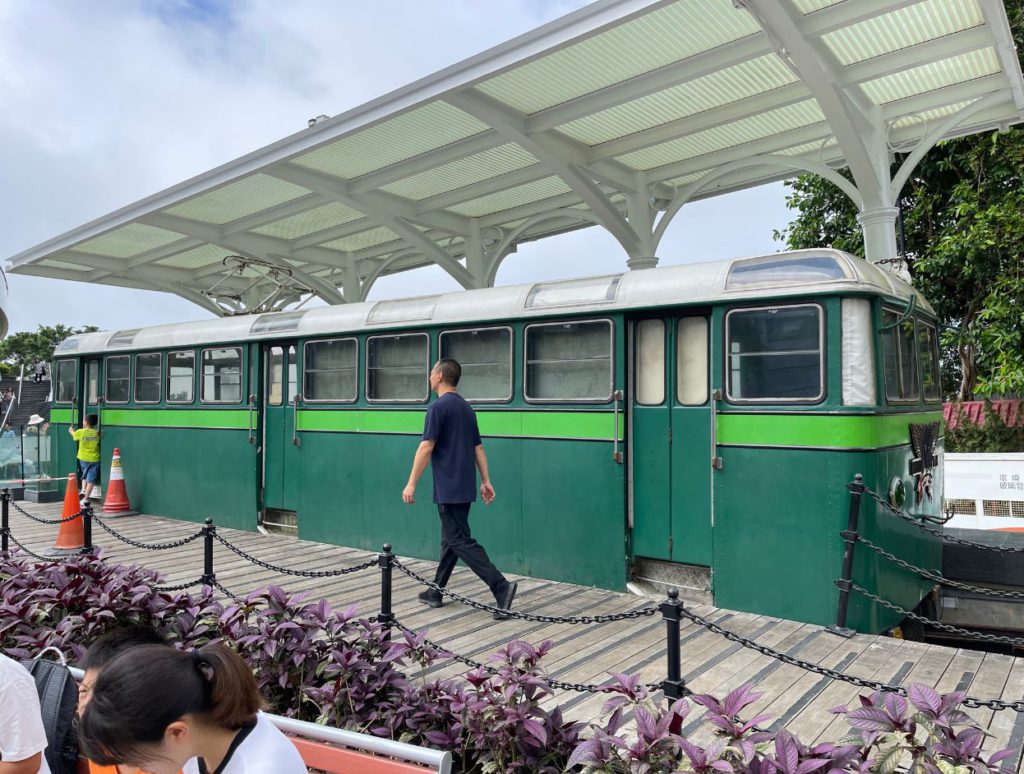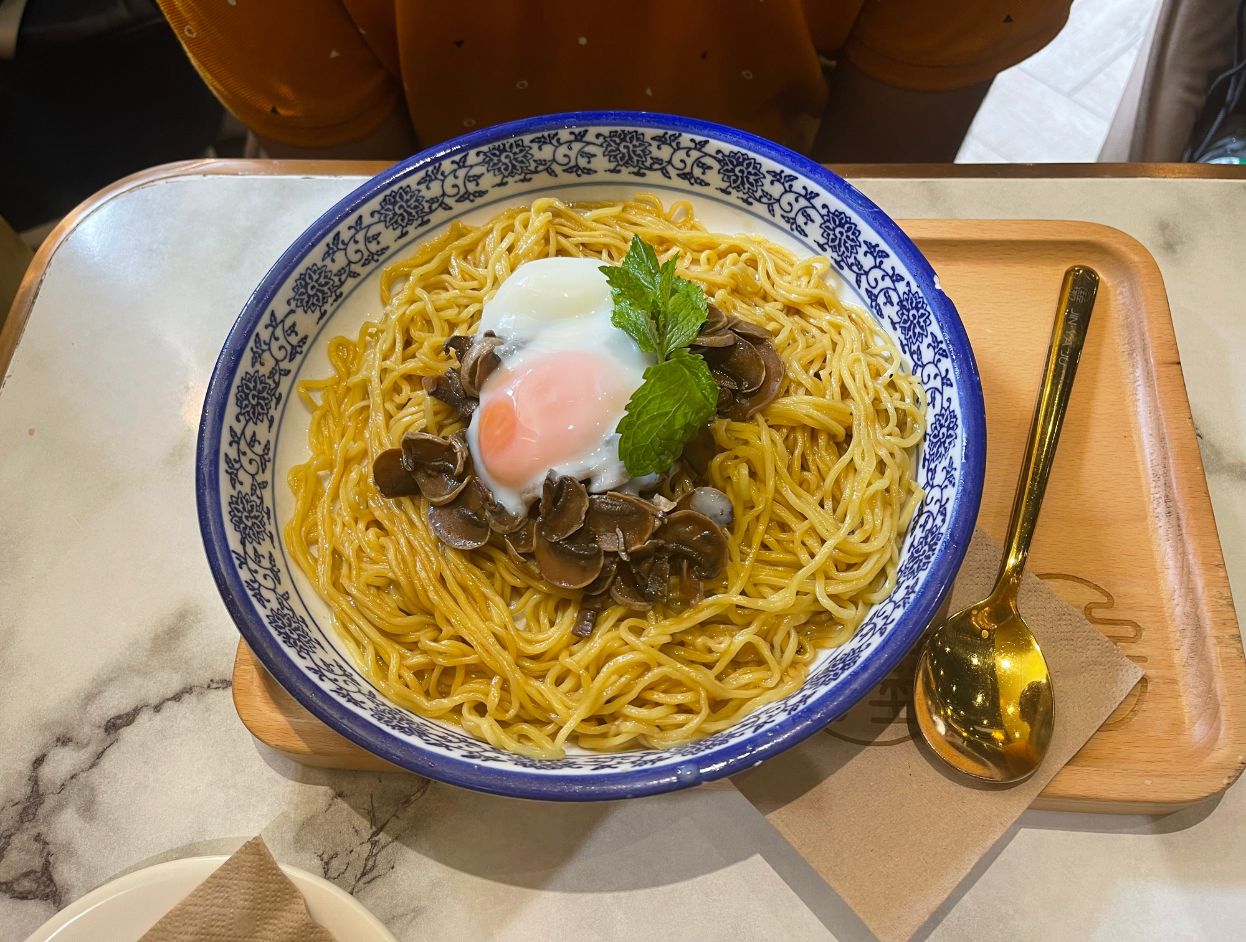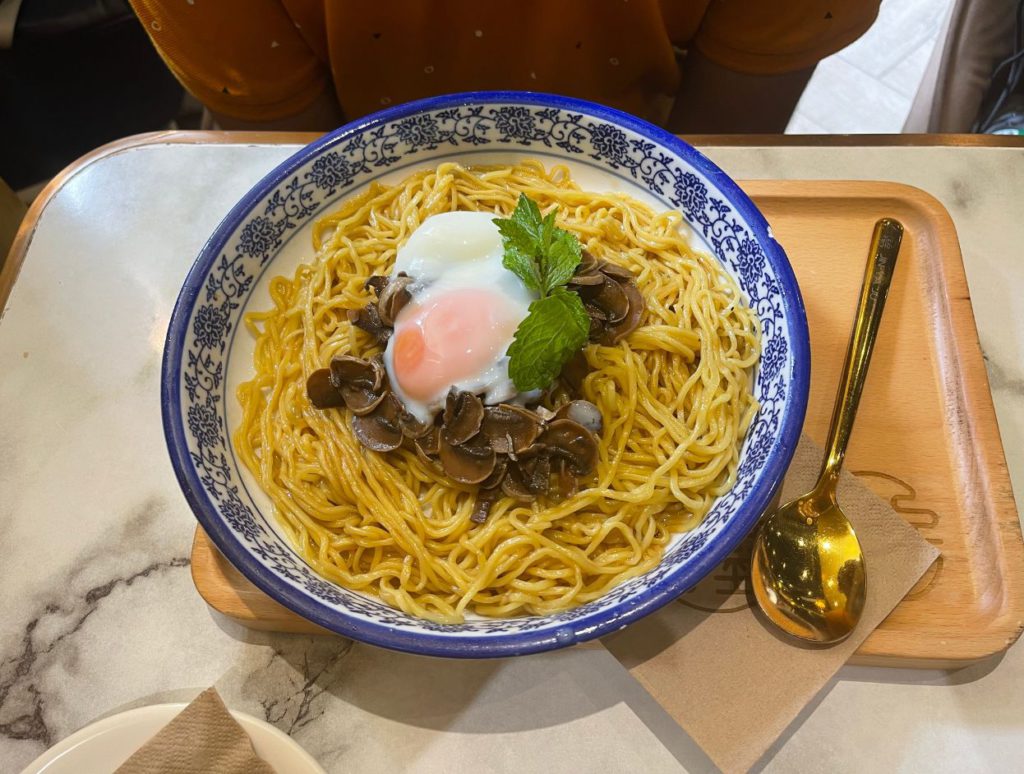 Peak Circle Walk
If you did not hike here, you can still get some exercise. Right next to the Peak Tower, starts a hiking trail that is lovely for a walk if you have around 90 minutes on you. But fear not, since there is no elevation, it is pretty much a stroll. The complete trail is around three and a half kilometres long. It's called Peak Circle Walk because it literally circles around Victoria Peak.
If you are walking clockwise then you will start at Harlech Road. The path starts right near the Peak Tower junction and you can spot it via one of the signs on the road. As you continue down the road you will suddenly come across some gorgeous views of the southern side of Hong Kong Island. You can even spot neighbouring islands in the distance. You will also spot Lugard Falls on the way.
As you continue, you will move over to Lugard Road if you keep to the trail turning right. You will find even more cityscapes from several viewpoints on your way. These face the west and the north sides of Hong Kong Island towards the Central and Sheung Wan areas. But even apart from the view, it is just a lovely walk. In fact, it is similar to a lot of other hill stations developed by the Britishers around their colonies.
How about some money-saving hacks? Here are 20 free things to do in Hong Kong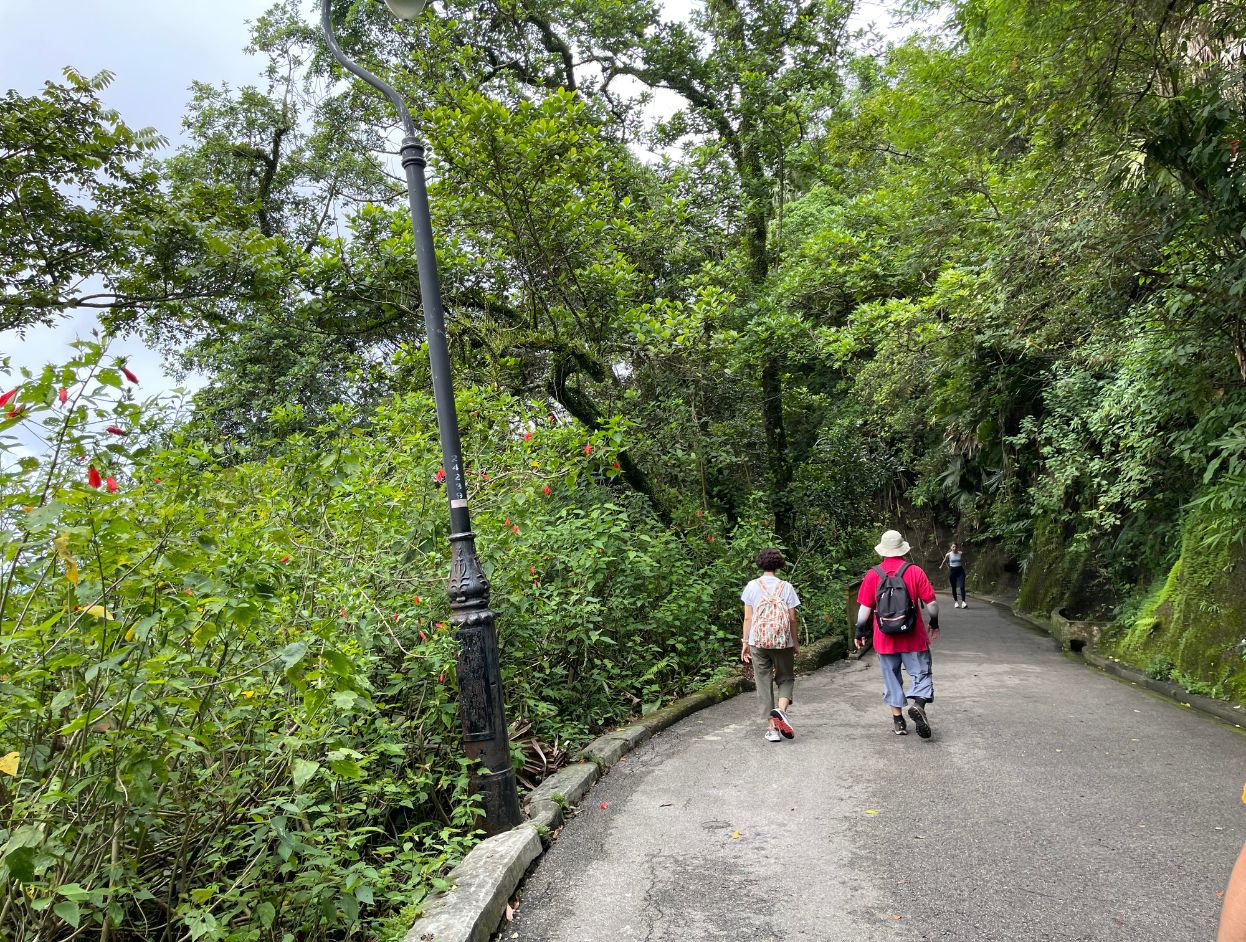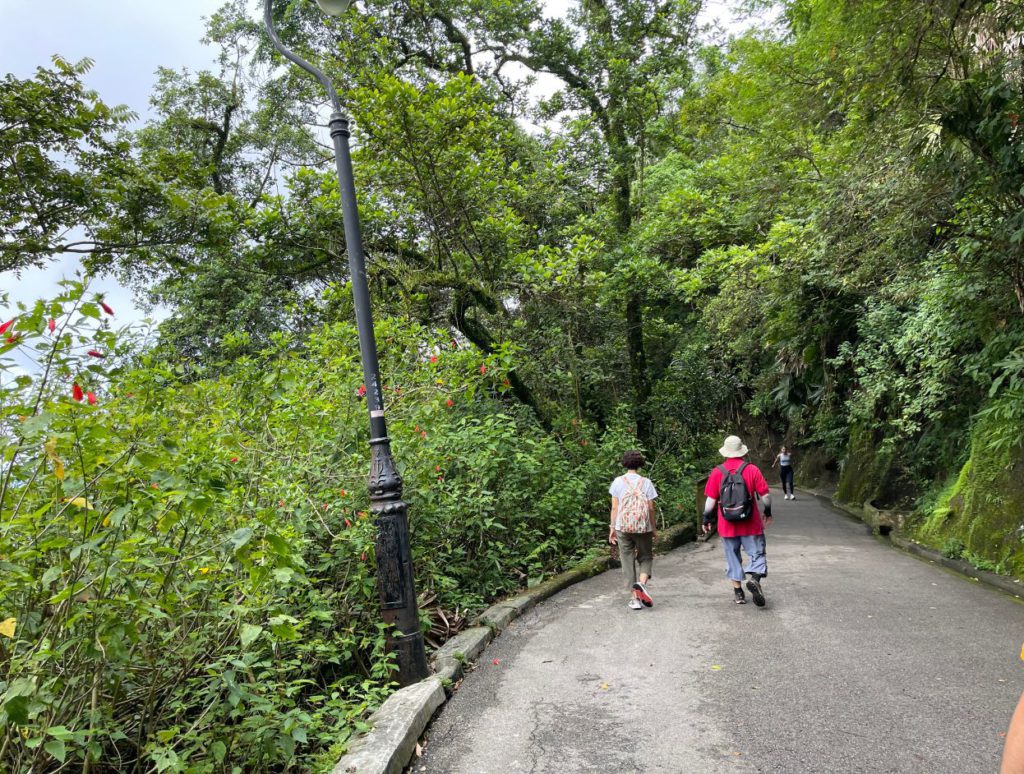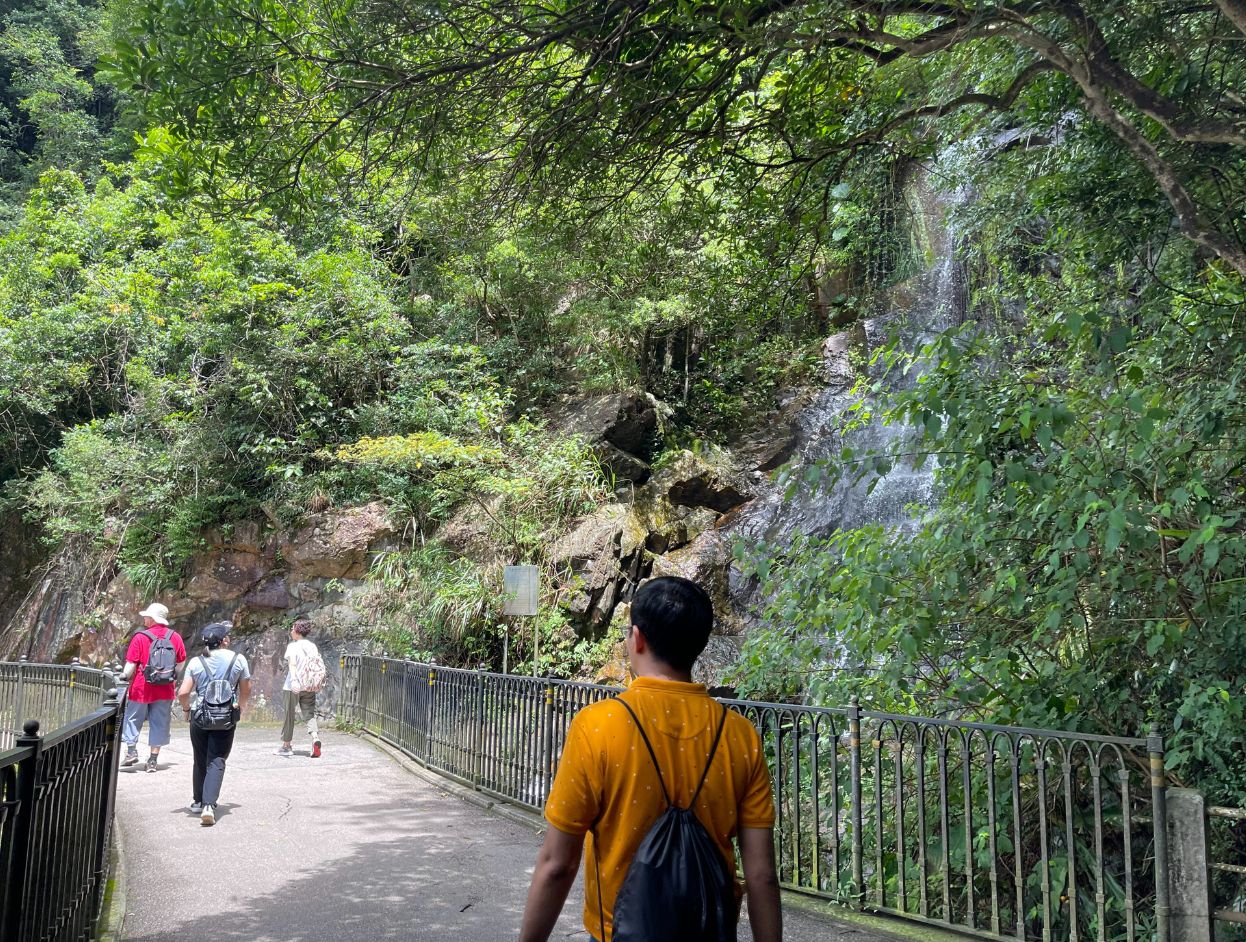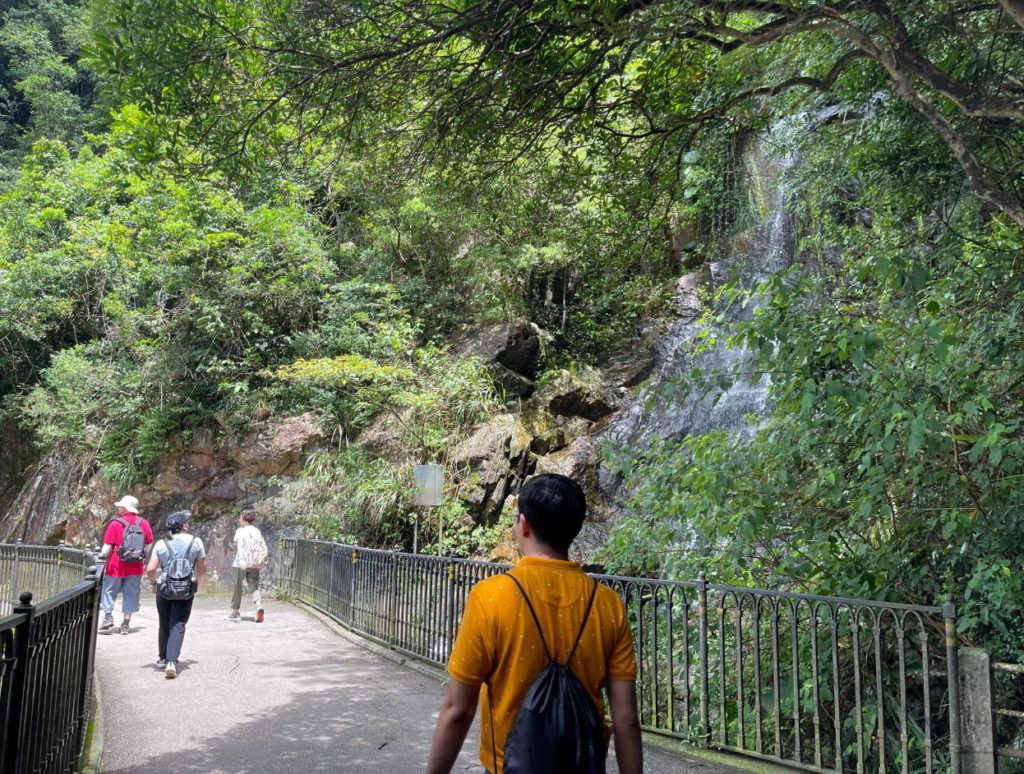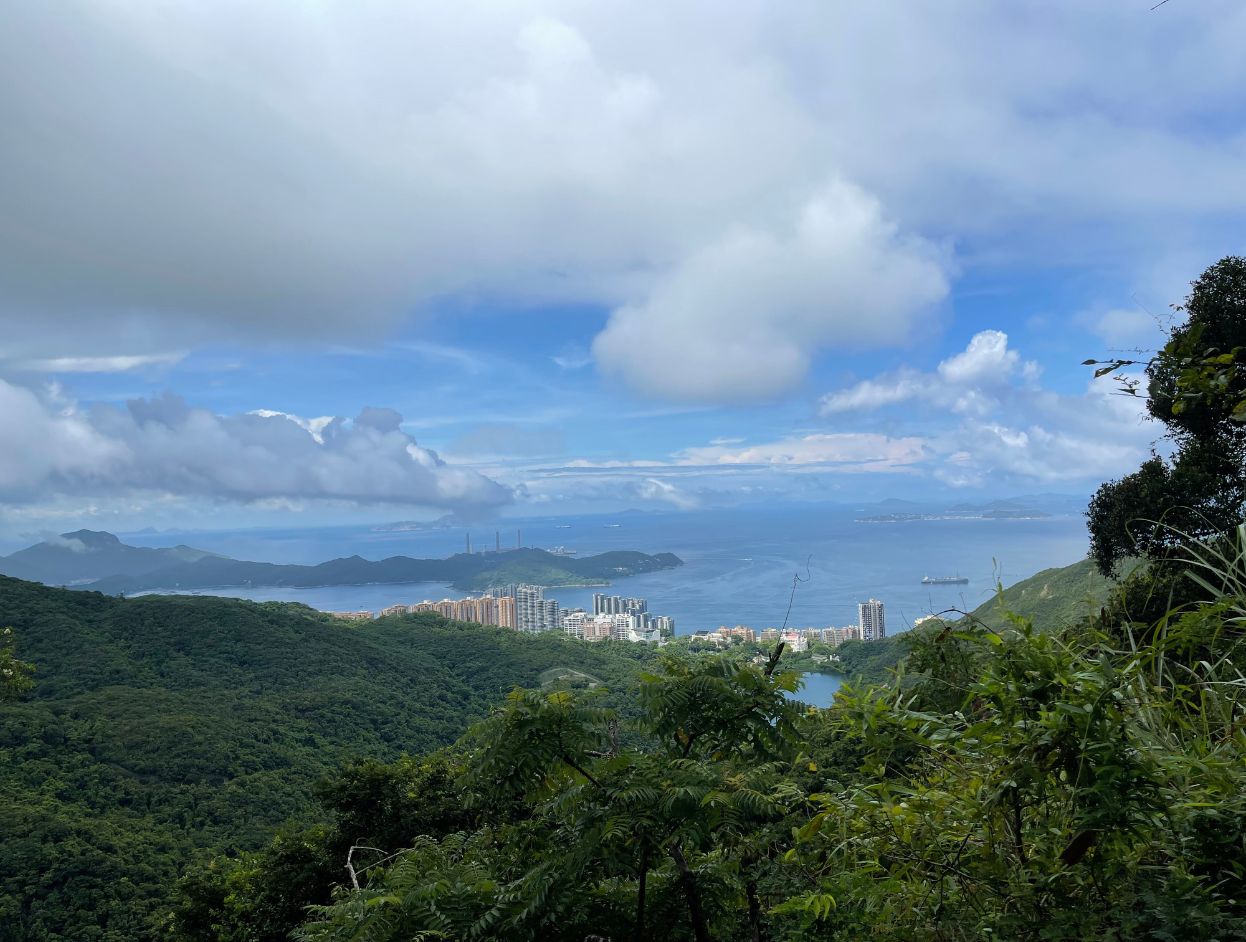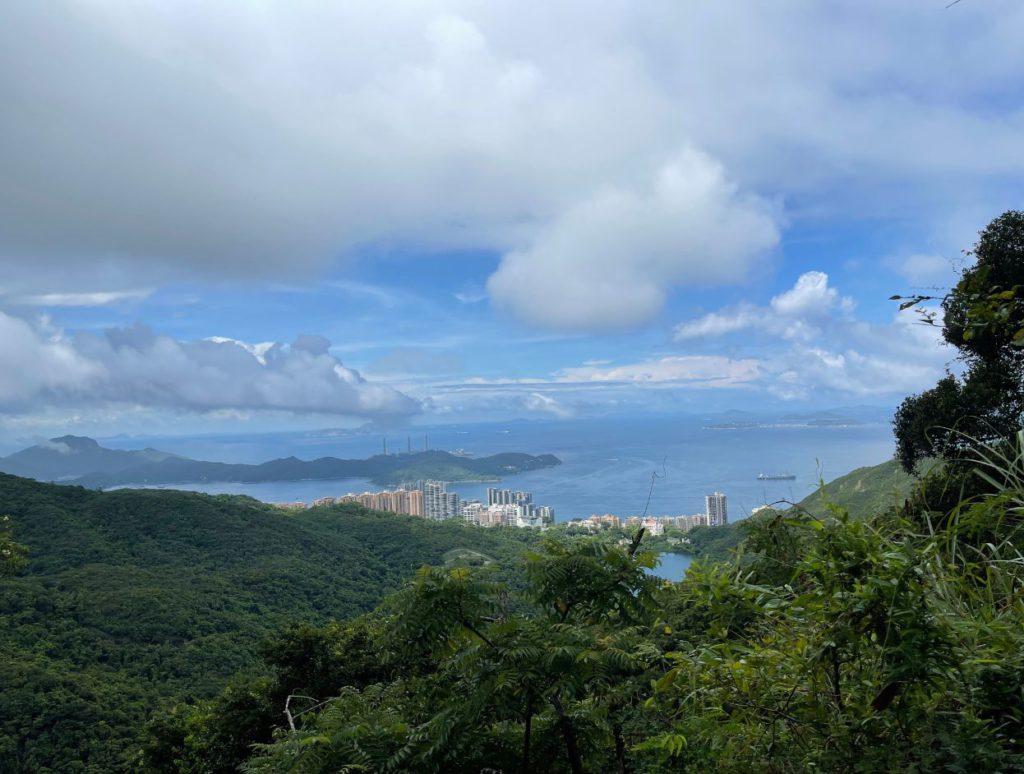 Victoria Peak Garden
There is another trail that starts from the same junction near The Peak Tower. This one goes by the name of Mount Austin Road and goes towards Victoria Peak Garden and Victoria Peak Summit. Unlike the circle walk, this is quite steep. So expect yourself to get breathless. Also, carry some water with you.
As you walk upwards you can take some time and rest at Mount Austin Playground which is 10 minutes walk. From there walk another 15 minutes to reach Victoria Peak Garden. It was a hot summer day, so it got a little challenging for me. But there is plenty of shade on the way. I have to say, the view of Victoria Gardens is rewarding. And so is the view of the city from the Lookout point.
If you keep walking, you will reach the Victoria Peak summit. But I am not sure if it is open to the public (I did not go further) since the area is occupied by Telecom Tower and a Radio Station.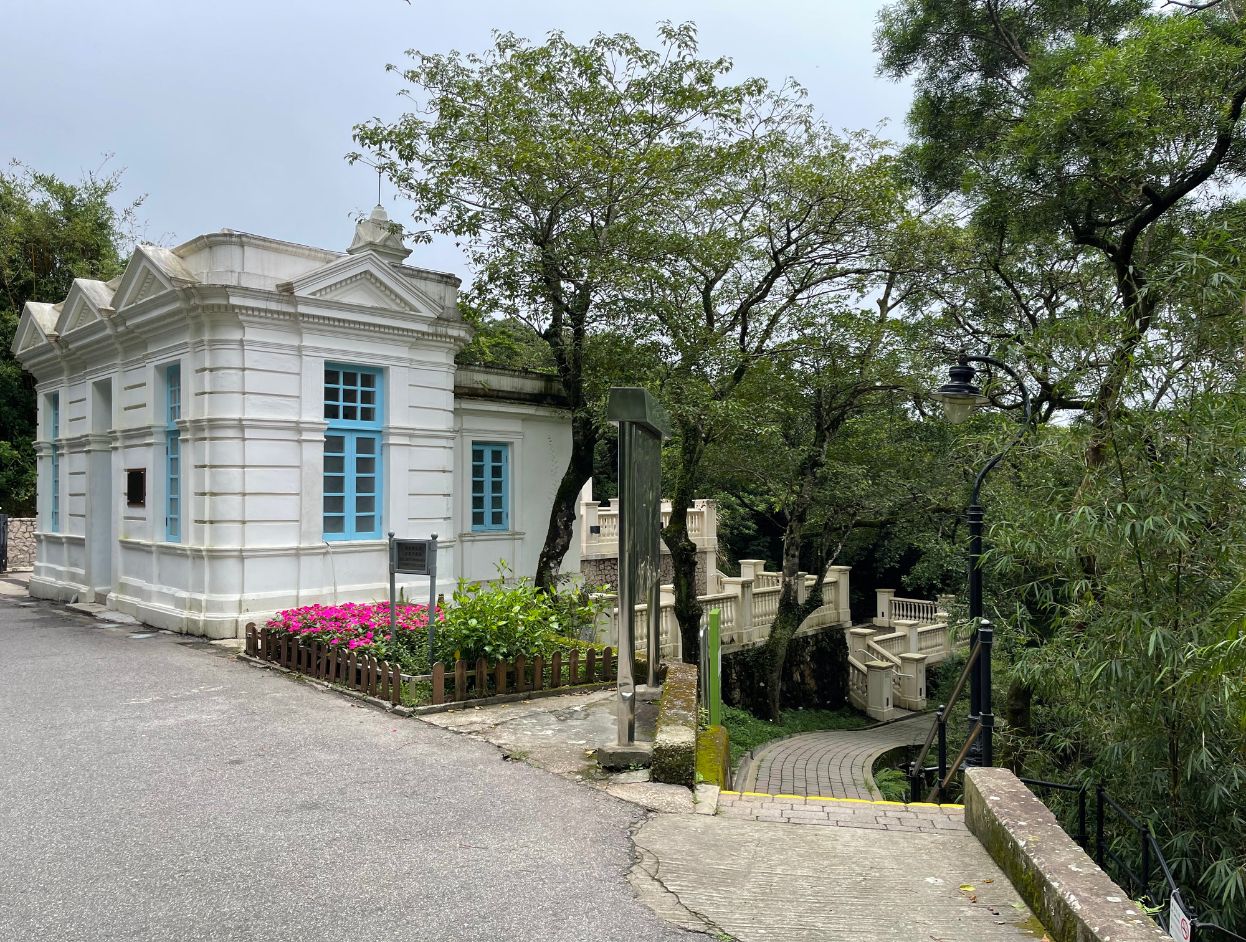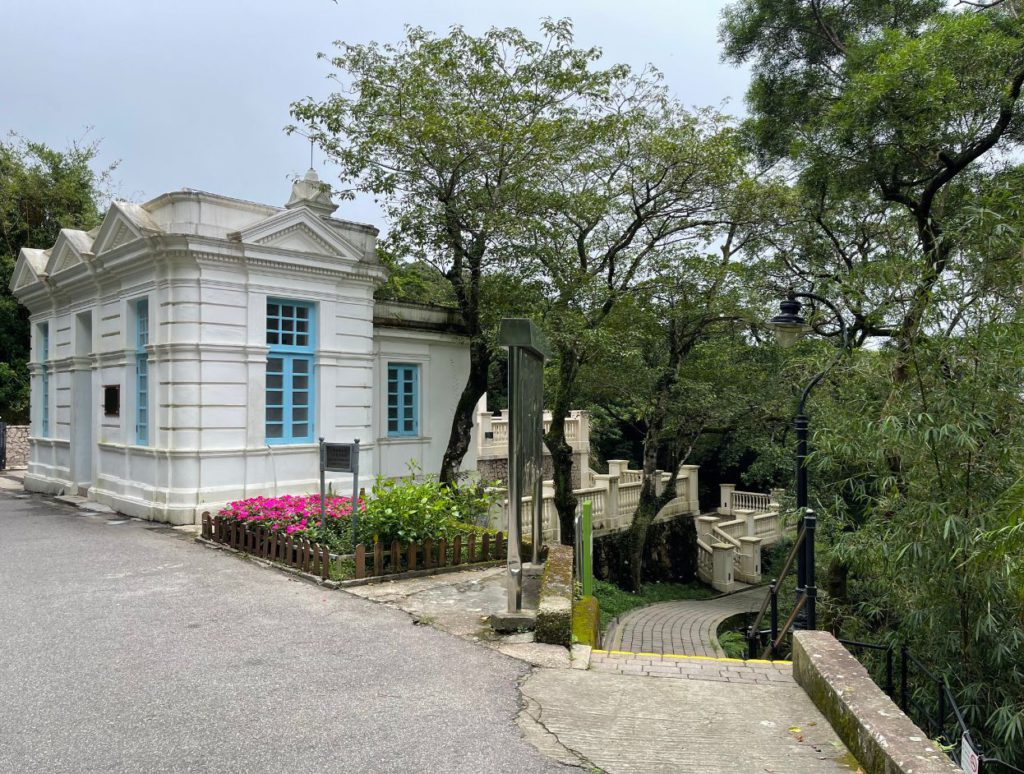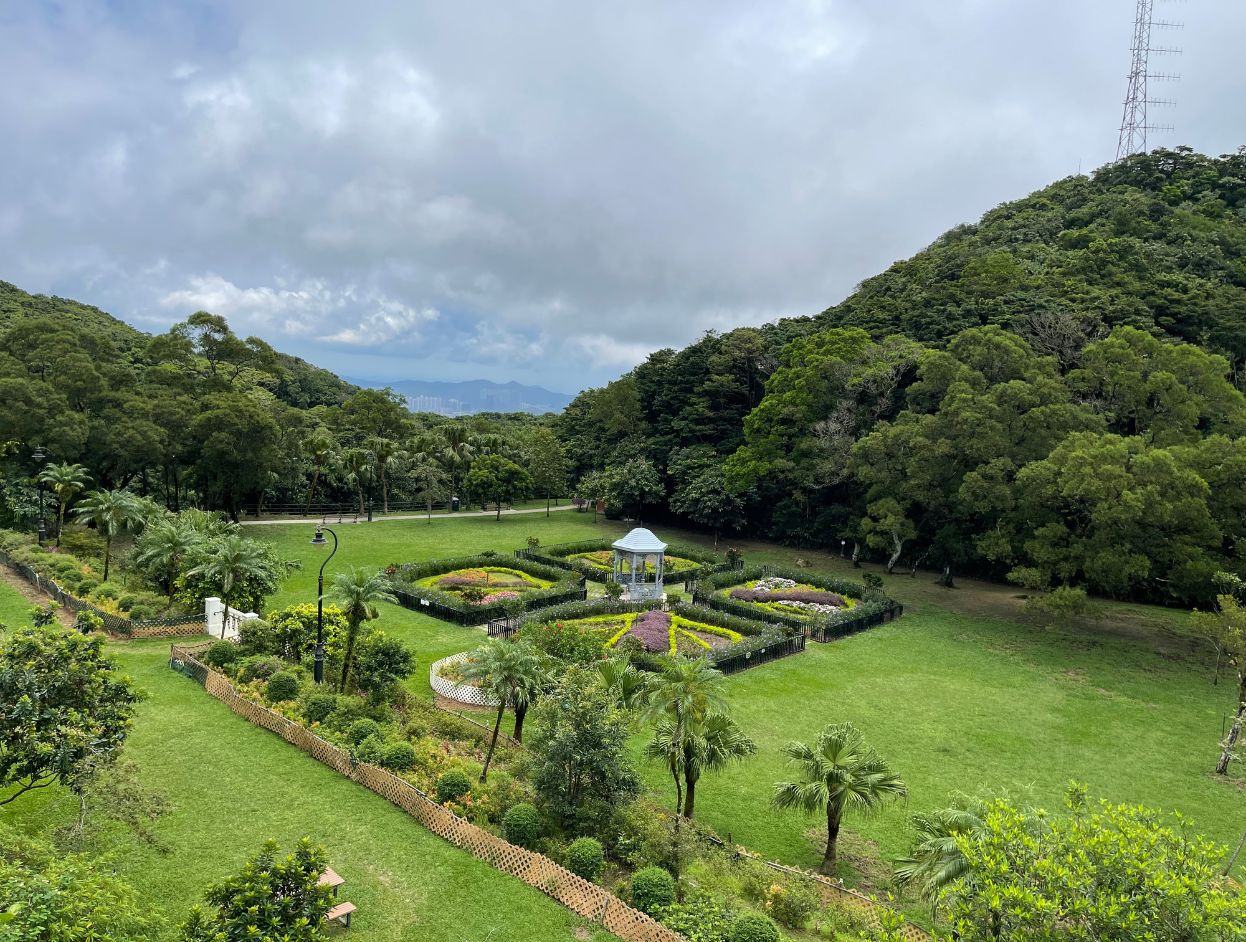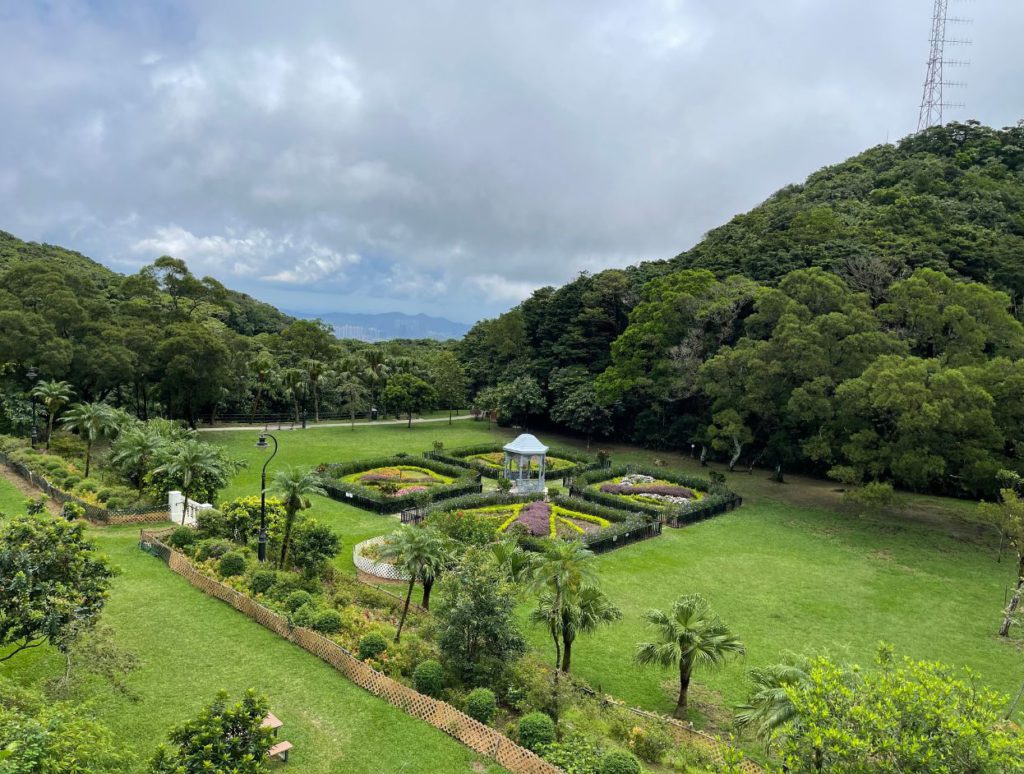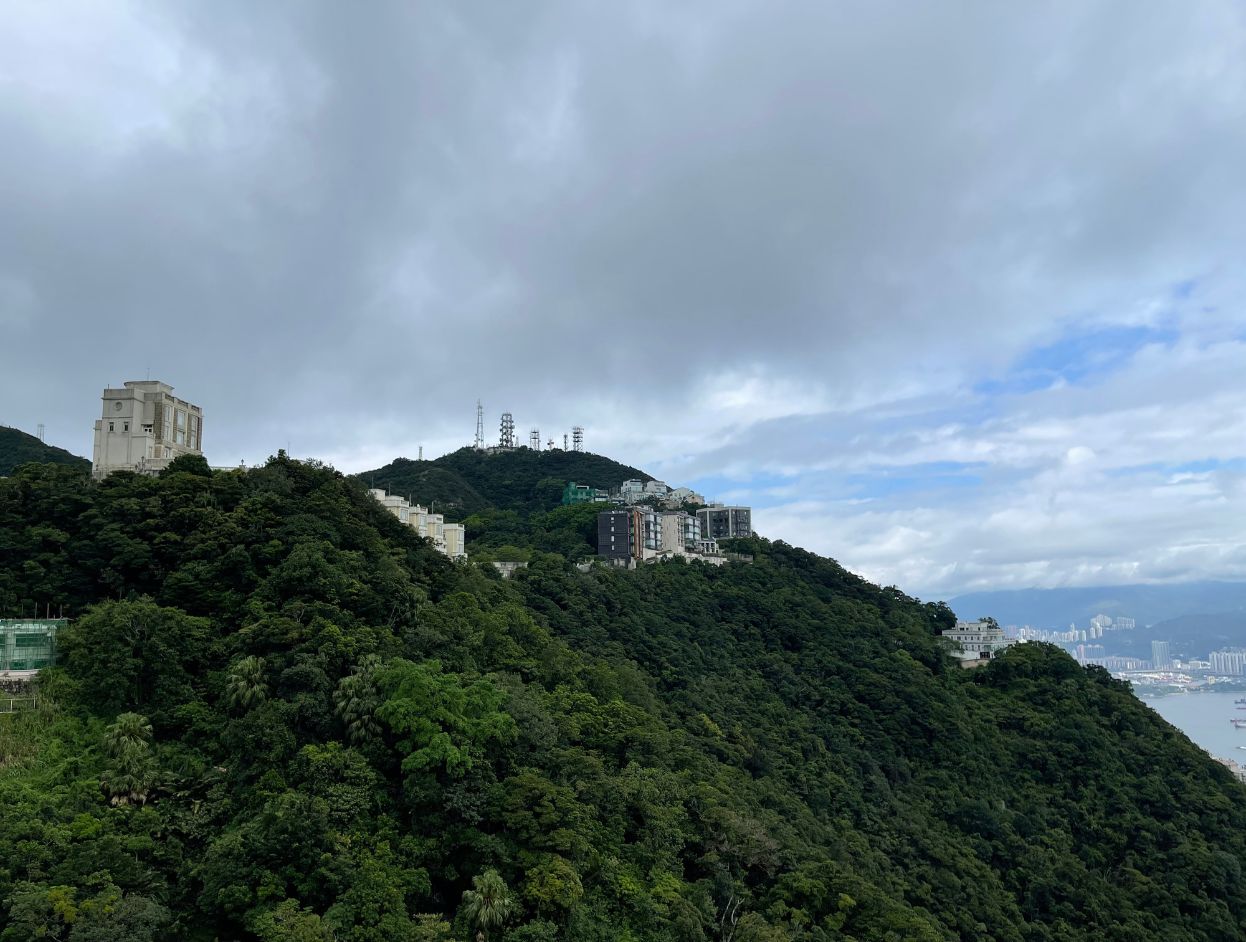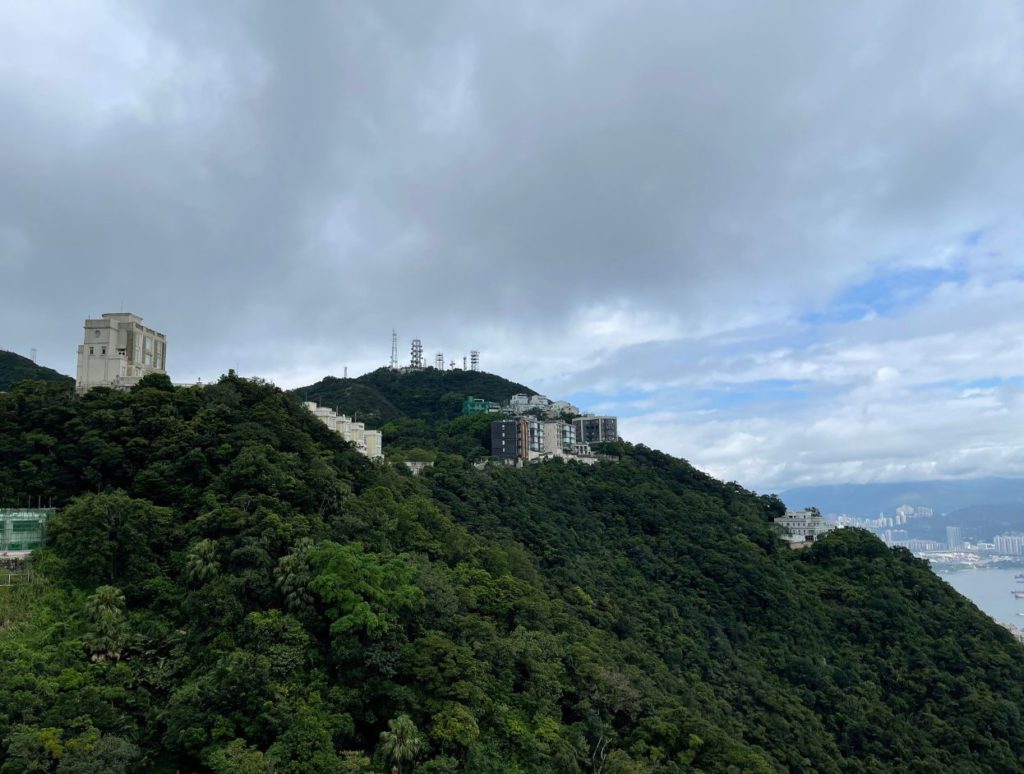 Madame Tussauds
If you haven't already been to one, then this can also go on your list of things to do on Victoria Peak. I had been to Madame Tussauds here in Bangkok. Although most people won't go twice, it is actually a great experience! They have life-like wax statues of dozens of celebrities. In Hong Kong, they have a special one here for Jackie Chan. You can easily spend an hour here. Make sure you take many photos in all the poses you can think of.
There are some additional charges for taking photos with some figures where you get a soft copy. Use your own phone a bit smartly. You can buy the ticket at the counter or you can buy ahead online and get some discount on aggregator websites.
Buy ticket online: Madame Tussauds Hong Kong Ticket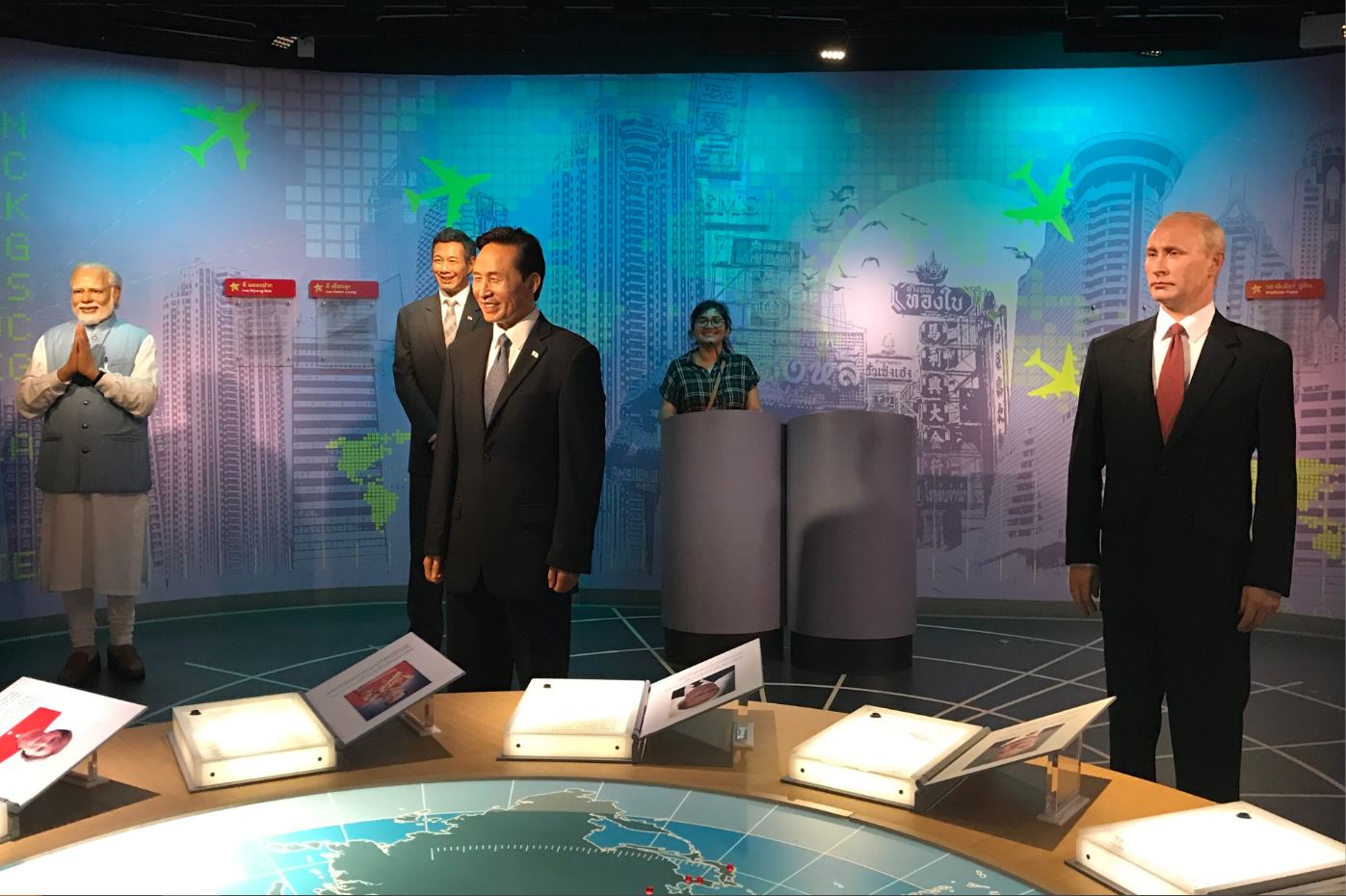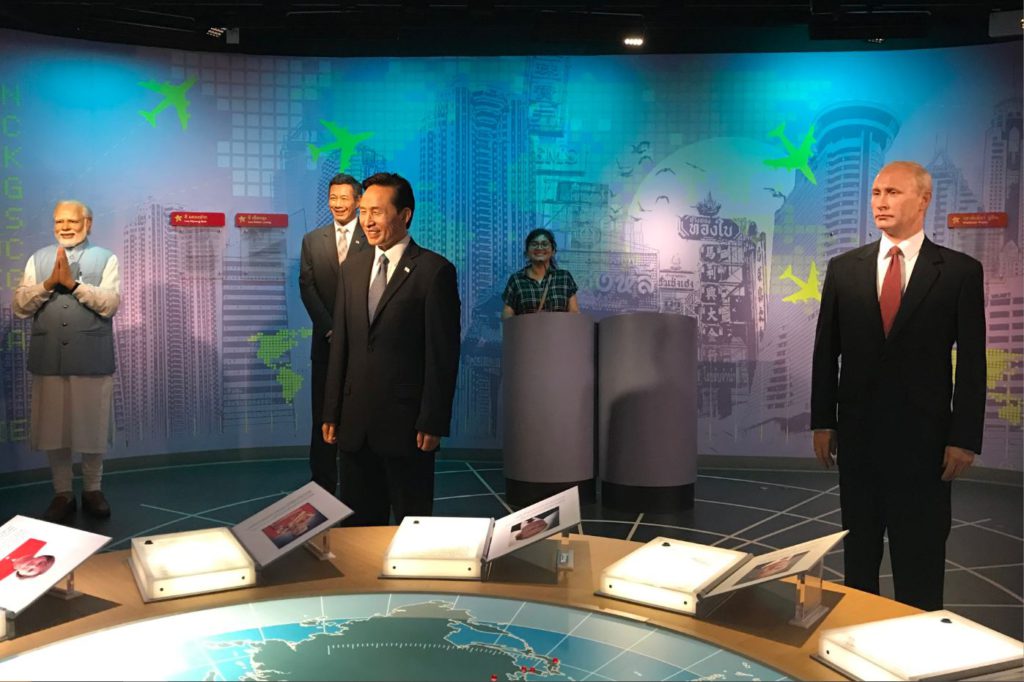 Other places worth visiting near Victoria Peak
Unless you are spending the whole day at Victoria Peak, you can also check out a few places once you are back on the ground. Here are some in the nearby areas:
Hong Kong Park
Hong Kong Park is located right at the base of the Peak Tram. You can walk to it and spend an hour exploring it. It is a lovely park that has an Aviary and a conservatory showcasing plants from three different climates. 
Since the park used to be a barrack, some of the buildings were preserved and converted into museums. Hong Kong Visual Arts Center and Flagstaff House Museum of Tea Ware are two such buildings inside the park. They are lovely to visit.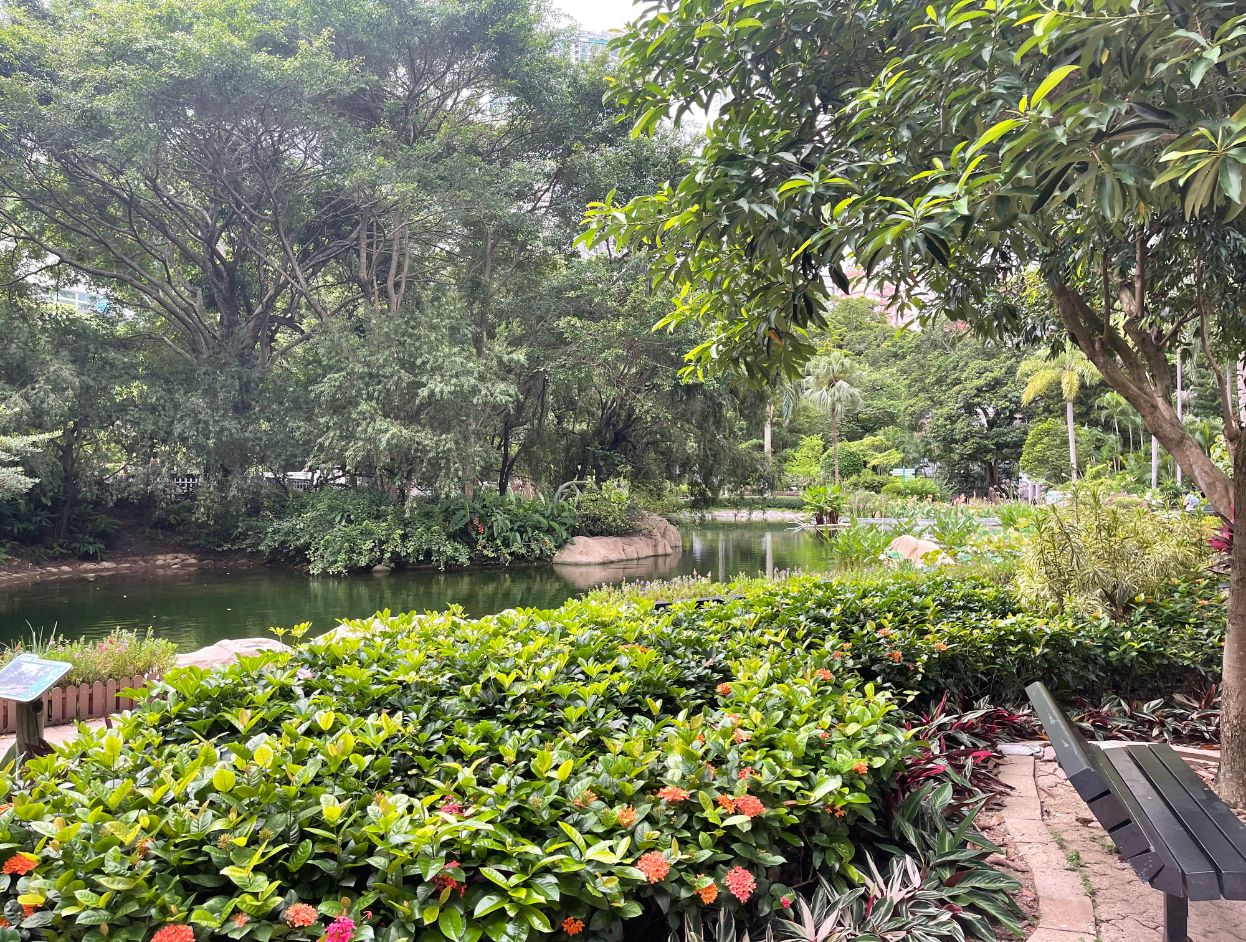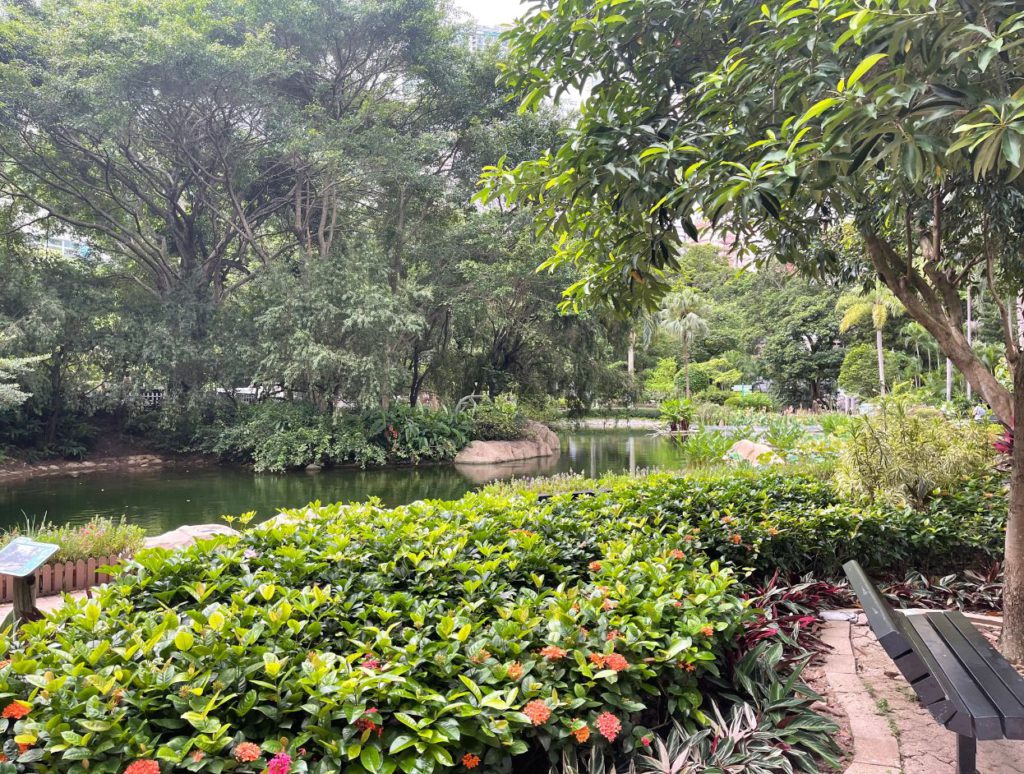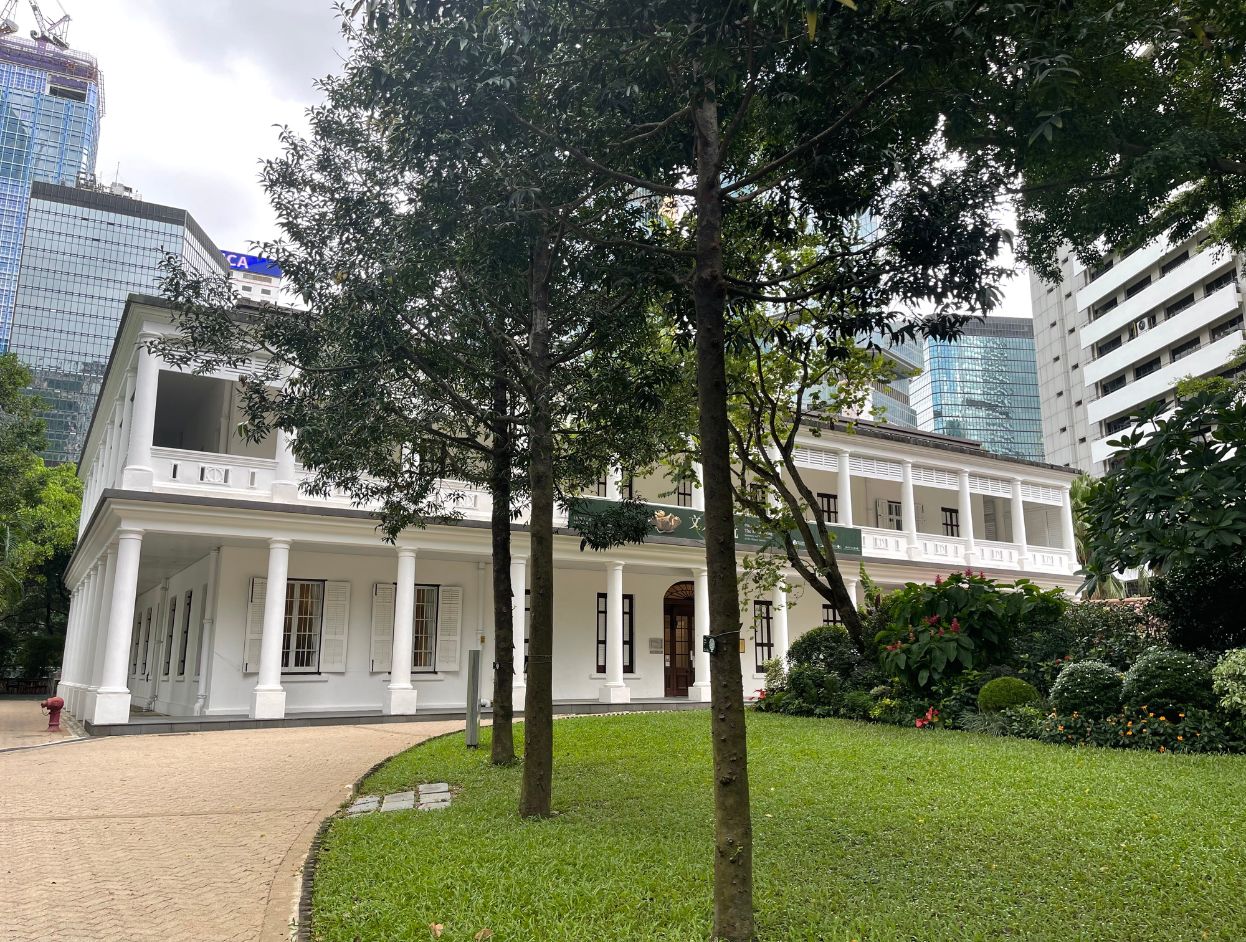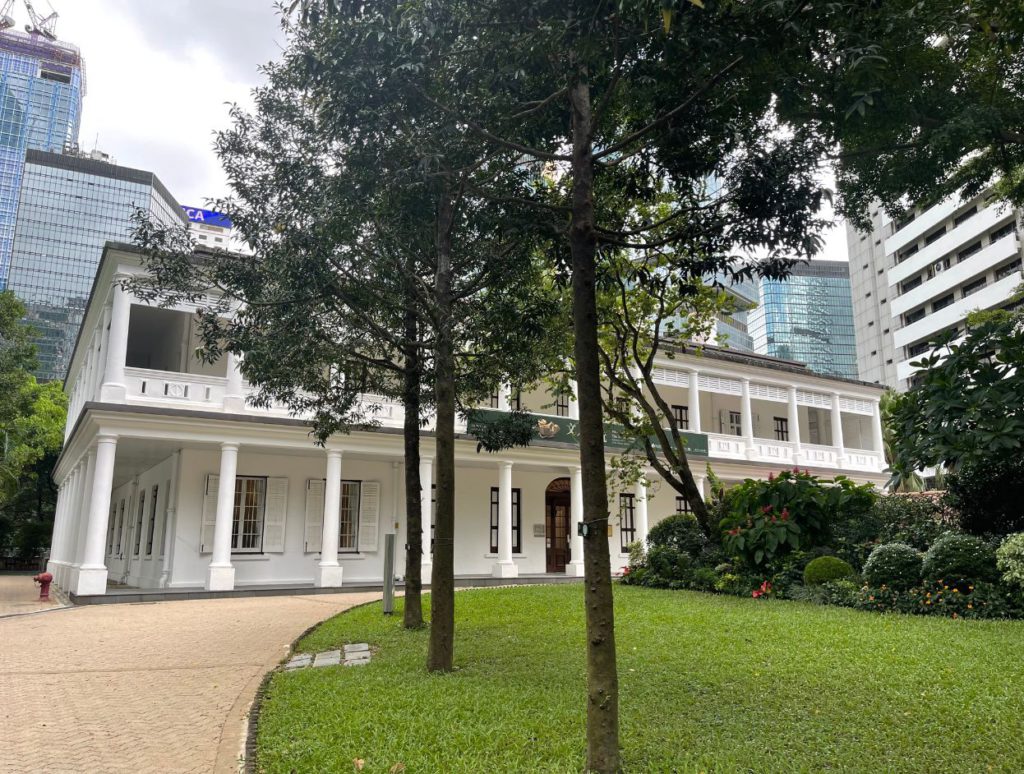 Central Market
The Central Market building is a restored and renovated building where a wet market used to be. A lot of elements from the old market are still preserved and are displayed in exhibition stalls. Other than that, it's a great shopping and hangout place. It is common to find art exhibitions, temporary galleries by artists or flea markets here.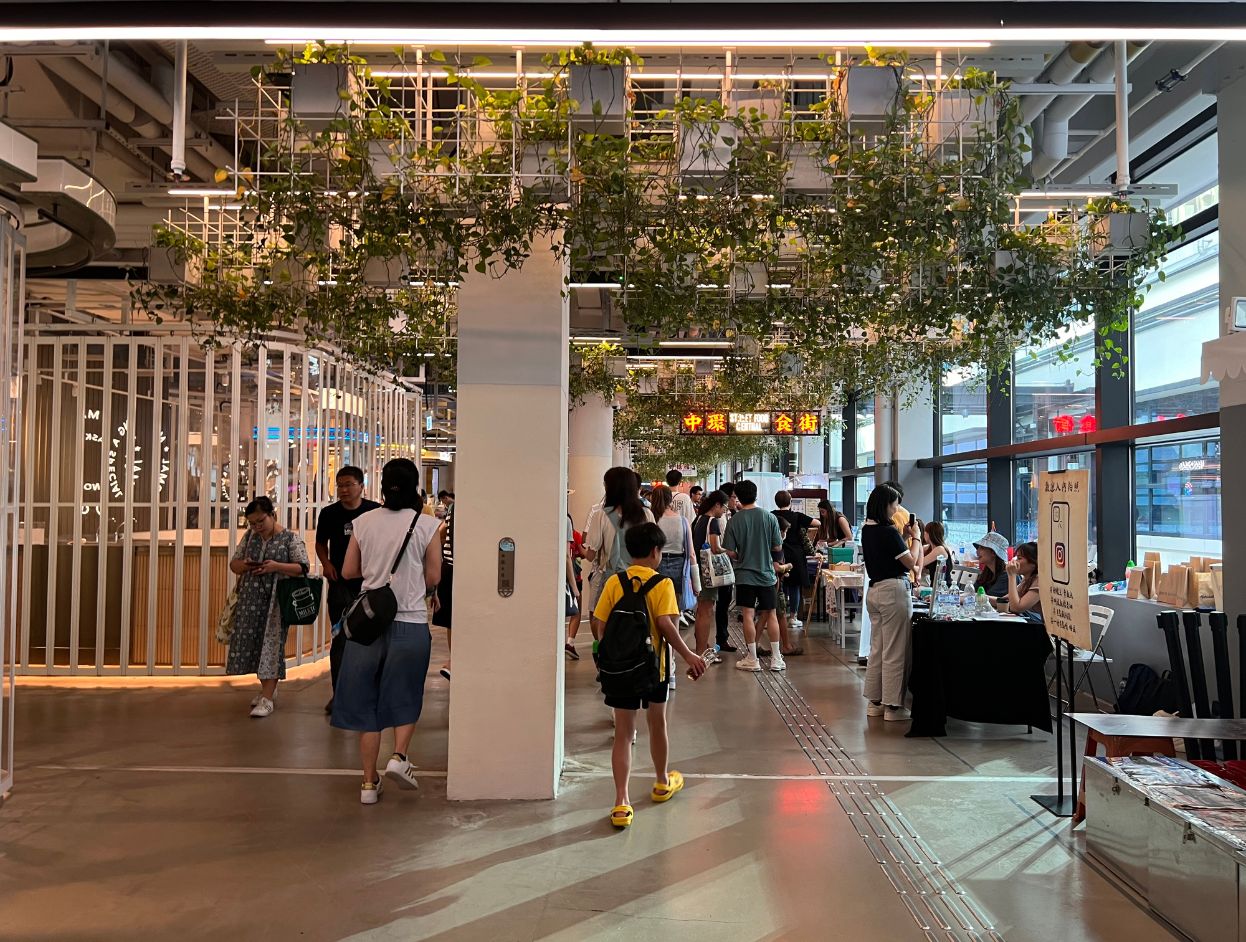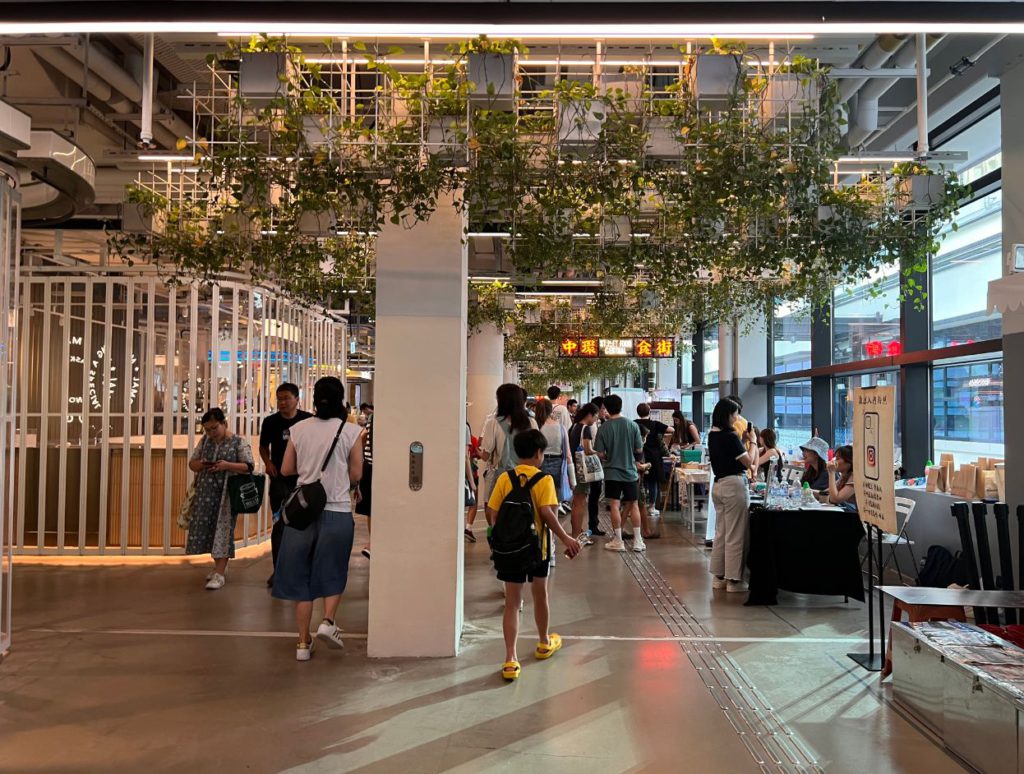 Tai Kwun & SoHO
Tai Kwun is a pretty cool area that we discovered by mistake. It is an old barracks and prison area built during the time of British rule. The buildings here are still so well preserved. The Victoria prison has been converted into a small museum.
Other buildings have been converted into restaurants, shops and retail stores. The outdoor area is open and you can find a lot of young people just hanging around in the evening giving it an upscale funk vibes.
SoHo or South of Hollywood Road is another cool area right next to it. It is popular for buzzing restaurants, cafes and bars. If you are done with the day, you can just grab a drink and enjoy your evening here.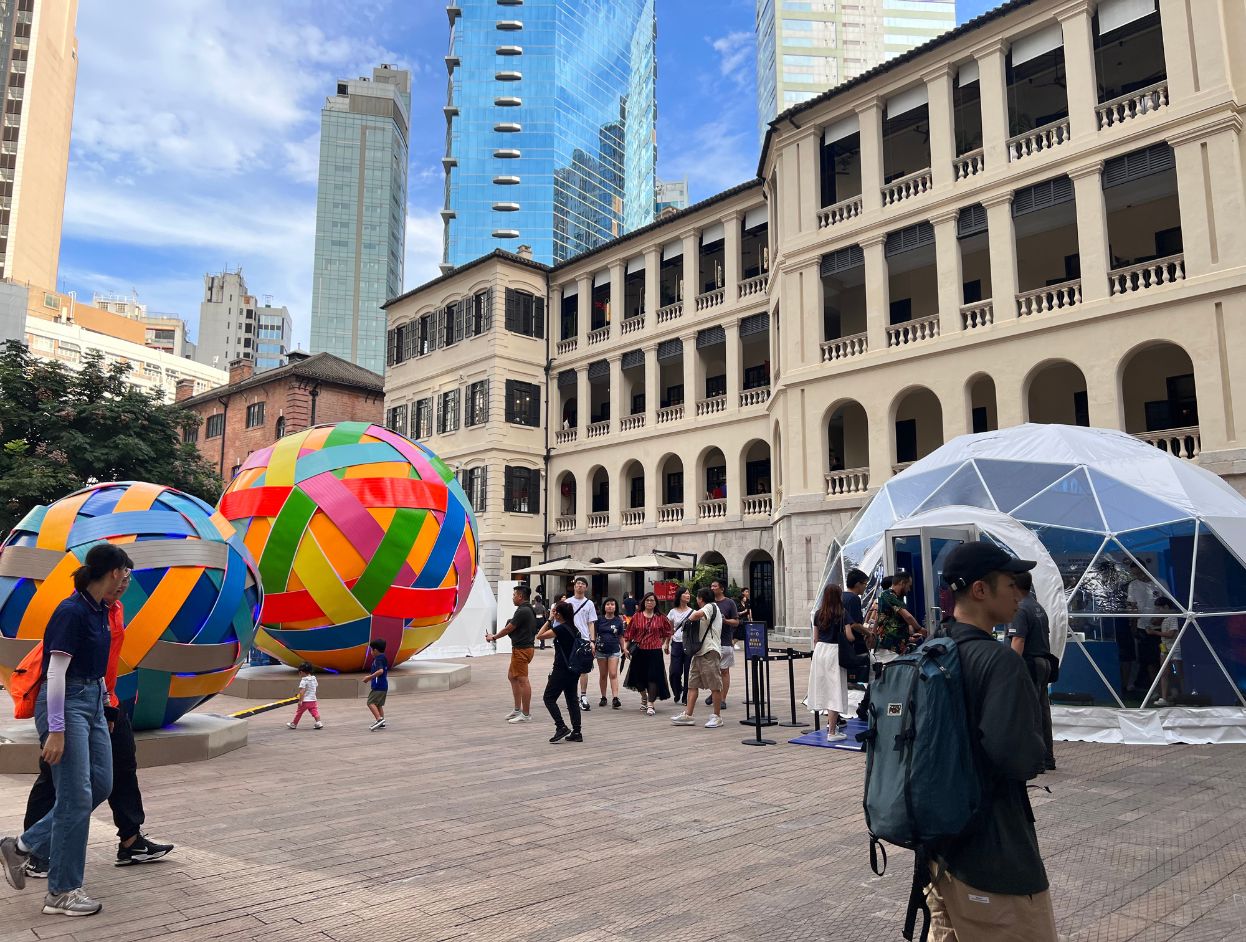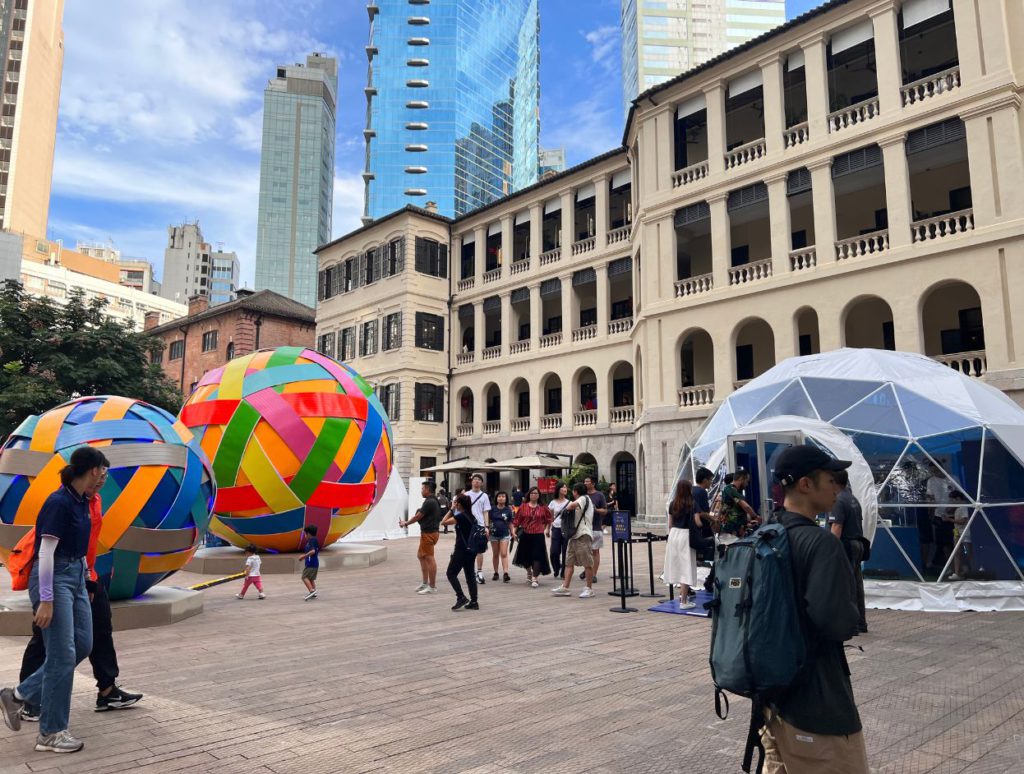 Dr Sun Yat-sen Museum
This particular museum is dedicated to Dr. Sun Yat Sen who was the first president of the Republic of China (present-day Taiwan) and is also referred to as the 'father of the nation'. There is actually no correlation between the building and him and the place belonged to a wealthy family in Hong Kong. 
Nevertheless, it was converted into a museum to showcase some of his belongings, life journey and journals. It's a great place to catch some political history of this region. The museum is free to enter.
Hong Kong Museum of Medical Sciences
Another jaw-dropping beautiful building belongs to the Hong Kong Museum of Medical Sciences established in 1996. It used to be Hong Kong's old pathological institute. The building was converted into a museum to showcase Hong Kong's rich medical heritage from both traditional Chinese medicine as well as Western scientific medicine. 
The display also talks about Hong Kong's fight against infectious diseases going back to the time of the plague in 1894. Looking at the well-preserved hospital interiors, you may find yourself wondering if you have entered a time machine.
Man Mo Temple
Man Mo isn't particularly a big temple, but it is important for locals. It was established in the 1860s by wealthy Chinese merchants. It is dedicated to Man Choeng, the god of Literature and Mo Tai, the god of martial arts. Therefore it is common for locals to go visit the temple to pray for academic excellence. It is also a great example of Chinese traditional craftsmanship where the temple is decorated with beautiful ceramic figures, granite carvings and murals.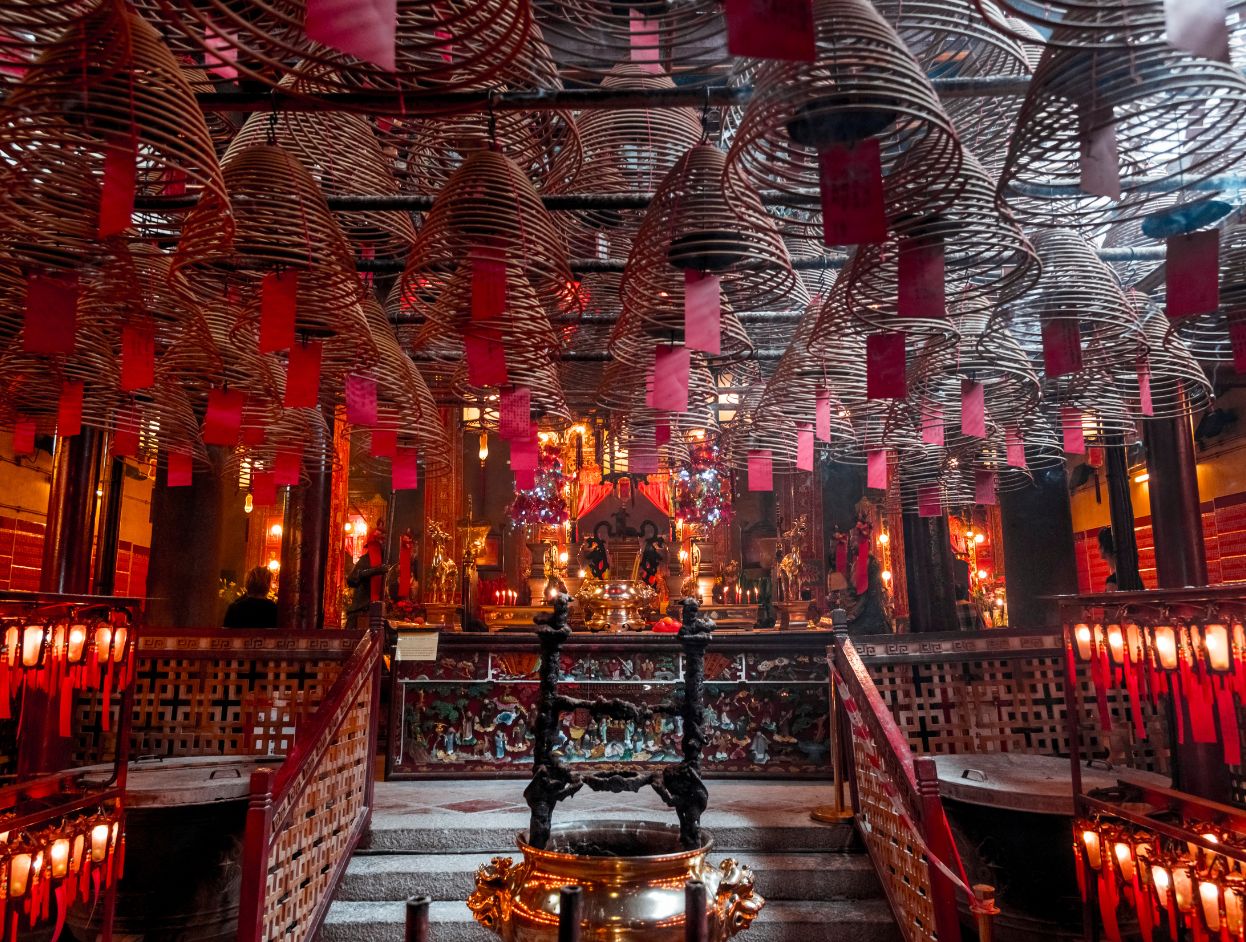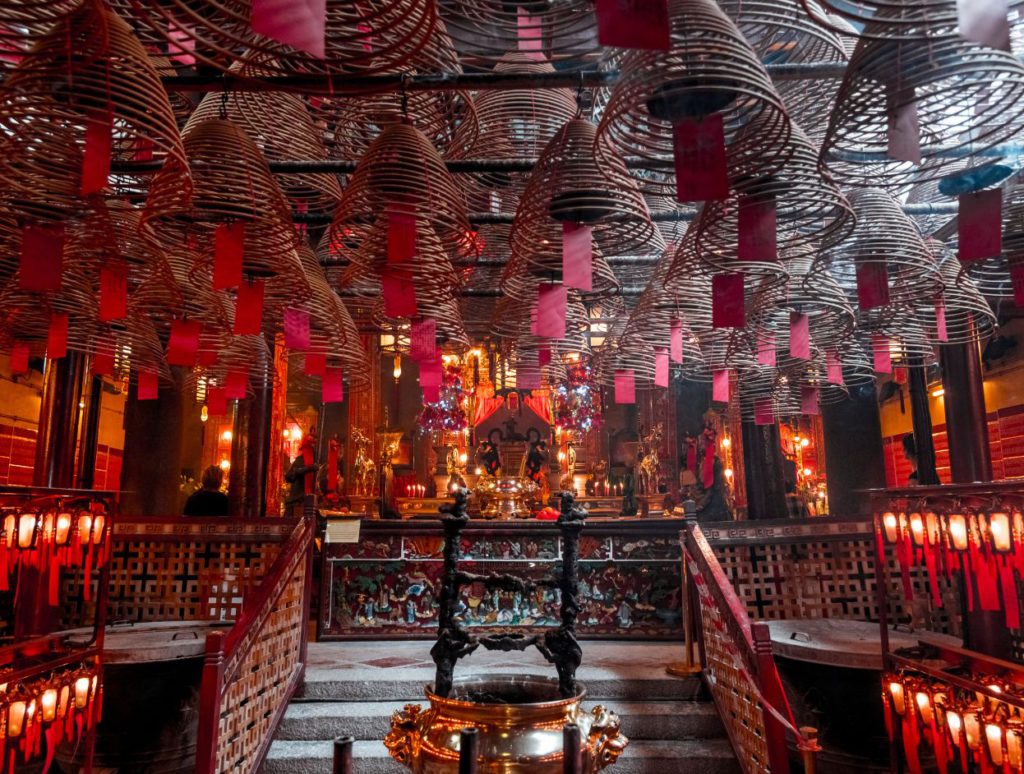 Related Articles