26 Sep

Best Neighbourhood Areas to Stay in Hong Kong for Tourists

I always think location is the most important thing in a vacation and a good time. A bad location can seriously add to a lot of stress in your travel. And a great place can simply make the same vacation a delight. Take it from me, I have tried it all. 

But there was something new this time. And it was staying at a great location but a shit-ass hotel. I have to say, this is a scenario I have never considered. Honestly, most of the time the hotel is usually the place we just go back to sleep. So I looking for a clean room and some basic amenities. 

That got me something I did not expect. Hong Kong has some shady stuff going on. And those stories of densely cramped buildings with leaking pipes and dingy rooms are certainly true. It is best to avoid those.

I also want to tell you upfront that when I look for a place to stay, I am looking at affordable prices (a little more than the bare minimum), great connectivity and lots of restaurants and cafes around me that have some vegetarian options as well. If you are looking for similar parameters, this could be of help.

Here are the best neighbourhoods and areas in Hong Kong that are best to stay for tourists. The list is in a descending order of awesomeness.

First-time tourist? Check out our 3-day itinerary to Hong Kong for first-time tourist
1. Central & Sheung Wan
As I discovered on the second day of my travel to Hong Kong, the area between Central and Sheung Wan is the best place to stay. I will say that without a doubt. And the next time I am in Hong Kong, this is where I am going to park my ass. 
You ask Why? This place is just so tourist-friendly! It has tons of tourist attractions nearby that you can walk to. You add Victoria Peak to the background and tell me if it did not add ten points. It has great restaurants, cafes and a buzzing nightlife. Plus you will continuously bump into heritage buildings and museums as you walk along. Just stop and admire.
That's not the only reason that makes it so good. It has Trams! And I love trams! I don't know who doesn't. I would love to travel by tram every day from my hotel to somewhere. But it also has great MTR (subway) connectivity and the biggest pier in Hong Kong. The Sheung Wan Pier has ferries connecting to the most important places in Hong Kong along with Macau. I don't know if I can hype this even more.
The hotels in this area are really good. You can find upscale business hotels that are slightly pricey than other places. But then everything in Hong Kong is pricey. At least you know that the service is good and the rooms are clean and nice. If you are willing to spend more, you can also get a room with a beautiful harbour view.
Here are some of the hotels that you can check out in this area:
Budget Hotels: iclub Sheung Wan Hotel, Bishop Lei International House, Ramada Hong Kong Harbour View
Mid Range: the Figo, AKVO Hotel, The Mercer Hong Kong
Luxury Hotels: Four Seasons Hotel, Mandarin Oriental, The Landmark Mandarin Oriental
Places to visit near Central and Sheung Wan:
1. Victoria Peak
2. The Peak Tram
3. Hong Kong Park
4. Central Market
5. Tai Kwun Art and Cultural Center
6. SoHo or South of Hollywood Road
7. Dr Sun Yat Sen Musuem
8. Hong Kong Museum of Medical Sciences
9. Man Mo Temple
10. Hong Kong Observation Wheel
Plan to use public transportation? Here is our guide on how to get around in Hong Kong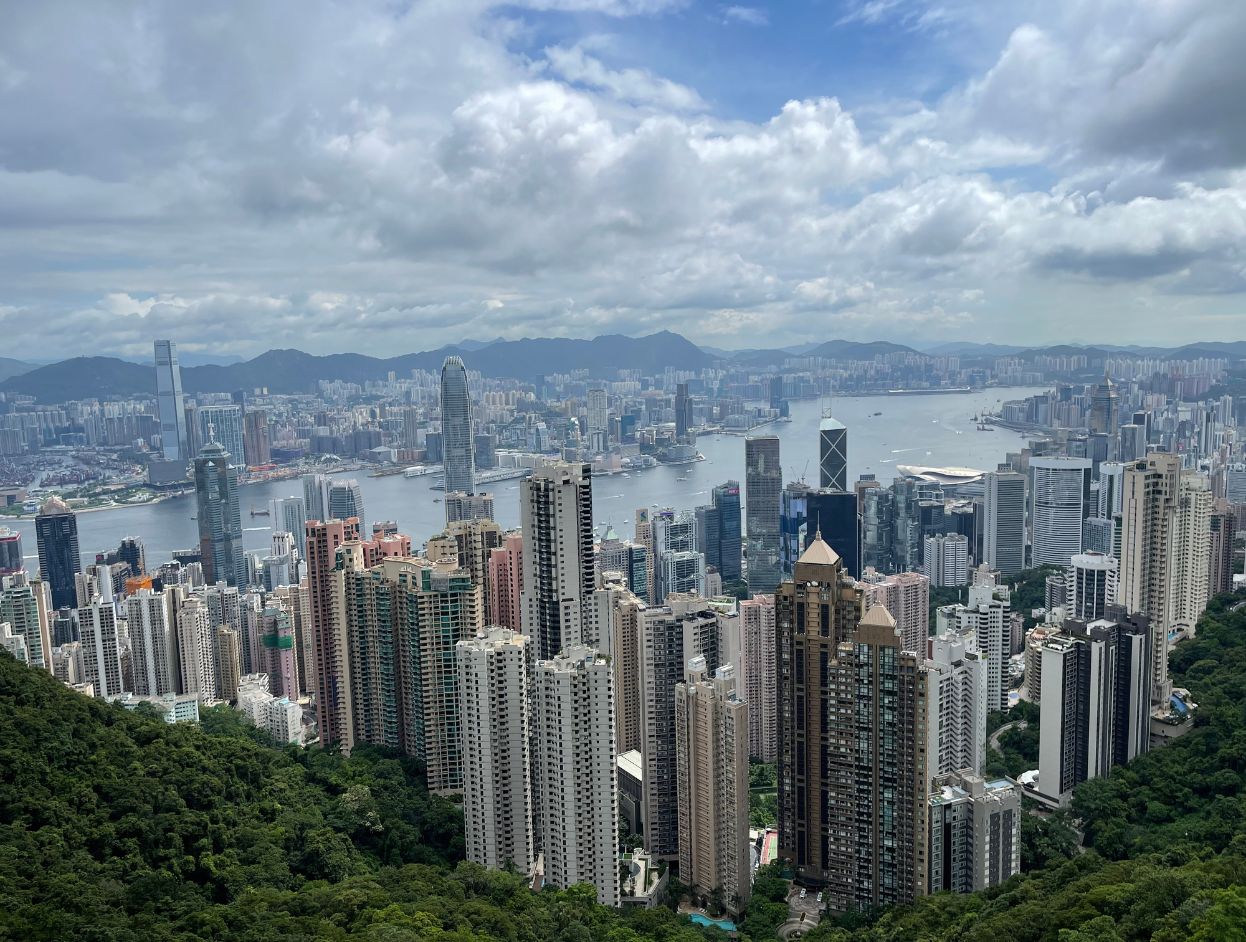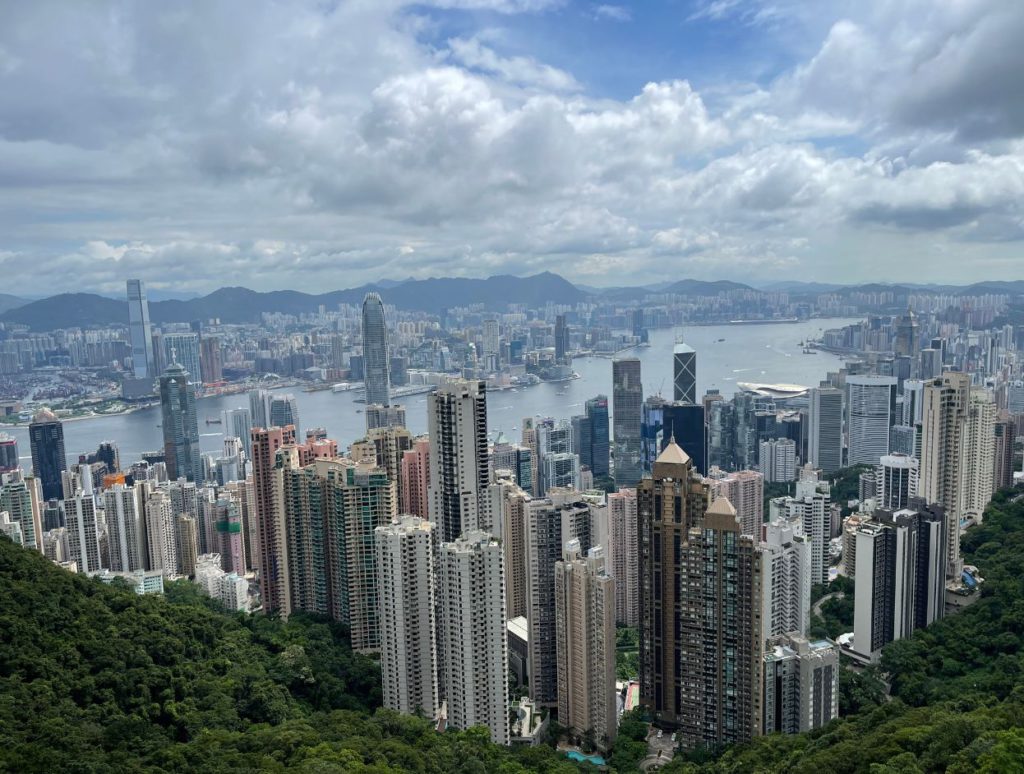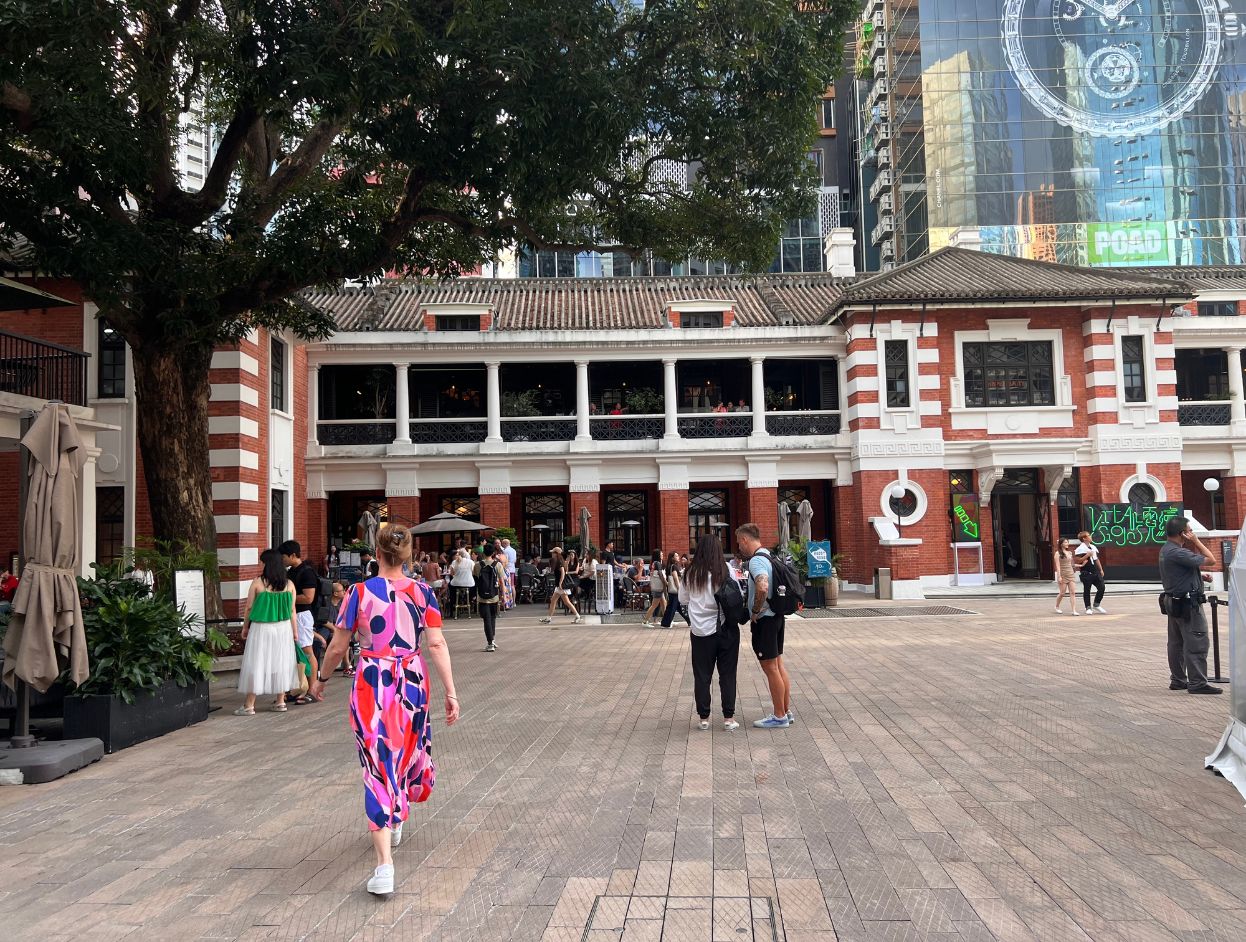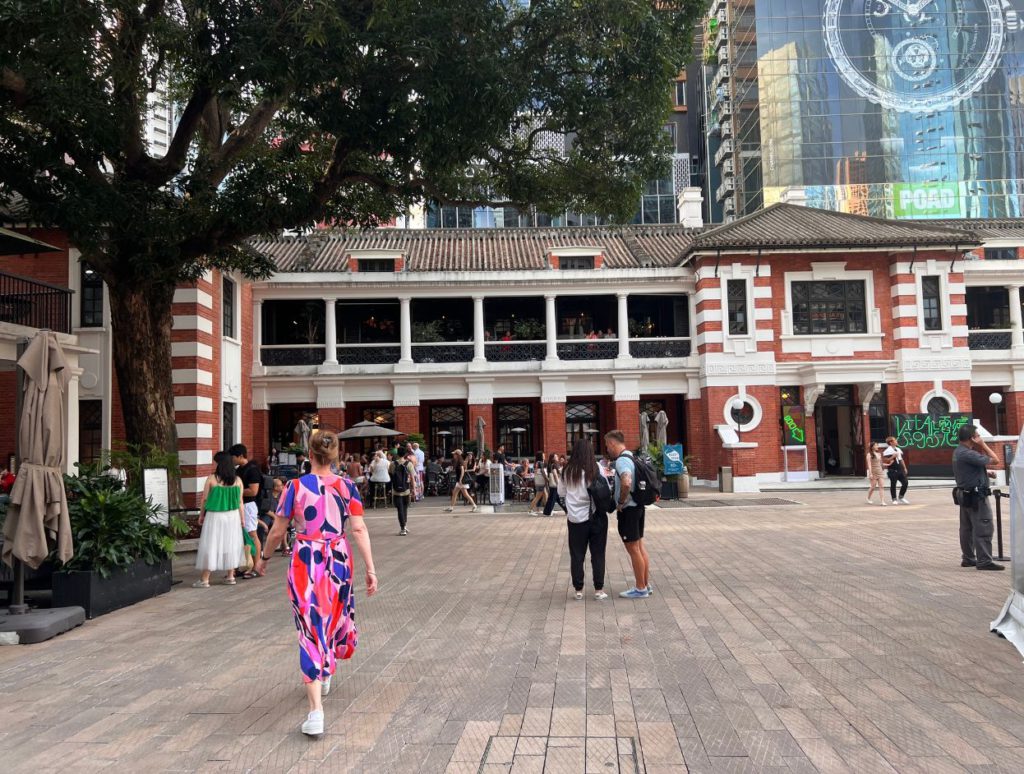 2. Mong Kok
If talking of all the jazz and nightlife did not ignite a fire in you, then maybe Mong Kok is the place for you. Mong Kok is something for people who want something more relaxed. This place slightly distances itself from the continuous concrete facades and endless retail outlets that never leave you in the city centre.
You can find far more local and relaxed places to eat in and around Mong Kok. These are small eateries, mom-and-pop shops, restaurants from the time of your granddad, fruit stalls and minibuses parked on the streets. And there are rows of outdoor street shops that sell all kinds of Chinese products that are way too expensive and we all know that.
Another reason to stay around Mong Kok is the number of night markets in the area. These are great places to buy souvenirs, check out local life and grab some local Hong Kongian bites. Some of the popular ones are Mong Kok Night Market, Ladies Market and Fa Yuen Street Market. Jordan and Nathan Road are other areas adjacent to Mong Kok popular for its nightlife and Temple Street Night Market. 
One of the best things about Mong Kok is that it is near the city centre but not right in the middle. You can reach Tsim Sha Tsui by crossing two subway stations. You can take the airport by heading over to Olympic MTR Station. And a direct airport bus also starts around the Mong Kok market area. So all within the arms reach but not too crowded.
And for the last part, this area has a few decent hotels. But it is more popular for the hostels and backpacker crowd. If you are looking for family-friendly hotels, I suggest you move towards the Jordan area which is great as well. But compared to the downtown area, the hotels in general are far more affordable.
Here are some hotels that you may like around Mong Kok and Jordan area:
Budget Hotels: The Cityview, Hotel Ease Mong Kok, Ukkei Inn
Mid Range: Lodgewood by Nina Hospitality, Hilton Garden Inn, Holiday Inn Express
Luxury Hotels: Cordis Hong Kong, Nathan Hotel, Hotel Stage
Places to visit near Mong Kok and Jordan:
1. Mong Kok Night Market
2. Ladies Market
3. Fa Yuen Street Market
4. Nathan Road
5. Temple Street Market
6. Yaumatei Tin Hau Temple
7. Mong Kok Flower Market
Looking for local experiences? Here are some Unique Cultural Experiences in Hong Kong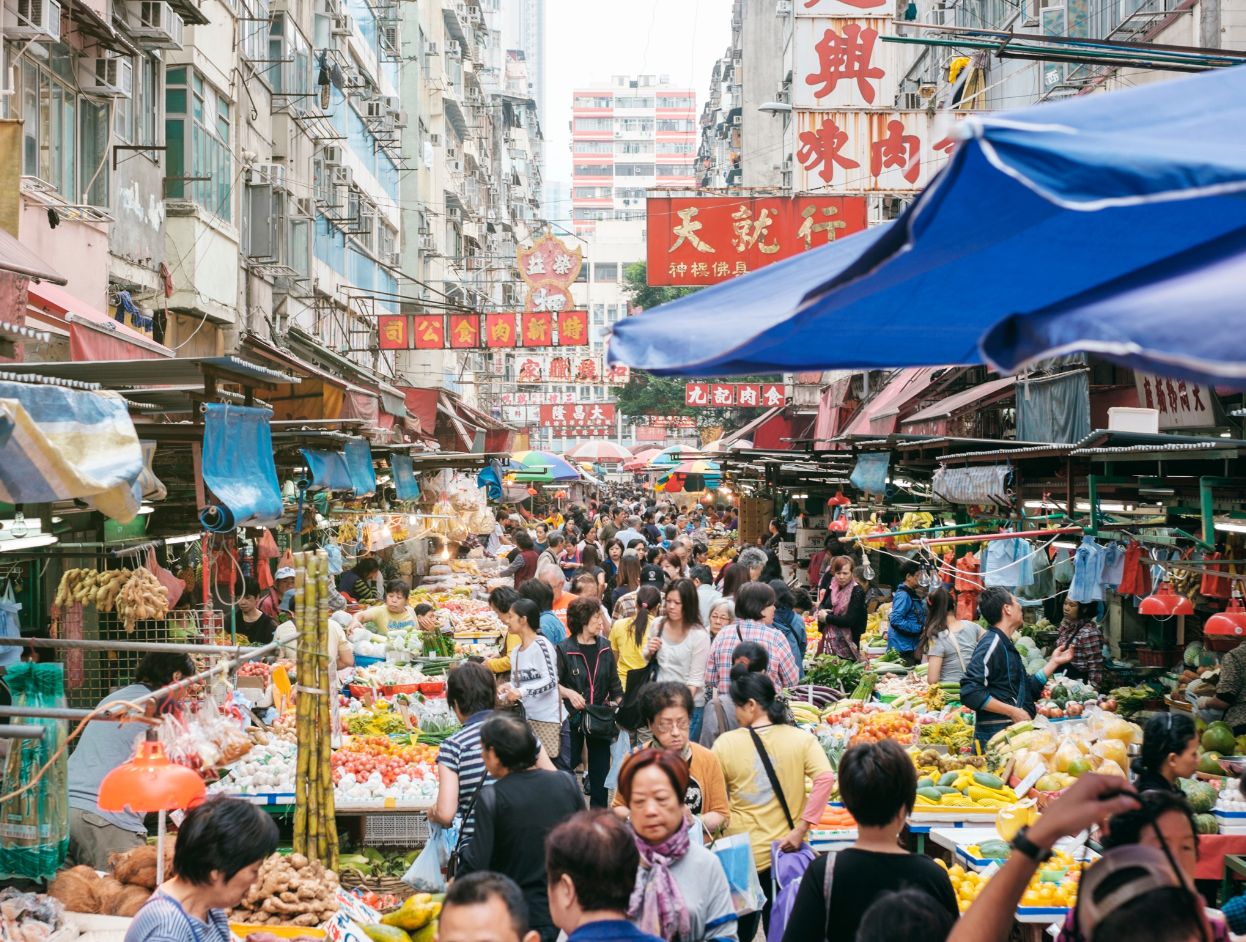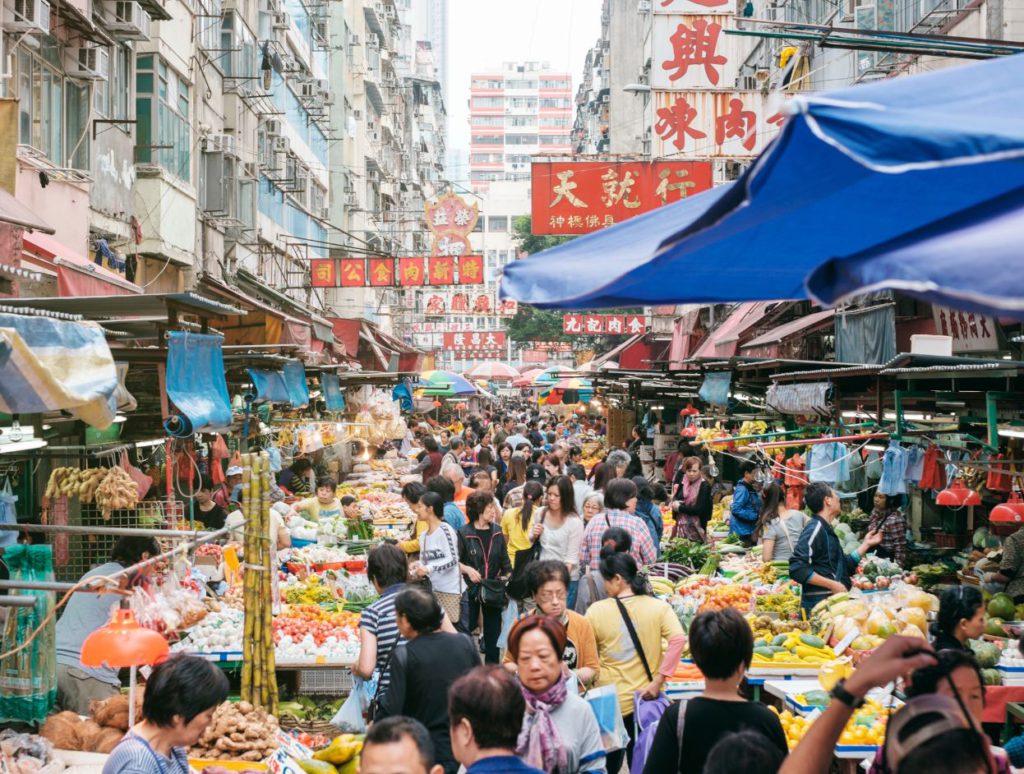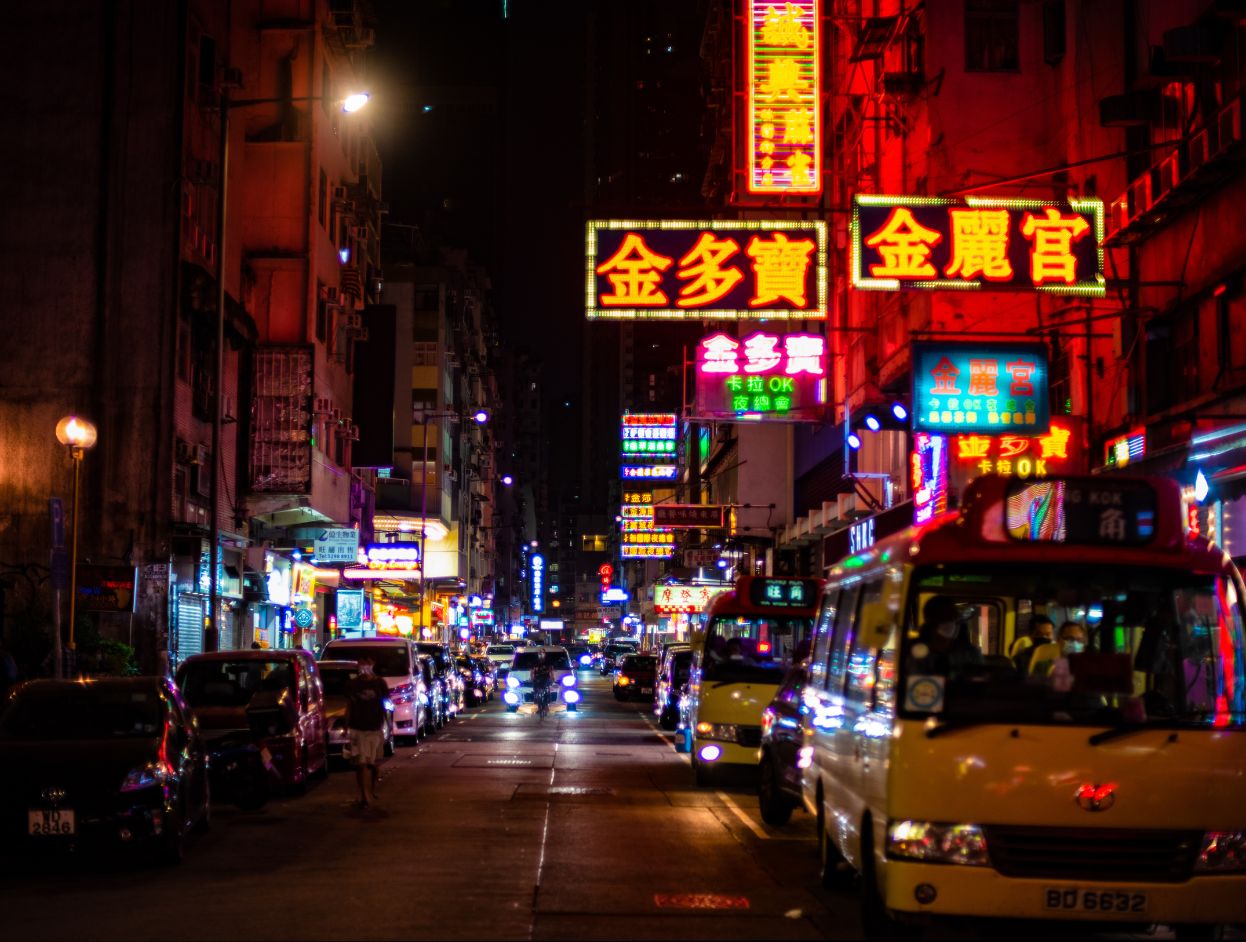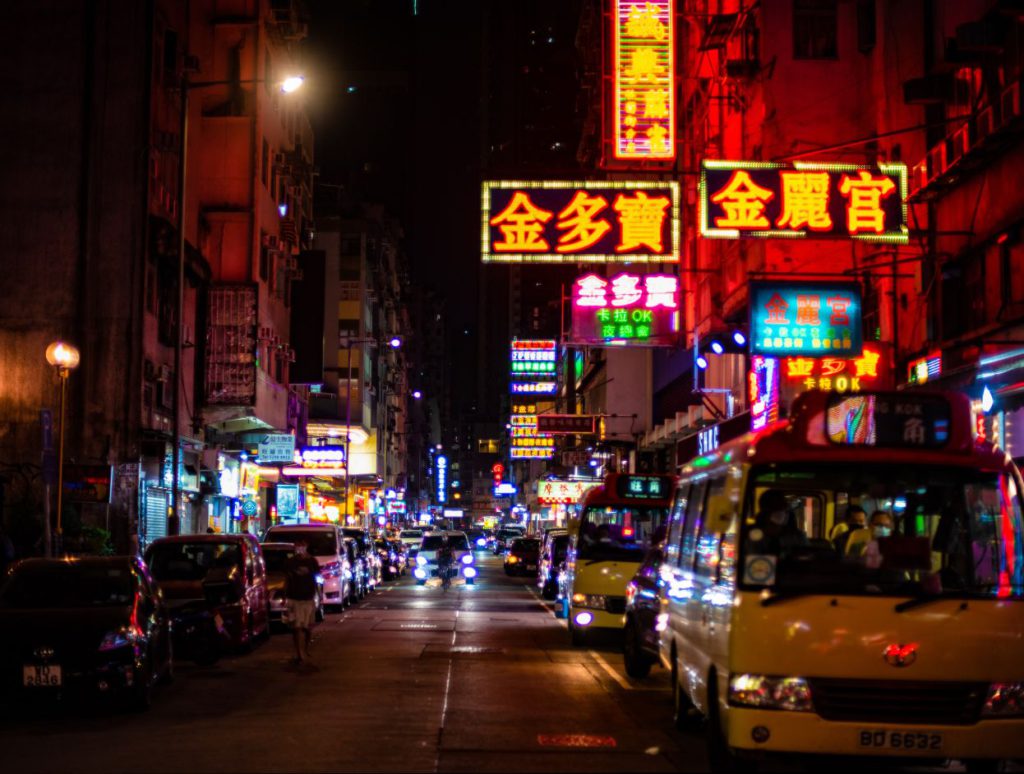 3. Tsim Sha Tsui
Tsim Sha Tsui is the heart of Hong Kong. It is the business district where the most important things are. It has great connectivity to almost everywhere in Hong Kong and sits on one side of Victoria Harbour with its long coastline. So it is natural for people to be drawn to this place when looking for a place to stay. This is where I stayed.
I wouldn't say it's a bad place to stay. Given its location and close proximity to malls, promenades and restaurants, it makes a great area. But it was just too urban for me. If you are a city person, then you may like this more.
One of the reasons people are drawn to stay at this place is its cheap hotels. Don't let it fool you. The area around Tsim Sha Tsui station has a large number of hotels and hostels that offer super cheap stays. These places are part of a building complex that is extremely old. Something from the time of the Kowloon building complex. These are also really shady. In fact, if you tour the lobbies around it, you can sense all the fishy things that go around. Although I think despite all this, tourists are still pretty safe. But my honest suggestion is to read the reviews before you book a place. And don't ignore the bad ones.
If you wish to stay in this area, I suggest spending a little more and booking a nicer hotel or travelling slightly away from the subway station. You can enjoy all the urbanness of Tsim Sha Tsui knowing that you are safe and comfortable.
Now for the good part, Tsim Sha Sui has a lot of tourist attractions. Since most of them are within walking distance only, you can hang around in the area. In the evening you can catch the symphony of light at the promenade.
Tsim Sha Tsui is well connected with several MTR lines. So you can head in every direction from here. You can take the airport from the Kowloon station nearby. The Tsim Sha Tsui ferry terminal has frequent ferries to Central and nearby areas in Hong Kong. You can also take a ferry to Macau from the China Ferry Terminal.
Here are some of the hotels in Tsim Sha Tsui that you may like:
Budget Hotels: Hop Inn, The Bauhinia Hotel-TST, Hillwood House Hotel
Mid Range: The OTTO Hotel, The Salisbury – YMCA of Hong Kong, Marco Polo 
Luxury Hotels: The Langham, The Peninsula, Regent Hong Kong
Places to visit around Tsim Sha Tsui:
1. Victoria Harbour and Symphony of Lights
2. Avenue of Stars and Victoria Promenade
3. Hong Kong Museum of Art
4. Hong Kong Space Museum
5. Canton Railway Clock Tower
6. Kowloon Lake Park
7. Sky 100 Observation Deck
8. Hong Kong Palace Museum
9. M+ Art Museum
10. Hong Kong Science Museum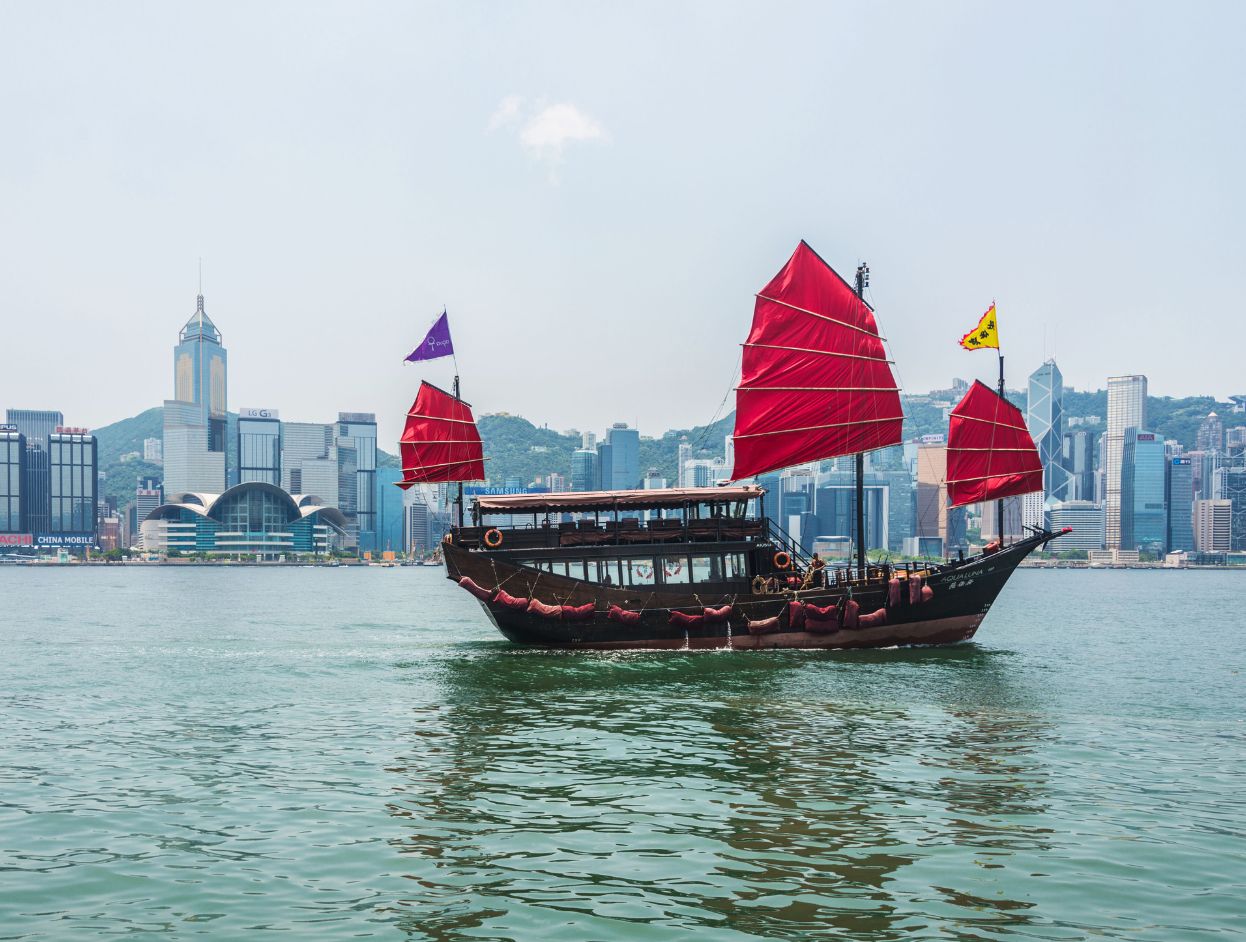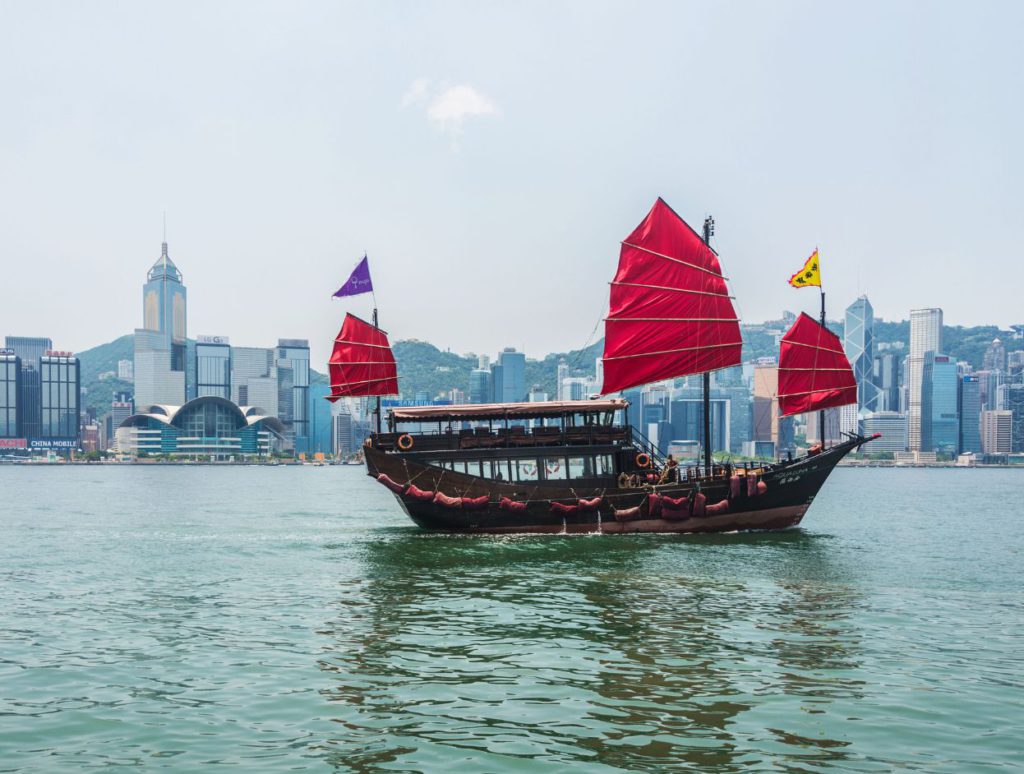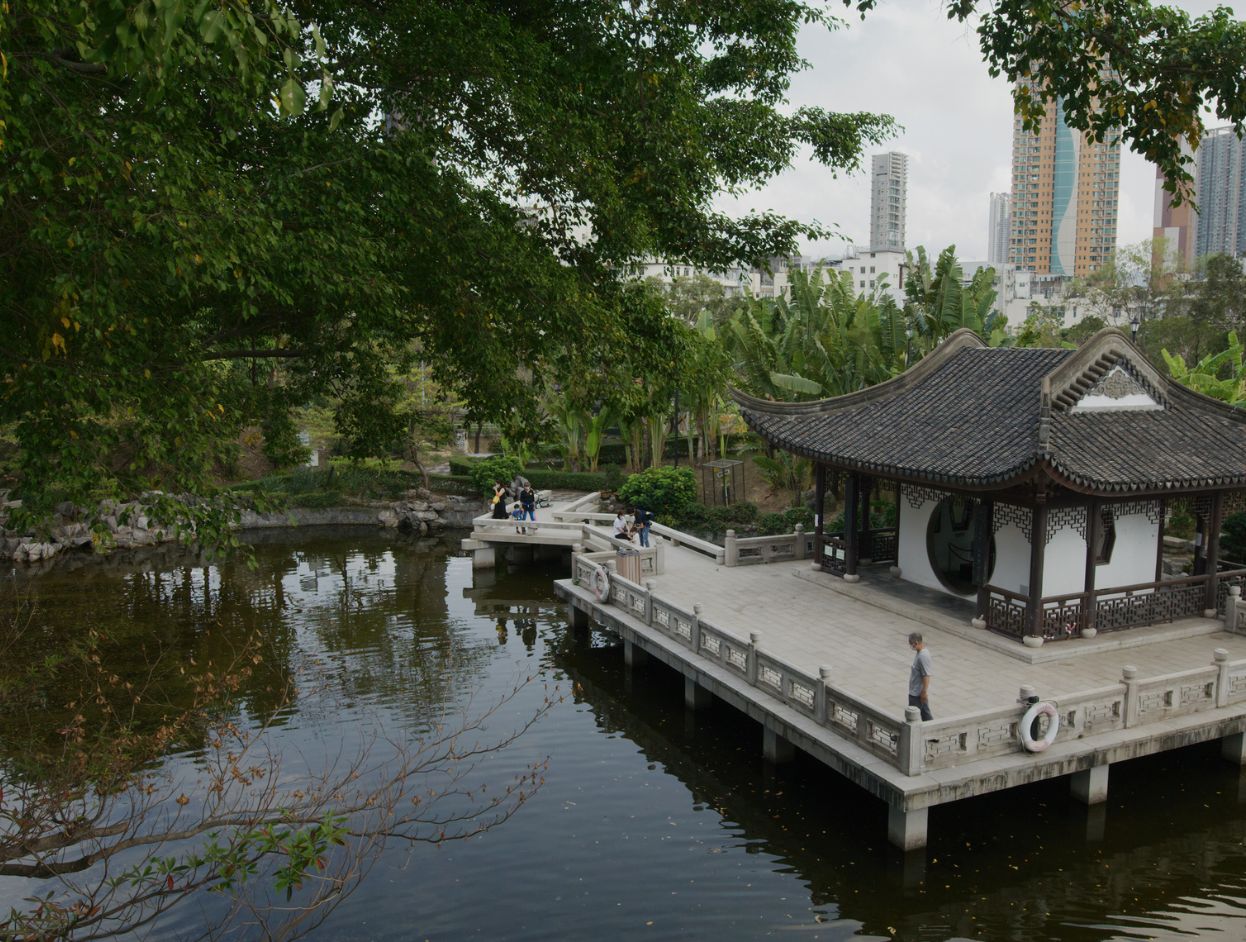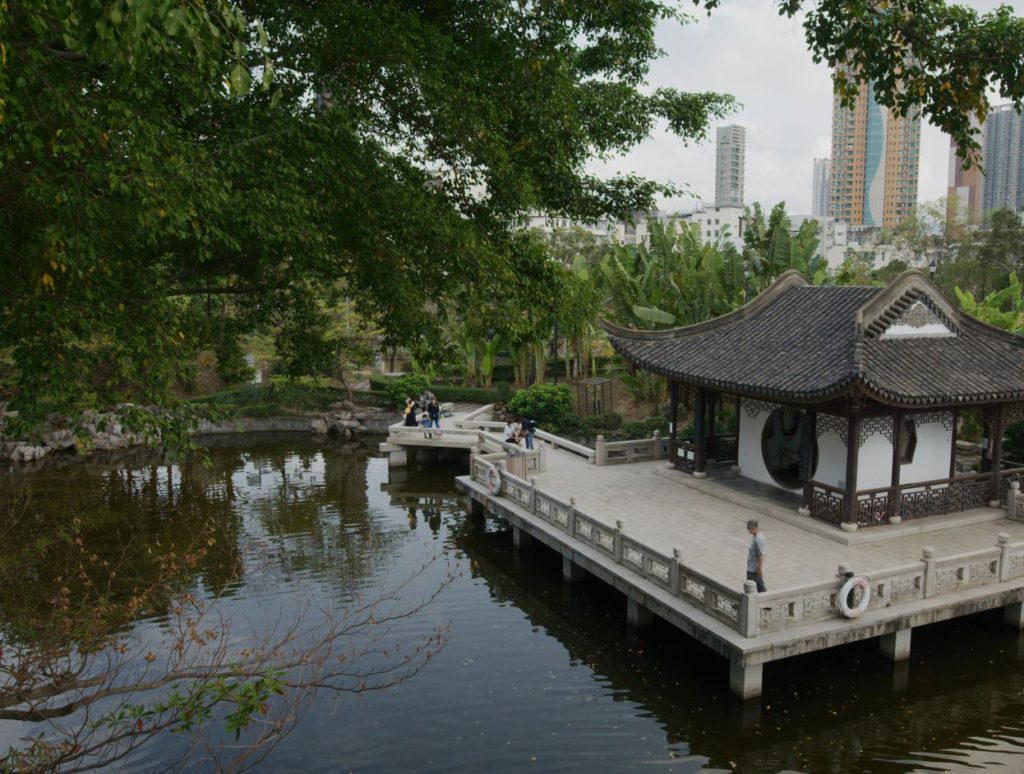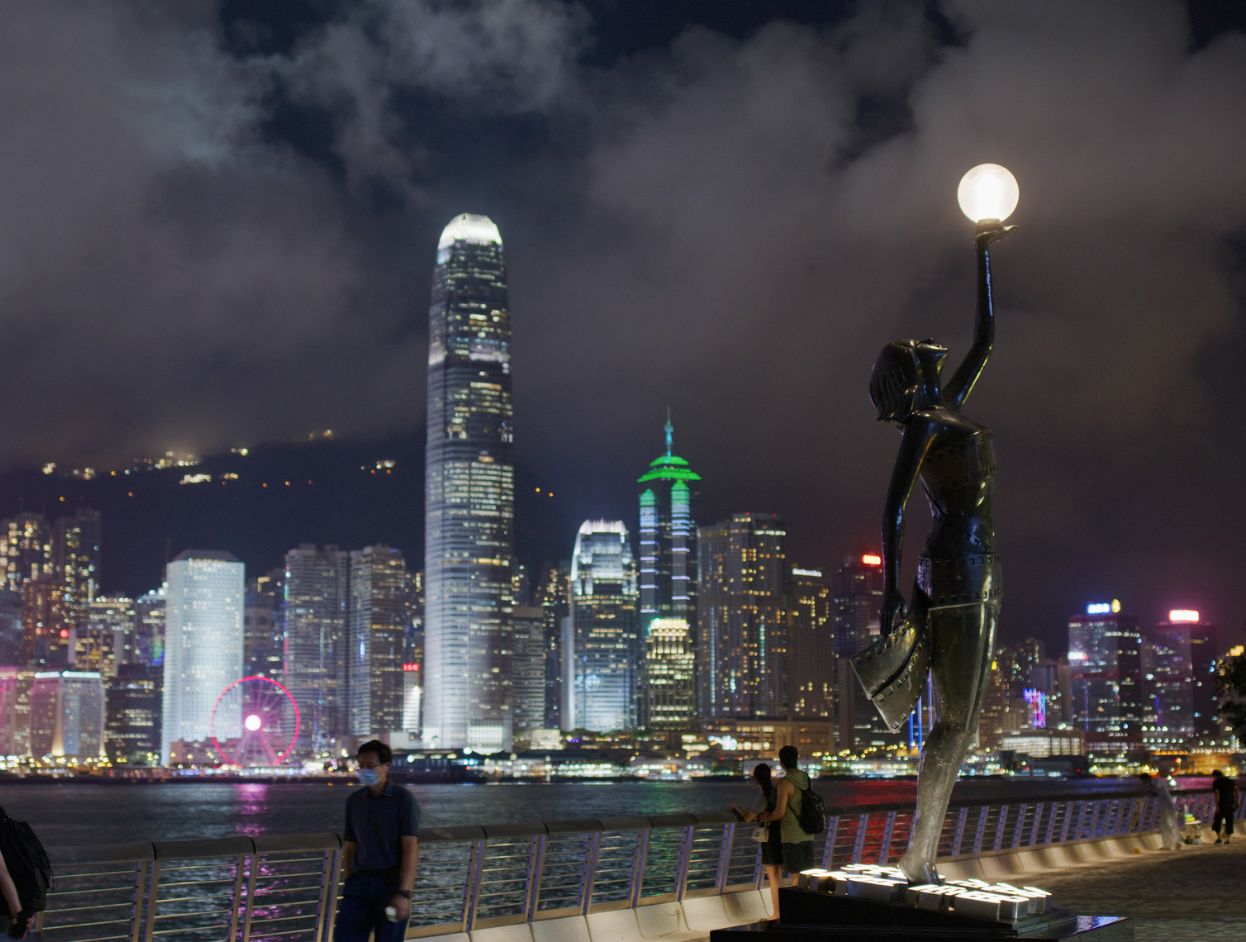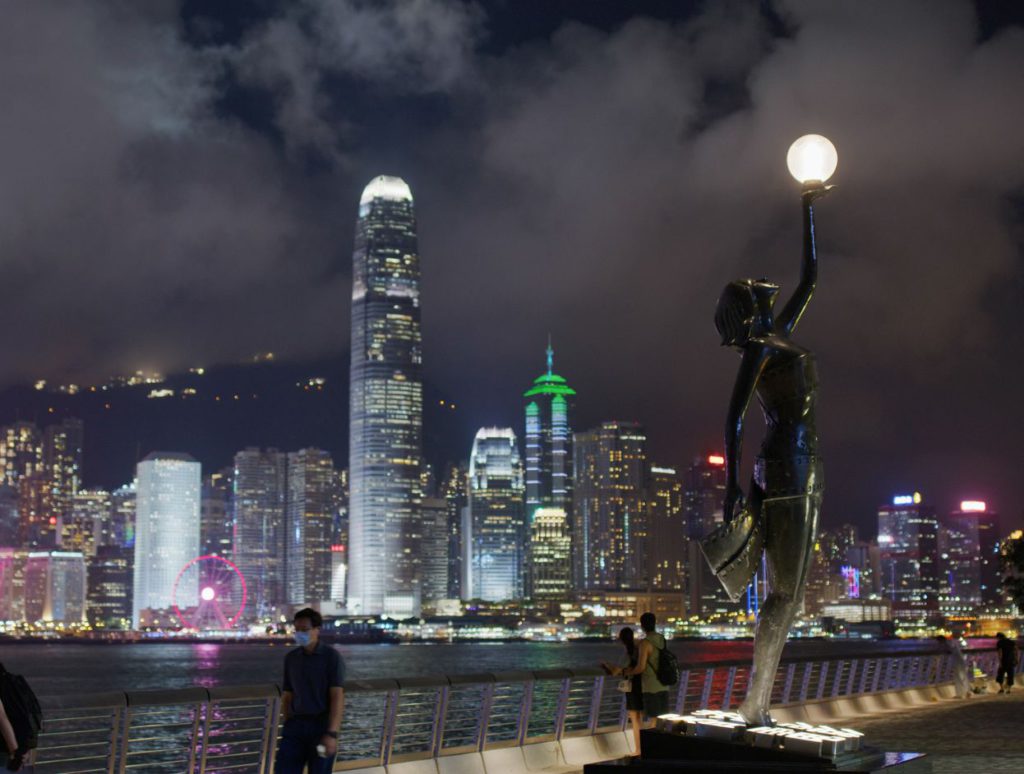 4. Causeway Bay & Wan Chai
If good hotels are important to you and you wish to stay someplace nice, maybe a boutique hotel but don't mind travelling a little, you should stay around Causeway Bay or Wan Chai. Both these neighbourhoods are located on Hong Kong Island towards the north coast facing Victoria Harbour.
Don't worry, these are still one of the hottest locations in the town and you will have plenty of options to enjoy around. But there are a lot of hotel options too. In fact, if you want to add a touch of greenery or want to go for a morning run, you can also consider staying near Victoria Park. It will just brighten up and give you some space to start your day.
Both Causeway Bay and Wan Chai are well connected to other parts of Hong Kong. The Island line runs on the MTR on this route that then connects to central. The tram also runs on a similar route which is my absolute favourite way of transportation. The Wan Chai Ferry Pier also has frequent connecting ferries to Tsim Sha Tsui Pier.
While there are a lot of malls, retail stores, restaurants, cafes and parks in the area, there aren't many tourist attractions within walking distance. This could be a good thing if you wish to enjoy more time at the hotel. Maybe even with a view of the bay. But there are a few trails that start behind the Causeway Bay area. So if you enjoy the outdoors, you can grab that chance to do a day hike and catch some lovely views of the island.
Here are some hotels that you may enjoy around Causeway Bay and Wan Chai:
Budget Hotels: Ying'nFlo Wesley Admiralty, Burlington Hotel, Wanchai 88 Hotel
Mid Range: The Fleming, The Hari Hong Kong, Renaissance Hong Kong
Luxury Hotels: The St. Regis Hong Kong, Grand Hyatt Hong Kong
Places to visit near Causeway Bay and Wan Chai:
1. Victoria Park
2. Golden Bauhinia Square
3. Haw Par Mansion
4. Hong Kong Racing Museum
5. Red Incense Burner Summit
6. Times Square Mall
7. Tin Hau Temple, Causeway Bay
8. Tai Hang Lin Fa Kung
Looking for some pocket-friendly hacks? Here is a list of 20 free things to do in Hong Kong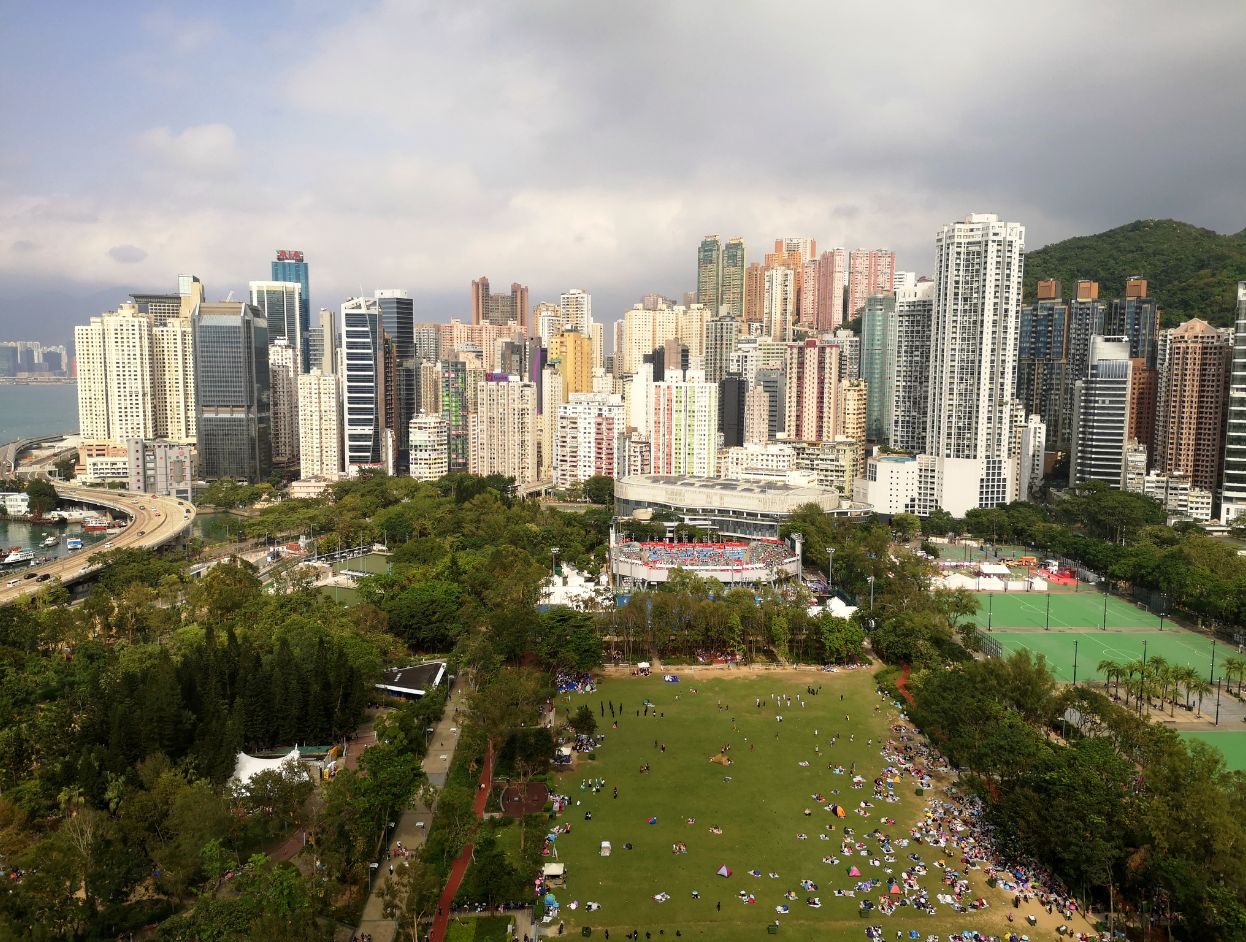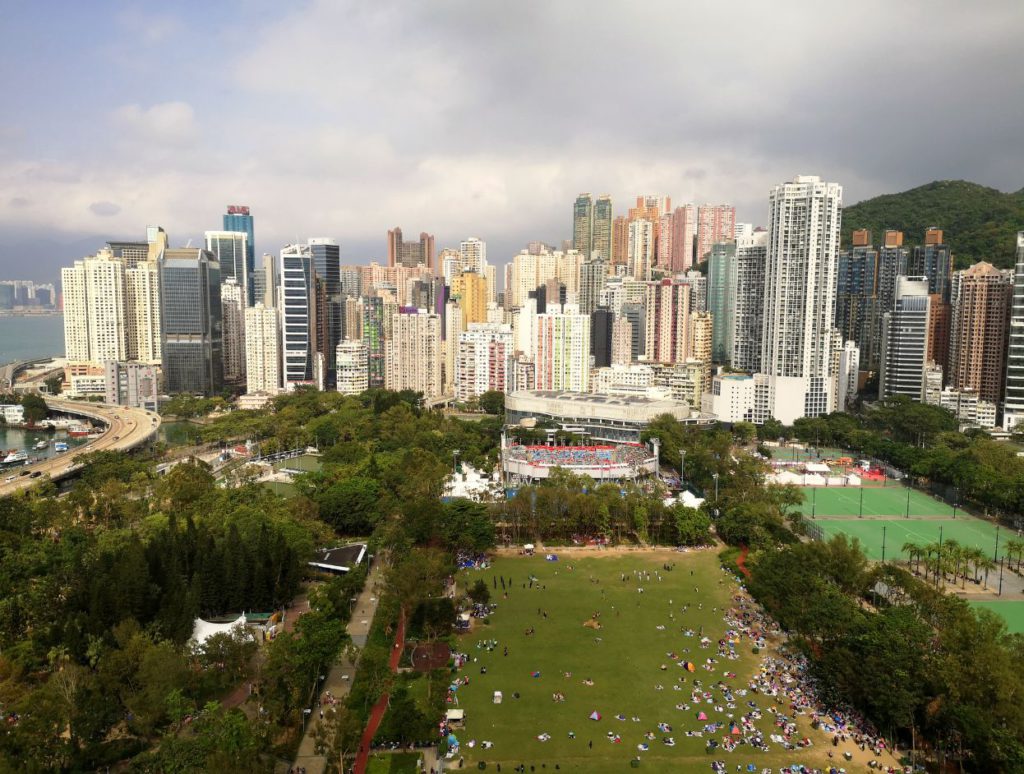 5. Near Airport
If you are arriving at Hong Kong airport after midnight or plan to leave early in the morning, you can consider staying around Hong Kong airport for the night. We arrived in the middle of the night and staying at a comfortable place saved our asses the next day. On top of that, the airport line doesn't work during the night. Even the buses stop working for a few hours. You can always wait it out at the airport, but I would prefer to catch on some sleep if I can.
There are a few hotels near the Hong Kong Airport area. You can either walk to them or take a short taxi ride. Since taxis are available all night round, you will not have any issues with transportation. Plus they go by fixed meter which is fairly affordable.
Here are some hotels that you want to check out if you are considering staying out the night there.
Budget Hotels: Regala Skycity Hotel
Luxury Hotels: Hong Kong SkyCity Marriott Hotel, Sheraton Tung Chung, The Silveri Hong Kong 
Most hotels also have a shuttle service to the airport that is free of charge for their guests. However, please check with them beforehand if they are available during the night (several services stopped during the pandemic). The same hotels also often run a free shuttle service to Tung Chung MTR station. So you can get a free pick up or drop off ride as well.
6. Others
I am adding this section because I want to put together some special hotels that may be in your mind but you don't want to spend too much time to find them in the areas I mentioned above. 
1. Luxury Hotels with Harbour Views
Kowloon Side – Tsim Sha Tsui
Hong Kong Island – Central and Causeway Bay
2. Pet friendly hotels
Kowloon Side – Tsim Sha Tsui
Hong Kong Island
3. Hong Kong Disneyland
I did not visit Hong Kong Disneyland. That was because I already visited the Tokyo Disneyland a few months ago. And I can tell you from experience, that you want to stay near Disneyland. Ideally, you also want to spend more time in Disneyland. The lines are long and the day is too short for all the wonderful rides.
If you have kids, you also need to give them some breather to relax. It would be a great idea to split your trip into 2 days, just to be more comfortable and cover all the rides you want to go on. On top of that, the hotels at Disneyland cost almost the same as the hotels in the city. So may as well enjoy your time there. Here are some hotels inside Disneyland.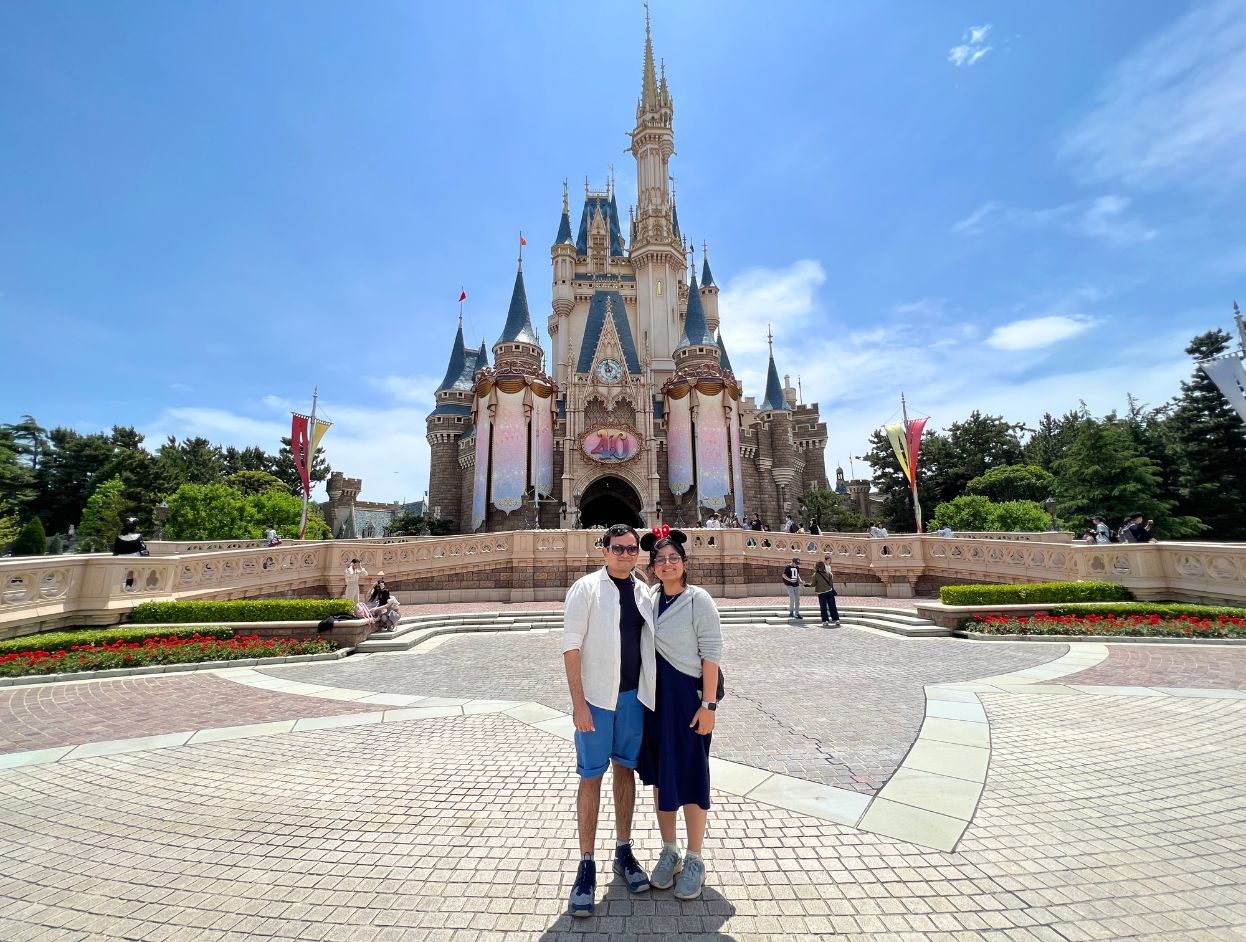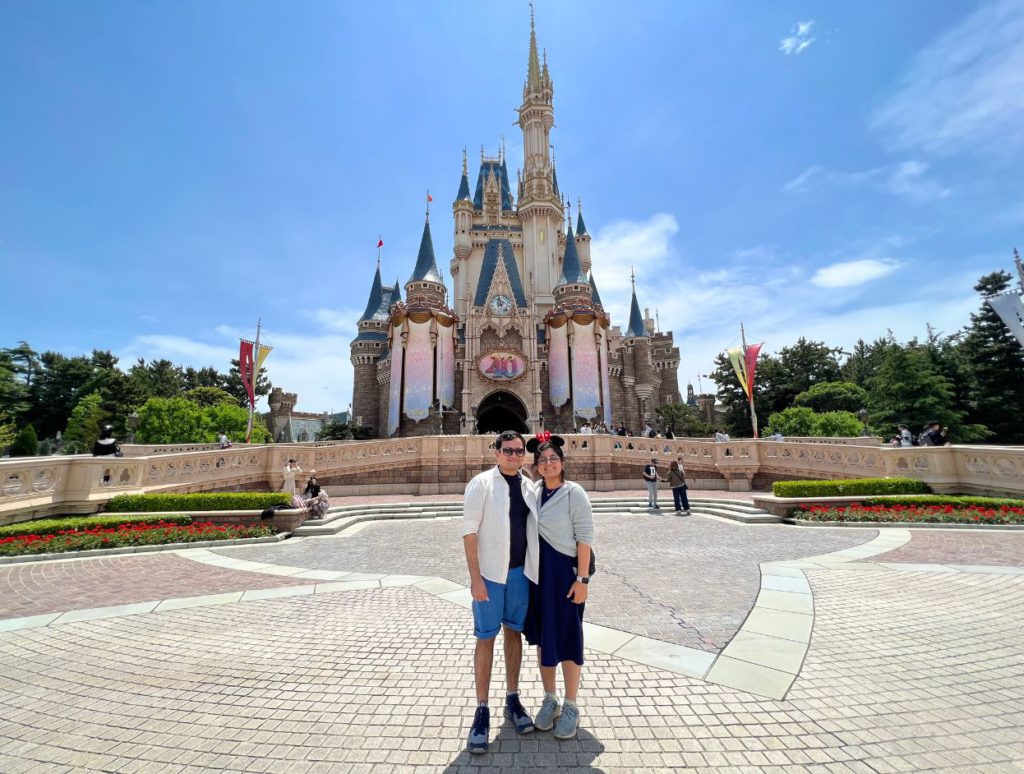 Related Articles