12 Sep

Compete Guide to a Day trip to Lantau Island, Hong Kong

Lantau Island is a burst of fresh air and a grand statement of natural and cultural beauty. To me, it was a great surprise to see so much forest area in Hong Kong. Something I did not expect. Lantau Island makes a popular day trip for many Hong Kongians. And it is so well developed which makes it easy for tourists to go around. Even if you are travelling on a budget.

I think it's worth it to include a full-day trip to Lantau Island in your itinerary to Hong Kong. If you enjoy the outdoors, it will rejuvenate you. It will show you the sides of Hong Kong, a slow serene tropical island and a lazy fishing village that got lost in time and heaps of concrete.

I have all the information you will need for an ideal tourist day on Lantau Island. Let's get started.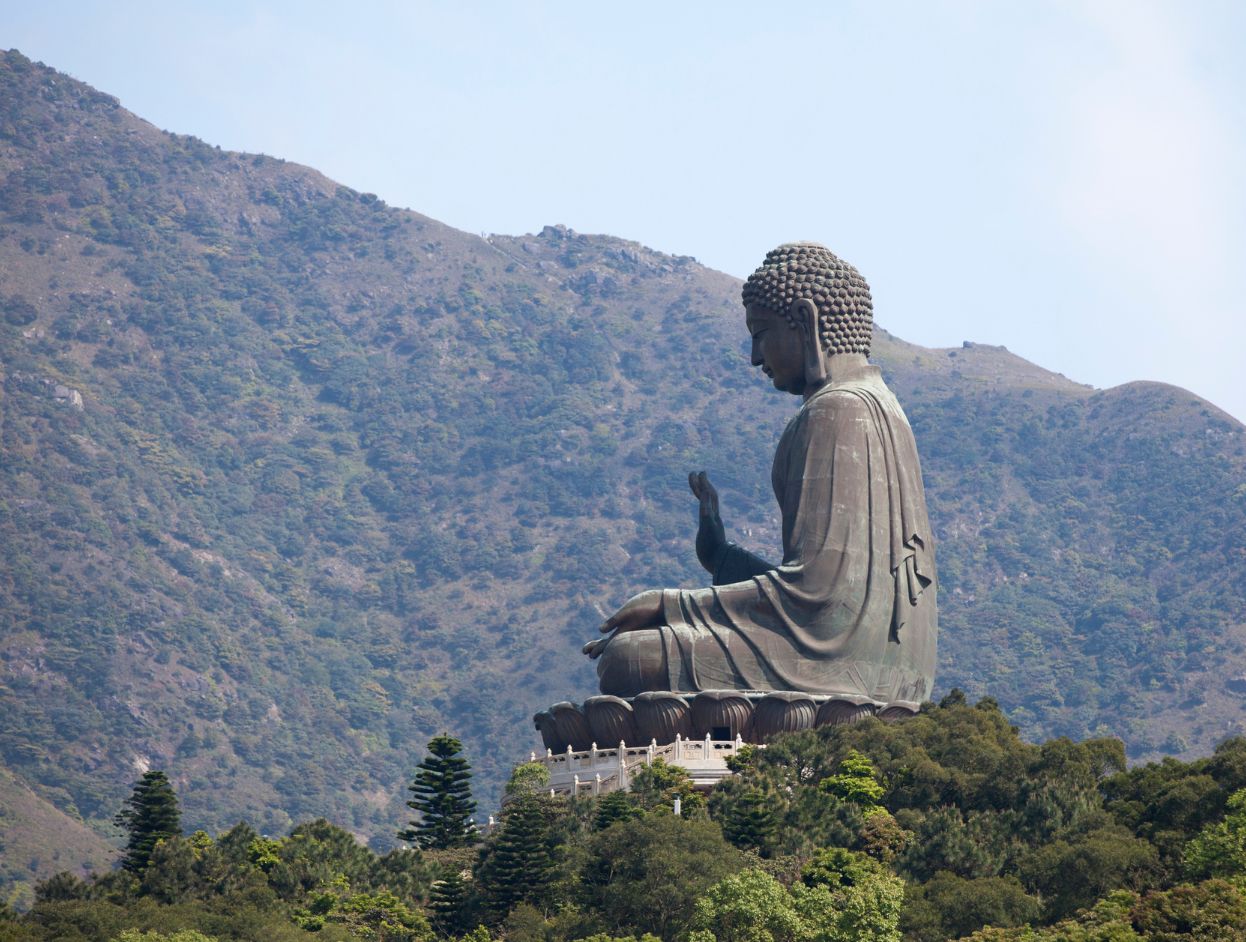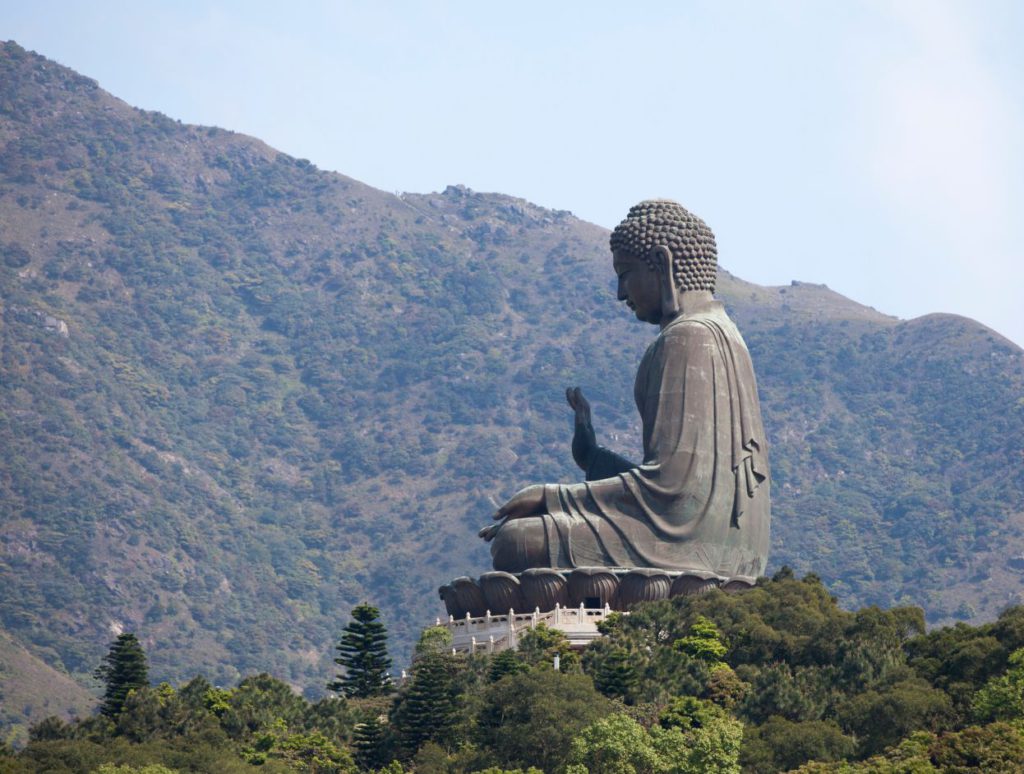 How to get to Lantau Island
Assuming that you have arrived in Hong Kong, you must be travelling either from the Hong Kong side (Kowloon or Hong Kong Island) or travelling from the airport. If you plan to take public transport, you need to reach Tung Chung first. From there you can proceed to ascend to Ngong Ping (where we will be spending most of our day).
Once you are in Tung Chung you have a few options to reach the top of the Lantau Peak area and Ngong Ping (next section). But first, you need to reach Tung Chung. This is how.
Metro
One of the easiest ways to travel to Lantau Island or even inside Hong Kong is by metro. You can take the metro from any nearby station to Tung Chung Station on the Tung Chung Line. The easiest way to find out the best route is via Google Maps (which works in Hong Kong). You can pay using an Octopus card which you can buy at any metro station. Or simply buy a one-way ticket at the vending machine.
No metro runs from the airport to Tung Chung. So it's best to take a bus on that route (read below)
Bus
If taking the metro isn't a great option for you, check the bus routes to Tung Chung station on Google Maps. A direct bus is available on almost all major routes from Hong Kong's city centre. Buses are convenient and affordable in Hong Kong. You can pay on the bus using an Octopus card or pay by cash.
If you are travelling from Hong Kong Airport, the best way is to take a bus since no metro runs between these two areas. The most common buses are S1 and S56 among many others that run to Tung Chung 3-4 times every hour. Several hotels near the airport also have a free shuttle to Tung Chung, so don't forget to enquire.
If you are travelling from Macau, you will need to travel to the border crossing facilities near Hong Kong airport by Bus first. From there you can take another bus to Tung Chung.
Ferry
It is also possible to reach some parts of Lantau Island by ferry. But unless you have some special circumstances, this could be more trouble than convenience. You can take a ferry from Tuen Mun Ferry Pier to Tung Chung Development Pier. You can also continue on to the same ferry to Tai O and do this itinerary the other way around.
A ferry route also runs from Central Pier No. 6 to Mui Wo ferry pier on Lantau Island. Once on Mui Wo, you can take a bus or a taxi right next to the pier. This would work well for someone looking to explore the offbeat side of Lantau Island.
How to reach Ngong Ping or Lantau Island Peak
Now that you have reached Tung Chung or Lantau Island area, we are going to Ngong Ping. This is a traditional route, popular with tourists to visit the tourist attractions on top of Lantau Peak. Here are some options for leg of your journey:
Ngong Ping Cable Car
Ngong Ping Cable Car is made for tourists to do touristy things. It is also the fastest way to reach the top along with the most scenic views. And I can see several happy families and locals who came to enjoy a weekend hopping on to get a view of their beloved island.
If you are into cable cars, you can take the Ngong Ping Cable Car from Tung Chung Cable Car Station nearby Tung Chung Metro Station. The Cable Car station also has a luggage area where we were able to stow away our luggage safely for a few hours.
We decided to buy only a one-way ticket since we planned to return via a bus from Tai O. If you plan to follow the same itinerary, then you won't need a return ticket too. You can buy a ticket at the counter but check out more information about the prices and types on their official website. However, don't forget to check out aggregators for a considerable discount on the ticket or to rack up some points.
Book a ticket: Ngong Ping 360 Cable Car Ticket in Hong Kong
Even if you buy a ticket online, you must exchange your voucher with a physical ticket. You can do this at the ticket counter. If you are looking for a special experience, you can consider buying the crystal cable car ticket. It has a glass bottom and will give you lovely views of the island. The ride takes around 20 minutes to Ngong Ping.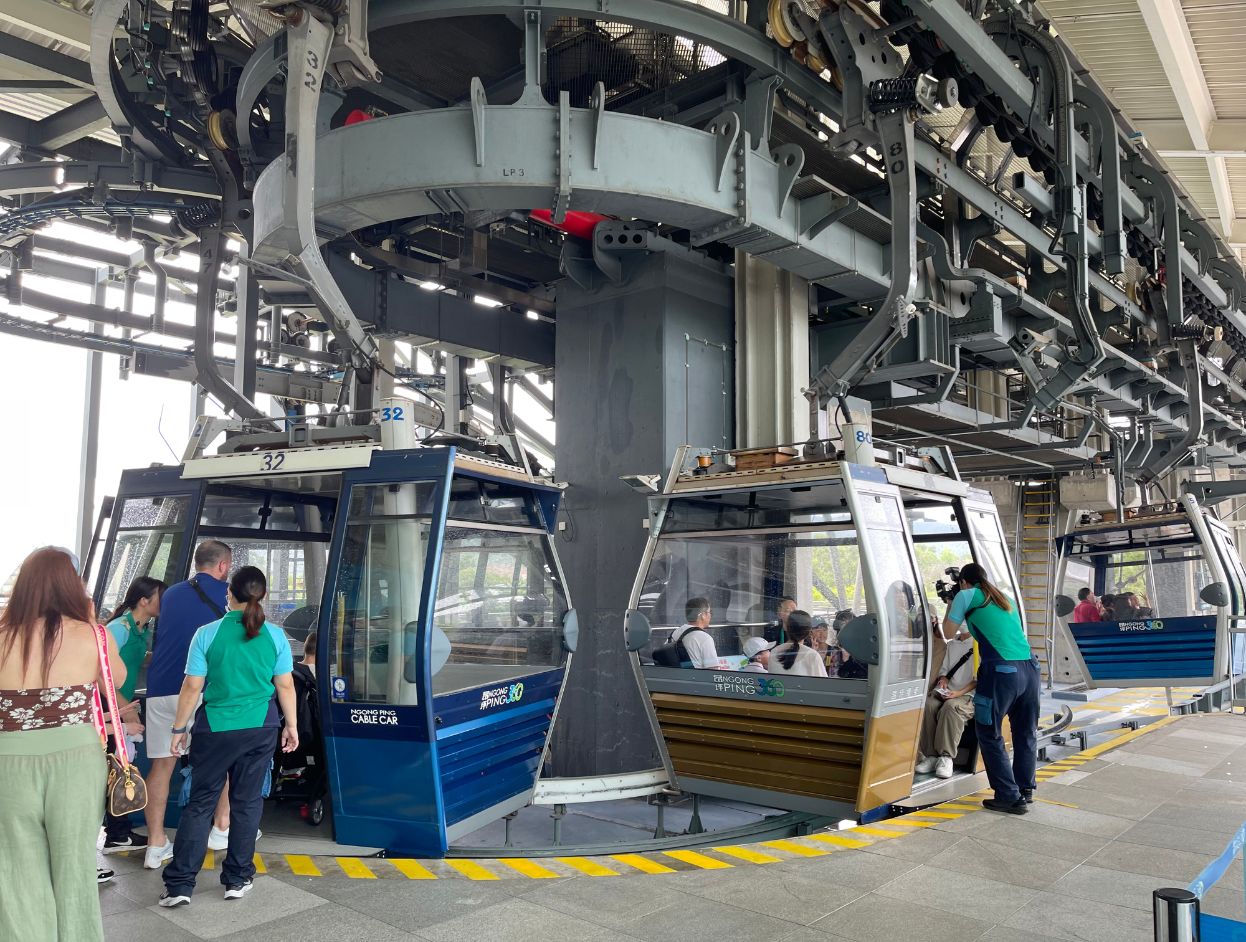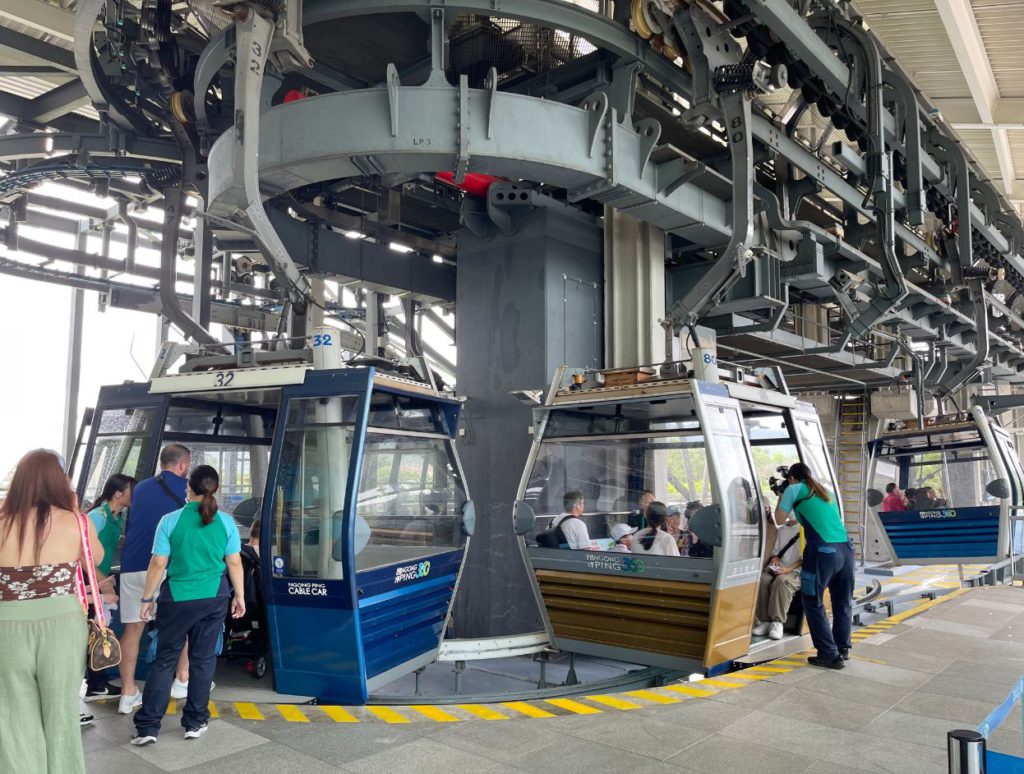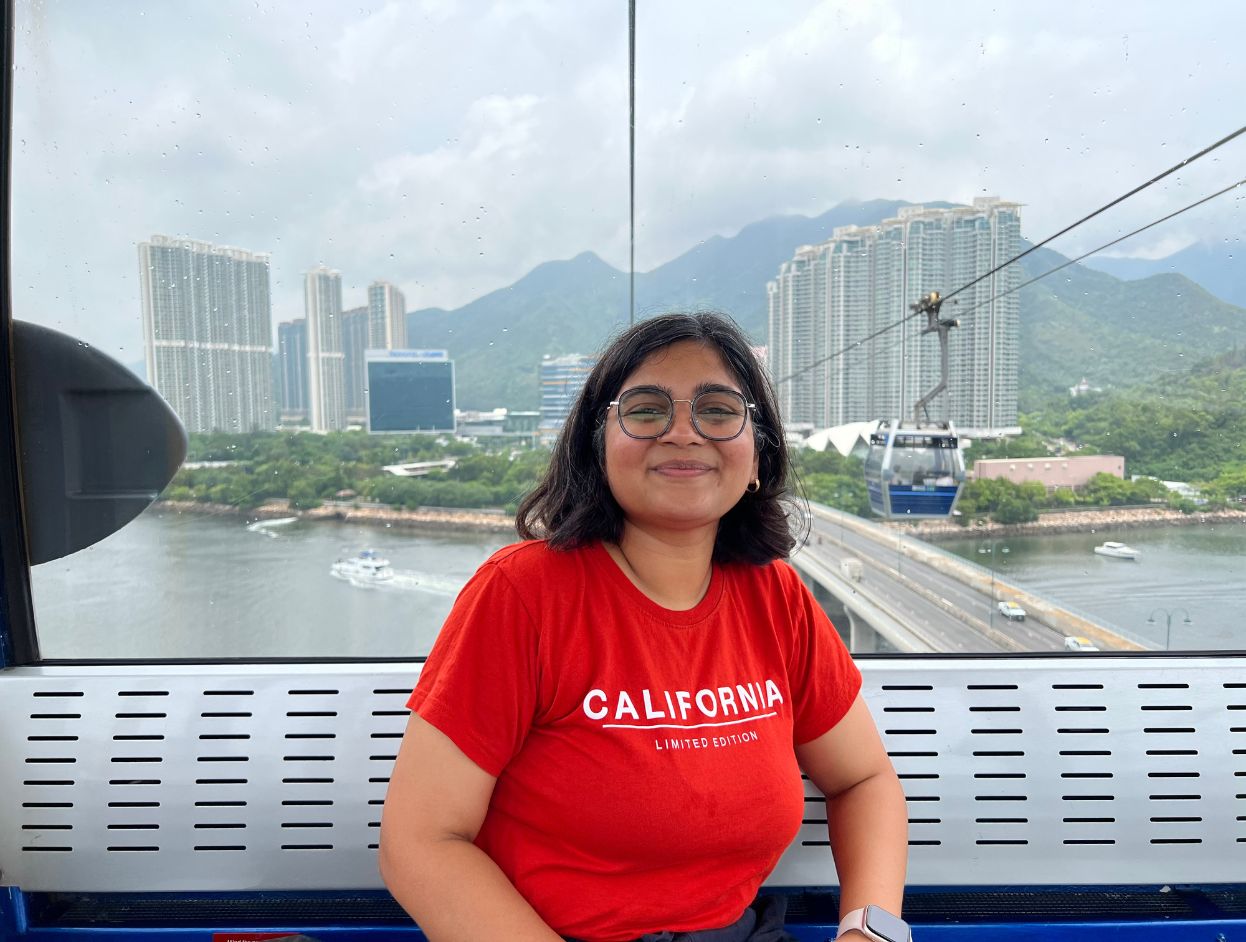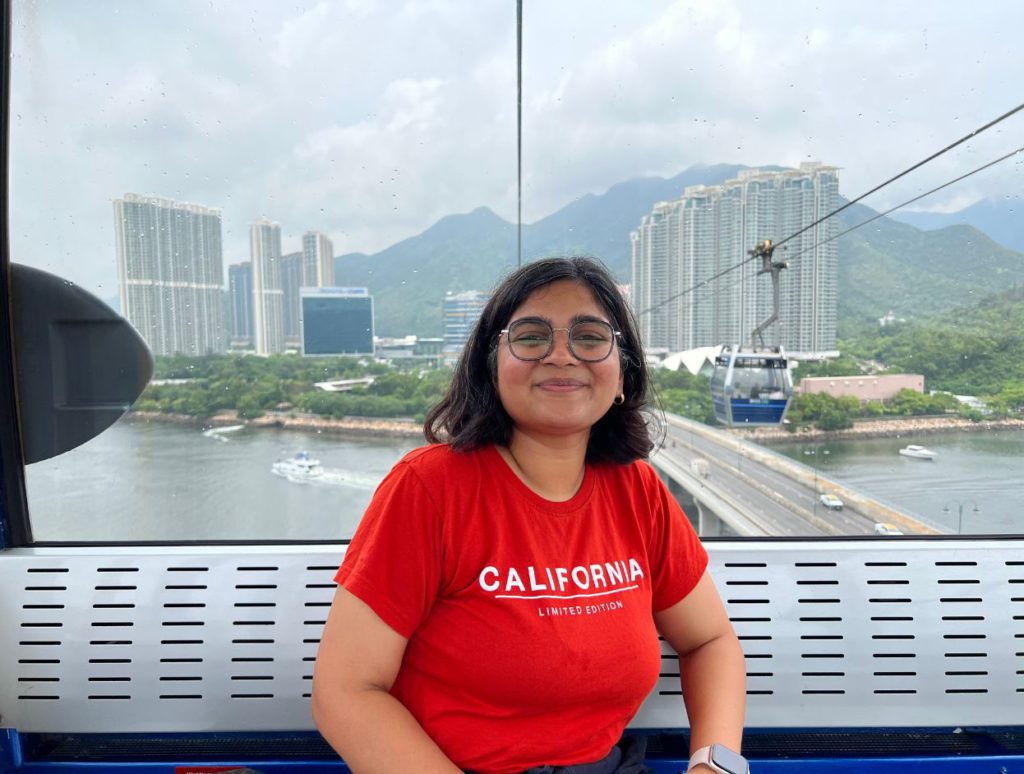 Bus
For those who are looking for an alternate way to do this journey, the bus also makes for a good option. It is far cheaper (around one-tenth) of what you would pay for a cable car. But it takes an hour to 1.5 hours to get to Ngong Ping compared to a 15-minute ride.
You can take bus number 23 from Tung Chung Tat Tung Road Bus Terminal to Ngong Ping Bus Terminal. The buses start early in the morning at 7.15 and run several times every hour. The last returning bus from Ngong Ping is at 19.10. You can pay on the bus using an Octopus card or by cash. The bus station at Ngong Ping is right next to the Ngong Ping village and you won't need to walk much from there.
Hike
A lovely way to enjoy a full day or two in the outdoors is to hike your way up to Lantau Peak. A full 8km long hiking trail runs between Tung Chung and Ngong Ping. It will take upto 4 hours for someone to trek the whole way. On the way, you will get a chance to see a 360-degree view of the island as the trail elevates in the middle. From thereon it descends to reach the Big Buddha statue as your final destination.
A large part of the trail is made of wooden boards that run on the same trail as the Ngong Ping cable car. In fact, the trail also known as Ngong Ping 360 Rescue Trail was built for the maintenance of the different sections of the cable car. 
This hike is probably not for beginners. There are no rocks or boulders to climb. But there is an endless number of stairs. So think before you embark. Since there are no shops, food stalls or water on the way, make sure you have all you need on your hands. You can read a hiker's tale here for more information.
Book a Hiking Tour: Hong Kong: Lantau Peak Sunrise Climb
Lantau Island Tour
If you wish to keep aside the stress of planning and navigation, you can choose to do a guided tour as well. All you need to do is show up at Tung Chung and they will take you through the guided itinerary. Most tours also include a visit to the Tai O fishing village itself. However, please note that the fishing village is free to enter and does not need any entry pass.
One of the best upsides of taking a tour is the ability to talk to a local guide. A tour guide will be sharing the history and more local details about the places you will be visiting, something I miss when I go by myself. Here are some tours worth checking out.
Hong Kong Lantau: Tai O, NP360, Big Buddha Heritage Tour
Where to stay on Lantau Island
As much as anyone would like to stay on the scenic slopes around Lantau Peak, there are no accommodation options near Ngong Ping. Or at least any I could find online. There is a hostel near Ngong Ping which should be good enough if you wish to stay the night after a hike or otherwise. But for all else, you can either find a hotel at the foothills near Tung Chung or near Tai O Fishing Village.
Hostel in Ngong Ping: YHA Ngong Ping SG Davis Youth Hostel
Now I am not sure why would someone want to live near the foothills of Lantau Peak. It isn't particularly beautiful, nor it is close to the peak. I would suggest you live near the Tung Chung metro station or the airport instead if you need to stay back in the area. But you can definitely check out the options near Tai O fishing village. At least you will get a seaside view.
Hotels in Tai O: Tai O Heritage Hotel, Tai O Inn, by the Sea, Espace Elastique B&B
Hotels near Tung Chung: Four Points by Sheraton, The Silveri Hong Kong – MGallery, Sheraton Hong Kong Tung Chung
Hotels near Hong Kong Airport: Regala Skycity Hotel, Regal Airport Hotel, Hong Kong SkyCity Marriott Hotel
Things to do on Lantau Island Peak or Ngong Ping
Ngong Ping Village
Ngong Ping Village is the first place you will encounter once you ascend to the top. It is not the kind of village that its name suggests. But it is lovely anyway. The place is a cluster of quaint Chinese-style buildings built or renovated into retail stores and restaurants (no less than Starbucks and Subway). It's a great place to just hang around and grab a bite.
As you walk ahead towards the big Buddha, you will pass by a bunch of souvenir shops, something worth spending time in (even if you aren't buying anything). I especially enjoyed looking at Chinese homeware, ceramics and fine chopsticks.
There are also a couple of 3D, motion and AR/VR experiences but these were closed when I was there post covid slump. If someone is selling you a voucher for such additional activities, make sure to confirm that these are open.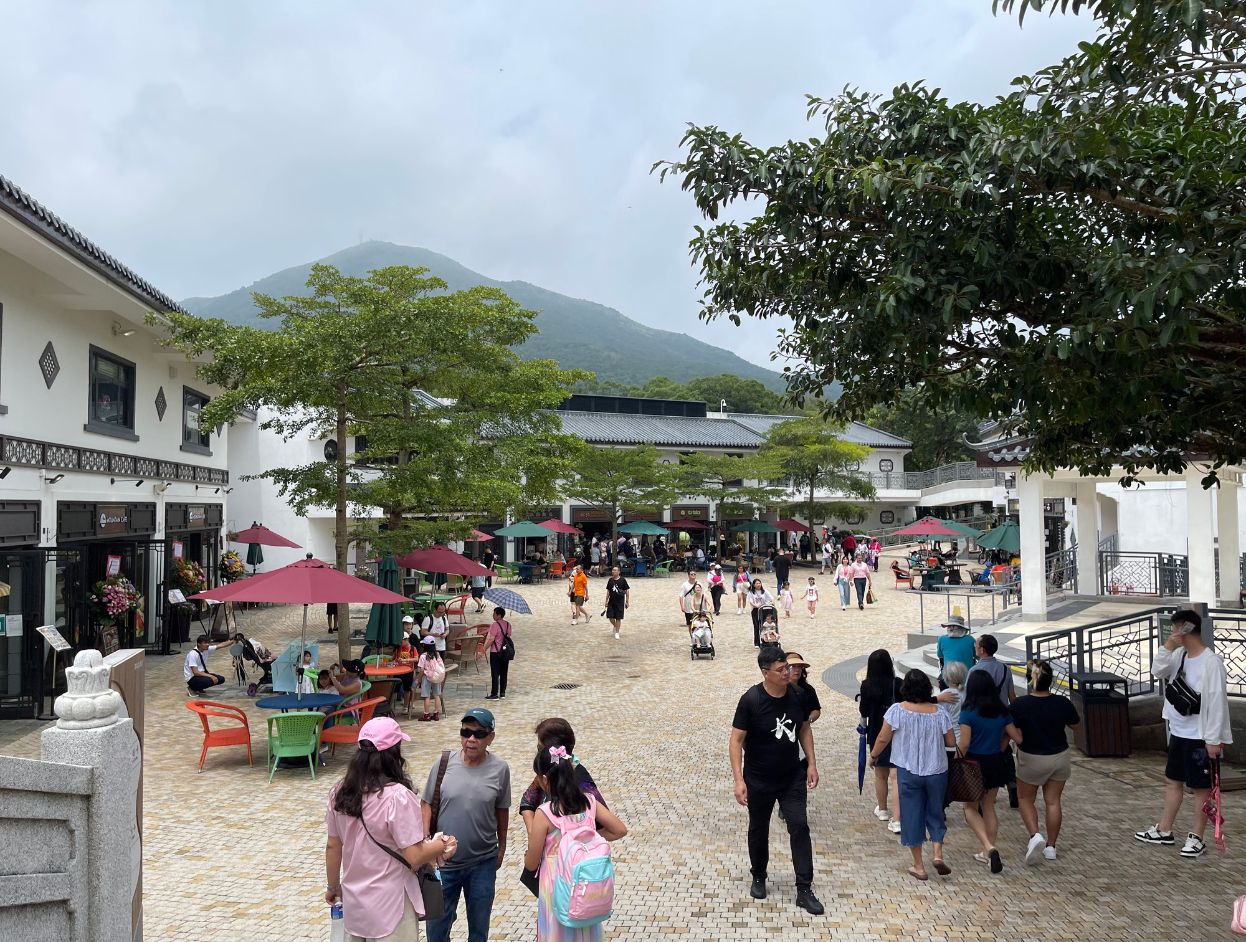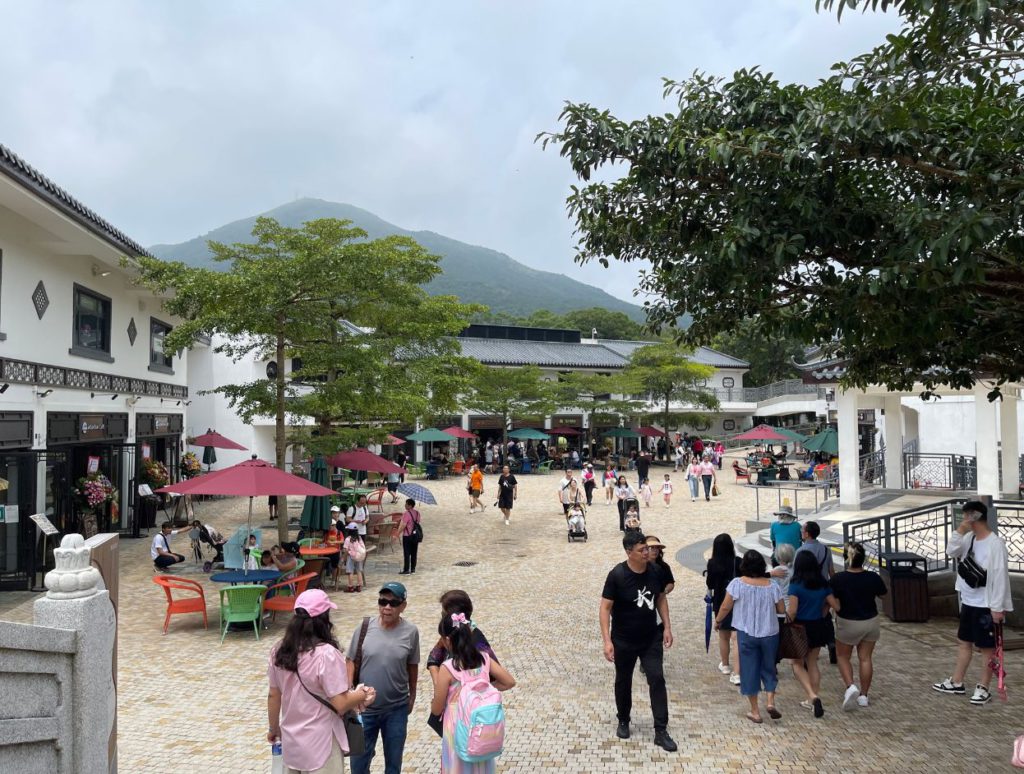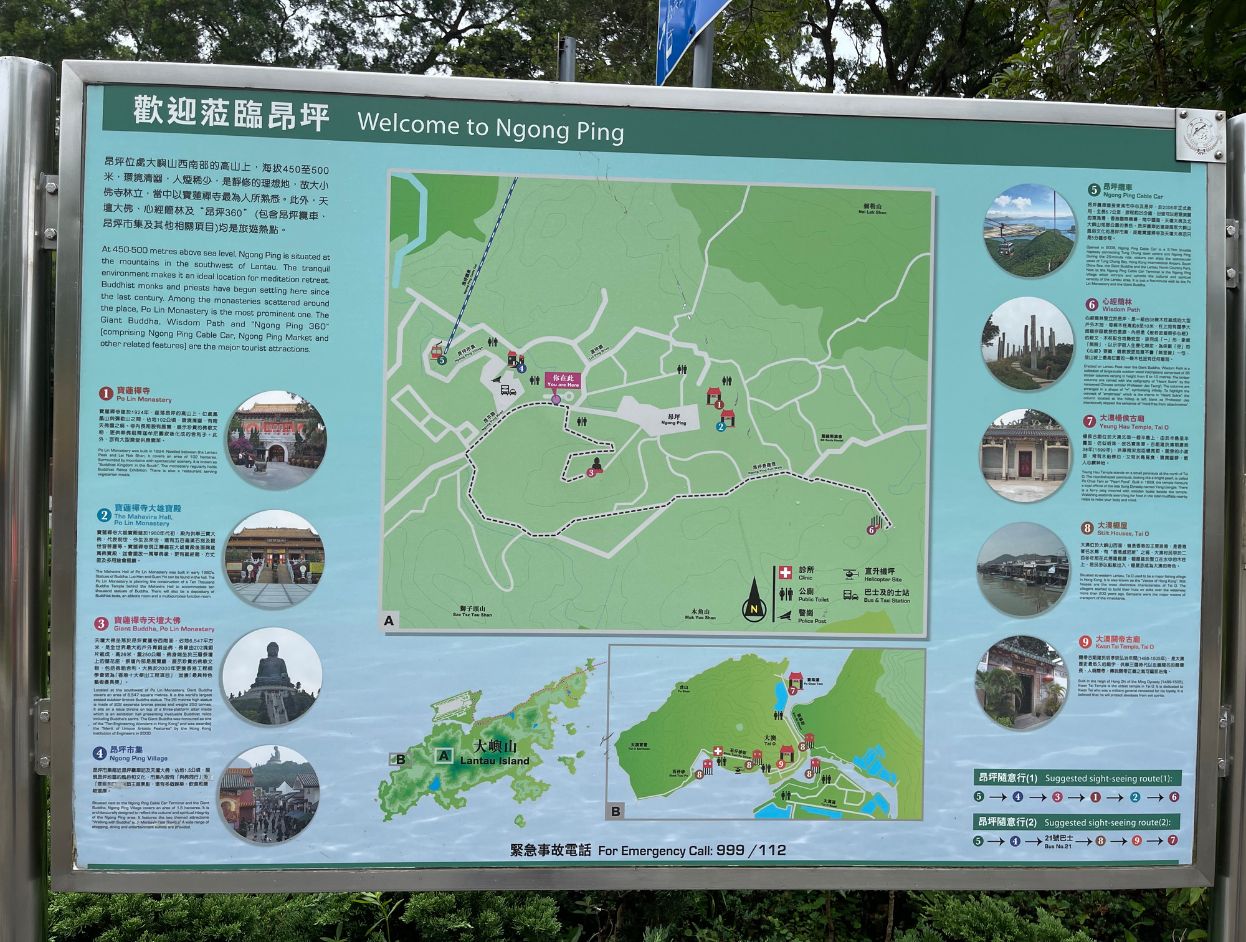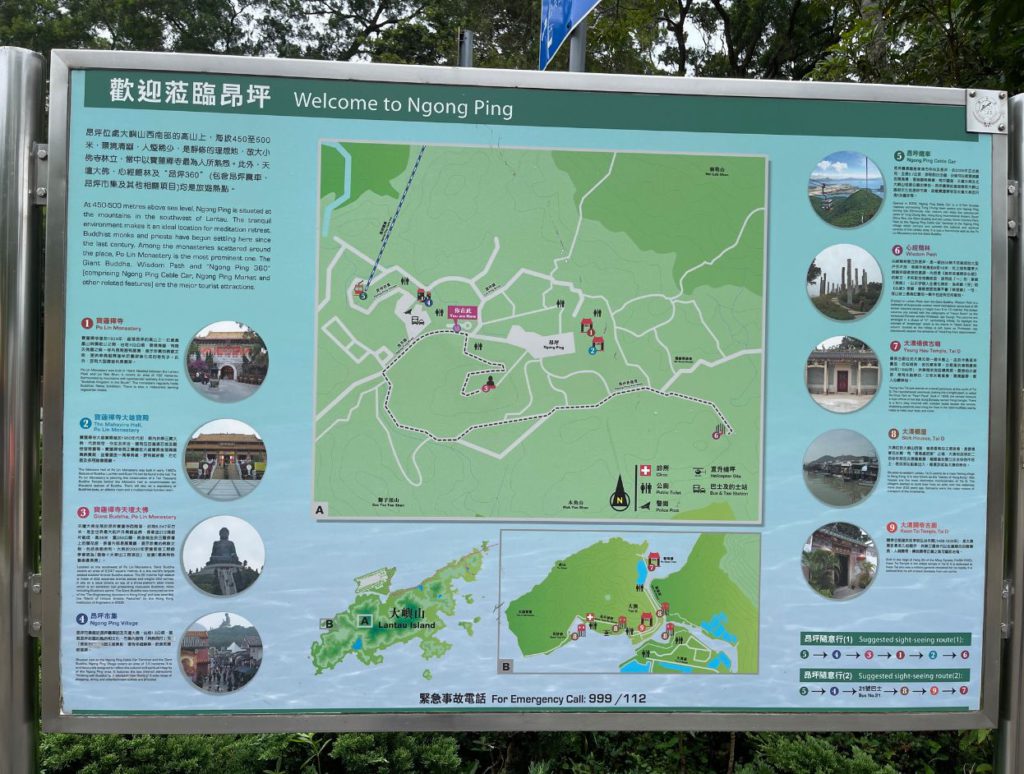 Big Buddha
As you move to the other side of Ngong Ping Village, you can already spot the Big Buddha in the distance. The bronze Buddha statue was made by the local government as a tourist attraction inaugurated in 1993. Monks from all over the world came to take part in the opening ceremony. You can enjoy the view from the bottom or climb some 268 steps to the top.
There is also a museum or an exhibition inside the Buddha statue that you can enter once you climb the stairs. You will need to buy a token of HKD100 to be able to visit the inside. The money goes towards charity. Plus, you also get a free coupon for a vegetarian meal at the restaurant near Po Lin Monastery.
There are also a couple of galleries at the bottom that showcase more about religion, history and the making of the Big Buddha along with construction snippets.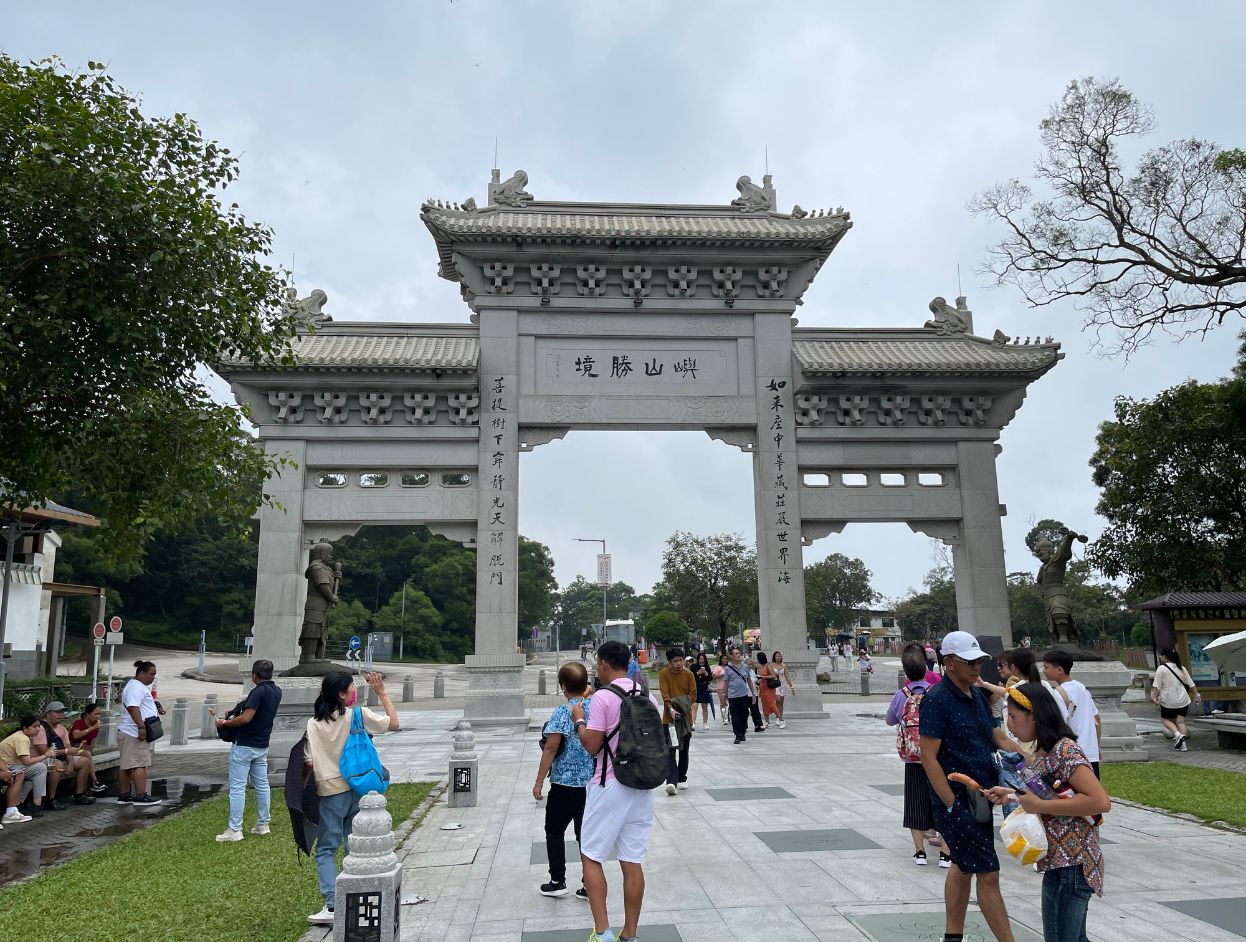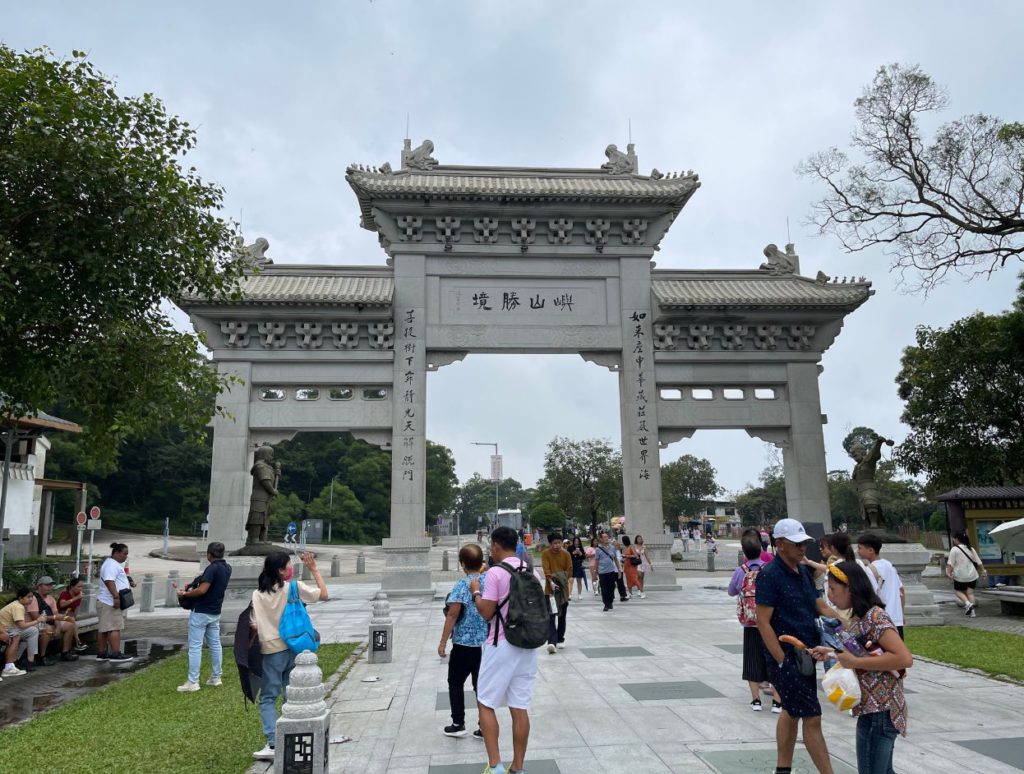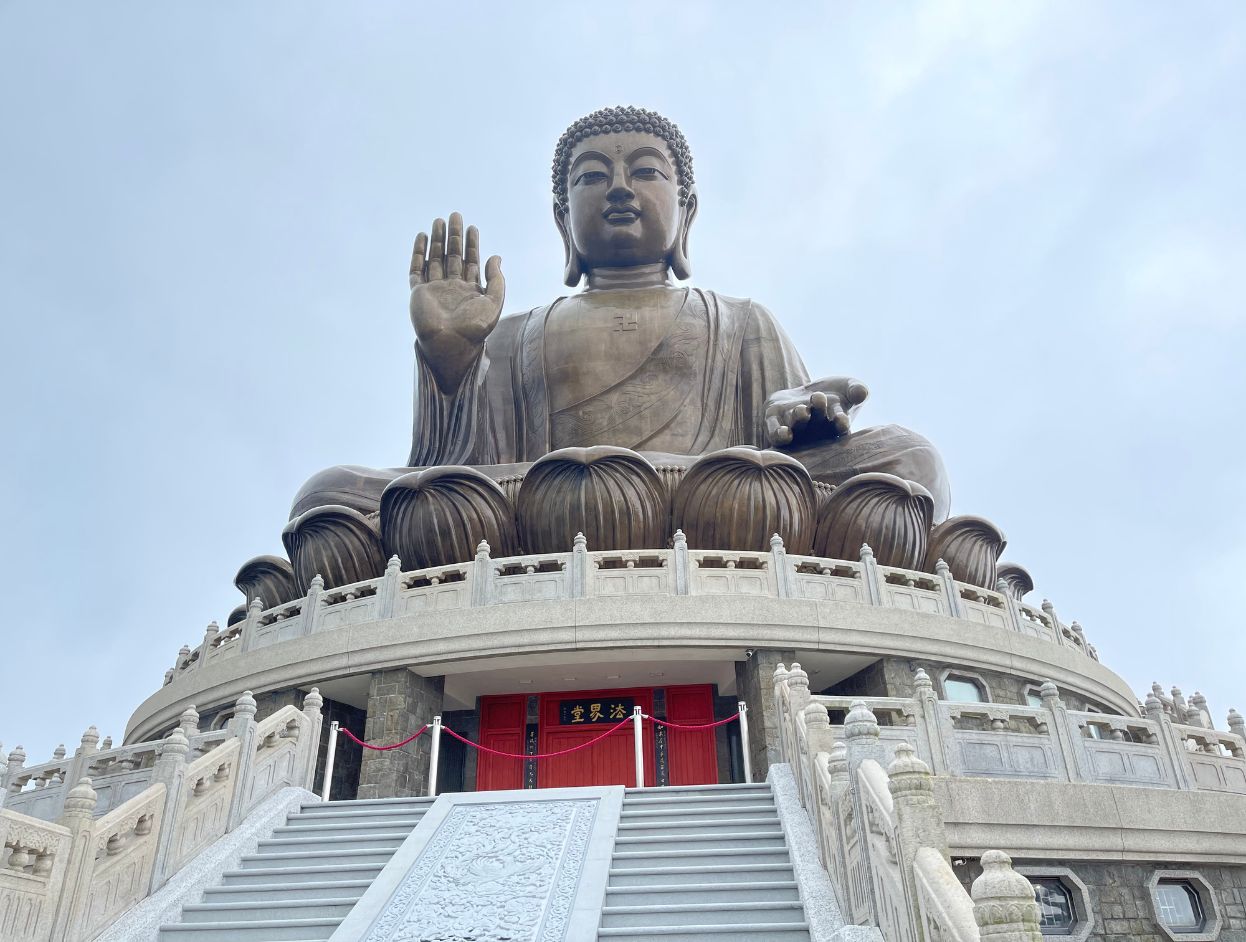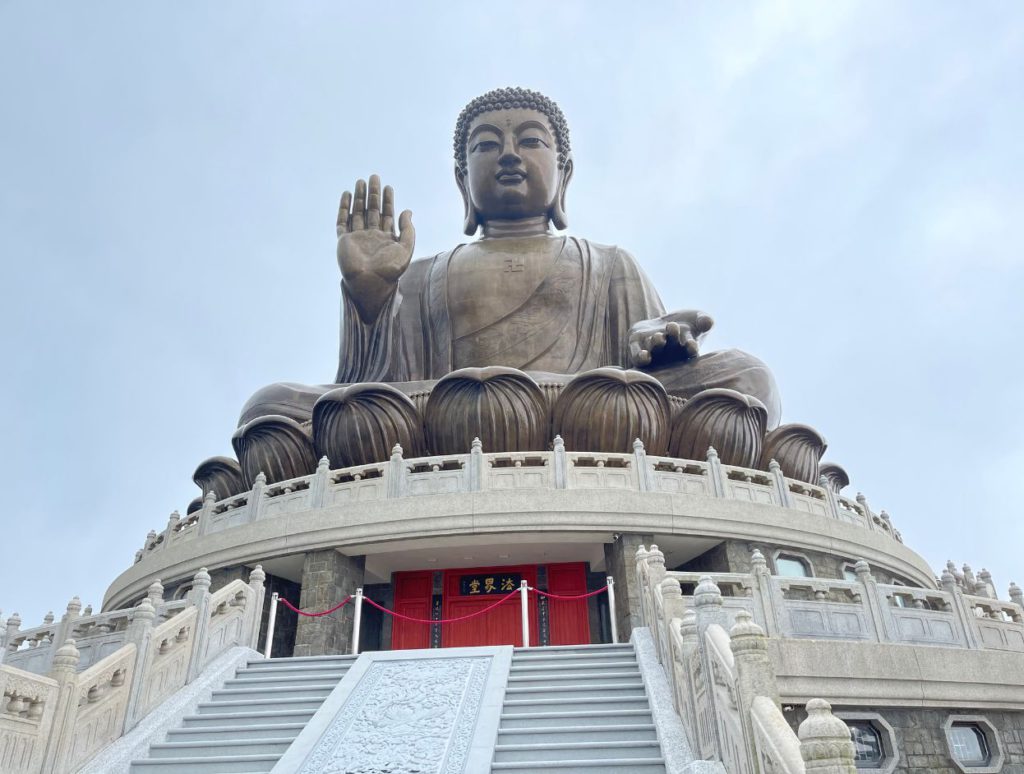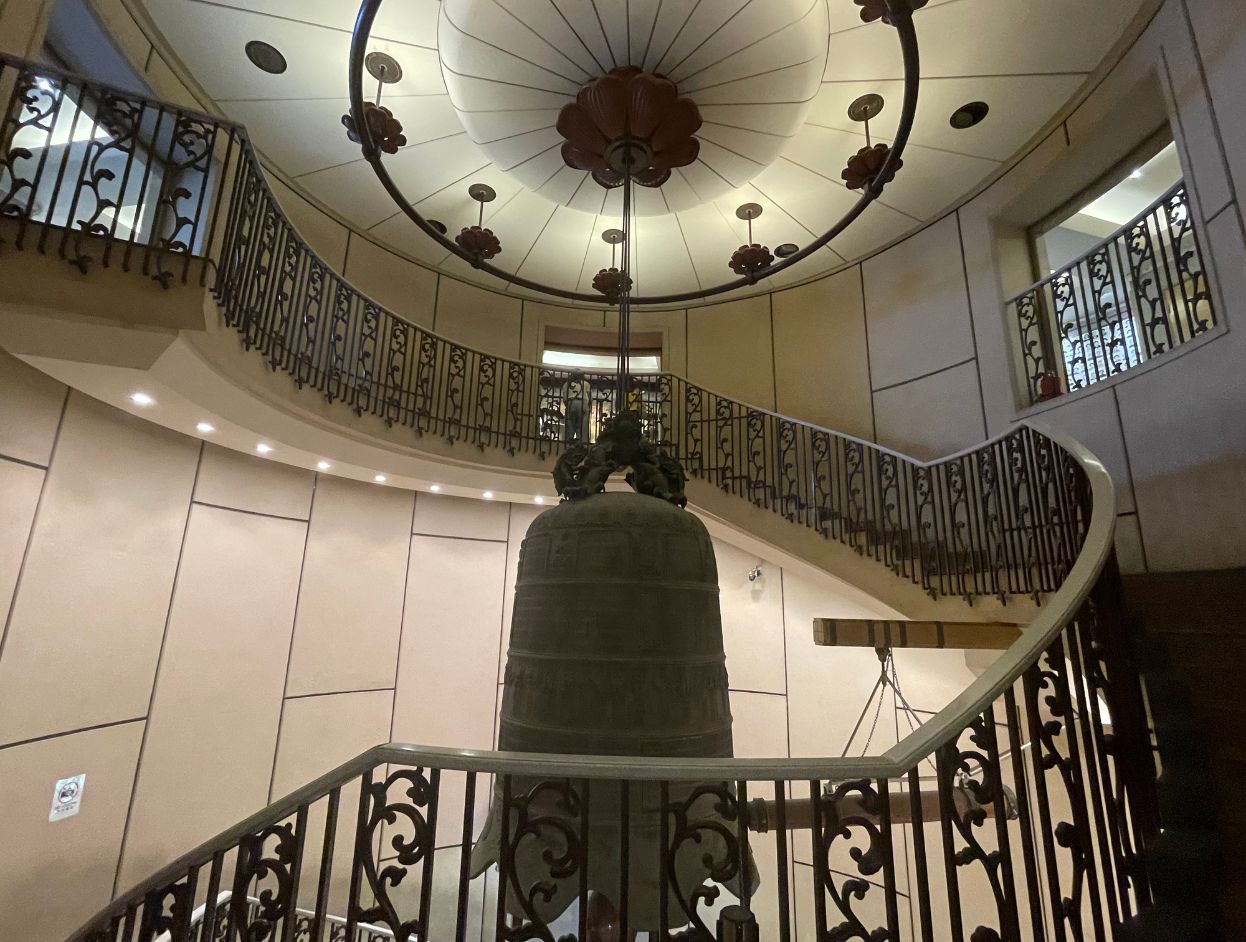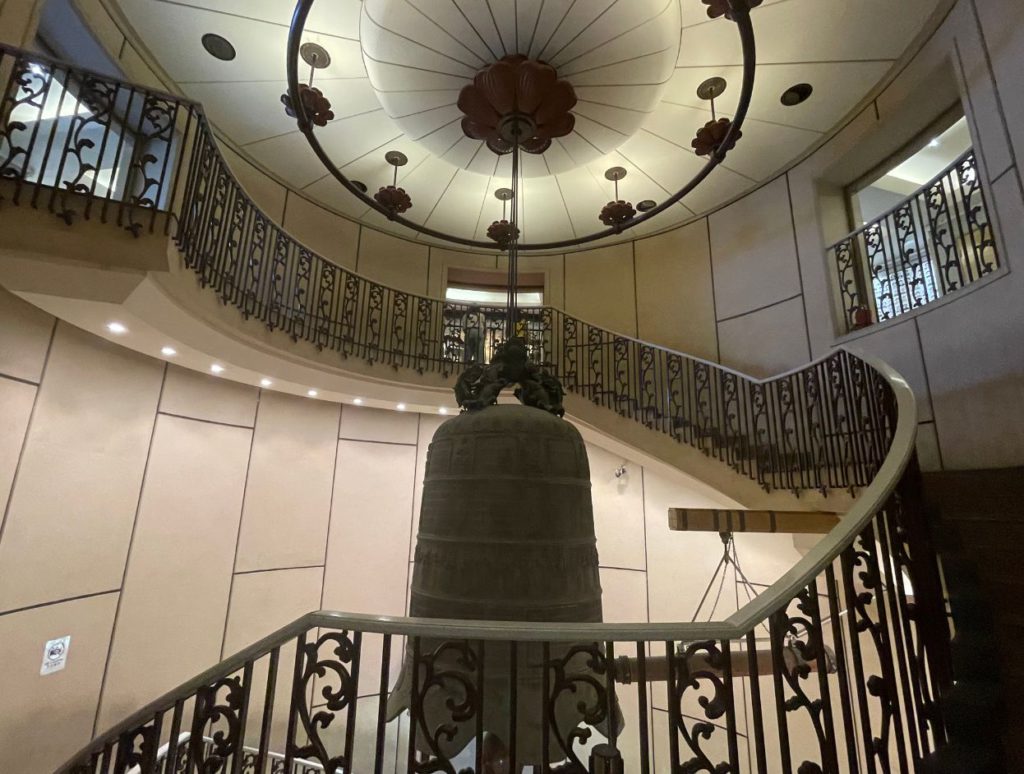 Po Lin Monastery
Right opposite the Big Buddha is the Po Lin Monastery. Po always makes me think of Po from the Kung Fu Panda movie. As I saw the monastery's courtyard, I could not help but imagine Po practising his Kung Fu moves there. A Chinese monk in blue robes greeted us at the entry. But you are free to check out the monastery by yourself.
There are several areas and halls inside the monastery premises. But the one that attracts the most attention is the hall of ten thousand Buddhas. The reason for its name is that there are ten thousand Buddha statues placed all over the monastery walls and some in between. The statues are in different meditative poses too. The intricate details on the walls outside and around the hall are the kind of Chinese art I was looking for.
The other thing I absolutely loved was the orchids. Rows of orchids line up around the gods that look so perfect that they look plastic to me. But they were not. I was inspired by the care and the detailing that goes into growing them. 
Just outside the monastery is a vegetarian restaurant and a snack stall. The food is quite interesting. Maybe too much tofu for my taste but it is always intriguing to see what vegetarian food in other cultures looks like. They only accept cash. So make sure you have some on you.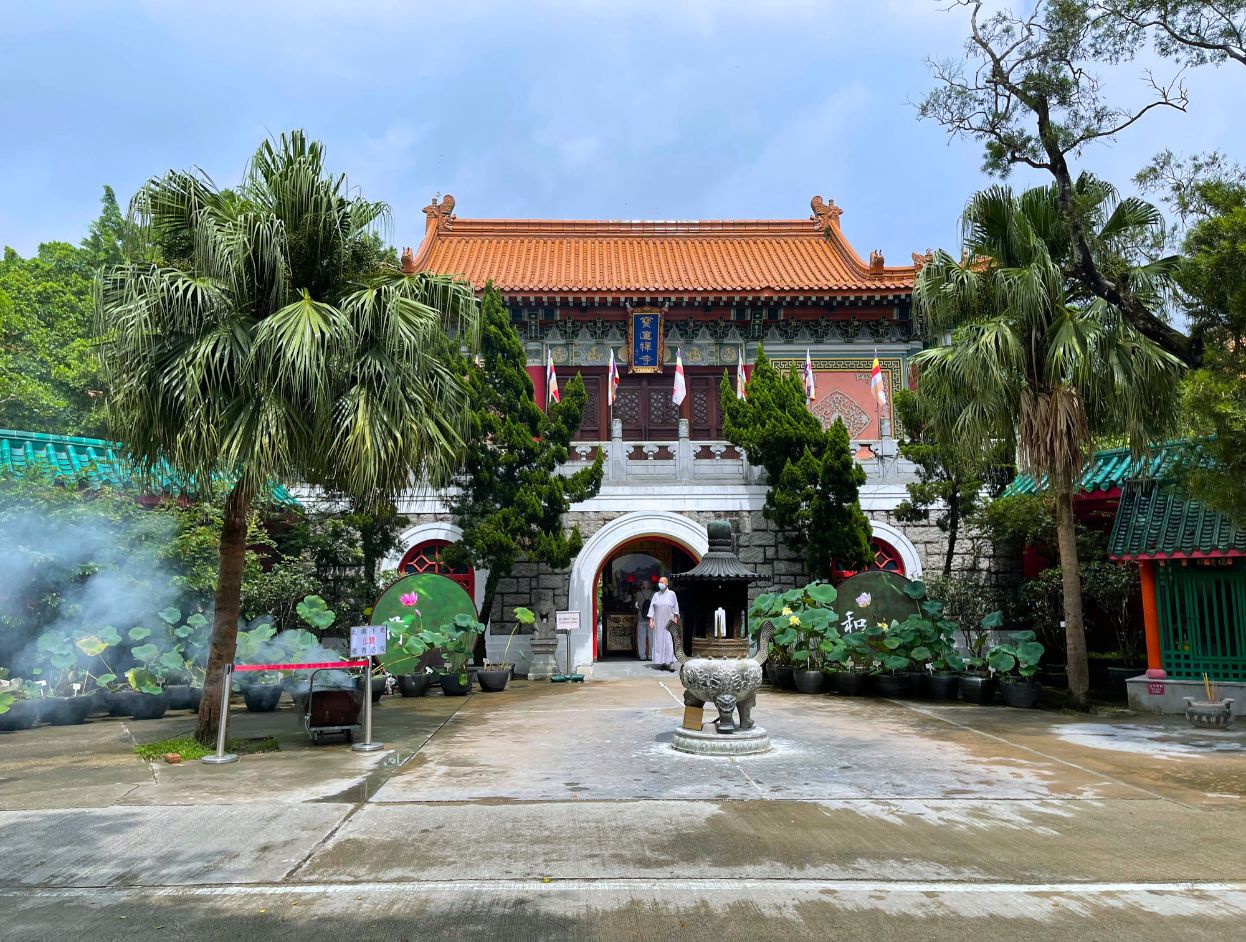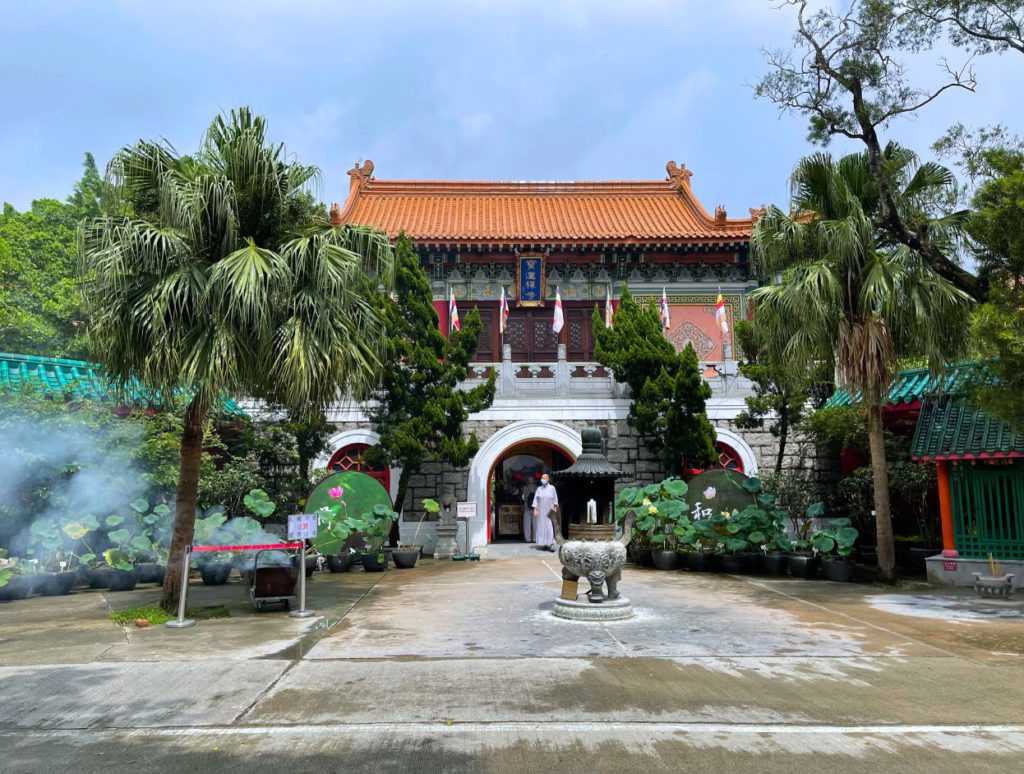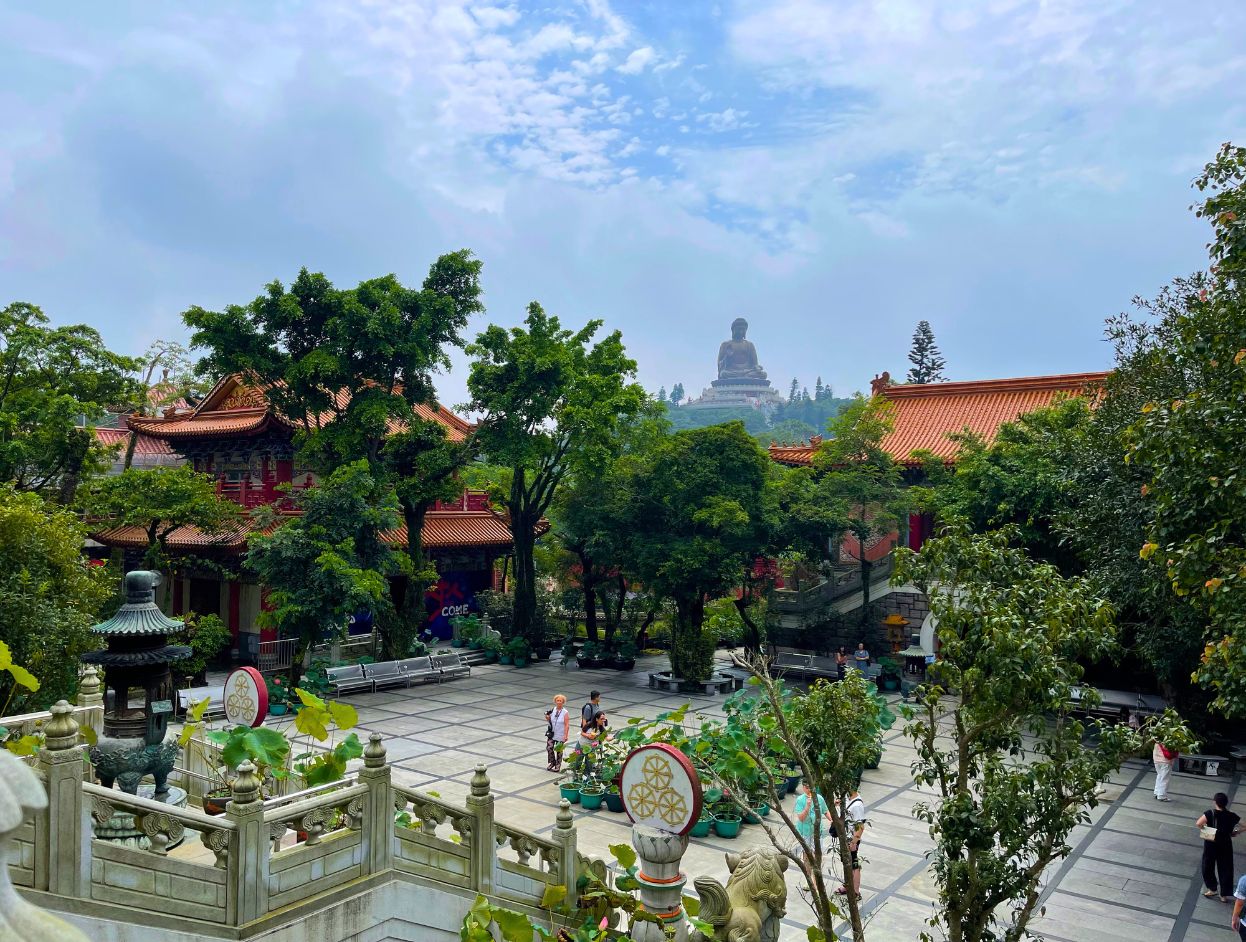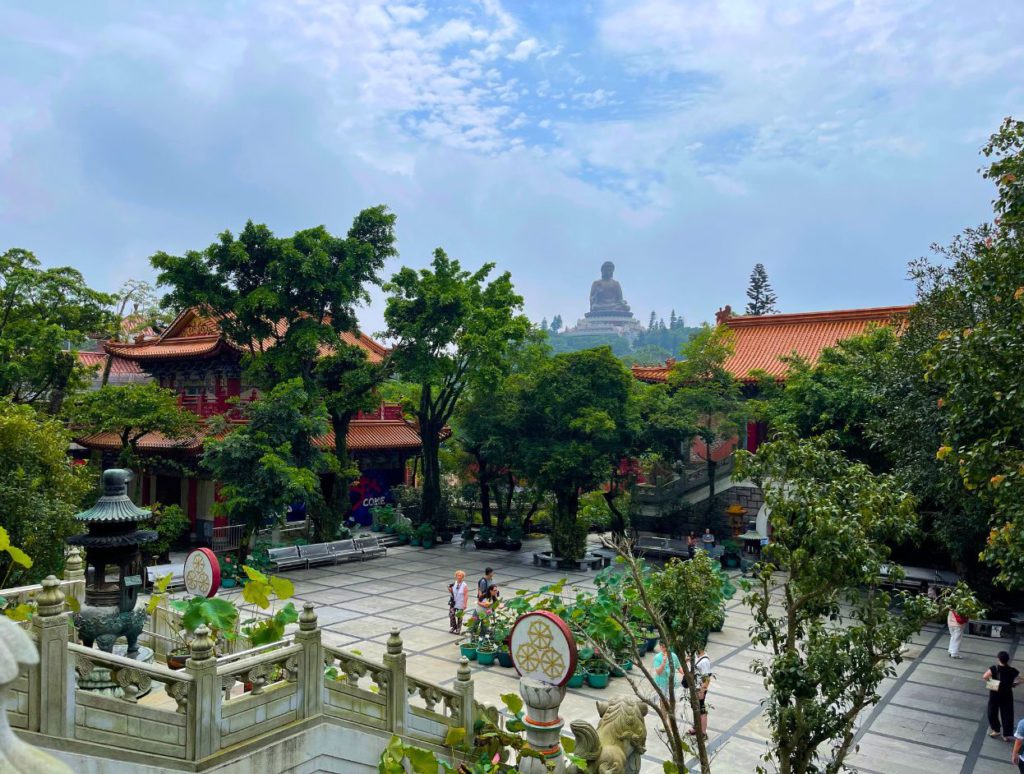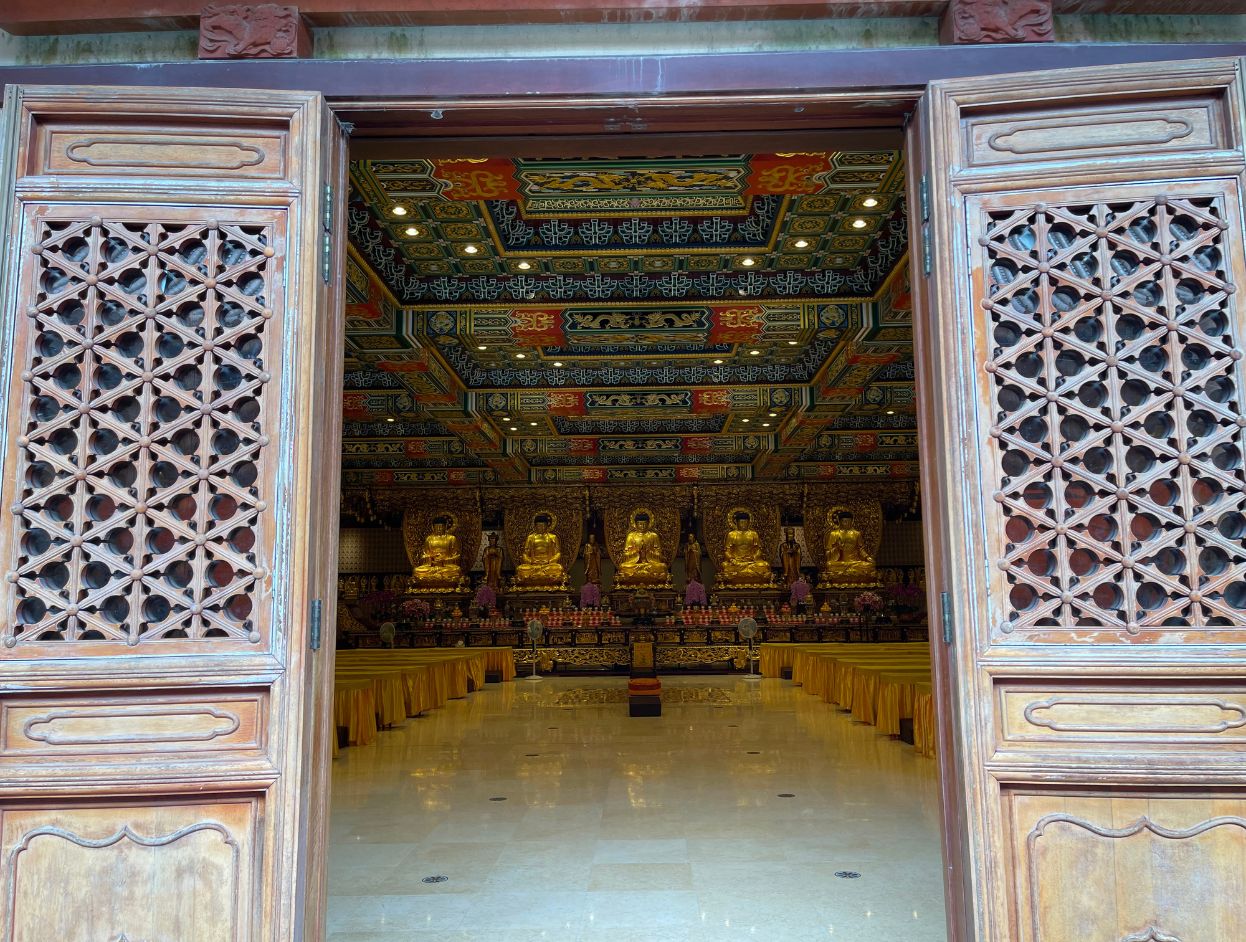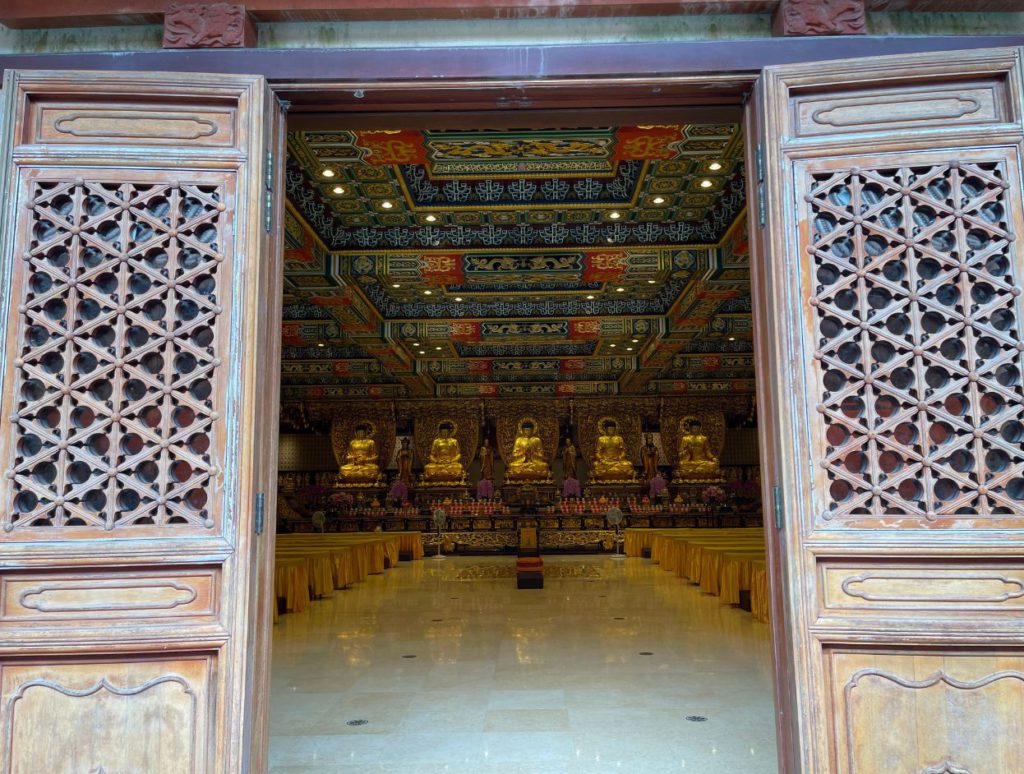 Wisdom Path
If you are planning to visit the Lantau Peak, you are going to cross the wisdom path anyway. But if you are not, then make sure you take this short walk. Maybe you will return back wiser. The way to the wisdom path starts from the left of Po Lin Monastery and will take you around 10 minutes to reach.
The path in itself isn't long or even arduous but it is scenic. It is popular because it is lined with vertical wooden columns in an infinite "∞" pattern as an installation. Each of these columns was inscribed with the verses of the Heart Sutra, a treasured sutra revered by Confucians, Buddhists and Taoists. The column located at the highest point is empty without any text. It emphasises the concept of 'emptiness', a key theme in Heart Sutra.
The walk is short and gives you a taste of a short hike with scenic views if you are not planning to do any other hike during the day. The views of the island from this area are lovely and worth capturing.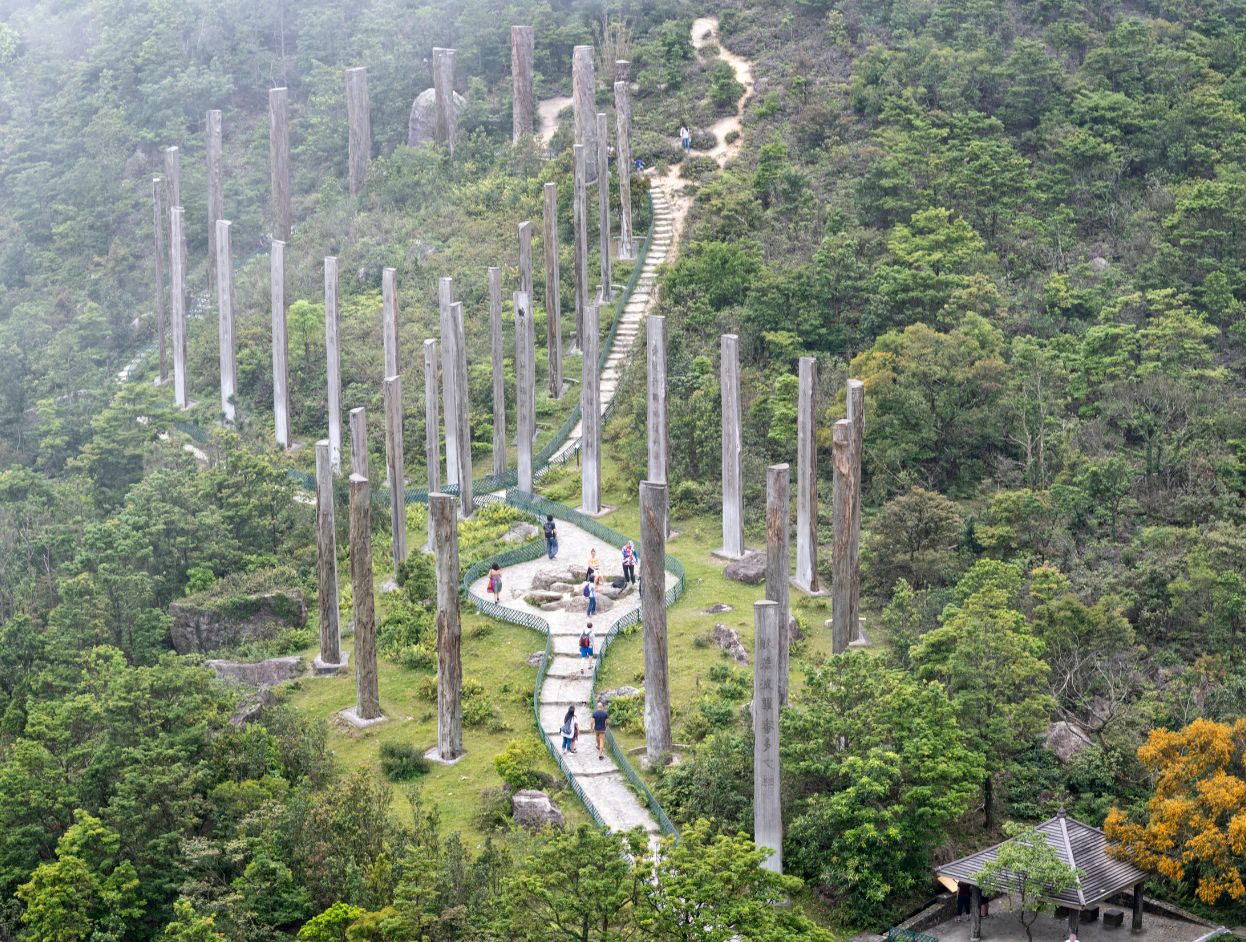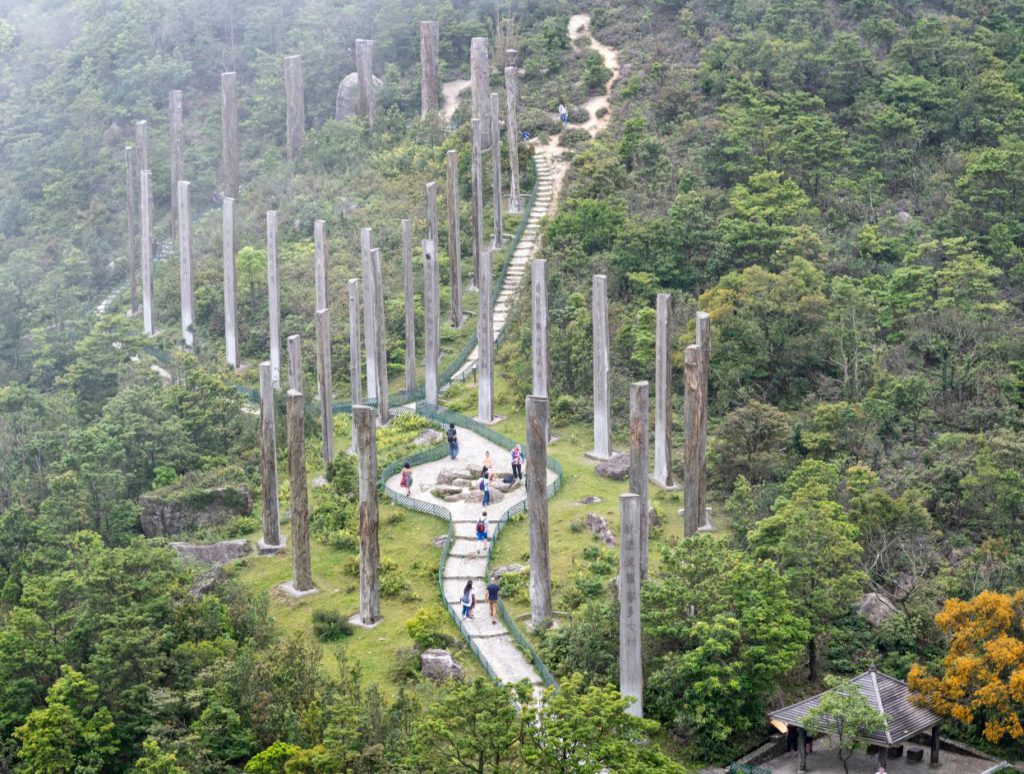 Lantau Peak
Hiking the Lantau Peak summit is a popular activity for tourists and locals alike. If you have your eye on this, this will need some planning. The first question could be – Is this your priority for the day? If you wish to prioritize this hike over the touristy stuff we just talked about, you may want to relook at your plans.
While some people trek the peak from the ground up, we are talking about the hike from the Big Buddha itself. The trail to Lantau Peak from Big Buddha is around 2 km. It can take around an hour to the summit and another hour back on the same route. This route is quite steep, you expect to use your hands at a few points to help you ascend. Make sure you have your hiking shoes, some food, water and an ample amount of time on your hands to do this.
A more popular route is to climb from the other side called Pak Kung Au which is less steeper. But instead of going back, you continue towards Big Buddha. From there, you can easily take a bus or cable car back down. This trail is 6km long and takes around 3 hours to complete. Expect your legs to feel like Jell-O at the end of it. You can also do this the other way. But it will take you some time to find a bus from Pak Kung Au to Tung Chung.
Lantau Peak is the second-highest peak in Hong Kong. The views on the trail are absolutely scenic and very few people finish it. Yes, it is hard, but it is absolutely rewarding.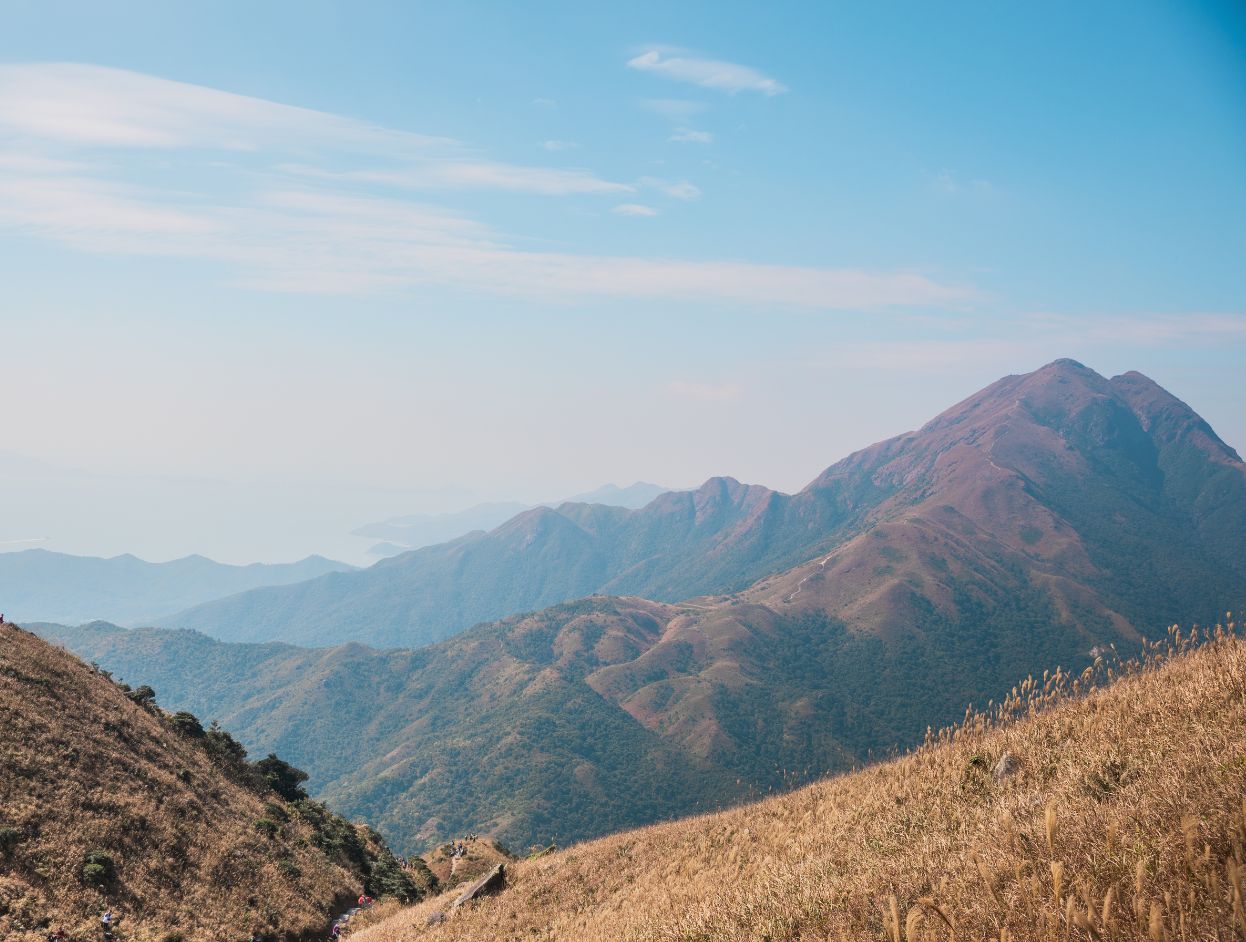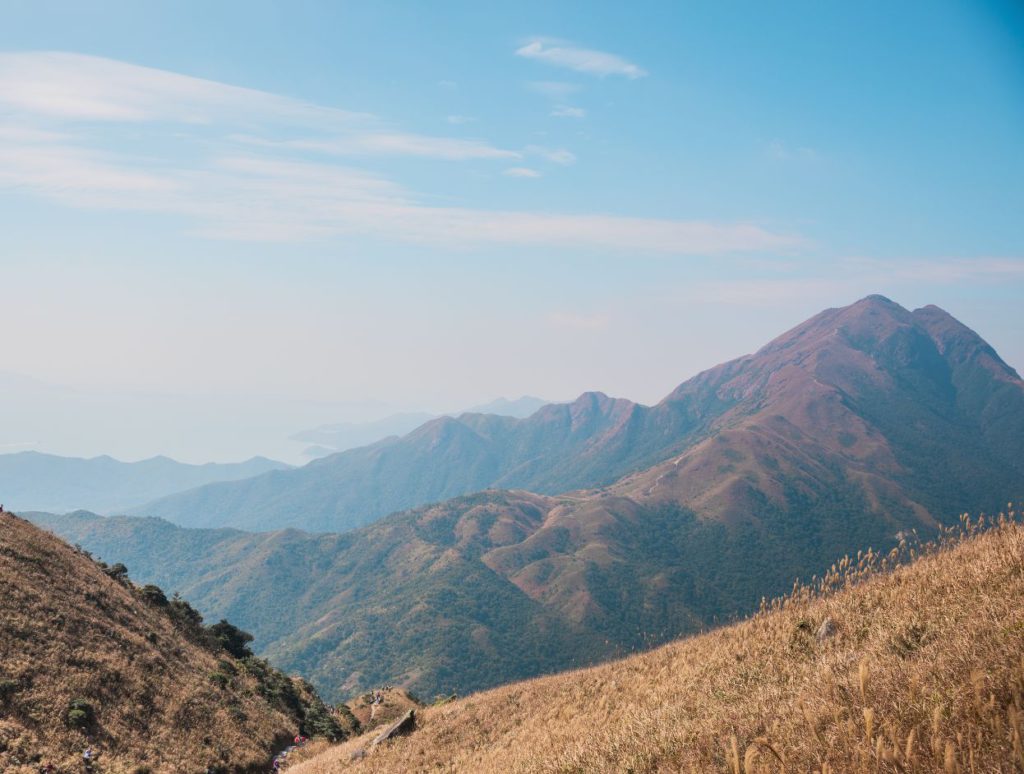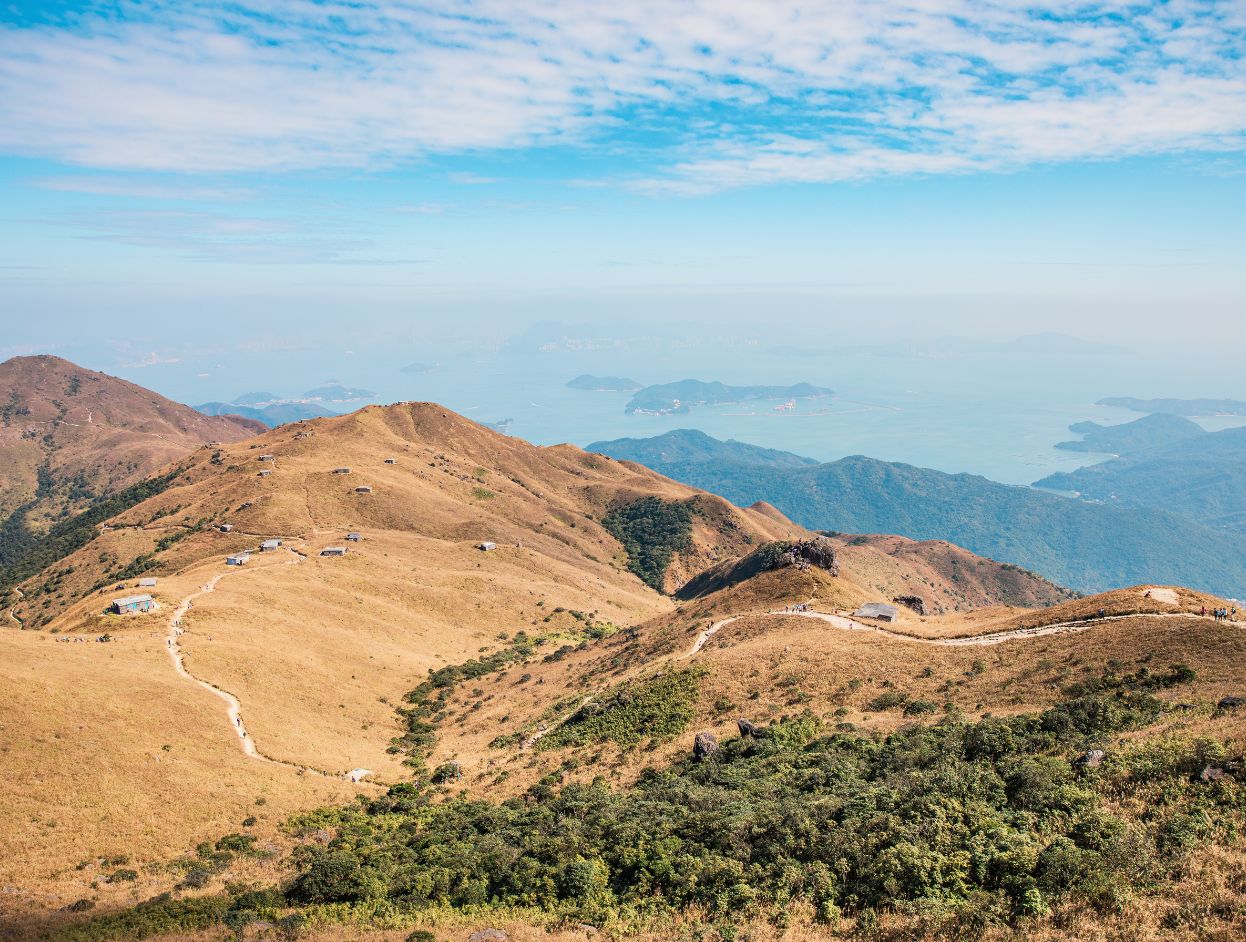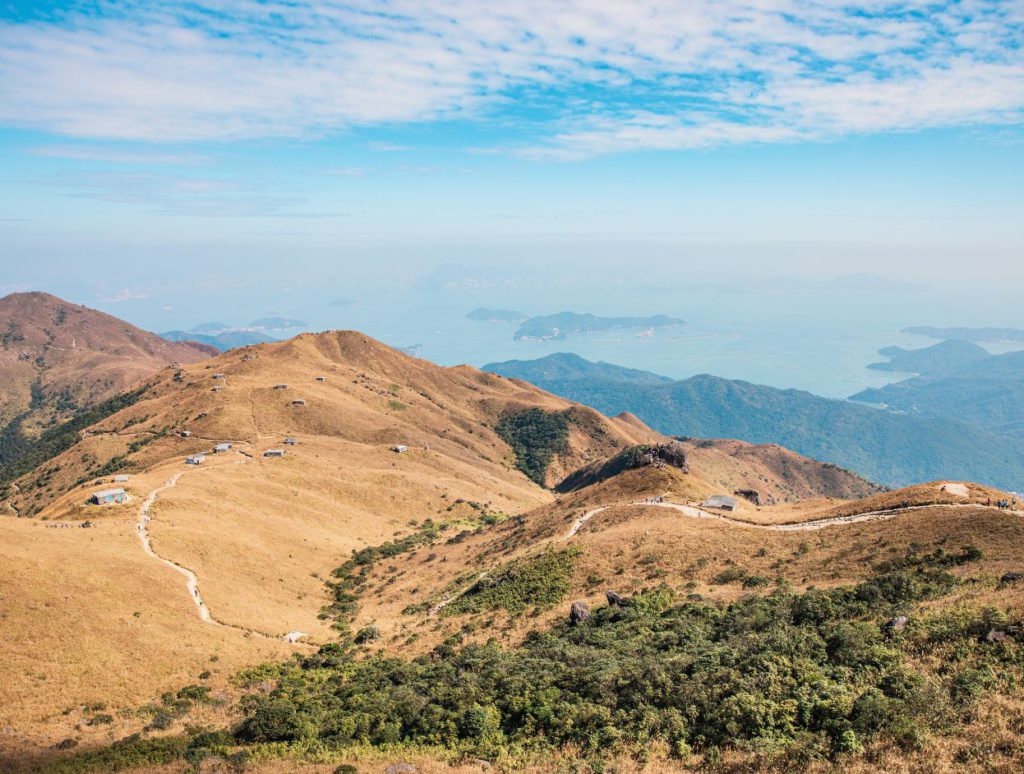 Visiting Tai O Fishing Village
Once you are done with all you need to see at Ngong Ping, you can take bus number 21 to Tai O. It is a 10-minute ride. Tai O is a fishing village on the northwest coast of Lantau Island. In my opinion, it is a place you must visit, even if is for an hour. Tai O is one of the communities that is still untouched by the concrete jungles, malls and retail shops, something that completely engulfs Hong Kong.
Once you are there, you are free to wander. We immediately came across a sketchy boat ride that promises tourists to take around to see the Tai O stilt houses and dolphins in the open sea for HKD 40. Ugh, what can I say? Just don't expect much from it. The dolphins were never spotted. But we did get a glimpse of the fishing village from another view. By the way, you can see the same village on foot as well.
But after the ride, we walked around the village. People just sat back chilling around in their shops selling dried fish, pickles, oils and fermented stuff I have no idea about. You can find a few local restaurants as well selling fresh seafood. I would say just hang around and relax a bit. There isn't really much to do but a lot to take in.
Once you are done, you can take bus number 11 to Tung Chung. It is a long ride back. Or you can go back to Ngong Ping and take the cable car back.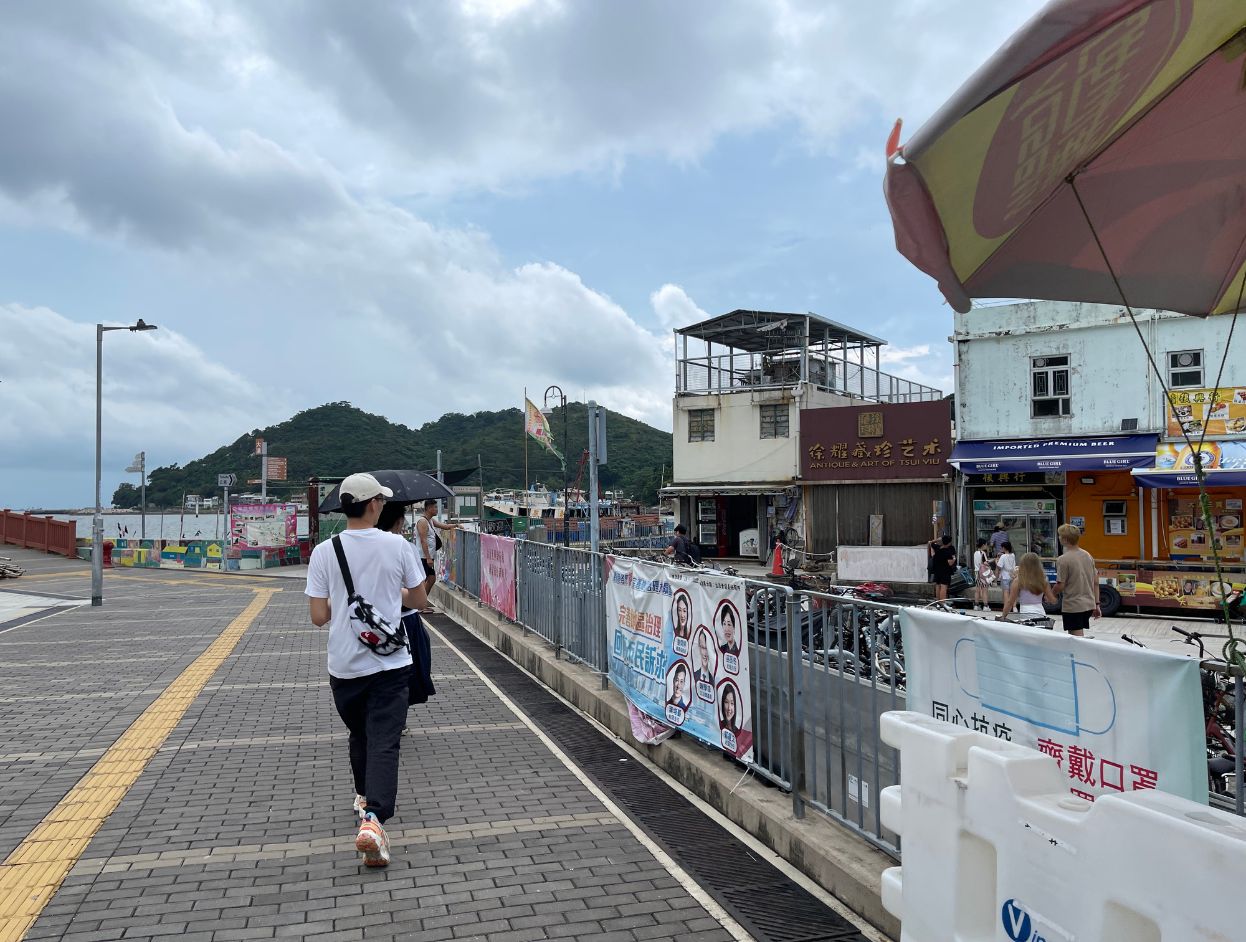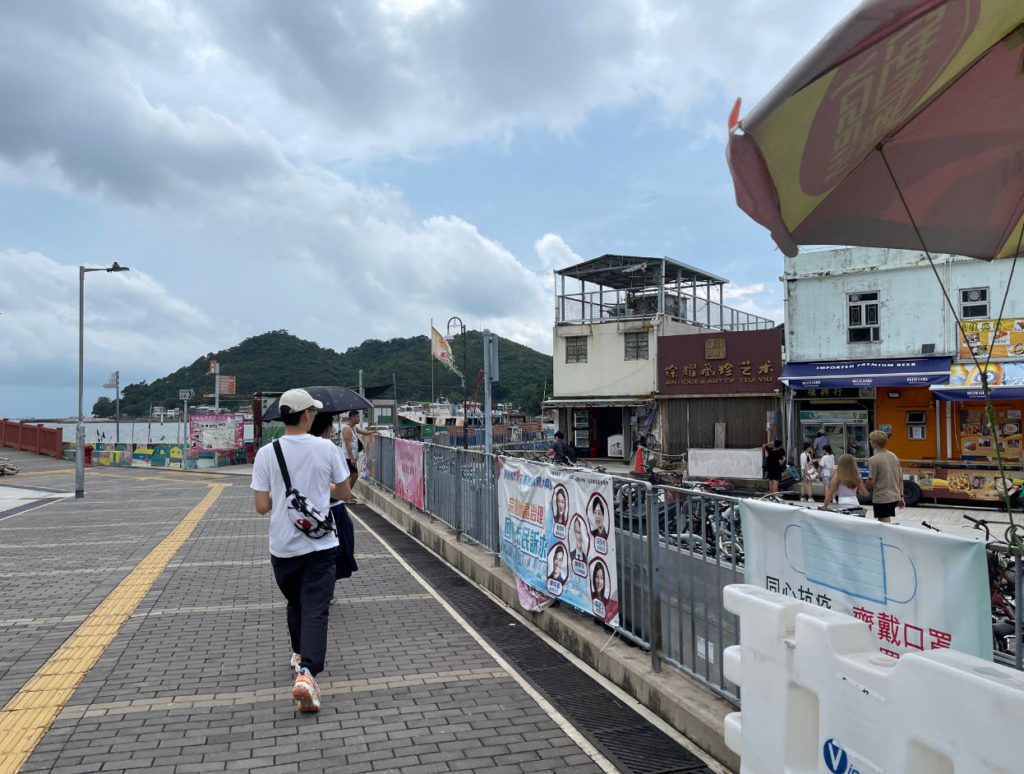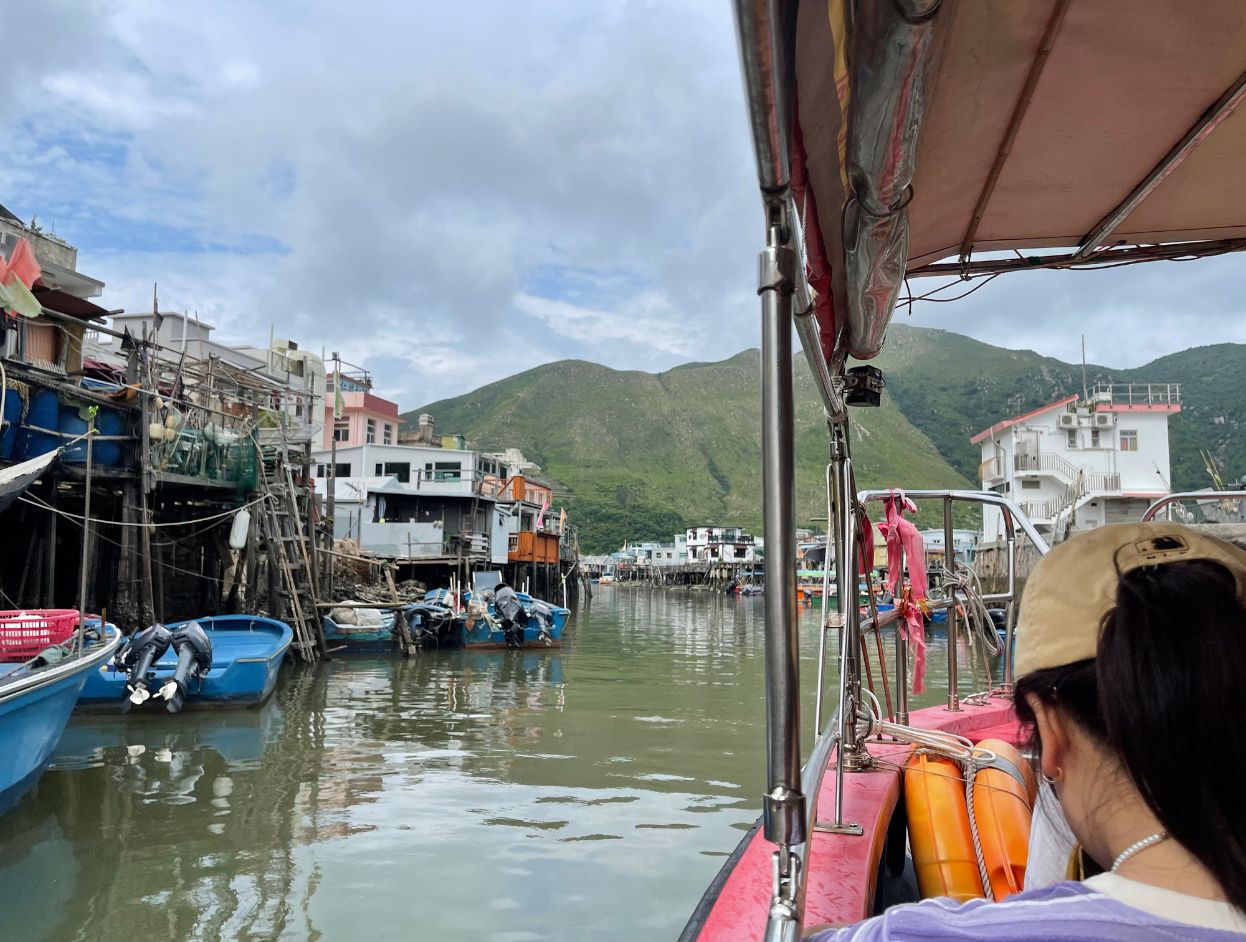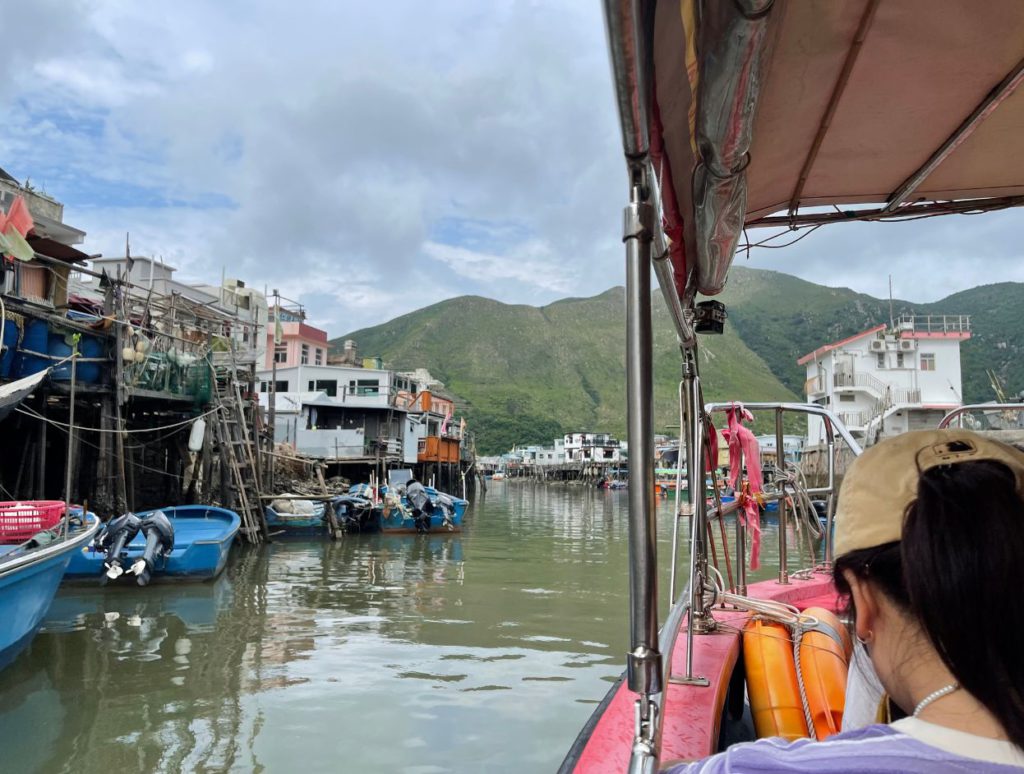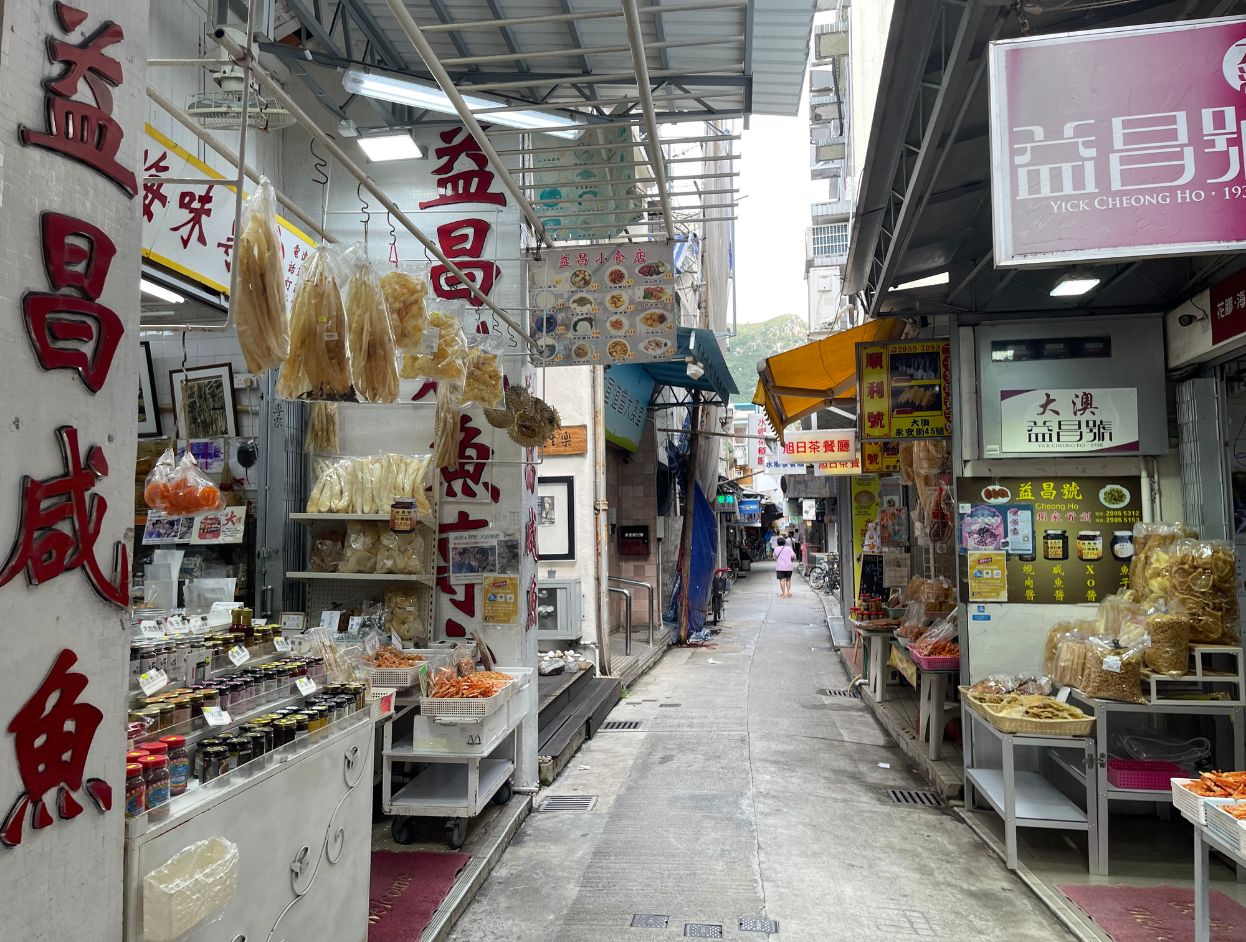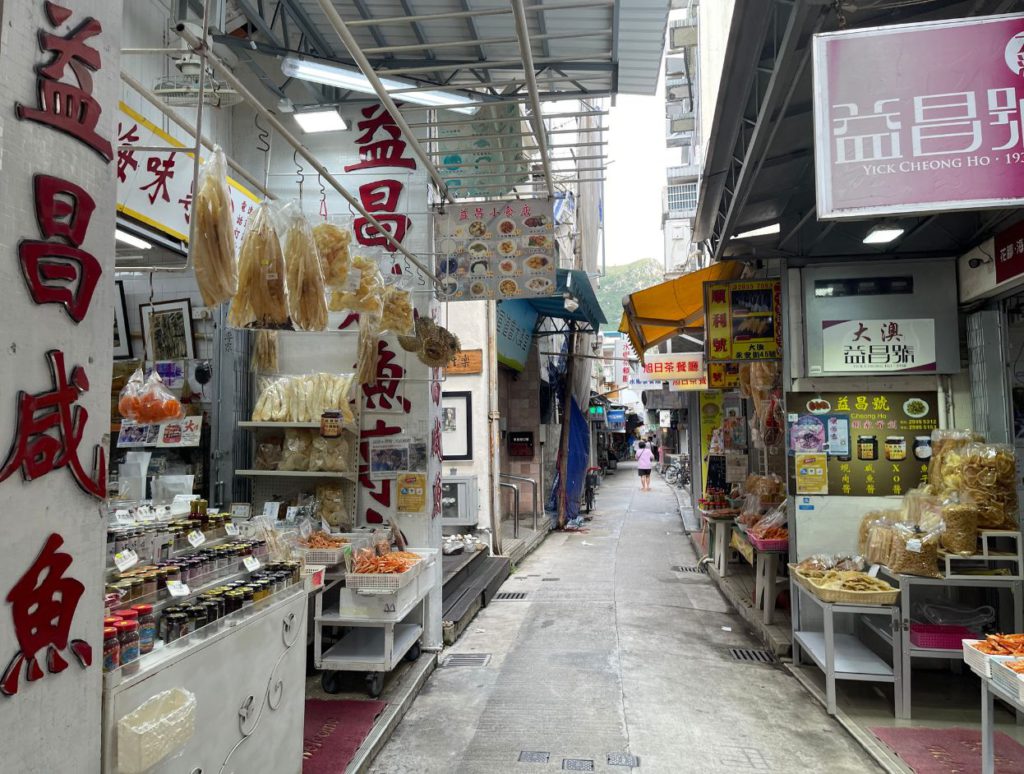 Related Articles