27 Jun

My Thai Cooking Class Experience, Bangkok

Have you ever had a Thai curry in your life? I remember ordering my first Thai green curry in Bangalore back in 2015 and god, it was delicious. There were flavours that I had never seen, heard or tasted before. I wasn't even sure where did they get the ingredients from in India. I honestly never thought if I will be able to cook that, but I did and I did okay.

This is my account of the Thai cooking class which I decided to enrol in Bangkok. This is an activity which is not very popular with things-to-do in general when you visit a city. But living there is a totally different thing. And I had more fun than most of the things I have done in Bangkok.

I took 3 days of cooking class. Primarily because when I go grocery shopping, all those ingredients that I don't understand made me uncomfortable and excited. I wanted to know how those different types of mushrooms tasted, where does coconut milk come from and specifically how are these traditional curries made.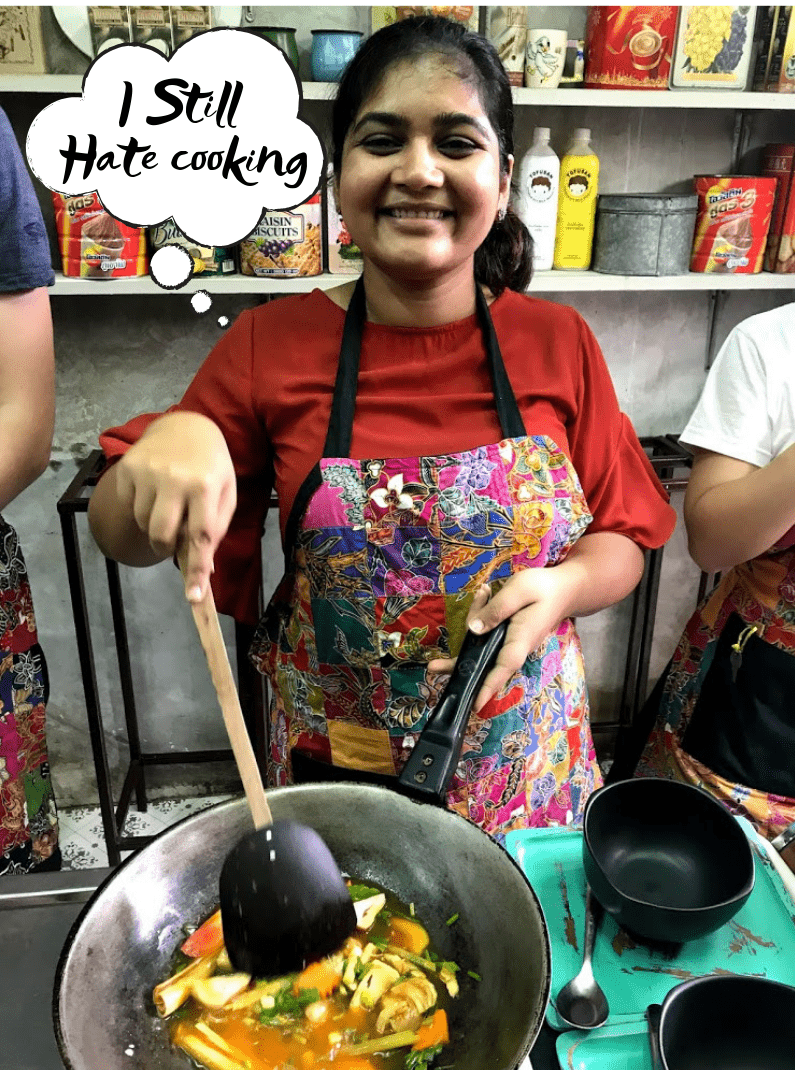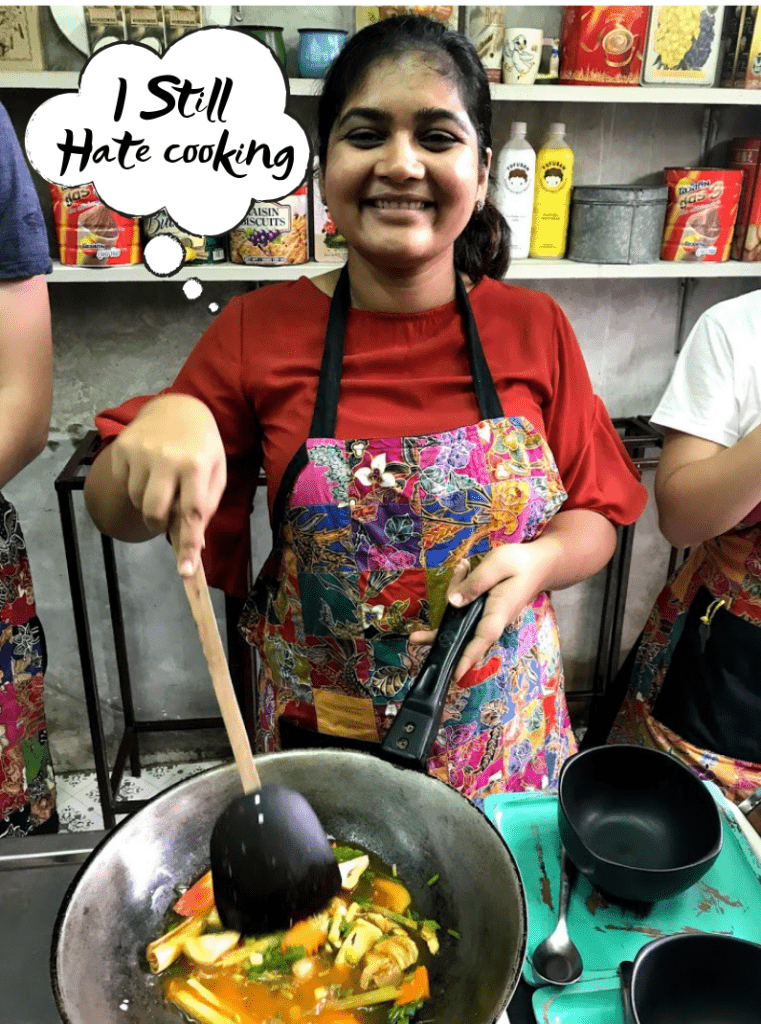 Thai Cooking Class Options?
There are quite a lot of classes available in different types and schedules in almost all cities in Thailand. I went to Silom cooking school in Bangkok which I loved for the price, quality of their teachers who are warm, friendly and jolly, course of dishes offered, small class sizes and very unique and charming interiors.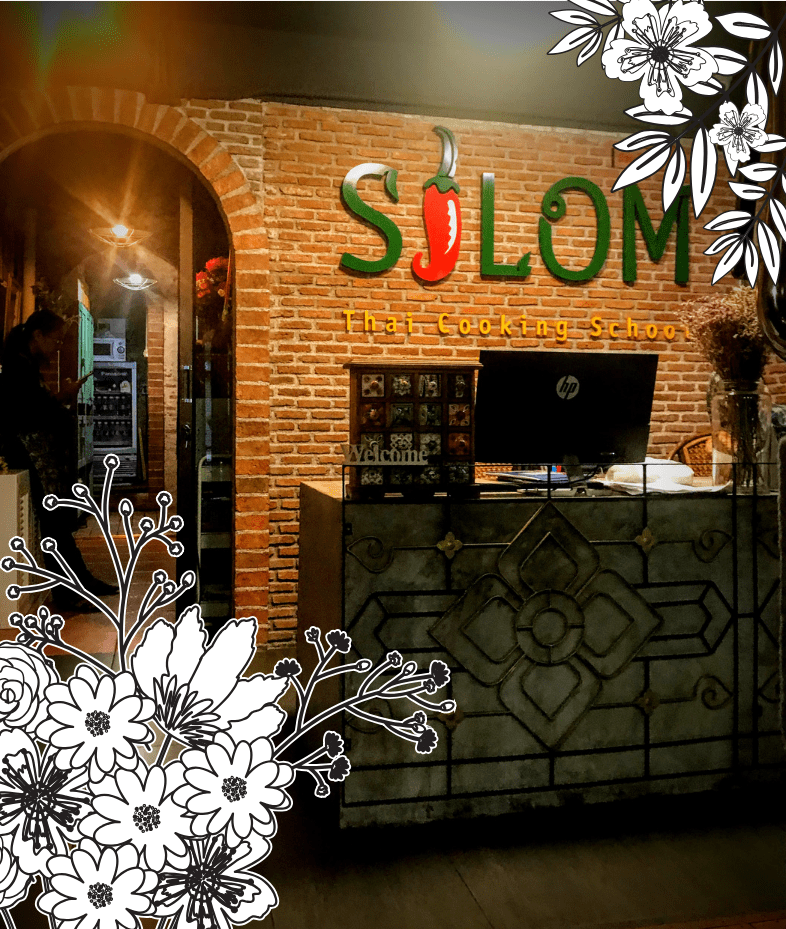 Duration Of Class
I felt that the class is meant more of an experience for tourists who come to visit Thailand and want to have a great time understanding Thai cuisine. One session spans 3.5-4 hours and is available thrice in a day in the morning, afternoon and evenings. You will be taught 5 dishes in one session along with a market tour at the starting which will give you an understanding of all the basic ingredients fresh from the supermarket that goes into cooking.
I took 3 days of class which makes it 3 sessions in 3 consecutive days with 5 different dishes per day. That was 15 dishes along with a certificate at the end of 3 days. There is a different set of menu available to choose on each day of the week and you can totally customize it for long duration courses.
Included In Your Course
A bottle of water with refill
A locker to keep your belongings
Market tour with a guide
A tuk-tuk ride from the market if the session happens to be in a farther location
All ingredients required for cooking
All equipment required for cooking
A cookbook with all the recipes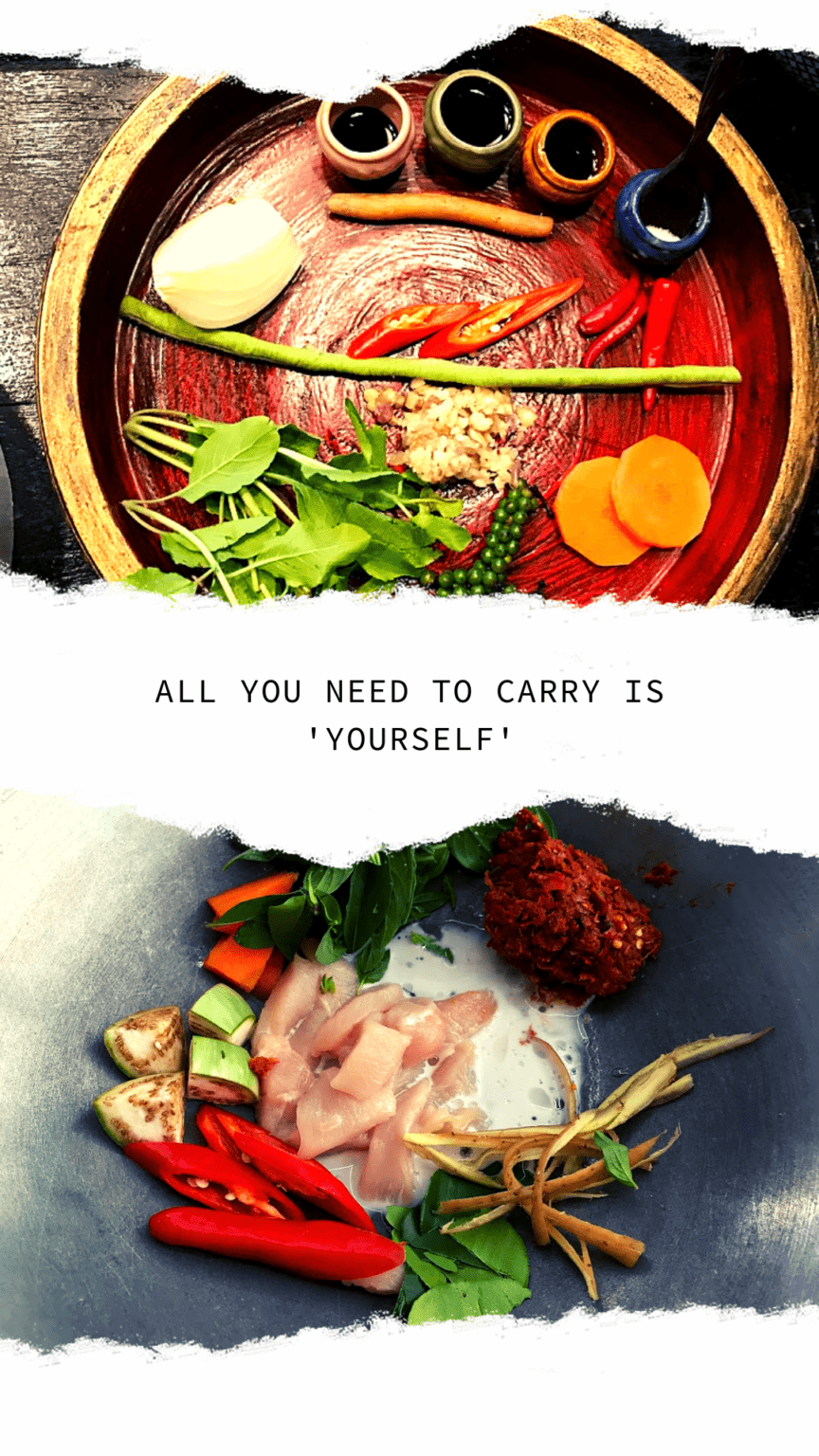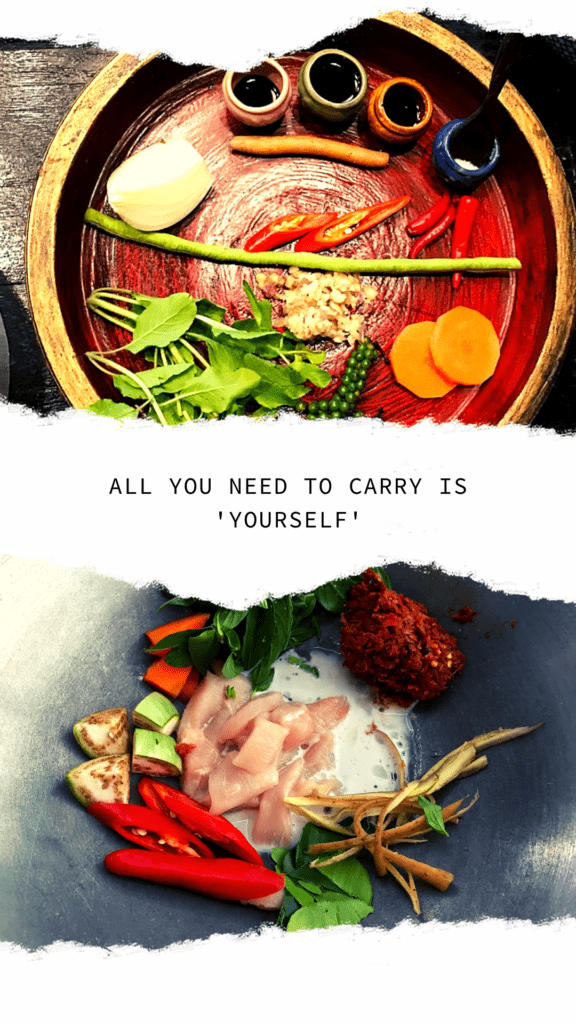 What Is In The Menu?
Each day consist of a batch of five dishes which usually falls in the general category below
Soup
Starter
Noodle or Rice-based Dish
Curry with Rice
Dessert
You can check out the recipes scheduled by day on their website here
My Thai Cooking Class Experience
Silom cooking school is located in Silom and is a really delightful place decorated with adorable showpieces and feels like a gypsy shop. Even the sinks are beautiful to wash your hands in. It is good to be on time though because they start on it.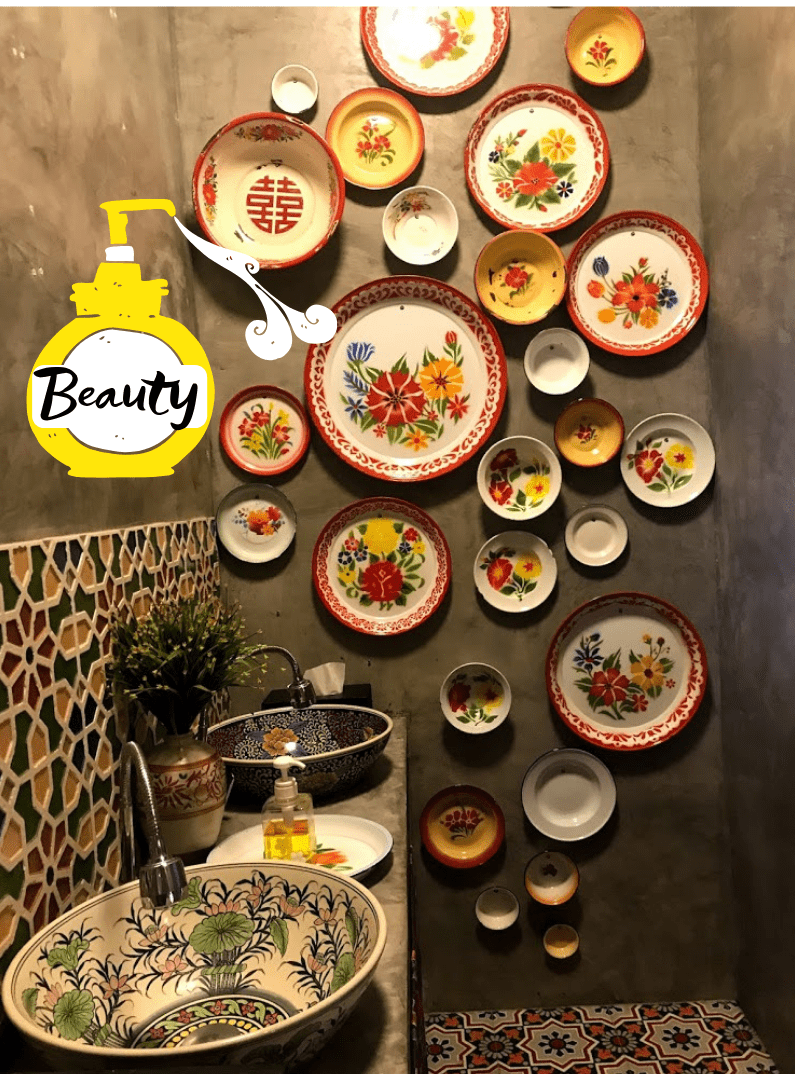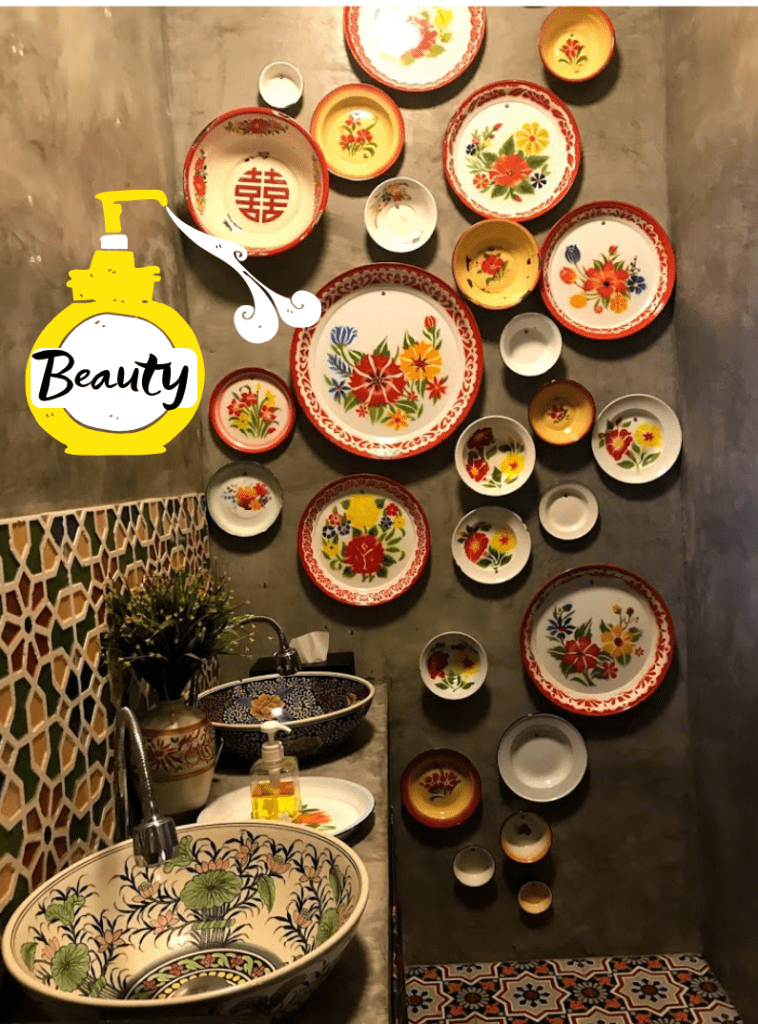 Market Visit
The class starts with a market visit led by the teacher of the day to a close traditional supermarket by walk. Since I was here in the morning, I found the chaos endearing with carts coming in and out of the place and people from all over the place shopping for day ingredients.
My teacher, Joo showed us the types of curry pastes available in the market, details on meat, seafood, types of eggplants (btw, there are at least 5 here), types of basil, coconut powder and quite a lot more. If you are not a native Thai, you will find it very amusing. They buy all the ingredients fresh and are paid for. All we had to do was help them carry it back to the class in our little cute baskets.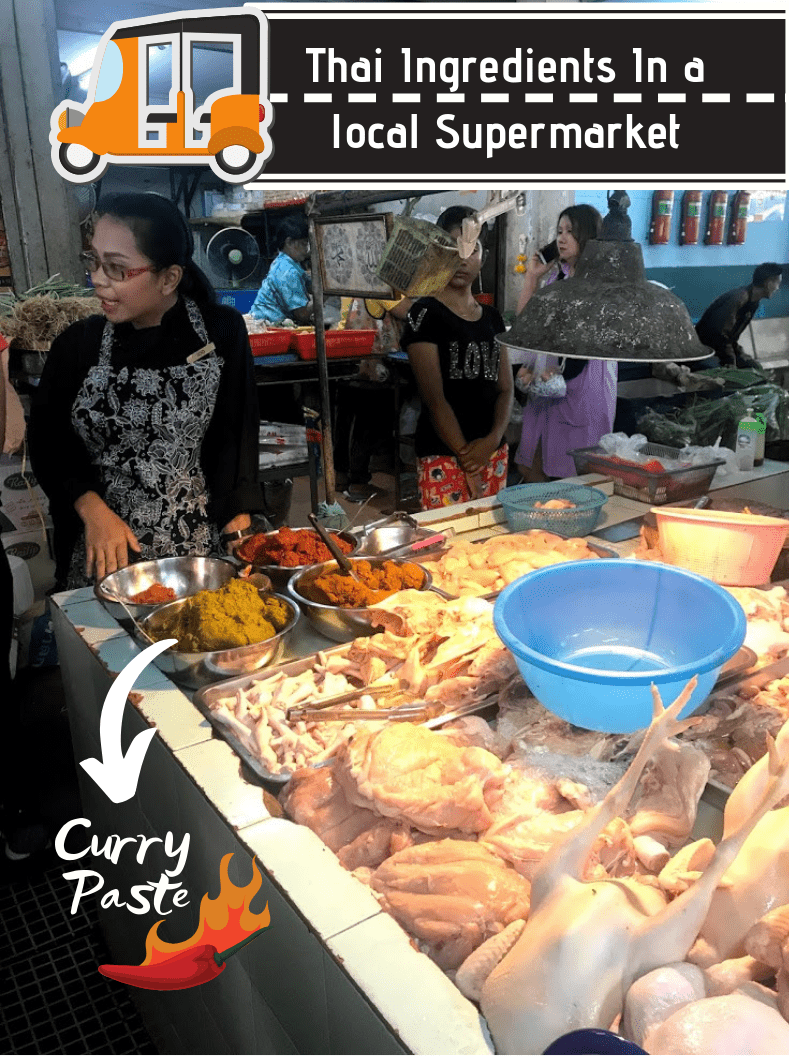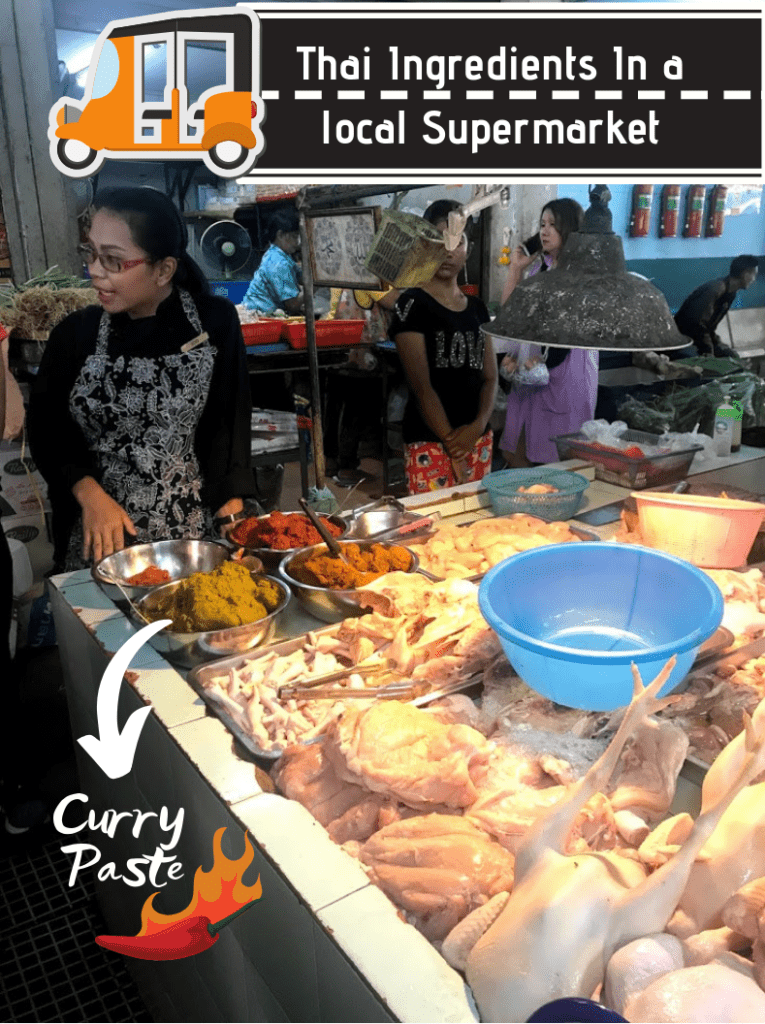 If you are taking more than a day's class, you can choose to skip the market visit for other days.
Settling In
Once we were back we took some time to settle down and chat with our fellow classmates which I found was a great way to meet new people from all over the world.
We also got a locker to put our belongings in, put on a cute little apron, wash our hands and proceed to cook.
Cooking Begins
Every day will begin with one task – Milking the coconut. However gross that may sound, it is extremely essential for all the recipes we were about to make. It is fun too. They will also show you a more traditional way of grating coconuts in villages back when grinders were not available.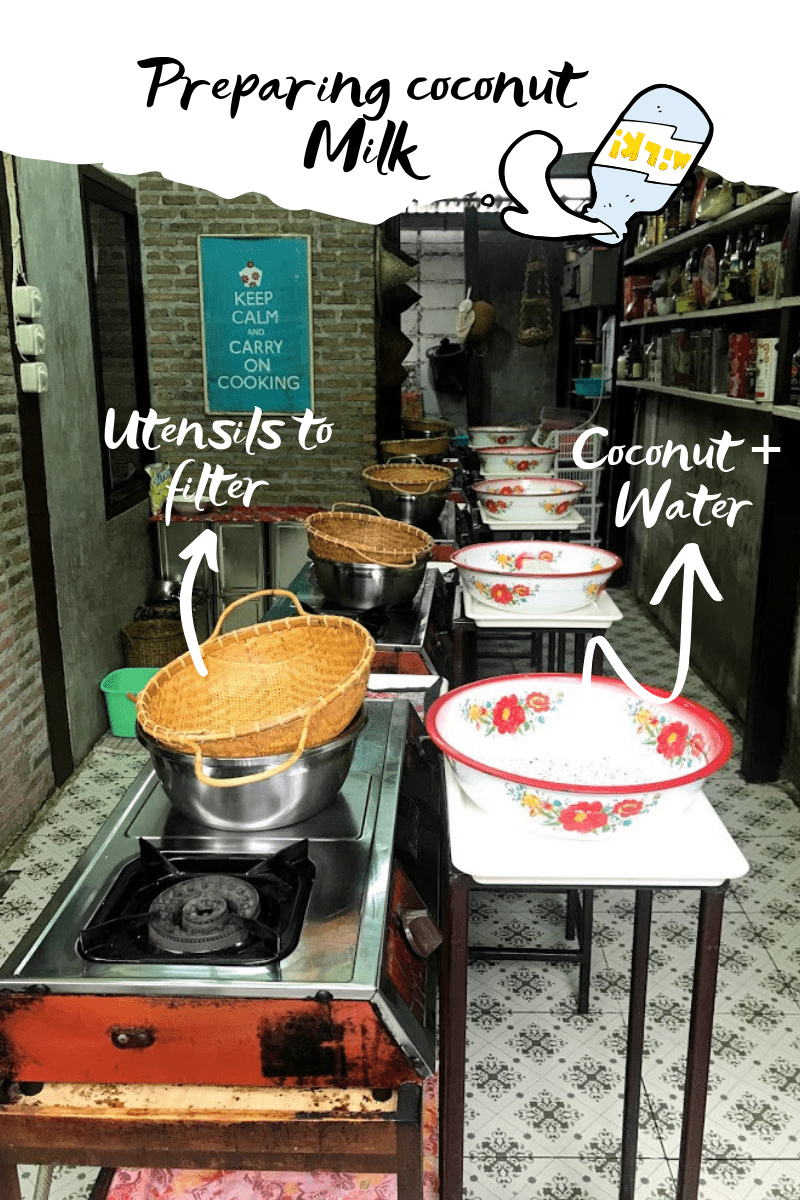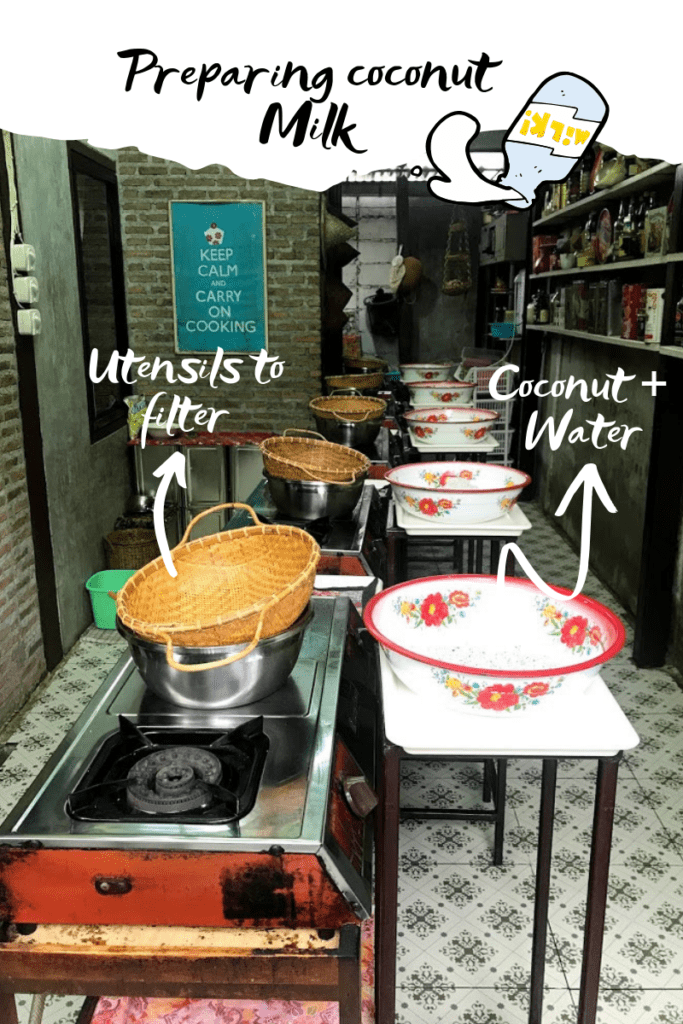 After this, we started with your first recipe. The best part of the class is that you are explained in detail about each and every ingredient and where you can buy in Thailand. We cut all your vegetables in a place and once we were ready to cook, will only when we proceeded to play with fire.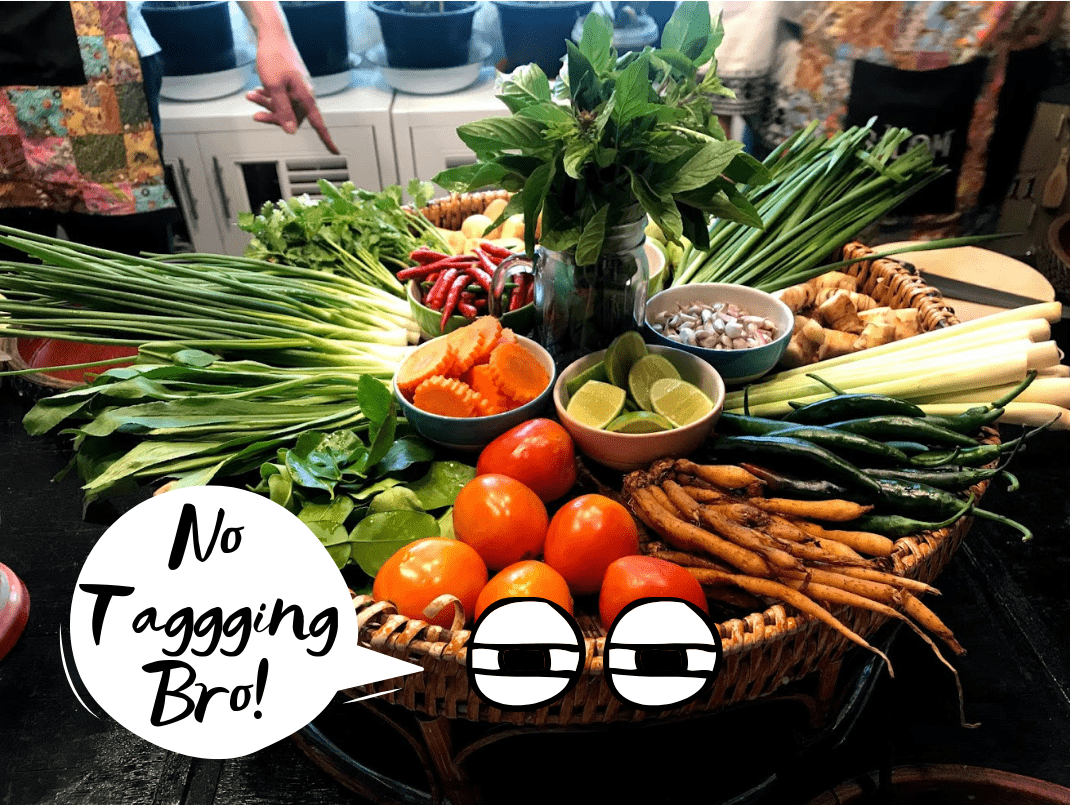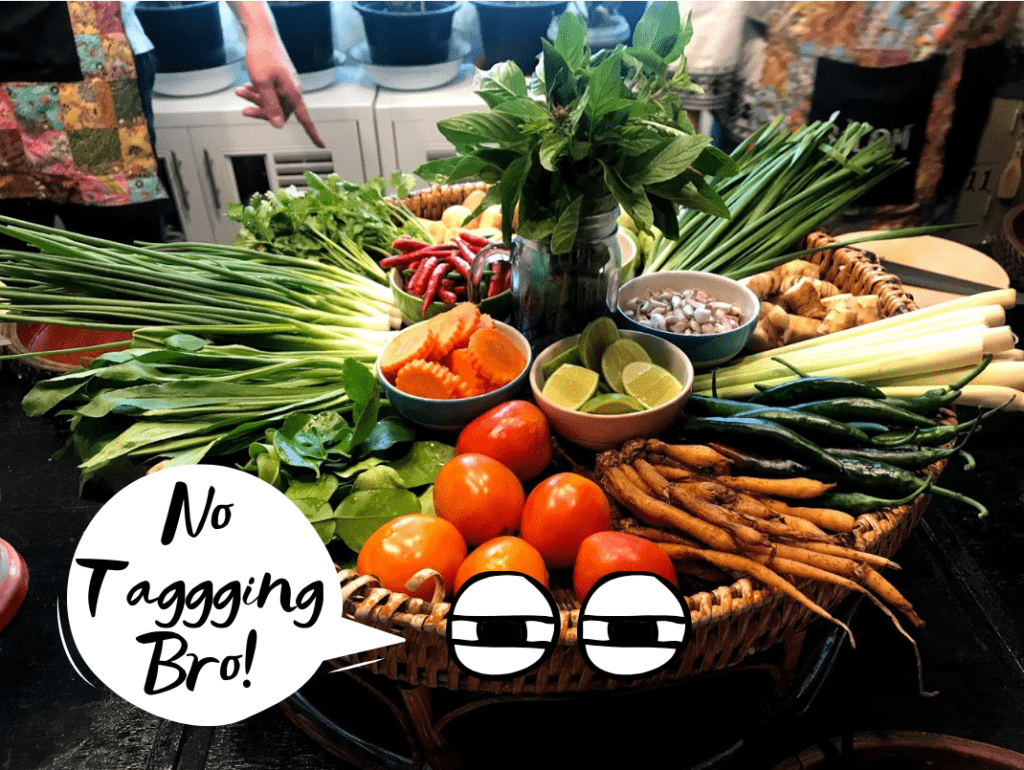 Now the eastern style of cooking with wok is very different from that in the west. The heat which is used is intensive and is ignited for a very small span of time. All ingredients are usually put in the wok at once and stirred until cooked which is not more than 5-7 minutes. But oh, the aroma! Makes my head spin.
Pounding the Curry
Most people, including many native Thais have started using the ready-made curry paste available in the market. Sure it is quick and easy to make, but it could never match the taste and aroma of the one made in stone containers in traditional style.
But hell, it is a lot of work. Curry making is more of a group activity instead of an individual. The spices need to roast and then ground hard and long which will need the combined warrior strength of all people in the room. Although I am sure you will still end up buying the paste from outside, it is good to know.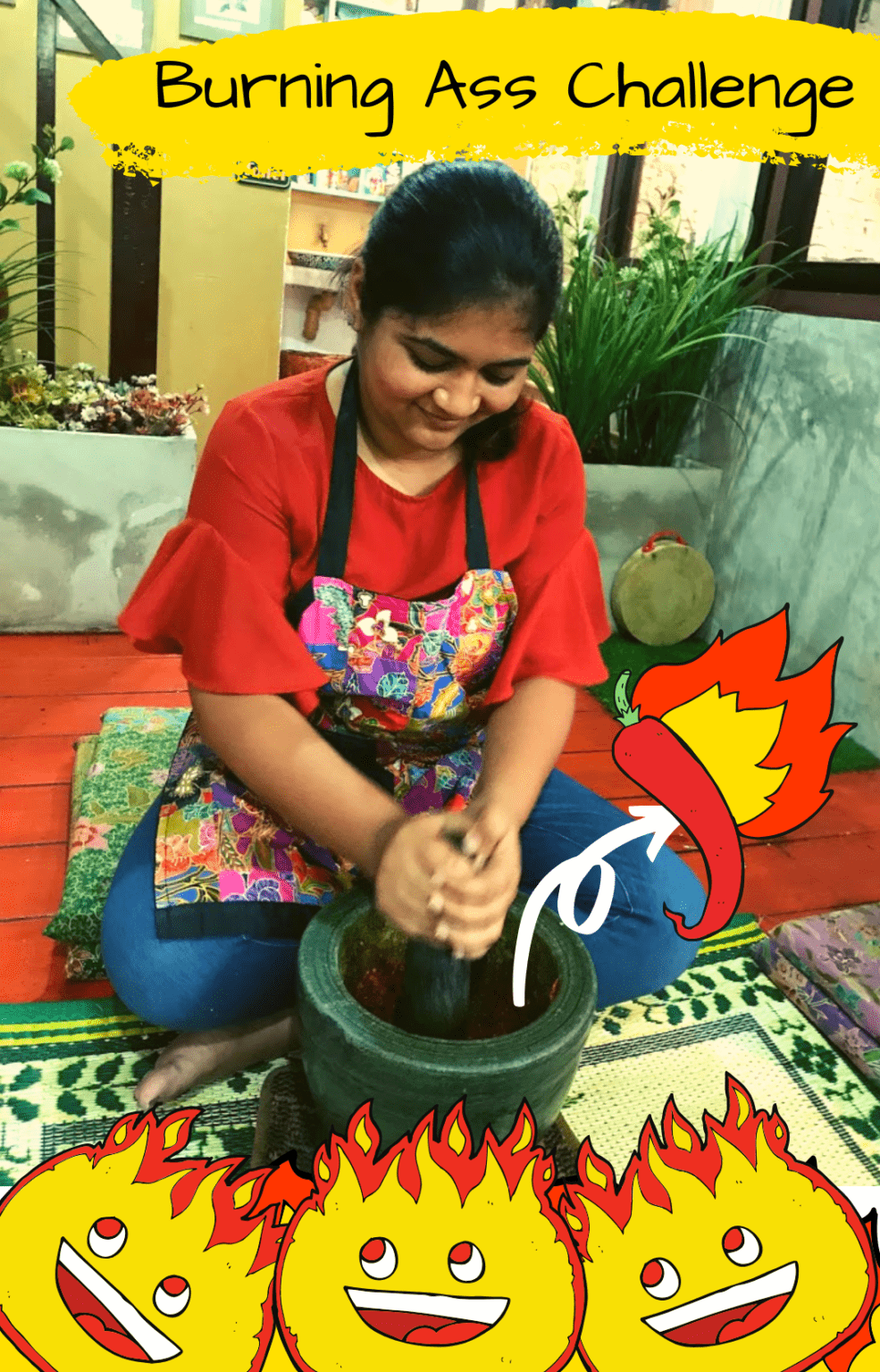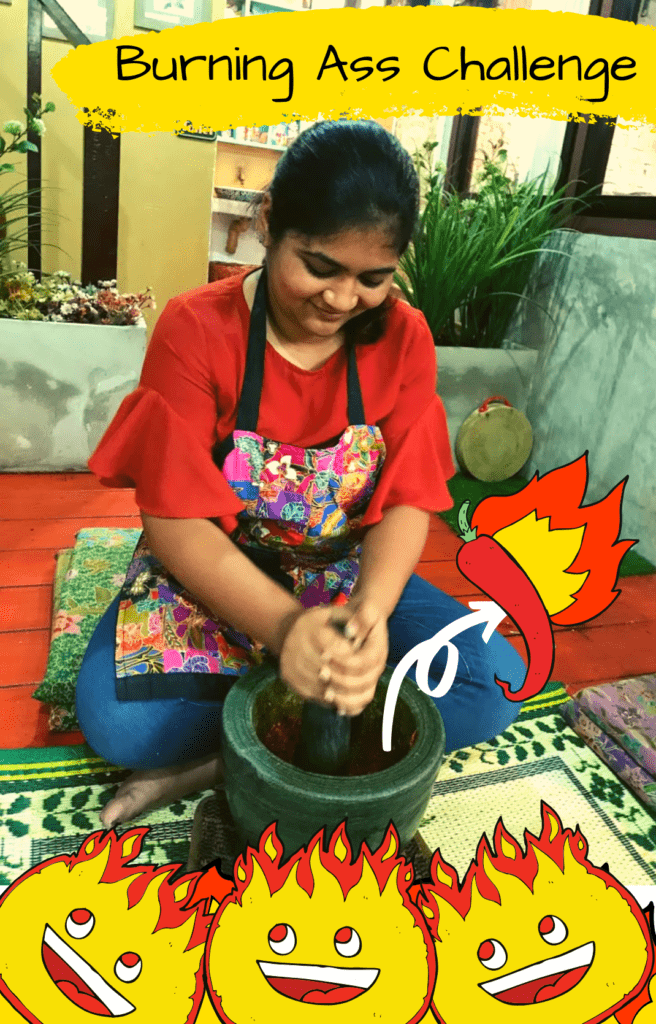 Every curry we made was delectable, hot and spice and honestly I haven't been able to replicate that again (yes, I tried)
Desserts
Have to say, my favorite part was the dessert section almost every day. A vendor near my house became my daily supplier of mango and sticky rice. I hoped to eliminate him to be able to do that for myself but that did not seem to work out, for me. I still eat from him.
We learned how to make mango and sticky rice with coconut cream to finish all that off. If someone is taking multiple classes, there are dishes like Banana in syrup and Rubies in coconut milk (this was fabulous) they will learn to make. But once you finish eating all of these, good luck moving!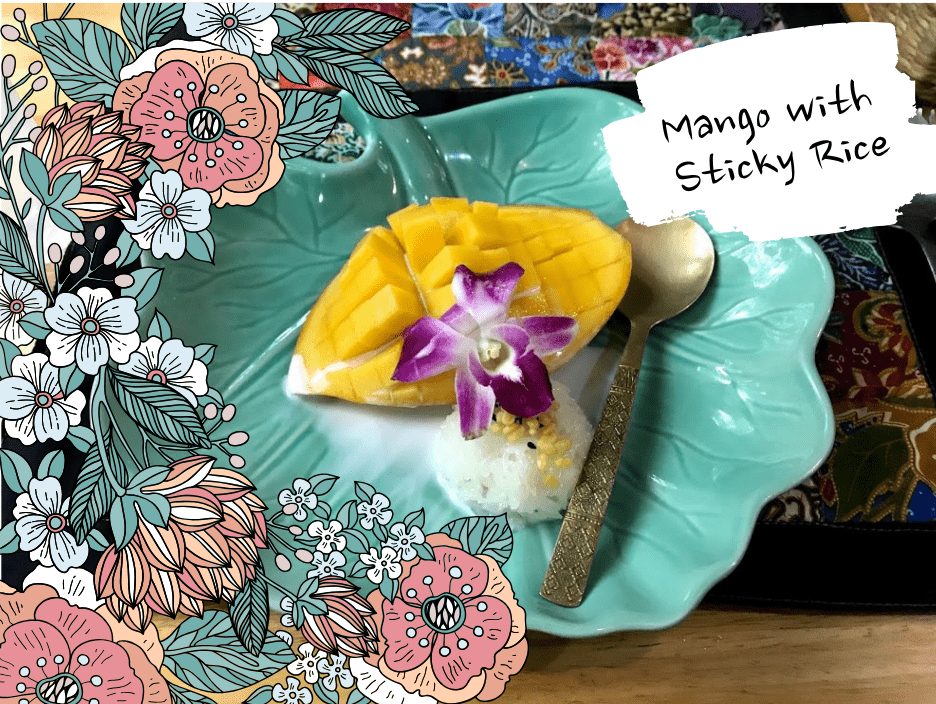 Eating All That Self-Made Delicacies
Now, once you make yours you also need to eat this up. I will suggest skipping at least 2 meals that day. I have to say it has been quite tough. But I survived and so can you for the food is delicious and made by you. Don't overeat and get sick though. You can also pack and take it home, but not recommended. Also, better wear stretchable pants.
If you are a vegetarian or a vegan you can tell your dietary preferences well ahead in time and customize the menu slightly.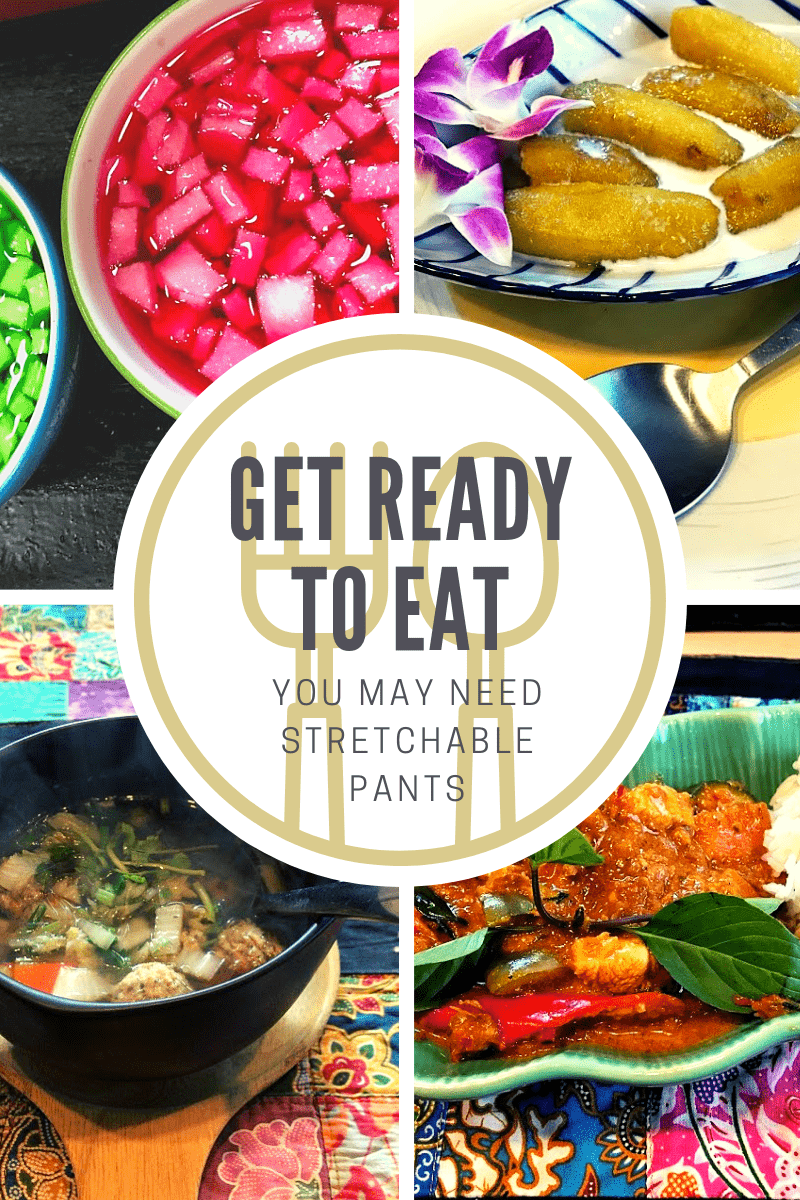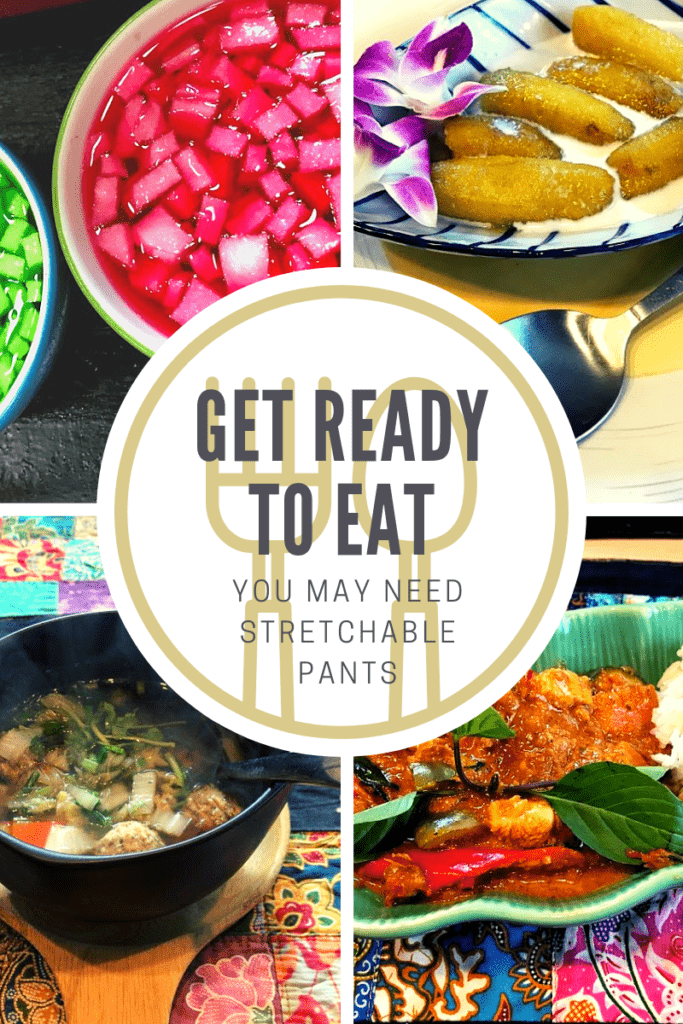 My Recommendation For Thai Cooking Class
If you like cooking and are in Thailand for a shorter period of time, I will definitely recommend you attend one of these. I loved the instructors here. They are all vivacious, funny, friendly, so full of life and made sure that we had a great time above all else.
If you are an expat and decide to live for a longer time in Thailand, you can go ahead and attend for more than one day. It gives a hang of the general ingredients used in Thai cooking and a good understanding of cooking style.
I can proudly say that I can now understand most of the ingredients and a few more dishes when I go out to the shop and eat and moreover, I can also tell if it is good or bad. But I still hate cooking 😛

Thai Cooking Class For Other Locations
Save to Pinterest


Related Articles