02 Jan

Top things to do in Pattaya, Thailand

Do you know what Pattaya says? 'Good boys go to heaven, bad boys come to Pattaya'. Pattaya is that infamous. I know what you are wondering. Is there even anything else in Pattaya worth seeing?

And if you are not asking this question, then perhaps you are not acquainted with the tainted image of the city for its flashy and roaring world-famous walking street. I will explain that in detail too.

But before that, let me tell you there are a lot of things to do in Pattaya. Like many other Thai cities, it has also been developed to be a centre point of tourist attraction, meant for everyone. The only question is what? And with so many options, how do you know what is worth it?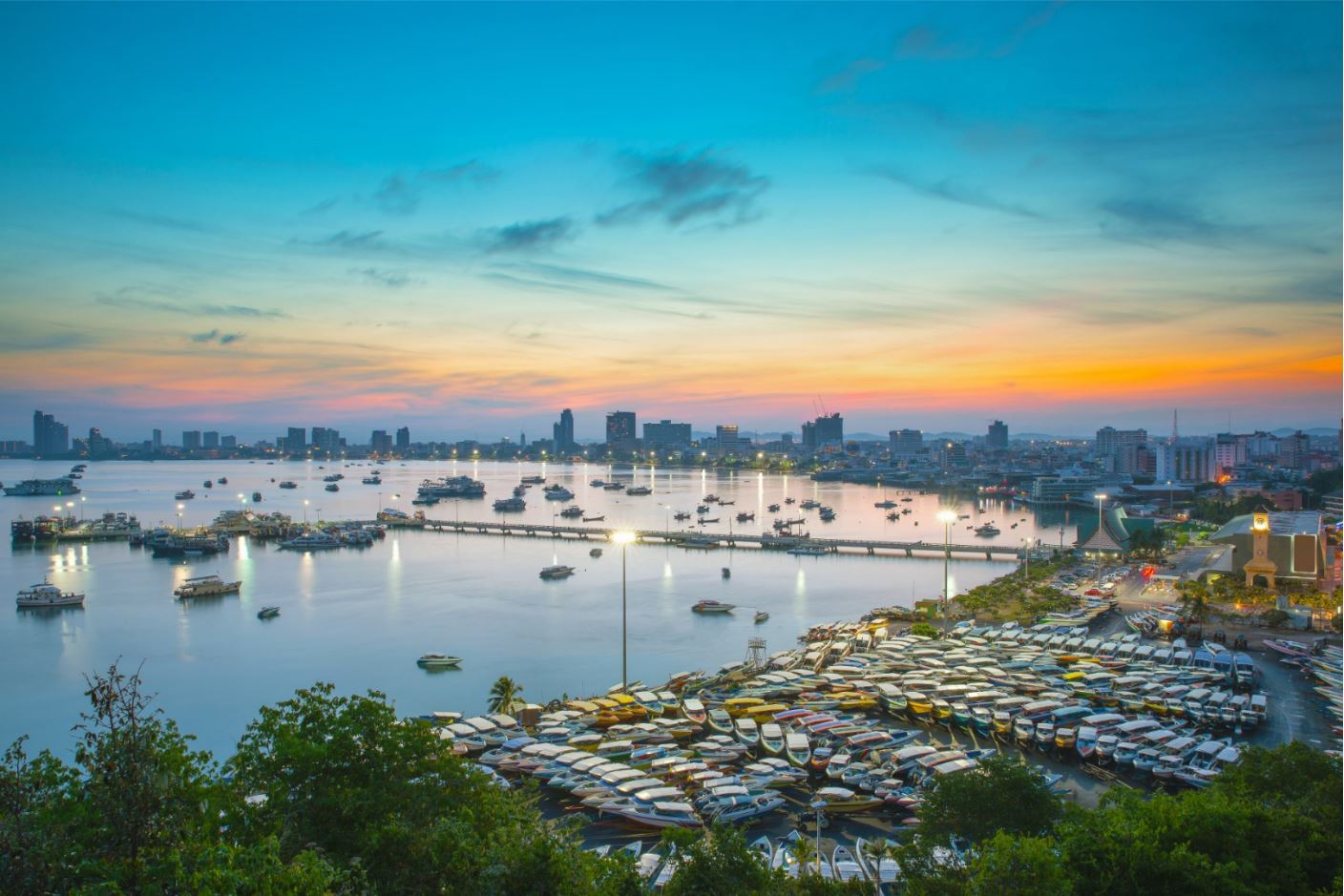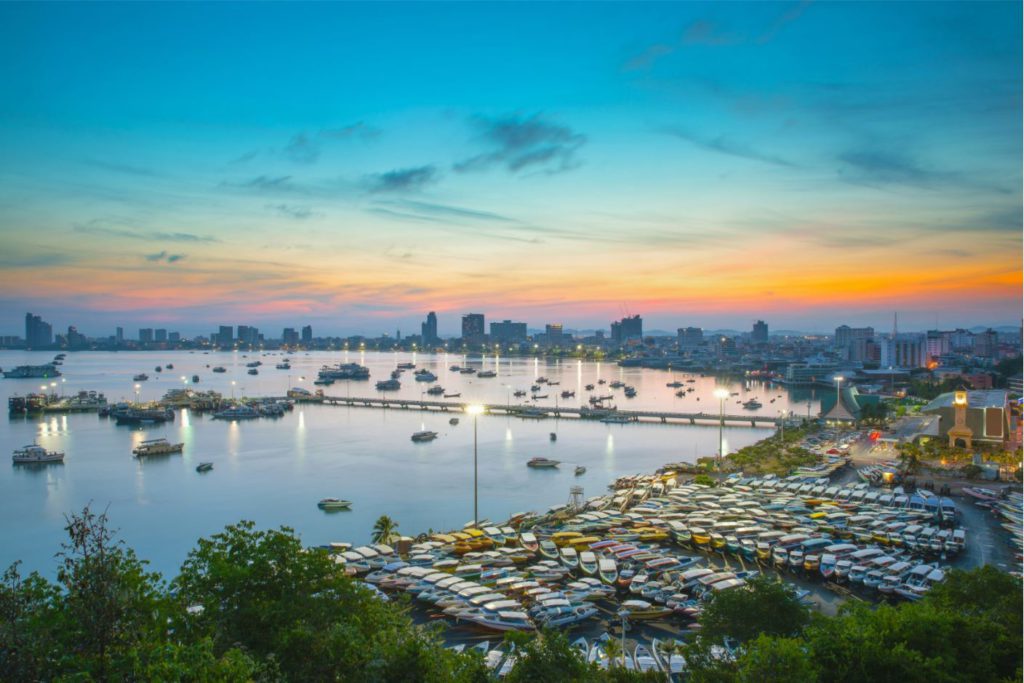 Where is Pattaya?
If a visit to Thailand is on your mind, Pattaya is a great option to include in your travel itinerary. It is around 150km from Bangkok, and you can catch a bus, a minivan or take a cab (from the airport directly as well) to Pattaya.
Pattaya is located on the coast and has 3 islands adjacent to the coastline. It is a city well connected by roadways and waterways with most of the nearby towns and cities.
Travelling to Thailand? Here are 101 Things To Do In Thailand From My Bucket List
How to reach Pattaya?
You can take a bus from the eastern terminal, Ekkamai Bus station in Bangkok to Pattaya which will cost you around 120฿ and 2.30 hours to reach. A van can cost you around 200 ฿. Buses are frequent and leave almost every hour till midnight.
A taxi will cost you around 1500฿. You can also book your tickets in advance on Bookaway.com or 12go.asia.com. Pattaya also has an international airport but with limited connectivity.

How to go around in Pattaya?
If you are a family or a large group, it is advisable and simply convenient to have your own vehicle. You can always rent a car and self-drive but I will not recommend it since it can be extremely tiring to deal with the traffic and directions in the city.
Hiring a private taxi is more convenient and will cost you between 2000-2500฿ per day. A standard cost to hire a two-wheeler is 300฿ per day which is a great option for budget travellers.
If you don't want either, public buses, tuk-tuk, songthaew, and cabs are also available. Use the Grab app (Uber of Thailand) to book cabs in Pattaya. Another great way to go around in most cities in Thailand is a Songthaew.
These are tuk-tuk type minibus with a hop-on-hop-off system which is very affordable. Just tell the driver about your destinations once you see a songthaew and they will let you if they are going in the same direction.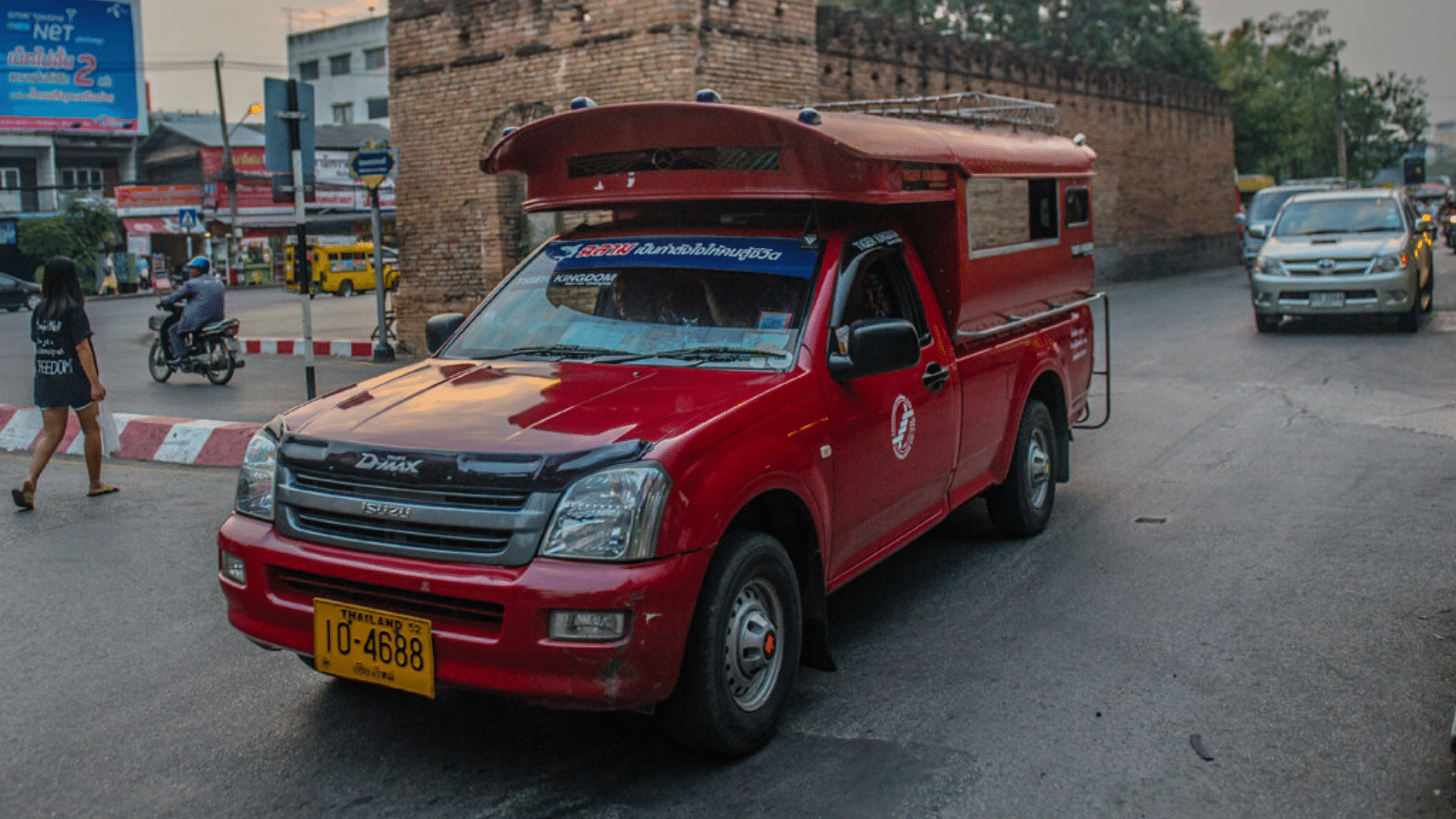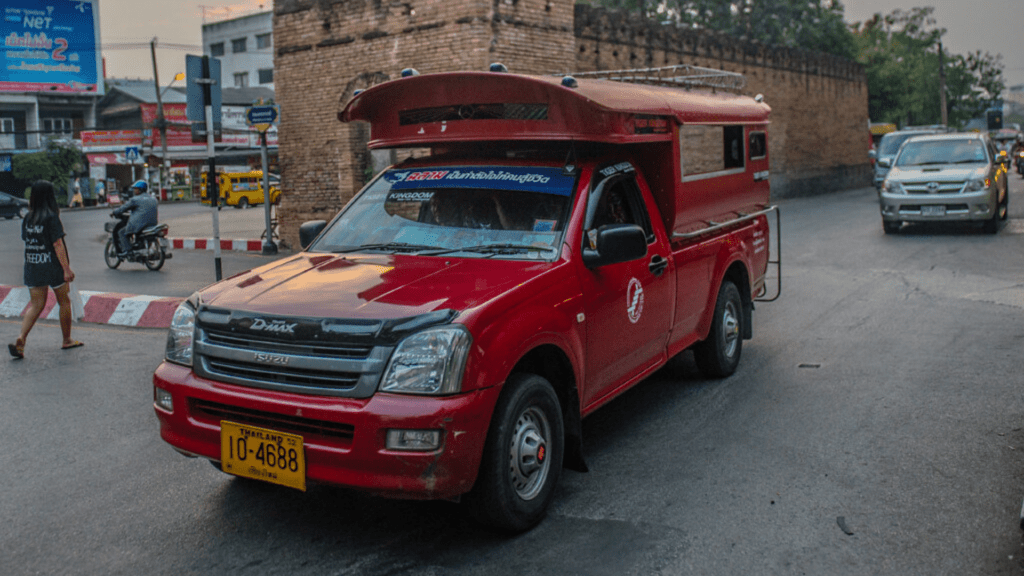 What is Pattaya Famous for?
Pattaya is predominantly 'infamous' for its sex industry. Therefore, Pattaya is often termed 'sin city'. The major hub for this is the 'walking street' which is the largest district area for nightclubs, Go-Go bars, restaurants, pubs and strip clubs.
Pattaya got extremely famous after the movie release of 'Hangover2' and since then has been the go-to place for bachelor parties. The sex industry in the area is usually catered to by the local ladyboys (Kathoey) and some of the influx of immigrants from the neighbouring region of Isan looking for employment and better pay. The local authorities impose almost no restrictions here.
However, the circulation of drugs can still get one in a LOT of trouble, even if caught in possession. Most of these places are frequented by tourists only and rarely by locals.
More on A GOGO Bar
GOGO Bars are simply a far raunchier version of typical bars. They usually include a centre stage, where sexual stunts or women perform sporty activities with their private parts to entertain a group of people seated as an audience.
It is often not performed in an erotic approach but rather can be termed as borderline freakish. It is total adult entertainment and is completely prohibited for underage individuals.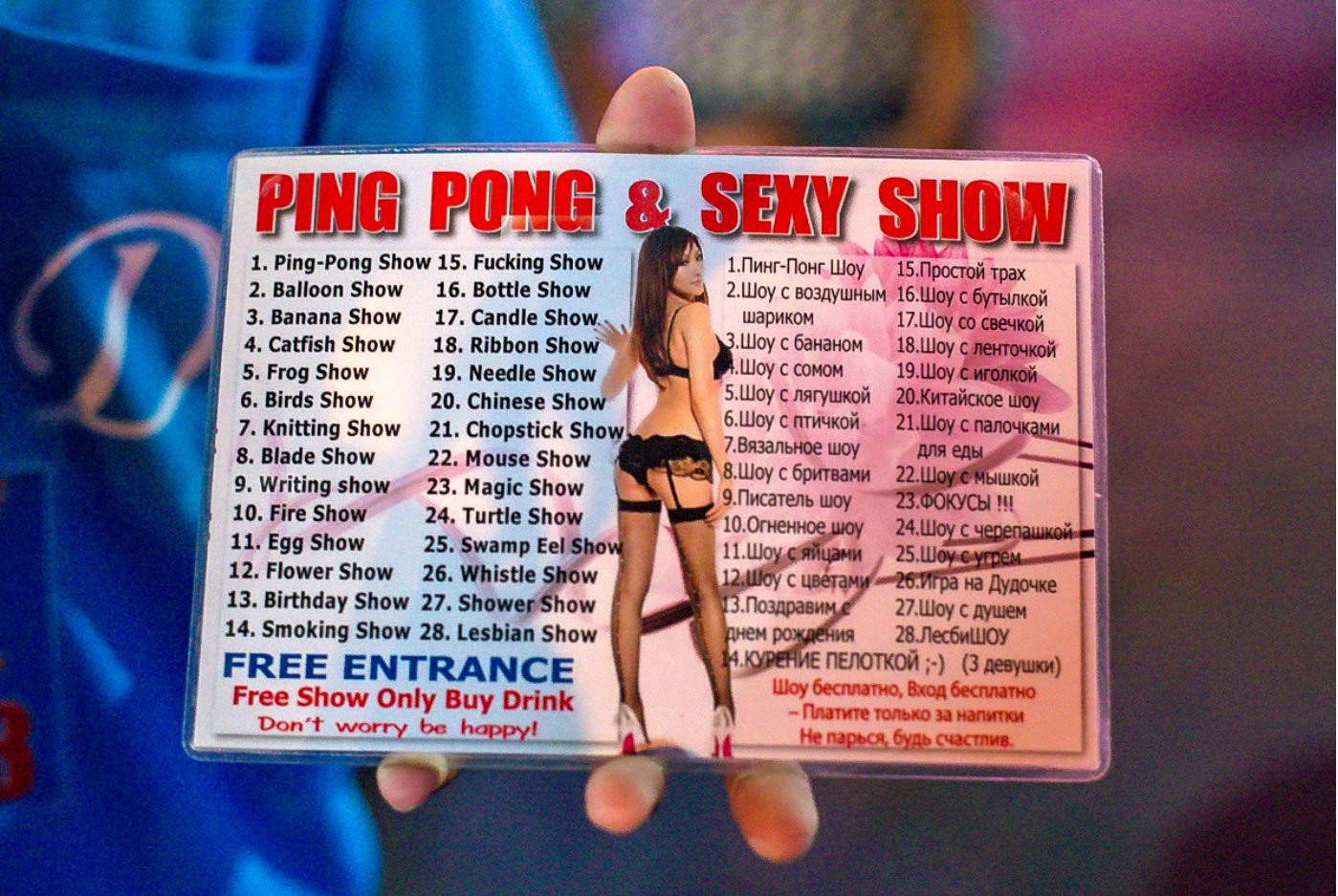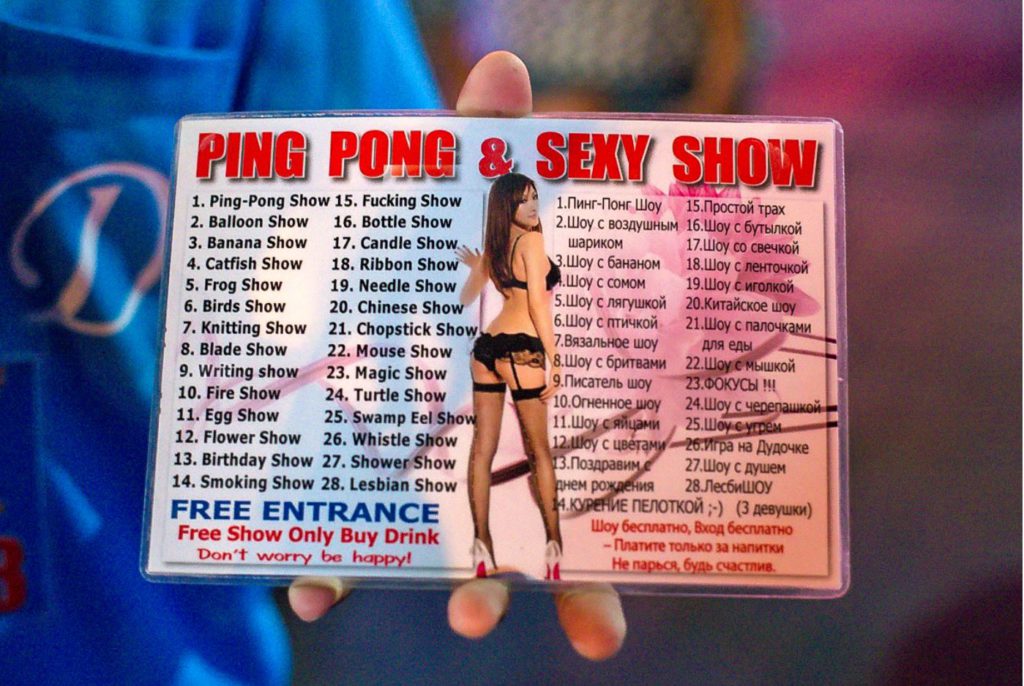 Surprisingly, there is a lot more to do in Pattaya that people do not know. Pattaya is one of the biggest cities in Thailand and is the home to many local residents, international workspaces and entertainment centres. Here are some of the best rated attractions which you can enjoy:
Book an adult show in Pattaya
Where to stay in Pattaya?
Pattaya has great hotels and stay options. Depending on your budget, you can book for a hostel for as cheap as 500฿ per night. A comfortable mid-budget hotel from 1200฿ and a luxury resort from 4000฿ per night.
To use public transport, it is advisable to stay in the heart of the city which has great connectivity. If you are looking to stay for an extended period of time, you can break your stay in Pattaya and head over to the nearby islands (Keep reading) for a day or two.
If you are looking for hostels, you can head over to hostelworld.com. Otherwise, agoda.com offers fantastic deals not just in Thailand but in all of Southeast Asia.
Here are some stay options in Pattaya that you may like:
Budget-Hotel: Ibis Pattaya, March Hotel, Flipper House Hotel
Mid-Range Hotel: Mercure Pattaya Ocean Resort, Hotel Baraquda Heeton Pattaya, The Stay Hotel
Beachside Luxury Hotels: LK Emerald Beach, U Jomtien Pattaya, Centara Grand Mirage Beach Resort
Best Things to do in Pattaya
1. Floating market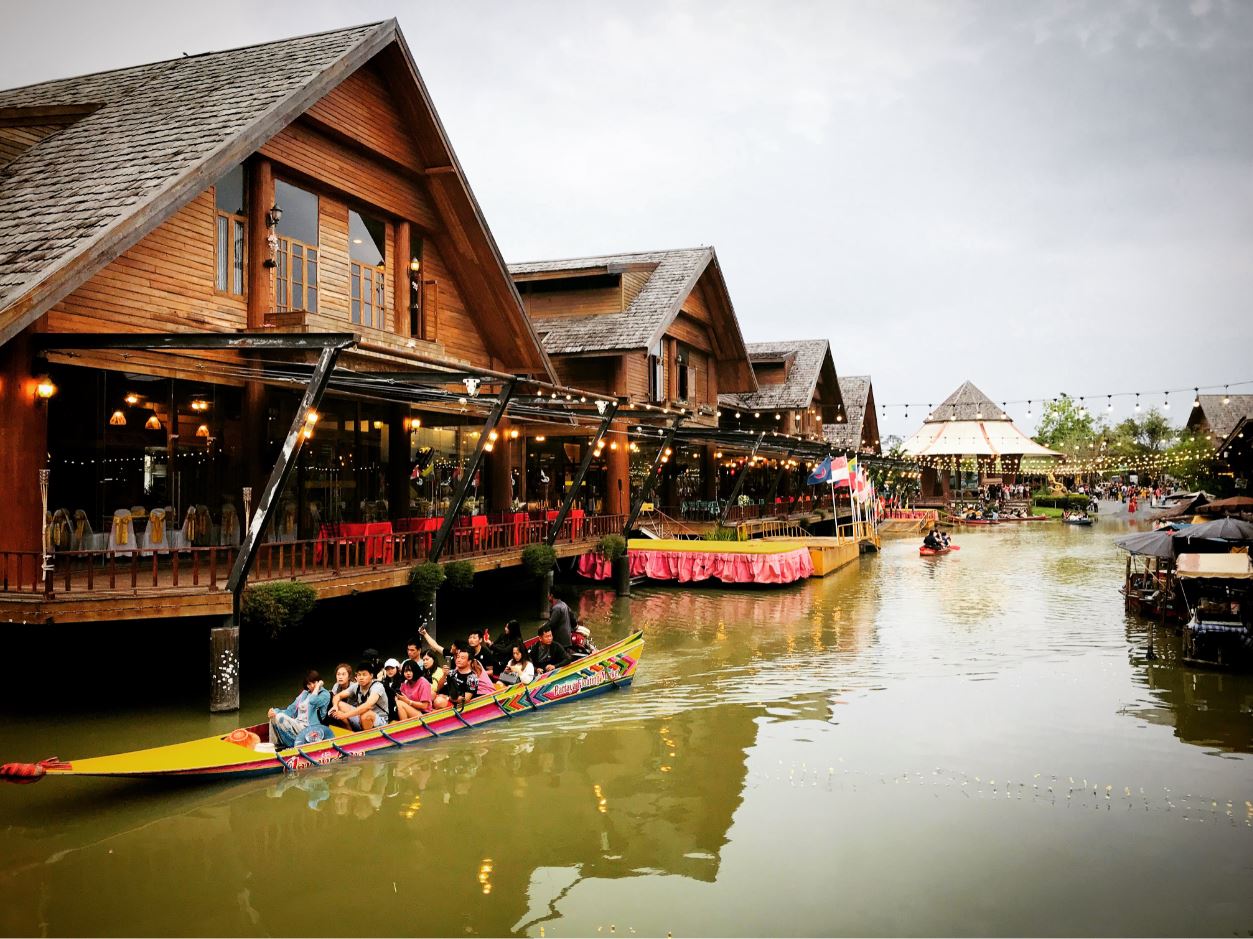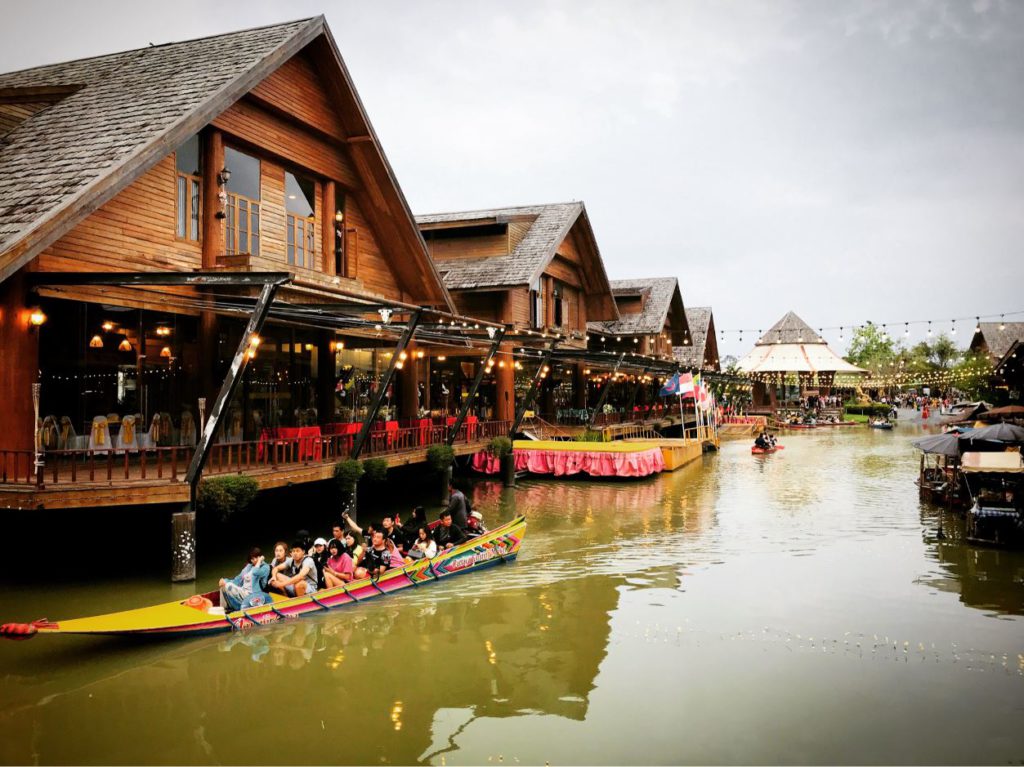 You may have come across the vivid images of floating markets of Thailand. While most of them evolve naturally with an air of chaos, there are some that are built to perfection. The floating market of Pattaya is one of the best in Thailand. It is huge in size and extremely beautiful.
The market is built on raised platforms with canals flowing around and underneath. You will find shops lined up on one side and corridors open on the other side to the view of canals. Corridors are connected with bridges or wooden platforms.
Eat a meal at one of the canal-side restaurants or take a boat ride on the waters. It will take around 2-3 hours to explore the whole place. The best time to go is early evening.
Book tickets to Pattaya Floating Market
2. Pattaya & Jomtein Beach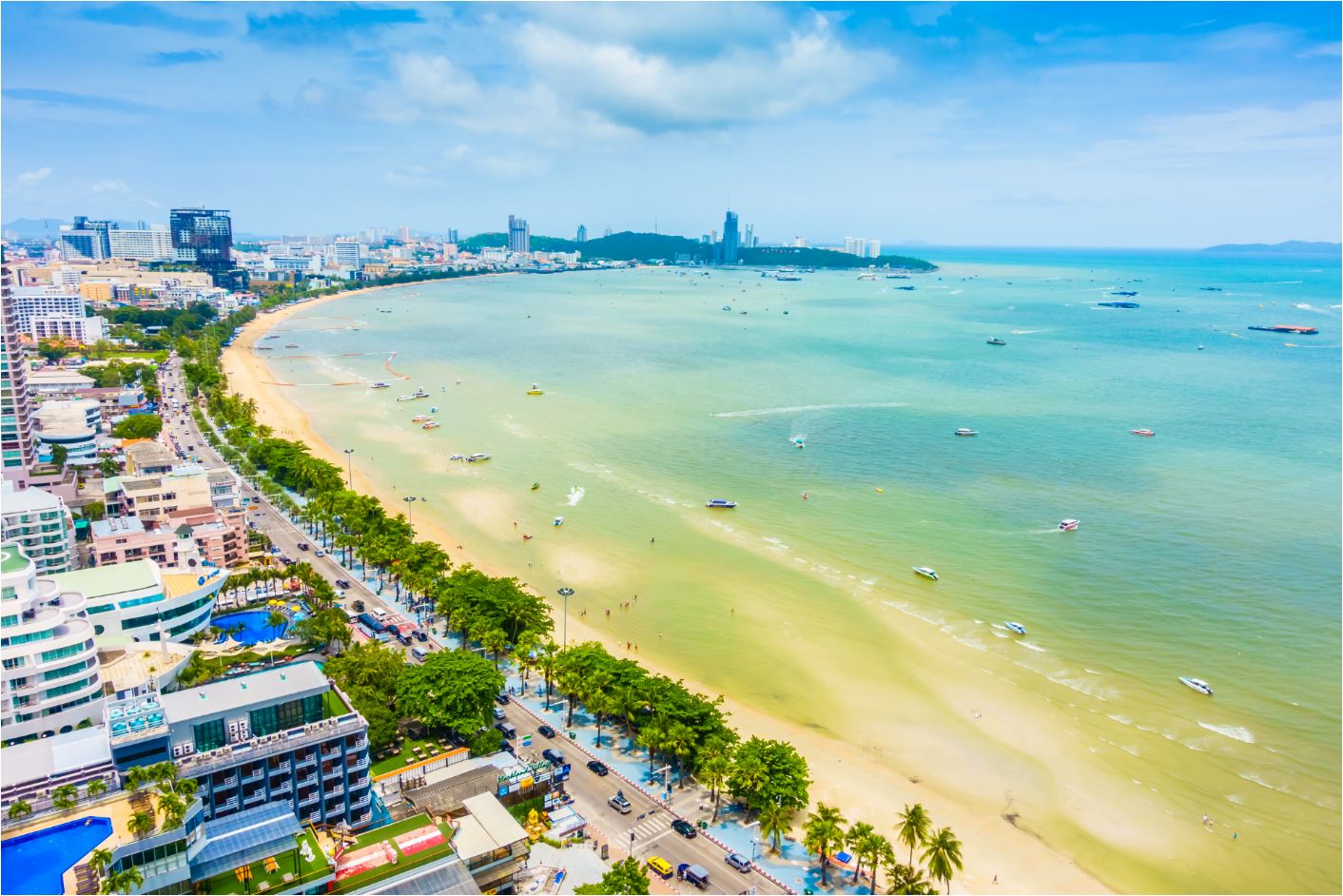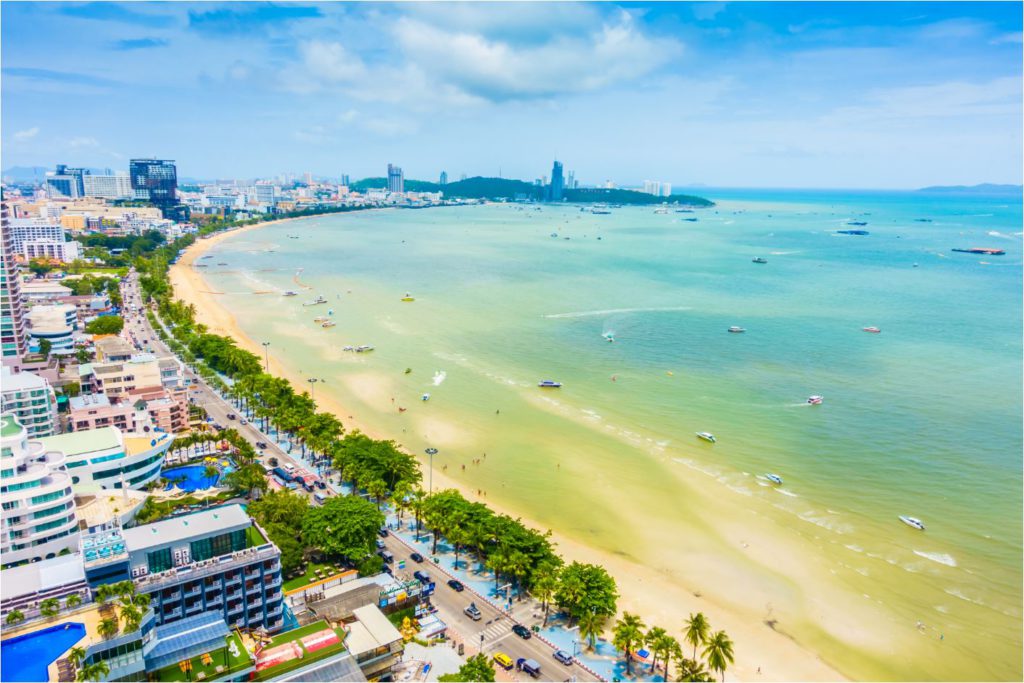 Both Pattaya and Jomtien are the two major beaches in Pattaya and are located on opposite sides of the city. While Pattaya is more popular, mainstream and filled with tourists, Jomtien can be just slightly quieter. If you haven't already been to some of the popular beaches of Thailand, take some time and relax here.
The beaches also offer some of the cheapest water sports and adventure activities you can ever find. Do some research and check out the prices with a few service providers to get the best bargain. Carry your own towels.
3. Koh Larn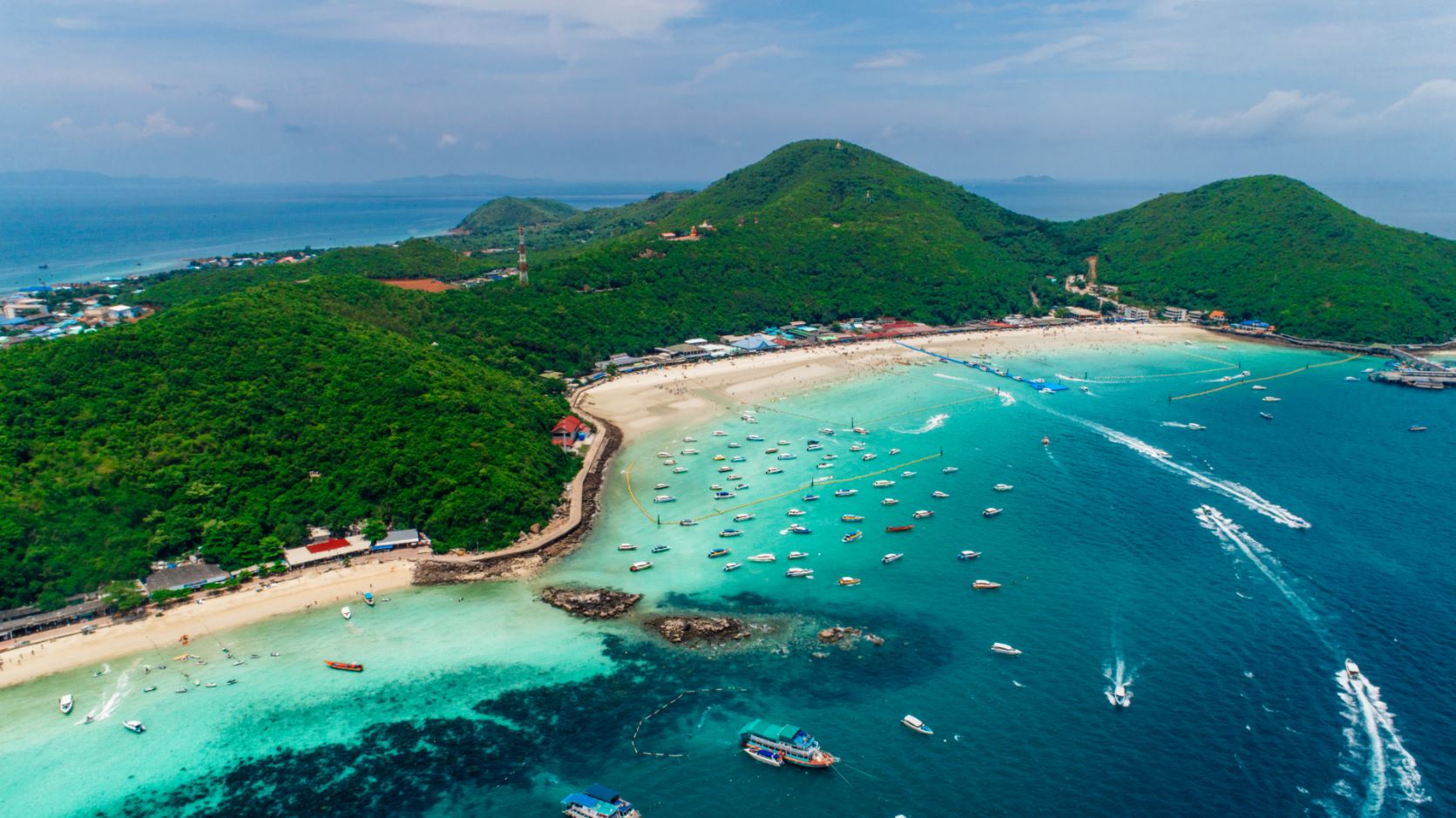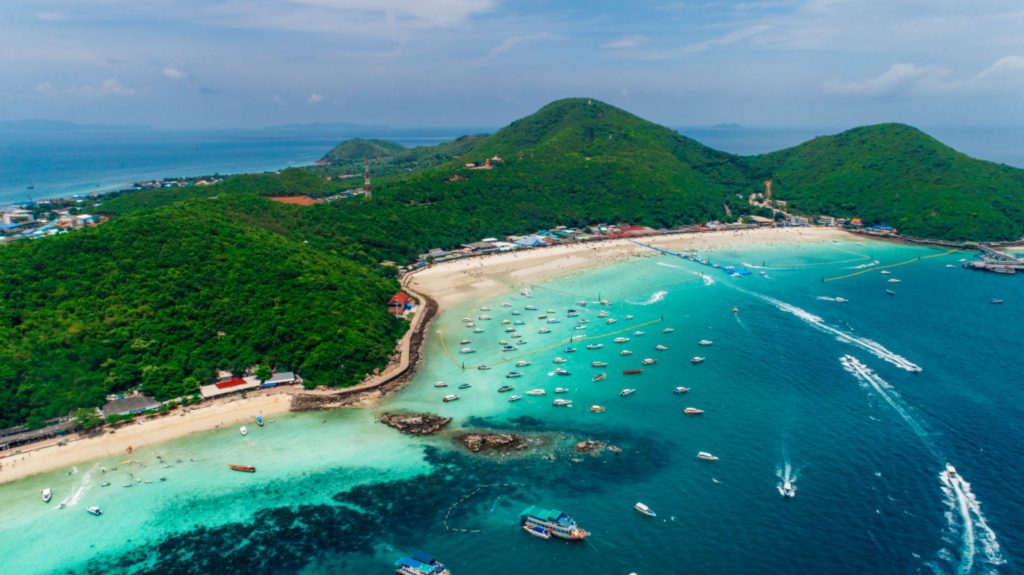 If you are tight on time or you are in Thailand but not planning to go south, consider this. The islands on the east coast are unarguably as beautiful as the ones in the south. If you are expecting coral islands with white sand beaches with transparent turquoise blue water, that is what you will get.
In fact, they are usually far less crowded as well. Koh Larn is the largest island on the coast of Pattaya. Water sports are one of the main attractions of Koh Larn and prices are at par as in Pattaya. You can either take a day trip or stay a few nights on the island at one of the resorts.
You can take a ferry from Bali Hai pier in Pattaya and costs 30฿ one way per person. Check the timing for the last ferry beforehand if you are planning to return by the end of the day. You can rent a two-wheeler to go around the island.
Book a day tour to Koh Larn and nearby Islands
4. Sanctuary of Truth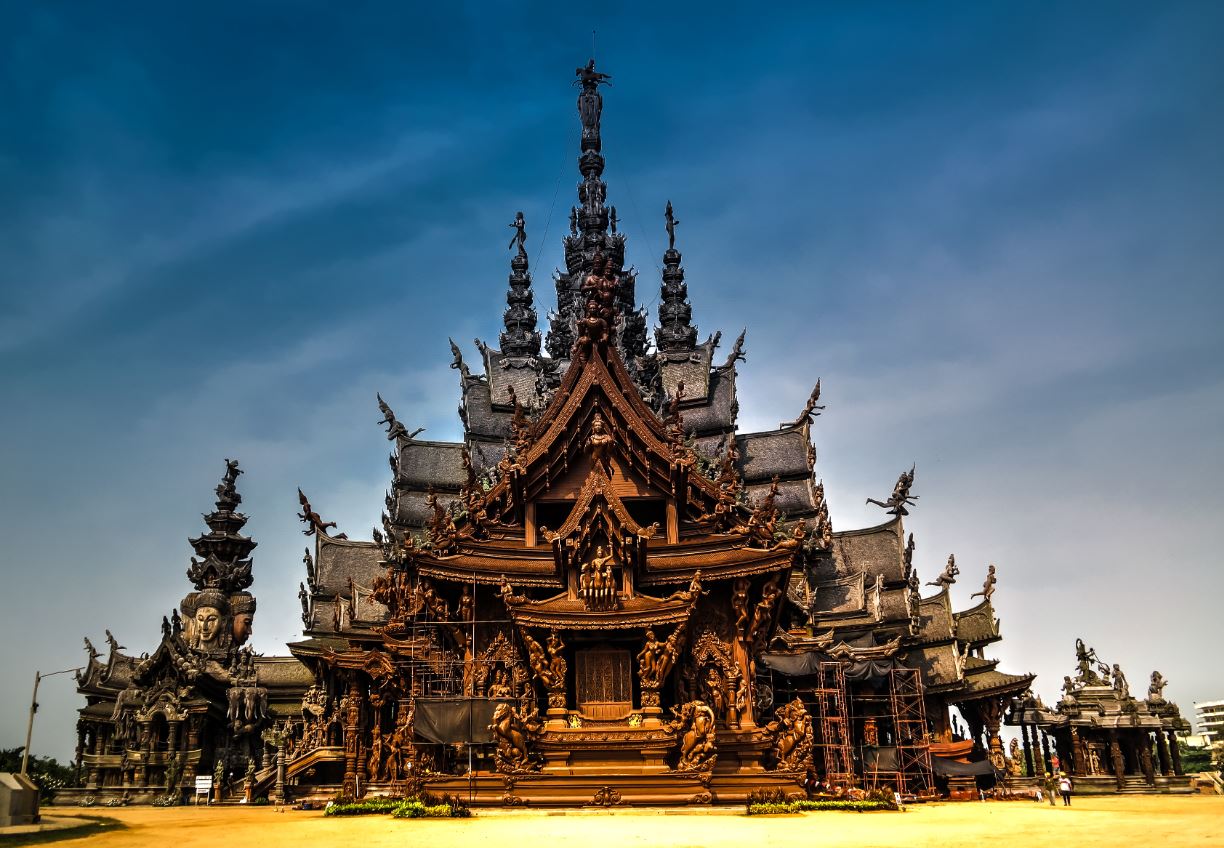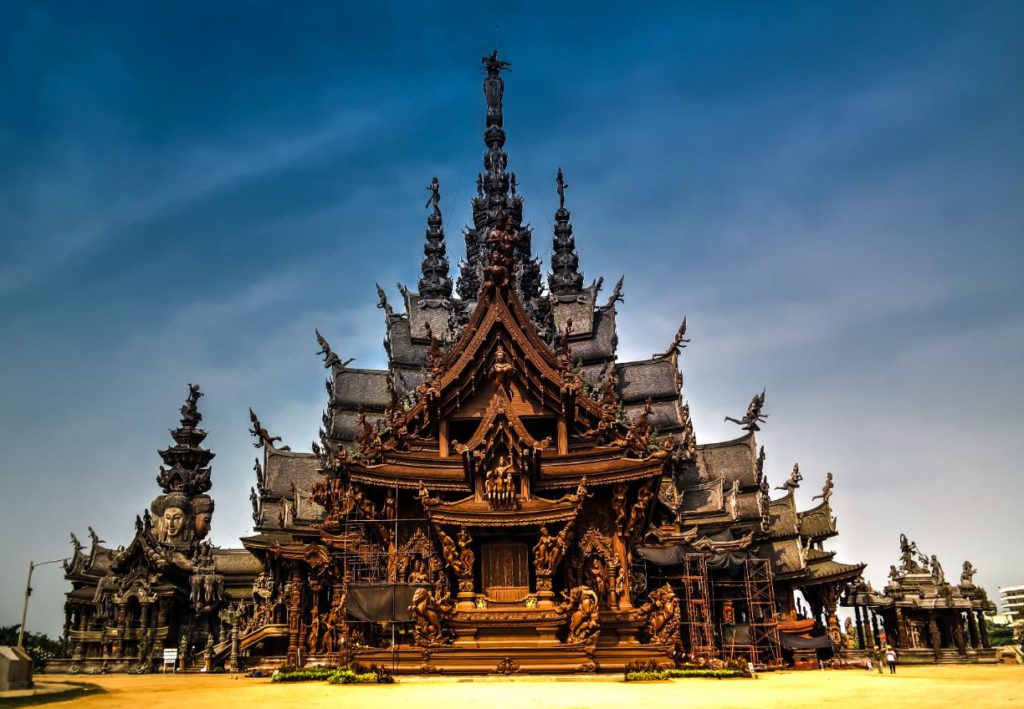 The Sanctuary of truth is an extraordinary building, a hybrid of a temple, and a castle with its design inspired by the Ayutthaya period and Buddhist and Hindu beliefs. The temple was built by the eccentric Thai business tycoon Lek Vriyiaphan who also commissioned the Ancient City and Erawan Museum in Bangkok.
The building has been in construction for more than 20 years and it will take many more to complete. You can also undertake a tour of the temple in languages like English, Chinese and Russian. Other activities that can be enjoyed here are ATV touring, Elephant ride, traditional shows, boating, Martial arts performance, and Dolphin show that occurs twice a day – 11.30 and 15.30.
Interested in Thai History? Read All About Visiting Muang Boran Or Ancient City, Bangkok
Book tickets to Sanctuary of Truth Online
5. Nong Nooch Tropical Garden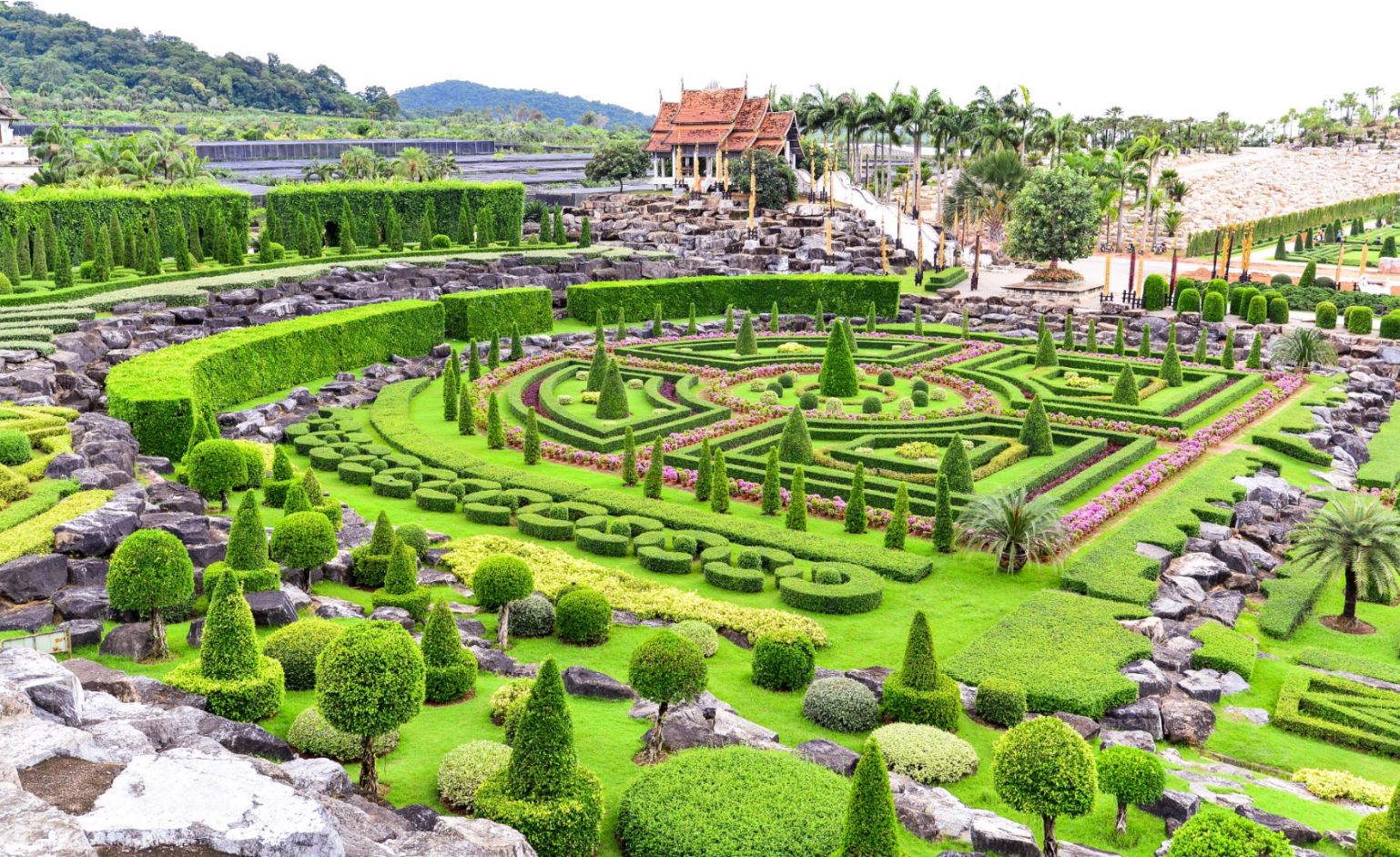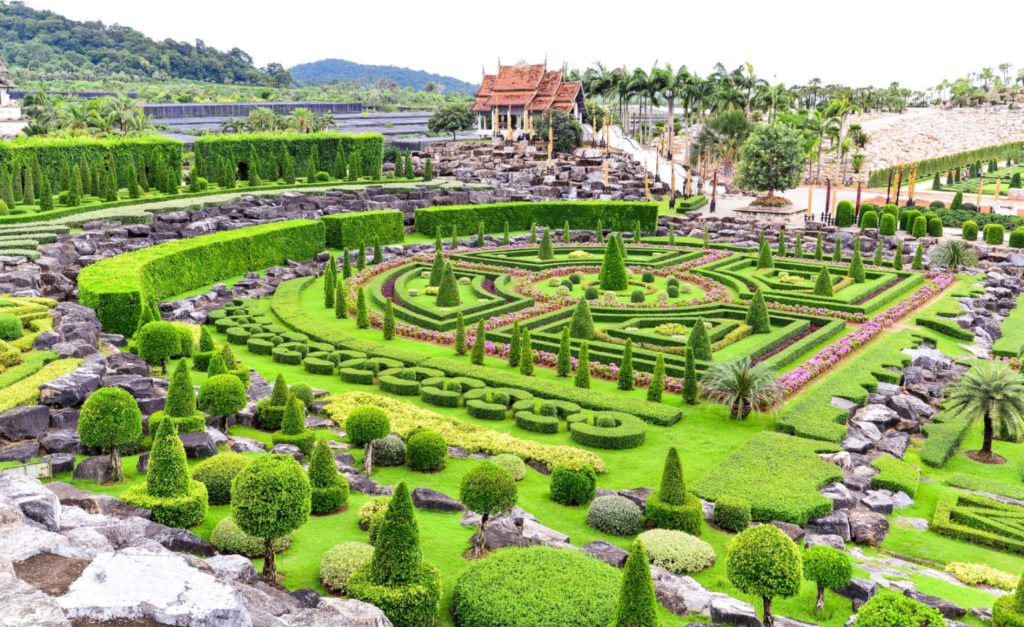 Nong Nooch is one of the finest gardens of Thailand, and let me tell you there are many in Thailand otherwise. The garden covers a total area of 2.4 sq. km. and is subdivided into many sections by theme. The theme comes from many cultures around the world, imitating some famous masterpieces. You can guess a few from their names – 17th-century French Gardens, Stonehenge, European Renaissance gardens etc.
Some of them are based on the types of plants displayed like bonsai, topiary, cactus, succulents and orchids that contain hundreds of species of plant samples. The Thai cultural hall hosts many cultural activities like Muay Thai, Thai traditional dance and ancient drum performances (timings: 9.45, 10:30, 15:00, 15:45)
Book tickets to Nong Nooch Tropical Gardens
6. Koh Phai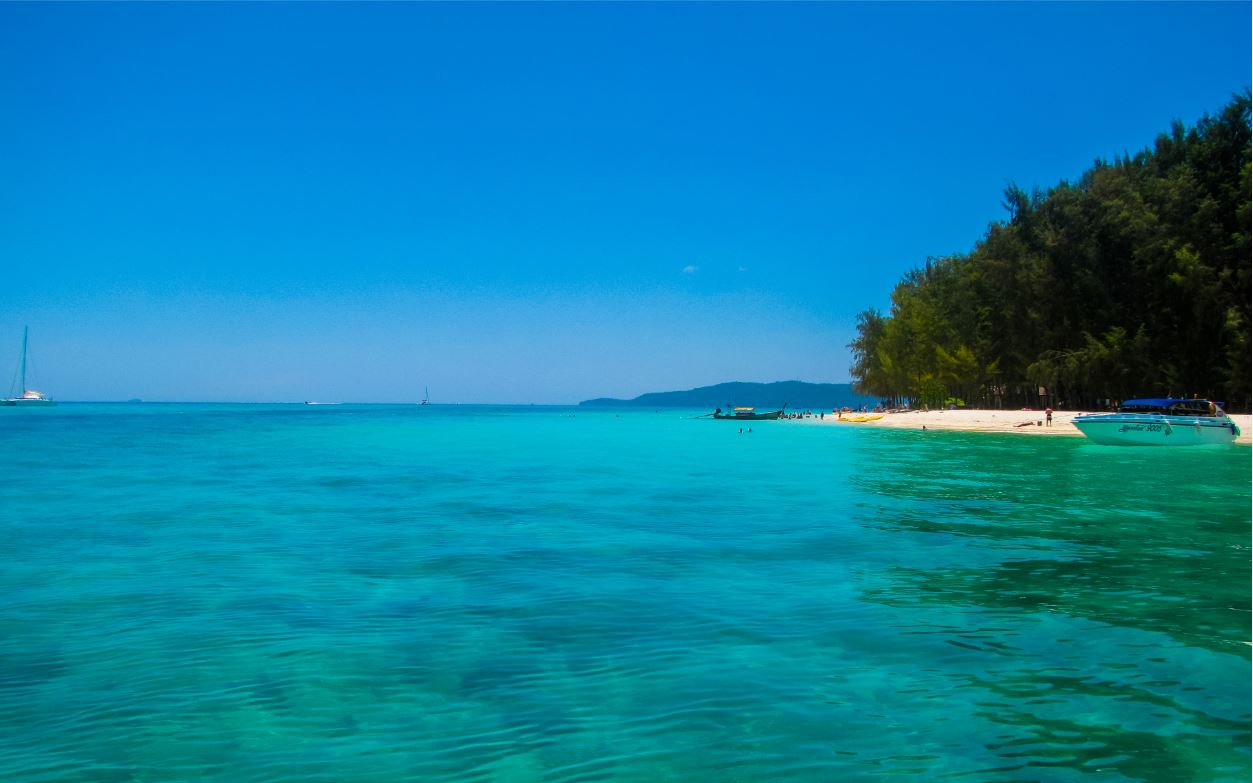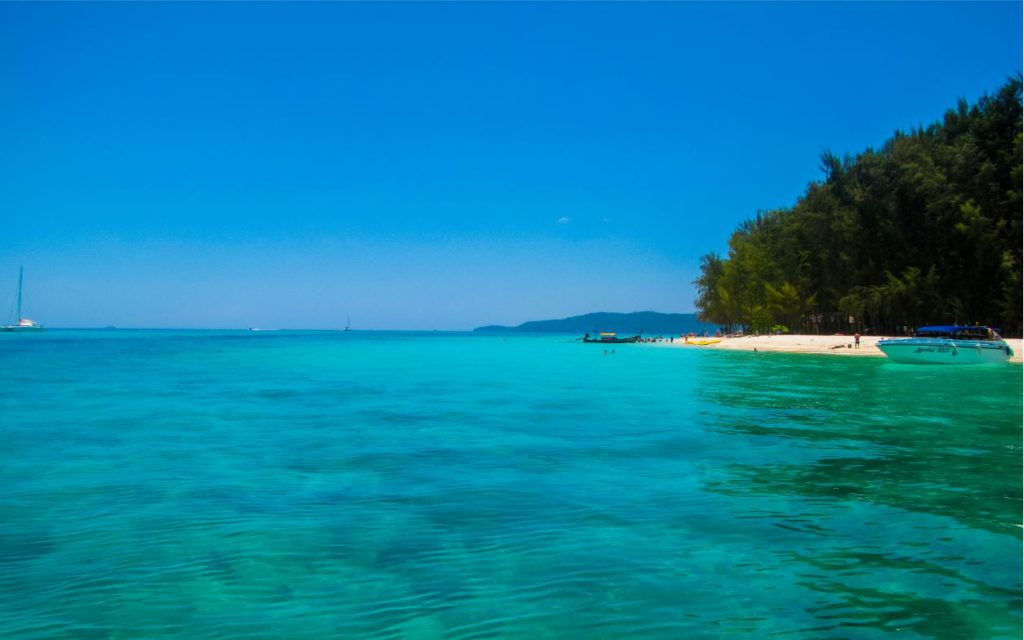 In case you do want to visit and island, but fairly untouched and with very few tourists around, you can consider taking a day trip to Koh Phai. Known as the 'Bamboo island' Koh Phai is the largest in the series of surrounding islands and is at a distance of around 21km from the shore of Pattaya.
The island is under the protection of the Royal Thai Navy, hence one cannot stay at the island overnight; nor are any stay options available.
However, one can still indulge in water activities like snorkelling and diving here. There are no ferry routes to Koh Phai, so you will either have to take a private speed boat from Pattaya or buy one of the all-inclusive day trips to Koh Phai and sometimes to nearby islands.
Book tour to Koh Phai and nearby islands
7. Wat Yansanhwararam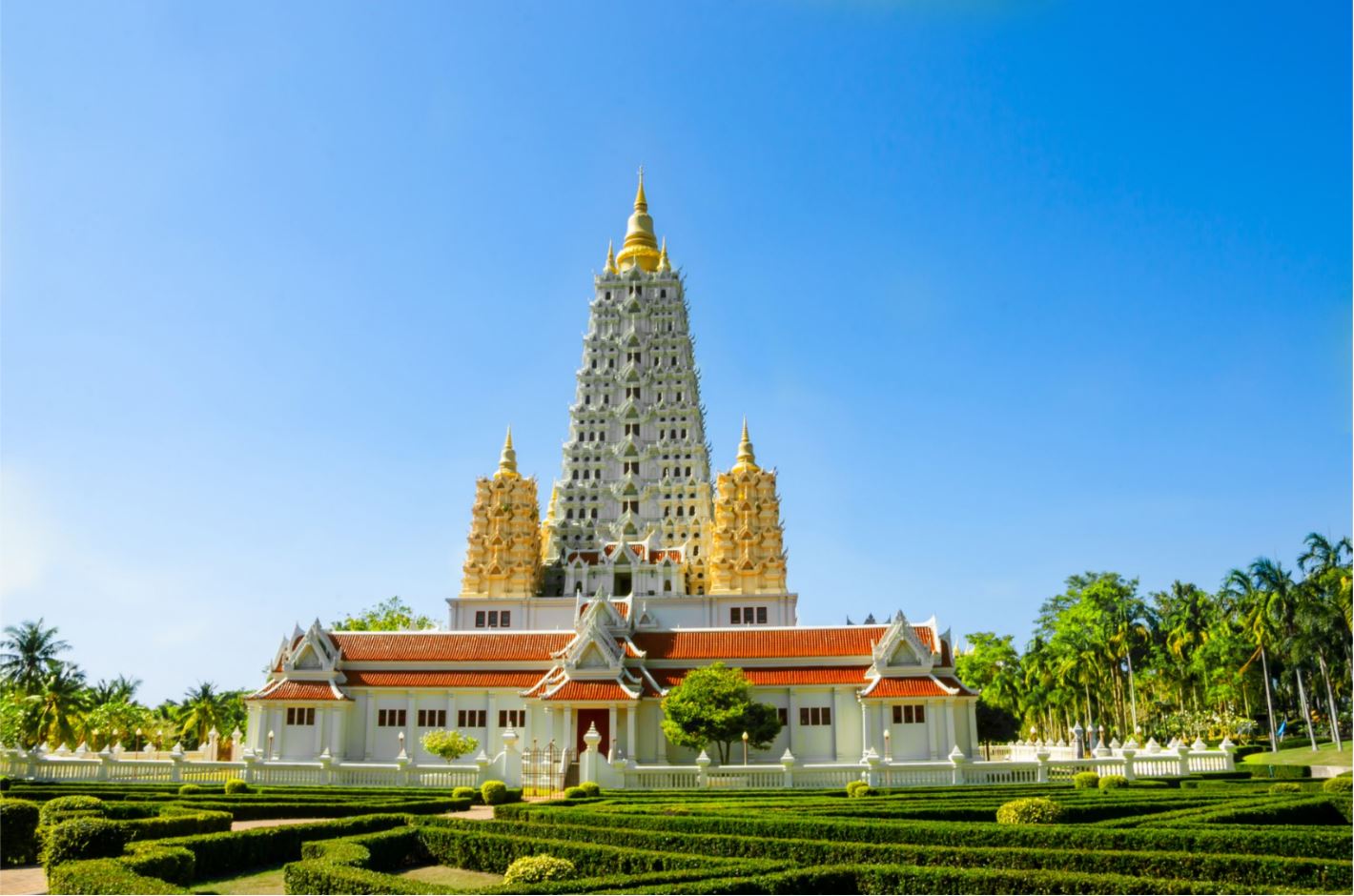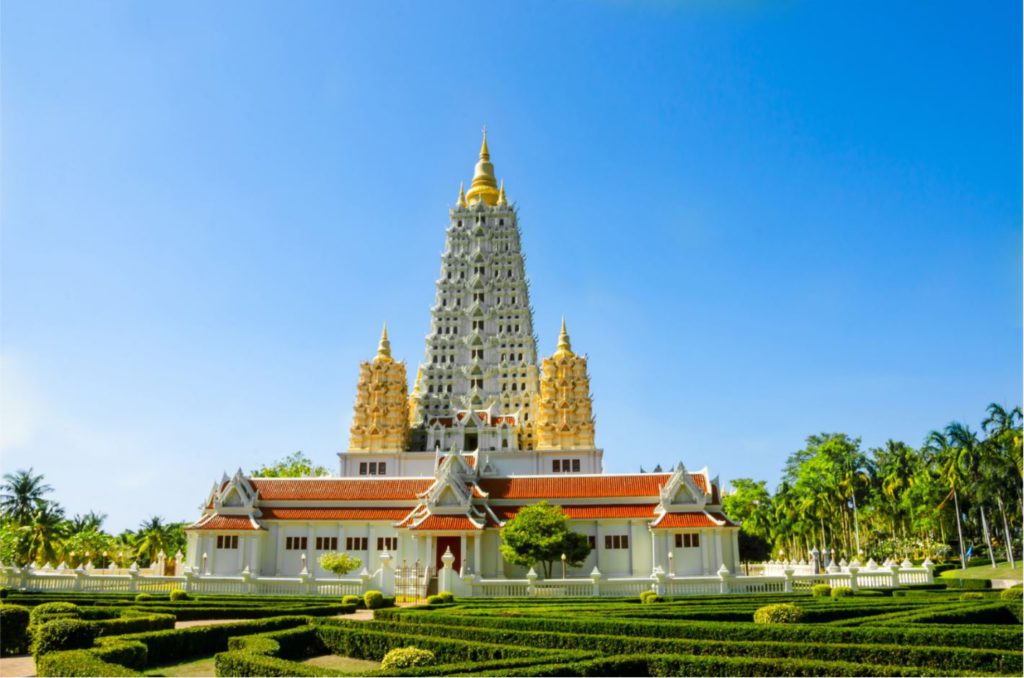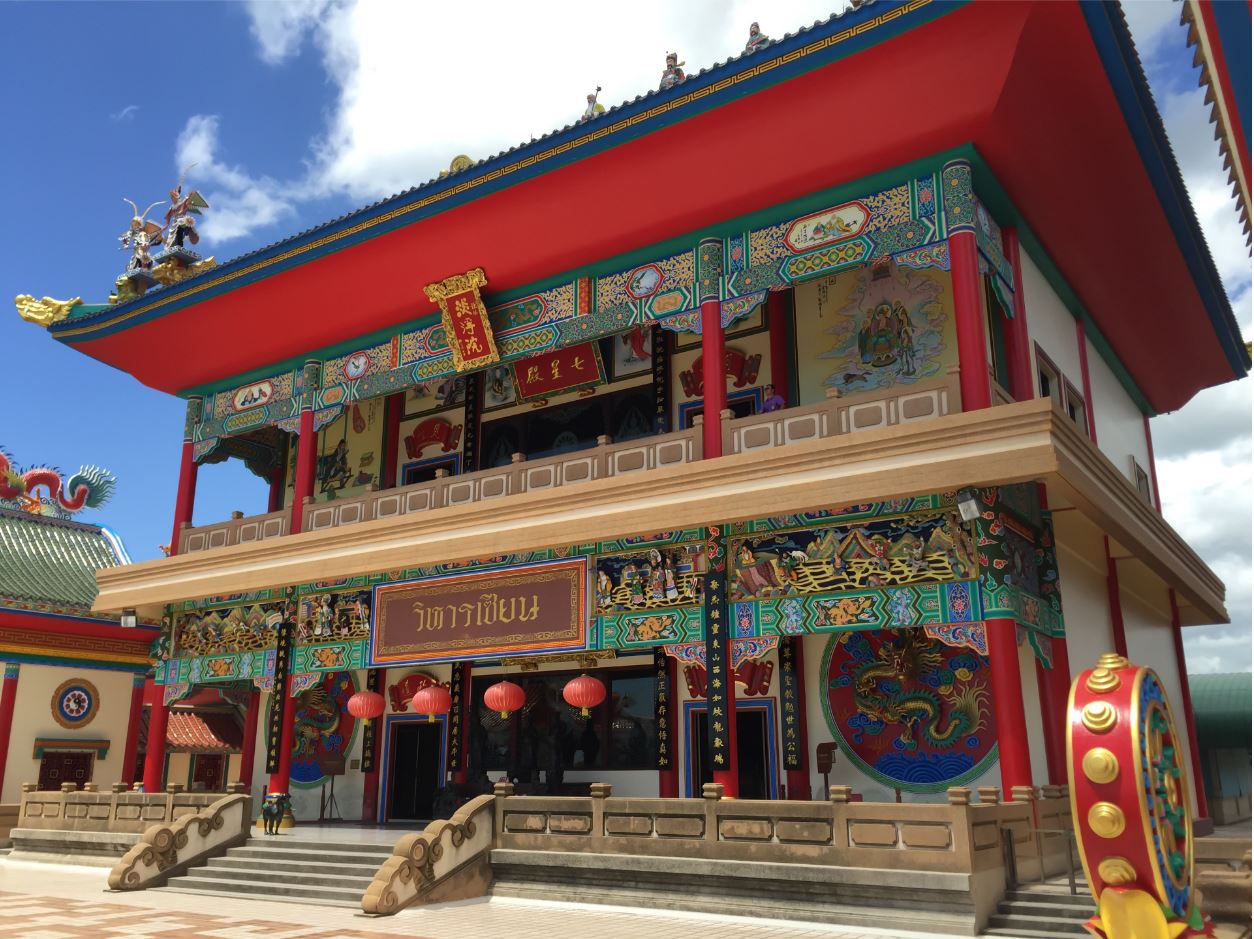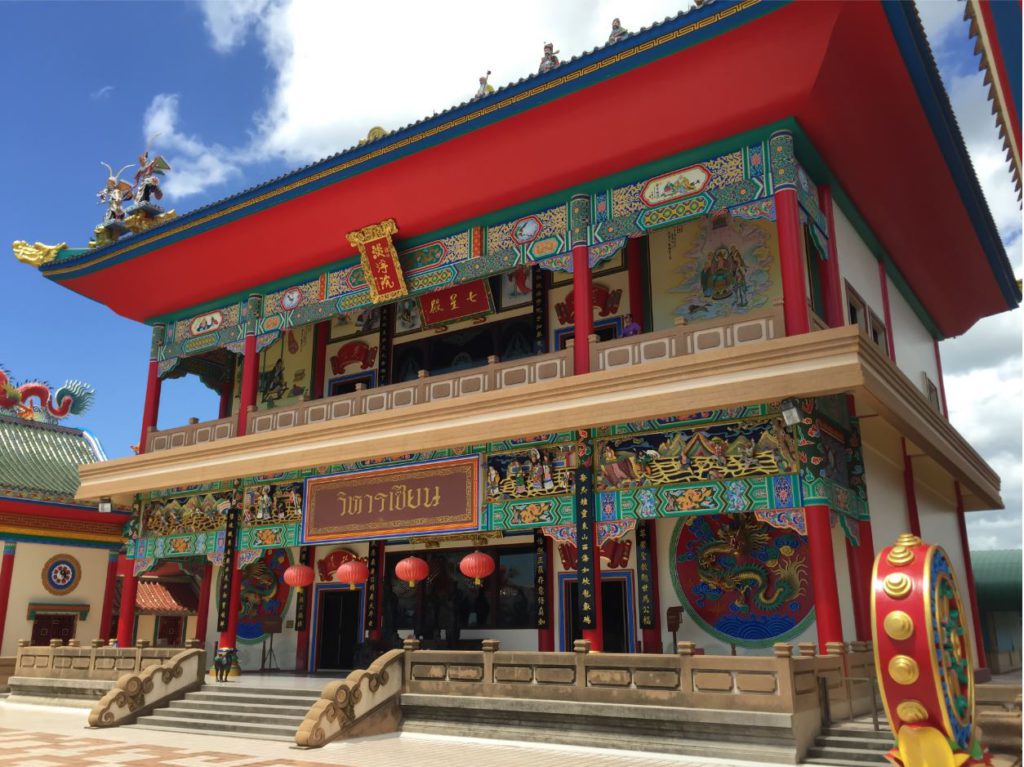 Wat Yansangwaram is an enormous temple complex spanning 145 acres. This complex is home to buildings from many different architectural styles, beautifully manicured gardens and a large lake. The complex makes a very peaceful place to relax and enjoy a slow day. You can find buildings built in Chinese, Indian, Japanese, Thai and Swiss styles.
The first building Viharn Sien is a Chinese temple-museum housing a precious collection of Chinese artefacts. The temple was built in 1976 to celebrate the Supreme Patriarch Somdej Phra Yanasangworn. He was the leader of the Thai Monastic Order at the time.
It is now dedicated in honour of the late King Bhumibol (Rama IX). Wat Yansangwararam is often attractive to tourists for the meditation classes it offers. They take place daily and one can choose from a variety of courses, as suitable for them.
8. Alcazar Cabaret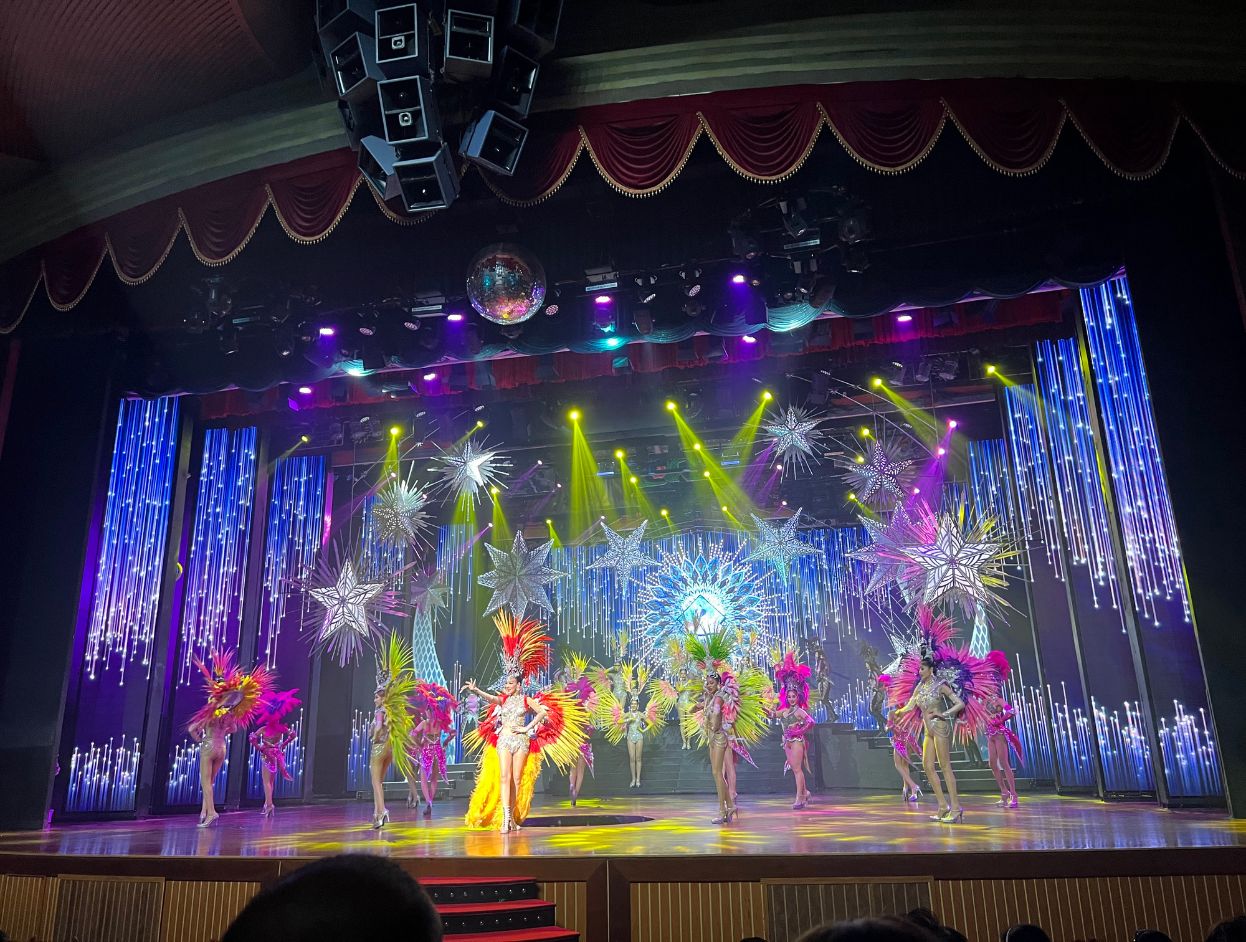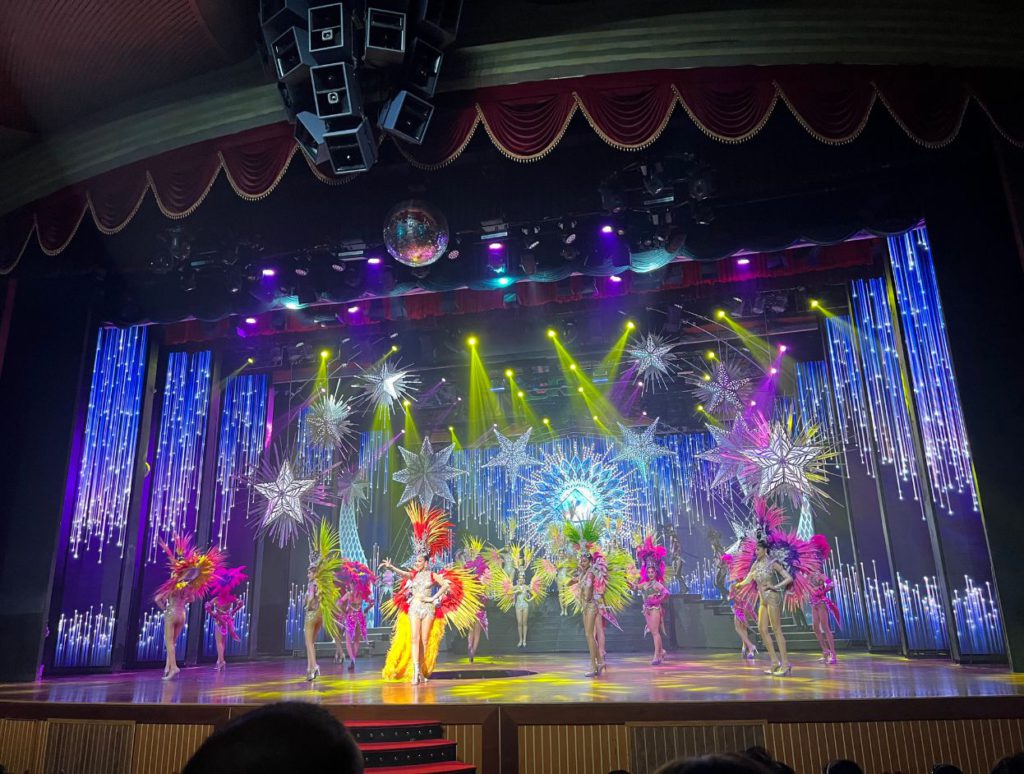 Although you can find Cabaret shows in several cities, they are something to look forward to while in Thailand. Most cabarets in Thailand are performed by the transvestites, extremely skilled at showmanship.  Cultures around the world inspire these performances. They divide it into sub-performances with names like Flowers of China, Hello Vietnam, Persian Dance and Fabulous Russia.
And believe it from the photos or not, there isn't even a single woman in the performers. Nevertheless, they do create an atmosphere so lively, enchanting and frivolous that it is will stay long in your memories. You can also take a photo with them after the show outside the halls for a price.
Book tickets to Alcazar Show
9. Big Buddha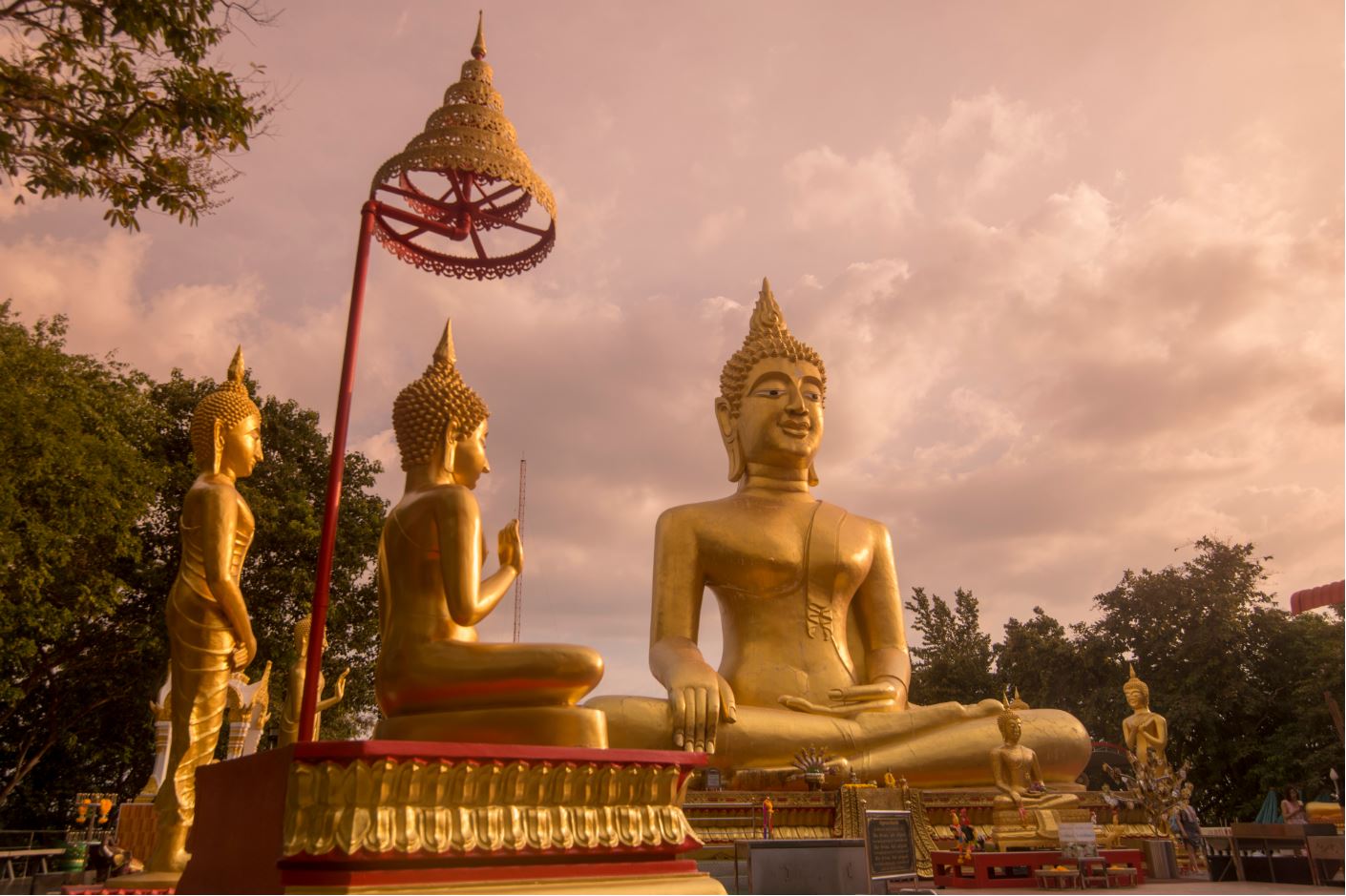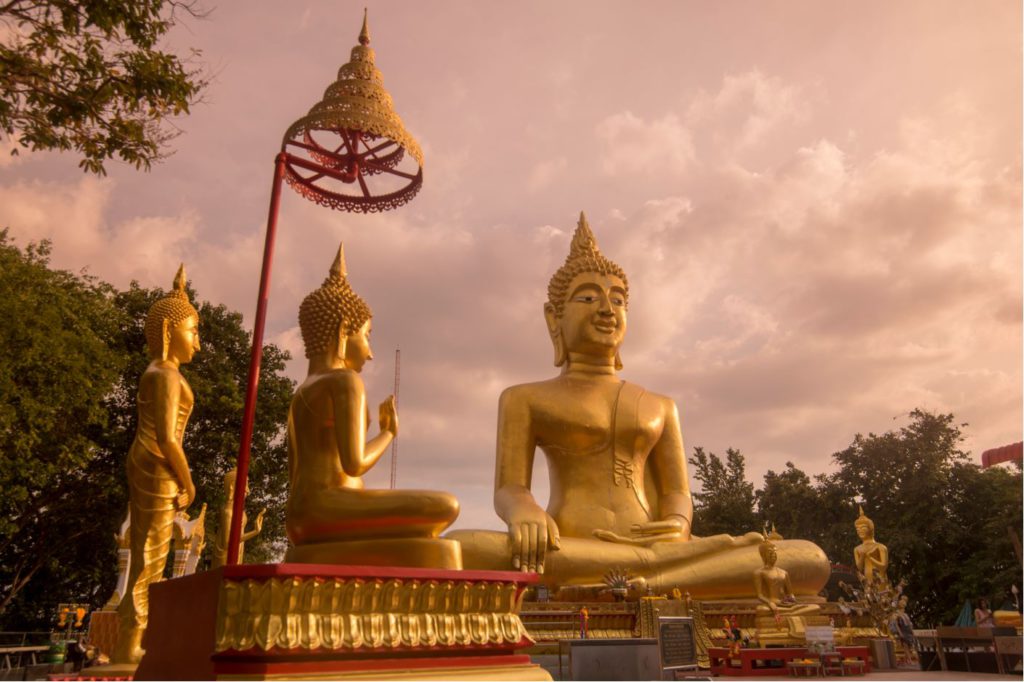 The Big Buddha or Wat Phra Yai is the seat of a large Buddha statue along with a viewpoint. The statues sit on top of Pratamnak Hill giving it a raised platform. The temple consists of a large Buddha statue which is around 18 meters high. There are 7 smaller statues around the temple complex. Several statues and paintings tell stories from Chinese tales and legends.
A wall with 24 paintings shows 24 stories of gratitude. The complex also has a park and a restaurant in it. The top platform gives a wide panoramic view of Pattaya bay. The view includes Pattaya and Jomtien beach, Pattaya tower and a distant view of Koh Larn. A late evening just before sunset will be a great time to visit.
10. Art in Paradise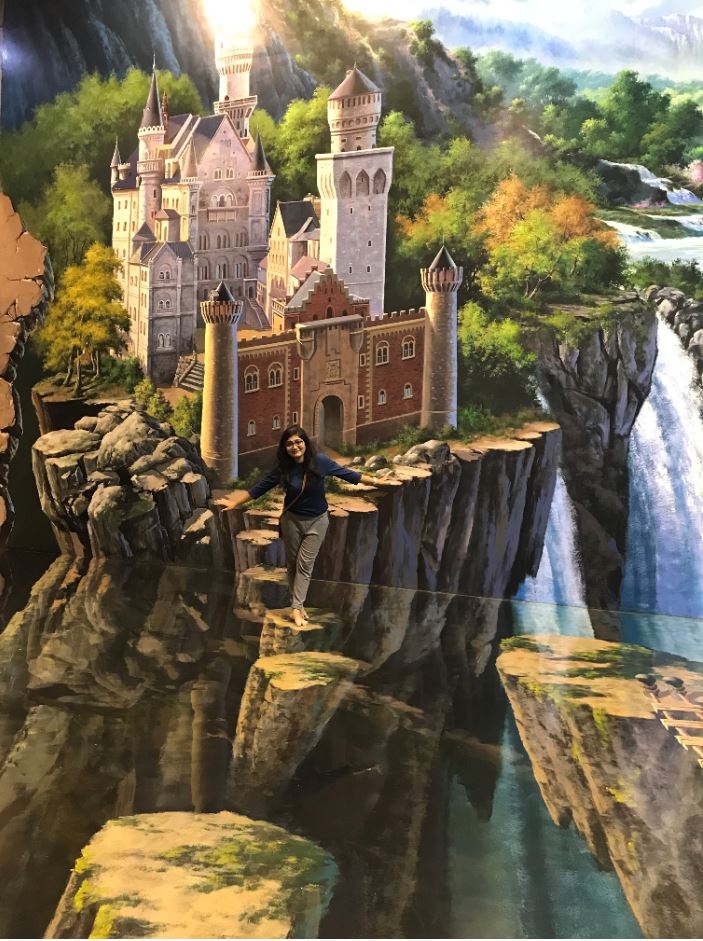 Art in Paradise is a chain of museums across Thailand and South East Asia. It is present in most of the major cities in Thailand like Bangkok, Phuket and Chiang Mai. So chances are you have already been to one. Nevertheless, the museum is a congregation of paintings and props in a way that 2D paintings come alive and look like 3D.
The rest is upon your imagination. You can make poses and create a story with actions while choosing to take photographs as you like. It is a rather fun place to be at least once.
11. Koh Sak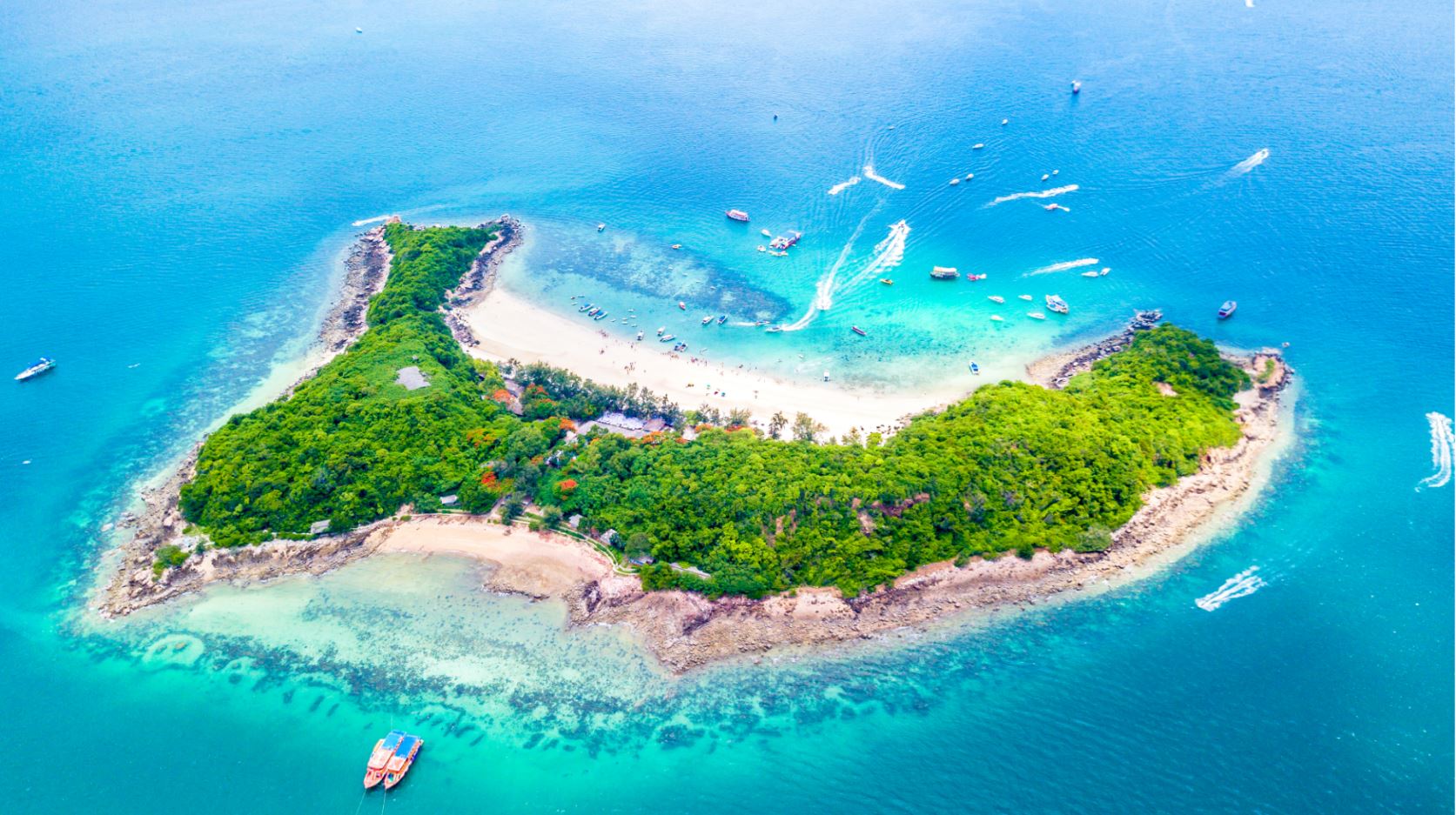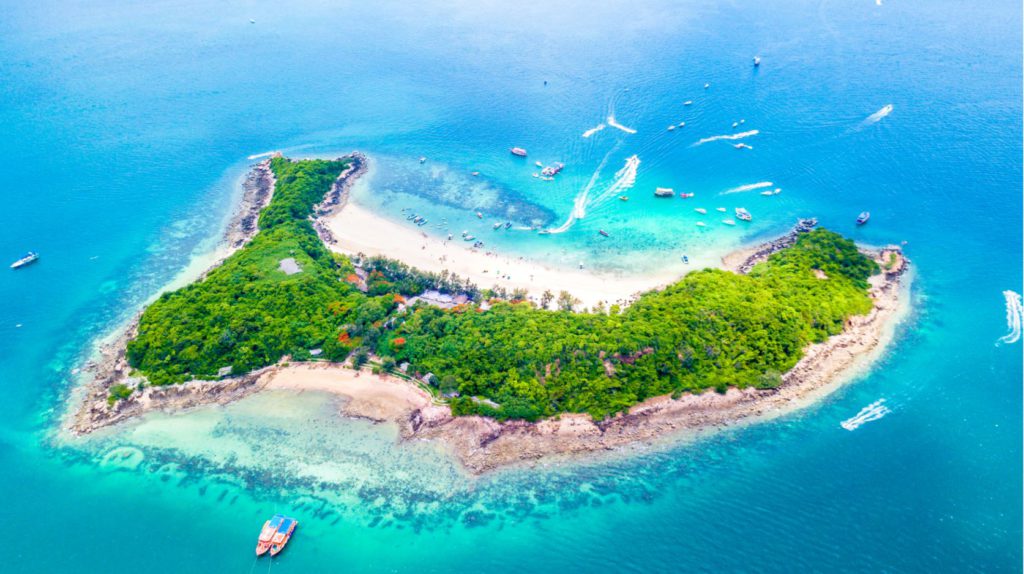 Koh Sak is another popular island closest to the coast of Pattaya. It is considerably small in size with just one beach and no hotels. The island has been a popular spot with celebrities and royalty. It has been visited by Neil Armstrong, the Duke of Edinburgh, the Shah Reza Pahlavi of Iran, former Presidents of the United States and the late King of Thailand.
You can easily cover the whole island on food and have a meal at the local restaurants. The islands are great for water sports, snorkelling especially for beginners since the water are clear and shallow.
There are no ferries to the island and you can only take a speed boat from the Bali Hai Pier in Pattaya. Also since there is no fixed dock on the island you may have to paddle a little to reach on the shore.
What else to do in Pattaya?
Travel Responsibly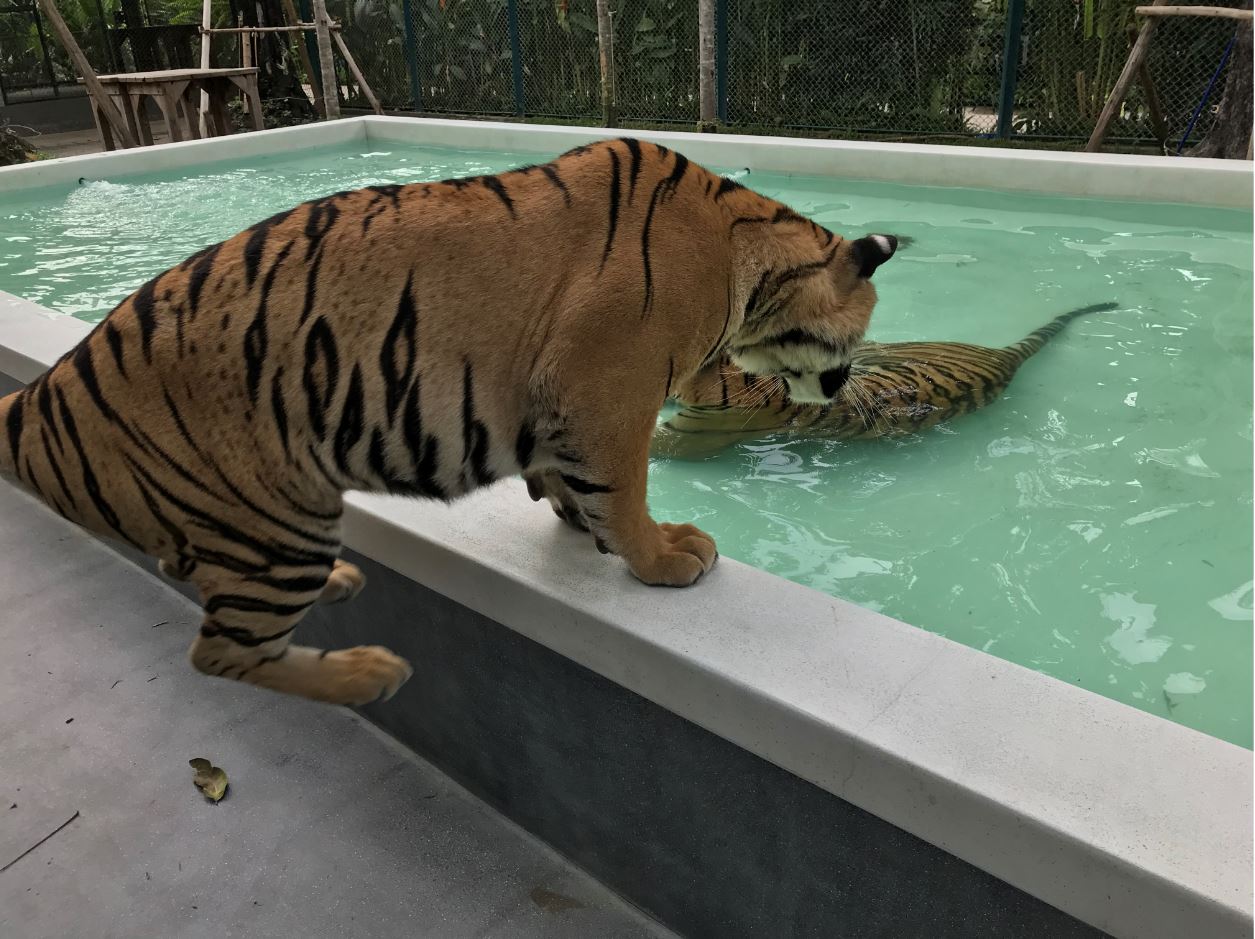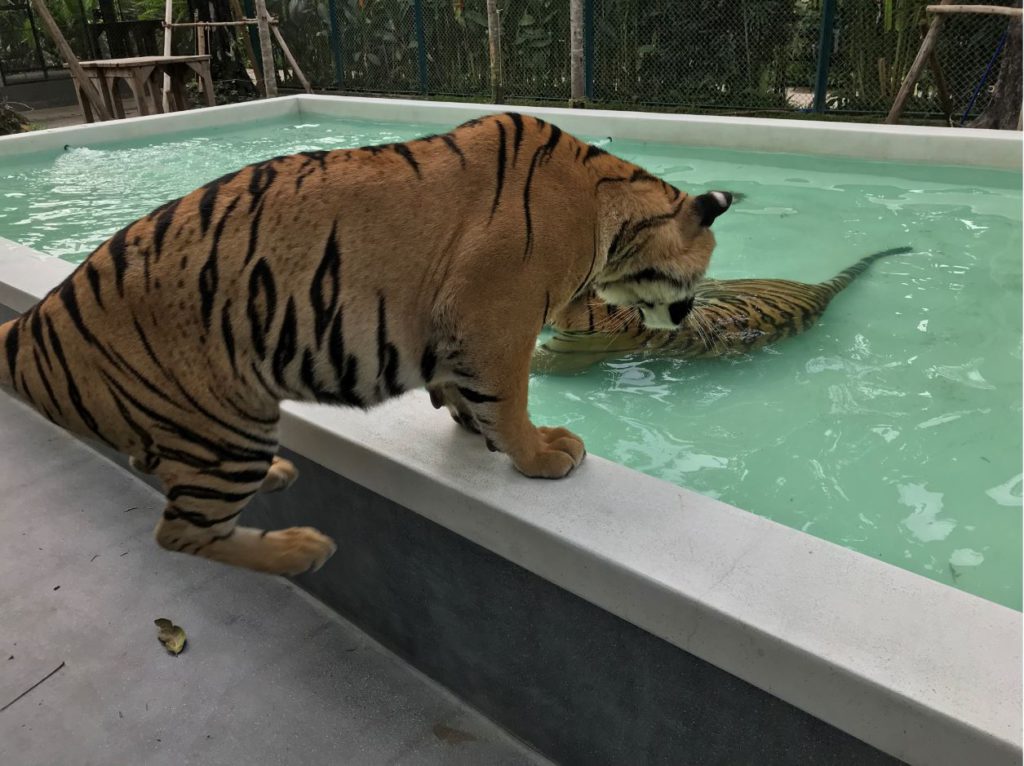 Pattaya also has many tourist attraction which showcases animals. I will admit I do not have in-depth knowledge about the background and how they treat animals. But be careful while buying tickets and funding such activities.
Some animals have been held captive, trained brutally to entertain in shows. While others breed in captivity as part of the zoo and are raised better. Tiger park, Srichara Tiger Zoo, Pattaya Elephant Village, Pattaya Sheep farm and Pattaya Dolphin world are some of the places. Use your wisdom and travel sustainably.

Save on Pinterest


Related Articles