19 May

The Best Things to do Koh Samet, Thailand

Thailand can get crowded! If you have been there, you know that. If not, you can look up online. Of course, it has some of the most beautiful beaches in the world. But ugh, they can be unbelievably crowded at times.

Some people like it that way. Especially occupied by a younger crowd and a buzzing nightlife, it is a paradise of backpackers. But to be honest, I won't go back to raving Full moon party again even if someone paid me for it.

That gets me to the point. It is about the discovery of this island of Koh Samed that brought a solution for me. There are in fact, a few more islands in Thailand that are far from the crowd and have very little connectivity. You can read more about the secluded islands in this article by smiling tuk-tuk.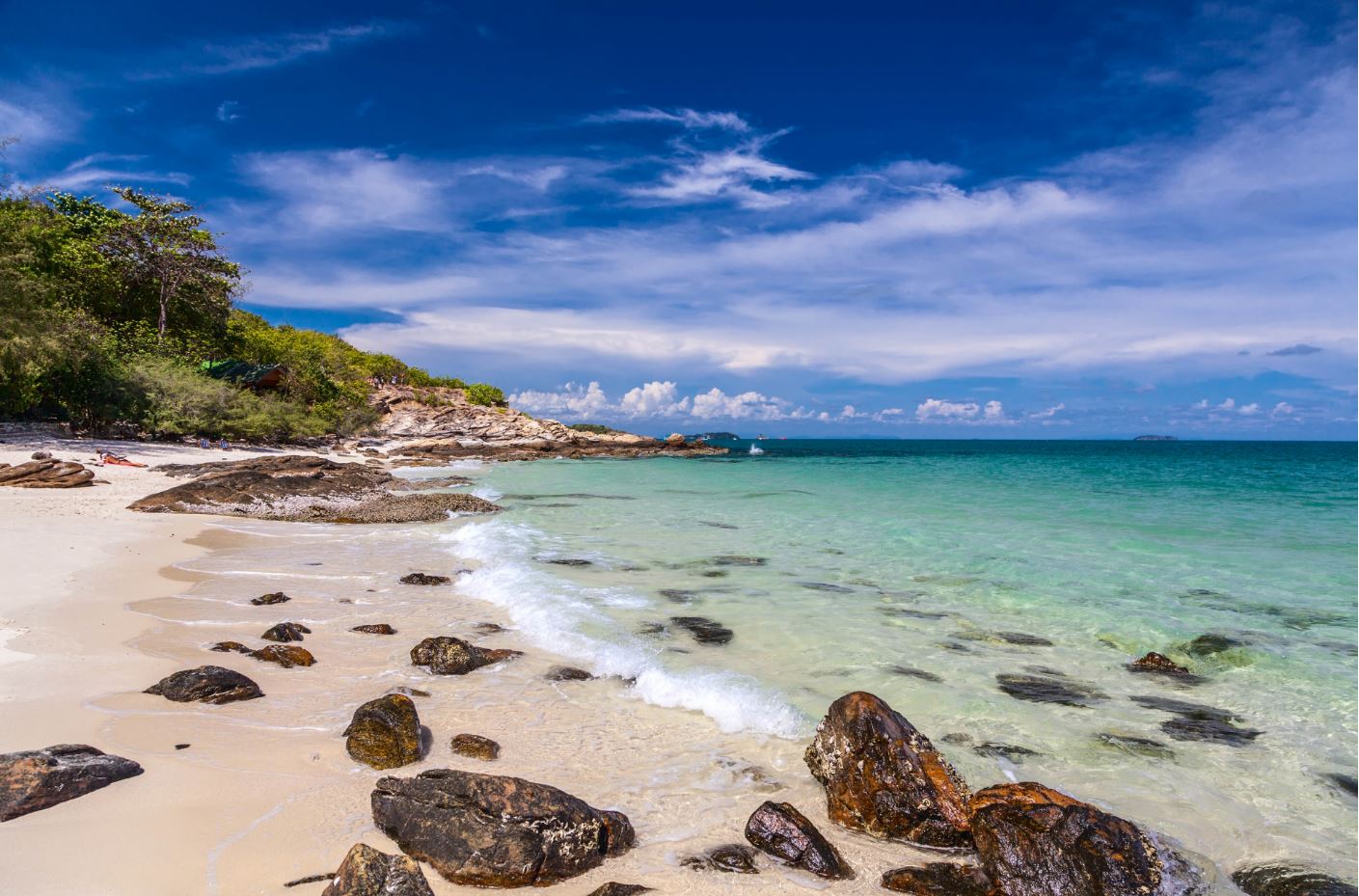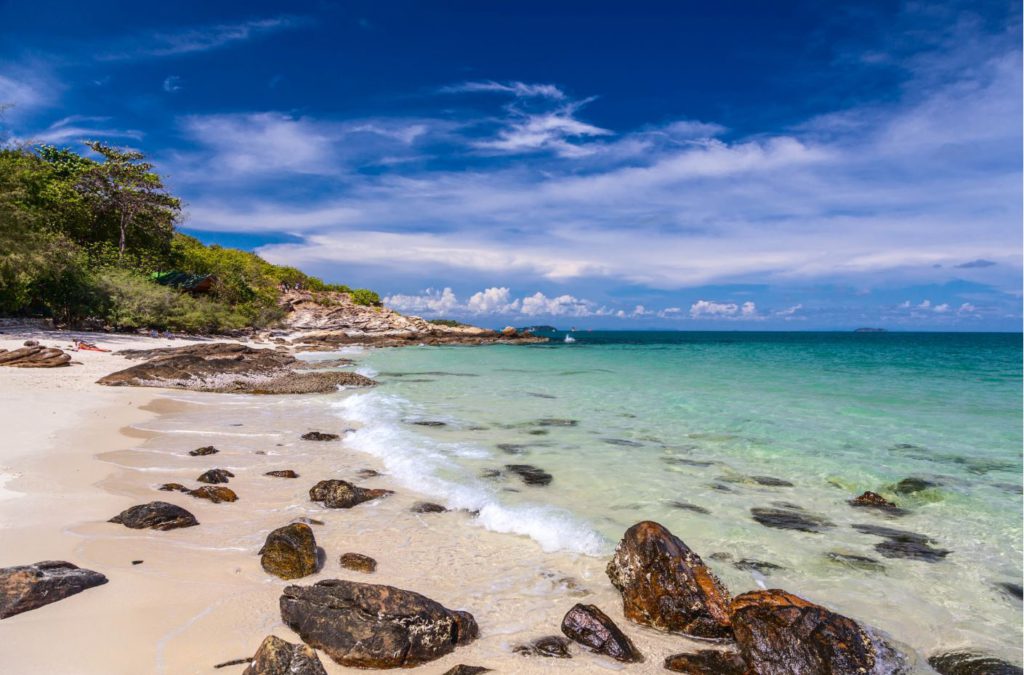 What is so special about Koh Samet
Now, to me, Koh Samet is special because of two reasons.
The first is that very few people visit it. Well not that it is completely isolated. But you will see more local crowd and that too mostly on the weekends. Very few international tourists decide to go to Koh Samet since they prefer to head south to the beaches of Phuket, Krabi or Koh Phi Phi.
The second one is its location. It is located just 4 hours from Bangkok. And the beaches are as beautiful as they can be. So all in all, you get to access some lovely beach time with little cost and effort. With most of Bangkok residents visiting Koh Samet on weekends, you will find the place utterly empty in the weekdays.
I think the only other island that has such charm and advantage is Koh Chang. Read more about visiting Koh Chang here.
Love Beaches? Read more on a Trip to Krabi With An Unbeatable Itinerary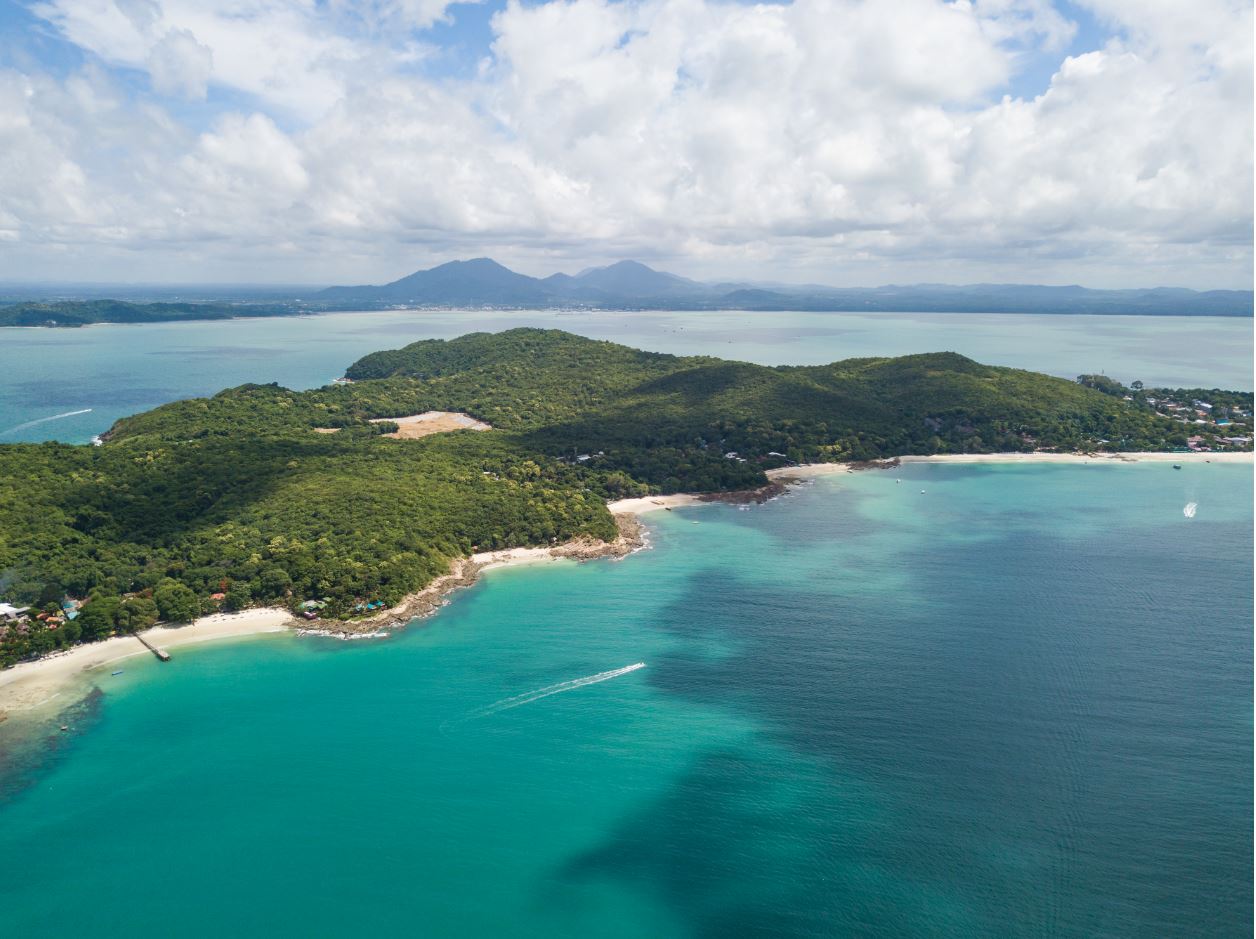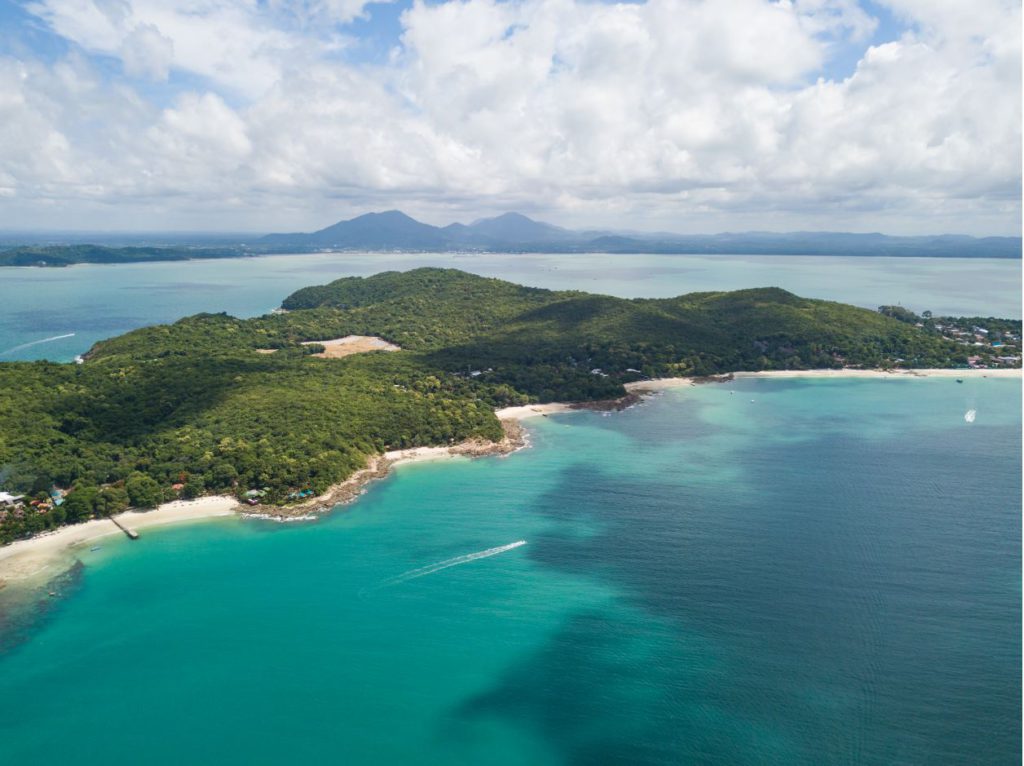 Where is Koh Samet
Koh Samet is around 200 km from Bangkok and around 80 km from Pattaya by road with a connecting ferry. It is located on the east coast of Thailand just off the shore of Rayong. It takes around 4-5 hours to complete the whole journey from Bangkok and 2-3 hours from Pattaya.
Best time to visit Koh Samet
Best time – Winter (November – February): The best time to visit Koh Samet and Thailand alike is in the winter months. November to February is the time period when the weather is neither extremely hot nor humid. The temperature hovers around 20°C. Rainfall is rare and most of the days are clear. The beaches are open and buzzing with activity.
Summer (March-May): The Summer months, although hot also make a good time to visit. However, these still make the hottest months of the year. The temperature will skyrocket between 32-34°C in the afternoon and humidity is at its peak. If you do plan to go, look at relaxing indoors during the day and wander out only when it's cooler.
Monsoon (June – October): These are the months with the heaviest rainfall in the area. Some days it can pour continuously accompanied by thunderstorms. It is advisable to check the weather report beforehand. Ferry service and beaches could be closed on a rough day as well.

How to reach Koh Samet
You need to travel to Koh Samet in two legs. The first one is your current location to the Nuanthip pier in Ban Phe, Rayong. From there you need to take a ferry to Koh Samet.
Bangkok to Rayong by Road: You can take a direct bus or a minivan from Ekkamai Bus (Eastern) Terminal in Bangkok to Ban Phe Bus station which is opposite to the Nuanthip pier. A bus runs every hour from 7 am to 5 pm takes around 3.5 hours to cover the distance. A return bus from Ban Phe Bus station to Bangkok runs every 2 hours from 7 am to 6 pm. You can also take a direct bus from Khao San road.
A minivan costs around 270THB and a bus is a little less than 200 THB per person for the journey. A taxi from Bangkok to the pier will cost between 2500-3000THB. Book your tickets on 12goAsia.com.
Pattaya to Rayong by Road: There is no direct bus from Pattaya to Ban Phe Bus Station. You must take a bus (Number 138) or a minivan to Rayong Bus station. From there either take a taxi, a tuk-tuk, or a Songthaew to Ban Phe Bus station or Nuanthip Pier. A bus costs 100THB and takes 2 hours to reach. On the other hand, a minivan costs around 200THB and takes an hour to reach Rayong. A taxi costs 1000-1500THB for the ride.
Rayong to Koh Samet by Ferry: From Ban Phe Bus Station, you can take a ferry that leaves every hour for Koh Samet. The service starts at 8 am in the morning to 6 pm in the evening and costs 150THB per person. Buy the ticket only from the pier and not from a travel agency.
If you arrive later than 6 pm, the only way to reach the island is to take a speed boat. A one-way ride will cost you between 2000 – 2500THB. The cost can be divided if there are more people to share the ride.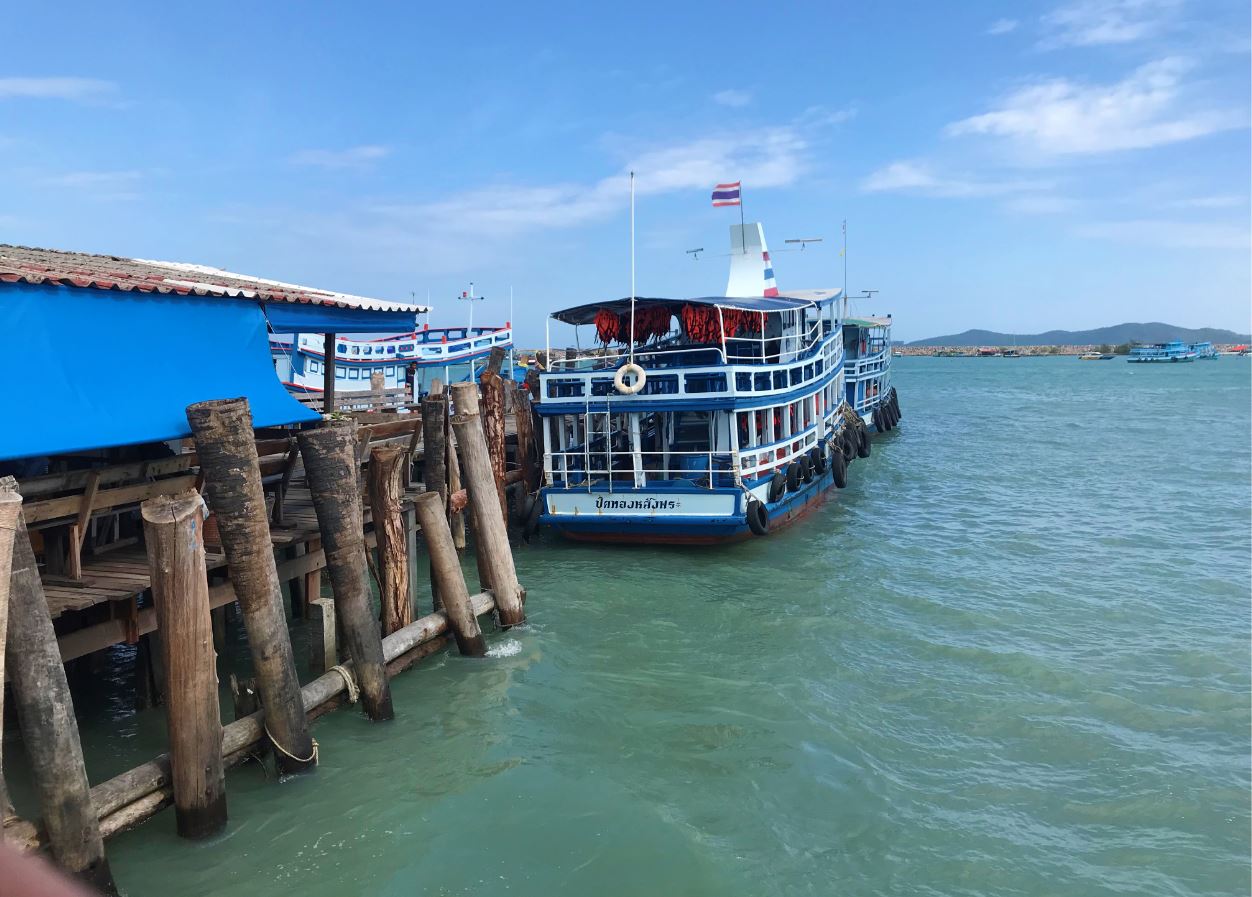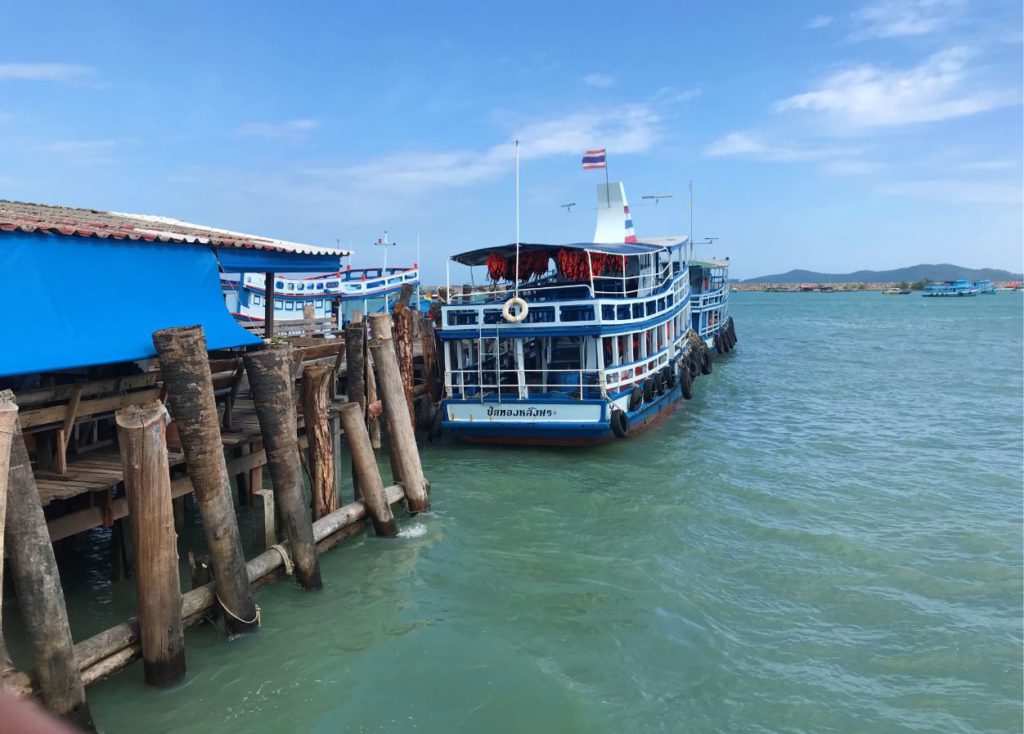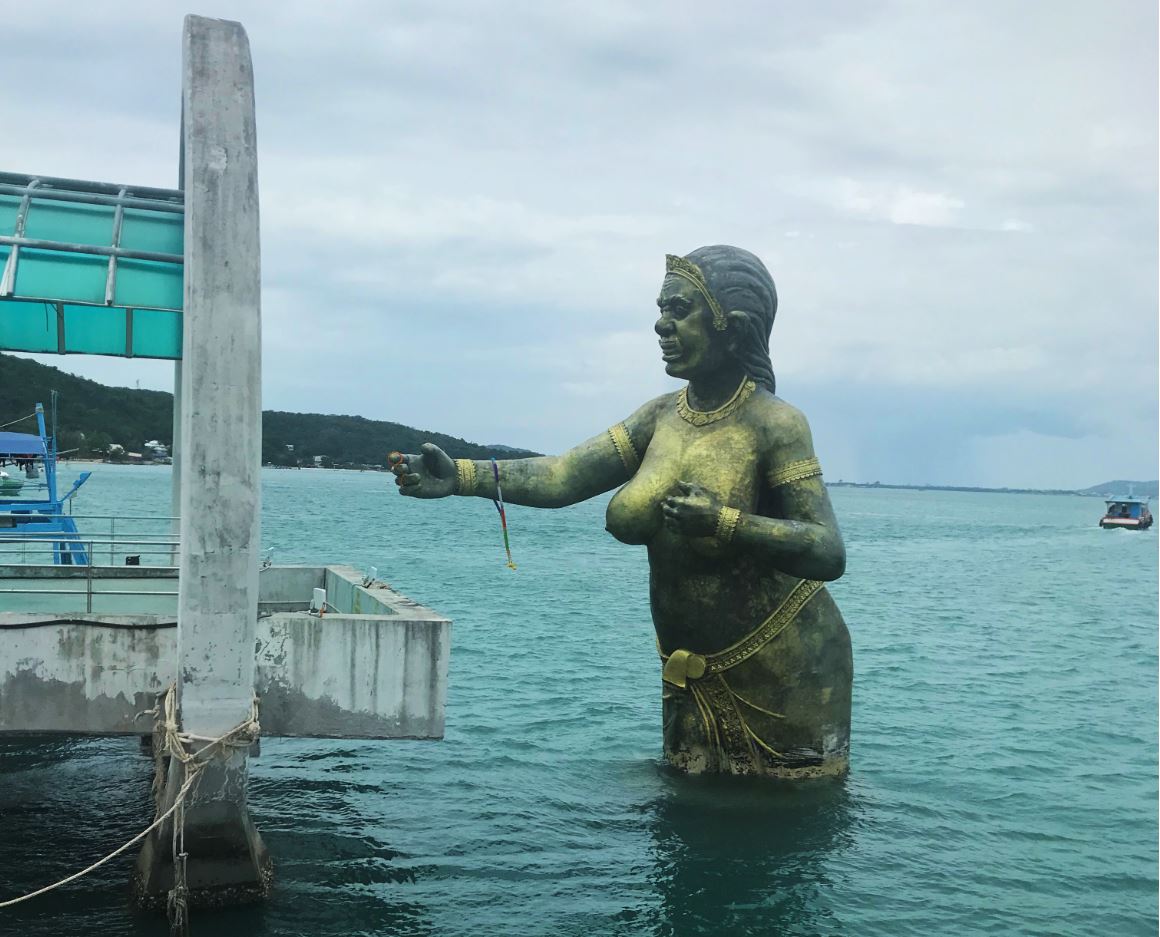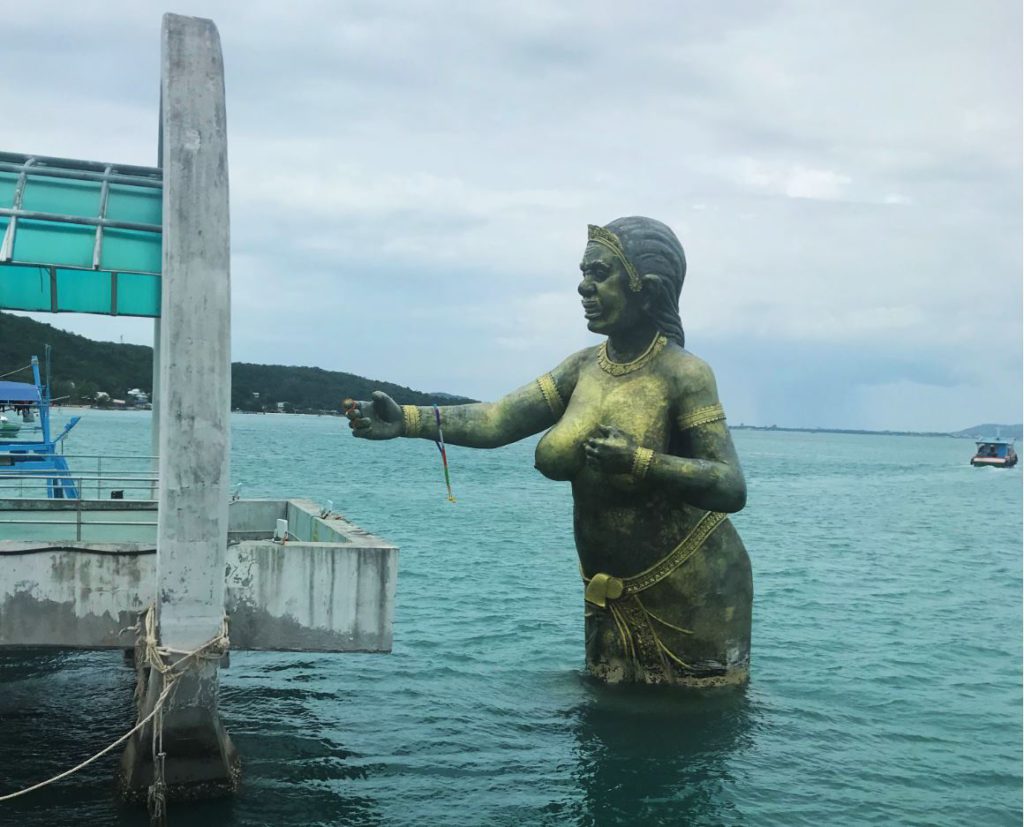 Koh Samet Park Fee: Koh Samet is also a National Park. Therefore, you need to pay a fee to be on the island. It is a one-time fee regardless of the duration of your stay. Foreign tourists pay 200THB for adults and 100THB for children. Thai locals need to pay 60THB for adults and 40THB for children. This goes on the fund to keep the island clean.
Do not buy any packages on the mainland or a ticket that includes this fee which is usually a scam. Pay it only at the island when you enter.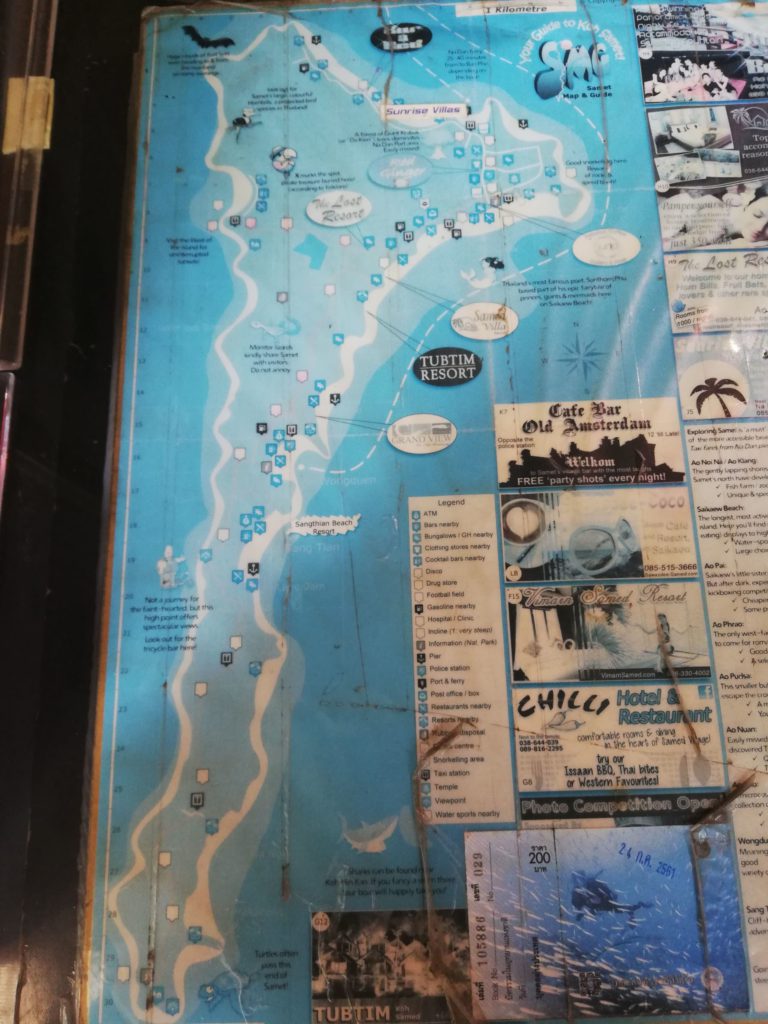 How to go around in Koh Samet
Although Koh Samet is a small island, you still cannot cover all of it on foot. There is one main road to the south that branches on all the main beaches. But if you don't want to see the entire island and relax around the main area, you can walk the distance. Here are some other options:
Motorbike: You can hire a motorbike as soon as you enter the island. There are a few shops scattered around the main area where you can hire a motorbike at around 250THB per day (standard cost). You may either have to leave your passport (which is not advisable) or pay some security amount.
Riding on the island isn't that difficult either. There is barely any traffic but roads sometimes have a steep curve uphill so make sure your motorbike engine has decent power to carry more than one person. Gas is usually included.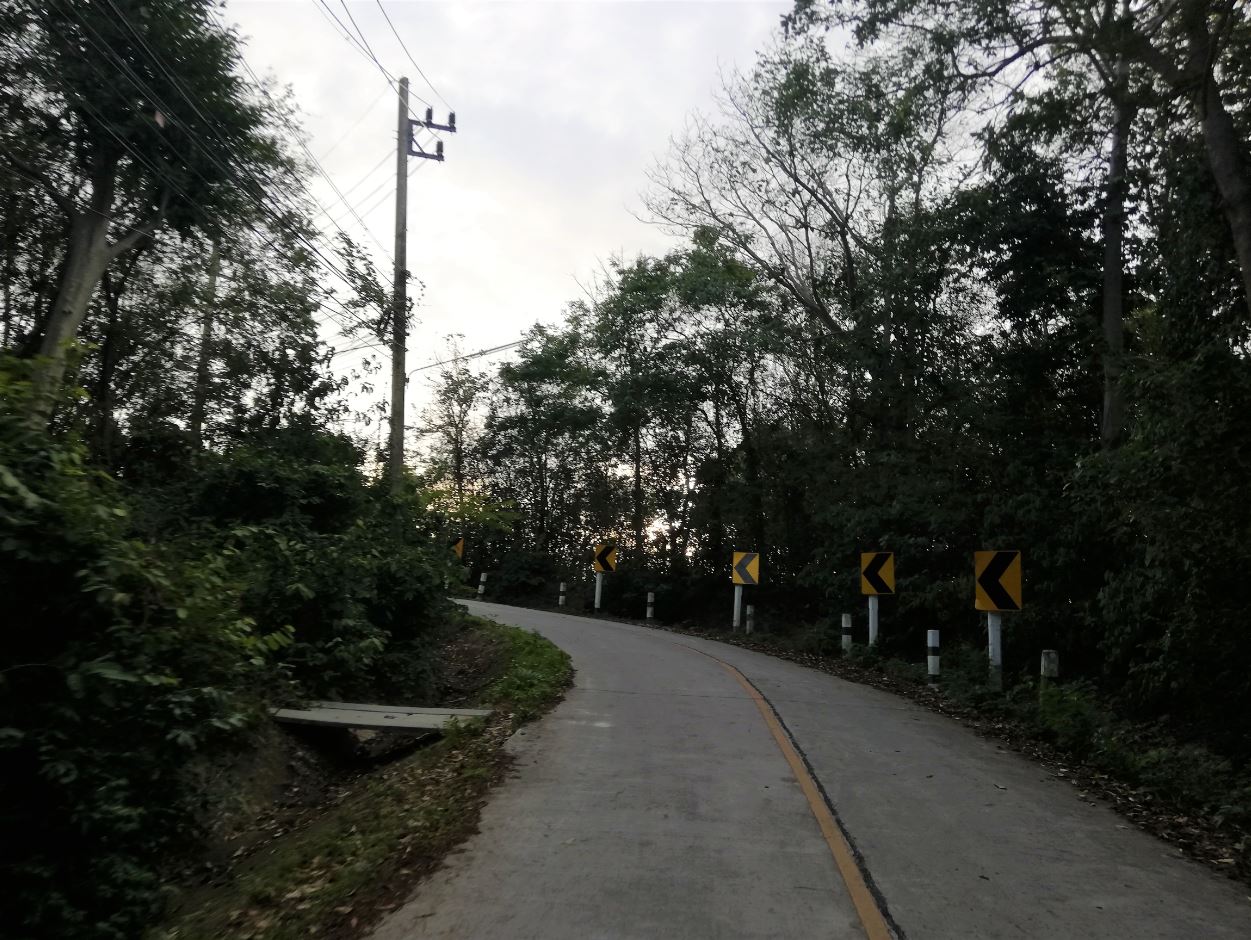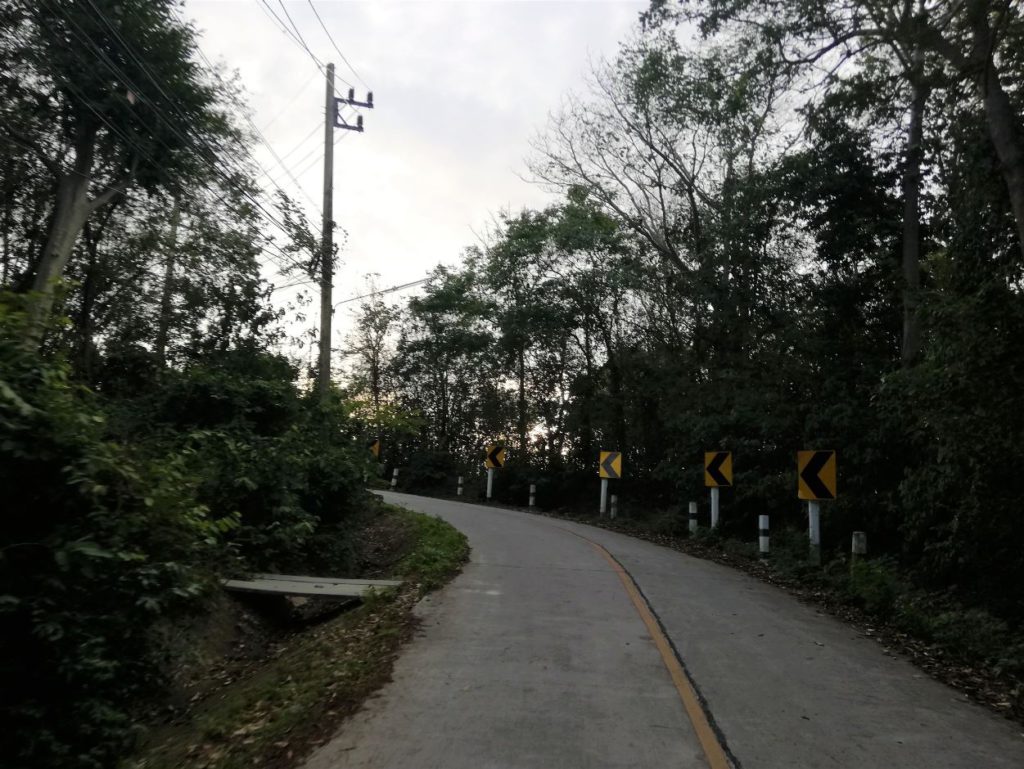 Songthaew: You can find these lined up as soon as you get off the pier. You can tell them your destination and they will drop you off for a price between 20 to 100THB for a shared ride. A songthaew is efficient but they run mostly around the main area. If you want to explore the remote beaches, you cannot rely on their availability.
Boat: Now I did not use them for transportation between the beaches, but these certainly are available. Speedboats are available for private use but cost way more than slow boats. There are boat operators that run round-the-island and a 5 or 6-island day trip around Koh Samet. You can enquire more at your hotel or one of the travel shops in the main area.
Where to Stay
Koh Samet does not host hostels at this point in time. Most of the places to stay in Koh Samet range from mid-budget hotels to luxury resorts. So you will have to loosen up your pocket just a bit more to find a good place.
A lot of hotels are located right next to the beach with a fantastic sea view. We stayed at the Sunrise villa, that I think has one of the best views you can ever ask for. Plus it is right next to the pier so you can walk up to them. I will suggest agoda.com to book hotels in Southeast Asia as they offer deep discounts on most hotels.
A hotel starts from 800THB a night and can go up to 10,000THB a night for the most luxurious villas. The average room price is around 1400THB whereas you can find affordable luxury hotels at around 2,500THB a night. The prices are subject to change with the tourist season.
Being a national park, Koh Samet also allows pitching up a tent that costs 20THB per person per night. You can rent out camping equipment for 200THB per person per night at the park entrance at Sai Kaew and Park office at Ao Vongdeuan.
Here are some options that you may like:
Budget Hotels: Stay Samed, Barbados Terrace, Samed Garden Resort
Beachside: SummerDay Beach Resort, Samed Villa Resort, Blue Bay Bungalow
Affordable Luxury: Ao Prao Resort, SummerDay Beach Resort, Baan Plearn Koh Samed
Things to do in Koh Samet
Beaches in Koh Samet
To be honest, there aren't a lot of exciting things to do in Koh Samet. You go to Koh Samet to have quiet time, to relax on the beaches, and enjoy the tropical environment.
There are quite a lot of beaches on Koh Samet, 14 to be exact. Most of them are interconnected with each other by walk or a short hike over the hills. A long hike to different beaches is also a great way to spend your day. Or you can simply take a boat tour.
The most popular beach is Sai Kaew Beach. It has a lot of restaurants that convert to nightclubs by evening. The shops at the beaches have deck chairs with colorful umbrella and serve tropical juices (with a small paper umbrella), you know exactly like you see in on the magazines. You can bathe in the water and rent inflatable tubes for kids.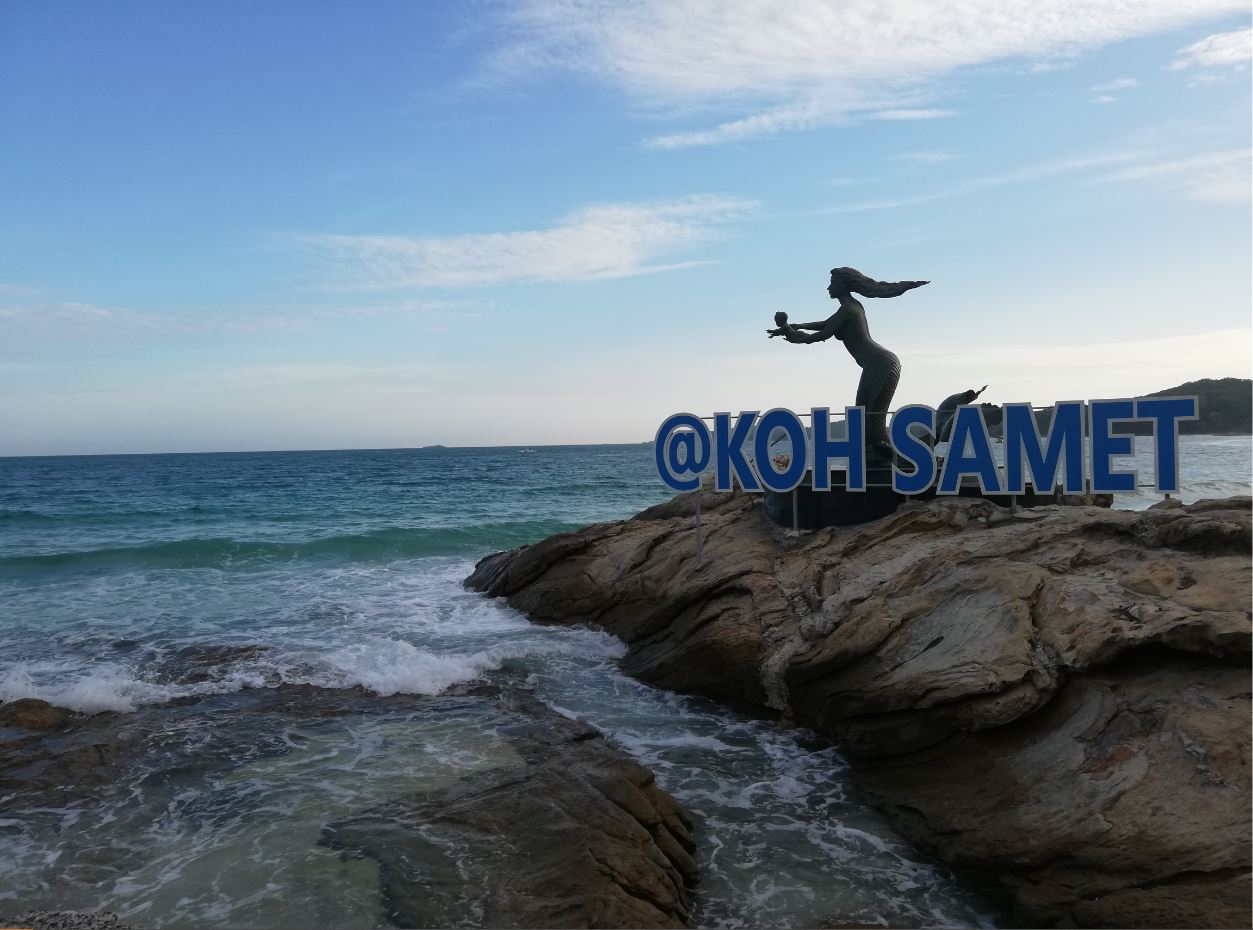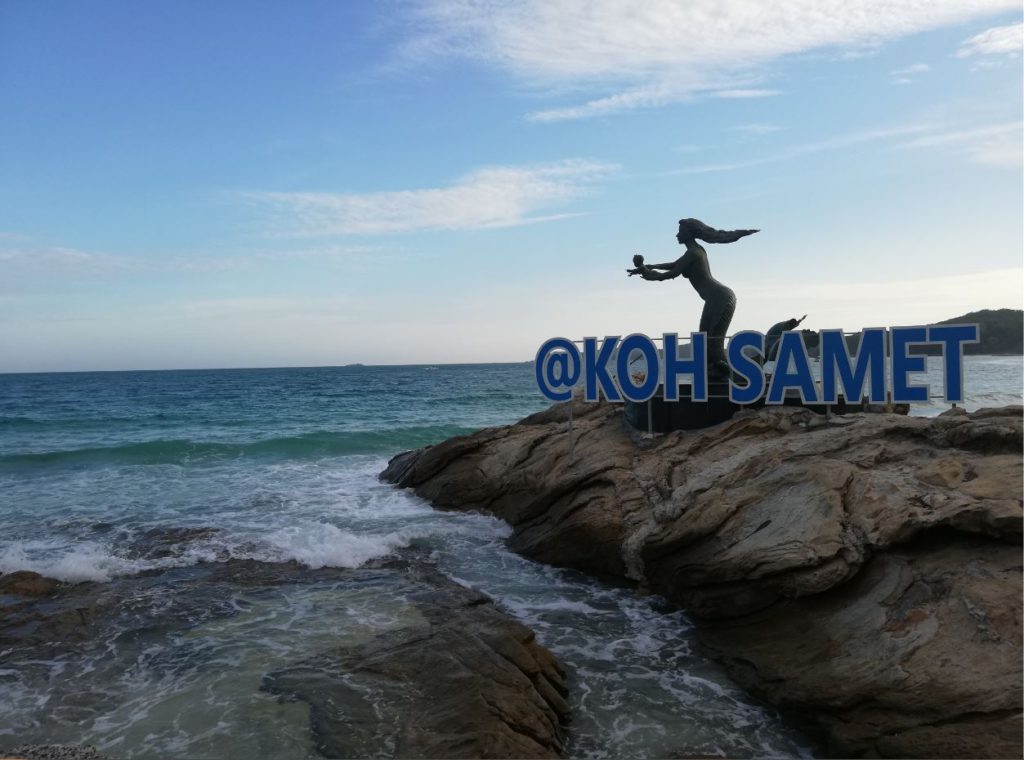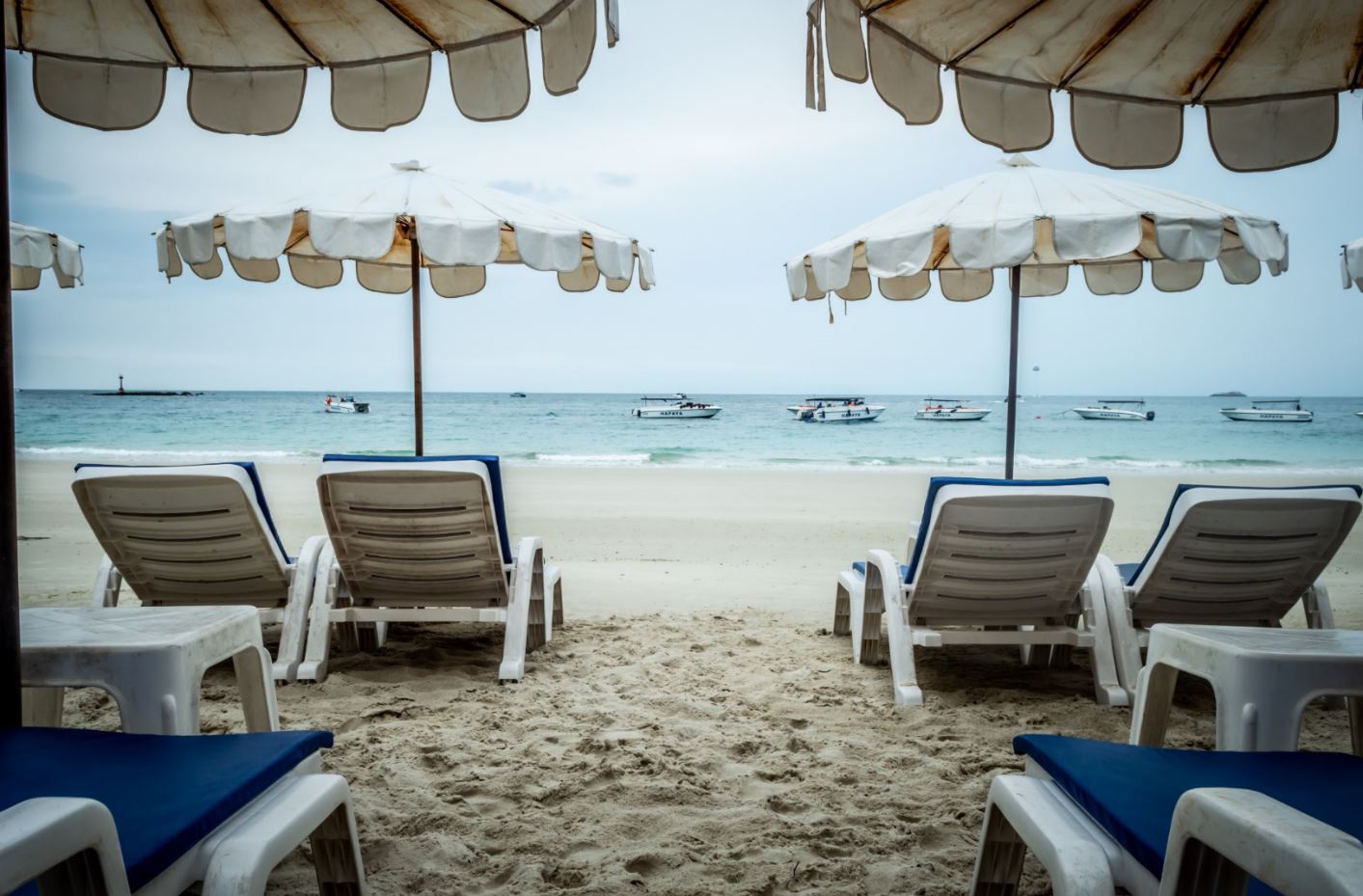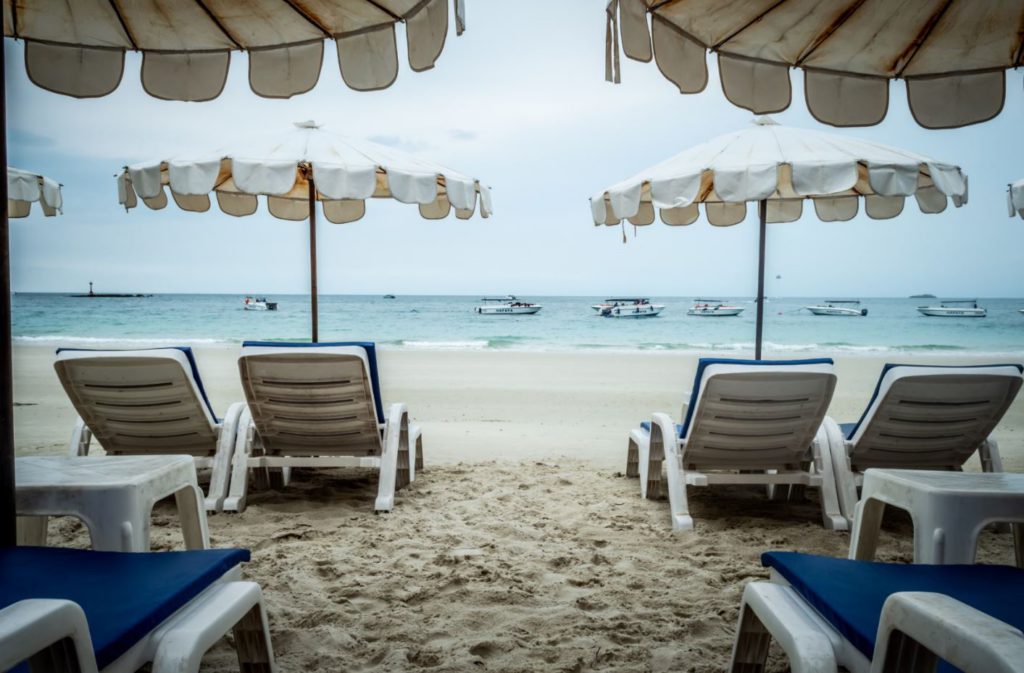 As a personal observation, there definitely were more local and Chinese than western tourists on the beaches of Koh Samet. Therefore, most people don't tend to wear bikinis and limit it to say shorts with a tank top (just so you know).
Other fantastic beaches are Ao Hin Kok, Ao Phai, Ao Prao, Ao Tub Tim, Ao Nuan, and a few more. Noi Na beach at the North end of the island is more secluded and great for a sunrise. Ao Pakarang is the beach at the southern tip of the island which is unique for small cairns or rock towers made across the whole beach. It is also fantastic for sunset.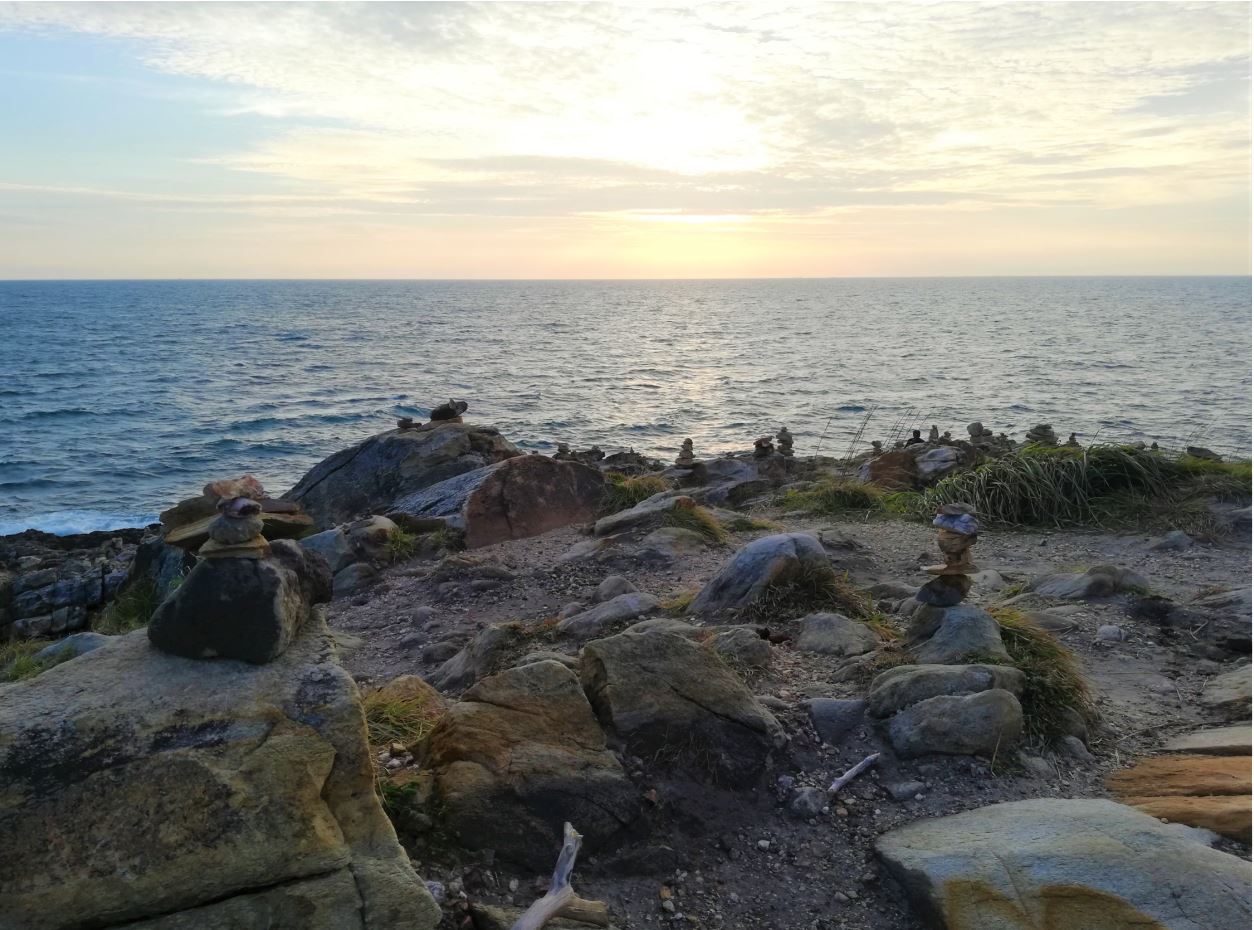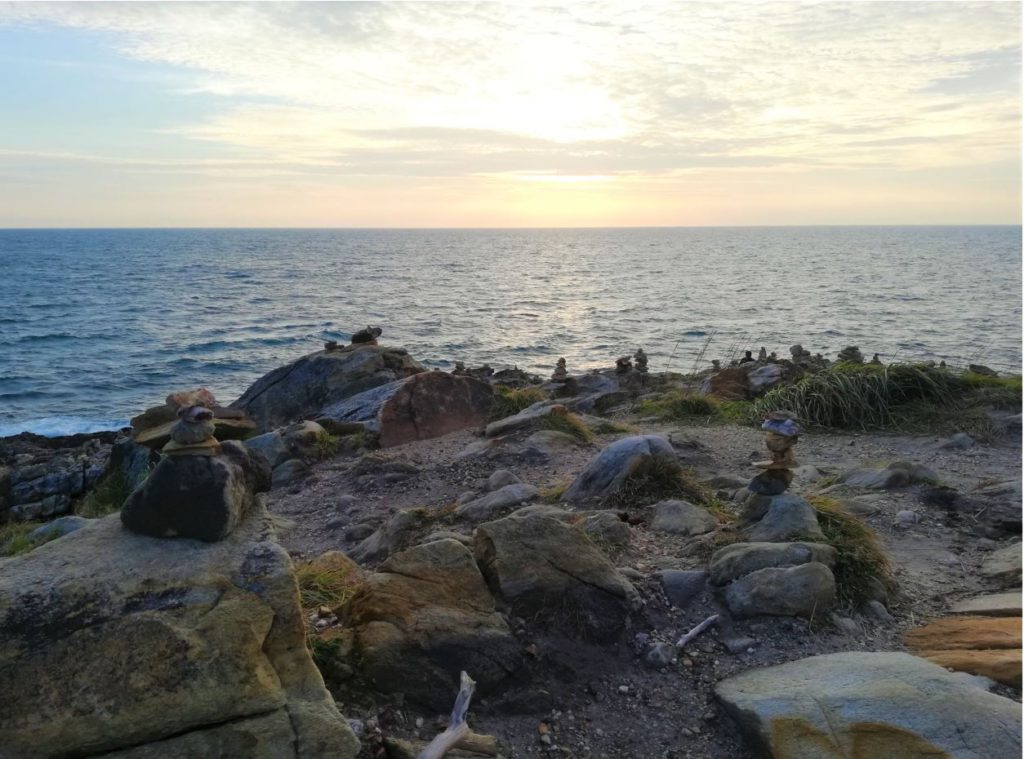 Nightlife
You cannot compare the nightlife to the beaches of Koh Phi Phi or Koh Phangan. But that is a good thing. If you are here for a quiet time, it will work in your favor.
Most of the night clubs are located at the main beach of Sai Kaew. There are clubs, pubs, and resto-bars. One of the clubs also organizes fire shows, with boys performing martial arts with burning objects at 8.45 pm in the nights and lasts about 45 minutes. It is something of a popular tourist thing around most of the beaches in Thailand. Do stop by to check it out.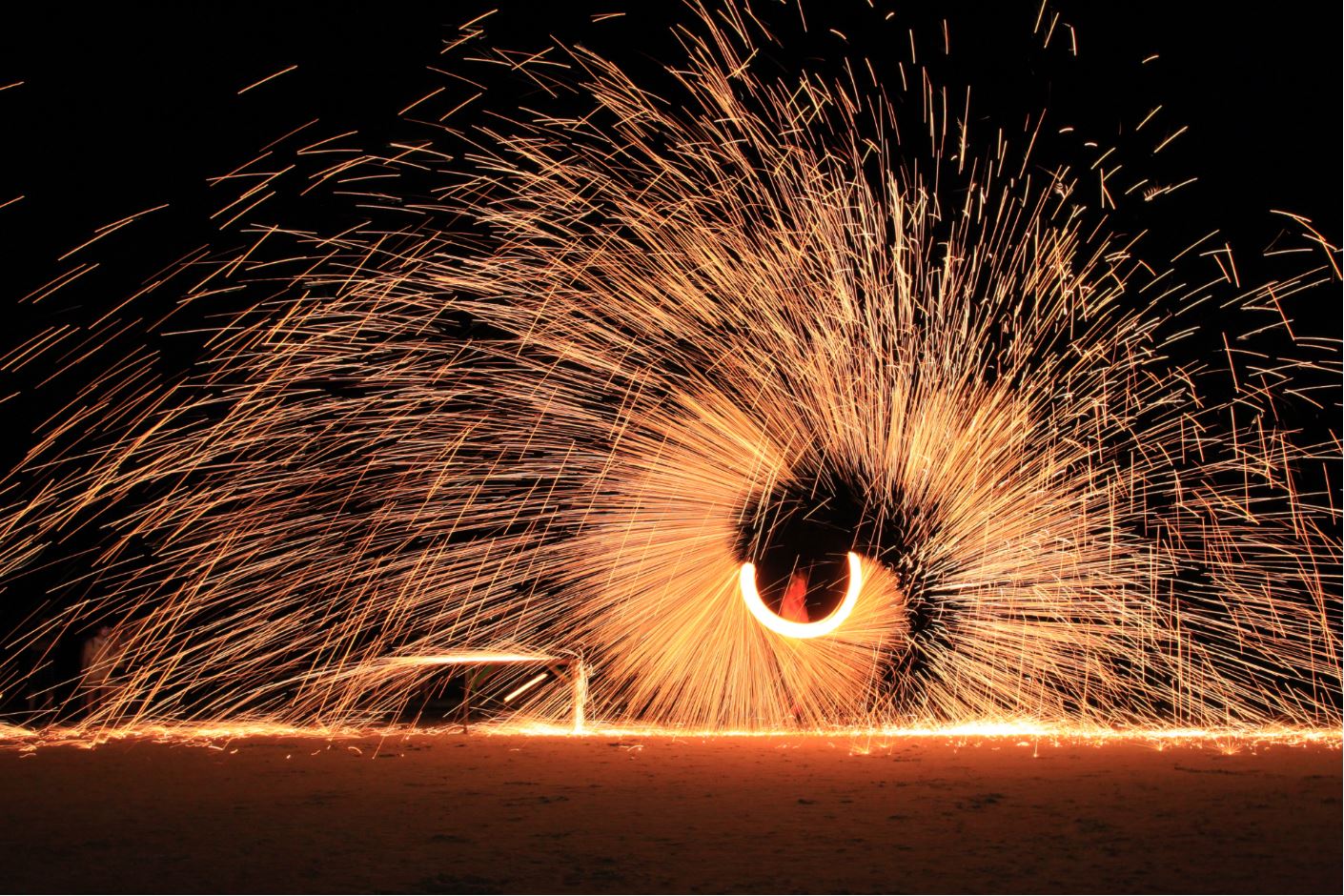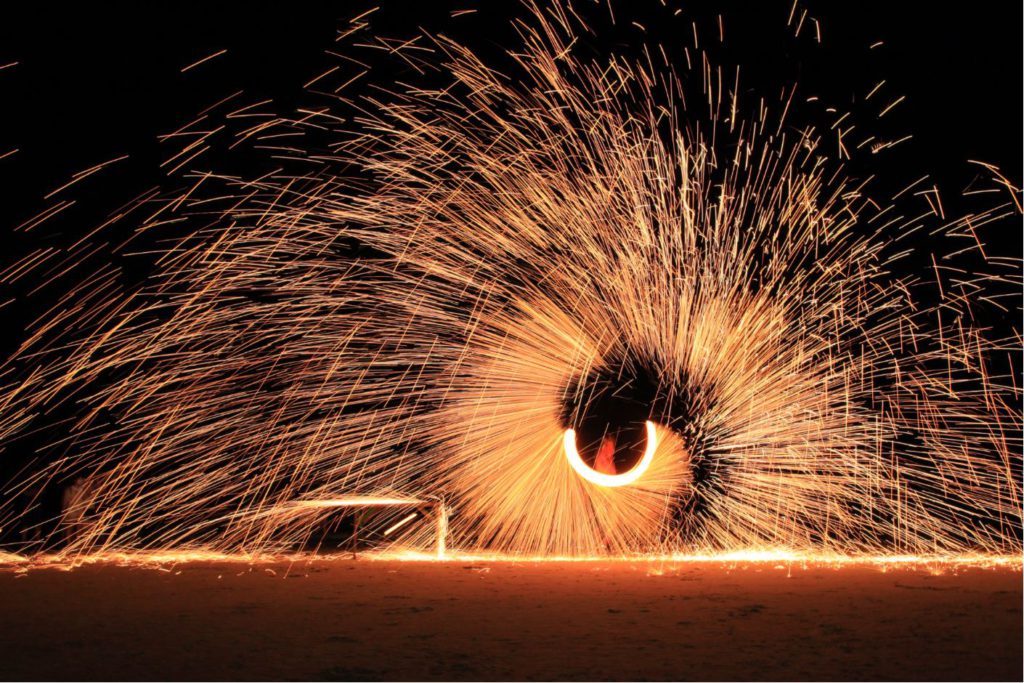 As you walk up the coast you will see many other themed restaurants. Some are decorated with fluorescent paint to give it the feel from the Full moon party. In fact, Koh Samed has its own version of Full moon parties on set dates, but they comparatively far more subtle than the ones down south.
Other restaurants have bean bags, TV shows running, and occasional live bands. If you look for a quiet time, you can stop by at one of the outdoor restaurants. Grab a table next to the waves and enjoy the candlelit dinner with some local seafood flavors or just french fries (like me).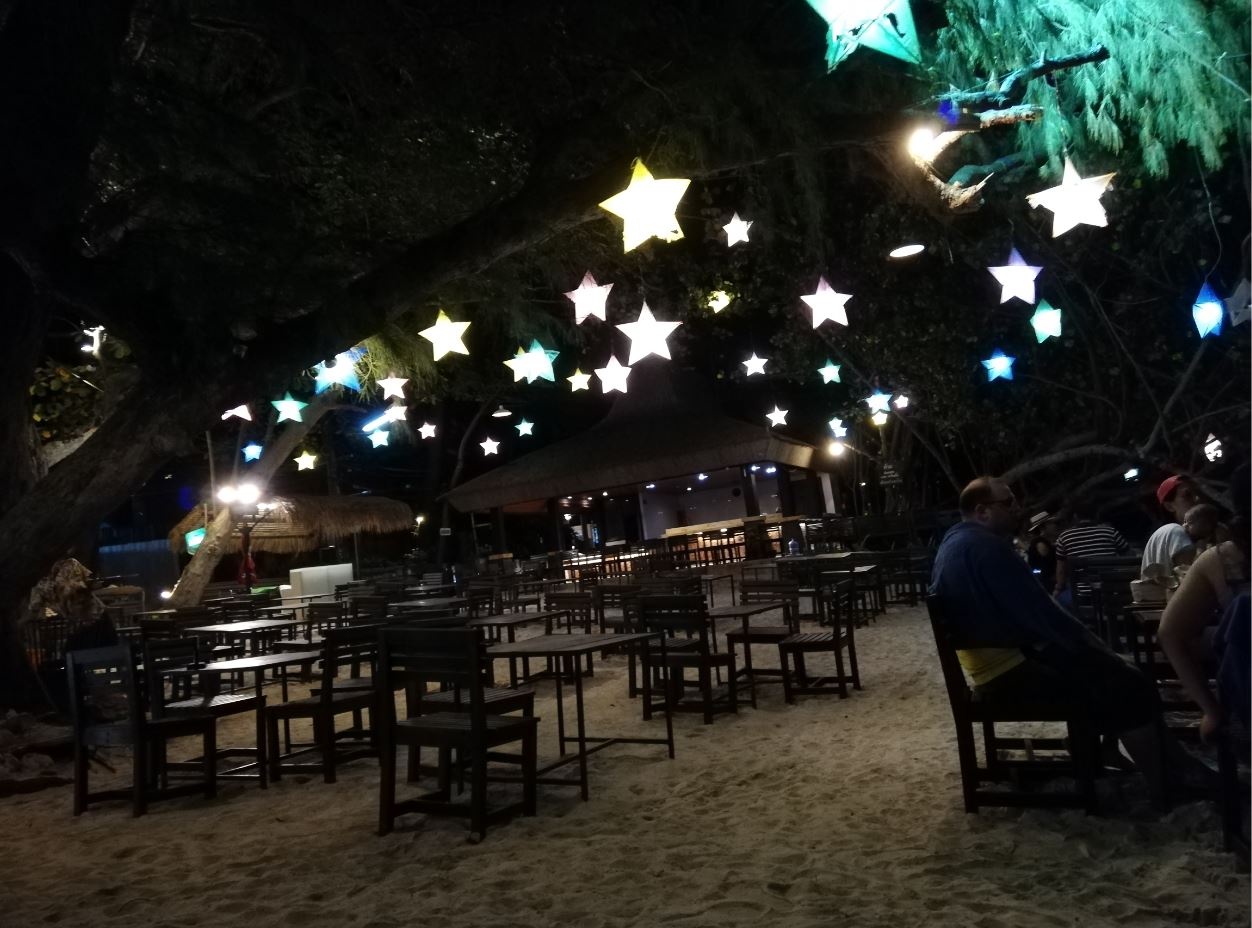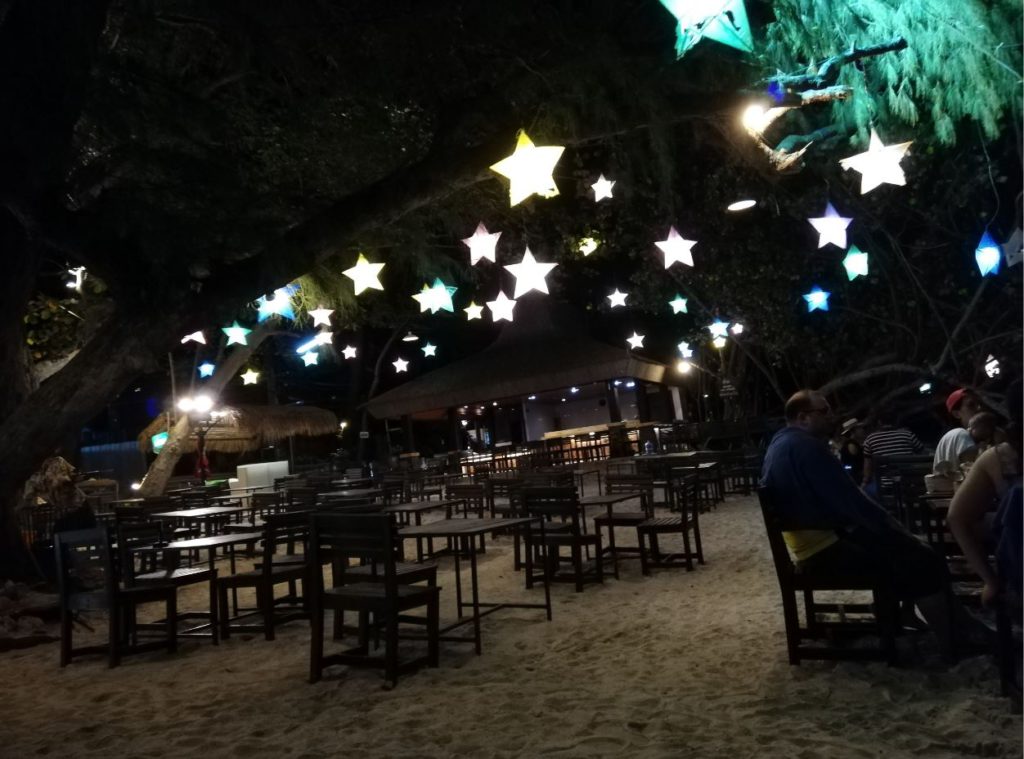 Water Sports
If you are looking for more options for water sports, Pattaya also has a variety of options. But there are still some that you can find in Koh Samet. With scarcer beaches, it can turn out to be more enjoyable.
Jet Ski is fun and reliable in Koh Samet, but most of the time this is available only at the northern beaches. The price range is around 1500THB for 30 minutes of a ride for 2 people on a single unit. Make sure you negotiate the price well in advance. Try and check your vehicle and take photos for any dents and scratches. Some service providers try to harass people for more money on the charges of damage (which were already there).
Visiting Pattaya? What Else To Do In Pattaya That No One Tells You About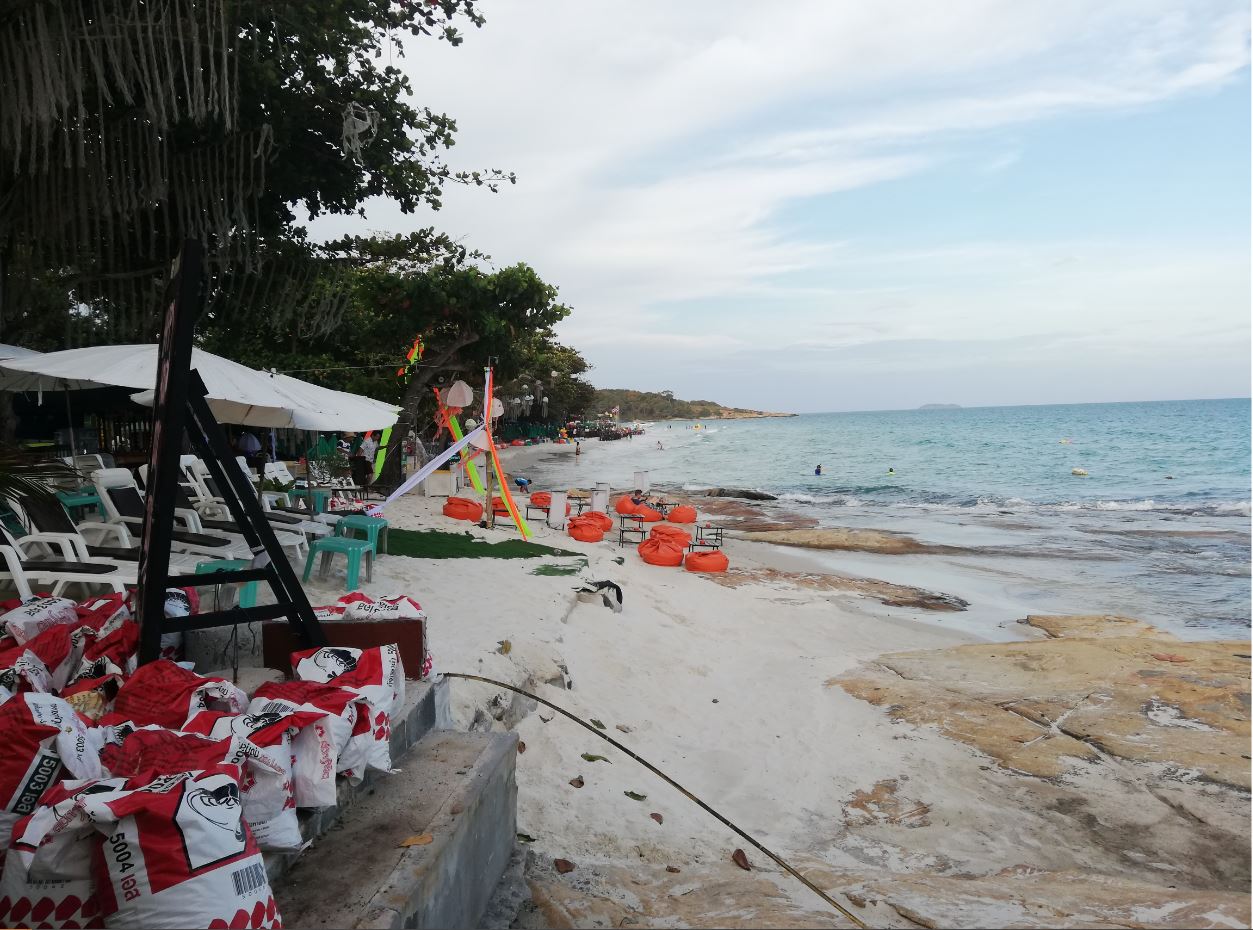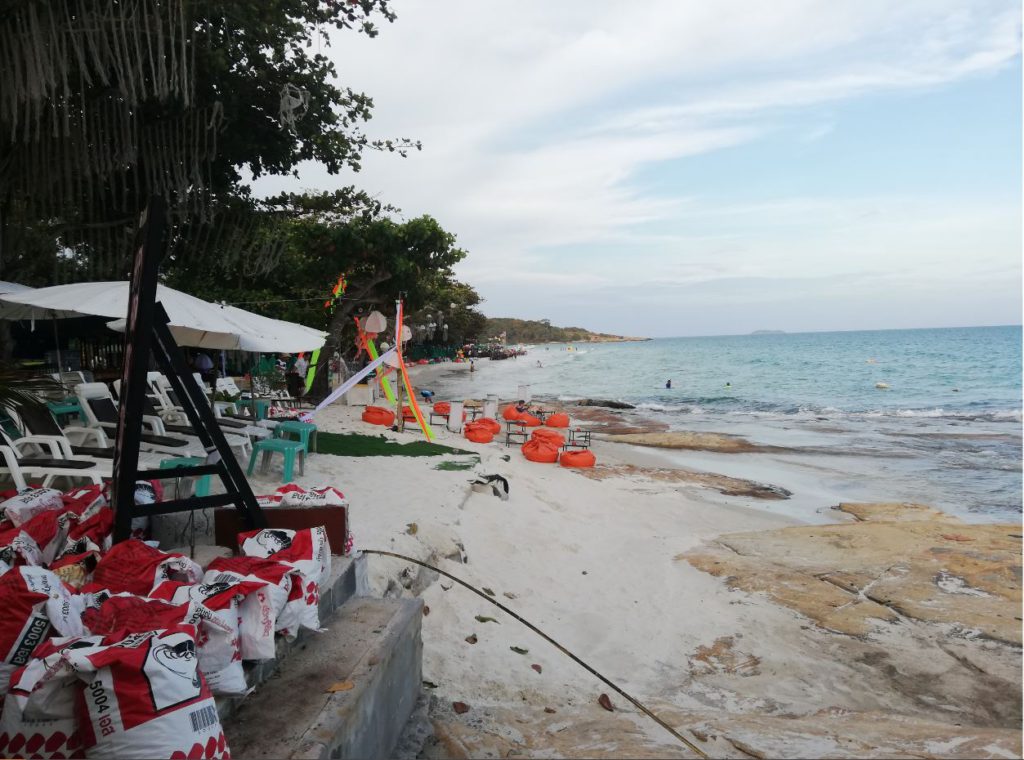 Sai Kaew beach offers Parasailing and Bana boat ride. Both costs around 1000THB for a ride. Parasailing is a single-person experience for 10 minutes; they provide a life jacket and safety equipment. A banana boat ride can be enjoyed by 5 people on a ride for 30 minutes. So if you split up the cost, it's a great deal.
Kayaks and fishing tours are also available on popular beaches. Some services offer a direct pick up from your hotels or the corresponding beaches. Scuba Diving is also available with certification in Koh Samet, although if you are looking for a long-term diving course, head to Koh Tao near Koh Samui in South Thailand.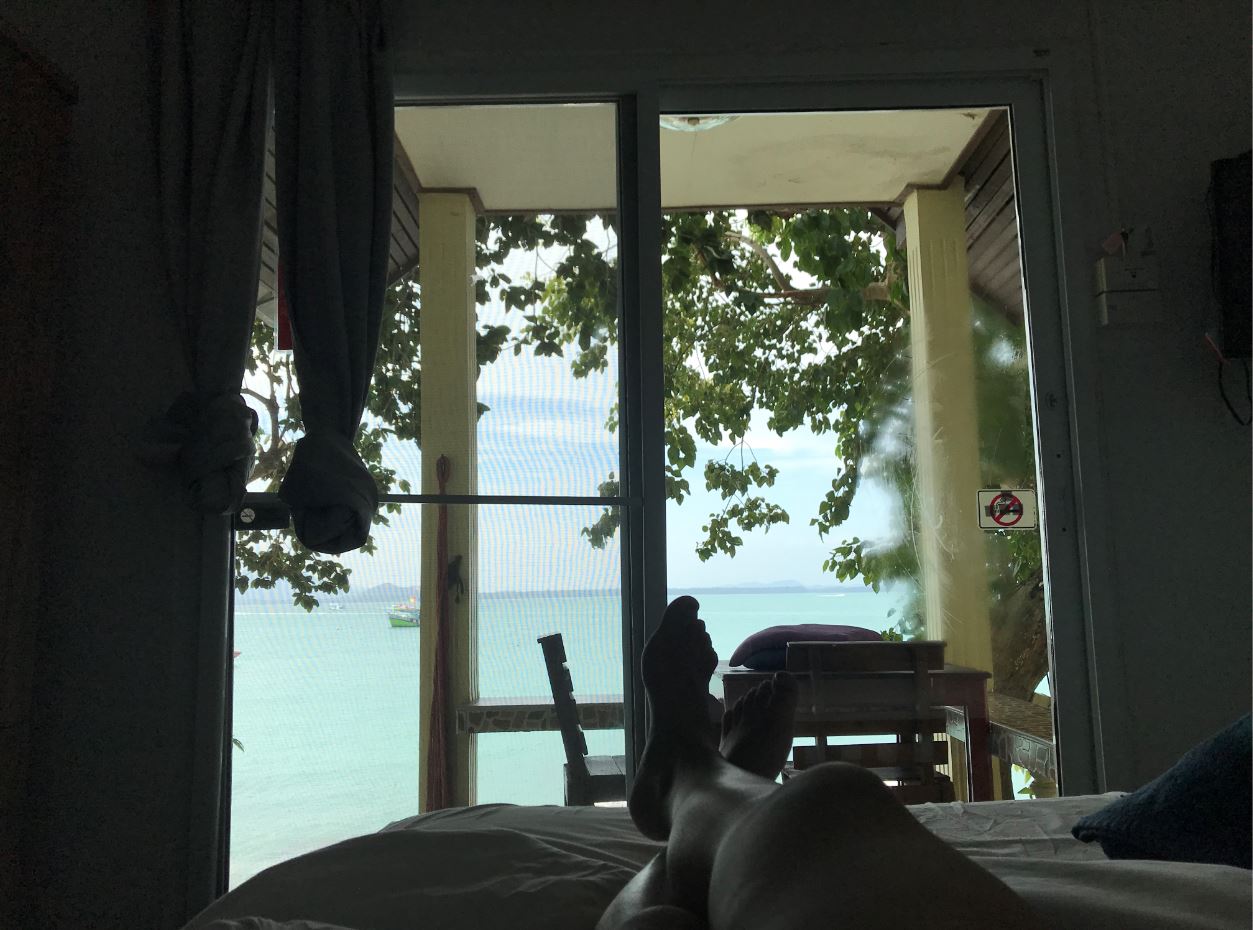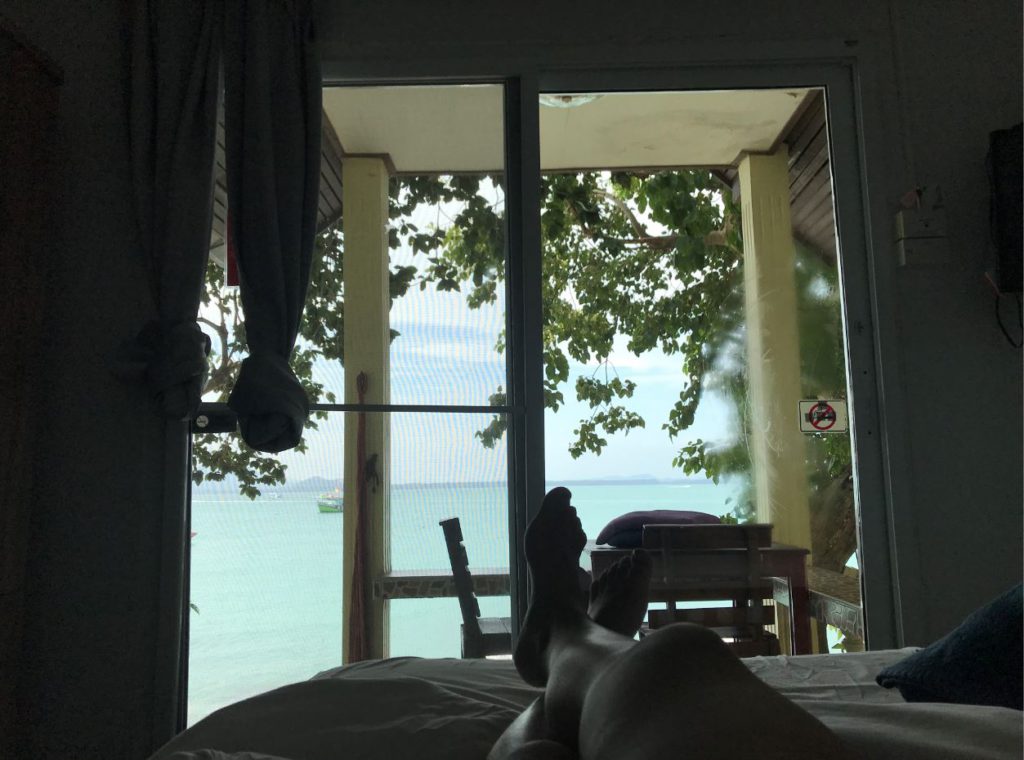 Facilities in Koh Samet
Koh Samet has a few basic shops that include convenience stores like 7-Eleven. You can find this right next to the pier at the entrance of the island. Alcohol is available in these stores as well. The usage of plastic bags is banned inside the island. DO NOT BUY plastic from the shops as they will be confiscated by park rangers. Bring your own bag.
There are a few ATMs located in Koh Samet but there is no exchange or Bank. So make sure you get an international card with you if you wish to use it. Only big restaurants and hotels accept cards. You will need cash to pay for everything inside the island, so keep a sufficient amount with you at all times.
A heath-center and a Pharmacy are available near the Sai Kaew main street. However, you have some special medication; don't depend on getting it here.
Save On Pinterest


Related Articles