15 Apr

The Story of The Killing Fields, Phnom Penh

It is a matter of shame that we all know and empathise with the holocaust in Nazi Germany but know nothing of that in another far away land. Thousands of people died, in the same conditions. Thousands of women, babies, families and old people were executed in a matter of weeks. The remnants of their bones lie as focal point of a museum today. This place was the Killing fields, Phnom Penh. And it is exactly what its name suggests.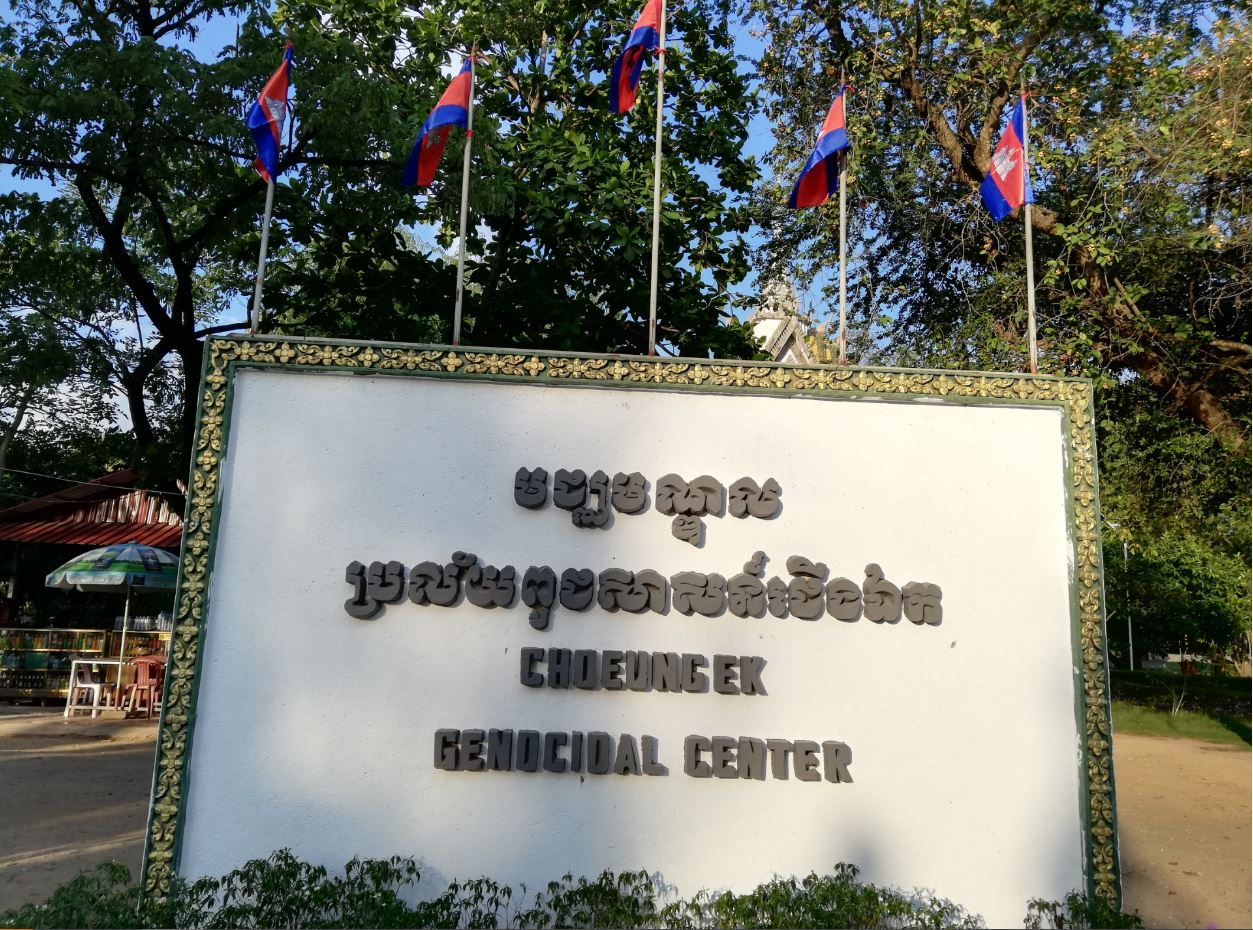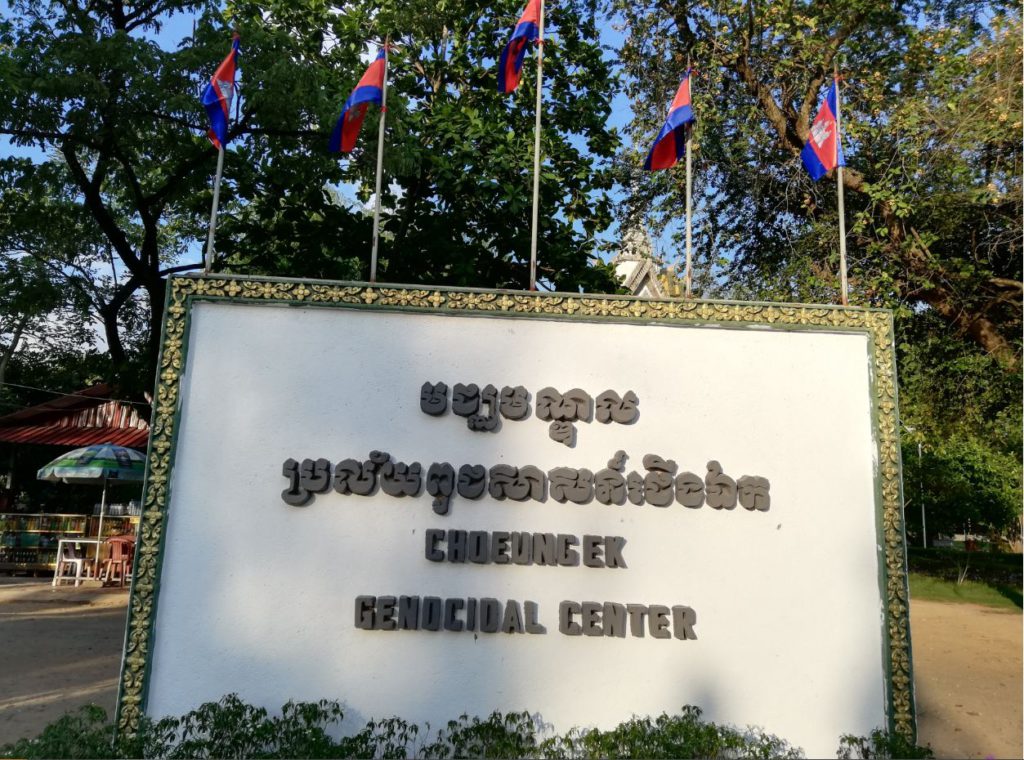 The Khmer Rouge
The Khmer Rouge is a name you will hear over and over again in Cambodia. It was the unofficial name given to the Communist Party of Cambodia. It rose in power with the support of the Communist Party in Vietnam and China. You can also count it as a spillover of the Vietnam War.
The party was headed by Pot Pol, the nemesis of the massacre. The communist party won the civil war in Cambodia and took the capital of Phnom Penh in 1975. By the next year, most of the cities were emptied. The civilians were forced to move to the countryside and take up farming, a lifestyle most were not acquainted with. Soldiers oversaw the forced labourers who were supposed to work inhuman hours. Many died in the fields and this was just the starting.
The regime saw the learned and the educated as evil and opponents. As people who could challenge them in the near future. In time, he ordered most of the educated civilians to be executed. These were doctors, lawyers, professors, historians, scientists, engineers, businessmen, and likewise. The middle and the upper class of society were wiped out eventually.
During the reign, the regime put an extreme focus on self-sustenance as well. All imports including that of essential medicines were banned. As a result, a large number of people died because of diseases like malaria and dengue. The produce of farming was also over-reported and with a sharp increase in tax rates. The labourers and the farmers were left with nothing and many died under famine.
In reality, the number of people who died between 1975 and 1979 is between 1.7-2.5 million. This was around 25% of Cambodia's population where the total population was estimated at around 8 million. Almost everyone lost a parent, a grandparent or a friend or many others.
As time passed, Pot Pol and the Khmer Rouge grew even more autocratic, paranoid and repressive. Their army was formed and trained in the countryside and consisted mostly of sons of farmers. They snatched away children from families and were brought up as child soldiers taught to be inhumane and fearless.
Tuol Sleng Genocide Museum
To trace back the happening of the killing fields, one must go to where it started. Khmer Rouge was said to be extremely paranoid. And as a counter act they set up a place where people were brought to be tortured. This was called as Security Prison 21 or simply S-21, a secondary high school. It was one of the estimated 196 torture centres across Cambodia.
Between 1975 and 1979 approximately 20,000 people were imprisoned here and tortured. Most of them were civilians who were taken, repeatedly tortured, and coerced into naming family members and their whereabouts. Once they got the information, their families were captured and tortured as well for more information.
As Pot Pol's rose with power, his paranoia increased. He later ordered to arrest some of his close associated and accomplices on the charge of espionage. The members and their families, all were executed eventually.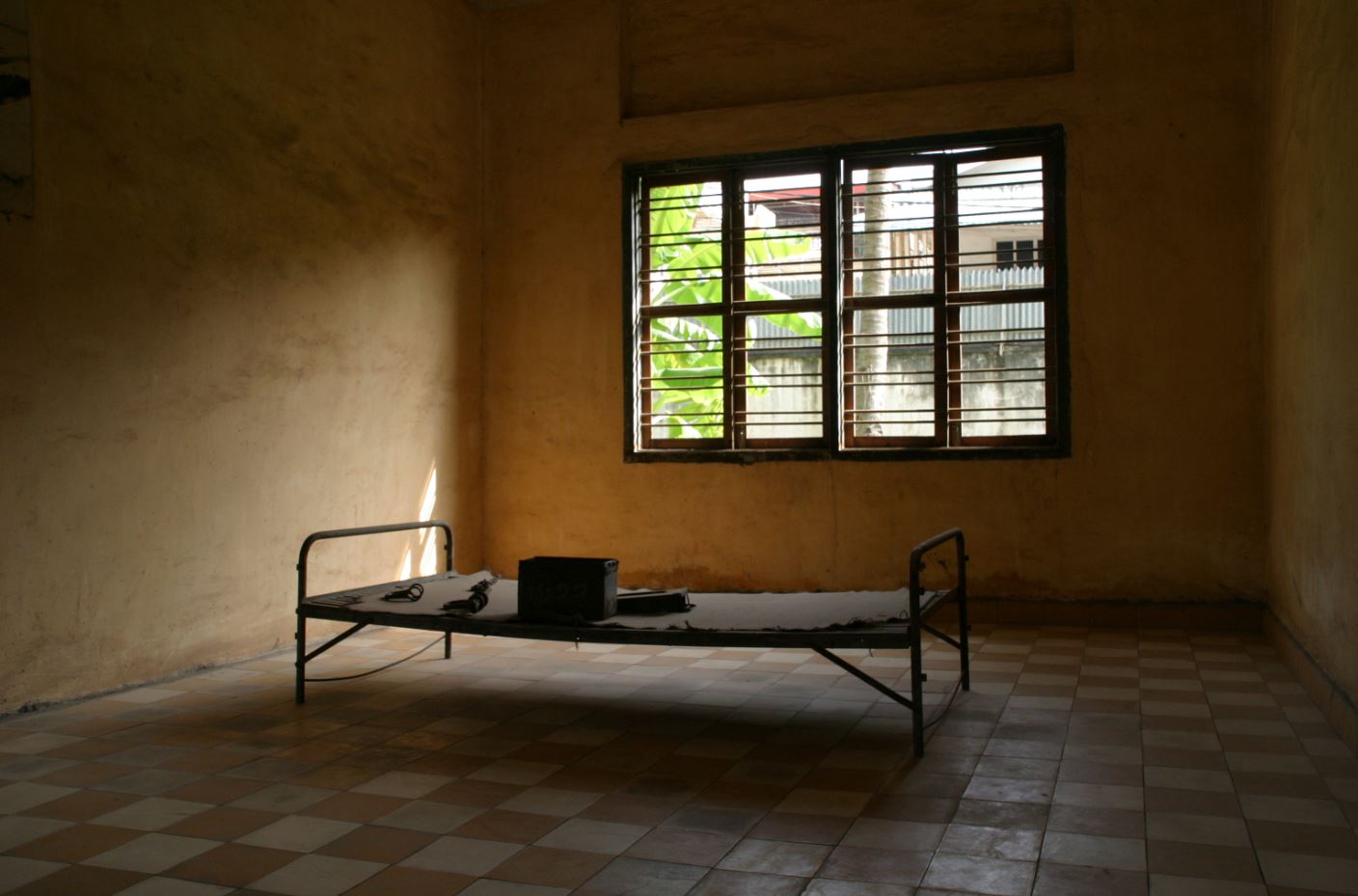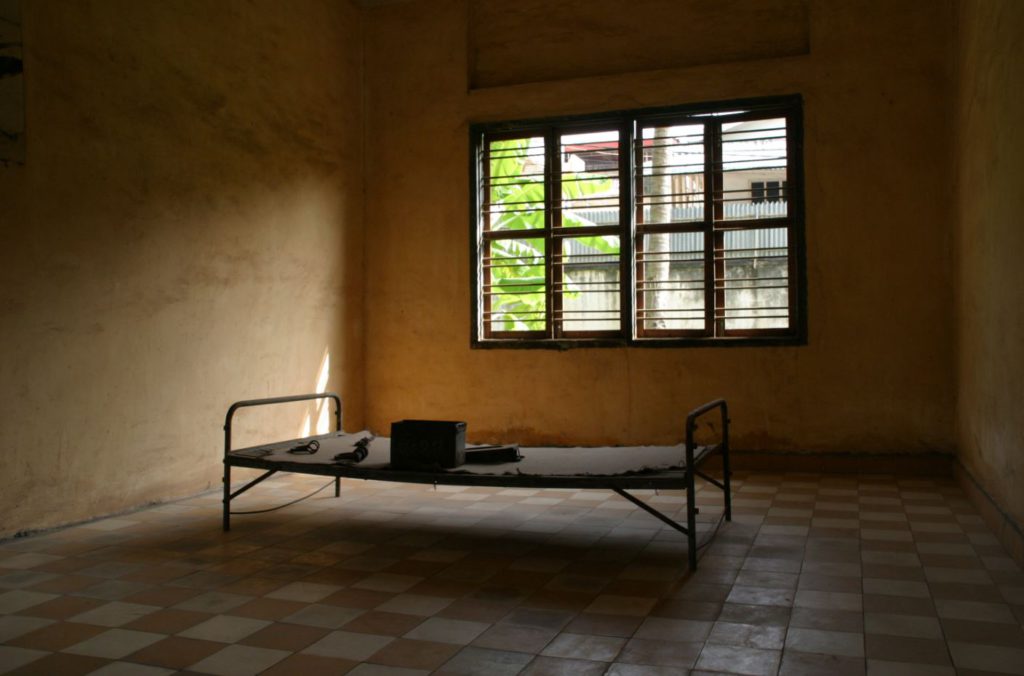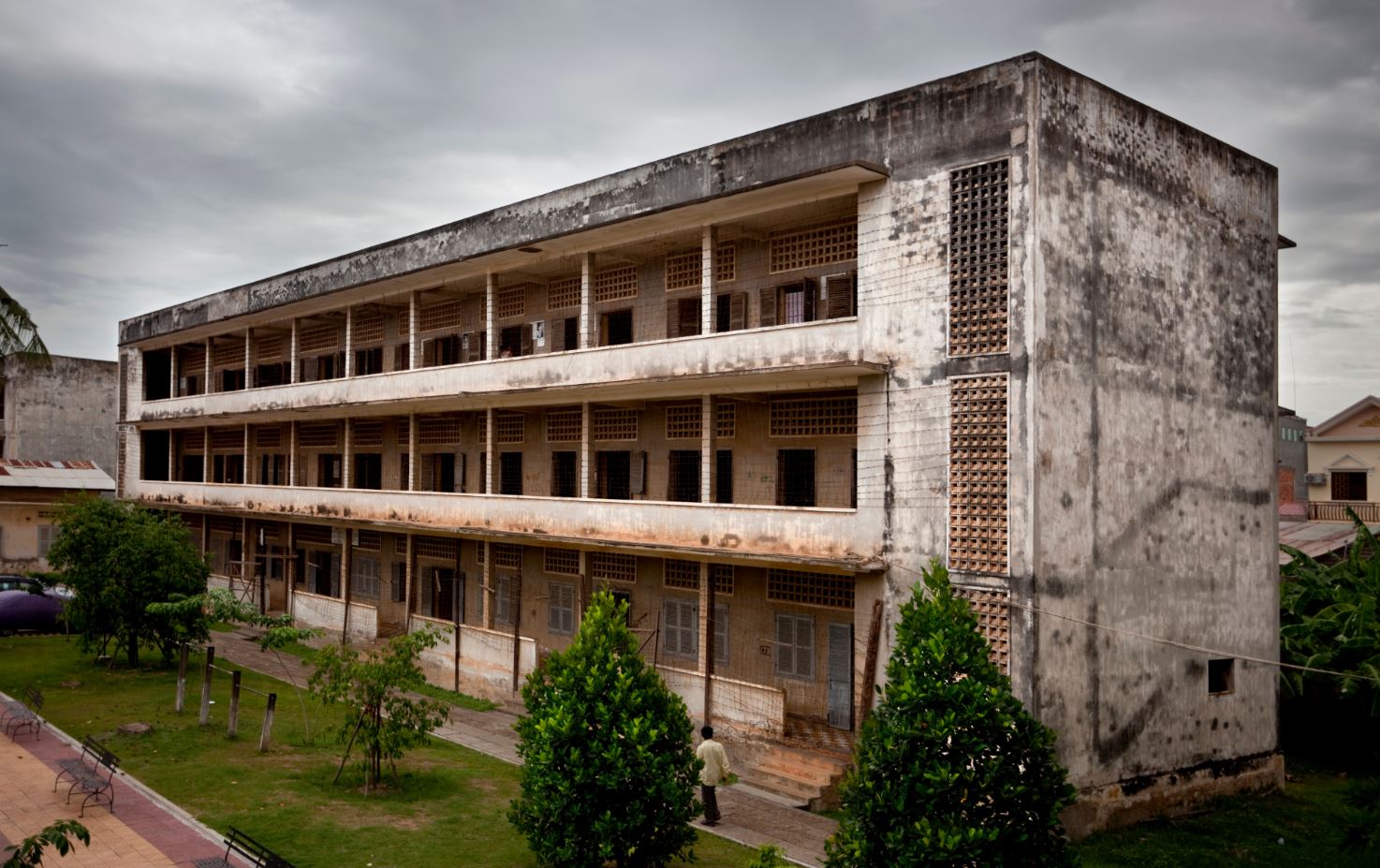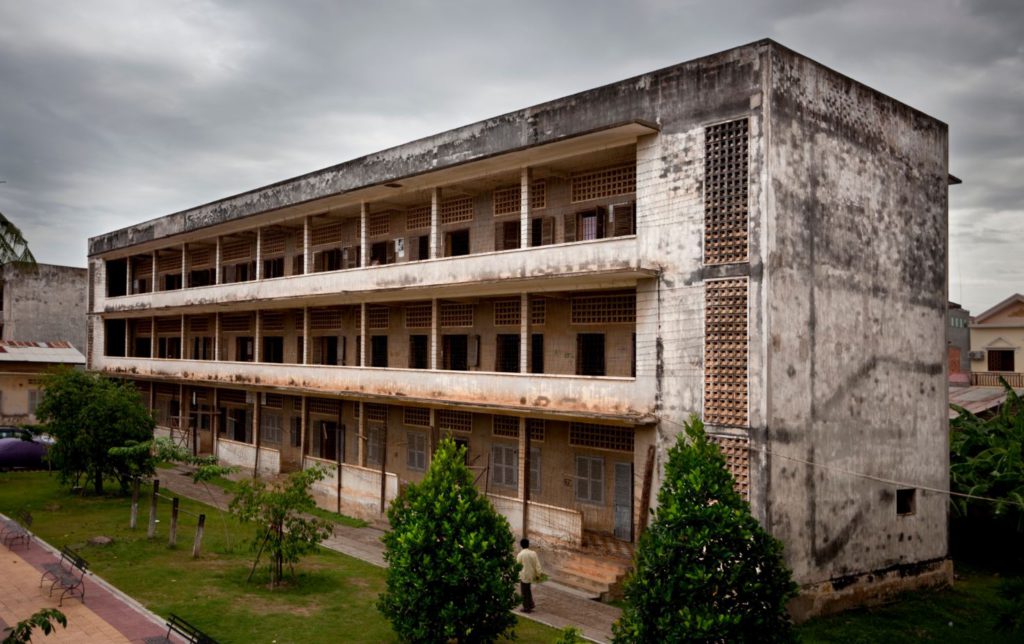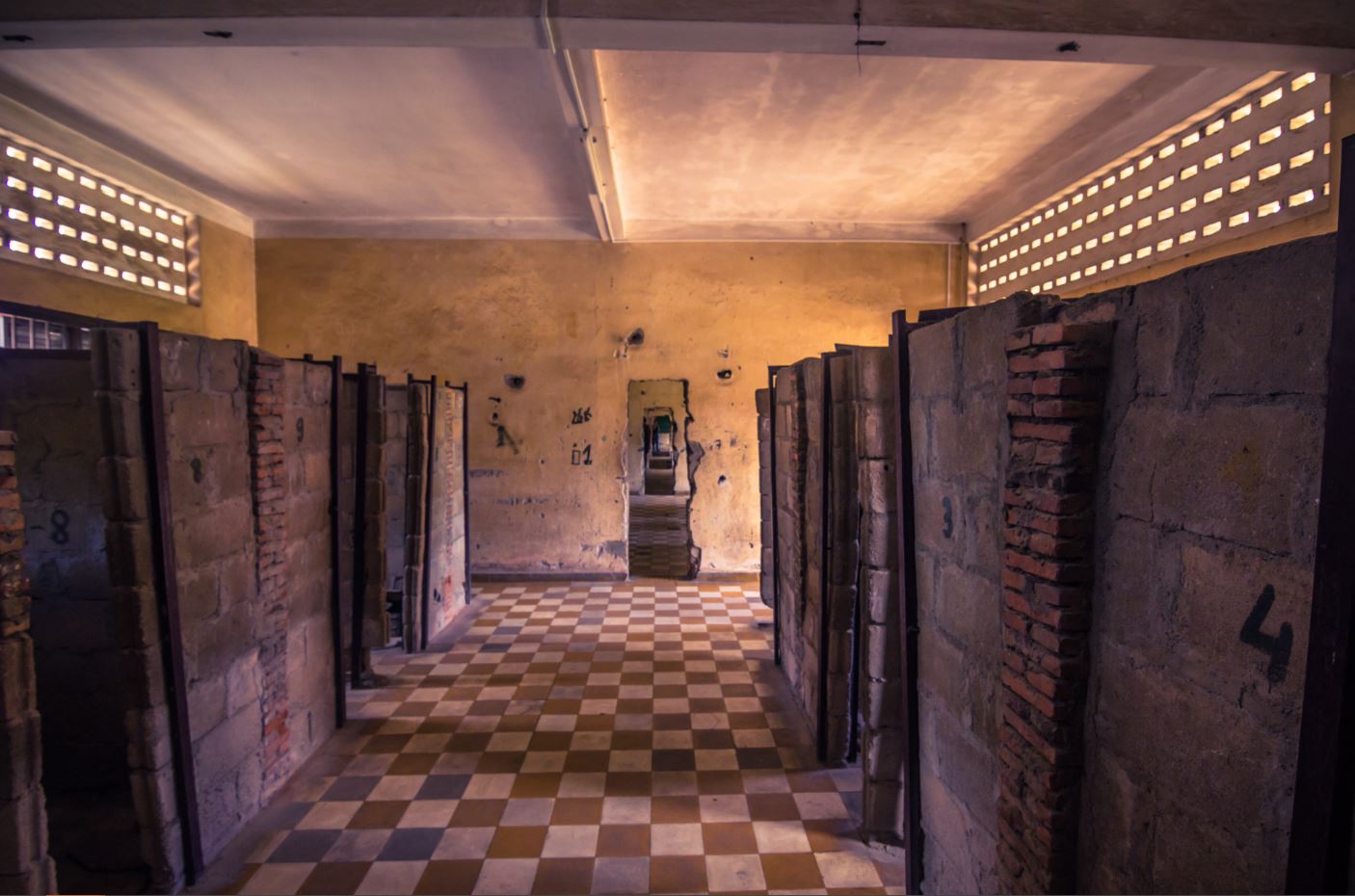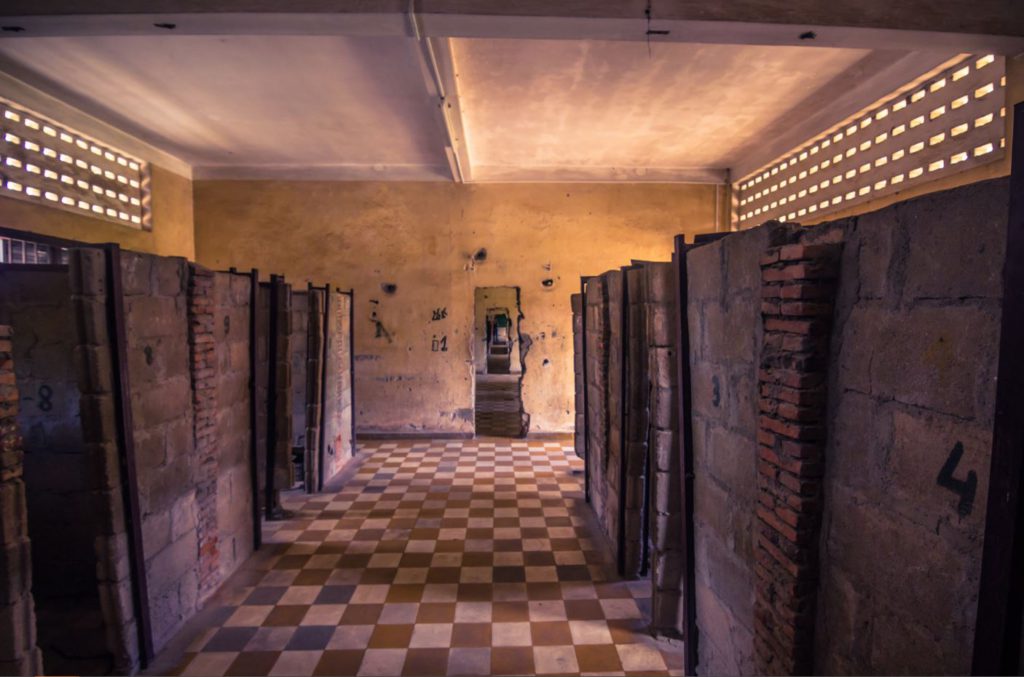 The prisoners who arrived had to give a detailed account of their lives since childhood. They were then stripped down to their underwear and their possessions were confiscated. Some of them were kept in single rooms and most were locked up in groups. The prisoners were given only four spoons of rice porridge and a glass of water twice a day. Some of them were also forced to eat faeces and drink urine. This resulted in severe diseases that went untreated. A few were successful in hiding weapons and taking their own lives.
The prisoners were taken out and tortured one by one. They were electrocuted, branded with burning hot metal, and were hung from the ceiling. Women were raped and sexually assaulted repeatedly. They were suffocated with plastic bags and water containers. Fingernails were often pulled out and people were lashed. Some of the prisoners were used for medical experiments. Almost no medical attention was provided after the wounded.
Only 12 people survived until the end. Seven of them were adults and five were children out of which one died eventually. They were kept alive because of their skills with machines and other things that were useful for the staff of the prison. All foreign prisoners residing in Cambodia and those accidentally captured during this time died in the torture prisons as well.

Choeung Ek Killing Fields
This was the end of the torture. After being in the prison from one to three months, almost all of them were brought here for a swift end. There were more who came directly. Trucks came in the middle of the night with 20-30 people every day with a few soldiers accompanying them. These were filled with blindfolded men and women who were scared and weren't told where are they taken. This was to avoid panic and any struggle to escape.
Most of these people were killed the same day. If not, they were kept in a locked shed with no light for one night. The killings were swift and without guns. Bullets were expensive. Thus the soldiers carried out the act with axes, spears, and bamboo sticks. They severed the head from the body in one or two blows as if it was a daily chore. They banged the children in arms against a tree like a club as they died in a matter of seconds. Mothers did not get a chance to wail. Nor did the children got chance to take revenge.
They then dumped the victims in one single trench. The soldiers poured chemical over the bodies. They did it to ensure that everyone was dead and supress the overpowering stench of the decaying bodies. In fact, the villages around the killing fields had no idea for years what was going on right next to them.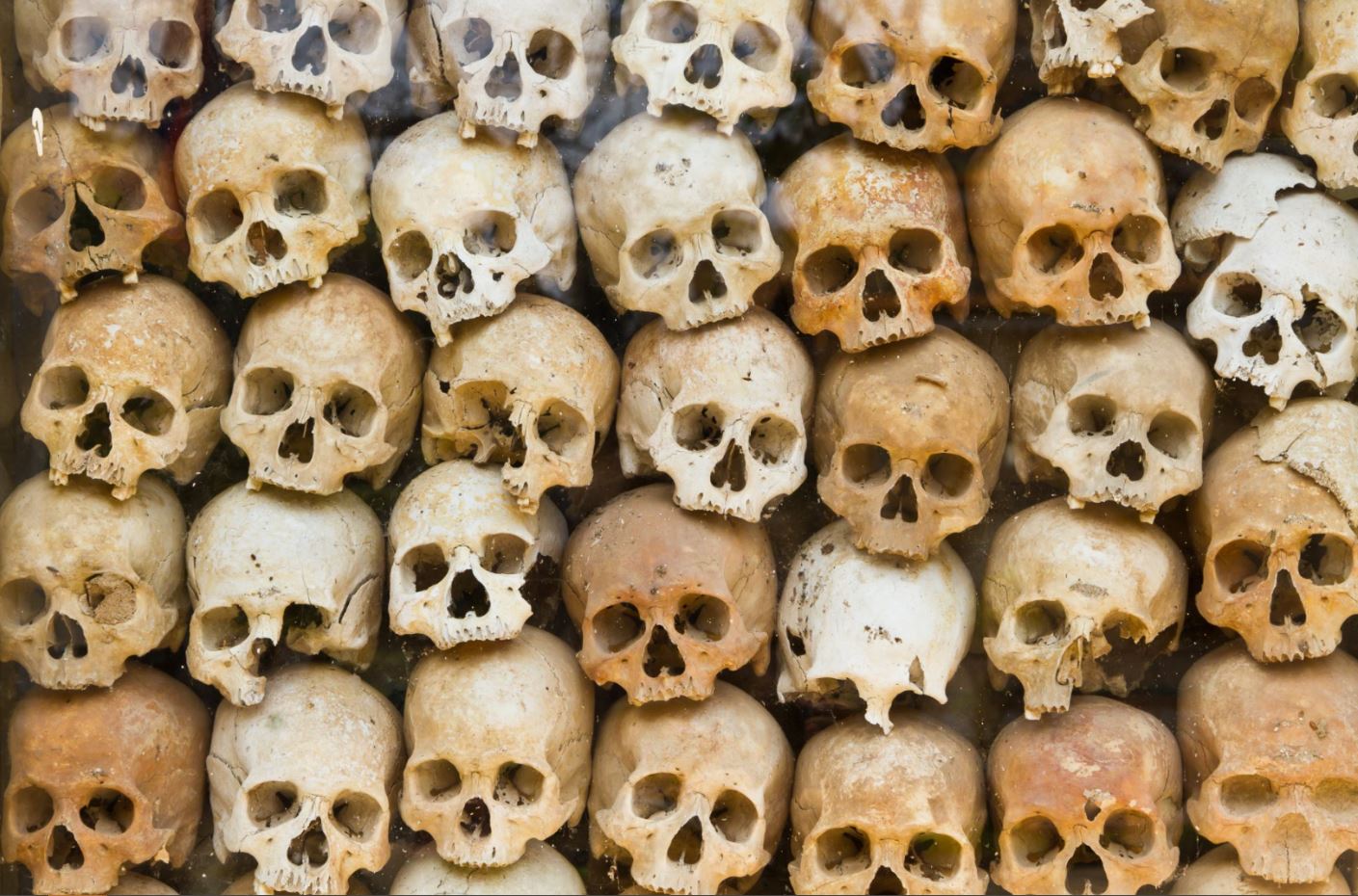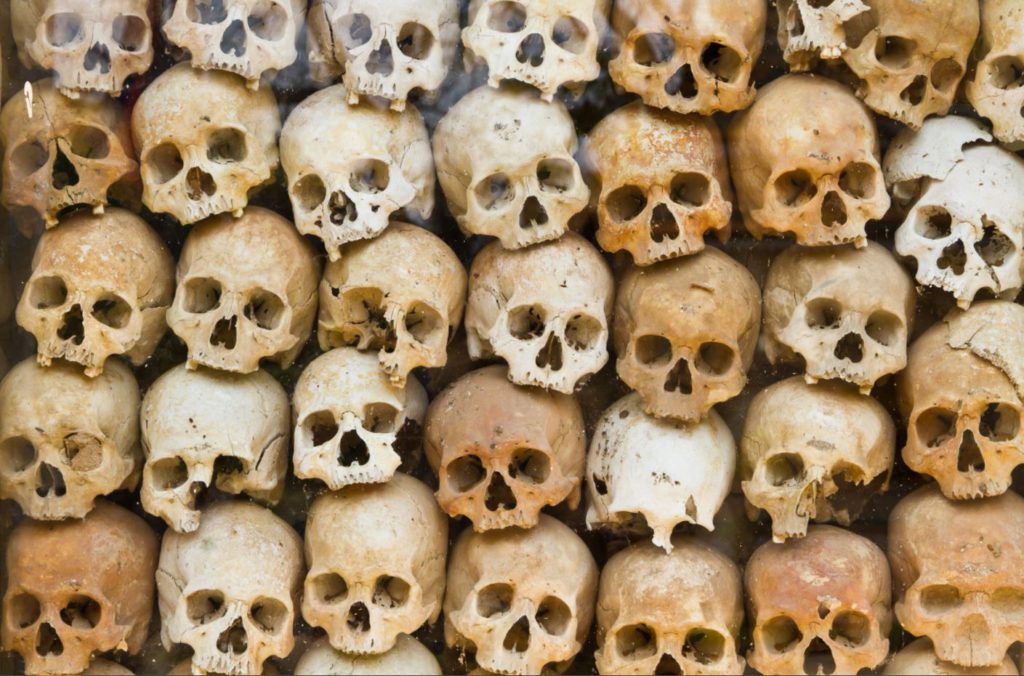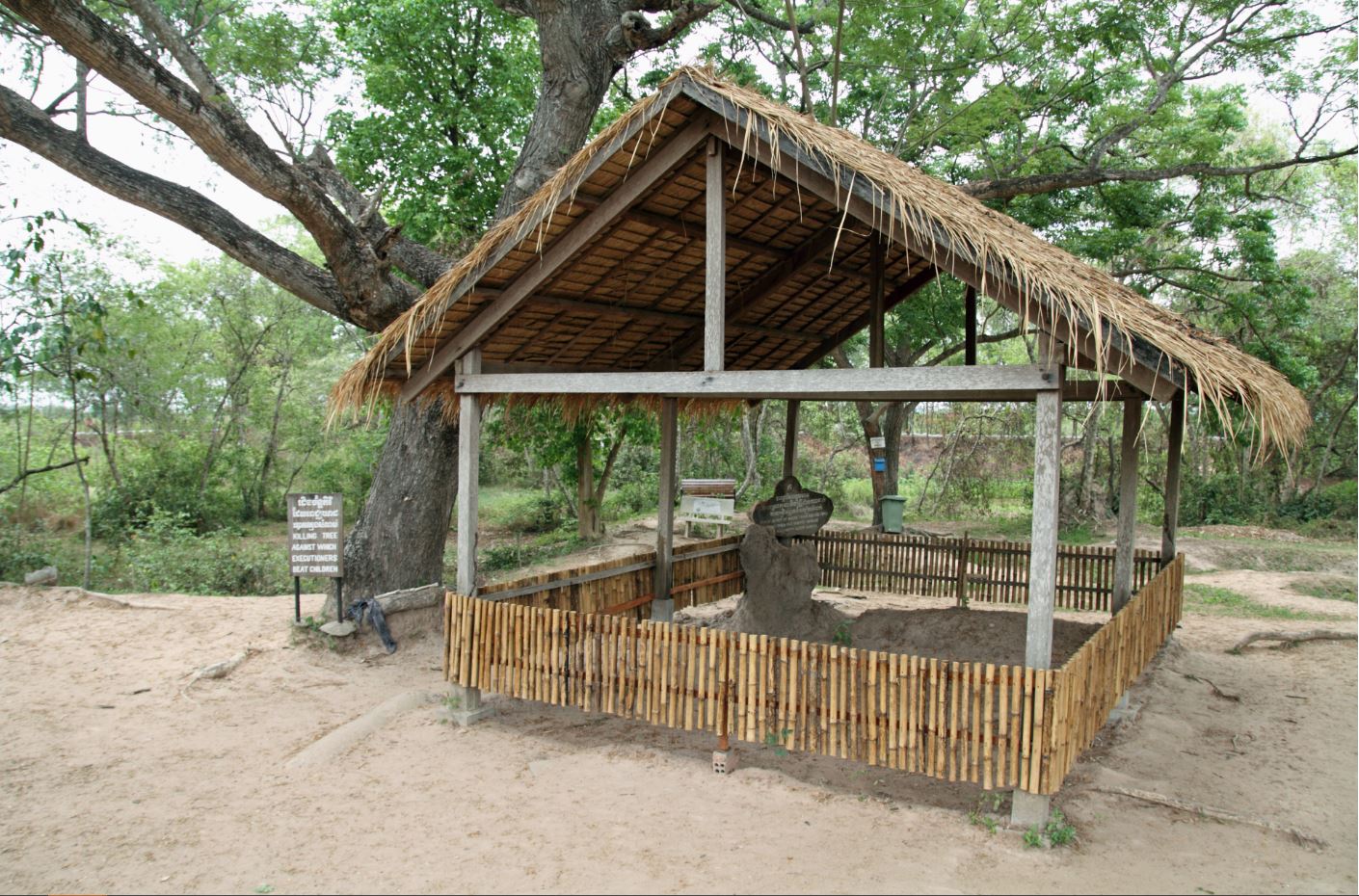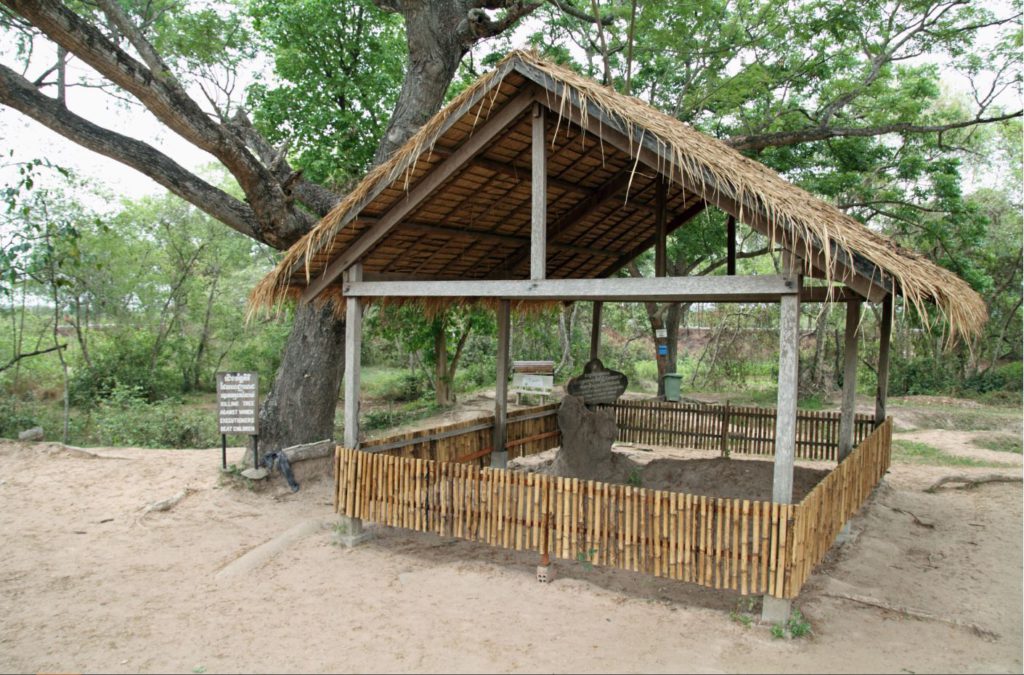 The end of Khmer Rouge
In 1978, under the leadership of Pot Pol, the Cambodian army attacked into Vietnamese borders. They looted and massacred mercilessly a village on the Vietnamese border. In retaliation the Vietnamese armed forces with some old associates of Pot Pol (who changed sides) invaded Phnom Penh. Phnom Penh fell in January 1979. While the official rule of Khmer Rouge was over, they retreated west.
The Khmers Rouge was predominant in the western mountainous region for almost a decade. China and the Thai military supported them and provided them with food and other amenities across the border. Pot Pol was eventually confined in his home for the last two years of his life. He died in a posh mansion with his son and second wife. He was never charged and punished for his crimes. The leaders of the Khmer Rouge were captured or surrendered in 1999.
Tourism and the Killing Fields
What was once the burial grounds, today feed many. The killing fields outside Phnom Penh is now a tourist attraction. Most foreign tourists who come as far as Phnom Penh make a point to visit these mass graves.
Many tour guides or drivers who will accompany you to the killing fields, perhaps lost a family member there. The memories are fresh as not even a generation has passed. But people prefer not to talk about it now. They have other pressing matters to attend to. Poverty is rampant and tourist dollars help with the livelihood.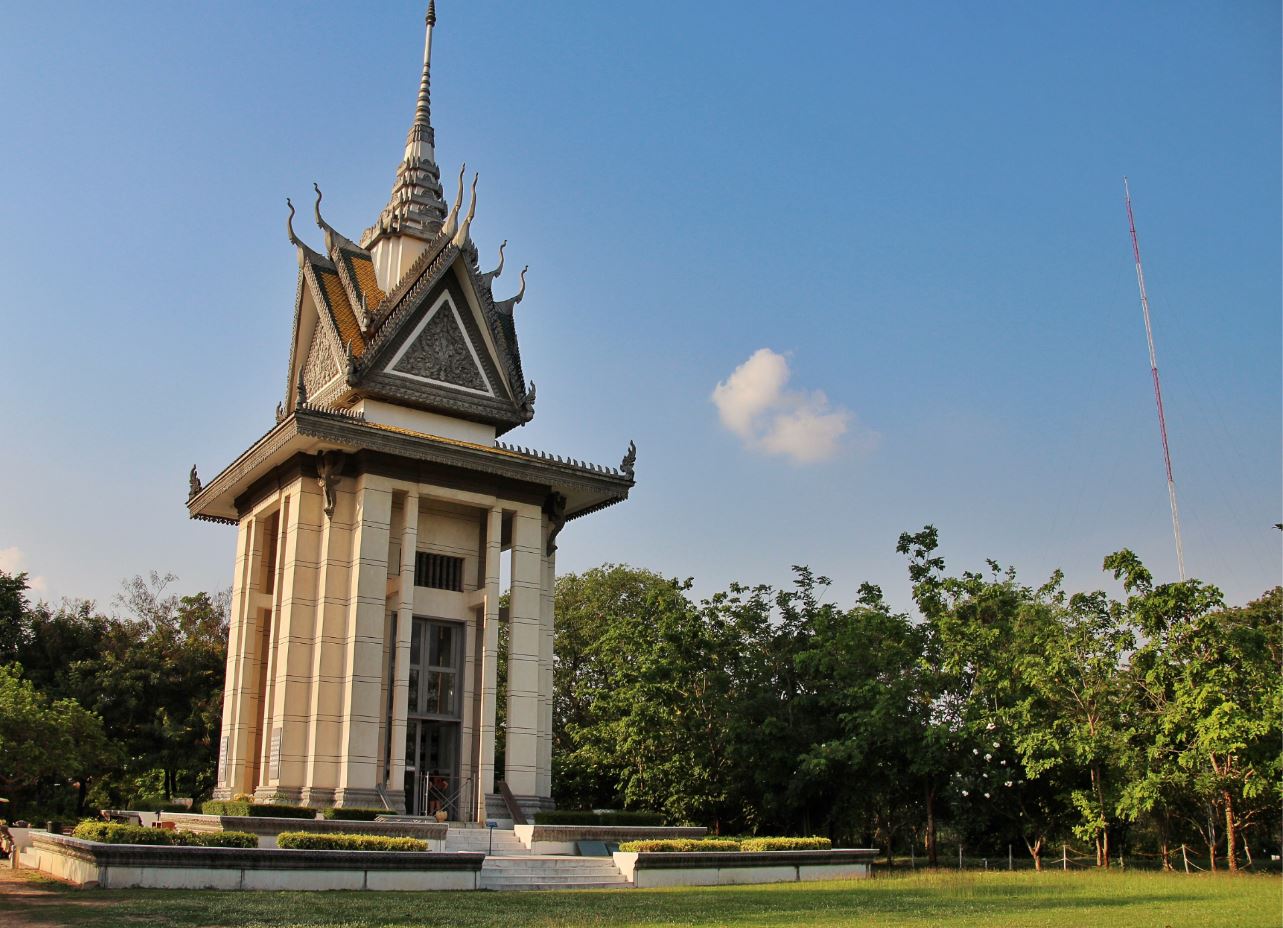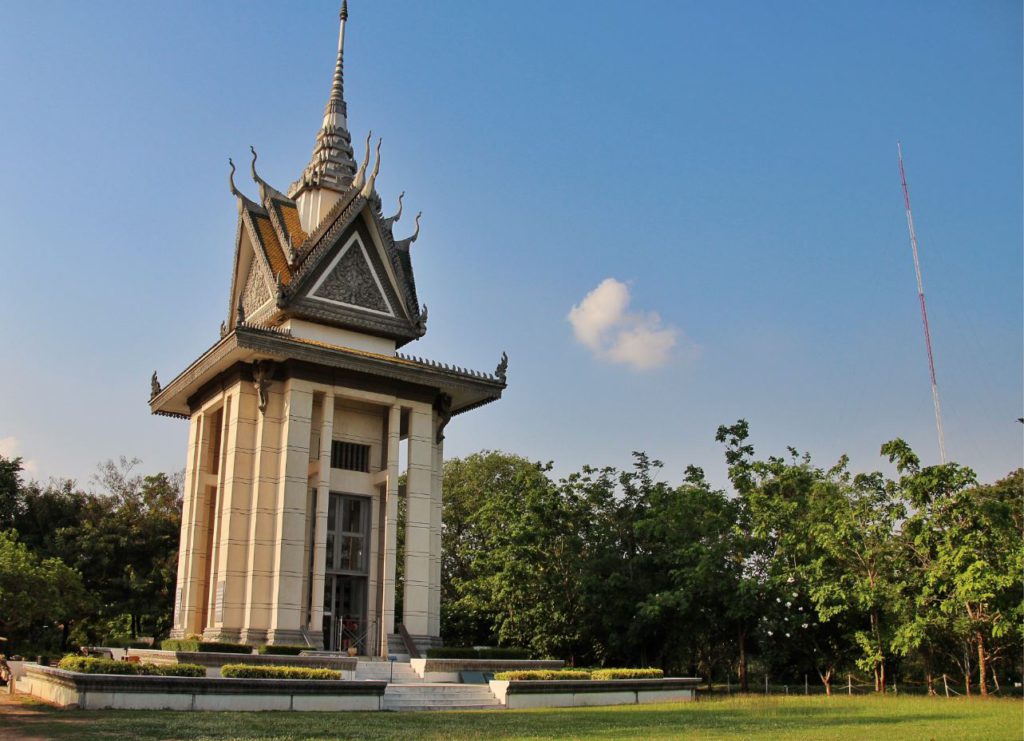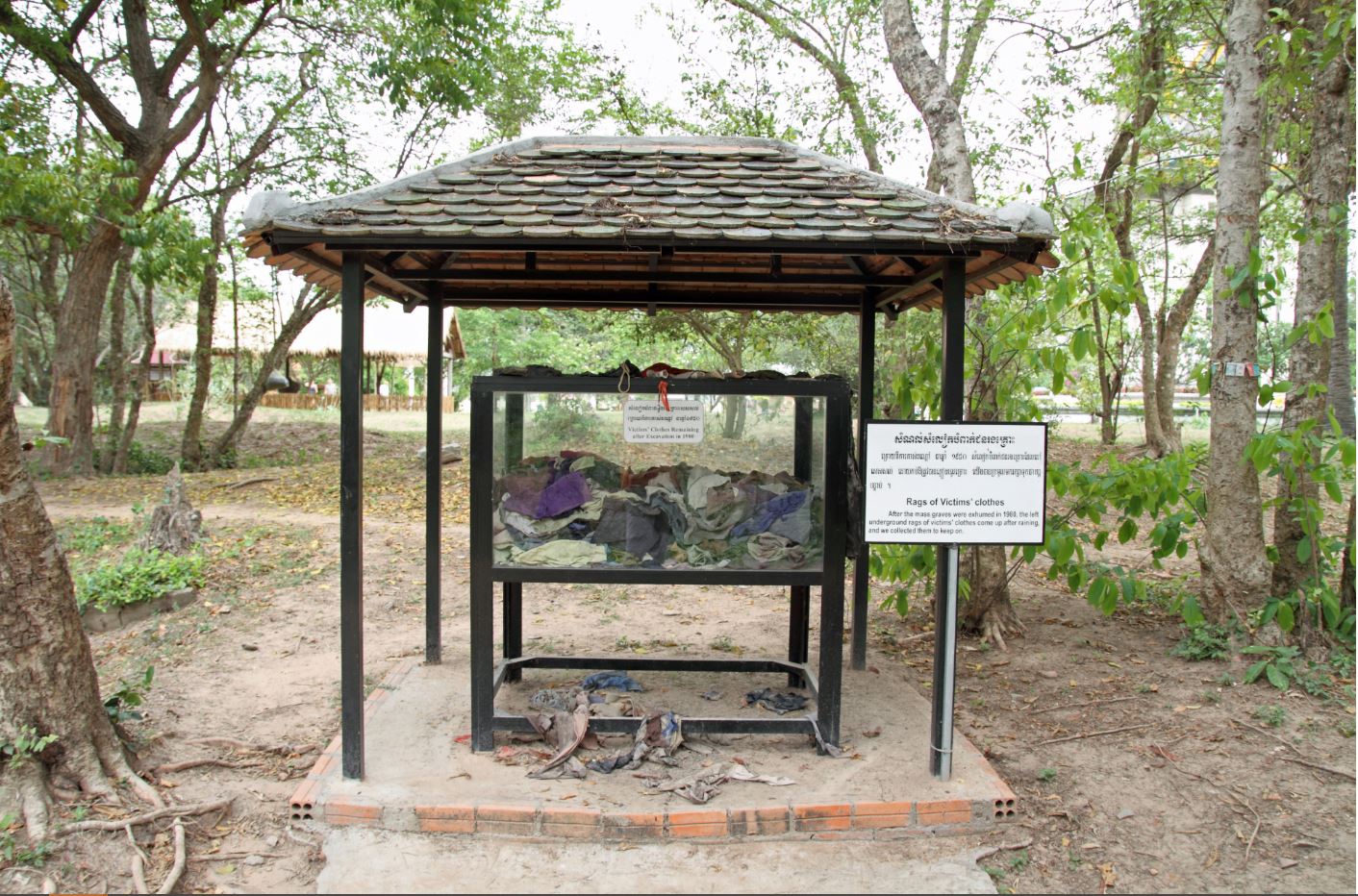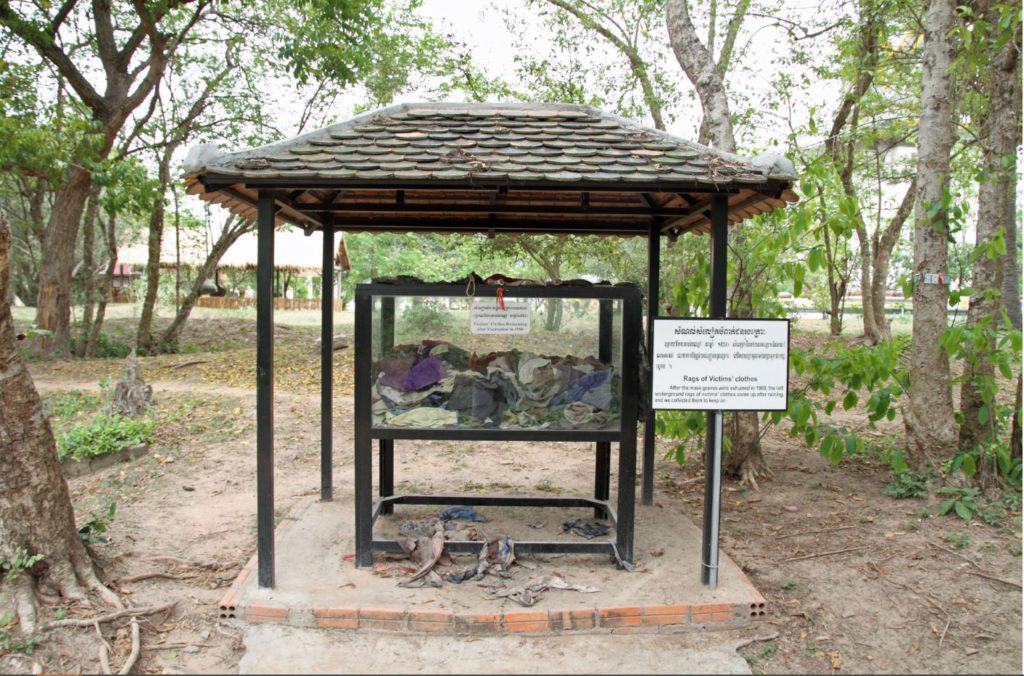 A big tower like structure stands in middle of the ground. The killing field is perhaps as large as a small stadium. As you near the tower, you may be taken by surprise. Hundreds of human skulls line up one over another for display as they were in the trenches.
Take an audio guide if you are there by yourself. Otherwise it will not make sense. The audio guide will take you point by point on foot to the points of interest inside the grounds and explain the story behind it. To go through all the audio stories may need a bit of patience and a lot of courage. Rare survivors narrate their personal stories and are truly heart-breaking.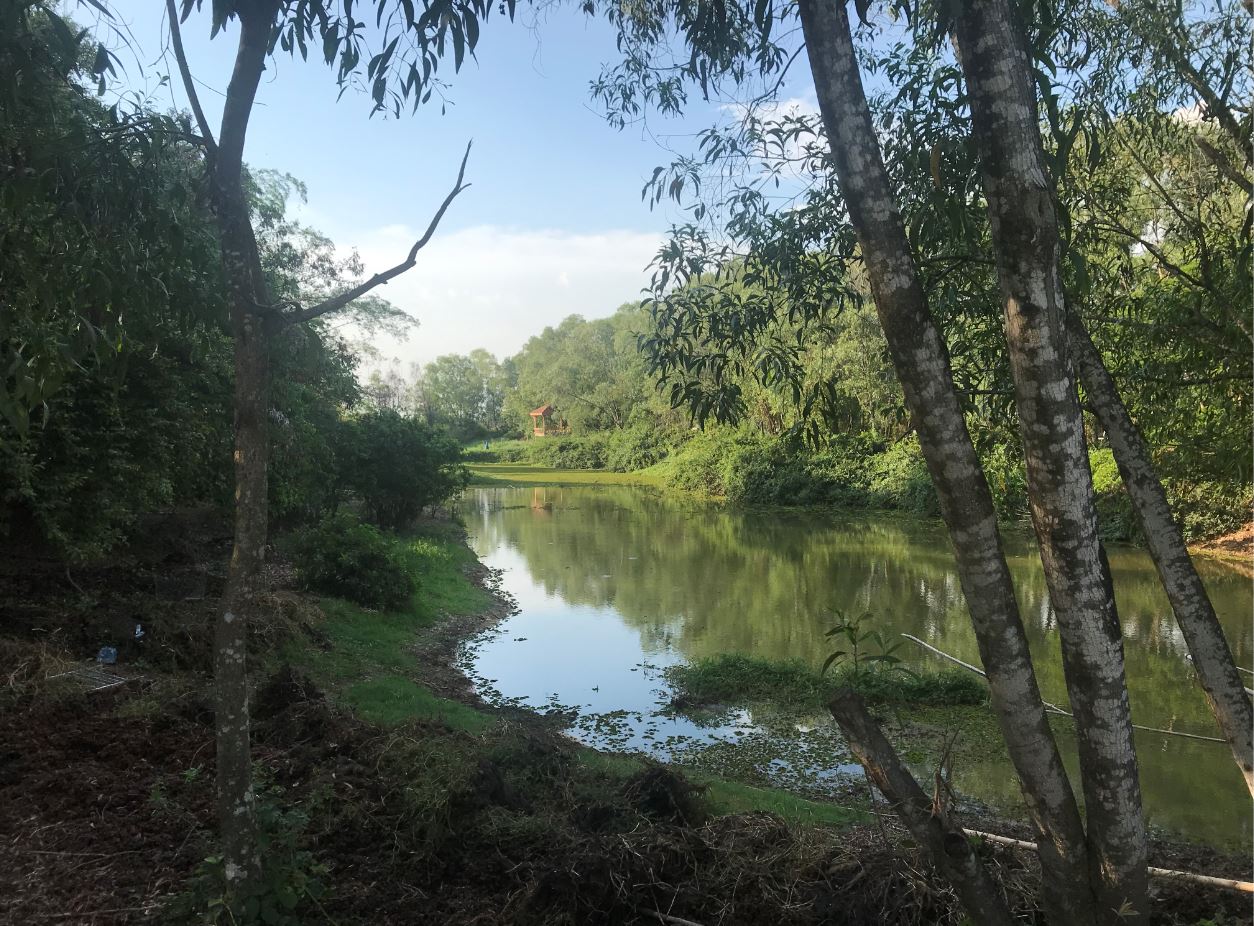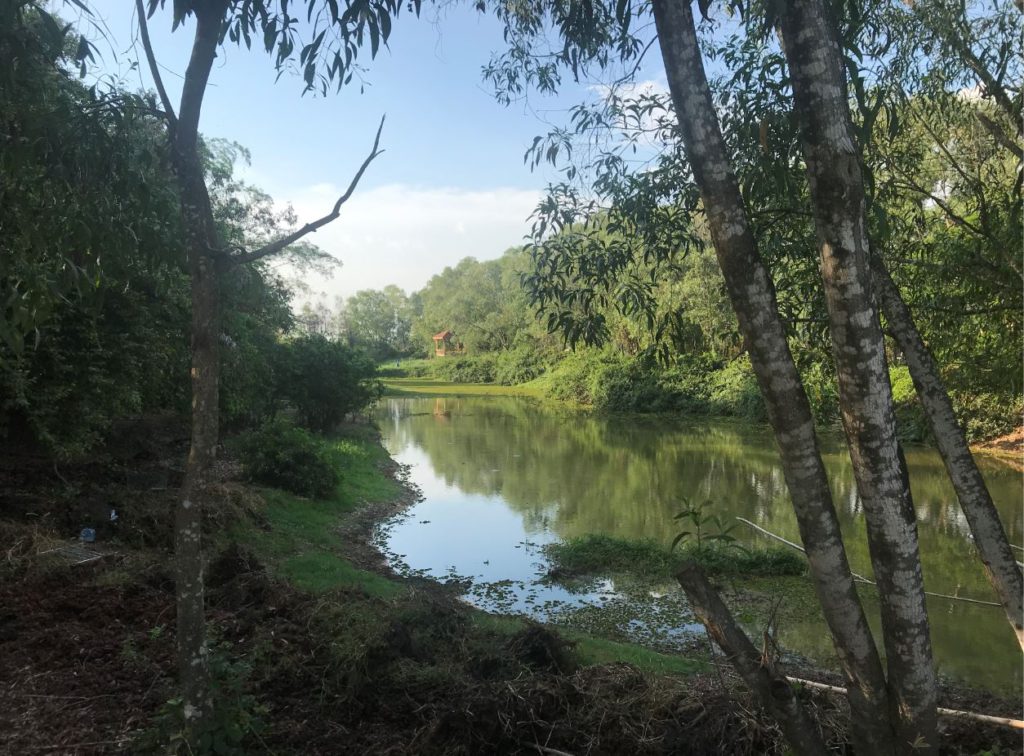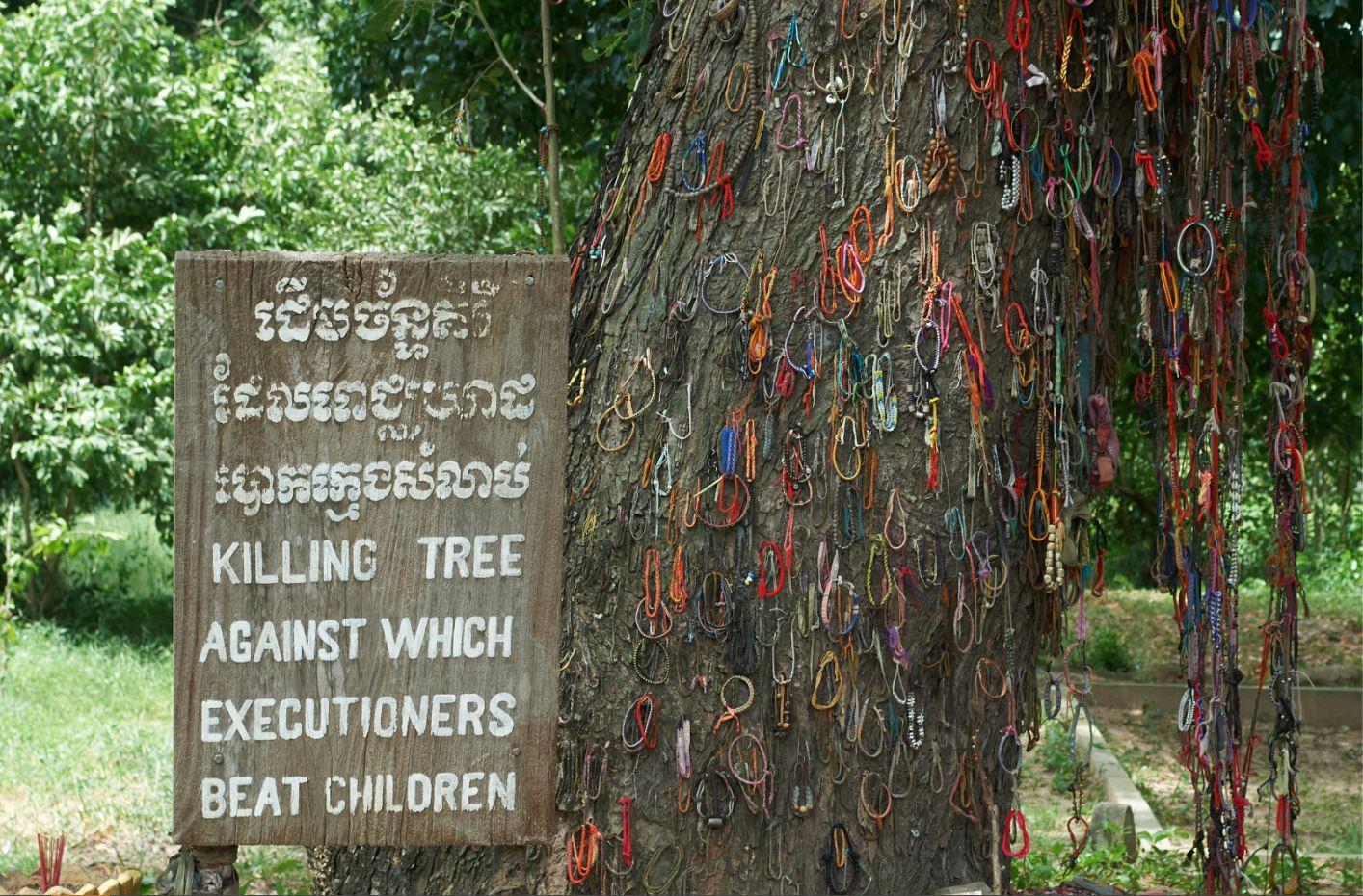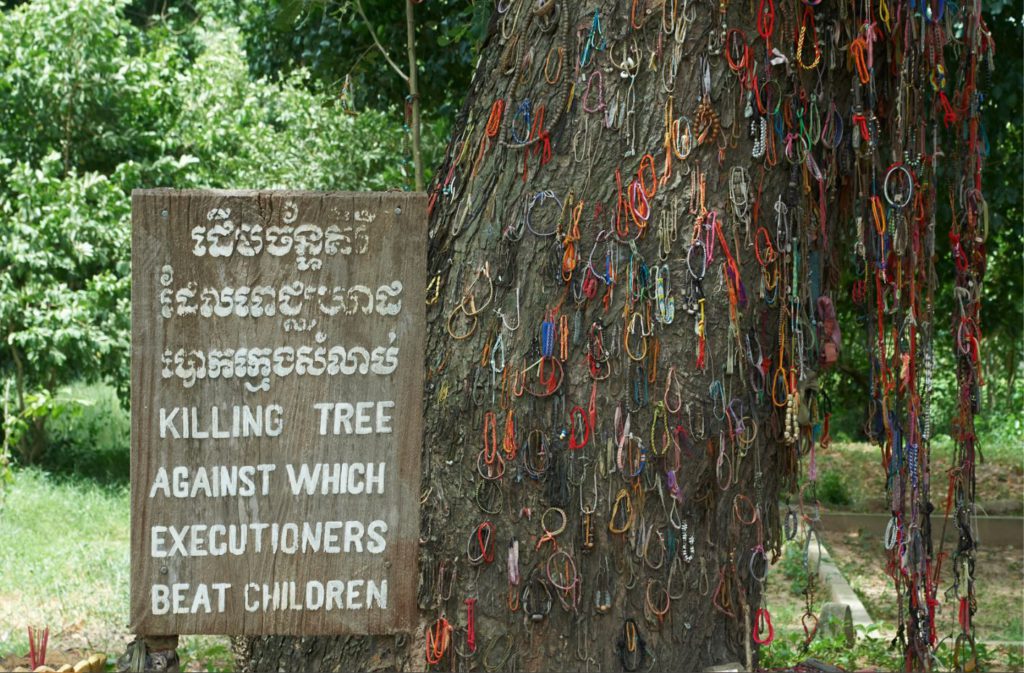 How to reach the Killing Fields, Phnom Penh
You will have to reach the killing fields via private transport only. You can choose one of the following options:
Day Tour: If you are part of a group or taking a day tour, they will definitely have it included. Taking a day tour in Phnom Penh can be a good idea if you are short on time or have many people in your group. The guide will keep you informed and will give insight on local sentiments about the events.
Book a day tour: Phnom Penh Small Group City Tour
Tuk-Tuk or Private Cab: This is the best way to visit the killing fields. You can negotiate with one of the crossroads at $15 for a return ride. It is a 40-minute journey from the city centre. You can also include the genocide museum for a few extra dollars. On the way, watch a documentary to get a background of what lies ahead.
Book a shared Cab: Killing Fields Phnom Penh: 4-Hour Guided Tour
Shuttle Bus: A hop-on-hop-off bus can pick up from your hotel and drop back. They run twice a day at 8 am in the morning and 1.30 pm in the afternoon. However, the prices aren't that cheap. A private transport may give you more flexibility
Book a Hop-on-hop-off Bus: Phnom Penh Hop-On Hop-Off Killing Fields Tour and S21 Tuol Sleng Genocide Museum
Related Articles: Things To Do In Phnom Penh, Cambodia
Tuol Sleng (S21) Genocide Museum Details
Tuol Sleng Genocide Museum Opening hours: 8 am to 5.30 pm, every day of the week
Tuol Sleng Genocide Museum ticket price: USD5 for the entry fee and USD3 for the Audio guide. Free for children.
Choeung Ek Killing Fields Details
Killing Fields Phnom Penh Opening hours: 7.30 am to 5.30 pm, every day of the week
Killing Fields Phnom Penh ticket price: USD 6 including Audio guide. Free for children under 12 years old.
Location: Choeung Ek Killing Fields
Know more about the Killing Fields
To understand more on the events during the Khmer rouge you watch these movies:
The Killing Fields: In 1984 a British Biographical drama outlines the events of two journalists in Cambodia – an American and a Cambodian. It received seven Oscar nominations and won three.
First They Killed my father: A story of a 5-year old child who is forced out of her home. During the four years under Khmer Rouge, she trains as a child soldier and witnesses the horrors of the regime. Her six other siblings go to labour camps. The film is directed by Angelina Jolie based on a book written by Luong Ung, a human-right activist.
Funan: This is an animated movie about a Cambodian family during the Khmer Regime. A mother Chou separates from one of her sons and goes to concentration camps and where she works to the bone. Stripped of possession and without any food, she tries to find her son. Horrifying events follows.
Should you go to the Killing Fields?
I have to say I was disturbed for a few days after the visit. There are some things that I still think about. But I think if you want to know about present-day Cambodia, you must go. In a way, you can empathize with their lives. I couldn't help but wonder if those four years put Cambodia 50 years back in time.
If you have kids, you can choose not to go or take them. If you take them, you can censor the information and narrate them if you don't want to expose them to as disturbing events as this.
Save On Pinterest


Related Articles