30 Aug

All about the floating villages of Tonle Sap, Cambodia

When you think of Cambodia, the only place you may think of is Angkor Wat. It is after all the biggest Hindu temple complex in the world. Even Phnom Penh doesn't top the list when it comes to places to see in Cambodia. Tourists frequent Tonle Sap at all times of the year.

However, it is still an uncommon landmark for the people to visit in the rest of the world. But it is not just about Tonle Sap I am talking about here. I will take you through the floating villages of Tonle Sap and how they came to be there.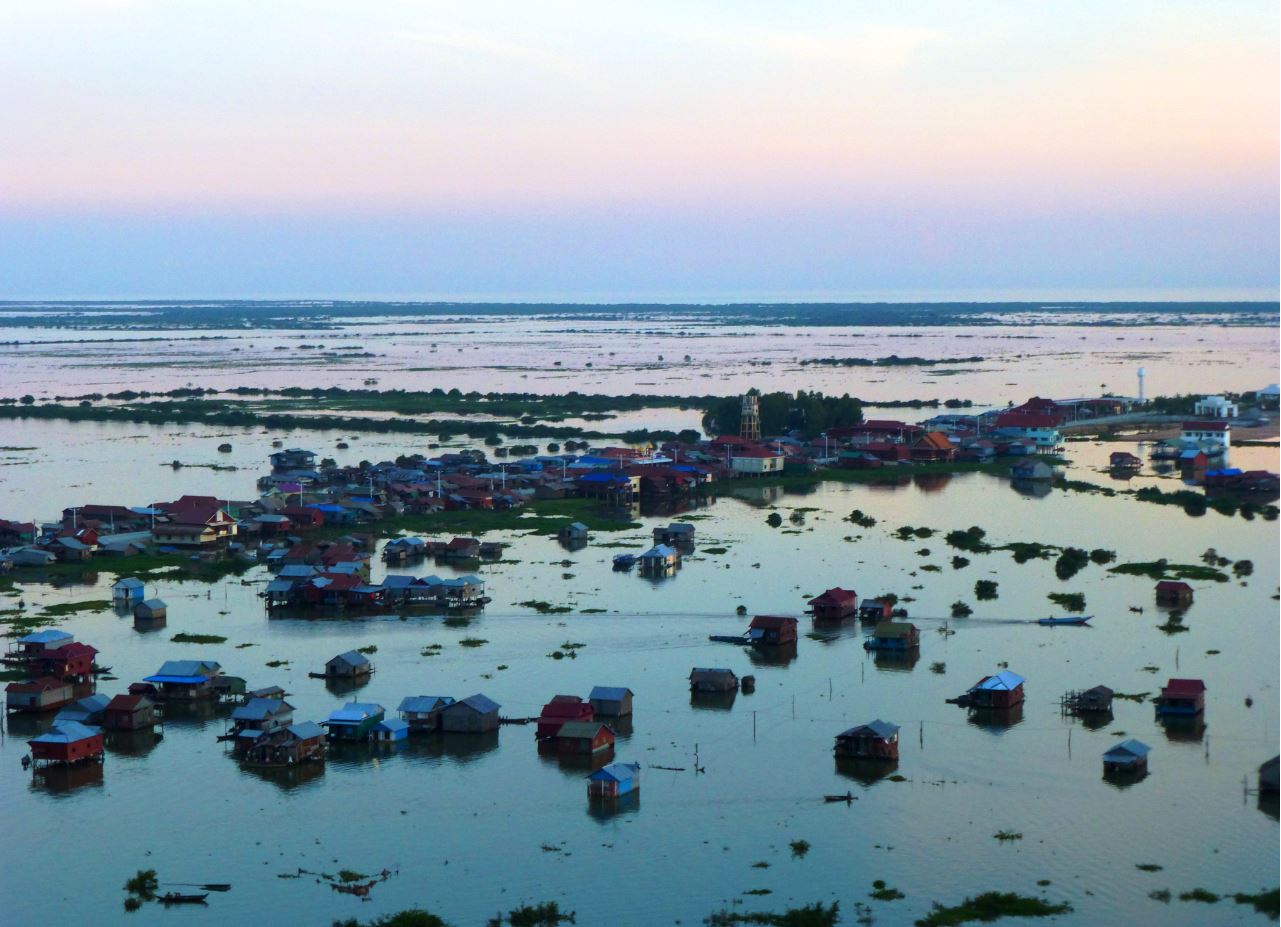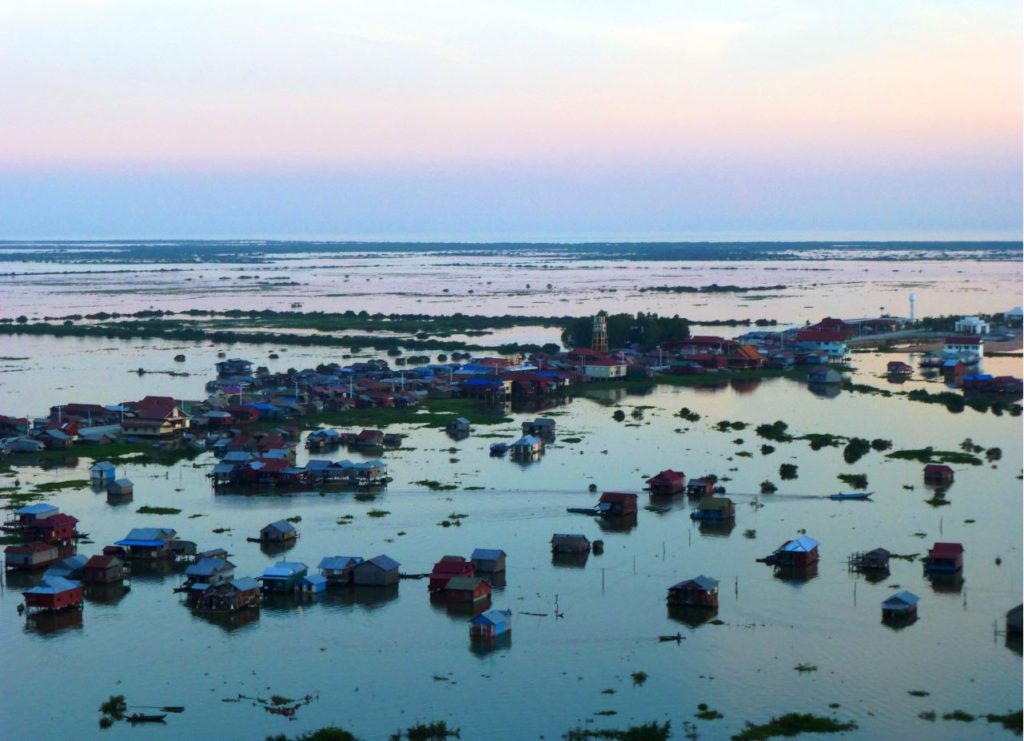 Tonle Sap is the largest freshwater lake, not only in Cambodia but also in South East Asia. It is not only a lake but a complete eco-system. It provides water for irrigation for miles of paddy farming. The lake also feeds the river Tonle Spa which is one of the most important rivers in Cambodia.
During the dry season, the Tonle Sap lake covers over an area of 2500 sq km. Its length covers around 160 km from one end to another. However, during the wet season, the lake size grows to about 16,000 sq km and measures about 250km in length. That makes a drastic increase of more than 6 times its size.
A very unusual phenomenon surrounds the ecosystem of Tonle Sap. The Tonle Sap river which usually takes the water out of the take, mergers into Mekong river later. The river that usually flows into the sea reverses direction during the wet season. This makes a large quantity of water channelled inside the lake and makes the lake swell.
What Is Tonle Sap?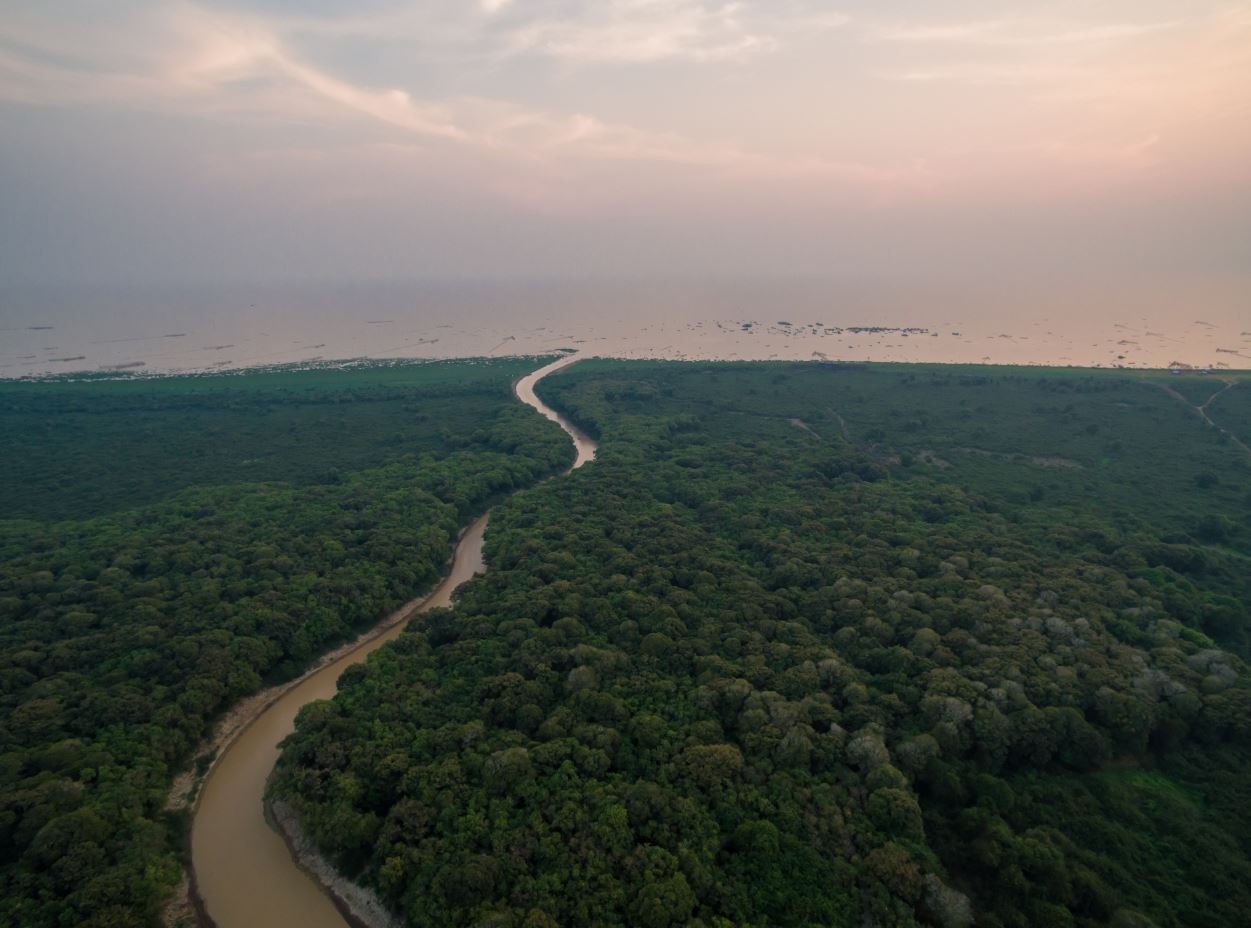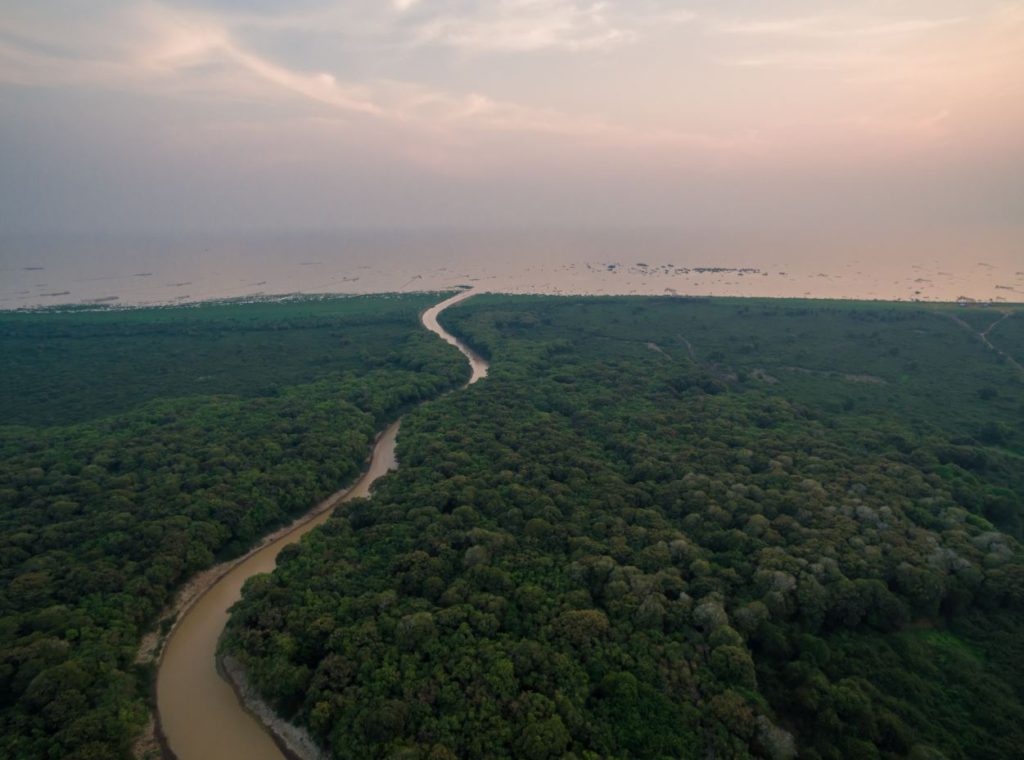 Where Is Tonle Sap Located?
Tonle Sap is located slightly west in the heart of Cambodia and extends to 5 provinces. The Tonle Sap river is about 120 km which originates from the southern tip of Tonle Sap lake. It then flows down till it converges with Mekong river in Phnom Penh.
Tonle Sap lake is located just south of Siem Reap. A short drive of 30-45 mins or 15 km will take you to the starting point of the northern tip of the lake to its topmost village of Chong Kneas.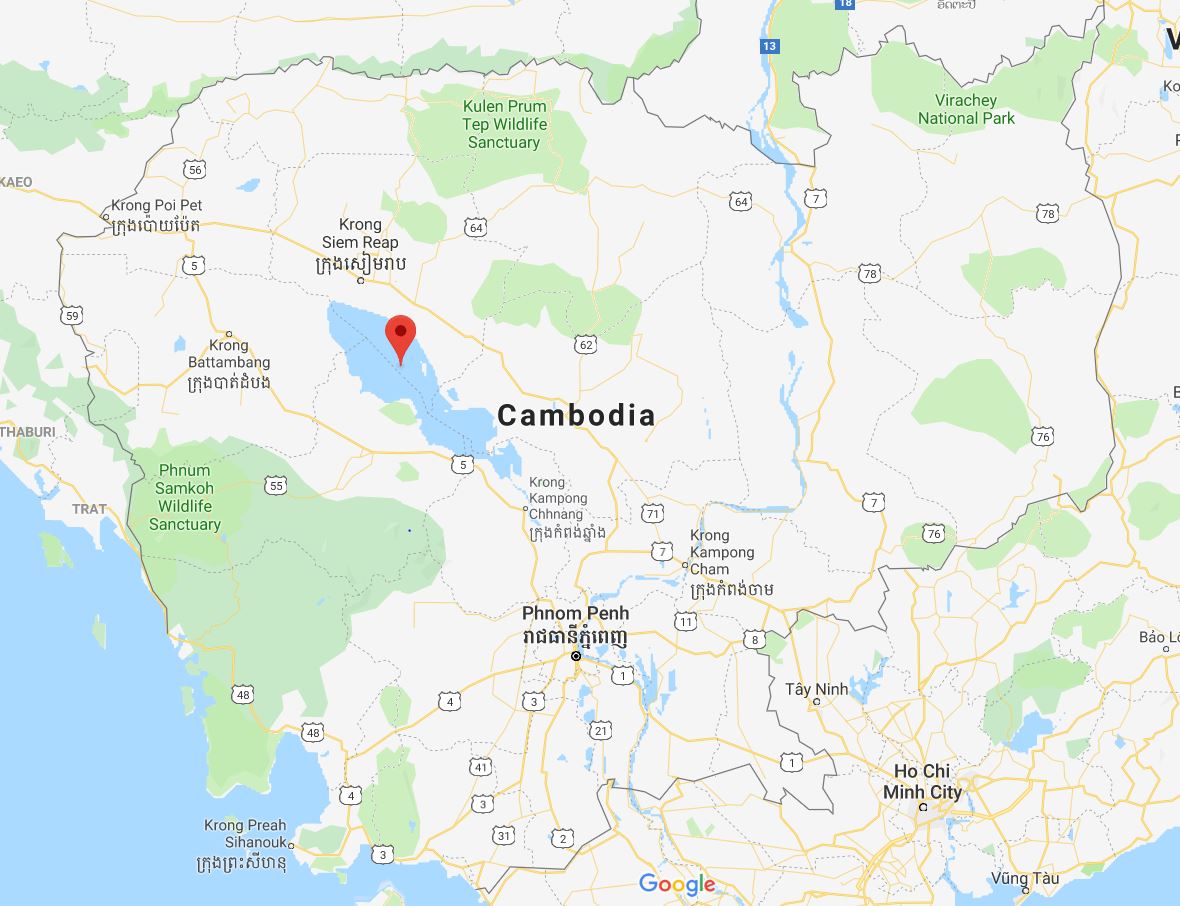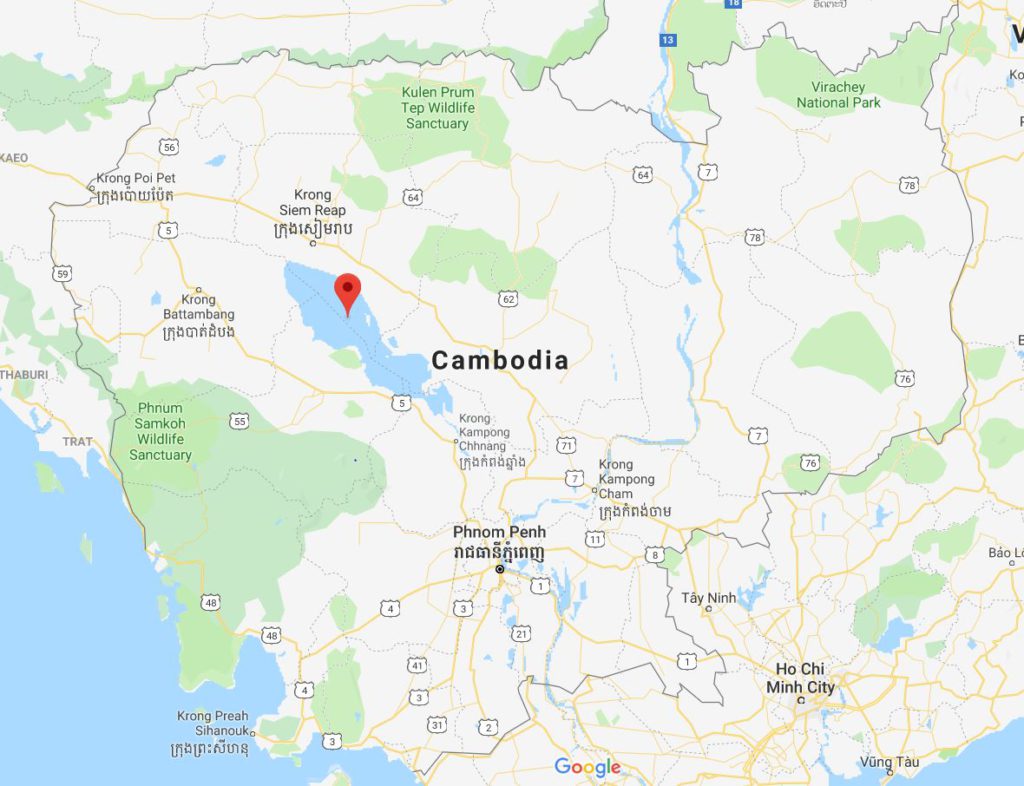 Why Is Tonle Sap Important?
Tonle Sap is the centre of economic and biological activity in the heart of Cambodia. About a million Cambodians are dependent on Tonle Sap directly or indirectly for their livelihood.
This would include activities like fishing, selling inland, and exporting fishing products. People farm during the dry season. Of course, the supply of freshwater for survival by the Tonle sap lake to the complete region makes it so important.

How To Reach The Floating Villages Of Tonle Sap?
The easiest way to reach Tonle Sap is from Siem Reap which is the closest city to its north. There are quite a lot of vehicle options available to reach the lake. We rented a bike for a day available between USD 15-20 per day and drove for a half-hour to reach its head.
If you are taking your own vehicle, you need to find the entry point where all the ferries leave. From there, take a ticket for a 1.5-hour tour to the nearest floating village Chong Kneas. This will cost you USD 20 per person.
If you are not willing to drive by yourself, you can take a day tour from Siem Reap which will take you on a tuk-tuk or a group tour on a bus. They provide options for visiting one or more villages during your trip. I suggest visiting the villages of Chong Kneas and Kampong Phluk during your trip.
Sunset Dinner Tour: Tonle Sap Lake Floating Village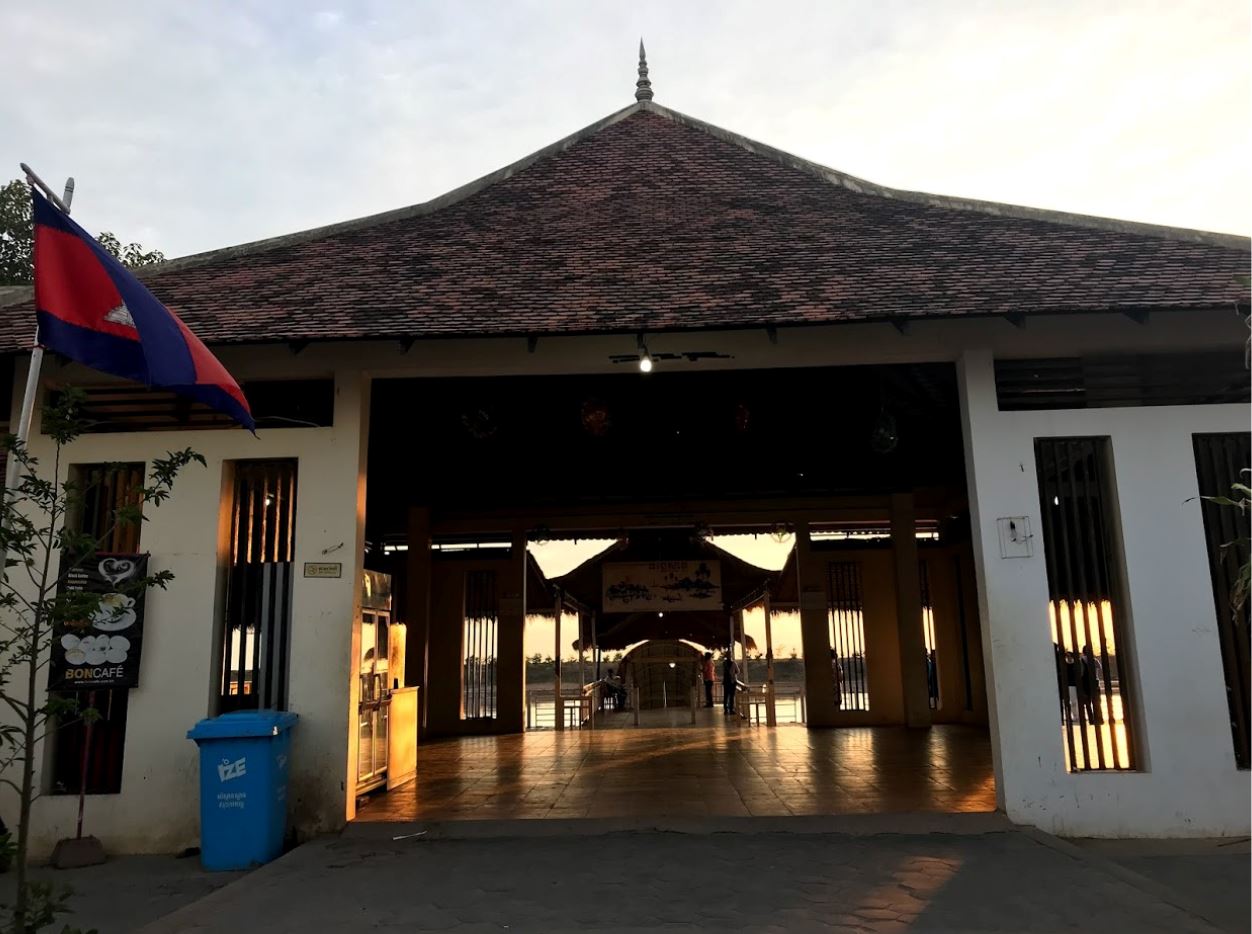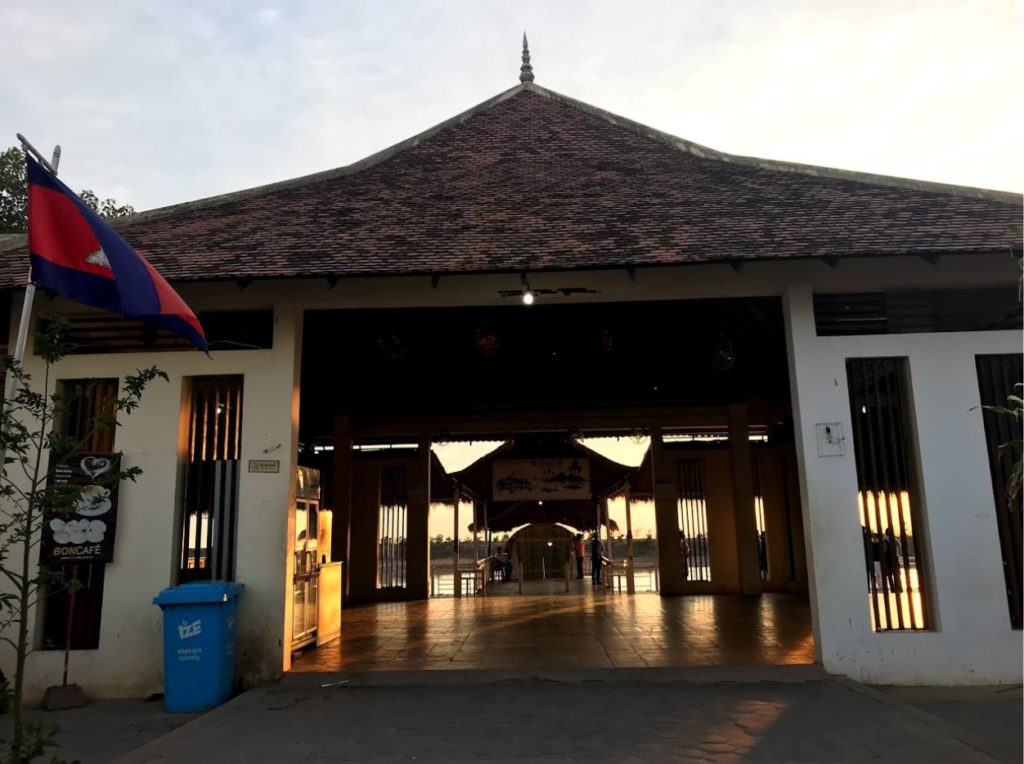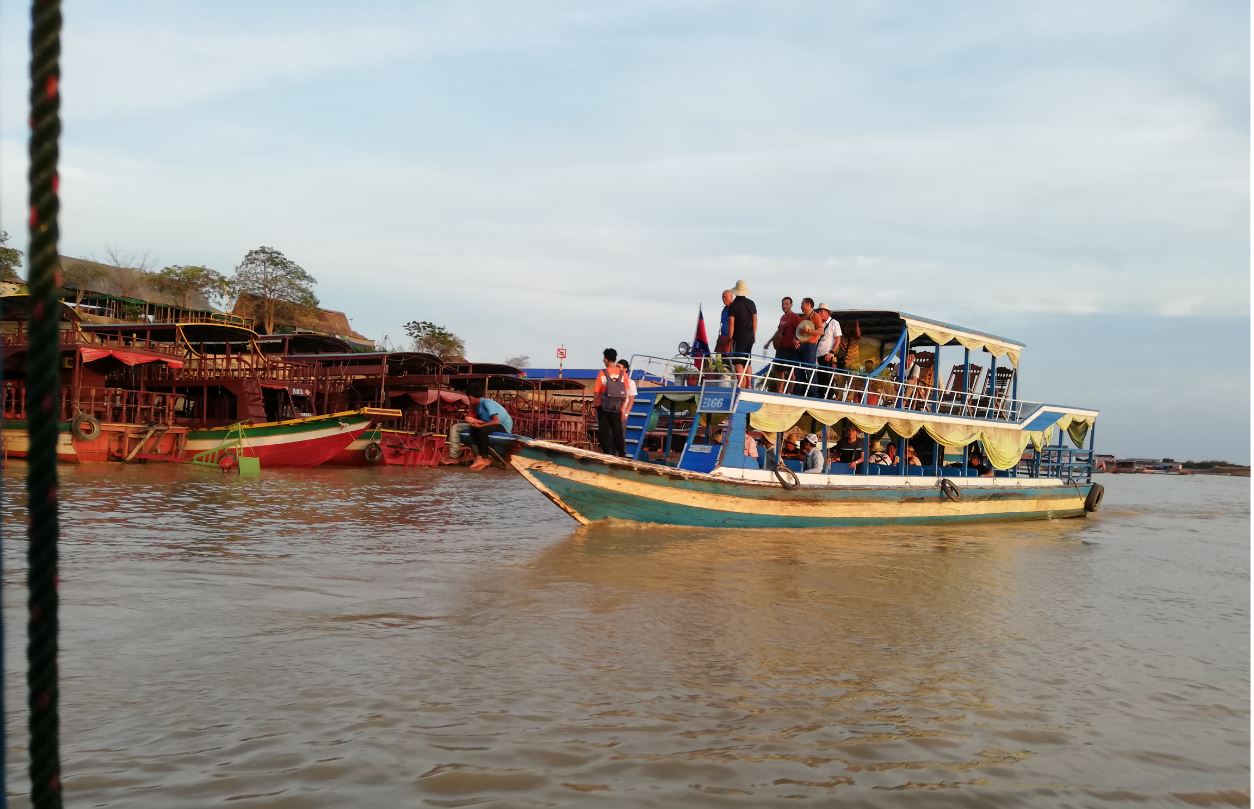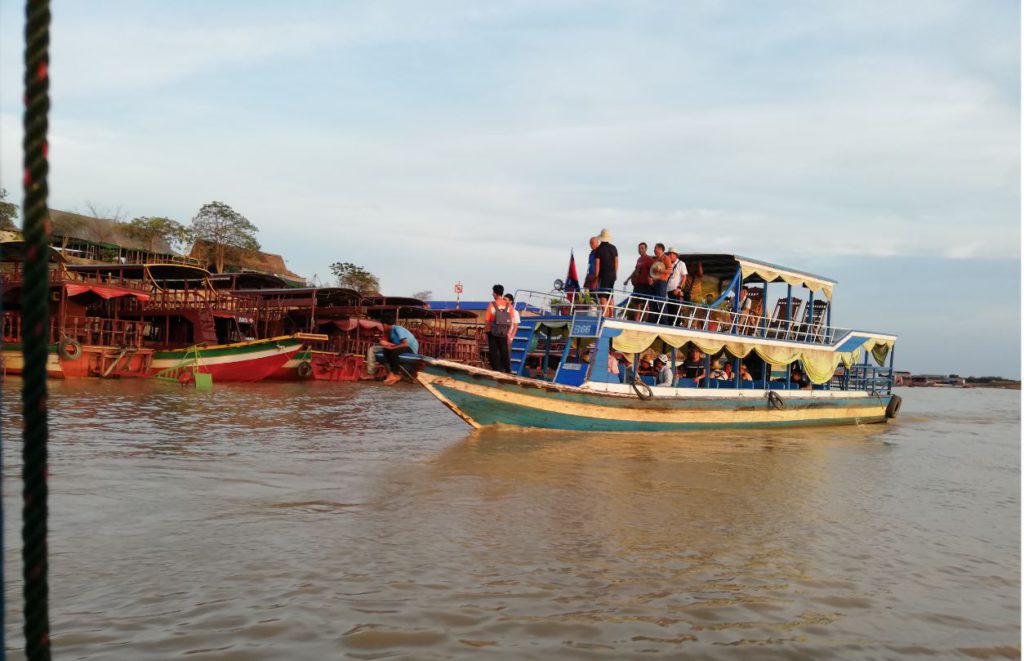 Who Lives On The Floating Villages Of Tonle Sap?
The community of people who live on the floating villages on the Tonle Sap lake is mostly immigrant Vietnamese. These people have lived in Cambodia from 3-4 generations. These immigrants who lived a comfortable life a generation ago suffered heave loss during the Khmer Rouge.
Many of these immigrants were killed. While others who considered Cambodia their home were asked to leave Cambodia and return to Vietnam. They lived in refugee camps in rampant poverty for a long time. And then decided to come back after the dissipation of the Khmer Rouge stripped of identity.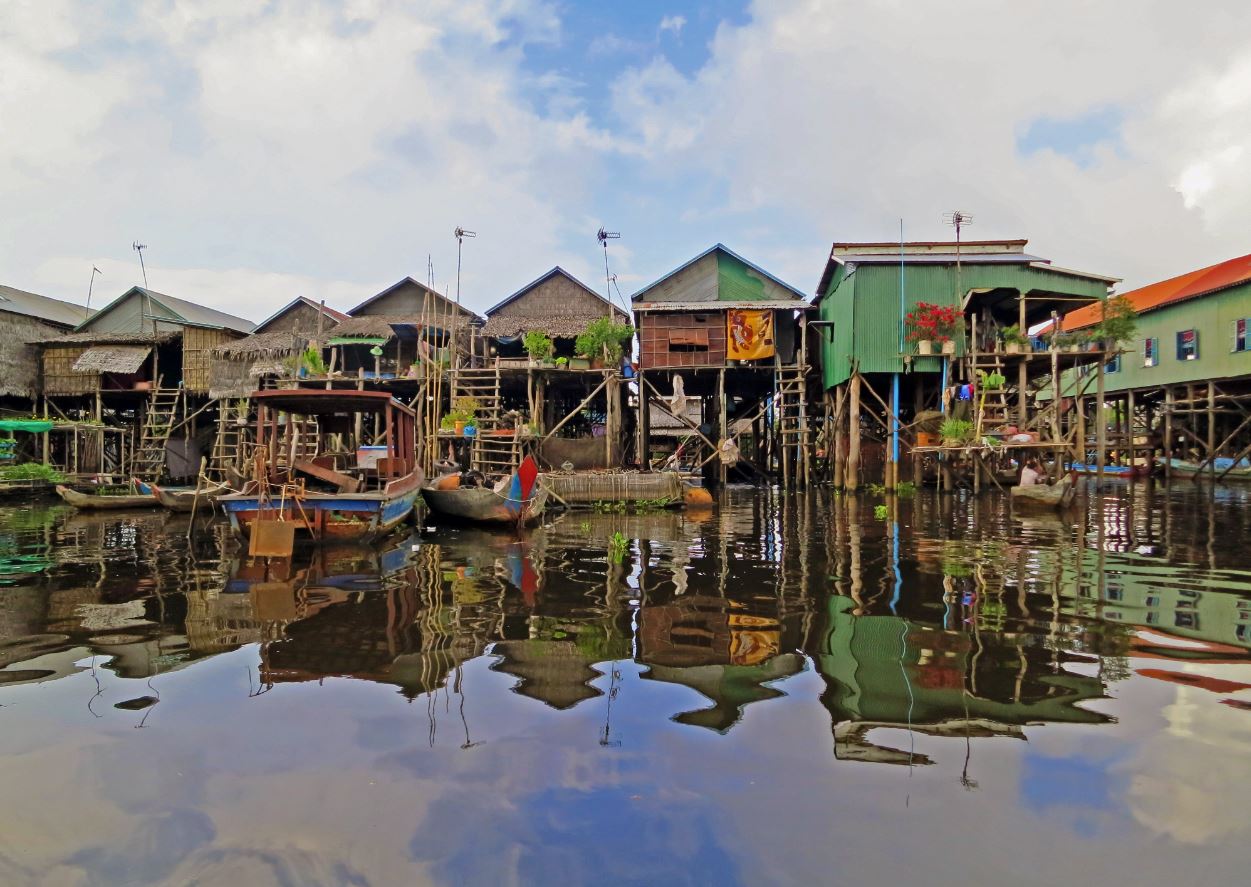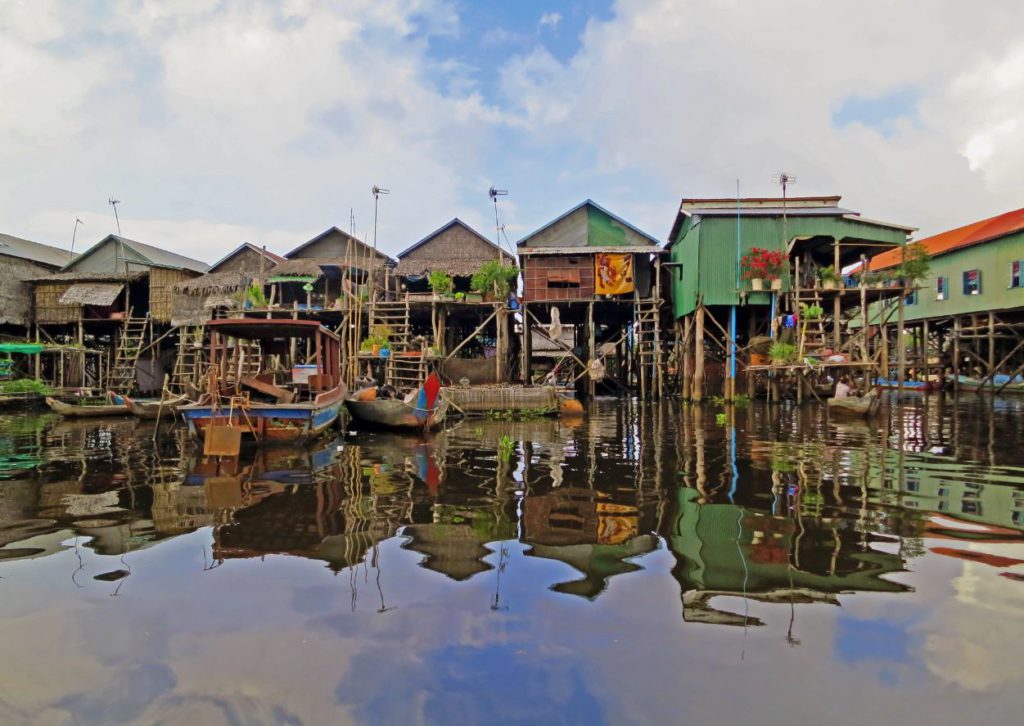 However, according to the Cambodian present law, immigrants cannot own land in Cambodia. With no local ID proof, these immigrants were pushed to the water. Apart from that, the local authorities do not issue a birth certificate to their children either.
Therefore, they cannot go to public schools or get a job which does little to break their cycle of poverty. They have populated the Tonle Sap lake for decades and made it their home, adapting the water as a part of their existence.
Floating Village Of Chong Kneas
The first village in the north part of Tonle Sap is known as Chong Kneas. This is the village which you will be able to see if you take an hour's tour at the pier near Siem Reap. During the dry season, it takes about 30 minutes to reach this village from the pier.
Although, if you lose your way as we did, you may also come across some hutments near the pier. They looked extremely poverty-stricken and surviving on a bare minimum.
The floating village of Chong Kneas is like a regular village but on water. The houses are made of bamboo anchoring to the bottom of the lake. Although they look like nomadic settlements, the village consists of school, hospital, church and monasteries, restaurants, grocery shops, repairing shops for boats, police station and a lot more.
The only mode of transportation is by boats on the water and everyone knows how to use one. The smaller ones used by paddling doesn't require a motor and is often used by kids.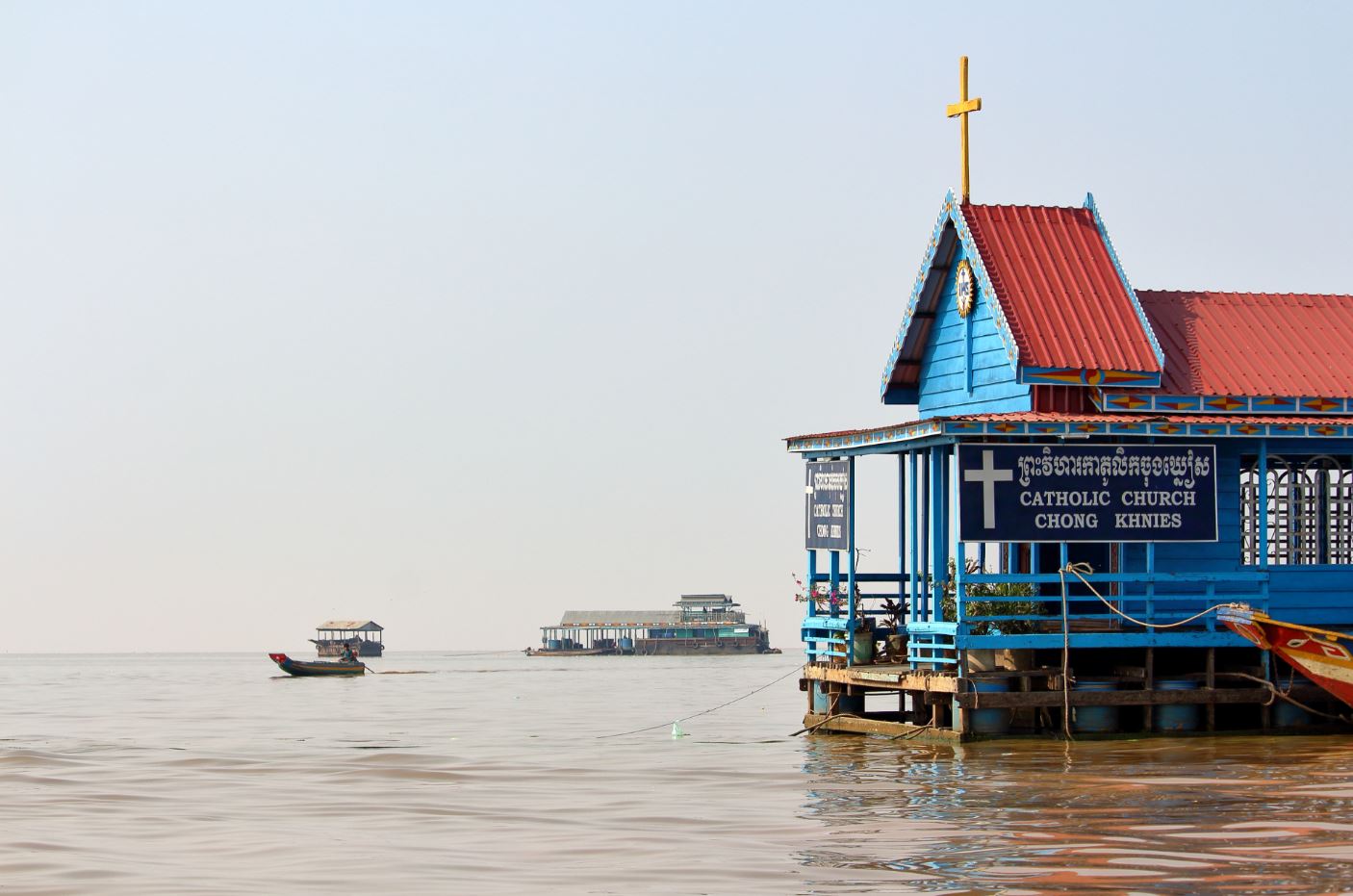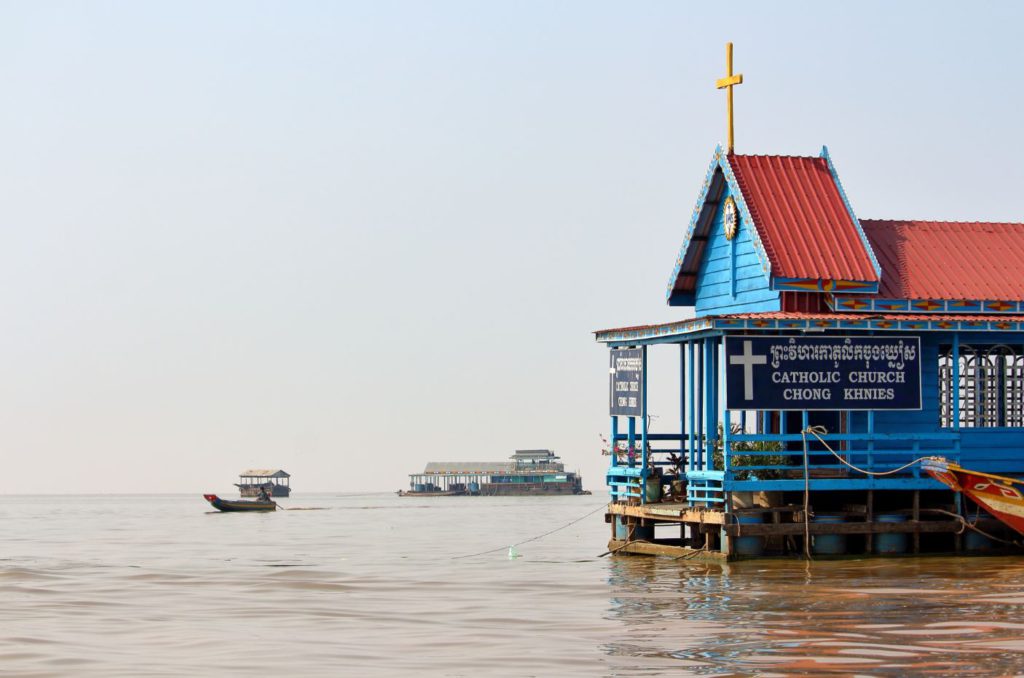 Other Floating Villages On Tonle Sap
Apart from Chong Kneas and many others, there are three more popular villages which can be visited from Siem Reap within a day trip. Kampong Phluk is another village slightly different in appearance. The houses are built on the bamboo floor as tall as 6 meters. Dry season exposes the bamboo under the homes. It makes the village look like a regular village but floating up in the air.
During the wet season, the water floods in and fulfils the true purpose of these floating houses. The village has a mangrove forest nearby which they protect by vigilance to keep the biosphere in check. In turn, it provides them with their daily catch.
Kampong Khleang is another floating village around 35 km east of Siem Reap. It is the largest of all floating villages as comprises of a population which is 10 times of Kampong Phluk. Machray is yet another village near Chong Kneas shelters a few varieties of bird wildlife along with crocodile farming.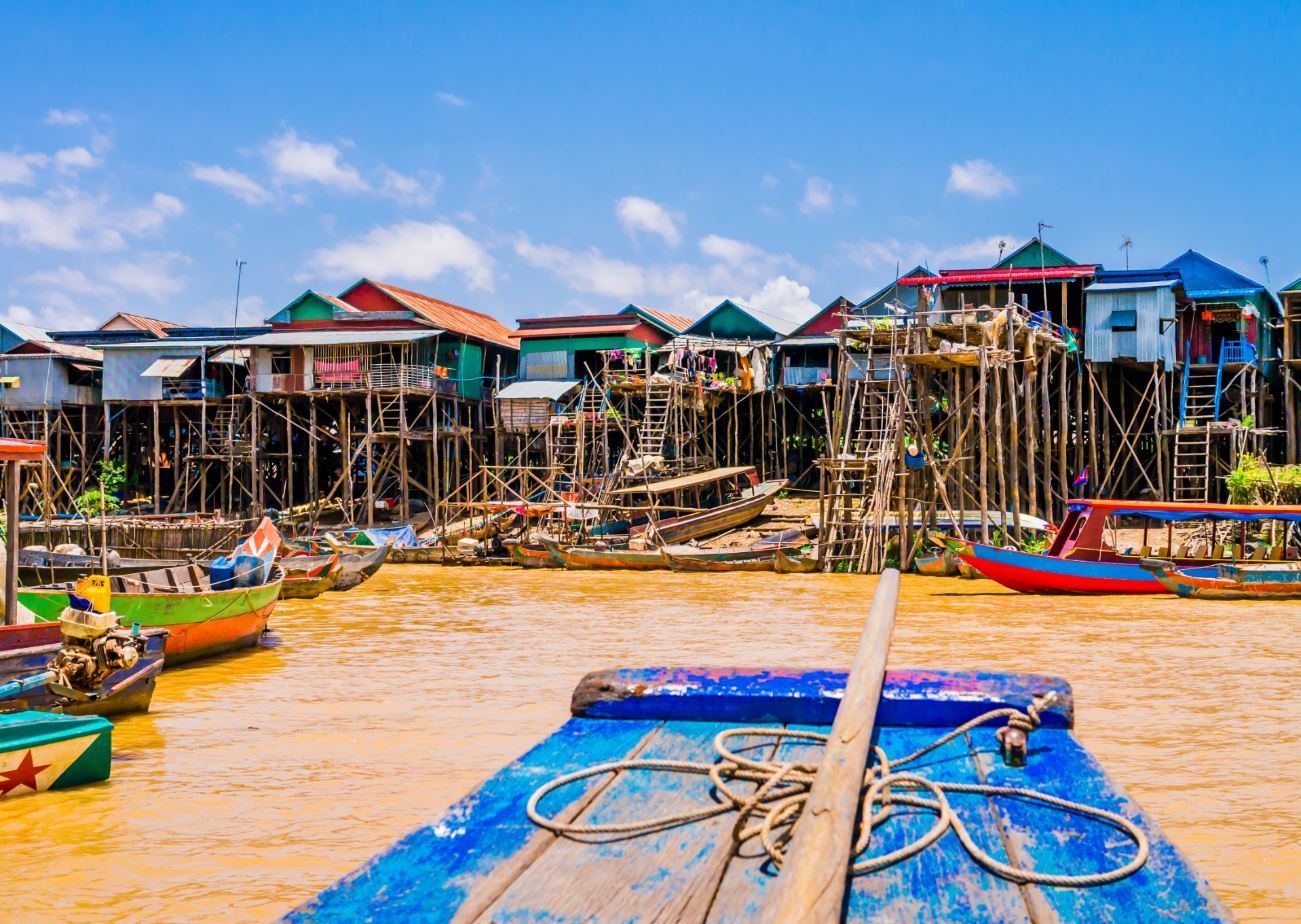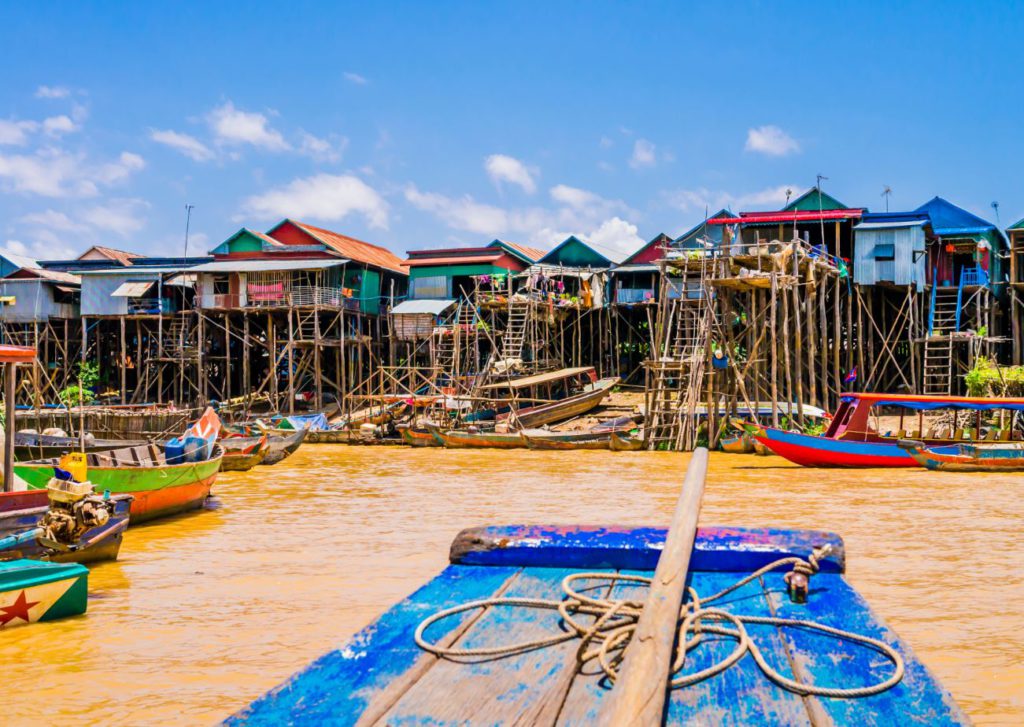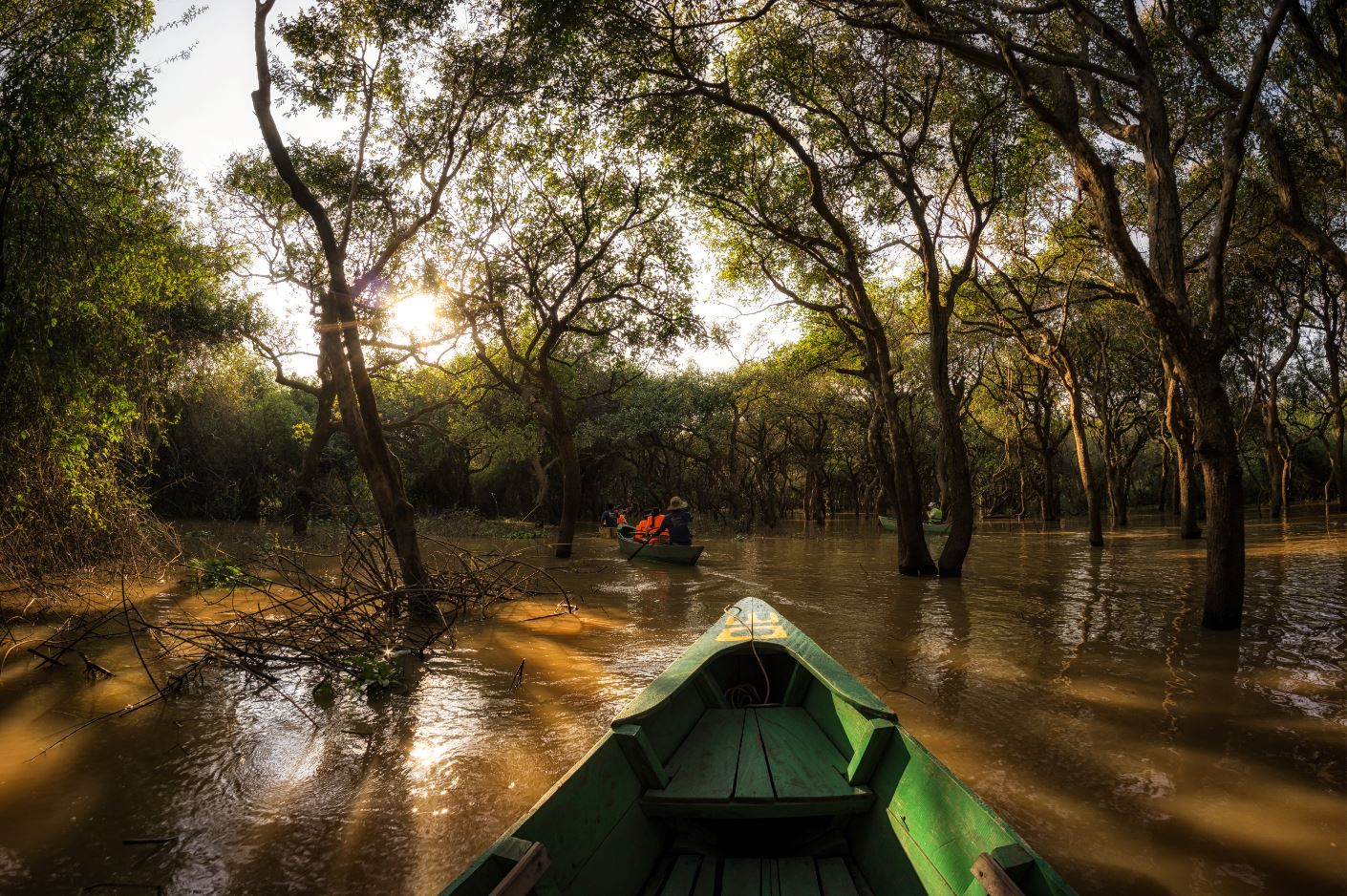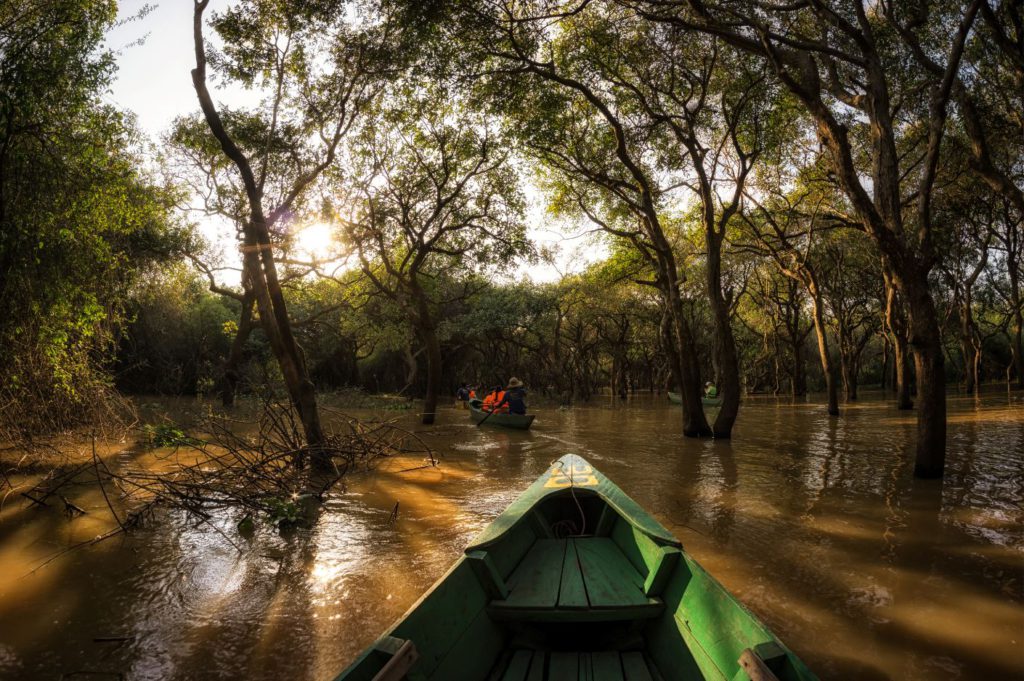 Livelihood On Tonle Sap
Almost everyone on Tonle Sap is directly or indirectly related to fishing for livelihood. Although it worked well for the local population and earned a decent living for years, it has not been the case recently.
The degradation of the biosphere quality and overfishing has led to scarce catch. Many of bigger fishing groups in Cambodia has been fishing in the lake. It takes up the major chunk of the catch. The locals are restricted with areas of fishing imposing several other rules and regulations.
Apart from the fresh catch, people also dry fish and prawns and sell in the marketplace. Locals make fish into a paste or pickle and shipp outside the country. These makeup as a major export of Cambodia. Crocodile farming is also popular in this region and sells for its meat and skin for leather products.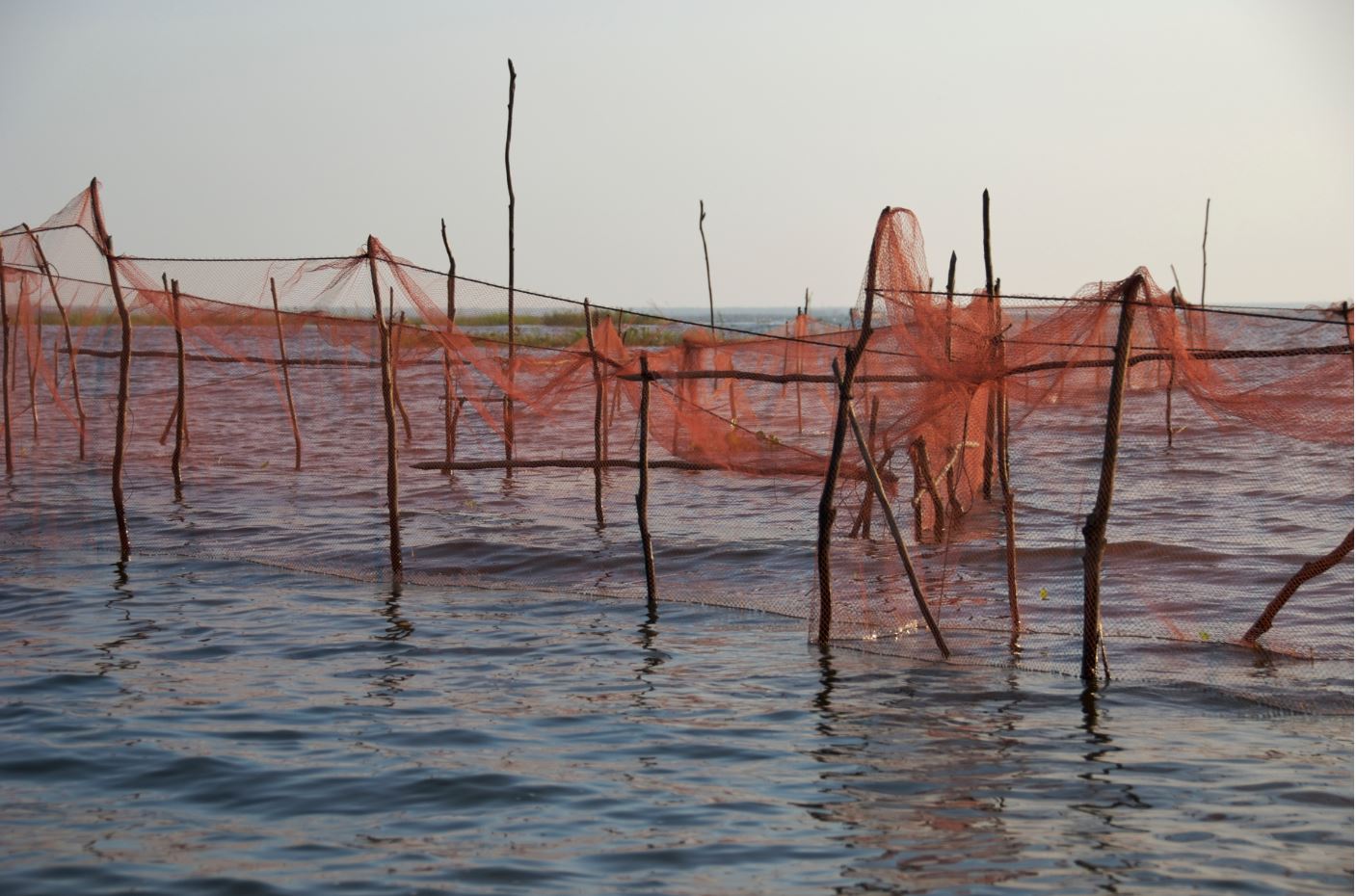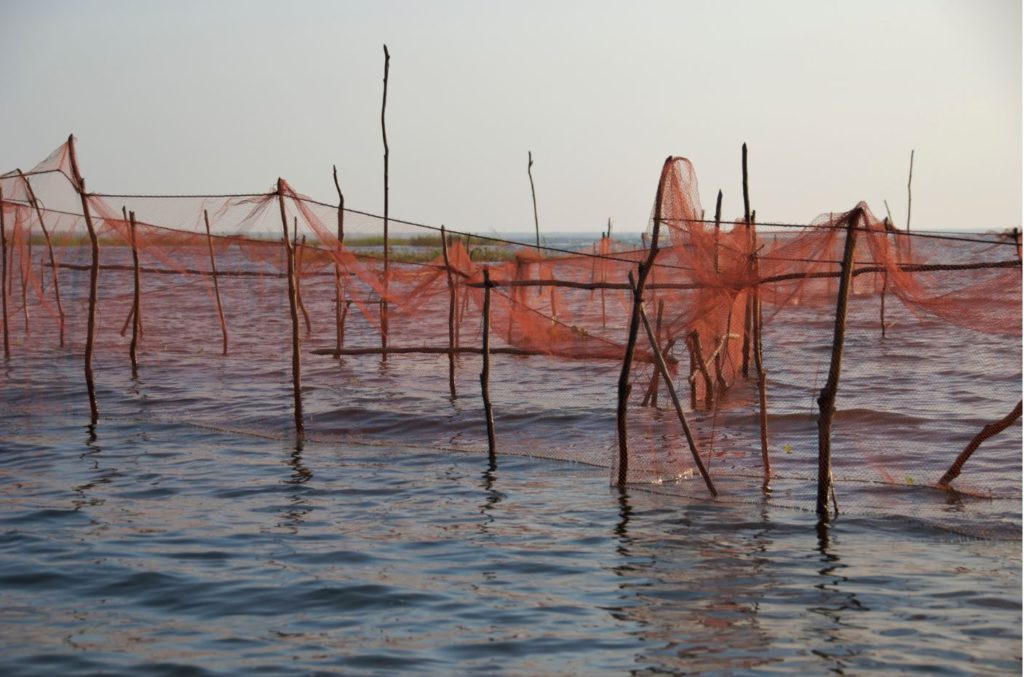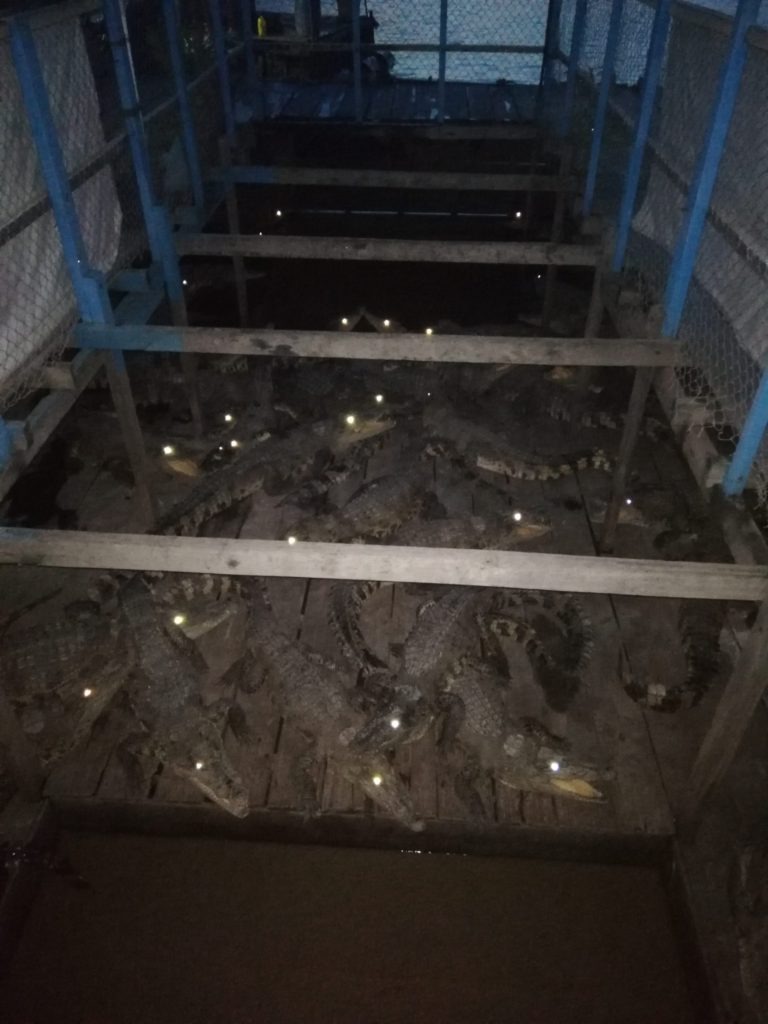 Problems Of Tonle Sap
If you haven't guessed already, there are a wide number of problems surrounding Tonle Sap as well as its dwellers. For once, the lake in itself has reached an extreme point of degradation. Reason for this is overfishing, loss of biodiversity, cutting of mangroves, and overpopulation.
Although some steps have been taken to revive the lake, it is slow in implementation and could take years to be in place.
On the other hand, the people living in Tonle Sap are facing extreme poverty with no access to sanitation. Understand that the people have to use the same stagnant water to dispose of human waste as they use for drinking, sometimes without boiling.
A high number of infants die under 5 years of age each year due to water-borne diseases. Another common reason for death is due to the drowning of infants. In fact, children who cannot swim cannot attend school either. It also leads to many children not receiving any education at all.
With no Cambodian identification, these people cannot hold any jobs or get higher education. They are usually left to do whatever their family has been doing until now. There are more people in the villages and fewer resources in water. It has led to an increase in pressure on their livelihood and many households find it difficult to make ends meet.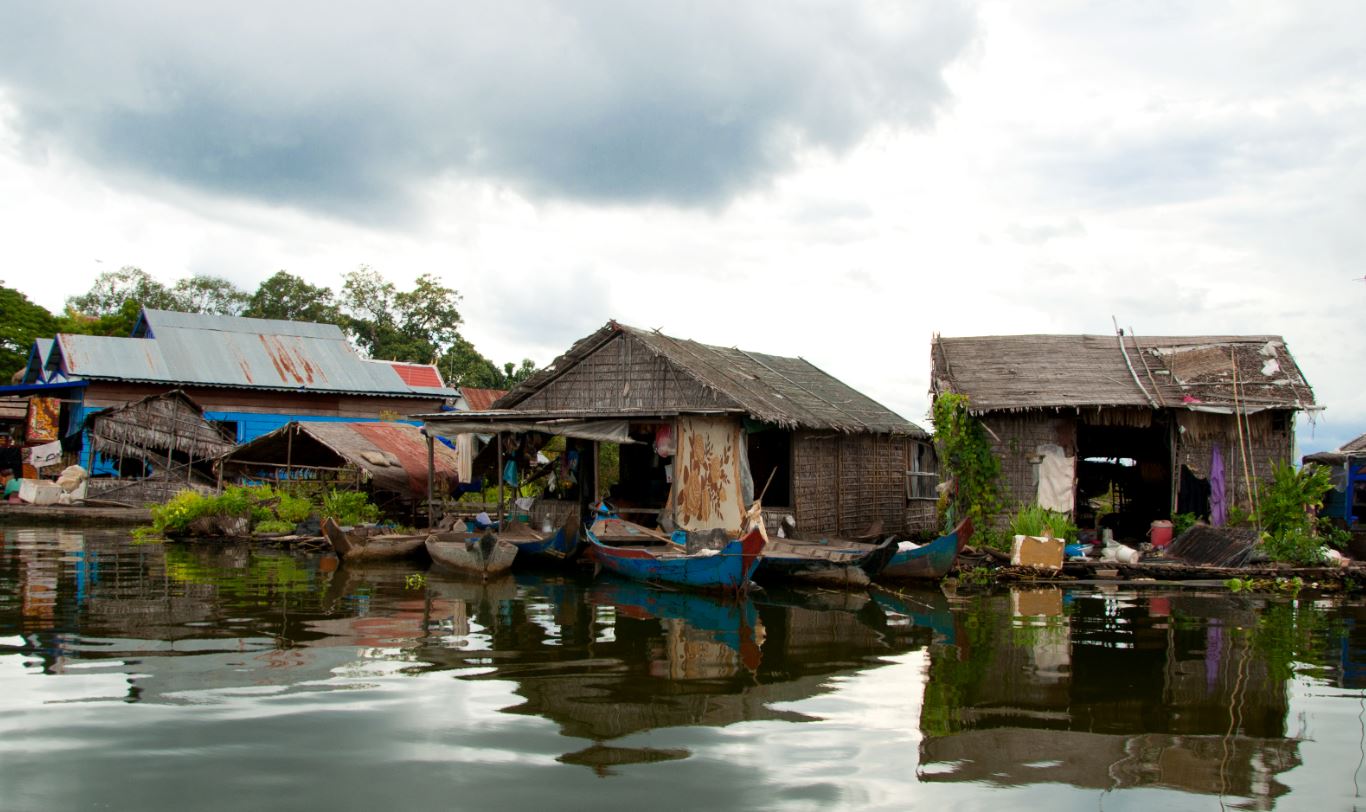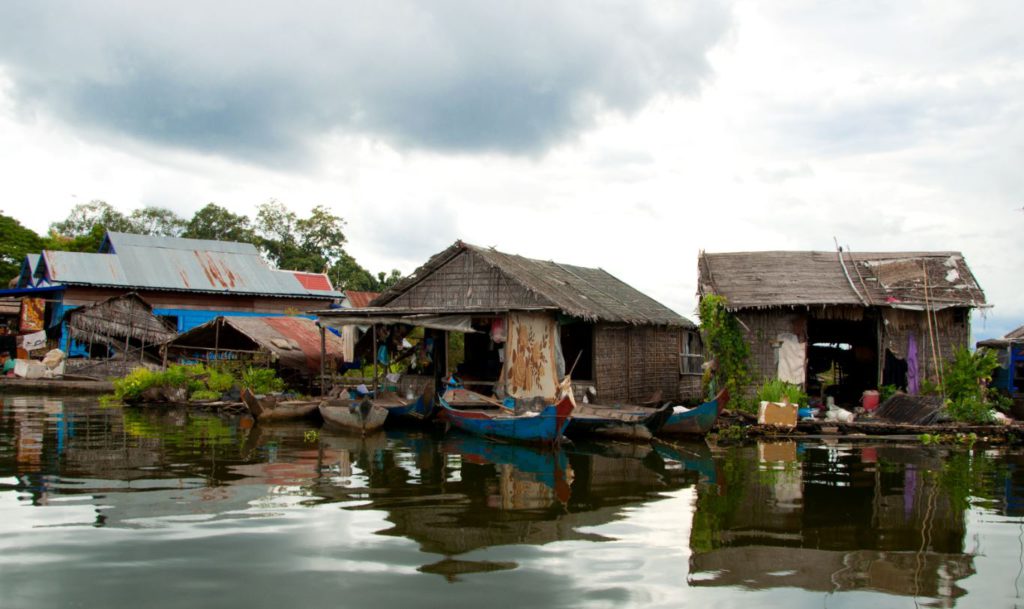 How Can You Help?
While you cannot do much to give directly to the people of Tonle Sap, you can choose options where the money goes directly to the people. Most of the tour companies which provide the tour of the villages are private and do not contribute towards the village.
There are many common scams around like asking to donate money to the school to buy rice for the students. The people at the school usually sell back the rice and god knows who pockets the money.
You can help them by directly buying their goods and services. Eat at the restaurant and hire a boat from the villages for a tour of the mangrove forests.
How to stay on the floating village
Unless you really want to stretch yourself on discomfort, think twice before you decide. There are no hotels on the floating village. However, a few locals have opened up their homes to tourists. Expect basic dorms and very limited services here. Carry your own water if possible.
You can book these hotels on Tonle Sap: ST 63 Home Stay, Prek Toal Home Stay, Seng Lis Luong Homestay
Save on Pinterest


Related Articles