15 Jul

Best Things to do in Phnom Penh, Cambodia

Phnom Penh is the capital city of Cambodia. It is usually considered as a not-so-popular tourist destination. Especially when compared with its old capital 'Siam Reap' which is also home to the world's largest temple, Angkor Wat. Nevertheless, if you have some time to spend in Cambodia, Phnom Penh is a decent place to spend a couple of days in.

But then, it could be a little difficult to know about the things that you can do in Phnom Penh and are they worth seeing. But before diving into the list of tourist destinations, let's check out the basics of visiting Cambodia.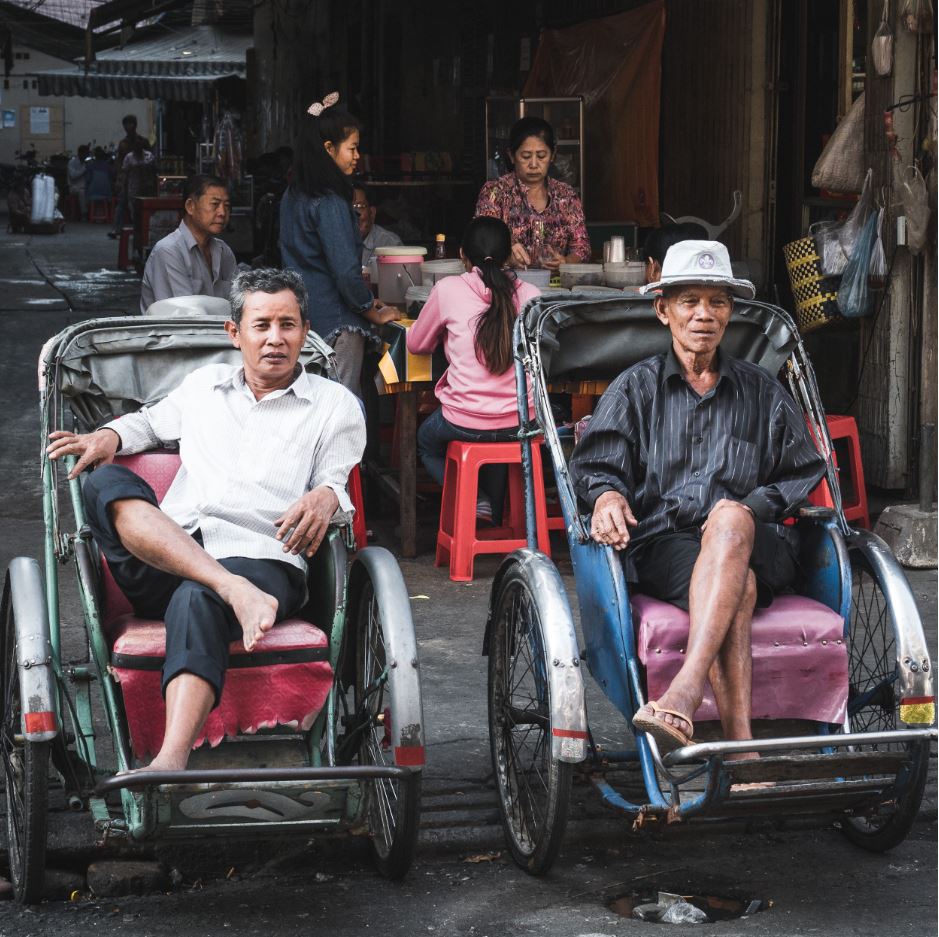 About Cambodia
The Kingdom of Cambodia or Kampuchea is a country in South East Asia. It is located between Thailand and Vietnam with Laos on its northern border. Cambodia is an elected constitutional monarchy. It has a monarch or a king as the head of the state. The prime minister acts as the head of the government.
Cambodia's popular history begins when Jayavarman II declared himself a king of the Khmer empire. The empire sprouted out of the Hindu kingdoms that ruled in these areas around the 9th Century. He then went on to construct hundreds of Hindu temples in Cambodia.
Angkor Wat is the largest and the most majestic of all. The Kingdom of Siam later conquered this region which also comprised Thailand and Laos.
Consequently, it fell under French colonial rule, until its independence in 1953. It was later tainted by a bloody decade of struggle with communism. Around 3 million (a third of Cambodia's population) were killed during that time.
Since then, the journey has been rough for the nation with rampant poverty and corruption. However, is also enjoying a steep growth in GDP year after year recently.
In Cambodia? Check out our blog on everything you need to know to visit Angkor Wat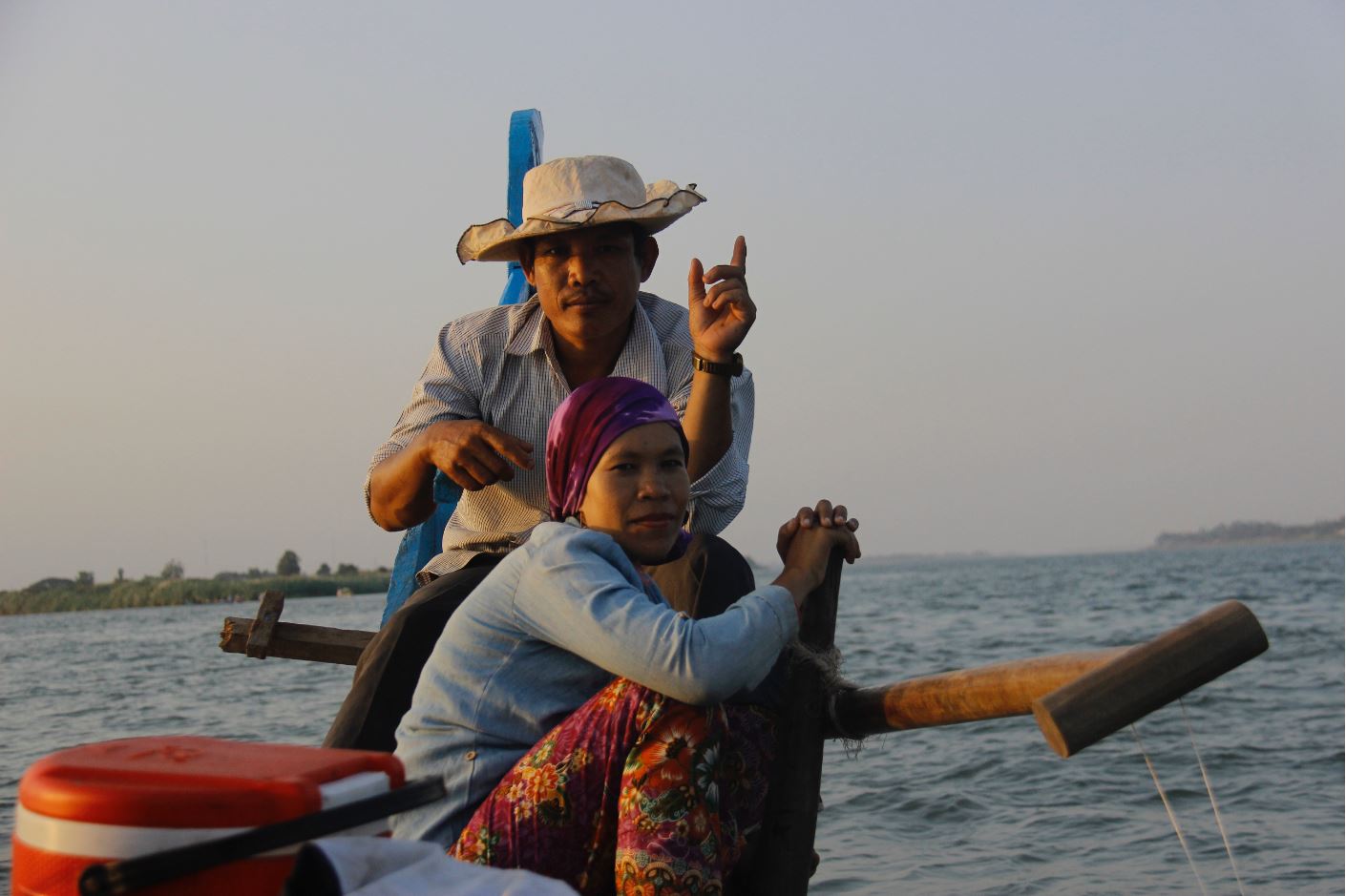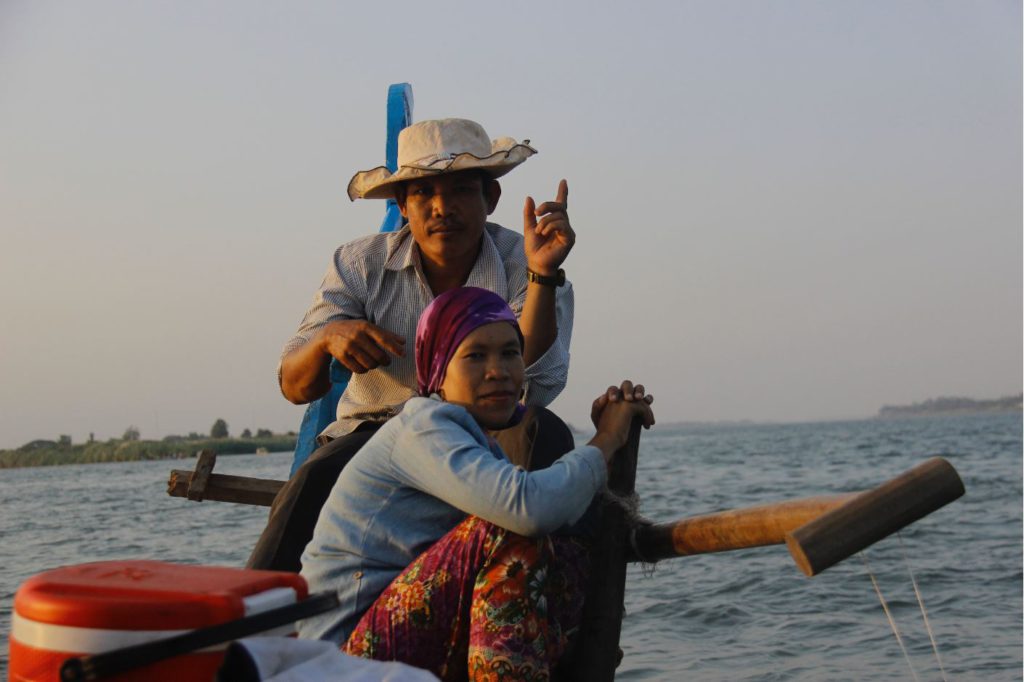 Best Time To Go
The best time to go to Cambodia is in the winter months. During October to February, the weather is relatively cold and dry. As March approaches the weather gets hot and humid and gets wet with the onset of monsoon. Although I personally like rain and the weather gets pleasantly cold but may dampen your outdoor plans.

How To Reach Phnom Penh?
You can take a flight to one of the two international airports in Cambodia in Phnom Penh or Siam Reap. Additionally one may even take an overnight bus which runs from Bangkok, Thailand to Siam Reap and Phnom Penh. Buses also run from Ho Chi Minh City in Vietnam. For most countries, visa on arrival is available with an easy procedure but long lines.
To book a cross-country bus, you can use 12go.asia.com or bookaway.com. To book a ticket inside Cambodia use camboticket.com. You can also look at booking a minivan for shorter distances. The could be a little stuffier but are usually faster.
How To Go Around In Phnom Penh
The best way to go around in Phnom Penh is on foot. Another way is by using local transport called a tuk-tuk. But you need to bargain hard with them. Unfortunately, there is a lack of transport infrastructure in Phnom Penh. Hence, Subway or efficient bus service may not be at your disposal, especially if you are short on time.
You can still take the local buses for long-distance travel but don't depend on them a lot. A single trip on the bus will cost you $0.5 which will be cheaper than any other option. The good thing is most of the major tourist attractions are located in close vicinity. You can cover them even on foot.
If you are staying longer, you can also check on hiring a motorbike. I am sure it's available in Phnom Penh but there aren't many shops around the city centre due to lack of tourists in this city. Talk to your hotel manager for one.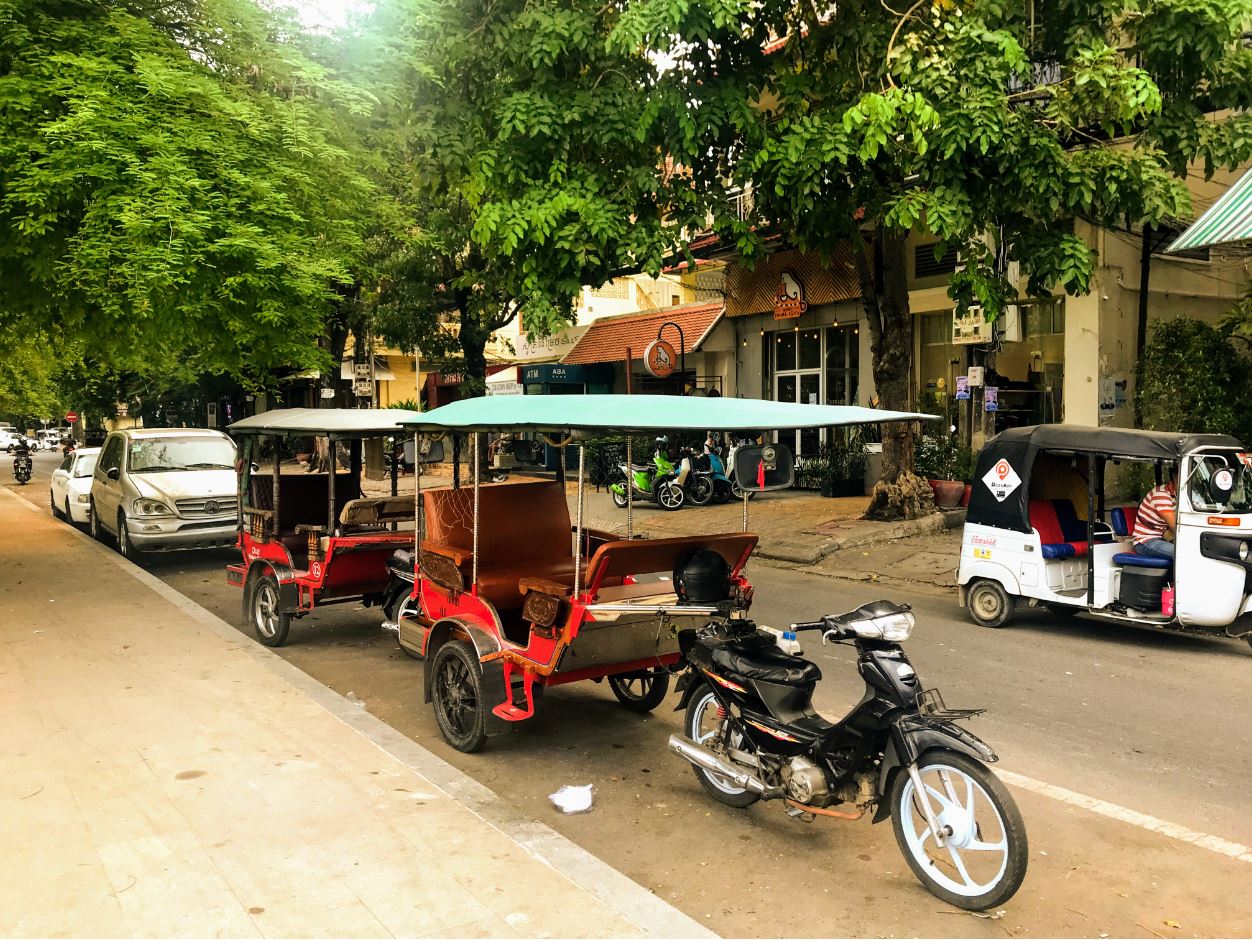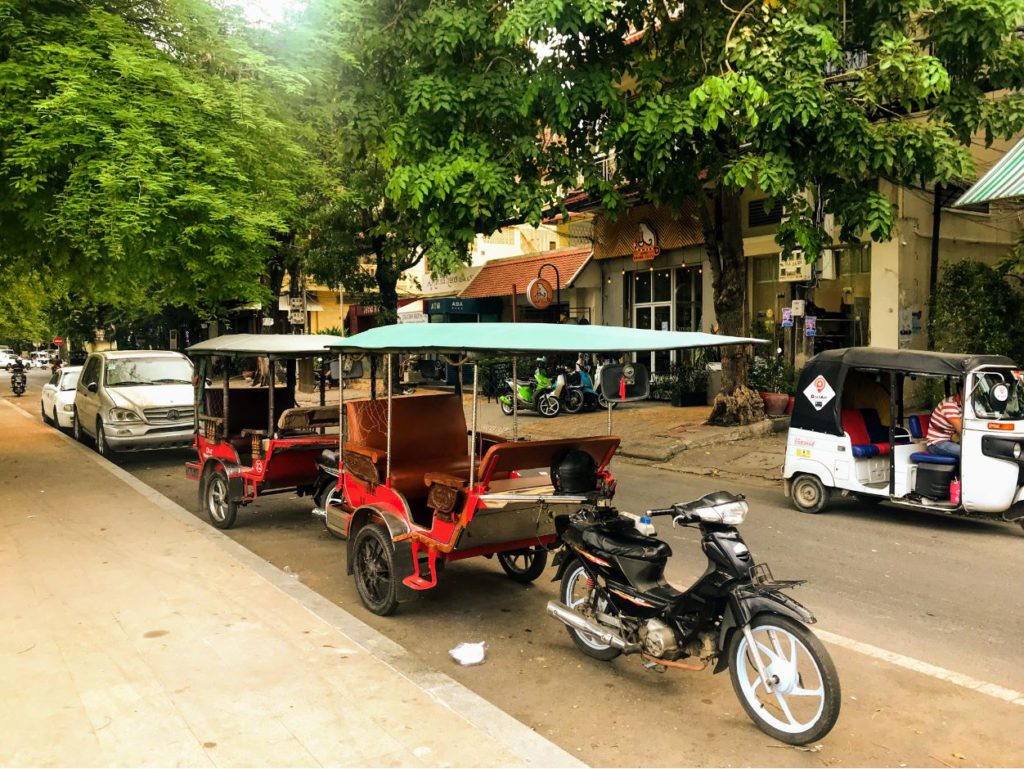 Things To Do In Phnom Penh
1. Visit Royalty at Royal Palace and Silver Pagoda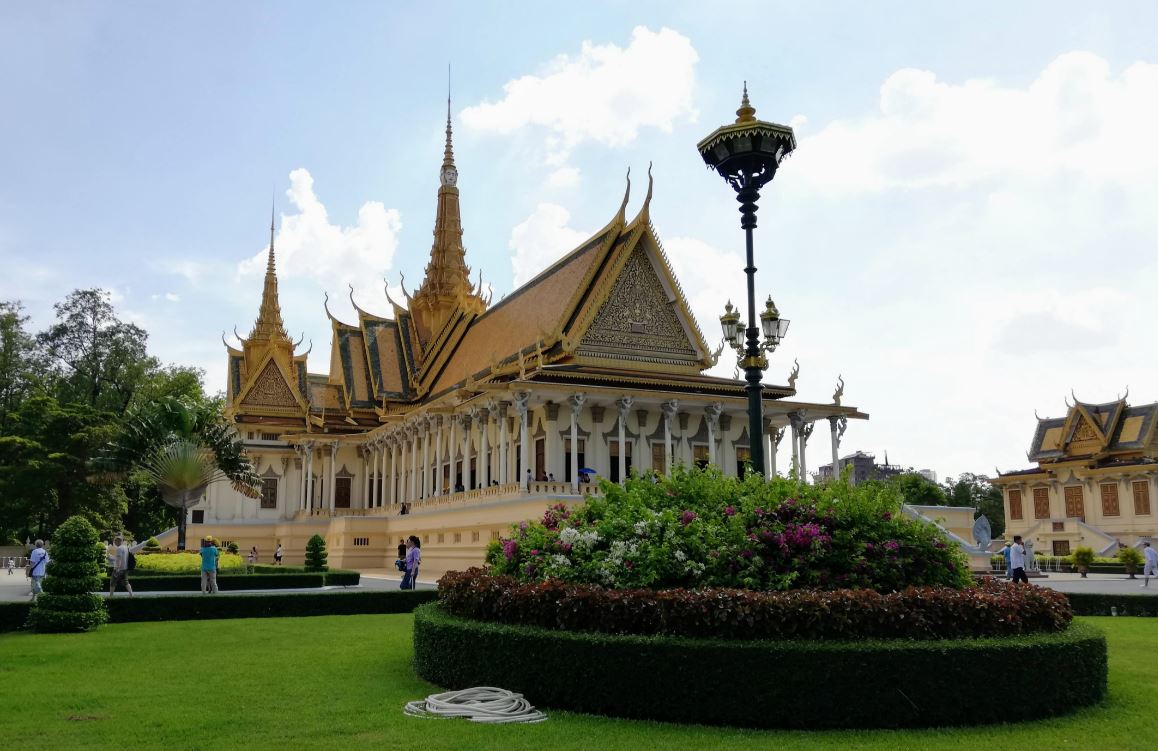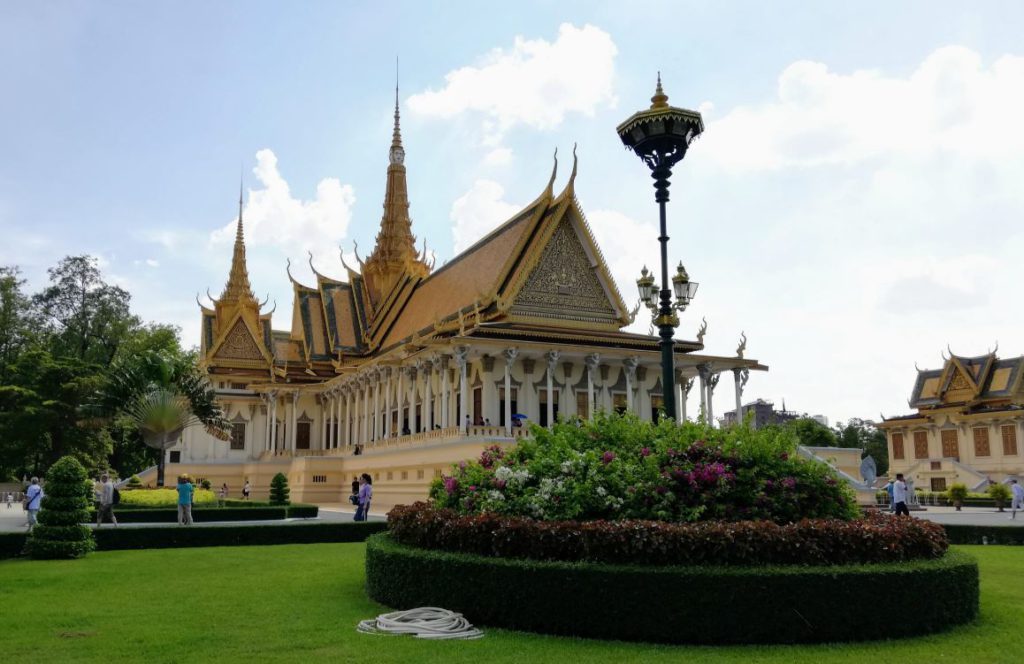 The royal palace is the seat of the King of Cambodia. He resides here as a symbol of his sovereignty over the nation. All important official ceremonies take place here including hosting foreign dignitaries.
Some of the palace's parts are open to the public. You can enjoy the pristine gardens, hall of coronation and the ballrooms decorated in French style interiors. It is where the royal family still entertains important guests. There is also a museum which displays the traditional garb of royalty during important ceremonies and that for his official functionaries.
Silver Pagoda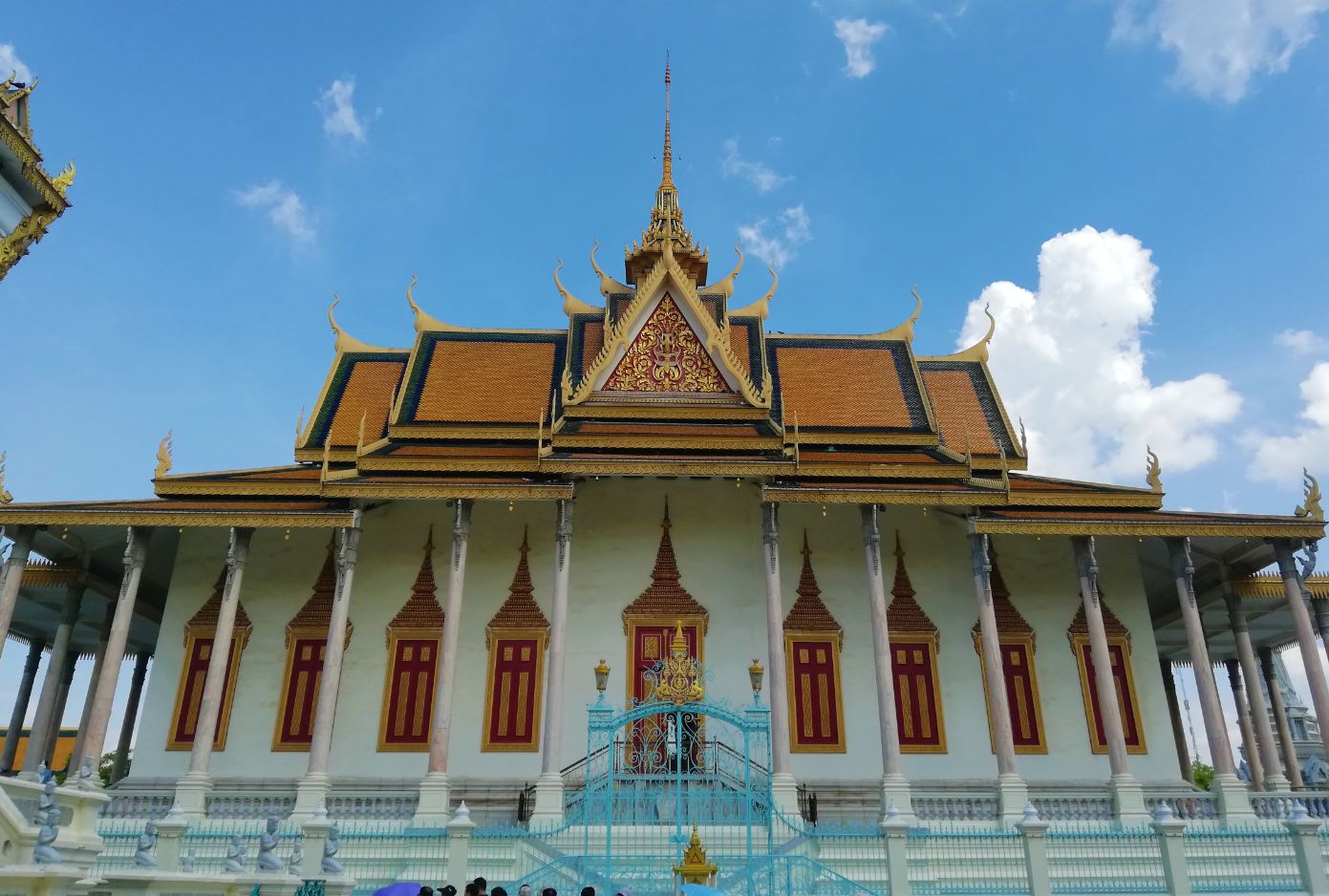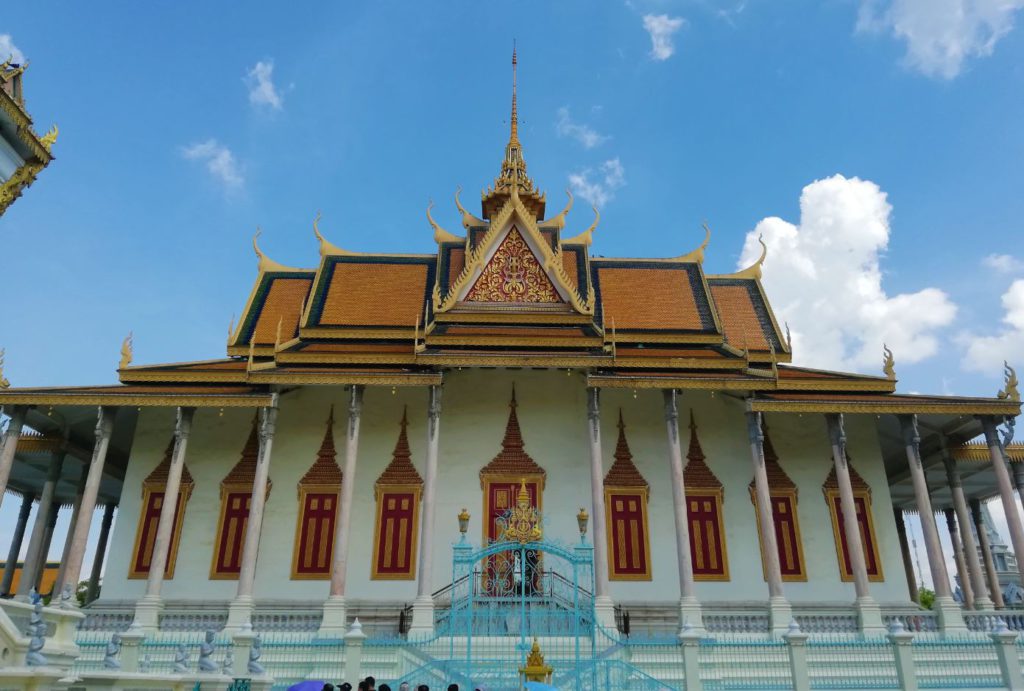 Wat Preah Keo Morakot or Silver Pagoda is another important building right next to the palace. It is where the Royal family worships and carry out all their religious ceremonies. It comprises of some of the most precious artefacts kept in Cambodia. This includes the statue of Emerald Buddha and the statue of Buddha made of 90 kgs of gold and 2086 diamonds (the biggest of the size of 25mm).
Other includes gifts from foreign nationalities exchanged as a sign of friendship with Cambodia. The pagoda is in Cambodian style architecture. But personally, I felt that it is extremely similar to the Thai style of architecture. Perhaps because both were once ruled by the Siam Empire. The pagoda's name comes from 5,329 tiles of Silver which covers the floor of the temple.
The outer compound is made of a rectangular gallery which surrounds the pagoda from all sides. The gallery depicts the complete tale of Ramayana in mural artworks made by Cambodian artists. The tale may differ slightly from that known in other Hindu provinces but the characters remain more or less the same. Quite of the lot have been destroyed during the war times and restoration is still pending.
Royal Palace & Silver Pagoda timings: Open on all days: 7.30-11 am, 2-5 pm
Ticket Price: USD 10 per person or 40,000 Riel. A guide for a 1.5-hour tour will cost you an additional USD 10.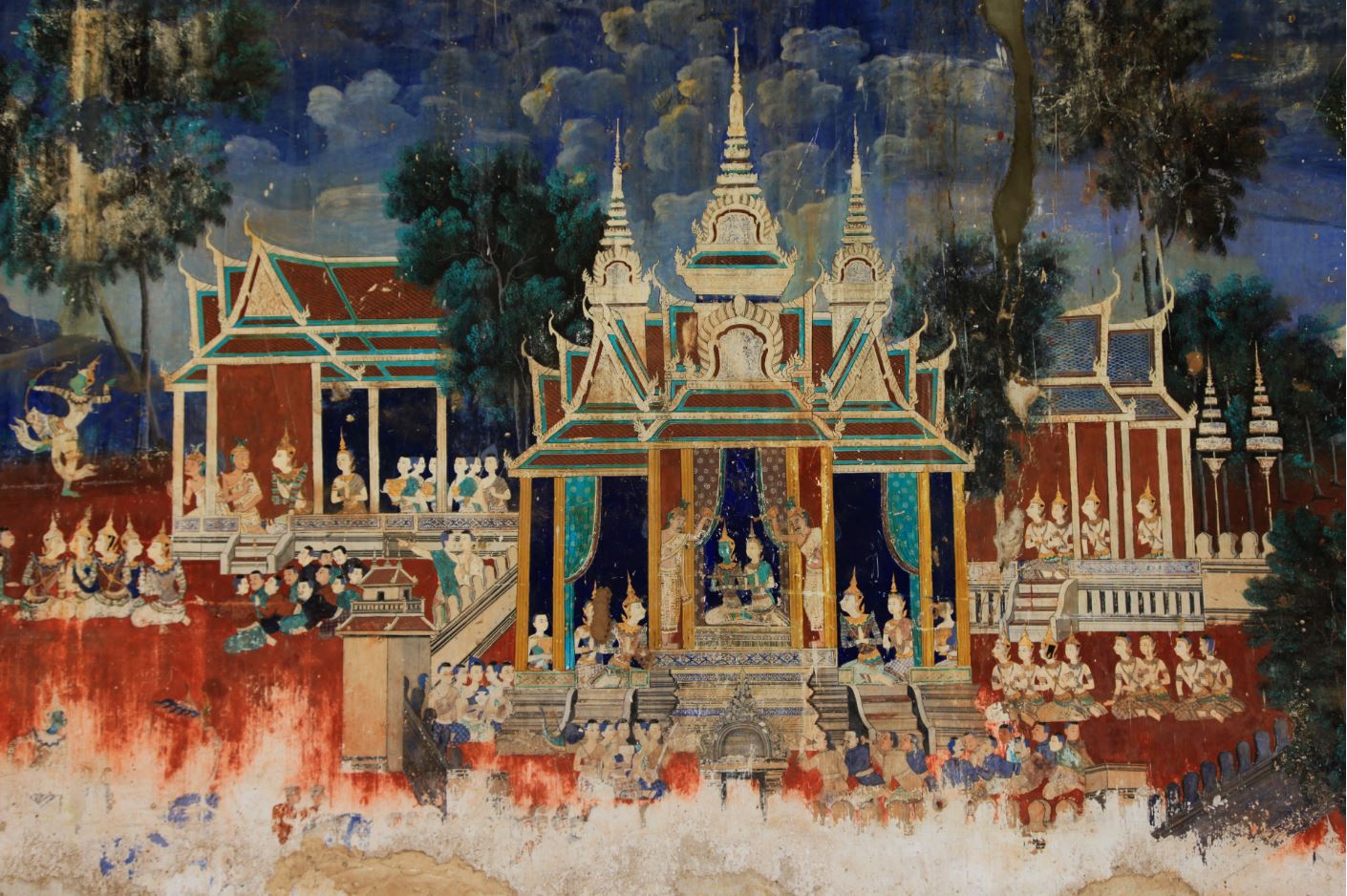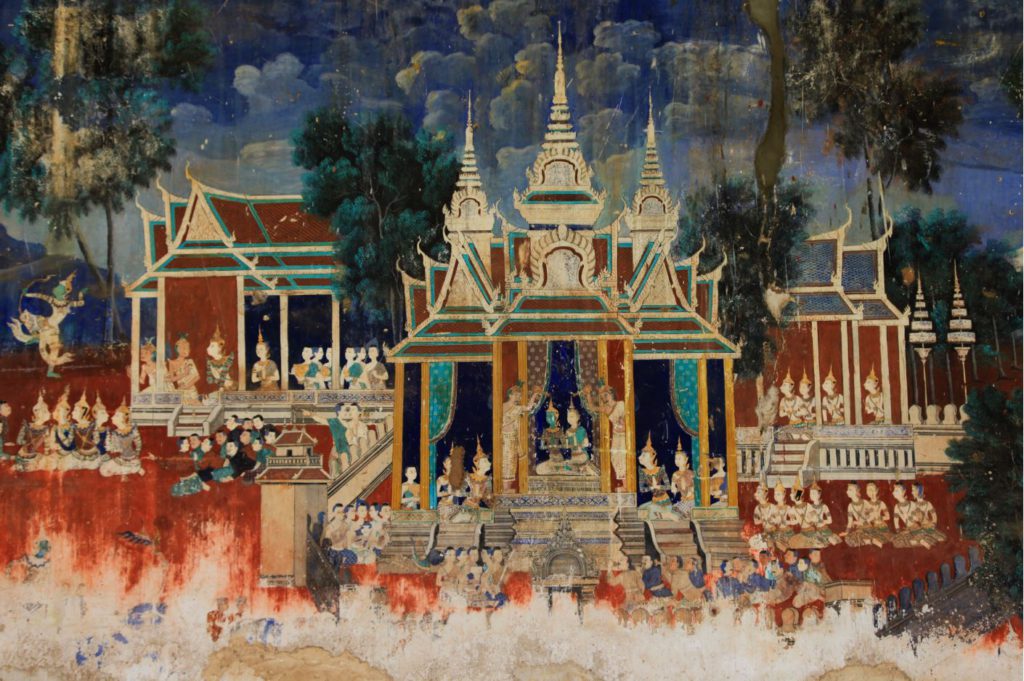 2. Explore the National Museum of Cambodia
The National Museum of Cambodia is the biggest and the most elaborate museum in Cambodia. It encompasses more than 5,000 artifacts excavated and preserved from the rich history of Cambodia mostly during the reign of the Khmer Empire and ancient Angkorian period.
Most of the excavated statues are of the Hindu gods and goddess-like Vishnu, Shiva, Rama, Durga, Hanuman and many more. They date back from the 8th century AD till 13th Century in different versions or style by different artists of the time.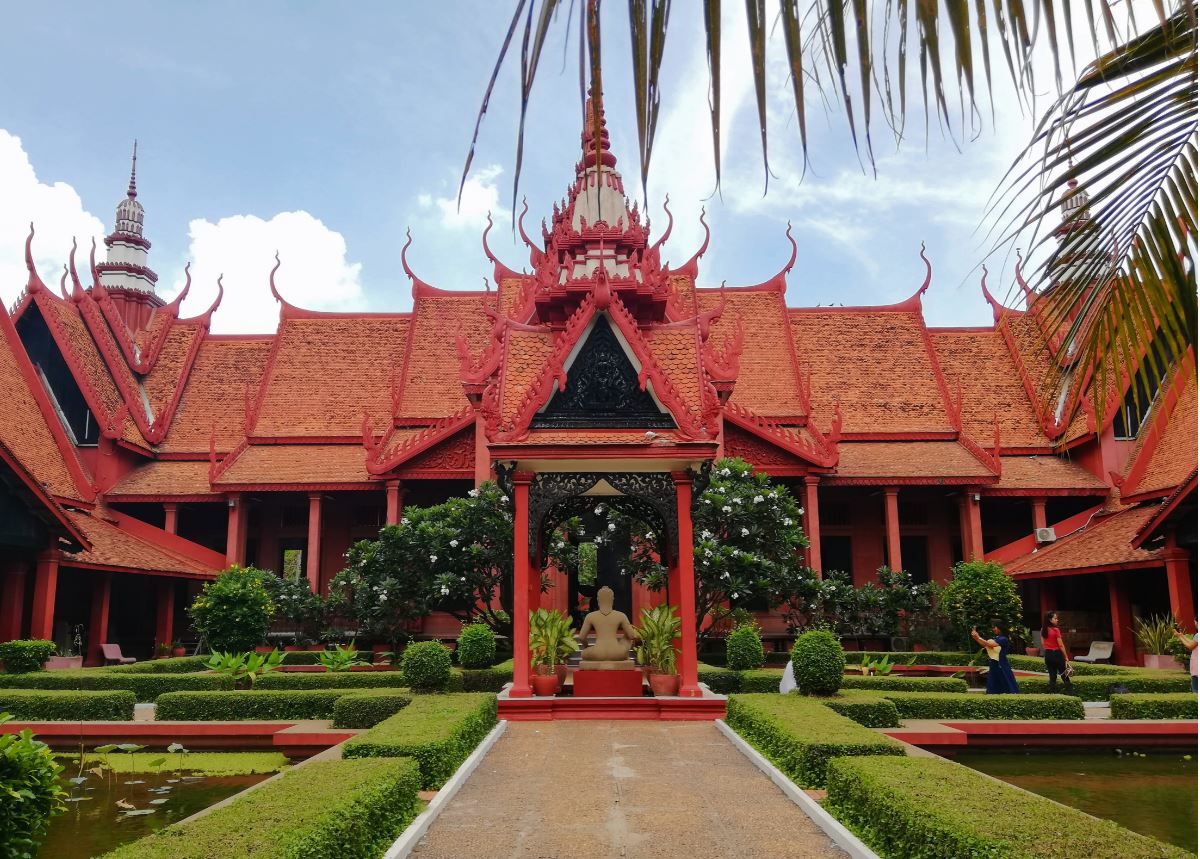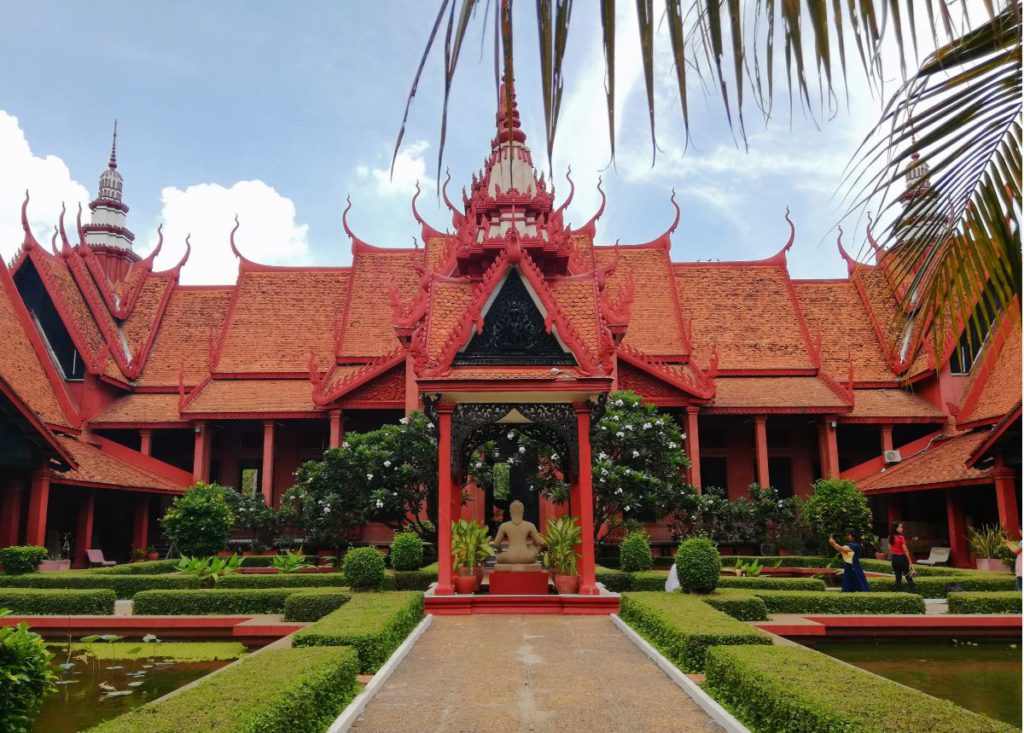 Other collective includes traditional equipment used in farming, agriculture, cooking, household items, transport means, manuscripts, war equipment like swords and armours and a lot more.
The building itself is in the traditional style of Khmer architecture. There are huge rooms with wooden ceilings and a big open veranda in the middle with sitting space along with lush gardens and fountains. I think it is a must-visit in Phnom Penh since it talks so much about the rich history of this country which has otherwise completely vanished in their present-day lifestyle.
National Museum of Cambodia Timings: Open on all days from 8 am to 5 pm. Last admission ticket sold at 4.30 pm
Ticket price: USD 10 for adults, USD 5 for teens between 10-17 years for foreigners. Free for Children. 500 riel for locals
3. Visit the Dark Genocide Museum and the Killing Fields
If you know and empathize with the Holocaust in Germany, you will agree that it was indeed a very horrifying event in human history. Little do we know that the same happened in Cambodia between 1975-79. Around 3 million people of Cambodia were imprisoned, tortured and put to death. This was about one-third of their population during the Khmer Rouge Regime. This left the nation in crutches for decades to come.
The Genocide Museum is a school that the Khmer Rouge turned into a prison. They brought the prisoners here and tortured them for months at a time. Most of them were later killed with inhuman methods. These were the educated class of people – doctors, lawyers, businessmen, teachers.
They were tortured to get the whereabouts of their families who in turn were brought here to be tortured and killed. The prison held about 1,500 prisoners at a time and thousands passed through it. When Vietnamese troop liberated Phnom Penh only 7 people survived.
Today you can still see the inhuman methods used to torture along with blood-splattered walls and accounts of survived prisoners and their families of what happened there.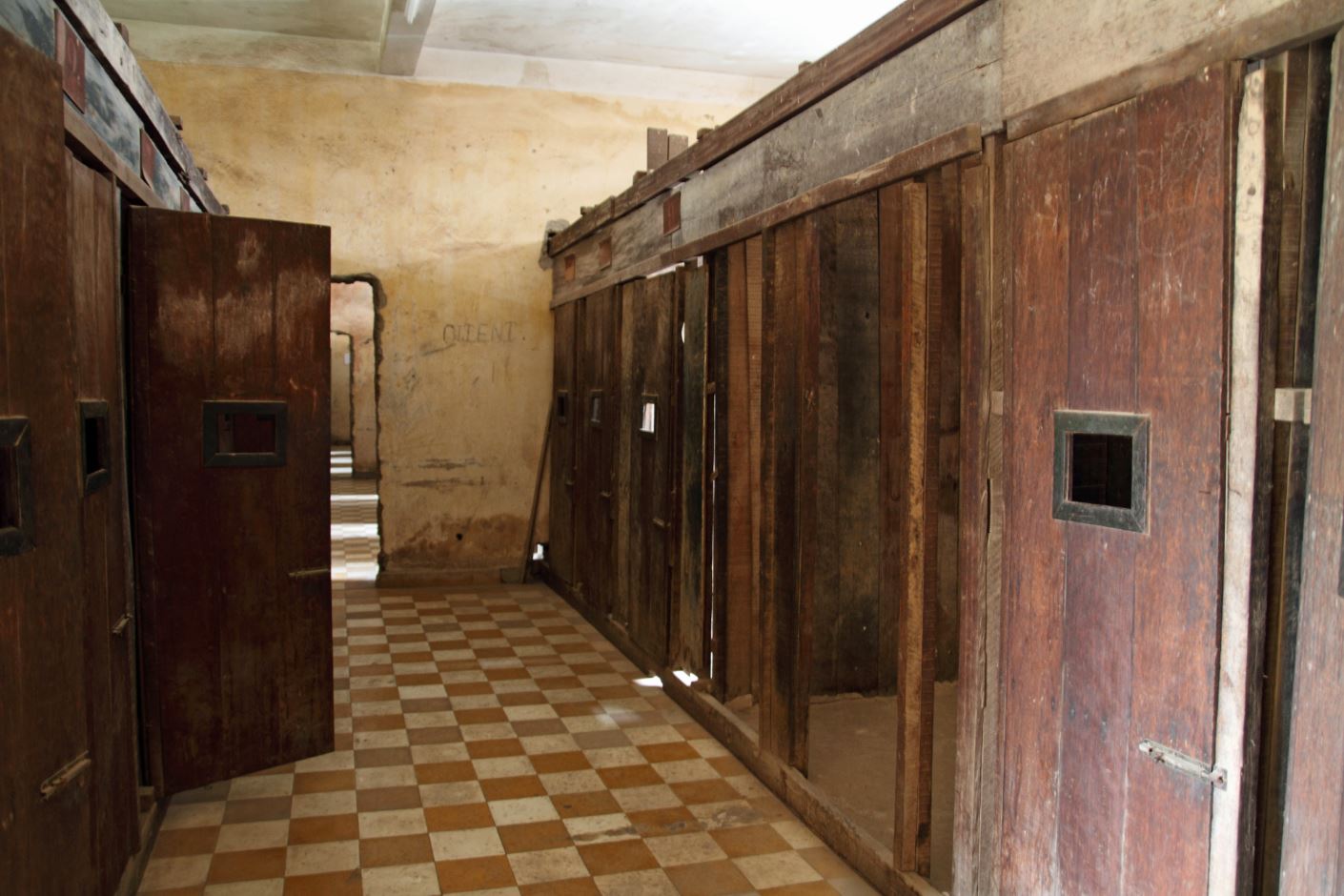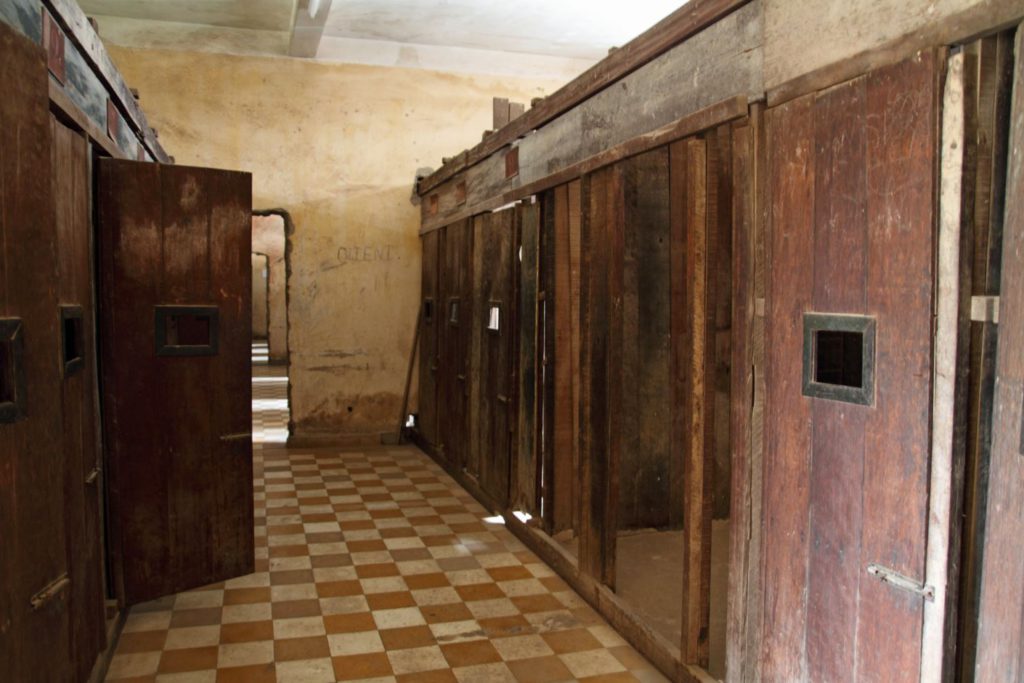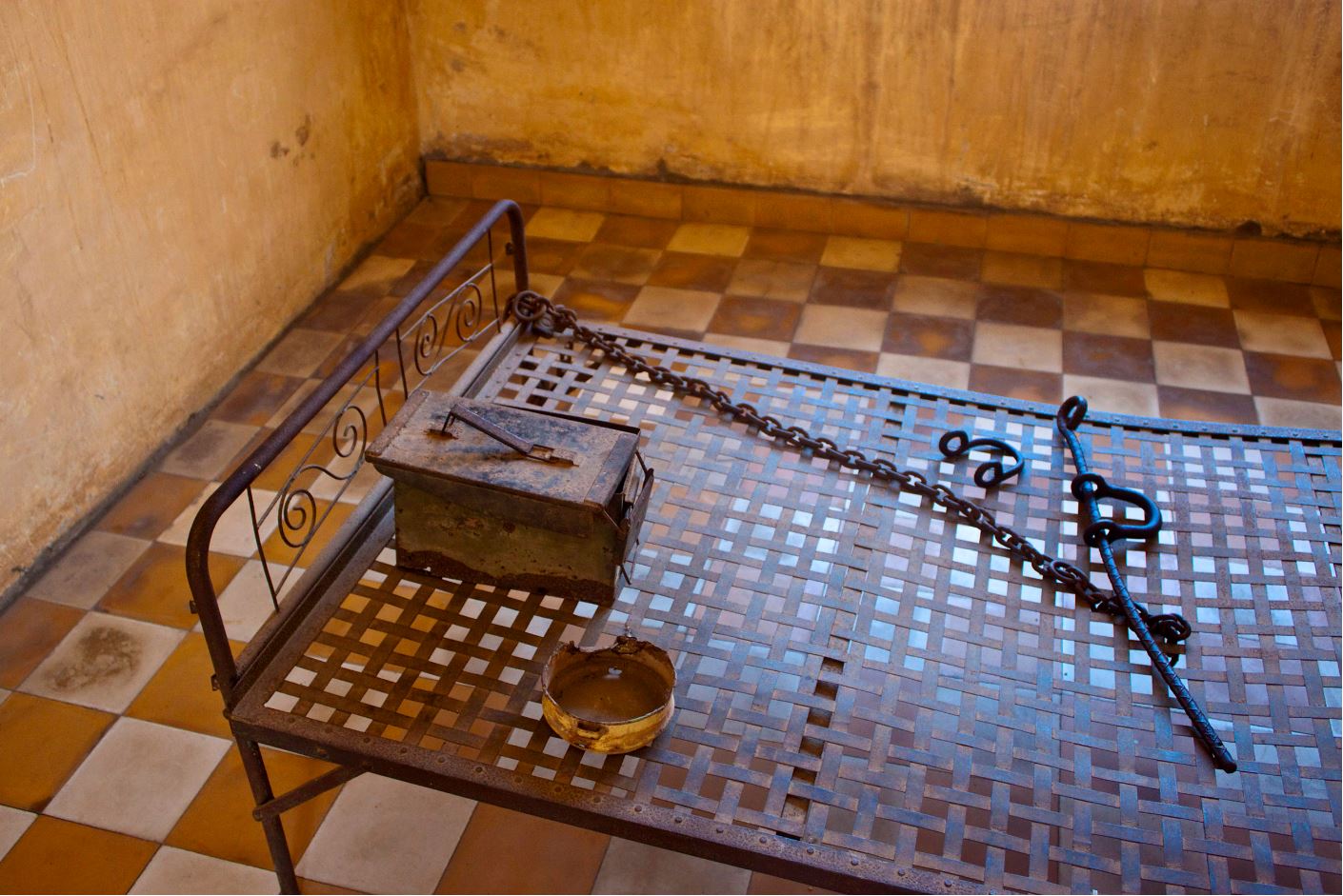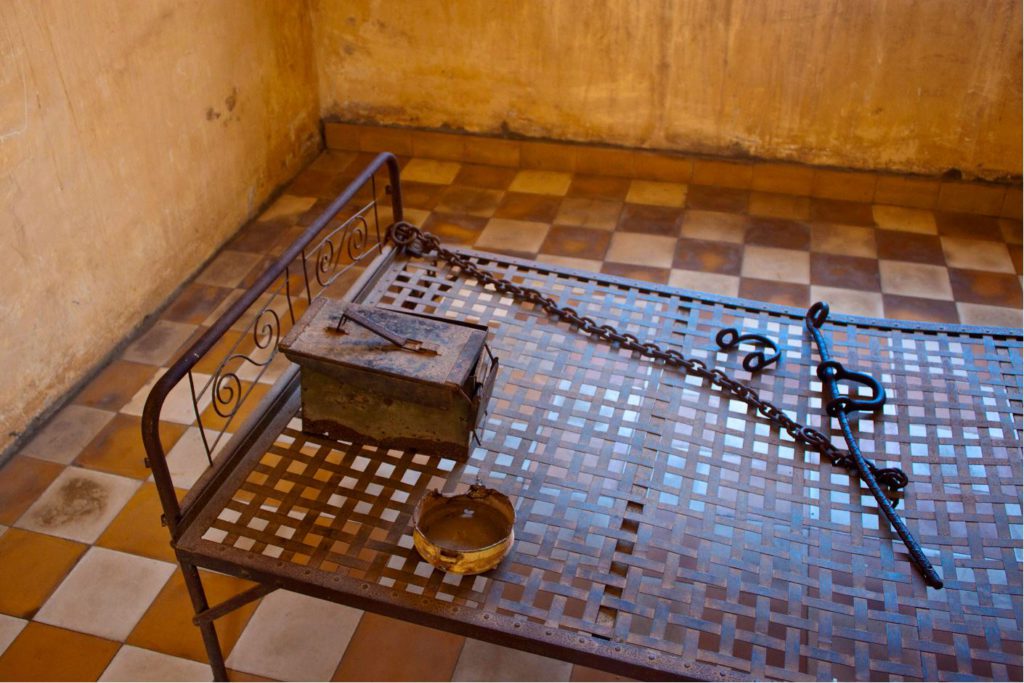 The Killing Fields
The Killing fields, on the other hand, were execution grounds where people were sent after they were tortured in the prison only to be executed. Hardly anyone survived there. The locals found around 9,000 bodies in this field after the fall of the Khmer Rouge.
Skulls and bones of all the perished could be found here from small babies to elderly and now have been converted into a memorial. This is one amongst the many killing fields in Cambodia where similar events took place. Itis located around 30 km from the Phnom Penh city centre.
This is not a tourist attraction and doesn't expect to be entertained. It is a part of their dark history and visits if you are ready to know some unpleasant facts. You can take a tuk-tuk to reach the Killing fields from the city or a tour package.
Genocide Museum Timings: All days from 8 am to 5 pm
Genocide Museum Ticket price: USD 5 for adults, USD 3 for kids below 18. Additional USD 3 for an audio guide or USD 6 for a tour guide. Book Online
Killing fields timing: Open on all days 7.30 am to 5.30 pm
Killing fields ticket price: USD 3 per person. Additional USD 3 for an audio guide.
Related Article: The Story Of The Killing Fields, Phnom Penh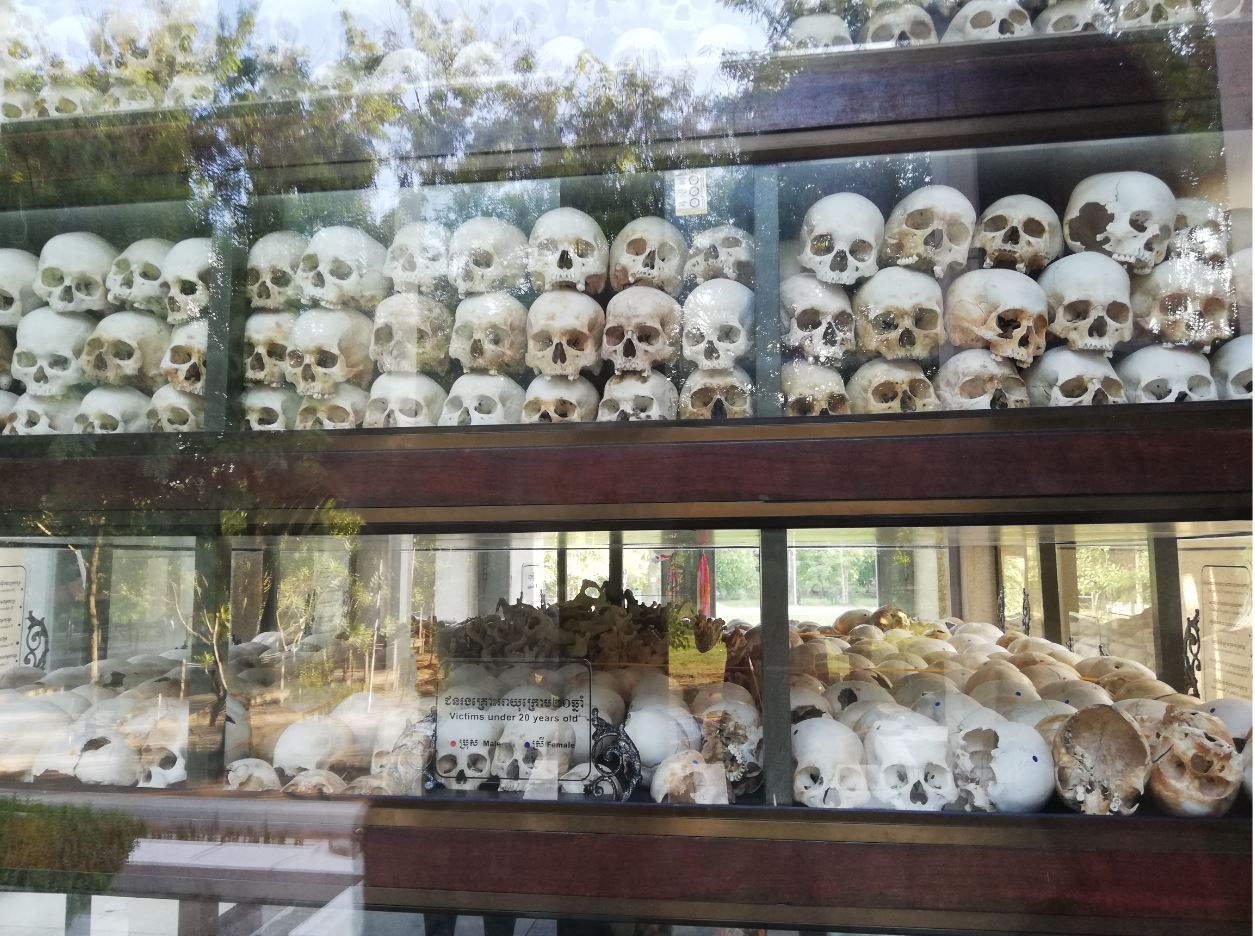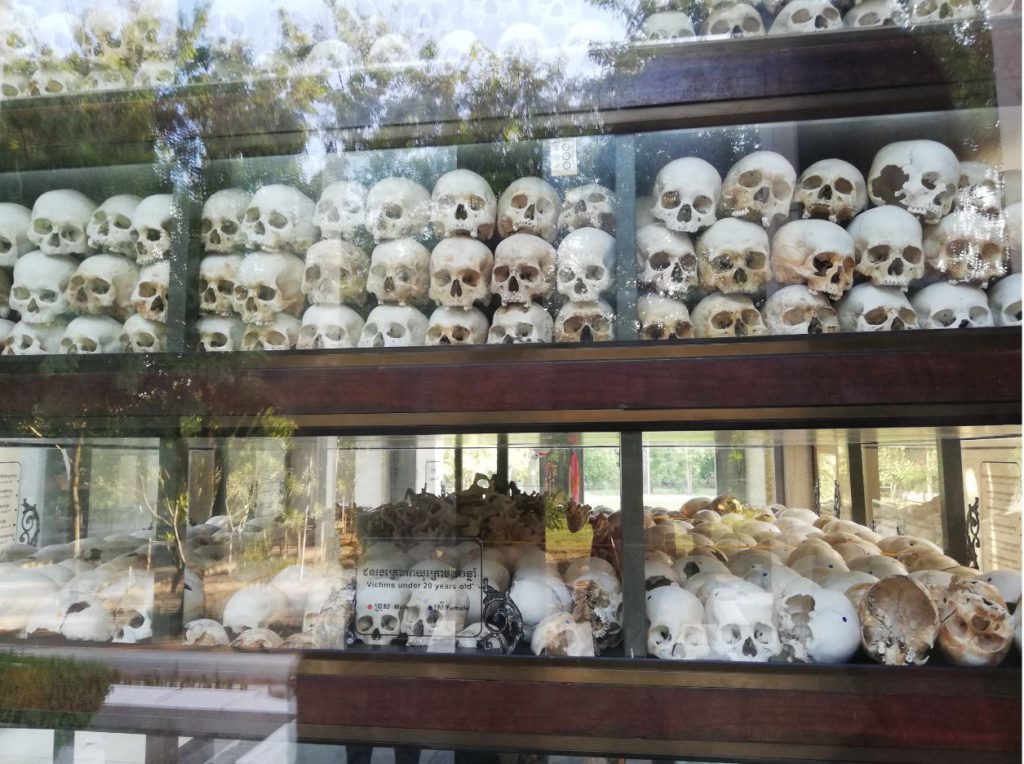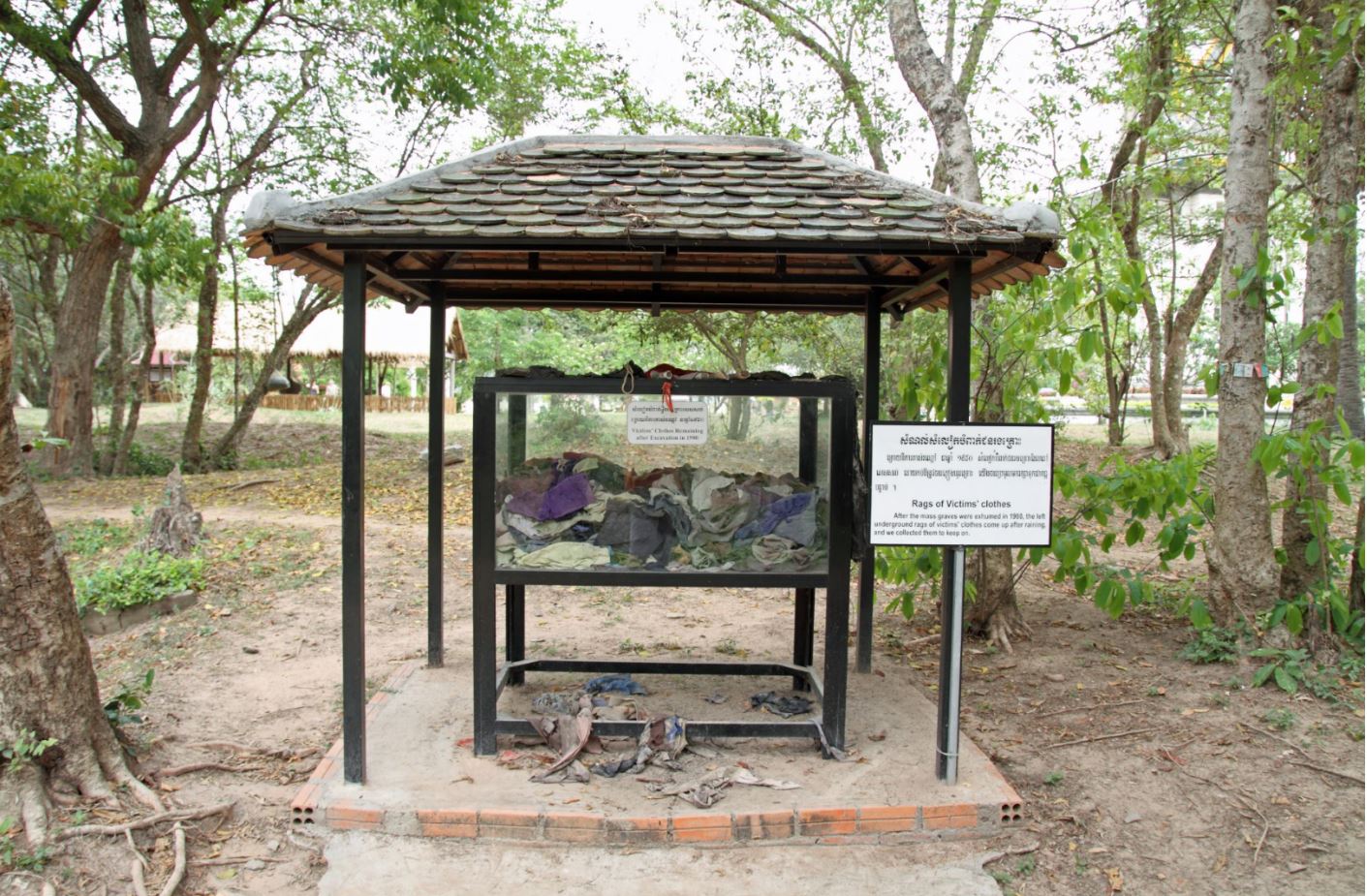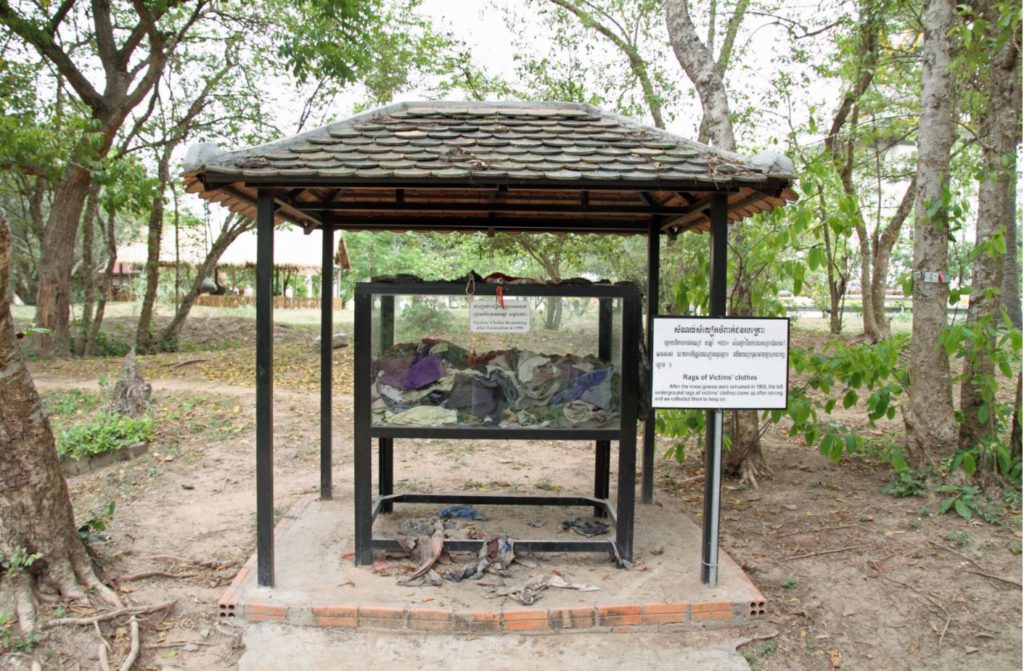 4. Watch a Cultural Show at Cambodian Living Arts Theatre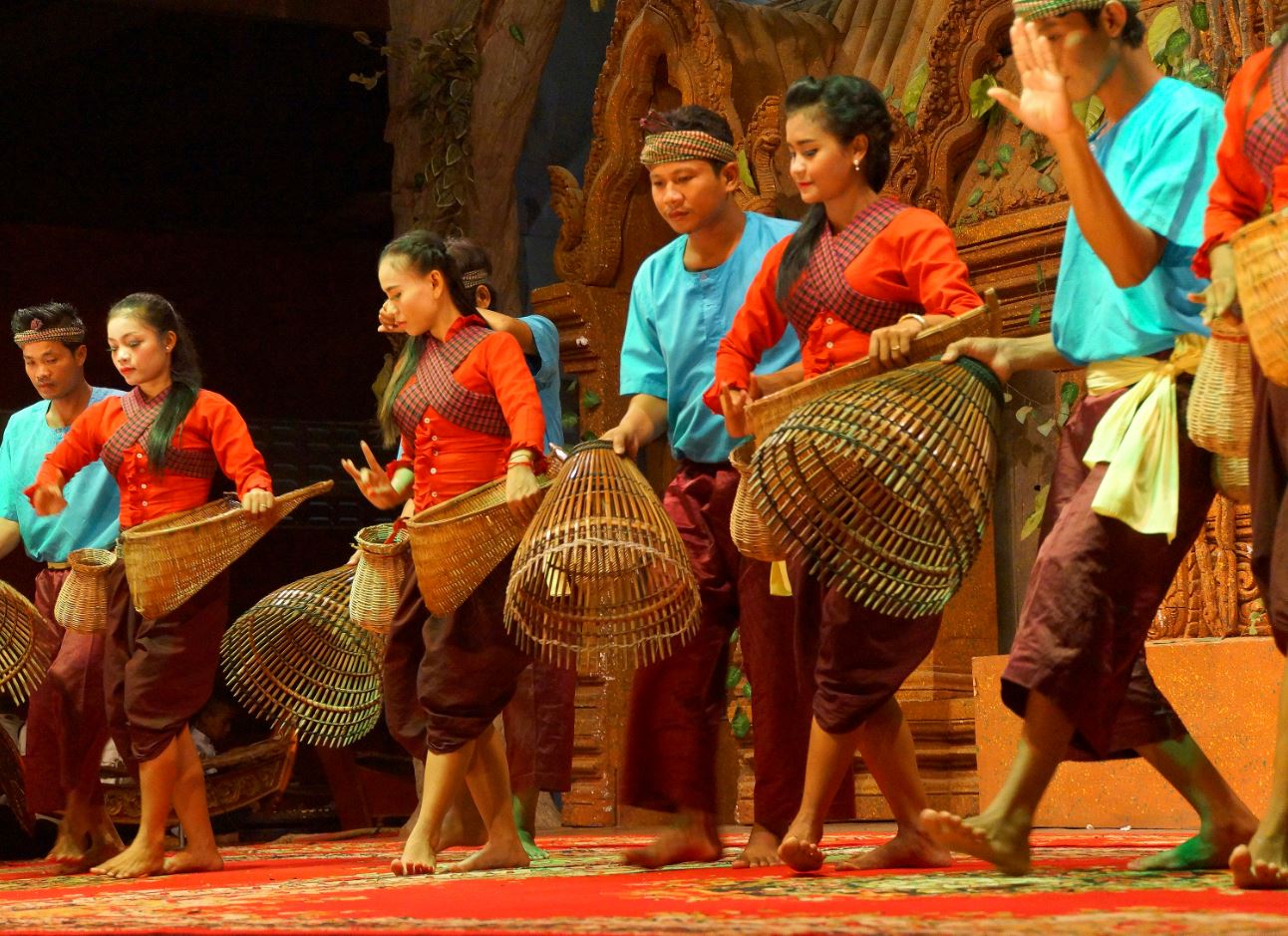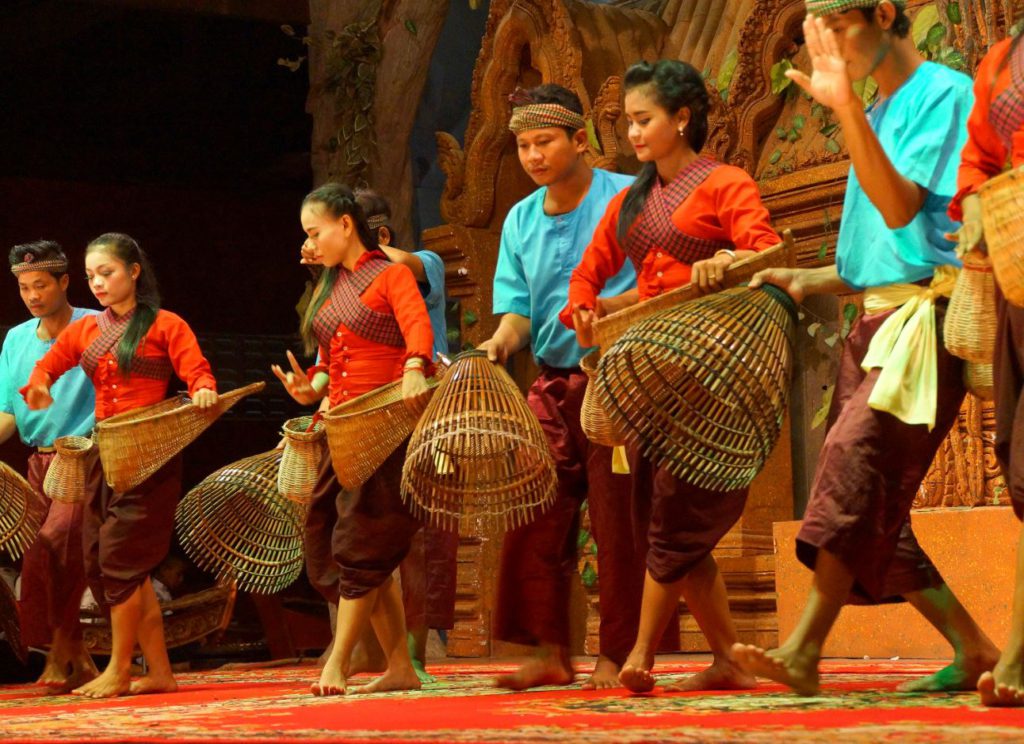 While the cultural opulence may not be as stark as that in Siam Reap, Phnom Penh still has plenty of places to watch traditional dance shows and enjoy traditional Khmer art in terms of theatre performances, dance, craftsmanship or even martial arts.
Cambodian Living arts theatre, located on the premises of the National Museum of Cambodia is a great place to experience some traditional dance where there is a show every day in the evening.
The show comprises of dancing, singing, dramatics and storytelling around from the Royal to the rural life of Cambodia, folk classical dances and enactment of harvest celebrations with three different types of performances on different days. One is even inspired by Ramayana.
You can book a reservation any time in the day at The National Museum or book well before online. Sovanna Phum Art Association also organizes a craft show every Friday and Saturday for the public.
Cultural Show timings: Every day from 7 pm to 8 pm
Cultural show ticket prices: USD 15, USD 20 and USD 25 depending upon the type of seat in the theatre.
Love a cultural experience? Check out more about the Siem Reap, the cultural capital of Cambodia
5. Visit Wat Phnom, the heart of Phnom Penh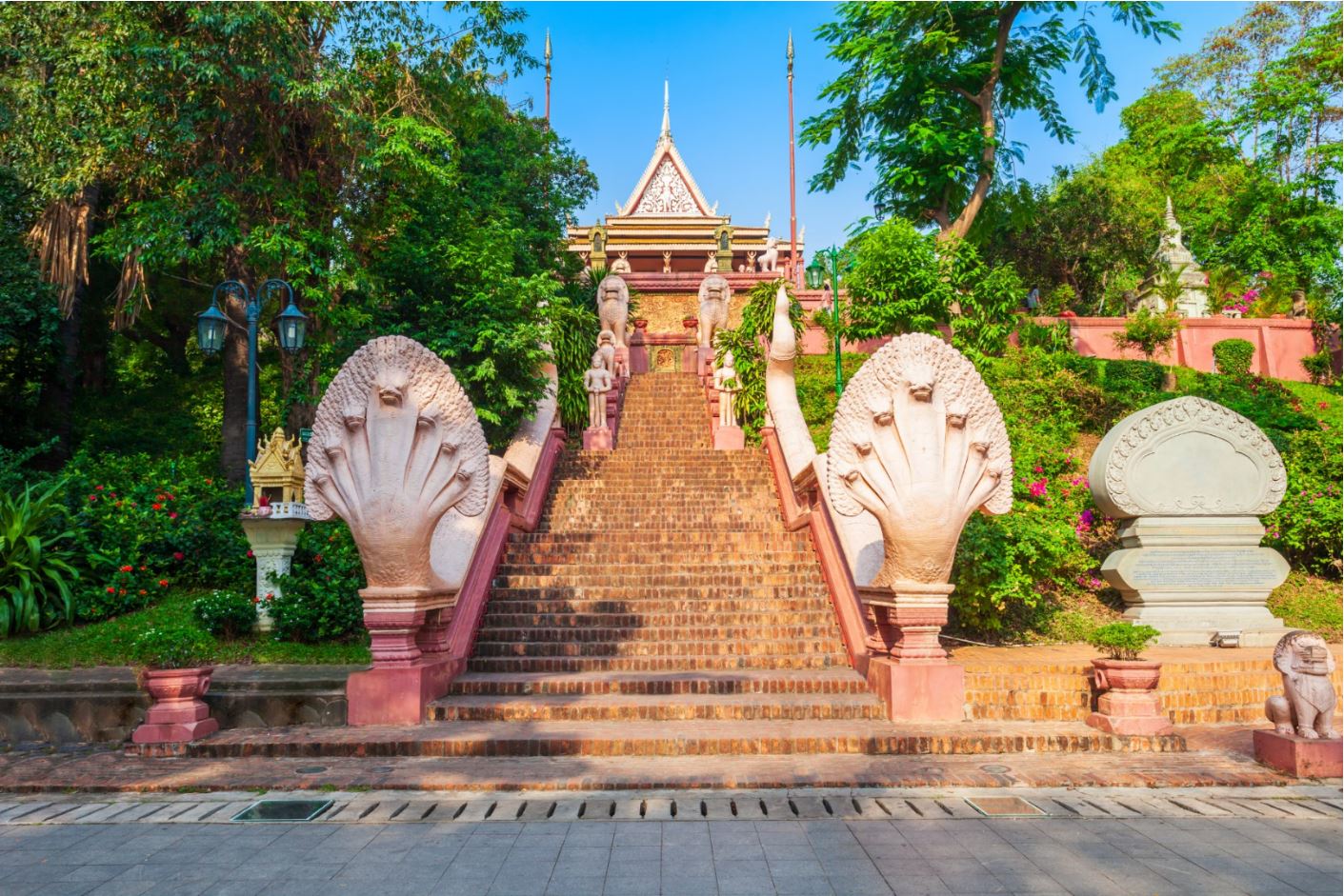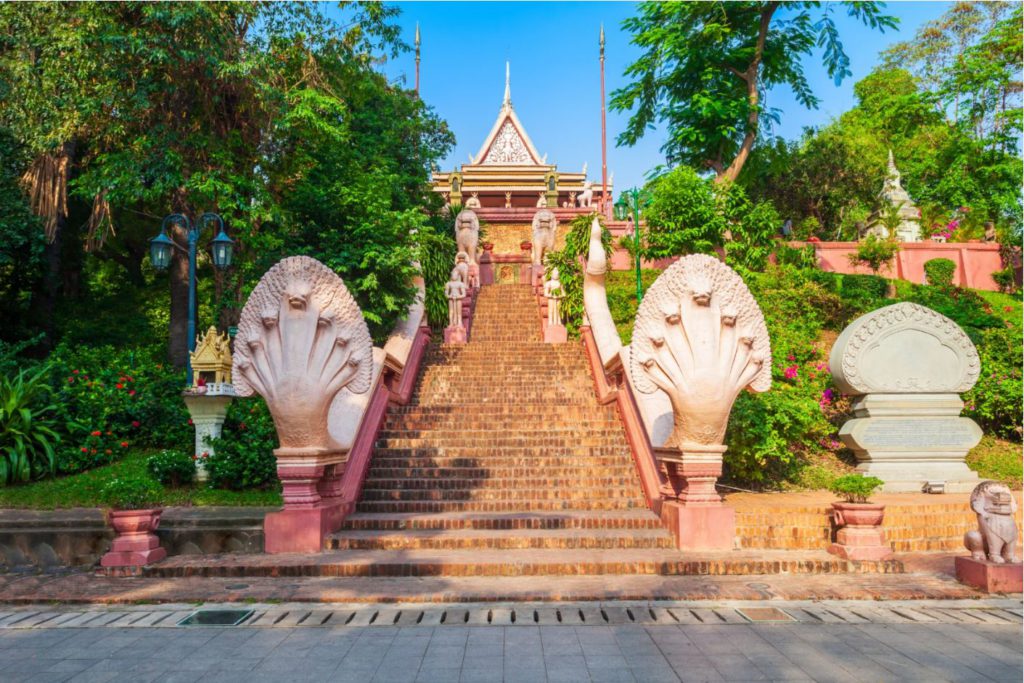 Wat Phnom is the heart of Phnom Penh. This place gives the name to the city and is also Phnom Penh's centre point. The temple is located at a pedestal height of 27m (which is not much). It is still is the highest spiritual building in Phnom Penh. The temple was raised to this height after an increase in the height of the reconstructed Royal Palace in Phnom Penh.
According to the legend, the place became a religious sanctuary when a woman named Penh placed four Buddha statues at the hilltop which she found them floating in the river in the 13th century.
As of now, two lions and two serpents will greet you on either side as you walk into the temple and up the stairs. A beautiful garden sits at the footsteps. It can give you some respite from the heat and the crowd outside, probably the only garden in Phnom Penh.
Beware of the vendors which hover around the place for selling knick-knacks. Some make a quick buck from 'setting a bird free from its cage for $1' kind of sell-offs.
Monkeys here are naughty. So be careful but kind. Also, be respectful while visiting the temple and cover your knees and shoulders.
Wat Phnom timings: Monday-Friday 8 am to 6 pm; Saturday-Sunday 8 am to 7 pm
Wat Phnom ticket price: USD 1 per person for admission
6. Shop Local at Phnom Penh's most popular markets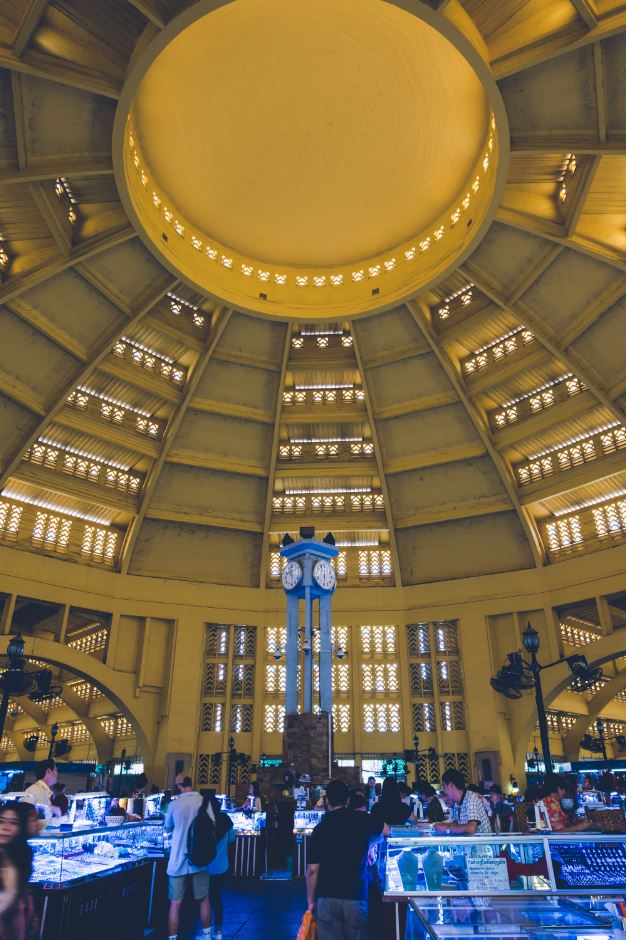 If you are looking to buy something or just want to taste the raw hustle-bustle of Phnom Penh, you can head to one of the popular markets in the city. The popular ones are the Central Market, the Orussey Market, and the Russian Market.
Central Market is the most modern version of a local market. It is built inside a huge complex which houses products like souvenirs, clothes, electronics, jewellery, food items and a lot more. It is said to be an art deco-inspired version of a traditional market with a huge dome in the centre.
However, this market focuses more on tourists and prices of products are relatively high. Orussey and Russian market are more filled with the local flavours and cater to the local population. The markets are crowded, chaotic and loud. You can find household items, groceries and a wet food market selling fish, seafood, and poultry.
Bargaining is the way to go here and simple electronics can be bought at a surprisingly cheaper rate. Go for a local experience but don't mind the crowd.
7. Learn the art of weaving silk at Koh Dach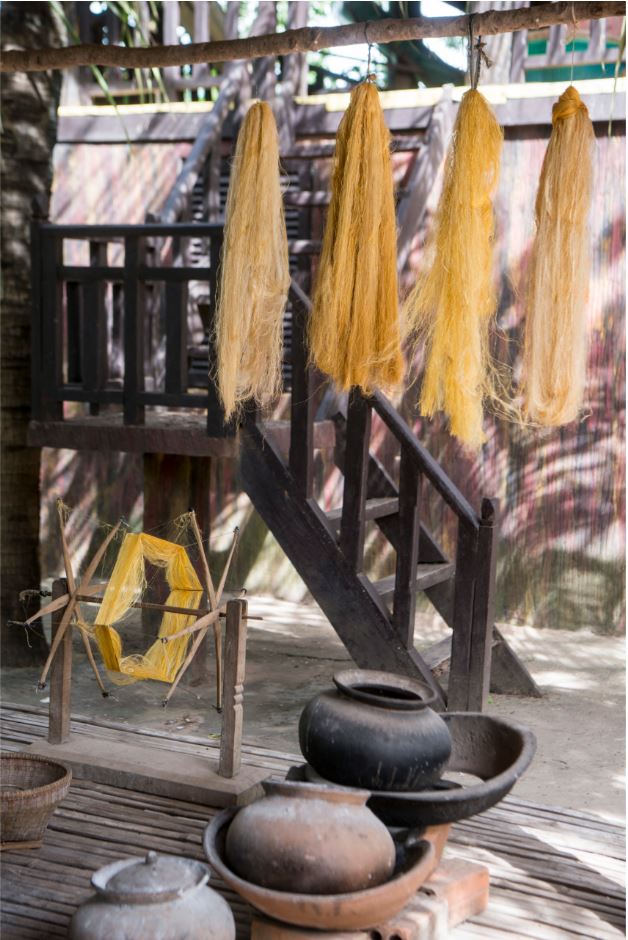 Koh Dach is an inland island located in the middle of Mekong river on the upstream of Phnom Penh. Far from the Chaos of Phnom Pehn, Koh Dach is a laid back sleepy island with many villages on it. Most of the people are occupied on either farming or crafting traditional articles like wood craved products, pottery, weaving, and dyeing.
Silk weaving is of the utmost prominence here. The island consists of many households in the main weaving centre. They produce most of the Cambodian silk. Free tours of the centre are available. Although I am sure the locals would appreciate the tip.
It takes hardly 5 minutes to reach this place on a ferry from Phnom Penh. From there you can look for a bicycle on hire for a whole day to go around the island. Food and Accommodation are cheap in case you want to stay back on the island. Package tours are often available from the city.
8. Sunset boat ride on the Mekong River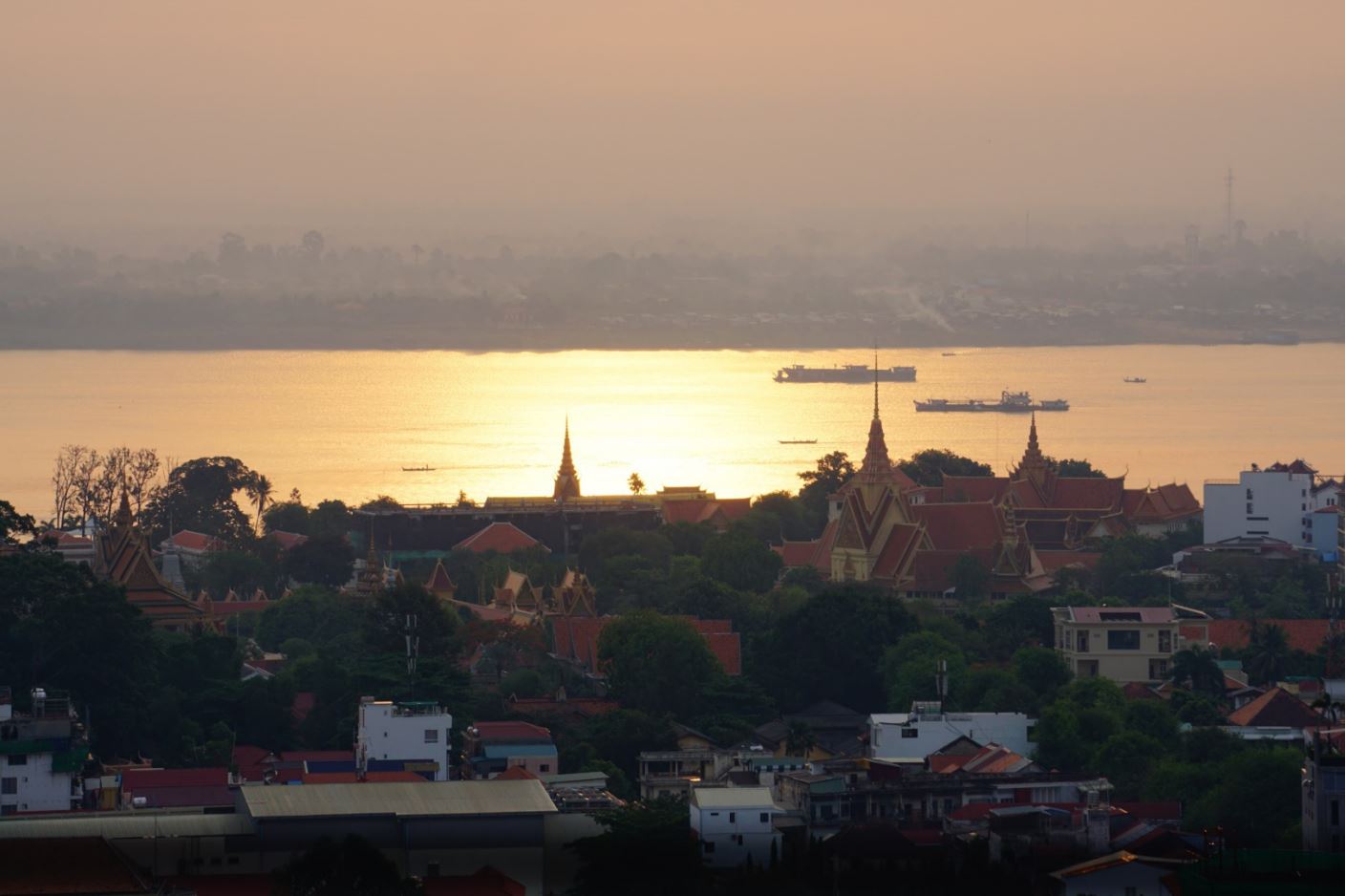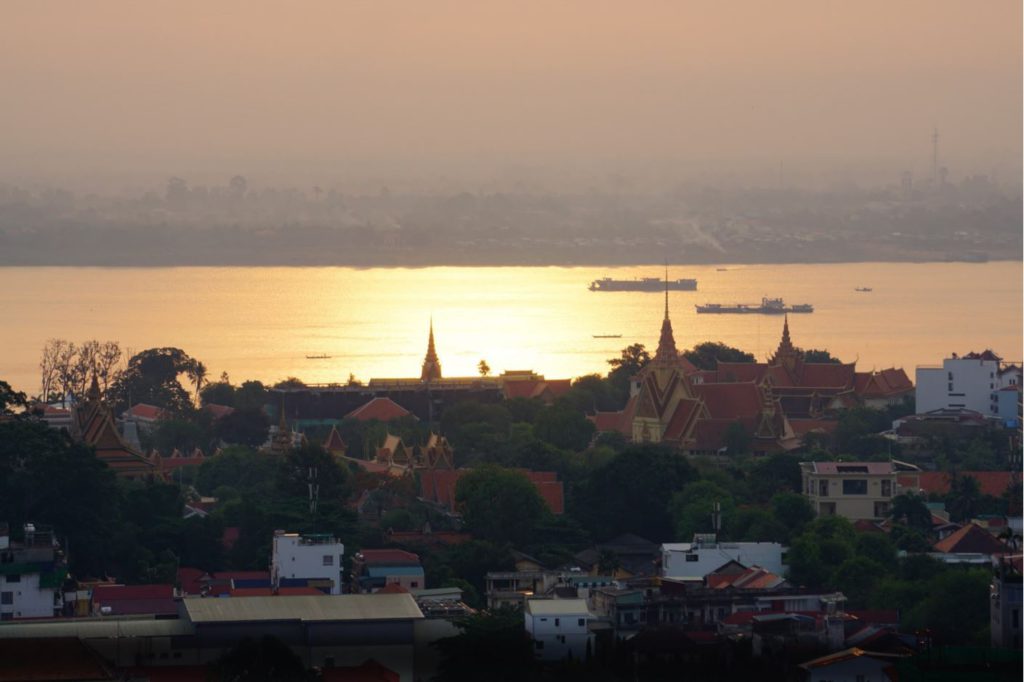 You will be amazed to see the size of Tonle Sap & Mekong River in Phnom Penh. It looks stunning from the air and equally enormous from the land. But take another view and watch Phnom Penh from the river. The most important part of the town is located on the banks of the River. It is where both river Tonle Sap and Mekong merge into one and make an enormous giant snake of a water body. It will eventually cross into Vietnam.
You can opt either for a ferry ride which gives you a simple tour or for a fancier dinner on the boat. If you are taking the one during the sunset, you can probably chuck out the dinner and check out the next option.
9. Eat at the night market of Phnom Penh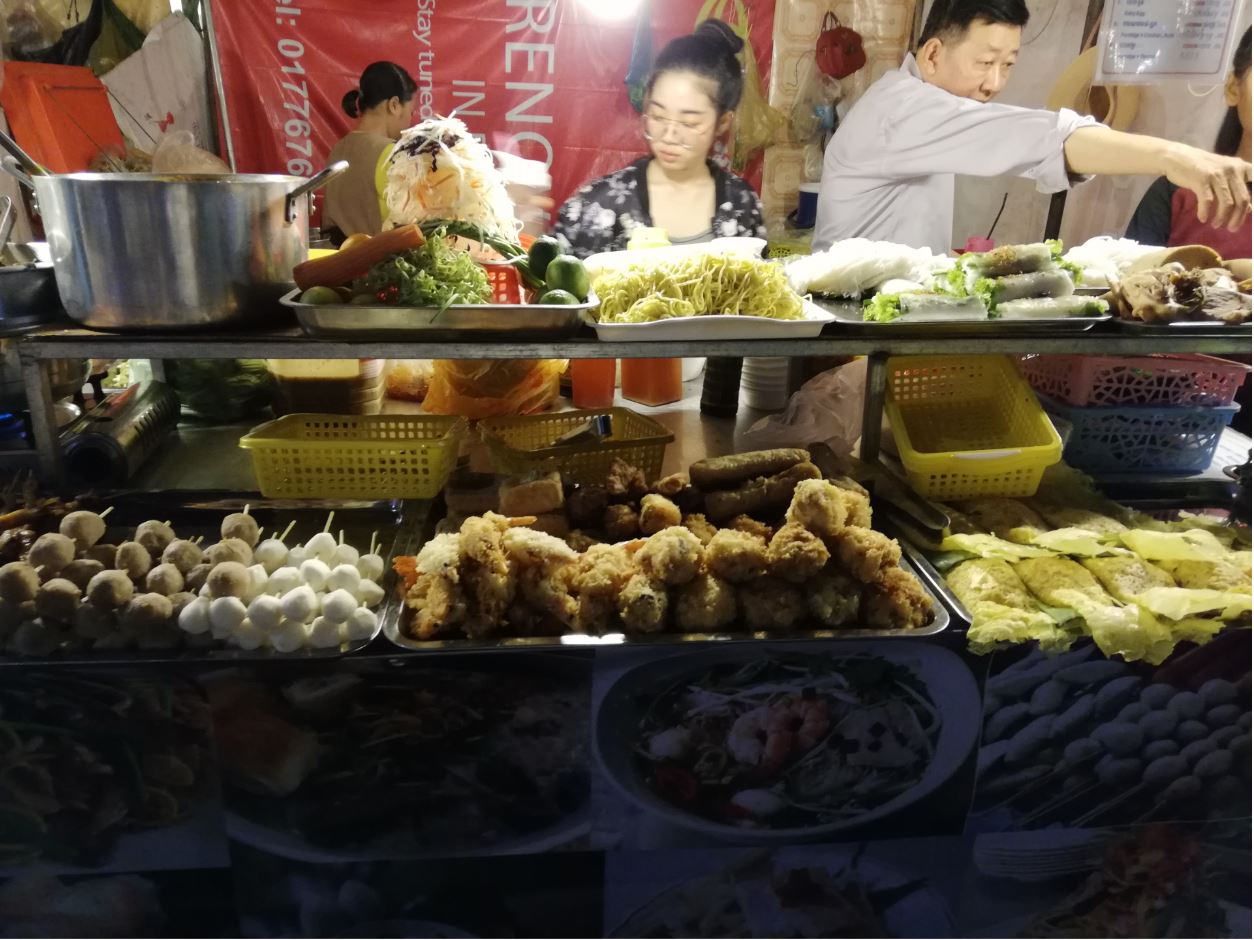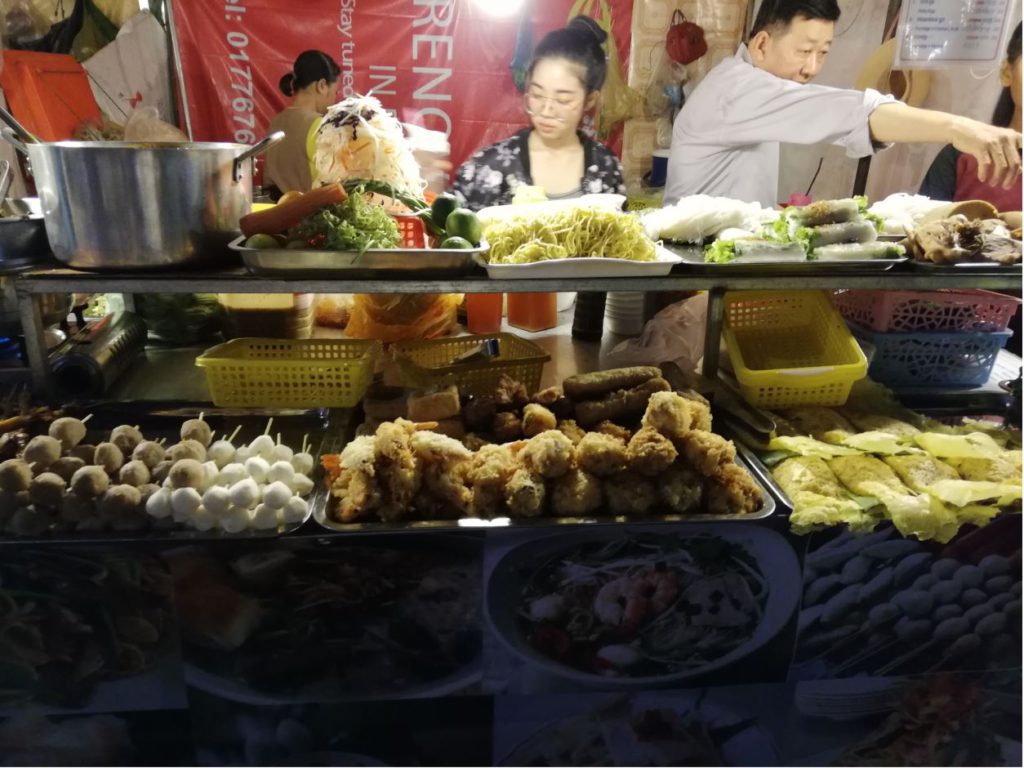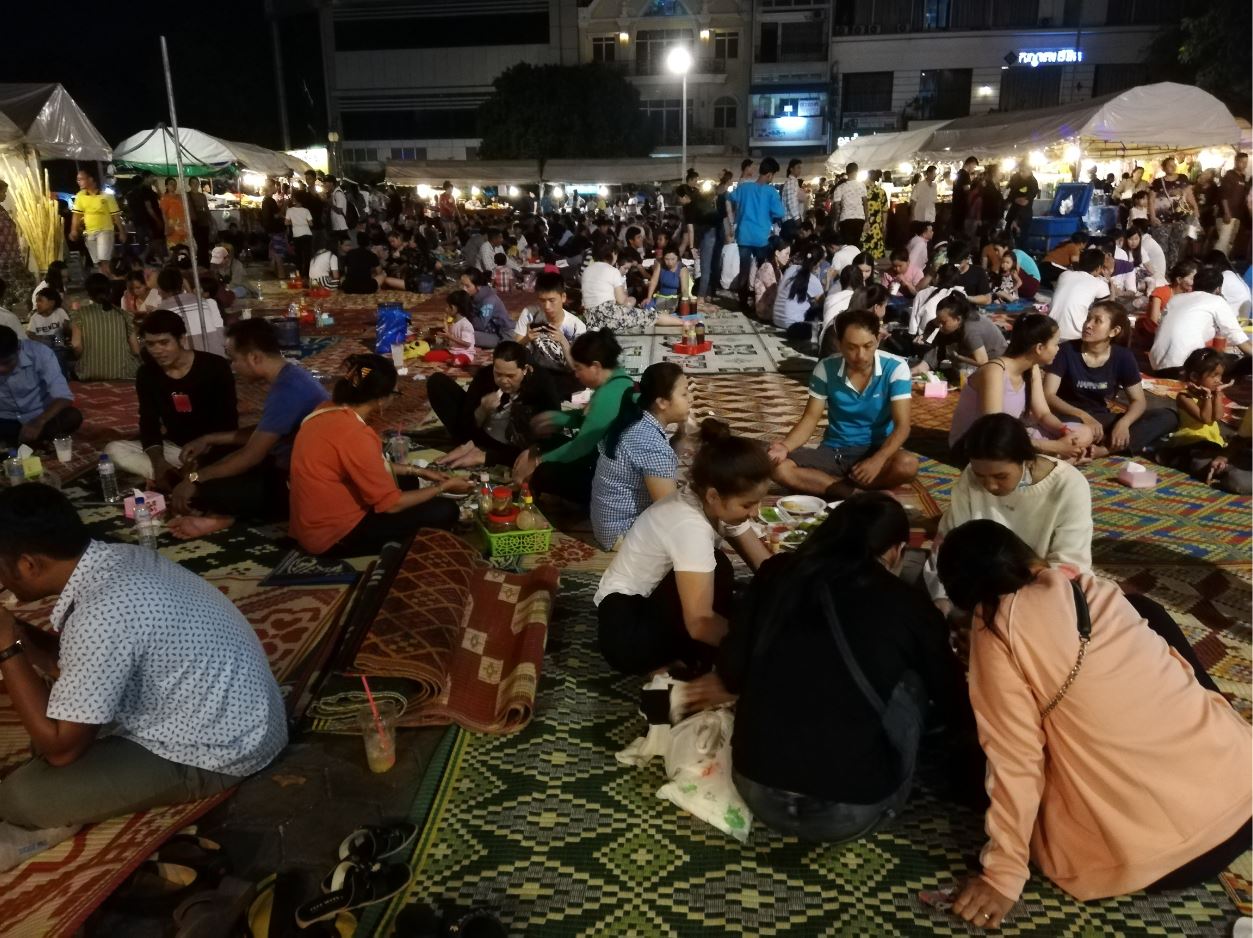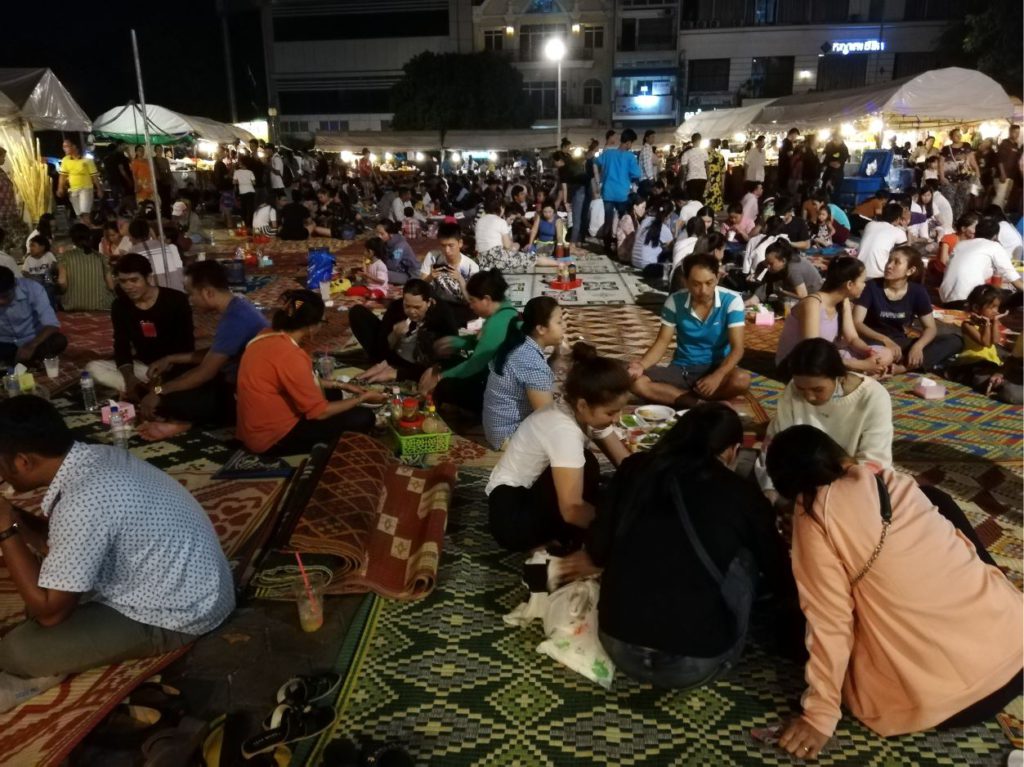 There are two popular night markets in Phnom Penh. The first one is 'Phnom Penh night market' or 'Phsar Reatrey', located along the riverside. The market is not very upscale, the stalls do not hold much of interest. But there is always a stage with ongoing local Khmer performances like Singing, dancing or a public event.
Behind that are rows of food stalls selling local Khmer food. People usually sit on the mats on the floor sprawled in the middle of stalls and eat at ease. It is very popular with the local crowd and families often come to enjoy a good evening out.
Another one is Jet's container night market. You can say its a copycat version of the night markets of Thailand. This is more popular with the young Khmer crowd and is more upscale in look and feel. You will get souvenirs and t-shirts which are more pep and funky. Local entrepreneurs also sell craft items here.
10. Visit Ta Prohm and relax beside Tonle Bati
While Ta Phrom is an ancient Angkor-style temple in a remarkably decent state after preservation. It was built during the reign of the Khmer Kings who made the Angkor Wat as well. The temple is located near a lake called Tonle Bati. It is also a fantastic place to relax outside of the crowded city of Phnom Penh.
Both are around an hour's journey from Phnom Penh by taxi or motorbike. Sadly, no public transport is available to reach this place or even if it is, you will have to check with the locals about this.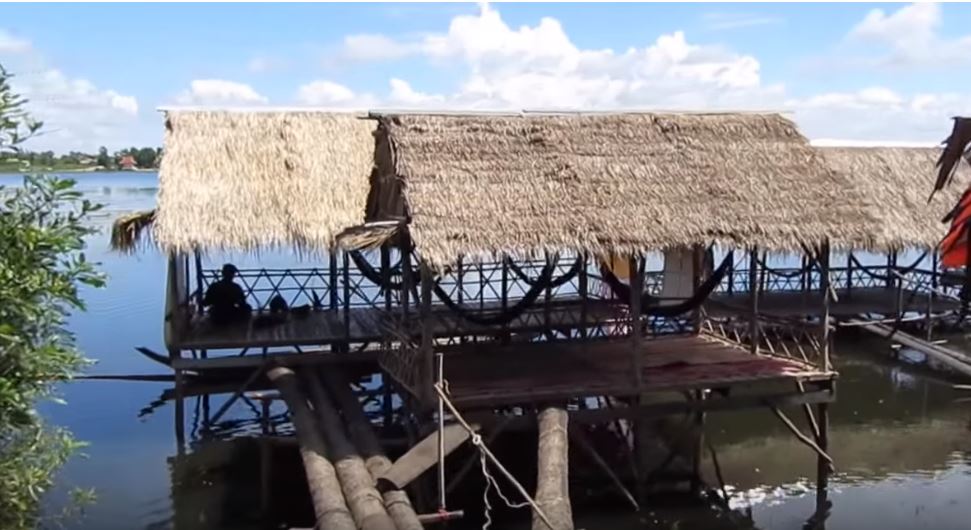 Next to Tonle Bati are rows of bamboo huts built on top of the lake waters and one can eat and even swim in not-so-attractive water. Although, don't expect much in terms of facilities since they are super basic but cheap in price. The place is overly crowded during the weekends since a lot of local Khmer crowd travel from Phnom Penh come to enjoy and outdoor time. Book a half-day tour here
Where to Stay in Phom Penh
If you are planning to see most of Phnom Penh on foot, I would suggest living somewhere near them. One of the best area to stay is somewhere in a 2km radius of the Royal Palace. The area is right next to the confluence of the Mekong and the Tonle Sap River.
The night markets and popular bars and restaurants are also in the same area. Although the places in this area can be slightly pricey or dingy (if cheap), it still makes it a top location to stay. I will suggest this if your stay is of 1-3 days.
If you want to check out cheaper options then move farther from the city especially from the river. You will have to check out transport options to get to the city centre conveniently. If you are staying for a longer period of time, this will suit you better.
Here are some great options to stay that I found during my research for the trip:
Hostels: Lovely Jubbly Villa (great price), Poolside Villa, Sla Boutique Hostel, Onederz Phnom Penh (Riverside)
Budget Hotels: I will recommend checking these out for yourself for your customized requirement. The best place to look for a hotel in Southeast Asia is Agoda.com. They also give insane discounts!
(Affordable) Luxury: Penh House Hotel, The Plantation Urban Resort and Spa, Palace Gate Hotel & Resort, Rosewood Phnom Penh
Save On Pinterest


Related Articles