14 Oct

Everything to know to visit Universal Studios, Singapore

It is believed that happiness resides within us. That's a lie. Happiness can be outsourced…in many ways. And it's pretty easy. All you need to do is buy a ticket and show up at the doors of some of these places where they waiting to give it all to you.

Can you believe that it is their purpose to make you happy? Of course, it cannot give you fulfilment. That's a long story and I give bad life advises. But I enjoyed my day immensely. And I want to tell you all about it.

Here are my Universal Studios Singapore experience and probably one of the best days of my life.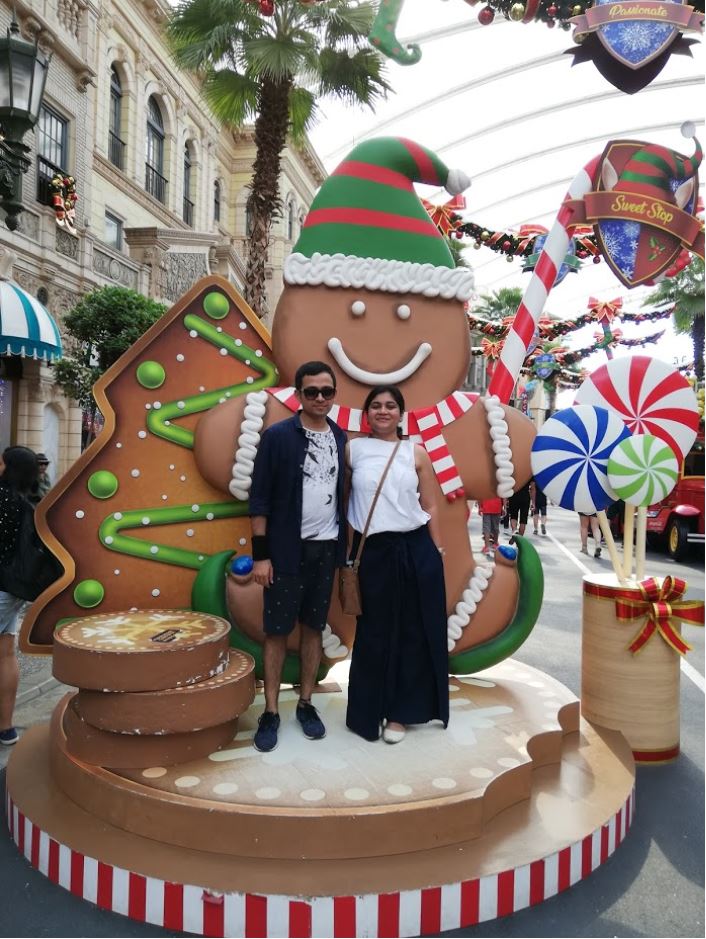 What Is Universal Studio?
Universal Studios was initially only a film studios used to shoot Hollywood movies located in the area of Los Angeles County, California. It was later opened to the public for a day tour to see the insides of the sets and filmmaking.
Universal Studios later expanded to many countries extending itself as amusement parks. The theme parks are usually divided into many thematic stories like harry potter, Shrek, Egyptian styled rides, Sci-fi, Transformers and many other movies produced specifically by universal studios.
They also have gift shops, eateries and performances, some on regular and others on special occasions like Christmas and New Year.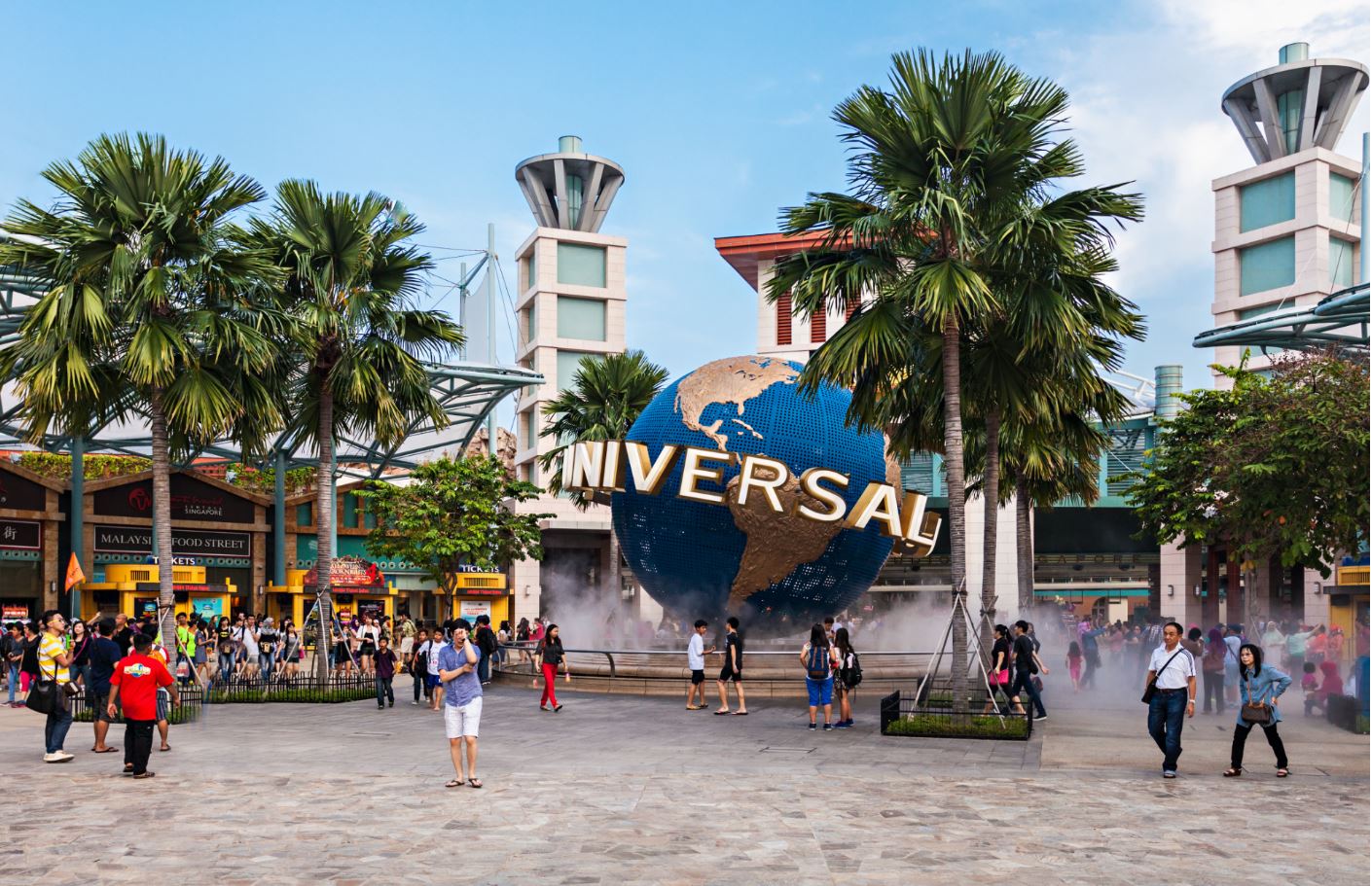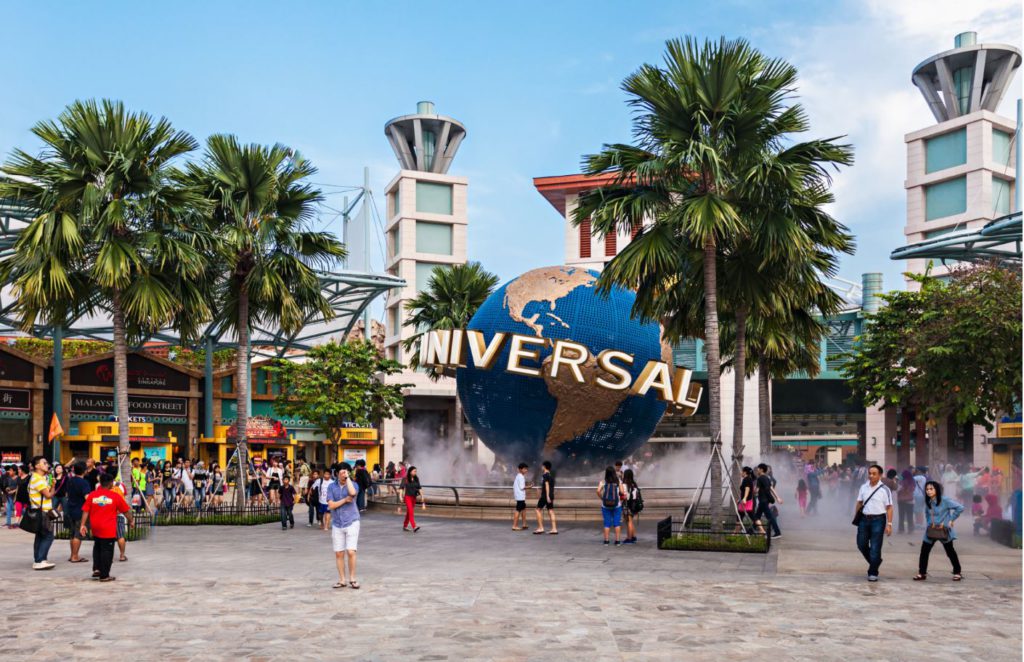 How To Reach Universal Studio In Singapore?
Universal Studios, Singapore is located on Sentosa Island, just outside the main city. The islands are connected to the mainland in many ways and you can choose your option of reaching there.
Oh, and if you are there in Singapore, Check out our guide on 20 free things to do in Singapore.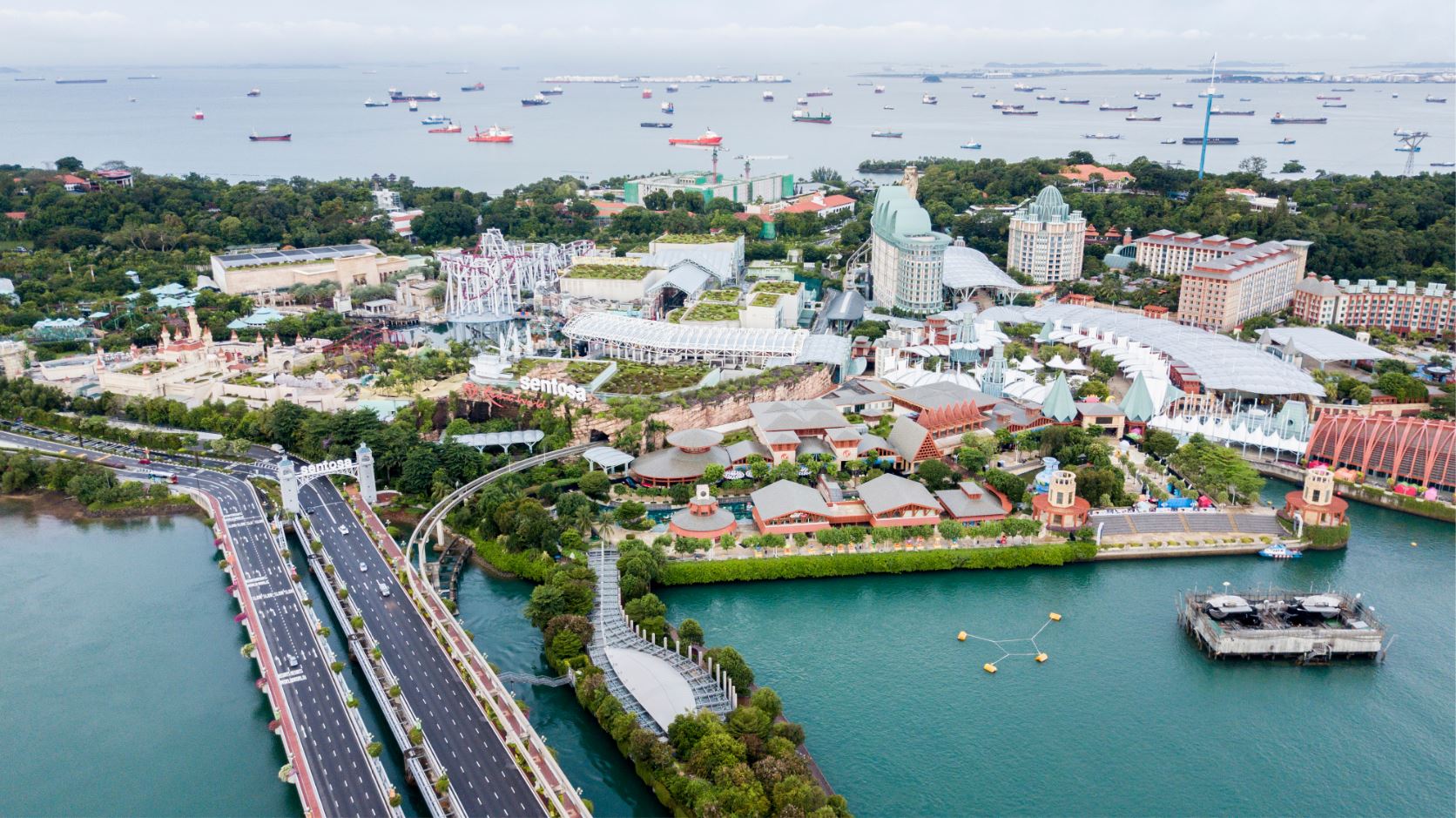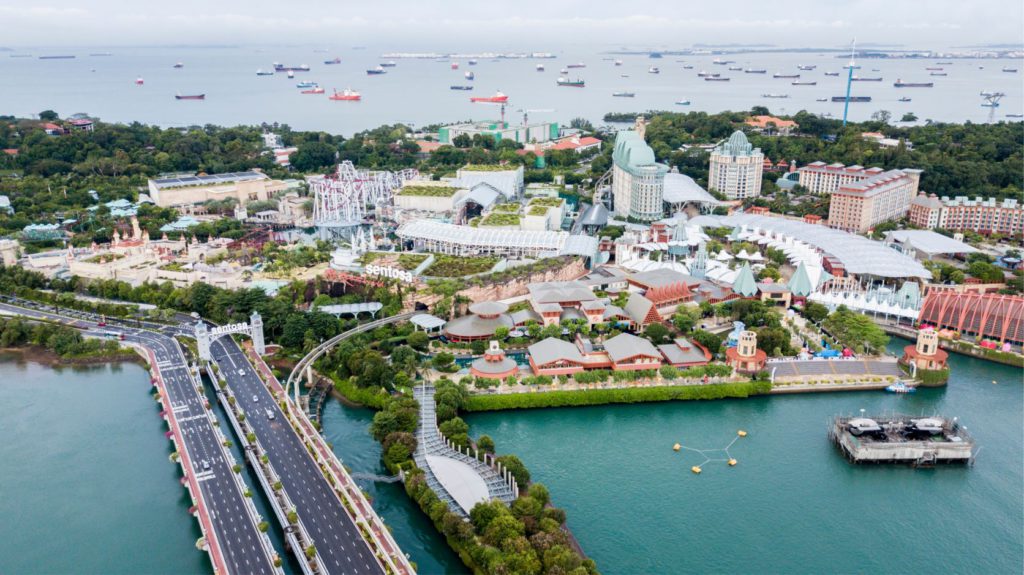 By Cab
You can take a cab from anywhere inside the city to Universal Studios Singapore on Sentosa Island. It will drop you right at the entry. You can either hail a moving cab or you can get a Grab (Taxi app like Uber in South-East Asia) and hop on.
By Bus
Take one of the buses on routes 10, 30, 30e, 57, 61, 65, 80, 97, 97e, 100, 123, 123M, 131, 143, 145, 166, 855, NR1, and NR6 which run to Sentosa. You can check the one from your location on Google Maps. RWS8 is a free shuttle bus to Sentosa Island.
MRT and Sentosa Express
Take the MRT to HarbourFront Station and get down on Exit E. The exit will lead you into the Vivo City mall. Get inside the mall and go up to L3. Take the Sentosa Express from there and get off at the Waterfront station. The cost of a ticket is SGD 4 and the ride back is free.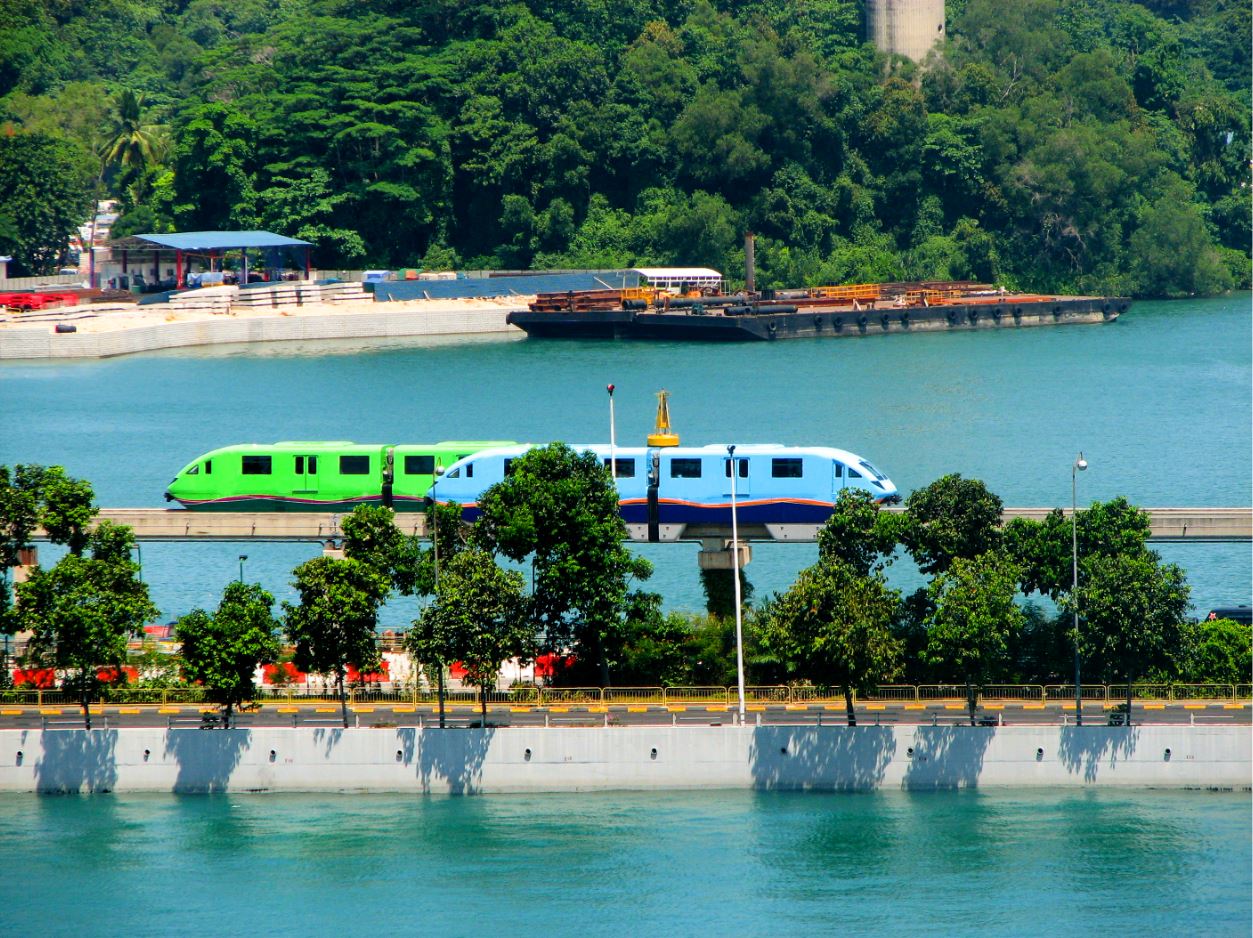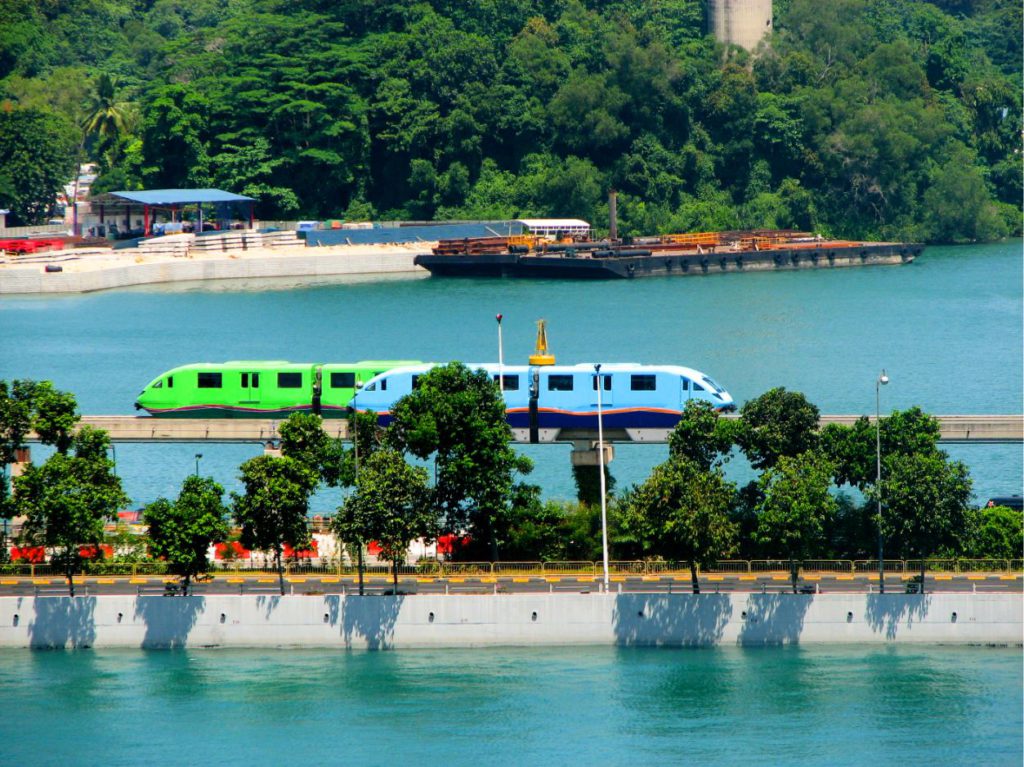 Cable Car
I will suggest this if you want to get some really nice aerial views of the island and the harbor. However, it costs SGD 35 (SGD 24.50 if you buy the ticket online) for a round trip which is mandatory.
You can take the cable car from the Cable car station after you exit the Harbour Front station from Exit B. You will have to change to another cable car at Sentosa Cable car station to reach your final destination Merlion Cable Car station.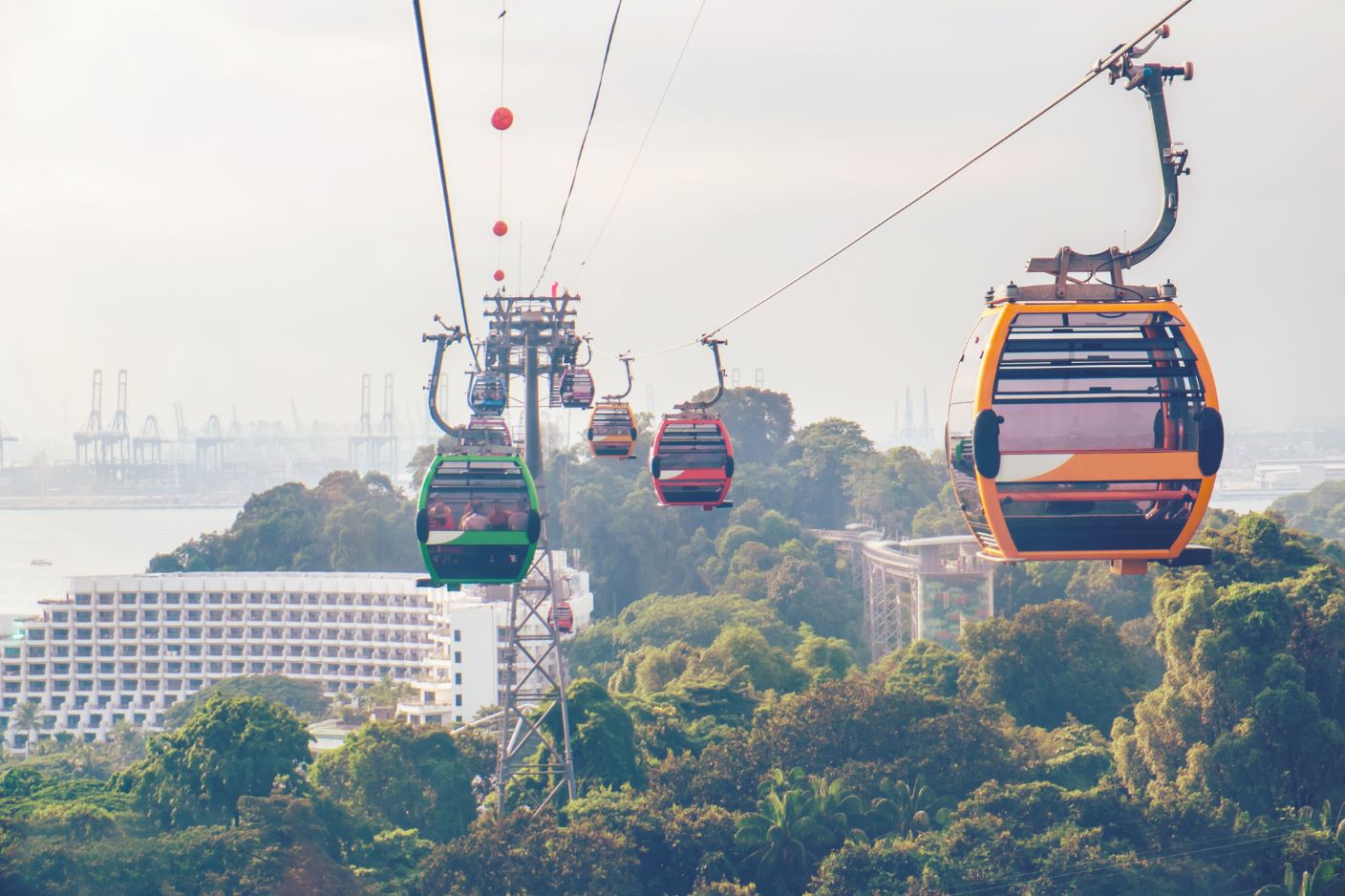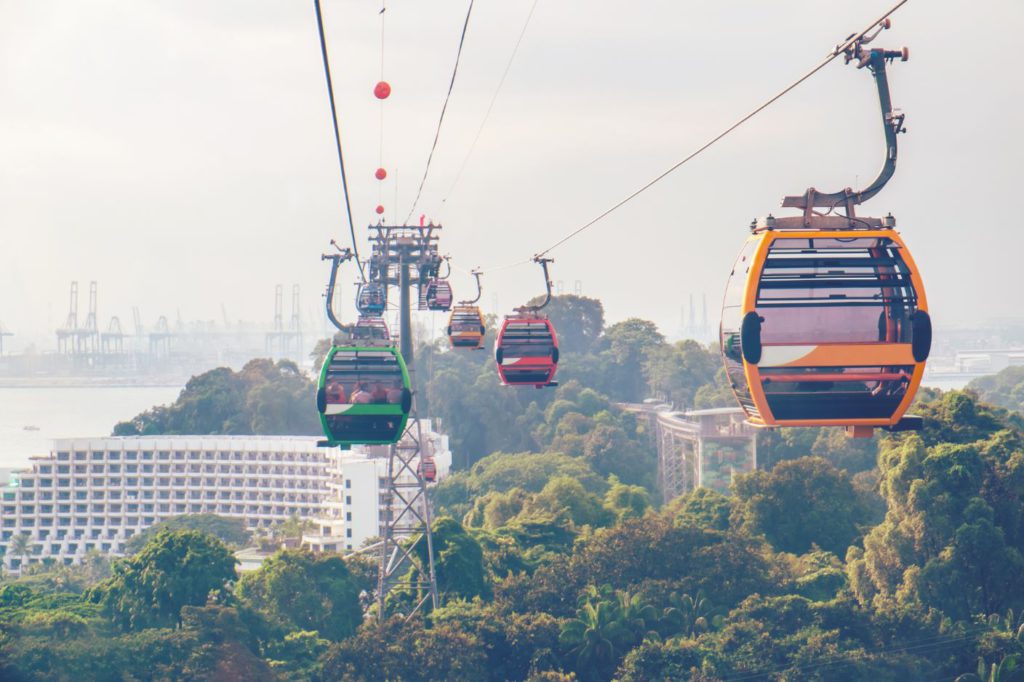 MRT and Boardwalk
For the cheapest and healthiest option, you can also walk to the island. Once you exit from Harbourfront station from exit E, go into the Vivo city mall and go to L1. Spot "The Promenade Sentosa Boardwalk" and follow the directions to Universal Studios, Singapore. It takes about 12-15 minutes to cross the boardwalk.
How Much Are The Tickets To Universal Studios Singapore?
While there are many types of passes available like a season and annual pass, the most relevant for a tourist will be a one-day pass. One thing which I will seriously (like very seriously) suggest is taking an express pass.
The lines in most of the attractions are really long and if you are visiting on a weekend of a peak season, you will definitely not be able to visit all the rides. Express pass cost much more, but it's totally worth it. Express pass lets you skip the queue at all rides and give you priority access.
They come in the types of Single ride express pass and multiple ride pass (where you can go on a ride repeatedly).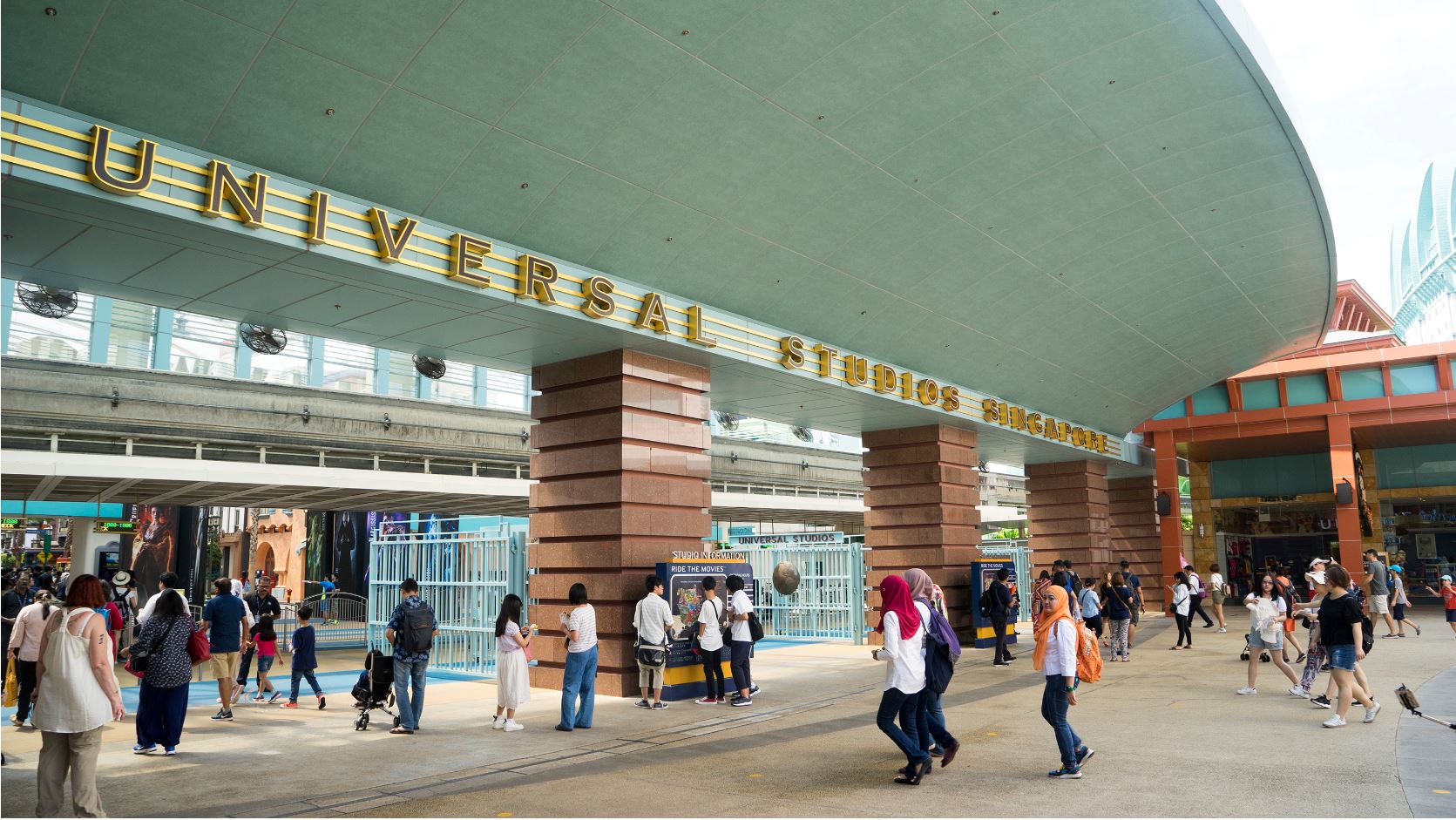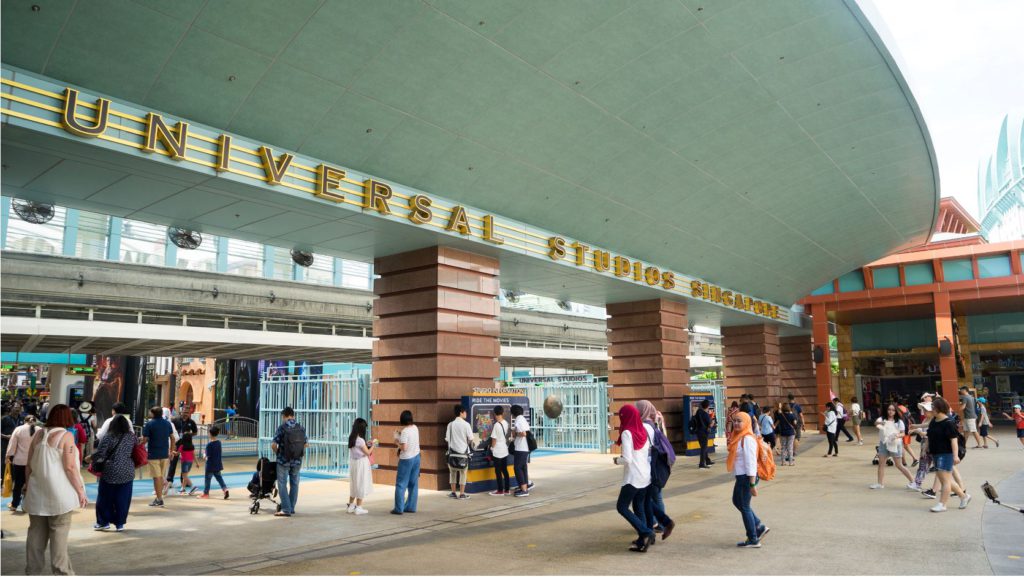 Here are the Universal Studio Singapore ticket prices:
1. Adult Single Day Pass – SGD 79
2. Child Single Day Pass – SGD 59 / SGD 56 (for SG citizens)
3. Senior (Above 60 years) Single Day Pass – SGD 41
4. Express Pass (Single ride) – Additional SGD 90
5. Express Pass (Multiple rides) – Additional SGD 120
Note: The prices of Express pass differ as per season and crowd. An express pass ticket on holidays or peak seasons like Christmas and New Year will cost more than on other days.

Where To Get The Tickets For Universal Studios Singapore?
You can buy the tickets at the Universal Studios Singapore ticket counters which are just outside the main entrance. However, I will suggest that you buy your tickets online to:
1. Avoid Long Lines
You don't want to start your day with this. Lines can get really long at the ticket counters especially on weekends and holidays. Don't get stuck there. Instead, buy your tickets online and head directly inside the theme park to enjoy your day. You can scan your online ticket directly at the ticket barriers to get in.
2. Its Cheaper Online
Believe it or not, you can get cheaper tickets online. Maybe not on the official website, but definitely on other websites. Aggregators like Klook and GetYourGuide usually run great offers on the tickets and you can buy them for a far better value than the actual price.
3. Open-dated Tickets
A fantastic benefit of buying your ticket online is that you can get an open-dated ticket. It means that you don't need to give in the exact date of your visit while booking. It does have an expiry date though. Just keep in mind that your visit is within the expiry date.
Singapore: Universal Studio Singapore Skip-the-Line E-ticket
Universal Studios Singapore Opening Hours
The Opening hours of Universal Studios Singapore are:
Sunday to Thursday: 10.00 to 19.00
Friday to Saturday: 10.00 to 22.00
Universal Studios Singapore Rides And Attractions
Now, the first thing that you need to do once you get into Universal Studios is to get the map of the Park along with the day's program sheet. There are many events like parades, dance shows, street performances, stunts and acts, and characters meetup that happen throughout the day in the park. Take a note of them from one of the boards or grab a program sheet for all the details.
The Park is divided into many zones or themes. The themes may vary from cultural to fictional or even around the movies produced by Universal Studios. Each theme consists of a mix of rides, eateries, shows, gift shops and of course the architectural setting corresponding to it.
It is like entering a completely different universe. Here are the themes inside Universal Studios Singapore:
1. Hollywood
2. Madagascar
3. Far Far Away
4. The Lost World
5. Ancient Egypt
6. Sci-Fi City
7. New York
1. Hollywood
The Hollywood part of the park does not contain any ride. It is just for an introduction which will get you started. However, it is still great looking. A huge merchandise store is available for you to buy the themed merchandise your heart out. I will suggest saving your shopping till the end.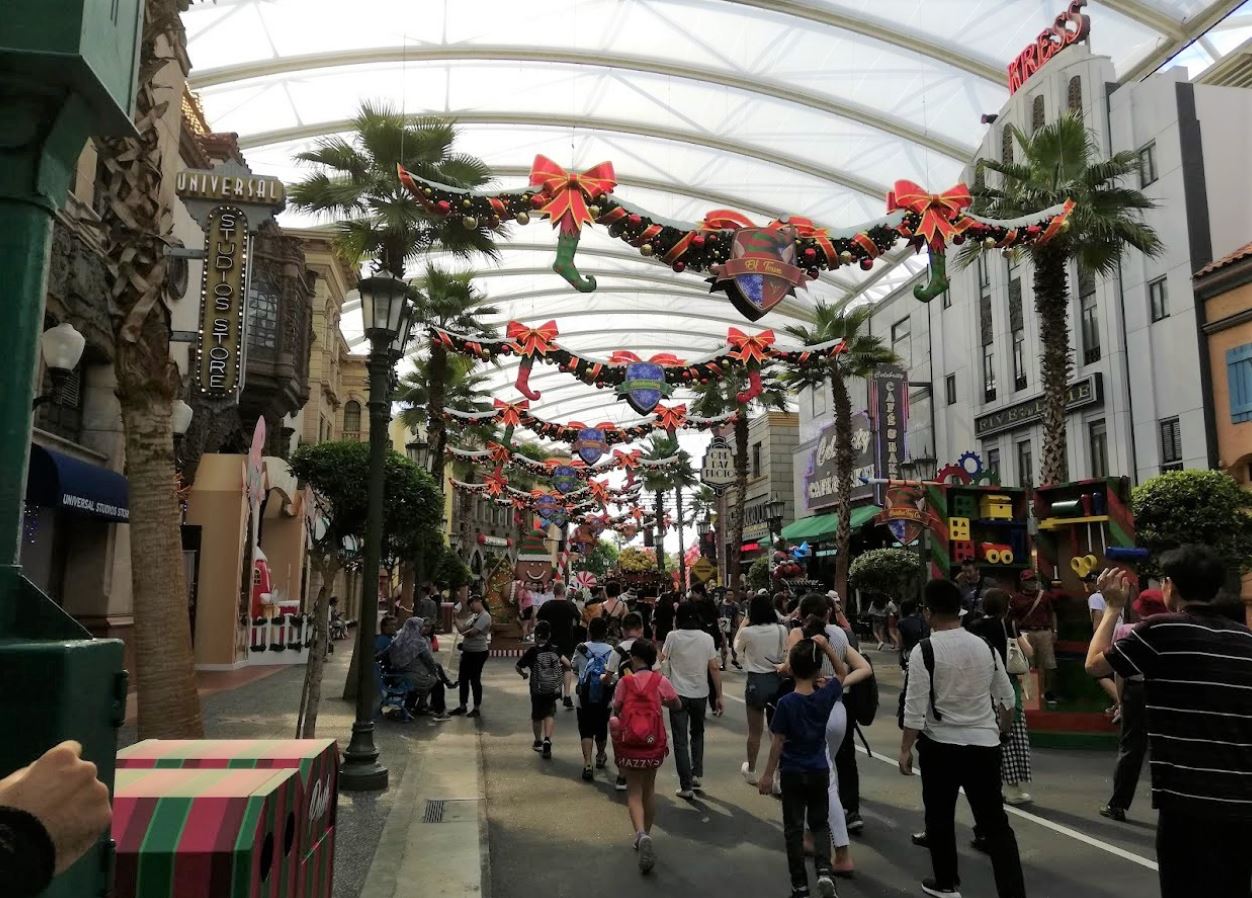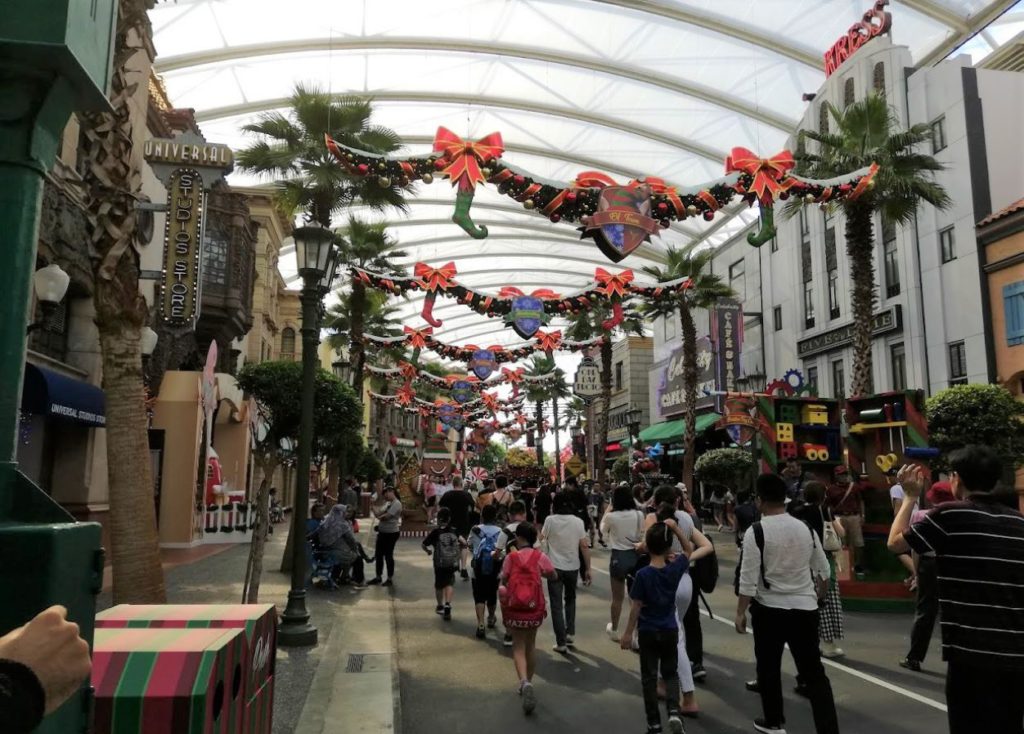 2. Madagascar
As soon as you enter Madagascar, you will be greeted by smiling animals and spying penguins. Obviously inspired by the Universal Studio's series of Madagascar and penguins, these rides will take you their hidden world. There are only two rides to it. They threw in the photo booth and the souvenir shop for memories.
The bigger and the better one is inside a giant ship. This one is a raft boat slow ride which takes you through a complete 3D animated story of Madagascar in real life. Now I know it hard to get your head around it, but image the movie happening in real right in front of you, with the animals talking and flying monkeys.
Only swap them with dummies. Talking dummies. You will get it once you see it. It's a great piece of art I have to say. The other one is a merry go round. It's for everyone. Have a go if you aren't too shy.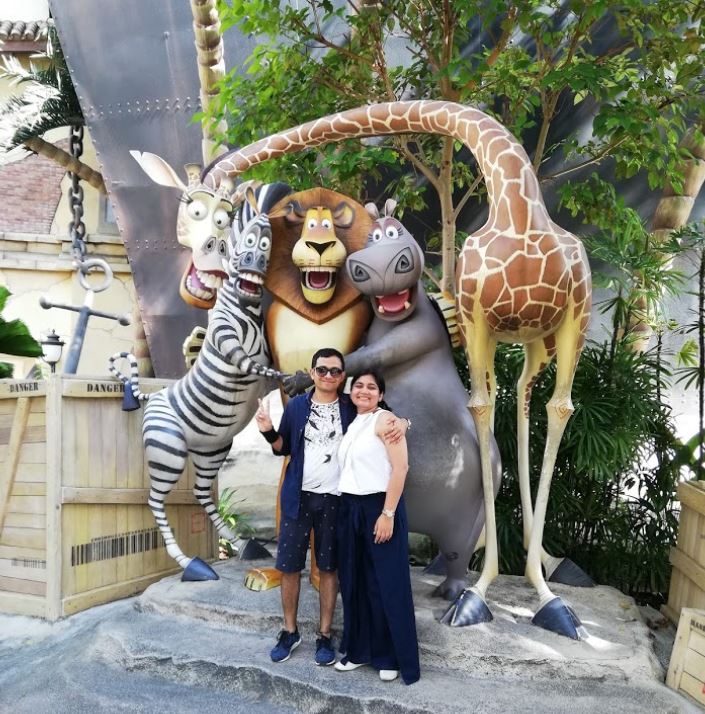 3. Far Far Away
I like pretty things. I really cannot help it. This was the most lovely and pretty part of the whole theme park. It is more feminine with a giant Disney-like castle in the backdrop. There are two fantastic roller coasters in the section and both are medium-intensity.
One is in the story around a princess with the dragon as a villain. With a castle in the background and lake on the other side, it's a beautiful ride to be on, especially for kids. The other one, recently opened is that of the Puss in the boots. The concept is exceptionally eye-popping.
The roller coaster is a vertical spiral and your cart is taken up to the top slowly. From there you start zooming downwards while revisiting the whole story of puss in the boots, sometimes in slow motion. It is really fabulous!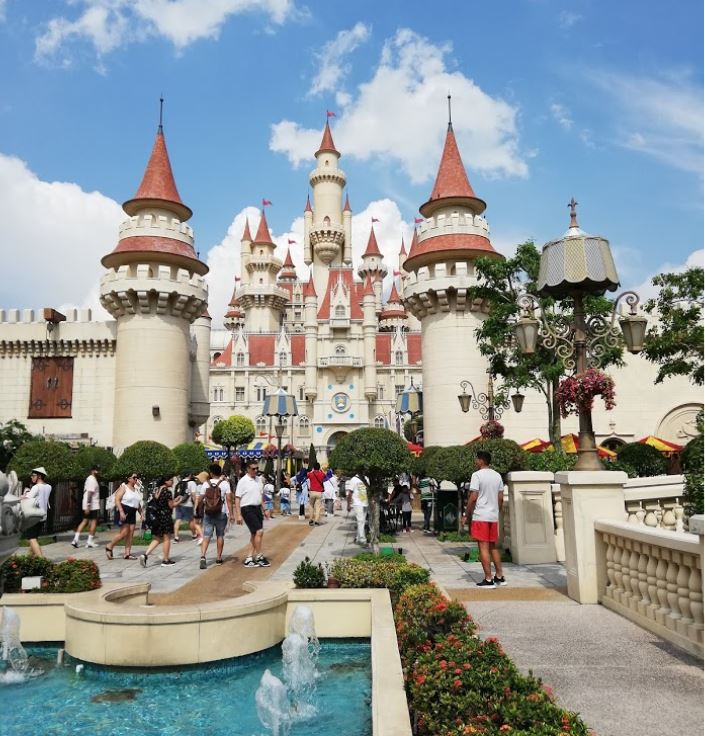 Another two attractions are more of performances and acts, quite mesmerizing though. The Shrek 4-D Adventure is, of course, a 4D show with a spell bounding story, also featured inside the lovely castle.
The Donkey live is a stand-up comedy by the donkey. If you think that it's a movie running, it's not. It's donkey performing live! I don't know how, but it is. The section will leave you in a magical state of mind.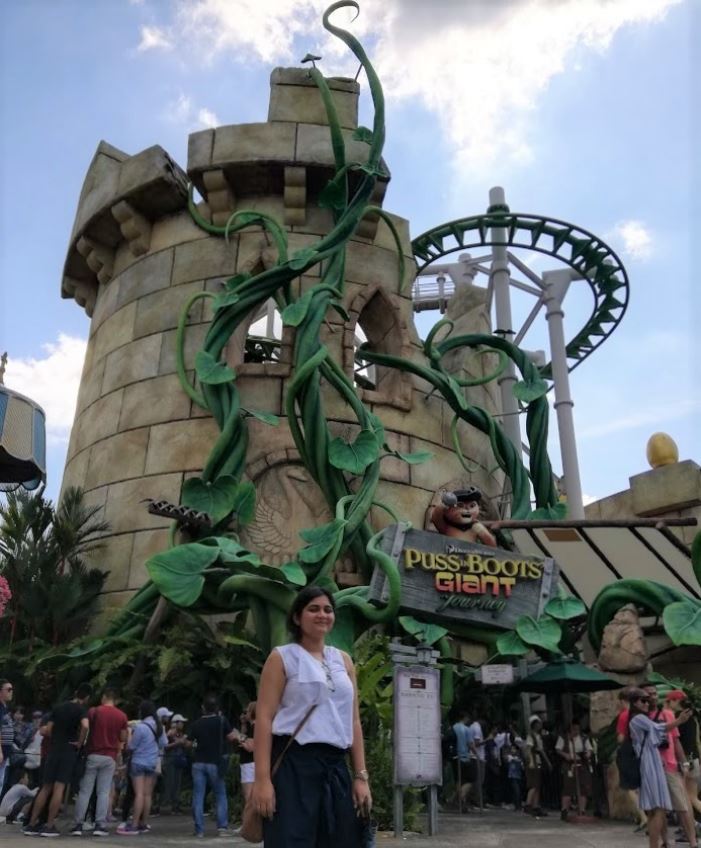 4. The Lost World
This is also a really large section of the park. The section is based on Jurassic Park with dinosaurs as the main feature. It has one roller coaster – Canopy Flyer. While it's a great roller coaster of low-intensity which will take you through jungles, the queue on this one can be long.
This was not included in the express pass as well, so that could be a bummer. Amber Rock Climbing is an indoor rock climbing wall to get some adrenaline going. Another ride, for kids, is Dino-Soarin which is sweet flying rotating dinosaurs.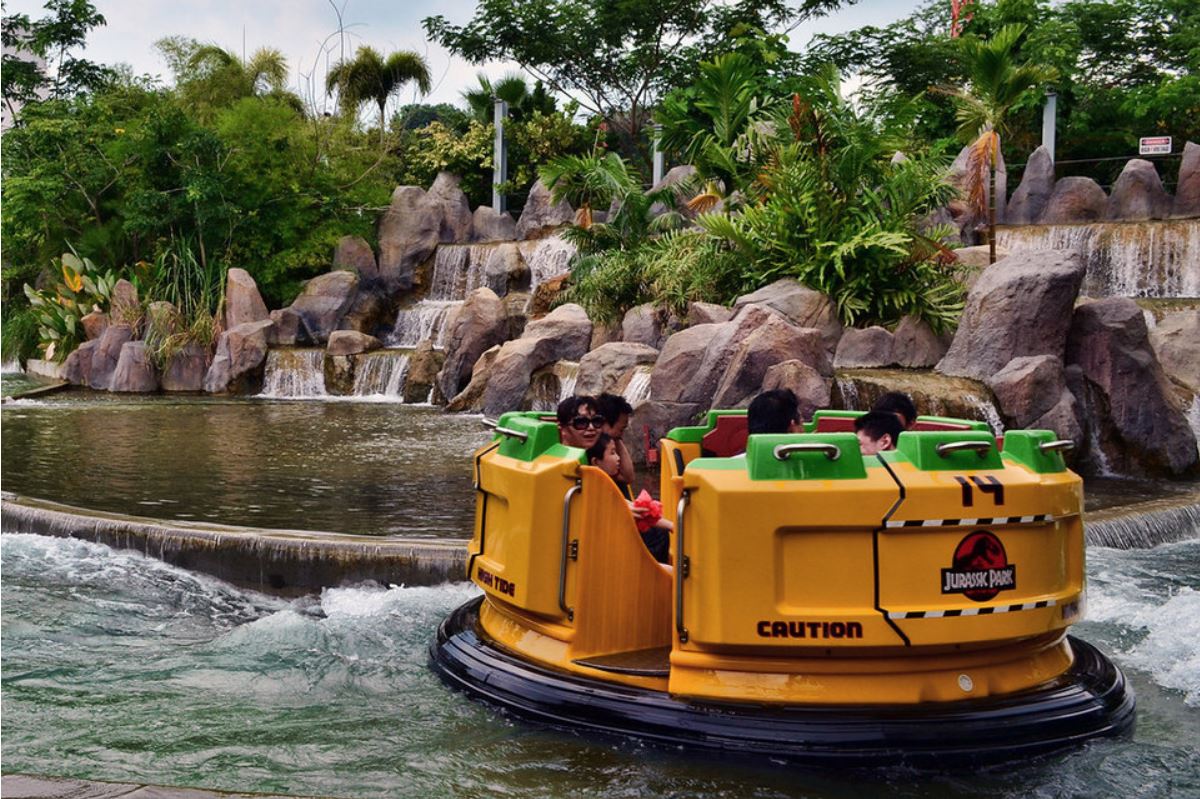 Jurassic Park Rapid Adventures is a fun ride where you sit on a rotating boat which takes you into dense forests with live dinosaurs and surprising rapids. There is a lot of water, so get yourself covered and keep your gadgets safe.
Some of the parts are rather exciting which comes shockingly out of mundane nowhere. However, the star of the theme is WaterWorld which is a water circus by crazy super-skilled stuntmen and stuntwomen.
Probably the best show I have ever seen, it takes you through a thrilling plot with fire, water, heroes and villains where you will be gasping half of the time. The shows run a few times of the day, so take note of the timing of the one you want to attend beforehand.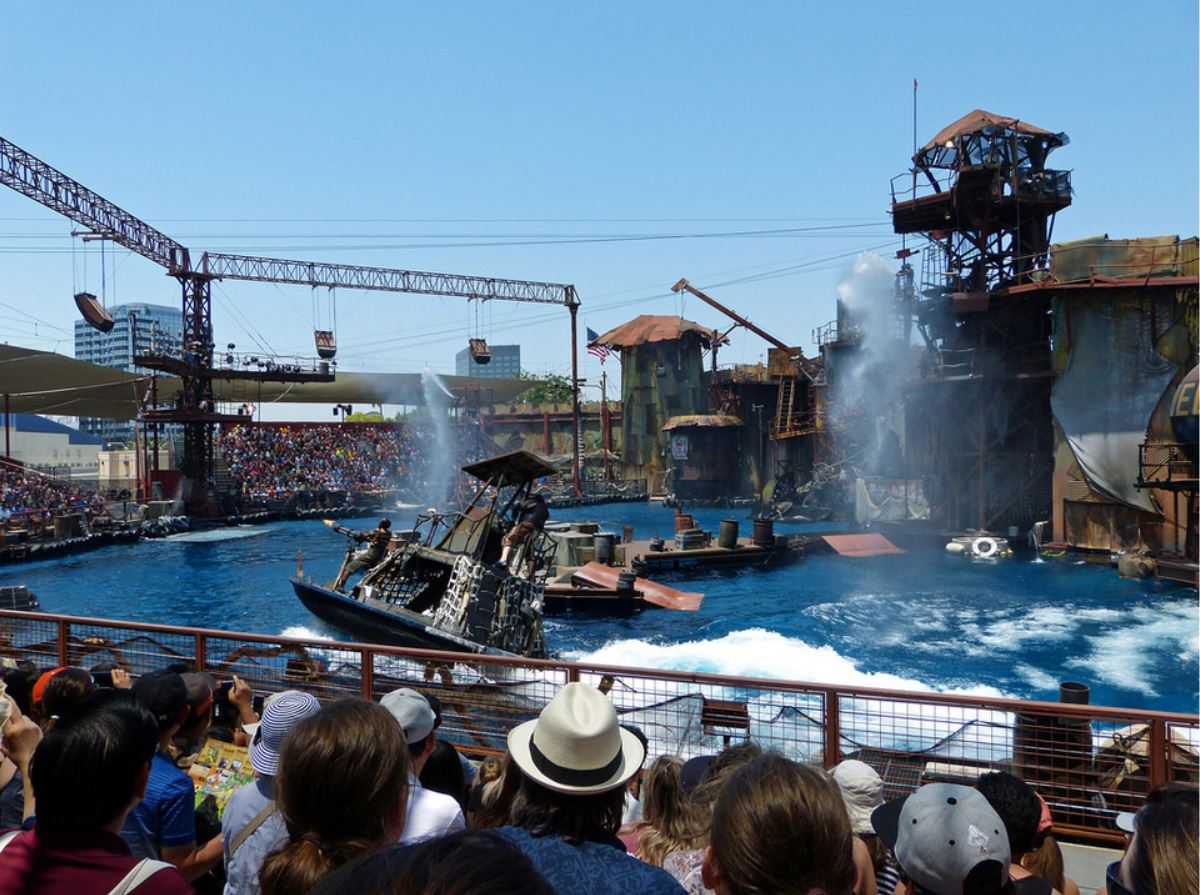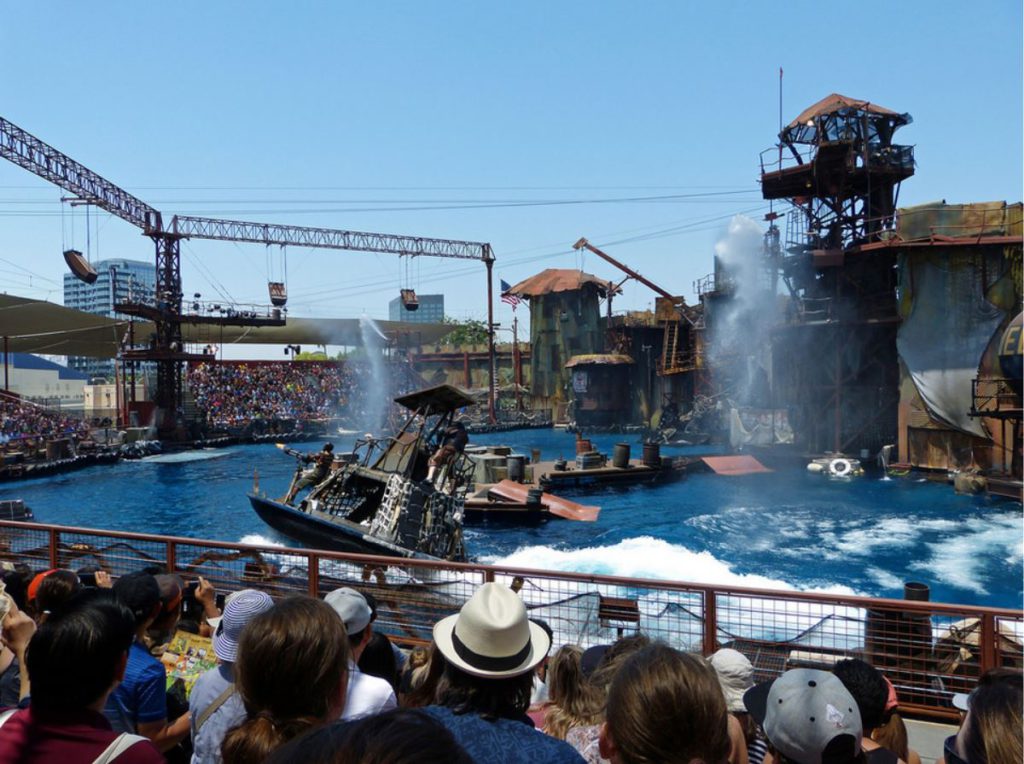 5. Ancient Egypt
With only two major rides, Ancient Egypt is more of eye candy. The area is grand and is a sudden turnaround to huge Egyptian stone structures and mummified figurines. Wander around for a while to take the visual beauty in.
The major ride is an underground rollercoaster which is not for the weak at heart. The roller coaster called 'Revenge of the Mummy' is in the dark dungeons with scary mummies and Egyptian figures popping out on your ride. While it's extremely thrilling, refrain if you are not used to extreme rides.
The other is a slow-motion buggy ride that takes you through an artificial terrain of a desert oasis. It is great for kids, but the queue is usually really long for this.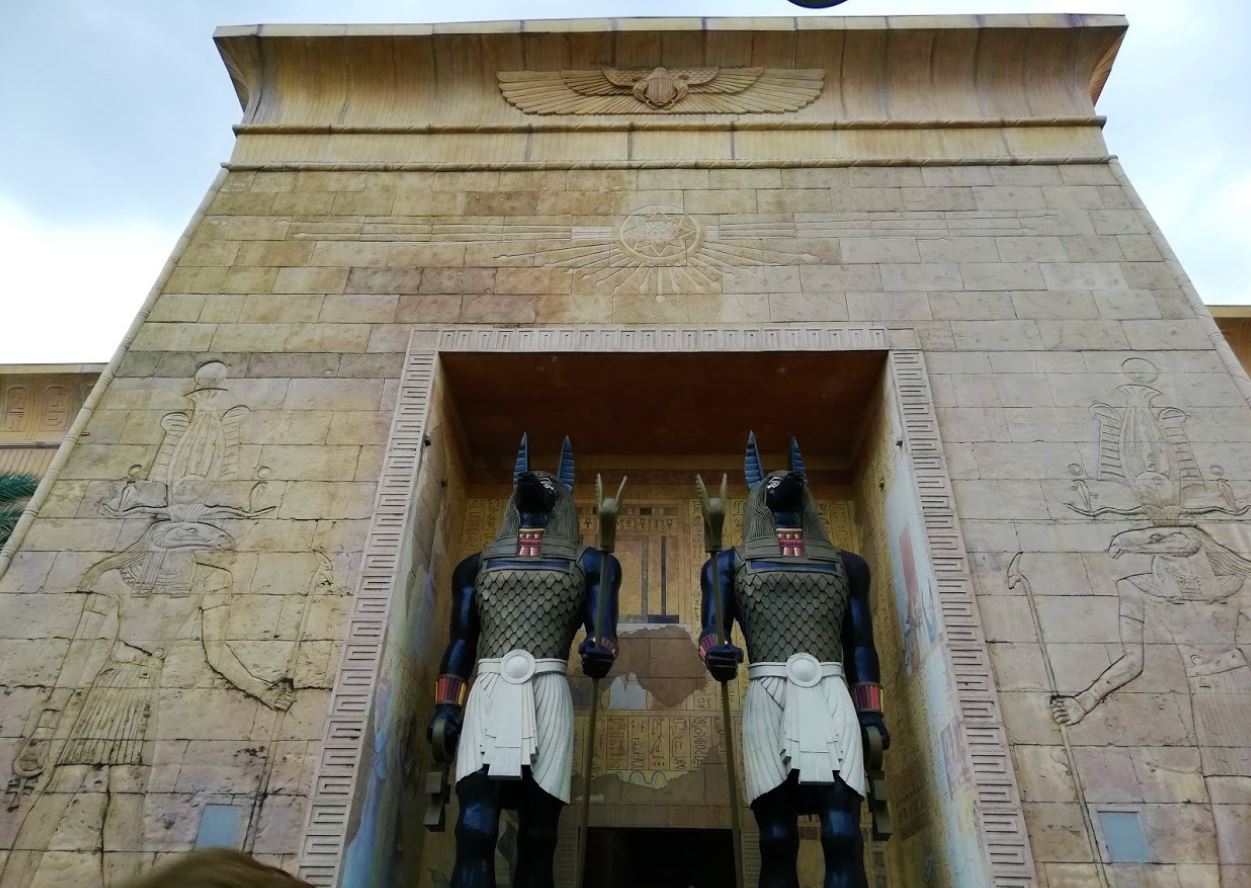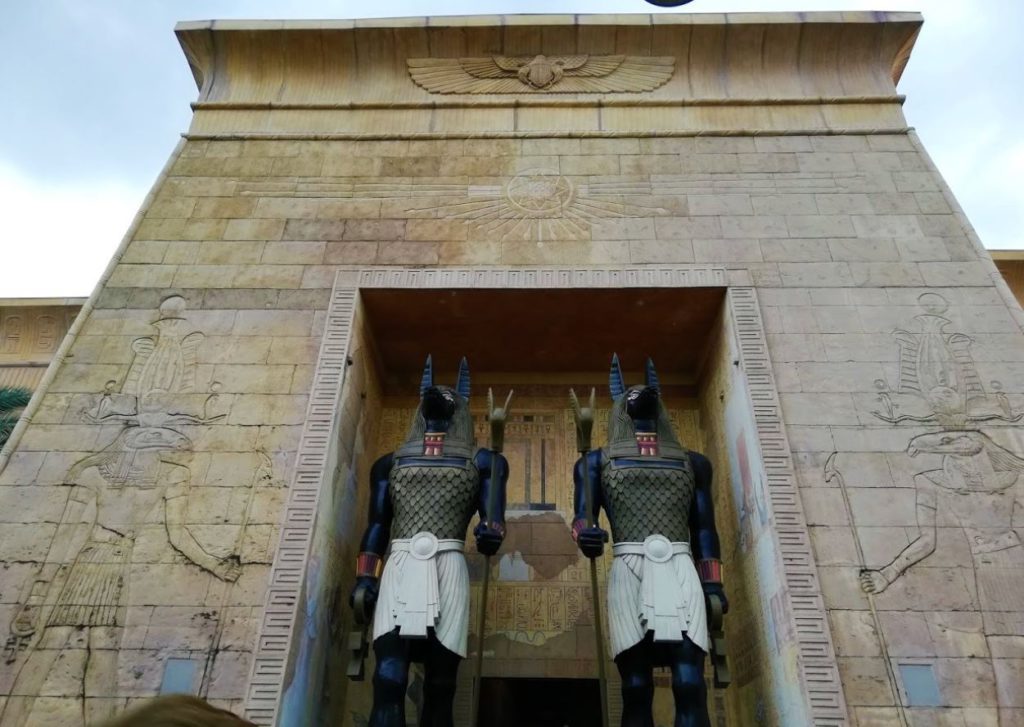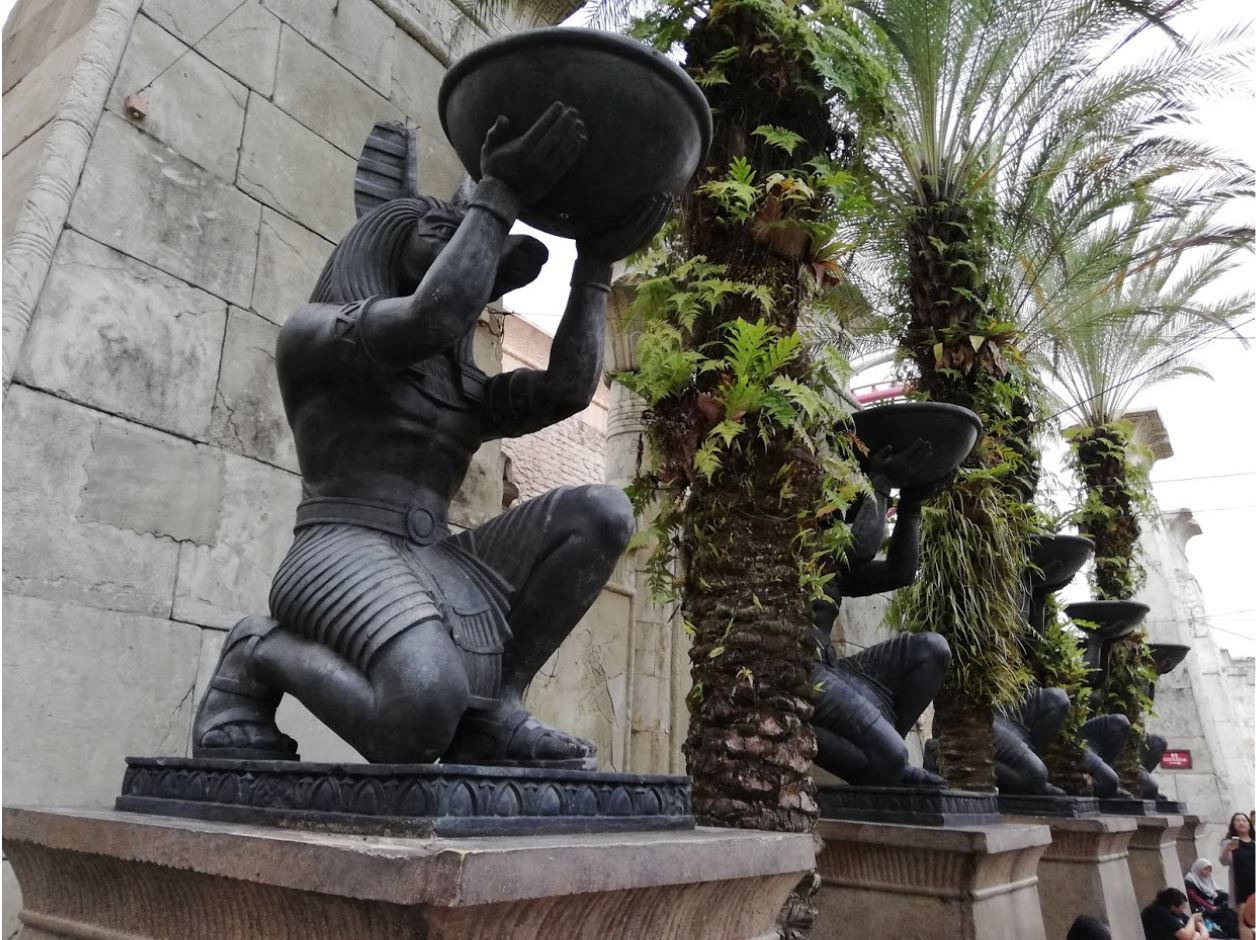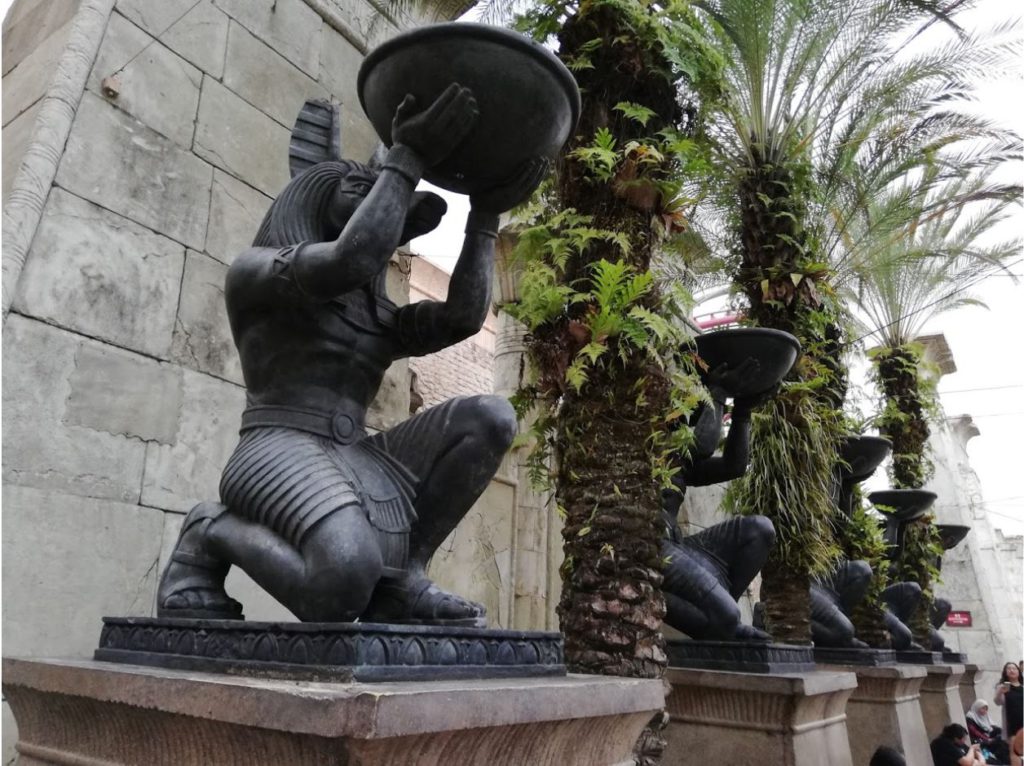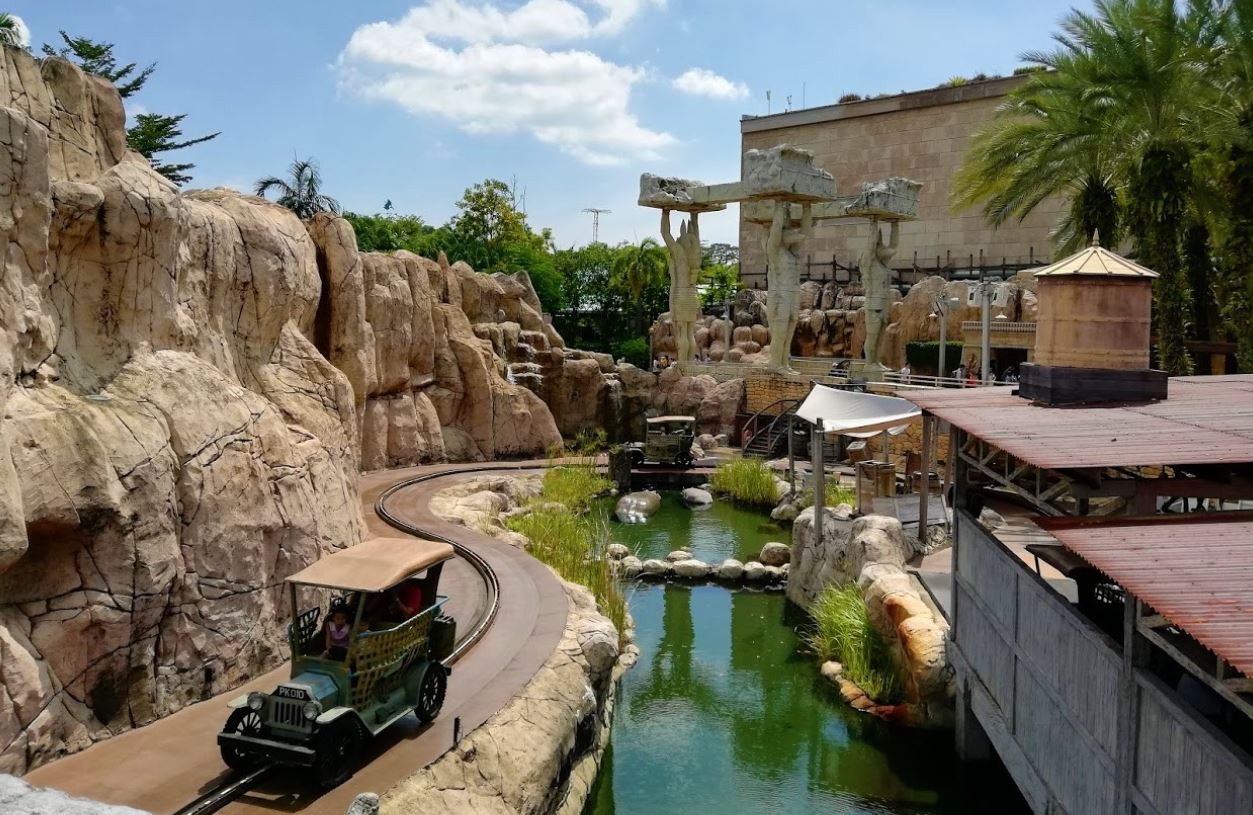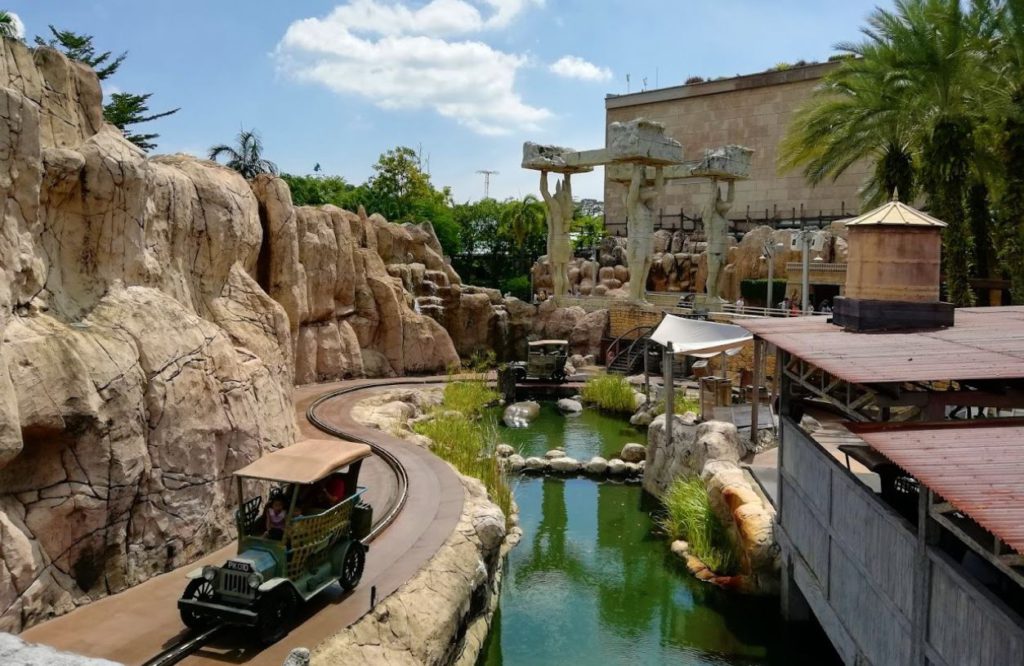 6. Sci-Fi City
Most people will agree on the opinion of Sci-Fi city having the best rides in the park. Especially so if you love extreme roller coasters. The roller coaster, Battle Star Galactica has two tracks – HUMAN and CYLON, where both of them are insanely intense.
The carts move at a speed of 90km/hour over the track heights of 14 stories and usually have many flips and turn on the way. Caution must be exercised by those who have a medical condition or extremely uncomfortable with this. Accelerator, a twirling ride of lesser intensity can be enjoyed instead.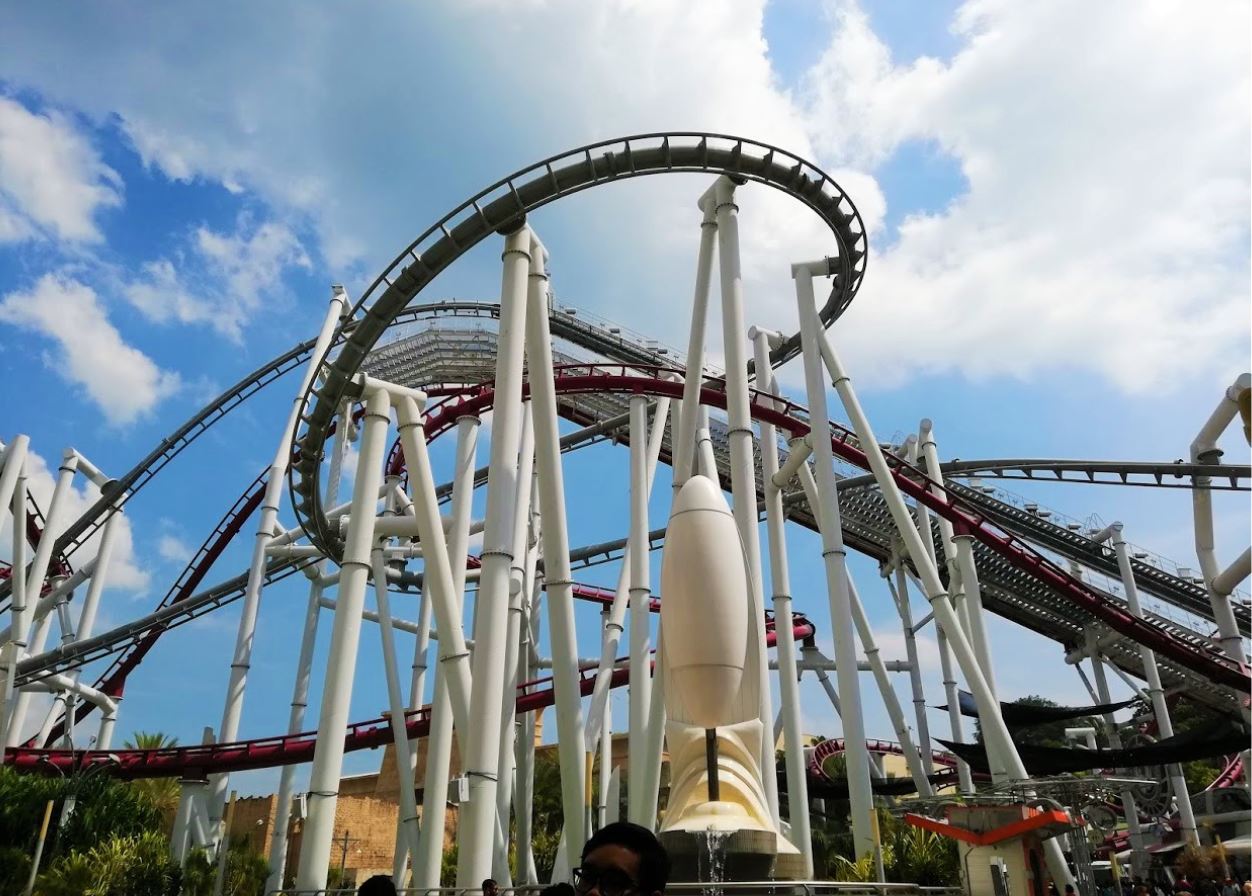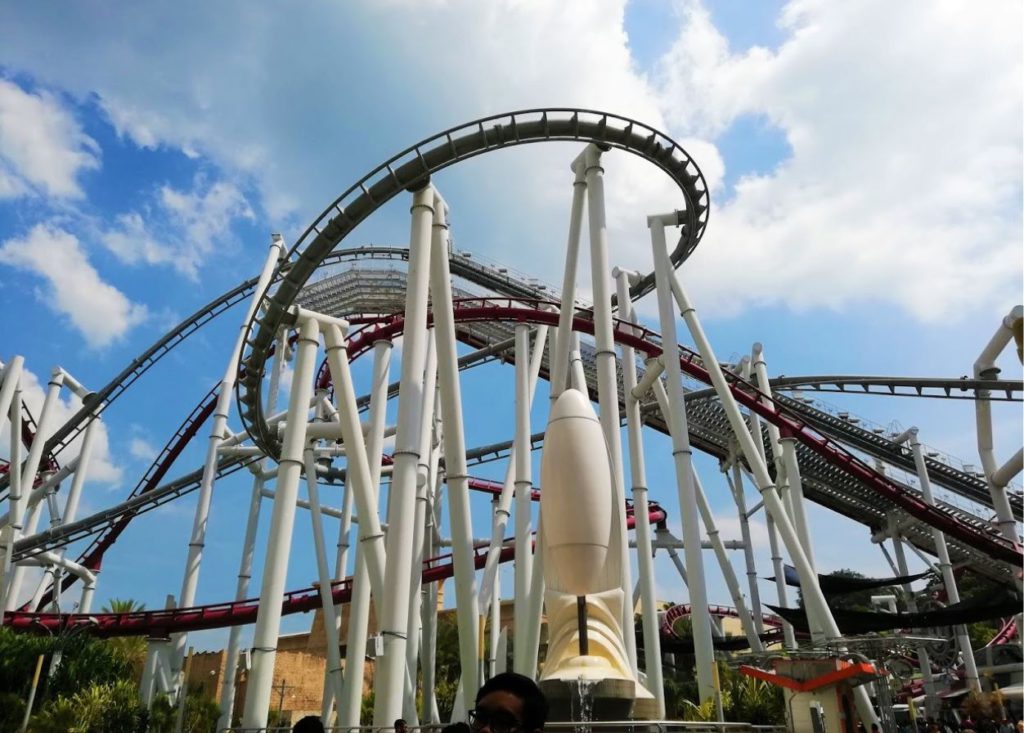 However, the next section, Transformers has the best ride in my opinion where a mind-blowing play of motions and visuals awaits.
The ride will toss you around like a ragged doll and spellbinding visual, audio and sensory effects will immerse you in a completely different dimension for a while. It is a low-intensity ride but probably one of the best overall experiences.
Don't forget to goof around with live transformers.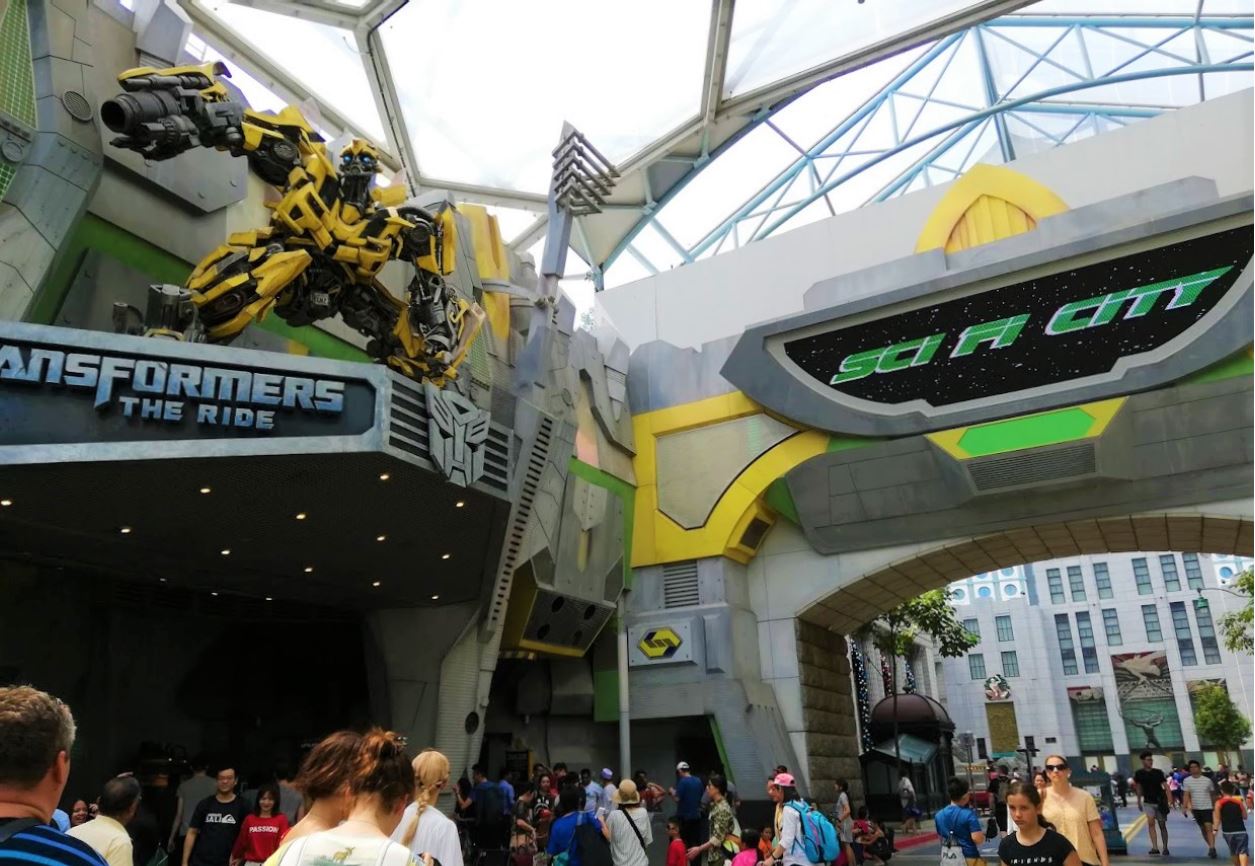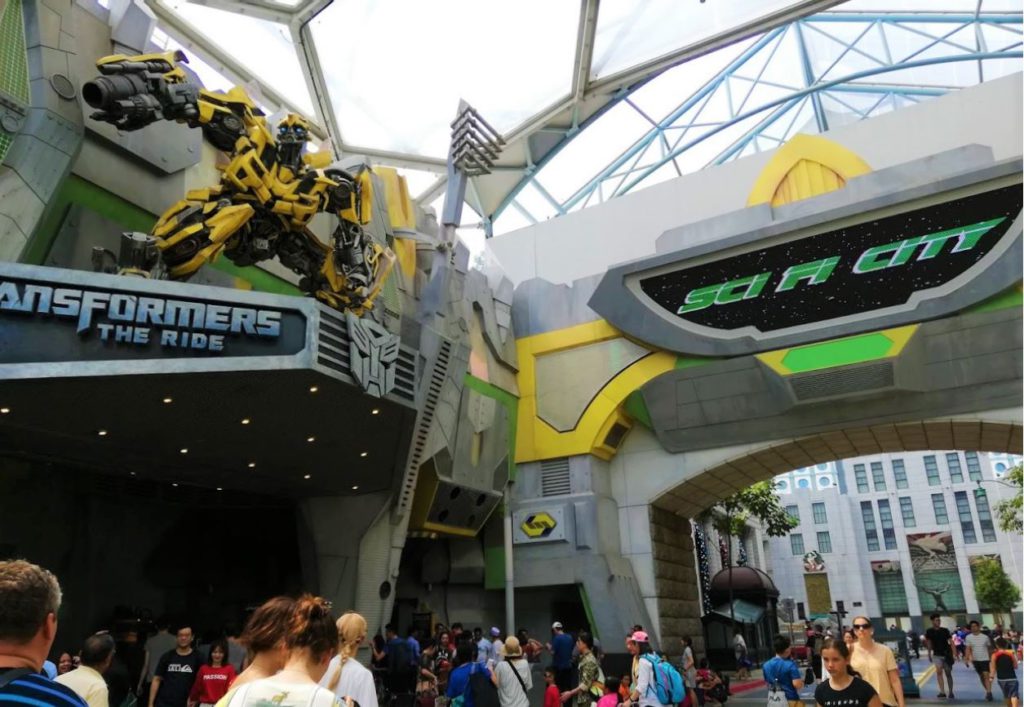 7. New York
After all the adrenaline, it is time to finish with some art and sophistication. The theme is a copycat period depiction of New York City, complete with diners, apartment buildings, and phone booths. I think it's a great place to take some pictures.
There are two major attractions here. One is the really sweet and fun ride in Space Chase. For the ones who grew up watching it, it's like living your memories. Otherwise, it's a few happy minutes of animated alien characters and a lot of smiles.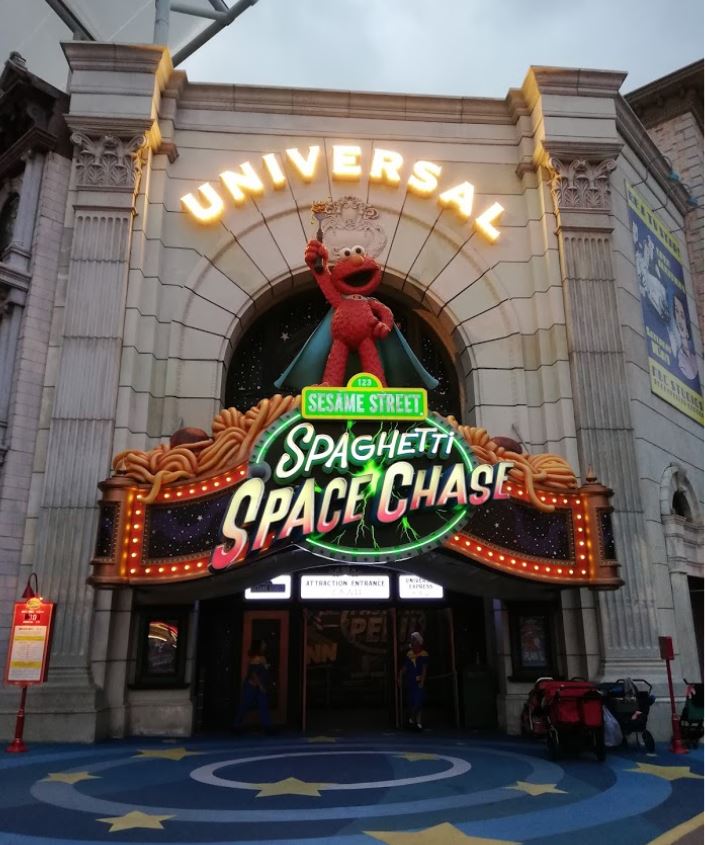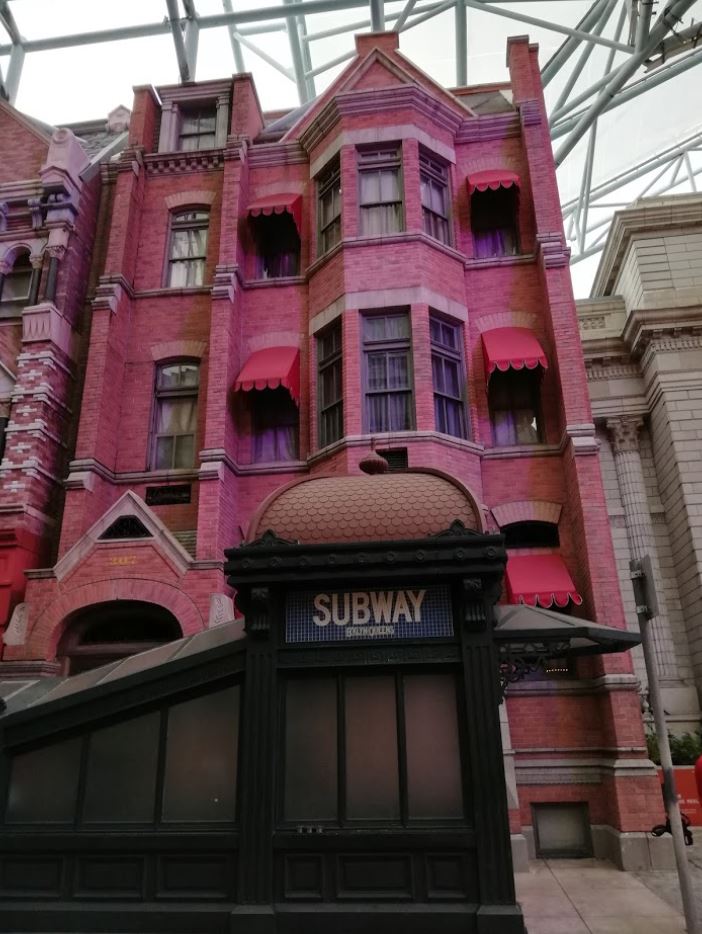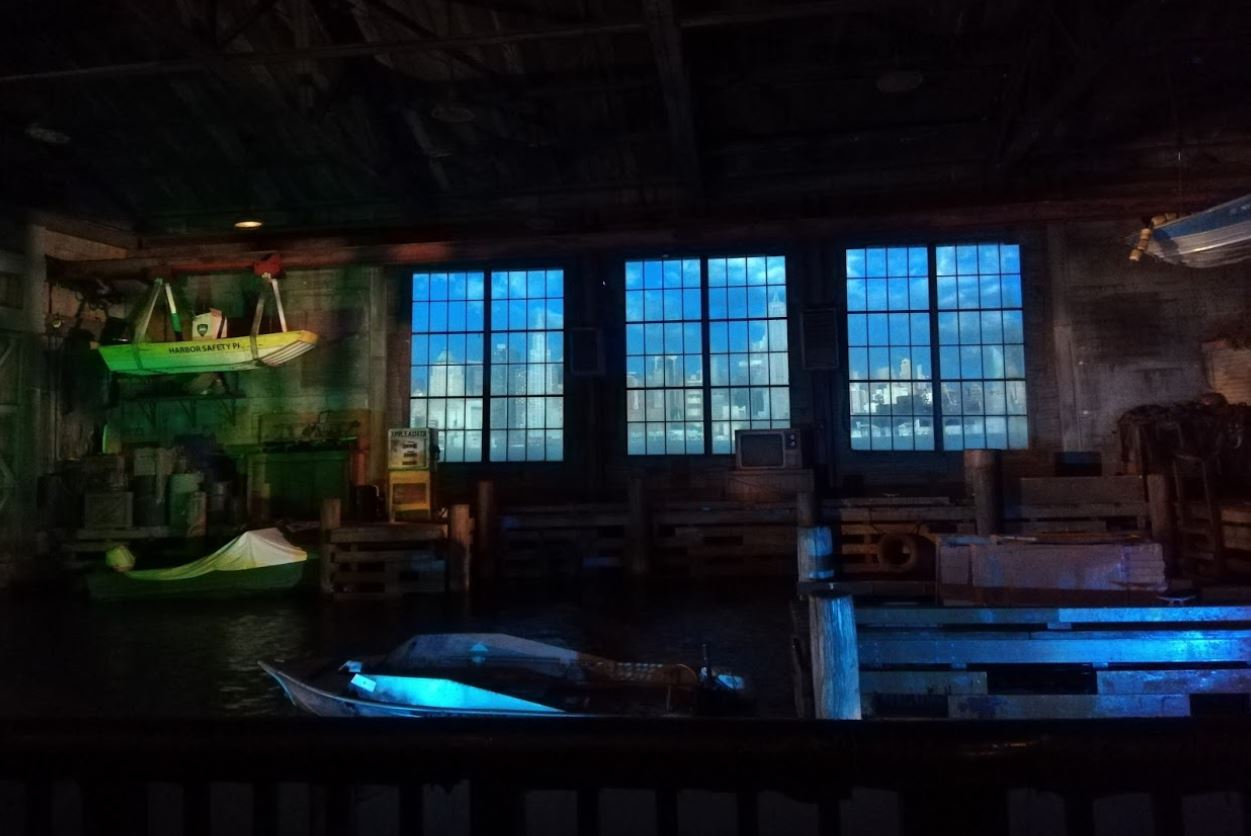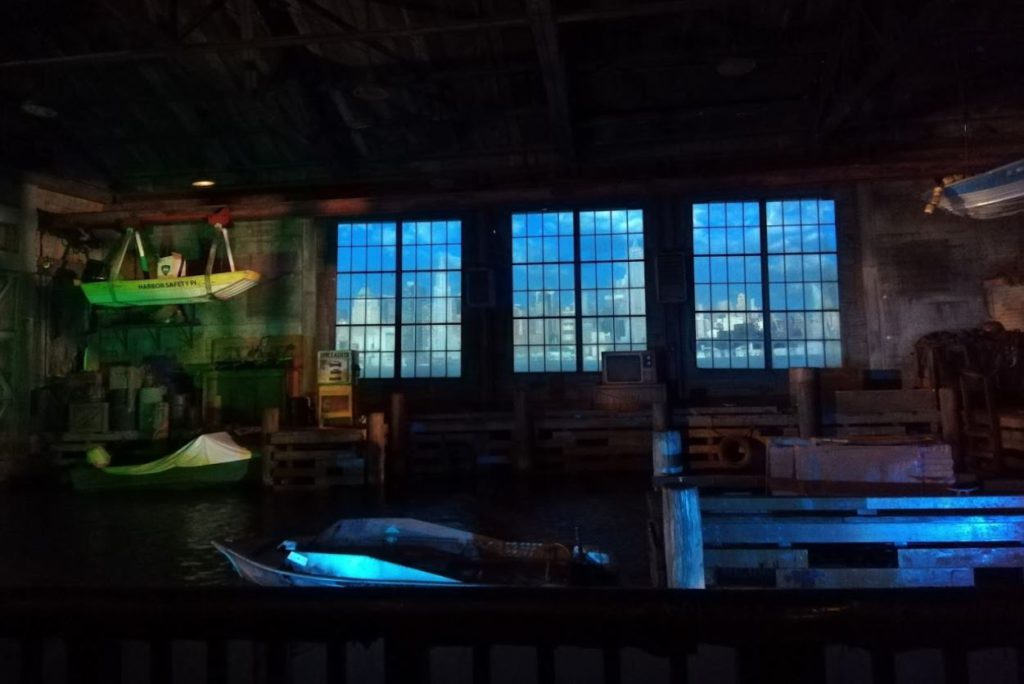 Tips
While it all seems like a piece of cake, here are a few tips that may help you along the way.
1. Food inside Universal Studios
Food items are not allowed inside the park and you will have to eventually buy food there. The food is not extremely expensive. It will also give you a chance to eat in themed restaurants with a similar style of cuisine. However, it can still add up to a lot, so be ready to shell out some money over it. DO NOT EAT BEFORE INTENSE ROLLER COASTER RIDES.
2. What to wear in Universal Studios
Since it's Singapore, it is going to be hot and humid no matter when you go. Choose a casual style of clothing with a loose t-shirt and shorts for comfort.
Women should ideally avoid long skirts for being able to sit on rollercoasters with ease which often locks you up between legs. Avoid wearing heels in the park, prefer wedges if you really want to. Instead, opt for sneakers and sports shoes.
3. What to take to Universal Studios
Take an empty bottle that you can fill up at water stations. It will eventually end up saving you a lot of money.
Do not lose your wristband or any form of ticket. Loss of them will make you go through a lot of hassle on rides. If you wear spectacles and are comfortable wearing contact lenses, go for them. It will make your roller coaster rides smoother.
4. Lockers inside Universal Studios
Lockers are available before entering the park at chargeable basis as: Small: 4 hours – $12 / 1 Day -$15; Large: 4 hours – $24 / Day – $30; Extra Large: 2 hours – $14 / 4 hours – $26 / 1 Day – $35
Apart from that, enjoy your heart out. It is one of the best theme parks around and I hope it makes it one of the best and happiest days of your life.
Save To Pinterest


Related Articles