03 Jul

20 Free things to do in Singapore

I believe Singapore does not top the most popular travel destinations of the year. Singapore is known more of a financial hub or a destination for expats to work. It is only a recent development where Singapore has invested heavily to push tourism.

They have built the ultra-modern, most futuristic version of tourist attractions you could think of. To people, it may seem that free things to do in Singapore could be hard to come by.

Singapore has a very interesting history. Even being such a small city-nation it has been an example for managing natural resources and balancing harmony between its people. I genuinely feel that Singapore is the city with a long term futuristic view for itself and its residents.

Singapore has immigrants from all around the world. It makes Singapore one of the most ethnically diverse places in Asia to live in.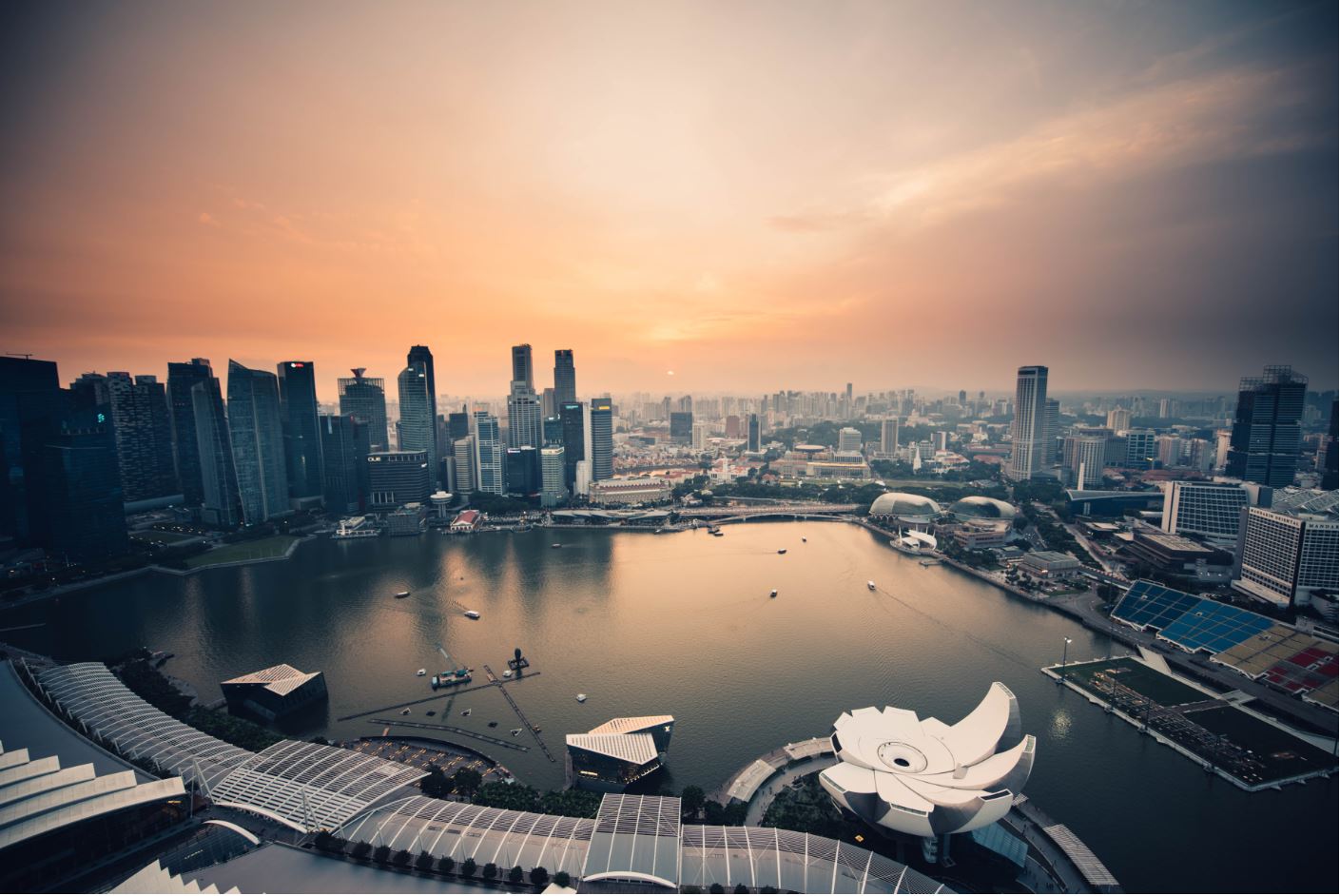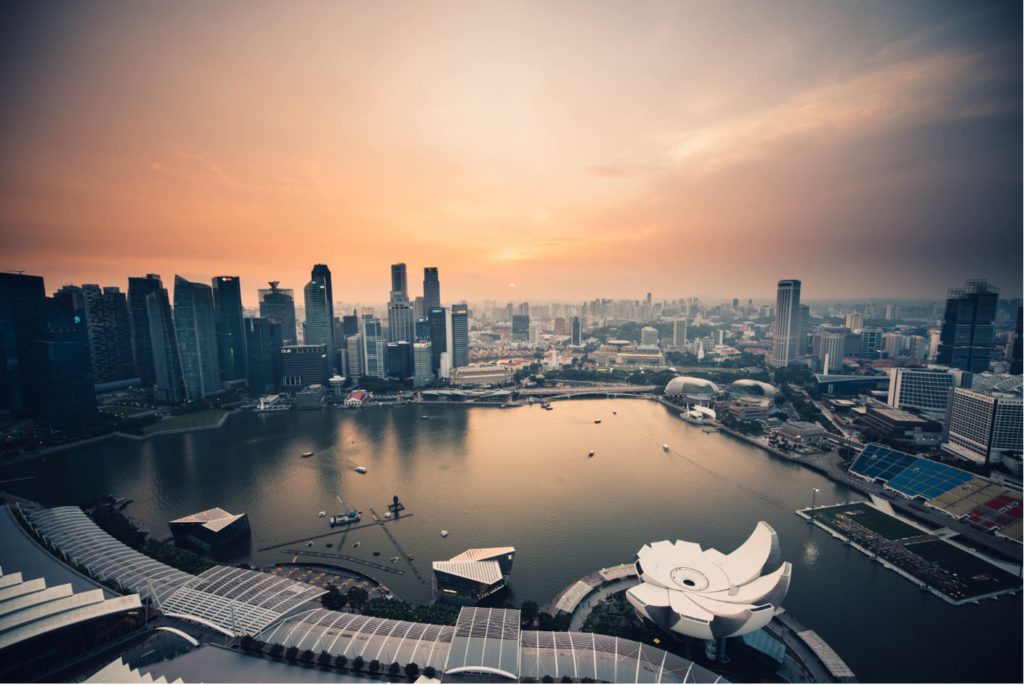 If you end up visiting Singapore – for work or for a vacation, one of the first things that you will look up is how expensive it is to be in Singapore. Singapore is infamous for its high prices and the figures are not wrong. Considering the high population per sq. ft. in the tiny island country, the rent for accommodation can go quite high. Although you may still save on food.
The other major expense is ticketing for tourist attractions, and it adds up to a lot. Not only in Singapore but almost everywhere. But there actually is a long list of things to do in Singapore for free, and they are all fantastic.
It is the 'real' Singapore which has been around for decades and not the high priced tourist attractions of the modern times (which are not bad either). I feel the only place you should spend money on is Universal Studios in Singapore, it is a very happy place to be.

All places are well connected with public transport systems. You can take a day card and use it in a single network of Buses, MRT, and Sky bus to reach your desired destination.
Another thing which you must know is Singapore is not full of natural wonders. It is a downright urban city and could be a concrete jungle in most places. Although, it also has a lot of parks and biodiverse spheres which the government has developed.
Let's start with our list of 20 free things to do in Singapore
1. Merlion Park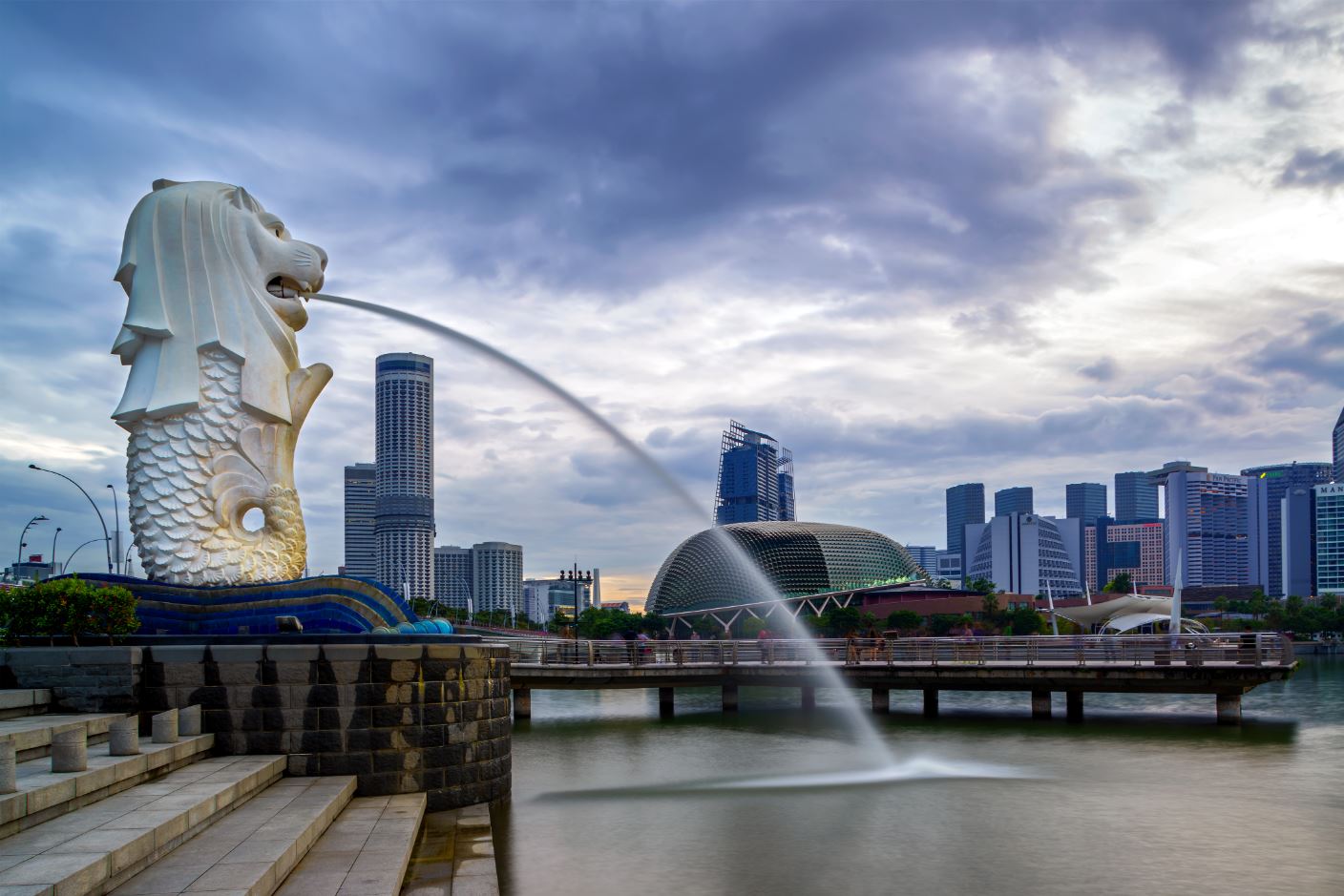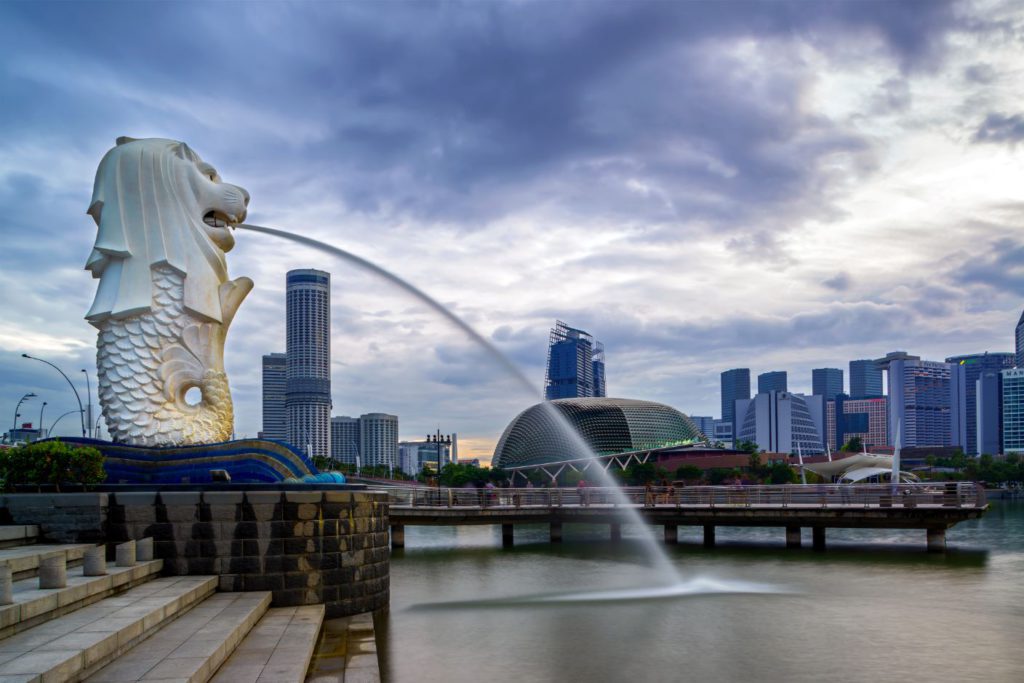 A Merlion is a fictitious creature. It is a combination of a fish and a lion with gurgling water fountain pouring out of its mouth. Today, it is sort of 'the face of Singapore'. It signifies the origin of Singapore as a fishing village and its original name 'Singapura' derived from Sanskrit meaning Lion city (Singha=Lion, Pura=City).
The Merlion is located in the Marina Bay area which is the apple of Singapore's eye. It is the home to the most famed and spectacular skyline of the east. Needless to say, it is also very crowded which comes with that cost. Don't forget to take a photo with drinking up from that water fountain.
2. Marina Bay Area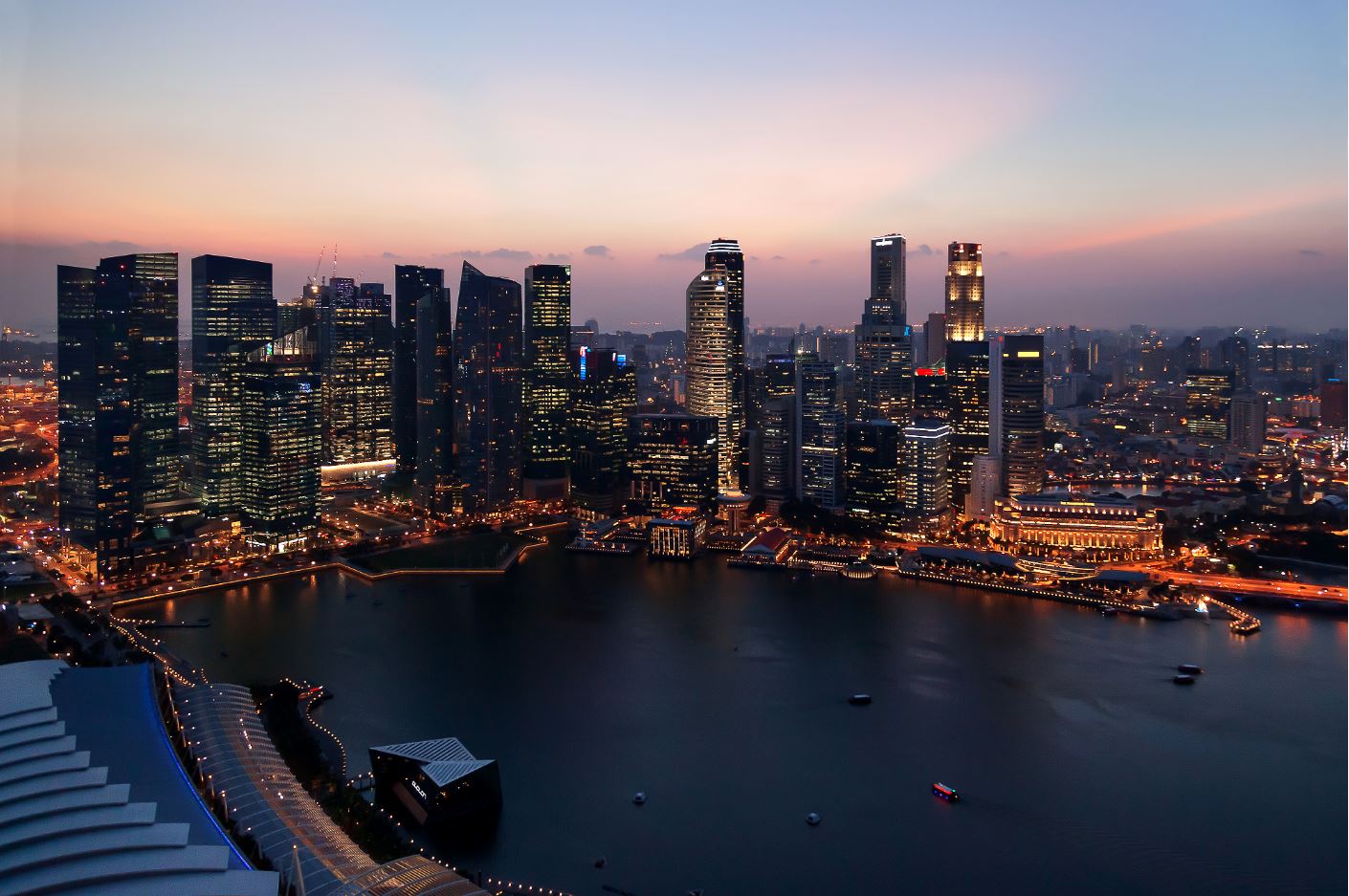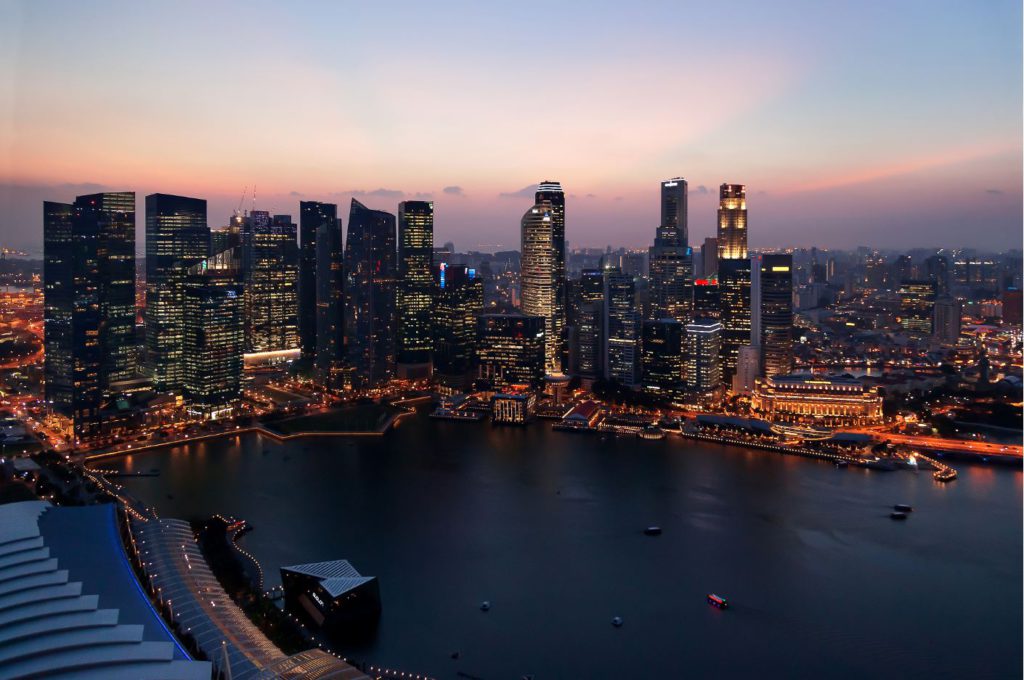 Marina Bay area is the heart of Singapore with the most luxurious and upmarket buildings. It just did not come to be by itself. In fact, it is a government-sanctioned project where land reclaiming started in 1969 and completed in 1992.
A long term project was then presented for the development of Marina Bay Area. The intention was to make it the centre of attention of Singapore. With distinctive landmarks, the project will give it a place on an international platform.
The area around the Marina Bay area is open to the public. It is also a major hub for public gatherings for concerts, events, celebrations and family time. The grand play of fireworks here on New Year Eve is a glorious event, and also extremely crowded.
3. Gardens By The Bay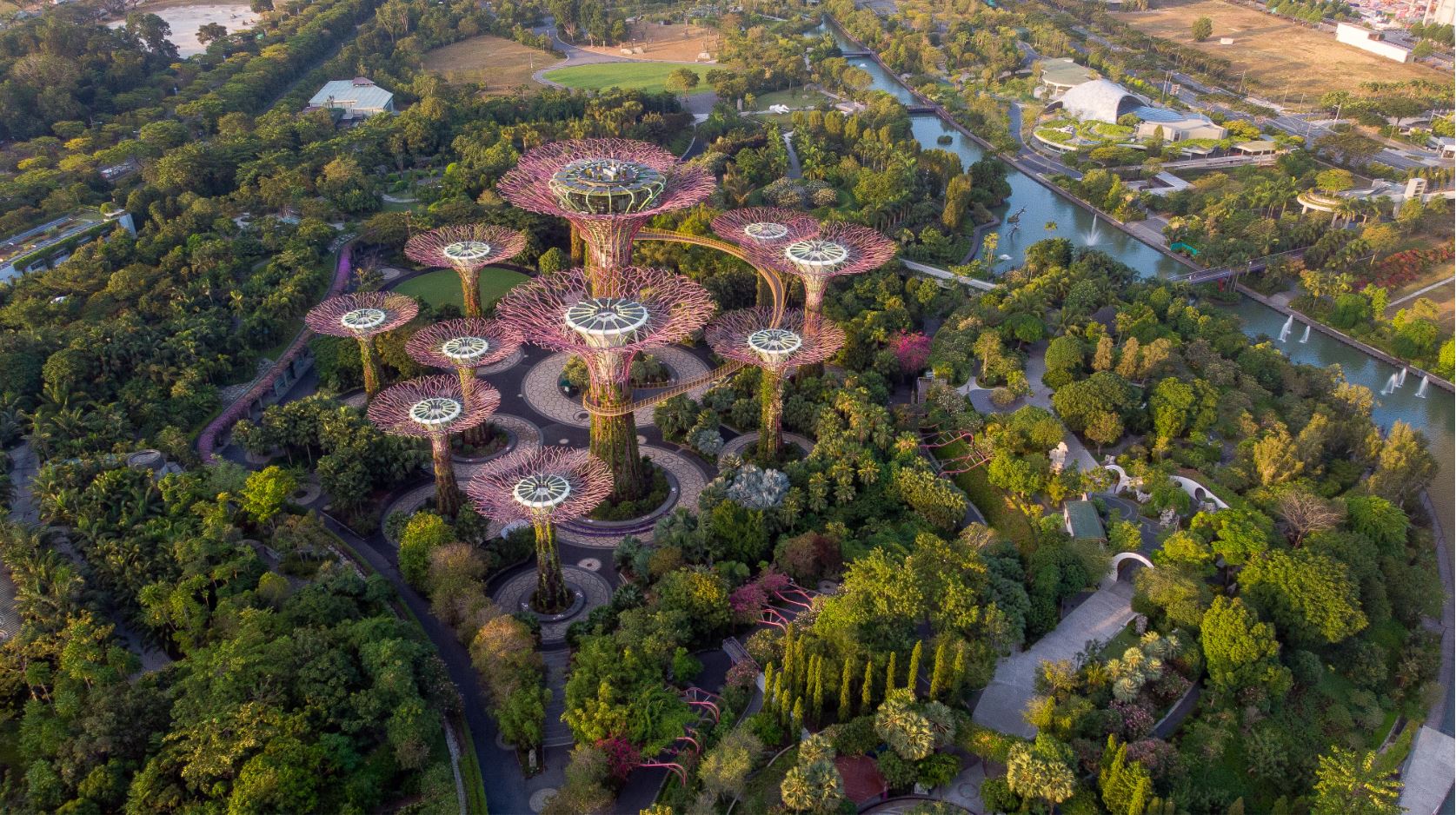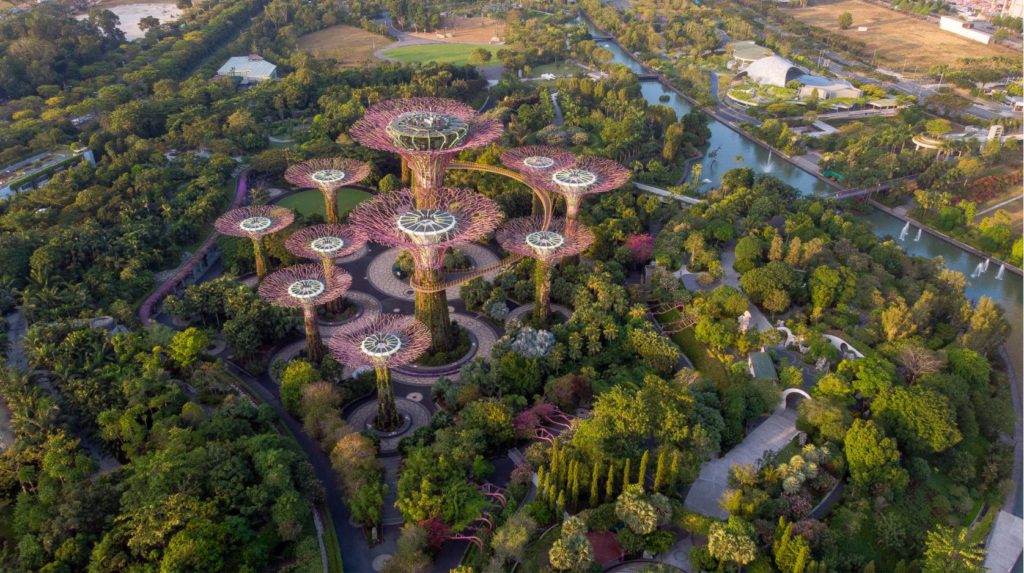 Gardens by the Bay can be termed as Singapore's national icon. They perhaps gave Singapore the identity of the city of the future with its construction and design. They are identified by several tree-like structures with wireframes that give them an extra-terrestrial feel known as the 'Supertrees'.
Although, the whole garden actually spreads over 250 acres of reclaimed land. If you are there in the evening, don't miss the light show on the Supertrees after sunset.
Apart from the Supertrees, the complex has many outdoor botanical gardens with varieties of flora and fauna. Sometimes, built-in fusion with other elements like water to create a spectacular habitat in the middle of a very urban city. It also houses the world's largest glasshouse.
Many of you will be surprised to know that Gardens by the Bay is one of the free things to do in Singapore. Most areas including the Supertrees and the light show are open to the public for free. However, to go up the Supertrees and most of the conservatories will need a ticket. You can buy one on the spot or online.
Related Article: Gardens By The Bay: An Architectural Marvel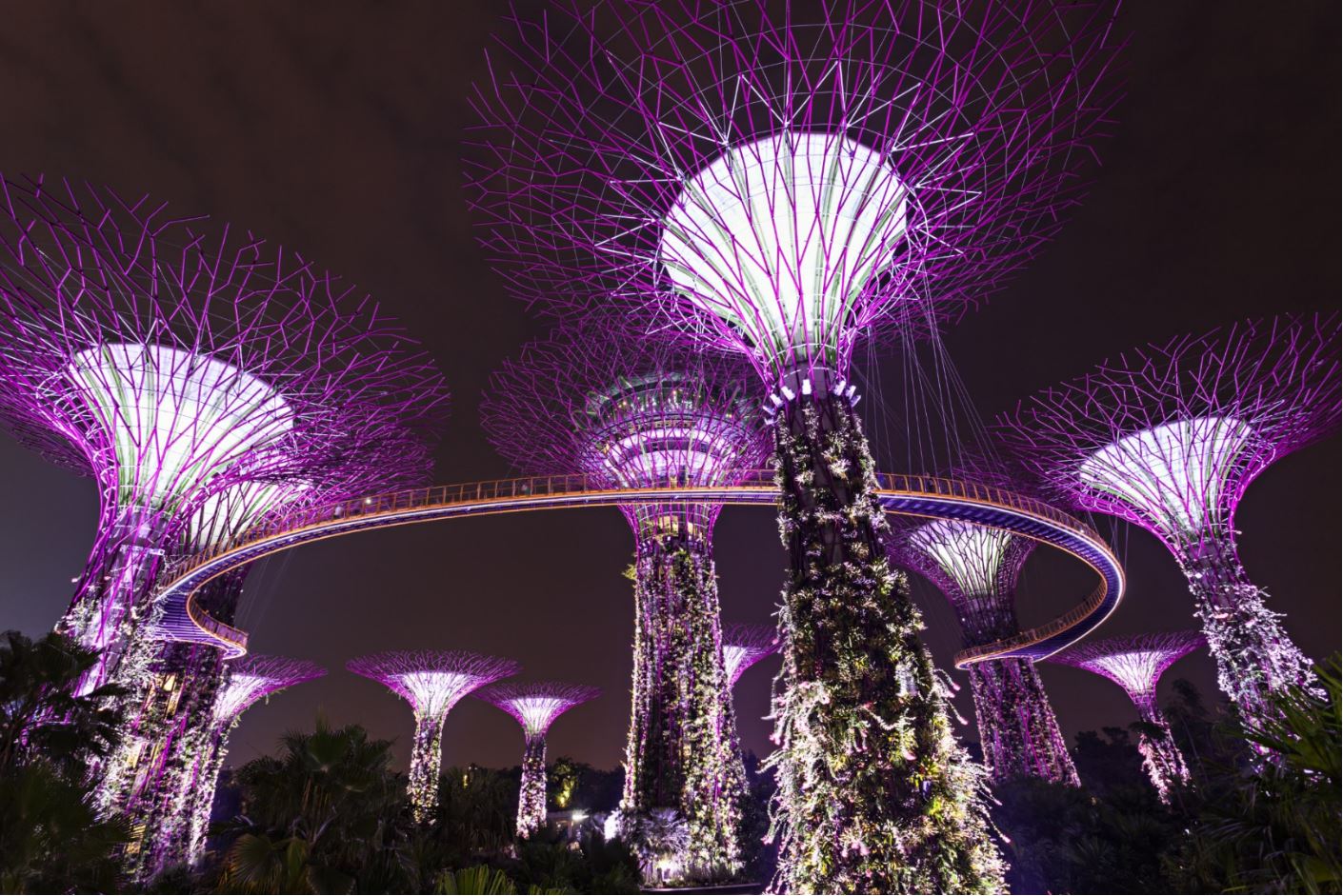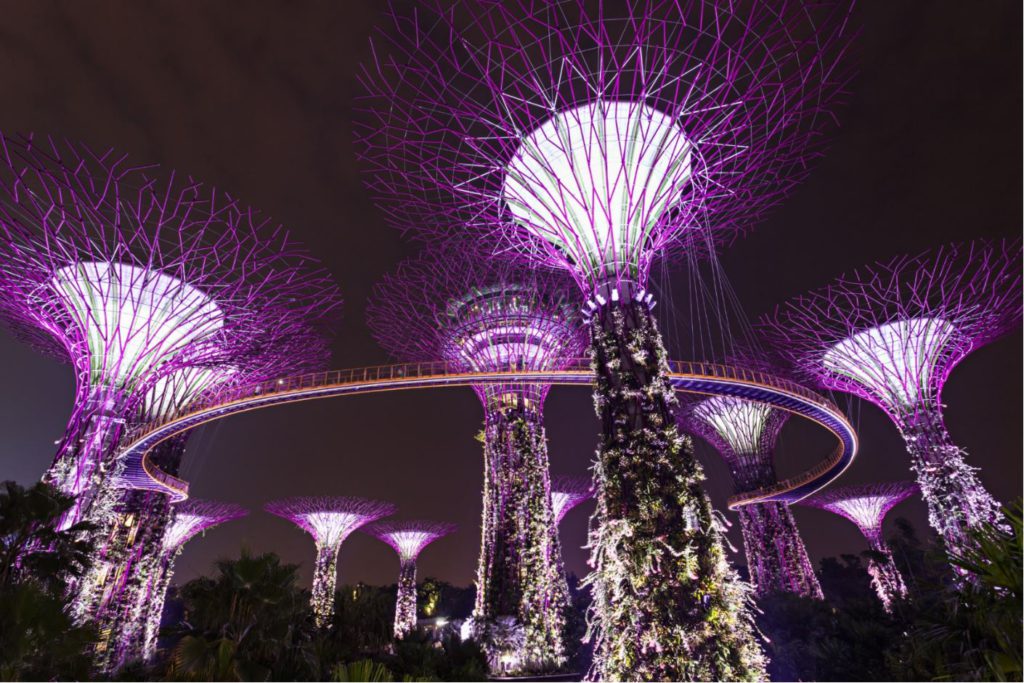 4. Marina Bay Sands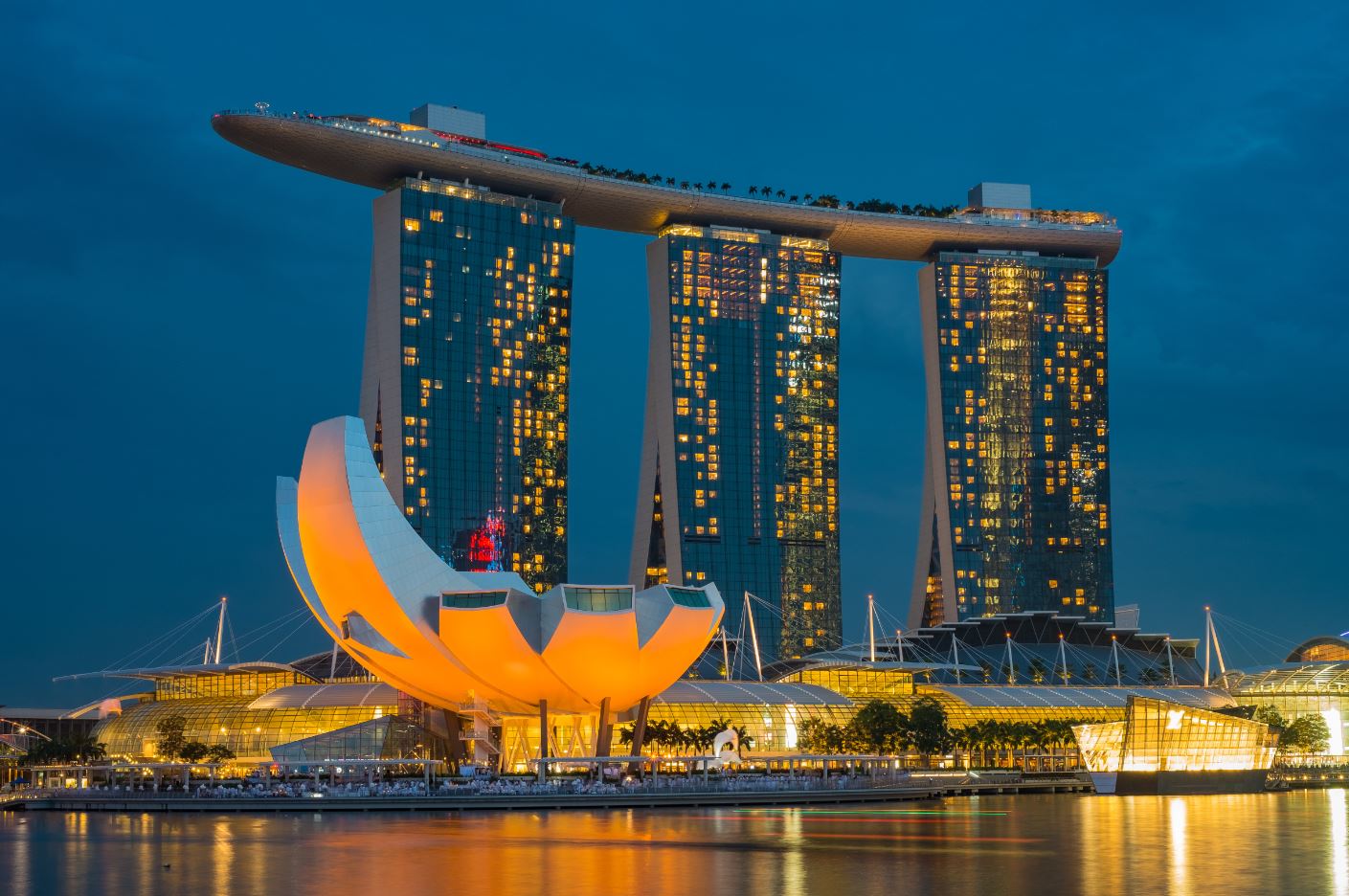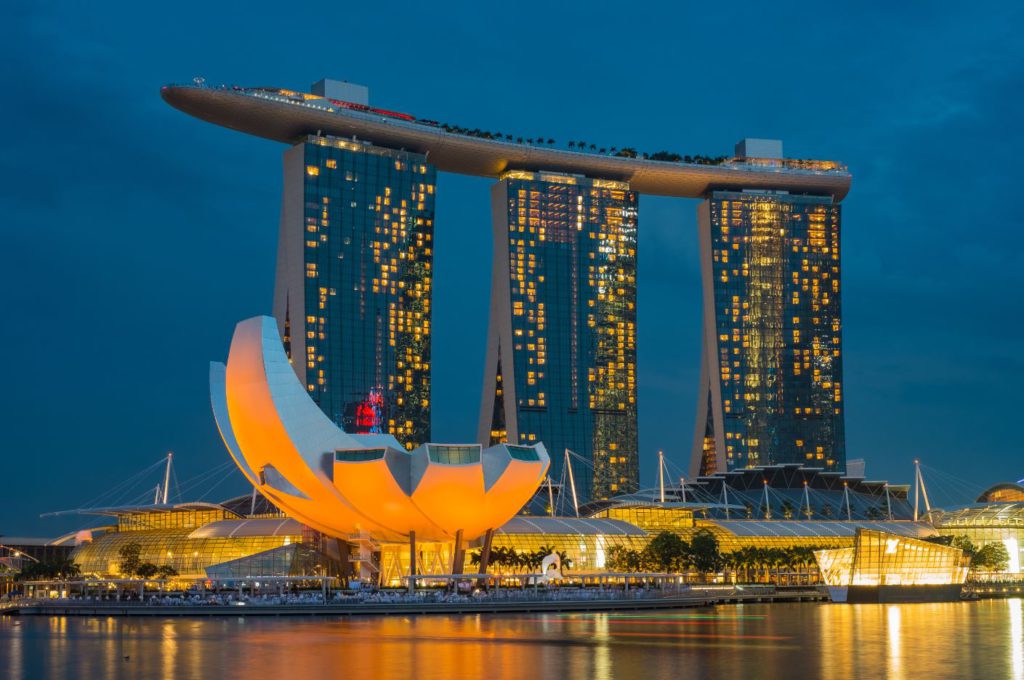 Another iconic building in Singapore is the Marina Bay Sands. The building comprises of a hotel, shopping complex, an exhibition centre, a museum, two theatres, celebrity chefs restaurants and a lot more. At its opening in 2010, it is written as the world's most expensive casino. You can fairly assume that it is the epitome of luxury.
The building's most renowned feature is its boat-like structure which connects the three towers on top. It is built upon the world's largest public cantilevered platform with an infinity pool. The Skydeck is open to the public. It gives a panoramic aerial view of the Marina Bay area. But you will have to pay 23SGD to get in. It does not mean that you cannot soak in luxury, for free.
Check out the hotel, the mall and other places of interests here without touching your wallet. Walk around shamelessly till you are stopped to enter a particular area. It connects to the area to Gardens of the Bay. The view from the connecting bridges is pretty great as well.
5. Shopping Malls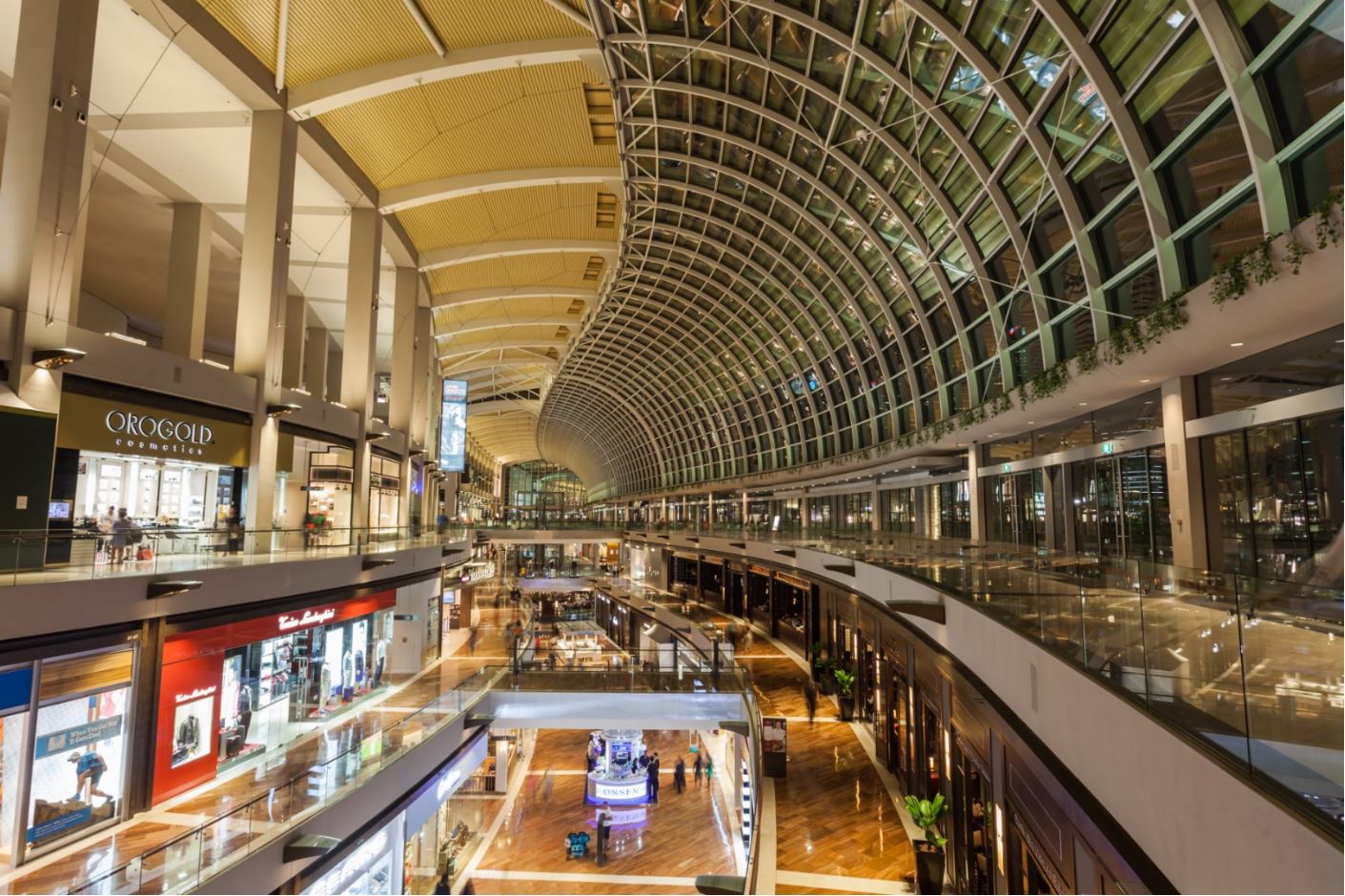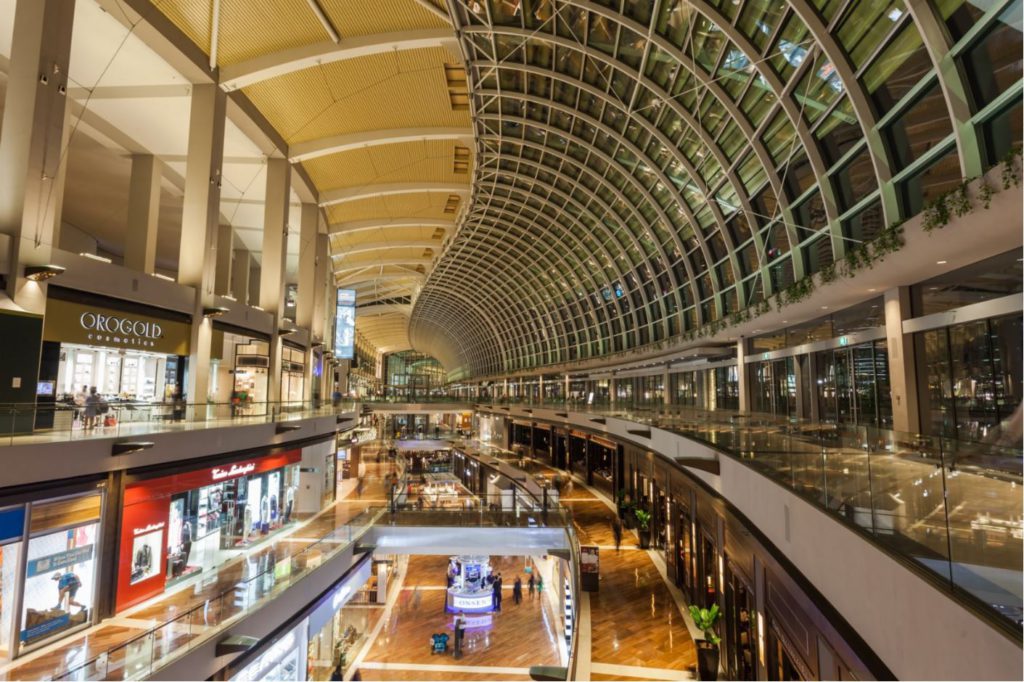 Since we already spoke about Singapore not being high on natural beauty, let us explore the other side of it. Singapore sure is famous for its shopping malls. After all, its one of the free things to do in Singapore (or maybe window shopping).
Although most shopping malls focus on the luxury and the premium segment, you can still feast your eyes on the retail windows or the latest collection on fast fashion. The biggest mall in Singapore is 'Vivo City'.
Other than shopping, most shopping malls also have extensive food courts, theatres, galleries, salons, bowling alleys, upscale restaurants, play area for kids, sky gardens, skating rings, gondola rides and a lot more.
6. Changi Airport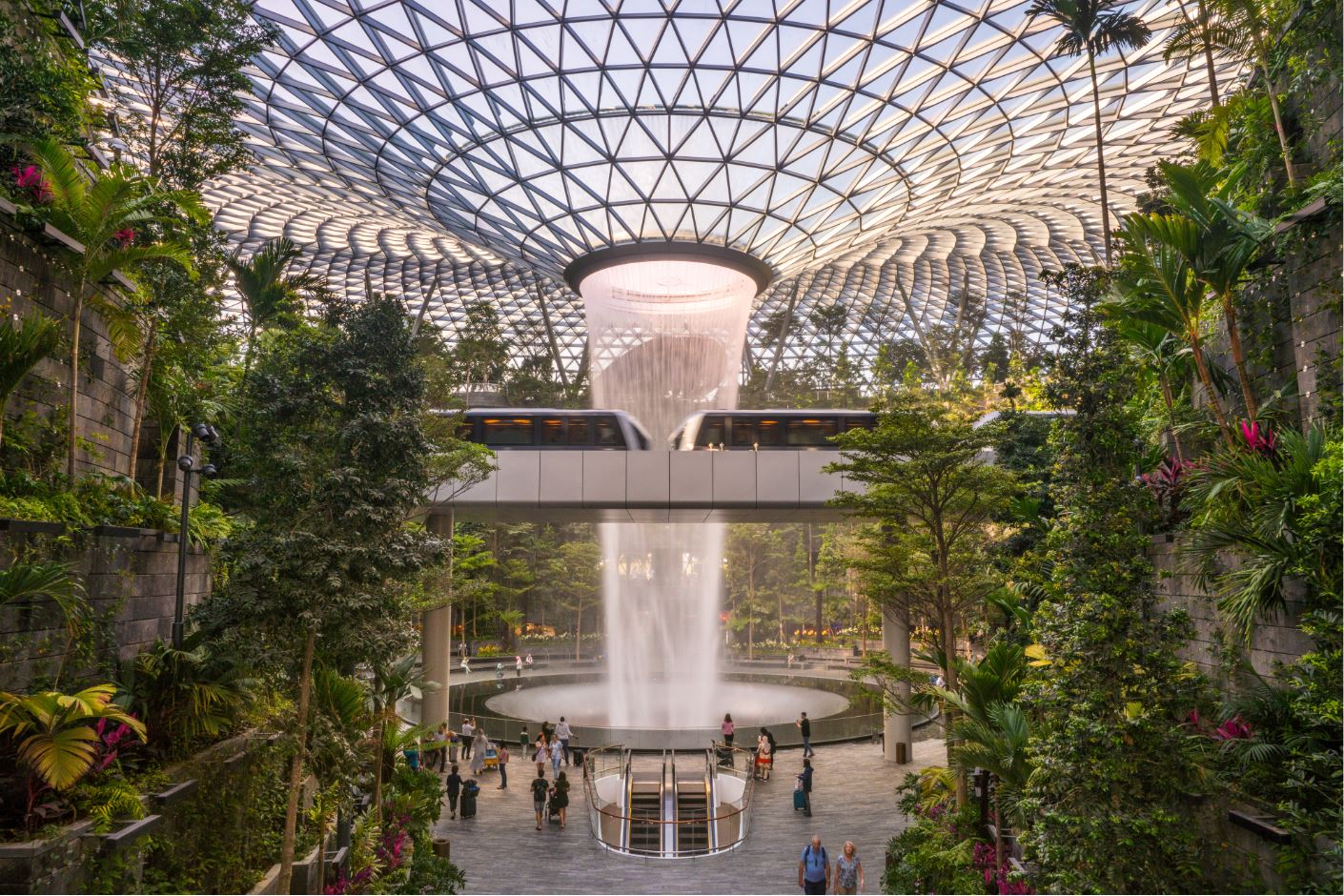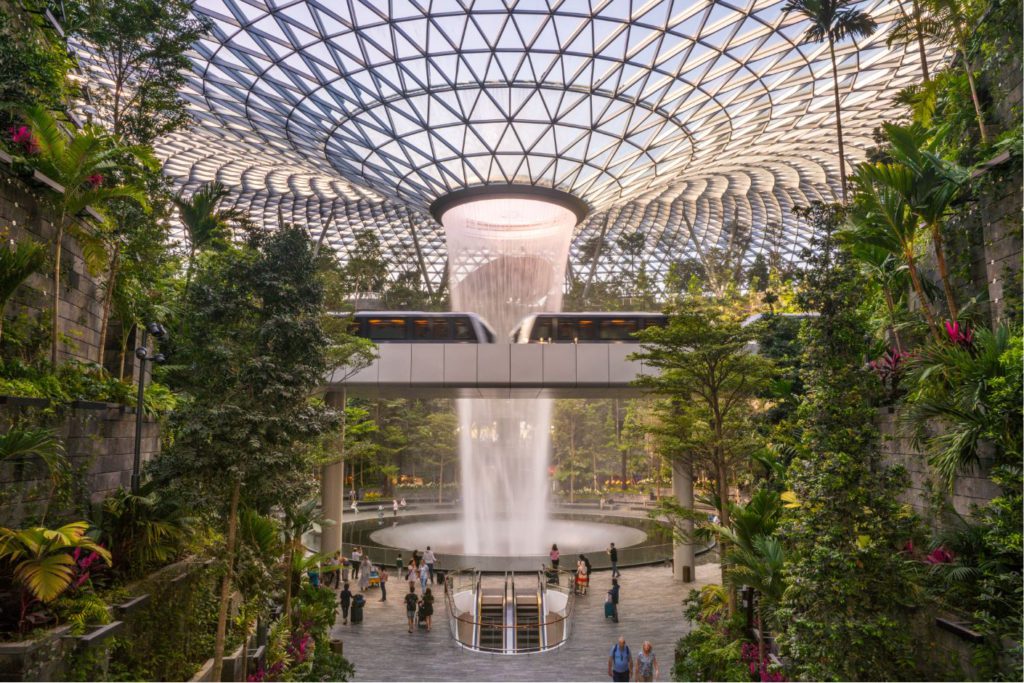 While the airport seems like a lame place to visit, it will not apply to Changi. Changi is currently termed as the world's best airport for seven consecutive years in a row for a reason. The airport has fantastic recreational and rejuvenating spaces for travellers who come in and out of Singapore (mostly free).
You can take a go at the giant 4-story slide, watch a movie, visit a butterfly garden, a cactus garden, a sunflower garden, an orchid garden, an enchanted garden, an entertainment deck and a playground for kids – all for free. The airport even has free city tours. But you need to have a few hours to spare on a connecting flight at the airport.
But if you are in the mood to pay up a little more, visit the world's biggest indoor waterfall, the rain vortex, and a topiary walk. It one of its kind and you will never find such places anywhere else, even in Singapore.
7. Helix Bridge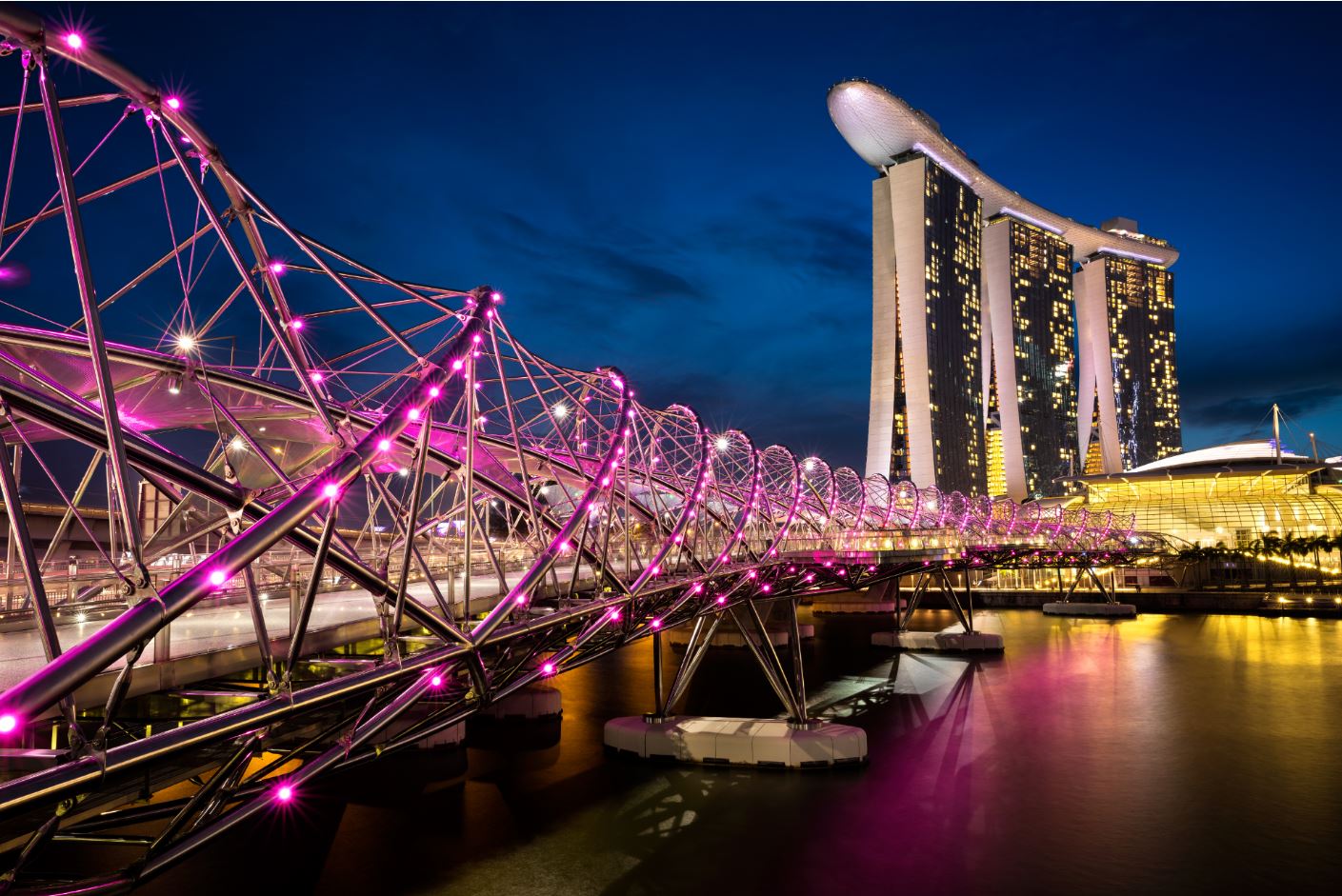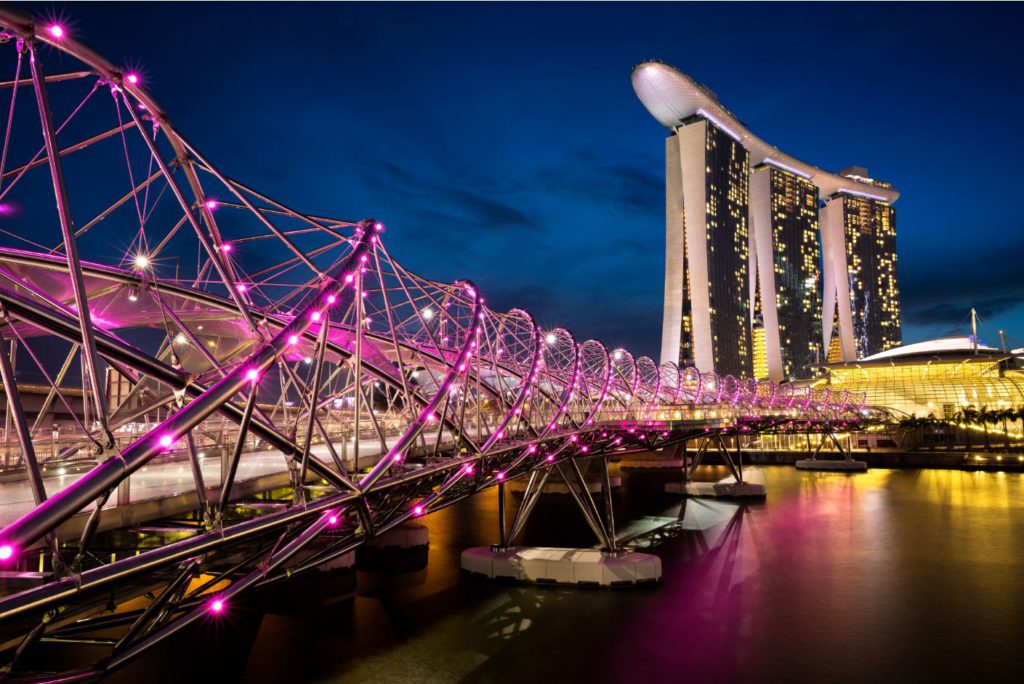 Yet another example of the futuristic sci-fi building structure in Singapore is the Helix Bridge. Located in the Marina Bay area, this bridge completed the entire walkable area around the bay.
The bridge replicated the double-helical DNA structure but of course with greater pomp and show. The structure lights up at night which changes colour in the VIBGYOR theme. It also has a viewing platform in it, so you can stop and watch the bay area with much leisure.
8. Chinese & Japanese Gardens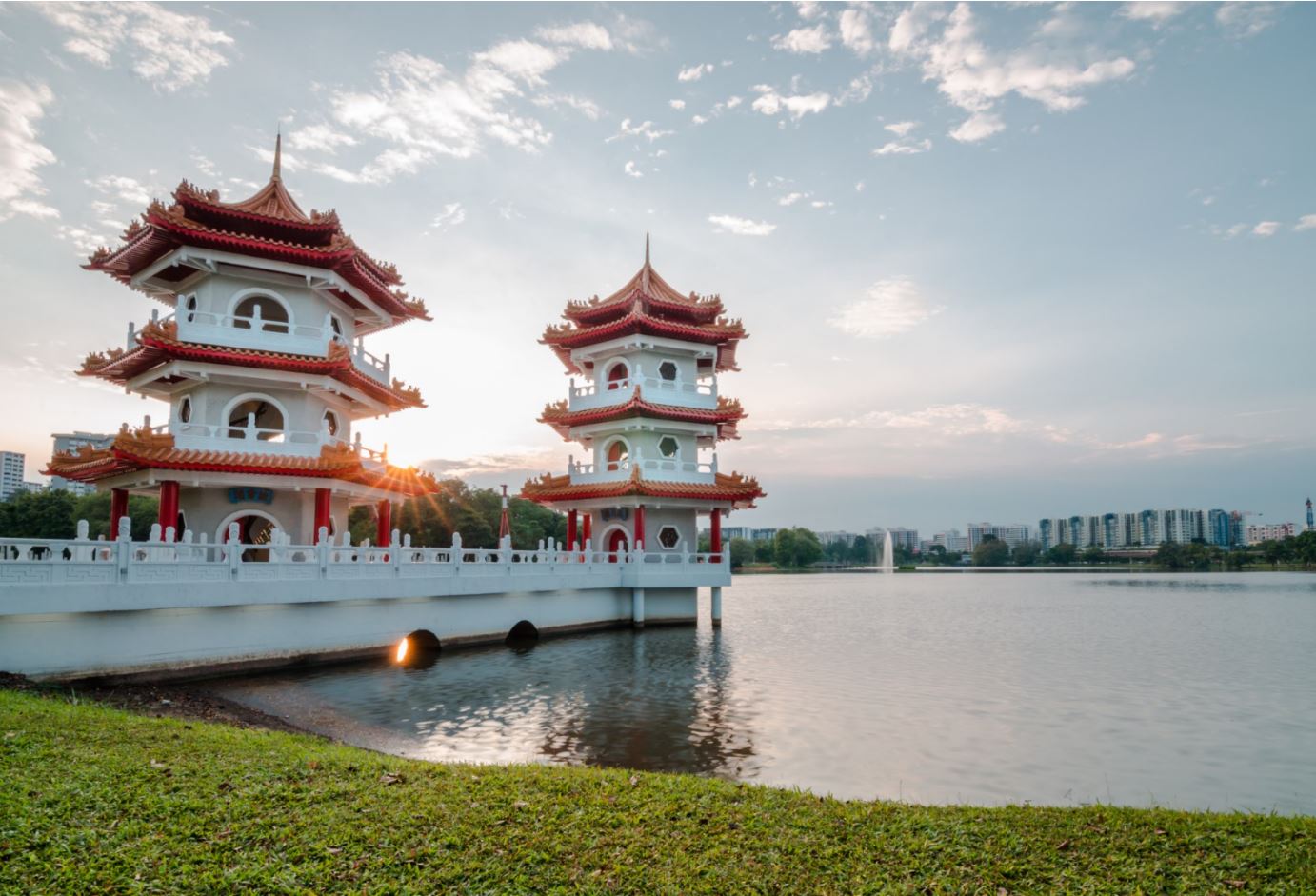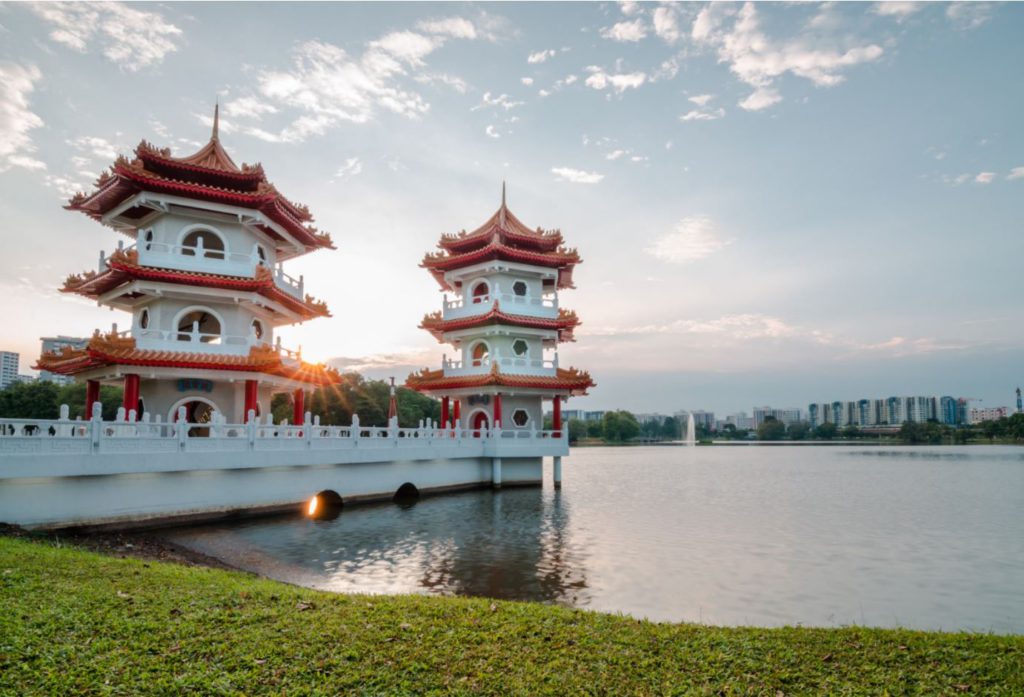 This one tops my list of free places to see in Singapore but it isn't that really popular with people. For once, it is located outside the city and you have to travel quite a lot to reach them. But it's a hidden delight.
The Chinese gardens are a set of few lovely pagodas overseeing a vast park and a small lake on one side. The pagodas have seven-stories and you can see Singapore to great lengths once you climb to the top.
The Japanese garden is a serene place which seemed like a house converted into a shrine. It is built in combination with zen gardens, bonsai and a pool of water animals. It is a traditional, quiet place and far from the crowd of Singapore which can get on your nerves sometimes.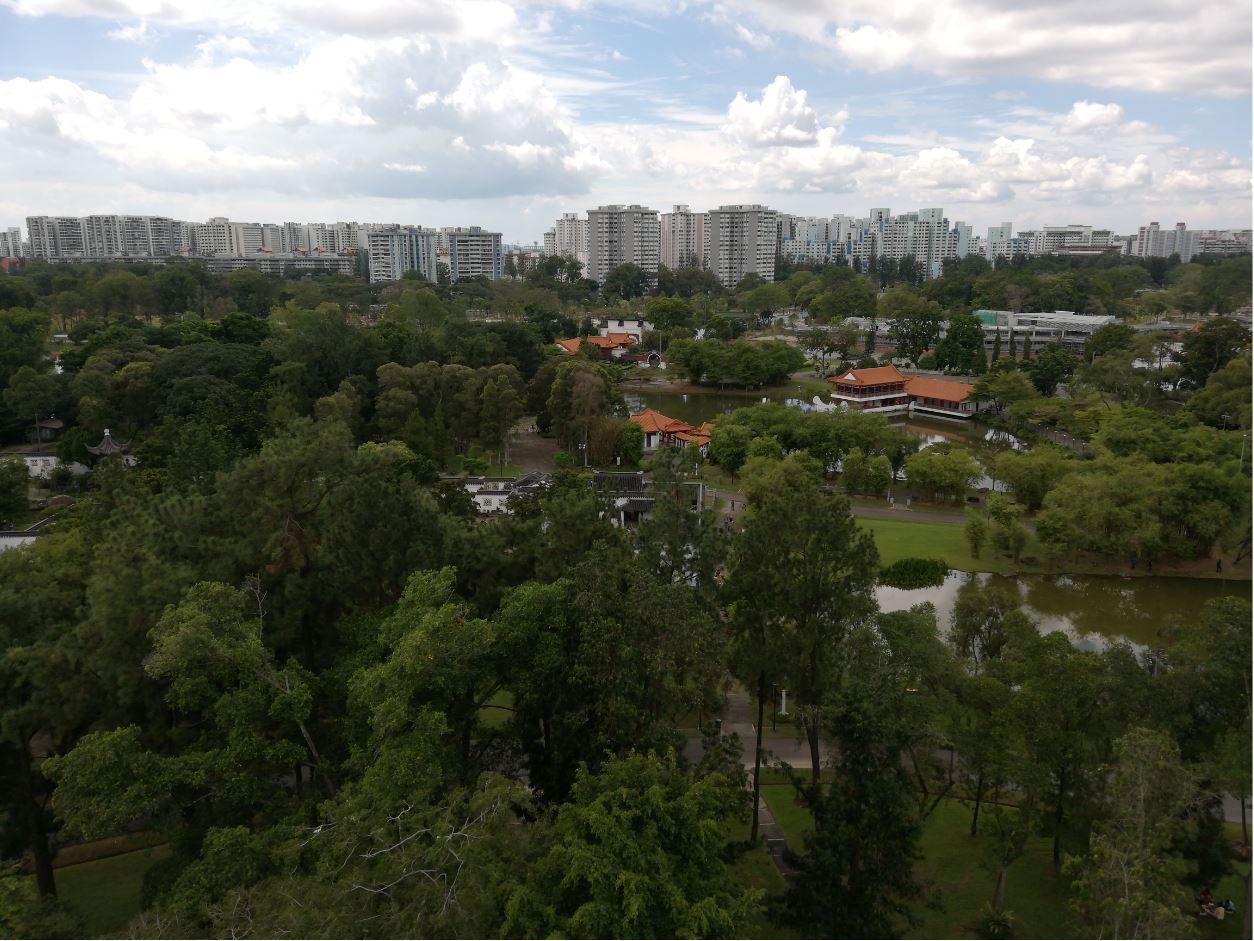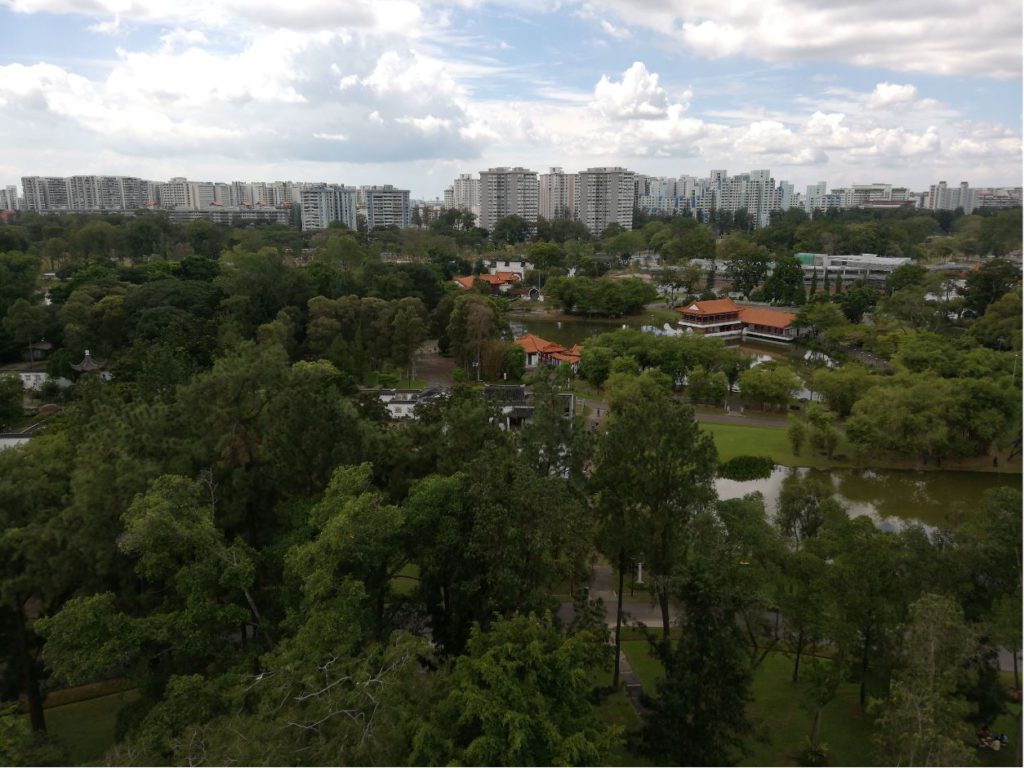 9. Chinatown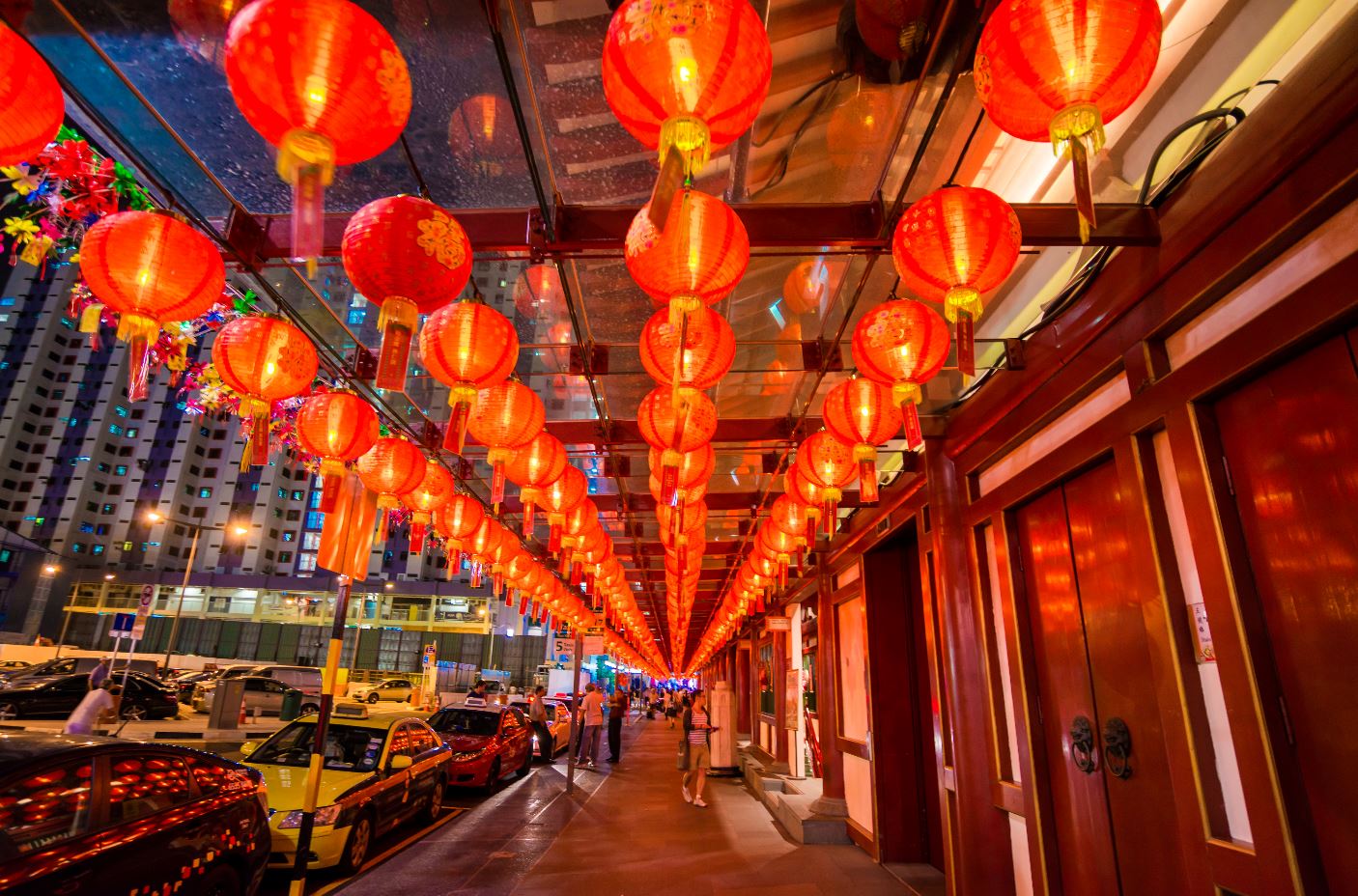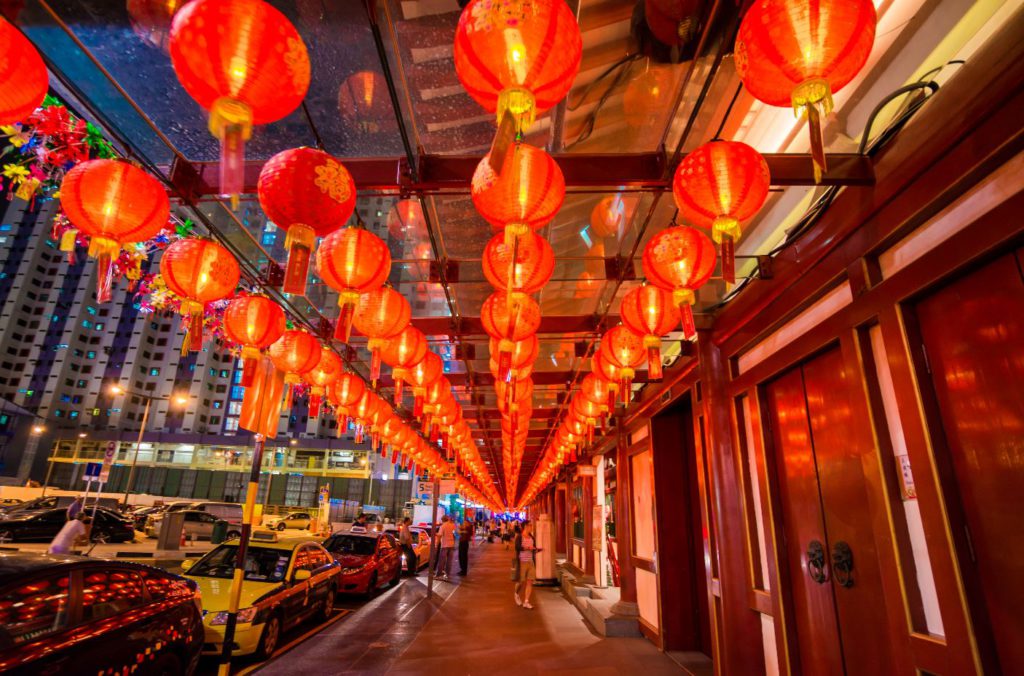 Every major city in Asia has a China town. That's because a large population of Chinese community fled China at a point of time and settled in its neighbouring countries. One thing which is constant everywhere is their bond with their tradition.
Hence, you will find it Red, Golden and decorated wild with Dragons, paper lanterns, mom and pop shops and chaotic marketplaces with traditional Chinese wholesale articles.
For you, it has hawker centres which direct you straight to the belly of their culture and are world-famous. Chinese shrines and temples will be next on the list. Apart from those, it also has the first Hindu temple of Singapore – Sri Mariamman Temple.
Another cool place is the Kion Siak road. It went through a transformation from a red light area to a hub of trendy boutiques, cafes and co-working places for a hipster evening to hang out.
10. Clarke's Quay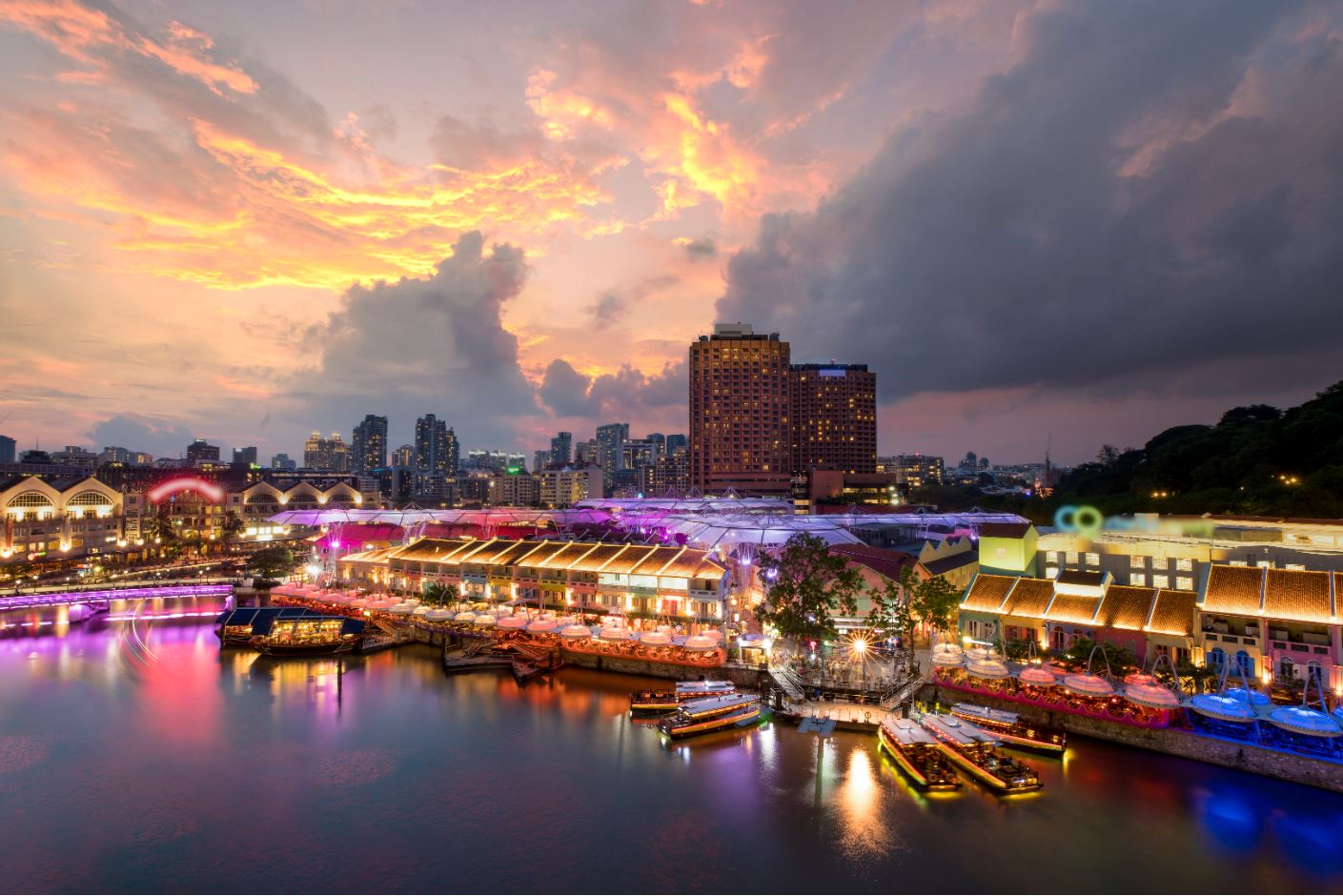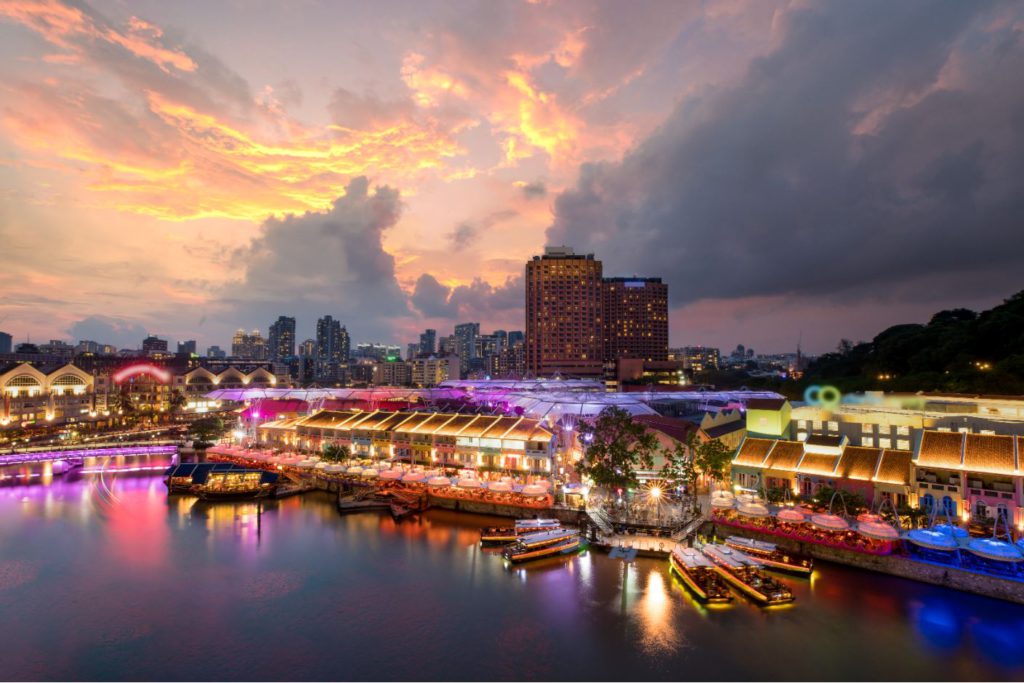 Clarke's is a historical riverside Quay which was once a centre of commerce for Singapore in the 19th century. River taxis depart from here. You can take a boat ride to see the Marina Bay area and other popular landmarks from the river on the go.
However, the other side of the Quay is a complex of pubs, restaurants, bars, and nightclubs which come alive in steaming colours at night. The whole area lights up, buzzing with people, sometimes dancing in the galleries or having a good time with friends. Buy a beer with all that money you saved visiting the free places in Singapore.
11. Masjid Sultan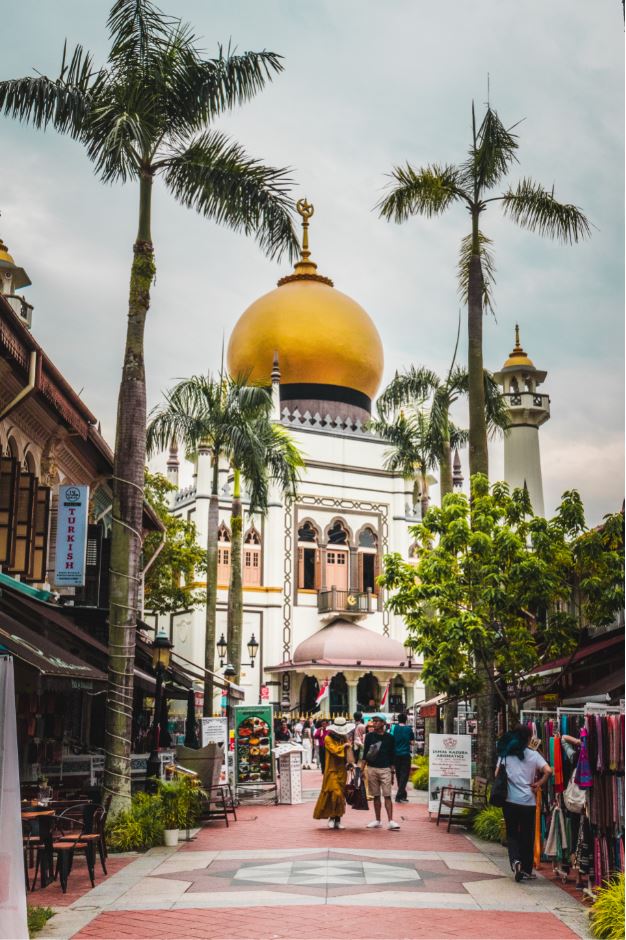 Singapore is the ultimate melting pot of ethnic groups in the east. A vast number of these characteristics comprises of the Muslim population. Masjid Sultan, a shining mosque in the Arab street can be located from a distance.
The mosque is built recently, completed in 1928 in the Arabic style. To me, it looked slightly similar to Disney's version of Agraba's palace from the Arabian nights. It does not hold the grandeur and lavishness of the ones built by the Arabs or the Mughals. It is still worth a stop.
After you finish your sightseeing, sit for a hearty meal of kebabs and naan at nearby restaurants. There are numerous eateries around which serve delicious middle-eastern cuisine.
12. Haji Lane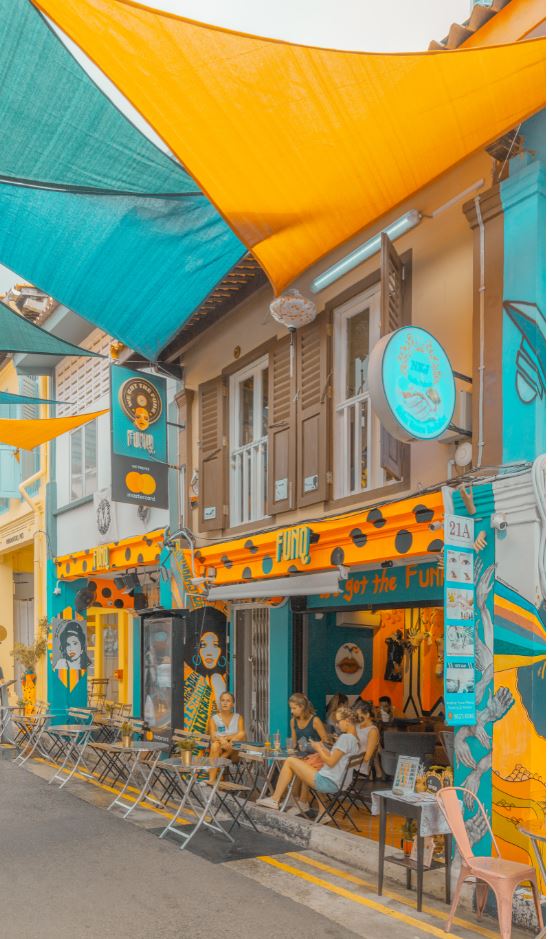 A couple of streets away from Masjid Sultan is a completely opposite world. It is also perhaps the coolest part of the city. Haji Lane is a street with super-popular, out-of-the-world cafes, live music, swanky graffiti, old boutique style shops and some really great places to eat.
It is distinctly lined with the typical age-old Singaporean two-storeyed houses in bright colours once which were present all over the city.
The graffitis are better visible in the day time but the street comes out alive by night. You will find many street artists singing and playing outside the cafes and people dining on the street-side tables watching others pass by.
13. Sentosa Island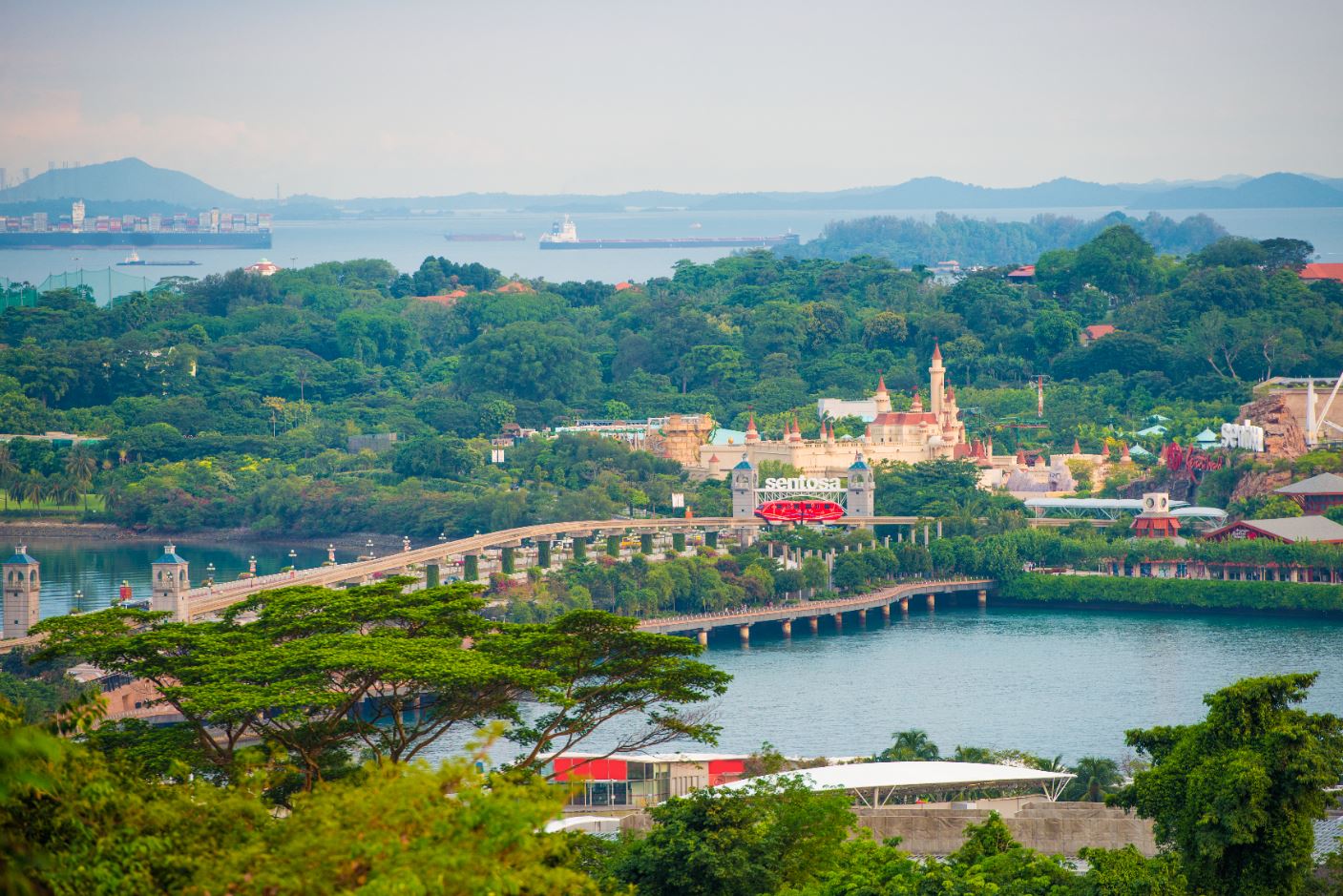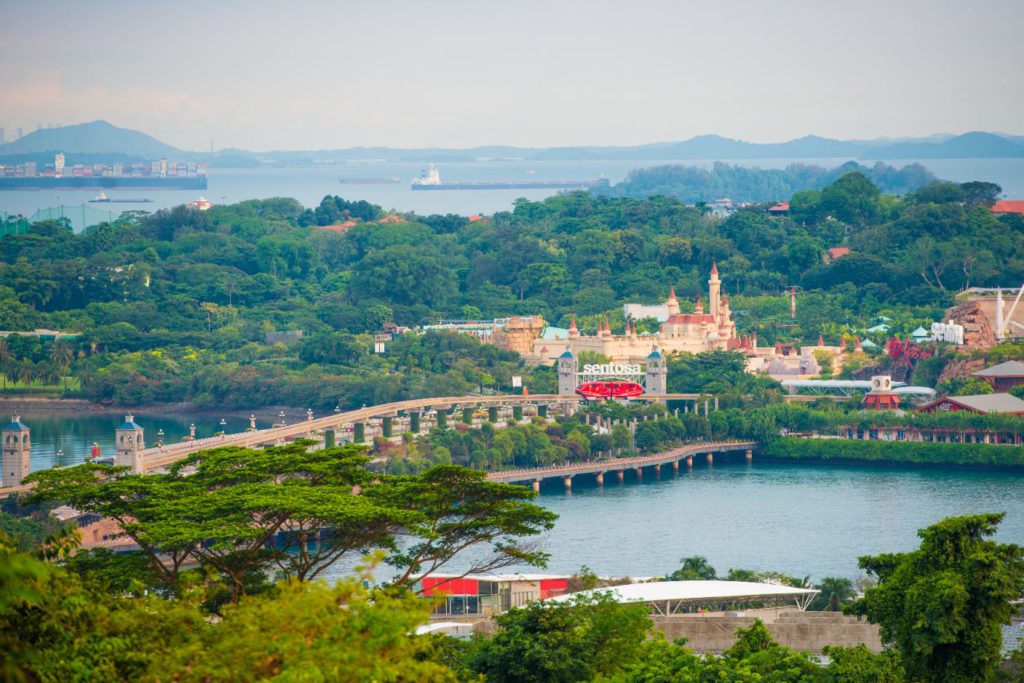 Sentosa Island is the home to many resorts and the popular Universal Studios. While it will not top the list of free things to do in Singapore, all hope I not lost. I think that a trip to the island especially on the Sentosa Express is fun. Also, if you look carefully, there is still a lot of activities you can do for free.
For starters, there are a few beaches which are open to the public (like Palawan and Siloso) without any charges. Fort Siliso is a historic fort preserved by the government. It has acted as a defence system for Singapore for a long time.
There are even a few shows like Animal encounters, Crane Dance and Lake of Dreams that takes place for free for the public. Check out more information here
14. Botanic Gardens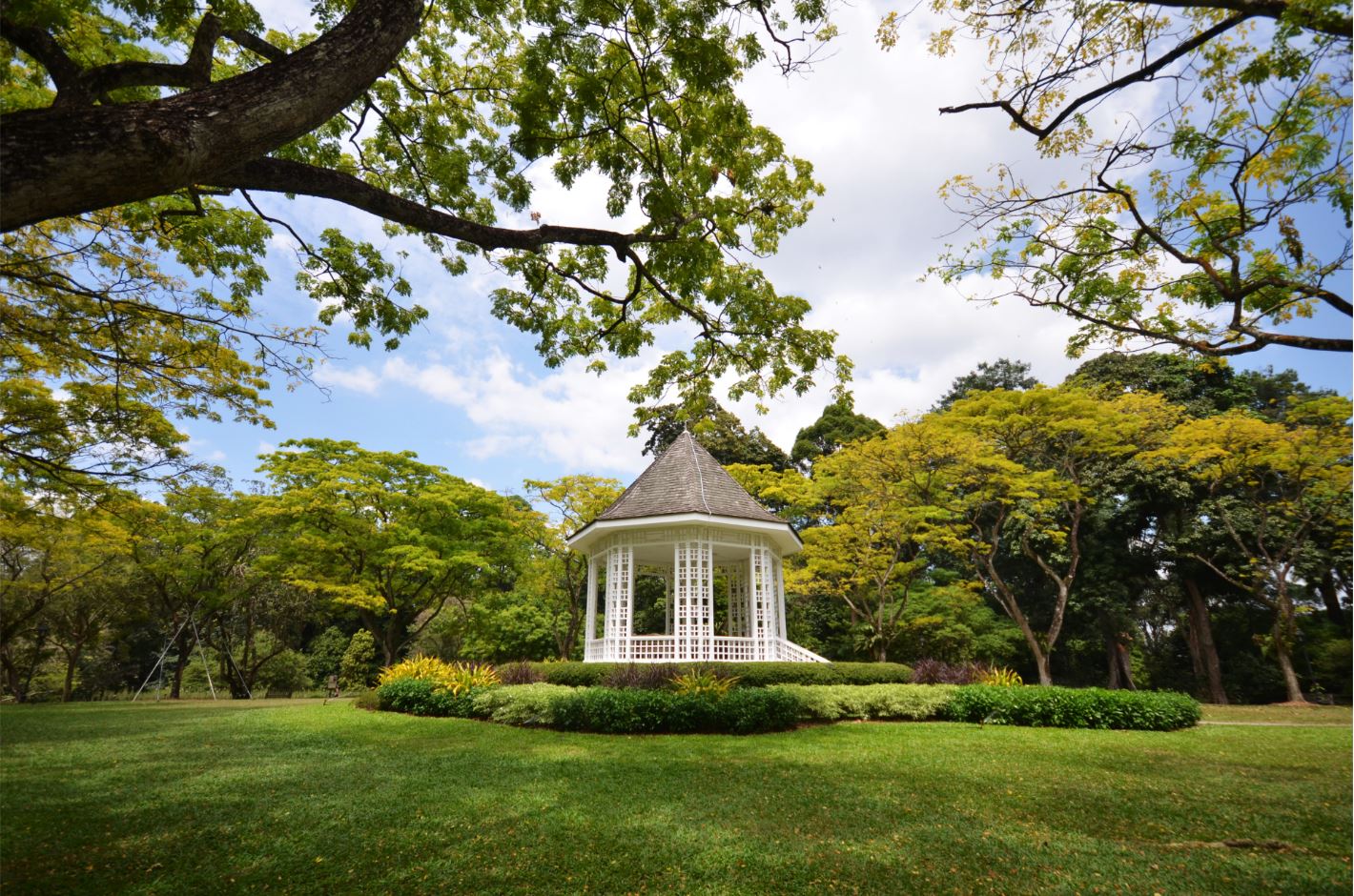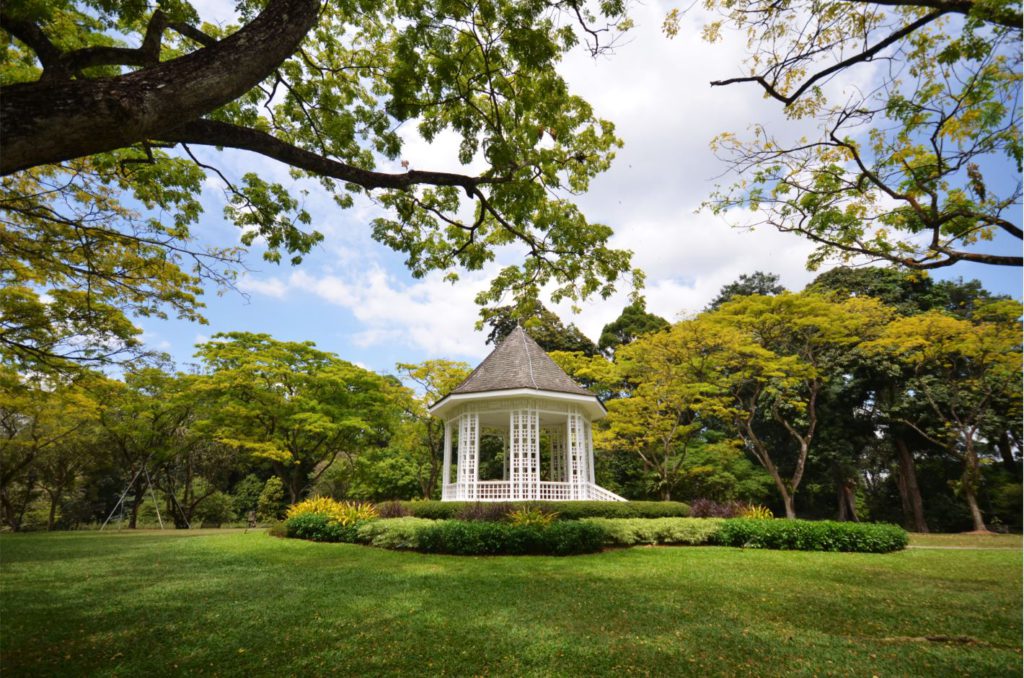 Singapore, with its cramped space and increasing population, are hell bound on preserving as much green area and biodiversity as possible. It has converted the city with bouts full of gardens where ever possible. In the process, it has earned a UNESCO world heritage site with Botanic Gardens.
The gardens are breathing space from all the cars, buildings, shopping malls, and people. It is accessible to everyone and has a lot of smaller attractions inside, the most popular being Orchid Garden. It showcases around 3,000 species of orchids. Most of the spaces are free to visit, while some will cost you a minimal charge on the ticket.
15. Buddha Tooth Relic Temple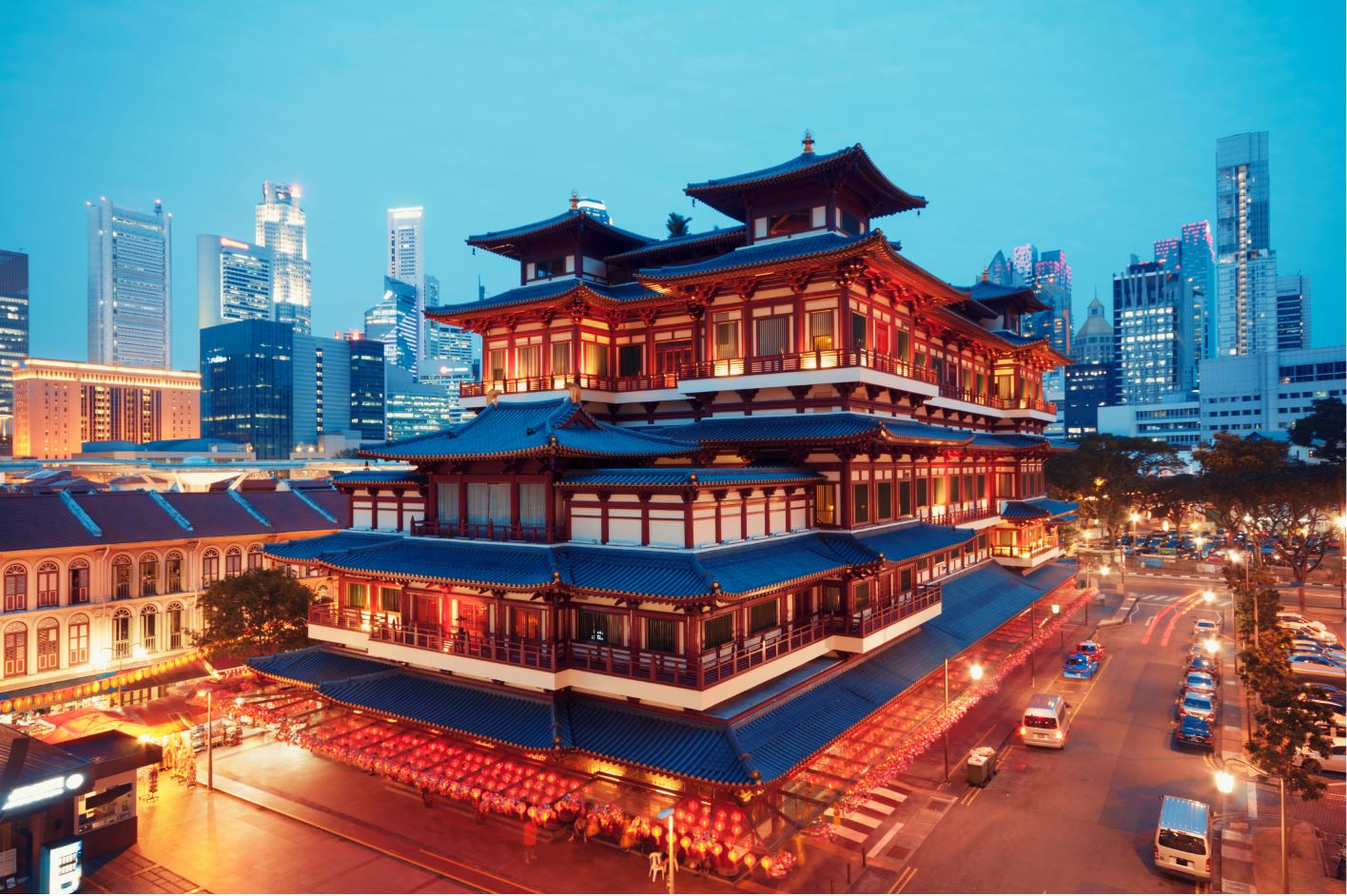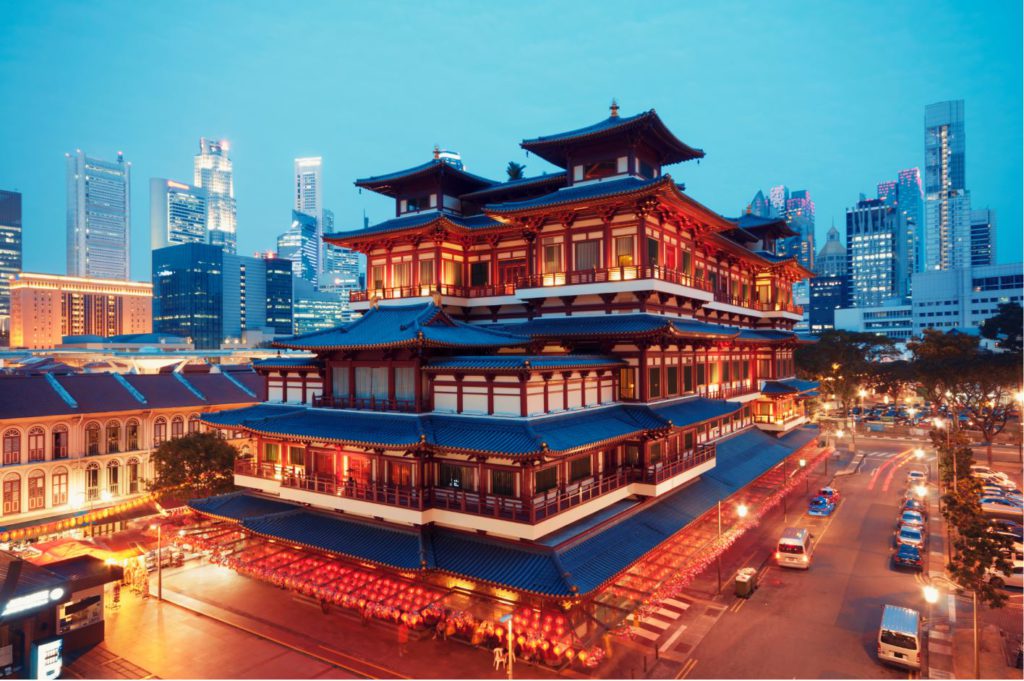 The temple is recently added to Singapore's list of religious sanctuaries and its construction was completed in 2007. It enshrines the tooth relic of Buddha brought by Shi Fa Zhao. He initially brought it for a public exhibition. But later stayed back in Singapore as a result of people's devotion.
Although controversy surrounds the relic regarding its authenticity, the building is outright impressive. It is built in the style of Tang dynasty in the shape of a mandala. The building's inspiration is Chinatown itself, which has evolved in itself over the years. The temple is four-story-high and also has a museum that displays Buddhist art from Tang dynasty.
16. MacRitchie Reservoir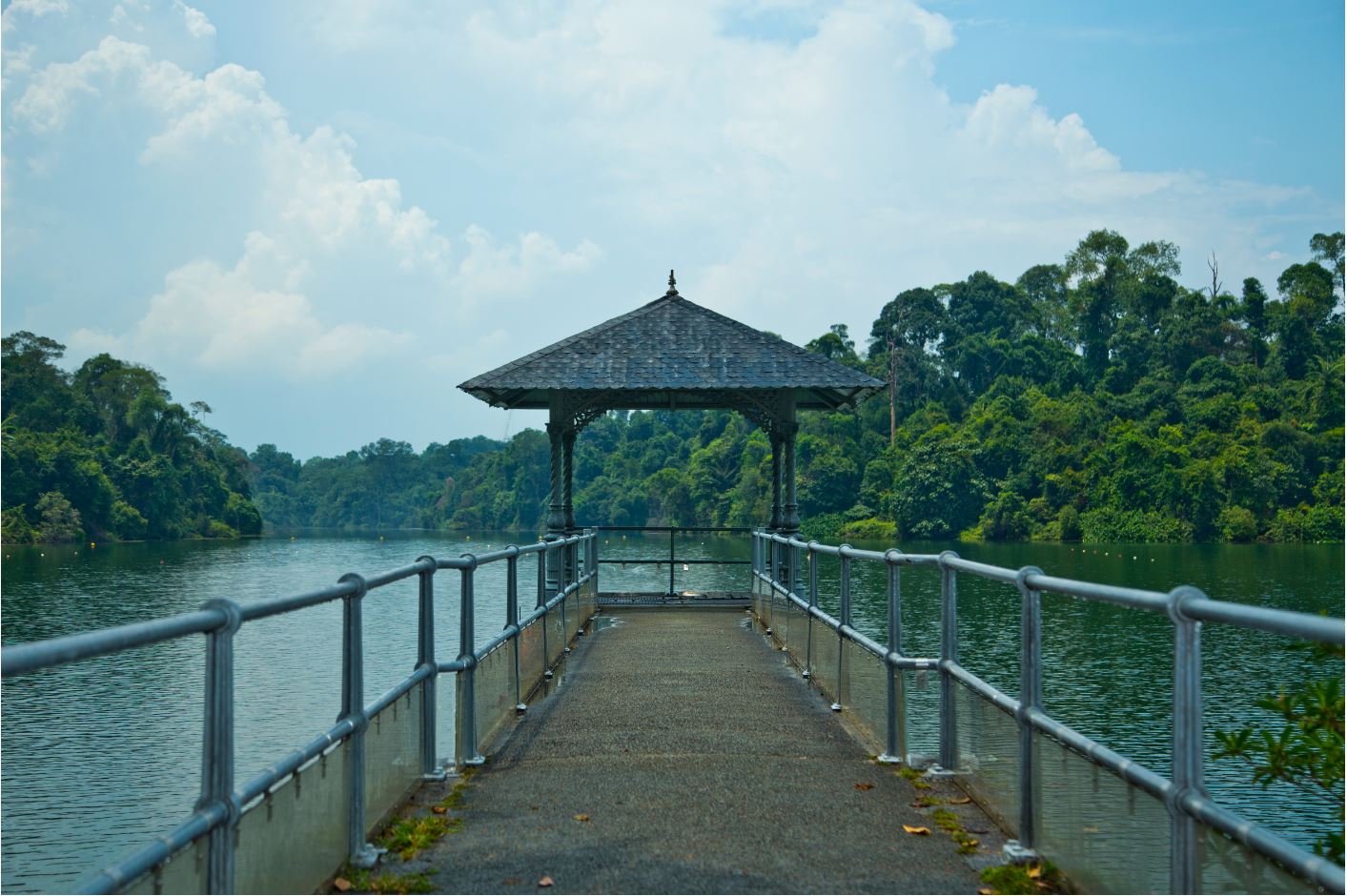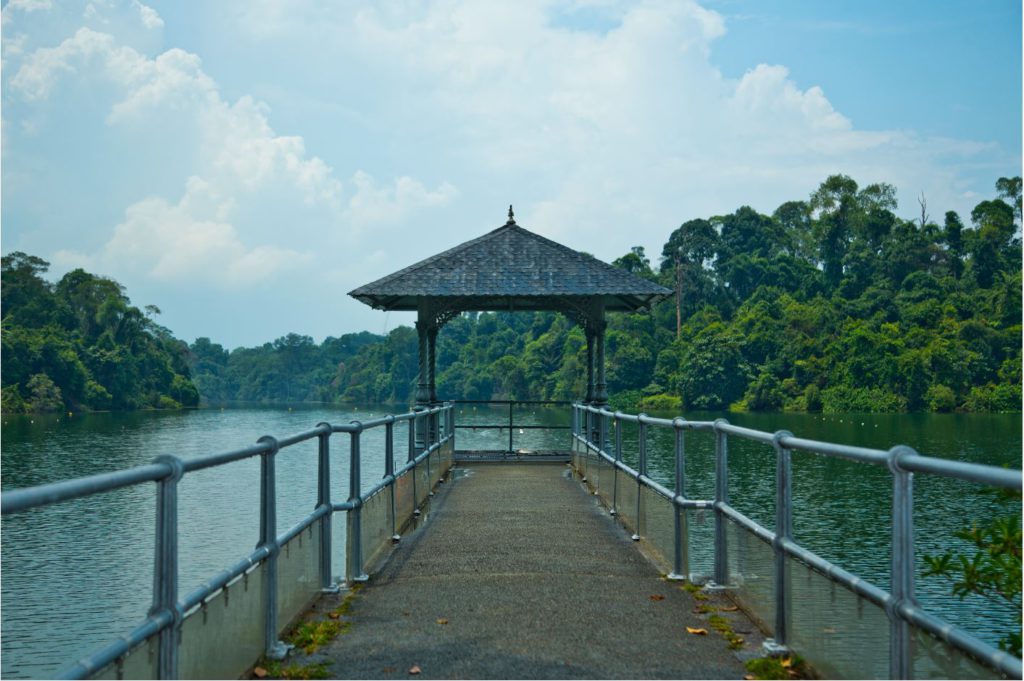 Singapore's oldest reservoir, Macritchie reservoir fulfilled Singapore's earliest need of freshwater supply for the local settlement. The reservoir area consists of a hiking trail or around 11 km. There is a treetop wobbly bridge in the area. It gives an aerial view of 360 degrees of the complete area. You will see a dense forest till far as you can see.
To enjoy more of the water and for a leisurely pace of the walk, you can explore the boardwalks on the waterfront. The submerged pathway is a lane with ankle height water for some splashing time. The place is full of birds, monkeys, and other fauna. You can also go kayaking in the reservoir.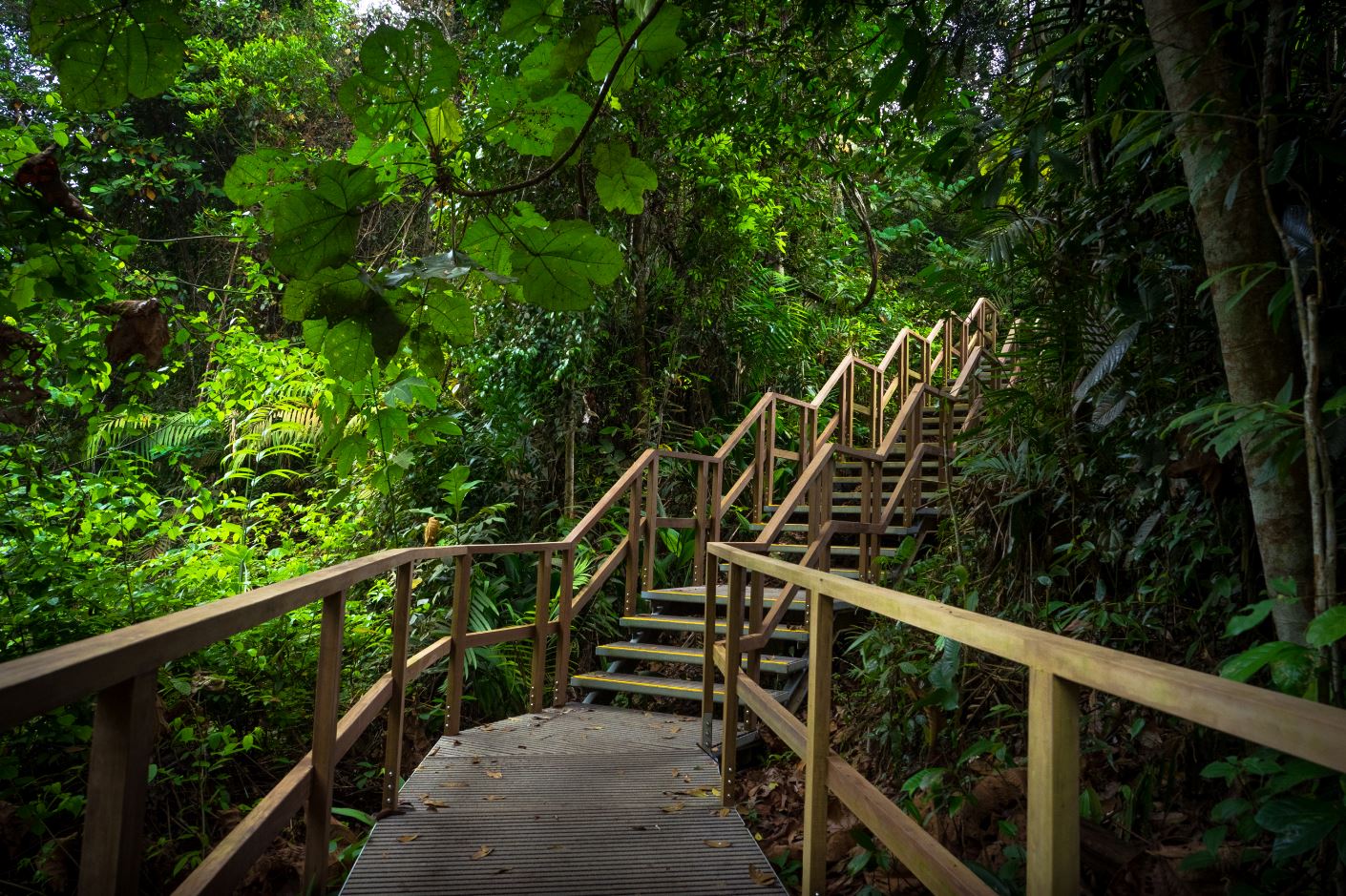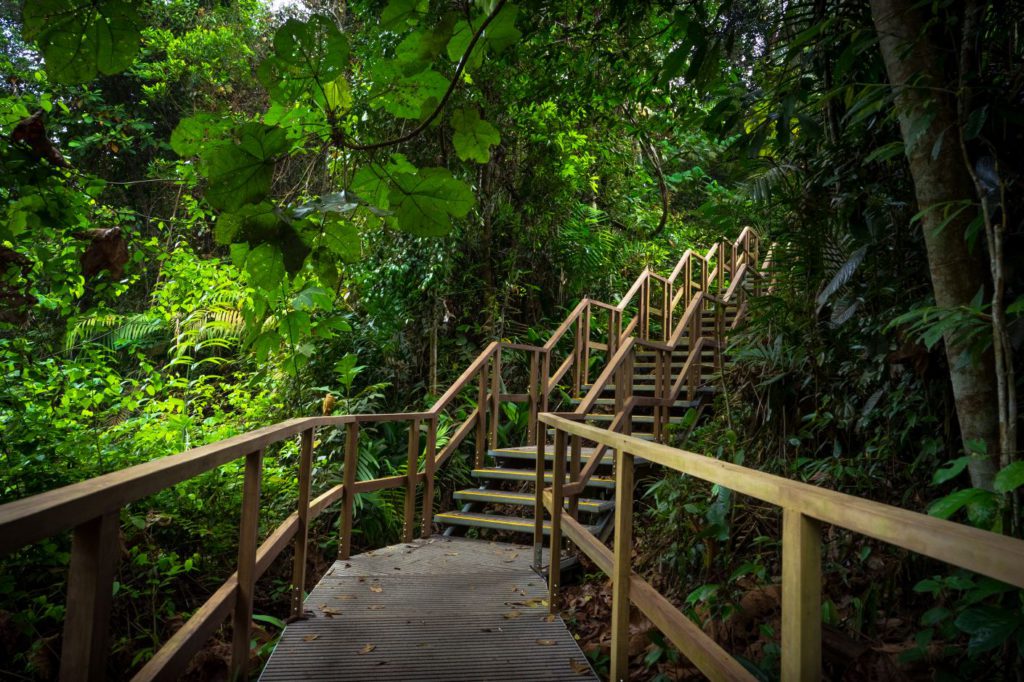 17. Bugis Street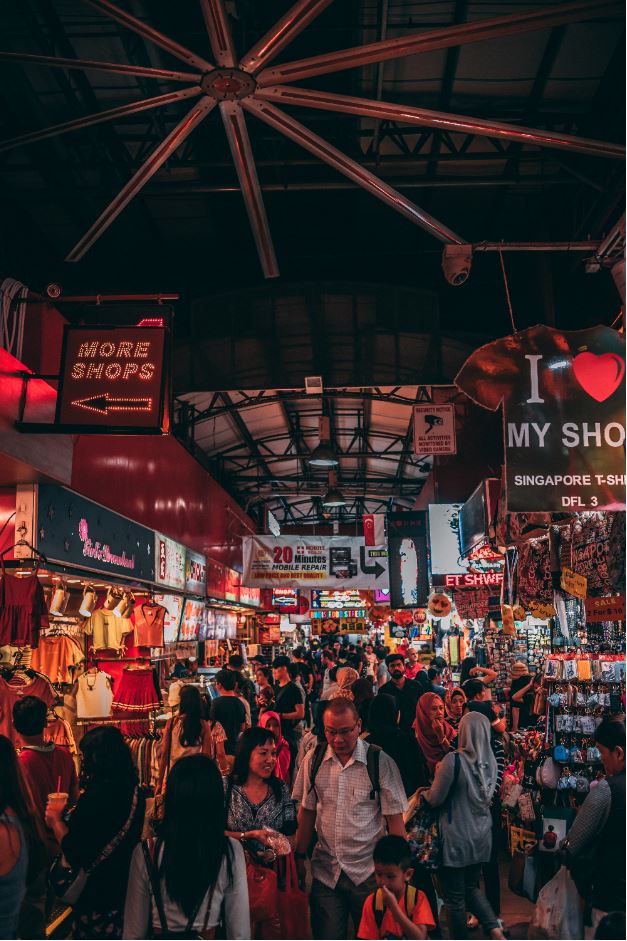 The Bugis area mainly comprises of the Bugis crossing and the Bugis shopping complex. Bugis street is indoor chaos of food with shopping for clothes, souvenirs, and accessories. It is a fairly cheap place to do your shopping if the malls did not suit your taste. They also have fabulous collections, a mix of Asian and urban street fashion. Bargaining is the way to go here.
Once done with it, just stray away on the other side for an array of options on some street food. There is a hawker centre nearby which serves some really mean Hainanese chicken.
18. Pulau Ubin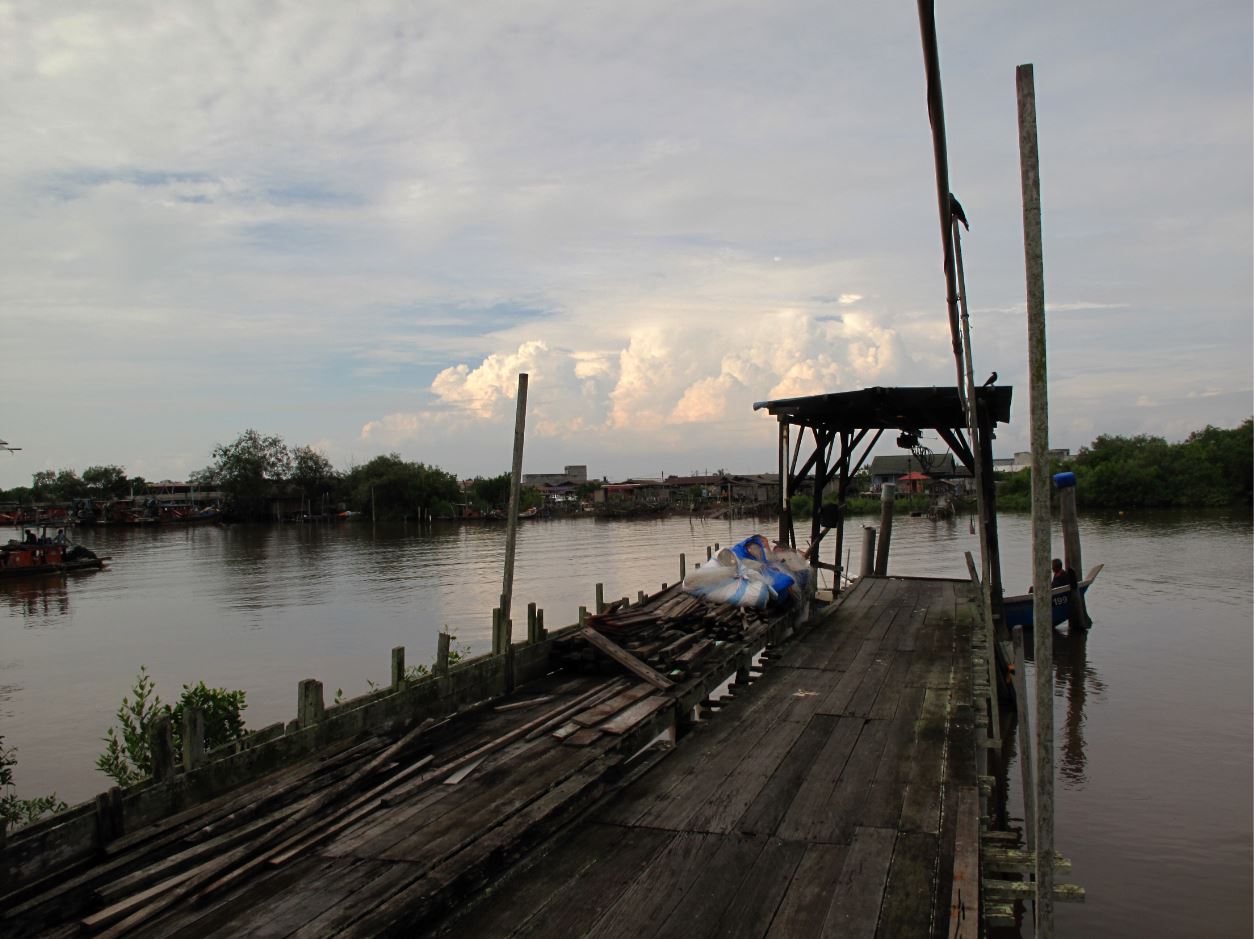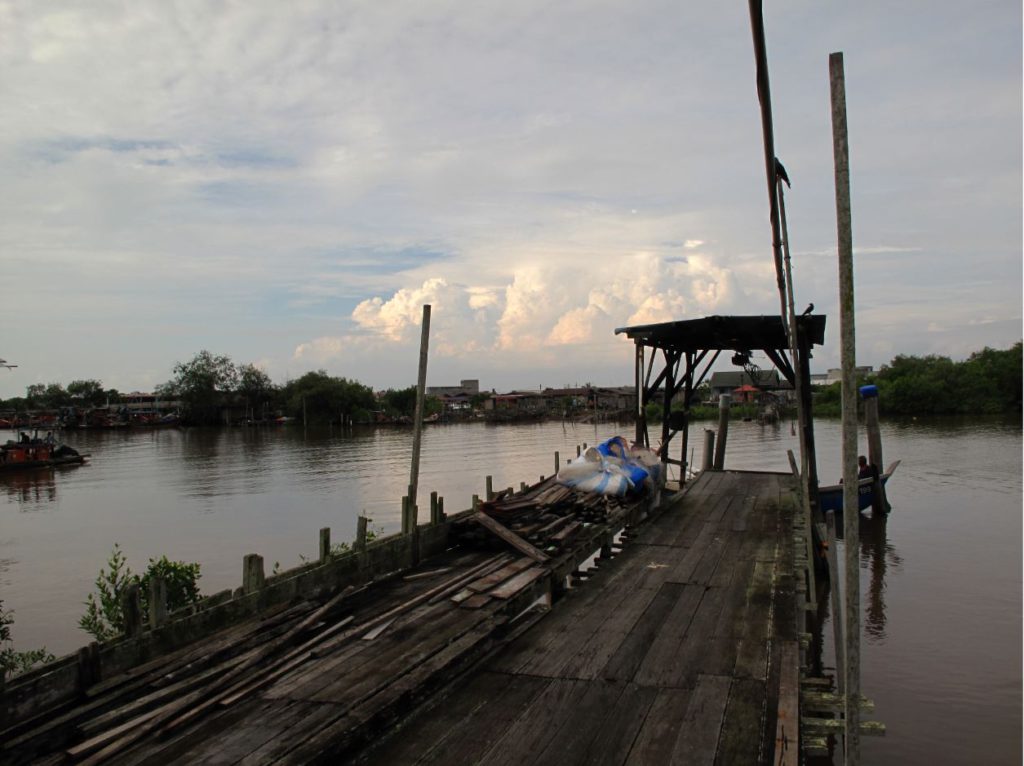 If you want to get a glimpse of Singapore in a flashback to the rusty old fishing village it was, go to Pulau Ubin. It is a small island located in the northeast part of Singapore.
The island has a resident count of fewer than 100 people. Plus it has more diversity in flora and fauna than any other place in Singapore. You can easily reach Pulau Ubin with a 10-minute boat ride from Changi Point Ferry Terminal.
19. Orchard Road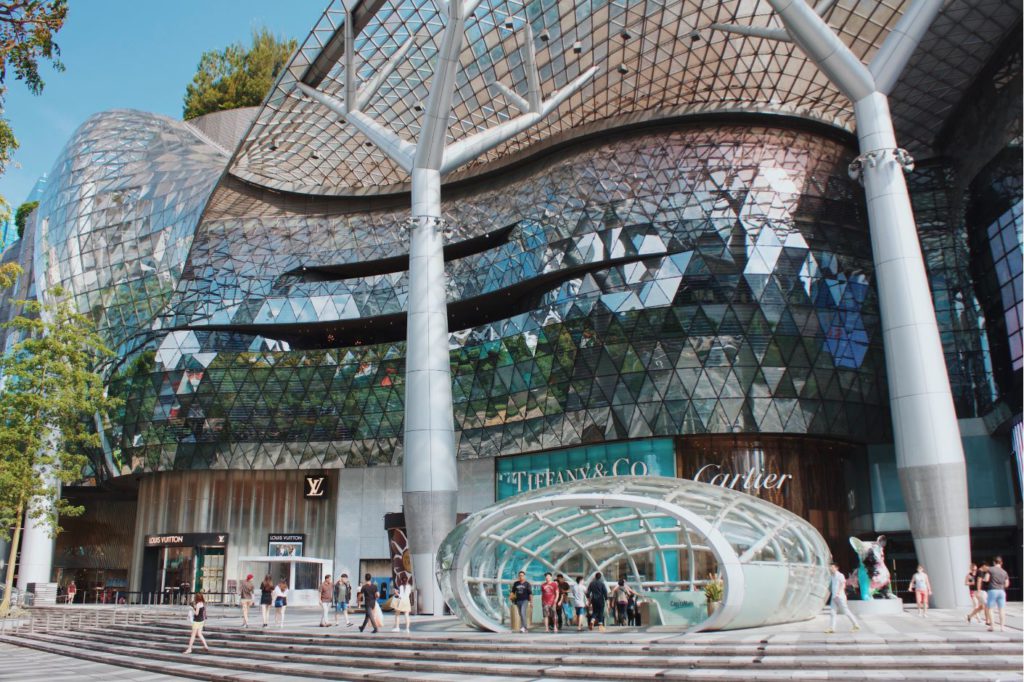 A modern Singapore's retail insight can be found at Orchard Road. This neighbourhood has 22 shopping mall, 6 departmental store, movie theatres and a lot many high-end restaurants.
I suppose it was designed that way so that it is super-easy for you to splurge all your cash with ultimate comfort. If you are a rebel, maybe you can still survive with some window shopping. Perhaps not a very free place in Singapore, but eventful.
20. Changi Beach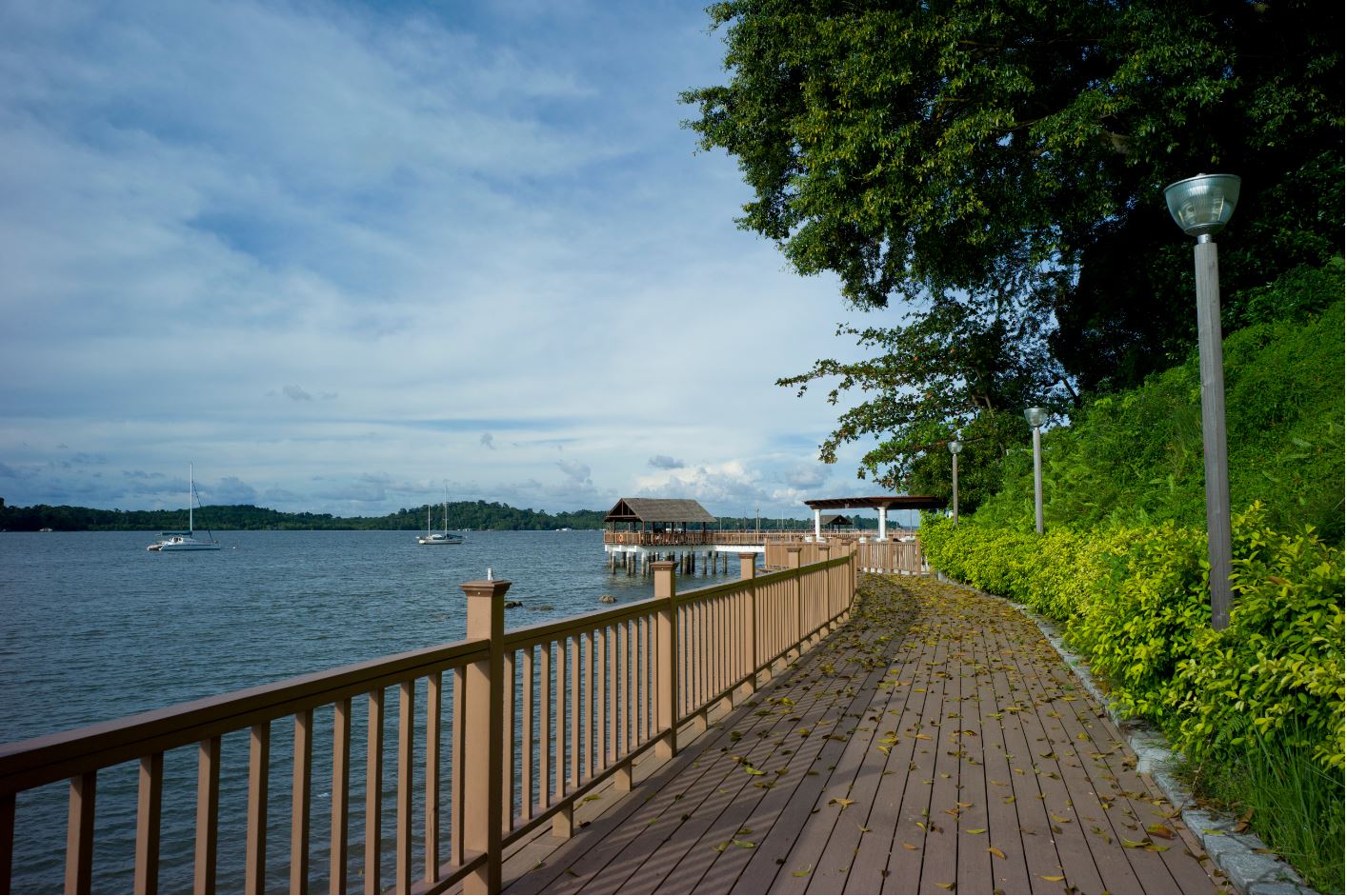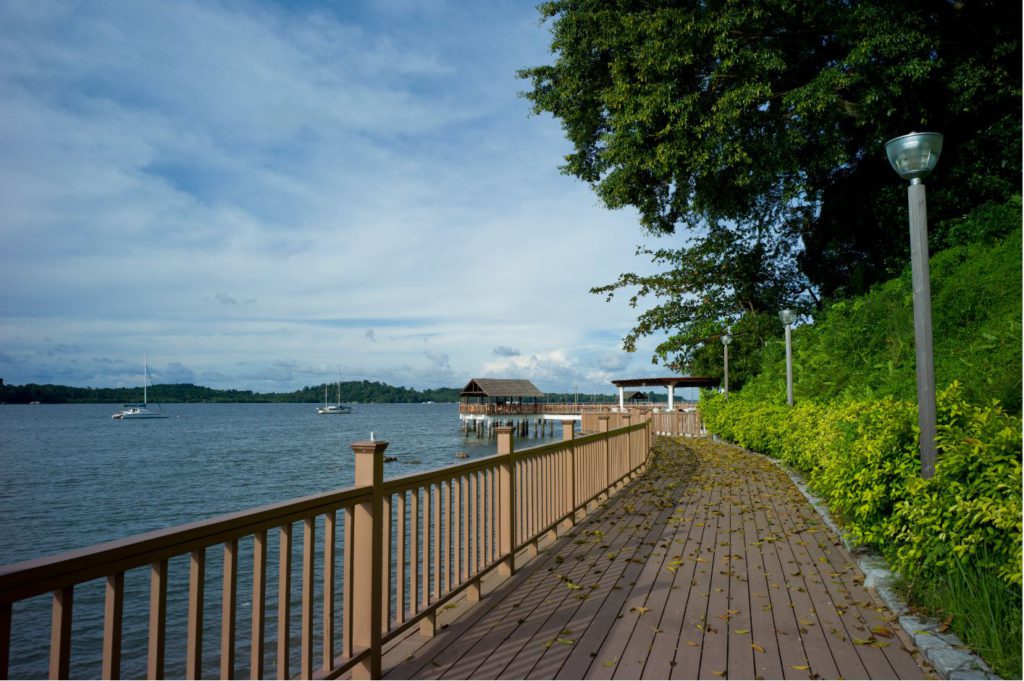 We sometimes do tend to forget that Singapore is, after all, an island. And all the islands have plenty of beaches. Maybe not as plenty in case here, but there is still somewhere you can enjoy a sandy beach and a few palm trees overlooking the sunset. Although to be honest it still is a "beach park". But never too late to try.
Well then, with this list of free things to do in Singapore. I hope I saved you a lot of money. Although with the room prices, expensive cabs and shiny tempting street shopping you will probably need it. Let me know if this helped.
Where to Stay in Singapore
Regardless of where you stay in Singapore, you probably will end up paying more than you would otherwise in Southeast Asia. But you can still save some with some tips and tricks. There are great hostels and hotels available in Singapore ranging from budget to super luxurious.
Of course, the best place to stay in Singapore is near the city centre which is the Marina Bay Area. But it gets cheaper as you move out of the city centre. The good news is that Singapore has fantastic connectivity. So regardless of where you stay, you will have at least one means of public transport to the city centre. Here are some options that you may like.
Hostels: The Bohemian Chic Hostel (great location), Backpacker's Hostel @ The Little Red Dot, Dream Lodge
Budget Hotels: Hotel 81 Orchid, ST Signature Tanjong Pagar, K2 Guest House. Check out Agoda.com for value deals in Singapore and Southeast Asia.
Save On Pinterest


Related Articles