23 Aug

Everything about visiting Sigiriya Lion Rock, Sri Lanka

Sri Lanka is still in the nascent stage of becoming a popular destination and crowded with tourists. Because of it, Sri Lanka has fascinating places which are usually unheard of. Of all the places in Sri Lanka, Sigiriya Lion Rock is perhaps the one that attracts the most number of tourists from around the world.

But what it is? What haven't you heard of it? And what makes it so popular?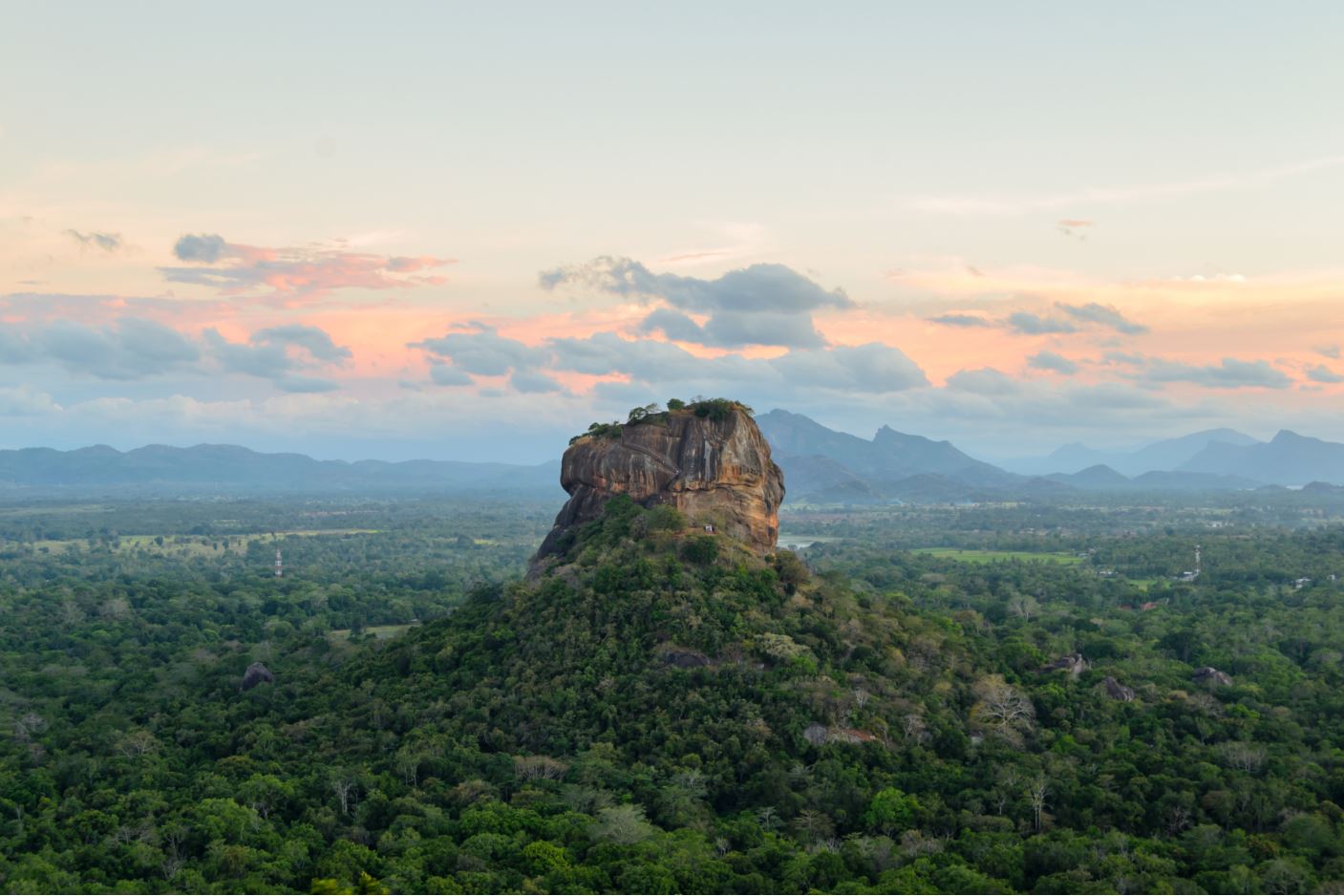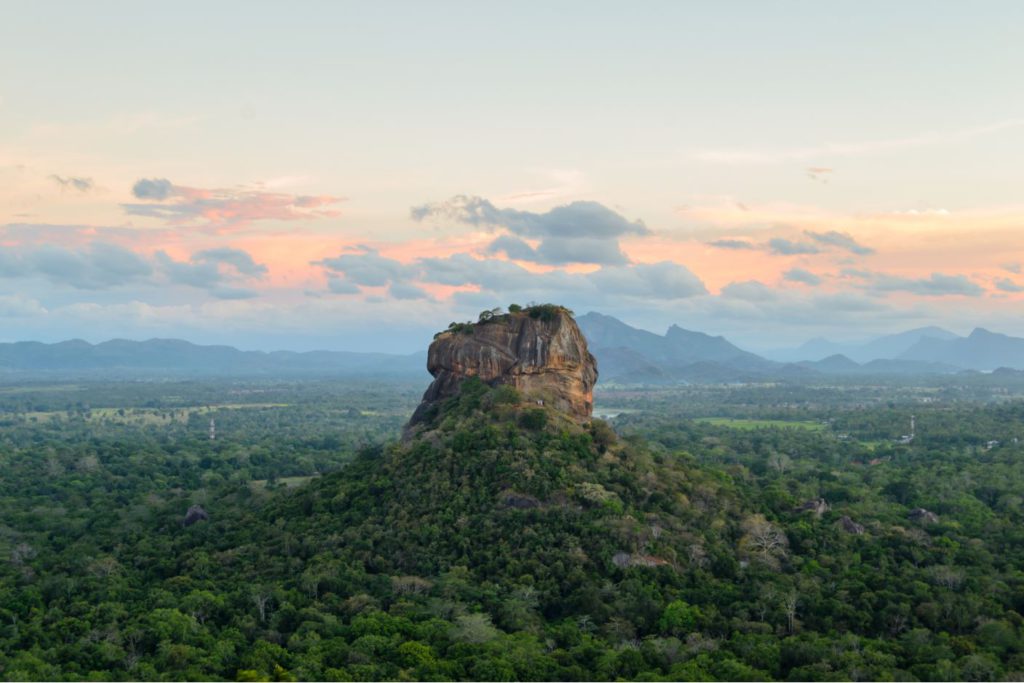 About Sri Lanka
To learn more about the mythical fort of Sigiriya Lion Rock, we need to delve a little into Sri Lanka's rich history. Many will agree that it went hand-in-hand with that of the southern Indian kingdoms and had close ties with them. The most popular kingdom of Sri Lanka which prevails in stories till date and left a lasting legacy on Sri Lanka is the Sinhalese Empire.
Earliest construction of Sigiriya dates back to the Kingdom which was ruled by Ravana's father. If you have heard of Ravana, the Sri Lankan King who abducted Sita (wife of the Indian king, Rama) and then fought a battle against Rama which led to his demise. However, for the most part, Si Lanka was ruled from its ancient capital city of Anuradhapura.
Related article Sri Lanka Backpacking in 6 days
History Of Sigiriya Lion Rock
The tale of Sigiriya continues to the time of the formation of the new kingdom of Sinhala. It was headed by the first King of the Moriyan Empire, Dhatusena. It is said that his notorious son Kasyapa I, a son by a non-royal consort wanted to be the king.
He seized the throne from by king after killing him walling him up alive. The rightful heir, Moggallana fled to south India to raise an army against Kasyapa to return later to defeat him.
Anticipating Moggallana's return, Kasyapa further built a fortress on top of a monolithic rock. He further decorated it with gardens, fountains and an enormous lion at its gate. He inhabited it along with his 500 concubines. I bet he did live his life to the fullest during this time.
As predicted, Moggallana returned with a full force and defeated Kasyapa's army. Kasyapa took his own life choosing death over being held captive to be humiliated. Moggallana later converted this place as a Buddhist sanctuary for a long period of time.
However, many versions of the stories exist with no clear documentation on the series of events that actually occurred.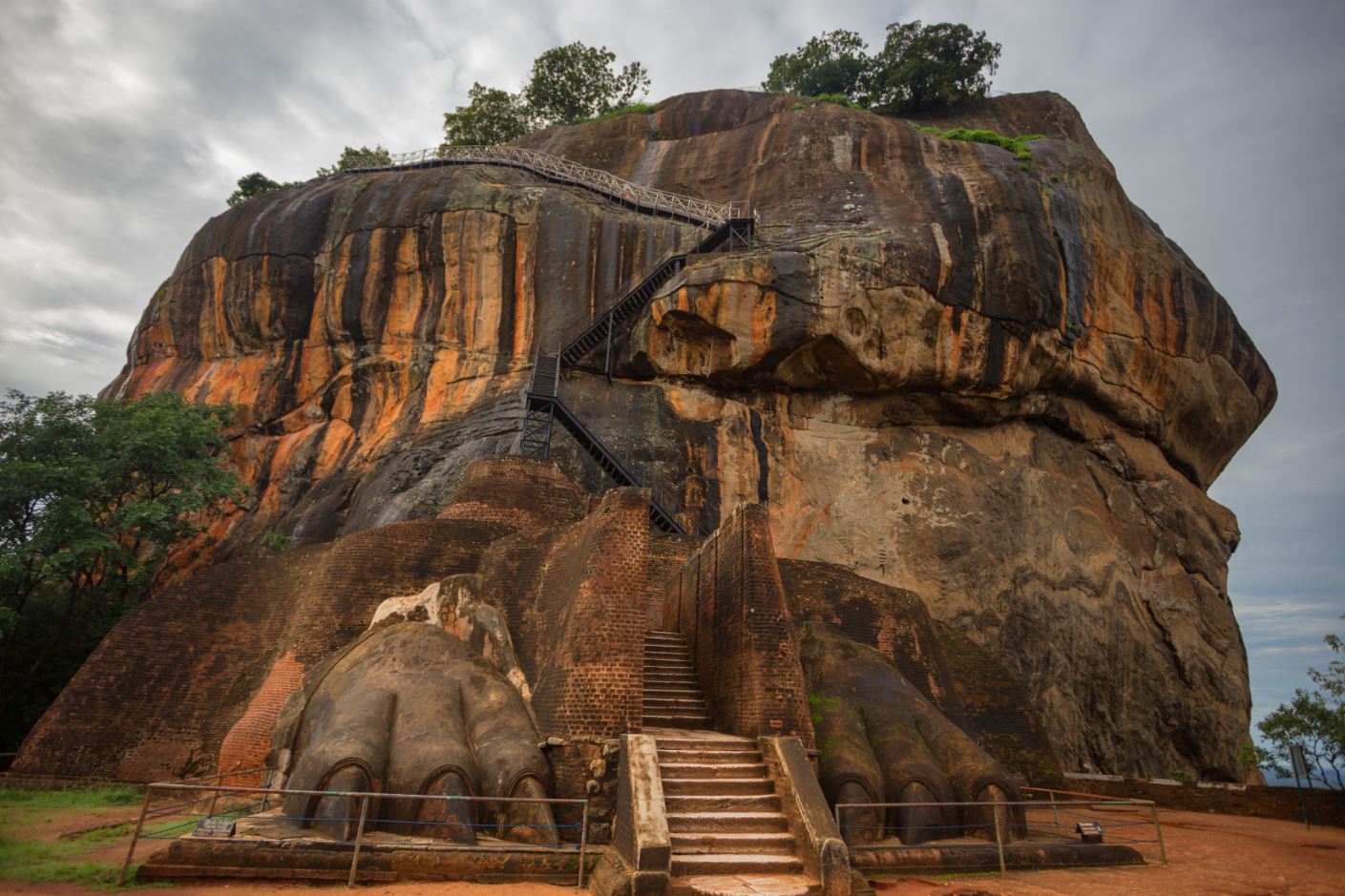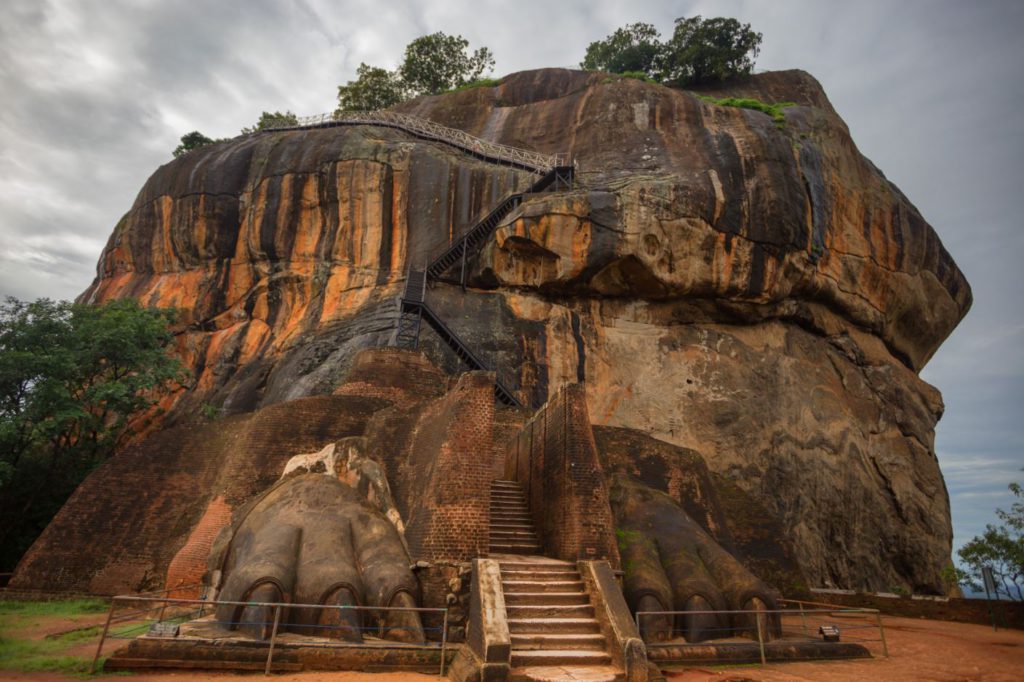 Where Is Sigiriya Lion Rock Located?
Sigiriya is located in the heart of Sri Lanka, at a place where the green mountains of the central province end. It is a 3-hour drive, north of Kandy and a 2-hour drive from Anuradhapura.
The area around Sigiriya is mostly plain but covered with thick jungles. Once you are on the top you can see an expanse of forests for miles around, mostly flat and a few sparse hills scattered in the vicinity.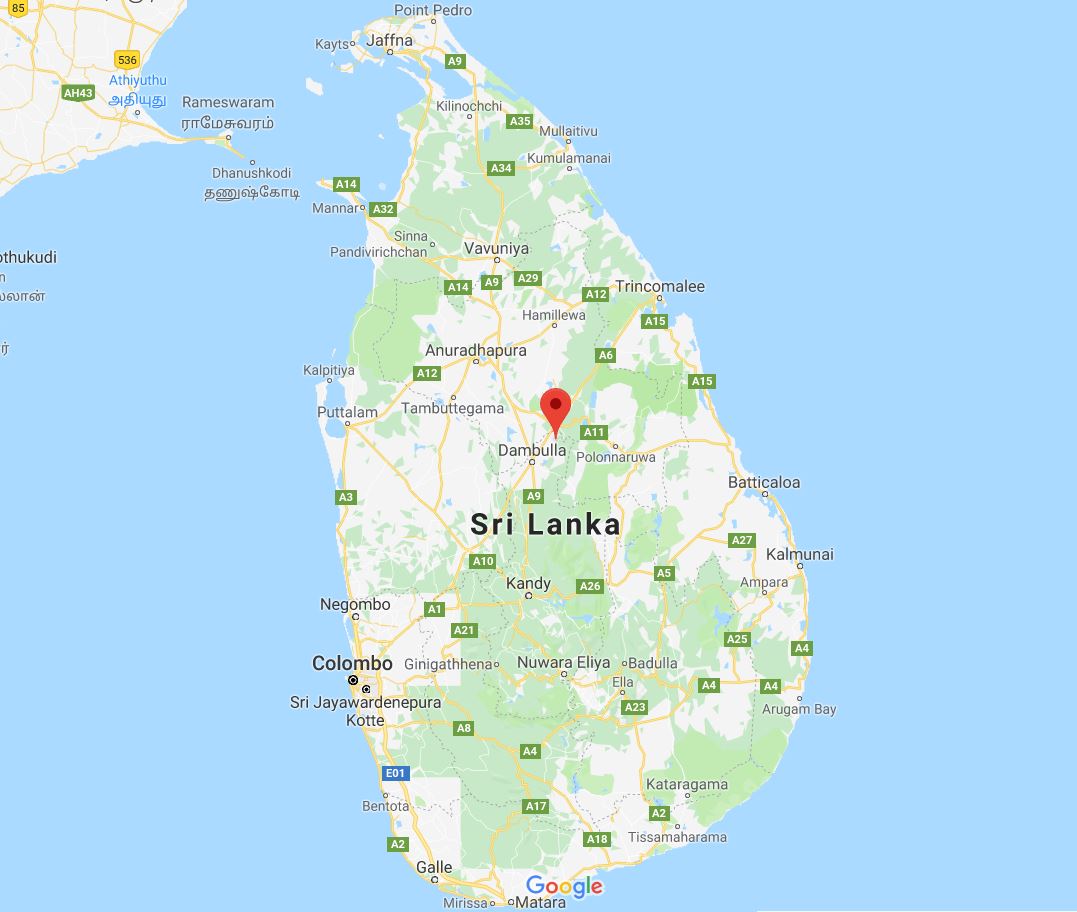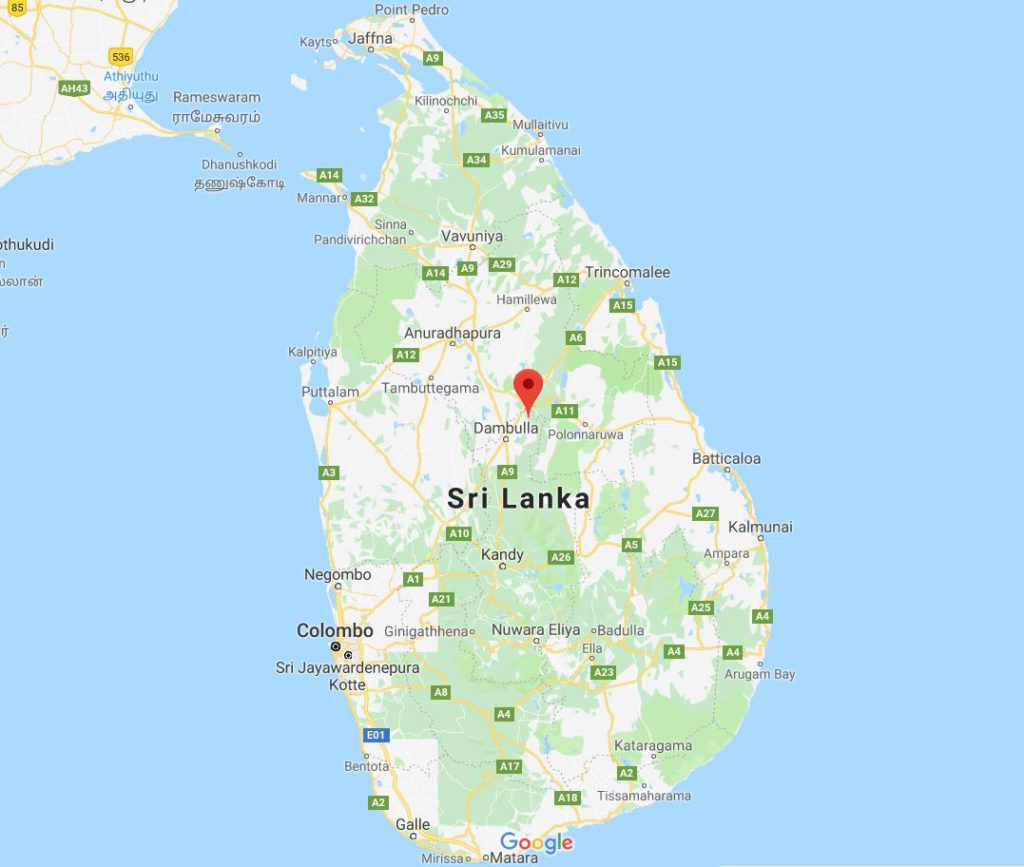 How To Visit Sigiriya?
The only way to visit Sigiriya is by road since there is no major town or village with a railway station around. The closest railway station is Habrana which is 15 km away and you will have to take a private vehicle from there to reach Sigiriya.
You can take a private vehicle from Kandy or Colombo which will cost you 12,500LKR from Colombo and around 8000LKR from Kandy. That is a great option if you are travelling in a group or family.
If you are backpacking in singles or doubles you can also take a local bus to Dambulla from Kandy and then another bus to Sigiriya. Although, I think the buses are not frequent and may take quite a lot of time.
A more convenient way is to take a group tour from Colombo or Kandy which will take you to both Dambulla and Sigirya as a day trip and drop you back later. It may even turn out cheaper if you are not travelling further to Anuradhapura.
Sigiriya and Dambulla Day Trip from Colombo

What is the best time to visit Sigiriya Lion Rock?
The best time to visit Sigiriya Lion Rock would be either early morning or in the evening before sunset. If you are travelling from any of the cities nearby, it could be difficult to get a morning view unless you start in the middle of the night which I don't recommend. Go for the sunset then, even though it can get a little crowded.
The mid-days can get really hot especially if you are travelling in summer. October-February is a good time to travel to Sri Lanka in general.
Sigiriya Opening time: 7 am to 5.30 pm (last entry at 4 pm)
Should you take a guide?
Many people don't like to hire guides since they can quickly add up a lot of expenses. Although, I will say that any historical place is worthless without a guide. Bargain hard if you have to, but without a guide, that place is just a place to click photographs.
Also, people tend to feel that they can get good value information online or from books, but it does not compare to the pool of knowledge that the local guides know or the hidden facts they can tell you about the place. We got one for 2000LKR and it was totally worth it. If you are going on a tour bus, check if one is already available.
Sigiriya Lion Rock ticket price
The cost of the ticket for the locals is 65 LKR. and 3750 LKR (approx. $30) for foreign tourists. Yes, you read that right, it is more than 56 times the price for the locals. The rise in price is due to its declaration as a UNESCO world heritage site and you cannot avoid it.
Since you have already spent a lot of money to come to Sri Lanka and to Sigiriya already, don't hesitate and buy that ticket. It sure can feel overpriced and unfair, but so be it!
Visiting Sigiriya Lion Rock
The Gardens
The sprawling gardens in front of Sigiriya monolithic rock are a wonder in themselves. They may seem very usual or even uninteresting at first sight. However, all of them are connected underground with a system of pipelines which also feed the fountains.
All this was constructed more than 1,000 years ago. As you proceed, you will come across deep trenches filled with water and crocodiles. This is a common fortress structure usually used to protect the main fort. There are many hidden outposts in the garden area which your guide will be able to explain visually.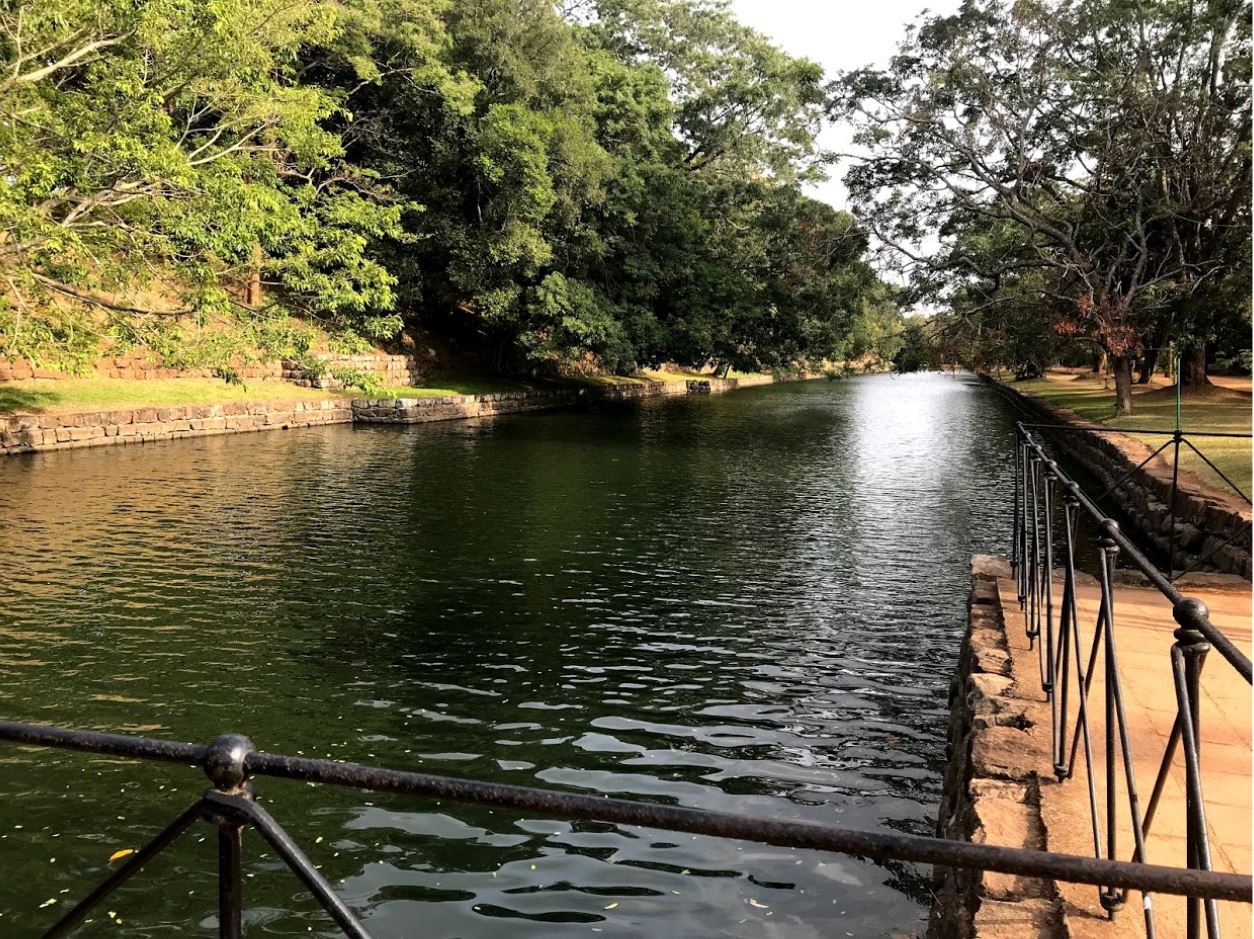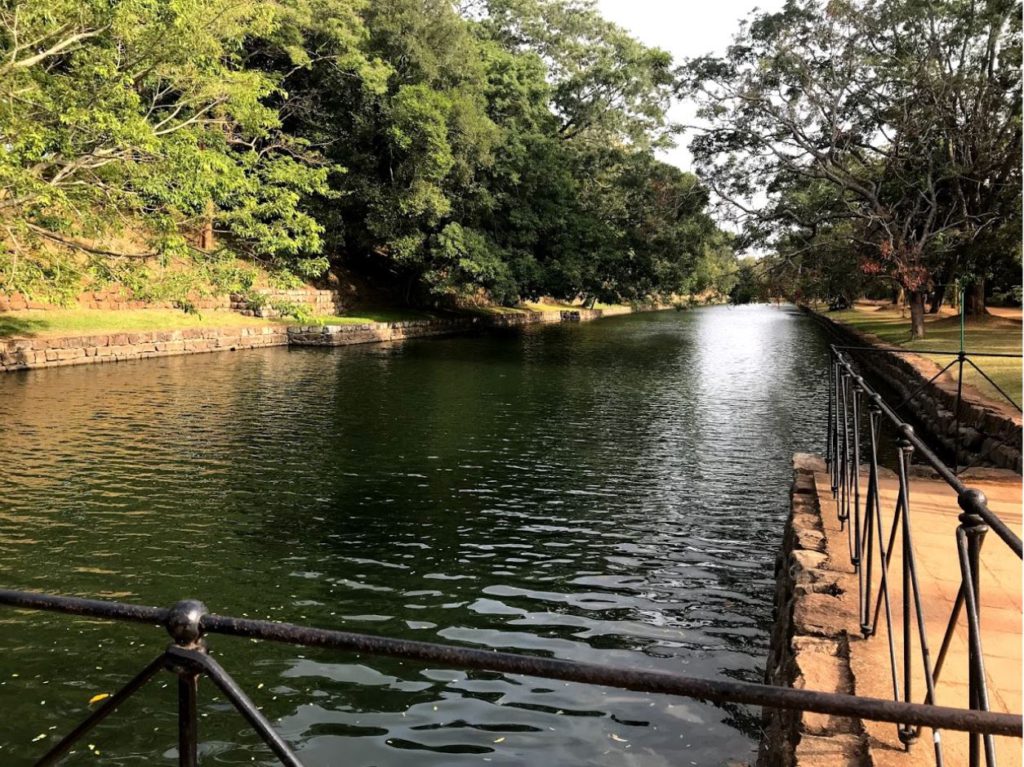 Climb to the top
To reach the top of Sigiriya you need to climb a little more than 1200 steps, a mix of stones and steel (a recent addition after preservation). Take your time to do this, it will be quite exhausting if you don't do similar activities every day. On the way to the top, you will come across fascinating stories.
The king Kasyapa was quite a deal I tell you. Apart from 500 concubines, he did some mindblowing artwork in Sigiriya. Almost halfway, you will come across a cave which consists of paintings of his concubines by famous painters of that time in natural colours. You cannot take photos here, just see and appreciate.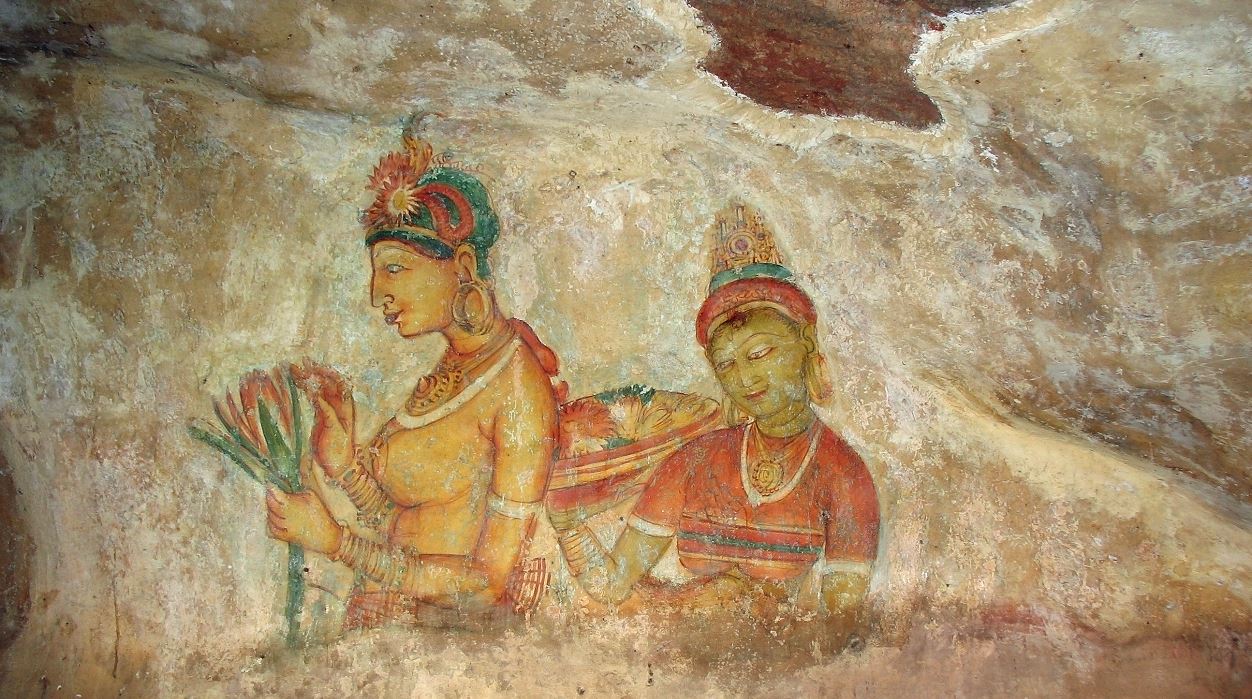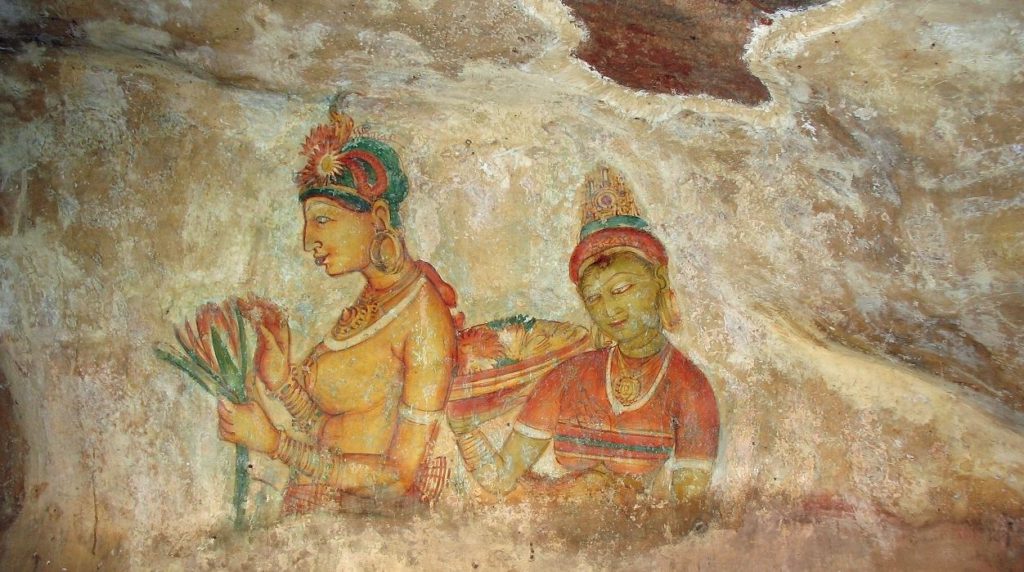 Another area has a whole wall which has been smoothened to such a degree with sandpaper and beeswax that it could perfectly reflect and replicate the paintings of its opposite wall with sunlight. A wonder of nature and craftsmanship!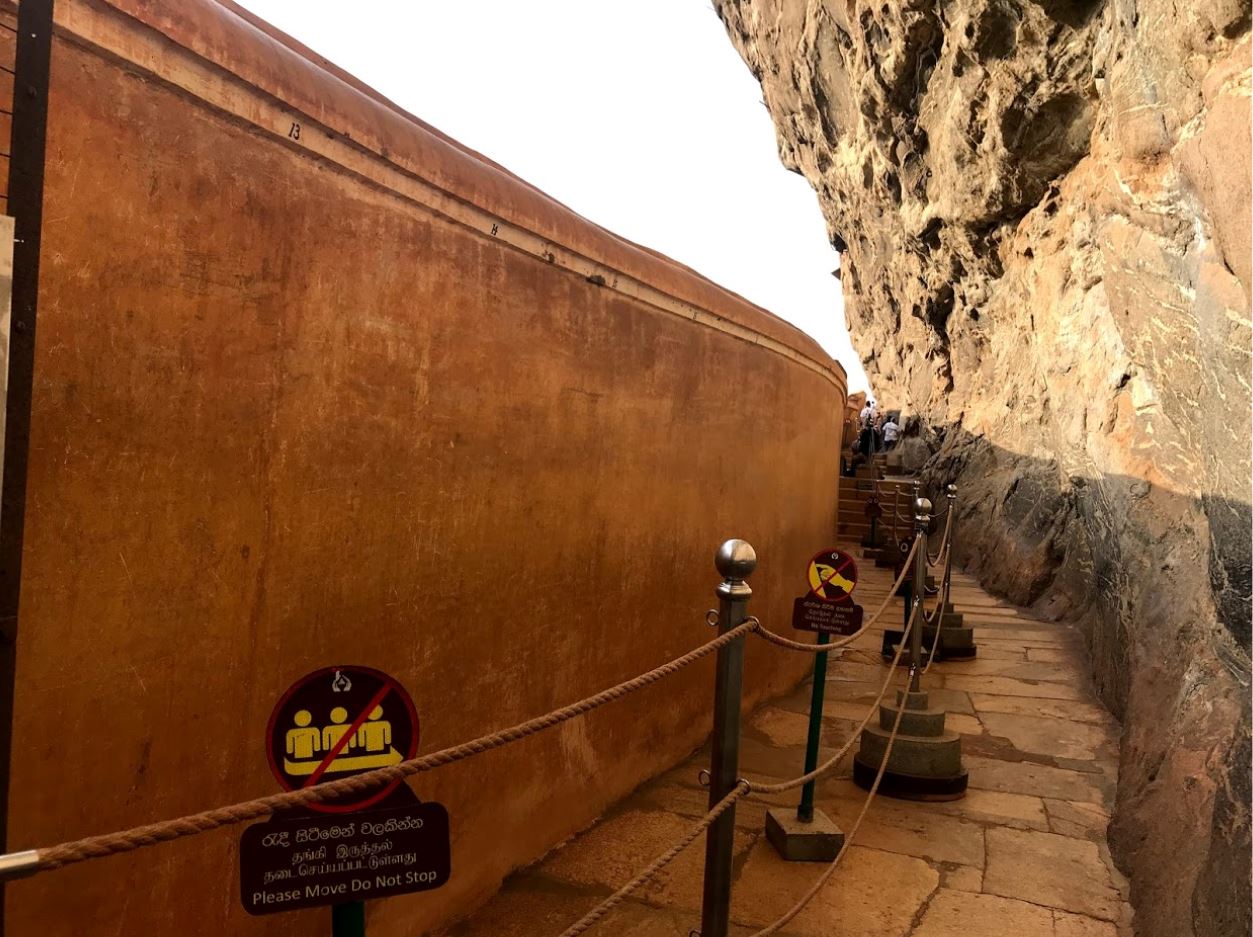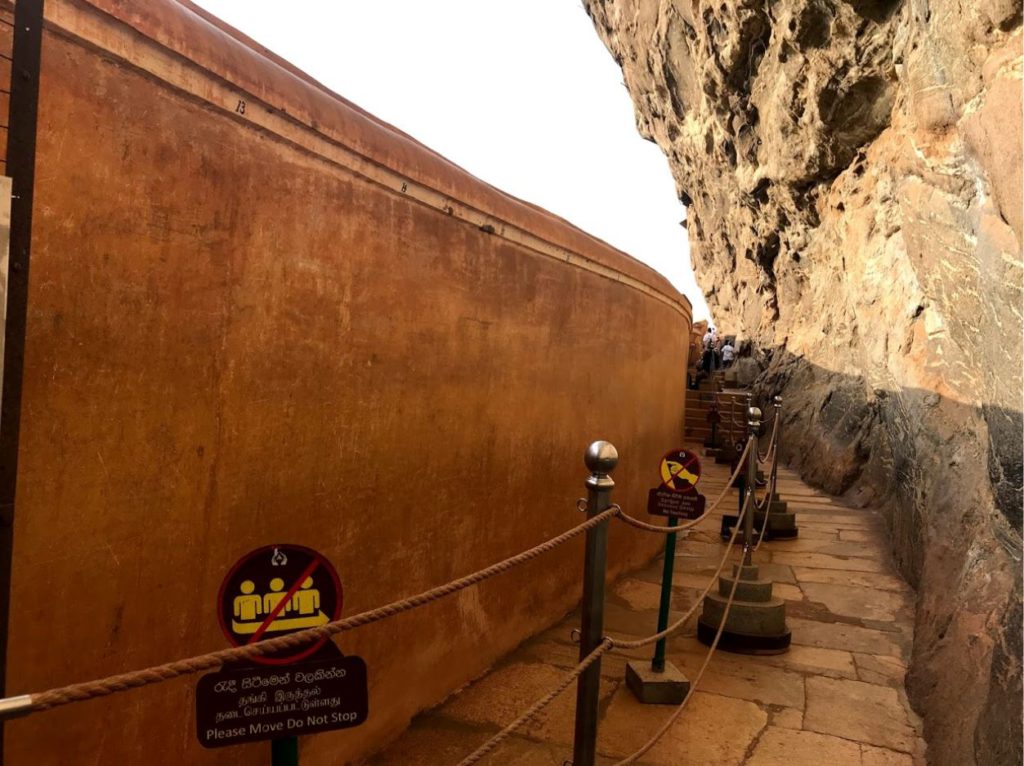 As you come to a major landing, you will see why it is called the lion rock. The remnants of paws of a giant lion seated at the main entrance of the ruins of the main fort. The rest of the parts of the Lion rock entry has perished. From there, the steel staircase connects you to the last level, only to give a fantastic view from the top.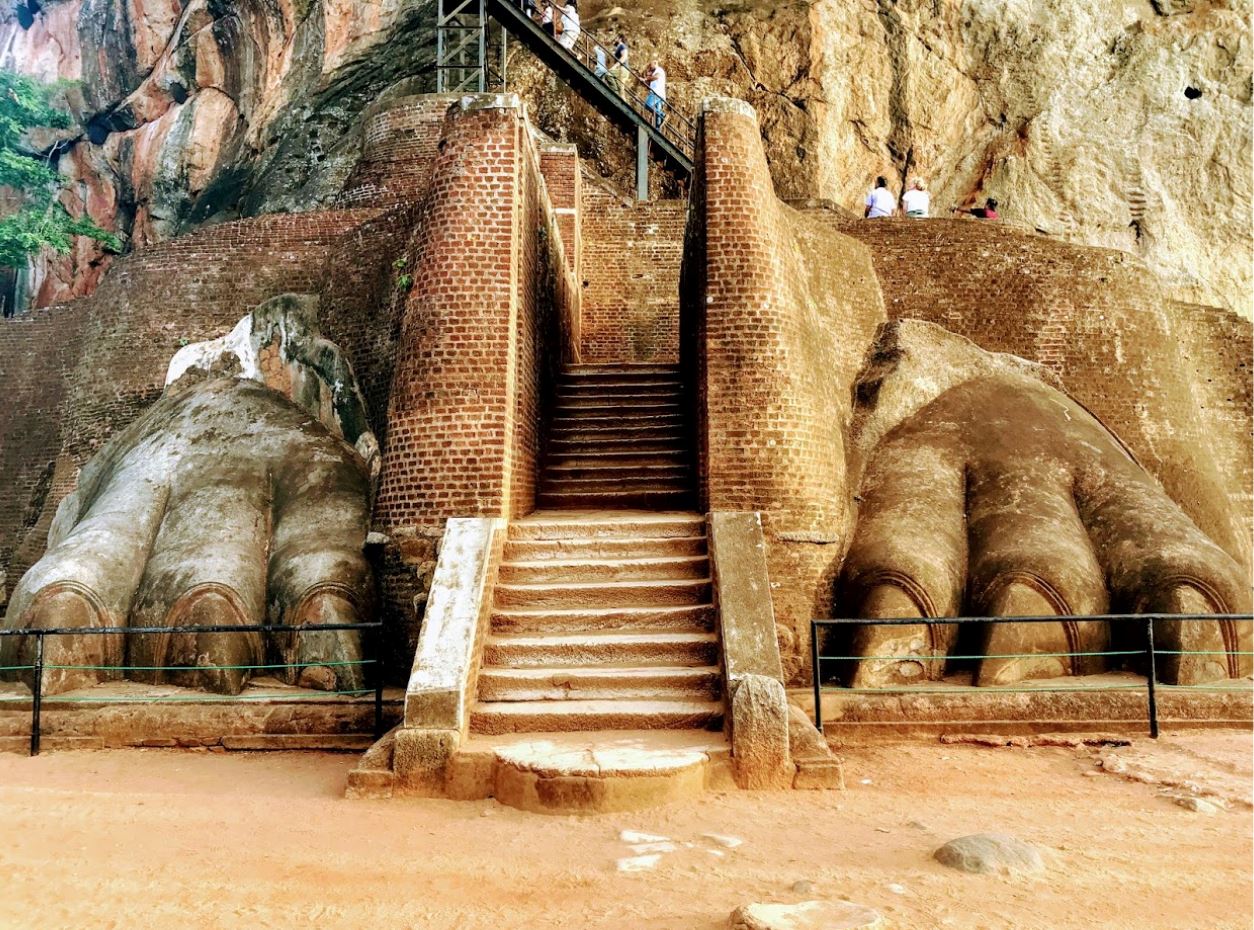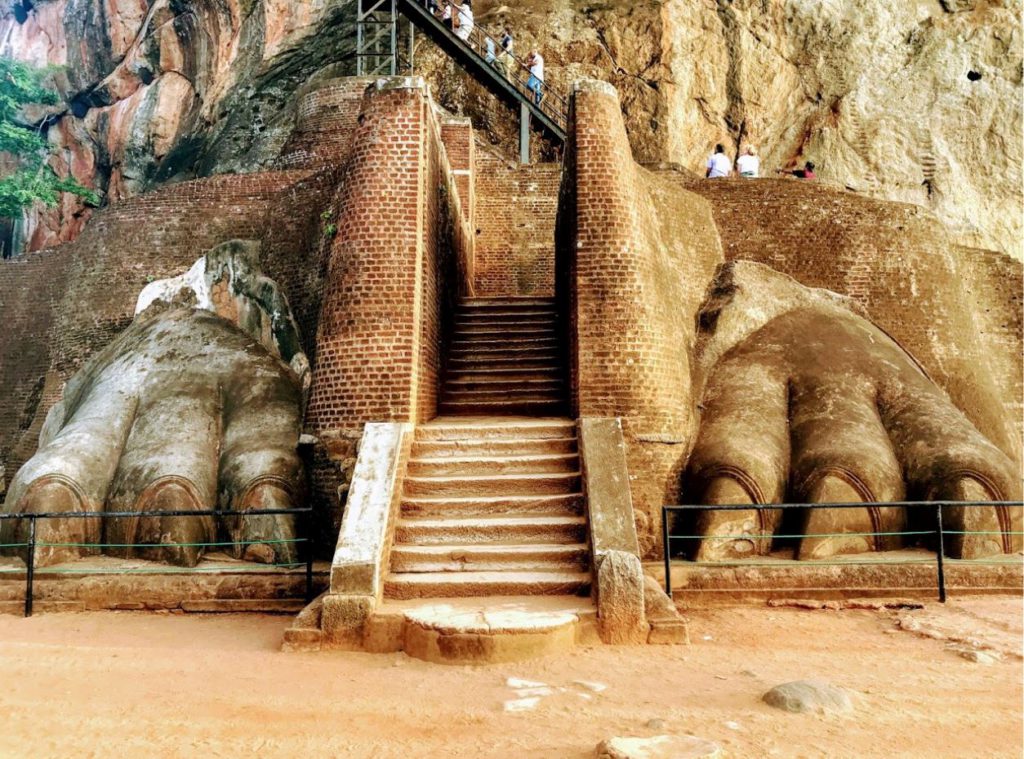 At the top
While there was a whole fort at the top, home to quite a few people, you will not be able to figure out much now. If you believe the legend, there was at least a 3 story building with outdoor areas for the king to enjoy evening activities. A horde of people used to transport the king was up and down the whole rock by a palanquin.
The most shocking of all is to see a huge bath, kind of a swimming pool somewhere up there. They figured out a way to pump water all the way up there from a nearby pond or stream without the need for actual individuals carrying it manually.
To think that, they handled such engineering expertise at that point in time is admirable. Enjoy the view up at the top, and catch your breath before starting your way down.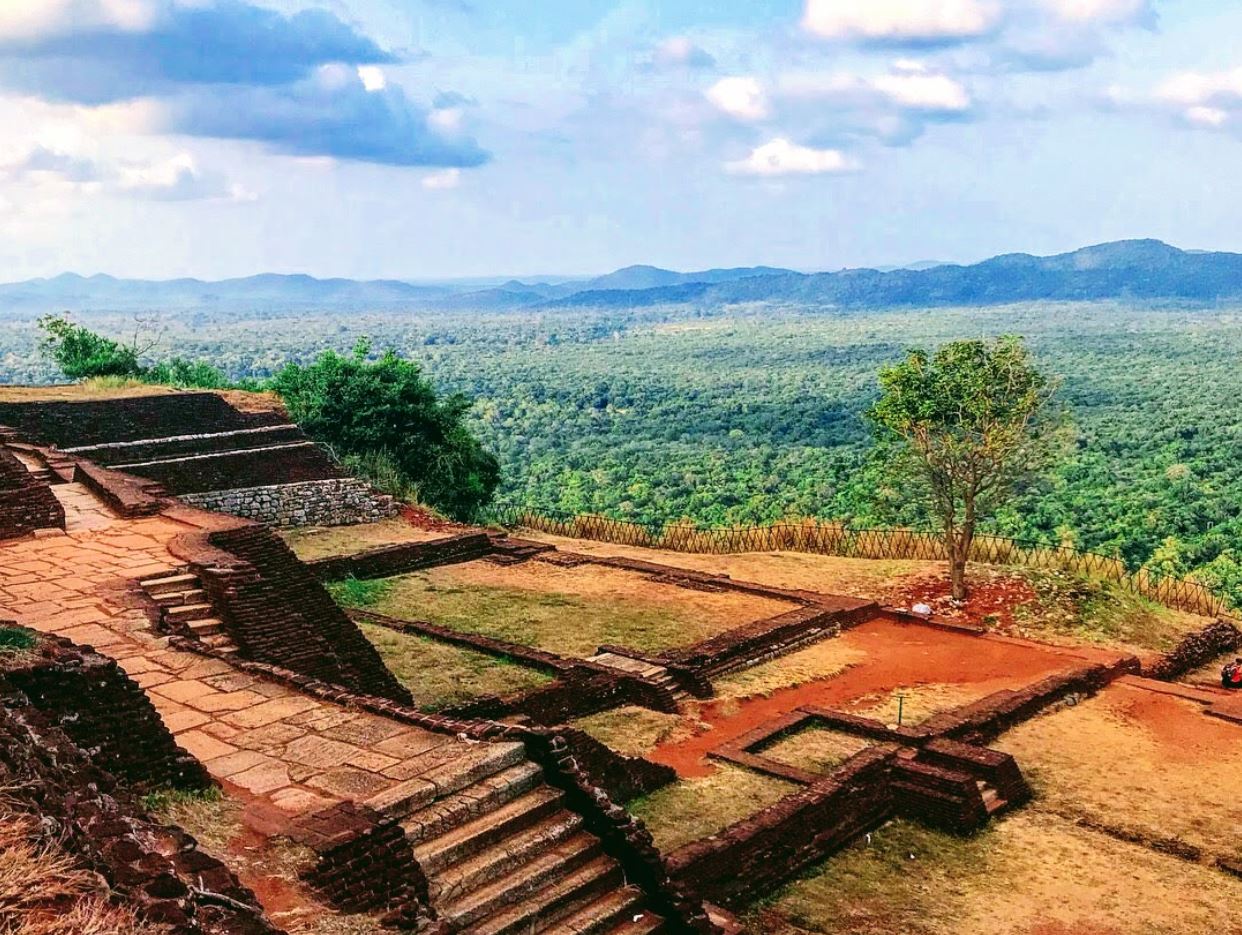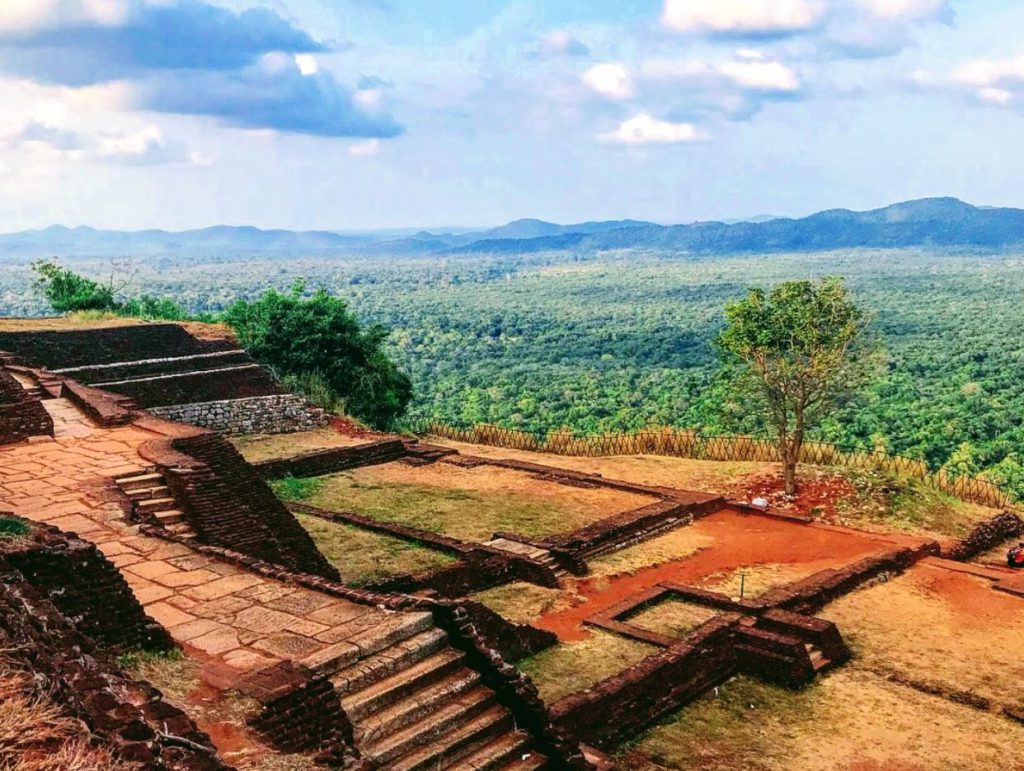 What to take with you
You should buy a couple of water bottles before ascending to the top since there is no place to buy anything on the way. Also, it will take 2-3 hours for the whole process, so if you are hungry take some snacks as well. Make sure that you do not litter the place though, out of courtesy.
If you are climbing in the middle of the day, wear some sunscreen, a cap or a hat or take a scarf. Wear loose and comfortable clothes in Sri Lanka as it can get hot, humid and sweaty during this climb.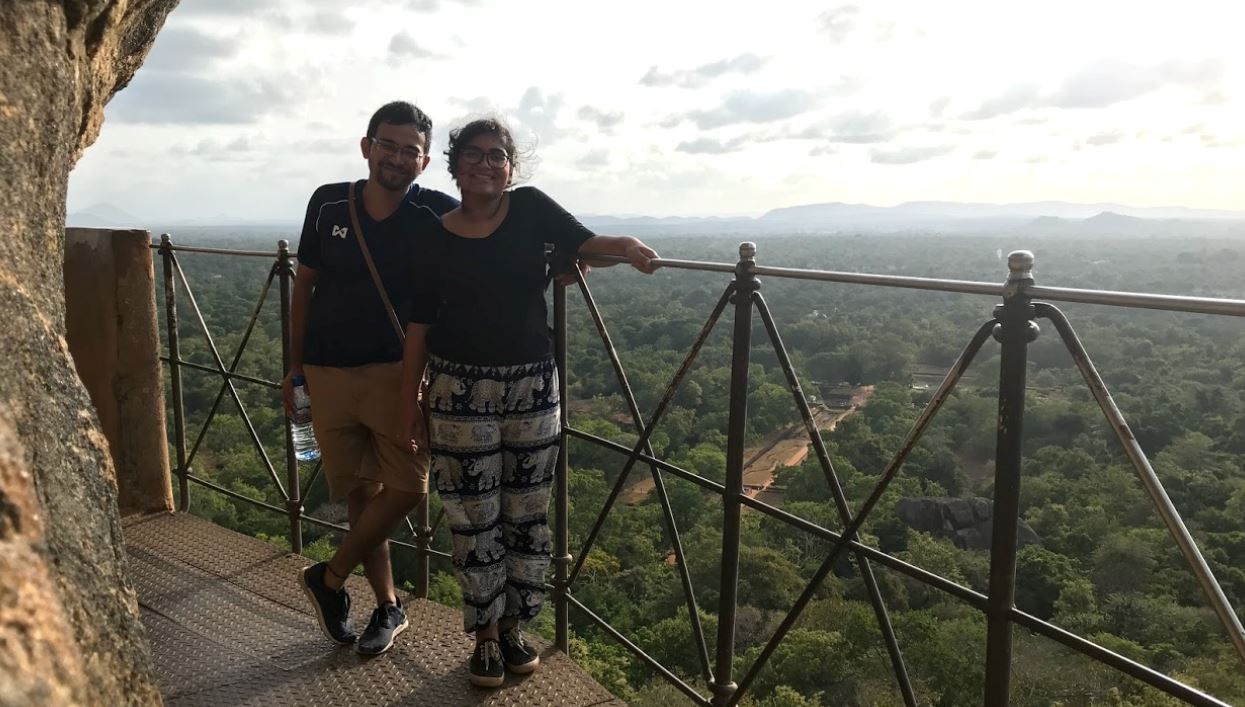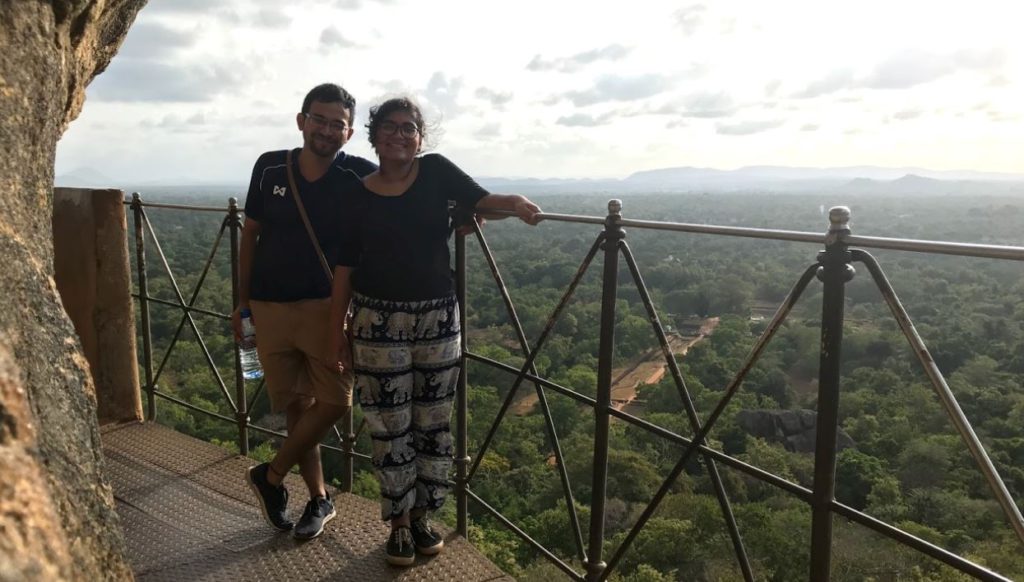 Dambulla
Once you finish visiting Sigiriya, don't forget to visit and spend some time in Dambulla as well. If you have come this far, may as well visit another popular tourist attraction.
Dambulla has some extravagantly huge cave temples and is biggest and best-preserved by the Sri Lankan government. These are a set of Buddhist temples with quite a number of sculptures of Buddha carved out in stone in a record period of 167 days.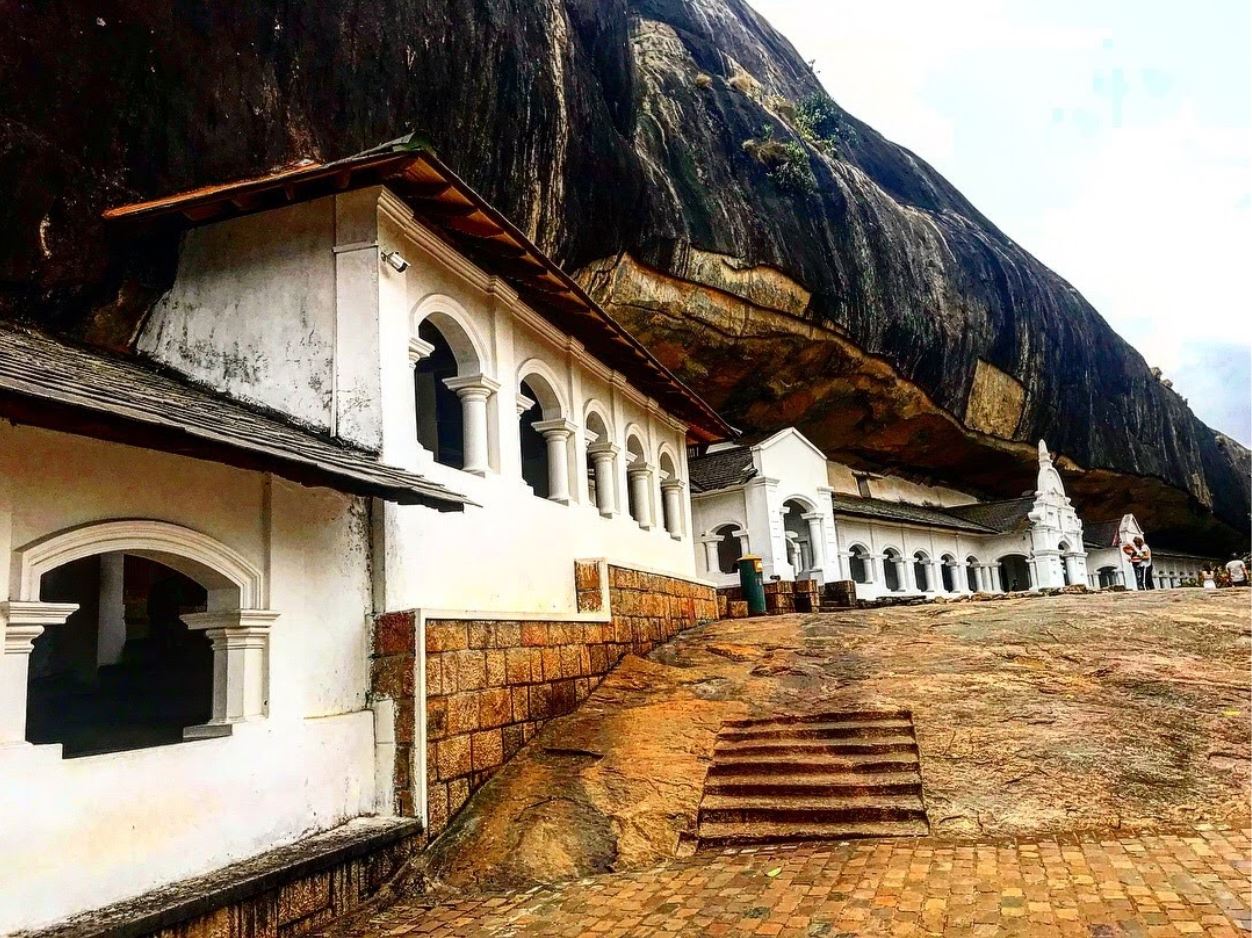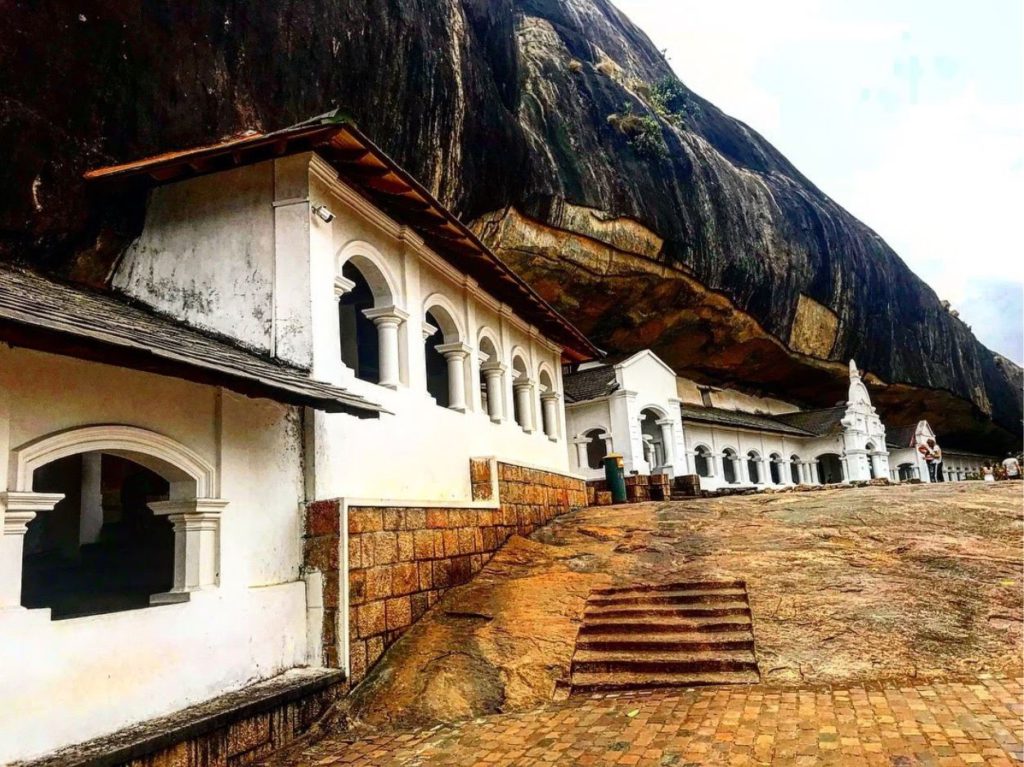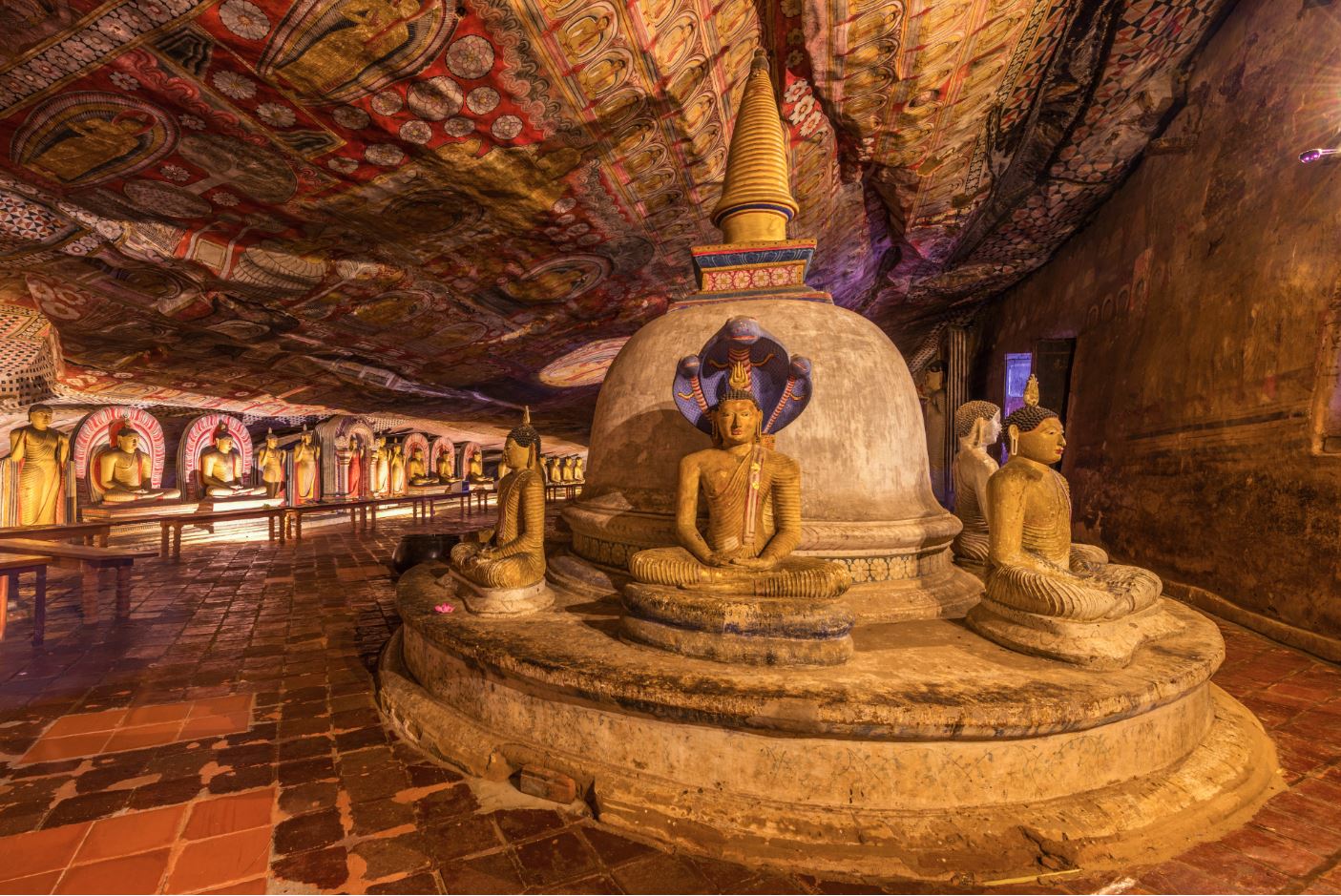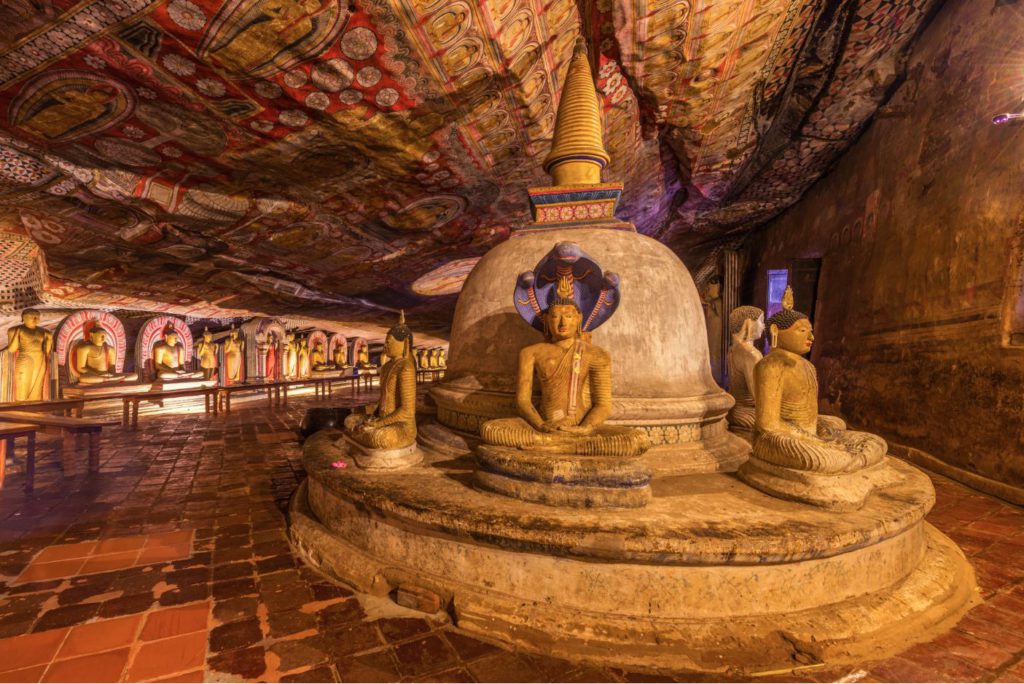 If you follow the tales, King Valagamba of Anuradhapura commissioned these temples in the first century BCE. King Valagamba was exiled from his ruling states for 14 years. The Buddhist monks in these caves provided him with shelter and security from his enemies. Once he took back his throne, he ordered to build these temples in honor of the monks who saved him.
There are over 80 cave temples in the area but 5 of them comprise of the major tourist attractions which have 153 statues of Gautam Buddha in various size and forms. Apart from these, there is a huge lovely Buddhist temple, made in modern time. Visit if you want to pay your respects to a shrine.
Dambulla cave temple timings: 7 am to 7 pm
Dambulla cave ticket price: LKR 1500 per person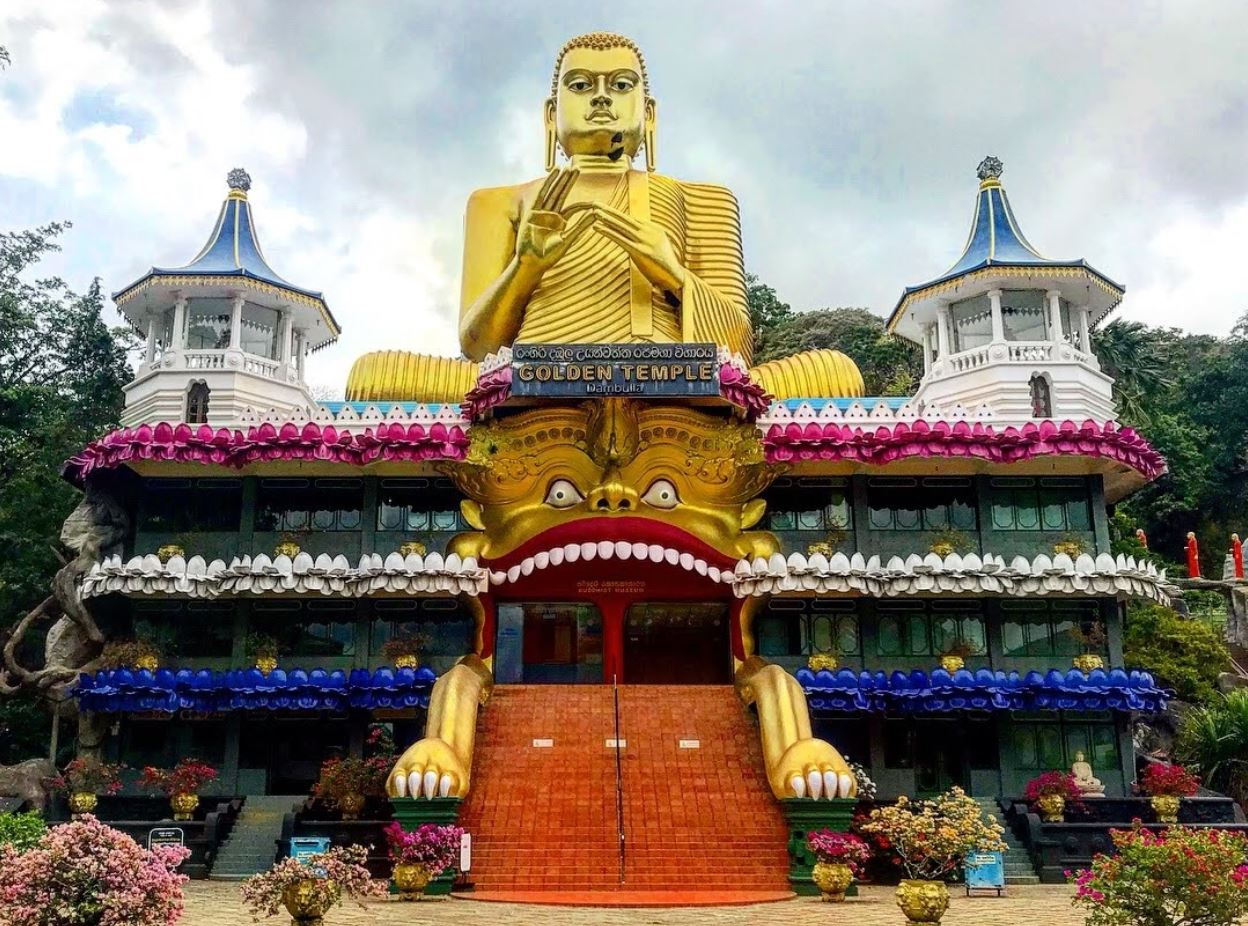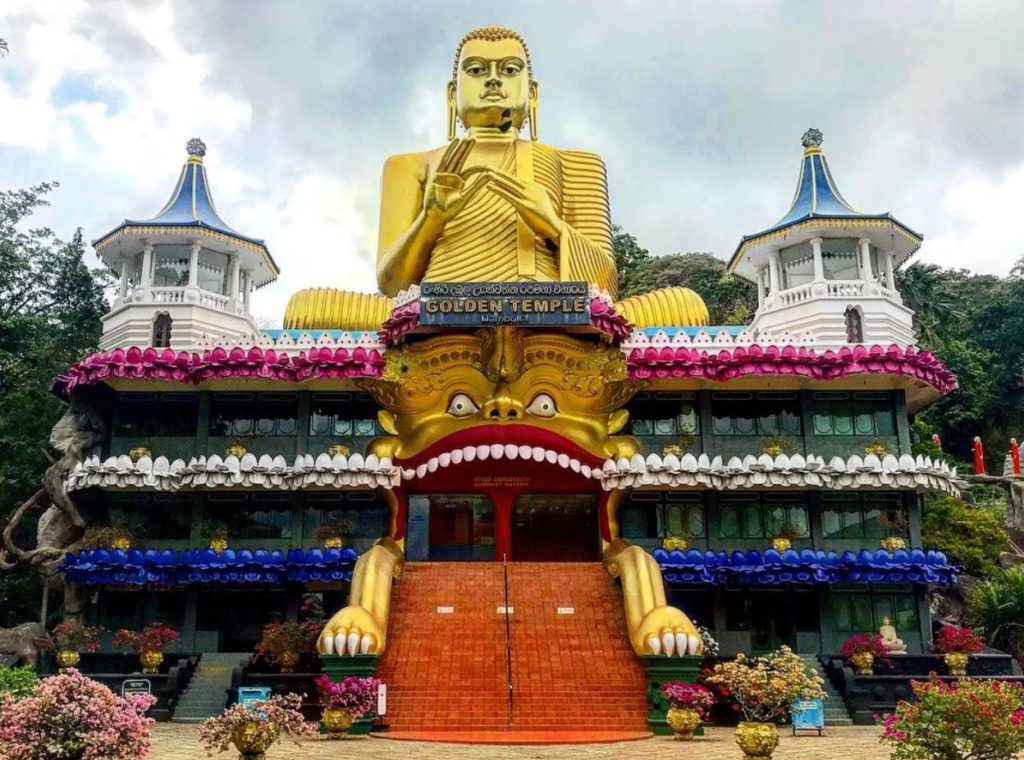 Where to Stay in Sigiriya
Why Should Visit Sigiriya Lion Rock?
Even though it is one of the most popular places in Sri Lanka and a UNESCO world heritage site, Sri Lanka in general, is less frequented by tourists which is changing soon. Heavy tourism, overdevelopment, and commercialization still do not burden Sri Lanka. Go now if you want to see it in its natural form.
Save on Pinterest


Related Articles