14 Feb

Best Things to do in Nuwara Eliya, Sri Lanka

It comes to me as a great surprise that a tiny island nation of Sri Lanka has so much variation in terrain. Till now, I thought it consisted mostly of Colombo and a few nice serene beaches. But then Sri Lanka was popular for its 'Ceylon tea'. What's up with that?

So as I was planning my travel itinerary around Sri Lanka, I came across both Nuwara Eliya and Ella. These are 'hill stations' (as the English called them) more or less used as a retreat for them during the colonial summers. And they really built the infrastructure around it! It was they who built the railway system to carry the tea from the plantations to the port.

Both these places are located high up in the mountains with miles of green tea gardens. Mist covers the town early in the morning and will leave you freezing at night even during the summer months. And if you are fond of tea, it is a paradise.

I think you should definitely add this to your travel itinerary while in Sri Lanka. The train ride up to them is gorgeous and you will be able to experience snippets from the colonial era.

Here is everything you need to know about travelling to Nuwara Eliya in Sri Lanka.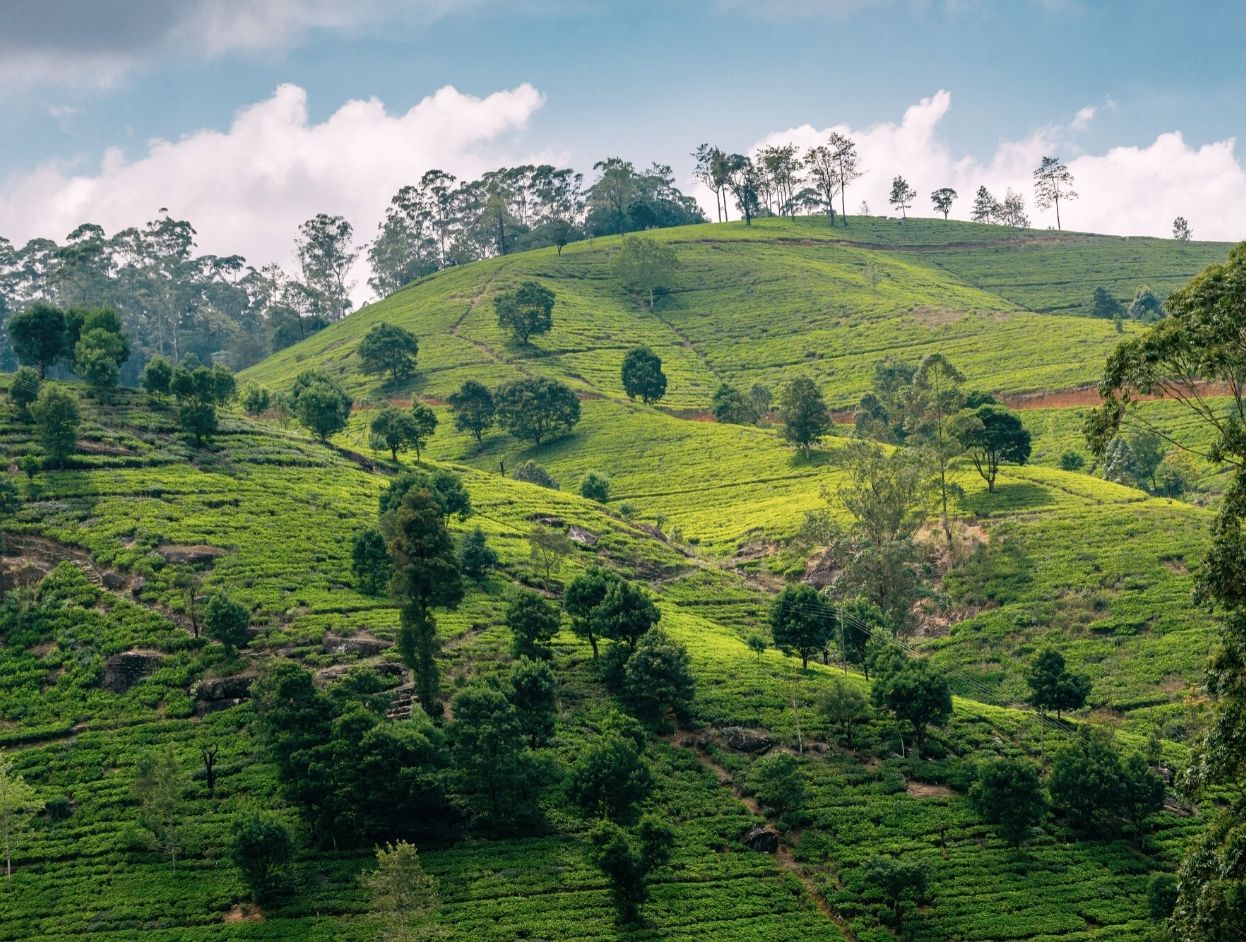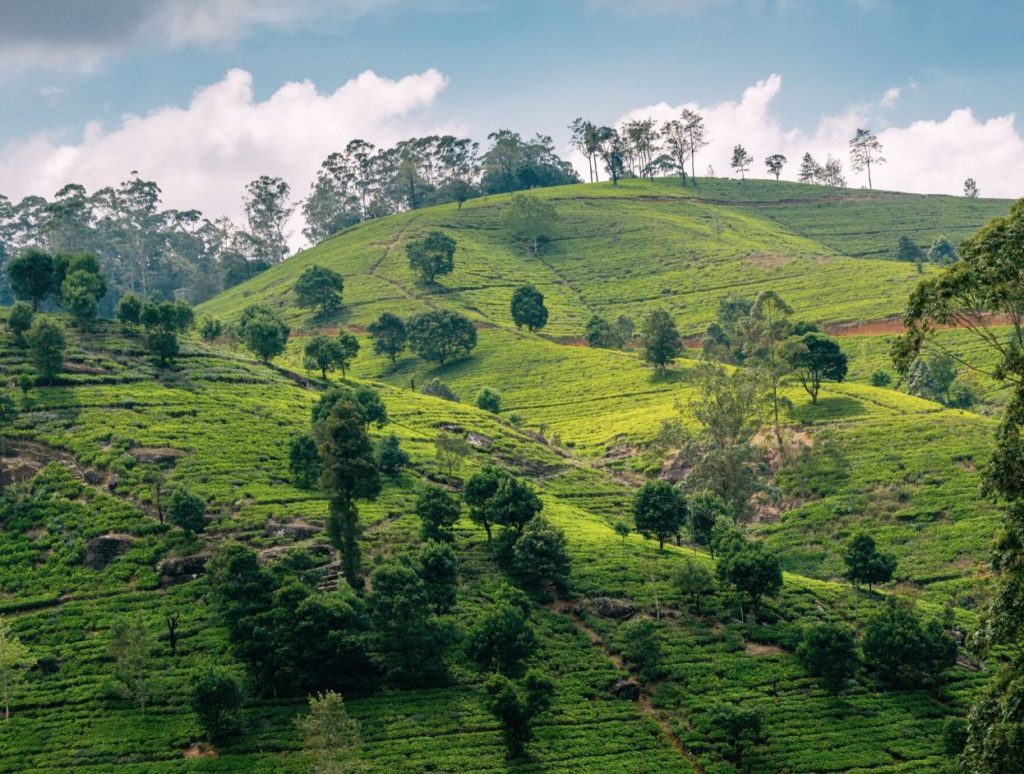 Where is Nuwara Eliya Located?
Nuwara Eliya is located in Southcentral Sri Lanka in the middle of the central highland area, directly east of Colombo. It is 174 km from Colombo (5 hours) by road and 76 km from Kandy (2.5 hours).
It is located at an altitude of 1,868m somewhere between that of Munnar and Darjeeling in India and Cameron heights of Malaysia making it perfect for the cultivation of tea.
Travelling to Sri Lanka? Also check out our Sri Lanka Itinerary for 6 days
How To Reach Nuwara Eliya
There is no airport in Nuwara Eliya, so you will have to take either the road or the train to Nuwara Eliya. If you are prone to motion sickness, I will definitely suggest the train. The train ride from Kandy to Ella has breathtaking views and is considered one of the most beautiful in Asia.
Train to Nuwara Eliya
Trains are available from Colombo and Kandy to NanuOya station which is 10 km from Nuwara Eliya. The trains are not too frequent so plan ahead. You can take an early morning train from both Colombo and Kandy and reach Nanuoya by noon. Check out the train timetable in Sri Lanka on their official website.
The tickets for the 3rd and 2nd class are extremely affordable. However, the compartments get crowded. Although they are still great to sit and catch up with some locals. 1st class and 1st class observational cars are the most comfortable for sightseeing and tourists on this route. You can read everything you need to know about the trains on seat61.com.
You can buy tickets to the 2nd and 3rd classes at the station and are easily available since there is no limit to the ticket. However, the 1st class tickets get sold out as soon as they release (30 days before). So I suggest booking beforehand via websites like 12go.asia or tourmastertravelservices.com.
Both buses and private vehicles are available from Nanu Oya to Nuwara Eliya. The bus station is around 50m from the station and buses run every 20-30 minutes costing Rs.20-25 for the trip. The tuk-tuks or private vehicles will cost between Rs.400-500 for the trip.
Did you know about the coastal railway line to Galle overlooking the sea? Check out or article on traveling to Galle, Sri Lanka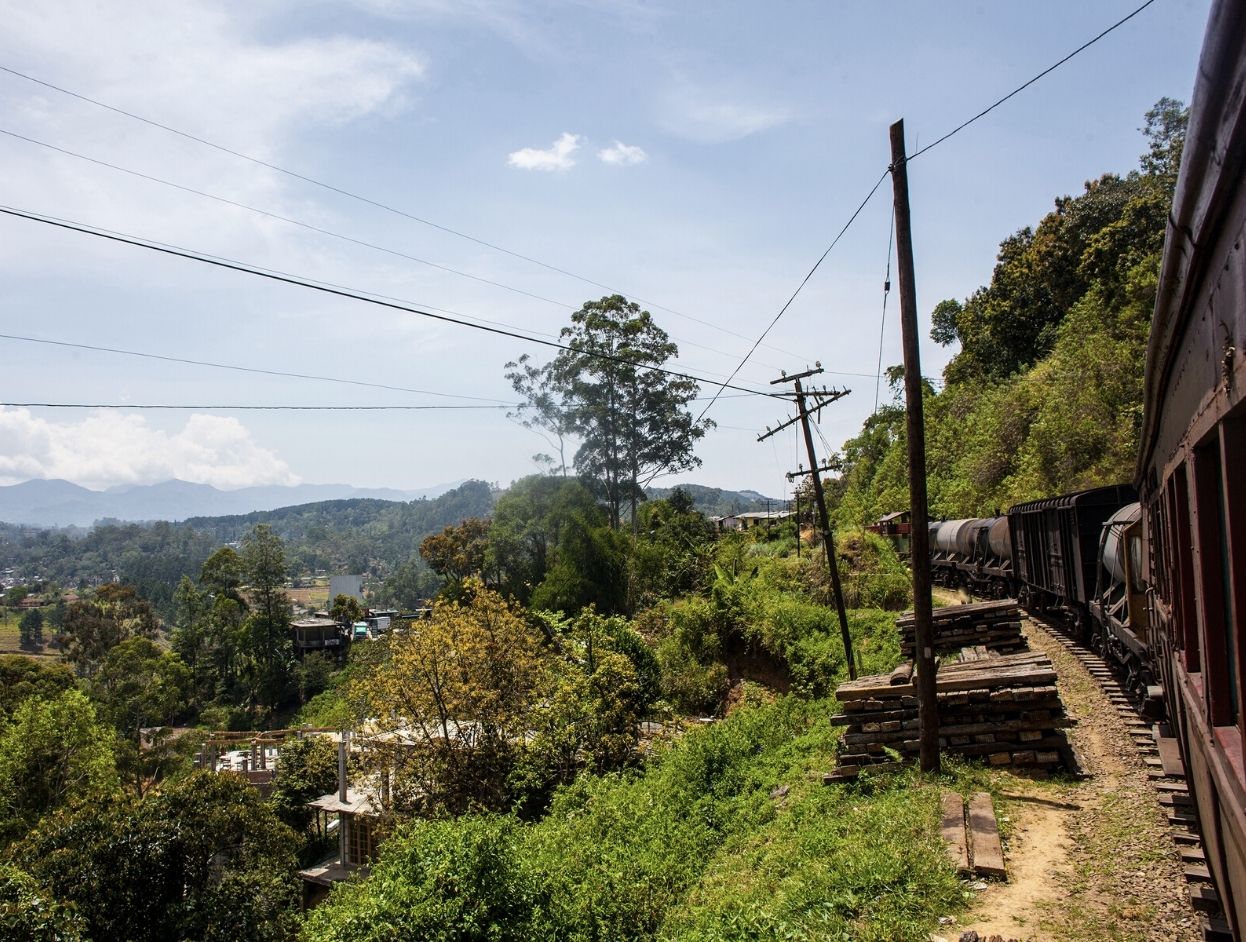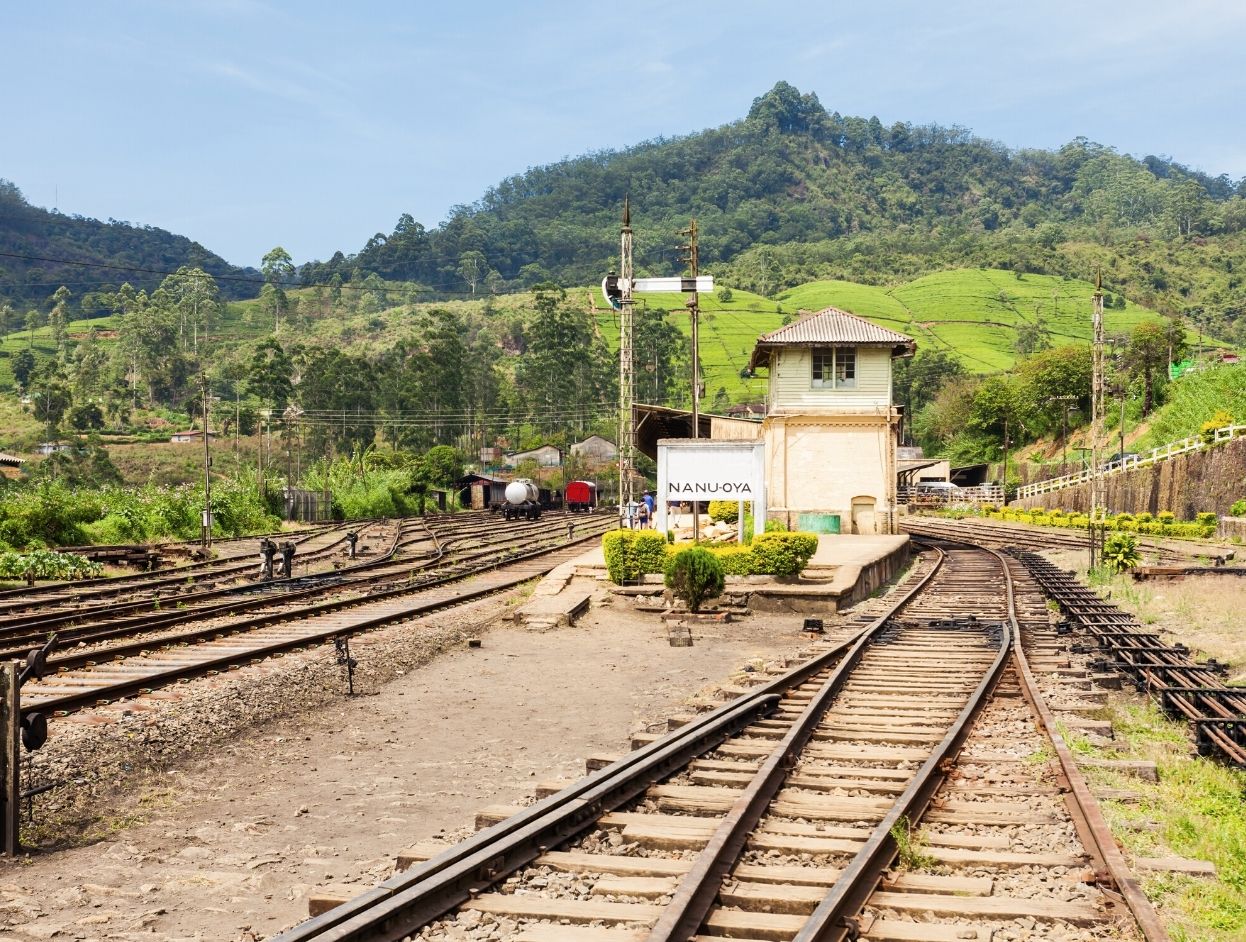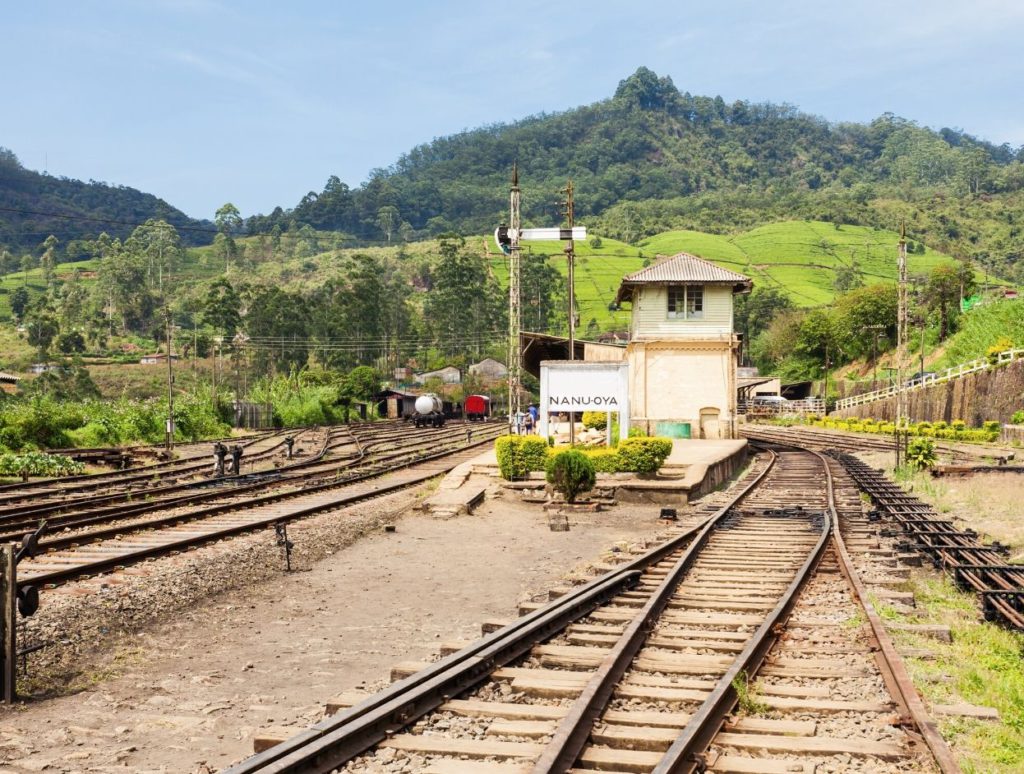 Bus to Nuwara Eliya
Buses are the next affordable option to Nuwara Eliya. You can board a bus from Colombo at Colombo Bus Depot at Colombo Fort to Nuwara Eliya. In Kandy, you can get one from Good Shed Bus Depot near the Kandy Railway station. It is easier to get a bus from Kandy to Nuwara Eliya at all times of the day since the trains run only in the morning.
The bus fare can range from Rs.100 – 500 depending upon the bus type. Make sure you have change with you to pay the fare. Regular (rather rickety), Deluxe, semi-luxury and Luxury buses run on these routes. A Luxury (or AC) bus would be better since you can have an assured seat with less crowd, dust and fumes along the road.
The bus station at Nuwara Eliya is in the middle of the town and you can easily get a tuk-tuk or auto-rickshaw to your hotel or destination in the town.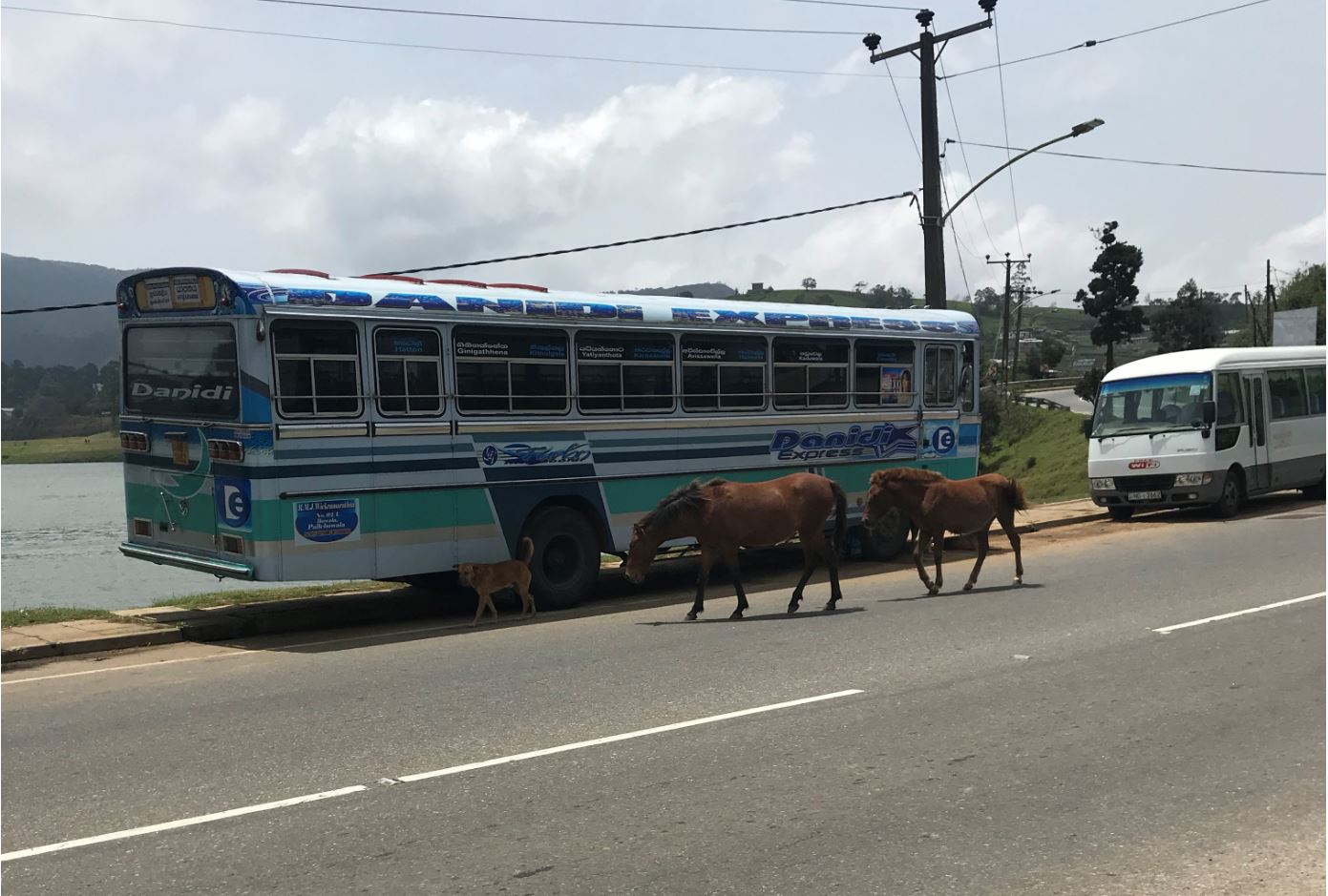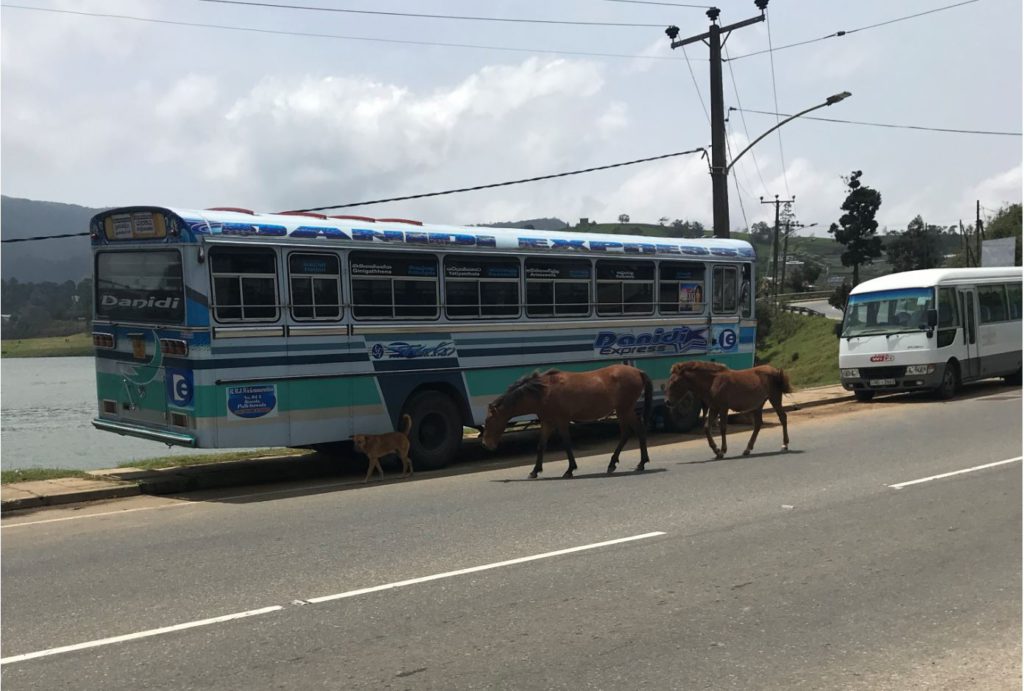 Cab/Taxi to Nuwara Eliya
A cab or taxi will work better if you are with family or in a group. You can get a cab at Colombo airport if you are travelling directly. Otherwise, you can book ahead online with local cab agencies like kangaroocabs or nuwaraeliyacabs.
A cab will start at LKR 12,000 from Colombo airport to Nuwara Eliya, LKR 13,500 from Colombo city and around LRK 6,000 from Kandy depending upon the type of vehicle. Uber is available inside Colombo and Kandy but check for any outstation option at the spot.

How to go around Nuwara Eliya
The main attractions of Nuwara Eliya are not concentrated in an area. You will need a private vehicle to go around the town. There is hardly any public transport except on the main road.
Day tour/cab inside Nuwara Eliya
Booking a day tour is convenient especially if you want to be comfortable. If you don't have an itinerary, they will show you around the best places although it can get a bit too touristy at times. If you are taking a cab to Nuwara Eliya, you can ask them to stay and show you around as well.
You can ask your hotel for a full day car or book one online with local cab services like nuwaraeliyacabs. There are a few shops around the main area or the bus stand where you can find day tours. Another way is to take a guided tour from Colombo and back. Check out this tour from Colombo to Kandy and Nuwara Eliya.
Tuk-tuk inside Nuwara Eliya
Tuk-tuk or auto-rickshaws are common in Nuwara Eliya and are convenient for short-distance travel. You can find them running around and just waving on the road for them to stop. The downside is there is no set fare rate. You tell them your destination and they give tell you how much they will charge.
Ideally, they should have meters installed in them and those are usually fair. But as soon as some drivers see a tourist they can tell you that their meter is not working so they can quote you whatever they want.
For someone new to the city, this can be confusing. I usually ask two or three drivers to get a price. You can always negotiate. But make sure that you agree to a price beforehand or you can get a nasty surprise in the end.
Two-wheeler inside Nuwara Eliya
I think it is a great way to go around. However, I will not encourage you to do this if you don't have any driving experience in South or Southeast Asia. On top of that, unlike most places in Southeast Asia, you will need a driver's license. You can get away without it but police do check for defaulters at times.
There are only a couple of shops in the town that gives out rental bikes. You can check shop one here. Other than that, it is best to ask your hotel manager. We asked at a nearby restaurant and he arranged one for us (he gave one from his family informally). The fuel station is in the town so better fill the tank up.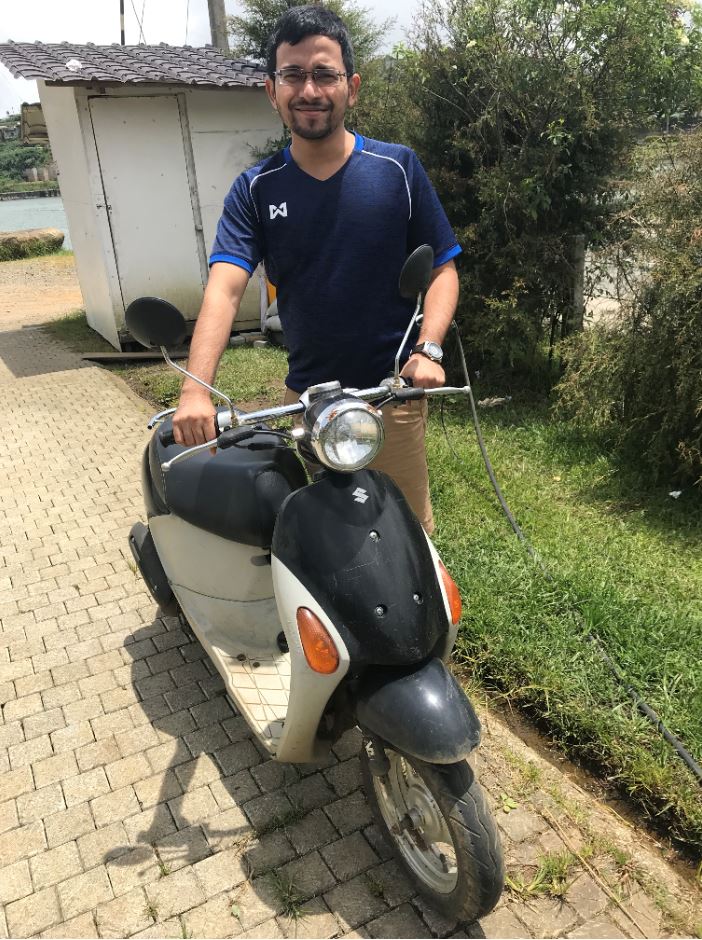 Stay in Nuwara Eliya
Things to do in Nuwara Eliya
1. Visit Sita Eliya
The name of the town of Sita Eliya comes from the Indian princess Sita, wife of Lord Rama who was captured by the Lankan King Ravana. He brought Sita to Lanka (although the true land of Lanka is still debatable) where she resided till her husband, Lord Rama came to her rescue. This is something that most people don't know about Nuwara Eliya.
Seeta Amman Temple
The temple premise is where Ravana held Sita captive after kidnapping her. This is also the place where Ram's ardent devotee, Hanuman came to look for Sita. As per Hindu mythology, he took a form many times his size and flew to Lanka looking for Sita. You can see a large footprint said to be of Hanuman next to the temple. If mythology interests you, do go. If you are not, read it up and then go.
The river right next to the temple is where she took bath. Her time here was melancholic most of which she spent in prayers. You will find mural paintings from Ramayana all over the temple walls. The temple itself is in the traditional Dravidian style, a characteristic of South India and Sri Lanka.
Love History? Read our guide on visiting Sigiriya Lion rock in Sri Lanka and The best places to visit in Anuradhapura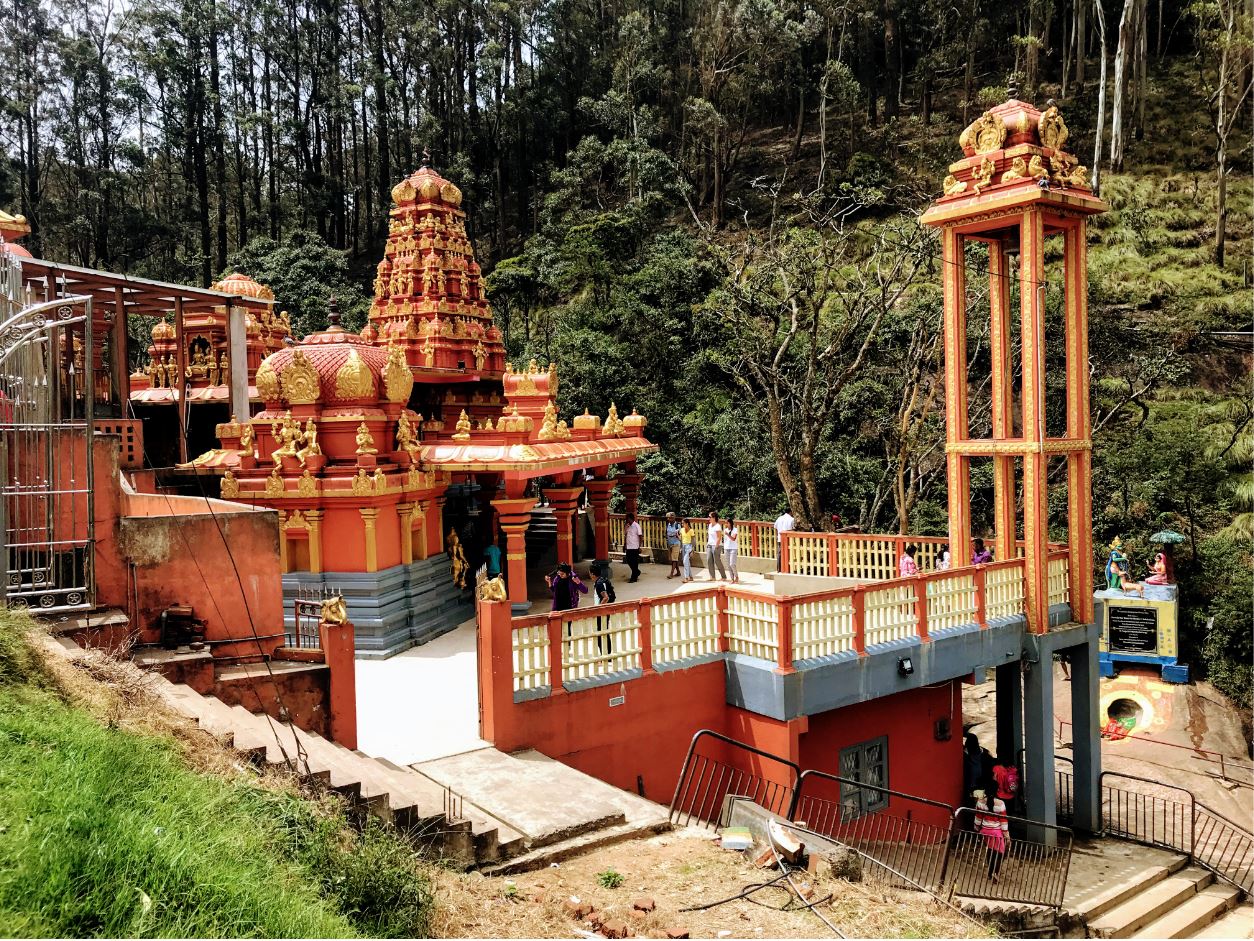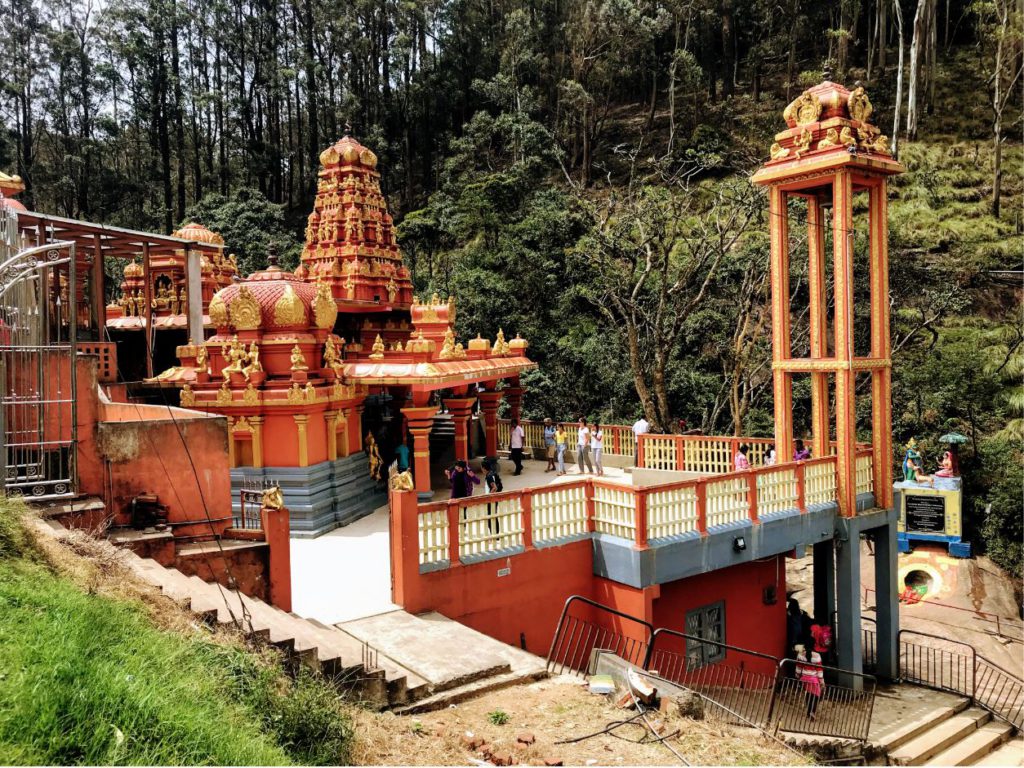 Hakgala Botanical Gardens
This is located right opposite the temple and is one of the best-maintained gardens in Sri Lanka. It was an experimental garden for a tea plantation that was converted into a botanical garden in 1884. Blessed with a pleasant temperature, the gardens come to life during Spring and Autumn.
You can find large beds of roses, orchids, and lilies, a rock garden, a fern garden, a water garden and a Japanese garden with bonsai. The park has more than 10,000 species of plants.
Important folklore relates to the garden as Ashok Vatika. This is the garden that Ravana presented to Sita to enjoy and spend her time in after he captured her and brought her to Lanka.
Sita Eliya is just 4 km outside Nuwara Eliya city centre passing through lovely tea gardens.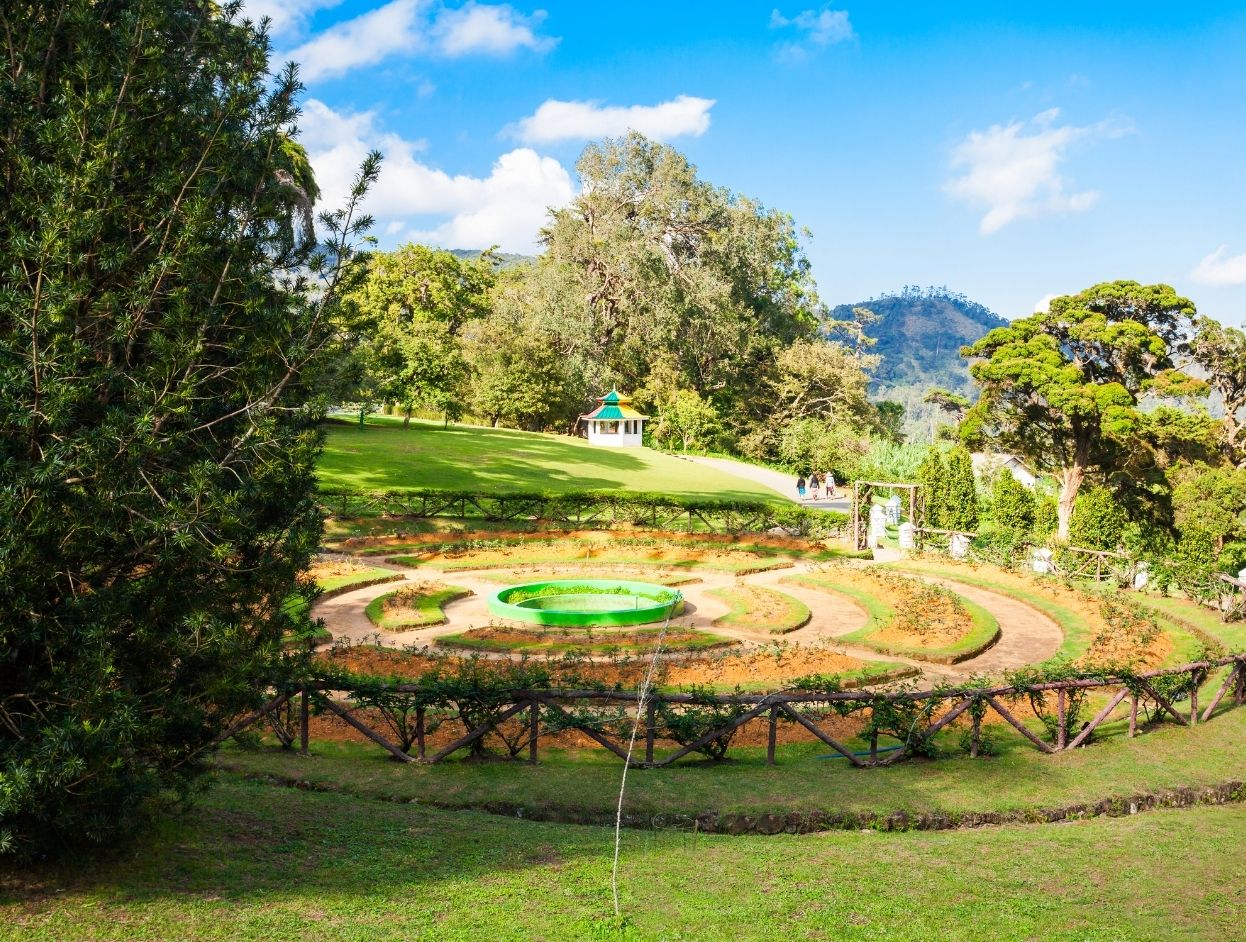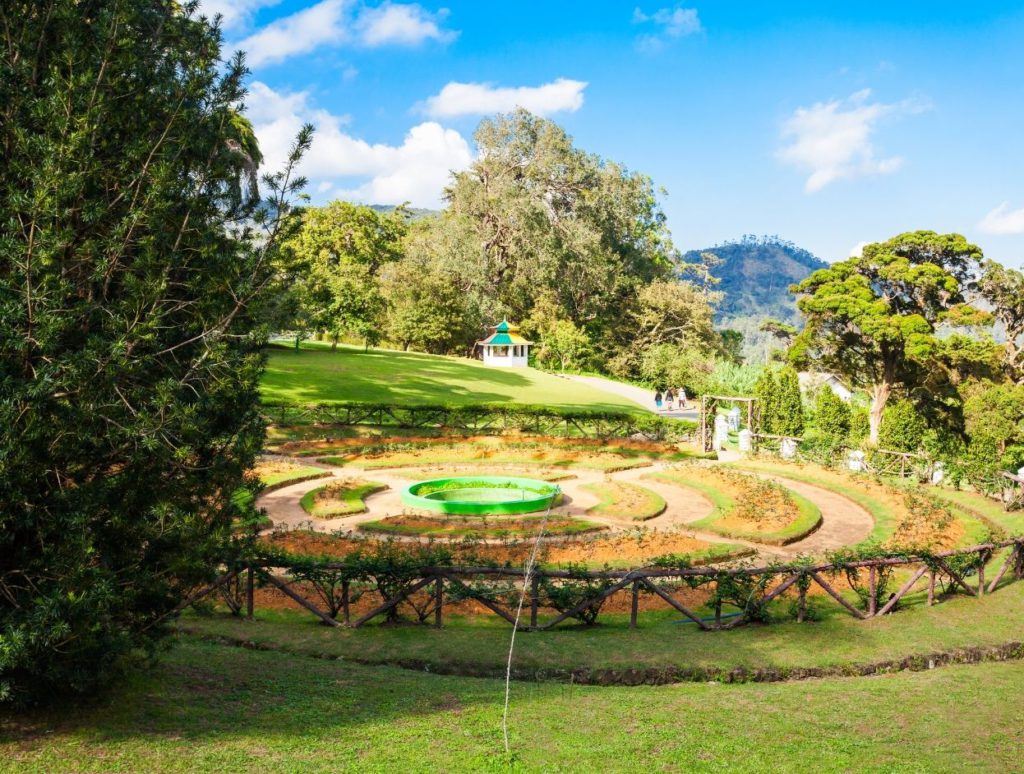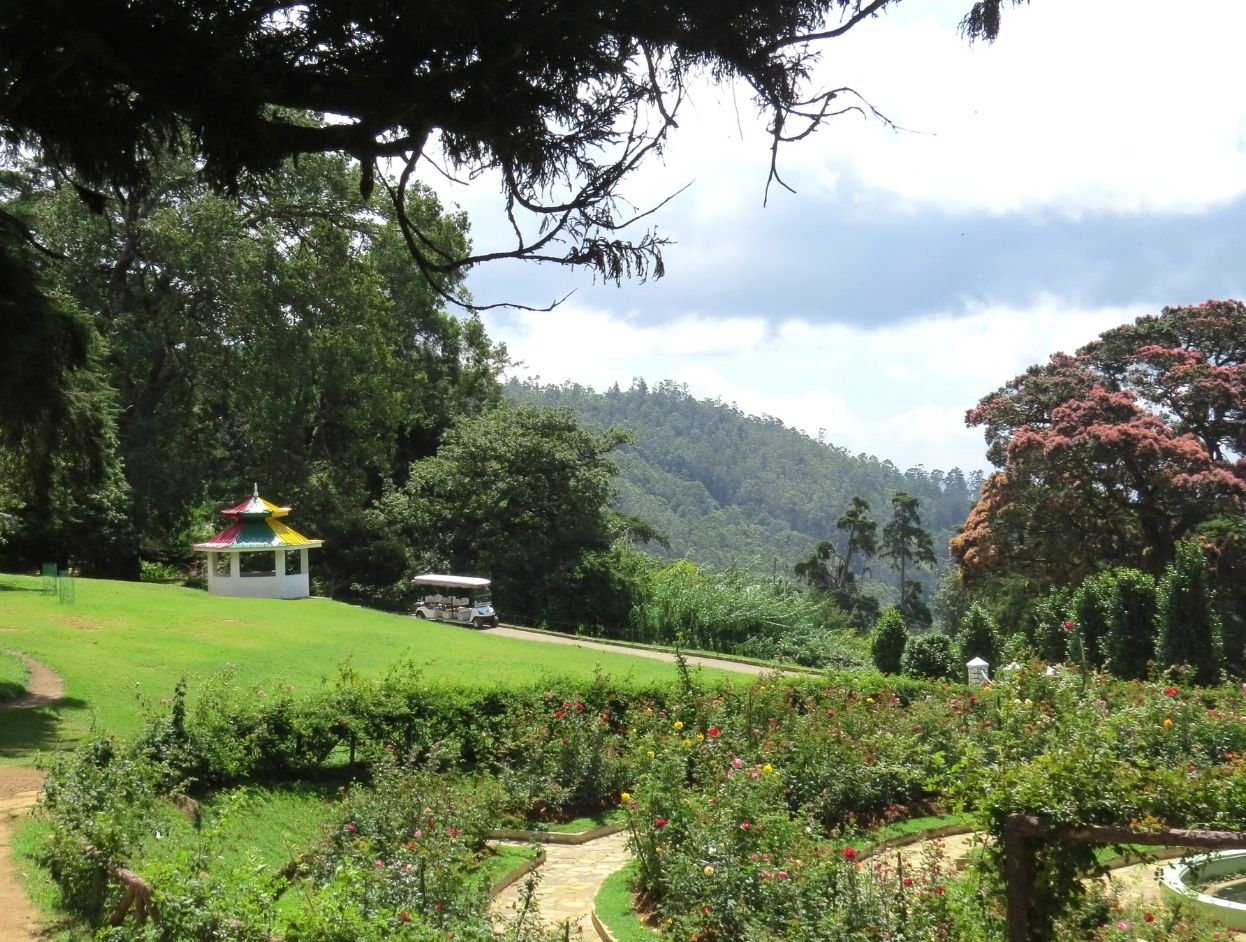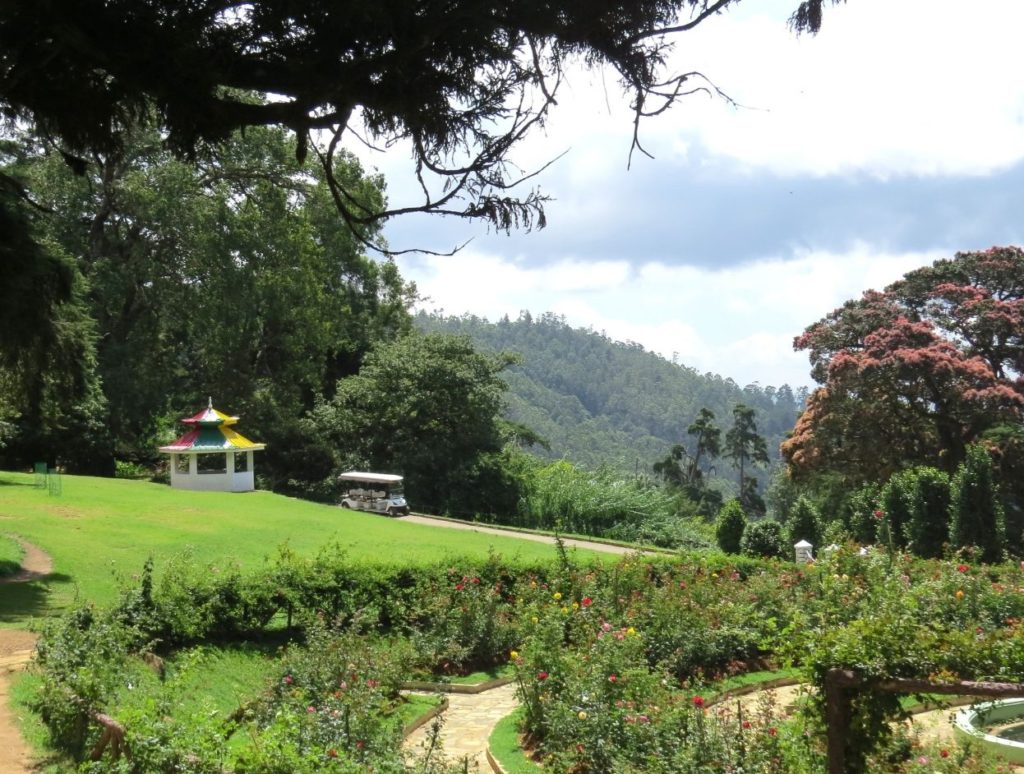 2. Waterfalls in Nuwara Eliya
There are just too many waterfalls in Nuwara Eliya and most of them are worth visiting. They are gorgeous during monsoons and winters. But you can probably skip some during summers since the water flow recedes considerably. You will have to trek for a while to reach most of them, so wear good shoes. Avoid going immediately after rainfall.
Lover's Leap Waterfall
Honestly, it's difficult to find this place. You can rent a two-wheeler and drive to the nearest pathway, but it ends way before. From there you are on your foot and must look for trails that lead to the hike up the waterfall.
It's not a very popular destination but a lovely one. It's not crowded at all and you can see an aerial view of the town from there. You can also take your swimsuit for a bath in the waterfall but be careful of the slippery terrain.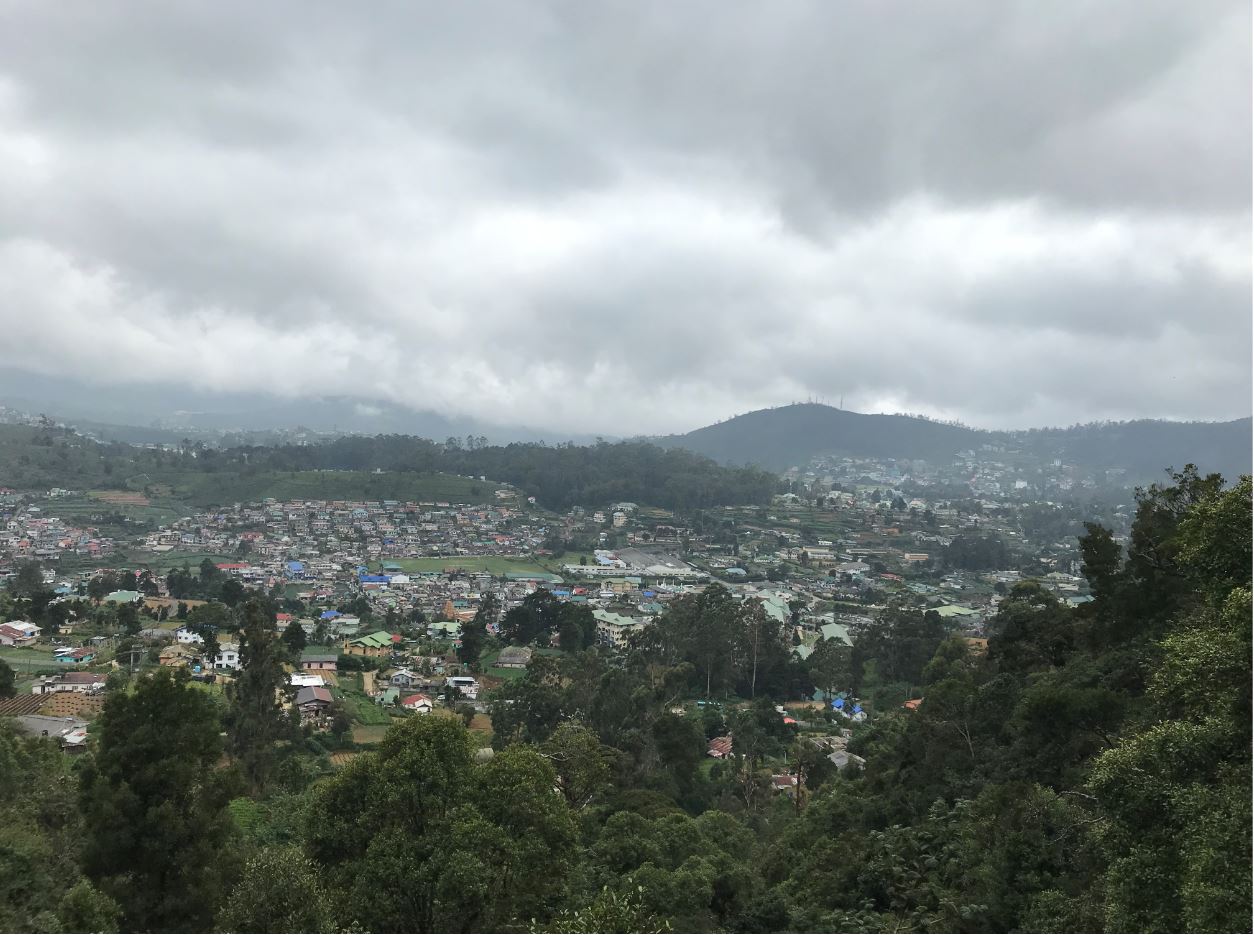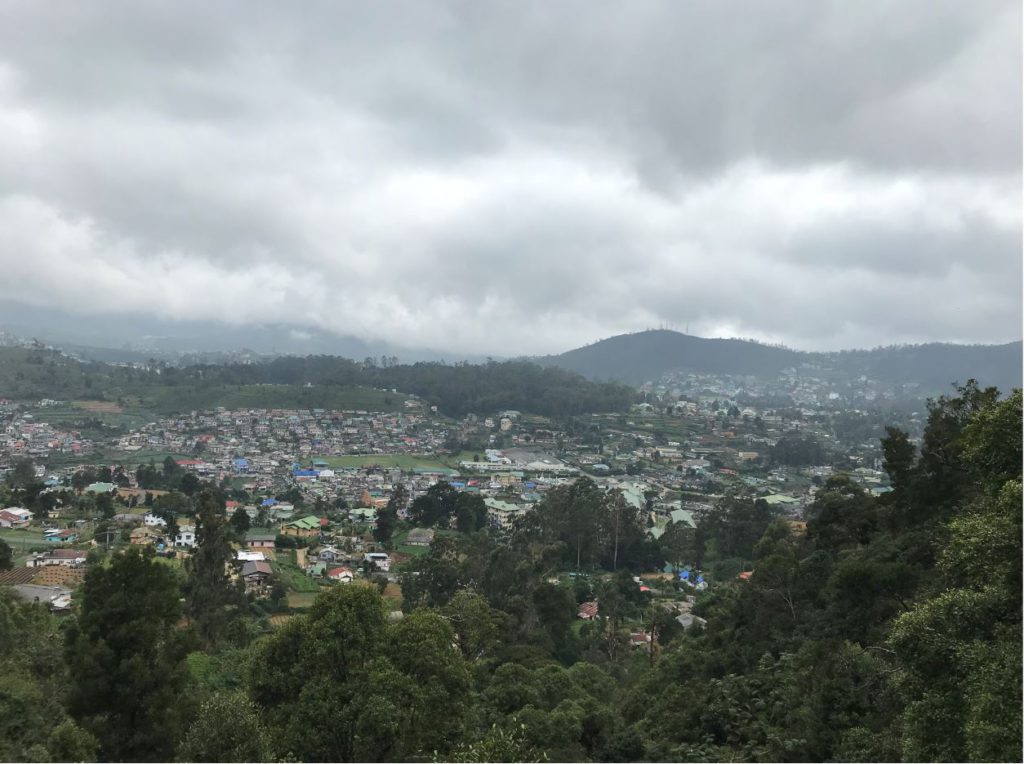 Bomburuella Waterfall
It is the widest waterfall in Sri Lanka and is located at the border of Nuwara Eliya and Badulla district, 15 km from the main town. You can park a vehicle near the base and trek for 1 km (15-20 minutes) to reach the waterfall.
The waterfall comprises of several small waterfalls right next to each other. The source of the water is a lake on the highlands. The waterfall is absolutely gorgeous during monsoons. Try and not to miss this.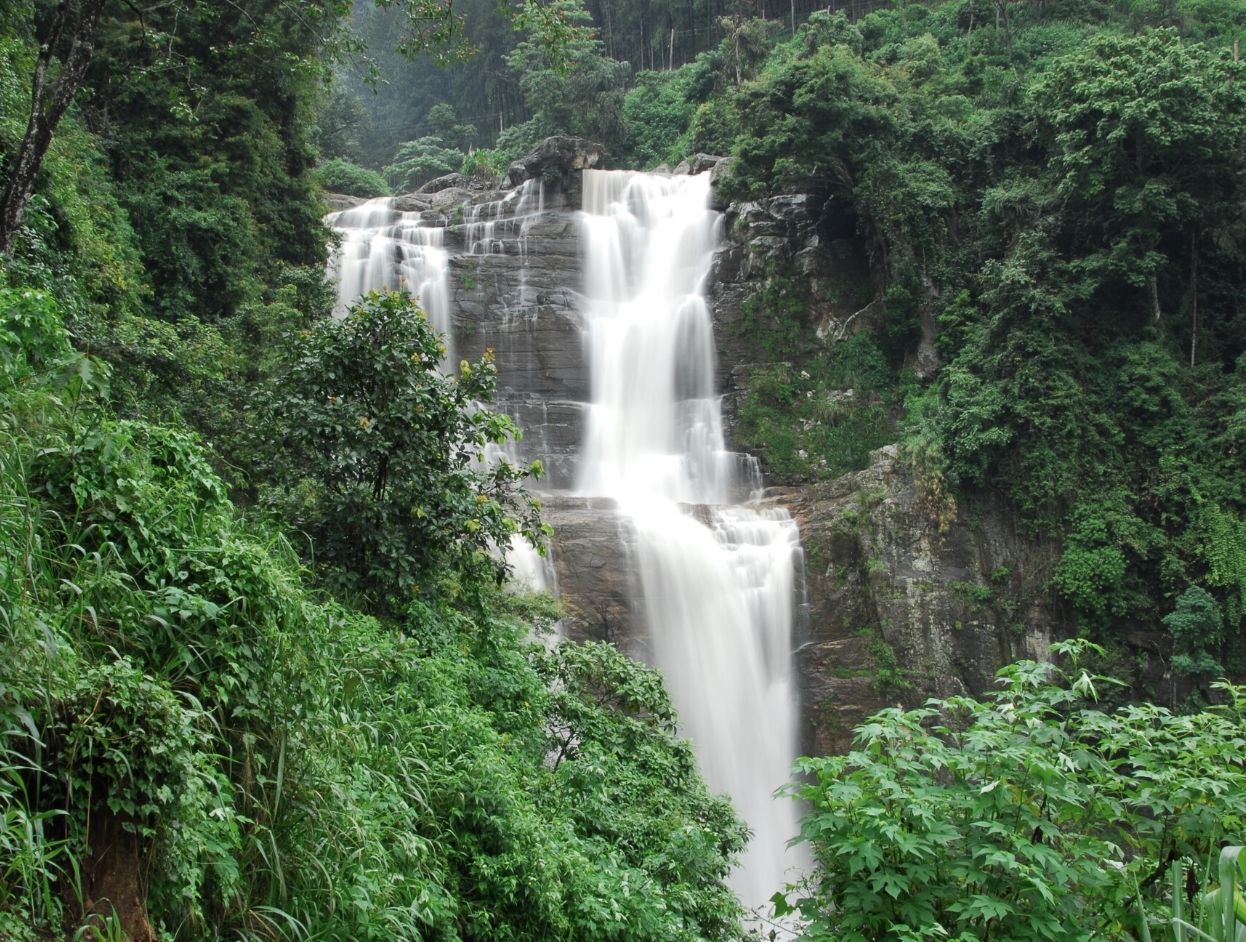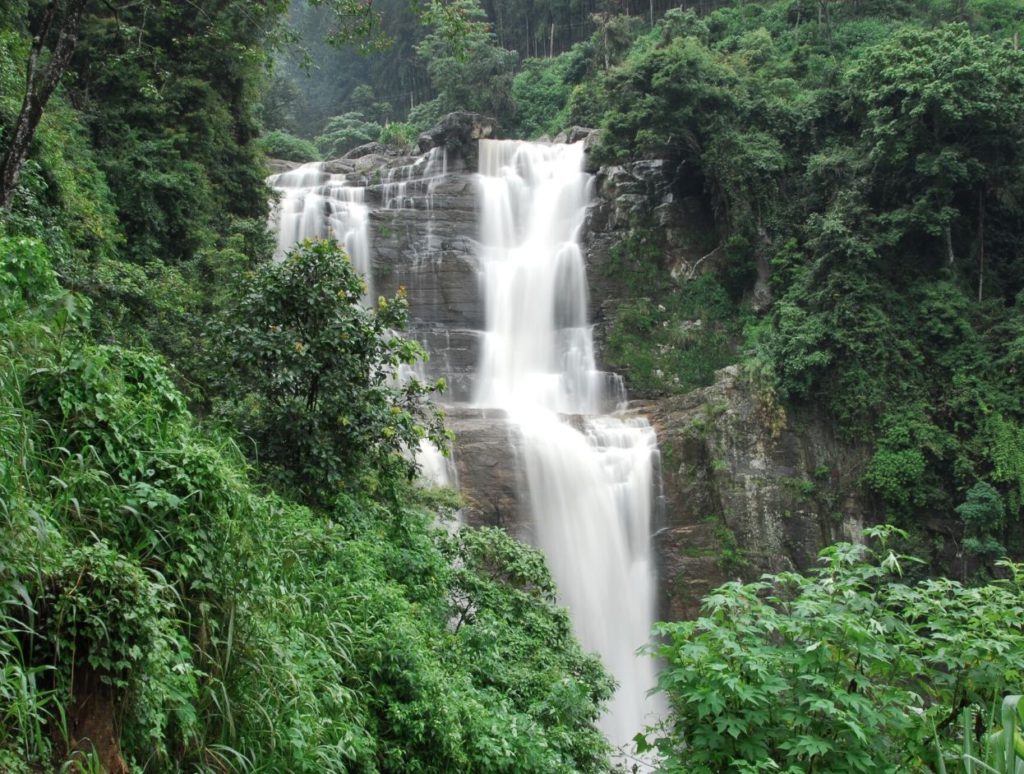 St. Clair Major Falls
This is another important and beautiful waterfall in the area but is a little more than 26 km from the town of Nuwara Eliya. It is pretty close to the town of Talawakelle. These are a set of cascades with two major falls called 'Maha Ella' or 'the greater fall' and 'Kuda Ella' or 'the lesser fall' along the Kotmale River.
The location is inaccurate on google maps and you may get lost following it. It is better to reach the St Clair Tea Plantation estate and ask around for the viewpoint. There is even a restaurant with platforms facing the waterfall.
Devon waterfalls is another popular one just ahead of St. Clair Major Falls and is worth visiting for its steep drop.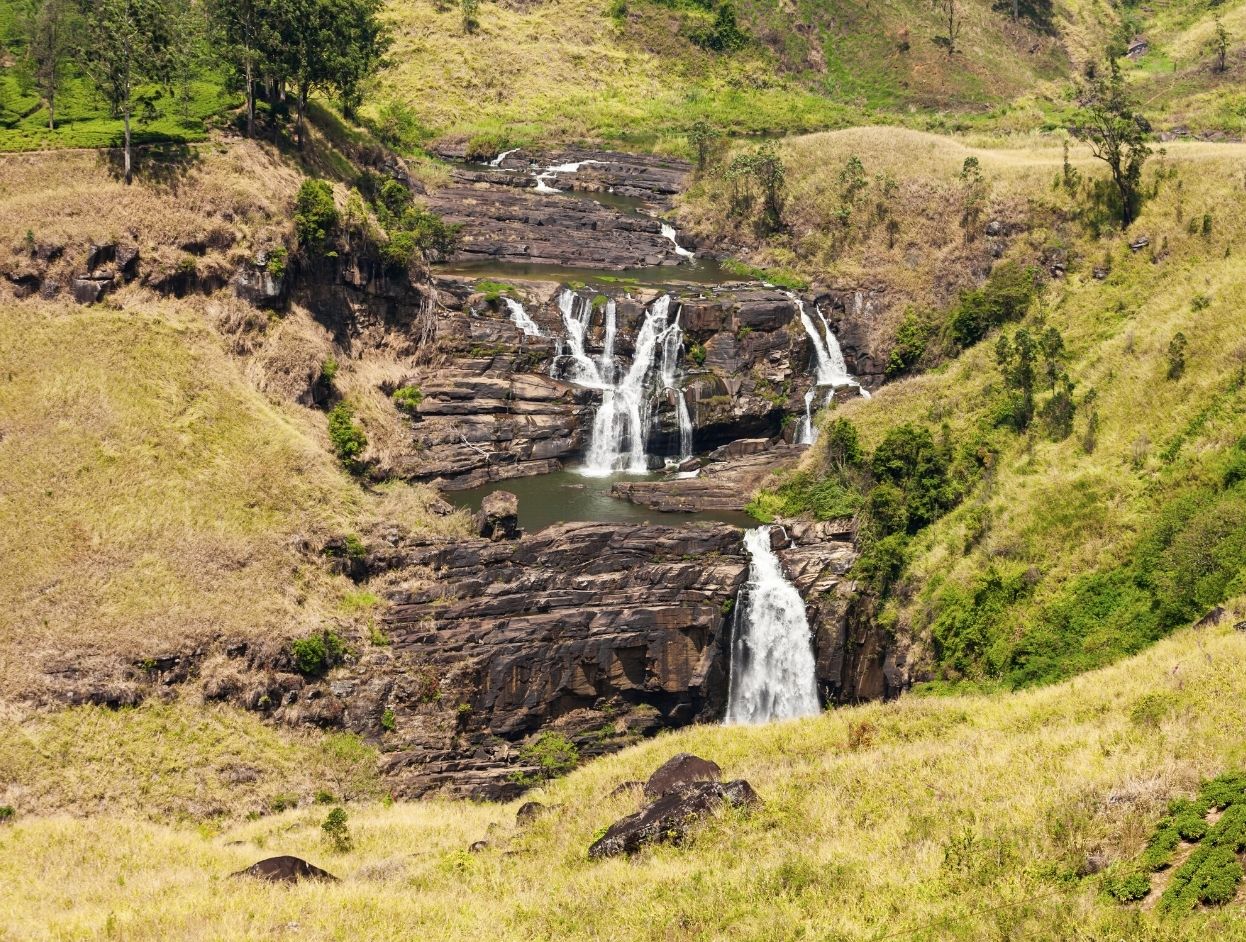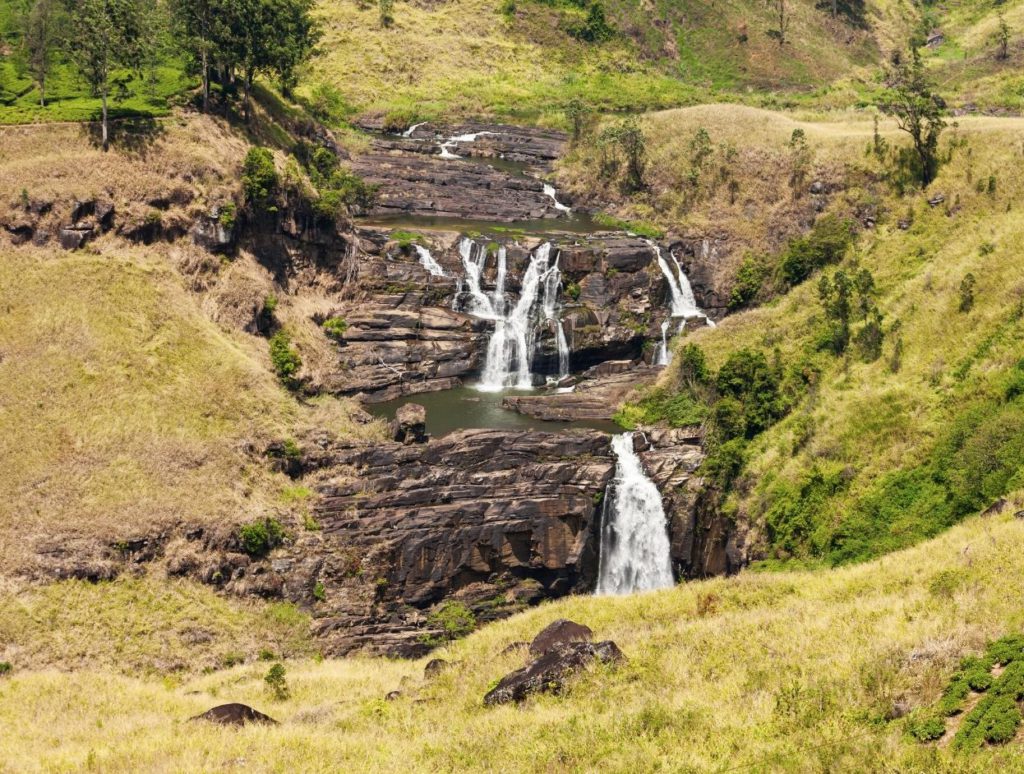 3. Take a tour of a Tea Plantation
If you haven't been to one already, take a visit to the biggest tea factory in the area. I am a huge fan of tea and anything that has to do with it. Nuwara Eliya is the producer of the famous 'Ceylon Tea' and produces Black, Green and white tea.
Pedro's tea Factory
The factory tour will take you through the process of Tea Plucking, Withering, Rolling, Fermentation, Firing and Sorting/Grading which is then packed and sent to tea auctions in Colombo. Black tea is sometimes also mixed with other flavours of fruits and berries that you can buy at their boutique shop.
Tea tasting is complimentary. It's an experience to walk through the tea gardens and if you are lucky lend a hand in plucking tea.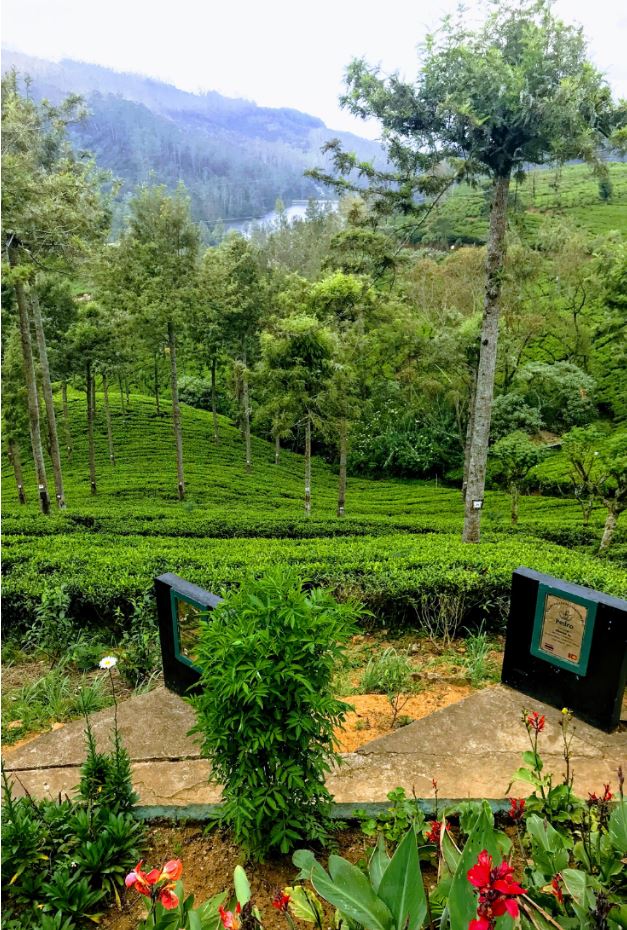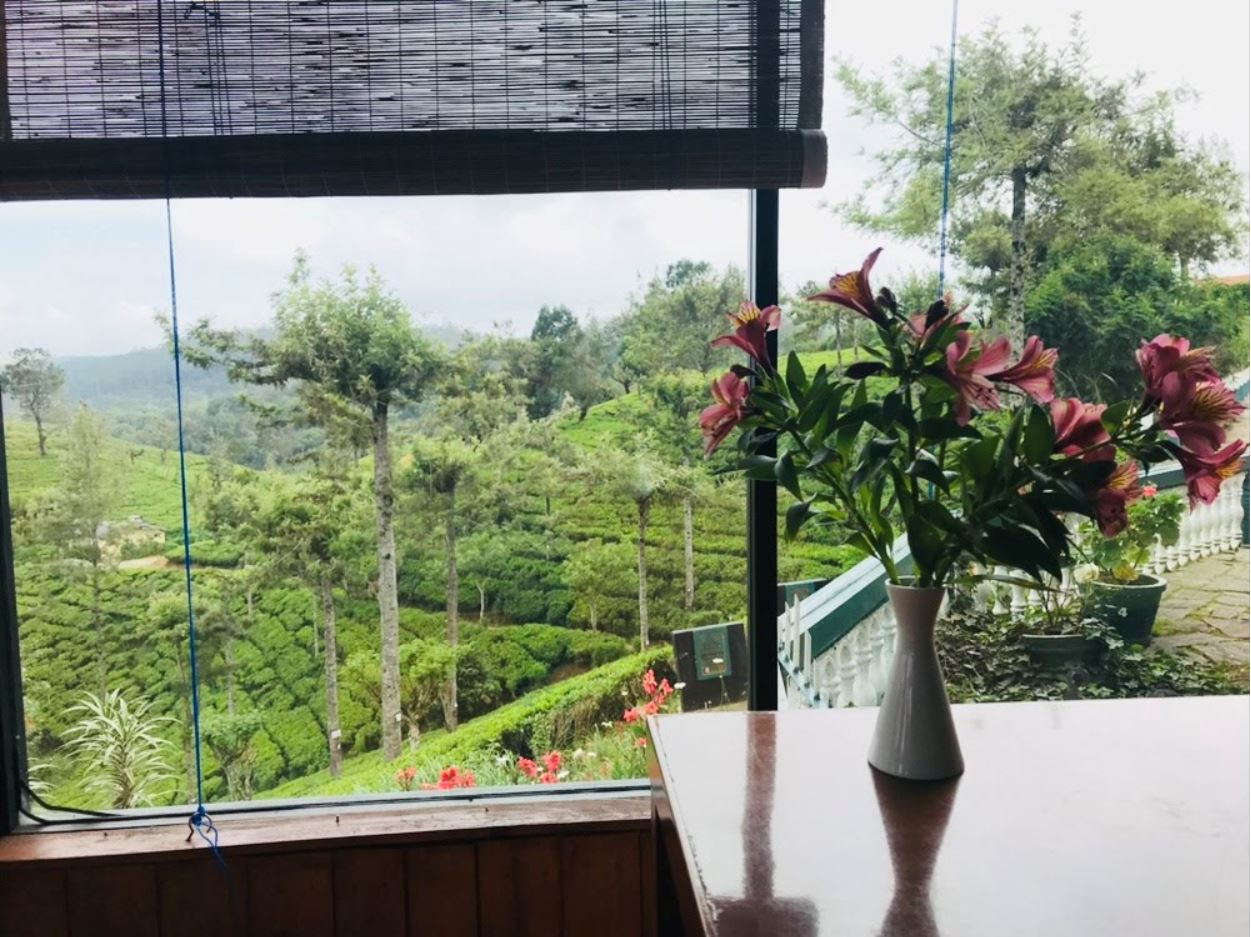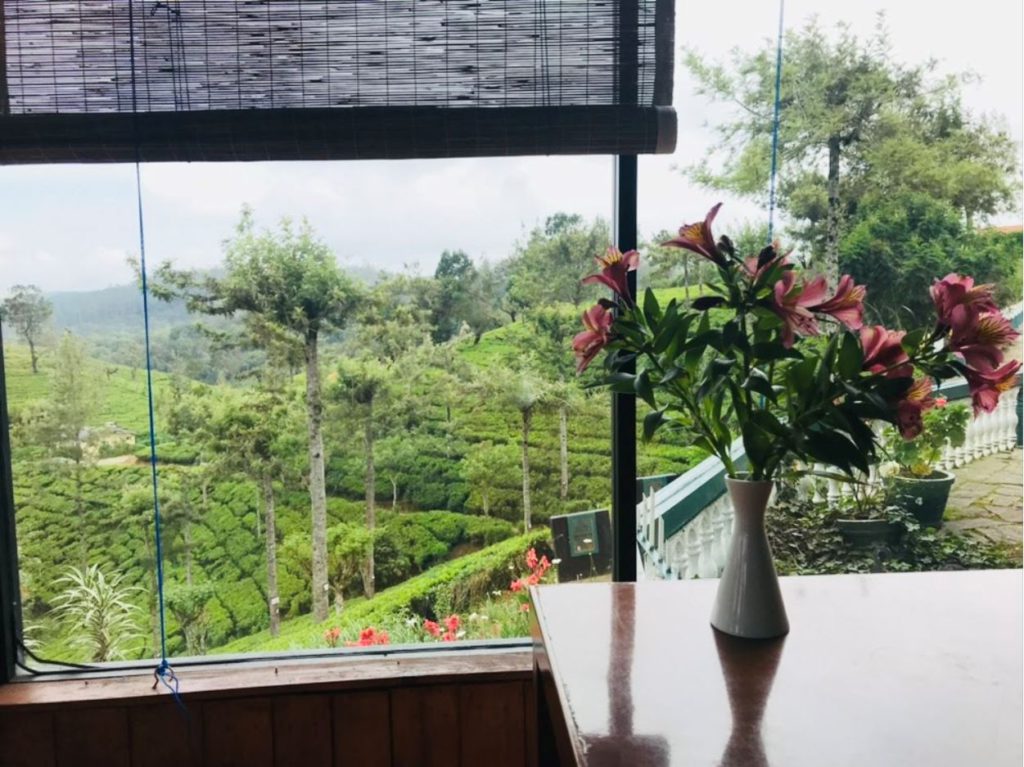 Mackwoods or Damro Labookellie Tea Center
This is the official Tea shop of the Mackwoods Tea company, one of the oldest in Sri Lanka. They give a free tour of the tea plantation with an explanation of the tea quality and the process. However, unlike the Pedro tea factory, you cannot see the processing of tea leaves to fine dust. But the tour is probably better with more information.
You can taste the tea at their restaurant built in colonial style. The prices are slightly overpriced but then what is it for tea lovers? Oh, and it is located 18 km outside the city (check the map above or location here), not the museum that google Maps points to.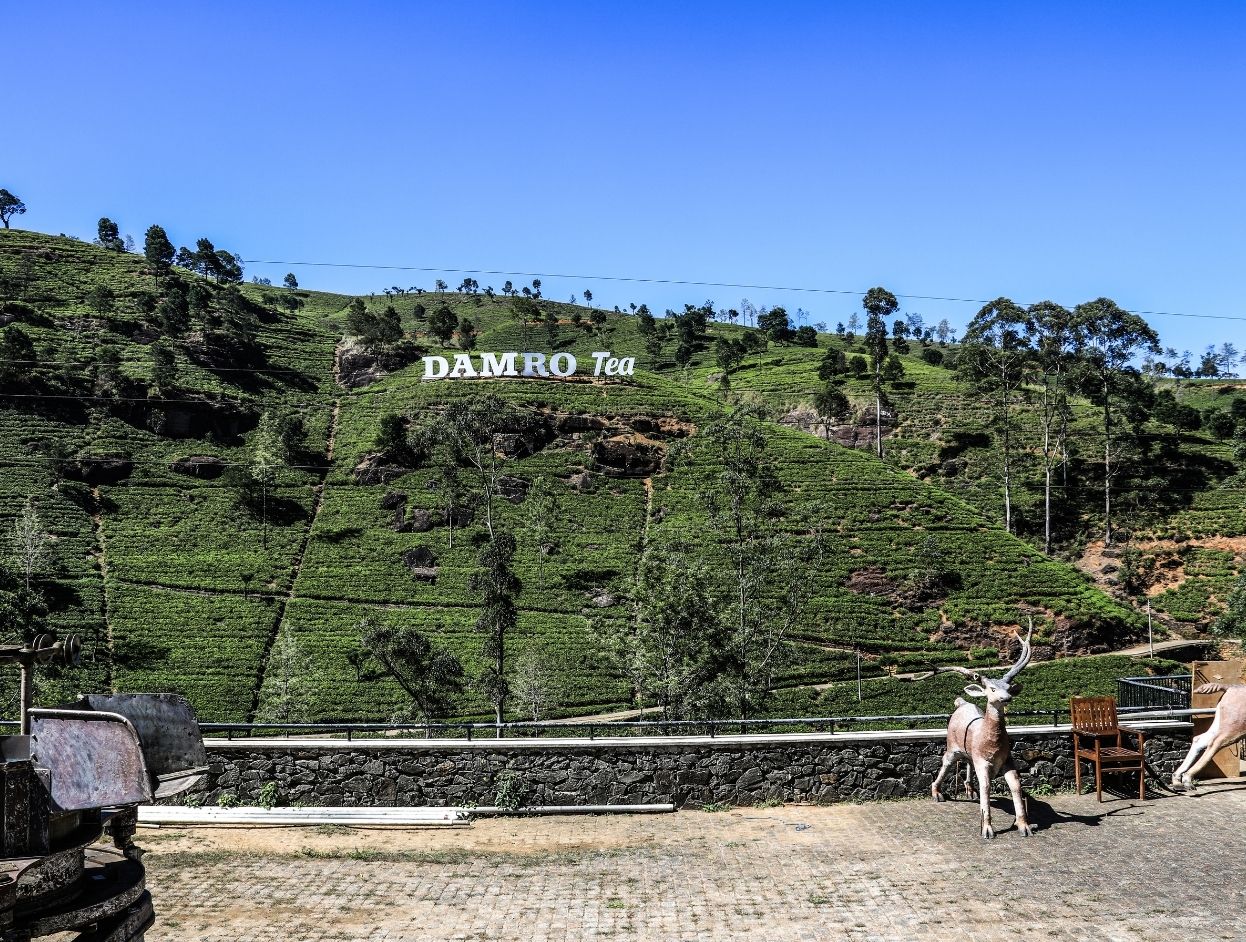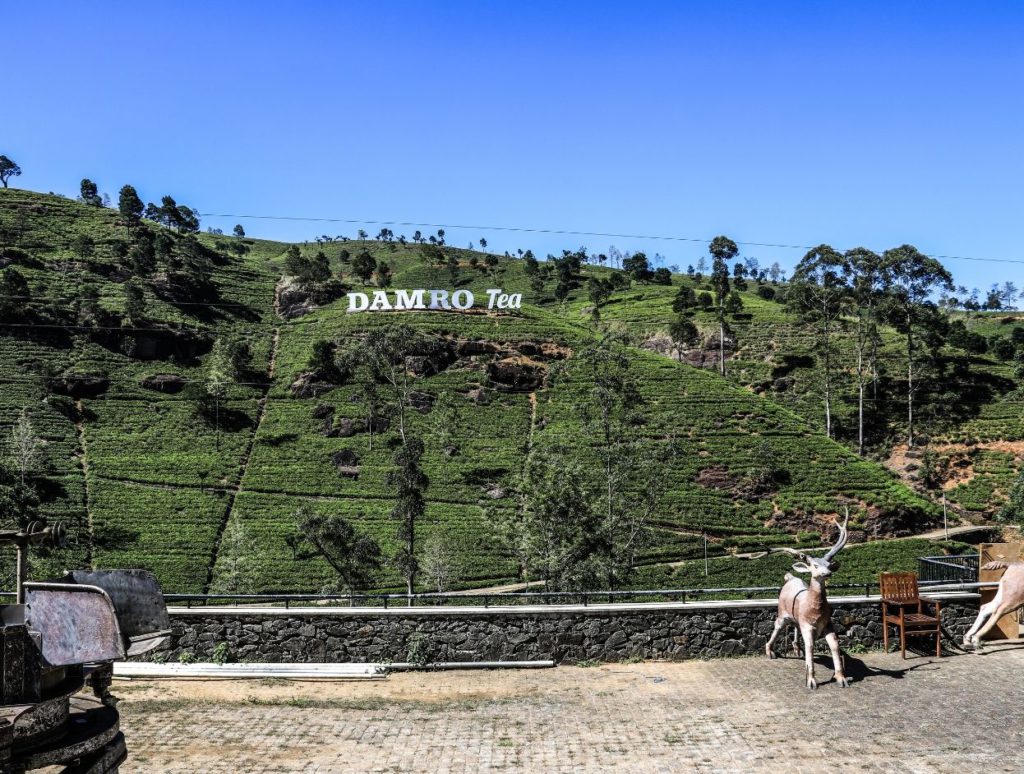 4. Sightseeing the Colonial town
Gregory Lake and Park
You cannot miss Gregory Lake sitting in the middle of the town and probably makes the town's centre. There is a park that surrounds the lake for people to relax and even have a picnic. There is a pavement around the lake for a stroll.
It rained in the evening when I was there, just gets more green and cold. The scenery suddenly becomes very vibrant. Take a boat ride if you like and take in the surrounding mountains and the mist which covers the town by evening. If you can, have a meal or tea in the restaurant right next to it. There is barbeque in the cold evenings, and a bonfire makes it look so cosy.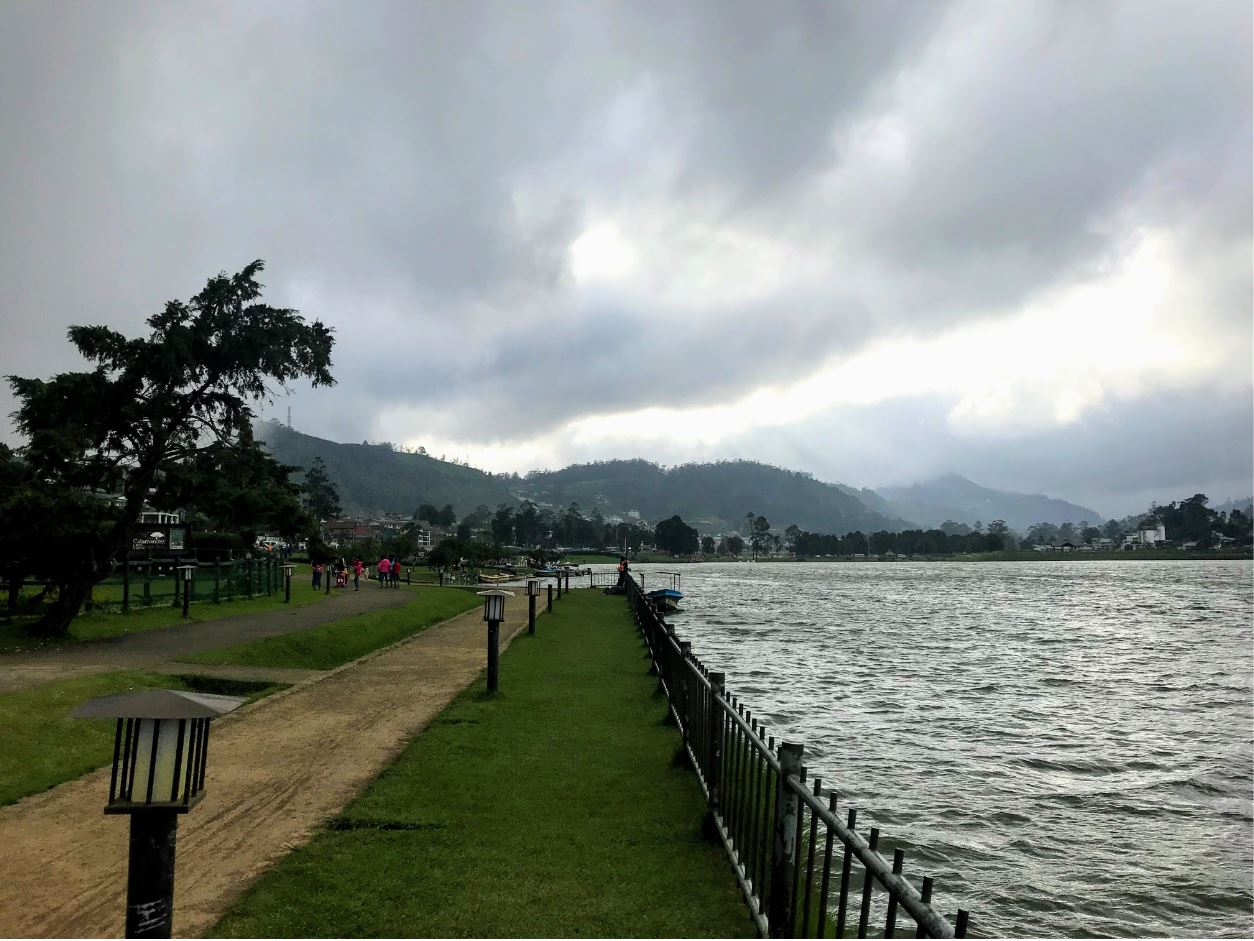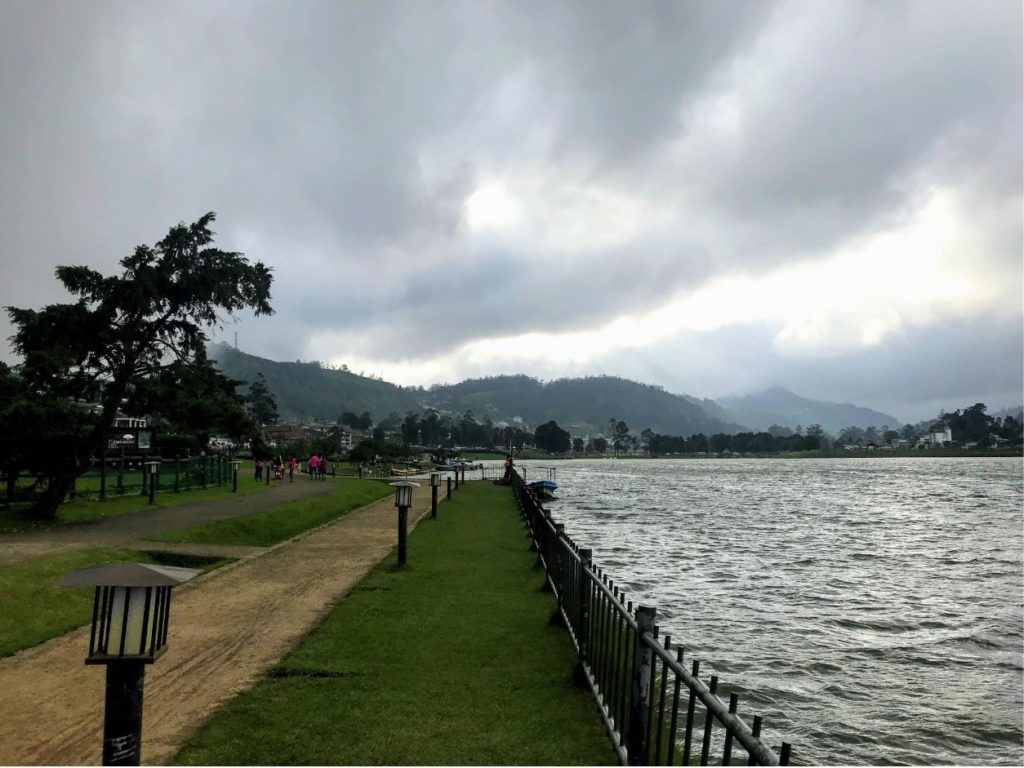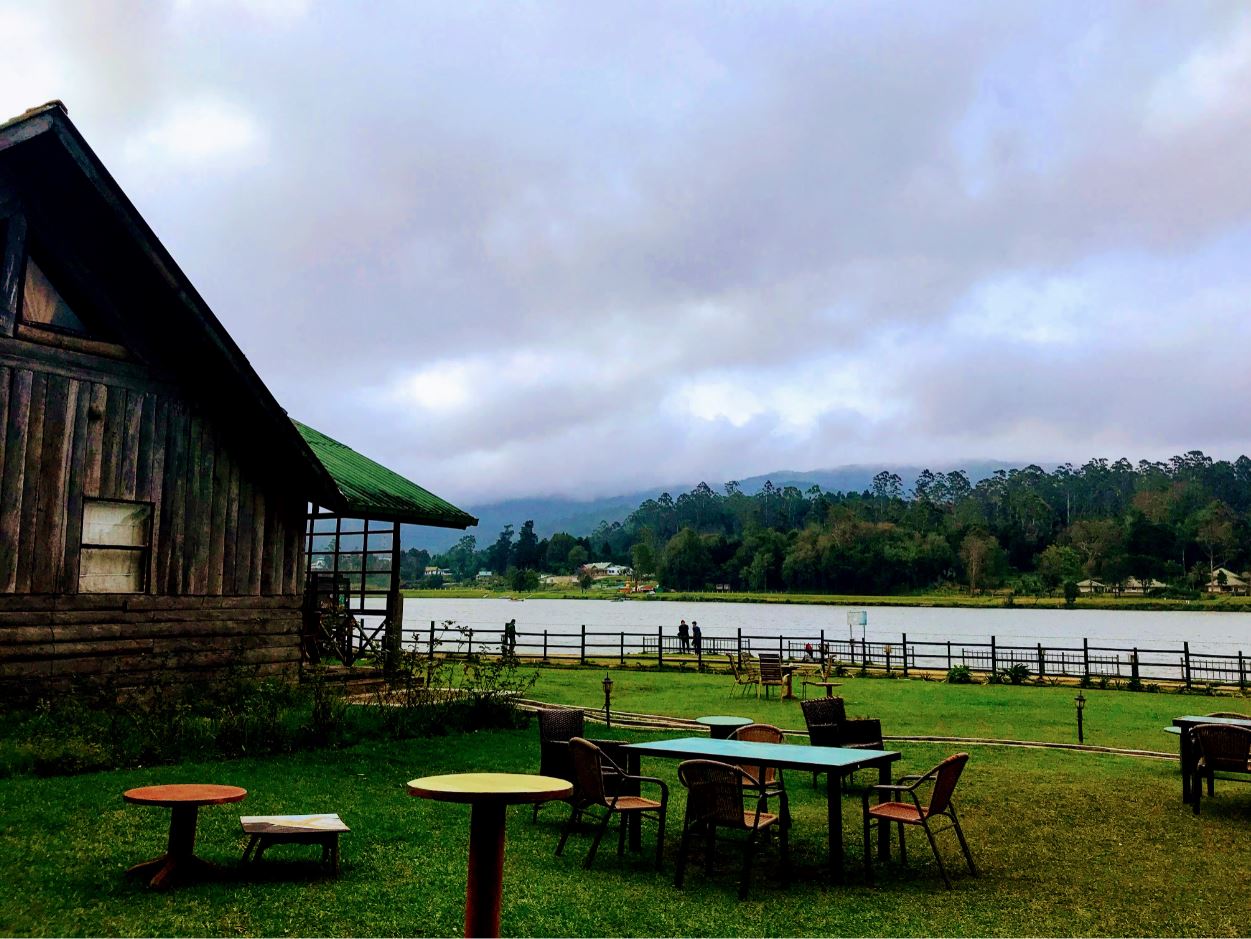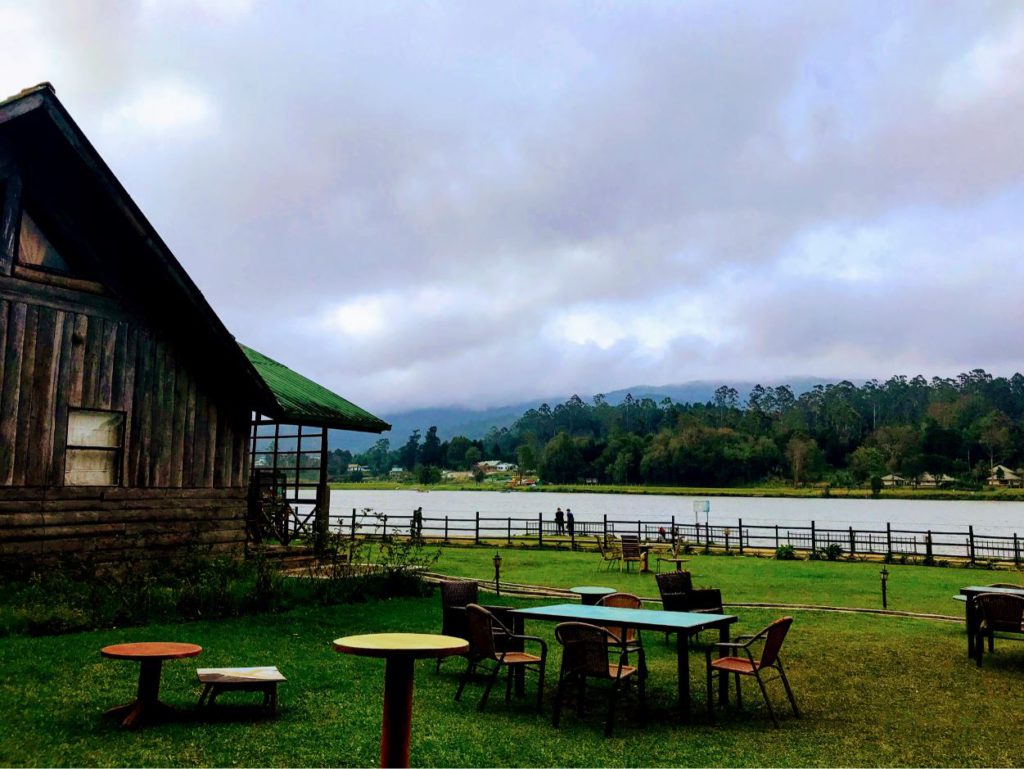 Victoria Park
This is another well-trimmed park inside the town. I will say it is especially great for kids but you can skip it if you are short on time. The park is lovely though. There are gardens with trimmed topiaries of animals like rabbits and elephants and a toy train for both kids and adults.
Nanu Oya River runs through the park and creates ponds. You can also take a boat ride for around Rs.1000 per boat. Cheaper paddle boats are also available.
Royal Turf Racecourse
Nuwara Eliya racecourse is the only functional racecourse left in Sri Lanka and trust me, it's a popular sport in Sri Lanka. There are outlets across the country that offers to bet and watching rendezvous for enthusiasts. Hell, there is even a website for this.
Anyway, it's one of few racecourses at this altitude (6,129ft above sea level). Five horse meets takes place in April and others in August, December and February. A lot of chances are there that there isn't much happening when you visit, but it's a sight to see. You should be beware of the stink though. Horse poop is not a delight.
Little England Cottages
This was initially a luxury housing project. The developers have successfully built a small village-like place that resembles the countryside of England or Ireland picking up characteristics from Nuwara Eliya's colonial past. The houses are largely built like bungalows and villas with stone walls and conical roofs.
Some of these villas are out for rent and you can even stay here. But even if you are not, it is worth a visit. The place is surrounded by tea gardens and eucalyptus forests and is gorgeous to spend a late afternoon.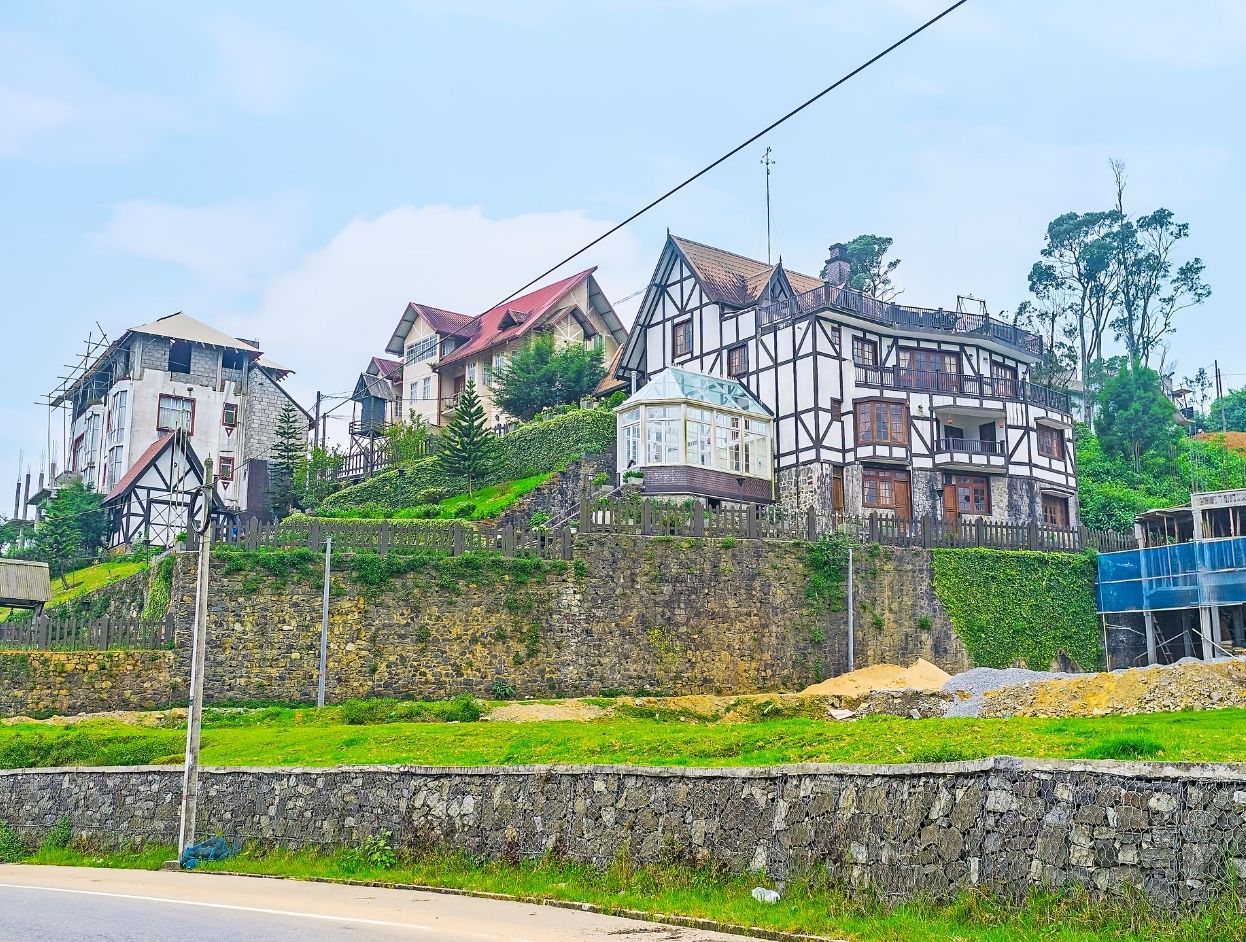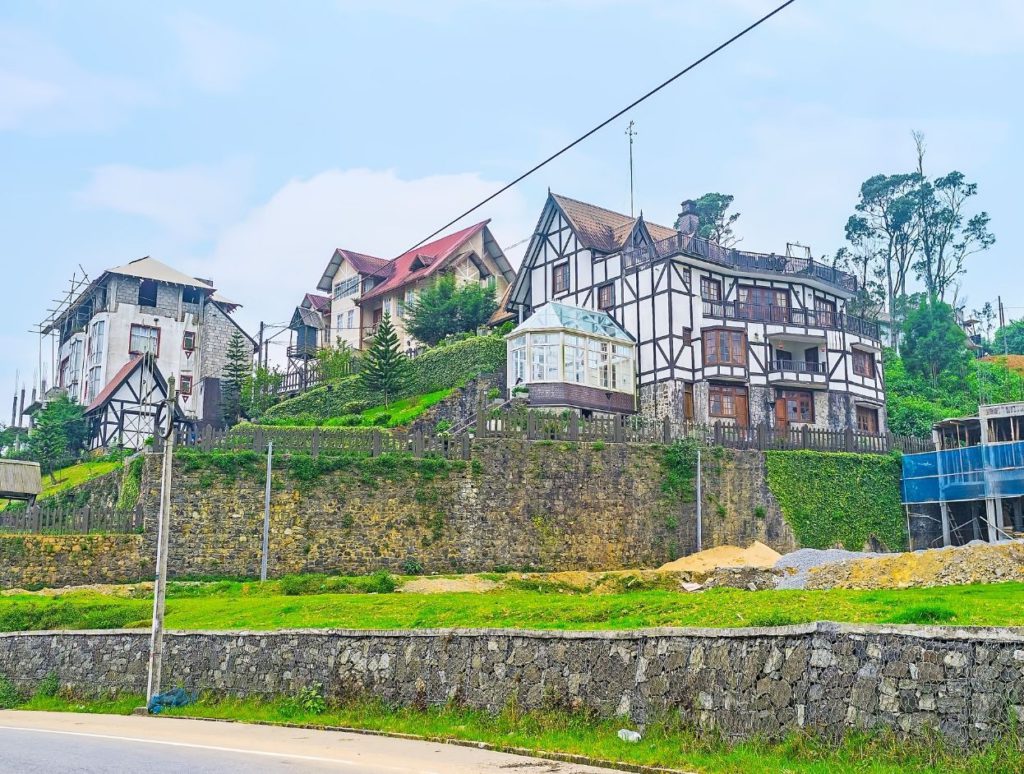 Churches in Nuwara Eliya
There are two important churches in Nuwara Eliya.  Holy Trinity church was built on top of a hill in 1845. Secluded from the town, it is a small peaceful place. Soldiers from World Wars are buried in the ground. It is also home to one of the oldest pipe organs that they play during the Sunday mass. Lovely place to spend an evening.
Built in 1838, St Xavier's Church is another important church in the town mostly popular with the locals. It is a two-storeyed structure built in the classical European style but not excessively decorated. Some aspects may even remind you of the churches in Goa. Dress conservatively while visiting.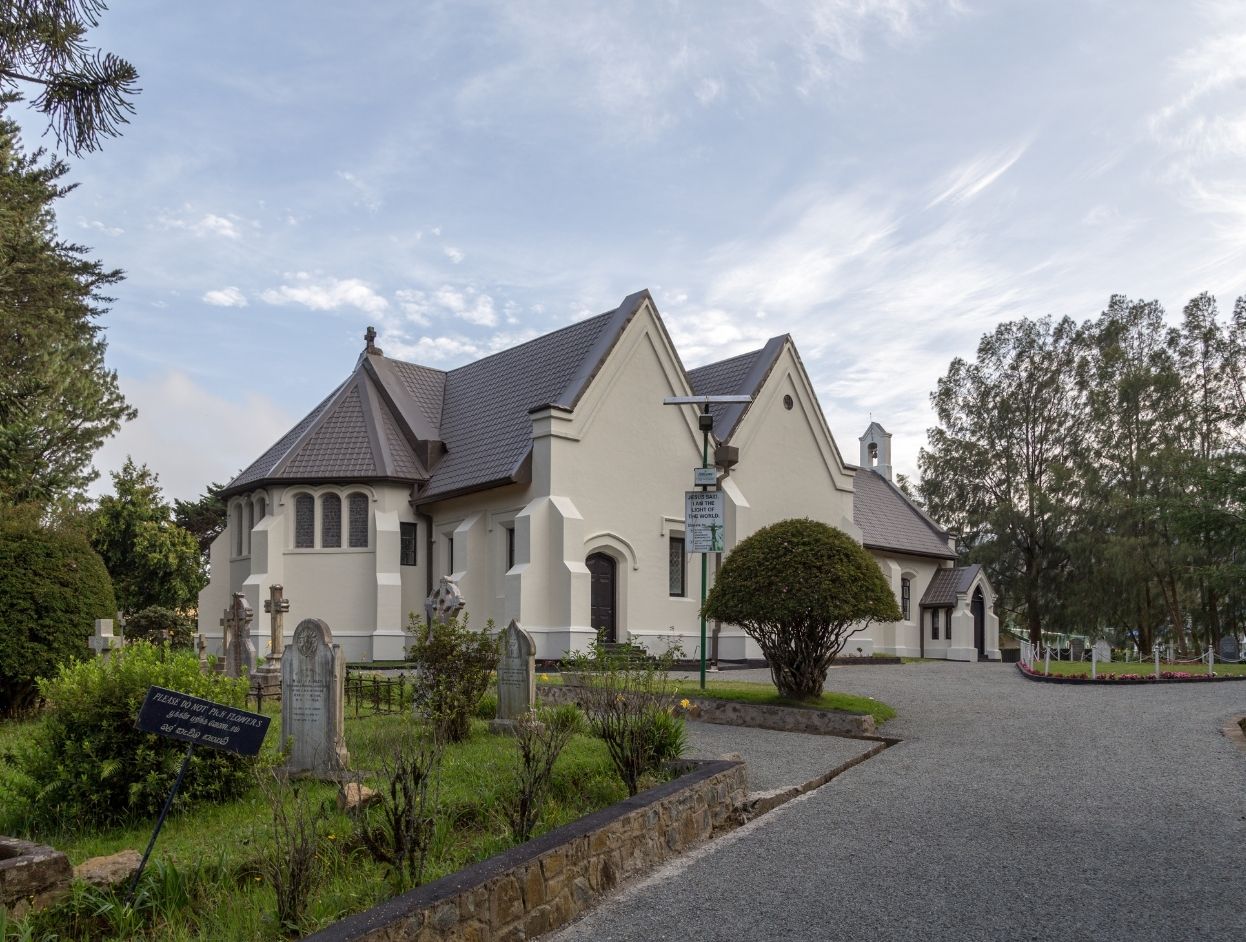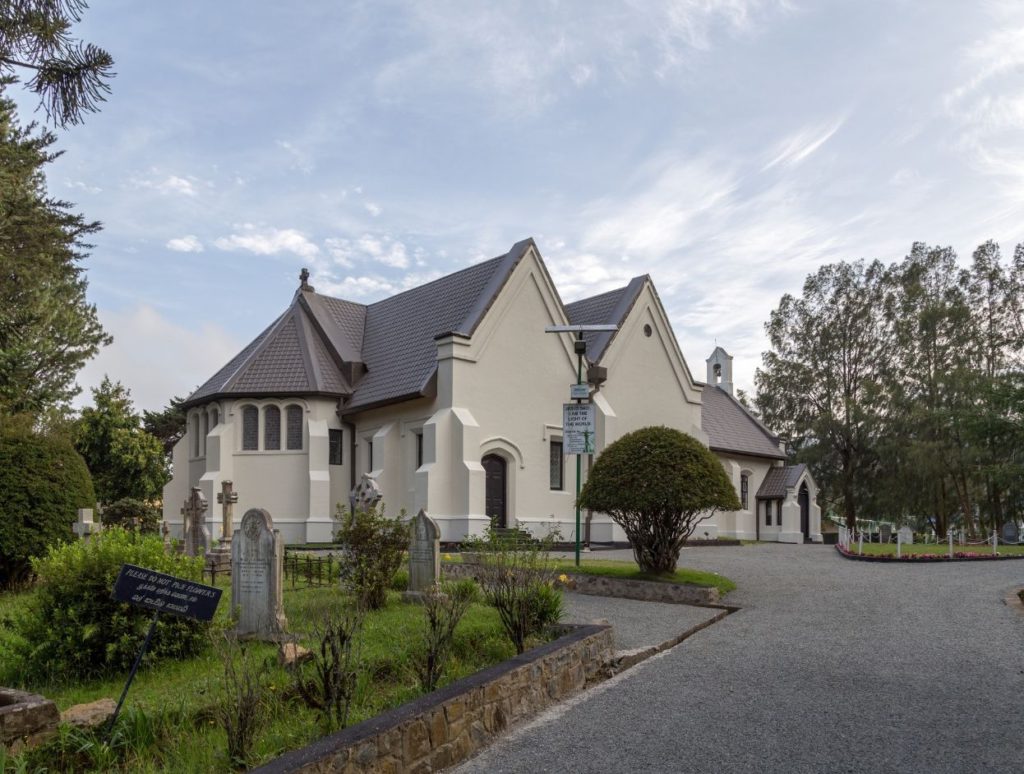 5. Enjoy the Outdoors and the Viewpoints
Sri Pada / Adam's Peak
Adam's Peak or Sri Pada is a tall conical mountain (2,243 m high) that holds great religious importance to local people. It is also extremely popular with outdoor enthusiasts. Locals believe that the peak has footprints from Buddha himself while several Hindus believe that it was that of Hanuman's.
The trek to the summit can take between 3-7 hours depending upon your fitness level. There are six routes that one can take to climb to the top. The sunrise at Adam's peak is worth making the journey but you will have to start at night which is doable.
It is also extremely cold up there so make sure you have very warm clothes with you for the trek. You can refer to this article by twobirdsbreakingfree for detailed information on the trek, routes and what to expect.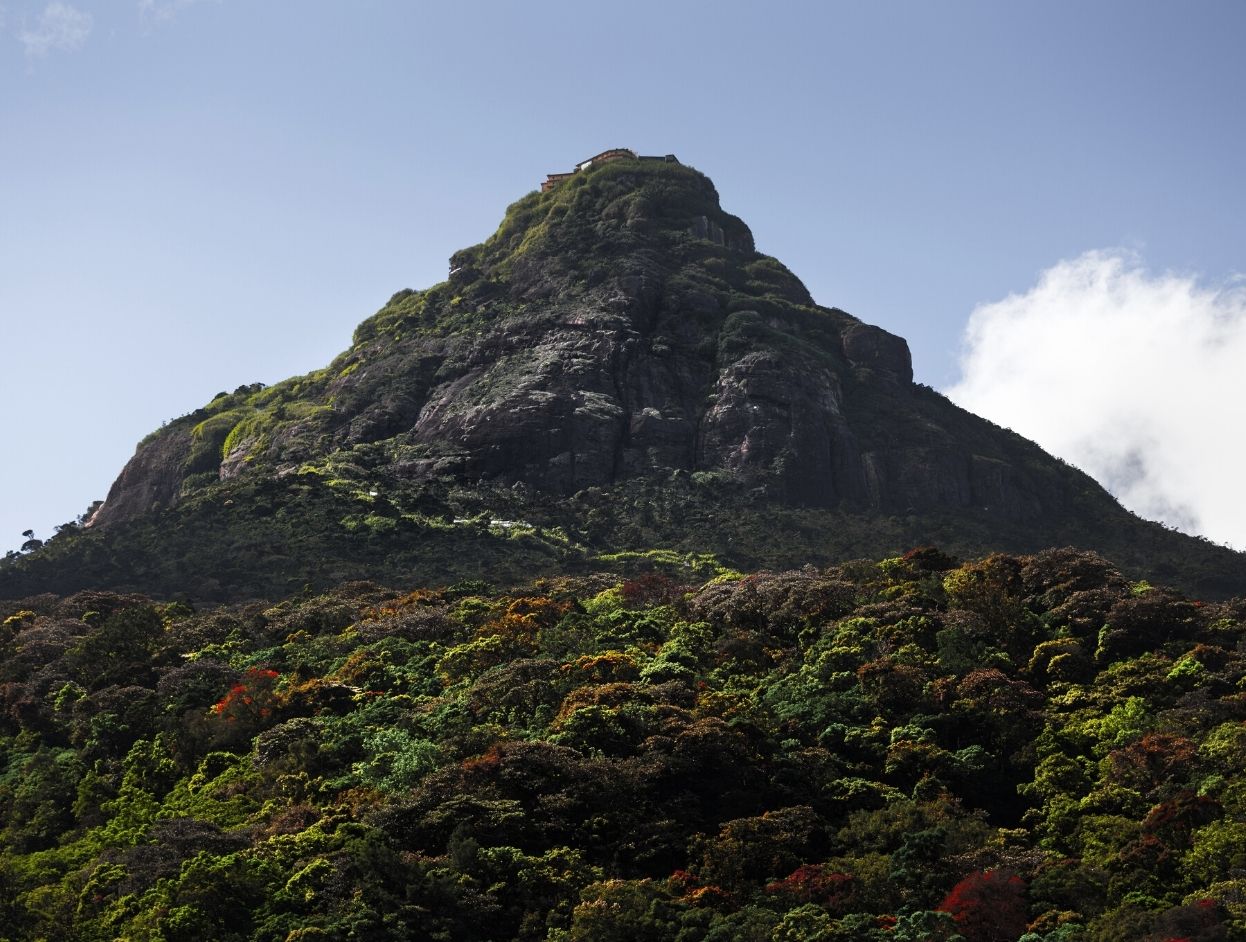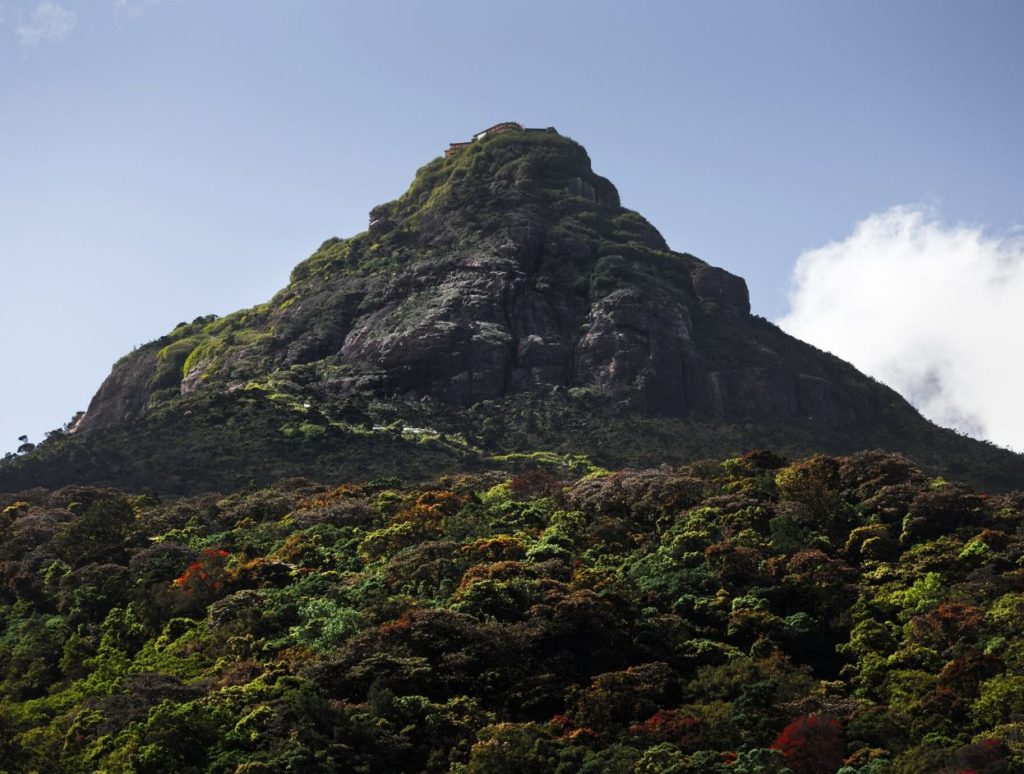 Moon Plains
The moon plains is a large stretch of relatively flat land green with vegetation. The occasional herd of animals like wild boars, cows, buffaloes and deer spot the terrain. The location is especially important since you can get of view of seven important mountain peaks from here on a clear day including Adam's Peak. It is also relatively close to the town.
The best way to experience this place is a jeep ride that costs Rs. 2000 for a group of 5-7 people and lasts up to 45 minutes. However, you will need to pay an additional Rs. 400 per person for entry. So the prices are pretty steep. If that works for you, I think you should make this trip. However, make sure there is no mist on the day.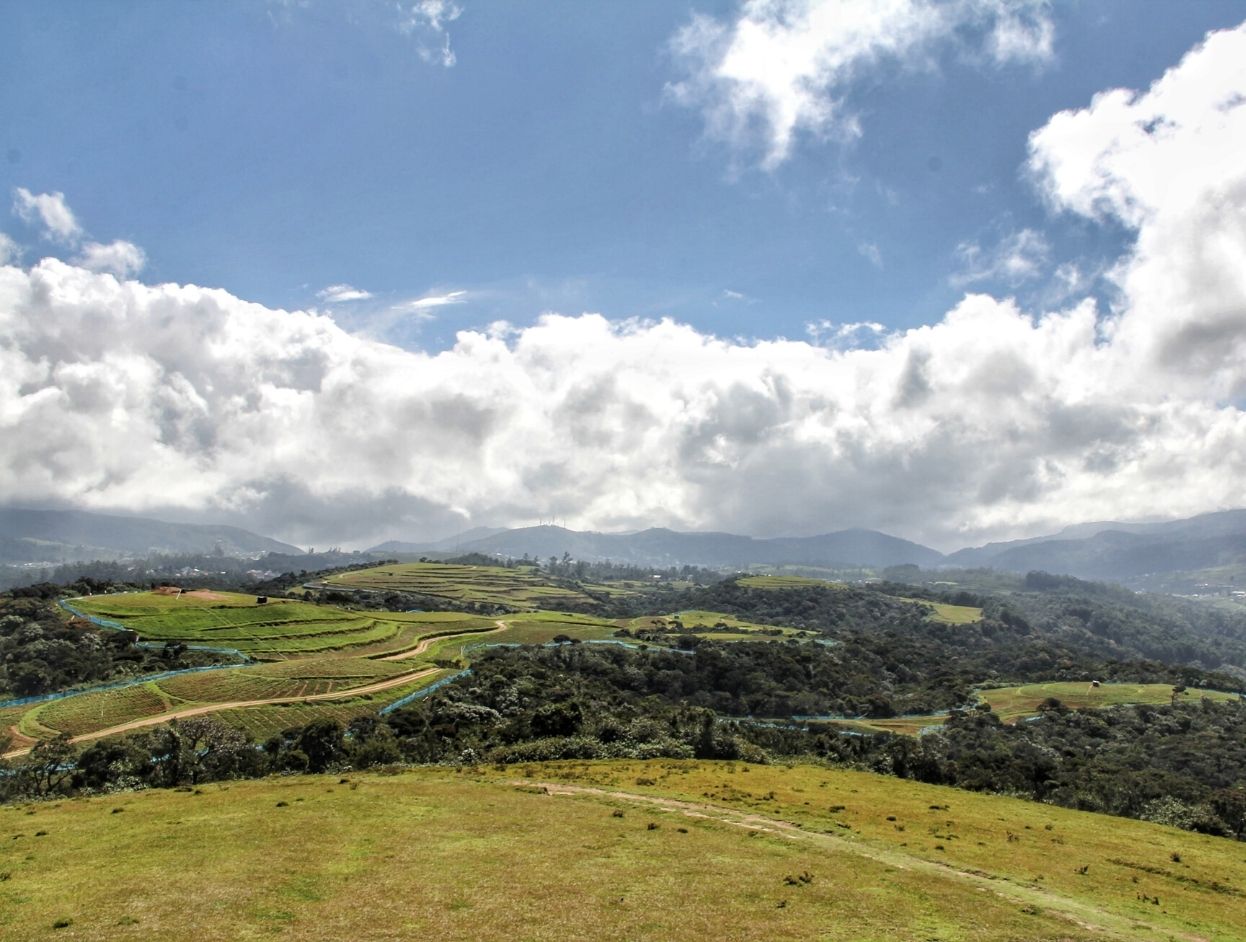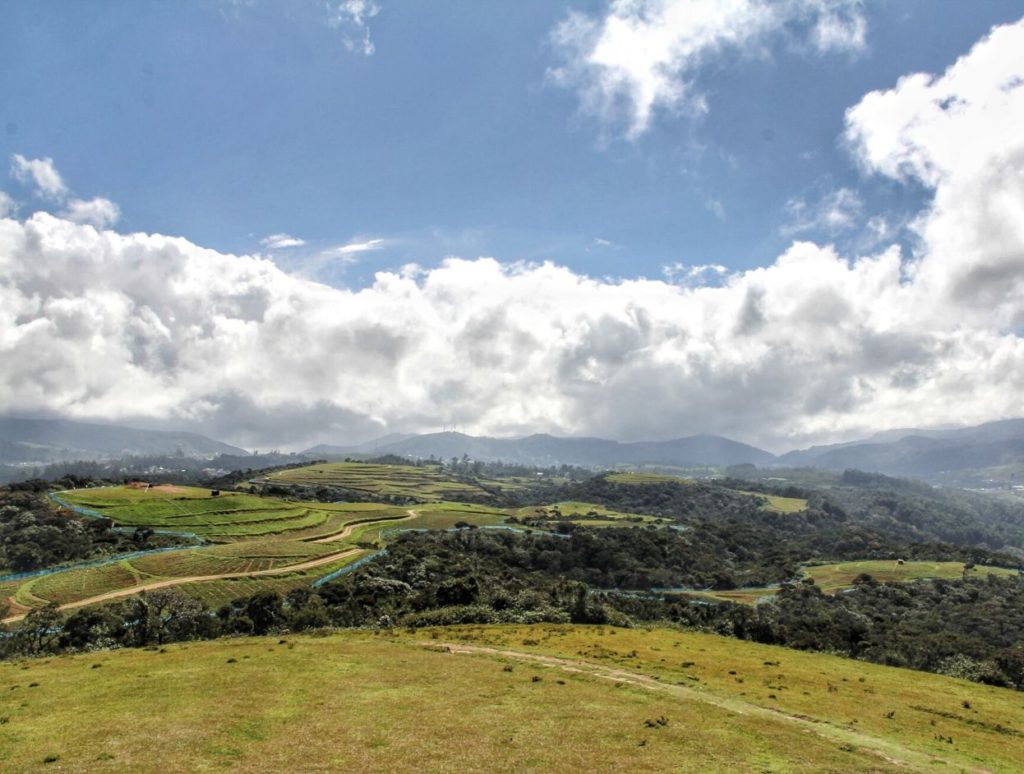 Galway's Land National Park
It is a small-sized hiking trail just outside the city. A clear train runs through the park of about 2 km decent for an early morning walk. The best time is to visit during the cooler hours when you can spot a few wildlife and birds. The whole trip would take about 45 minutes. However, the entry price for foreign travellers is exorbitant (a little more than Rs. 2000) that probably is not worth it for everyone.
Best time to visit in Nuwara Eliya
The best time to visit Nuwara Eliya is from January to March. The days are dry with no rainfall and the temperature is in its teens. You can wander around in a t-shirt. April is the month of Sinhalese New Year so the place may see more visitors on account of the holidays. If you can find a hotel, it shouldn't be a bother either.
The months of May – November usually see some rainfall. Some days are okay, but it can be heavy on others. We visited in August where most of the day was dry with a bit of rainfall in the evening. It was pleasant but got cold at night.
December is extremely cold with temperatures falling to freezing points at a time. If you love the cold, go for it. Overall, the weather in Nuwara Eliya is quite pleasant throughout the year. You can plan whenever you want with a little extra precaution.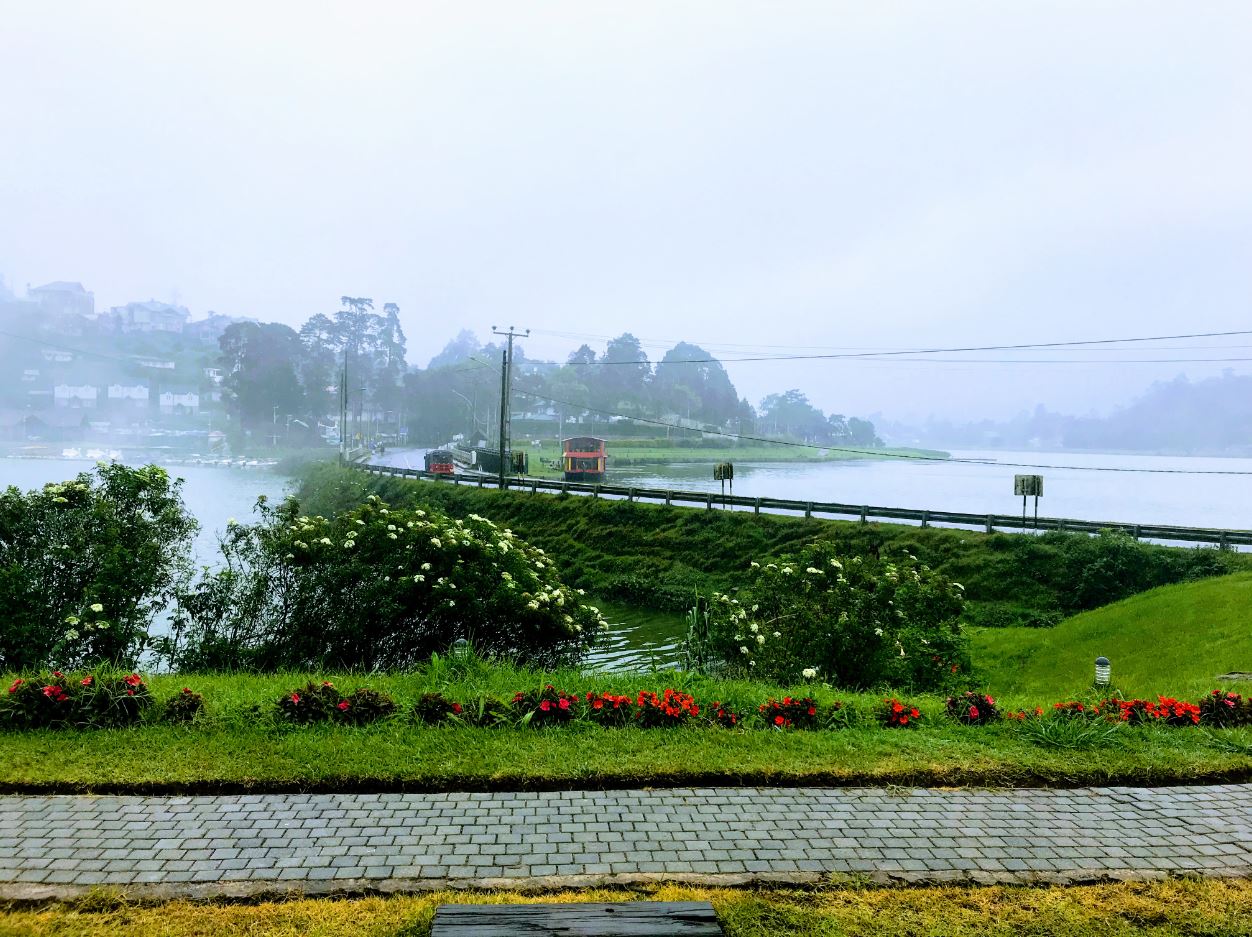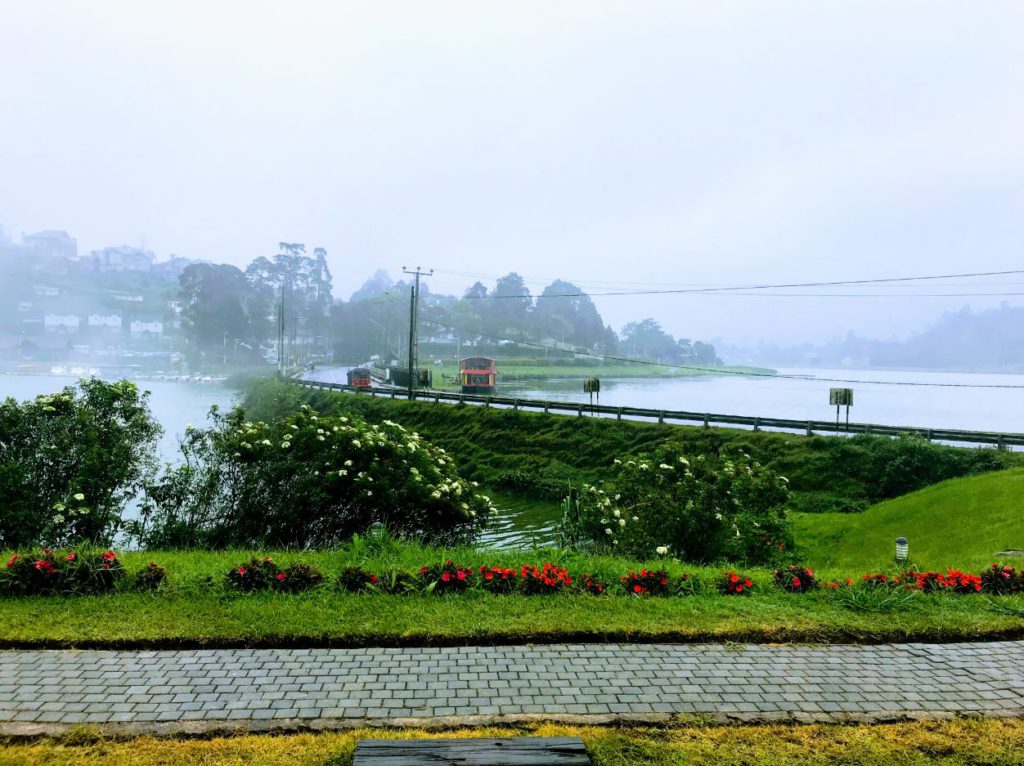 Save on Pinterest


Related Articles