03 Mar

Best Places to Visit in Goa, India

There are people who in spite of planning this in your every year's wish list are not able to make to Goa. And then there are people like me who swear every year that this is the last time I am coming. But then end up there again… for the sixth time.

I don't really know what is it with fate and Goa is that it cannot let me go and I find myself giving in to those photogenic coconut trees, glittering blue water, and homely Israeli cafes with live music and hippie dancing.

There is just so much to do here. If you feel that there are only bikinis and beaches in Goa, (and there are a lot of fantastic ones), then let me show you more. Goa is a culture. It's a lifestyle that people from different parts of the world gradually fashioned over the decades.

It hosts various communities, and it's a temporary home to numerous nomads who come to stay here either or a weekend or for months together.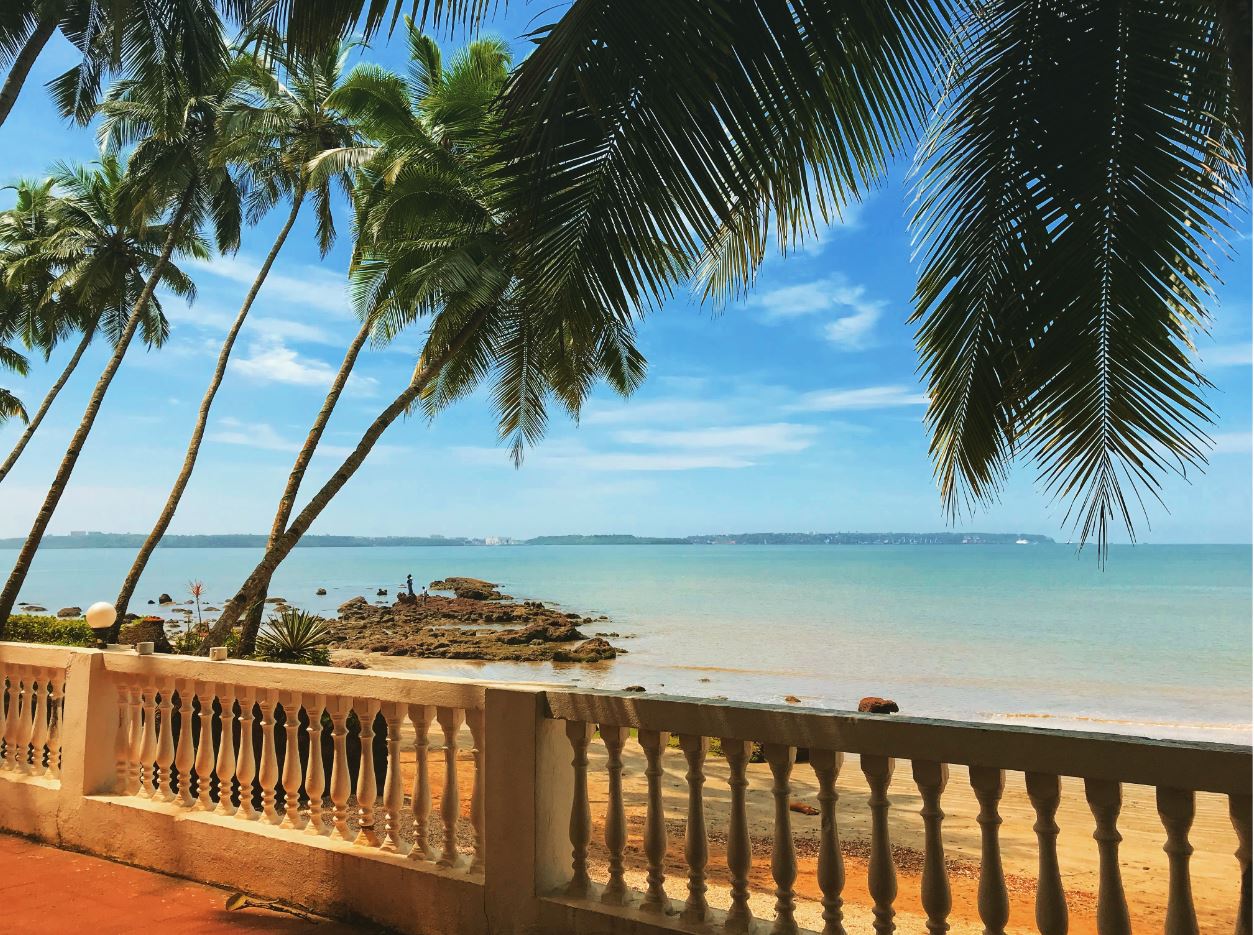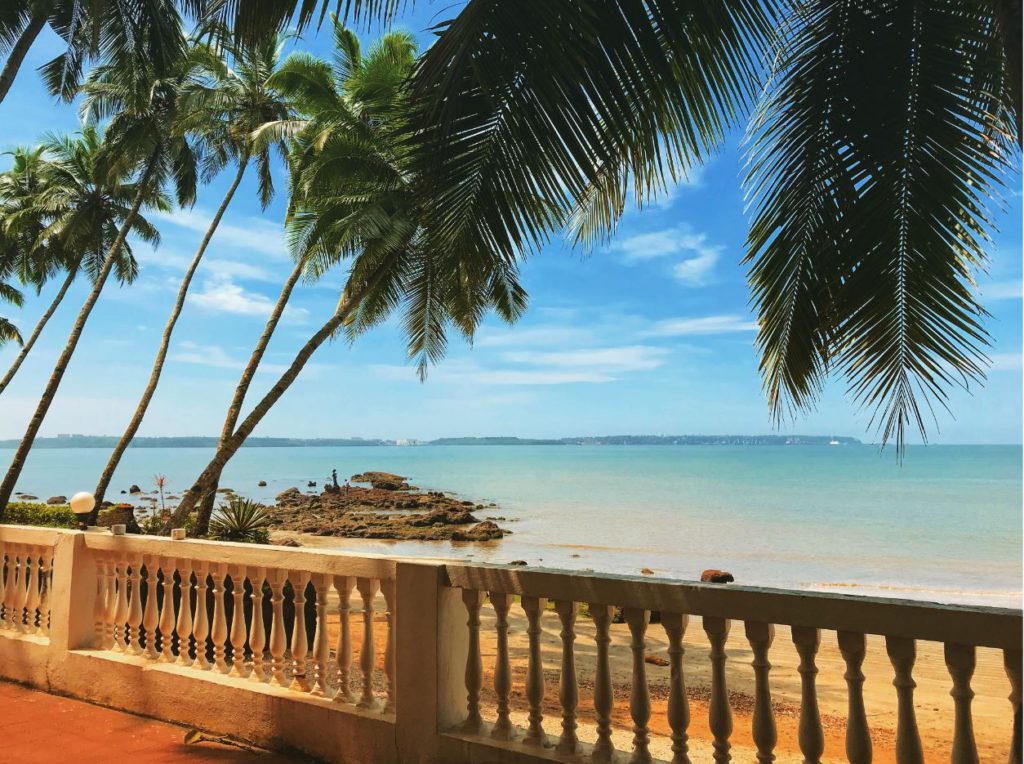 I will suggest you places that will show you all of what Goa is but only if you can cover them all :
1. Palolem
Recently, the trend for tourists has been shifting towards South Goa for the beaches are sparser, crude and even cleaner. You can find a train of shacks, lined next to each other in Palolem.
You can find these shacks decorated with bamboo roofs and railings and furnished with locally bought plastic or bamboo chairs, low height coffee tables with mats for seating. These shacks are decorated with paper lamps, fairy lights, and graffiti walls. Sometimes these are gifts from a travelling artist.
Most of them have a series of beach lounge chairs on the sandy exterior covered with colourful umbrellas. You can see people sunbathing in the scorching heat which makes me wince and run for shade for my brown skin needs no more tan. If you are looking for water sports, Kayaking and paddling is available here
Love Beaches and a Hippie Vibe? Check out our guide on Gokarna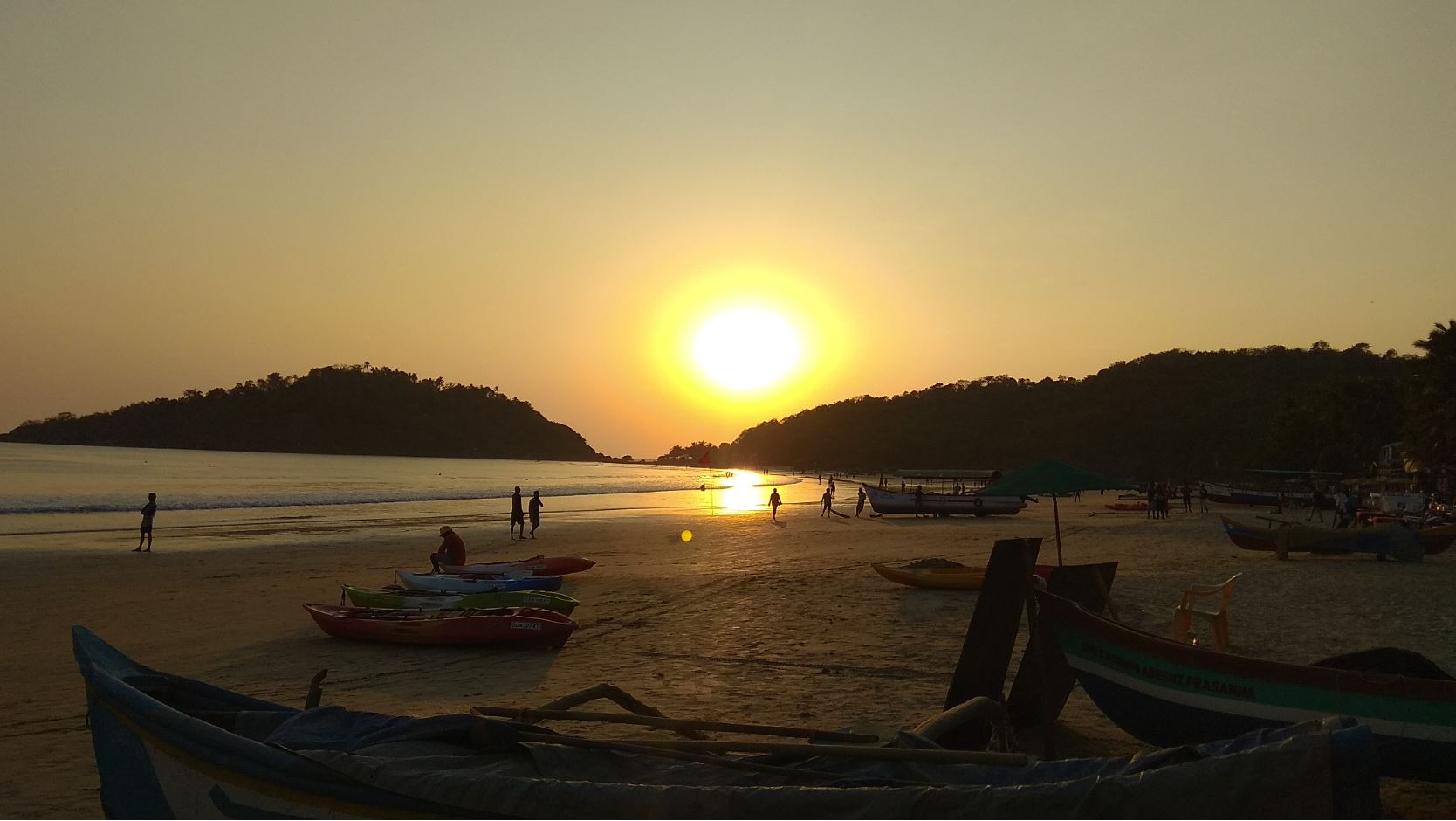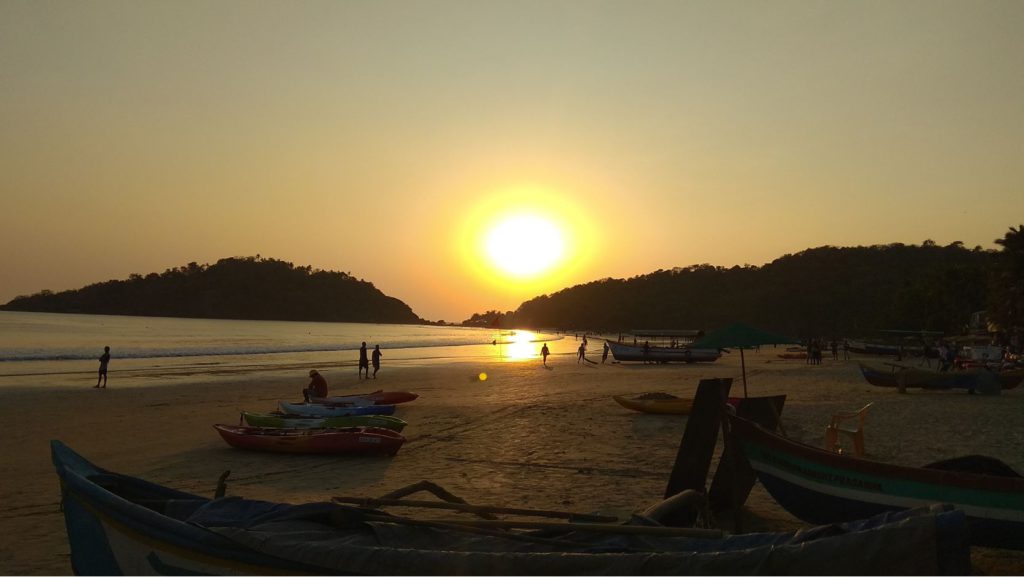 The food is to die for. The menu is a result of decades of admixture of demand by the tourists who visit Goa from all over the world and some eventually settle here.
You will find options from traditional Goan dishes like Vindaloo to Xacuti, a variety of seafood from fish to prawns, calamari, and lobster to great English breakfast platters with set pancakes, bacon, hash brown, oatmeal with fresh fruits, Israeli, American, Mexican, Chinese and of course Indian Mainland.
A meal can start from INR 150 – 600 depending upon the place. You can try having all three meals of the day at different shacks to experience the most of it.
The beach is set up for outdoor seating for dinner at night across all shacks and they light it up with candles. It is a breathtaking sight to see a sea of lights with the sound of waves hitting the shore paired with great food and if lucky, good company.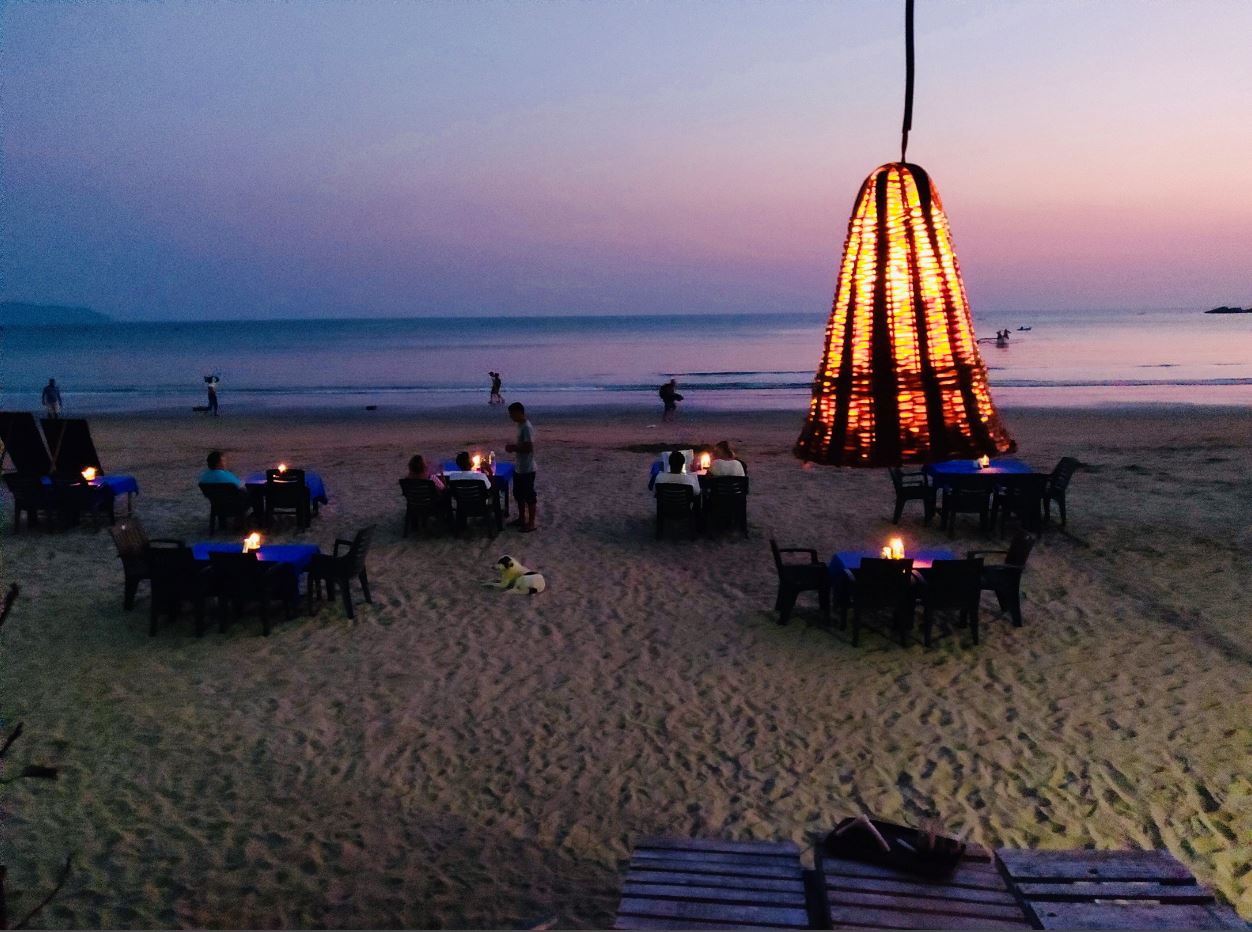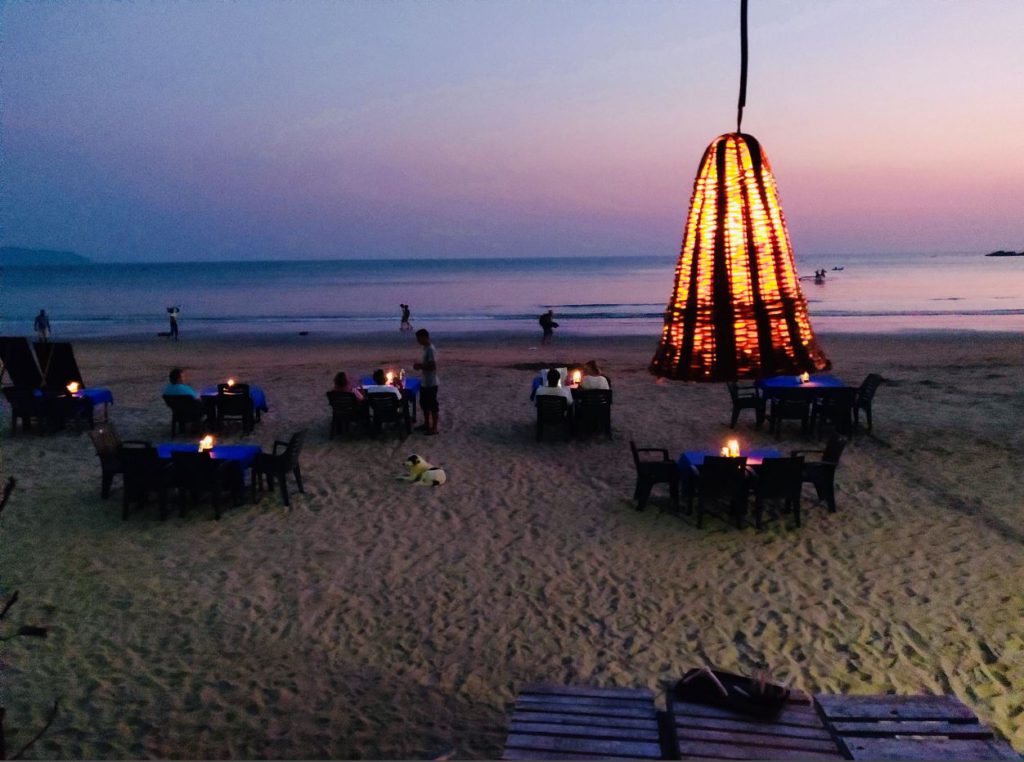 2. Dolphin Watching
Off the coast of Goa, you will find a pod of dolphins frolicking in the Arabian Sea. There you are in the middle of the sea with these astonishing creatures porpoising around you. It's an extraordinary sight. Mind you, you can only sport them in the winter months and near the morning and evening hours.
You will have to hire a boat from the beach which will cost you around Rs. 2200/- to take a 1.5 hours tour to the sea to watch dolphins and then drop you to a secluded beach for a while to enjoy. I would recommend this and if you are travelling in a group then it's just more fun.
Palolem is the most popular beach for this activity. But if you are travelling in a smaller group you can get a cheaper deal from coco beach here.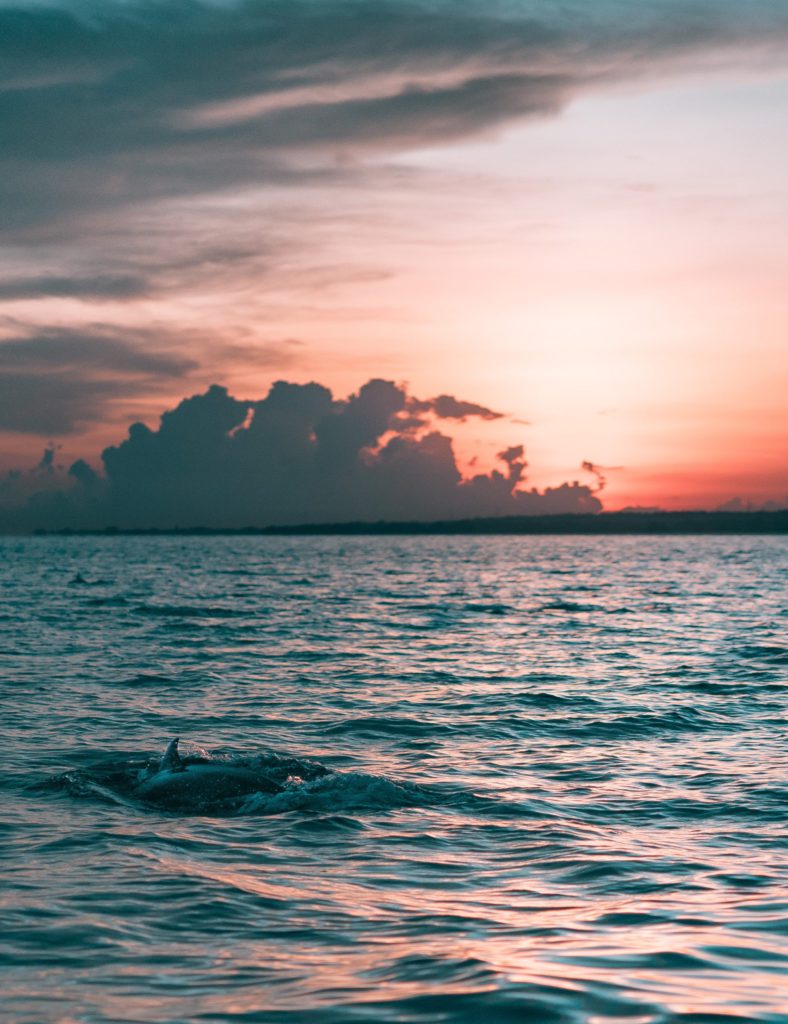 3. Basilica Of Bom Jesus
Basilica of Bom Jesus or 'good Jesus' is one of the UNESCO world heritage sites and stands even older than Taj Mahal. It is in Old Goa next to the Church of St. Francis of Assisi. The beauty of its architecture lies in its odd mix of design.
The Portuguese funded the church. But it was built by local workers and there is a very stark reflection of Hindu, Muslim and even Buddhist architectural styles in the European building. Most of the main altar is adorned with a thin plating of gold along with nearby arch gates.
Although during one point of the funding dried up so the work did not finish. You can see patches of bright gold in stark contrast with dull paint to spot the difference.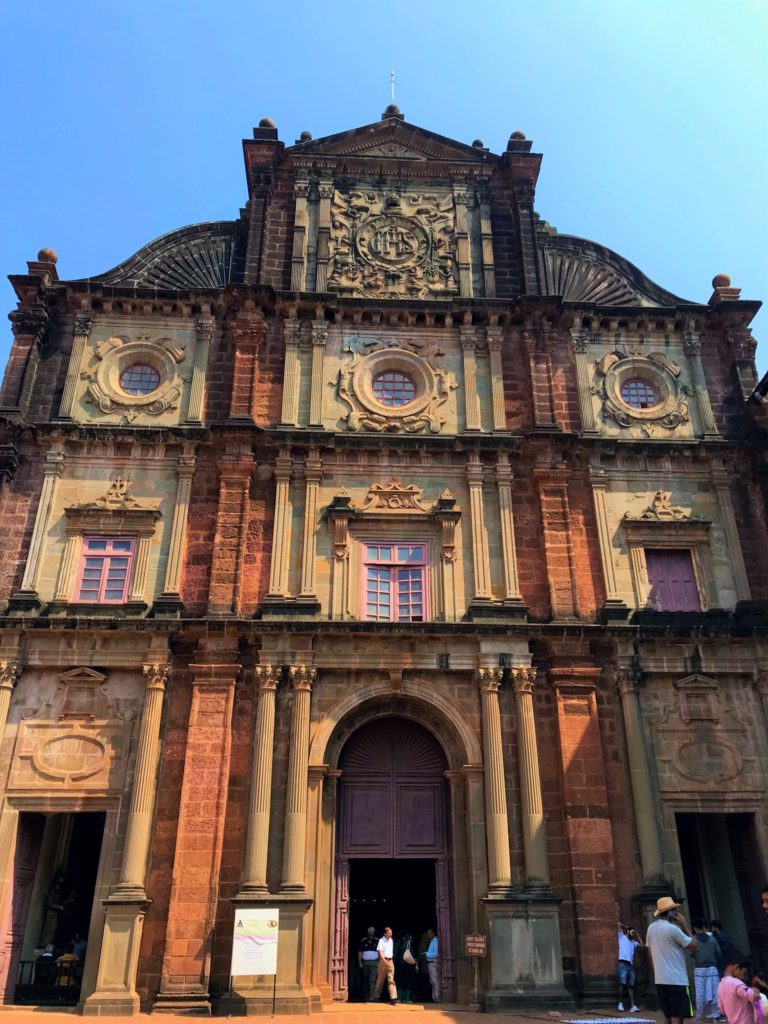 The Basilica is dedicated to St. Xavier and his body lies in a glass casket in the open chamber of the Basilica. A tale says that after St. Xavier died, his body did not even decompose for over 2 years as was as fresh as the day he died.
The saint was said to have the miraculous power of healing. And it is still a wonder for his body is still not completely decomposed even after 400 years. Although it shrinks a little in size every year. It is said that till the time St. Xavier's holy body lies in Goa, no natural calamity will hit the state. And has held true since the time it has been instated.
It is displayed in a casket every 10 years in the nearby church for 3 months. Thousands of Catholics come to pay their respects.
Other than that, the place is always bustling with tourists, locals, and outsiders. The basilica is jam-packed with sightseers in knee-length shorts, cotton tees and selfie sticks. You will find a lot of curious people inside quite oblivious to the story of what transpired in time here.
Do get a guide here for Rs.100 for a group or individual to hear some very fascinating stories. There is no entry fees to the Basilica and is open from 8 am to 9 pm.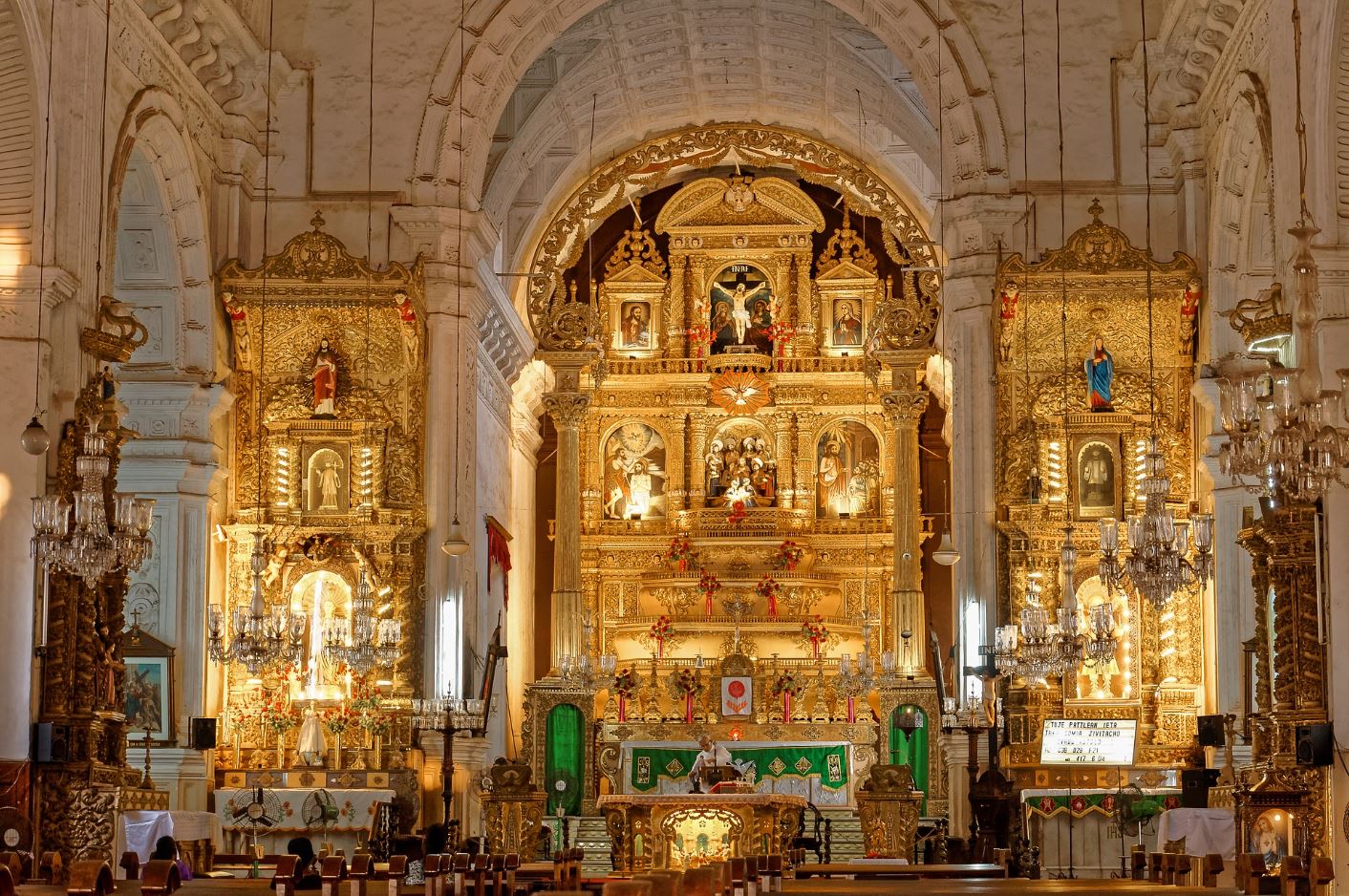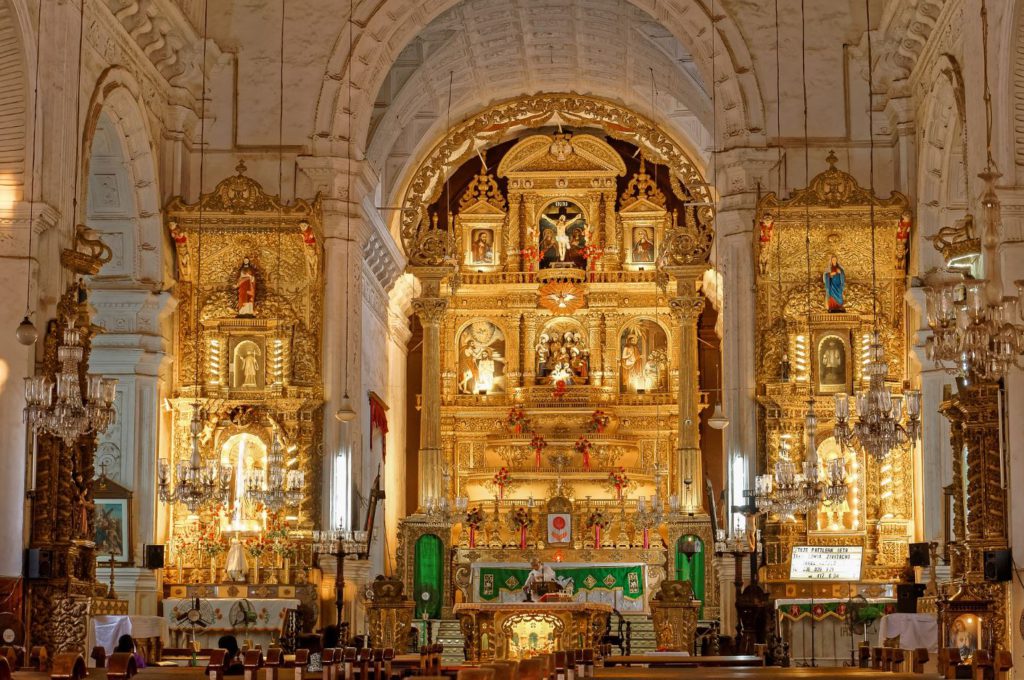 4. Watersports At Calangute
If you are in Goa, then you must go for a round of water sports. After all, you will never get such great deals anywhere else. Water sports like parasailing, banana boat ride, kayaking, jet-ski and something as simple as a boat ride will complete your go vacation. If you cannot swim, you still don't have to worry.
The service providers equip everyone with life jackets before taking you in the water. You can book a power-packed 5-in-one water sports package here or simply pick it up at the beach.
If you want something more intense you can top it up with scuba diving where you will be taken to Malwan (Maharashtra), 2 hours from Goa and you will be able to explore underwater reefs, cavern, cliffs, and tunnels.
More beaches anyone? Definitely check out our blog on things to do in Varkala, Kerela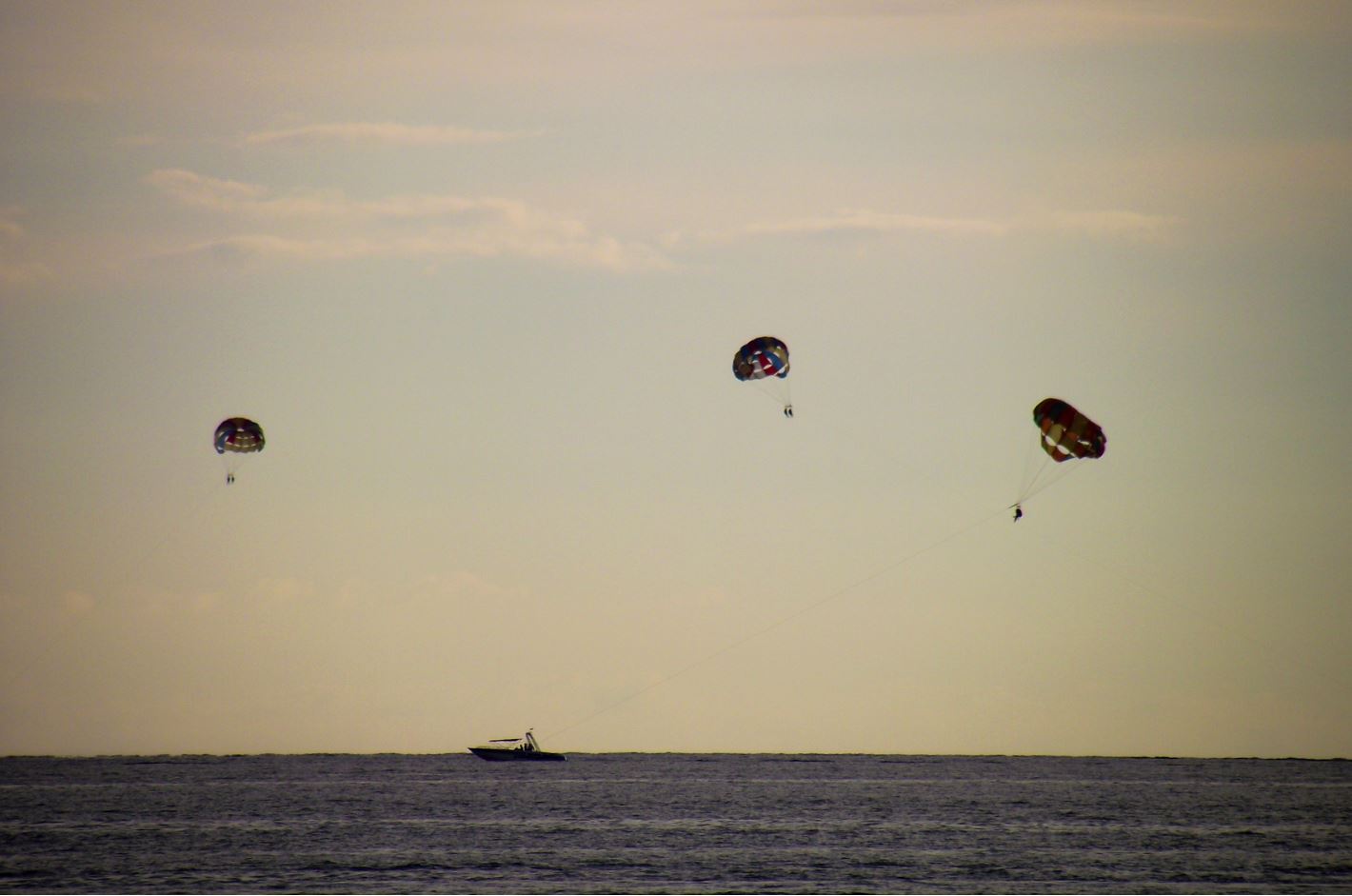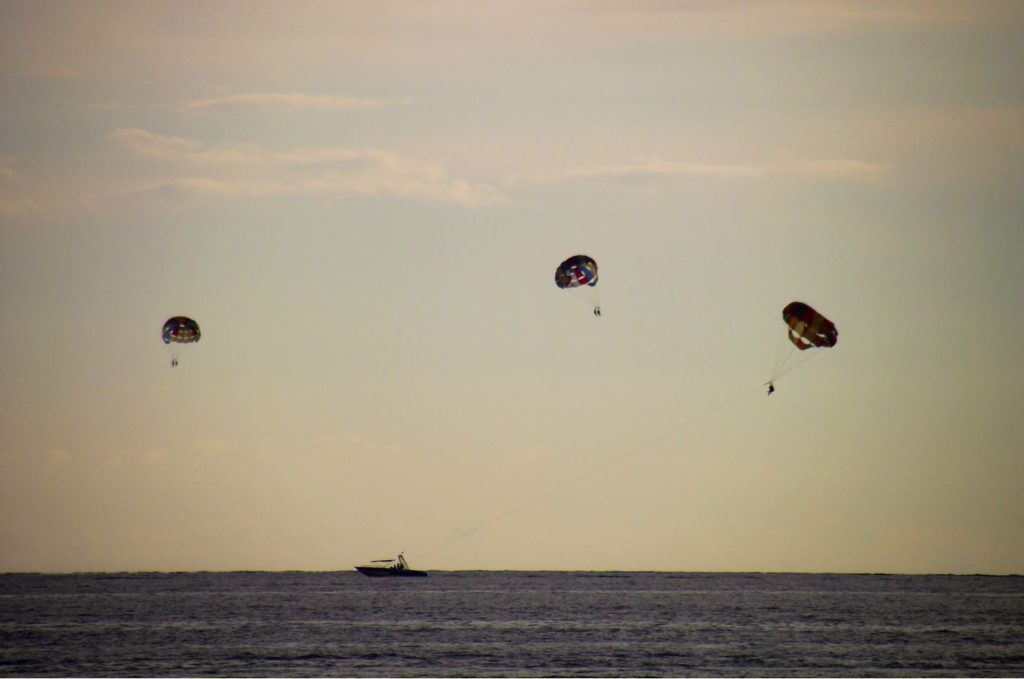 5. Aguada Fort
How is a trip complete without a visit to the most popular crumbling moss ridden haunted fort of the area? It is also similar to most of the forts built by the Portuguese, initially tasked for defence. The lighthouse used to provide the European ships with direction.
'Aguada' means 'water' because the fort is home to a water spring inside. It used to refill the supplies of freshwater requirements of the ships that used to pass by. As of today, the fort is a mammoth structure, still intact in most parts. The giant walls next to the sea make it a great place to take some memorable photos.
Again, try to visit in the cooler hours. The visiting hours are 8.30 am to 5.30 pm and no ticket is required.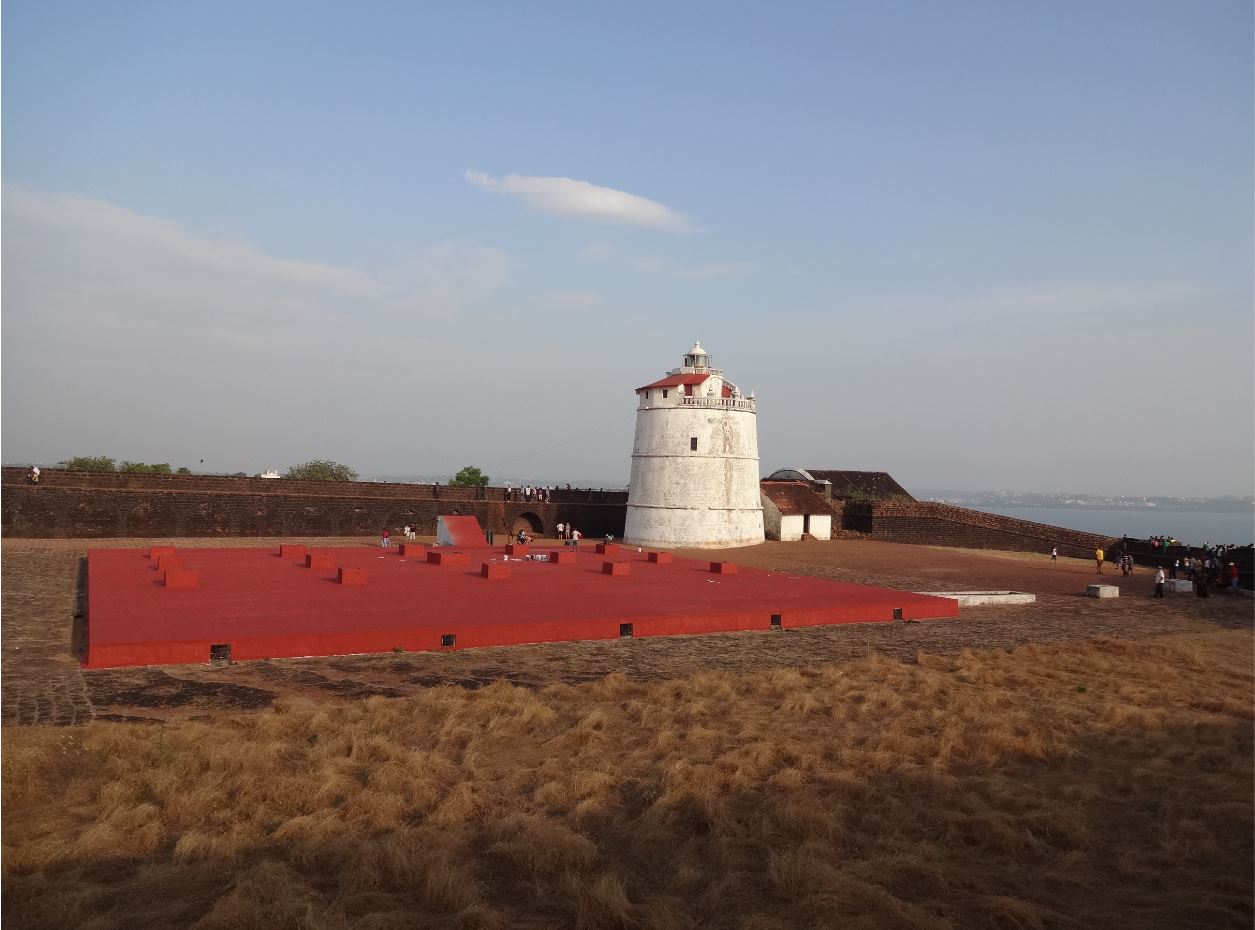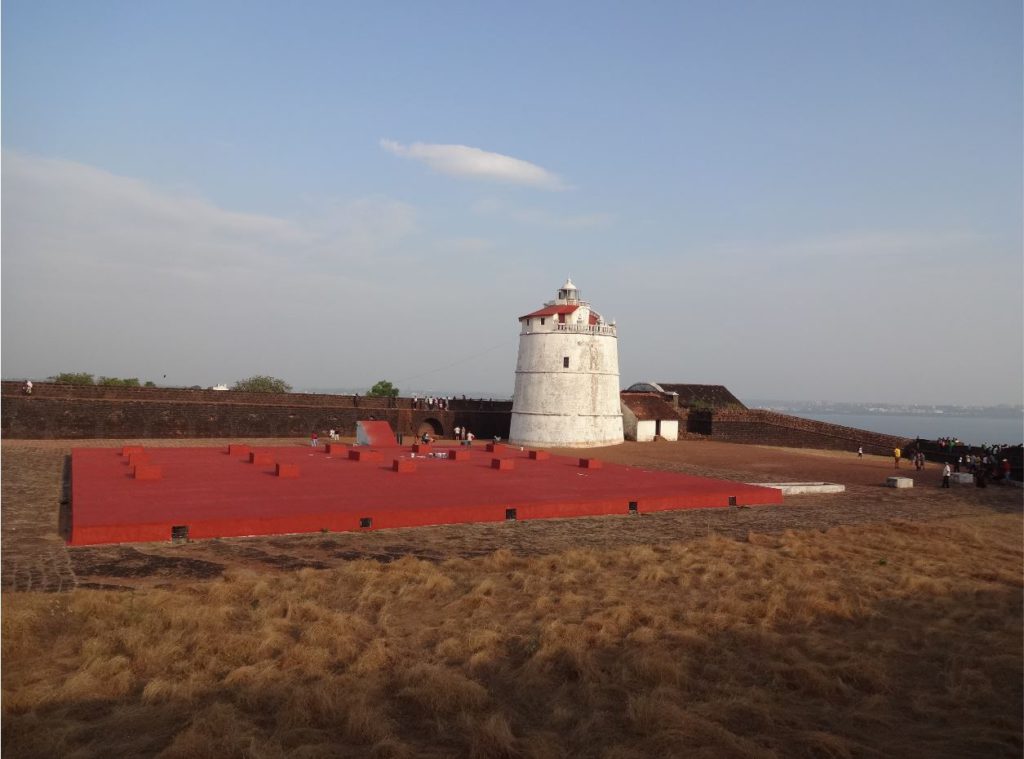 6. River Cruise At Mandovi
A river cruise in Goa is not something everyone does but I would recommend it if you are in old Goa. You can book a cruise starting at Rs.300/- from Santa Monica Jetty. Itwill take you around the estuary where river Mandovi falls into the sea.
They usually push off around the sunset time. So it's really calming to see the coast of Goa on both the sides lined with coconut trees with hues of blue and pink in the sky. There are a lot of fisherman boats returning after the day's catch. They will also point out the major attractions along the coastline.
Onboard, there is traditional Goan singing and dancing performance. It is something you will not be able to witness anywhere in Goa. In the end, you can also join in on the dancefloor. You can also book a dinner cruise that starts at 8.30 pm.
It's probably a lot prettier with fairy lights décor on the ferry. Really nice idea for a date night, you may want some privacy though.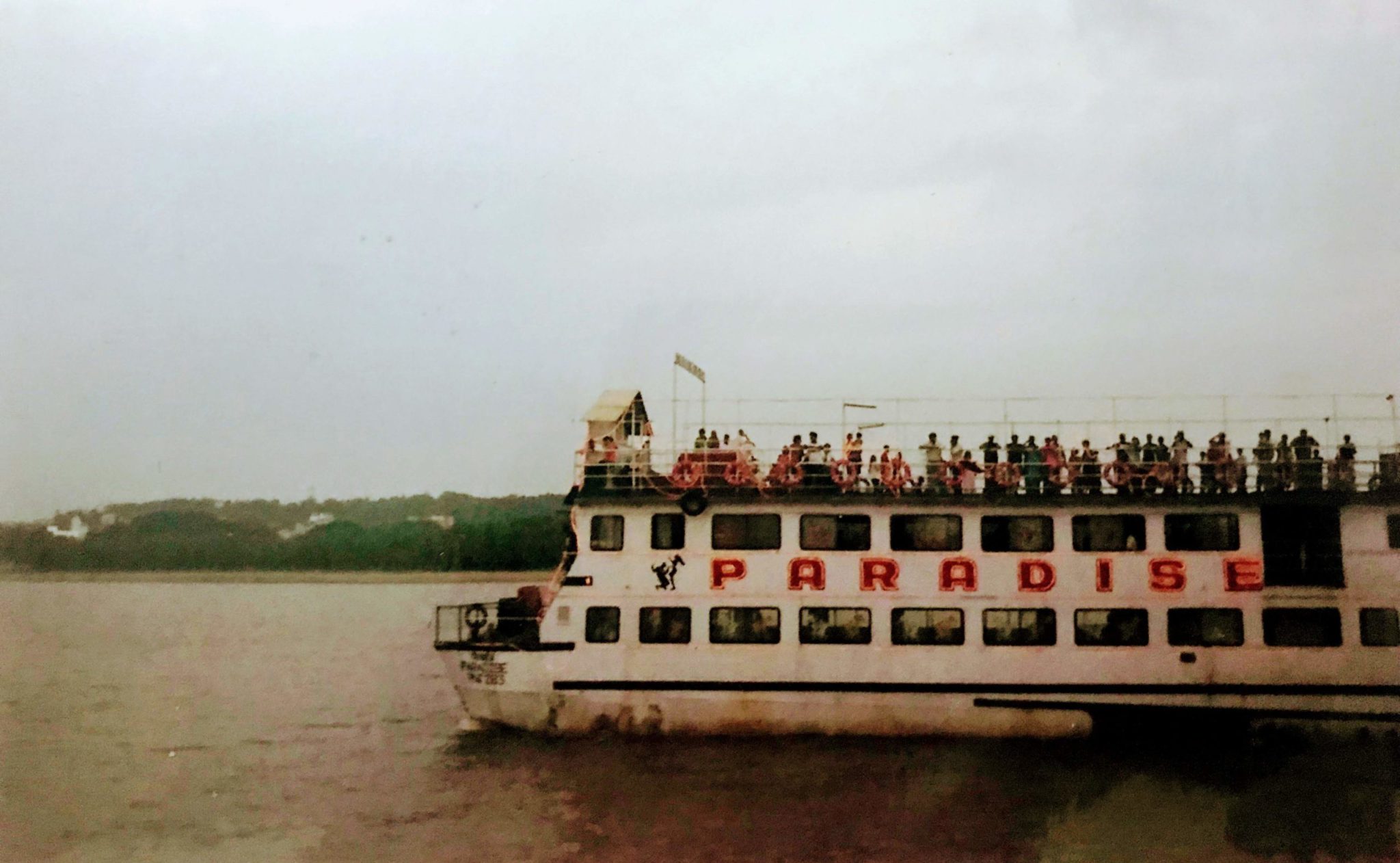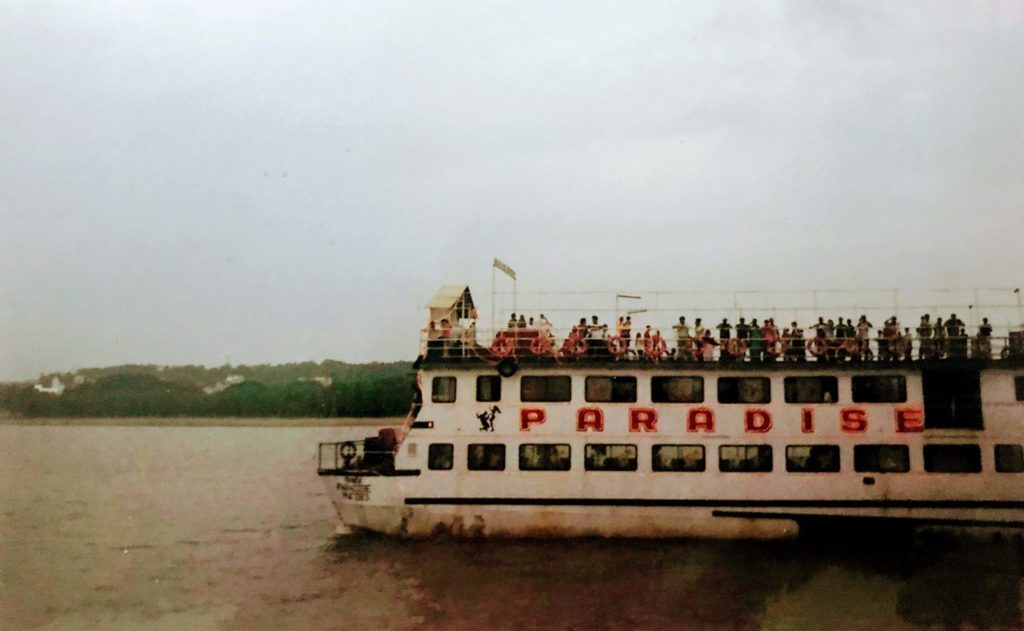 7. Anjuna Beach
Anjuna was historically a small fishing village on the north coast of Goa. A local story says that Anjuna means 'change' in Arabic. This is because a lot of sea merchants came ashore looking for a change (monetary) in the village.
However, it is quite famous for nightlife and parties. The adjoining clubs host a series of trance parties during the peak tourist season. They are now infamously popular as full moon parties.
The main attraction of the place is its famous flea markets. The products range from all types of edibles to handicrafts on Wednesdays and Sundays. You can browse through rows of shops selling junk jewellery, fake ivory products, Indian hippie style clothing, fruits, teas, cashew and a lot more.
Apart from that, the beach has a very unique feature. There is a red laterite rock formation that protrudes into the sea and gives the whole beach a very bizarre look.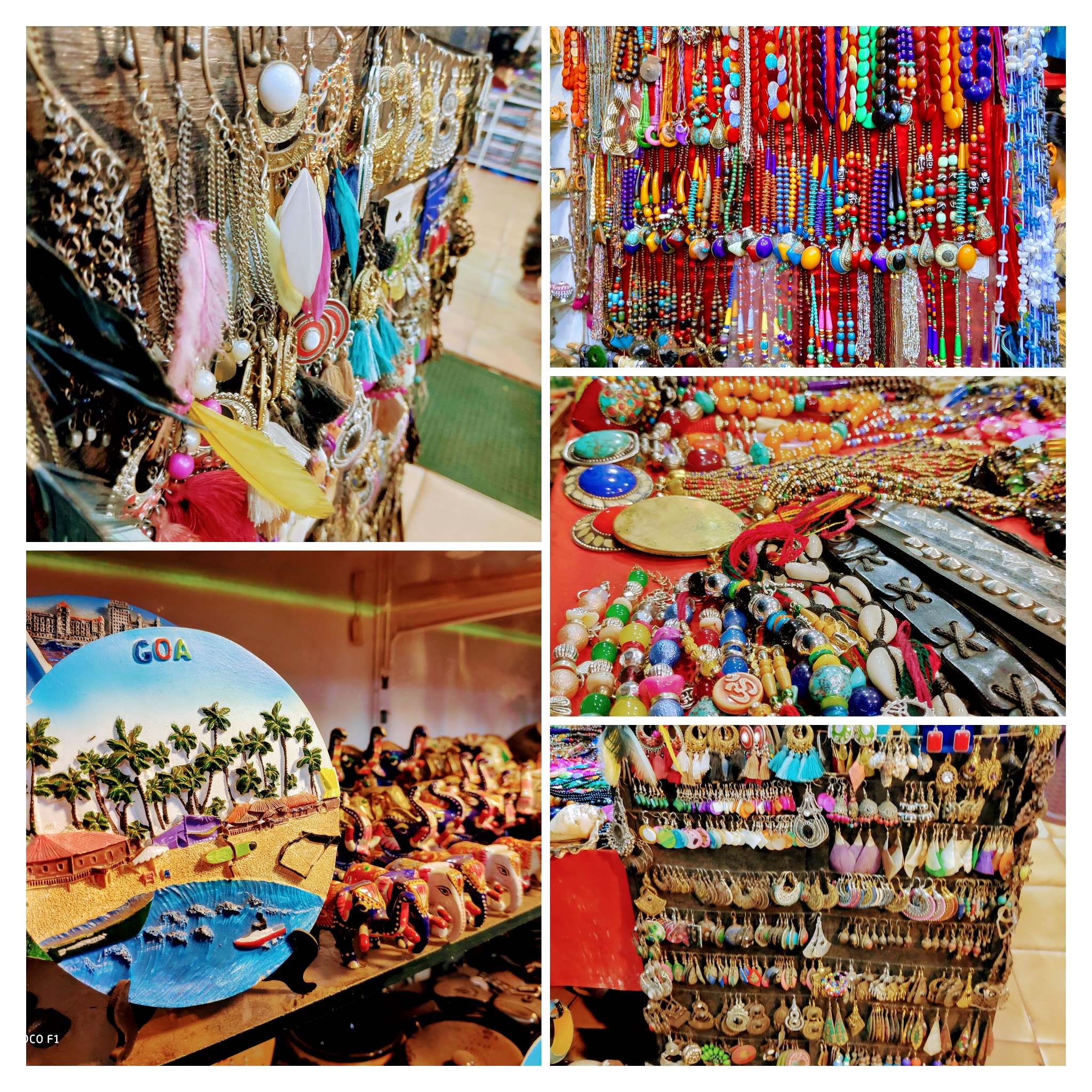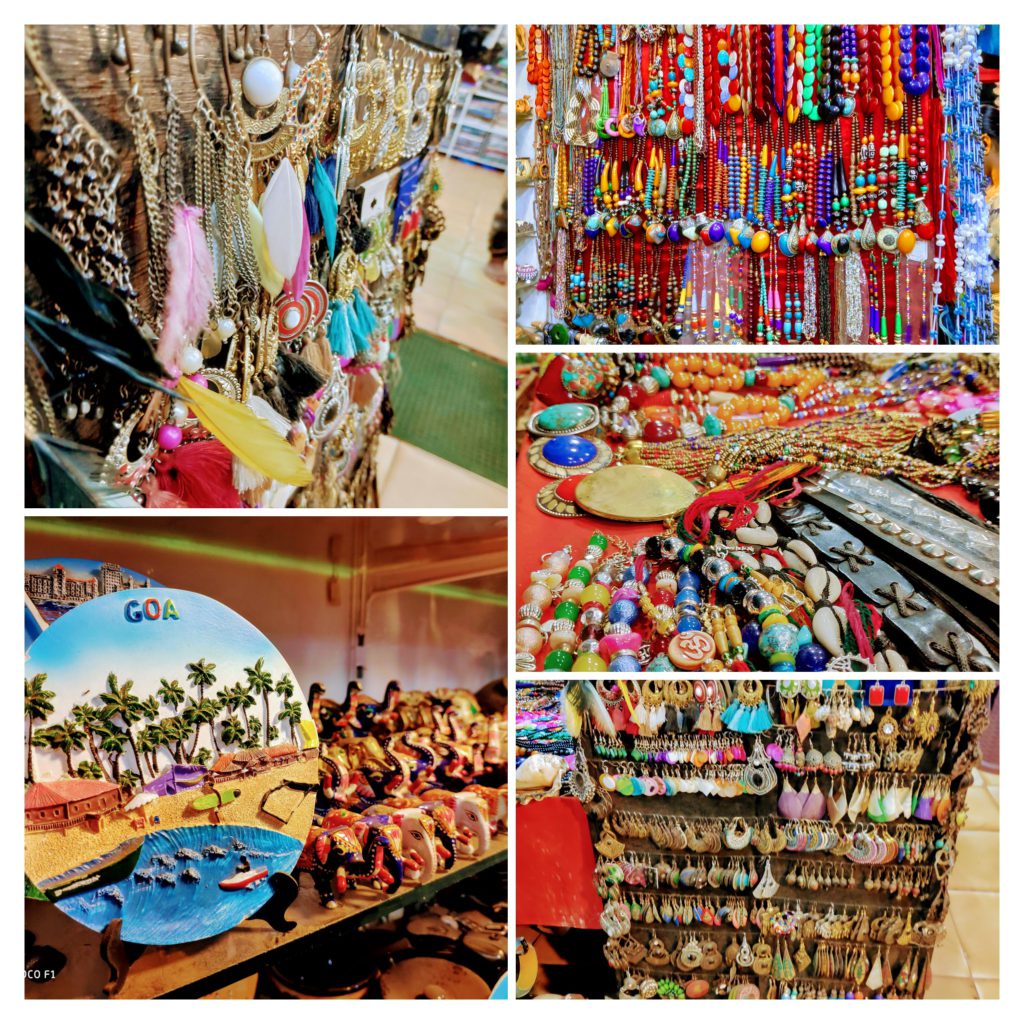 8. Late Night At Tito's Near Bagha Beach
Now although goa is popular for its nightlife, don't take anyone's word for it. You can also end up at cheap dingy scary places where girls are almost made to dance on the dancefloor if they are handing out free drinks (Margherita, I am looking at you) and then there is Tito's. It by far the classiest of the clubs in Goa.
The entry may be a little difficult if you don't have any female company. The music is usually fantastic and there are sometimes world-class DJs playing. It is popular for great breakfasts. So heads up to this.
9. Chapel Of Our Lady Of The Mount
Now, I think only a handful of people would know about this unknown Chapel. This chapel is around 2kms from Basilica of Bom Jesus uphill some very unconventional paths. Then there are a few steps to climb and there you arrive to take in the bird's eye view of Goa (or at least some part of it).
You can directly see the Basilica of Bom Jesus and the Church of St. Francis of Assisi, the Mandovi river glistening like a giant snake and far away you can see many of its tributaries or distributaries. You also realize how green Goa is for it looks lush green from the top.
As for the church, its usually closed. Sometimes, this place is with climbers and moss and looks like a fairy tale building. Many photographers loiter around for photoshoot though.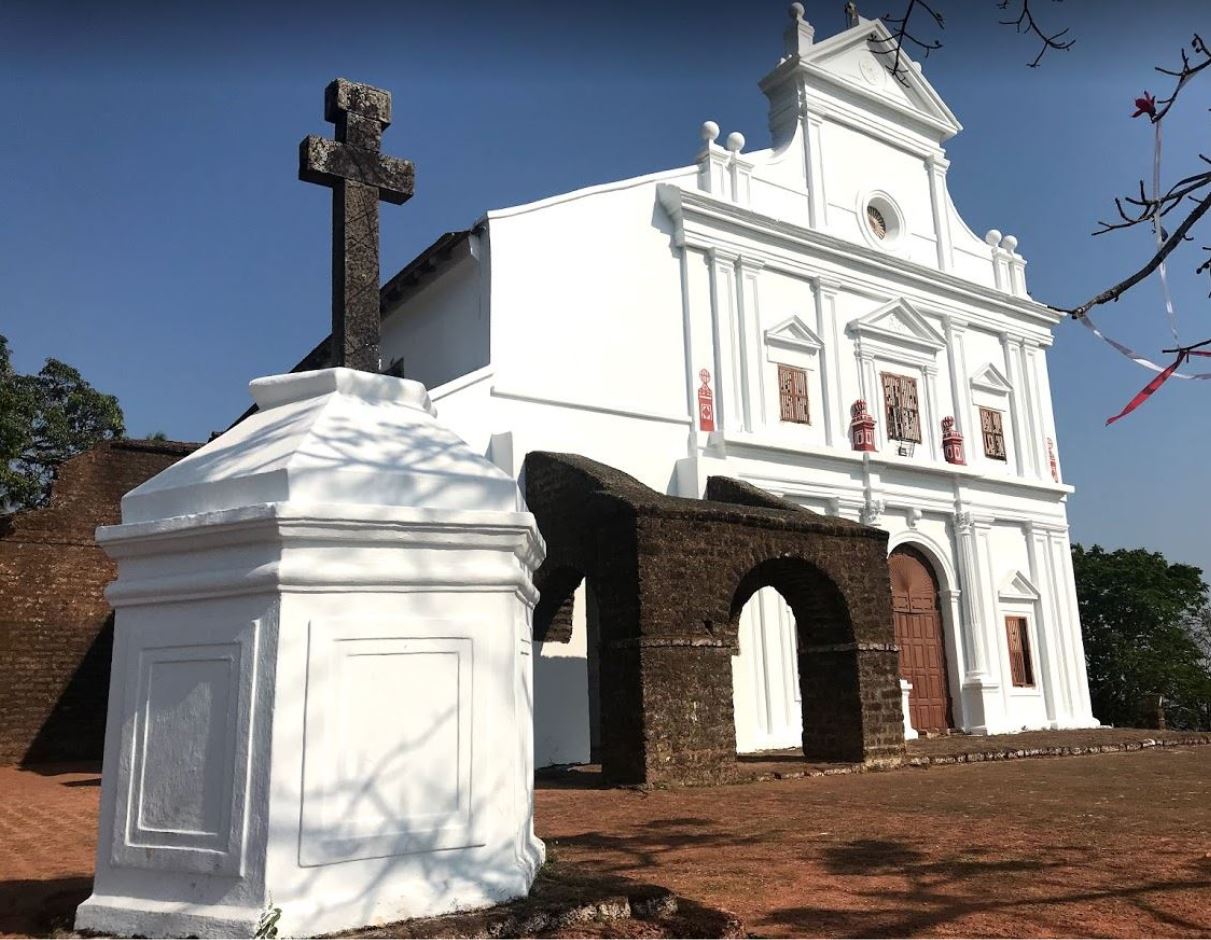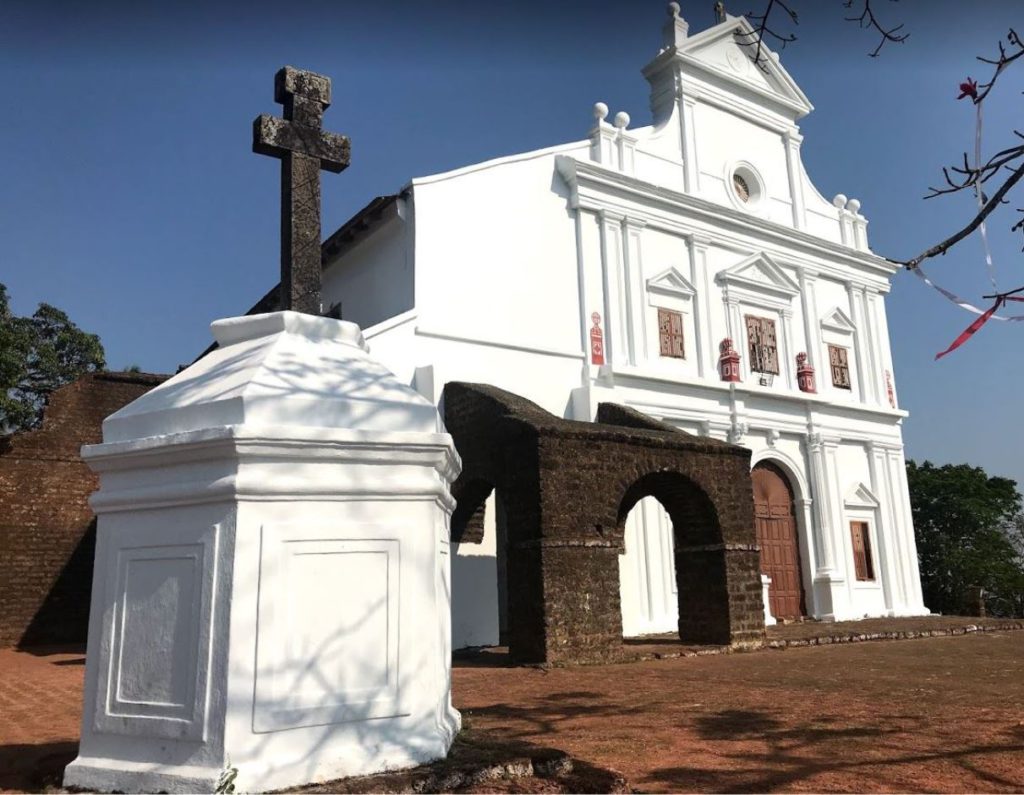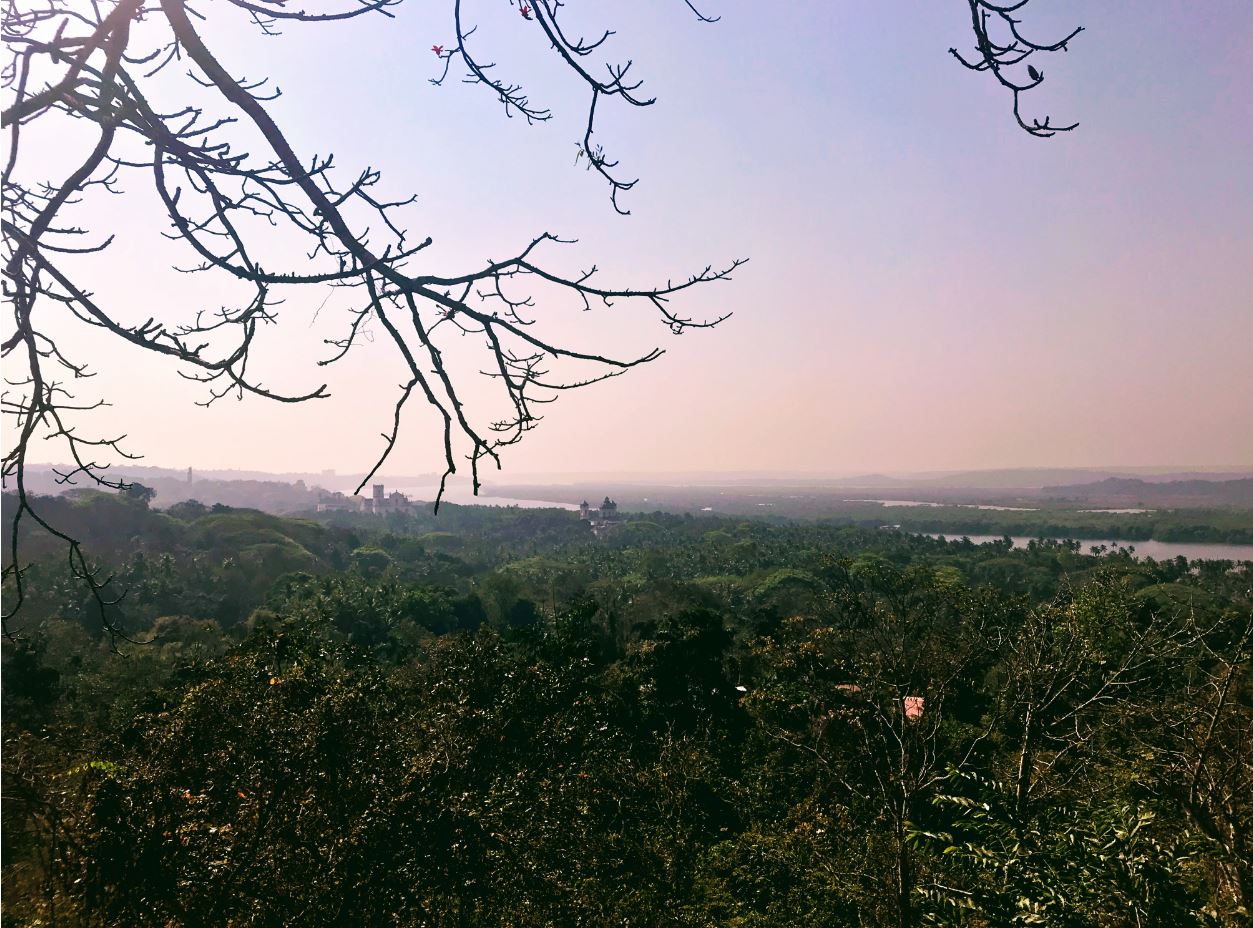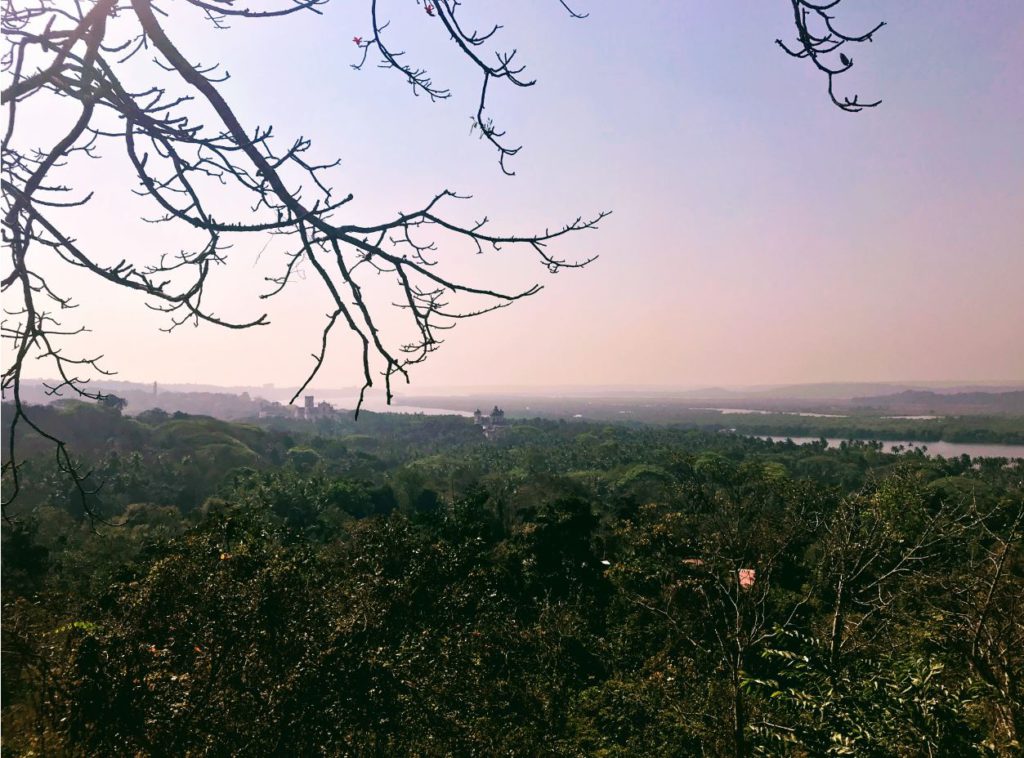 10. Dudhsagar Falls
The beauty and grandeur of this waterfall are worth the hype. It's a four-tiered waterfall located around 80 km from Panjim. The waterfall is a sight to see during the rainy season and it becomes a force of nature. The most difficult part is to reach there. It has a railway track that does directly below it. It's probably one of the most enchanting train rides of all time. But you still cannot get a full view of it.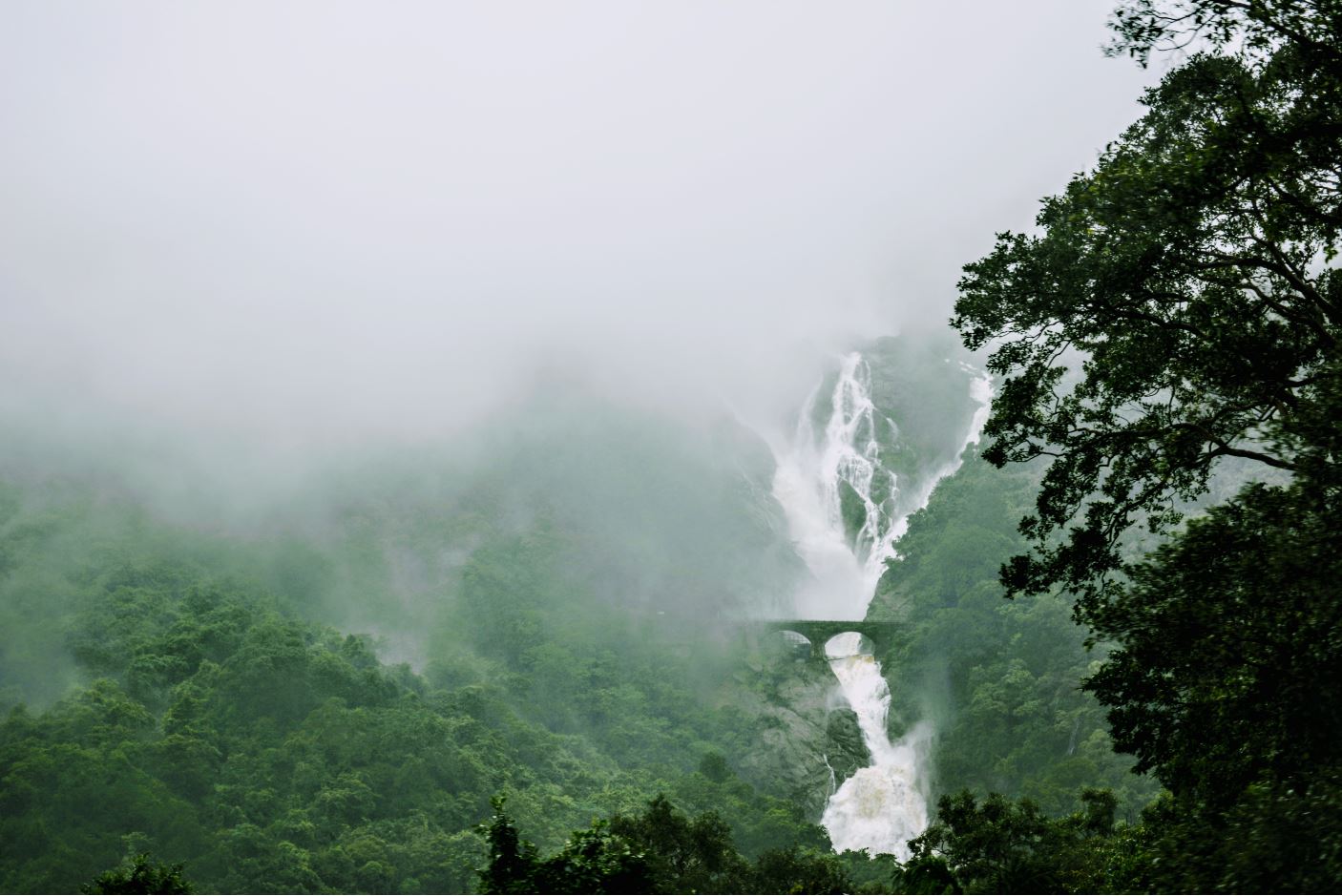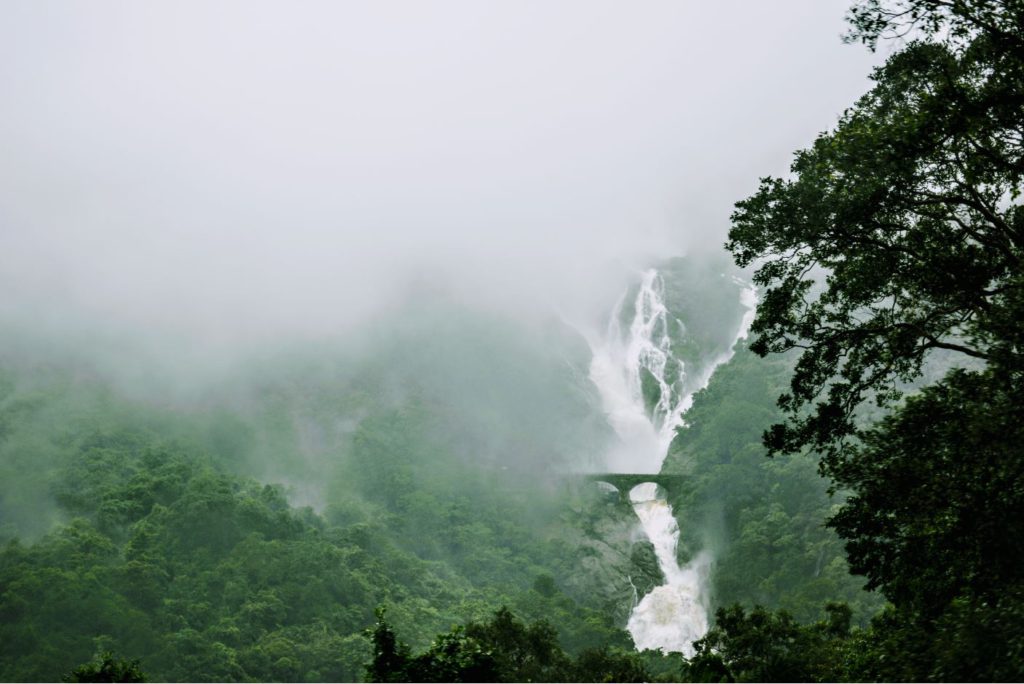 One other way is to go through Bhagwan Mahavir Wildlife sanctuary Taxi which you can hire from Molem village. They will take you through the jungle and drop you back. On the way you will be able to get a full view of this majestic waterbody. You can also book a day tour to the walls and a nearby spice plantation with lunch here.
Now here comes the end to the narration of the Goa I love. I think it's one of the best places to visit in India and it's worth the hype. Although I again solemnly swear to never visit Goa again, at least for a while.
How to go around in Goa
There is hardly any popular public transportation in Goa. Especially one that you can take to your customized itinerary. It is best if you have a private vehicle in Goa. You can either rent a car or scooter or rent a day cab (which are fairly affordable). Here is more.
Cab/Taxi: You can hire a cab from any of the local tour operators in Goa by physically stopping at their shop. You can also check with your hotel or guesthouse for day cabs. Most of them have it as an added service.
If you are looking to book ahead of time, you can check availability on savaari.com or clearcarrental.com. A day's rental for a four-wheeler starts from INR 2,200 and onwards depending upon the car. Uber and Ola are NOT available in Goa.
Day tours: If you are travelling solo or as a couple and want to go around in comfort, you can opt for day tours. The good part is that they take care of the destinations, sometimes unfrequented by regular tourists. Also, you get a guide who would narrate the local history. Make sure you know what's included in the package or not.
Here are a few (value for money) tours that you may like:
South Goa Tour by Luxury Coach
North Goa Tour By Luxury Coach
Motorbike/Car Rental (Self-drive): By far, I think this is the best way to explore Goa. Not only the rentals are affordable and easily available, but they also give you the independence to choose your destinations and spend as much time as you want. Also if you are travelling during the monsoons (which I love), the landscapes on a bike ride are breathtaking.
However, you need a driving license for this.  The rental owner may keep it with themselves as a guarantee along with some security deposit. Police often patrol some areas too, looking for offenders. It is best to keep a soft copy of your license with yourself.
You can book a car on gogoacarrentals.com or limecar.in. To rent a bike, look for a local shop. Check the quality of the bike before you decide to hire. Do take photos of dented/damaged parts before you leave. That may ensure that you are not charged for the damage when you return.
Travelling much? Also read up on our blog on visiting Hampi, a UNESCO World Heritage Site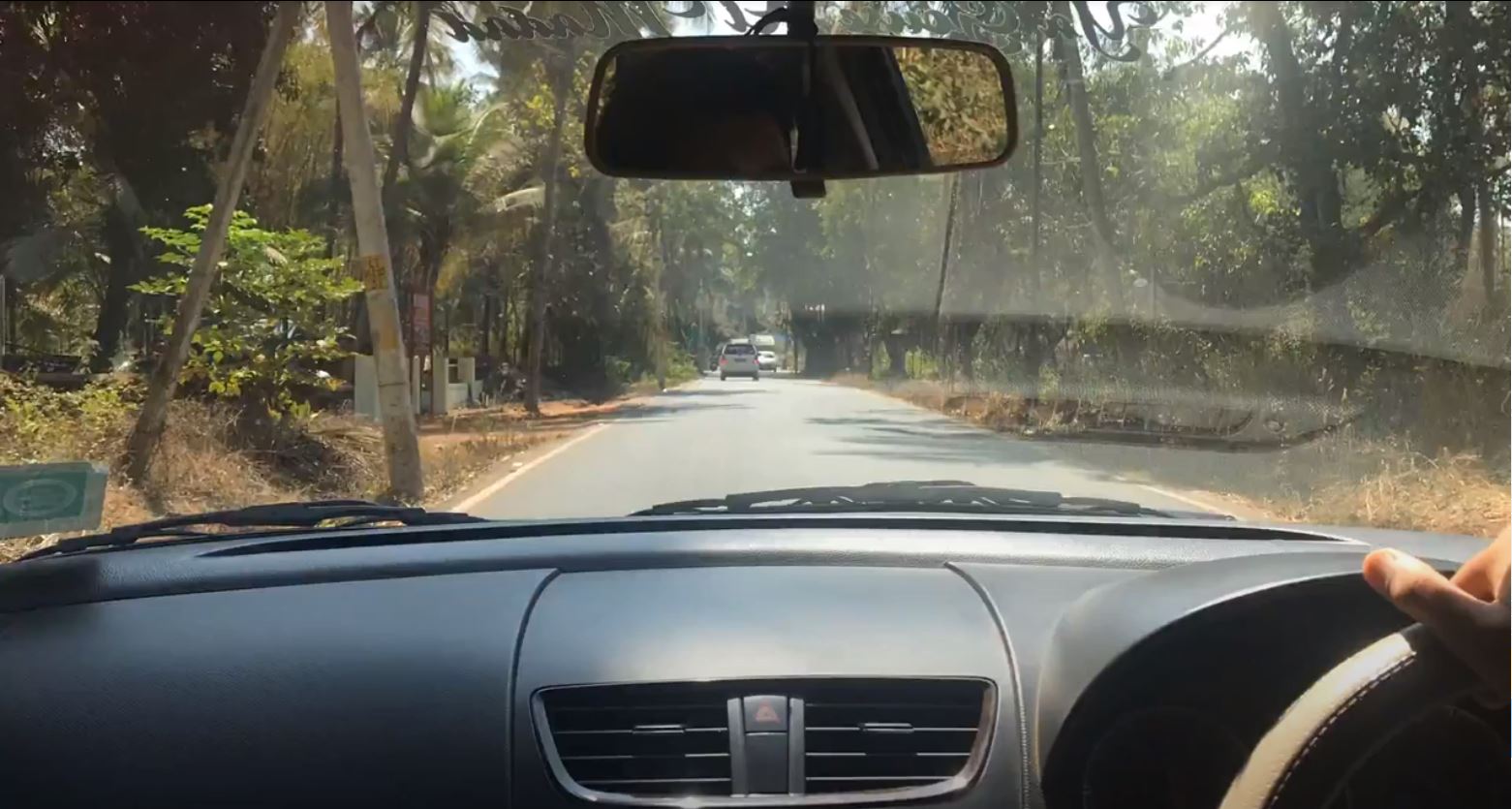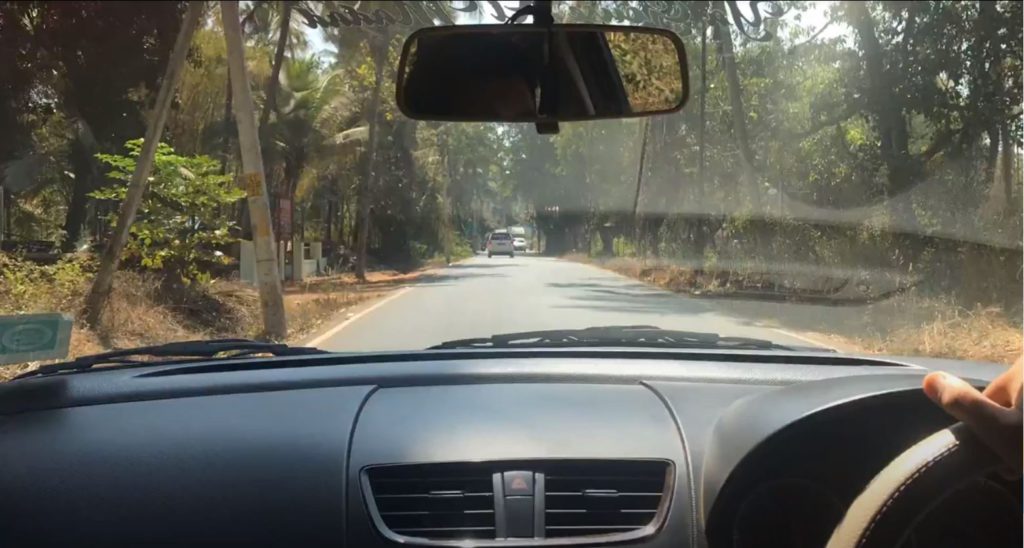 Where to Stay in Goa
Now, this is really going to depend upon where would you like to stay, your budget and the facilities you need. But just so that you know, Goa has everything. If you are looking to party and experience the nightlife, I will suggest you stay in North Goa near the popular beaches like Calangute or Baga. If you are looking for a view and a quiet time, head to south goa around Palolem beach.
You can find hostels in the city centre hosting international travellers from around the world. Additionally, there are basic hippie shacks right next to the beach that has basic facilities and a great view. There are of course some gorgeous resorts and luxury hotels. Also, if you plan to stay long or with family in a home, you can also always get an Airbnb. Here are some options that you may like.
Hostels: Staying at a hostel in Goa is an experience. Full of a global crowd and hippie vibes, hostels in Goa have kept up by milking this opportunity. On top of it, its dirt cheap and sometimes even comes with breakfast. If you are travelling solo, I will definitely recommend this. Check out some great hostels in Goa on Hostelworld.com.
Beachside: Treebo Trend Lands End Beach Resort(Morjim beach), Baga Beach View (Baga Beach), Pele's Windsong Wood Cottage (Colva Beach), Sal Riviera (Cavelossim Beach), Cola Beach Sunset Bay (Cola Beach), Lotus Sutra Beach Abode (Arambol Beach).
Resorts and Luxury Hotels: Alila Diwa Goa (Personal recommendation), Mayfair Hideaway Spa Resort (Gorgeous property), Stonewood Riverfront Resort, Beleza by the Beach Resort.
Save to Pinterest


Related Articles