16 Jan

The Best things to do in Gokarna, India

Gokarna has seen a fair increase in traction in recent years. What was known as an obscure 'offbeat destination in southern India a few years ago has been dramatically changed to one of the must-visit place.

Gokarna long with Hampi and Varkala comes under a list of must-visit places if you are looking for long term stay, yoga and Ayurveda camps, dirt cheap accommodation, hippie shacks and great value. You can expect to find slow travellers, long term foreign tourists on a yoga retreat with their elephant pants on and a fairly open pot-smoking culture.

Now, I am not willing to write an article about 'things to do in Gokarna'. That's because you don't go to Gokarna to do stuff. You go to not do stuff. However, I will include some of the things which you can do on a lazy afternoon. I personally have been to Gokarna four times by now, and I will go back again in a jiffy.

There is a thing about the salt in the air, the food served from the clay ovens and shacks lined with low-cost fairy lights at night which seem to strip life naked of its complexities. Say 'aye' if you know what I mean.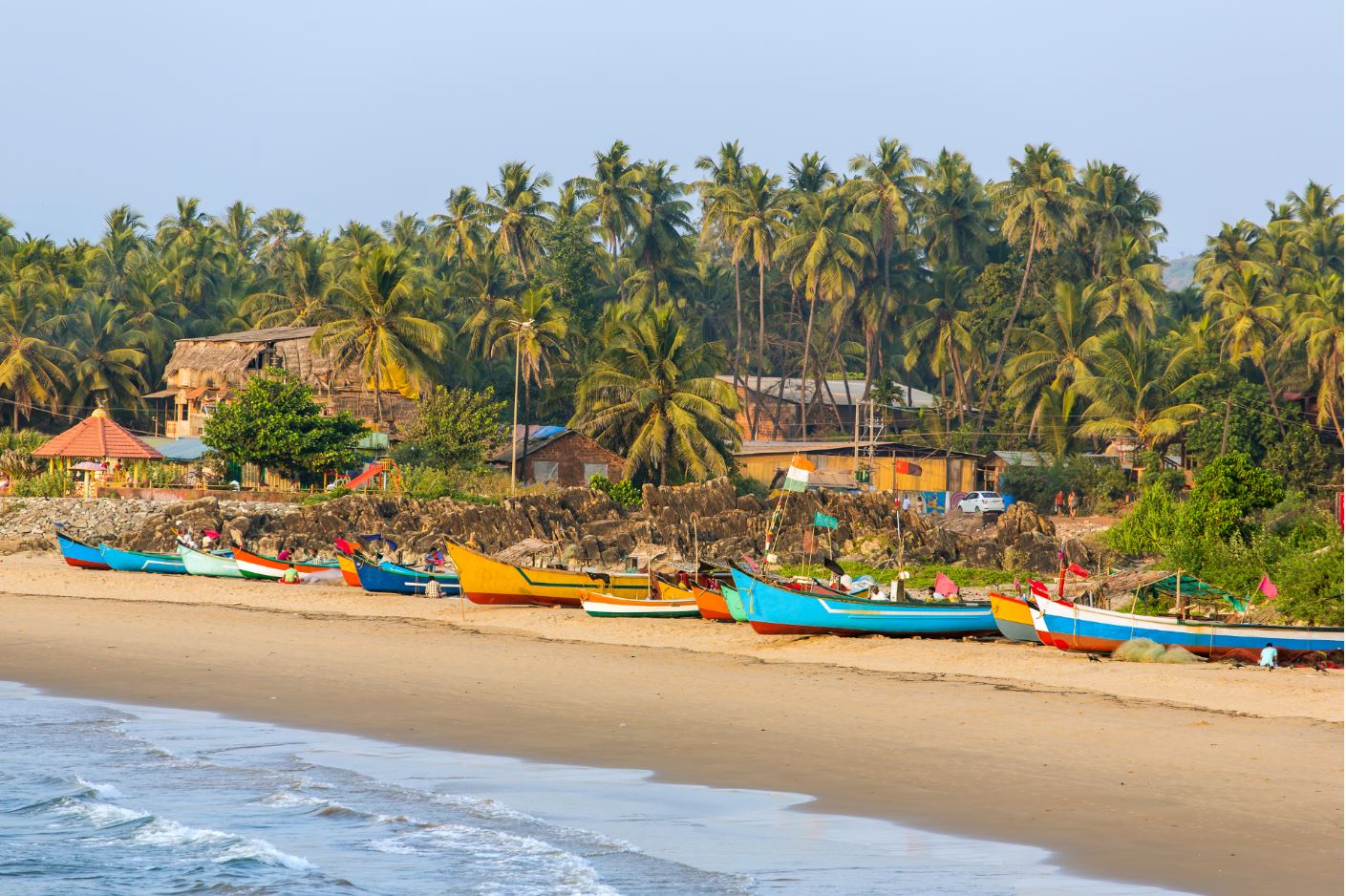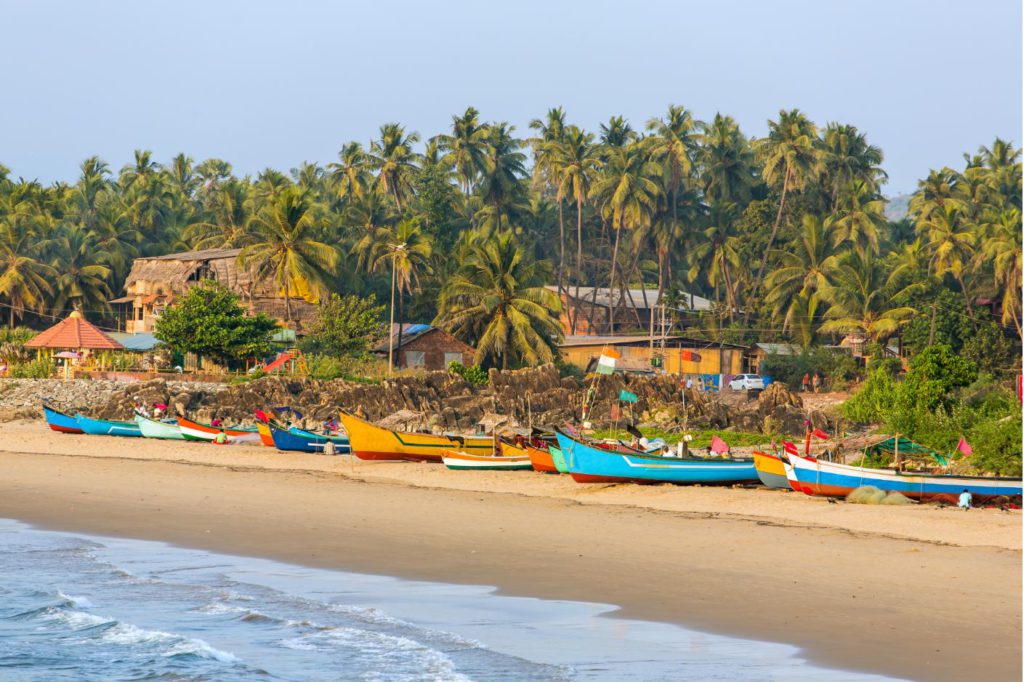 Where is Gokarna?
Gokarna is a beach town on the north-west tip of Karnataka, just a little below Goa. Located on the shoreline bordering the Arabian Sea, Gokarna is only little over a village, 450 km from Bangalore. However, as you climb down to the beaches with light hiking, you will come across shacks inhabited by long-term travelers and backpackers.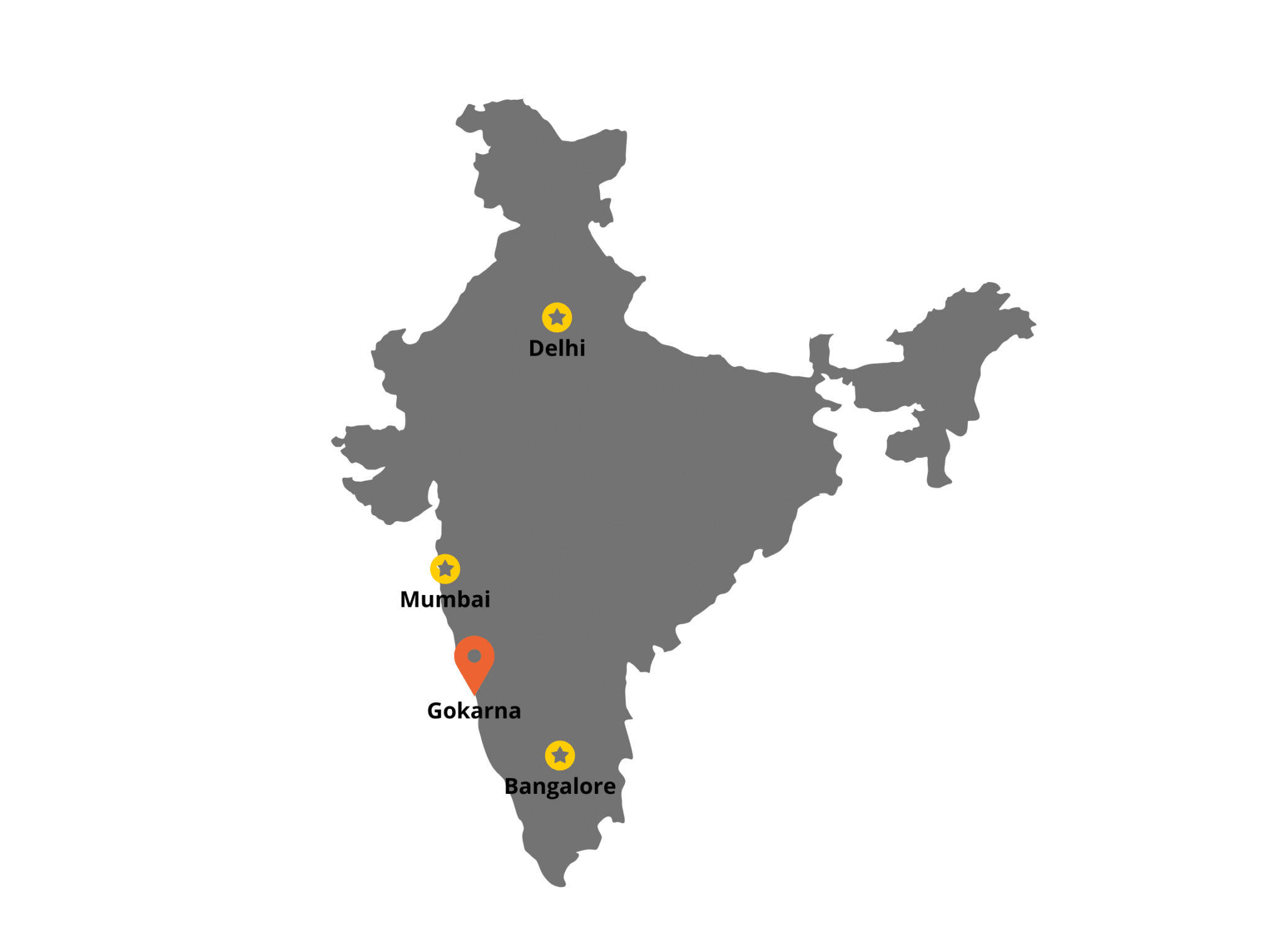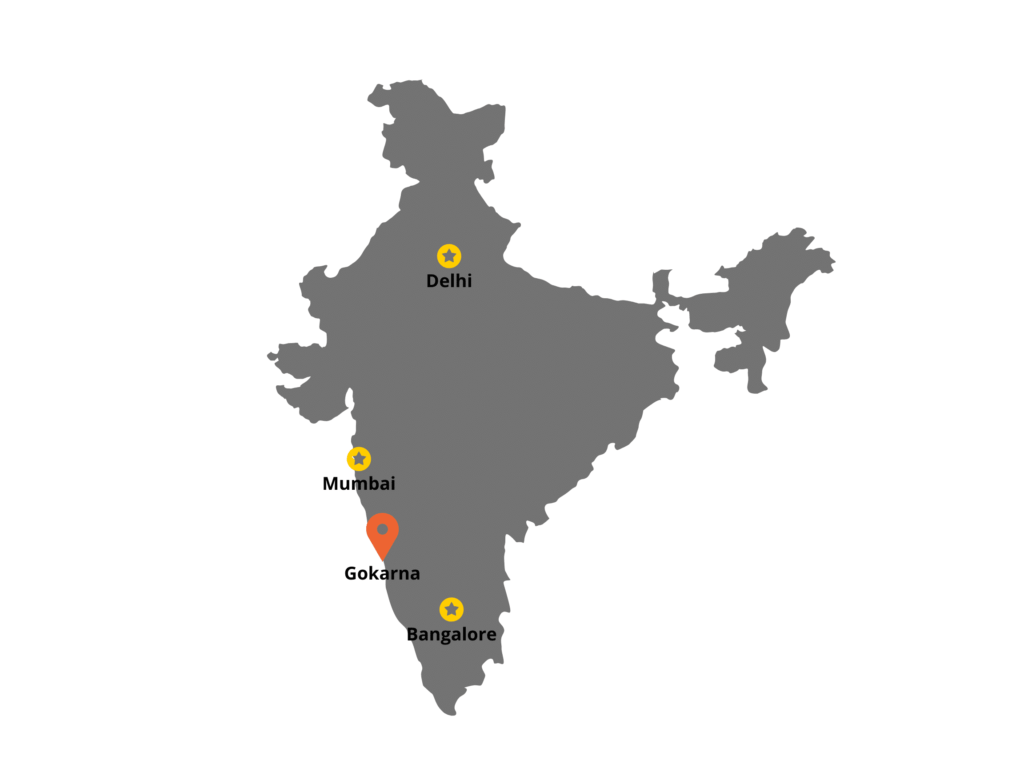 A Brief History of Gokarna
Gorkarna used to be a place of pilgrimage more than of tourism a few years ago. Gokarna is known as 'Dakshin Kashi' or south Kashi holds an important place in Hindu mythology. Its name comes from the legend which states that Lord Shiva came out of the 'ear of a cow' which translates to 'Go – Karn'.
Another story says that when Ravana captured Sita (from the Hindu mythology of Ramayana), Lord Ganesha was able to convince Ravana to give up Atmalinga which would give him immortality. The Atmalinga today is placed in the temple of Mahabaleshwar in the town of Gokarna. You can still find a number of pilgrims visiting the town for its holy place.
Love the Hippie Vibe? Read more on Exploring The Temple Ruins Of Hampi, India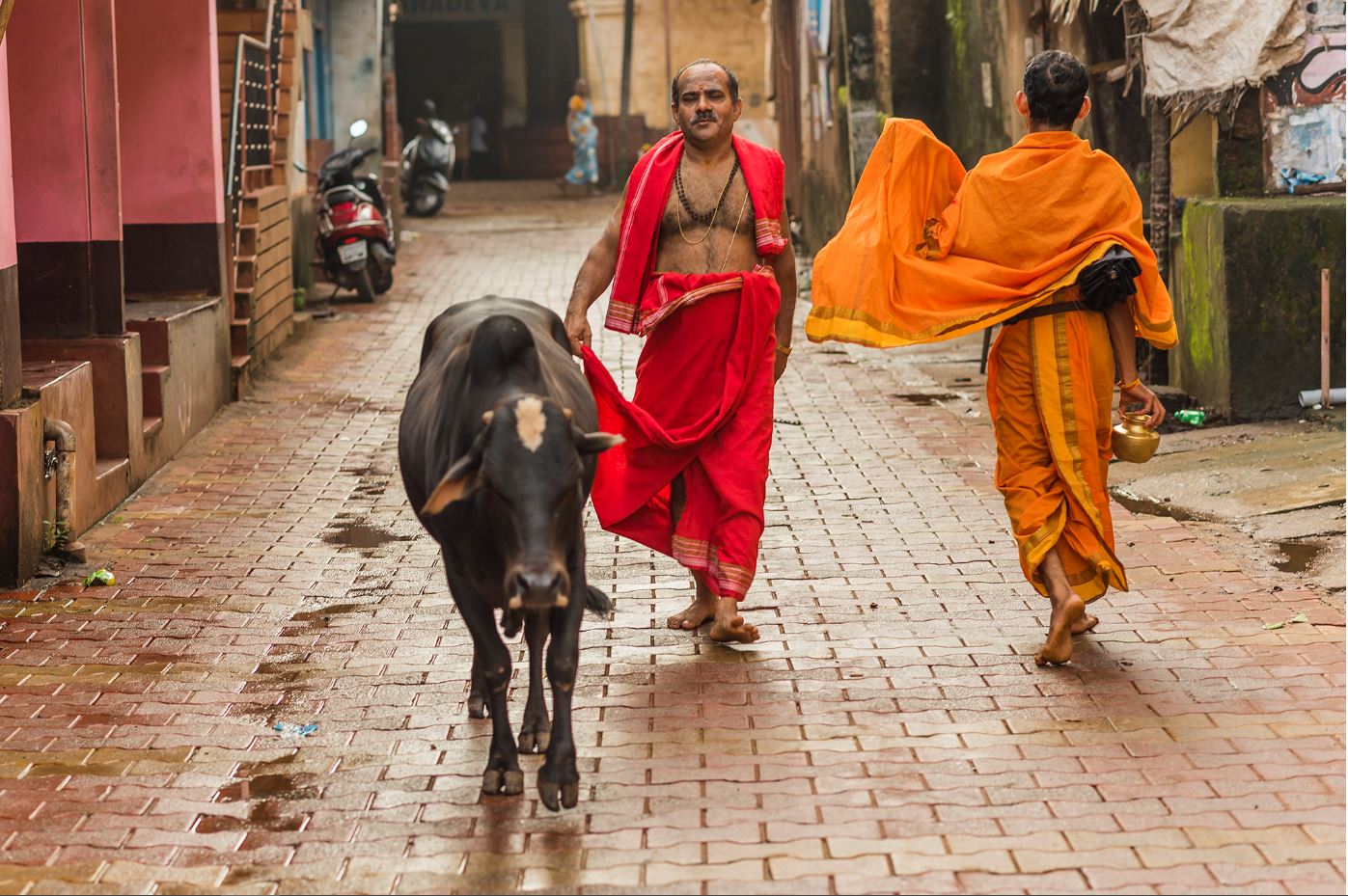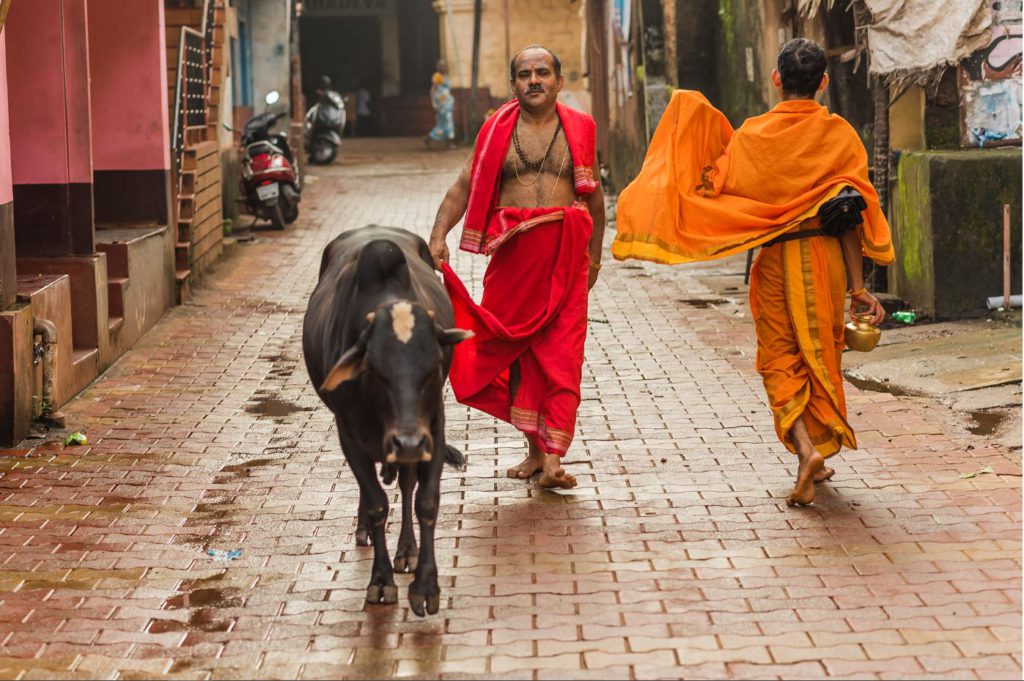 How to reach Gokarna?
The town of Gokarna is well connected by road and is definitely the best way to reach here. You can find a number of buses running on routes like Bengaluru-Gokarna, Hyderabad-Gokarna, Mumbai-Gokarna and many more. The major routes have the facility of sleeper buses which are a great way to reach the place rested well for the next day.
Head to redbus.in or for sleeper bus options. Once you get down at the bus station in Gokarna, you can take an auto to the Cliffside of one of the beaches you wish to stay at. The usual charges range from Rs.80-120. You can also walk the distance in 15 minutes on foot.
Another way to reach Gokarna is by car. The journey to Gokarna by road is also quite scenic and comfortable. Mangalore to Gokarna is a drive along the coast with great views of the sea. In case you are travelling from other parts of South India, you can halt at Shimoga, a town 200km before Gokarna for rest.
The closest airport to Gokarna is Dabolim airport in Goa which is 140km away. From there you can either take a private taxi or a bus to the town of Gokarna which is 3-4 hours away. The closest railway station is at Kumta or Ankola which are both 25km away.
From there you can take a taxi or local transportation like an autorickshaw which should cost you INR 100-130. Book your train tickets here or official website.

Best time to visit Gokarna
Seasons in Gokarna can be broadly divided into three:
Dry or the Peak season: This ranges from September to February. The weather is dry with almost no rainfall and clear sunshine with moderate temperature. The time from November to February sees a vast increase in footfall from foreign tourists due to holidays.
September and October make a great time to visit. The shacks are priced reasonably. During the peak season they can be a little full but usually do not go skyrocketing on price.
Summer: March-May sees a rise in mercury all across India and the same for Gokarna as well. The temperature can go up to 40°C which also marks the off-season. The beaches are still open restaurants running but it can get really hot.
It will probably force you to avoid going outdoors for the most part of the day. Some food items on the menu may not be available at the restaurants due to lack of demand.
Monsoon: A unique season in some parts of Asia, monsoon or the rains hit heavy and hard in Gokarna in the months of July-August. This marks most of the beaches inaccessible for water activities. Most of the restaurants or shacks around the beach close for the season.
You may still find a few resorts open and the town even lovelier for the lush green colour. But if you are visiting for the first time and want to see what this place is all about, avoid this time of the year.
Festive time: A great time to visit Gokarna is during the festive period of Mahashivrati. The dates may vary every year but are usually between the last week of February to the first week of March. The period sees a daily celebration at the Mahabaleshwar temple along with a procession of Shiva's idol at the end of it.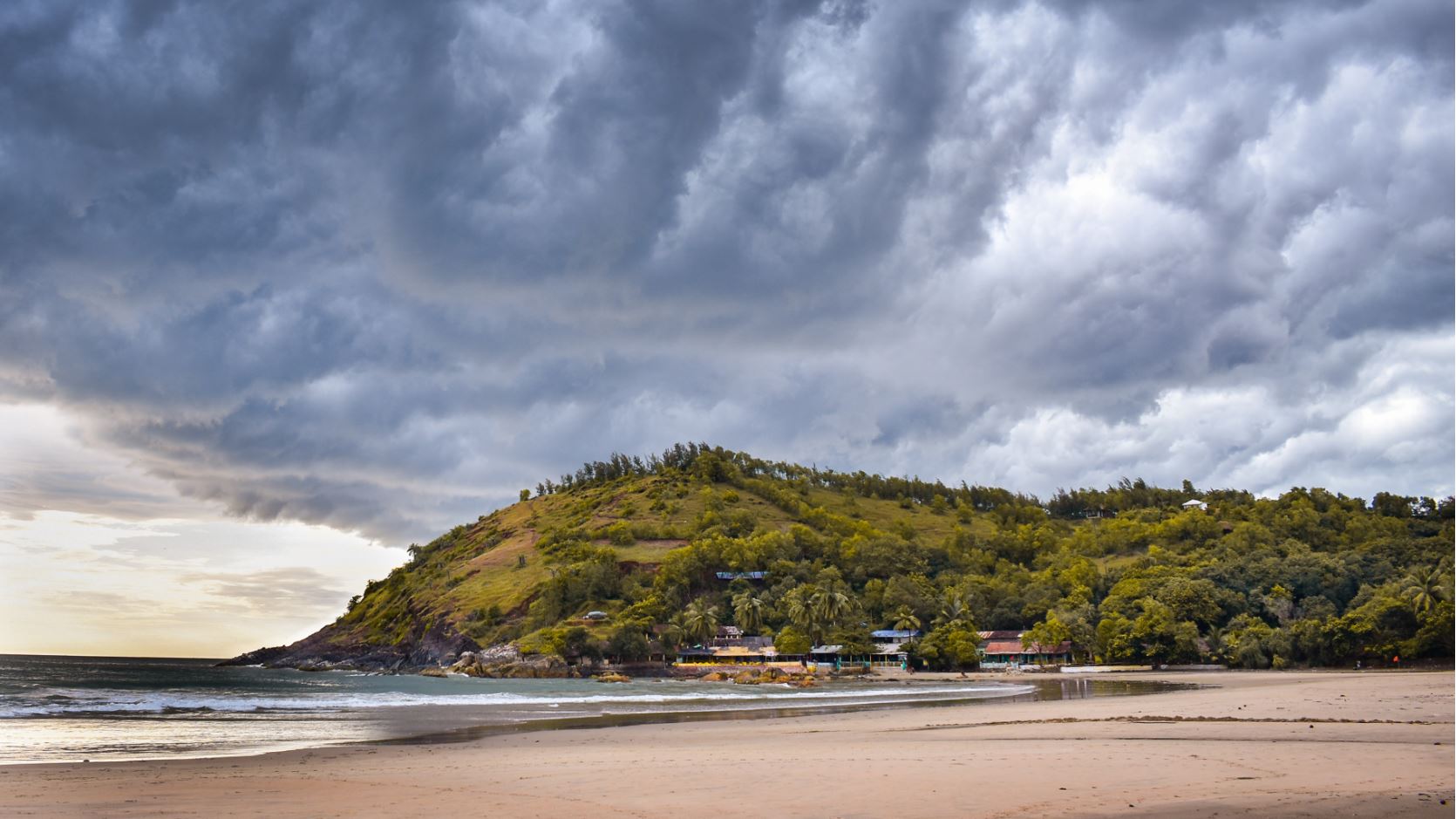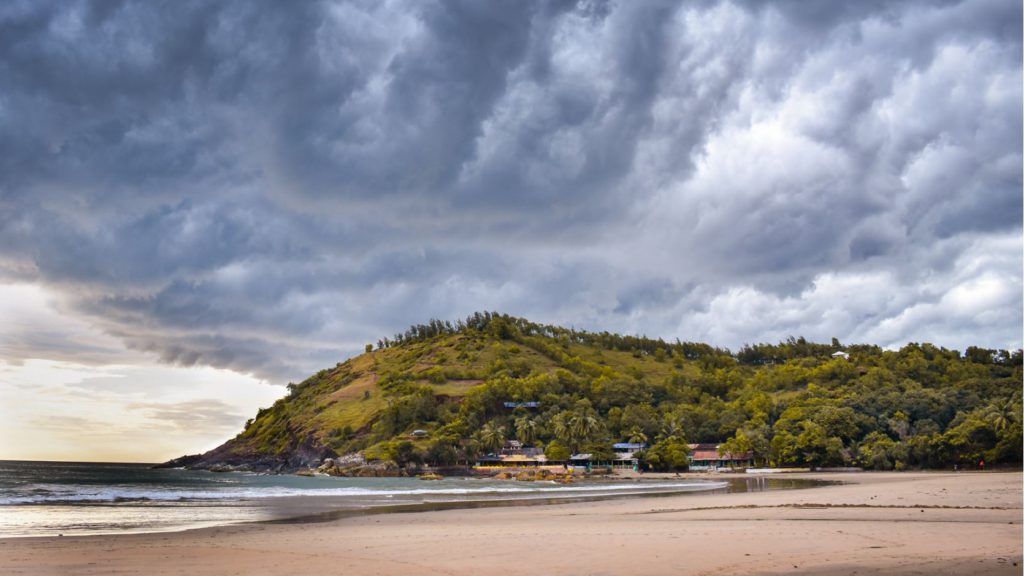 Where to stay in Gokarna?
This is probably one of the most important decisions while in Gokarna. The place has dirt cheap accommodation, mostly in the form of shacks. Shacks are temporary beach-side establishments with a restaurant at the front and living quarters at the back.
Thatched roof, mud floors, open ventilation from all sides with colourful graffiti and plastic furniture may paint you a picture of it. The rooms in the shacks are usually bare minimum with a cot, a mosquito net, a bathroom (sometimes not attached), a bulb, and a PowerPoint. These rooms start from $5 a night.
The best way to find a shack is to reach the beach and hop on one-to-other to find the one you like and is available. You may find a little difficulty finding one on weekends, while it's relatively empty on weekdays.
The best beach to stay (in my opinion) is the Kudle beach with a lot of options to stay and eat with good connectivity. Om beach also has a few options, Namaste café taking over all the mojo in the area.
In case you are very adventurous, you can also lookup accommodation on a paradise beach. You can only reach it by ferry and have a limited number of restaurants for food options. If you have camping gear, you will get a great spot to camp at on these the secluded beaches.
On the other hand, more permanent resorts and hotels are also available if you are not comfortable with such arrangements. If in doubt, book a room at Gokarna Zostel. There are also resorts which revolve around Yoga and ayurvedic practices like vedicvillagegokarna or explore beach camping.
If you want to pre-book your rooms, you can check on agoda.com for great deals and discounts. Do check out the reviews before booking.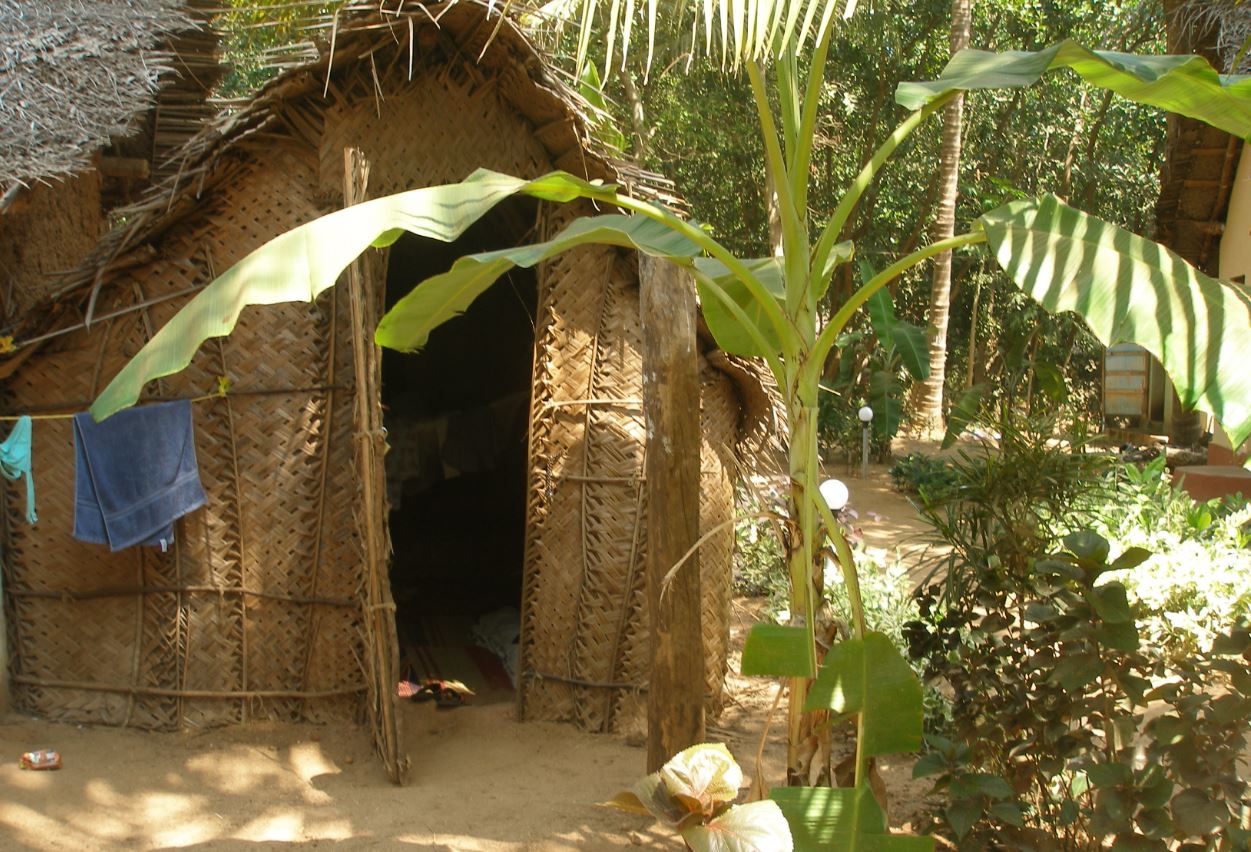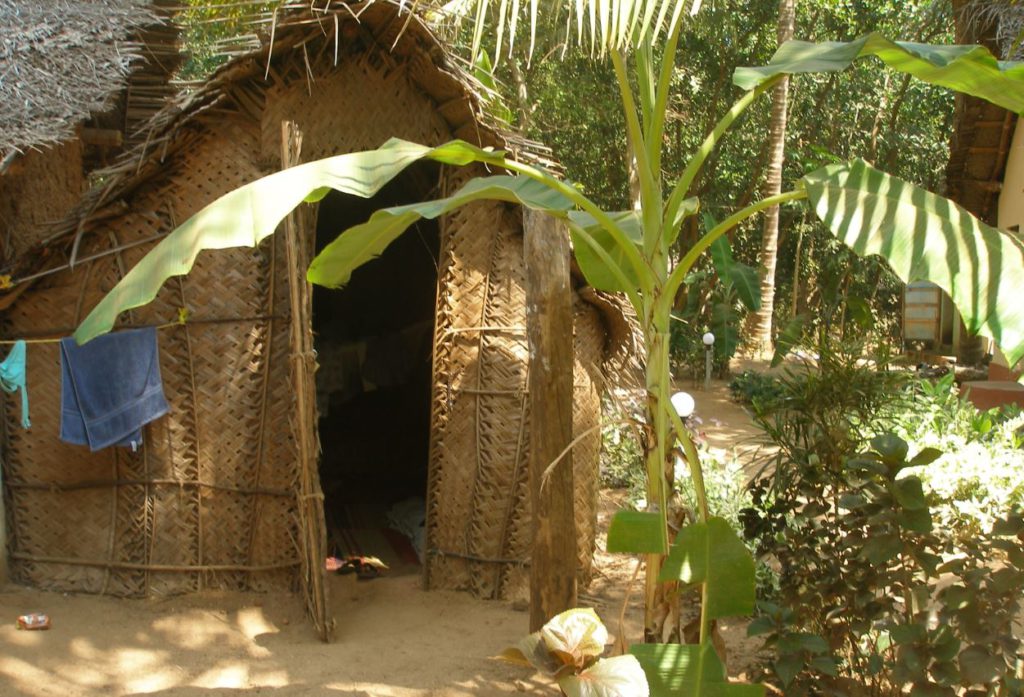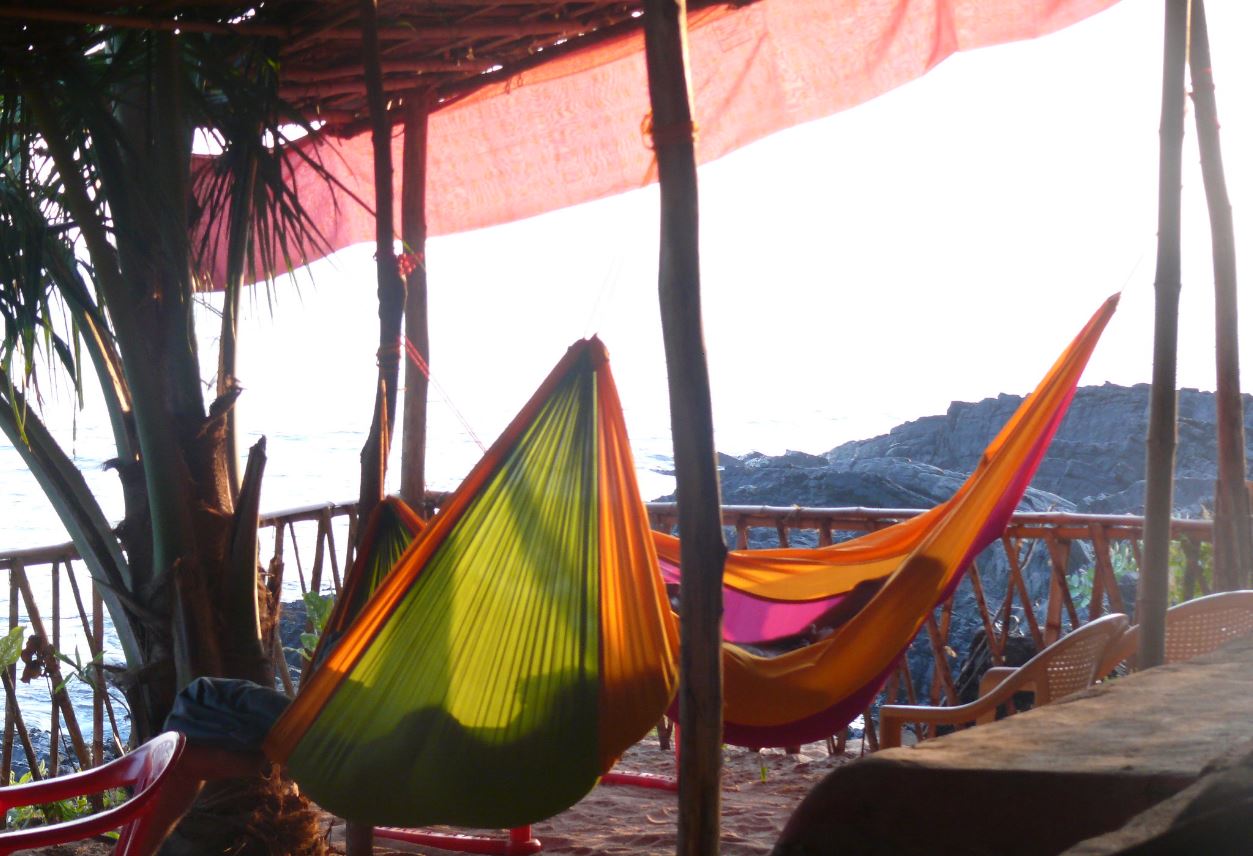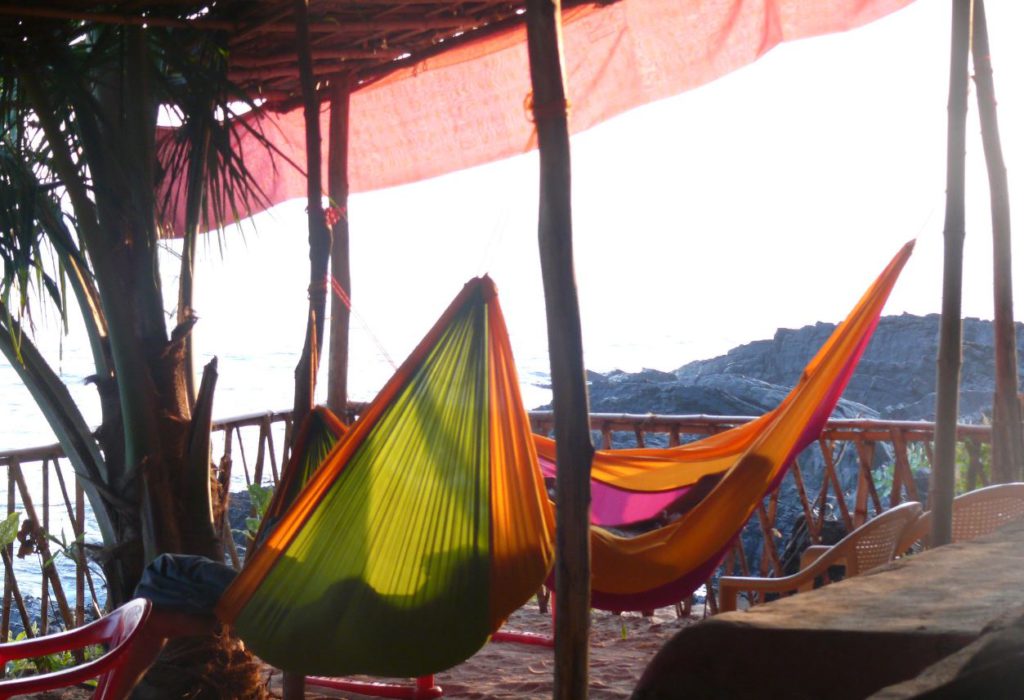 What to eat in Gokarna?
Gokarna is a paradise when it comes to food. The beach shacks and gradually weighed the demands of the foreign tourists and molded their menus in its way. Therefore you will find food options in American, Italian, Chinese, Israeli, Greek, Continental and of course, Indian. Seafood is the main staple here and you will find a wide variety here.
The food, however, is usually made in simple kitchens with clay ovens used for pizzas and local ingredients used to swap the indigenous ones. Don't fuss over it and rejoice the simplicity. The portions are usually huge and a meal starts from $2-5.
How to go around in Gokarna?
In case you want to take a tour of the Gokarna town, I will suggest doing this on foot. It is a fairly small place and you can cover the whole place in an hour. To hop between the beaches, you can choose to take a boat or trek between the ranges. To visit places a little further from Gokarna, take an auto-rickshaw. Bargaining is acceptable here.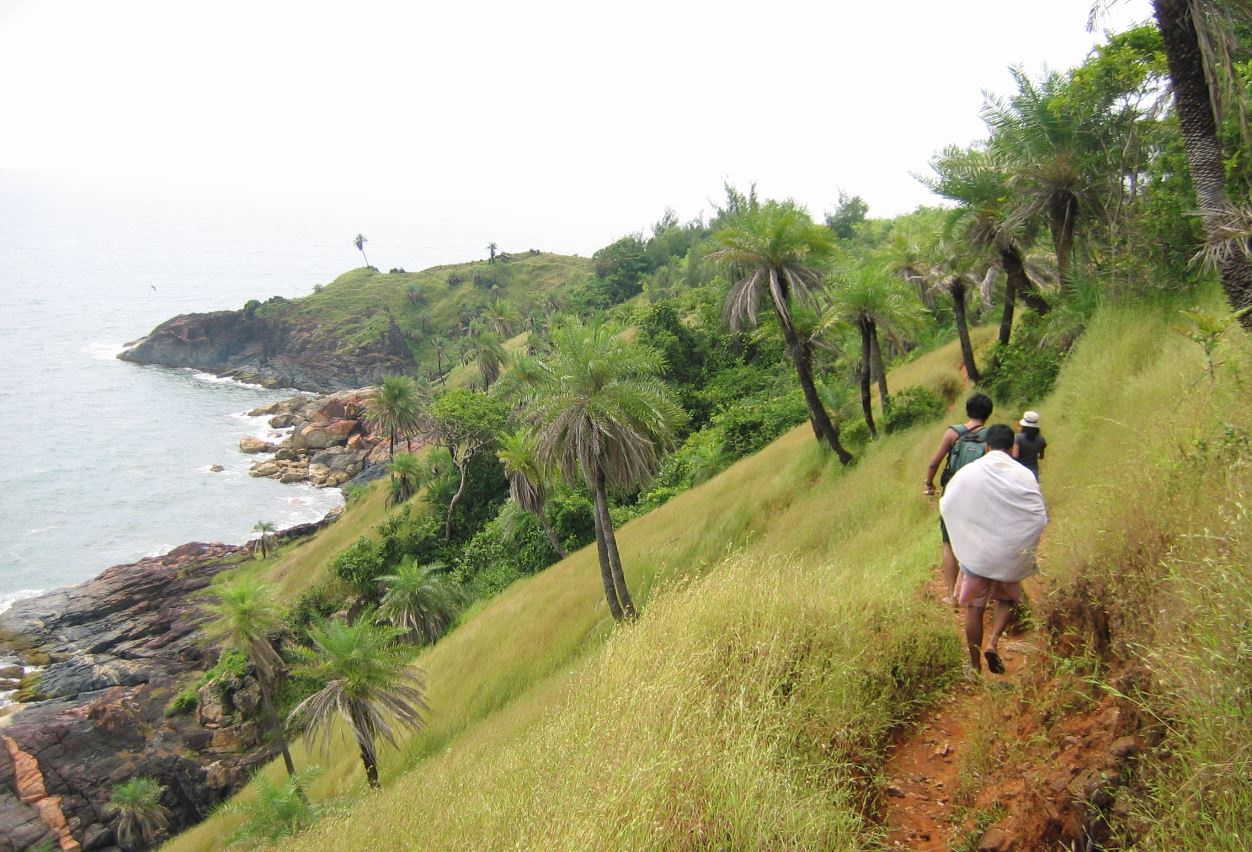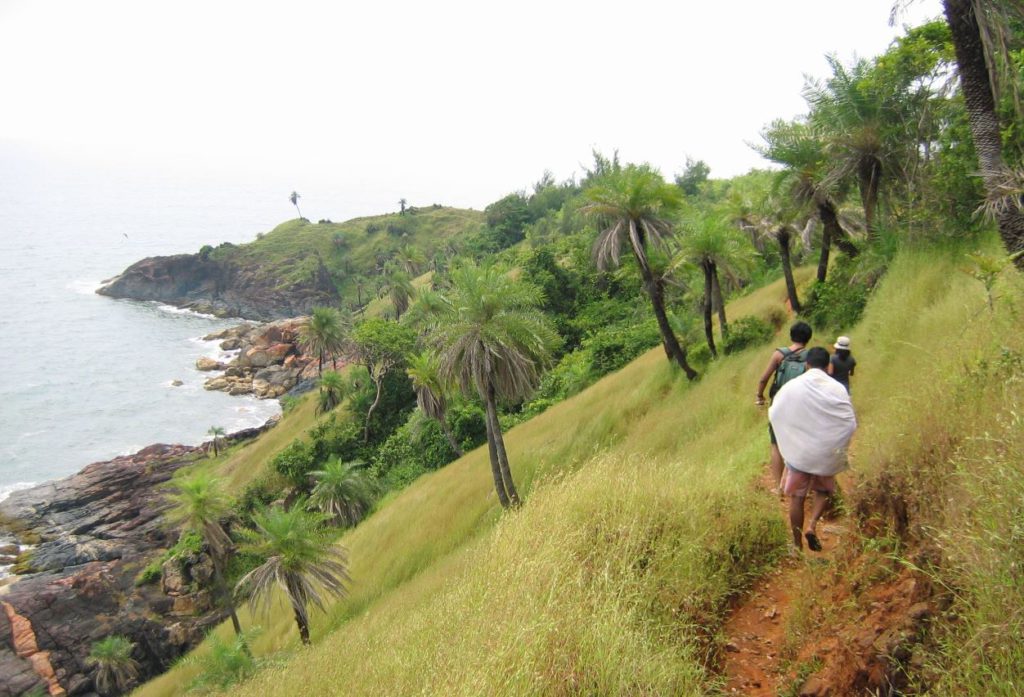 Exploring Gokarna
The Beaches
The ocean is what calls the travellers to this tiny town in the first place. And Gokarna has magnificent beaches and a lot of them. They are far less crowded and commercial than Goa. However, these are not coral beaches so their identity is far different than those of Thailand or the Philippines.
A road connects all the beaches on top of the cliff. However to reach the beach you will need to hike down to each once.
Gokarna Beach
Gokarna beach is the town's main beach. It is located near the Mahabaleshwar temple. This is where all the locals go to enjoy a swim on a hot day or to carry out any holy rituals. Often the pilgrims take a bath in the seawater to cleanse before visiting the temple. You may come across the beach if you are taking a stroll in the town.
There are even a few restaurants and accommodations in the area. But you will still not find a lot of travellers in the area. The beach is a gathering place for a large number of local crowds who can be sensitive to skin shows. Save your swimming gear for other beaches since it may seem out-of-place here.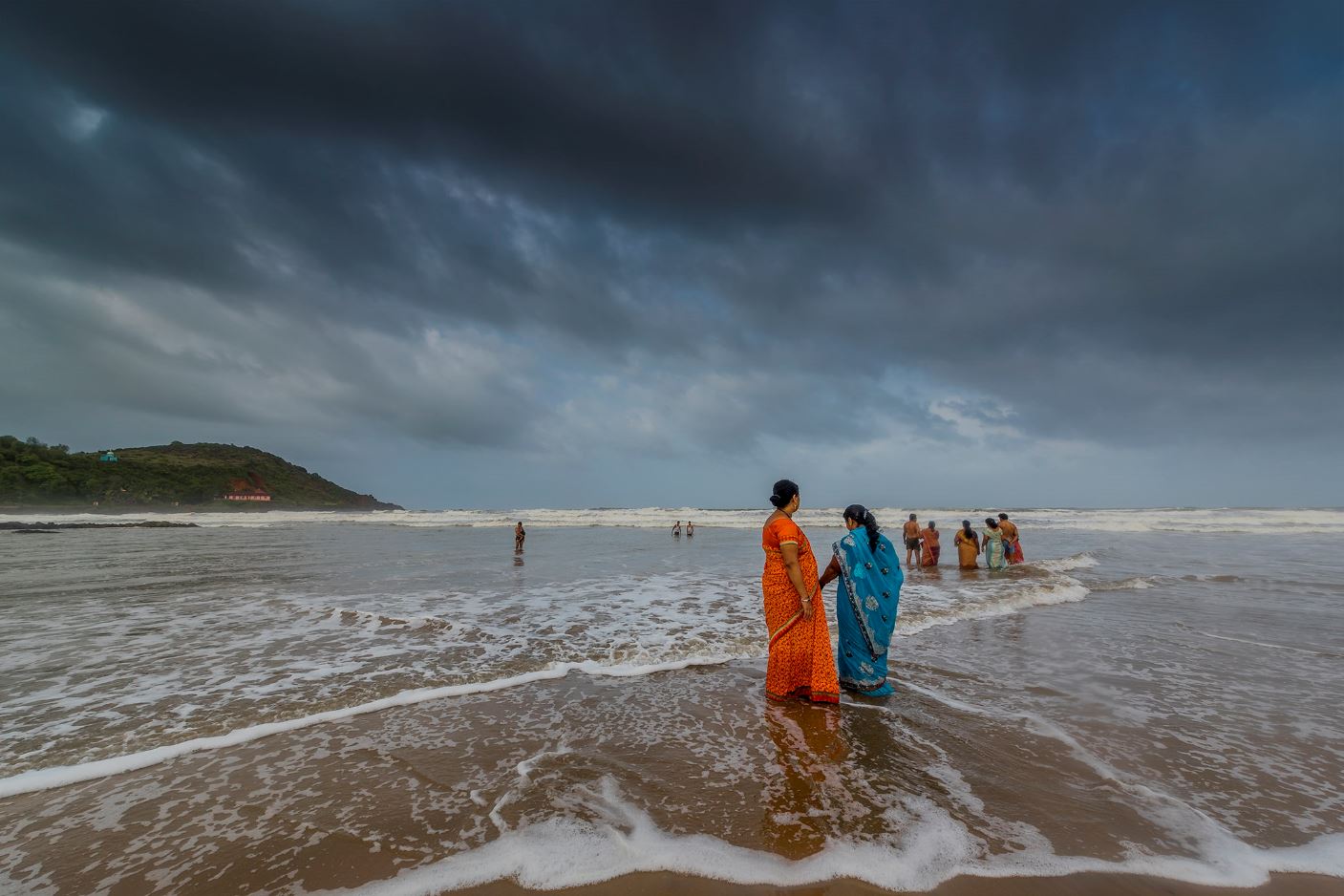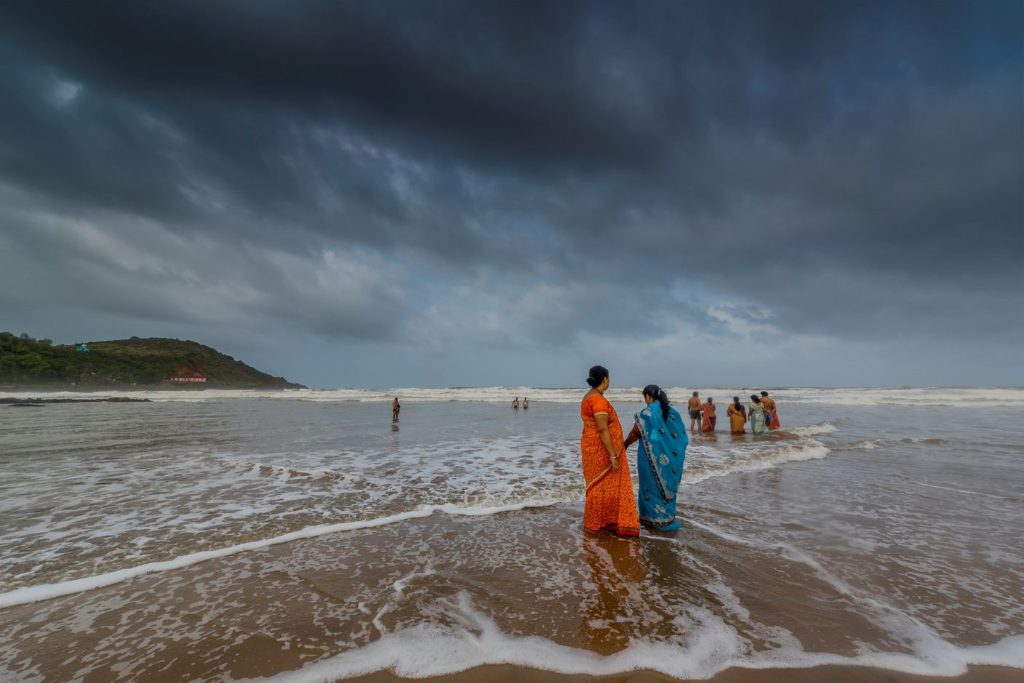 Kudle Beach
Kudle beach is the most populous beach with buzzing activities. You will find the beach lined with fisherman's boats and locals catching you lunch early morning. While you can still find a few water activities, Gokarna isn't as popular for it as Goa is.
The night may surprise you with bonfires surrounded by people playing live music on basic instruments and rolling in hula hoops. Kudle beach also has a lot of shacks screening movies that you can enjoy with dinner at a different place every night. Lines of restaurants lit with paper lanterns and fairy lights make it a great place to spend at least one night here.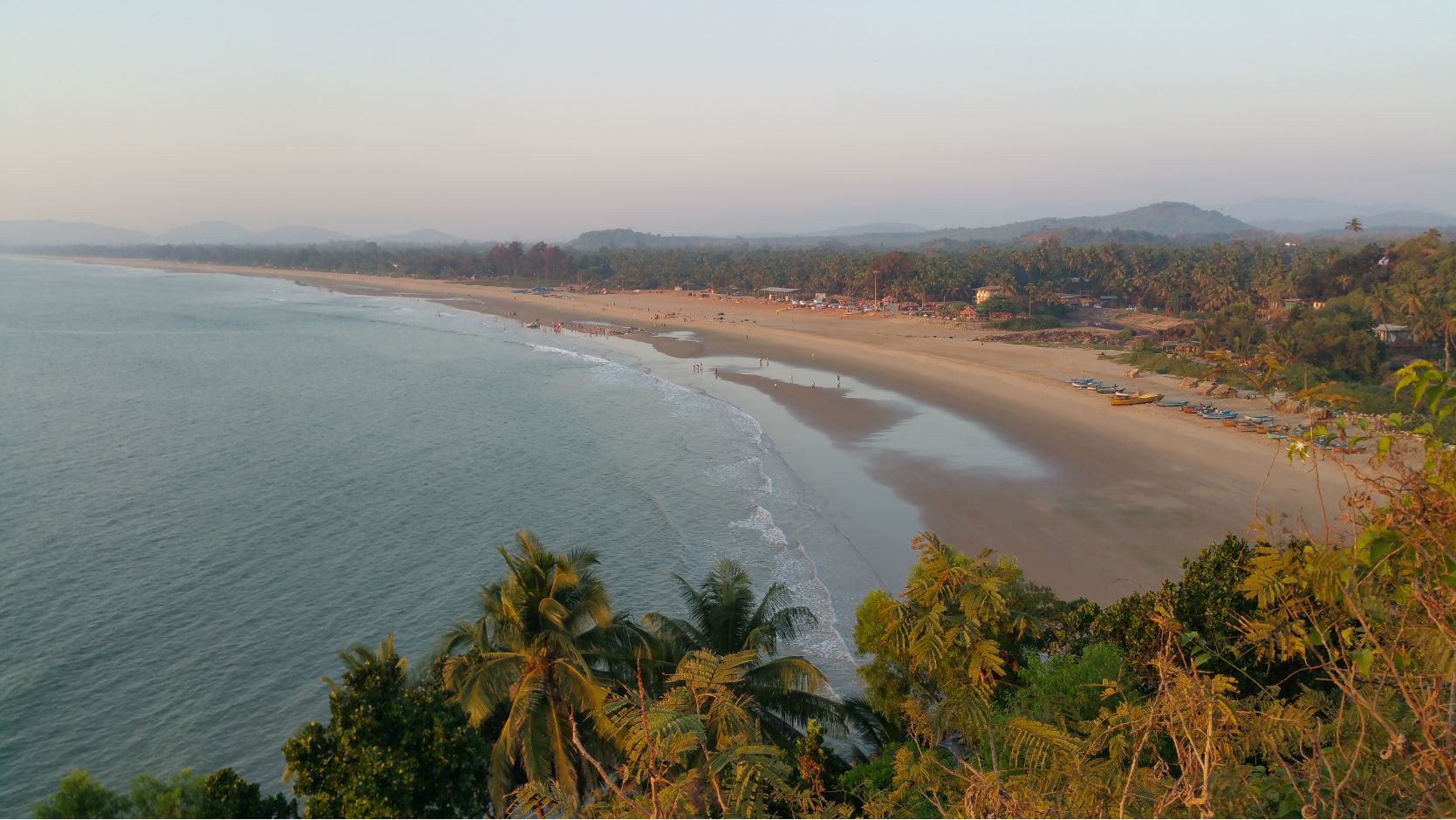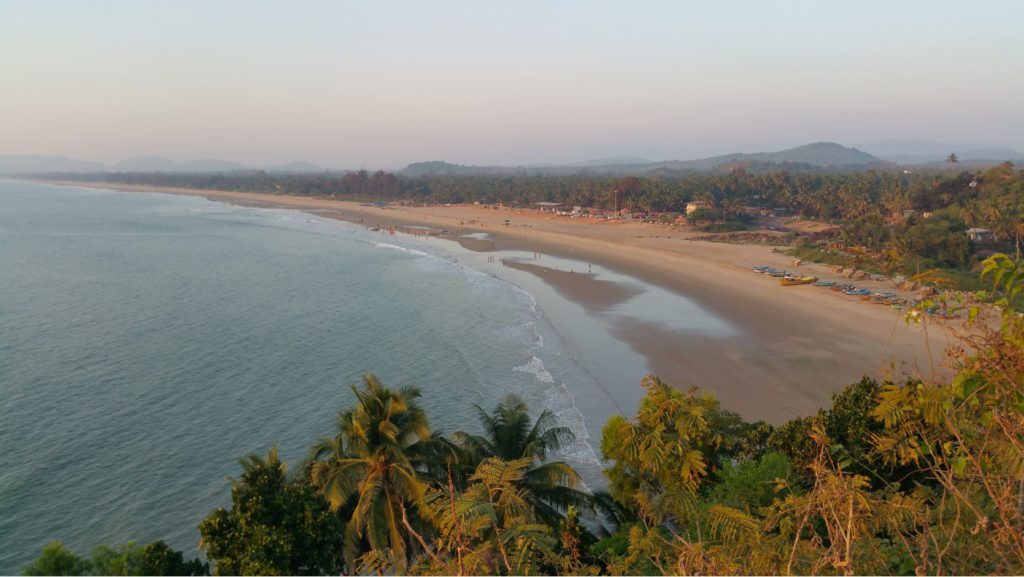 Om Beach
Do take at least half a day to visit Om Beach if you aren't already staying here. The beach name comes from its shape formed by natural rocks in the shape of 'Om' (A holy Hindu word and concept). Om beach's popularity also rose with the establishment of Namaste Café, the first of its kind.
Although, once popular it's glamour has diminished over time. Om beach is great for a day's activities where you can have a filling lunch and enjoy some water activities. You can also go ahead and trek your way to half-moon beach. If you are lucky, you may spot some dolphins on the way.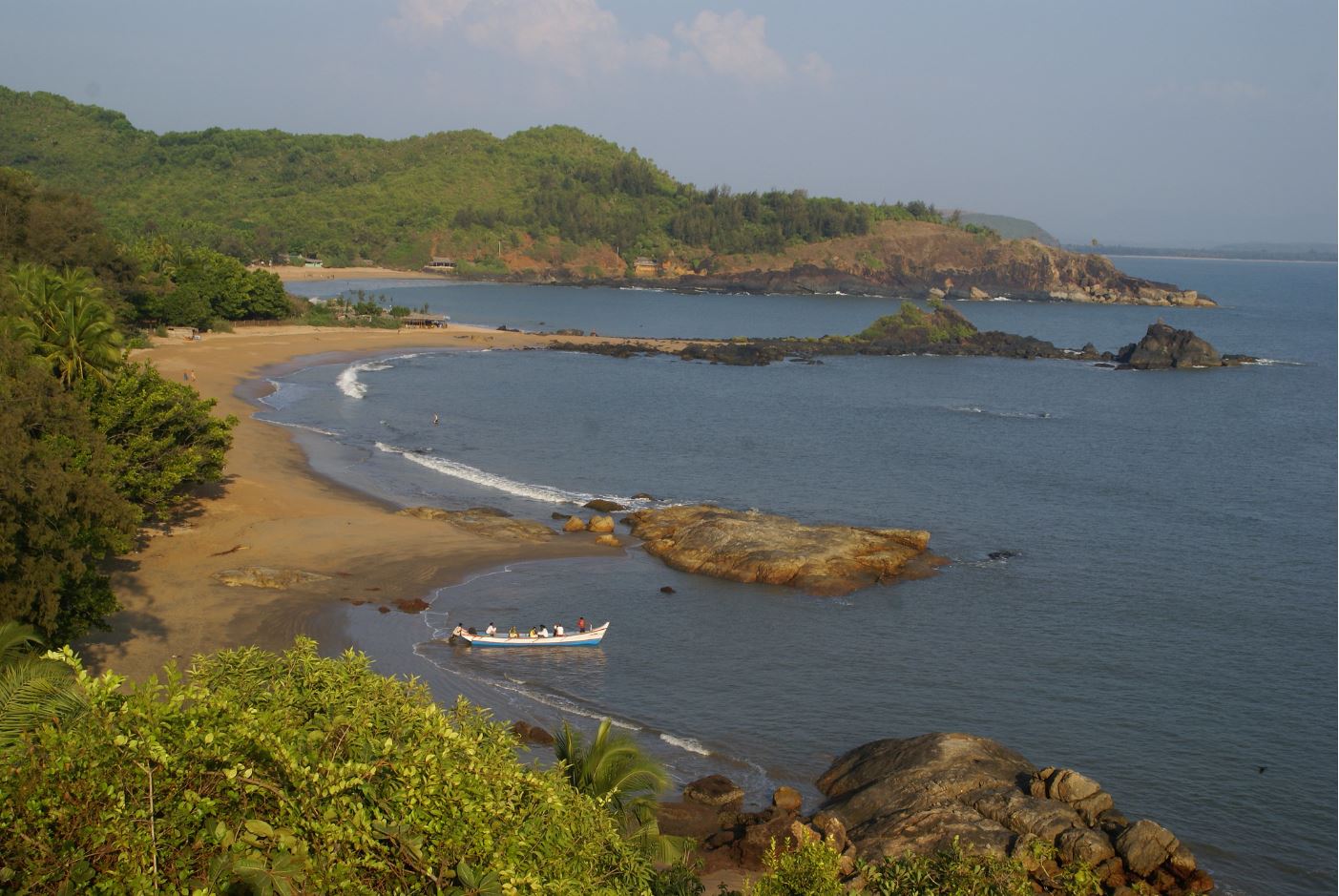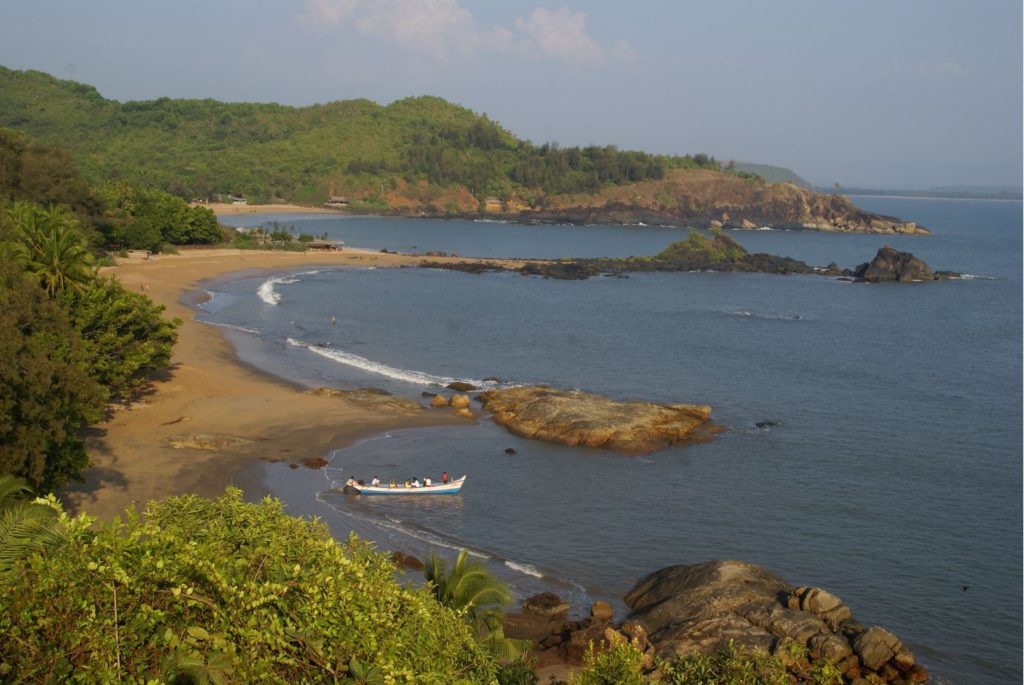 Half Moon Beach
Similar to Om beach, Half moon beach also borrows its name from its visual semblance. The beach is a semi-circular formation covered by rocks on all sides. While you can trek here, you can also reach this beach by boat. Half-moon beach is sparse and far from the crowd.
You can enjoy bathing in the waters since the waves are usually quieter in this part due to their shape. If you are looking to spend a whole day, get something to eat as well. The restaurant options here are limited on the beach.
Paradise Beach
Now I won't be THAT dramatic to compare the beach with a paradise. However, it is lovely. And very secluded. A handful of people only venture so far. However, paradise beach is a great camping spot. You will find some very offbeat natural ways of living in the area including a few treehouses.
A restaurant or two can cover your need for food. However, you will have to look after everything else on your own including Toilet paper. An easier way to get here is by boat. But try and schedule your way back in the evening around 5 pm since you may be able to spot some dolphins on the way.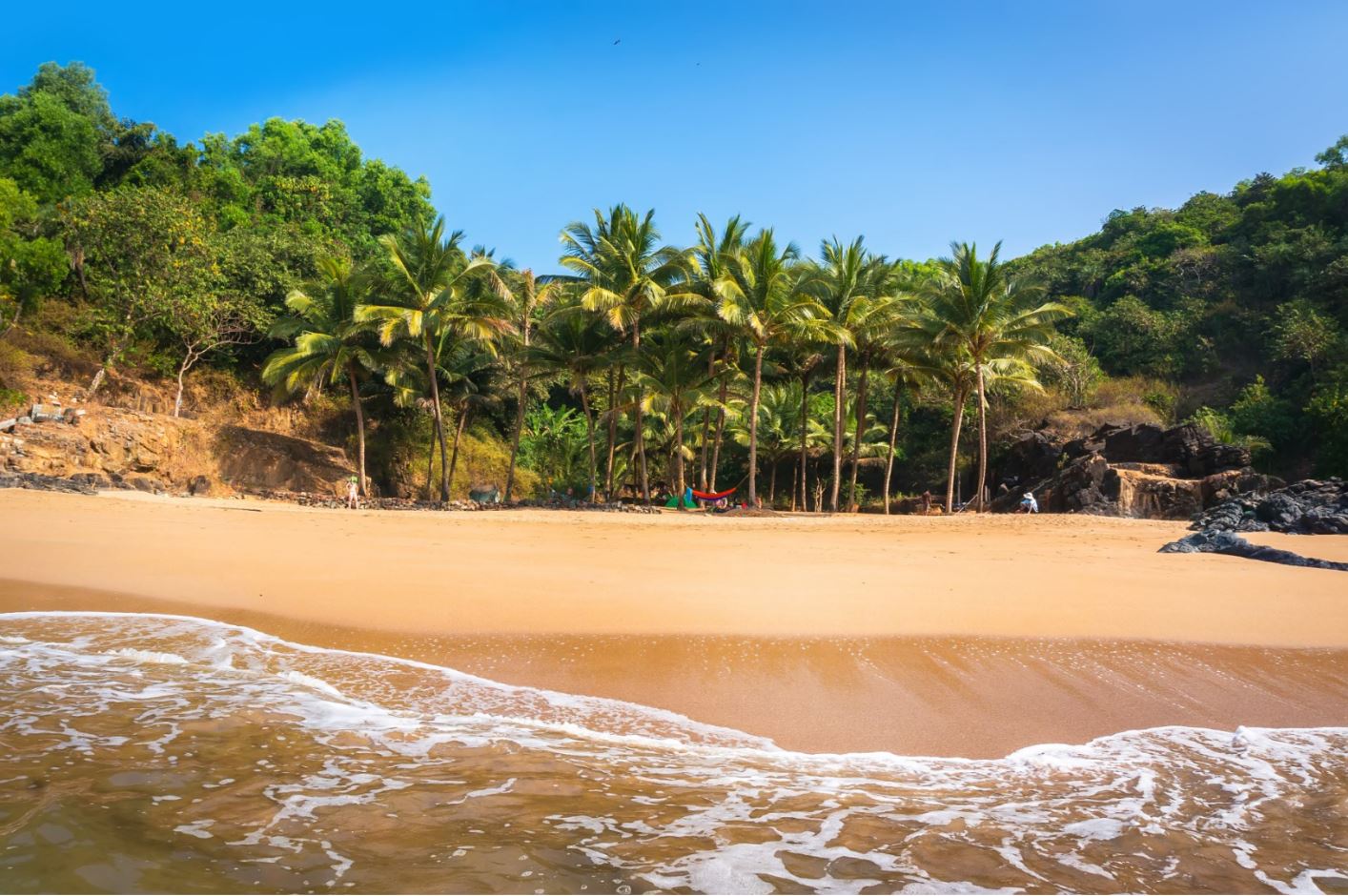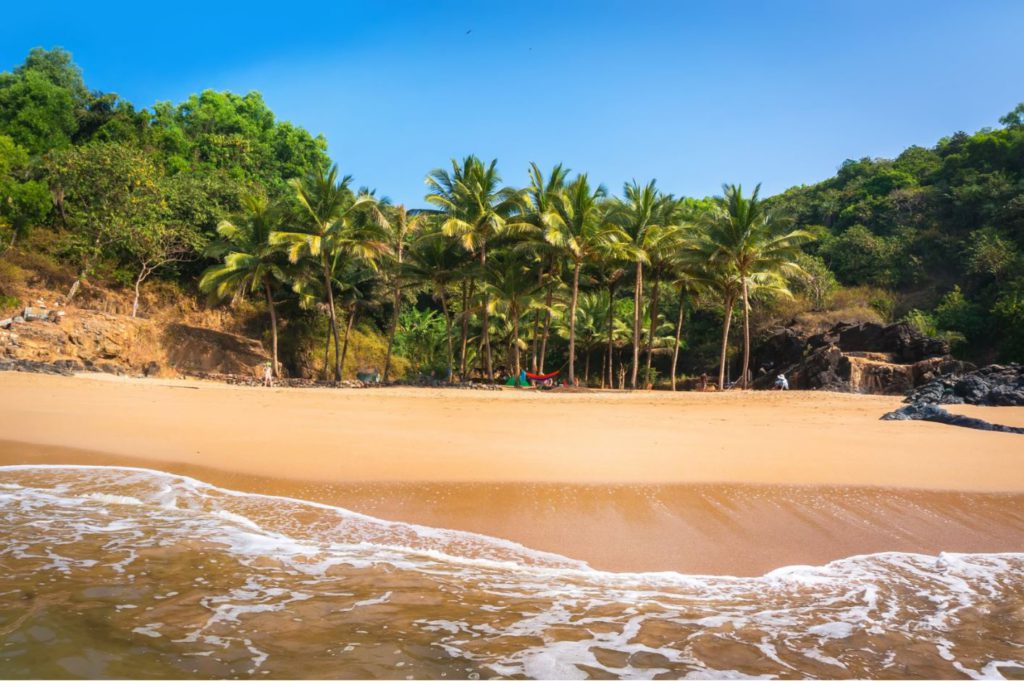 Gokarna Town
Mahabaleshwar Temple
Since Gokarna has such a dedicated history to Lord Shiva, it deems fit to have a grand temple dedicated to him. A stroll in the Gokarna will probably lead you to the temple anyway. The temple dates back to the 4th century CE.
It is dedicated to Lord Shiva made of granite in the Dravidian style. The main shrine is the Atmalinga and an idol of Shiva is kept in the inner sanctum. The sanctum is only accessible to Hindus of Indian origin. However, everyone can still see the temple.
Flea Markets
Touring the streets of the town you will find a wide range of shops selling souvenirs and beach items. In case you want to buy some tropical indie-style beach garments, pick them up from here.
Holy beads, seashells, local crafts, spices, slippers, and other day-to-day items can also be found here. Bargaining for the gift and souvenirs is acceptable here. Make a few local friends and get the best prices.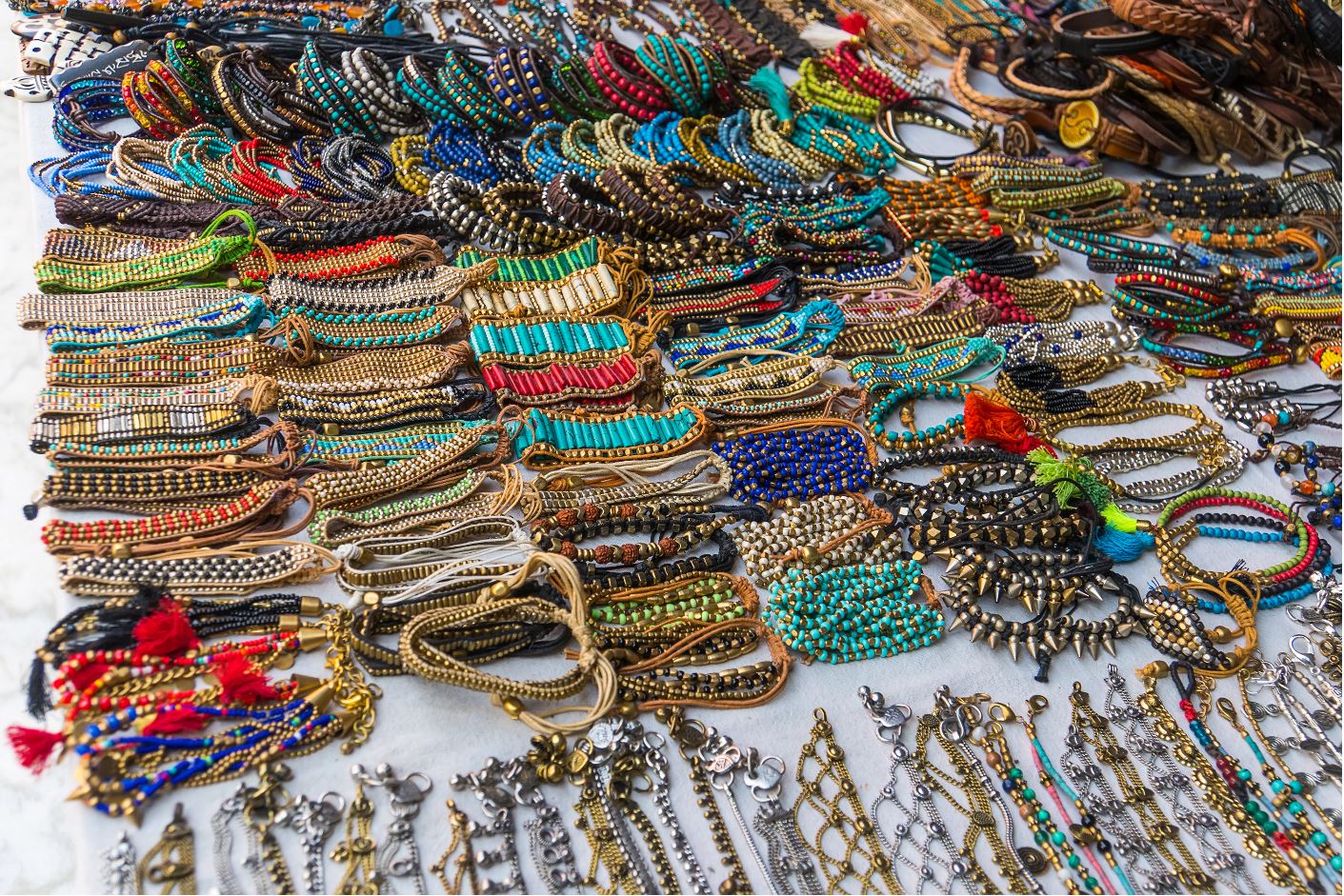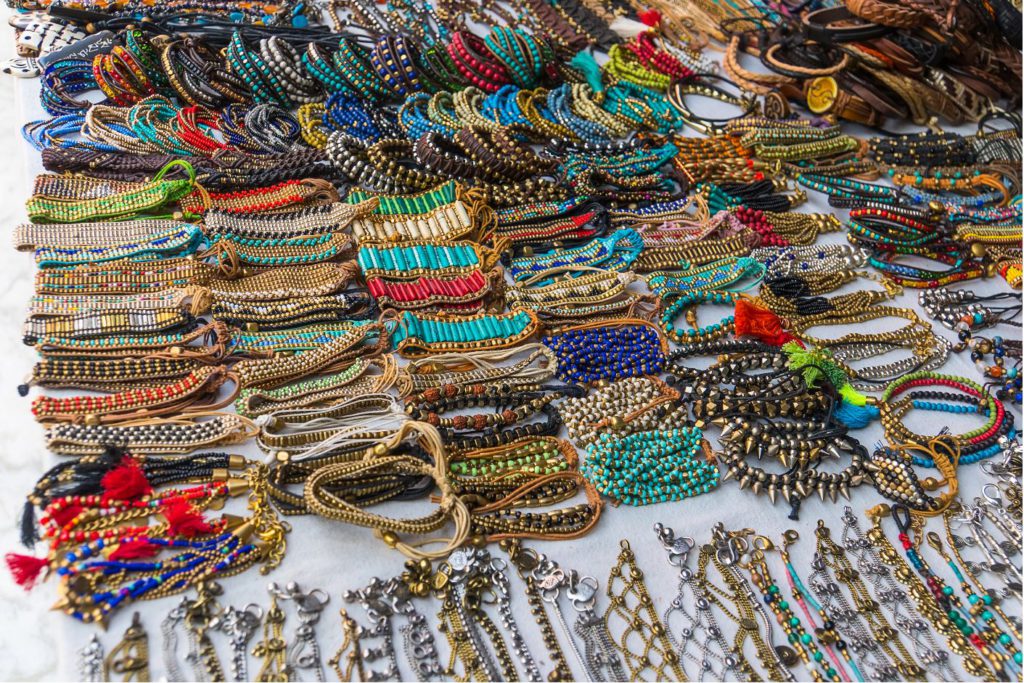 Around Gokarna
Murudeshwar Temple
Another famous temple in the area is Murudeshwar temple. However, the temple is even more popular for its Shiva statue which is the second tallest in the world. The statue with a background of the sea and gushing waves stands out in an instance.
The temple is 78 km from Gokarna town. To reach Murudeshwar you can either take a local bus that is cheap and affordable or hire a car for a day if you are comfortable driving on the Indian roads.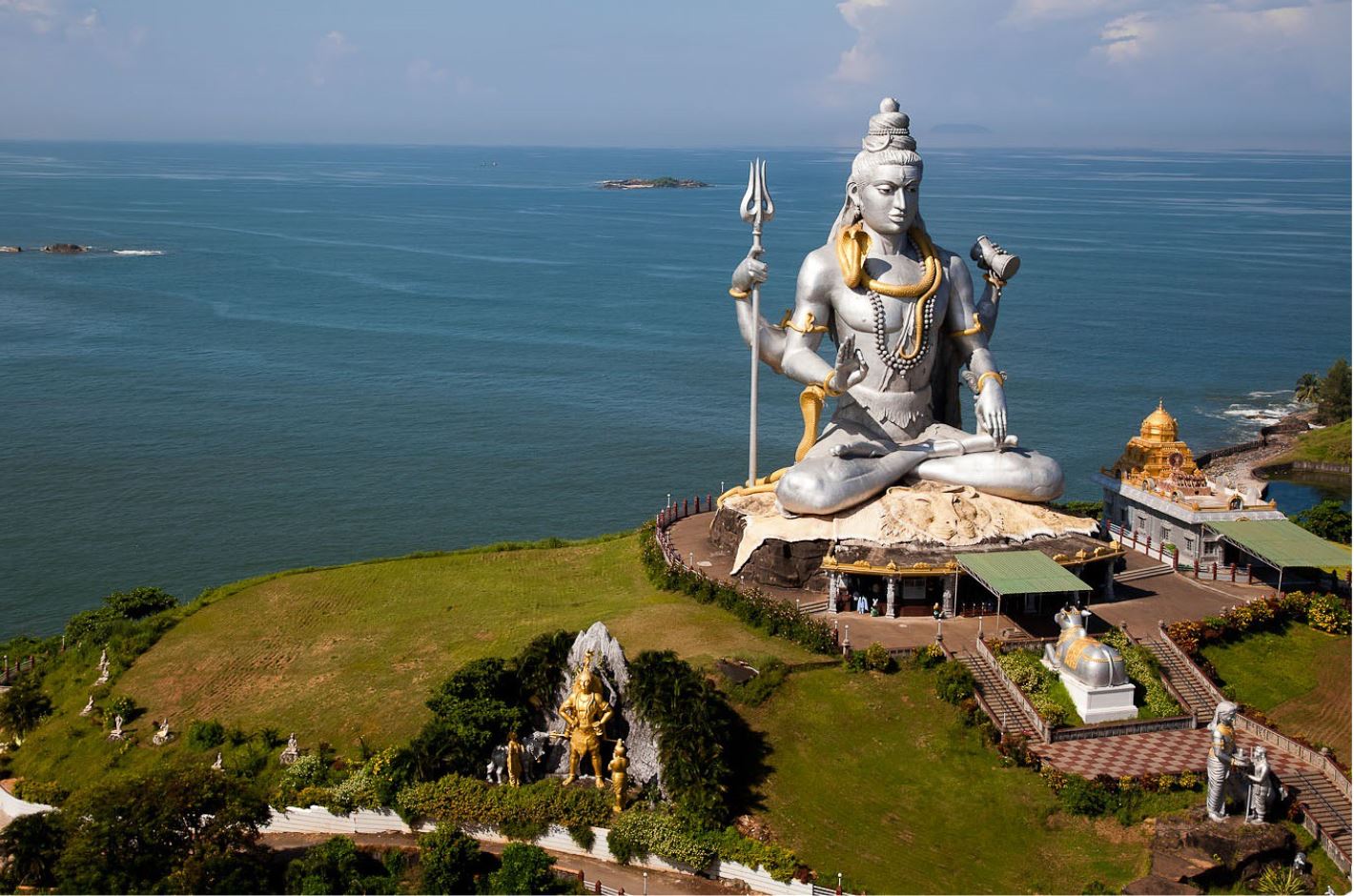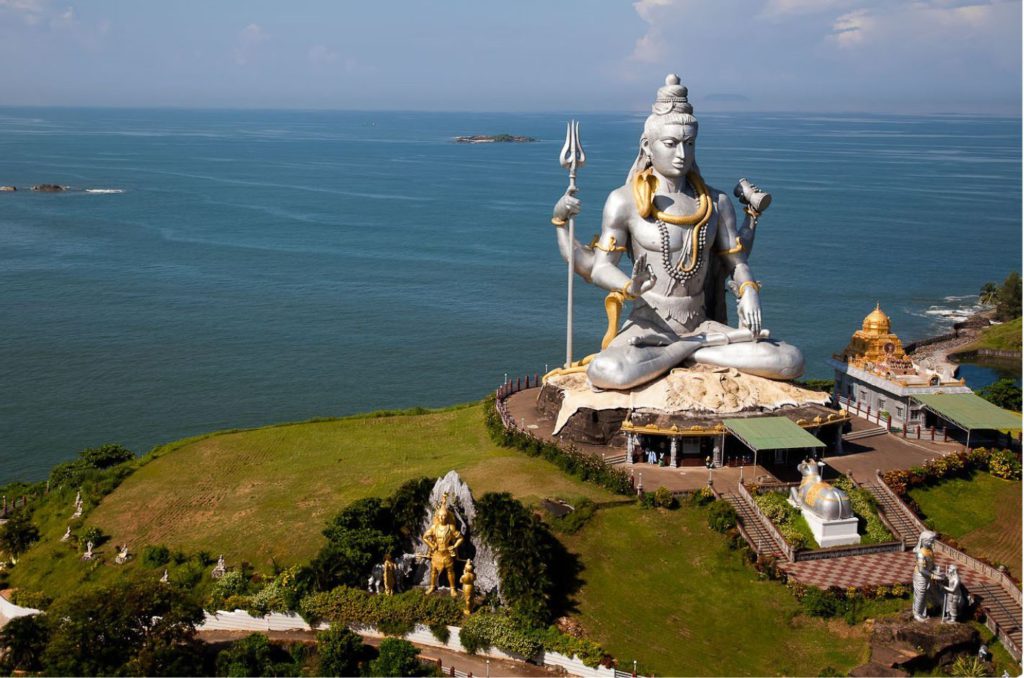 Mirijan Fort
A fort in ruins covered in velvet moss will also make a good place for a day tour if you are staying in Gokarna for an extended period. The fort was built by Queen Chennabhairadevi of Gersoppa (under the Vijaynagara Empire). The fort was primarily used as a port to ship spices like pepper, beetle nut, and saltpetre.
It eventually earned the queen the title of 'pepper queen' by the Portuguese. The fort is 11 km from Gokarna and the most convenient option to reach here is to take a bus (which drops at a 5-min walking distance) or hire a two-wheeler for a day.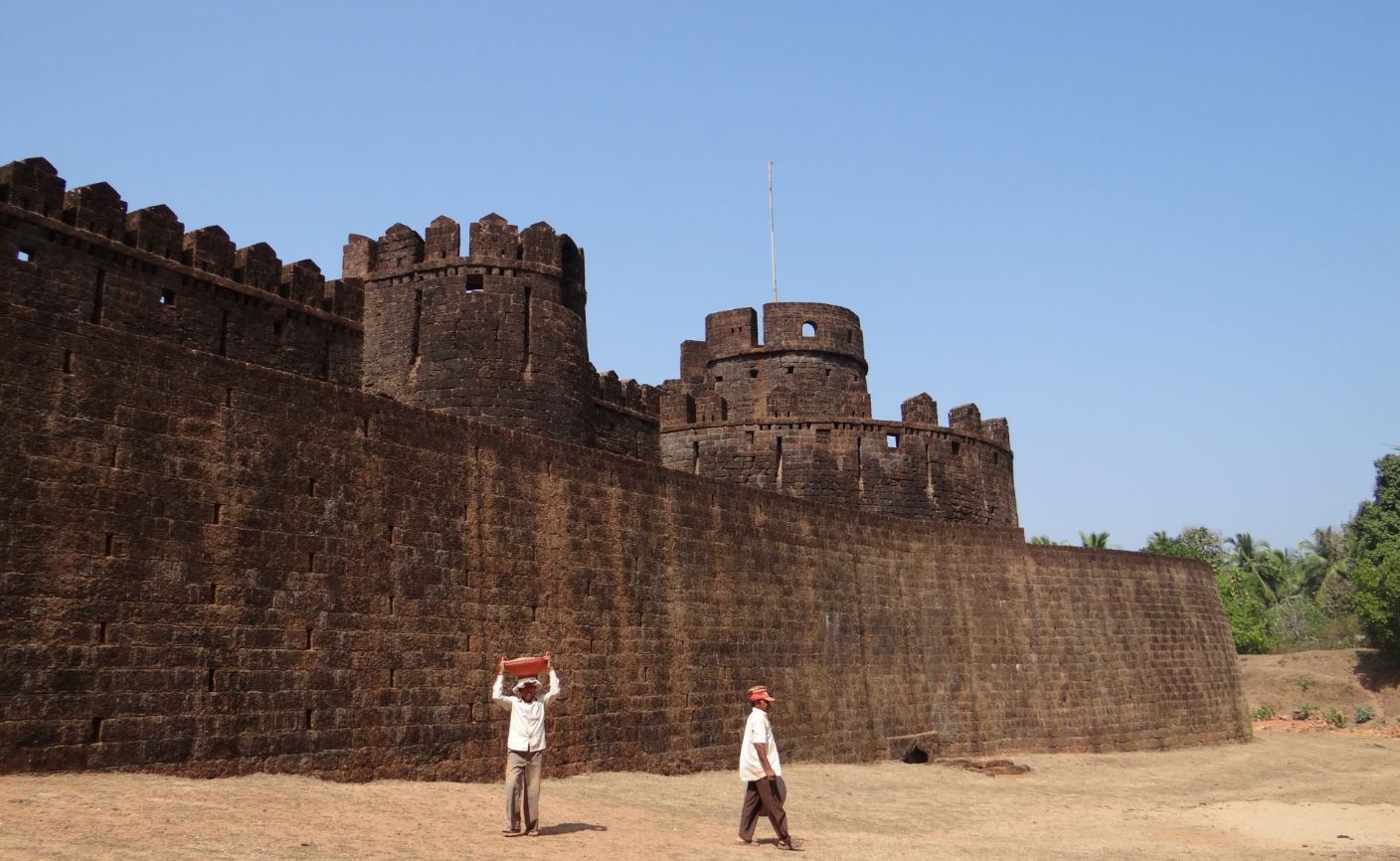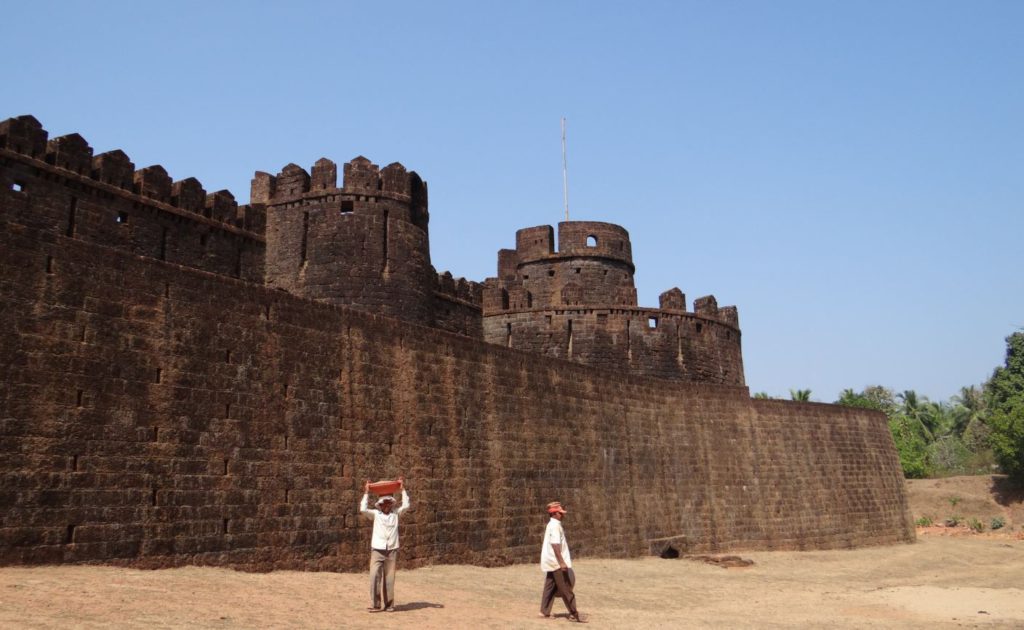 What to wear in Gokarna
Gokarna sees a similar kind of moderate climate with a few hot and pouring days in it. Nevertheless, the most comfortable attire is loose cotton garments. If you don't have some, buy them at the Gokarna town market. They will range between INR 100-250. Shorts, summer dresses, tees, and sarongs are the way to go.
You can comfortably wear swimsuits and bikinis around the main beaches. However, cover yourself modestly when in town. Nudity is strictly prohibited. Sunscreen and mosquito repellent are must-have while in the area. Carry sandals on the beach but change to shoes if you decide to go for a trek.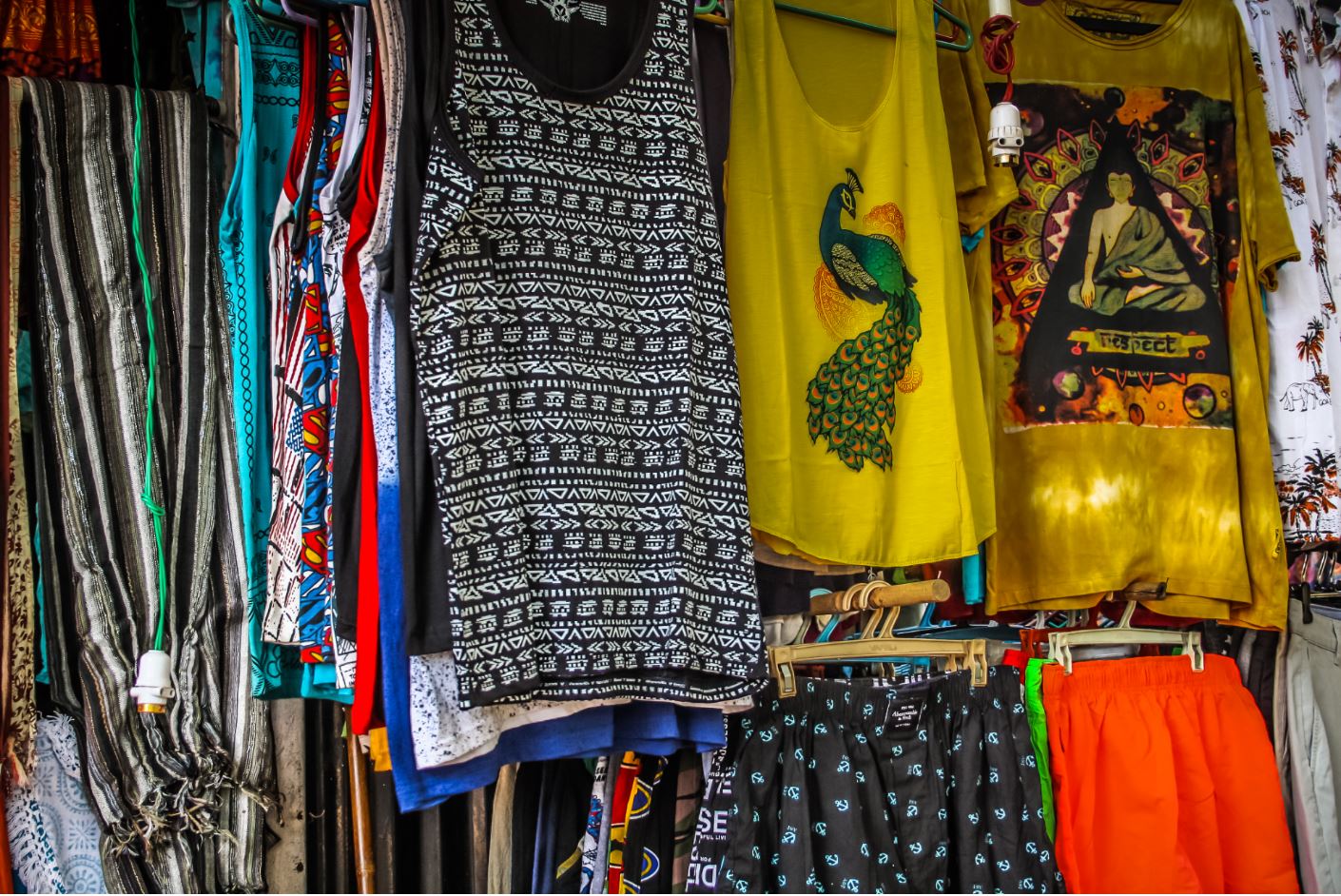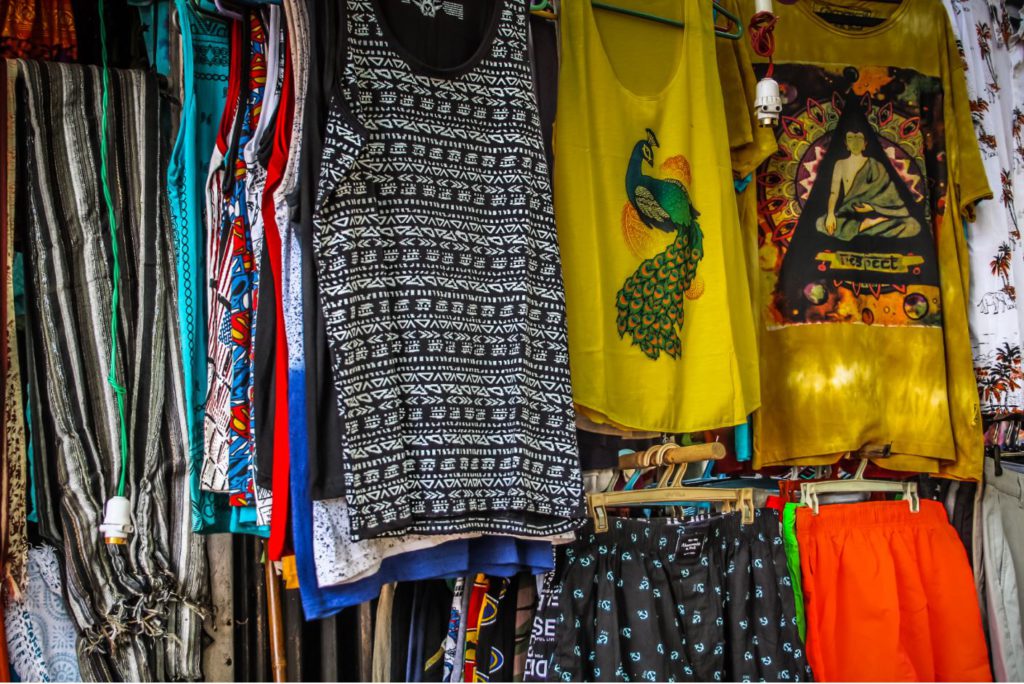 Save on Pinterest


Related Articles