03 Jun

The Perfect Travel Guide to Visiting Madikeri, Coorg

We are actually talking about a town called Madikeri, which is located inside the Coorg or Kodagu district in Karnataka, India. But to a lot of outsiders, Coorg or Madikeri are often synonyms. Someone may tell you 'Hey, I am going to Coorg next weekend'. But instead, they are talking about the Madikeri town. So bear with it.

Madikeri is a small hill station in the Western Ghats best known for its coffee plantations.

The coffee is widely supplied from this region in South India which you can get hold of in a regular canteen tagged as filter coffee.

Coorg also has a distinctive culture with a different style of food, dressing, festivals, and even language which is endangered as of today.

But today, Coorg is mostly a weekend getaway for residents of Bangalore, Mysore, and nearby areas.

If you get a chance, don't miss to attend a Coorgi wedding ceremony, though. It is an experience I have heard.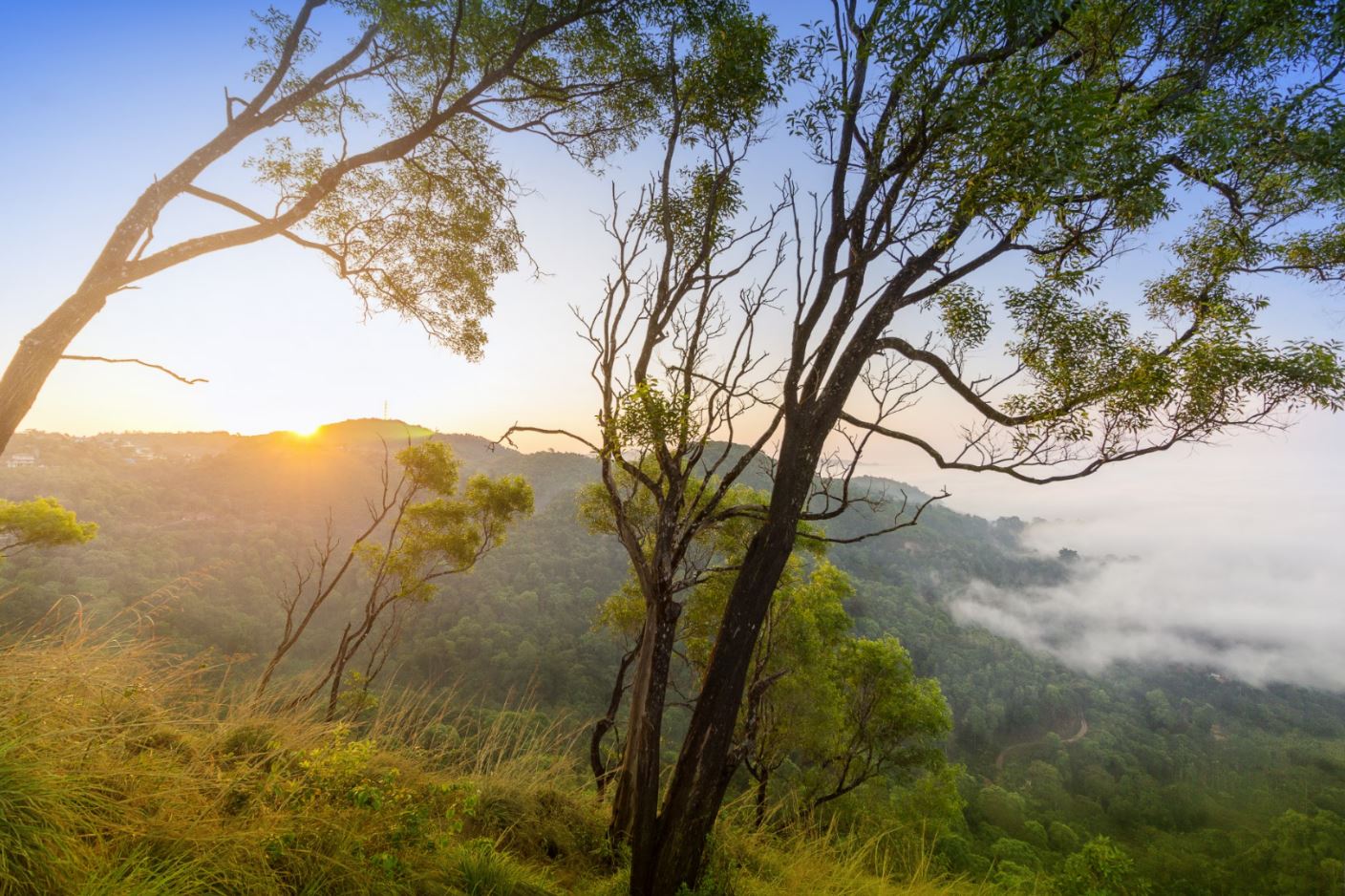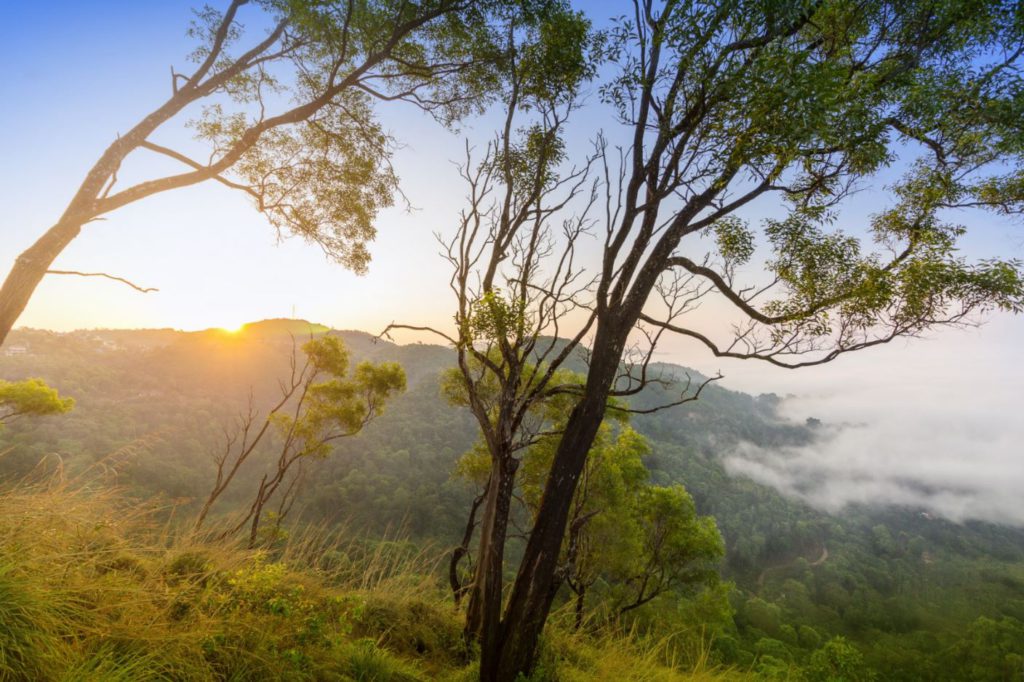 Coorg History
The native of Kodagu migrated from northern parts of India during the 2nd century. However, the history of Coorg has been formally documented since the late 17th century, when the province was ruled by the Haleri dynasty.
For the next two hundred years, the dynasty had numerous clashes with the King of Mysore followed with internal family conflicts with power struggle. In April 1834 the state of Coorg was formally annexed by British East India Company. The state remained a part of colonial India till the independence of India in 1947. It became a district of the State of Mysore and later Karnataka.
Enjoy History? Read more of the Grandeur of Mysore Palace with a day itinerary to Mysore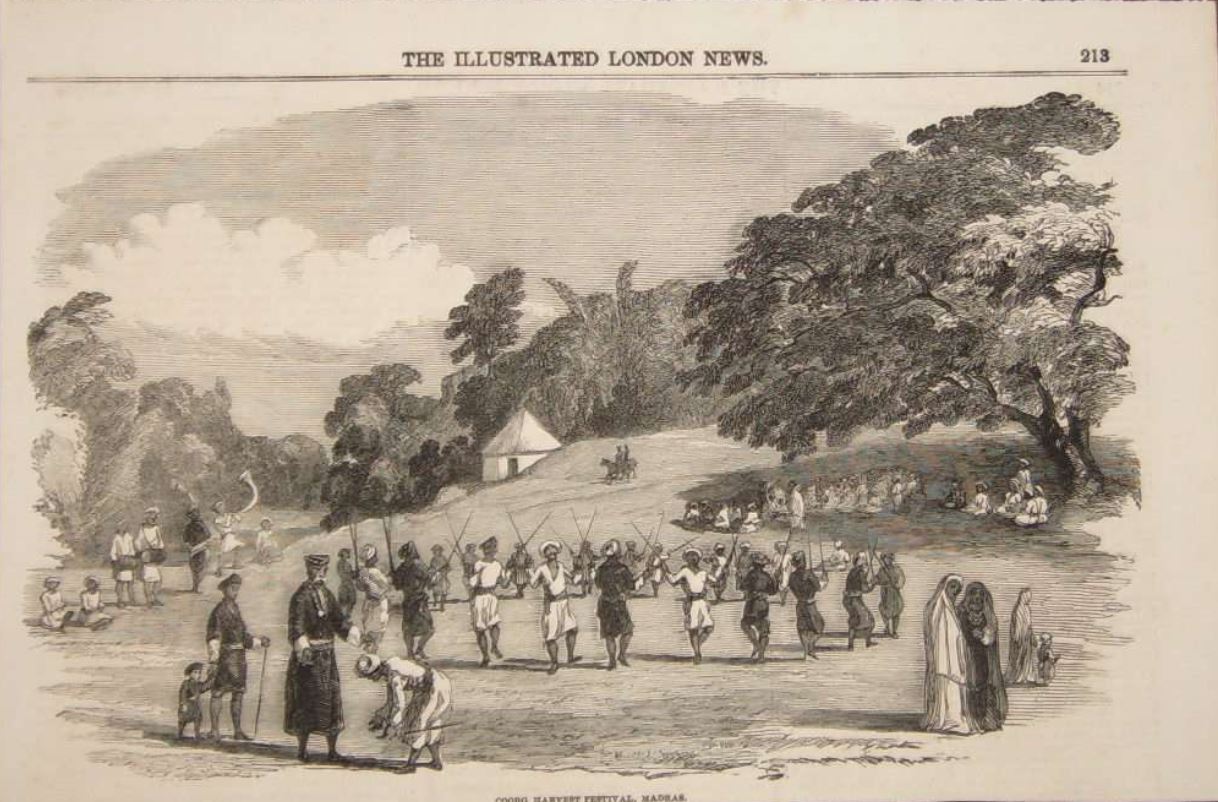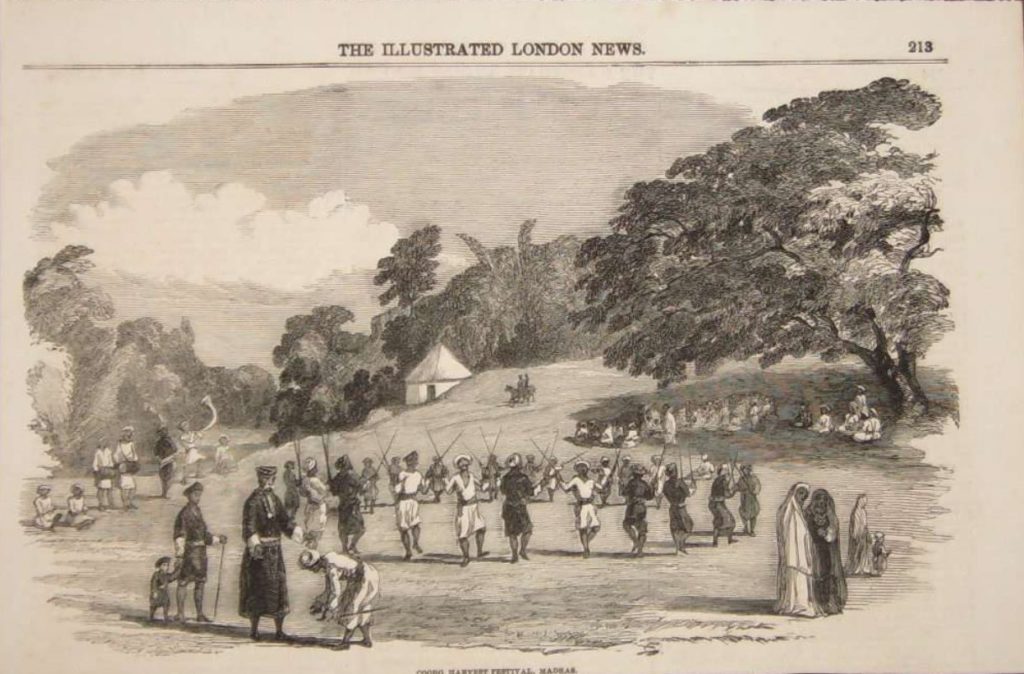 Where is Madikeri, Coorg?
Madikeri is located in the South-central Karnataka, almost bordering Kerela. It is 250 km from Bangalore and 140 km from both Mysore and Mangalore by road. Madikeri is located on a highland at an altitude of 1,150 meters or 3,773 feet.
How to reach Madikeri, Coorg
Coorg can only be reached by roadways. But if you want to use other transport options, you can break your journey into two legs. Here are the options via public transport:
Bus: Ultimately, you will have to reach Madikeri by road since there is no other alternative. The connectivity of the town from nearby cities like Mangalore, Mysore, and Kozhikode are fantastic. Buses from both private operators and the government are available.
Overnight sleeper buses also run from Bangalore and take about 5 hours to complete the journey at night. It may be a little more during the day. You can book your bus at redbus.in or abhibus.com.
Car: The drive to Coorg makes for a scenic road trip owing to the breathtaking views of the Western Ghats and the vast stretches of coffee estates as you enter the district. Given the optimum distance and excellent road connectivity from the nearby cities, you can drive down to Coorg.
If you are looking for a laid back journey, you can also book a Bangalore to Coorg cab and let the chauffeur handle the wheels while you unwind with your family or friends.
Train: While there are railway stations that are closer, Mysore offers the best connectivity. On top of that, you can easily get a bus or a taxi to Madikeri town. A taxi from Mysore to Madikeri would cost between ₹2200-2500 and up depending upon the vehicle. You can get one outside the railway station and around 3 hours for the journey.
Flight: Although Mysore has an airport, it has limited connectivity to other cities. A better option is Mangalore airport which is at around the same distance and connects more long-distance flights. You can take a bus from the city or a cab directly from the airport to Madikeri from there. A cab will cost ₹2,600 and upwards and takes 3 hours for the journey.
Travelling in Karnataka? Also, Check out our blog on How to Explore the Ruins of Hampi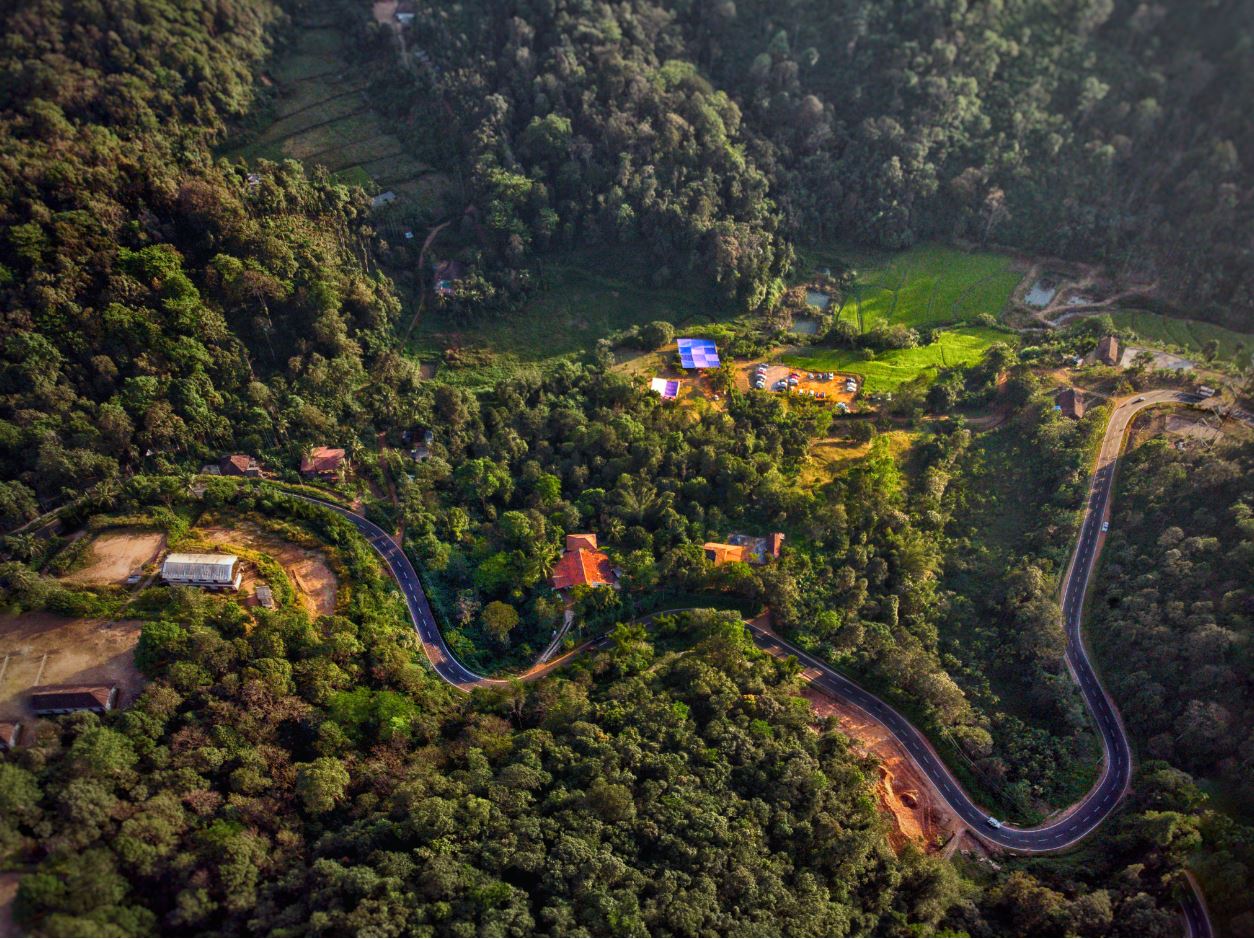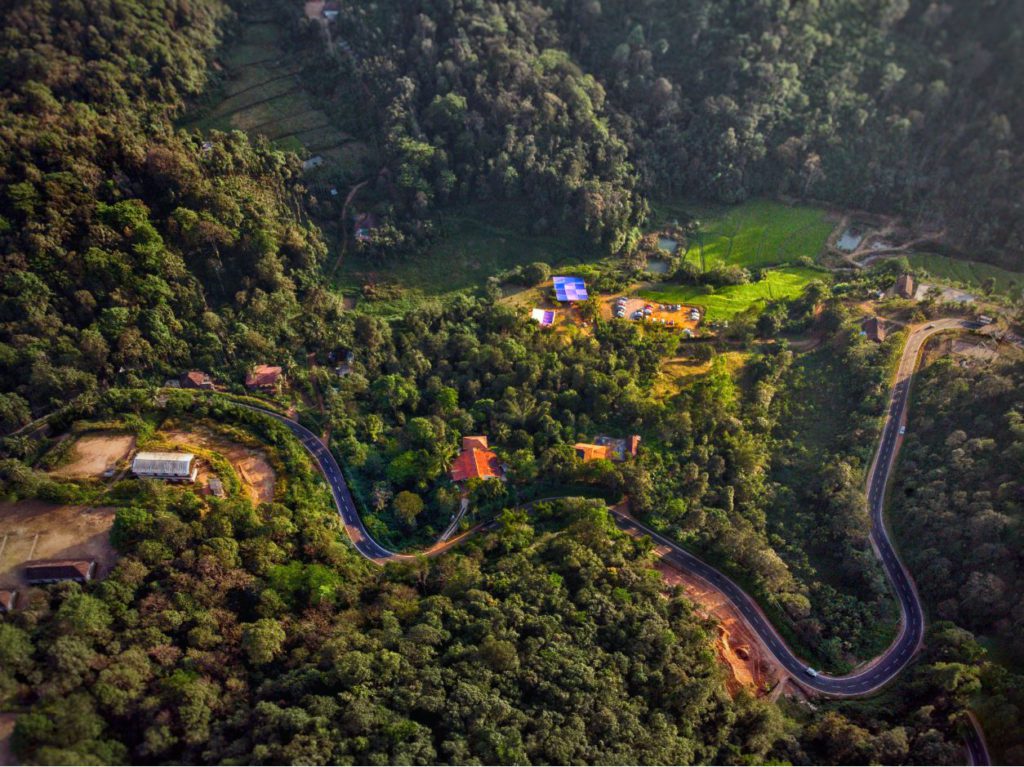 How to go around in Coorg
Public transport is rarely available that connects tourist attractions. You will have to mix up transport options to move around town at affordable costs. Here are some options:
Foot: Madikeri is a relatively small town. If you plan to stay in the center of the city, you can easily walk to most of the tourist attractions on foot. The cool weather makes it an even better experience. For this, it is better if you stay within a 1 km radius of Madikeri Bus station or MG Road.
Auto-Rickshaw: For a single journey, you can find auto-rickshaw like any other town in South-India. However, the rates aren't fixed. And if they get to know that you are a tourist (which they will if you don't know the language), drivers tend to overcharge.
You can also ask rickshaw drivers for a half or full-day tour. They are usually friendly towards tourists. ALWAYS agree on the fare price before you hop on. And if you find yourself in a fix afterward, don't get too deep in the argument. It will only ruin your day.
Day rental Taxis: If you are traveling with family, in a group, or prefer to travel more comfortably, look at hiring a day cab. It is convenient, you can customize your itinerary, it is also affordable if you split the bill. Sometimes the drivers fulfill the role of a tour guide as well. A day's rent will range from ₹1,800-2,800 from a hatchback to an SUV. You can book a cab with your hotel or online through websites like coorgcabs.com and coorgtours.com.

Places to visit in Coorg
1. Raja's Seat
Raja's seat is probably the most important tourist attraction inside Madikeri town. This place was a favorite amongst the royalty of Coorg who spent the mornings watching the sunset over the surrounding valleys and evening with their queens in the flower gardens. If you are in the town, you can even walk to this place.
The gardens are maintained flawlessly to date. On the other side is a viewpoint overlooking the green mountains. A number of gazebo entwined with blooming climbers makes it feel so delicate. Just a few hundred meters away is a toy train (they say it is for kids, but you don't need to believe that). And if you are here till the sunset, there is even a musical fountain show with lights.
Raja's seat entrance ticket: ₹5 per person, ₹40 for vehicle parking. The ticket for the toy train costs ₹20 per person.
Raja's seat Park timings: 5.30 am to 8.00 pm every day of the week
Musical fountain timings: 7.00 pm on weekdays, 6.45 and 7.20 pm on weekends.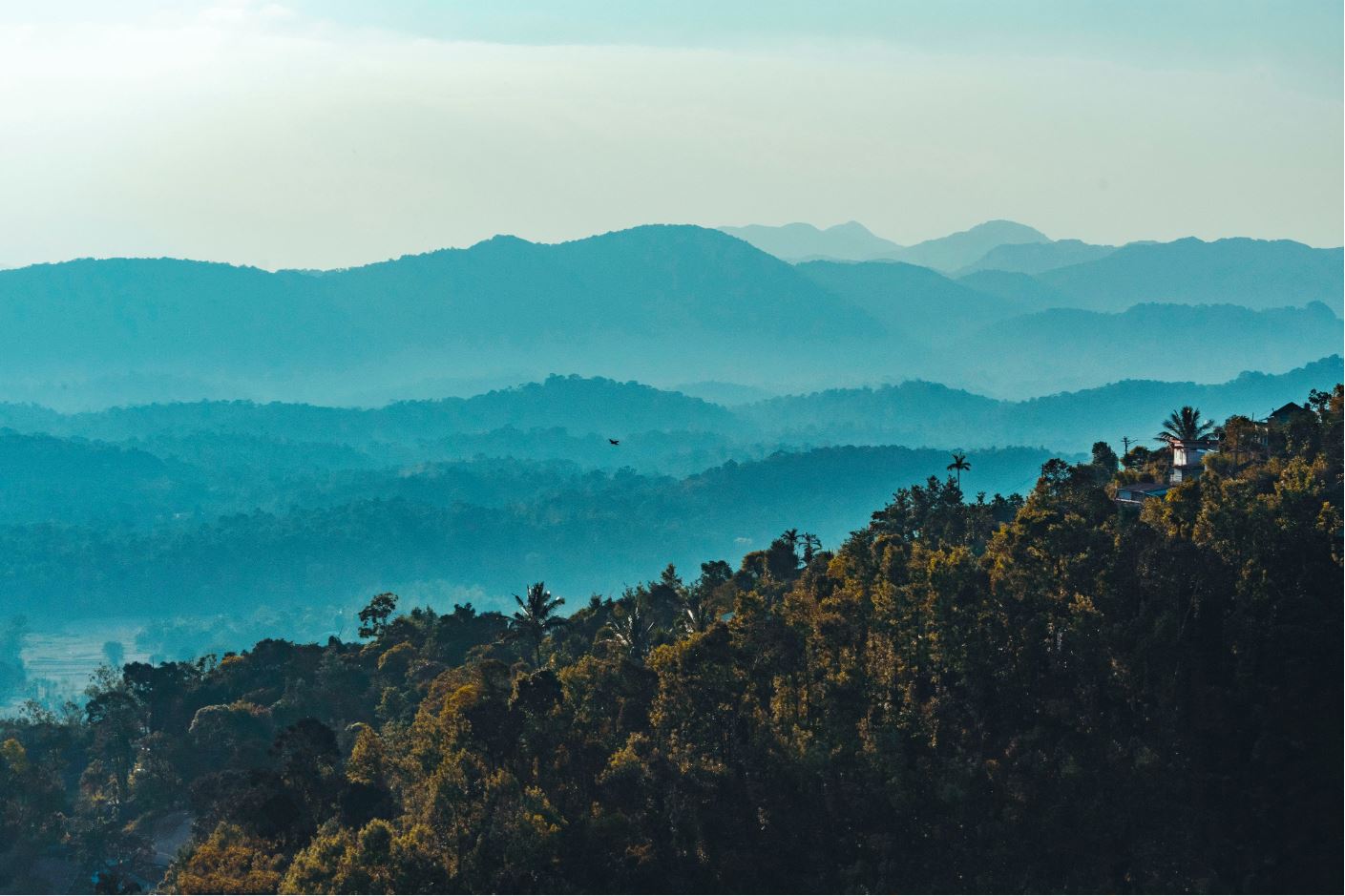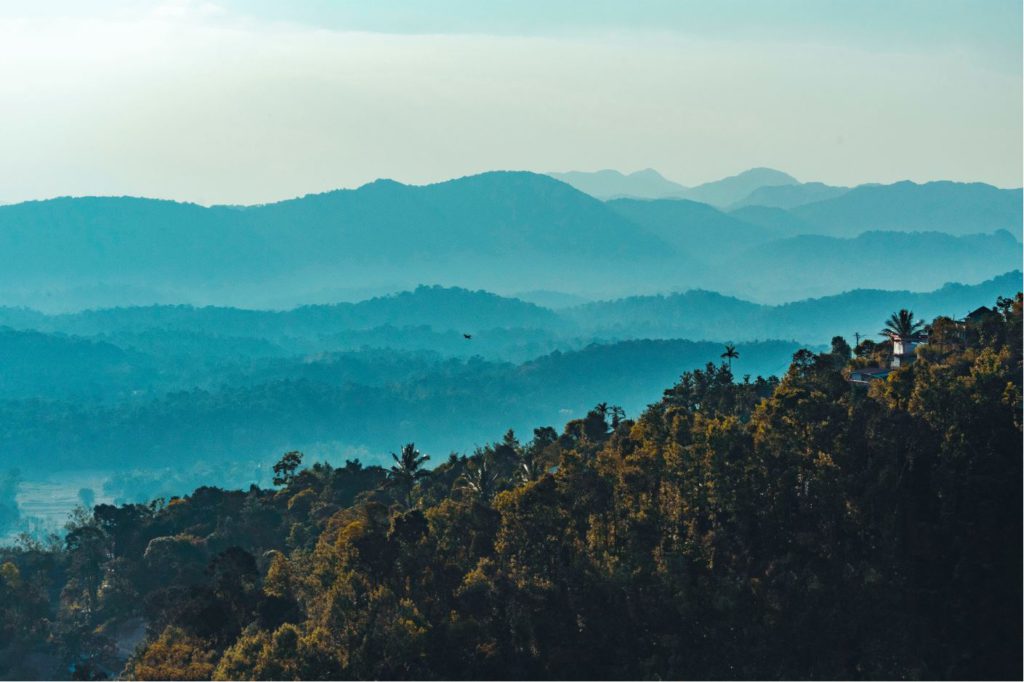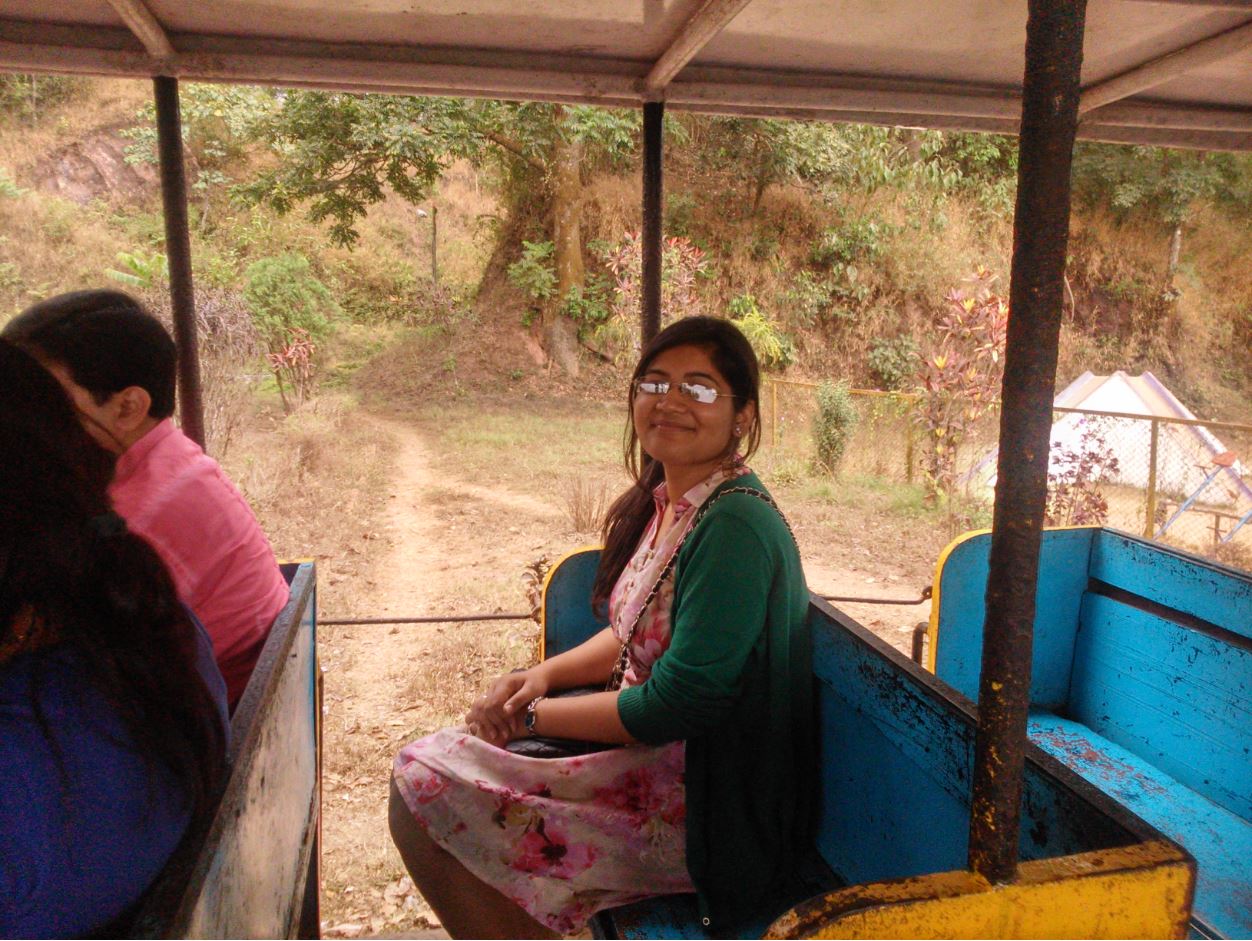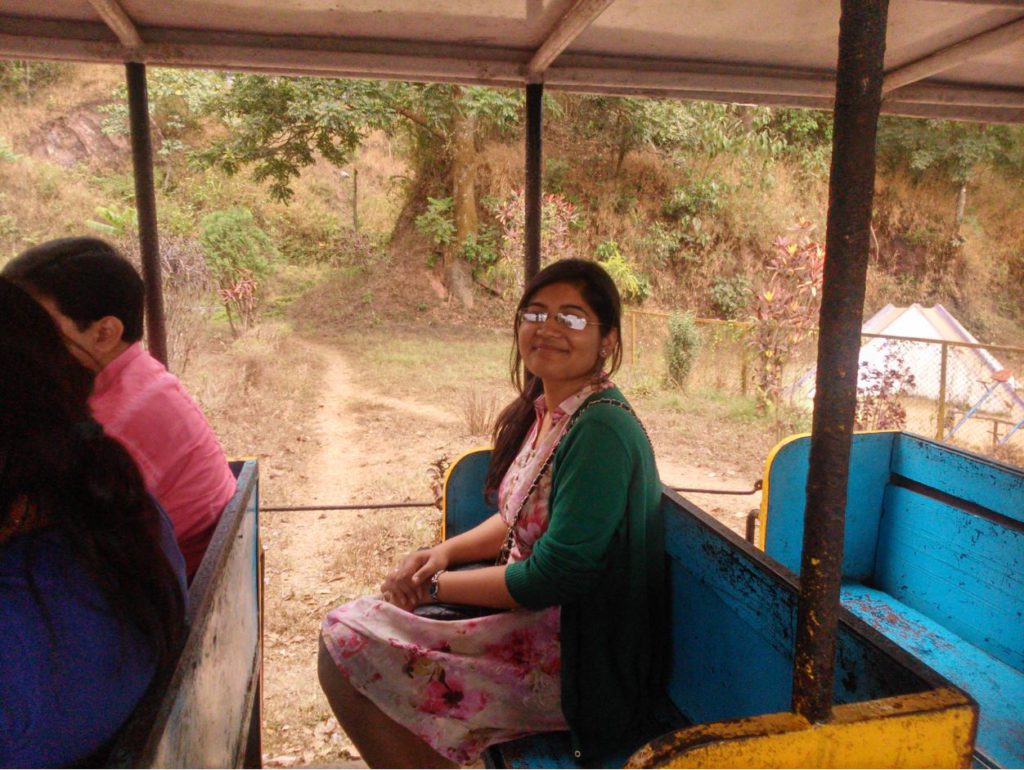 2. Abbey Falls
No hill-station is complete without a couple of waterfalls. The most popular in Coorg are Abbey Falls. They are 8 km outside the main city though, so you need a ride. The falls are gorgeous during the monsoon when waterfed. They are not very impressive in the summers honestly.
Also, during the peak hours, the place can be jam-packed with tourists looking for space on the hanging bridge just opposite the falls. You need to hike a little to reach the falls. The area around the waterfall is private coffee and spice plantations and the blowing wind sometimes leaves behind a whiff of the aroma.
Abbey Falls timings: 9 am to 5 pm every day of the week
Abbey Falls ticket prices: ₹15 per person; up to ₹50 for vehicle parking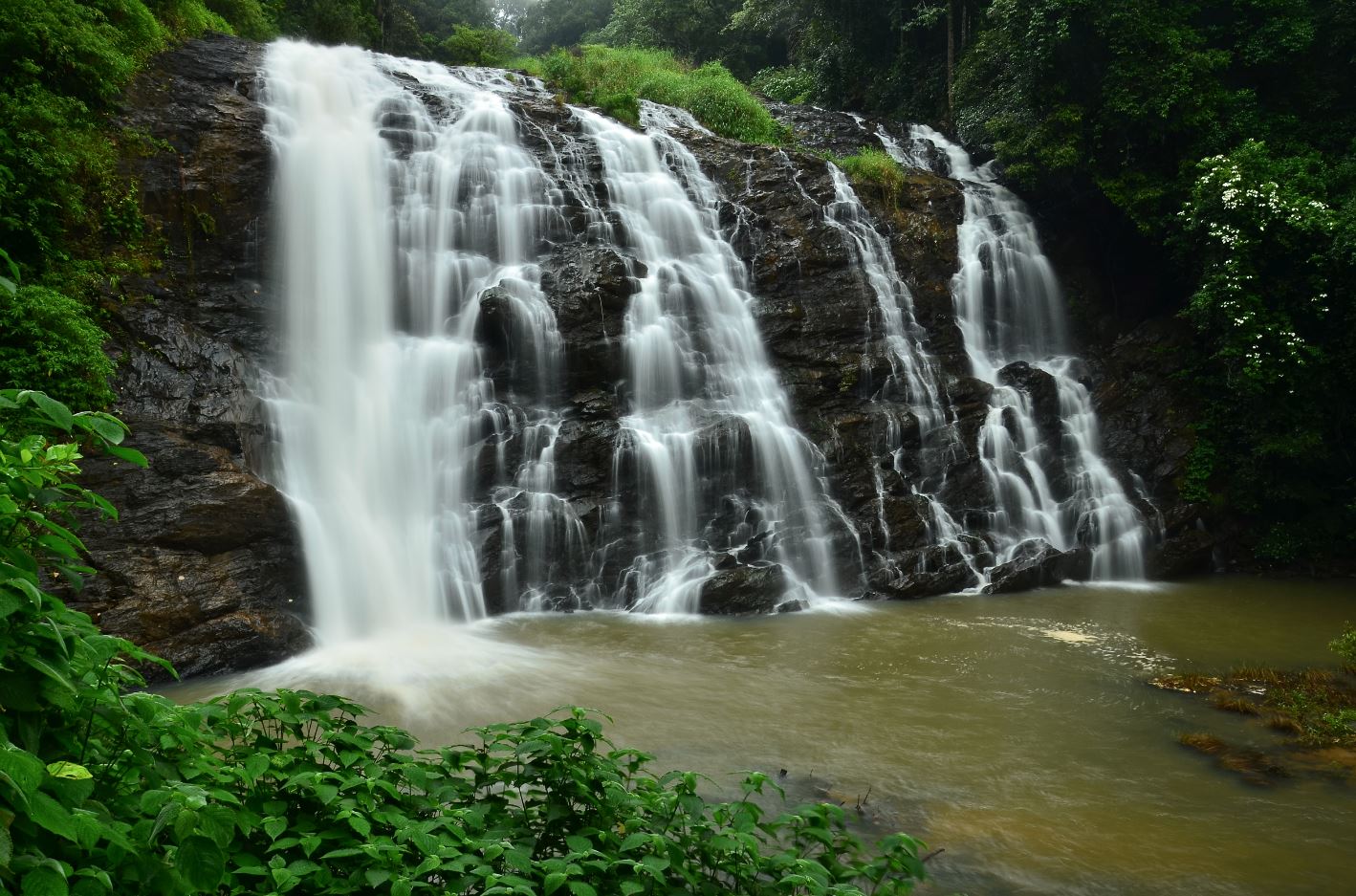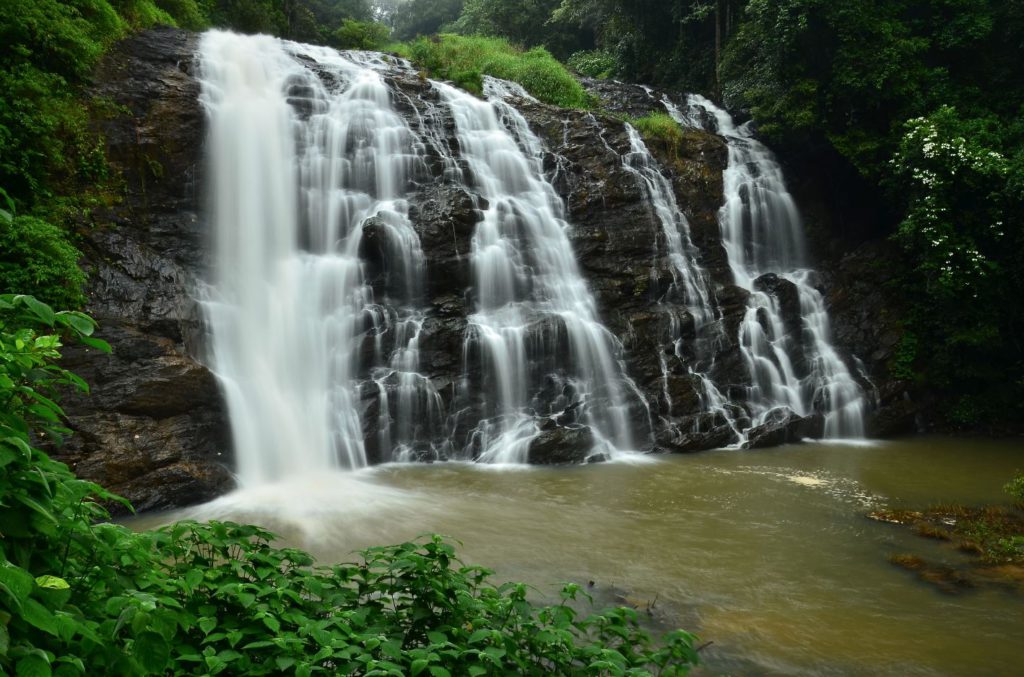 3. Madikeri Fort
Madikeri Fort is one of the last remnants of the Haleri dynasty in Coorg. I will not say that the fort is in the best of its conditions. You can see a considerable amount of degradation.
The fort was initially built in mud and has been burnt and reconstructed over and over again amidst internal power struggle. It was then built in granite in the late 17th century by Tipu sultan. The fort encompasses a palace inside. It was further reinforced with brick and mortar in the early 19th century. Huge elephant sculptures greet you as you enter the fort. However, the rooms remain vacant and the glamour of the royals has been long lost.
Right next to the parking lot is a church constructed by the British after removing a temple dedicated to Virabhadra. The church is also called the Government Museum. It showcases a collection of articles from the ancient Kodagu settlers. Today, the fort acts as an office of Deputy Commissioner. It is free to enter.
Madikeri Fort Timings: 10 am to 5:30 pm every day of the week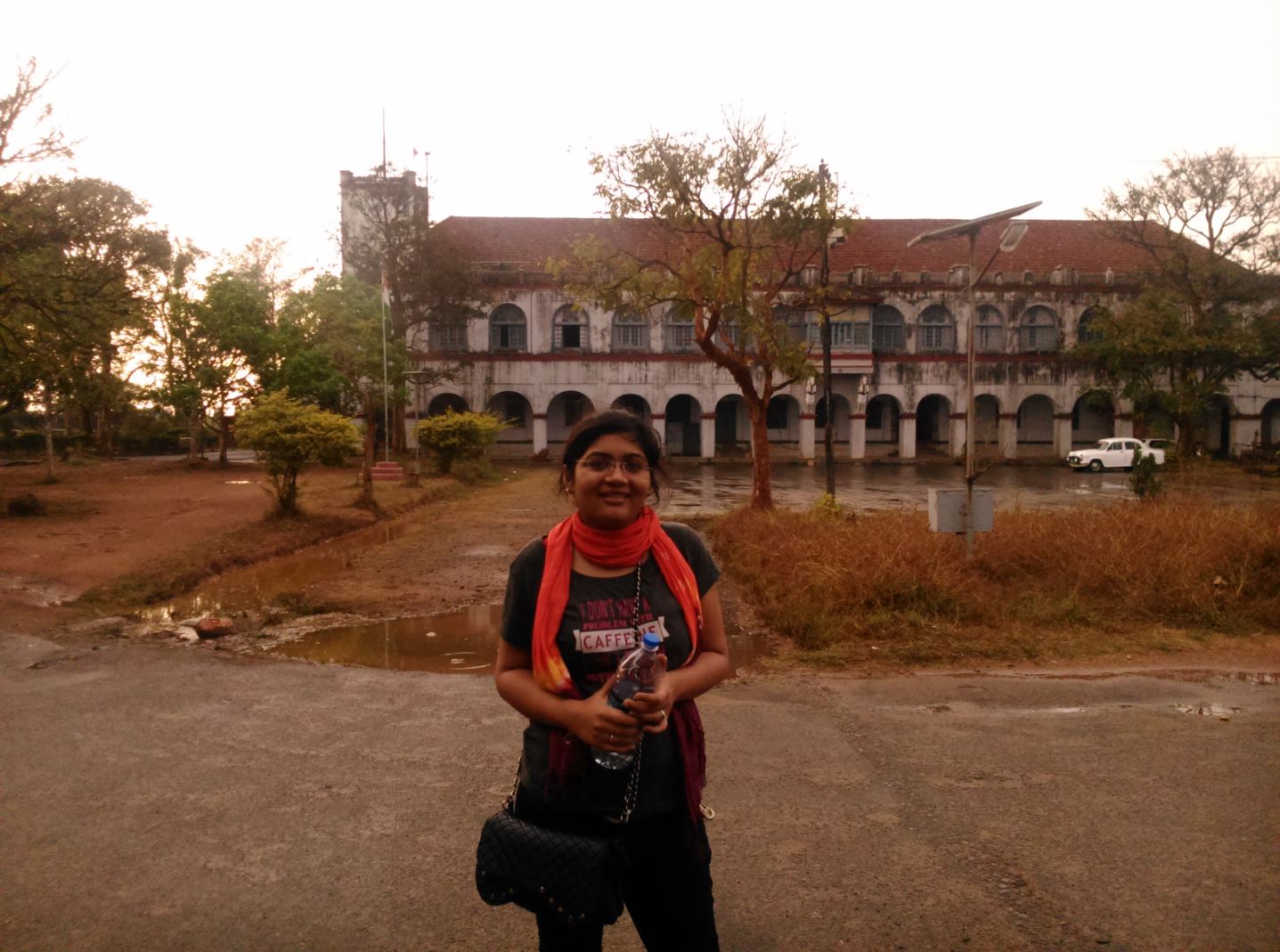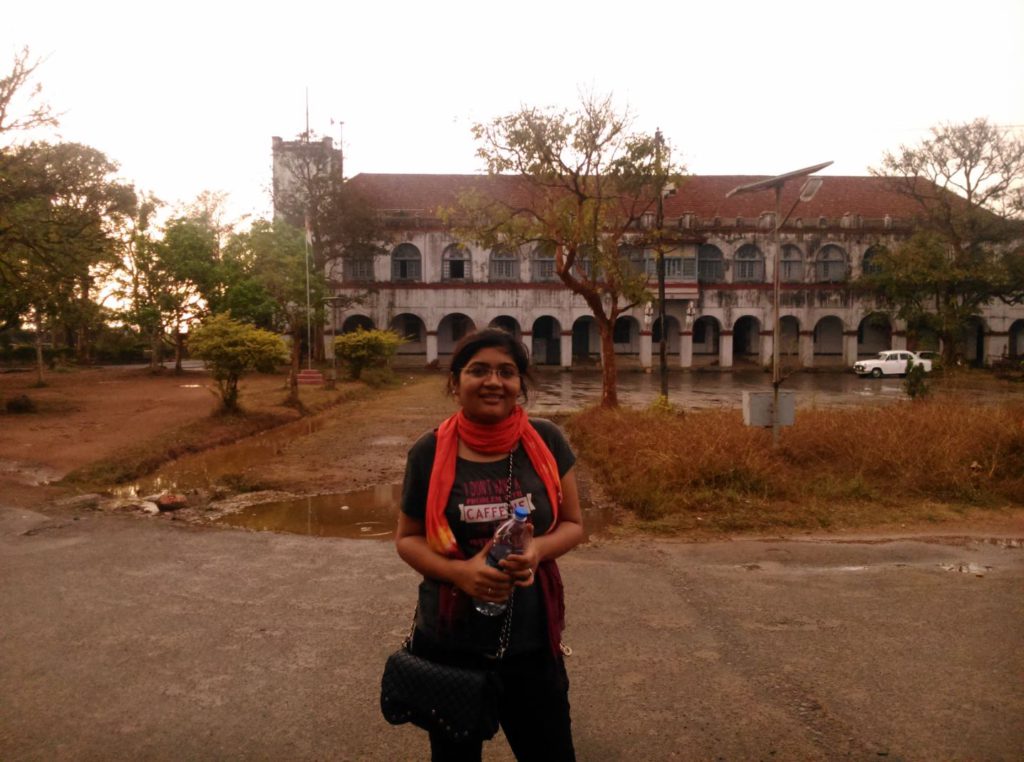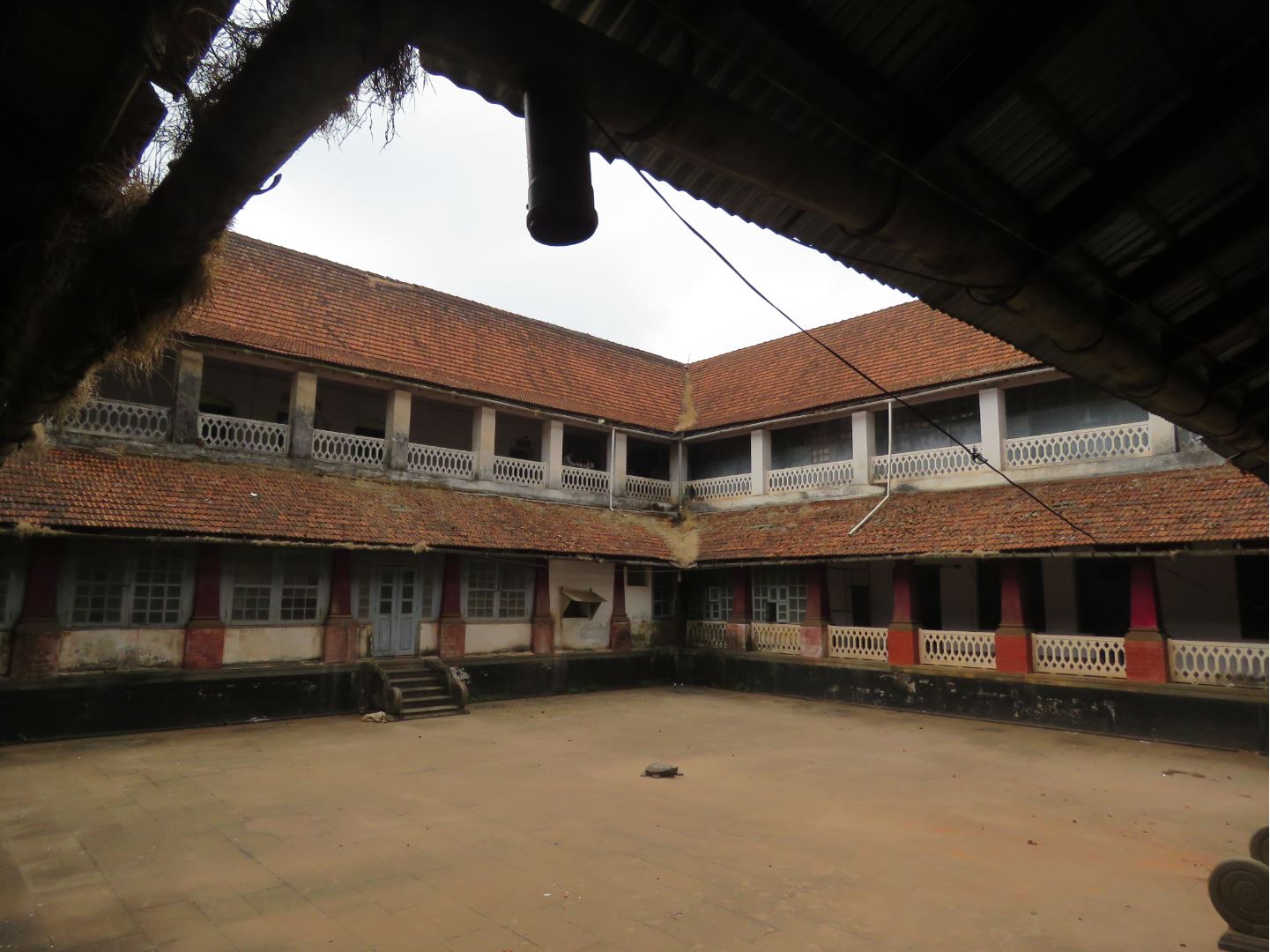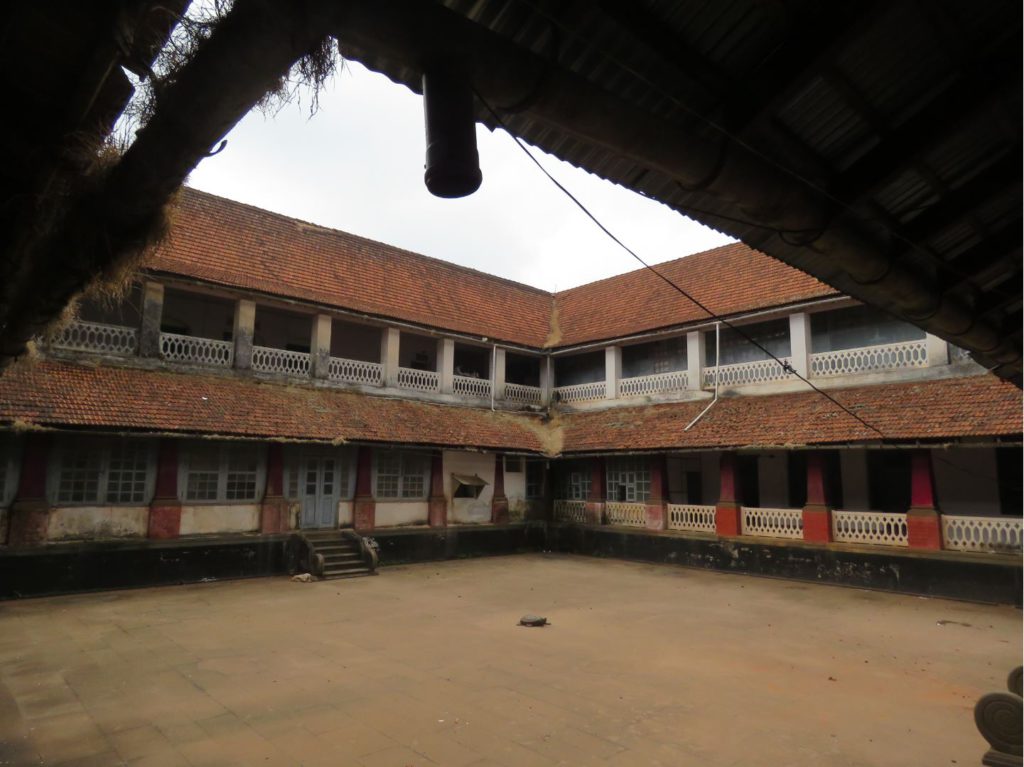 4. Namdroling Monastery or Golden Temple, Bylakuppe
Namdroling Monastery should be high up in your list of places to visit in Coorg. The Tibetan monastery is the largest teaching center of the Nyingma lineage (oldest of the four major schools) of Tibetan Buddhism. It is home to thousands of students (both monks and nuns) from the Tibetan community that live and study in these premises.
The premise where it is built was given by the Indian government to the Tibetan refugees and the foundation of the monastery was laid in 1963.
The monastery has many buildings and as a tourist, you must take care of not disturbing the monks going about their daily prayers or rituals. The main chamber is gigantic with three huge statues of Tibetan deities in gold color. The walls of the halls depict stories from mythological tales painted in detailed flat colored murals in bright colors. It is amazing to see such a stark contrast in culture in the middle of a Kannadiga town in the Western Ghats. It is free to enter
Apart from the main monastery, there is also Tashi Lunpho Monastery nearby which is less crowded. You can walk for 15-20 minutes to reach there. The area around the monastery has a lot of stalls selling souvenirs and restaurants that serve Tibetan food. Don't miss lunch here.
How to reach Namdroling Monastery from Madikeri: The closest bus station to the monastery is in Kushalnagar. Frequent local buses from Madikeri run to Kushalnagar. From the bus station, you can take an auto-rickshaw who will drop you directly to the monastery and will charge you around ₹50. You can, of course, take a direct cab from Madikeri.
Namdroling Monastery timings: 7 am to 7 pm every day of the week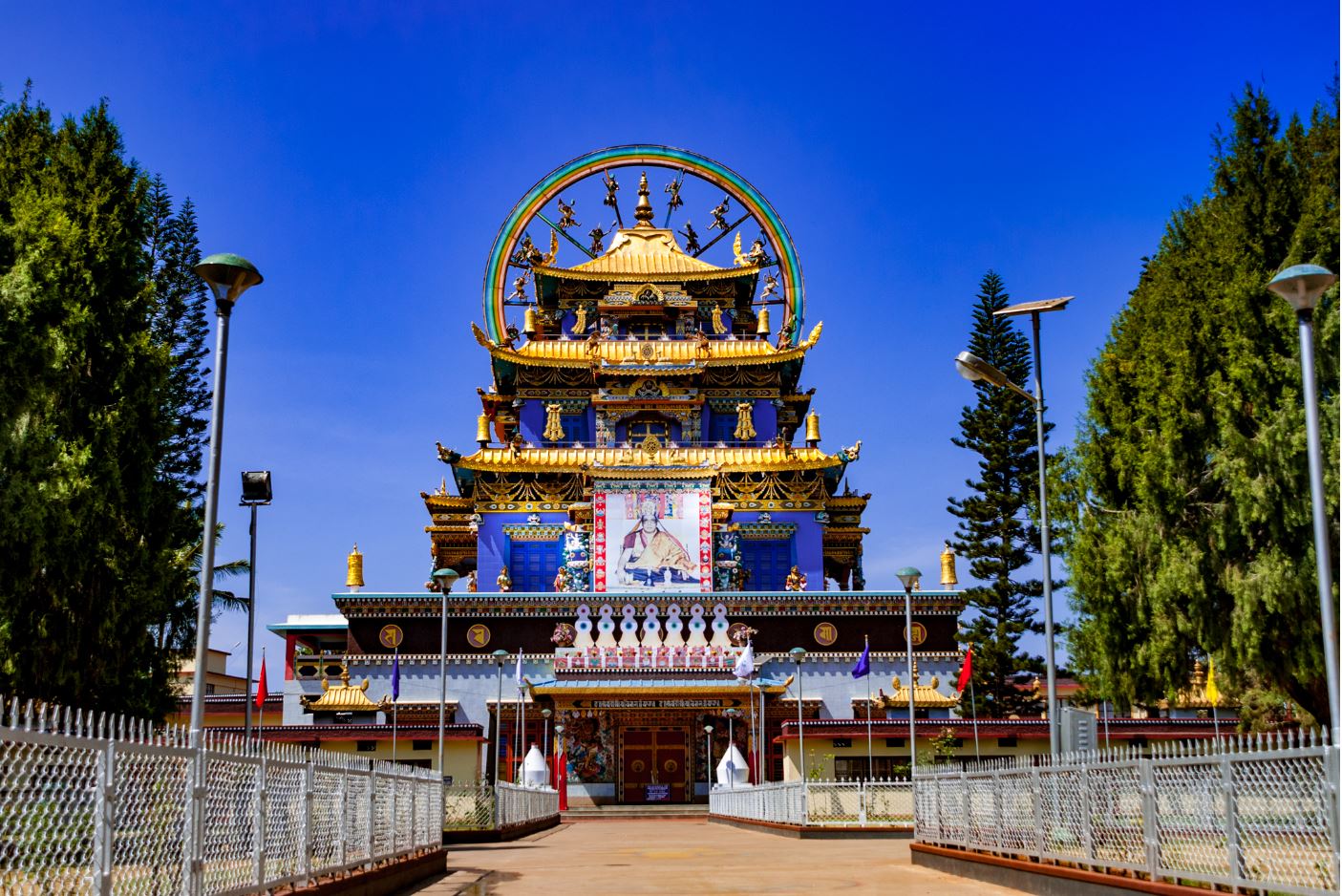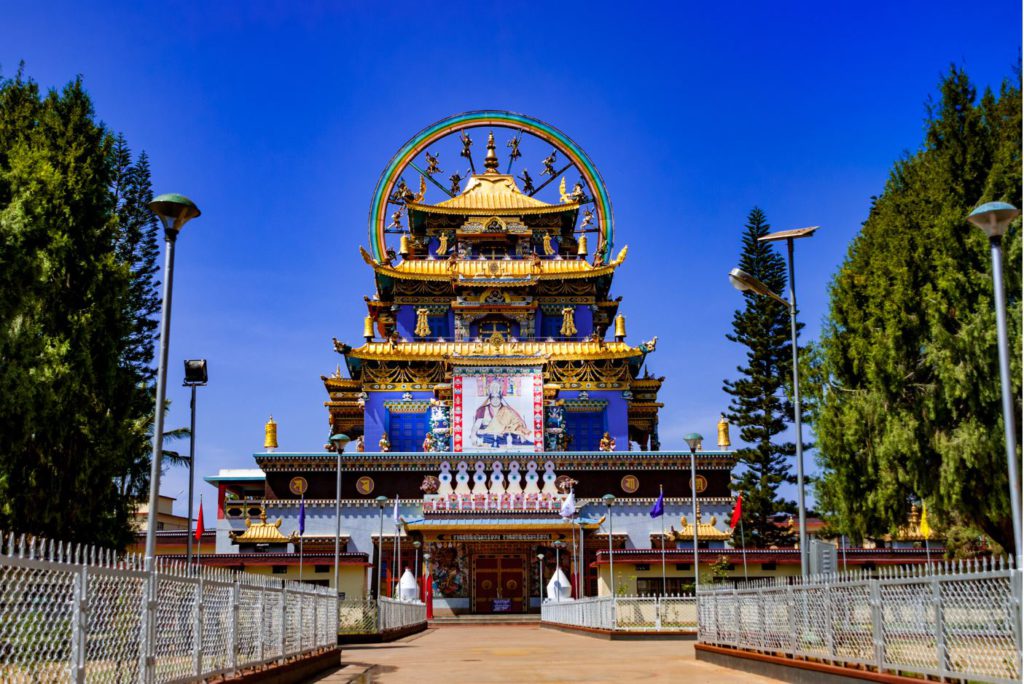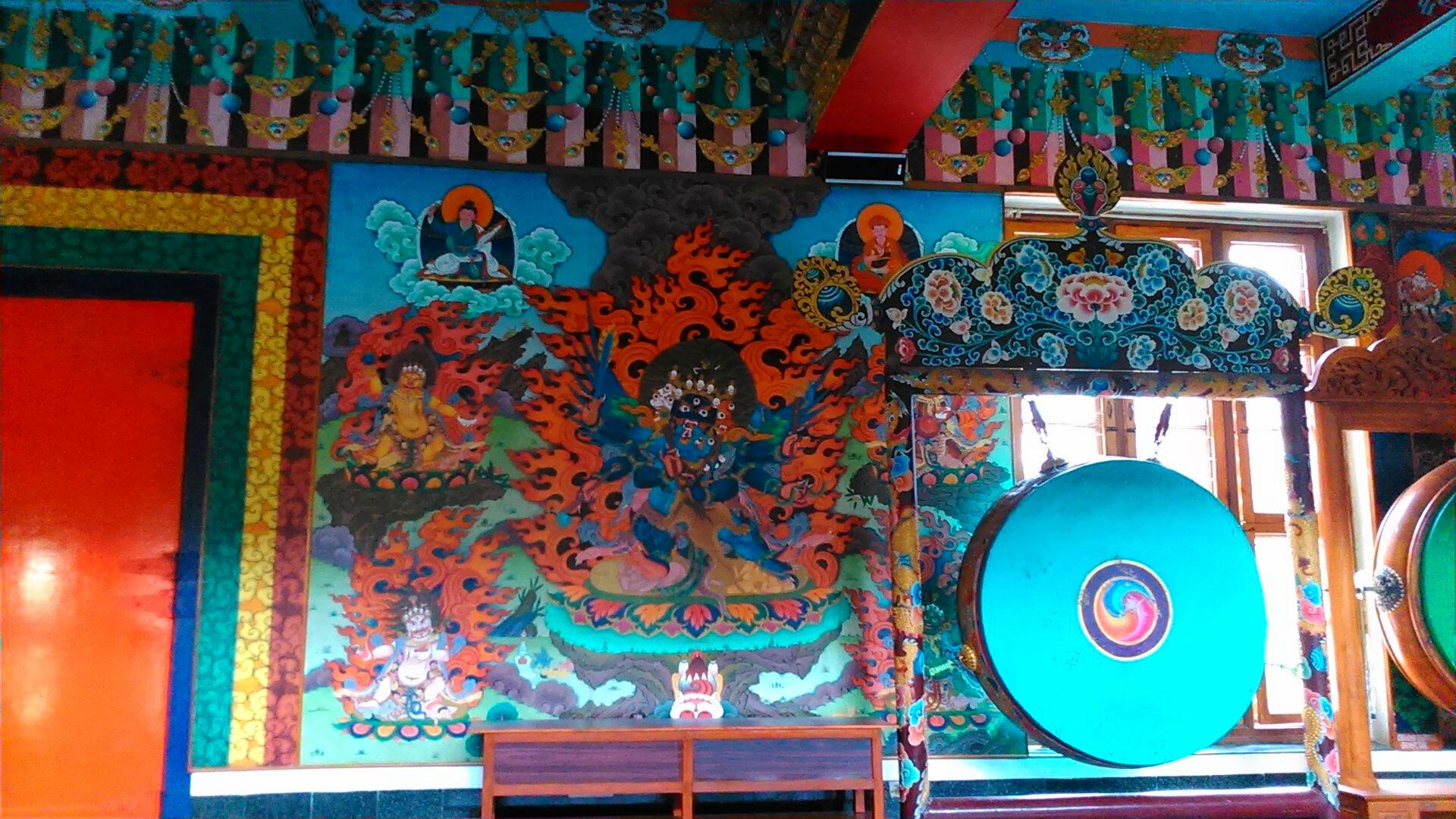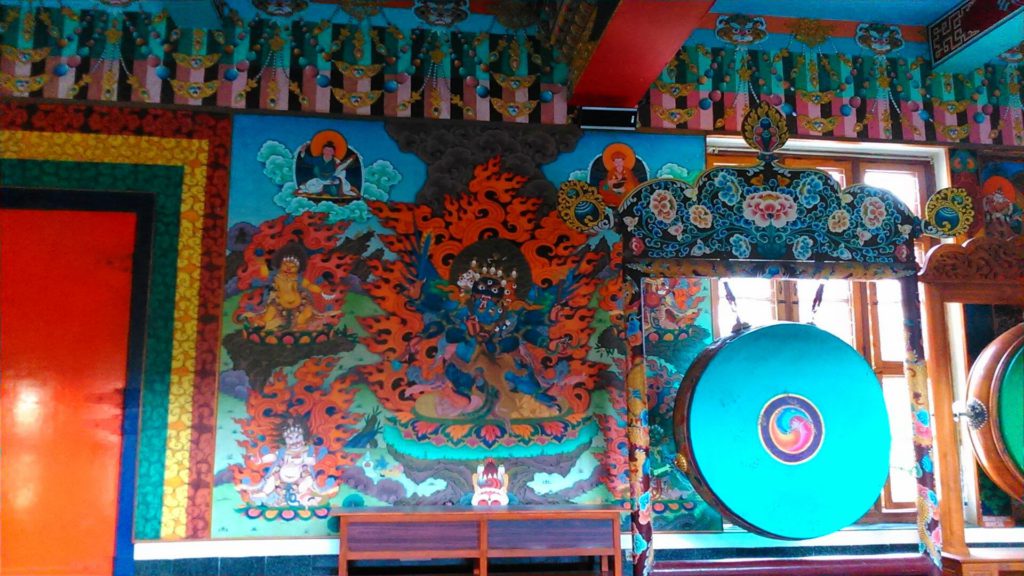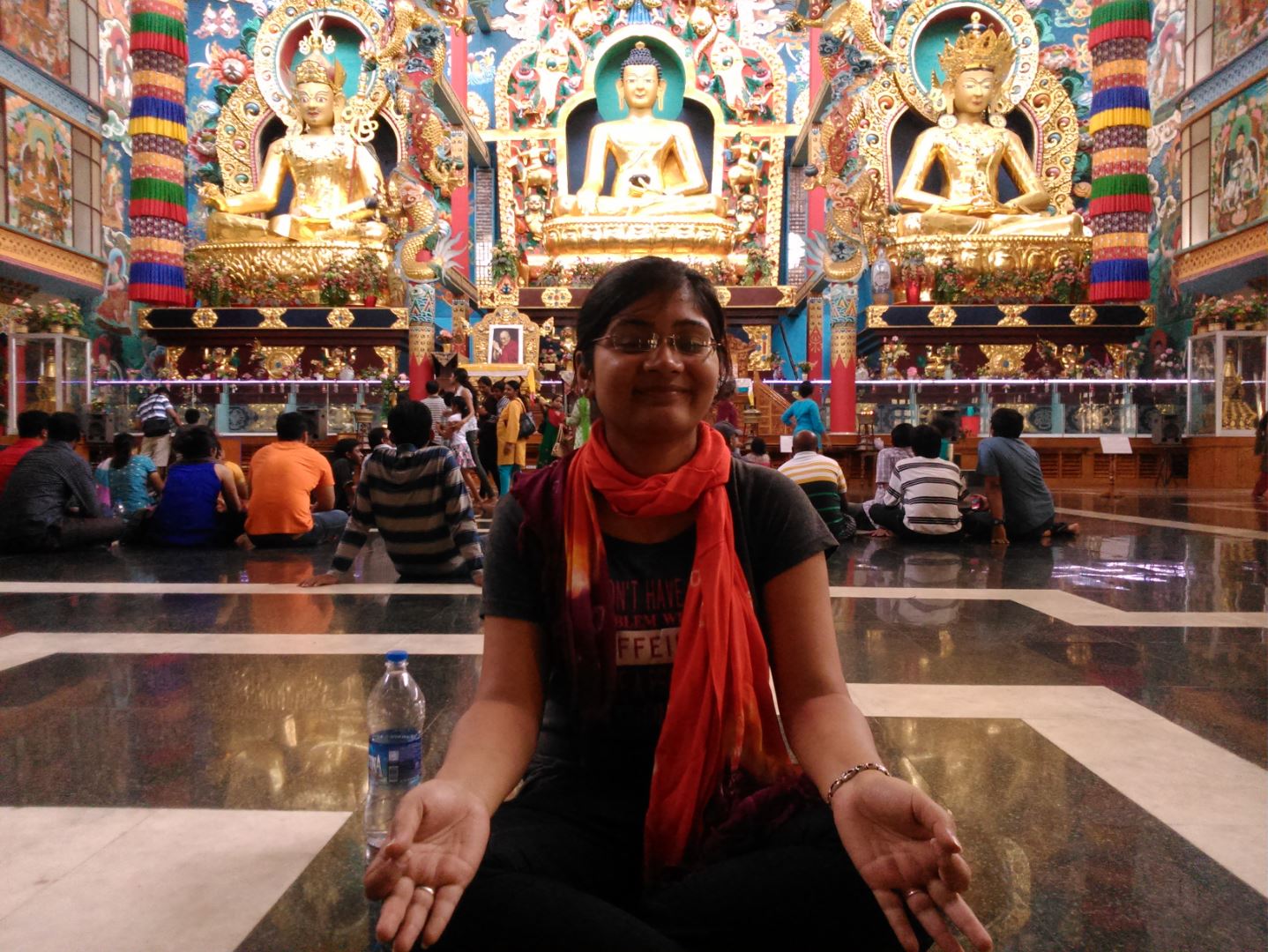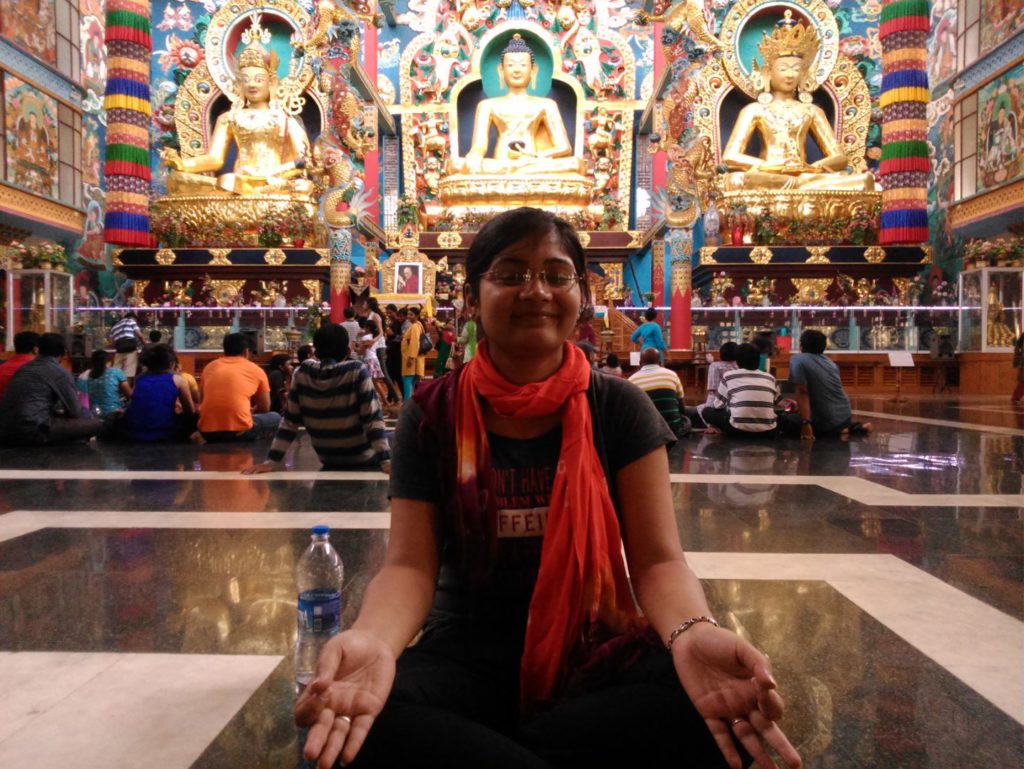 By the way, it is not considered good manners to face the statue of your Buddha with your back… I didn't know it, just yet!
5. The Coffee Estates
The best way to see a close up of the life cycle of a coffee plant is to visit a coffee estate. Even better would be to live there. A number of plantation owners offer homestays in the middle of it. You get up in the morning with the aroma of coffee beans and local spices. However, these tend to be a little outside the city, so choose your transport options.
Another way is to book a half a day tour with one of the plantations. There are many of them available and you can ask around the locals for their opinions of the best one. Another option is to book a tour with a local travel agency, kind of small counter shops selling out day-tour in Coorg. Here is an article from thrillophilia that chalks out some of the popular plantations in the area.
How about some Tea? Here is our Travel Guide to Munnar and its tea plantations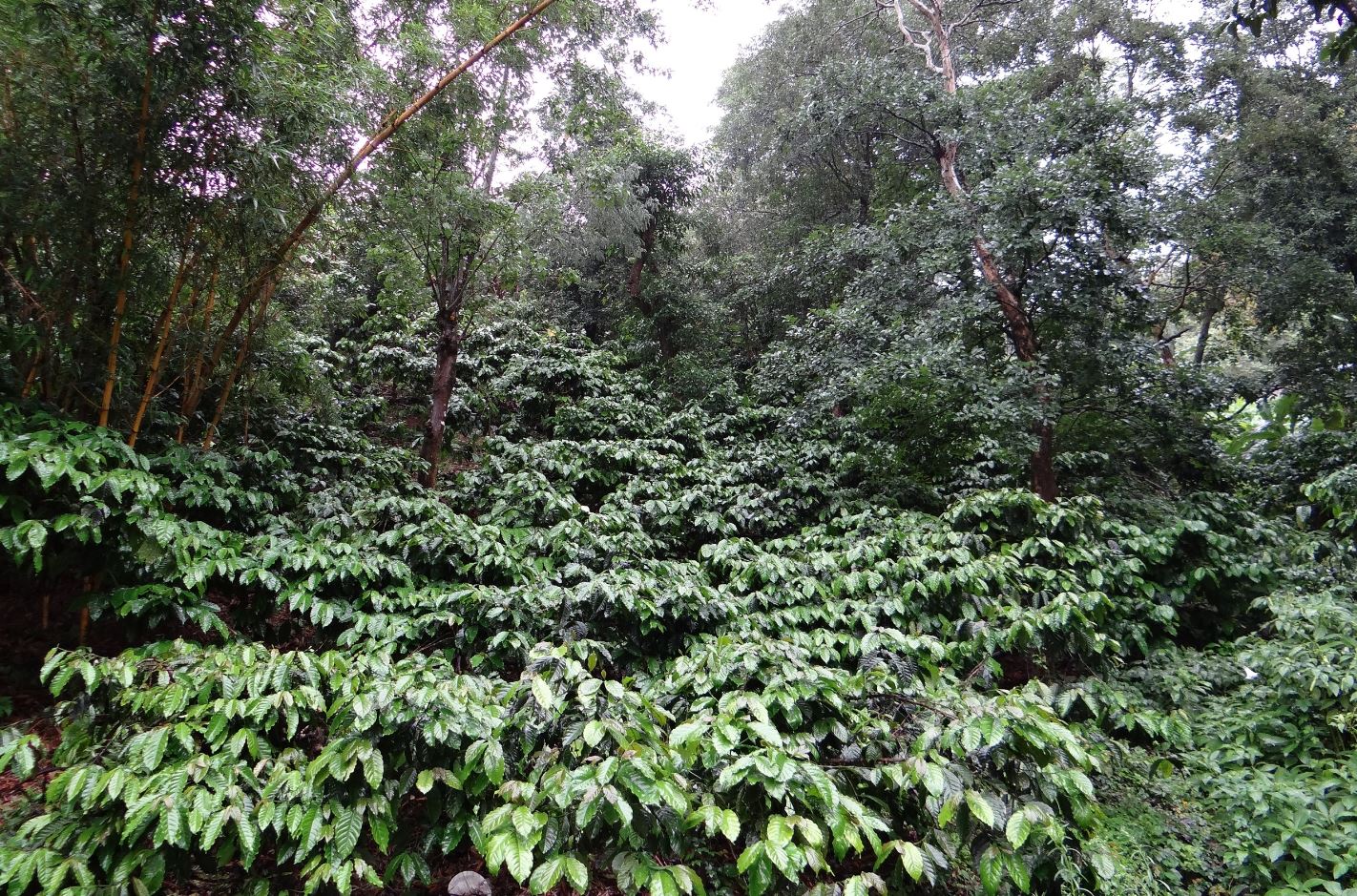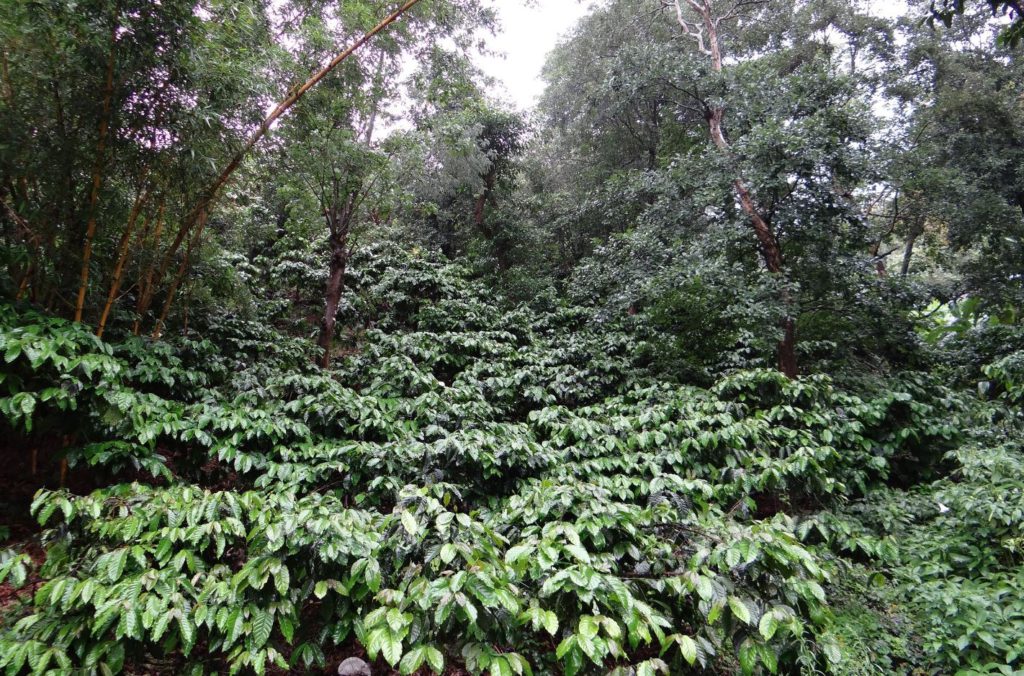 6. Omkareshwara Temple
Omkareshwara temple is unique to visit because of its architecture. Despite being a Hindu temple dedicated to 'Lord Shiva', the architecture closely resembles a Muslim Dargah. With a spherical dome on top and four minarets, the features are even more accentuated. Inside the main sanctum is the Shiva lingam.
Tales tell that it was built in the 18th century by the then king as a way to earn penance. A local Brahmin had fallen victim with his life for the king's political goals. The king stated that the Brahmin haunted him in his dreams. To quieten his spirit, the king decided to establish a Shiva lingam and construct a temple. It did stop the king's nightmares eventually.
Omkareshwara temple is within a walking distance from the bus stand. It is free for everyone to enter.
Omkareshwara temple timings: 6:30 am – 12:00 pm and 5:00 pm to 8:00 pm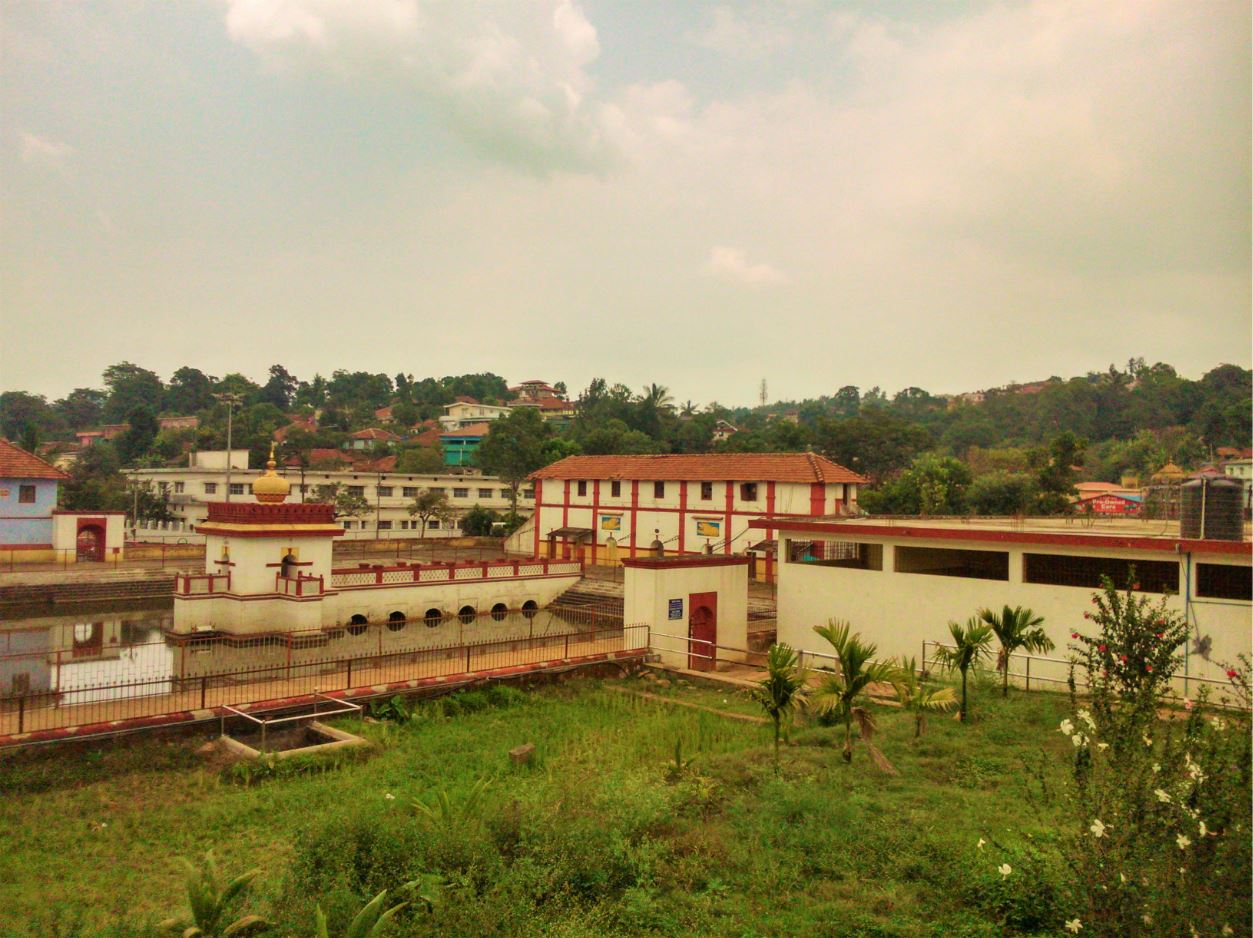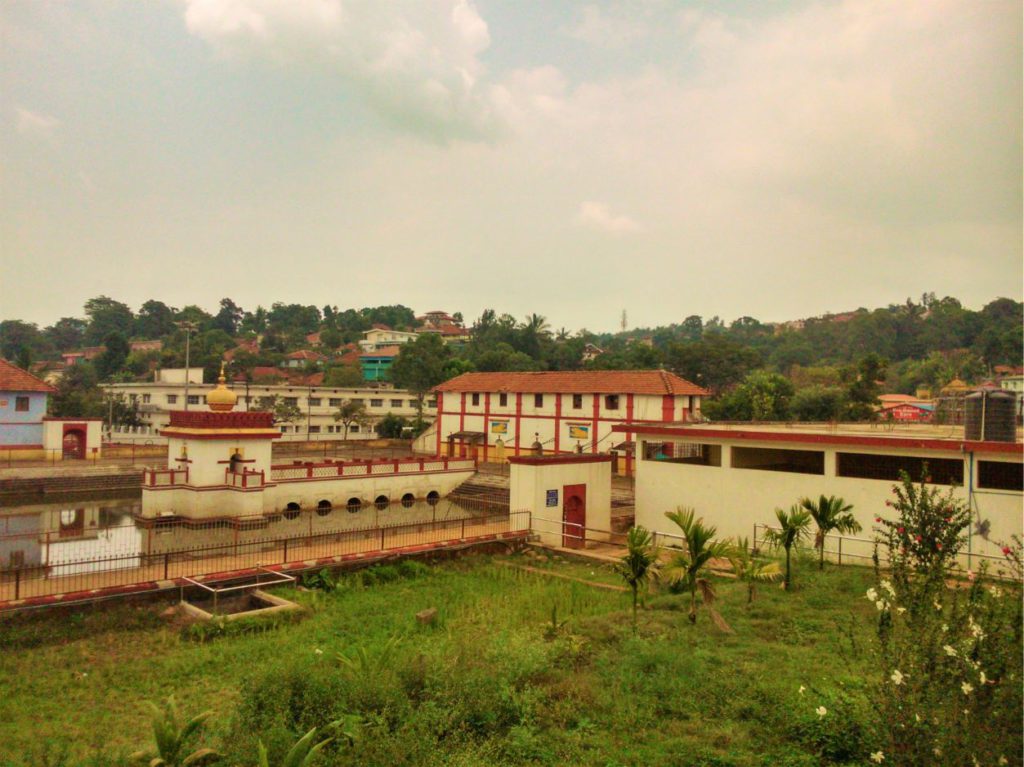 7. Dubare Elephant Camp
Dubare elephant camp in Coorg is a project undertaken by the forest department. The camp provides food and shelter to retired elephants after they work in the logging business. It is fairly ethical and the elephants are treated well, much like a pet companion.
You can follow your guide to understand the ecology, biology, and characteristics of elephants. Then you can proceed to scrub one with your own hands at the banks of the Cauvery river. You can also feed them ragi, jaggery, and sugarcane while you are there.
The option of riding the elephant is also available that is organized twice a day. Rides are arranged from 10 am to 12 noon and 4 pm to 5 pm.
The camp is around 37 km from Madikeri and you will have to cross the Cauvery river to reach the camp. The queue at the pier is long and tiring. Therefore, try to reach as early in the morning as possible. You can also stay in a room inside the jungle with basic accommodation options. The surrounding forests are full of wild animals that may result in an enthralling and an edgy night.
Dubare Elephant Camp Entry timings: The camp is operational between 9.00 am to 5.30 pm. However, the entry time is restricted to 9.00 am – 11.00 am and 4.30 pm – 5.30 pm.
Dubare Elephant Camp ticket prices: ₹690/1467 for Indian/Foreign travelers for only activities in Elephant camp. ₹1330/2270 for Indian/Foreign travelers for full-day activity including Food. ₹20 for a boat ride to the camp.
How to reach Dubare Camp from Madikeri: Dubare Camp is located around 37km outside Madikeri by road. The best way to reach the camp is by cab or an auto-rickshaw and may take more than an hour's time to travel. No direct buses run to the camp. However, the nearest bus station is Kushalnagar but you need to hire a private vehicle too which may cost ₹250 for a one-way trip.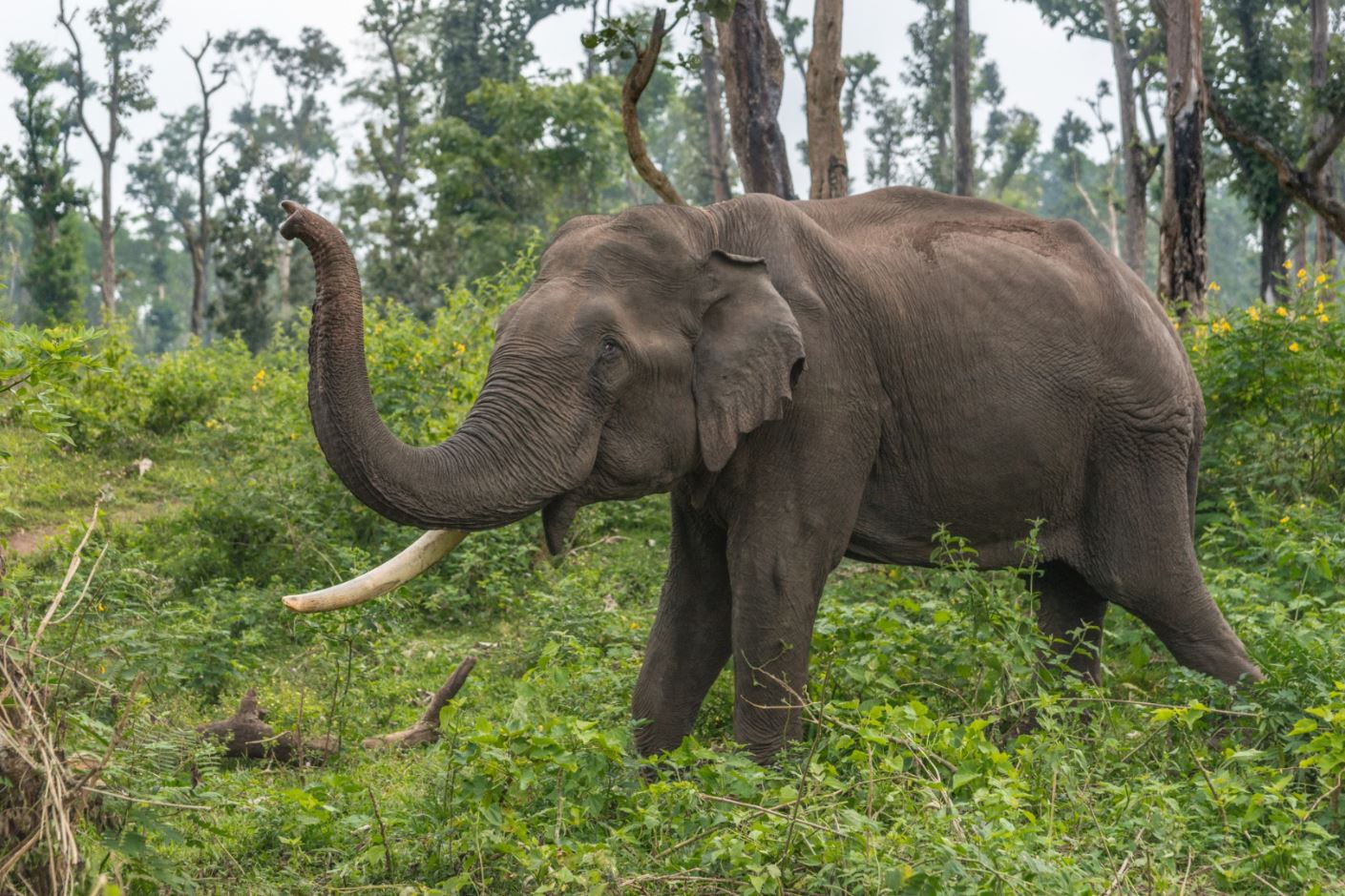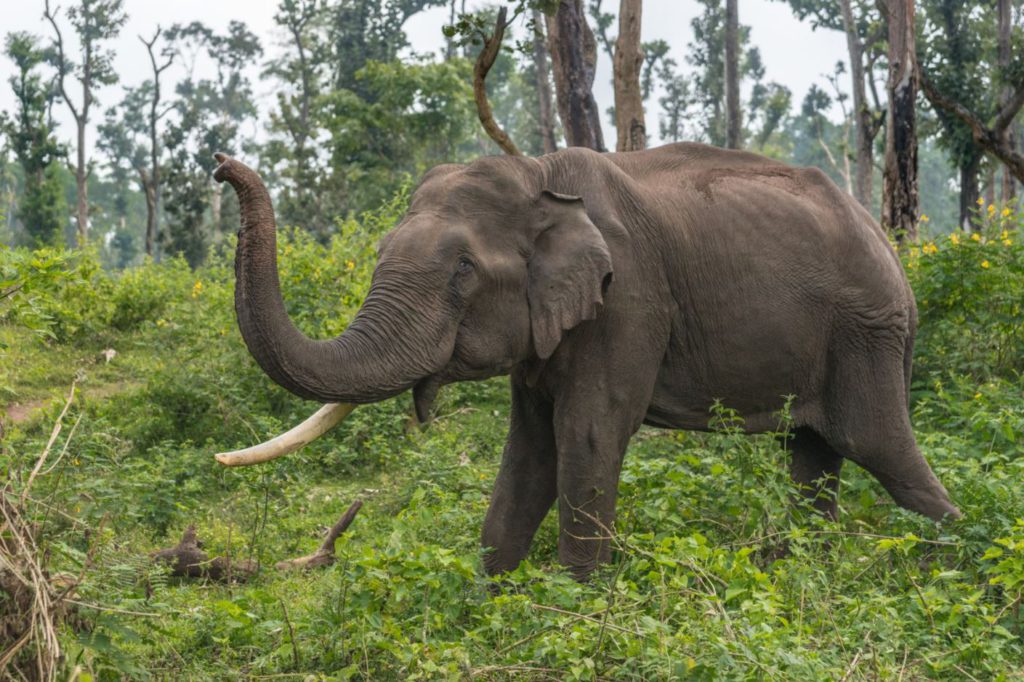 8. Thadiyandamol Peak
Thadiyandamol is the highest peak in Coorg district at an altitude of 1,748 m or 5,735 ft. The start of the trek is at a distance of 41 km from Madikeri. It takes between 3-4 hours to trek one way depending upon your speed and the weather. Rainfall often accompanies but the scenic view is worth it.
You can either take a group tour from Coorg or even Bangalore for the trek or start on your own. The trek starts from a small village called Kakkabe. Expect to walk around 20 km for a full round trip from the peak. The jungle on the way is full of flora and fauna thick with birds and reptiles. However, trekking is fairly safe and of moderate difficulty. The trail is visible and easy to follow for individual travelers.
Leeches are a common problem during the trek, so you need to wear gear that protects you in this case. Carry a first aid kit, salt, plenty of water to drink, and some food for the trek. Make sure you do not throw plastic wrappers on the way. There is no fee to enter the area. Try not stay in the area after sunset.
How to reach Thadiyandamol: Take a local bus from Madikeri to Kakkabe and return on the same route. Virajpet, 30 km from Kakkabe also has good bus connectivity from other cities. You can also stay at one of the homestays at the village in Kakkabe for the night.
Love Mountains? Check out the Best Places to see in Kodaikanal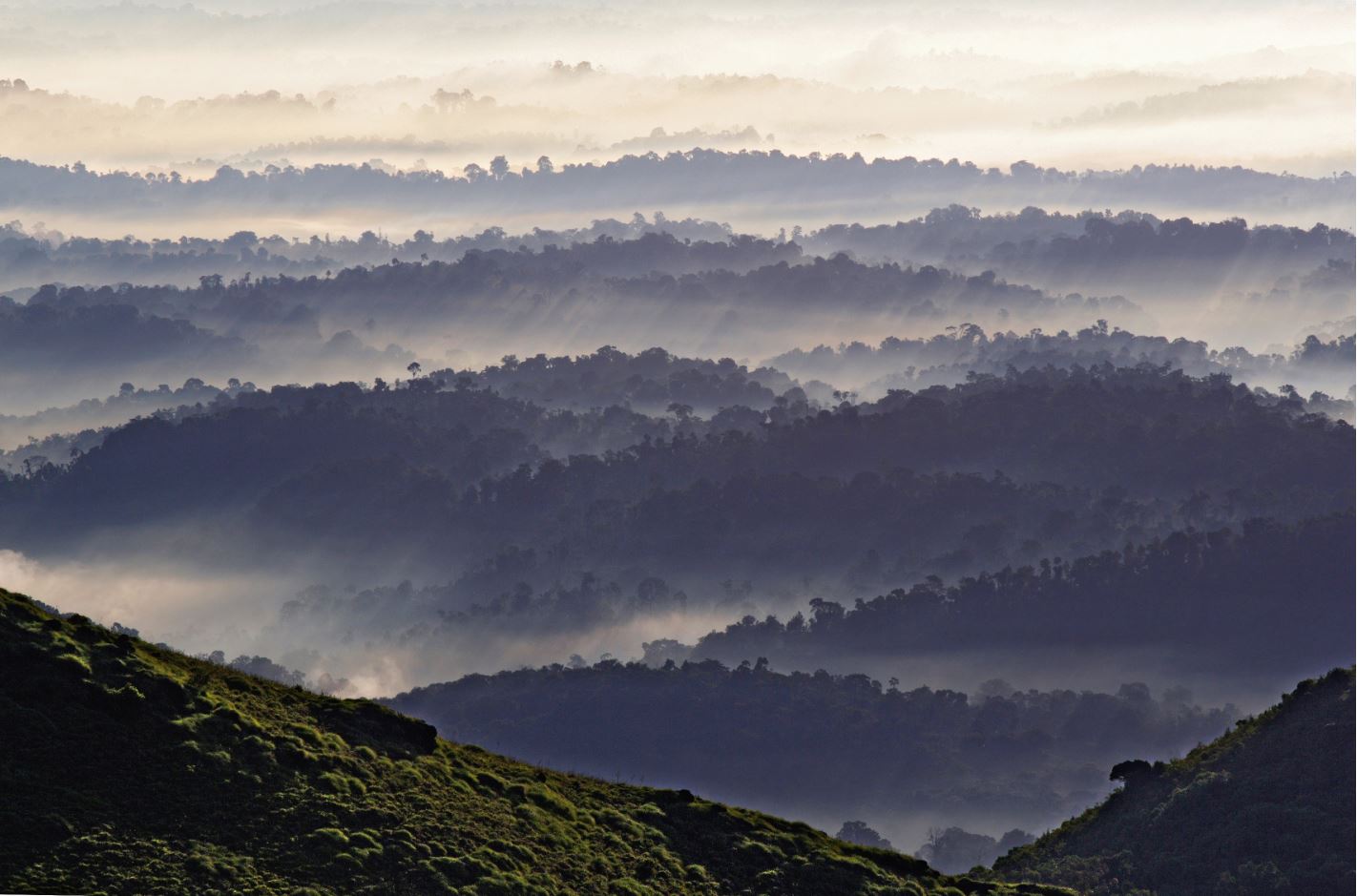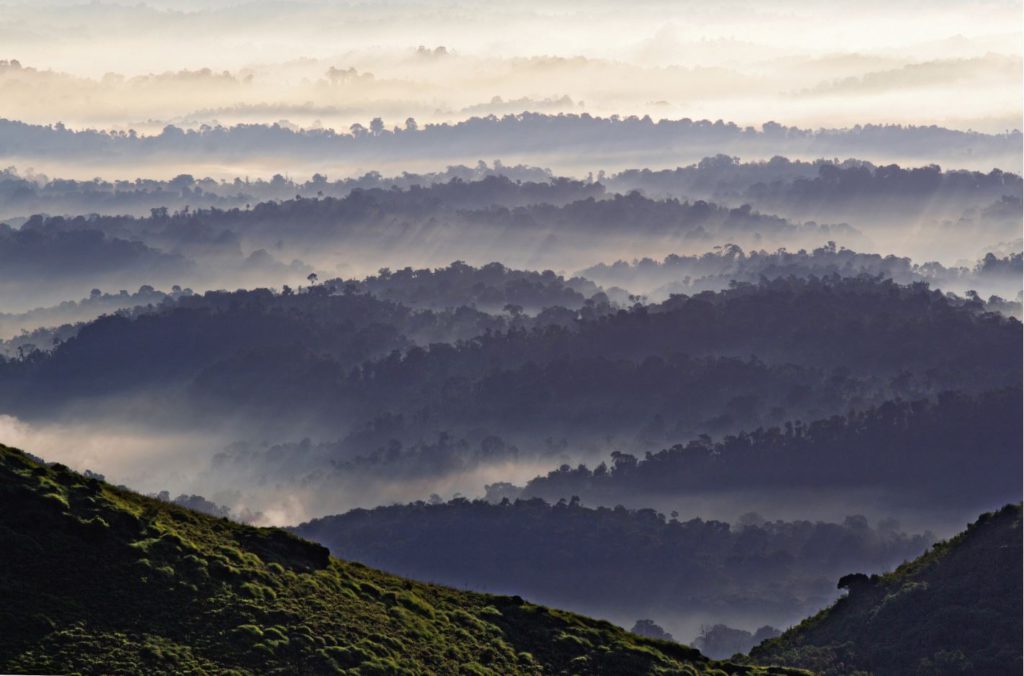 9. Mandalpatti
Mandalpatti mountain is another trekking route near Madikeri just 4 km from Abbey Falls. The route is extremely scenic with aerial views of lush green mountains of the Pushpagiri reserve forest area. While you can ride to most of the park area, you will have to trek the last 3 km or so.
The jungle is moderately dense and the ride is best experienced on a jeep that costs around ₹1500 for a group of 6. There are two routes to visit Mandalpatti. The best option would be to travel via abbey falls with a stopover and return through the Makkanduru route, which is the longer one.
There is no public transport that travels to this point. Book a private vehicle for the trip. You must carry plenty of water and some food for the trip since there aren't many stopovers.
Mandalpatti ticket price: ₹25 per person that you need to buy at the checkpoint. Additional ₹45 for vehicle parking.
Mandalpatti timings: 6 am to 6 pm every day of the week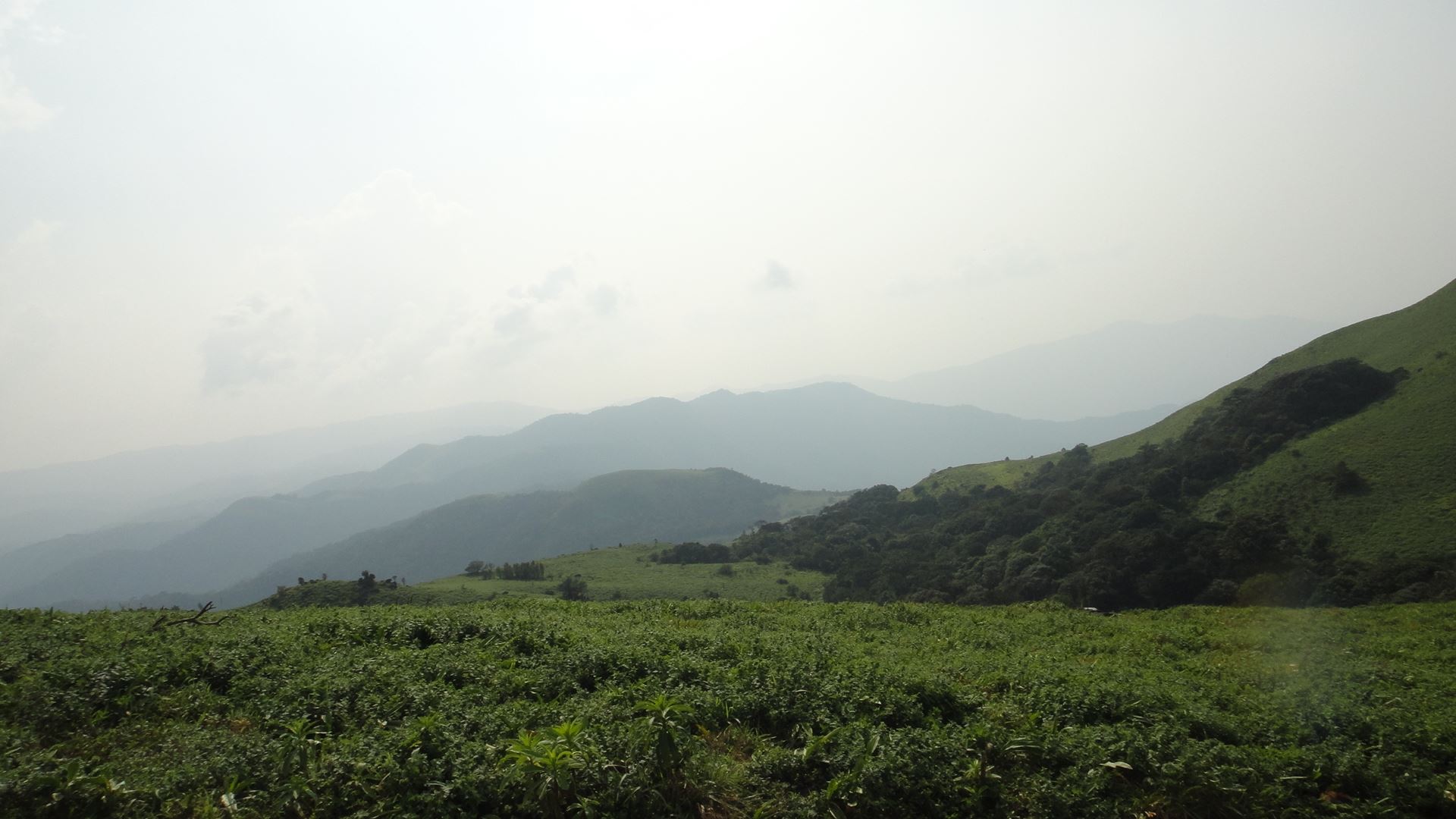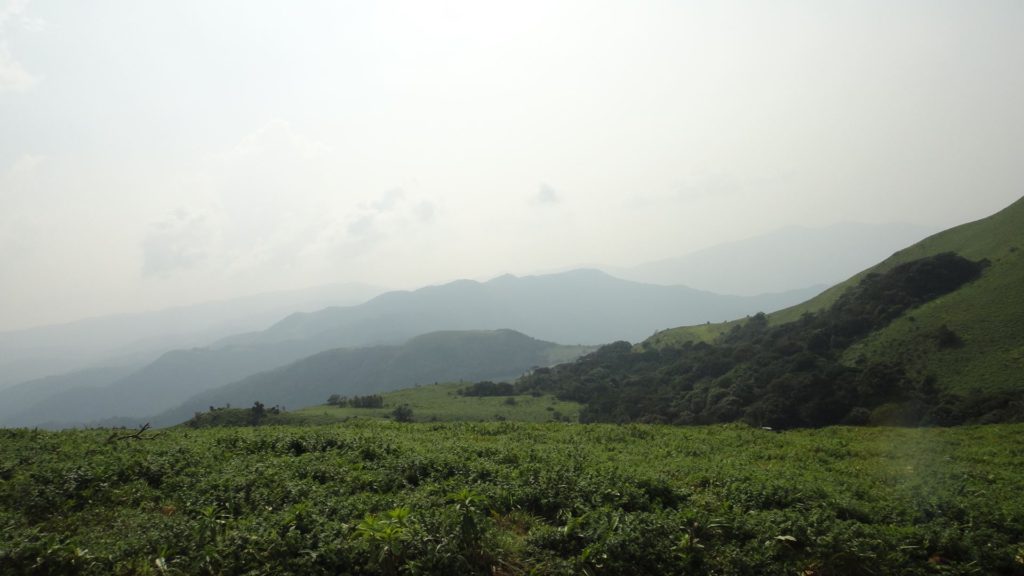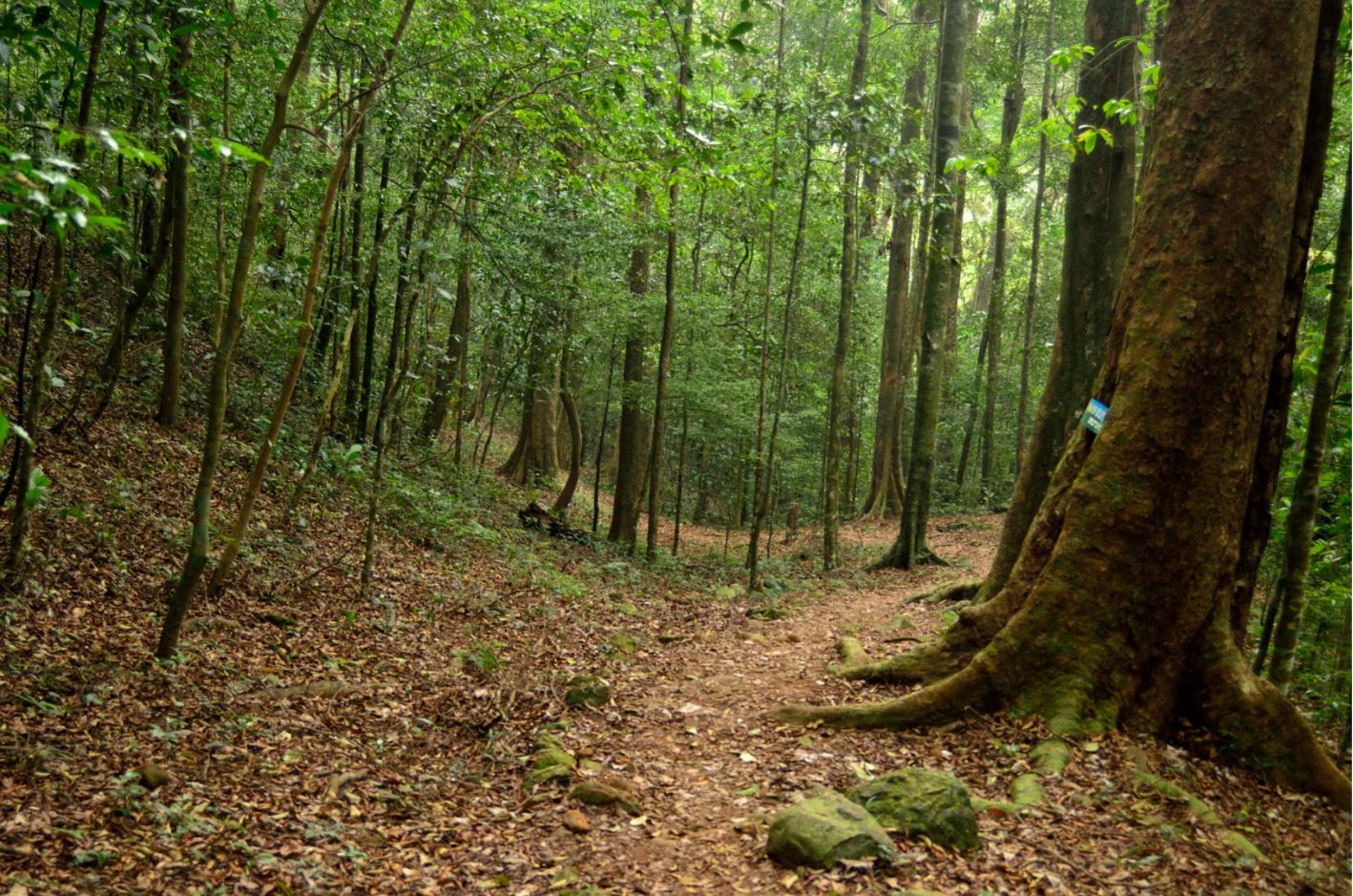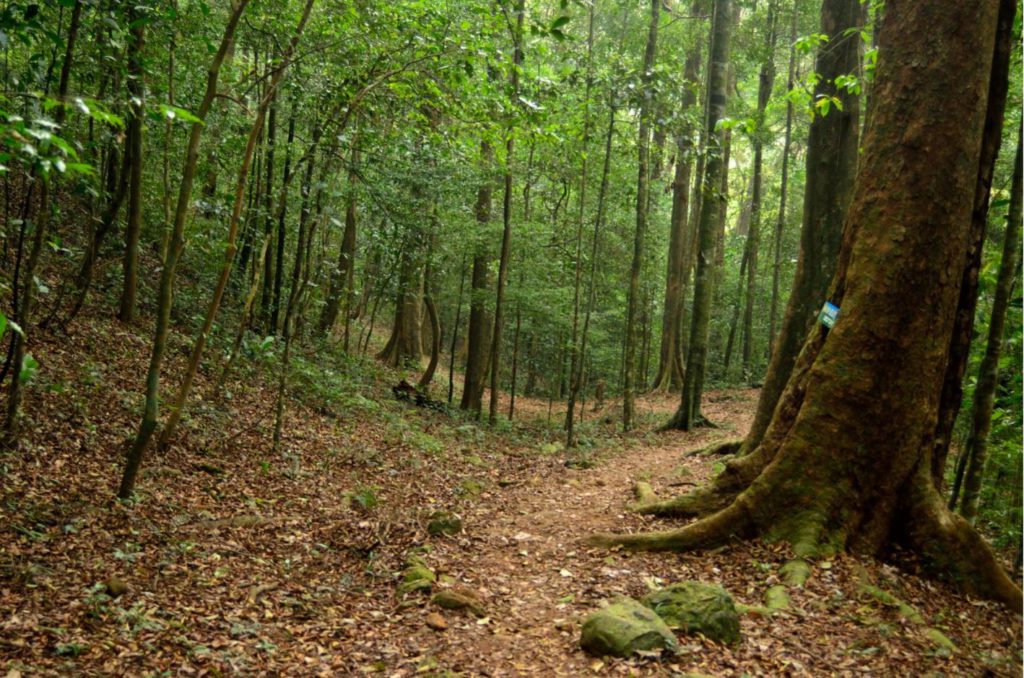 10. Nagarhole National Park
Nagarhole National Park is one of the biggest and richest biospheres of indigenous wild animals in India. The park has a rich forest cover with animals like Bengal tiger, leopard, sloth bear, striped hyena, boar, sambar deer, antelope, and a large population of an Indian elephant.
Staying at the jungle lodges inside the park is one of the best experiences. But for day tourists, jungle safaris are also available. There are two types of vehicles that run – a 26-seater minibus and jeep safaris that run twice in a day from 6.30 am to 9 am in the morning and 3 pm to 5.30 pm in the afternoon. You can visit some limited areas inside the park with private vehicles.
Read more about visiting Nagarhole national park here.
Nagarhole National Park ticket price: ₹250 per person. Additional ₹200 for camera lens up to 70mm, ₹400 for camera lens between 70-200mm and ₹1,000 for the camera lens of thickness above 200mm.
Jungle Safari ticket price: ₹250/125 per Adult/Child for the 26-seater minivan. ₹1,500 for jeep safari. The queue for the tickets can get very long, it is better to arrive well in advance. You cannot book the tickets online.
Nagarhole National Park timings: The park is open from 6 am to 6 pm every day of the week.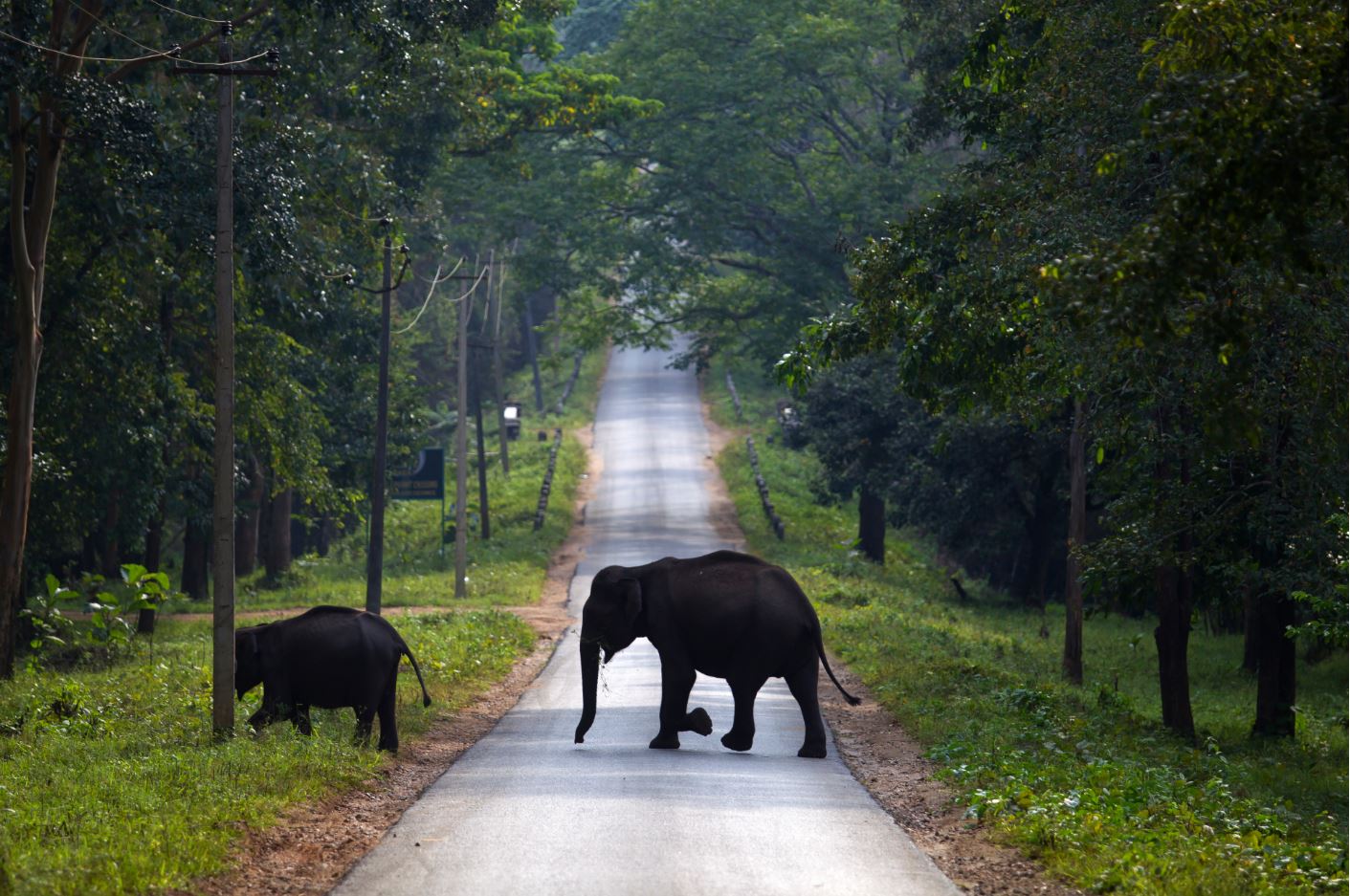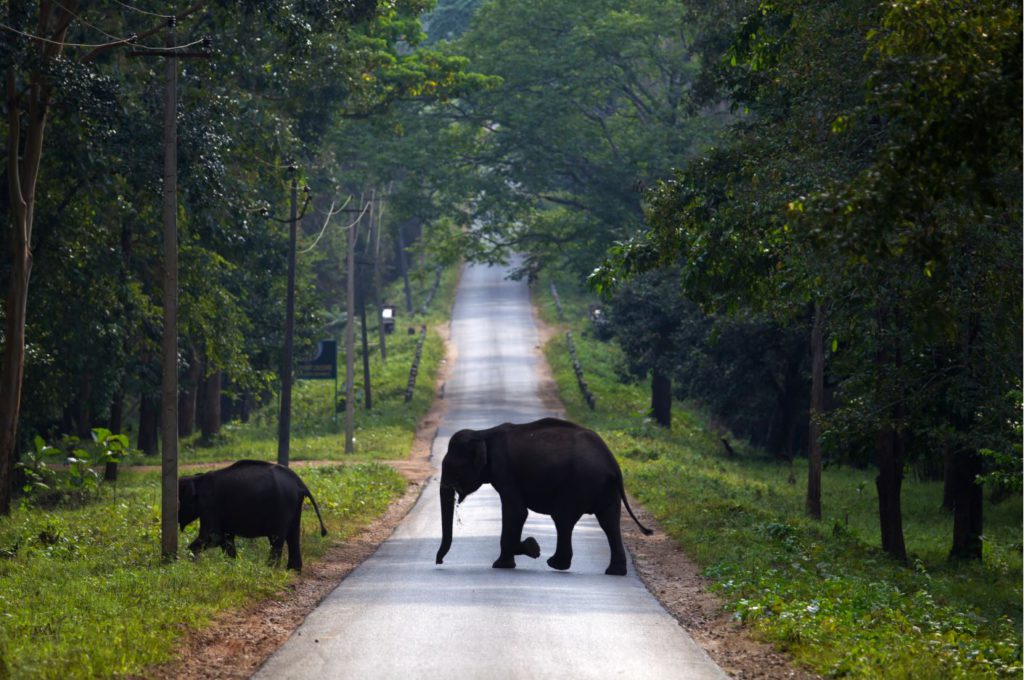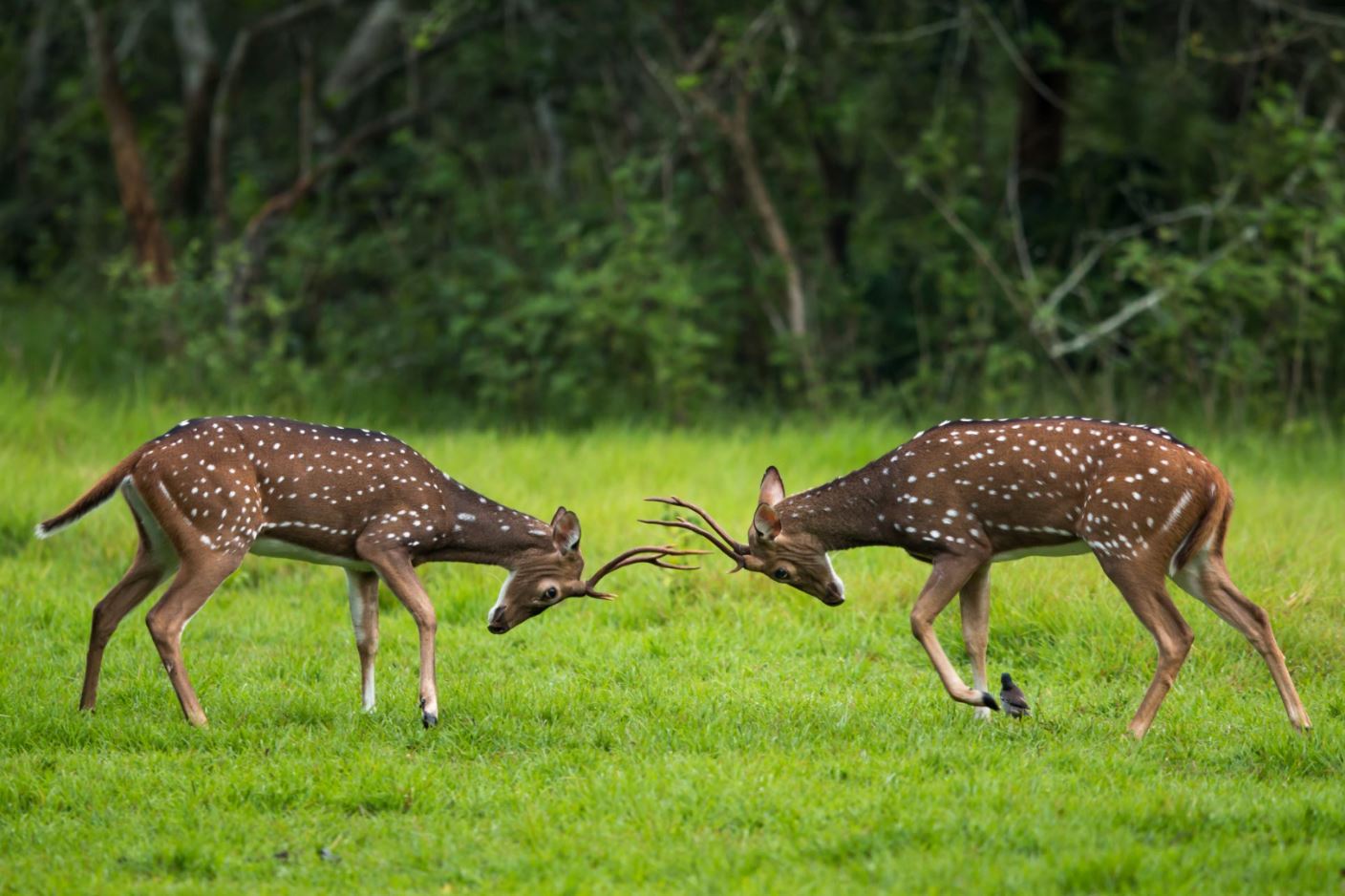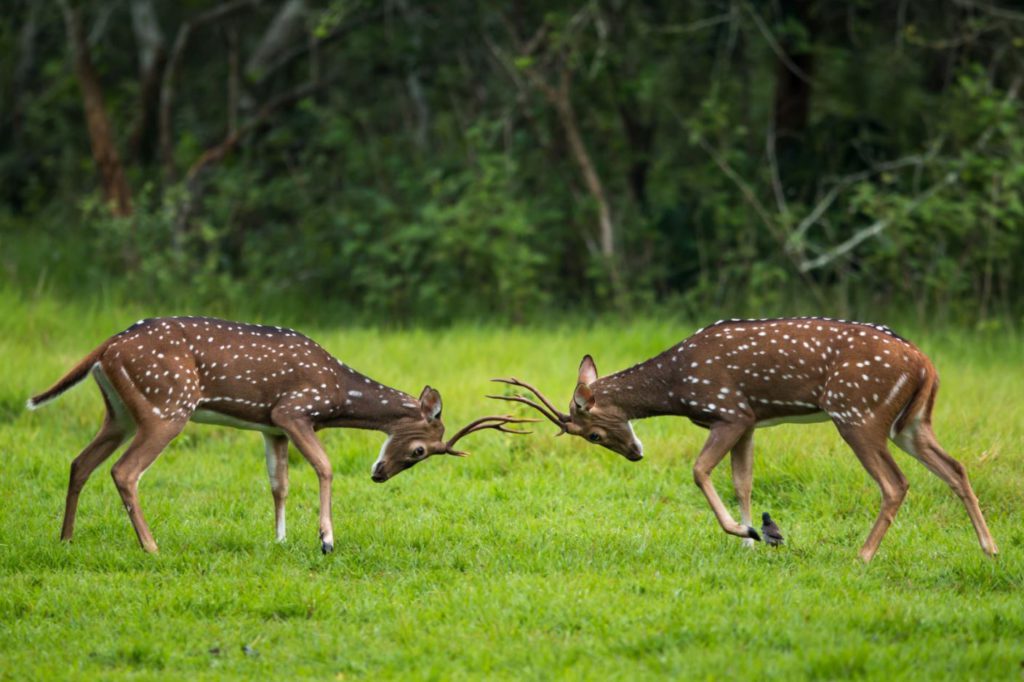 11. Raja's Tomb
If you have an ample amount of time and are done with most of the other tourist attractions, you can spend a quiet evening at Raja's Tomb. The tomb is the resting place of the remnants of the Royal Kodagu lineage.
Ironically, Lord Shiva has been placed inside the tomb building with a definite resemblance to Muhammadan style architecture since the king was a Hindu devotee. The place is just one kilometer from the bus station and you can easily walk here.
Raja's tomb timings: 9:30 am to 5:30 pm
Raja's tomb ticket price: ₹2 per person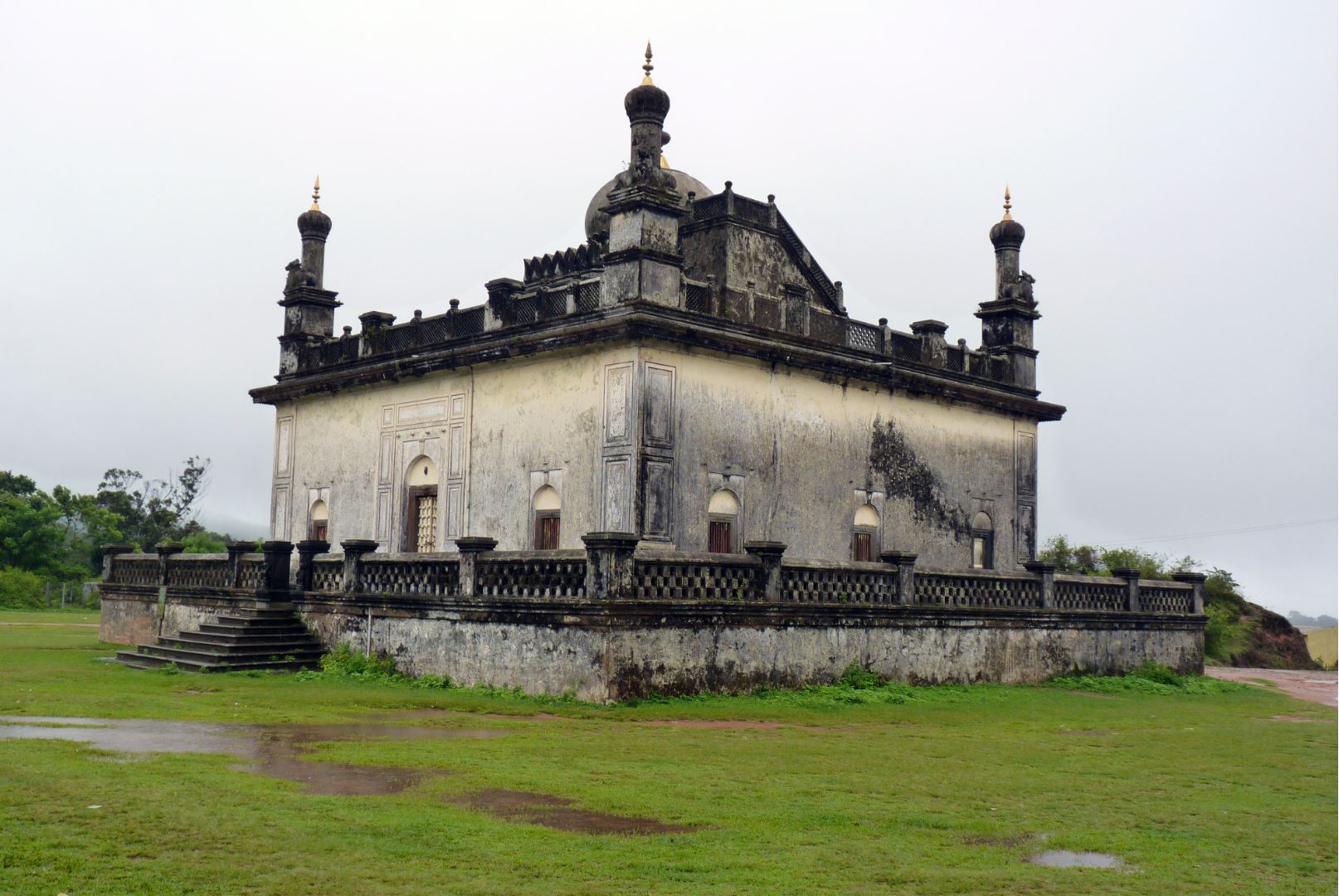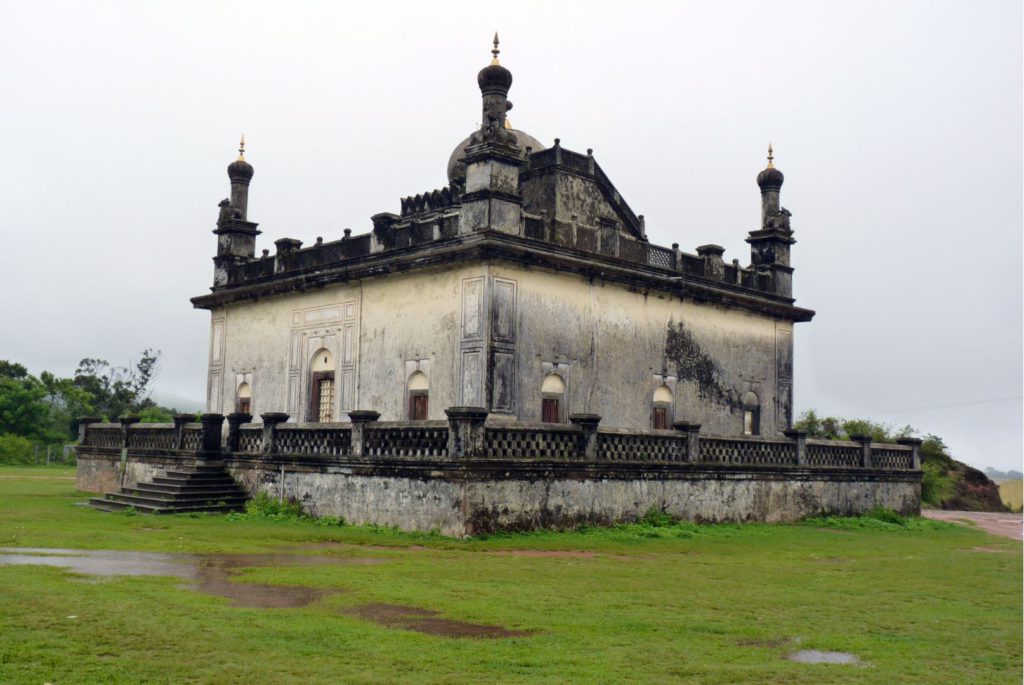 12. Chiklihole Reservoir
Chiklihole is a reservoir located between Madikeri (at a distance of 24 km) and Kushalnagar. During the monsoon season, the place is astounding to see. The sunsets are especially nice and the locals also call it a sunset point. Not many people visit the place. Therefore, you may find it all for yourself. It is free to enter.
The closest town to the Chiklihole reservoir is Nanjarayapattana. You can take a bus to Madikeri and then take a local auto-rickshaw to reach here. It is also just 10 mins away from Dubare Elephant Camp. So you can make a single trip for both. People also prefer the place for full-day picnic excursions with family.
Chiklihole reservoir timings: 8.00 am to 5.00 pm every day of the week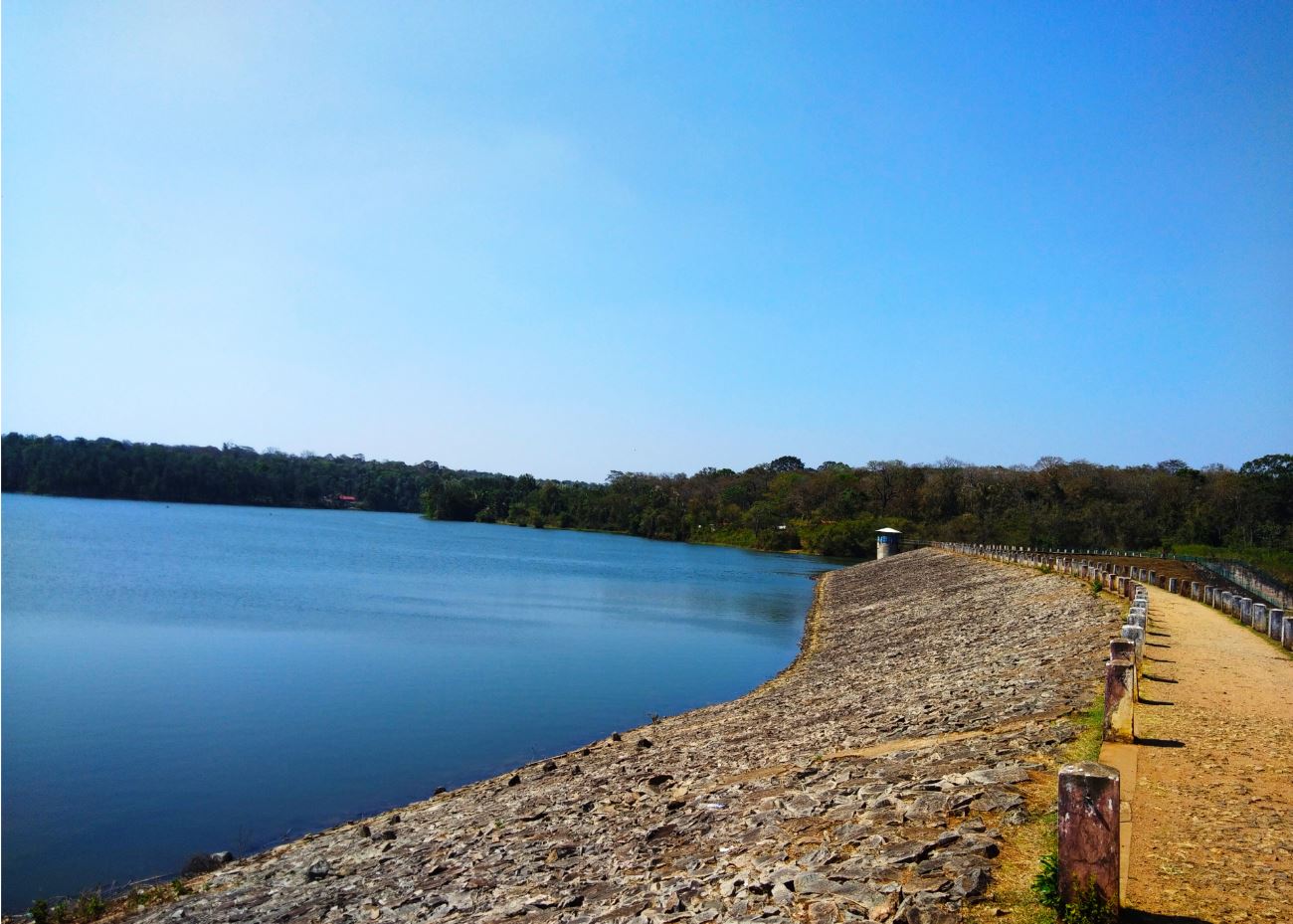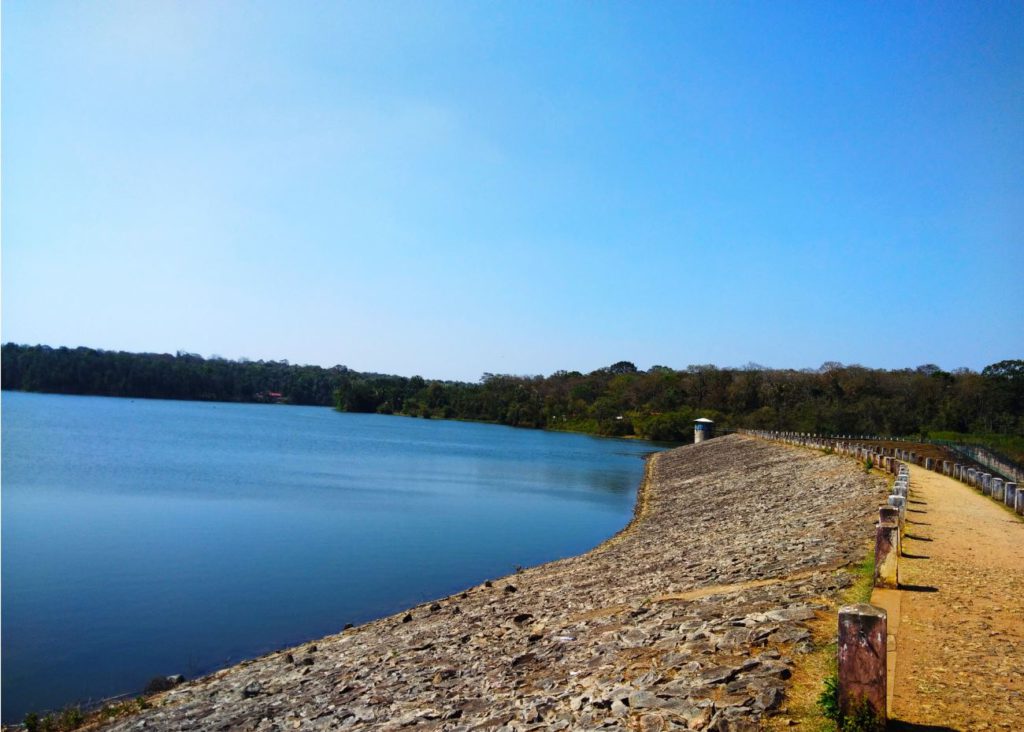 13. Irupu Falls
Irupu falls is a freshwater cascading waterfall near Bramhagiri right near the border of Wayanad district, Kerela. It is also near to Nagarhole National Park. Apart from their beauty they are also popularly associated with a legend from a Hindu mythology of Ramayana.
According to the tale, Lord Rama was wandering in the forest with his brother Laxamana searching for his wife Sita. During the search, Rama got thirsty and asked his brother to fetch him some water. Laxmana shot an arrow into Bramhagiri hills and a river Laxmana Tirtha appeared. This goes on to be a tributary of the Cauvery river.
A famous Shiva temple nearby attracts a lot of pilgrims during Shivaratri. There is no public transport to this place and you will have to arrange a private vehicle to reach here.
Irupu Falls ticket price: ₹50 per person
Irupu Falls timings: 6 am to 6 pm open on all days of the week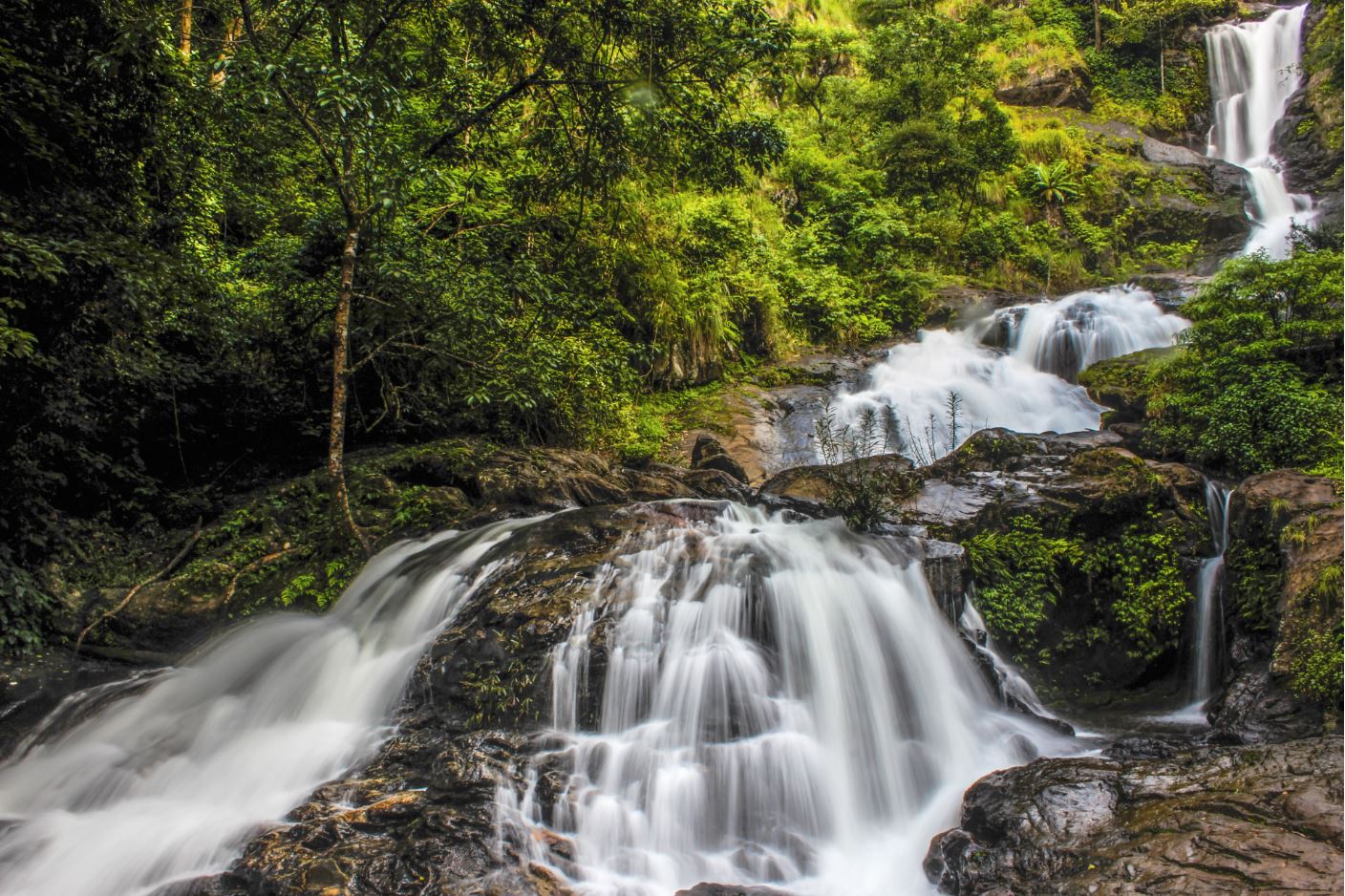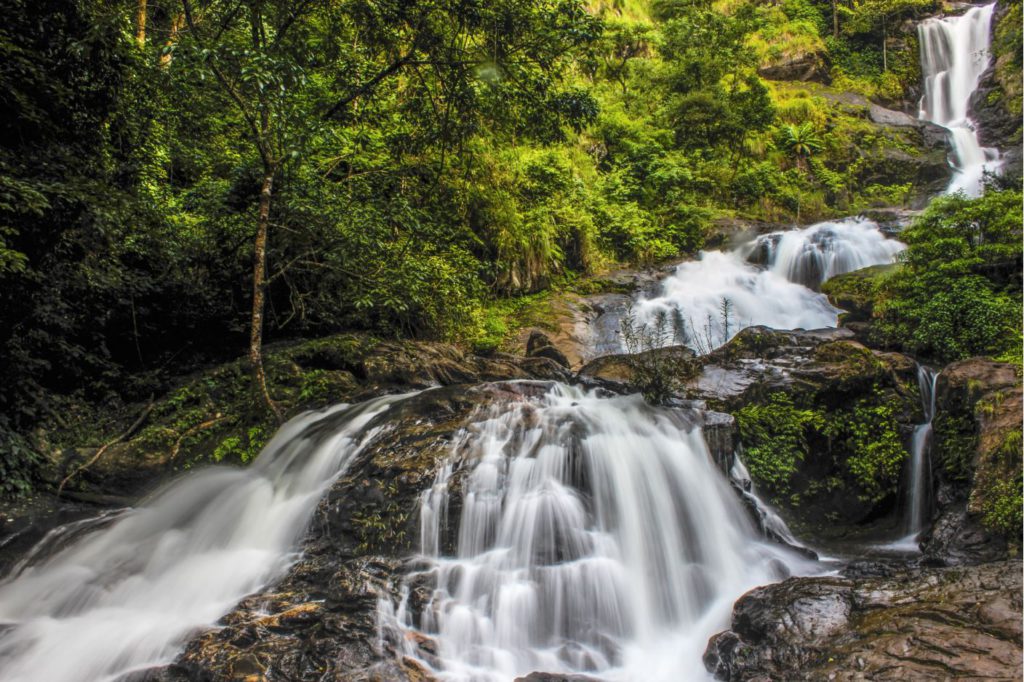 14. Adventure Sports in Coorg
Coorg is also a go-to place for adventure activities. White River Rafting is available near the Dubare Elephant camp for a stretch of 2.8 km. The rapids range from levels 1 to 4. However, seasonality is really important. Rafting is usually not available if the water levels in the river are too low.
Kayaking and canoeing are available with Jungle Mount Adventures on the calm waters of Kaveri. Coorg flying adventures provide facilities for microflying in the area, an exhilarating aerial ride ranging from 10 to 30 minutes.
Ziplining, Camping and trekking are other activities in Coorg that adrenaline seekers and nature lovers opt for. But it is far better to take assistance and contact travel guides for the ones you are not aware about. Thrilliophilia.com offers the best packages for Coorg at a reasonable price. However, most of these activities are done in a group, so check beforehand.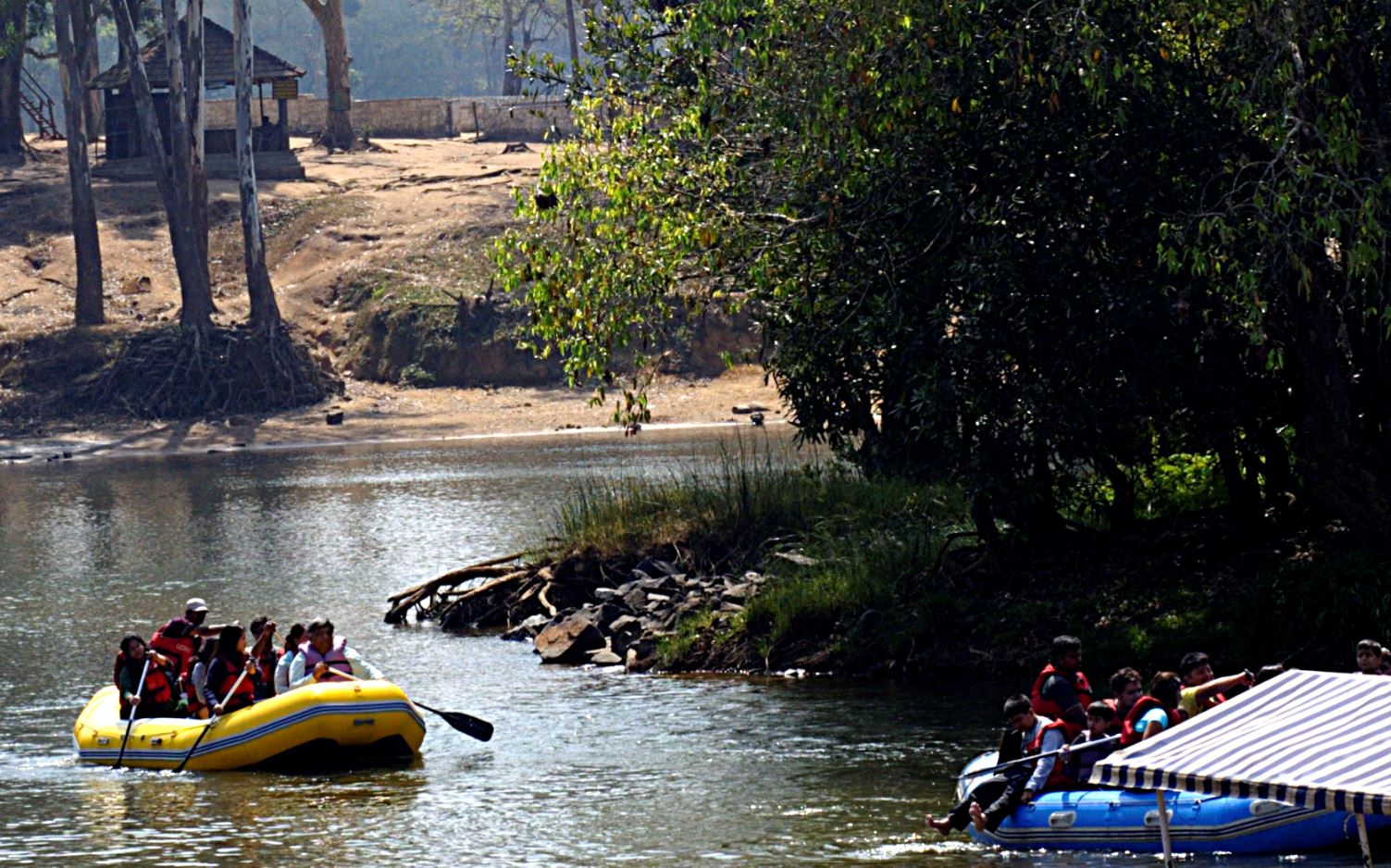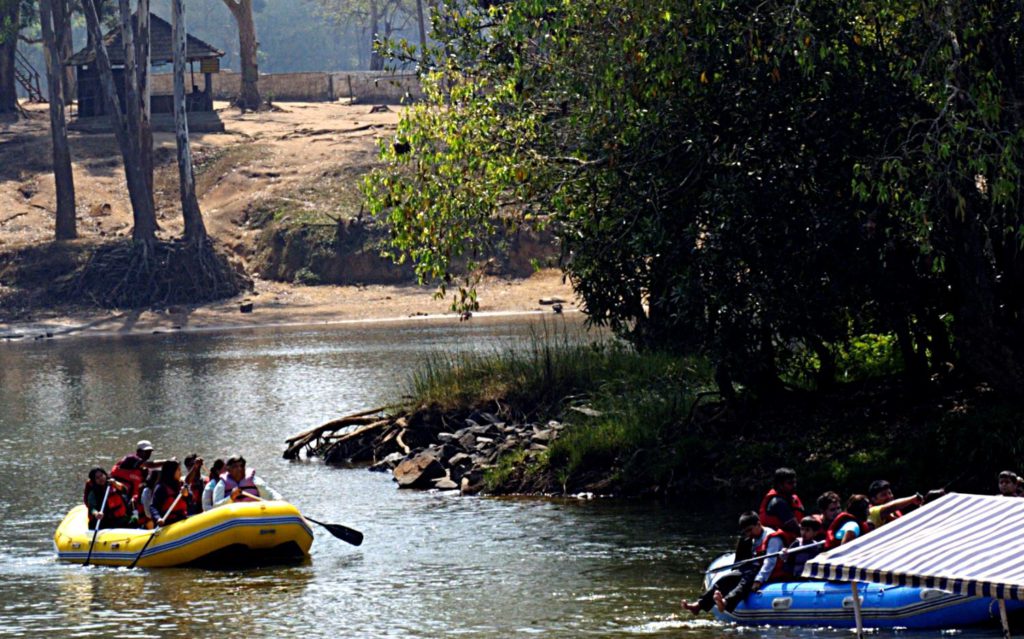 Where to Stay in Coorg
There is a large range of stay options that you can get in Coorg depending upon your preference. From Jungle lodges inside National Parks, Camping in forests, Homestays in the middle of spice gardens and coffee plantations, budget hotels in the heart of the city to luxury resorts, there is everything in Coorg.
A budget room in the city will average around ₹1,000 a day with basic amenities. I personally use agoda.com to book hotel stays since they give deep discounts on almost all hotel properties. However, you can also use booking.com, makemytrip.com or yatra.com for booking.
Homestays in coffee plantations will also cost you an average of ₹1,500 a day and can go up to ₹10,000 for better facilities. Jungle lodges tend to cost on the higher side starting from ₹4,500 for a night for a room. Hostels and dorms are almost absent in Coorg.
Homestay: Creekside Cabin, Sabaoth Stays, The Road's End, Honey Pot Homes
Farm Stay: Holidayincoorg Nature's craft estate stay, Heights Farm Stay, Kwality Estate, Eco Habitat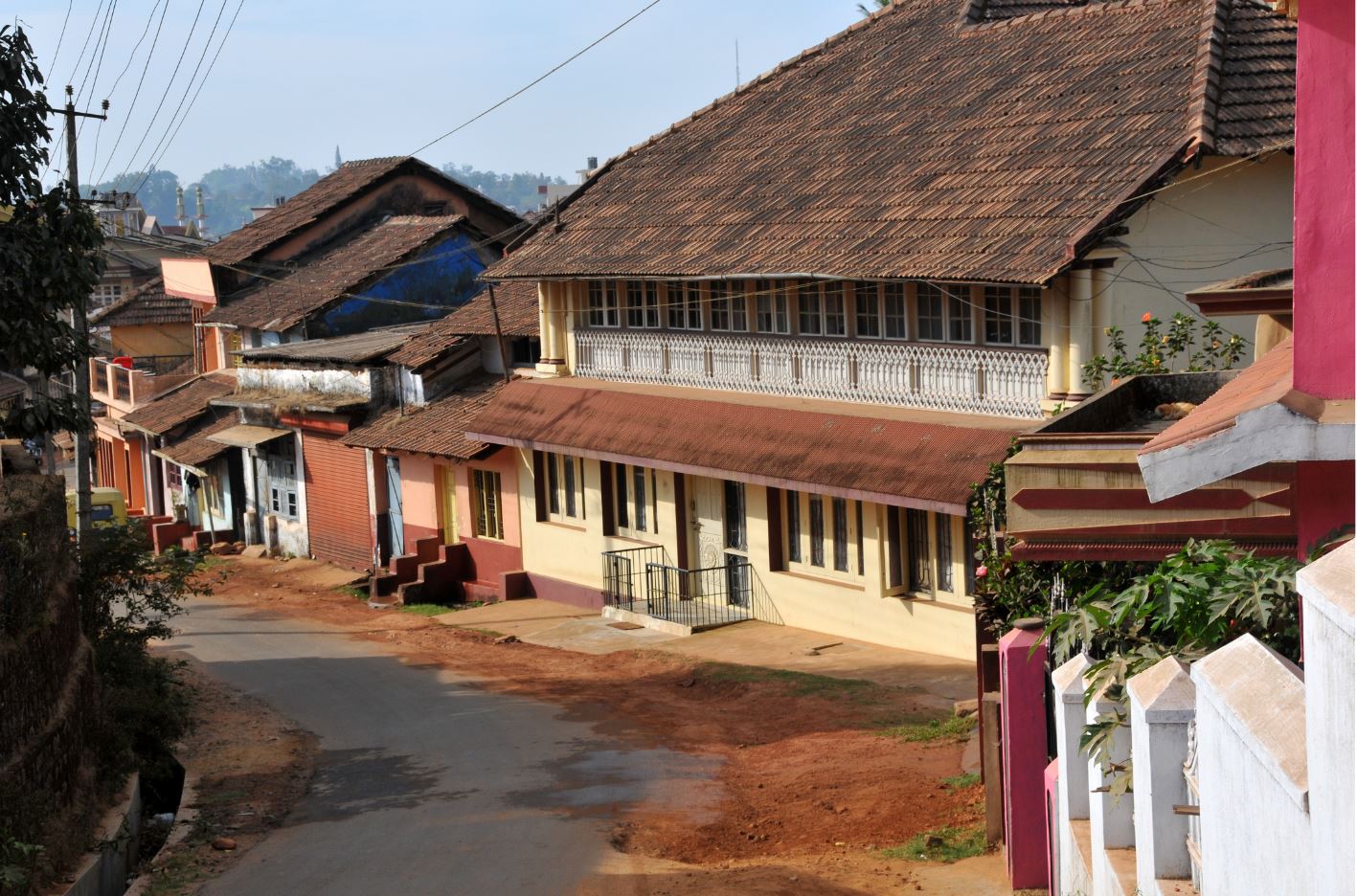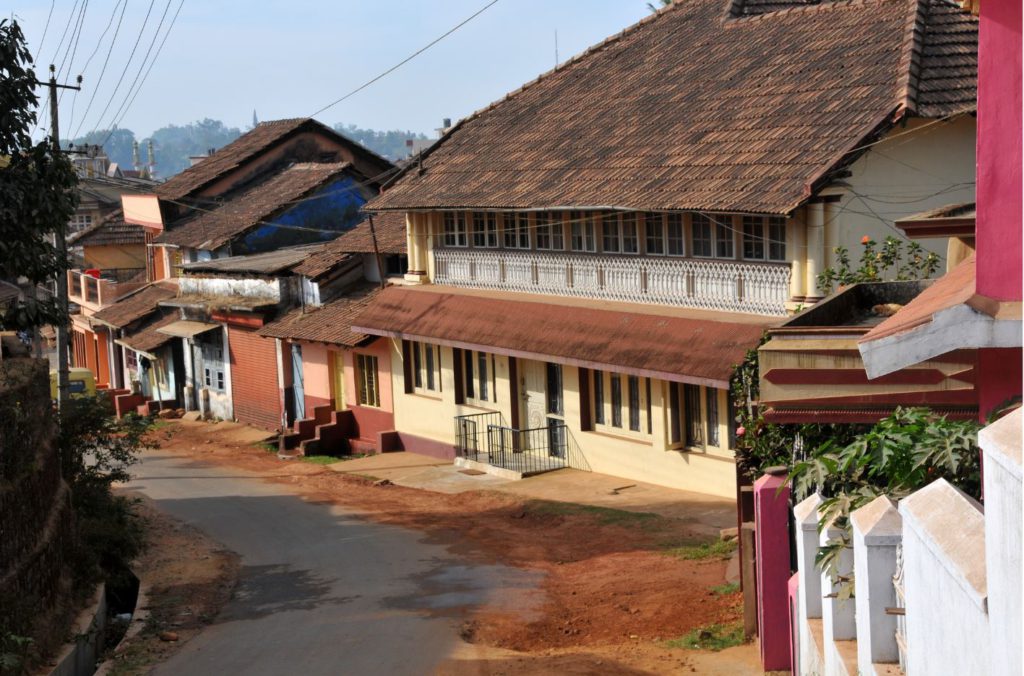 What to eat in Coorg
With so many fresh spice gardens around Coorg, I don't need to emphasize, how awesome Coorgi food is. You don't really need to beat your head over it. You can enter directly inside one of the many small restaurants and order something from their never-ending long menu. To top it off, do not forget your filter coffee at the end.
The breakfasts are something to see. A lot of dishes are made out of rice – both sweet and salty. So if you hang around the market early in the morning, you may find something different on the menu. Here is a blog from watertails.com talking about some of the popular dishes in Coorg.
Don't forget to grab a fruit wine. There are a lot of wine shops around the town that sells fruit wines made out of fruits like pineapple, gooseberries, grapes, apples, and everything you can think of. Most of them are home-made by the locals. It found it delicious.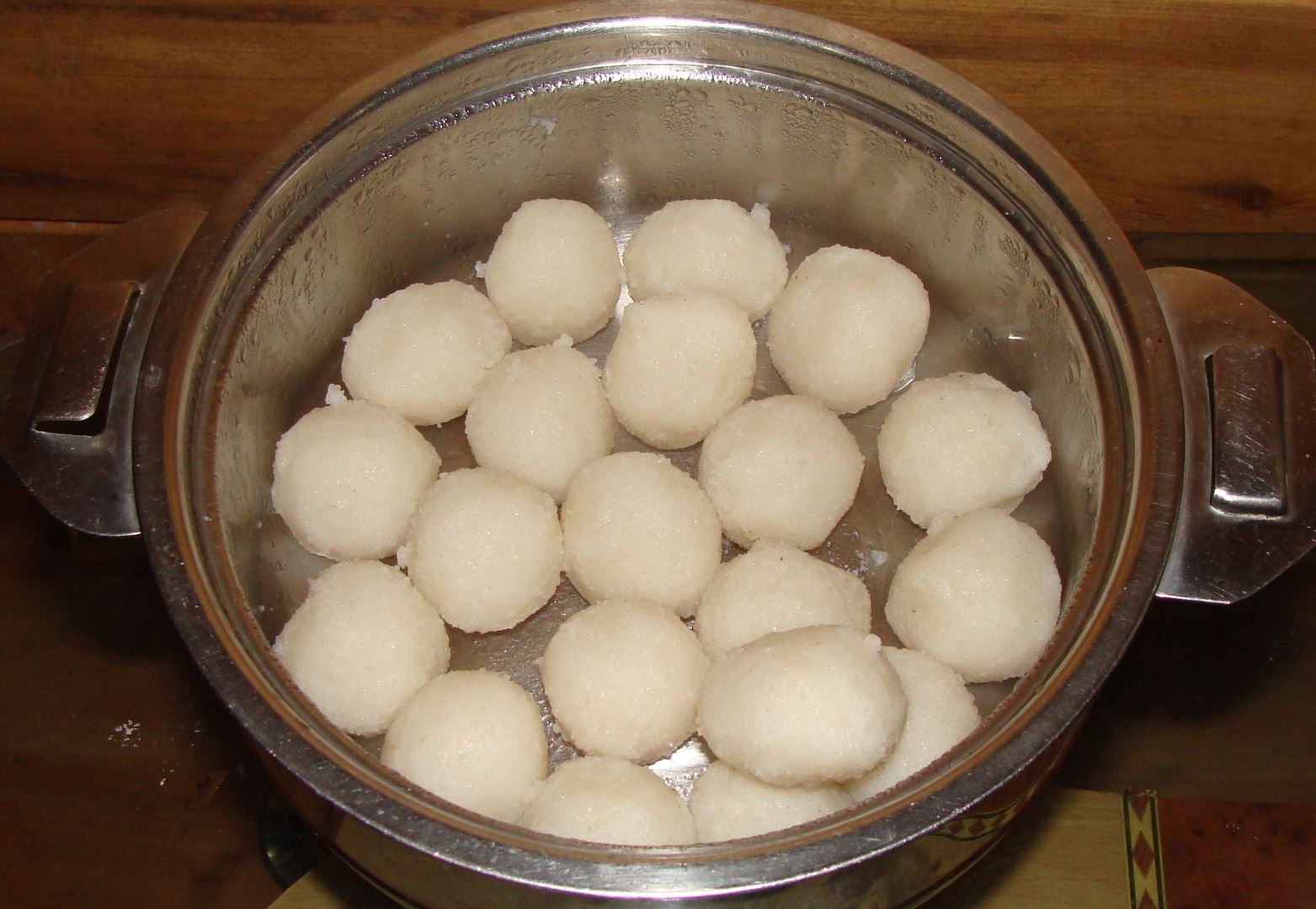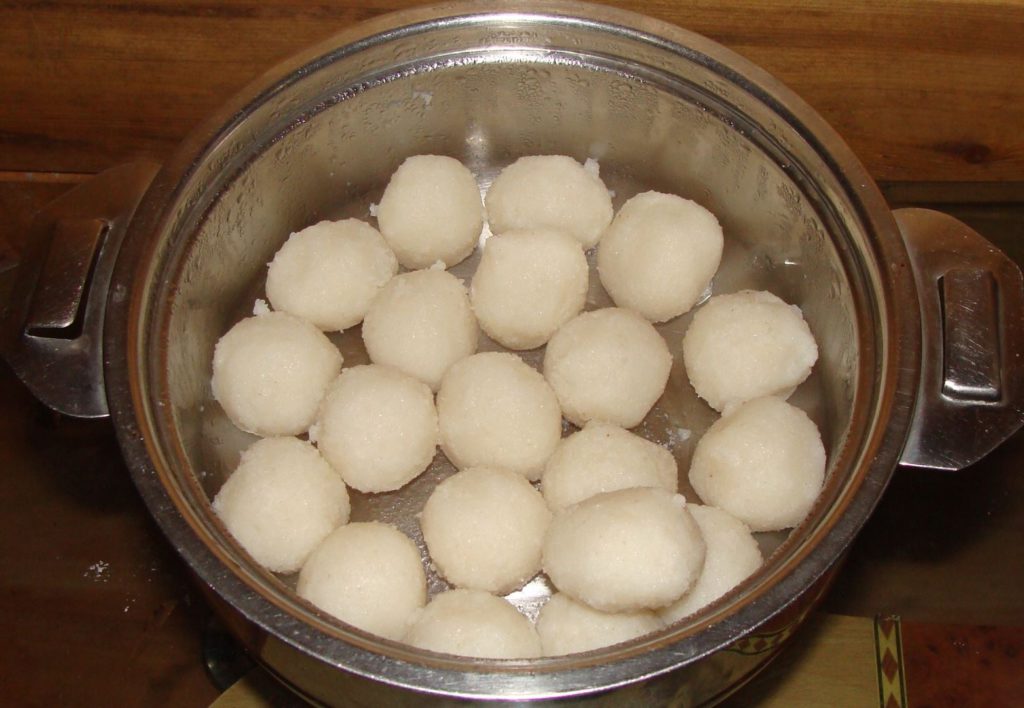 Best time to Visit Coorg
Best time – Winters (October – February): The best time to visit Madikeri or Coorg is in the winter months. The days are pleasant and nights get relatively cold. Temperature can drop to 14°C. The skies are clear and rainfall is not common during this time. Make sure you take an extra layer of clothing with you.
Good time – Monsoon (July – September): I personally enjoy rainfall and the monsoon season in this part of the country is a sight to see. The jungles in Coorg come alive and the forests turn to crazy shades of green. It keeps the temperature in check too. But of course, rainfall may lead you to cancel your outdoor plans. Don't plan Trekking and adventure sports beforehand in time.
Summer (March-May): It is scorching hot in summer in South India. Although the temperatures are lower than the surrounding cities, the town can get crowded with a lot of tourists. Mid-days are hot and on the worst days, the temperature can go up to 36°C.
Festive Season: Shivarathri is an important festival of the town and also attracts a lot of people from the nearby areas. It is celebrated with a lot of fervor. However, the hotels are full during this time, so get your bookings done well ahead in time.
Karaga is another local festival that welcomes the first rains and harvests with street processions, traditional costumes, and dancing. Dates of the festival may differ with the local calendar.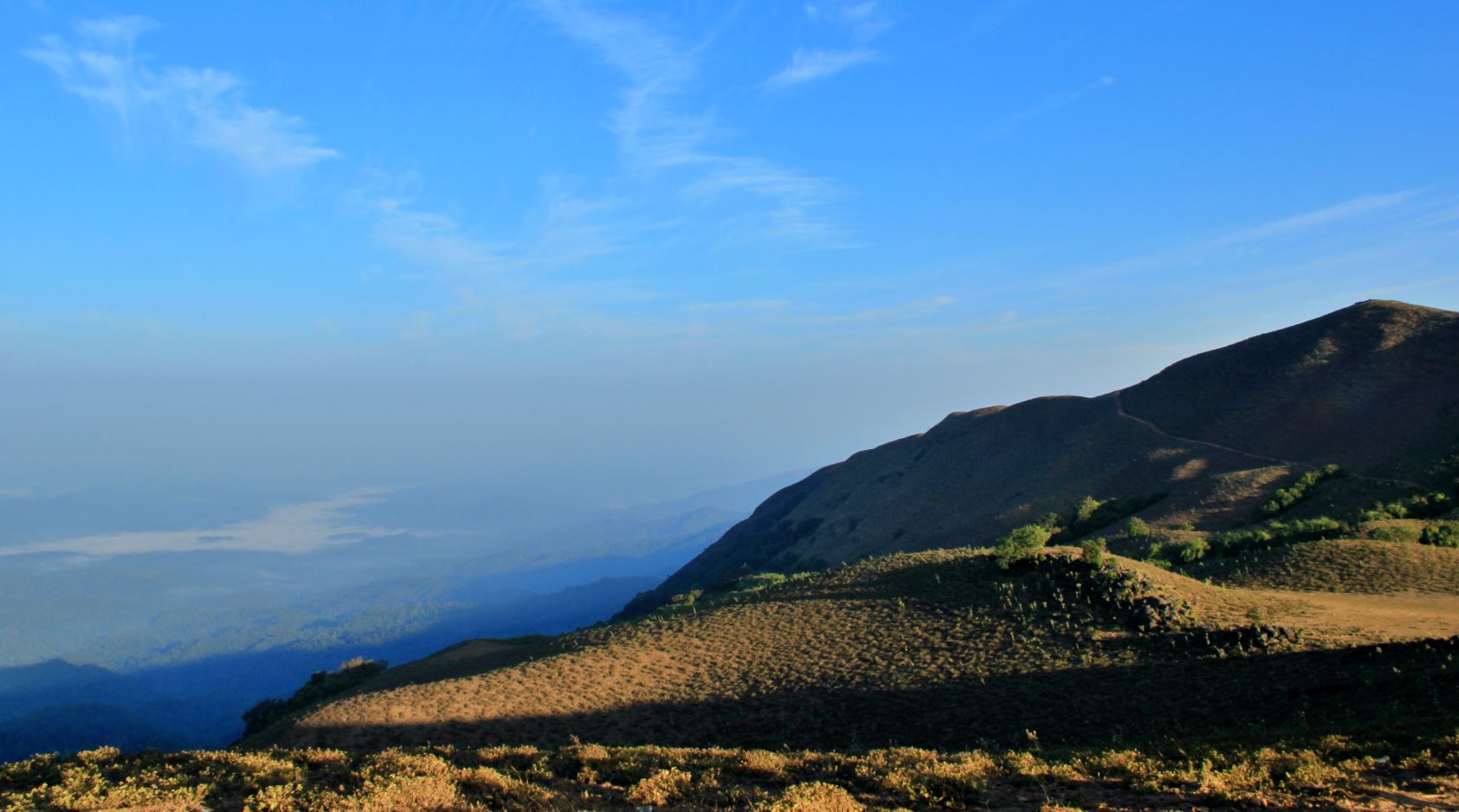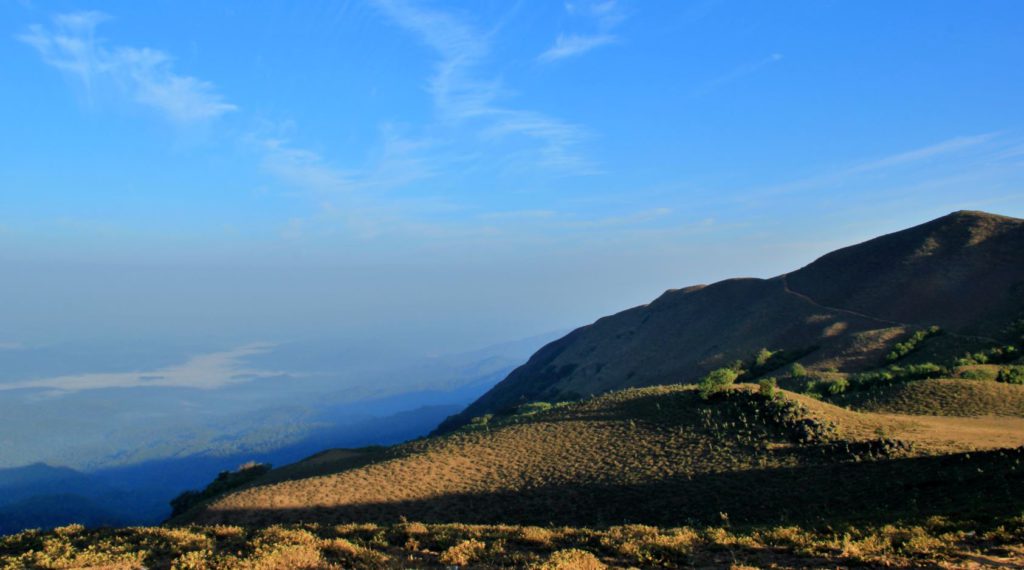 Save On Pinterest


Related Articles