29 Oct

Visiting Doi Phu Kha National Park, Nan, Thailand

What travellers usually are unaware of is that Thailand is full of National Parks, each with even more gorgeous views than the last. In fact, there are 147 National Parks in Thailand. That counts for a lot! Doi Phu Kha National Park is an important addition to my list of the best National Parks in Thailand.

I also appreciate how the government and local authorities have preserved and promoted these parks, making it fit and comfortable for urban travellers to camp inside the area.

It is only after a lot of travelling that I could understand how much the locals love to travel to this place and camp, sometimes with whole families. Hiking is, of course, a complementary activity.

If you are in Thailand for long, make sure you visit some of these. And if you happen to be in Nan, you cannot miss Doi Phu Kha National Park due to various reasons I am about to mention.

Here is everything you need to know about visiting Doi Phu Kha National Park.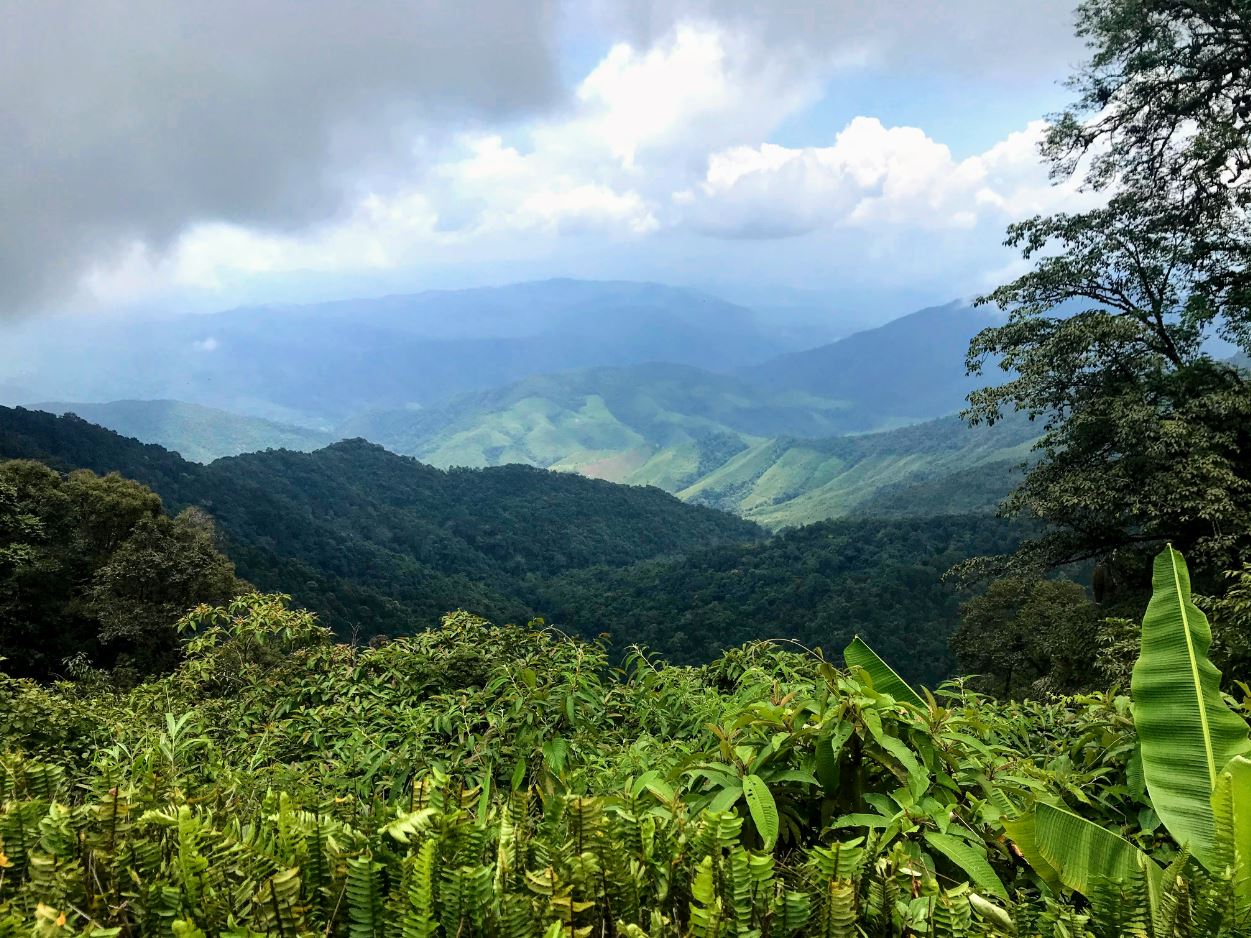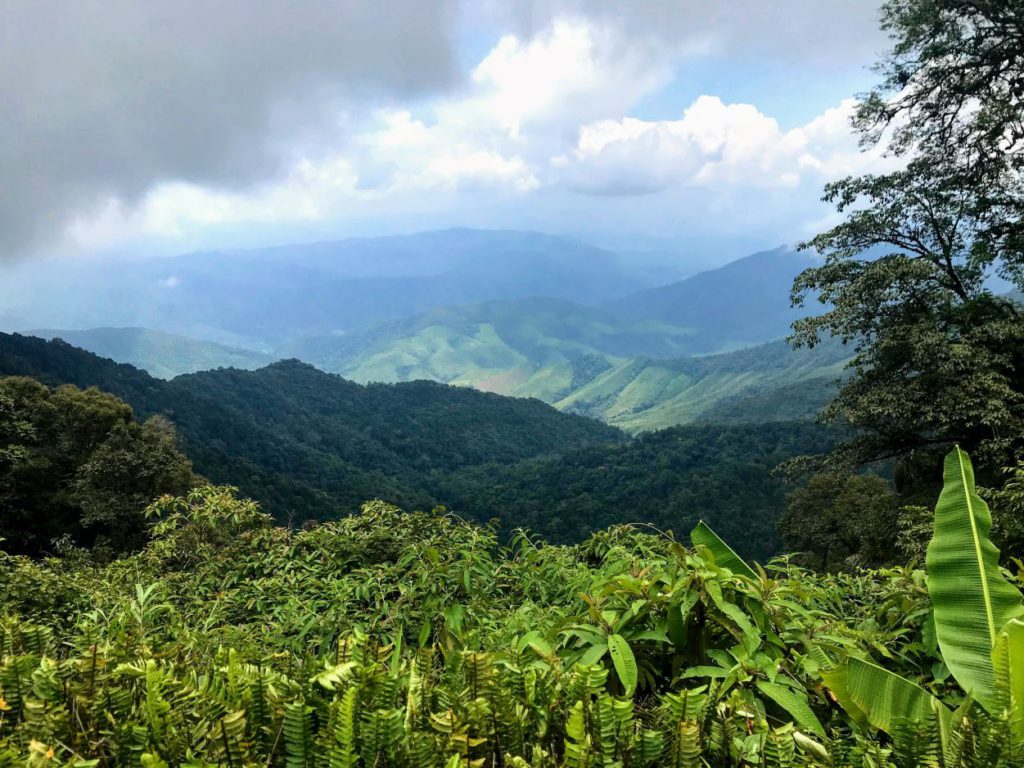 Why to visit Doi Phu Kha National Park
For most foreign visitors, Thailand is all about beaches and cities. But if you are up north, you will find yourself open to a whole new world with scenic landscapes, mountain tribes and even freezing temperature. Unfortunately, it doesn't snow here, yet.
Sure Doi Phu Kha National Park has some spectacular views. But I would say come here for a ride. A circuit starting from Chiang Mai, covering Chiang Rai and then Nan that is especially popular amongst biker groups. And we found dozens accompanying us on the ride.
Make sure you are not here at the wrong time though. All the great things I said above may not make sense to you then.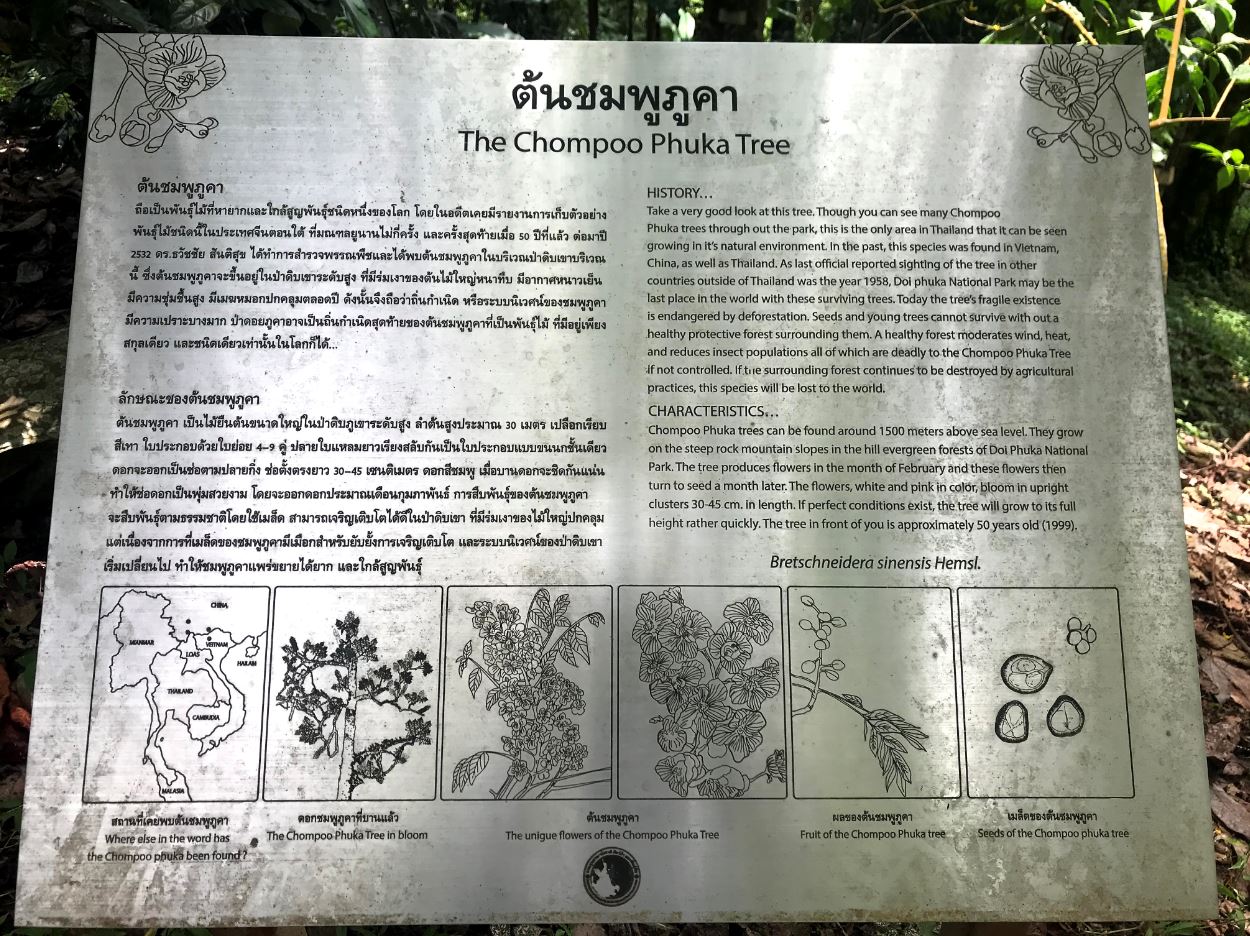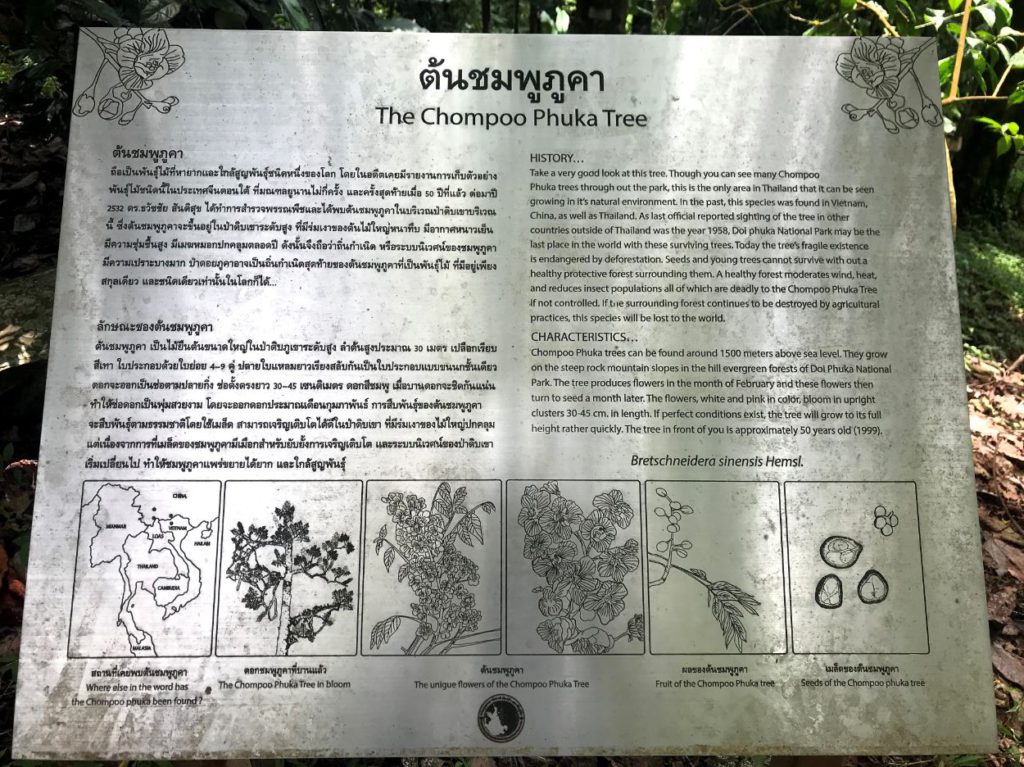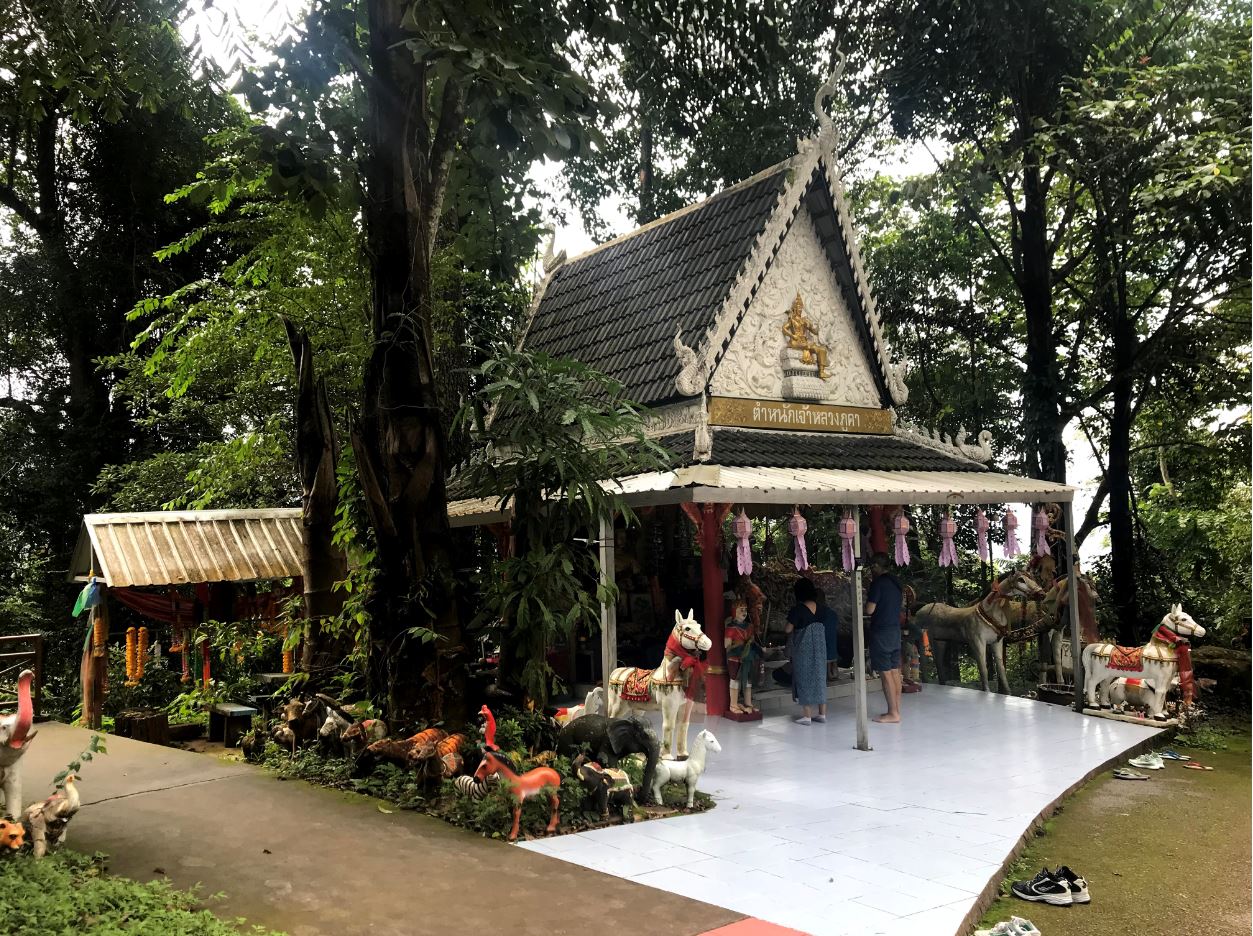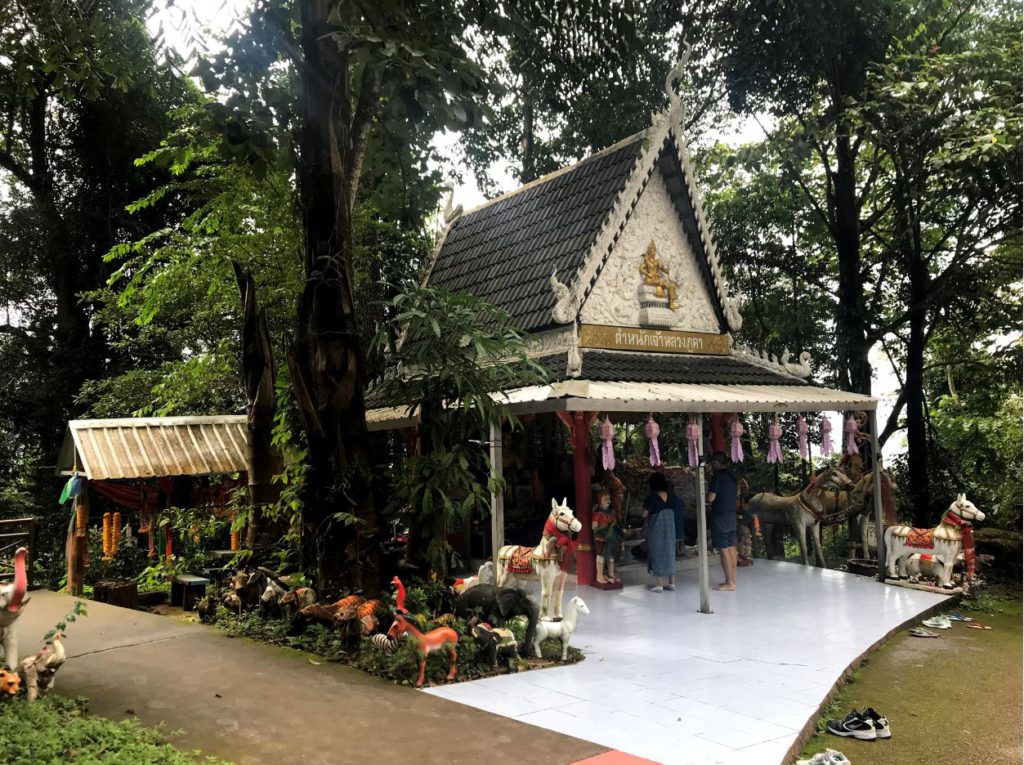 Where is Doi Phu Kha National Park
Doi Phu Kha National Park is located 86km north of Nan town inside Nan province. It takes around 2 hours for the drive. The National Park is near to Thai-Laos border and is in fact a part of the Luang Prabang Range.
The National Park is also home to Doi Dong Ya Wai, the highest mountain peak in the province. The highest point is also called Doi Phu Kha at an elevation of 1,920m.
How to reach Doi Phu Kha National Park
There is no public transport to Doi Phu Kha National Park. Naturally, you will need a private vehicle on one or the other form. Here are some options:
Tour Groups: If you prefer comfort, are with a large group or family and are looking for a single day trip to the National Park, a tour group or a private tour is the best option. They will pick you up at your hotel, take you around the important tourist locations, maybe throw in a complimentary lunch and drop you off before sunset. No stress!
You can book a tour group online. If you aren't sure about it, you can also look around for tour agents around Nan town or talk to your hotel owner for a package.
Motorbike: If you are in Nan town you can look at renting a bike. I have to admit, due to lack of tourist infrastructure it is not easy to find bike rentals here. But if you ask around your hotel owner or a few shops, someone may be able to help you out.
You may be able to find a bike on rent at Tono Car Rent or at Yamaha dealer (they sometimes rent out their second-hand bikes) near Nan bus station if you are lucky. A day's rent is 250 THB for 125cc bike or equivalent depending upon the bike. Make sure it is a good one.
If you are planning to do a much bigger route like covering several cities, I will suggest you start with Chiang Mai and end there. There are far better options, but you will have to loosen your pockets generously. Some tour and biker groups often do this activity together.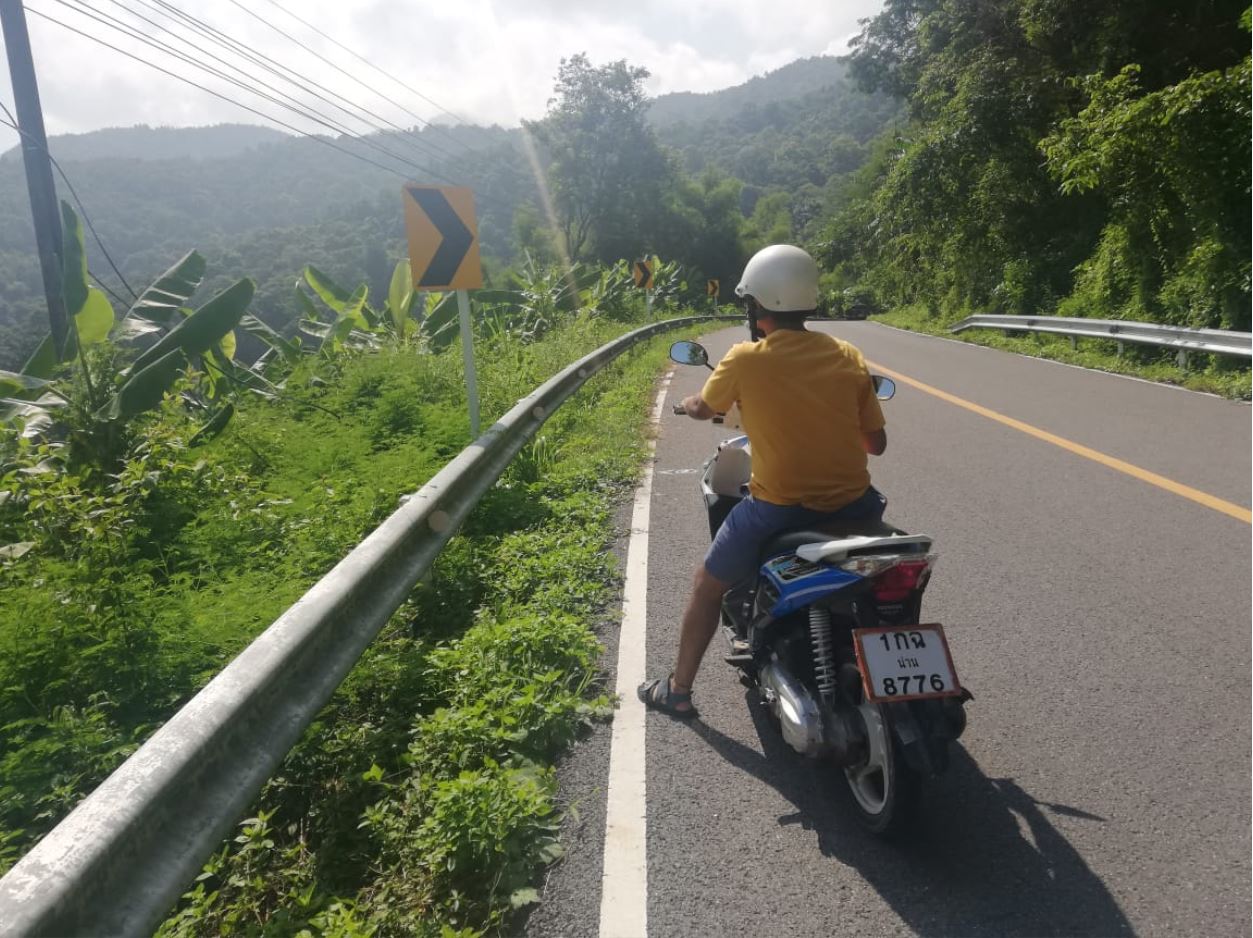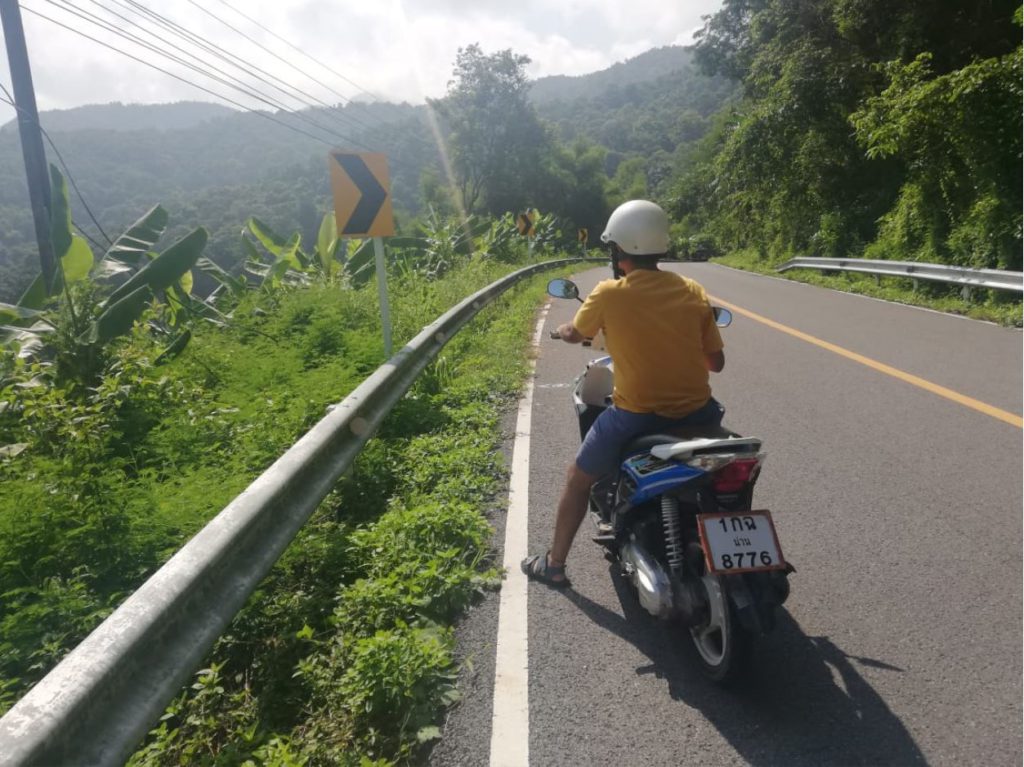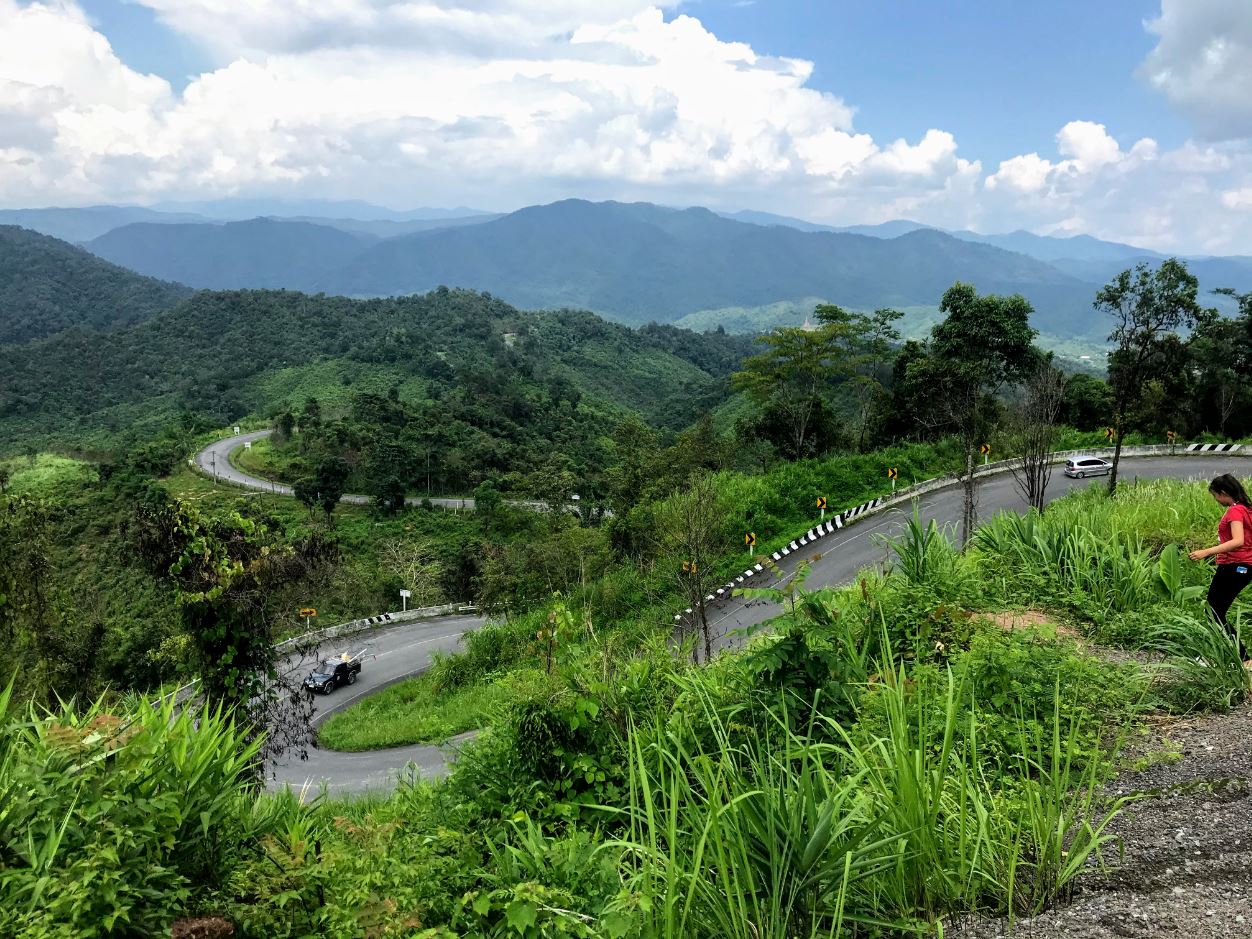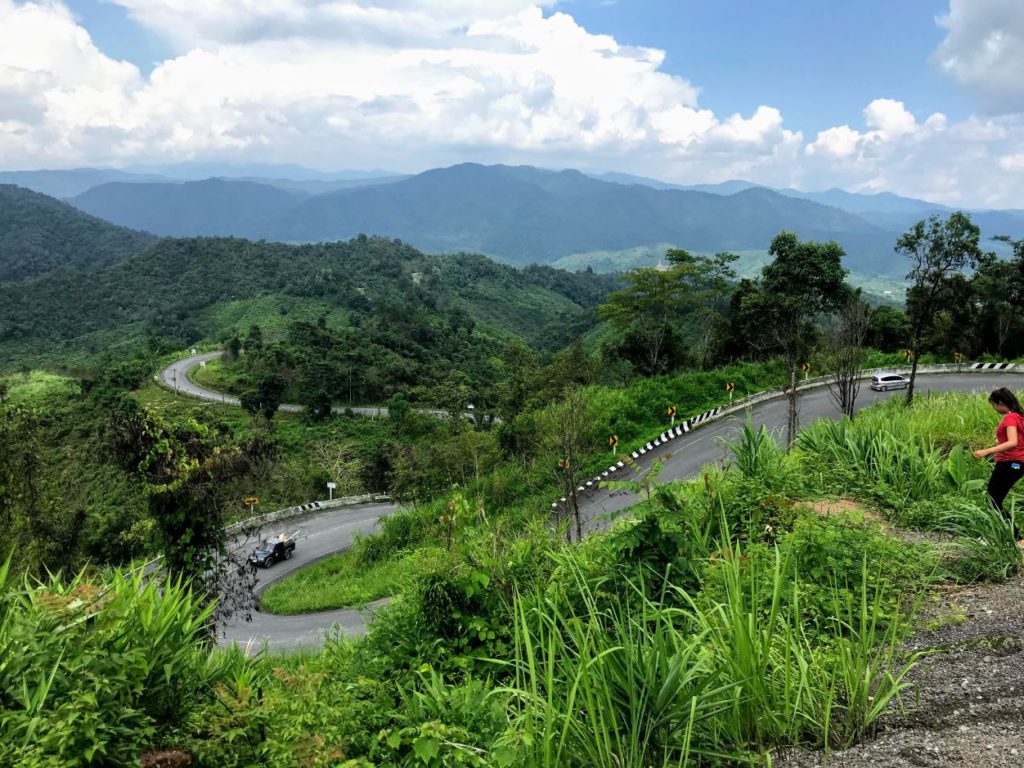 Car rental: Surprisingly, it is far easier to find a car rental in Nan town than bikes. A car is a good option if you are with the family. And I will suggest this if you are visiting during the monsoons.
You would also want to prefer a car if you are planning to carry your camping gear or stay for a few nights at the national park. In case, you are doing a road trip like on one of the circuits I mentioned above, a car is still a great option.
You can book a car online at vipcars.com or at jetcost.co.th. You can also ask around shop owners in Nan town or your hotel owner for leads. A day's rent starts from around 1,000 THB and onwards depending upon the type of car.
Songthaew: For someone living in the countryside area of Pua (more in the accommodation section), there is an option of hiring a full songthaew for yourself. You can find one at the main T-junction near an open football ground called Payapanong Stadium. A one-way trip will cost THB500. A full-day trip with several stops will cost 1,500 THB.

Best time to visit
Winters (November – February): This is one of two best times to visit Doi Phu Kha National Park. The temperature is at its lowest that will hover around 16-18°C during the day and may drop a further few degrees at night. This time is usually dry and humidity is also at its lowest. Winters are also the best time to visit other areas of northern Thailand. Make sure you pack warm.
Doi Phu Kha is home to an endangered species of tree called Chomphuu Phu Kha. The tree blooms in February and March with light pink flowers and gives some parts of the park an appearance like cherry blossoms trees. Keep an eye for it if you are visiting during this time.
Monsoons (July – October): I personally love monsoons and it is also a great time to visit Doi Phu Kha. Most of the days you can find mist hanging around the area and the forests really come alive. I think you will find the place in its best appearance. But do this if you are comfortable getting wet.
Just for a heads up, rainfall can be unpredictable but it usually does not rain the whole day. Rain in august is pretty intense and the area around Nan is prone to flooding and landslides during this time. The days are hot and humid.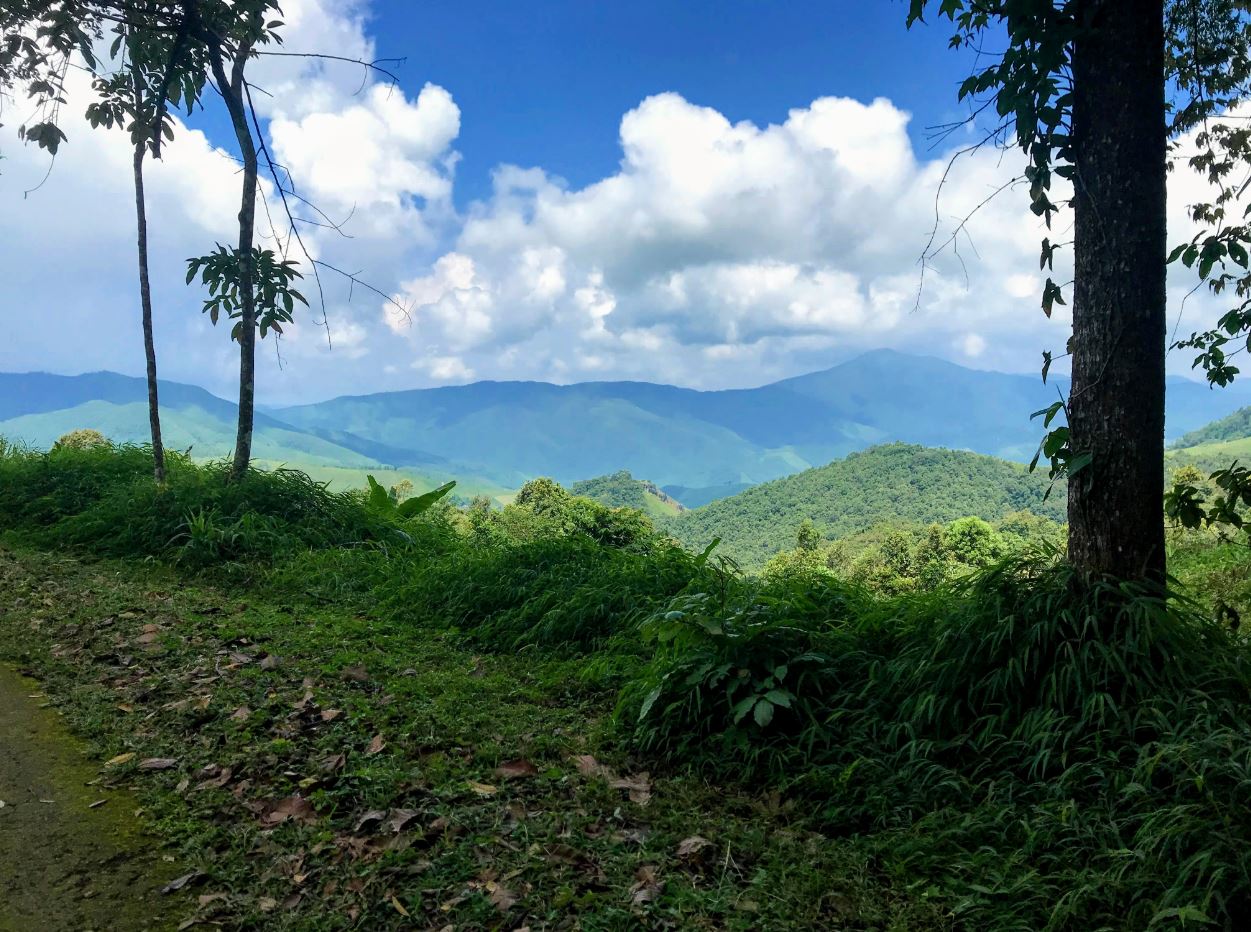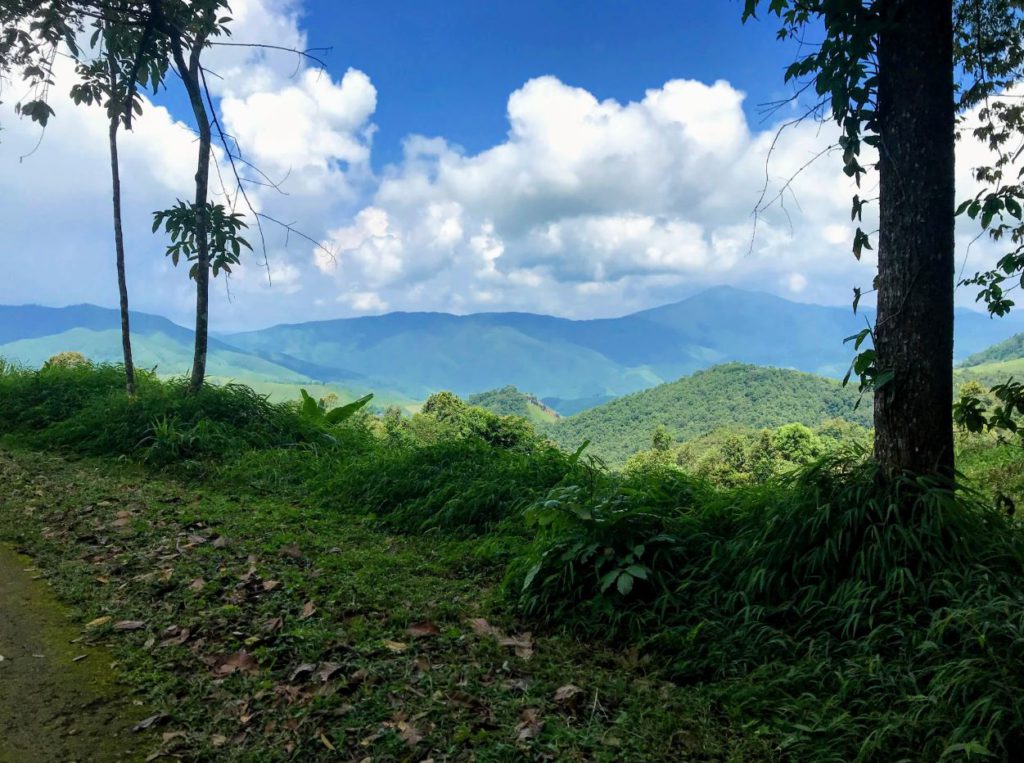 Summers (March – June): The summer months are usually the worst time to visit North Thailand and Nan. The temperature is at its peak and humidity breaks record. It will be hard to remain outdoors for long duration in the day.
Heatwaves are also common during this time that can be fatal. If you find yourself here during the summers, make sure you travel in covered vehicles and go out during the cool hours.
Accommodation at Doi Phu Kha National Park
If you are travelling to Doi Phu Kha National Park from Nan, I will definitely suggest that you stay one night here. For the most part of the year, the weather is great and the view is astonishing early mornings.
If you are here during winters, national holidays or weekends make sure you make a booking ahead in time or you will not be able to find a room in the area. Here are some options for you to stay.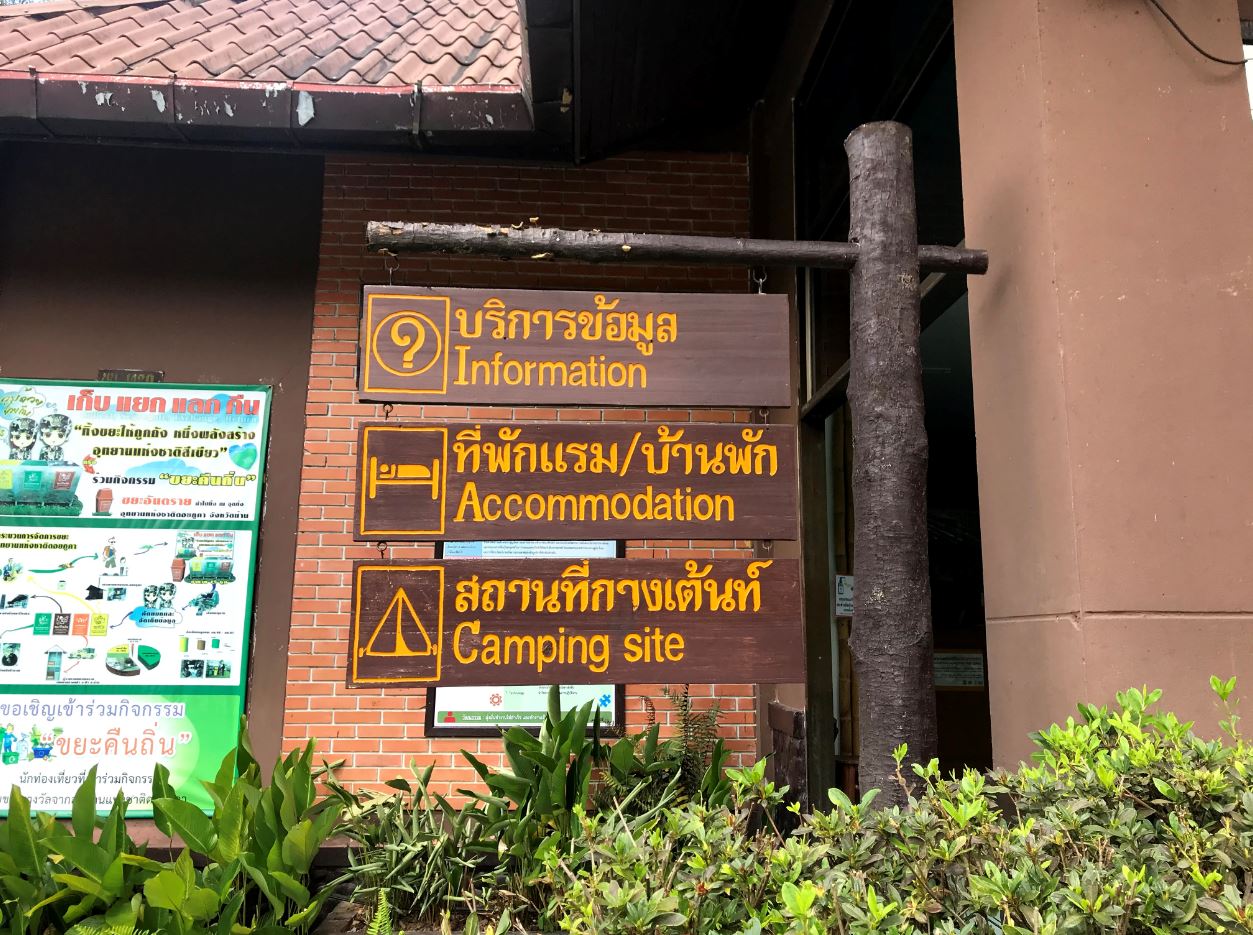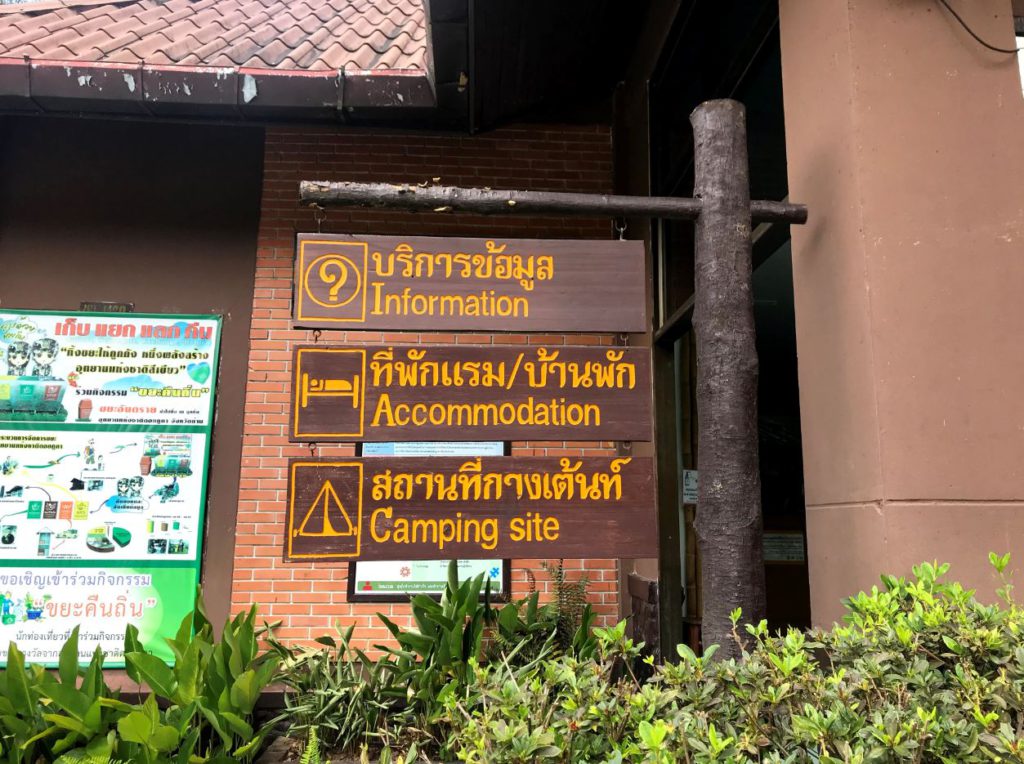 Camping
The option of Camping is available inside most National Parks in Thailand including Doi Phu Kha. There is a separate camping ground for those who wish to camp here. You can bring your own gear and head directly to the camping grounds. It will cost you THB 30 to use the camping grounds.
If you are looking to rent equipment at the park, just enter the National Park's official area and head to the accommodation building. They will be able to guide you from there. A tent costs around THB 250-300 per night. Sleeping mats and blankets are also available at the same spot.
The area is equipped with shared bathrooms, showers and charging areas where you can charge your equipment.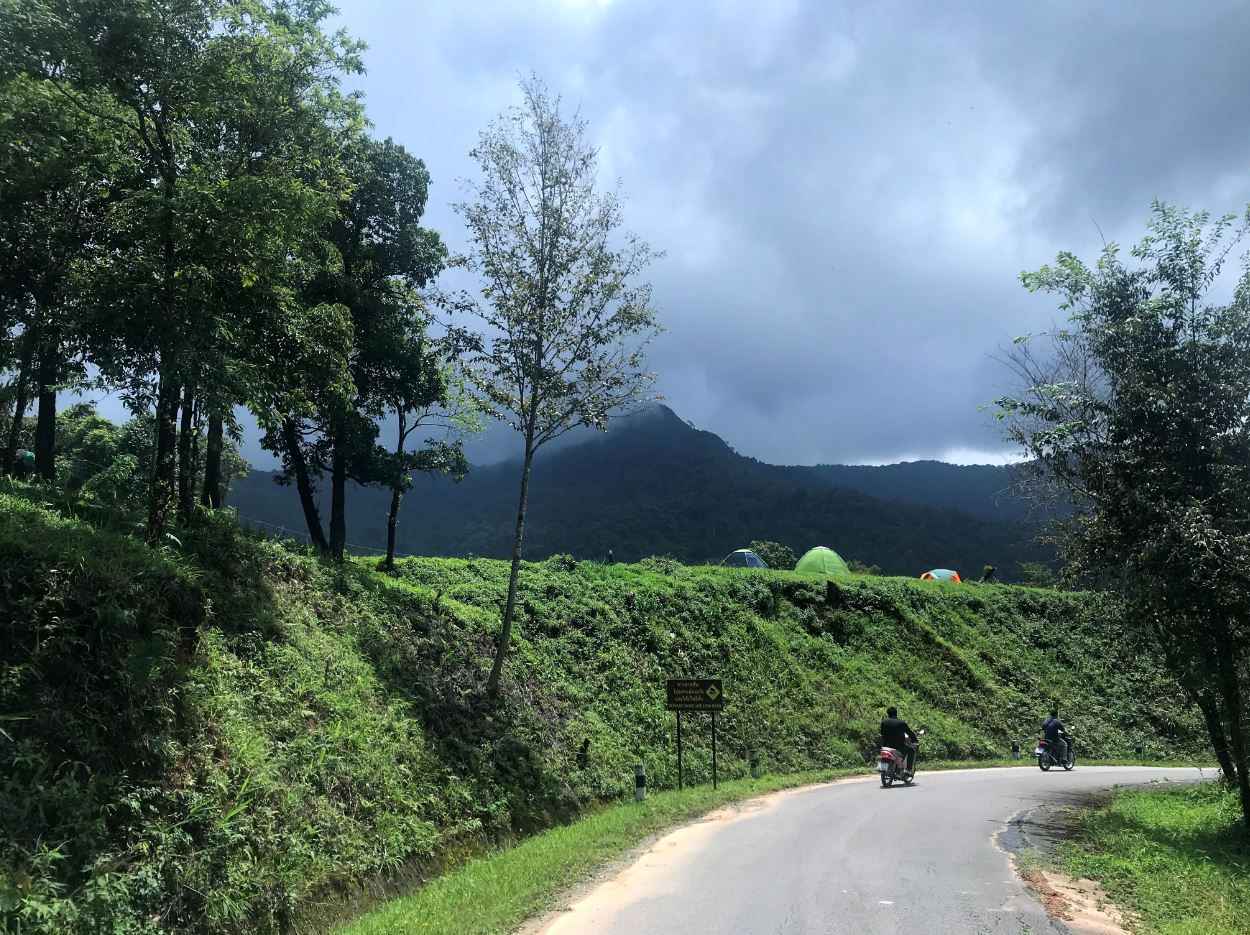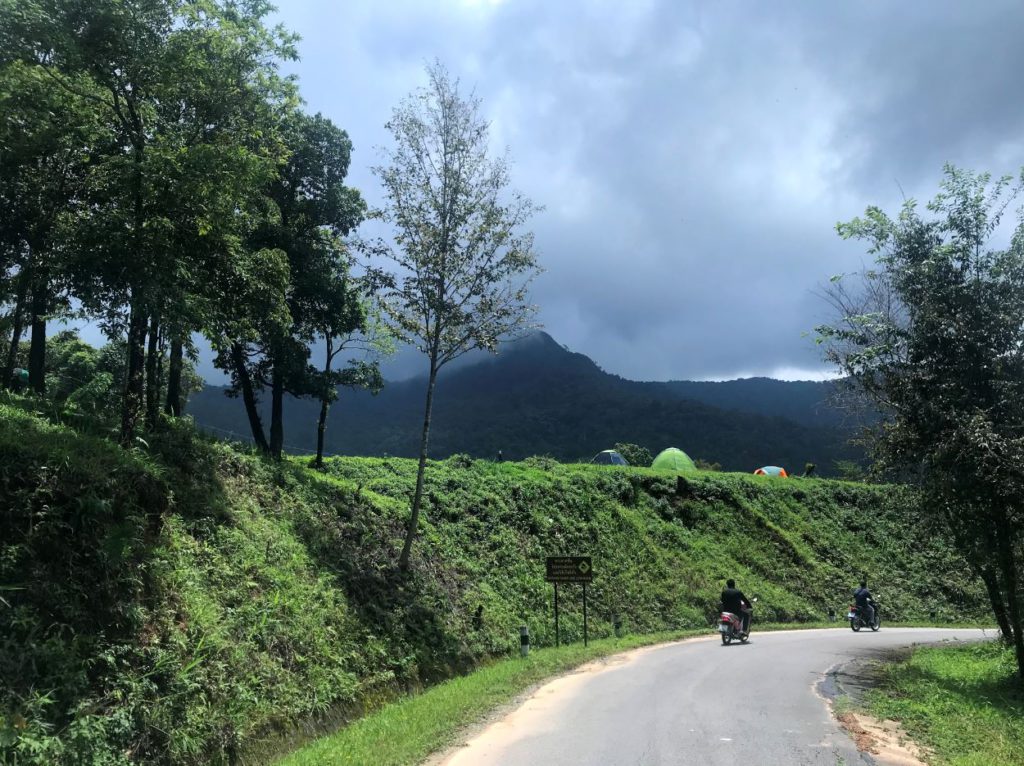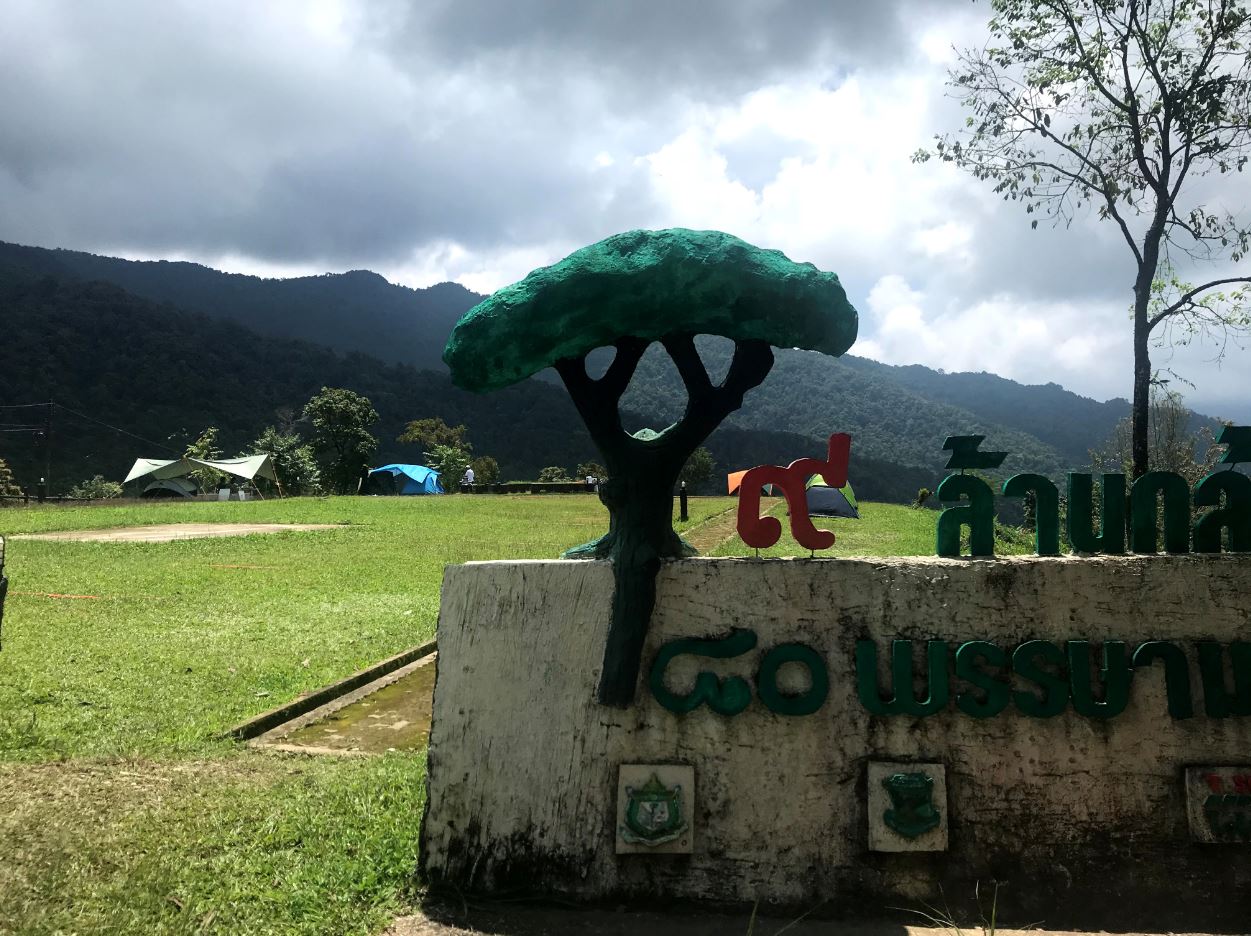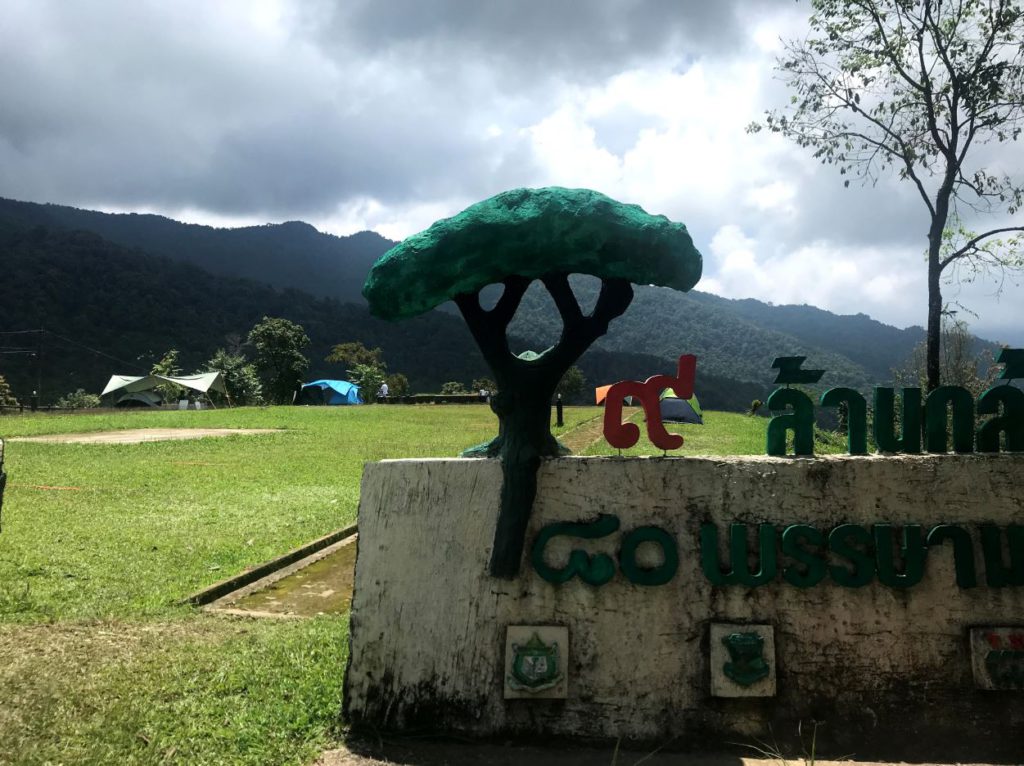 Rooms & Bungalows
There are some basic rooms available inside the park area. These are handy during the monsoons if you want a solid roof over your head. But I wouldn't say they are any better than a tent. The rooms only have double bedding with no charging points or other amenities. Both bathrooms and charging stations are shared outside the rooms. These cost THB 300 for a night.
Better rooms have amenities like a private bathroom, water heater and toiletries. These start from THB 800-2000 per room depending upon the size.
If you are a large group or family, I suggest you take a bungalow. Apart from being spacious they have their own parking space and probably have the best views. These will cost you around THB 3,500 per night.
If you are visiting during the weekdays from Monday – Thursday, you will get a flat 20% discount (or more). I will suggest booking your rooms online ahead of time on the official website.
Unfortunately, you may not be able to pay from another country. However, you can book a place immediately after you arrive here in Thailand by bank transfer (with a local's assistance) or via 7-eleven.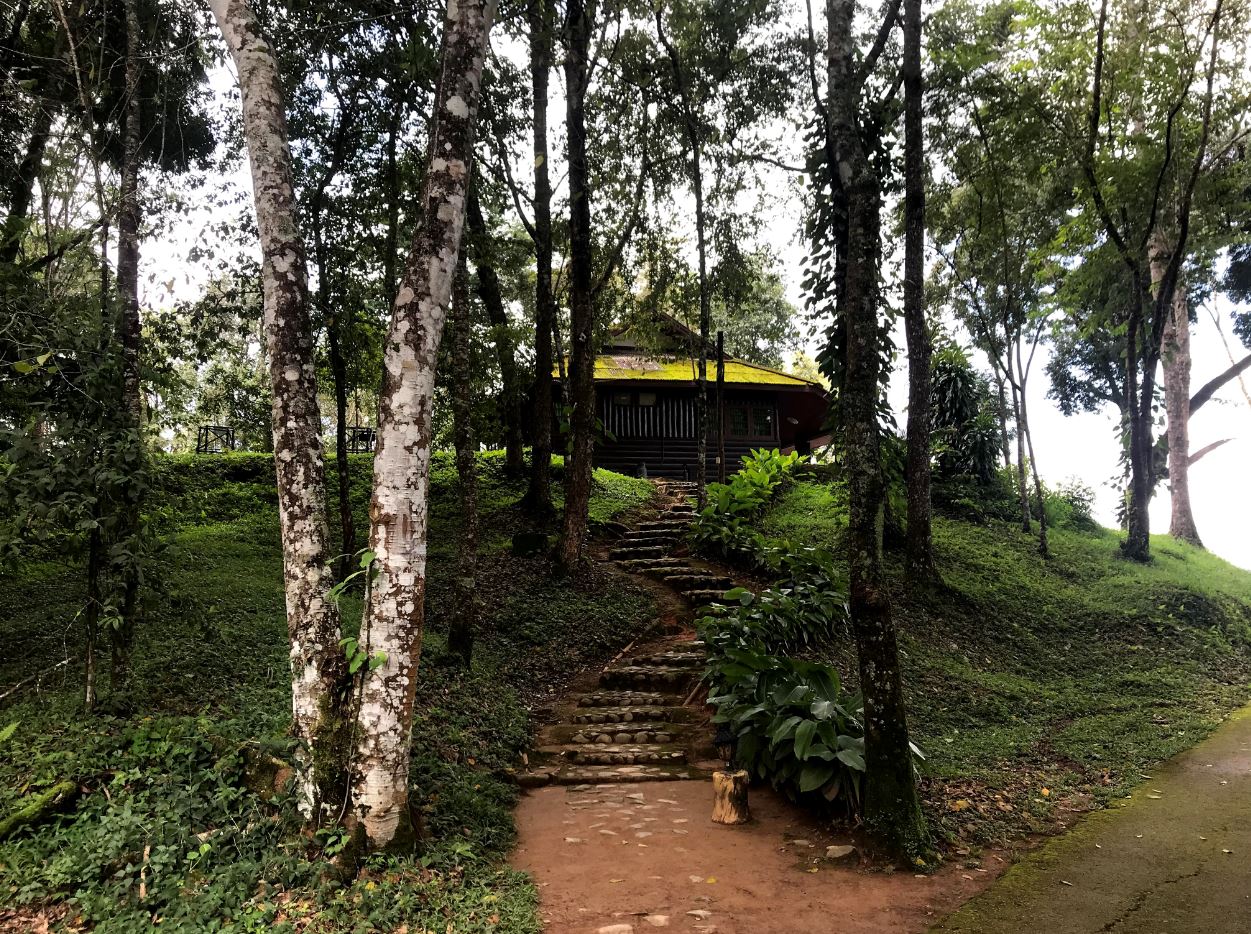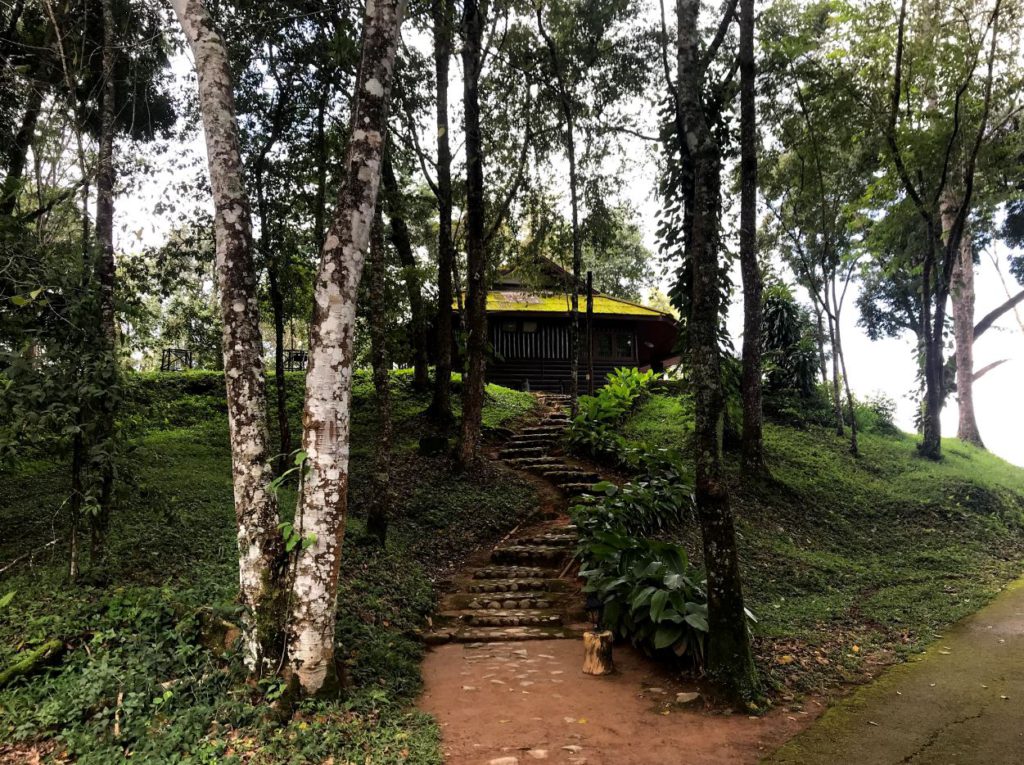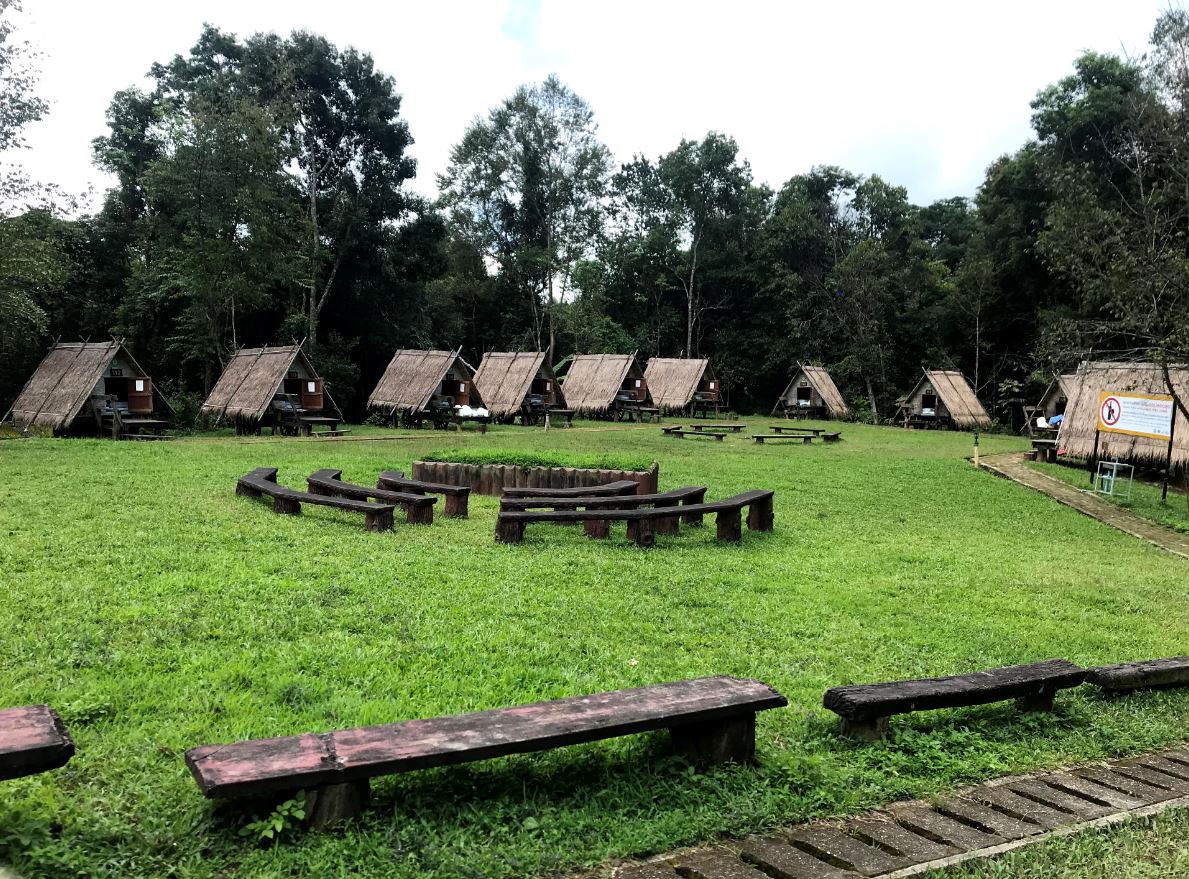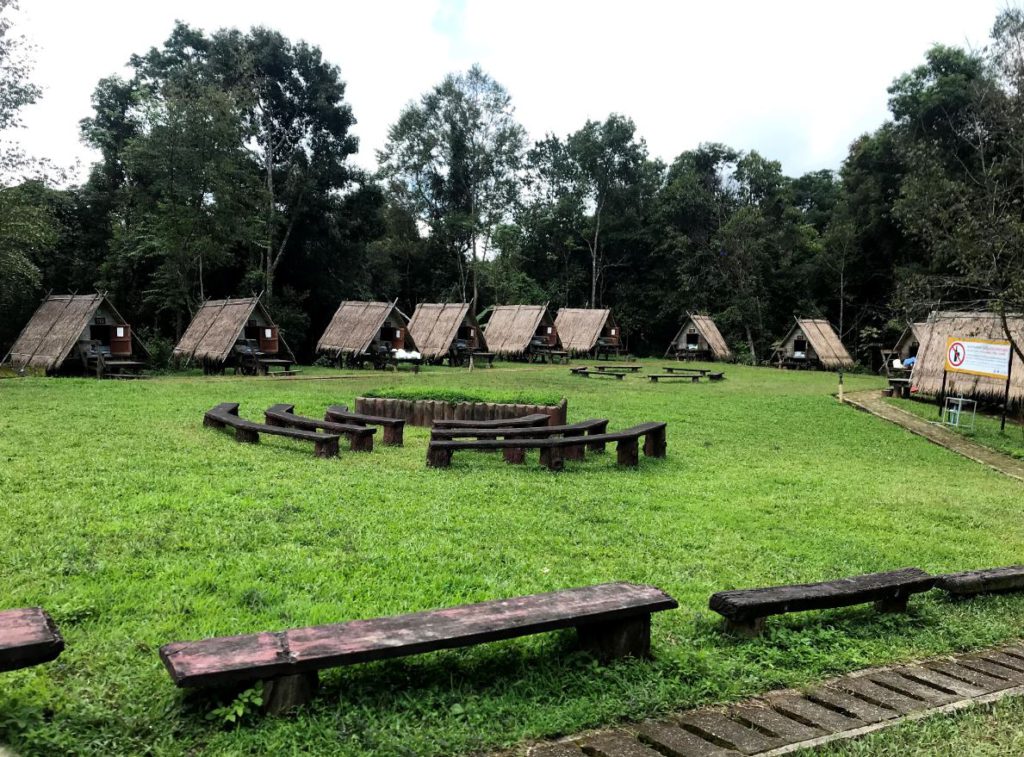 Pua
Pua is a small village, more of a countryside located at the foothills of Doi Phu Kha National Park if you are travelling from Nan. The place is popular for its lime-green paddy fields set with the backdrop of the tropical ranges.
Pua makes for a great place if you truly want to enjoy the countryside of North Thailand. To aid this, there are in fact some really great resorts in the area.
Here are some options you may like.
Pua Tranquil Vista Homestay, Nan, Thailand
Vieng pua homestays (for rural countryside)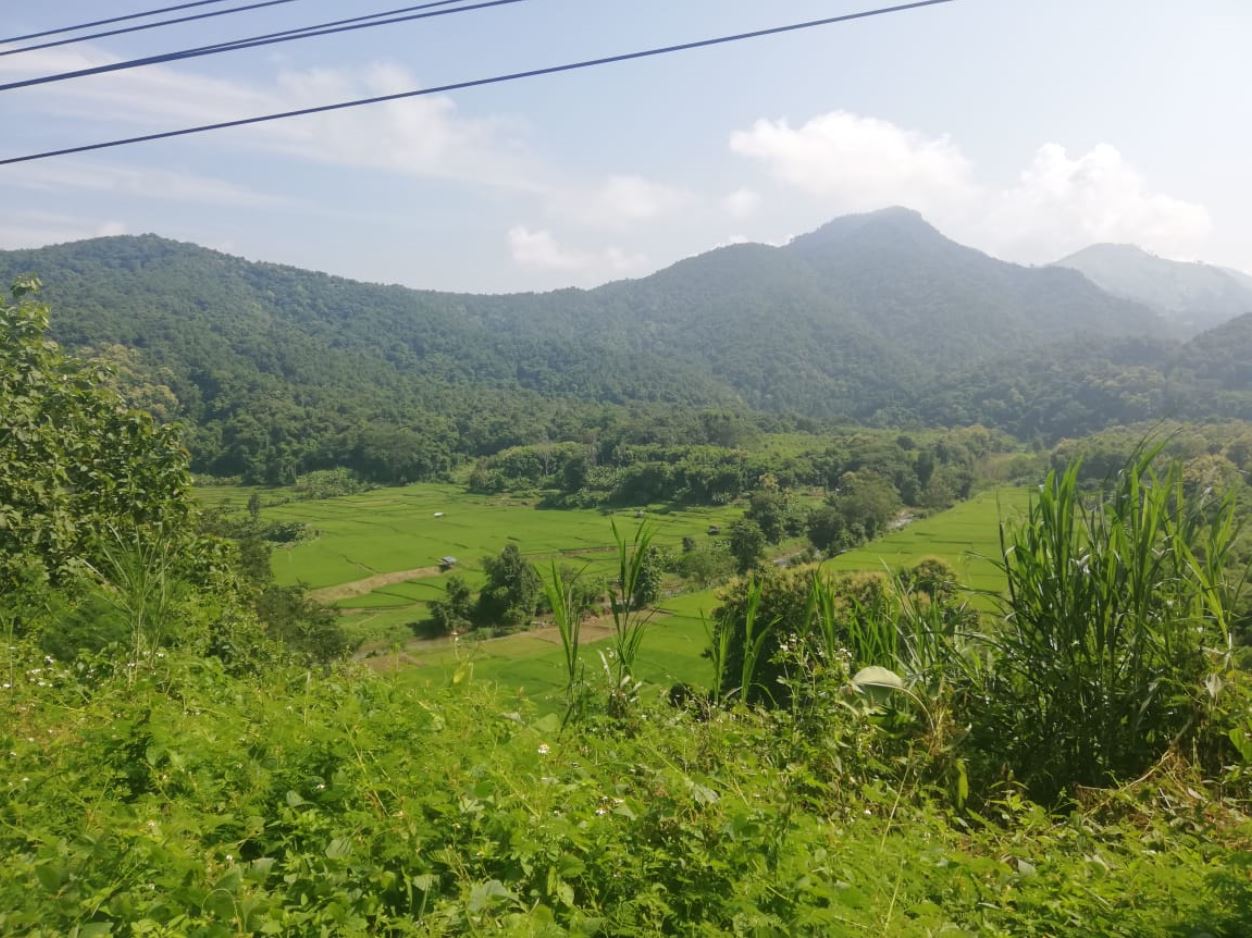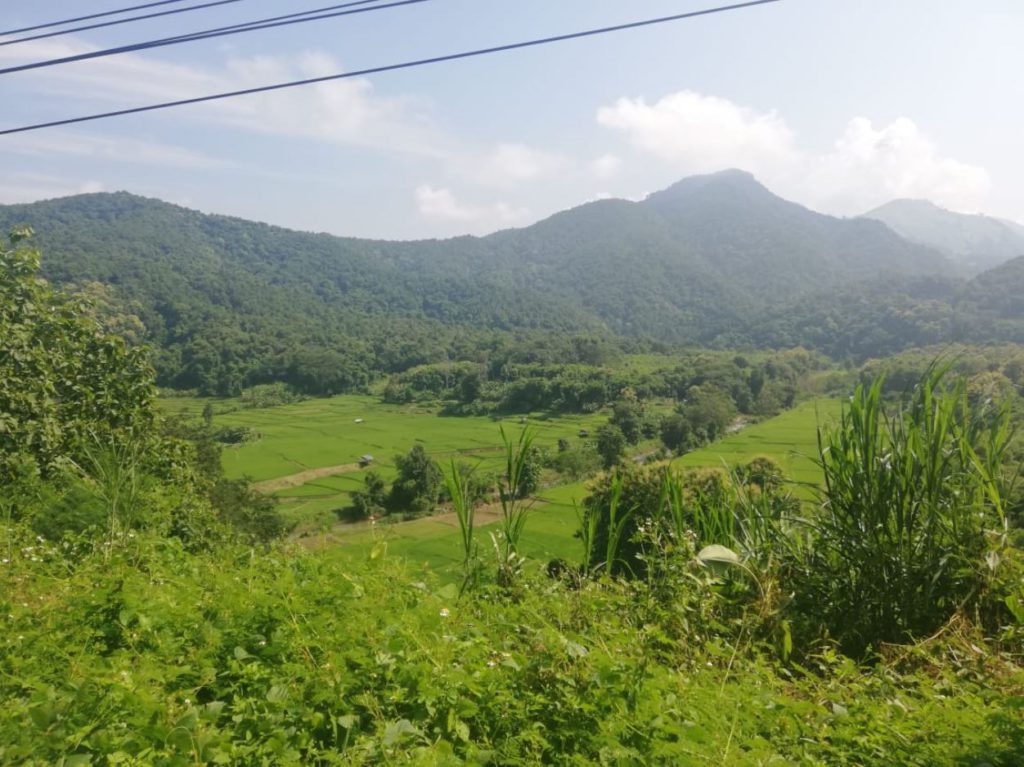 Bo Kluea
Similar to Pua, the village and area of Bo Kluea sit on the other side of the National Park towards the Laos border. If you are doing a circuit, there is also a direct way to Nan from this route.
There are several homestays and countryside homes in Bo Kluea as well. This place works well if you want to stay the night in the area after a full day at Doi Phu Kha and start over the next day.
Here are some options to stay in. Unfortunately, you cannot book most of them online. You can call or text them on Facebook instead.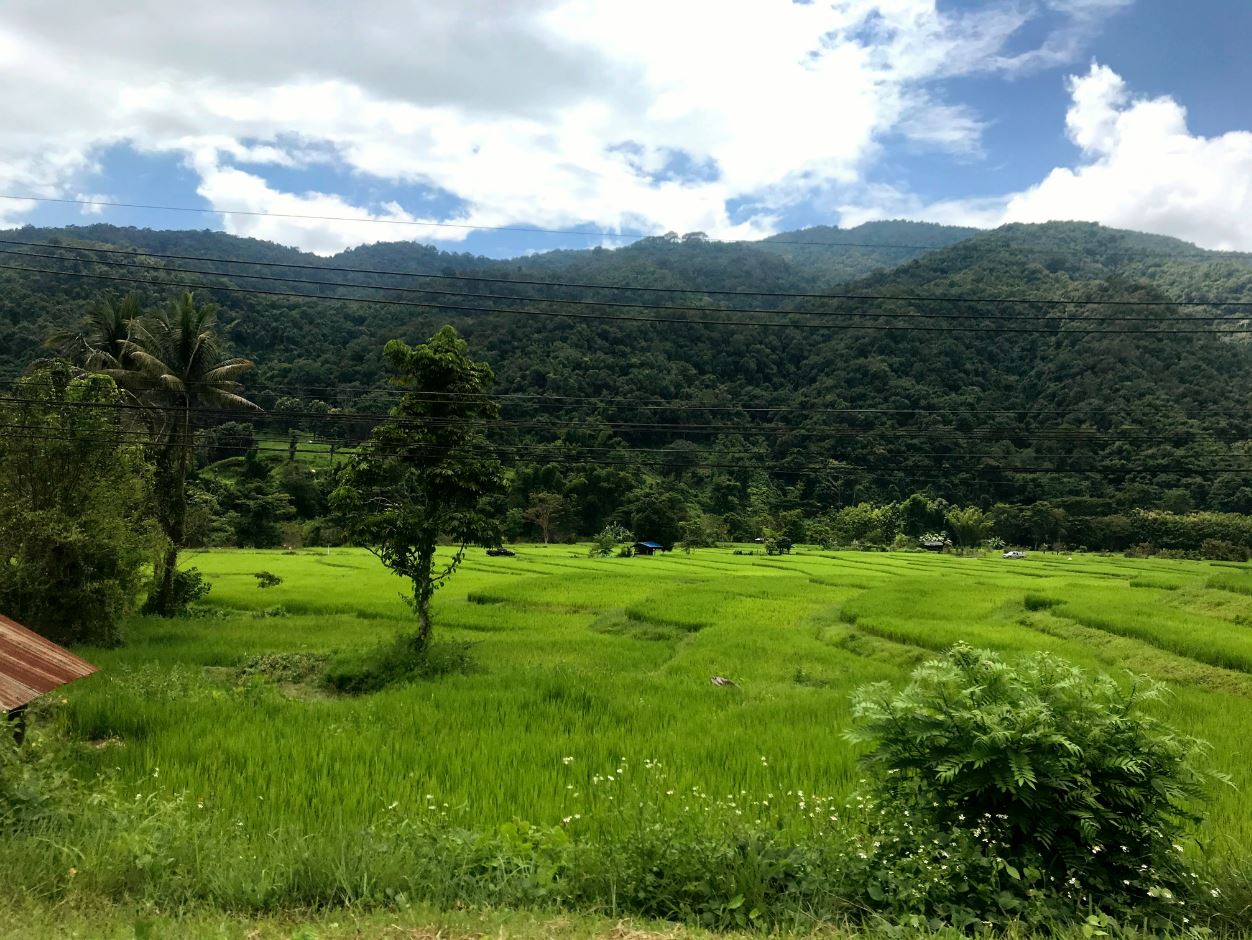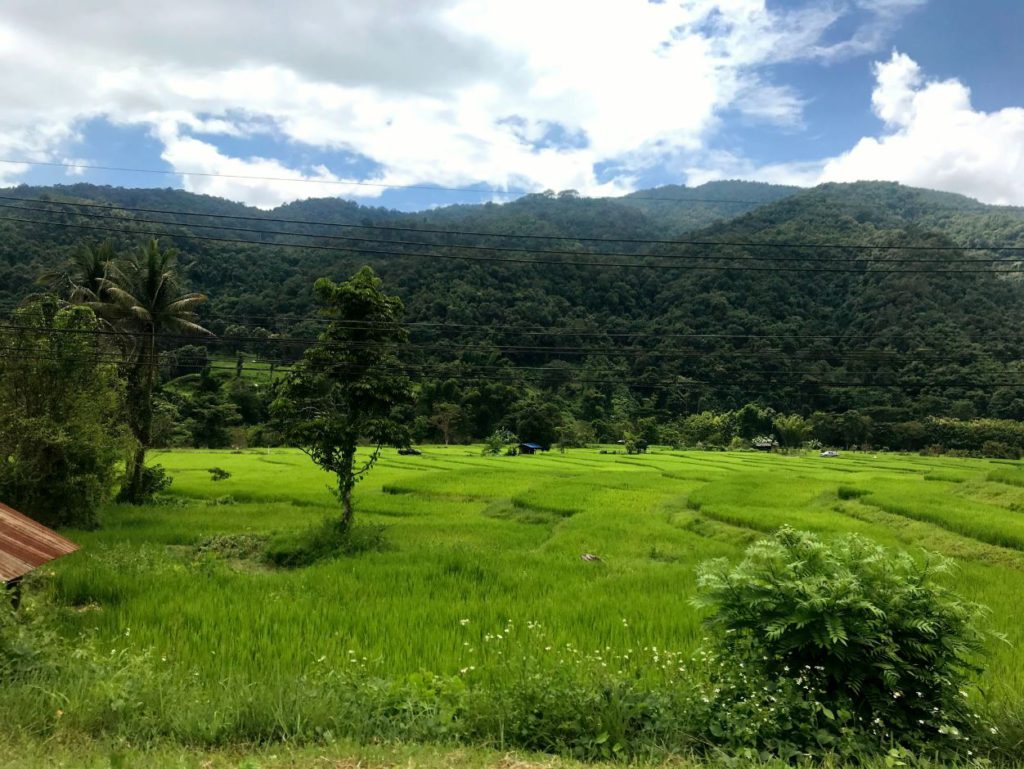 Food inside the National Park
We found just one place to eat inside the national park. It is right next to the official quarters as you enter the main premises. You can have your meals there. Not too bad I will say.
The prices were the same compared to what you would get in a regular small restaurant. The timings of the restaurant are from 7.00 am to 6.00 pm that extends up to 8.00 pm during peak season.
You can always stop by at restaurants at Pua before you ascend the range and at Bo Kluea after you descend. Pack some for the journey, especially water. I hardly found any street vendors in the area.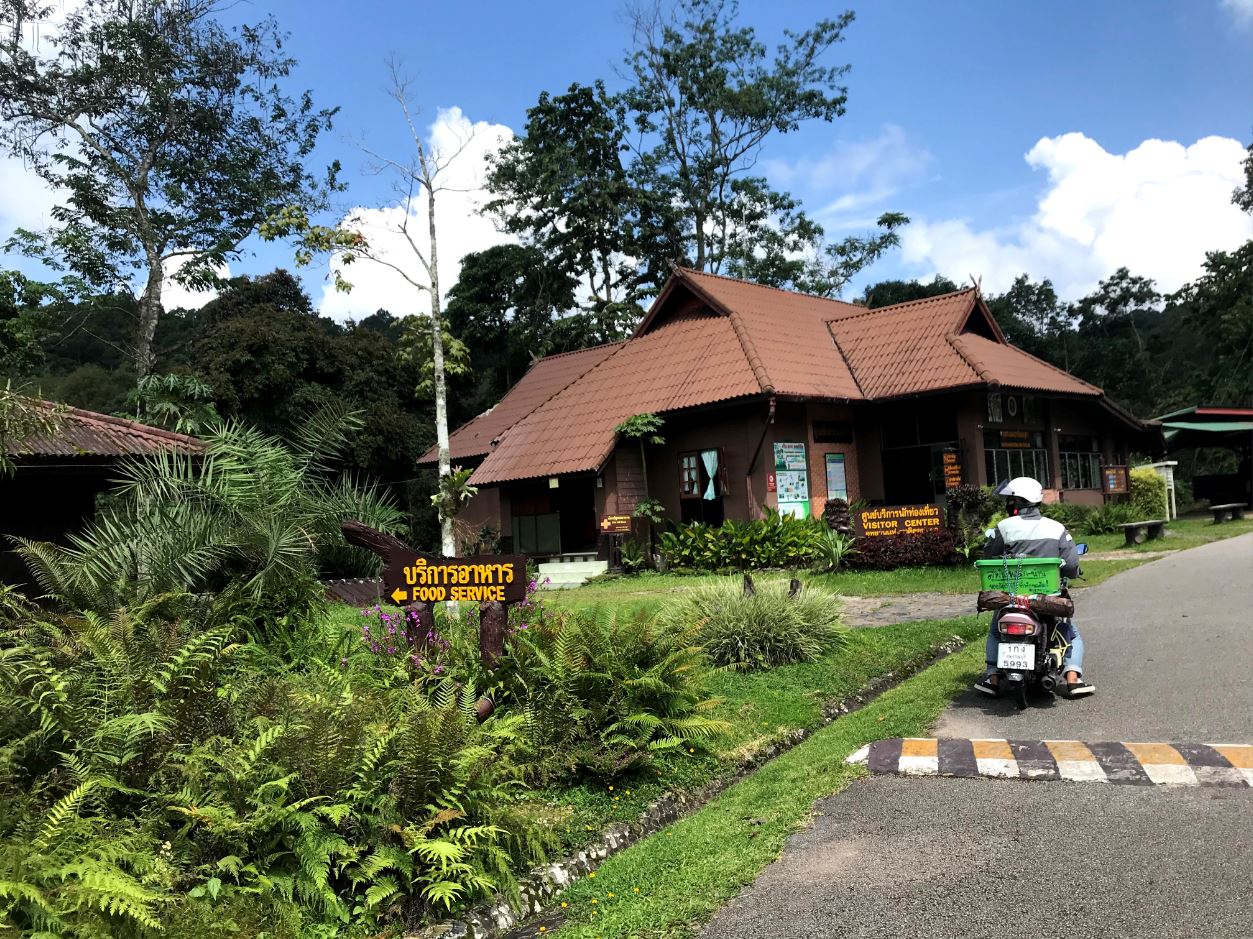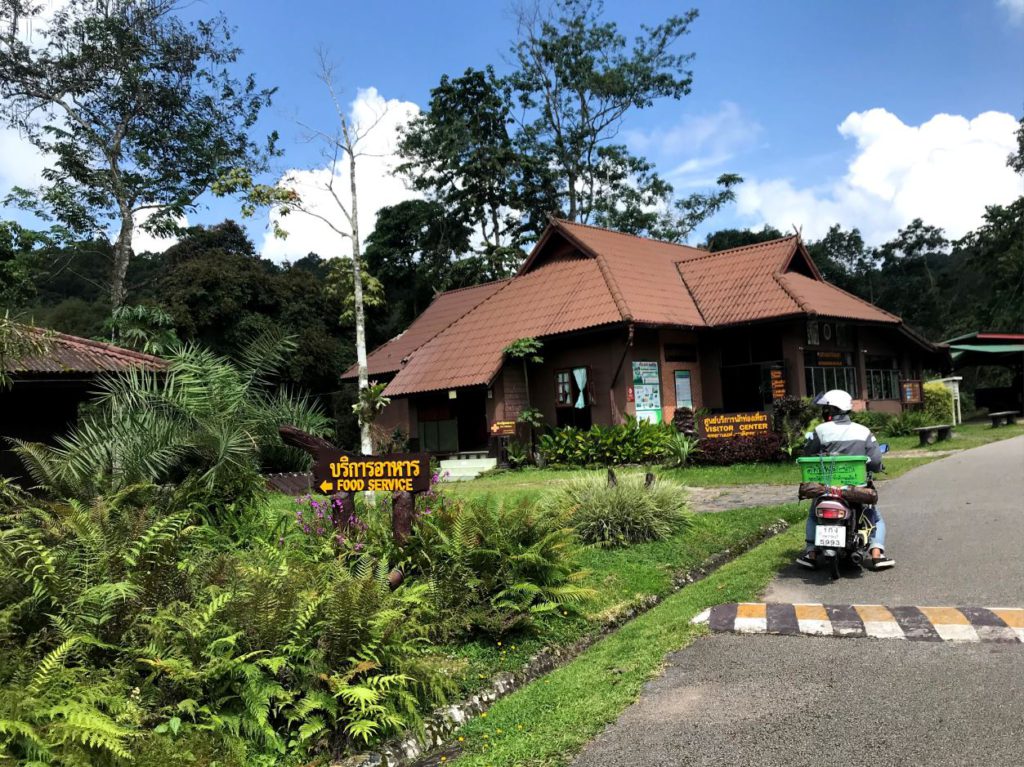 Doi Phu Kha National Park Timings
There are no official timings to the park. You can enter and leave the park and the area anytime you want.
Although if you are not a seasoned traveller or rider in the area, I will suggest you not to drive after dark since the roads consist of numerous sharp turns.
Doi Phu Kha National Park Ticket Price
Ticket price for foreigner Adults/Children: THB 200/100
Ticket price for Thai Adults/Children: THB 40/20
Parking ticket for motorcycles: THB 30
Parking ticket for cars: THB 20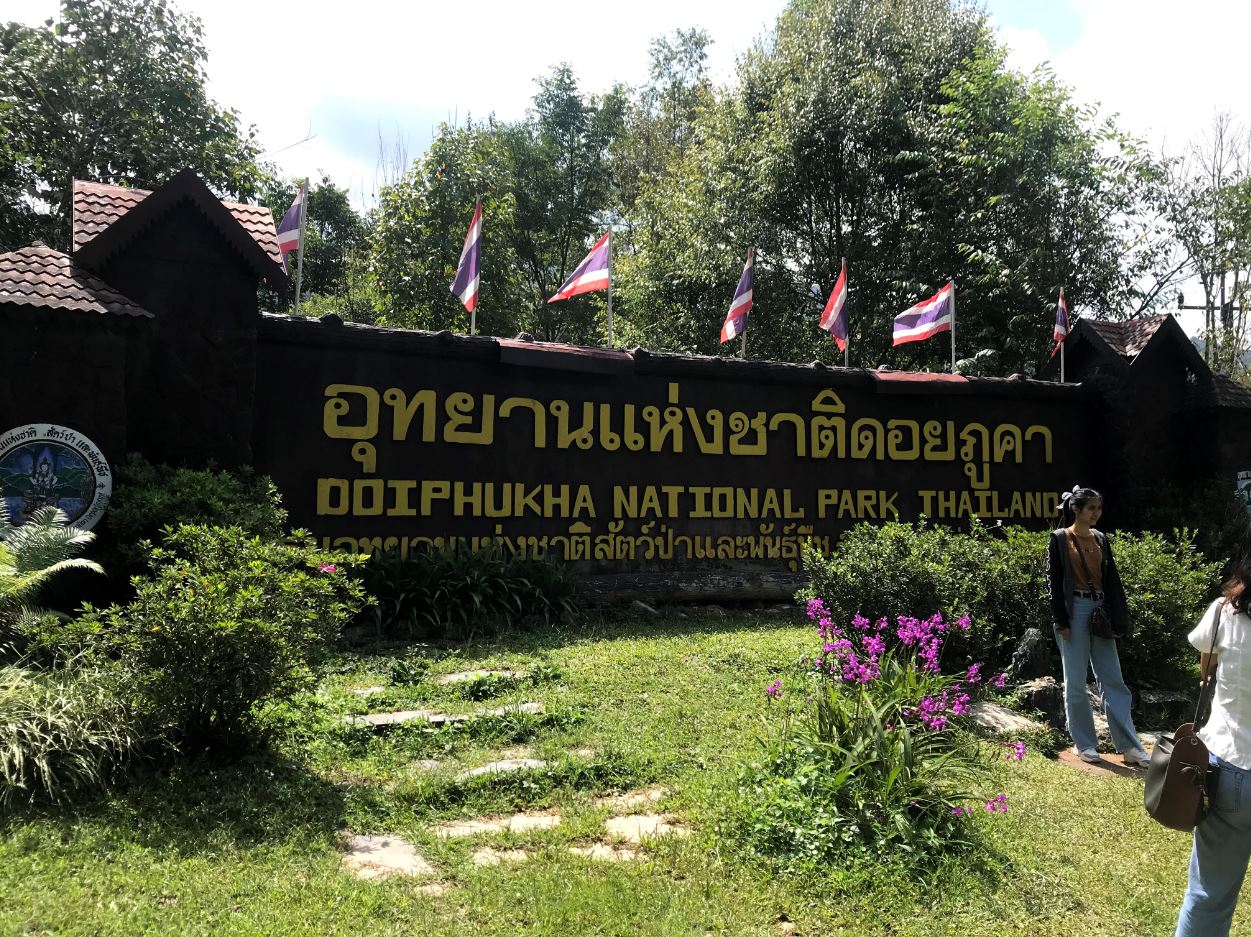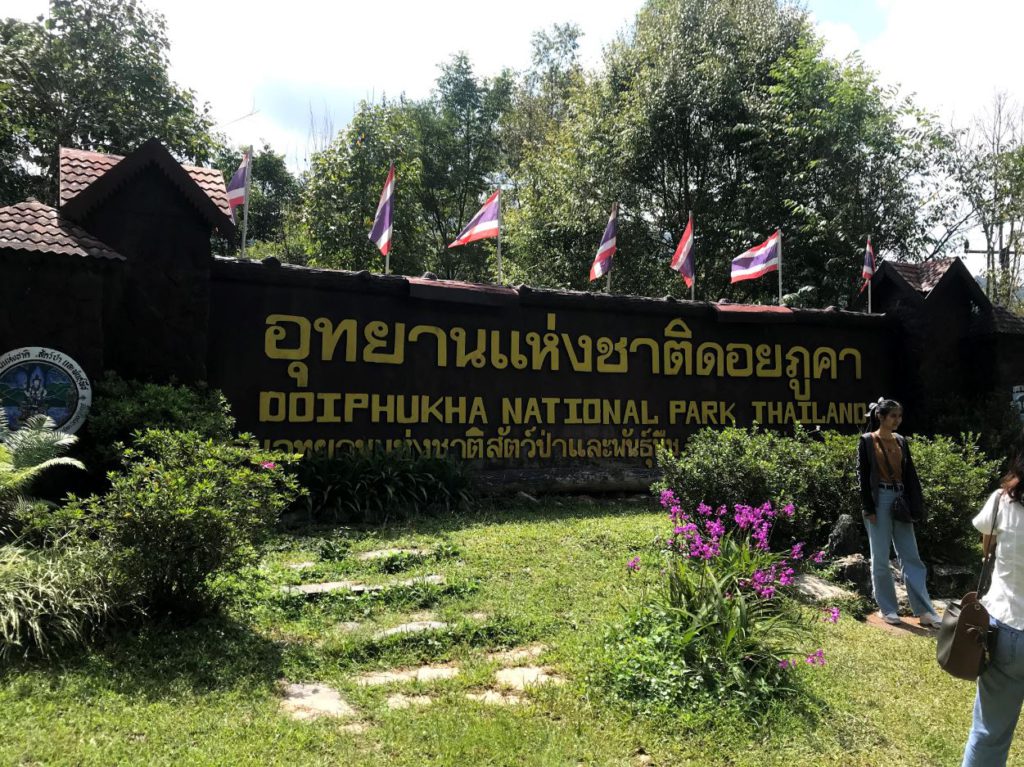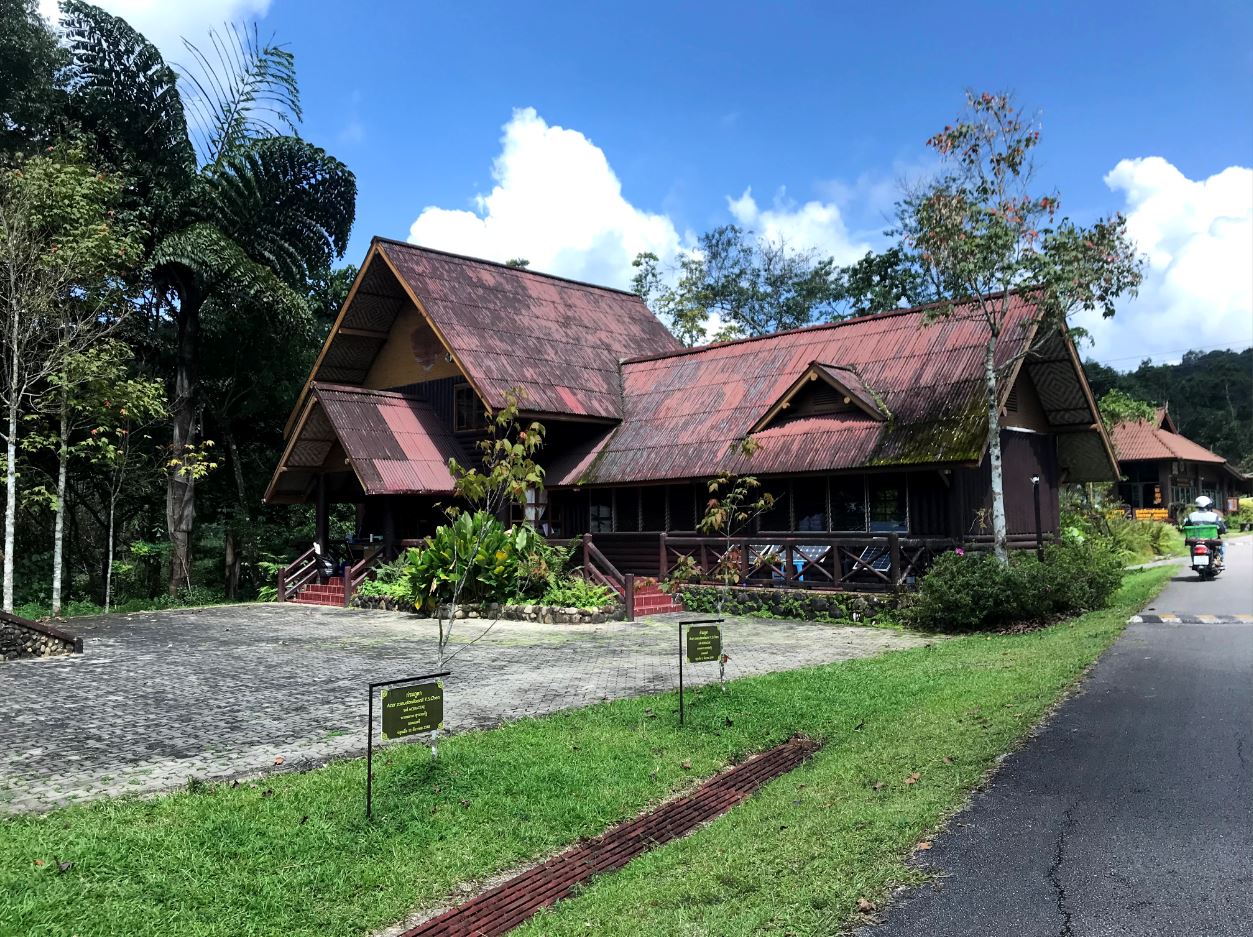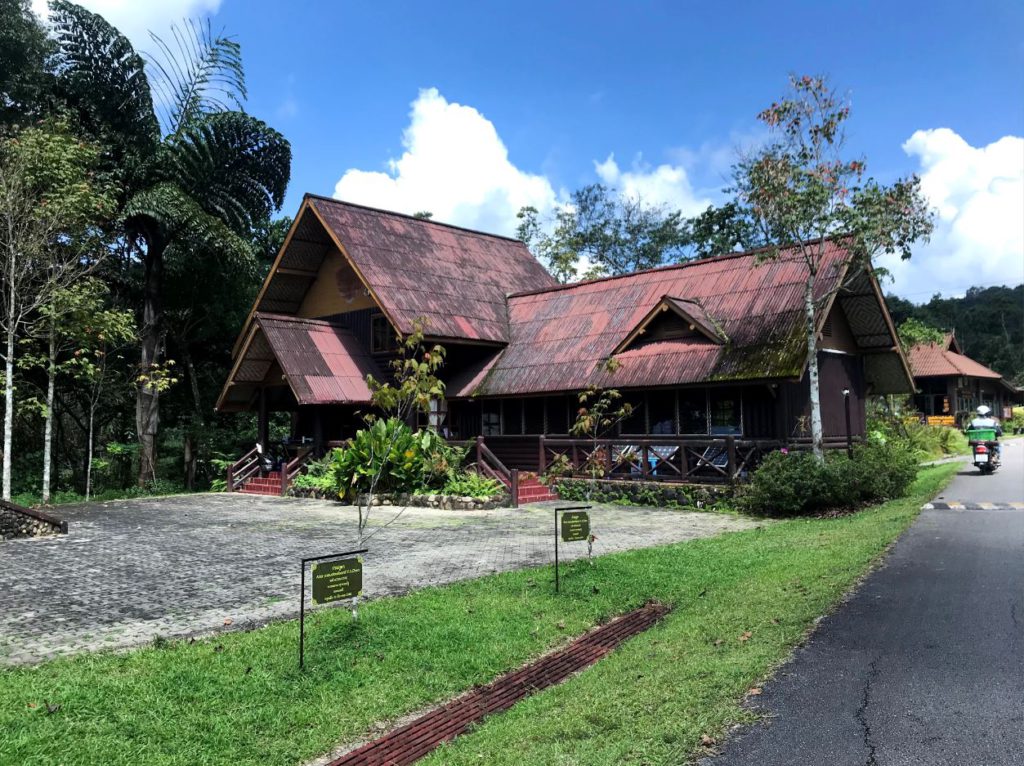 What to see in Doi Phu Kha National Park
Well, to be honest here aren't too many activities inside the national park. But apart catching on some spectacular views here are few things you can do.
Trek the Circular Nature Trail
A nature trail of moderate-intensity is a popular activity when inside the National Park. The trail starts opposite the visitor centre with a large map showing the details of the route. It takes around 2 hours to complete for an average healthy person.
However, there sure is some amount of climbing. You may need to report at the visitor's centre before starting the trail.
Wear trekking shoes for the hike. Do not try to do this in slippers. Monsoon is not the best time to do this since there are a lot of leeches and other reptiles that you may not appreciate.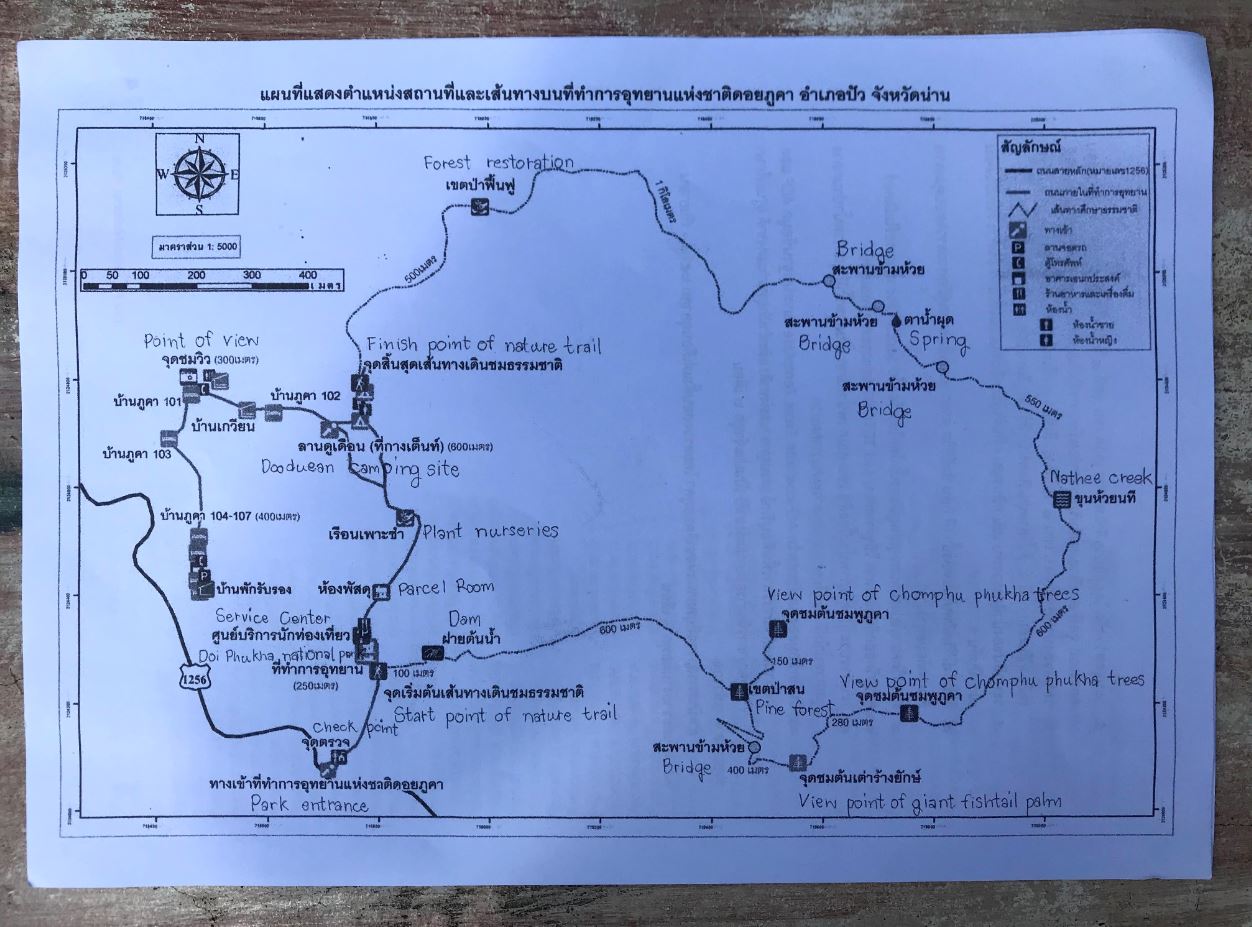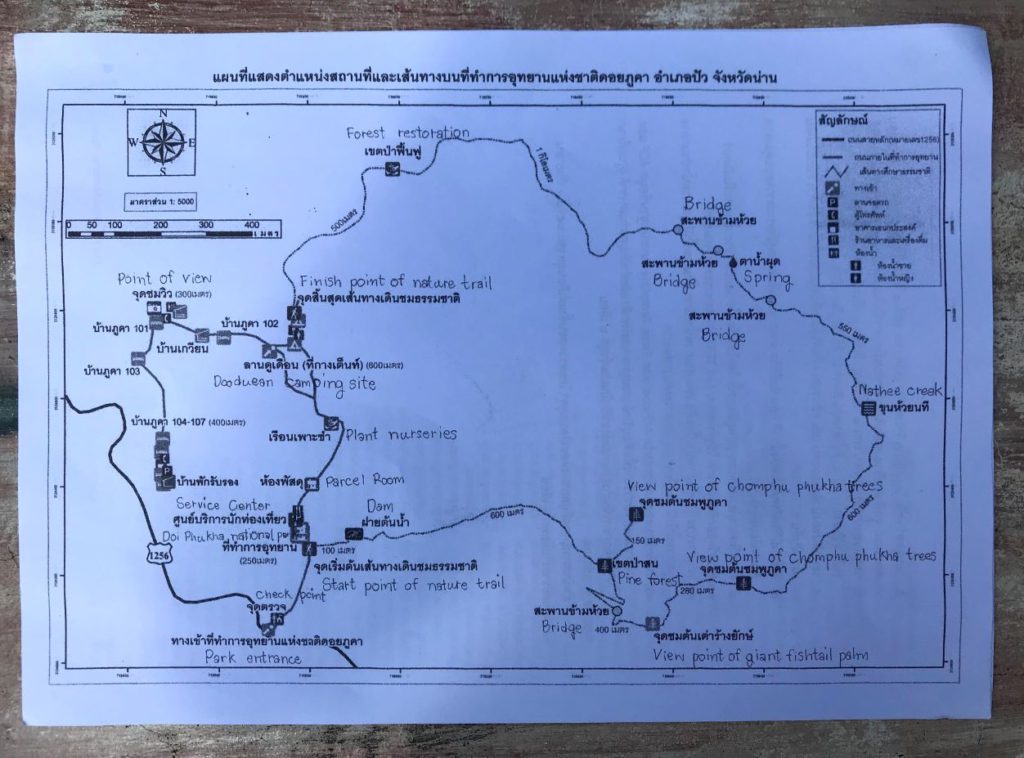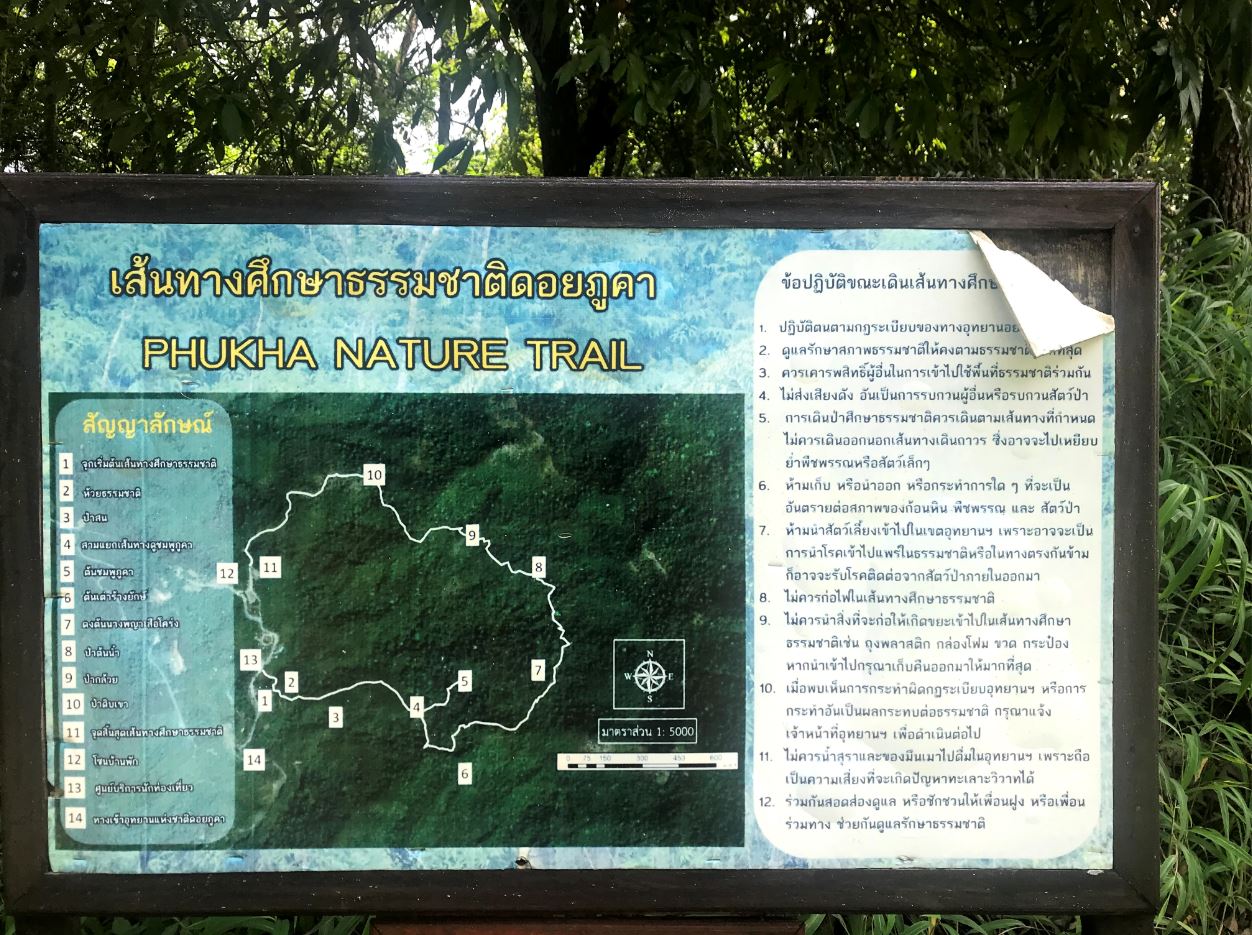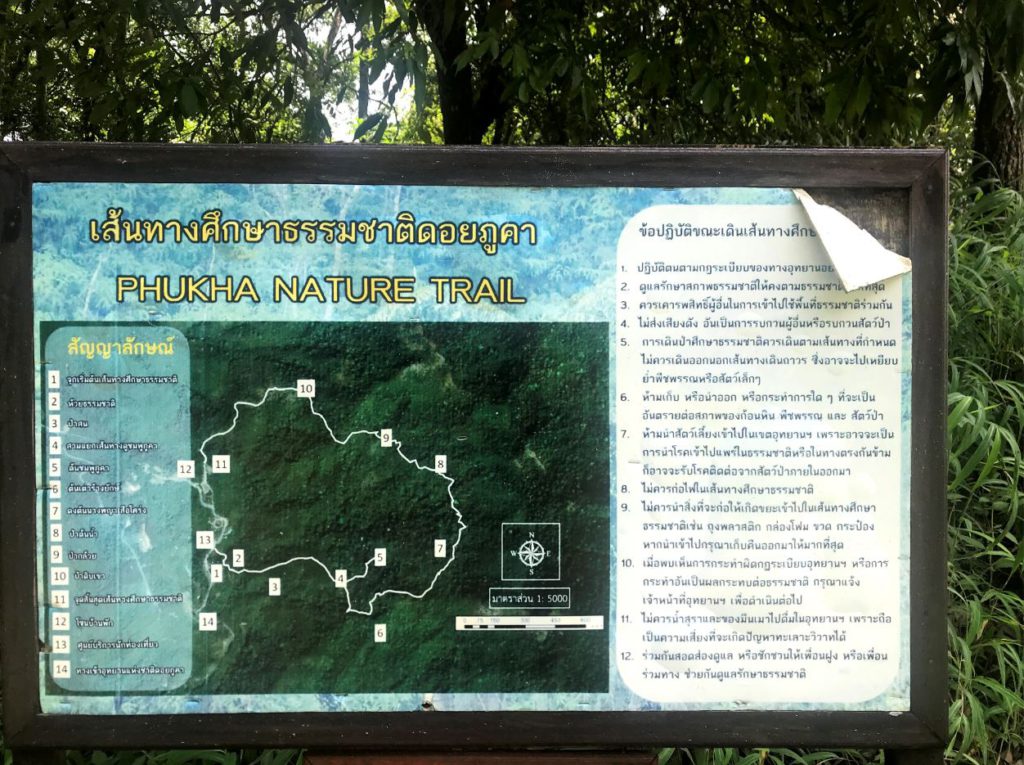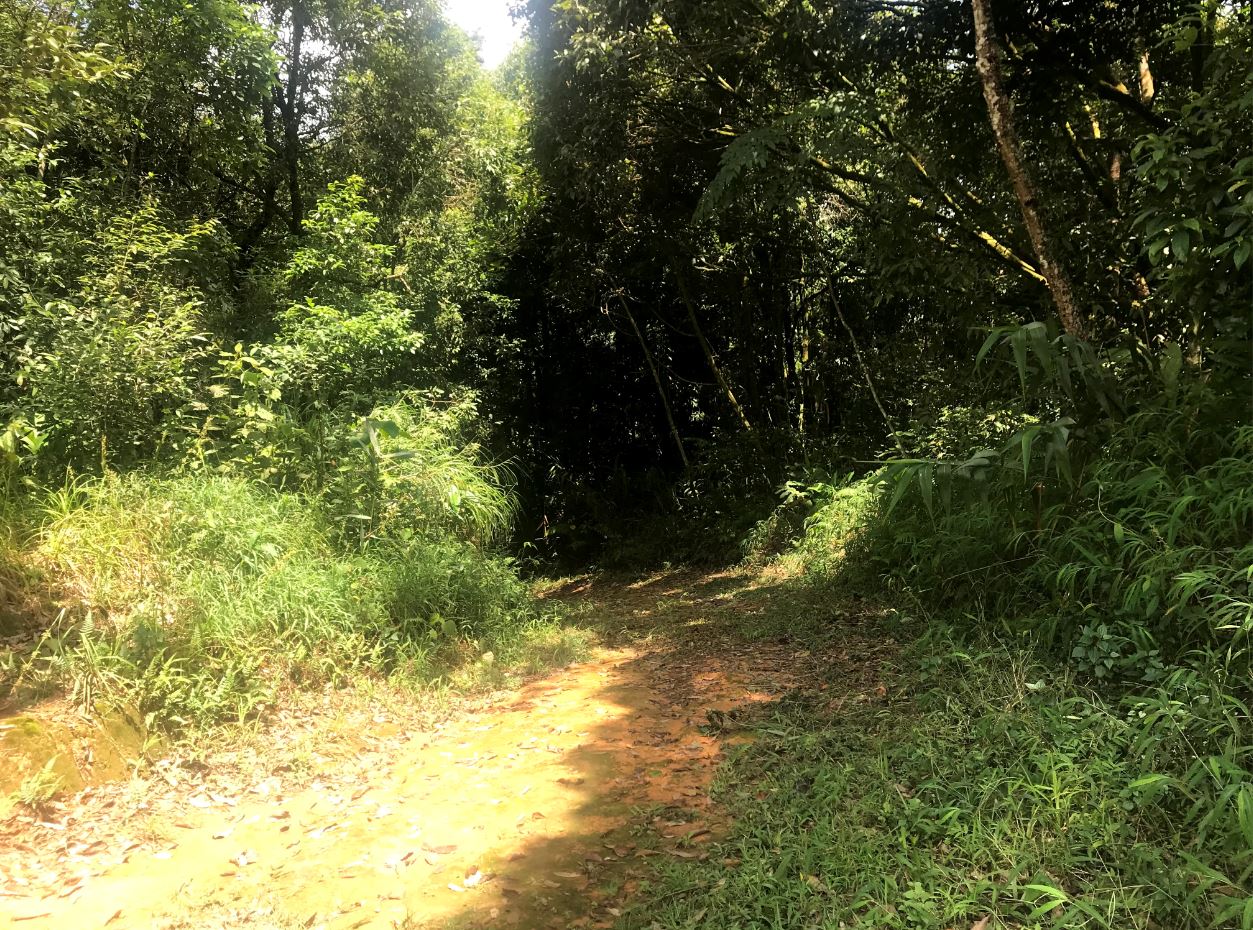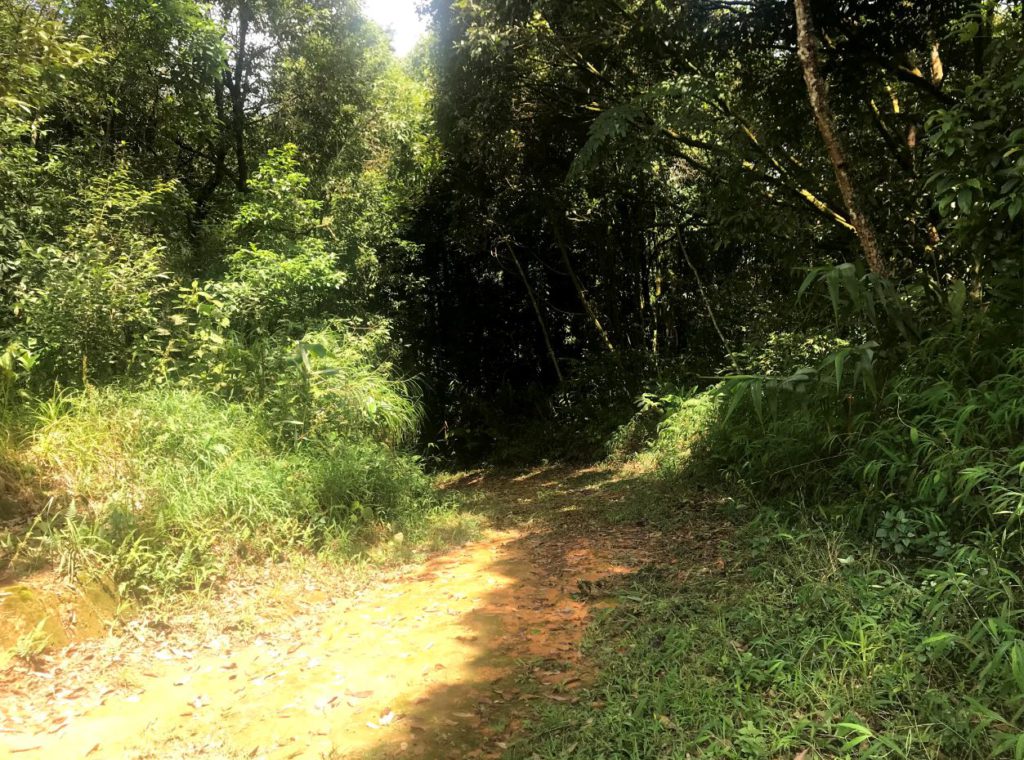 1715 Viewpoint and Nature Trail
This one is a viewpoint with a very large 1715 depicting the point's altitude. A lot of people stop here to take photos. There is also a camping ground near the area. But you will have to bring your own tent. A trail starts behind the park's office and goes well on for 2km and ends at a small village.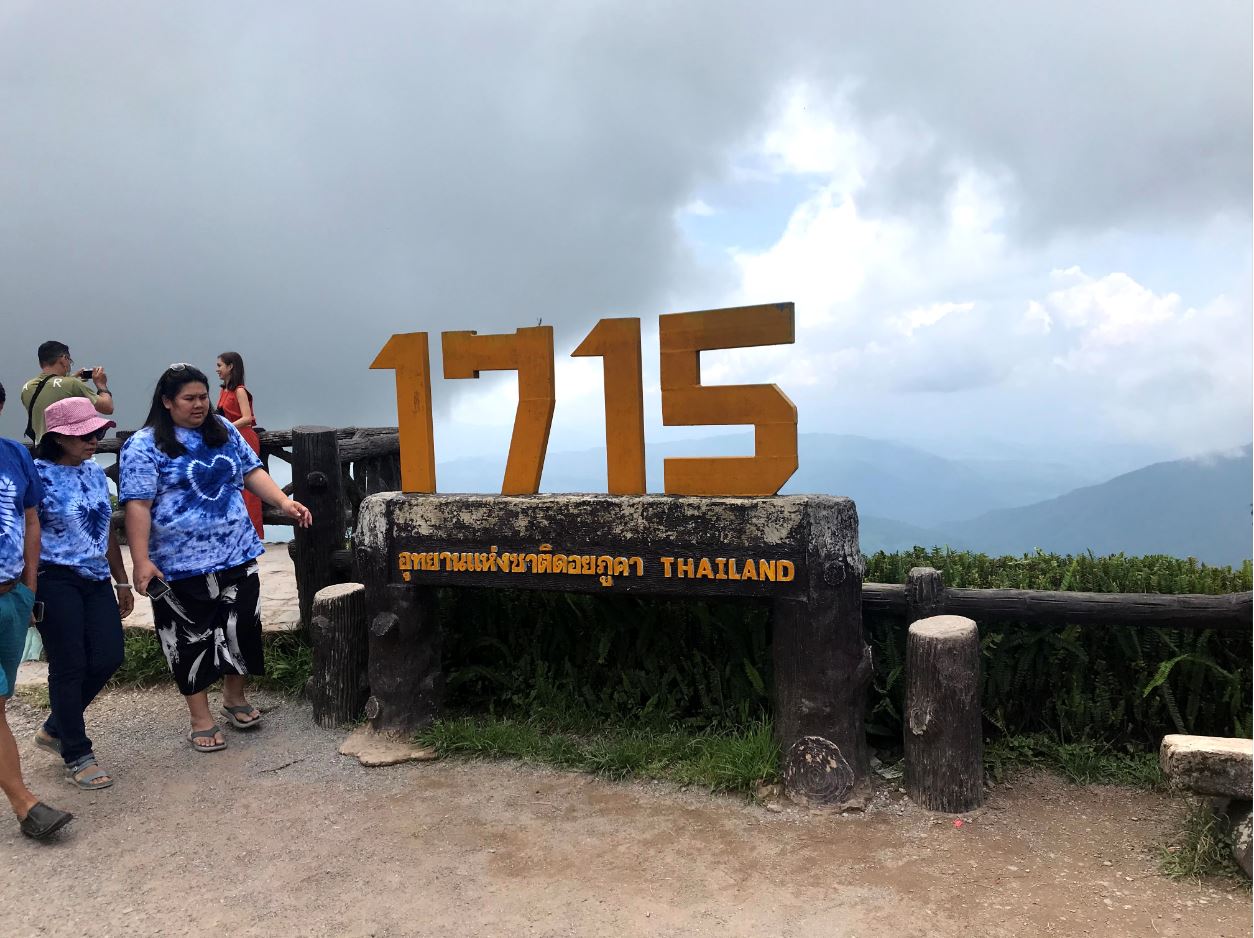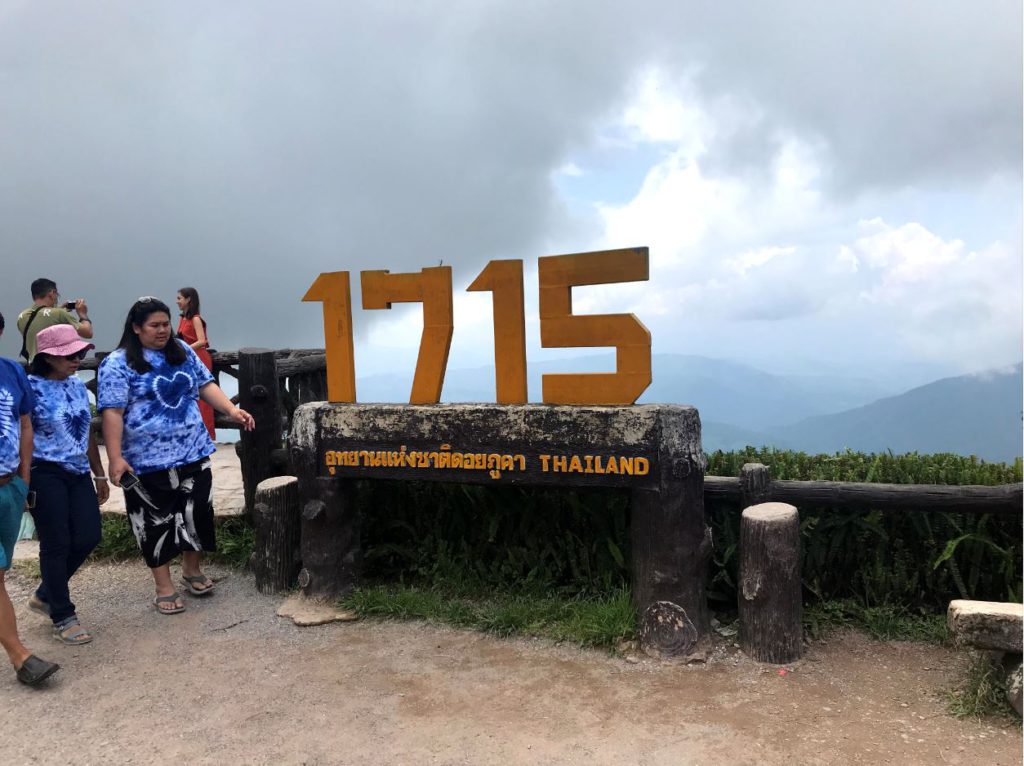 Caves
There are a few cave formations around the area but the two are well known with tourists. These are Tham Pha Phueng and Tham Maa. While you can reach Tham Maa in the park by a motorable road and then a trek, one has to take a completely different route from the main highway from Nan.
If you are interested to visit the caves, better talk to a park ranger near the park office to know more about the routes. The caves are strictly off-limits during the monsoon seasons and can prove fatal since they often get completely filled with water.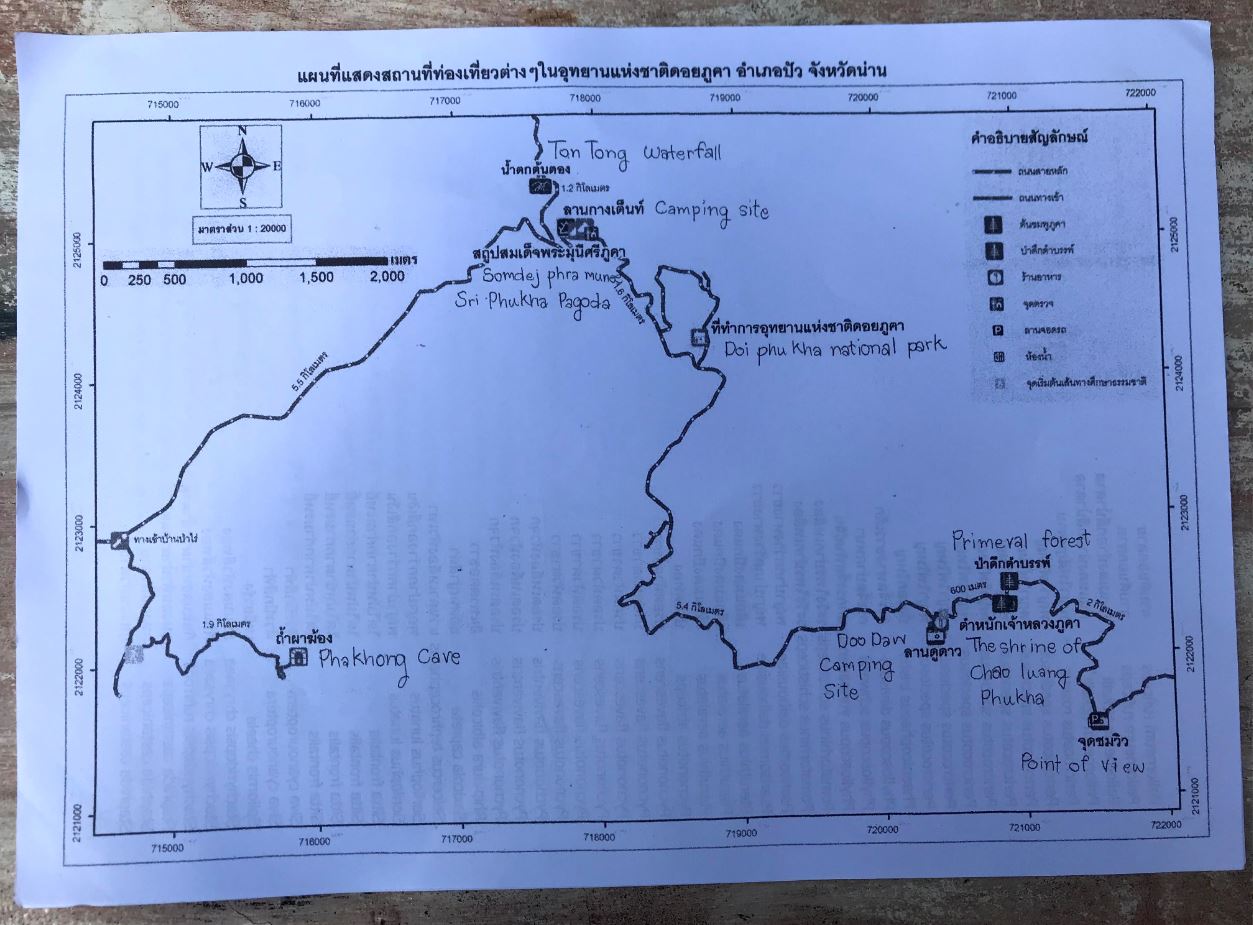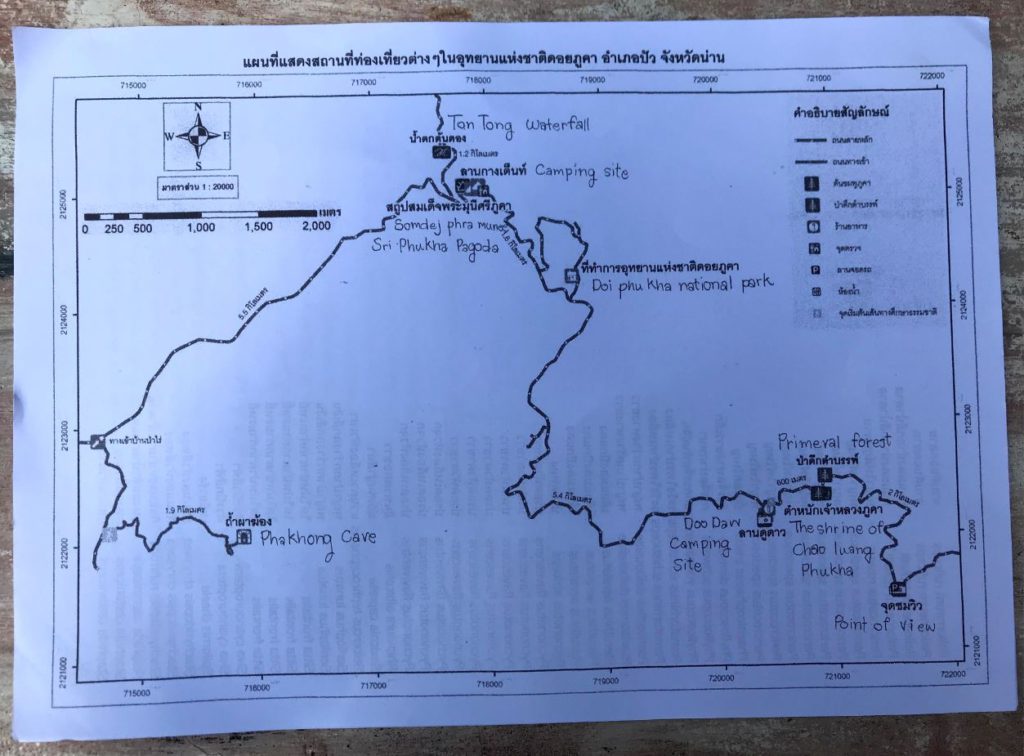 Sinthao Salt Pond
These are technically outside the park in the Bo Kluea area after you descend from the ranges. These were once very important salt mines where salty water was pumped out and dried in salt mills to make mountain salt. If fact, in ancient times several surrounding tribes fought over their acquisition.
The salt was once traded with other parts of Thailand, Laos and even China. Today, it is mostly a tourist destination. Apart from checking out the salt mines and the ancient process, you can also buy some great indigenous products like coffee and honey produced by local villages.
There is also a small stream behind the village with a wooden bridge to relax and take some photos. This place is usually only frequented by local travellers.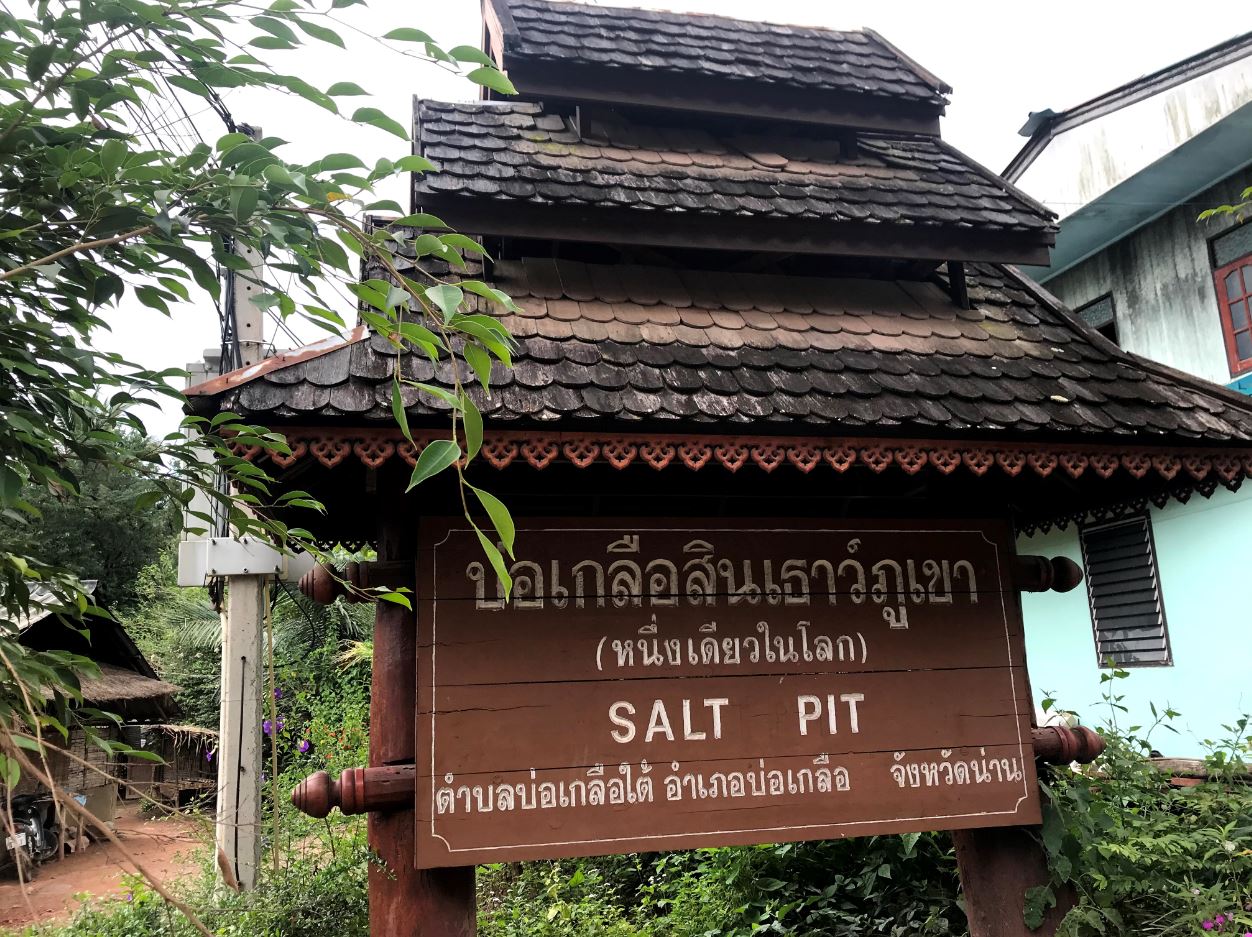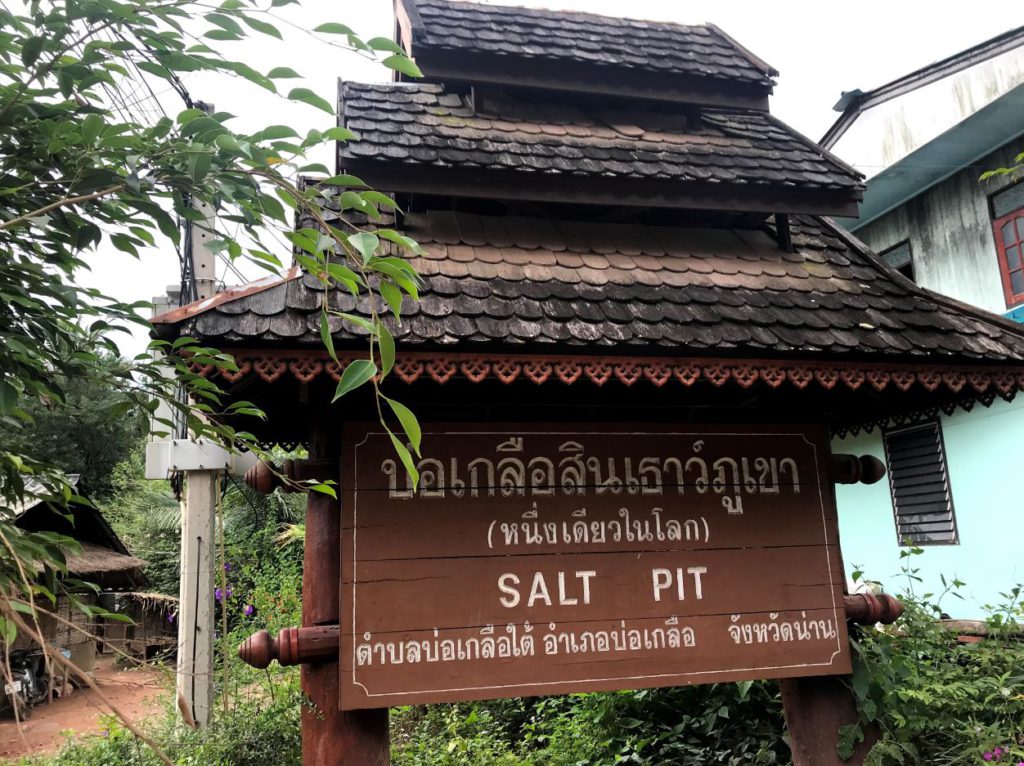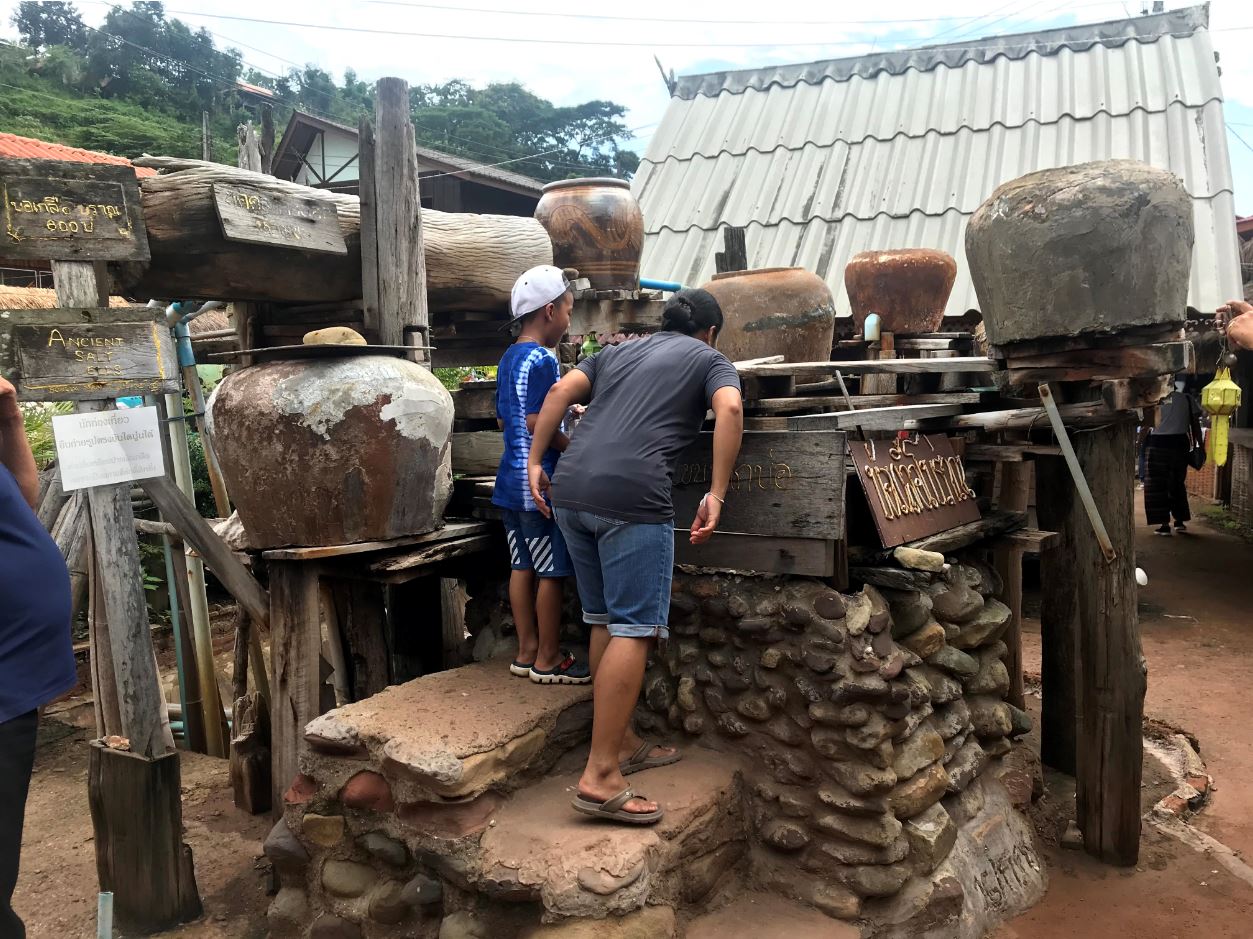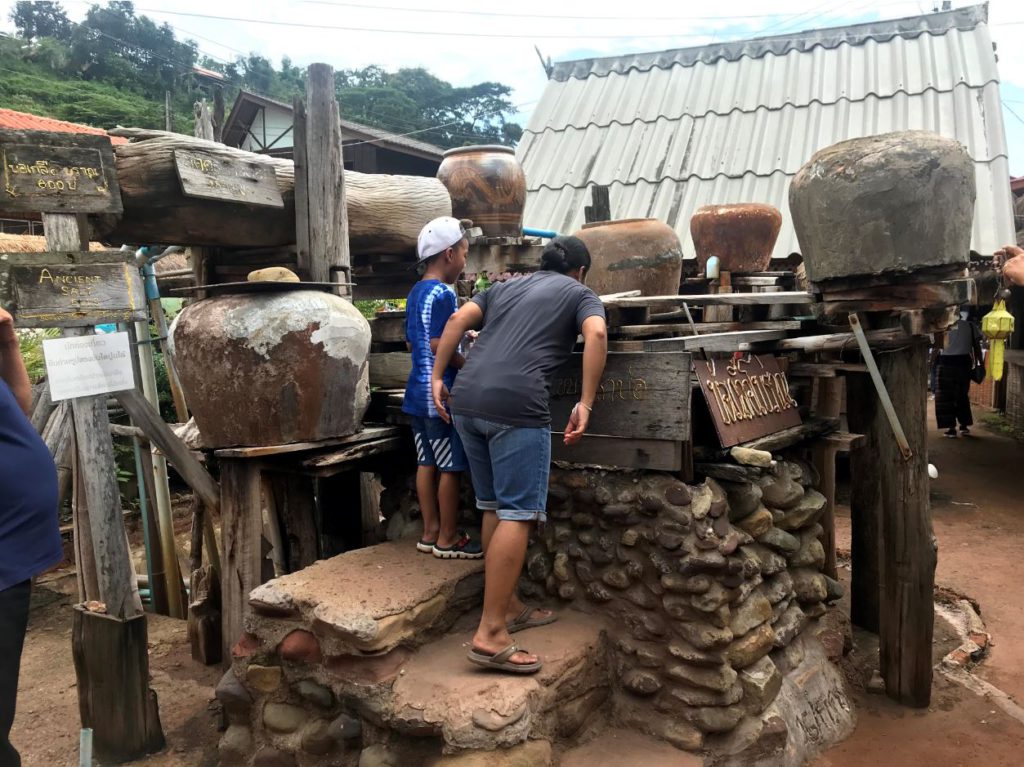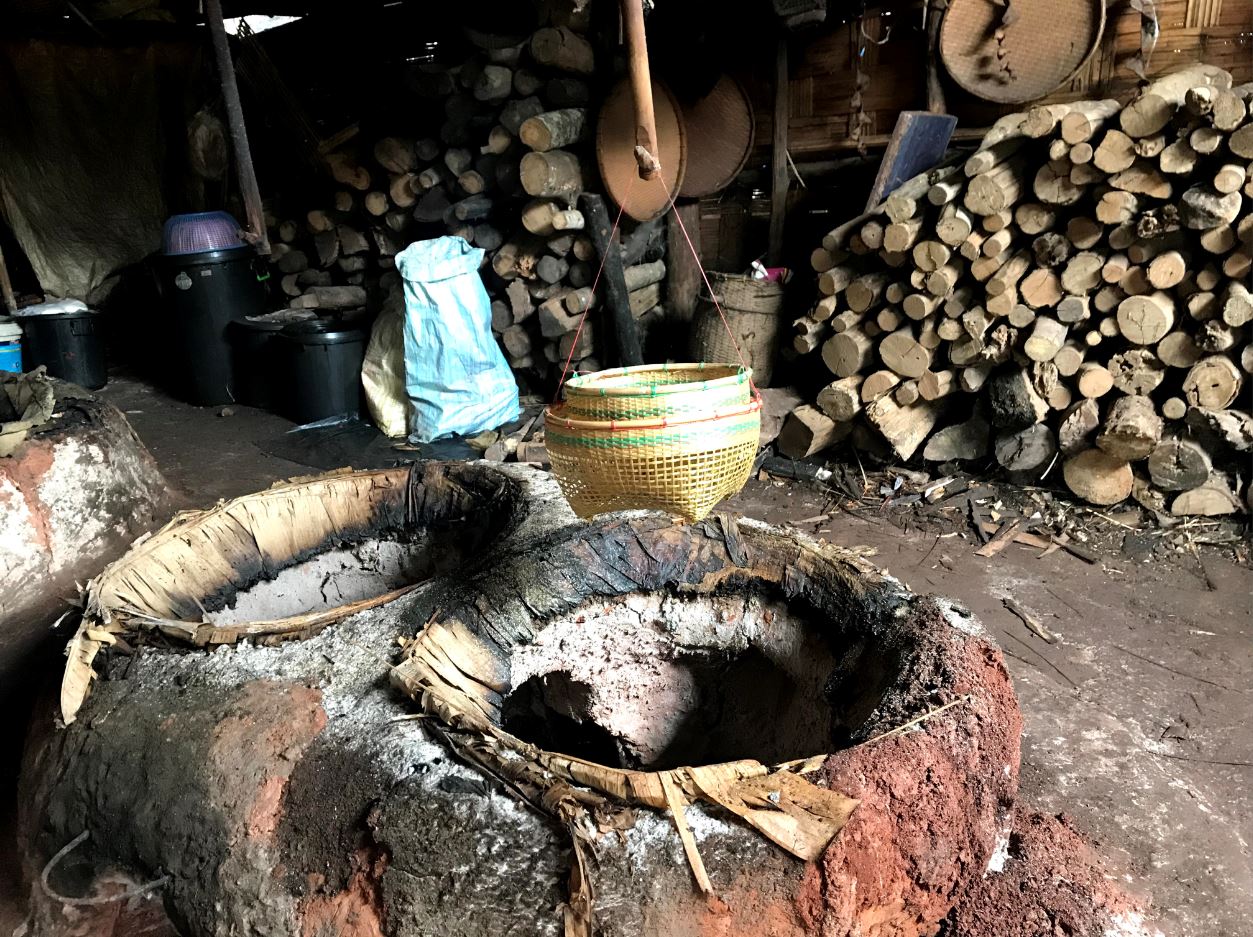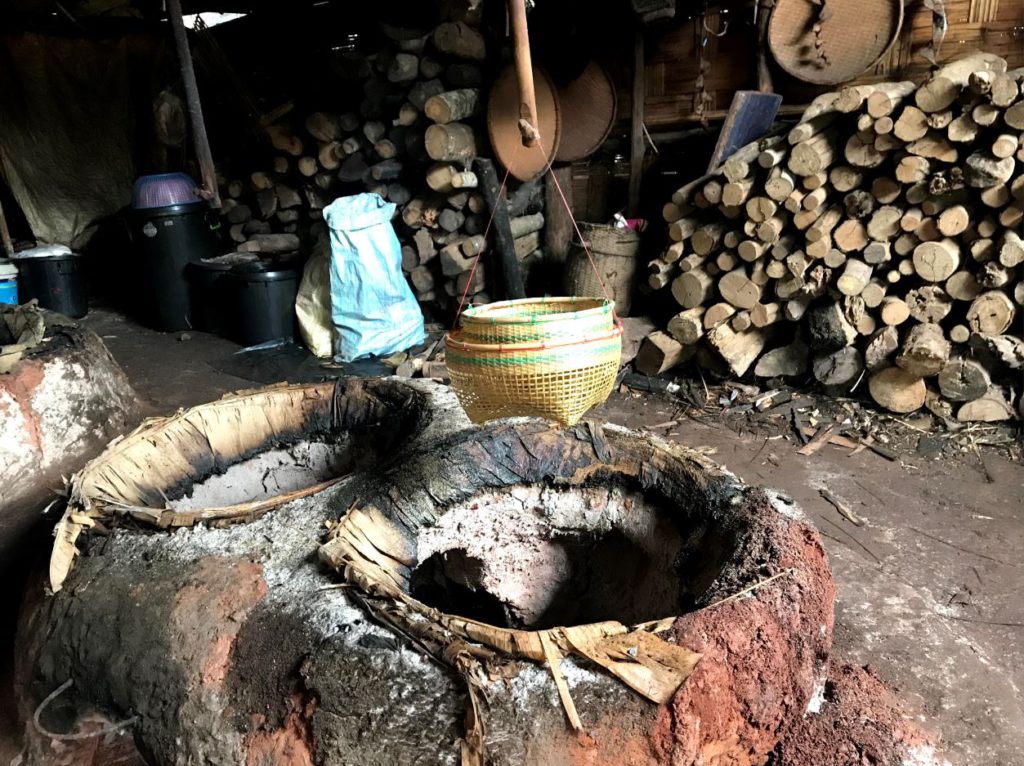 Kun Nan National Park
After you descent the highway coming from Doi Phu Kha National Park, it ends into a T-junction. One goes towards Nan and the other up north towards Kun Nan National Park.
This is another gorgeous national park with lovely landscapes at an altitude. The park shares the same forests of Doi Phu Kha. There are three lovely waterfalls that are great for wading on a lazy day.
Unfortunately, the park isn't as well equipped as others. There are camping grounds inside the park but you will have to bring your own gear and tent. Also permanent rooms and restaurants are also not available in the area. So you will need to carry all of it yourself. The park can also get extremely cold during winters with temperature dropping between 1-7°C.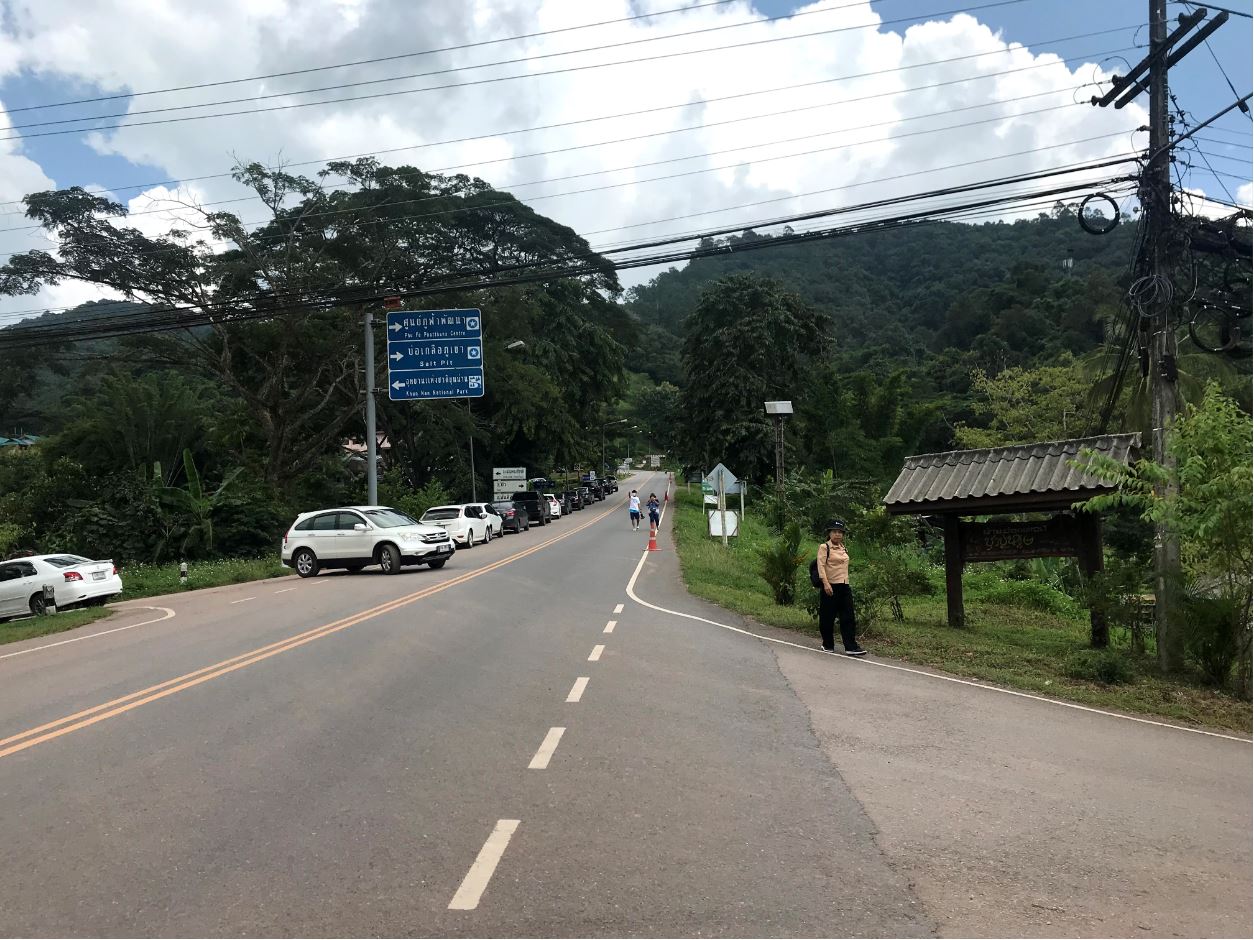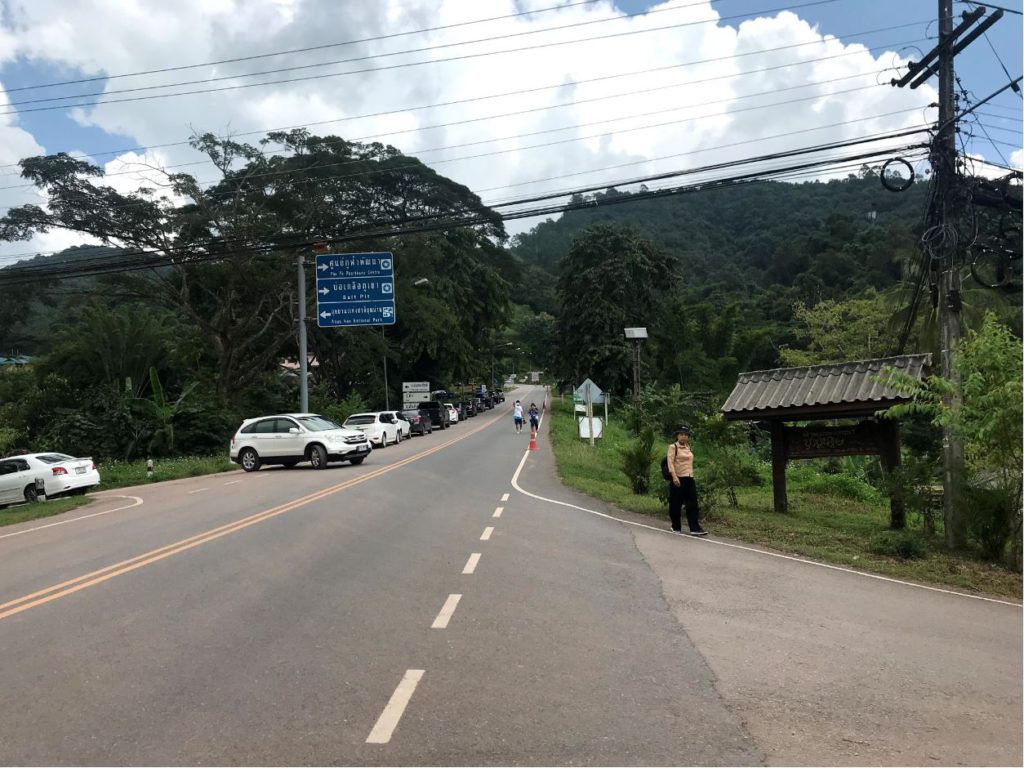 What to Pack
While this will mostly depend upon when you visit, there are some essentials I can suggest that may save you a lot of trouble.
Warm clothes: These are a must if you are visiting during the winter months that may include a thick jacket or a combination of body warmers and a sweatshirt. If you are riding a bike, you will also need a pair of gloves and other accessories like scarves, socks and caps to keep your warm. You absolutely don't need them on other days of the year.
Raingear: If you are visiting around monsoons, you will definitely need your raingear. A raincoat will do to protect your body but make sure you wear garments that get dry soon. If you are carrying a backpack, make sure its waterproof or get a raincover for it. Wearing shorts will save you spoiling your pants.
Sandals: Sandals are a lifesaver in Thailand and even in South East Asia. A good sandal is easy to put on, is waterproof and have decent grip for an average hike. That itself will save you a lot of trouble and you will not need another pair of shoes for your trip. DO NOT wear heels (for women) or leather products.
Food and water: If you are planning to stay here, do carry some food and water with you. Finding food inside the park area can be difficult and you don't want to go to bed hungry if you find the restaurant closed. Make sure you get all the garbage back with you or dispose of them responsibly. There are no 7-elevens in the area.
Fuel: There are no fuel stations inside the park. If you are riding make sure you are not low on fuel or have some extra as a safety net.
Cash: There are no ATMs or banks for miles either way. Neither is any exchange counter. So make sure you have enough cash in the local currency before going in.
If you want to read more on what to pack for South-East Asia, refer to our blog here.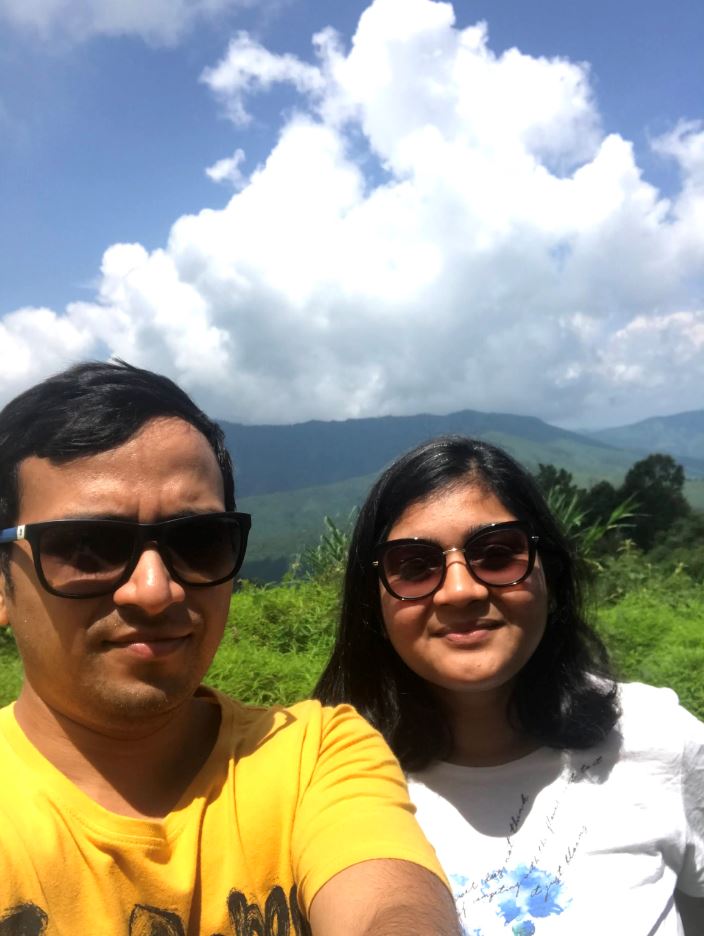 Save On Pinterest


Related Articles