21 Apr

How to visit Doi Inthanon National Park, Chiang Mai

When you look up the internet, you will find that Doi Inthanon is the highest peak in Thailand near Chiang Mai. But that is not why people visit Doi Inthanon. Doi Inthanon is a complete National Park full with waterfalls, tribal villages, vast gardens, nature trails, camping sites, huge pagodas and even royal agricultural projects.

It is not uncommon for people to stay for long periods of time. Camping on the hills overlooking the horizon for gorgeous sunrises attracts a lot of nature lovers. This is also the coolest you will find in Thailand. And during the winter months, it can be freezing. The weather that locals love and foreign tourists may find relieving after the abominable heat of other parts of Thailand.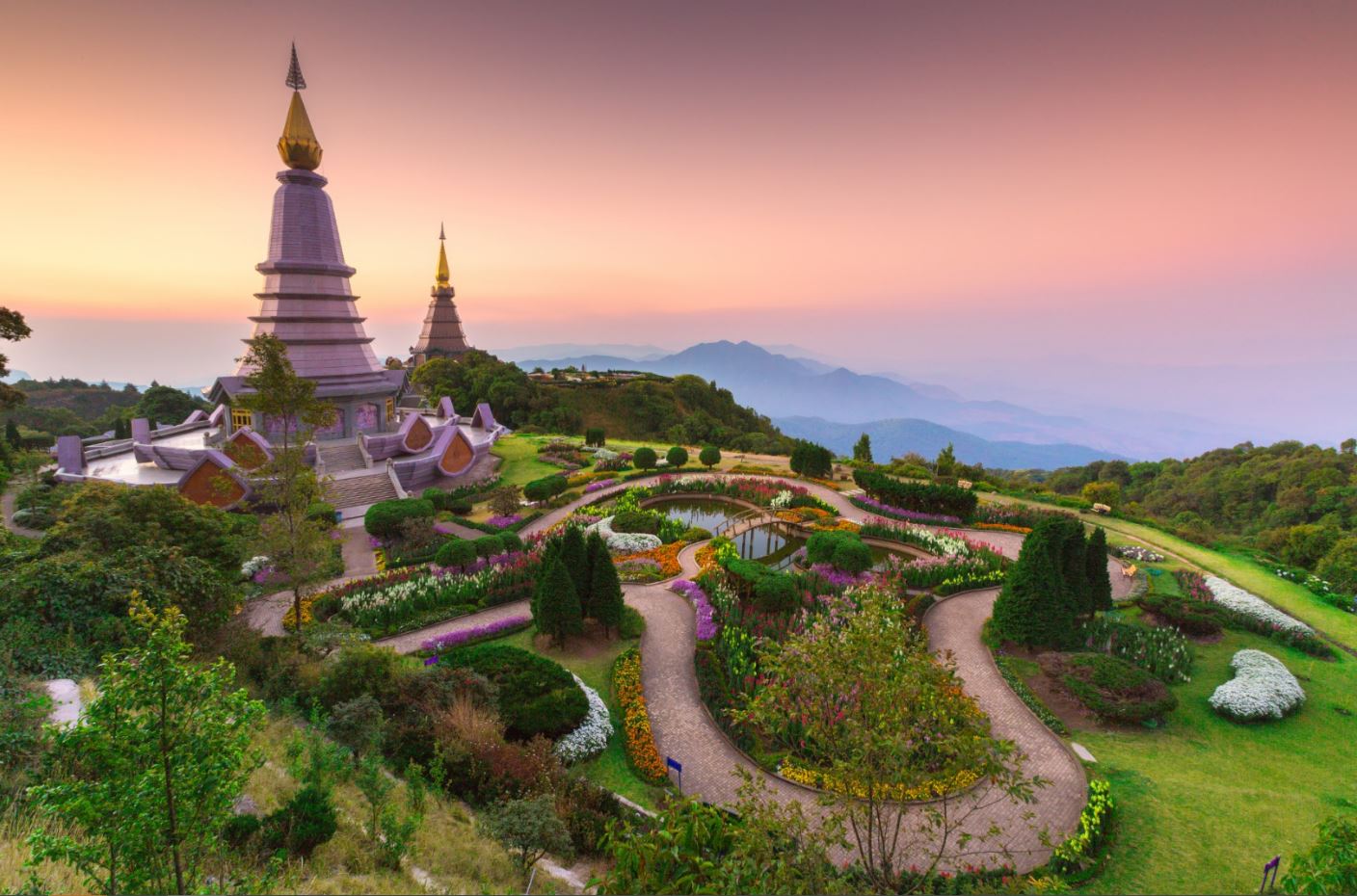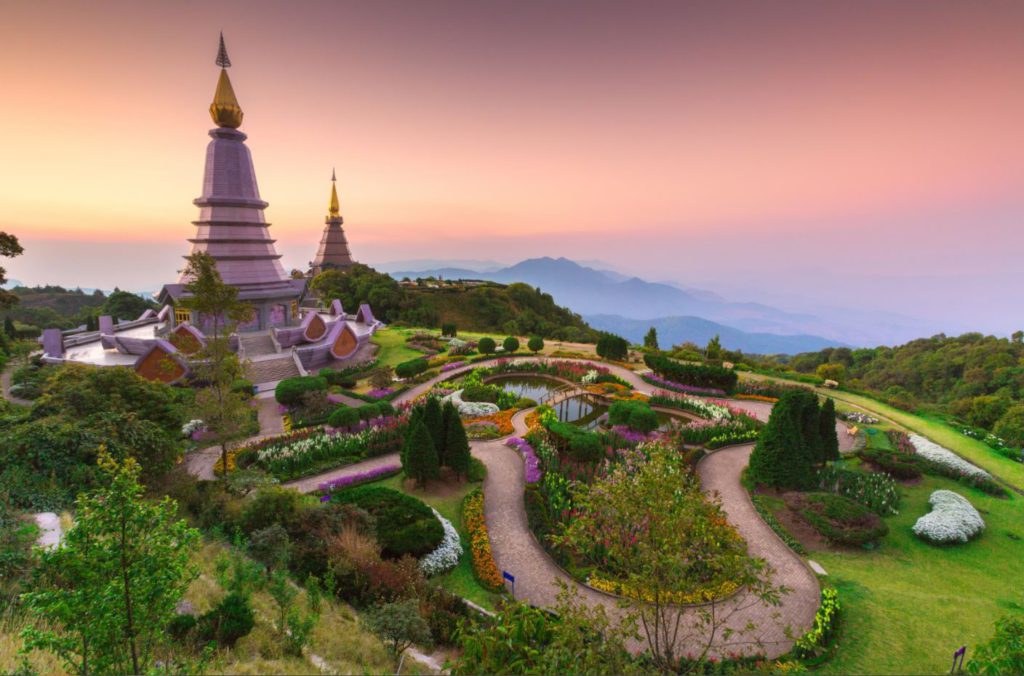 Where is Doi Inthanon?
Doi Inthanon is approximately 90 km outside Chiang Mai to its west by road. Doi Inthanon's peak is further inside the national park. The altitude of the peak is 2,565m or 8,415ft. It takes a little more than an hour's drive from Chiang Mai city. The other side of the national park is covered with mountains and forests for miles till the border of Myanmar.
Traveling to Thailand? Here are 101 Things To Do In Thailand From My Bucket List
Is Doi Inthanon worth visiting?
Yes, Doi Inthanon should be one of the places on top of your list when in Chiang Mai. It is a fantastic place to camp. But if you are visiting during the summers, it is inadvisable to go here. In case you are in Chiang Mai for a very short period of time, then perhaps you can visit Doi Suthep instead of Doi Inthanon since it is closer to the city.
Related Article: The Absolute Best Things To Do In Chiang Mai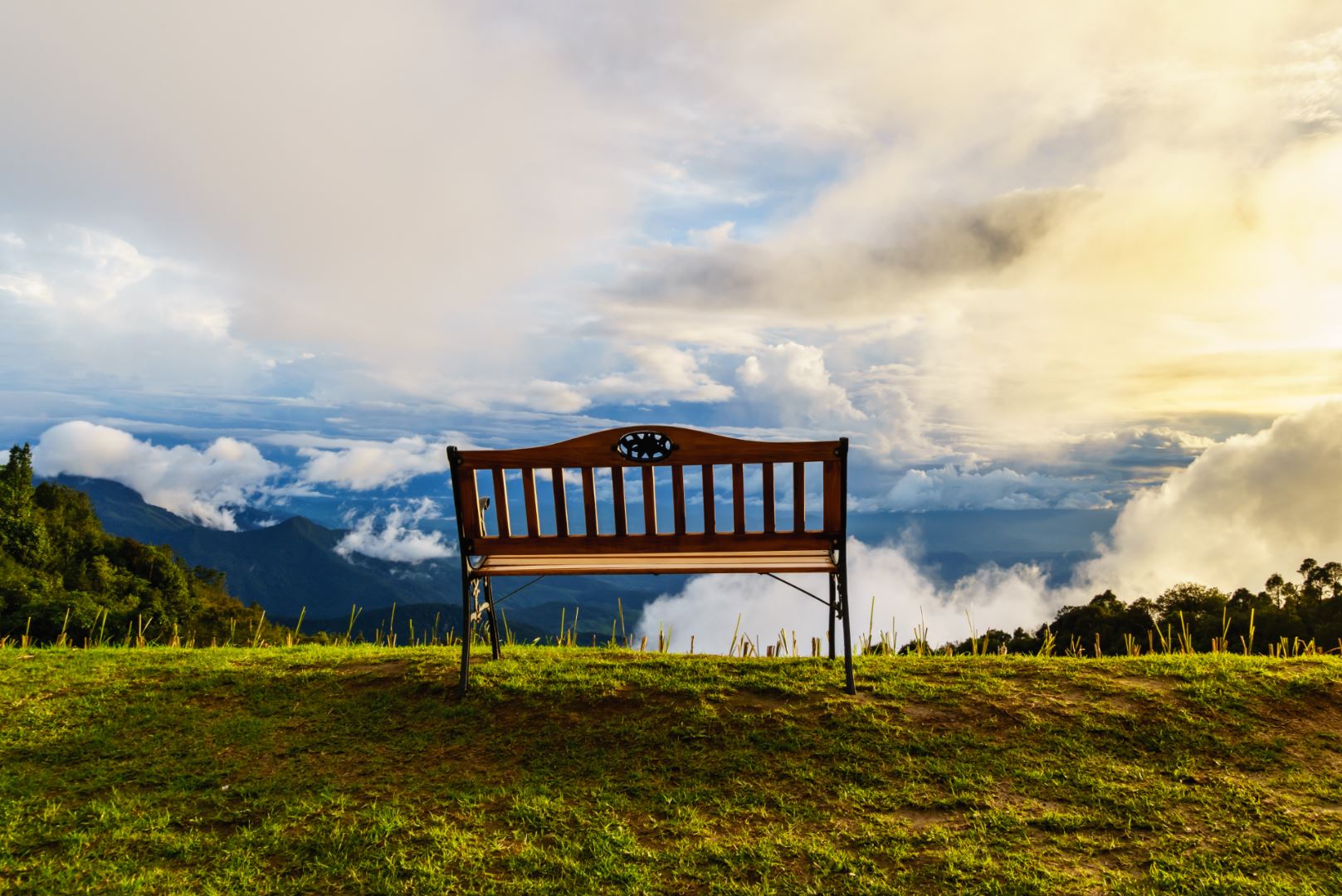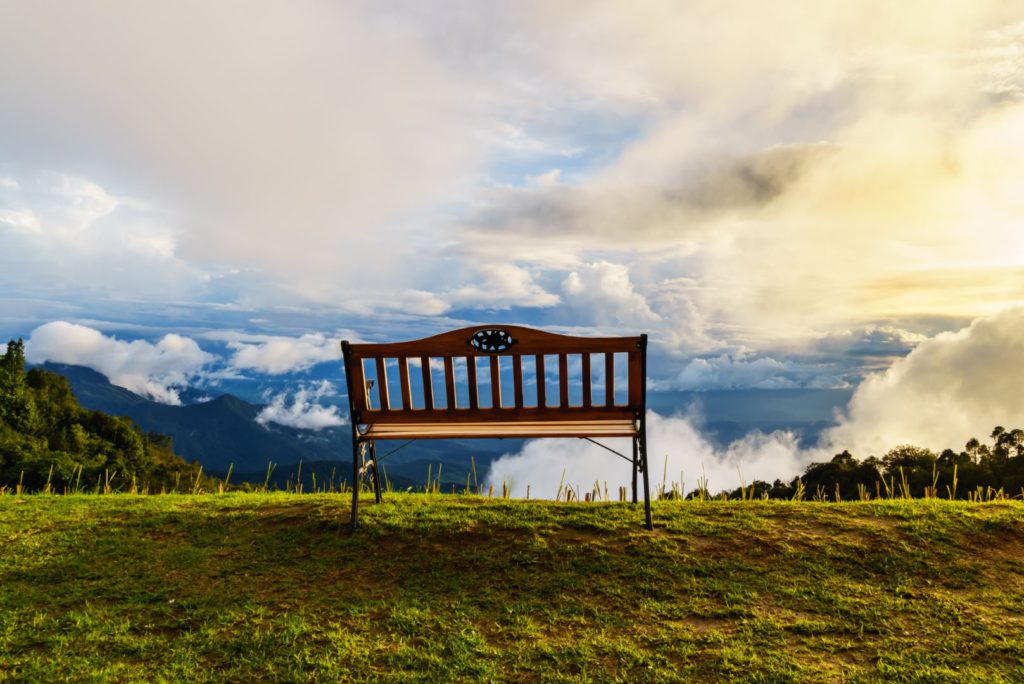 Best time to visit Doi Inthanon
Best time – Winters (December-January): The best time to visit Doi Inthanon is during the winter months. The whole area is cold, covered with thick mist during the morning and evening hours. The temperature drops to even 0°C sometimes early morning and you may find frost on the ground. By afternoon it is pleasant with cool wind and sunshine.
Shoulder season (October, November & February): These are the next best months to visit Doi Inthanon. The days are relatively pleasant but mid-day can still get hot. Rain is at its lowest and you will be able to enjoy a clear day. Good time to camp.
Monsoon season (May-September): Rainfall hits north Thailand later in May and continues well into September. Monsoon is lovely when the place comes alive and is lush green with vibrant waterfalls. However, day trips could be cancelled due to landslides or fallen trees. Camping is usually not advised during the rainy season.
Worst time – summers (March-April): Just cancel your trip to Doi Inthanon during this time. If you are a foreign tourist, avoid visiting north Thailand in the summer months. The heat is dry and scorching. Forest fires run wild for days and north Thailand often suffocates with smoke and toxic air.
Thai national holidays are not a great time to visit Doi Inthanon since most of the local from nearby areas and across Thailand head outdoors to relax.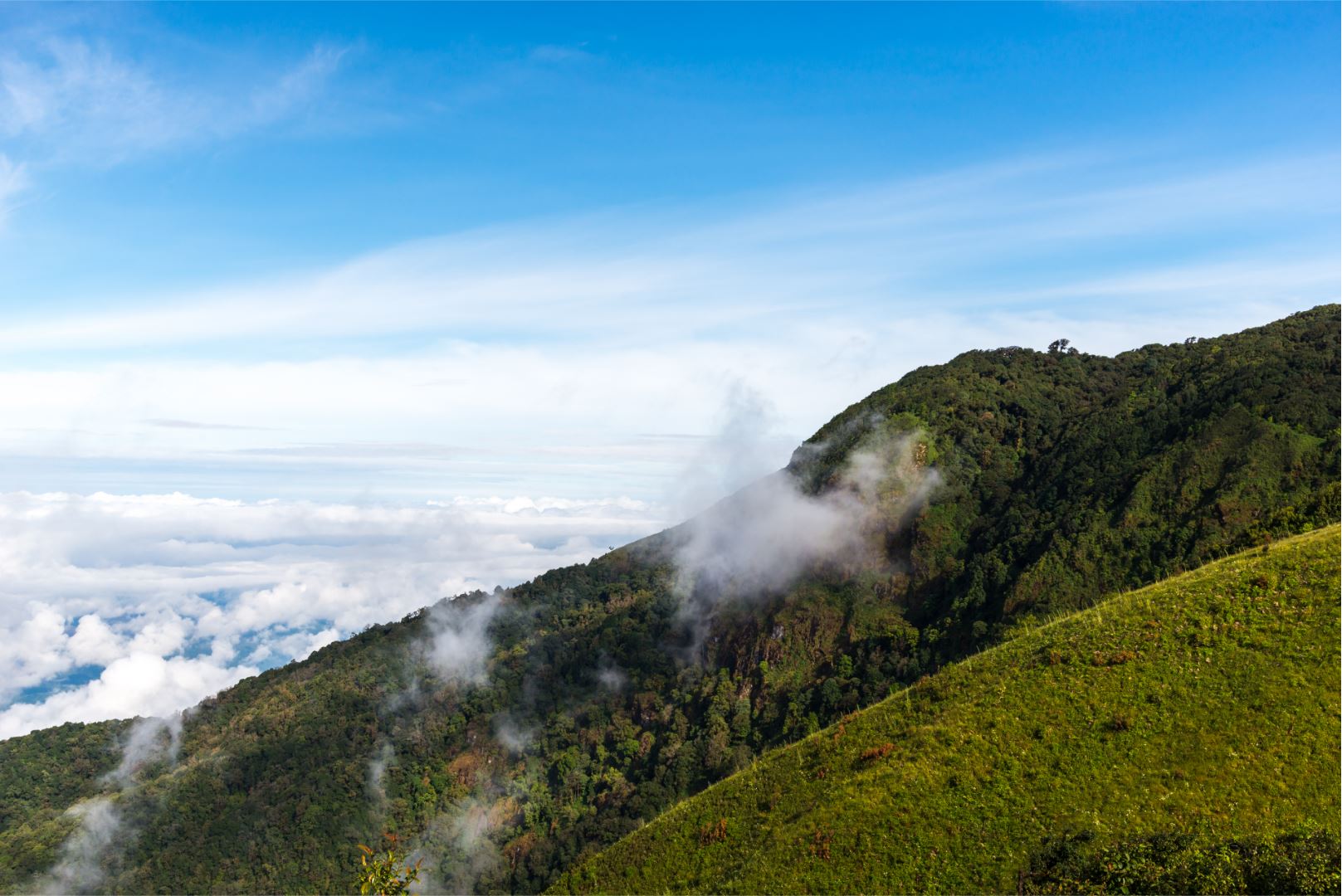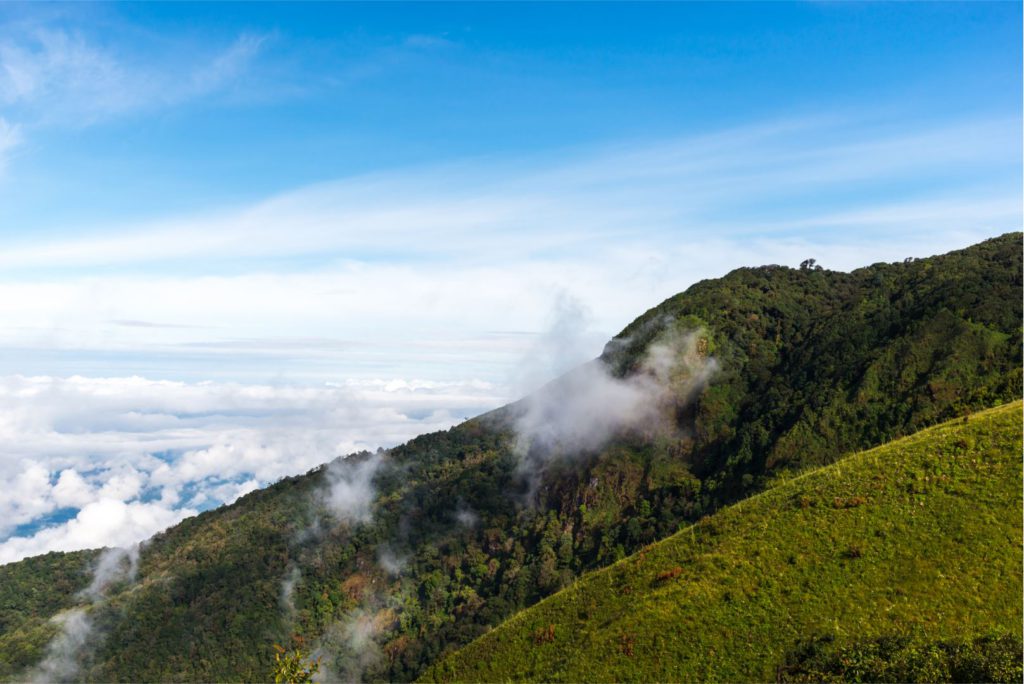 Doi Inthanon Park Details
Doi Inthanon Park Timings
The Park opens from 5 am to 6 pm in the evening. You cannot go in and out of the park before and after this time. But if you are residing inside the park, you can still move around.
It is advisable to leave early from Chiang Mai and not later than 9 am in the morning to be able to fully enjoy the tourist points in Doi Inthanon.
Doi Inthanon Park ticket price
The entrance fee is 300THB for foreign nationals per adult and 150THB per child. If you are using your own vehicle, you need to shell out another 20THB per motorbike and 50THB per car.
The park fee for Thai nationals is 50THB per adult and 20THB per child. (Do not crib over this fact if you are a foreign tourist, it is what it is).
Keep your tickets with you since you will have to show them at various spots. Some attractions need additional tickets that you need to buy at their gates.

How to visit Doi Inthanon
Doi Inthanon Day Tour
If you plan to visit Doi Inthanon in one day, a guided tour is the best option. They take care of everything for you. If you want a budget option, go for a group tour. If you are with a big group or are okay with the expense, you can choose a private tour.
Group tour: There are a lot of group tours organized by the local agencies in Chiang Mai. They have a local tour guide with a driver who takes you around. A small group tour will consist of 3-5 people, whereas a large one will have 8-10 people in it. A smaller group will cost more, but is more fun. The tour guide will take you around narrating the local culture. A simple meal is also included with paid add-on options.
Book tour Online:
Doi Inthanon National Park Small-Group Full-Day Tour (Value for Money)
From Chiang Mai: Inthanon National Park 9-Hour Group Tour (Best Itinerary)
Private tour: You can hire a private taxi or an organized tour just for you and your group. A private taxi will cost you around 2700THB for the round trip. You will need to pay additionally for the ticket prices. Most of the drivers can show you around and will be able to give you an understanding of the local culture. Check with your agency before if he/she speaks English. Private tours with tour guides tend to be more expensive but still a good deal for large groups.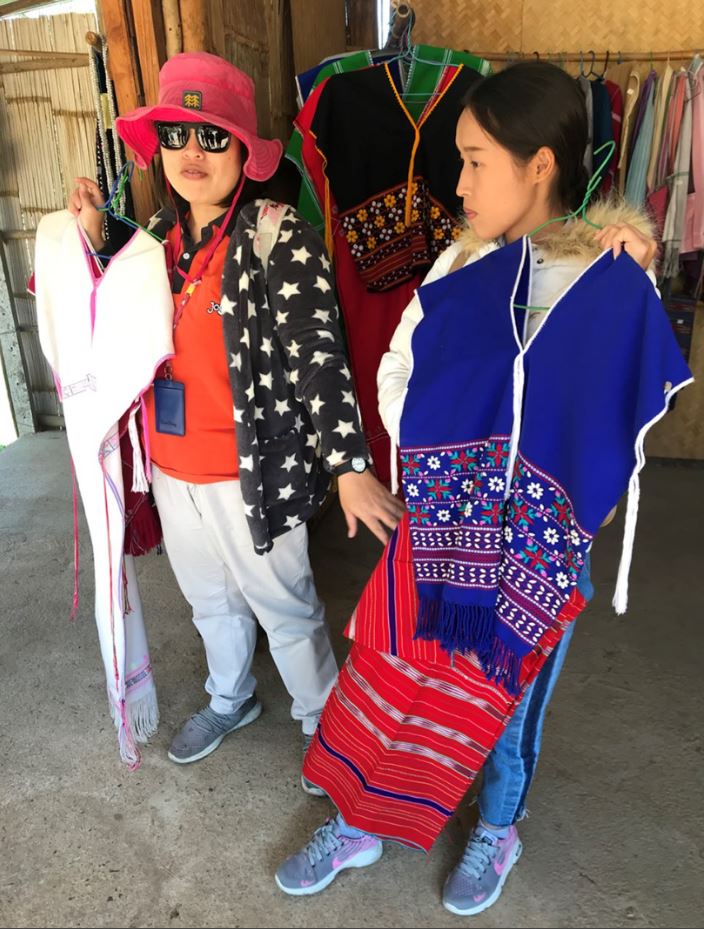 Visiting Doi Inthanon by yourself
If you want to visit Doi Inthanon by yourself, you can find public transport from the main city to the park gates and back. But you will need your own vehicle to move around inside the park. The park is too big to walk. Therefore, make sure you have a plan before you start.
Self-Drive: You can hire a two-wheeler or a car from the main city and drive to Doi Inthanon. The drive till the park entrance is easy and pleasant. But the drive onwards is on curvy roads and may need a bit of getting-used-to before you are comfortable. The park roads are usually busy during the day. This is a good option if you plan to live inside the park premises.
A bike will cost you around 300THB without the fuel that you can rent at one of the bike-rental shops in Chiang Mai city. The rental shop may ask to keep your passport or a sum of amount for a security deposit.
Take a bike with at least 150cc of engine power to be able to make it through the steeper terrain easily. Make sure that you are dressed up in warm clothes and carry woollen gloves for the ride. It is will become almost unbearably cold to ride by evening. Do not ride inside the park after dark.
To rent a 4-wheeler in Chiang Mai, you can use kayak.co.th or rentalcars.com and pick up the car from Chaing Mai airport. There are many restaurants along the road. Some say there is also a fuel station but don't rely on it and carry some spare fuel of your own.
If you love to ride and are looking for a longer road trip, you can also check out the Mae hong song loop in north-west Thailand. The circuit starts from Chiang Mai to Pai and goes to Mae Hong Son, Mae Sariang returning via Doi Inthanon. It is probably one of the best ways to see this part of Thailand. Check out our complete guide on travelling the Mae Hong Son Loop.
Public transport: Public transport is available until the park gates. You can take a yellow-coloured songthaew in front of the Pratu gate in the old city. You may have to wait for some time since the songthaew will start only once they have a few passengers.
Then change your ride at Chom Thong and take another songthaew to Doi Inthanon headquarters. Buses also run from Chiang Mai city to Chom Thong every 20 minutes. From the headquarters, you are on your own. No public transport runs inside the park.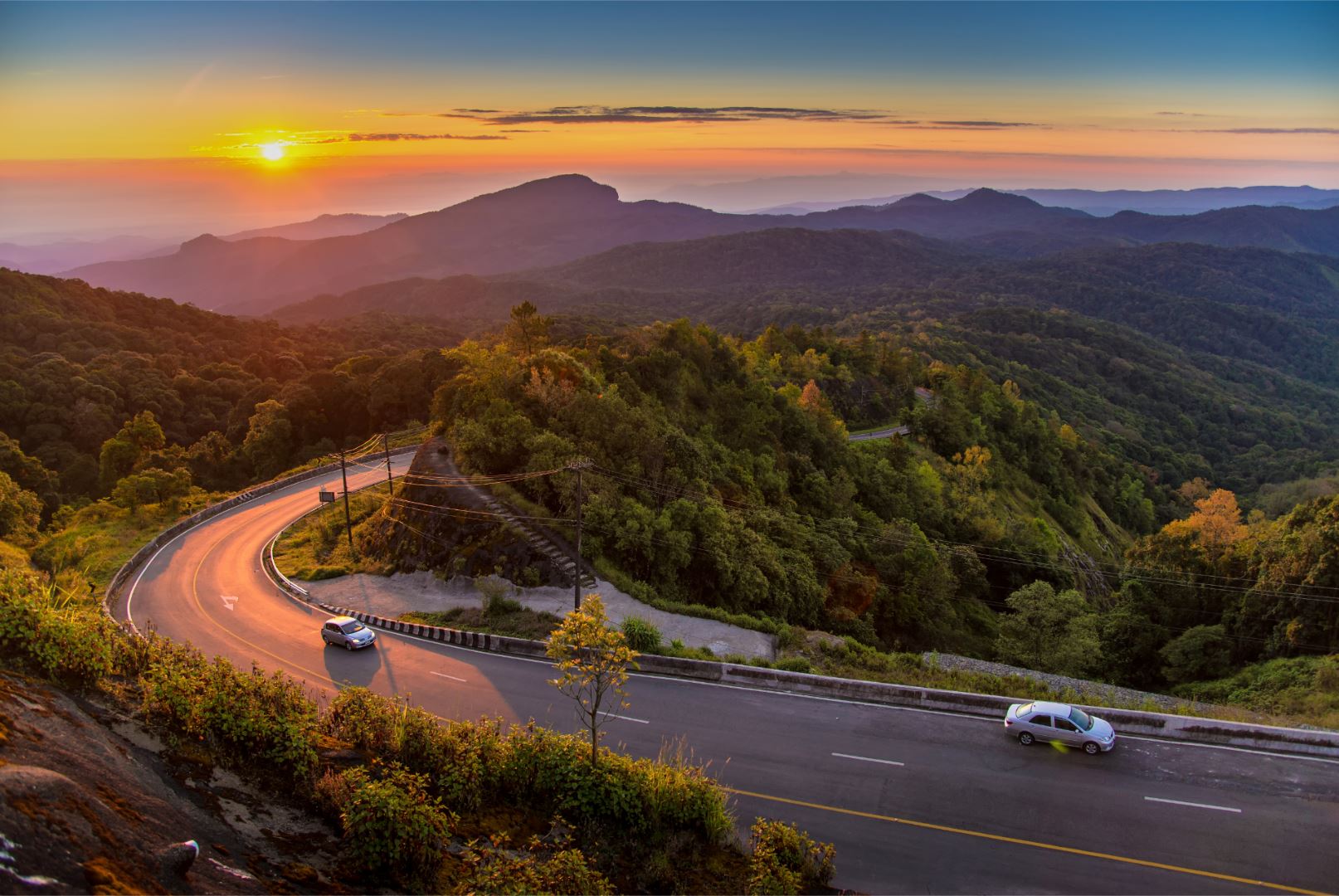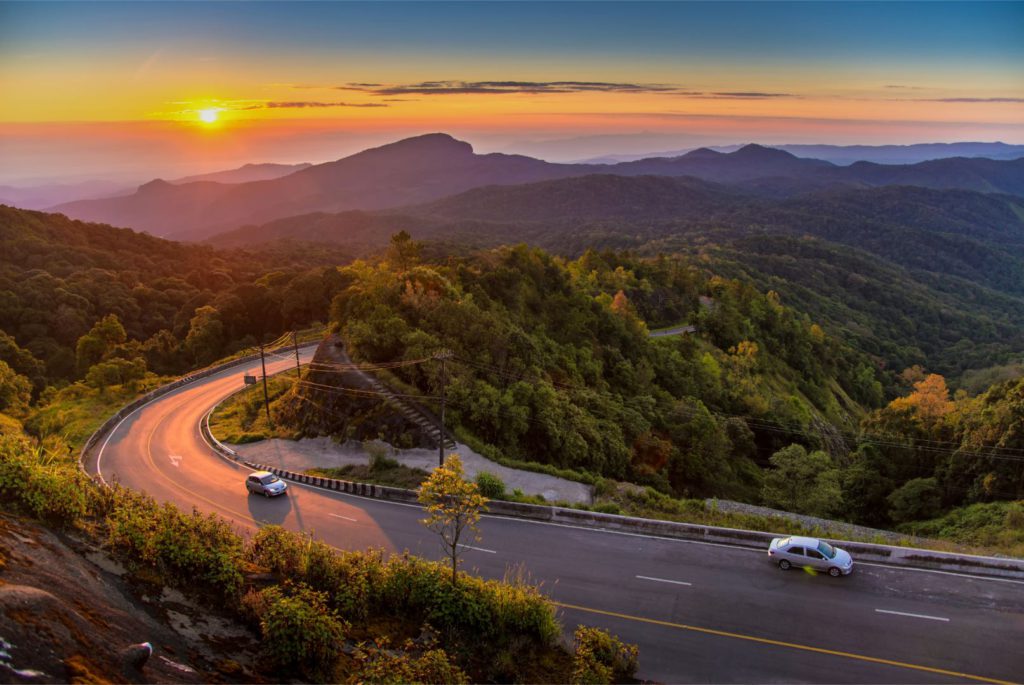 Things to do in Doi Inthanon
The Great Holy Relics Pagodas
The two pagodas are must-visit in Doi Inthanon. They were built to commemorate the 60th birth anniversary of the late King Bhumibol in 1987 and Queen Sirikit in 1992 respectively. The pagodas are made to represent immaterial aspects of Buddhism through its architecture.
The buildings are painted in auspicious traditional Thai colours symbolizing the virtues of Thai male warriors and the beauty of Thai women. The area around the pagodas has mosaic walls narrating stories from ancient Thai mythology. The views beyond them are spectacular.
As you move around the main pagoda, you will see large gardens manicured and fitted with small fountains. We found a garden made of cabbage (I think). We also found so many statues of elephants in many poses and positions all over the place.
There are escalators to reach the pagodas so that everyone can access them. Since the pagodas are facing west, they are exceptionally good for a sunset view if you stay inside the park for the night.
Admission fee: 40THB per person (not included in the parking ticket)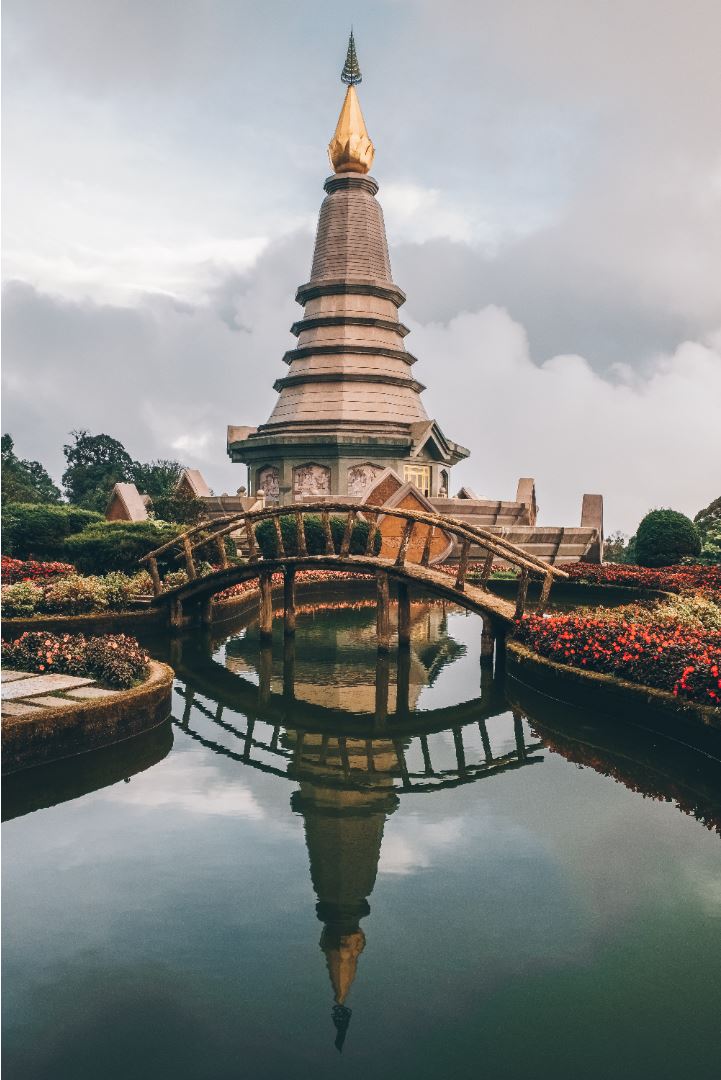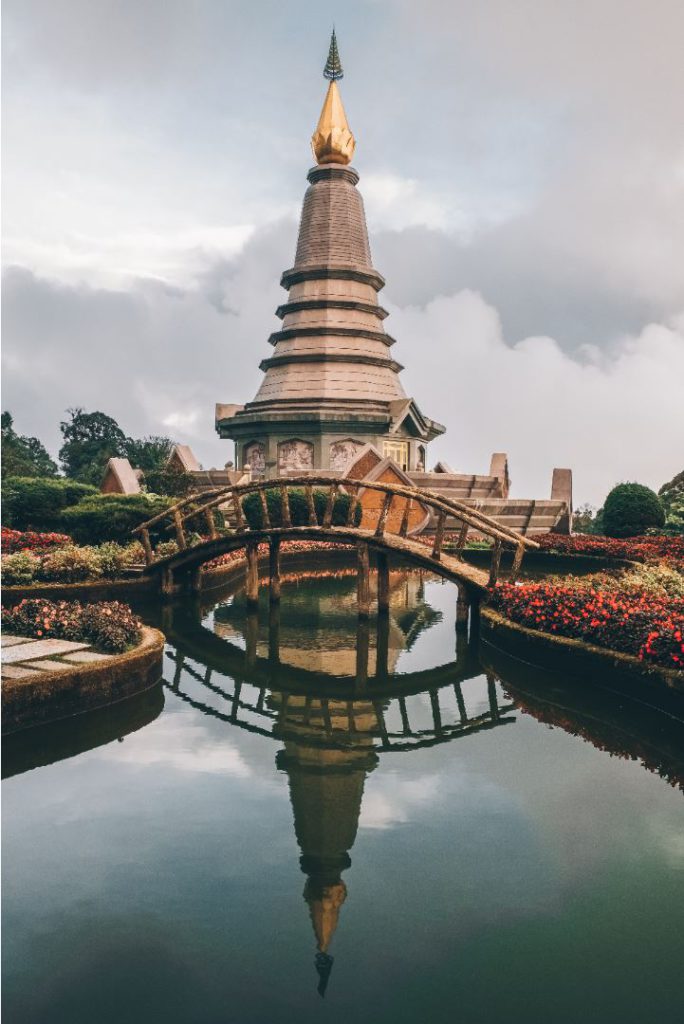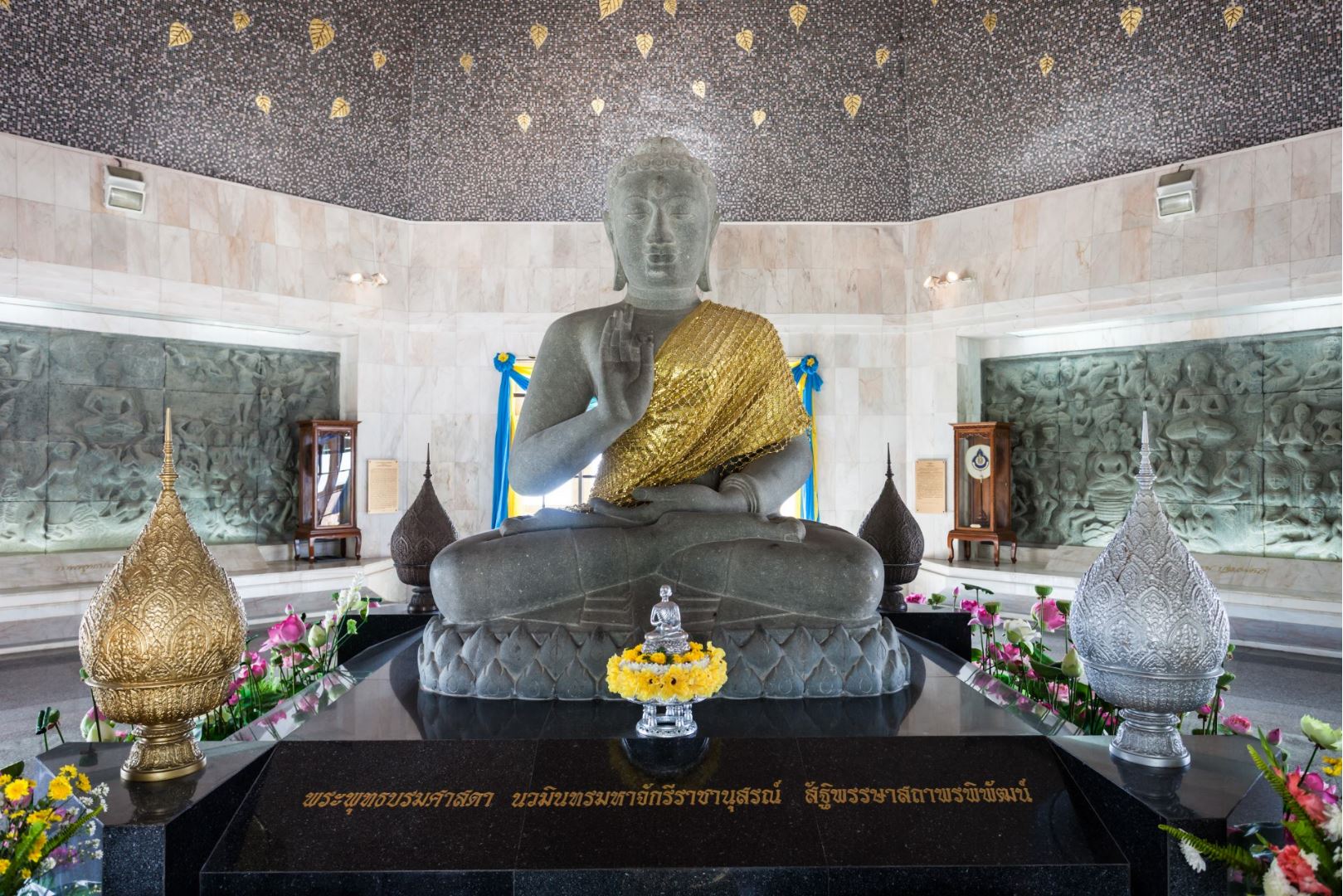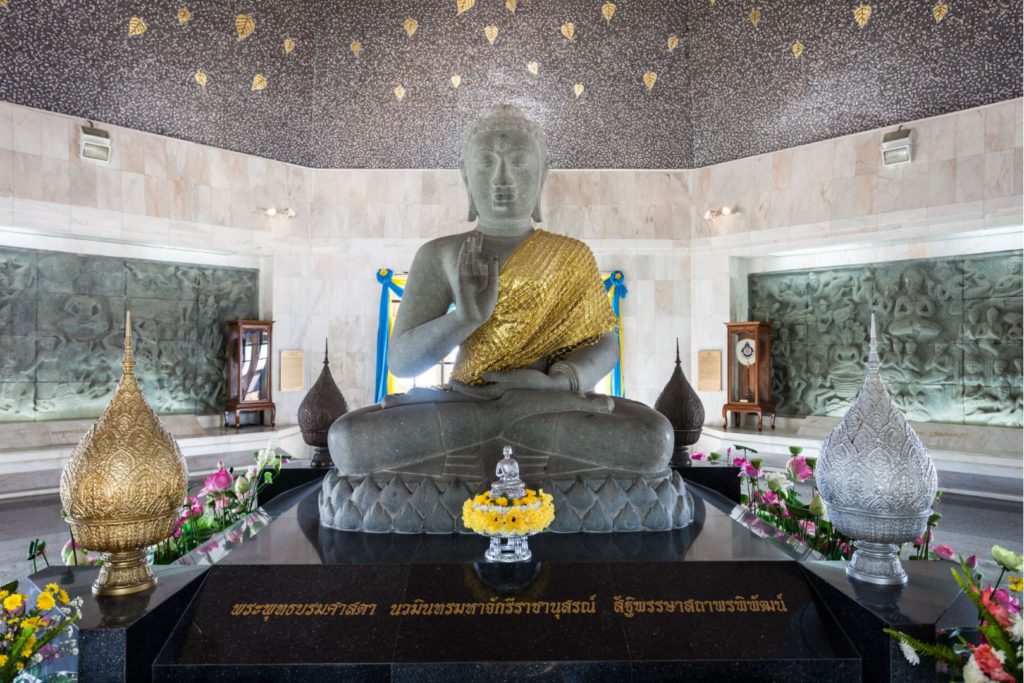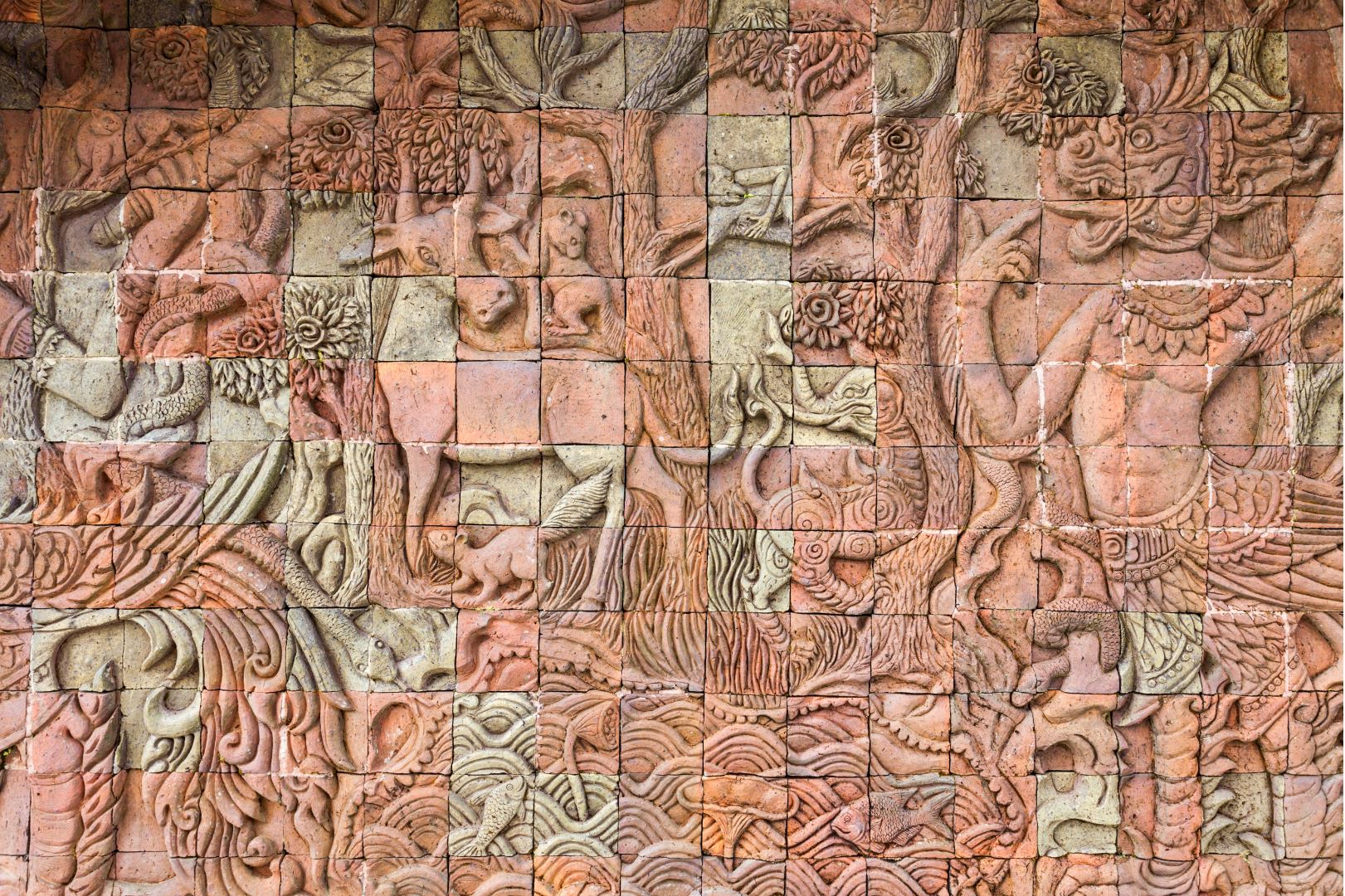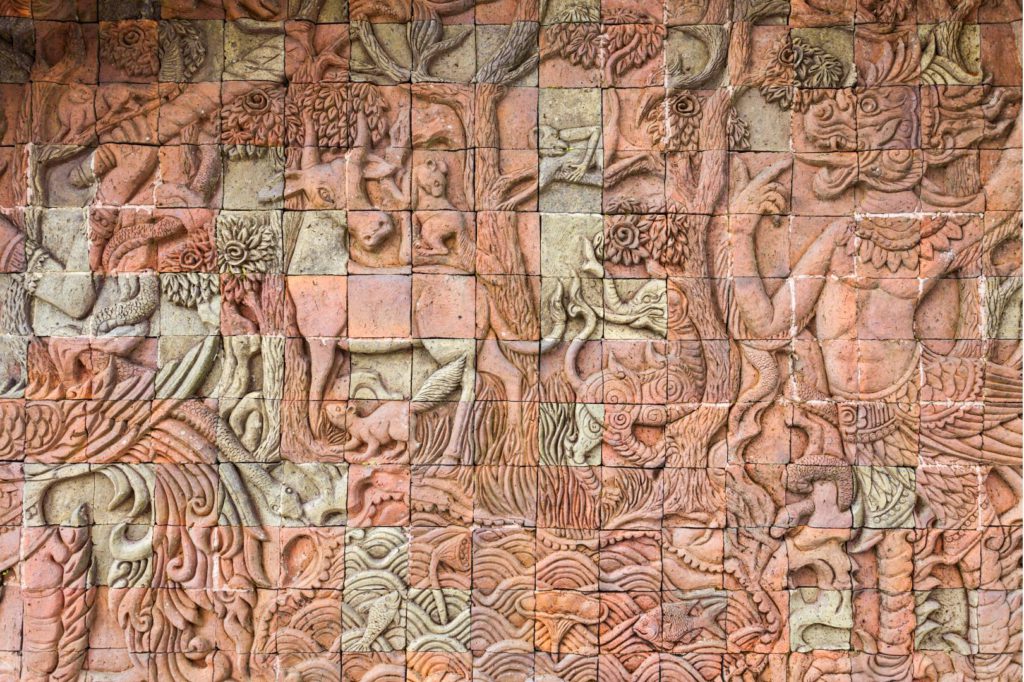 Doi Inthanon Summit
This is a trail through the forest that takes you to the highest point of the mountain. It is just significant though. You are already on the mountain anyway. The trail is well-built and cemented which is easily accessible to tourists. In fact, it just takes 10-15 minutes to finish the trail. It starts and ends at the parking lot.
You will come across a board that displays the lowest temperature of the day. It was -1°C the day we were there in the early morning hours. There are also ashes of the late king Inthawichayanon, whose namesake the mountain bears. He was the last king of Lanna dynasty (North Thailand) and due to his love for nature he asked to be buried there.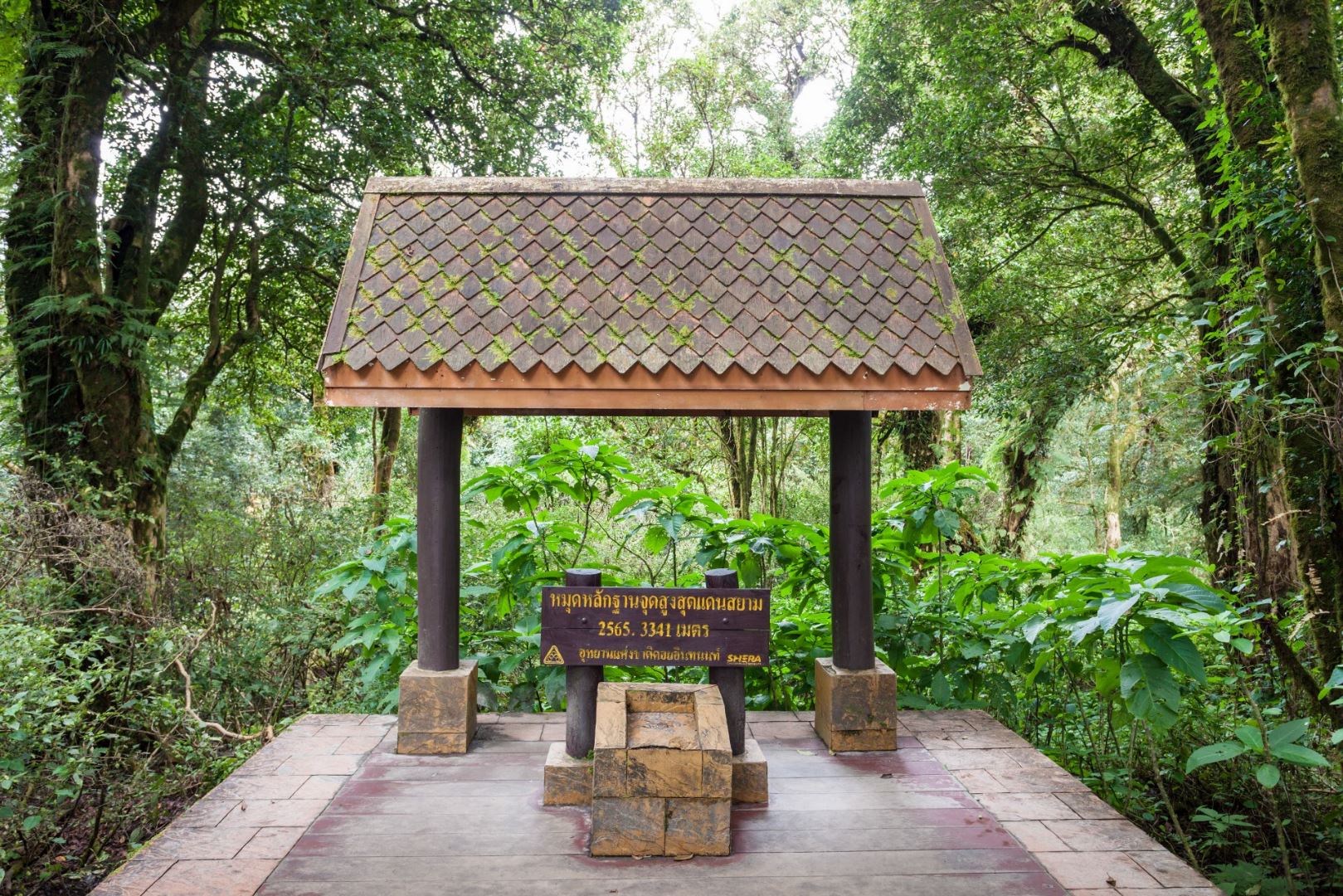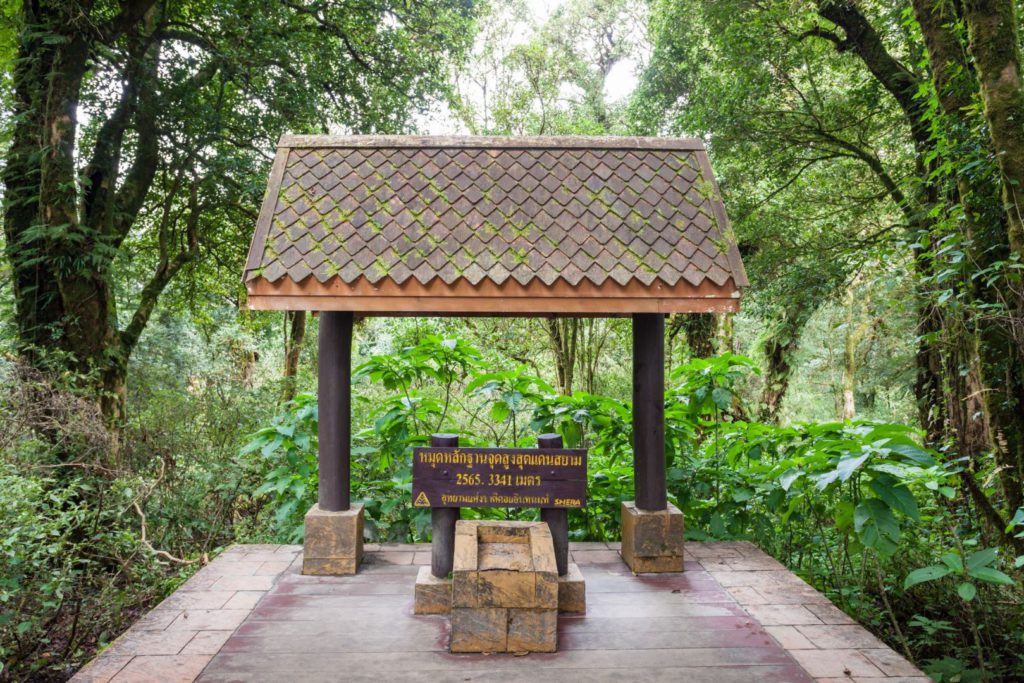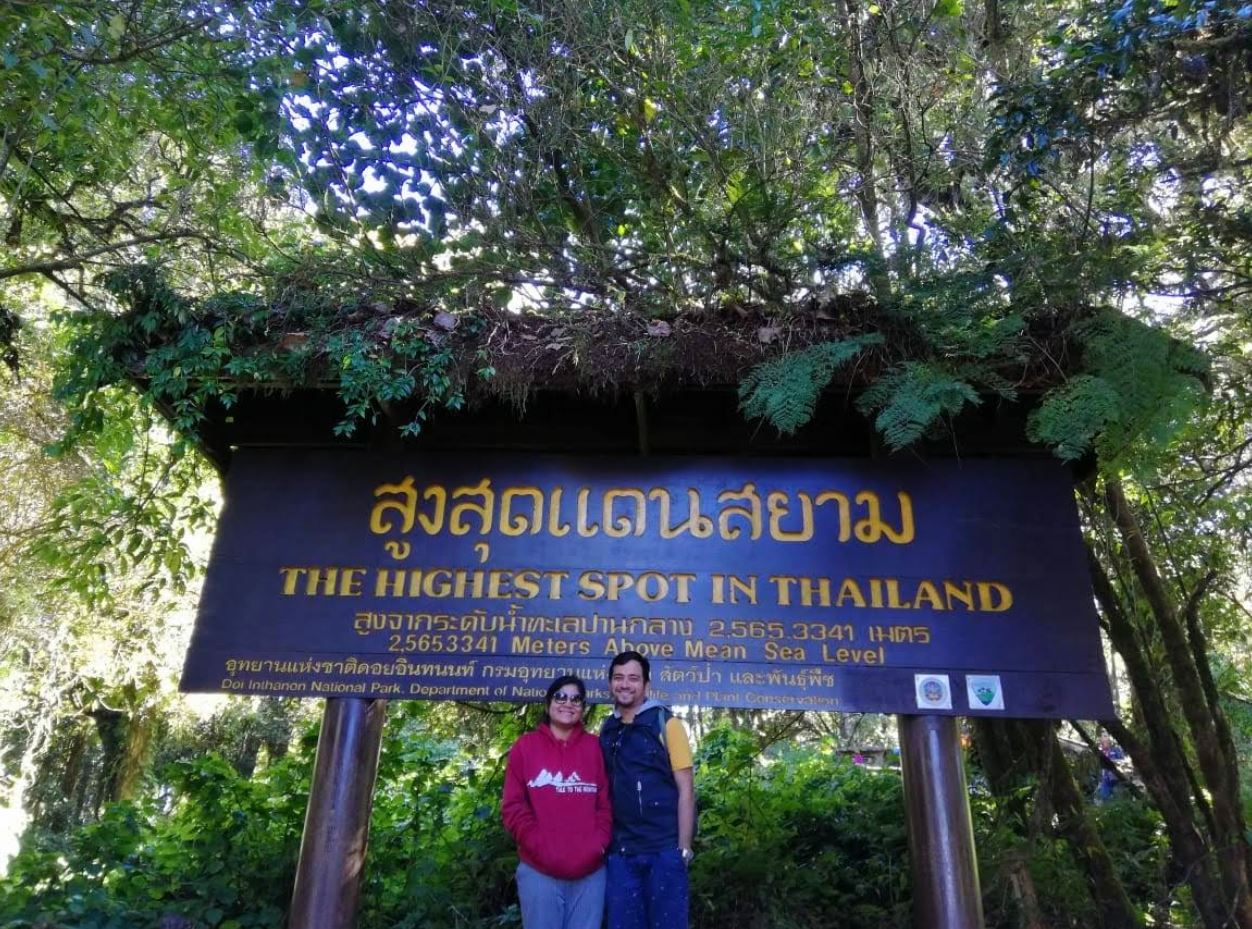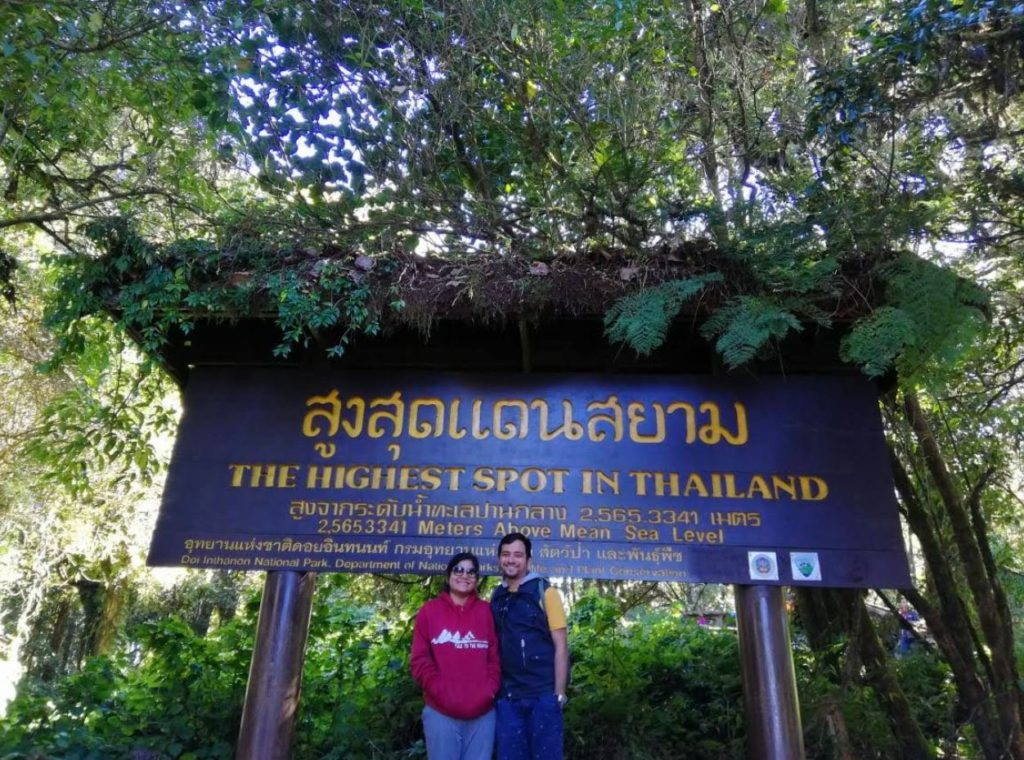 Kew Mae Pan Nature Trail
Kew Mae Pan trail is a hike of around 3 kilometers that takes you through some of the most scenic spots of the national park. The views are that of surrounding mountains for miles around covered with forests. You may even find a soft-looking bed of cloud beneath you. But, I think on some days the mist can completely ruin the views. The trail has 21 stations that explain about the surrounding ecosystem. Relatively few people embark on this hike.
This trail is usually not included in guided group tours. So you may need to look up one that specifically includes it. The hike is relatively easy and takes approximately 2 hours to complete. You have to take a guide (if you are on your own) to go through it. The guide may or may not speak English. You need to pay an additional 200THB to enter the trail. This area is closed between June 1 and October 30 during the rainy season every year.
Tour with Nature Trail: Tour with Hike in Kiew Mae Pan Natural Trail from Chiang Ma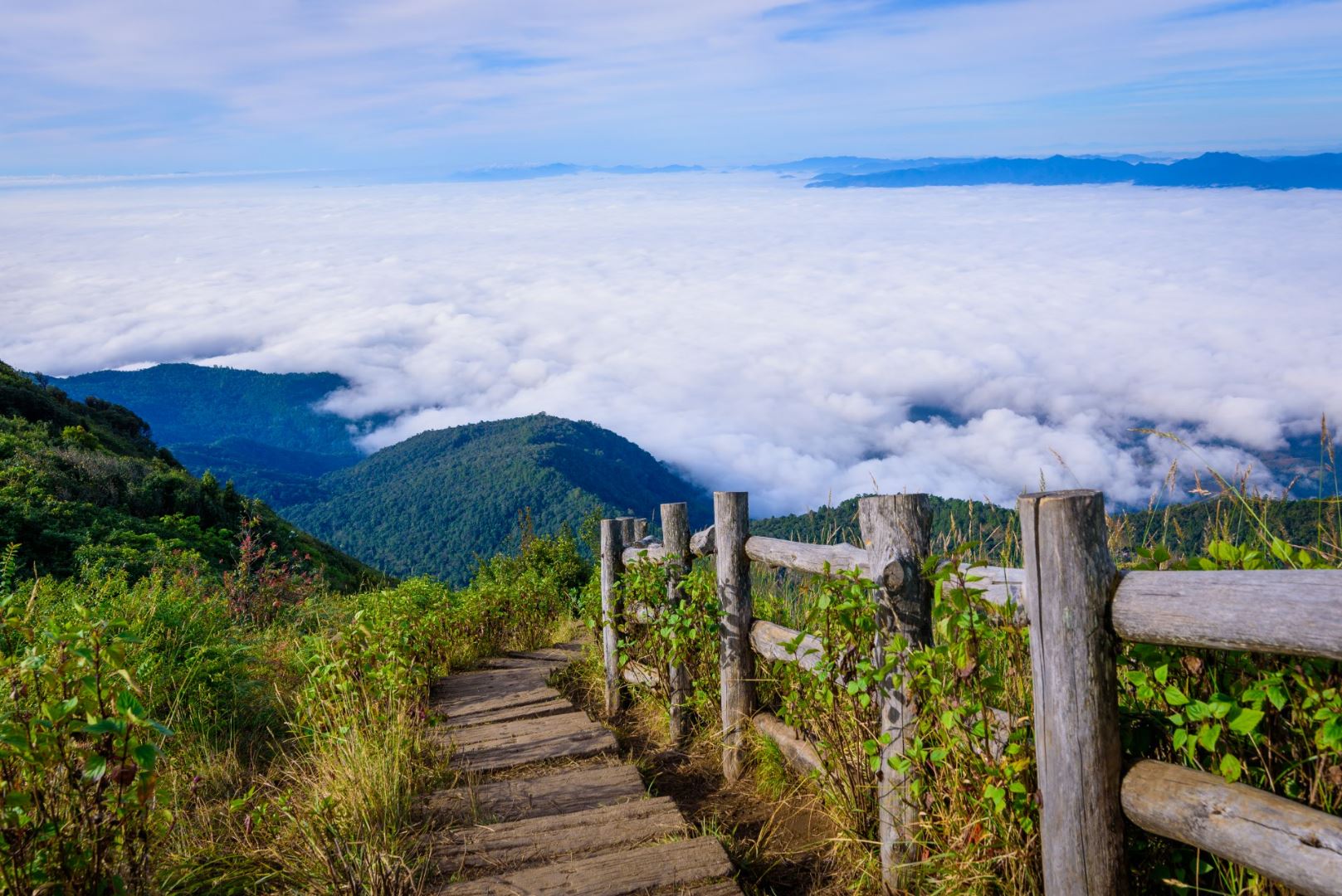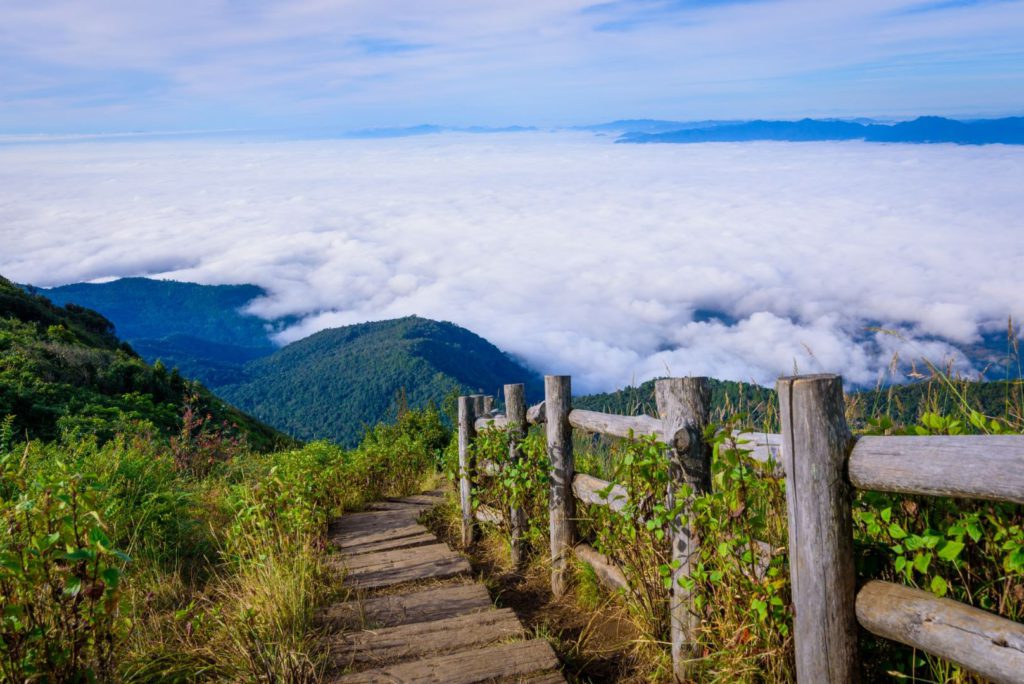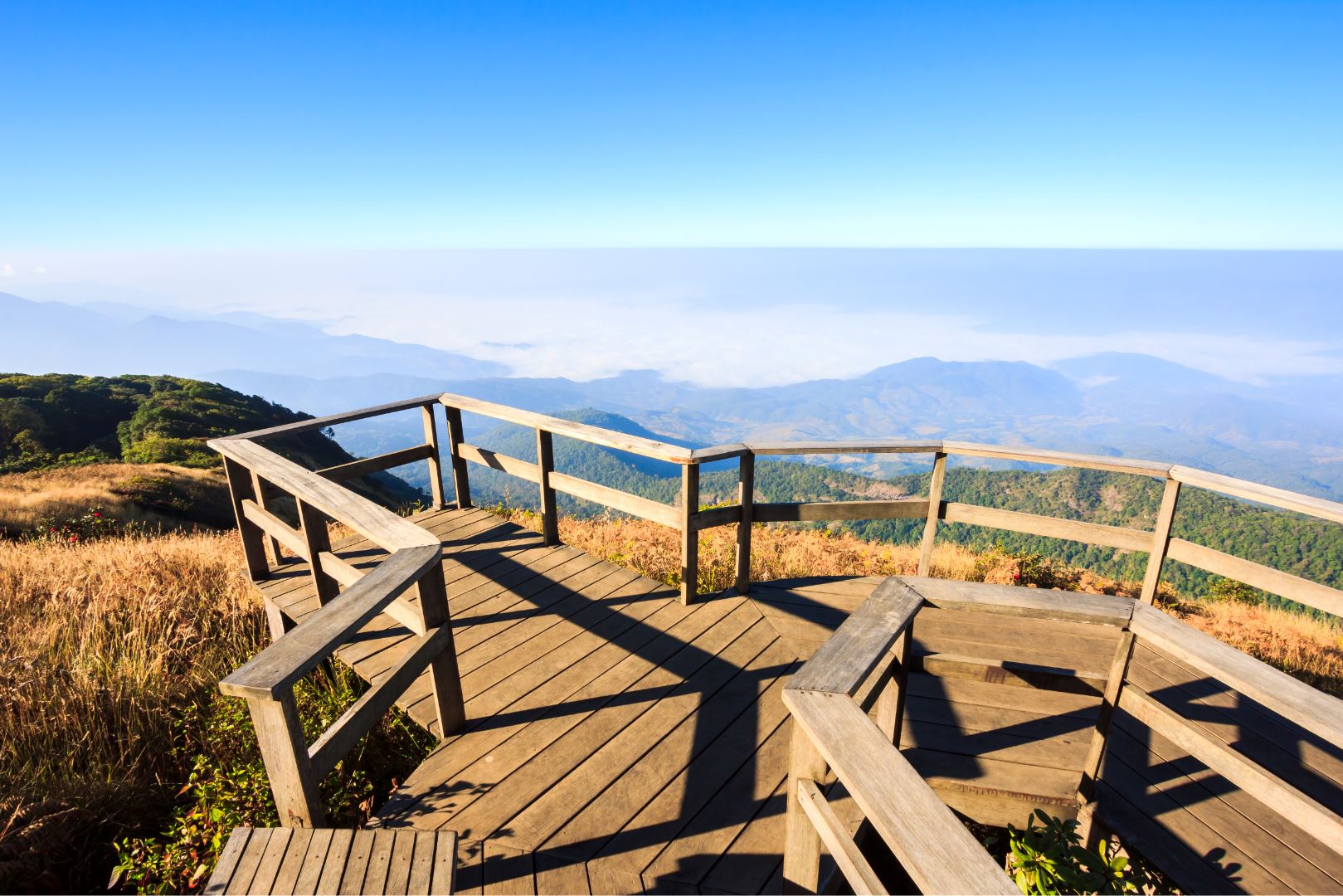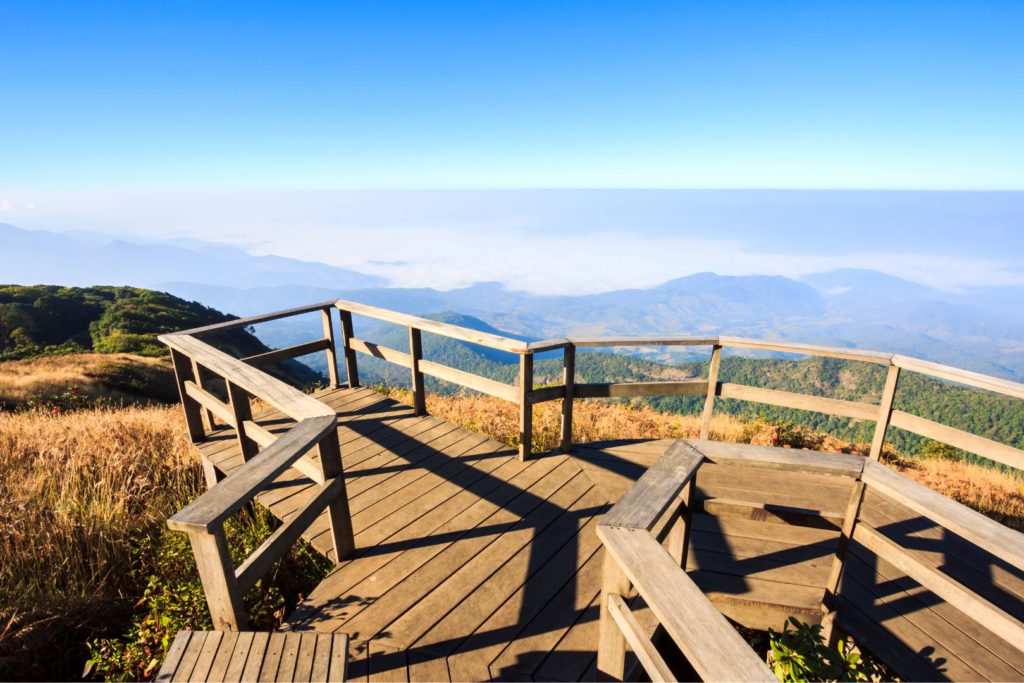 Ang Ka Nature Trail
Ang Ka nature trail is unique because of its completely different ecosystem. The temperature in this area is at an average lower than other places in the park and shares that of the Himalayan range. The trail is also covered with foliage and moss.
It results in the presence of some of the species of flowers and ferns which are only found in this region. You can find red rhododendrons, white orchids, oak trees, black plums, purple flying beetles and rare butterflies. This area is also home to rare bird species.
The trail is a short one of 366 meters and takes around 30 minutes to complete it. The area is cooler than the other regions. Therefore, cover yourself well before you start. Ang Ka literally translates to 'crow's pond' and a pond here can be considered as the highest point of a water body in Thailand.
Tour with Nature Trail: Doi Inthanon Private Tour & Soft Hike to Hill Tribe Village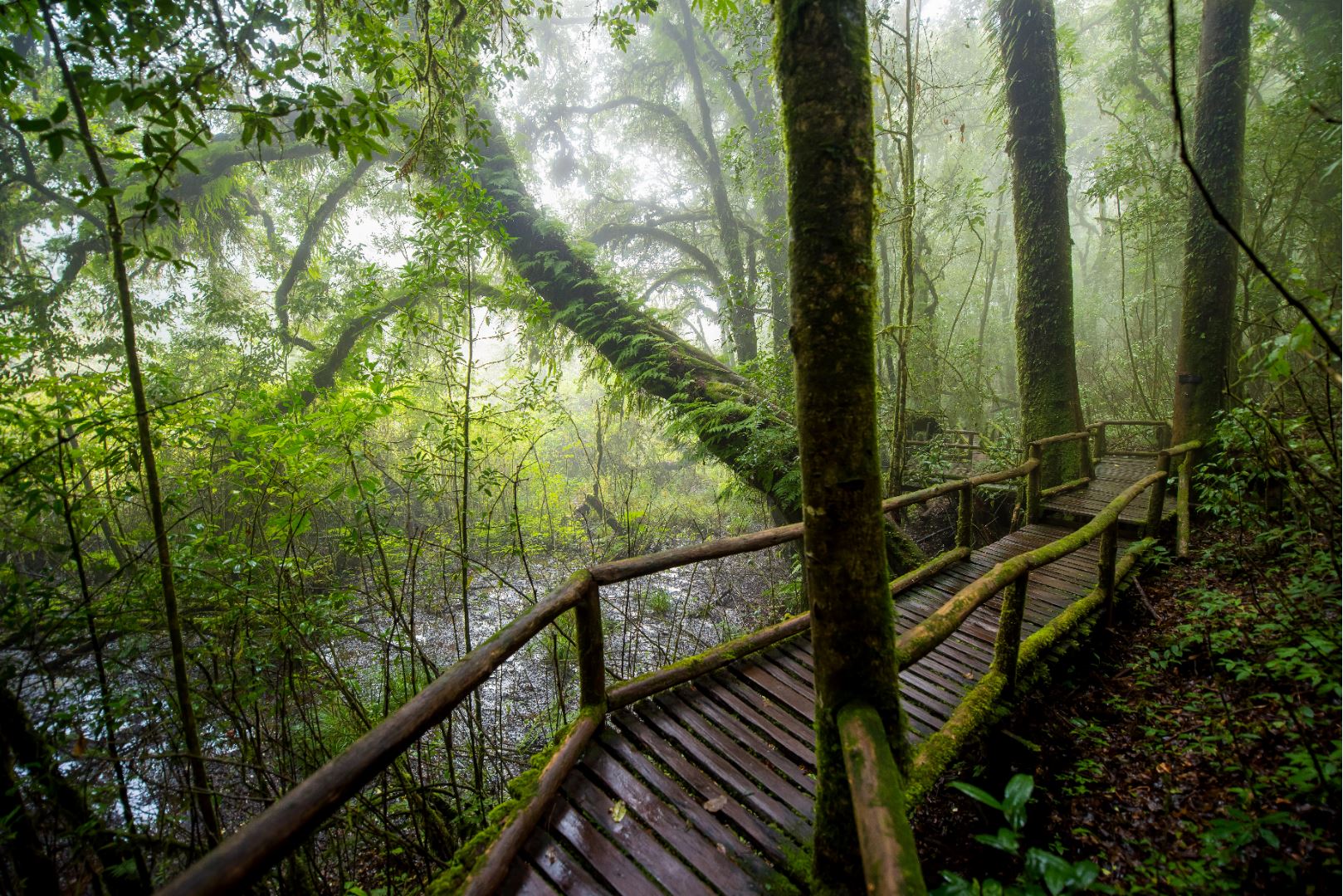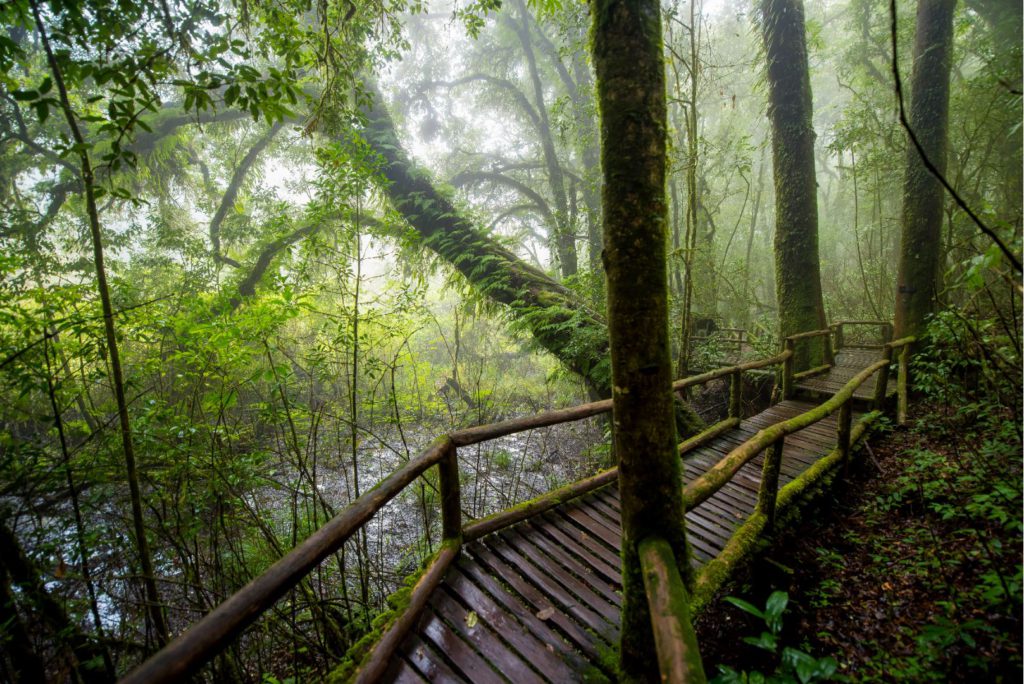 Ban Mae Klang Luang or Karen Village
Ban Mae Klang Luang is a cluster of 4 villages of the Karen tribe from Burma. The Karen tribes have their specific traditions and customs, unique to each village. The whole area is covered in mist and is extremely beautiful from September to November.
During a day trip, the guide will take you around the local workshops where they wear and sew their clothes in traditional patterns. They also harvest mountainous coffee, grind and sell them to sustain themselves. There are a lot of nature trails in the area with waterfalls and bird-watching spots.
You can live in a homestay in one of the villages if you have a lot of time in your hands. You can even reach this village via a bus and a little hike. There are Chom Thong-Mae Chaem bus services which you can get on at Wat Phrathat Si Chom Thong. After passing Doi Inthanon, get down at Bus stop KM26 and walk for 500 meters. A small convenience store is available in the village as well for necessary items.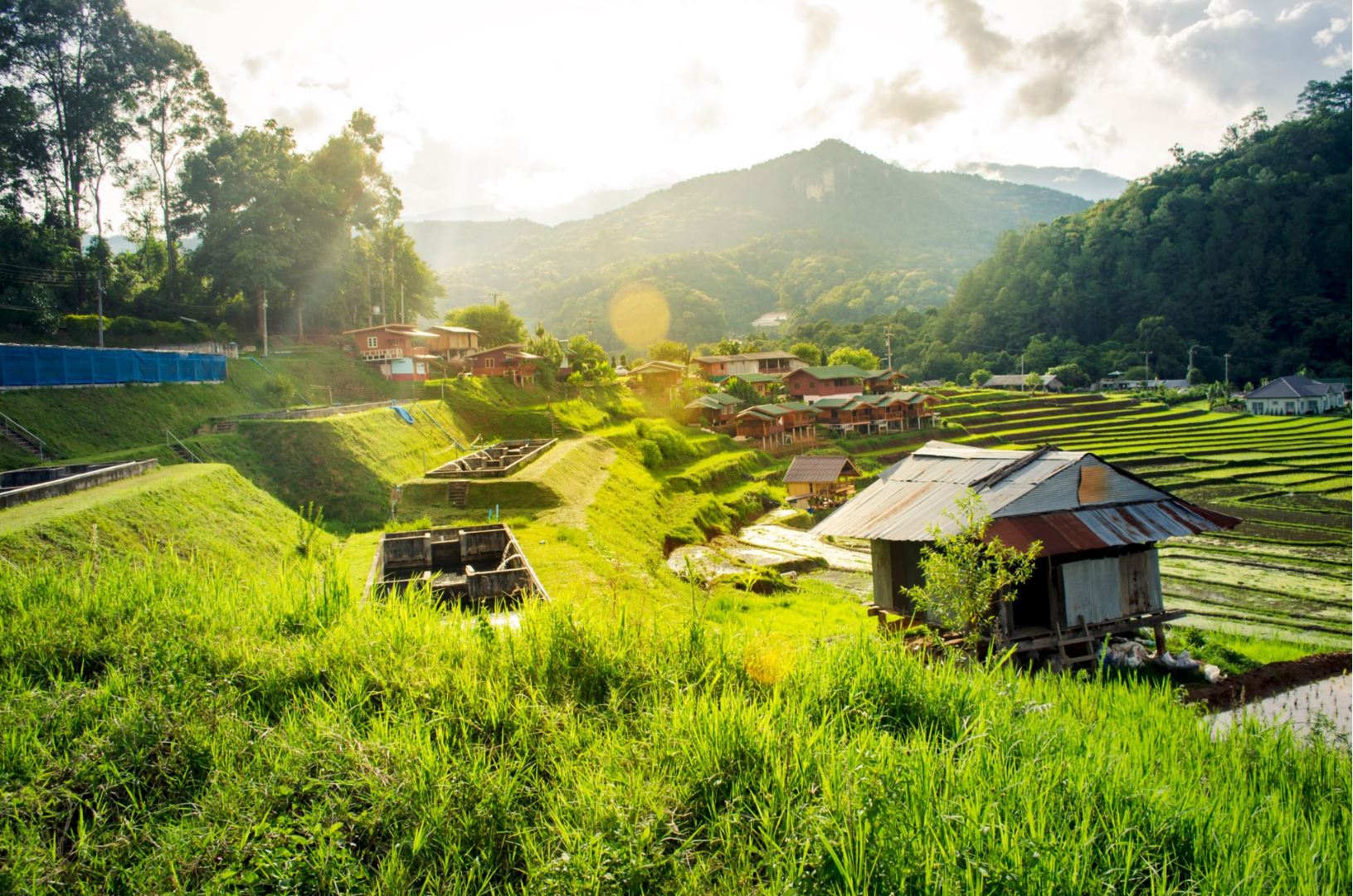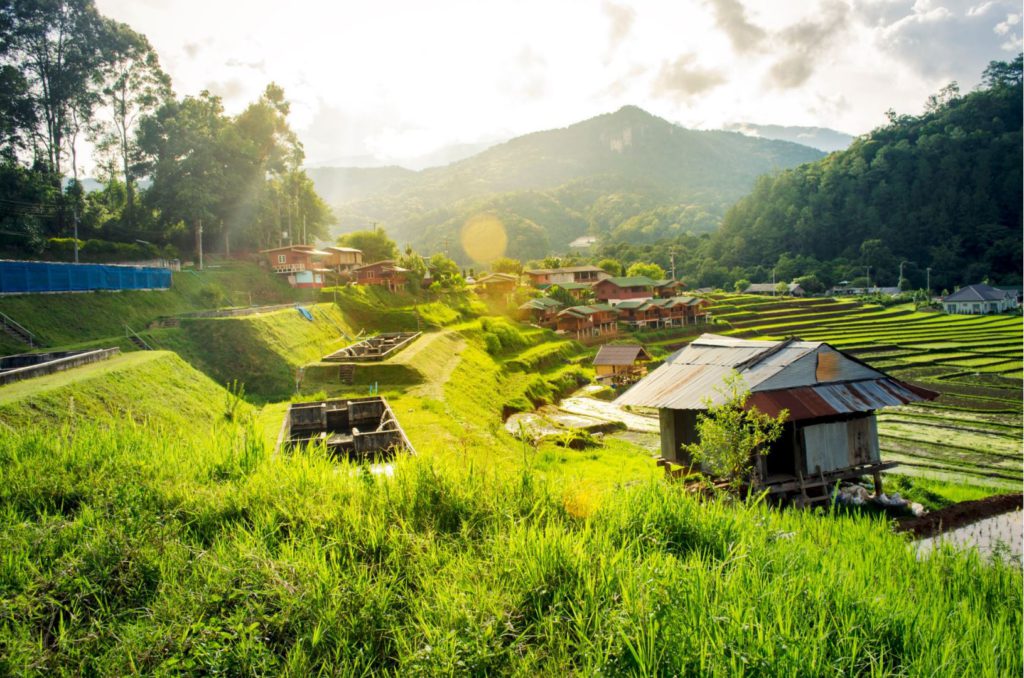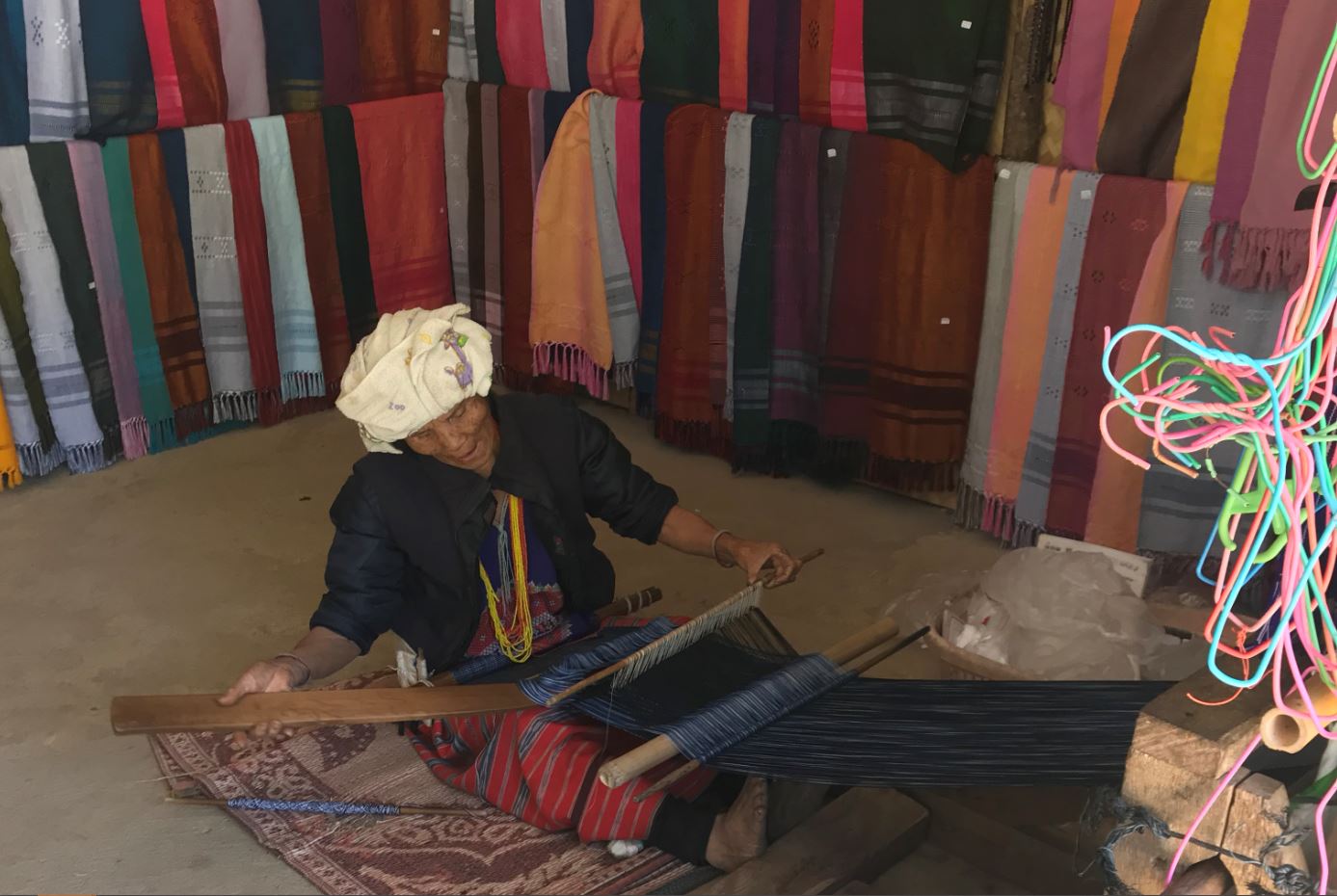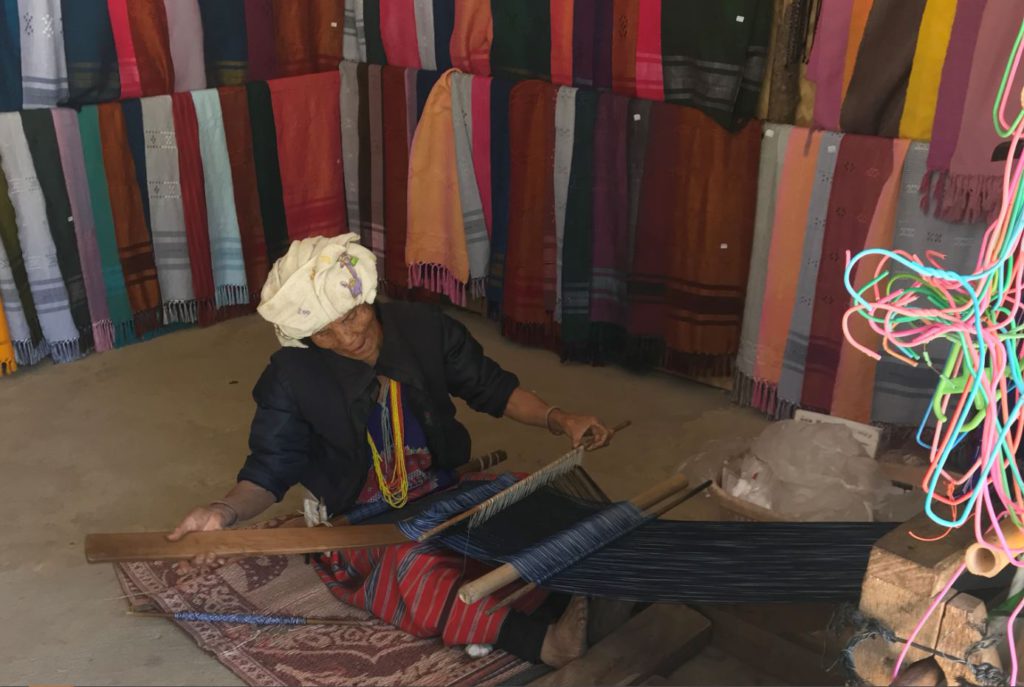 Royal Agricultural Station
The Royal Agricultural Station was setup by His Majesty Late King Bhumibol in 1979. It was established for the effort to improve the local tribesmen's lives with agriculture and activities surrounding them. As a result, the harvesting of poppy plants decreased and the locals started planting paddy, flowers, and fruits to support themselves.
The royal station is charming, has lengthy greenhouses where winter plants are grown and harvested. There is also the cabin where the king himself resided for months at a time to oversee the project.
One of the interesting facts is that the king emphasized on cultivating more commercial products. Vanilla, caviar from the sturgeon fish and mushrooms are products the locals harvest here to sell in Thailand and even export. You can live here at one of the accommodation and enjoy not only the project but other parts of Doi Inthanon. The accommodation quarters here have better facilities compared to others inside the park.
The station also has lovely botanical gardens with hanging plants and orchids from other parts of the world. There are a thousand-year-old rose garden and a pool with rare black swans. The restaurant here serves food fresh from the gardens and it cannot get more delicious than that.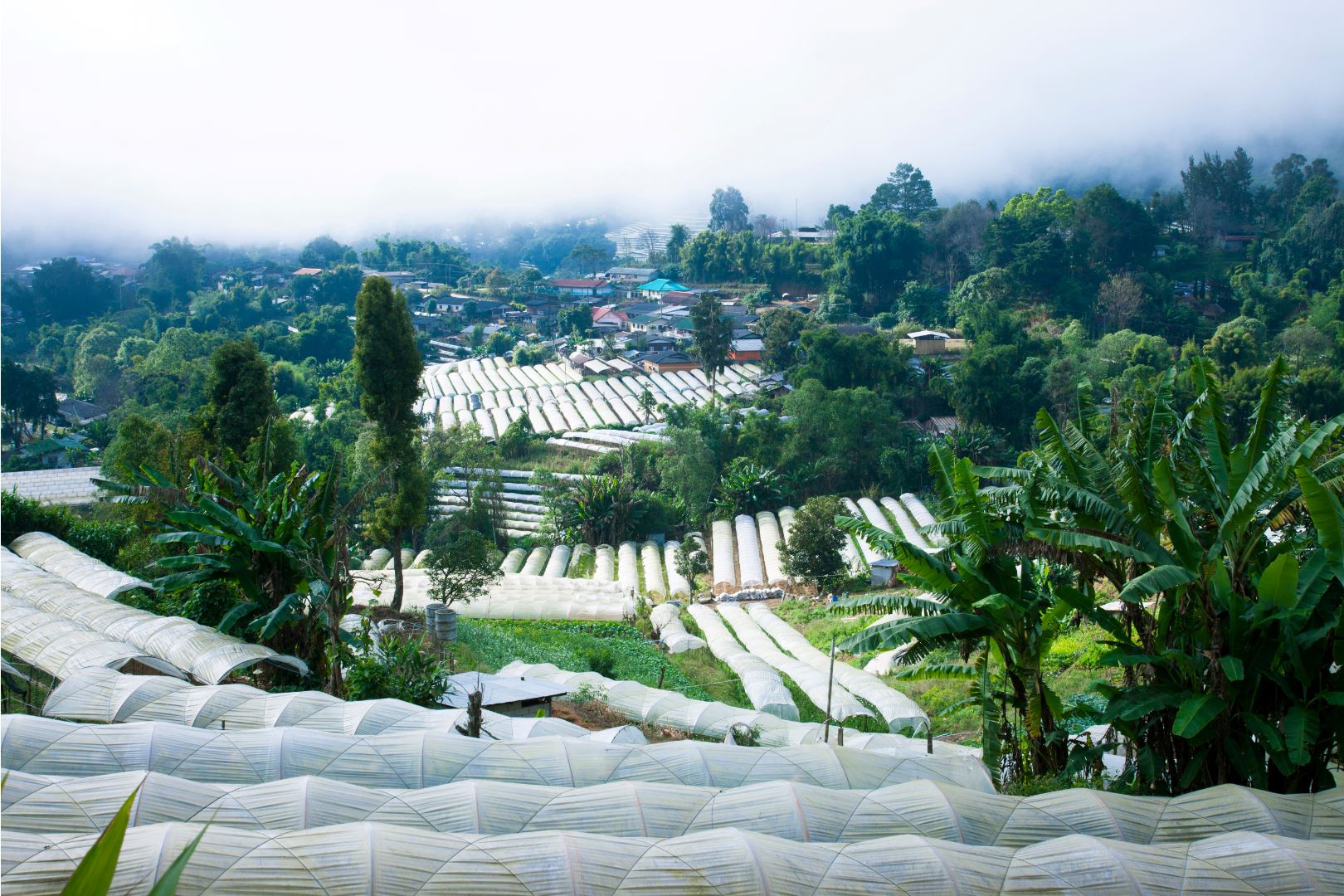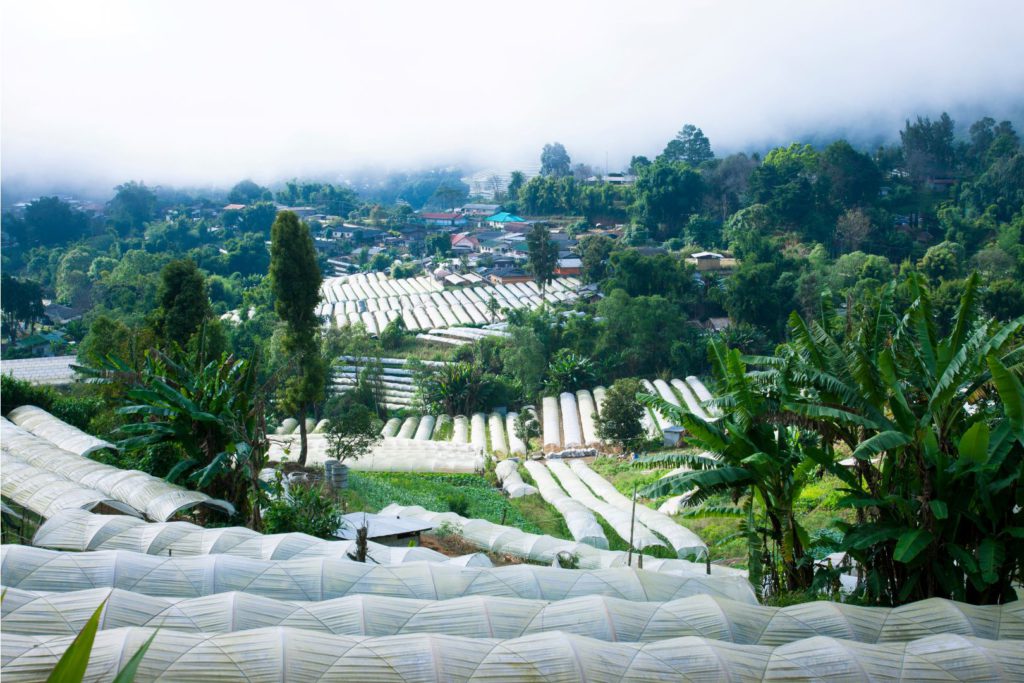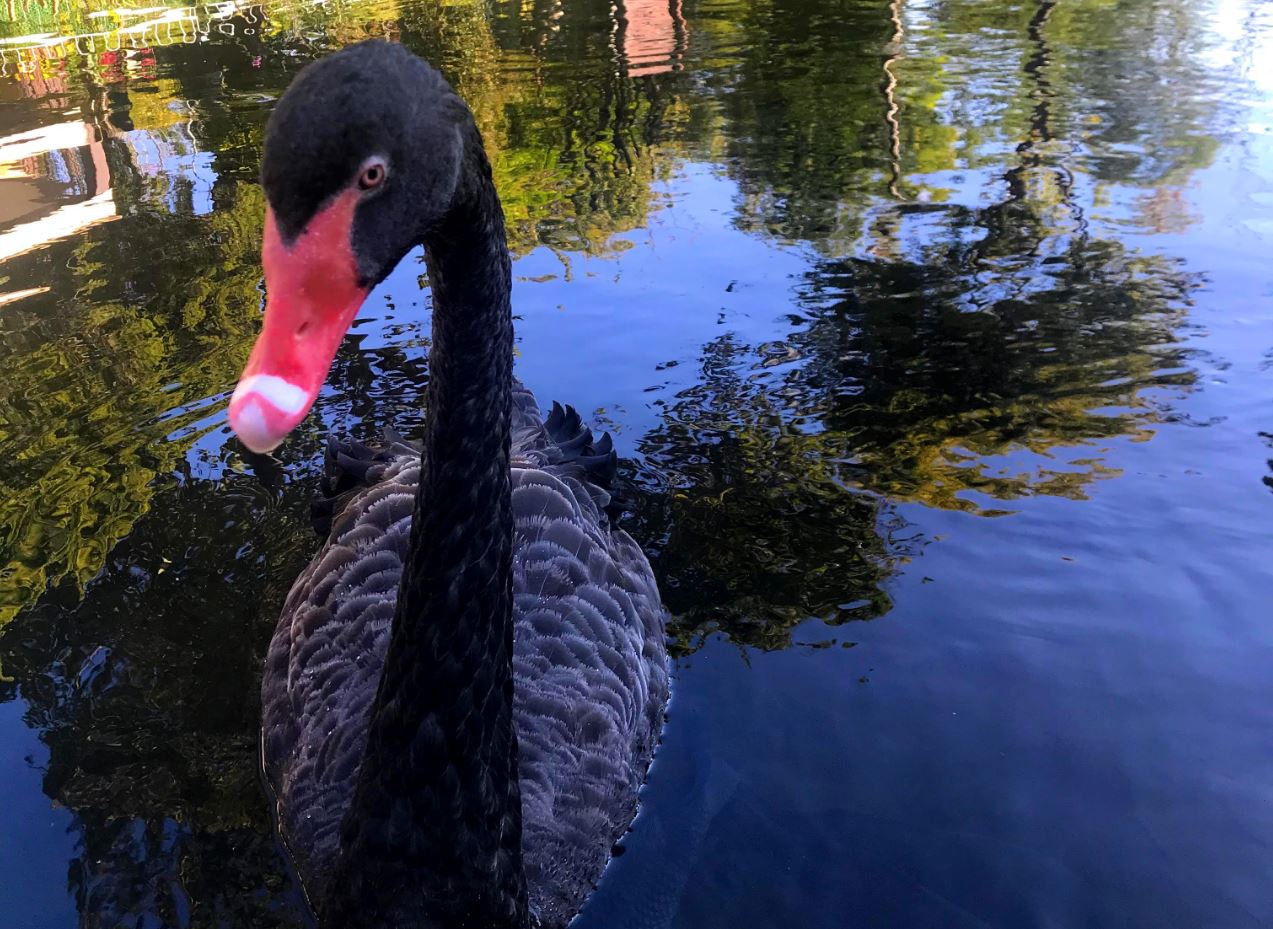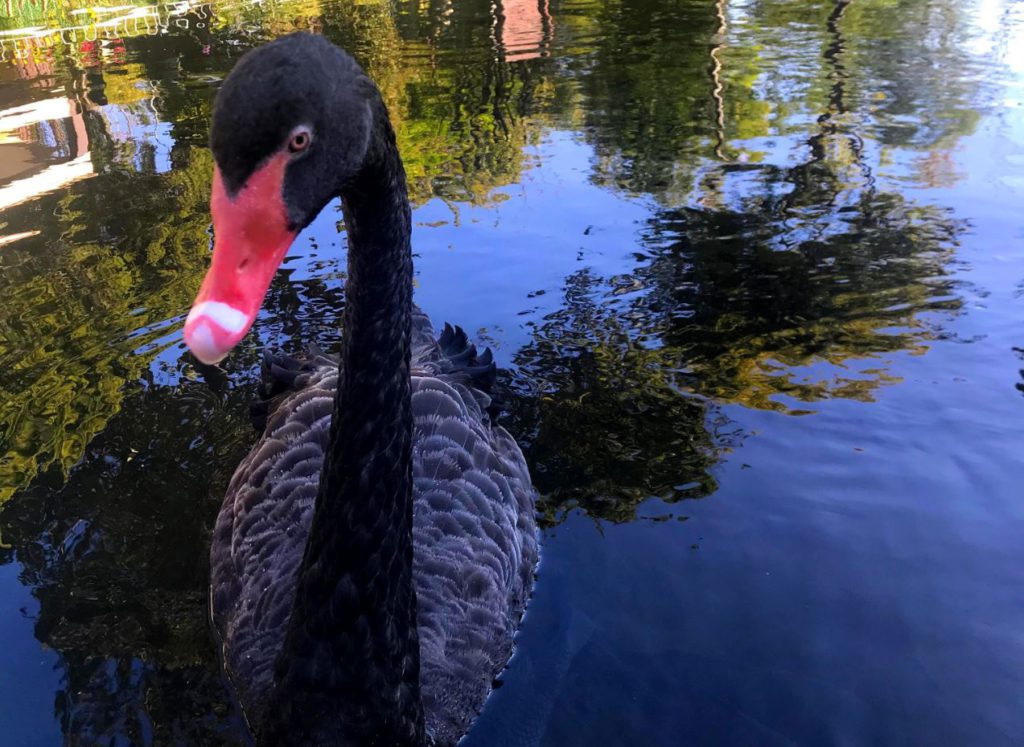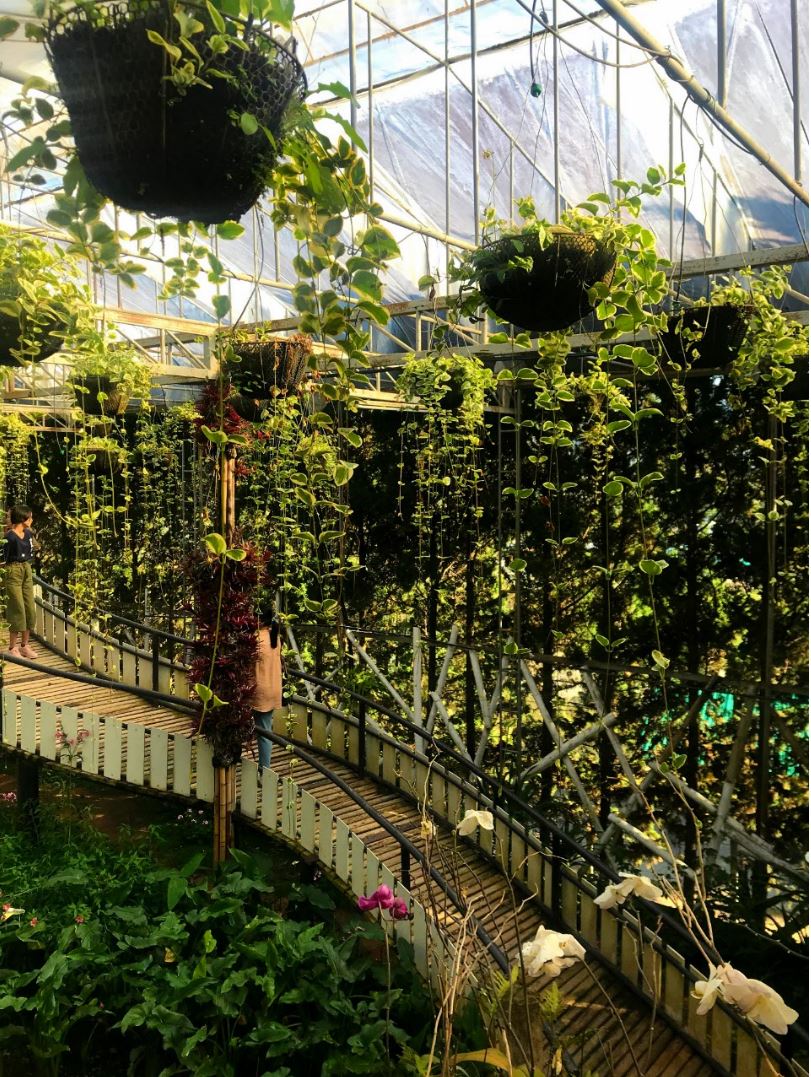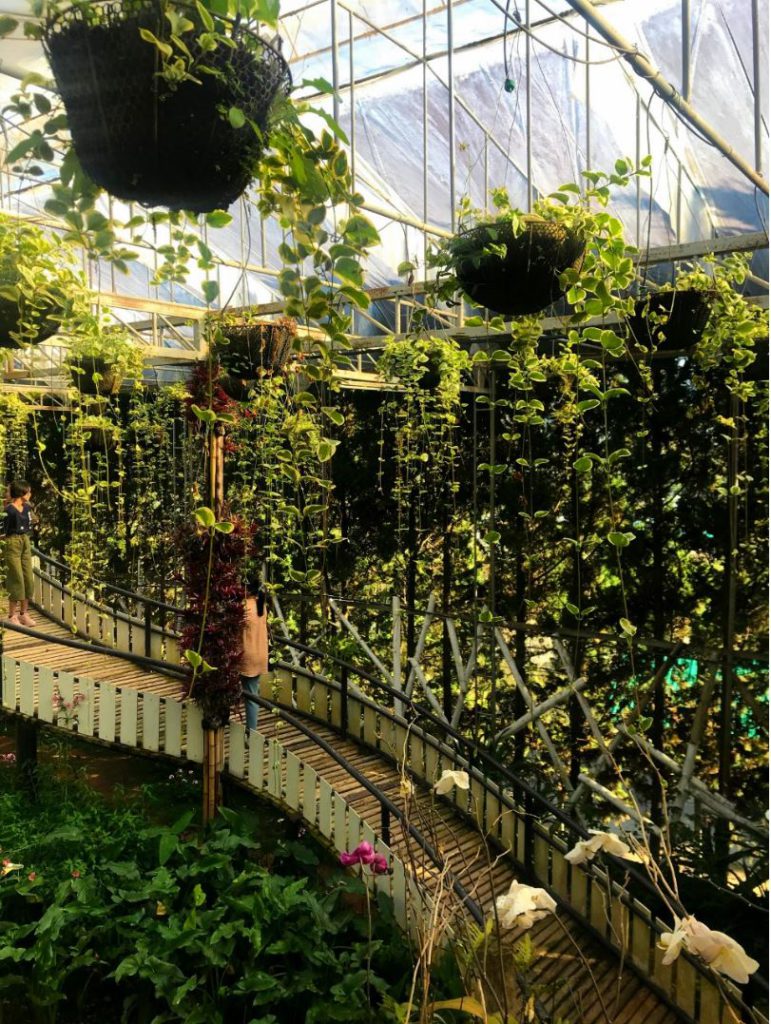 Mae Ya Waterfalls
Of all the waterfalls in Doi Inthanon (which are many), Mae Ya is the most gorgeous. It is also called a 30-story fall with frothy gushing water running downwards. The parking lot is just 500 meters from the waterfall and then there is an easy hike from there.
You can take a change of clothes and shower in the waterfall. The water is cold in the winter months and pleasant in summer. Water can be scarce in the drier months. Take special care and a companion when entering the falls for the stream can be strong. There are restrooms and restaurants near the parking lot.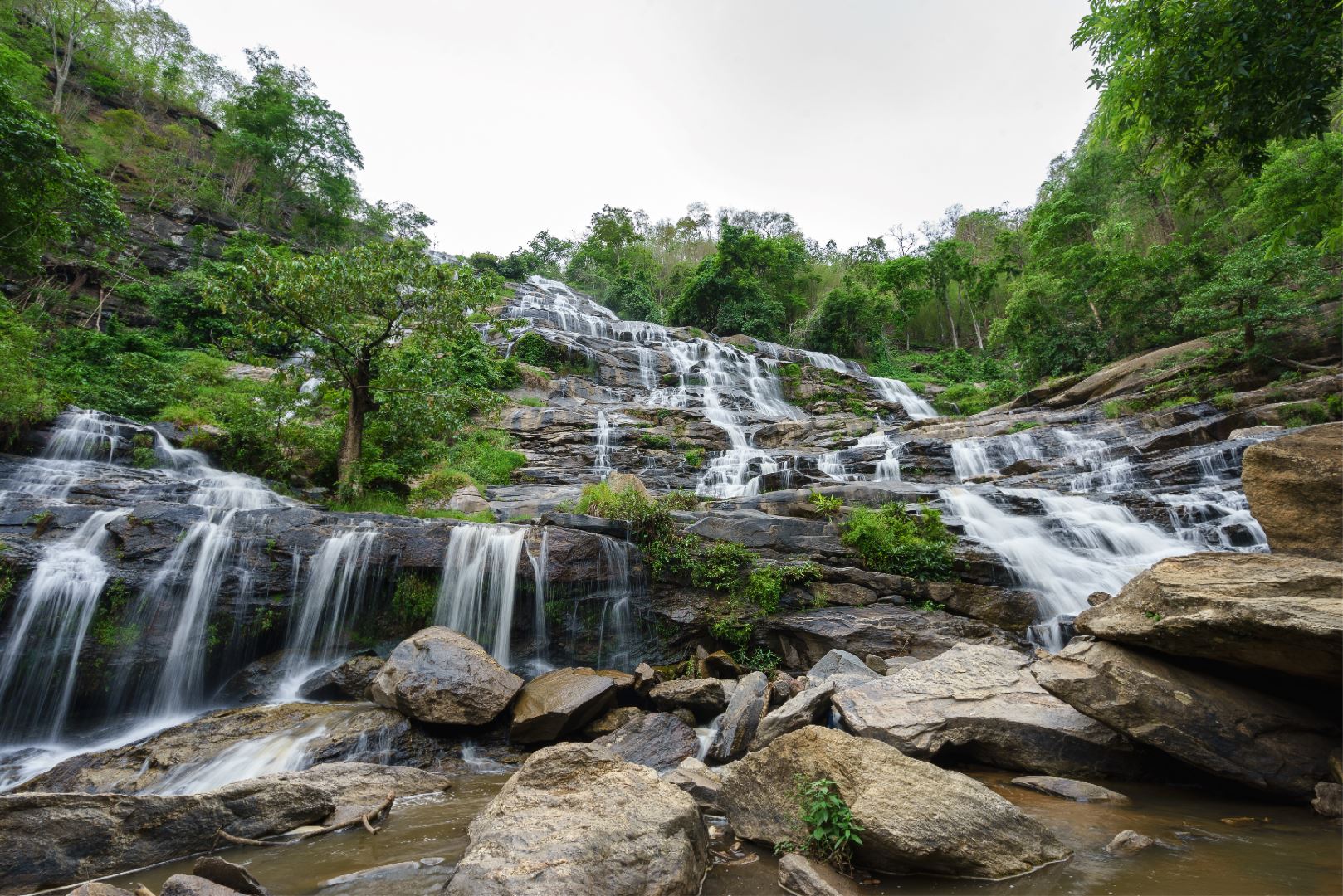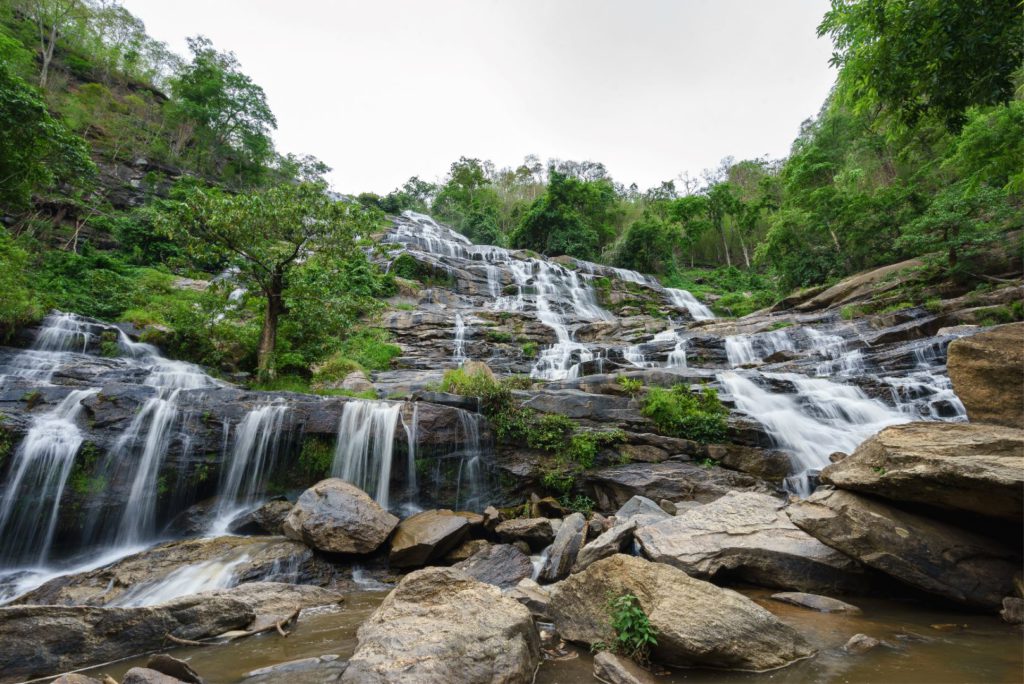 Watchirathan Waterfalls
This is the second popular waterfall that is worth a visit inside Doi Inthanon. The streaming water is far stronger if you compare to other waterfalls. A continuous illusion of rainbow persists downstream. The waterfall is right next to the parking lot and you don't have to walk much.
You cannot get into the water just below the falls. But if you move a little downstream, there are steps facilitating into the water. It is a major tourist point and a lot of restaurants are available in the parking lot.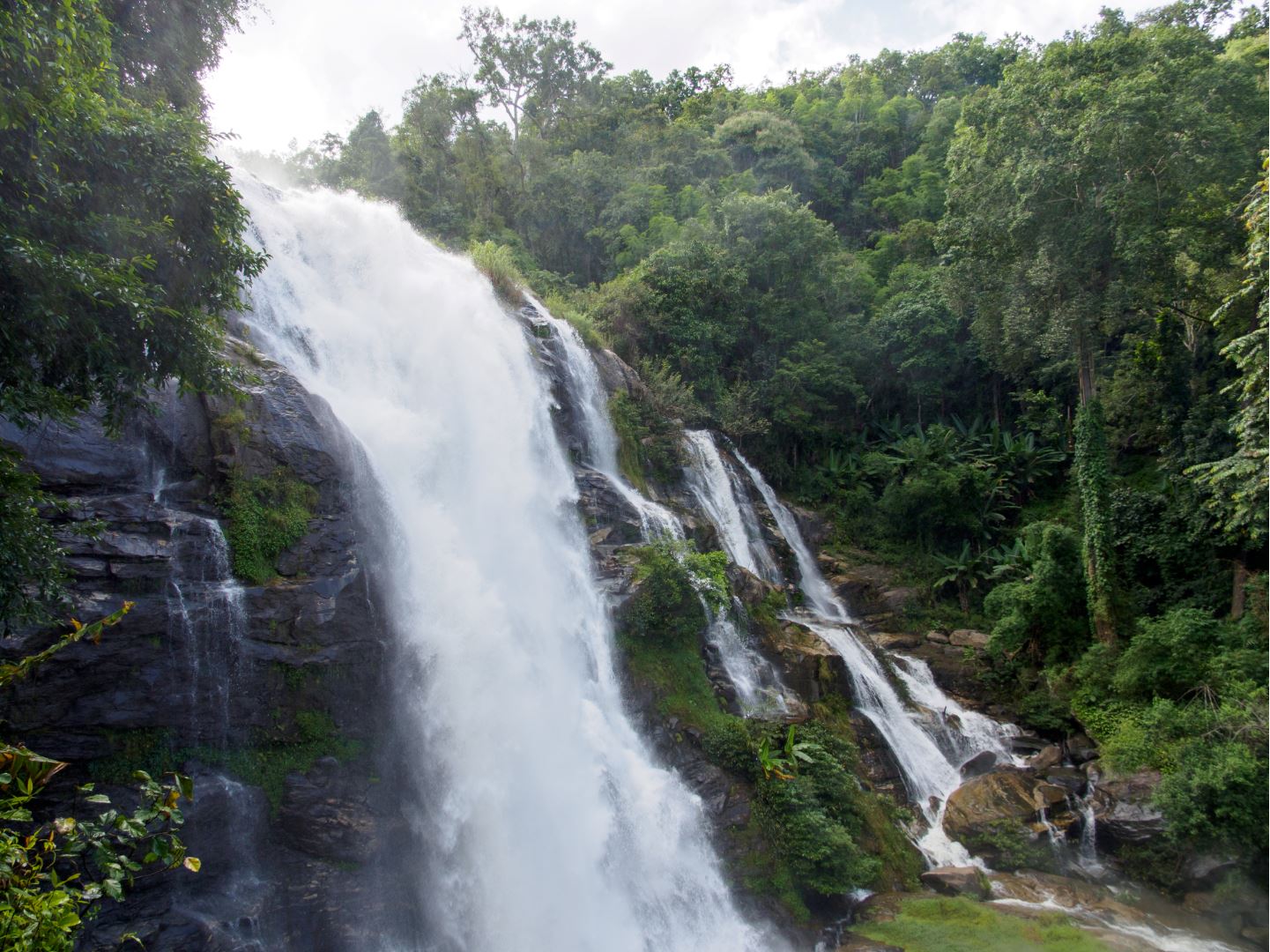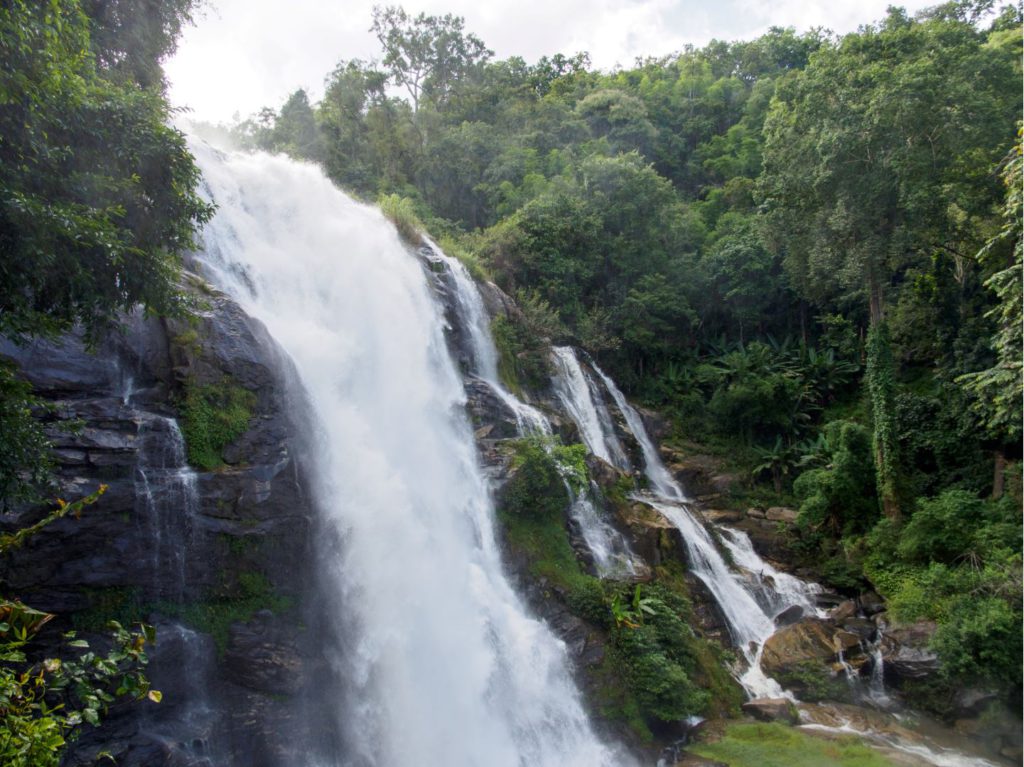 Srithan Waterfalls
This is the third waterfall (If you love waterfalls) that is worth a visit in Doi Inthanon National Park. The water is in full force during the wet season and winter months. But during the dry season, the water gets to a bare minimum. The area around it is also lush green with thick forest cover.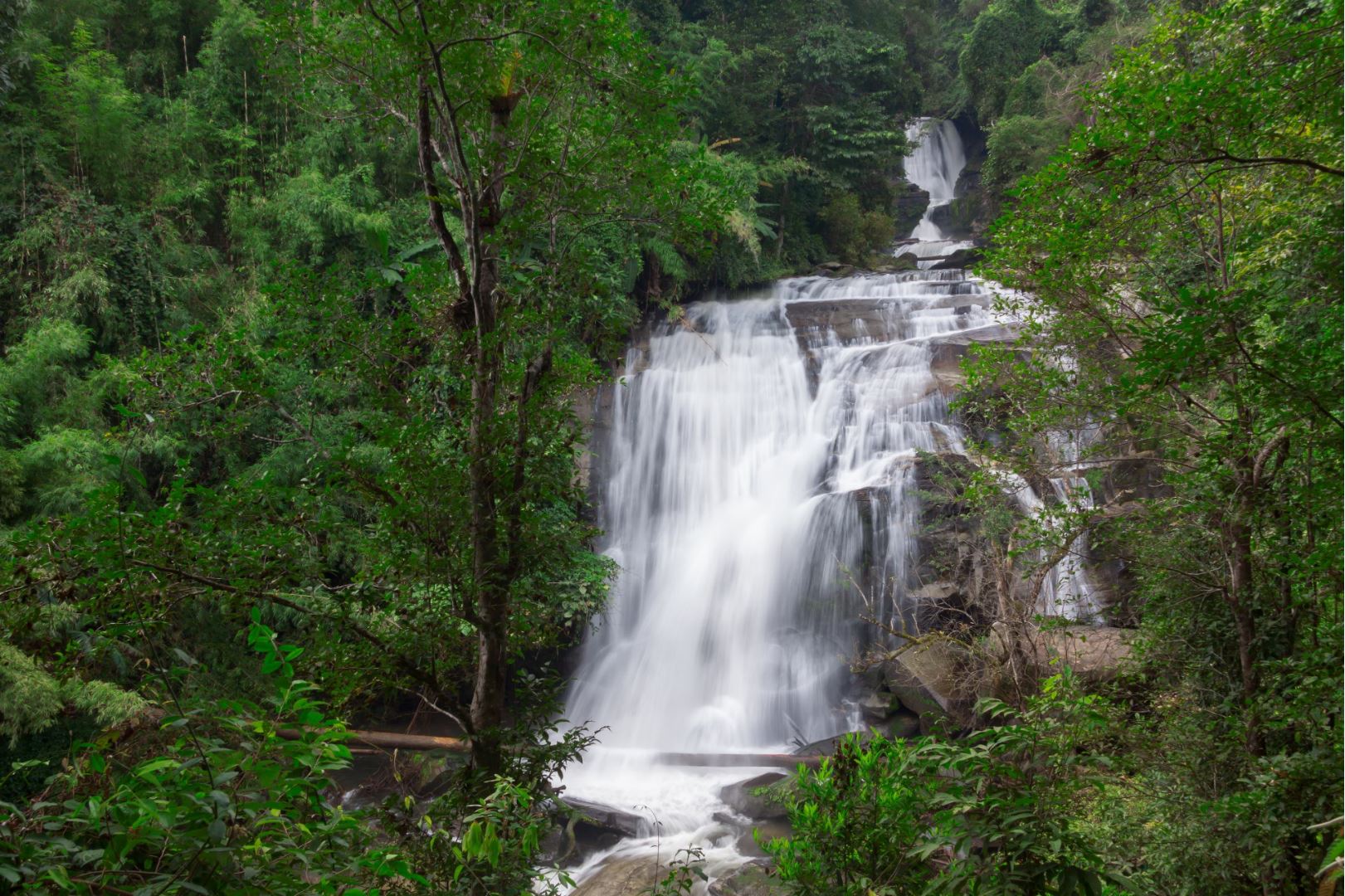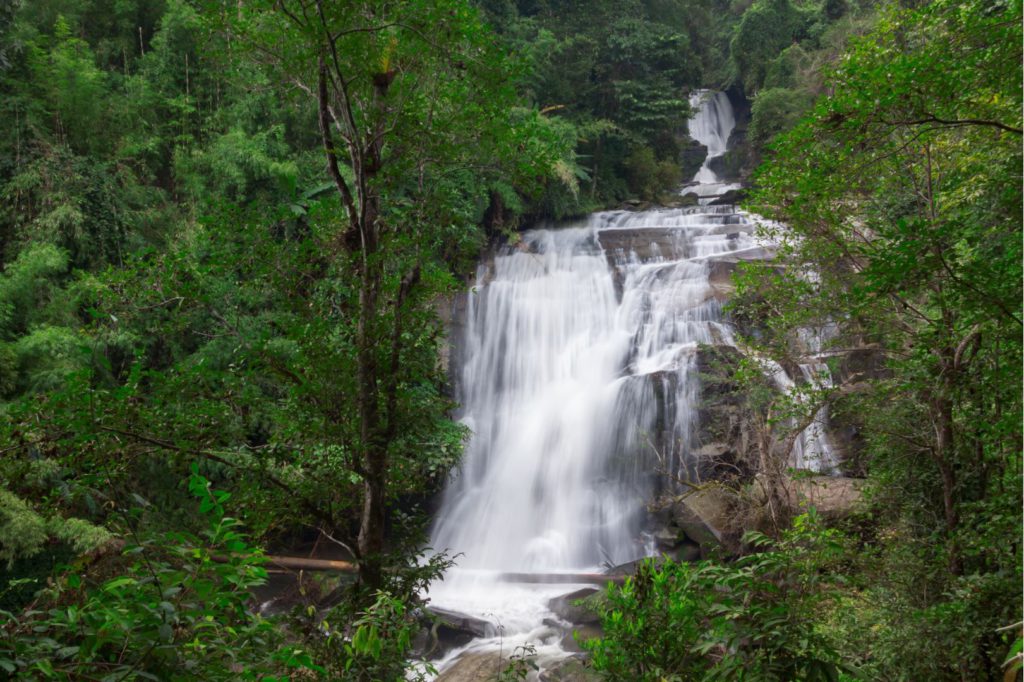 Camping in Doi Inthanon
To camp inside Doi Inthanon, you need to head out to designated camping sites inside the park. First head to Doi Inthanon headquarters which you can also reach by public transport. The first camping grounds are only 500 meters away by an easy hike. If you don't have your personal equipment, you can rent all of them at the HQ.
A 2-person tent costs 225THB per night. Sleeping bags, mats, and pillows additionally cost 60THB per set. The campsite can get extremely cold at night, so carry warm clothes with you. The campsite has bathrooms with hot showers and charging points. But there are no restaurants at the campsite and you have to get back to the HQ or the Hmong village to find food.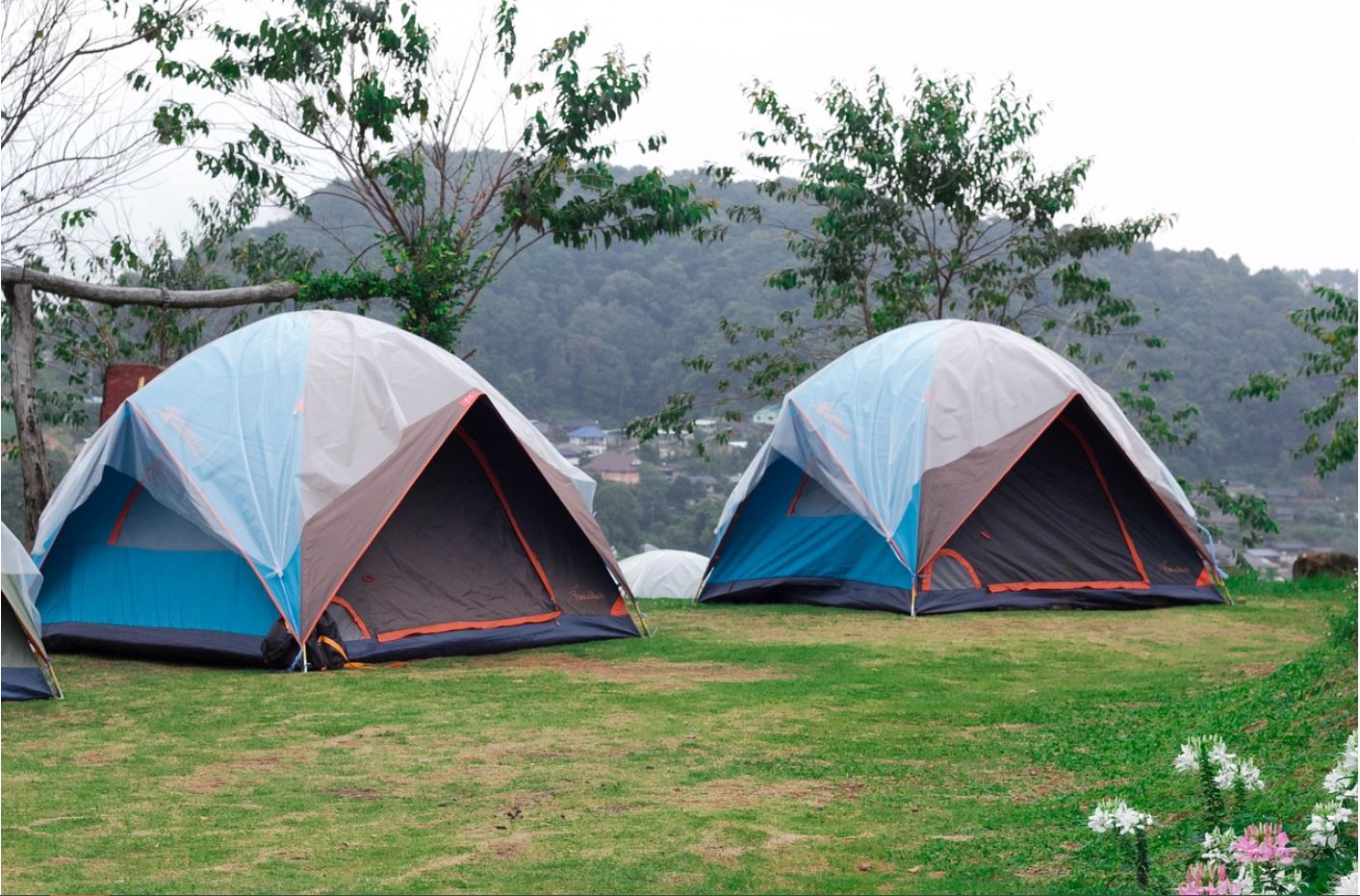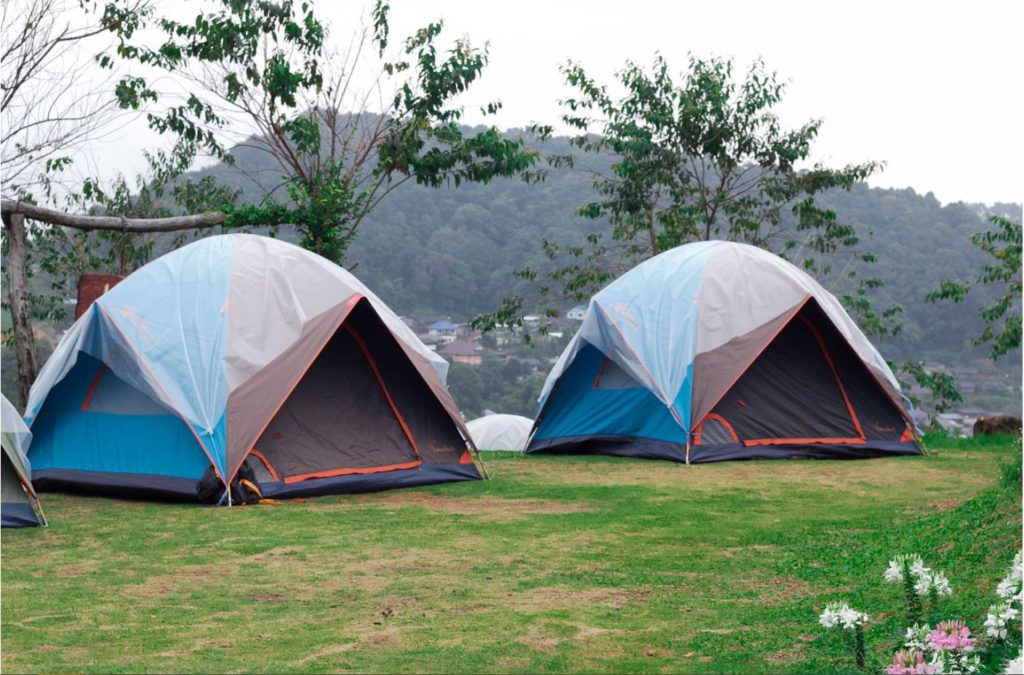 Staying in Doi Inthanon
Apart from the camps, you can also book a bungalow inside the camp. You can either book the bungalows upon arrival or book one ahead in time online. They are far more comfortable than camping if you prefer so and range from 1,000-6,500THB per night.
Apart from the official bungalows, you can book accommodation in the royal project which is also even better in service. There are also many homestays in the Karen village. This is a fantastic option to live, stay and observe the lifestyle of the local tribes. You can book these online via agoda.com or even airbnb.com. Make sure you check the location on the map so that the place lies inside the park premises.
Here are some options in the countryside that you like: Cabin Jungle Chiangmai, Mint Homestay, Farmstay at Nongtao
What to carry for your trip
Warm Clothes: You must, at all cost, carry some warm clothes for the trip. If you plan to drive on a two-wheeler, take woolen gloves, scarves and cover your feet or you will be severely uncomfortable during the drive. You will not be able to buy any clothing inside the park premises. Also, do not completely rely on the blankets to warm you up at night and may need an extra layer of clothing for a snug sleep.
Snack and water: You don't need to carry a large quantity of them, but still keep them. Food is available only at certain junctions and a snack is a good idea during a hike. Also, keep a water bottle to refill it at stations. Make sure that you carry the garbage back with you or throw it at designated dustbins. I can only urge you to do this and practice sustainable tourism for the sake of our hosts. Read more on 13 best practices on Sustainable travel.
Mosquito repellent: Definitely carry one of this. The summer months see a rise in the mosquito and deprive you of a good night's sleep. You can buy one at any one of the 7-11 convenient stores in the drug section. You may not be able to get this inside the park.
Hiking shoes or sandals: These are the only thing you must wear during your travel. For women, heels or even wedges will limit your movement inside the park. Slippers and converse shoes may prove to be slippery near the waterfalls. If your shoes are waterproof, even better. Hiking Sandals are fantastic options in South-east Asia. Read more on what to pack for your trip to South-East Asia.
Cash: There are no ATMs inside the park. No points accept cards inside the park. Make sure you have enough cash in Thai Baht and extra something before you leave the city.
Battery bank: With limited accessibility of charging station, it will fare well if you get an extra fully charged battery bank with you. You can download the local map on your phone that runs through GPS and switch off the internet to save more phone energy.
More Information
Save On Pinterest


Related Articles: