31 Mar

How to visit Golden Bridge, Ba Na Hills in Da Nang

If you are not a local, you probably have your eyes on the Golden Bridge in Ba Na Hills, Da Nang. But if you have done any research before reading this, like me, you may wonder if a trip to Ba Na Hills worth it?

The reason I thought many times before deciding to go because of mixed reviews online, long travel time and expensive entry tickets. I just wanted to visit the Golden Bridge. But apparently, you will have to visit the whole amusement park to reach there. In the end, we decided to go. It will have to say I have mixed feelings about it.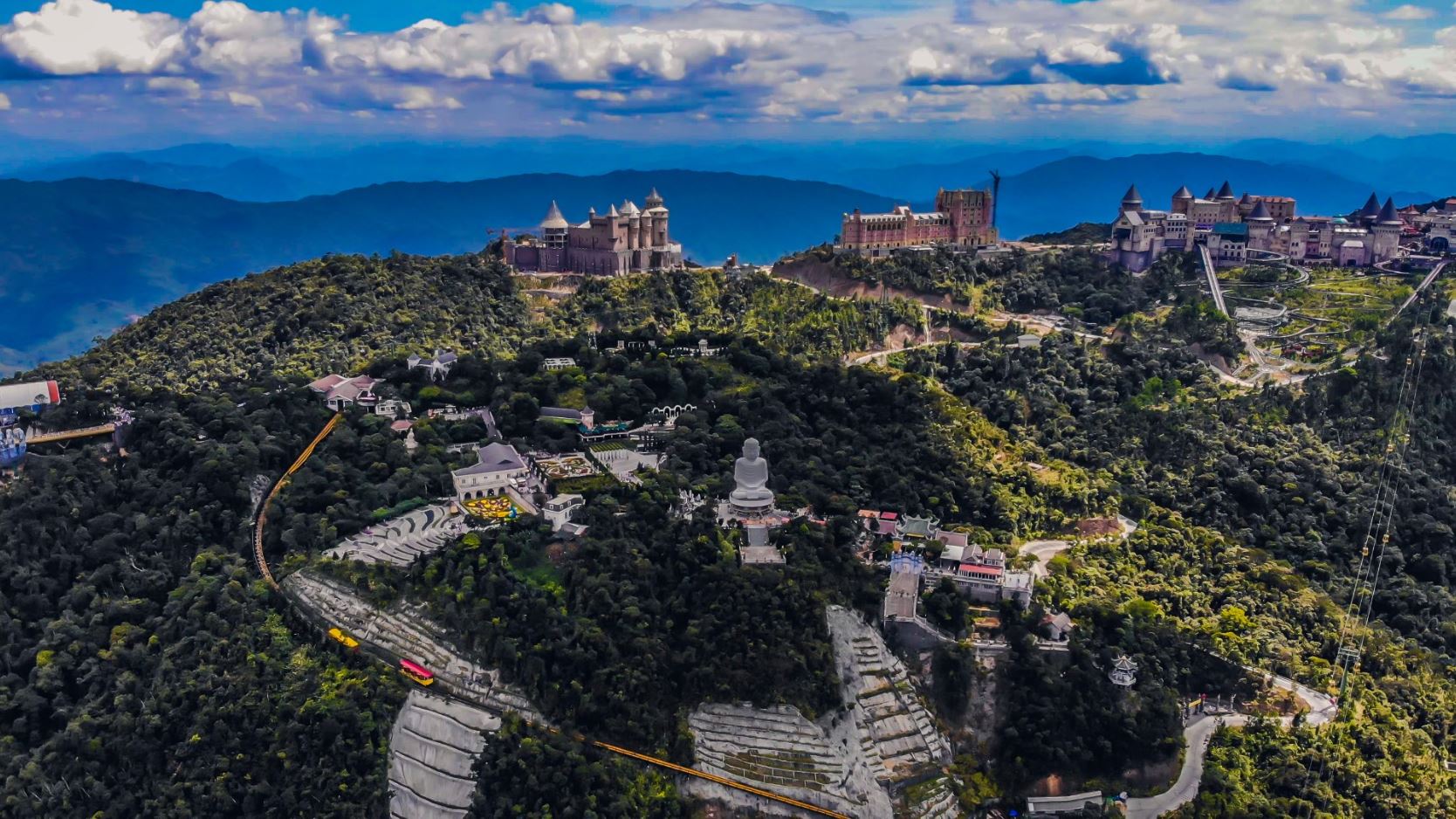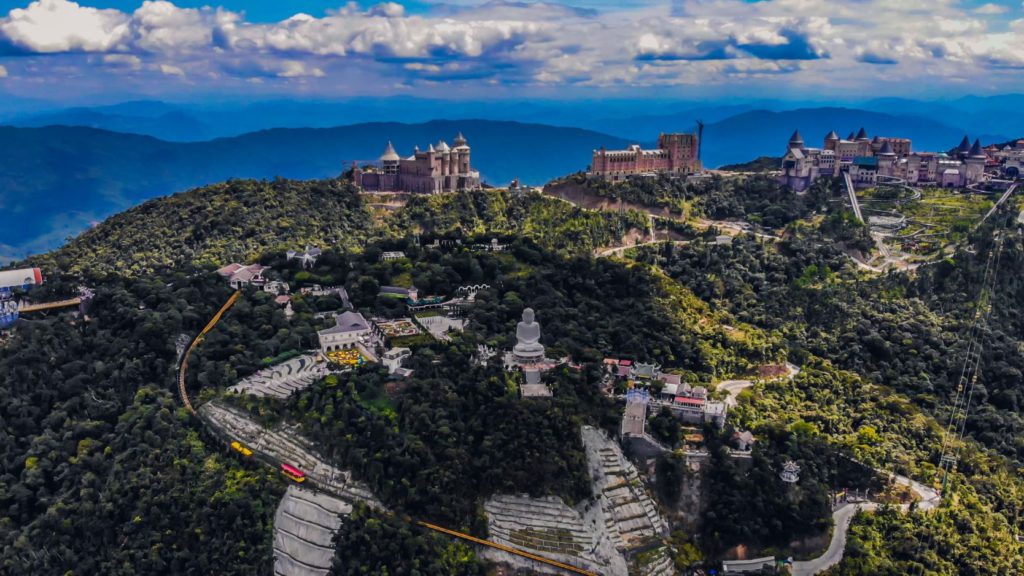 Why is Ba Na Hills Famous?
Ba Na Hills is extremely popular amongst Vietnamese. It was a hill station at one point of time built by French colonists. At the top lies a whole French village complete with European architecture, activities to do, rides for kids, rollercoasters, and restaurants. Today, it has been converted into a theme park, where most local families come to enjoy their holidays. Like a local getaway.
But for people from other parts of the world, it is the Golden Bridge in Ba Na Hills that catches the eye . The unique bridge that peers over the valley sits on massive hands made of stone. A feat of engineering, unlike others.
Another unknown fact about Ba Na Hills is that it is connected by the world's longest cable car that stretches around 5 kilometers and can get extremely scary at times.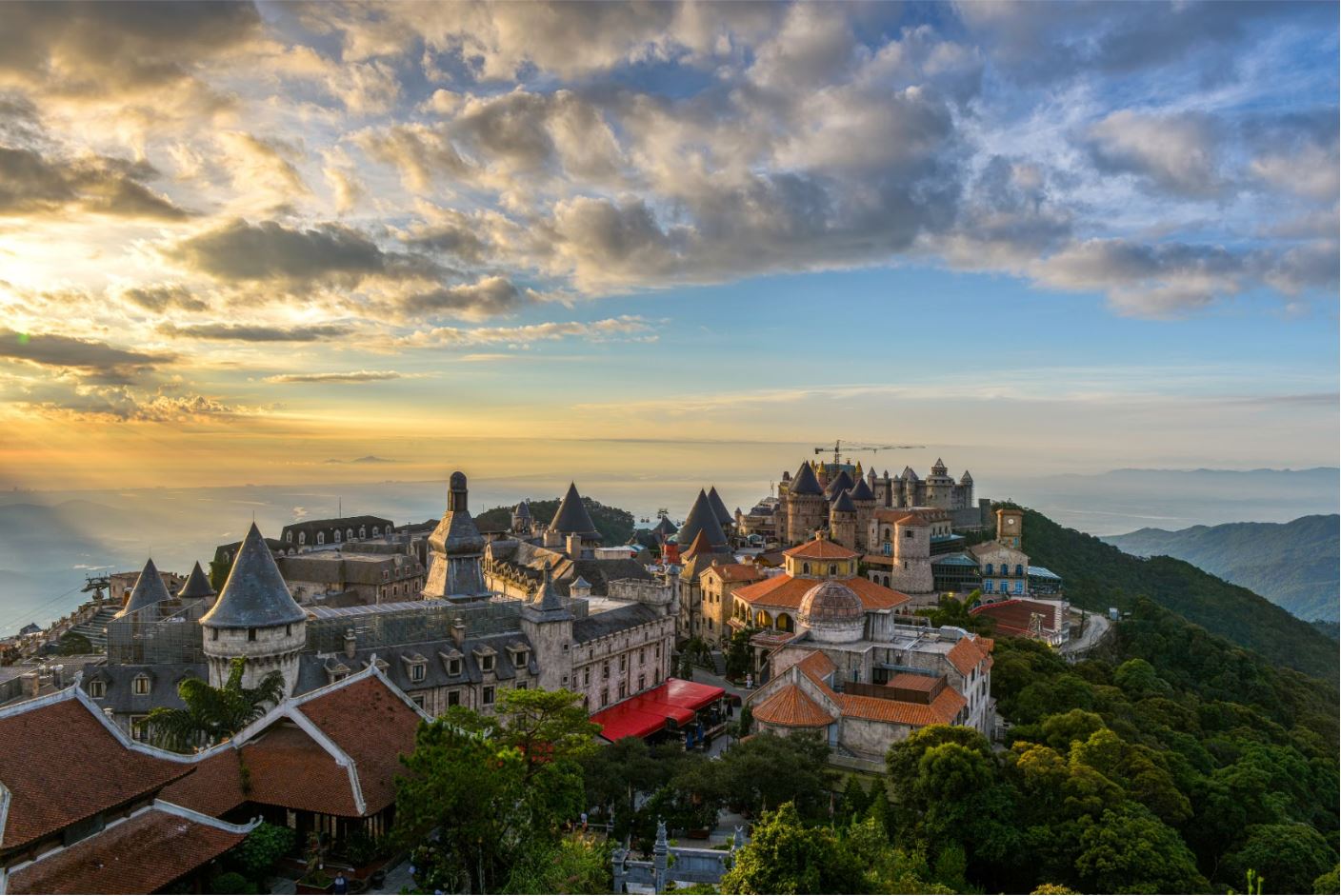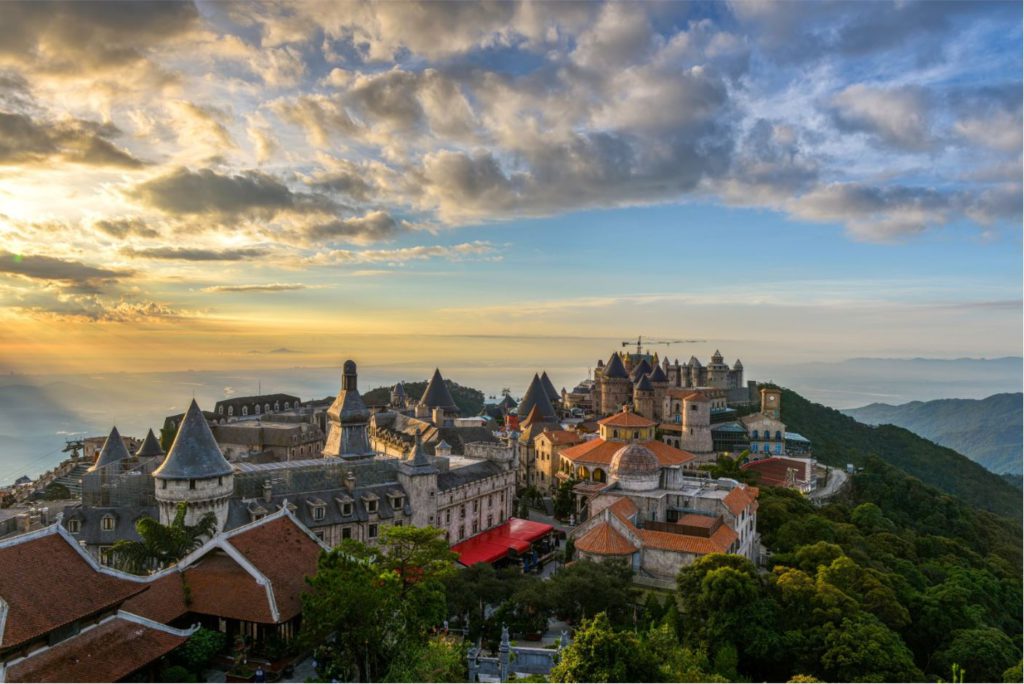 About Sun World Ba Na Hills
The Sun group undertook the creation of the amusement park at Ba Na Hills and the complex is called Sun World, Ba Na Hills. This is, in fact, a luxury style resort on the top of Ba Na Hills full of a luxury villa, cathedral, train station, and buildings that resemble perfectly with a 19th-century French town.
The emphasis on the design is to get a person to feel that he/she has been transported to a French village, in another century. Detailing of buildings and landscape are done in utmost precision. A lot of effort is put in getting the texture of the buildings with stained glass, pavements, decorative items, sculptures, topiaries, flower gardens right. The atmosphere makes one feel like entering a surreal dimension for the day.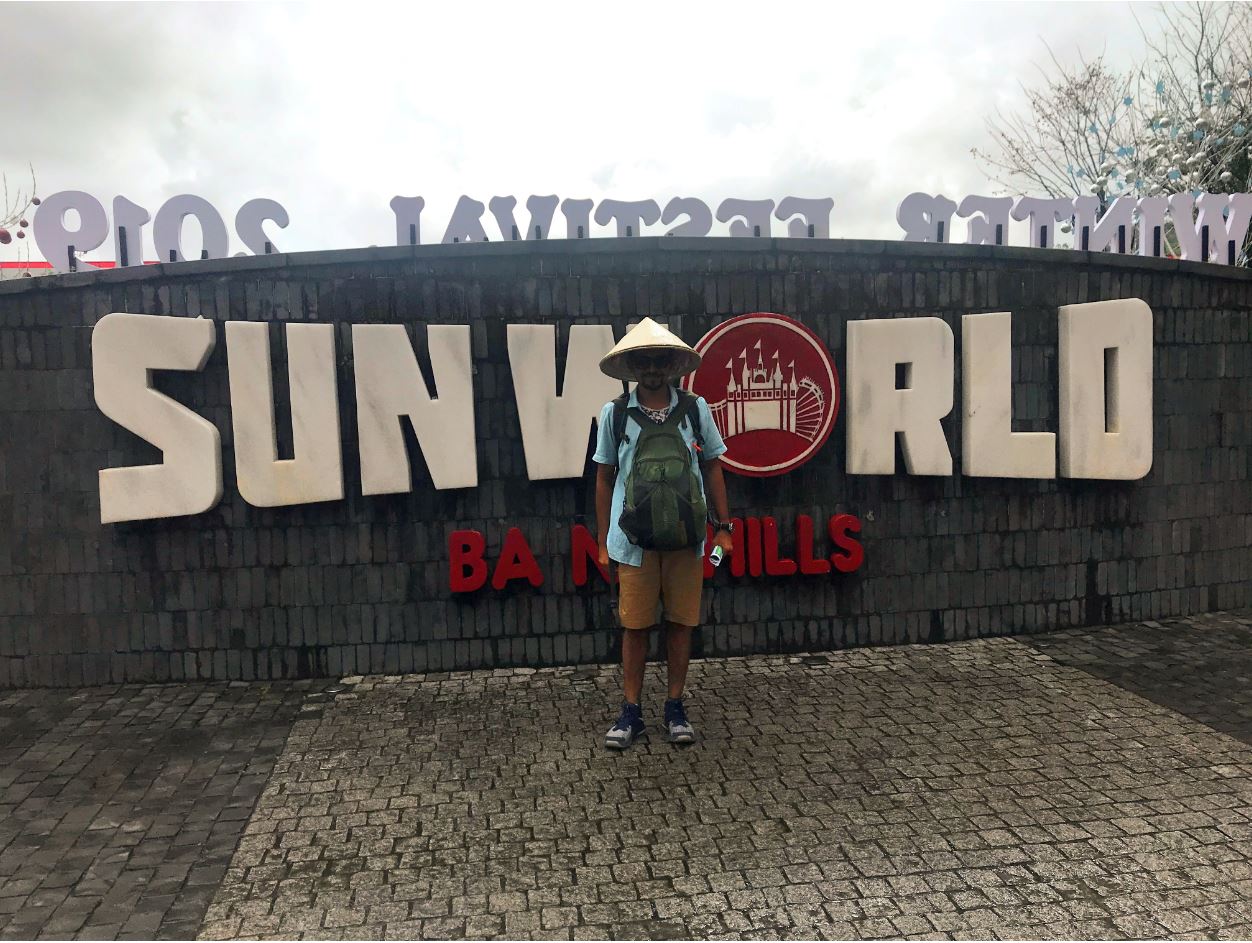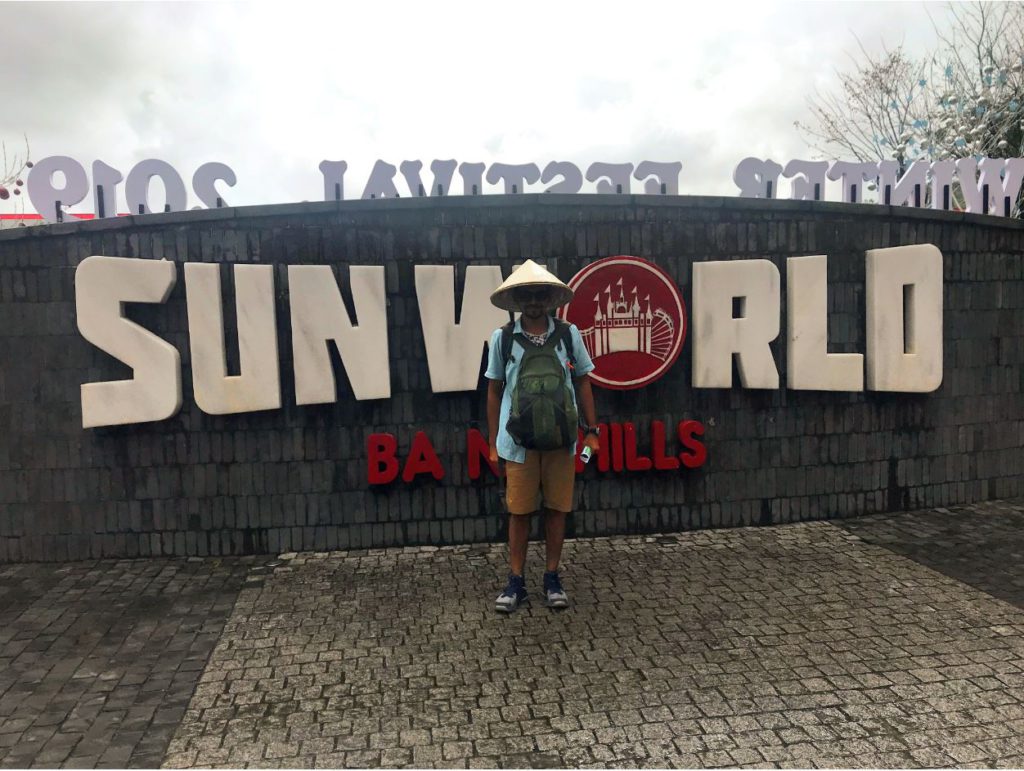 Is Ba Na Hills worth visiting?
I have to agree that Ba Na Hills are beautiful and grand. They have been designed with a lot of thought and an extravagant amount of money has gone in its making. If you ask any local, they will say your trip isn't complete without a visit to Ba Na Hills.
However, if you have been to Europe and have seen similar architecture and ambiance, most likely it is not worth it. Visit if you really want to see the Golden Bridge or you have not seen experienced the ambiance of a European village yet.
If you are traveling on a budget or on a tight schedule, then going to Ba Na Hills is both expensive and time-consuming. Apart from the ticket, the cab rides to and fro is neither cheap and the whole trip will take almost all of your day in Da Nang or Hoi An.
If the weather is bad, rainy or even cloudy, it is not worth visiting Ba Na Hills. The whole place is filled with mist and most rides and restaurants are closed. Plus, you are cold and drenched the whole time. Visit only on clear days.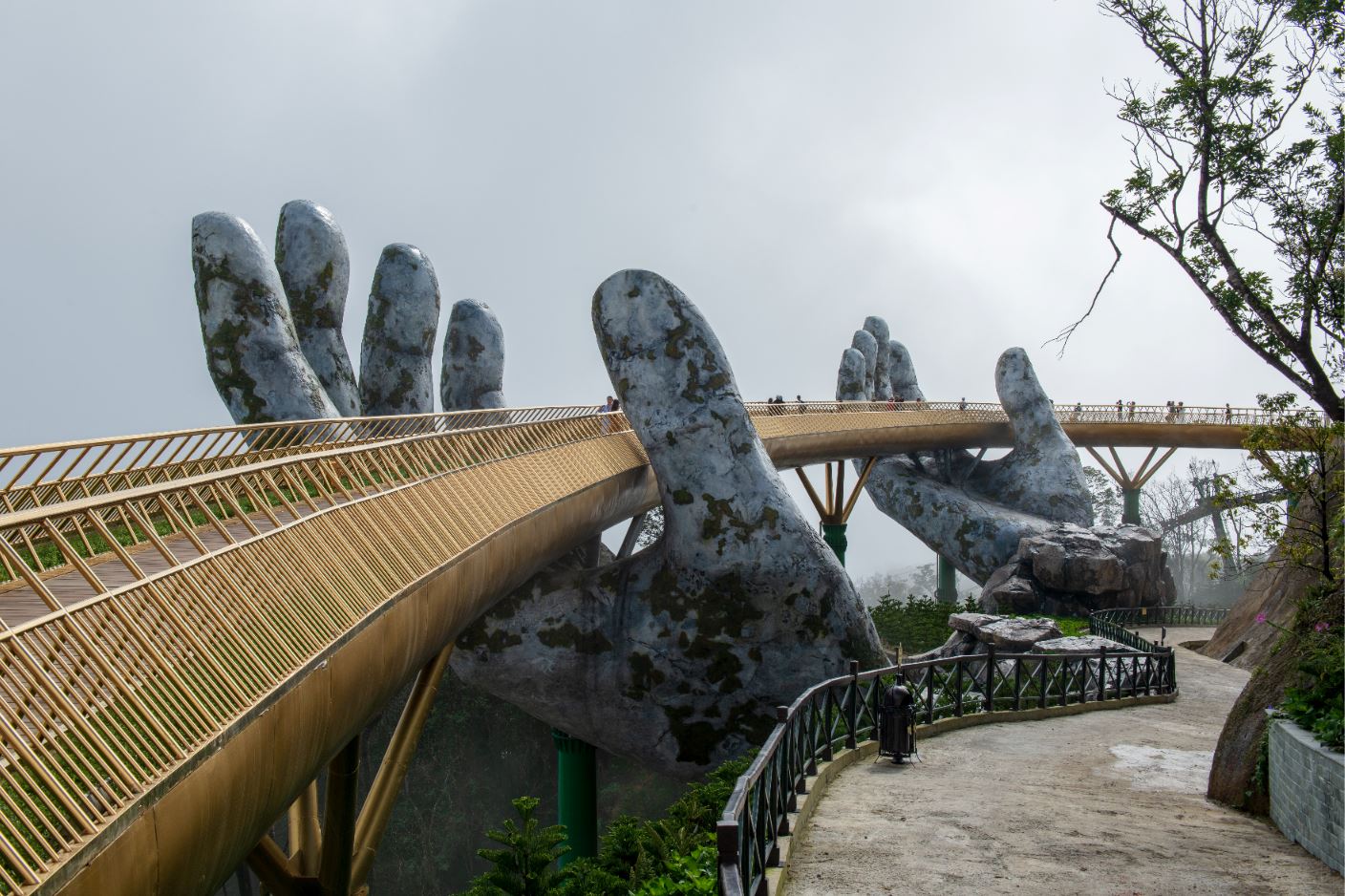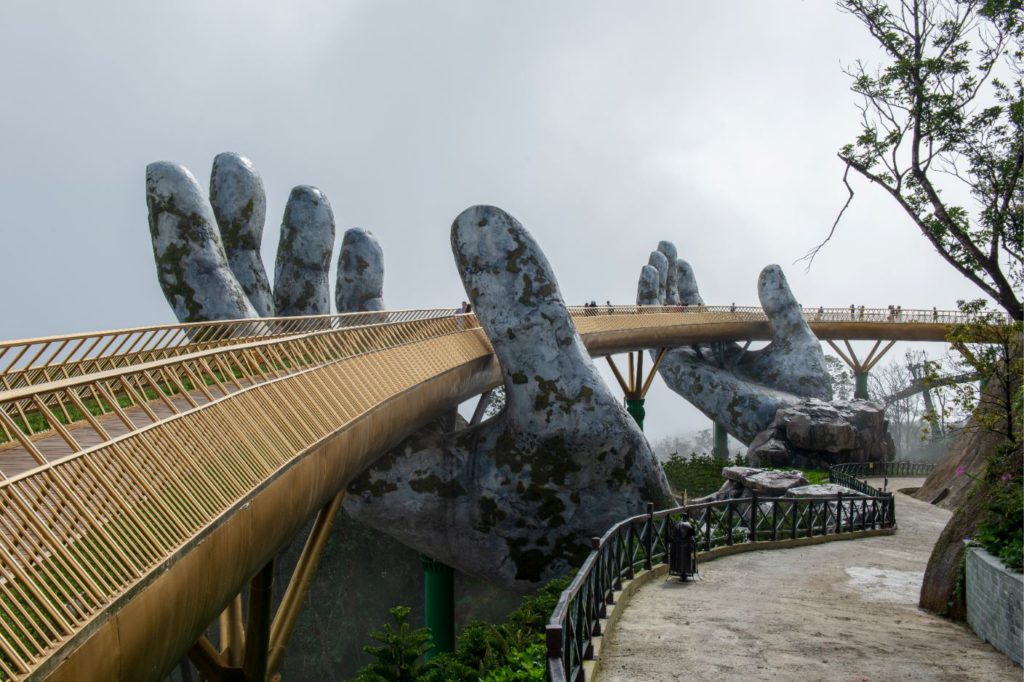 Ba Na Hills timings and best days to visit
Official timings of Ba Na hills: 7.30 am to 9.30 pm
Recommended time of visit: 9 am to 5 pm. (There are far more things to do during these times and more rides are open)
Important!
Best Days to visit: Visit Ba Na hills only on clear and sunny days. You will have to check the weather forecast beforehand online. If the days are cloudy, misty and rainy, the whole complex is filled with fog and mist. Rainfall is almost continuous. Visibility is zero, rides are closed and you do not get a view at most viewpoints including Golden Bridge. The park remains open still.
Avoid Visiting on popular holiday seasons like Tet since you may find the park extremely crowded.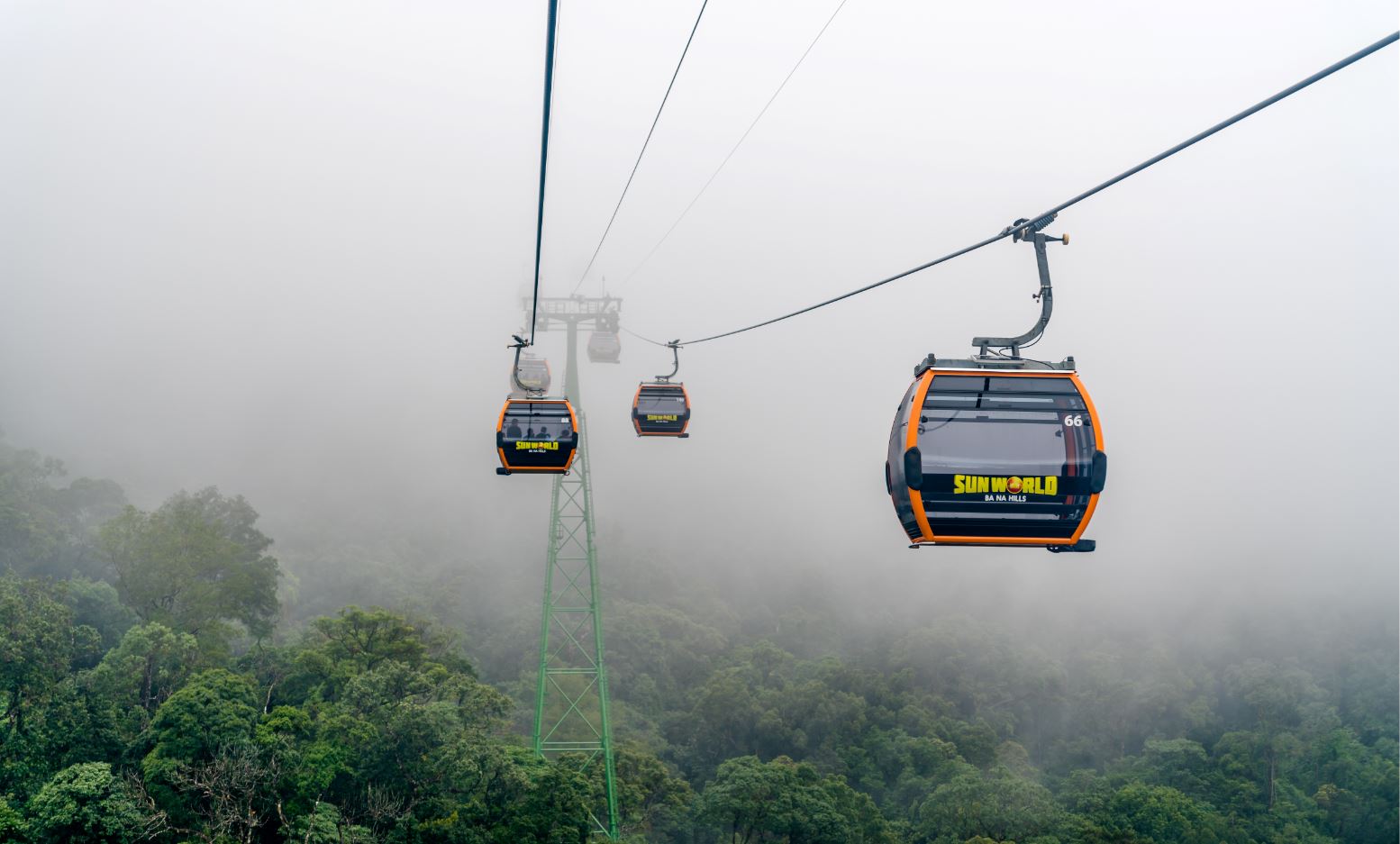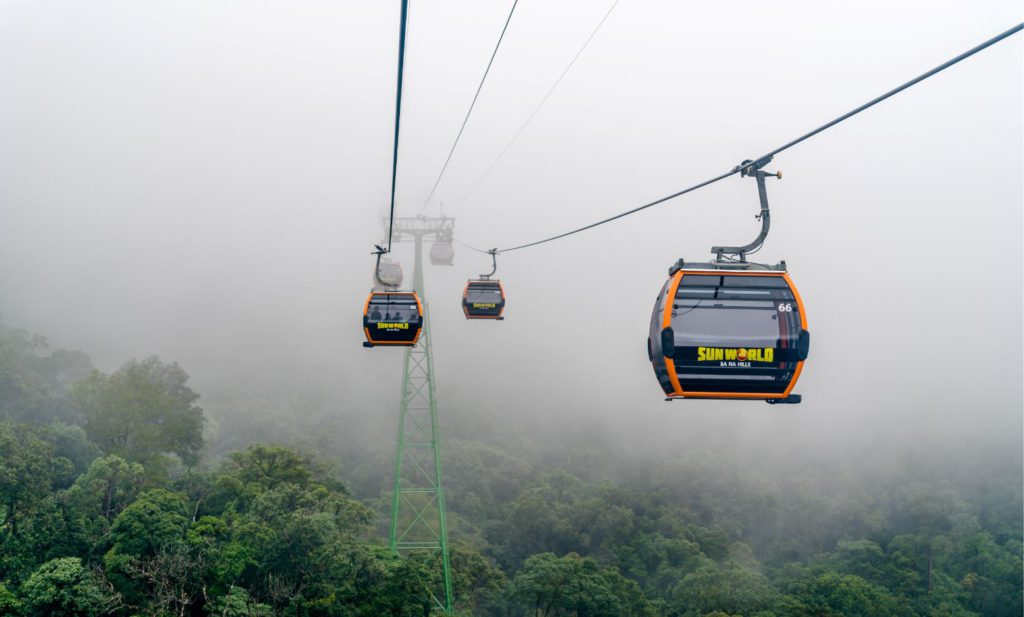 Ba Na Hills Ticket
Ba Na Hills ticket price: 750,000VND per adult, 600,000 per child. This includes the cable car ride to and fro from the main park.
Buy tickets at the venue: As soon as you enter the main premises on the foothills of Ba Na Hills, you will find the ticket counter in the area. You may still have to navigate a bit or ask the staff who are there to help.
There is also a left luggage or baggage storage counter next to the ticket counter if you are carrying some around. Storing your luggage is free of charge.
Buy Tickets Online: You will definitely find a better deal via Klook or GetmyGuide online since they give additional discounts. Sometimes they mention tickets with timings or brand them as afternoon or evening tickets. But the timings are irrelevant and you go visit the park any time of the day. You don't need to take a printout of the ticket; a mobile voucher is enough for entry.
If you are not sure how to reach Ba Na Hills or if it looks like too much hassle, you can also book a group tour that will pick and drop you off from a single location in Da Nang City.
Book tickets to Ba Na Hills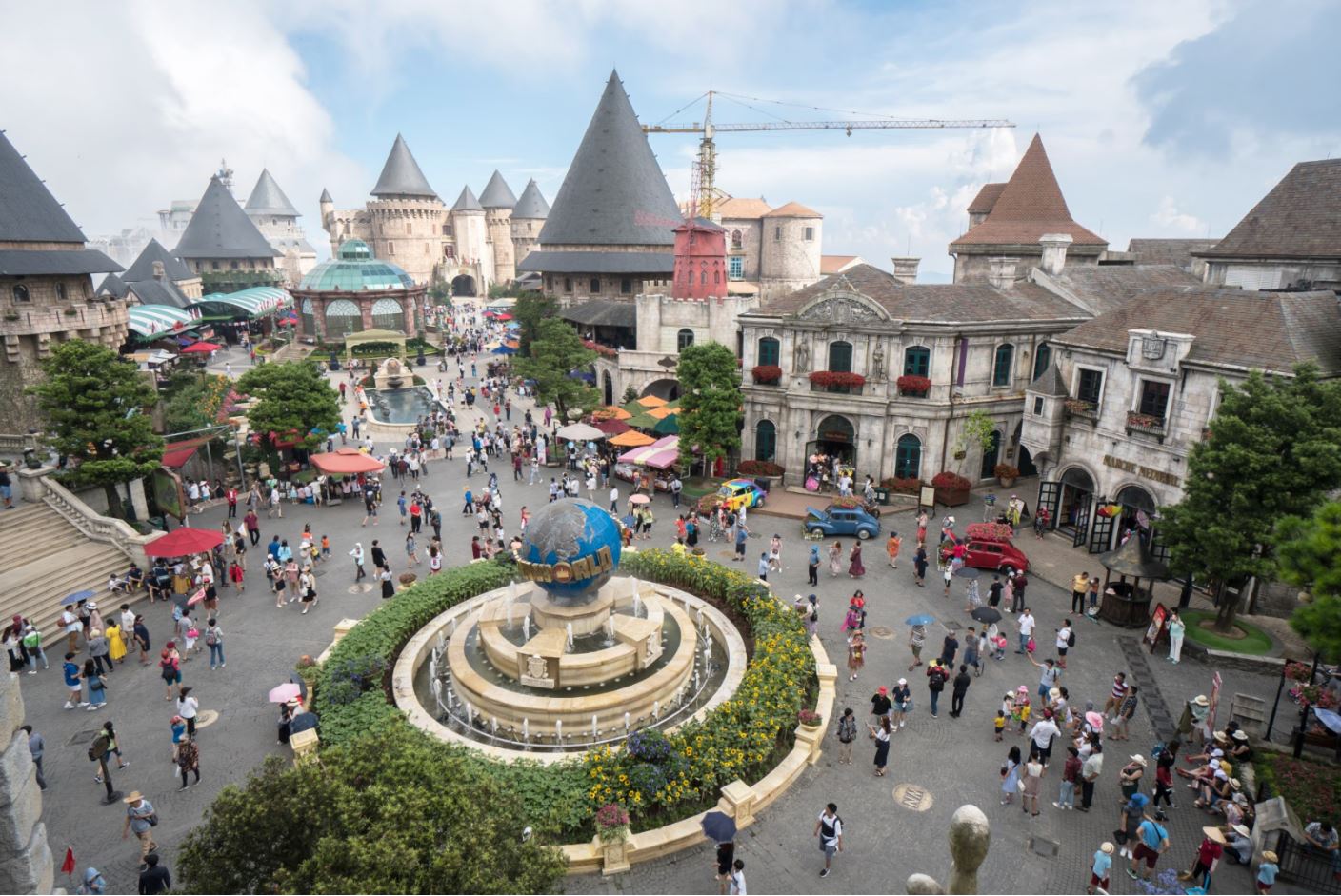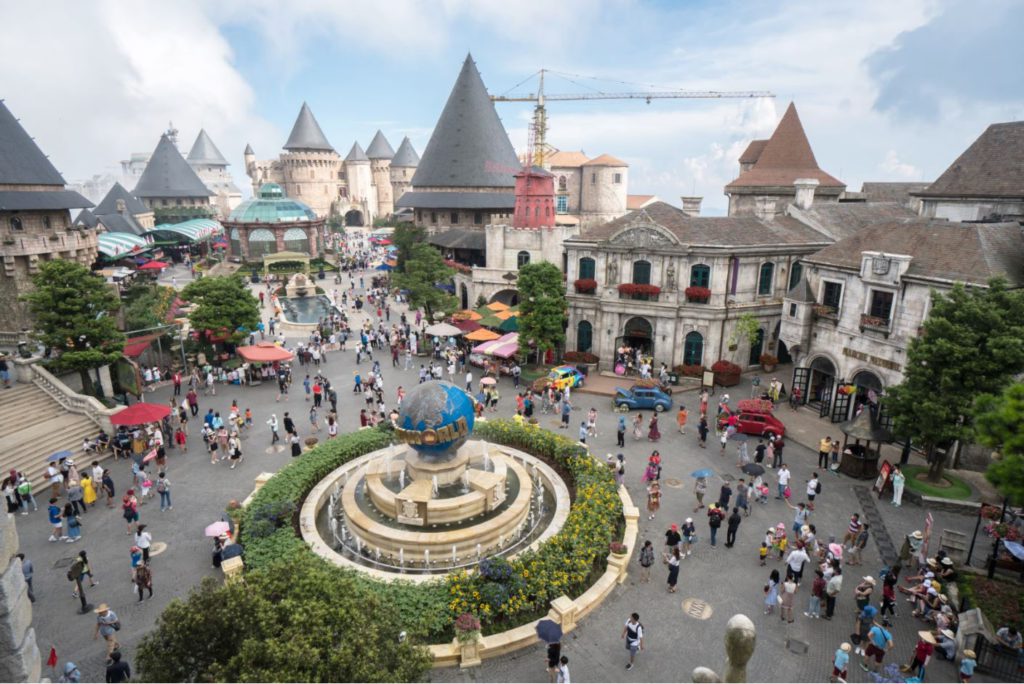 How to Reach Ba Na Hills
Ba Na Hills is at a distance of 42 km from Da Nang and there is no public transport available from Da Nang city as of now. Choose one of these options:
Group tour: A group tour will pick you up from a central point in Da Nang City (extra charges if your hotel is on the outskirts). They will then take you to Ba Na Hills in a shared cab. Tickets for the park and cable car are inclusive. The tickets sometimes include a buffet lunch which is not too bad and has European options.
You get a return ride back to Da Nang City. Some tours also include mud and hot spring baths in a spa in Da Nang city. To be honest I don't think it's a bad option if you look at convenience and price. The only downside is that you will have to move with the group. Will recommend this for solo travellers.
Shared Cabs/minivans from Da Nang: Many operators operate their own private fleet of cars from Da Nang city to Ba Na Hills. This is also the cheapest option that you will find. The only thing is that they may have to come to a center boarding point for all passengers. Also, the timings are also fixed, so you have to finish your tour of the amusement park by that time. You can book one of the local agencies (dananggreen.com charges 130,000VND for round trip per person) or other agencies online.
Private cabs from Da Nang: The easiest option is to book a private cab. In fact, if you are more than 2 people in a group this one works the best for you. You can book a cab from one of the private operators in Da Nang or book a cab via the Grab app. The cost one way will be between 350,000VND to 400,000 depending upon the car. A return journey will cost you between 650,000 to 700,000 VND with 4 hours of waiting. If you want to spend more time in the park, you can hire a car from the taxi stand itself upon exit while returning.
Private cabs from Hoi An: If you want to visit Ba Na Hills from Hoi An, you will have to book a private car as well. There are no public options available directly from Hoi An to Ba Na Hills. In this case, you will have to cross the Da Nang city on your way. A basic private car will cost you around 650,000VND from Hoi An to Ba Na Hills one way. They may charge a bit more for waiting 4 hours.
Book transfer to and from Ba Na Hills

What to do in Ba Na Hills
The first thing you need to do is to get hold of a map. The park is well over 45,000 square meters in area and was extremely confusing for us and it took us a while to understand how the park is spread out.
There are two levels of the park that you need to navigate via cable car and the funicular railway to visit. The higher level consists of a French village, recreation area, spirit area (pagodas) and restaurants. The lower level consists of The Golden Bridge, wine cellar, French gardens, and Linh Ung Pagoda. A separate cable car connects both levels.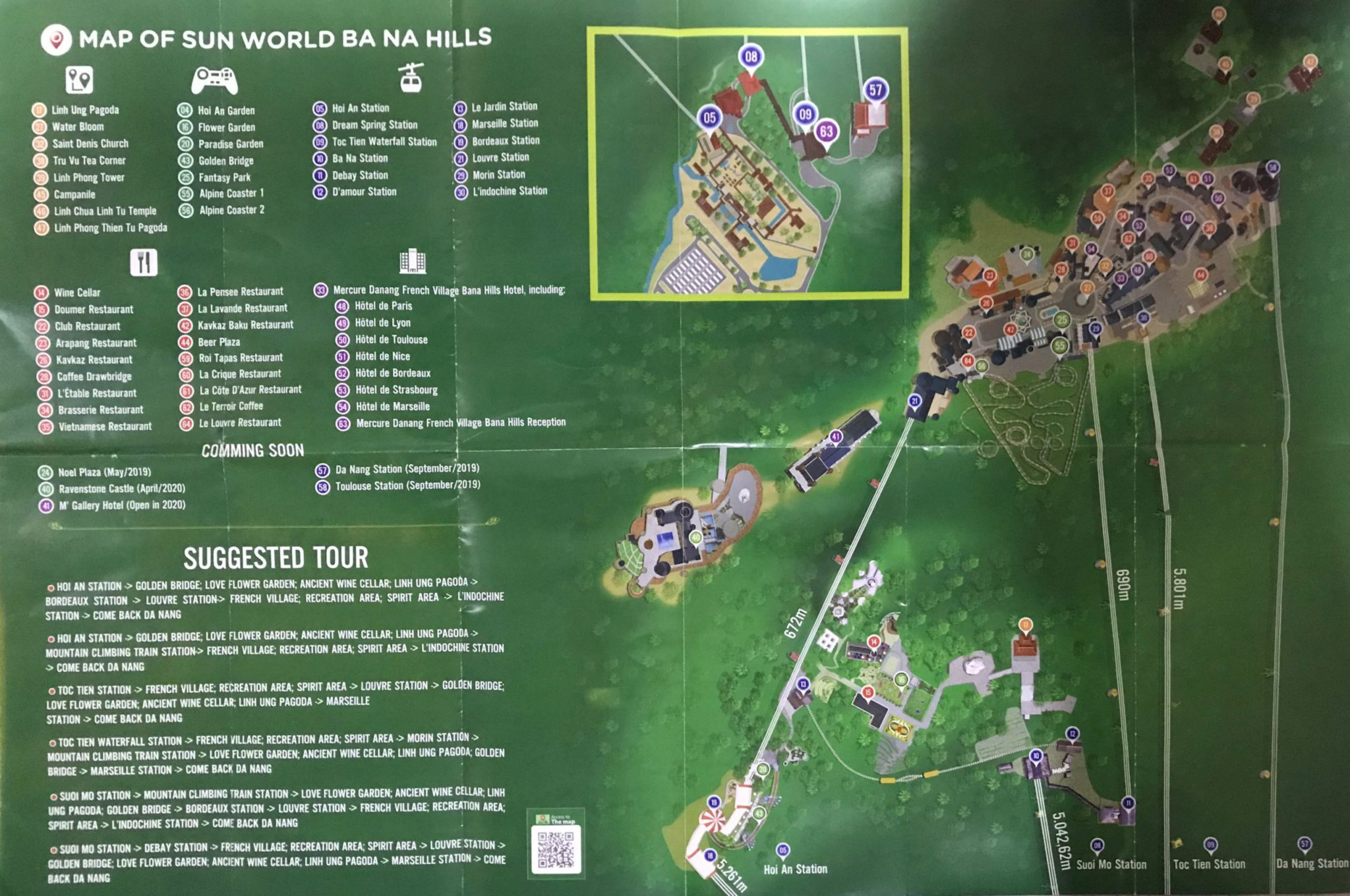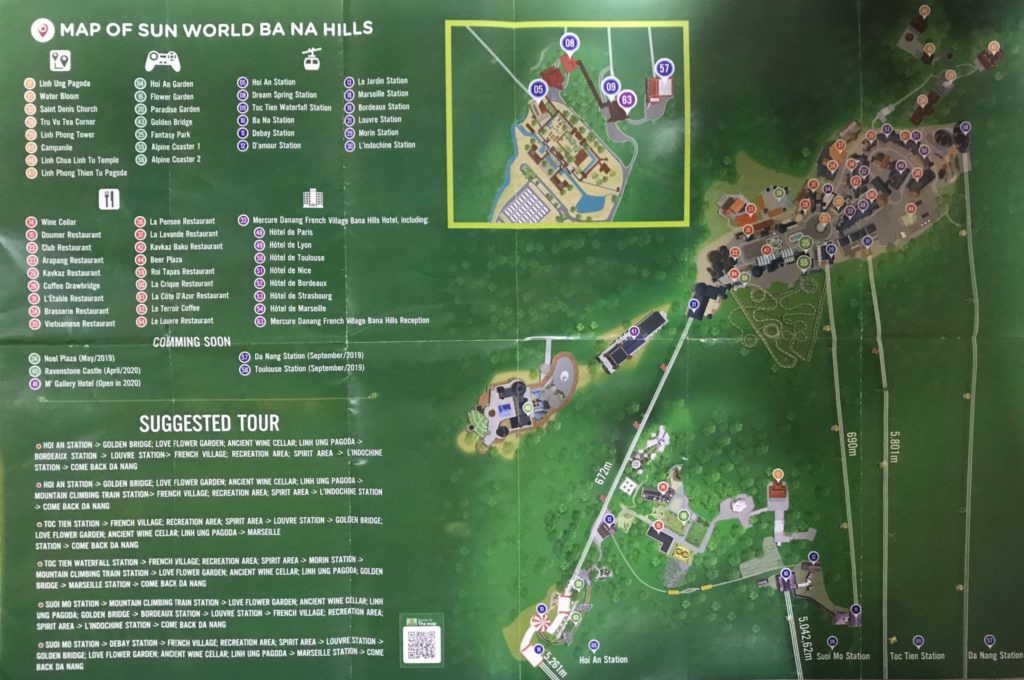 Cable Car ride
Of course, you will board it. There is no other way to reach the amusement park. But it is a hell of a ride. This is the world's longest non-stop single-track cable car. The height at which it operates is scary at times. If you are acrophobic, better take a nap.
The cable car ride is around 20 minutes long but can seem like an eternity. On bad days all you can see is mist around you. You can feel like a sock hung out to dry. On good days you will witness lovely scenery, of waterfalls, jungles, valleys, and cityscapes around.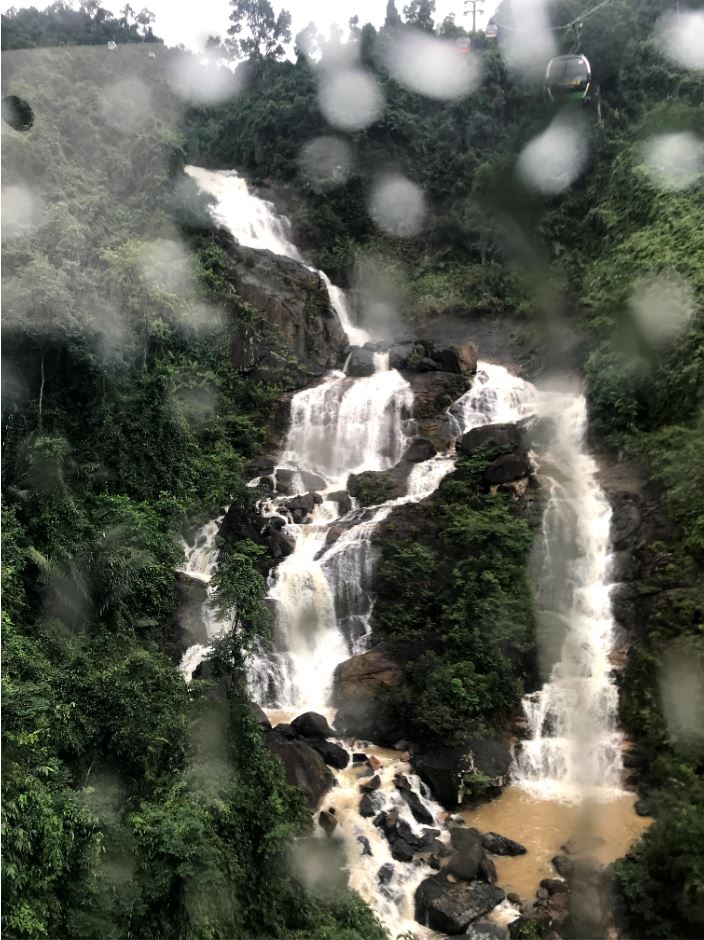 French Village
The French village is lovely and a lot of time, focus and dedication have gone to it get it just right. If you haven't had a taste of Europe, this is perhaps its closest twin. The buildings comprise of hotels, gaming sections, restaurants, churches, entertainment arenas, and even a wine cellar.
Every building you enter will be a surprise. Both exteriors and interiors are done with utmost craftsmanship and detailing of every nook and corner is thought of. I think you can spend a long time appreciating it.
A vineyard in the lower levels of the park comes with a 100-year-old wine cellar. You can taste some local and imported wine there with a view of French-style gardens. The best way to experience it is to stay in one of the hotels here and take a tour before the tourists start pouring in.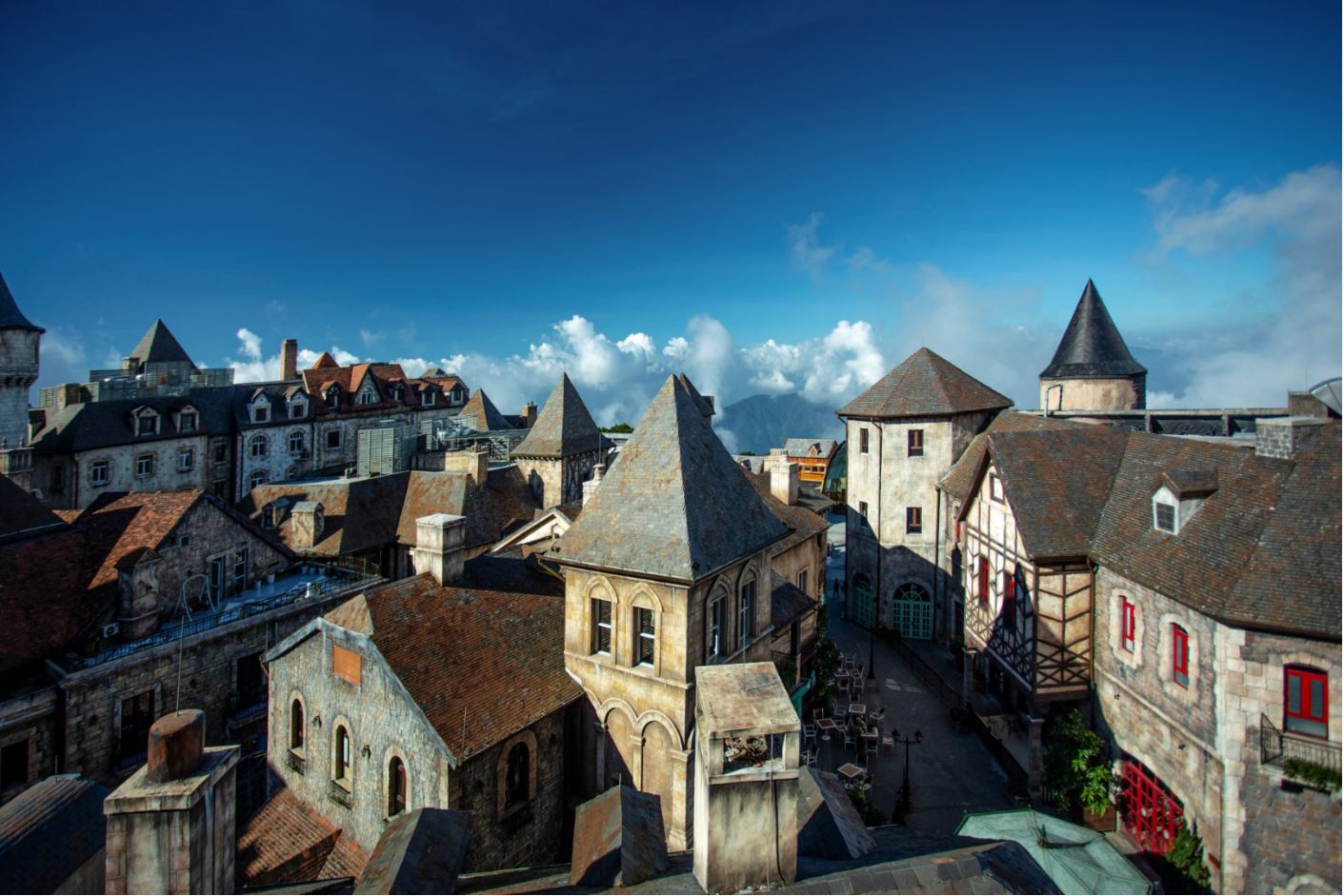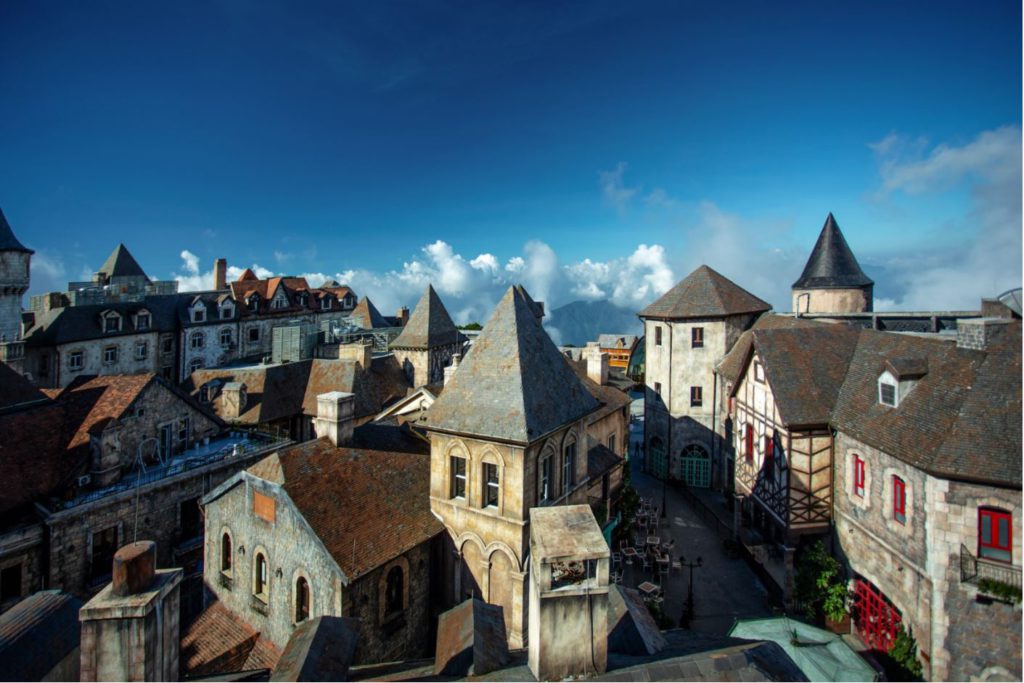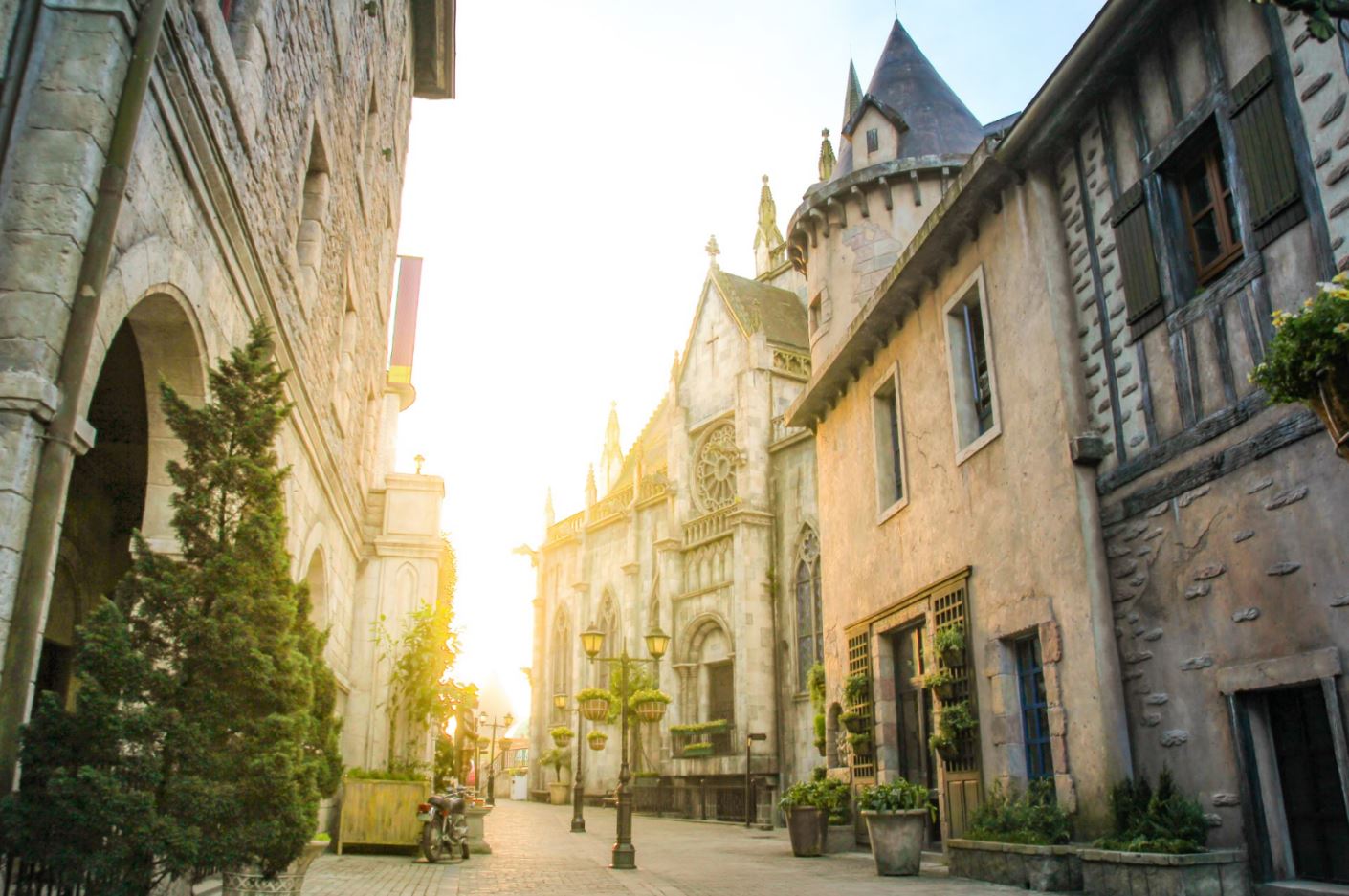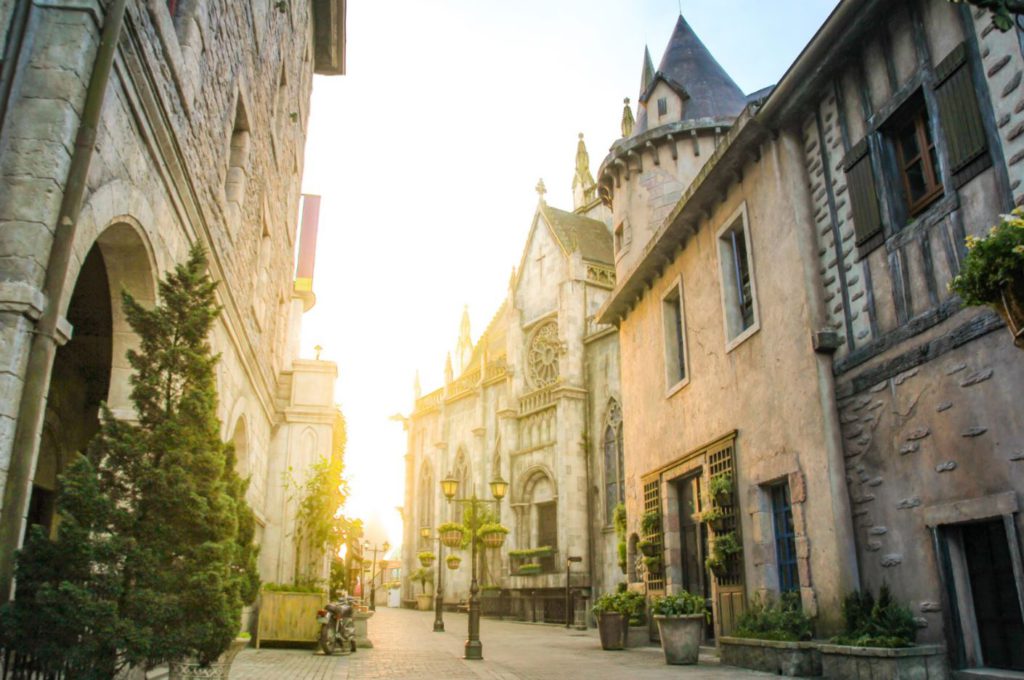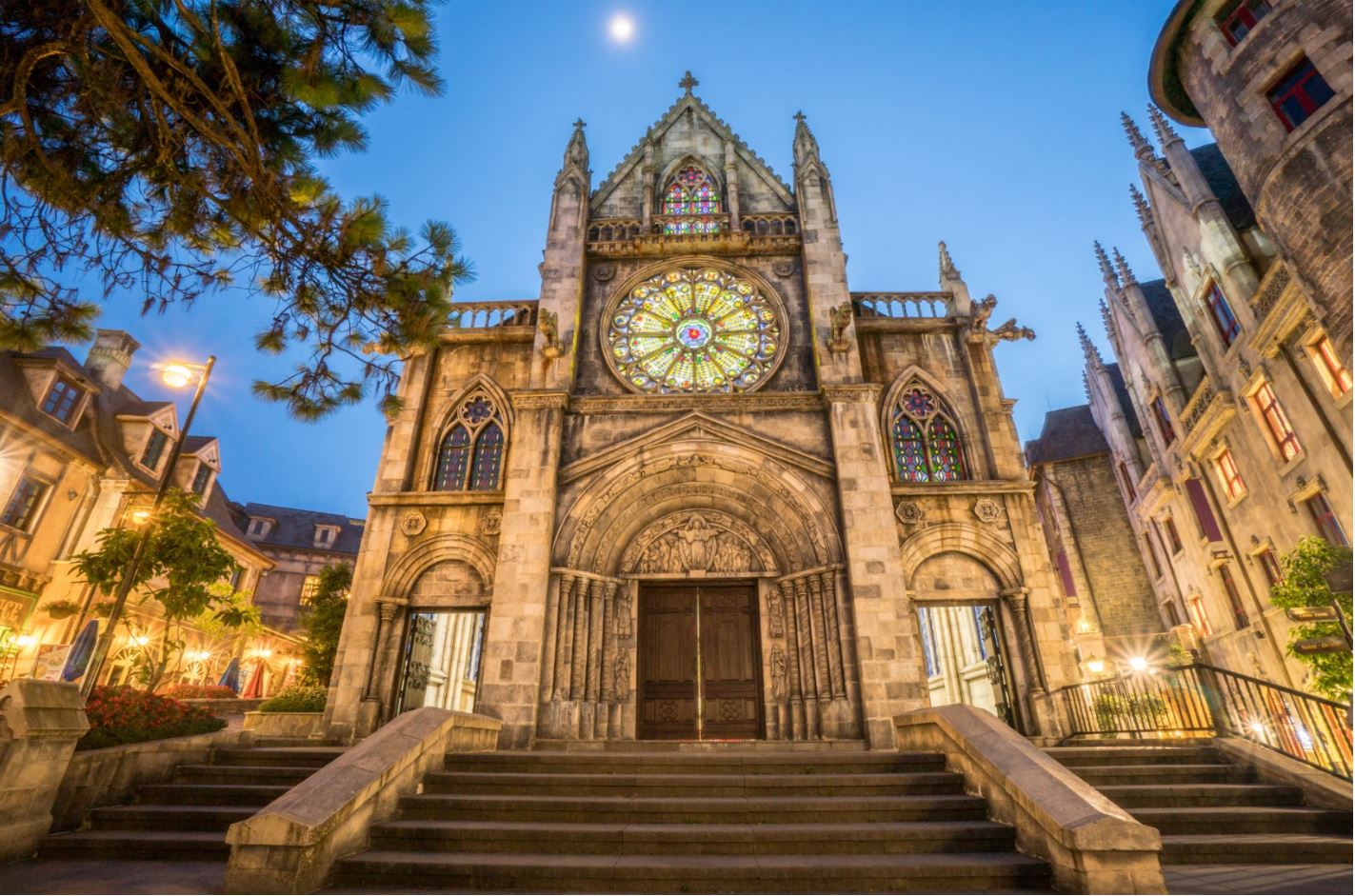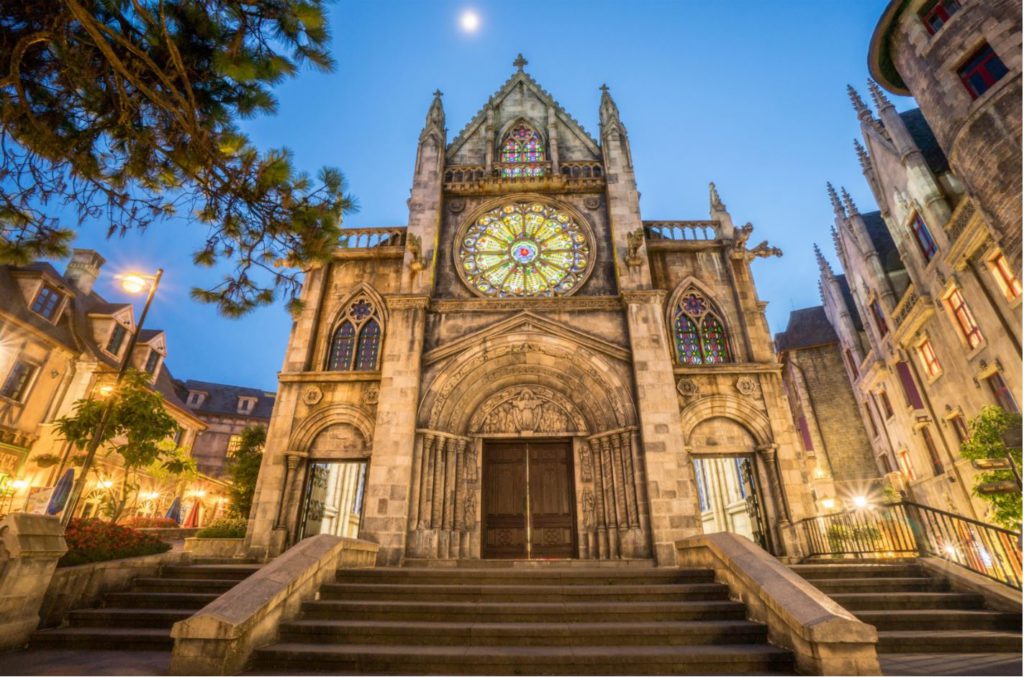 Alpine Roller Coaster
There are 2 alpine roller coasters inside Ba Na Hills. Both of them are medium intensity and you need not worry too much if you are scared of high-speed flipping coasters. The track goes through the surrounding valleys and sparse forests full of blooming flowers. Two can take a ride and it is all included in the ticket. The roller coasters are closed if it's raining or the weather is bad.
Entertainment Arena
The entertainment arena is inside a single building in the French village. There are many low-intensity rides, racing simulators, gaming stations, 5D movies with games, wall climbing, live musical and dance performances and a free-fall ride. You can spend a couple of hours if you want to enjoy all of it.
I think it's a great place for kids but unstimulating if you have been to better theme parks (I can think of Universal Studios). The place can get really crowded on some days. There is also a wax museum on the adjoining level but you will have to buy separate tickets for the museum. If you haven't been to Madame Tussauds yet, it can be interesting to visit.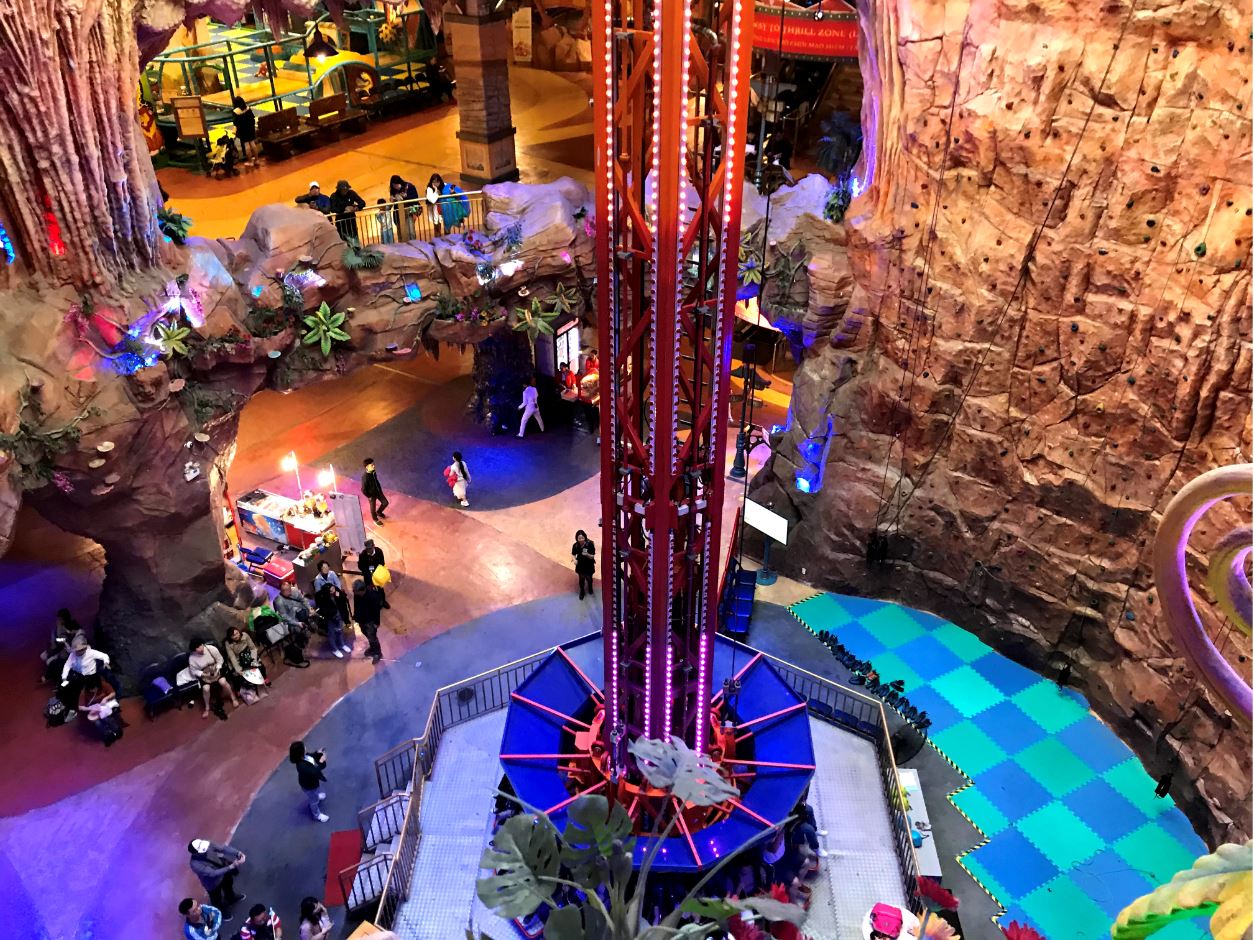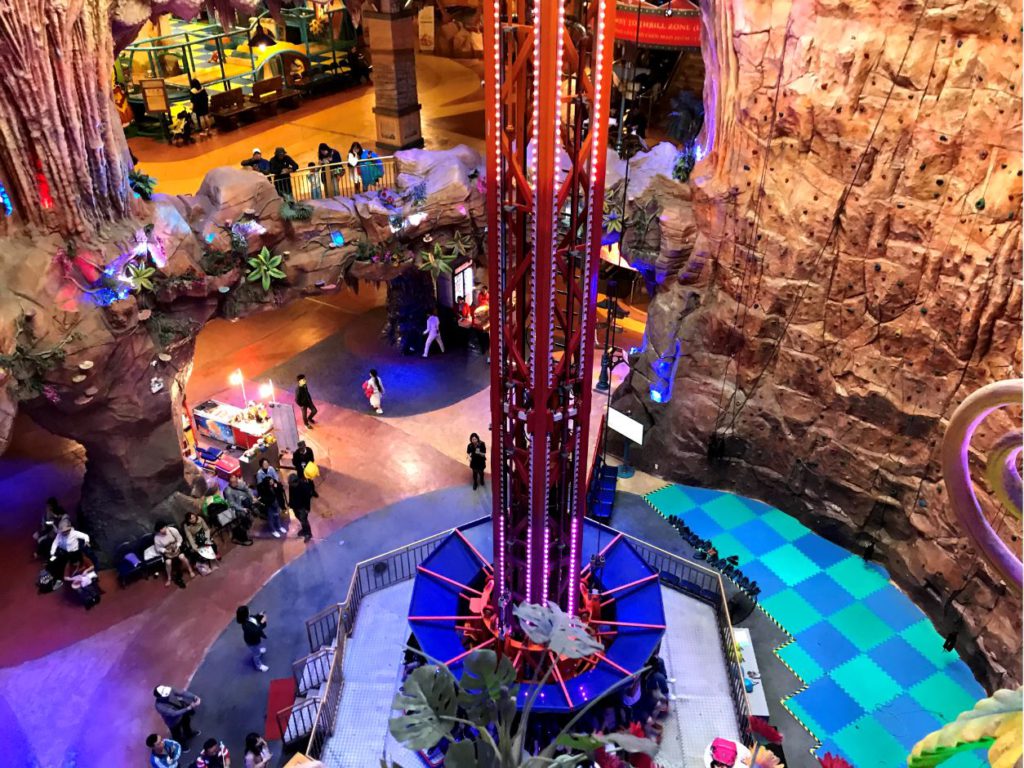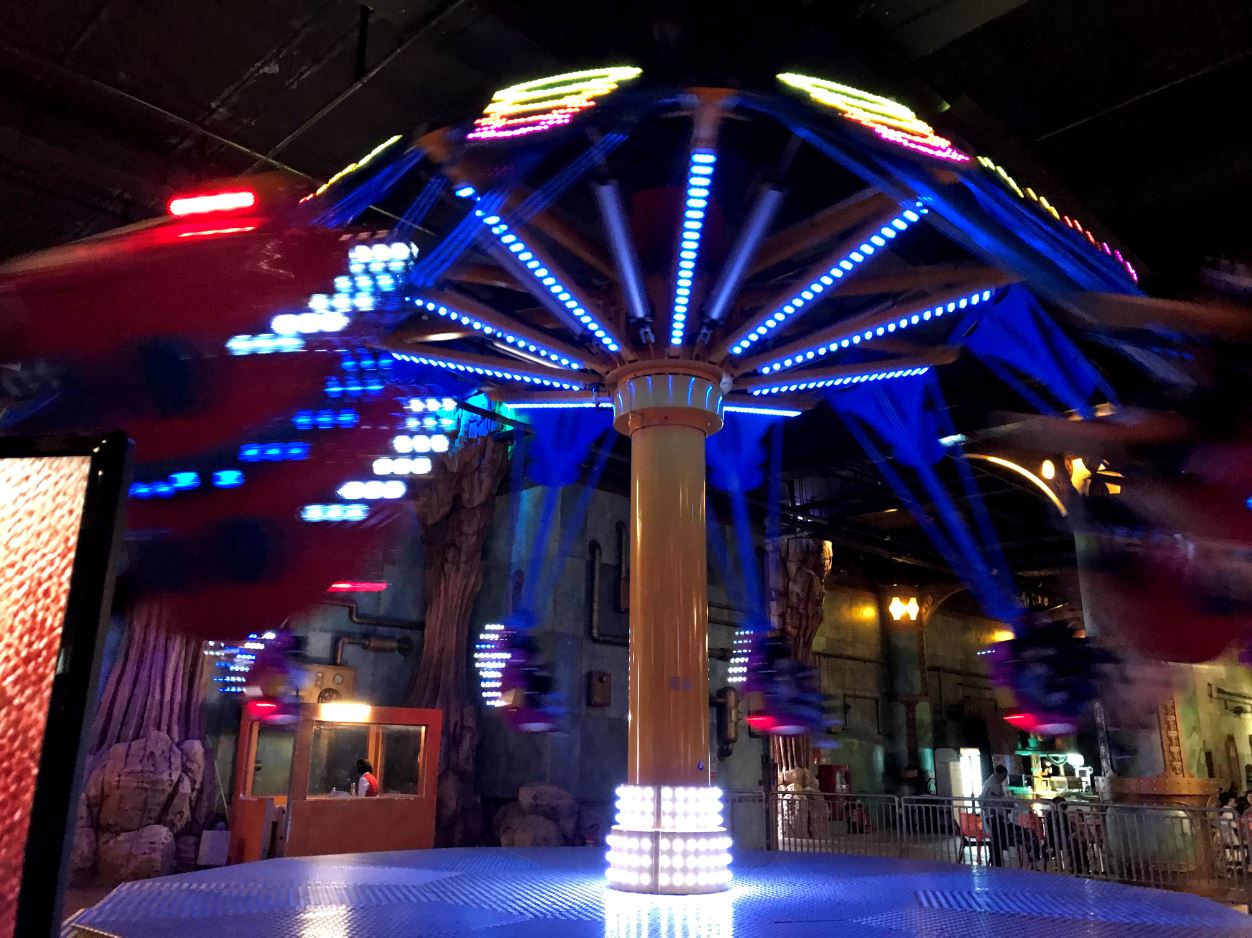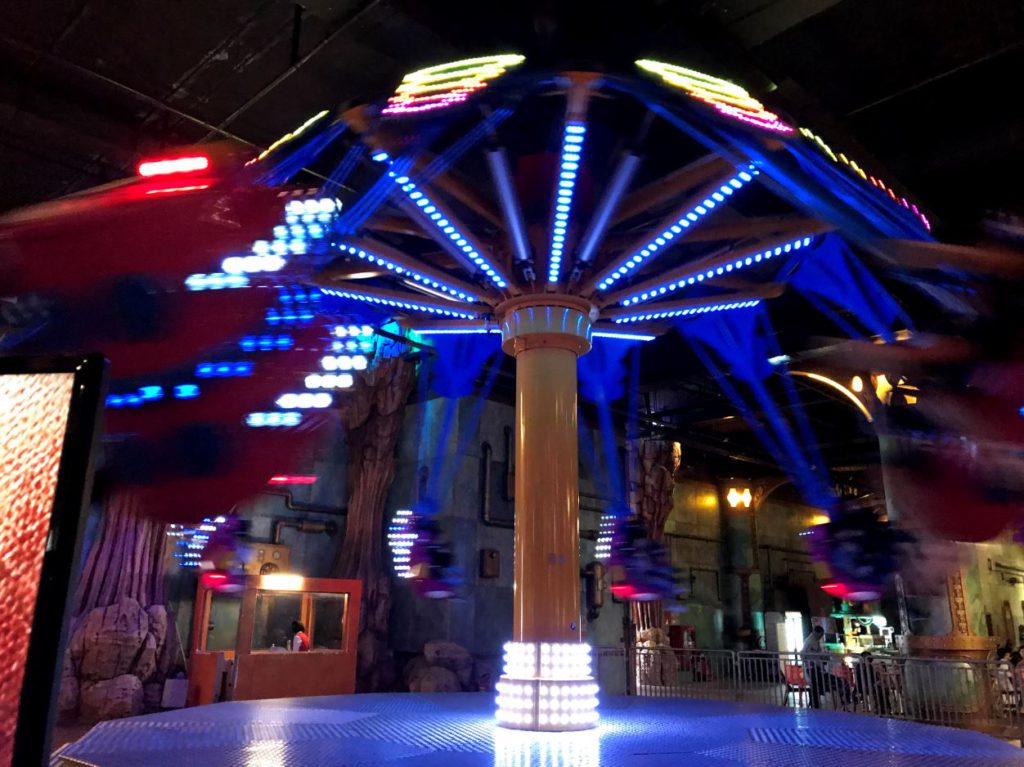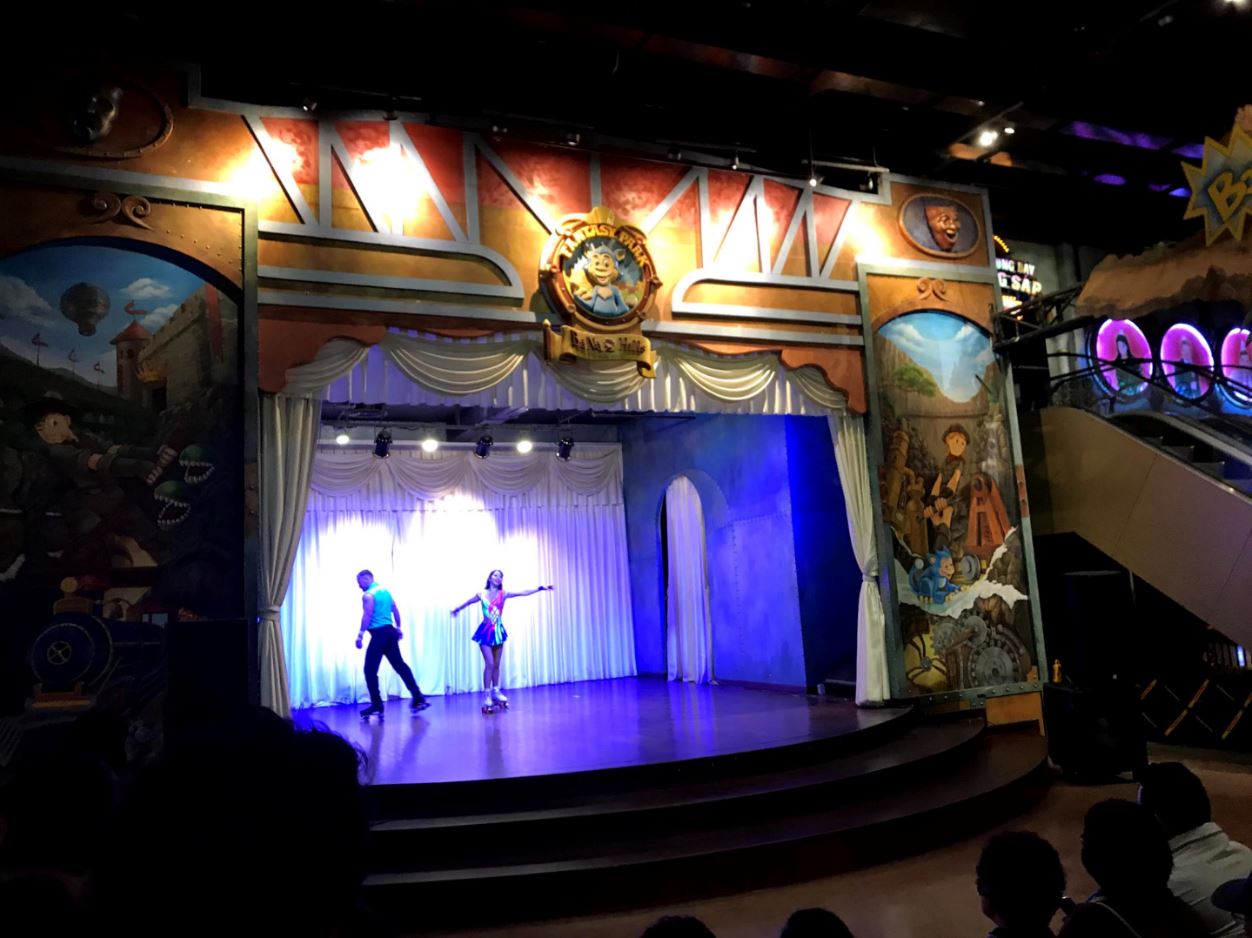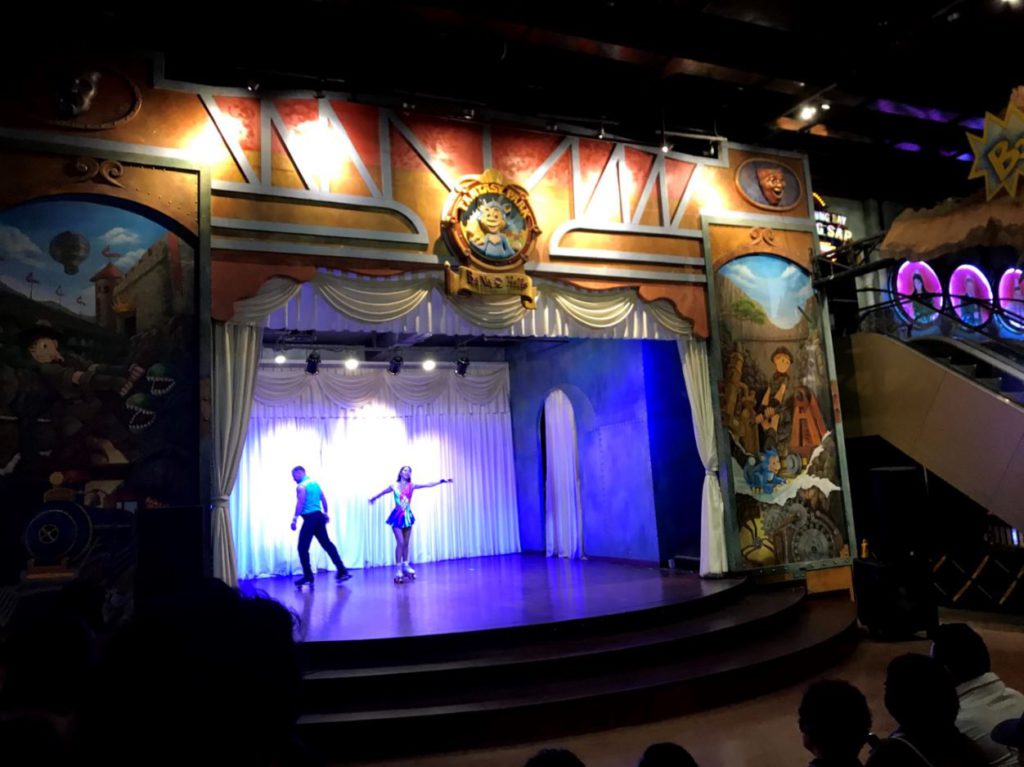 Pagodas
It is a bit odd to find the oriental pagodas spattered around the French-styled village. But they are equally lovely to visit. The most important ones are located in the backside of the French Village overseeing the valley. In fact, most point gives an excellent view of the surrounding hills for miles, sometimes even above the clouds. A large white Buddha statue hovers over everything else making it a striking center-point of your photograph.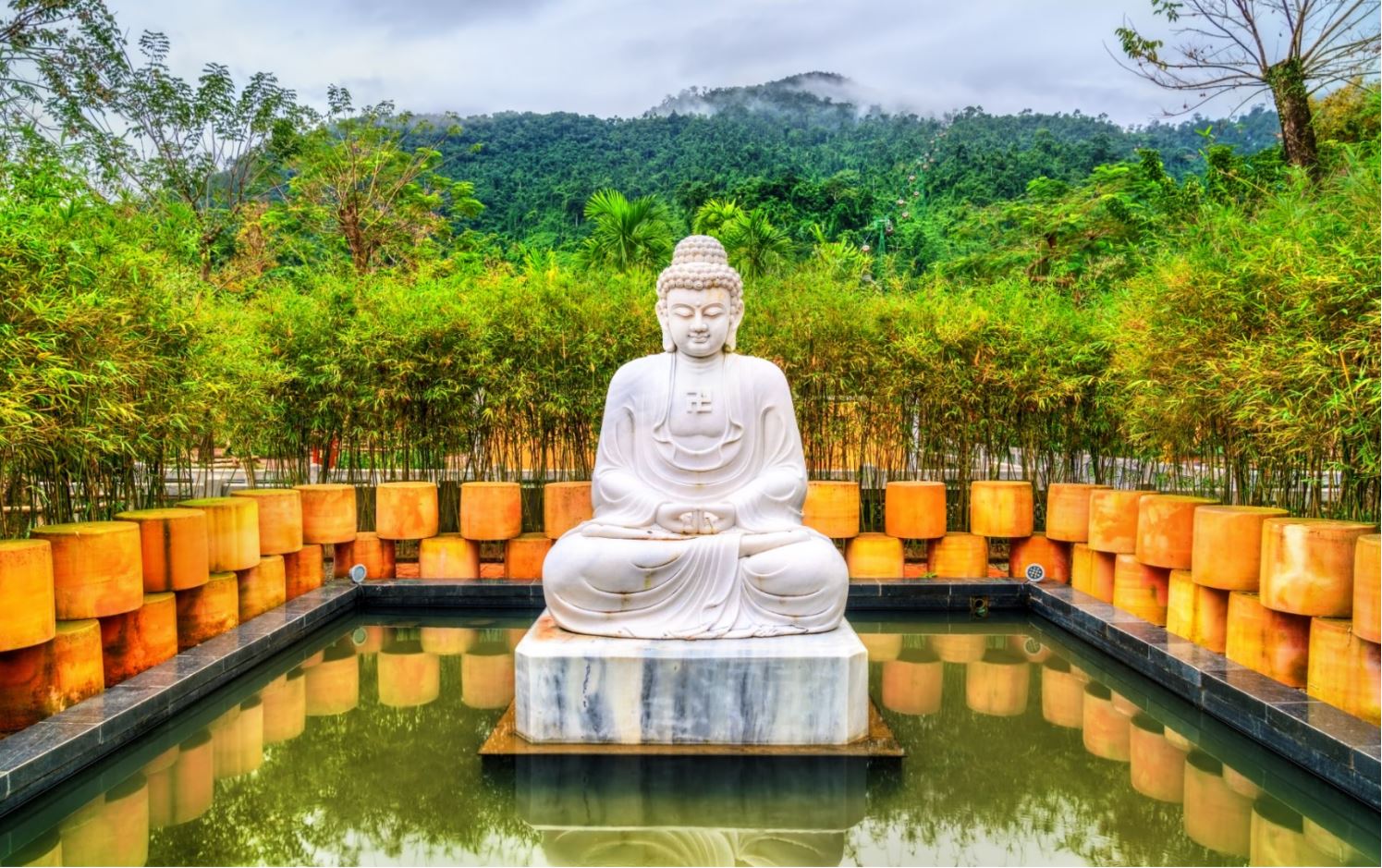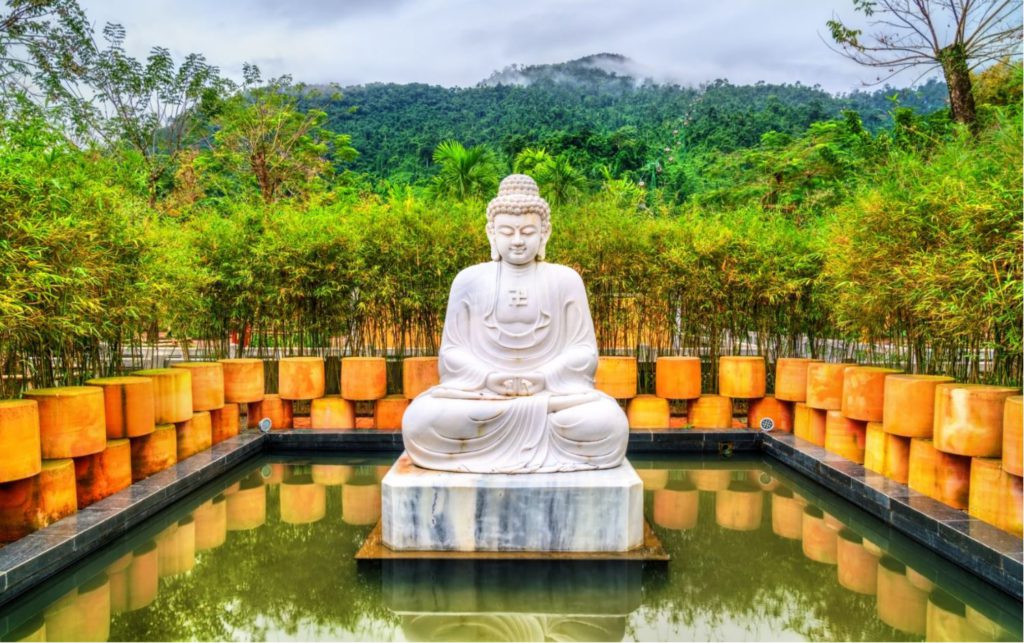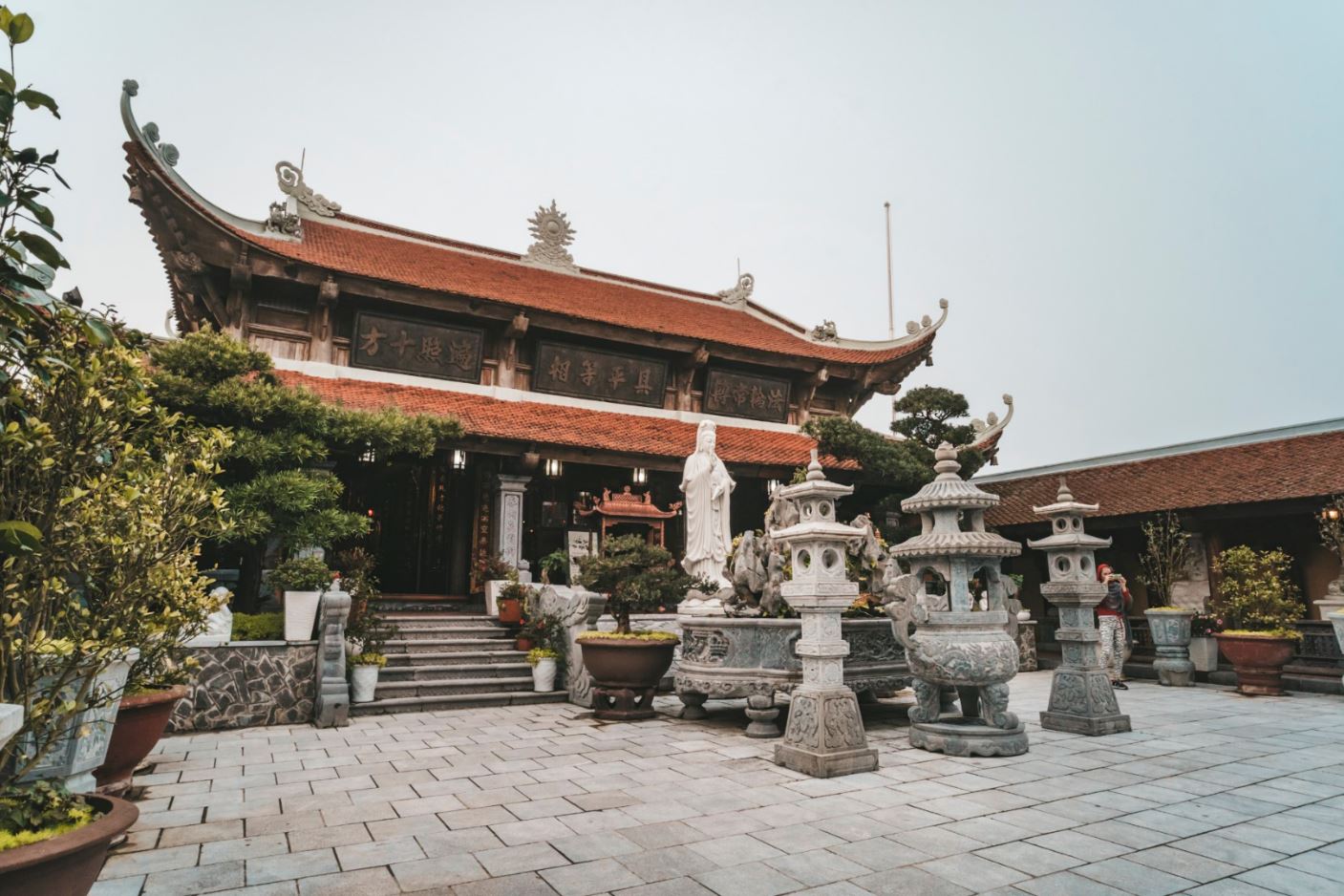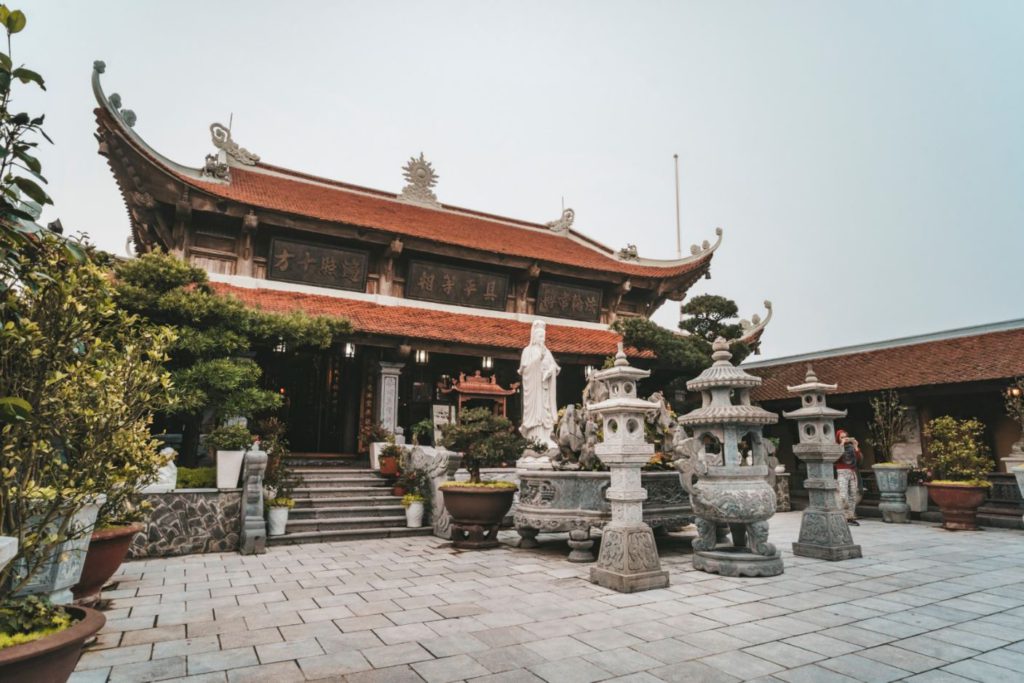 Golden Bridge
This was the reason why we took the whole trip. It really is as amazing as you see in the photos. Except for the mist and the fog dampened it much for us. However, I still feel it was worth it. Two stone hands holding up a skywalk on top of a mountain, so inaccessible is a great work of architecture.
Along with the view, there is oriental music playing in the background as you walk on the bridge by many of the speakers that the bridge embeds in its sides. I am sure the view of the surrounding valleys from the bridge is equally breathtaking which we did not get to see.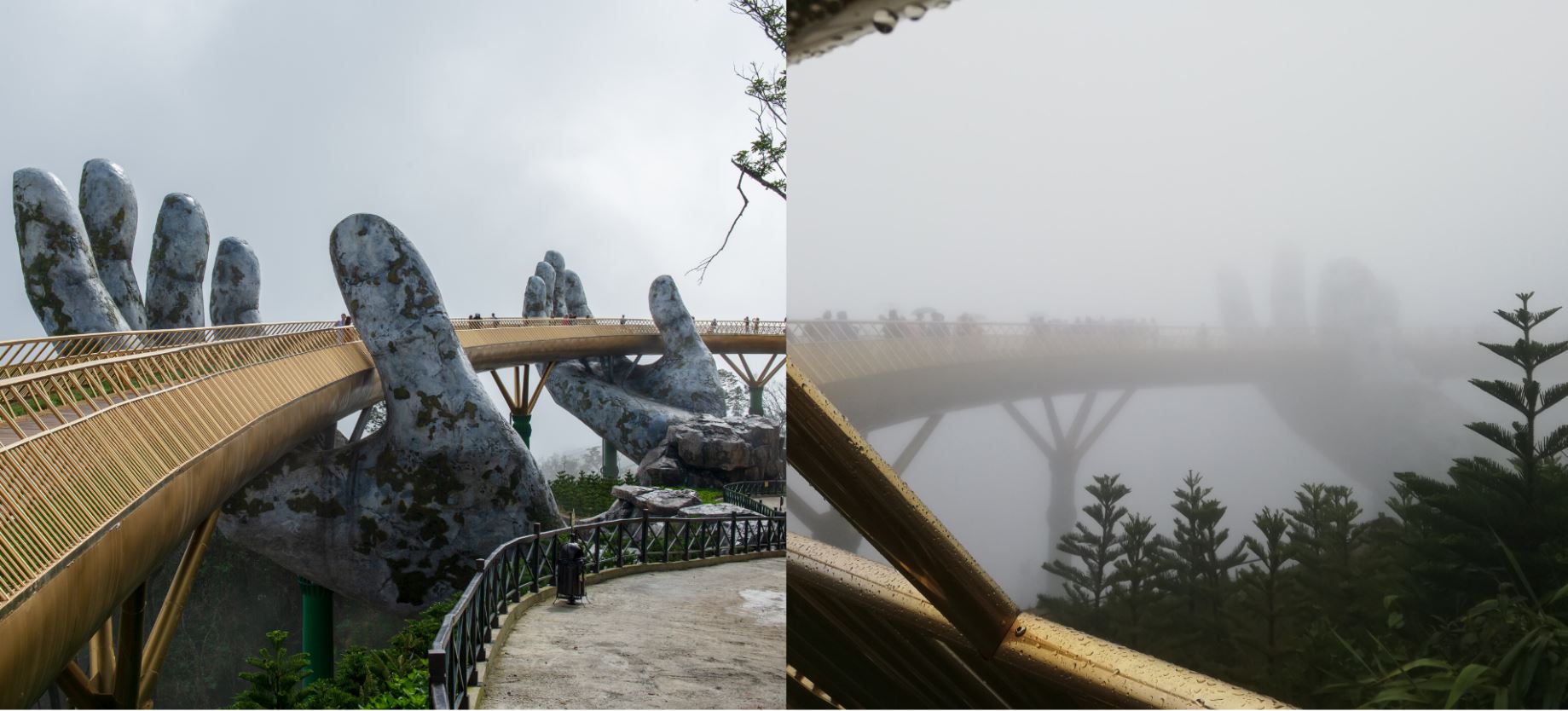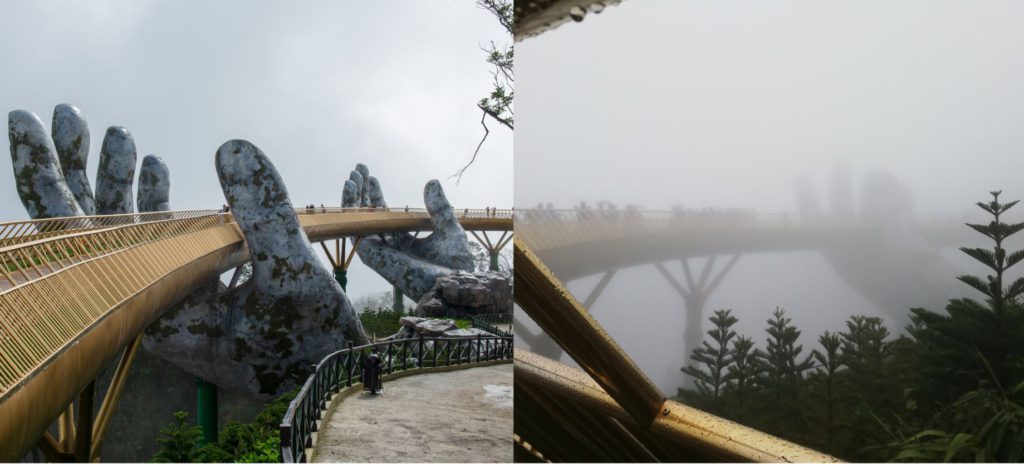 Gardens
Ba Na hills have unbelievably lovely gardens. I remember our thoughts of estimating the cost of building and maintaining such huge lavish gardens. The park is a beautiful blend of both flowers and decorative elements like marble statues.
There are 9 gardens in total and each garden has a theme to it ranging from Classic French to Japanese Zen and Maze gardens. The 9 gardens are Love Garden, Secret Garden, Legend Garden, Memory Garden, Heaven Garden, Osaka Garden, Thought Garden, Mo Spring Garden, and Sacred Garden. All of them are situated around the same area.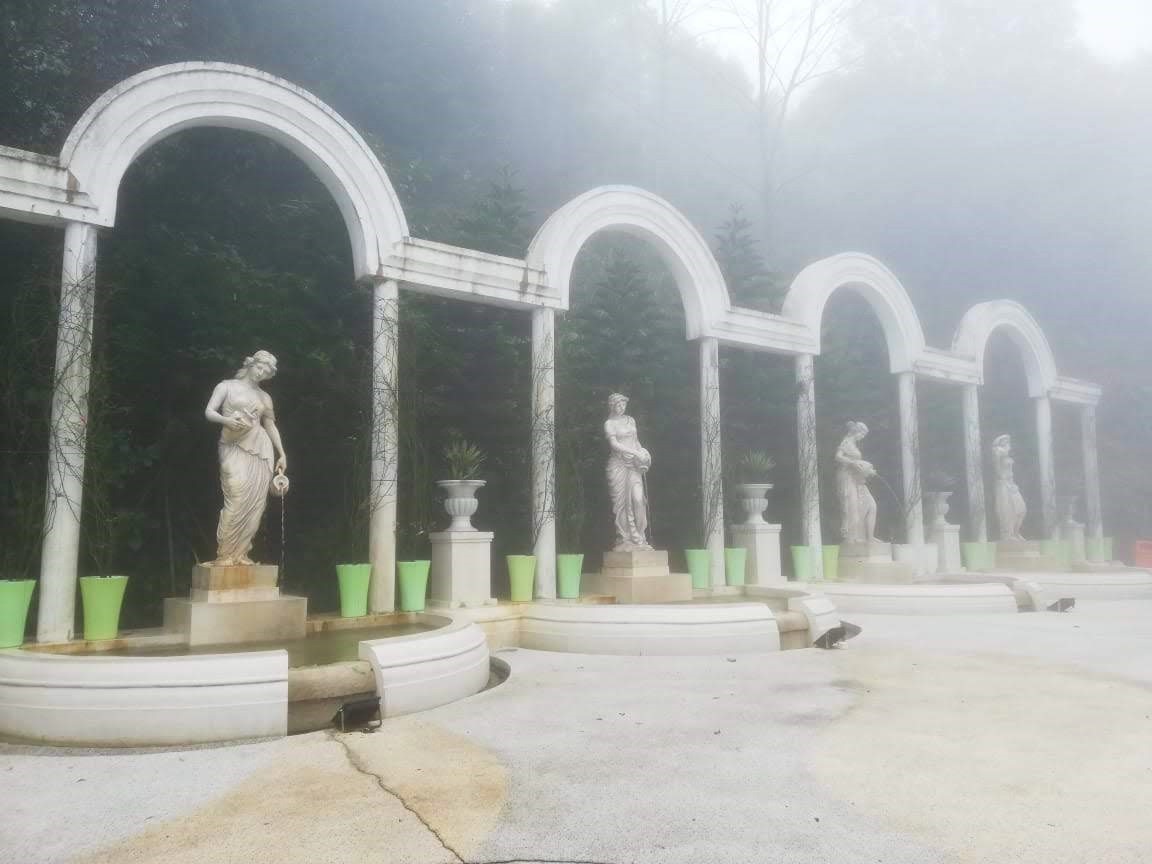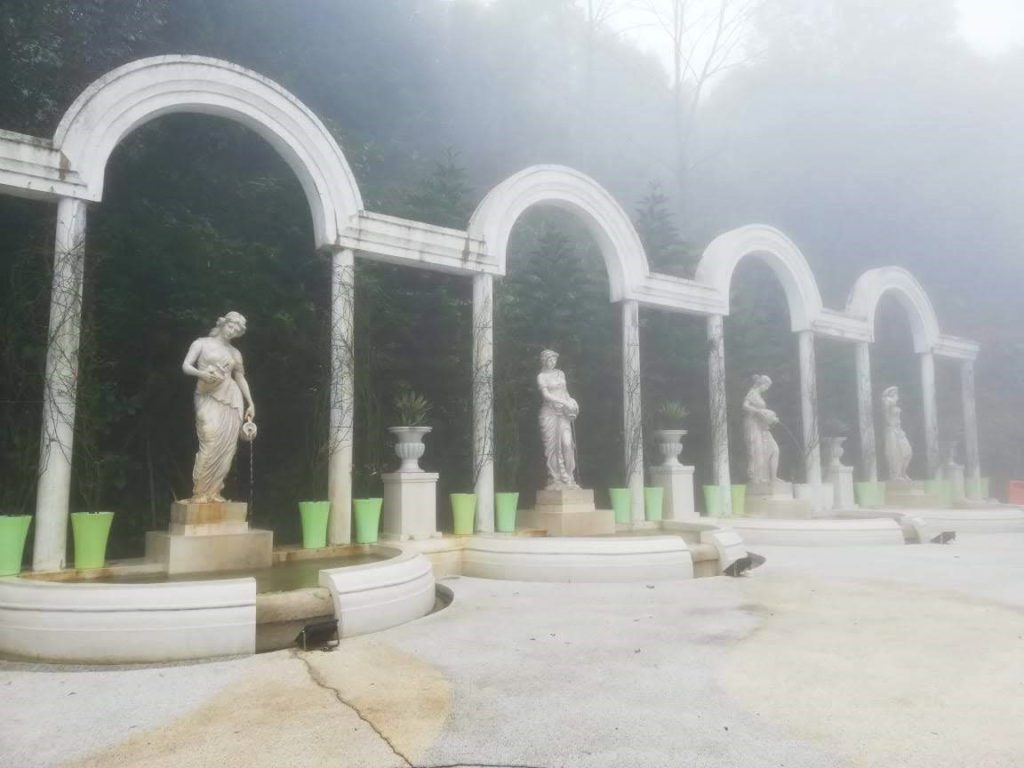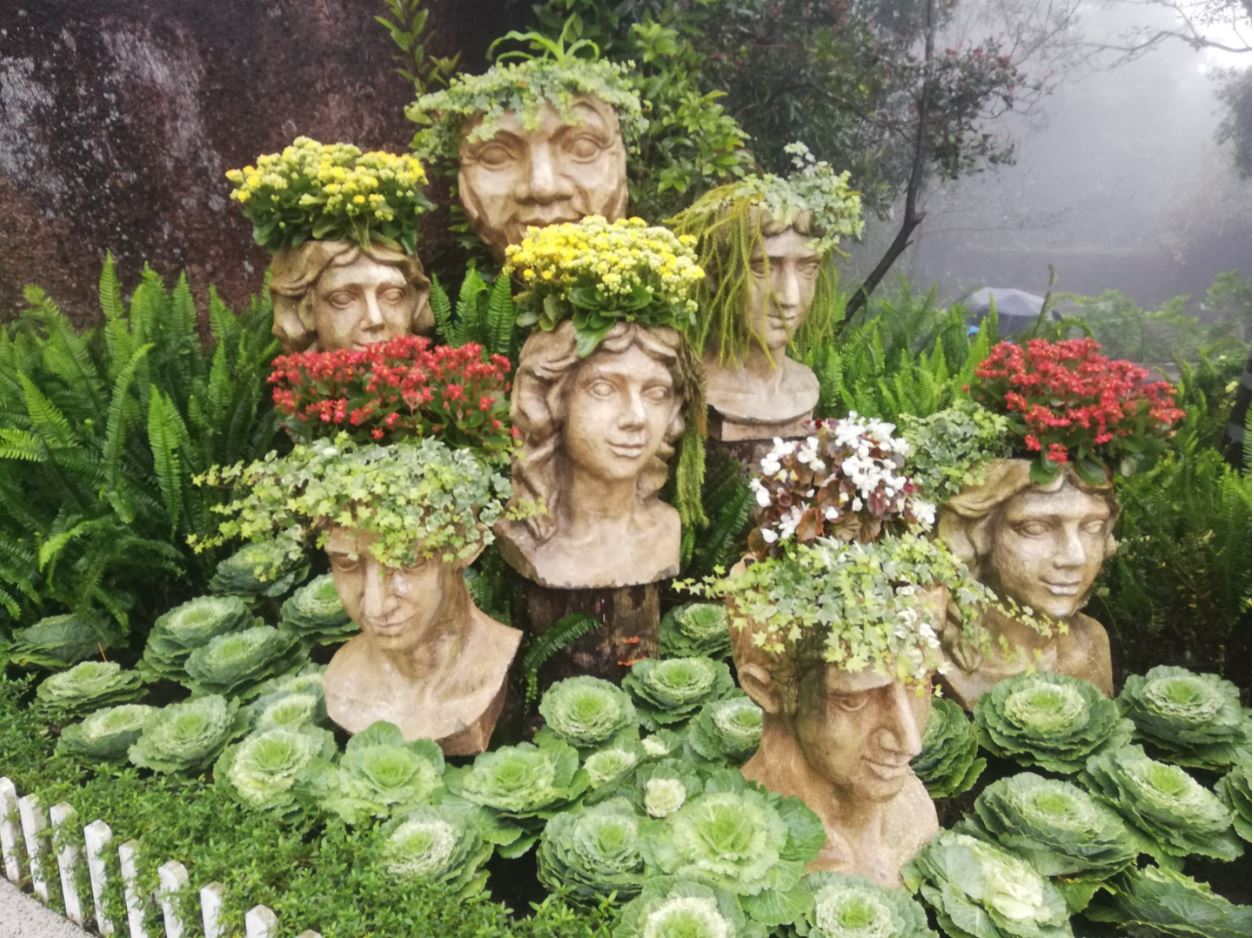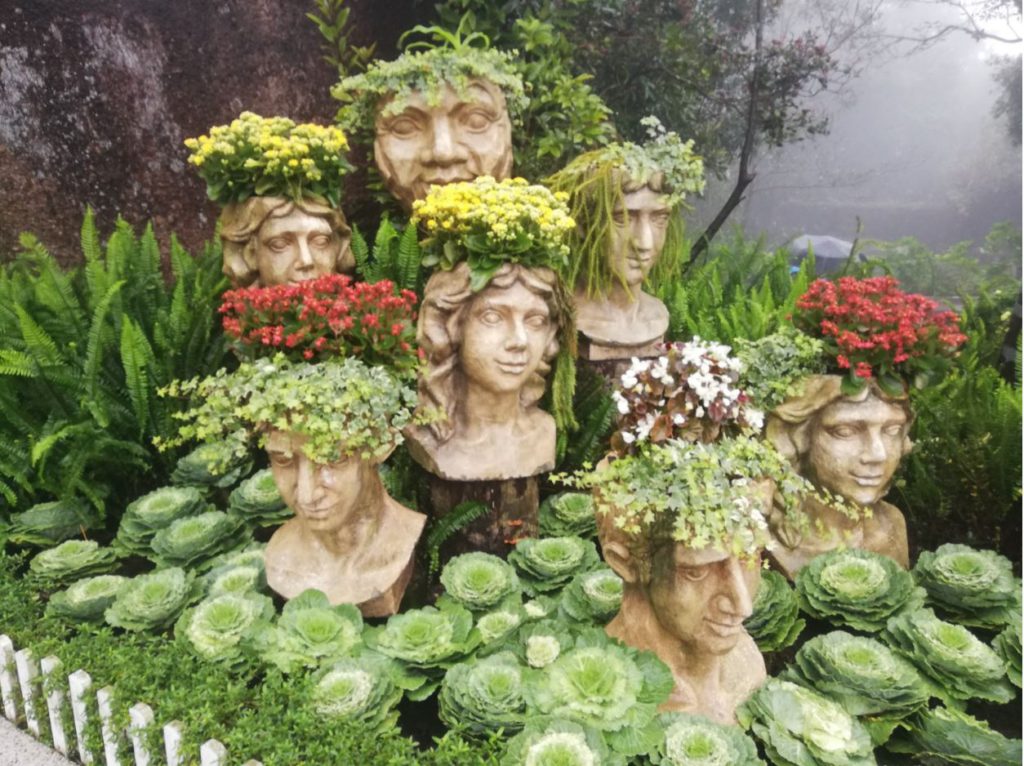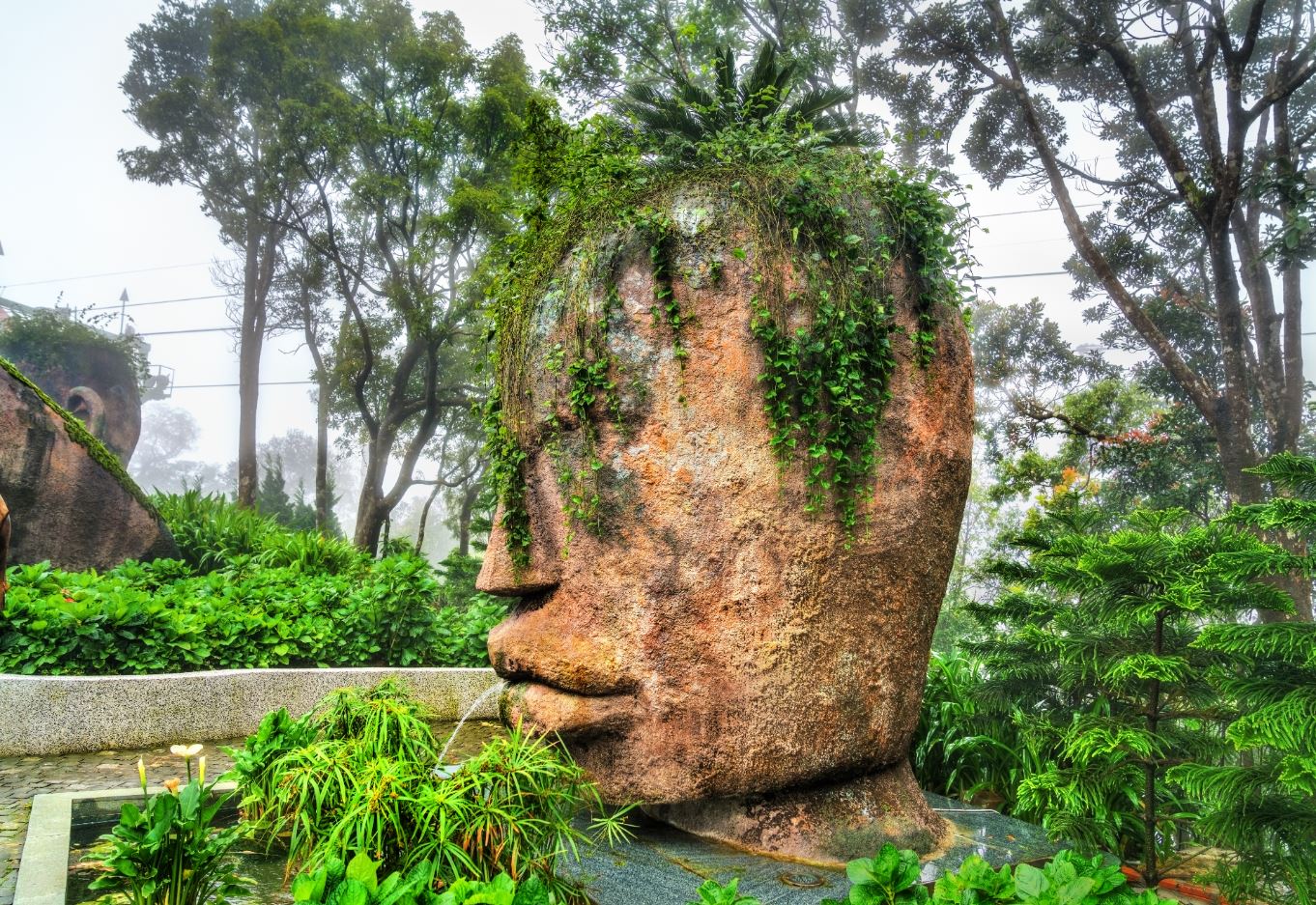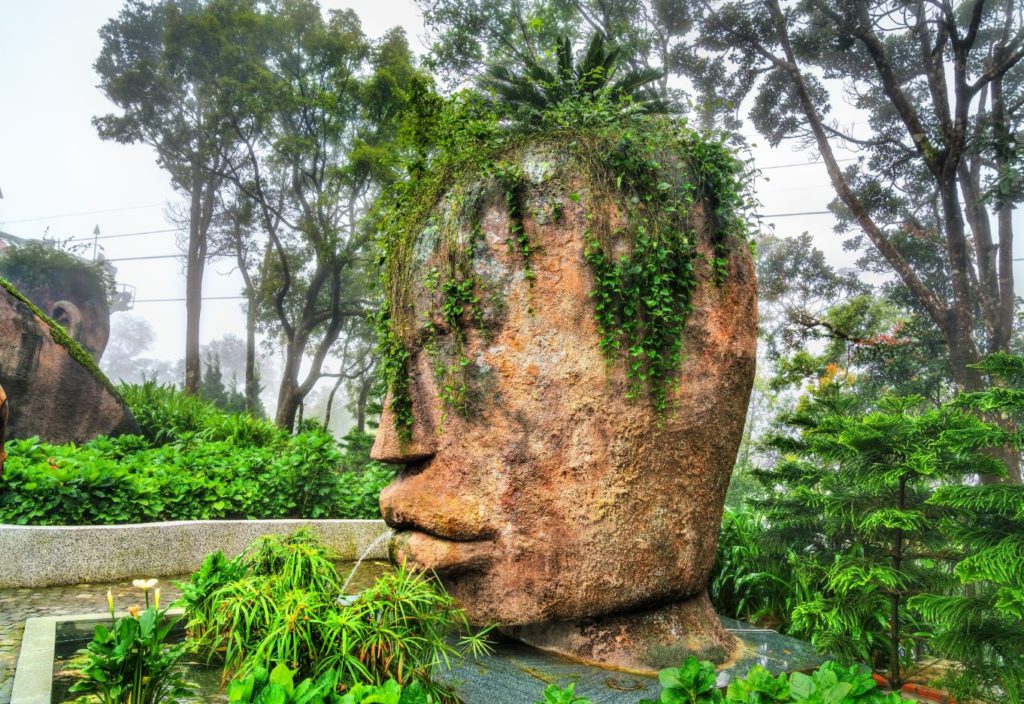 Restaurants
You don't need to worry about food in the park at all. There are various themed restaurants of different cuisines from around the globe. The European ones are particularly popular. However, one cannot guarantee complete authenticity.
Two buffets are also available in European and Oriental styles. Most tourists rate both as above average. We treated ourselves to a Thai restaurant which was again above average in taste. The meal for two was around 300,000 VND, around the average price for most eateries.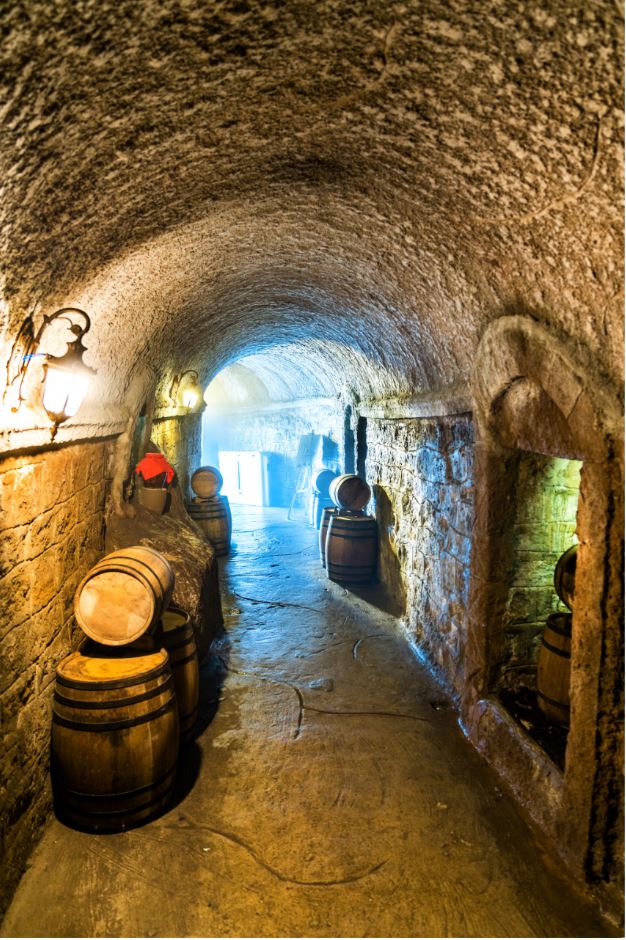 Festivals and celebrations
For the most part of the year, the park celebrates one or another type of festival. The Flower festival goes on during the spring months of February and March showcasing tulips, bell peaches, hydrangeas and Arapangs.
A beer festival is organized with performances, live music and local flavours of beer between May to September. Halloween is celebrated with giant pumpkins, fairy tales, classical movies, and street performances. Winter and Christmas see special activities, festive decorations, and performances.
Where to Stay
If you are looking for a lavish getaway and complete luxury, you must look at booking the resort hotel Mercure Danang inside Ba Na hills. With certain bookings, the ticket to the cable rides is also included which makes it a pretty decent deal actually.
You don't have to buy any additional tickets thereafter. Also, you get to enjoy the whole village to yourself and very little company in the empty hours of the morning. The prices start from USD70-150 per night and you can book it ahead in time online.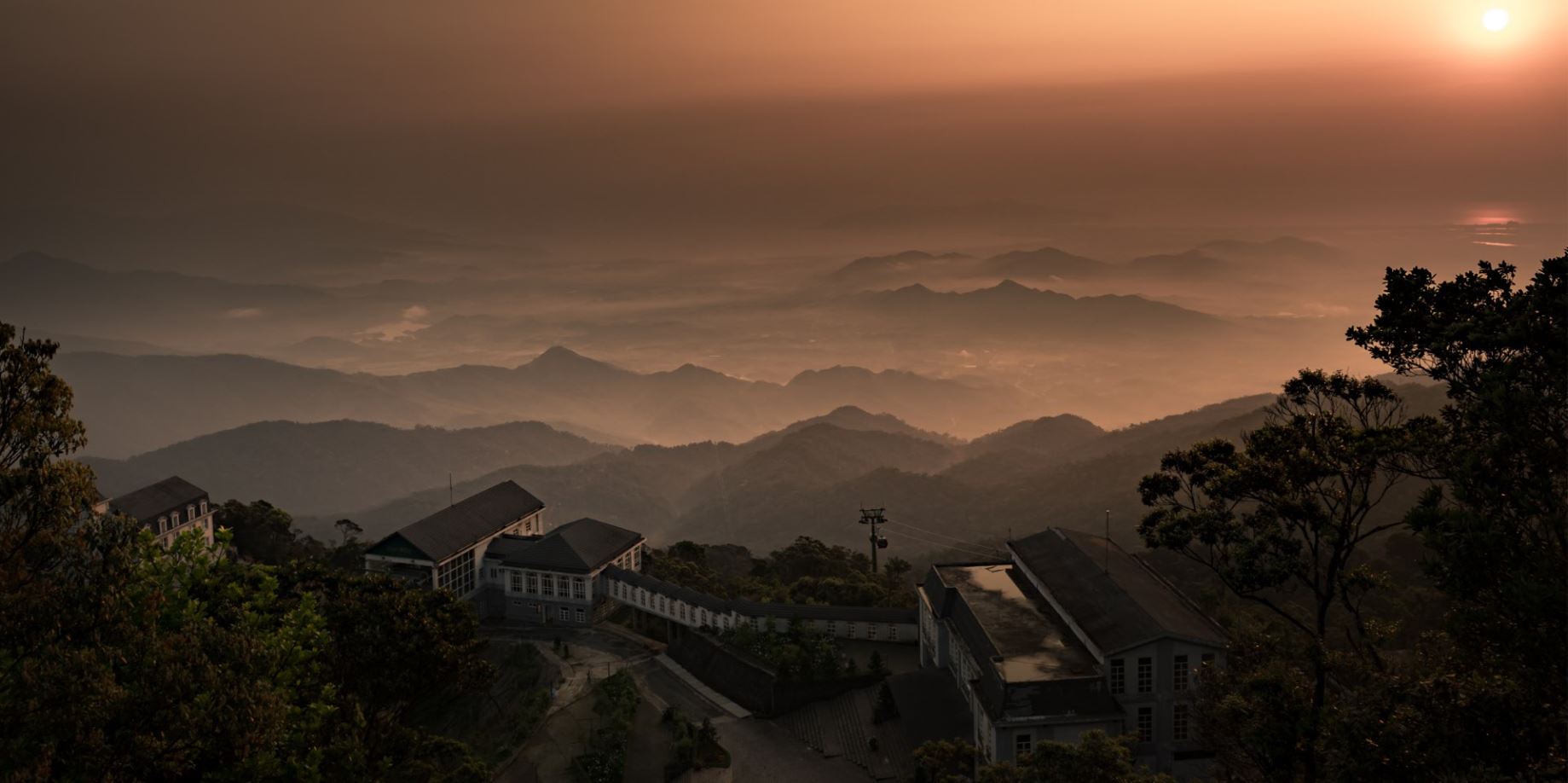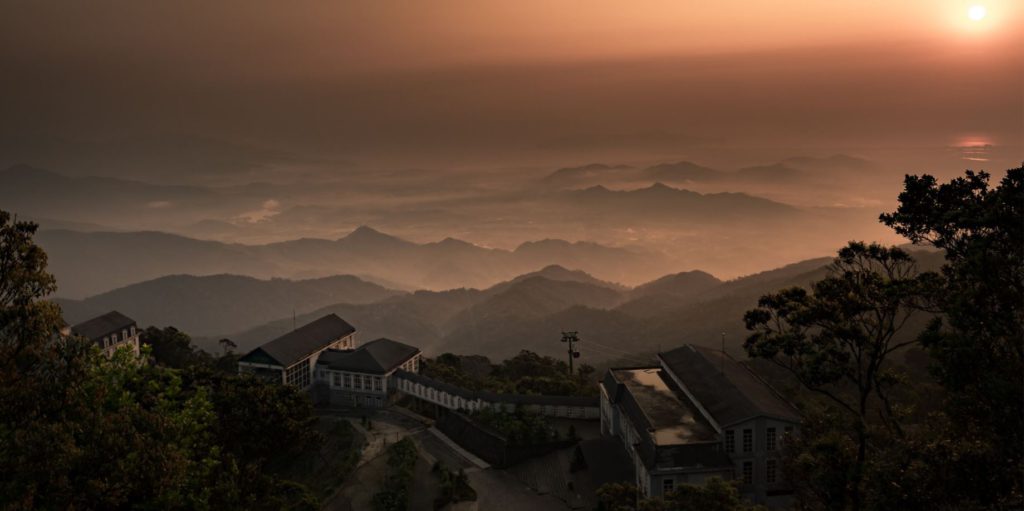 What to Carry
Ba Na Hills is located at a considerable height and the different in temperature is obvious. For the most part, the temperature ranges from 15-20⁰C and can go lower during December-January or rainy season. Keep a jacket with you.
Also, keep a minimum rain gear because showers are still unpredictable and can catch you off-guard. You can buy water inside the park and don't need to carry food if you don't want to. Wear super-comfortable shoes since you will have to be on your feet the whole day. It can get very tiring.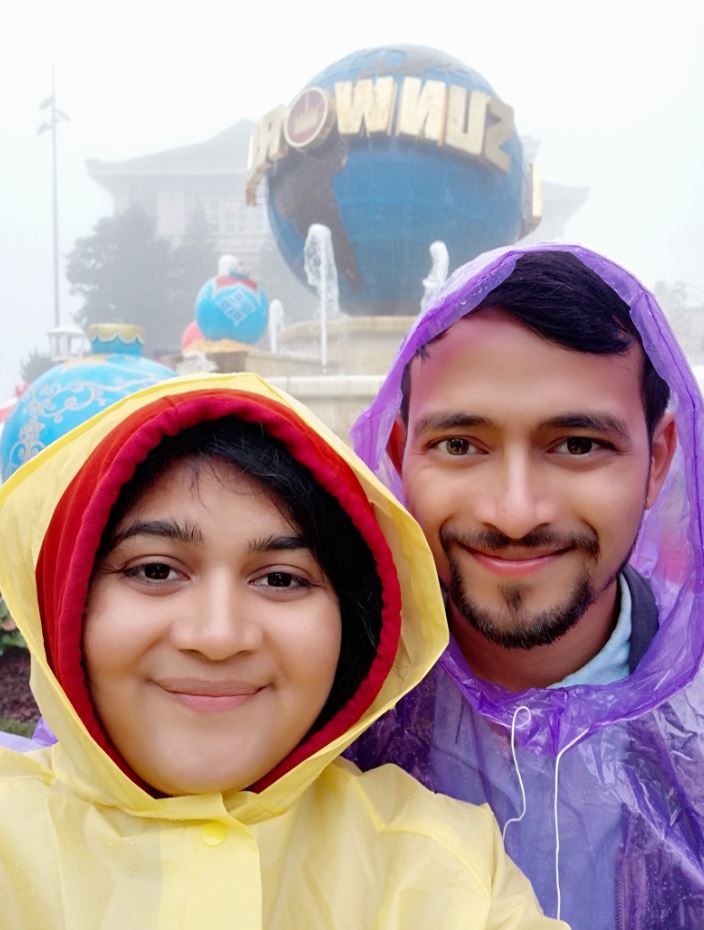 Save On Pinterest


Related Articles