26 Mar

Is Nha Trang Worth Visiting in Vietnam?

I didn't have long holidays. And it was hard for me to put together a Vietnam Travel itinerary to cover as many places as possible. That meant we could do only the south and central Vietnam this time. I wanted to see Da Lat and Nha Trang both though. But I knew I will like Da Lat because I love mountains but I wondered repeatedly if Nha Trang is worth visiting?

While no one can tell you exactly and you will find conflicting opinions online, I can tell you a bit about both sides. Why to visit and why you can skip it. Plus if you do decide to add it to your Vietnam itinerary, scroll down below for a brief city guide to help you plan your trip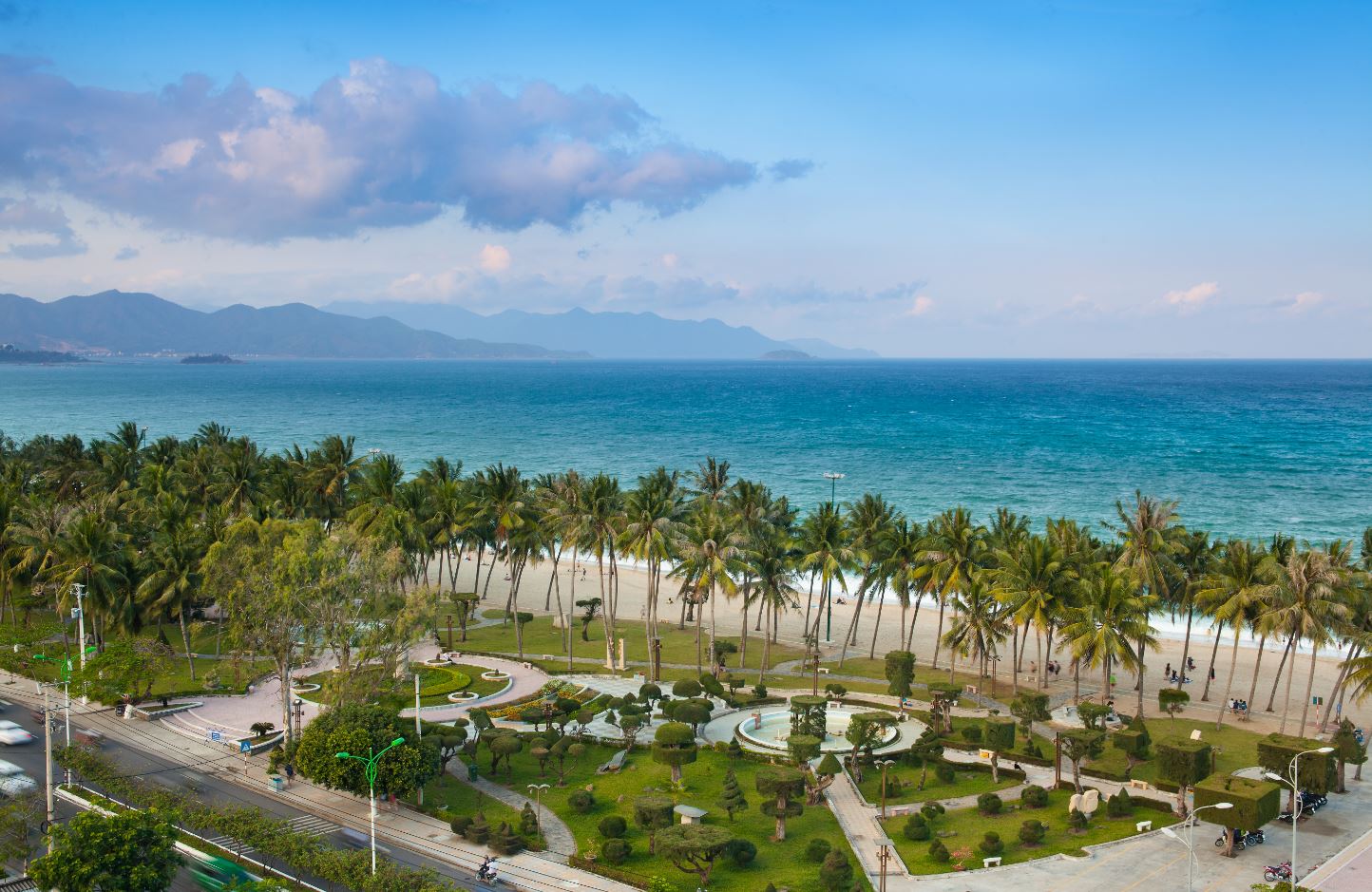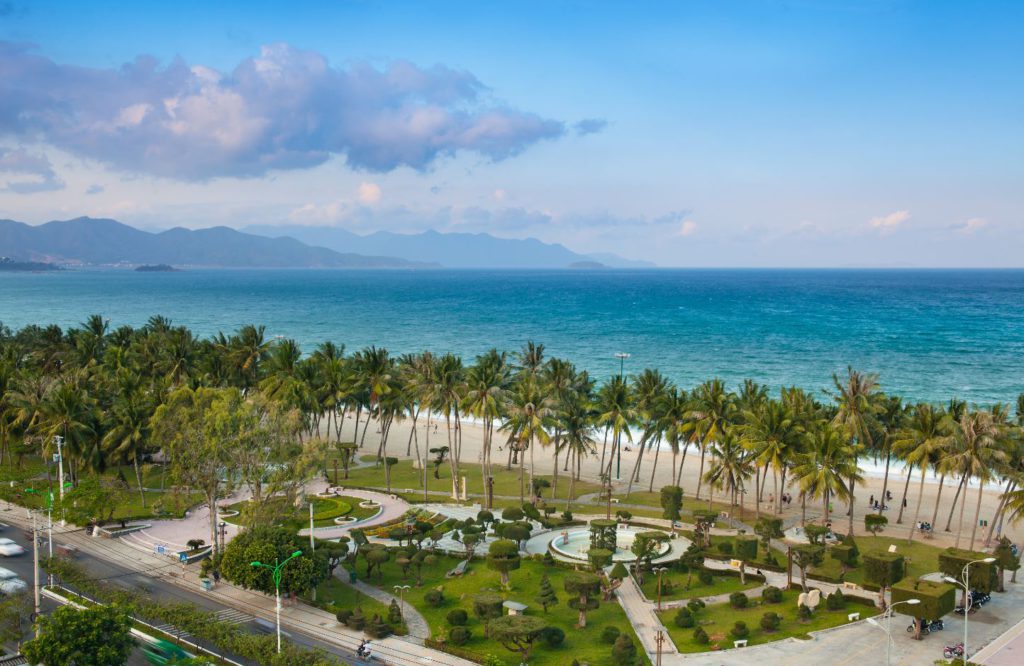 Is Nha Trang Worth Visiting?
Although it is for you to decide, I will put across my pros and cons to the question – is Nha Trang worth visiting?
Pros
– It has lovely beaches. The ones like Thailand and the Philippines with clear turquoise blue waters and white sand beaches.
– Apart from the beaches, the seaside is scattered with limestone rocks and islands with rainforests. Some of them resemble those at Ha Long Bay
– The city is great for young people with throbbing nightlife with raving pubs, bars, and restaurants.
– Apart from the beaches, there are many cultural tourist attractions in the city as well if you don't want to spend all your time at the beach.
– It is fairly affordable
Cons
– The beaches and tourist attractions are usually crowded with local Vietnamese and Chinese tourists visiting in large groups.
– Some of the beaches are not so clean. Due to over-tourism, the neighbouring coral gardens have perished and aqua life has suffered greatly.
-Nha Trang is not just a coastal town. It is a city much like Pattaya with a focus on tourism. You will find concrete buildings, high rise luxury hotels and a number of resorts, restaurants in the city. It may not appeal to some people.
– If you are tight on your schedule, you can opt for better places in Vietnam to visit.
My Suggestion
If you are visiting Phu Quoc, then you can look at skipping Nha Trang. While Da Nang also has beaches, they also lack the beauty of Nha Trang and Phu Quoc. If you have a good amount of time in Vietnam, add this to your itinerary, if only for a couple of days.
Read ahead if you are looking for information about Nha Trang in detail.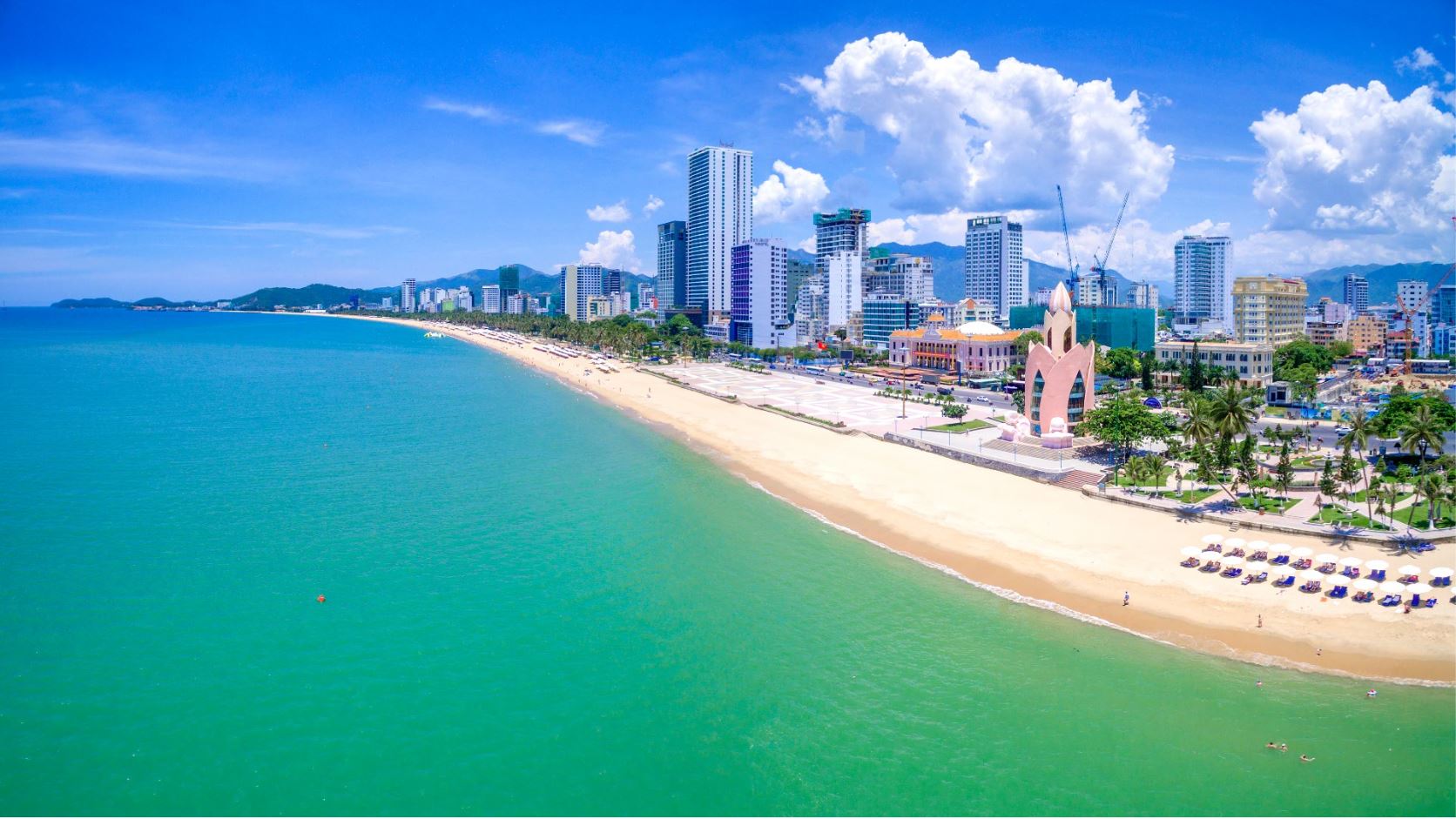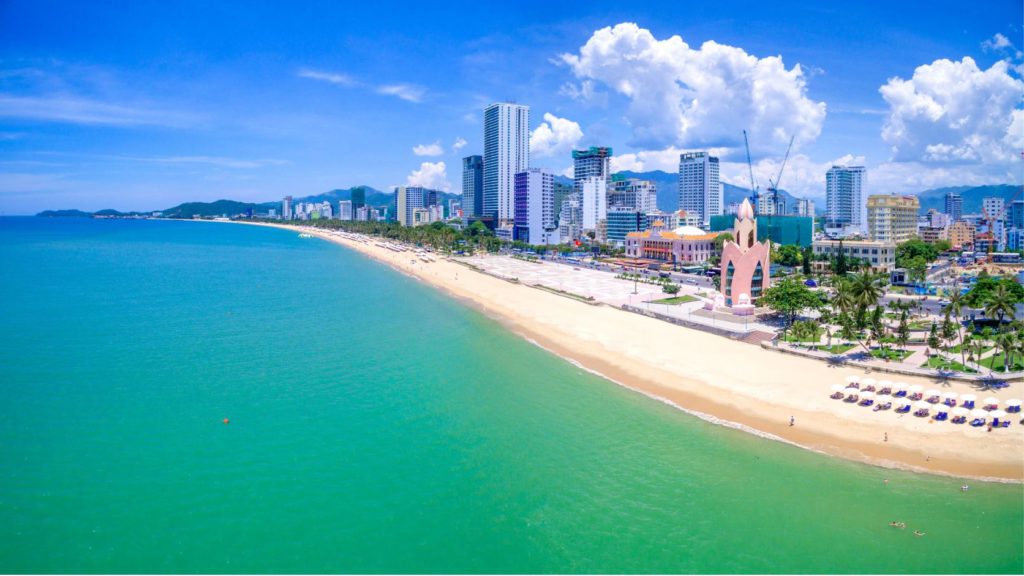 Where is Nha Trang Located?
Nha Trang is located in the lower half of the central coast of Vietnam. It is around 530 km from Da Nang 430km from Ho Chi Minh City and 135km from Da Lat by road.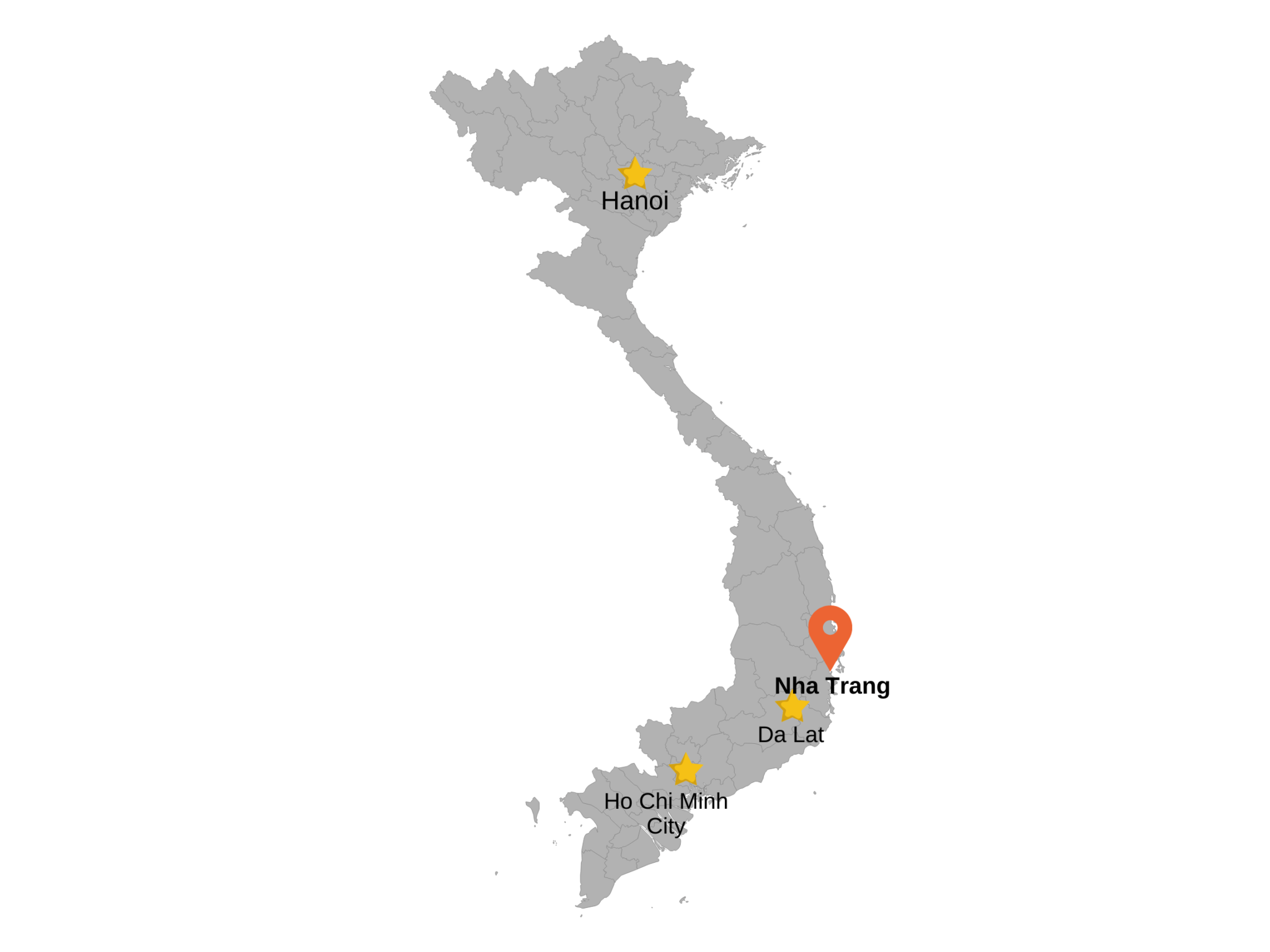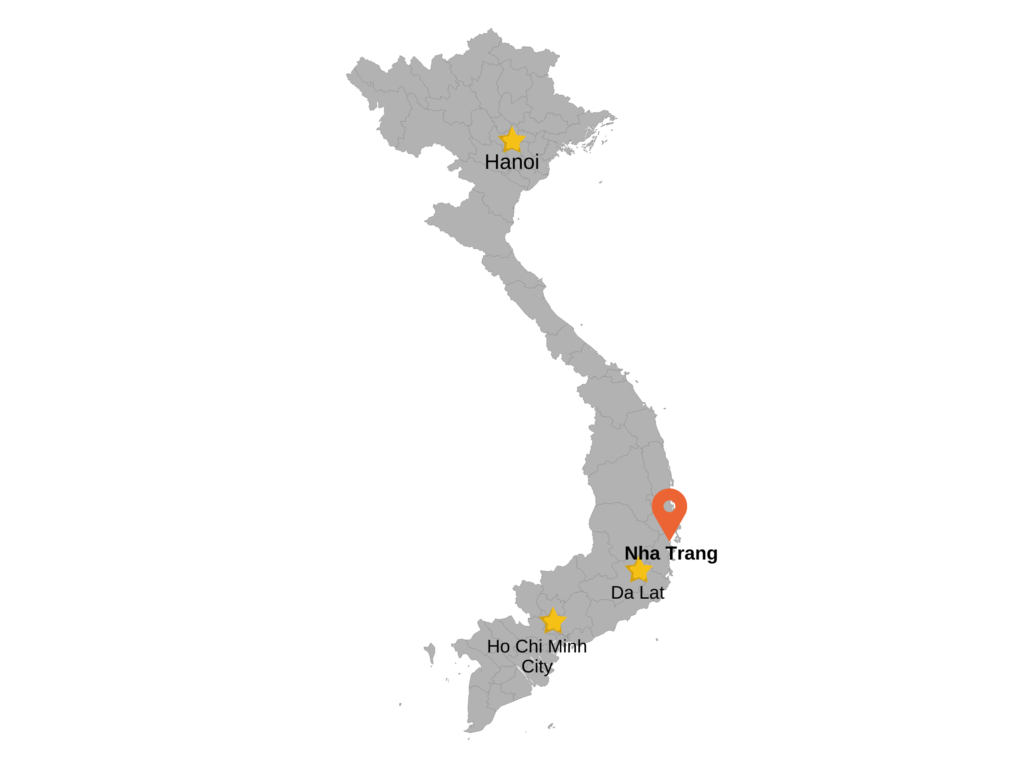 How to reach Nha Trang?
Flight: Depending upon where you are travelling from, flights are your best bet in Vietnam. Moreover, they are mostly inexpensive. Vietjet and Vietnam airlines are two major service providers in the country. I will suggest taking a flight if you are coming from Ho Chi Minh, Da Nang or Hanoi (specifically) since all these places have long travel time by any other means of transportation.
Cam Ranh airport is 30km south of Nha Trang city and takes around 50 minutes for the drive. Both cabs and shuttle buses are available. Expect to pay less than 300,000 VND for the taxi. Bus number 14 runs from the airport (between 5 am to 9 pm) to the main areas of the city and costs 50,000 VND per person.
Bus: Roadways are fairly developed in Vietnam and have comfortable overnight sleeper buses available on major routes. You can take one from Ho Chi Minh City or Da Nang to Nha Trang. You can take a day bus from Da Lat to Nha Trang. It is always safer to book a bus beforehand. Book bus tickets online on Bookaway.com or Baolau.com
Minivan: Minivans are great for day rides and short-distance travel. While there are regular minivans also available, the premium ones in Vietnam are especially great value for money. You can hire a limousine minivan from Ho Chi Minh City or Da Lat. It is comfortable with plush reclining seats, reading lights and a personal charging point. I loved it.
Trains:  The railway connectivity in Vietnam is not extremely extensive. However, Nha Trang is still well connected with Ho Chi Minh, Da Nang, and even Hanoi. But the travel times are usually far longer than roadways. The fares tend to be pricier as well.
As a result, it is often not the first choice for most travellers. If you have more time, some cash to spare and want to enjoy a long journey with a view of the countryside, go ahead. Book your tickets on the official railway website.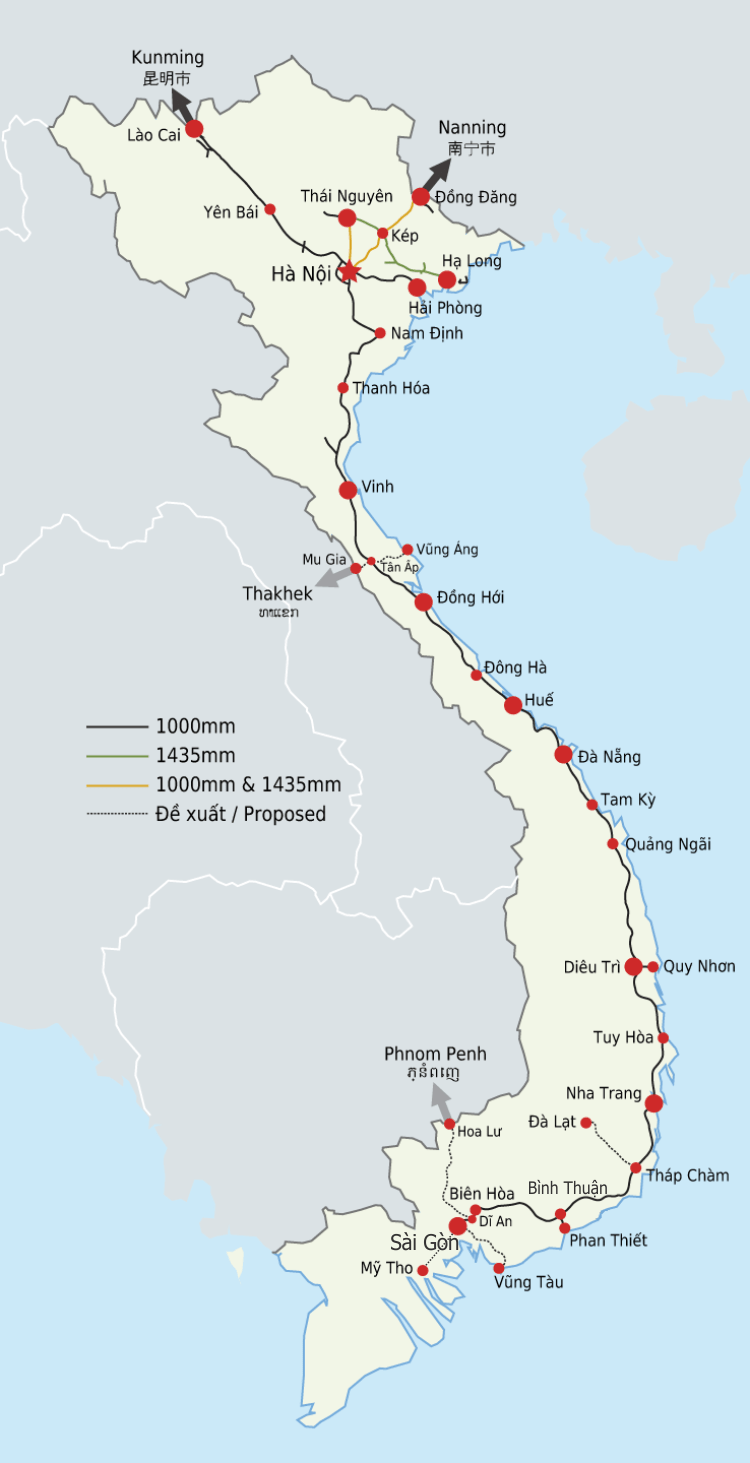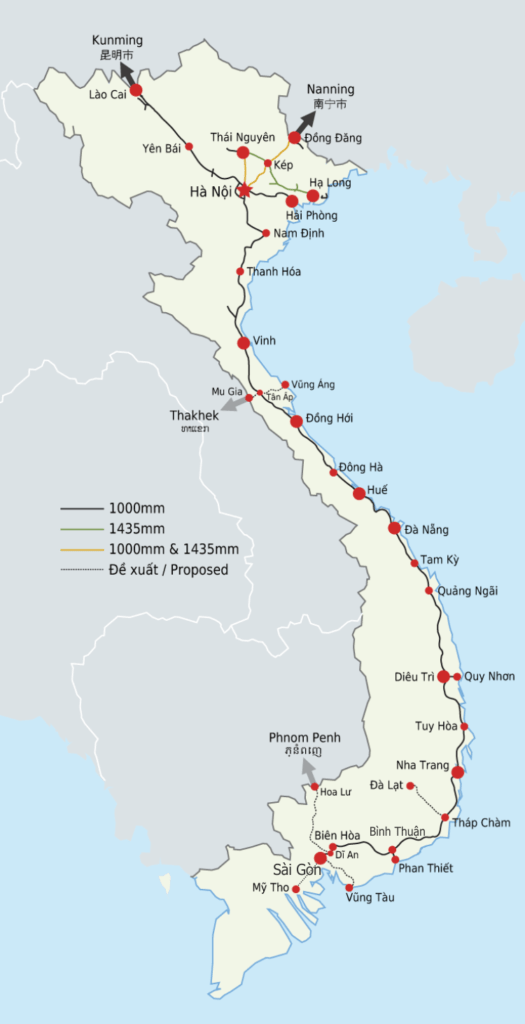 How to go around in Nha Trang
I will not recommend traveling inside Nha Trang on public transport. While there are definitely a few buses available, they can be crowded and unreliable. The best way is to get a private vehicle in the city. Here is how:
Day Cabs: You can get cabs everywhere in Nha Trang. It is a popular tourist destination and many tour operators have their own fleet of cars. Most hotels provide transportation with additional costs. If you are travelling in a group or with family, this is the best option to stick to. Plus they take you around sightseeing at your own pace.
Taxis: Taxis are also common in Nha Trang, although two-wheelers are far more popular. You can wave at a cab on the main road for a ride. Ask them beforehand if they will use the meter in the cabs. Beware of the cab drivers taking a longer route. Use Grab taxis in the city for more reliable rates and ease.
Motorbike: If you can ride a two-wheeler and are comfortable driving on Asian roads, definitely rent a motorbike. Understand that Nha Trang is a busy city and not a small town. Therefore, you will see considerable traffic on the road.
Otherwise, you don't necessarily need a driving license to rent a bike but the renter can keep your passport for guarantee. But importantly, rent only if you have travel insurance with you. A bike will cost you around 200,000VND per day without fuel.
Motobike taxis: If you are traveling solo or light, Motorbike taxis or Xe Om are fantastic in Vietnam. You can hire one at around every corner of the road. A trip will cost you 10,000VND for every kilometer on an average. Again, I cannot say they are extremely safe, so a quick prayer beforehand may help.
Book a day tour in Nha Trang City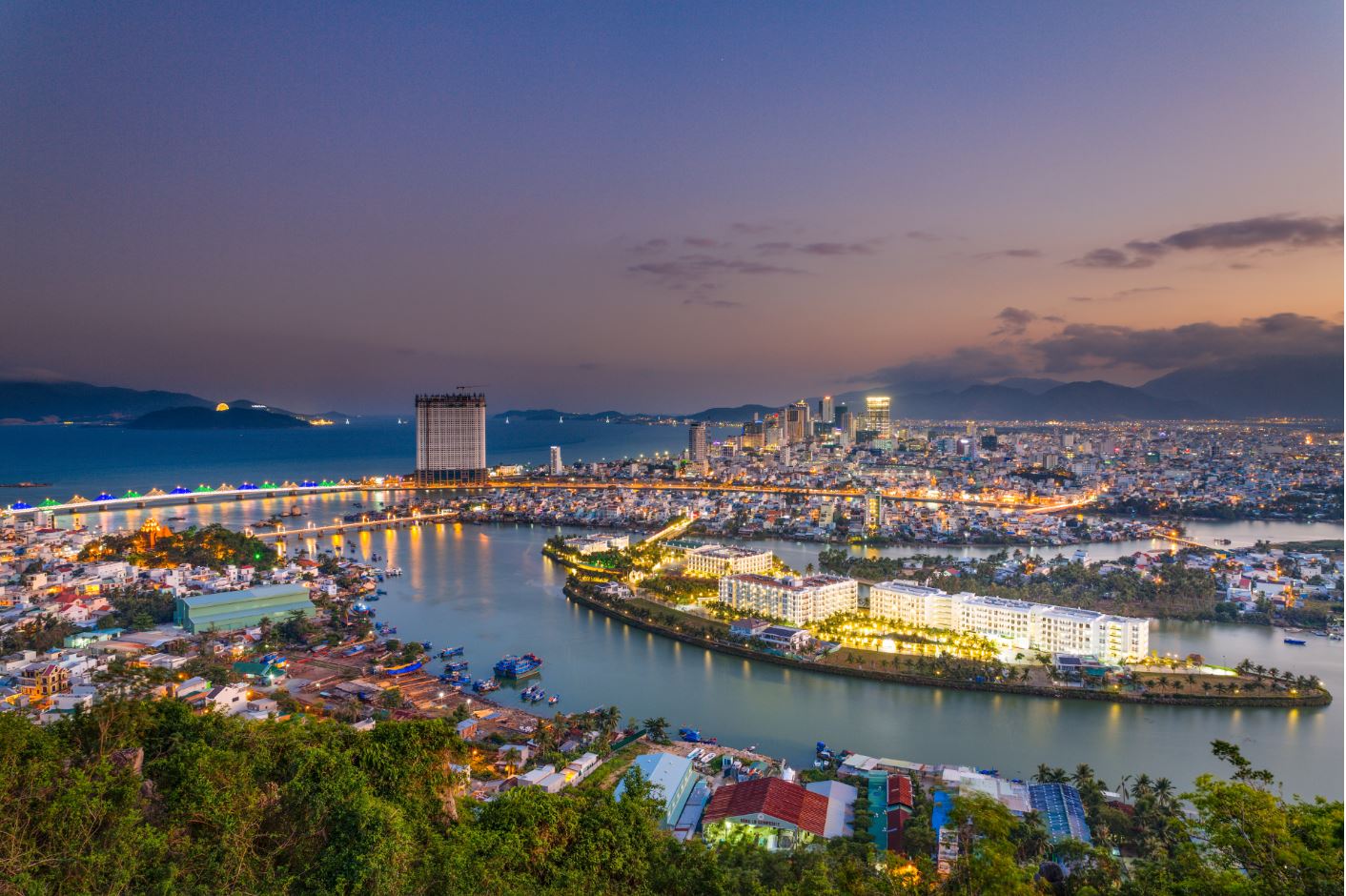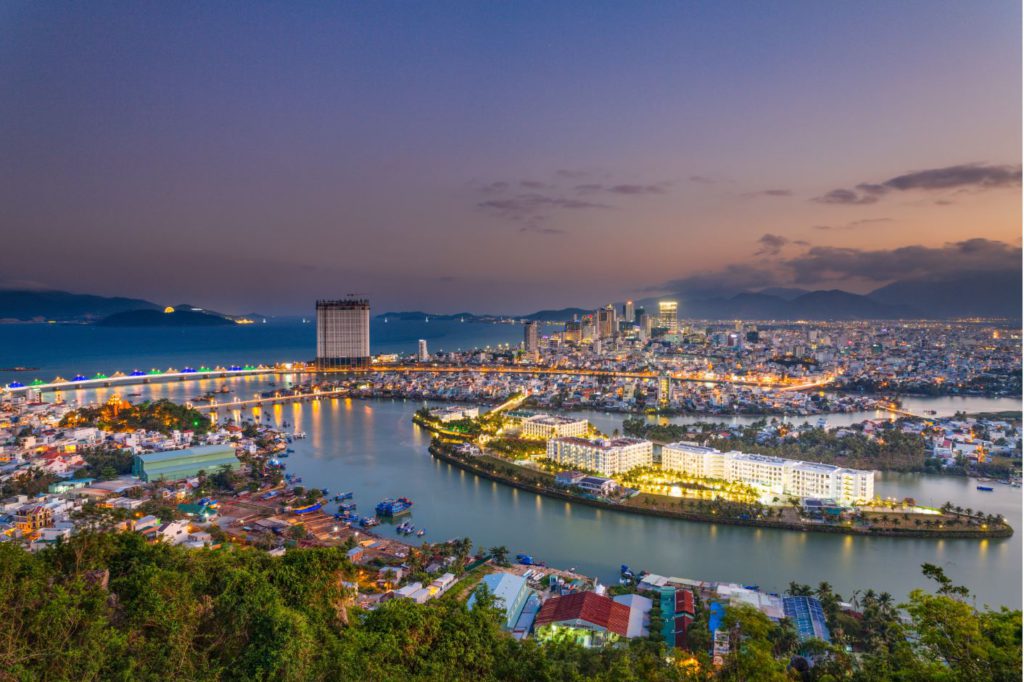 Where to Stay in Nha Trang
You can choose your stay according to your travel style. If you are looking for cheap accommodation, stay in the central city area of Nha Trang. Restaurants and bars are accessible on foot. You can walk to the nearby beach or on the promenade.
If you are looking to stay at a more upbeat and a prime location with clubs and young crowd, book a place at Tran Phu Beach.
And in case you are looking for a more luxurious or a quieter time with family, book a resort at one of the nearby islands.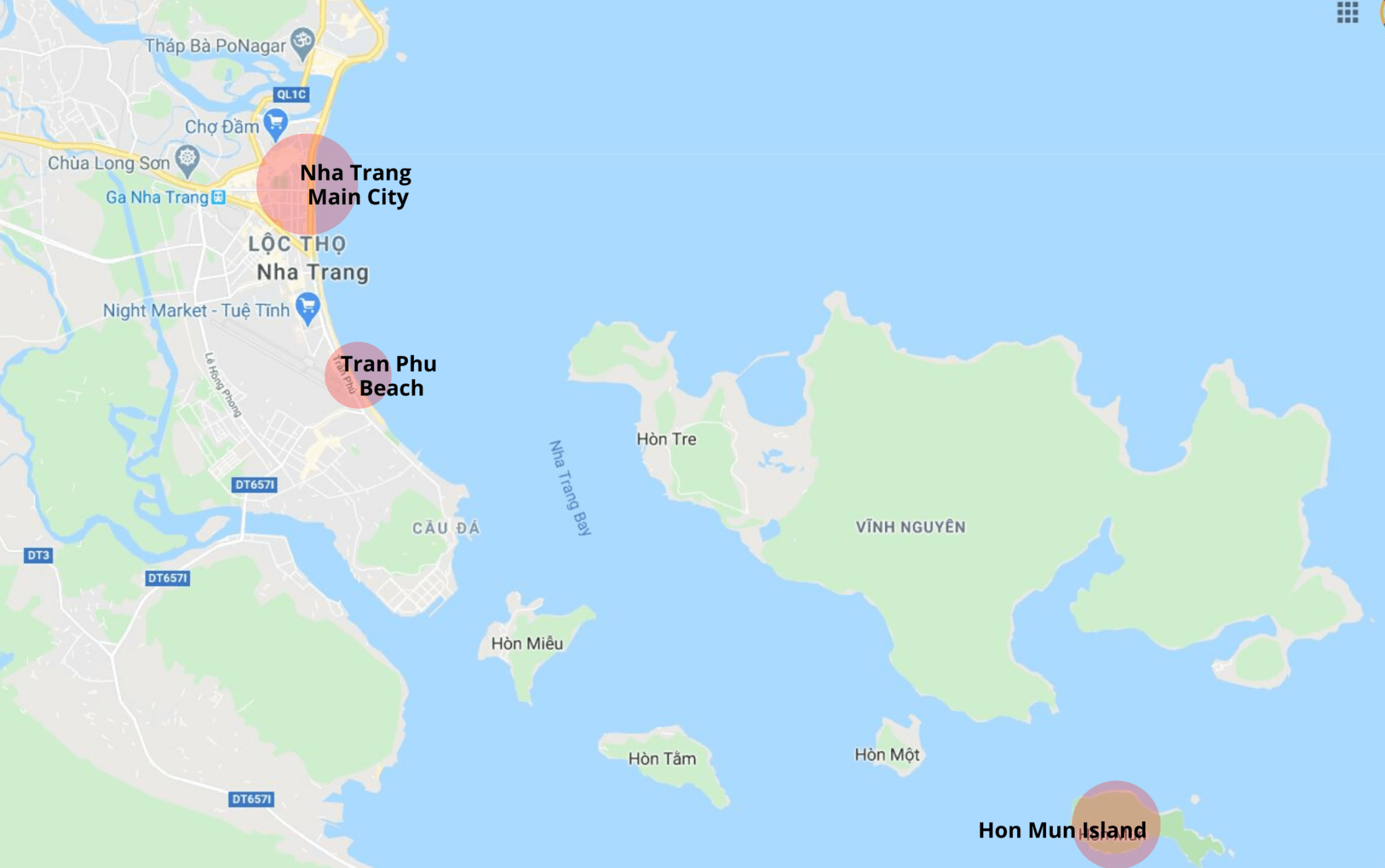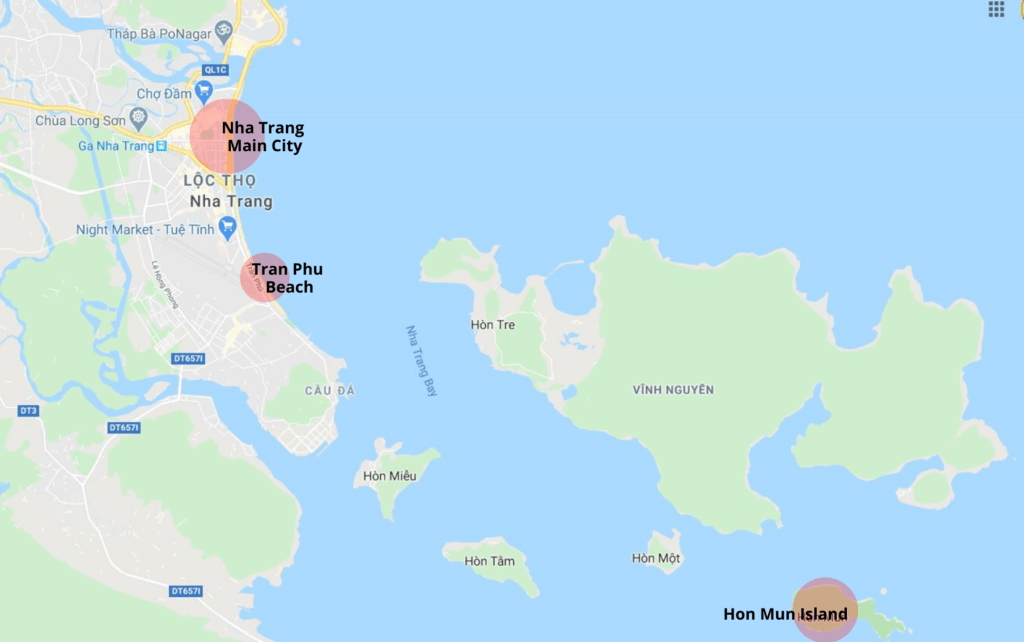 Things to do in Nha Trang
1. Po Nagar tower
The Po Nagar Towers are a set of four towers made of brown soft stone. Four more (total eight) perished with time. The complex is built in a lovely mix of Cham (a Vietnamese kingdom) and Hindu style of architecture with Hindu deities like Shiva and Ganesha. At a glance, it may resemble with Angkor Wat in Cambodia since the Khmer Empire had once ruled around this land as well.
The compound is small and serene with views of the bay and lagoons of Nha Trang. The best time to go is early morning since a large number of tourists start coming in by mid-day. Cover yourself modestly before entering.
Po Nagar Tower timings: 6 am to 5.30 pm every day of the week
Po Nagar Tower tickets: 22,000VND per person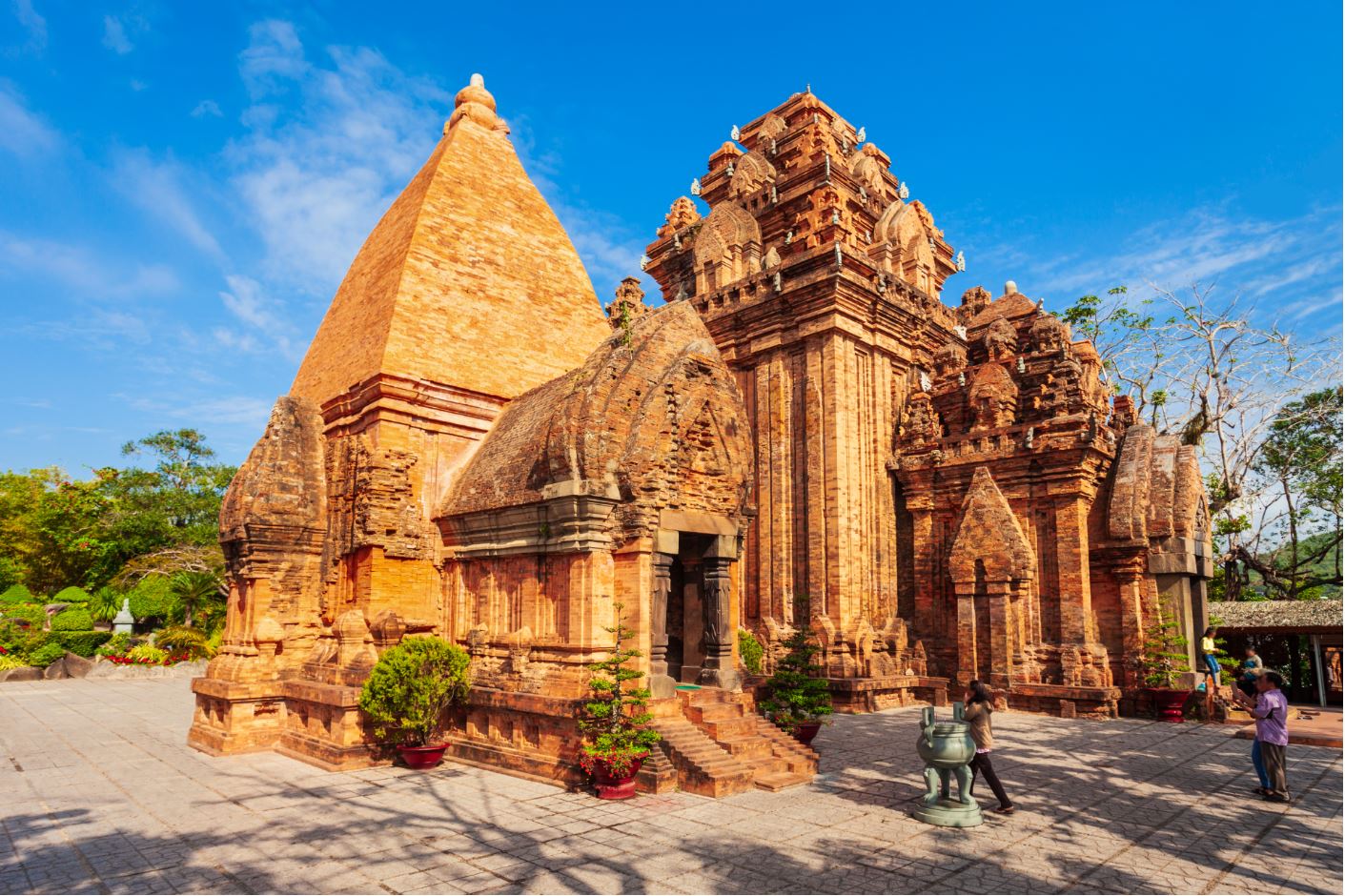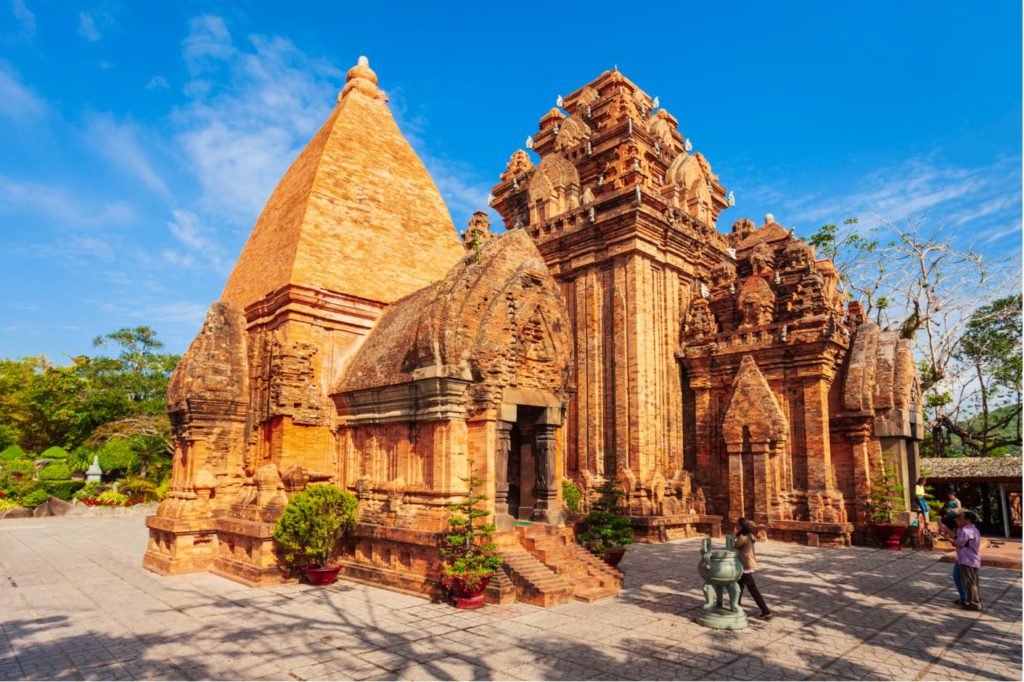 2. Vinpearl Land & Water Park
Vietnam, in particular, is fond of amusement parks unlike other parts of South-East Asia. And many travelers have claimed that the amusement park of Nha Trang is probably worth more than the other tourist attractions in the city. It could be true. But again it depends upon if you want to spend one whole day at an amusement park or would you rather see the city.
Vinpearl Land has rides that range from low to medium intensity including a few roller coasters. Since it is located on an island, you get a fantastic view of the sea from most spots. An underwater aquarium has exotic species of sea life with occasional mermaid shows. The water park has water slides and lazy rivers for every kind of person. All in all, a good place for a chill day especially with kids. Probably not for someone looking for a steep adrenaline rush.
Vinpearl Land and Water park timings: 8:30 am-9:00 pm, Sundays-Thursdays; 8:30 am-10:00 pm, Fridays-Saturdays
Vinpearl Land and Water park timings: 500,000VND for adults and 400,000VND for kids (below 1.4m in height)
How to reach Vinpearl Land: The best way is to use the Vinpearl/Paradise Cable car that directly takes you to the amusement park. Tickets include transportation by Cable Car.
Book tickets to Vinpearl Land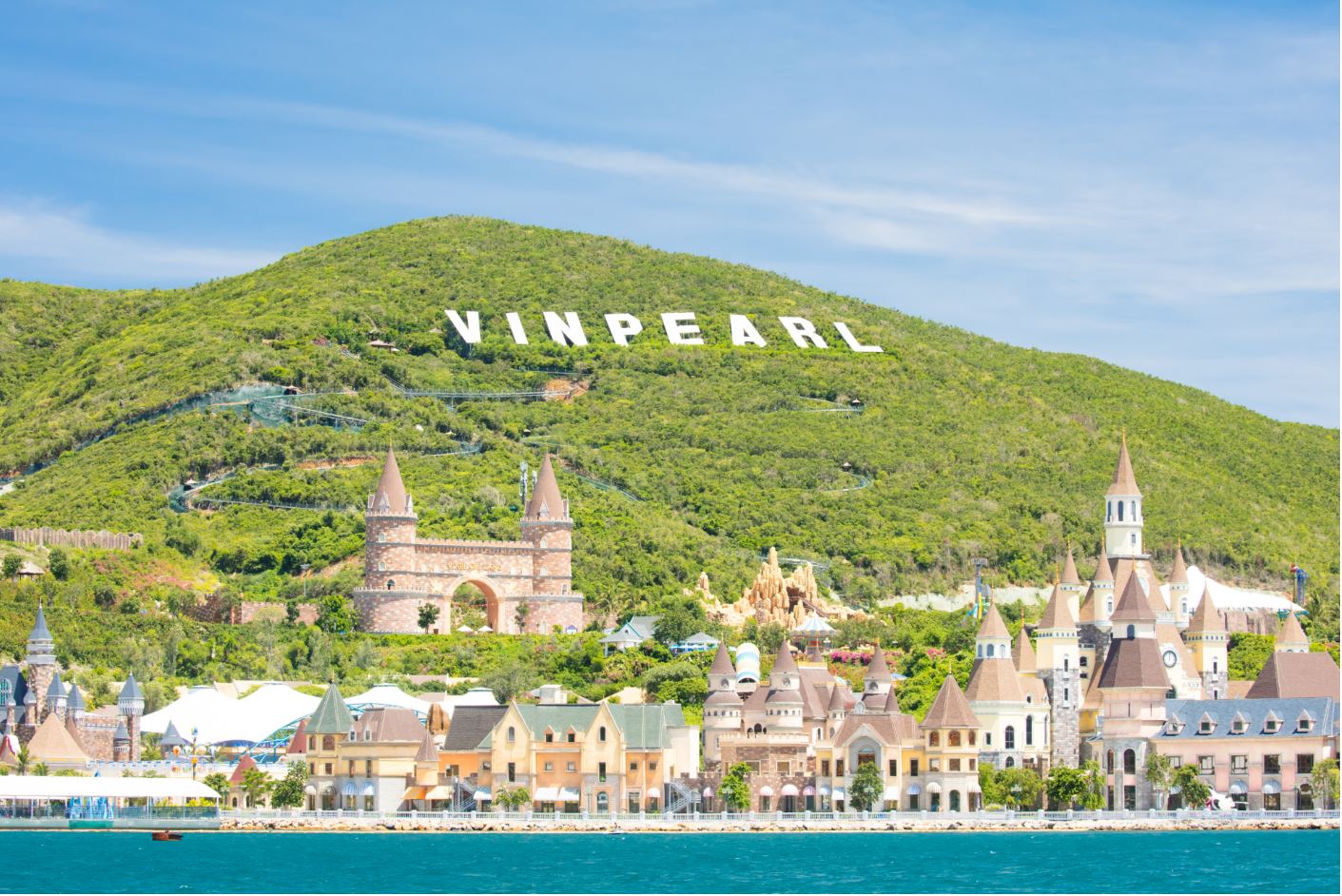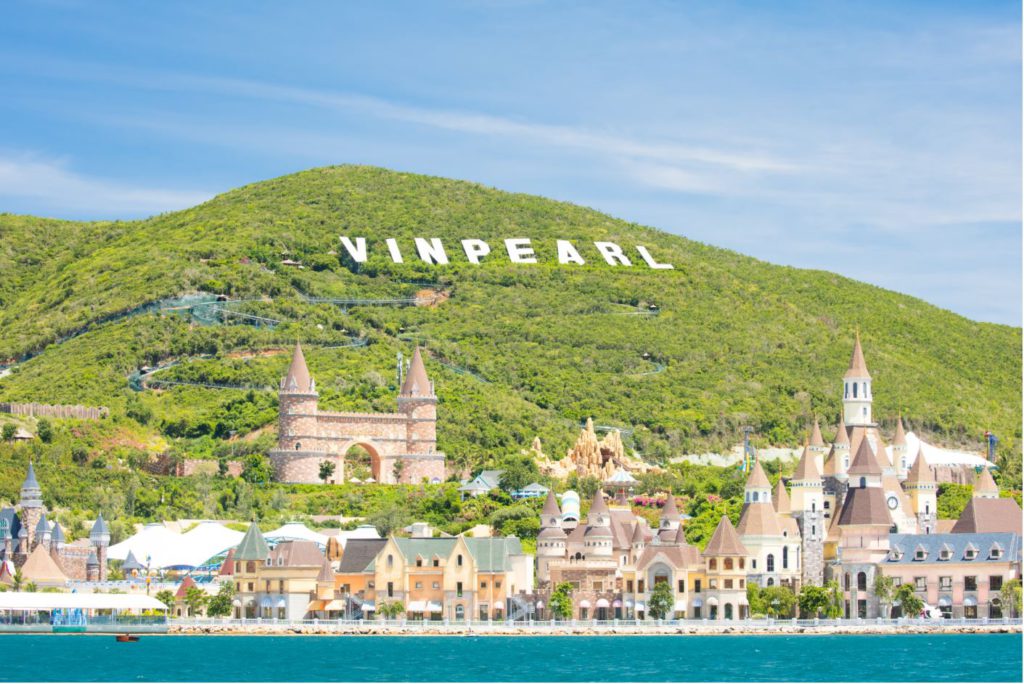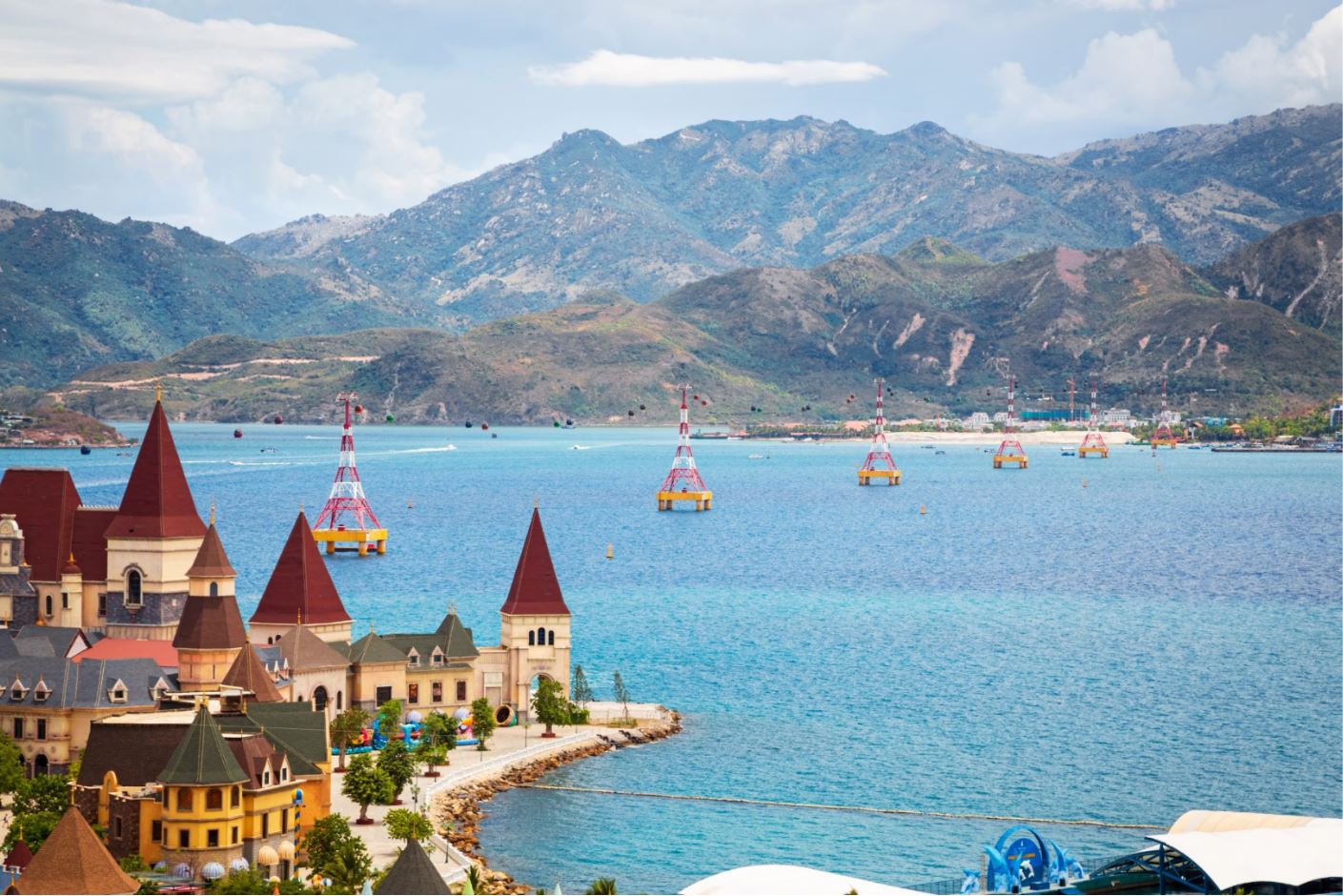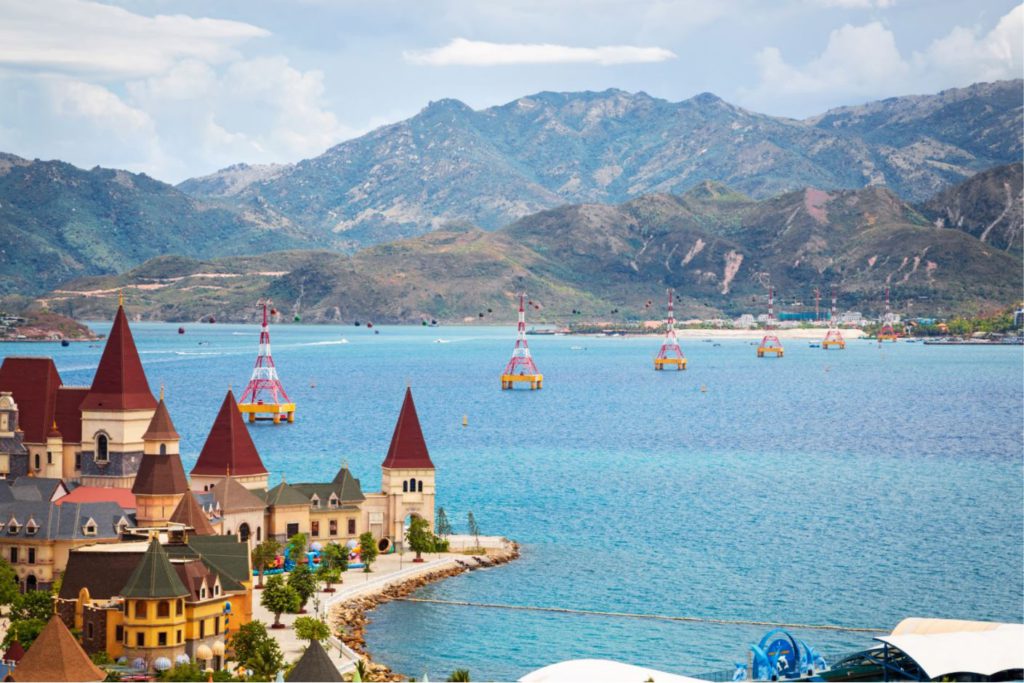 3. Vinpearl Cable Car
These are the other thing that I found in Vietnam in abundance – Cable cars. Especially, with the amusement parks. Vinpearl Cable Car is the longest cable car over the sea in the world built over seven offshore supports that look like the Eiffel Tower. Sadly, you cannot take a ride on Vinpearl Cable Car itself.
You will have to buy the complete ticket to Vinpearl Amusement Park where the Cable Car ticket will be included. One way ride lasts for 15 minutes depending upon the time and wind speed. It gives a fantastic view of the bay and the towers are lit at night making it a photogenic treat.
Vinpearl Cable Car timings: 8:30am-9:00pm, daily (last entry at 7:00pm; last return at 8:30pm)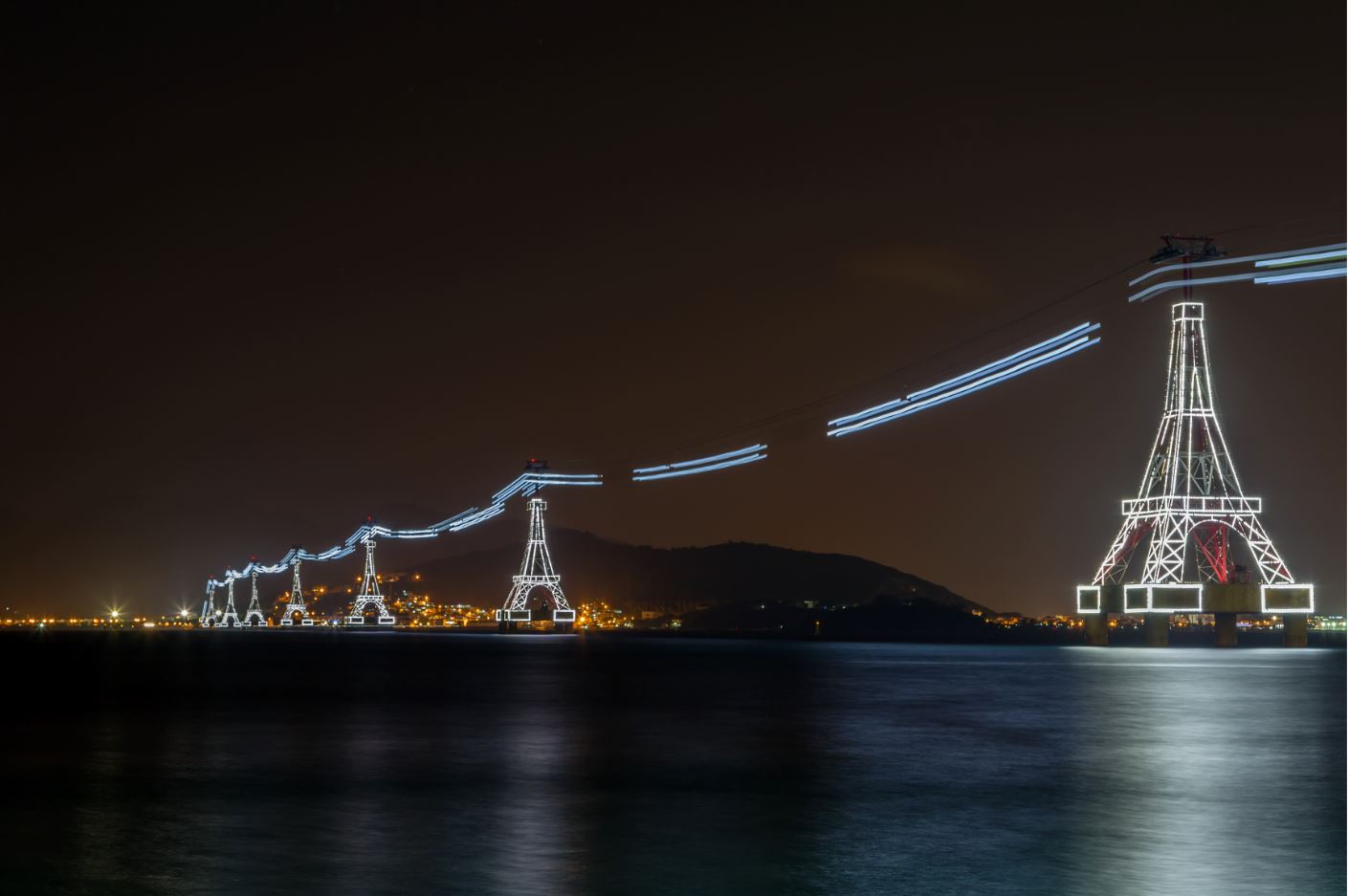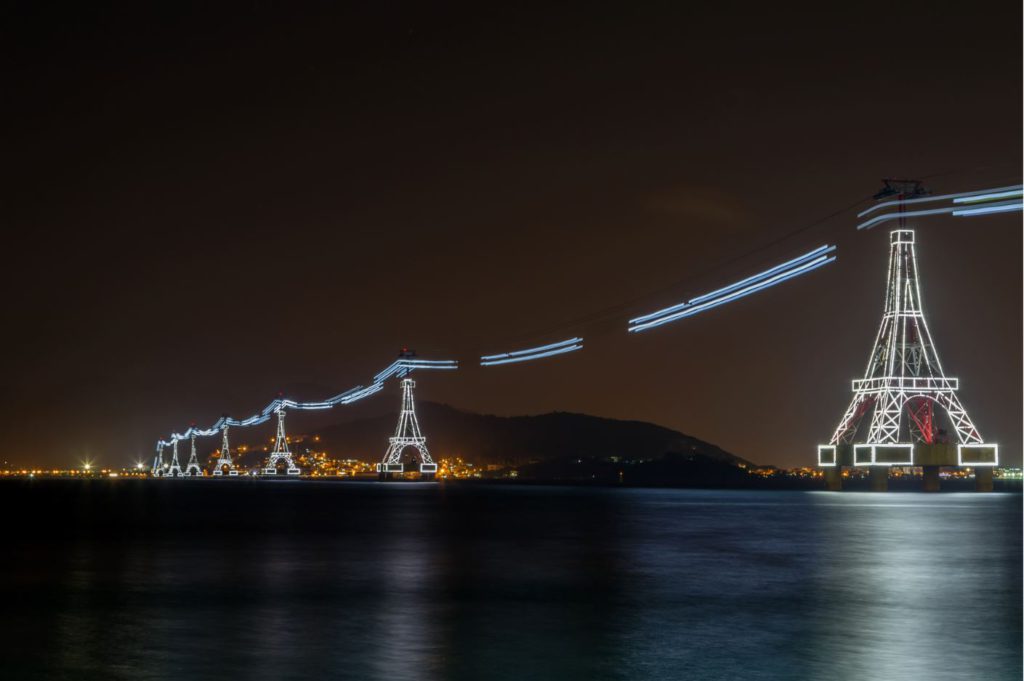 4. Long Son Pagoda
Long Son Pagoda is located at the foothills of Trai Thuy Mountains. A large white Buddha structure in the seated position can be seen from most of Nha Trang. The temple itself was built in 1886 and has seen many wars that left a mark on it. Now the temple is also the center of the Vietnam Buddhist Studies Foundation where many monks study in its premises.
The Pagoda has its architectural reflections from the last century with the embellishment of mythical creatures and scriptures of Taoist gods. Topiaries and bonsai ornaments the pavements. The steps behind the Padoga lead to the statue of Buddha. The top, in turn, rewards you with a lovely view of the surrounding city. Beware of the crowd around the area begging and asking for a donation in the name of monks that are mostly scams.
Long Son Pagoda timings: 8 am to 5 pm every day of the week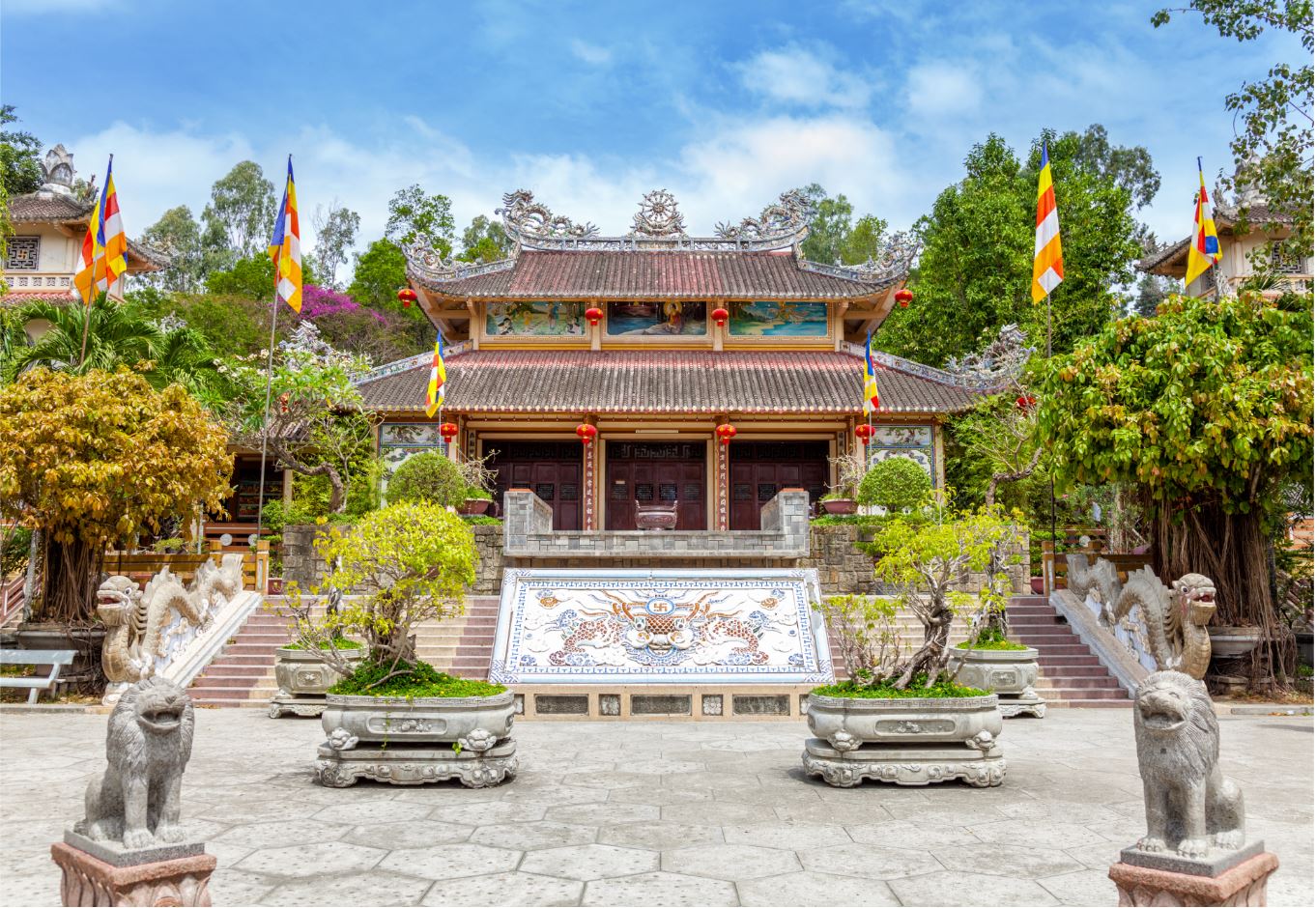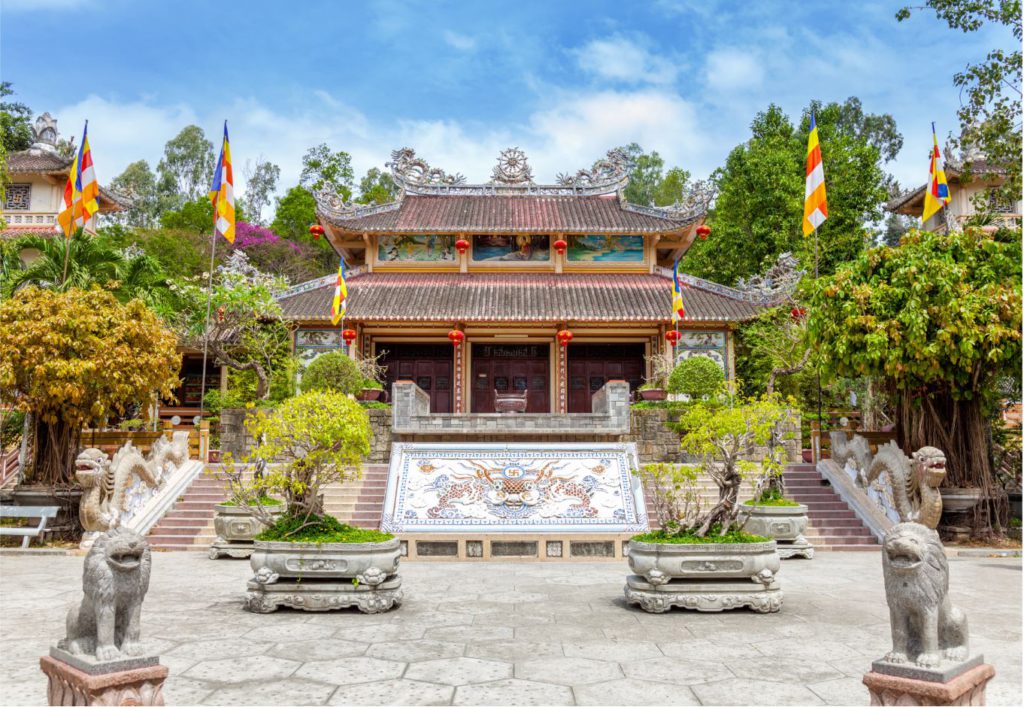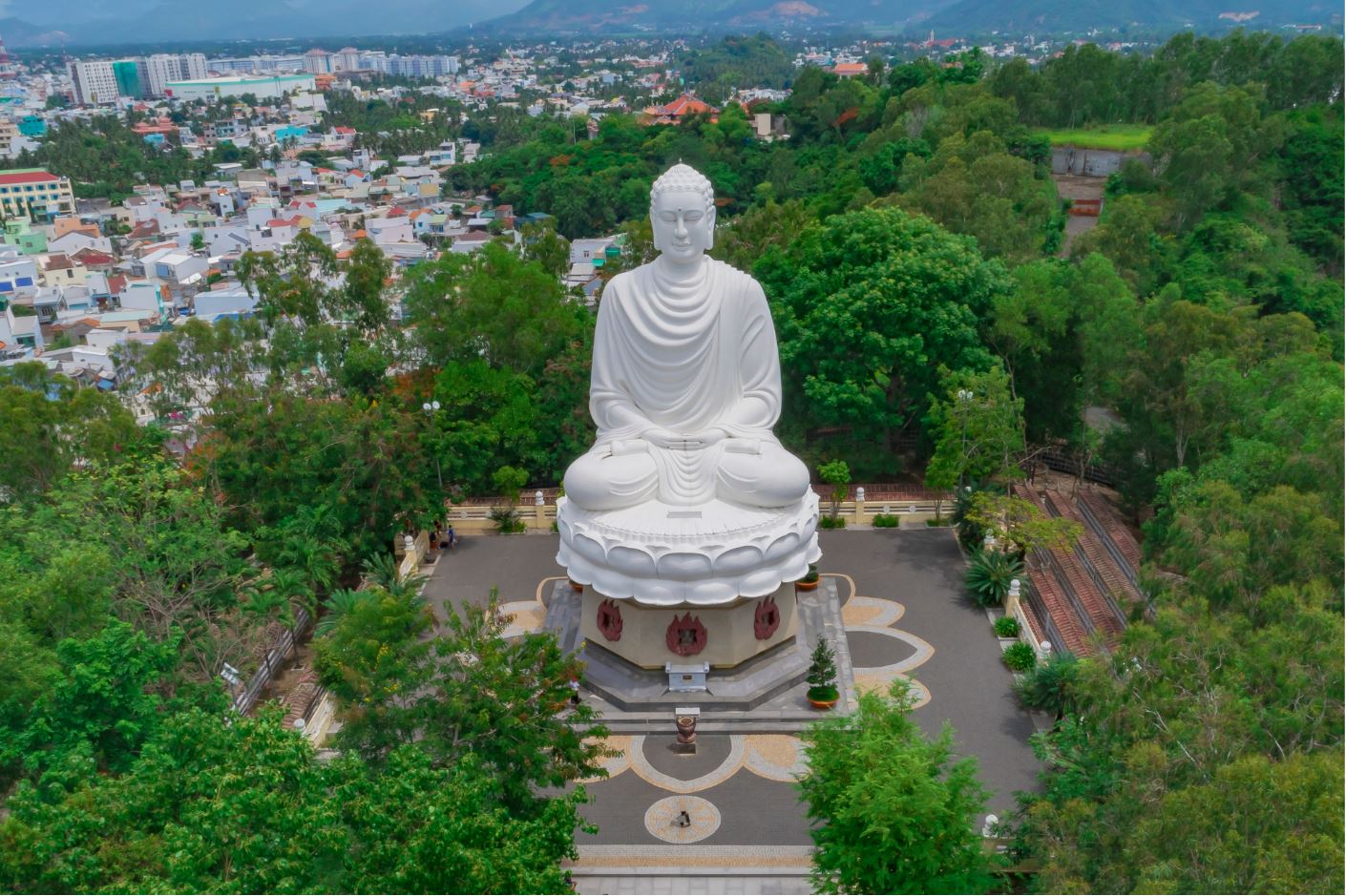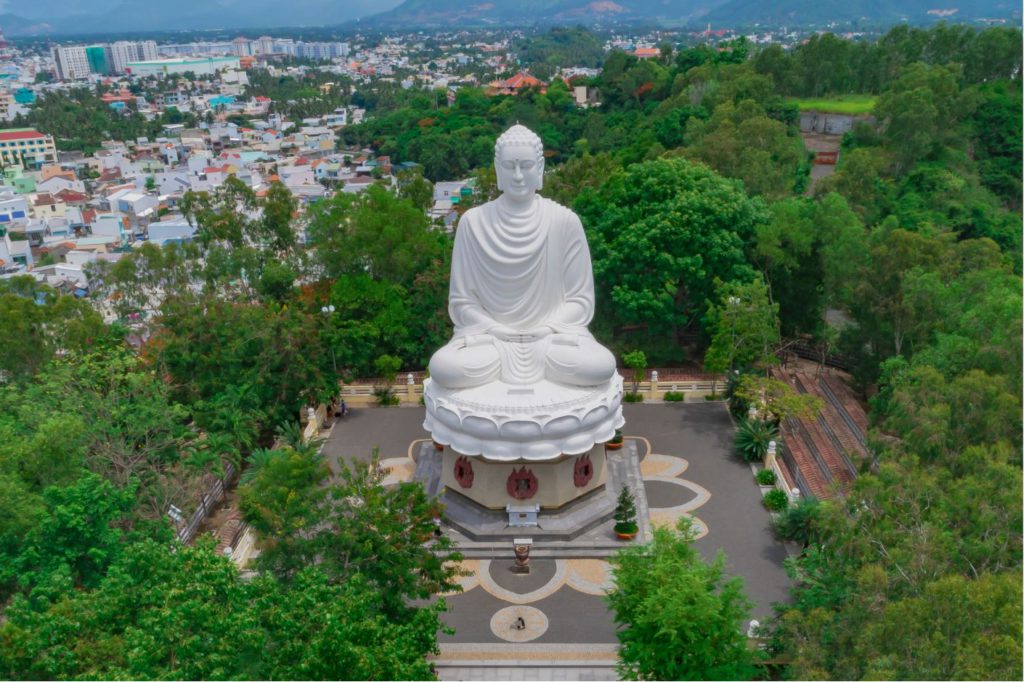 5. Hon Mun Island
Hon Mun Island is a must-visit for someone looking for water activities. The island has great diving spots for Snorkelling and Scuba diving. You can opt in to stay on the island or you can just take a day trip to it. A full-day trip usually includes diving to at least two spots. You can also get certified as a diver with a long-period training course from one of the schools around the island. If you don't like to get into the water, there are also glass bottom boats to enjoy from above.
While it's jade blue water and exotic marine life, it is alluring to tourists. Thus, it gets crowded at times. The coral gardens and marine life have been consequently affected in recent years. Try and restrain your carbon footprint to a minimum and practice sustainable travel.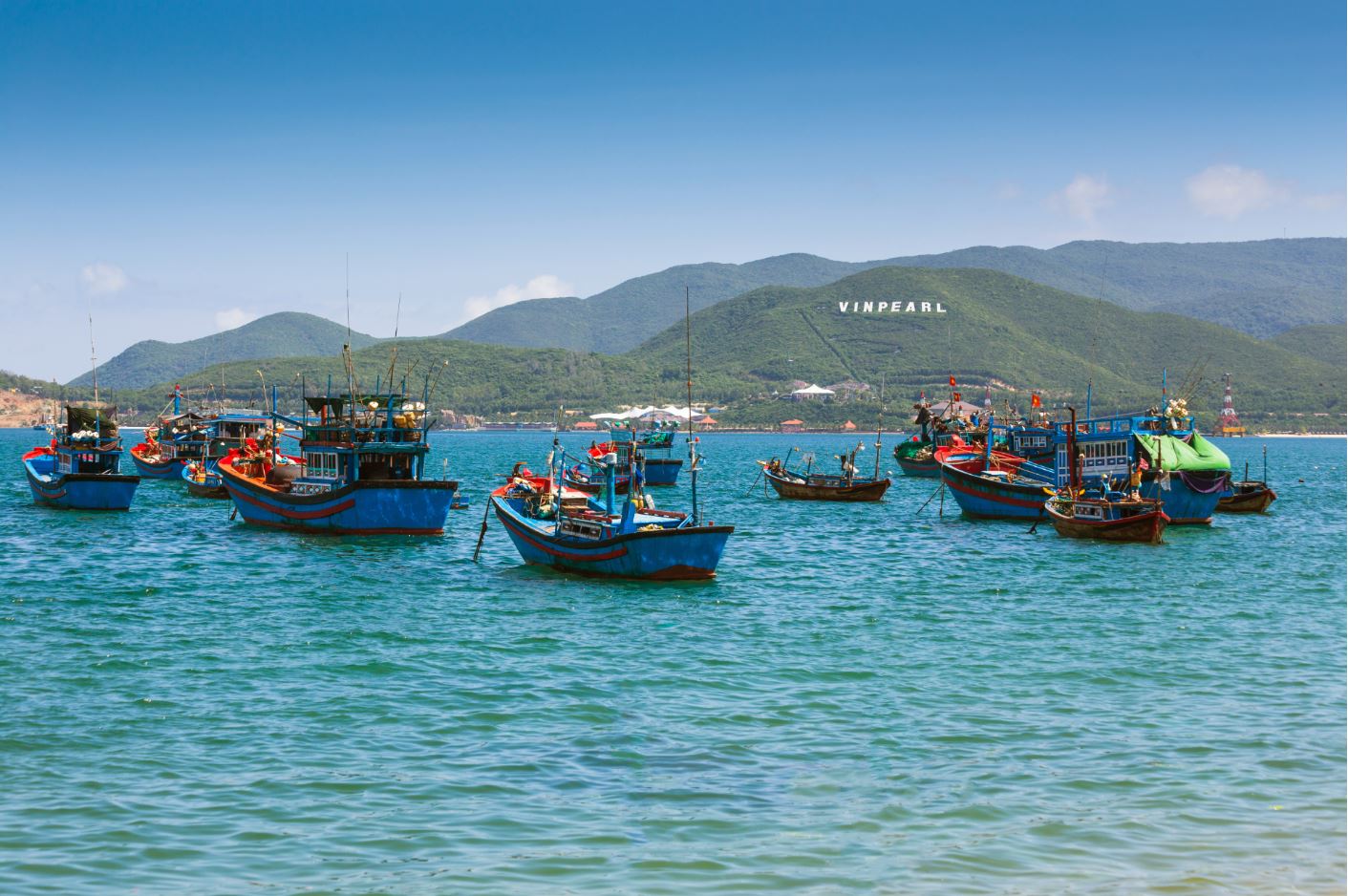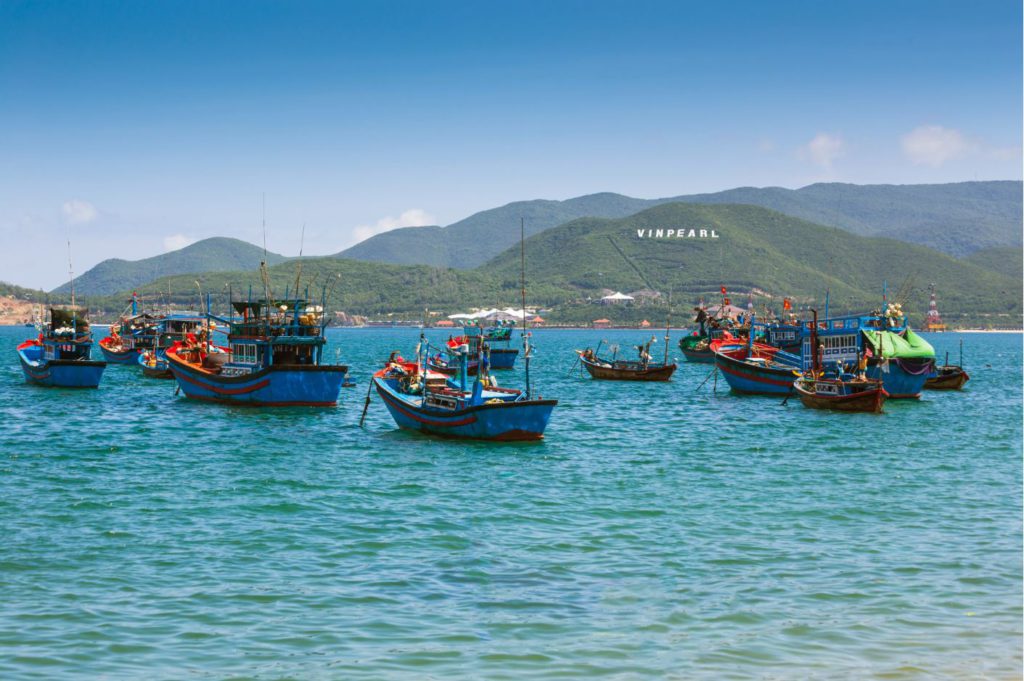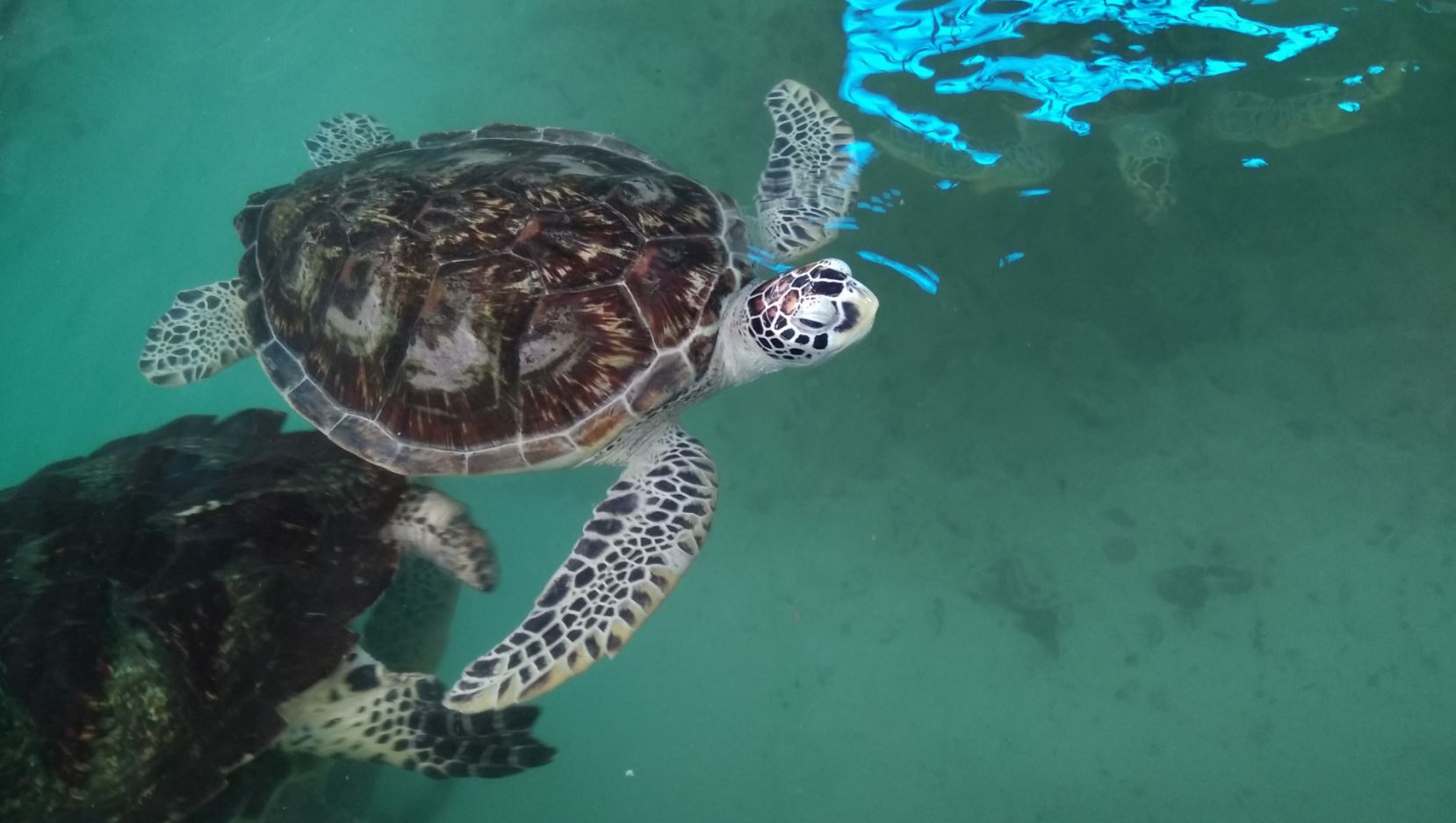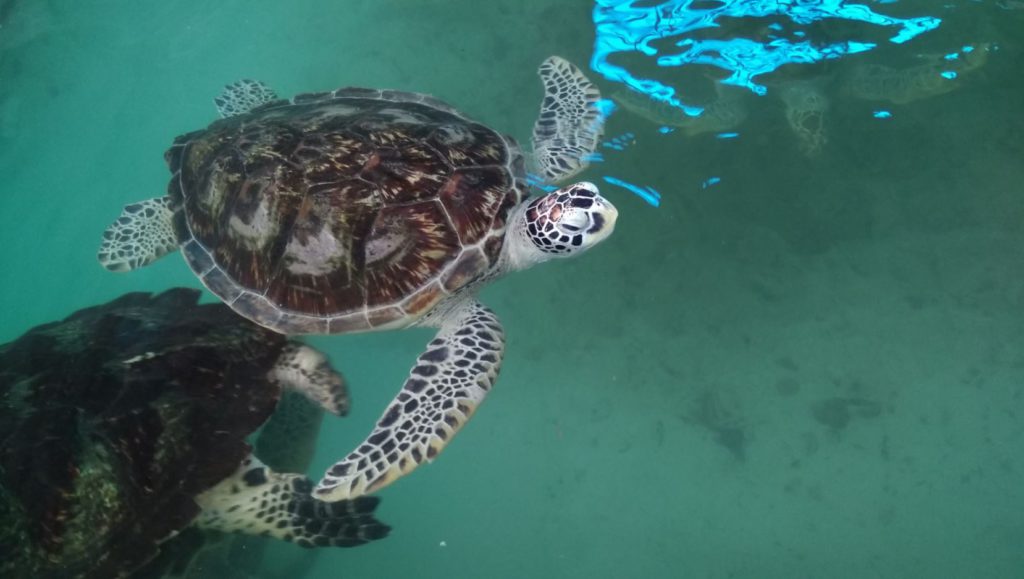 Book a Scuba Diving or Island Tour Experience
6. Trường Sơn Craft Village
If you are an art connoisseur, make a point to visit this place. This place is a combination of an art gallery and a marketplace where traditional Vietnamese handicraft is conceptualized, created and sold. The place was conceptualised for the locals to preserve their culture and share it with locals and tourists alike. You can hire a tour guide to take you around the place and share deep cultural insights.
You get a chance to watch Vietnamese women dressed in Ao Dai (their traditional dress) playing enchanting music using traditional musical instruments only made in Vietnam. You can see the artists working on rattan weaving, sandpainting, calligraphy, tapestry, bamboo hat making, sculpting, painting, and more. You can also learn about Vietnamese history, literature, botany, astrology etc.
The place is free to enter. You can buy anything you wish as a souvenir but you don't have to and the vibes of the place are not salesy either.
Trường Sơn Craft Village timings: Open from 7.30 am to 5 pm every day of the week
7. National Oceanographic Museum of Vietnam
In case you are with kids and want to impart some knowledge, you can take a tour here. Or you can do so yourself if you are interested in ocean life. The place can seem a bit run down though. It is in fact like taking a tour of the ocean.
Small aquariums and rare fossil fuels are displayed around the centre with descriptions in English. The ocean life includes reef sharks, turtles, sea anemones, puffers, lionfish, clownfish, sea horses and an insane number of colourful coral reefs.
The most popular among all is the skeleton of a humpback whale that was excavated in 1994. It measures 18m and is 18,000 kg in weight. The several themed exhibitions talk about natural disasters, characteristics of the ocean, folklore and Vietnamese fishing culture.
National Oceanographic Museum of Vietnam ticket: 30,000VND for adults and 12,000VND for children below 12 years of age.
National Oceanographic Museum of Vietnam timings: 6 am to 6 pm every day of the week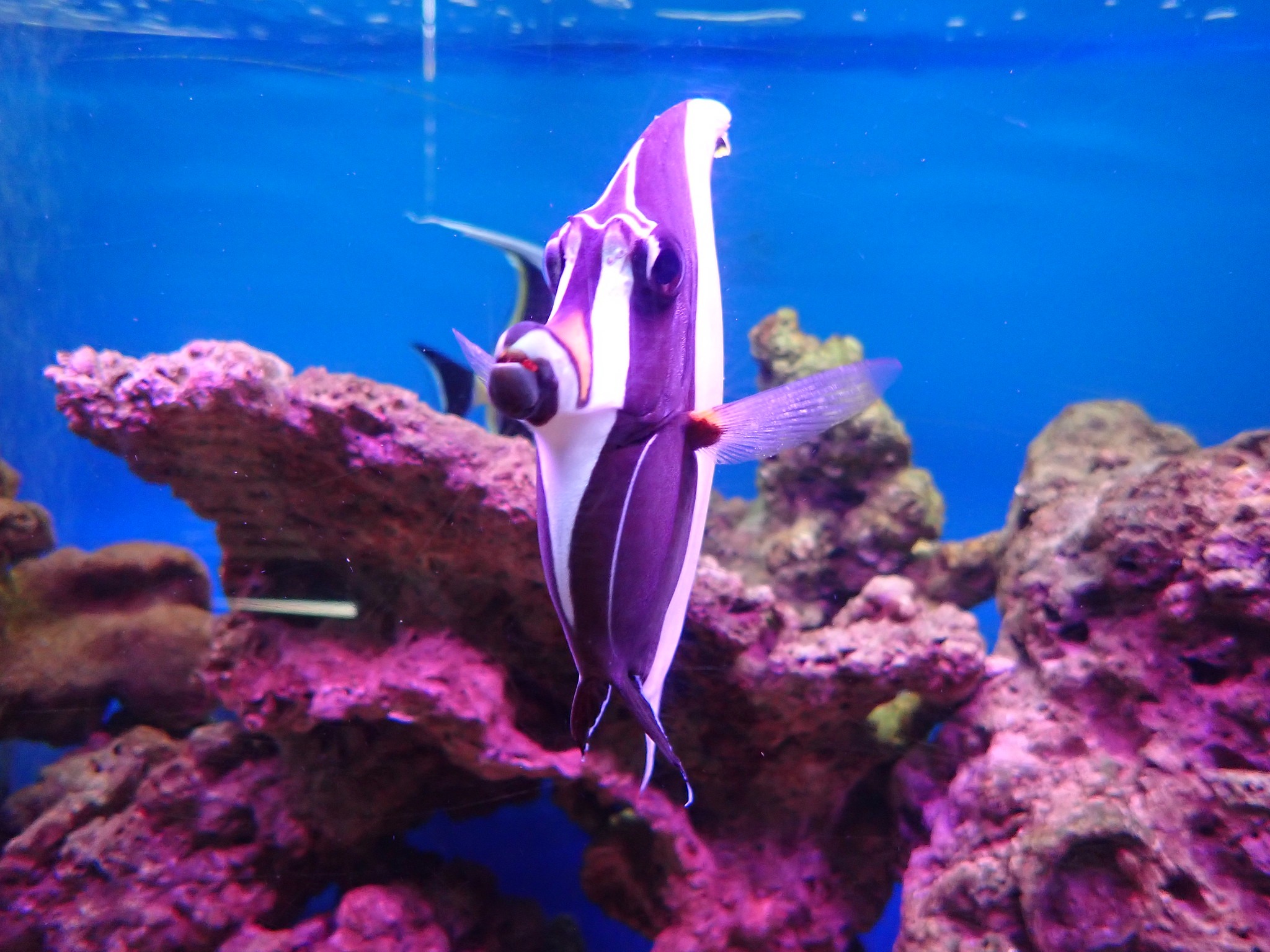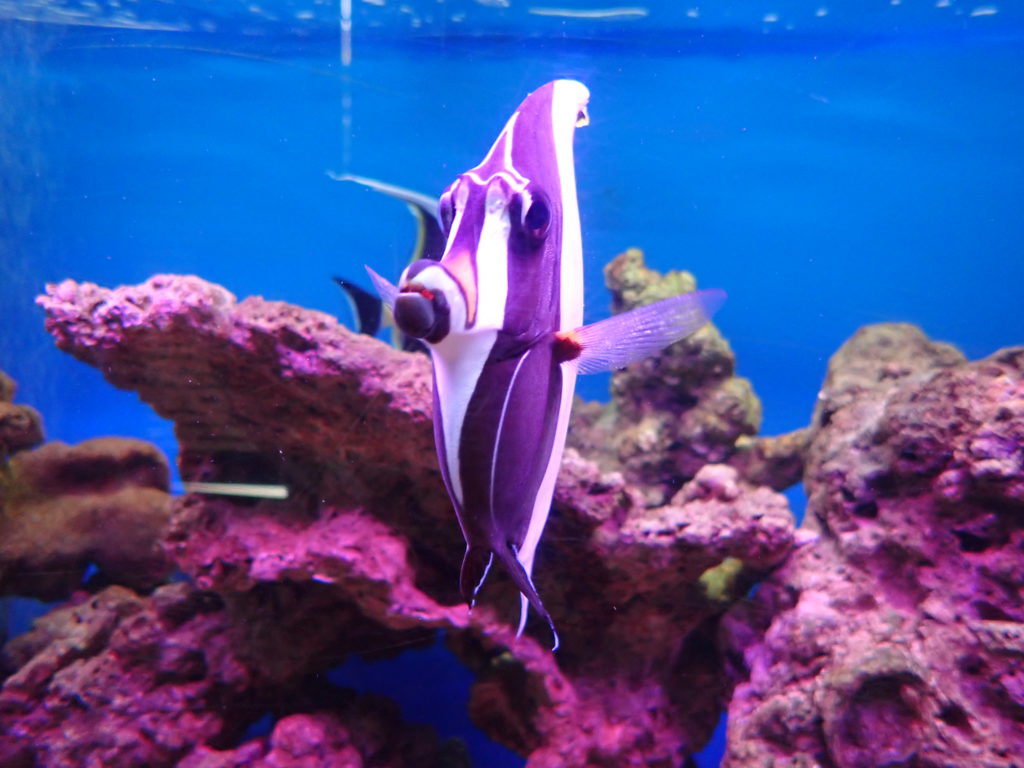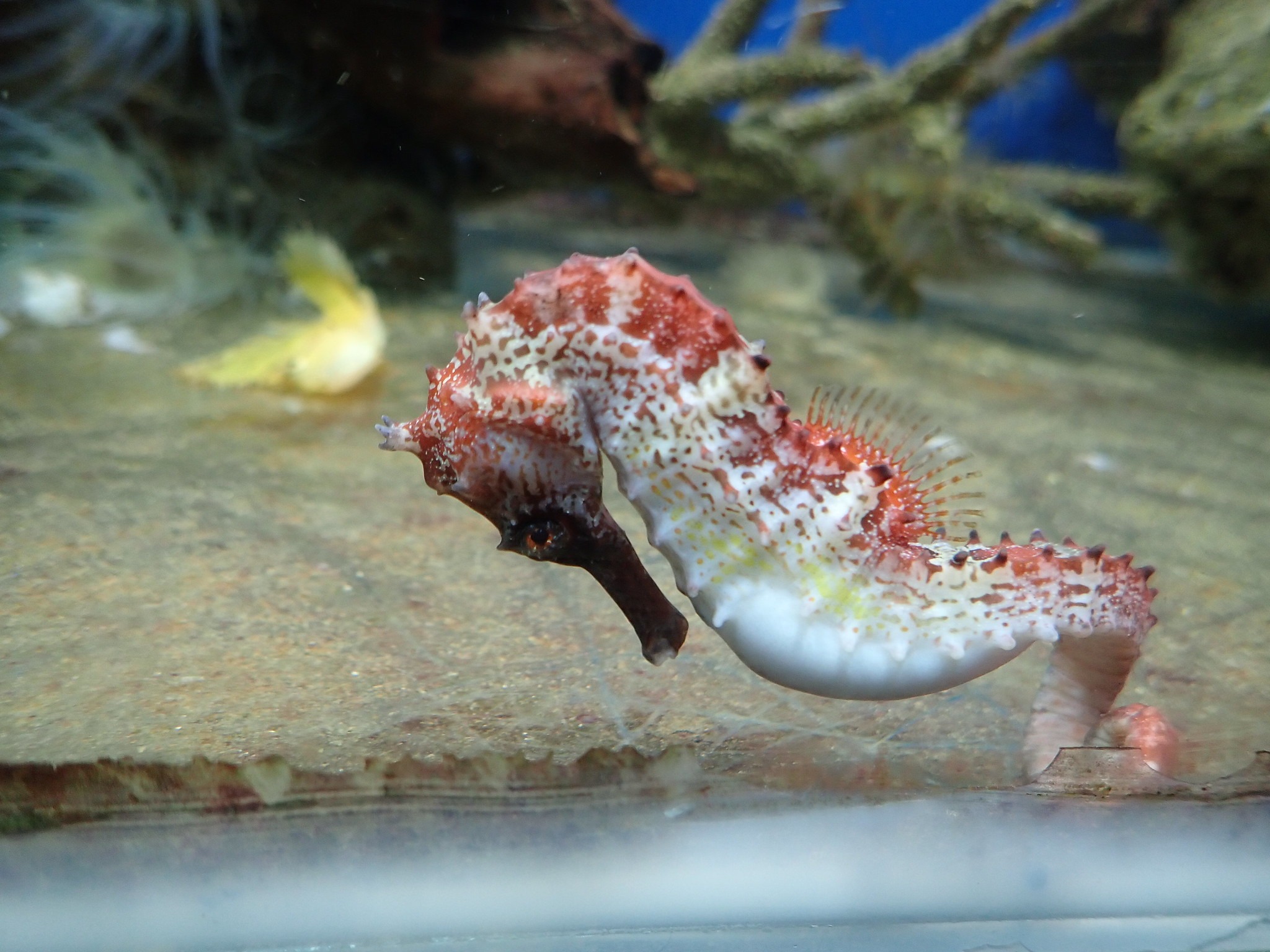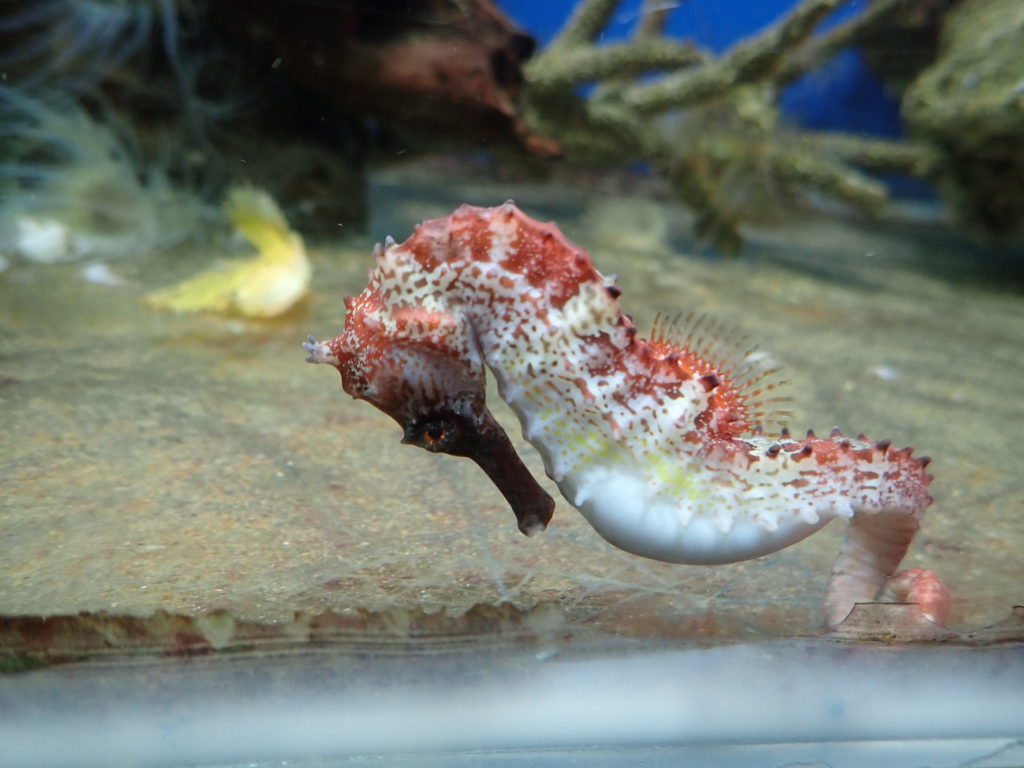 8. Ba Ho Waterfall
If you have a lot of time in Nha Trang, keep aside half a day for Ba Ho waterfalls. Especially, If you love jumping off cliffs directly into the water. The waterfall is in its prime during and after the wet season. It may be a tad bit disappointing in the dry season.
However, the best part is the ride. It located around 20 km north of the city and the drive takes you through quaint Vietnamese villages and green paddy fields. The waterfalls aren't too popular with the tourists as well, so you may even find it all for yourself. Carry a change of clothes for a chance to shower.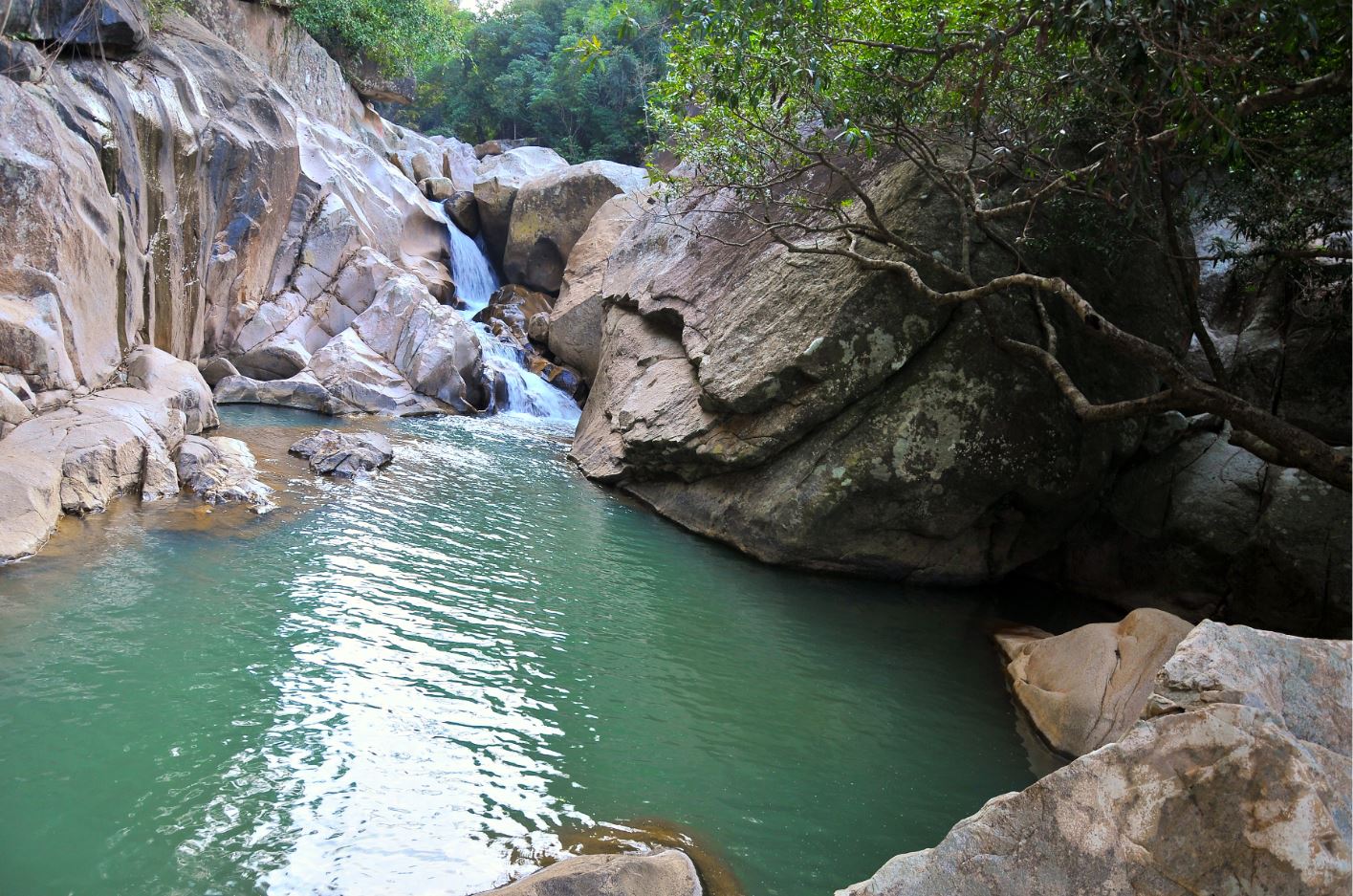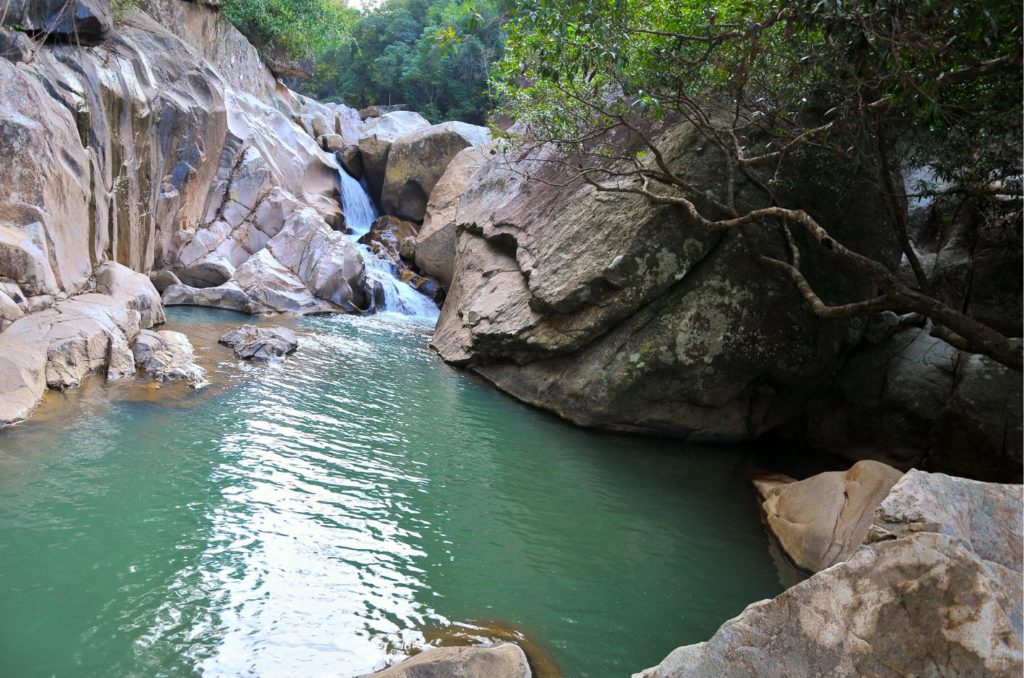 Book a day trip to Ba Ho Waterfall
9. Alexandre Yersin Museum
A humble place, Alexandre Yersin Museum is located on the second floor of the house next to Pasteur Institute. Alexandre was a Swiss, naturalized French bacteriologist best known for his discovery of bubonic plague and its source (rodents). From Hong Kong, he migrated to Nha Trang and founded the Pasteur Institute.
He also discovered the Lang Bian Plateau and suggested the foundation of present-day Da Lat city. His studies shifted to solving Vietnam's agronomic problems. He also proposed the plantation of rubber and quinine trees, used in the treatment of Malaria. The institute gives a peek in his life and times and is an interesting study. Guided tours in English, French and Vietnamese are available.
Alexandre Yersin Museum timings: Monday – Saturday 8 am – 11 am & 2 pm – 4.30 pm. Closed on Sundays
Alexandre Yersin Museum ticket price: 28,000VND per person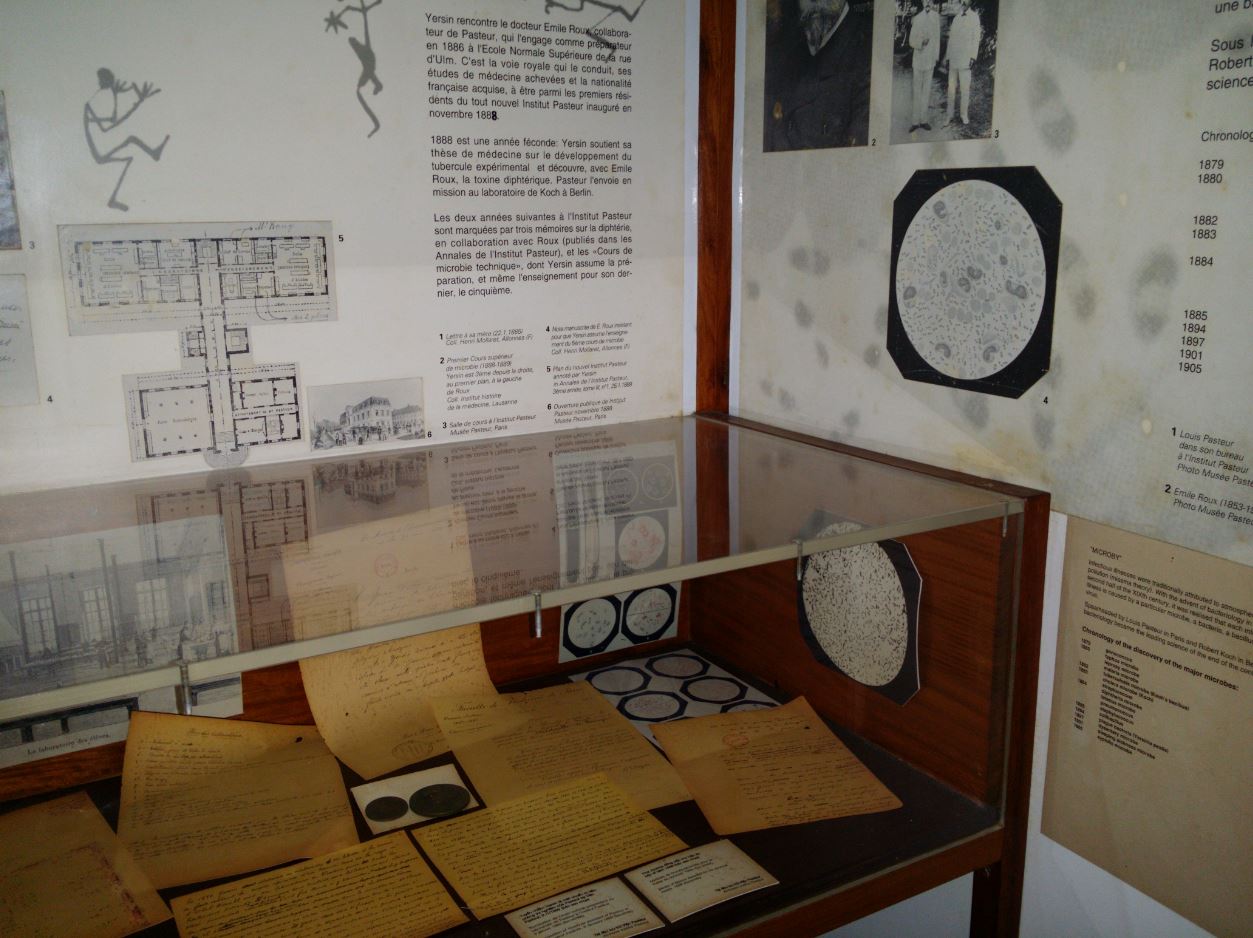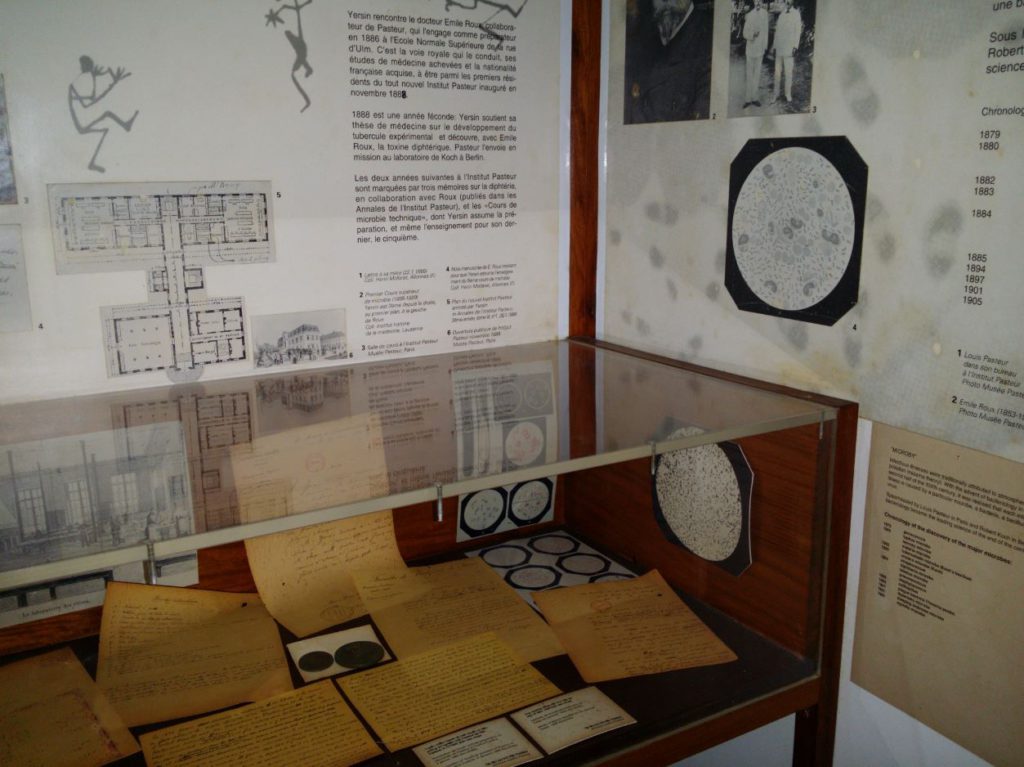 10. Thap Ba Hot Springs and Mud Bath
A strange experience for some, mud baths isn't very popular here. Nevertheless, 7 km outside Nha Trang and somewhat difficult to find, this place offers the best service in Nha Trang. You can soak in a mud bath for 15-20 minutes and then head over to hot spring for relaxation and hydrotherapy.
If you are uncomfortable sharing the place with strangers, there are private tubs available as well that comes with a cost. Overall, an affordable and fun way to spend half a day. If you are looking to splurge, you may choose to get treated like a royal too with a feast.
Thap Ba Hot Springs and Mud Bath timings: 7 am to 7 pm every day of the week
Thap Ba Hot Springs and Mud Bath tickets: Basic package starts at VND 150,000/70,000 per person for adults/children for a 15-minute bath in Mud pool, 30 minutes in communal hot springs and hydrotherapy with hot or cool water.
Book a Mud Bath Experience
Save On Pinterest


Related Articles