15 Jan

The best places to visit in the lost town of Orchha, India

I have been in and around central India for several years of my life, but I had never heard of Orchha. Until recently! In fact, the word 'Orchha' itself means 'hidden palace'. Like several other towns, a boost in Indian tourism has led to the rediscovery of small towns with lost grandeur.

While it is not mainstream and you probably won't go out of your way to visit Orchha, but if you are in the area, make the effort. Orchha along with Jhansi and Khajuraho will make a memorable cluster in the area.

While Khajuraho temples are far more ancient, the palaces and temples of Orchha are merely a few centuries old. Orchha was the capital of the Bundela Rajput Empire, one of the largest and most powerful empires in medieval history in India. Therefore, you can say that they are still in pretty great condition.

However, after the fall of the empire, the city slowly faded into oblivion. And even though people have started visiting recently, it is still an offbeat destination.

Rambling aside, here is everything you need to know about visiting Orchha.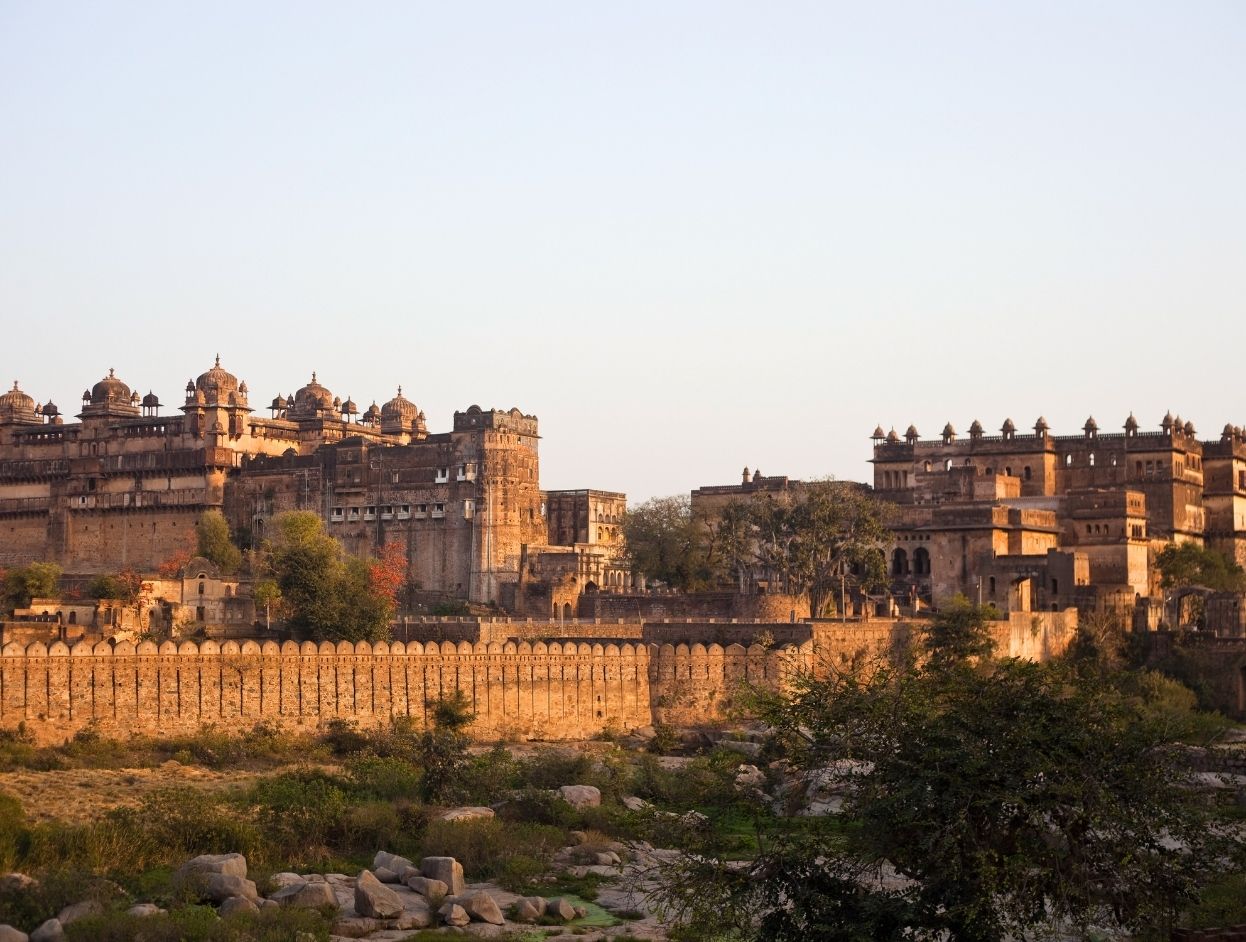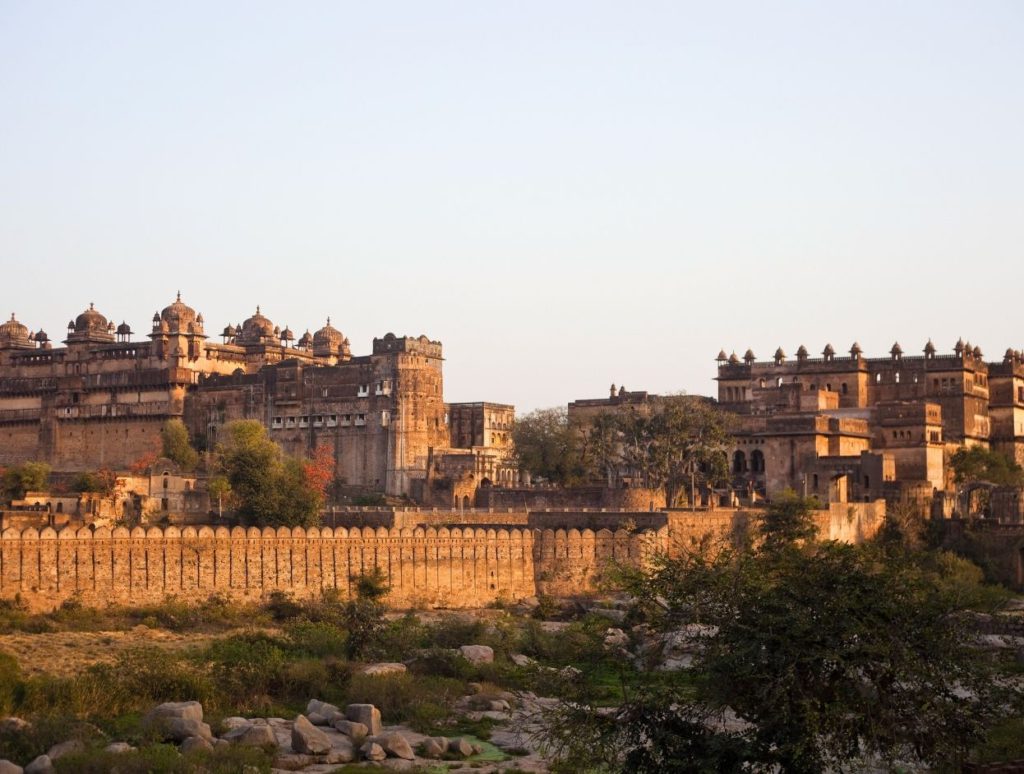 Brief history on Orchha
Founded at the turn of the 16th century by Rudra Pratap Singh, Orchha gained some importance because of the impressive monuments that were built there during the Rajput reign. Although distinctly Rajput in style, the Mughal school of architecture heavily influences these buildings.
The history of Orchha deeply associates with Lord Rama. A deeply devout queen of Orchha pledged to bring the blessing of Lord Rama to Orchha. As the tale goes, she meditated at the bank of Saryu river in Ayodhaya and brought back 'Rama Lala' (child Rama) who today sits in the main palace (more on the story later). It is also the only place in the world where people consider Lord Rama as the king or administrator rather than a deity.
Although the grandeur of the city has diminished comparatively since the days of flourishing kingdoms of Bundelkhand, the pace of life and the laidback aura still comes from the same time.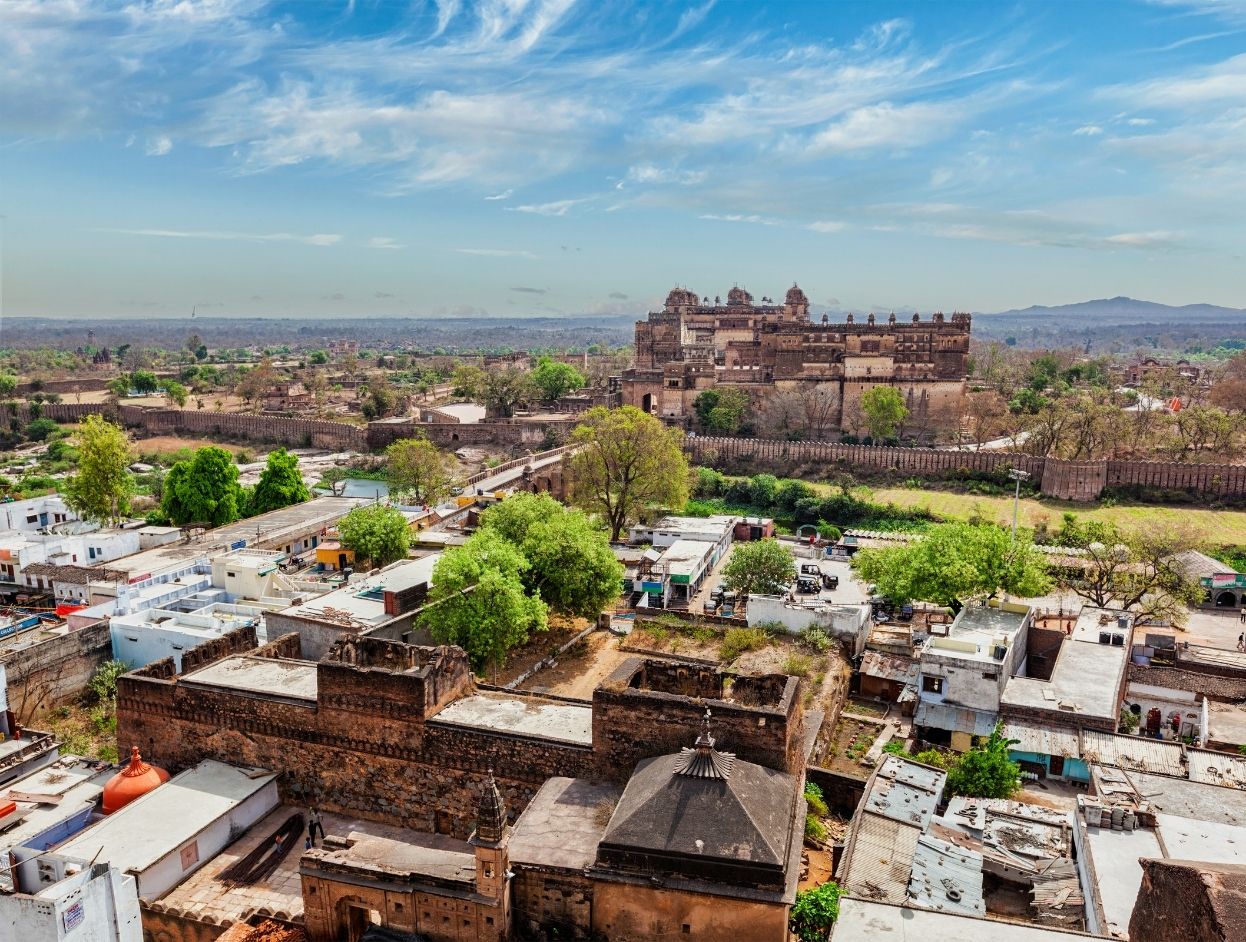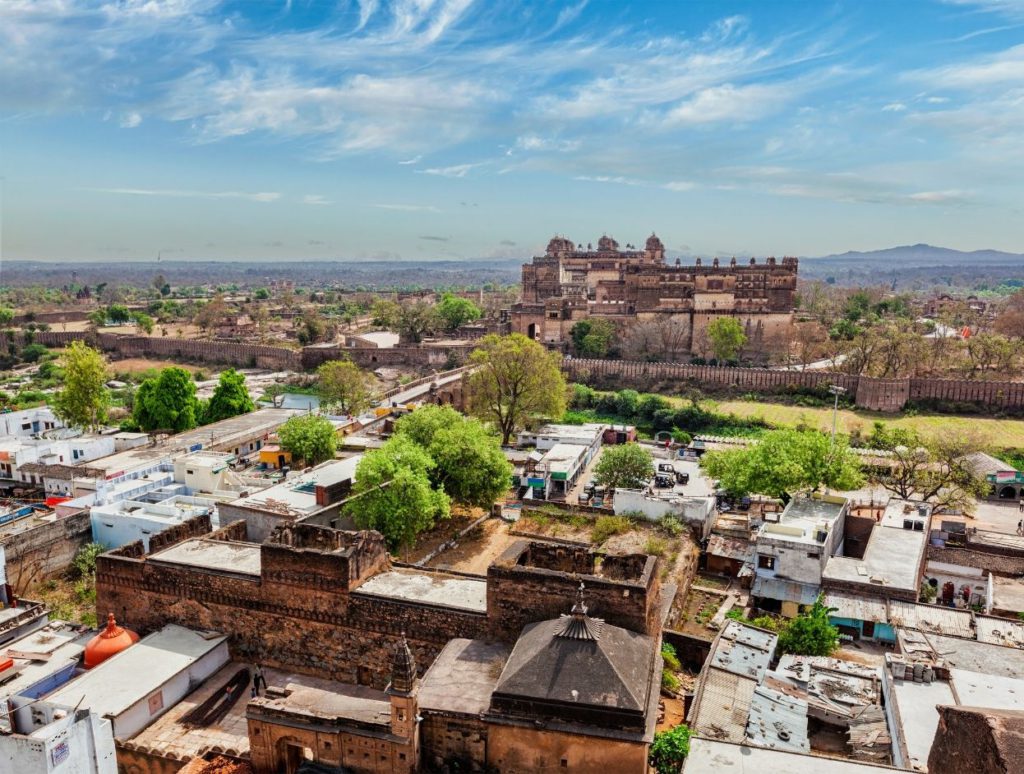 Where is Orchha Located?
Orchha was settled on the banks of the Betwa river in the Bundelkhand region. For those who are not familiar with Bundelkhand, it is the region that lies in the central most part of India, occupying the southern region of UP and the northern region of MP.
The town is 480 km Southeast of Delhi, 254 km from Agra and just 17 km from Jhansi. It sits just south to the border of Madhya Pradesh against Uttar Pradesh.
How to reach Orchha
There is limited connectivity to Orchha directly from the major cities in UP or MP. But you can find at least one train from cities like Bhopal, Varanasi, and Gwalior. Instead, I suggest you break your journey at Jhansi. Jhansi being just 17 km away has a lot of transportation options.
Train: A lot of local trains run from Jhansi to Orchha every day. You don't even need to book a ticket for this. Just reach the main station at Jhansi and buy a ticket at the spot. It takes 15-20 minutes for the journey. If you wish to make a stop while coming back from Khajuraho to Jhansi, you can take the train Khajuraho Jhansi Passenger that stops at Orchha in the evening.
To check train availability head to trainmain.in and book your tickets at the official railway website www.irctc.co.in. The station code for Orchha is ORC. The railway station is 5 km from the main town and you can take an autorickshaw for the journey at around ₹50.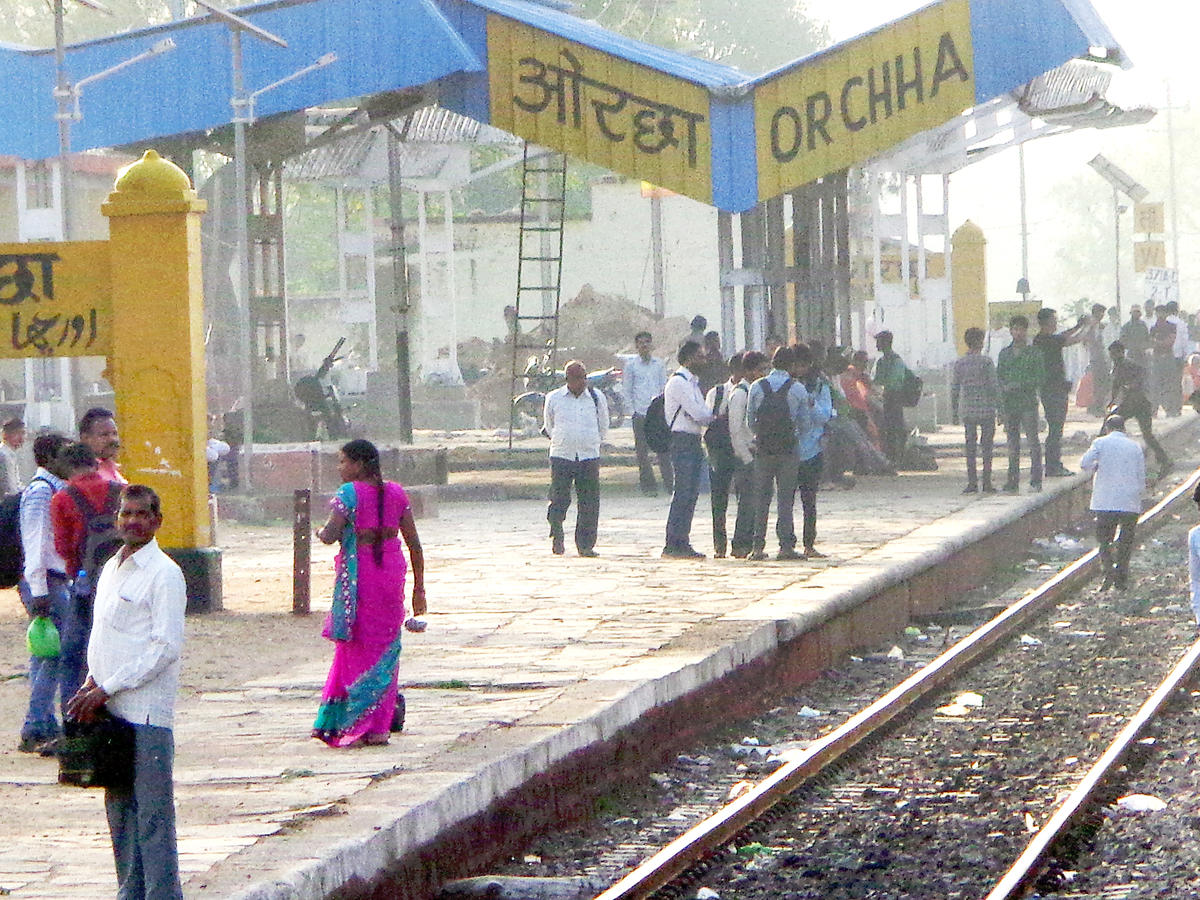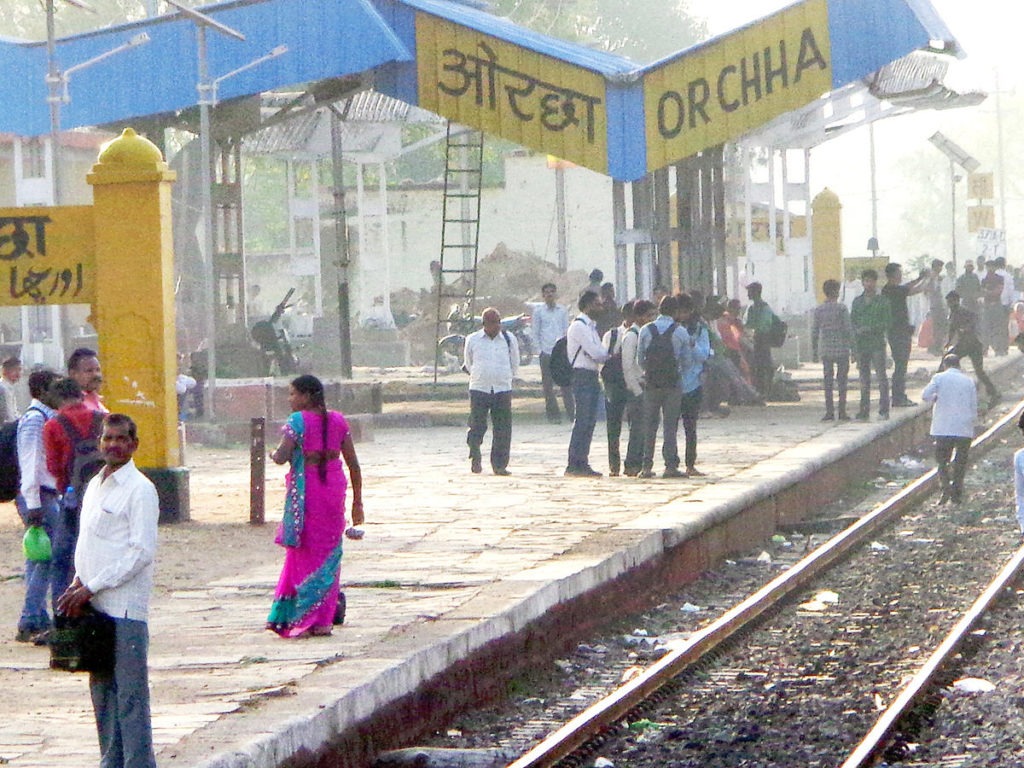 Bus: You can also take a local bus from Jhansi to Orchha that runs frequently from the Jhansi bus station. Just head to the bus station and ask around. Expect it to be crowded or have a brief waiting time. The ticket would cost around ₹20 per person or more depending upon the bus. Keep your luggage close especially electronics and gear.
Cab: If you are with family or in a group, I will suggest getting a cab to move around. You can ask your hotel owner in Jhansi to arrange a cab or book one online on chikucabs.com, bharattaxi.com or book one on ola (as unreliable as it can be). Make sure you have spoken to the driver at least once a day before or they simply won't turn up.
A full day cab would cost you starting ₹1,200 and upwards depending upon the car. A one-way trip may cost you around ₹300. It may be hard to find a cab back from Orchha so take someone's number in case you want to call on demand.
Rickshaw: Now there are several types of rickshaws in this part of the country. But to go to Orccha you can look at two types – a private autorickshaw or a shared one (sometimes also called a 'tempo' or 'vikram'). You can find a private autorickshaw at any taxi stand and will cost around ₹200 for a one-way journey. You can always try negotiating further.
If you are looking for a cheaper deal, you can head over to the bus station (shared rickshaws also go from railway stations to bus stations). A shared rickshaw will cost you around ₹20 or a bit more for the journey. However, expect it to be crowded. You may even have to wait a bit before passengers occupy all the seats (and the leftover spaces).

How to go around in Orchha
Orchha is a small town and you can go around the town on foot at a leisurely pace. The Royal Fort and the temples are located close to one another. However, if you don't feel like walking at any point in time, you can always look for paddle rickshaws and auto-rickshaws to take you around. These are the cheapest mode of transportation but always ask a price before you get on.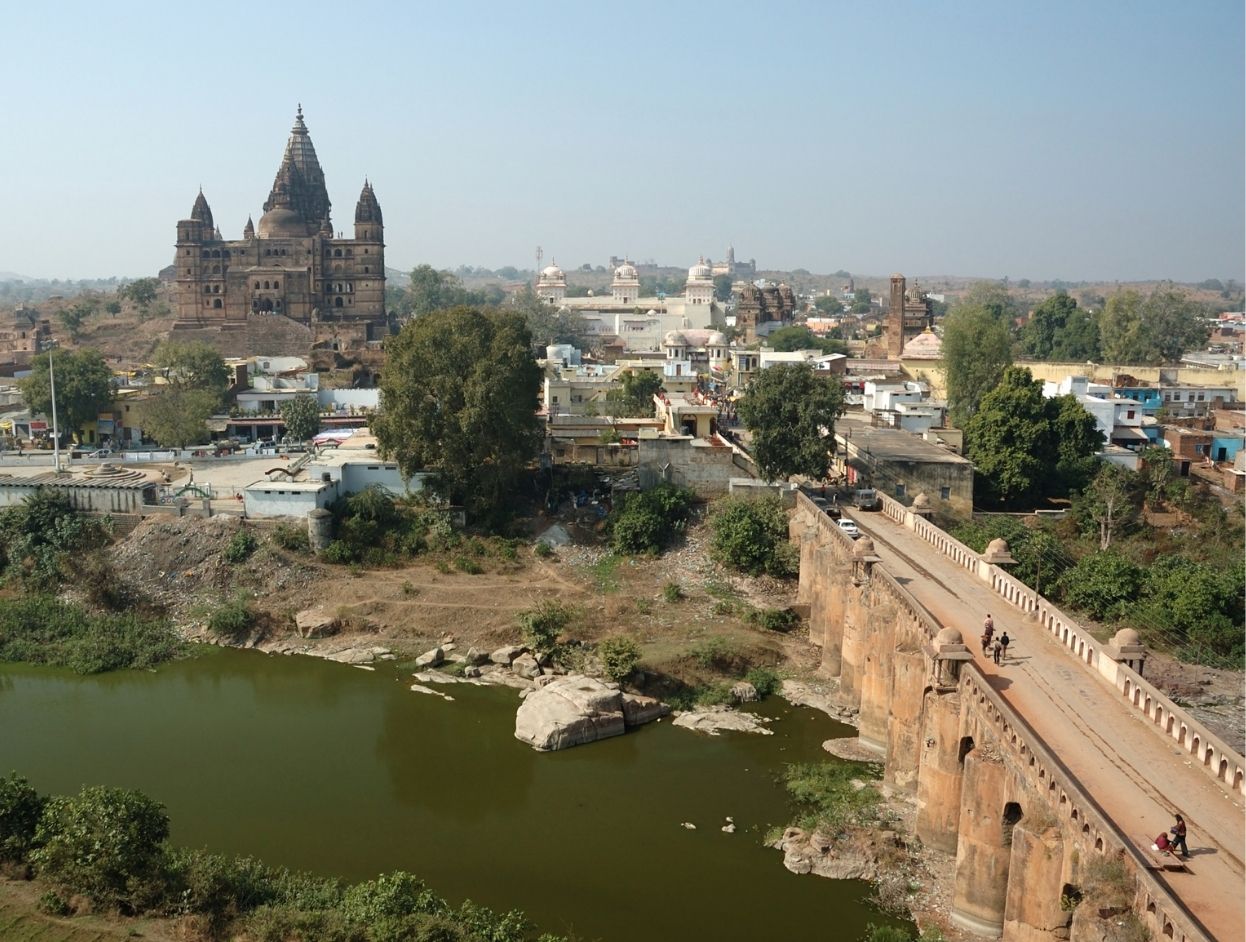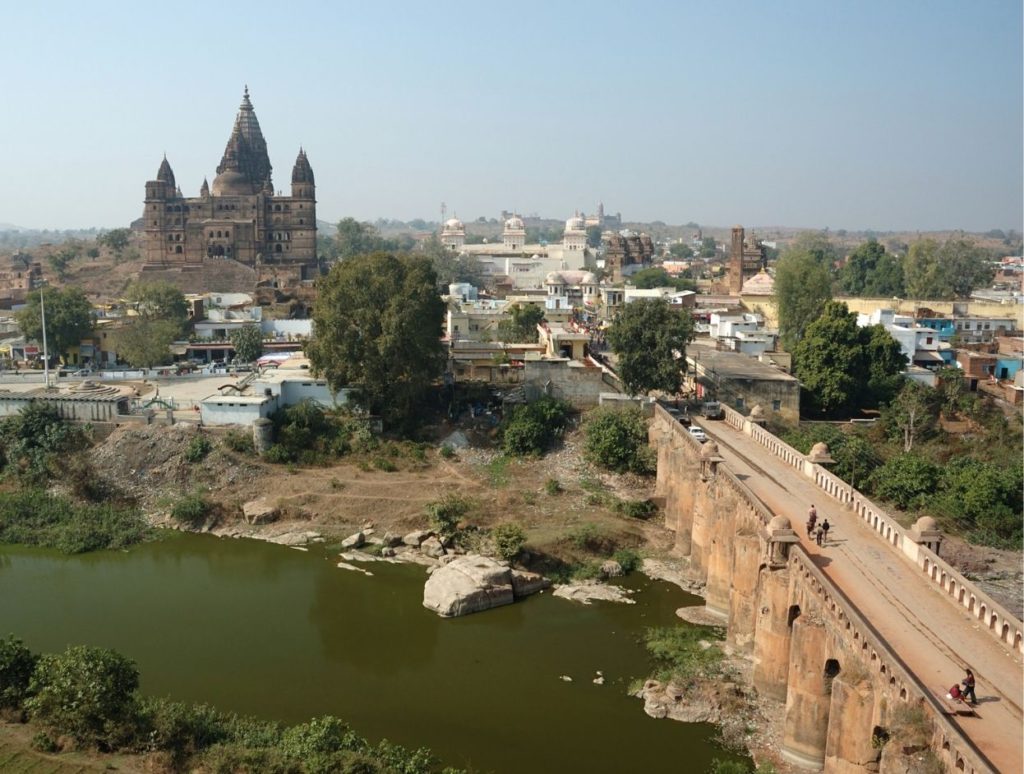 Places to visit in Orchha
Orchha Fort
Raj Mahal
The palace area, situated on a small island across from Orchha, is home to two grand palaces and several small buildings. The main ones are Raj Mahal and Jahangir Mahal along with Sheesh Mahal, Phool Bagh (a garden), a temple and pavilions.
The Raj Mahal is where the kings and the queens resided. The condition of the palaces is fairly good with all structure intact. The palace is built in Rajput style architectural style with hints taken from Islamic architecture.
You may be able to see some similarities with the ones in Lucknow as well. The inside walls and ceiling of the palace have 2-dimensional paintings in the style common with Mughals at the time.
A huge turnoff is the vandalising by people where you may often find names scribbled in hidden columns and corners. Hire a guide and ask him if you can visit the rooms of the palace. While most of them are locked, you may get lucky (the guide will appreciate an extra tip on these).
There are also a lot of tunnels inside the palace for the royalties to move around. Make sure you get a guide or you may miss a lot of information.
A part of this temple relates to the popular legend about the queen and Lord Rama. The queen's palace where the idol of Lord Rama sits has been converted into Raja Ram temple (read below).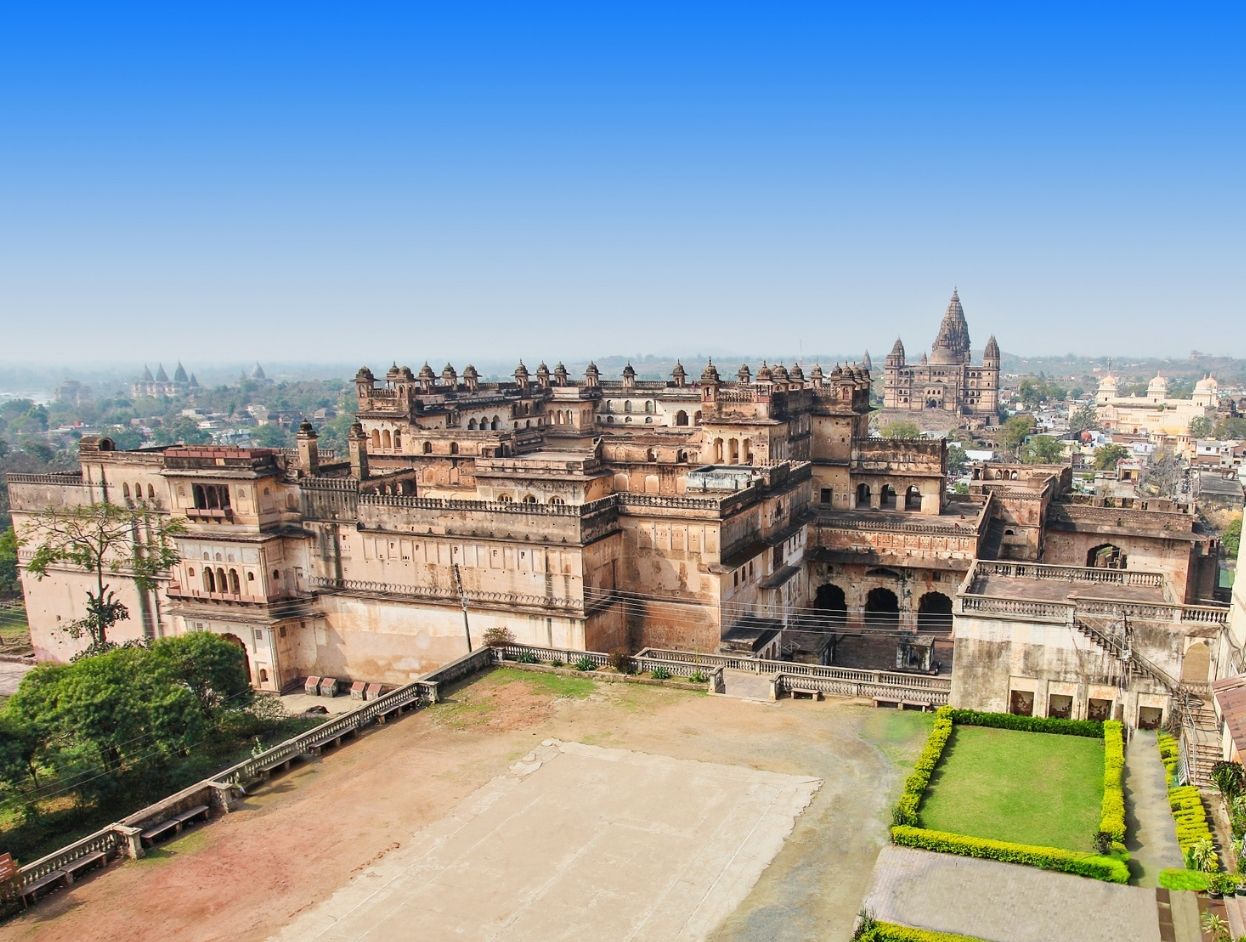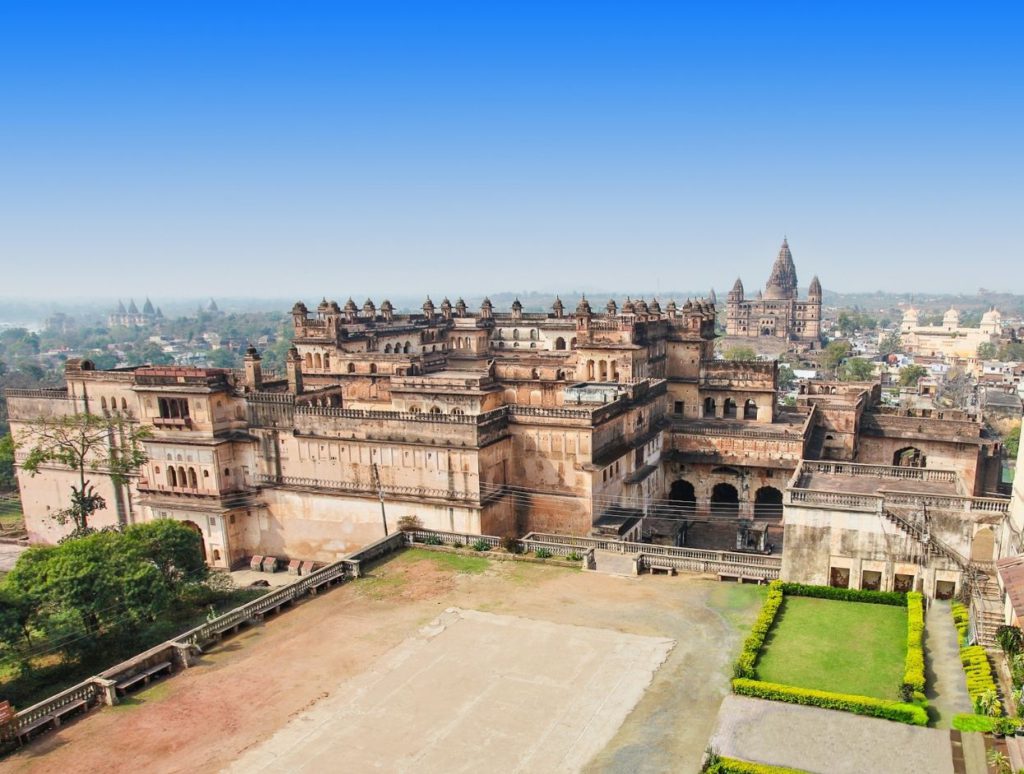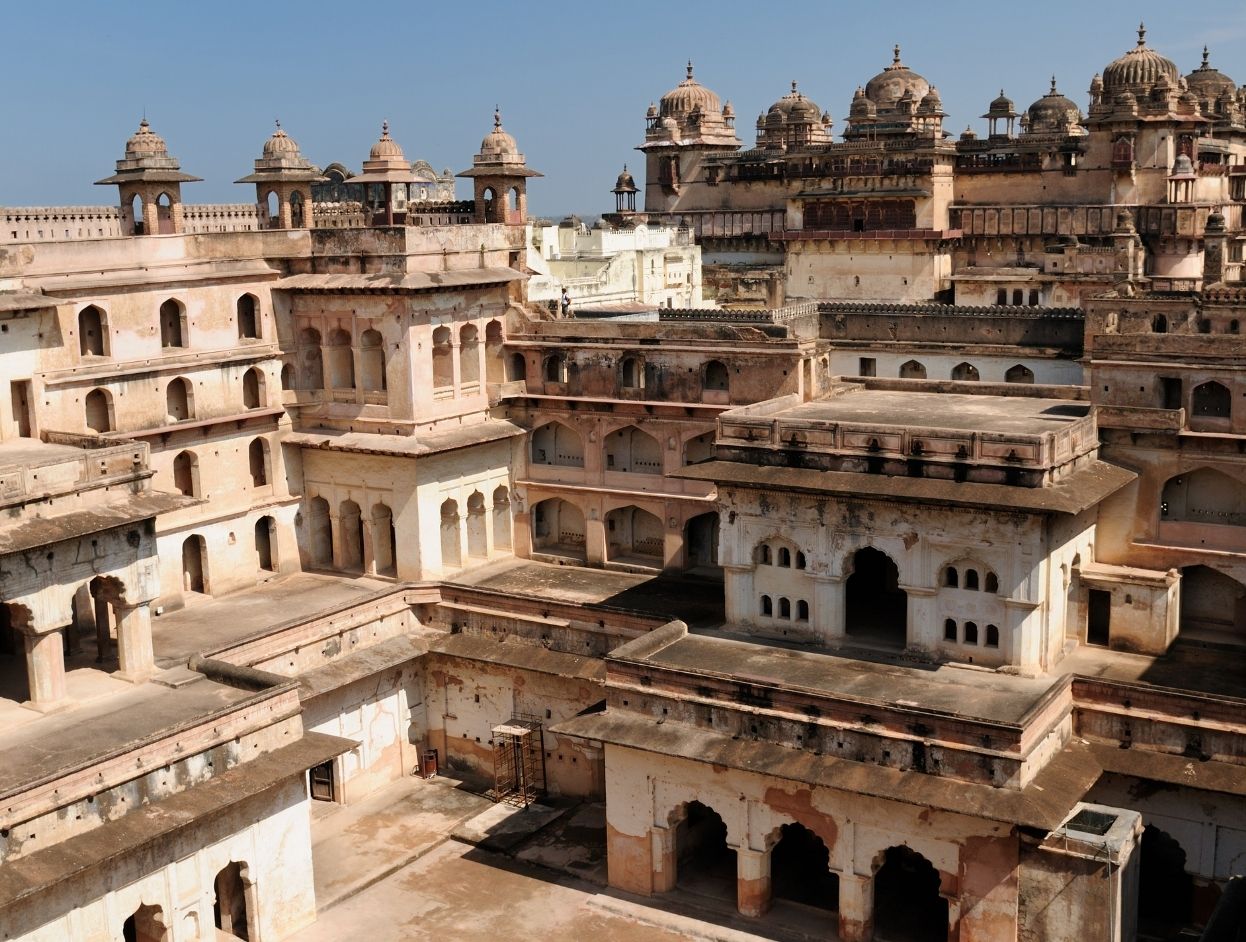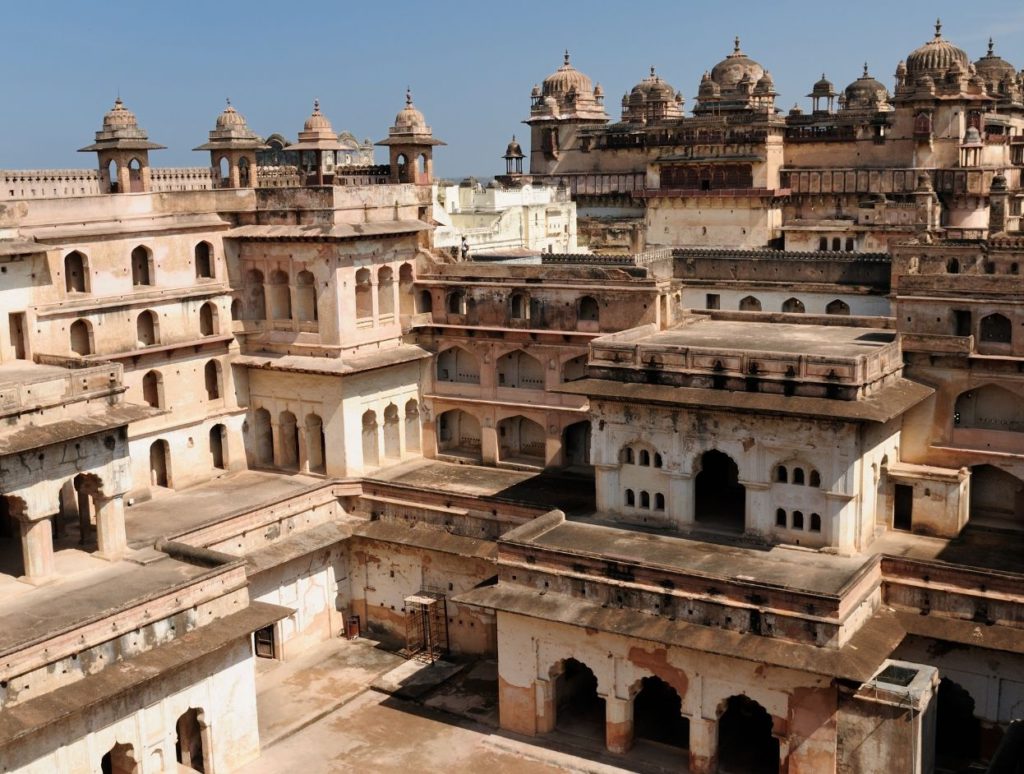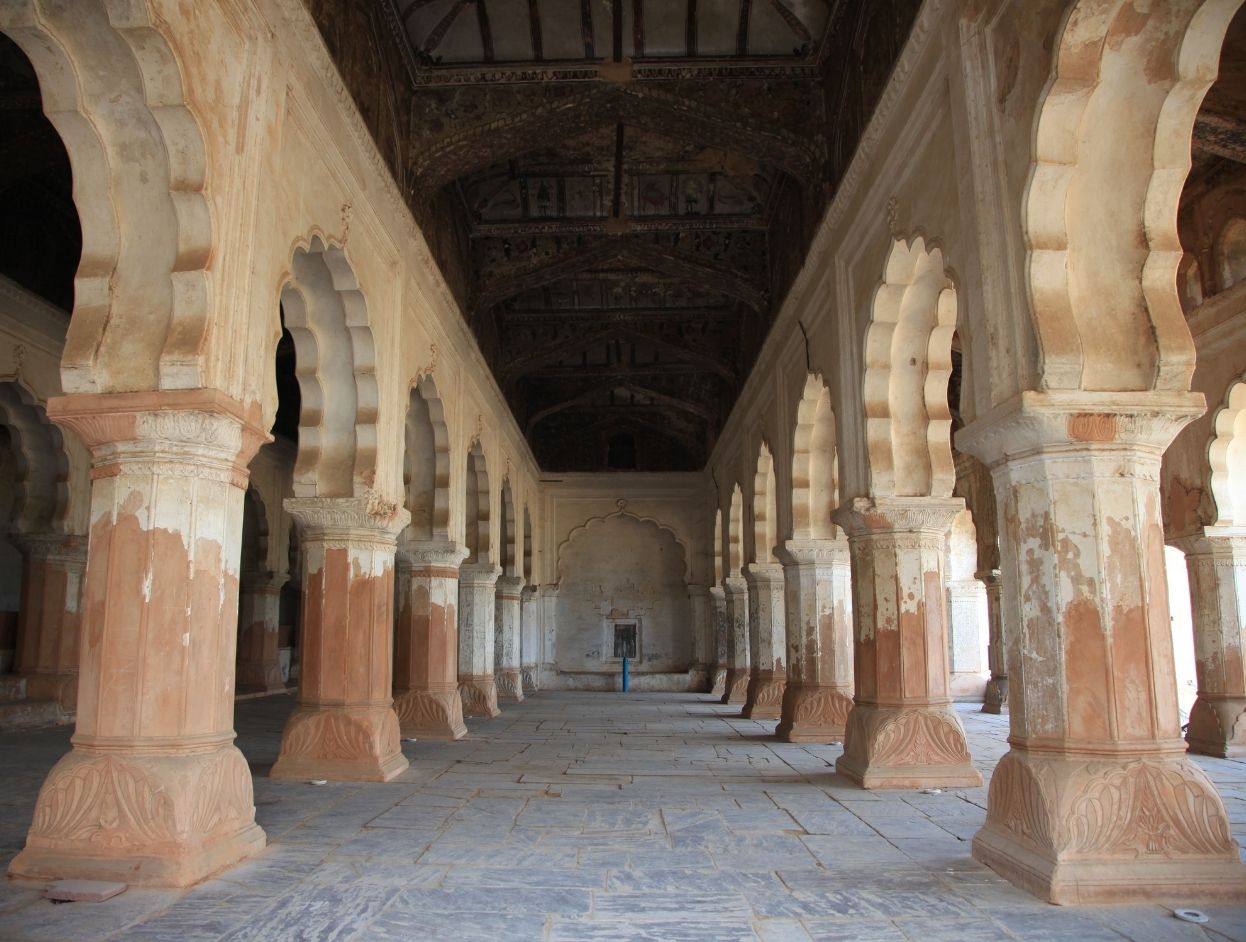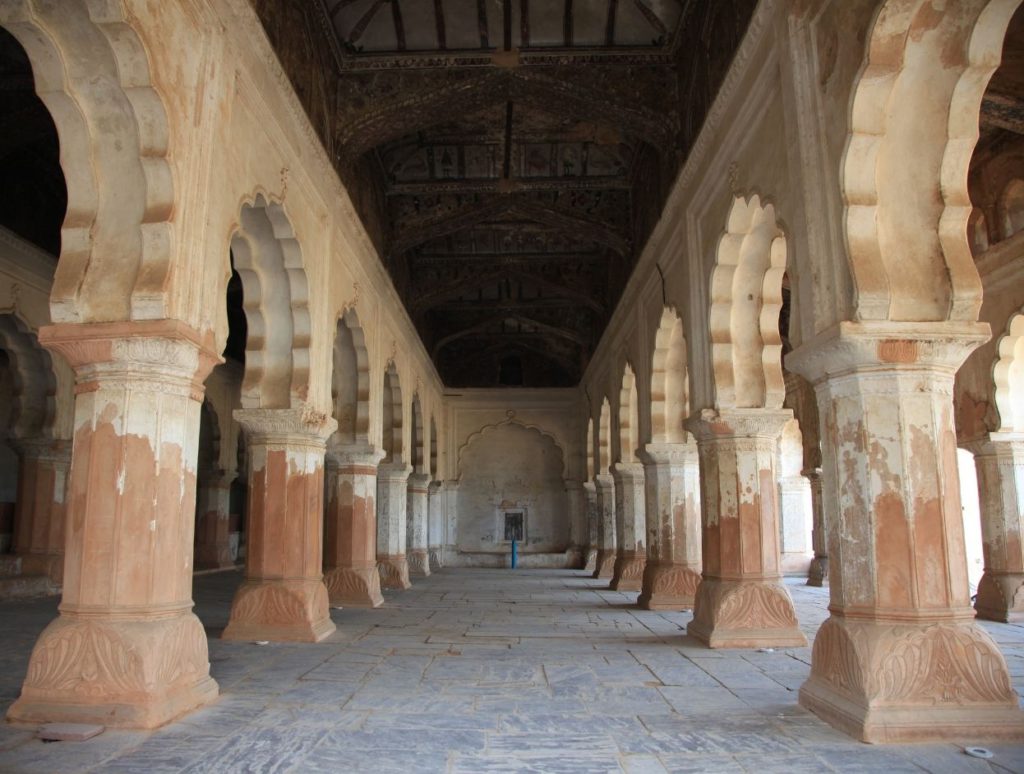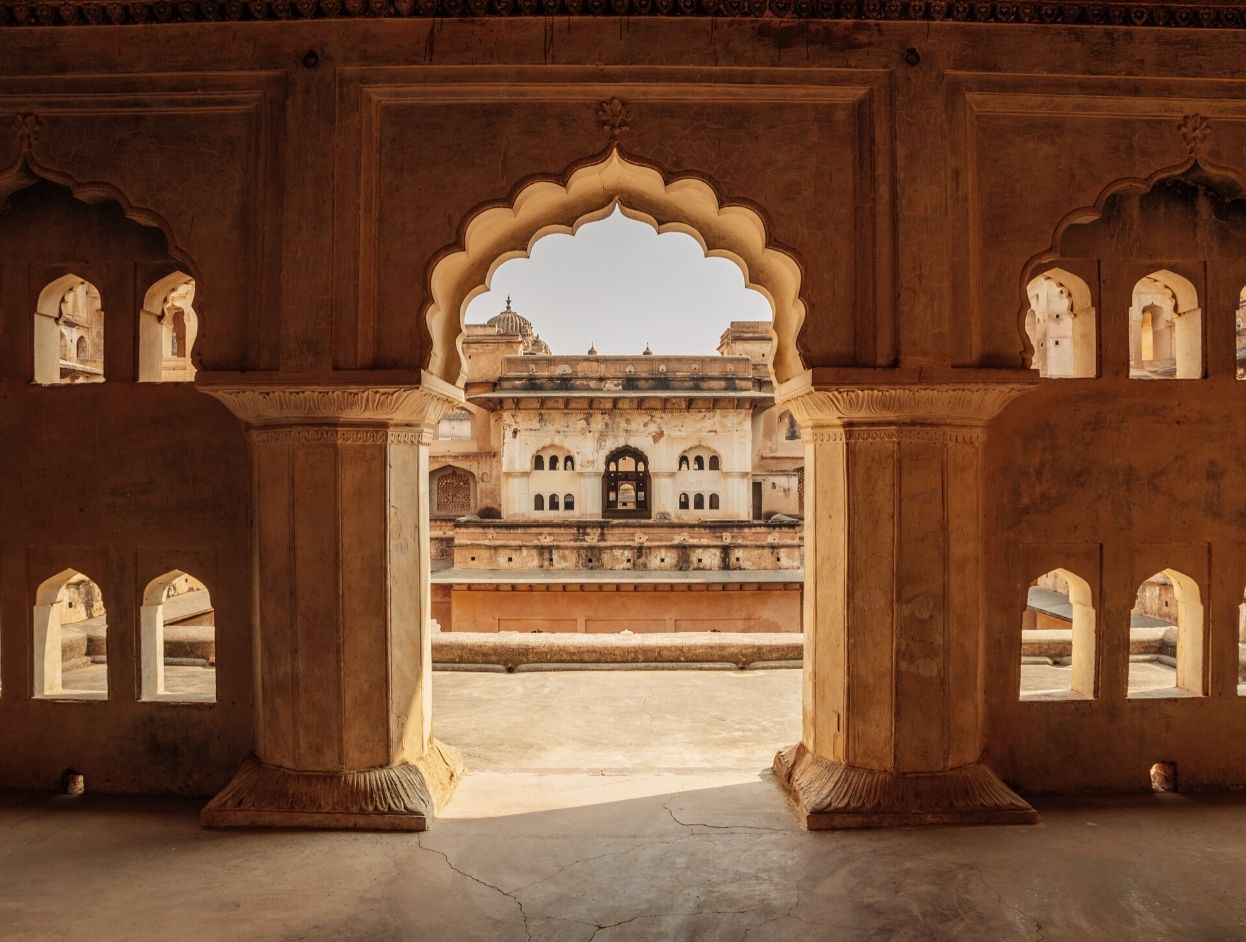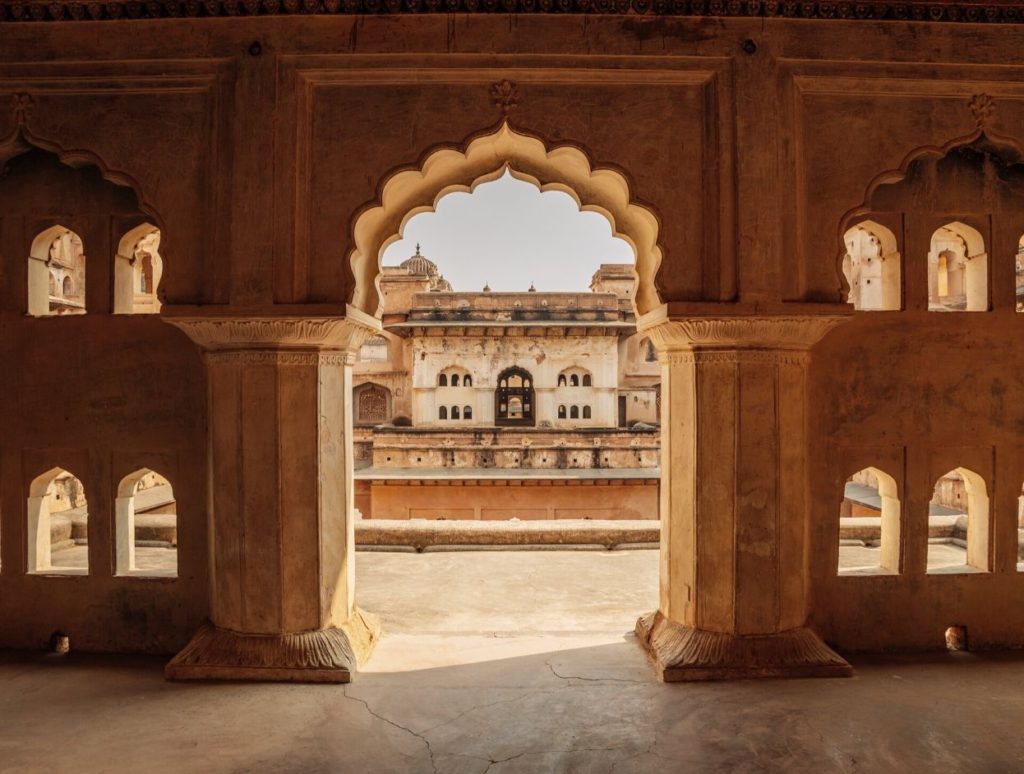 Jahangir Mahal
The Jahangir Mahal was built solely for the purpose of wooing King Jahangir who joined hands with the king. Jehangir came to visit the king for just one night. Another reason for their bond could be due to the fact that Jehangir's mother, Jodha was also a Rajput princess. Imagine the grand welcome.
The palace is especially influenced by Mughal architecture. You will find similar features like semi-circular arches with petal-like designs, latticework with perforated walls, lotus-shaped domes and the small minarets. If you just keep walking inside the palace, you will several windows of view of the surrounding palace and towns.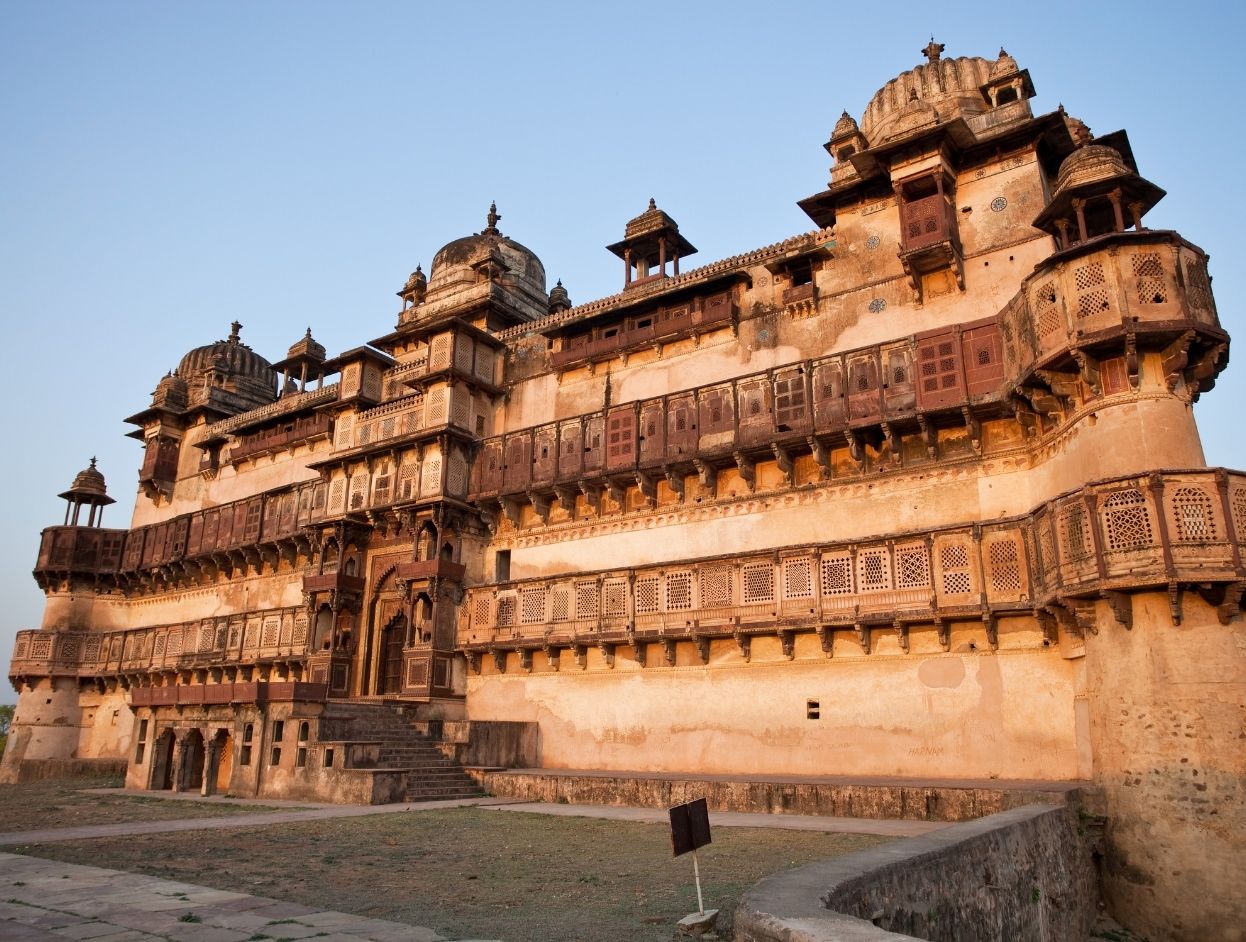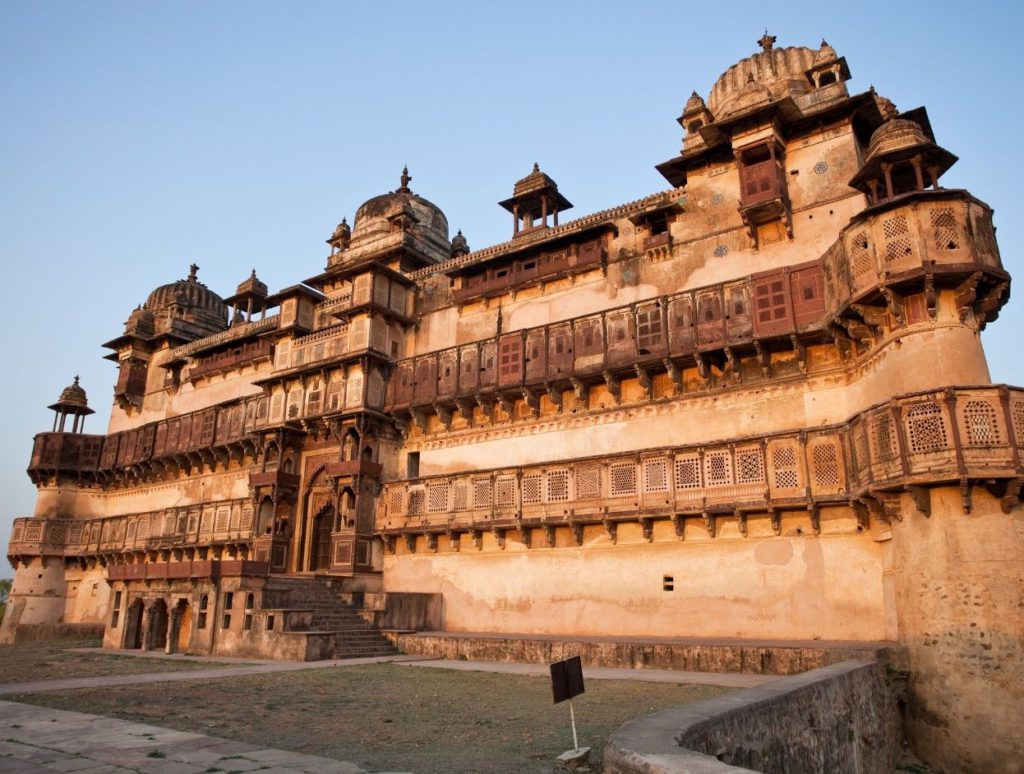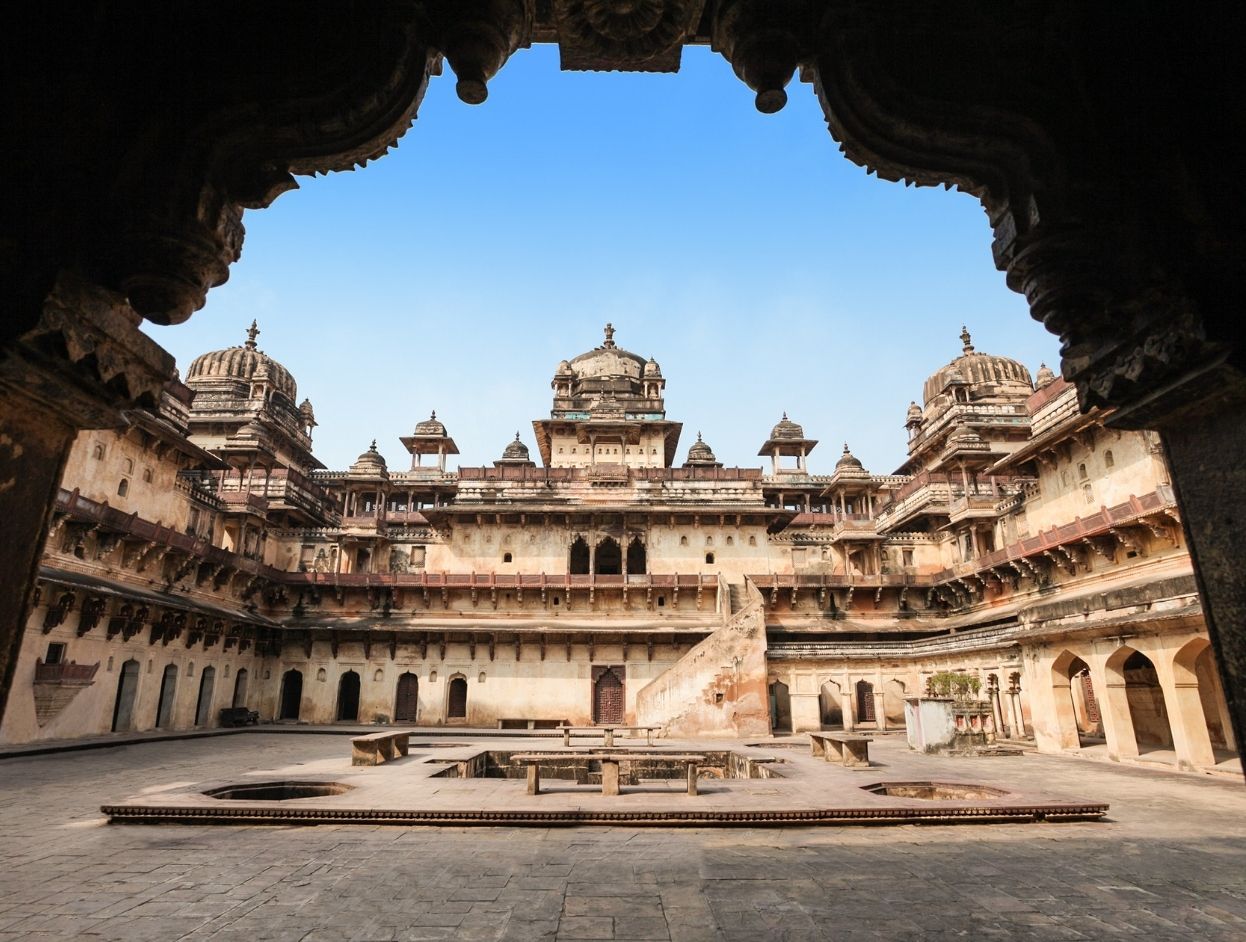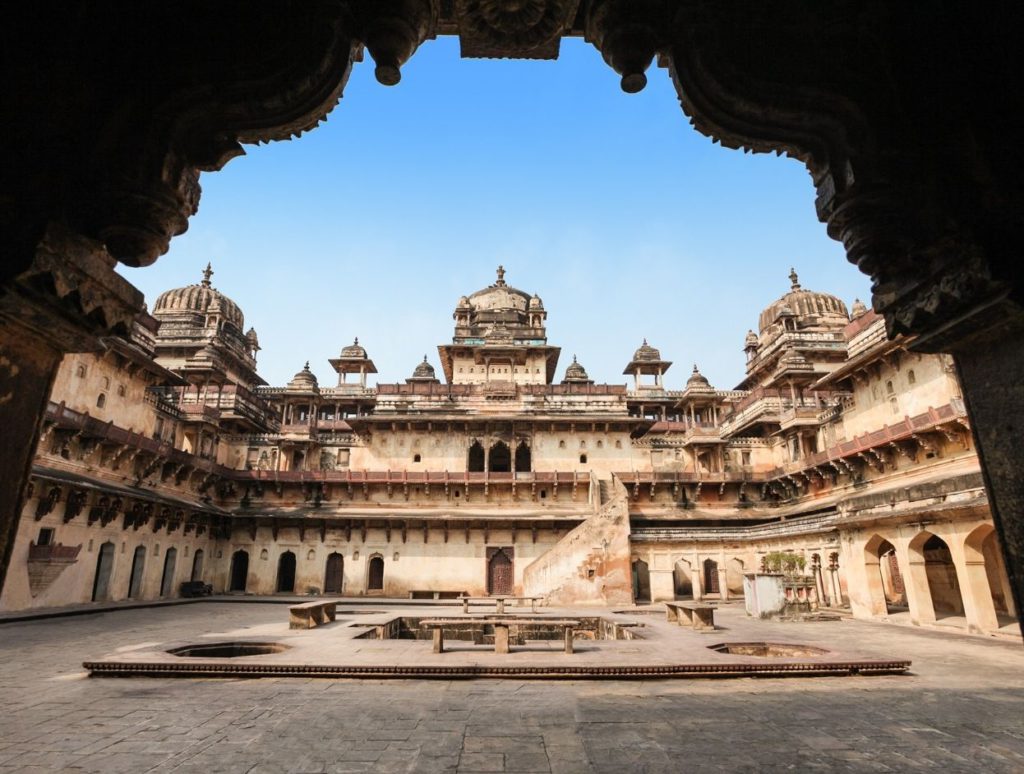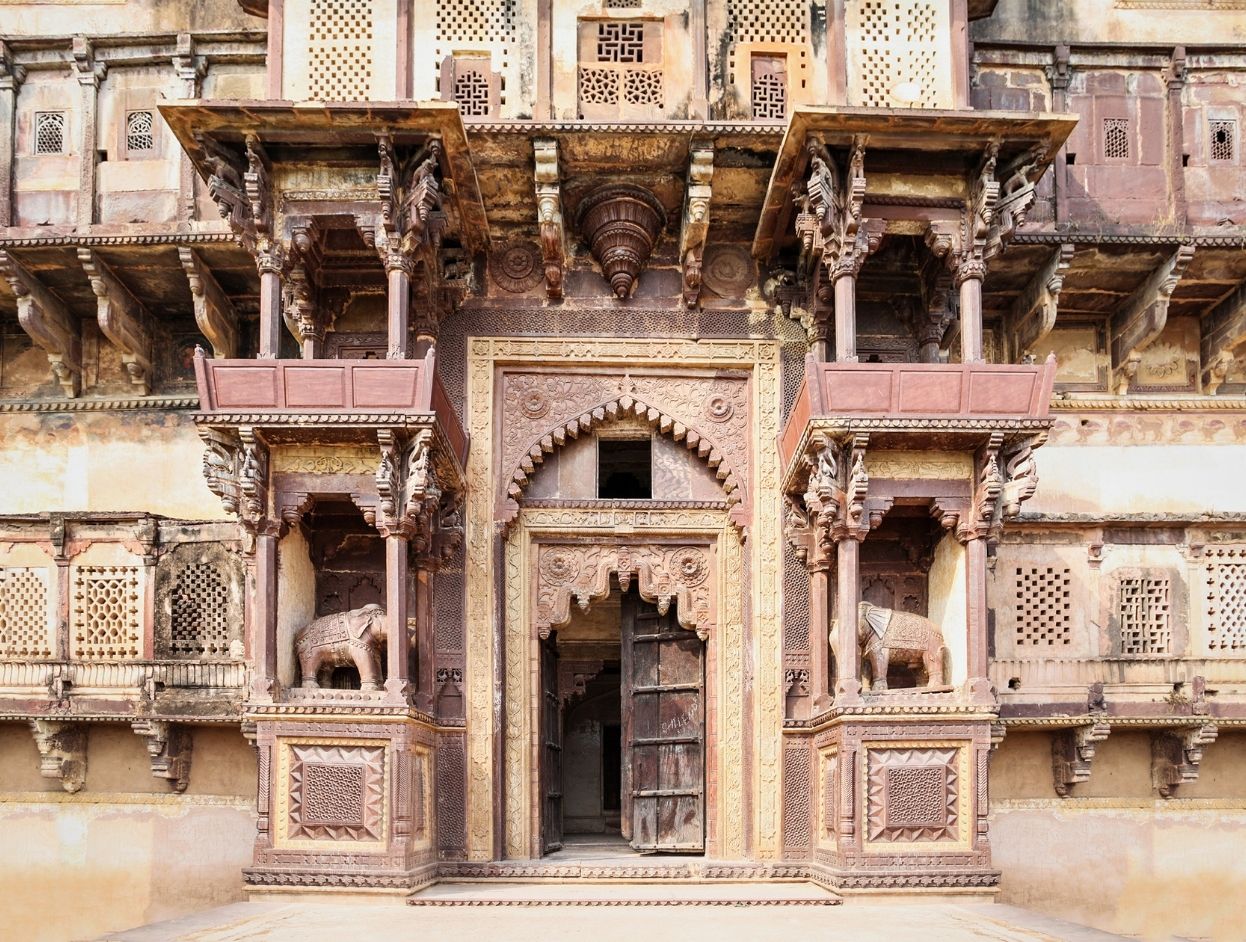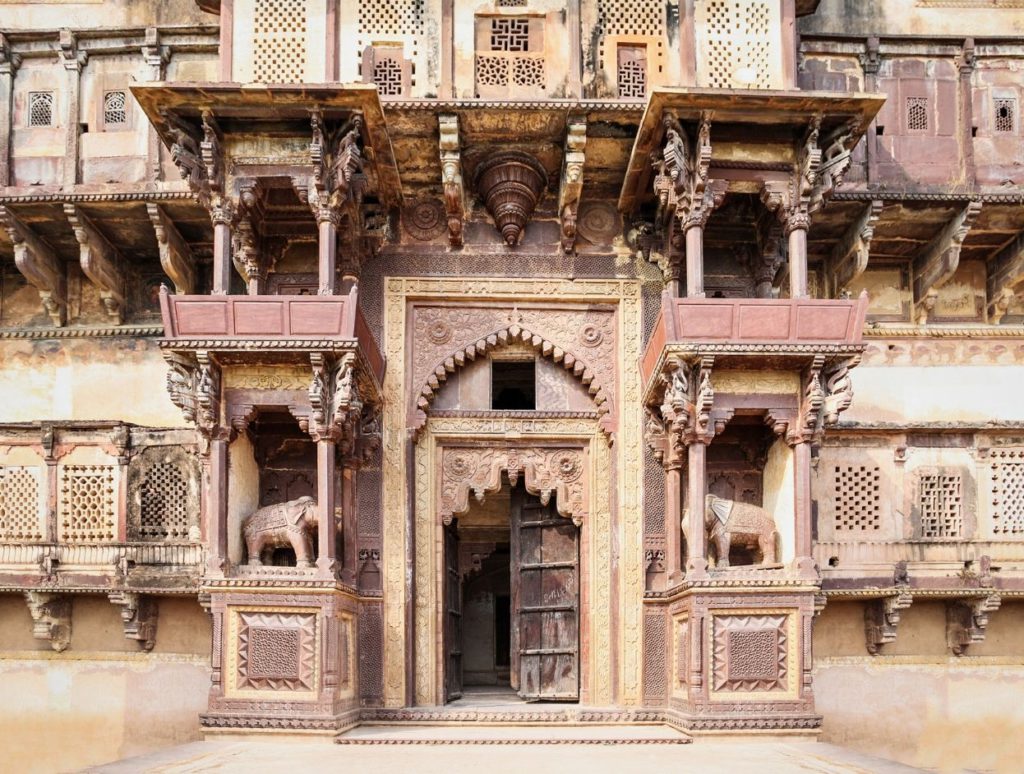 Other Buildings
Connected to the Jahangir Mahal are also royal baths and then to a small palace of Rai Parveen. She was a famous courtesan and an escort that also caught the eye of Akhbar. Sheesh Mahal is another palace that has now converted into a hotel (a great place to stay).
The gardens are also worth walking through with an intricate system of water pipelines and fountains. The palace hosts music and light show in the evening every day that talks about the history of Orchha. I think you will better understand the town if you visit other parts after you see this.
Ticket Prices: The ticket price is ₹10 for Indian nationals, ₹250 for foreign tourists and additional ₹25 for the camera and ₹200 for videography valid only for the day. The tickets also include the entry to the camel stables, Cenopaths of the Rajput rulers, Chaturbhuj and Lakshmi Narayan Temple. A guide would cost you between ₹200-600 depending upon the size of your group.
Orchha Fort timings: The fort opens from 9 am to 6 pm on all days of the week.
Light and sound Show tickets: Time for light show is 7:30 – 8:30 pm for English and 8:45 – 9:45 pm for Hindi show during summers. It shifts to 6:30 – 7:30 pm for English and 7:45 – 8:45 pm for Hindi during the winter months. The fee for the show is ₹130/65 for Indian Adults/Children and ₹300/200 for Foreign Adults/Children.
Raja Ram Temple & Laxminarayan Temple
This is where the statue of Lord Rama sits. To continue with the above story (read the Brief history section), queen Rani Ganeshmkumari saw a dream where Lord Rama directed her to build a temple in his name. A devout, she commissioned to build Chaturbhuj temple in his name.
By the time she went to Ayodhaya to retrieve an idol of Lord Rama. As per the Indian story, after she meditated on the banks of Saryu river, a life form of child form of Lord Rama came to her. He agreed to go back with her if she agreed to his three wishes:
1. He will not move from the first place he is seated in Orchha.
2. I shall be the sole king of the Orchha kingdom.
3. He will travel to Orchha during Pushya Nakshatra (a time according to Hindu mythology when Lord Rama was born).
The queen agreed to this and he travelled to Orccha with her. Upon her arrival, she found that the temple construction is not complete. Therefore she seated Lord Rama in her palace. As per the Legend, the child transformed into an idol upon seating and this remained his final seat until today.
He is still considered as a king instead of a deity and the administration runs in his name.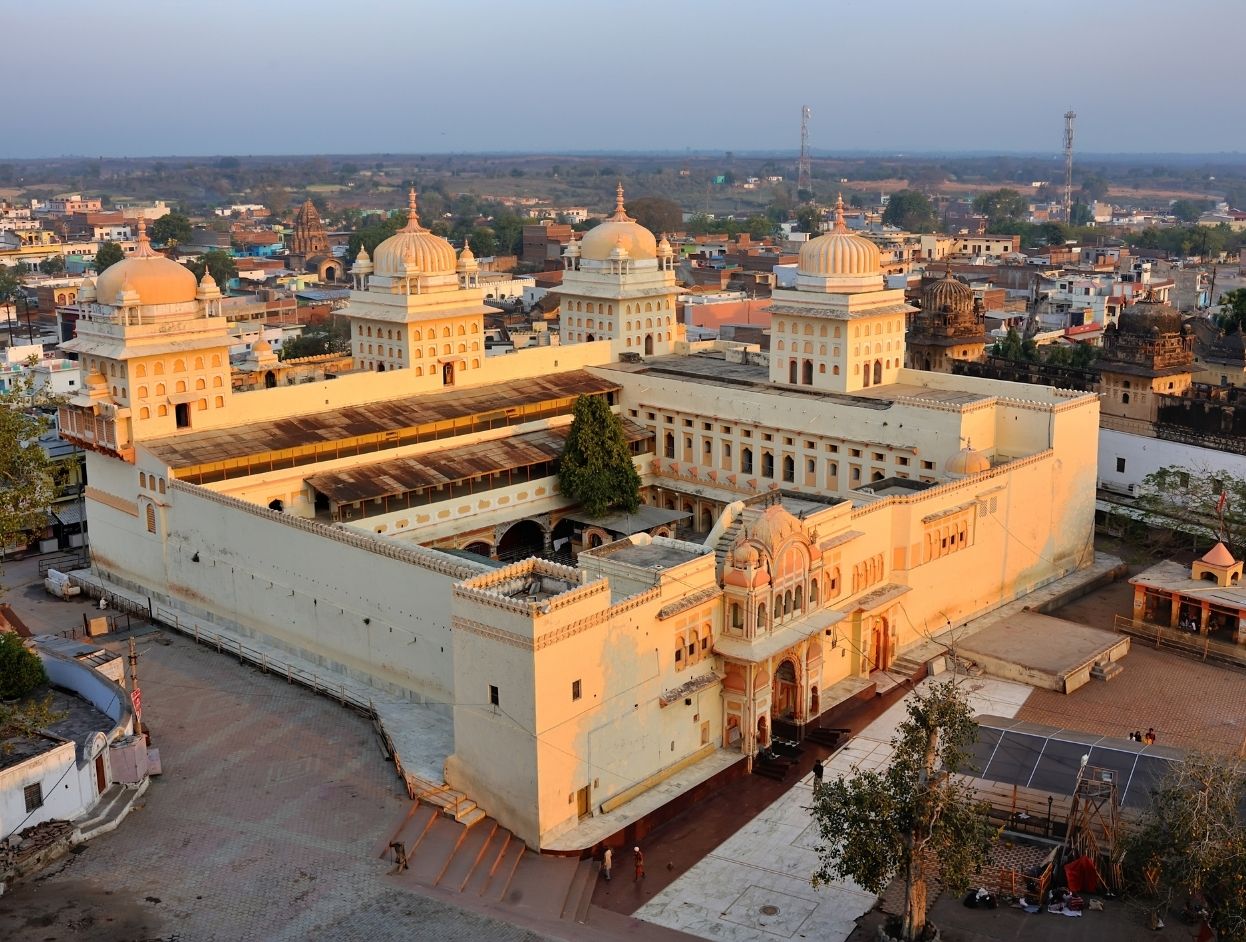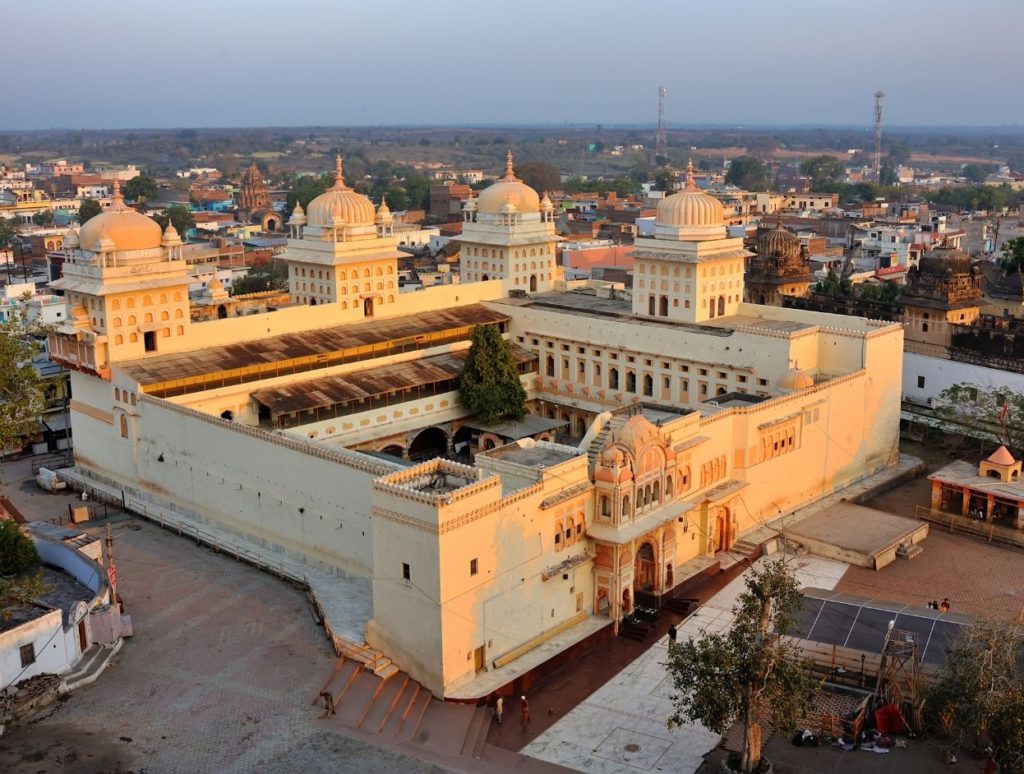 Another temple connected with Raja Ram temple is Laxminarayan temple dedicated to goddess Laxmi. The temple was built in 1662 and has a collection of paintings and murals inside the main building that is worth stopping for. An interesting fact is that a statue or idol dedicated to the goddess was never instated here. Instead, it was solely by people's dedication and the mural paintings that give it its name.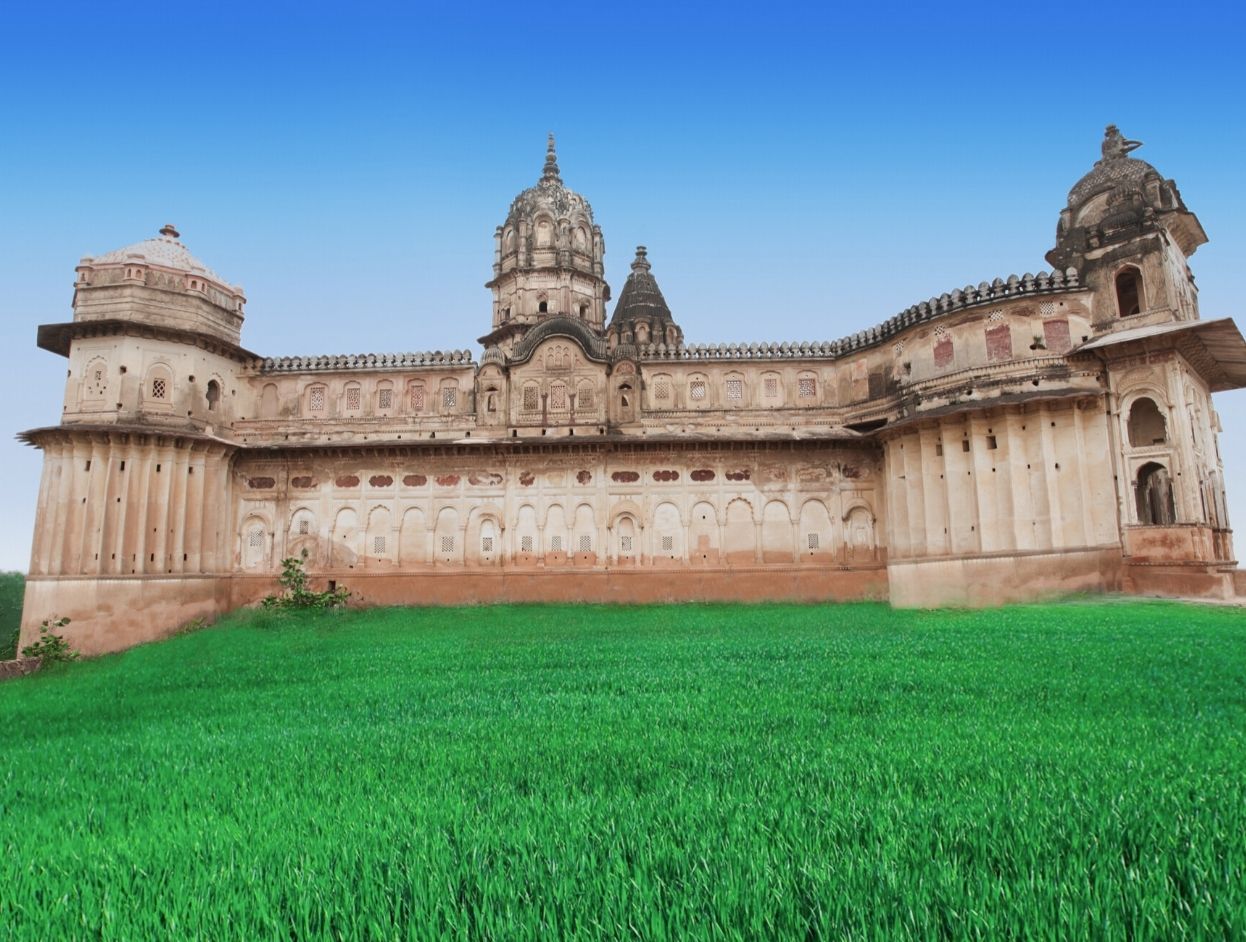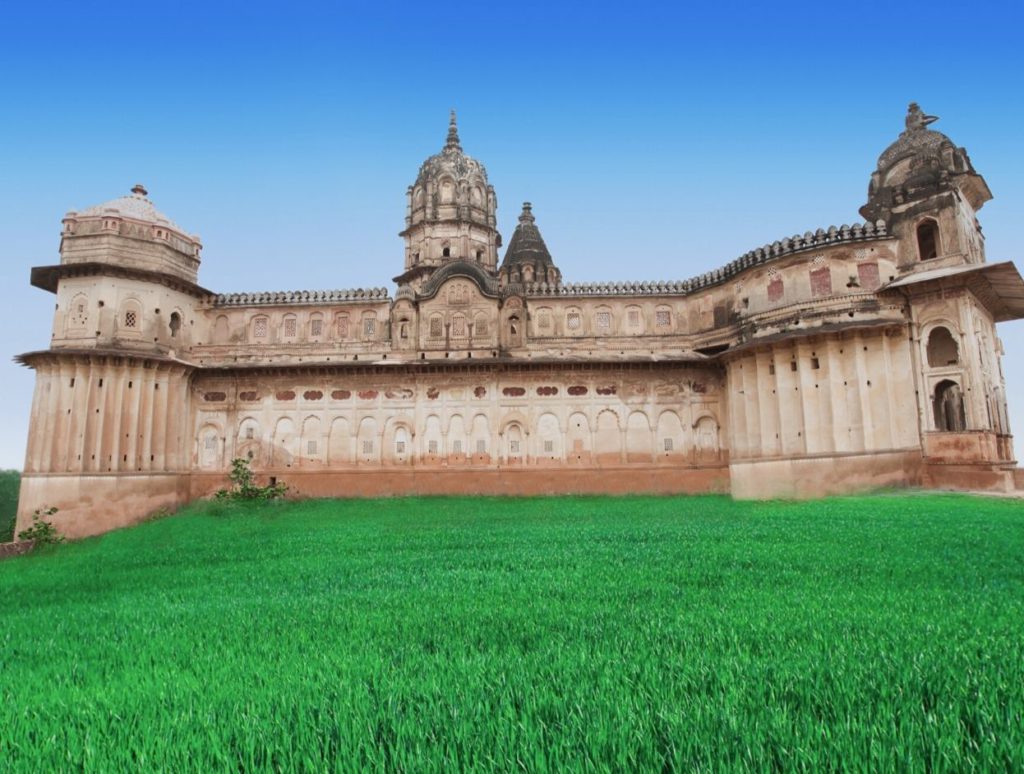 Chaturbhuj temple
Chaturbhuj was the temple that the queen commissioned as a seat for Lord Ram's idol. However, since it wasn't completed at the time, its purpose never came to fruition. However, today it is dedicated to Lord Vishnu, a synonym of his name where chaturbhuj translated to 'the one who has four arms'.
The temple is especially popular for its tall 'vimana' or the conical head of the temple that stands at 344 feet, a common feature of Hindu temples. In fact, there are four of these, the others being far smaller than the main one at a different height.
You can reach the top of the temple using narrow stairs to get a lovely view of the town from a reasonable height. The aarti at the temple is an event worth waiting and attending to.
Chaturbhuj along with Raja Ram temple is a centre of a small pilgrimage for many in north India and travel far to visit. The market around the temple is a centre of bustling activities selling local snacks and daily items.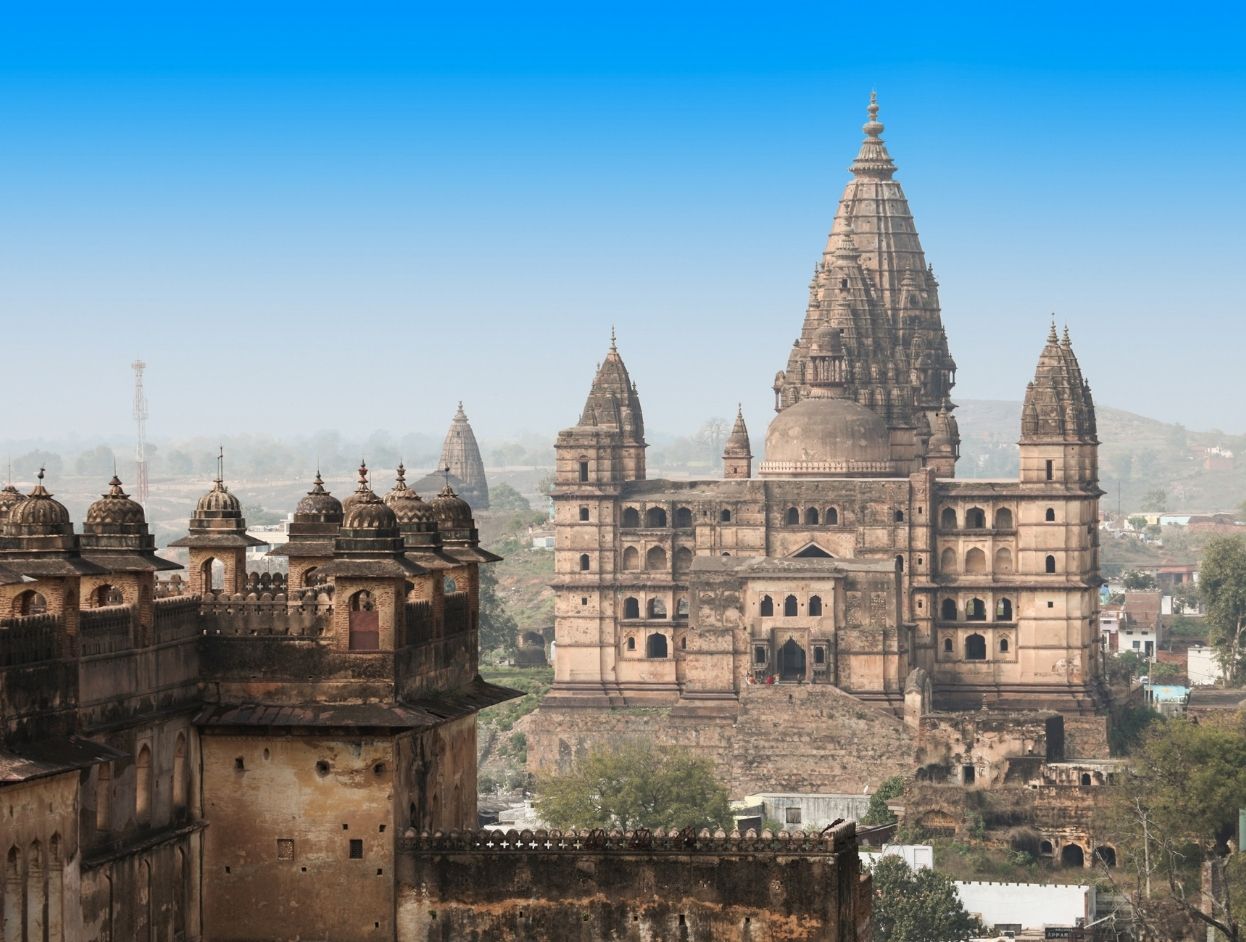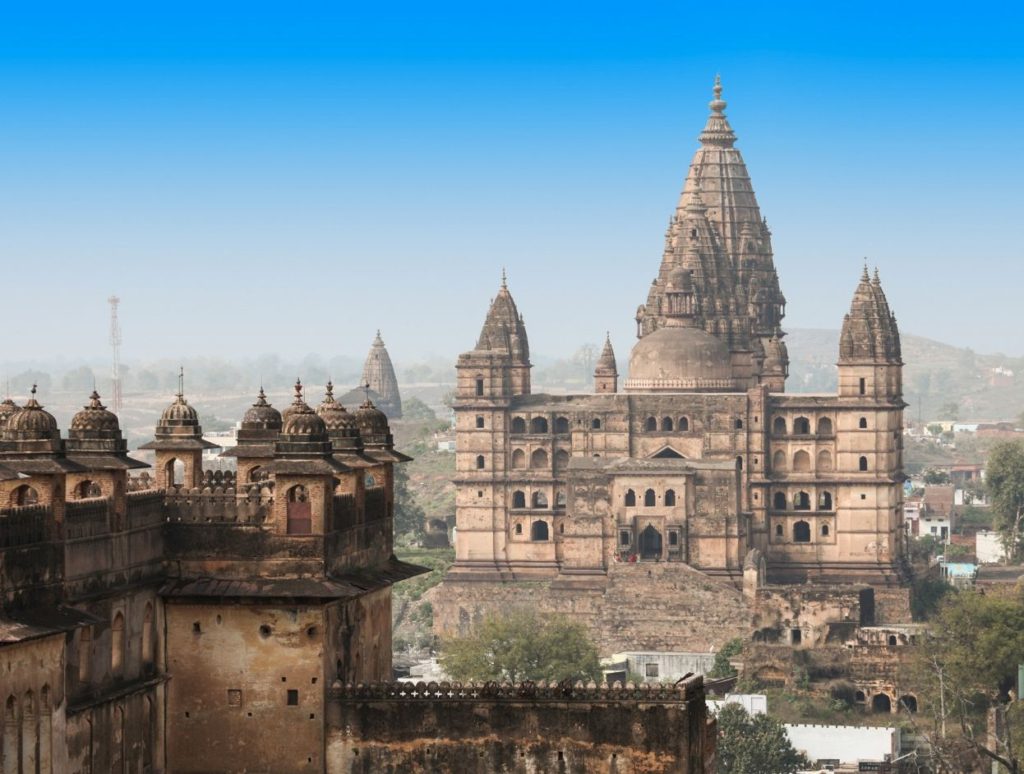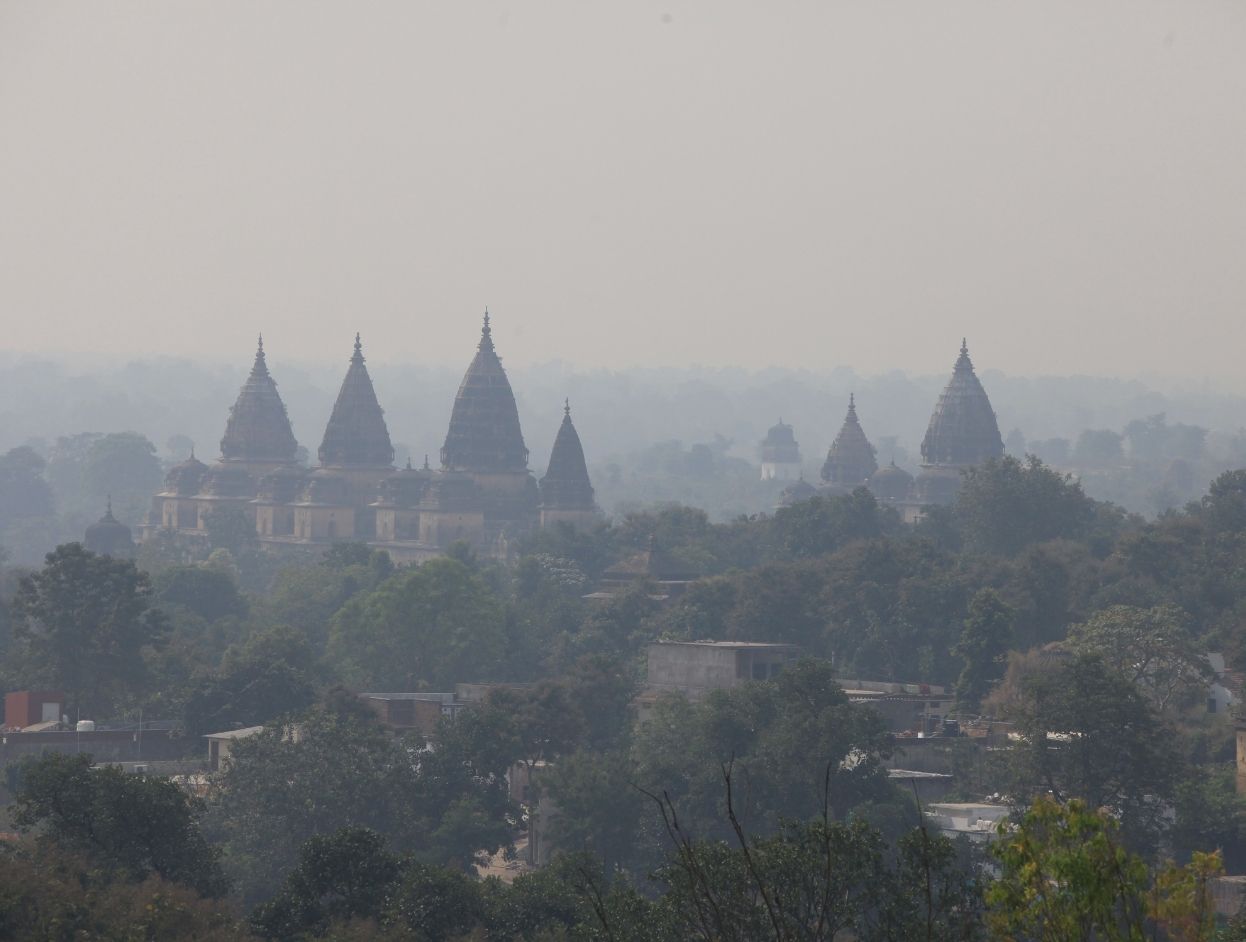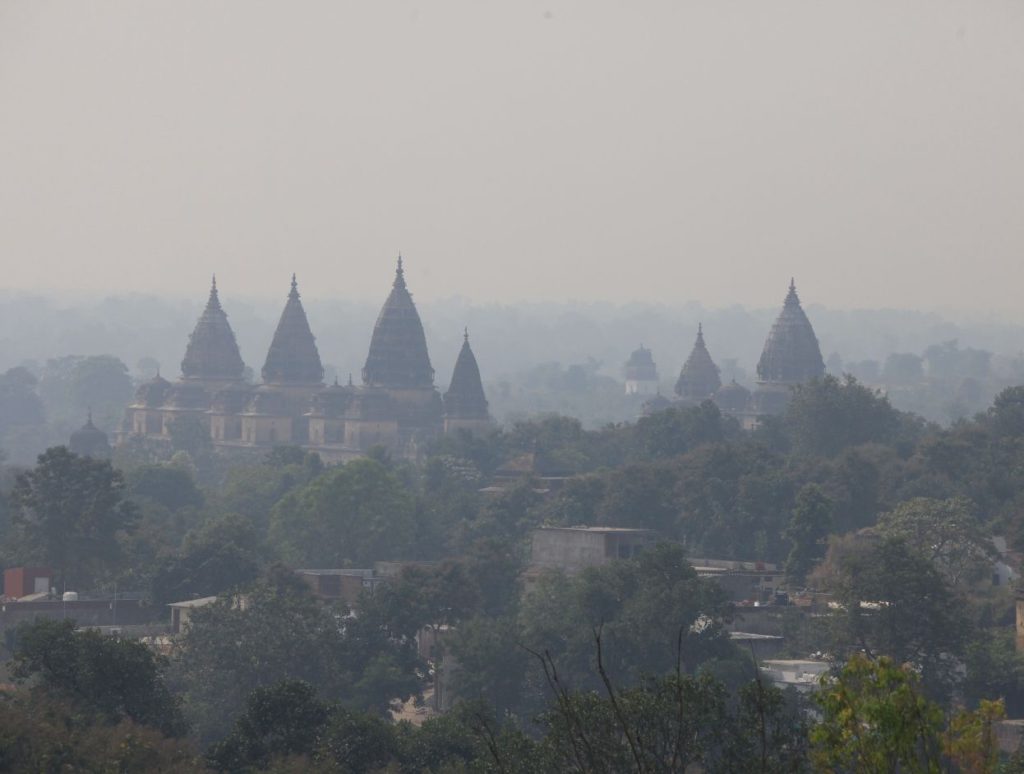 Cenotaphs
Cenotaphs are similar to mausoleums of kings, rulers or individuals with great stature. These in the shape of Chatteris or 'umbrellas' are the characteristics of the Rajput Empire and Rajasthani architecture.
Each Chattri dedicates to a particular king or an accomplished individual in the empire. All of these have intricate carvings with Indo-Islamic design elements and its own garden. In fact, some may even look like a small temple. 14 of these Cenotaphs sit at the banks of Betwa River in Orchha.
A great time to visit these cenotaphs is during the cool hours of the evening or during the early morning. A walk along the banks of the river foaming white with small rapids is a good way to start or end your day.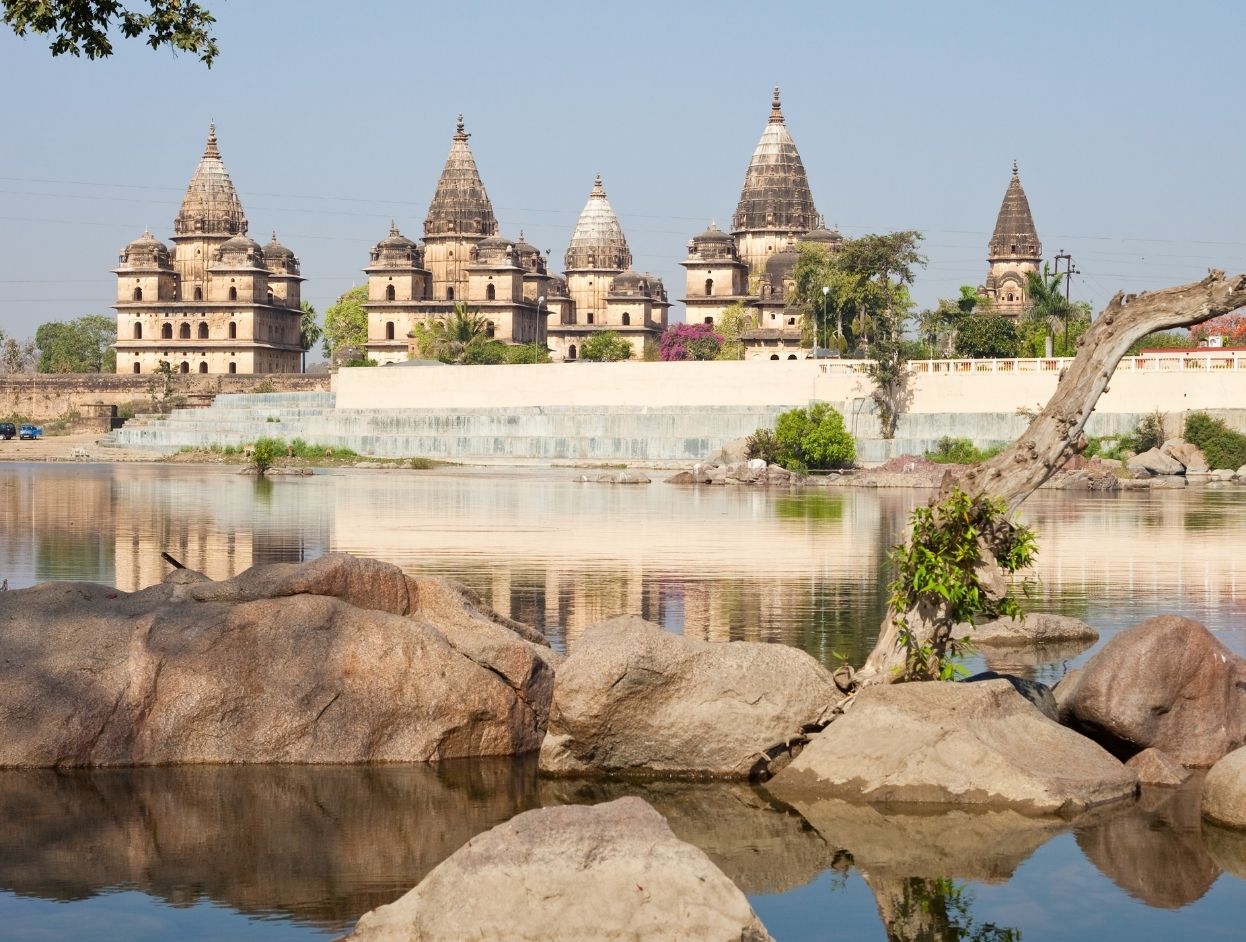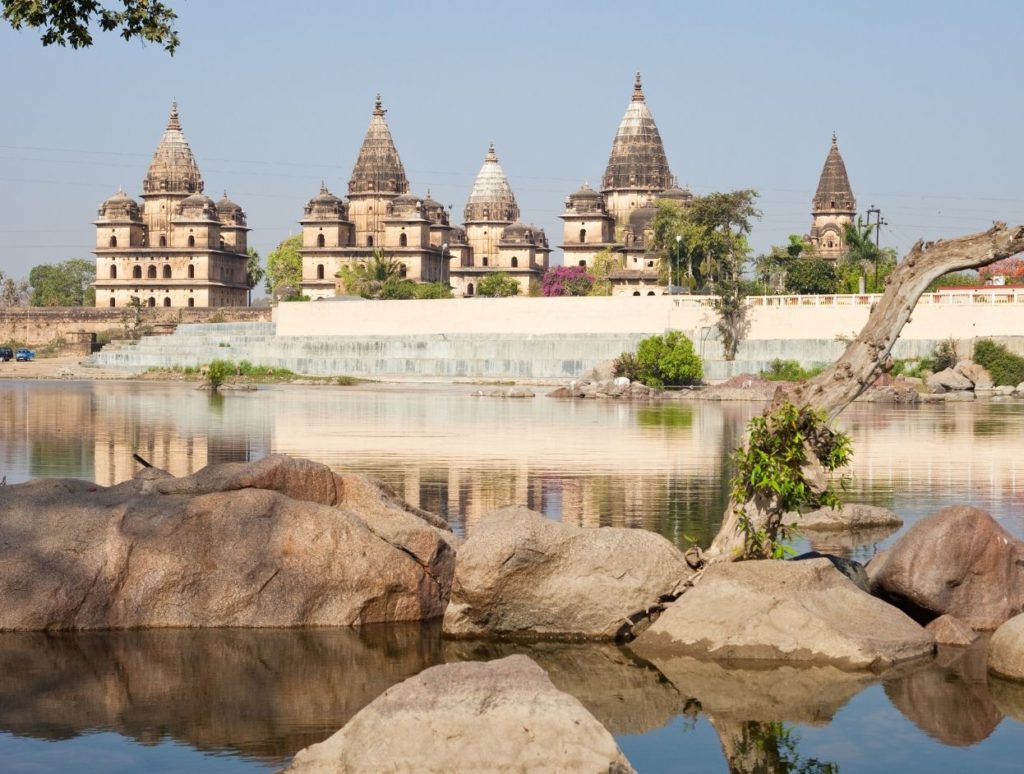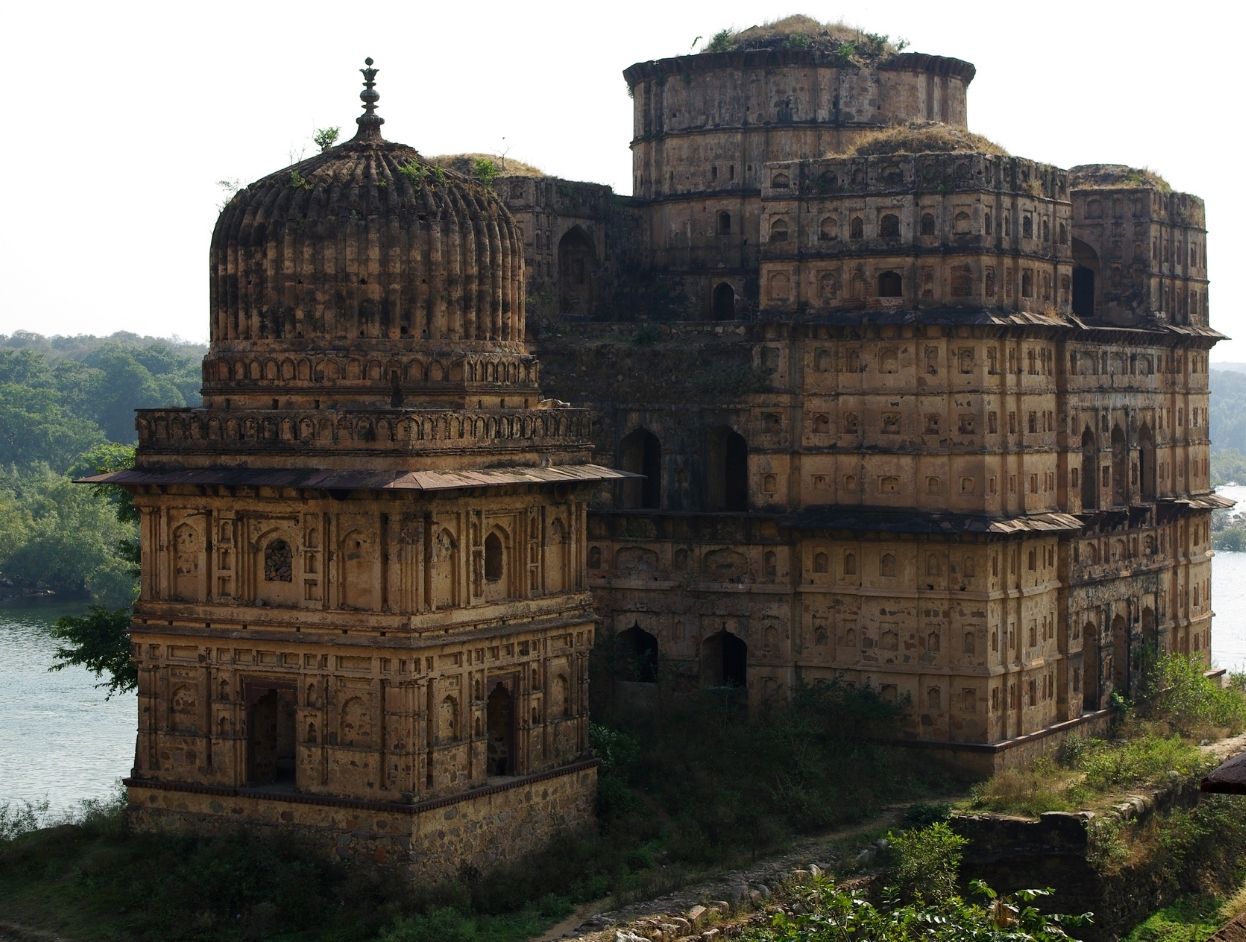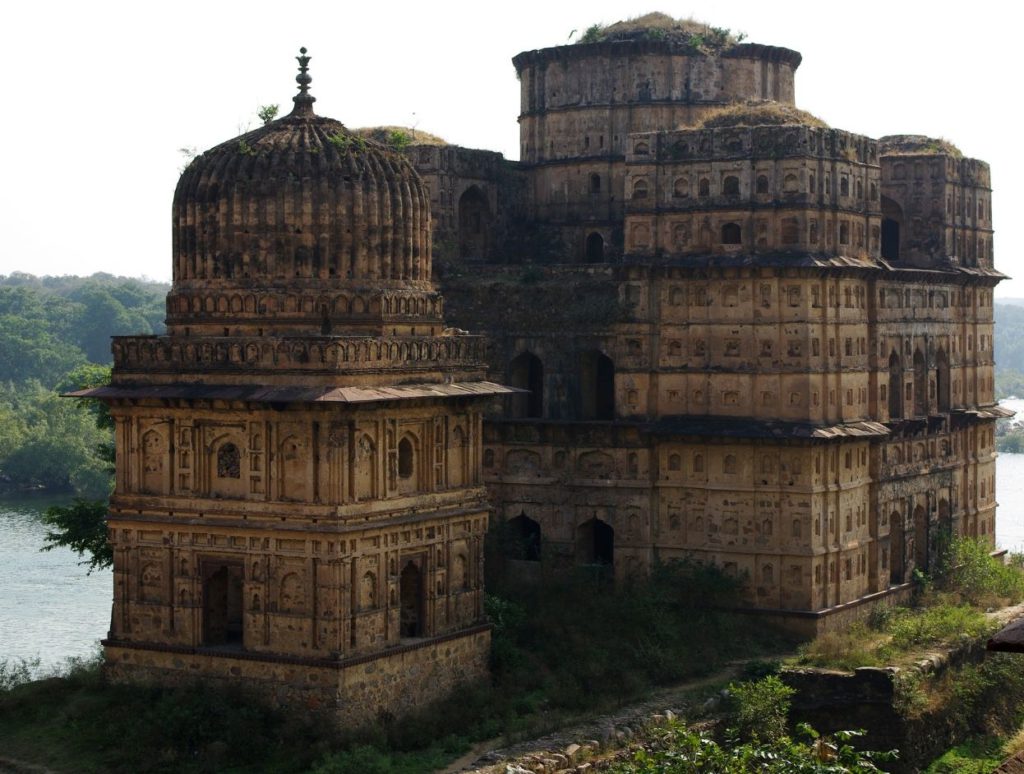 Other Places to visit near Orchha
Orchha Wildlife Sanctuary
As grand as it may sound, this one is a fairly small version of a wildlife sanctuary. In fact, the sanctuary covers only 25 km in length and 15 km in width. I wouldn't say that you will find a lot but it is still a nice place for a walk in the mornings and evenings after the heat has died down.
The place is far better during winters with more species of birds in the area and after a good monsoon has added to the bounty of nature. Sometimes you can also spot deer, monkeys, Nilgai and even a sloth bear. This place is just 2 km away from the Cenotaphs and 1 km from the fort complex.
Orchha Wildlife Sanctuary timings: You can visit this place between 9 am – 5.30 pm every day.
Orchha Wildlife Sanctuary ticket price: Ticket price for Indian nationals is ₹40 and ₹350 per person.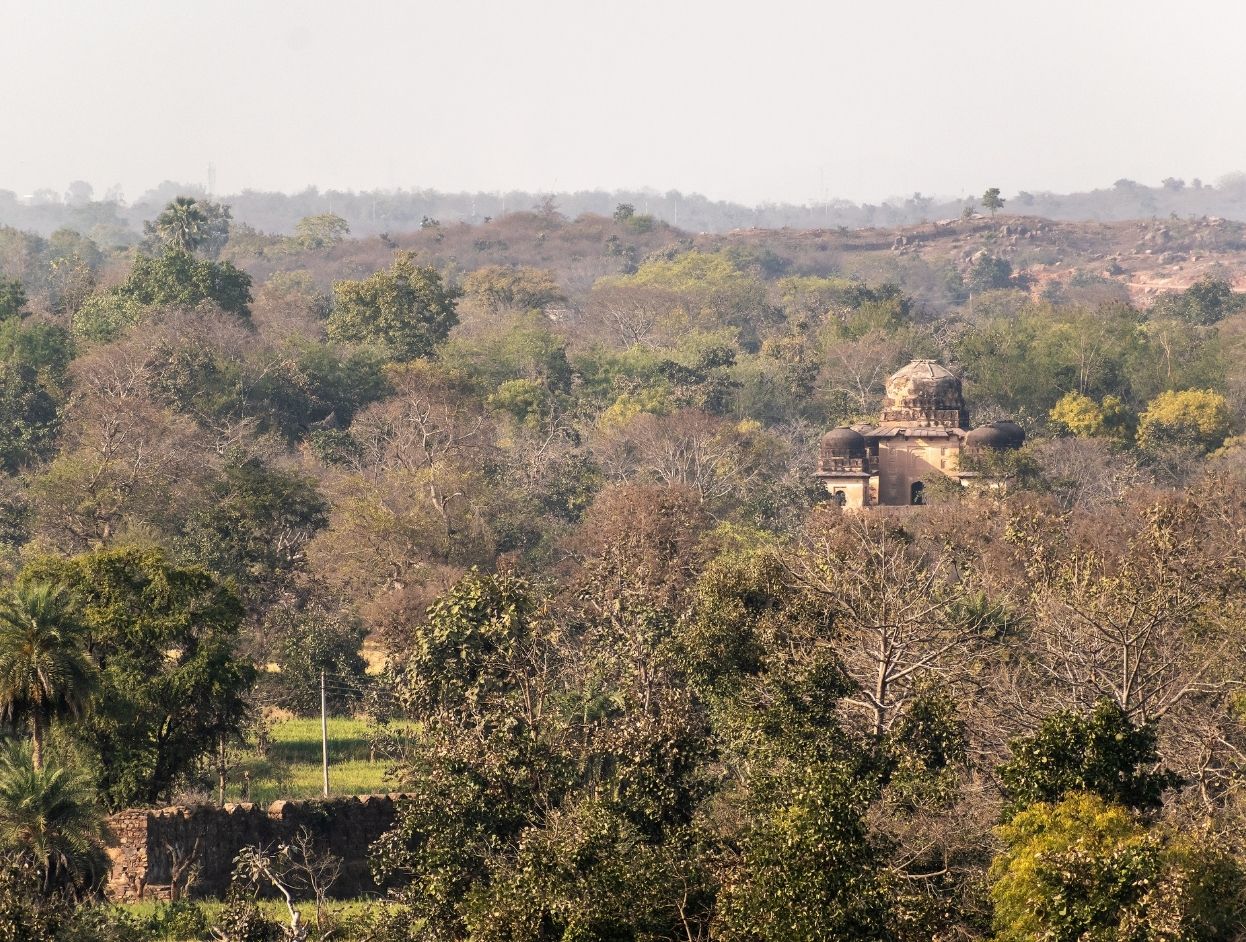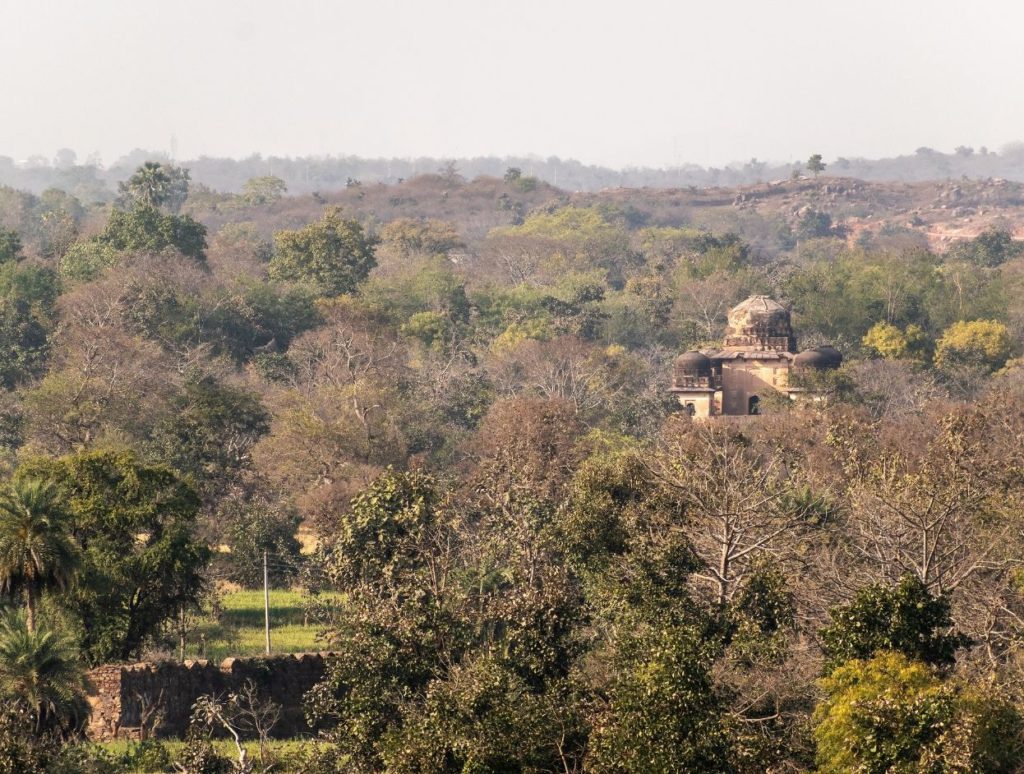 Dauji ki haveli
Dauji ki Haveli is not a royal construction. Instead, as the merchant class of Orchha grew in prosperity, they tried their hand at creating luxury for themselves. The haveli is a small example where they have tried to recreate a miniature version of the palace and monuments. Although it is almost at the same state as the palaces today, it is still worth a stop. It is located right next to the fort complex.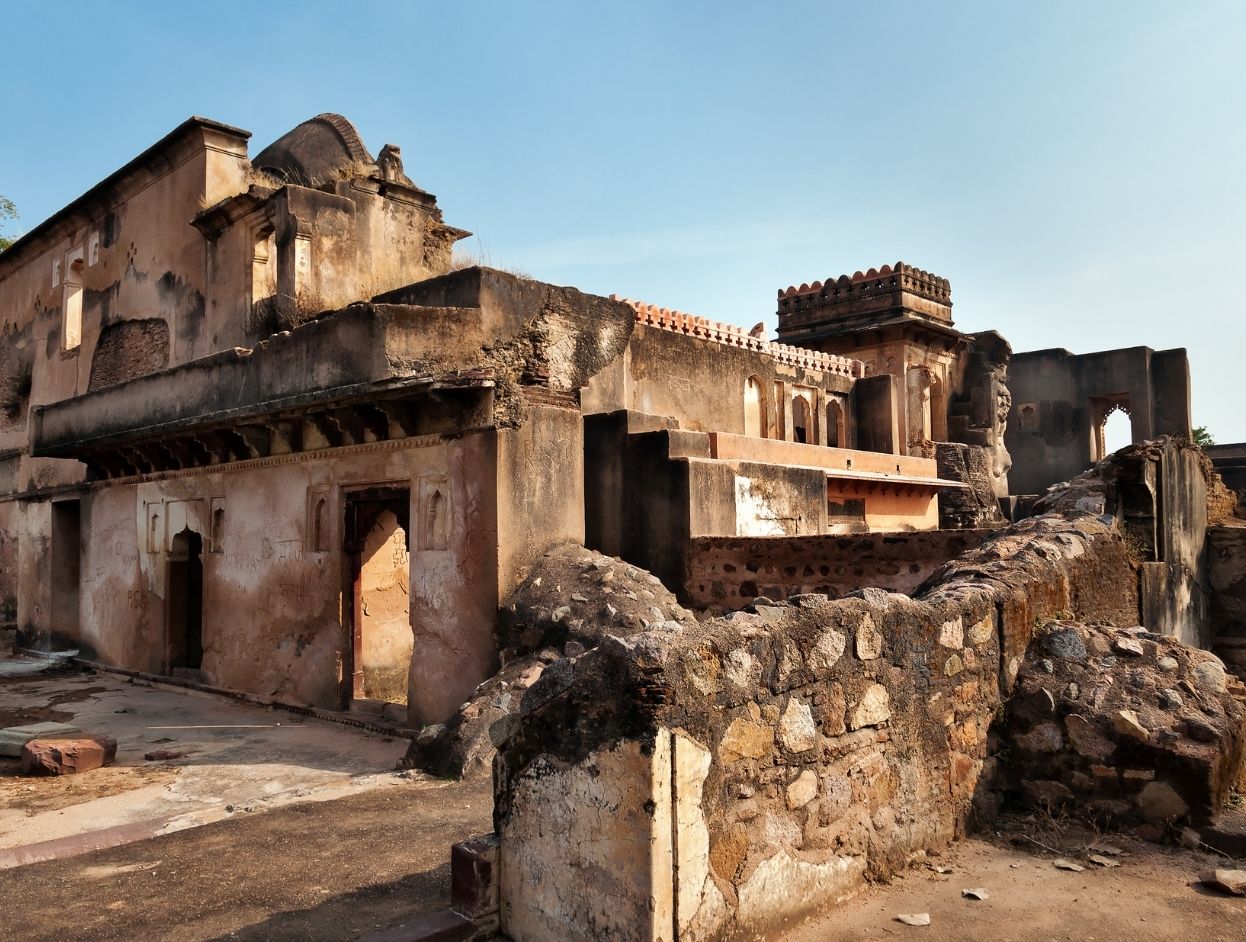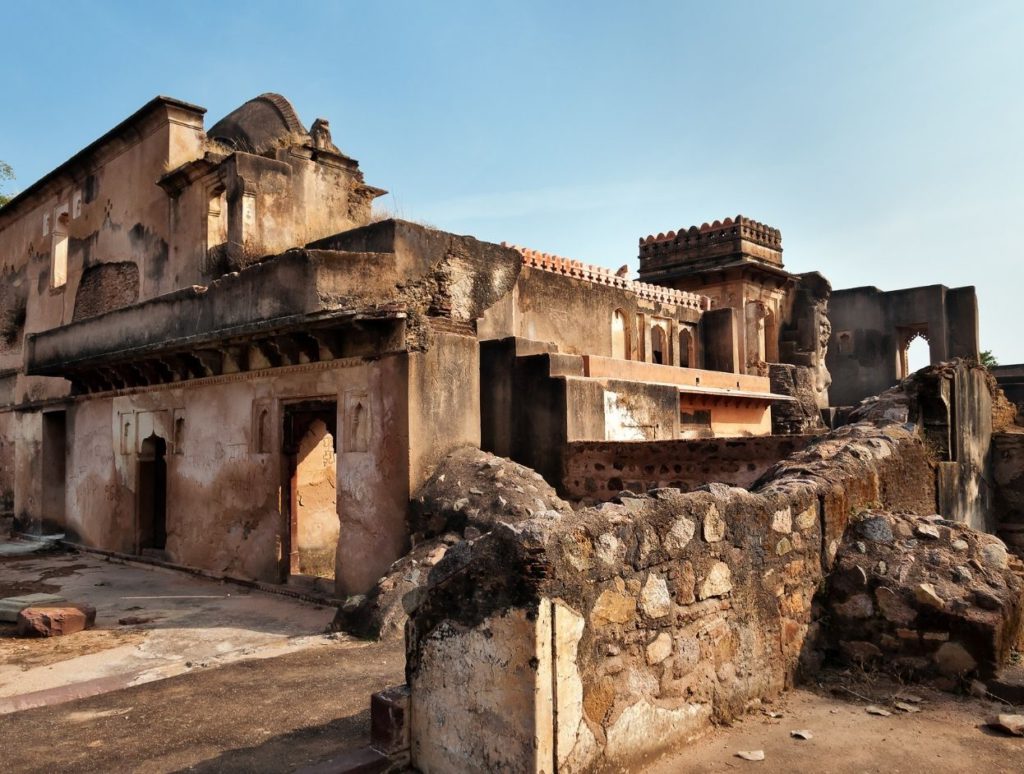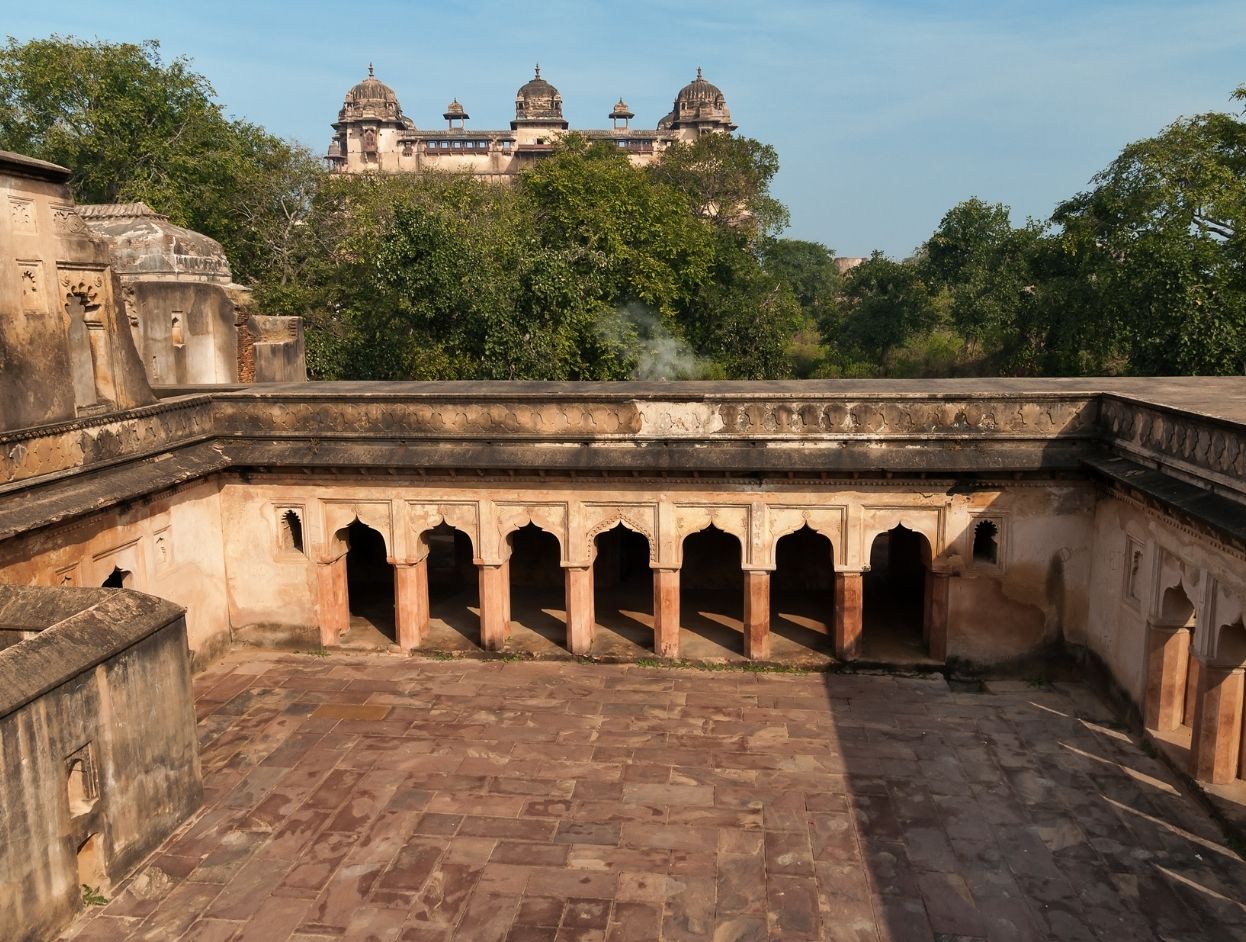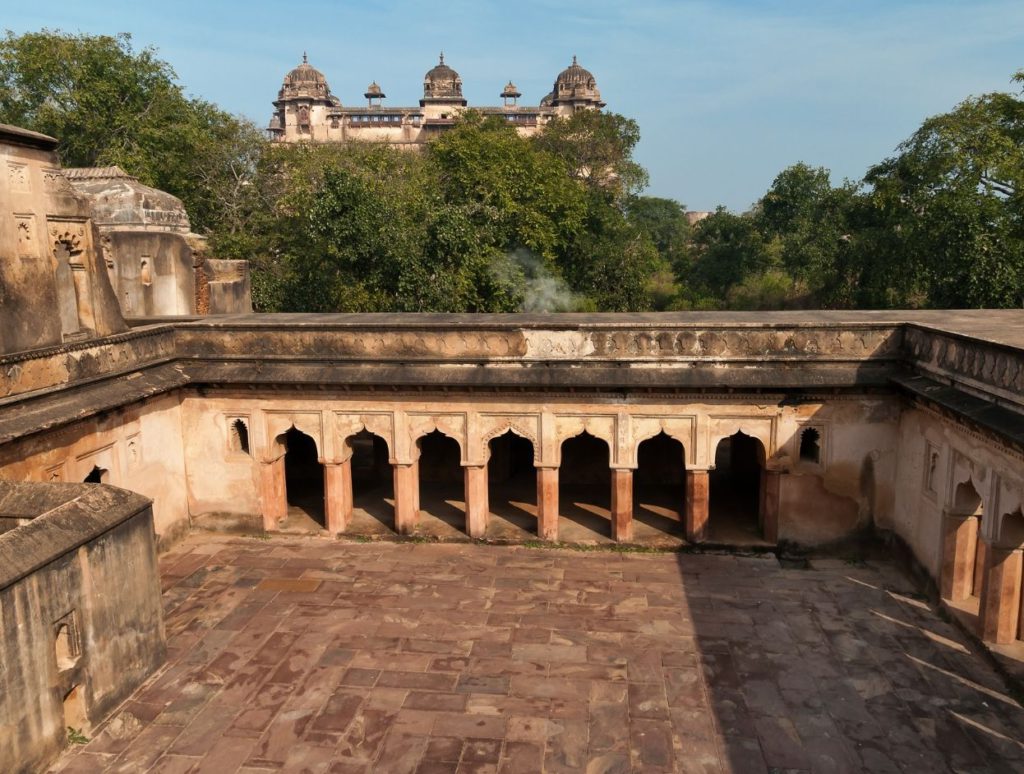 Jhansi
Jhansi is famous for its courageous queen 'Rani Laxmibai'. Although, rarely termed as a tourist destination, if you have come this far, it only makes sense if you spend some time in this city that's only 17km away.
Some of the popular places to visit in Jhansi are Jhansi Fort, Jhansi government Museum, Rani Laxmi Bai Park, Parichha Dam, Rani Mahal and more.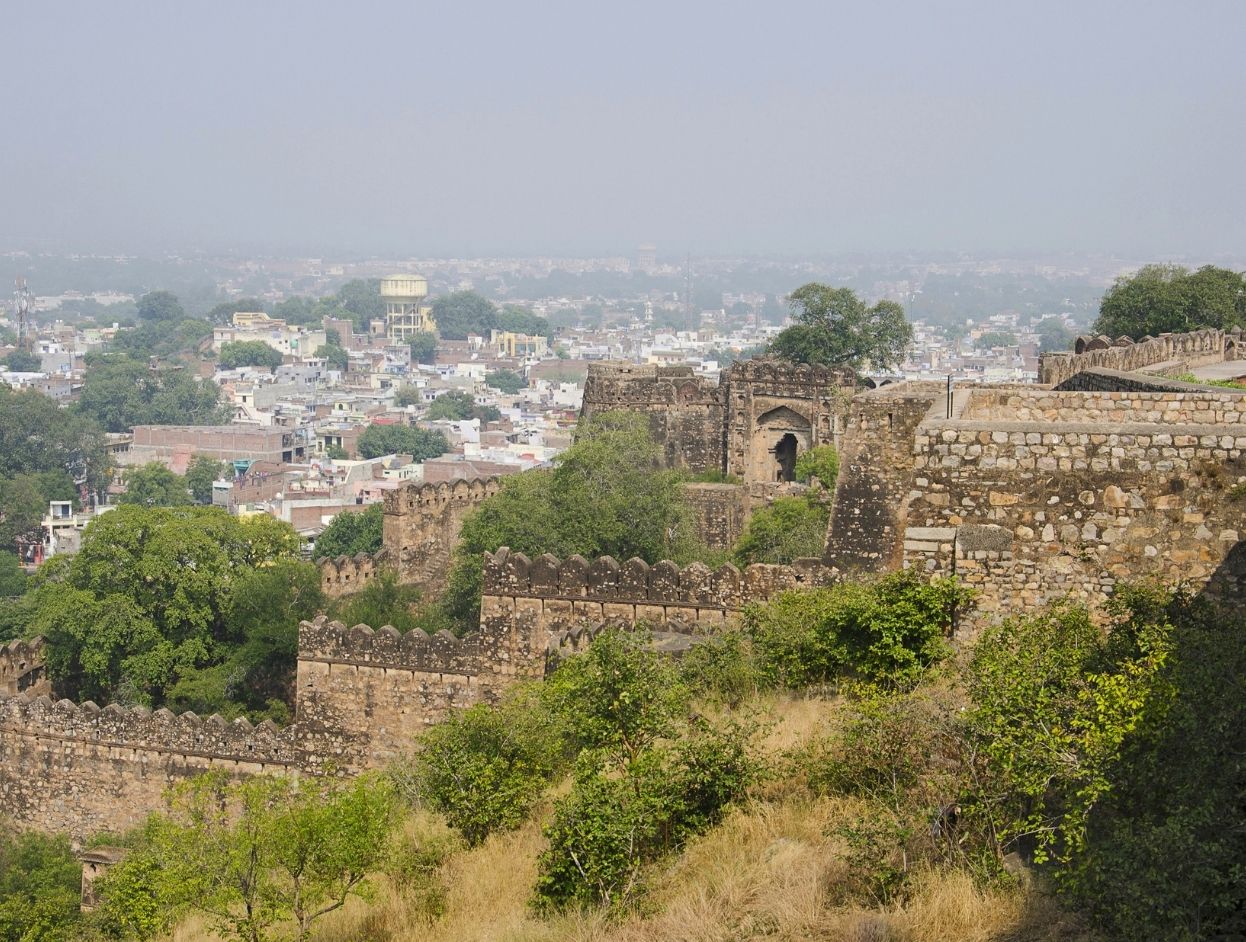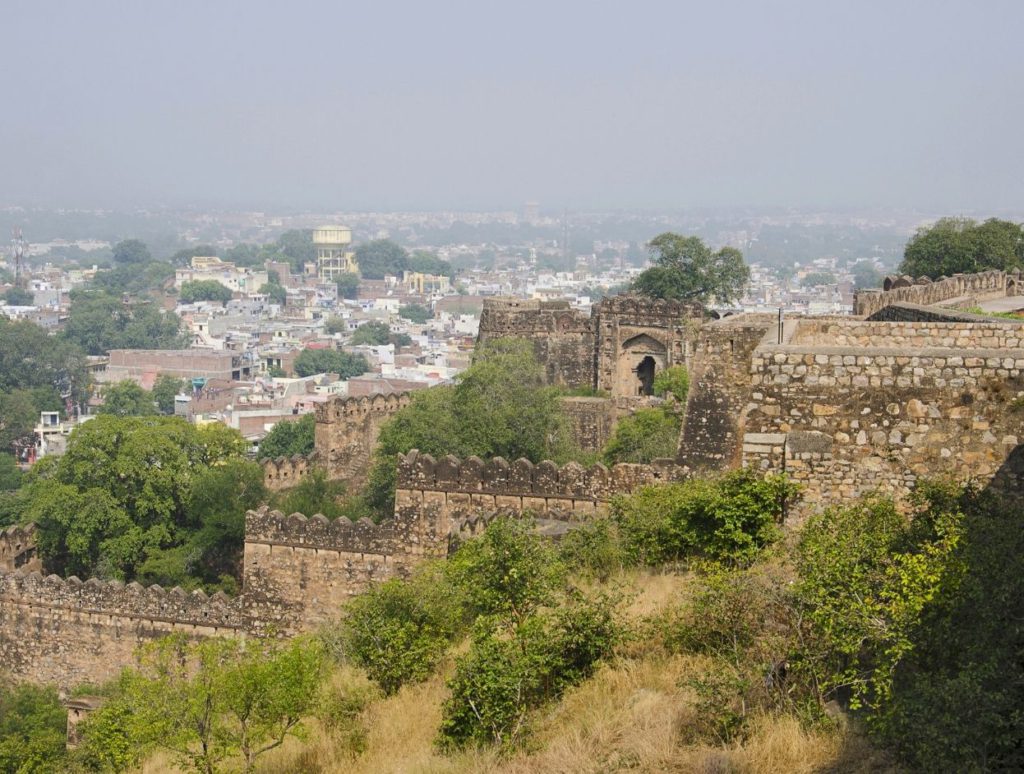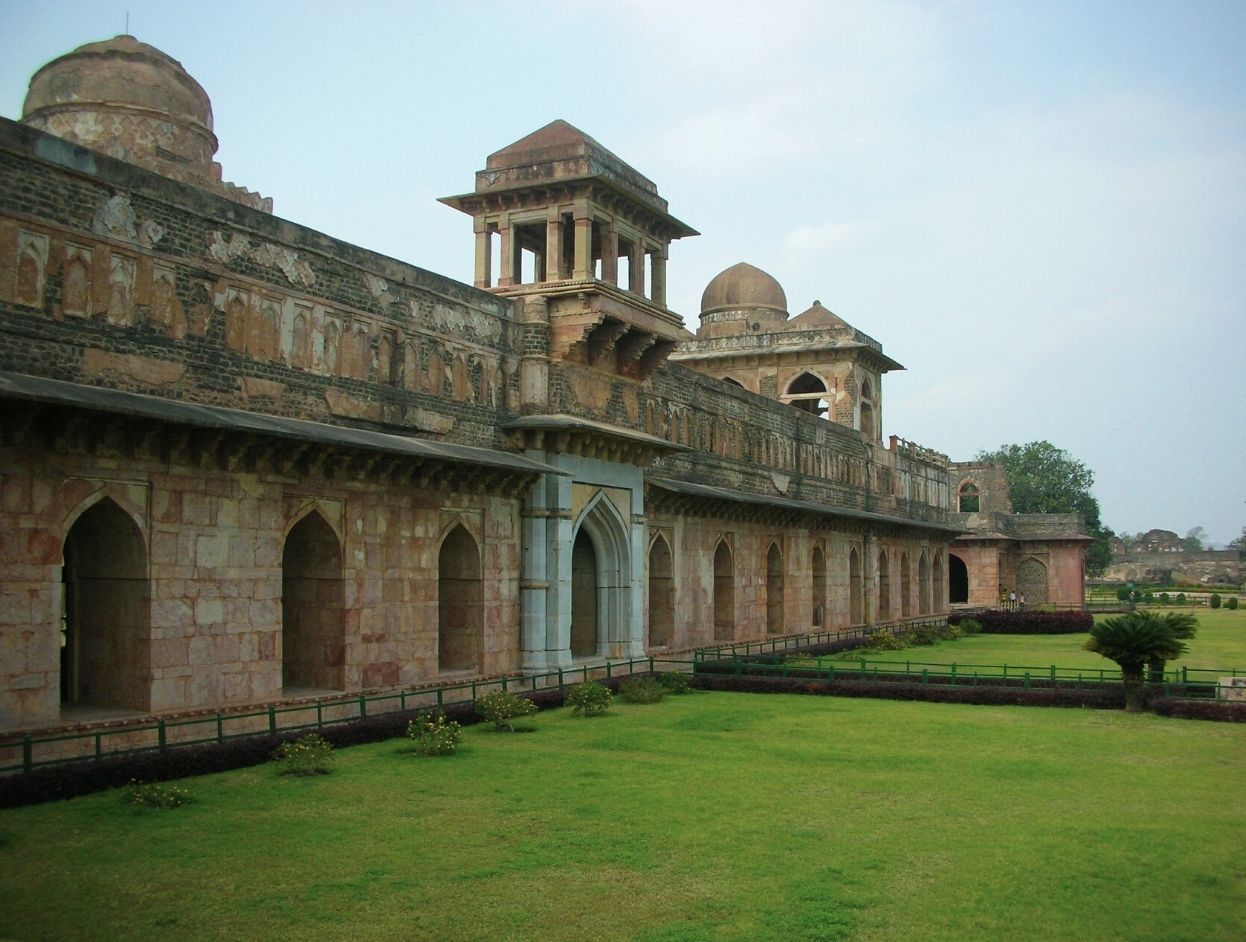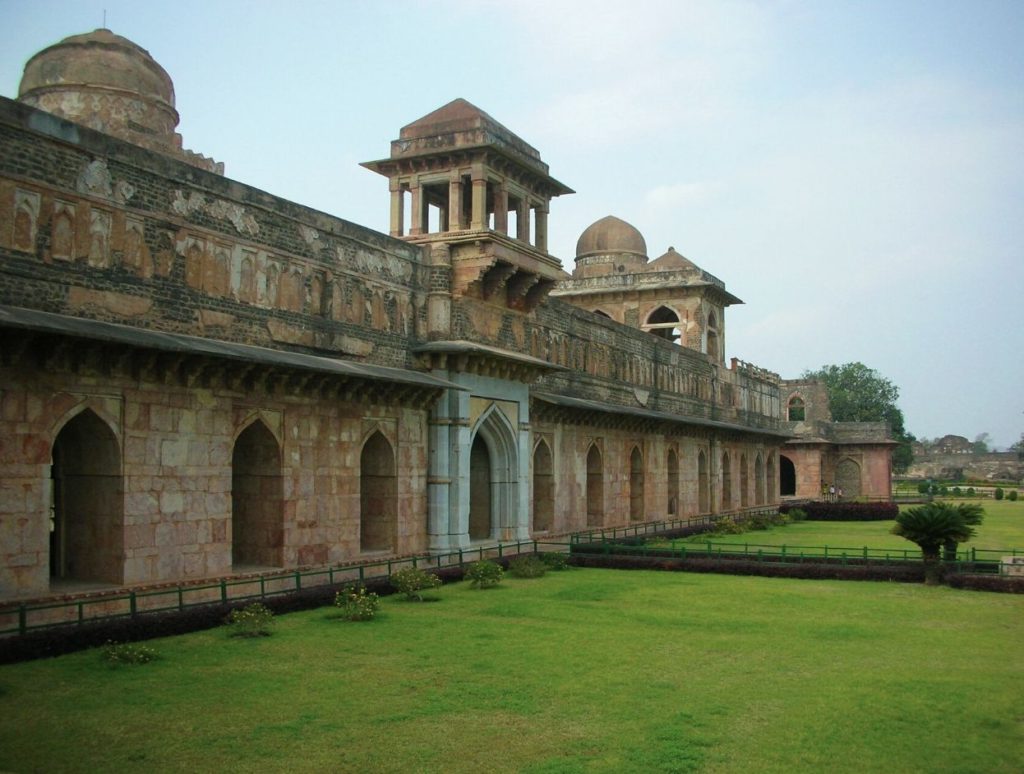 Khajuraho
Khajuraho is the jewel of Central India's crown. Even if you decide not to visit Orchha and Jhansi, you should make the effort to visit Khajuraho. Khajuraho is popular for its group of monuments and is also a UNESCO World Heritage Site.
The temples are particularly popular for the erotic sculptures all over the complex. These temples were built somewhere between the 9th and 11th century around the time of Angkor Wat in Cambodia. These temples hold importance in both Hinduism and Jainism.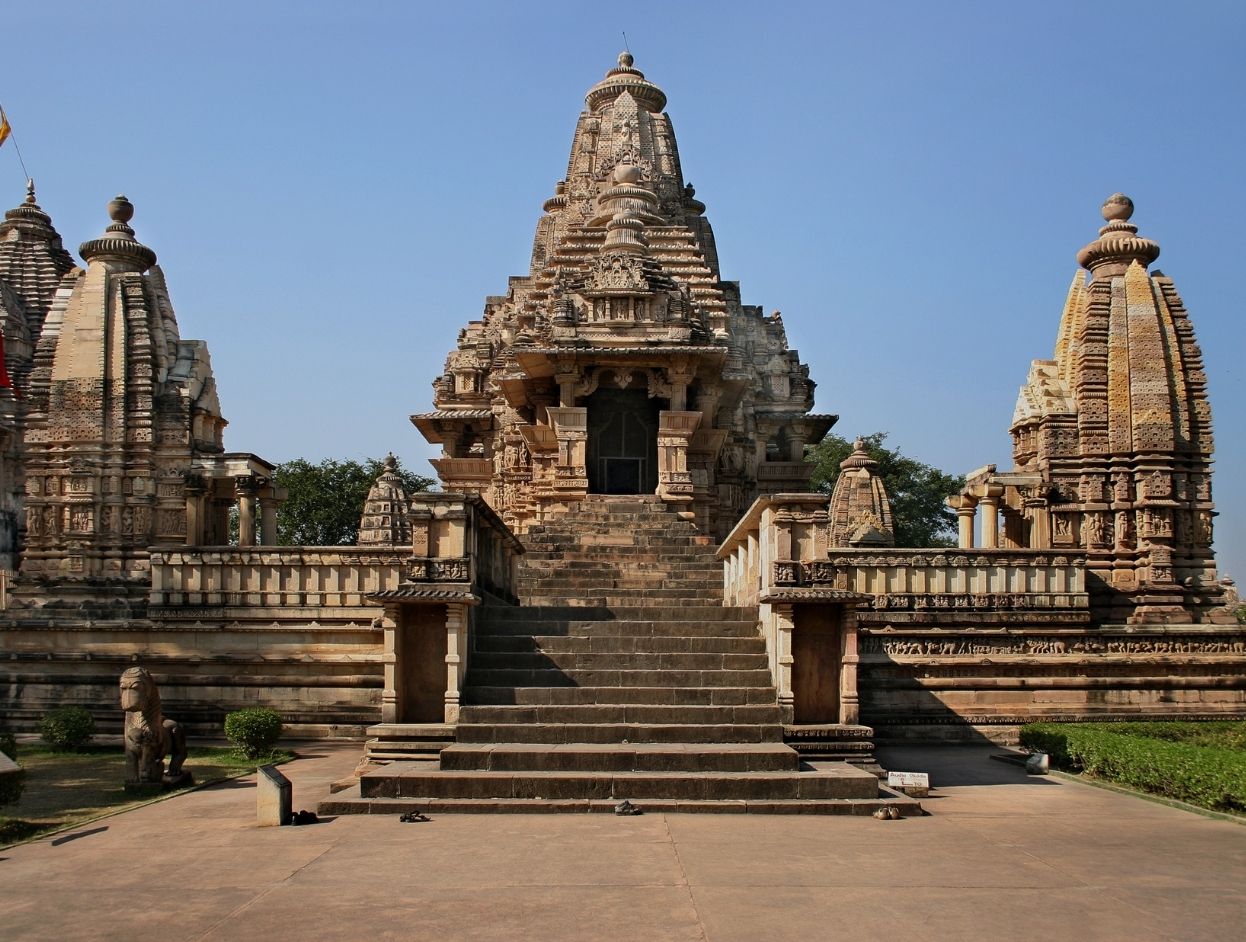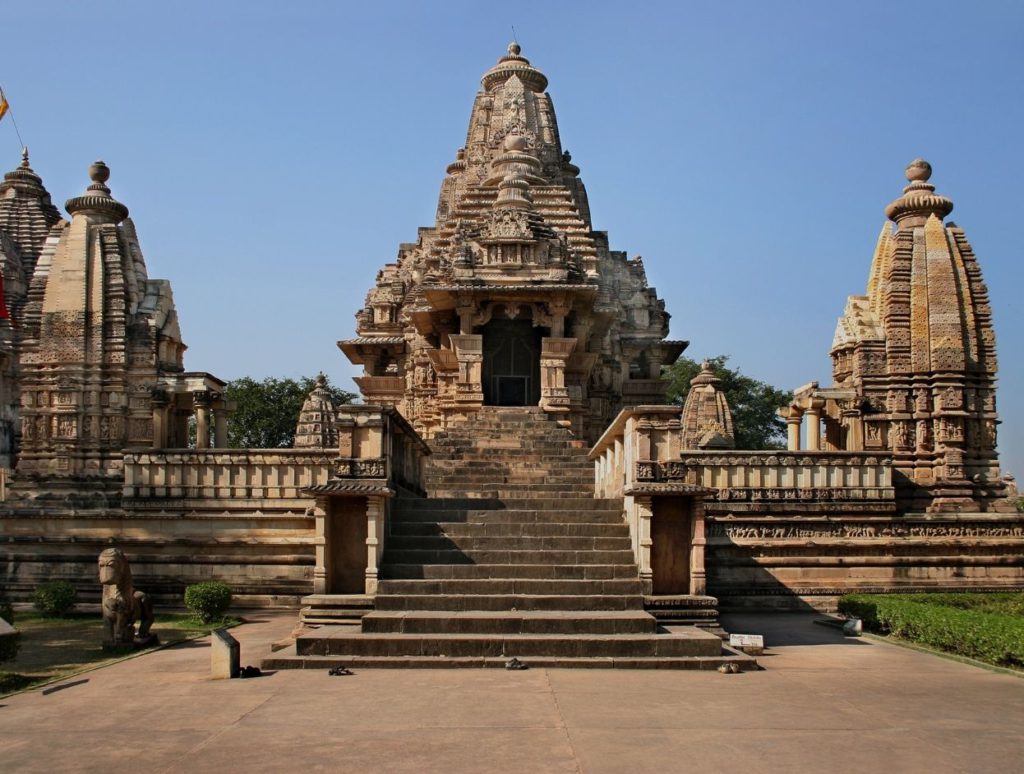 Where to Stay in Orchha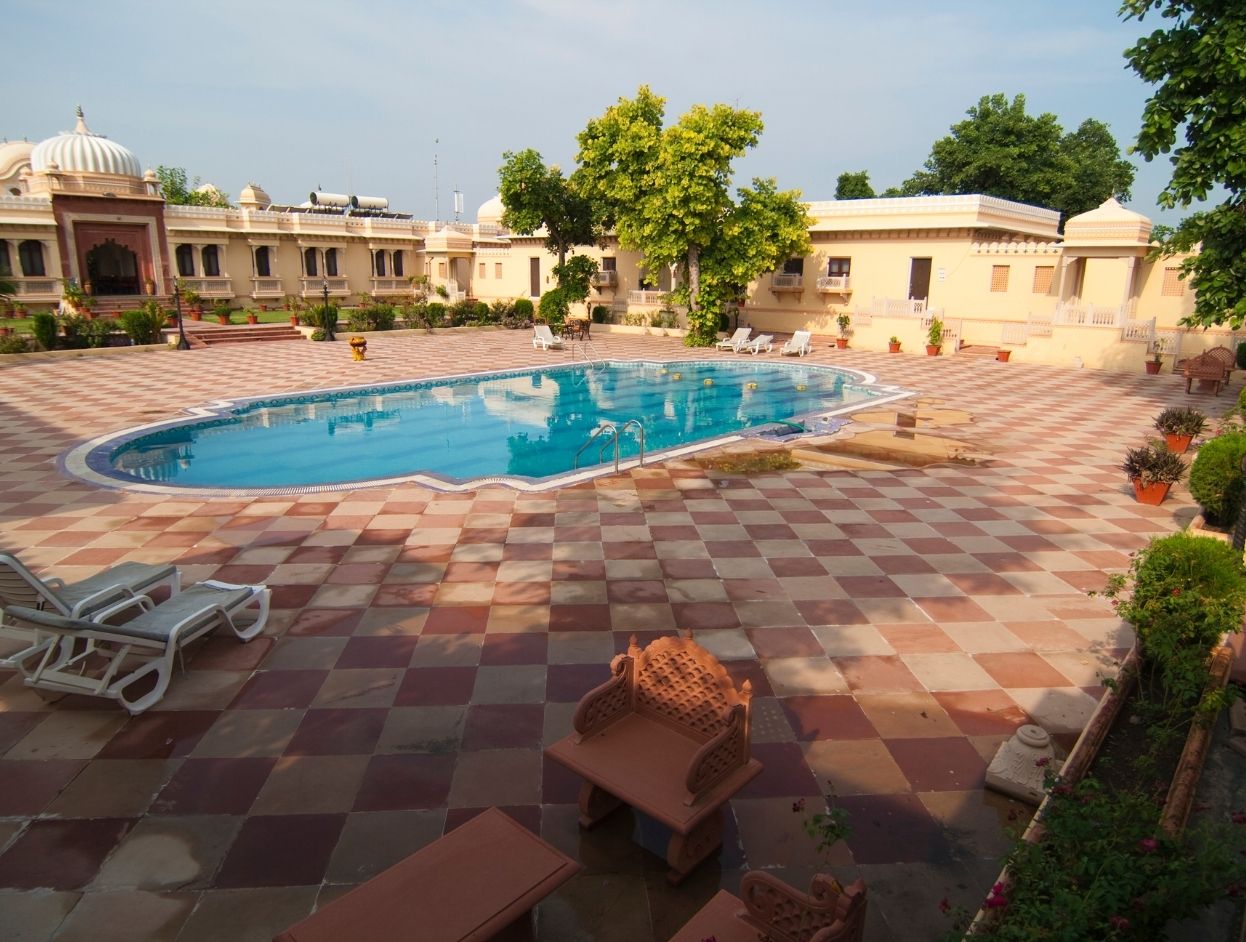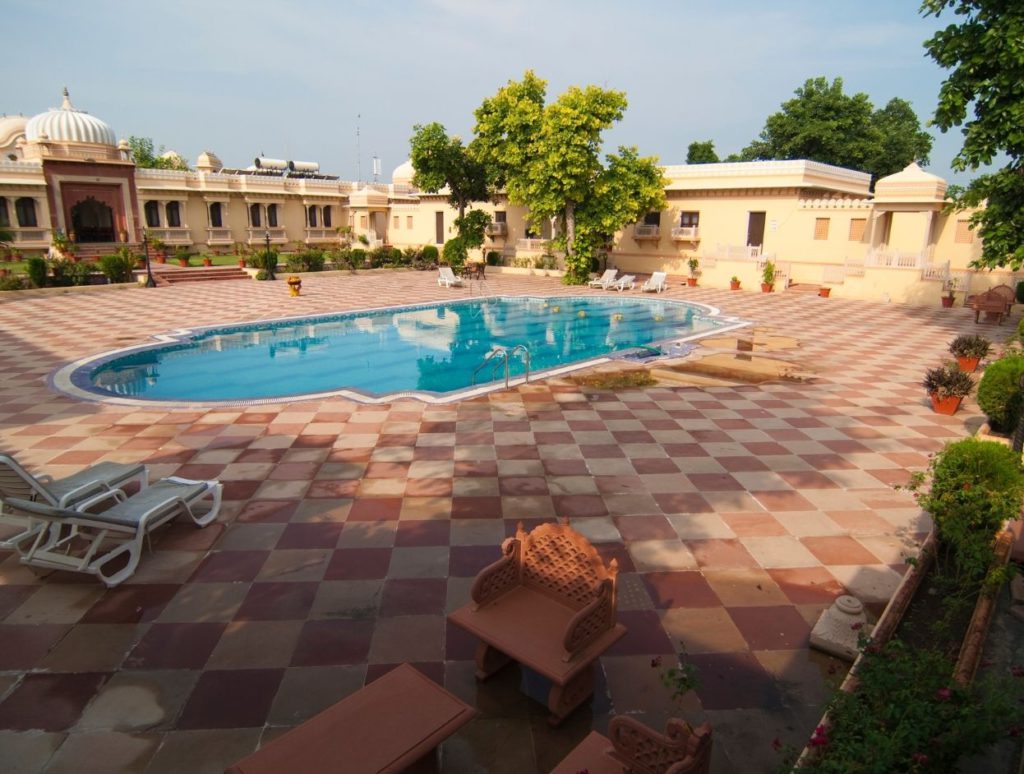 Best time to visit Orchha
The best time to visit Orchha and central India, in general, is from October to February. The days are usually pleasant and rainfall is sparse. The area comes to life after monsoons. The time around Dusshera and Diwali induce a sense of festivity in the air that you can feel in almost all towns and cities in the area.
A few days in the winters (Late December and early January) can be extreme when the temperature drops to single-digit and room heating is almost absent. So pack accordingly. Monsoons are pleasant too since it almost never rains the whole day.
Avoid Summers (March – July) since being out for long duration under the scorching sun is not advisable. Heatwaves are also common during this time. The Bundelkhand area is especially prone to dry summers with a shortage of water.
Save On Pinterest


Related Articles