23 Jun

How to Visit Khajjiar, the Mini Switzerland of India

It is surprising that very few people know about Khajjiar despite being such a beautiful place.

With its carpet greet meadow, deodar forest, and mooing fat cows it is called the 'mini Switzerland of India'.

Khajjiar was once of more religious importance. Today, people flock to enjoy affordable adventure activities.

But to be honest, you will not find a lot of tourists. Maybe since it is one hell of a drive to reach here.

But with the snow-capped mountains on the horizon, it was worth it for us.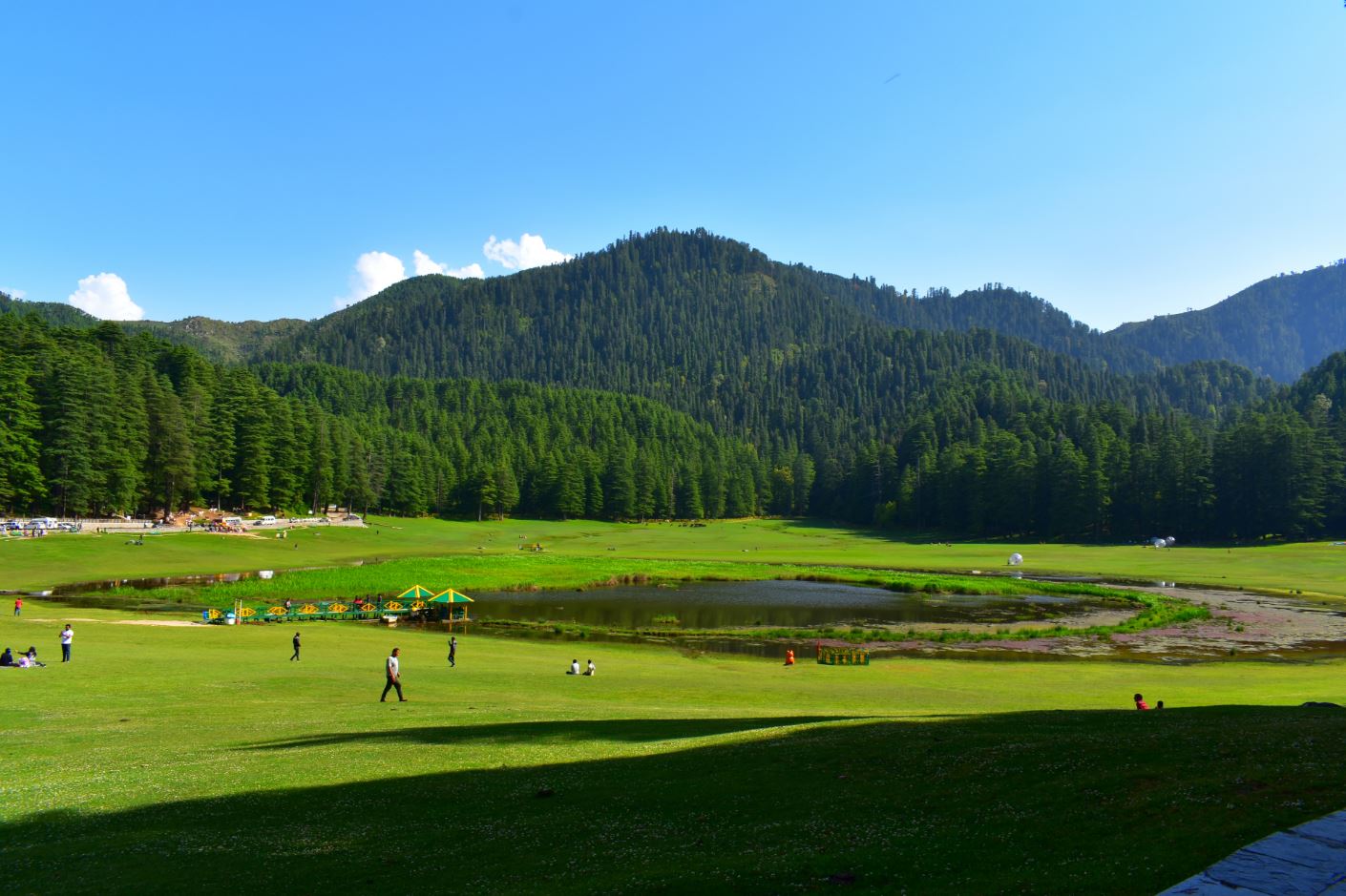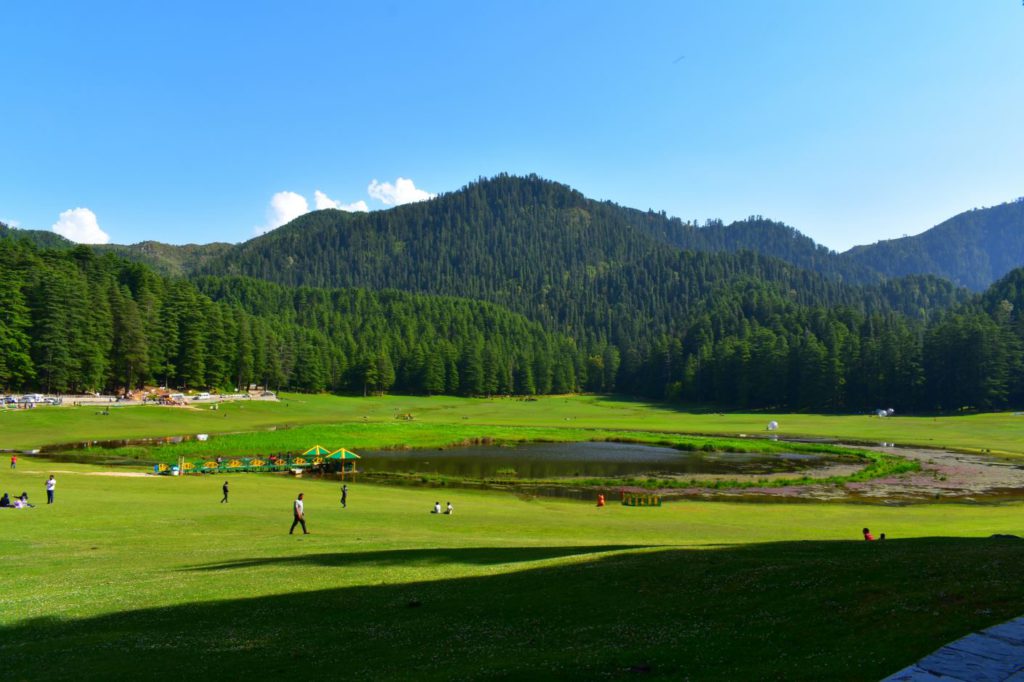 The Mini Switzerland of India
So I told you that Khajjiar is called the mini Switzerland of India. And it is not a make-believe point that locals made.
On July 7, 1992, the vice Counselor and Head of Chancery of Switzerland marked Khajjiar as a place with a demographic resemblance with Switzerland. To mark it, he put a yellow hiking sign showing the distance from Bern (the capital of Switzerland). He also took a stone to put in the Swiss parliament that showcases from 160 places around the world with similar topographies around the world.
The weather is always cool and pleasant, even in the summer. It occasionally snows during the winters which will make it the Switzerland of the winter months.
Planning a trip to Khajjiar? Also read about The Offbeat Victorian Town Of Dalhousie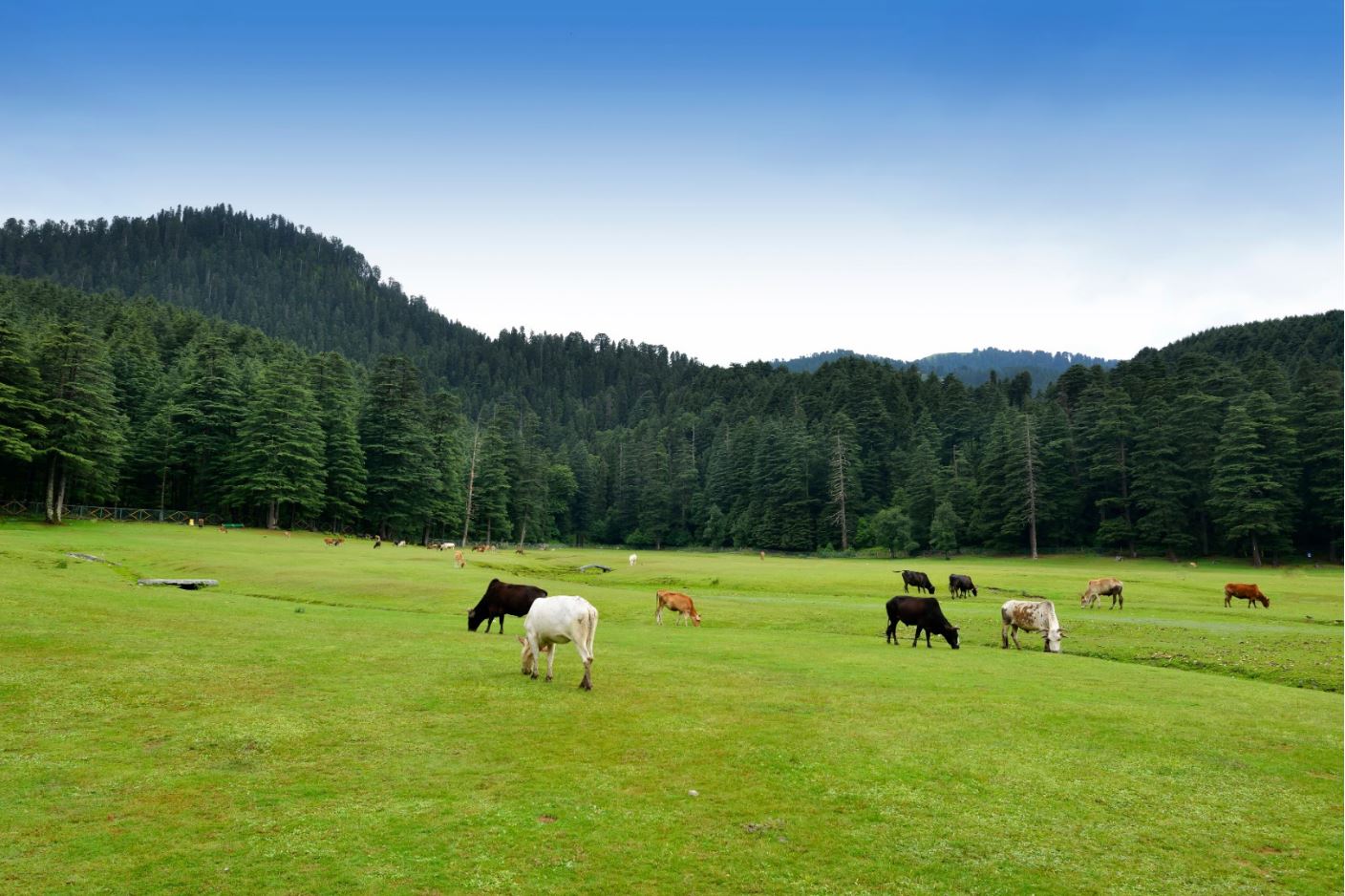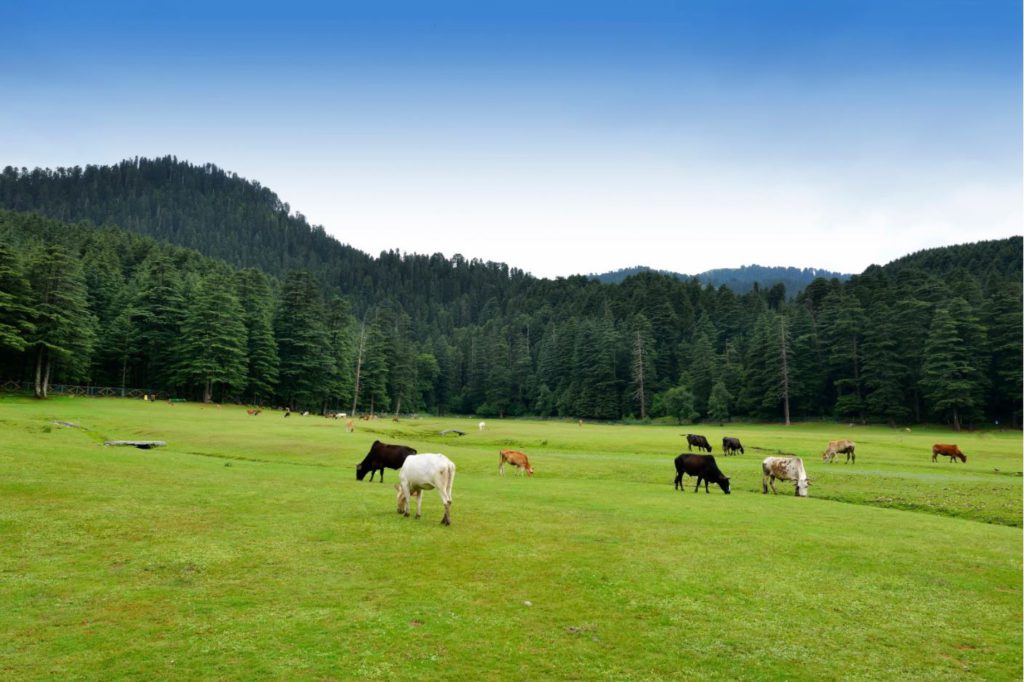 Where is Khajjiar located?
Khajjiar is located on the right west corner of Himachal Pradesh right next to the border of Jammu and Kashmir inside the district of Chamba. It is 597 km from Delhi, 324 km from Chandigarh, and 22 km from Dalhousie. Khajjiar is located 1,920m or 6,300ft above the sea level.
How to reach Khajjiar
You can reach Khajjiar only by roadways. However, if you are traveling a long way you can use a combination of the options below options:
Train: The nearest railway station to Khajjiar is Pathankot at a distance of 96km. Frequent trains run from Delhi and other major cities in north India. From there you need to switch to a local bus or hire a taxi. You can look up train schedules on trainman.in and book your tickets at irctc.com.
Local buses run frequently from the Pathankot bus station to Dalhousie during the peak hours of the day. You may need to switch to another bus at Dalhousie. However, they may take as much as 4 hours to complete the journey with only basic amenities. Taxis charge around ₹1,300/- one way for the journey of 2 hours.
Flight: Gaggal airport or Kangra airport is the closest airport to Khajjiar located in Kangra town. It is located 110 km from Khajjiar and you can take a taxi directly from the airport or a local bus from Kangra town. A taxi from the airport to Dalhousie or Khajjiar will cost ₹3,000 and upwards depending upon the vehicle. The ride lasts around 4 hours.
The downside is that Kangra airport has limited connectivity. You can also look at flying to Pathankot (96km) Chandigarh (330km) or Jammu (193 km). You will need to switch to roadways from there.
Bus: Frequent buses run through the major towns in Punjab and Himachal Pradesh. However, most of them are state-owned and not the best in terms of comfort. They are often infrequent as well. It is the cheapest mode of transport though. You can book bus tickets on redBus.in.
You may not find a direct bus to Khajjiar. Instead, you can take one to Dalhousie or Chamba and then change to another one or take a taxi to Khajjiar. The frequency of buses decreases steeply after sunset. I will suggest not relying on public transport completely if you are short on time.
Taxi: As a tourist, taxis are the best way to travel in and around Khajjiar and surrounding areas. You can take a one-way or a full day cab from any location to your destination around Himachal.
They are comparatively expensive though. Shared taxis or jeeps also run commonly from town to town that is far cheaper but run without a fixed schedule. Talk to the locals to know more about the best routes.
Ola, Uber, or app-based services do not run in these areas. Instead, if you want to pre-book your cab you can refer to local cab services on their websites like himachaltaxicabs.com and himachalcabservice.com.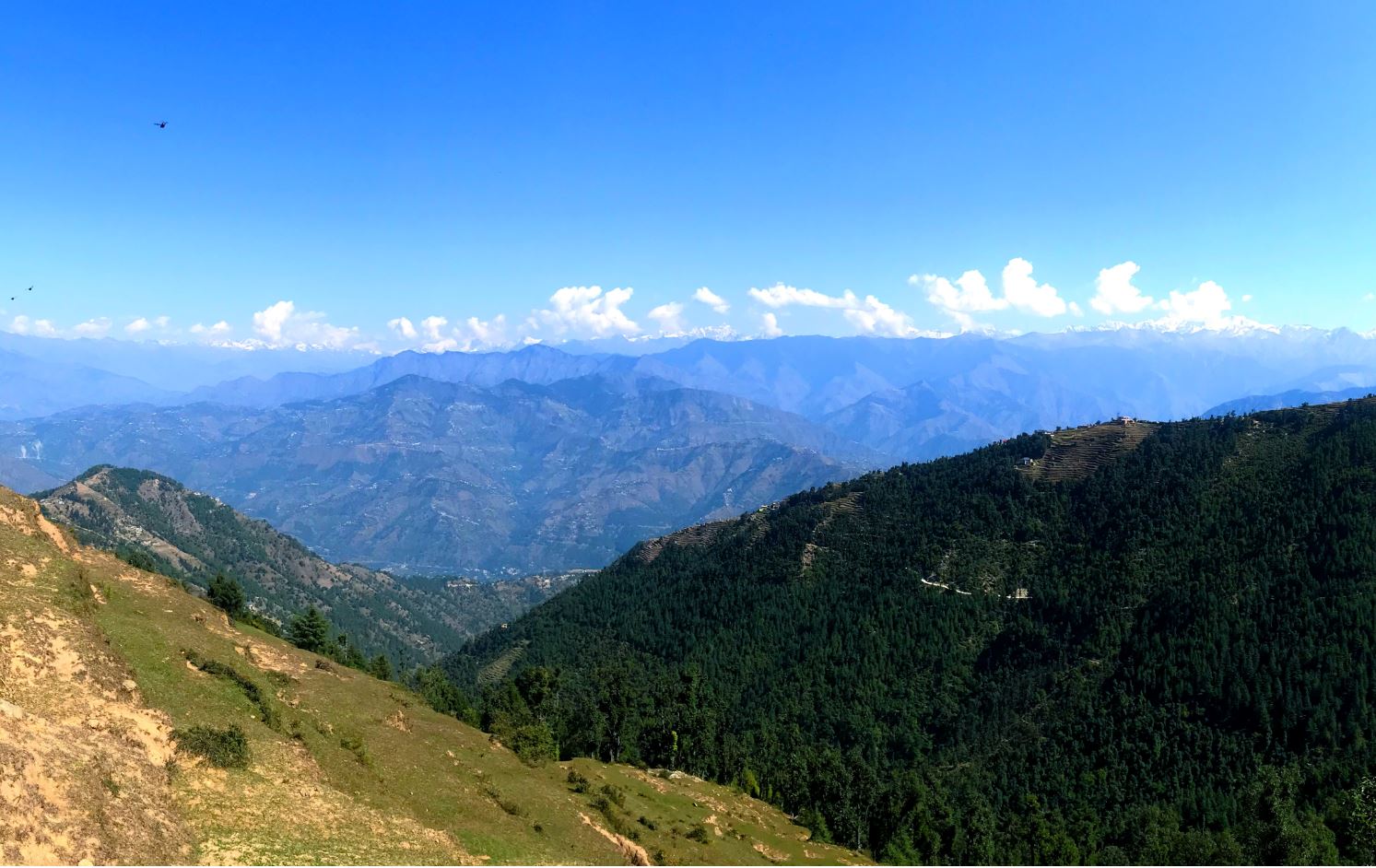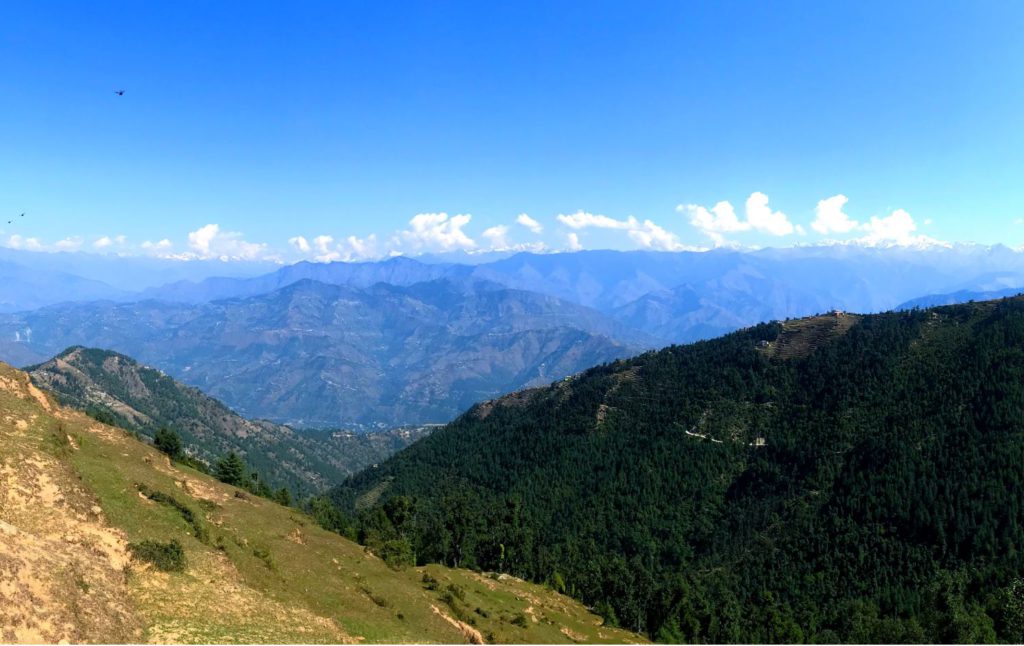 Best time to visit Khajjiar
Khajjiar is beautiful both during the summers and the winters. It would depend upon the visitor's choice of weather and the activities they want to enjoy.
Winters (October – March): It can get seriously cold in winters in Khajjiar. The temperature often drops below the freezing point and snows frequently. If you want to enjoy a winter wonderland, it is a great time to be here. The average temperature hovers between 13-20°C during the day time.
On the other hand, the connectivity can be dicey and the roads are blocked by snow at times due to landslides. Outdoor activities are also limited to those enjoyed during the winter season only.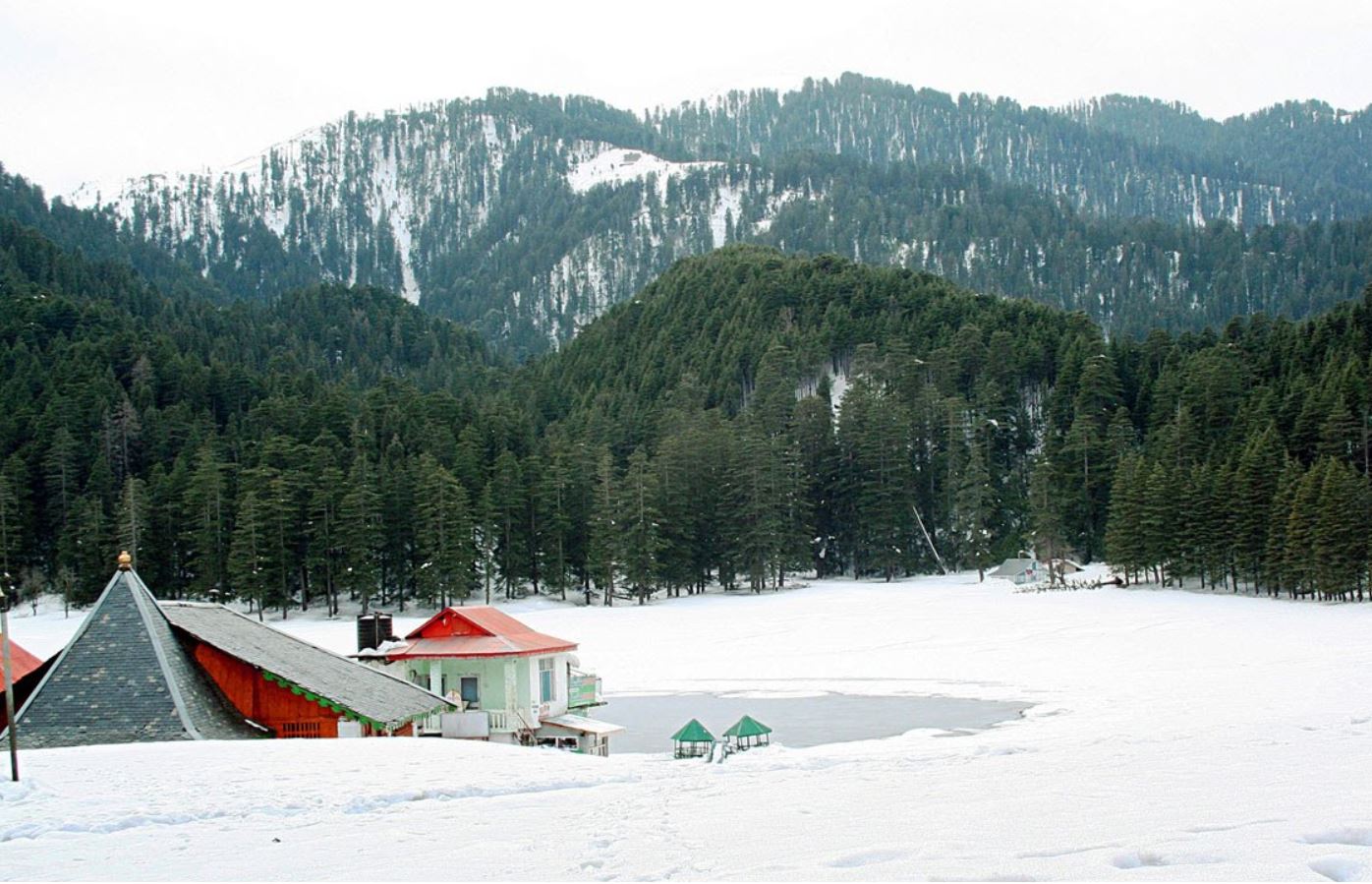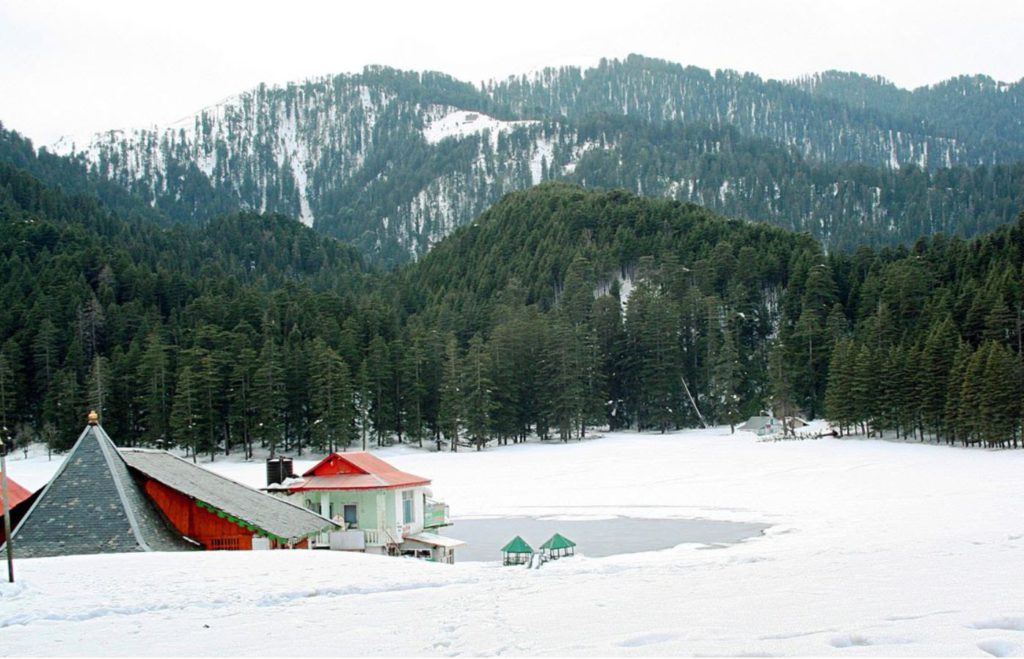 Summer (April – June): Although these are the warmest months in north India, weather in Khajjiar remains pleasant for most parts. On the warmest days, the mercury can rise up to 38°C. But the evening is usually cool and enjoyable and hovers around 25°C.
The meadows of Khajjiar come alive during the summers and the days are dry, ideal for outdoor activities. However, this is also the time when the town is buzzing with tourists. Therefore you can bump into too many people at times.
Monsoon (July – September): Monsoons are gorgeous in the valley. The meadow smell of fresh earth and the surrounding forests are full of birds chirping throughout the day.
Again the wet season is not too great for outdoor activities and some may be unavailable during this time. Trekking and hiking trails could be shut off for tourists. But if you are looking for a day trip, make sure that the sky is clear before you start.

Things to do in Khajjiar Town
Khajjiar in itself is only a small village. And most of the economic activity revolves around the great meadow. So you can spend a day in the area leisurely. Nevertheless, there are a lot of places near Khajjiar at a short drive's distance that you can explore on your vacation.
Love mountains? Also check out The Loveliest Places To Visit In Kodaikanal, India
1. Khajjiar Lake & Meadow
Now, this is the Swiss replica of the meadow that everyone talks about. It is all-natural which makes the appearance of huge flat grassland in the middle of pine and deodar forests so strange. Moreover, the cows grazing on the bright green grass alongside small streams of water completes the picture.
In the middle of the meadow is a small lake that people refer to as Khajjiar Lake. And to be honest, it is only just a pond in the non-monsoon months. So don't expect a lot from it.
The meadow is usually filled with tourists. Many of them pack food and bring a picnic basket to enjoy a whole day out in the open. It is also a popular ground for adventure activities (read below). A few restaurants on the side serve fresh local food if you get hungry.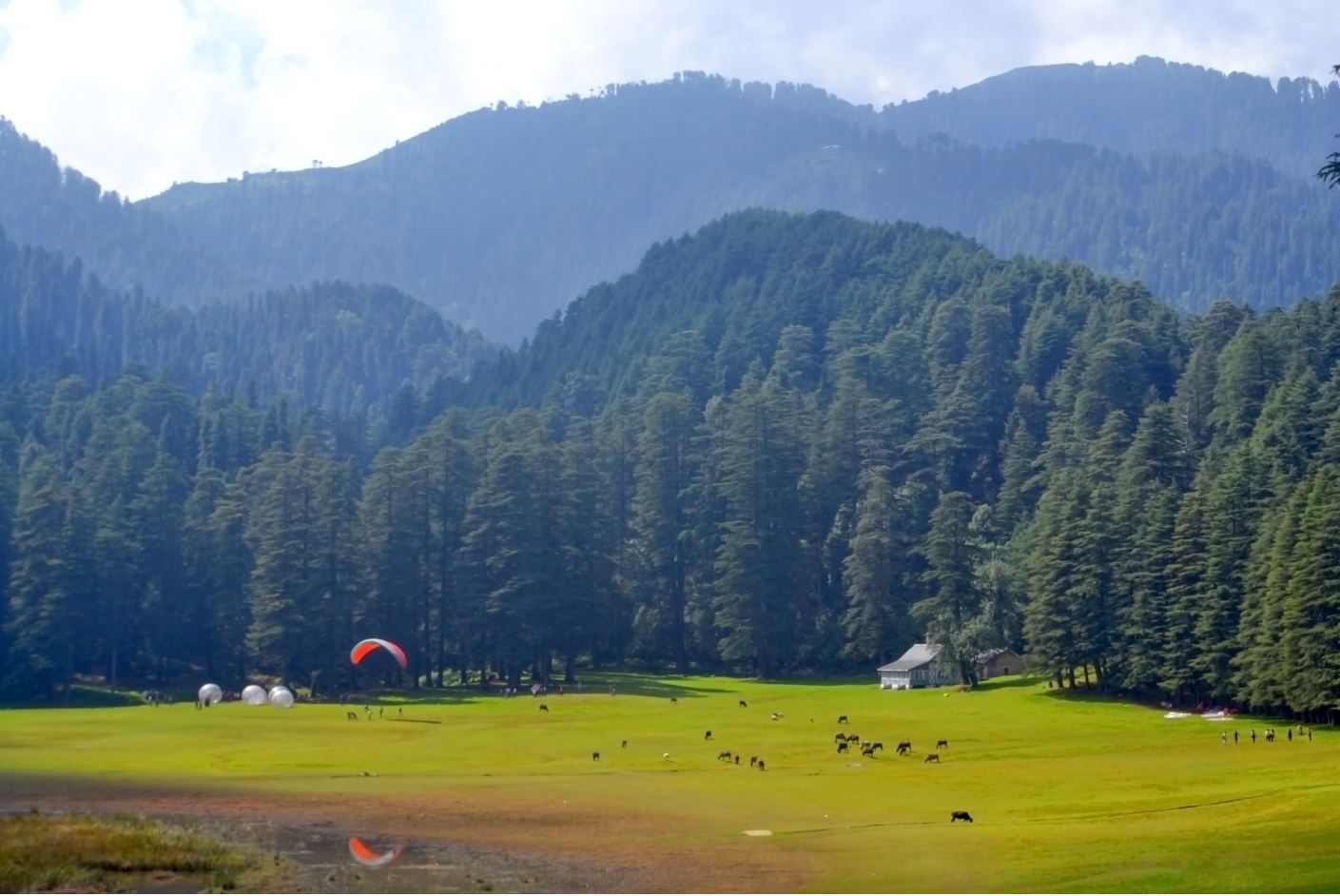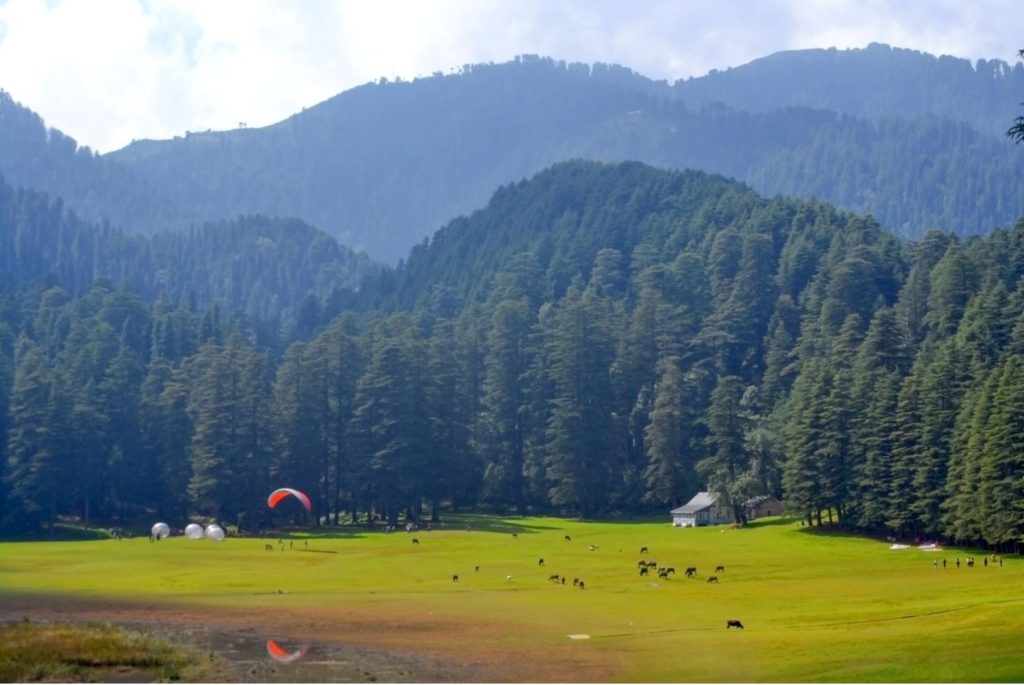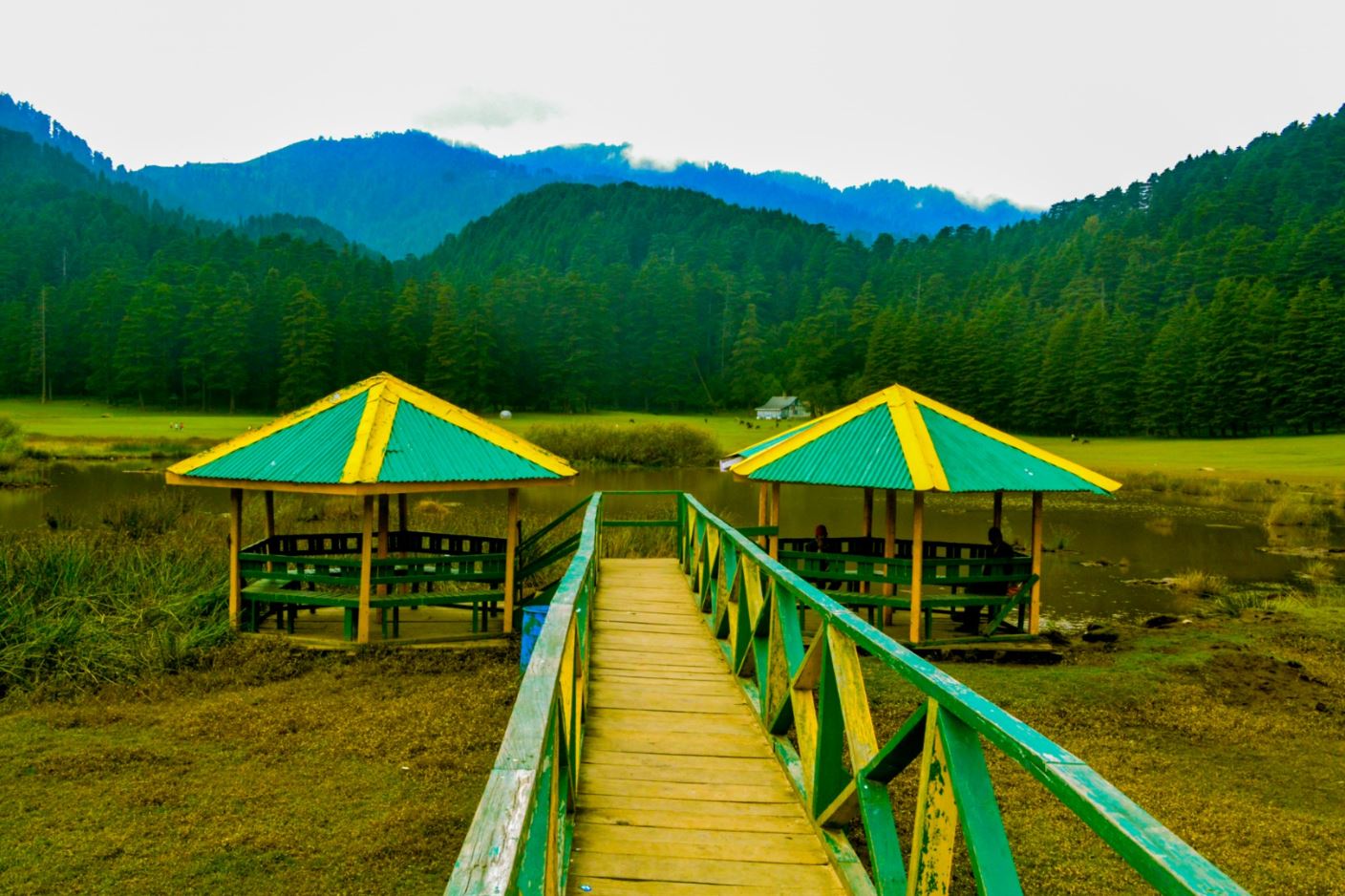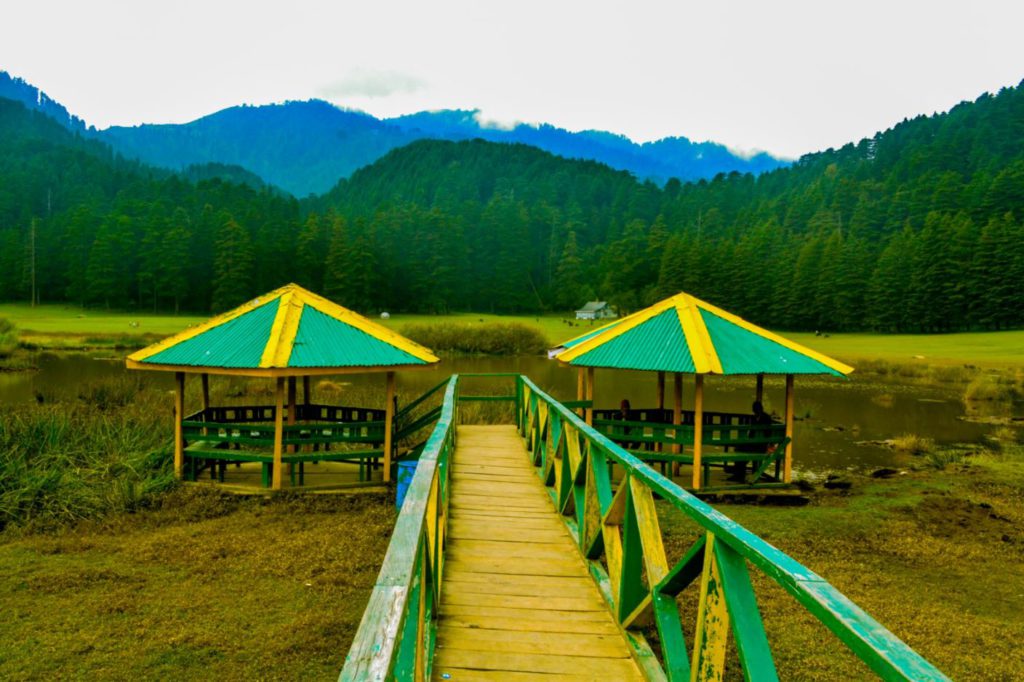 2. Khajji Nag Temple
Difficult to imagine, one of the oldest temples of Himachal lies in the middle of the meadows. Khajji Nag temple is dedicated to Khaji Nag or the Lord of Serpents. It dates back to the 12th century and was built by the King of Chamba.
The inner sanctum of the temple has wooden carvings that can be pinpointed to the Hind-Mughal architectural style. The mandapa of the temple has imagery from Mahabharata with Pandavas defeating the Kauravas. Idols of Shiva and Hidimba are placed and worshiped inside the temple.
Opening Hours: 6.00 am to 8.00 pm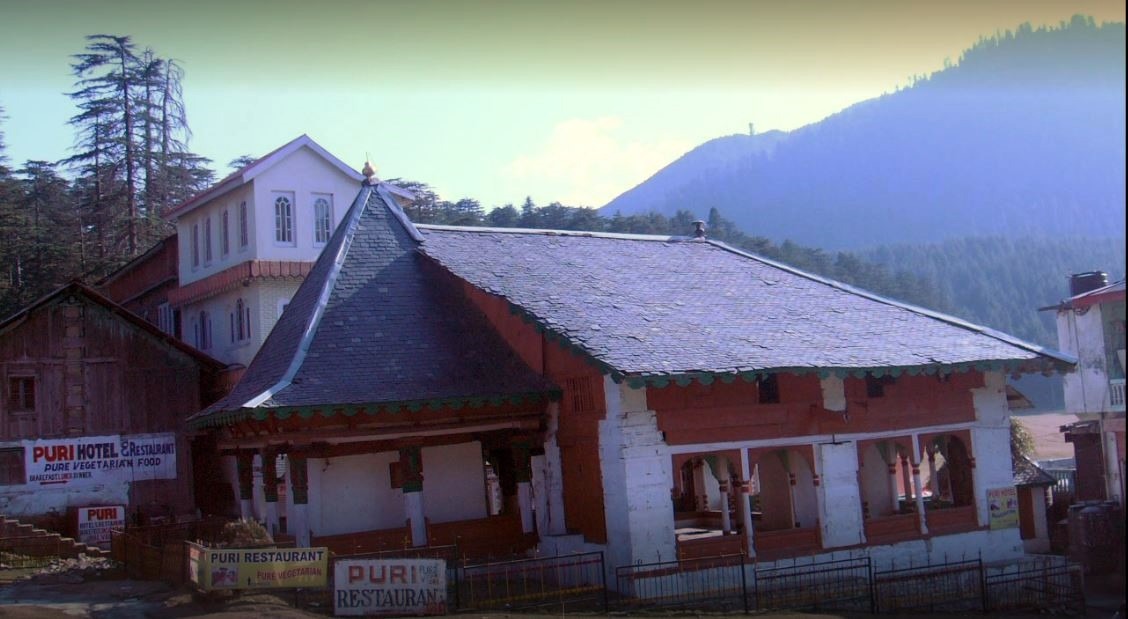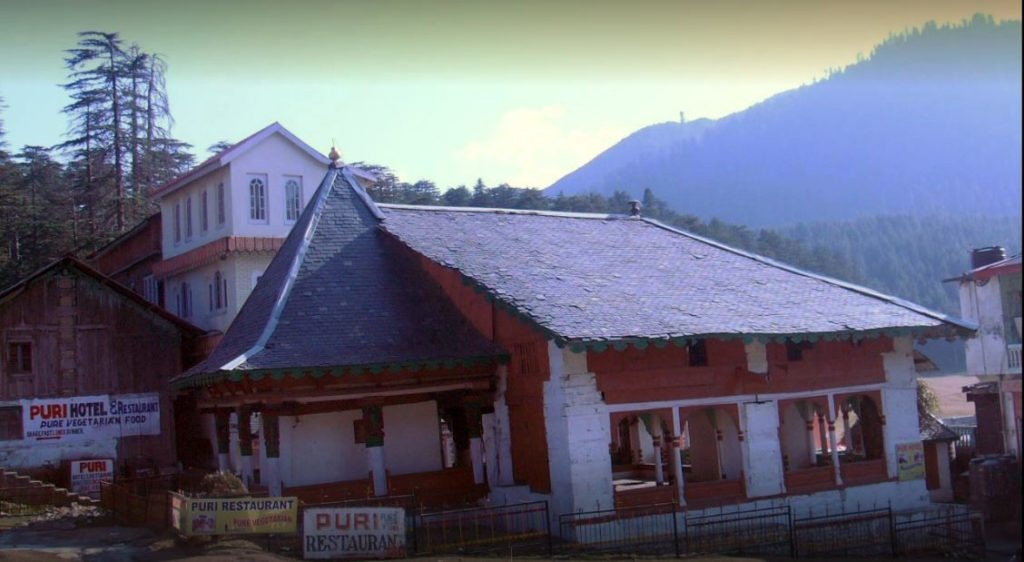 3. Lord Shiva Statue
While I will not give you a long list of temples to visit, I must say you should stop for a few minutes here. Just a few hundred meters from the meadow is a small temple with a huge statue of Shiva that pops out of nowhere.
One a clear day, the stone colored statue is a fine contrast to the bright blue sky. Even better I saw it from the sky (while paragliding) in the middle of thick pine forests. If you are not gliding in the sky, you can probably catch a view of people zooming past in the sky from here.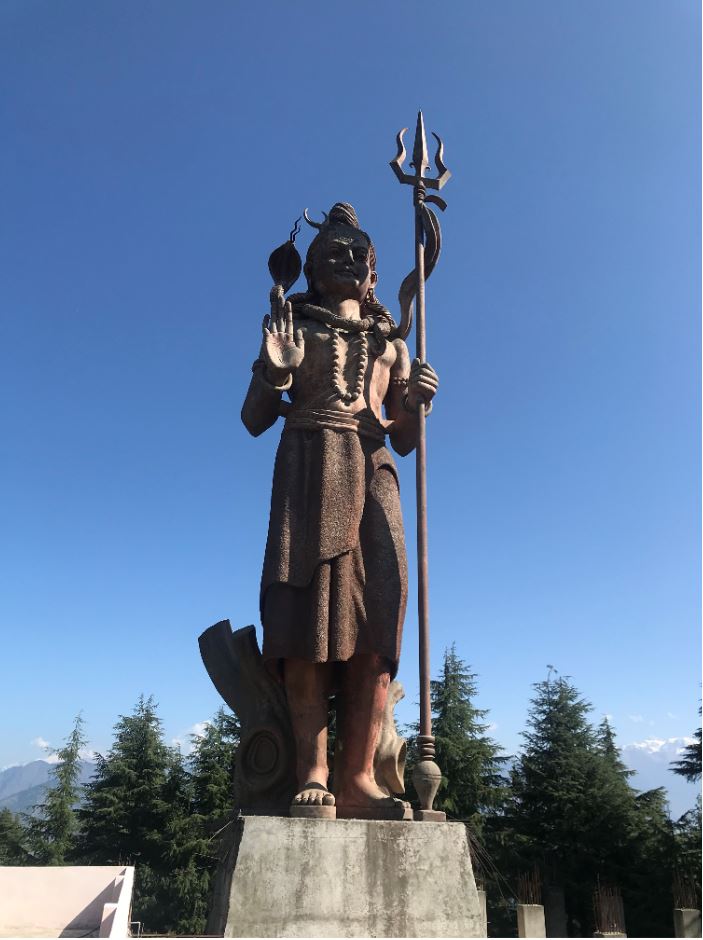 4. Paragliding
Khajjiar is one of the popular spots in Himachal for paragliding. The ranges have gorgeous views of snow-capped Dauldhar range and tick dense forests. The cost of paragliding ranges around ₹2,000 per person after bargaining for a 10-minute ride.
There are a lot of small agencies and operators running the activities and you can catch them in the meadow or in the town itself. However, to warn you, these are not professionals and have no certificates to run the activity. If you do this, it is at your own risk.
The experience has been of mixed emotions. While some people had a great time with a smooth ride, others have been found complaining about the lack of safety gear and funny practices. Best do it only with certified gliders with reliable agencies.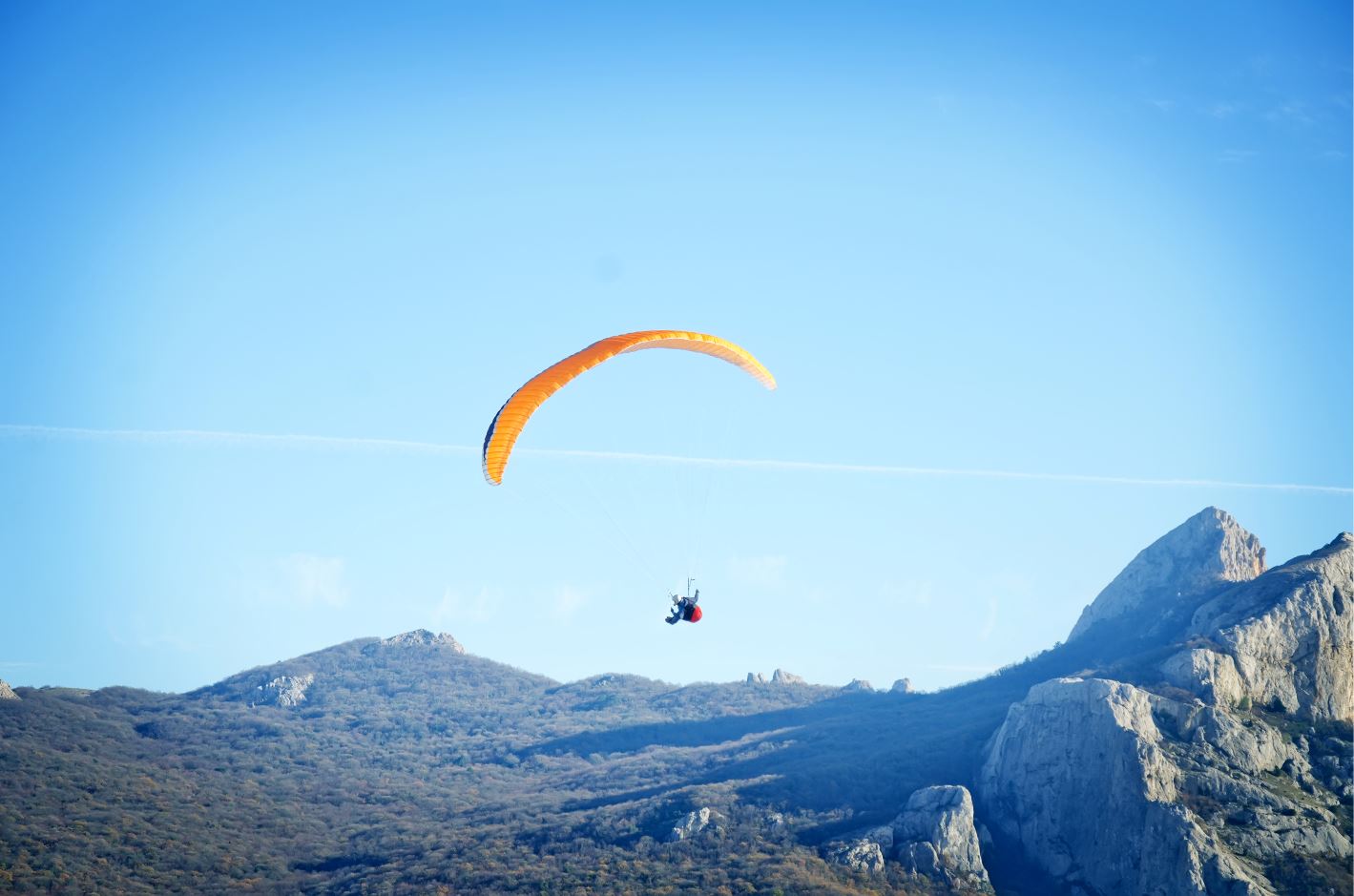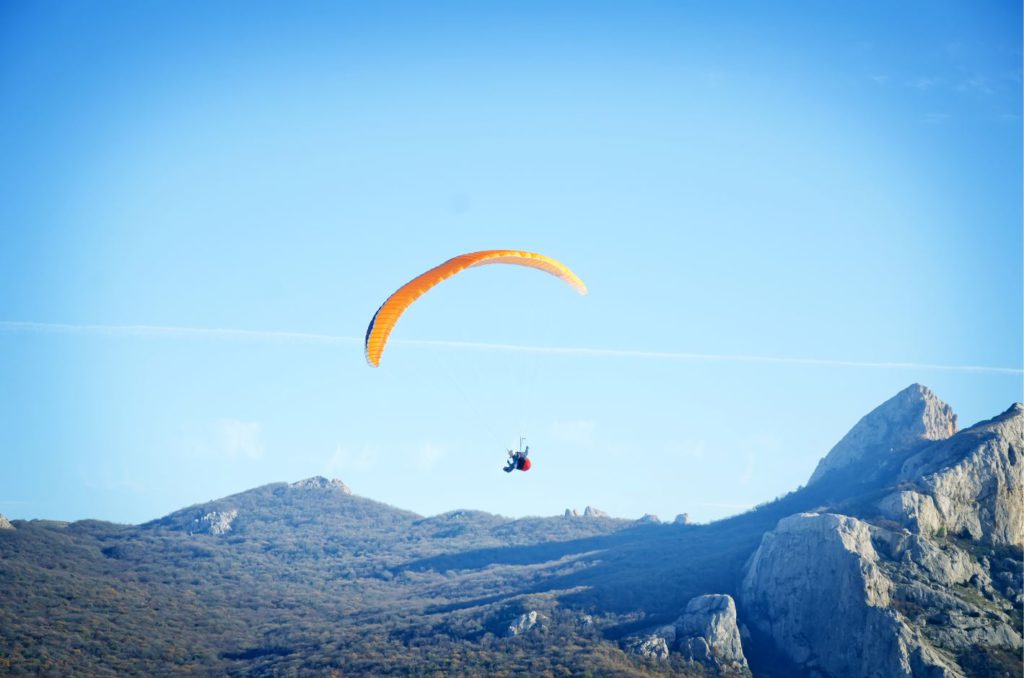 5. Zorbing
Zorbing is an adventure activity that was invented in New Zealand and has caught fire rapidly across the globe. It includes staying inside a semi-transparent huge spherical ball which rolls softly while you are screaming on top of your lungs. It is done both on land and water.
In Khajjiar, you can find this in the meadow where the ball rolls on the gentle slope and even into the water. The activity is of low-risk and relatively safe, even for kids. A 10-minute ride costs ₹300 per person. Avoid if you are claustrophobic.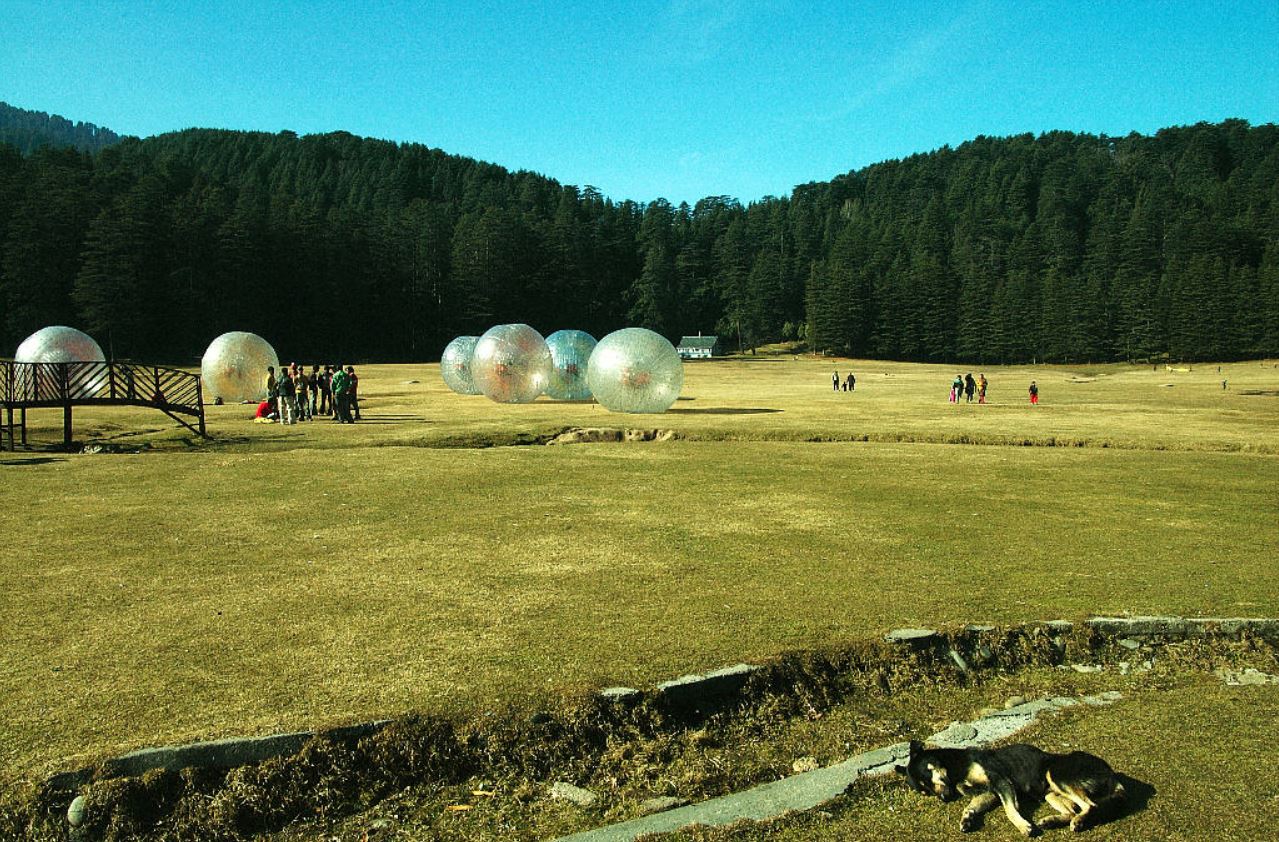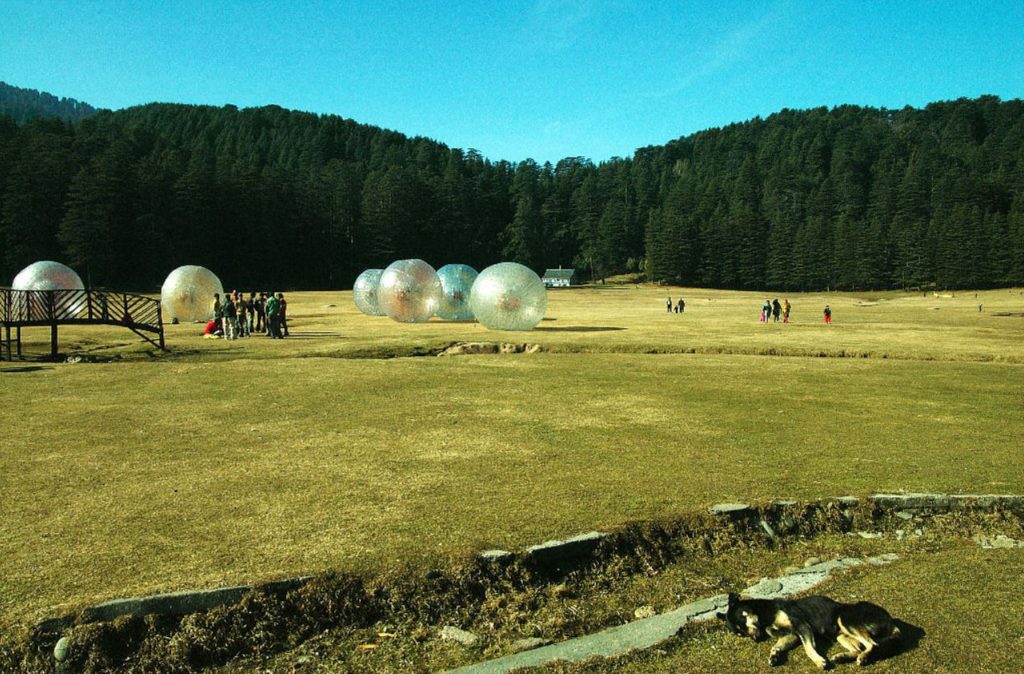 6. Horseriding
Another popular activity is horse-riding in Khajjiar. Surprisingly, horses are a common mode of transportation for short distances around Khajjiar. So if you can assume that the horses are well trained anyway.
You can find people offering rides on their horses around the meadow. A short ride will cost between ₹100-200 after bargaining. If you are interested but apprehensive about riding a horse for the first time, go ahead and do it here.
Things to do around Khajjiar
Dalhousie
If you are not staying in Dalhousie already, consider taking a day to explore Dalhousie. It is a small colonial town near Khajjiar popular for its European style bungalows and lovely surrounding valleys. It is a perfect 'hill station' popular for honeymooners and for summer vacations for families.
If you enjoy shopping, you can check some local Himachali crafts in the Tibetan market at night. A couple of waterfalls, churches and scenic foot walks inside the town give you ample of things to do for a whole day.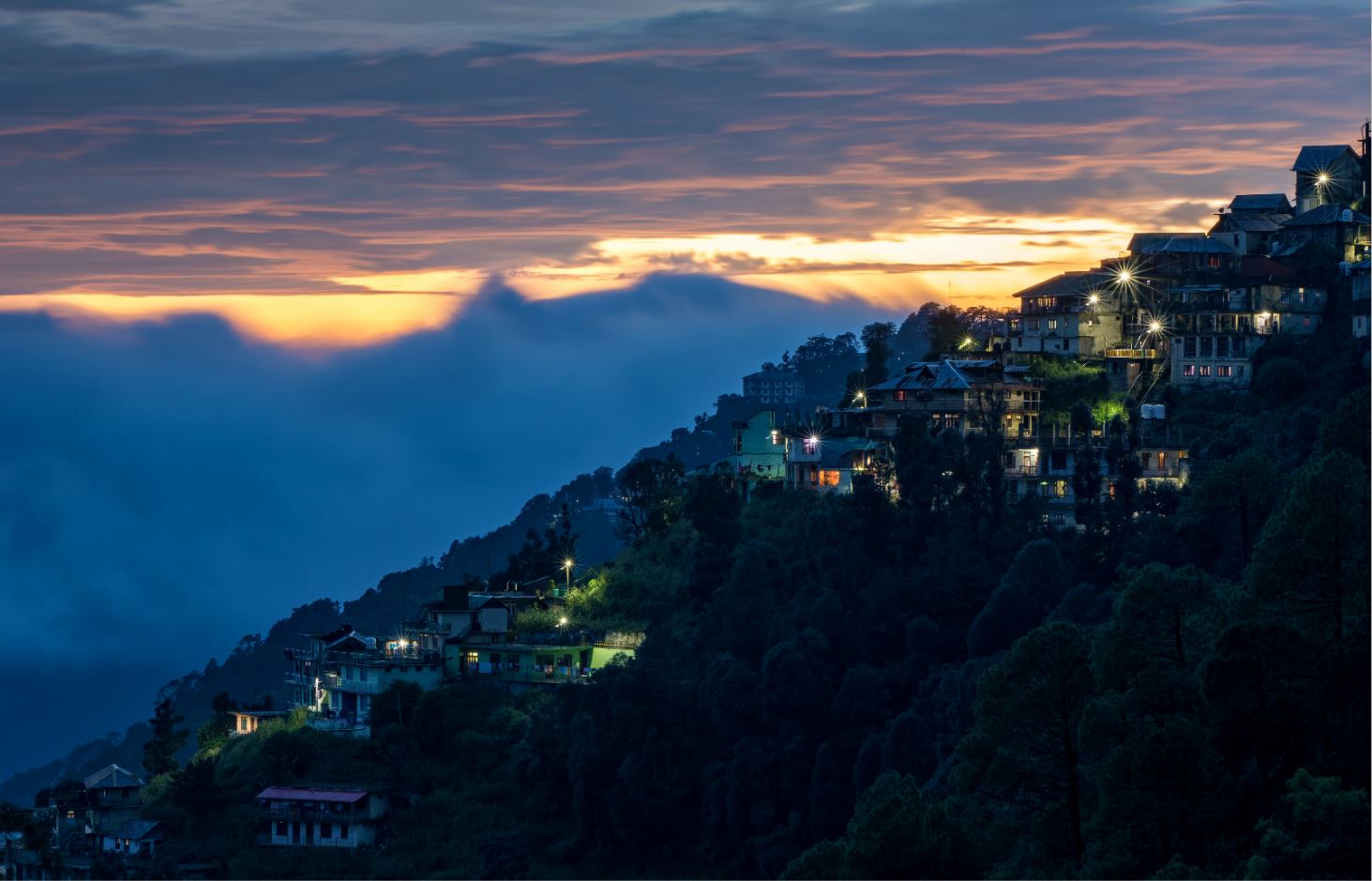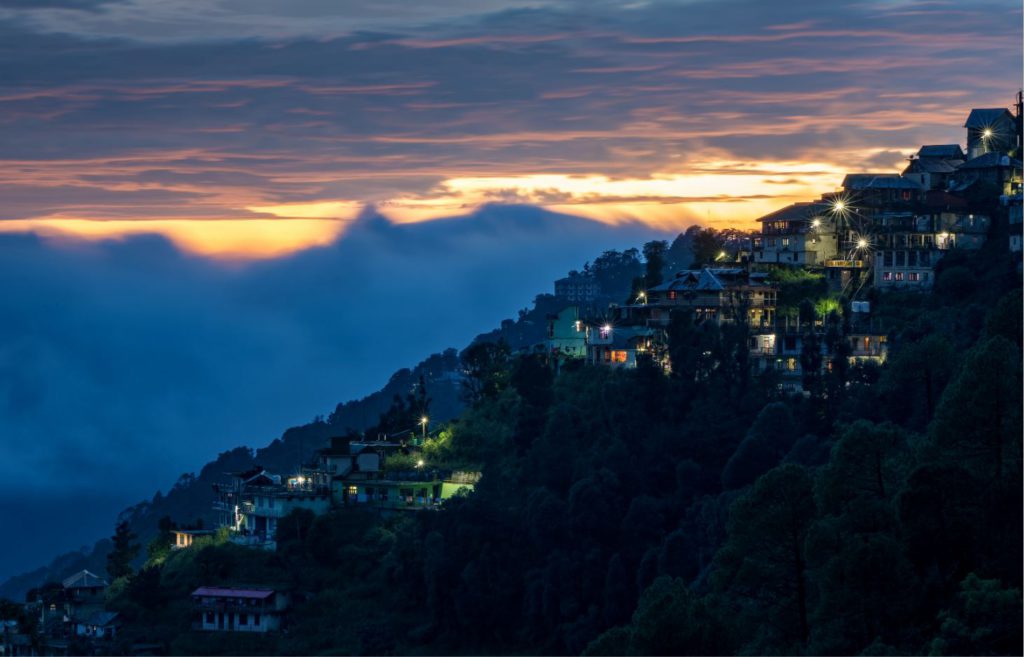 Kalatop Wildlife Sanctuary
You will find Kalatop Wildlife Sanctuary on your way from Khajjiar to Dalhousie. But if you decide to take a tour make sure you have a few hours at hand.
The Wildlife Sanctuary is notable for a 12-km long scenic trek with views of surrounding ranges at some points and dense jungles at others. The forest in the area is home to a few rare Himalayan birds and wild animals.
The sanctuary has a park with a lake in between with some fantastic sunset views. If you are willing to live in a deep dark forest, there is also a guest house where you can stay at night.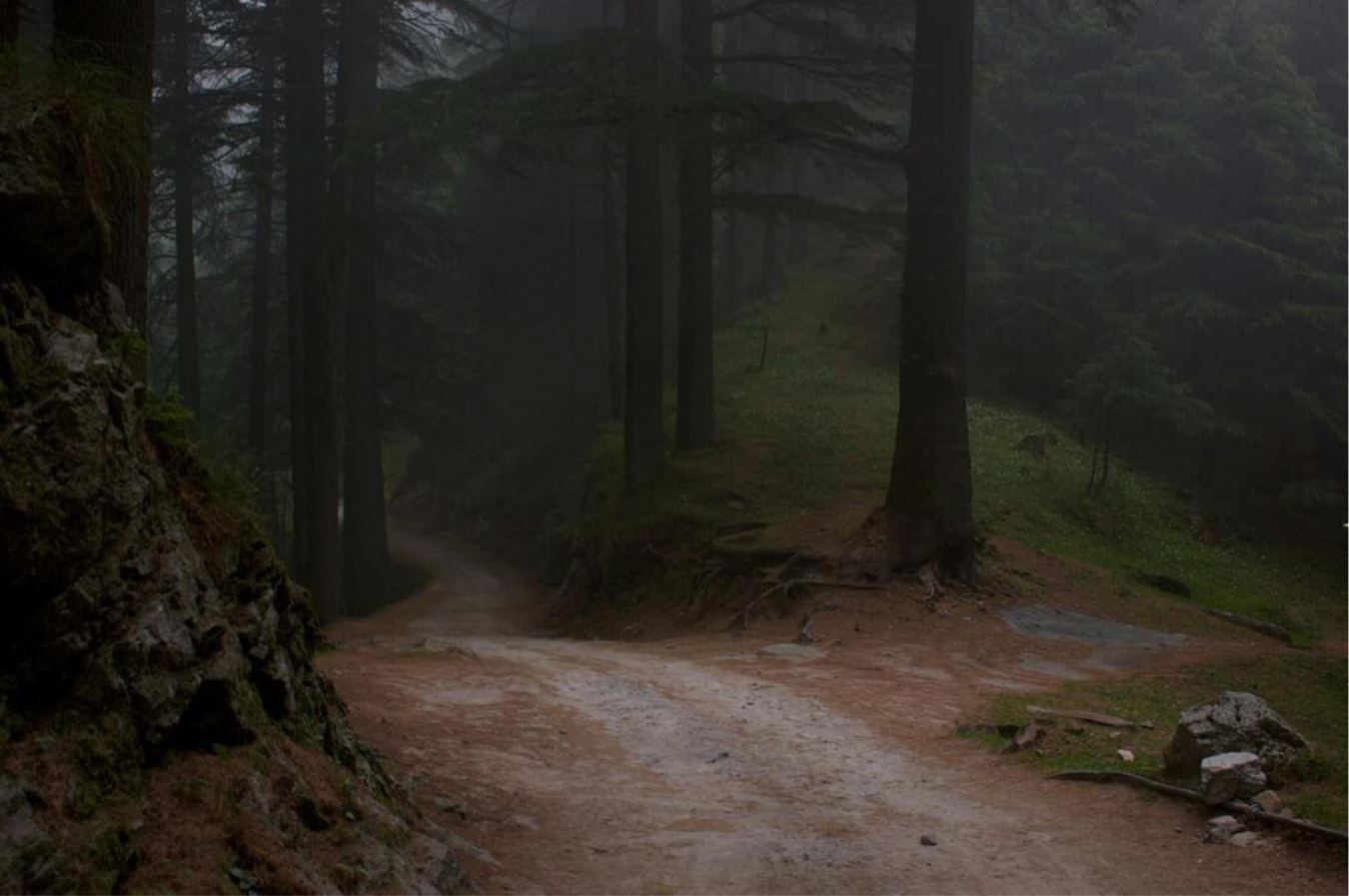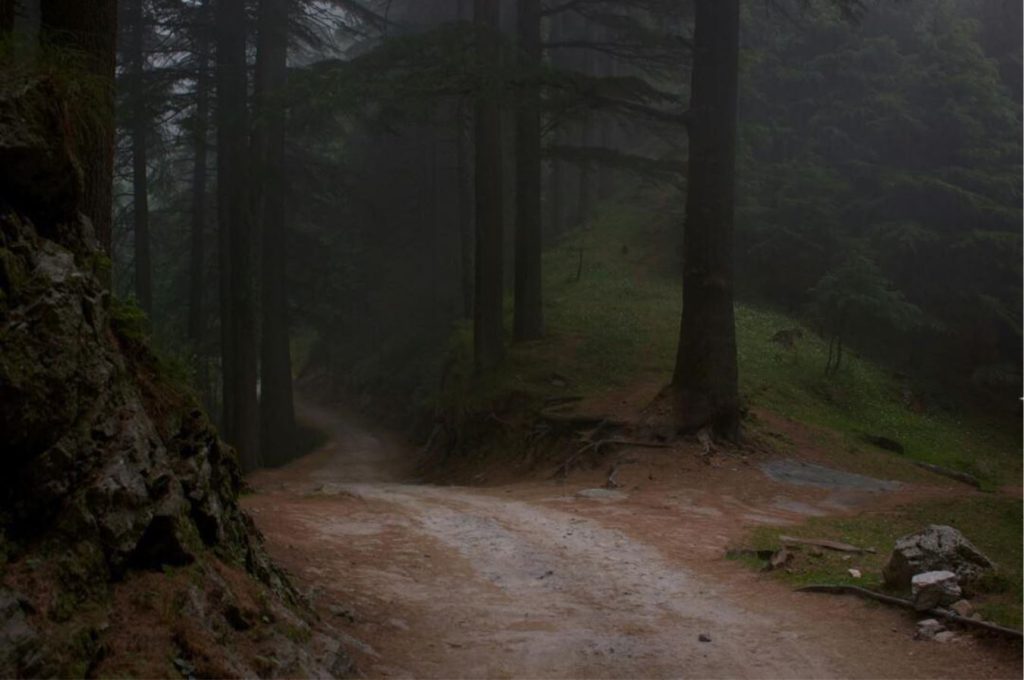 Dainkund Peak
To get the best possible views in the area it is best to climb the tallest peak. Daikund literally translates to 'abode of the witches'. I suppose some scary stories have messed up the place.
Anyway, Dainkund offers a mind-blowing 360° view of the Dauladhar range. You will need to trek a couple of kilometers to reach the top of the mountain. It is fairly easy since there are concrete stairs along the way. I will warn you to keep warm clothes with you at all times. And a very good camera since the views from the top is unbelievable!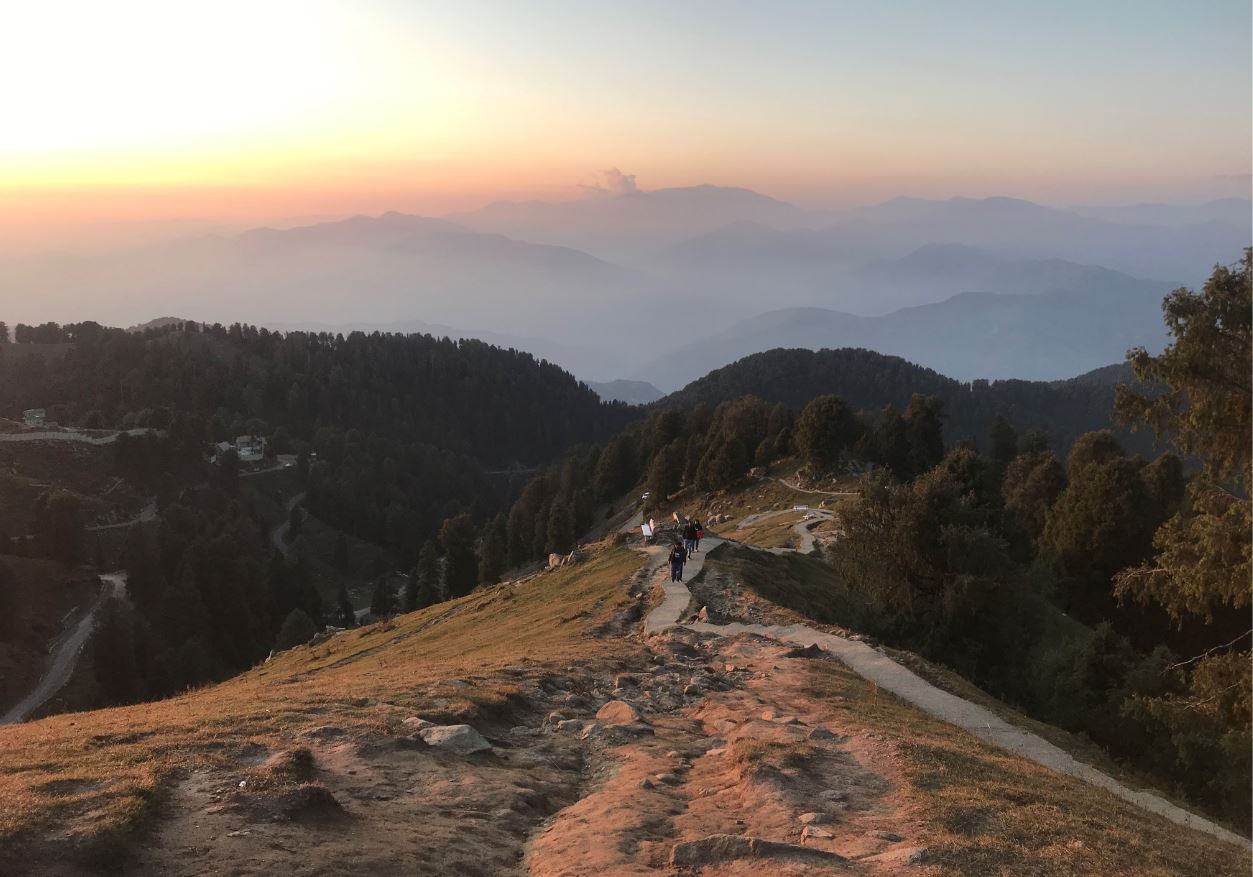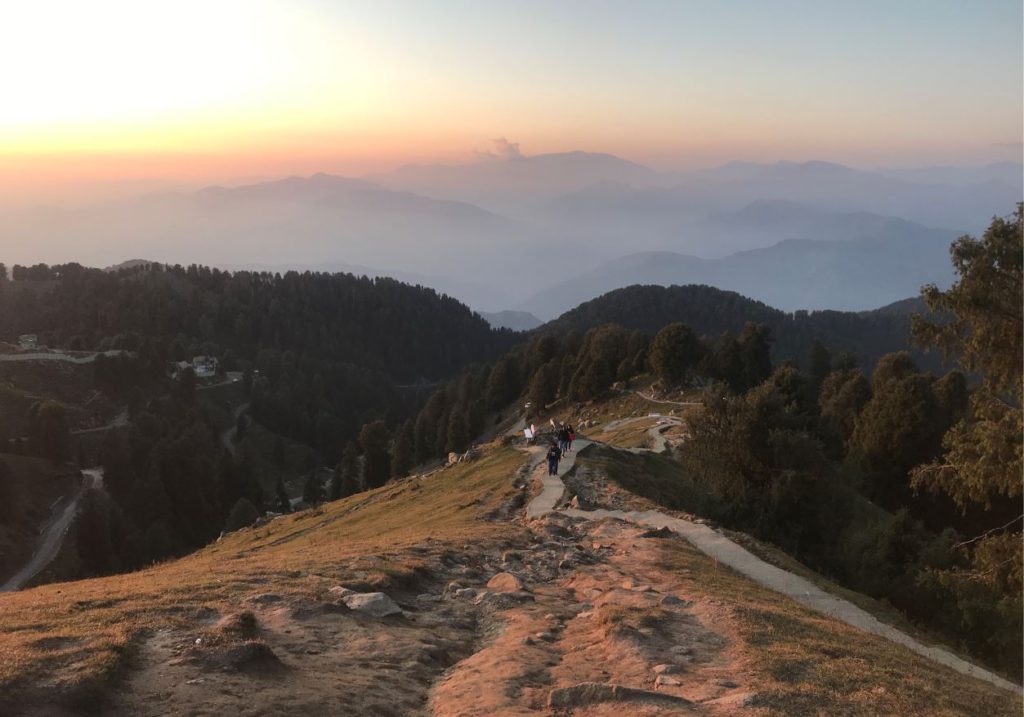 Staying in Khajjiar
There are not a lot of hotels in Khajjiar. And the ones in the area are difficult to book ahead online. Although it is best to pre-book your hotel if you are visiting during the peak season.
Better hotels are also available in Dalhousie and are a good option to stay with a day trip to Khajjiar. On the other hand, if you want to live in Khajjiar only, you can book a room in Hotel Raja Residency, Shining Star Resort, Swiss Meadows Khajjiar or Ghar Resort by making a phone call or booking on Yatra.com
The average price of a deluxe room for a night ranges from 1500-3000. If you want to book a cheaper stay, you can also look at homestays in the area. There aren't a lot of hostels and budget hotels in Khajjiar.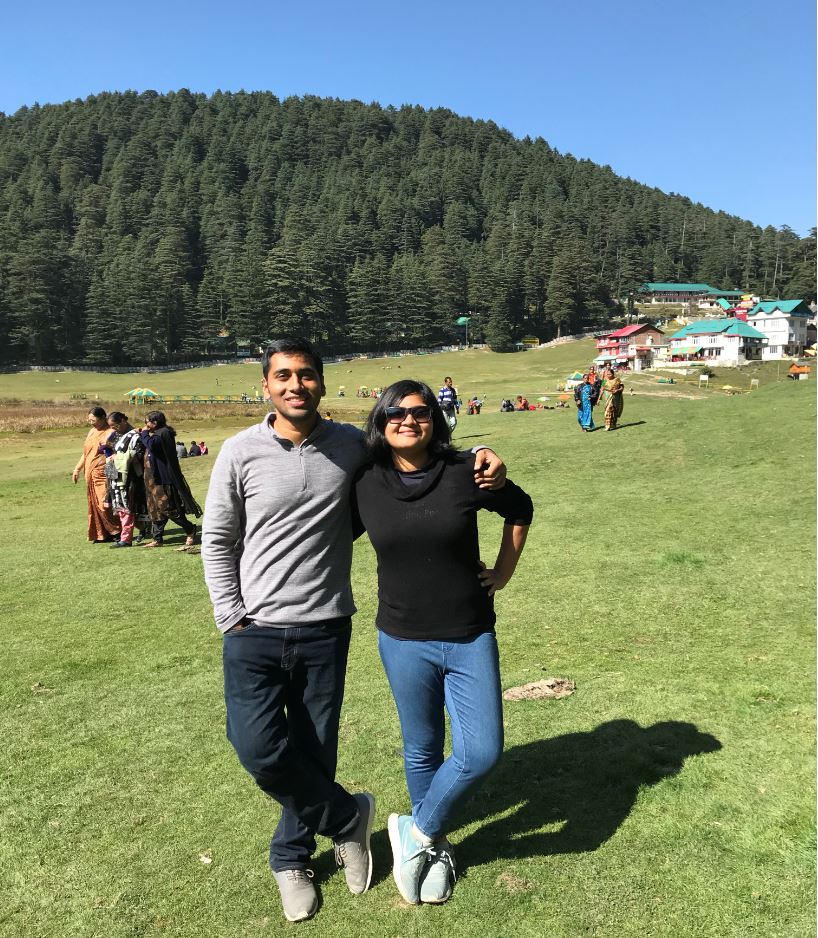 Save On Pinterest


Related Articles