19 Jul

The Best things to do in Shillong, North East India

When you think about hill stations in India, the ones that usually cross your mind are Shimla, Mussoorie, Nanital, Kodaikanal, Ooty or Munnar. While all of them are gorgeous, I do feel that they have become overcrowded and very touristy.

I am not saying that it's bad, but it sure can feel great to enjoy the hills and waterfalls without being hounded by handicraft selling vendors or get a vacant spot for some photos, all to yourself. I liked Shillong for that matter. It's relatively sparse, with limited connectivity and very very green.

It sure is a long way to Shillong which is the reason that it has not become so mainstream yet. Moreover, apart from the city, there are stunning places around Shillong.

They could be very new to you if you have never seen a full-fledged jungle because all of this is in the middle of Meghalaya, the state with the most amount of rainfall in India. To be very honest, the place looks very different from the Indian mainland with a stark contrast in food, culture, and scenery.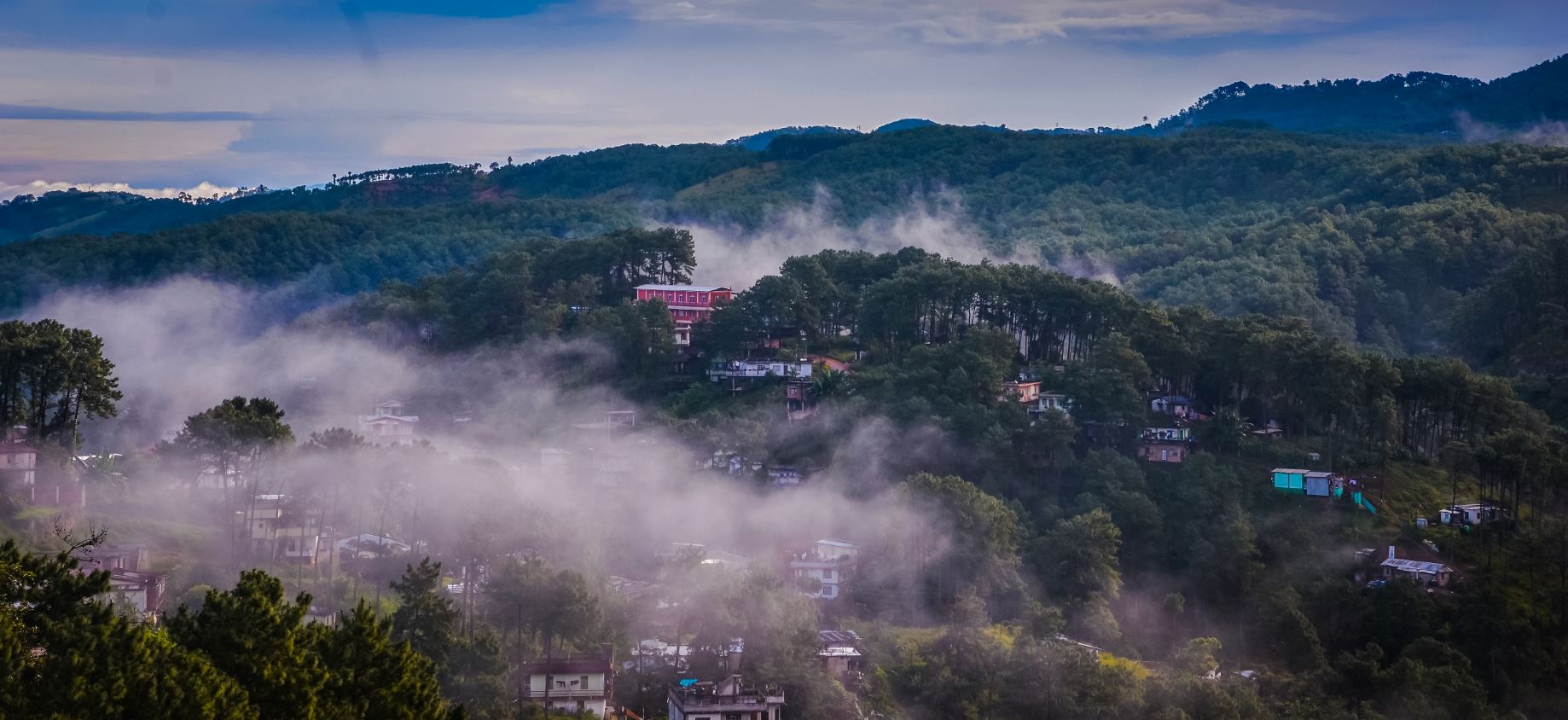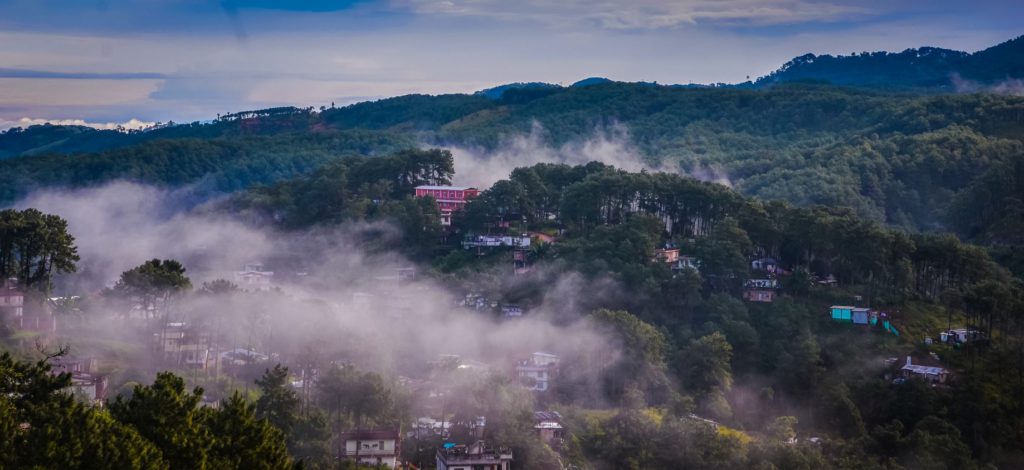 Where Is Shillong?
Shillong is the capital city of Meghalaya state in India which is located on its far eastern side of the country. It is located in the mid-eastern area of Meghalaya, near Cherrapunji, the area that receives the most amount of rainfall in India.
The whole of Meghalaya consists of the Garo, Khasi and Jayantiya hills where most people identify themselves as Khasi and Khasi also being their local language. Meghalaya literally means 'the abode of clouds' and clouds often cover the countryside of lush green hilly terrain.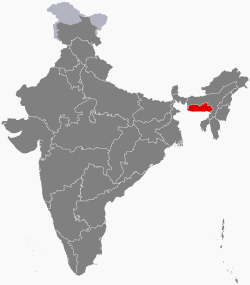 How To Reach Shillong?
There is no direct flight or train to Shillong. You will have to take a flight or a train to Guwahati to reach anywhere inside the seven-sister states. From Guwahati, you can either take a bus or a cab to reach Shillong by road. You can also take a shared cab or a Sumo which are available outside the railway station or the airport and will cost you as less as Rs.300 per person.
I feel that the drive from Guwahati to Shillong is one of the best in India. The road is in excellent condition and the lakes and waterfalls on the way make it extremely scenic. Stop by to eat the super-sweet pineapples.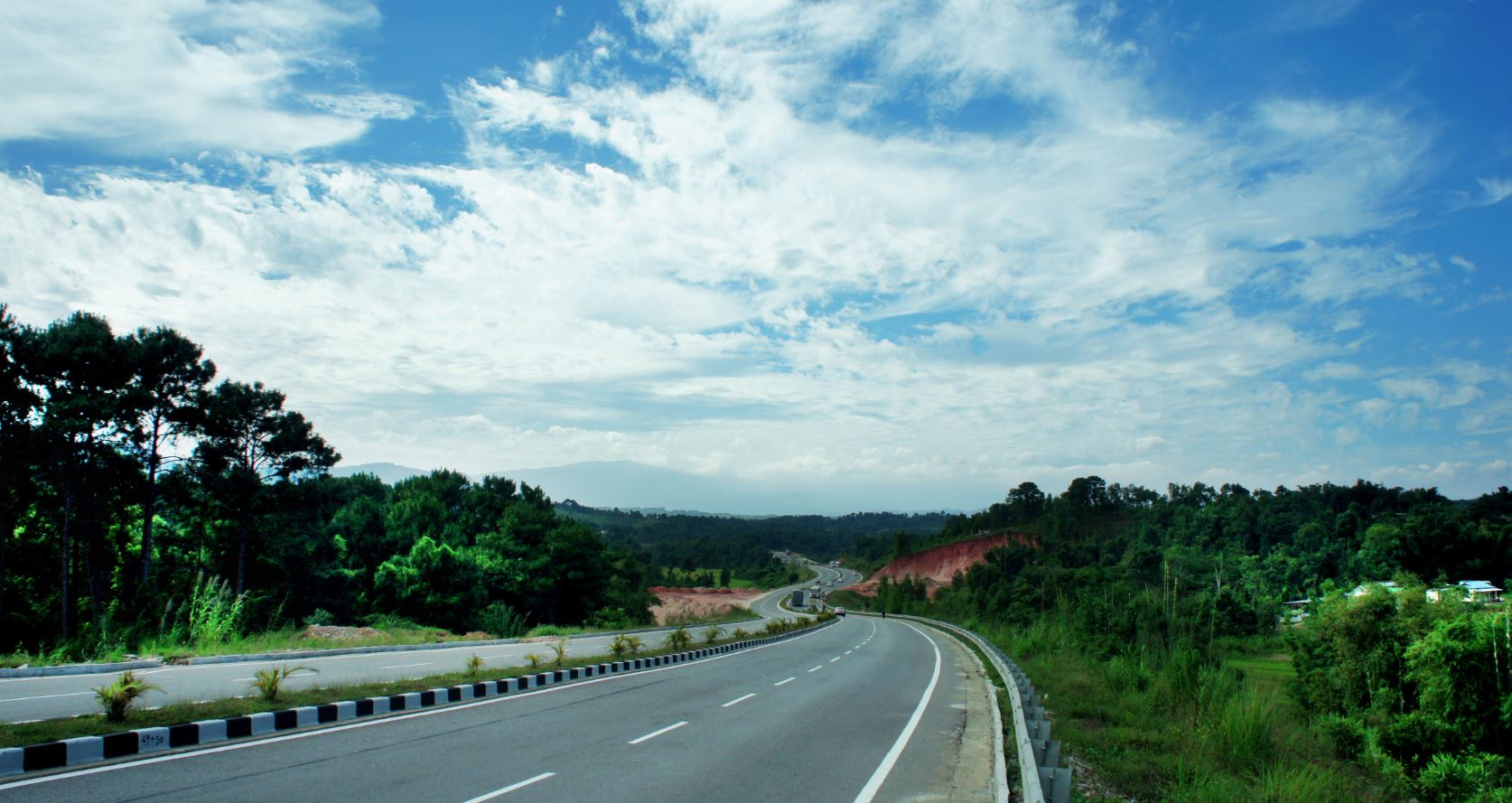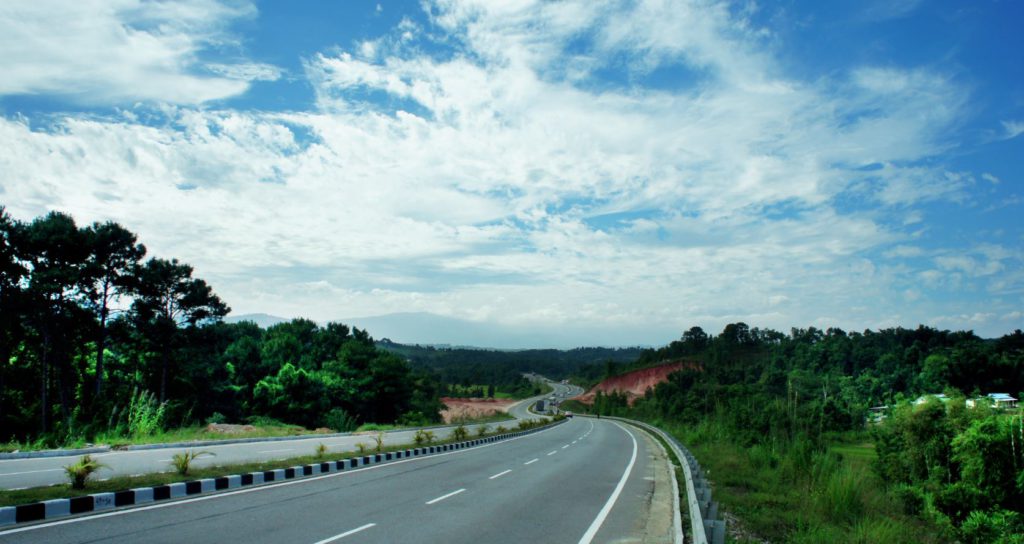 Best Time To Visit Shillong?
The best time to visit Shillong is twice – once during the rains and next in the winters. I will tell you why. You will experience completely different things in both. Although, Shillong is a good place to visit the whole year long including summers.
Monsoon
The rainy season starts in June-mid and goes on till August. It is extremely wet during the rainy season. The rain hardly ever stops and driving outside Shillong could be a challenge. But Meghalaya with its dense forests comes alive during this season.
You will find gurgling waterfalls in every corner and the countryside is psychedelic green. You will not believe the colours. It is a fantastic time if you are going alone and like outdoor adventure. Not suggested for family trips.
Winter
The second best time is during winters between November-February. Shillong is chilly and the temperature drops till 2⁰ Celsius but very enjoyable if you like winters. The roads are clearer of clouds and it is easier to sightsee waterfalls and nearby areas. It is also a great time to visit Dawki where you can take a tour of the Umngot river with crystal clear water visible till the river bed.

How To Go Around In Shillong?
To be honest, there are not many options for this. You will have to use a personal vehicle for sightseeing. Although, there are options to rent a car in Shillong I will personally not recommend this. It is very hard for a non-local driver to drive outside Shillong due to decreased visibility of roads because of fog and clouds.
Instead, hire a cab for a day which will take you around the whole town. It is extremely convenient since they know the best places and local routes. If you are a single backpacker, you can check with your hotel reception or a tour agency if there are shared cab tours available which are quite common.
A whole car will cost you somewhere between ₹2000-3000 for a day depending upon the car and a shared will be around ₹1000 for a day trip.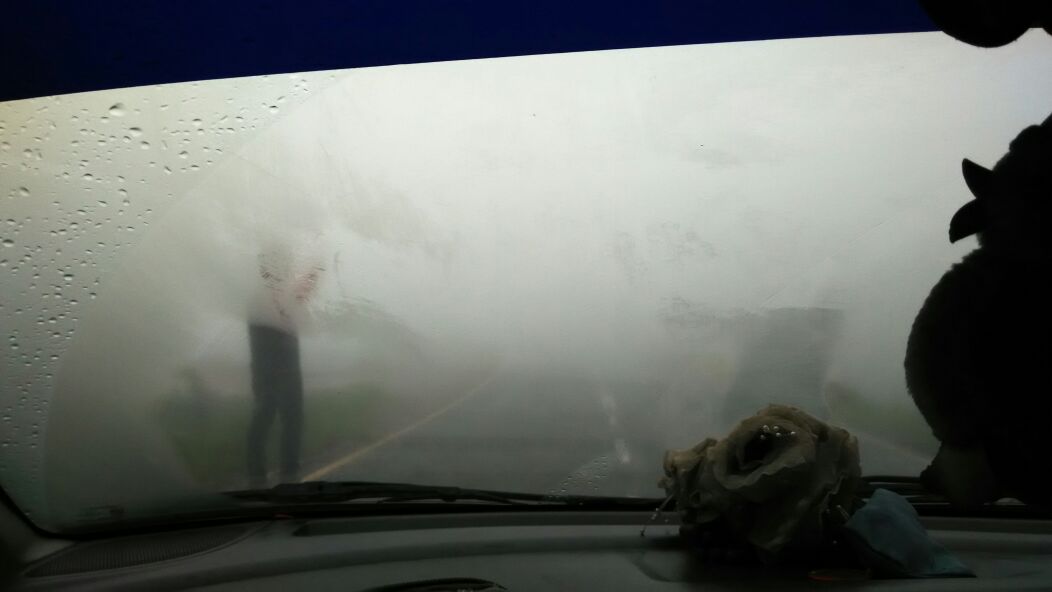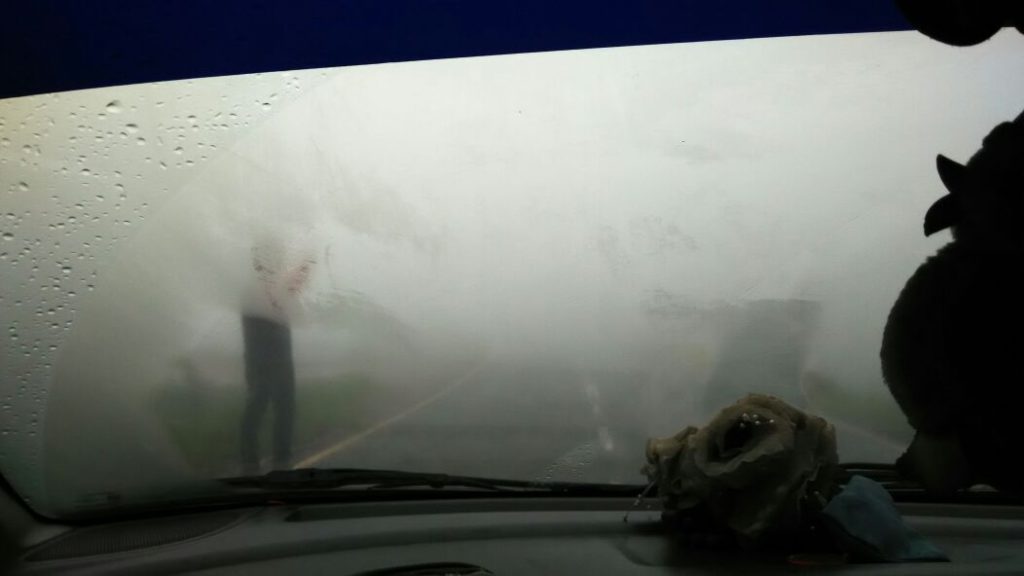 What To Do In Shillong?
While there are quite a lot of places to see in Meghalaya itself and around Shillong, I will list down the ones which I saw in and around the main city. I covered these in a day itself or but it may take two days if you decide to take a leisurely pace.
1. Umiam Lake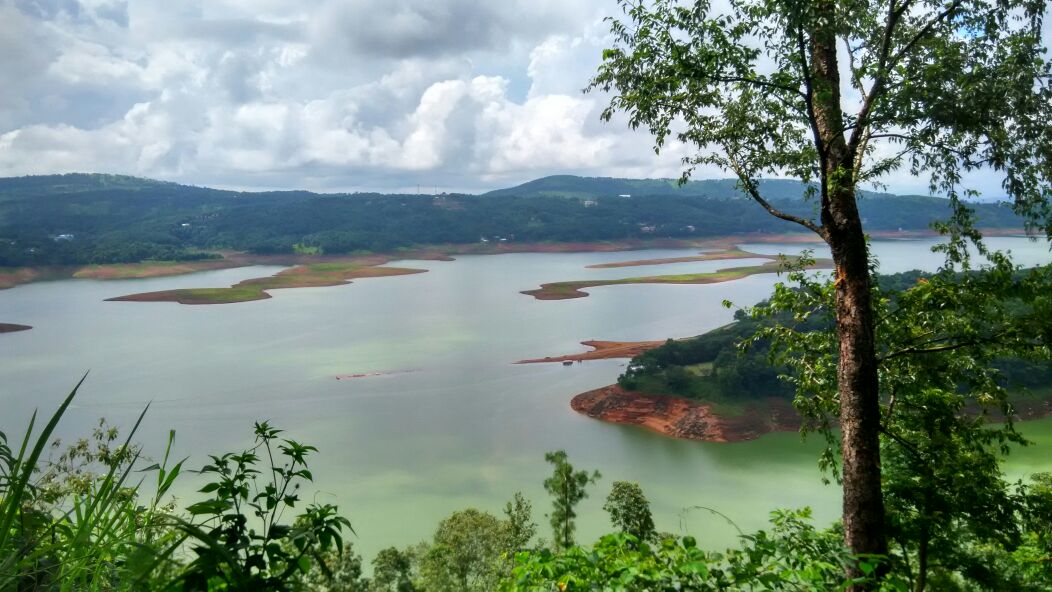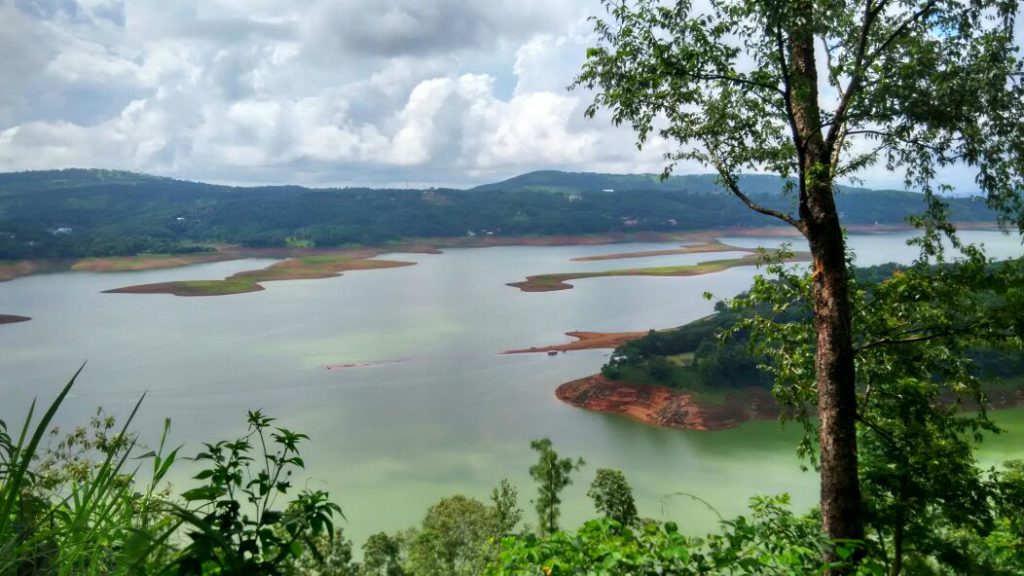 Umiam is a mammoth man-made reservoir in Meghalaya which is built by damming the river Umiam. Again, to emphasize the size, it is huge! Apart from providing hydroelectricity and an important natural resource for Shillong, it has become a popular tourist attraction now. Activities like boating, kayaking, scooting and river cycling can be done here.
It is located around 17 km outside Shillong by road on the Shillong-Guwahati highway. So in case you are coming to Shillong from Guwahati, you will cross the lake on your way. If you are taking a personal cab, you can ask the driver to wait for a couple of hours.
If you are in a shared cab, you can still ask the driver to wait for a few minutes for you to check out the view, if it's okay with the other passengers. There is a viewpoint on the highway itself which gives a fantastic aerial view of the lake.
2. Elephant Falls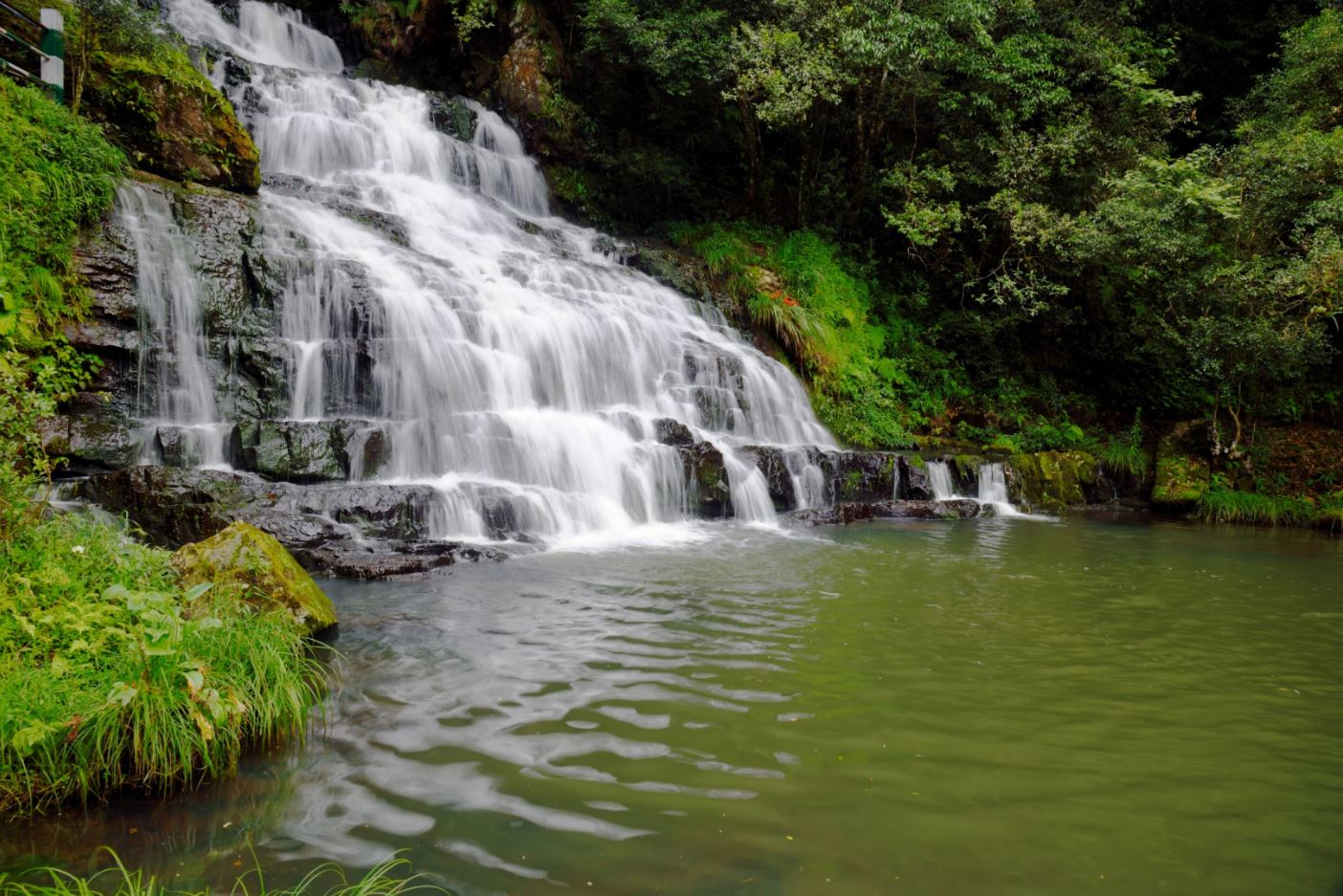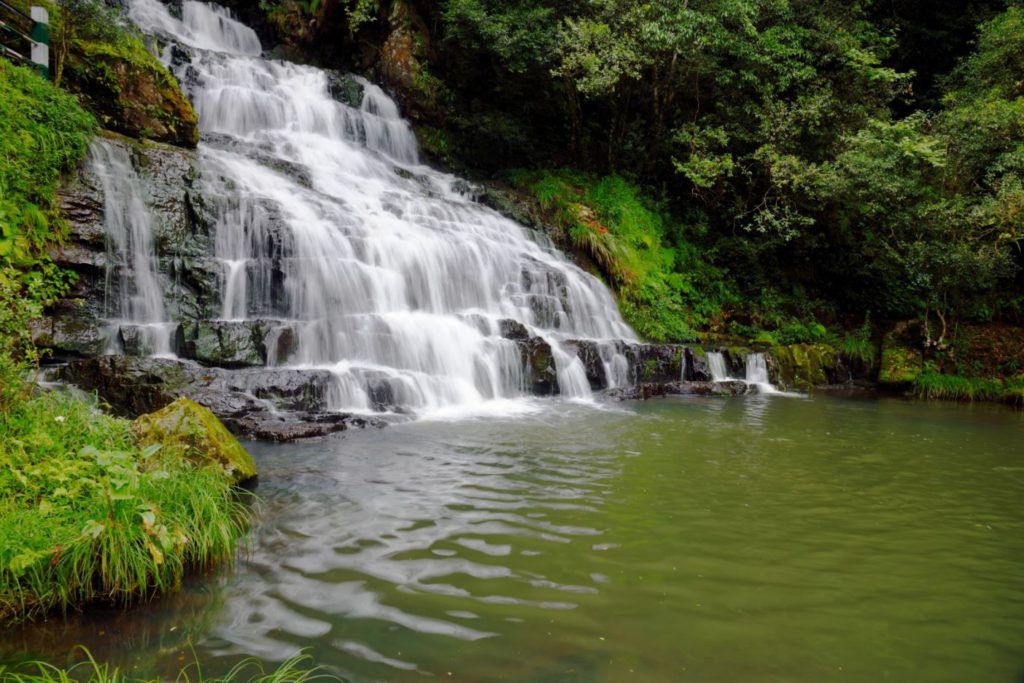 It is actually a series of three waterfalls with the last one being the most prominent and most shot by people. The waterfall was initially named as 'Ka Kshaid Lai Pateng Khohsiew' in Khasi. The britishers later replaced it to 'Elephant Falls' because a nearby rock looks likes an elephant.
It may not blow your mind but still a cool place to check out. There are shops outside the main entrance where you can snack and have some tea. Then you need to climb down a few stairs to reach the main falls. It is not entirely a cakewalk and could be mildly exertive to go back especially.
The waterfall, like all of Meghalaya, becomes abundant during rainfall and dries considerably during summers. You can go inside the pool formed by the waterfall up to knee-length and enjoy splashing around.
Elephant Falls timings: 9 am to 5 am on all days.
Elephant Falls ticket price: ₹20 per person; additional ₹20 for taking photos with a camera or a mobile.
3. Shillong Peak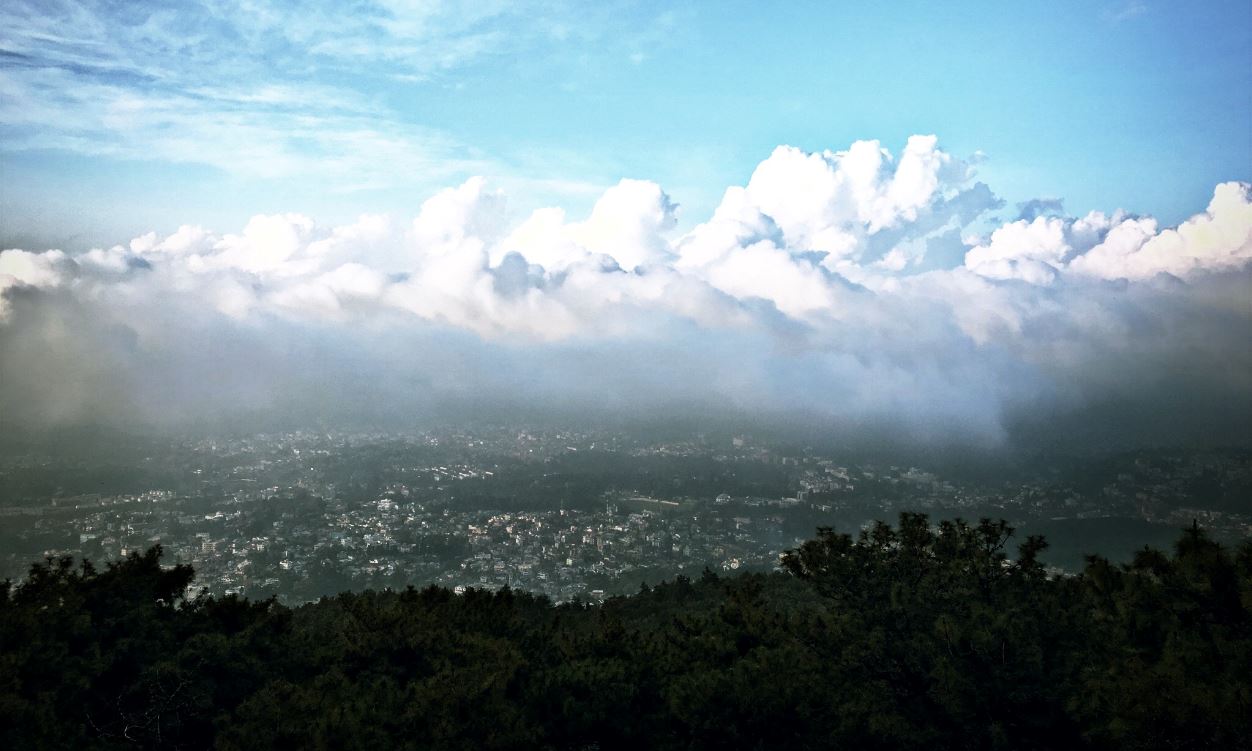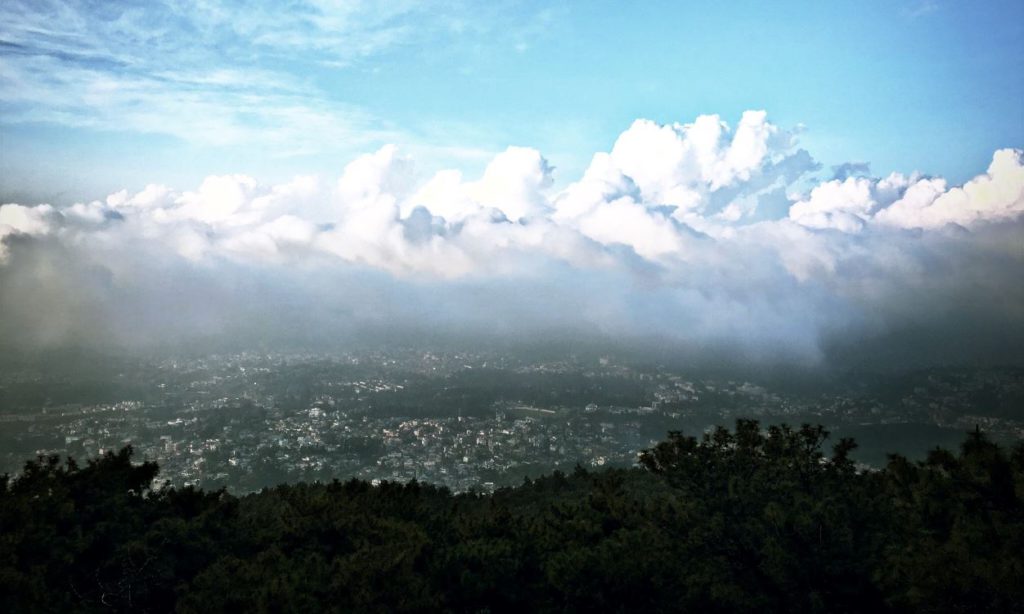 Shillong peak is the highest peak in the Shillong region and gives the view of the whole valley where you can see the aerial view of the city. It sure is a picturesque view. This place is also the home of the local deity Leishyllong who people believe protects the place and also gave Shillong its name.
The viewpoint is located high up the hills and the view can be sometimes obstructed by clouds, especially during the monsoon. An army air force base is also located nearby which may restrict the entry to the place sometimes or photography.
Otherwise, it's a must-go place in Shillong. You can see hills for miles around it. You can also climb up a few structures to get a better view and is covered by dense forests in the front side. For a heads up, it is quite a climb from the main entrance to the viewpoint.
Shillong peak timings: Open on all days except Wednesdays from 9 am to 3.30 pm
Shillong peak ticket price: ₹30 per person
How to reach: You will need to hire a private taxi to visit. A tour of both Elephant falls and Shillong peak can cost you around ₹600-700
4. Nohkalikai Waterfalls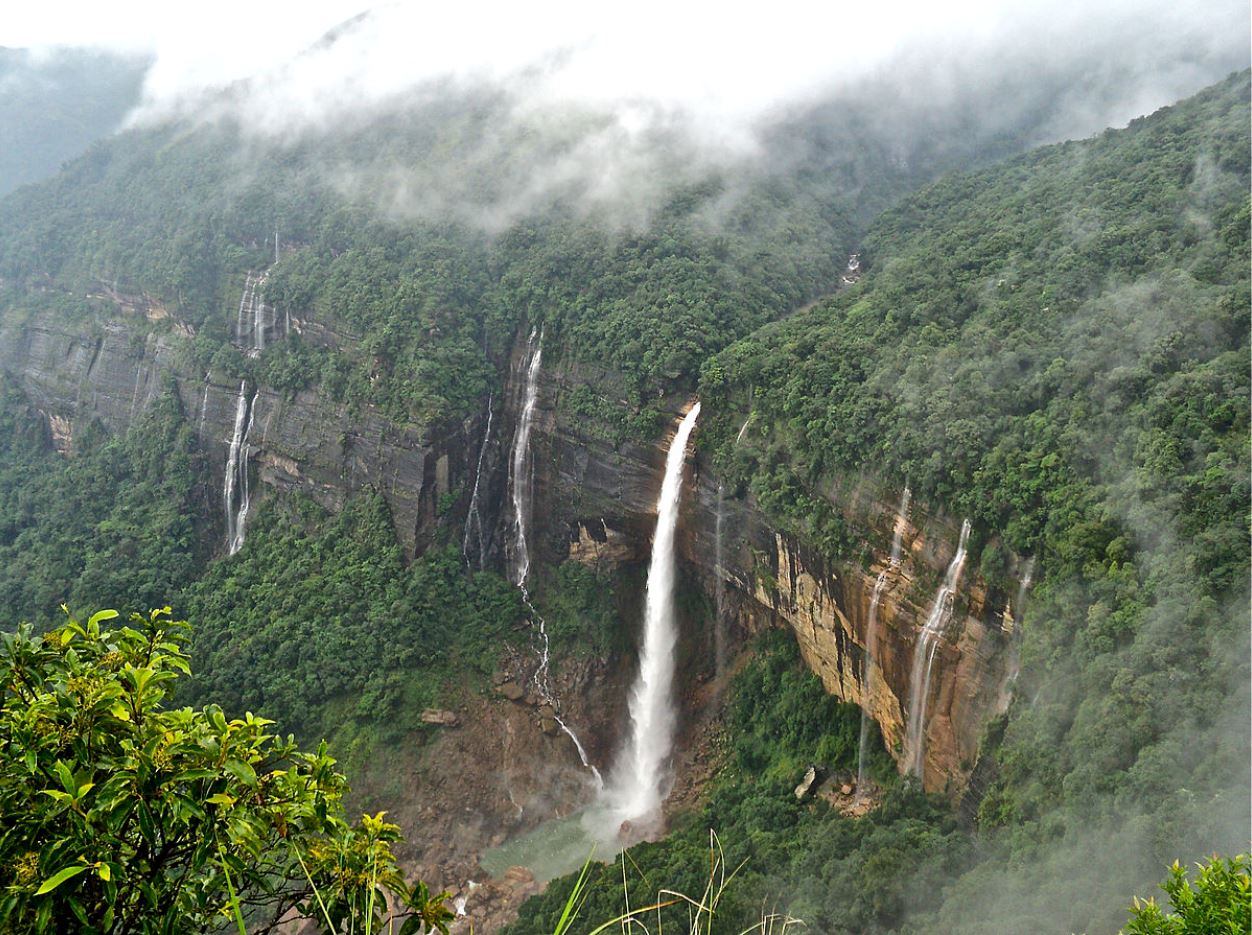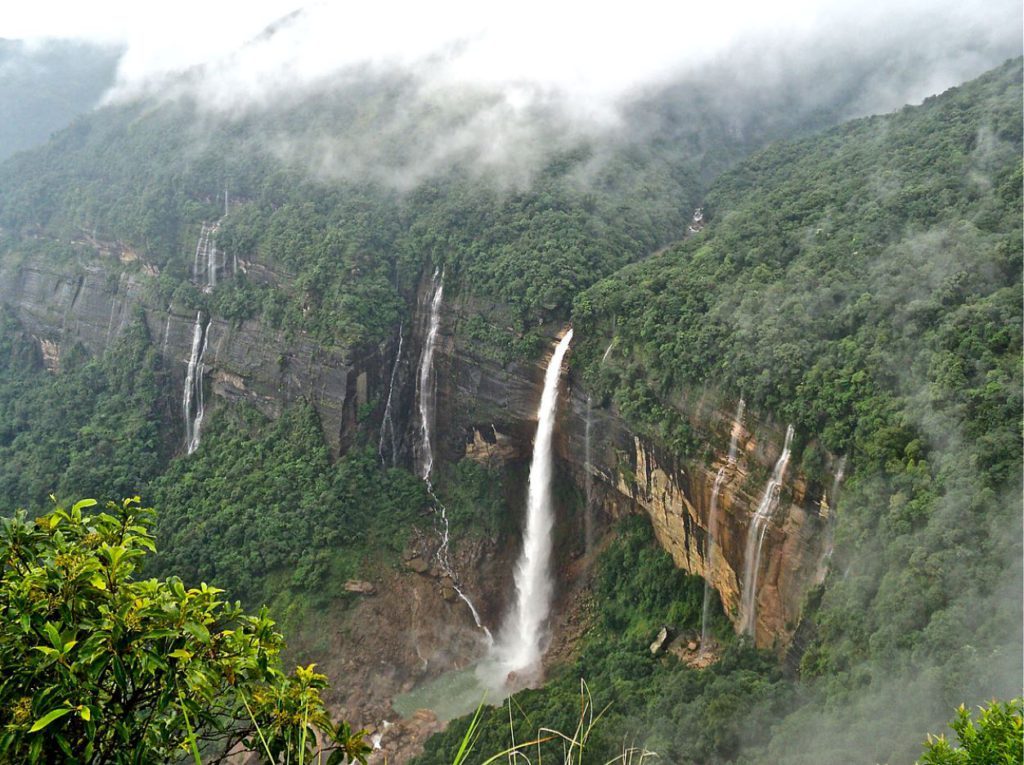 The NohKaLikai falls is the highest plunge waterfall in India. But wait, wasn't that jog falls? No. NohKaLikai is the tallest in terms of a single drop of the water stream. It is also claimed that this is the second tallest waterfall in India and the fourth tallest in the world. I bet you have never heard of it. Neither did I.
These falls are located well outside Shillong at a distance of 55 km from the city centre. I think the drive is worth more than the destination although this is a tricky one. The waterfalls are at its best during the monsoons. But it is really hard to get a view since clouds and mist usually cover the whole valley.
Late afternoon to midday is your best bet on time to get a view. You don't have to walk a lot since the vehicles can travel till well near the viewpoint.
There is also a sad story associated with it. Legend says that a woman jumped off the cliff when her second husband killed and cooked her daughter, which she accidentally ate after being jealous of the attention she gave to her child. Noh Ka Likai falls derived its name from that.
You can climb down a few stairs near the falls if you want to explore other views.
NohKalikai fall timings: The falls are open from 6 am to 6 pm but the best time to see is 9 am to 2 pm
NohKalikai fall tickets: ₹50 per person
5. Ward's Lake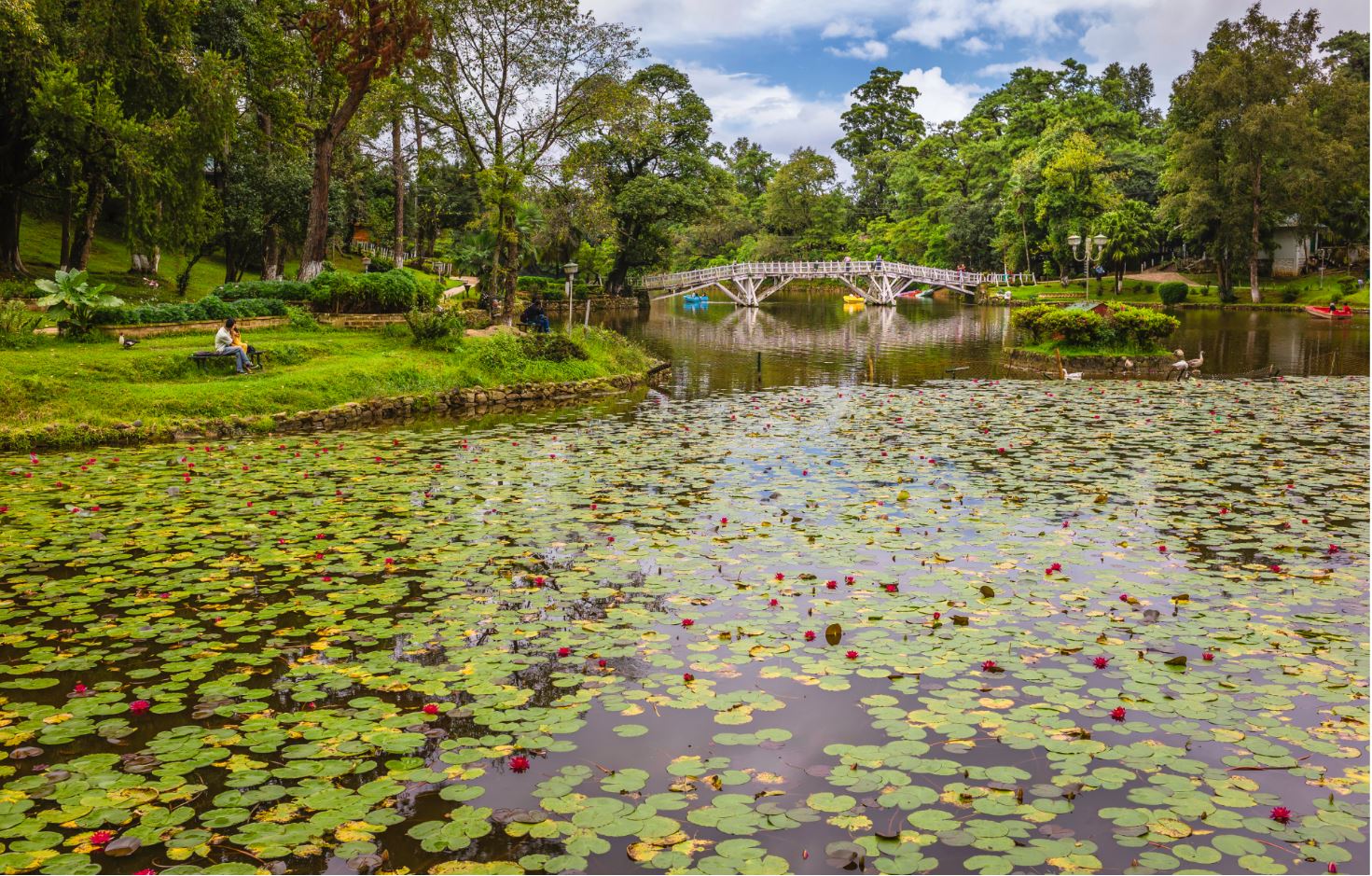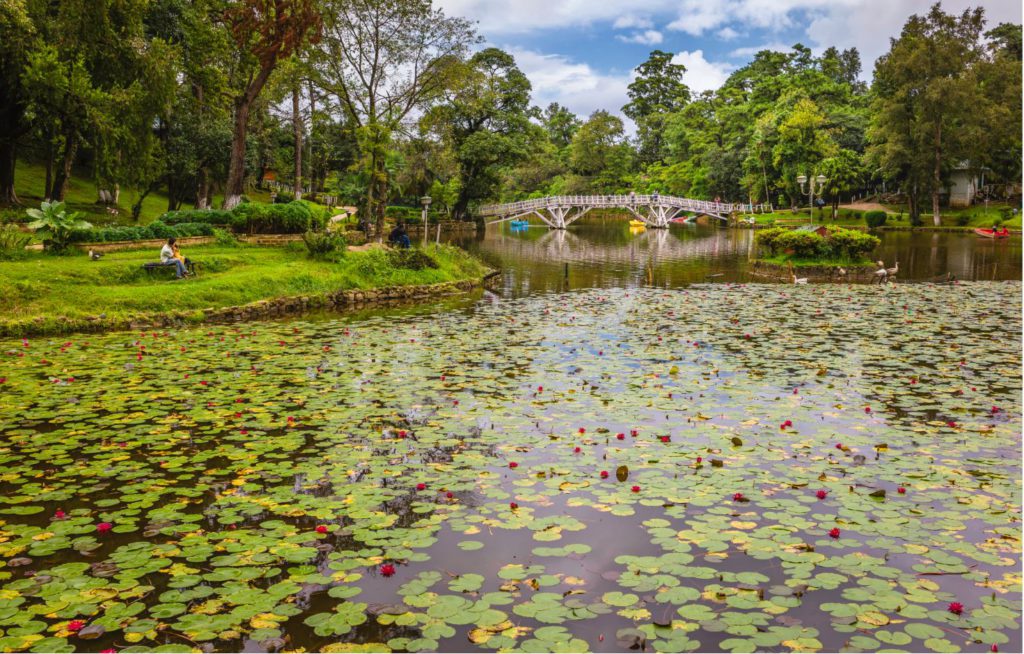 Ward Lake is a mid-size manmade lake in the middle of the city. It is around 100 years old. It was the initiative of the then-governor Sir William Ward. However, it is also locally called Non Polok or Pollock's lake by locals after the engineer, Fitzwilliam Thomas Pollok who conceptualized it. Tale says that a prisoner named Jismot Chyme dug out the lake in his spare hours.
The lake looks out of a dollhouse. It was super clean and trimmed with the garden being well taken care of. The cobblestone path runs across the park and you can simply follow it to do a full circuit. Boating on the lake is also available, although I will not specifically suggest it.
There is a bridge up in the middle which opens up to gardens with fountains on both sides and will give you a fantastic panoramic view of the place. You can often see carpets of lotus beds floating on the lake which makes it really lovely during the sunset. A good place for kids to enjoy. You can buy puffed rice at the entrance to feed the fish.
Ward's lake timings: November to February – 8.30 am to 5.30 pm; March to October – 8.30 pm to 7 pm
Ward lake ticket: Ticket price is ₹5 per person. You could be charged additionally for cameras.
6. Lady Hydari Park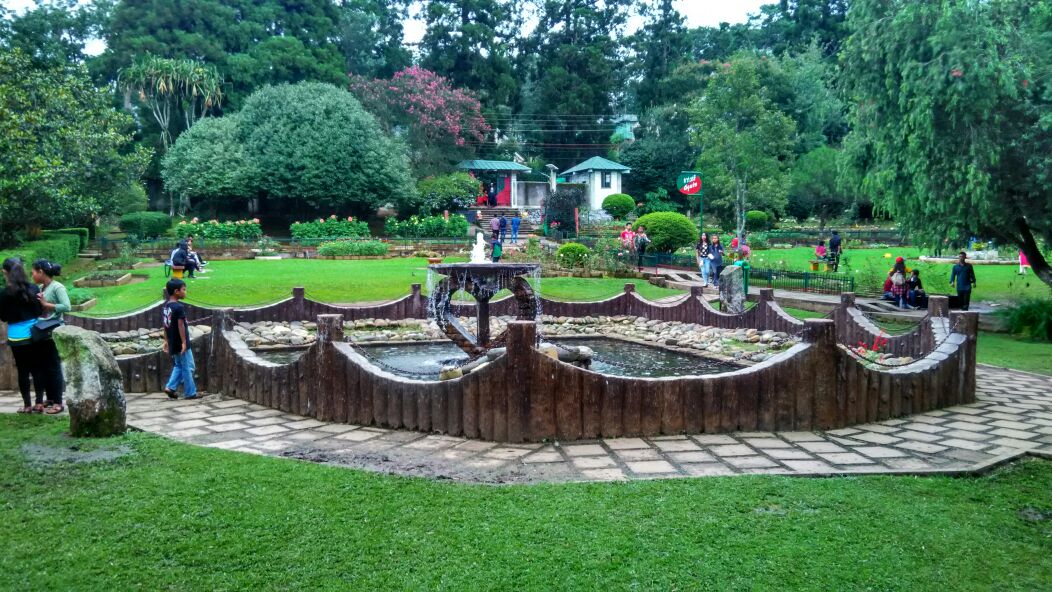 Another important park, Lady Hydari Park in Shillong is built-in Japanese style. It was named after the first lady, the wife of Governor-General of Assam. The park in itself is quite spacious and much maintained. There are quite a lot of varieties of flower especially orchids to see.
The highlight of the park is a small zoo that keeps quite a lot of bird and reptile species along with a few others like Himalayan Black Bear, Leopard, Jackal, porcupine, and deer for display. It is not spectacular and honestly, there are often protests against the size of the cages being too small and uncomfortable for the animals. I quite agree with it.
A little walk will take you towards the other side with secluded trees and ponds. You will find many ducks and geese paddling and walking around which makes it a fun place to spend some time in. Otherwise, may not be a rock show but an okay place to visit in the evenings. Spring would be a good time to go since the park would be filled with blooming flowers.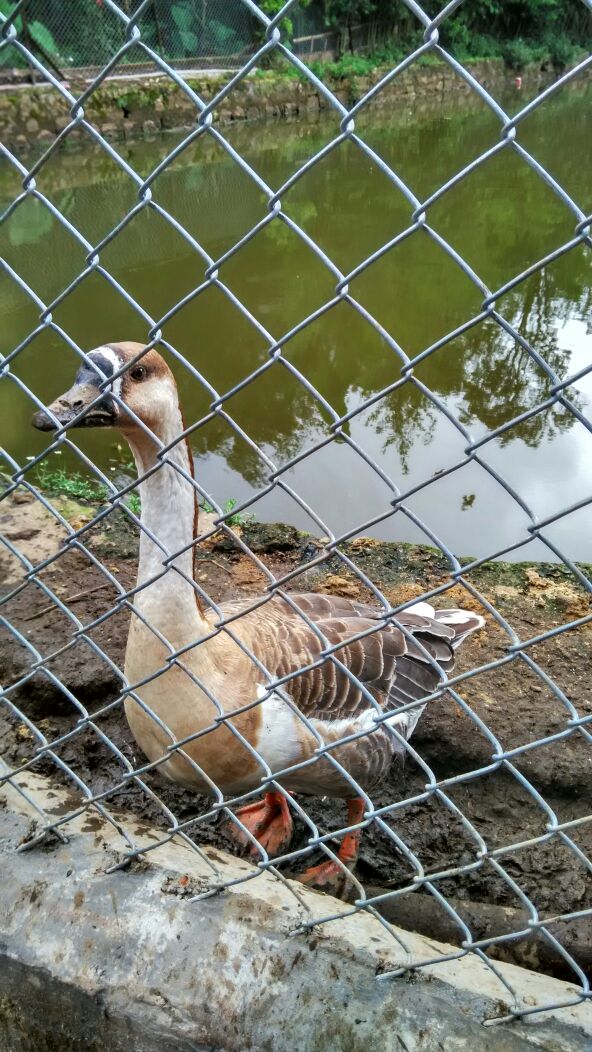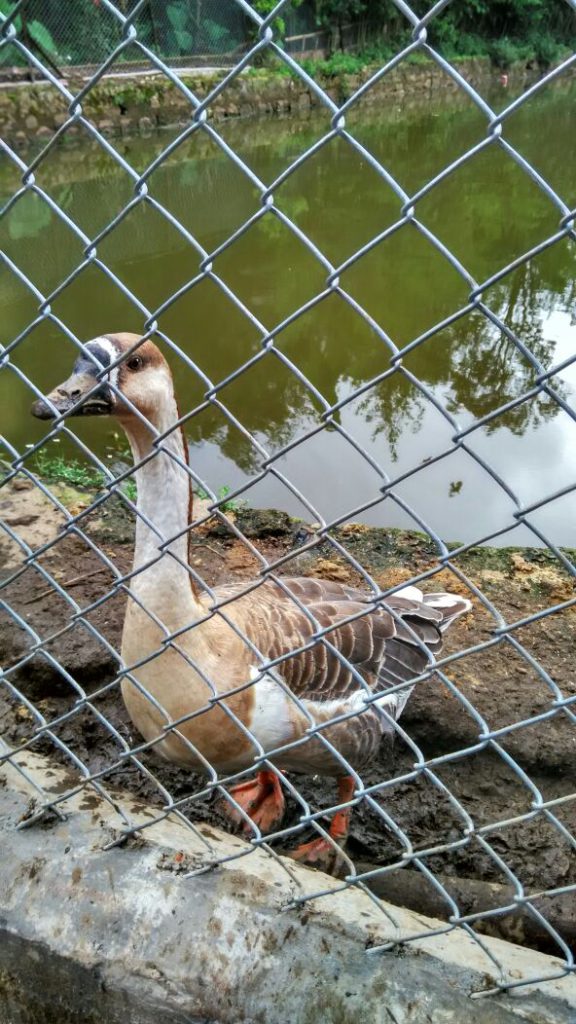 Lady Hydari Park timings: Open every day except on Mondays – 9 am to 5 pm
Lady Hydari Park ticket: Ticket price is ₹10 per person
7. Don Bosco Museum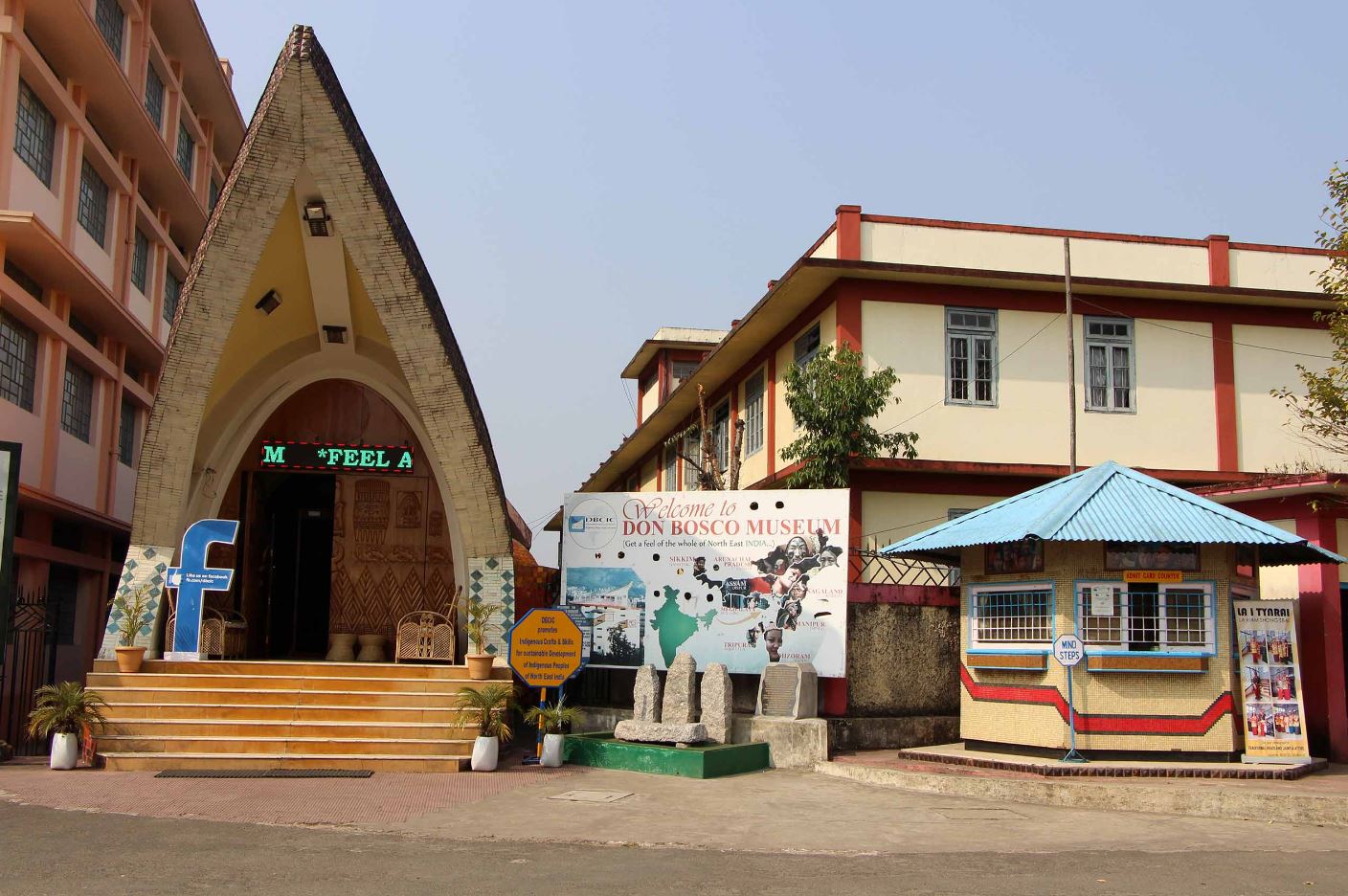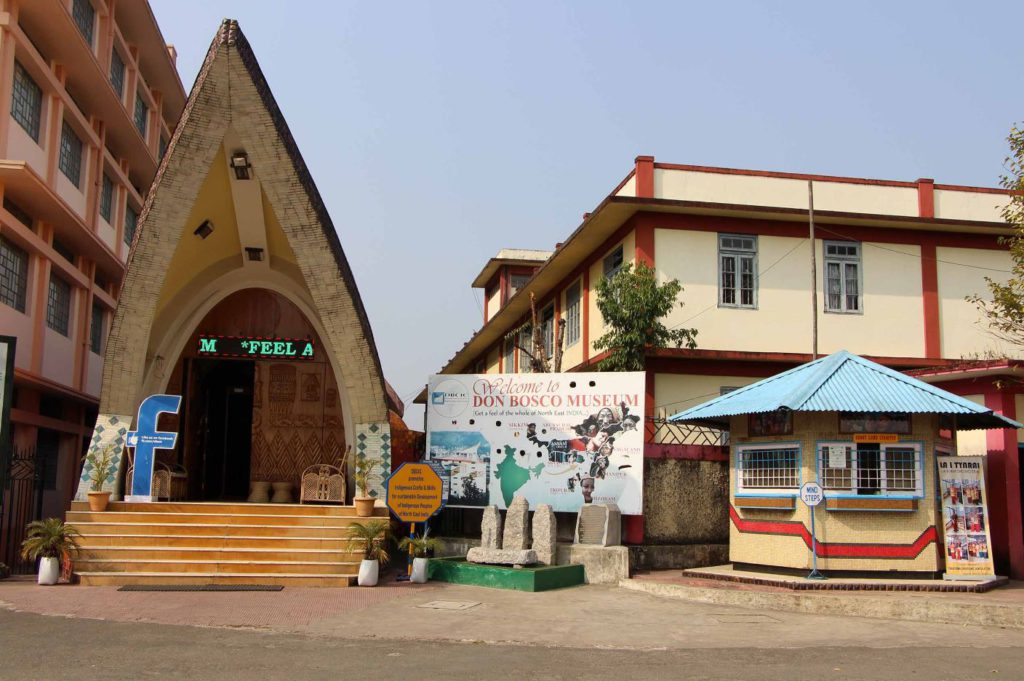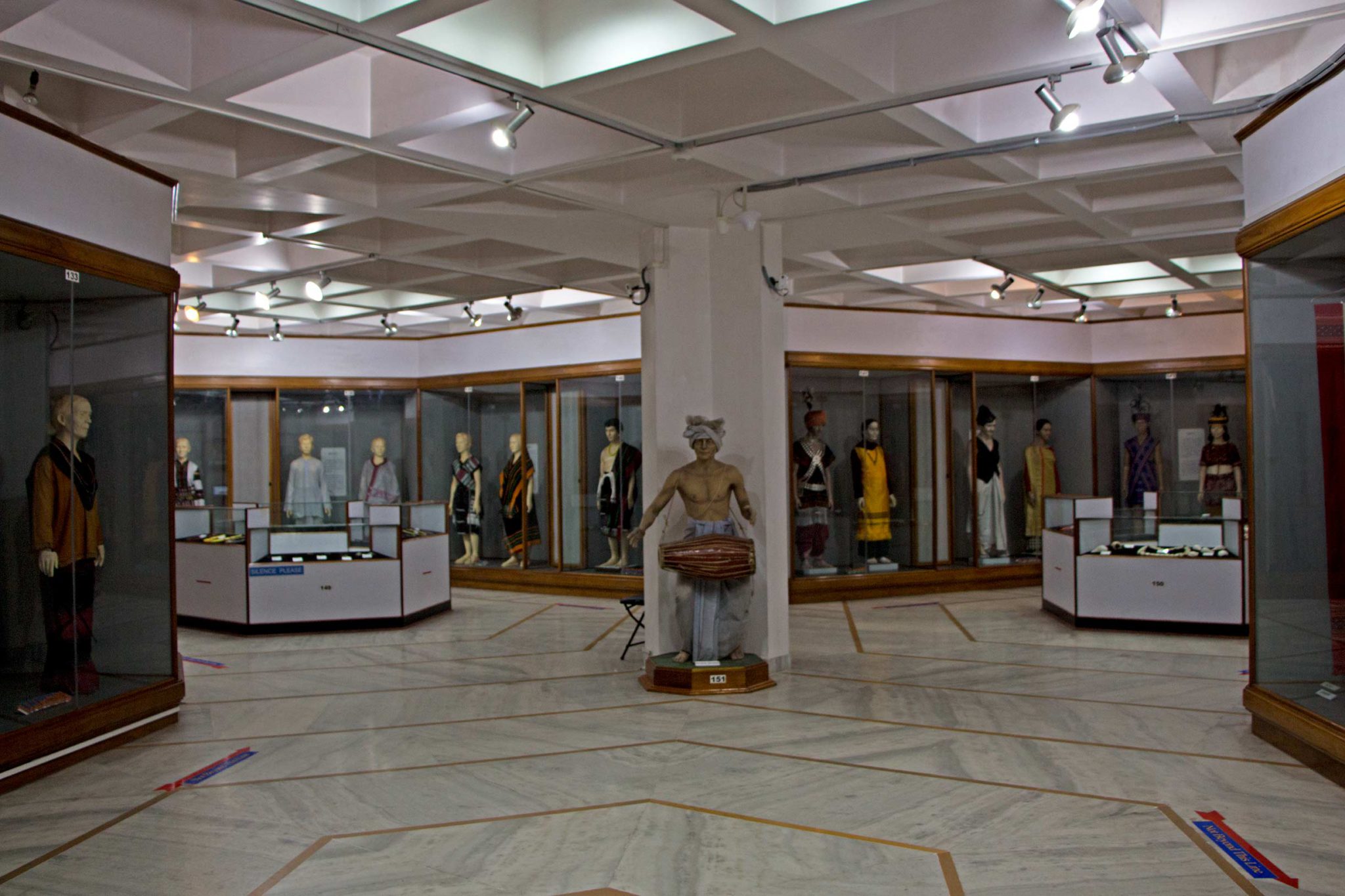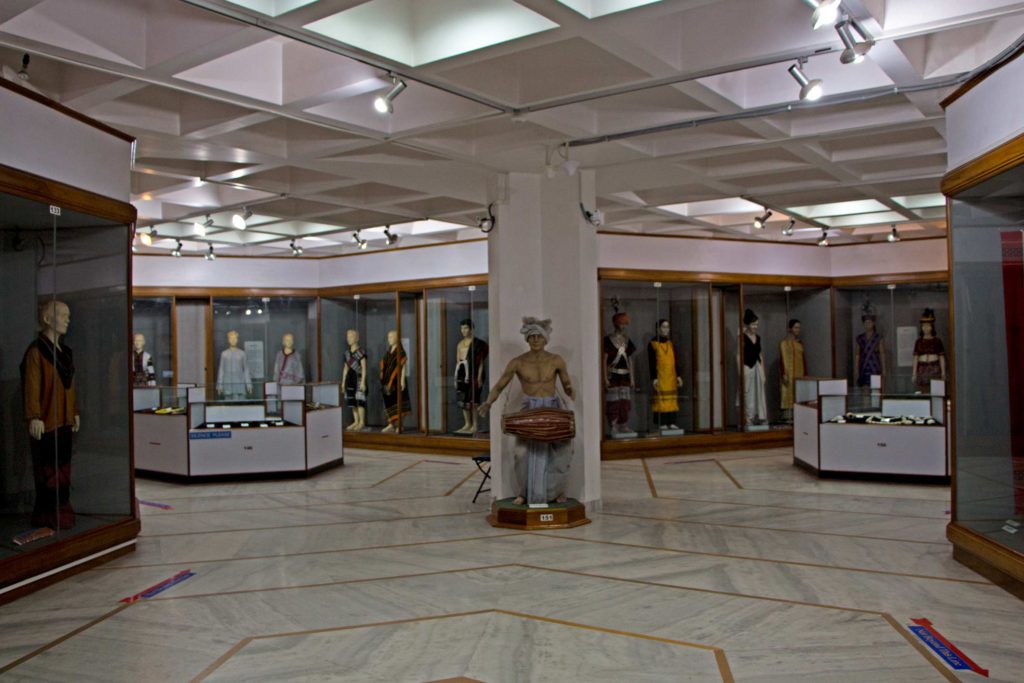 The Don Bosco Museum is probably one of the best museums in north-east India. It has been famously visited by the princess of Thailand and many other dignitaries and you will see why. It is a seven-story building, one of the tallest in Shillong and each story talks about the culture, language, history, and tradition of Meghalaya and north-east India.
The Agriculture gallery talks about the rice cultivation and the equipment that the locals use. The Art gallery showcases the traditional art brought in from many surrounding areas and craftworks which are rare in today's time. If you are unaware, then let me tell you that Meghalaya is famous for bamboo products and a basketry gallery will show you why.
Other galleries include ornaments, jewellery, fishing, hunting, food, housing, weapons, language and so much more. It is a very interactive place with 3D figures, models and of course samples of all objects, they are talking about. You should definitely include this in your itinerary.
Don Bosco Museum timings: Monday – Saturday. Closed on Sundays. 9 am to 5.30 pm in February – November; 9 am to 4.30 pm in December – January
Don Bosco Museum tickets: ₹100 for Indians, ₹200 for Foreigners. All students get a concession of ₹50.
8. Mary Help of Christians Cathedral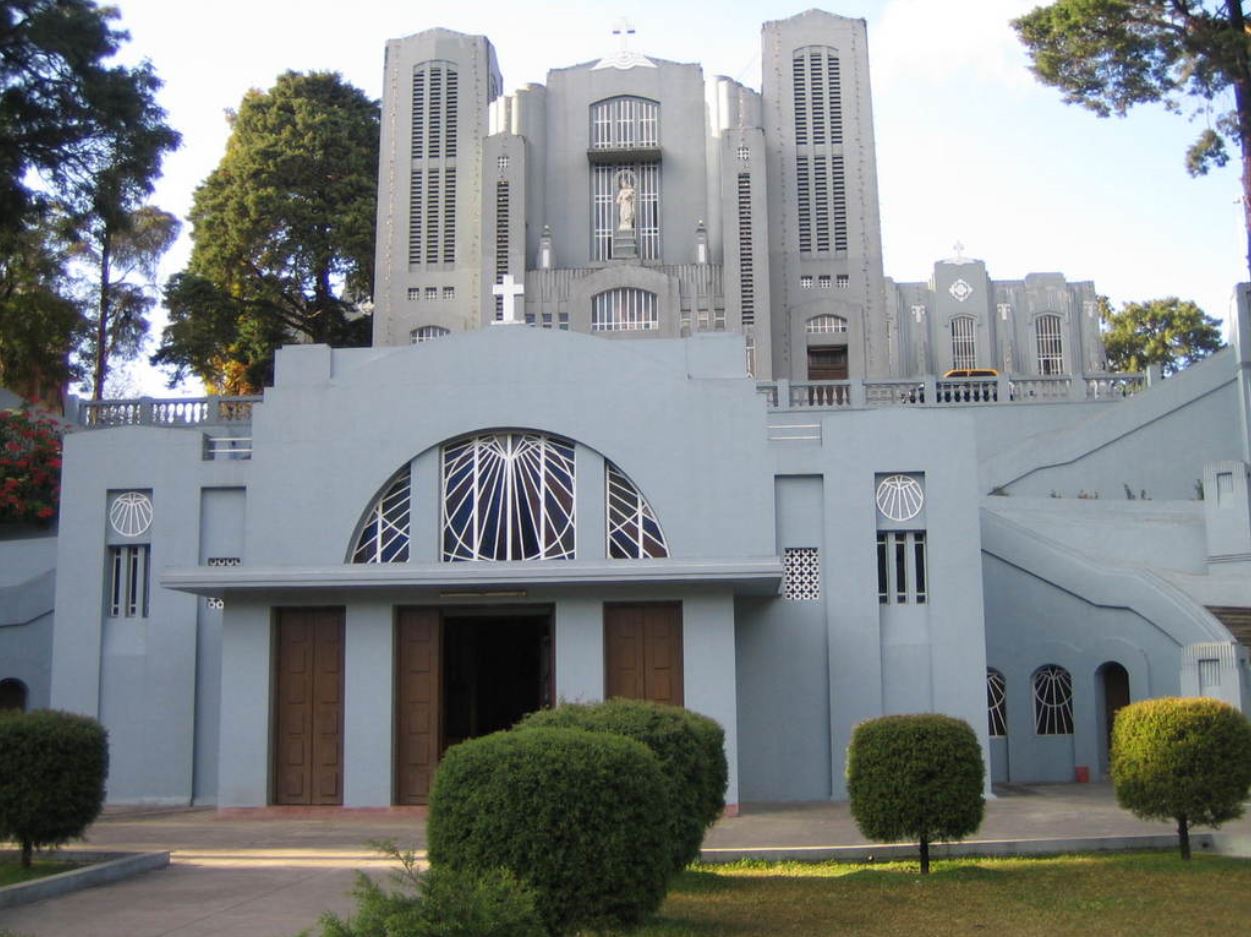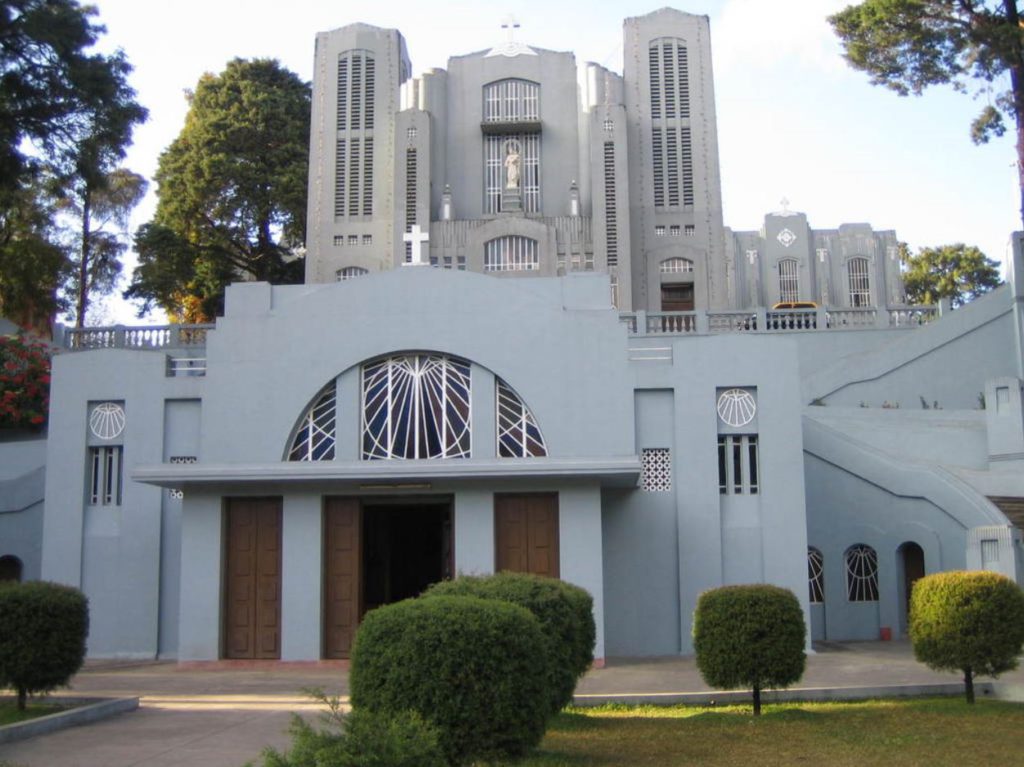 The Mary Help of Christians Cathedral is the biggest cathedral in Meghalaya, the construction dating back to 1936 and is a prime place of worship for 3,00,000 strong Christians in the East Khasi area of Meghalaya.
The cathedral is quite big in size, although may not compare to the grandeur of the west. However, the interiors are impressive with a huge hall with masculine arches and stained glass for decoration. You must keep quiet and respectful when visiting, clothed appropriately. Photography is prohibited.
I found a few students playing a choir with guitars and drums in sync with the popular rock culture of Shillong. The cathedral is located on a plateau, so you can see a lovely view if you walk out around the compound a bit.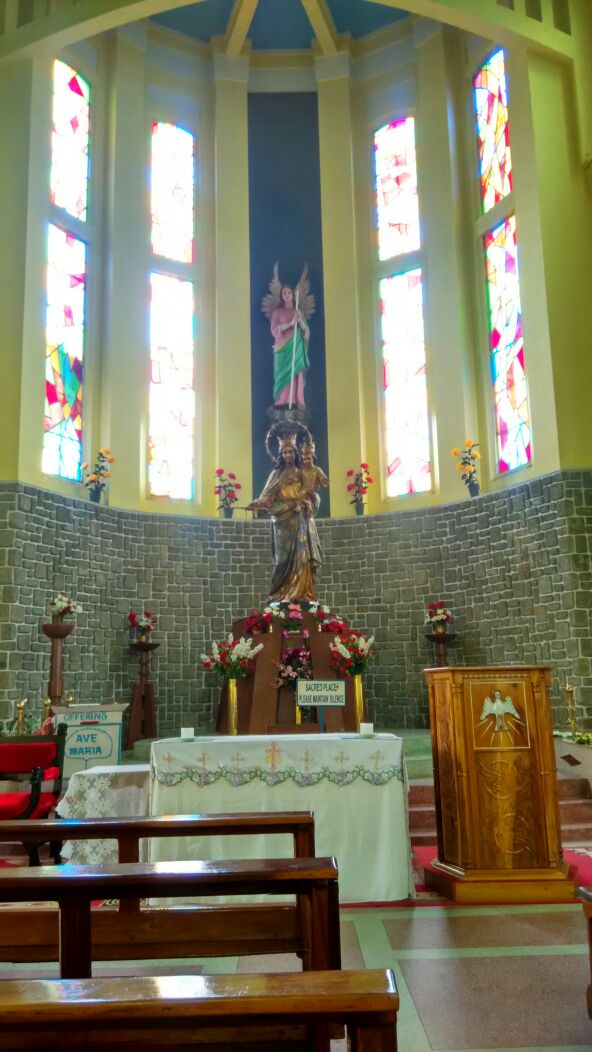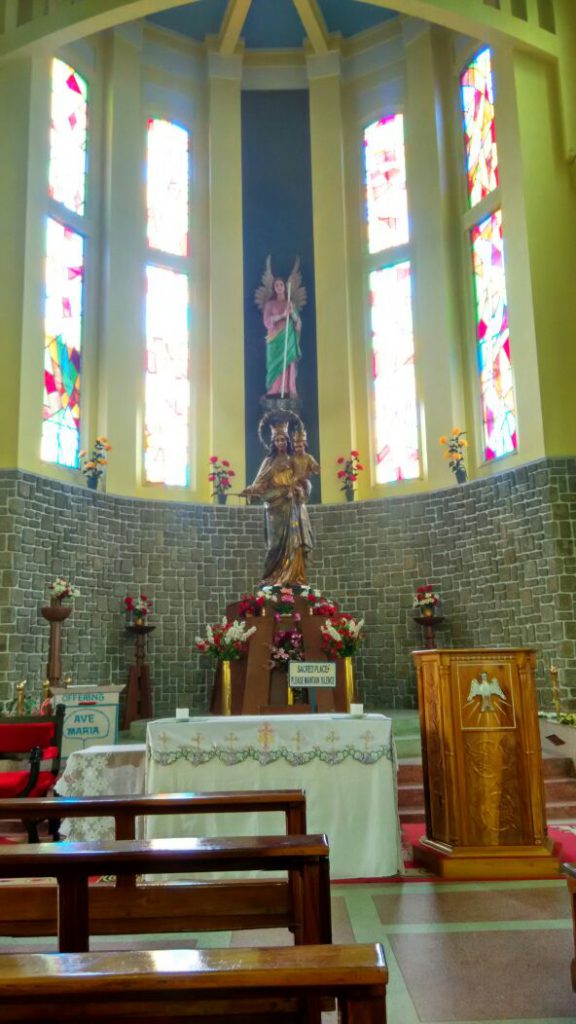 Shillong Cathedral timings: 7 am to 6.30 pm. Open on all days
Shillong Cathedral tickets: No ticket is required
9. Police Bazaar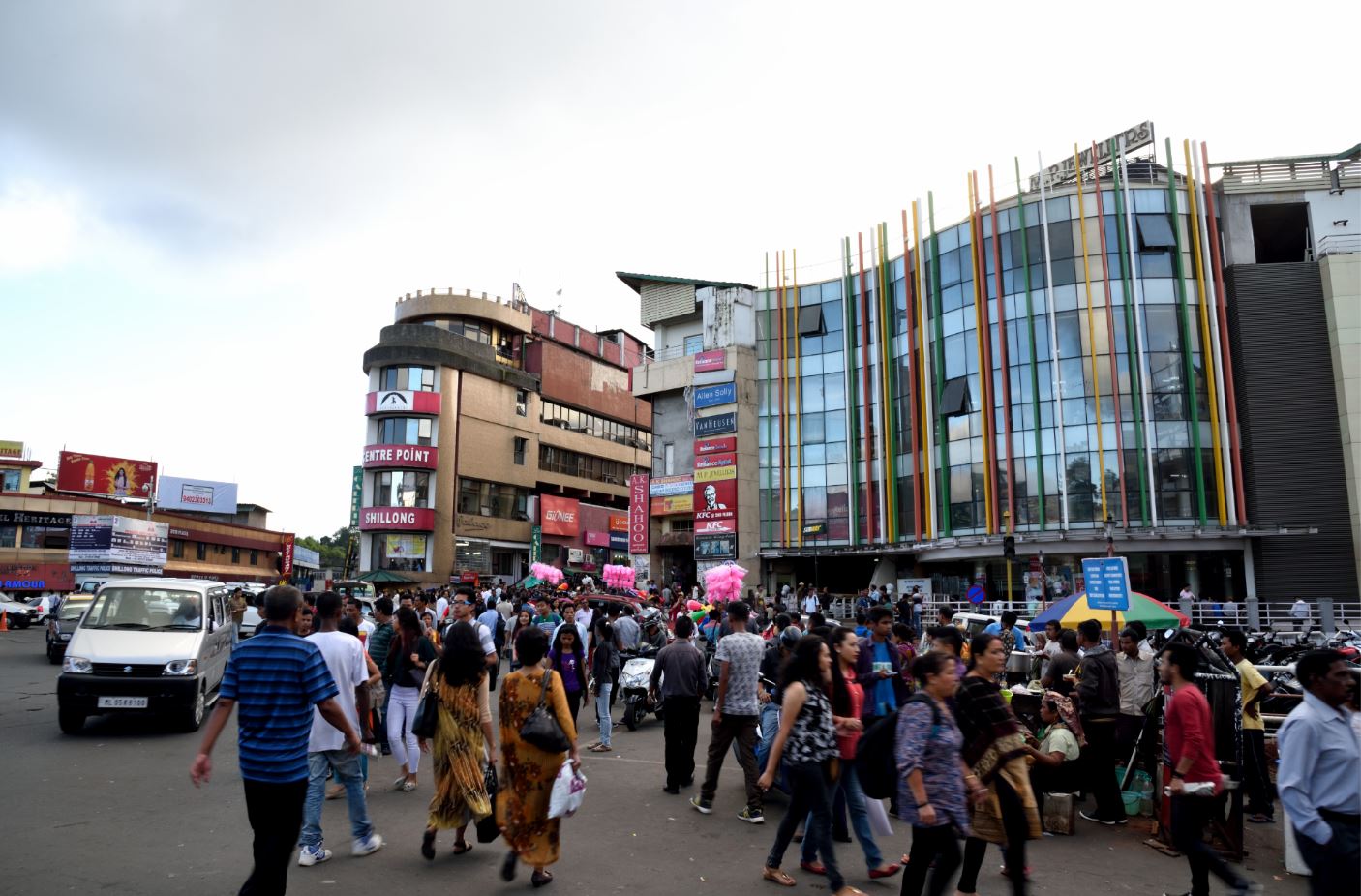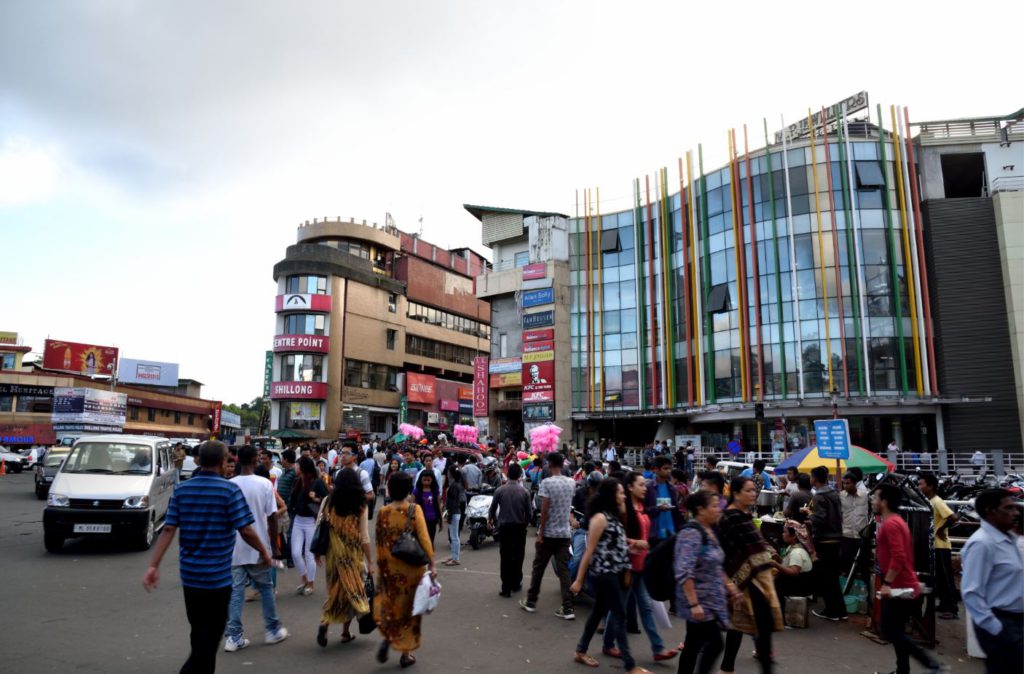 Police bazaar or PB as called by the locals is the main market of Shillong and perhaps the only place which will give you a feel of the big city here. The market is very active and filled with locals out for shopping for household items and tourists shopping for souvenirs.
The garments are usually export surplus, in trendy styles. Although it will not sound very reasonable at the first go. Bargaining is much required for everything.
The market also has vendors selling the local craft and bamboo articles from Meghalaya and nearby states. Unlike, other parts of India the majority of shopkeepers are women and you can see them haggling with customers and chewing beetle nut.
The local population adorns trendy western clothes a lot inspired by South-east Asian culture. There are also a few restaurants and a lot of hotels in the area.
Police bazaar timings: Open all on days. Special market on Sundays. Closes after 7 pm.
What Else To Do?
Although there are a few more attractions in the city, I will not suggest spending more time on others if you are visiting for a short duration of time.
Instead head to other places outside Shillong like Eco-park, Mawlynong, Dawki, Mawsami Caves and if possible the most mysterious root bridges in the deep jungles of Meghalaya. There is a lack of public transport so you will have to either hire a car or take a shared sumo/vehicle to all these areas.
Read related article My journey in Jungles of Meghalaya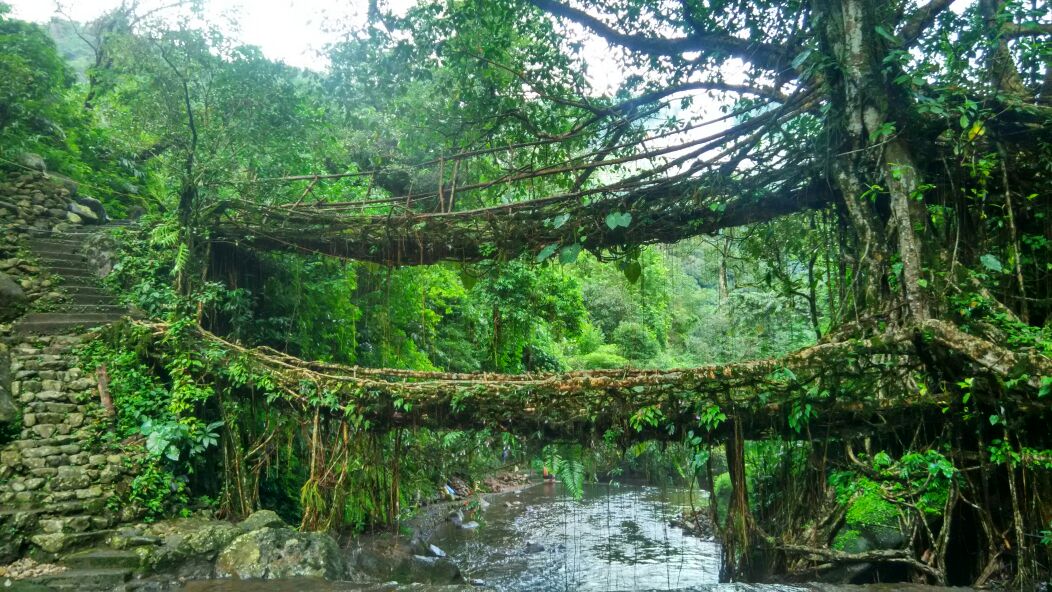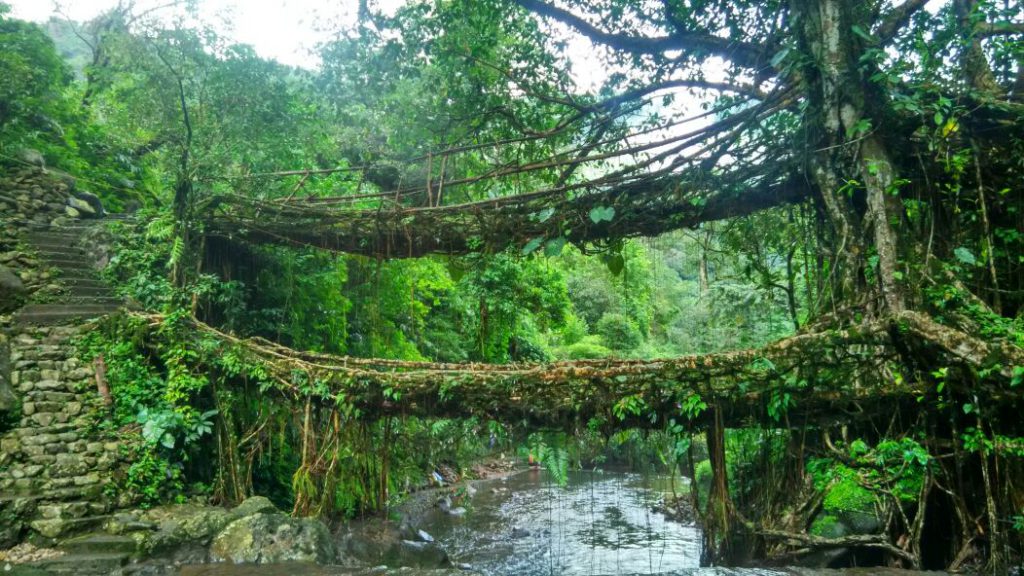 Where to Stay in Shillong
If you don't have a private vehicle, I will not recommend staying far from the centre. Police Bazaar is the central area of Shillong and you can easily find public transport like shared cabs to other parts of Meghalaya from here.
Now there aren't too many good hotels in Shillong. And in fact, very few budget hotels. You can check out Hotel Barbareek or La Serene near Police Bazaar for budget options. Hotel Alpine Continental and The Loft Executive Inn are far better equipped with comfort if you are willing to spend more. But if you are looking to places with a view and some luxury, you should look at The Golf Retreat or The Heritage Club.
Why Visit Shillong?
Shillong despite being a big city of the far east is still really quite untouched. The ones most visiting are not from far off either. I will suggest packing some bags and go-ahead for a change of destination before this gets super popular. The air feels so fresh here that my lungs hurt. The people are kind, humble and very connected to the earth.
Save on Pinterest


Related Articles