03 Mar

Visiting Bangkok National Museum, Thailand

I love museums! This is why I am writing an article about it. But I will understand if you don't. I know it's a whole lot of history that you don't care to know. But if you are looking for something deep about Thailand, the Bangkok National Museum in Bangkok is a great place to start…and end too.

The museum essentially answers the question – 'Where do Thais come from?'. And since the museum is located around the old Bangkok area, it is easy to visit it with other tourist attractions. The museum is built in contemporary Thai style with an emphasis on heritage and I think it's a great way to educate people about Thailand.
Is the Bangkok National Museum worth Visiting?
I will share my honest opinion at the start. There is a lot of content here. I think it's a fantastic place to learn in-depth about Thai people's history, culture, arts, crafts and regional ethnicities. But it is HUGE! I think it could take someone a full day to cover this place. And since the content is very text-heavy, I sometimes struggled to focus.
I have to say, I liked Museum Siam better since it was easier to comprehend and a lot of interactive elements made it fun to spend time with. The multimedia was also more inclusive.
But it is a great place for people who love history and educating kids visually. The place is definitely very beautiful with a state-of-the-art setup.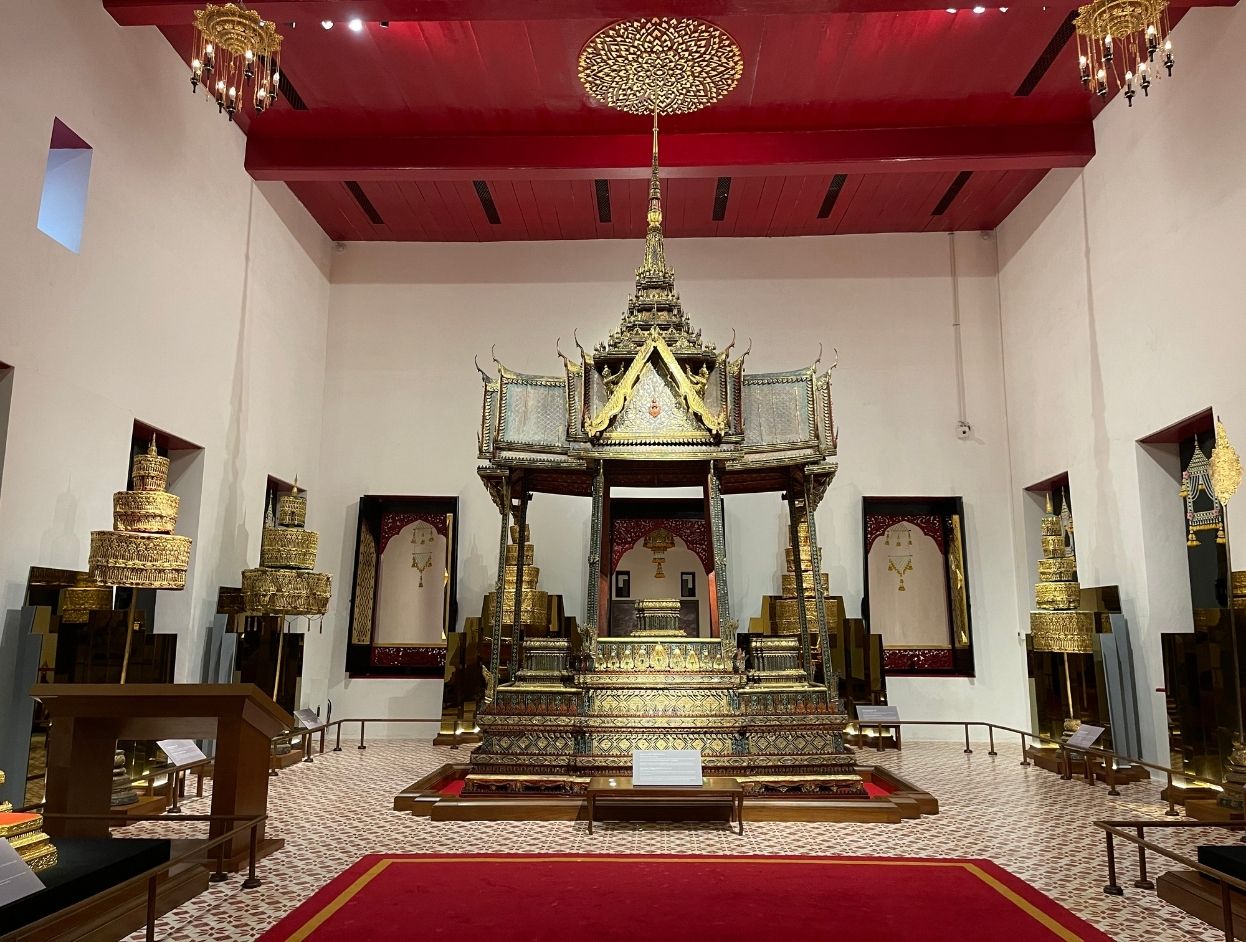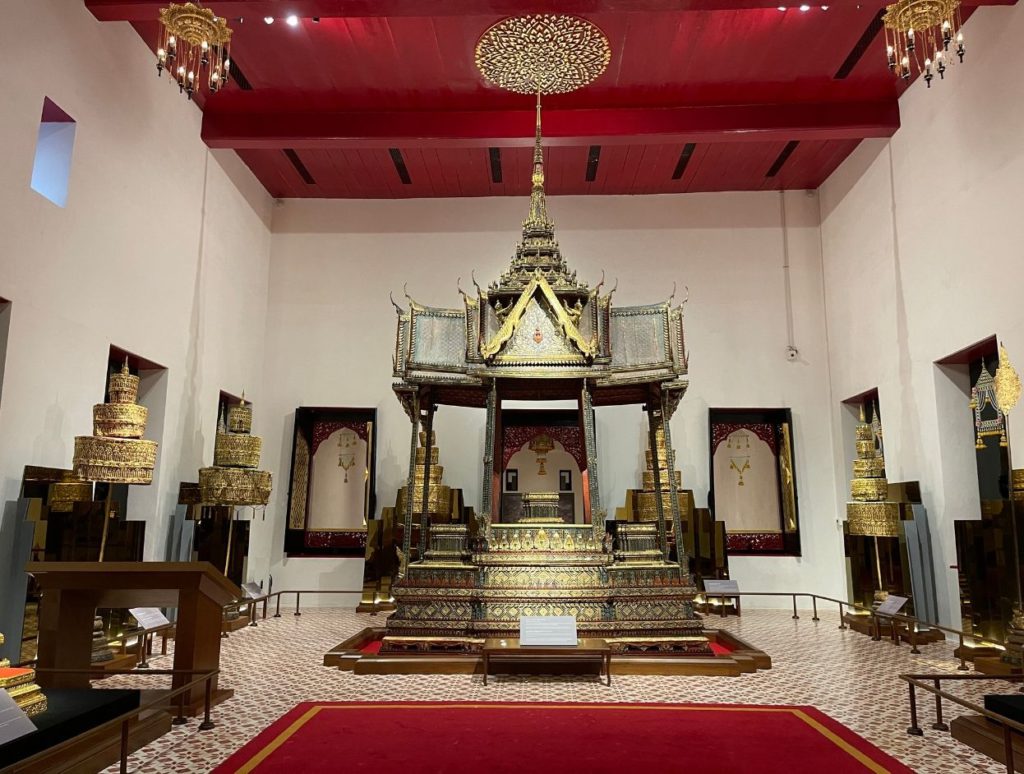 Bangkok National Museum Location
Bangkok National Museum is a couple of kilometres north of the Grand Palace and you can even walk the distance. It is also a short taxi ride from Khao San Road
Address: Na Phra That Alley, Phra Borom Maha Ratchawang, Phra Nakhon, Bangkok 10200
Brief History of the Museum
Bangkok National Museum is one of the largest museums in Southeast Asia and dates back to 1874. It was established by King Chulalongkorn (King Rama V) to display his father's royal collection. Since then, the museum has collected artefacts from all over Southeast Asia.
The museum is built on the grounds of the palace of the former vice king or crown prince but the post was eliminated and the palace was replaced by the museum. It was recently renovated and a lot of multimedia effects were added to make it more friendly and modern.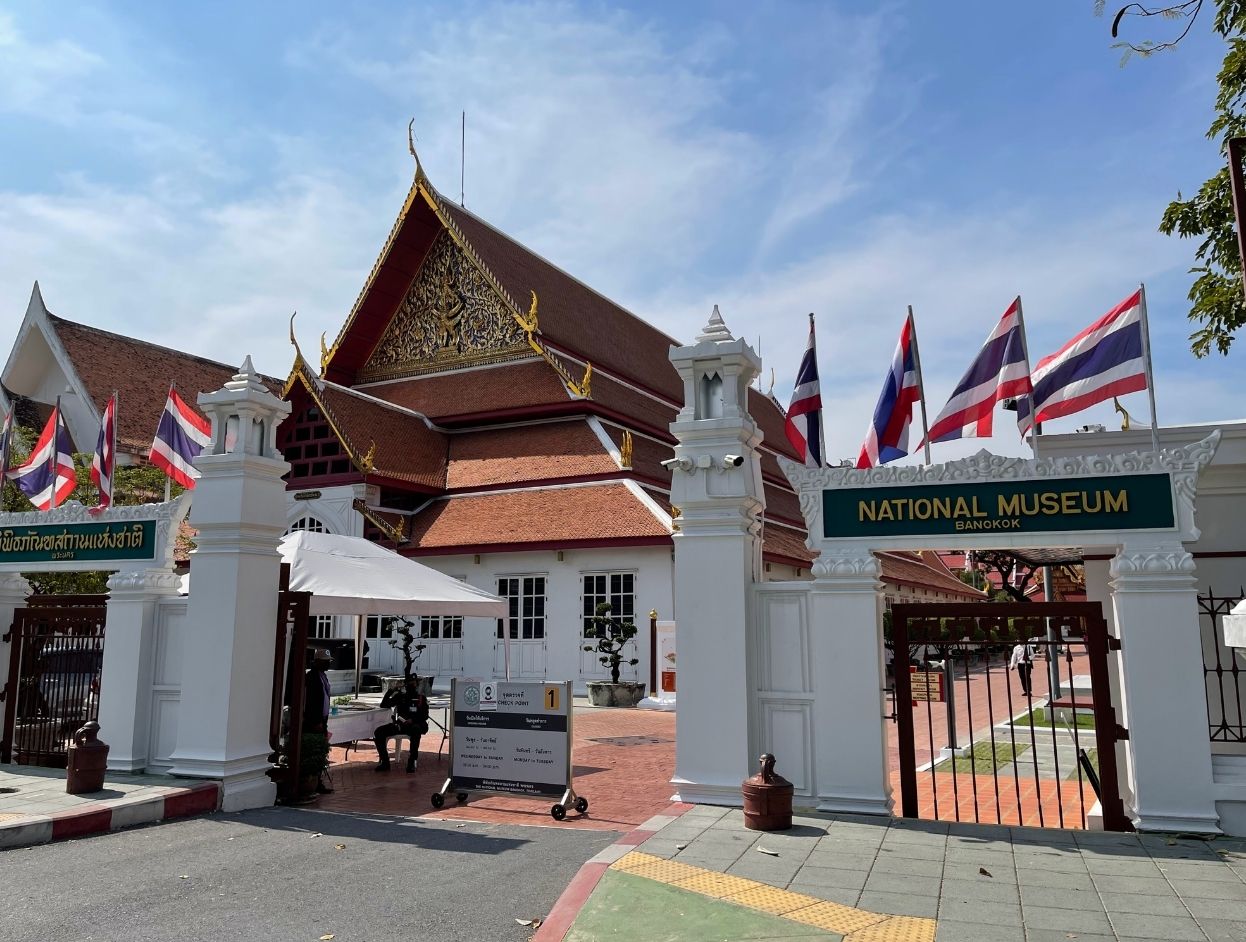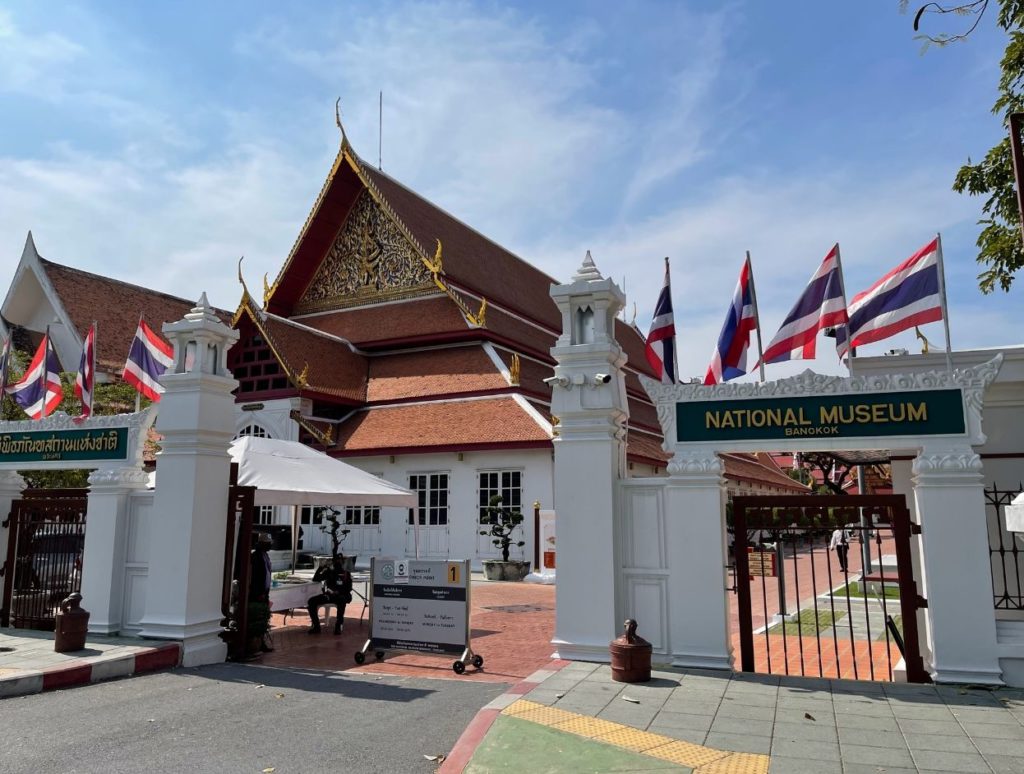 How to reach Bangkok National Museum
Metro: There is no metro station that is very close to the museum. But the closest MRT station is Sanam Chai which is at a distance of 2 km from the museum. You can also walk the distance if the weather is pleasant or you can take a taxi or tuk-tuk to the museum.
Ferry: If you are located somewhere near the Chao Phraya River, a ferry could also be a convenient way to reach the museum. You can travel to Tha Maharaj Pier and walk around 750m from there.
Bus: Several bus routes also connect this central area of Bangkok. You can either travel to Thammasat University Bus Station (Bus no. 32, 53, 82) or get down at Sanam Luang Bus Terminal (Bus 53, 59, 59AC). Check out the bus route from your place on the ViaBus app.
Bangkok National Museum Ticket Prices and Timings
Bangkok National Museum Timings: Open from Wednesday – Sunday from 08.30 am to 4.00 pm. Closed on Monday – Tuesday and National Holidays.
Bangkok National Museum Entrance Fee: 30 Baht for Thai citizens and 200 Baht for foreigners.
Students, children (under 12 years of age), senior citizens older than 60 years old, ICOM ICOMOS members, monks, novices and priests of other religions are exempted from entrance fees.
Website: https://www.finearts.go.th/museumbangkok/
Telephone: 02-224 1402 / 02-224 1333
Guided Tour Details: Guided tour volunteers in English, French, German and Japanese are available every Wednesday and Thursday at 09.30 am.
Thai tour guides are available on Sunday at 10.00 am and 01.30 pm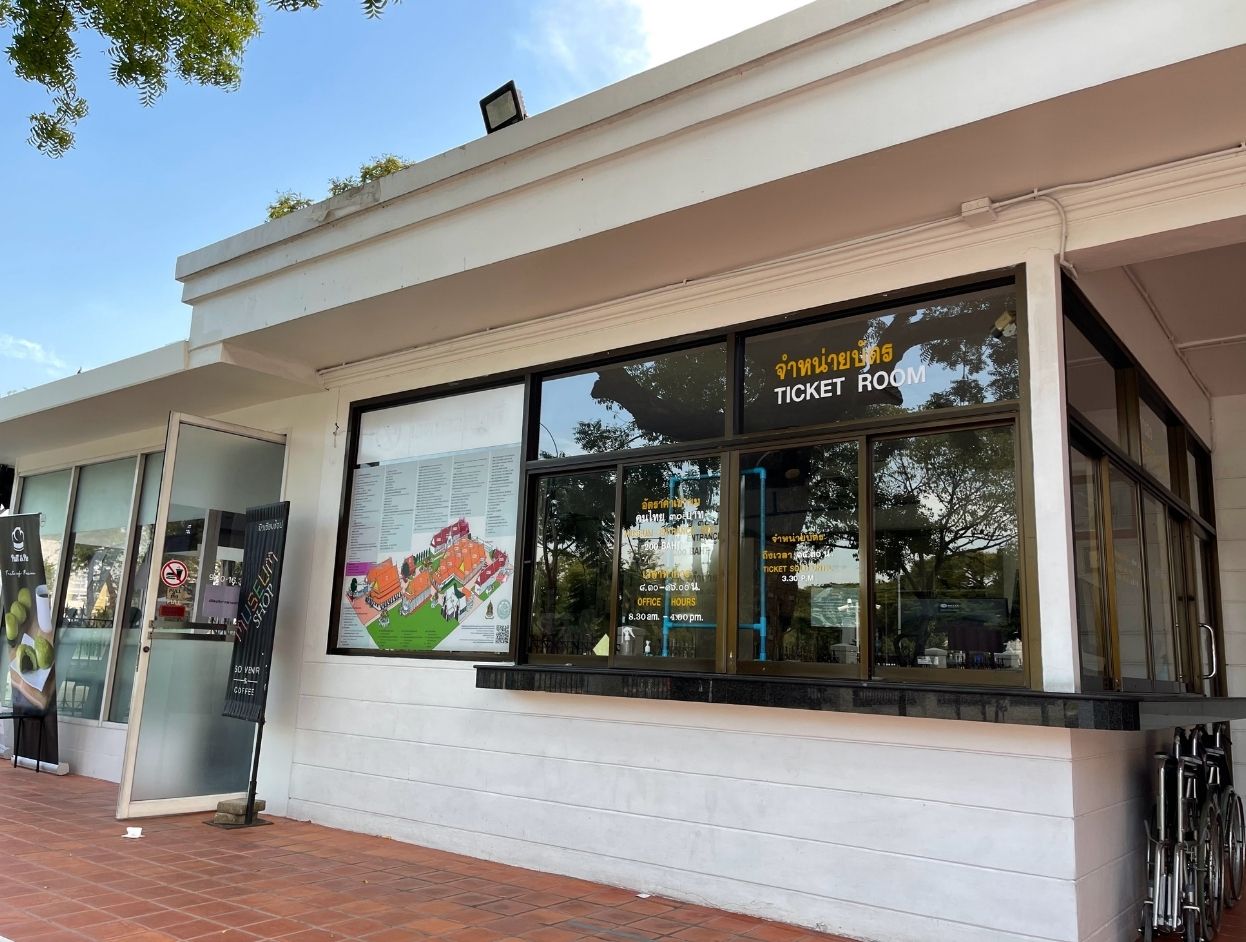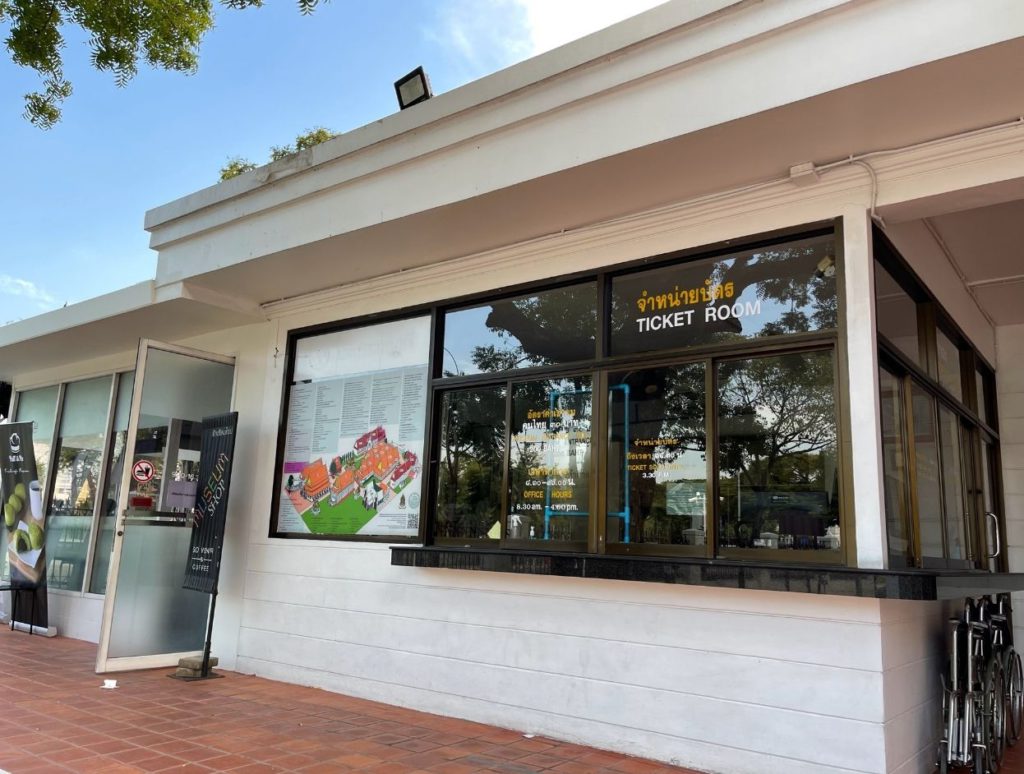 What to see in Bangkok National Museum
The Bangkok National Museum Complex is huge and I feel that it may even take a full day to cover all of it. So plan accordingly and start early. As you enter, you can buy the tickets on the left side counter that also has a souvenir shop right next to it.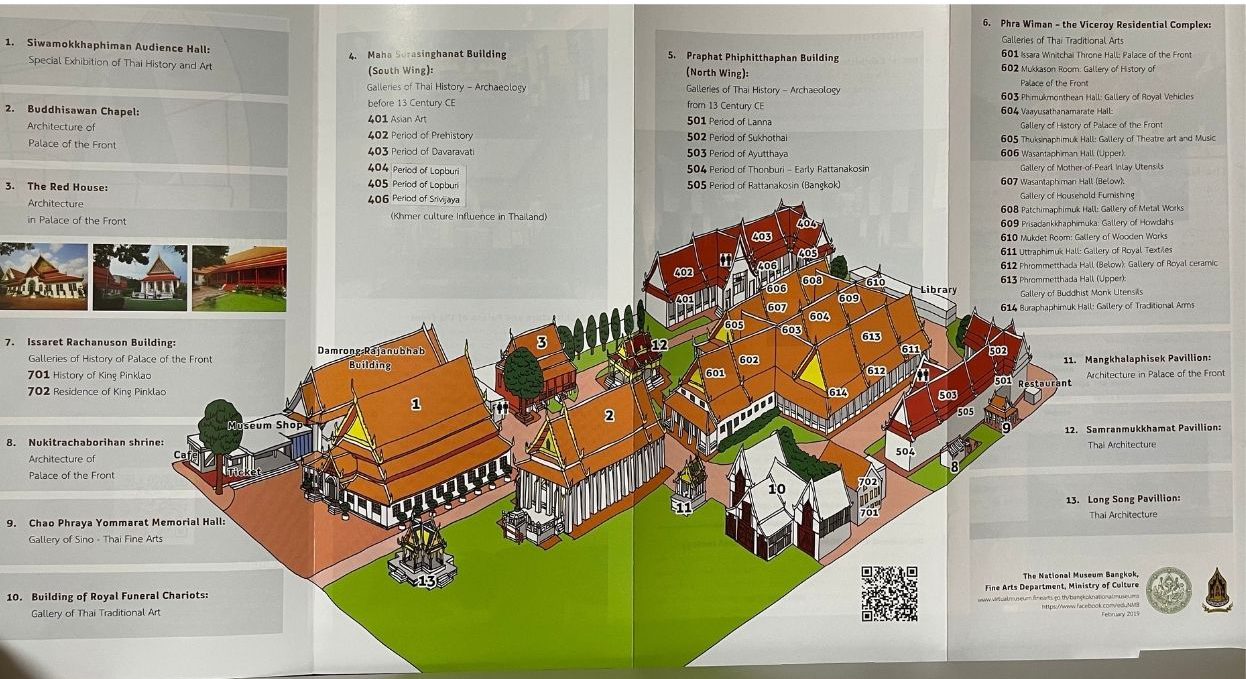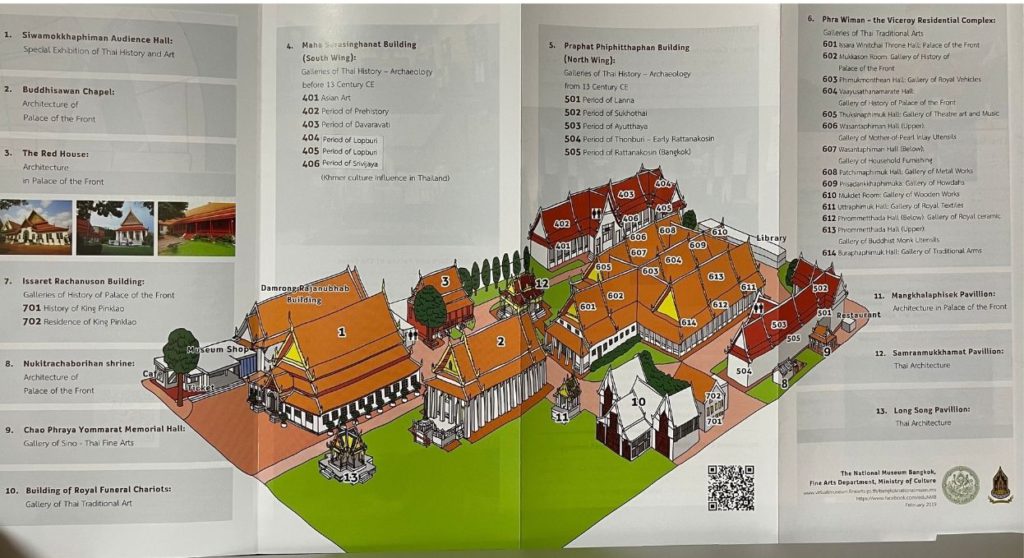 Above is the map of the museum. As you can see there are several buildings inside the museum. While some of them are important, I think you should check out some before others. You can start with building number 1(Siwamokkhaphiman Audience Hall) that features Thai History and Art located right at the start.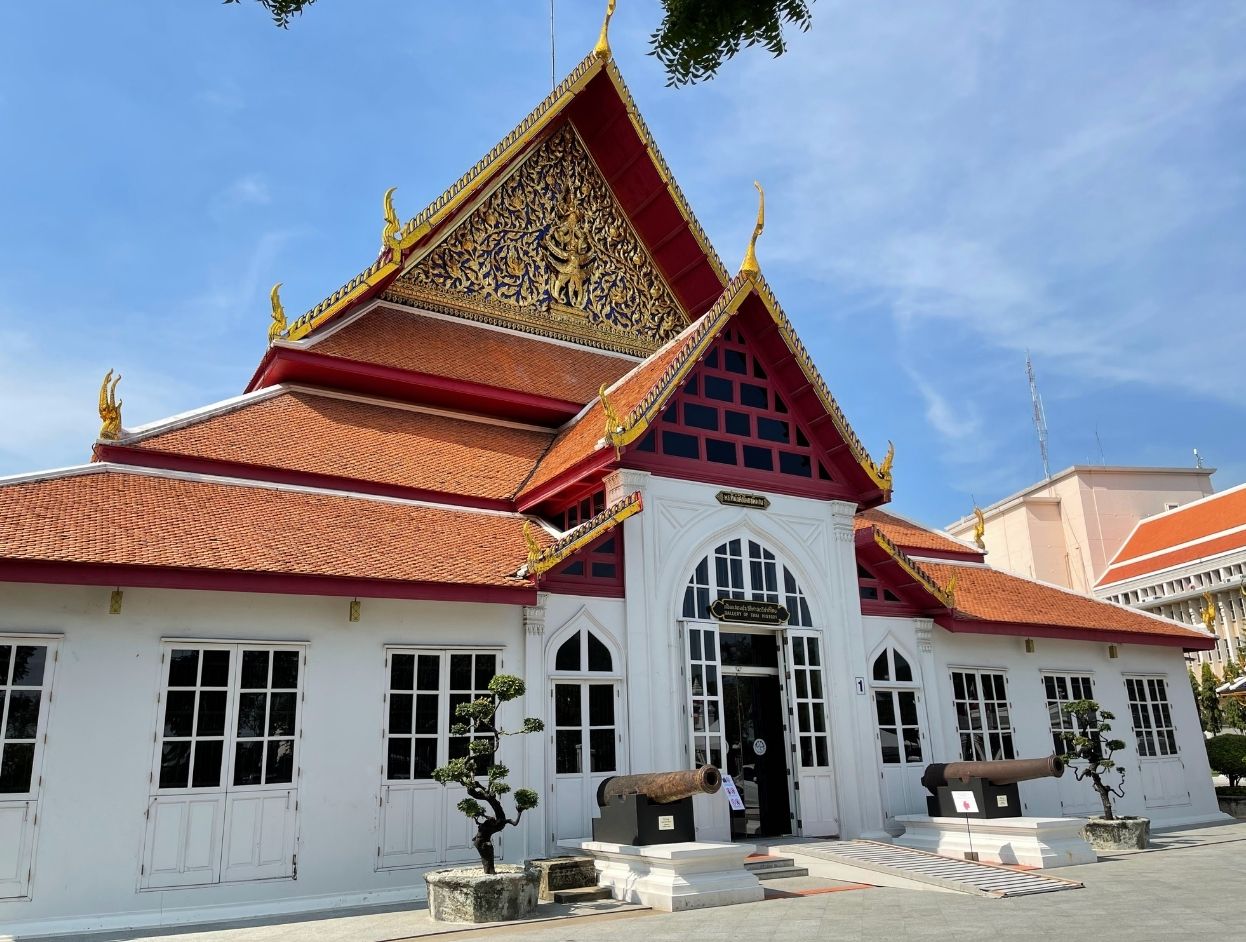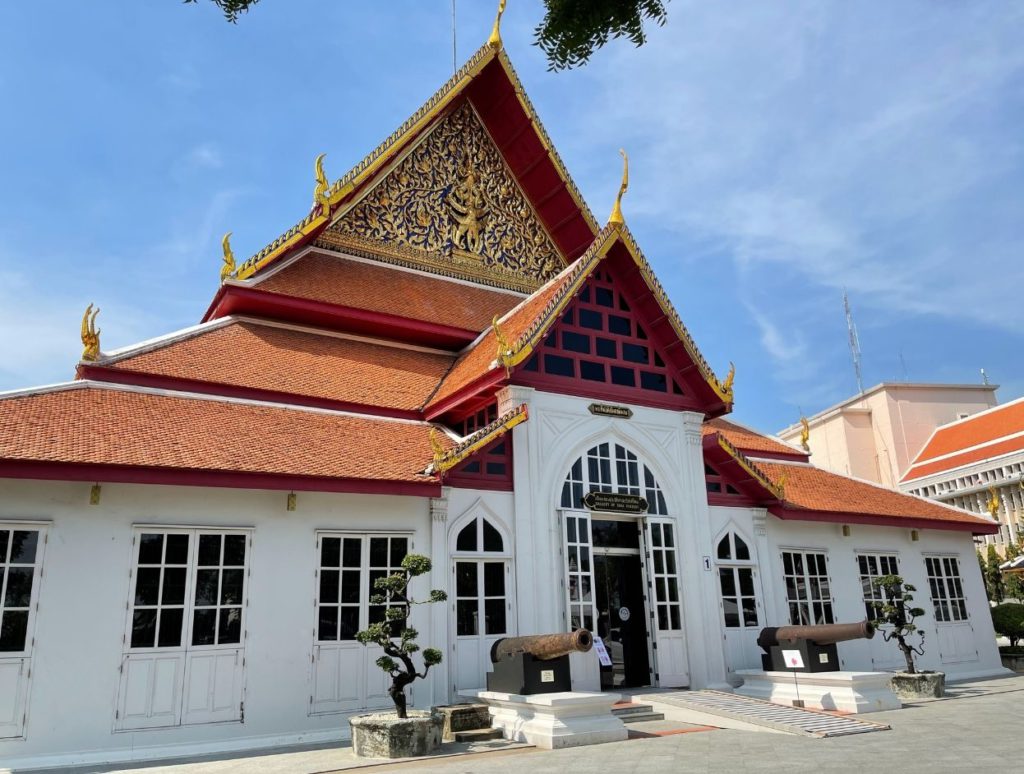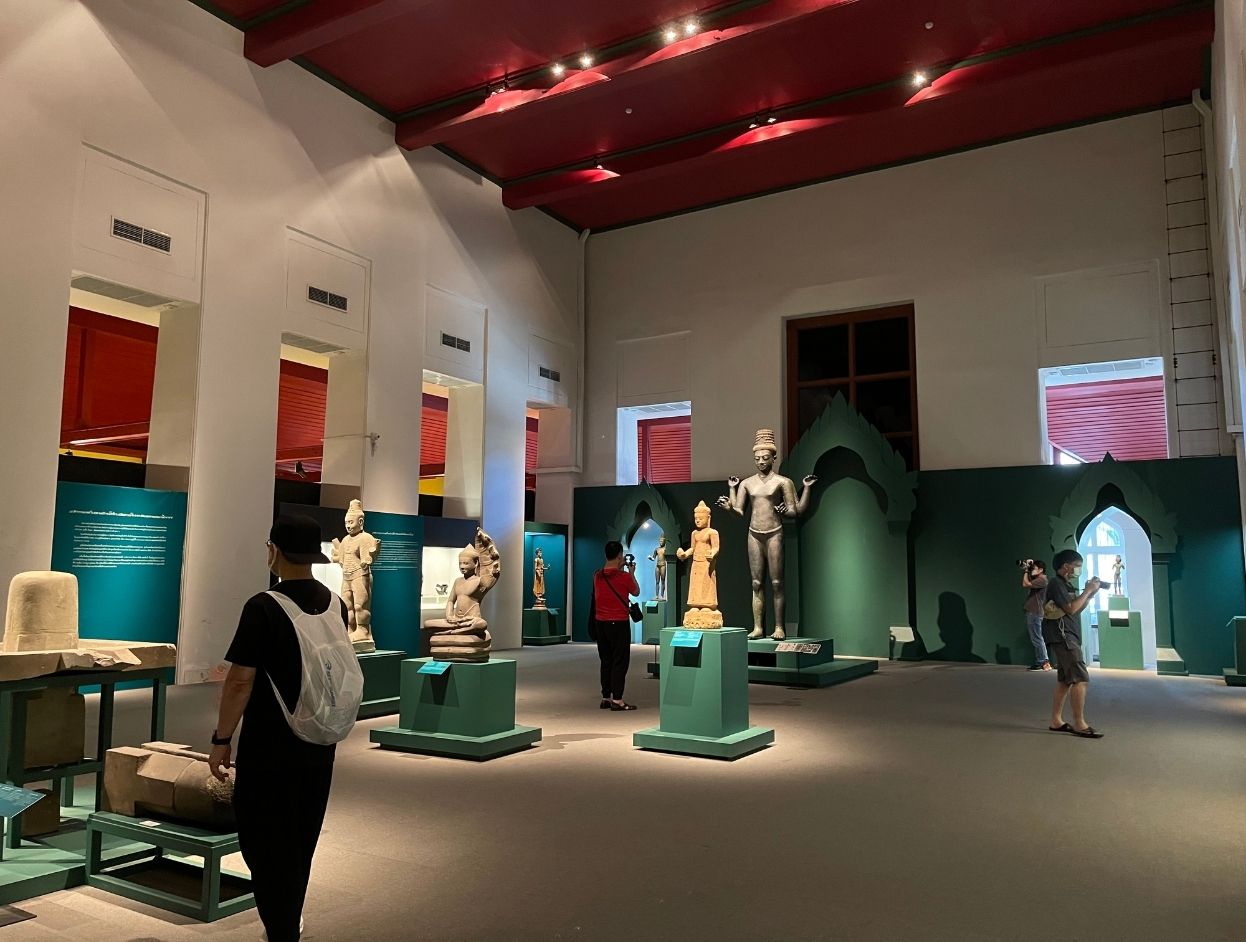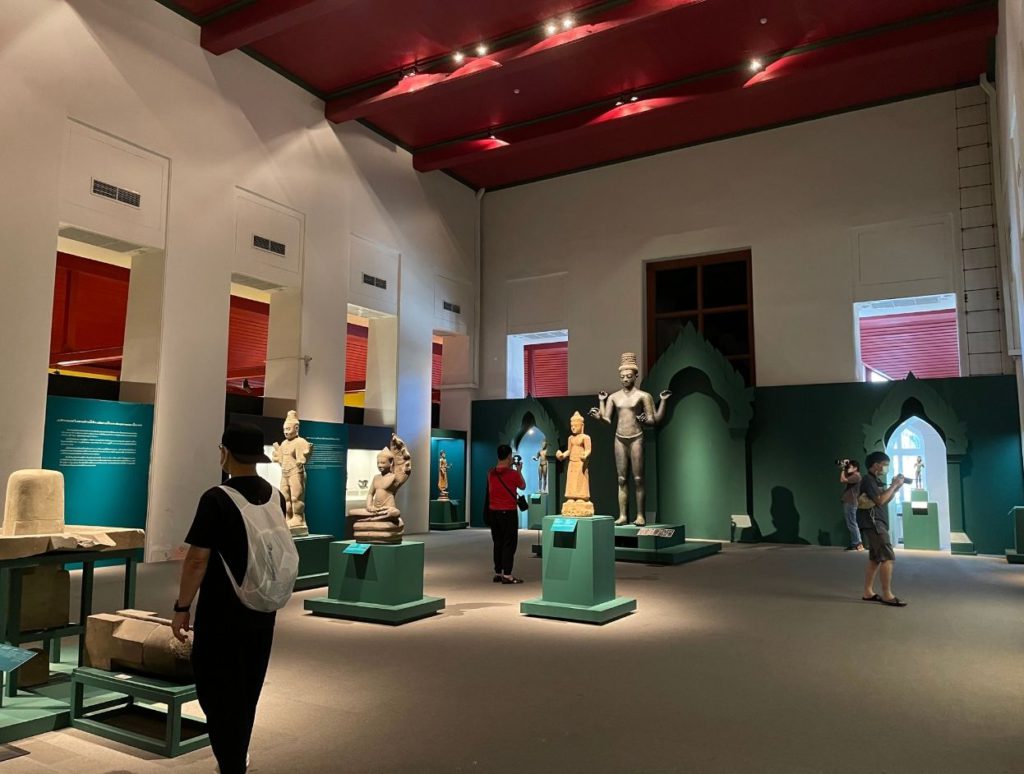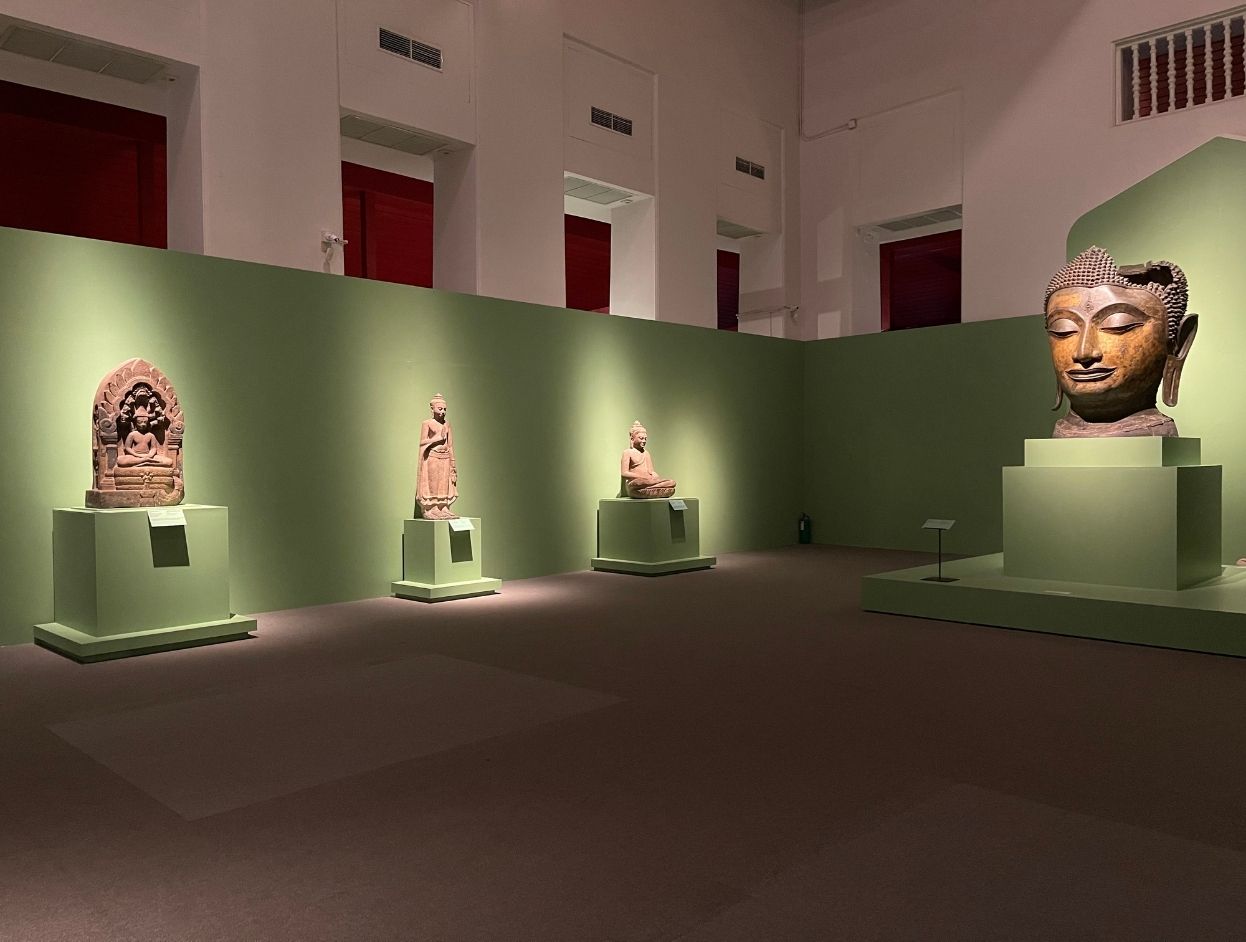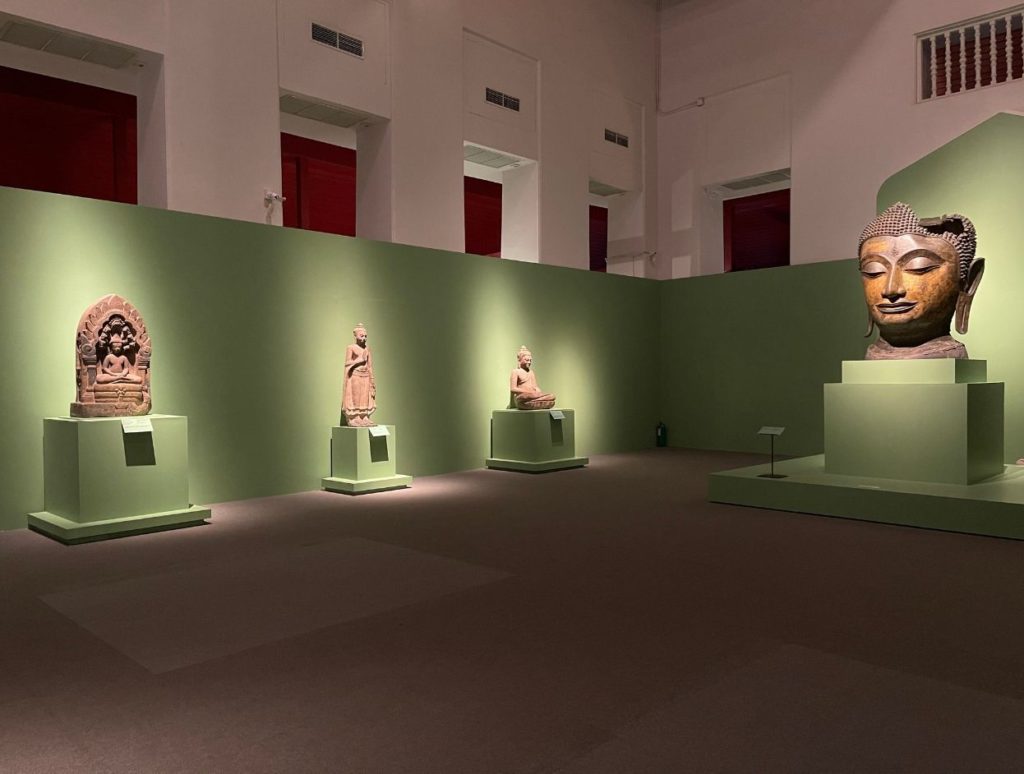 You can then head to the 2nd building (Buddhisawan Chapel) and pay a quick visit to pay your resorts and check out the murals on the inside. On the left side is the red house, which was the living quarters of a former princess.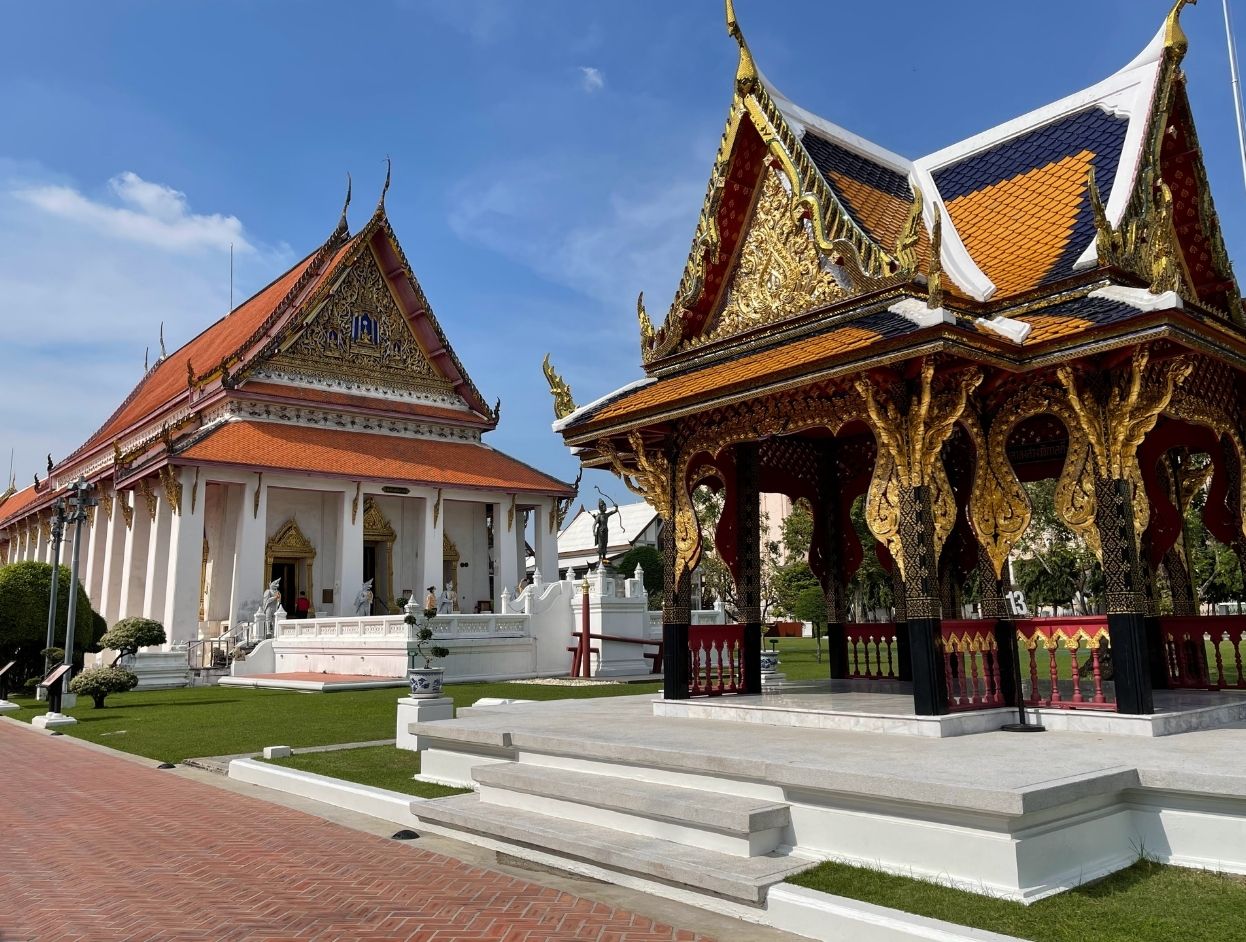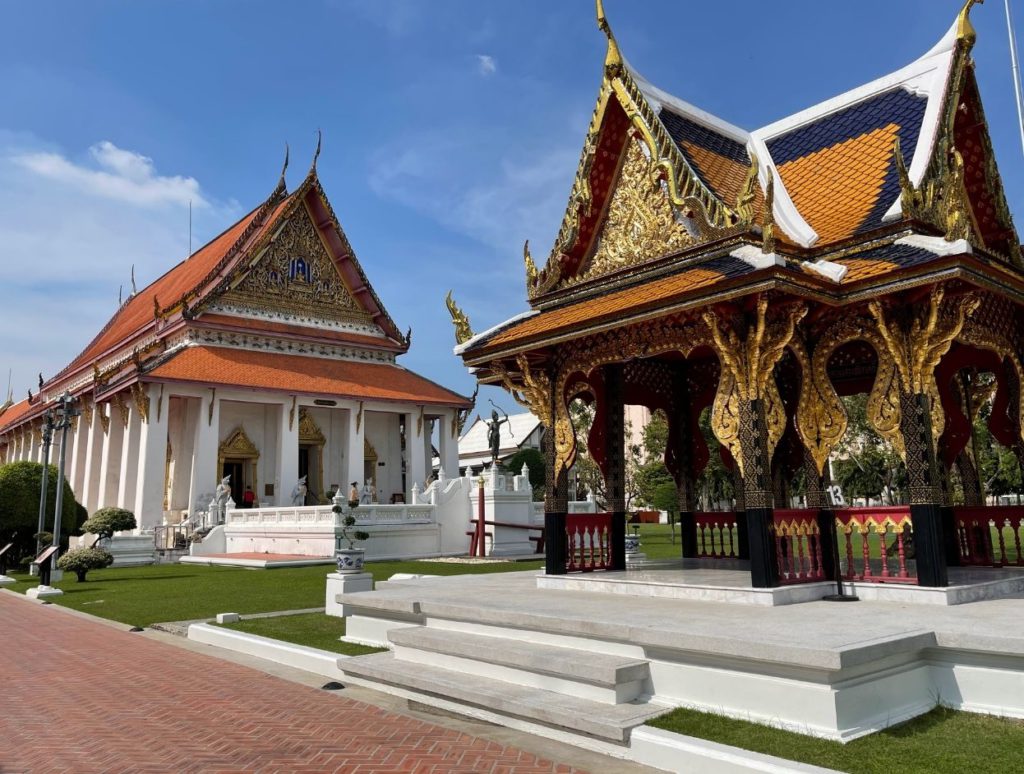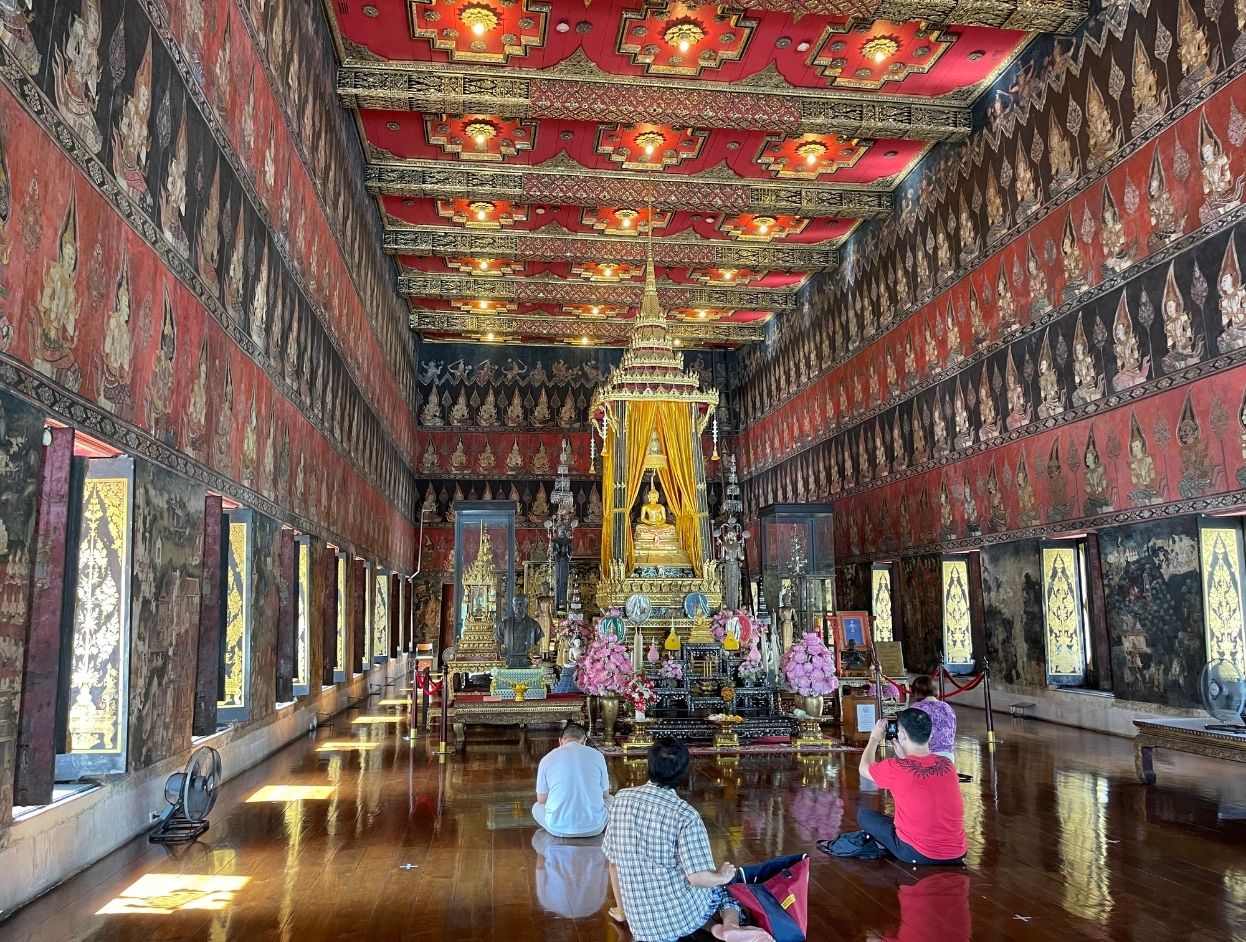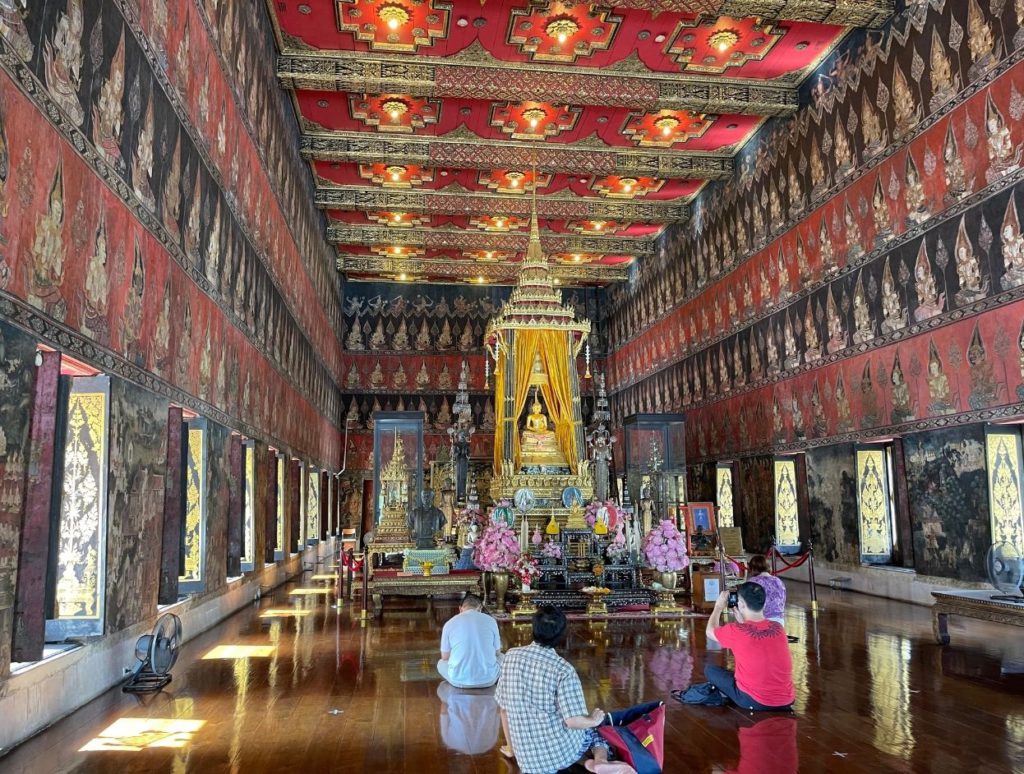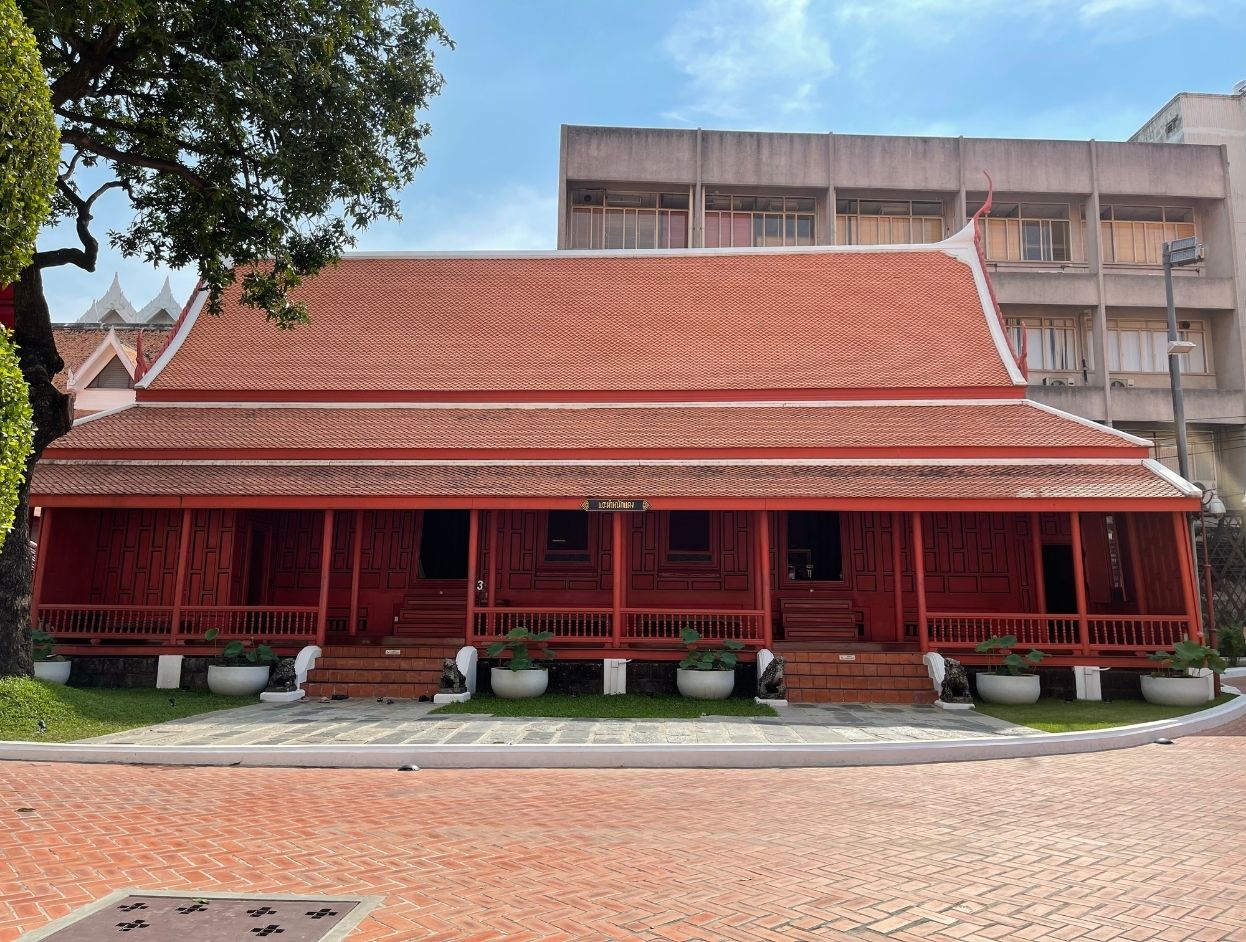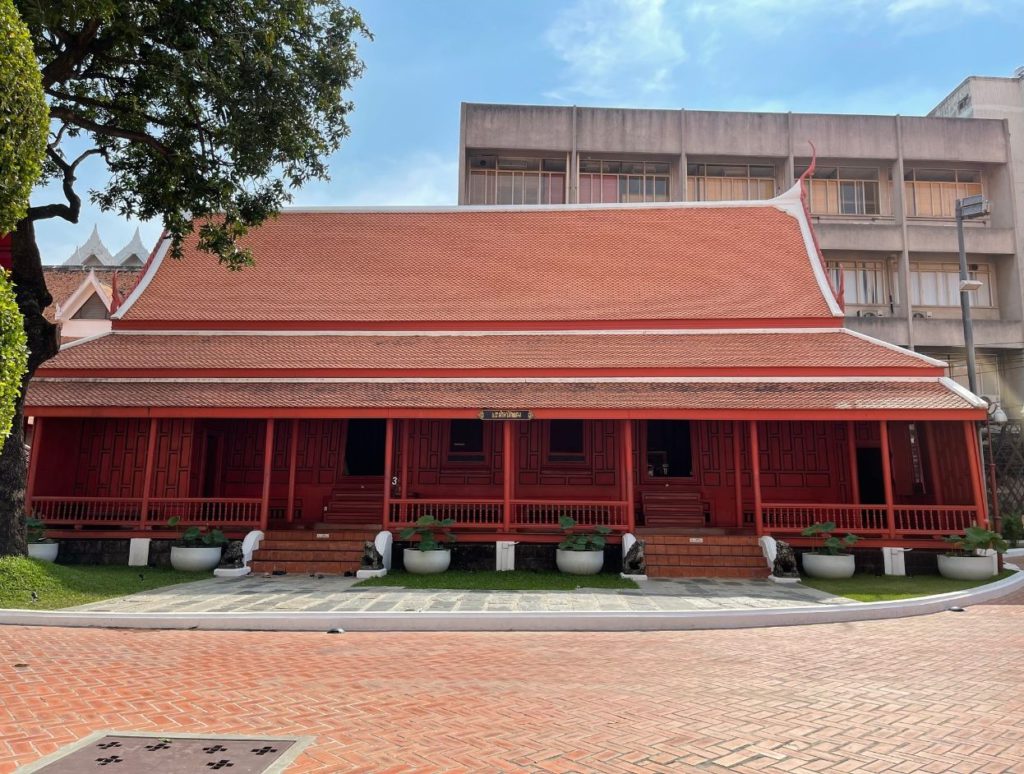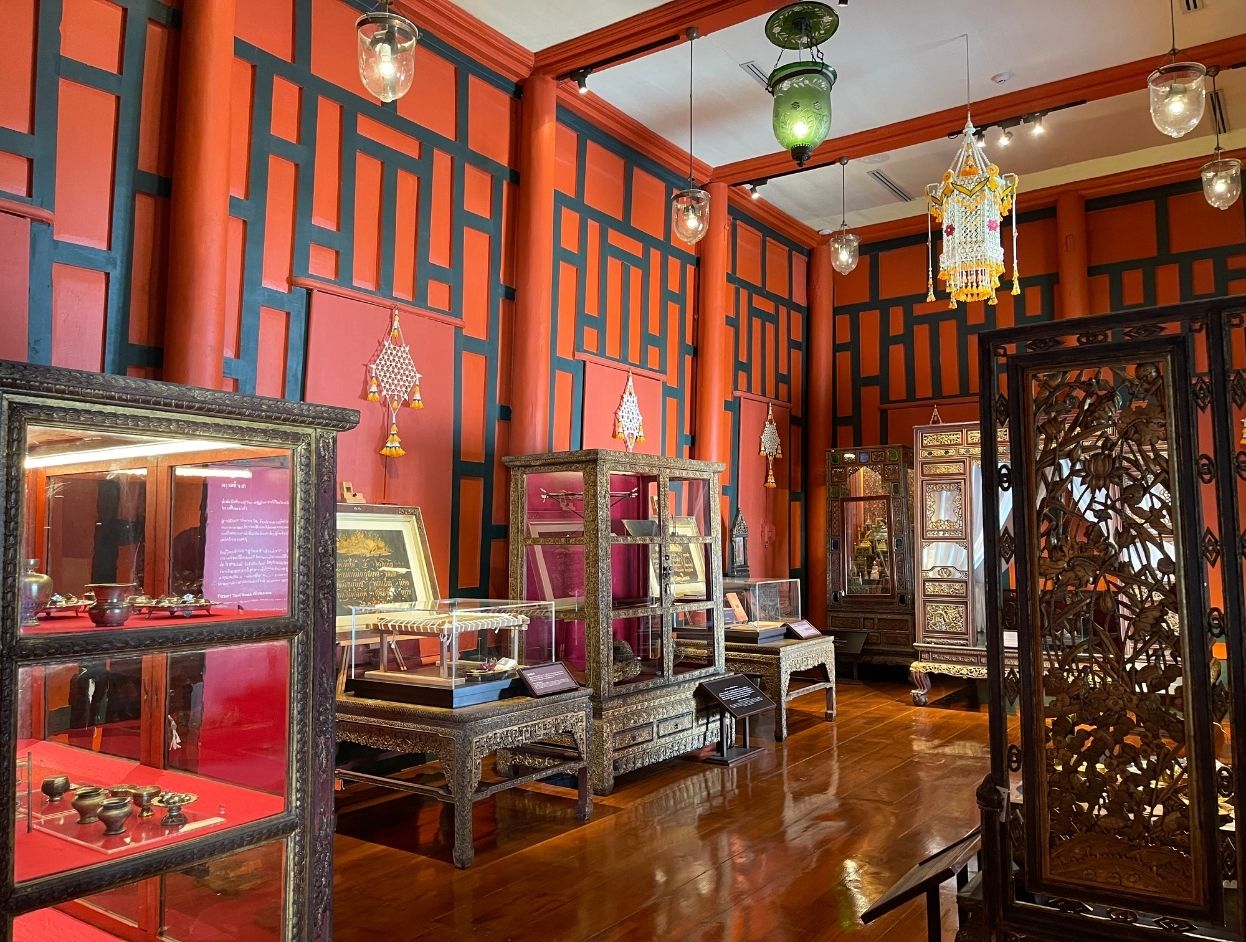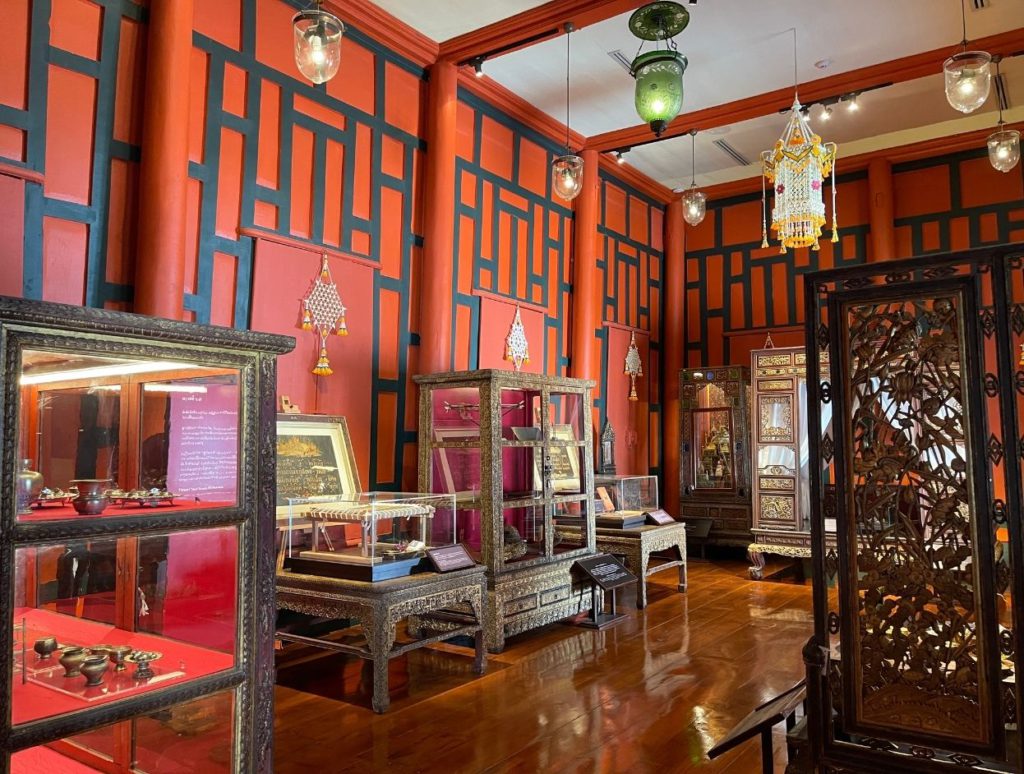 After that, you should head to building number 6. It was the main residential complex of the vice kings, is huge in size and has several small galleries inside. This place itself can take up to a couple of hours to finish. The galleries showcase ancient clothes, ceramics, pottery, royal vehicles, musical instruments, decorative items and a lot more.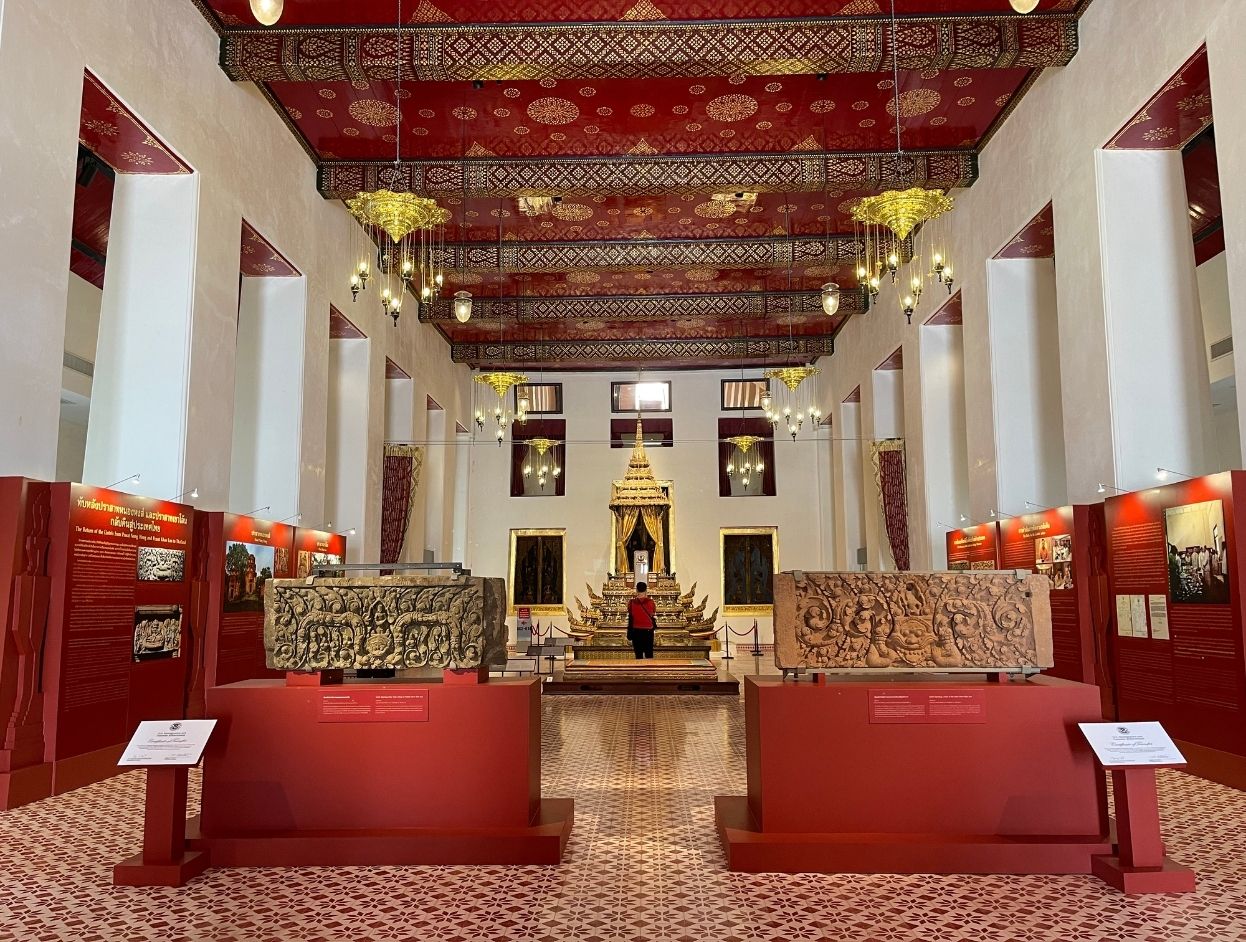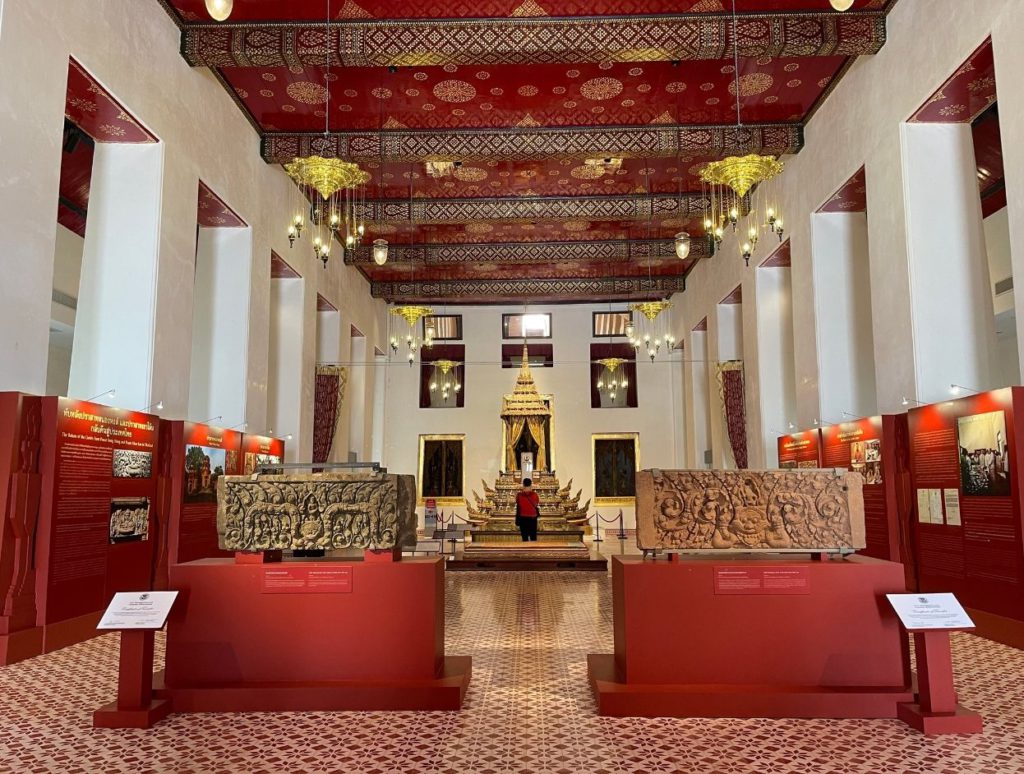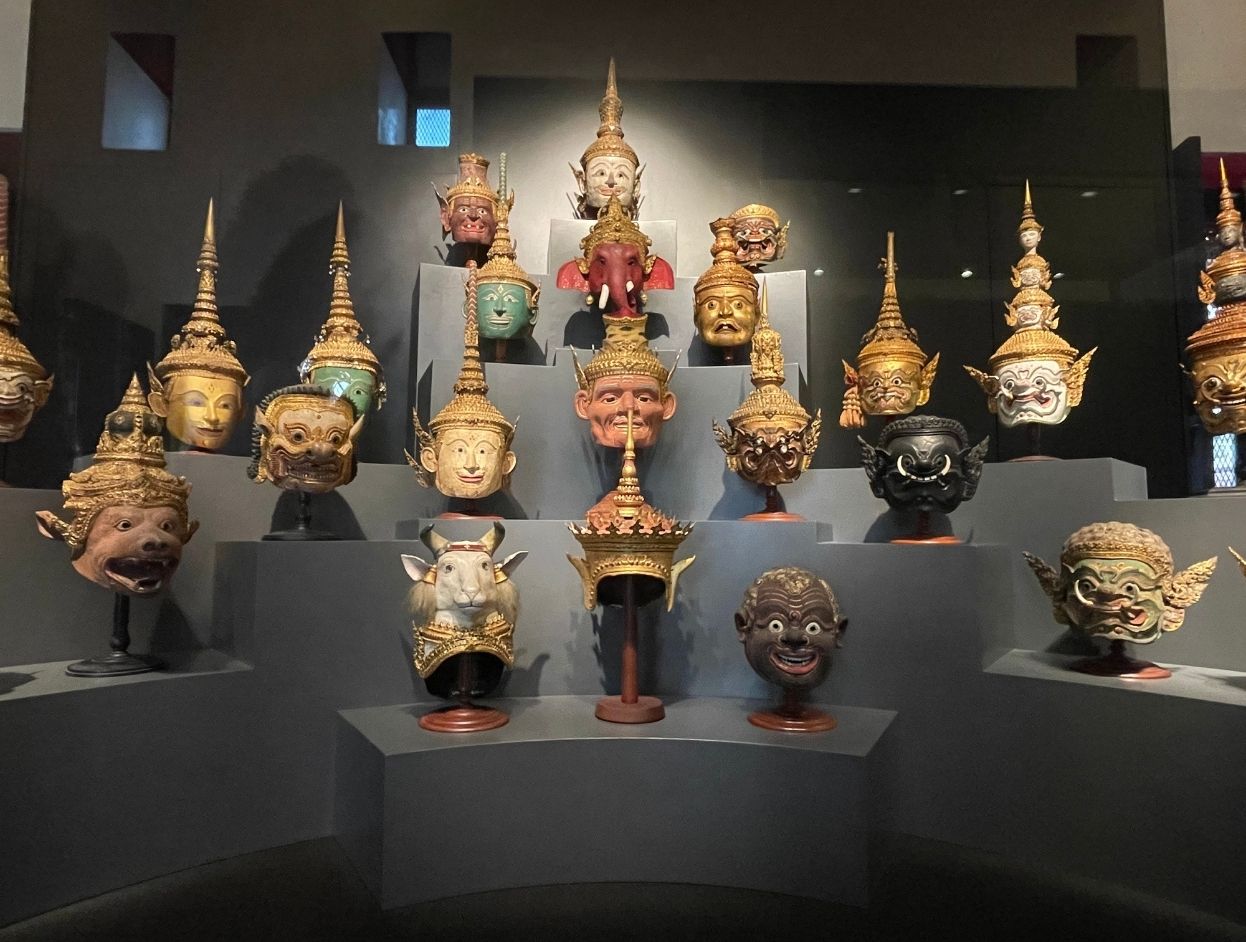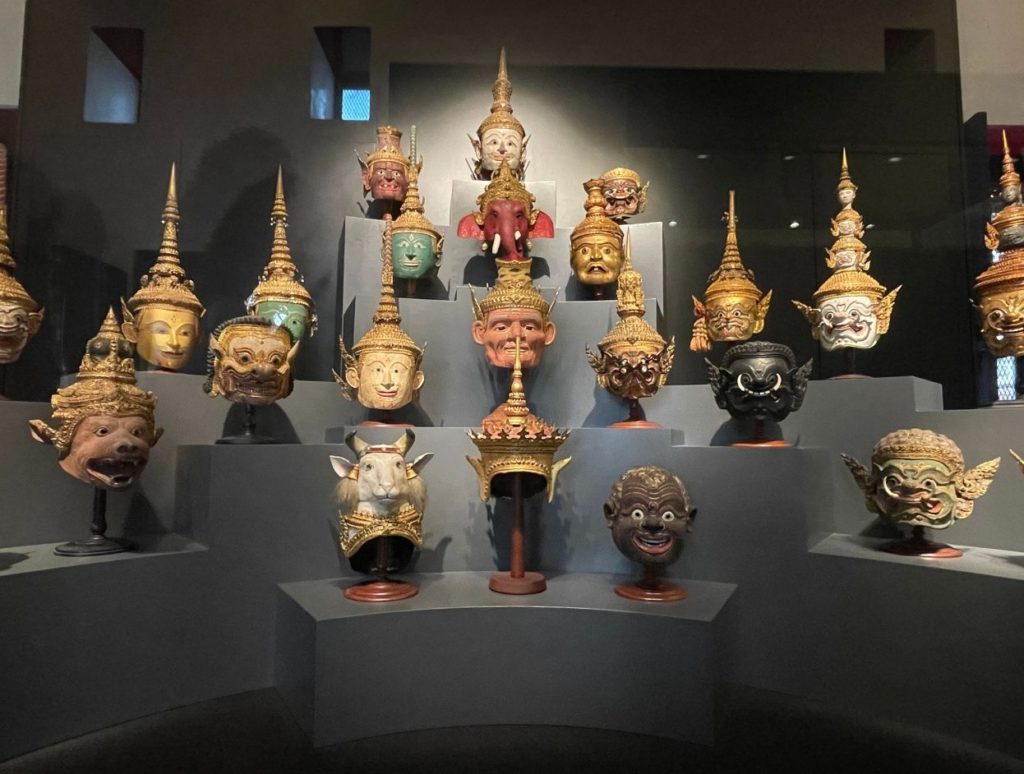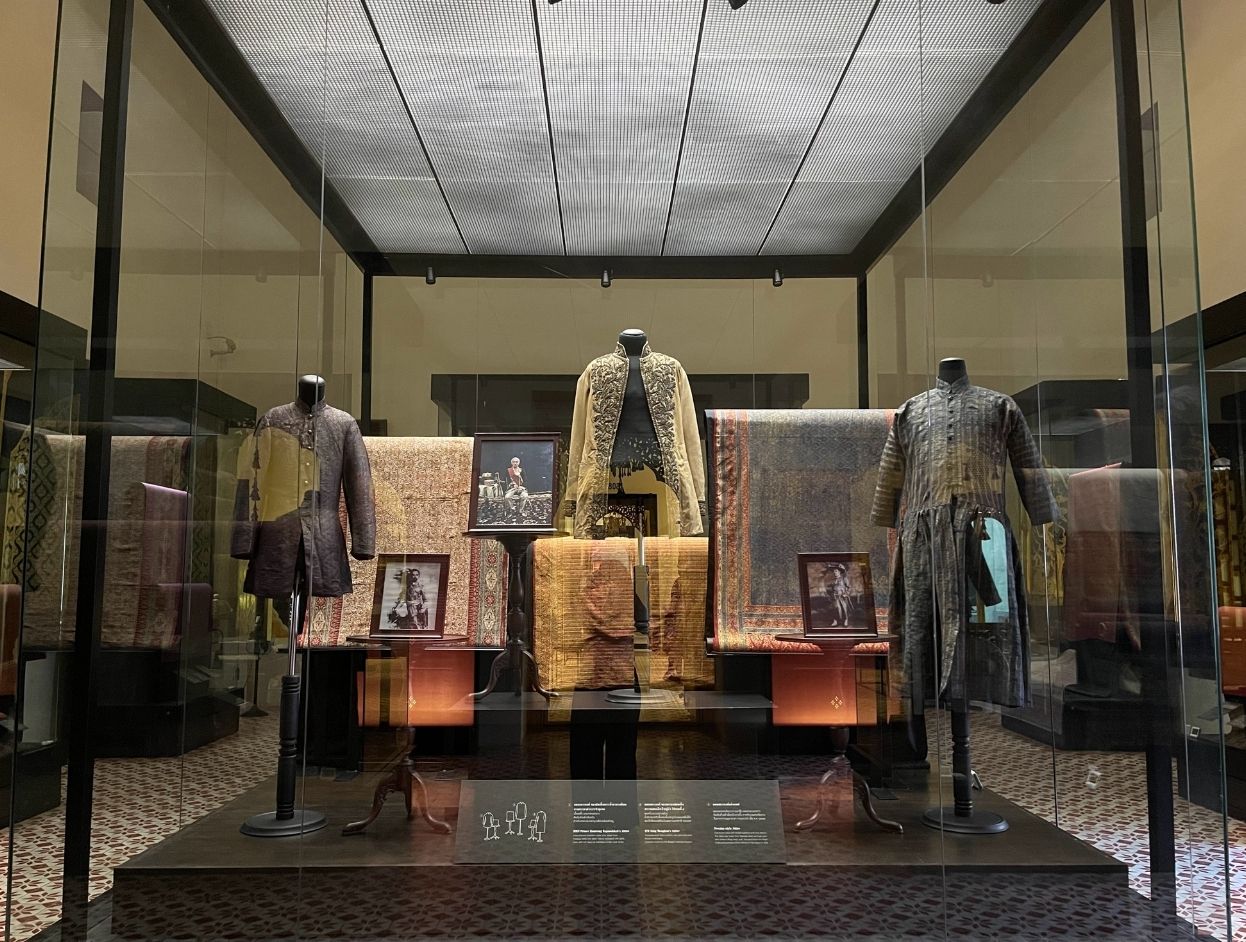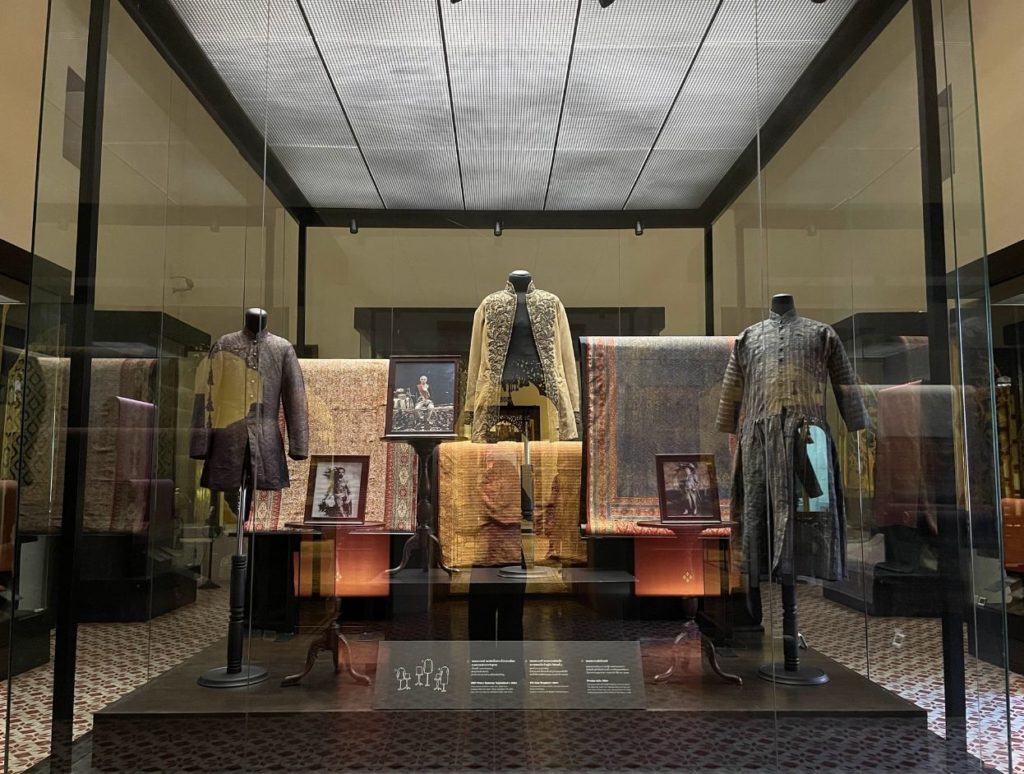 I also loved what was inside building number 10 which is on the left side as you come out of the main residential complex. It is a huge barn-like structure with glass windows that keeps all the royal chariots used by the royal family during all of their processions.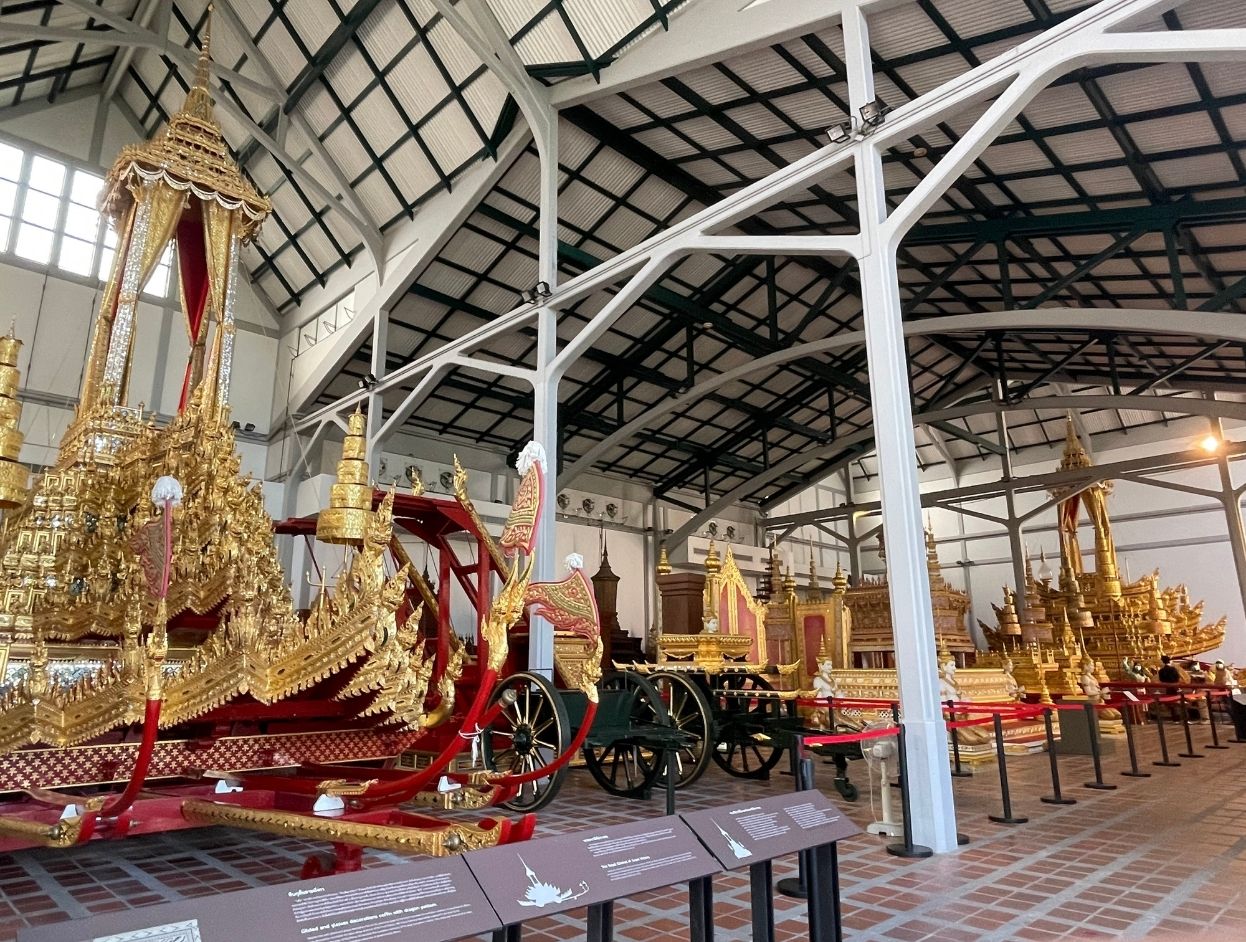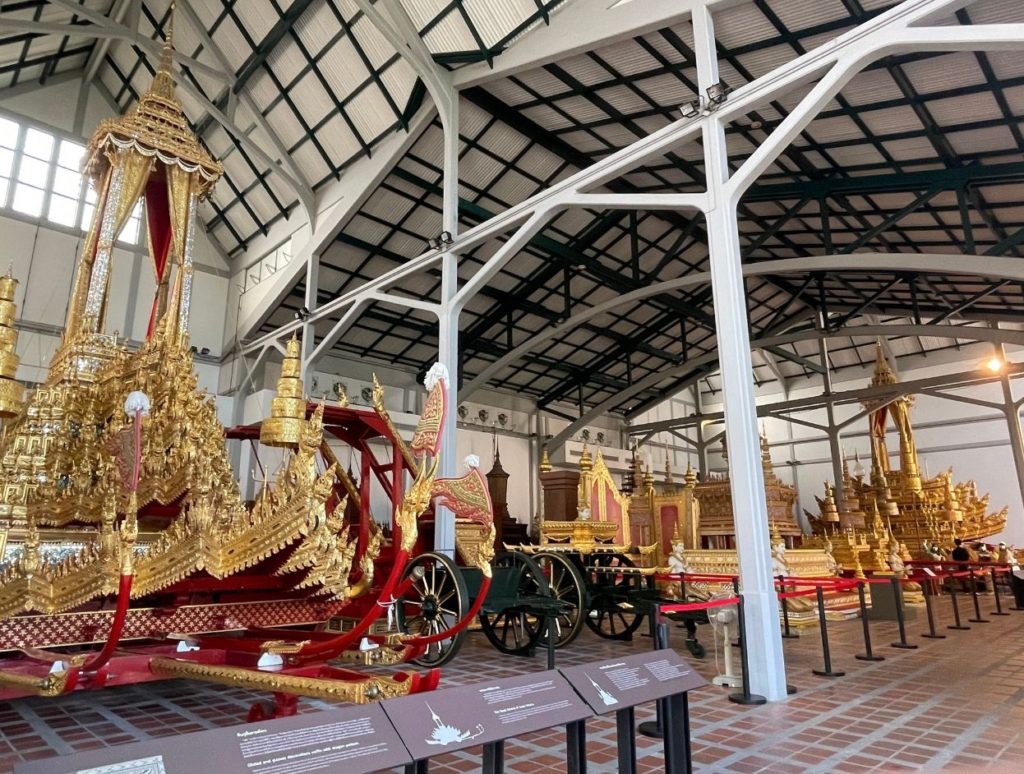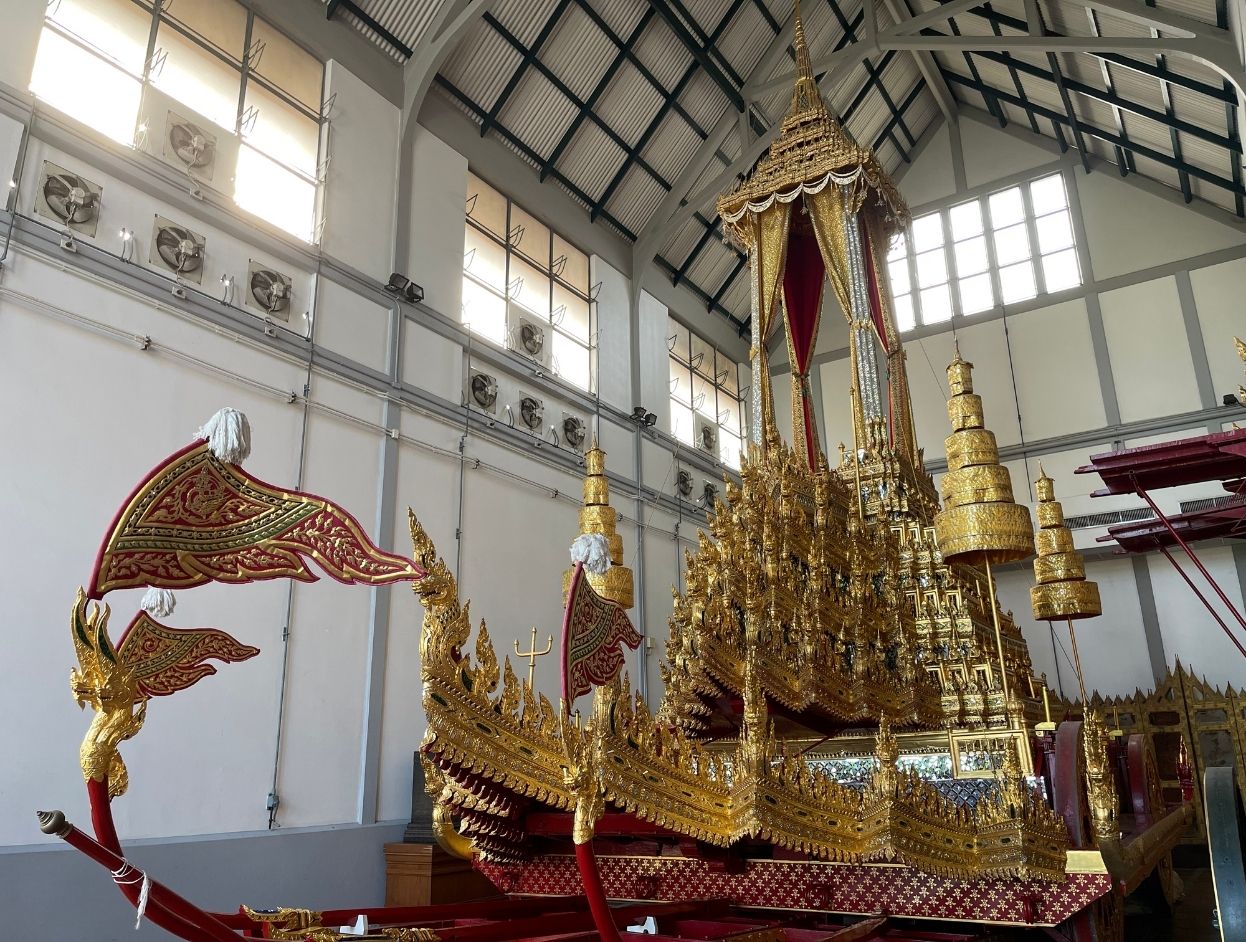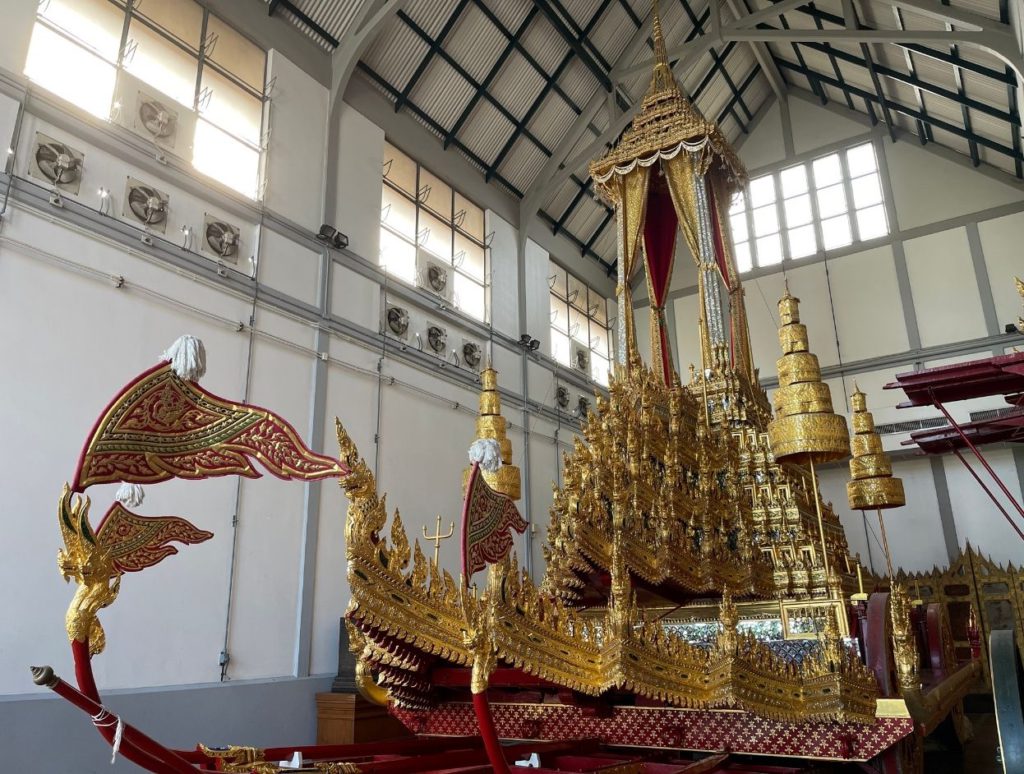 Of course, there is some important stuff in other buildings too. Building 5 consists of regional history – Lanna, Sukhothai, Ayutthaya, Thonburi and Bangkok. Building 4 is home to ancient history – Prehistory, Dharavati, Lopburi, Srivijaya etc.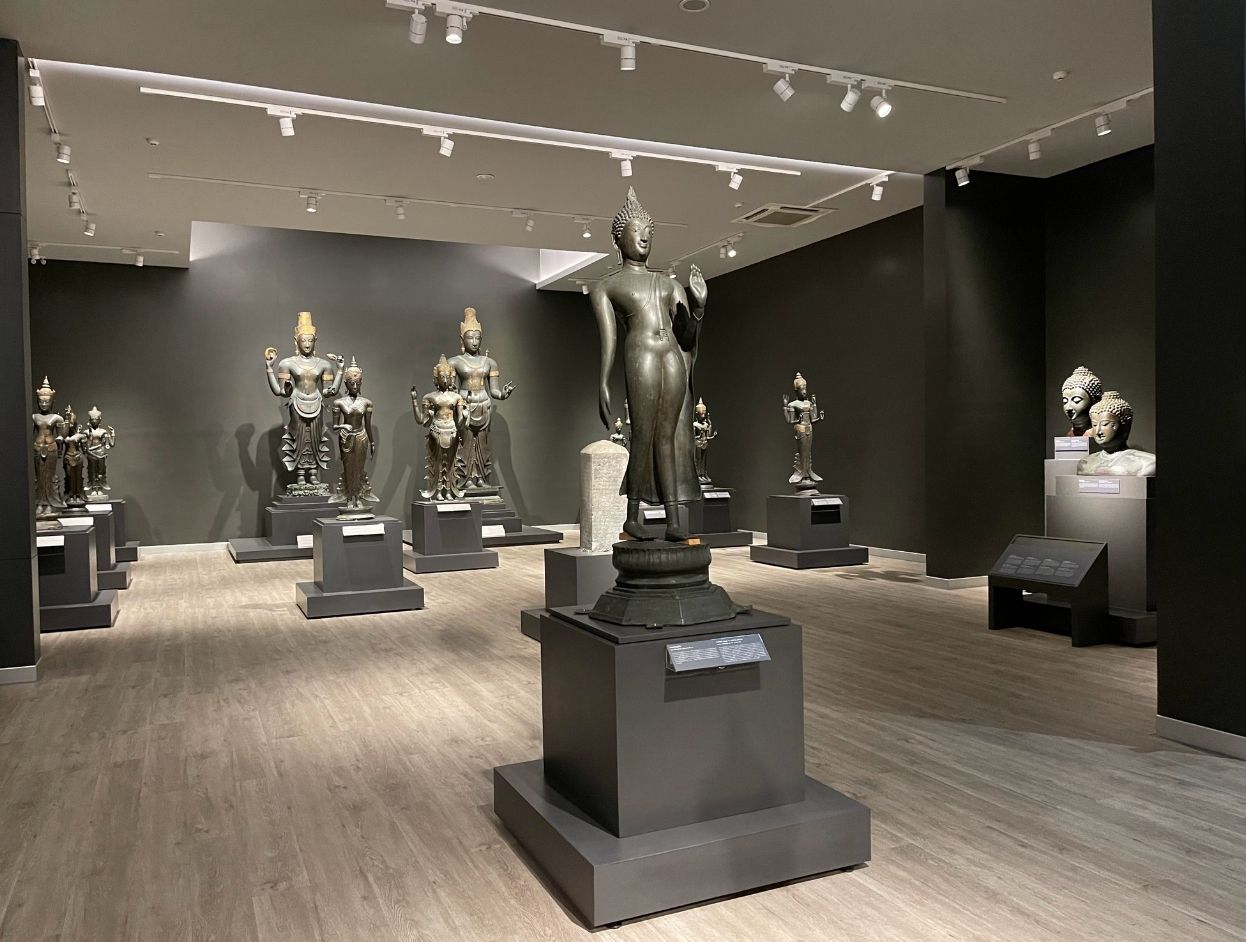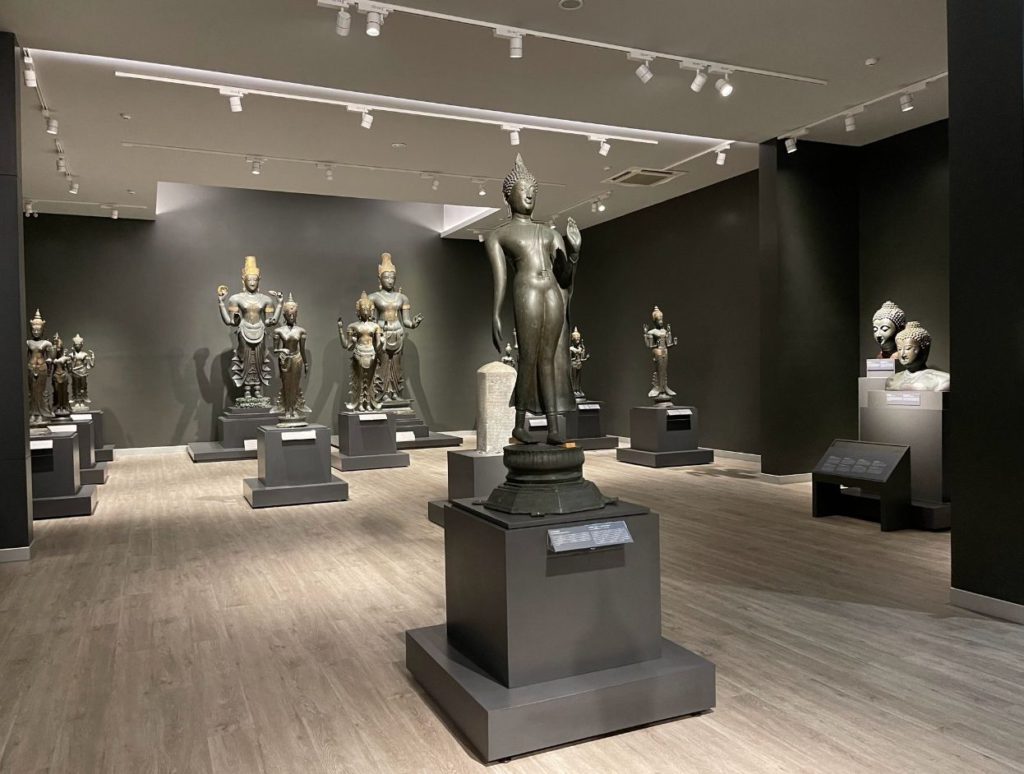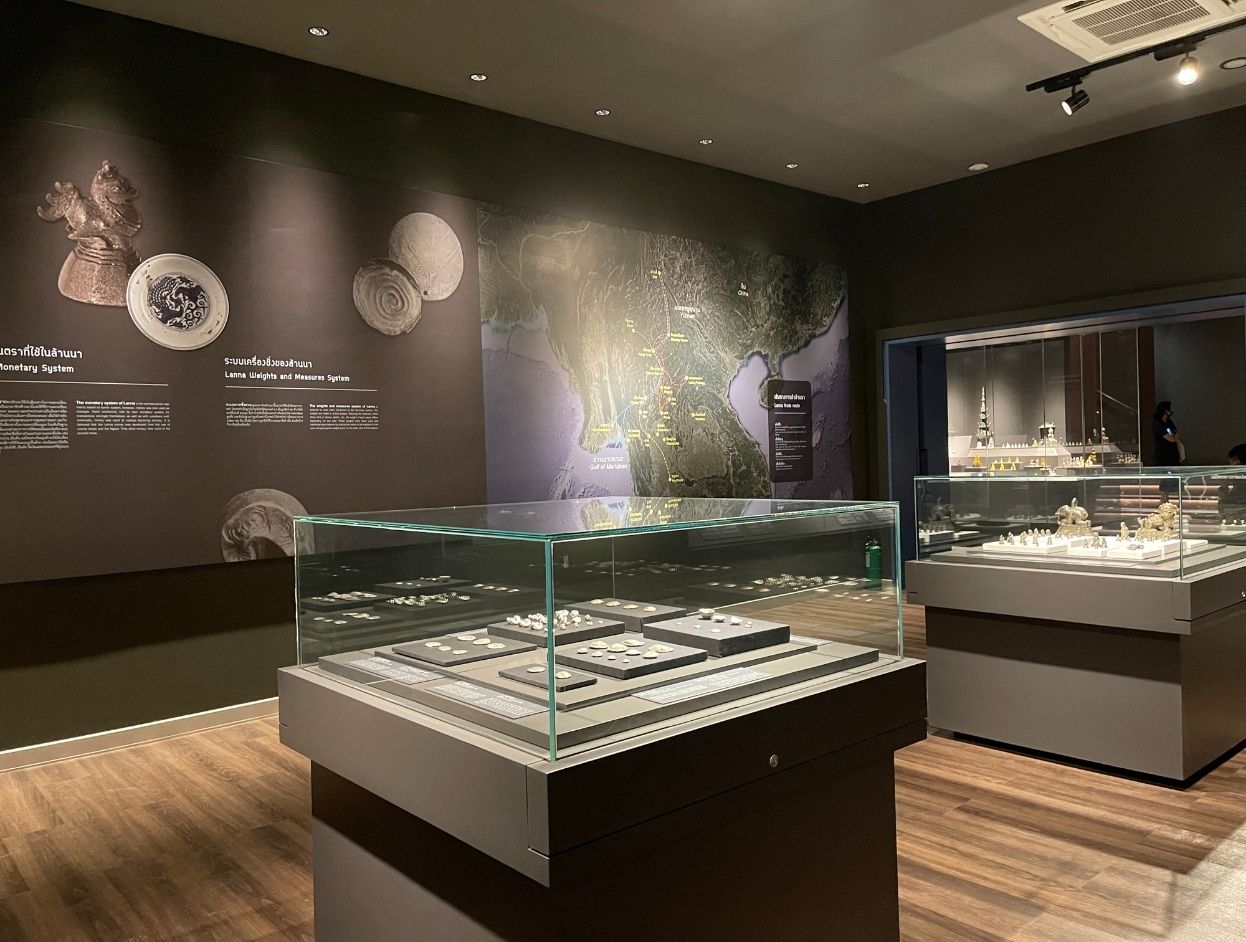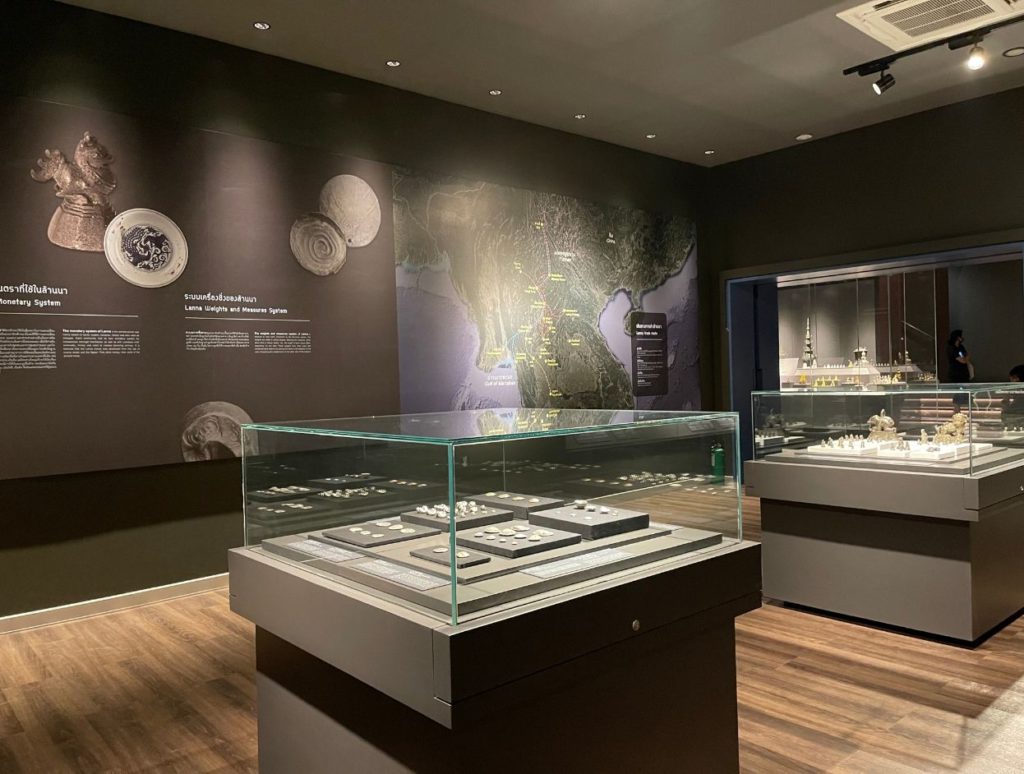 Facilities
If you are tired of walking or hungry, you can check out the small restaurant right behind building 5. You can find some coffee, water, drinks, snacks and some Thai delicacies in the restaurants. It is run by a small family. The prices are fairly affordable and you can relax for as long as you want.
Toilets and restrooms are available in most buildings. You can also drop your bag at the luggage counter next to the ticket counter in front.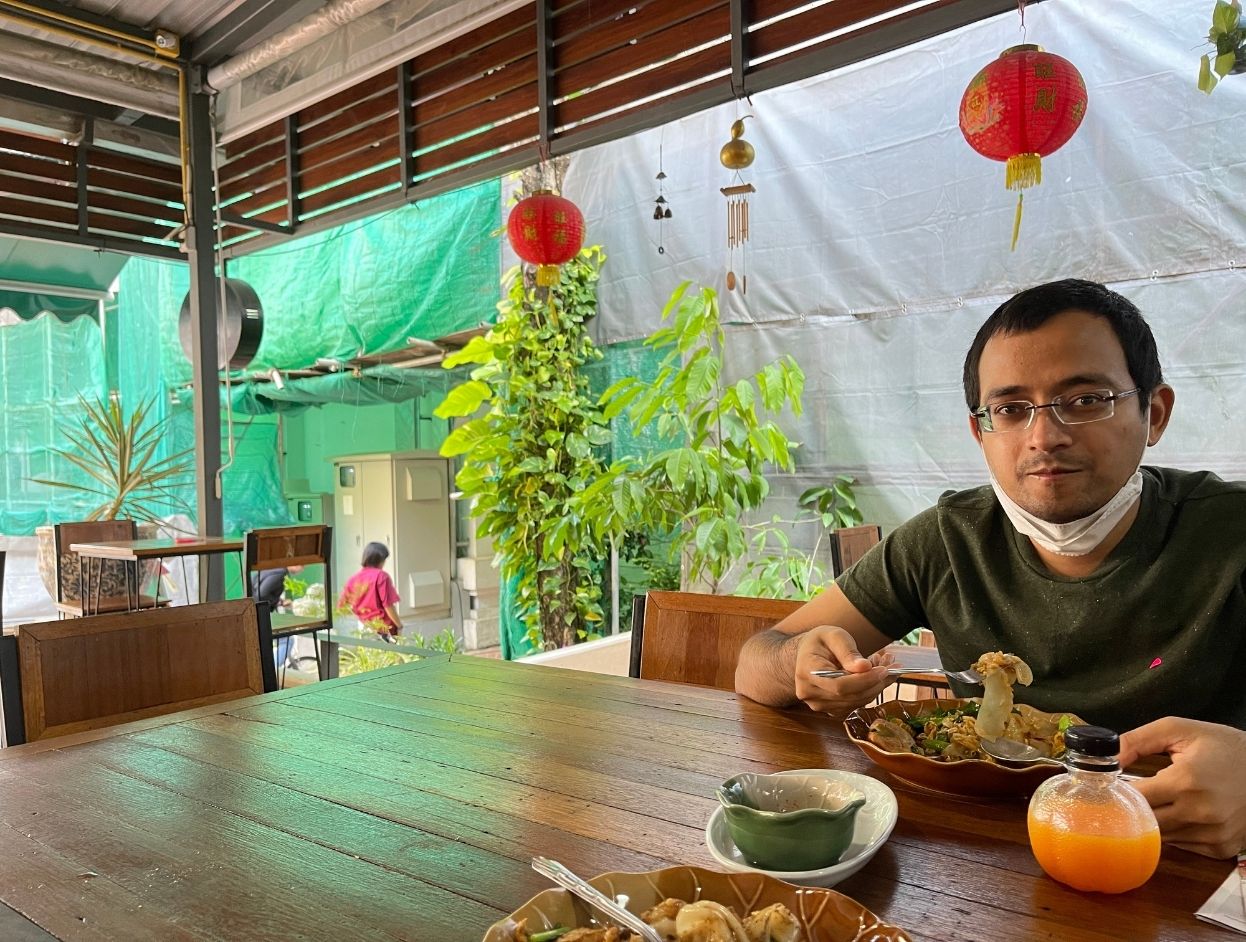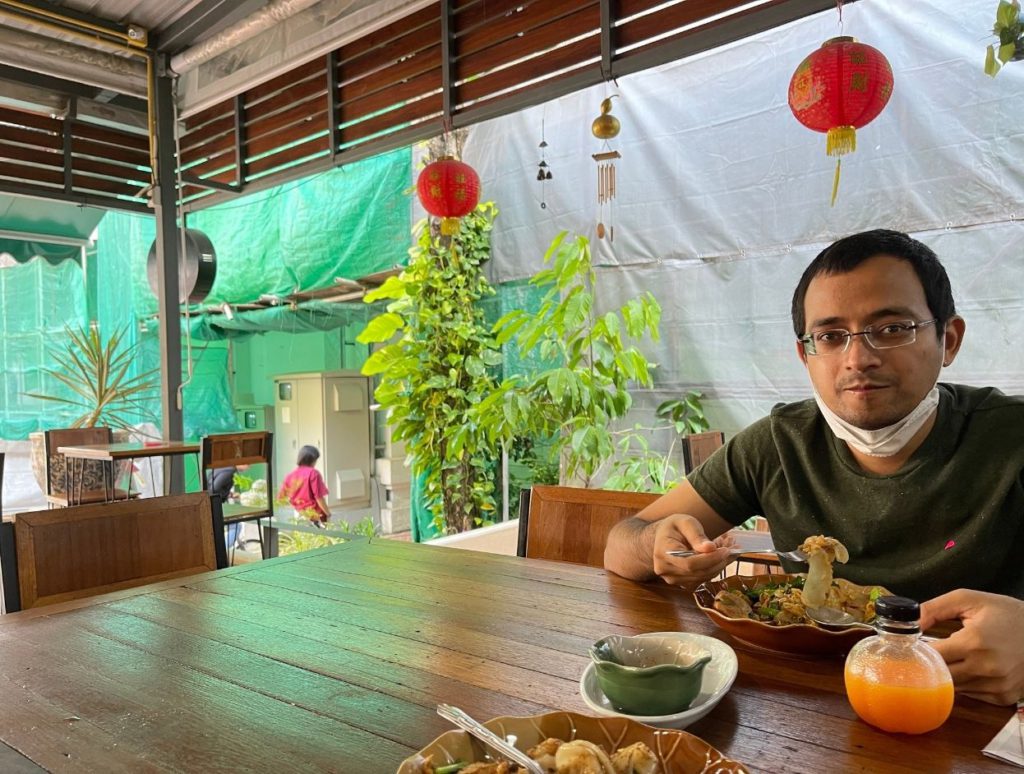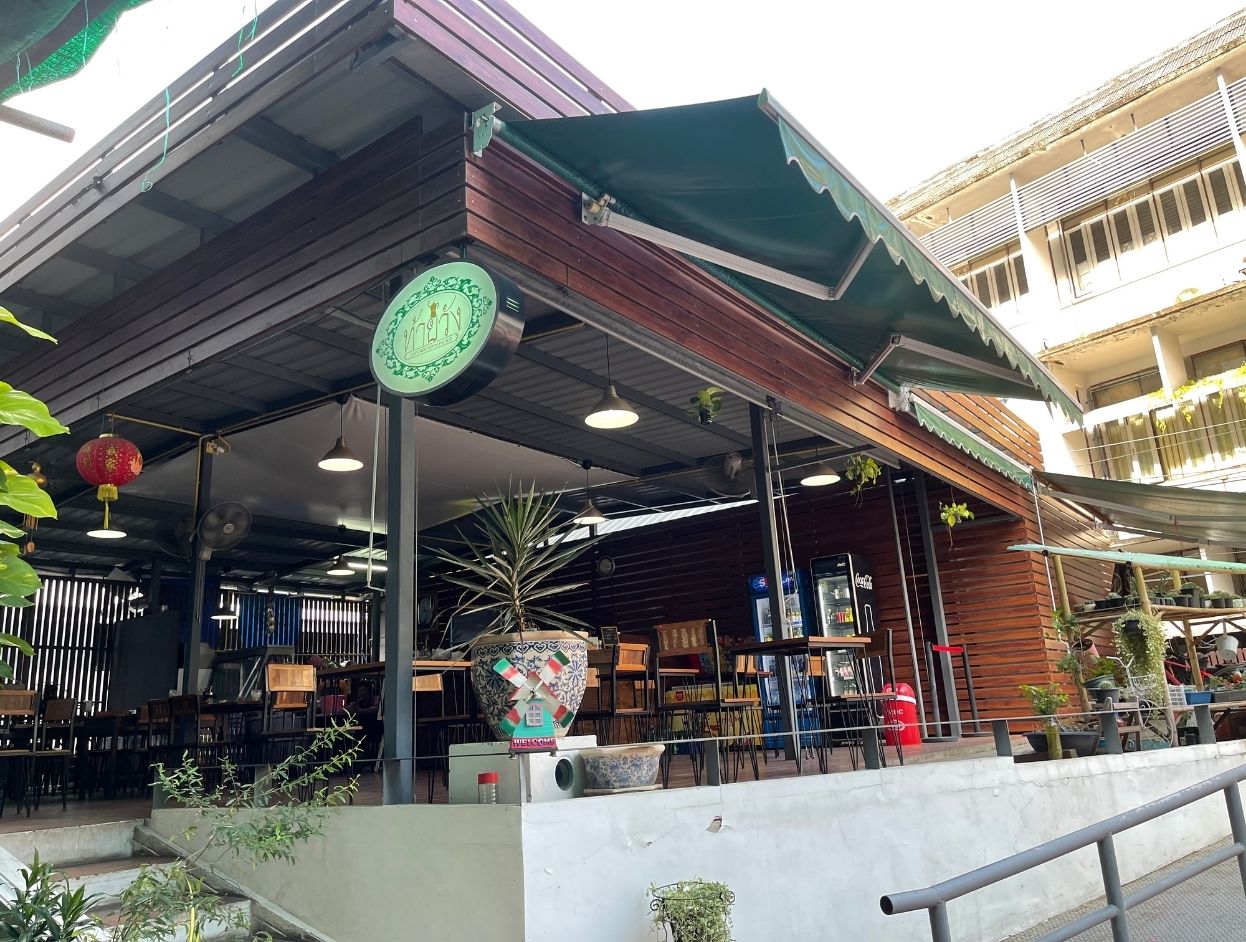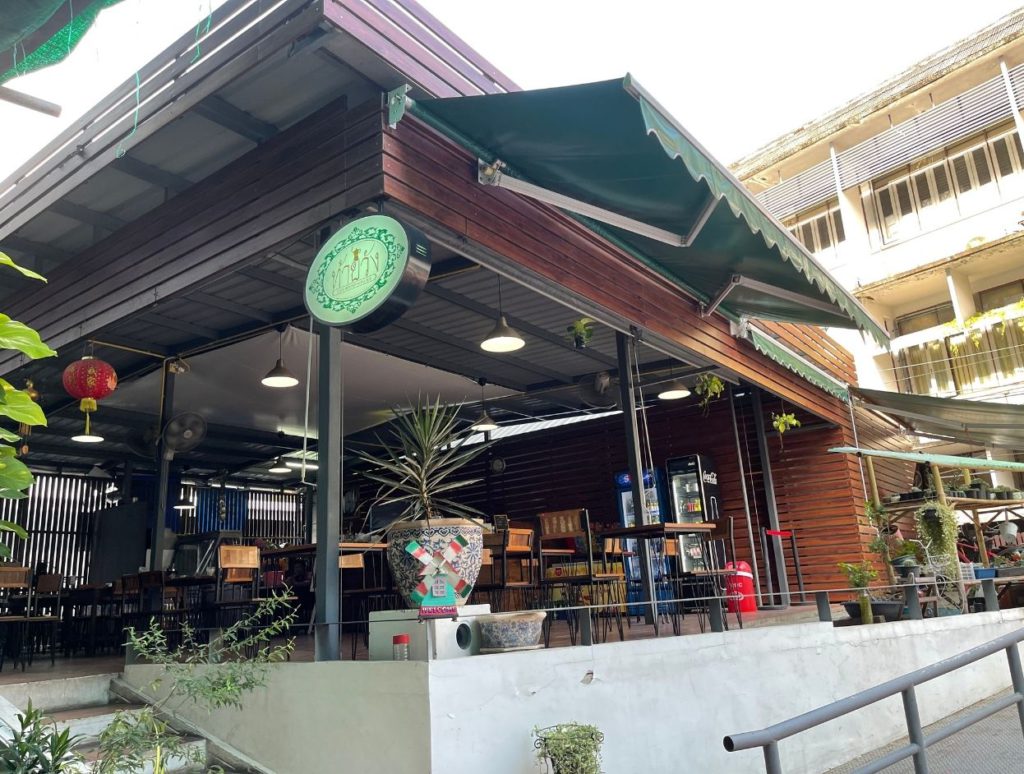 Other places to visit nearby
If you are in the area, you can cover some of the following places that are within a walking distance or with a short ride.
The Grand Palace – 15-minute walk at a distance of 1.3km (Location)
Wat Arun – 5-minute walk to Tha Maharaj Pier, 10 min ferry ride to Tha Tien Pier and then one across the Chao Phraya River. (Location)
Museum Siam – 20-minute walk at a distance of 2km or take a tuk-tuk. (Location)
National Theater – 2-minute drive at a distance of 100m. (Location)
National Gallery – 10-minute walk at a distance of 750m. (Location)


Related Posts